New Age Islam News Bureau
08 October 2021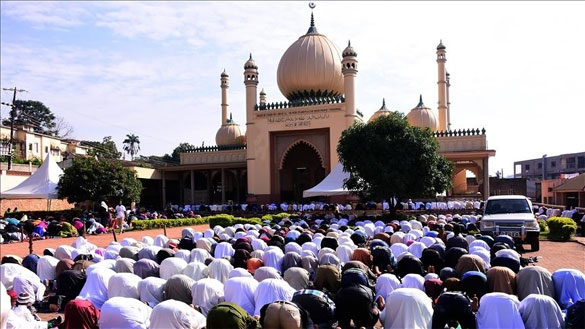 File Photo: Islamic court gets popularity among Ugandan Muslims
-----
• Isolation of Afghanistan Is Failed Policy, Did Not Serve Anyone In Past: Taliban Nominee for the UN
• 'Facebook Aware Of Anti-Muslim Content In India; Took Little Action' – Whistle-blower Frances Haugen Told the US Authorities
• Families of Army Public School Attack Victims Oppose Amnesty to Tehreek-i-Taliban
Africa
• Nigerian Forces Neutralize 87 Boko Haram Terrorists
• Algeria urges Morocco to quit Western Sahara buffer zone
• Nigeria's ban on selling SIM cards to under 18 causes outcry
• 5 killed as Boko Haram terrorists' storm Cameroonian village
--------
South Asia
• Afghan Drug Menace Might Worsen As Taliban Indicate Legalising Poppy Farming
• Cash Airlifts Planned To Bypass Taliban, Help Afghans - Western Powers Can Demand Concessions in Return
• Blast in Mosque Kills Local Taliban Religious Leader in Southeastern Afghanistan
• Hundreds of displaced families ordered to leave Kabul by Taliban
• World should not hurry in recognizing Taliban: Qatar
--------
India
• Sarfaraz Ali Jafri, Who Was Looking After the Work of Global Peace Centre Held In 'Illegal Conversion Racket' Case
• Pakistani terror outfits using 'hybrid terrorists' to carry out targeted attacks against non-Muslims in Kashmir: Govt sources
• Targeted attacks in J&K seen as part of new ISI-backed strategy; Amit Shah Chairs high-level meet
• Congress, CPI (M) MPs Slam DU Professor's "Mark Jihad" Remarks against Kerala Education Board
• 'Marks jihad': Delhi University refutes Prof's claims that Kerala students are being given preference
• Parents among those arrested for Muslim man's murder over his relationship with their daughter
--------
Pakistan
• 'Wait-And-See Approach' On Afghanistan Tantamount To World Abandoning It: Pakistan NSA
• World must maintain contact with interim Taliban govt, NSA Yusuf tells visiting US official
• JI to file petition in SC for action against people named in Pandora Papers
• Pakistan's National Security Council to discuss Afghanistan
--------
North America
• US Charges Alleged Taliban Commander with Killing Americans In 2008
• Dad who fled Afghanistan sues US to reunite with young sons
• US to stay in Syria, top Kurdish politician says
• US deputy secretary of state heading to earthquake-hit Pakistan
--------
Europe
• Radical Islamic Preacher, Mohammad Junaid Thorne, Jailed For Selling Drugs To An Undercover Cop
• Turkish mosque under construction in France receives threat letter
• UK regulator refused to investigate Muslim charity's complaints of police harassment
• UK ends self-isolation for vaccinated people from 37 countries, including Turkey
• Russia says 'determined' to continue cooperation with Turkey on Syria
--------
Southeast Asia
• Bank Islam Takes over BHB's Listing Status, Becoming 'First Pure-Play, Full-Fledged Islamic Finance Stock'
• Human Rights Advocates: Reform 'Unjust' Citizenship Laws That 'Punish' Malaysian Mums with Kids Born Abroad Now
• Don't sacrifice national stability for a few seats, PAS man tells Umno, Bersatu ahead of Melaka polls
--------
Arab World
• Expo 2020: Israeli Pavilion Opens, Ministers Say Fair Can Promote Middle East Peace
• Iran's FM says talks with Saudi Arabia have gone a 'good distance'
• Egypt denounces Israeli court approving 'quiet' Jewish prayer at Al-Aqsa Mosque
• Interpol says lifts restrictions imposed on Assad's Syria
• Green List: Abu Dhabi adds 27 new quarantine-free destinations including US, UK
• US embassy in Saudi Arabia condemns Houthi attacks on Abha airport
• Al-Azhar's Grand Imam, Archbishop of Canterbury Call to Raise Awareness Of COVID-19 Vaccine
--------
Mideast
• Iranian FM meets Ziyad al-Nakhalah, Islamic Jihad leaders
• Jewish 'silent prayer' at Al-Aqsa provocative to Muslims: OIC
• Iran Blasts US Oppressive Sanctions, Says Hinders Aid to Afghan People
• Iran must return to Vienna, nuclear talks 'can't be dragged out': US State Department
• Iran state TV says IRGC speedboats intercepted US Navy vessel
Compiled by New Age Islam News Bureau
URL: https://www.newageislam.com/islamic-world-news/sharia-court-uganda-justice/d/125534
--------
Islamic Courts Gets Popularity among Ugandan Muslims Because It Has a Better Justice System than Other Courts
Godfrey Olukya
08.10.2021
KAMPALA, Uganda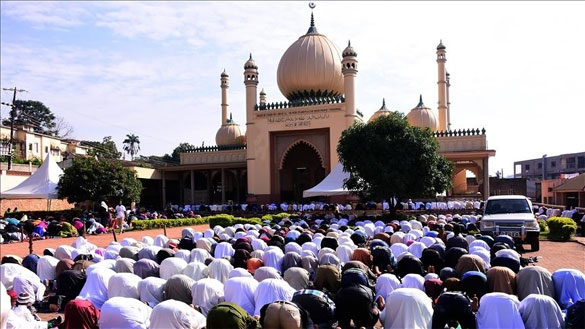 File Photo: Islamic court gets popularity among Ugandan Muslims
-----
Safina Namukose, a 30-year-old mother of three, was happy to have won a legal struggle against her husband, who had stopped paying maintenance and abandoned the family after marrying a woman from a neighbouring village.
She initially fought for months but said she did not get justice, blaming her husband for bribing cops in response to her complaint with a local police station.
"My husband married another woman in the next village. He refused to support me and the children and even stopped coming to home," Namukose told Anadolu Agency.
She filed a report against her husband with the local police station, and he was summoned. "He reportedly bribed the police, and her case was closed without further action," she alleged.
"After being disappointed by the police, I went to the district Sharia Court, where he was dealt with, and he came to his senses. He now returned home and started to take care of the family," she said.
Now it is all done, and family life has back to normal, she said, referring to the local Sharia Court's August 20 ruling in her favour.
Sharia is a religious law that has its origins in the Islamic tradition. It is based on Islamic religious precepts, primarily the Quran and hadith. In Arabic, sharia refers to Allah's' unchangeable divine law, prepared with the help of Fiqh, which refers to human intellectual interpretations of it.
The East African country of over 46 million population, with a Muslim minority totaling more than 13%, adopted its Constitution in 1995. Although it cited Muslim Sharia Laws, it required time to properly operationalize due to a lack of guiding rules. In 2019, the government officially established Sharia Courts in all districts across the country, which is gradually gaining popularity among the Muslim population.
In the previous three months, 140 cases have been settled in Sharia Court in Bugiri alone, one of the districts in the country with the highest number of Muslims.
In a phone interview with Anadolu Agency, Uganda Muslim Supreme Council spokesman Ashraf Muvawala asserted that Sharia Courts have become increasingly popular across the country.
"Sharia Courts are very busy nowadays," he remarked, adding. Every day, a lot of people come to file cases."
Muslims were initially hesitant to file a petition with Sharia Courts due to legal issues, he said. "They trust it now because it has a better justice system than other courts," he added.
"There is too much corruption in the police and magistrates' courts, which has caused Muslims to lose faith in them," Muvawala claimed, citing the reasons why more Muslims are turning to the Sharia Courts.
He stated that some civil matters involving Muslims are now referred to Sharia Courts by Civil Courts. He stated that each district has a sharia secretary, and there is a Directorate of Sharia at the national level, which is led by a director.
Sharia Laws deal with civil cases
"The country's constitution includes Sharia Laws. It, however, exclusively deals with civil cases and not criminal ones," Shiekh Habib Lugaya, the prayer leader or Imam of Kitodha mosque in Mayuge's eastern district, described the situation.
Many Muslims did not report cases to Sharia Courts with concerns over the legality and enforceability of the remedies obtained from the Sharia Courts. Article 129 (1) (d) of the Constitution provides for the establishment of Qadhis Courts for matters of marriage, divorce, inheritance and custody for persons professing the Mohammedan faith, according to the Muslim Centre for Justice and Law (MCJL), local non-profit organization dealing with the Muslims family matters.
"Though there is no specific law operationalizing Qadhis Courts, Section 2 of the Marriage and Divorce of Mohammedans Act provides that Muslims may handle their marriage and divorce matters in accordance with their customs (Sharia)," it added.
In a recently published article, Hajji Abdul Nsereko Mutumba, a former spokesman for the Uganda Muslim Supreme Council, wrote, "In Sharia courts can be utilized as an avenue in which Muslims can resolve their disputes promptly. They are fast, cheap, and can ably address the justice needs of vulnerable persons.
Ugandan Muslims have advocated Sharia Law to deal with these important issues because secular laws cannot address them to the satisfaction of our conscience. Therefore, Sharia Law is inevitable in any community where Muslims are a part."
Source: Anadolu Agency
Please click the following URL to read the text of the original story:
https://www.aa.com.tr/en/africa/islamic-courts-gets-popularity-among-ugandan-muslims-/2386300
--------
Isolation of Afghanistan Is Failed Policy, Did Not Serve Anyone In Past: Taliban Nominee for the UN
08 Oct 2021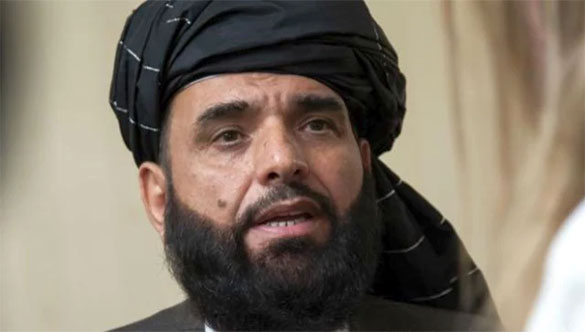 Suhail Shaheen is the face of the Taliban and is being seen all over the world as the group's effort to present a more sensitive and liberal image. AP
-----
Taliban's political office member and their nominee for the UN Suhail Shaheen said that the Islamic Emirate of Afghanistan wants to engage with the world and warned that the isolation of Afghanistan in the past proved to be failed and did not serve any party.
Shaheen made the statements in his meeting with ambassadors and representatives of EU, Norway, Sweden, Italy, Netherlands, Japan, South Korea, Canada, UK, and the US in the Qatari capital Doha on Thursday, October 7.
In a series of Twitter posts, Shaheen said that he was accompanied by members of the political office in Doha and all reiterated their commitments to support humanitarian aids to Afghanistan.
"I told the representatives that IEA is a reality and we are ready to engage with the international community and resolve issues through talks and understanding based on mutual interests and positive interaction." Reads a Tweet.
The UN nominee of the Taliban added that as the winter is approaching in Afghanistan, people will be in desperate need of humanitarian aids.
Shaheen also pledged to be also continuing the projects which are left incomplete.
Source: Khaama Press
Please click the following URL to read the text of the original story:
https://www.khaama.com/isolation-of-afghanistan-is-failed-policy-did-not-serve-anyone-in-past-taliban-57457457/
--------
'Facebook Aware Of Anti-Muslim Content In India; Took Little Action' – Whistle-blower Frances Haugen Told the US Authorities
7th October 2021
Hyderabad: Whistleblower and former Facebook employee Frances Haugen told the United States (US) authorities on Tuesday that Facebook was well aware of incendiary anti-Muslim narratives being pushed on the platform in India. However, "political considerations" prevented Facebook from taking action, Haugen alleged.
The whistleblower also cited internal company documents referring to "fear-mongering content" promoted by Rashtriya Swayamsewak Sangh users, groups and pages.
The former Facebook employee further claimed that political considerations prevented Facebook from providing a designation to this group. She referred to internal records on hateful content targeting Muslims in India.
"There were a number of dehumanising posts comparing Muslims to 'pigs' and 'dogs' and misinformation claiming the Quran calls for men to rape their female family members," she said citing a company document. The document allegedly stated that no action is taken against much of this content as the company lacks Hindi and Bengali classifiers or algorithms that detect hate speech.
CBS News reported that Haugen has filed eight complaints against Facebook with the US Securities and Exchange Commission. She claimed to base her complaints on tens of thousands of documents that she secretly copied before leaving Facebook in May out of which at least four contain references to India, The Wire reported.
Haugan's lawyer reportedly cited internal company documents to show that India is classified as a Tier-0 country. A Tier-0 country implies that the company will pay more attention to the county during important election cycles. US and Brazil are also classified in this category.
Source: Siasat Daily
Please click the following URL to read the text of the original story:
https://www.siasat.com/facebook-aware-of-anti-muslim-content-in-india-took-little-action-2203736/
--------
Families of Army Public School Attack Victims Oppose Amnesty to Tehreek-i-Taliban
October 8, 2021
PESHAWAR: The parents of the students, who were killed by terrorists during Army Public School (APS) attack, have rejected the federal government's proposed amnesty to proscribed Tehreek-i-Taliban Pakistan (TTP) and warned to continue protest demonstrations if the terrorists are given amnesty.
Holding photos of their martyred children, the parents held a protest demonstration outside Peshawar Press Club on Thursday.
They chanted slogans against President Arif Alvi, Prime Minister Imran Khan, Foreign Minister Shah Mahmood Qureshi and Interior Minister Sheikh Rashid Ahmad.
The protesters said that federal government could announce conditional amnesty for TTP members if they gave up their extremist activities and surrender. They said that terrorists had taken lives of innocent people and they did not deserve any amnesty.
They said that ministers had soft corner for TTP which deeply hurt the parents of APS martyrs. "The rulers don't realise what decisions they are going to take.
The killers of our children, personnel of law enforcement agencies and other Pakistanis do not deserve any kind of pardon," they said.
The protesters also expressed their anguish over the escape of Ihsanullah Ihsan from custody, saying the Taliban spokesman himself admitted to be a facilitator in army public school tragedy but he escaped safely to surprise of the people.
APS Shuhada Forum president Advocate Ajoon Khan on behalf of the victims' parents told journalist that government should brief the victims' families on its plan to give amnesty to TTP.
He said that TTP was directly involved in merciless killing of the people including the students. He added that government should avoid adopting equivocal policy about the terrorists.
"The government will satisfy us as to who is killer of our children," he said and added that the parents wanted nothing else except justice. He said that if the terrorists were pardoned then the APS victims' families would hold the government responsible for neglecting the sacrifices of people, who lost their lives during the war against terrorism.
The members of Women Action Forum, a non-governmental organisation, also participated in the protest to show solidarity with the APS victims' families.
Source: Dawn
Please click the following URL to read the text of the original story:
https://www.dawn.com/news/1650686/families-of-aps-attack-victims-oppose-amnesty-to-ttp
--------
South Asia
Afghan Drug Menace Might Worsen As Taliban Indicate Legalising Poppy Farming
Oct 8, 2021
KABUL: When the Taliban overran Kabul in August, concerns were raised that the drug menace in the country could get worse. However, the group then promised to eradicate the poppy cultivation will be stopped.
Cut to October, Taliban leaders have hinted that they are mulling legalisation of farming of poppy, according to a report.
Afghanistan, which exports more than 90 per cent of the world's heroin, might get fresh impetus for the drug trade under the Taliban.
According to the report in Knews, the Taliban can now freely nourish and cultivate the raw element of opium and its killer byproduct, heroin.
This comes despite the Taliban claim that they will annihilate poppy farms in the southern parcel of the war-ravished country as they endeavour to institute a hardline interpretation of Islamic Law
Haji Abdul Haq Akhond Hamkar, Deputy Minister of Counter Narcotics, Ministry of Interior indicating that the door is still open to potential "legalisation" of farming -- providing Afghans are not the ones harmed.
"We either create alternative jobs or legalize it. Then the problem is solved," Hamkar conjectures. "We are working on it; we are open to the idea."
Some in Taliban leadership are of the view that legalising the poppy would help them in growing the war-battered economy of Afghanistan.
The high pharmaceutical-contingent nations utilise the poppy fields in countries such as Australia and Turkey as a legal means to harvest the plants required for opioids and other critical painkillers.
Source: Times of India
Please click the following URL to read the full text of the original story:
https://timesofindia.indiatimes.com/world/south-asia/afghan-drug-menace-might-worsen-as-taliban-indicate-legalising-poppy/articleshow/86858743.cms
--------
Cash Airlifts Planned To Bypass Taliban, Help Afghans - Western Powers Can Demand Concessions in Return
October 8, 2021
BRUSSELS: As desperate Afghans resort to selling their belongings to buy food, officials are preparing to fly in cash for the needy while avoiding financing the Taliban government, according to people familiar with the confidential plans.
Planning for the cash airlifts is going ahead against the background of a rapidly collapsing economy where money is short, although diplomats are still debating whether Western powers can demand that the Taliban make concessions in return, according to internal policy documents seen by Reuters.
The emergency funding, aimed at averting a humanitarian crisis in the face of drought and political upheaval, could see US dollar bills flown into Kabul for distribution via banks in payments of less than $200 directly to the poor — with the Taliban's blessing but without their involvement.
As well as flying in cash to stem the immediate crisis, donor countries want to set up a "humanitarian-plus" trust fund that would pay salaries and keep schools and hospitals open, two senior officials said.
Many Afghans have started selling their possessions to pay for ever scarcer food. The departure of US-led forces and many international donors robbed the country of grants that financed 75 per cent of public spending, according to the World Bank.
The West's unorthodox strategy reflects the dilemma it faces. Still eager to help Afghanistan after two decades of war, and to prevent mass migration, it is also loath to giving money to the Taliban, who seized power in August and have yet to show significant change from the way they ruled the country between 1996 and 2001.
The United Nations has warned that 14 million Afghans face hunger. Mary-Ellen McGroarty, UN World Food Programme's Afghan­is­tan director, said the economy could collapse in the face of the cash crisis.
The cash runs are a trial for larger air deliveries of dollars from Pakistan, the officials said.
Source: Dawn
Please click the following URL to read the full text of the original story:
https://www.dawn.com/news/1650750/cash-airlifts-planned-to-bypass-taliban-help-afghans
--------
Blast in Mosque Kills Local Taliban Religious Leader in Southeastern Afghanistan
S. K. Khan
07.10.2021
A local Taliban religious leader was killed and seven others were wounded in a bomb blast inside a mosque in Afghanistan, an official confirmed on Thursday.
According to Interior Ministry spokesman Qari Saeed Khosti, the religious leader was killed in a hand grenade blast in the Deri area in the southeastern Khost province on Thursday morning.
Separately, a prayer leader was gunned down by an unknown gunman in Qarghayee district of Laghman province bordering the country's capital Kabul, reported the local Salam Afghanistan radio.
It was not immediately clear if the killing was politically motivated or a personal feud.
Zabihullah Mujahid, the Taliban spokesman and acting deputy minister for information and culture, said in a statement last week that a hideout of the Daesh-affiliated militants located in the northern Kher Khana district of Kabul was dismantled.
Source: Anadolu Agency
Please click the following URL to read the full text of the original story:
https://www.aa.com.tr/en/asia-pacific/blast-in-mosque-kills-local-taliban-leader-in-southeastern-afghanistan/2385303
--------
Hundreds of displaced families ordered to leave Kabul by Taliban
Oct 8, 2021
KABUL: Hundreds of displaced families who were living in Kabul amid countrywide fighting that preceded the Taliban takeover in August, have now been ordered to return to their homes.
Taliban-led government's Deputy Minister of refugees and repatriation said, "This process began today and will continue, thus all (displaced) families in Kabul will go back to their provinces," TOLOnews reported.
Over 2,000 families have been displaced and are living in Kabul, the Taliban said.
The evacuation of displaced families is being done in cooperation with the donor organisations.
Mihruddin, who is a resident of Baghlan, is struggling to receive aid as he is specially-abled.
"I haven't received any aid. The little aid that is provided, the able-bodied take it," he said, TOLOnews reported.
Abdul Baseer, who is a resident of Kunduz said, "We have a demand to immediately move the people, the people have become sick, it has been over a month that we are here."
Hundreds of displaced families in Kabul are living in tents or in open areas and the situation is dire as winter is approaching.
The World Food Program (WFP) said that the country is facing severe economic conditions and also warned of an economic crisis in the upcoming weeks.
Mary-Ellen McGroarty, WFP representative and country director for Afghanistan said, "The economy is on the brink of collapse here in Afghanistan. There is a cash crisis. Banks had closed their doors, but they are now opened. You can only take out 200 dollars. Savings are inaccessible for the people that have a little bit of money in the bank. The Afghan currency has decreased significantly," TOLOnews reported,
Source: Times of India
Please click the following URL to read the full text of the original story:
https://timesofindia.indiatimes.com/world/south-asia/hundreds-of-displaced-families-ordered-to-leave-kabul-by-taliban/articleshow/86862409.cms
--------
World should not hurry in recognizing Taliban: Qatar
07 Oct 2021
Deputy foreign minister and spokesperson of the ministry Lolwah Rashid al-Khater in her interview with Foreign Policy said that they have asked the international community not to hurry in recognizing the Taliban in Afghanistan.
Al-Khater in her interview on Wednesday, October 6 asked their international partners not to hurry in recognizing the Taliban though, she asked the world to continue engaging with them.
She said that engagement with the Taliban does not mean approval of their government but the world can achieve big goals by engaging with the Taliban.
It has been over 50 days that the Taliban took control over Afghanistan but has not been recognized by any country yet as the world has its condition that has not been implemented in Afghanistan.
The deputy foreign minister has confirmed conflicts among the Taliban and has added that there is a difference between the behavior of the elderly Taliban members and younger ones.
Source: Khaama Press
Please click the following URL to read the full text of the original story:
https://www.khaama.com/world-should-not-hurry-in-recognizing-taliban-qatar-586568568/
--------
Africa
Nigerian forces neutralize 87 Boko Haram terrorists
Adam Abu-bashal
08.10.2021
ABUJA, Nigeria
Nigerian forces neutralized 87 members of the Boko Haram terrorist organization in operations in the country's northeast, local media outlets reported Thursday.
Operations against the terrorist organization have been carried out in the Lake Chad Basin, according to the reports.
In the latest operations, many members of the organization also escaped with injuries.
Despite such operations being carried out in recent years, the organization still poses a serious security problem in Nigeria, Africa's most populous country.
More than 20,000 people have been killed in mass acts of violence organized by Boko Haram since 2009.
Source: Anadolu Agency
Please click the following URL to read the full text of the original story:
https://www.aa.com.tr/en/africa/nigerian-forces-neutralize-87-boko-haram-terrorists/2386176
--------
Algeria urges Morocco to quit Western Sahara buffer zone
07 October ,2021
Algeria, the main backer of Western Sahara's Polisario Front independence movement, called on Morocco Thursday to withdraw from a key buffer zone, after the United Nations named a new envoy.
The UN on Wednesday named veteran diplomat Staffan de Mistura as its point man on the decades-old conflict, a job that had remained vacant for nearly two and a half years as the Polisario and Morocco rejected a dozen other candidates.
The Algerian foreign ministry noted "with interest" Mistura's appointment, and called for the removal of Moroccan troops deployed late last year in the Guerguerat area in the far south of the territory.
They had been sent to reopen a key highway leading into Mauritania after it was blocked by Sahrawi activists who see it as violating a 1991 ceasefire deal.
The "demilitarization of this zone... is the cornerstone of any credible political process aiming to find a peaceful solution to the conflict," the Algerian ministry said.
It said Algeria supported UN peace efforts and voiced hope that De Mistura could "relaunch direct, serious negotiations between the Polisario Front and the Kingdom of Morocco in order to reach a solution guaranteeing the Sahrawi people can freely and authentically exercise their inalienable right to self-determination."
The UN sees the Western Sahara, a former Spanish colony, as a "non-autonomous territory," but Morocco regards it as an integral part of its territory and insists its claim to sovereignty be recognized under any peace deal.
The kingdom controls some 80 percent of the largely desert territory, which has mineral reserves and access to rich Atlantic fisheries, as well as providing a potentially strategic trade route linking Morocco with West African markets.
Rabat has proposed a plan for autonomy but the Polisario insists on an independence referendum as called for under the 1990 ceasefire deal.
Source: Al Arabiya
Please click the following URL to read the full text of the original story:
https://english.alarabiya.net/News/north-africa/2021/10/07/Algeria-urges-Morocco-to-quit-Western-Sahara-buffer-zone-
--------
Nigeria's ban on selling SIM cards to under 18 causes outcry
Ibrahim Garba Shuaibu
07.10.2021
KANO, Nigeria
The Nigerian Communications Commission said the country's ban on the ownership of SIM cards by those under 18 years old aims to protect them against legal liabilities.
Ikechukwu Adinde, the spokesperson of the commission, said in a statement on Thursday that the age limit on SIM card ownership for mobile phones is proposed in the draft regulation and contingent on the constitutional provision.
"We would like to draw the attention of the public to a publication in a section of the media, purporting that the Commission is developing a regulation to disqualify Nigerians below 18 years of age from getting Subscriber Identity Module (SIM)," the statement read.
"In accordance with sections 70 and 71 of the Nigerian Communications Act, 2003 and the Commission's consultative engagement process, which define its rule-making process, the public inquiry was held for all relevant stakeholders to provide input on the draft regulatory instrument.
"... SIM acquisition is a contract between service providers and their subscribers, which requires the subscriber to have proper legal status, be of matured mind and rational enough to bear certain responsibilities, obligations and liabilities imposed by a contract," the commission statement also noted.
The Nigerian citizens expressed worry over the new policy which was said to have contravened the constitution of the country that guarantees the citizens' rights to freedom.
Source: Anadolu Agency
Please click the following URL to read the full text of the original story:
https://www.aa.com.tr/en/africa/nigerias-ban-on-selling-sim-cards-to-under-18-causes-outcry/2385483
--------
5 killed as Boko Haram terrorists' storm Cameroonian village
Aurore Bonny
07.10.2021
DOUALA, Cameroon
Five civilians were killed when Boko Haram terrorists Wednesday night attacked a village in Cameroon's far north, security sources said.
A horde of heavily armed Boko Haram terrorists on motorbikes attacked the Assigachia village located in the Mayo Moskota canton in the far north, a few kilometers from the Nigerian border, according to local commander Gen. Bouba Dobekreo.
Since 2014, Central African country of Cameroon has been engaged in a fight against Boko Haram terrorists in this poor, far north region.
The Boko Haram rebellion started in 2009 in north-eastern Nigeria before spreading to neighboring countries. Since then, more than 36,000 people (mainly in Nigeria) have been killed, and 3 million had to flee their homes, according to the UN.
Source: Anadolu Agency
Please click the following URL to read the full text of the original story:
https://www.aa.com.tr/en/africa/5-killed-as-boko-haram-terrorists-storm-cameroonian-village/2385411
--------
India
Sarfaraz Ali Jafri, Who Was Looking After the Work of Global Peace Centre Held In 'Illegal Conversion Racket' Case
October 8, 2021
The Uttar Pradesh Anti-Terrorism Squad (ATS) has arrested one more person in connection with the alleged illegal conversion racket, taking the total number of arrests to 15.
In a statement issued on Thursday, the ATS said that Sarfaraz Ali Jafri, who was looking after the work of Kaleem Siddiqui's Global Peace Centre, was arrested from Lucknow.
Kaleem Siddiqui was earlier arrested by the ATS.
"We have found evidence that other than Global Peace Centre, Jafri was involved in illegal conversion activities in the garb of social work under Humanity for All organisation. Jafri was involved in using undue influence and misdirection to convert people into Islam and take care of them by getting them a new identity, job, arrange their marriage etc. Jafri was provided money for such works by Siddiqui," the ATS said.
Claiming that Jafri was allegedly using foreign funding for illegal conversion, the ATS said that they have found "evidence" from his phone showing the monthly agenda of conversion work. "He will be presented before a court. We will be seeking his custody," the ATS said.
On June 20, the ATS had claimed to unearth an alleged illegal conversion racket by arresting three persons — Delhi's Jamia Nagar residents Mufti Qazi, Jahangir Alam Qasmi, and Mohammad Umar Gautam.
Since then, the ATS has arrested 12 people from UP, Delhi, and Maharashtra in connection with the case. Among those arrested later included Kaleem Siddiqui, Rameshwar Kavde, Bhupriya Bando alias Arsalan Mustafa, Kaushar Alam, Hafiz Idris, Mohammad Saleem, and Dheeraj Jagtap.
Source: Indian Express
Please click the following URL to read the full text of the original story:
https://indianexpress.com/article/cities/lucknow/up-one-more-held-in-illegal-conversion-racket-case-7559214/
--------
Pakistani terror outfits using 'hybrid terrorists' to carry out targeted attacks against non-Muslims in Kashmir: Govt sources
8 October, 2021
Top government sources on Thursday informed that the Pakistani terror outfits are now using 'hybrid terrorists' to disrupt the atmosphere of peace and prosperity in the Union Territory of Jammu and Kashmir. These are not full-time terrorists, but people with normal civilian lives who are engaged in specific terror acts.
In a statement to ANI, the government source revealed, "The hybrid terrorists used by these terror groups for these targeted killings are mostly engaged in normal jobs and are used for such killings using small weapons." The source further informed, "They return to their normal routine after carrying out such acts."
Additionally, Vijay Kumar, IGP Kashmir, in a statement to The Times of India said, "These acts are committed by newly recruited terrorists or those about to join terrorist ranks. In some cases, overground workers were directly involved. J&K Police are working hard to identify such part-time or 'hybrid' errorists and will take the strictest action against them."
The statement was given on a day when two non-Muslim teachers were gunned down by the Islamic terrorists in Srinagar after separating them from Muslim teachers in a school.
The source also informed that the number of such youth is quite significant in the valley. The security forces had received inputs of many such youths and their identification is being done rapidly.
As per the Times of India report, in a revised strategy, ISI-backed terrorist groups are pushing local terror recruits to go after non-local who make for easy targets.
Union HM chairs high-level meeting
Reportedly, Union Home Minister Amit Shah chaired a high-level meeting with NSA Ajit Doval, heads of CRPF, BSF and intelligence agencies on Thursday to review the security situation in J&K.
Some of the topics believed to have been discussed in the meeting were fine-tuning of current strategies, the need to keep a closer watch on youths prone to radicalization and on the ones who are in touch with terrorists.
'Resisting change'
It is said that the terrorist groups have adopted this new strategy to resist any kind of change brought about with the abrogation of Article 270. This includes full integration of J&K with the rest of India, the revival of tourism and emphasis on the development of the region.
In fact, Pakistan's new terror outfit 'The Resistance Front' (TRF) that took the responsibility for killing a school principal and teacher in a statement claimed that the teachers were targeted because they had urged students to attend the August 15th Independence Day function held in the school.
Calling it a "filthy function", the Pakistani terror outfit said that despite their warning and threat, these teachers had "harassed and warned the parents with dire consequences if any student didn't attend the occupier regime's 15th August filthy function at their school".
These terrorist groups aim to create an atmosphere of fear and insecurity, especially amongst non-Muslims. Reports suggest that Pakistan-based terror sponsors have been encouraging groups like Lashkar-e-Taiba and Jaish-e-Mohammed to step up infiltration into J&K since July.
Source: Opindia
Please click the following URL to read the full text of the original story:
https://www.opindia.com/2021/10/pakistani-terror-outfits-using-hybrid-terrorists-for-targeted-attacks/
--------
Targeted attacks in J&K seen as part of new ISI-backed strategy; Amit Shah chairs high-level meet
Oct 8, 2021
NEW DELHI: The targeted attacks in J&K in which five civilians, including four from minority religious communities, were killed over the past three days, are being seen by the security agencies as part of a revised strategy by ISI-backed terrorist groups to push local terror recruits to go after non-local, easy targets. The aim, sources said, is to change the narrative of 'zero-tolerance' against terrorists or their sympathisers, big development push, revival of tourism and 'full integration of J&K with rest of India' that has gained ground since the abrogation of Article 370, by creating an atmosphere of fear and insecurity, particularly for the non-locals.
This assessment was shared at a meeting chaired by home minister Amit Shah here on Thursday to review the security situation in J&K in wake of the civilian killings. The meeting was attended by NSA Ajit Doval and heads of CRPF, BSF and intelligence agencies. A fine-tuning of strategies, including the need to keep a closer watch on youths susceptible to radicalization and in touch with terrorists and gather better intelligence on transfer and supplies of arms, is believed to have been discussed.
As many as 28 civilians have been killed so far this year, of which five were from local Hindu or Sikh community and 2 were non-local labourers.
IGP Kashmir Vijay Kumar told TOI that terrorists had used pistols in all the recent civilian killings. "These acts are committed by newly recruited terrorists or those about to join terrorist ranks. In some cases, overground workers were directly involved. J&K Police are working hard to identify such part-time or 'hybrid' terrorists and will take strictest action against them," he said.
According to sources, Pakistan-based terror sponsors have been pushing groups like Lashker-e-Taiba and Jaish-e-Mohammed to step up infiltration into J&K since July. Intelligence inputs however indicate that mostly local youths are being drafted to carry out attacks on 'soft' targets, which may occasionally include locals suspected to be 'informers'. While it is claimed that some of these local recruits are affiliated with The Resistance Front (TRF), J&K police sources insist that with the top leadership of the outfit neutralized over the past few months, TRF is only a smokescreen created by LeT to maintain deniability and project terrorist attacks in J&K as an indigenous job. It is also associated with Pakistan's efforts to avert a 'blacklisting' by the Financial Action Task Force (FATF).
While the first three attacks this week, involving a Kashmir Pandit chemist, Bihari street vendor and local taxi stand owner, were linked to TRF, Thursday's killings of a principal and a school teacher have been attributed to Jaish-e-Mohammed. A source said there was an intelligence input prior to Thursday's attack that three Pakistani Jaish terrorists were in Srinagar downtown area. They however left Srinagar before the attack, leading the agencies to suspect that they had come to only hand over weapons – pistols in this case – to the locals drafted for the job.
Source: Times of India
Please click the following URL to read the full text of the original story:
https://timesofindia.indiatimes.com/india/targeted-attacks-in-jk-seen-as-part-of-new-isi-backed-strategy-amit-shah-chairs-high-level-meet/articleshow/86857651.cms
--------
Congress, CPI (M) MPs Slam DU Professor's "Mark Jihad" Remarks against Kerala Education Board
OCTOBER 08, 2021
CPI(M) leader have asked for disciplinary and legal actions against the DU professor for defamatory and communal remarks.
MPs of the Kerala's ruling CPI(M) and opposition party Congress on Thursday slammed a Delhi University professor's "mark jihad" remarks against the southern state's education board, terming it as "ridiculous" and sought condemnation by the Centre.
After a large number of students from Kerala applied to DU colleges for higher studies with good marks, Rakesh Kumar Pandey, a member of RSS-affiliated teachers' body National Democratic Teachers' Front, had criticised the Kerala Education Board, calling it a "marks jihad".
While Congress MP Shashi Tharoor described it as "ridiculous", CPI(M)' Rajya Sabha member John Brittas shot off a letter to Dharmendra Pradhan, Union Minister for Education, urging him to take disciplinary and legal actions against Pandey for his "highly deplorable, defamatory and communal remarks".
Responding to remarks by Rakesh Kumar Pandey, Mr. Tharoor said, "This anti-Kerala bias must end now!"
"The use of "jihad" as a synonym for any trend you don't like is exceeding all limits: now a DU teacher has got attention by absurdly decrying #MarksJihad!," Mr. Tharoor tweeted, sharing the link of a news report carrying Pandey's controversial remarks.
"I've always decried the over-reliance on marks as the main criterion for DU admission, but this is ridiculous. If "Jihad" means a struggle (with yourself above all), the Kerala students scoring 100% have struggled against the odds to get to DU. Interview them first if you wish before letting them in, but don't demonise their marks! This anti-Kerala bias must end now!", the Thiruvananthapuram MP said.
In his letter to Mr. Pradhan, Mr. Brittas said at no stretch of imagination, those comments can be considered as accidental but are intended to defame Kerala and to create polarization in the society.
"In these circumstances, I request your good self to initiate urgent steps for ensuring exemplary punishment against the delinquent professor, both penal actions as well as departmental actions", the RS MP wrote.
He also urged the Minister to issue a strong condemnation by the Education Ministry against Mr. Pandey's comment.
Source: The Hindu
Please click the following URL to read the full text of the original story:
https://www.thehindu.com/news/national/cong-cpim-mps-slam-du-professors-mark-jihad-remarks-against-kerala-education-board/article36891409.ece
--------
'Marks jihad': Delhi University refutes Prof's claims that Kerala students are being given preference
Oct 8, 2021
NEW DELHI: Following a row over comments on students from a particular state board being given preference by Delhi University during admissions, a statement was issued by the varsity on Thursday refuting the same.
DU registrar Vikas Gupta said over 60,000 students had applied to the university under the first cutoff list out of which over 46,000 were from CBSE. At the end of the last day of approvals from college principals, applications of over 31,000 students from CBSE and 2,365 of students from Kerala Board of Higher Secondary Education were accepted, he added.
There were 1,540 students from Board of School Education, Haryana and 1,429 from Council for the Indian School Certificate Examinations.
The remarks by DU professor Rakesh Kumar Pandey on the "inexplicable rush" of students from Kerala had drawn flak from several quarters. Students' Federation of India and National Students Union of India announced that they would hold demonstrations at DU's Arts Faculty and Kirori Mal College, respectively, on Friday.
Meanwhile, Akhil Bharatiya Vidhyarthi Parishad (ABVP) had staged a sit-in protest on Wednesday stating that the high cutoffs had led to students from "only few state boards" being admitted to the varsity.
In the statement, Gupta said, "Being a central university, University of Delhi equally and uniformly values the academic credentials of all candidates irrespective of their states and school boards. This year, too, equal opportunity was maintained by accepting applications based on merit only."
Refuting the claim of students from a particular state board being "favoured", Gupta added, "Being a prestigious central university with a long legacy of quality teaching and research, candidates across the country aspire to study in our colleges, departments and centres. It is our utmost responsibility to maintain justice and equity to all meritorious candidates coming not only from Indian states, but also from abroad."
Source: Times of India
Please click the following URL to read the full text of the original story:
https://timesofindia.indiatimes.com/city/delhi/delhi-university-refutes-prof-s-claims-that-kerala-students-are-being-given-preference/articleshow/86857757.cms
--------
Parents among those arrested for Muslim man's murder over his relationship with their daughter
By Arun Dev
Oct 08, 2021
Days after a 24-year-old Muslim man's decapitated body was found on a railway track in Karnataka's Belagavi district, 10 people, including the parents of a woman he was in a relationship with, were arrested for his murder on Friday. Police first registered a case of unnatural death when Arbaz Mullah's body was found on September 28. Later a murder case was filed on the basis of his post-mortem report and the nature of injuries to his head.
The Belagavi Police said the woman's parents, Eerappa and Susheela Kumbhar, and Maharaja Nagappa alias Pundalik Mutgekar, a member of Hindu group Sri Ram Sena Hindustan, are the prime suspects in the murder.
In a statement, police added the parents opposed the woman's relationship with Mullah and approached Nagappa to end it. But the woman remained adamant. Police said the parents met Nagappa multiple times and when Mullah refused to end the relationship, they threatened him. As the threats did not work, Nagappa allegedly hired seven contract killers to kill Mullah on September 28. The killers dumped his body on the railway tracks.
The arrests come after Mullah's family complained about the delay in the investigation. In her complaint to the police, Mullah's mother, Nazeema Mohammad Sheikh, accused the woman's family of murdering her son to end the relationship.
"We knew about the relationship, and I had spoken to the woman's mother to ensure she does not meet him. I also told my son not to meet her. I shifted from Khanapur to Azam Nagar in Belagavi with my son. But the two continued to meet, and we started getting threats from her family," Sheikh said.
Source: Hindustan Times
Please click the following URL to read the full text of the original story:
https://www.hindustantimes.com/cities/bengaluru-news/parents-among-those-arrested-for-muslim-man-s-murder-over-his-relationship-with-their-daughter-101633683129035.html
--------
Pakistan
'Wait-And-See Approach' On Afghanistan Tantamount To World Abandoning It: Pakistan NSA
October 7, 2021
National Security Adviser (NSA) Moeed Yusuf has said that a "wait-and-see approach" on Afghanistan is tantamount to abandoning the war-torn country and has called for holding a donor conference to formulate immediate humanitarian and economic relief plans for averting the risks of instability and threat of terrorism faced by the entire world.
"A wait-and-see approach, although more politically tenable for many countries, would be tantamount to abandonment … A starting point could be a major donor conference where regional players and Western countries sit together and draw up specific plans for immediate humanitarian and economic relief," he wrote in an article published in US-based journal Foreign Affairs on Thursday.
The NSA further stated that US President Joe Biden was right to end the US military mission in Afghanistan, and "today, Afghanistan faces a choice: it can either walk the arduous path of peace or revert to civil unrest. The latter will have catastrophic repercussions for the Afghan people and spillover effects for the neighbourhood and beyond."
He also pointed out that the "spread of refugees, drugs, weapons, and transnational terrorism from a destabilised Afghanistan does not serve the interests of the Afghan people nor the rest of the world, most of all Pakistan".
While Yusuf affirmed that Pakistan had the ability and willingness to "assist in pushing Afghanistan in a positive direction, it alone cannot guarantee the outcomes we all desire".
"Pakistan does not wield any extraordinary influence over the new rulers in Kabul, as both monetary assistance and legitimacy for the Taliban can only come (or not) from the world's major powers," he wrote. "History will judge us very poorly if we do not create the most conducive possible environment to push them in a healthy direction — for the collective benefit of Afghans and the world."
The NSA expressed the concern that that failure to do so would result in Pakistan bearing the brunt of any negative spillover from Afghanistan.
"We have already carried more than our share of the burden," he added, referring to Pakistan's sacrifices in US-led in Afghanistan.
Commenting on former Afghan President Ashraf Ghani's regime, the NSA said it had been unable to sustain itself, and "propping it up with billions more dollars would only have delayed its inevitable collapse".
'Pakistan the greatest victim after Afghans'
Speaking of wars launched in Afghanistan, Yusuf said after the Afghan people, Pakistan had been the "greatest victim" of those conflicts.
"The Soviet invasion in 1979 and the subsequent US-led military campaign after 9/11 were not of Pakistan's making. Yet our society, polity, and economy bore the brunt of the conflict over the last four decades."
In 2001, he recalled, Pakistan had joined America's war on terror "against the very same actors who were hailed as freedom fighters when Washington and Islamabad together trained and backed them to defeat the Soviets in the 1980s".
After the 9/11 attacks, the US issued an ultimatum to then-president General Pervez Musharraf that he was either "with us or against us", the NSA added, saying that Musharraf, under pressure, provided the US "virtually unconditional support", including access to airbases and ground and air supply routes.
"The post-9/11 decision to launch a military campaign against Afghanistan's erstwhile freedom fighters, many of whom had deep cultural and ethnic affiliation with tribesmen in the Pakistan-Afghanistan border regions, resulted in a massive insurgency against the Pakistani state," he explained.
"Over 50 militant groups sprang up, seeking to punish the Pakistani state for collaborating with the United States. They targeted our cities and massacred our children; 3.5 million civilians were displaced from their homes at the height of this onslaught," he said. " In the last 20 years, Pakistan has suffered over 80,000 casualties as a result of terrorist attacks, as well as over $150 billion in economic losses."
Yusuf also discussed in the article how Pakistan had to host millions of Afghans refugees as a result of the war in their country.
"Furthermore, Afghanistan's chaos brought a 'Kalashnikov culture' and narco-trafficking to Pakistan: our country's addiction rates rose nearly 50 times," he added.
Yet, Western governments continued to accuse Pakistan of being "duplicitous and asked us to 'do more' " he regretted.
"This disconnect colored the Pakistan-US partnership for the better part of the last two decades. At its core, it stemmed from a divergence of views on how to end the war and bring peace to Afghanistan," Yusuf explained.
US-Pakistan ties
Further elaborating on US-Pakistan ties, Yusuf wrote in the article that "The United States' solution [in Afghanistan] was to achieve a total victory over the Taliban. Even when Washington began considering negotiations with the group, many American officials saw it as a means of creating internal fractures within the Taliban rather than negotiating an even-handed deal."
The NSA said Pakistan, on the other hand, had been pointing out to the "the folly of its plans".
"Pakistan urged the United States and its Nato ( North Atlantic Treaty Organisation) allies to recognise that Al Qaeda had been dealt a severe blow and that, even as Western powers continued their mission against international terrorist groups, they needed to recognise that the Taliban were a political reality in Afghanistan."
He also claimed that Pakistan had urged the US a decade ago, when the number of its troops in Afghanistan was the highest, to use this "leverage to negotiate an acceptable political settlement to the war".
Washington, however, had "ignored this advice, and talks never became the principal pillar of US strategy," he regretted.
He also criticrised Western governments for what he described as turning a blind eye to their and the Afghan government's failures, which had helped resuscitate the Taliban.
"Nevertheless, Pakistan engaged with the government in Kabul with sincerity of purpose," he added.
'Blame shifted to Pakistan'
The NSA claimed that all of Pakistan's requests regarding Afghanistan "were turned down, ignored, or actively resisted".
In this connection, he gave the example of Afghan authorities physically tearing down in 2007 border biometric systems Pakistan was installing , "under the flimsy pretext that Afghanistan did not recognise the international border and was therefore opposed to physical controls".
"It stands to reason that if the porousness of the border was really the Afghan government's chief concern, it would have moved swiftly to help Pakistan monitor it effectively," he opined.
He said that since the government in Kabul was "unwilling or unable to fix these internal failures, so it shifted attention and blame onto Pakistan".
"This also suited countries that were pouring billions of dollars into Afghanistan, with little to show for it in terms of defeating the Taliban."
The advisor wrote that the focus on the border had also masked the reality that terrorists based in Afghanistan were collaborating with "our arch rival, India, and with elements in the Afghan intelligence services to regularly carry out attacks inside Pakistan".
He claimed that with Indian support, these groups conducted targeted killings across Pakistan and high-profile attacks on Pakistan's largest stock exchange, a major university, and a luxury hotel in the port city of Gwadar, among many others.
"Simultaneously, India worked to taint Pakistan's reputation through an orchestrated propaganda campaign, using fake news networks to perpetuate a diversionary narrative that sought to blame Pakistan for Afghanistan's failings."
Meanwhile, he said, the US kept pressing for Pakistan to further escalate its own military campaign against the Afghan Taliban.
"The truth, however, is that the group had no organised presence in Pakistan and military action against a few dispersed individuals — who may, from time to time, have managed to melt away among the thousands of Afghan refugees — would not have changed the outcome in Afghanistan, but would have left thousands more Pakistanis martyred," he added.
Yusuf said: "An escalation was, therefore, unacceptable to us, as we repeatedly conveyed to the United States for over a decade. Our alternative of leading with a political dialogue that forced all sides to compromise, supplemented by military and other tools as needed, would have produced a naturally inclusive government while ending the conflict years earlier. And yet every time we raised this, we were seen as insincere."
Yusuf stressed that the "rapid collapse" of the Ghani administration in Afghanistan "has left no doubt that the [Afghan] government's failures were not of Pakistan's making".
"Corruption, bad governance, refusal of Afghans to stand behind their government and state, and the 300,000-strong Afghan National Security Forces' choice not to fight against a lightly armed insurgency lie at the heart of the return of the Taliban."
Yet, some voices in Western capitals continued to scapegoat Pakistan for this failure, he regretted, adding that blaming Pakistan was not only factually incorrect, but it also "undermines the spirit of international cooperation necessary to end the cycle of violence that has devastated Afghanistan".
The way forward
Suggesting a way forward on this front, the NSA said, "Afghanistan deserves peace and prosperity, and a blame game among international actors will not get us there. Nor will a repeat of the mistakes of the 1990s, when the United States abandoned Afghanistan and sanctioned Pakistan."
He said the prudent way forward was for the international community to engage constructively with the new government in Kabul.
"The goal must be to create the conditions for Afghan civilians to earn a respectable livelihood and to live in peace. This will require the international community, especially the countries who were present in Afghanistan for two decades, to play a positive role in leveraging their influence to further the cause of peace and stability".
The adviser further said that Pakistan had been at the forefront of international humanitarian efforts since the fall of Kabul.
"It has helped evacuate approximately 20,000 foreign citizens and Afghans from the country, as well as creating an air and land bridge to channel emergency supplies to the country.
"These efforts are important, but diplomatic engagement with Afghanistan must go much further. Afghanistan does not have the resources or institutional capacity to stave off economic disaster on its own."
The NSA said that Pakistan, too, wanted an inclusive setup and protection of human rights in Afghanistan.
And the Taliban had repeatedly stated their interest in continued engagement with the world, he added.
"This is an opportunity for the international community — the leverage generated through assistance and the legitimacy Taliban will derive from it can be used to secure inclusive governance from the new government."
He also stressed the need for the Western diplomacy "to be better connected with regional initiatives to forge a common agenda for [the] engagement and decide on the multilateral and bilateral avenues available to channel assistance".
Moreover, he called for an understanding on the terms of the release of the Afghan central bank's reserves, most of which are held by the US.
"Such a forum could also be used to encourage countries that have unfinished development projects in Afghanistan to consider completing them for the benefit of the Afghan people. A coordinated global approach will reduce the risks of international divisions over how best to engage the Taliban."
Pak-Afghan ties
On Pakistan's relations with Afghanistan, Yusuf said the two countries shared a long border and cultural links that stretched back centuries.
"These geographical and societal connections compel Pakistan to advocate for peace in Afghanistan, as instability there risks spilling over into our country," he said, adding that "The Pakistani Taliban, the Islamic State, and other anti-Pakistan groups in Afghanistan cannot be allowed to harm Pakistan."
"Nor are we in a position to accept more Afghan refugees, who will inevitably be driven onto our soil by another spasm of violence in their home country," Yusuf said.
He further noted that the livelihoods of millions of Afghans were linked to Pakistan, as Afghanistan was land-locked country and largely relied on Pakistan for trade.
"The country's (Afghanistan's) geographical position could become an advantage if it transforms itself into a transit hub that connects Central Asia to Pakistan's warm waters."
Vision for the region
He blamed the Ghani government for stalling these possibilities, "snubbing Pakistan's offers for more streamlined trade and economic cooperation and fast-tracking of connectivity projects with Central Asia".
However, Yusuf said, "Such connectivity is not only key to Pakistan's geoeconomic vision, but it also corresponds with the US-led regional vision of establishing economic linkages between Uzbekistan, Afghanistan, and Pakistan."
Source: Dawn
Please click the following URL to read the full text of the original story:
https://www.dawn.com/news/1650669/wait-and-see-approach-on-afghanistan-tantamount-to-world-abandoning-it-moeed
--------
World must maintain contact with interim Taliban govt, NSA Yusuf tells visiting US official
October 8, 2021
National Security Adviser (NSA) Moeed Yusuf, in a meeting with US Deputy Secretary of State Wendy Sherman on Thursday, stressed that the international community "must maintain contact" with the interim Taliban government in Afghanistan.
According to a report by Radio Pakistan, during the meeting both sides expressed the desire to promote bilateral relations between the United States and Pakistan.
They also discussed economic cooperation as well as the security situation in the region, it added.
According to the report, the US delegation appreciated Pakistan's efforts to evacuate foreigners from Afghanistan and the help it extended to Afghan refugees.
In his remarks, Yusuf said that blatant human rights violations in Indian-occupied Kashmir also posed a threat to regional peace.
Sherman and her seven-member team arrived in Islamabad on Thursday for a two-day visit to the country.
She had earlier visited India for a series of bilateral meetings, civil society events, and the India Ideas Summit.
Sherman is the senior-most official in the State Department after Secretary of State Antony Blinken.
She is the highest-ranking US visitor to Pakistan under President Joe Biden since the Taliban's victory in Kabul.
Important visit
"The visit is taking place at a very critical time, both in the context of Afghanistan and developments in the wider region," said a senior diplomatic source when asked to explain why Islamabad sees this as an important visit.
The source pointed out that the Biden administration did "not seem to be reluctant to travel to both India and Pakistan in one go, which was the case in the past".
"This is an important visit, and we look forward to engaging with Deputy Secretary Sherman," Pakistan's US Ambassador Asad Majeed Khan earlier told Dawn. "Together, we would explore ways to strengthen and expand our bilateral cooperation in areas of mutual interest and concern."
According to sources, the Biden administration is focusing on four major points in its talks with Pakistan — recognition of the Taliban government in Kabul, international sanctions on Afghanistan, access to Afghanistan and counter-terrorism cooperation.
Source: Dawn
Please click the following URL to read the full text of the original story:
https://www.dawn.com/news/1650823/world-must-maintain-contact-with-interim-taliban-govt-nsa-yusuf-tells-visiting-us-official
--------
JI to file petition in SC for action against people named in Pandora Papers
October 8, 2021
MITHI: Senator Sirajul Haq, emir of Jamaat-i-Islami Pakistan, has said that his party will file a petition in Supreme Court, seeking action against the people whose names have been exposed by Pandora Papers.
Haq said at Miladun Nabi (Peace be Upon Him) conference organised by his party in Islamkot town on Thursday that they had decided in principle to file the petition in the apex court to bring all robbers of national wealth to justice. His party wanted stern action against all the corrupt whose names had surfaced in all international scams leaked by journalists, he said.
He said that Imran Khan's government was least interested in taking any action against the corrupt exposed by Pandora Papers as, according to him, some people close to Mr Khan were also found involved in amassing ill-gotten money and depositing it in offshore companies.
He said that if Imran Khan had been sincere and honest he would have kicked out the members of the cabinet the day their names were exposed. The prime minister wanted to save his chair and that was why he constantly deviated from his previous principled stance, he said.
"Imran Khan has once again proved he is not a man of his word," he remarked and asked him to behave like a mature leader as he pretended to be before coming to power.
"It is prime duty of every patriotic citizen to rise against the people who have plundered public wealth and then siphoned it off to offshore companies," he said.
Haq came down hard on the Pakistan Tehreek-i-Insaf government for shying away from consulting with leaders of opposition parties on important issues of national interest and termed presidential ordinance on extension to NAB chairman a slap on the face of democratic norms.
He warned that bypassing of parliament would prove disastrous for the country since it required mature policies to run affairs of both government and state.
He deplored that rulers had nothing to offer to people of Tharparkar, which was contributing to power generation for the country from its huge coal reserves.
He lashed out at executives and officials of mining firms for showing indifference towards locals and warned them to stop meting out step-motherly treatment to real owners of mines and minerals.
He said that it was right of Tharparkar people to get drinking water and demanded they be supplied water through pipeline from irrigation canals. "Certain parts of Tharparkar can be easily irrigated by constructing an irrigation canal," he said.
He expressed deep grief over increasing incidents of suicide and deaths of infants in government hospitals and said that his party had launched a number of charitable projects in Thar which were serving people without discrimination of caste, colour and creed.
BADIN: Haq demanded genuine accountability for all capitalists, former and present rulers, ex-judges and generals whose names were exposed by Pandora Papers and disclosed that efforts were being made to save skins of tainted advisers and ministers who should have been sacked from their positions immediately.
He said at a reception and later told media persons at DC Chowk that PPP and PML-N and those who had brought them to power were responsible for the economic catastrophe afflicting this country.
He praised media for exposing names of the corrupt through Pandora Papers, Wiki and Panama Leaks and demanded Chief Justice of Pakistan take suo motu action to establish a commission of inquiry to investigate 700 names of the corrupt in Pandora Papers and 436 people whose names had appeared in Panama Leaks.
THATTA: JI emir has said that no poor and common man's name has been found on Pandora papers and once again most of the names in the scandal belong to PML-N, PPP and PTI, who are now staging a political farce but are actually protecting each other's interests.
Haq said at a big gathering of party activists during a stopover in Makli before resuming journey to Islamkot on Thursday that a corrupt coterie had held politics and government hostage in Pakistan for years.
He said that his party was sincerely striving to enforce Nizam-i-Mustafa in Pakistan as it was the only system that could pull the country and its population out of crises and restore rights of the downtrodden.
He said the poor and the have-nots wielded no weapon but they had power of vote and if they joined hands with Jamaat-i-Islami the party would rid them of all miseries. PPP had held power in Sindh since long but instead of resolving chronic issues of the province the party had further increased them, he said.
Source: Dawn
Please click the following URL to read the full text of the original story:
https://www.dawn.com/news/1650701/ji-to-file-petition-in-sc-for-action-against-people-named-in-pandora-papers
--------
Pakistan's National Security Council to discuss Afghanistan
08 Oct 2021
The National Security Council of Pakistan which will be chaired by Prime Minister Imran Khan is due to discuss developments in Afghanistan on Friday, October 8.
Pakistani media have reported that the NSC meeting will be dominated by the recent developments in Afghanistan, border management Pakistan's efforts to support the new Taliban regime, and implications of the situation for the country.
Pakistan has been one of the biggest lobbyists for the recognition of the Taliban and encouraging the international community to engage with them.
PM Imran Khan had recently said that the US has no way but to recognize the Taliban and engage with them. He has also asked the EU, China, and Russia to recognize the Taliban.
Source: Khaama Press
Please click the following URL to read the full text of the original story:
https://www.khaama.com/pakistans-national-security-council-to-discuss-afghanistan-457457/
--------
North America
US charges alleged Taliban commander with killing Americans in 2008
Michael Gabriel Hernandez
08.10.2021
WASHINGTON
An alleged Taliban commander has been charged with federal terrorism-related offenses in relation to attacks on US troops from 2007 to 2009, the US Department of Justice announced Thursday
Haji Najibullah was detained in Ukraine and extradited to the US in 2020. He was previously charged with a 2008 kidnapping of a US journalist and two Afghan nationals.
A new superseding indictment unsealed by a grand jury in New York charges Najibullah with attacks he and Taliban fighters under his command carried out on US and NATO forces, including one in June 2008 that left three US soldiers dead as well as their Afghan interpreter.
The following October, the Taliban commander's troops allegedly shot down a US military helicopter, but no troops died as a result of that attack.
"Neither time nor distance can weaken our resolve to hold terrorists accountable for their crimes and to see justice done for their victims," US Attorney for the Southern District of New York Audrey Strauss said in a statement. "Najibullah will answer for his heinous acts in an American courtroom."
Source: Anadolu Agency
Please click the following URL to read the full text of the original story:
https://www.aa.com.tr/en/americas/us-charges-alleged-taliban-commander-with-killing-americans-in-2008/2386111
--------
Dad who fled Afghanistan sues US to reunite with young sons
07 October ,2021
The Afghan man was attending a conference in California as part of his job for a US-government funded project in Afghanistan when the Taliban sent a written death threat to his home, forcing him to make a heart-wrenching decision: He would not return to his wife and two young sons and instead would seek asylum and try to bring them to the United States.
Two years later, Mohammad said he regrets leaving them, and wished he had never worked for the US government given the price he has paid.
As Mohammad tried to get visas for his family, his wife collapsed in 2020 and died of a heart attack while the Taliban threatened them. Mohammad, who lives in California, has been fighting ever since to be reunited with his sons, who are now 9 and 11, and are moving from house-to-house, living in hiding with their grandmother and uncle, he said. He asked that only his first name be used to protect them.
On Thursday, the International Refugee Assistance Project, whose lawyers are working on his behalf, filed a lawsuit in a federal court in San Francisco against Secretary of State Antony Blinken, alleging the administration failed in its legal obligations under the Afghan Allies Protection Act to help his family despite his work for the US government during the 20-year war there.
"The only thing that I want is just one hug" from my kids, Mohammad said.
Mohammad said he has repeatedly asked the US government for help. He contacted the State Department in August after bullets pierced the home where his sons were hiding before the Taliban took control of the country.
He asked for his children to be evacuated as the US military conducted one of the largest airlifts in history, but they were left behind.
A State Department spokesperson said in an email to The Associated Press that it does not comment on pending litigation.
Mohammad communicates daily with his sons either through calls or texts.
His youngest has broken down crying, asking, "Dad, are they going to kill me?"
"What can I say?" Mohammad asks.
He sent another letter to the State Department on Sept. 9 asking that his sons be granted humanitarian parole, but again he said he got no response. He also contacted his California lawmakers.
Mohammad was approved for a special immigrant visa in January and applied the next month for his sons, requesting that their visa applications be expedited because they are in "imminent danger." Their applications are still pending.
The lawsuit states that "removing his children from Afghanistan, where they are in daily peril, and reuniting them with their only remaining parent is essential to their survival and wellbeing."
"At this point the government has known since mid-August at minimum that these kids are alone and in serious danger, and they didn't take any action to protect them," said lawyer Alexandra Zaretsky of the New York-based International Refugee Assistance Project.
Zaretsky said Mohammad is one of thousands of Afghans who worked for the US government in Afghanistan and were forced to leave behind close family members to be able to get to safety. Many are still fighting to be reunited with them. The administration has provided no figures for how many special immigrant visa applicants and their family members are still stuck in Afghanistan a month after the US withdrew its troops, and it has yet to take substantial action to protect them, according to the lawsuit.
Source: Al Arabiya
Please click the following URL to read the full text of the original story:
https://english.alarabiya.net/News/middle-east/2021/10/07/Dad-who-fled-Afghanistan-sues-US-to-reunite-with-young-sons
--------
US to stay in Syria, top Kurdish politician says
07 October ,2021
A leading Syrian Kurdish politician said on Thursday the United States will stay on in Syria to destroy ISIS, build infrastructure and remain a player in the search for a political settlement after more than 10 years of civil war.
The Kurds, who live in the mountainous region straddling the borders of Syria, Armenia, Iraq, Iran and Turkey, carved out self-rule across northeast Syria during the civil war that began in 2011.
President Bashar al-Assad was supported by Russia and Iran while the Syrian Kurdish YPG militia was backed by the United States. But in 2019 then-President Donald Trump pulled most US forces out of Syria to enable a Turkish offensive against the Kurds.
The chaotic Western withdrawal from Afghanistan stoked concern across the Middle East that Trump's successor Joe Biden might abandon allies across the region as Washington perceived China to be the main strategic challenge.
But Ilham Ahmed - president of the executive committee of the Syrian Democratic Council, the political arm of the YPG - said the United States had given a clear commitment to the Kurds.
"They promised to do whatever it takes to destroy ISIS and work to build infrastructure in Northeastern Syria," he told Reuters after meetings in Washington with White House, State Department and Pentagon representatives.
"They said they are going to stay in Syria and will not withdraw - they will keep fighting ISIS," Ahmed said.
"Before they were unclear under Trump and during the Afghan withdrawal, but this time they made everything clear."
Syria's minority Kurds, who were discriminated against by Assad's pan-Arabist ruling Baath party, run a civilian administration that governs the affairs of several million Syrians once ruled from Damascus.
Source: Al Arabiya
Please click the following URL to read the full text of the original story:
https://english.alarabiya.net/News/middle-east/2021/10/07/US-to-stay-in-Syria-top-Kurdish-politician-says
--------
US deputy secretary of state heading to earthquake-hit Pakistan
Servet Gunerigok
07.10.2021
WASHINGTON
US Deputy Secretary of State Wendy Sherman will depart for Pakistan late Thursday after a deadly earthquake hit the country's southwest.
"I am heartbroken to learn of the deadly earthquake that struck southwest Pakistan early this morning. I am flying to Islamabad tonight, and will carry with me the sincere condolences of the American people to the people of Pakistan," said Sherman.
At least 20 people were killed and more than 300 injured when a magnitude-5.9 earthquake struck Baluchistan province.
The quake was centered about 14 kilometers (9 miles) north northeast of Harnai. The location is about 100 kilometers (62 miles) from Quetta, the provincial capital.
Source: Anadolu Agency
Please click the following URL to read the full text of the original story:
https://www.aa.com.tr/en/americas/us-deputy-secretary-of-state-heading-to-earthquake-hit-pakistan-/2385709
--------
Europe
Radical Islamic Preacher, Mohammad Junaid Thorne, Jailed For Selling Drugs To An Undercover Cop
By Kelly Fedor
Oct 8, 2021
A radical Islamic preacher has been jailed for a maximum of nine years for selling drugs to an undercover police officer.
Mohammad Junaid Thorne, 32 was being watched by a terrorism taskforce in 2018 when he struck up a partnership with the operative.
The court heard he arranged a phone with encrypted technology to ensure their communications were kept under wraps.
Over the following months, he and his girlfriend of the time sold him $66,000 worth of cocaine and $34,000 of MDMA in multiple deals at Newington and Guildford.
Thorne was arrested and charged in July 2019.
The court heard the Perth-born man was raised in a strict Muslim family which included a stepfather who was violent.
At one point they moved to Saudi Arabia but Thorne was deported after protesting his brother's imprisonment on terror charges.
Shayden Thorne also spent more than three years in a Victoria jail for involvement in a 2016 plot to join Islamic militants in the Philippines.
Mohammad Junaid Thorne developed a profile with young extremists and delivered controversial lectures around the country.
Source: 9News
Please click the following URL to read the full text of the original story:
https://www.9news.com.au/national/islamic-preacher-mohammad-junaid-thorne-jailed-for-selling-drugs-undercover-police/22b51848-c92e-4002-93ca-5691c82e968d
--------
Turkish mosque under construction in France receives threat letter
OCT 07, 2021
Europe's largest under-construction mosque in the French city of Strasbourg received a letter including death threats and insults, a report said Thursday.
Eyüp Sultan Mosque, which is currently being constructed by the Milli Görüş Islamic Confederation (CIMG), received the letter Wednesday.
The anonymous letter, titled "Declaration of War," claimed that there is no space for Islam in France and that Muslims living in the country need to choose between their religion or France.
"Of course, a majority of your congregation would choose Islam. Then why are you still in France?" the letter said.
The letter also told Muslims to be prepared for "unprecedented attacks" against mosques in the country, claiming that their crowd is quite large.
"Prepare well, revenge starts," the letter said.
Eyüp Şahin, the CIMG's chairperson in East France, told Anadolu Agency (AA) that they had previously received such threats, and there has been a surge in threats against Muslims and mosques in Europe.
He noted that he previously received threats saying that their addresses were compromised and that the perpetrators threatened to come out and kill their families, bomb mosques and more.
"Such threats take place Europe-wide. All Muslims receive such threats, but I believe this complex receives more attention because it is the largest of its kind in Europe and the perpetrators want to make their voices heard," Şahin said. He noted that they have informed the police and relevant authorities about the letter, as he said they expect statements with common sense from politicians, rather than provocative remarks that trigger such hatred.
Source: Daily Sabah
Please click the following URL to read the full text of the original story:
https://www.dailysabah.com/politics/eu-affairs/turkish-mosque-under-construction-in-france-receives-threat-letter
--------
UK regulator refused to investigate Muslim charity's complaints of police harassment
7 October 2021
The UK's Charity Commission refused to examine a Muslim aid charity's complaints of harassment of its staff by police and security agencies as part of an investigation into alleged mismanagement, Middle East Eye has learnt.
In a report published on Thursday, the Charity Commission, which is an independent British government department, said it had found evidence of misconduct and mismanagement at Human Aid in relation to the organisation's use of cash couriers to send money to Gaza in 2019 and its work with a former Turkish partner organisation sending aid to Syria.
But the regulator said trustees at the London-based charity had "taken positive steps to address the failures and weaknesses in the Charity's governance" and "shown a willingness to take on board the regulatory advice and guidance provided by the Commission".
In a statement, Human Aid said it welcomed the closure of the inquiry. But it accused the Commission of "being excessive in its approach and effectively acting as an extension of police and security services harassment policy".
It accused the Commission of using "defamatory and inaccurate" language in the report and said it had requested a meeting with the Commission and other Muslim charities to discuss what it described as "a problem of bias and Islamophobia".
A spokesperson for the Charity Commission told MEE it strongly rejected any suggestion of bias in its investigative work. The spokesperson said it had asked the charity for more details about the proposed meeting.
The regulator opened a statutory inquiry into Human Aid in August 2019, days after police confiscated about £15,000 ($20,000) in cash from a charity staff member and volunteers, under Schedule 7 counter-terrorism powers at Heathrow Airport. The staff member and volunteers were on an aid mission to Gaza.
The charity was already subject to Charity Commission monitoring following an earlier inquiry, which highlighted concerns about Human Aid's work with partners delivering aid to Syria via Turkey.
The commission has also issued regulatory advice against the use of cash couriers. MEE has previously reported on how cash seizures were used by police to disrupt aid convoys to Syria.
Human Aid called for the inquiry to be dropped in May 2020, after police returned the money and acknowledged it was legitimate charity funds.
The charity also accused police of abuse of power and harassment. It says its staff and volunteers have been regularly detained, searched and questioned, and required to hand over electronic devices and provide fingerprints and DNA samples during Schedule 7 stops at ports and airports.
MEE understands that Human Aid submitted evidence to the Charity Commission of alleged harassment of its staff by police and security agencies.
This included a report originally filed to the regulator in January 2019 describing an incident at a police station in which a member of the charity's staff said he was threatened with arrest by a police officer and another man, who he understood to be "someone from MI5", the British government's domestic spy agency.
Staff 'leaving out of fear'
The Charity Commission told the charity during the inquiry that complaints against the police and security services were a "matter for the trustees to address with them via their respective complaints procedures and processes".
Nur Choudhury, the chair of Human Aid, told MEE that many Muslim charities were facing "more and more scrutiny, especially when our work may not necessarily be in line with UK foreign policy".
"If we are raising complaints about harassment we should be supported by the Commission," said Choudhury.
"Harassment has led to staff leaving work out of fear. We have had staff who have required further support because it has affected their mental health. Naturally that has had an impact on our work."
The incident report submitted by Human Aid described a meeting attended by the charity's employee at Charing Cross Police Station in central London on 3 January 2019.
The employee had previously been questioned by police during a Schedule 7 stop at Gatwick Airport in August 2018, at which his electronic devices were confiscated.
According to the report, when he went to collect his devices from Ilford Police Station in East London the following week he was approached by a police officer called Warren, who told him that aid sent from the UK to Syria was "being used for terrorist purposes" and asked him for information.
Warren made several further attempts to contact him over the next few months. On 2 January 2019, the employee received a phone call from Warren asking him to meet regarding an urgent matter. He agreed to go to Charing Cross Police Station the next day.
When the employee arrived at the police station with his lawyer, Warren told him he would only speak to him alone, the report said. The employee eventually agreed to this and entered a room "where Warren is present, alongside an unknown person, believed to be someone from MI5".
Warren then told the employee that Human Aid was working with a Turkish charity he alleged was linked to al-Qaeda. "When the arrests are made you will be the main person we arrest," he told him, according to the report.
'Support to al-Qaeda aligned individuals'
In response to the incident, Human Aid stopped working with the Turkish charity and instructed lawyers to "contact Scotland Yard in writing to get clarity on the secret meeting… and obtain further information or evidence regarding their assertions".
The Charity Commission's report acknowledges Human Aid flagged up concerns about its Turkish partner in January 2019 and took immediate action to end its relationship with the organisation, but it does not mention the circumstances that prompted the charity to take this action.
It said concerns about the Turkish charity were later raised directly with the regulator by the police in April 2019, who described it as "being used to provide support to al-Qaeda aligned individuals in Syria".
The phrase "al-Qaeda-aligned" is often used by British intelligence agencies to refer to people and groups it assesses to be linked to Hay'at Tahrir al-Sham (HTS), the dominant militant group in opposition-held Idlib province, which contains factions formerly affiliated with al-Qaeda. HTS is a proscribed organisation in the UK.
The Charity Commission also said it found evidence of misconduct in Human Aid's relationship with its former Turkish partner because it said trustees had failed to supply adequate records to account for almost £250,000 ($340,000) sent to the charity during 2018.
Source: Middle East Eye
Please click the following URL to read the full text of the original story:
https://www.middleeasteye.net/news/uk-charity-commission-refused-human-aid-complaint-police-harassment
--------
UK ends self-isolation for vaccinated people from 37 countries, including Turkey
Muhammad Mussa
07.10.2021
LONDON
Fully vaccinated travelers from 37 more countries, including Turkey, will not be required to self-isolate in the UK starting next week, the British government announced on Thursday.
The UK will accept proof of vaccination from 37 new countries and territories, including Turkey, Brazil, Ghana, Hong Kong, India, Pakistan, and South Africa, the Department of Transport said in a statement.
"With half-term and winter sun around the corner, we're making it easier for families and loved ones to reunite, by significantly cutting the number of destinations on the red list, thanks in part to the increased vaccination efforts around the globe," said Transport Secretary Grant Shapps.
"Restoring people's confidence in travel is key to rebuilding our economy and levelling up this country. With less restrictions and more people traveling, we can all continue to move safely forward together along our pathway to recovery."
The UK removed Turkey from its red COVID-19 travel list last month.
It will take off 47 more countries from the list from Oct. 11, leaving just seven countries with a complete travel ban, according to the latest update.
The end of self-isolation for people entering the UK from countries with recognized vaccination programs will boost travel in the coming months, especially with the approaching winter break.
Source: Anadolu Agency
Please click the following URL to read the full text of the original story:
https://www.aa.com.tr/en/europe/uk-ends-self-isolation-for-vaccinated-people-from-37-countries-including-turkey/2386044
--------
Russia says 'determined' to continue cooperation with Turkey on Syria
Elena Teslova
07.10.2021
MOSCOW
Russia is "determined" to continue close cooperation and coordinated work with Turkey on diplomatic and military lines to fully normalize the situation in Syria, the country's Foreign Ministry said on Thursday.
The Syrian settlement traditionally occupies one of the central places in dialogue between Moscow and Ankara, Maria Zakharova told a news conference in Moscow.
She said: "In particular, we are talking about the northeast of the country, the province of Idlib," which falls within a de-escalation zone forged under an agreement between Turkey and Russia in March 2020.
Zakharova recalled that both the countries are initiators and members of the Astana format (talks aimed to end Syrian crisis), stressing that they "are firmly determined to continue contributing to the advancement of the political process in Syria" on the basis of UN Security Council Resolution 2254.
She welcomed "the beginning of humanitarian supplies to Idlib through the line of contact in accordance with UN Security Council Resolution 2585 and the norms of international humanitarian law."
Source: Anadolu Agency
Please click the following URL to read the full text of the original story:
https://www.aa.com.tr/en/europe/russia-says-determined-to-continue-cooperation-with-turkey-on-syria/2385926
--------
Southeast Asia
Bank Islam takes over BHB's listing status, becoming 'first pure-play, full-fledged Islamic finance stock'
Friday, 08 Oct 2021
KUALA LUMPUR, Oct 8 — Bank Islam Malaysia Bhd (BIMB) became "the first pure-play, full-fledged Islamic financial institution listed on Bursa Malaysia's Main Market" today after taking over the listing status of BIMB Holdings Bhd (BHB), marking the completion of the Islamic banking group's restructuring exercise.
With an estimated market capitalisation of RM6.3 billion, BIMB will capitalise on the growth of Islamic finance and the Islamic capital market.
"BIMB is embarking on a five-year business strategy roadmap (LEAP25) to deliver the promise of technology, redefine growth and work in new ways to address the unprecedented challenges brought upon by the Covid-19 pandemic," said BHB and BIMB chief executive officer Mohd Muazzam Mohamed in a statement today.
Bank Islam will be "accorded full autonomy in undertaking and pursuing its corporate and business strategies and adopt capital management initiatives with the completion of this corporate exercise," he added. "With the listing, the bank would have access to a wider and diverse capital base, allowing for its efficient use towards greater support of its future expansion programmes and business growth and in addition, the group would have greater scale and ability to support its organic growth."
Mohd Muazzam explained that the listing also opens opportunities for investors to participate directly in the equity and future growth of the new Bank Islam group, which includes BIMB Investment Management Bhd and BIMB Securities Sdn Bhd.
Through a synergistic and holistic approach, Bank Islam aspires towards a prominent position in offering Shariah-ESG total financial solution through renowned excellence in digital banking and social finance by the year 2025.
"As the world continues battling the Covid-19 pandemic, the group pursues its focus on integrating the principles of Shariah, Value-based Intermediation and environmental, social and governance (ESG) considerations to remain resilient and promote financial inclusion for all," the bank said.
Source: Malay Mail
Please click the following URL to read the full text of the original story:
https://www.malaymail.com/news/money/2021/10/08/bank-islam-takes-over-bhbs-listing-status-becoming-first-pure-play-full-fle/2011752
--------
Human rights advocates: Reform 'unjust' citizenship laws that 'punish' Malaysian mums with kids born abroad now
08 Oct 2021
BY DANIAL DZULKIFLY
KUALA LUMPUR, Oct 8 — Human rights advocates, lawmakers and concerned mothers reiterated their stance on the need to reform "outdated" and "unfair" Malaysian citizenship laws that penalise Malaysian women for having children abroad.
Among these advocates were Suriani Kempe, president of Family Frontiers, who said the established citizenship laws, which confer citizenship automatically on children born overseas to the foreign spouses of Malaysian men — a right not extended to Malaysian women — are ultimately not sustainable and unjust.
"All of which is to say this is not a system that is sustainable, fair or just. It puts unnecessary strain on Malaysian women and punishes them simply for being women. It also punishes their children and their entire extended family.
"What we need today is compassion. We need to see past the legal roadblock, past the antiquated and outdated demands that we place unfairly and solely on Malaysian women and we need to fix things.
"Malaysian women have been living with this injustice since independence. Every day the government maintains its appeal to the High Court decision. Every day the government delays the Federal Constitution is another day that a child of Malaysian women goes without access to education, healthcare or therapy.
"It is another day that Malaysian women are left vulnerable to arbitrary decision making. It is another day that their mental health and wellbeing and that of their family continues to be affected. All of which is to say that we cannot wait any longer and the time for change is now, and implore the government to either withdraw the appeal or expedite the amendments to the Federal Constitution. But it needs to happen now," she said during a forum discussing the citizenship issue earlier today.
Suriani was referring to the recent action by the federal government to appeal a landmark ruling on September 9, which finally recognised children born abroad to Malaysian mothers and their foreign spouses as Malaysian citizens.
The lawsuit against the government was filed by Family Frontiers together with six Malaysian mothers.
Today's forum and subsequent press conference dubbed "The Other Side Of The Story — Do Mothers Have Rights?, were hosted by Penang Women's Development Corporation (PWDC) and was attended by representatives from Family Frontiers as well as affected and concerned mothers.
Apart from Suriani, other speakers included Batu Kawan MP Kasthuri Patto, Senator Fadhlina Sidek and Penang social development and non-Islamic religious affairs committee chairman Chong Eng.
In her opening speech, Chong urged the government to take its own words seriously by addressing the concerns of Malaysian women, including recognising their children with foreign spouses as Malaysian citizens.
She stated the government should not pay "lip service" by merely including a section within the 12th Malaysia Plan specifically dedicated to women yet not address their issues seriously.
"The (Federal) Constitution can be amended when necessary. So what we want from the government today is (for them) to take their (own) words seriously. To show what they really mean when put a women chapter in the RMK12. Don't pay lip service," she said.
Chong also pointed out that the Malaysian government had previously initiated a recruitment drive via TalentCorp Malaysia to attract Malaysian talent working overseas to return.
Through the recruitment drive, Chong said the government found many talented Malaysian women working abroad however many could not return as their marriage to foreign spouses complicates the process of building a future for their family back in Malaysia
"There are many talented women overseas and they want to come back and serve but we have this obstacle and they can't come back.
"Yes, they have married someone overseas but if they believe it is their jodoh (fate) to marry someone overseas, I mean what can they do? It should not be a reason to give them fewer rights as a mother just because they married a foreigner and gave birth to a child in a foreign land," she said.
During her speech, Dewan Negara Senator Fadhlina also argued against the narrative presented by the Home Ministry that the issue at hand involves matters of "national security" and aims to prevent children born abroad from gaining double citizenship.
Fadhlina explained the concern stemming from supposed threats to national security or national sovereignty, or issues of treason can be prevented via enforcement of the law.
"It does not make sense that such incidences could happen. Moreover, that the application is being filed by children that are clearly incapable or present any sort of threat.
"The concern that the (foreign) father of the child gaining citizenship from that process is also unfounded as the established laws do not favour such conditions," she said.
Source: Malay Mail
Please click the following URL to read the full text of the original story:
https://www.malaymail.com/news/malaysia/2021/10/08/human-rights-advocates-reform-unjust-citizenship-laws-that-punish-malaysian/2011779
--------
Don't sacrifice national stability for a few seats, PAS man tells Umno, Bersatu ahead of Melaka polls
08 Oct 2021
BY BEN TAN
JOHOR BARU, Oct 8 — Umno and Parti Pribumi Pribumi Malaysia (Bersatu) leaders should think of the greater good and avoid clashing with each other in the Melaka state election, a PAS central committee member said today.
Mohd Mazri Yahya said both political parties should not act so hastily as there is always room for negotiations.
"Do not sacrifice [the stability] of the country just because of a few seats. Umno and Bersatu need to sit down together to find a formula with regards to the seats that are in dispute.
"This issue needs to be discussed as it is not only for the good of the individual parties, but also the whole country," he said after a Johor Perikatan Nasional aid programme in Bandar Baru Uda here.
The programme saw a total of 1,000 packs of aid consisting of chicken, fish and vegetables that were distributed to more than 50 Bersatu, PAS and Parti Gerakan branches in the district.
Mohd Mazri was commenting on Umno president Datuk Ahmad Zahid Hamidi's remarks that there would be no cooperation with Bersatu for the Melaka state election since there was no official discussion between the two parties.
Mohd Mazri, who is also the Johor PAS deputy commissioner, indicated that his Islamist party is open to act as middleman for Umno and Bersatu.
"Our doors are always open for Umno to work together until even at the last minute before the general election.
"This cooperation is not only seen as a hope for our party members, but also the majority of the people of the country," said Mohd Mazri.
Source: Malay Mail
Please click the following URL to read the full text of the original story:
https://www.malaymail.com/news/malaysia/2021/10/08/dont-sacrifice-national-stability-for-a-few-seats-pas-man-tells-umno-bersat/2011780
--------
Arab World
Expo 2020: Israeli pavilion opens, ministers say fair can promote Middle East peace
08 October ,2021
Israel officially opened its dedicated pavilion at Expo 2020 Dubai on Thursday, welcoming visitors from all 191 countries, as ministers said the world fair can promote peace and prosperity across the Middle East.
Israel's Minister of Tourism, Yoel Razvozov, was joined by Elazar Cohen, commissioner general of the Israel Pavilion, as they hailed the opening of the first Expo to be held in the Middle East.
For all the latest headlines follow our Google News channel online or via the app.
It comes a year after the US-brokered normalization of ties between the United Arab Emirates, Bahrain and Israel under the historic Abraham Accords.
Minister Razvozov said in his opening remarks: "I'm truly delighted to be standing here as a representative of the Israeli people and the Israeli government at the opening of Israel's National Pavilion at Expo 2020 Dubai."
"Many things are happening here for the first time. For the first time in history, the Expo fair is being held in an Arab country."
It is also the first time there is an Israeli pavilion in a major fair on Arab soil, he said, saying the event has marked one of the most sound and robust steps toward cooperation between the UAE and Israel in history.
"Peace allows us to forge a new reality in the Middle East that will bring prosperity, security and stability to all," he said. "We believe that in order to reach a better tomorrow, one should choose practical and positive actions today."
"Tourism allows us to explore, learn from and accommodate each other. Tourism will build a human bridge to peace."
The event began with a traditional Mezuzah ceremony performed by Rabbi Levi Duchman.
The Mezuzah Case was made and designed exclusively for Expo 2020 Dubai by famous Judaica artist David Roytman. Hanging a Mezuzah on a doorpost is an ancient Jewish practice that fulfils a biblical commandment from Deuteronomy to write the words of the Lord on the doorposts of one's home.
This was followed by a ribbon cutting ceremony, performed by the Minister of Tourism and Commissioner General.
Cohen said of the ceremony: "Tonight, by placing the Mezuzah at the entrance of our pavilion, we turned it into our home."
"I have been dreaming of this day for many years and at this historical moment, I wish to thank Israel and the UAE governments, for making this dream come true. Our pavilion is open to everyone, and while many things divide us, common challenges and the hope for 'tomorrow' unite us. Together we can and will make our future, our tomorrow, better."
The event concluded with a performance by Hamalgezot, an Israeli band playing traditional Israeli music for the 250 attendees.
Source: Al Arabiya
Please click the following URL to read the full text of the original story:
https://english.alarabiya.net/News/gulf/2021/10/08/Expo-2020-Israeli-pavilion-opens-ministers-say-fair-can-promote-Middle-East-peace
--------
Iran's FM says talks with Saudi Arabia have gone a 'good distance'
07 October ,2021
Talks between Iran and Saudi Arabia have gone a "good distance", Iranian Foreign Minister Hossein Amir Abdollahian told a news conference in Beirut on Thursday.
Saudi Arabia's foreign minister Prince Faisal bin Farhan said earlier this week that talks between the Kingdom and Iran remain in the "exploratory phase".
"The fourth round of talks took place on September 21. These discussions remain in the exploratory phase. We hope they lay the foundation to address the issues between the two sides and we will work to achieve that," Prince Faisal said in a joint press conference with EU foreign policy chief Josep Borrell.
Source: Al Arabiya
Please click the following URL to read the full text of the original story:
https://english.alarabiya.net/News/gulf/2021/10/07/Iran-s-FM-says-talks-with-Saudi-Arabia-have-gone-a-good-distance-
--------
Egypt denounces Israeli court approving 'quiet' Jewish prayer at Al-Aqsa Mosque
7 Oct 2021
Egypt denounced an Israeli court ruling on Wednesday that gives Jews the right to pray inside Al-Aqsa Mosque compound , saying it is a violation of the holy Islamic mosque.
In a statement issued on Thursday, the Egyptian foreign ministry reasserted the necessity of respecting the historical and legal status of Jerusalem and its Islamic and Christian holy places in accordance with international resolutions issued by the United Nations and the UNESCO.
An Israeli judge ruled on Wednesday that "quiet" Jewish prayer can be held at Al-Aqsa Mosque compound as long as it remains silent and does not violate Israeli police instruction.
The foreign ministry also expressed its extreme concern for the repercussions of such court ruling and its impact on the security and stability in the region.
The Egyptian foreign ministry also demanded the Israeli government not to implement the decision or to change the status of Al-Aqsa Mosque.
Source: Ahram
Please click the following URL to read the full text of the original story:
https://english.ahram.org.eg/News/426541.aspx
--------
Interpol says lifts restrictions imposed on Assad's Syria
07 October ,2021
International police organisation Interpol on Thursday said it had reintegrated Syria back into its information exchange network, lifting restrictions imposed on President Bashar al-Assad's regime in 2012.
The curbs were introduced against the background of international sanctions against Damascus over abuses by the regime in the early phase of the Syrian civil war.
"In line with the recommendation from the General Secretariat headquarters, Interpol's executive committee endorsed that corrective measures applied to Syria be lifted," an Interpol statement said.
The move means that Damascus can directly receive and send messages from other Interpol national offices. These access rights had been suspended since 2012.
The statement emphasized that it was incorrect to state that Syria had been readmitted to Interpol as it has been a member country since first joining in 1953.
The recommendation to lift the "corrective measures" was made following close monitoring of messages from Syria's national Interpol office, it said.
Individual national Interpol offices still have the power to decide with which other countries to share information, the statement said.
And it added that Syria does not have the power as a member state to issue international "Red Notice" arrest warrants, though it can, like any member state, request the general secretariat of Interpol to do so.
All requests are subject to a thorough compliance review, it added.
Despite such assurances, the move by Interpol to allow Syria access to informational networks has aroused disquiet among some activists.
Source: Al Arabiya
Please click the following URL to read the full text of the original story:
https://english.alarabiya.net/News/middle-east/2021/10/07/Interpol-says-lifts-restrictions-imposed-on-Assad-s-Syria
--------
Green List: Abu Dhabi adds 27 new quarantine-free destinations including US, UK
08 October ,2021
Abu Dhabi has updated its Green List of countries for travel during the COVID-19 pandemic, adding 27 new quarantine-free destinations, the emirate's Department of Culture and Tourism announced late Thursday.
The emirate removed Romania from the list and added 27 new destinations including the US, Israel and the United Kingdom.
Abu Dhabi also recently removed the quarantine requirement for vaccinated travelers coming into the emirate from all international destinations, stating that a negative PCR test must be taken within 48 hours of departure.
Additionally, vaccinated travelers coming from Green List countries must also take a PCR test upon arrival and another on their sixth day in the emirate.
Vaccinated visitors from other countries that are not on the Green List are required to tale a PCR test on arrival and further tests on days four and eight of their visit.
Unvaccinated people from Green List countries will need to take PCR tests on arrival followed by days six and nine, while those coming from other destinations will need to take a PCR test on arrival, quarantine for 10 days and then take another test on day nine of their visit.
Source: Al Arabiya
Please click the following URL to read the full text of the original story:
https://english.alarabiya.net/coronavirus/2021/10/08/Green-List-Abu-Dhabi-adds-27-new-quarantine-free-destinations-including-US-UK
--------
US embassy in Saudi Arabia condemns Houthi attacks on Abha airport
07 October ,2021
The US Embassy in Saudi Arabia on Thursday condemned the Houthi attacks that targeted Abha airport in the Kingdom.
Saudi Arabia's air defense intercepted a booby-trapped drone launched by the Houthis towards Abha International Airport early Thursday.
Shrapnel was scattered and had fallen in the vicinity of Abha airport, according to a statement released by the Arab Coalition which added that the attack caused "minor injuries" to four of the airport's employees and some broke windows.
"The Houthis tried again to target Abha airport. This attack resulted in the injury of four innocent civilians. We condemn the outrageous attacks by the Houthis against civilians," a Twitter post by the Embassy on Thursday stated.
It added that it hoped for the injured to recover from the attack.
Source: Al Arabiya
Please click the following URL to read the full text of the original story:
https://english.alarabiya.net/News/gulf/2021/10/07/US-embassy-in-Saudi-Arabia-condemns-Houthi-attacks-on-Abha-airport
--------
Al-Azhar's Grand Imam, Archbishop of Canterbury call to raise awareness of COVID-19 vaccine
7 Oct 2021
Al-Azhar Grand Imam Sheikh Ahmed Al-Tayyeb and Archbishop of Canterbury Justin Welby called for increased awareness about the importance of the COVID-19 vaccine, expressing their fear of some people's refusal to be vaccinated, according to the Grand Imam's office on Thursday.
In a meeting held at the Vatican on the sideline of the "Faith and Science: Towards COP26" summit, the two religious leaders called for practical solutions to ensure a fair distribution of vaccines, especially for the poorest African countries.
The Grand Imam and Archbishop agreed during their meeting on the necessity of spreading awareness about climate change and the dangers facing planet earth, expressing their concern that speech about the issue has not translated to actual action on the ground.
Al-Tayyeb and Welby also stressed that political conflicts between developed countries have led to the loss of the rights in developing countries as well as the reemergence of ethnic conflicts. They agreed on the necessity of empowering religious leaders to work with world leaders in order to bring peace.
Al-Tayyeb expressed his happiness seeing Welby again, three years after holding "The Youth Peacemakers" program under the auspices of the Al-Azhar and Canterbury Cathedral of Britain in London.
According to the Grand Imam of Al-Azhar, this program created a group of youth who are capable of facing challenges.
From his side, Archbishop of Canterbury Justin Welby said that he agreed with Sheikh Al-Tayyeb about the necessity of continuing the "Youth Peacemakers" program.
Later on Thursday, Welby arrived in Egypt to inaugurate a new province for the Anglican Church.
Source: Ahram
Please click the following URL to read the full text of the original story:
https://english.ahram.org.eg/News/426538.aspx
--------
Mideast
Iranian FM meets Ziyad al-Nakhalah, Islamic Jihad leaders
October 8, 2021
Iranian Foreign Minister Hossein Amir Abdollahian met and talked with Ziyad al-Nakhalah and a group of leaders of the Palestinian Islamic Jihad movement.
According to IRNA on Thursday evening, Amirabdollahian in continuation of his meetings in Lebanon conferred with leaders of the Palestinian Islamic Jihad movement on bilateral relations and regional developments.
Source: ABNA
Please click the following URL to read the full text of the original story:
https://en.abna24.com/news//iranian-fm-meets-ziyad-al-nakhalah-islamic-jihad-leaders_1186750.html
--------
Jewish 'silent prayer' at Al-Aqsa provocative to Muslims: OIC
Muhammad Majid
08.10.2021
GAZA, Palestine
A top Muslim body on Thursday denounced an Israeli court decision allowing Jews to perform silent prayers at the Al-Aqsa Mosque compound in occupied Jerusalem.
The Secretary-General of the Organization of Islamic Cooperation (OIC), Yousef Al-Othaimeen, said in a statement that the ruling is a provocation to Muslims globally.
"Such illegal decisions constitute an unprecedented attack on the inalienable religious rights of the Islamic nation and its heritage, a provocation to the feelings of Muslims all over the world, and a violation of freedom of worship and the sanctity of holy places," he said.
He expressed his organization's rejection of "any measures taken by the occupying power, Israel, that affect the status of occupied East Jerusalem and the Palestinian presence there, or prejudice the Islamic and Christian sanctities."
On Wednesday, an Israeli judge ruled in an unprecedented decision that the silent prayer of Jews at the Al-Aqsa Mosque complex was not a "criminal act."
This came in an appeal by Rabbi Aryeh Lippo against a police ban on his visits to the flashpoint site.
The judge also ordered the police to shorten the ban and allow the rabbi to return to his prayer there.
The ruling was condemned by Muslim leaders and organizations in Jerusalem.
Al-Othaimeen said the Israeli measures "constitute a grave violation of international law, international humanitarian law and relevant UN resolutions."
He warned that such decisions will "lead to destabilization and ignite religious conflict in the region" and held Israel "fully responsible for the consequences."
He also urged international actors to intervene to preserve Al-Aqsa's historical and legal status and to facilitate efforts to achieve a two-state solution between Palestinians and Israelis.
Wednesday's decision was the first by an Israeli court to support Jewish prayer at the Al-Aqsa Mosque compound.
Recently, Israeli settlers began to perform silent prayers during their visits to the site.
The verdict was welcomed by right-wing Israeli lawyer Moshe Polsky.
Usually, Israeli settlers storm the Al-Aqsa Mosque complex every day in the morning and afternoon through its Al Mughrabi Gate, southwest of the mosque.
Source: Anadolu Agency
Please click the following URL to read the full text of the original story:
https://www.aa.com.tr/en/middle-east/jewish-silent-prayer-at-al-aqsa-provocative-to-muslims-oic/2386146
--------
Iran Blasts US Oppressive Sanctions, Says Hinders Aid to Afghan People
2021-October-7
Baqayee Hamaneh made the remarks at the 72nd session of the Executive Committee of the High Commissioner's Programme (4 – 8 October 2021), which is held at UN headquarters in Geneva to discuss the humanitarian crisis in Afghanistan.
The Iranian envoy stressed the need to form an inclusive government in Afghanistan that represents all the people of Afghanistan, including all ethnicities and religions, that respects human rights and behaves based on good neighborliness with neighboring countries.
He also pointed to the negative consequences of military intervention in Afghanistan, and added, "The Afghan people under such circumstances deserve international understanding and support. No humanitarian aid will replace lasting peace and stability in Afghanistan, and the international community must properly fulfill its responsibility to protect the Afghan people."
Baqayee Hamaneh said that the negative consequences of oppressive US sanctions affect the capabilities of host countries to support Afghan refugees and prevent the realization of the principle of humanitarian solidarity in helping the Afghan people.
Source: Fars News Agency
Please click the following URL to read the full text of the original story:
https://www.farsnews.ir/en/news/14000715000142/Iran-Blass-US-Oppressive-Sancins-Says-Hinders-Aid-Afghan-Peple
--------
Iran must return to Vienna, nuclear talks 'can't be dragged out': US State Department
07 October ,2021
Iran must return to Vienna to resume negotiations on the nuclear deal because "it can't be dragged out," the US State Department said Thursday.
After several rounds of indirect talks, mediated by European countries, Russia and China, Tehran pulled out of the discussions due to ongoing presidential elections.
They have chosen not to return to the talks since a new government was formed; however, senior Iranian officials have said that they were ready to return to Vienna "soon."
"It is important for the parties to come back together … and resume where we left off. We continue to believe the diplomatic path is open," Ned Price said during a briefing from the State Department. "We also think an imminent return to Vienna is necessary because this is not a process that can go on indefinitely. It can't be dragged out," he added.
Source: Al Arabiya
Please click the following URL to read the full text of the original story:
https://english.alarabiya.net/News/middle-east/2021/10/07/Iran-must-return-to-Vienna-nuclear-talks-can-t-be-dragged-out-US-State-Department
--------
Iran state TV says IRGC speedboats intercepted US Navy vessel
07 October ,2021
Iran's state TV reported Thursday that speedboats belonging to the country's Islamic Revolutionary Guard Corps (IRGC) have intercepted a US vessel in the Gulf. A US Navy spokesman said he was not aware of any such encounter at sea over the past days.
The region remains on edge over Iran's escalating nuclear program. Talks in Vienna to revive Tehran's now-tattered 2015 accord with world powers have stalled since June, with no date set for their resumption.
Thursday's Iranian report aired footage that the TV said was filmed from one of the Guard speedboats. It shows a vessel with the US flag and several personnel on board as the speedboat appears to be chasing it.
A voice is heard in Farsi, saying: "Keep chasing them." The report did not say when the encounter took place.
Cmdr. Timothy Hawkins, a spokesman for the US Navy's Bahrain-based 5th Fleet, said he wasn't aware of any sort of unsafe interaction with Iran in the last two days.
The report is the first such report in recent months.
In May, the Guard rejected the US Navy's claim that fast-approaching Iranian speedboats in the Strait of Hormuz sparked a tense encounter a day after the US said the Revolutionary Guard sent 13 armed speedboats too close to US Navy vessels in the Strait.
The United States at the time said a Coast Guard cutter fired warning shots when two of the Iranian boats came dangerously close.
Source: Al Arabiya
Please click the following URL to read the full text of the original story:
https://english.alarabiya.net/News/middle-east/2021/10/07/Iran-state-TV-says-IRGC-speedboats-intercepted-US-Navy-vessel
--------
URL: https://www.newageislam.com/islamic-world-news/sharia-court-uganda-justice/d/125534

New Age Islam, Islam Online, Islamic Website, African Muslim News, Arab World News, South Asia News, Indian Muslim News, World Muslim News, Women in Islam, Islamic Feminism, Arab Women, Women In Arab, Islamophobia in America, Muslim Women in West, Islam Women and Feminis