New Age Islam News Bureau
15 Jun 2018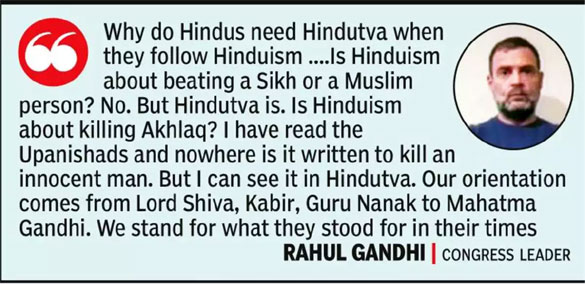 Former president Pranab Mukherjee during the Iftar party hosted by Congress President Rahul Gandhi, in New Delhi on Wednesday, June 13, 2018 (PTI)
-----
Arab World
• Islamic art can help people understand Islam, says Kuwaiti calligrapher Fareed Al-Ali
• A memorable Ramzan: Indian-American Chef Vikas Khanna reunites with Muslim family that saved him during Mumbai riots
• Saudi-led Arab coalition launches humanitarian-aid initiative for Hodeidah
• Yemen war: UN calls for vital port of Hudaydah to stay open
• Saudi Arabia says new Yemen missile intercepted
---
India
• Two Iftars, two approaches towards minorities: The Congress and the BJP are engaging differently with minorities
• Indian Muslim Relief and Charities's Ramadan Feeding Program reaches the isolated poor of rural West Bengal
• Shujaat Bukhari murder: Srinagar police release CCTV photos of three suspects
• Eid to be celebrated across India on Saturday, today in Kerala
----
Pakistan:
• Tehrik-i-Taliban Pakistan chief Mullah Fazal Ullah killed in US drone strike: Reports
• Pakistan belongs to all regardless of beliefs and opinions: COAS
• Amnesty seeks end to 'crackdown' on dissent
• UN finally takes notice of Kashmiris' plight
• 10-strong KP caretaker cabinet sworn in
• Rejection of nomination papers: Wattoo's daughter, Raza Gilani to move high court against RO's decision
-----
North America
• Trump administration to place unaccompanied migrant children in tents at remote Texas site
• Muslim group buys newspaper adverts in new campaign to combat antisemitism
• US says will 'take firm, appropriate measures' against Syria violations
• US charges Russians with violating sanctions by sending jet fuel to Syria
----
Southeast Asia
• Terrorists attack on police, bank in East Java foiled
• Malaysia's PM rejects Jho Low deal for immunity: Report
• Firebrand Sri Lanka monk jailed for intimidation
-----
South Asia
• Peace for Eid in Afghanistan, after Taleban agrees to unprecedented ceasefire
• Dostum reacts at ceasefire announcement by Taliban Afghan government
Mideast
• Eid al-Fitr, manifestation of unity of Islamic Ummah: adviser to Iran's Leader
• Debris from missiles that hit Saudi from Iran: UN
-----
Africa
• Ansar al-Sunna: A New Militant Islamist Group Emerges in Mozambique
-----
Europe
• UN envoy sets up talks on Syria constitution
-----
Compiled by New Age Islam News Bureau
URL: https://www.newageislam.com/islamic-world-news/islamic-art-help-people-understand/d/115556
-----
Islamic Art Can Help People Understand Islam, Says Kuwaiti Calligrapher Fareed Al-Ali
June 14, 2018
Fareed Al-Ali
Hyderabad (IANS): Islamic art, especially calligraphy, can play a key role in ada'wah', or inviting people to understand Islam and clearing misconceptions about it, feels Fareed A. Al-Ali, the head of Kuwait Islamic Arts Centre.
Drawing pictures of human beings is prohibited in Islam, but he believes the beauty of various Islamic arts, including calligraphy, is a powerful tool to attract people and invite them to understand the message of Islam.
Whenever Fareed goes to art exhibitions, people stand in queue to get their names written in his beautiful writing and they preserve it like autographs of a celebrity. Fareed's writing of Allah's names in different styles at an exhibition in Egypt attracted the attention of a French national.
"He wanted to know what is Allah and what is Islam. I referred him to Al-Azhar University, where he learnt about Islam and a year later embraced Islam," Fareed told IANS.
The president of the Kuwait Islamic Arts Centre, who was recently on a visit to India, believes that art exhibitions and workshops are key to spreading the message of Islam and also in removing the misconceptions.
"The beauty of words can make the difference. When they see beautiful words of Quranic ayats (verses), they want to know the meaning and this make them go further and understand Quran," said Fareed, who has demonstrated his calligraphy skills at the Jaipur Art Summit for the last two years.
The Kuwait Islamic Arts Centre, under the Ministry of Awqaf and Islamic Affairs, has been working for more than 11 years to promote Islamic arts like calligraphy and illumination. It organises workshops and exhibitions and conducts competitions in schools.
He pointed out that the Centre , apart from promoting Arabic calligraphy around the world, was also helping remove the misconceptions about Islam. "Everybody thinks Islam is terror and Islam is a problem… but through art we tell them it is not. We say Islam is peace.
"People in Europe, America and Japan respect Islamic art. We go to their countries and show this is Islam."
The Centre, working in different ways to nourish calligraphy, focuses on children and publishes a lot of books to make them learn and discover Islam through activities like puzzles and colouring.
He is happy that many young people in Kuwait are taking to calligraphy. "There is huge demand. Many students are on waiting list. Several Kuwaitians take Ijaza (certificate) from renowned calligraphers. More women than men are learning calligraphy," he said.
Fareed is happy over the efforts being made in India to revive Arabic calligraphy.
In December last year, he inaugurated the Arabic Calligraphy Centre in Hyderabad. This is the second centre opened by Muqtar Ahmed, who teaches calligraphy at the Institute of Indo-Islamic Art and Culture in Bengaluru.
He feels without depending on the government's help to promote Arabic calligraphy, the rich among the Muslims community should come forward to contribute their mite.
"The rich should put their money in buying calligraphy works. They will also get good returns. A good work which is worth $1,000 today will have a value of $3,000 to 6,000 in 5-7 years. Such works fetch millions in international exhibitions," he said.
He is of the view that the technology is not a threat to calligraphy. "In fact the digital technology helps calligraphers to come out with many innovative and beautiful designs and save time."
Source: http://twocircles.net/2018jun14/423740.html?
------
Two Iftars, Two Approaches towards Minorities: The Congress and The BJP Are Engaging Differently With Minorities
Jun 15, 2018 09:58 IST
Iftar politics has returned in a big way to Delhi this season. Congress president Rahul Gandhi hosted an Iftar on Wednesday that also became a part of the continued exercise in Opposition unity. The presence of Pranab Mukherjee, days after his appearance at a Rashtriya Swayamsevak Sangh (RSS) event, generated attention. On the same day, Union minority affairs minister Mukhtar Abbas Naqvi became the only member of the government to host an Iftar -- but with a specific guest list revolving around Muslim women, especially those who have been the victims of triple talaq. In the two Iftars was both a common thread and the contrasting approach that exists between the two leading political formations in the country in their approach to minority communities, particularly Muslims.
What is common is this. For Indian political parties, it is easier to mobilise broad social groups -- be it a religious or a caste group -- than appeal to the individual citizen. This means that identity politics is inevitable. The only question is which identity-based groups a party seeks to cultivate. Symbolic as it may have been, the fact that Delhi was a site of scores of political Iftars during the rule of Congress or Third Front governments of socialist parties was a sign that these parties saw Muslims as an important constituency of support. The fact that the current Bhatratiya Janata Party (BJP)-led government has consciously stayed away from the practice of Iftars indicated both its ideological stance that "secularism" was reduced to wooing Muslims, and showed that its own constituency of support was almost entirely non-Muslim.
Even in Wednesday's Iftars, this basic variance was visible. For the Congress, the exercise was important for two reasons. One, as Rahul Gandhi increasingly practices the politics of Hindu symbolism by visiting temples, it was important for the party to send a symbolic signal to minorities that they remain crucial in the Congress's calculus and the party's commitment to secularism remains deep. Two, it was an opportunity to bring prospective allies -- all of whom have Muslim social constituencies -- on the same table, soon after Karnataka elections. The party would be a tad disappointed that many top regional leaders did not come but the underlying message was there. For the BJP, the Iftar had a different relevance. By catering primarily to Muslim women, it wanted to position itself as being more interested in reform within the community than mere "appeasement" -- the charge it has hurled at Congress over the years. The political subtext is that BJP hopes to get at least a fraction of votes of Muslim women, though this has not really happened on the ground yet. The Iftars thus symbolised the permanence of identity politics, yet the difference in how parties approach different identity groups, especially Muslims.
Source: hindustantimes.com/editorials/two-iftars-two-approaches-towards-minorities/story-e7thXUhaoVKxn8CBc7dIbK.html
-----
Tehrik-i-Taliban Pakistan chief Mullah Fazal Ullah Killed In US Drone Strike: Reports
Jun 15, 2018
KUNAR (AFGHANISTAN): Tehrik-i-Taliban Pakistan (TTP) chief Mullah Fazal Ullah has been reportedly killed in targeted drone strikes conducted by the United States, a US military official informed the Voice of America (VOA).
Army lieutenant colonel Martin O'Donnell told VOA that counter terrorism strikes were carried out on June 13 in Kunar province which lies close to Afghanistan-Pakistan border.
Further, Pentagon officials refused to comment on whether the strike was successful.
The officials further said that Mullah Fazal Ullah had directed numerous high-profile attacks against the US and Pakistan. He had also conducted many other deadly attacks including December 2014 attack on the Army Public School in Peshawar that claimed lives of 151 people, out of which 130 were children.
The US further underscored that it was Mullah Fazal Ullah who had ordered the 2012 attempted assassination of Nobel laureate Malala Yousafzai.
The US Department for State offered a $5 million reward for Fazlullah in March soon after his son was killed in a US drone strike on TTP training facility.
The official said the status of Fazlullah was unclear. Further, there was no confirmation, as of reporting time, from the TTP regarding the strike and reports of Fazlullah's death.
Source: timesofindia.indiatimes.com/world/south-asia/ttp-chief-mullah-fazal-ullah-killed-in-us-drone-strike-reports/articleshow/64596166.cms
-----
Trump Administration To Place Unaccompanied Migrant Children In Tents At Remote Texas Site
Jeremy B White San Francisco
15 June 2018
The Trump administration has decided to house potentially hundreds of migrant children in tents in a remote area of Texas.
Young immigrants have been surging into increasingly full government shelters in the months since the administration began attempting to prosecute adults who seek to cross the US border, which has resulted in families being broken up.
With some existing facilities nearing capacity, the Department of Health and Human Services (HHS) - which has responsibility over unaccompanied immigrant children - has settled on constructing a temporary site in the border town of Tornillo, Texas.
"HHS is legally required to provide care and shelter for all unaccompanied alien children referred by [the Department of Homeland Security], and works in close coordination with DHS on the security and safety of the children and community", spokesman Kenneth Wolfe said in an email.
Asked if the structures would be tents, Mr Wolfe said that HHS uses the term "soft-sided structures".
He said the structures be able to accommodate 360 youths with "potential expansion for more" and confirmed they would be air-conditioned.​
The fragmentation of immigrant families who arrive at the border - and the consequent packing of young migrants into government-run shelters - has generated outrage in recent weeks.
Thousands of people had signed up to protest across the country, seeking to amplify resistance to a practice that a senior United Nations official called a "child rights violation".
After journalists were allowed to tour a 1,500 person facility in Brownsville, Texas that used to be a Walmart, White House Press Secretary Sarah Huckabee Sanders sparred with reporters over the administration's policy towards young migrants.
"Don't you have any empathy for what these people are going through?" reporter Brian Karem said asked Ms Sanders, noting that she is a parent.
Echoing Donald Trump, Ms Sanders blamed the situation on Democratic intransigence.
The US president has faulted Democrats for blocking an immigration deal and has falsely asserted that his rivals authored a law mandating the family separations.
Source: .independent.co.uk/news/world/americas/migrant-children-family-separation-us-border-trump-administration-hhs-tornillo-texas-a8399721.html
-----
Arab World
Saudi-led Arab coalition launches humanitarian-aid initiative for Hodeidah
RASHID HASSAN
June 15, 2018
RIYADH: The Arab Coalition to Restore Legitimacy in Yemen, led by Saudi Arabia in partnership with the UAE, has prepared a large-scale, comprehensive plan for the rapid delivery of humanitarian aid through the port of Hodeidah to the governorate and areas liberated from Iran-backed Houthi militias.
"Today we are launching humanitarian initiatives to the province of Hodeidah, which is between Saudi Arabia and the UAE," Abdullah Al-Rabeeah, supervisor general of King Salman Humanitarian Aid and Relief Center (KSRelief), told Arab News.
"This initiative entails aid through ships, planes and trucks, with food supplies and medicine ready to go for humanitarian assistance. Medical teams are also ready to reach and support families and children in need."
Reem Ebrahim Al-Hashemi, the UAE's minister of state for international cooperation, said: "We are hopeful that by working together and by working closely with people on the ground we will be able to change the dynamics, toward a positive future."
The plans were announced during a joint press conference in Riyadh on Wednesday night.
In a joint statement, Al-Rabeeah and Al-Hashemi said: "Humanitarian action represents hope to all who need it; however, repeated violations by the Houthi militias in Yemen, supported by Iran, have rendered the humanitarian aid delivery process quite difficult.
These militias control all the crossing points used by those providing aid, particularly the port of Hodeidah. They seize the vessels carrying aid and impose duties upon them, threatening maritime navigation."
Humanitarian assistance, one of the most basic rights available to the Yemeni people, is looted by the militias, so that even people living close to the port fail to receive it, they said.
To help guarantee the success of the initiative, they appealed on behalf of their countries to the international humanitarian community, especially UN organizations, other international organizations and all aid partners, to cooperate quickly to assist the Yemeni people.
The briefing also highlighted the humanitarian assistance already provided by the KSRelief in the province of Hodeidah.
This includes a water supply project worth $1.35 million; a $2million effort to combat malnutrition; the provision of oxygen-supply systems in hospitals in various governorates of Yemen in partnership with the World Health Organization (WHO) at a cost of $1.4 million and establishing and equipping health training and education workshops with UNICEF at a cost of $4.8 million. This is in addition to a cholera project with WHO and UNICEF worth $67.7 million.
Souce: http://www.arabnews.com/node/1321896/saudi-arabia
-----
Yemen war: UN calls for vital port of Hudaydah to stay open
15 June 2018
The UN Security Council has reiterated its call for the rebel-held Yemeni port of Hudaydah to remain open after urgent talks on the Saudi-backed offensive.
However, the council rejected a call by member state Sweden for an immediate halt to hostilities.
Pro-government forces backed by a Saudi-led coalition launched the offensive after Houthi rebels ignored a deadline to leave the port city.
Hudaydah is a key entry point for humanitarian aid to war-torn Yemen.
The UN Security Council met in a closed-door session on Thursday amid fears that the fighting could result in thousands of civilian casualties and trigger a wider humanitarian crisis.
Ahead of the talks, Swedish UN ambassador Carl Skau said it was time for the council to call for an immediate freeze to the military operation.
There was, however, not enough support to urge Saudi Arabia and the United Arab Emirates (UAE) - which back pro-government Yemeni forces - to halt the offensive.
Instead, council members "reiterated their call for the ports of Hudaydah and Saleef to be kept open", said Russian ambassador Vassily Nebenzia, who holds the council presidency.
He said Security Council members were "united in their deep concern about the risks to the humanitarian situation".
Heavy fighting has been reported since the offensive began early on Wednesday and pro-government forces are within 2km (one mile) of the city's airport, Emirati officials said.
Houthi positions have come under fire from Arab warships and aircraft. On Thursday, coalition Apache attack helicopters bombed a coastal area near the airport, residents told Reuters news agency.
"The fighting is getting close to the al-Manzar area near the airport and people are fleeing in fear," said Mohammed Abdullah, who works for the city's Houthi administration.
"My family left for Sanaa [the capital] yesterday but I stayed behind alone to protect our home from looters," he added.
Medical sources quoted by AFP news agency said 30 Iranian-backed Houthi rebels had been killed on Thursday and nine pro-government soldiers.
Ambulances evacuating the dead and wounded were seen heading away from the airport as reinforcements moved towards the front line, an AFP correspondent reported. The UAE said on Wednesday that four of its soldiers had been killed.
Yemen's foreign minister Khaled Alyemany said on Thursday that forces were holding off an advance on the port area amid concern that the flow of aid could be affected.
"We are in an area close to the airport, but not to the sea port," he told a news conference in the UAE.
"We are not planning to destroy the infrastructure," he added.
The UN's World Food Programme said the port was still operational but fears were growing for those in desperate need of aid.
Executive director David Beasley urged all parties "to meet their obligations to protect civilians and civilian infrastructure and take active steps to respect international humanitarian law".
Meanwhile, Saudi-owned news channel al-Arabiya said Yemeni President Abdrabbuh Mansour Hadi had returned to the temporary capital of Aden to oversee the battle for Hudaydah.
"The hour of victory is close and the return of justice is nearing that will lead to the triumph of the will of the Yemeni people," he was quoted as saying on his arrival.
The government has spent much of its time in neighbouring Saudi Arabia since Houthi rebels seized control of Sanaa and other areas in the north-west of the country in late 2014.
In March 2015 Saudi Arabia and eight other mainly Sunni Muslim Arab states launched a military campaign to restore Mr Hadi's government after becoming alarmed by the rise of the Houthi group which they see as an Iranian Shia Muslim proxy.
Source: bbc.com/news/world-middle-east-44491710?ocid=global_bbccom_email_14062018_top+news+stories
-----
Saudi Arabia says new Yemen missile intercepted
Jun 14, 2018
RIYADH: Saudi air defences on Thursday intercepted a ballistic missile fired from rebel-held territory in neighbouring Yemen, state media reported, as a Riyadh-led military coalition pushes a major offensive to capture a strategic port.
The missile was intercepted over Khamis Mushait in the kingdom's south, but no casualties were reported, the coalition said in a statement released by the official Saudi Press Agency.
The Iran-backed rebels claimed in a statement that the missile hit a Saudi air base.
The insurgents, who have ramped up missile attacks against Saudi Arabia, are often known to claim successful strikes.
The kingdom, which leads a military coalition that has fought the insurgents since 2015, usually claims to intercept most missiles.
The latest strike comes as Yemeni pro-government forces are locked in heavy fighting with rebels as they press a Saudi and UAE-backed offensive to retake the key aid hub of Hodeida.
On Sunday, Saudi air defences intercepted a ballistic missile over the southern city of Jizan, but no casualties were reported, state media said.
A day earlier, three civilians were killed in Jizan when Huthi rebels fired a "projectile" at the province, according to the coalition.
Saudi Arabia last month tested a new siren system for the capital Riyadh and the oil-rich Eastern Province, in a sign of the increasing threat posed by the rebels' arms.
Riyadh accuses its regional rival Tehran of supplying the Houthis with ballistic missiles, a charge Iran denies.
Saudi Arabia, the United Arab Emirates and other allies intervened in Yemen in 2015 to push back the rebels and restore the internationally recognised government to power after the Huthis ousted it from swathes of the country including the capital Sanaa.
Nearly 10,000 people have been killed since the alliance intervened in Yemen in March 2015, contributing to what the UN has called the world's worst humanitarian crisis.
Source: timesofindia.indiatimes.com/world/middle-east/saudi-arabia-says-new-yemen-missile-intercepted/articleshow/64590976.cms
-----
India:
A Memorable Ramzan: Indian-American Chef Vikas Khanna Reunites With Muslim Family That Saved Him During Mumbai Riots
Jun 14, 2018 15:26 IST
HT Correspondent
Chef Vikas Khanna has made it a point to observe a one-day fast during the holy month for the last 26 years.
Chef Vikas Khanna has made it a point to observe a one-day fast during the holy month for the last 26 years.(Vikas Khanna/Twitter)
For Vikas Khanna, Ramzan is a special time of the year.
The Amritsar-born Indian-American restaurateur has made it a point to observe a one-day fast during the holy month for the last 26 years. It's his way of expressing his gratitude to a Muslim family that had saved him from a rampaging mob during the 1992 Mumbai riots. And he had been trying to find them ever since.
His search finally came to an end on Monday. The following day, the celebrity chef took to Twitter to share the news of his reunion with the people to whom he owed his very life. "Heartwarming evening. All Heart. Tears. Pain. Pride. Courage. Humanity. Gratitude. This will be the most significant and important EID of my life. Thank you everyone to connect me with my souls," he posted on the social networking site.
In an interview with actor Anupam Kher last year, the chef had recalled the incident that shaped him as a person early on. In November 1992, Khanna – then a trainee working in the kitchens of Hotel Sheraton Sea Rock – was just completing his shift when he heard of communal violence gripping Mumbai. As the news spread, hotel staffers were barred from venturing outside.
A while later, somebody said that many people had died in a massive fire in Ghatkopar. This spurred him to throw aside his apron and set out in search of his brother, who lived in the same neighbourhood.
On his way, Khanna chanced upon a Muslim family that warned him of rioters in the area. "I told them that my brother was in Ghatkopar, and I didn't know how to get there. They urged me to come into their house because there was violence raging everywhere," he said.
However, somebody had seen Khanna enter their residence. In no time, a mob arrived at their doorstep and began asking about him. His benefactors claimed that he was their son – a Muslim. The mob left, but a scared Khanna stayed with them for the next one-and-a-half days. The family also sent somebody to check on his brother in Ghatkopar, who turned out to be safe.
Khanna lost touch with the family in the years that followed, but the incident left a deep imprint on his heart. Since then, he has made it a point to fast for a day during Ramzan, praying for the strangers who helped him in his hour of need.
Source: hindustantimes.com/india-news/a-memorable-ramzan-chef-vikas-khanna-reunites-with-muslim-family-that-saved-him-during-mumbai-riots/story-q0Rz9XvZzSWe9w4aDDhUMI.html
-----
Indian Muslim Relief and Charities' Ramadan Feeding Program Reaches The Isolated Poor Of Rural West Bengal
June 14, 2018
By TCN News,
West Bengal: The habitats of Sunderban Island region and the Bankura Forest are perhaps the most remote areas of the rural Bengal. The lack of connectivity makes this region inaccessible and its impoverished population the most isolated poor of the nation.
Indian Muslim Relief and Charities (IMRC), a US-based dedicated humanitarian organization through its sister association Sahayata Trust, Hyderabad has taken the uphill task of distributing the Ramadan food ration to the impoverished and isolated poor families of the rural West Bengal and with its dedicated network of volunteers succeeded in executing its Ramadan feeding program, bringing a ray of hope and happiness in the holy month.
In Sunderban Island Region and in the Bankura District Forest area Muslim population is minimal, and due to their low numbers they are often been neglected from the community charity map, even though its habitants are one of the most needy persons in India.
IMRC conducted a survey in this remote region and targeted villages for the implementation of the feeding program where the most deserving families reside. "The main criteria was to find villages with Muslim families who are doing work of physical labor and are fasting butand cannot afford more than a single meal in a day," said Mr. Zaidul Haque, a senior journalist based in Kolkata, and local IMRC volunteer.
A single Ramadan Ration Kit includes items such as Rice, Mustard Oil, Dates, Sugar, Chickpea, Puffed Rice, Potato, Chllli, Salt, Onion and Turmeric. It is calculated and weighted in a manner to make it sustainable for a family of four for the whole month of Ramadan.
Through their painstaking work IMRC's and Sahayata Trust's local volunteers implemented the Ramadan Ration Distribution at regions of Sunderban Islands and at Bankura Forest area and several other districts of rural Bengal. At the conclusion of the program a total of 700 poor Muslim families benefited and were blessed with food grains enough to sustain three times a meal for a whole month of Ramadan.
In Sunderban Island region, Mousuni Island and Pathankhali Delta Island are tiny Islands situated near Bay of Bengal, it's the last field of India in West Bengal. When IMRC volunteers reached the Isolated Islands with the cargo of happiness its residents were more than surprised but jubilant at the same time. A 45-year old resident Hafizul Islam expressed his joy on the noble community service they have received. He said, "Our Island's poor community has been neglected not just by the private parties but by the government agencies as well, as a result we are suffering a lot, this is the first time our poor community's suffering has been given an attention and it's the first time an organization has taken an initiative to reduce the suffering of poor and needy here."
Aklima Beoa a 48-year old widow at the end of the distribution pleaded "Its feels really wonderful to know that someone cares for you, this feeling alone gives us hope and helps us to struggle for our basic needs." The widow said the island contains small community of Muslims who are practicing and start fasting since a very young age. She said almost all the families on the Island breaks their fast with water and crushed ginger, and this will be the first time the poor families will have the fortune of having food grains and cooked meals for Ramadan.
At the villages around Bankura forest region scene was no different, poor villagers of Asna, Tentuia, Telijant, Kadambandi villages took the distributed ration as a no less than a fortune. Muslim families of these villages are forest dwellers who survive and eke out their livelihood by collecting woods from the forest.
The 50-year old Rejina Bibi is fasting and carrying bundles of wood on her bended back. She is fasting and continues to do backbreaking task to survive in their forsaken villages. She said during Ramadan she desires that her work load to be reduced so she can have a peaceful fasting, seeing the ration distribution center being formed at her village she could not hold her contentment and tells the fellow villagers that her prayers have been answered.
The Jama Masjid of Shimlapal was one of the distribution center for the program, Imam of the mosque Hafiz Muhammad Mujtaba Ali monitored the distribution to the needy and most deserving of the village said Bankura forest region villages covers some of the most economically distressed Muslim families in whole of West Bengal, but they have been often neglected in the radius of aid and charity due to their low numbers.
Imam Mujtaba Ali said "For every poor beneficiary of the villages the ration stock packet is considered to be a gift from Allah. No other organization has extended a helping hand here before, the poor forest dwellers of the villages has first time experienced community assistance."
Apart from the concentrated efforts on these regions, IMRC's volunteers also organized Ration distribution at Muslim dominated villages of South 24 Parganas, Malda, Nadia, Murshidabad and West Mednapur Districts, where over 7,800 poor and deserving Muslims benefited with the program and had a ration stock to peacefully endure through whole of Ramadan.
The most important and notable beneficiaries among this villages were the more than 100 widows of Sangrampur village of South 24 Parganas District. Due to the menace of illicit liquor many men of the village in their prime age lost their lives living behind widows and families without any support. This year IMRC extended a whole-hearted support through food distribution and made sure that in this holy month of Ramadan no widow in the village is left unfed
Besides the Ration distribution, under its Ramadan Feeding Program for the poor and needy IMRC and Sahayata Trust through its vast network of local volunteers has also organized village community Iftar in several districts across the state.
For the past 36 years IMRC through its sister organization Sahayata Trust is organizing Ramadan Ration Kit distribution program as part of its Ramadan Feeding Project. Through its vast network of volunteers every year IMRC organizes 100 distribution centers of Ramadan food ration across 22 states in India providing relief to thousands of deserving poor and needy families.
Source: twocircles.net/2018jun14/423743.html?
-----
Shujaat Bukhari murder: Srinagar police release CCTV photos of three suspects
Jun 15, 2018
NEW DELHI: Srinagar Police earlier today released photos of three suspects who might have been involved in the murder of Rising Kashmir editor Shujaat Bukhari, reported ANI news agency.
Kashmir's senior journalist and his two personal security officers were shot dead yesterday in the heart of Srinagar.
The city's police said they have been able to obtain photos from CCTV footage of the suspects involved in the attack in Press Colony that killed the respected journalist. The photos show three men on a motorbike with the rider's face obscured by a helmet and one of the two pillion riders wearing a mask covering the lower half of his face.
Their description corresponds with that of eyewitnesses who reported seeing four men riding two motorcycles wearing helmets and shalwar kameez outside the office of Rising Kashmir near Lal Chowk at 7.30pm yesterday just as Bukhari boarded his vehicle. The two pillion riders fired indiscriminately, they said, killing Bukhari and one of his security officers on the spot. The other security official died in hospital.
Today, Rising Kashmir published an edition of the newspaper. with its front page carrying the full-page photograph of its late editor-in-chief in black background. The page also carried the message that the paper would not be cowed in the face of such violence.
Former Jammu and Kashmir chief minister Omar Abdullah said it's what Bukhari would have wanted.
Bukhari, 49, was the editor of Rising Kashmir, an English language daily, and the brother of Basharat Bukhari, a minister in the J&K government. His killing, and that of an Army jawan, came just two days before the Centre's "unilateral ceasefire" against militants is scheduled to end amid extensive debate on whether it should be extended.
Bukhari had been given police protection following an attack on him in 2000. He was instrumental in organising conferences for peace in Kashmir. He was also part of the Track II process with Pakistan. Many questioned the effectiveness of the "unilateral ceasefire" which the Narendra Modi government at the Centre had declared a month ago in view of Ramzan, and the consensual demand of the Mehbooba Mufti-led BJP-PDP coalition government as well as the opposition in Jammu & Kashmir.
Condemnation of the killing poured in with Union home minister Rajnath Singh describing Bukhari's killing as "an act of cowardice".
In a tweet, Singh described the attack as "an attempt to silence the saner voices of Kashmir." Singh called him a "courageous and fearless journalist."
Congress chief Rahul Gandhi expressed his anguish over the killing, describing Bukhari as "a brave heart who fought fearlessly for justice and peace in Jammu & Kashmir".
A visibly upset J&K CM Mehbooba Mufti said the "scourge of terror has reared its ugly head on the eve of Eid. I strongly condemn this act of mindless violence." She said terrorism had "hit a new low" with Bukhari's killing "to undermine" the government's "attempts to restore peace". "Justice will be done," she said.
Bukhari worked for 'The Hindu' as its Kashmir correspondent for several years before launching Rising Kashmir 10 years ago.
The Army jawan who was abducted by terrorists and whose bullet-ridden body was found in Kashmir's Pulwama district was identified as Aurangzeb of 44 RR. He was abducted while proceeding on leave for Eid celebrations at his home in the Jammu region. The soldier, believed to be part of a group that killed Hizb terrorist Sameer Tiger on April 30, was abducted at the district's Kalampora village.
Source: timesofindia.indiatimes.com/india/shujaat-bukhari-murder-srinagar-police-release-cctv-photos-of-three-suspects/articleshow/64596258.cms
-----
Eid to be celebrated across India on Saturday, today in Kerala
Jun 15, 2018
NEW DELHI: Eid-ul-Fitr, which marks the culmination of the fasting month of Ramzan, will be celebrated across the country except Kerala on Saturday as the moon was not sighted here on Thursday.
Jama Masjid Shahi Imam Syed Ahmed Bukhari made the announcement on Thursday night after a meeting of the moon-sighting committee here, a senior official at the city's historic mosque said.
"The moon was not sighted today. So, that means the Eid will be celebrated on Saturday in Delhi and several other parts of the country," he told PTI.
Eid-ul-Fitr, which marks the end of the fasting month of Ramzan, symbolises peace and brotherhood.
The festival is marked with feasts and the faithful offers prayers at mosques and idgahs to seek blessings of the divine.
People, especially children dress up in their traditional fineries to mark the festival that spreads the message of brotherhood and communal amity.
Source: timesofindia.indiatimes.com/india/eid-to-be-celebrated-on-saturday-today-in-kerala/articleshow/64594922.cms
-----
Pakistan
Pakistan Belongs To All Regardless Of Beliefs And Opinions: COAS
JUNE 15, 2018
ISLAMABAD: Chief of Army Staff (COAS) Gen Qamar Javed Bajwa Thursday said that all stakeholders would have to play their role in establishing peace in the region.
The army chief made these remarks while addressing the participants of the National Security and War Course at the National Defence University, according to Inter-Services Public Relations (ISPR).
The COAS' address focused on internal and external challenges facing Pakistan. He said that Pakistan was fully committed to peace and stability.
About regional peace and development, the COAS said that all stake holders should get out of conflict paradigm as only cooperative framework could unlock the true potential of the region. "For this Pakistan has done its part in tackling the security challenges which seemed insurmountable a few years ago," he said.
Referring to internal challenges, Gen Bajwa said, "We have to strive for a Pakistan where rule of law is supreme and where we have the same attitude towards duties as we have towards rights.
The COAS reiterated that a coordinated and committed national approach could be an effective response to all challenges. "Pakistan belongs to all Pakistanis regardless of beliefs or opinions," he remarked.
Talking about hybrid war, the army chief said it was the national will which is targeted in such a war. "For effective counter and response to hybrid war there is a need that issues having impact on our national security, economy, education, water security and national integration must take precedence through relevant national institutions.
Source: dailytimes.com.pk/253835/pakistan-belongs-to-all-regardless-of-beliefs-and-opinions-coas/
-----
Amnesty seeks end to 'crackdown' on dissent
June 15, 2018
KARACHI: Human rights watchdog Amnesty International has urged Pakistani authorities to end what it called the current crackdown on human rights defenders, activists, journalists and other members of civil society and asked them to ensure that human rights are fully respected and protected in the lead-up to the general elections.
In a press release issued on Thursday, Amnesty expressed alarm at the wave of the alleged arbitrary arrests, enforced disappearances, attacks on the rights to freedom of expression and peaceful assembly.
"Key freedoms are under relentless attack in Pakistan, with the authorities cracking down on dissent, whether it takes place on the streets, on television news channels, in newspaper columns, or on social media," said Dinushika Dissanayake, Deputy Director for South Asia at Amnesty International.
The watchdog called for the immediate and unconditional release of 37 activists currently detained at Adiala Jail in Rawalpindi for participating in the Pashtun Tahaffuz Movement protests.
The 37 activists, who include several students due to sit their exams soon, were charged with "sedition" — under colonial-era laws that are inconsistent and incompatible with international standards — and had their request for bail rejected. The case has now been referred to an anti-terrorism court. It also expressed concern by the hours-long abduction of British-Pakistani columnist and activist Gul Bukhari in Lahore on June 6.
Speaking at a meeting of the All Pakistan Newspapers Society in Islamabad on June 7, CEO of the Dawn Media Group Hameed Haroon warned that Pakistan was "encountering the most dangerous attack on the right to freedom of expression", it added.
Dawn, reported Amnesty International, had seen its circulation heavily disrupted in the country while the newspaper had come under intense pressure for its independent editorial policy.
Source: dawn.com/news/1414244/amnesty-seeks-end-to-crackdown-on-dissent
------
UN finally takes notice of Kashmiris' plight
JUNE 15, 2018
In a first-ever United Nations report on rights' abuses in Kashmir, the UN High Commissioner for Human Rights on Thursday called for a major investigation into the state of human rights in the conflict-ridden state.
In a statement released by his office, Zeid Ra'ad Al Hussein said he would urge the Human Rights Council, which opens a new session next week, "to consider establishing a Commission of Inquiry (COI) to conduct a comprehensive independent international investigation into allegations of human rights violations in Kashmir."
A COI is one of the UN's highest-level probes, generally reserved for major crises.
The UN report highlights 'chronic impunity for violations' in Indian-occupied Kashmir as well as flaws in governance structures in Pakistan-administered Azad Jammu and Kashmir including restrictions on fundamental rights and civil liberties.
The findings come after months of deadly clashes along the Line of Control.
The report said that Zeid had met with representatives of both governments following an upsurge of violence in July 2016, triggered by India's killing of 22-year-rebel commander Burhan Wani.
Concerned by what the UN termed 'large and unprecedented' protests after Wani's death, Zeid asked for 'unconditional access' to Kashmir, but neither government agreed, the press statement said, adding that his office then began remote monitoring of the region, ultimately producing a report covering alleged abuses between January 2016 and April of this year.
The report holds the Indian troops responsible for an estimated 145 unlawful killings, far surpassing the 20 people estimated to have been killed by militant groups during that period.
"It is essential that the Indian authorities take immediate and effective steps to avoid a repetition of the numerous examples of excessive use of force by security forces in Kashmir," Zeid was quoted as saying.
The report mentions pellet-firing shotguns as 'one of the most dangerous weapons used against protesters in 2016'. "Impunity for human rights violations and lack of access to justice are key human rights challenges in the state of Jammu and Kashmir," the report says, noting that the Armed Forces (Jammu and Kashmir) Special Powers Act 1990 (AFSPA) and the Jammu and Kashmir Public Safety Act 1978 (PSA) have 'created structures that obstruct the normal course of law, impede accountability and jeopardize the right to remedy for victims of human rights violations'.
Turning to the AJK region, the report identifies 'a range of human rights abuses', but notes that they 'are of a different calibre or magnitude and of a more structural nature'.
The statement mentions that restrictions on freedom of expression and assembly in AJK have made it difficult to obtain information about conditions in the area.
Pakistan has been urged to 'end the misuse of anti-terror legislation to persecute those engaging in peaceful political and civil activities and those who express dissent'.
Kashmir has been a bone of contention between the two nuclear-armed states ever since the end of British rule in Sub-continent. Both Pakistan and India lay claims to the region, and a UN-mandated plebiscite to decide the fate of Kashmir has yet to take place. Contrary to UN provisions, India has retained a huge deployment of security forces in the region that has seen several insurgencies against Indian control.
Source: dailytimes.com.pk/253838/un-finally-takes-notice-of-kashmiris-plight/
----
10-strong KP caretaker cabinet sworn in
Manzoor AliUpdated
June 15, 2018
PESHAWAR: The Khyber Pakhtun­khwa caretaker government has finalised its 10-member cabinet, which was sworn in on Thursday at a ceremony at the Governor House. Governor Iqbal Zafar Jhagra administered the oath to the ministers.
The cabinet has taken shape a week after the appointment of retired Justice Dost Mohammed Khan as caretaker Chief Minister of the province on June 6.
The cabinet members include Akbar Jan Marwat, Mohammed Rashid Khan Advocate, Dr Saira Safdar, Muqadas Shah, Abdul Rauf Khan, Mohammed Sanaullah Khan, Zafar Iqbal Bangash, Anwarul Haq Advocate, Fazal Elahi and retired Justice Asadullah Khan Chamkani.
Most of the members of the cabinet are relatively unknown publicly, and three of them are allegedly from the home district of the caretaker chief minister, Bannu. The portfolios of the interim ministers, however, have yet to be announced.
Asadullah Chamkani — who belongs to Chamkani village just outside of Peshawar — served as the advocate general for KP and also as judge of the Peshawar High Court. Mohammed Rashid Khan and Anwarul Haq — both from Bannu — are senior lawyers, while Zafar Bangash — also from Bannu — is a former employee of Pakistan Television.
Akbar Marwat belongs to Lakki Marwat and is the son of former inspector general of Frontier Constabulary, Dil Jan Khan. Dr Safdar is a prominent educationist and has served as member of the KP Public Service Commission.
Soon after taking the oath, the interim cabinet met for the first time at the chief minister's secretariat. A statement issued later said the caretaker chief minister assured that the government would use all available resources for ensuring peaceful elections in the province.
The statement said that the meeting was centred on the conduct of the upcoming elections, and highlighted the responsibilities of the police chief and the newly appointed chief secretary. The cabinet met with a one-point agenda geared to creating an environment conducive for the people to exercise their right to vote.
The caretaker chief minister said that all law enforcement agencies must efficiently gather intelligence reports, and coordinate with other institutions involved in the elections to make sure that there were no surprises in the province before, during and after the elections.
The chief minister also assured that all regions of the province would be represented in the cabinet, which was why it would be expanded after Eid. He said that it was important for cabinet members to work diligently to avoid any possible administrative problems later.
The interim cabinet has also been advised to follow the example of the chief minister and maintain a low profile — setting a standard of austerity — by drastically reducing government expenditure.
Source: dawn.com/news/1414247/10-strong-kp-caretaker-cabinet-sworn-in
----
Rejection of nomination papers: Wattoo's daughter, Raza Gilani to move high court against RO's decision
Aslam Piracha
June 15, 2018
OKARA: Jahan Ara Wattoo, daughter of PPP leader Manzoor Wattoo, and former provincial minister Syed Raza Ali Gilani have decided to move the Lahore High Court against rejection of their nomination papers for PP-184 (Okara-2).
Returning Officer/senior civil judge Faisal Jameel upheld the objections from their rivals that Jahan Ara was a dual national while Gilani did not mention in his nomination papers a luxury car and some agricultural land.
Gilani is in the race for PP-184 as an independent candidate due to his differences with former PML-N MNA Rao Muhammad Ajmal Khan. Former CM and PML-N president Shahbaz Sharif had tried to reconcile them during his visit to Okara last month but failed.
There are 21 candidates for this seat. Other prominent contender is Syeda Mamnat Mohsin, popularly known as Jugnoo Mohsin. She hails from the Kirmani family which has significant following in the area.
Meanwhile, for the eight Punjab Assembly seats from Okara, there are 158 candidates, including five women.
For PP-183, the number of contenders are 16. Prominent among them are former PML-N MPA Ch Javed Allauddin, former PML-N MNA Syed Ashiq Hussain Kirmani, former MPA and tehsil nazim of Renala Khurd Malik Muhammad Akram Bhatti, Mahr Javed Iqbal Bhonana of PTI, Rana Abdul Rehman of PPP. Ashiq Kirmani and Javed Allauddin are struggling for the PML-N ticket. For PP-185, prominent among 25 aspirants are former PML-N MPA Ch Iftikhar Husain Chahchar, former provincial minister Raza Ali Gilani, former MNA Rubina Shaheen Wattoo D/o Mian Manzoor Ahmed Khan Wattoo and Muhammad Qasim Bhatti of PPP.
In PP-186, known among the 20 applicants are former MPAs Dewan Ikhlaq Ahmed, Mian Khurrum Jahangir Wattoo, former MNAs Mian Muhamamd Mueen Khan Wattoo, Rao Muhammad Ajmal Khan, Mian Manzoor Ahmed Khan Wattoo, Rubina Shaheen Wattoo, Mian Noorul Amin Wattoo and PPP backed Sardar Ali Haider Khan Wattoo.
For PP-187, prominent are former MPA Malik Ali Abbas Khokhar, PTI district president Ch Tariq Irshad Khan, Sardar Shahryar Moakkal, Bilal Umer Bodla, PML-N activist and former chairman of Dipalpur MC Syed Zahid Hussain Gilani.
For PP-188, prominent contenders are former provincial minister Mian Yawar Zaman, Ch Abdullah Tahir of PTI.
For PP-189, known aspirants include former provincial minister and PTI labour wing chief Muhammad Ashraf Khan Sohna, former PTI ticket holder Ch Azhar Mahmood, present PTI ticket holder Ch Muhammad Saleem Sadiq, PML-N backed Ch Munibul Haq.
Ashraf Khan Sohna and other PTI activists left for Bani Gala on Thursday to protest against the leadership decision of awarding ticket to Ch Saleem.
For PP-190, prominent contenders are PTI's Rai Hammad Aslam, PML-N's Rai Ali Noor, Ch Ghulam Raza Rubera, MMA's Dr Liaquat Ali Kausar, Arif Khan Lashari and Noorul Ain Rai, the wife of former PTI MPA Ch Masood Shafaq Rubera.
Source: dawn.com/news/1414292/rejection-of-nomination-papers-wattoos-daughter-raza-gilani-to-move-high-court-against-ros-decision
----
North America
Muslim group buys newspaper adverts in new campaign to combat antisemitism
Fiyaz Mughal, May 18, 2018
A Muslim group has taken out full-page adverts in national newspapers, talking about the importance of combating antisemitism and how their own "future peace, security and prosperity in this great country cannot be ensured while Jewish communities feel under threat".
The advertisement, which appeared in the Telegraph yesterday and the Times today, is due to appear in the Mail and the Metro on Monday.
It has been produced by a new created group called Muslims Against Antisemitism (MAAS).
"We understand that many in our country empathise with the plight of the Palestinians and their right to a sovereign state," the advert reads.
"We welcome the defence of the rights of all people. However, we must be ever vigilant against those who cynically use international issues to vilify Jews or promote antisemitic tropes. There is no cause that can justify the promotion of hate."
The advert was signed by a number of prominent Muslim figures, including Fiyaz Mughal, director of the Faith Matters interfaith group and the founder of MAAS; Ayesha Hazarika, the broadcaster and political commentator; and Iman Atta, director of the Tell Mama Islamophobia watchdog.
"Many Muslims feel deep despair at the antisemitism that is online and in the real world," Mr Mughal told the JC.
"Jewish brothers and sisters are feeling a sense of isolation and dislocation when they are singled out for hate. This is especially painful for Muslims who believe that there is so much that binds us as Muslims and Jews together.
"We are also clear that antisemitism from segments of Muslim communities needs to be challenged and robustly challenged."
He said that the newspaper campaign was the first step.
"This is the beginning of the work as we ask more Muslims to join in on the struggle against antisemitism, and with the same vigour as they challenge anti-Muslim hate."
Laurence Brass, former treasurer of the Board of Deputies, who is on the board of Faith Matters, said: "I am so proud of my Muslim friends and colleagues who initiated these ground-breaking adverts.
"They have proved that despite the pessimists and the cynics our two communities do have a common narrative.
"These adverts have given an enormous boost to all of us who work to promote interfaith relations. I feel privileged to be associated with this inspiring initiative."
The advert ends by stating: "To our Jewish sisters and brothers, we say the struggle against one of history's oldest and most virulent hatreds is not your fight alone but ours collectively.
"In peace, we say these words: Hiney ma tov u'ma-nayim. Shevet ach'im gam ya-chad"
The phrase, a famous one in Hebrew which comes from Psalm 133, means: "Behold, how good and how pleasant it is for brethren to dwell together in unity."
Source: https://www.thejc.com/news/uk-news/muslim-group-buys-newspaper-adverts-in-new-campaign-to-combat-antisemitism-maas-faith-matters-1.464401
----
US says will 'take firm, appropriate measures' against Syria violations
REUTERS
June 15, 2018
The US said it will take appropriate measures in response to Syrian government violations in a so-called de-escalation zone in the southwest of the country
The southwest of Syria, bordering Jordan and the Israeli-occupied Golan Heights, is one of the remaining parts of the country still outside the control of Assad
The US will "take firm and appropriate measures" in response to Syrian government violations in a so-called de-escalation zone in the southwest of the country, the State Department said in a statement on Thursday.
The southwest of Syria, bordering Jordan and the Israeli-occupied Golan Heights, is one of the remaining parts of the country still outside the control of the state after seven years of conflict.
President Bashar Assad's forces have recovered swathes of territory from rebels with the help of Russian air power and Iran-backed militias, and he has repeatedly pledged to take back "every inch" of the country.
Since last year, a "de-escalation" deal brokered by Russia, the United States and Jordan has contained fighting in the southwest.
As a member of the UN Security Council, Russia "is duly responsible" to "use its diplomatic and military influence over the Syrian government to stop attacks and compel the government to cease further military offensives," the state department said in its statement.
The State Department also said the United States would release $6.6 million to the Syrian Civil Defense fund, commonly known as the White Helmets, and the UN International, Impartial and Independent Mechanism, which collects and analyzes evidence of violations of international human rights laws.
Experts have investigated reported use of chemical weapons by Assad's government. More than 500,000 people have been killed in the fighting, which has drawn in global powers and neighboring states.
Source: http://www.arabnews.com/node/1321921/middle-east
----
US charges Russians with violating sanctions by sending jet fuel to Syria
15 June 2018
REUTERS
LONDON: The United States has charged five Russians and three Syrians with breaking US sanctions by sending jet fuel to Syria and with money laundering by making money transfers through the US financial system to pay for the fuel deliveries.
In an indictment handed up by a grand jury in the District Court for the District of Columbia, the United States said the defendants used petroleum tankers Mukhalatka and Yaz, owned by Transpetrochart, a Russia-based company, to ship jet fuel to Syria.
Reuters was unable to immediately contact the defendants.
"The US sanctions on Syria and Crimea thwart Syria's support of terrorism and its pursuit and use of weapons of mass destruction," US Assistant Attorney General for National Security John C. Demers said in a statement.
Reuters reported in November that Russian tankers had smuggled jet fuel to Syria through EU waters, bolstering military supplies to a war-torn country where Moscow was carrying out air strikes in support of the government.
In the November story, Reuters reported that the Yaz and Mukhalatka delivered jet fuel to Syria.
The indictment, published on Tuesday, said Mukhalatka had unloaded thousands of metric tons of jet fuel in Syria's Port Banias. It also said the Yaz had delivered jet fuel to the Syrian port.
The defendants engaged in US dollar transactions to deliver jet fuel to Syria in violation of US sanctions, the indictment said.
The Russian defendants were employees of Sovfracht, a Russian shipping company, the indictment said.
A spokesman for Sovfracht did not answer a request for comment but earlier told the Interfax news agency that the company denied any wrongdoing.
"We expect that in the end, the accusations will be removed," the Interfax news agency quoted a spokesman for the company as saying.
Source: http://www.arabnews.com/node/1321806/middle-east
-----
Southeast Asia
Terrorists Attack on Police, Bank In East Java Foiled
June15, 2018
JAKARTA - A plot to attack a bank and local police stations in East Java, was foiled after five terror suspects were arrested during a series of raids by the elite Densus 88 counter-terrorism police on Wednesday (June 13).
Handwritten details of the plot were found on the suspects after they were nabbed at three separate locations across Blitar regency, said a local police chief on Thursday.
Blitar is located about three-hours' drive from Surabaya, the capital of East Java, where three churches and the city police headquarters were hit by suicide-bombers last month.
"We found a few notes and on one of them was a plan to attack our police headquarters, a police post in Talun (sub-district) and a bank," said Blitar police chief Anissullah Ridha.
All five suspects have since been brought to the Surabaya police headquarters for further investigations, he added.
According to Antara state news agency, one of the suspects, a doctor identified as NH, was armed with a gun with eight bullets.
He and two others, identified only as SZ and AN, were arrested in a rented house owned by Nanang, a fertiliser businessman, who like some Indonesians go by just one name.
NH had signed a three-year lease for the house, Talun sub-district chief Imam Harimiadi told Kompas news.
Mr Imam also said that the authorities came by some time back and questioned him about the house and its mysterious tenant.
"But we didn't know what they did every day, because their door is closed," he added. "They had a gathering once, but it seemed very exclusive… you could not just go in."
Lieutenant Colonel Anissullah said the latest arrests are part of efforts by the police to tighten security following the suicide-bombing at the church and police headquarters in Surabaya on May 13 and 14.
It also comes after the arrest 37 suspects in connection with those attacks which claimed 27 lives, including 13 perpetrators who are said to have been in sleeper cells with ties to the Jemaah Ansharut Daulah (JAD), a local terrorist group loyal to the Islamic State in Iraq and Syria (ISIS).
Among the suspects in custody is Syamsul Arifin, a 37-year-old resident from Blitar who was picked up with his wife by police in Malang, East Java on May 16.
Syamsul alias Abu Umar is said to be the leader of a JAD terrorist cell in East Java and police believes he had a hand in the Surabaya bombings, said Lieutenant Colonel Anissullah.
Source: https://www.straitstimes.com/asia/se-asia/terrorists-attack-on-police-bank-in-east-java-foiled
-----
Malaysia's PM rejects Jho Low deal for immunity: Report
15 June 2018
KUALA LUMPUR - Malaysia's Prime Minister Mahathir Mohamad has rejected an offer by Low Taek Jho to drop his claim to assets frozen by US authorities in return for immunity from prosecution over the 1MDB scandal, the Wall Street Journal (WSJ) reported, citing sources.
According to the WSJ, Tun Dr Mahathir turned down the offer through an intermediary.
Mr Low, commonly known as Jho Low, is the alleged mastermind of the multi-billion dollar money-laundering scandal at state fund 1MDB. He has said he was only an unofficial adviser to the fund, and denied any wrongdoing.
Mr Low is believed to be residing in Hong Kong, Macau and China.
Newswire agency Bloomberg had reported that Malaysian authorities issued a warrant for Mr Low's arrest on June 7, citing sources.
According to WSJ, Malaysia does not have an extradition treaty with China but has been using back-channel communications with Beijing to seek Mr Low's return to Malaysia.
Dr Mahathir had earlier told WSJ that Malaysia's laws do not allow Mr Low's participation in the 1MDB scandal to be absolved in return for his cooperation in tracking down where the money went.
Malaysia's anti-graft agency issued a notice on June 7, 2018, asking financier Low Taek Jho and one other person to assist in the investigation into a former unit of debt-laden state fund 1Malaysia Development Berhad.
"I'm quite sure the kind of incentive he would readily accept is that he would not be prosecuted … But we can't do that. It's against the law. The law does not provide for what American law provides, plea bargaining and all that," Dr Mahathir had said.
The US-based publication also reported that Mr Low told his friends before Malaysia's May 9 elections that he felt safe because former Prime Minister Najib Razak was protecting him.
Datuk Seri Najib's coalition was ousted in the polls, and he is being investigated over his links to the 1MDB scandal.
Over the past month, Malaysia's anti-graft agency has raided residences linked to Mr Najib and questioned the former prime minister and his wife Rosmah Mansor over former 1MDB subsidiary SRC International.
Source: https://www.straitstimes.com/asia/se-asia/malaysias-pm-rejects-jho-low-deal-for-immunity-report
-----
Firebrand Sri Lanka monk jailed for intimidation
15 June 2018
COLOMBO — A Sri Lankan court on Thursday jailed for six months a Buddhist monk accused of inciting violence against Muslims after finding him guilty of intimidating the wife of a missing journalist, in a case seen as a test of the independence of the judiciary.
Galagoda Aththe Gnanasara, the secretary general of the hard-line Bodu Bala Sena (BBS) or "Buddhist Power Force", was found guilty of having threatened the woman, Sandhya Eknaligoda.
"I have done my duty toward the country," Gnanasara told reporters as he boarded the bus taking him to prison. "Why should I regret?"
In 2016, Gnanasara interrupted a court hearing over the abduction of the journalist, Prageeth Eknaligoda, in which military intelligence officials were accused.
He shouted at the judge and lawyers because the military officials had not been allowed bail, and threatened Eknaligoda's wife.
On Thursday, Magistrate Udesh Ranathunga sentenced the monk to two terms of six months in jail, to be served concurrently, as well as a fine of 1,500 rupees, and a payment of 50,000 rupees ($313) as compensation to the journalist's wife.
The judge rejected Gnanasara's request to make a statement after he expressed disagreement with the sentence. He was taken to prison while fellow monks, who attended the hearing in his support, chanted Buddhist scriptures.
Gnanasara faces a separate contempt of court case over the same incident. It was not immediately clear if he would appeal against Thursday's sentence.
Dilantha Vithanage, the chief executive of the monk's BBS group, said it would appeal against the verdict.
The monk has faced accusations in cases regarding anti-Muslim violence and hate speech.
The BBS, led by Gnanasara, has been alleged by Muslims and some government ministers to have stirred up violence against Muslims and Christian, mainly in Buddhist-dominated parts of Sri Lanka, allegations the monk has denied. — Reuters
Source: saudigazette.com.sa/article/536949/World/Asia/Firebrand-Sri-Lanka-monk-jailed-for-intimidation
-----
South Asia
Peace For Eid In Afghanistan, After Taleban Agrees To Unprecedented Ceasefire
15 June 2018
KABUL (AFP) - Afghans greeted the beginning of Eid with prayers on Friday (June 15) as the Muslim holiday dawned in peace for the first time since the 2001 US-led invasion, after the Taleban agreed to an unprecedented ceasefire.
Flocking to mosques for special morning worship marking the first day of the festival, youngsters in the war-battered country expressed cautious optimism, following the suspension of fighting between Afghan security forces and the militants.
"On almost every Eid we have had attacks - this is a rare Eid without violence," Samiullah, 17, who is almost the same age as the conflict, told Agence France-Presse after prayers at the Shah-e Do Shamshira mosque in central Kabul.
"We are hopeful peace will come to Afghanistan."
Fourteen-year-old Sohrab Ahmad, who earns money polishing shoes outside the mosque, said he could not remember an Eid without fighting.
"I believe there will be peace between the Taleban and the Afghan government," he said.
But not everyone was so hopeful.
"I don't think there will be peace in Afghanistan. We are seeing an increase in attacks on a daily basis," Imran, 13, told AFP.
Defence ministry spokesman Mohammad Radmanesh told AFP there had been no reports of Taleban attacks on Afghan forces since the start of the holiday.
President Ashraf Ghani announced last week that police and troops would cease operations against the Taleban for eight days, starting Tuesday - though he warned that operations against other groups, including the Islamic State in Iraq and Syria group, would continue.
The Taleban said last Saturday that their fighters would stop attacking Afghan security forces for the first three days of Eid, the first time the Taleban had declared a nationwide ceasefire in the nearly 17-year conflict.
They said they would continue attacking US-led NATO troops.
Eid al-Fitr is one of Islam's most significant holidays, marking the end of the fasting month of Ramadan, and is typically celebrated by feasting and gift-giving by Muslims all over the world.
Source: https://www.straitstimes.com/asia/south-asia/peace-for-eid-in-afghanistan-after-taleban-agrees-to-unprecedented-ceasefire
-----
Dostum reacts at ceasefire announcement by Taliban Afghan government
By KHAAMA PRESS - Thu Jun 14 2018
The First Vice President of Afghanistan General Abdul Rashid Dostum has welcomed the announcement of ceasefire by the Taliban group and Afghan government.
In a statement released on the occasion of Eid ul Fitr, Gen. Dostum said he welcomes the announcement of ceasefire by parties involved in the conflict, calling it an unprecedented move as the country faces violence and conflict for the past 40 years.
Gen. Dostum declared all out support for any move and step that results into the reduction of violence and halts the ongoing conflict.
However, he expressed concerns regarding the attacks carried out by the militants in the aftermath of the ceasefire declared by the government.
He said several people lost their lives during the attacks in a number of provinces, including capital Kabul, and urged the parties involved in the conflict to respect the ceasefire declaration.
The Taliban group announced earlier on Saturday that the leadership of the group has decided to declared ceasefire during the three days of Eid-ul-Fitr during which no attack will be carried out on Afghan forces.
The announcement by the Taliban group apparently followed the declaration of the ceasefire by the Afghan government.
Earlier on Thursday last week, President Ghani announced a ceasefire with the Taliban group and said the Afghan forces will not conduct offensive operations against the group from 27th of the holy month of Ramadan until the 5th day of Eid.
Source:khaama.com/dostum-reacts-at-ceasefire-announcement-by-taliban-afghan-government-05371/
-----
Mideast
Eid Al-Fitr, Manifestation of Unity of Islamic Ummah: Adviser To Iran's Leader
TEHRAN, Jun. 14 (MNA) – In a message forwarded on Thursday, the senior adviser to Iran's Leader Ali Akbar Velayati highlighted that Eid al-Fitr is the manifestation of unity and empathy among Islamic Ummah.
In his message, he congratulated the advent of Eid al-Fitr to all the Muslims of the world.
Velayati wished that all the pains and sufferings of Islamic Ummah, especially in Syria, Iraq, Yemen, Palestine and Gaza, which are created by the conspiracy and hostility of Islam and Muslims' enemies would soon be alleviated.
"Although their aim is to weaken and disintegrate the Islamic World, thanks to these bright and magnificent days and resistance, hostilities will be neutralized," he added.
Eid al-Fitr, which is one of the main Muslim holidays, concludes the fasting month of Ramadan. Muslims in Asia and a number of Middle Eastern countries, including Iran, will celebrate the Eid-al-Fitr religious holiday on Friday and Saturday.
Source: en.mehrnews.com/news/134825/Eid-al-Fitr-manifestation-of-unity-of-Islamic-Ummah
-----
Debris from missiles that hit Saudi from Iran: UN
AP: June 15, 2018
The UN is also 'confident' that arms recovered by UAE from an unmanned vessel were manufactured in Iran.
Secretary-General Antonio Guterres says the UN has determined that debris from five ballistic missiles launched from Yemen into Saudi Arabia contained components manufactured in Iran and shared key design features with an Iranian missile.
But he said in a report to the Security Council obtained Thursday by The Associated Press that the UN has been unable to determine whether the missile parts and technology were transferred from Iran after Jan. 16, 2016 when UN restrictions came into force.
Guterres said the UN is also "confident" that some arms seized by Bahrain and recovered by the United Arab Emirates from an unmanned vessel laden with explosives were manufactured in Iran.
But he said it found "no indications" of whether the items were transferred from Iran after UN restrictions took effect.
Source: https://www.khaleejtimes.com/region/saudi-arabia/debris-from-missiles-that-hit-saudi-from-iran-un
----
Africa
Ansar al-Sunna: A New Militant Islamist Group Emerges in Mozambique
By: Sunguta West
June 14, 2018
A series of attacks by Muslim youth targeting villages in northern Mozambique has raised fears that a new Islamist militant group is gaining a foothold in East Africa. The group goes by the name Ansar al-Sunna, although locals refer to it as al-Shabaab after Somalia's al-Qaeda terror network affiliate whose activities it appears to emulate (Intelligence Brief, June 4, 2018; The East African, June 8, 2018).
In what is a troubling development for Mozambique, the group has focused its activities on Cabo Delgado, the country's northern-most province and a hub for mining and petroleum exploration, and has, according to some reports, brought a halt to development there.
Origins and Development
Ansar al-Sunna started as a religious organization in Cabo Delgado in 2015, according to media reports, and only later became militarized. Its early members were followers of Aboud Rogo Mohammed, the radical Kenyan cleric who was shot dead in 2012, possibly by the Kenyan security services. Continuing Rogo's work, the early Ansar al-Sunna members first settled in Kibiti, in southern Tanzania, before entering Mozambique (The Standard, May 29; Club of Mozambique , May 23). Cabo Delgado— with its large Muslim population, high youth unemployment and marginal economic development — provided a suitable environment for the militant group to grow its membership.
The emergence of Ansar al-Sunna could have serious consequences for Mozambique as Cabo Delgado is expected to become a center for gas production, following several promising discoveries. Since then, however, villages in the province have experienced sporadic attacks from the suspected Islamist militants (The Standard, May 29). The group has taken control of mosques—or in some cases established its own—where members preach anti-state ideology and a radical interpretation of Islam (Global Initiative, April 23). Civilians have fled their homes, and some now fear that the attacks will disrupt gas production. Recent reports suggest that subcontractors for Anadarko, the oil firm leading the development efforts, had suspended work in Palma over security concerns (Zitamar news, June 8).
The group gained greater prominence in October 2017, when 30 gunmen attacked police units in Mocimboa da Praia, an Indian Ocean seaport in the Mozambique's north. The port is a border travel post for Tanzania and other parts of the district by the same name. In the attack, the gunmen targeted three police stations, including the district police command, a police post and a natural resources and environmental patrol police station. The gunmen occupied the town and stole ammunition from the stations, before they were forced out by government forces. In the fight, two police officers and at least 10 militants were killed. Assault rifles and documents in Arabic were discovered at the scene of the attack (Radio Shabelle, Oct 6, 2017).
Recent attacks have been increasingly vicious. On June 7, militants armed with knives and machetes killed five people in Namaluco village in Quissanga district. Days earlier, the militants hacked to death seven people in a nearby village (The Citizen, June 7). On May 27, the suspected militants killed 10 people in two small remote villages in the northern province of Cabo Delgado, near the border with Tanzania. The militants reportedly beheaded the victims, burnt homes and set vehicles ablaze (Cameroon Concorde News, May 29).
Structure and Finance
Ansar al-Sunna's radical interpretation of Islam is based on an ideology that was introduced to the region by young former expats who returned to the country having studied in Sudan, Saudi Arabia and the Gulf States (African Centre for Strategic Studies, March 25). It produced its first jihadist video in February, offering some insight into its motivations. The group appears intent on attempting to impose sharia across Mozambique. It opposes the government's secular education program and takes issue with co-ed education and has allegedly banned its members from seeking hospital treatment.
Its finances are generated through trafficking in illegal timber and rubies, another resource that is found in the province. By one estimate, the group generates at least $3 million a year from trafficking in timber and $30 million from rubies, although these figures are likely exaggerated. [1]
Under-developed and largely ignore by the government, Cabo Delgado has also become a landing site for heroin shipments that are sent onward from the region to Europe and South Africa, according to the Global Initiative Against Transnational Organized Crime (Global Initiative, April 23). The group is likely also involved in the illicit trade in ivory and contraband goods, which would involve interaction with Tanzanians and other African, Chinese and Vietnamese nationals, with the revenues from these activities further boosting the militant group's finances.
Further funds likely come from sympathizers, who donate via electronic payments. The group's leaders use the money to boost recruitment and to meet travel expenses for its spiritual leaders, who travel within the province and on to Mocimboa da Praia and Tanzania (Club of Mozambique, May 23). It is believed Ansar al-Sunna leaders maintain religious, military and commercial links with fundamentalist groups in Kenya, Somalia, Tanzania and the African Great Lakes Region. Radicalized youth in the country allegedly sell their property to finance trips Somalia to train and wage jihad, although according to news reports, the group's militant training has been facilitated by members who have been forced out of the police (Club of Mozambique, May 23).
Recruitment has mainly been through family ties and radical mosques. Members of the militant group are identified by their distinct dress of white turbans, shaven heads, long beards and black shorts. They refuse to send their children to public schools and allegedly enter mosques wearing shoes and carrying weapons. The group's leaders allegedly shun dialogue with other Muslims.
The group has used jihadist videos similar to those used by radical movements in Africa to promote itself and radicalize its following. Its leaders have targeted poor, marginalized and unemployed youth, especially among the Kimwani, the smallest ethnic group in Cabo Delgado (Coast Week, June 12). In terms of organizational structure, the group is broken into cells, which allegedly enjoy relative autonomy.
Outlook
The emergence of Ansar al-Sunna is an indication that Islamist influence is spreading in East Africa. It is clear that this group has been at least inspired by the successes of al-Shabaab in Somalia and Kenya. It is also evident that the response adopted by the Mozambican government is similar to that adopted by Somalia against al-Shabaab and Nigeria's response to Boko Haram. In security operations launched in October 2017, the government responded to the attacks with an "iron fist," bombarding areas believed to be the militant's hideouts, closing down mosques (demolishing seven of them) and arresting hundreds of suspected militants (All Africa, April 24).
It must be noted that Ansar al-Sunna is still a relatively young militant group. Analyzing reasons for the group's popularity and tackling concerns such as unemployment, exclusion and underdevelopment may help prevent it from spreading further. While this needs the involvement of the local community and government, involvement at the international level—how well Kenya controls the penetration of Islamists into Tanzania, and how Tanzania eliminates the route into Mozambique—will also determine what shape the group takes in future.
Source: amestown.org/program/ansar-al-sunna-a-new-militant-islamist-group-emerges-in-mozambique/
----
Europe
UN Envoy Sets Up Talks On Syria Constitution
SYED TAUSIEF AUSAF
June 15, 2018
JEDDAH: The UN envoy for Syria said on Thursday he will kickstart work toward a new constitution for the war-ravaged country with a series of meetings in coming weeks.
Staffan de Mistura told reporters he plans to sit down with senior officials from Damascus backers Russia and Iran, as well as opposition supporter Turkey, at the UN on Monday and Tuesday. He has also scheduled talks at the UN the following week with envoys from Britain, France, Germany, Jordan, the US and Saudi Arabia.
The talks are aimed at creating a commission to hammer out a post-war constitution, an effort that the UN has been asked to facilitate.
The regime of Syrian President Bashar Assad has submitted a list of 50 names to sit on the commission. Syrian opposition groups have failed to do so yet and de Mistura said "there is a need for progress on that soon."
Yahya Al-Aridi, spokesman for the opposition, said this will not end the conflict. However, it might be a plausible start if the parties supporting the regime are serious, "and if they feel they are in trouble if they don't bring the regime into a political solution," he said.
He said putting all these efforts together could be a huge contribution particularly when there is harmony between what the US is proposing and what Russia is proposing. "Such harmony could be helpful in developing solutions."
He added that the opposition believed the formulation of the constitutional committee is not the only issue that needs addressing.
The Syrian revolution did not start because of problems in the constitution, he said. "However, the constitution could be one of the pillars for political transition, in addition to elections and the formulation of the governing body, all of which in accordance with the UN Security Council Resolution 2254.
"If the regime and its backers think that redoing the constitution is all that needs to be done, they are wrong. This will be in conflict with what the UN wants, what the world wants and what the Syrians want with regard to a solution to the Syrian issue."
Al-Aridi rejected any role for Assad in Syria. "According to the UN Security Council resolutions, two parties, the opposition and the regime, need to work on the implementation of the UN resolutions by founding a transitional governing body that would work on the constitution, governance, elections and the transitional period that should bring Syria back to the peace track and its people from diaspora, etc.
"Assad's role is minor in this task. Had it not been for Iran and Russia, the regime wouldn't have been there. We are dealing with Assad's backers, not the regime itself," he said.
Source: arabnews.com/node/1321846/middle-east
----
URL: https://www.newageislam.com/islamic-world-news/islamic-art-help-people-understand/d/115556
New Age Islam, Islam Online, Islamic Website, African Muslim News, Arab World News, South Asia News, Indian Muslim News, World Muslim News, Women in Islam, Islamic Feminism, Arab Women, Women In Arab, Islamophobia in America, Muslim Women in West, Islam Women and Feminism