New Age Islam News Bureau
08 January 2021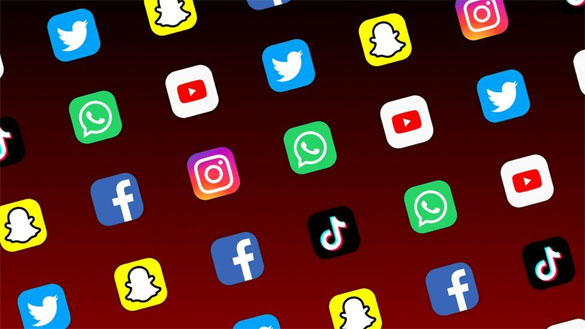 The accused had allegedly posted derogatory content on Facebook about prominent Sunni religious figures as well as on Prophet Muhammad and his wives. (File picture)
-----
• Bangladeshi Religious Minority Groups Seek Scripture Readings of All Four Major Religions in State Programs
• Iraq Issues Arrest Warrant for Donald Trump over Qassim Suleimani Killing
• Islamic Authority Warns Any Israeli Temple in Al-Aqsa Mosque Will Ignite Religious War
• US Capitol Police Officer Dies Of Injuries from Riot from Trump Supporters
• Muslim Cleric, Abu Bakar Bashir, Tied to Bali Nightclub Bombing Is Freed From Prison
• Uttar Pradesh: Shahi Idgah Committee Raises Objections over Plea Seeking Removal Of Mathura Mosque
• Bill by Algerian Lawmakers Looks to Criminalize Normalization with Israel
• Turkey says talks with France to normalize ties going well
Pakistan
• Islamabad Anti-Terrorism Court Sentences Three to Death for Sharing Blasphemous Content on Social Media
• Pakistan's Anti-Terrorism Court Issues Arrest Warrant against banned Jaish-e-Mohammad • Chief Masood Azhar on The Charges of Terror Financing
• 'Pakistan Setting Up Interfaith Harmony Bodies To Confront Sectarianism'
• Ruet Body Chief Shows Willingness To Use Science For Moon Sighting
• Don't Blackmail Me, PM Tells Hazara Protesters
• Relations with Pakistan at 'historic low': French President's top advisor
• Seven terrorists held in Khushab with arms, explosives
--------
South Asia
• Bangladeshi Religious Minority Groups Seek Scripture Readings Of All Four Major Religions In State Programs
• Saleh: Taliban Fights Over Power 'Not Religion'
• ANA Operations Claim 53 Taliban: Kandahar
• Court asks PBI again to submit reports over sedition cases against Babunagari, Mamunul
• Three Afghan Taliban terrorists arrested in Pakistan
--------
Arab World
• Iraq Issues Arrest Warrant for Donald Trump over Qassim Suleimani Killing
• UAE announces reopening of all land, sea, air borders with Qatar
• Qatar Airways restarts a number of flights through Saudi Arabia's airspace
• Turkish forces, militants target villages in Syria's Raqqah with artillery shells
• IS cells escalate attacks on civilians, regime soldiers in eastern Syria
• Hezbollah threatens Lebanese journalist working with US-funded Alhurra News channel
• Overnight strikes by Israel on Syria killed three Iran-backed fighters: Monitor
--------
Mideast
• Islamic Authority Warns Any Israeli Temple in Al-Aqsa Mosque Will Ignite Religious War
• FM: Iran Concerned About Trump's Unchecked Nuclear Power
• Israel says soldiers who shot and paralyzed Palestinian man acted in self-defence
• Rouhani says Western democracy 'fragile, vulnerable' after chaos at US Capitol
• Huge explosion rocks Yemen's temporary capital Aden
• Western animosity towards Iran due to its support for Palestinian cause, Yemeni PM says
• Turkey indicts senior Kurdish leader, rebuffs EU demands
--------
North America
• US Capitol Police Officer Dies Of Injuries from Riot from Trump Supporters
• RNC Communications Director Calls Capitol Violence 'Domestic Terrorism'
• More than a week later, FBI avoids terror label for bombing
• Trump orders Pompeo to consider banning Antifa members from entering US
• Coronavirus pandemic may cause decline in democracy, rise in extremist groups: report
--------
Southeast Asia
• Muslim Cleric, Abu Bakar Bashir, Tied to Bali Nightclub Bombing Is Freed From Prison
• What the FPI Ban Does and Doesn't Tell Us about Political Islam in Indonesia
• No need for snap poll amid Covid-19, PAS says as some in Muafakat ally Umno keep pushing
--------
India
• Uttar Pradesh: Shahi Idgah Committee Raises Objections over Plea Seeking Removal Of Mathura Mosque
• India To Chair UNSC's Crucial Taliban And Libya Sanctions Committees, Panel On Counter-Terrorism
• Owaisi's Politics Won't Work in Bengal; Prominent Muslim Clerics, Imams and Political Experts React to AIMIM's Poll Debut
• Will AIMIM be a threat to Muslim allies of DMK?
• UP's Anti-Love Jihad Law: Yogi Govt Defends Ordinance in HC, Calls It Necessary
• Love Jihad: UP Police Gives Clean-Chit To Two Brothers Under Anti-Conversion Law
• Firozabad: Woman Denies 'Love Jihad' Charge, Mob Chases Man's Family Members
• Madhya Pradesh 'love jihad' ordinance gets governor's nod
• NIA conducts searches in Jammu and Kashmir, Punjab in narco-terror case
--------
Africa
• Bill by Algerian Lawmakers Looks to Criminalize Normalization with Israel
• Scores Missing As Boko Haram Terrorists Attack another Borno Community
• Nigeria: Terrorist attacks surged in December and may increase in 2021, Christian group warns
• Somalia: Somali Police Nabbed Al-Shabaab Suspects in Jowhar Sweep
• Witnesses say 20 killed in air strike in central Mali
--------
Europe
• Turkey says talks with France to normalize ties going well
• French drone strike in Mali kills 19 civilians at wedding event
• Europe is struggling with the problem of Islamist extremists
• Rising Islamophobia, Turkophobia in West worry Turks in Europe
Compiled by New Age Islam News Bureau
URL: https://www.newageislam.com/islamic-world-news/islamabad-anti-terrorism-court-sentences/d/124019
--------
Islamabad Anti-Terrorism Court Sentences Three to Death For Sharing Blasphemous Content On Social Media
Tahir Naseer
08 January 2021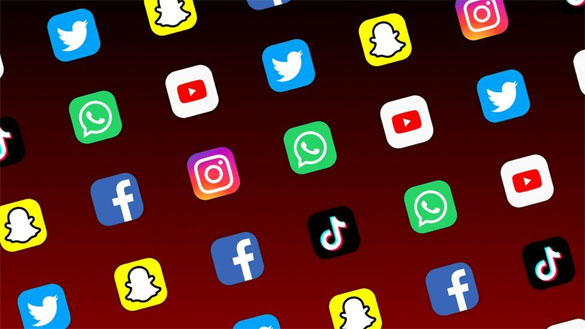 The accused had allegedly posted derogatory content on Facebook about prominent Sunni religious figures as well as on Prophet Muhammad and his wives. (File picture)
-----
An Anti-Terrorism Court (ATC) on Friday sentenced three men to death for sharing blasphemous content on social media. A fourth accused in the same case was sentenced to 10 years imprisonment.
The ATC also issued perpetual arrest warrants for four accused, absconding in the case.
According to the Federal Investigation Agency (FIA), which had investigated the case, Rana Nouman Rafaqat and Abdul Waheed operated fake profiles and disseminated blasphemous material on social media, while Nasir Ahmad had uploaded blasphemous videos to a Youtube channel. On Friday, the verdict was announced by Islamabad ATC Judge Raja Jawad Abbas, who found all three guilty of having committed blasphemy.
A fourth individual, Professor Anwaar Ahmed, was sentenced to 10 years imprisonment, along with a fine of Rs100, 000. He had been arrested for disseminating controversial blasphemous views during a lecture at the Islamabad Model College where he was an Urdu teacher.
All four convicts were initially arrested in 2017 in connection with the blasphemy case. According to the FIR, registered by the FIA on March 19, "There are several unknown people/groups disseminating/spreading blasphemous material through internet using social media i.e. Facebook, Twitter, websites, etc. through alleged profiles/pages/handles/sites etc… and several others wilfully defiled and outraged religious feelings, belief by using derogatory words/remarks/graphic designs/images/sketches/visual representations in respect of the sacred names."
The four individuals were indicted by the ATC on Sep 12, 2017, when they had pleaded not guilty to the charges against them. The ATC had also previously dismissed the bail plea of Professor Anwaar Ahmed in the same case.
During the proceedings, spread over the last three years, the prosecution produced 17 witnesses against the accused. Meanwhile, the witnesses for the defence were not admitted by the court because they were blood relatives of the accused.
This is Pakistan's first case in which persons have been convicted for sharing blasphemous content on social media.
Human rights groups say blasphemy laws in Pakistan are often misused to persecute minorities or even against Muslims to settle personal rivalries. Such accusations can end up in lynchings or street vigilantism.
Up to 80 people are known to be imprisoned in the country on such charges — half of whom face life in prison or the death penalty — according to the US Commission on International Religious Freedom.
https://www.dawn.com/news/1600385/islamabad-atc-sentences-3-to-death-for-sharing-blasphemous-content-on-social-media
--------
Bangladeshi Religious Minority Groups Seek Scripture Readings Of All Four Major Religions In State Programs
Stephan Uttom
January 08, 2021

Bangladeshi religious minority groups have urged the government to introduce the reading of scriptures of all four major religions at the beginning of parliamentary sessions and state ceremonies.
Bangladesh Hindu Buddhist Christian Unity Council (BHBCUC), the country's largest minority group, made the call during a virtual conference this week.
Parliamentary sessions and state programs in Muslim-majority Bangladesh now begin with a recitation from the Quran.
BHBCUC leaders say introducing readings from the holy books of the four major religions would be a significant symbolic gesture to behold pluralism in Bangladesh on the eve of the country's golden jubilee of independence from Pakistan this year.
Advocate Rana Dasgupta, a Supreme Court lawyer and BHBCUC secretary, said that such a move is important as it recognizes the equal dignity and rights of minorities.
"Our constitution has given equal rights for all religions but only a recitation from Quran is done in the parliament and in various state functions. We hope that by introducing the reading of all scriptures we can fill a void that the spirit of the constitution has enshrined," Das told UCA News on Jan. 8.
Das said the group will hold a press conference and submit a memorandum to the parliament speaker to press the government over their demand.
Holy Cross Father Liton H. Gomes, secretary of the Catholic bishops' Justice and Peace Commission, supported the move.
"In Bangladesh, it is part of our culture when we hold any program in our schools, colleges and secular institutions, we recite from four religious holy books. Since our constitution guarantees equal status of all religions, we can introduce the same practice in parliament and all state programs," Father Gomes told UCA News.
The practice of reciting texts from all four major religions was introduced in Bangladesh's parliament in 1972 after the country gained independence from Pakistan.
The system was dropped following the assassination of the country's founding leader and first president Sheikh Mujibur Rahman on Aug. 15, 1975, in a military coup that led to political upheavals and military rule in Bangladesh until a return to democracy in the 1990s.
Muslims make up 90 percent of Bangladesh's population of more than 160 million. Hindus comprise about 8 percent and the rest belong to other faiths including Buddhism and Christianity. Christians are estimated to be less than half percent or about 600,000.
https://www.ucanews.com/news/bangladeshi-minorities-seek-scripture-readings-in-state-programs/90929#
--------
Iraq Issues Arrest Warrant for Donald Trump over Qassim Suleimani Killing
Jan 7, 2021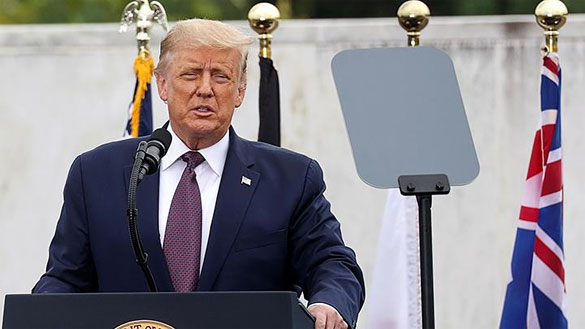 BAGHDAD: An arrest warrant was issued on Thursday for outgoing President Donald Trump in connection with the killing of an Iranian general and a powerful Iraqi militia leader last year, Iraq's judiciary said.
The warrant was issued by a judge in Baghdad's investigative court tasked with probing the Washington-directed drone strike that killed General Qassim Suleimani and Abu Mahdi al-Muhandis, the court's media office said. They were killed outside the capital's airport last January.
Al-Muhandis was the deputy leader of the state-sanctioned popular mobilization forces, an umbrella group composed of an array of militias, including Iran-backed groups, formed to fight the Islamic State group.
Suleimani headed the expeditionary Quds force of Iran's Revolutionary Guard Corps.
The arrest warrant was for a charge of premeditated murder, which carries the death penalty on conviction. It is unlikely to be carried out but symbolic in the waning days of Trump's presidency.
The decision to issue the warrant "was made after the judge recorded the statements of the claimants from the family of Abu Mahdi al-Muhandis," according to a statement from the supreme judicial council. The investigation into the killings is ongoing, the court said.
The killings sparked a diplomatic crisis and strained US-Iraq ties, drawing the ire of Shiite political lawmakers who passed a non-binding resolution to pressure the government to oust foreign troops from the country.
Iran-backed groups have since stepped up attacks against the American presence in Iraq, leading to threats by Washington to shutter its Baghdad diplomatic mission.
https://timesofindia.indiatimes.com/world/middle-east/iraq-issues-arrest-warrant-for-donald-trump-over-qassim-suleimani-killing/articleshow/80153974.cms
--------
Islamic Authority Warns Any Israeli Temple in Al-Aqsa Mosque Will Ignite Religious War
07 January 2021
The Islamic authority that oversees Muslim holy sites in Jerusalem al-Quds warns that any Israeli action against the Al-Aqsa Mosque compound and its structure will trigger an all-out religious war in the region.
Sheikh Abdel Azeem Salhab, head of the Islamic Waqf (Endowment) organization, made the remarks on Thursday after Jewish settler groups requested to build a temple in place of the Dome of the Rock prayer building at Al-Aqsa Mosque.
In a press release, Sheikh Salhab strongly denounced the request as a reflection of "very dangerous intents against the Islamic holy site", the Palestinian Information Center reported.
The senior Muslim cleric also described such intents as "part of repeated Israeli attempts to violate the Islamic sanctity of the Aqsa Mosque and provoke the Muslim nation's feelings."
The Al-Aqsa Mosque compound sits just above the Western Wall plaza and houses both the Dome of the Rock and Al-Aqsa Mosque.
"Al-Aqsa Mosque, with its buildings, courtyards, walls, and its 144-dunum land is a purely Islamic holy site and a red line that can never be divided or shared," Sheikh Salhab insisted.
Palestinians have long been wary of Israeli attempts to change the status quo of Al-Aqsa Mosque, which is Islam's third holiest site and where only Muslim prayers are allowed under the status quo reaffirmed in 1967 between Israel and Jordan.
The holy compound is administered by the Islamic Waqf (Endowment) organization on behalf of Jordan and Palestine. Non-Muslims can visit the site, but cannot pray there.
The status quo is based on the Chief Rabbinate of Israel's declaration in 1967 that Jews are not allowed to the compound as it would desecrate the site's holiness.
However, Israeli settlers, escorted by the regime's military, frequently desecrate the site by forcefully entering and praying there.
https://www.presstv.com/Detail/2021/01/07/642507/Palestine-Israel-al-Aqsa-Dome-of-the-Rock-war-settlers
--------
US Capitol police officer dies of injuries from riot from Trump supporters
08 January 2021
US Capitol Police officer Brian Sicknick died of injuries suffered when supporters of President Donald Trump assaulted the legislative building, the force said on Thursday, bringing to five the number dead from the riot.
Wednesday's breach of the US Capitol building was a stunning assault on American democracy when lawmakers were in the building certifying the victory of President-elect Joe Biden.
"Officer Sicknick was responding to the riots...and was injured while physically engaging with protesters," police said in a late-night statement.
He succumbed on Thursday after being taken to hospital following his collapse upon returning to his divisional office, they added.
Metropolitan homicide officials will investigate the death of Sicknick, who joined the U.S. Capitol Police in 2008, along with the Capitol force and its federal partners, police said.
Trump, who initially praised his supporters, later condemned the violence, saying the rioters had defiled the seat of American democracy and must be held accountable. A woman demonstrator was fatally shot by authorities, and three people died from medical emergencies.
After a rally where Trump exhorted his supporters to "fight" to overturn the Nov. 3 election he lost, hundreds of them stormed the Capitol on Wednesday, forcing senators and members of the House of Representatives to evacuate as they smashed windows and looted.
US Transportation Secretary Elaine Chao and Education Secretary Betsy DeVos resigned on Thursday, joining a growing list of aides leaving Trump's administration in protest at the storming of the US Capitol.
As Democratic leaders demanded his ouster, Trump came closer to a formal concession, acknowledging in a video released on Thursday evening that a "new administration" would be sworn in on Jan. 20 and vowing to ensure a "smooth transition."
https://www.presstv.com/Detail/2021/01/08/642548/US-Capitol-police-officer-dies-of-injuries-from-riot-
--------
Muslim Cleric, Abu Bakar Bashir, Tied to Bali Nightclub Bombing Is Freed From Prison
By Richard C. Paddock and Muktita Suhartono
Jan. 7, 2021
BANGKOK — One of Indonesia's most notorious terrorists, the Muslim cleric Abu Bakar Bashir, was released from prison on Friday after serving more than 10 years of a 15-year sentence for helping establish a terrorist training camp.
Mr. Bashir, 82, is the co-founder and former spiritual leader of a clandestine terrorist group, Jemaah Islamiyah, that carried out a series of deadly attacks in the 2000s, including the Bali nightclub bombing in 2002 that killed 202 people, many of them Australian tourists.
Prison authorities said that he had completed his sentence with a reduction of 55 months for good behavior, Islamic holidays and other reductions. His release was confirmed by his lawyer, Achmad Midan.
In Australia, relatives and friends of the Bali bombing victims expressed disappointment over Mr. Bashir's release. Australia's foreign minister, Marise Payne, urged Indonesia to monitor his activities closely.
"Our embassy in Jakarta has made clear our concerns that such individuals be prevented from further inciting others to carry out future attacks against innocent civilians," Ms. Payne said this week.
Mr. Bashir's release comes as the government is trying to combat another radical Islamic group, the Islamic Defenders Front, whose fiery leader, Rizieq Shihab, has called for a "moral revolution." The authorities arrested Mr. Rizieq last month on charges of violating coronavirus protocols, and they ordered his organization to disband.
The country's antiterrorism police also arrested 23 members of Jemaah Islamiyah last month, including Aris Sumarsono, better known as Zulkarnaen, a leader who had been wanted for 18 years.
Despite Mr. Bashir's long history of terrorist activities, experts said they do not believe he poses a threat, given his age and isolation from the extremist movement while in prison.
"I don't think his release changes anything in Indonesia," said Sidney Jones, director of the Institute for Policy Analysis of Conflict in Jakarta who has long followed his activities. "Today's terrorists can find all they need in terms of inspiration and instruction on their smartphones. They may respect him, but the world has moved on."
Mr. Bashir, whose white hair and grin give him a kindly, grandfatherly appearance, had long sought to establish a caliphate, or Islamic state, in Southeast Asia by any means necessary.
In 1972, he co-founded an Islamic school in central Java, which served as a recruiting ground for Jemaah Islamiyah.
A crackdown on Islamists by the dictator Suharto forced him to flee to Malaysia, where he lived for many years and helped build the group into a formidable international network with cells in Indonesia, Malaysia, Singapore and the Philippines.
Among his close associates was his fellow Indonesian cleric, Riduan Isamuddin, also known as Hambali, who was believed to be Al Qaeda's main link to Jemaah Islamiyah and the mastermind of numerous bombings. He has been imprisoned at the Guantánamo Bay prison for 14 years.
After Suharto's fall in 1998, the two clerics returned to Indonesia from Malaysia, and Jemaah Islamiyah began its regional campaign of violence, including bombings of churches, the Bali nightclub and the JW Marriott Hotel in Jakarta.
The United States accused Mr. Bashir of being a key operative for Al Qaeda, but the Indonesian authorities had trouble making charges stick. He was acquitted of seven terrorism charges for the Bali bombing, but served 26 months on conspiracy and immigration charges.
Mr. Bashir praised the Bali bombers as "Islamic heroes" but denied any responsibility.
Mr. Bashir was arrested again in 2010 for helping mobilize and finance a militant group that set up an armed training camp in Aceh province. At the time of his trial, his lawyer asserted that the cleric faced charges only because of pressure from Washington.
His release comes 10 years and five months after his arrest.
Indonesia's president, Joko Widodo, while seeking a second term in 2019, was on the verge of granting Mr. Bashir early release as a concession to conservative Muslims. But he withdrew that plan in the face of strong opposition at home and in Australia.
Mr. Bashir "is a household name, but he is not influential anymore," said Alto Labetubun, an Indonesian terrorism analyst. "There's always a possibility for him to be the patron of a violence cycle or new terror acts. But I believe his era has ended."
Mr. Bashir's family members said they did not plan a large celebration to welcome him home, perhaps having learned a lesson from Mr. Rizieq, who was arrested after organizing gatherings of thousands of supporters in defiance of coronavirus protocols upon his return from self-imposed exile in Saudi Arabia.
Richard C. Paddock has worked as a foreign correspondent in 50 countries on five continents with postings in Moscow, Jakarta, Singapore and Bangkok. He has spent nearly a dozen years reporting on Southeast Asia, which he has covered since 2016 as a contributor to The New York Times. @RCPaddock
https://www.nytimes.com/2021/01/07/world/asia/Abu-Bakar-Bashir-bali-bombing-freed.html
--------
Uttar Pradesh: Shahi Idgah committee raises objections over plea seeking removal of Mathura mosque
Jan 7, 2021
AGRA: The Management Trust Committee of Shahi Idgah in Mathura moved an application in the district court on Thursday objecting to the admission of an appeal filed against the dismissal of a civil suit seeking ownership of 13.37-acre land near the Krishna Janmasthan temple and removal of Shahi Idgah mosque.
The suit, filed by Lucknow resident Ranjana Agnihotri and five others, including a Delhi resident, claims that the mosque is exactly where Krishna was born and they have sought the ownership of the entire 13.37-acre land. It also sought cancellation of a compromise decree between the governing body of the temple complex and the management trust of the mosque in 1968.
In its plea, the committee stated that the appeal was non- maintainable. After hearing both the parties, the court has fixed the next hearing on January 11, district government counsel Shivram Singh said.
Three suits have been filed in the case. While, two pleas were filed, one each by a priests' body and a social organisation, pleading that the sensitivity of the matter needs to be understood since the issue can disrupt the "communal harmony of Mathura town", the third plea was filed by one lesser-known organization called Hindu Army, seeking removal of the mosque.
https://timesofindia.indiatimes.com/city/agra/uttar-pradesh-shahi-idgah-committee-raises-objections-over-plea-seeking-removal-of-mathura-mosque/articleshow/80158504.cms
--------
Bill by Algerian lawmakers looks to criminalize normalization with Israel
08 January 2021
Dozens of Algerian legislators have presented a bill to the parliament seeking to criminalize the promotion of normalization with Israel, as opposed to neighboring nation Morocco's agreement to resume its diplomatic relations with the Tel Aviv regime in a deal brokered by the United States last December.
Youcef Adjissa, a member of the Movement for the Society of Peace – Algeria's largest Islamic party, submitted the bill on the behalf of 50 lawmakers to the Presidency of the National People's Assembly (parliament) on Thursday, Palestinian Arabic-language Shehab news agency reported.
The bill reportedly comes in seven articles, the first of which states "it aims to criminalize normalization with the Zionist entity," referring to Israel.
It adds, "It is forbidden to communicate, establish any relationships, or open representative offices of any kind and at any level with the Zionist entity, either directly or indirectly."
Another article stipulates that "it is not allowed to travel to and from the Zionist entity, and it is also forbidden to enter or receive citizenship of the Zionist entity in Algeria or at the headquarters of its diplomatic missions."
The bill must have a vote of two-thirds of members of the parliament to become law.
"This law is based on the positions of the Algerian state that rejects normalization with the Zionist entity, especially since normalization seriously affected the issue of Western Sahara through political bargaining, with commercial justifications and suspicious deals," Algerian lawmaker Amira Selim had earlier said in a message posted on her Facebook page.
If the law is passed, an offender could be "punished by imprisonment from three to 10 years," and may have their professional accreditations rescinded as a punitive measure.
Offenders may also be subject to a fine ranging from 300,000 to one million dinars ($2,273 to $7,619).
"The penalty can be extended to 15 years and the fine doubled in the event of a repeat offense," Selim noted.
Israel and Morocco agreed on December 10 to normalize relations in a deal brokered with the help of the outgoing administration of US President Donald Trump, making the North African country the fourth Arab state last year to strike a deal aimed at establishment of relations with the regime. The others were the United Arab Emirates, Bahrain and Sudan.
Trump sealed the agreement in a phone call with Morocco's King Mohammed VI. As part of the agreement, the US president agreed to recognize Morocco's sovereignty over the Western Sahara region.
The Algerian Foreign Ministry later rejected Trump's stance, saying the US decision "has no legal effect because it contradicts UN resolutions, especially UN Security Council resolutions on Western Sahara."
"The proclamation would undermine the de-escalation efforts made at all levels in order to pave the way for launching a real political process," the ministry said in a statement.
Additionally, the Palestinian Hamas resistance movement reacted to announcement that Morocco will normalize relations with Israel, denouncing the deal.
"This is a sin and it doesn't serve the Palestinian people. The Israeli occupation uses every new normalization deal to increase its aggression against the Palestinian people and increase its settlement expansion," Hazem Qassem, a Hamas spokesman said at the time.
https://www.presstv.com/Detail/2021/01/08/642531/Bill-by-Algerian-lawmakers-looks-to-criminalize-normalization-with-Israel
--------
Turkey says talks with France to normalize ties going well
07 January 2021
Turkey and France are working on a roadmap to normalize ties and talks are going well, Turkish Foreign Minister Mevlut Cavusoglu said on Thursday, adding Ankara was ready to improve ties with its NATO ally if Paris showed the same willingness.
Turkey has repeatedly traded barbs with France over policies in Syria, Libya, the eastern Mediterranean and Nagorno-Karabakh, as well as over the publication of cartoons of Prophet Mohammad in France. Paris has led a push for EU sanctions on Turkey.
For the latest headlines, follow our Google News channel online or via the app.
Speaking alongside his Portuguese counterpart Augusto Santos Silva in Lisbon, Cavusoglu said the current tensions between the NATO allies stemmed from Paris "categorically" opposing Turkey since Turkey's 2019 offensive into northeast Syria against the Syrian Kurdish YPG.
"Turkey is not categorically against France, but France has been against Turkey categorically since Operation Peace Spring," Cavusoglu said. Ankara views the YPG as a terrorist organization linked to Kurdish militants on its own soil.
"In the end, we had a very constructive phone conversation with my French counterpart Jean-Yves Le Drian and we agreed that we should work on a roadmap to normalize relations," he said.
"We have been working on an action plan, or roadmap, to normalize relations and it has been going well... If France is sincere, Turkey is ready to normalize ties with France as well."
Last month, the EU prepared punitive measures over Turkey's dispute with members Greece and Cyprus over rights to offshore resources in the eastern Mediterranean, but decided to postpone the measures until March despite an earlier push by France to sanction Ankara.
After months of tensions, Turkish President Tayyip Erdogan and French President Emmanuel Macron discussed their differences in a phone call in September, agreeing to improve ties. But, the two presidents later traded accusations over a host of issues as tensions flared again.
https://english.alarabiya.net/en/News/middle-east/2021/01/08/Turkey-says-talks-with-France-to-normalize-ties-going-well
--------
Pakistan
Pakistan's Anti-Terrorism Court Issues Arrest Warrant against banned Jaish-e-Mohammad Chief Masood Azhar on The Charges of Terror Financing
Jan 7, 2021
LAHORE: In a significant development, an anti-terrorism court in Pakistan on Thursday issued an arrest warrant against banned Jaish-e-Mohammad (JeM) chief Masood Azhar on the charges of terror financing.
The Anti-Terrorism Court (ATC) Gujranwala issued the warrant during a hearing in a terror financing case instituted by the Counter Terrorism Department (CTD) of Punjab police against some members of the JeM.
"ATC Gujranwala judge Natasha Naseem Supra issued an arrest warrant for Masood Azhar and directed the CTD to arrest him and present him in the court. The CTD told the judge the JeM chief was involved in terror financing and selling jihadi literature," an official told PTI.
He said the ATC judge issued the arrest warrant for Azhar on the request of a CTD inspector.
Azhar is believed to be hiding in a "safe place" in his native town – Bahawalpur.
Following the Palwama terror attack in February 2019 in India, Pakistan's Punjab province police had launched a crackdown on terrorism financing and in this connection arrested six activists of the JeM in Gujranwala, some 130kms from Lahore.
The CTD said its teams raided the whereabouts of the JeM's "safe house" and arrested its members -- Muhammad Afzal, Muhammad Amir, Allah Ditta, Muhammad Iftikhar, Muhammad Ajmal and Muhammad Bilal Makki -- and recovered lakhs of rupees from their possession.
"The suspects were collecting funds to finance activities of JeM. The chargesheet against them has been submitted to the Anti-Terrorism Court Gujranwala and they are being interrogated," the CTD said.
Following immense international pressure after the Pulwama attack, the Pakistan government had arrested over 100 members of banned militant outfits including the JeM chief's son and brother. The government also took control of the JeM, Mumbai terror attack mastermind Haifiz Saeed's Jamaat-ud-Dawah (uD) and Falahai Insaniat Foundation (FIF) properties including seminaries and mosques across the country.
JeM had claimed responsibility for the Pulwama terror attack that killed 40 CRPF soldiers.
Pakistan's Punjab government claimed to have taken over the administrative control of the JeM headquarters - comprising Madressatul Sabir and Jama-e-Masjid Subhanallah – in Bahawalpur.
According to the government, some 600 students are studying there and none of them is associated with any banned outfit or involved in any terror activity.
In May 2019, the United Nations designated Azhar a "global terrorist" after China lifted its hold on a proposal to blacklist the Pakistan-based JeM chief, a decade after New Delhi approached the world body for the first time on the issue.
The UN committee listed Azhar on May 1, 2019 as being associated with Al-Qaeda for "participating in the financing, planning, facilitating, preparing, or perpetrating of acts or activities by, in conjunction with, under the name of, on behalf of, or in support of", "supplying, selling or transferring arms and related material to", "recruiting for", "otherwise supporting acts or activities of", and "other acts or activities indicating association with" the JeM.
Azhar is a fugitive released by India in exchange of passengers of the hijacked Indian Airlines plane IC-814 in 1999.
After his release in 1999, Azhar formed the Jaish-e-Mohammed and scripted many audacious terror strikes in India.
On February 26, 2019 India had launched air strikes on what was said to be JeM's biggest training camp in Pakistan's Balakot.
The global terror financing watchdog Financial Action Task Force (FATF) is instrumental in pushing Pakistan to take measures against terrorists roaming freely in Pakistan and using its territory to carry out attacks in India and elsewhere.
The Paris-based FATF placed Pakistan on the Grey List in June 2018 and asked Islamabad to implement a plan of action to curb money laundering and terror financing by the end of 2019 but the deadline was extended later on due to Covid-19 pandemic.
https://timesofindia.indiatimes.com/world/pakistan/pakistans-anti-terrorism-court-issues-arrest-warrant-against-jem-chief-masood-azhar/articleshow/80153823.cms
--------
'Pakistan setting up interfaith harmony bodies to confront sectarianism'
Islamuddin Sajid
07.01.2021
ISLAMABAD, Pakistan
Pakistan is establishing interfaith harmony councils at the local, provincial and national level to promote dialogue and resolve sectarian conflicts, Maulana Tahir Ashrafi, special representative of the prime minister on religious harmony, has revealed.
In an exclusive interview with Anadolu Agency, Ashrafi, who is also the chairman of Pakistan Ulema Council, a top body of religious scholars, said Prime Minister Imran Khan is striving for unity among Muslim countries.
Referring to the recent killing of 11 innocent people in Balochistan, the southwestern province of Pakistan, the globally recognized cleric said terror groups such as Daesh/ISIS, the Pakistani Taliban, Al-Qaeda, and their affiliated organizations are destabilizing Muslim countries and harming the cause of Islam.
Praising the end of hostilities between Qatar and Saudi Arabia, he expected more good news in the coming days.
"As I told you earlier Pakistan wants unity among the Muslim countries and we are moving toward our goal. In the coming days, you will hear more good news Inshallah. Everyone knows that anti-Muslim elements never want our unity, they even tried their best to destabilize Pakistan like Syria, Iraq, Yemen, Libya, and Afghanistan but due to our committed army and strong nation, all their evil designs failed," he said.
Ashrafi recently shifted to the federal capital Islamabad from the northeastern city of Lahore.
Wearing a Chitrali cap instead of the usual turban in his first interview at the new office, he emphatically rejected the idea that Pakistan is under pressure from Arab nations to recognize Israel.
"Again, I repeat, no country has asked us to accept Israel. Pakistan is not a small country. We are a nuclear power, we have a strong army and we are a strong nation. Nobody can order us to establish ties with Israel," he said.
On Pakistan's relations with Turkey, the leading scholar said they are centuries-old and exist much before the creating of his country.
"The Muslims of sub-continent supported Turkey in the 19th century Crimean War, politically and financially. So, our relations are historical. Recently you saw when the leading character of the popular Turkish TV series Dirilis: Ertugrul came to Pakistan, our people warmly welcomed him. Turks are our brothers and sisters and we have many common things; our people love each other and relations are unique," he said.
Unity of Muslims a priority
Anadolu Agency: As a special representative of the prime minister of Pakistan on religious harmony, what are the duties assigned to your post, and how you accomplish them in a country that came up as a home to the South Asian Muslims?
Maulana Tahir Ashrafi: I have two important duties, first to make efforts for interfaith harmony, arrange dialogue between the different sects, bring them together on one table, and resolve the issues they have with each other.
Secondly, Prime Minister Imran Khan has assigned me to work for the unity of Muslim countries, especially what is going on in the Middle East. So, we want to bring Muslim countries close to each other and also enhance Pakistan's relations with all Muslim states. Without unity, we cannot overcome issues faced by Muslims. You see what is going on in Syria, Iraq, Yemen, Libya, Afghanistan, Palestine, and Kashmir. Muslims are being killed, displaced and no one is there to help them. If we [Muslim countries] join hands these issues can be resolved. I think we have the Organization of Islamic Cooperation, and we need to strengthen it to make it play its role.
Q: Do you mean Pakistan is playing a leading role to bring all Muslim countries together?
Tahir Ashrafi: Yes, our prime minister wants to bring all Muslims together to counter extremism and terrorism. These days some organizations use the name of Islam to kill innocent people. We can stop this menace and need unity. You saw how Saudi Arabia and Qatar have resolved their issue and sat together, which was welcomed by all Muslim states. So, we request other Muslim countries as well to come forward, sit together and resolve all issues through dialogue.
Q: You are also the chairman of Pakistan Ulema Council. Off late, it is claimed that religious scholars sow seeds of discord and promote sectarianism? What are you doing to address the issue of sectarianism in Pakistan?
Tahir Ashrafi: First, we are going to establish interfaith harmony councils from the grassroots level to the top, from the union council level to the national level to promote dialogue and resolve all issues among different sects through negotiation. You know there is no space for sectarianism in Islam. We have a tolerant society in Pakistan, where we work together with Christians, Hindus, Sikhs, and other minorities. They are far safer here if you compare what is happening with Muslim minorities in France, India, and many other countries. Our Constitution guarantees equal rights to all citizens including minorities.
Terror groups enemies of Islam
Q: The emergence of sectarianism is linked to activities of terror groups who claim to fight for Islam. But they end up killing more Muslims. You had called ISIS/Daesh a terror group, and decreed against suicide bombings...
Tahir Ashrafi: Deash, Pakistani Taliban, Al-Qaeda, and other organizations are killing innocent people. They are linking themselves with Islam, but they have no link or relation with Muslims and Islam. A true Muslim will never kill any innocent person because our religion never allows us to harm any innocent man or woman. Besides killing innocent people, they are destabilizing Muslim countries. Then how are they Muslims?
They killed 11 innocent people in Balochistan [southwestern province of Pakistan]. What do these organizations do in Syria, Iraq, Libya? India is the main sponsor of these terrorist organizations. This is India that is providing funding to Daesh in Afghanistan and Pakistan. India wants to destabilize other Muslim countries through these terror groups.
Q: Some Muslim countries recently established diplomatic relations with Israel. There are reports that Pakistan is under tremendous pressure to follow suit. As a religious scholar, who advises the government and has a good standing in Arab countries, how do you view this step of Arab courtiers and how should Pakistan act?
Tahir Ashrafi: This is not true that we are facing any pressure from any Muslim country to establish diplomatic relations with Israel. A section of Jewish and Indian media is spreading such propaganda against us to harm our relationship with other Muslim states.
Our prime minister has categorically rejected any plan to establish any kind of relationship with Israel until there is a just settlement, which satisfies Palestinians. And I don't think Saudi Arabia will accept Israel too.
Q: Then how come the United Arab Emirates (UAE) and Bahrain established diplomatic relations with Israel, without Saudi consent?
Tahir Ashrafi: I don't want to talk about the internal policies of other countries. We have our policy and no one is allowed to interfere in our internal policies. We have good relations with Saudi Arabia, the UAE, Bahrain and Turkey, and all other Muslim countries. Again, I repeat that no country has asked us to accept Israel. Pakistan is not a small country. We are a nuclear power, have a strong army and are a strong nation. Nobody can order us to establish ties with Israel.
Relations with Saudis
Q: Since you have close relations with the Saudis, and you are seen as a much-respected scholar there, how do you view the current state of Saudi and Pakistani relations. Did you meet any Saudi officials after tensions between the two countries?
Tahir Ashrafi: I maintain a cordial relationship with everyone. The head of Turkey's Religious Affairs Directorate is close to my heart. I do not think Pakistan's relations with Saudi Arabia have deteriorated. Saudi Arabia is our brotherly country and we have good relations. But again, I want to make it clear that we [Pakistan] want good relations with all Islamic countries.
Q: It is believed that Saudi Arabia played delaying tactics to Pakistan's call for summoning the Organization of Islamic Cooperation (OIC) foreign minister's meeting on Kashmir. What are the reasons as per your understanding?
Tahir Ashrafi: No, Saudi Arabia also stood with us like Turkey and some other Muslim states on the Kashmir issue. Recently, at the OIC foreign ministers meeting in Niger, the Saudi foreign minister raised the Kashmir issue during his speech.
Q: Another Arab friend, the UAE, has also been lukewarm to Pakistan. It has suspended new visas for Pakistanis. What have been the reasons for such an attitude?
Tahir Ashrafi: It is due to the COVID-19 situation and some security measures as the UAE government is enhancing its internal security, nothing else. Every country has its internal policies and we should respect them. The UAE will resume visas for Pakistanis very soon.
Q: India has more daily coronavirus infections. but a similar action was not taken for Indians, and only suspended mostly for Muslim countries?
Tahir Ashrafi: As I told you, the issue has been resolved, and soon the UAE will resume the visas for Pakistani citizens.
Pakistan-Turkey ties
Q: Prime Minister Imran Khan directed state-run broadcaster PTV to telecast Turkish TV serials, which became an instant hit. How do you view the impact of Turkish soft power on Pakistani youths?
Tahir Ashrafi: As you know we have a long relationship with Turkey, even before the creation of Pakistan. The roots of today's ties between the two nations can be traced way back to the 19th century. The Muslims of the sub-continent had supported Turkey during the Crimean War, politically and financially. So, our relations are historical.
Recently, you saw when the leading character of the popular Turkish TV series Dirilis: Ertugrul came to Pakistan, our people warmly welcomed him. Turks are our brothers and sisters and we have many common things; our people love each other and our relations are unique. Pakistan wants unity among all Muslim countries, and we are moving toward our goal.
In the coming days, you will hear more good news Inshallah. Everyone knows that anti-Muslim elements never want our unity. They even tried their best to destabilize Pakistan like Syria, Iraq, Yemen, Libya, and Afghanistan. But due to our committed army and a strong nation, all their evil designs failed.
In India, innocent Muslims and other minorities are getting killed. But the western world and especially the UN and other international organizations are silent. These western countries have double standards, they talk about human rights but never discuss about killings and abuse of Muslims in India, Kashmir, and other countries. This is the reason we want to bring all Muslims together, and raise a collective voice for the oppressed.
https://www.aa.com.tr/en/asia-pacific/-pakistan-setting-up-interfaith-harmony-bodies-to-confront-sectarianism-/2101561
--------
Ruet Body Chief Shows Willingness To Use Science For Moon Sighting
Jamal Shahid
08 January 2021
ISLAMABAD: New Ruet-i-Hilal Committee Chairman Maulana Abdul Khabir on Thursday expressed his willingness to use scientific knowledge in moon sighting within the limits of Shariah in order to end repeated controversies surrounding religious festivals such as Eids.
His remarks came during a meeting with Minister of Science and Technology Fawad Chaudhry. The minister informed him that observatories were being set up in Islamabad for sighting of the moon.
The locations of the observatories have been identified and their approval has been sought from the Capital Development Authority (CDA), he added. Maulana Khabir was briefed on efforts of the ministry in this regard.
He was told that the observatories were the result of efforts made by the minister for science with the help of which the sighting of the moon would be facilitated and a unanimous decision would be possible.
Minister tells Maulana Khabir that observatories are being set up in Islamabad for sighting of moon to end controversies over Islamic events
"In this modern age, every problem has been solved with the help of scientific knowledge and only nations that use science are making progress. Islam and science are not contradictory but the importance of knowledge in Islam distinguishes it from other religions," the minister said.
He assured Maulana Khabir of full cooperation from his ministry in sighting of the moon. He said his office would support the committee in order to reach consensus regarding the sighting of the moon with the help of science.
In the past, the Ruit-i-Hilal Committee had opposed Ministry of Science and Technology's offers to use scientific evidence to announce events of Islamic importance. To end controversies surrounding religious events, the ministry also developed a lunar calendar which contains all the dates of Islamic events in Pakistan, including Ramazan, Eidul Fitr, Eidul Azha and Muharram for the next five years.
But the committee opposed any assistance from the ministry, cautioning Mr Chaudhry not to interfere in matters he did not understand.
Nonetheless, Maulana Khabir showed inclination to cooperate with the Ministry of Science and Technology in line with references and teachings from the Quran and Hadis.
He also asked the federal minister to make every effort to take Mufti Shahabuddin Popalzai of Peshawar's Qasim Ali Khan Mosque on board in order to reach a consensus on moon sighting that would end controversies over important Islamic events.
Mufti Popalzai had also been opposed to recommendations to use science and latest technologies to sight moon that mark religious events.
Maulana Khabir said he would also like to bring the entire Ruet-i-Hilal Committee members on a visit to the Ministry of Science and Technology to brief them on the importance of scientific research and how it could benefit all those concerned in the future.
Officials on the occasion also demonstrated how an application developed by the ministry for moon sighting worked.
https://www.dawn.com/news/1600343/ruet-body-chief-shows-willingness-to-use-science-for-moon-sighting
--------
Don't blackmail me, PM tells Hazara protesters
08 January 2021
Prime Minister Imran Khan on Friday once again appealed to the Hazara community to bury those killed in the attack in Balochistan's Mach area, calling on them to refrain from "blackmailing the premier".
Speaking at the launching ceremony of the Special Technology Zones Authority in Islamabad, he said that the government had assured the protesters that they will be compensated.
"We have accepted all of their demands. [But] one of their demands is that the dead will be buried when the premier visits. I have sent them a message that when all of your demands have been accepted [...] you don't blackmail the prime minister of any country like this.
"Anyone will blackmail the prime minister then," he said, adding that this included a "band of crooks" in apparent reference to the Pakistan Democratic Movement. "This blackmail has also been ongoing for two-and-a-half years."
The prime minister said that the protesters were informed that he will visit once they bury those slain in the attack. "I am using this platform to say that if you bury them today, I will go to Quetta to meet the families of the deceased.
"This should be clear. All of your demands have been met but you can't impose a condition which has [no logic]. So first, bury the dead. If you do it today then I guarantee you that I will come to Quetta today."
PM Imran's remarks come as Balochistan's Shia Hazara community continue its protest for the sixth straight day on Friday, refusing to bury those who were brutally killed over the weekend.
On Sunday, armed attackers had slit the throats of 11 miners in a residential compound near a mine site in Balochistan's Mach coalfield area, filming the entire incident and later posting it online. The gruesome attack was claimed by the militant Islamic State group.
Since then, thousands of Hazaras have staged a protest along with coffins containing the miners' bodies in the western bypass area in Quetta, while members of the community have also held protests in other cities across the country.
In pictures: Protesters take to the streets in several cities against Mach massacre
Braving the biting cold, the mourners, including women and children, have refused to leave until the premier visits and the killers are brought to justice.
At the start of his address, the premier stated that the Hazara community has faced "the most cruelty". He said that the killing of the 11 coal miners in Mach was part of a conspiracy that he has been highlighting "since March".
"I had informed my cabinet and then gave public statements on this: India is trying its level best to spread chaos in Pakistan," he said, adding that this was focused on fanning the flames of sectarianism.
"I laud our intelligence agencies on the fact that they thwarted four major terrorist events. Despite this, a high profile Sunni aalim was killed in Karachi [...] with great difficulty we managed to quell the flames of a sectarian divide."
He added that as soon as the Mach incident took place, he first sent Interior Minister Sheikh Rashid and then two federal ministers — Ali Haider Zaidi and Zulfi Bukhari — to speak with the mourners and assure them that the government stood with them.
"We know, me especially, the kind of cruelty they have faced."
Incentives for IT sector
Talking about the launch of the authority, PM Imran said that Pakistan had failed to give incentives to the IT sector. "Even during the pandemic, the companies that gained were from the IT sector. So we have been left behind."
He said that purpose of the technology zones was to provide incentives to the industry so that it can provide job opportunities to the youth and up the country's exports. "The IT sector can play a huge role in this."
"I hope that this step will become an opportunity for the IT sector to boost our exports. We are also hoping for foreign investment in this regard," he said.
https://www.dawn.com/news/1600383/dont-blackmail-me-pm-tells-hazara-protesters
--------
Relations with Pakistan at 'historic low': French President's top advisor
January 8, 2021
French President Emmanuel Macron's top advisor, Emmanuel Bonne on Thursday said that the relations between France and Pakistan are at a 'historic low' amid a spat of terror attacks in the former nation.
"During this crisis, after the campaign against us, our relations with Pakistan probably are at a historic low. This is not exactly what we want, we assume it because our priorities and language are clear," he said during an event here.
Earlier last year, an 18-year-old man of Chechen origin beheaded Samuel Paty, a 47-year-old teacher who had shown pupils cartoons of the prophet in a civics lesson on freedom of speech. French President Emmanuel Macron paid tribute to Paty, calling him a "quiet hero" dedicated to instilling the democratic values of the French Republic in his pupils.
In a subsequent terror attack, a knife-wielding attacker killed three people at a church in the French city of Nice on October 29.
Following the brutal religiously-motivated attacks, Macron vowed to ramp up the fight against radical Islamism and terrorism, following which Turkey and Pakistan criticised his remarks
Pakistan Prime Minister Imran Khan hypocritically attacked the French President, saying that he had "chosen to deliberately provoke Muslims".
Khan also wrote a letter to leaders of Muslim states, asking them to act collectively to counter the growing Islamophobia in non-Muslim states especially Western states, which Turkey President Recep Tayyip Erodgan was quoted as saying by CNN, "What is Macron's problem with Islam? What is his problem with Muslims?"
Bonne also expressed thanks to India for providing support to France amid criticism of the country's steps to prevent radical Islamism.
"We very much appreciate the support we got not only from your authorities but also from Indian civil society when our country was under attack by some leaders in Turkey and Pakistan and in other countries," he said.
https://www.business-standard.com/article/international/relations-with-pakistan-at-historic-low-french-president-s-top-advisor-121010800104_1.html
--------
Seven terrorists held in Khushab with arms, explosives
08 January 2021
SARGODHA: The Counter Terrorism Department (CTD) Sargodha claims to have arrested seven terrorists with arms and explosive material from Girot district of Khushab, about 50 kilometres from here.
The CTD team arrested Amir Baz, Shahid, Musharraf Abbas, Bawaji and Adeel Abbas and two others linked with Sipah-i-Muhammad.
The CTD spokesman said Bawaji and Adeel Abbas hailed from a village on Jhang Road and they were involved in terrorist activities. The team claimed recovery of a Kalashnikov with heavy quantity of bullets, three kilogramme explosive material and detonators.
Regional Police Officer Afzaal Kausar has directed CTD SP Matiullah Khan to crack down on terrorists and activists of banned organisations.
He said initial investigation also revealed that a suspected terrorist Mehmood Iqbal alias Mesam Baloch, the mastermind, was operating from a neighbouring country. He said the CTD would approach Interpol to arrest the mastermind from the neighbouring country.
https://www.dawn.com/news/1600255/seven-terrorists-held-in-khushab-with-arms-explosives
--------
South Asia
Saleh: Taliban Fights Over Power 'Not Religion'
By Mohammad Haroon Alim
07 Jan 2021
First vice president, Amrullah Saleh in a visit to Nangarhar province said, that the "real fight" is over power.
According to Saleh Taliban have not yet replied to the question about their definition of the Islamic system, he added, the "real fight is over power, not religion".
Saleh During the event in Nangarhar said, "we need peace with dignity and honor that ensures women's rights" adding that "there will be no more compromise on the republic, human rights, and the nation's flag".
He blamed the Taliban and their allies for being involved in "all the destruction and the killing of the people in the country".
Saleh whined, people in the areas under the Taliban influence are "poor and live like captives", the economy of the country is badly affected, and that "we hope, we will address problems of people" who are under the Taliban influence.
This comes as President Ashraf Ghani on Thursday morning, visited Nangarhar province to meet with the provincial governor, military officers, public, writers, and cultural figures.
He was accompanied by his first vice president, cabinet member, national security adviser, parliament members, and other officials.
https://www.khaama.com/saleh-taliban-fights-over-power-not-religion-556655/
--------
ANA Operations Claim 53 Taliban: Kandahar
By Mohammad Haroon Alim
07 Jan 2021
Afghan Ministry of Defense stated, at least 53 Taliban were killed and 15 others were wounded in Arghandab and Khakriz Districts of Kandahar province on Wednesday.
According to the statement, the Taliban militants were planning to attack Afghan National Army positions in the region before they were targeted by the Afghan security force members.
Furthermore, a large number of Taliban IEDs and 67 bombs were destroyed during the MoD offensives.
On the other hand, Afghan national defense and security forces prevented a car bomb attack in Trinkot district of Uruzgan province.
MoD said in a tweet that the Taliban wanted to Attack ANA outposts in the district with an explosive-laden vehicle.
The vehicle was identified and discovered by the government forces; the targeted vehicle was destroyed before it could inflict casualties.
This comes as, CNPA arrests 18 suspects over Trafficking charges in Kabul, Herat, Nangarhar, Balkh, Khost, Paktia, Nimroz, and Paktika province.
The defendant's cases were referred for further investigation to the related departments.
https://www.khaama.com/ana-operations-claim-53-taliban-kandahar-44553355/
--------
Court asks PBI again to submit reports over sedition cases against Babunagari, Mamunul
January 07, 2021
A Dhaka court today asked Police Bureau of Investigation (PBI) again to submit by February 3 probe reports of two sedition cases filed against Hefajat-e-Islam chief Junayed Babunagari and two other leaders.
The two other accused are: Hefajat-e-Islam Joint Secretary General Maulana Mamunul Haque and Islami Andolan Bangladesh Senior Nayeb-e-Amir Syed Muhammad Faizul Karim.
Metropolitan Magistrate Md Baki Billah passed the orders after PBI failed to submit any report today.
On December 7 last year, Aminul Islam Bulbul, president of Muktijuddho Moncho's central committee, filed a case against the trio with the court of Metropolitan Magistrate Satyabrata Sikder for their "disparaging" comments on sculptures.
Advocate Moshiur Malek, founder of Bangabandhu Foundation, also filed a case against Mamunul Haque with the same court over the same allegation.
Upon hearing, the magistrate took cognisance of charges against the accused and directed deputy inspector general of police of PBI to probe the matter and submit reports to it on January 7 (today).
https://www.thedailystar.net/online/news/court-asks-pbi-again-submit-reports-over-sedition-cases-against-babunagari-mamunul-2023925
--------
Three Afghan Taliban terrorists arrested in Pakistan
07th January 2021
PESHAWAR: Pakistani security forces have arrested three Afghan Taliban terrorists during an operation in this northwestern city of Pakistan.
The Counter Terrorism Department (CTD) of the Khyber Pakhtunkhwa Police conducted a raid at a compound and arrested the terrorists -- Muhammad Khan, Din Muhammad alias Ameer Sahib and Rizwanullah.
They have been taken to an undisclosed location for interrogation.
They were involved in extortion to generate funds for the outfit, police said on Thursday.
On November 6, 2020, one Bilal Khan received a call from members of Afghan Taliban outfit for Rs 2 million extortion of money and in case of non compliance they threatened to kill him.
The CTD started an investigation and arrested them.
https://www.newindianexpress.com/world/2021/jan/07/three-afghan-taliban-terrorists-arrested-in-pakistan-2246915.html
--------
Arab World
UAE announces reopening of all land, sea, air borders with Qatar
Joanne Serrieh
08 January 2021
The UAE announced the reopening of all air, sea, and land borders with Qatar starting Saturday, January 9, the official WAM News Agency reported on Friday.
The UAE will begin to end all measures taken against Qatar following the signing of the AlUla declaration at the GCC Summit last week, Under-Secretary of the UAE Ministry of Foreign Affairs Khalid Abdullah Belhoul said, according to WAM.
He also said all ports will be open for incoming and outgoing movement, and that relevant authorities in the UAE have been informed of the new measures.
On Thursday, the UAE's Minister of State for Foreign Affairs Anwar Gargash announced that trade and transportation could resume between Qatar and boycotting countries within a week.
"Measures to be implemented within a week of the agreement include practical measures of airlines, shipping and trade," the UAE minister, Anwar Gargash, told reporters.
However, other issues such as restoring full diplomatic relations and the Turkish presence in the Gulf would take longer, the official said. "Some issues are easier to fix and some others will take a longer time."
Neighboring Gulf country Saudi Arabia announced a breakthrough in ending a bitter dispute between Gulf Arab states and Qatar at the GCC summit on Tuesday, with its foreign minister saying Riyadh and its allies would restore all ties with Doha severed in mid-2017.
Qatar Airways on Thursday said it would begin rerouting some of its flights through Saudi airspace.
https://english.alarabiya.net/en/News/gulf/2021/01/08/UAE-announces-reopening-of-all-air-sea-land-borders-with-Qatar-
--------
Qatar Airways restarts a number of flights through Saudi Arabia's airspace
07 January 2021
Qatar Airways said it has started restarting a number of its flights through Saudi airspace, with the operation of the first scheduled flight from Doha to Johannesburg on Thursday evening.
Egypt will open its airspace with Qatar, Al Arabiya sources reported on Tuesday, adding that implementation will be contingent on the fulfillment of Egyptian requirements.
According to Al Arabiya sources, Egypt still has a number of reservations in regards to Qatar's ties to the Muslim Brotherhood as well as Qatari media coverage against Cairo.
Leaders of the six-member GCC signed the AlUla declaration at the conclusion of the Gulf summit, ending the dispute with Qatar and restoring full ties with it.
The UAE, Saudi Arabia, Bahrain and Egypt, had severed diplomatic, trade and transport ties with Qatar in June 2017, accusing it of supporting terrorism – a charge Doha denies.
Based on Kuwait's ruler Emir Sheikh Nawaf's proposal, it was agreed to open the airspace and land and sea borders between the Kingdom of Saudi Arabia and the State of Qatar.
The reopening of the borders came on the eve of the 41st GCC Summit which was held in Saudi Arabia's AlUla city.
https://english.alarabiya.net/en/News/gulf/2021/01/07/Qatar-Airways-restarts-a-number-of-flights-through-Saudi-Arabia-s-airspace
--------
Turkish forces, militants target villages in Syria's Raqqah with artillery shells
07 January 2021
Turkish military forces and allied militants have launched barrages of artillery shells at residential neighborhoods in the northern sector of Syria's province of Raqqah.
Syria's official news agency SANA, citing local sources, reported that Turkish troops and their proxies targeted buildings in villages on the outskirts of Ayn Issa town on Thursday afternoon, causing damage to public and private property.
There was no immediate report of casualties.
Turkey dispatches over 250 troops to northern Syria
Meanwhile, Turkey has dispatched more than 250 troops to Ayn Issa, as Ankara beefs up its military presence in the embattled region.
Turkey's official Anadolu news agency, citing a commander of the Diyarbakir provincial gendarmerie command, said 258 soldiers were sent to the area.
On October 9, 2019, Turkey launched a cross-border invasion of northeastern Syria in an attempt to push Kurdish militants affiliated with the so-called People's Protection Units (YPG) — which Ankara views as a terror outfit — away from its borders.
Two weeks later, Russia and Turkey signed a memorandum of understanding that forced the YPG militants to withdraw from the Turkish-controlled "safe zone" in northeastern Syria, after which Ankara and Moscow began joint patrols around the area.
Turkey has since wrested control of several areas in northern Syria in addition to other Kurdish-controlled areas.
Damascus views the Turkish military presence on Syrian soil as an attack on the Arab country's sovereignty.
US-led coalition sends military, logistic vehicles to Dayr al-Zawr
Also on Thursday, a convoy consisting of vehicles laden with weapons, military equipment as well as logistic reinforcement, and belonging to the US-led military coalition arrived in Syria's oil-rich eastern province of Dayr al-Zawr.
SANA reported that the convoy was deployed at the Koniko oil field.
The US first confirmed its looting of Syrian oil during a Senate hearing exchange between South Carolina Republican Senator Lindsey Graham and US Secretary of State Mike Pompeo in late July last year.
On July 30, 2020 and during his testimony to the Senate Foreign Relations Committee, Pompeo confirmed for the first time that an American oil company would begin work in northeastern Syria, which is controlled by militants from the so-called Syrian Democratic Forces (SDF).
The Syrian government strongly condemned the agreement, saying that the deal was struck to plunder the country's natural resources, including oil and gas, under the sponsorship and support of the administration of US President Donald Trump.
https://www.presstv.com/Detail/2021/01/07/642514/Turkish-forces,-militants-target-villages-in-Syria-Raqqah-with-artillery-shells
--------
IS cells escalate attacks on civilians, regime soldiers in eastern Syria
Akhin Ahmed
Jan 6, 2021
Backed by air support from the US-led international coalition against the Islamic State (IS), the Kurdish-led Syrian Democratic Forces (SDF) raided the village of Abriha in the eastern countryside of Deir ez-Zor on Dec. 19 and dismantled an IS network. The operation resulted in the arrest of Ali al-Jadoua, a prominent IS leader, along with his two assistants Khalaf al-Qura and Muhammad al-Qura.
An SDF officer told Al-Monitor on condition of anonymity, "Jadoua held several positions in IS. He was the mastermind behind the assassination of some Arab tribal sheikhs and leaders in the region. He also orchestrated the killing of a number of SDF forces and was behind the extortion of civilians and merchants. He coordinated with other IS leaders who are yet to be found and arrested."
He added, "During the period of IS' control of Raqqa and Deir ez-Zor, Jadoua carried out field executions against the prisoners of the Syrian regime forces and beheaded [regime supporters], including women. He extorted civilians through his cells and threatened them with kidnapping and killing if they failed to pay taxes to the organization. He threatened merchants who did not abide by his rules either with beheading, bombing their houses or booby-trapping their cars."
Samir al-Tayel, who hails from Deir ez-Zor, told Al-Monitor that the assassinations carried out by IS cells in Deir ez-Zor have dramatically escalated recently.
"My brother was killed by unidentified individuals who were riding a motorbike in front of his house last summer. One of them called my brother's cellphone and identified himself as a soldier of the [Islamic] caliphate and threatened to kill my brother, who was working as a food merchant, if he refrained from paying the zakat [Islamic charity] to the caliphate. They demanded [my brother] to pay $5,000. A week later, they assassinated him," he added.
Jamil Khalil, an SDF Arab fighter, told Al-Monitor, "A few weeks ago, the official in charge of guarding the oil wells at al-Tanak oil field, northeast of Deir ez-Zor, survived an attack by IS militants who managed to kidnap a number of Iranian forces and beheaded and killed soldiers from the Syrian regime."
Media sources close to the Syrian opposition said IS conducted a large-scale attack Dec. 30, targeting military buses of the Syrian regime forces on the Deir ez-Zor-Damascus highway in the Kabajab area, 55 kilometers (34 miles) southwest of Deir ez-Zor city. The attack killed 37 soldiers, including eight officers, and led to a number of injuries, some of which are serious.
According to other sources close to the regime, the armed groups believed to belong to IS cells targeted civilian buses, killing 28 people and wounding 13 others. The sources described the Dec. 30 attack as the largest recently given the high death toll, which might increase further due to the number of injuries registered.
Another attack targeted buses traveling down a highway in central Syria to the central Salamiyah town on Jan. 3, killing at least nine people. The attack was also blamed on IS.
Mustafa Ibrahim, an activist and journalist from Deir ez-Zor, told Al-Monitor, "Despite the collapse of the caliphate in Syria and despite the SDF's elimination of IS' last stronghold of Baghouz on the Syrian-Turkish border in March 2019, with support from the US-led coalition, IS cells remain active in Deir ez-Zor and its countryside and are carrying out terrorist operations against civilians, regime forces and the SDF."
He said, "IS cells are holed up in secret tunnels previously dug in the desert, and the majority of their armed men hail from the region, committing terrorist acts and terrorizing civilians."
Ibrahim added, "IS cells even targeted the vicinity of the US base at al-Omar oil field in the Deir ez-Zor countryside with mortar shells from a cemetery near the town of Theban in Deir ez-Zor countryside in mid-December."
Al-Monitor spoke with Jamila Jadaan, a human rights activist from the town of Bouhasan in Deir ez-Zor countryside who works with relief organizations. She expressed the civilians' concerns over their lives saying, "People are staying in their homes as they are scared of going out to the market because of IS explosive devices and car bombs, not to mention the bullets they fire at people, merchants and employees in the [Kurdish-led] autonomous administration, where they also throw bombs on people's houses."
Jadaan noted, "Women and children are afraid to go out or go to school for fear of being sniped at or kidnapped. The sons of many women have been kidnapped by IS. Some mothers told me that the bodies of the abductees are often found by the security forces or their families either on the roads or between trees, and they are often decapitated."
She concluded, "IS is still active in the Syrian desert and is killing soldiers from the SDF, the Syrian regime and the Iranian forces. Even the US soldiers and civilians I meet describe their lives to me as an adventure."
https://www.al-monitor.com/pulse/originals/2021/01/syria-islamic-state-cells-attacks-civilians-kurds-regime.html?utm_source=iterable&utm_medium=email&utm_campaign=1881218_
--------
Hezbollah threatens Lebanese journalist working with US-funded Alhurra News channel
January 07, 2021
LONDON: Lebanese news anchor Layal Alekhtiar is the latest victim of a Hezbollah-led campaign to silence free media in and out of the country.
The journalist, who works for US State Department-funded Alhurra, received death threats via text following an incitement campaign launched by viewers loyal to Hezbollah. The Committee to Protect Journalists (CPJ) told Arab News that these threats must be investigated.
The campaign comes after Alekhtiar tweeted a video of the unveiling of the newly erected statue of the late Iranian Gen. Qassem Soleimani with a line from Ayat Al-Anbya (The Prophets) from the Qur'an that said: "What are these statues to which you are so devoted?"
Alekhtiar told Arab News: "I didn't provoke them specifically in any way, all I did was place this Ayat as a matter of freedom of speech, nothing more. I didn't demean them, nor did I do it in any impolite way.
"So, they let their whole army loose on me, and all those from Al-Manar and Al-Mayadeen and all their news channels and I didn't understand why, there is nothing to it.
"I tweeted the Ayat regarding the statues because what grabbed my attention was that there were Shiite religious men there. Anyway, to me, any statue that would be erected for someone not Lebanese — especially since he has a political agenda — paid by the Lebanese, should not be placed. Whoever it may be, not just Qassem Soleimani," she said.
Shortly after, a senior member of the Israeli Army tweeted the same Ayat which added fuel to the fire.
"So, they begin to create a link between my tweet and his and they begin to photoshop both tweets together and spread it and say that I am a foreign agent and that I am an Israeli spy," she added.
Speaking to Arab News, Sherif Mansour, Middle East and North Africa Program Coordinator for the Committee to Protect Journalists (CPJ) said: "the use of online harassment against women journalists is abhorrent tactic that aims to silence their reporting and opinions.
"Threats by non state actors and their supporters online must not go unnoticed and must be throughly investigated."
Alekhtiar is not the first journalist to be harassed and targeted by Hezbollah and accused of spying for Israel and will surely not be the last — this includes Lebanese journalists who are also Shiite Muslims, but don't agree with Hezbollah's political beliefs.
Late last year, journalist Luna Safwan, who happens to be Shiite, was subjected to an online abuse campaign after her tweet criticizing Hezbollah was carried by an Israeli news channel and she was accused of cooperating with Israel.
Similarly, Lebanese journalist Maryam Seif Eddine, known for her staunch criticism of Hezbollah despite being Shiite, had been issued death threats by the group while her mother and brother were physically assaulted, the latter being left with a broken nose. Hezbollah loyalists had targeted her family home in Burj El-Barajneh, in the Hezbollah-dominated southern suburbs of Beirut.
Before that, as the country witnessed unprecedented nationwide protests in 2019, former LBC news anchor Dima Sadek, another Shiite journalist, was subjected to harassment by the Lebanese militia group after her phone was stolen from her during a demonstration. The harassment, she said, was followed by insulting and threatening phone calls to her mother, who suffered a stroke as a result of the stress.
And prior to that, MTV television reporter Nawal Berry, also a Shiite, suffered violent attacks by supporters of Hezbollah and its allies while covering the early days of the protests. Loyalists smashed her team's camera, snatched the microphone she was holding, spat on her, and kicked her in the leg.
Alekhtiar said: "Now, they continued with their campaign, but the principle is that we, in Lebanon, the foundation is freedom of expression and the democracy that puts it apart from other countries.
"We don't want to become a part of another country, nor do we want the nationality of our country to change no matter who is coming."
Activist and journalist Ali Al-Amin, who claimed that he had been attacked on more than one occasion by Hezbollah-linked people, in a previous interview told Arab News: "Hezbollah has always resorted to accusing its opponents of working for Israel, the US, or foreign embassies.
"It has mobilized its electronic armies to launch (online) campaigns against them over the past 15 years. There is much evidence for this."
Alekhtiar, who remains unfazed by the threats, said: "An opinion must stay an opinion, no matter what happens, because without freedom of expression, journalism has no point, and the media has no point."
https://www.arabnews.com/node/1788836/media
--------
Overnight strikes by Israel on Syria killed three Iran-backed fighters: Monitor
07 January 2021
Strikes conducted overnight by Israel in Syria left three fighters from Iran-backed groups dead, a war monitor reported on Thursday.
The Syrian Observatory for Human Rights, a UK-based organization with an extensive network on the ground, was not immediately able to provide the casualties' nationalities.
Syrian state media had reported an "Israeli aggression" overnight against targets in the south of the country, adding that its anti-air defense system had intercepted most missiles.
Israel routinely carries out raids in Syria, mostly against targets affiliated with Iran in what it says is a bid to prevent its archfoe from securing further foothold along its borders.
Iran has members of its own military as well as fighters from a variety of nationalities fighting with militias it supports deployed across Syria.
Last month, Israel said it had hit about 50 targets in the neighboring country in 2020.
The Israeli army has carried out hundreds of air and missile strikes on Syria since the civil war broke out in 2011, targeting Iranian and Lebanese Hezbollah forces as well as government troops.
The Jewish state rarely acknowledges individual strikes, but has done so when responding to what it describes as aggression inside Israeli territory.
https://english.alarabiya.net/en/News/middle-east/2021/01/07/Overnight-strikes-by-Israel-on-Syria-killed-three-Iran-backed-fighters-Monitor-
--------
Mideast
FM: Iran Concerned About Trump's Unchecked Nuclear Power
2021-January-7
"A rogue president who sought vengeance against his OWN people has been doing much worse to our people—and others—in the past 4 years," Zarif tweeted on Thursday.
"What's disturbing is that the same man has the UNCHECKED authority to start a nuclear war; a security concern for the entire international community," he added.
Zarif's remarks came after pro-Trump protesters stormed the US Capitol building on Wednesday night, destroying property and seizing the rotunda room, as Congress was trying to certify the results of Democrat Joe Biden's presidential victory.
Many senators and representatives have blamed Trump for inciting violence after the election and particularly in Wednesday night's incidents.
https://www.farsnews.ir/en/news/13991018000767/FM-Iran-Cncerned-Ab-Trmp's-Unchecked-Nclear-Pwer
--------
Israel says soldiers who shot and paralyzed Palestinian man acted in self-defence
07 January 2021
The Israeli military said Thursday that an internal investigation found soldiers had acted in self-defense during an incident last week in the occupied West Bank in which a Palestinian man was shot and left paralyzed.
The man was shot in the neck as Israeli troops clashed with Palestinians in a West Bank village on Saturday. The Israeli military said "a violent riot" broke out when troops were evacuating a building that was built illegally.
For the latest headlines, follow our Google News channel online or via the app.
The Palestinian health ministry said the gunshot left Haron Abu Aram, 24, quadriplegic.
A statement from the military spokesperson's unit said the preliminary inquiry found the soldiers "faced mortal threats while carrying out enforcement activities in the area of the village of At-Tuwani."
It said the commanding officer had fired warning shots in the air, and as the shots were fired, "two Palestinians attacked the commander — one grabbing him forcibly and the other seizing his weapon. As a result, a stray round struck another Palestinian who was part of the riot."
The army said that a separate Military Police investigation was also underway.
Palestinians and human rights groups have criticized the Israeli military for "whitewashing" cases of violence committed by its troops in the West Bank and not holding soldiers accountable.
Witnesses said the incident began when Israeli troops tried to stop the villagers from building a home, and seized a power generator owned by Abu Aram. Critics say Israel prevents Palestinians from building houses in areas under its control in the West Bank without hard-to-obtain building permits.
The Palestinians claim the West Bank and the Gaza Strip, with a capital in east Jerusalem, for a future state. They say that Israel's West Bank settlements — which most countries consider illegal under international law — are an impediment to a peaceful resolution to the conflict and an independent Palestinian state.
https://english.alarabiya.net/en/News/middle-east/2021/01/07/Israel-says-soldiers-who-shot-and-paralyzed-Palestinian-man-acted-in-self-defence
--------
Rouhani says Western democracy 'fragile, vulnerable' after chaos at US Capitol
07 January 2021
Iranian President Hassan Rouhani said on Thursday that the chaos unleashed on the US Capitol by US counterpart Donald Trump's supporters exposed the fragility of Western democracy.
"What we saw in the United States yesterday (Wednesday) evening and today shows above all how fragile and vulnerable Western democracy is," Rouhani said in a speech broadcast by state television.
"We saw that unfortunately the ground is fertile for populism, despite the advances in science and industry.
"A populist has arrived and he has led his country to disaster over these past four years.
"I hope the whole world and the next occupants of the White House will learn from it."
Rouhani said he hoped for a change of direction from the incoming administration of US President-elect Joe Biden.
He urged the new administration "to make up (for the past) and restore the country to a position worthy of the American nation, because the American nation is a great nation."
"May they return to reason, legality and their obligations. It's for their own benefit and the good of the world," he said.
Despite routine references to the United States as the "Great Satan" in official rhetoric, it is not the first time that an Iranian president has called America a "great nation."
Rouhani, a relative moderate in Iranian politics, presided over negotiations for a landmark 2015 nuclear agreement with major powers that Trump abandoned in 2018.
He has staked his reputation on a diplomatic opening to the incoming Biden administration to try to rescue the deal.
https://english.alarabiya.net/en/News/world/2021/01/07/Rouhani-says-Western-democracy-fragile-vulnerable-after-chaos-at-US-Capitol
--------
Huge explosion rocks Yemen's temporary capital Aden
Rawad Taha
08 January 2021
A huge explosion rocked Mansoura neighborhood in the middle of the Yemen's temporary capital of Aden, Al Arabiya correspondent reported.
Al Arabiya correspondent added that the explosion took place in the center of Aden and was caused by an explosive device. No human casualties were reported.
Last week deadly missile attack was reported on Aden's airport killing at least 25 people and wounding 110 others.
The attack Wednesday took place just moments after a plane carrying members of Yemen's Cabinet landed on a flight from the Saudi Arabian capital, Riyadh.
Three precision-guided missiles that struck the airport targeted the plane carrying the Cabinet members, the arrival hall and the airport's VIP lounge, according to Prime Minister Maeen Abdulmalik Saeed.
https://english.alarabiya.net/en/News/gulf/2021/01/08/Huge-explosion-rocks-Yemen-s-temporary-capital-Aden
--------
Western animosity towards Iran due to its support for Palestinian cause, Yemeni PM says
08 January 2021
The prime minister of Yemen's National Salvation Government has denounced attempts to form an anti-Iran front as part of a joint Israeli-Arab-US project, emphasizing that such bids aim to counter Tehran's untrammelled support for the Palestinian cause and oppressed Palestinians.
"The normalization of relations between some regional rulers and the Zionist regime (Israel) is part of the Zionist-Arab-American scheme, and they are now seeking to form an alliance against Iran because it has stood with Palestine," Abdulaziz bin Habtoor said on Thursday.
He added, "The project of partitioning Arab and Muslim world was drawn more than one hundred years ago in the service of the Zionist plan and the occupation of Palestine."
Habtoor highlighted that any move that resists the Zionist project in the region will be met with fierce Western opposition.
He said Saudi Arabia and the United Arab Emirates (UAE) have a specific and shared goal to disintegrate Yemen, besides certain plots to cement their dominance and influence in Yemen.
"The UAE seeks to wrest control over a number of Yemeni cities, islands and bases, and Saudi Arabia wants to dominate other sectors," Habtoor noted.
The Yemeni prime minister then dismissed attempts by the Saudi-led coalition member states to present a united front as "a big lie," stating they will turn on each other and clash in the future due to profound differences existing among them.
'Appointment of Iranian ambassador to Sana'a broke Saudi diplomatic siege'
Separately, a member of the Yemeni Supreme Political Council on Thursday welcomed the appointment of Iranian Ambassador to Sana'a, Hassan Irloo, stating that the step broke the diplomatic embargo that the Saudi-led coalition had imposed on the country.
Major General Sultan al-Samaei pointed to the deeply historical ties between Yemen and Iran, underlining that the Yemeni nation's resistance embodies the axis of resistance that the Islamic Republic of Iran and Yemen are part of and their common stance against colonial powers, spearheaded by the Israeli regime and its allies.
Irloo, for his part, said Iran will not hesitate to support Yemeni people by transferring its capabilities in all fields.
The Iranian envoy stressed that relations between Tehran and Sana'a will witness broader cooperation in various spheres.
Irloo has recently been appointed as Iran's ambassador to Yemen. In early November, he submitted his credentials to Mahdi al-Mashat, president of the Supreme Political Council of Yemen. Since then he was in the US and its regional allies' crosshairs.
On December 8, the US slapped sanctions on the ambassador on allegations that Irloo was "linked" to Iran's Islamic Revolution Guards Corps (IRGC), without providing any proof.
https://www.presstv.com/Detail/2021/01/08/642543/Western-animosity-towards-Iran-due-to-its-support-for-Palestinian-cause-Yemeni-PM-says
--------
Turkey indicts senior Kurdish leader, rebuffs EU demands
07 January 2021
A Turkish court has accepted an indictment against the co-head of the country's pro-Kurdish opposition party, rejecting demands by the European Court of Human Rights (ECHR) for his release.
State-owned Anadolu agency reported that an indictment calling for 38 counts of life sentences without parole against 108 defendants, including Selahattin Demirtas, was accepted by an Ankara court on Thursday.
According to Turkish media reports, of the defendants, 27 were jailed pending trial, 75 had arrest warrants against them and six were detained then released with judicial measures.
The indictment against Demirtas, a former co-leader of the Peoples' Democratic Party (HDP) and presidential candidate, is related to October 2014 protests in the mainly Kurdish southeast.
Thirty-seven people died in clashes during the protests, which erupted over accusations that the Turkish military stood by as the Daesh terrorist group besieged the Syrian Kurdish town of Kobani, in plain view just across the Turkish border.
Demirtas has faced several trials on different charges. In 2017, Turkish prosecutors called for him an imprisonment term of up to 142 years.
Last month, the ECHR called for Demirtas' release who has been held in custody for more than four years, saying that his continued detention would amount to a "prolongation of the violation of his rights."
President Tayyip Erdogan accused the ECHR of hypocrisy after the ruling, saying Demirtas was a terrorist responsible for the deaths of dozens of people.
Turkish authorities said the outlawed militant Kurdistan Workers Party (PKK) incited the protests and that the HDP supported them.
Turkey has declared the PKK a terrorist organization and has banned it. The militant group has been calling for an autonomous Kurdish region in Turkey since 1984.
HDP leaders, who deny links to the PKK, have accused Ankara of supporting Daesh in neighboring Syria.
Militants backed by Turkey were also deployed to northeastern Syria in October 2019, when the Turkish military launched a cross-border invasion in a declared attempt to push the Kurdish People's Protection Units (YPG) away from border areas. Ankara views the US-backed YPG as a terrorist organization tied to the homegrown PKK.
In recent years, Ankara has jailed dozens of mayors and other officials from the HDP, which is the third largest party in the Turkish parliament.
They deny the charges, saying they are victims of a crackdown by the government, which was launched after a failed coup more than four years ago.
Thousands of people have been jailed over alleged links to the July 15, 2016 coup or other terrorism-related charges.
https://www.presstv.com/Detail/2021/01/07/642512/Turkey-Selahattin-Demirtas-HDP-PKK-ECHR-Syria-Daesh-Kobani
--------
North America
RNC Communications Director Calls Capitol Violence 'Domestic Terrorism'
01/06/21
BY JORDAN WILLIAMS
The communications director of the Republican National Committee (RNC) condemned as "domestic terrorism" the violence perpetrated by a pro-Trump mob at the Capitol on Wednesday.
"What happened today was domestic terrorism. Our soldiers have died carrying the American flag into battle for our freedom. To see that flag used in the name of unfounded conspiracy theories is a disgrace to the nation, and every decent American should be disgusted by it," Michael Ahrens said on Twitter.
Thousands of rioters raided the Capitol building as Congress was certifying the Electoral College vote, forcing the building to shut down and lawmakers to evacuate. Rioters broke windows and invaded the House chamber.
At least one woman was shot and killed in the ensuing chaos.
At one point, a pipe bomb was found near the RNC headquarters, and the headquarters of the Democratic National Committee was evacuated after a suspicious package was discovered.
Ahrens confirmed on Twitter that a suspicious device was found, tweeting "RNC staff was safely evacuated from the building and the device has been successfully detonated by a bomb squad."
Democrats and some Republicans have laid the violence at the feet of President Trump, who has refused to concede in the wake of the 2020 election, repeatedly voicing unfounded allegations of voter fraud.
https://thehill.com/blogs/blog-briefing-room/news/533040-rnc-communications-director-calls-capitol-violence-domestic?utm_
--------
More than a week later, FBI avoids terror label for bombing
By KIMBERLEE KRUESI and ERIC TUCKER
January 6, 2021
NASHVILLE, Tenn. (AP) — The FBI investigation into whether the Nashville bombing was a terrorist act has sparked criticism about a possible racial double standard and drawn questions from downtown business owners whose insurance coverage could be affected by the bureau's assessment.
More than a week after an explosion that struck at the heart of a major American city, the FBI has resisted labeling it an act of terrorism, an indication that evidence gathered so far does not conclusively establish that the bomber was motivated by political ideology — a key factor in any formal declaration of terrorism. The bureau is still examining evidence and has not announced any conclusions, but investigators are known to be reviewing whether Anthony Warner believed in conspiracy theories involving aliens and 5G cellphone technology.
Warner died in the Christmas Day explosion of a recreational vehicle that also wounded three other people.
"When we assess an event for domestic terrorism nexus, it has to be tied to an ideology. It's the use of force or violence in the furtherance of a political or social ideology or event. We haven't tied that yet," Doug Korneski, the FBI agent in charge of the agency's Memphis office, told reporters last week at a news conference.
The FBI investigates two types of terrorism that are defined not by the ethnicity or background of the suspect but by the person's motivation or ideology. International terrorism involves acts by people who are inspired by, or acting at the direction of, foreign terrorist organizations. Domestic terrorism generally involves politically motivated violence intended to further a particular cause or agenda.
The explosion in Music City's historic downtown damaged more than 40 businesses. Since then, a handful of state and city leaders have raised concerns about the terrorism designation, arguing that authorities would have acted differently if the 63-year-old Warner had not been a white man.
"To those bending over backward to not call this an act of terror, if Warner had been a Muslim/immigrant/black, will you say the same thing or will you be one of the millions condemning not just him but his entire community?" Nashville City Council member Zulfat Suara tweeted just days after the bombing.
The classification of the attack could help determine insurance payouts for businesses that were damaged. At issue are the varying definitions of terrorism sprinkled throughout federal law.
Small business owners tend to opt out of terrorism coverage when selecting insurance policies, presuming that a terrorist act would be unlikely to affect their company, said Jason Schupp, founder and managing member of Centers for Better Insurance, an insurance industry think tank near Washington, D.C.
Pete Gibson is owner of Pride and Glory Tattoo Parlor, which is directly across from the bomb site. He said terrorism coverage was the farthest detail from his mind when he was selecting an insurance policy seven years ago. He is still unsure what will be covered, but he has a meeting with attorneys this week to go over his policy.
"I hadn't even heard of terrorism coverage back then," Gibson said. "So now it's just a big mess. I'm hoping to know more soon."
Gibson said he and other small business owners were approached earlier this year during Black Lives Matter protests about considering terrorism coverage, but they all brushed it aside.
Full Coverage: Nashville
He has been able to visit the bomb site to assess some of the damage, but his tattoo shop is still too unstable to walk through. He described "massive pieces of timber all around and lights flickering."
According to the Treasury Department, 30% to 40% of Tennessee businesses have excluded terrorism coverage from their policies.
A 2002 federal law — enacted by Congress shortly after the 9/11 attacks — allows the Treasury secretary to certify an event as an terrorist act regardless of how law enforcement officials regard it. To date, the Treasury has never done so, including after the 2013 Boston marathon bombing and the 2017 Las Vegas Strip mass shooting, Schupp said.
Furthermore, domestic terrorism can be challenging to define, especially when it comes to prosecution. Though there is a definition in the U.S. criminal code, there is no federal domestic terrorism statute, meaning that Justice Department prosecutors must turn to other crimes such as explosives charges to prosecute acts that might otherwise be thought of as terrorism.
The Nashville bombing occurred well before downtown streets were bustling with Christmas activity. Police were responding to a report of shots fired when they encountered the RV blaring a recorded warning that a bomb would detonate in 15 minutes. The audio then switched to a recording of Petula Clark's 1964 hit "Downtown" shortly before the blast.
Investigators have not uncovered a motive, but they have learned that Warner may have believed in conspiracy theories, including the idea that shape-shifting reptiles assume human form to take over society. He also discussed taking trips to hunt aliens, officials said.
The FBI has confirmed that Warner sent materials about his views to people he knew, but investigators have not released details about what the packages contained.
https://apnews.com/article/fbi-avoid-terror-label-nashville-bombing-8ebc264aabc3875b6b328ec6c560ef68?utm_source=iterable&utm_medium=email&utm_campaign=1881218_
--------
Trump orders Pompeo to consider banning Antifa members from entering US
By Joshua Rhett Miller
January 6, 2021
President Trump has signed an executive order asking Secretary of State Mike Pompeo to determine if the far-left group Antifa can be classified a terrorist organization — and to bar its members from entering the country.
A Tuesday memorandum signed by the outgoing president instructs Pompeo — in consultation with Acting Attorney General Jeffrey A. Rosen and Secretary of Homeland Security Chad Wolf — to "assess whether to classify" Antifa as a terrorist group, backing up a promise he made months ago.
"The Department of Justice has already publicly confirmed that actions by Antifa and similar groups meet the standard for domestic terrorism," the memo reads.
"The violence spurred on by Antifa — such as hurling projectiles and incendiary devices at police, burning vehicles and violently confronting police in defiance of local curfews — is dangerous to human life and to the fabric of our nation."
The order also states it would ensure "immigration benefits may be granted only to those individuals who will follow the laws that govern all United States citizens."
"Active membership in a criminal association is relevant to the determination of whether an applicant for a visa or other immigration benefit is seeking to enter the United States to engage in unlawful activity," it reads.
The memo cites protests in California dating back to 2017 when Antifa members physically assaulted several people in Berkeley and caused significant property damage.
In August 2017, "black-clad" Antifa agitators "viciously attacked a rally," including targeting at least one person because of his conservative political views, the memo states.
The demonstrations led to 13 arrests, including charges of assault with a deadly weapon and obstructing a police officer.
"Those affiliated with Antifa have also repeatedly threatened violence, including against law enforcement officers," Trump's memo continues, also citing an Antifa-linked Twitter account that shared the names of 1,500-plus Immigration and Customs Enforcement employees in June 2018 — leading some of them to be harassed.
More recently, alleged Antifa activists in Portland were caught on video attacking a woman who was carrying an American flag, according to the memo.
"Reliable reporting suggests that the movement known as Antifa is directly or indirectly responsible for some of the recent lawlessness in our communities, and has exploited tragedies to advance a radical, leftist, anarchist and often violent agenda," it continues.
Trump tweeted in May that the US would seek to designate the extreme anti-fascist group as a terrorist organization. He reiterated that in a tweet Tuesday, warning the group to stay out of Washington.
"Law enforcement is watching you very closely!," the president tweeted.
Months after Trump's initial tweet, FBI Director Christopher Wray said the agency considered Antifa to be "kind of a movement" or ideology rather than a group — despite evidence that self-identified anti-fascist activists took part in violent unrest following the May killing of George Floyd by Minneapolis police.
Former Justice Department officials, meanwhile, told the New York Times in May that Trump's plan to declare Antifa a terrorist group lacked clear legal authority, citing the absence of a domestic terrorism law.
"There is no authority under law to do that — and if such a statute were passed, it would face serious First Amendment challenges," said Mary McCord, who previously headed the Justice Department's National Security Division.
"But right now, the only terrorist authority is for foreign terrorist organizations."
White House press secretary Kayleigh McEnany said Tuesday that the violence committed by Antifa activists will be "called out for the domestic terrorism that it is."
"President Trump will not allow Antifa, or any terrorist organization, to destroy our great country," McEnany said in statement.
https://nypost.com/2021/01/06/trump-asks-pompeo-to-consider-labeling-antifa-a-terrorist-group/?utm_source=iterable&utm_medium=email&utm_campaign=1881218_
--------
Coronavirus pandemic may cause decline in democracy, rise in extremist groups: report
January 7, 2021
A new research report by the Department of National Defence suggests the longer the COVID-19 pandemic rages, the stronger right-wing extremism and other threats in Canada and around the world are likely to become.
The report prepared by the Defence Department's research arm lays out a range of political, economic and security challenges that could emerge — or become more prominent — depending on how long the pandemic remains.
To that end, it looks at what may happen in a best-case scenario that would see COVID-19 brought under control by the end of this year, as well as the potential ramifications should the pandemic last past 2023 and — as a worst-case — 2025.
The best-case scenario would see effective vaccines rolled out quickly, which would not only kickstart a strong economic recovery but also boost trust in the governments, international institutions and science that ended the pandemic.
Yet even if that happens, reads the Defence Research and Development Canada report, "we can expect that the adversarial states will remain those already identified as such prior to the pandemic, including China, Iran, North Korea and Russia."
The same is true for right-wing extremism, which the report prepared in October for NATO military alliance planners says is already on the rise around the world — and is likely to continue to rise, particularly the longer COVID-19 remains out of control.
The federal Liberal government has identified the rise of right-wing extremism and hate as a major threat to Canada, while the Canadian Armed Forces has started working to weed such behaviour and ideology from the ranks.
Public trust in governments, particularly in democracies such as Canada, will also likely suffer the longer the pandemic remains, according to the report, along with confidence in international organizations like the United Nations and NATO.
"The world will continue to experience conflict regardless of which future is closest to the events that transpire in the coming years," the report adds.
"Clearly, conflict can be expected to be more prevalent and increasingly violent in a baseline and more still in a worst-case than in a best-case-type outcome."
The international community's ability to respond to such conflicts, whether they are wars between countries or inside them, will similarly be negatively affected based on the state of the pandemic.
"Military planners would be wise to keep this metric in mind as they consider the challenges that their nations and the NATO alliance faces."
https://globalnews.ca/news/7557998/coronavirus-pandemic-democracy-extremist-groups-canada/?utm_source=iterable&utm_medium=email&utm_campaign=1881218_
--------
Southeast Asia
What the FPI Ban Does and Doesn't Tell Us About Political Islam in Indonesia
By Prashanth Parameswaran
January 07, 2021
On December 30, Indonesian President Joko "Jokowi" Widodo's government moved to ban the Islamic Defenders Front (Front Pembela Islam, FPI), one of the most prominent hardline Islamist groups in the world's most populous Muslim-majority country. The ban was just the latest in a series of moves that were expected following the return of its head Islamic cleric Rizieq Shihab from self-exile in Saudi Arabia. While the step has understandably raised concerns on various counts domestically including the state of the country's democracy, it also once again spotlights the trajectory of political Islam in Indonesia more generally.
Despite the common use of the term "political Islam," it remains difficult to assess its exact impact and account for the full diversity of experiences across the Muslim world. The headlines tend to focus on the cases where specific Islamic groups either turn to violence or score electoral victories – be it the Islamic State and its violent offshoots or the Muslim Brotherhood's brief rule in Egypt following the 2011 Arab Spring cut short by the military. In reality, as more comprehensive studies have noted in recent years, the impact of these groups in the Middle East and in the wider Muslim world – be it the Jamaat e-Islami in Pakistan or Parti Islam Se Malaysia (PAS) in Malaysia – can manifest in indirect yet profound ways relative to other actors in a wider political and societal context, from their cooptation by political elites to their influence on the passage of legislation.
Indonesia is a case in point. While heightened media attention to political Islam tends to come in response to specific incidents – be it high-profile blasphemy cases or acts of intolerance affecting minorities – these incidents conceal its broader role, particularly following the opening of politics following Suharto's downfall in 1998, which created more space for a spectrum of Islamic groups, from mainstream ones such as Nahdlatul Ulama (NU), which preach a moderate message to more hardline fringe groups like FPI. And as other scholars have observed, while these groups may not have the electoral support necessary to take power, their growing influence, which extends into other actors and wider society, have resulted in governments having to adjust their responses through a mix of tactics including acquiescence and confrontation. During Jokowi's presidency, the most prominent example thus far had been the fallout from the blasphemy campaign against the ethnic Chinese Christian Jakarta Governor Basuki Tjahaja Purnama, popularly known as Ahok, which saw record protests in 2016 and 2017 where FPI had also featured.
Viewed from this perspective, Jokowi's ban on FPI constitutes one more manifestation of these broader trends. Rizieq is no stranger to controversy in Indonesian politics: he was himself a key figure in previous developments such as the aforementioned Ahok protests, his self-exile was itself a subject during the lead-up to the 2019 Indonesian election contest between Jokowi and Prabowo Subianto, and his return has seen him engage with a range of individuals including Anies Baswedan, viewed as a potential presidential contender in 2024. Even before he had returned to Indonesia, there were anxieties about the challenges he could pose for the Jokowi government, which, despite Jokowi's own personal popularity, faces no shortage of challenges in 2021, including with respect to COVID-19. And legal moves such as the ban – as we have seen with other uses such as the 2017 one on another Islamist group Hizbut Tahrir – cannot detract from wider issues that will continue to be at play this year and beyond, including the Jokowi government's broader management of religion's role in politics and how FPI's influence relates to wider societal dynamics such as majority-minority relations.
These realities do not understate the significance of the FPI ban as an incident or the need to continue to monitor its fallout amid wider developments that will spotlight political Islam more generally, be it the formation of a new Islamist group or the expected release of Abu Bakar Bashir, a radical cleric linked to the deadly 2002 Bali bombings. But they do underscore the importance of moving beyond the episodic focus on these groups and their actions and viewing them from a more historical and holistic perspective to understand their true impact that takes into account the role of religion in Indonesia, the wider political and societal environment they are operating in along with regional and international developments in the Muslim world, and the opportunities and challenges created for the Indonesian state in managing these dynamics. Ultimately, it is this broader aperture, rather than a narrower one that emphasizes individual acts or events, that can help us more fully understand the role and impact of political forces and movements.
https://thediplomat.com/2021/01/what-the-fpi-ban-does-and-doesnt-tell-us-about-political-islam-in-indonesia/
--------
No need for snap poll amid Covid-19, PAS says as some in Muafakat ally Umno keep pushing
08 Jan 2021
BY SHAHRIN AIZAT NOORSHAHRIZAM
KUALA LUMPUR, Jan 8 — PAS president Datuk Seri Abdul Hadi Awang has cautioned today against holding a snap general election now amid a recent spike of Covid-19 cases alongside flood season in a few states.
In a report by Sinar Harian, Hadi added that the few sections in Malaysia calling for election is irrelevant, as the public and the country are still facing the global pandemic.
"Let Covid-19 finish and the flood first, why would you do an election now. We have to discuss with the Ministry of Health Malaysia and the relevant parties.
"We do not want to burden the people," he was quoted saying.
The Marang MP also said that despite recent strained ties between Parti Pribumi Bersatu Malaysia and Umno, the Perikatan Nasional (PN) government will not fall and instead persevere.
He added that any decision by its Muafakat Nasional allu Umno to ditch Bersatu and PN would still have to go through the grassroots and divisions level.
"We want to further strengthen PN and Umno have not yet made a final decision. It cannot go through divisions and ordinary members, they have supreme council, there is a political bureau and there is a general assembly.
"We do not want to interfere, it will be well-managed, God willing," Hadi added.
Earlier today, Umno MP Khairy Jamaluddin again stressed that a general election alongside the Covid-19 pandemic is not a viable choice as evidenced by the Sabah state election last year.
Recently dismissed Barisan Nasional (BN) secretary-general Tan Sri Annuar Musa had also labelled such a move a show of greed for power and insensitivity towards the struggling public, while denying that it is the will of the party's grassroots.
Malaysia is being engulfed by a third wave of Covid-19 infections that has sent the country's cumulative cases from 10,000 to over 120,000 in a span of three months and broke another record as new cases breached the 3,000-mark yesterday.
After a lull at the end of last year, Umno has again begun pushing for an early general election in the belief that the party could regain control of the federal government, which it lost in the 2018 general election.
https://www.malaymail.com/news/malaysia/2021/01/08/no-need-for-snap-poll-amid-covid-19-pas-says-as-some-in-muafakat-ally-umno/1938581
--------
India
India to chair UNSC's crucial Taliban and Libya sanctions committees, panel on counter-terrorism
Jan 8, 2021
UNITED NATIONS: India will chair the crucial Taliban and Libya sanctions committees and the Counter-Terrorism Committee of the UN Security Council during its tenure as non-permanent member of the powerful 15-nation UN body.
India, which has been at the forefront of the years-long efforts to reform the UNSC, began its two-year tenure at the Council on Friday last.
"The UN Security Council establishes subsidiary bodies on specific issues, including on the sanctions regimes.
"I'm happy to announce that India has been asked to chair three important committees of the Security Council, which include the Taliban Sanctions Committee, Counter-Terrorism Committee (CTC) and the Libyan Sanctions Committee," India's Permanent Representative to the UN Ambassador T S Tirumurti said in a video message on Thursday.
Tirumurti said the Taliban Sanctions Committee, also known as the 1988 Sanctions Committee, has always been a "high priority" for India, keeping in mind the country's strong interest and commitment to peace, security, development and progress of Afghanistan.
"Our chairing this committee at this juncture will help keep the focus on the presence of terrorists and their sponsors threatening the peace process in Afghanistan. It has been our view that peace process and violence cannot go hand in hand," he said.
Tirumurti will chair the CTC in 2022, the year in which India will commemorate the 75th anniversary of its independence.
"India will also chair the Counter-Terrorism Committee in 2022, which coincides with the 75th anniversary of India's independence. The chairing of this committee has a special resonance for India, which has not only been in the forefront of fighting terrorism, especially cross-border terrorism, but has also been one of its biggest victims," he said.
Tirumurti said the Libya Sanctions Committee, also called the 1970 Sanctions Committee, is a "very important" subsidiary body of the Council, which implements the sanctions regime, including a two-way arms embargo on Libya and assets freeze, a travel ban and measures on illicit export of petroleum.
"We will be assuming the chair of this committee at a critical juncture, when there is international focus on Libya and on the peace process," he said.
The three committees are highly significant subsidiary bodies of the UNSC and India chairing them is a ringing endorsement of the country's leadership to steer the panels. India is a leading voice at the UN in the fight against the global scourge of terrorism, particularly the threat posed in the region by cross-border terrorism emanating from Pakistan.
India has underscored that the fight against terrorism will be a key priority for it as it sits at the UN high-table for the 2021-22 term.
Prime Minister Narendra Modi had said as a Council member, India will not hesitate to raise its voice against the enemies of humanity, including terrorism and will always speak in support of peace, security and prosperity.
Former Indian Ambassador to the UN, Hardeep Singh Puri, had chaired the CTC for the term 2011-12 when India was last in the UNSC as the non-permanent member.
The CTC, established in the wake of the 9/11 terror attack in the US, works to bolster the ability of UN member states to prevent terrorist acts both within their borders and across regions. It is assisted by the Counter-Terrorism Committee Executive Directorate (CTED), which carries out the policy decisions of the body, conducts expert assessments of each member state and facilitates counter-terrorism technical assistance to countries.
Tirumurti thanked Permanent Representative of St Vincent and the Grenadines Ambassador Rhonda King, who, as the chair of the informal Working Group on Security Council Working Methods, had steered this process to its logical conclusion.
The 1988 Sanctions Committee relating to Taliban oversees the sanctions measures imposed by the Security Council. Individuals and entities are designated on the 1988 Sanctions List as individuals, groups, undertakings and entities associated with the Taliban in constituting a threat to the peace, stability and security of Afghanistan.
The committee designates individuals and entities for participating in the financing, planning, facilitating, preparing or perpetrating of acts; supplying, selling or transferring arms; recruiting and supporting acts or activities of groups, undertakings and entities associated with the Taliban. The listed entities and individuals are subject to an assets freeze, travel ban and arms embargo.
Under the Libya Sanctions Committee, all member states are required to prevent the sale or supply of arms and related material to Libya; prevent the entry into or transit through their territories of all listed individuals; freeze all funds, other financial assets and economic resources that are owned or controlled, directly or indirectly, by the listed individuals or entities.
The Flag State of a designated vessel is required to direct the vessel not to load, transport, or discharge petroleum, including crude oil and refined petroleum products, from Libya, among other measures.
In 2021, India, Norway, Kenya, Ireland and Mexico join non-permanent members Estonia, Niger, Saint Vincent and the Grenadines, Tunisia and Vietnam and the five permanent members China, France, Russia, UK and the US in the Council. It is the eighth time that the country has had a seat on the powerful horseshoe table.
https://timesofindia.indiatimes.com/india/india-to-chair-unscs-crucial-taliban-and-libya-sanctions-committees-panel-on-counter-terrorism/articleshow/80166114.cms
--------
Owaisi's Politics Won't Work in Bengal; Prominent Muslim Clerics, Imams and Political Experts React to AIMIM's Poll Debut
Tanmay Chatterjee
Jan 08, 2021
Hyderabad-based All India Majlis-e-Ittehad-ul-Muslimeen (AIMIM) chief Asaduddin Owaisi's strategy to forge an alliance with Pirzada Abbasuddin Siddiqui, the scion of the Siddiqui family, the custodian of the famous Furfura Sharif shrine in Bengal's Hooghly district, will not yield electoral dividend in the coming polls, prominent Muslim clerics, imams and political experts have said.
Accused by the ruling Trinamool Congress (TMC), Congress and the Left parties of helping the Bharatiya Janata Party (BJP) by splitting Muslim votes in the perviously held Uttar Pradesh and Bihar assembly polls, the AIMIM, several Muslim clerics and imams told HT, will not be accepted by voters in Bengal.
Siddiqullah Chowdhury, a minister in the TMC government and president of the Jamiat Ulema - e –Hind's state branch has also declared that Owaisi has no place in Bengal politics.
The reaction from heads of the minority community against the AIMIM's entry into Bengal is significant because all political parties are aware that it not possible to come to power solely with the support of Hindu voters.
Bengal's Muslim population stood at 27.01% during the 2011 census and is projected to have increased to around 30% now. Among the districts where the Muslim population is substantially high are Murshidabad (66.28%), Malda (51.27%), North Dinajpur (49.92%), South 24 Parganas (35.57%), and Birbhum (37.06%). There is a large number of Muslim voters in East and West Burdwan districts, North 24 Parganas and Nadia as well.
The BJP, which has been accusing chief minister Mamata Banerjee of appeasing the minority community for years, has said that AIMIM is an independent party and can contest anywhere.
According to surveys done by the TMC and the BJP, a swing in Muslim votes can influence poll results in as many as 120 assembly seats. Union home minister Amit Shah has announced that his party will oust the Mamata Banerjee government by winning over 200 of the state's 294 seats while Banerjee's election strategist Prashant Kishor recently tweeted that he will give up his job if the BJP's tally crosses 99.
Making his first noticeable move to emerge as a threat to the TMC in the polls due in a few months, Owaisi, on Sunday, met Abbas Siddiqui, who has emerged as a critic of the ruling party in recent months. Siddiqui has even talked about his plans to launch a broad political platform with Hindu Dalits and tribal communities for contesting the polls. Owaisi said on Sunday that Siddiqui will decide how AIMIM will contest.
The Furfura Sharif shrine is one of the most popular pilgrimage olaces in Bengal. It is built around the mausoleum of Pir Abu Bakr Siddiqui. It also has a mosque built in 1375. Furfura Sharif draws millions during the Urs festival and the annual fair dedicated to the Pir.
The West Bengal Imams' Association has reacted to Owaisi's plans, saying there is no place for communal politics in Bengal. Of about 40,000 mosques in Bengal, clerics from at least 26,000 are members of the association.
"Whether Hindus or Muslims, people in the state have only one identity. They are all Bengalis. On one hand, Bengalis are being branded as ghuspetiya (infiltrators in Hindi) by the BJP while on the other, some leaders from Hyderabad and Gujarat are coming to Bengal to divide the population on communal lines. This will not be accepted," said Md Yahiya, chairman of the imams' association.
In April last year, Yahiya made news by writing to Governor Jagdeep Dhankhar, accusing him of "trying to disturb the communal harmony from a constitutional position" and seeking the retraction of his remarks on the Nizamuddin markaz in Delhi in a letter to the chief minister.
In a significant development, other members of the Siddiqui family, including Pirzada Toha Siddiqui, the most prominent among the elders whose support helped the CPI(M) and TMC in the past, has made it clear that he will not support any move that can help the BJP. "Hindus comprise 70% of the state's population. If they wanted, the BJP could have come to power long ago. We will not do anything to let our Hindu brothers down," he said after Owaisi met Abbas Siddiqui at Furfura Sharif.
On Thursday evening, Pirzada Jiauddin Siddiqui, another scion of the family told HT that Furfura Sharif cannot be dragged into politics. "Neither Pir Abu Bakr Siddiqui nor any of our ancestors joined politics. This is a religious place and so shall it be. What Abbas is doing is entirely his business," he said.
Maulana Md Shafique Qasmi, the imam of Nakhoda Masjid, said no party can benefit by propagating the politics of religion.
"I am a religious man. I don't know what happened in politics before my birth but today people of Bengal do not accept communalism. No political party, whichever it may be, can benefit from it," he said.
Built a century ago as a replica of the mausoleum of emperor Akbar in Agra, the Nakhoda Masjid is the biggest and most important mosque in Kolkata.
Kolkata-based political science professor and election analyst Udayan Bandopadhyay said a tie-up with Abbas Siddiqui can help Owaisi in only a few pockets of Bengal.
"Siddiqui's influence is limited to some parts of Malda, North Dinajpur and South 24 Parganas. Unless the imams support him, Owaisi won't benefit much. However, even if they manage to get only 1% of the Muslim votes it will be substantial," Bandopadhyay said.
https://www.hindustantimes.com/kolkata/owaisi-s-politics-won-t-work-in-bengal-muslim-clerics-react-to-aimim-s-poll-debut/story-muiFk2Vw0zw9ReheKEXbBL.html
--------
Will AIMIM be a threat to Muslim allies of DMK?
Akshaya Nath
January 8, 2021
All India Majlis-e-Ittehadul Muslimeen (AIMIM) or more popularly known as Lok Sabha MP Asaduddin Owaisi's party will be attempting to make inroads into the state of Tamil Nadu this 2021 election. The party and its chief were in news in Tamil Nadu recently after the DMK reportedly withdrew an invite sent to Owaisi and his party members join its minority meet following pressure from the allies.
In 2016, when the AIMIM tried its luck in Tamil Nadu contesting two seats, it was not seen as a potent force. However, the AIMIM managed to poll about 10,000 votes from Vaniyambadi, the constituency it contested.
Following success in the Bihar Assembly election in October-November 2020, Owaisi's AIMIM is being seen with a keen interest in Tamil Nadu. In fact, the withdrawal of invitation by the DMK is said to be a reflection of the pressure that the existing 'Muslim' parties are feeling in the view the entry of the AIMIM in Tamil Nadu.
The ruling AIADMK, on the other hand, was open to anyone entering the political contest. AIADMK spokesperson Apsara Reddy said, "Any party in a democratic system should be welcomed into the state, and the people should have a choice as to whom they want to vote for. I think what people in Tamil Nadu vote for is development and the way the state government has been working the AIADMK has done a remarkable job. [We are] 100 per cent [sure that] we will return to power."
State minister Jayakumar said, "The DMK is trying to get vote of minority which will not happen. Minorities in Tamil Nadu know that the DMK hasn't done anything for them, only the AIADMK does it."
The AIMIM's sources have been hinting that they are open to talks with the DMK for an alliance in the upcoming polls. However, the DMK already has the IUML and the MMK -- the two banking on the support of the Muslims voters - as its allies. The AIMIM as a party is only likely to eat into the vote share of the IUML and the MMK but also the Muslim votes of the DMK.
Sumanth C Raman, political analyst, said, "Mr Owaisi has been positioning himself as a pan-Indian Muslim leader and he has been taking his party to multiple states. He has had a successful campaign in Bihar. As far as Tamil Nadu is concerned, the AIMIM's Tamil Nadu in-charge has on record said that they would prefer an alliance with the DMK. But the DMK has more than its share of Muslim parties. There is the IUML, the MMK and so on. Will they be able to accommodate Owaisi is a moot point but if he does contest on his own, there are significant chances of him in some places splitting the Muslim votes."
"Remember, Owaisi draws his support mainly from Urdu-speaking Muslims, who are more in number in the northern part of Tamil Nadu. The Tamil-speaking Muslims do not identify themselves with the AIMIM, at least not yet. The AIMIM contested from Vaniyambadi in 2016, and they polled 10,000 votes. He could be a factor. It all depends on what he chooses to do. And, the indications are that they may contest 25 to 30 seats in an attempt to create a presence for themselves in Tamil Nadu," said Sumanth.
Meanwhile, the DMK, which faced an embarrassment for withdrawing its invite to Owaisi after sending its representatives to meet him, refused to comment on the possible impact the AIMIM entering the election fray in Tamil Nadu.
The DMK and the minority-dependent parties are confident that the Opposition coalition would enlist the support of Muslims in Tamil Nadu Assembly election on the back of the anti-Citizenship Amendment Act (CAA) protests held across the country. The AIADMK's support base among the Muslims, say political analysts in Tamil Nadu, has dropped in the wake of its alliance with the BJP, which has been a vocal supporter of the CAA.
https://www.indiatoday.in/news-analysis/story/aimim-threat-muslim-allies-dmk-tamil-nadu-1756927-2021-01-08
--------
UP's anti-Love Jihad law: Yogi govt defends ordinance in HC, calls it necessary
Abhishek Mishra
January 7, 2021
The Uttar Pradesh government has filed an affidavit before the Allahabad High Court to defend its anti-Love Jihad ordinance and called it necessary from the law and order point of view.
The UP government also said the three petitions filed against the law before the High Court should be dismissed as the Supreme Court is hearing the matter.
A division bench of Chief Justice Govind Mathur and Justice SS Shamshery of the High Court, however, said that the Supreme Court has not granted a stay on the law and that it will hear the case on January 15.
The petitioners have challenged the ordinance, calling it unconstitutional. They have said there is a fear of the ordinance being misused.
https://www.indiatoday.in/india/story/up-anti-love-jihad-law-yogi-govt-defends-ordinance-hc-1756905-2021-01-07
--------
Love Jihad: UP Police Gives Clean-Chit To Two Brothers Under Anti-Conversion Law
08 January 2021
Two men were given clean chit by police in Muzaffarnagar due to the lack of evidences. They were charged under the Uttar Pradesh's new law of anti-conversion for allegedly forcing a woman to change her religion, said official.
Police registered an FIR against two brothers, Nadeem and Salman on charges of unlawfully conversion. However, due to lack of evidences, they were released.
The duo was charged under the Uttar Pradesh Prohibition of Unlawful Conversion of Religion Ordinance, 2020, and Indian Penal Code sections 504 (intentional insult with intent to provoke breach of the peace) and 506 (criminal intimidation), said Dharmendra Pal, SHO of Mansurpur police station where the case was filed.
The Allahabad high court, which is hearing an appeal in connection with the case, has been informed that there is no evidence that the two men tried to change the woman's religion.
https://www.outlookindia.com/website/story/india-news-love-jihad-up-police-gives-clean-chit-to-two-brothers-under-anti-conversion-law/369851
--------
Firozabad: Woman Denies 'Love Jihad' Charge, Mob Chases Man's Family Members
By Avaneesh Mishra
January 8, 2021
TENSION prevailed at Nagla Mulla village in Firozabad after a Muslim family, one of whose men is facing charges under the anti-conversion law, was chased even as the 19-year-old woman involved in the case gave a testimony countering the allegations. In a statement on Thursday before a magistrate, the woman said she had left home with the Muslim youth, 23, of her own free will, had got married to him in court and not converted.
The police said several people from the woman's village, the neighbouring Jamalpur, gathered outside the house of the accused and chased his family members on Wednesday. The police said they acted before any violence broke out and forces were deployed in both the villages.
The woman had left home with the youth on December 22, and on December 26, a case under the anti-conversion law and of kidnapping was lodged against him.
On Monday, the woman was traced and brought back to her family; the police are looking for the 23-year-old.
Matsaina Station Officer Vinay Kumar Mishra said, "The woman said they had a court marriage before running away. As per her claims, they had a nikaah. But we are verifying the documents provided by her, as they show her name as Zeenat and she claims she has not converted… She is denying the allegations that she was forced into the marriage or faced any pressure."
Mishra added that the woman said she had known the 23-year-old for the past three years and they were in love. The police said they were investigating the matter as they look for the accused.
Sadar Circle Officer Hiralal Kanaujiya said the woman is doing her graduation while the youth does random jobs and used to visit her family.
According to Kanaujiya, the 23-year-old didn't get along with his family and had left home a few years ago. "After the FIR was registered, we put them on surveillance and the woman was found while the man somehow got information of the police coming and escaped."
On Wednesday, the Circle Officer said, they got information of an agitated crowd from Jamalpur moving towards the house of the accused in Nagla Mulla, 3 km away.
Denying any stone-pelting or violence, he said, "They were stopped. Some who were caught by the police were let off after they claimed they were not from that village. We have talked to the man's family and they too confirmed there was no stone-pelting, but they were chased by the locals of Jamalpur."
https://indianexpress.com/article/cities/lucknow/firozabad-woman-denies-love-jihad-charge-mob-chases-mans-family-members-7137681/
--------
Madhya Pradesh 'love jihad' ordinance gets governor's nod
By Sravani Sarkar
January 07, 2021
The contentious Religious Freedom Ordinance, 2020, commonly being referred to as 'love jihad' law, of the Madhya Pradesh government has received the approval of the in-charge governor Anandiben Patel, taking it a step closer to becoming a law, sources said.
The law will come into force as soon as the ordinance is notified in the state gazette, which is expected soon, according to sources. As per rules, the ordinance will have to be ratified by the state assembly within six months of being notified for the law to remain in force further.
Madhya Pradesh Home Minister Narottam Mishra had earlier described the proposed law as the most stringent against forced or fraudulent religious conversions in the country. Chief Minister Shivraj Singh Chouhan described it as part of the 'Beti Bachao' (save daughters) campaign of the state.
Apart from prison term up to 10 years and fine up to Rs 1 lakh for different levels of violation, the proposed law also has provisions for declaring marriages undertaken for the purposes of conversion null and void and giving property rights to the children born out of such wedlock. Also, religious conversion in violation of this law would be considered null and void.
Sources in Raj Bhavan (governor house) confirmed to THE WEEK that the in-charge governor Patel had signed about a dozen ordinances including the Religious Freedom Ordinance approved by the state cabinet last week on Thursday in Lucknow. Among the other ordinances, is one on adulterators facing punishment up to life imprisonment and another guaranteeing 'deemed public service' in stipulated time even if officials fail to provide the service demanded.
Interestingly, Patel, who is the governor of Uttar Pradesh, had signed a similar ordinance of that state on November 28. Recently, the Supreme Court issued notices to Uttar Pradesh and other states that have promulgated similar anti-conversions Acts after their constitutionality were challenged in the apex court.
Once enacted, the MP Religious Conversion Ordinance, 2020 will replace the Religious Freedom Act of 1968.
The new law has provisions where conversions through force, fraud, allurement or threat are considered a cognisable and non-bailable offence. Abetment and conspiracy for religious conversion will also be prohibited under it.
A provision has been made that those willing to convert need to apply before the district administration 60 days in advance. The religious leaders facilitating the conversion will also have to give advance intimation of 60 days to the administration.
There is a provision of one to five years of imprisonment and fine of Rs 25,000 for the religious conversion carried out in violation of the Act and in case of Scheduled Caste (SC), Scheduled Tribes (ST) and minor 'victims', there will be for imprisonment of two to 10 years and Rs 50,000 fine.
There is provision of three to ten years of imprisonment and fine of Rs 50,000 in cases of marriage carried out by hiding religion, misrepresentation and impersonation. In case of mass religious conversions (of two or more persons), a provision of five to ten years of imprisonment and minimum fine of Rs 1 lakh has been made.
The parents, legal guardian or custodian and brothers and sisters of the converted person can lodge a complaint in this regard and the offence would be investigated by an officer who is not lower in rank than sub-inspector and it would be the responsibility of the accused to prove his innocence.
https://www.theweek.in/news/india/2021/01/07/madhya-pradesh-love-jihad-ordinance-gets-governors-nod.html
--------
NIA conducts searches in Jammu and Kashmir, Punjab in narco-terror case
Jan 7, 2021
JAMMU: The National Investigation Agency (NIA) on Thursday conducted searches at six places in Jammu and Kashmir and Punjab in connection with its probe into a narco-terror case.
The case was registered after the busting of a narco-terror module and seizure of 61-kg heroin and a cache of arms and ammunition along the International Border (IB) here last year.
The raids were conducted at five locations in Jammu district and one in Tarn Taran in Punjab, leading to the seizure of digital devices and other incriminating documents having financial details and bank account numbers for further scrutiny and analysis, a spokesperson of the NIA said.
He said the searches were conducted at the residences of six accused -- the module's kingpin Gurpartap Singh of Tarn Taran and his Jammu-based associates Jasraj Singh, Sham Lal, Bishan Dass, Ajeet Kumar and Gurbaksh Singh.
"All the six accused were arrested for hatching a criminal conspiracy for carrying out anti-national and unlawful activities, and to help the terrorist organisations by collecting funds and channelizing the proceeds of drugs for furthering the activities of such terrorist organisations like Babbar Khalsa International (BKI)," the spokesperson said.
He said a case under various sections of the Narcotic Drugs and Psychotropic Substances (NDPS) Act and the Unlawful Activities (Prevention) Act was registered at Arnia police station in Jammu district near the International Border on September 20 last year, following the seizure of a huge cache of narcotic substance along with arms and ammunition amid unprovoked firing by Pakistan on a police patrolling team to provide cover for the smuggling activity.
The NIA re-registered the case on November 26, 2020 and took up the investigation, the spokesperson said.
In the second week of September, he said, Gurpratap Singh had received 10 kg of heroin from Pakistan-based handlers through his associates.
The consignment in the instant case was also intended to be received by him to fund the activities of BKI in Punjab, the spokesperson said.
https://timesofindia.indiatimes.com/india/nia-conducts-searches-in-jammu-and-kashmir-punjab-in-narco-terror-case/articleshow/80156922.cms
--------
Africa
Scores Missing As Boko Haram Terrorists Attack Another Borno Community
BY SAHARAREPORTERS
JAN 06, 2021
Many residents of Uba community in the Askira/Uba Local Government Area of Borno State have yet to be accounted for after Boko Haram terrorists attacked the community on Tuesday.
An eyewitness told SaharaReporters that the insurgents invaded the community on gun trucks and motorcycles around 7:30pm and carted away food items from shops and houses before setting them ablaze.
He added that the villagers fled into the bush while others ran to neighbouring towns.
"Most of the shops on the major roads were burgled; they opened them and went away with goods and other people's belongings. After doing this, they set the shops and some houses on fire. In fact, because they couldn't open one of the shops easily, they shot it with a rocket launcher," the source said.
"We still have not found some of those who ran away and we have not found any corpse yet. Some came back but scores of people have yet to be found."
The attack on Uba comes barely 24 hours after the insurgents attacked a military settlement in Kuda, near Chibok town, killing six soldiers and one civilian.
Boko Haram insurgency has caused over 35,000 deaths since 2009.
The terror group wants an Islamic caliphate in Northern Nigeria.
http://saharareporters.com/2021/01/06/scores-missing-boko-haram-terrorists-attack-another-borno-community?utm_source=iterable&utm_medium=email&utm_campaign=1881218_
--------
Nigeria: Terrorist attacks surged in December and may increase in 2021, Christian group warns
JANUARY 06, 2021
Radical Islamic militants and terrorist groups killed at least 200 people in the last two weeks of December, bringing the number of Nigerian Christians killed in 2020 to 2,400, according to a new report.
Nigerian human rights group The International Society for Civil Liberties and the Rule of Law released the report on Sunday that catalogs the killings. Intersociety's founder and chairman of the board, Emeka Umeagbalasi, told The Christian Post that this December was one of the deadliest months on record for Nigerian Christians.
"We've noticed an upsurge in the killings. At least one of the reasons that I haven't relocated to my village [for Christmas is] just to monitor what is going on," he said. "The local media is operating under censorship."
This recent wave of killings follows a pattern of radical Islamist violence in Nigeria, he said. Since 2009, over 34,000 Nigerian Christians have been killed and many more have been displaced by the violence.
Militants murdered seven Christians every day in 2020 on average, said Umeagbalasi. Nigeria's Southern Kaduna province experienced the most deaths, with at least 495 people killed by radical Islamists.
In one incident, Islamic militants stopped cars on a highway, he said. At gunpoint, they interrogated travelers to discover if they were Christian. Then, they forced the Christians from their cars. They killed five who attempted escape and kidnapped the remaining 35.
Kidnappings of Christians happen for various reasons, Umeagbalasi said. Some are motivated by money, some are political attacks by the government, some are motivated by Islamic radicalism. Most people kidnapped by Islamic radicals face death or slavery.
Some of the death count from December includes abducted people presumed dead, Umeagbalasi said. When terrorist groups like Boko Haram, ISWAP and Fulani militants kidnap people, they either kill them or make ransom demands. In many of last month's cases, the kidnappers sent no ransom demands.
Terrorist groups Boko Haram and the Islamic State West Africa Province made a vow to step up attacks on Christians over Christmas, Umeagbalasi said. The groups called Christmas celebrations "ungodly."
In December, Boko Haram killed at least 130 Christians, the report said. Fulani tribe Islamist militias killed at least 70.
Some of Intersociety's sources say terrorist groups have attacked more fiercely because they believe Joe Biden's presidential administration will not advocate for religious freedom in Nigeria, Umeagbalasi said. The Obama administration focused less on fighting Nigerian terrorism than the Trump administration did.
"Once Biden comes [into office], he will give them license to kill," said Umeagblalasi. "That is also the thinking of the present government of Nigeria."
Umeagbalasi said that Nigeria's government supports or ignores radical Islamist killings. On Dec. 17, Islamists killed a family of eight in the Gora Gan community. The family's home was in front of a military barracks.
"If the Fulani jihadis can attack and wipe out a family of eight located opposite a military base where soldiers are stationed, it tells you there's very strong evidence of the conspiratorial nature of the military and the jihadis," he said.
In 2021, Islamist attacks on Nigerian Christians will probably increase, Umeagbalasi said.
"We are seeing the continuation and consolidation of the attacks on Christians. There is no hope on the ground that suggests otherwise," he said. "The security forces are disproportionately composed of Muslims. The Christians are not likely to get protection. Don't expect the government to do anything."
https://www.christianpost.com/news/nigeria-jihadist-attacks-surged-in-december-may-increase-in-2021-intersociety-warns.html?utm_source=iterable&utm_medium=email&utm_campaign=1881218_
--------
Somalia: Somali Police Nabbed Al-Shabaab Suspects in Jowhar Sweep
5 JANUARY 2021
Somali security forces have carried out security operations in the neighborhoods of Jowhar, the capital of Hirshabelle on Tuesday, residents said.
During the operation, a number of people, some suspected Al-Shabaab militants were detained and taken into custody.
The top officials of Hirshabelle praised the troops for their operations and how they are treating the community during their operations aimed to ensure security in Jowhar.
https://allafrica.com/stories/202101060254.html?utm_source=iterable&utm_medium=email&utm_campaign=1881218_
--------
Witnesses say 20 killed in air strike in central Mali
6 Jan 2021
France said it killed dozens of fighters in a weekend air raid in central Mali, while several villagers and a local group said up to 20 wedding guests were killed by fire from a helicopter.
Villagers in Bounti said a lone helicopter opened fire in broad daylight on Sunday, sowing panic among a crowd gathered for a wedding.
"It was run for your lives," resident Ahmadou Ghana said.
Another villager, Mady Dicko, added: "We were surprised by the intensity of the strike. The helicopter was flying very low."
On Sunday, Tabital Pulakuu, an association that promotes the culture of Mali's Fulani ethnic group, reported an "air strike that claimed the lives of at least 20 civilians" during a wedding.
A French military spokesman, Colonel Frederic Barbry, denied a connection between the raid and the wedding party, saying such a link "does not correspond to information collected prior to the air strike".
Barbry told The Associated Press news agency the operation followed an intelligence mission of several days that showed a "suspicious gathering of people".
The French military was able to conclude it was a "terrorist armed group based on individuals' attitudes, their equipment and other intelligence information", he said.
There was no immediate comment from the Malian government.
Guillaume Nguefa, the head of the human rights section of the UN mission in Mali, confirmed the incident but did not provide more details.
The village lies in the Mopti region, 600km (373 miles) from the Malian capital Bamako, where armed groups have a significant presence.
The region is the epicentre of a deadly military offensive that began in northern Mali in 2012 and then advanced into neighbouring Burkina Faso and Niger, inflaming ethnic tensions along the way.
Thousands of soldiers and civilians have died in the conflict and hundreds of thousands of people have had to flee their homes.
But the Bounti deaths come during an apparent uptick in bloodshed across the Sahel.
Away from the fighting, the village tragedy will raise pressure on Mali's interim government, which is dominated by figures with army links.
Army officers toppled President Ibrahim Boubacar Keita on August 18 after weeks of protests – sparked in part by his failure to defeat the fighters – before handing over to a caretaker government.
https://www.aljazeera.com/news/2021/1/6/witnesses-say-20-are-killed-in-an-airstrike-in-central-mali?utm_source=iterable&utm_medium=email&utm_campaign=1881218_
--------
Europe
French drone strike in Mali kills 19 civilians at wedding event
08 January 2021
A French military drone strike in Mali has reportedly killed scores of civilians attending a wedding event in a remote village amid France's persisting military intervention in its former African colony under the pretext of fighting rising militancy in the impoverished -- though minerals-rich – nation.
The aerial strike in central Mali's isolated Douentza area came at a moment of growing anti-French sentiment and armed resistance across the West African country in response to the eight-year military presence of the former colonial power.
An advocacy group for Fulani herders, known as Jeunesse Tabital Pulaaku, released a list on Thursday of 19 people it said were killed by the French airstrike, including the father of the groom, as well as seven others it said were injured in the attack while attending the wedding ceremony.
"Those who were killed were civilians," said the group's president, Hamadoun Dicko, as quoted in a Reuters report on Friday, noting: "Whether there were jihadists around at the moment of the raid or not, I don't know."
The report further cited a health worker, who spoke on condition of anonymity, as confirming on Tuesday that civilians had been "mistakenly hit in the strike."
This is while on Thursday Mali's Paris-sponsored government and the French military denied eye-witness accounts and other reports blaming the French air strike for the civilian fatalities in the area, claiming that only Muslim militants were targeted.
The French army further insisted that the targets were "Islamist fighters," claiming that their identities were confirmed by its drones prior to the bloody attack and subsequent checks following the strike.
"No collateral damage, no sign of a festive gathering or a marriage," the French army command declared in a statement, describing the targeted site as lightly wooded and claiming that "no women or children were observed" in the area.
According to the army statement, a group of nearly 40 men was monitored by the REAPER drone for more than an hour and a half before the strike, which was carried out over one kilometer from the nearest dwellings on the edge of the village of Bounti.
Repeating the French version of events, Mali's Defense Ministry further cited surveillance images" to state, "the strike took place during a joint operation with French forces and killed about 30 militants."
"There was no sign of a marriage, women or children," it added in a statement.
France maintains a military force of more than 5,100 in Mali and other former colonies in West Africa in purported efforts to counter militants it claims are linked to the al-Qaeda and Daesh terrorist groups.
The military intervention, however, has come at a cost. Five French soldiers were killed in Mali in recent days and Malian citizens have protested France's military presence in the streets as well as on social media platforms.
Two French soldiers were killed earlier this week as an explosion hit their armored vehicle during an "intelligence" gathering mission in Mali's eastern Menaka region, bringing the number of French soldiers killed in the nation to fifty.
The attack came less than a week after three more French troops were also killed in its former colony by an improvised explosive device in the southern region of Hombori.
This is while France is still trying to maintain power with its significant military presence in Africa. It has thousands of soldiers spread in bases across the arid Sahel region of West Africa below the Sahara, purportedly waging "counter-insurgency" operations.
Violence, however, has steadily worsened in the region with militant groups using northern Mali to launch attacks on neighboring countries.
Last January, hundreds of people took to the streets in the capital of Mali to protest the presence of French troops in the Sahel region.
Protesters gathered in a square in the center of the capital Bamako, where they burned the French flag and carried banners reading slogans such as "Down with France."
The protest came ahead of a summit in France on the country's military interventions in Africa.
The latest French killing of Malian civilians came as Paris faces tough choices about how to deal with its purported moves to counter extremists in Mali and other African nations without getting bogged down in a potentially un-winnable war, according to an AFP report, which pointed to the growing number of French troops killed since it launched a campaign to rid northern Mali of militants in January 2013.
It further cited French military sources as saying that President Emmanuel Macron wishes to go further in reducing the number of French troops in the Sahel region before the country's next presidential election in April / May 2022.
"So far, the French have not really questioned the role of France in the Sahel. But you have to be very careful. Public opinion can change very quickly," said a government source as quoted in the report.
A sign that the Sahel mission could become a national political football, some opposition politicians in France have already started to question the wisdom of staying the course.
"War in Mali: for how long?" questioned the country's far-left party, France Unbowed, earlier in the week.
https://www.presstv.com/Detail/2021/01/08/642547/Mali-French-air-strike-killed-civilians-wedding-event-French-military-intervention
--------
Europe is struggling with the problem of Islamist extremists
John Dobson
January 2, 2021
Extremists are a tiny number of the 26 million Muslims in Europe, but attract a disproportionate amount of publicity. The only way of moving forward is to challenge the myth of European Muslims as outsiders with a culture and customs that make them forever 'untrue' Europeans.
Last week, a 20-year old man was badly beaten on a street in France. So what, I hear you say, it happens all the time. True, but in this case the man was the Muslim son of a police officer and the gang of five who beat him up were also Muslims. The unnamed victim had been enjoying Christmas lunch with his family. Following the arrest of the gang, their leader told police officers, in an attempt to justify the brutal beating, "it's not Muslim to celebrate Christmas". So there we have it. In the mind of some radical Muslims, if you celebrate Christmas, you deserve to be beaten.
The vast majority of Muslims living in Europe would not recognise this connection and would abhor and condemn the gang for their unacceptable behaviour. They are living peacefully and happily with their non-Muslim neighbours. Even so, when these events occur, they add oxygen to the perception of a "radical Islamisation" of Europe.
Of all the countries in Europe, France is under the greatest pressure from radical militants, having experienced a series of Islamist terror attacks in recent years. Just three months ago, three people died in the Southern French city of Nice, following a knife attack at a church. One elderly victim was virtually beheaded. The suspect, who repeatedly shouted "Allahu Akbar" (God is greatest) during the attack, was a 21-year-old Tunisian national, who had recently arrived as an asylum seeker. A few weeks earlier, seven Muslim suspects, two of whom were just 14 and 15, had been charged for the beheading of their schoolteacher, Samuel Paty. That an innocent history teacher could be murdered adjacent to his school, not randomly but actually selected for murder simply for showing his pupils controversial cartoons of the Prophet Mohammed, shocked the French nation.
These were just the latest examples of atrocities carried out by Islamist extremists in France in recent years which deeply unsettled the population. Many were still recovering from the horrors of 2015, when in January two Islamist militant gunmen forced their way into the offices of the satirical magazine Charlie Hebdo and shot dead 12 people. Later in the same year, as part of a series of "Islamic State of Iraq and Levant" terrorist attacks across Paris, gunmen and suicide bombers launched multiple attacks on the Bataclan concert hall and adjacent restaurants and bars, leaving 130 people dead and hundreds wounded. Only six months earlier, a gunman had driven a large lorry into a crowd celebrating Bastille Day in Nice, killing 86 people in an attack claimed by the Islamic State group.
By contrast to these major events, the severe beating of a 20-year-old Muslim by another group of Muslims may not seem significant, even though the French interior minister, Gerald Darmanin, claimed that the beating was an "example of fundamentalist separation which erodes traditional French values". But in countries on high alert for Muslim extremist activity, any such incident receives national and international attention. Terrorism in the name of Islam has claimed hundreds of lives across Europe over the past two decades, which many claim to be linked with mass migration from the Islamic world. This is shaking the politics of the continent and nowadays Islam and migration are highly debated "hot issues" in many European countries. Europe has recently experienced a migrant crisis that reached a peak in 2015, with an influx of refugees from countries such as Syria, Afghanistan, Iraq and Eritrea, arriving across the Mediterranean Sea or overland through Southeast Europe. The refugees are nearly all Muslims, 86% according to Pew, and are either asylum seekers or economic migrants.
Muslims currently make up about 5% of Europe's population, in all about 26 million. The greatest numbers live in France (9% of the population) and Sweden (8%), with noticeably only a trace in the countries bordering the eastern boundaries of Europe, such as Poland and Hungary. Because they tend to be younger, by 13 years on average, and have a higher fertility rate than other Europeans, fake news stories spread alarm that Europe will be dominated by Muslims in the near future, which is patently absurd. Even if the existing high migration were to continue indefinitely, which is unlikely due to the current strengthening of both immigration laws and the physical boundaries of the EU, Muslims will make up no more than about 14% of Europe's population by 2050. While this is nearly triple the current share, it's still considerably smaller than the populations of both Christians and people with no religion in Europe.
The growing Muslim population has already changed the face of Europe in a number of ways. Socially, Muslims have preferred to live more as a community than, for example, the Christians, who are more fragmented in terms of churches, beliefs and practice. Muslims are strongly attached to their beliefs and roots, with many keeping a relationship with their country of origin, particularly if they are recent migrants. Research has shown that the Muslim communities tend to vote for left-wing parties, as these are usually in favour of integrating migrants into the European society—which probably explains why so few immigrants wish to settle in right-wing countries such as Poland, Hungary, The Czech Republic and Slovakia. As Muslim numbers have increased across Europe, so the society in which they live has changed; the construction of mosques, loudspeaker calls to prayers, halal products in supermarkets, and working hours adjustable to Ramadan. Nationalists use these changes to ramp up discontent among indigenous populations, who feel their way of life is under threat from "those foreigners" who are also "stealing our jobs". In the vast majority of cases this is simply not true, but it was an effective ploy used by those campaigning recently for Britain to leave the European Union, which probably tipped the balance in favour of leaving.
Rising resentment has led to new laws targeting Muslims, such as the banning of burqa headscarves in five European countries, or laws against family reunification to control immigration. External interference by Muslim countries such as Turkey and Saudi Arabia has been particularly unhelpful in integrating communities. When Turkey's President Erdogan tells Turks living in Europe that they don't need to assimilate in their host societies and that they should have more children in order to increase Muslim power, this simply increases fear and anti-Muslim sentiment. There's also been a strong reaction to influence-peddling by Saudi Arabia, which has poured money into Europe to finance the construction of mosques in order to spread its extreme Wahhabi form of Islam, freely preached by Saudi-backed clerics. In voicing concerns about this radical ideology, Belgium terminated Saudi's half-century old lease of the Grand Mosque in Brussels, alarmed by the promotion of radicalism. Switzerland recently voted to ban the construction of minarets. France and Germany have also shut some mosques, noting that these encouraged young Muslims to travel to war zones, such as Syria and Iraq, to fight for the Islamic State.
All eyes are now on France following October's attack on Samuel Paty, as President Macron introduces a controversial new bill to combat "Islamic separation". The bill was presented on 9 December 2020, the 115th anniversary of the adoption of a law in France that strictly separated religion and the state. In requiring religious neutrality in public life, this popular and long-standing law also protects the right either to believe or not believe. Macron's new provisions, which will go through Parliament early this year, will change France in a number of ways. It will limit the use of home-schooling as a way to escape oversight of radical Quranic teaching, make it easier for the government to inspect and shut places of worship, ban all state employees and contractors from displaying "conspicuous" religious symbols, and forbid doctors from issuing "virginity certificates" in order to protect women from pre-nuptial pressure.
In the six years between 2012 and 2018, over 2,000 French citizens left to take part in jihad in Syria and more than 250 people were killed in terrorist attacks in France. Since his election, President Macron has come to believe that tougher rules are required to protect citizens from such influences. Some critics are concerned that his new law will hand too much power to the state, infringing the right to religious practice. Others are accusing Macron of mistaking conservative religiosity for sinister intent, and of ignoring the structural racism behind the development of French ghettos. Inevitably those on the far-right criticise the measures as "too tame", but Macron will have been reassured by the support of Mohammed Moussaoui, the head of the French Council of the Muslim Faith, who is satisfied that the overall aim "reassures French Muslims", since extremists are such a "marginal minority".
And that's the point. Extremists are a tiny number of the 26 million Muslims in Europe, but attract a disproportionate amount of publicity. The only way of moving forward is to challenge the myth of European Muslims as outsiders with a culture and customs that make them forever "untrue" Europeans. President Macron and Germany's Chancellor Angela Merkel are correct in tackling head-on anti-Muslim racism and hate. They recognise that it's the third generation of Muslim immigrants born as citizens in Europe who are feeling the full backlash of the prejudice against Islam, and it's from these that some young men and women are susceptible to the preaching and allure of the more extreme Wahhabis, who argue that there can be no coexistence between Islam and the West.
Europe is approaching a crossroad. The shift in focus from religion to Europe's broader equality agenda, as articulated in the EU's "anti-racism action plan" adopted in September, is an important move in the struggle to control Islamist extremists. Empowering national equality bodies to include anti-Muslim hatred is an essential step in the journey to rediscover their pluralist and humanist traditions. After all, Europe's Muslims aren't going anywhere. Europe is their home and they're here to stay.
John Dobson is a former British diplomat, who also worked in UK Prime Minister John Major's office between 1995 and 1998.
https://www.sundayguardianlive.com/world/europe-struggling-problem-islamist-extremists
--------
Rising Islamophobia, Turkophobia in West worry Turks in Europe
JAN 04, 2021
The Turkish community in Europe is concerned with the rising trend of Islamophobia and Turkophobia in Western countries, calling on European states to escalate measures against hate crimes.
Kemal Ergün, the head of the Islamic Community National Vision (IGMG) based in Cologne, said that in 2020 alone, there have been 122 attacks on mosques in Germany. The year was particularly marked by the rising number of threatening and insulting letters sent to Muslims, he noted.
Ergün noted that between 2014 and 2020, there have been more than 700 mosque attacks in Germany, stressing the need for mosque attackers to be caught immediately.
"Some mosques are being attacked repeatedly. In some, the level of violence is higher with actions such as arson that can harm people, while in others, the walls of the mosques are being used as canvases to write insults and threats on," Ergün was quoted as saying by Anadolu Agency (AA).
Ergün also mentioned the impact of terrorist attacks in Europe as a triggering factor in anti-Muslim racism on the continent.
"Unfortunately, the far-right groups, after terrorist attacks that are claimed to be done in the name of Islam, strengthen their anti-Muslim stance even further. The ones who are mostly influenced by this atmosphere are, individually, Muslim women and, institutionally, mosques," he continued.
Germany has been recording Islamophobic crimes separately since 2017. In 2018, there were 910 incidents, including 48 attacks on mosques alone, a little lower than in 2017 with 1,095 crimes. In 2019, some 871 attacks targeted the Muslim community in Germany, while 2020's data has not yet been announced. Every other day throughout the course of 2019, a mosque, a Muslim institution or a religious representative in Germany was targeted in anti-Muslim attacks. More than 90% of these were attributed to politically motivated crimes by the far-right.
Ergün stated that IGMG officials have demanded more effective investigations by security forces into these attacks and an end to the mosque assaults.
"So far, we have witnessed that the security forces have conducted a detailed investigation into mosque attacks. However, unfortunately, every attacker that cannot be caught continues to walk freely as a societal threat. Today, an attacker who broke a mosque's window and somehow has been able to walk freely for months can increase the level of violence even further since they already surpassed a psychological threshold in their initial attack," Ergün said. "In this respect, it should be realized that these mosque attacks are violent acts that interest not only Muslims but the entire society."
Germany is home to 81 million people and the second-largest Muslim population in Western Europe after France. Of the country's nearly 4.7 million Muslims, at least 3 million are of Turkish origin.
Durmuş Yıldırım, the head of the Turkish Islamic Union of Europe (ATIB), on the other hand, pointed to the fact that in the 60th year of Turkish workers' migration to Europe, the racists in the West have gained strength and attracted a following based on anti-Muslim hatred, to the point of being represented in the Bundestag.
"The fact that there is an attack on the mosques nearly every day, as well as rising racism against Muslim migrants, is concerning us. I also would like to express that we do not approve and condemn the usage of Muslim migrants as an election tool," he underlined.
Yıldırım stated that especially in 2020, with the revelation of Neo-Nazi far-right police officers within the German police, the criticism of the German state for failing to protect Muslims has been proven right.
Racist officers among Germany's police force intentionally target Turkish people and other minorities in what they call "Turk hunts," according to a November 2020 study on racism and police violence in the country. The research carried out by professor Tobias Singelnstein of Ruhr-University Bochum revealed that there is a structural problem among the German police, with reports of racist, Islamophobic and anti-Semitic insults confirmed by police officers and victim testimonies.
"Some officers intentionally go on searches to hunt Turks," one of the officers interviewed as part of the study said, adding that they search out and target Turkish people for the most minor mistakes like not signaling and provoke them to react against the police.
"While some populist politicians continue to spread hate toward the Muslim foreigners, discriminative policies against the migrants have resumed as well," he said, emphasizing that the security of mosques and Muslims in the West is the responsibility of the Western authorities.
Yıldırım underscored that Turks and Muslims are now a part of Europe and determined to live side by side with Westerners.
"This is our homeland as well. So, we have to live together. And everyone should do their part on making this possible," he said.
Racist attacks targeting Muslims or immigrants increasingly make the headlines as white supremacists become more efficient in an age where their ideals, or at least parts of them, are going mainstream. There is no single large group orchestrating these attacks against Muslims and immigrants. Rather, individual attacks lead to more attacks by copycats.
The tolerant political climate under the pretext of freedom of speech has helped far-right sympathizers with violent tendencies expand their support.
"In last five to six years, unfortunately, the hatred against Turks and Muslims has reached scary points," said Bülent Bilgi, the head of the International Democrats Union (UID).
In Bilgi's opinion, apart from the increasing number of refugees and migrants, the worsening economic conditions during the pandemic have also triggered anti-Muslim hatred in Europe.
"With the suspicion of misusing the state aid provided in the pandemic, masked polices raid mosques. This is not a confirmed claim, but there are many examples that are rumored around such as this. The raids in France aim to menace the people. However, the duty of the governments is not to menace but to come up with solutions through dialogue," he said.
Islamophobia is being disguised as secularism in France, a French opposition leader had said in criticism of the Emmanuel Macron-led government, which has recently come under fire for policies against French Muslims.
"There is hatred toward Muslims under the guise of secularism in this country. Secularism does not mean to hate a religion," Jean-Luc Melenchon, leader of the left-wing France Unbowed movement and a parliamentarian from Bouches-du-Rhône, a Mediterranean region with a large Muslim population, told the BFM-TV channel in November. His remarks come after recent anti-Islam statements by Macron and other politicians. Macron described Islam as "a religion in crisis" and announced plans for tougher laws to tackle Islamic "separatism" in France.
"There is an attempt at forming French Islam, German Islam. We, of course, are against these attempts. There has never been an Arabic or Turkish Islam so there cannot be a European Islam as well," Melenchon said, noting that there is only one Islamic religion.
Under the pretext of the "Islamization" of the countries they live in, racist terrorists switched from attacks on mosques to mass killings. Anders Behring Breivik, who slaughtered 77 people in July 2011 in Norway, is viewed as an inspiration for more attacks that followed. Four years later, Anton Lundin Pettersson, harboring similar views as Breivik, killed four students with immigrant backgrounds in Sweden. In 2016, 10 people were killed in Germany's Munich in another racist act of terrorism. On Feb. 19, 2020, in the German town Hanau, Tobias Rathjen, a terrorist harboring racist views, gunned down nine people of immigrant backgrounds, including five Turkish nationals, before killing himself. The Hanau attack ignited the debate over the seriousness of far-right terror threats often ignored by authorities. It was one of the worst acts of terrorism with racist motives in recent memory.
The head of Turkish Hearths in the German town of Bruhl, Aydın Parmaksızoğlu, however, underlined that there has always been a phobia against the words "Turk" and "Islam" in Europe and Germany, "to the point that the German authorities were constantly monitoring the associations with the words, Turk and Islam, in their names, while others were being able to skip the monitoring process. Even this proves the phobia against Turks and Islam," he said.
Noting that the German constitution actually provides all the necessary bases for every religion and culture to live freely in the country, Parmaksızoğlu stated that still, since racism emerges within the minds of people, it can be encountered in any institution at any time.
"If Germany does not fight against the radical groups, Europe may soon lose its peaceful environment. Germany needs to get rid of not only foreign radicals but also radicals within German society. This is the main issue," he underscored.
Turkish officials, including President Recep Tayyip Erdoğan, have frequently urged European decision-makers and politicians to take a stance against racism and other types of discrimination that have threatened the lives of millions of people living within the bloc's borders.
https://www.dailysabah.com/world/europe/rising-islamophobia-turkophobia-in-west-worry-turks-in-europe
--------
URL: https://www.newageislam.com/islamic-world-news/islamabad-anti-terrorism-court-sentences/d/124019
New Age Islam, Islam Online, Islamic Website, African Muslim News, Arab World News, South Asia News, Indian Muslim News, World Muslim News, Women in Islam, Islamic Feminism, Arab Women, Women In Arab, Islamophobia in America, Muslim Women in West, Islam Women and Feminism