New Age Islam News Bureau
29 March 2022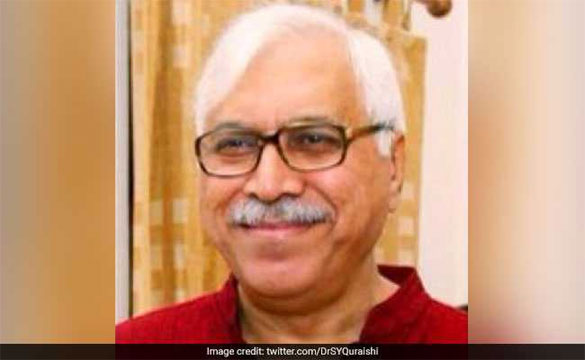 SY Quraishi said nowhere has the Quran prohibited family planning
-----
• Repressive Edicts: Taliban Hard-Liners Turning Back the Clock In Afghanistan; Bar Government Employees Without Beards From Work
• Sabah Lawyers Give Thumbs down To PAS Leader's Call for Only Muslims As PM
• Israel, Bahrain Ink Framework Agreement for Cooperation
• Lebanese Cleric Becomes Member of Vatican Commission for Religious Relations with Muslims
India
• Take Action against People Seeking Ban on Muslim Traders, Says Former Minister H.D. Revanna
• Karnataka: Many Muslim Girls Heed Call Not To Imperil Education
• Majitha village clash: Signs of normalcy return as Sikh, Muslim leaders step in
• Karnataka right-wing group mobilises support against Halal meat, triggers polarisation
• Mumbai: Sufi Islamic Board condemns UN declaration of March 15 as Anti-Islamophobia Day
--------
South Asia
• Bangladesh PM Hasina Slams US Sanctions on RAB, Elite Paramilitary Force, Says It's 'Abominable' Act
• Three media workers detained in Kandahar
• EU urges Taliban to reopen girls' schools, warns of "far-reaching implications"
• IEA's FM Amir Khan Muttaqi meets Indonesian, Qatari officials in Doha
--------
Southeast Asia
• Separatist attacks dampen hopes for peace in southern Thailand
• Dr Mahathir says 'expected to die', thanks IJN experts, medical specialists for saving his life
• Indonesian University grants Saudi Islamic Affairs Minister honorary PhD in Shariah sciences
--------
Mideast
• Israeli security fears heightened in wake of Daesh killing of 2 policemen
• Hamas Says Next 'Game-Changer' Battle with Israel Will 'Open Up Gates Of Hell'
• Ansarullah leader says Riyadh will be regretful if it misses three-day truce opportunity to end war
• Iran: US Undecidedness Main Hurdle to Agreement
• Daesh/ISIS claims shooting attack on Israeli police
• New round of Russia-Ukraine peace talks kicks off in Istanbul
--------
Europe
• Protesters slam Irish gov't over failure to condemn Saudi-led war on Yemen
• British rapper vows not to be silenced on Palestine after bid to remove him from Spotify
• French Far-Right Presidential Candidate Eric Zemmour Appeals To Muslims Amid Putin-Linked Polls Slump
• Ukraine-Russia talks start in Turkey without handshake: Report
• Turkey faces risks acting as sanctions 'safe haven' for Russians
-----
North America
• US Expresses Concern over Restrictions on Afghan Media By Taliban
• U.S. trial begins for member of Islamic State 'Beatles' cell
• Riz Ahmed becomes first Muslim to win Oscar for live-action
• US, Middle East allies show unity during meet in Israel amid Iran worries
--------
Africa
• Jordan's King Lands in West Bank on Rare Trip to Meet Abbas: Official
• Tunisia's president warns against attempts to hold sessions of suspended parliament
• Libyan Education Ministry makes adjustments to schools' schedules ahead of Ramadan
--------
Arab World
• EU Says $132 Million In Lebanese Assets Frozen Over Money Laundering Concerns
• Angry protesters torch Kurdish party office in Baghdad
• UAE defies US, Europe to reaffirm oil alliance with Russia
• Kurdistan has energy capacity to help Europe: Iraqi Kurdish PM
• Lebanese MPs once again fail to adopt capital controls
--------
Pakistan
• 'Terror Outfits' Regrouping In Balochistan via The Iranian Province Of Sistan And Baluchestan, NA Told
• Maryam Nawaz tells PM Imran Khan time now for 'final push' towards his defeat
• Pak opposition tables no-trust move against Imran, forces Punjab CM's exit
• Pakistan Interior Minister unaware of 'written letter' giving evidence against PTI members
• JUI-F supporters vow to stay in Islamabad till PM's removal
• FM Qureshi leaves for China to attend meeting on Afghanistan
Compiled by New Age Islam News Bureau
URL: https://www.newageislam.com/islamic-world-news/family-planning-hindu-population-election-commissioner/d/126680
--------
Islam Is Not Hostile To the Concept of Family Planning: Muslim Can Exceed Hindu Population Is Propaganda, Says Ex Chief Election Commissioner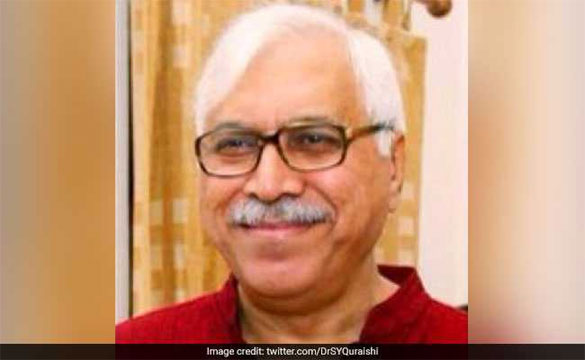 SY Quraishi said nowhere has the Quran prohibited family planning
-----
March 28, 2022
New Delhi: Islam is not hostile to the concept of family planning and it is mere "propaganda" that Muslims can overtake Hindus in terms of population numbers, former chief election commissioner S Y Quraishi said on Monday.
There are several myths being spread about the Muslim population in India which are creating hostility among the Hindus against the Muslims, Mr Quraishi said during a discussion on his book "The Population Myth: Islam, Family Planning and Politics in India" at the India International Centre here.
Listing the "myths" about the Muslim population in India, he said one of them is that they produce too many children and are solely responsible for the population explosion.
"Yes Muslims have the lowest levels of family planning (FP) -- only 45.3 per cent. Their total fertility rate (TFR) is 2.61 which is the highest. But the fact that Hindus are not far behind, with second lowest FP at 54.4 per cent, and second highest TFR of 2.13, is completely missed," Mr Quraishi said.
Mr Quraishi said it is also a myth that the Muslim population growth is upsetting the demographic balance.
The demographic ratio of India indeed shows an increase in Muslims from 9.8 per cent in 1951 to 14.2 per cent in 2011, and decline in Hindus from 84.2 per cent to 79.8 per cent, but this is an increase of 4.4 percentage points in 60 years, he pointed out.
Asserting that Muslims are adopting family planning faster than Hindus, he said the gap in their number of children is narrowing.
Pointing out that another propaganda is that there is an organised conspiracy by Muslims to overtake the Hindu population to capture political power, he said no Muslim leader or scholar has asked Muslims to produce more children to overtake Hindus.
Citing a mathematical model by professors Dinesh Singh, former Delhi University Vice Chancellor, and Ajay Kumar, he said Muslims can "never" overtake Hindus.
Busting another "myth", he said it is wrong to state that Muslims use polygamy for increasing population as a government study in 1975 found that all communities had some polygamy but the Muslims were the least polygamous.
He said there is a general misconception that Islam encourages polygamy but the reality, however, is different.
Polygamy is also statistically not possible in India as the gender ratio (only 924 women per 1,000 men) does not permit it.
Asserting that Islam is not against family planning, Mr Quraishi said nowhere has the Quran prohibited family planning and there are only interpretations -- both for and against.
Numerous verses of Quran and citations from Hadith emphasise quality over numbers, health of women and children and right of children to good upbringing.
Islam is not only not opposed to family planning but in fact is the pioneer of the concept, he said.
Former Jammu and Kashmir governor N N Vohra, former health secretary K Sujatha Rao and The Population Foundation of India Executive Director Poonam Muttreja also participated in the book discussion.
Source: ND TV
Please click the following URL to read the text of the original story:
https://www.ndtv.com/india-news/muslim-can-exceed-hindu-population-is-propaganda-ex-poll-body-chief-2848680
--------
Repressive Edicts: Taliban Hard-Liners Turning Back the Clock In Afghanistan; Bar Government Employees Without Beards From Work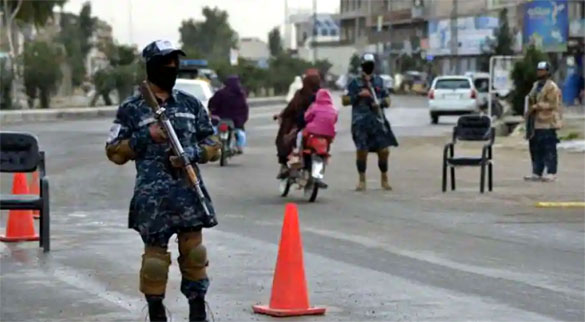 Photograph :( AFP)
------
Mar 28, 2022
ISLAMABAD: Taliban hard-liners are turning back the clock in Afghanistan with a flurry of repressive edicts over the past days that hark back to their harsh rule from the late 1990s.
Girls have been banned from going to school beyond the sixth grade, women are barred from boarding planes if they travel unaccompanied by a male relative. Men and women can only visit public parks on separate days and the use of mobile telephones in universities is prohibited.
International media broadcasts — including the Pashto and Persian BBC services, which broadcast in the two languages of Afghanistan — are off the air as of the weekend. So are foreign drama series.
Since the Taliban seized control of the country in mid-August, during the last chaotic weeks of the U.S. and NATO pullout after 20 years of war, the international community has been concerned they would impose the same strict laws as when they previously ruled Afghanistan.
The latest assault on women's rights came earlier this month, when the all-male and religiously driven Taliban government broke its promise to allow girls to return to school after the sixth grade. The move stunned much of the world — and many in Afghanistan — especially after the Taliban had given all "the necessary assurances" that this was not going to happen.
The United Nations has called the banning of international media broadcasts "another repressive step against the people of Afghanistan." The website of the BBC Pashto service said it was "a worrying development at a time of uncertainty and turbulence."
Officials: Taliban blocked unaccompanied women from flights
"More than 6 million Afghans consume the BBC's independent and impartial journalism on TV every week and it is crucial they are not denied access to it in the future," BBC World Services' head of languages Tarik Kafala said in a statement Sunday.
On Monday, members of the Taliban vice and virtue ministry stood outside government ministries, ordering male employees without traditional turbans and beards — seen as a symbol of piety — to go home. One employee who was told to go home said he didn't know if and when he would be able to return to work. He spoke on condition of anonymity, fearing for his safety.
According to a senior Taliban official and Afghans familiar with the Taliban's leadership, the push to return to the past — which resulted in the edicts — emerged from a three-day meeting last week in the southern city of Kandahar, the birthplace of the Taliban.
They say the edicts stem from the demands of the Taliban's hard-line supreme leader, Haibatullah Akhundzada, who is apparently trying to steer the country back to the late 1990s, when the Taliban had banned women from education and public spaces, and outlawed music, television and many sports.
"The younger among the Taliban do not agree with some of these edicts but they are not comfortable contradicting the elders," said Torek Farhadi, an analyst who served as adviser to previous Afghan governments. Farhadi, who has been in contact with Taliban officials since their return to power, did not elaborate.
The more pragmatic among the Taliban are resisting the edicts — or at least silently ignoring them, Farhadi said.
Since their takeover of the country, the Taliban have been trying to transition from insurgency and war to governing, with the hard-liners increasingly at odds with the pragmatists on how to run a country in the midst of a humanitarian crisis and an economy in free fall.
The Taliban leadership today is different from the one-man rule of Mullah Mohammad Omar, the reclusive founder of the Taliban movement in the mid-1990s who reigned with a heavy hand. A divide is growing between some within the old guard, who uphold the harsh rule of the past and a younger generation of Taliban leaders who see a future of engagement with the international community.
The younger generation sees rights for both men and women, though still within their interpretation of Islamic law — but one that allows school for girls and women in the workforce.
"The younger Taliban need to speak up," said Farhadi.
Still, Akhundzada has modelled himself on Mullah Omar, preferring to stay in remote Kandahar, far from the eyes of the public, rather than rule from the Afghan capital of Kabul. He also adheres to Pashtun tribal mores — traditions where women are hidden away and girls are married off at puberty.
Akhunzada ran a madrassa, or a religious school, in Pakistan's border regions before his 2016 rise as the new Taliban leader. Those with knowledge of Akhunzada say he is unconcerned about international outrage over the latest restrictive Taliban edicts and about the growing discontent and complaints from Afghans, who have become increasingly outspoken.
It was Akhunzada who reportedly vetoed the opening of schools to girls after the sixth grade as the Taliban had promised to do in late March, at the start of the new schoolyear. On Saturday, dozens of girls demonstrated in Kabul, demanding the right to go to school.
Ethnic Pashtuns elsewhere have resisted Taliban adherence to tribal laws. In Pakistan, where ethnic Pashtuns also dominate the border regions, movements such as the Pashtun Rights Movement have emerged to challenge backward tribal traditions and disavow Taliban interpretations of Islamic law.
Manzoor Pashteen, the movement's leader, has been an outspoken opponent and has accused the Taliban of hijacking ethnic Pashtun sentiments and misrepresenting their traditions — and misinterpreting them as religious edicts.
Akhunzada's onslaught against progress comes at a time when the health of the Taliban-appointed prime minister, also a hard-liner, Hasan Akhund, is reported to be deteriorating. Akhund did not meet with China's Foreign Minister Wang Yi last week, when the top Chinese diplomat made a surprise one-day visit to Kabul.
Farhadi has hope the younger, more pragmatic Taliban leaders will find their voice and urged for an outreach to them by Islamic countries and scholars, as well as Afghan scholars and political figures.
"The Taliban movement needs a reform," said Farhadi. "It is slow to come and it is frustrating for everyone involved. But we mustn't give up."
Source: Times Of India
Please click the following URL to read the text of the original story:
https://timesofindia.indiatimes.com/world/south-asia/taliban-hard-liners-turning-back-the-clock-in-afghanistan/articleshow/90499329.cms
--------
Sabah Lawyers Give Thumbs down To PAS Leader's Call for Only Muslims As PM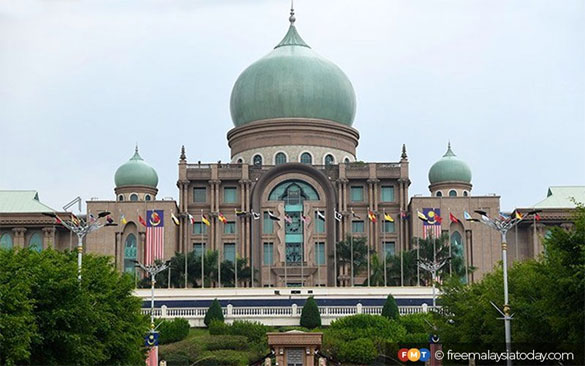 The Prime Minister's Department in Putrajaya. A PAS official has proposed that only Muslims be allowed to become the prime minister.
------
Durie Rainer Fong
March 29, 2022
KOTA KINABALU: Sabah lawyers have criticised a PAS leader's proposal for a constitutional amendment to reserve the post of prime minister for Muslims only.
Yong Yit Jee said the proposal by Khairil Nizam Khirudin, a senator and PAS information chief, was "baseless and fundamentally flawed".
Yong said the Federal Constitution stipulates only that the prime minister is a MP who commands a majority in the Dewan Rakyat. "It is this concept of majority that is pertinent, not faith," he told FMT.
In a Facebook post last week, Khairil said his suggestion was made to protect and preserve the sanctity of Islam as the religion of the federation.
He said the state constitutions of Terengganu, Kedah, Perlis, Negeri Sembilan and Pahang also stipulated that only a Muslim could hold the post of menteri besar.
However, Yong said the Yang di-Pertuan Agong is the head of Islam under the Federal Constitution, and the protection of Islam and preservation of its sanctity is under his purview. The King is also advised by the respective state Islamic affairs councils.
"Is Khairil implying that the King and the respective councils are not sufficiently protecting the sanctity of Islam?" Yong asked.
Khairil's suggestion was discriminatory to non-Muslim MPs, he added, and the parliamentary system would be severely undermined if the proposal went ahead.
Another lawyer, Roger Chin, said Khairil's statement displayed intolerance and an unwillingness to embrace differences.
He said the constitution does not provide for race or religion as a qualification for the prime minister's post.
Pertubuhan Suara Anak Sabah president Adrian Lasimbang, a former senator, said the proposal was against the spirit of the formation of Malaysia and the freedom of religion, which was one of the main assurances given to Sabah natives by Malaysia's founding prime minister, Tunku Abdul Rahman Putra
"What the PAS senator is saying is purely political rhetoric and for their own interests instead of serving Malaysians as a whole," he said.
Source: Free Malaysia Today
Please click the following URL to read the text of the original story:
https://www.freemalaysiatoday.com/category/nation/2022/03/29/sabah-lawyers-give-thumbs-down-to-call-for-only-muslims-as-pm/
--------
Israel, Bahrain Ink Framework Agreement for Cooperation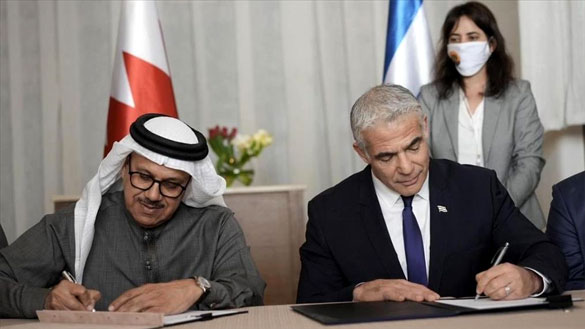 Israeli Foreign Minister Yair Lapid (R) and Bahraini Foreign Minister Abdullatif Bin Rashid Al Zayani (L) sign a cooperation agreement after their meeting within "Negev Summit" in Negev district of Be'er Sheva, Israel on March 28, 2022. ( Photo Credit: Israeli Ministry of Foreign Affairs )
----
Abdelraouf Arna'out
28.03.2022
JERUSALEM
Israel and Bahrain on Monday signed a framework agreement for cooperation on the sidelines of a six-party summit held in the southern city of Negev.
The summit, which concluded earlier Monday, brought together the foreign ministers of Israel, Bahrain, the United Arab Emirates (UAE), Egypt, Morocco, and the United States.
A statement issued by the Israeli Foreign Ministry said the cooperation agreement, which was signed in the presence of the summit's participants, will be supervised by the foreign ministries of both countries.
The Bahraini Foreign Ministry said in a statement that Foreign Minister Abdullatif Al-Zayani discussed with his Israeli counterpart Yair Lapid ways to develop bilateral cooperation as well as the latest political and security developments in the Middle East.
In 2020, Bahrain, the UAE, Sudan, and Morocco signed US-sponsored agreements to normalize relations with Israel, in a move decried by the Palestinians as a "betrayal" of their cause.
Source: Anadolu Agency
Please click the following URL to read the text of the original story:
https://www.aa.com.tr/en/middle-east/israel-bahrain-ink-framework-agreement-for-cooperation/2548256
--------
Lebanese Cleric Becomes Member Of Vatican Commission For Religious Relations With Muslims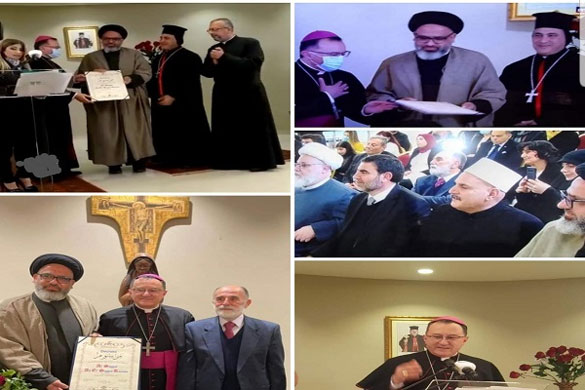 The Vatican appointed Lebanese scholar Sayyed Ali Sayyed Qassem as a member of the Commission for Religious Relations with Muslims.
----
March 29, 2022
The Vatican appointed Lebanese scholar Sayyed Ali Sayyed Qassem as a member of the Commission for Religious Relations with Muslims.
Hojat-ol-Islam Qassem, who is the head of Lebanon's Center for Dialogue among Faiths and Cultures, joined the commission.
It is part of the Pontifical Council for Interreligious Dialogue (PCID).
He received the official appointment order in a ceremony held in Lebanon.
It was attended by officials and scholars from the Arab country as well as the Vatican, including Archbishop Joseph Spiteri, the representative of Pope Francis.
The Commission for Religious Relations with Muslims is a body within the Roman Curia tasked with maintaining positive theological ties with Muslims.
It is distinct unit within the Pontifical Council for Interreligious Dialogue, and the president of the council is also president of the commission.
Source: ABNA24
Please click the following URL to read the text of the original story:
https://en.abna24.com/news//lebanese-cleric-becomes-member-of-vatican-commission-for-religious-relations-with-muslims_1242783.html
--------
India
Take Action Against People Seeking Ban On Muslim Traders, Says Former Minister H.D. Revanna
MARCH 28, 2022
JD(S) leader and former Minister H.D. Revanna has urged the Hassan district administration to take action against those who want a ban on Muslim traders in festivals.
Speaking at a press conference in Hassan on Monday, Mr. Revanna said the Deputy Commissioner and Superintendent of Police should take action against people, parties and organisations demanding a ban on Muslim traders. "We are all like brothers. Whoever tries to create rift and divide society should be taught a lesson", he said.
He said all these years there was no issue of banning any shopkeeper. "Nobody can stop people of a particular community from entering a temple. Similarly, there should not be a ban on any trader", he said.
Members of progressive organisations staged a dharna in front of the Deputy Commissioner's office on the day urging the district administration not to heed the demand of pro-Hindutva groups to restrict Muslim traders in festivals.
Representatives of CPI(M), Dalit Sangharsha Samiti, Hasirubhoomi Trust, Tipu Sangharsha Samiti and others took part in the dharna. They said they would oppose any attempt to divide society on the basis of religion. The government should not listen to people demanding a ban on Muslim traders at Channakeshava Jatre in Belur, they added.
CPi(M) district secretary Dharmesh, DSS leaders H.K. Sandesh, Krishnadas, Tipu Sangharsha Samiti leader Mubashir Ahmed, artist K.T.Shivaprasad and others were present.
Source: The Hindu
Please click the following URL to read the full text of the original story:
https://www.thehindu.com/news/national/karnataka/take-action-against-people-seeking-ban-on-muslim-traders-says-revanna/article65267494.ece
--------
Karnataka: Many Muslim girls heed call not to imperil education
K.M. Rakesh
29.03.22
Thousands of Muslim girls had to remove their hijab to write Monday's Class X state board exams in Karnataka, with ministers warning of strict action against anyone violating the government's headscarf ban at its schools and colleges.
Many Muslim girls who wear the hijab had been skipping school since the state's BJP government banned the headgear and Karnataka High Court upheld the decision on March 15.
But religious leaders and Opposition politicians have appealed to the girls not to boycott the exams and harm their education and careers.
"We urge Muslim students not to skip their exams even if they have to remove the hijab. The board exams decide their future and no one should use the hijab as a reason to spoil their career and life," the imam of the Juma Masjid of Bangalore, Maulana Mohammed Maqsood Imran, told The Telegraph.
"Four appeals (against the high court judgment upholding the school hijab ban) are pending with the Supreme Court. Let us wait for the court's judgement rather than take unreasonable decisions that will spoil the children's life."
Muslim religious leaders had earlier opposed the exam boycott calls sounded by some within the community.
Former chief minister H.D. Kumaraswamy of the Janata Dal Secular too urged the students to focus on writing their exams.
"Students of all faiths should write the exam keeping their religious feelings aside. Do not skip the exam for any reason. A time will come to respect the feelings of children by clearing (the) tense atmosphere," he tweeted.
Bans on assemblies of more than five people, under Section 144, were clamped around the 3,440 centres across the state where more than 8.74 lakh students wrote their exams.
Such prohibitions are usual during exams every year but took on an added significance this time in the light of the recent pro-hijab protests and the warnings issued to the examinees by ministers.
"There is additional deployment of police in sensitive areas. The police will naturally act against those who violate the government rules. But I hope no child will give them a chance to take such action," primary and secondary education minister B.C. Nagesh said on Monday.
Home minister Araga Jnanendra said: "Whoever violates the rule will have to face action. Everyone must obey the court order and write their exam after removing the hijab."
On Saturday, the state government had issued a circular making it mandatory for students of all its schools to write their exams in their school uniform.
Udupi deputy commissioner Kurma Rao, who visited several exam centres, told reporters the uniform rule was strictly followed by all students.
Students of private schools writing their exams in another private school could keep their hijab on if neither school has banned the headscarf.
Everywhere else, girls who had arrived wearing the hijab took it off before entering the exam centre.
The controversy began late last December when a government pre-university college in Udupi stopped hijab-wearing students from entering classrooms. Eight Muslim girls refused to budge and had to spend the class hours loitering on the premises.
Six of these eight students approached the high court saying wearing religious attire was their constitutional right. The issue snowballed as Sangh parivar outfits heckled hijab-wearing students and encouraged Hindu students to don saffron scarves in class, while some Muslim groups protested the ban.
Source: Telegraph India
Please click the following URL to read the full text of the original story:
https://www.telegraphindia.com/india/karnataka-many-muslim-girls-heed-call-not-to-imperil-education/cid/1858075
--------
Majitha village clash: Signs of normalcy return as Sikh, Muslim leaders step in
Mar 29, 2022
After days of unrest, signs of normalcy returned to Anaitpura village, falling under the Majitha sub-division, on Monday.
To diffuse tension, Sikh activists gathered in the village and met Muslim leaders.
Following the March 22 clash that claimed two lives, almost all farmers had left the village, fearing police action.
The families had also alleged that Gujjars were threatening them.
On Monday, Sikh activists reached the village in support of the farmers and asked them to return to the village, taking the responsibility to protect them amid the presence of heavy police force.
Besides, the activists also met the Muslim leaders who reached from Ludhiana to support Gujjars to bury the hatchet.
They called for communal harmony and universal brotherhood.
Both sides also met Amritsar (Rural SSP) Deepak Hilori and other senior police officers to ensure that no innocent person was arrested.
Though many farmers returned home, some Sikh organizations, including Waris Punjab De, decided to stay back.
Meanwhile, the Muslim leaders said there won't be any attacks and that all farmers should return to the village.
Earlier, a group of Sikh activists along with farmers owing allegiance to farm organisations, including Baba Banda Singh Bahadur Kisan Union and Kirti Kisan Sabha, and those associated with the the left wing exchanged heated arguments.
Source: Hindustan Times
Please click the following URL to read the full text of the original story:
https://www.hindustantimes.com/cities/chandigarh-news/majitha-village-clash-signs-of-normalcy-return-as-sikh-muslim-leaders-step-in-101648495099328.html
--------
Karnataka right-wing group mobilises support against Halal meat, triggers polarisation
Mar 28, 2022
A Hindu right-wing group in Karnataka on Monday announced that they are starting a campaign against the purchase of Halaal meat, fuelling the already growing communal tensions in the southern state.
The Hindu Janajagrithi Samithi said that meat that is culled under Islamic practices cannot be offered to other gods.
"During Ugadi, there is a lot of buying of meat and we are starting a campaign against Halaal meat. As per Islam, Halaal meat is first offered to Allah and the same cannot be offered to Hindu gods," Mohan Gowda, the spokesperson for the outfit told HT on Monday.
The statements come at a time when Muslims across Karnataka have been at the receiving end of various bans called for by right-wing groups, adding to the growing polarisation in the southern state under the Basavaraj Bommai-led Bharatiya Janata Party (BJP) government. "Each time Muslims cull an animal, the face is turned towards Mecca and some prayers are uttered. The same meat cannot be offered to Hindu gods. In Hinduism, we do not believe in torturing the animal and it is culled by (electric) shock," Gowda added.
The campaign is the latest in a series of attacks against Muslims in the state who have faced the wrath of Hindu religious groups over the Hijab ban which has since manifested into restricting members of the minority community from participating in religious fairs associated with the majority.
The same group had also met with officials of the Karnataka endowments department on Thursday and submitted a memorandum that near whichever temples come under the department, non-Hindus should not be given an opportunity to set up shops.
Residents of districts like Chikmagaluru, Dakshina Kannada and even Bengaluru witnessed communally charged incidents as right-wing groups continue to impose restrictions on Muslim traders, adding to tensions in the state in which its prowess in technology and start-ups continue to be overshadowed.
JC Madhuswamy, Karnataka's minister for law, parliamentary affairs and minor irrigation on Wednesday informed the legislative assembly that these laws were made in 2002 when the Congress was in power.
"Under rule no 12, any nearby land, building and housing included, none of them should be given to anyone from other communities," Madhuswamy said on Wednesday in the ongoing budget session of the state legislature in Bengaluru.
Right-wing groups have run riot since the beginning of the week, banning Muslim shopkeepers from setting up shop near temples, emboldened by the state government's stand.
The Bommai-led administration has been accused of giving right-wing groups a free hand to operate against interests of minorities by the opposition political parties as well as activists.
On Wednesday, right-wing groups forced the closure of shops around the Anjaneya Swamy temple in the busy Majestic area of Bengaluru, citing that it was illegal for them to set up commercial establishments there.
Source: Hindustan Times
Please click the following URL to read the full text of the original story:
https://www.hindustantimes.com/india-news/karnataka-right-wing-group-mobilises-support-against-halaal-meat-triggers-polarisation-101648464657889.html
--------
Mumbai: Sufi Islamic Board condemns UN declaration of March 15 as Anti-Islamophobia Day
Mar 28, 2022
MUMBAI: Members of Sufi Islamic Board, an organisation to promote and protect Sufi thoughts, have condemned UN General Assembly's recent resolution to declare March 15 as the International anti-Islamophobia Day.
"It is quite shocking as well as laughable too that the resolution was introduced by Pakistan, a country which role in providing sanctuaries to terrorists has been proved time and again. It is Pak-aided terrorism which has fuelled Islamophobia in the West, "said Waseem Khan, member of Dargah Committee, Dargah Khwaja Ajmer and Central Wakf Council.
Khan added that the resolution, adopted by consensus by the 193-member world body and cosponsored by 55 mainly Muslim countries in the UN, is part of an attempt to create the narrative that Muslims in India face persecution.
Rashid Kapadia, president (South Mumbai), Sufi Islamic Board, said that Pakistan and members of OIC themselves are responsible for the rise in Islamophobia. "Had Pakistan and OIC members tried to curb terrorism in their backyard and present the real message of Islam, Islamophobia would not have seen such a rise, " Kapadia said.
The members of the Board who addressed mediapersons on Saturday appealed to the Muslims to not get misled by the UN resolution. They also criticised the resolution at the OIC Council of Ministers in Islamabad where "irresponsible, baseless" statements were made against India.
Source: Times Of India
Please click the following URL to read the full text of the original story:
https://timesofindia.indiatimes.com/city/mumbai/mumbai-sufi-islamic-board-condemns-un-declaration-of-march-15-as-anti-islamophobia-day/articleshow/90494657.cms
--------
South Asia
Bangladesh PM Hasina Slams US Sanctions On RAB, Elite Paramilitary Force, Says It's 'Abominable' Act
PTI | Mar 28, 2022
DHAKA: Bangladesh Prime Minister Sheikh Hasina on Monday criticised the US for imposing sanctions on the country's elite paramilitary force as "an abominable act."
Virtually addressing the 18th founding anniversary of the Rapid Action Battalion (RAB), organised at the RAB Forces Headquarters, the Prime Minister said that Bangladesh has internal provisions to punish members of law enforcement agencies if they get involved in criminal activities.
The RAB, an elite paramilitary force of Bangladesh, and seven of its former and current members were slapped with sanctions imposed by the US Treasury Department in 2021, for alleged human rights abuse and abductions.
Hasina called the US sanctions on RAB "an abominable act" after all the success of the elite force in containing militancy, drugs, piracy and terrorism, the Dhaka Tribune newspaper reported.
"It's a matter of regret that they (US) imposed sanctions on some RAB members without any fault or cause. In their country they do not take any action against any member of their forces for their criminal activities," she said.
To bring out the disparities in the kind of action taken, she mentioned that in the US, a child was shot dead just for putting his hands in his pockets, and in another case a person was strangled on the street by a law enforcement agency member; "For that reason they did not get punished," she said.
She said that the US gave shelter to war criminals and the killers of the Father of the nation, Bangabandhu Sheikh Mujibar Rehman. She also criticised the US for providing convicted criminals with citizenship.
Source: Times Of India
Please click the following URL to read the full text of the original story:
https://timesofindia.indiatimes.com/world/south-asia/bangladesh-pm-hasina-slams-us-sanctions-on-rab-says-its-abominable-act/articleshow/90500242.cms
--------
Three media workers detained in Kandahar
28 Mar 2022
Afghanistan Journalists Union has announced that the Taliban members have arrested three journalists/media workers of the local Milat Ghag radio station in the southeastern Kandahar province.
The Union in a Twitter post on Monday, March 28, 2022, said Newsroom manager Farid Alizai, the technician Mahmood Mehraban, and producer Rahimullah Noori are those arrested.
Head of the radio station Bismillah Watandos said that the Taliban have stopped broadcasts of the station and have shut the media.
Neither the provincial officials nor officials in the capital Kabul have commented on the detention of media workers but media workers of ten different media were summoned by the Taliban in Kandahar province on Sunday.
The media workers and officials were ordered to stop telecasting music or they will be held accountable.
Source: Khaama Press
Please click the following URL to read the full text of the original story:
https://www.khaama.com/three-media-workers-detained-in-kandahar-657676/
--------
EU urges Taliban to reopen girls' schools, warns of "far-reaching implications"
29 Mar 2022
The European Union in a declaration on Monday, March 28, 2022, condemned the ban on girls' secondary schools and asked the Taliban to immediately reopen the schools as one million teenage girls have been deprived of education across Afghanistan.
EU foreign policy chief Josep Borrell said that no religion and custom in the world can justify a ban on girls' education.
"No religious or social reason could ever justify such unequal treatment. the move is a blatant violation of the fundamental right to education for all children." Said Borrell.
He said the decision by the Taliban is backtracking from their previous commitments that will undermine domestic legitimacy and also credibility in the eyes of the international community.
Borrell warned the EU's aid to Afghanistan was conditioned on women's rights to education; if not reversed, the decision will have far-reaching implications.
President of the European Commission von der Leyen October last year announced a $1.1 billion aid package to be distributed directly to the Afghan people with the help of UN agencies.
Source: Khaama Press
Please click the following URL to read the full text of the original story:
https://www.khaama.com/eu-urges-taliban-to-reopen-girls-schools-warns-of-far-reaching-implications-7658656/
--------
IEA's FM Amir Khan Muttaqi meets Indonesian, Qatari officials in Doha
28 Mar 2022
Foreign Ministry of the Islamic Emirate of Afghanistan said the acting FM Amir Khan Muttaqi met with Indonesian Foreign Minister Retno Mersudi and Deputy Foreign Minister of Qatar Lolwah Al-Khater in the Qatari capital Doha on Monday, March 28, 2022.
Afghanistan's Foreign Ministry said the trio discussed Afghanistan's humanitarian, economic, and educational situation.
Indonesia's Deputy Foreign Minister pledged continuing humanitarian assistance to the people of Afghanistan adding they will support the educational sector in the country and will grant scholarships to Afghan students, reads the press release.
Meanwhile, Qatar's Deputy Foreign Minister pledged that Qatar's Charity Foundation will open its office in Kabul in near future.
Afghanistan's Foreign Minister expressed gratitude to both Indonesia and Qatar and pledged cooperation with the country's operations in Afghanistan.
Source: Khaama Press
Please click the following URL to read the full text of the original story:
https://www.khaama.com/ieas-fm-amir-khan-muttaqi-meets-indonesian-qatari-officials-in-doha-76567587/
--------
Southeast Asia
Separatist attacks dampen hopes for peace in southern Thailand
March 29, 2022
A separatist Islamist insurgency in southern Thailand's Muslim-majority provinces appears to have ratcheted up attacks against security forces in a blow to ongoing reconciliation efforts.
In one of the latest attacks by suspected insurgents, four Thai Army rangers were injured on March 26 in the province of Narathiwat when a remotely activated roadside bomb exploded as two pickup trucks with eight rangers in all passed by on their way back to their base.
One of the rangers suffered a serious injury while another three were lightly wounded in the attack.
The attack came days after another four rangers were injured in Pattani, a neighboring Muslim-majority province, when a bomb placed beside an irrigation canal was exploded as they were on their way to repair a faulty water pump near their base.
One of the soldiers was severely injured and the other three suffered less serious wounds.
A few days prior to that, another four rangers and two civilians were injured in Yala, another Muslim-majority province with an active separatist movement, when a bomb exploded in front of a school.
These attacks have taken place despite stepped-up security measures, indicating that loosely connected cells of suspected Islamist militants can continue to stage bomb attacks in all of Thailand's southernmost Muslim-majority provinces with predominantly ethnic Malay populations.
Since the insurgency erupted in violence in 2004, more than 7,000 people, both Muslims and Buddhists, have died in violent attacks by insurgents and reprisals by security forces.
Recently Thailand's military-allied government, which has promised but failed to pacify the restive region, has relaunched on-and-off negotiations with representatives of separatists with the help of Malaysian mediators.
However, the ongoing attacks by suspected Islamist insurgents against security forces have dampened hopes that a political resolution might soon be in sight to the long-running conflict.
Last month Prime Minister Prayut Chan-o-cha, a former army chief, met with his Malaysian counterpart, Ismail Sabri Yaakob, to discuss bilateral issues, including possible ways to end the simmering conflict in Thailand's three southernmost provinces that border Malaysia.
In a joint statement, the two prime ministers said their countries remained committed to finding a peaceful solution to the conflict and promoting economic development in Thailand's Muslim-majority provinces to improve the livelihoods of local residents.
The three provinces, which are home to ethnic Malays, are among Thailand's poorest and least developed regions with the low-level insurgency there having isolated it from the rest of Thailand for nearly two decades.
Source: UCA News
Please click the following URL to read the full text of the original story:
https://www.ucanews.com/news/separatist-attacks-dampen-hopes-for-peace-in-southern-thailand/96689
--------
Dr Mahathir says 'expected to die', thanks IJN experts, medical specialists for saving his life
29 Mar 2022
KUALA LUMPUR, March 29 — Tun Dr Mahathir Mohamad today thanked medical experts at the National Heart Institute (IJN) and external medical specialists for treating him while he was undergoing treatment at the heart treatment centre last January.
The former Prime Minister said with the treatment provided by them, as well as staff at IJN, his health was restored.
"To me this is a miracle, I didn't expect to live. I expected to die because I am old and also I am suffering from serious diseases affecting...first my heart, when the heart is weak, it affects the lung and when the lung is weak, it affects the kidney and so on.
"But somehow or rather the doctors turn me around and eventually I was discharged and am quite well, not one hundred per cent, but enough for me to continue with the little work I have to do," he said through his official YouTube CHEDET channel today.
Tun Mahathir said this was something to be proud of because it showed that Malaysians no longer needed to go abroad for treatment because the country already had doctors who could treat serious illnesses, like those affecting him.
"...as you know I was also trained as a doctor and when I started practice in the late1950's and early 1960's, at that time there were 'slot khas' for Malaysian doctors, especially Malay doctors, the doctors at the hospital at that time where known as assistante medical officer...no Asian can become full medical officer... because there was no faith in Malaysian doctors.
"I believe fully that we can do what others can do. During my time (as prime minister) I used to say that Malaysia can... we are competent," he added.
In the eight-minute video, Dr Mahathir, who is also the Member of Parliament for Langkawi, looked energetic and healthy.
Source: Malay Mail
Please click the following URL to read the full text of the original story:
https://www.malaymail.com/news/malaysia/2022/03/29/dr-mahathir-says-expected-to-die-thanks-ijn-experts-medical-specialists-for/2050256
--------
Indonesian University grants Saudi Islamic Affairs Minister honorary PhD in Shariah sciences
March 29, 2022
JAKARTA — Indonesia's Syarif Hidayatullah Islamic State University granted the Minister of Islamic Affairs, Call and Guidance of the Kingdom of Saudi Arabia Sheikh Dr. Abdullatif bn Abdulaziz Al Al-Sheikh the honorary PhD degree in Shariah sciences for his efforts in serving Islamic affairs and enhancing relations and bonds between the two countries, it was announced.
This came during a ceremony the university held Monday, where head of the University's Senate Dr. Abuddin Nata read the university's decision granting the honorary PhD degree, followed by a visual presentation on the minister's scientific journey, his efforts and achievements.
Sheikh Dr. Al Al-Sheikh expressed his appreciation of the Indonesian government and administration of the university for granting him the honorary PhD degree, referring to the role of Islamic universities in spreading Shariah sciences that contribute to graduating scholars, preachers and intellectuals who serve the message of Islam.
He also referred to efforts of Saudi Arabia's leadership in serving Islam and Muslims, paying attention to education and supporting educational institutions and universities locally and globally, spreading the doctrine of moderate Islam, fighting terrorism and extremism, and spreading tolerance, love and peace.
Source: Saudi Gazette
Please click the following URL to read the full text of the original story:
https://saudigazette.com.sa/article/618717/SAUDI-ARABIA/Indonesian-University-grants-Saudi-Islamic-Affairs-Minister-honorary-PhD-in-Shariah-sciences
--------
Mideast
Israeli security fears heightened in wake of Daesh killing of 2 policemen
March 28, 2022
GAZA CITY: Security fears were on Monday heightened in the wake of Sunday's killing by Daesh gunmen of two Israeli policemen in the city of Hadera just hours ahead of a key meeting of foreign ministers.
The two assailants involved in the shooting were shot dead at the scene.
The incident followed stabbings last week in Beersheba that left four Israelis dead. Daesh has claimed responsibility for both terror attacks which have rocked security services working to ease tensions in Palestine.
On Monday, the foreign ministers of Egypt, the UAE, Bahrain, Morocco, Israel, and the US held a summit in Israel to discuss the Palestinian issue and other regional matters. The same day, Jordan's King Abdullah visited the West Bank city of Ramallah.
Political leaders recently discussed the beefing-up of security measures in the West Bank and Gaza Strip in preparation for the month of Ramadan.
The Israeli government also agreed to increase from 10,000 to 20,000 the number of Palestinian workers from Gaza allowed to enter Israel, while easing import restrictions on certain goods.
Israeli army radio said that Israel's government coordinator in the Palestinian territories, Ghassan Alyan, had recently travelled to Cairo for security talks with Egyptian officials, and Israel was also reportedly set to press ahead with pre-coronavirus pandemic plans to allow Palestinians in the West Bank to visit Jerusalem.
Events last year in Jerusalem and the city's eastern Sheikh Jarrah neighborhood led to violence and contributed toward a fourth conflict between Gaza and Israel and security talks are aimed at avoiding a repeat of tensions this year.
Mostafa Ibrahim, a writer on Israeli affairs, told Arab News that Israel currently wanted to avoid any confrontations with the Palestinians. "It is clear that there is an Israeli desire, backed by American pressure, to calm the situation in the Middle East in light of the Russian-Ukrainian war," he said.
The Hebrew newspaper, Yedioth Ahronoth, said that the Israeli security system faced a number of challenges in the run-up to the month of Ramadan, adding there were real fears in Israel of an escalation of violence in the Palestinian territories.
Ramadan coincides with the revival of Land Day on March 30, Palestinian Prisoners' Day on April 17, the anniversary of the Great March of Return, and in May the first anniversary of last year's Gaza conflict, and Nakba Day on May 15. All the events had the potential to spark confrontations.
And the newspaper claimed that Hamas was attempting to destabilize security and calm in the West Bank and Jerusalem, while maintaining them in the Gaza Strip.
"Hamas realizes that the escalation creates a security problem for Israel at the tactical level. At the strategic level, it threatens and undermines the legitimacy of the Palestinian Authority," it reported.
However, despite underlying tensions, it did not predict any fresh flare ups in Gaza, Sheikh Jarrah, or at Al-Aqsa Mosque.
Ibrahim said recent international visits and dialogue would help contribute toward maintaining calm.
Source: Arab News
Please click the following URL to read the full text of the original story:
https://www.arabnews.com/node/2052266/middle-east
--------
Hamas says next 'game-changer' battle with Israel will 'open up gates of hell'
29 March 2022
A high-ranking official from the Palestinian resistance movement Hamas says the next round of confrontation with the Israeli army in defense of the al-Aqsa mosque compound and other sacred sites in the occupied al-Quds will be "a game-changer" that will "open up gates of hell" to Israel.
"The 11-day Operation Sword of al-Quds between the Gaza-based Palestinian resistance groups and the Zionist regime (in May 2021) was a prelude to a longer fighting, for which we were prepared," Hamas deputy political chief Saleh al-Arouri said in an interview with Lebanon's al-Mayadeen television news network on Monday evening.
He added, "The next confrontation with the Israeli occupation for defense of al-Quds will be much broader and more popular. It will be a game-changer in the history of the conflict with the Tel Aviv regime."
Arouri underscored that "any Israeli aggression against Palestinian worshippers at the al-Aqsa mosque compound will escalate the ongoing tensions."
"Restrictions on the worshipers and preventing them from reaching the al-Aqsa mosque compound during the holy fasting month of Ramadan will open up the gates of hell to the occupying Israeli regime," the top Hamas official noted.
"Any Israeli aggression against worshipers at al-Aqsa will create more tensions," Arouri said, warning that "the Israeli occupation is now facing the test of al-Quds and al-Aqsa. It is now the time for the occupiers to learn the lesson that al-Quds, its holy places, and the al-Aqsa mosque are a red line to us."
'Constant meetings held between Hamas, Hezbollah'
Commenting on Palestinian prisoners' hunger strike, he said, "We have informed relevant parties that there will inevitably [lead to the] explosion of the status quo in the occupied territories as we enter Ramadan and the detainees continue their strike."
Arouri then pointed to the latest operations in the southern Israeli city of Beersheba and the northern city of Hadera, stating that they "represent an outright rejection of attempts aimed at the obliteration of the Palestinian cause and the nation's identity. Our resistance fighters are constantly engaged in the struggle against the Israeli occupation."
He also highlighted that there are "constant, declared, and undeclared meetings" between officials from his group and those of the Lebanese Hezbollah resistance movement.
"Not only there exists serious dialogs and responsible cooperation between Hamas with Hezbollah, but the Palestinian group also has interactions with other movements, countries, and peoples as well," Arouri said.
He also touched upon the normalization scheme involving some Arab states and Israel, stressing that "any step aimed at legitimizing Israel and cooperating with the regime is considered an aggression against the entire Palestinian nation and its sanctities."
Arouri added, "Unfortunately, Israel is turning into an ally of certain Arab regimes. Any rapprochement between Israel and an Arab or Muslim state, whether Turkey or Qatar, is rejected."
Source: Press TV
Please click the following URL to read the full text of the original story:
https://www.presstv.ir/Detail/2022/03/29/679325/Next-battle-to-defend-al-Quds-will-be-%E2%80%98a-game-changer%E2%80%99-in-history-of-struggle-against-Israel--Top-Hamas-official
--------
Ansarullah leader says Riyadh will be regretful if it misses three-day truce opportunity to end war
28 March 2022
The leader of Yemen's popular Ansarullah resistance movement has urged the Riyadh regime to seize on the movement's announcement of a three-day truce with the Saudi-led coalition to immediately halt all military operations and brutal siege against the impoverished country.
Abdul-Malik al-Houthi made the remarks in a televised speech broadcast live from the Yemeni capital city of Sana'a on Monday afternoon as he addressed clerics and religious scholars ahead of the holy Muslim fasting month of Ramadan.
"There is no chance for the countries waging aggression against Yemen to escape our retaliatory attacks, and get out of the current predicament unless they end the onslaught, lift the all-out blockade and end occupation," Houthi pointed out.
The Ansarullah chief warned the Saudi-led coalition against losing the opportunity provided by the three-day truce, calling on Saudi Arabia and its allies to agree to a permanent ceasefire. "You will be regretful if you miss the chance," Houthi said.
"We will spare no effort to confront [the Saudi-led] aggression and economic blockade with all available means. We will not allow the siege against Yemen to continue in any way," the Ansarullah leader highlighted.
"The eighth year of Yemen war started with Operation Breaking the Siege III, which made headlines worldwide. We will fight off the blockade, and God willing will target the aggressor countries until they are forced to lift the siege," Houthi noted.
On Saturday evening, Chairman of Yemen's Supreme Political Council Mahdi al-Mashat announced the suspension of retaliatory missile and drone attacks and all military actions against Saudi Arabia for a period of three days.
"This is a sincere invitation and practical step to rebuild trust and take all the sides from the arena of talks to the arena of acts," Mashat said.
"And we are ready to turn this declaration into a final and permanent commitment in the event that Saudi Arabia commits to ending the siege and stopping its raids on Yemen once and for all," he added.
The truce came a day after a wave of drone and missile attacks hit targets across Saudi Arabia.
The spokesman for Yemeni armed forces said in a statement aired by the Arabic-language al-Masirah television network that Yemeni troops had carried out a large-scale offensive, dubbed Operation Breaking the Siege III, against a number of vital and sensitive targets deep inside Saudi Arabia, using domestically-developed ballistic and winged missiles as well as combat drones.
Brigadier General Yahya Saree stated that Yemeni troops and their allies pounded high-value sites in the Saudi capital Riyadh, energy facilities in the strategic Jizan and Najran regions, as well as an Aramco fuel distribution station in the Red Sea port city of Jeddah among others.
"A number of bomb-laden drones targeted the oil refineries in Ras Tanura and Rabigh, as well as the Aramco oil facilities in Jizan and Najran. A barrage of winged missiles targeted Aramco oil facilities in Jeddah and vital facilities in the Saudi capital Riyadh," he said.
The spokesman for Yemeni armed forces added that important targets in the southern cities of Dhahran al-Janub, Abha and Khamis Mushait were also hit with a high numbers of ballistic missiles.
Saree highlighted that Yemeni troops will conduct more qualitative strikes with the intent to break the crippling Saudi-led siege, emphasizing they will not hesitate to expand their military operations until the Saudi-led aggression stops and the blockade is completely lifted.
Saudi Arabia launched the devastating war against Yemen in March 2015 in collaboration with a number of its allies and with arms and logistics support from the US and several Western states.
Source: Press TV
Please click the following URL to read the full text of the original story:
https://www.presstv.ir/Detail/2022/03/28/679299/Houthi-urges-Riyadh-to-seize-upon-3-day-truce-opportunity-to-end-Yemen-war
--------
Iran: US Undecidedness Main Hurdle to Agreement
2022-March-28
Amir Abdollahian made the remarks in a meeting with visiting EU Deputy Foreign Policy Chief Enrique Mora on Sunday night.
"Iran's top priority is to benefit from the economic advantages of the removal of sanctions," he added.
Amir Abdollahian and Mora discussed the latest negotiations in Vienna over the lifting of sanctions on Iran.
Noting that Iran has participated in the talks with a serious resolve and has put forward the necessary initiatives, the Iranian foreign minister said that other parties to the talks, the US in particular, have to take a realistic approach so as to be able to resolve the remaining issues.
The deputy EU foreign policy chief, for his part, presented a report of the latest developments in the course of talks in Vienna.
Source: Fars News Agency
Please click the following URL to read the full text of the original story:
https://www.farsnews.ir/en/news/14010107000682/Iran-US-Undecidedness-Main-Hrdle-Agreemen
--------
Daesh/ISIS claims shooting attack on Israeli police
Mücahit Aydemir
28.03.2022
JERUSALEM
The Daesh/ISIS terrorist group on Monday claimed responsibility for a shooting attack that left two Israeli police officers dead in the central city of Hadera a day earlier.
The claim came in a statement released by the group's Amaq news agency.
Two gunmen opened fire on police and passers-by in Hadera Sunday evening, killing the two police officers and injuring three others.
The shooting attack came as Israel hosted a six-party summit in the southern city of Negev that brought together the foreign ministers of Egypt, the United Arab Emirates, Bahrain, Morocco, Israel, and the United States.
Source: Anadolu Agency
Please click the following URL to read the full text of the original story:
https://www.aa.com.tr/en/middle-east/daesh-isis-claims-shooting-attack-on-israeli-police/2548418
--------
New round of Russia-Ukraine peace talks kicks off in Istanbul
Iclal Turan and Handan Kazanci
29.03.2022
ISTANBUL
A fresh round of peace talks between Russia and Ukraine brokered by Turkiye kicked off in Istanbul on Tuesday.
The two-day peace talks are being held at the presidential Dolmabahce office.
The first session for the day started at 10.30 a.m. local time (0730GMT).
Russian and Ukrainian negotiators arrived in Istanbul on Monday.
Ahead of the talks, Turkiye's President Recep Tayyip Erdogan reiterated his call for a cease-fire between Russia and Ukraine as the war enters its second month.
"We believe that a just peace will have no losers, and a prolonged conflict is not in anyone's interest," Erdogan told Russian and Ukrainian negotiators in the Turkish metropolis.
Ahead of the delegations' talks, the heads of the Ukrainian and Russian delegations, David Arakhamia and Vladimir Medinsky, held a face-to-face meeting.
"Delegations are working in parallel on the entire spectrum of contentious issues," Mykhailo Podoliak, an adviser to President Volodymyr Zelenskyy and Ukraine's lead negotiator in the peace talks with Russia, wrote on Twitter, sharing a photo from the meeting.
Earlier, Erdogan said he will sit down with both sides for a "short meeting" before the peace talks.
He also said that phone talks with his Ukrainian and Russian counterparts are continuing in a "favorable direction."
Several rounds of talks between Russia and Ukraine have been held in Belarus so far, and the last talks were in a video conference format on March 14, with no concrete results achieved yet.
Turkiye made headlines worldwide on March 10 for hosting the Russian and Ukrainian foreign ministers in the southern city of Antalya, the highest-level meeting of the two sides since the war began on Feb. 24.
Although the sides failed to reach an agreement on a cease-fire, they agreed to continue negotiations over the conflict.
Russia's war on Ukraine has been met with international outrage, with the European Union, US and UK among others implementing tough financial sanctions on Moscow.
At least 1,151 civilians have been killed in Ukraine and 1,824 injured, according to estimates by the UN, which cautioned that the true figure is likely far higher.
Source: Anadolu Agency
Please click the following URL to read the full text of the original story:
https://www.aa.com.tr/en/politics/new-round-of-russia-ukraine-peace-talks-kicks-off-in-istanbul/2548768
--------
Europe
Protesters slam Irish gov't over failure to condemn Saudi-led war on Yemen
March 29, 2022
Hundreds of protesters marched towards Saudi Arabia's embassy in Dublin, Ireland, to protest the Saudi-led coalition's seven-year war on Yemen and criticize the Irish government's response to the war.
The demonstration took place on Saturday, marking the seventh anniversary of the Saudi aggression on Yemen, upon a call by Ireland's anti-war movement.
The protesters slammed the Irish government over its failure to condemn the Saudi aggression on the impoverished country, comparing its stance on the war in Yemen to its "robust intervention" in the conflict in Ukraine, Middle East Eye reported on Sunday.
"What's happening in Yemen is a crime against humanity and we are responsible for it. Our governments are criticizing what's happening in Ukraine, but they are not looking at what's happening in Yemen, even though we can actually make a huge difference," said Patricia Mckenna, a former member of the European Parliament.
A hundred body bags were laid on the ground and pulled through the streets of Dublin to draw attention to the Yemeni civilians who lost their lives since the beginning of the war.
The protesters also urged the United States and the United Kingdom to stop arms sales to Saudi Arabia and the United Arab Emirates, which is the most important member of the Saudi-led military coalition.
Sara O'Rourke of the Irish Anti-War Movement (IAWM) described Yemen as a "forgotten war."
"People are not aware of what's happening mainly because of media silence, mainstream media silence," O'Rourke said.
"And as we have seen with the invasion of Ukraine, the media plays a big role in how people react to these stories when they hear them," she added.
Launched in late March 2015, the war on Yemen was aimed at crushing the Ansarullah resistance movement and re-installing the former Riyadh-friendly regime in the Yemeni capital Sana'a within weeks, but Riyadh continued the war after failing miserably.
The Saudi-led coalition has been mainly using airstrikes to attack Yemeni targets, including residential areas in the capital Sana'a and elsewhere around the country. The coalition has received logistical and intelligence support from the United States, Britain, and France.
In recent months, there have been serious escalations in the still-asymmetrical war, as the Yemeni armed forces pushed forward with and broadened their retaliatory strikes, bringing the war into the Saudi and Emirati soil. In turn, Saudi Arabia has intensified its air raids and tightened its siege on Yemen by seizing its fuel tankers on several occasions.
Source: ABNA24
Please click the following URL to read the full text of the original story:
https://en.abna24.com/news//protesters-slam-irish-gov%e2%80%99t-over-failure-to-condemn-saudi-led-war-on-yemen_1242787.html
--------
British rapper vows not to be silenced on Palestine after bid to remove him from Spotify
March 29, 2022
British rapper and activist Kareem Dennis has said he "will not be silenced on Palestine" after a pro-Israel lobby group campaigned to get his tracks off Spotify music streaming platform over his pro-Palestine stance and condemnation of the Israeli occupation.
This coordinated campaign is an extension of the brutalization of the Palestinians, Lowkey, better known by his stage name Lowkey, told London-based online news outlet Middle East Eye.
"Palestinians are routinely arrested by Israel for posts on social media, even children. Dareen Tatour spent almost a year in occupation jail for posting a poem to her Facebook," he said.
"The attempt to remove my music from Spotify by a group which was birthed and cultivated by BICOM (Britain Israel Communications and Research Centre), worked with the Ministry of Strategic Affairs and publicly identified itself as an Israel lobby group is ultimately an own goal for the apartheid regime," he added.
"Artists and musicians should never have to fear threats to their livelihood or person for the music they make. We will not be silenced on Palestine, not now, not ever" Lowkey asserted.
The pro-Israel British grassroots group "We Believe in Israel" has said it is lobbying to remove the British rapper's music off Spotify after calling his songs "problematic" material, including his 2010 song "Long Live Palestine – Part 2."
The director of the group, Luke Akehurst, is reportedly a regular attendee at Israeli regime events aimed at developing ideas on how to ban pro-Palestine solidarity from online platforms.
In 2019, the Israeli Act.IL online troll army listed We Believe in Israel as one of its partners.
This is not the first time that Lowkey has been targeted by the Israeli lobby for his support of the Palestinian cause.
Earlier this month, the Cambridge Palestine Society was forced to postpone a talk by the rapper following a smear campaign by the Israeli lobby on campus.
While the talk went on a week later despite the attempts to cancel it, Lowkey's planned appearance at a conference organized by the National Union of Students (NUS) was canceled.
The move was due to a campaign from another pro-Israel group called the Union of Jewish Students to get him removed from the panel.
Lately, an independent UN human rights expert denounced Israel for practicing "apartheid" against Palestinians over the past decades, calling on the world body to devise a list of measures aimed at effectively holding the occupying regime to account for the crime.
In a report to the Human Rights Council in Geneva, Michael Lynk, the UN Special Rapporteur for the situation of human rights in the Palestinian territory occupied since 1967, complained about "a deeply discriminatory dual legal and political system" that privileges 700,000 settlers in occupied East al-Quds and the West Bank.
"With the eyes of the international community wide open, Israel has imposed upon Palestine an apartheid reality in a post-apartheid world," he wrote.
Source: ABNA24
Please click the following URL to read the full text of the original story:
https://en.abna24.com/news//british-rapper-vows-not-to-be-silenced-on-palestine-after-bid-to-remove-him-from-spotify_1242779.html
--------
French far-right presidential candidate Eric Zemmour appeals to Muslims amid Putin-linked polls slump
28 March, 2022
French far-right presidential candidate Eric Zemmour has appealed to Muslims to back him in France's upcoming elections, amid a slump in his popularity in the polls.
Zemmour's campaign has been characterised by his anti-Muslim and anti-immigrant rhetoric, however, he recently appealed directly to France's Muslims at a recent campaign rally.
"If you do not like our people, our culture, our way of life and you do not want to be French, well it's your right, but assume it. I am honest with you, be honest with France. It is not up to France to adapt to your culture," Zemmour said.
After cheers from supporters, he went on to claim that his views had been misrepresented by rivals and the media.
"They have often lied about my intentions, they have often played on fears with my words. Journalists and politicians lie to you... they make you believe that I want to prevent you from practising your religion, it is false."
Recent polling has placed the pundit-turned-politician at fourth place, with observers speculating that he has struggled to shake off controversy from recently resurfaced comments he had made in praise of Russian President Vladimir Putin.
Source: The New Arab
Please click the following URL to read the full text of the original story:
https://english.alaraby.co.uk/news/france-far-right-zemmour-appeals-muslims-amid-polls-slump
--------
Ukraine-Russia talks start in Turkey without handshake: Report
29 March ,2022
Talks between Ukraine and Russia began in Turkey on Tuesday without a handshake, Reuters reported citing a Ukrainian television claim.
"There was a cold welcome, no handshake," a Ukrainian reporter said, without making clear whether he had witnessed the delegations meeting or had been told this by officials.
Mykhailo Podolyak, a political adviser to President Volodymyr Zelenskyy, said on Twitter the delegations were discussing "the fundamental provisions of the negotiation process. Delegations are working in parallel on the entire spectrum of contentious issues."
Russian and Ukrainian negotiators began face-to-face talks in Istanbul with host Turkish President Recep Tayyip Erdogan urging them to "put an end to this tragedy."
The talks at the Dolmabahce palace in Istanbul are aimed at trying to end a war has killed an estimated 20,000 people and forced more than 10 million from their homes.
"The two parties have legitimate concerns. It's possible to reach a solution acceptable to the international community," Erdogan said.
"It's up to the two parties to put an end to this tragedy," he insisted, adding that the "extension of the conflict is in no one's interest."
"The whole world is waiting for good news from you," Erdogan continued.
Turkish Foreign Minister Mevlut Cavusoglu was also due to meet the Ukrainian and Russian delegations on Tuesday.
Turkey previously hosted on March 10 the first meeting between the Ukrainian and Russian foreign ministers following Russia's invasion of Ukraine on February 24.
Those talks in the southern city of Antalya failed to produce a ceasefire or make any other visible progress.
On Monday evening, Erdogan said his country was the only one, since Russia's annexation of Crimea in 2014, to have made genuine efforts to find a solution to the crisis through dialogue, negotiation and an agreement.
Turkey, which shares a Black Sea coast with both Russia and Ukraine, is seeking to maintain good relations with both and has offered to mediate since the start of the war.
Ankara is a traditional ally of Kyiv's and has supplied the country with Bayraktar drones, which Ukraine has deployed in the conflict.
Source: Al Arabiya
Please click the following URL to read the full text of the original story:
https://english.alarabiya.net/News/world/2022/03/29/Ukraine-Russia-talks-start-in-Turkey-without-handshake-Report
--------
Turkey faces risks acting as sanctions 'safe haven' for Russians
28 March ,2022
Since Russia's invasion of Ukraine sparked a flurry of Western sanctions on Moscow, at least one oligarch and thousands of other Russians have arrived in Turkey, seen as a safe place to stay, invest and hold assets despite its NATO membership.
Acting as a safe haven raises risks for Turkey's government, banks and businesses that could face tough decisions and penalties if the United States and others ramp up pressure on Moscow with broader "secondary" sanctions.
Here is what is at stake:
Why is Turkey attractive to Russians?
Turkey has said Russian President Vladimir Putin's decision to invade Ukraine is unacceptable but opposes the sanctions on principle and is not enforcing them.
Turkey's economy, already battered by a currency crisis and soaring inflation, relies heavily on Russian oil, gas, trade and tourism.
Some 14,000 Russians have reportedly arrived in Turkey since the war began on Feb. 24, many carrying wads of cash due to blocks on their US credit cards and challenges in doing basic banking. Realtors say many are using cash and converted crypto currencies to buy property as a safe investment.
Roman Abramovich, one of several Russian oligarchs blacklisted by the West, has also visited Turkey and two of his superyachts worth a combined $1.2 billion docked at Turkish resorts last week. Oligarchs could invest more, sources familiar with private talks have told Reuters.
Turkish Foreign Minister Mevlut Cavusoglu said on Saturday Russian oligarchs and citizens were "of course" welcome and could do business in Turkey according to international law.
Can the safe haven last?
Western governments have already seized some oligarchs' assets, have frozen Russia's reserves and ousted it from the SWIFT banking system, and they could press Ankara to tighten loop holes. Analysts say they could impose secondary sanctions on those doing business with the main target, Russia.
"If the humanitarian tragedy persists and Putin has no intention of backing down, I think secondary sanctions are inevitable," said Hakan Akbas, founding partner of Istanbul-based Strategic Advisory Services, which deals with sanctions.
"The West will pay more attention to any potential loop-hole countries so they don't become safe havens," he said. "Ankara's hands would be tied... and it would inevitably have to take a tougher stance against Russia."
This could send a chill through Turkish banks and companies dealing with Russian clients or doing business abroad. In 2020, the US Treasury applied secondary sanctions on Turkey's Defense Industry Directorate, its chief and others over Ankara's purchase of Russian S-400 missiles.
Yet given Turkey's efforts to mediate between Moscow and Kyiv, it could avoid the sanctions crossfire. Another round of peace talks is due to take place in Istanbul this week.
Dutch Prime Minister Mark Rutte has welcomed Ankara's diplomatic role, while adding "we would very much like Turkey to implement all the sanctions."
How are banks and companies preparing?
Faced with a flood of new Russian customers, Turkish banks have resisted some deposit and transfer requests and ramped up compliance checks for fear of contravening sanctions.
This has frustrated some Russians. But it reflects caution across the sector that seeks to avoid a repetition of the years-long US prosecution of Turkish state lender Halkbank, which is accused of having helped Iran evade US sanctions.
The BDDK bank regulator said it has given no instruction to limit citizens of any country. But a senior banking source said the sanctions were nonetheless "perceived as a new risk" and firms had met several times to discuss it since the war began.
Akbas said big Turkish companies and conglomerates have more than $10 billion in assets in Russia, and Moscow is now pressing them to continue operations and pay workers or risk bankruptcy.
Many of them do far more business in the West and may have to make a "binary decision" whether to leave Russia as several big US and European brands have done, he said.
Any sanctions fallout could further bruise Turkey's reputation among foreign investors after years of unorthodox monetary policy and outflows.
Source: Al Arabiya
Please click the following URL to read the full text of the original story:
https://english.alarabiya.net/News/world/2022/03/28/Turkey-faces-risks-acting-as-sanctions-safe-haven-for-Russians
--------
North America
US expresses concern over restrictions on Afghan media by Taliban
March 29, 2022
The United States on Tuesday (local time) expressed concern over the latest series of restrictions imposed on Afghan media by the Taliban and urged the group to cease infringements, including education and human rights of Afghan people.
The US State Department Spokesperson Ned Price said in a statement said that the US is committed to supporting the right of freedom of expression the world over, especially for journalists and human rights defenders, to operate freely without fear of violence against them.
On Sunday, the Taliban banned British Broadcasting Corporation (BBC) and Voice of America (VOA) broadcast services in Afghanistan.
The ban is the latest in a series of restrictions the Islamist group has imposed on Afghan media to stifle freedom of expression since taking control of the country last August.
"The United States is committed to supporting the right of freedom of expression the world over, especially for journalists and human rights defenders, to operate freely without fear of violence against them," added Price.
"In addition to this restrictive new media policy, the Taliban continue to move Afghanistan in the wrong direction by failing to uphold commitments they have made, including their March 23 decision to prevent girls from attending secondary school. Each of these actions alone is alarming, but combined, they make clear the Taliban are not living up to the essential commitments they made to the Afghan people and the international community," he said.
The US statement further said that the United States and the international community are paying close attention to the Taliban's actions inside Afghanistan, and "it is with alarm and deep concern we learned of the Taliban's decision to stifle the Afghan people's access to independent, objective, international media sources."
Education and freedom of expression are human rights held by every person in Afghanistan, the US statement said.
Source: Business Standard
Please click the following URL to read the full text of the original story:
https://www.business-standard.com/article/international/us-expresses-concern-over-restrictions-on-afghan-media-by-taliban-122032900235_1.html
--------
U.S. trial begins for member of Islamic State 'Beatles' cell
By Jan Wolfe
March 29, 2022
WASHINGTON, March 29 (Reuters) - An alleged member of a group of Islamic State militants that beheaded American hostages in Iraq and Syria, nicknamed "The Beatles" for their British accents, faces a U.S. criminal trial beginning on Tuesday.
El Shafee Elsheikh, 33, will stand trial in federal court in Alexandria, Virginia, just outside Washington, on charges including lethal hostage-taking and conspiracy to commit murder.
Elsheikh was one of four ISIS militants belonging to the four-member Islamic State cell. The cell garnered international attention after releasing videos of the murders of U.S. journalists James Foley and Steven Sotloff and aid workers Kayla Mueller and Peter Kassig, among other victims.
Two of the cell's four members, Elsheikh and Alexanda Kotey, were held in Iraq by the U.S. military before being flown to the United States to face trial.
Mohammed Emwazi, a British citizen who oversaw the executions, died in a drone strike in 2015. Aine Lesley Davis, the fourth member of the group, was convicted in Turkey on terrorism charges and jailed.
Kotey pleaded guilty in September 2021 to the murders of Foley, Sotloff, Mueller and Kassig. He will be sentenced next month.
Kotey was a citizen of the United Kingdom, but the British government withdrew his citizenship.
The charges against Elsheikh, a UK citizen, carry a potential death sentence, but U.S. prosecutors have advised British officials that they will not seek the death penalty against Elsheikh or Kotey.
Source: Reuters
Please click the following URL to read the full text of the original story:
https://www.reuters.com/world/us-trial-begins-member-islamic-state-beatles-cell-2022-03-29/?rpc=401&
--------
Riz Ahmed becomes first Muslim to win Oscar for live-action
28th March 2022
Los Angeles: Actor Riz Ahmed has made everyone proud, especially the Muslim community, by winning his first Oscar for Aneil Karia's live-action short film 'The Long Goodbye'.
During his acceptance speech at the 94th Academy Awards, Ahmed talked about the importance of togetherness at the time when Ukrainians are battling a war.
"In such divided times, we believe that the role of story is to remind us there is no 'us' and 'them'. There's just 'us'. This is for everyone who feels like they don't belong. Anyone who feels like they're stuck in no man's land. You're not alone. We'll meet you there. That's where the future is. Peace," he said in the speech.
Ahmed, who's British of Pakistani descent, has co-written 'The Long Goodbye' along with Aneil.
Source: Siasat Daily
Please click the following URL to read the full text of the original story:
https://www.siasat.com/riz-ahmed-becomes-first-muslim-to-win-oscar-for-live-action-2298083/
--------
US, Middle East allies show unity during meet in Israel amid Iran worries
28 March ,2022
US Secretary of State Antony Blinken made a show of unity with Middle East allies at a rare Israeli-hosted summit on Monday, hoping to allay their misgivings about an emerging Iranian nuclear deal and Washington's commitment to the region.
The two-day desert retreat was further clouded by US-Russia tensions over Ukraine, an ISIS-linked attack in Israel and health worries as Israeli Prime Minister Naftali Bennett was diagnosed with COVID-19 after meeting Blinken.
The foreign ministers of United Arab Emirates, Bahrain, and Morocco, which normalized ties with Israel in a 2020 US diplomatic drive, attended the summit in Sde Boker -- where the founding Israeli prime minister, David Ben-Gurion, is buried.
Also there was the foreign minister of Egypt, which in 1979 became the first Arab country to make peace with Israel.
"The (region's) moderates are convening to talk and to form a front against the extremists," Gil Haskel, an official with Israel's Foreign Ministry, told public broadcaster Kan, referring to Iran's hardline rulers.
"There are nuances, different perspectives being discussed or argued about, there is some agreement about some issues and less so about others -- but there's no doubt in this room around the table that Iran must not be nuclear."
World powers' nuclear talks with Iran were close to a deal several weeks ago until Russia made last-minute demands of the United States, insisting sanctions imposed on Moscow over its Ukraine invasion should not affect its trade with Iran.
Speaking in Jerusalem alongside his Israeli counterpart Yair Lapid, Blinken said on Sunday that restoring a 2015 nuclear deal was the best way to rein in Iran's nuclear program.
But he added: "When it comes to the most important element, we see eye to eye. We are both committed, both determined that Iran will never acquire a nuclear weapon."
Iran says its nuclear ambitions are peaceful.
In another sign the allies were closing ranks against Iran, the Israeli ambassador to Manama, Eitan Naeh, said on Monday that Israel will appoint a military attache to the US Navy's Fifth Fleet headquarters in Bahrain soon.
Blinken has been pressing Arab allies to step up support for Ukraine to fend off Russia's invasion as several Gulf nations have so far stopped short of providing meaningful assistance.
Israel has been trying to mediate an end to the crisis, holding talks with the Russian and Ukrainian leaders.
Blinken on Sunday also met with Palestinian President Mahmoud Abbas in Ramallah, where he voiced continued US commitment to a two-state solution of the Israeli-Palestinian conflict.
However, the prospect of reviving peace talks appears dim.
Jordan's King Abdullah arrived in Ramallah to hold talks with Abbas on Monday, a first such visit in years that was expected to focus on efforts to reduce regional tensions in the ahead of the holy month of Ramadan.
Source: Al Arabiya
Please click the following URL to read the full text of the original story:
https://english.alarabiya.net/News/middle-east/2022/03/28/-US-Middle-East-allies-show-unity-during-meet-in-Israel-amid-Iran-worries
--------
Africa
Jordan's king lands in West Bank on rare trip to meet Abbas: Official
28 March ,2022
Jordan's King Abdullah II landed in Ramallah on Monday to meet Palestinian president Mahmoud Abbas, in his first trip to the Israeli-occupied West Bank since 2017, Abbas's office said.
Abdullah's visit comes as foreign ministers from four Arab states joined an unprecedented meeting hosted in Israel, a gathering Israel hailed as "historic," following a series of normalization agreements last year, which angered the Palestinians.
The visit also comes less than a week before Ramadan, the Muslim holy month which last year saw waves of violence across the West Bank and Israeli-annexed east Jerusalem.
The Jordanian king met Israeli Foreign Minister Yair Lapid earlier this month to discuss strategies for containing unrest during Ramadan.
Palestinian officials have repeatedly warned that the West Bank, which Israel captured from Jordan in 1967, was on the verge of "exploding".
Tensions in the occupied territory remain high between Palestinian residents and Jewish settlers, who live in communities widely regarded as illegal under international law.
Source: Al Arabiya
Please click the following URL to read the full text of the original story:
https://english.alarabiya.net/News/middle-east/2022/03/28/Jordan-s-king-lands-in-West-Bank-on-rare-trip-to-meet-Abbas-Official
--------
Tunisia's president warns against attempts to hold sessions of suspended parliament
29 March ,2022
Tunisia's president warned late on Monday against attempts to hold sessions of the suspended parliament saying forces and institutions will confront those who want to push Tunisians to fight.
Speaker Rached Ghannouchi said earlier on Monday that parliament will hold two full sessions this week, to consider revoking President Kais Saied's moves toward a new constitution and one-man rule.
Source: Al Arabiya
Please click the following URL to read the full text of the original story:
https://english.alarabiya.net/News/north-africa/2022/03/29/Tunisia-s-president-warns-against-attempts-to-hold-sessions-of-suspended-parliament
--------
Libyan Education Ministry makes adjustments to schools' schedules ahead of Ramadan
March 28, 2022
The Libyan Ministry of Education made adjustments to the study and exam schedules of schools across Libya, ordering four classes a day in the first week of Ramadan.
The Ministry of Education said that principals of schools where classes ate crowded could coordinate with supervisors to find suitable solutions.
"Mid-year or spring break will be from April 10 to May 05, while the end of the school year for first to third graders would be June 30. The exams of second semester for primary and secondary schools would be from June 26 to July 07." The Ministry said, indicating that certificate classes will be for a full day.
Source: Libya Observer
Please click the following URL to read the full text of the original story:
https://www.libyaobserver.ly/inbrief/libyan-education-ministry-makes-adjustments-schools%E2%80%99-schedules-ahead-ramadan
--------
Arab World
EU says $132 million in Lebanese assets frozen over money laundering concerns
28 March ,2022
The European Union's criminal justice cooperation agency Eurojust Monday said it assisted in freezing some 120 million euros ($132 million) of Lebanese assets linked to a money laundering investigation.
The properties and bank accounts, linked to five people suspected of embezzling around $330 million, were seized in France, Germany, Luxembourg, Monaco and Belgium, Eurojust said in a statement.
It did not identify the suspects. A Eurojust spokesperson declined to comment further and declined to name the suspects, in line with regulations.
Eurojust has been involved in coordinating meetings between countries probing Lebanon Central Bank Governor Riad Salameh, who Swiss prosecutors suspect of embezzling some $330 million along with his brother, Raja, according to a letter the Swiss attorney general sent to Lebanese officials last year, which was seen by Reuters. At least four other nations, including Germany, France and Luxembourg, are also probing Salameh.
A diplomat from one of the countries where the assets were seized confirmed the move was related to the probes into Salameh and his brother.
A spokesperson for the central bank did not respond to a request for comment.
The statement said the assets seized included some 35 million euros worth in Germany that included properties in Hamburg and Munich, two property complexes in Paris worth 16 million euros, and Monaco bank accounts worth 46 million euros.
Source: Al Arabiya
Please click the following URL to read the full text of the original story:
https://english.alarabiya.net/News/middle-east/2022/03/28/EU-says-132-million-in-Lebanese-assets-frozen-over-money-laundering-concerns
--------
Angry protesters torch Kurdish party office in Baghdad
Ali Jawad
28.03.2022
BAGHDAD
Angry protesters torched the headquarters of the Kurdistan Democratic Party (KDP) in the Iraqi capital, Baghdad, according to eyewitnesses.
The incident took place on Sunday evening in protest of a Twitter post by a Kurdish writer critical of Iraq's leading Shia cleric Ayatollah Ali al-Sistani.
Hundreds of demonstrators stormed the party's headquarters, which was empty at the time, and set it ablaze, witnesses said.
Iraqi media said a group affiliated with Shia militias was responsible for the attack, but without naming it.
For its part, the KDP on Monday strongly condemned the Kurdish writer's tweet, considering it an insult to all religious authorities.
"It is no secret to anyone that the leadership of the KDP has the utmost respect and appreciation for all rational religious authorities and honorable clerics and constantly advises its members and cadres to respect all Islamic authorities and other religions."
The party also underlined that it believes in religious coexistence, adding that the writer had no relationship or affiliation with the party and that "his tweet represents his personal opinion."
The Iraqi authorities did not issue any immediate comment on the incident.
The Kurdish writer has since posted a follow up tweet apologizing for al-Sistani for what he termed as a "misunderstanding", while also deleting his earlier tweet.
Source: Anadolu Agency
Please click the following URL to read the full text of the original story:
https://www.aa.com.tr/en/middle-east/angry-protesters-torch-kurdish-party-office-in-baghdad/2547891
--------
UAE defies US, Europe to reaffirm oil alliance with Russia
28 March 2022
The United Arab Emirates (UAE) has underscored its commitment to an oil alliance with Russia, defying a Western push for the global sanctioning of Russia over the country's long-running military operation in Ukraine.
Suhail al-Mazrouei, the UAE's energy minister and a former president of the oil alliance, said on Monday that Russia, which exports roughly 10 million barrels of oil a day, is an important member of the global OPEC+ energy alliance and no producer could substitute its production.
"Unless someone is willing to come and bring 10 million barrels, we don't see that someone can substitute Russia," Mazrouei said during the Atlantic Council's global energy forum in Dubai.
The OPEC+ alliance has been following a plan for gradual oil production increases based on a deal struck during the height of the coronavirus pandemic lockdowns, when producers slashed output to make up for the loss in demand for fuel.
The oil prices have soared to around $120 a barrel, with the United States and several European nations calling on Persian Gulf Arab oil producers to do more to help bring down prices.
Mazrouei, however, said that the OPEC+ alliance was here to stay and shut down any suggestions that the UAE would break away from the pact and unilaterally increase production.
"Staying together, staying focused, and not allowing politics to kick into this organization ... we always believe that whatever we do as countries when it comes to production and to this work, it needs always to stay out of politics," he said.
The comments by Mazrouei come as Saudi Arabia and the UAE, two close US allies and leaders of OPEC+, have been constraining their criticism of Russia's military campaign in Ukraine, while also dodging demands from the US to increase oil output.
"They don't want to risk the unity of the group. Having Russia being part of the OPEC+ group is incredibly important, especially for the Persian Gulf producers," Amena Bakr, chief OPEC correspondent for Energy Intelligence, said during a Twitter Spaces panel on Monday morning. "We're at a point where unity is considered one of the most important factors for the group, and nobody wants to risk spoiling that unity by suggesting any kind of policy change."
Abdullah bin Zayed, the UAE's foreign minister, also visited Moscow earlier this month to discuss ways to boost bilateral ties.
In a televised speech on February 24, Russian President Vladimir Putin announced a "special military operation" in Ukraine following Moscow's recognition of the eastern regions of Lugansk and Donetsk, collectively known as Donbass.
The conflict has provoked a unanimous response from Western countries, which have imposed a long list of sanctions on Moscow. Russia says it will halt the military operation instantly if Kiev meets Moscow's list of demands, including ruling out Ukraine's membership in NATO.
Since the start of the conflict, there have been fears of disruptions to major oil and gas supplied by Russia, prompting European Union states to pursue new supplies of energy.
US President Joe Biden last week announced $800 million in additional military aid for Ukraine.
Source: Press TV
Please click the following URL to read the full text of the original story:
https://www.presstv.ir/Detail/2022/03/28/679315/UAE-defies-US,-Europe-to-reaffirm-oil-alliance-with-Russia
--------
Kurdistan has energy capacity to help Europe: Iraqi Kurdish PM
28 March ,2022
The Kurdish region of northern Iraq has the capacity to make up for at least some of the energy shortfall in Europe, Kurdish Prime Minister Masrour Barzani said on Monday.
Barzani told an industry conference in Dubai that Kurdistan would soon become an important source of energy that would meet global demand and it would export to Turkey in the near future.
Source: Al Arabiya
Please click the following URL to read the full text of the original story:
https://english.alarabiya.net/News/middle-east/2022/03/28/Kurdistan-has-energy-capacity-to-help-Europe-Iraqi-Kurdish-PM
--------
Lebanese MPs once again fail to adopt capital controls
28 March ,2022
Lebanon's long-delayed draft capital control law was facing further hold ups on Monday amid a worsening financial crisis now in its third year.
Formal capital controls are a policy recommendation of the International Monetary Fund, from which Lebanon hopes to secure an aid package after the country's financial system imploded in 2019, paralyzing the banking system and freezing depositors out of US dollar accounts.
Members of Lebanon's parliament on Monday said they had not adopted at committee level the draft law pushed for by the government and banks, having announced over the weekend a new bid to pass the bill at a Tuesday general assembly of parliament.
MP Ali Hasan Khalil, a top aide to House Speaker Nabih Berri, said that the government must first formally adopt the law and then refer it to parliament for approval, adding Berri was ready to schedule another session to adopt the bill before parliamentary elections on May 15.
A spokesperson for Lebanon's Prime Minister said Cabinet would discuss the capital control bill on Wednesday and refer it to parliament.
Khali said the bill was referred directly to parliament by a committee, in an apparent reference to Lebanon's IMF negotiating team. Deputy Prime Minister Saade Chami had told Reuters comments from the IMF had been included in the draft.
The latest attempt to pass the law comes amid growing tension between members of the country's judiciary and its banks, seven of which have had their assets frozen in three separate actions this month.
Banks have criticized what they have described as "arbitrary and illegal measures" against them and renewed their demand for the government to introduce the capital control law.
Source: Al Arabiya
Please click the following URL to read the full text of the original story:
https://english.alarabiya.net/News/middle-east/2022/03/28/Lebanese-MPs-once-again-fail-to-adopt-capital-controls
--------
Pakistan
'Terror Outfits' Regrouping In Balochistan Via The Iranian Province Of Sistan And Baluchestan, NA Told
March 29, 2022
ISLAMABAD: The interior ministry on Monday confirmed that anti-Pakistan terror outfits are regrouping in Balochistan via the Iranian province of Sistan and Baluchestan.
This was revealed in a written reply submitted to the National Assembly during the question hour in response to a query posed by PPP MNA Dr Shazia Sobia Aslam Soomro. She asked if it was true that "anti-Pakistan terror outfits are regrouping in Balochistan via Sistan, and if yes, details thereof along with action plan thereof, if any".
In its response, the interior ministry stated: "Yes, anti-Pakistan terror outfits are regrouping in Balochistan via Sistan."
The response, attributed to Interior Minister Sheikh Rashid Ahmed, also mentioned the measures being taken by the government to mitigate this trend.
According to the response placed before the National Assembly on Monday, the National Intelligence Co­ordi­nation Committee (NICC) has been institutionalised to integrate all federal and provincial intelligence grids for effective and timely countermeasures.
Effective border management and fencing along the western border would also stem this tide, the response added.
"Persistent intelligence-based operations are being undertaken to neutralise terror organisations," the response stated, adding that operational capabilities of the counterterrorism apparatus were being enhanced.
The response also recalled recent government initiatives to engage disgruntle Baloch tribesmen for reconciliation, including special socio-economic development packages for mitigating extremist threats in Balochistan and KP, and addressing the most marginalised segment of society through the "Ehsaas Programme" along with engaging the youth in constructive activities.
Banned terrorist organisations — including Baloch separatists, the Tehreek-i-Taliban Pakistan (TTP) and the self-styled Islamic State (IS) group — have recently intensified their activists in different areas of the province, carrying out terrorist attacks, bomb blasts and targeted killings.
Since the beginning of the year, these groups have carried out at least seven major attacks, in which at least 22 people lost their lives, including security personnel.
Two major attacks were carried out at the camps of Frontier Corps in Nushki and Panjgur on Feb 2 at the same time. The attackers were well equipped with the latest weapons and equipment.
Source: Dawn
Please click the following URL to read the full text of the original story:
https://www.dawn.com/news/1682311/terror-outfits-regrouping-in-balochistan-na-told
--------
Maryam Nawaz tells PM Imran Khan time now for 'final push' towards his defeat
Mar 29, 2022
ISLAMABAD: Pakistan Muslim League-Nawaz (PML-N) Vice-President Maryam Nawaz has said that the time for giving Prime Minister Imran Khan the "final push" towards his defeat has come.
Addressing a gathering of the Pakistan Democratic Movement (PDM) in Islamabad on Monday, Maryam Nawaz launched a scathing attack on Imran Khan, in which she criticised his economic, governance, and foreign policies.
After the no-confidence motion against Pakistan Prime Minister Imran Khan was tabled in the National Assembly with a total of 161 votes in favour, the proceedings were adjourned till March 31.
The no-confidence motion was submitted by the Opposition parties on March 8. The Opposition has been confident that its motion would be carried as many PTI lawmakers have come out in the open against PM Imran Khan.
The Pakistani National Assembly has a total strength of 342 members, with the majority mark being 172. The PTI led coalition was formed with the support of 179 members, with Imran Khan's PTI having 155 members, and four major allies Muttahida Qaumi Movement-Pakistan (MQM-P), Pakistan Muslim League-Quaid (PML-Q), Balochistan Awami Party (BAP) and Grand Democratic Alliance (GDA) having seven, five, five and three members respectively.
Imran Khan's situation is precarious given that three of the four allies, that is, MQM-P, PML-Q and BAP have stated their support for the Opposition's no-confidence motion and said that they will vote accordingly.
Meanwhile, Pakistan Opposition has submitted a no-confidence motion against the chief minister of Punjab province Usman Buzdar in the Punjab Assembly.
Source: Times Of India
Please click the following URL to read the full text of the original story:
https://timesofindia.indiatimes.com/world/pakistan/maryam-nawaz-tells-pm-imran-khan-time-now-for-final-push-towards-his-defeat/articleshow/90509245.cms
--------
Pak opposition tables no-trust move against Imran, forces Punjab CM's exit
Mar 29, 2022
ISLAMABAD: Pakistan PM Imran Khan's much-speculated moment of reckoning arrived on Monday when leader of the opposition Shehbaz Sharif tabled a no-trust resolution against his government in the National Assembly, hours after a similar motion against chief minister Usman Buzdar of Punjab province led to him stepping down from office.
After the resolution was placed in the lower house of parliament, it was put to vote by the chair to ascertain if the move should be accepted. Deputy speaker Qasim Suri, who was presiding over proceedings in the National Assembly during the day, granted permission to present the resolution after 161 lawmakers voted in favour of it. Suri subsequently adjourned the session till March 31.
According to the rule book, at least 20 per cent votes, which works out to 68 legislators in the 342-member National Assembly, are required for a no-trust motion against the PM to be accepted for voting. For the no-trust move to succeed, the opposition needs votes from at least 172 lawmakers.
With Shahzain Bugti of Jamhoori Watan Party quiting Imran's coalition, the strength of the treasury benches has declined to 172, while the opposition's current numbers in the house stand at 170.
The law states that the no-trust resolution shall not be voted on before three days, or later than seven days, after it is moved in parliament.
Pakistan Muslim League-Q (PML-Q), one of the government's key allies, declared it would vote for Imran. PML-Q's decision prompted one of its lawmakers, Tariq Bashir Cheema, to resign from the cabinet and publicly announce he would support the opposition against the government.
PML-Q has only five members in the lower house.
In a bid to appease its ally, Imran's Pakistan Tehreek-e-Insaf (PTI) said PML-Q leader Pervez Elahi would be its candidate for the vacant Punjab CM's post. This was followed by Balochistan Awami Party (BAP), another ally of the government, declaring its support of the opposition's move against the PM.
BAP's parliamentary leader Nawabzada Mir Khalid Khan Magsi made the announcement at a presser alongside opposition leaders Shehbaz Sharif, Jamiat Ulema-i-Islam (F) chief Maulana Fazlur Rehman and former president Asif Ali Zardari. BAP has five lawmakers in the National Assembly.
Mutahidda Qaumi Movement-Pakistan (MQM-P), the last remaining government ally with seven legislators in the lower house, has yet to decide which side it is going to vote for. MQM-P is negotiating with both the government and opposition parties.
Over two dozen dissident lawmakers of Imran's party are tipped to vote for the opposition's motion against the PM. Some of the PTI members, however, denied defecting to the other side after they were issued show-cause notices by their party.
In the Punjab assembly, 127 lawmakers signed the no-trust motion against Buzdar, while 120 gave their consent to the requisition notice. The signatures of 74 members are required to requisition an assembly session.
Source: Times Of India
Please click the following URL to read the full text of the original story:
https://timesofindia.indiatimes.com/world/pakistan/pak-opposition-tables-no-trust-move-against-imran-forces-punjab-cms-exit/articleshow/90504198.cms
--------
Pakistan Interior Minister unaware of 'written letter' giving evidence against PTI members
28 March, 2022
Islamabad [Pakistan], March 28 (ANI): Pakistan Interior Minister Sheikh Rasheed on Monday said he does not have any information about the written letter received by Pak Prime Minister Imran Khan that stated that money has been pouring in from abroad and some PTI members are trying to topple the government, Pak media reported.
Addressing a press conference, Rasheed said the "written letter" provides evidence that "money has been pouring in from abroad," Geo TV reported.
"I have never seen any government complete its tenure; however, my perception has changed after the historic PTI rally was held yesterday, where the turnout of supporters was massive," Rasheed was quoted as saying by the Pakistani channel Geo TV.
He added that after 1977, this was his first time to lead a rally.
Regarding the Jamiat-i-Ulema-i-Islam-Fazl's (JUI-F) public gathering scheduled today, Rasheed said that the JUI-F is not allowed to hold the public rally today and sit-in as their no-objection certificate (NOC) has expired; however, the opposition party Pakistan Muslim League- Nawaz (PML-N) has permission to hold their rally today.
"Imran Khan (Pakistani PM) is laying the foundation of an independent foreign policy," he further added.
Rasheed said that he stands with the Pakistani PM whether he holds power or not.
Regarding the no-confidence motion, Pakistan Interior Minister said that if the motion is presented today then the voting in the National Assembly will take place next Monday (April 4).
Rasheed further said that he had advised the Pakistani PM to call for an early election after Hajj and also asked to dissolve the Punjab Assembly and impose governor's rule in Sindh as Members of National Assembly (MNAs) were being bought.
Pakistani PM on Sunday, while addressing a public rally in Islamabad's Parade Ground, flashed the letter before the people and said that he has "written evidence" that "money has been pouring in from abroad," while "some of our people are being used to topple the government," according to Geo TV.
Meanwhile, Pakistan Opposition has submitted a no-confidence motion against the chief minister of Punjab province in the Punjab Assembly.
This comes in the wake of the Opposition's no-confidence motion against Imran Khan and increasing pressure within the PTI to remove the incumbent chief minister.
The no-confidence motion was submitted by the Opposition parties on March 8. The Opposition has been confident that its motion would be carried as many PTI lawmakers have come out in the open against PM Imran Khan.
Source: The Print
Please click the following URL to read the full text of the original story:
https://theprint.in/world/pakistan-interior-minister-unaware-of-written-letter-giving-evidence-against-pti-members/891769/
--------
JUI-F supporters vow to stay in Islamabad till PM's removal
Ikram Junaidi
March 29, 2022
ISLAMABAD: While a number of political developments were observed at the national level on Monday, workers of the opposition parties believed that the stage had been set and their leaders needed to give a last push to topple the government.
Workers of political parties, who reached Srinagar Highway to attend the public gathering on Monday, said the government had earned a bad repute because of price hike, unemployment and worsening economic conditions.
On the other hand, Jamiat Ulema-i-Islam-Fazl (JUI-F) said its workers and supporters would stay at Srinagar Highway till the outcome of the no-confidence motion, indicating their plan to move to D-Chowk.
A worker of Pakistan Muslim League-Nawaz (PML-N), Abdul Qadeer, who came from Rawlakot (AJK), told Dawn that there were 99pc chances of the government being removed through the no-trust move.
"I suggest to my leadership to push a little more as the government was on the verge of being toppled. Financial conditions of people and the country are continuously worsening. I am 40 years old and have never seen such a situation in the past," he said.
"Though I have come here because of my family's affiliation with the PML-N, being a transporter I can understand how much I have been affected during the last four years. Four years ago, Rs6,000 were required to change the engine oil of my vehicle but now it costs Rs14,000," he said.
Mir Shah Nawaz Khetran, who belongs to the Balochistan National Party (Mengal) and came from Barkhan, said the situation was deteriorating across the country.
"Conditions in Balochistan are even worse. We have reached here to raise a voice against the law and order situation in the province," he said, adding that Baloch students were insecure even in Islamabad as recently one of them went missing here.
"Sardar Akhtar Mengal has been making efforts for the rights of the province," said Mr Khetran.
JUI-F worker Abdullah, who came from Shikarpur, said because of the policies of Prime Minister Imran Khan, people were left with no choice but commit suicide.
"I have never seen such poor financial conditions of people. We have decided to stay here and are ready to move towards D-Chowk on the call of Maulana Fazlur Rehman."
"We will not leave the city until the prime minister resigns or is removed through voting," he added.
Maqbool Ahmed, a PML-N supporter from Shakargarh (Punjab), said it was unfortunate that differences among political leaders were rising.
"It is not good for society and I suggest that political leaders promote an environment of peace and harmony otherwise intolerance will increase," he said.
Another worker of PML-N, Riaz Ahmed from Sindh, said it was unfortunate that the prime minister used abusive language against the leadership of his party and Maulana Rehman.
Source: Dawn
Please click the following URL to read the full text of the original story:
https://www.dawn.com/news/1682369/jui-f-supporters-vow-to-stay-in-islamabad-till-pms-removal
--------
FM Qureshi leaves for China to attend meeting on Afghanistan
Naveed Siddiqui
March 29, 2022
Foreign Minister Shah Mahmood Qureshi left on Tuesday for China to attend the third meeting of the 'Foreign Ministers of Neighbouring Countries of Afghanistan'.
In a video message before departing, he said the talks would be attended by foreign ministers of all the countries in the region. "We will run through the situation of peace in Afghanistan and discuss its economic development and connectivity projects."
During the visit, Qureshi revealed, he would hold multiple bilateral meetings with his counterparts from China, Russia and Iraq, among others.
"This [the talks] is an important platform for consensus-building," he said, adding that as a whole, the trip would be "fully packed".
Meanwhile, according to a statement issued by the Foreign Office, the minister said Pakistan wanted good relations with all nations, adding that other countries wanted good ties with Pakistan as well – which was witnessed by the participation of several countries in a recent meeting of the Organisation of Islamic Cooperation's foreign ministers hosted by Islamabad.
The statement said Pakistan fully supports a regional approach on Afghanistan for promoting durable peace and stability in the region.
"Pakistan will continue to support the international community's efforts to advance the shared objectives of a peaceful, stable, sovereign, prosperous and connected Afghanistan," it read.
He is scheduled to return on Thursday (March 31).
Source: Dawn
Please click the following URL to read the full text of the original story:
https://www.dawn.com/news/1682398/fm-qureshi-leaves-for-china-to-attend-meeting-on-afghanistan
--------
URL: https://www.newageislam.com/islamic-world-news/family-planning-hindu-population-election-commissioner/d/126680
New Age Islam Islam Online, Islamic Website, African Muslim News, Arab World News, South Asia News, Indian Muslim News, World Muslim News, Women in Islam, Islamic Feminism, Arab Women, Women In Arab, Islamophobia in America, Muslim Women in West, Islam Women and Feminism