New Age Islam News Bureau
16 Dec 2016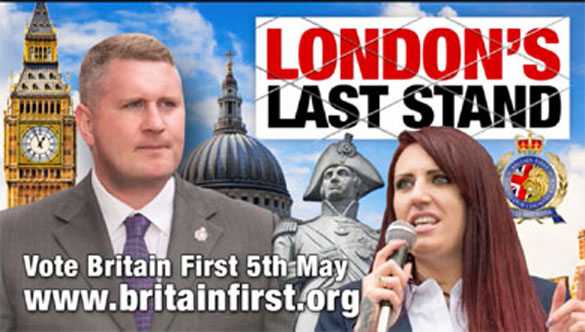 • 'Islam Does Not Prohibit National Anthem' As Loving Ones Motherland Is Sunnah
• How Britain First Pays Facebook to Push Anti-Islam Videos into Your News Feed
• Lawsuit Filed In Court in Washington Details Islamic State Profits from Antiquities' Sale
• India Cautions Russia and Iran against Engaging With Taliban
South Asia
• 'Islam Does Not Prohibit National Anthem' As Loving Ones Motherland Is Sunnah
• 8 ISIS Militants Separate Airstrikes in East of Afghanistan
• Relations between Bengal, Bangladesh Go Beyond Borders, Says WB CM
• Germany launches disputed return programme for Afghans
• Police: Gulshan attack cost militants $10,000
• HRW reacts on deportation of Hekmatyar's notorious commander
• Key ISIS figures involved in recent Kabul attacks arrested
--------
Europe
• How Britain First Pays Facebook to Push Anti-Islam Videos into Your News Feed
'• Allahu Akbar' Shouts Heard At Syria Solidarity Protest in London
• ISIS jihadis were 'moving in migrant flows, hiding in plain sight': British Air Chief
• Netanyahu eyes model for Muslim-Jewish ties in visits to Azerbaijan and Kazakhstan
• Pete King Trashes Russian Hacking Reports, Wants Muslim Surveillance
--------
North America
• Lawsuit Filed In Court in Washington Details Islamic State Profits from Antiquities' Sale
• Armed Force Alone Will Never Vanquish Islamic State: US Experts
• Facebook and Twitter will not help US Govt build Muslim registry
• Treatment of U.S. Muslims Now Compared To Japanese-Americans during WWII
• Boxers team up to raise funds for Islamic Relief Canada
• This BBC reality show has a very basic message: Not all Muslims are the same
--------
India
• India Cautions Russia and Iran against Engaging With Taliban
• India Hopeful of UN Designating Masood Azhar a Global Terrorist
S• hocking! This Party Is Seeking Votes to Establish 'Islamic Rule in India'
• How two Kashmiri kids made an award-winning documentary during the Valley lock down
• FBI team was in Kolkata to get information on IS plan to hit US interests
• On terror front, anti-terrorist cell of Pune police draws a blank
• BJP against 12 pc quota for Muslim community
--------
Pakistan
• APS Mourns Two Years On: 'We Felt We Would Never Come Out Of the Pain'
• Damning Indictment of Govt Inaction against Militant Bodies
• JuD Chief Criticises Aziz's Visit to India
• Muslims tend to have fewest years of formal schooling, says Pew Research
• Interior Ministry confused about its role in anti-terror fight: report
• Four terrorists arrested in Gujranwala raid
• Mujeeb, Bhutto were not interested in united Pakistan
• Plight of Biharis still stranded in Bangladesh, living in Pakistan
--------
Arab World
• Kerry Accuses Assad Government of 'Massacre' In Aleppo
• Syria's White Helmets Accuse Russia of Aleppo War Crimes: Letter
• Iraqi Air Force kills 20 Daesh commanders near Mosu
• 105 Aleppo Neighborhoods Completely Liberated from Terrorists
• Bomb blast leaves 4 people dead in Syria's Homs
• Syrian Army Units Continue Operations against Al-Nusra Terrorists in Dara'a, Lattakia
• Thousands of civilians' militants transferred out of Syria's Aleppo
• Iraqi forces flush out terrorists in Tal Afar in bid to liberate Mosul
• Red Cross Confirms Exit of First Militant Convoy from Aleppo
• Syrian Army Assisted by Unidentified Fighters against Terrorists in Hama
--------
Mideast
• Houthi Militias Carry Out Heavy Shelling On Taiz
• Iran, Russia to Establish Joint Islamic Bank
• 5 killed, 10 injured as bombing hits Yemen's Ta'izz Province
• 1,221 Palestinians homeless due to Israel's 2016 demolitions: EU
• Trump's pick for envoy to Israel expects embassy in Jerusalem
• Turkey, Russia and Iran to meet on Syria war: minister
• Iran detains 120 people in a coffee shop in downtown Tehran
• Foreign support for militants must end: Iran to UK
--------
Africa
• Hatred Spills beyond South Sudan Along With Refugees
• Bomb kills five Somali soldiers in capital Mogadishu
• Anwar-ul Islam united for religious propagation
--------
Southeast Asia
• Perlis to Gazette Fatwa Banning Unilateral Conversion
• Authorities: IS Fighter in Syria Plots Terror in Indonesia
• Perlis Fatwa on Child Conversion to Go Back To State Assembly
• Fewer people think Ahok defamed Islam: Survey
Compiled by New Age Islam News Bureau
URL: https://www.newageislam.com/islamic-world-news/new-age-islam-news-bureau/'islam-does-not-prohibit-national-anthem'-as-loving-ones-motherland-is-sunnah/d/109398
--------
'Islam Does Not Prohibit National Anthem' As Loving Ones Motherland Is Sunnah
December 14, 2016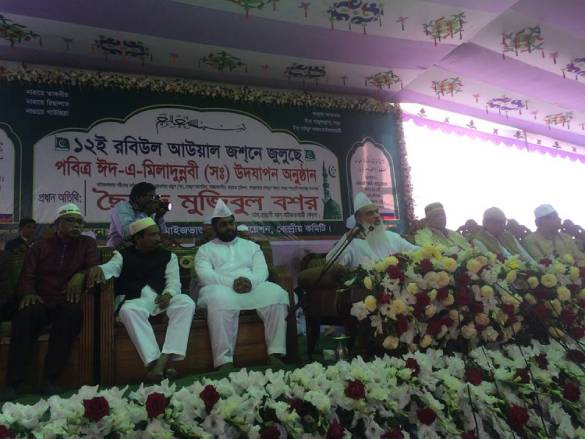 Islam does not prohibit singing of national anthem as loving one's motherland is Sunnah, Pir of Maizbhandar Syed Mujibul Bashar has said.
He made the statement at a discussion organised by Ashekane Maizbhandar Association in Dhaka on the occasion of the Eid-e-Miladunnabi, the birthday of Prophet Muhammad (pbuh).
"Some are questioning whether Islam allows singing of national anthem," he said.
"Let me make it clear – there is no problem in singing the national anthem to show one's love towards his or her motherland.
"You can sing it as much as you want because it is not a 'Shirk' (polytheism) rather loving one's country is a part of 'Iman' (faith). Our Prophet also loved his country."
"Islam," the Tarikat Federation chief said, "is a religion of peace and humanity that does not support militancy and terrorism. It teaches people to love their motherland."
Industries Minister Amir Hossain Amu and Civil Aviation Minister Rashed Khan Menon, who attended the programme, urged the people to take a stand against militancy and terrorism.
http://www.dhakatribune.com/bangladesh/2016/12/14/islam-not-prohibit-national-anthem/
--------
How Britain First Pays Facebook to Push Anti-Islam Videos into Your News Feed
Dec. 15, 2016
Facebook has accepted thousands of pounds from the far-right group Britain First to promote anti-Islam videos on the social network, BuzzFeed News has established.
Britain First, which campaigns against immigration and Muslims, spent the money pushing sponsored videos and posts in front of millions of people.
However, Facebook said most of the posts met its community standards and it would continue to accept money from the group.
In one video, which Britain First paid Facebook to promote, members of the far-right group invade a halal slaughterhouse and accuse the butchers of offering up animals to "Satan". They then claim sales of the meat are being used to fund Hamas, Hezbollah, al-Qaeda, and ISIS before concluding with a message urging people to vote for the far-right group.
In another sponsored Facebook video Britain First leader Jayda Fransen calls on Polish people living in the UK to support the right-wing group and attack Islam.
Fransen, who last month was convicted of religiously aggravated harassment after abusing a Muslim woman, urges eastern Europeans to join the group, declaring: "We have a common enemy and that enemy is Islam."
Another clip, heavily promoted using paid Facebook adverts, saw six Britain First members invade and occupy a "sharia court" in London while staff hid behind a door.
Facebook said the promoted Britain First videos still available on the network met its community standards and it would not stop the far-right activist group, which is also a registered political party, from paying to advertise on the platform.
Britain First
"Facebook is used by parties and supporters of many political persuasions to campaign for issues they feel passionately about," said a spokesperson.
"Like individuals and all other organisations on Facebook, they must adhere to our community and advertising standards, which set out the limits for acceptable behaviour and content. These standards include strict rules on content that directly attacks people based on their race, ethnicity, national origin, religion, sex, gender, sexual orientation, disability, or medical condition. We can, do, and have taken action when they do not."
Labour MP Louise Haigh recently called for the group to be listed as a proscribed terrorist organisation, after the murderer Thomas Mair – who had no known direct connection with the political party – shouted "Britain first" while shooting MP Jo Cox.
On Wednesday Haigh told the House of Commons of the reaction to her comments: "I have been called a traitor, I have been called a Muslim-lover, and on Friday an individual went through every single one of my videos on YouTube and said that he would not rest until I was murdered.
"Now, if that isn't evidence that Britain First should be proscribed as a terrorist organisation then I'm not sure what is."
She told BuzzFeed News that Facebook should stop accepting funds from the party: "Facebook cannot hide behind the idea that they are solely a platform for any longer and must take responsibility for the content that is promoted through their site. Their social responsibility must surely extend to refusing business from organisations that promote anti-democratic and violent activity."
Britain First's Paul Golding and Jayda Fransen. Nick Ansell / PA Wire/PA Images
Britain First paid Facebook at least £6,000 for 3.3 million views of its content during one three-week period between mid-April and 5 May, according to invoices made available as part of the political party's spending return for the 2016 London mayoral election.
The paperwork only covers expenditure directly relating to the party's London mayoral and London Assembly campaigns. Other posts on social media suggest Britain First has paid Facebook to promote its content since at least April 2015, meaning the total sum paid to the social network could be much higher.
Another video that received heavy paid promotion on Facebook saw former party leader Paul Golding complain high immigration to London means "British people are treated like second-class citizens in their own city" and pledge "tough, decisive action to protect our borders and stop this invasion".
Golding stood in this year's election to be mayor of London, finishing in eighth place. He gained attention by turning his back on Labour's Sadiq Khan, who was elected as London's first Muslim mayor, when the results were read out.
Other posts that Facebook was paid to promote had titles such as "The clash of civilisations" and the pro-Brexit message "Vote to leave June 23rd!"
One of the invoices from Facebook to Britain First.
Britain First, which regularly organises anti-Islam publicity stunts, was early to understand the benefits of a strong social media presence and Facebook is central to the group's success, growth, and profile. Its Facebook page has 1.5 million followers – more than Labour, the Conservatives, and the Liberal Democrats combined.
However, in common with other political parties and campaigns, Britain First has increasingly found it needs to buy advertising space from Facebook to ensure posts appear in users' feeds.
Facebook was willing to accept this money, with the adverts billed to a credit card held in the name of Golding, who has been repeatedly convicted of wearing a political uniform and has been banned from entering any mosque in England and Wales for three years.
The social network briefly removed the group's Facebook page last year but later reinstated it, saying it had been taken offline in error.
The invoices were contained in a large cache of spending returns from May's London election, which were collated by the Green party and then made available to BuzzFeed News for analysis. They show how central the social network is to the group's existence: Facebook advertising was by far Britain First's biggest mayoral campaign expense, other than the deposit required to stand in the election and the cost of appearing in the official booklet distributed to all London households.
Paid political advertising is banned on British TV and radio channels but there is no such restriction on Facebook, with millions spent on advertising with the social network by British political campaigns in recent years.
Britain First did not respond to multiple requests for comment.
https://www.buzzfeed.com/jimwaterson/how-britain-first-pays-facebook-to-push-anti-islam-videos-in?utm_term=.wlQkBRXAr#.rj8XdgzmQ
--------
Lawsuit Filed In Court in Washington Details Islamic State Profits from Antiquities' Sale
DEC. 15, 2016
WASHINGTON — A lawsuit filed in the nation's capital provides a WINDOW into how the Islamic State group finances its operations, sometimes one ancient gold coin at a time.
The lawsuit filed Thursday in federal court in Washington seeks to recover four ancient artifacts — a ring, two gold coins and a stone tablet — worth thousands of dollars that are believed to have been put up for sale by the group. Prosecutors said one of the goals of filing the lawsuit, which uses a law that allows the U.S. government to go after the foreign or domestic assets of terrorist groups and is believed to be the first of its kind targeting the Islamic State, is to decrease the market for objects being sold by the militant organization.
"We're hoping that the market truly gets depressed," said Arvind Lal, the head of the Asset Forfeiture and Money Laundering Section of the U.S. Attorney's Office for the District of Columbia.
The lawsuit in part sets out the "sophisticated system" that the Islamic State group has to profit from archaeological sites under its control in Syria and Iraq. The group sells antiquities, taxes the sale of them by others and takes part of the proceeds of items excavated from archaeological sites it controls, the lawsuit says.
The information that forms the basis of the lawsuit comes from a May 2015 U.S. raid in Syria in which an IS leader, Abu Sayyaf, was killed. Documents from the raid show Sayyaf was the president of the IS Department of Antiquities.
The lawsuit says that Sayyaf sold antiquities and the money was turned over to the Islamic State group. Documents recovered during the raid say Sayyaf had the power to allow people to dig for archaeological objects in IS-controlled territories as well as arrest people excavating archaeological objects without his department's authorization.
The Islamic State group also allegedly received at least 20 percent of the proceeds of items excavated from archaeological sites under its control and taxed antiquities sold in its territories. At one point, a child was kidnapped to force an antiquities merchant to pay, the lawsuit says.
The lawsuit says that antiquities, including hundreds of coins, were found in Sayyaf's possession during the raid. The items "appeared to have been in the process of being sold internationally," the lawsuit says. Items recovered during the raid were later returned to the government of Iraq, the lawsuit says.
Now, the U.S. government is going after four items, pictures of which were recovered on a hard drive and cellphone during the raid. The items were photographed to be sold, but the lawsuit did not say does not say where items may be now.
The lawsuit seeks to recover a ring, two ancient Roman gold coins and a stone slab that contains the carving of a figure and ancient writing. The ring is from a set that previously sold for $260,000 while the stone slab, believed to be from northern Syria, is worth between $30,000 and $50,000. The lawsuit does not give a value for the coins, one of which has an image of the Roman emperor Hadrian and the other his successor Antoninus Pius, but the coins can sell for up to $10,000 according to Zia Faruqui, one of the prosecutors on the case.
Other items could be added to the case at a later date, Lal said.
http://www.nytimes.com/aponline/2016/12/15/us/politics/ap-us-islamic-state-gold-coin-lawsuit.html
--------
India cautions Russia and Iran against engaging with Taliban
Dec 16, 2016
NEW DELHI: India sounded a warning on Thursday to countries like Russia and Iran, which appear to be trying to change the ground situation in Afghanistan by engaging Taliban politically.
In a response, MEA spokesperson said, "In so far as the Taliban is concerned, they have to respect the internationally agreed red lines, give up terrorism and violence, sever all ties with al-Qaida, agree to follow democratic norms and not do anything which will erode the gains of the last 15 years."
This is an unusual cautionary note from India aimed at its oldest strategic partner. Even though India prefers to treat Russia with kid gloves, it feels Moscow's latest moves in Afghanistan have the potential to stir serious trouble. MEA spokesperson Vikas Swaroop stressed India and Russia's special relationship.
"We do not see any downward trend in our bilateral relationship," he said. But it is clear that India has been disturbed by recent events.
Addressing Afghanistan's upper house on the weekend, Russian envoy Alexander Mantytskiy was quoted as saying, "Zamir Kabulov (a high-ranking official in Russia's foreign ministry) said our interests are the same as Taliban in fighting Daesh." Russia now says it regards Taliban as a "national military-political movement", but IS as a global jihadist movement that could destabilise Russia's 'near abroad' - central Asia.
Even Iran has been reaching out to Taliban, with the aim of keeping IS out of the Afghan region. According to an Iranian news agency, an influential Iranian cleric declared this week that Tehran has invited "moderate figures such as Taliban" to attend a conference on international Islamic Unity, saying, "Iran has always held contacts with some parties in the Taliban movement."
Iran denies any ties with Taliban, but Afghan officials have recently accused Tehran of not only harbouring families of senior Taliban commanders, but supplying them with sophisticated weapons that are destabilising the country.
http://timesofindia.indiatimes.com/india/india-cautions-russia-iran-against-engaging-with-taliban/articleshow/56010317.cms
--------
South Asia
8 ISIS militants separate airstrikes in East of Afghanistan
Dec 15 2016
At least 8 loyalists of the Islamic State of Iraq and Syria (ISIS) terrorist group were killed in separate airstrikes conducted by the US forces in eastern Nangarhar province of Afghanistan.
The provincial police commandment said the militants were killed in Haska Mina and Achin districts.
According to the local security officials, at least six of the militants were killed in Kharga area of Haska Mina district while two others were killed in Pekha area of Achin.
The officials further added that the local residents did not suffer any casualties in the airstrikes.
The anti-government armed militant groups have not commented regarding the report so far.
The ISIS loyalists are actively operating in a number of the remote districts of eastern Nangarhar province as they attempt to expand foothold in this province and other parts of the country.
However, they continue to face pressures as the Afghan forces and US forces based in Afghanistan conduct regular operations against the terror group.
The increased raids followed amid concerns that the loyalists of the terror group are attempting to establish the Khurasan Caliphate and turn the province into operational base of the group.
http://www.khaama.com/8-isis-militants-separate-airstrikes-in-east-of-afghanistan-02478
--------
Relations between Bengal, Bangladesh Go Beyond Borders, Says WB CM
Dec 16, 2016
Kolkata: Relation between West Bengal and Bangladesh goes beyond borders and ties between India and its neighbour can never be imagined by omitting the eastern state, chief minister Mamata Banerjee said on Thursday.
Omitting West Bengal in bilateral relations between the two countries would pave the way for tension, she said at the inauguration of Vijay Diwas, which commemorates the military victory over Pakistan in 1971, organised here by Bangladesh deputy high commission.
"The relationship between Bengal and Bangladesh goes beyond borders and boundaries. We share a deep bond of culture, language and a deep history of brotherhood. We can never forget the Language Movement, which gave Bengali language international stature. We can never forget the contribution of the Mukti Joddhas during the Bangladesh Liberation war of 1971," Ms Banerjee said.
The CM made it clear that her government will not allow anyone to create disturbances that may affect the "good relationship" between the two neighbouring countries.
"We sometimes feel that we love Bangladesh more than our country. When Rabindra Jayanti (birthday of Rabindranath Tagore) is celebrated in Bengal we cannot imagine it without singers from Bangladesh performing here. Poet Nazrul Islam lives in the heart of people of both the countries. Yes, there may be some technicalities with the boundaries but we love Bangladesh from the core of our heart," she said.
The CM said the Land Boundary Agreement with Bangladesh in 2015 was an achievement for both Bengal and Bangladeshi governments.
Full report at:
http://www.asianage.com/metros/kolkata/161216/relations-between-west-bengal-bangladesh-go-beyond-borders-says-mamata-banerjee.html
--------
Germany launches disputed return programme for Afghans
Dec 16, 2016
A group of 34 Afghan asylum seekers arrived in Kabul Thursday after being deported from Germany, the first such batch to be sent back after their applications were rejected.
The Afghans, all men, arrived on a chartered flight from Frankfurt, following a disputed Afghan-European Union (EU) deal earlier this year aimed at curbing the influx of migrants.
"Another group of 50 Afghan asylum seekers are to be deported (from Germany) by the end of December or early January," said Islamuddin Jurat, spokesman for the Afghan ministry of refugees.
Jurat added that around 10,000 Afghans had already returned from Europe this year, even as the security situation worsens in the country amid an escalating Taliban insurgency.
The Afghans were flown to Kabul Thursday despite protests against the deportations by German pro-refugee groups and opposition politicians, who argued that the country was still unsafe.
German Interior Minister Thomas de Maiziere, speaking in Berlin, defended the returns as "right and necessary" to keep the country's refugee system operational.
"If German forces work to provide more security, if they work with others to advance reconstruction, then it is possible and reasonable for the Afghan population to return to their own home country," he told reporters.
Full report at:
http://www.dawn.com/news/1302524/germany-launches-disputed-return-programme-for-afghans
--------
Police: Gulshan attack cost militants $10,000
December 15, 2016
The terrorists spent around Tk5,11,000 for arms and ammunition, and Tk200,000-300,000 for house rent and other costs
The deadliest terror attack in Bangladesh's history that killed over two dozens of people at an upscale restaurant in Dhaka's Gulshan on July 1 cost the militants $10,000, a senior detective has said.
The terrorists spent around Tk5,11,000 for arms and ammunition, and Tk200,000-300,000 for house rent and other costs, which means they spent around $10,000 or around Tk800,000, said Monirul Islam, lead investigator and chief of Counter-Terrorism and Transnational Crime (CTTC) unit of the DMP, at a press briefing yesterday.
Police estimated the amount from the prices of recovered arms and ammunition – five 9mm pistols, each costing Tk40,000; three Ak22 rifles worth Tk100,000 each; and 11 hand grenades worth Tk1,000 each, according to Monirul.
The investigators have found the involvement of a new faction of banned militant outfit Jama'atul Mujahideen Bangladesh (JMB) behind the attack. Earlier, international militant group Islamic State took credit for the attack.
Full report at:
http://www.dhakatribune.com/bangladesh/crime/2016/12/15/police-gulshan-attack-cost-militants-10000/
--------
HRW reacts on deportation of Hekmatyar's notorious commander
Dec 16 2016
The Human Rights Watch (HRW) reacted towards the deportation of the notorious commander of Hezb-e-Islami led by Gulbuddin Hekmatyar, expressing concerns regarding the dangers posed by commander Faryadi Zardad to the witnesses.
The deportation of Commander Faryadi Zardad from the UK to Afghanistan on December 14 poses a clear danger for witnesses who testified against the former warlord in his 2005 conviction for torture and hostage taking, Human Rights Watch said Thursday.
The rights group further added that UK government should take immediate measures to protect witnesses, including by expediting asylum procedures and relocation outside Afghanistan. The Afghan government should impose parole restrictions on Zardad, and the UK and Afghan authorities should scrupulously monitor his compliance in order to protect those witnesses who remain in Afghanistan.
"Zardad, who was prosecuted by UK authorities under English law implementing the Convention against Torture, for the crimes of hostage taking and torture committed in Afghanistan in the 1990s, was recently paroled after serving 11 years of a 20-year prison sentence. He arrived in Kabul on December 14, and was reportedly taken into custody by the National Directorate of Security (NDS). A crowd of supporters, at least one armed, assembled inside the security perimeter of the airport carrying signs welcoming him home as a hero," a statement by HRW said.
The statement added that those who testified at Zardad's trial have expressed concerns for the safety of witnesses and their families. Some witnesses learned of Zardad's imminent arrival only days before he returned. The Metropolitan Police stated that they had been making efforts to contact all witnesses; however, not all had been reached.
According to HRW, those who testified at Zardad's trial have expressed concerns for the safety of witnesses and their families. Some witnesses learned of Zardad's imminent arrival only days before he returned. The Metropolitan Police stated that they had been making efforts to contact all witnesses; however, not all had been reached.
Zardad was the first person prosecuted in the UK for the crime of torture under universal jurisdiction laws, which allow for the prosecution of crimes committed in another state. A 2004 trial ended in a mistrial when the jury failed to reach a verdict. Following a second trial in 2005, during which many of Zardad's victims testified by video link from the UK embassy in Kabul, Zardad was found guilty and sentenced to two 20-year sentences to be served concurrently. The head of the Scotland Yard investigation, who located witnesses in Afghanistan, told The Guardian that to convince the witnesses to testify, his team had to "give them the confidence to come forward to give evidence in a British court." The witnesses were not represented by lawyers.
Full report at:
http://www.khaama.com/hrw-reacts-on-deportation-of-hekmatyars-notorious-commander-02481
--------
Key ISIS figures involved in recent Kabul attacks arrested
Dec 15 2016,
Several key figures of the loyalists of Islamic State of Iraq and Syria (ISIS) terrorist group involved in plotting and executing a number of deadly attacks in Kabul city, were arrested by the Afghan intelligence operatives.
The National Directorate of Security (NDS) said at a group of at least 10 people were arrested in connection to the previous attacks and a number of other attack plots in the capital.
A statement by NDS said the militants were involved in plotting and executing the deadly attack on Sakhi shrine in Kabul and another deadly attack on the VIP protection unit in Kabul city.
Full report at:
http://www.khaama.com/key-isis-figures-involved-in-recent-kabul-attacks-arrested-02480
--------
Europe
'Allahu Akbar' shouts heard at Syria solidarity protest in London
15 Dec, 2016
Hundreds of people attending a demonstration outside the Syrian embassy in London chanted "Allahu Akbar" after listening to speakers from a controversial Muslim advocacy group.
The religious phrase, which in Arabic means 'Allah is Great', has become infamous due to its use by extremists, who are known to cry it out ahead of performing terrorist attacks.
The Tuesday rally, organized by a grassroots group called Youth4Aleppo, included speeches from charity CAGE, which has been criticized for its dealings with Muslim fundamentalists and its sympathetic comments on Islamic State (IS, formerly ISIS/ISIL) executioner 'Jihadi John'.
"Never forget who is the problem here," the group's director, Asim Qureshi, told the crowds. "When they come and say, 'Look, America is the one who is going to come and help you in this', then we have to remind them.
"Go back to the beginning of the war on terror when we were investigating cases of individuals being put on rendition flights to Syria where they had the soles of their feet beaten by the Syrian regime the moment they arrived in prison. And who sent them there? The Americans, the CIA sent them there."
Full report at:
https://www.rt.com/uk/370437-syria-protest-london-muslims/
--------
ISIS jihadis were 'moving in migrant flows, hiding in plain sight': British Air Chief
December 15, 2016
The head of the Armed Forces yesterday warned Islamic State jihadis were 'moving in migrant flows, hiding in plain sight'.
Air Chief Marshal Sir Stuart Peach, chief of the defence staff, said foreign militants were being moved from their shrinking stronghold in Iraq and Syria.
And he warned copycat terrorists are now 'popping up all over the world' as propaganda spreads through social media.
In his first major speech since taking up the role in July, Sir Stuart said Britain also faced an 'era of competition' with other states – and that Russia was not playing by the rules.
He continued: 'I would argue that all this combines to [be] a threat and a risk to our way of life and an element of a sense of uncertainty and, indeed, I would use the word danger.'
Speaking at the Royal United Services Institute, he said: 'We face a potential network of combat experienced terrorists.'
He added that the UK was playing a 'full part' in the campaign against IS, which is also known as Daesh. But he said: 'I worry about the global reach of Daesh as an idea, using the internet ... using social media.
'They are losing territory rapidly, foreign fighters are being killed and displaced but they are moving in migrant flows, hiding in plain sight.'
Terrorists are able to destroy their passports and change their identities using forged documents to travel to other countries, he warned, adding: 'How we manage identity in a world where people are deliberately trying to destroy their identity documents and move in migrant flows – it is a very important subject.'
Sir Stuart also warned Britain should be 'really worried' that the international consensus-based approach to peace and security, which emerged after the Second World War, was now challenged by states such as Russia.
Full report at:
http://nation.com.pk/international/15-Dec-2016/isis-jihadis-were-moving-in-migrant-flows-hiding-in-plain-sight-british-air-chief
--------
Netanyahu eyes model for Muslim-Jewish ties in visits to Azerbaijan and Kazakhstan
December 15, 2016
By Sean Savage/JNS.org
In hopes of offering a blueprint for ramping up constructive Israeli and Jewish relations with the Islamic world, Prime Minister Benjamin Netanyahu this week made historic visits to Azerbaijan and Kazakhstan, two Muslim-majority nations in Central Asia.
Netanyahu's trip to the former Soviet Republics was part of an ongoing push by the Jewish state to forge closer ties with many non-traditional allies in Africa, South America and Asia. The Israeli leader visited several countries in East Africa earlier this year, and has plans to return to that continent for visits to West African nations.
While giving remarks at the Great Synagogue of Astana, Kazakhstan's capital, Netanyahu noted that he was speaking "in Central Asia, in an Islamic country that respects Israel, that honors coexistence and tolerance, and constitutes a model of what needs to happen—and can happen—in our region as well."
Similarly, in Azerbaijan, Netanyahu lauded Israeli-Azerbaijani ties as "something that we can show the world."
"The world sees so much intolerance, so much darkness, and here is an example of what relations can be and should be between Muslims and Jews everywhere," said Netanyahu.
Azerbaijani Ambassador to the U.S. Elin Suleymanov told JNS.org that Netanyahu's visit is significant not just from the perspective of intergovernmental relations, but because of Azerbaijan's vibrant and thriving Jewish community.
"This connection with the Jewish community is the backbone of our relations [with Israel]," Suleymanov said.
Both Azerbaijan and Kazakhstan are home to small, yet historically significant Jewish communities, numbering in the thousands following steep emigration to Israel after the fall of the Soviet Union. Azerbaijan's so-called "Mountain Jews" have a long history dating back to ancient Persia, while Kazakhstan's community is a mix of Ashkenazi Russian Jews and Bukharian and Mountain Jews.
Prof. Brenda Shaffer, a specialist on Central Asia and the Caucasus region who is currently a visiting professor at Georgetown University, told JNS.org that Azerbaijan has had a long history of tolerance and secularism that underlies its warm relations with Israel. Azerbaijan "gave women the right to vote before the U.S." and has always been a "very cosmopolitan" nation, said Shaffer.
"[Azerbaijanis] have a strong secular tradition, but there are also some who are trying to change this and have threats from extremism," she said.
Shaffer, who has lived in Azerbaijan, said that current Azerbaijani leaders and their families all speak very warmly about their personal relations with Jews, especially regarding their children's Jewish teachers in schools.
"The Jews of Azerbaijan are very integrated into the society. They are not 'tolerated,' like they are in some other parts of the world—they are part of the society," she said.
Dr. Avinoam Idan—a senior fellow with the Central Asia-Caucasus Institute & Silk Road Studies Program at Johns Hopkins University and a University of Haifa professor—told JNS.org that when he first visited Central Asia and the Caucasus region in the late 1980s, he was very impressed with the emphasis on separation of church and state.
"As someone coming from the Middle East, where religion and politics are mixed together, I was totally impressed when I came to these countries. Islam is totally separated from politics and foreign policy," he said.
Idan explained that because the Central Asian and Caucasus countries are still very young nations—the Soviet Union fell in 1991—they do not have the legacy of anti-Israel sentiment that predominated the Islamic world during the 20th century.
"They were less exposed to the culture from the Middle Eastern [Muslim-majority] countries. They are young countries, and while they have their challenges, they don't spend their time on the conflicts of the Islamic world," he said.
Amb. Suleymanov said Azerbaijan not only enjoys warm relations with the world's only Jewish state, but also forges close ties with Christians. In October, Pope Francis visited Azerbaijan and praised the country's culture of religious tolerance.
Suleymanov is also no stranger to Israel. He visited the Jewish state in 2015 as part of a program sponsored by the American Jewish Committee.
"One thing I noticed that is not very well-understood outside of Israel is how diverse the Israeli public is—how many ethnic groups, religions and cultures you have there," said Suleymanov. "People don't often understand that and think Israel is a homogenous country."
Iran looms large
Israel's warm relationships with Azerbaijan and Kazakhstan stand in stark contrast to Iran, whose presence hovers over the Jewish state's ties in the region.
Azerbaijan has particularly complicated relations with Iran, which borders Azerbaijan to the south. Iran has supported Azerbaijan's top enemy, Armenia, during the Armenian-Azerbaijani conflict over the disputed territory of Nagorno-Karabakh. Further, Iran is concerned that Azerbaijan serves as a base for Israel's intelligence gathering on Iranian activities.
Iran is home to a sizable Azerbaijani minority—about 16 percent of the country' population. Despite the fact that Persians and Azerbaijan share the same faith, Shi'a Islam, and that Iranian Supreme Leader Ayatollah Ali Khamenei is half Azerbaijani, Iran views a prosperous Azerbaijan as a threat.
"[The Iranians] don't really like to see Israel being a close partner with Azerbaijan. Iran follows the relations between Israel and Azerbaijan closely, and they are not happy about it," said Idan.
During Netanyahu's visit, Azerbaijani President Ilham Aliyev made his first public revelation on the extent of Israel's military ties with Azerbaijan. Aliyev said that to date, his country has purchased close to $5 billion in defense equipment from the Jewish state.
In Kazakhstan—which has warmer ties with Iran than Azerbaijan—Iran also looms large in the nation's ties with Israel. When Netanyahu met with Kazakh President Nursultan Nazarbayev, the Israeli leader asked Nazarbayev if he could deliver a message to Iranian President Hassan Rouhani, who is visiting Kazakhstan next week.
"Ask him why Iran continues to threaten us with annihilation," Netanyahu reportedly told Nazarbayev. "Don't you understand? We're not a rabbit. We're a tiger…if Iran attacks Israel, it will put itself at risk."
Threat of radical Islam
While both Azerbaijan and Kazakhstan have long histories of religious tolerance, in recent years radical Islam has started to pose a threat in the region. This is especially true in Kazakhstan, which is facing an uptick in terror attacks over the past year—including its deadliest attack ever in June, in which Islamic terrorists killed 25 people in the city of Aktobe.
"Kazakhstan has had some serious Islamic terrorism incidents," Shaffer told JNS.org "They are starting to build real borders with their neighbors. So things like border control and counterterrorism as well as understanding how to deal with these Islamic terrorism threats is really important."
Full report at:
http://www.jns.org/latest-articles/2016/12/15/netanyahu-eyes-model-for-muslim-jewish-ties-in-visits-to-azerbaijan-and-kazakhstan#.WFO41NJ951s=
--------
Pete King Trashes Russian Hacking Reports, Wants Muslim Surveillance
DECEMBER 15, 2016
After meeting with President-elect Donald Trump on Thursday, Rep. Peter King (R-NY) told reporters that he was skeptical of news stories about Russia's role in hacking Democratic organizations and operatives during the election and trashed the anonymous intelligence community officials quoted in those reports.
He also told reporters that he'd suggested to Trump that he institute a nationwide program to monitor Muslim communities, similar to one in New York City that was discontinued in 2014 and is still embroiled in an ongoing legal battle.
"To me what happened has been disgraceful," King said, referencing stories in the Washington Post, the New York Times and elsewhere that cited anonymous intelligence officials who said Russia hacked the email accounts of Clinton campaign chairman John Podesta, the Democratic National Committee and others in order to benefit Trump.
"I've been in briefing after briefing, and even in public statements the Director of National Intelligence, the director of the FBI have all said they don't know what the motive is," he continued, as quoted in a transition pool report. "If there is a motive it was to disrupt the election, not to prefer one candidate over the other. To suddenly have it appear in the Washington Post and the New York Times that the intelligence community has concluded this. Who? Who in the CIA? Is is John Brennan? Is it some rogue person behind a desk somewhere? People in the intelligence community are using this against the president-elect of the United States and that is disgraceful."
King said that he believed from briefings that Russian hackers sought to "disrupt the election and create doubt among the American people," and that to that end, they had been successful.
Full report at:
https://talkingpointsmemo.com/livewire/peter-king-anonymous-intelligence-reports-muslim-surveillance
--------
North America
Armed force alone will never vanquish Islamic State: US experts
December 16, 2016
If the Islamic State group is to be defeated and prevented from reappearing under some new guise, the root causes behind its birth and growth must be addressed, American experts say. In the face of an uprising that has catalyzed and channeled anger, frustrations and resentments of a significant part of the Sunni world, a uniquely military response will never suffice, however impressive its gains on the ground, according to terror experts.
And yet the underlying problems in many parts of the Arab world — starting with chaos, poor governance and poverty — run deep. With places like the besieged Syrian city of Aleppo descending into chaos, no easy solutions are in sight.
Widespread new unrest in dire proportions seems a near certainty, and only an extraordinary campaign of ideological pushback might eventually provide relief, said experts Wednesday during an annual conference in Washington on terrorism.
"With the new US administration coming, there is an instinctive, 'We got to be tougher,'" former CIA chief Michael Hayden said at the conference, sponsored by the Jamestown Foundation think tank. "But if it was about our ability to kill people, we'd have been done 14 years ago."
"We can't kill our way out of this," he said. "If we do nothing except get tougher, we'll have to get tougher multiple times in the future," he added.
Like several other terror experts, Hayden, who also once headed the National Security Agency, insisted that until the underlying causes that prompt young Sunni Muslims to join jihadist movements are addressed, the attraction of radical Islam will endure and the ranks of its fighters and leaders will continually be replenished.
Bruce Riedel, a former CIA analyst and counterterrorism expert now with the prestigious Brookings Institution, stressed the limits of what he called a "decapitation strategy" aimed mainly at the leadership of groups like IS or Al-Qaeda. "It's not a strategy to address the underlying problems that created Al-Qaeda, or the Islamic State, or Boko Haram," he said.
"Those problems continue to endure and will be the major challenges the new US administration faces." The first challenge, he said, "is the Arab world: today, it is in chaos. It is descending into an abyss of hell that we are only beginning to see the outlines of.
"As bad as Aleppo is, as bad as Mosul is, I think it's almost certainly going to get much worse." He said he saw "no sign" that the chaos that has appeared since the Arab Spring uprisings of 2011 was coming to an end.
http://indianexpress.com/article/world/armed-force-alone-will-never-vanquish-is-us-experts-4430023/
--------
Facebook and Twitter will not help US Govt build Muslim registry
Dec 15, 2016
Social media giant Facebook has joined Twitter to say no to President-elect Donald Trump in his reported plan to reinstate a database of immigrants from Muslim- majority countries.
Mark Zuckerberg-led Facebook confirmed it will not help the government build a Muslim registry. The news comes as more tech workers speak out against policies floated by the Trump administration.
"No one has asked us to build a Muslim registry, and of course we would not do so," a Facebook spokesperson was quoted as saying by CNNMoney.
Of the nine major tech giants, including Facebook, Apple and Google, only Twitter had earlier declined to help if Trump sought to create a national Muslim registry.
Social media companies may not intend to create databases, but data brokers have long compiled information about how users browse the internet.
A 2014 Federal Trade Commission report found that these companies can profile users by race, ethnicity and religious affiliation, among other characteristics.
During his campaign, President-elect Trump proposed building a database of Muslims in the US. He later emphasised plans to look into deporting millions of illegal immigrants.
Meanwhile, hundreds of tech workers have signed another pledge, NeverAgain.tech, to never build a database of people based on race or religion. It also promises to advocate for ethical data collection within their companies, the report said.
Full report at:
http://www.hindustantimes.com/world-news/facebook-and-twitter-will-not-help-us-govt-build-muslim-registry/story-ff7yAp411YeQYWtNRNHrQJ.html
--------
TREATMENT OF U.S. MUSLIMS NOW COMPARED TO JAPANESE-AMERICANS DURING WWII
December 15, 2016
WASHINGTON D.C. (KABC) -- Eyewitness News anchor David Ono emceed an event at the White House that sought to link the experiences of Japanese-Americans during World War II to some of the difficulties Muslim-Americans are facing in today's America.
During the war, more than 100,000 people of Japanese descent living in the United States, the majority of them on the West Coast, were rounded up and placed into internment camps out of fears they would secretly aid the Japanese government.
Those fears were later considered unfounded and the effort has been seen by modern historians as based on racism. The federal government later apologized and paid reparations to camp survivors.
"There wasn't a single case of espionage in this entire population," Ono noted during his address at the White House. "Not a single case. Yet they all were sent into camps."
Today, there are similar concerns about Muslims in the United States being targeted based solely on their religion because of unfounded fears they have links to terrorism.
Muslim-Americans joined with Japanese-Americans to speak at the event aimed at fighting a repeat of the prejudices of the past.
"I'm sorry that your faith is too strong, that it's become a threat to the people around you," said spoken-word poet Sakila Islam. "Instead of realizing how beautiful your voice sounds coming from the minaret of a mosque."
Full report at:
http://abc7.com/news/treatment-of-us-muslims-now-compared-to-japanese-americans-during-wwii/1659111/
--------
Boxers team up to raise funds for Islamic Relief Canada
Dec 16, 2016
Mohammed Abedeen tries his best to give back to the Muslim community through boxing.
A recent encounter with former two-time world championship boxer Amir Khan gave the Mississauga fighter another avenue through which he could contribute to society.
On Wednesday, Dec. 14, Abedeen welcomed Khan to Kombat Arts Training Academy in Mississauga for a seminar with the famous British welterweight, with proceeds going toward Islamic Relief Canada.
"Islam is all about giving back, especially in this day and age," said Abedeen, a 28-year-old lightweight who now calls Brampton home.
"It's a big part of my faith. Muhammad Ali said service to others is the rent you pay for your room here on earth."
Currently 5-0-1 as a professional, Abedeen had previously raised funds for his mosque, Jame Masjid.
Abedeen was able to raise almost $2,000 through his recent event.
Khan was in the GTA to launch a new initiative through the Amir Khan Foundation — in partnership with Islamic Relief Canada — that will help disadvantaged Canadian youth gain the resources and skills required to find employment.
His foundation helps with similar projects around the world.
"Anyone who doesn't know where to go in life or doesn't have a game plan or any ideas, I want to motivate them and push them in the right direction," Khan said. "That way, maybe they could go out and get a job themselves or can stand on their own feet."
During his visit, Khan's foundation organized a charity dinner in Toronto.
A while ago, Abedeen requested information on Khan's charity and Khan's manager reached out.
Full report at:
http://www.mississauga.com/sports-story/7022358-boxers-team-up-to-raise-funds-for-islamic-relief-canada/
--------
This BBC reality show has a very basic message: Not all Muslims are the same
December 15, 2016
"Muslims Like Us" is a social experiment in which 10 Muslims of different ages, genders and ethnicities live together in a shared house for 10 days. It's basically an accelerated version of "Big Brother" for British Muslims. Their conversations (and sometimes disagreements) on a wide range of topics are recorded.
Among those in the house are a school teacher, a stand-up comedian, a Syrian student and a social worker.
One of the most controversial participants is Abdul Haq, a convert to Islam and a former boxer. Abdul Haq had his passport confiscated by the British authorities because of his suspected involvement in Islamist extremism. He tells the program producer that he would want to go to Syria if he were allowed. His inclusion has been criticized in the British press as irresponsible.
Series producer Mobeen Azhar defends Abdul Haq's presence, saying it's important to illustrate the diversity of British Muslim opinion. "So often in the mainstream narrative we hear commentators say that the Muslim community 'needs to do more' to challenge and silence these radical voices [like Haq's]. In our program, over two hours, you see that unfold and happen for real. So this individual is argued with, he's shouted down, he's challenged robustly by the nine other contributors."
Haq refuses to sit with female members of the house, and at one point passes one of the female participants a leaflet on wearing the jilbaab, a head-to-toe religious covering. In the second episode he won't clearly condemn the murder of a friend of a Shiite member of the house, because he regards Shiite Muslims as "kufarr," or unbelievers.
The program also reveals racial tensions among the Muslims in the house. Nabil Abdulrashid, a Nigerian-British stand-up comedian, describes the racial abuse that he has received as a result of his wife being South Asian, while he is black. "Her family have been fantastic," he says. "But I've had [other] people messaging me saying that my wife is n****r lover, that 'why did one of our sisters marry a monkey? Gorilla? Ape?' It doesn't even bother me because if that's what comes into your mind, that's an insecurity you have."
Full report at:
http://www.pri.org/stories/2016-12-15/bbc-reality-show-has-very-basic-message-not-all-muslims-are-same
--------
India
India hopeful of UN designating Masood Azhar a global terrorist
Dec 15, 2016
NEW DELHI: Ahead of expiry of the Chinese "hold" against designating Pakistan-based JeM chief Masood Azhar a global terrorist by the UN, India on Thursday said the "ball is in the court" of Sanctions Committee and expressed hope that it will eventually see the "logic".
External affairs ministry Spokesperson Vikas Swarup also said that India's application seeking sanctions against Azhar was submitted in March and was before the UN's Sanctions Committee which has 15 members, who are also in security council.
"Ball is in their (Committee's) court. We remain hopeful that eventually logic of Masood Azhar (not) remaining outside the ambit of the committee when the organisation which he represents has been proscribed for many years would be seen," he said.
China had in October extended its "technical hold" on India's move to get Azhar banned by the UN. The current extension will expire on December 31 and if China does not raise further objection, the resolution designating Azhar a terrorist could stand passed automatically.
Swarup also said the recent visit of Foreign Secretary Jaishankar to the US was only in the context of raising UN-related issues with the Secretary General-designate Antonio Guterres and he did not interact with any member of the Trump Administration. In the past he has had some interactions with a few senior members of the Administration, he added.
On increasing cooperation between Pakistan and Russia, Swarup said, "We do not comment on relationship between third countries. Our own relationship with Russia is a special and privileged partnership which has been reinforced by the recent visit of President Putin to Goa in October 2016. We do not see any downward trend in our bilateral relationship.
"However, in so far as the Taliban is concerned, they have to respect the internationally agreed red lines, give up terrorism and violence, sever all ties with al Qaeda, agree to follow democratic norms and not do anything which will erode the gains of the last 15 years. Ultimately it is for the Government of Afghanistan to decide whom to talk to and how."
On the situation in Syria, the Spokesperson said India will welcome any reduction in violence and cessation of hostilities. He also stressed on an inclusive Syrian-led political dialogue, saying there can be no military solution to the conflict.
"Protection of civilians should be priority number one. We have always stood for Syria's territorial integrity. At the same time, selective approaches to dealing with terrorist groups have had negative effect as has been proved around the world," Swarup said.
http://timesofindia.indiatimes.com/india/india-hopeful-of-un-designating-masood-azhar-a-global-terrorist/articleshow/56004740.cms
--------
Shocking! This Party Is Seeking Votes to Establish 'Islamic Rule in India'
December 15, 2016
Azamgarh: While several top political parties are eyeing Muslim votes in the upcoming assembly elections in Uttar Pradesh, a newly floated political outfit is seeking votes in the name of Islam, promising to establish Islamic rule in the country.
Full report at:
http://zeenews.india.com/uttar-pradesh/shocking-this-party-is-seeking-votes-to-establish-islamic-rule-in-india_1958726.html
--------
How two Kashmiri kids made an award-winning documentary during the Valley lock down
15 December 2016
Srinagar: In the first week of September, when protests were at peak in Srinagar district of Kashmir, Purtas Jalal, a 13-year old girl was sitting idle at home in the Hawal locality of the city. The schools had been shut for more than a month, and with nothing much to do, the teenager, who studies in Class 8, decided to help her mother in cleaning the house with the help of her 10-year old brother Zameem Jalal, who is in Class 5. Both the kids study in Linton Hall School, Rajbagh, Srinagar.
As she was moving the heaps of newspapers collected in the house, she came across the cover of local magazine, Kashmir life, which featured the story of Noori, the world's first Pashmina goat. Pashmina is a fine type of cashmere wool.
The goat was called Noorie, meaning "the light". The goat was cloned by the Sher-e-Kashmir University of Agricultural Sciences and Technology scientists led by Dr Riaz Ahmad Shah in March 2012.
BEST-AWARD-NOORI-THE-LIGHT
Reading the news, Purtas was immediately struck with an idea and she called her younger brother Zameem and showed him the story. Both kids went to their father, Jalal ud Din Baba a valley-based top documentary filmmaker, and proposed the idea of making a science documentary film over the cloned Pashmina goat.
"I have deep interest in science and documentary making obviously because I have seen my father making documentaries and people applauding his work. I was initially thinking of making documentary on silk, but it was too dangerous for us to move outside the Srinagar district during the protest," Purtas told Twocircles.net.
"But when I came across the magazine which had published the article way back in 2012.I was really impressed and decided to go for it," she added.
The idea was ready, the plan and script was in place. When both the kids and their father reached the university on the outskirts of the Srinagar, they found a big lock on the gate due to the ongoing protests.
"We contacted Dr Riaz Ahmad Shah, the man behind Noori in September this year. He was not in favor of doing the documentary during the unrests as the university was close. But later in October they granted us permission," Zameem Jalal told Twocircles.net. Both the kids started shooting and interviewing on October 12th and finished it by October 15th this year.
"We put in all our efforts and thought from different perspectives how to make it better and give it a professional look. As we have grown seeing our father doing hard work on documentaries, we knew that it's wasn't an easy job for us and that too at this age," says Purtas.
Full report at:
http://twocircles.net/2016dec15/1481815989.html?utm_source=feedburner&utm_medium=email&utm_campaign=Feed%3A+Twocirclesnet-IndianMuslim+%28TwoCircles.net+-+Indian+Muslim+News%29#.WFOBZdJ951t
--------
FBI team was in Kolkata to get information on IS plan to hit US interests
Dec 16, 2016
NEW DELHI: The Federal Bureau of Investigation (FBI) team's visit to Kolkata last week to question arrested Islamic State (IS) terror group operative Mohammad Masiuddin, alias Musa, was essentially to gather more information on his Syria-based handler Shafi Armar, alias Yousuf al Hindi, and his alleged plans to harm US interests.
According to top sources in the Indian security establishment, US agencies have been tracking the activities of Armar, who they suspect is in touch with radicalised American youth either looking to join or already recruited by IS.
They also suspect Armar may be planning to target US interests and American citizens in India and elsewhere.
After several hours of questioning Musa last Thursday, the seven-member team of expert FBI investigators shared their assessment on the IS operative with the National Investigation Agency.
The FBI officers, based on the sustained interrogation, concluded that Musa was a "potential suicide bomber" who was highly motivated to carry out a terror mission, according to sources.
However, the officer added that FBI's prime concern is Armar, who is based somewhere in Syria and could be conspiring to target Americans and other foreign nationals.
Even though FBI didn't share with Indian investigators what exactly they had got against Armar to make this trip, officials say US investigators might be wary of Armar preparing 'lone wolf' bombers to attack Americans.
Shafi Armar, a native of Bhatkal and old SIMI hand, has been recruiting Indians for the Islamic State group and goes by the name of Yousuf-al-Hindi.
Full report at:
http://timesofindia.indiatimes.com/india/fbi-team-was-in-kolkata-to-get-information-on-is-plan-to-hit-us-interests/articleshow/56010263.cms
--------
On terror front, anti-terrorist cell of Pune police draws a blank
December 16, 2016
The Pune Anti-Terrorist Cell (PATC) of the city police has not been able to detect a single significant case of terrorism since it was set up in 2010, according to information released in response to a RTI query by The Indian Express.
The RTI had sought details from the Pune police commissionerate on the detection of cases by the PATC between September 15, 2010, when it was set up, until October 31, 2016.
As per the information obtained, the PATC has detected 76 cases in the nearly six-year period, but a majority of these deal with crimes such as gambling, thefts, cheating, illegal liquor and seizure of animal hides and tusks. Most of these cases had nothing to do with terror acts, according to data released by the Pune police commissionerate.
While no cases were detected in 2010 by the PATC, the cell detected 10 cases in 2011. The first case involved the arrest of gangster Abhishek alias Bappa Kasbe of Ghorpade Peth, under Section 142 of Bombay Police Act. Such an arrest usually falls under the domain of the Crime Branch and has nothing to do with terrorism.
Since then, the PATC has not made any arrests in connection to any terror cases. Meanwhile, it has also come to light that despite an order by the then Pune police commissioner in December 2015 – to attach the PATC to the Special Branch — it continued to operate under the Crime Branch.
Investigating cases of gambling and seizure of animal hides is certainly not the job of the PATC, said Joint Commissioner of Police Sunil Ramanand.
"Since December last year, the PATC is working under the Special Branch as per orders of the then police commissioner. The job of the PATC is to collect information about suspicious activities to prevent terror strikes, to take de-radicalisaton measures and monitor certain indicators related to security. The PATC, attached to the Special Branch, is doing a good job," he said.
However, the RTI information showed that the PATC continued to work under the Crime Branch and even detected 32 cases between December 2015 and October 2016. In this period, the Crime Branch issued press releases about the cases detected by the PATC, including the arrest of two persons for the possession of animal hides and tusks of a wild boar. On the anti-terror cell making these arrests, Ramanand said, "These should not to be considered as detections by the PATC. There was only one officer with the PATC and he has been transferred. Now, the PATC works only under the Special Branch."
A senior police officer even called the PATC under Crime Branch the "nakli (fake) PATC". The information received under RTI was signed by Senior Police Inspector Sanjiv Patil, mentioning him as an officer attached to the PATC, under the Crime Branch, on November 30, 2016. But within a few days, he was transferred to the Economic Offences Wing (EOW) of the Crime Branch.
Apparently, the lack of clarity has affected the quality of the PATC's work; the main achievement of the PATC since September 2010 has been busting two cases of fake currency, three cases of seizure of narcotic substances and the arrest of suspects over a hoax bomb call and false information about a terror attack on Dagdusheth temple. Again, none of these cases deal directly with terror.
The performance of the PATC, in terms of collection of information about suspicious activities and terror activities in the city, has not been significant either, said sources from the police department.
Officer with dubious record headed PATC Senior Police Inspector Dhananjay Dhumal, who headed the PATC before Senior Inspector Patil, was suspended in August 2016 as he allegedly used the police commissioner's name to demand Rs 25 lakh from a builder to "settle" a land grab case. Dhumal was earlier attached to the state Anti-Terrorism Squad (ATS) in 2011, when an offence was registered against him and three constables, for allegedly misusing their powers and conspiring to extort money from a city businessman by threatening to hurt him and implicate him in a terror case.
Sources in the police department expressed surprise that an officer with such a dubious record was appointed the head of the PATC.
Arrests of terror suspects by other agencies Pune has witnessed three major terror attacks — the German Bakery bomb blast on February 13, 2010, the serial bomb blasts on J M road on August 1, 2012, and a blast in the parking lot of the Faraskhana police station, located next to the sensitive Dagdusheth Halwai Ganesh temple, on July 10, 2014. Several alleged terror operatives, from the Indian Mujahideen, the banned Students Islamic Movement of India and the Lashkar-e-Toiba, were arrested from Pune. Alleged operatives of the banned CPI- Maoists as well as members of right-wing outfits such as Abhinav Bharat and Sanatan Sanstha were also arrested.
All these arrests were in connection to terror attacks in Pune as well as in other parts of the country, and they were carried out by other agencies. The PATC was involved in the investigation of sensitive crimes, such as office-bearers of the Sambhaji Brigade receiving packets containing explosive substances and detonators by post, said officials. However, there was no breakthrough in these cases.
Full report at:
http://indianexpress.com/article/india/on-terror-front-anti-terrorist-cell-of-pune-police-draws-a-blank-4429783/
--------
BJP against 12 pc quota for Muslim community
DECEMBER 16, 2016
The Bharateeya Janata Party state official spokesperson Bandi Sanjay Kumar has flayed the TRS Government's move to provide 12 per cent reservations to Muslim minorities betraying the constitutional rights of Backward Classes in the State.
"If we oppose the quota to the Muslims we are called a communal party and if the TRS Government provides reservations in the name of religion violating the constitutional norms then they are called secular", he ridiculed.
Addressing a press conference here on Thursday, he observed "if the TRS Government wants to go ahead with the promise of providing 12 per cent reservations to Muslims as they had told during the elections, then it should fulfill the promise of providing three acres land to dalits, double-bed room houses to all beneficiaries, single time crop loan waiver to the farmers and employment to each and every household in Telangana.
Finding fault with the State BC Commission for the collection of opinion on providing 12 per cent reservations to Muslims, he asked whether the BC Commission was striving for the welfare of BCs when several BC artisans relying solely on their traditional trades were on the verge of extinction.
Full report at:
http://www.thehindu.com/todays-paper/tp-national/tp-telangana/BJP-against-12-pc-quota-for-Muslim-community/article16844149.ece
--------
Pakistan
APS mourns two years on: 'We felt we would never come out of the pain'
Dec 16, 2016
Two years after a deadly attack on Peshawar's Army Public School (APS), a memorial was held at the premises Friday morning to mourn and remember those who had been killed.
Chief of Army Staff Gen Qamar Jawed Bajwa laid a wreath and offered Fatiha as he attended the second anniversary of the APS school attack.
While addressing the ceremony the current principal of APS Peshawar said, "That time (of the attack) was very difficult for the whole country. It felt as though we would never be able to come out of this pain. But we came out of that time better and stood strong in front of the enemy."
Paying tribute to the 144 victims, mostly school children, she said, "We have not forgotten our children, our brave Principal, Tahira Kazi and the young soldiers whose martyrdom strengthened the country. Today, we have gathered to present a tribute to the martyrs. We will always remember them and make this loss a sign of courage and a sign that guides us success."
Army officers, school staff and parents of martyred children were also present at the memorial.
http://www.dawn.com/news/1302696/aps-mourns-two-years-on-we-felt-we-would-never-come-out-of-the-pain
--------
Damning indictment of govt inaction against militant bodies
NASIR IQBAL
Dec 16, 2016
ISLAMABAD: The inquiry commission on the Aug 8 Quetta carnage has called for banning terrorist organisations without any delay by enforcing the Anti-Terrorism Act (ATA) in letter and spirit.
Terrorist organisations must not be permitted to hold meetings and people must be informed about the reasons for banning such organisations, said the Justice Qazi Faez Isa-led commission in its 110-page inquiry report submitted to a three-judge Supreme Court bench headed by Chief Justice Anwar Zaheer Jamali on Thursday.
The commission was formed by the Supreme Court on Oct 6 to investigate the Aug 8 suicide attack on Quetta's Civil Hospital in which at least 74 people, mostly lawyers, had lost their lives.
The commission regretted that Interior Minister Chaudhry Nisar Ali Khan had on Oct 21 met Maulana Mohammad Ahmed Ludhianvi, the head of three banned organisations — Sipah-i-Sahaba Pakistan, Millat-i-Islamia and Ahle Sunnat Wal Jamaat — to listen to his demands and conceded to them as per media reports.
Quetta carnage commission submits report to Supreme Court
The meeting took place in the Punjab House situated within Islamabad's Red Zone.
"ATA is equally applicable to public functionaries and they should not be cavorting with proclaimed members of banned organisations," the commission said, adding that hypocrisy must stop. There should be a nationwide streamlining of national policy and all government servants need to abide by it, or face the consequences.
The commission regretted that the interior ministry did not respond to two letters written by the Balochistan government seeking a ban on Jamatul Ahrar and Lashkar-i-Jhangvi Al-Almi in the aftermath of the Aug 8 Quetta attack for their involvement in explosions on Feb 14, 2014, and attacks on a police officer on July 6 and a Frontier Corps vehicle on July 27 this year.
In response, the director general (counterterrorism) of the National Counter Terrorism Authority (Nacta) had on Sept 5 written to the Inter-Services Intelligence (ISI), asking it to submit a comprehensive report on the veracity of the claims of attacks by Jamatul Ahrar and Lashkar-i-Jhangvi Al-Almi so that they could be banned.
The commission was of the opinion that it was illogical for Nacta to seek verification from the ISI to ascertain whether the two organisations had carried out the attacks, particularly when both had claimed responsibility.
It cited a testimony of the interior secretary who stated that Nacta had sought views and comments of the ISI and the Intelligence Bureau because they were the ones who knew in great detail about the activities of such organisations and "we would proscribe these organisations if they recommend so".
The commission suggested that acts committed by terrorists or those claimed by them should be listed and the list of banned organisations and individuals must be displayed in English and Urdu on websites of the interior ministry, Nacta, ministries of information and states and frontier regions and provincial home departments, and territories should be widely disseminated.
It regretted that the religion of Islam was being corrupted by extremist ideology and stressed the need for reclaiming public space to counteract terrorists' virulent propaganda.
"If Pakistan is to be a tolerant citadel of peace and interfaith harmony, then the laws and the Constitution have to be re-established," the report said.
The commission, which took 56 days to finalise the report, asked the state, which has receded in the face of those spreading hatred and murder, to re-exert itself. The solution to the menace of extremism and terrorism is straightforward – abide by the laws, including ATA, Nacta Act, Pakistan Penal Code (PPC) and, above all, the Constitution.
Citing the 2012 Supreme Court judgement asking the federal and Balochistan governments to develop and maintain a databank of perpetrators and suspects of heinous crimes and terrorists organisations, including their names, aliases, parentage, addresses, photographs, thumb impressions, DNA, telephone numbers, weapons used, particular type of explosive used and their respective modus operandi, the commission regretted that nothing had been done in this regard.
It said the Nacta Act also required the authority to collate data and disseminate and coordinate between relevant stakeholders, but it had not done so.
It is crucial that all forensic laboratories being established purchase the same equipment as the PFSA (Punjab Forensic Science Agency), since it will ensure that results/tests are uploaded in a central databank and easily accessed from any province when required.
The commission stressed the need of registration of all educational institutions, including madaris; entry into and departure from Pakistan needs to be properly monitored and all persons must have the requisite documents and be photographed and thumb impressed by FIA personnel. The customs authorities must ensure that contraband is not brought into the country.
Full report at:
http://www.dawn.com/news/1302637/damning-indictment-of-govt-inaction-against-militant-bodies
--------
JuD chief criticises Aziz's visit to India
TARIQ NAQASH
Dec 16, 2016
MUZAFFARABAD: Jam­a­atud Dawah (JuD) chief Hafiz Mohammad Saeed on Thursday criticised the recent visit of Adviser to the Prime Minister on Foreign Affairs Sartaj Aziz to India to attend the Heart of Asia Conference and said the visit had brought "disgrace to Pakistan and Kashmir".
Speaking at a 'Kashmir Conference' here, he said sending the PM's adviser to New Delhi was a wrong decision of the government.
The event was organised by Tehreek-i-Azadi-i-Kash­mir, an offshoot of the JuD.
United Jihad Council (UJC) chairman Syed Sal­ah­­uddin, Jamaat-i-Islami leader Liaquat Baloch and several other militant, political and religious leaders also spoke on the occasion.
Mr Saeed said his organisation could prepare a detailed briefing on the situation in India-held Kashmir for Mr Aziz which he could show to the world community.
"The adviser on foreign affairs should show images of the body of Majid Shaheed who was hit by a chemical weapon that India has been brazenly using in Kashmir in sheer violation of international laws," he said.
Full report at:
http://www.dawn.com/news/1302642/jud-chief-criticises-azizs-visit-to-india
--------
Muslims tend to have fewest years of formal schooling, says Pew Research
Dec 16, 2016
Pakistani Muslims, who form one of the largest adult Muslim populations globally, have 3.8 years of schooling on average, a recent Pew Research Center study found.
Released on Tuesday, the study stated Muslims tend to have the fewest years of formal schooling. Jews, on the other hand, it said, are more highly educated than any other major religious group around the world.
The report's findings were based on data collected from 151 countries, which according to Pew, represented 95 per cent of the 3.6 billion people in the world who were over the age of 25 in 2010.
It focused on adherents of five major world religions such as Christianity, Islam, Hinduism, Buddhism and Judaism as well as those who identified as being religiously unaffiliated.
Researchers did not measure the quality of education the adherents had received. Instead, they focused on the number of years the adherents had spent while enrolled.
Full report at:
http://www.dawn.com/news/1302528/muslims-tend-to-have-fewest-years-of-formal-schooling-says-pew-research
--------
Interior Ministry confused about its role in anti-terror fight: report
16-Dec-16
ISLAMABAD: An INQUIRY commission, formed to probe the Quetta Civil Hospital bombing earlier this year, held in its report that the Interior Ministry is without clear leadership and direction; consequently, it is confused about its role in combating terrorism.
The report categorically stated that Interior Minister Chaudhry Nisar Ali Khan had displayed little sense of ministerial responsibility and called only one meeting of the Executive Committee of the National Counter Terrorism Authority (NACTA) in more than three-and-a-half years.
The report further stated that Nisar met the head of a proscribed organisation, widely reported in the media with his photograph, but still denied doing so, and accepted the demands of the proscribed organisation regarding the Computerised National Identity Cards (CNICs).
The 109-page report on terrorist attacks in Quetta on August 8, 2016, authored by Justice Qazi Faez Isa, was submitted before Chief Justice of Pakistan Anwar Zaheer Jamali on Thursday. The commission continuously worked for 56 days in finalising the report.
"The Ministry's National Security Internal Policy is not being implemented. The officers of the ministry appear more interested in serving the minister than the people of Pakistan," the report stated.
The report further stated that the National Action Plan (NAP) was not a plan in any structured or meaningful way, nor had its goals been accordingly monitored or implemented.
It said that the Anti-Terrorism Act (ATA) had been violated and proscribed organisations "continue their illegal activities", while "new terrorist organisations are proscribed after long delays". It also stated that some terrorist organisations had still not been proscribed or prosecuted. The INQUIRY report recommended that the ATA needed to be enforced, and terrorist organisations be proscribed without delay.
"Hypocrisy must stop," the report stated, suggesting that there should be a nationwide streamlining of national policy and "all government servants need to abide by it, or face the consequences".
"If the functionaries of the state had established a bank of forensic information on past attacks and pursued the cases, they may have prevented the attacks of August 8, 2016."
According to the commission's report, NACTA was not being implemented and the law had categorically failed. "NACTA is not fulfilling its statutory mandate," it said, adding that the law had not been implemented by the members of its board of governors – which never met – and its executive committee – which met only once in three-and-a-half years.
The report, in its findings, further stated that complete lack of a counter-extremism narrative was deplorable, lamentable, and totally tragic.
Full report at:
http://dailytimes.com.pk/pakistan/16-Dec-16/interior-ministry-confused-about-its-role-in-anti-terror-fight-report
--------
Four terrorists arrested in Gujranwala raid
December 16, 2016
LAHORE:- The Counter Terrorism Department (CTD) in a raid on Thursday apprehended four terrorists in Gujranwala, said sources. They confirmed that all four terrorists had links with a banned extremist organisation and accused were reportedly planning to attack sensitive places in the province. Those arrested included Rafiq, Javed, Faheem and Ashraf. The raiding team also recovered two kilograms of explosive material and four detonators from the terrorists' possession during the operation. Sources said that apart from explosives, team also recovered foreign currency from the accused.–Staff Reporter
http://nation.com.pk/national/16-Dec-2016/four-terrorists-arrested-in-gujranwala-raid
--------
Mujeeb, Bhutto were not interested in united Pakistan
December 16, 2016
ISLAMABAD - Pakistan was broken into two due to martial law government. Continues military interventions in political affairs of the country and absence of democratic government are the biggest challenges the country is even facing today.
Roedad Khan, a Pakistani politician and former civil servant, Secretary Ministry of Information, in 1971, and witness of the fall of Dhaka, today believes three people were responsible for the partition.
Pakistan was broken by Yahya Khan, Zulfiqar Ali Bhutto and Mujeebur Rehman, Khan said recalling past memories while sitting his sitting room on morning of mid December.
He said after sweeping victory in elections, Mujeeb and ZA Bhutto were not interested in united Pakistan. Bhutto was not prepared to play role of opposition, after elections his views were changed, and army also was not interested in United Pakistan as they had to relocate General Headquarters to Dhaka, he said, adding, Bhutto was not interested in playing role of opposition.
At the age of 93, Roedad Khan is quiet fit. He speaks with authority and authenticity in warm and welcoming gestures.
While talking, his long jaws become more prominent and his Greek nose becomes the more prominent feature on his face. After elections, Mujeeb suddenly became uninterested in united Pakistan, he said. Khan insisted that elections were transparent free and fair.
"Being Managing Director of Radio, I covered the whole elections and collected the results through telephones, it was a transparent, free and fair election," he said. Despite holding ZA Bhutto responsible for the partition, Khan is fan of his charismatic personality.
He had a charisma, a power to attract people and no doubt he was very intelligent. More wiser then any of political leader after him, he said. He clarified that during that time politicians were mostly honest and there was no question of corruption.
He said ordinary people of East Pakistan were not interested in breaking Pakistan but it was the intellectuals who were poisoned by the Indian government. The ordinary residents were hardworking people with good religious and moral values, it was the intellectuals who ignited them, he said.
Full report at:
http://nation.com.pk/national/16-Dec-2016/mujeeb-bhutto-were-not-interested-in-united-pakistan
--------
Plight of Biharis still stranded in Bangladesh, living in Pakistan
December 16, 2016
MULTAN - Abdul Majeed Warsi, the youngest of his three brothers, is the only one of his siblings who survived the Khulna massacre in March 1971.
He was of 15 years when the mutiny erupted in the then East Pakistan, known as Bangladesh. Although he had future plans, the war turned his life upside down, depriving him of everything from the family to the land he lived on.
"The armed men of Mukti Bahini attacked the residential areas of West Pakistanis and Biharis in Chittagong, Jessore, Khulna and other areas, massacred them and threw the bodies into nearby rivers," stated Mr Warsi, now in his late 50s, while recalling the ordeal.
"Our ordeal began in 1971 and it still goes on despite lapse of over four decades. For us, local land mafia and Housing Department are no less than Mukti Bahini. Bengalis rendered us homeless, these Pakistanis are denying us ownership rights of our houses too," he lamented.
Giving further details, he stated, the first batch of Biharis was brought to Pakistan from Bangladesh under an agreement in 1974 and they were resettled in different areas of the country. "We had nothing when we came to Pakistan. When our ship docked at Karachi the local authorities questioned us about what we left in Bangladesh. Though we answered the question very honestly, we got nothing," he lamented.
About 170,000 Biharis have so far been brought back to Pakistan from Bangladesh while about 200,000 more are still there. Those, who were repatriated from Bangladesh, were resettled in different areas of the country. In Punjab, the government set up Bihari Colonies in Multan, Mian Channu, Khanewal, Chichawatni, Sahiwal, Muzaffargarh, Chakwal, Attock, Ahmad Pur East, Dera Ghazi Khan, Sialkot and Faisalabad.
Although the repatriated Biharis were allotted 3.5-marla houses in these colonies, the majority of the allottees or occupants have not been given ownership rights as yet. The Biharis are also faced with many other problems like unemployment, poverty, lack of basic facilities like sewerage and water supply at their colonies. Instead of giving up, the Biharis have joined the political course to successfully face these challenges and they are famous for their active participation in political process. For instance, at least three Biharis were elected as vice chairmen from Multan, Gujranwala and Lahore as well as six councillors Bahawalpur, Sahiwal, Attock and Lahore in recent local government election.
Sheikh Imran Ali, a young Bihari, who got elected as Vice Chairman from UC-13 Multan, said that it was not just the issue of ownership rights which haunted the Biharis since long, there were many others too. "Majority of the Bihari Colonies are deprived of all basic facilities as they were established at places away from main cities. The Chakwal, Attock, Mian Channu and Ahmad Pur East are its big example," he pointed out. He said that 150 houses were constructed at Mian Channu colony and all were still vacant.
Pinpointing other issues, he said, the Bihari Colonies in Dera Ghazi Khan, Sialkot, Ahmad Pur East, Sheikhupura and Faisalabad were still without sewerage system. "They have open drainage system which is causing contamination of drinking water and serious health issues. The decades old decaying water supply lines are submerged in sewerage channels at many spots," he added.
"When the houses were allotted, the allottees were asked to sign a paper and get the ownership. However, the paper was not ownership letter but a loan form of House Building Finance Corporation (HBFC)," he stated. He added that all those signed the paper, were told that the HBFC had released loan for the construction of their house and now they would have to repay this loan.
Nazarul Islam, another member of Bihari community, said the Biharis remained in camps for 26 months in Qasimpur Colony of Multan after being brought back to Pakistan in 1974. "We got houses after a long struggle. But the poor management and corrupt practices of the officials of Housing Department have deprived us of our ownership rights," he said.
He said that in some cases wrong names of the allottees were mentioned in papers while in other cases people other than the actual allottees were in occupation of the flats. He said that the Housing officials made different demands like evidence of migration, parents' identification and bribe. "It's a criminal nexus consisted of Biharis' so called leaders, who only obliged their blue-eyed persons, politicians, officials of DCO office and Housing Department," he pointed out. He said very a few people succeeded in getting ownership rights while majority was deprived of its legal right.
Another Bihari Abdus Salaam pointed out that about 200,000 Biharis were still stranded in Bangladesh and the government should make an effort to bring them back. "If we can host five million Afghanis, who brought a number of complications with them, why can't we bring those back, who migrated twice for Pakistan," he added.
Full report at:
http://nation.com.pk/national/16-Dec-2016/plight-of-biharis-still-stranded-in-bangladesh-living-in-pakistan
--------
Arab World
Kerry accuses Assad government of 'massacre' in Aleppo
December 16, 2016
U.S. Secretary of State John Kerry accused Syrian President Bashar al-Assad's government of carrying out "nothing short of a massacre" in Aleppo, where thousands on Thursday were evacuated under a ceasefire deal from the last rebel enclave in a city besieged by fighting for years.
Kerry vigorously defended U.S. diplomatic efforts to end the war - all of which have been futile - and in which Assad, backed by Russia, Iran and Shi'ite militias, has gained the upper hand in the latest turn of the nearly six-year-old conflict.
Ultimately, Washington was forced to watch from the sidelines as the Syrian government and its allies mounted an assault to pin down the rebels in a steadily shrinking pocket of territory in eastern Aleppo, culminating in this week's ceasefire deal.
"There is absolutely no justification whatsoever for the indiscriminate and savage brutality against civilians shown by the regime and by its Russian and Iranian allies over the past few weeks, or indeed for the past five years," Kerry told a news briefing in Washington. "We are seeing the unleashing of a sectarian passion."
He added, "The Assad regime is actually carrying out nothing short of a massacre."
Kerry said the United States was seeking an immediate, verifiable and durable cessation of hostilities in Aleppo, and said it appeared that air strikes and shelling had stopped and that convoys were moving out.
But there were also reports that a convoy of injured people had been fired on by Syrian government forces or their allies, he said. Activists and residents inside the remaining rebel enclave said this week that pro-government militias had summarily executed dozens of civilians.
Russia has denied that its strikes had killed civilians in large numbers, and said this week that rebels were keeping people in east Aleppo as human shields. Russian Foreign Minister Sergei Lavrov said this month that Russia would treat rebels who stay in east Aleppo as "terrorists."
http://nation.com.pk/international/16-Dec-2016/kerry-accuses-assad-government-of-massacre-in-aleppo
--------
Syria's White Helmets accuse Russia of Aleppo war crimes: letter
December 16, 2016
Russian air strikes in the Aleppo, Syria, region have killed some 1,207 civilians, 380 of them children, the Syrian White Helmets civil defense group told United Nations war crimes investigators in a letter seen by Reuters on Thursday.
The White Helmets, the Syrian Network for Human Rights, Independent Doctors Association and the Violations Documentation Center outlined their accusations against Russia in a 39-page document submitted to the U.N. Commission of Inquiry on Syria.
The document lists some 304 alleged attacks carried out primarily between July and December in the Aleppo region in which the groups say there is a "high likelihood" of Russia responsibility.
The Russian U.N. mission was not immediately available to comment on the allegations. Russia, which had been backing a military offensive by Syrian government troops in the city of Aleppo, has said it stopped air strikes there in mid-October.
"Evidence clearly indicates that Russia has committed or been complicit in war crimes in Syria," the White Helmets letter to the U.N. inquiry said.
The document said the accusations were based on witness testimony and corroborating evidence, which includes video footage identifying the aircraft responsible for attacks, audio intercepted from aircraft cockpits and the munitions used.
Thousands of people were evacuated on Thursday from the last rebel bastion in Aleppo, the first to leave under a ceasefire deal that would end years of fighting for the city and mark a major victory for Syrian President Bashar al-Assad.
Full report at:
http://nation.com.pk/international/16-Dec-2016/syria-s-white-helmets-accuse-russia-of-aleppo-war-crimes-letter
--------
Iraqi Air Force kills 20 Daesh commanders near Mosu
Dec 16, 2016
Nearly two dozen high-ranking figures of the Takfiri Daesh terrorist group have been killed when Iraqi Air Force fighter jets carried out an airstrike near Mosul as government forces and their allied fighter are trying to boot the extremists out of the strategic northern city.
The Iraqi Defense Ministry, citing information provided by the Directorate of General Military Intelligence, announced in a statement on Thursday that the military aircraft targeted Daesh terrorists during a meeting west of Mosul, located some 400 kilometers north of the capital Baghdad.
The ministry added that 20 commanders and 50 members of the terrorist group were killed in the aerial attack.
The slain militants were apparently planning attacks on the strategically important city of Tal Afar, situated 63 kilometers west of Mosul.
The statement came on the same day that Brigadier General Yahya Rasool, the spokesman for the Iraqi Joint Military Command (JOC), said security personnel have liberated half of the districts in the northern province of Nineveh from Daesh's grip.
This photo provided by the media center of Iraqi pro-government Popular Mobilization Units, commonly known by the Arabic name Hashd al-Sha'abi, shows volunteer forces near the flashpoint city of Mosul, Iraq.
Rasool stated that government troopers have wrested control over 46 neighborhoods out of a total 56 on the eastern flank of Mosul, noting that counter-terrorism forces are controlling 40 neighborhoods while army soldiers hold sway in six others.
The senior Iraqi military official added that the Iraqi forces and their allies have laid complete siege to Mosul, noting that operations inside the city are going ahead cautiously in order to protect civilians and infrastructure.
Meanwhile, Lieutenant General Raed Shaker Jawdat, commander of the Iraqi Federal Police Forces, said security forces arrested a member of Daesh media center, identified as Saleh Najem Abdullah, during an operation in al-Shura area south of Mosul.
Full report at:
http://www.presstv.ir/Detail/2016/12/16/498068/Iraq-Air-Force-strike-Daesh-commanders-Tal-Abtah-Tal-Afar-Mosul
--------
105 Aleppo Neighborhoods Completely Liberated from Terrorists
Dec 15, 2016
"The Syrian government forces and their popular allies have completed the liberation of Aleppo from terrorists. As a result of the offensive the terrorists were driven out from all quarters that were under their control. At least 900 fighters were eliminated by the Syria army during the operation, and a huge volume of heavy weapons and military equipment was destroyed," the Russian General Staff said in a statement, Ria Novosti reported.
The general staff stressed that the Russian combat planes have not carried out missions around Aleppo since October 18.
Over 3,000 militants have voluntarily left the Syrian city of Aleppo, about half of them have been pardoned, Lt. Gen. Viktor Poznikhir, the first deputy chief of the Main Operational Directorate of the Russian General Staff, said Thursday.
"A total of 3,033 militants have voluntarily left Aleppo, 1,524 of them have been pardoned and let go, checks are ongoing in regard to others," Poznikhir told reporters.
Full report at:
http://en.farsnews.com/newstext.aspx?nn=13950925001173
--------
Bomb blast leaves 4 people dead in Syria's Homs
Dec 15, 2016
A bomb explosion has rocked Syria's western city of Homs, killing four people and injuring others.
State television said in a breaking news alert that a bomb exploded close to a Red Cross center in the Zahraa district on Thursday.
"Four civilians were killed and several others wounded, some of them seriously," it added.
The mainly Alawite Zahraa neighborhood has witnessed regular blasts since 2011, when the conflict broke out in Syria.
Back in September, an explosion at the entrance to the same district left four people dead.
Another double bomb attack, which was claimed by the Takfiri Daesh terrorist group, also killed 57 people in the Zahraa neighborhood in February.
The Syrian government controls all but one district in the city of Homs, as well as much of the surrounding province with the same name.
The ancient city of Palmyra, also situated in Homs Province, fell to Daesh last week. It was the second time that terrorists seized the city as it was occupied for some 10 months before its liberation in March.
Full report at:
http://www.presstv.ir/Detail/2016/12/15/498046/Syria-Homs-Palmyra
--------
Syrian Army Units Continue Operations against Al-Nusra Terrorists in Dara'a, Lattakia
Dec 15, 2016
The Syrian troops targeted the terrorists' gathering centers in al-Nuaimiya town in Eastern Dara'a which smashed a command center and killed all those inside.
Also, the army forces launched an offensive against the terrorists' positions West of Jasr al-Saida in East Dara'a which blew up al-Nusra Front's missile platform.
Also, in Northern Lattakia, the Syrian army and its allies targeted the al-Nusra Front's movements near Borj al-Hayat village, which killed all the targeted militants and destroyed their weapons and equipment.
Full report at:
http://en.farsnews.com/newstext.aspx?nn=13950925000852
--------
Thousands of civilians' militants transferred out of Syria's Aleppo
Dec 16, 2016
Thousands of militants and civilians have been taken out of Aleppo over the past 24 hours as an evacuation operation in the northwestern Syrian city enters its second day.
On Friday, Russia's Defense Ministry said more than 6,400 people, including over 3,000 militants, have been transferred out Aleppo as part of a ceasefire deal brokered by Russia and Turkey.
Footage showed buses waiting to take more people out of the city, which was recently restored to full government control thanks to a determined push which had started in November.
There have been conflicting reports of the total number of those evacuated so far.
Reuters quoted an unnamed Turkish official as saying that close to 8,000 civilians had been evacuated from Aleppo. One said a sixth convoy had left the city, However, Turkish Foreign Minister Mevlut Cavusoglu said on Twitter that more than 7,000 civilians had been evacuated in the first five convoys.
The so-called Syrian Observatory for Human Rights also said the total number of the evacuees was closer to 8,000, including some 3,000 militants.
The International Committee of the Red Cross, however, said the evacuation operation, which started on Tuesday, could take days.
Full report at:
http://www.presstv.ir/Detail/2016/12/16/498101/Syria-Aleppo-Russia-Turkey
--------
Iraqi forces flush out terrorists in Tal Afar in bid to liberate Mosul
Dec 15, 2016
Iraqi military forces have flushed out foreign-backed Daesh terrorists from 10 villages west of the city of Tal Afar in Nineveh Province, as part of a major operation to liberate the key city of Mosul.
A military official from the Iraqi Popular Mobilization Units announced on Thursday that Iraqi forces have driven out the terrorists out of the villages as part of the fifth phase of the Nineveh liberation operation during the course of three days.
Iraqi forces further managed to establish control over a key highway in the area linking Tal Afar to Tal Abta, which was being used by the Daesh terrorists as a key supply route to transport military hardware and munitions.
Iraqi Hashd al-Sha'abi (Popular Mobilization) paramilitary units flash the sign for victory after entering the village of Shwah south of Tal Afar on December 13, 2016. (Photo by AFP)
The development came as Iraq's elite Counter-Terrorism Service (CTS) units are reportedly just a couple of kilometers away from recapturing the entire eastern portion of the provincial capital of Mosul.
Meanwhile, the counter-terrorism forces identified and destroyed a Daesh training camp on Tuesday while on their way to liberate the city of Mosul.
CTS commander Brigadier General Haider Fadhil further declared on Tuesday that Iraqi forces had fully liberated and cleared out the al-Falah district in eastern Mosul.
Full report at:
http://www.presstv.ir/Detail/2016/12/15/497981/Iraq-Tal-Afar-Mosul-Daesh-terrorists-Tal-Abta-Popular-Mobilization-Units
--------
Red Cross Confirms Exit of First Militant Convoy from Aleppo
Dec 15, 2016
The ICRC reproted that a sum of 1,500, including wounded militants and their familyy members, left Aleppo for Idlib minutes ago.
The Russian Defense Ministry announced on Thursday afternoon that the first group of militants, including 1,500 armed men and their families, left Eastern Aleppo on buses and ambulances under the ceasefire agreement.
The Defense Ministry said in a statement that ambulances and buses with militants leaving Aleppo are accompanied by Russian servicemen and Red Cross staff.
Also, the Russian Center for Reconciliation in Syria said that the first convoy of buses with militants has already left Eastern Aleppo. The evacuation will take place in several stages. In the first stage, a sum of 1,500 militants, including most the wounded rebels and their family members, left Aleppo minutes ago. A sum of 4,000 to 5,000 militants and an estimated number of 10,000 people who are said to be their family members are to leave Eastern Aleppo under the deal.
Meanwhile, the Russian General Staff said that the pullout of militants and their families through a humanitarian corridor has begun in Eastern Aleppo, adding that wounded militants will be evacuated by the Russian Reconciliation Center with International Red Cross involvement.
"To allow the militants leave the city, a 21km humanitarian corridor has been set up. Of those, 6km lie across Aleppo's territories controlled by government troops and the other 15km to the West of the city go through militant-held areas," Chief of the General Staff Valery Gerasimov said.
He added that 20 buses and 10 ambulances are being used for the evacuation in addition to over 100 vehicles belonging to the militants themselves.
"Following the order of the Supreme Commander of the Armed Forces, President Vladimir Putin, the evacuation of 5,000 militants and members of their families from the Eastern districts of Aleppo has begun today," the General added.
Also, Spokesperson for the ICRC in Syria, Ingy Sedky said that "we expect that during the day there will be around 250 wounded and critically wounded to be evacuated", adding that, "the whole operation will take some time because it will require multiple rotations, but the operation is now going as planned".
Earlier reports said that the militants who were preparing to evacuate Aleppo under an internationally-negotiated ceasefire deal opened fire on residential areas in Eastern Aleppo again as tens of buses arrived in their region to start their relocation to Idlib, after Turkey demanded to take them out to Northern Aleppo province to take part in the Euphrates Shield Operation.
Syria's state TV reported on Thursday that terrorists restarted artillery attacks on residential areas in the Eastern districts of Aleppo city, breaching the truce once again.
The terrorists had also in a similar case earlier jeopardized the agreement on Tuesday night after they received some messages from Ankara about Turkey's increasing pressures on Damascus through military intervention in Northern Aleppo province combined with the western states' mounting pressures on Syria and its allies that accused the latter of war crimes in Eastern Aleppo. The ceasefire agreement that was reached on Tuesday went off after the terrorists violated its terms, making the warring sides to initiate a new round of talks that resulted in an agreement on Wednesday.
On Thursday and as tens of buses and ambulances were taking wounded militants to areas South-West of Aleppo, the militants once again violated the ceasefire after Turkey, in a unilateral move against the internationally-endorsed ceasefire agreement - negotiated by Syria, Iran, Russia and the militants and their sponsors - announced that it intends to take the militants to Northern Aleppo province to give them a role in Ankara's Euphrates Shield Operation.
Meantime, Sky News reported on Thursday that tens of Turkish ambulances have arrived in the Western parts of Aleppo province to transfer the wounded terrorists to Turkey as Ankara intruded again in violation of the agreement between the two warring sides that included relocation of all militants and their wounded members and families to Idlib in Northwestern Syria.
The violation of the ceasefire happened as all measures and preparations have been made for the evacuation of terrorist groups and their family members from Eastern Aleppo to Idlib province in the next stage.
Syria's state TV reported that based on the agreement between the Syrian authorities and the terrorists' leaders, 4,000 militants and their family members - that are said to be around 10,000 people - will leave Eastern Aleppo.
Estimates say some 15,000 to 20,000 civilians are still in the very few districts controlled by the terrorists in Eastern Aleppo.
The terrorists have been allowed to take only light arms with themselves during the evacuation.
The terrorist groups have started setting fire on their bases, vehicles, weapons caches and extra food supplies. They also sought to destroy the documents which revealed their ties with foreign states that support them.
Meantime, al-Mayadeen news channel reported that the agreement to relocate the militants includes evacuation of civilians from the two towns of Fua'a and Kafraya in Idlib, besieged by the terrorists.
According to reports, the two warring sides have pledged to remain committed to the terms of the agreement.
After ambulances started evacuating the wounded from Eastern to Western Aleppo in the morning, the latest reports said on Thursday morning that the Syrian and Russian forces are ready to start evacuation of militants from Aleppo to relocate them to Idlib province.
According to the Russian reconciliation center, about 20 buses and 10 ambulances will carry out evacuation of the wounded militants.
The wounded are to be sent to Ramouseh, South-West of Aleppo, first to be dispatched to Idlib via Khan Touman and the roads in Northern Hama.
The Russian reconciliation center said in a statement that it is "preparing to evacuate the remaining militants and their family members from the Eastern districts of the city of Aleppo in collaboration with the Syrian authorities".
The reconciliation center is monitoring the situation in the area using surveillance cameras and drones, adding that Russian soldiers will also accompany the militants during the evacuation from Aleppo to Idlib.
The Syrian authorities are guaranteeing that all members of armed groups who decide to leave Eastern Aleppo will be safe, the center said.
"The Syrian authorities are guaranteeing safety of all members of armed groups who decided to leave the Eastern districts of Aleppo," the center added in the statement.
The Syrian authorities and terrorist groups stationed in the Eastern parts of Aleppo reached an agreement to evacuate militants from the region in return for relocating thousands of besieged civilians from Fua'a and Kafraya in Idlib to government-ruled territories.
The latest reports said 29 buses and ambulances are on their way to Idlib to evacuate the wounded, women and children from Faua'a and Kafraya to government-held territories via Northern Hama. According to official statements, the evacuation will take place in several phases.
Full report at:
http://en.farsnews.com/newstext.aspx?nn=13950925001112
--------
Syrian Army Assisted by Unidentified Fighters against Terrorists in Hama
Dec 15, 2016
The Arabic section of Russian Sputnik news agency reported that unidentifiable fighters and groups supported the Syrian army in the battle.
"The Syrian troops tried to identify their unknown allies but couldn't," the report said.
The first time that these unknown forces helped the Syrian army was in Hama province in the residential area of Kafr Nabouda during which they used snipers.
These unknown forces often fire at the terrorists from their cars or launch rapid attacks against them and leave the scene, sometimes in shooting sprees.
Analysts say they are White Shroud groups that merely target the terrorists but no official report has yet confirmed the speculation.
In a relevant development on Wednesday, the terrorist groups suffered major casualties and their military hardware sustained heavy damage after their positions in Northern Homs and Eastern Hama came under attack by the Syrian Army troops.
Full report at:
http://en.farsnews.com/newstext.aspx?nn=13950925000522
--------
Mideast
Houthi militias carry out heavy shelling on Taiz
15 December 2016
Houthi militias and forces loyal to ousted president Ali Abdullah Saleh heavily shelled residential neighborhoods in Taiz on Wednesday night, Al-Arabiya's correspondent has reported. There have also been violent clashes between the national army and rebels in the areas surrounding air defense military camp in north of Taiz.
Meanwhile, 11 headless bodies were found in the southern city of Aden where extremist groups are still active, a security source said on Wednesday, adding that residents found the bodies on Tuesday evening.
Read also: Saudi Arabia urges UN Security Council to condemn Houthi terror
The police did not specify who the suspects are but it said the bodies were dumped in al-Hiswa natural reserve, west of Aden, more than a month ago. A security official told AFP that the bodies were decomposed and slaughtered.
Yemeni authorities have declared Aden as a temporary capital after regaining restoring it in 2015 from Houthi militias that control the capital Sanaa.
https://english.alarabiya.net/en/News/middle-east/2016/12/15/Houthi-militias-carry-out-heavy-shelling-on-Taez.html
--------
Iran, Russia to establish joint Islamic bank
Dec 15, 2016
Russian officials say Moscow is working on an ambitious plan to establish a joint Islamic bank with Iran – a move that can not only help promote their banking ties but also provide them with a wide banking network of Muslim countries.
The announcement was made by Russia's Energy Minister Alexander Novak who visited Tehran earlier this week for talks on expansion of mutual cooperation in a variety of areas.
"The creation of a Russian-Iranian Islamic bank was discussed. Our banks are exploring the mechanism, the related decision has not been made yet," Novak was quoted by the media as saying at a bilateral meeting held in Tehran.
No timeframe or potential size was given for the proposed bank, which would be the first such institution operating in the two countries, Reuters wrote in a report on the move.
State-linked Russian lenders Vnesheconombank, Sberbank and Tatfondbank have been developing Islamic financial products of their own over the past year, it added.
Iran is keen to diversify funding options for its companies.
At present, most financing in Iran is sourced from domestic lenders with only a small portion sourced from foreign sources and the debt capital markets.
Full report at:
http://www.presstv.ir/Detail/2016/12/15/497991/Iran-Russia-to-establish-joint-Islamic-bank
--------
5 killed, 10 injured as bombing hits Yemen's Ta'izz Province
Dec 15, 2016
A bomb explosion has struck a district in the southwestern Yemeni province of Ta'izz, leaving five people dead and 10 others wounded.
The casualties came after a bomber set off his explosives in a market in the neighborhood of Shar'ab al-Rawnah on Thursday.
No group or individual has claimed responsibility for the incident, but al-Qaeda in the Arabian Peninsula (AQAP) and Daesh Takfiri terrorist groups have occasionally carried out acts of terror in the region.
Militant groups have taken advantage of the chaos and breakdown of security in Yemen to tighten their grip on the southern parts of the Arab country.
This is while Saudi Arabia has been incessantly pounding Yemen since March 2015 with the purpose of reinstalling the country's former government and crushing the Houthi Ansarullah movement.
Full report at:
http://www.presstv.ir/Detail/2016/12/15/498014/Yemen-Taizz
--------
1,221 Palestinians homeless due to Israel's 2016 demolitions: EU
Dec 15, 2016
The European Union has condemned the Israeli destruction of Palestinian homes and structures in the occupied territories, saying the regime's 2016 demolitions have left more than one thousand Palestinians homeless.
In a statement sent to reporters on Thursday, the EU said that its diplomats "deplore the demolitions of Palestinian structures undertaken by Israel in the occupied West Bank."
EU officials said the Tel Aviv regime has destroyed 866 structures so far this year in Area C of the West Bank, which constitutes about 61 percent of the territory and is under full Israeli military control.
The demolitions have affected 5,704 Palestinians, "of whom 1,221 have been rendered homeless (including 586 children)," they noted, adding that about $563,000 worth of humanitarian structures provided by the EU have been either destroyed or confiscated by the occupation forces.
The picture taken on July 18, 2016 shows the rubble of a Palestinian house in the West Bank town of Qabatiyah. (Photo by AFP)
They further called on the Israel "to halt demolitions of Palestinian houses and property, in accordance with its obligations as an occupying power under international humanitarian law, and to cease the policy of settlement construction and expansion."
Full report at:
http://www.presstv.ir/Detail/2016/12/15/498029/Palestine-Israel-EU
--------
Trump's pick for envoy to Israel expects embassy in Jerusalem
December 16, 2016
President-elect Donald Trump said on Thursday he will nominate bankruptcy attorney David Friedman as U.S. ambassador to Israel, and Friedman said he looked forward to taking up his post in Jerusalem, implying a move from Tel Aviv that would mark a break in longstanding U.S. foreign policy and anger the Muslim world.
While campaigning for the presidency, Trump pledged to switch the embassy from Tel Aviv, where it has been located for 68 years, to Jerusalem, all but enshrining the city as Israel's capital regardless of international objections.
"(Friedman) has been a long-time friend and trusted advisor to me. His strong relationships in Israel will form the foundation of his diplomatic mission and be a tremendous asset to our country as we strengthen the ties with our allies and strive for peace in the Middle East," Trump said in a statement issued by his team on Thursday.
The Republican made clear during his campaign that he would support Israel in a number of critical areas, said he would not put pressure on Israel to engage in talks with the Palestinians.
The United States and other powers do not regard Jerusalem as Israel's capital. Other nations embassies are located in Tel Aviv - and do not recognize Israel's annexation of Arab East Jerusalem following its capture in the 1967 Middle East war.
One of the thorniest issues in the Israeli-Palestinian dispute is resolving the rival demands for Jerusalem's future.
Palestinians regard the ancient city - which contains sites sacred to the Jewish, Muslim and Christian faiths - as the future capital of a separate state.
Friedman, who specializes in litigation and bankruptcy law, said in the statement that he would work tirelessly to "strengthen the unbreakable bond between our two countries and advance the cause of peace within the region, and look forward to doing this from the U.S. embassy in Israel's eternal capital, Jerusalem."
Israeli Prime Minister Benjamin Netanyahu, who has had a fractious relationship with Democratic President Barack Obama, has welcomed Trump's election, chatting with him by phone and posting a video on Facebook promoting ties with the United States.
In an interview with Israeli left-leaning newspaper Haaretz, in June, Friedman was asked whether Trump would support the creation of an independent Palestinian state - a bedrock of U.S. foreign policy which supports a two-state solution.
"The answer is – not without the approval of the Israelis," said Friedman. "If the Israelis don't want to do it, so he doesn't think they should do it. ... He does not think it is an American imperative for it to be an independent Palestinian state."
There was no immediate comment from the Israel embassy in Washington on the news.
ADVOCATE OF SETTLEMENT BUILDING
Friedman is also considered far-right on issues, including settlement building and has advocated for the annexation of the West Bank, which Israel captured from Jordan in the 1967 war.
The Obama administration has been highly critical of Israeli settlement construction in the occupied West Bank and East Jerusalem. Most countries view all Israeli settlements on occupied land that the Palestinians seek for their own state as illegal.
The Palestinians, who want to establish a state in the West Bank and Gaza Strip, with East Jerusalem as its capital, say settlements are a fundamental obstacle to peace. The last U.S.-backed talks on statehood collapsed in 2014.
J Street, a liberal pro-Israel group based in Washington, said it was "vehemently opposed" to Friedman's nomination.
"This nomination is reckless, putting America's reputation in the region and credibility around the world at risk," the statement said.
The Zionist Organization for America, a conservative Jewish-American pro-Israel group welcomed the nomination, saying he had "the potential to be the greatest U.S. ambassador to Israel ever."
Full report at:
http://nation.com.pk/international/16-Dec-2016/trump-s-pick-for-envoy-to-israel-expects-embassy-in-jerusalem
--------
Turkey, Russia and Iran to meet on Syria war: minister
December 15, 2016
ANKARA: Turkey, Russia and Iran will hold a meeting in Moscow on December 27 to try to find a solution to the five-year conflict in Syria, Ankara said on Wednesday.
"We are striving to secure a ceasefire throughout the country and for negotiations for a political solution to start," Turkish Foreign Minister Mevlut Cavusoglu told TGRT Haber broadcaster, vowing Ankara would continue its efforts in the near future.
"For this reason, at the end of the month, on December 27 in Moscow, we will hold a tripartite meeting with Turkey, Russia and Iran."
While Russia and Iran back Syrian President Bashar al-Assad's forces in the war, Turkey supports the opposition seeking to unseat him.
Last month the regime launched an assault to recapture the rebel-held east of Aleppo city.
Cavusoglu's remarks come a day after the announcement of a ceasefire deal following negotiations between the Russian military and Turkish intelligence with Syrian rebels in eastern Aleppo.
Full report at:
http://nation.com.pk/international/15-Dec-2016/turkey-russia-iran-to-meet-on-syria-war-minister
--------
Iran detains 120 people in a coffee shop in downtown Tehran
15 December 2016
The prosecutor of the city of Tehran, Mahmoud Jafari Dowlat Abadi announced that the Iranian Police apprehended 120 people in a coffee shop, accusing them of not being "in a normal condition," as he describes it, which is the charge issued by the judicial authorities against coffee goers in Iran.
Dowlat Abadi added that "15 out of the 120 were drunk when we made the arrest." Nevertheless, he did not mention the reasons for the detention of the other dozens except that they were sitting in the "center of deterioration," as he put is.
Hassan Rouhani promised to accord more social freedoms for young people. Accordingly, many coffee shops saw the day of light in metropolis cities such as Tehran, Isfahan, and Shiraz. Yet, every now and then, the police pinch the coffee shops epitomizing them as "perversion centers that should be closed."
Full report at:
https://english.alarabiya.net/en/News/middle-east/2016/12/15/Iran-detains-120-people-in-a-coffee-shop-in-downtown-Tehran.html
--------
Foreign support for militants must end: Iran to UK
Dec 16, 2016
After being summoned to the UK Foreign Office over the Syria crisis, Iran's ambassador to London says the plight of Syrians would only end if all foreign parties channeling arms and money to militants ceased to do so.
Hamid Baeidinejad made the comments after a Thursday meeting with UK Foreign Secretary Boris Johnson who also summoned Russian Ambassador Alexander Vladimirovich Yakovenko to relay "profound concern" over Aleppo.
Baeidinejad said he told the British side that the Syria crisis is nothing new and dates back to over years ago, when armed groups, using foreign support, began an illegal conflict against the Syrian people.
"Such irresponsible policies have resulted in the carnage and displacement of countless innocent Syrians," said the envoy, calling for an immediate end to foreign support for terrorist groups.
He told Johnson that Iran's policy towards the situation in Syria has always been based on ensuring the safety of civilians and a halt to the flow of arms and money to foreign-sponsored militants.
Tehran has, over the past years, put forward important initiatives in cooperation with certain countries to help facilitate aid delivery to the Syrians, even at times when no one would pay any attention to the problems facing civilians in the Arab country, Baeidinejad said.
He expressed hope that the developments in Syria have proven that the crisis cannot be solved through military measures and that all should step in to help work out a political solution to the conflict.
The Iranian and Russian ambassadors were summoned hours after a UN-backed mission kicked off to take remaining militants and civilians out of Aleppo, which is now almost entirely cleansed of terrorist groups after some four years.
A man holds the Syrian flag bearing a portrait of the Syrian president as residents in a government-held area of Aleppo on December 15, 2016. (Photo by AFP)
On Thursday, Syrian President Bashar al-Assad hailed the liberation of Aleppo as "history in the making."
Foreign regimes seeking Assad's ouster have been channeling military equipment, as well as advisory, political, and financial support to the militants, who have been waging violence against the nation since 2011.
Full report at:
http://www.presstv.ir/Detail/2016/12/16/498085/Iran-UK-Syria-Johnson
--------
Africa
Hatred spills beyond South Sudan along with refugees
December 15, 2016
Besides bags, blankets and tales of horror, some of the thousands of refugees fleeing South Sudan's civil war each day carry something else - the ethnic hatred the United Nations says is "fertile ground" for genocide.
That hatred, fueled by continuing reports of ethnic-based killings inside the country, is turning refugee camps on its borders into tinder-boxes and threatening to destabilize the wider region.
More than a million people have fled the world's youngest nation since fighting erupted in late 2013, the biggest cross-border exodus from any central African conflict since the 1994 Rwandan genocide.
They are going in all directions, including Ethiopia, Democratic Republic of Congo and Sudan, but Uganda, directly south, has received the most - 600,000 refugees so far.
Bidi Bidi, a parched 250 square km expanse of scrubland in northern Uganda, was only set up as a camp in August. It is already home to 260,000 South Sudanese, and authorities say that during November 2,700 more arrived every day.
Earlier this month, the desperation and anger of its residents boiled over into confrontation as Dinka women from South Sudan's largest and dominant ethnic group were attacked as crowds of refugees waited to receive food.
Vicky Nyoka, a 39-year-old refugee who witnessed the incident, said the trouble kicked off when young men started shouting that the Dinka were "the root cause" of their suffering. A mob then turned on the women.
"One Dinka woman, she was beaten badly and her arm was broken," Nyoka told Reuters. Three others were injured, she said, before security guards intervened, firing tear gas and warning shots to quell the confrontation.
Robert Baryamwesiga, head of what is fast becoming one of the world's largest refugee camps, fears the flare-up will not be the last, especially if the ethnic cleansing recorded by the United Nations continues.
"What is happening over in South Sudan affects the relationships of refugees in the settlement a great deal," Baryamwesiga told Reuters.
MACHETES
South Sudan gained independence from Sudan in 2011, the final act of a long deal to end decades of civil war between the largely Arab, Muslim north and the predominantly African, Christian or animist south.
However, civil war broke out in December 2013 when President Salva Kiir, a Dinka, fired Riek Machar, a Nuer, as his deputy. A peace agreement brokered last year fell apart in July when heavy fighting erupted in the capital Juba between Kiir and Machar forces.
All of Bidi Bidi's residents arrived since July, and the U.N. estimates 300,000 more people will enter Uganda next year as the fighting spills south and west from Juba, laying waste to towns and villages and uprooting their inhabitants.
"What we're seeing is an already dire situation getting even worse," said Charlie Yaxley, spokesman for the UN refugee agency UNHCR in Uganda.
Machar himself was injured in the July fighting and eventually made it to South Africa for medical treatment, where he is now being held as a "guest" of Pretoria to keep him out of circulation, according to a diplomatic source.
The United Nations Human Rights Council has reminded Kiir's government of its responsibility for protecting the population against genocide and the government has said it will let a 4,000-strong regional protection force bolster the UN's existing peacekeeping mission.
The head of the council said on Wednesday that force should be deployed straight away. "South Sudan stands on the brink of an all-out ethnic civil war, which could destabilize the entire region," commission chief Yasmin Sooka told an emergency session of the council in Geneva.
Most of those arriving in Bidi Bidi are from smaller tribes in the southern part of the country, and have personal accounts of ethnic pillage, rape and murder - in many cases at the hands of Dinka militiamen.
Awate Dawa, a 56-year-old widow and mother of four from a village in Yei River state, abutting Uganda, said Dinka soldiers armed with machetes came at night in late July and ordered her neighbor to come out of his house.
"They started cutting him until he died," said Dawa, a member - like her slain neighbor - of the Kakwa tribe.
Throughout the attack, the soldiers kept threatening to kill all Kakwa for their alleged support of Machar's rebels, she said.
Kiir told Reuters in December there was "no ethnic cleansing" in South Sudan.
SPEAK DINKA, AND LIVE
Every night, buses pull into Bidi Bidi's reception areas, flinging open their doors to reveal dozens of haggard and hungry boys and girls, or women, young and old, cradling babies. Among them sit a handful of middle-aged men.
Some say they are simply victims of the lawlessness and banditry that has worsened since war broke out three years ago, but many say they were attacked by government forces after being accused of supporting Machar's Nuer.
Some are Dinka, also fleeing attacks, but Baryamwesiga said there were not many Dinka in the Bidi Bidi camp.
Joyce Poni, a 31-year-old from the Pojulu tribe who arrived in early December, said she left her village in Yei with her five children shortly after her husband was abducted by government soldiers.
"The government people, when they come, they speak in Dinka. If you don't respond to them they kill. If you're Dinka then you survive," Poni said. She has no idea of her husband's fate.
So far, Uganda is keeping its doors open to the humanitarian disaster, and sticking by its policy of granting refugees freedom of movement and work, and access to public services such as schools and clinics. But it says the pressures are huge.
"Uganda is receptive to refugees not because of adhering to its international obligations but because of our ideological pan-African stand," Information Minister Frank Tumwebaze said. "But the threats they pose are glaring."
http://nation.com.pk/international/15-Dec-2016/hatred-spills-beyond-south-sudan-along-with-refugees
--------
Bomb kills five Somali soldiers in capital Mogadishu
December 15, 2016
MOGADISHU: A bomb blast killed five soldiers and injured a dozen other people in the Somali capital on Thursday, a municipal spokesman said, hours after a car bomb exploded at a checkpoint, killing the attacker.
There was no immediate claim of responsibility for the attacks but Islamist al Shabaab militants have been trying to disrupt Somalia's protracted parliamentary elections - part of efforts to rebuild the fractured nation after decades of war. The three-month vote is due to end on Dec. 29.
"The (second) bomb killed at least five government soldiers and injured a dozen others, including civilians. The bomb was planted under the tree where they were sitting," said
Abdifatah Omar Halane, spokesman for Mogadishu municipality said a bomb placed under a tree where people were sitting outside a tea shop killed the soldiers and that the wounded included civilians.
"We heard a huge blast and soon we saw people lying under the tree, some dead, others yelling for help," shopkeeper Nur Abdullahi said. "Among the injured ones were two young children."
Full report at:
http://nation.com.pk/international/15-Dec-2016/bomb-kills-five-somali-soldiers-in-capital-mogadishu
--------
Anwar-ul Islam united for religious propagation
16 December 2016
The newly elected National President of Anwar-ul Islam Movement of Nigeria, Alhaji Mubashir Adekunle Ojelade, has enjoined Muslims to exhibit the fear of Allah in their daily endeavours and advocated a strategic action plan to consolidate the peace reconciliatory process to unite the movement.
Ojelade, who emerged among other 10 executive members after a national congress in Lagos said: "I shall be president for all and will bear no grudge against anyone. However, we shall be firm and decisive when occasion demands, there will be no room for fractions, camps or clique. Posterity will not forgive anybody who attempts to ignite any further crises or disaffection in the movement or who allows himself to be used to do anything, which may be adverse to the overall interest and stability of the movement,"
He promised that his administration would work towards a new direction for the movement, "a direction of hope, genuine brotherhood, love, spiritual development and prosperity,"
Ojelade reiterate the needs for members to forgive one another and join hand with the new administration to move the movement forward and reclaim its rightful place within the Ummah.
Full report at:
http://guardian.ng/features/anwar-ul-islam-united-for-religious-propagation/
--------
Southeast Asia
Perlis to gazette fatwa banning unilateral conversion
December 16, 2016
PETALING JAYA: The Perlis Islamic Council (MAIPS) will seek to gazette a decision by the state fatwa committee last year banning unilateral conversion of a minor to Islam by either parent.
Mufti Mohd Asri Zainul Abidin was quoted by Chinese-language Sin Chew Daily as saying that Perlis ruler Tuanku Syed Sirajuddin Putra Jamalullail had consented to the decision.
"His Majesty also believes that once the fatwa has been gazetted, it will prevent unilateral conversion of a child," Asri said, adding that he was aware of the non-Muslims' worries over an amendment in the state law which drew support from Umno and PAS assemblymen.
The Perlis state assembly changed the Bahasa Malaysia version of Section 117 of the Administration of Islam Enactment 2006, from "father and mother or guardian" to "father or mother or guardian", allowing a Muslim convert parent to change their children's religion to Islam without consent from the non-Muslim spouse.
Asri assured non-Muslims that they had nothing to worry.
"The Islamic principles will never force a person to convert against his or her own will," he said.
Full report at:
http://www.freemalaysiatoday.com/category/nation/2016/12/16/perlis-to-gazette-fatwa-banning-unilateral-conversion/
--------
Authorities: IS Fighter in Syria Plots Terror in Indonesia
December 15, 2016
WASHINGTON / JAKARTA —
One of Indonesia's most wanted men is a computer geek skilled at bomb-making who joined the Islamic State in Syria, where police say he now directs terror attacks against his native land.
Indonesian authorities say they have linked Bahrun Naim to a string of terror attacks and plots to destabilize his homeland. He reportedly directs IS operations in Indonesia through the Telegram app favored by IS in Raqqa, which is the militant group's de facto capital in Syria, the officials said.
Naim, 33, was the alleged ringleader of a terror plot in Jakarta that was foiled over the weekend. Authorities said a female would-be suicide bomber and a suspected IS loyalist were arrested while planning to attack high-profile targets in the nation's capital.
"They learned how to assemble a bomb from Bahrun Naim," police commissioner Awi Setiyono told reporters.
Using social media channels and contacts in Indonesia, Naim has been actively recruiting people from Syria for terror activities and funds terror plots in the country, Indonesian police said.
Coordinating activities
Authorities said they thought Naim was the leading coordinator for IS activities in Indonesia.
"Bahrun Naim continuously tries to appeal to people in Indonesia, as well as in countries like Malaysia and Singapore, to carry out terror activities for IS," Sidney Jones, director of Institute for Policy Analysis of Conflict, a Jakarta-based research group, told VOA's Indonesian service.
Naim has been tied to a number of attacks and failed terror plots in Indonesia this year, including a July suicide bombing in the Javanese city of Solo, police said.
He was identified as the mastermind of coordinated bomb and gun attacks in central Jakarta in January that killed eight people, including the four attackers. IS claimed responsibility for the incidents.
Naim was also linked to a suspected militant arrested during a raid last month. Police said that during the raid, they found enough chemicals to build a bomb twice as powerful as the one used in the Bali bombing in 2002, which killed 202 people, according to Reuters.
"On the orders of Bahrun Naim, they formed small cells and assembled bombs with other suspected militants," police commissioner Setiyono told reporters.
Naim is known to be an expert in explosives, analyst Jones said.
"He has written some sort of a guidebook containing instructions on how to make bombs," she added.
Radical groups
According to media accounts, Naim was born in Central Java's Pekalongan city in 1983. He grew up in Solo, a city where radical groups have had a longtime presence, and graduated with a degree in computer technology in 2005.
Naim was arrested on suspicion of involvement in a terrorism network in November 2010, and he was convicted in June 2011 of illegal possession of ammunition. The court, however, found insufficient evidence to pursue the terror charges, Indonesian authorities said.
He fled the country in early 2015. Authorities tracked him to Syria, where they say he has continued strengthening his terrorist network in Indonesia.
Naim has used Telegram message channels to communicate with his network in Indonesia and has taught followers how to assemble explosives, Setiyono said.
"Bahrun communicates also through Twitter and sends messages to people, not only in Indonesia but also in several other countries," Wawan Purwanto, an intelligence analyst at Indonesia's anti-terror agency, told VOA.
"He [Naim] has a huge influence over his network. He brings new inspiration to his followers through social media," Purwanto said. "In fact, people are influenced by what he posts on social media."
Full report at:
http://www.voanews.com/a/authorities-islamic-state-fighter-syria-plots-terror-indonesia/3638625.html
--------
Perlis fatwa on child conversion to go back to state assembly
December 16, 2016
KUALA LUMPUR, Dec 16 ― Perlis has yet to gazette a 2015 state fatwa on Islamic child conversions, its mufti Datuk Mohd Asri Zainul Abidin said.
To prevent further interfaith confusion, the fatwa will be taken to the state legislative assembly so it can be read together with the recently amended Administration of the Religion of Islam Enactment 2016, he was reported telling a news conference in Kangar yesterday by national news agency Bernama.
"We do not want any confusion and manipulation by the mother or father that wants to register their child as a Muslim without the willingness of the child involved as that would be considered coercion and there is no element of coercion in Islam.
"If the child is three years old and doesn't understand anything, it is impossible that there is consent from the child to embrace Islam," Asri was quoted as saying.
The fatwa states that a child below the age of 18 in Perlis cannot be unilaterally converted into Islam even if one of the parent is Muslim which would help clear the air after the recent amendments was passed, Asri explained.
"In Perlis, a couple that divorced and one of them is not a Muslim, the custodial rights of the child and the decision on religion is not valued mainly following the religion of the mother or father.
Full report at:
http://www.themalaymailonline.com/malaysia/article/perlis-fatwa-on-child-conversion-to-go-back-to-state-assembly
--------
Fewer people think Ahok defamed Islam: Survey
December 16, 2016
The latest survey conducted by the Indonesia Survey Institute (LSI) shows that the number of people who think Jakarta Governor Basuki "Ahok" Tjahaja Purnama insulted Islam is decreasing.
The survey, which was conducted from Dec. 3 to 11, revealed 54 percent of 800 respondents thought Ahok insulted Islam.
However, the results from the same survey conducted in Nov., showed 62 percent of Jakartans thought Ahok defamed Islam.
"Although it's still the majority, the percentage is decreasing," LSI executive director Kuskridho Ambardi said on Thursday.
Full report at:
http://www.thejakartapost.com/news/2016/12/16/fewer-people-think-ahok-defamed-islam-survey.html
--------
URL:
https://www.newageislam.com/islamic-world-news/new-age-islam-news-bureau/'islam-does-not-prohibit-national-anthem'-as-loving-ones-motherland-is-sunnah/d/109398
New Age Islam, Islam Online, Islamic Website, African Muslim News, Arab World News, South Asia News, Indian Muslim News, World Muslim News, Womens in Islam, Islamic Feminism, Arab Women, Womens In Arab, Islamphobia in America, Muslim Women in West, Islam Women and Feminism, Moderate Islam, Moderate Muslims, Progressive Islam, Progressive Muslims, Liberal Islam