New Age Islam News Bureau
31 May 2012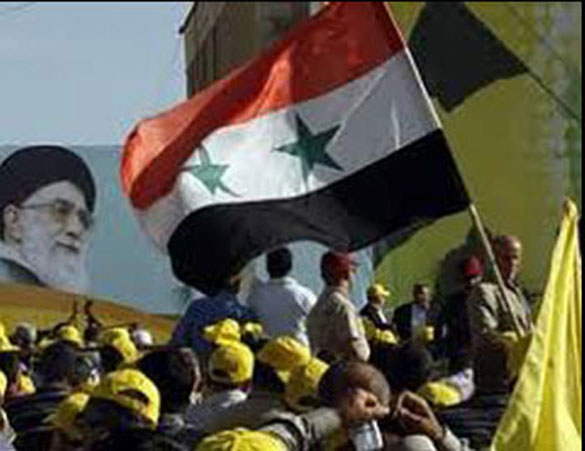 Europe
• Islam-Christianity dialogue features at Kazakh interfaith meet
• German Abducted in North Nigeria Killed
• Another Massacre Could Plunge Syria Into Civil War: Ban
• Bosnian Muslim student promotes tolerance
India
• Hurriyat Conference suspends Abdul Gani Bhat
• India, Iran plan talks to bypass Western sanctions on Tehran
• Attempt made to paint India in negative on Iran: Indian Ambassador to the US
• Congress says 4.5% quota is its commitment to minorities
• Indian Investigating Agency to seek extension of warrants against Headley, Rana and others
• SC notice to govt on missing engineer for alleged terror links
• Omar Abdullah holds cabinet meet near LoC
• Mohammad Shahnawaz Chaudhary new J-K Youth Congress President
Pakistan
• Osama's tracking doctor is guilty of militancy, not CIA links: Pak Court
• Pak tests nuclear-capable Hatf-VIII cruise missile
• Fresh wave of violence engulfs Karachi, 10 killed
• US seeks clarification from Pak on Afridi's sentence
• Lashkar-i-Islam denies links with Shakeel Afridi
• NA speaker's rulings must be respected: Fehmida Mirz
South Asia
• Detainees Are Handed Over to Afghans, but Not Out of Americans' Reach
• China top leader snubs Zardari in heart of Pakistan
• Five Afghan police killed in Kandahar suicide attack
• UN sees significant decline in Afghan civilian casualties
Southeast Asia
• Bali Bombing Suspect Says Life Sentence Too Heavy
• Muslim Extremists Go Gaga in Indonesia
Mideast Asia
• Israel returns the remains of Palestinian bodies
• Neglect, inequality drive violence in Israel's Arab slums
• Despite U.S. opposition, Iran to be transport hub for North-South Corridor
• 28 dead in Yemen fighting with Qaida
• Israeli forces 'seize 4 Gaza fishermen'
• Ehud Barak warns of 'unilateral' moves if no Palestinian deal
• Enrichment 'not a step towards a bomb': Mahmoud Ahmadinejad
Arab World
• Iraq's Christian heritage sites lie mouldering and neglected
• Egypt's Islamists seek 'grand coalition' with liberals, minorities
• For the White House, a Wary Wait as Syria Boils
• 13 corpses found in Syria amid massacre fallout
• At least 12 killed, 27 wounded, in Iraq bomb blasts
• Syrian troops shell Houla, site of massacre
• Iraq's PM warns Arab states may face 'water war'
• Egypt: Hosni Mubarak's sons face new corruption trial
• Facebook opens office for Middle East and North Africa
• Russia nixes Syria action even as UN reports new killings
• Rebels give Syria govt Friday deadline to halt violence
• Sinai Bedouins kidnap 2 American tourists in Egypt
• BEIRUT: Bkirki committee studies, debates two electoral law proposals
• Lebanese join the Free Syrian Army's struggle
• Counter Revolution Disguised as Democracy in Egypt
• Egyptian activists call for anti-Shafiq mass rallies, urge passing of isolation law
North America
• New York allows headgear for Sikh, Muslim transit employees
• Al-Qaida continues to have safe haven in Afghanistan: Pentagon
• Obama nixes French-Saudi plan to finish Assad by bombing his palace
Africa
• Tunisia PM Warns Islamists Over Further Violence
• Somali Rebels Say Repel Kenyan Attack on Afmadow
• African Union to Take Mali to U.N. Security Council: Source
Complied by New Age Islam News Bureau
Photo: Christianity dialogue features at Kazakh interfaith
URL: https://www.newageislam.com/islamic-world-news/new-age-islam-news-bureau/islam-christianity-dialogue-features-at-kazakh-interfaith-meet/d/7489
-----------
Europe
Islam-Christianity dialogue features at Kazakh interfaith meet
31 May 2012
Astana, May 31 (IANS) With religious tensions running high in Europe and other parts of the world, a dialogue between Islam and Christianity is the highlight of a global congress of faiths and civilisations this Kazakhstan capital that began here Wednesday and which is being attended, among others, by the head of the Global Islamic League, the metropolitan of Minsk and the chief rabbi of Israel.
Should there be a major breakthrough, it would match the dramatic call by Israeli President Shimon Peres at the third edition of the Congress of World and Traditional Religions in 2009 for a three-way meeting between Saudi Arabia, Israel and the Arab world to restore peace in the Middle East.
The theme of the fourth edition of the Congress is "Peace and harmony as the choice of mankind". However, the topics suggested for debates makes it evident that the focused will be on the integration of Islamic values to Christianity.
Noting that one of the themes was "Religion and Multiculturalism", an official associated with the Congress said it would "be a place for civilized discussion between representatives of Islam and Christianity on the tradition of wearing headscarves and veils by women. That is, as Christians believe, an over-expression of religion in secular European countries, where historical religion is Christianity".
The official also admitted that there would be "mutual accusations". This was because on issues like the hijab, European leaders had urged Muslims to keep in mind the "traditions of the host country" while pointing to the dress codes in Islamic states.
"Muslim leaders are also likely to remind Europeans of the indispensable democratic premise of religious freedom and, as a result, the freedom of choice of religious clothing. Within this debate will be raised an issue that recently stirred up the British - the right to publicly wear a cross," the official said.
There will possibly be debates on the concept of renewals in the Catholic church and in particular, on whether to allow the ordination of women.
And, even though gender equality is still far from ideal in Kazakhstan, there will be discussions on the role of women in family and society, the responsibility of women for the future of nations and the planet and the role of women and women's organizations in the intercultural and interfaith harmony space.
"However, the main theme of the meeting will be the role of leaders in achieving sustainable development in the world. Their role is increasing nowadays and it can be proved by the fact that recently, US President Barack Obama said that he is ready to permit Iran to develop civilian nuclear energy but not atomic weapons. But he intends to keep the dialogue on this subject only with Ayatollah Ali Khamenei, the spiritual leader of his country," the official said.
"It is increasingly becoming evident that in an economically unstable world, religion becomes a key factor. In fact, today the world has to correct mistakes of the twentieth century, when religion was preceded by mercantile interests. And to demonstrate that peace is possible through a dialogue of different gods," the official said.
In this, Kazakhstan is ideally placed. The world's ninth largest country by area, it is home to over 130 nationalities. In a country with a population of just over 16 million there are represented 42 faiths and denominations and about 4,500 religious organizations.
Being held in a unique pyramid-shaped building, the conference is a bold reminder to the world that people of different faiths and ethnic backgrounds can and should live together in peace, the official said.
The nine-storey monument - Palace of Peace and Concord - rising more than 200 feet high has been built specially for the meeting of world religions.
At the end of the inaugural Congress in 2003, Muslim, Christian, Buddhist, Jew, Hindu and Tao leaders adopted a declaration stating that "extremism, terrorism and other forms of violence in the name of religion... are threat to human life and should be rejected". The second Congress was held in 2007 and the third in 2009.
http://www.newstrackindia.com/newsdetails/2012/05/31/139--Islam-Christianity-dialogue-features-at-Kazakh-interfaith-meet-.html
-----------
German Abducted in North Nigeria Killed
31 May 2012
KANO, Nigeria (AP) — A Nigeria official says a German engineer kidnapped in the northern city of Kano about five months ago has been killed in a failed rescue attempt.
The security official, who requested anonymity because authorities have not yet made an official announcement, said that the botched operation to free Edgar Fritz Raupach happened in the early hours of Thursday.
A group affiliated to al-Qaida in the Islamic Maghreb, known as AQIM, had told a Mauritanian news portal that it was holding a German citizen captive after abducting him in Nigeria.
http://www.nytimes.com/aponline/2012/05/31/world/africa/ap-af-nigeria-violence.html?ref=africa&gwh=080F06F6D204AFE77AB683DCDFBD8760
-----------
Another Massacre Could Plunge Syria Into Civil War: Ban
31 May 2012
ISTANBUL (Reuters) - U.N. Secretary-General Ban Ki-moon warned on Thursday that massacres of civilians, such as the one perpetrated in Houla last weekend, could plunge Syria into a devastating civil war.
Ban cited fears raised on Tuesday by Kofi Annan, the joint special envoy for the Arab League and United Nations, that Syria may have already reached a "tipping point" following the slaughter of 108 people in Houla last Friday. The April 12 ceasefire, that forms part of Annan's 6-point plan to restore peace, has so far failed to take hold.
"The massacre of civilians of the sort seen last weekend could plunge Syria into catastrophic civil war - a civil war from which the country would never recover," the U.N. secretary-general told a conference in Istanbul.
http://www.nytimes.com/reuters/2012/05/31/world/middleeast/31reuters-syria-crisis-ban.html?ref=middleeast
--------
Bosnian Muslim student promotes tolerance
May 28, 2012
Natasha Lindstrom
APPLE VALLEY • He was born into the middle of a war, with his mother hoping he'd stay in her
womb as long as possible so things on the outside would be better by the time he arrived.
When food assistance came, the American care package falling from the sky crashed through
the new roof his father and grandpa had just finished installing. They were certainly grateful
for the aid, they'd later tell him with a chuckle, just a bit disappointed in the way it got
there.
Despite growing up in war-torn Bosnia in the second half of the '90s, Abedine "Abe" Kustura
recalls a happy, wellrounded childhood — he was a stellar athlete, hard-working student and
always interested in learning about the rest of the world.
He especially dreamed of making it to the United States, and when he got his chance as an
exchange student at Granite Hills High School, he literally jumped for joy, especially when
he heard he had been assigned to California — land of the Pacific Ocean, beautiful people
and Los Angeles Lakers. Since the start of the school year, the 17-year-old has been sharing
information about his home country and culture while experiencing life as an American
teenager in Apple Valley.
Full report at:
http://www.vvdailypress.com/articles/bosnian-34730-muslim-promotes.html
----------
India
Hurriyat Conference suspends Abdul Gani Bhat
May 31, 2012
SRINAGAR: Moderate faction of Hurriyat Conference headed by Mirwaiz Umar Farooq today suspended three leaders and issued show cause notice to them including Abdul Gani Bhat in the wake of clashes within the amalgam over the relevance of UN resolutions on Kashmir.
The decision to issue show cause notices to Bhat, Nayeem Ahmad Khan and Mohammad Azam Inqillabi were issued following a meeting of the executive council of the Hurriyat, its spokesman said. He said the three leaders have been asked to explain their position over the recent acts of "indiscipline" within 10 days. They have been suspended from the amalgam till disciplinary proceedings are in progress.
Bhat angered the separatist groups including leaders from his own faction of Hurriyat as he said that UN resolutions on Kashmir were not practically implementable in the present geo-political scenario. Shabir Ahmad Shah, Khan and Inqillabi had questioned Bhat's statement and sought action against him. The issue had led to clashes between the rival supporters at Hurriyat headquarters earlier this month.
The amalgam has also asked Shah to refrain from taking the issue concerning the Hurriyat to the people or media and discuss these issues within the forum.
http://timesofindia.indiatimes.com/india/Hurriyat-Conference-suspends-Abdul-Gani-Bhat/articleshow/13689011.cms
---------
India, Iran plan talks to bypass Western sanctions on Tehran
SANDEEP DIKSHIT
31 May 2012
The two sides likely to touch on joint efforts to combat piracy off Gulf of Aden
India and Iran plan to hold intensive discussions on bypassing Western sanctions on Tehran's oil trade during Iranian Foreign Minister Ali Akbar Salehi's two-day visit from Thursday. The two sides are also likely to touch on joint efforts to combat piracy off the Gulf of Aden which has impacted their merchant shipping operations.
Dr. Salehi will primarily be here to hand over a letter from President Mahmoud Ahmadinejad to Prime Minister Manmohan Singh inviting him to attend the Non-Aligned Summit in Tehran this August.
Although Dr. Salehi will meet National Security Advisor Shivshankar Menon and External Affairs Minister S.M. Krishna, he is also keen to meet Finance Minister Pranab Mukherjee to take forward discussions on hammering out a system for utilising Indian rupees that would be part payment for Iranian oil.
Mr. Mukherjee had helped smoothen the path for trade between the two countries by declaring himself to be in favour of granting tax exemptions on rupee payments made to Iranian oil companies.
This interaction as well as the scheduled one over lunch with Mr. Krishna would help in the deliberations of an Indian banking delegation which will visit Tehran in the third week of June to work out the modalities of paying for about half of Iranian oil in rupees and then Tehran using this amount to buy Indian goods.
Diplomats described the atmospherics for the interaction as favourable after two days of talks on consular issues which they said were "result oriented."
When contacted, Ambassador of Iran to India Sayed Mehdi Nabizadeh saw India and Iran taking the lead through these discussions in coming to grips with difficulties and irritants in local currency exchange. Their experience will come in useful for the BRICS (Brazil, Russia, India, China and South Africa) which have resolved to move over to trade in local currency with each other from next year.
Full report at:
http://www.thehindu.com/news/national/article3474222.ece
-----------
Attempt made to paint India in negative on Iran: Indian Ambassador to the US
May 31 2012
Washington: India has said that there is an attempt to paint it in negative colour on the issue of importing oil from Iran, arguing that it needs enormous energy for its 1.2 billion people.
"Somehow there has been, sorry to say this, some attempt, I don't know for whatever reasons, to paint India in very negative colours," Indian Ambassador to the US Nirupama Rao told a select audience here at the Atlantic Council, a think- tank, while responding to questions on importing Iranian oil.
Rao asserted that India has been transparent on this issue with international partners given its enormous energy security needs.
There is no attempt by India, as is being alleged in certain quarters, to "camouflage payment" of its oil imports from Iran, she argued.
"India has been extremely upfront and has been able to engage in a very frank dialogue with all our partners on this issue," Rao said.
Full report at:
http://www.indianexpress.com/story-print/956078/
-----------
Congress says 4.5% quota is its commitment to minorities
May 31, 2012
NEW DELHI: Congress on Wednesday dubbed 4.5% sub-quota as its commitment to minorities, betraying concern that judicial veto to its outreach measure may leave it vulnerable to political sniping.
In a suo moto statement, AICC spokesman Rashid Alvi said, "The progress of minorities is our commitment and responsibility. We will fulfill promises made in our election manifesto. The law minister has already said government will move Supreme Court against the Andhra Pradesh High Court order. We have a commitment to minorities."
The Congress bid to strongly own up the 'minority quota' came amid palpable resentment among Muslims over the quashing of 4.5% quota and indications that quota-facilitated success in elite exams like IIT in its inaugural year could be set aside. The community leaders have also termed the order as unfortunate.
Full report at:
http://timesofindia.indiatimes.com/india/Congress-says-4-5-quota-is-its-commitment-to-minorities/articleshow/13679536.cms
-----------
Indian Investigating Agency to seek extension of warrants against Headley, Rana and others
May 31, 2012
NEW DELHI: With little hope of getting 26/11 accused David Coleman Headley and Tahawwur Hussain Rana to India in the near future, the National Investigating Agency will seek further extension of warrants against them in the NIA special court on Thursday.
After accepting the NIA chargesheet against Headley, Rana and seven other Pakistani nationals, including Jamaat-ud-Dawa chief Hafiz Saeed, in the case, the court had in March asked the agency to produce Headley and Rana before it on May 31.
This will be the second extension sought by the agency and it will certainly not be the last. "Given the circumstances of the case and the plea bargain between Headley and the US authorities, any attempt to extradite him can be started only after India and US reach some kind of informal agreement on the extradition," said an official privy to the developments.
This is, perhaps, one of the reasons why no movement has been made to send any request for Headley's extradition to the US -- a process that would involve NIA to prepare a dossier of evidence against Headley making a case for his extradition.
Full report at:
http://timesofindia.indiatimes.com/india/NIA-to-seek-extension-of-warrants-against-Headley-Rana-and-others/articleshow/13679946.cms
-----------
Mohammad Shahnawaz Chaudhary new J-K Youth Congress President
May 31 2012
Srinagar: Mohammad Shahnawaz Chaudhary from Poonch district of Jammu region was today elected the President of the Jammu and Kashmir Youth Congress.
Chaudhary bagged 1,555 votes out of the total 4,904 polled for the post, an election committee member said.
After being declared successful, Chaudhary said that he will work to channelise the energy of the youth of all the regions of the state in a positive direction and to strengthen the party at the grassroots level.
Pranab Shagotra, who bagged 1,458 votes became the vice-president.
http://www.indianexpress.com/story-print/956120/
-----------
SC notice to govt on missing engineer for alleged terror links
May 30 2012
New Delhi: The Supreme Court today issued notices to ministries of home and external affairs on a habeas corpus petition filed by Nikhat Perveen seeking directions to the authorities to produce her husband, Fasih Mehmood, who went missing in Saudi Arabia after being allegedly picked up Indian and Saudi agencies for alleged terror links.
The ministries have been asked to respond by Friday.
Fasih, an engineer in Saudi Arabia, was allegedly taken away from his home in Jubail by Indian intelligence agencies on May 13. The officials allegedly searched his home, confiscated a laptop and a mobile phone, and informed his family that he was wanted in India, and would be deported.
A bench of Justices K S Radhakrishnan and J S Khehar also issued notices to the governments of Maharashtra, Andhra Pradesh and Bihar in the matter. Fasih belongs to Barh Samaila village in Bihar's Darbhanga district.
Counsel for Nikhat Naushad Ahmad Khan said Fasih's whereabouts were unknown since his "abduction". The court was told that Fasih rang his wife some days ago to tell her he was all right, but did not say where he was. Nikhat's representations to the authorities have received no response, the bench was told.
http://www.indianexpress.com/story-print/955816/
-----------
Omar Abdullah holds cabinet meet near LoC
May 31, 2012
SRINAGAR: Chief Minister Omar Abdullah on Wednesday held a special cabinet meeting at Tangdhar, a remote village about 130 km from Srinagar near the Line of Control, for the first time. He followed the precedent set by his grandfather and National Conference founder Sheikh Abdullah who as CM held cabinet meetings at district headquarters.
Omar reviewed the development of Karnah tehsil in north Kashmir and asked people about the basic amenities provided by the state government in various sectors, including health, road, communication, water supply and education.
He drove to Teetwal block of Karnah tehsil on the LoC and met the residents. Accompanied by finance minister Abdul Rahim Rather, he reviewed development work and checked the 16km road connecting Tangdhar to Teetwal.
Full report at:
http://timesofindia.indiatimes.com/india/Omar-Abdullah-holds-cabinet-meet-near-LoC/articleshow/13680575.cms
-------
Pakistan
Osama's tracking doctor is guilty of militancy, not CIA links
May 31, 2012
PESHAWAR: A Pakistan doctor who assisted the CIA in tracking down Osama bin Laden was sentenced to 33 years in prison for conspiring with an Islamist militant commander, a verdict that will make it more difficult for Washington to argue for his release.
The judgment against Shakil Afridi debunked the widely held assumption that he had been convicted for his involvement with the American spy agency.
The decision referred to unspecified evidence that Afridi had "acted" with foreign intelligence agencies, but went on to say any charges related to that couldn't be considered because the court didn't have jurisdiction.
Afridi's family and lawyers said he was innocent and would appeal. The US has called for Pakistan to release Afridi. The fact he was technically convicted for militancy, not helping the CIA, could complicate Washington's efforts to press for his release.
Pakistan could argue that his trial was an internal matter that has nothing to do with the US. The verdict said Afridi was guilty of conspiring with a militant group led by commander Mangal Bagh. It said he gave money to the group and treated its leaders in Khyber. Unnamed sources said the group planned terrorist attacks in Afridi's office.
http://timesofindia.indiatimes.com/world/pakistan/Court-Osamas-tracking-doctor-is-guilty-of-militancy-not-CIA-links/articleshow/13681344.cms
-----------
Pak tests nuclear-capable Hatf-VIII cruise missile
May 31, 2012
ISLAMABAD: For the second time in a week, Pakistan today successfully test fired another nuclear- capable Hatf-VIII cruise missile with a range of more than 350 km, the latest in a series of tests of missiles that can hit targets within India.
The military described the flight test of the air-launched Hatf-VIII or Ra'ad cruise missile as successful.
"The Ra'ad missile, with a range of over 350 km, enables Pakistan to achieve strategic standoff capability on land and at sea," a military statement said.
The Ra'ad missile has stealth capabilities and is a "low-altitude, terrain hugging missile with high manoeuvrability".
The test comes just days after Pakistan test fired its quick reaction tactical nuclear-capable Hatf-IX missile with a range of 60 km on May 29. The Hatf-IX is virtually a battlefield missile designed to hit massed armour.
The Ra'ad can deliver "nuclear and conventional warheads with pinpoint accuracy", the statement said.
The military said today's launch had also tested a new automated command and control system.
"A major additional feature of today's test was the effective employment of the National Command Authority's fully automated Strategic Command and Control Support System," the statement said.
This system has "enabled robust command and control capability of all strategic assets with round the clock situational awareness in a digitized network-centric environment to decision makers at the National Command Centre".
The system has the "added capability of real time remote monitoring of missile flight path", the statement added.
The military contended that the cruise technology used in the Hatf-VIII is "extremely complex and has been developed by only a few countries".
The launch was commended by the President, Prime Minister, and Chairman of the Joint Chiefs of Staff Committee, who congratulated scientists and engineers on their achievement.
The Hatf-VIII was the fourth missile tested by Pakistan since last month.
On April 25, Pakistan tested an improved version of the nuclear-capable Hatf-IV intermediate range ballistic missile with the range of 1,000 km.
The launch came just six days after India tested the Agni-V missile with a range of 5,000 km.
On May 10, Pakistan conducted a test of the nuclear- capable Hatf-III ballistic missile with a range of 290 km.
The launch was conducted at the conclusion of the annual field training exercise of the Army Strategic Force Command.
http://timesofindia.indiatimes.com/world/pakistan/Pak-tests-nuclear-capable-Hatf-VIII-cruise-missile/articleshow/13684720.cms
-----------
Fresh wave of violence engulfs Karachi, 10 killed
May 31, 2012
KARACHI: At least 10 people have been killed in Karachi, indicating no respite in the fresh wave of violence that has engulfed Pakistan's financial hub since last week.
Sixteen people including political activists and a senior police official have been killed in the city since Monday, while unidentified gunmen wounded a civil judge yesterday.
Police said that 10 people were killed and at least nine others were injured, including four in the posh shopping area of Tariq road, in firing incidents yesterday.
The fresh wave of violence started last week and police said in many incidents assailants targeted political activists of different parties.
Imran Baig a political activist was shot dead in Shah Faisal colony and the incident sparked chaos and panic in the locality and normal business activity was suspended.
Mehdi Raza and Ahmer Raza were killed by unidentified armed assailants in Orangi Town number 10 near Aslam Shaheed Roundabout.
Many of the political activists killed since last week belong to the Mutthaida Qaumi Movement and Pakistan People's Party.
http://timesofindia.indiatimes.com/world/pakistan/Fresh-wave-of-violence-engulfs-Karachi-10-killed/articleshow/13682620.cms
-----------
US seeks clarification from Pak on Afridi's sentence
May 31, 2012
WASHINGTON: The US has sought clarification from Pakistan on reports that a doctor who helped it track Osama bin Laden was given a harsh sentence because of his links with militants and not for his involvement with the CIA.
"We are actually seeking clarity on those latest reports. I'm aware of what you're talking about, so we've raised those with the government of Pakistan," State Department spokesman Mark Toner told reporters on Wednesday.
It had previously been reported by Pakistan's state-run APP news agency that Dr Shakil Afridi had been convicted for helping the CIA track bin Laden by running a fake vaccination campaign in Abbottabad.
Pakistani media reported on Wednesday that Afridi was sentenced by a tribal court on charges of links with the banned Lashkar-e-Islam militant group and its chief Mangal Bagh Afridi and not for his involvement with the CIA.
"It seems to contrast previous reports about his conviction and the basis of it, so we're trying to get clarity," Toner said when asked about the new reason being given by Pakistan for Full report at:
http://timesofindia.indiatimes.com/world/us/US-seeks-clarification-from-Pak-on-Afridis-sentence/articleshow/13684957.cms
-----------
Lashkar-i-Islam denies links with Shakeel Afridi
31 May 2012
PESHAWAR: The militants accused in a Pakistan court of conspiring with a doctor recruited by the CIA to find Osama bin Laden said Thursday they had nothing to do with him.
Shakeel Afridi was on May 24 sentenced to 33 years in jail after he was found guilty of treason under Pakistan's system of tribal justice.
Afridi was convicted by the court of treason under the penal code, but for alleged ties to Lashkar-i-Islam and not for working for the CIA.
Lashkar-i-Islam, led by bus conductor turned warlord Mangal Bagh, is a militant organisation feared for kidnappings and extortion in his home district of Khyber.
The court order said Afridi had "close links" to the group, saying the doctor's "love" for Bagh and "association with him was an open secret".
Full report at:
http://dawn.com/2012/05/31/lashkar-i-islam-denies-links-with-shakeel-afridi/
-----------
NA speaker's rulings must be respected: Fehmida Mirza
30May 2012
ISLAMABAD: Speaker National Assembly Dr Fehmida Mirza on Wednesday said the speaker is
custodian of the house whose rulings should be respected as has been provided in Rules of the
Procure and Conduct of Business.
Speaking to media representatives after inaugurating new campus of Pakistan's premier
training and research institute for national parliament and provincial legislatures named
Pakistan Institute of Parliamentary Services (PIPS), the speaker declined to comment on the
recent petitions filed by Pakistan Muslim League-Nawaz (PML-N) and Pakistan Tehrik-i-Insaf
(PTI).
"I have not yet received notice. I will comment only after going through that," she said.
When asked whether her ruling is challengeable, she referred to the Rule 28 of the National
Assembly what she said makes the whole matter clear.
"Whenever the Speaker decides or gives ruling on any matter on the floor of the House or in
the office on the file, as the case may be, it shall not be called in question, and that shall be
final except on a motion for rescinding it," says the Rule 28.
She said the speaker is elected by the elected representatives in National Assembly so her
ruling is required to be respected.
Full report at:
http://dawn.com/2012/05/30/na-speakers-rulings-must-be-respected-fehmida-mirza/
---------
South Asia
Detainees Are Handed Over to Afghans, but Not Out of Americans' Reach
By ROD NORDLAND
31 May 2012
BAGRAM, Afghanistan — Gen. Ghulam Farouq is not exactly the master of his own house, the Parwan Detention Facility, at least not yet.
When he goes to work at the facility, on the sprawling American air base here, he has to surrender his cell phone to the American guards outside, he said. If he wants to bring in a visitor, he has to get American military permission — for a recent interview with him that took four days to arrange after the Afghan government had approved it.
Then, when the general gave his first interview after taking over as the facility's commander, American military officers insisted on sitting in and monitoring the session, with their own interpreter — who frequently elaborated greatly on the general's answers.
Two months into the six-month-long transfer of thousands of detainees to the control of the Afghans, General Farouq struggles to present himself as the man in charge.
"You think because I have these two American advisers here with me, they are my friends — their presence does not influence what I say," he said. "You may not believe me that I have that much control, but if you come after four months, you will see."
Control of the Afghans detained at Bagram has been a priority for President Hamid Karzai, who demanded immediate custody but settled in March for a six-month-long transfer in negotiations that were often tense and difficult, according to Afghan and American officials.
Given that most of the detainees were originally held under American "administrative detention" — without charge or representation, ostensibly on suspicion of insurgent or terrorist links — it is perhaps not surprising that American officials are working to retain as much say as possible. One line of American argument during the negotiations in March was that even a six-month time frame was far too short for a complete transfer.
But at a time when more and more official announcements here center on Americans' handing command over to Afghans, the operational details at the Parwan facility point out a gap between nominal Afghan control and the reality of lasting American authority.
General Farouq's status is one of the lesser issues, although the detainee agreement does say that Parwan "is to come under the management of an Afghan commander" immediately upon his appointment.
More significant, the agreement says that no detainee can be released unless the Afghans consult with the Americans and consider their views favorably. While that is vague, a further clause provides for a committee, made up of the Afghan defense minister and the commander of the American military in Afghanistan, to decide jointly on releases.
In a background briefing for reporters just before the detainee deal was signed, a senior American official involved in the negotiations described that as a "dual key arrangement" that would remain in place past the six-month transition period. "It would have to be a consensus decision," the official said.
When asked whether that structure basically gave the Americans veto power on detainee releases, the official said, "That's your word, not mine."
That de facto veto power will continue as long as American forces are in Afghanistan, officials said.
"Absolutely we have veto power," said an American official who has worked on detainee issues, speaking on the condition of anonymity because he was not authorized to discuss the topic publicly. "The ambiguity is because the U.S. in Kabul is speaking to two audiences with contradictory interests: Congress, which does not want Afghanistan to release anybody they want, and the Afghans, who want sovereignty."
General Farouq insisted that the relationship was more collaborative. "When you say veto power, that takes sovereignty away, and that is not the case," he said. Any final review that goes to the American commander and the Afghan defense minister will truly be "a common decision, a consensus," he said.
"It's not that General Allen is vetoing. He is seeing the evidence; he has more intelligence means than we do," General Farouq said, referring to Gen. John R. Allen of the Marines, the senior allied commander in Afghanistan. "In the final analysis the enemy is a common enemy, and we respect each other's opinion."
A vast majority of the people being held at Parwan are in administrative detention — without access to lawyers, public trials or other legal rights. As the transfer to Afghan control proceeds, some will go into the Afghan justice system, and others will become Afghan administrative detainees, according to the March agreement.
But many Afghan and international lawyers say that such administrative detention is unconstitutional under Afghan law and that it is being instituted in effect by decree.
Even Afghans who go into the usual criminal justice system at Parwan have little hope of being released quickly. According to an official at the Legal Aid Organization of Afghanistan, which provides most of the defense lawyers to the detainees, 217 prisoners have been tried in the internal court at the facility since July, and 80 were found innocent. Not one of those 80 has been released, as higher courts have undertaken reviews — also at the Parwan facility.
"It's a sham," said Tina Foster, an American lawyer with the advocacy group International Justice Network who has been seeking unsuccessfully to represent Parwan detainees. "Karzai has been talking the talk of Afghan national sovereignty, but in the course of doing so he capitulated and is doing exactly what the U.S. wanted him to do."
"These are just kangaroo courts set up inside Bagram," she said. "This is not a real Afghan criminal proceeding."
Most troubling, she said, the creation of an Afghan system for administrative detention perpetuates one of the greatest injustices of the Afghan war period.
"The worst thing is the administrative detention regime the Afghans are adopting is exactly the same as what the U.S. government has been doing for the last 10 years," Ms. Foster said. "The legacy left here by the U.S. is people disappeared into legal black holes."
An American official, who spoke on the condition of anonymity because of his agency's policy, disputed accusations that Afghan legal authority was a sham. The Afghan Supreme Court chooses judges at the detention facility, and the Afghan attorney general's office chooses prosecutors, he said. Also, defense lawyers are not picked by the American military, whose only role with the lawyers is to arrange for their security clearances, the official said. He added that he was unaware of any case in which a defense lawyer had been refused an opportunity to represent clients at Parwan.
"I know there is still a perception that it is an American court, but we have nothing to do with who is a judge, who is a prosecutor, who is a defense lawyer," the official said. "You can be pretty confident it's not an American-style court; it's very Afghan."
The official also said that any Afghans who were acquitted and whose acquittals were upheld on appeal would be released and not subject to American review.
In his interview, General Farouq said that the transfer of prisoners to Afghan control was proceeding ahead of schedule, with 1,300 of the roughly 3,000 detainees moved over to the Afghan side of the facility.
Right now, though, the Afghan side is within the Americans' outer perimeter and is in their overall control. "Then, after six months everything will be complete and I will be in charge," General Farouq said. "No Americans will be in charge of the gate. We will be in charge."
The facility, however, is within the vast expanse of the American-controlled Bagram Air Field. And its final status after the end of NATO operations in 2014 is still undetermined.
http://www.nytimes.com/2012/05/31/world/asia/in-afghanistan-as-bagram-detainees-are-transferred-united-states-keeps-its-grip.html?ref=asia&gwh=C438E54A7787FED13874C3BB5179420C
-----------
UN: Civilian deaths drop 36% in Afghanistan this year
May 31, 2012
KABUL: The number of Afghan civilians killed has dropped 36 percent so far this year compared with last, the UN said on Wednesday, the first time the death toll has declined over multiple months since the United Nations started keeping track.
The senior UN envoy for the country, Jan Kubis, called the trend promising but cautioned that too many civilians were still being caught up in the violence as insurgents fight Afghan and foreign forces.
Kubis' office said 579 civilians were killed in the first four months of this year, down from 898 killed in the same period of 2011. The number of wounded dropped from 1,373 to 1,216 in the January to April period.
James Rodehaver, a UN human rights officer in Afghanistan, noted the death toll has sometimes declined from month to month since the UN started tracking attacks in 2007, but never over such a sustained period.
The Taliban and their allies are responsible for most civilian casualties, according to UN figures. In the first four months of 2012, anti-government forces caused 79 percent of civilian casualties and Afghan and foreign forces 9 percent, Kubis said in remarks in Kabul. It was not clear who was responsible for the remaining 12 percent of the casualties, he said.
In a reminder of the dangers facing Afghans, a roadside bomb killed three district government employees on their way to work Wednesday in eastern Nangarhar province's Deh Bala district, said district chief Asrarullah.
Two NATO coalition service members also were killed Wednesday in southern Afghanistan -- one by a homemade bomb and the other by an insurgent attack, the coalition said, without providing further details.
The deaths raised the number of coalition troops who have died in Afghanistan this year to 174.
Kubis also urged the country's allies Wednesday not to neglect social and economic aid to Afghanistan as they commit to funding government security forces.
Afghanistan needs billions of dollars in international support to survive economically and avoid descending into further chaos as the US and other countries in the NATO coalition seek to withdraw most of its combat forces by the end of 2014, both the Afghan government and its allies have said.
Kubis said he believes the $4.1 billion needed each year to support and continue training Afghan security forces starting in 2015 "will be reached and is achievable." The Afghan government is slated to provide just $500 million of that.
Last year, Afghanistan received $15.7 billion in aid, representing more than 90 percent of its public spending, according to the World Bank.
In the north, meanwhile, Taliban attacked a hilltop police post in Badakhshan's Warduj district late Tuesday, triggering heavy fighting that killed eight policemen and six militants, according to the provincial governor's spokesman, Abdul Maruf Rasikh. Two policemen and 11 militants were also wounded, he said on Wednesday.
The Taliban claimed responsibility for the attack in a statement sent to reporters by the group's spokesman Zabiullah Mujahid.
Badakhshan province is relatively peaceful but has experienced periodic attacks. Two foreign doctors and their three Afghan colleagues were kidnapped last week in Badakhshan.
http://timesofindia.indiatimes.com/world/south-asia/UN-Civilian-deaths-drop-36-in-Afghanistan-this-year/articleshow/13681651.cms
-----------
Five Afghan police killed in Kandahar suicide attack
31 May 2012
A suicide bomb attack on a police headquarters in the southern Afghan province of Kandahar has killed at least five policemen, officials say.
A spokesman for the provincial governor told the AFP news agency that the attacker drove his explosives-laden car into a checkpoint at the headquarters.
The attack took place on Thursday in the Arghistan district of Kandahar.
In February at least five policemen were shot dead at a checkpoint in the city of Kandahar.
At least six policemen were wounded in Thursday's attack, officials say.
Kandahar is known to be a centre of Taliban activity, and is one of the areas where the insurgency originated.
http://www.bbc.co.uk/news/world-asia-18276859
-----------
UN sees significant decline in Afghan civilian casualties
31 May 2012
Kabul, May 31 (ANI): The number of civilian casualties has significantly dropped in Afghanistan, according to United Nations officials in Afghanistan.
Analysts claim that the drop in insurgent attacks maybe the reason for the decline and signalled a sign of better US-Afghan coordination.
The first four months of this year civilian casualties dropped by 21 percent compared with the same period last year.
However, UN officials have cautioned that they are uncertain if the downward trend will continue through the rest of the year, although the report is consistent with others indicating an overall drop in violence throughout Afghanistan for the first part of this year.
Full report at:
http://www.newstrackindia.com/newsdetails/2012/05/31/240-UN-sees-significant-decline-in-Afghan-civilian-casualties.html
-----------
China top leader snubs Zardari in heart of Pakistan
May 31, 2012
BEIJING: Chinese foreign minister Yang Jiechi snubbed Pakistan president Asif Ali Zardari by refusing to travel from Islamabad to Karachi for a meeting, according to Pakistani media. At the same time, he promised China's support for Pakistan's "independence , territorial integrity and dignity," it said.
Zardari tried to make last-minute changes in the venue and invited Yang to meet him in Karachi instead of Islamabad, where the meeting was originally planned . Yang declined, obviously viewing it as a ploy to test China's dependence on Pakistan for strategic reasons.
"However, the delegation expressed its inability to travel to Karachi to meet the president and insisted on the venue and time earlier finalised ," Pakistan's Online News Network (http:// www.onlinenews.com.pk) reported.
Full report at:
http://timesofindia.indiatimes.com/world/china/China-top-leader-snubs-Zardari-in-heart-of-Pakistan/articleshow/13681382.cms
--------
Southeast Asia
Bali Bombing Suspect Says Life Sentence Too Heavy
31 May 2012
JAKARTA, Indonesia (AP) — An Indonesian accused of helping build the car bomb used in the 2002 Bali nightclub attacks said Thursday life imprisonment would be too heavy punishment for his crimes.
Umar Patek, a leading member of the al-Qaida-linked network Jemaah Islamiyah, said media have portrayed him as someone with extraordinary role but that he did not commit terror activities in Indonesia except the Bali bombings.
"Now it is proven that I am just a little guy ... I am a deer, not an elephant," he said.
Patek is the last key suspect to be tried in the 2002 attacks and is accused of helping to build the car bomb used to kill 202 people on the popular resort island. Most of the victims were foreign tourists, including 88 Australians and seven Americans.
He said the bombs already were being assembled as he arrived in Bali and he just helped mix less than 50 kilograms of explosives.
State prosecutors have sought a life sentence for the 45-year-old militant known as the "Demolition Man," accused of illegal weapons possession, concealing terrorist acts, immigration violations and premeditated murder.
In his defense, Patek said prosecutors copied the indictment into the sentencing demand without considering testimonies of witnesses during the trial that began in February.
He insisted he was against the Bali bombings, which was aimed at avenging Western policies in the Palestinian territories.
"I gave a good proposal — using the money to send militant to the Palestine and Moro," said Patek in his 31-page defense plea.
Patek also denied any involvement in a terrorist training camp in Aceh province.
"I am ready to be beheaded in front of this court, if true that I was involved" in planning and procuring weapons for the camp.
Therefore, he asked the panel of judges to consider a lighter sentence.
"A life sentence is too heavy," he told reporters. "I hope to be sentenced in accordance with my portion."
Patek, who was arrested last year in Pakistan, again apologized to the victims, Christians, and those affected by the 2002 Bali bombings as well as the Indonesian government.
Prosecutors will respond to the defense plea next week.
http://www.nytimes.com/aponline/2012/05/31/world/asia/ap-as-indonesia-terror-trial.html?ref=global-home
----------
Muslim Extremists Go Gaga in Indonesia
By Kalinga Seneviratne
May 31, 2012
JAKARTA, May 31, 2012 (IPS) - A sell-out concert by controversial U.S. pop star Lady Gaga
Scheduled for June 3 in the Indonesian capital was called off by the concert promoters on
the weekend citing security concerns. This has reignited debate in the local media about the
clout of "extremist" Islamic groups in the country and police inaction to limit what many in
the media call their "thuggery".
Indonesian police earlier this month refused to issue a permit for the concert, citing
objections from some Muslim groups who deemed Gaga's stage show to be "pornographic" and
incompatible with local culture. The local promoter who sold some 52,000 tickets mainly to
teenage fans has promised a refund.
Full report at:
http://ipsnews.net/news.asp?idnews=107979
--------
Mideast Asia
28 dead in Yemen fighting with Qaida
May 30, 2012
ADEN: Yemeni forces pressed an offensive against loyalists in Abyan province in the south on Wednesday, leaving six soldiers and 22 militants dead, military and other officials said.
Troops backed by local militiamen renewed their assault on the town of Jaar, a jihadist stronghold north of the provincial capital Zinjibar, a senior commander in the south said.
Six soldiers and 12 militants were killed in "fierce clashes" on the northern and western outskirts of the town, the commander said.
"We are tightening the noose on al-Quida from all sides," he said, adding that the army was two kilometres (just over a mile) away from the edge of Jaar.
A further seven militants were killed in government shelling of the town, an official in Jaar said.
Further east, an air strike hit an al-Quida communications centre in the town of Shaqra killing three militants, another local official said.
The latest fighting came a day after al-Quida militants killed three soldiers in an assault on an army convoy ferrying supplies to Abyan.
Yemeni forces launched an all-out offensive on May 12 aimed at reclaiming towns and cities in Abyan lost to al-Quida over the past year.
Since the offensive began, at least 371 people have been killed, according to an AFP tally compiled from official statements. They comprised 271 al-Quida fighters, 64 military personnel, 18 local militiamen and 18 civilians.
http://timesofindia.indiatimes.com/world/middle-east/28-dead-in-Yemen-fighting-with-Qaida/articleshow/13673947.cms
-----------
Israel returns the remains of Palestinian bodies
31 May 2012
Israel has handed over to the Palestinian Authority the remains of 91 Palestinians who died carrying out attacks against Israel.
The remains include suicide bombers and militants who died in operations as far back as 1975.
The repatriation of the bodies forms part of a deal to end a mass hunger strike by hundreds of Palestinian prisoners in Israeli jails.
Israeli officials say the transfer is a confidence-building gesture.
Coffins containing the remains, which had been interred in numbered graves in an Israeli military cemetery for "enemy combatants", were handed over at dawn.
The head of the Palestinian general committee for civil affairs said 79 had been transferred to Ramallah, and 12 taken to Gaza.
Special ceremonies will be held later, before the bodies are buried again.
According to Israeli media, Hamas will hold a full military service for the remains in Gaza, with each coffin receiving a 21-gun salute. They will then be shuttled to various towns for burial.
In Ramallah, rows of coffins have been draped in Palestinian flags outside President Abbas's compound ahead of a ceremony later today.
The repatriation has long been a sensitive issue often subject to prolonged negotiations, the BBC's Jon Donnison in Ramallah says.
The dead are considered martyrs by Palestinians, but terrorists by Israelis, and their remains are used as bargaining chips, he says.
Earlier this month Palestinian prisoners in Israeli jails agreed to end a mass hunger strike, which had been going on for more than two months.
More than 1,500 Palestinians had been refusing food to demand an improvement in conditions.
There were fears of a violent Palestinian backlash, had any of the inmates died.
The mother of one of the dead, Um Ramez Obeid, said the transfer made her "very happy".
"We have waited for this moment for 16 years. The more they talked about the deal to hand over the bodies, the more we hoped his body will be among them.
"God willing they will hand over his body to us, to be buried next to his father at the cemetery. We will visit him, even if he is dead and is in the grave, I feel that he is returned to me."
Israeli government spokesman Mark Regev said he hoped the "humanitarian gesture" would help get the peace process back on track.
"Israel is ready for the immediate resumption of peace talks without any preconditions whatsoever," he said.
Direct talks collapsed in December 2010 over Israel's refusal to stop building settlements in the occupied West Bank.
http://www.bbc.co.uk/news/world-middle-east-18276354
-----------
Israeli forces 'seize 4 Gaza fishermen'
31 May 2012
GAZA CITY (Ma'an) -- Israeli forces detained four Palestinian fishermen off the coast of the Gaza Strip on Wednesday morning, witnesses said.
Israeli warships surrounded two fishing boats off Beit Lahiya, in northern Gaza, forcing the fishermen off the vessels and taking them to an unknown destination, a Ma'an correspondent said.
The fishermen were identified as Nour al-Sultan, 49 and his brother Hasan 39, as well as Jihad al-Sultan, 38 and his brother Zahir, 22.
An Israeli military spokeswoman said a Palestinian fishing boat "deviated from the designated fishing area," and failed to respond to calls to return, prompting forces to detain its crew.
Israeli and Palestinian negotiators agreed on a 20-nautical-mile fishing zone off Gaza's coast under the Oslo Accords, but Israel unilaterally imposes a 3-mile limit. Israeli warships frequently open fire at boats that allegedly stray from the permitted area.
Fishermen say the limits have destroyed their livelihood and that it is impossible to trawl a large catch within the designated area.
Israel has controlled Gaza waters since its occupation of the area in 1967, and has kept several warships stationed off the coast since 2008.
http://www.maannews.net/eng/ViewDetails.aspx?ID=490619
-----------
Neglect, inequality drive violence in Israel's Arab slums
May 31, 2012
By Jihan Abdalla
LOD, Israel: "My friend is on the floor, dying, 11 holes in his body, and I only have 10 fingers," raps Tamer Nafar. "Don't close your eyes, blink if you can hear me."
Nafar isn't rapping about violence and crime in urban America, but murders, drugs, guns and gang warfare in his own Israeli slum.
The backstreets of Lod, a mixed Arab-Jewish city just 20 minutes from the tree-lined boulevards of Tel Aviv, reveal a seamy underside of Israel that few visitors get to see, tucked away behind Ben Gurion airport off the main highway to Jerusalem and the occupied West Bank.
"There's crime pollution in this city that hits everybody. Nobody has immunity," said Nafar, lead MC in the Arab group DAM.
Residents, police, government officials, academics and social workers agree conditions in the areas where Arabs live have reached a crisis point, with poor schools and infrastructure fueling crime and drug abuse.
Full report at:
http://www.dailystar.com.lb/News/Middle-East/2012/May-31/175199-neglect-inequality-drive-violence-in-israels-arab-slums.ashx#ixzz1wQrTQ29J
-----------
Ehud Barak warns of 'unilateral' moves if no Palestinian deal
May 31, 2012
TEL AVIV: If Israel and the Palestinians cannot reach a full peace accord, the Jewish state should pursue an interim agreement or unspecified unilateral measures, defence minister Ehud Barak said on Wednesday.
"We must try and achieve a comprehensive agreement -- it is of the utmost importance," Barak told an international security conference at Tel Aviv University.
"We must aim to discuss all of the core issues, putting an end to the conflict and an end to mutual claims," the minister said.
"If this appears to be impossible, we need to think of an interim agreement, and even unilateral actions," he said, without elaborating.
Five rounds of "exploratory talks" between Israeli and Palestinian negotiators in January ended without a deal to continue discussions or return to direct negotiations, stalled since September 2010.
Full report at:
http://timesofindia.indiatimes.com/world/middle-east/Ehud-Barak-warns-of-unilateral-moves-if-no-Palestinian-deal/articleshow/13681367.cms
-----------
Enrichment 'not a step towards a bomb': Mahmoud Ahmadinejad
May 31, 2012
TEHRAN: Iran's enrichment of uranium to 20 per cent "is our right" and "is not a step towards a bomb," President Mahmoud Ahmadinejad said on Wednesday in an interview with a satellite television network.
The enrichment activity, which world powers are trying to curb in fraught talks with Iran, "is one of our rights in terms of international law," Ahmadinejad said.
"There have been lies about our programme.... Enriching uranium to 20 percent is not a step towards a bomb," he said, speaking in Farsi through translators in the satellite television network France 24 interview.
Full report at:
http://timesofindia.indiatimes.com/world/middle-east/Enrichment-not-a-step-towards-a-bomb-Mahmoud-Ahmadinejad/articleshow/13679204.cms
-----------
Despite U.S. opposition, Iran to be transport hub for North-South Corridor
SANDEEP DIKSHIT
31 May 2012
A multi-nation transport corridor that would radically reduce cargo transportation time between India on one side and Central Asia and Russia on the other with Iran being the pivot could see dry runs beginning next year.
A three-day meeting of experts from 16 countries discussed ways to smoothen the way for the International North South Transport Corridor (INSTC) and at least six supplementary routes despite the U.S. pushing its Silk Road proposal in which its bete noire Iran has been excluded.
In stark contrast, Iran plays a crucial role in the multi-modal North-South Corridor as its port Bandar Abbas will be the hub of all activity. Experts proposed the setting up of two four-nation groups to resolve many of the ssues. Iran along with Russia and India (all three initiators of the project) will be in both groups.
Full report at:
http://www.thehindu.com/news/national/article3473943.ece
--------
Arab World
Iraq's Christian heritage sites lie moldering and neglected
May 30, 2012
By Mohamad Ali Harissi
NAJAF: A stone's throw from the Shiite holy city's airport, the remains of the celebrated ancient Christian city of Hira lie neglected and moldering, because funds for excavation have dried up.
Three sites, discovered five years ago, are unexplored and unkempt, and officials fear the uncompleted excavation could lead to their demise.
The sites, which contain mud walls and jars that are exposed to the elements, lie fewer than 100 meters from an active runway, are not fenced off and have no security except their proximity to the restricted airport area.
They form part of the ancient Lakhmid capital of Hira, on the outskirts of Najaf, 150 kilometers south of Baghdad.
The Lakhmids were a pre-Islamic Arab tribe that are believed to have emigrated to what is now Iraq from Yemen in the second or third century. The dynasty's founder was Amr, whose son, Imru al-Qais, converted to Christianity.
In 266, the Lakhmids turned the former military encampment of Hira into their capital.
Establishing their empire across what is now Iraq and northeastern Arabia, they held sway across the lands that lay between the Persians – to whom they were vassals for several centuries – and the Romans.
They were a major force among the pre-Islamic Arab peoples. Standardizing the early Arabic alphabet allowed their culture to spread widely.
Arab poets described Hira as an earthly paradise. One said that, because of the city's pleasant climate and beauty, a day in Hira was "better than a year of treatment."
Extending around 17 kilometers south from Najaf, Hira remained the Lakhmid capital until 663, when general Khalid bin al-Walid conquered it on the orders of Abu Baqr, the immediate successor of the Prophet Mohammad.
"The area has historical importance, because it is rich in antiquities, including especially the remains of churches, abbeys and palaces," said Shakir Abdulzahra Jabari, who led excavations there in 2007, 2009 and 2010.
"But now, the antiquities have been neglected for a year, and they do not receive any attention, despite the fact that many Western countries are interested in Hira's history as the main gateway of Christianity into Iraq."
Hira was famous for its arable land, and for its palaces and monasteries, notably the Aoun al-Abadi Palace, which hosted visiting dignitaries, and the Al-Lij monastery.
The sites feature historic treasures of the Lakhmid era, such as the bases of massive abbeys that include dozens of rooms, from studying halls to monastic cells and storage areas.
"Christians have lived for a long period of time in the Hira region, where they formed around one-third of the city's population, with the Al-Abad tribe the most well-known of their community," said Yahya Kadhim al-Sultani, a professor at Kufa University. "Hira was characterized by a not insignificant number of churches built for living in, and the practice of various scientific and cultural activities."
The ancient city has seen several excavations in decades past, Jabari said. Oxford University researchers explored the site in the 1930s, and Iraqi antiquities experts carried out their own excavations in 1938, 1956 and 1957.
It was during the latter set of explorations that the Palace of Al-Khawarnaq, built during the fourth and fifth century, was discovered.
Since the 2003 U.S.-led invasion to topple Saddam Hussein, however, Baghdad's government has had bigger priorities than funding large-scale digs in a country with more than 12,000 documented archaeological sites.
Foreign exploration teams have largely avoided Iraq entirely over security fears, even though levels of violence in the country are significantly lower than their peak in 2006 and 2007.
Those who have come have largely chosen to focus on the autonomous and relatively safe Kurdistan region in the north for excavations.
"The excavation works resumed in the area in 2007. When expansion work was being done to Najaf airport, the first three sites were discovered," said Jabari. "We have worked to save it from the [airport] expansion process."
Since then, several digs in an area of 3,000 square meters have uncovered the bases of mud-built structures, as well as crosses etched into walls, and a piece of wax marble with the inscription, "Blessings from God, and God forgave the followers of Christ."
In 2009, the Najaf provincial department of antiquities said researchers had unearthed around 2,100 artifacts in different parts of the province, including coins, pieces of pottery and a number of buildings dating back to the Lakhmid era.
"But exploration work stopped a year ago because of time limits on the project, which ran out of money," Jabari said, "and no maintenance work has been done on the sites since."
He fears that further neglect will lead to the antiquities' destruction.
http://www.dailystar.com.lb/Culture/Art/2012/May-30/175034-iraqs-christian-heritage-sites-lie-moldering-and-neglected.ashx#ixzz1wQomyZrA
-----------
Egypt's Islamists seek 'grand coalition' with liberals, minorities
ATUL ANEJA
May 30, 2012
Choosing his words carefully to allay fears about the imposition of a narrow Islamist agenda, the Muslim Brotherhood presidential candidate, Mohamed Morsy, on Tuesday appealed to secularists, liberals and religious minorities to join him in order to save Egypt from a counterrevolution, threatened by his rival, Mubarak-era official Ahmed Shafiq.
Mr. Morsy's broad appeal for unity among those who hold joint ownership of the heady uprising that toppled the former President, Hosni Mubarak, comes ahead of the June 16-17 runoff that pits him against Mr. Shafiq, Mr. Mubarak's last Prime Minister and a former Air Force chief. While Mr. Morsy secured 24.3 per cent of the vote and topped the list of contestants in the first round of polling, Mr. Shafiq polled a close 23.6 per cent to stand in second place.
Neither candidate crossed the 50 per cent threshold necessary, according to Egypt's electoral law, to avoid the two-horse runoff.
Now, in order to emerge as the first President of what has been called Egypt's Second Republic, Mr. Morsy badly needs the support of those who voted for Hamdeen Sabbahi, the neo-Nasserite candidate who won 20.7 per cent of the vote. He would also need backing from the around 18 per cent who voted for moderate Islamist Abdul Moneim Aboul Fotouh. Also crucial for Mr. Morsy is the vote of the "revolutionary youth", the young activists who had thronged Cairo's Tahrir Square — the ground zero of the revolution which raged for 18 days — before Mr. Mubarak was gone and subsequently during violent clashes with the Supreme Council of the Armed Forces (SCAF), Mr. Mubarak's successors. Analysts point out that Mr. Morsy would also have to win over at least a section of the Coptic Christians, who most likely voted in large numbers for Mr. Shafiq fearing the emergence of hardline theocracy in Egypt under a triumphant Muslim Brotherhood presidency.
It was, therefore, not surprising that Mr. Morsy, during his address at a Cairo hotel, chose to speak about an inclusive civil state under his watch, which would be respectful of secular liberties as well as women's rights, underscored by a pledge not to impose a stifling dress code.
In a message meant to impress the revolutionary youth, drawn from a liberal and Leftist ideological matrix, Mr. Morsy said that he was committed to the establishment of a "democratic, civil, and modern state" that guaranteed the freedom of religion and right to peaceful protest.
Trying to reassure a large section of women, who fear a surge of religious conservatism and an attack on gender rights, Mr. Morsy declared there would be no dress code, and women would "have a right to freely choose the attire that suits them".
Mr. Morsy's campaigners, desperate for partners outside the Islamist camp, had something to cheer about on Wednesday when the April 6 Youth Movement — one of the pioneers of the anti-Mubarak revolt — called for the formation of a coalition against the "counterrevolution" that was being plotted to return remnants of the Mubarak regime.
Ahmed Maher, leader of the April 6 movement, asserted that "dissent to consensus and the coalition will harm the entire country". However, on its part, the Muslim Brotherhood should not miss a great opportunity of forging an inclusive partnership, he said.
The Muslim Brotherhood seemed to have already got the message, as Mr. Morsy, promised formation of a "broad coalition" government, where the Prime Minister could be an outsider. The vice-presidency could go to the Coptic Christian community. "Our Christian brothers, they are partners in the nation. They will have full rights that are equal to those enjoyed by Muslims," said Mr. Morsy.
http://www.thehindu.com/news/international/article3473860.ece
-----------
For the White House, a Wary Wait as Syria Boils
31 May 2012
WASHINGTON — After ordering American forces to Libya last year, President Obama declared that he had tackled a humanitarian crisis more decisively than his predecessors.
"When people were being brutalized in Bosnia in the 1990s," Mr. Obama told a national television audience, "it took the international community more than a year to intervene with air power to protect civilians. It took us 31 days."
Yet while the Syrian government of President Bashar al-Assad has brutalized its citizens for more than a year, Mr. Obama now shows no signs of intervening with force, an option his White House sees leading only to "greater chaos, greater carnage," as Jay Carney, the press secretary, put it this week. If the president considered Libya a model of humanitarian intervention, Syria increasingly looks like Mr. Obama's Bosnia.
Just as strife in the former Yugoslav republic confounded first President George Bush and then his successor, Bill Clinton, the bloody crackdown in Syria — underscored by last week's massacre of children and other villagers — has put Mr. Obama in a deeply uncomfortable position. With American troops only recently withdrawn from Iraq and still in Afghanistan, the president is loath to engage in new military actions, especially one with few advocates, even among human rights groups. And yet with each passing incident, the scale of the crisis grows.
"You may come to the point where you have Srebrenica syndrome," said Edward P. Djerejian, a former ambassador to Syria, referring to the slaughter of 8,000 Bosnian Muslims that galvanized more aggressive international action in 1995. "Once a humanitarian disaster looms so large, the international community becomes forced to act despite the national security considerations and the more levelheaded thinking on the consequences of military action."
The White House has made clear that, however horrific, the killings in Houla last week, and another massacre discovered Wednesday, do not rise to that level. The United States has expelled the top Syrian diplomat and on Wednesday outlined more financial sanctions against Syria, but there is no serious support inside the West Wing for American military action at this point. Some officials, though, advocate arming the Syrian opposition or doing more to help others do so.
Among the president's advisers, there is a recognition that the crackdown could eventually escalate to the point where it would compel a more aggressive response, but there is no consensus on what that threshold would be. One possible game-changing situation would be the spread of the conflict beyond Syria to neighboring countries like Lebanon, Turkey or Jordan.
For now, the range of options remains constrained. Every week or so, a cabinet or deputy cabinet-level meeting is convened on Syria, and, much to the frustration of the participants, each time the choices on the table are more or less the same: more diplomacy, more sanctions. The latest hope is that President Vladimir V. Putin of Russia, a longtime Syrian ally, will force Mr. Assad to step down.
All the military contingencies that the Pentagon has developed involve a serious commitment of resources, with no low-cost options as in Libya. Unlike in Libya, there is no defined rebel army holding territory that would be helped by airstrikes. Syria has a better trained, better equipped military, including Russian antiaircraft defenses. And there is no United Nations or Arab League support for international force.
"In every situation you want to do something, but the fact that you want to do something doesn't mean you will do anything," said James B. Steinberg, a former deputy secretary of state under Mr. Obama. "You just have to decide even if you're motivated to do something, how far you want to go and what will work. I think in this case, the what-will-work is as important as anything else."
At a time of national fatigue after a decade of war, there is not much pressure in Washington on Mr. Obama to intervene directly. But as the killing drags on with about 10,000 dead, the situation invariably plays into the developing presidential campaign.
Mitt Romney, the Republican challenger, criticized Mr. Obama's leadership on Syria and supports arming the rebels. "The world looks to America to lead and we've been sitting in the back burner hoping things would become arranged in a way that was attractive to the world," Mr. Romney said in an interview broadcast Wednesday on Fox News. "But frankly, what's happening in Syria is unacceptable."
The dialogue echoes the conversation 20 years ago when another incumbent president fighting for his job was reluctant to involve American forces in a far-off killing field while his opponent criticized his lack of leadership. Mr. Bush ultimately lost to Mr. Clinton, who, like Mr. Romney with the Syrians today, had supported arming the Bosnians in their fight against the Serbs.
Once Mr. Clinton was in office, though, the "Black Hawk Down" disaster in Somalia soured him on direct military intervention. It was not until the Srebrenica massacre in 1995 under the noses of United Nations peacekeepers that he led a sustained NATO bombing campaign that resulted in the Dayton peace accords.
James Dobbins, who was a special envoy in Bosnia, said he saw parallels in Syria today. "If the U.S. remains passive or relies on unsupported diplomacy and that turns out to be ineffective, you could compare it to Bosnia," he said. At the same time, he said, there is not a cohesive opposition in Syria to aid, nor leadership from the region to rely on.
"I don't think anybody's going to say we don't have a dog in this fight," Mr. Dobbins said. "But military intervention is going to be the last option."
Mr. Steinberg, who was a top State Department official in Mr. Clinton's first term, said the difference was that Bosnia was in the heart of Europe and a test of NATO's credibility after the cold war. Moreover, the Bosnians set up their own breakaway government so there was a clear entity to assist, unlike the inchoate Syrian opposition. "Obviously the humanitarian side has some similarities," he said, "but the differences are important."
In the absence of more direct action, Mr. Obama continues to support the United Nations envoy, Kofi Annan, although few hold out much hope for his six-point peace plan. The president has called for Mr. Assad to step down, a demand ignored by the Syrian leader and one that Ambassador Susan E. Rice at the United Nations acknowledged on MSNBC on Wednesday "is really not realistic at this stage."
Andrew J. Tabler, a senior fellow at the Washington Institute for Near East Policy who specializes in Syria, said violence appeared likely to increase with the end of the United Nations observer mission in July and the arrival of the Ramadan holy month.
"We have to just be prepared for that, and the question is, what are we going to do?" he said. "Do we really think we can head off a civil war?"
http://www.nytimes.com/2012/05/31/world/middleeast/for-the-white-house-a-wary-wait-as-syria-boils.html?ref=world&gwh=9F05D85C7F3C11E6D151F9D1EED965F2
-----------
13 corpses found in Syria amid massacre fallout
May 31, 2012
Thirteen bound corpses, many apparently shot execution-style, have been discovered in eastern Syria, UN observers have said, days after the massacre of more than 100 people provoked international outrage and the coordinated expulsion of Syrian diplomats from world capitals. The latest
killings happened in Deir el-Zour province, where the bodies were found late Tuesday blindfolded with their hands tied behind their backs. A statement by the UN mission yesterday said some appeared to have been shot in the head at close range.
A video posted online by activists showed the men lying face down, pools of dried blood under their heads.
The head of the UN observer team, Major General Robert Mood, said he was "deeply disturbed by this appalling and inexcusable act."
The fresh killings underline violence that seems to be spiraling out of control as the uprising against President Bashar Assad that began in March 2011 has morphed into an armed insurgency. Activists say as many as 13,000 people have been killed since the revolt began.
In the wake of last weekend's massacre in Houla, in which nearly half of the 108 dead were children, the United States and Western nations expelled Syrian diplomats in protest, a move Syria's state-run media denounced yesterday as "unprecedented hysteria."
The massacre drew continued harsh criticism yesterday, even from Syria's closest ally Iran, with Iranian President Mahmoud Ahmadinejad saying that anyone responsible for the killings should be punished. "I'm not excluding anyone from this responsibility," Ahmadinejad told France 24 TV station.
UN investigators and survivors have blamed pro-regime gunmen for at least some of the carnage in Houla, a collection of poor farming villages in central Homs province, saying men in civilian clothes gunned down people in the streets and stabbed women and children in their homes. The Syrian government denied its troops were behind the killings and blamed "armed terrorists."
Damascus had said it would conclude its own investigation into the Houla deaths by Wednesday but it was not clear if the findings would be made public. The UN's top human rights body planned to hold a special session tomorrow to address the massacre.
Meanwhile, violence continued unabated. Syrian forces bombarded rebel-held areas and clashed with army defectors in Homs province, killing at least eight people, activists said. The United States, Britain, Canada, Australia, France, Germany, Italy, Spain and Bulgaria ordered top Syrian diplomats to leave on Tuesday.
http://www.hindustantimes.com/worldsectionpage/World/13-corpses-found-in-Syria-amid-massacre-fallout/Article1-863770.aspx
-----------
At least 12 killed, 27 wounded, in Iraq bomb blasts
31 May 2012
A number of bomb attacks in the Iraqi capital Baghdad has killed at least 12 people and wounded 27 others, police and medical sources said.
The deadliest blast, a car bomb, killed at least eight in the Shia district of Shula near a busy restaurant in north-west Baghdad.
At least four other bomb attacks were reported in other areas of Baghdad.
Violence in Iraq has declined in recent years, but bomb attacks are still a daily occurrence.
Baghdad is currently hosting a major auction inviting international firms to explore oil and gas across Iraq.
Thursday's blast follows two bomb attacks on 13 May in Baghdad, which killed six people and targeted security forces.
On 19 April a series of blasts struck a number of Iraqi cities, killing at least 35 people and injuring 100 more.
On 20 March shootings and bombings killed 45 people in the run-up to an Arab League summit.
US forces withdrew from Iraq in December last year, nine years after invading the country to topple Saddam Hussein.
http://www.bbc.co.uk/news/world-middle-east-18277527
-----------
Syrian troops shell Houla, site of massacre
By BASSEM MROUE
31 May 2012
BEIRUT (AP) — Syrian troops on Thursday shelled the country's central region of Houla where more than 100 people were massacred last week, activists said. At least one person was killed in the latest violence and scores fled in fear of more government attacks.
The Britain-based Syrian Observatory for Human Rights and the Local Coordination Committees activist groups said government troops unleashed heavy machine guns but also used mortars Thursday in Houla, a collection of poor farming villages in the central Homs province. Both groups said a young man was killed by sniper fire.
Survivors of the Houla massacre have blamed pro-regime gunmen for at least some of carnage that began Friday and left 108 people dead, many of them children and women. The Syrian government denied its troops were behind the killings and blamed "armed terrorists."
Activists from Houla said government forces on Friday first shelled the area after large demonstrations against the regime earlier in the day. That evening, they said, pro-regime fighters known as shabiha stormed the villages, gunning down men in the streets and stabbing women and children in their homes.
Full report at: Copyright © 2012 The Associated Press.
-----------
Iraq's PM warns Arab states may face 'water war'
30 May 2012
Arab states could be headed towards a future war over water if they do not act quickly to tackle shortages, Iraqi Prime Minister Nouri Maliki has warned.
At a conference in Baghdad, he urged countries to work together in order to prevent conflict in the arid region.
Issues include desertification, poor water management, and the need for most Arab countries to rely on the goodwill of upstream states for river water.
Arab countries are seeking to address the water crisis with a unified plan.
The BBC's Rami Ruhayem in Baghdad says Arab leaders have in the past failed to tackle common crises because of infighting and inefficiency.
And with popular uprisings tearing through the region, their differences seem to be getting even worse, our correspondent adds.
Full report at:
http://www.bbc.co.uk/news/world-middle-east-18262496
-----------
Egypt: Hosni Mubarak's sons face new corruption trial
30 May 2012
The two sons of deposed Egyptian President Hosni Mubarak are to be tried on suspicion of insider trading, Egypt's prosecutor general says.
Gamal and Alaa Mubarak are already on trial alongside their father for abuse of power. A verdict is due on Saturday.
The new charges relating to alleged stock market manipulation will see the pair tried alongside seven others.
They were accused of violating rules to gain unlawful profits from shares in Al Watany Bank, the prosecutor said.
According to Egypt's deputy justice minister, the brothers have $340m (£215m) in Swiss bank accounts.
Full report at:
http://www.bbc.co.uk/news/world-18268142
-----------
Facebook opens office for Middle East and North Africa
May 30, 2012
DUBAI: Global social online network, Facebook, opened on Wednesday a sales office in Dubai, expanding its operations in the Middle East and North African market, where it says it has some 45 million users.
Facebook's MENA team "will work with brands across the region to help them harness the power of the world's largest social network," it said in a statement released at a press conference in the Gulf emirate.
Full report at:
http://timesofindia.indiatimes.com/world/middle-east/Facebook-opens-office-for-Middle-East-and-North-Africa/articleshow/13673500.cms
-----------
Russia nixes Syria action even as UN reports new killings
May 31, 2012
DAMASCUS: Russia insisted on Wednesday that new action against its ally Syria would be premature even as the UN peacekeeping chief told of the discovery of 13 bodies, apparently killed execution-style.
Herve Ladsous, a UN under secretary general, gave the UN Security Council a "sombre" account of both the latest killings in the eastern town of Assukar and of last week's massacre near the central town of Houla in which more than 100 people died, mostly women and children, diplomats said.
Many Western governments ordered out senior Syrian diplomats on Tuesday in an apparently coordinated protest at the Houla killings but Russia slammed the move as "counter-productive."
Full report at:
http://timesofindia.indiatimes.com/world/middle-east/Russia-nixes-Syria-action-even-as-UN-reports-new-killings/articleshow/13680377.cms
-----------
Rebels give Syria govt Friday deadline to halt violence
May 31, 2012
BEIRUT: Armed rebels have given the Damascus regime until noon (0900 GMT) Friday to stick to Kofi Annan's peace plan to end violence in Syria, warning they themselves will quit the truce unless the ultimatum is met.
"If the Syrian regime does not meet the deadline by Friday midday, the command of the Free Syrian Army announces that it will no longer be tied by any commitment to the Annan plan ... and our duty will be ... to defend civilians," a FSA statement said.
The ultimatum comes as the death toll from assaults by President Bashar al-Assad's forces on protest hubs spirals and after the UN reported two massacres of civilians in the past week, leaving an April 12 truce negotiated by UN-Arab League peace envoy Annan in tatters.
The FSA singled out in particular a May 25-26 massacre near the central town of Houla in which more than 100 people died, including 49 children and 34 women.
Full report at:
http://timesofindia.indiatimes.com/world/middle-east/Rebels-give-Syria-govt-Friday-deadline-to-halt-violence/articleshow/13685154.cms
-----------
Sinai Bedouins kidnap 2 American tourists in Egypt
May 31, 2012
By Ashraf Sweilam
EL-ARISH, Egypt: Security officials say two American tourists have been kidnapped while traveling in Egypt's Sinai Peninsula.
The officials say armed Bedouins snatched the two while they were traveling by car from Dahab to the resort of Nuweiba early on Thursday. Both resorts are on the Red Sea's Gulf of Aqaba.
The officials say the two Americans are men in their early 30s. No other details were immediately available.
The officials spoke on condition of anonymity because they are not authorized to speak to the media.
The abduction was the latest in a series of kidnappings in Sinai, which has seen a surge in lawlessness over the last year. Bedouins have been kidnapping tourists to pressure authorities to release detained relatives or to improve basic services in their areas.
http://www.dailystar.com.lb/News/Middle-East/2012/May-31/175241-sinai-bedouins-kidnap-2-american-tourists-in-egypt.ashx#ixzz1wQrDvUdy
-----------
BEIRUT: Bkirki committee studies, debates two electoral law proposals
May 31, 2012
By Wassim Mroueh
BEIRUT: A committee of representatives of Christian parties in the country is considering an election draft law with a winner-takes-all system based on small districts.
Under the draft, some of the qadas used in the 2009 law would remain the same, while other districts would be divided to make smaller units. Another draft law being studied by the committee, which was formed by the Maronite Patriarchate, would adopt a system of proportional representation and medium-sized districts.
The committee continued discussions of the two draft laws in a meeting at Parliament Wednesday.
Albert Kostanian, a Kataeb Party politburo member, said that based on the winner-takes-all system plan, all qadas with less than four seats would "in principle" remain unchanged. But qadas having at least four seats, such as the Chouf, Metn and Aley, would be divided into smaller units.
Full report at:
http://www.dailystar.com.lb/News/Politics/2012/May-31/175209-bkirki-committee-studies-debates-two-electoral-law-proposals.ashx#ixzz1wQq9brQE
-----------
Lebanese join the Free Syrian Army's struggle
May 30, 2012
By Nicholas Blanford
QAA, Lebanon: Khaled had crossed the border from Syria less than an hour earlier, using routes controlled by armed Syrian rebels to reach the frontier from his base in Homs. Hidden inside a temporary two-room safe house in a remote area near Qaa, Khaled explained why he, a Sunni Lebanese from a village in the Bekaa Valley, had volunteered a year ago to join the Free Syrian Army, the main armed group fighting to overthrow the regime of President Bashar Assad.
"Today there is a need for jihad in Syria, a jihad for righteousness. It is a religious duty to help our Muslim brothers in Syria," he says, his portly frame sitting on the edge of a narrow bed. In his late 40s and sporting a thick beard and wearing a black turban, Khaled is one of an estimated 300 Lebanese from the Bekaa Valley who have joined the revolt against the Assad regime. Most of the volunteers have joined regular FSA brigades, but, according to Lebanese militants allied to the FSA, there is even one exclusively Lebanese armed unit numbering between 20 to 30 men who operate between the border and the Syrian town of Qusayr.
The militants say that other Arab nationals also are fighting alongside Syrian rebels, including citizens from Tunisia, Algeria, Jordan and Saudi Arabia. The presence of non-Syrian Arab militants underlines how the steadily worsening violence and sectarian nature of the conflict is turning Syria into a new theater of jihad.
Full report at:
http://www.dailystar.com.lb/News/Politics/2012/May-30/175072-lebanese-join-the-free-syrian-armys-struggle.ashx#ixzz1wQoe3HMM
-----------
Counter Revolution Disguised as Democracy in Egypt
30 May 2012
By Shamus Cooke
In a country where the embers of revolution are still glowing, you would assume that a presidential election would produce a revolutionary-appearing government. Not so in Egypt. The revolutionaries who toppled the hated dictator Mubarak will have zero representation in the upcoming runoff election for president.
Those who opposed the revolution, however, are well represented. The runoff election features Ahmed Shafiq, the dictator's former Prime Minister who remains a military strongmen. Shafiq's presence in the election is a stark reminder that the revolution's goals have yet to be accomplished.
The other non-revolutionary presidential contender is Mohamed Morsi of the Muslim Brotherhood. The leadership of the Muslim Brotherhood stayed quiet during the initial phase of the revolution until their youth wing dragged them into the fray. The leadership has since pretended to be an ally of the revolution, but their fake revolutionary credentials have been exposed several times since winning a large chunk of parliamentary seats, steadily eroding their popularity.
Full report at:
http://truth-out.org/news/item/9468-counter-revolution-disguised-as-democracy-in-egypt
-----------
Egyptian activists call for anti-Shafiq mass rallies, urge passing of isolation law
30 May 2012
By AL ARABIYA
Egyptian activists called for a million-man march next Friday for deposing presidential candidate Ahmed Shafiq, who will face Muslim Brotherhood candidate Mohammed Mursi in the election runoff on June 16 and 17, an Egyptian daily reported on Wednesday.
Activists at the iconic al-Tahrir Square in central Cairo urged passersby and car drivers, passing through the square, to take part in the planned mass rallies, Egypt's daily al-Youm al-Sabea reported.
Earlier on Tuesday, scores of young activists marched from the Cairo neighborhood of Shubra to al-Tahrir Square to denounce both Shafiq and Mursy, Egypt's al-Masry al-Youm reported.
They criticized both candidates as "enemies of the revolution" and announced their rejection of being ruled by either a former regime remnant or a Muslim Brotherhood member. They also called for the Political Isolation Law be applied on Shafiq.
Thousands of Egyptians marched on Monday night in Cairo, Alexandria and Suez in protest after the results of the first round were confirmed by the Presidential Elections Commission. "No to Shafiq and to the Brotherhood. The revolution is still in the square," they chanted.
Protesters set fire to storage rooms and smashed computers late on Monday at the campaign headquarters of Shafiq.
Full report at:
http://english.alarabiya.net/articles/2012/05/30/217407.html
--------
North America
New York allows headgear for Sikh, Muslim transit employees
31 May 2012
Muslim and Sikh employees of New York's transit system will now be able to wear their religious headgear freely, without attaching a government agency logo to them, in a major legal victory after new uniform rules were imposed following the 9/11 attacks.
The US Justice Department on Wednesday reached a settlement with the New York City Transit Authority (NYCTA) eight years after it had filed a complaint in September 2004 in U.S. District Court for the Eastern District of New York alleging that NYCTA engaged in a pattern of religious discrimination.
Under the agreement, the NYCTA would be required to adopt new uniform headwear policies, allowing employees working in public contact positions, like operating buses and subways, to wear khimars, yarmulkes, turbans, kufis, skullcaps, tams and headscarves without attaching the logo of the Metropolitan Transit Authority (MTA) to the headwear. MTA is the parent agency for the rail and bus operator NYCTA.
The NYCTA would also pay $184,500 to eight of its current and former employees, some of them Sikhs and Muslims, who had alleged employment discrimination after they refused to adhere to attach logos to their headwear.
The deal also allows Sikh MTA workers to wear turbans as long as they match the blue colour of the MTA uniform. MTA management and other employees will receive extensive training on the new policy according to the settlement.
"This settlement agreement sends a clear message that the Department of Justice will not tolerate religious discrimination," Assistant Attorney General for the Civil Rights Division Thomas Perez said in a statement.
"I am pleased that the NYCTA has agreed to end its discriminatory practices that for years have forced employees to choose between practicing their religion and maintaining their jobs."
Full report at:
http://www.thehindu.com/news/article3475726.ece
-----------
Al-Qaida continues to have safe haven in Afghanistan: Pentagon
May 31, 2012
WASHINGTON: Al-Qaida continues to have a safe haven inside Afghanistan and the Taliban still facilitates terrorists, the Pentagon said on Wednesday, a day after al-Qaida's second in command in the war-torn country was killed.
"They have a safe haven there. Safe haven does not necessarily require a long term presence, just the place like where they feel that they can go," Pentagon spokesman Navy Capt John Kirby told reporters during an off camera news conference.
"We continue to believe that the Taliban continue to facilitate safe havens to terrorists if they had the opportunity to do so," Kirby said, a day after the death of Sakhr al-Taifi, al-Qaida's second in command in Afghanistan, that has giving a major blow to the terrorist outfit in the war-torn country.
Full report at:
http://timesofindia.indiatimes.com/world/south-asia/Al-Qaida-continues-to-have-safe-haven-in-Afghanistan-Pentagon/articleshow/13679685.cms
-----------
Obama nixes French-Saudi plan to finish Assad by bombing his palace
May 30, 2012
US President Obama recently vetoed a detailed Franco-Saudi plan for ending President Bashar Assad's rule by means of a massive air strike against his palace that would at one fell swoop wipe him, his family and top leadership circle out, DEBKAfile's military and intelligence sources report.
Their plan was for the presidential palace situated atop Mount Qassioun northeast of Damascus to be devastated by French warplanes taking off from the Charles de Gaulle aircraft carrier off Syria's Mediterranean coast and Saudi and United Arab Emirates bombers flying in through Jordan.
They would bomb the palace for 12 hours in several sorties while at the same time American fighter jets launched from a US aircraft carrier cruising in the Mediterranean or Red Sea would shut down Syria's air defenses, which are considered among the most sophisticated and densely-arrayed in the region.
US warplanes would also keep the Syrian Air Force grounded and prevented from repulsing the incoming bombers.
This plan was presented to President Obama separately by Nicolas Sarkozy before he was voted out of office and Saudi Defense Minister Prince Salman, who arrived at the White House on April 12 for a personal presentation. The prince maintained that there is no end in sight for the Syrian conflict; it would only spread and ignite the rest of the Middle East. The peril could only be rooted out at source by a single, sharp military strike that would remove Assad and his close clan for good. This would be the only acceptable kind of Western-Arab armed intervention in Syria and it had the added advantage of being effective without bringing foreign boots to Syrian soil.
In early May, Sarkozy was still trying to talk Obama around to the plan. He spent his last days in the Elysée Palace in long telephone conversations with the White House in which he drove home three points:
1. Because Assad has concentrated his family, top military command and intelligence chiefs at a single nerve center behind the fortified walls of the Qassioun Palace, the snake's head can feasibly be cut off at one stroke.
The case of Libya's Muammar Qaddafi was different because, unlike Assad, he never stayed long in one place and was constantly on the move.
2. Once that nerve center is destroyed, Syrian army and intelligence would be bereft of their sources of command. Their troops may remain in their bases and wait for news, while their officers may use the sudden political vacuum in Damascus to try and seize power. In either case, the Syrian military would be free of its orders to crush the anti-Assad revolt.
3. The French, Saudi and UAE air forces lack a central command center capable of coordinating a major combined air operation and therefore depend on the United States to provide this essential component. American military input is also vital for paralyzing Syria's air defenses by applying its cyber warfare capabilities to disrupt the radar systems of Syria's anti-air missile batteries.
Our Washington sources report that Obama consistently resisted repeated French and Saudi efforts to jump aboard their initiative.
The Saudi defense minister at one point in their conversation told the US president harshly that it was time for the Americans to stop talking and start acting. But Obama remained unmoved.
These events, revealed here by DEBKAfile, provide the background for Presidents Barak Obama and Francois Hollande's divergent responses Tuesday, May 29, to the al-Houla atrocity and its 108 brutally murdered victims.
The White House repeated its objection to military intervention in Syria "at this time," because it would only "increase the carnage." A military option was left on the table.
That was standard Obama-speak for the crisis in Syria, behind which he remains determined to stay out of armed action for unseating President Assad and instead seek a deal with the Russians on the Syrian ruler's fate as part and parcel of a comprehensive accord on Syria and Iran's nuclear program.
President Hollande was at first quoted as saying he does not rule out armed intervention in Syria. Elysée sources later watered down this statement with the qualifier: …"only with UN Security Council approval."
On top of the American hurdle, Moscow and Beijing rushed Wednesday, May 30, to reiterate that they would oppose (veto) any Security Council resolution authorizing military intervention in Syria, so effectively nipping the French intention in the bud.
Bashar Assad accordingly had no qualms about sending UN-Arab League envoy Kofi Annan off empty-handed from a final bid to salvage his peace mission: The world powers have left him sitting pretty in his palace, unconcerned about his future and free to pursue one of the most vicious anti-opposition campaigns of modern times.
http://www.debka.com/article/22041/Obama-nixes-French-Saudi-plan-to-finish-Assad-by-bombing-his-palace
--------
Is This What Democracy Looks Like? Reflections on Chicago
30 May 2012
By Molly Knefel
For nearly a week in mid-May, the streets of Chicago filled with riot helmets. Protesters came pouring into the city by bus. When the NATO summit began, the presence of the police force felt as substantial as the massive crowd they were there to control. By Monday, May 21, when Barack Obama said of the protests: "this is part of what NATO defends," at least 70 people had been wrongfully or violently arrested on the street, at least six of them charged with felonies. A group of journalists had been pulled over at gunpoint by 12 police vehicles, marked and unmarked. And five young men, whose home had been raided the previous Wednesday, days before the summit had even begun, faced terrorism charges.
As Obama spoke about NATO's protection of free speech, I was on my way to the airport after spending four days with the protests and the militarized Chicago Police Department (CPD). I realized that the book I had brought with me from New York was "Letters from Prison," by a Slovak dissident named Milan Simecka. After eight months of covering Occupy in New York City and the last four days of NATO, the essays of an imprisoned dissident seemed like an especially ironic choice of reading material. Among both the protesters and the journalists I've talked with, there's an unresolved debate about whether it's appropriate to describe the United States as a police state. In so many places in the world, the suppression of resistance is so much worse; the media is blatantly state-serving and the violence is massive and horrifying.
Full report at:
http://truth-out.org/news/item/9461-is-this-what-democracy-looks-like-reflections-on-chicago
---------
Africa
Tunisia PM Warns Islamists Over Further Violence
31 May 2012
TUNIS, Tunisia (AP) — Tunisia's prime minister says the country's patience has run out and that hardline Islamists who attacked police stations and liquor stores last week will be punished.
Hamadi Jebali's television address late Wednesday was the sternest warning to date from a government led by moderate Islamists who have been cautious in confronting a surge in ultraconservative Islamist activity.
Last week in the towns of Sidi Bouzid and Jendouba, hardline Islamists known as Salafis firebombed liquor stores and police stations.
Jebali said it was time to put an end to such events and be firm with those believing they are charged by God to "purify society."
More than a year ago, Tunisians ousted their longtime secular dictator. Jebali's moderate Islamist party won elections in October, but it is allied with secular parties.
http://www.nytimes.com/aponline/2012/05/31/world/middleeast/ap-ml-tunisia-islamist-violence.html?ref=middleeast
-----------
Somali Rebels Say Repel Kenyan Attack on Afmadow
31 May 2012
MOGADISHU (Reuters) - Kenya's military said it captured the Somali rebel redoubt of Afmadow on Wednesday, but the al Shabaab militant group said it had repulsed a Kenyan attack and still controlled the strategic town in southern Somalia.
A spokesman for Somali government forces fighting alongside the Kenyans said they had advanced to the outskirts of Afmadow but had not captured the town, as Kenya's military spokesman, Major Emmanuel Chirchir, had stated earlier.
"After a fight we are on the fringes of Afmadow and soon we shall enter," said Mohamud Farah, a spokesman for Somali government troops in the Juba region.
The al Qaeda-linked insurgents said their positions in Afmadow were attacked for the second day running on Wednesday but they repulsed the Kenyan assault.
"Let the Kenyan troops try to take Afmadow. They always bluff. We chased them away, they cannot capture Afmadow," said Sheikh Abdiasis Abu Musab, spokesman for al Shabaab's military operations.
Full report at:
http://www.nytimes.com/reuters/2012/05/30/world/africa/30reuters-kenya-somalia.html?ref=global-home
-----------
African Union to Take Mali to U.N. Security Council: Source
31 May 2012
PARIS (Reuters) - The African Union plans to refer the situation in Mali to the United Nations Security Council so that it can create a framework for tackling the worsening crisis there, a diplomatic source close to the AU president said on Wednesday.
Mali, once regarded as a fine example of African democracy, collapsed into chaos after soldiers toppled the president in March, leaving a power vacuum in the north that enabled rebels to take control of nearly two-thirds of the country.
A regionally backed transitional government has been set up in Bamako to organize new presidential elections within a year, though supporters of the ruling military junta oppose the plan.
"The African Union will go to the Security Council and then it will be up to it to find the right format for a resolution and if it deems military support necessary," said the source close to Thomas Boni Yayi, the Benin president and head of the African Union.
He said it was not clear when the issue would be taken to the United Nations.
An agreement between northern Mali's MNLA Tuareg rebels and the al Qaeda-linked Islamist group Ansar Dine to create an Islamic state in northern Mali's Azawad desert has hit trouble over how strictly to impose sharia, Islamic law.
Full report at:
http://www.nytimes.com/reuters/2012/05/30/world/africa/30reuters-africa-mali-un.html?ref=global-home&gwh=FD15A8A9994137952B92304C90314E70
--------
URL: https://www.newageislam.com/islamic-world-news/new-age-islam-news-bureau/islam-christianity-dialogue-features-at-kazakh-interfaith-meet/d/7489