New Age Islam News Bureau
28 Aug 2017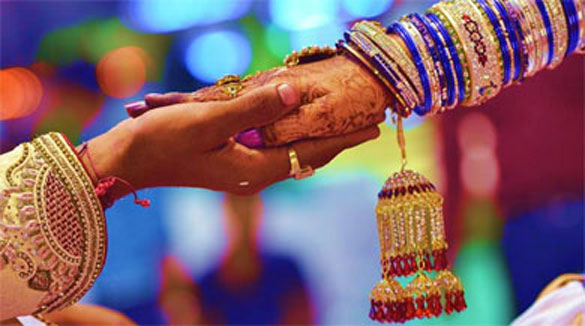 Justice Shaukat Aziz Siddiqui said, "Custody of petitioner Maria (girl) cannot be handed over to her parents, with an objection that she may be compelled for conversion from Islam to Hinduism." (Representational)
------
• Iraq's Sunnis Wrestle With Militants' Religious Legacy
• PM Narendra Modi Hails Muslim Organisation for Setting 'Fine' Example of Unity
• Pakistani Court Allows Muslim Man, 'Hindu' Wife to Live Together
• Clashes in Burma Leave Scores Dead As Thousands of Rohingya Muslims Flee Ongoing Violence
Arab World
• Iraq's Sunnis Wrestle With Militants' Religious Legacy
• Syrian Troops Backed By Russian Air Force Kill Over 800 Daeshis In Raqqah
• Iraqi Forces Capture Remaining ISIL-Held Neighborhoods in Tal Afar
• Two million pilgrims converge on Mecca for the Hajj
• SDF Preparing for Operation in Eastern Syria
• Lebanon finds remains believed to be of soldiers kidnapped by ISIS
• Syrian regime backs evacuation deal for ISIS at Lebanon border
• Syrian army, allies advance against ISIS in central Syria
• Relatives of slain Egyptian forces performing Hajj as King Salman's guests
• Lebanon finds suspected remains of troops held by Daesh: Official
-------
India
• PM Narendra Modi Hails Muslim Organisation for Setting 'Fine' Example Of Unity
• Bengal Villagers Lynch Two Muslim Men Who Were On Van Carrying Cows
• NIA Finds A Common Mentor in Kerala 'Love Jihad' Cases
• Muslims in Madhya Pradesh Gift Loudspeaker to Temple from Where It Was Stolen
• Judgment won't lead to uniform civil code: expert
-------
Pakistan
• Pakistani Court Allows Muslim Man, 'Hindu' Wife to Live Together
• Rescheduling Of Talks Creates Uncertainty about Pakistan Ties with US
• US policy change failure of PML-N foreign policy: Elahi
• Landmine blast martyrs two soldiers in South Waziristan
• We cannot bring Afghan war into Pakistan: COAS
• Two 'terrorists' gunned down in Balochistan
• Punjab sends list of wanted terrorists to KP
-------
South Asia
• Clashes in Burma Leave Scores Dead As Thousands of Rohingya Muslims Flee Ongoing Violence
• Suicide Attack in Helmand Leaves More Than 30 People Dead, Wounded
• Support to Taliban has to stop: Gen Nicholson
• Pope Francis Laments Persecution of Rohingya Muslims, Prays God 'Saves Them'
• Mullah Omar's family members, some Taliban leaders returned from Pakistan
• Noor calls Hekmatyar 'Butcher of Kabul' amid heightened HIA, Jamiat tensions
-------
Mideast
• Bereaved Yemenis Seek Revenge from Saudi Arabia
• Turkey's Kilicdaroglu Says President Erdogan Scared of Him
• Turkey Opp chief vows to defy Erdogan 'threats
• UN chief calls for reopening of Yemen port, airport
• Deadly clashes in Yemen rebel ranks spark fears of 'strife'
• Houthi militias prevent Saleh loyalists from leaving Yemen capital
• JCPOA allows no inspection of Iran's military sites: Leader's aide
-------
Europe
• France Pledges Support to Stabilize Post-Islamic State Iraq
• UK Special Forces to Join Trump's Afghanistan Troop Surge: Report
• Daesh claims responsibility for Brussels attack
• Almost half a million march in Barcelona to condemn terror
• France to loan 430 mln euros to Iraq: ministry
• With Islamic State threat, Moorish past haunts Spain
-------
North America
• With Gorka Out, White House Is Nearly Cleansed Of Hard-Liners Against Islam
• Anti-government protesters at Calgary rally outnumbered by anti-racist activists
-------
Southeast Asia
• PAS-Umno Ties Like Hamas Dancing With Trump, Says PAS Leader
• PAS Vows To Defend Selangor from BN, Umno
• Malaysia to promote halal exports at expo
• China-Malaysia ties could hurt ethnic Chinese, warns analyst
-------
Africa
• South Africa: Bid to Have Muslim Marriage Declared Legally Valid to Be Heard Court
• US reporter killed covering S Sudan clashes
• Al Qaeda says senior commander in Somalia al Shabaab affiliate killed
• Somali families say govt. responsible for US-backed raid victims
Compiled by New Age Islam News Bureau
URL: https://www.newageislam.com/islamic-world-news/iraqs-sunnis-wrestle-with-militants/d/112360
-------
Iraq's Sunnis Wrestle With Militants' Religious Legacy
Aug 28, 2017
Even as the Islamic State group's rule is being torn down in Iraq, the seeds are there for it — or a successor extremist group — to rise again one day.
It's a disquieting fact: There are those among Iraq's Sunni Muslim minority who find some good in the group, though they denounce the militants for suffering inflicted during their nearly three-year rule.
Listen to the words of a young Iraqi who was impressed by an Islamic State cleric — a compassionate man, Mowafy Abdul-Qader said, recalling his "sweet demeanor" as he gave lessons on Shariah law.
"He taught me like he was an angel from heaven. He was accurate and righteous," Abdul-Qader said, speaking at a camp for Iraqis driven from their homes during the past year's fighting to uproot the militants in northern Iraq. "Because of people like him, I sometimes felt I was actually living in a real caliphate."
In nearly two dozen interviews with Sunnis living in the camps of the displaced, The Associated Press heard many variations on the same theme: IS was too brutal and individual members were corrupt, but its goals to restore morality and faith were worthy.
The direction of Sunni sentiment can have great significance for Iraq's future. There are fears militants could take root again if Sunnis' lives are not rebuilt or if the Shiites who dominate the government don't end past discrimination and give Sunnis a share of political power.
When the Sunni militants overran much of Iraq and Syria in 2014, the group's dream of an ideal Islamic rule had appeal among some in the community. Iraq's Sunnis in general are deeply conservative and feel oppressed under the majority Shiites. So some saw hope in a group promising to bring morality, uplift Sunni Islam and implement God's law, which many felt would ensure justice.
Instead, the self-declared caliphate turned into a bloody horror. The group committed atrocities on a startling scale, including a systematic network of sex slavery and rape against the Yezidi religious minority and mass killings that targeted everyone, including Sunnis. Prisoners were shot or beheaded, or even set on fire, drowned or blown up with explosives.
Religious police were relentless in punishing the slightest transgressions. Punishments included stoning, beheadings, amputations and whippings. Suspected spies — including those simply caught with a mobile phone— and policemen or soldiers were among those dragged into public squares for death. IS members took the lion's share of resources, alienating others struggling to get by.
After the extremists' brutality, some now say they reject anyone promising to bring "true Islam."
"We cannot trust them anymore. We don't want Islamists to rule us," said Mohammed Ibrahim, a government employee in Mosul.
In one camp for the displaced, the imam delivering the Friday sermon urged worshippers not to shun their religion on account of horrors they experienced under IS. "Return to your true faith," he said, according to several men who heard the sermon.
Khaled Shaaban, a displaced Mosul resident, said he used to pray five times a day, but ever since IS took over he hasn't set foot in a mosque. "It was like military rule, only religious. Like a checklist: beard, check. Short pants, check. No smoking, check."
Another of the displaced said the militants' sermons never addressed the concerns of the people. Instead, "they admonished us for 'crying' over the scarcity of basic food items like bread and rice," and told people to endure deprivations, Abed Ahmed said. Ali Abu Graer, a member of the Shamar, a large tribe in Iraq and the Gulf region, said IS members sounded like they knew religion well, "but when you see their actions you wonder who they really are. What do you make of a people who set a fellow human being on fire in front of your very eyes? What do you make of a people who kill you because they found that you are in possession of a mobile phone?"
Others seemed more conflicted.
Sitting outside the tent he shares with his pregnant wife, Mowafy Abdul-Qader recounted how a passing IS patrol saw that his wife and sister were not meeting the militants' dress code as they worked with him at their farm. As their guardian, he was ordered by the militants to take Shariah lessons from an IS cleric, an Egyptian.
He struggled to reconcile the kindly and pious cleric with everything else he saw from the group.
"Shedding blood was easy for Daesh. It was easy for them to kill Muslims," he said, using the Arabic acronym for IS. Also, he said, the group shut down most university colleges in Mosul. It's a sore point because he himself was studying to qualify to teach Islam in school. "They speak of the glory of Islam, but they destroyed the education system needed to build the nation of Islam."
But then he, like almost all the others interviewed, said he supported in principle the group's imposition of dress codes for women in public, saying it boosted public morality. Before the militants came, women in Mosul sometimes dressed unacceptably, including wearing pants, Abdul-Qader lamented.
School headmaster Mohammed Jassim said IS revived interest in religion, getting people to learn more about prayer, fasting and charity. "Young men filled the mosques after years of religious decline," he said.
But "the actions of many of them ran contrary to what they preached," he said.
"They taught people a great deal about our religion," said another camp resident, Abed Hamad. He said people began to read and debate Hadeeth, the stories and sayings of the prophet Muhammad that alongside the Quran are used as a basis of Islamic law.
Several praised the group's poets and singers of religious anthems called "anasheed" in Arabic. The songs were played at kiosks known as "media centers" in IS-held areas, accompanied by videos of fighting and militants killing captives or suspected spies. IS "anasheed" extolled the virtues of jihad, ridiculed enemies and eulogized fallen fighters, all in the elevated poetic language of traditional religious hymns.
Those songs are among the traces IS left behind, and new followers might one day rally round them, much as neo-Nazis embrace Nazi regalia and white nationalists fly Confederate flags.
In one camp for the displaced, a 9-year-old boy could sing an anthem off the top of his head. It was a light-hearted children's tune, but with bloody lyrics listing cities the militants captured: "The soldiers of the caliphate are brave, the army of the heretics ran away, and now we have Fallujah, Mosul and Tikrit."
As the militants have been driven out, the Iraqi government has introduced standardized Friday sermons for imams to deliver in the mosques of Mosul and Anbar province, the mainly Sunni region of western Iraq. The policy aims to ensure no militant ideas or hate speech toward minorities are disseminated.
That is the approach governments across the region have taken, denouncing IS as criminals masquerading as defenders of Islam. Mainstream Muslim clerics say IS cherry-picked what it wanted from Islamic texts and history and then misinterpreted those parts to support its rabidly violent practices, while ignoring everything in the faith that contradicted them.
"The so-called caliphate will disappear sooner or later, and what it will leave as its legacy will be a bitter taste for Muslims and non-Muslims alike," said Ibrahim Negm, an adviser to Egypt's grand mufti and the head of a state-backed center tasked with debunking militant ideology online.
But such sweeping denunciations — by clerics whom opponents often dismiss as tools of government — can underestimate the methods militants use to gain support.
"The culture left behind by IS will be preserved for a long time," said Thomas Hegghammer, director of terrorism research at the Norwegian Defense Research Establishment in Oslo. He noted that Islamist poetry from the 1960s and anasheed from Afghanistan in the 1980s are still used among jihadi supporters.
He warned that eventually "nostalgia" over the Islamic State group could arise.
"People will say we had a caliphate, but our enemies destroyed it," he said. "Muslims who were too young at its heyday and could not join it will romanticize it ... It will for a long time be like the notion of a 'lost caliphate.'"
http://nation.com.pk/international/27-Aug-2017/iraq-s-sunnis-wrestle-with-militants-religious-legacy
-------
PM Narendra Modi hails Muslim organisation for setting 'fine' example of unity
August 27, 2017
Prime Minister Narendra Modi on Sunday hailed Muslim organisation Jamiat-Ulema-e-Hind, saying its volunteers had recently cleaned 22 temples and two mosques affected by floods in Gujarat, setting a "fine" and "inspiring" example of unity. He noted that India is a land of diversities which are not limited to cuisine, lifestyle and attire but can be seen in every walk of life. "Gujarat saw devastating floods recently. Many people lost their lives. When the waters receded, there was so much filth everywhere.
"That is when, in Dhanera in the Banaskantha district of Gujarat, volunteers of Jamiat-Ulema-e-Hind cleaned 22 affected temples and two mosques in a phased manner," Modi said in his monthly radio programme 'Mann Ki Baat'.
He said the Jamiat volunteers came together and toiled collectively.
"The volunteers of Jamiat-Ulema-e-Hind set a fine, inspiring example of unity for cleanliness. If this committed effort towards cleanliness become inherent to us, our country will certainly take our nation to greater heights," the prime minister underlined.
In his 30-minute broadcast, he pointed out that India has a rich cultural heritage, spanning thousands of years, and in this context, talked about the festivals which are replete with diversity.
"When we look at our cultural traditions, social customs, historical events, there would hardly be a day left in the year which is not connected with a festival," he said.
He said the Indian festivals follow the almanac of nature and there is a direct connect with nature. "Many of our festivals are linked straightaway with farmers and fishermen."
He mentioned festivals like 'Samvatsari', celebrated by the Jain community yesterday, as also Ganesh Chaturthi, Onam, Navaratri in Gujarat, Durga puja in Bengal and Eid-ul-Zuha. He extended his greetings to the nation regarding these occasions.
"The festival of Samvatsari is symbolic of forgiveness, non-violence and brotherhood," Modi said.
"'Kshama Veerasya Bhushanam', that is, forgiveness is the adornment of the brave. The one who forgives is valiant. And Mahatma Gandhi always said, that forgiveness is the quality of great men," Modi said.
He also quoted Shakespeare's play 'The Merchant of Venice', saying it explained the importance of forgiveness as it spoke about "Mercy is twice blest, It blesseth him that gives and him that takes". It means the forgiver and the forgiven both stand to receive divine blessing.
Referring to Ganesh Chaturthi, he said this mega festival stands for unity, equality, integrity and honesty. "My heartiest greetings to all of you on the occasion of Ganeshotsav," Modi said.
Onam, which is mainly celebrated in Kerala, showcases the rich cultural heritage of the state and gives the message of love and harmony, awakens new hopes and aspirations, and gives new confidence to the people, he said.
Festivals like Navaratri in Gujarat and Durga puja in Bengal are tremendous tourist attractions, he added.
"In this series of festivals, Eid-ul-Zuha will be celebrated in a few days from now. Heartiest felicitations and best wishes to all countrymen on the occasion of Eid-ul-Zuha," the prime minister said.
He said festivals are symbols of faith and belief and in the 'New India', "we should transform them into symbols of cleanliness as well."
"Public cleanliness must be insisted upon not just in our homes but in our villages, towns, cities, states and in our entire country – cleanliness has to be inextricably linked to our festivals," Modi said.
http://indianexpress.com/article/india/pm-narendra-modi-hails-muslim-organisation-for-setting-fine-example-of-unity-4815979/
-------
Pakistani court allows Muslim man, 'Hindu' wife to live together
August 27, 2017
Justice Shaukat Aziz Siddiqui of the Islamabad High Court after hearing the case also asked the police to provide security to the couple.
A 21-year-old Hindu woman who converted to Islam has been allowed by a Pakistani court to live with her Muslim husband after she insisted that she embraced the new faith willingly and refused to go with her parents.
Justice Shaukat Aziz Siddiqui of the Islamabad High Court after hearing the case also asked the police to provide security to the couple.
The family of Maria, whose Hindu name was Anooshi, had claimed that she had allegedly been kidnapped before being forcibly converted to Islam and married to a Muslim man, The Express Tribune reported.
However, Maria recited Arabic prayers in the court to prove her willful conversion to Islam, reiterating that no one pressured her to change her religion, the report said.
Maria along with her husband Bilawal Ali Bhutto had sought protection from the high court owing to threats for marrying out of their free-will.
When the court asked Maria to meet her parents, she refused. But on the direction of the court, she met them at the office of personal secretary of the judge for around 40 minutes.
Maria's mother submitted to the court that her daughter be handed over to them so that they may be able to persuade her. She also expressed fears that Bhutto may abandon Maria after some time.
"In my view," Justice Shaukat Aziz Siddiqui said, "custody of petitioner Maria cannot be handed over to her parents, with an objection that she may be compelled for conversion from Islam to Hinduism."
In case they succeed in their efforts, Justice Siddiqui noted, it will further endanger the life of the young lady.
Pakistan Muslim League's (N) member and patron of the Pakistan Hindu Council, Ramesh Kumar Vankwani, said that "this tendency is merely an effort to enter into the marriage contract" which needs the attention of the court as the trend was disrupting the very fibre of the society.
He added that the concept of "Karo-Kari" (killing the couple for dishonour to family) is alien in the Hindu community.
and that Maria's apprehension of being killed were baseless.
When the court asked if he was ready to take custody of both the petitioners, he replied that only Maria's custody be handed over to him for counselling.
Justice Siddiqui concluded in the order that the petitioners may live together while in Islamabad and that local police shall ensure their security.
Security of the couple enhanced
> The family of Maria, whose Hindu name was Anooshi, had claimed that she had allegedly been kidnapped before being forcibly converted to Islam.
> Maria says she embraced Islam on her own will and no one pressured her to change her religion, > She along with her husband Bilawal Ali Bhutto has sought protection from the high court owing to threats.
> Her mother has asked the court to grant her custody whereas she has refused to go with her parents.
https://www.khaleejtimes.com/international/pakistan/pakistani-court-allows-muslim-man-hindu-wife-to-live-together
-------
Clashes in Burma leave scores dead as thousands of Rohingya Muslims flee ongoing violence
Aug 28, 2017
Hundreds have died in clashes between Burmese authorities and Rohingya insurgents, sending thousands of Rohingya Muslims fleeing across the border to Bangladesh.
Ongoing violence has seen civilians killed, buildings burned down and land mines planted after insurgents launched attacks against police posts last week.
The death toll from the violence has reached 104, the vast majority being militants, plus 12 members of security forces and several civilians, according to a Reuters tally based on official figures.
Advocates for the Rohingya suggest many more civilians have died in army attacks on villages, but they have not given a total.
Bracing for more violence, thousands of Rohingya – mostly women and children – attempted to cross the Naf river separating Burma and Bangladesh and the land border.
Reuters reporters at the border heard gunfire from the Burmese side, which triggered a rush of Rohingya towards the no man's land between the countries.
Several hundred Rohingya got stuck at one border point in Bangladesh's Bandarban district, barred from moving farther by Bangladeshi border guards.
Around 2,000 people have been able to cross into Bangladesh so far, according to estimates by Rohingya refugees living in the makeshift camps in Bangladesh.
Burma is overwhelmingly Buddhist, but about 1.1 million Muslim Rohingya live in the northern part of Rakhine state, where the violence is taking place.
The treatment of the Rohingya population has emerged as the biggest challenge for national leader Aung San Suu Kyi.
The Nobel Peace Prize laureate has been accused by Western critics of not speaking out for the long-persecuted Muslim minority.
A Rohingya insurgent group, the Arakan Rohingya Salvation Army, or ARSA, took responsibility for Thursday night's attacks on more than 25 locations, saying they were in defence of Rohingya communities that had been brutalised by government forces.
Ms Suu Kyi's office accused the insurgents of "torching police outposts and monasteries, killing innocent people and planting mines". ARSA, meanwhile, accused the army of using civilians as human shields.
The government refuses to recognise Rohingya as a legitimate native ethnic minority, calling them Bengalis to push the position they are mostly illegal immigrants from neighbouring Bangladesh, though many can trace family in Burma for generations.
Most Rohingya endure apartheid-like conditions as they are denied citizenship and face severe restrictions on their movements.
The Rohingya were the targets of violence in 2012 that killed hundreds and drove about 140,000 people – predominantly Rohingya – from their homes to camps for the internally displaced, where most remain.
http://www.independent.co.uk/news/world/asia/burma-rohingya-muslim-myanmar-clashes-attack-dead-thousands-flee-violence-bangladesh-a7915496.html
-------
Arab World
Syrian Troops Backed By Russian Air Force Kill Over 800 Daeshis In Raqqah
Aug 27, 2017
Syrian government forces backed by Russian air support have killed over 800 members of the Daesh terrorist group during operations aimed at liberating Raqqah.
According to the Russian defense ministry on Sunday, the latest round of operations in Raqqah saw the defeat of "most capable and best armed group of Daesh in the Euphrates River valley."
"Amid the operation, 800 terrorists, 13 tanks, 29 pickup trucks with high-caliber machine guns mounted on them, and mortars and artillery pieces totaling nine have been destroyed," it added.
The operations were centered around the town of Ghanem Ali located in eastern Raqqah, where Daesh had launched an operation over the past few days to seize the town.
The Russian ministry notes that the troops involved in the operations are currently moving towards Dayr al-Zawr, where the terrorists are concentrated.
The city of Raqqah, which lies on the northern bank of the Euphrates River, was overrun by Daesh terrorists in March 2013, and was proclaimed the center for most of the Takfiris' administrative and control tasks the following year.
It is estimated that some 300,000 civilians are trapped inside Raqqah, including 80,000 displaced from other parts of Syria. Thousands have fled in recent months, and the United Nations Office for the Coordination of Humanitarian Affairs believes about 160,000 people remain in the city.
http://www.presstv.com/Detail/2017/08/27/533160/syria-raqqah-daeshis-800
-------
Iraqi Forces Capture Remaining ISIL-Held Neighborhoods in Tal Afar
Aug 27, 2017
The Iraqi soldiers and Hashd al-Shaabi pushed ISIL back from al-Sana'yeh al-Shamaliyeh region and al-Askari neighborhood.
The commander of Qademoun Ya Nineveh announced that ISIL has just kept control over al-Ayaziyeh region and its nearby villages, adding that the army is advancing towards al-Ayaziyeh.
The army men and Hashd al-Shaabi combatants had earlier freed al-Mo'arez and Tal Afar Bawabah regions and the village of al-Rahmah.
Relevant reports said on Saturday that the army soldiers and Hashd al-Shaabi fighters managed to impose control over the neighborhoods of al-Rabi'a, al-Qadesiyeh 1 and 2, al-Aroubeh 2, al-Salam, Hassan Kouy region, al-Qala'a neighborhood in the Central part of Tal Afar, al-Bowari and al-Mothana 2 neighborhoods.
Also, the Iraq pro-government forces managed to take control of the villages of Akabat, Mosheirefeh Tah, Ein Salbi, al-Hamrah, Bokhour, Marisheh, Mazireh, Zambar, and al-Mazareh 1, 2 and 3 in Tal Afar countryside.
The Iraqi forces are now on the threshold of a final victory in Tal Afar city following new advances against ISIL.
Full report at:
http://en.farsnews.com/newstext.aspx?nn=13960605001268
-------
Two million pilgrims converge on Mecca for the Hajj
August 28, 2017
Two million Muslims from across the globe are converging on Mecca in Saudi Arabia for the Hajj pilgrimage, a religious duty and for some pilgrims the journey of a lifetime. This year sees the return of pilgrims from Shiite Iran, regional rival to Sunni powerhouse Saudi Arabia, and comes with the Gulf mired in political crisis and Islamic State group jihadists squeezed in Iraq and Syria.
"I'm so excited because many people dream of coming to this place," said 47-year-old Eni from Indonesia, her face framed in a sand-coloured veil trimmed with lace. "We feel more religious when we leave this place," she said.
Indonesia is the world's most populous Muslim nation, and it also provides the largest number of pilgrims for the Hajj. Eni's compatriots throng Jeddah airport 80 kilometres (50 miles) west of Mecca, as tens of thousands of pilgrims pass through the gateway to the Hajj every day. But Eni is almost oblivious to the hubbub that surrounds her as she studies her Koran in the oppressive heat, pearls of sweat beading her face.
"After my first pilgrimage I felt I wanted to come back to feel myself close to him," she said of the Prophet Mohammed before returning her attention to Islam's holy book.
The Hajj is one of the five pillars of the Islamic faith, which every Muslim is required to complete at least once in a lifetime if he or she has the means to do so. "This year we expect around two million pilgrims," Abdelmajeed Mohammad Al-Afghani, director of Hajj and umra (lesser pilgrimage) affairs, told AFP. Iranians are back after not attending in 2016 following a deadly Mecca stampede the previous year that killed nearly 2,300 pilgrims.
It was the worst catastrophe in the history of the Hajj, with 464 people from the Islamic republic among the dead. Following the disaster, Tehran railed against Saudi Arabia's organisation of the pilgrimage. The two countries then severed diplomatic relations in January 2016 after the Saudi embassy in Tehran was ransacked by a crowd protesting against the execution in the kingdom of a Shiite religious dignitary.
Analysts say that neither Riyadh nor Tehran has any wish to prolong the dispute. "To politicise an event like this does no good," according to Slimane Zeghidour, author of "La vie quotidienne à La Mecque: De Mahomet à nos jours" (Daily Life in Mecca from Mohammed to Today).
Accusations of the Hajj being politicised have marred the region for some time. For nearly three months, the Gulf has been embroiled in its worst ever political crisis, with Saudi Arabia and its allies facing off against Qatar, which they accuse of being too close to Iran and backing extremism.
Full report at:
http://indianexpress.com/article/world/two-million-pilgrims-converge-on-mecca-for-the-hajj-4816899/
-------
SDF Preparing for Operation in Eastern Syria
Aug 27, 2017
Chief of Deir Ezzur's Military Council Ahmad Abu Khouleh announced that the SDF fighters will launch a large-scale operation against ISIL in Deir Ezzur in coming weeks, adding that the SDF operation in Raqqa will be continued too.
Abu Khouleh said that the SDF fighters had already experienced fight against ISIL in Deir Ezzur province and managed to take control of several towns, adding, "The total number of the council members stands at 4,000 who are mostly Arabs."
The move might enrage the Syrian government and its allies. Damascus has not yet shown any reaction to the statements.
An Arab media outlet reported earlier this month that tens of US soldiers and Free Syrian Army (FSA) militants have arrived in al-Shadadi region to participate in an imminent operation against ISIL in Deir Ezzur.
The Arabic-language al-Ahd news website reported that a military column, including 200 US soldiers and 100 FSA fighters arrived in al-Shadadi region in Southern Hasaka.
Al-Ahd further reported that special forces affiliated to the Syrian al-Qad movement headed by Ahmad al-Jarba intend to join the newly-arrived forces in al-Shadadi to participate in Deir Ezzur battle.
Al-Qad's moves came after the Kurdish-led Syrian Democratic Forces refused to cooperate with al-Jarba's forces.
Full report at:
http://en.farsnews.com/newstext.aspx?nn=13960605001526
-------
Lebanon finds remains believed to be of soldiers kidnapped by ISIS
27 August 2017
A top Lebanese security official said Sunday that authorities had located human remains believed to belong to troops kidnapped by ISIS three years ago.
The announcement came hours after the Lebanese army declared a ceasefire deal with ISIS along the border with Syria in exchange for information on the missing soldiers.
The head of the General Security agency, Major General Abbas Ibrahim, said ISIS militants who had surrendered led his agency and the Lebanese army to the remains.
"We have removed the remains of six bodies. We are expecting the number to go up to eight," he told reporters gathered in downtown Beirut.
"We believe that these remains belong to the soldiers."
The troops were among 30 soldiers and police kidnapped by ISIS and al-Qaeda's former Syrian affiliate when they overran the Lebanese border town of Arsal in August 2014.
Four were killed by their captors and a fifth died of his wounds while 16 were released in a prisoner swap in December 2015.
The army has said the missing troops were its "top concern" in its offensive against an estimated 600 ISIS militants in the hilly border region.
The missing troops were numbered at nine, but Ibrahim on Sunday only referred to the bodies of eight people and did not give details on a ninth.
He said the remains would be subject to DNA testing to ensure their identities but that he was "almost certain that the case is closed."
The top official spoke in downtown Beirut after informing the soldiers' families of the developments.
Full report at:
https://english.alarabiya.net/en/News/middle-east/2017/08/27/-Lebanon-finds-remains-believed-to-be-soldiers-kidnapped-by-ISIS-.html
-------
Syrian regime backs evacuation deal for ISIS at Lebanon border
27 August 2017
The Syrian army has agreed to a deal between ISIS and Hezbollah that allows the transfer of ISIS militants from the Syria-Lebanon border into eastern Syria, state media said on Sunday.
"After the successes our armed forces and (Hezbollah) achieved in the western Qalamoun ... the deal arranged between Hezbollah and the terrorist Daesh group has been approved," Syrian state television said, citing a military source.
It remained unclear whether the deal includes ISIS militants only on Syria's side of the frontier or on Lebanese territory too.
Full report at:
https://english.alarabiya.net/en/News/middle-east/2017/08/27/Syrian-regime-backs-evacuation-deal-for-ISIS-at-Lebanon-border-.html
-------
Syrian army, allies advance against ISIS in central Syria
27 August 2017
The Syrian army and allied forces have captured one of the last major ISIS enclaves in the central Syrian desert, a monitor and a Hezbollah military media unit said on Saturday.
The pocket of territory totals around 2,000 square km (770 square miles), said the media unit run by Hezbollah, which fights alongside Syrian government forces in the war.
Earlier this week, the army and its allies encircled the ISIS militants after advancing southward to join up with their forces near al-Sukhna town in Homs province. The enclave extends from the west of al-Sukhna into nearby Hama province.
The Syrian army -- supported by Russian air power and Iran-backed militias -- secured al-Sukhna this month. It was the last major town in Homs province that ISIS held.
The Syrian Observatory for Human rights, a Britain-based war monitor, said the army has seized dozens of hills and positions in that region in central Syria.
Now, the only significant ISIS presence remaining in Homs was another nearby enclave on the provincial border with Hama, also under siege by the army and its allies, the monitoring group said.
Over the past year, ISIS has lost ground to various separate enemies including Syrian government forces with their allies, and US-backed militias.
Full report at:
https://english.alarabiya.net/en/News/middle-east/2017/08/27/Syrian-army-allies-advance-against-ISIS-in-central-Syria.html
-------
Relatives of slain Egyptian forces performing Hajj as King Salman's guests
28 August 2017
The first batch of Saudi Arabia's King Salman bin Abdulaziz's guests from families of Egyptian police and army victims have arrived in Makkah to perform Hajj.
The 291 guests were received by an official in charge of the king's guests, Abdullah Al-Medlaj, and a number of other officials, the Saudi Press Agency reported.
https://english.alarabiya.net/en/News/gulf/2017/08/28/Families-of-Egyptian-police-victims-travel-to-Hajj-as-guests-of-King-Salman.html
-------
Lebanon finds suspected remains of troops held by Daesh: Official
Aug 27, 2017
The head of Lebanon's internal security agency says eight Lebanese soldiers who had been in captivity of the Daesh Takfiri terrorist group since 2014 are almost certainly dead.
General Abbas Ibrahim told reporters gathered in downtown Beirut on Sunday that the army had retrieved the remains of six soldiers so far and was digging for the other two.
He said DNA testing would be carried out to determine the identities of the remains.
"We have removed the remains of six bodies. We are expecting the number to go up to eight," Ibrahim said, adding, "We believe that these remains belong to the soldiers."
Lebanon's army earlier announced a ceasefire in its operation against Daesh terrorists near the country's border with Syria to help start negotiations over the fate of the captive soldiers.
The ceasefire took effect at 7:00 a.m. local time (0400 GMT) on Sunday, a week into the offensive. The Lebanese resistance movement Hezbollah and the Syrian army had also announced a ceasefire in their offensive against Daesh on the Syrian side, namely the west mountainous region of Qalamoun .
The Lebanese soldiers were among 30 troops and police kidnapped by Daesh and terrorists linked to al-Nusra Front, a former affiliate of al-Qaeda, in August 2014 when they briefly overran the Lebanese border town of Arsal.
Four were killed by their captors and a fifth died of his wounds while 16 were released in a prisoner swap in December 2015.
The Takfiri group currently holds nine Lebanese soldiers but on Sunday Ibrahim only spoke of eight bodies.
The Lebanese army says it has captured most of a mountainous area on the border with Syria during an operation aimed at purging the region of Daesh terrorists.
Backed by Hezbollah, the army on August 19 began a long-anticipated operation in Jurud Ras Baalbek and Jurud al-Qaa areas on Lebanon's eastern border. The push is meant to clear an area of 120 kilometers from elements of Daesh.
The army operation came shortly after Hezbollah launched its own battle in Jurud Arsal. Hezbollah managed to inflict huge losses on terrorists linked to al-Nusra Front.
Al-Nusra admitted defeat after six days of fierce fighting and handed over five Hezbollah fighters in return for evacuation of its members to a region in neighboring Syria.
Full report at:
http://www.presstv.com/Detail/2017/08/27/533150/Lebanon-Daesh-Arsal-Hezbollah-Syria
-------
India
Bengal villagers lynch two Muslim men who were on van carrying cows
Aug 27, 2017
Villagers beat to death two Muslim men who were on a vehicle transporting cattle in the early hours of Sunday morning, an assault the police said could have been instigated by so-called cow protection vigilantes.
The attack took place at a village in Jalpaiguri district, around 622 kilomteres from Kolkata, shortly after 2:30am on Sunday.
This the second case of cow-related lynching in West Bengal in the last two months after three Muslim youth were beaten to death in June.
Such attacks, ostensibly under the pretext of protecting cows, have increased in recent months with critics pointing the finger at Bharatiya Janata Party. The Prime Minister's party has been accused of going soft on such attackers, since protection of the cow is seen as a largely Hindu agenda.
"The place of the attack was Dadon, a small village just 15 kilometres from Dhupguri town in Jalpaiguri. On being informed, the police rushed to the spot and found the bodies of the two victims who appear to be in their mid-thirties," said a district police official. The area where the incident took place is close to the Indio- Bangladesh border at Falakata.
The victims were identified as Hafizul Sheikh, a resident of Dhubri, Assam, and Anwar Hussain, a resident of Patlahawa village in Cooch Behar district of West Bengal.
It was not clear if they were cattle smugglers or legitimate traders who purchased the cows from a nearby cattle market. "We are also investigating if this lynching was because of spontaneous rage of the villagers or conducted by any organised group under the garb of public rage," the district police official said.
The additional director general (law & order), Anuj Sharma, did not comment on the issue but a senior police official said on condition of anonymity that cow vigilante groups have become increasingly active in certain pockets in north Bengal.
Police are yet to make any arrests.
According to the statement by the driver, who escaped the attack, the group lost its way while passing through the area and started driving in circles.
"Probably, that alerted local villagers, who first tried to stop the van. When the driver tried to dodge them and speed out, the villagers blocked the way and forced them to stop. Though the driver somehow managed to escape, the two victims could not and were ultimately lynched by the angry villagers", a police officer said.
http://www.hindustantimes.com/india-news/bengal-villagers-lynch-two-muslim-men-who-were-on-van-carrying-cows/story-fwLMyqKhRcynIL6jPHJflO.html
-------
NIA finds a common mentor in Kerala 'love jihad' cases
Bharti Jain
Aug 28, 2017
NEW DELHI: NIA's preliminary probe into a "love jihad" case on the instructions of the Supreme Court has revealed a common link with another such instance where the "mentor" who persuaded Hindu girls to embrace Islam is a woman associated with the radical group Popular Front of India (PFI).
The NIA report, based on an probe by Kerala Police in Akhila Asokan alias Hadiya case as well as its own preliminary inquiry into the "forced conversion" of one Athira Nambiar from Palakkad, had led the SC to ask the agency to probe the alleged conversion and marriage of Hindu girls in Kerala through allurement and radicalisation.
NIA has cited common accused in the two cases. Athira was supposedly lured by Akhila's "mentor" Sainaba into embracing Islam with the help of activists linked to Islamic outfits PFI, SDPI and Markazul Hidaya 'Sathyasarani'. Some of Sainaba's associates figure in both cases.
Read this story in Malayalam
The SC direction comes after it was moved following the Kerala HC's annulling of Akhila's marriage to Shafin Jahan. It was alleged that PFI activists took advantage of emotionally vulnerable girls who were at odds with their families and convinced them to convert to Islam.
Though Akhila sent four separate letters to her father and senior Kerala Police officers in January 2016 claiming she had converted of her own free will, her name was spelt differently in them. NIA said this indicated that the letters were merely signed and not written by her. This was also the case withAthira.
PFI vehemently denies any forced conversion, citing Akhila's statement that she had embraced Islam out of her own free will. "Akhila was drawn to Islam after watching her college friends. Sainaba only helped her realise her wish to pursue Islam," PFI public relations secretary Shafiq Rehmantold TOI.
NIA has said that Sainaba, with whom Akhila stayed before her marriage was arranged with Shafin, is the president of National Women's Front, PFI's women's wing. With the support of Sathyasarani office-bearers, Sainaba and her husband Aliyar had arranged Akhila's marriage without informing the girl's parents or the Kerala HC, who had entrusted her with Akhila's custody at the time.
Another link between the two cases is Mohammad Kutty, a PFI-SDPI activist who had approached Akhila's friend's father Aboobacker, along with Sainaba and Aliyar, to take Akhila away from her family for pursuing Islamic studies. Kutty and Sainaba are co-conspirators in the Athira case.
He was also arrested for illegally confining Athira.
The NIA report is said to have mentioned four criminal cases against Shafin, as well as his association with SDPI. He was also in touch with Manseed Muhammad, a chargesheeted accused in Islamic State's Omar Al-Hindi module case probed by NIA.
Though Akhila and Shafin claim they had met through waytonikah.com, the probe found that neither had visited each other's profile until after their marriage.
Shafin's marriage proposal came through Muneer, another SDPI activist.
The NIA is understood to have informed the SC that Akhila's "conversion" and marriage were not isolated incidents but part of an organised effort by Kerala-based PFI, SDPI andSathyasarani.
As per the NIA report, Kozhikode-based Therbiyatul Islam Sabha (TIS), recognised by the Kerala government, had issued a "conversion certificate" to Akhila in 2016 stating she had successfully completed its Islamic course on July 25, 2016. However, it was found that she never studied at TIS, but only took the exam held after the course.
It was also revealed that persons involved in sheltering Akhila in January 2016 — Sainaba, Muhammad Basheer, Muhammed Kutty, Nasarudeen — are all connected with Sathyasarani and PFI-SDPI.
NIA found that Sainaba, with 11 others linked to PFI, SDPI and Sathyasarani, had hatched a conspiracy from May 2016 to lure Athira. She was persuaded by Sainaba to convert to Islam and advised to marry a Muslim so the court proceedings would not be a problem.
Full report at:
http://timesofindia.indiatimes.com/india/nia-finds-a-common-mentor-in-kerala-love-jihad-cases/articleshow/60250975.cms
-------
Muslims in Madhya Pradesh gift loudspeaker to temple from where it was stolen
Aug 28, 2017
Over four months after singer Sonu Nigam sparked a controversy by tweeting remarks against the use of loudspeakers for 'azaan', Muslims in this town gifted a sound system to a temple after it was stolen a few days ago.
Talking about the move, Saed Khan, local corporator and president of Harda district Wakf committee, said he passed by the Hanuman temple on the outskirts of Harda town.
"Five days ago, thieves broke into the temple and stole the loudspeaker. For the past few days, whenever I passed by the temple, there was no sound of devotional songs. I felt bad and asked the priest of the temple if anyone had brought a new one. When he said no, we bought a new amplifier and gifted it to my Hindu brothers," he said.
Even if some people have made controversial remarks about the use of loudspeakers in mosques and temples, I just want to say that in India, people have never objected to such things..." said Khan.
Earlier this month, the Muslims in Harda under the leadership of Khan gave a respectful burial to a dead cow after its carcass remained unattended.
Full report at:
http://www.hindustantimes.com/india-news/muslims-in-madhya-pradesh-gift-loudspeaker-to-temple-from-where-it-was-stolen/story-Crg2I8IISfLqoguqVPvZsO.html
-------
Judgment won't lead to uniform civil code: expert
AUGUST 27, 2017
Aabha Raveendran
Though the recent Supreme Court judgment banning triple talaq was welcomed by most of the Muslim community in the country, it has kicked up apprehensions that the order will be misconstrued to pave way for the Uniform Civil Code (UCC).
M.R.Abhilash, lawyer at the apex court brushed away the apprehensions on Sunday explaining the SC judgement in detail at a discussion organised by the Muslim Educational Society (MES) on Sunday.
"The ban on triple talaq," he said, "was based on tenets from Holy Quran. The Court identified that the triple talaq system prevalent in the country was against the teachings of the scripture, was 'unislamic' and hence was not part of the personal law. The court has noted that triple talaq need not be kept up as it was not part of the personal law. This statement shows that the personal law was constitutional and would hence be kept up".
Triple talaq was deemed unconstitutional as it was one-sided and shut doors on arbitration before dissolving a marital relationship. Even All India Muslim Personal Law Board admitted in an affidavit at the Supreme Court that triple talaq was against theology.
The judgement is only pertaining to triple talaq, asking Parliament to construct laws to replace it. If the government misuses this opportunity to impose a Uniform Civil Code, any one can approach the court with a Public Interest Litigation challenging it, Mr.Abhilash said.
He also said that even with simple majority in Parliament a government had no power to impose UCC without the consent of all communities.
State president of Ithihadul Subbanil Mujahideen (ISM) A.I Majeed Swalahi said that all progressive Muslim organisations were against triple talaq, though they were scared to discuss it in the open. "It is a historical judgement. Don't belittle it with unwanted rumours. Debates are important for a democratic process," he said.
Full report at:
http://www.thehindu.com/news/national/kerala/judgment-wont-lead-to-uniform-civil-code-expert/article19570861.ece
-------
Pakistan
Rescheduling of talks creates uncertainty about Pakistan ties with US
Anwar Iqbal
August 28, 2017
WASHINGTON: The talks between Pakistan and the US on the new American strategy for South Asia got another setback on Sunday when Washington learned from Islamabad that Pakistan would like to reschedule talks with a senior US official that were to begin on Monday.
"The visit of acting Assistant Secretary [Alice] Wells has been postponed on Pakistan's request. It will be rescheduled at a mutually convenient time," a senior State Department official told reporters on Sunday.
The rescheduling of Ms Wells' visit was the second such request from Islamabad in less than a week. Pakistan had earlier requested rescheduling of visit to Washington of its Foreign Minister Khawaja Asif, who was expected in the US capital on Aug 25 on an invitation from Secretary of State Rex Tillerson.
Apparently a third visit, that of a delegation led by senior White House National Security Council official Lisa Curtis, will also be rescheduled. Ms Curtis, who played a key role in formulating the new US strategy for South Asia, was expected to arrive in Islamabad this week.
The proposed talks on three levels — cabinet, foreign affairs and security — were aimed to explore how the United States and Pakistan could rebuild their relations under the guidelines set by President Donald Trump in his Aug 21 speech.
Mr Trump used that speech to announce the new strategy, which denounced Pakistan for allegedly allowing terrorists to maintain safe havens inside its territory. It also gave India a bigger role in Afghanistan, stoking fears in Islamabad that India would use this opportunity for stirring troubles in the bordering areas of Pakistan.
The strategy also suggested that punitive actions could be taken against Pakistan if it did not stop alleged cross-border attacks on US and Afghan troops.
The State Department had announced on Satur­day that Ms Wells would arrive in Islamabad on Monday for talks on the administration's South Asia strategy. This would have been her second visit to Islamabad in less than a month.
Ms Wells, who is also Washington's acting Spe­cial Representative for Afghanistan and Pakistan, made her "introductory trip" to Islamabad on Aug 3 and 4, when she met Foreign Minister Asif, Foreign Secretary Tehmina Janjua, Finance Minister Ishaq Dar, and Chairman of the Joint Chiefs of Staff Committee General Zubair Hayat. She also visited New Delhi during that trip.
As Islamabad reached out to its allies, particularly China, for consultations on the US strategy, observers in Washington warned that the new policy would push Pakistan further away from the United States.
Laurel Miller, who was Washington's special envoy to Afghanistan and Pakistan till June, warned that the US decision to give a greater role to India in Afghanistan would "significantly antagonise the Pakistanis" as it "pushes the Pakistanis' most sensitive buttons".
The possibility that the new strategy could also cause Islamabad to close the US supply route to Afghanistan was also raised at a news briefing by a senior US official who acknowledged that Washington still counted on the lines of communications on ground that passed through Pakistan. President Trump's decision to enhance US military presence in Afghanistan increases the importance of this supply line.
Responding to a question, the US official said that while developing the new strategy, the United States did consider the threat posed to ground lines of communications to Afghanistan that ran through Pakistan if India got more involved in Afghanistan.
"The ground lines of communications in Pakistan are very important to the US. The United States has had gone through periods where it had to rely more on Northern routes, which [are] more expensive and not the best option," the official said. "So, we do count on those lines of communications in Pakistan."
https://www.dawn.com/news/1354436/rescheduling-of-talks-creates-uncertainty-about-pakistan-ties-with-us
-------
US policy change failure of PML-N foreign policy: Elahi
Aug 28, 2017
LAHORE: Pakistan Muslim League-Q (PML-Q) senior leader and former deputy prime minister Ch Parvez Elahi said on Sunday that change in the US policy about Pakistan is a result of the failure of Pakistan Muslim League-Nawaz (PML-N) foreign policy.
Talking to a students' delegation at his residence, Pakistan case about the war on terror is strong in every respect because of this even China and Russia in this regard have termed US President's criticism of Pakistan improper, but the problem is that the present government has no international vision.
https://www.pakistantoday.com.pk/2017/08/27/us-policy-change-failure-of-pml-n-foreign-policy-elahi/
-------
Landmine blast martyrs two soldiers in South Waziristan
Abdullah Malik
August 27, 2017
Two soldiers were martyred and three injured in a landmine blast in South Waziristan's Barmal area on Sunday.
A forces jeep was patrolling the area during a search operation when it struck a landmine planted on the roadside, security officials said.
Two personnel died on the spot while three were critically injured. The injured were moved to Field Hospital, Wana.
Forces began a search operation in the area following the incident but no arrests were reported.
A statement from the army's media wing, Inter-Services Public Relations, named the two martyred soldiers as Sepoy Attaur Rehman and Sepoy Imran Ali.
https://www.dawn.com/news/1354293/landmine-blast-martyrs-two-soldiers-in-south-waziristan
-------
We cannot bring Afghan war into Pakistan: COAS
28-Aug-17
DUSHANBE: Assuring cooperation to Afghanistan, Chief of Army Staff General Qamar Bajwa said that Pakistan cannot bring Afghan war into Pakistan.
Addressing Quadrilateral Counter Terrorism Coordination Mechanism (QCCM) in Dushanbe, Tajikistan on Sunday, the army chief said terrorism is a multinational threat. He said Pakistan has indiscriminately eliminated all safe havens of terrorists on its soil.
The meeting was attended by senior military leadership of member countries, including Gen Bajwa, Gen Li Zuocheng (China), General Sobirzoda Imomali Abdurrahim (Tajikistan) and General Sharif Yaftali (Afghanistan), the ISPR said.
All four leaders welcomed the QCCM initiative and expressed hope that an inclusive and cooperative regional approach will prove best for eradication of terrorism.
Bajwa highlighted achievements of Pakistan in fight against terrorism for eliminating terrorists' safe havens from its soil. He said that terrorism being a transnational threat can only be defeated through intelligence sharing and coordinated effective border management.
The participants also signed an outline cooperative mechanism which will come into force after its endorsement by respective governments.
On sidelines of the event, COAS met Afghan CGS Gen Sharif Yaftali. Afghan situation was discussed candidly sharing concerns.
He said that Pakistan has already cleared all its areas indiscriminately and has started unilateral border security measures including fencing. Besides border security management other key factor for enduring peace is dignified repatriation of Afghan refugees.
The army chief reassured Afghan side that Pakistan is open to any suggestion that facilitate peace in Afghanistan. In this spirit, he offered to form a Pak-Afghan army working group to jointly work and formulate security recommendations for government level discussion aimed at addressing mutual concerns. Afghan CGS agreed to the proposal and thanked COAS for his relentless efforts towards peace.
Defence Ministry officials and military leadership of all four countries have had held several staff level consultations over the last few months to formulate agenda points for conduct of this event, said the Inter Services Public Relations (ISPR), the army's media wing.
Upon arrival, the COAS called on the Tajik Defence Minister Sherdil Mirzo and Chinese Chief of Joint Staff General Li Zuocheng.
The participants also signed an outline cooperative mechanism which will come into force after its endorsement by respective governments.
During the next two days the forum will discuss regional security environment and way forward in relation to situation in Afghanistan and Counter Terrorism efforts.
Last week, Gen Bajwa reacted strongly to President Donald Trump's accusations that Islamabad takes billions of dollars in aid from Washington and helps militants plotting deadly attacks against American troops in Afghanistan.
"We are not looking for any material or financial assistance from USA, but trust, understanding and acknowledgement of our contributions," General Qamar Javed Bajwa told the US ambassador in a meeting at Pakistan army's headquarters in Rawalpindi.
While announcing his long-awaited Afghan policy, Trump harshly criticized Pakistan, asserting Washington is paying Islamabad "billions and billions of dollars", but the South Asian nation is sheltering the terrorists US forces are fighting on the other side of the border. Bajwa in his meeting with Ambassador David Hale reiterated that peace in Afghanistan is as important for Pakistan as for any other country. "We have done a lot towards that end and shall keep on doing our best, not to appease anyone, but in line with our national interest and national policy," noted the top general.
Full report at:
http://dailytimes.com.pk/pakistan/28-Aug-17/we-cannot-bring-afghan-war-into-pakistan-coas
-------
Two 'terrorists' gunned down in Balochistan
28-Aug-17
RAWALPINDI: Security forces on Sunday killed two terrorists and destroyed four of their hideouts in an operation against extremists.
The Inter-Services Public Relations (ISPR) said that the FC Balochistan had conducted intelligence-based operations in Kahan, Dera Bugti and Chattar/ Uch areas.
"In an exchange of gunfire, two terrorists were killed. In another operation in Turbat, FC Balochistan (South) foiled terrorist activity as it arrested two facilitators of terrorists," it said.
Meanwhile, the Punjab government on Sunday shared a list of 69 most wanted terrorists with a head money between some $500 to 100,000 with Khyber Pakhtunkhwa (KPK) province. The Punjab government has asked KPK government to take action against the terrorists, as they are believed to be hiding in the northwestern province.
http://dailytimes.com.pk/pakistan/28-Aug-17/two-terrorists-gunned-down-in-balochistan
-------
Punjab sends list of wanted terrorists to KP
August 28, 2017
LAHORE - The Punjab government has forwarded a list of most-wanted terrorists to the Khyber Pakhtunkhwa government, sources informed on Sunday.
According to officials, the list has been shared with law-enforcing agencies and intelligence agencies as well. A total of 22 most-wanted individuals have been added in the list's 'first category'. The head money for individuals in the first category is between Rs 10 million and Rs 5 million. In category two, which comprises 27 terrorists, the head money is Rs 2 million, Rs 1 million and Rs 0.5 million.
A total of 20 religious extremists have been placed in category three.
Their head money is Rs 3 million, Rs 2 million, Rs 1 million and Rs 0.5 million.
In the list, 37 terrorists are said to be associated with various other groups.
The Punjab government has set prize money for their arrest as well as information leading to their arrest.
http://nation.com.pk/national/28-Aug-2017/punjab-sends-list-of-wanted-terrorists-to-kp
-------
South Asia
Suicide attack in Helmand leaves more than 30 people dead, wounded
Aug 28 2017
Over thirty people were killed or wounded in a suicide attack in southern Helmand province of Afghanistan late on Sunday evening.
According to the local government officials, the incident took place in the vicinity of Nawa district after a suicide bomber detonated his explosives.
Provincial governor's spokesman Omar Zwak confirmed that a suicide bomber targeted an armored vehicle of the security forces at around 6:30 pm local time.
He said preliminary reports indicate at least thirteen people were killed and more than nineteen others were wounded in the attack.
In the meantime, another security official said civilians and security personnel were among those killed or wounded in the attack.
No group including the Taliban insurgents has so far claimed responsibility behind the incident.
This comes as at least seven people were killed and more than forty others were wounded in a similar attack in Lashkargah city, the provincial capital of Helmand on Wednesday.
The Taliban insurgents group had claimed responsibility behind the attack.
Helmand is among the volatile provinces in southern Afghanistan where numerous deadly attacks have been carried out by the Taliban insurgents during the recent months.
The Afghan security forces with the support of the foreign forces also conduct regular operations to suppress insurgency of the Taliban.
https://www.khaama.com/suicide-attack-in-helmand-leaves-more-than-30-people-dead-wounded-03363
-------
Support to Taliban has to stop: Gen Nicholson
August 28, 2017
KABUL - The commander of US forces and NATO in Afghanistan General John Nicholson said on Saturday that the US knows the Afghan Taliban leadership resides in Quetta and Peshawar.
In an interview with Afghan media outlet TOLOnews, Gen Nicholson said that the issue of outside sanctuaries has to be addressed but that it was "being addressed in private between the US government and the Pakistani government - but it does need to be addressed."
"Support for terrorists and insurgents has to be reduced, has to be stopped," he stressed.
"I am primarily focused on activities inside Afghanistan," but other officials are looking into the issue of sanctuaries in Pakistan, he said.
According to him, the issue of sanctuaries was a serious one and one that needed to be addressed.
"The Quetta Shura, Peshawar Shura, these shuras are identified by cities inside Pakistan, we know Afghan Taliban leaders are in these areas," he said.
Specifically asked whether the Taliban leadership in Quetta and Peshawar and other major Pakistan cities "shouldn't sleep in peace from now on", he said: "I won't put words in the (US) President's mouth but he definitely conveyed this message."
He said that following US President Donald Trump's announcement earlier this week on his new war strategy, he, Nicholson, as a commander, has a new policy — "one based on conditions and not time."
He said: "It gives us additional capabilities. We have a direction now provided by the US policy that is being supported by NATO."
On the issue of general security in Afghanistan, Nicholson said the "civilian casualties is a real tragedy".
On whether a diplomatic solution could be found, the General said this was a possibility but that a significant military effort inside the country would be carried out and that together the US would work with the Afghan government to increase its military capabilities.
"The Taliban cause the vast majority of civilian casualties and even though they have stated that it is their objective to reduce civilian casualties they have infact increased civilian casualties. This is one of the points that we need to put on the table with the Taliban. They are not acting in the best interests of the Afghan people."
"We know the Taliban receives the majority of its financing from narcotics traffic," he said, adding, that the organisation has become a group that brings misery and hardships to the people.
Asked if he sees the Taliban as a terrorist organisation, Nicholson said: "They do terrorist activities and they enable terrorists."
As an example, he pointed to the Taliban links in the past to al Qaeda.
On whether he had a mandate to go out and kill the Taliban, Nicholson said: "It is our mandate to put military pressure on the Taliban.
However, he said that the US wants a peaceful solution in Afghanistan but that the "Taliban need to know they cannot win militarily."
He said that he hopes they enter the peace process."In the meantime, we will put increasing pressure on them inside the country and on the external sanctuaries."
In terms of developing the military, he said that the special forces will be doubled and with the growth of the Afghan airforce, the Taliban will lose.
He said that these special forces commandos have never lost a battle against the Taliban and with an expanded force they will retake the majority of territory either outside government's control or territory that is being contested.
He said that as these forces expand their control, coupled with pressure on external sanctuaries, the Taliban will get to a point where it realises it cannot win militarily and will have to enter into a reconciliation process.
In terms of security leadership and the high turnover of Defence and Interior Ministers, Nicholson said that the issue of leadership is an important one but gave credit to Afghan President Ashraf Ghani who changed leaders this summer. Nicholson said ,however, that corruption was still a problem – particularly that relating to fuel contracts and personnel.
By spring of next year every soldier and every police officer will be biometrically registered, he said. On the fuel contract issue, he said that these contracts have been pulled back in under the US forces control in order to cut down on corruption.
He said that the Attorney General's office was also making progress in terms of cracking down on corruption but that the US forces will keep an eye on this issue.
He said that young leaders were meanwhile emerging — leaders who were energetic and were being taken seriously.
Full report at:
http://nation.com.pk/national/28-Aug-2017/support-to-taliban-has-to-stop-gen-nicholson
-------
Pope Francis laments persecution of Rohingya Muslims, prays God 'saves them'
Aug 28, 2017
Pope Francis decried the persecution of Rohingya Muslims in Myanmarand prayed that they receive "full rights" on Sunday.
The pontiff said there was "sad news about the persecution of the religious minority of our Rohingya brothers."
Thousands of Rohingya are trying to flee into Bangladesh after escalated deadly violence at home. Last week, Rohingya militants attacked police and border outposts, and security forces responded.
Francis asked the faithful in St Peter's Square to pray that God "saves them" and they receive help.
A Myanmar bishop recently said Francis will "most likely" visit Myanmar, while the Vatican has said only a pilgrimage is being considered.
Full report at:
http://nation.com.pk/international/27-Aug-2017/pope-francis-laments-persecution-of-rohingya-muslims-prays-god-saves-them
-------
Mullah Omar's family members, some Taliban leaders returned from Pakistan
Aug 27 2017
Some family members of the Taliban group found Mullah Mohammad Omar and several leaders of the group have reportedly returned from Pakistan.
The provincial police chief of southern Kandahar province Gen. Abdul Raziq informed the return of the Taliban leaders as he was speaking to reporters in Kandahar late on Saturday.
Gen. Raziq further added that some family members of Mullah Omar and at least fifteen leaders of the group have returned to Kandahar.
Without providing further information regarding the identities of the returnees, Gen. Raziq said some of the high ranking leaders of the group are also among those who have returned and some of them have previously served as governors and in other high posts when Taliban regime was in power.
In the meantime, Gen. Raziq said the Taliban leaders and family members of Mullah Omar were encouraged by the local officials in Kandahar to return and rejected any other party's involvement in the process.
The Taliban insurgents group has not commented regarding the report so far.
Full report at:
https://www.khaama.com/mullah-omars-family-members-some-taliban-leaders-returned-from-pakistan-03361
-------
Noor calls Hekmatyar 'Butcher of Kabul' amid heightened HIA, Jamiat tensions
Aug 27 2017
The provincial governor of the northern Balkh province and chief executive of Jamiat-e-Islami Ata Mohammad Noor has called the Hezb-e-Islami leader Gulbuddin Hekmatyar the 'Butcher of Kabul' as he renewed his stance against the latest upheavals, mainly involving the heated exchange of words between the two prominent political parties.
Speaking during a gathering in northern Samangan province, Noor called on Hekmatyar to return to the original place from where he has returned, pointing towards the caves once used by the militants and militant leaders to hide during the conflict.
Noor further added that Hekmatyar has started to insult Jamiat-e-Islami since he returned to the country.
He also added that Hekmatyar has a history of sparking tensions and used to spark violence among the Jihadi leaders and political parties during the civil war.
The chief of executive of Jamiat-e-Islami said Hekmatyar has lost his everything and even used girls to carry out a suicide attack, calling it the first ever use of women for the suicide bombings in the country.
In other parts of his speech, Noor asked the government to refrain from hatching conspiracies as he was apparently pointing towards the controversial case involving the Balkh provincial council member Asif Momand.
Full report at:
https://www.khaama.com/noor-calls-hekmatyar-butcher-of-kabul-amid-heightened-hia-jamiat-tensions-03360
-------
Mideast
Bereaved Yemenis seek revenge from Saudi Arabia
Aug 28, 2017
The relatives of the Yemeni civilians killed in a recent Saudi-led airstrike have laid their loved ones to rest, vowing to mobilize and take revenge from the Saudi-led coalition waging war on their country.
At least 60 civilians died in an airstrike by the Saudi-led coalition on a hotel in the Arhab district of the capital Sana'a on Wednesday.
Locals buried the bodies of 22 of the victims on Sunday. A large convoy of emergency services vehicles were seen transporting the bodies, which were later buried in a funeral attended by a large number of people.
"We buried them today. All these people coming here proves how angry the Yemeni people are at this crime committed against them," said Abdullah al-Mosheki, a relative of one of the victims.
"Two of my sons were martyred in the Arhab massacre by the Saudi aggression, they were civilians though and they used to work in agriculture," said another individual, Ahmad al-Jehizei.
He appealed to the international community and the United Nations "to hold the perpetrators of this crime accountable and punish them for it."
Another relative at the funeral, Ahmad Zaeid, said the Yemeni civilians were growing restless.
"We will mobilize ourselves and our forces to fight on the front and take revenge," he said.
Saudi Arabia has been leading a group of its allies in a non-UN-sanctioned war on Yemen since March 2015. Yemeni sources say at least 12,000 people have died in the war so far.
The Saudi regime has come under criticism over mounting civilian casualties. While coalition forces are receiving military assistance from the United States and the United Kingdom — including in the form of intelligence sharing and target acquisition — they have been increasingly hitting civilian targets.
US officials have said that incompetent Saudi pilots, fearing ground fire, have been flying their jets too high to be able to deliver weapons accurately.
On Thursday, hundreds of thousands of people flooded the streets of Sana'a to condemn the airstrike in Arhab.
The UN has said it would be investigating the Saudi-led airstrike; but it is unclear what impact its potential findings would have on the Saudi-led coalition.
Just two days after the attack in Arhab, another Saudi-led airstrike in Sana'a killed 14 civilians. The Friday bombing targeted residential buildings in the Faj Attan neighborhood of the city.
On Saturday, the Saudi-led coalition admitted that the airstrike in Faj Attan had been caused by a "technical mistake."
But the coalition has remained defiant about the deadly airstrike in Arhab, saying it hit a legitimate military target.
Apart from the thousands of civilian casualties, the Saudi-led war has also caused a cholera epidemic and shortages of food across Yemen. Millions of people face disease, hunger, and displacement caused by a war that Saudi Arabia seems unapologetically determined to continue.
http://www.presstv.com/Detail/2017/08/28/533179/Yemen-Saudi-Arabia-airstrike-Arhab-funeral-revenge
-------
Turkey's Kilicdaroglu says president Erdogan scared of him
Aug 27, 2017
Turkey's main opposition leader Kemal Kilicdaroglu has dismissed threats against him by President Recep Tayyip Erdogan, saying the head of state is obviously scared of him and struggles to contain his rise in the Turkish politics.
"Erdogan is definitely shying away and scared of me" said Kilicdaroglu, leader of Turkey's Republican People's Party (CHP), in comments released Sunday.
He said that Erdogan's nearly daily speeches in which he threatens the CHP leader with legal actions over CHP's increased dissent shows that the president is suffering from "Kilicdaroglu illness."
"He sees me as a threat. He is from time to time delivering speeches that contain threats but we will not be frightened off by their threats," Kilicdaroglu told the Agence France-Presse as part of an interview.
The CHP leader's comments come in the middle of a meeting he is chairing to study rights violations that has occurred in Turkey since a failed coup against Erdogan last summer. More than 150,000 people have either been arrested or discharged from jobs on allegations of having links to coup plotters.
The so-called "Justice Congress", being held in the western Canakkale region, comes nearly two months after Kilicdaroglu concluded a 450-kilometers Justice March from Ankara to Istanbul to draw attentions to Erdogan's massive post-coup crackdown. Analysts say the two events have successfully managed to influence the public opinion against Erdogan and created a fresh momentum for the CHP in its quest to end Erdogan's almost one and a half decades of rule as premier and president.
During the interview with the AFP, Kilicdaroglu said the fact that Erdogan attacks him in nearly every public speech shows the president has clearly become worried about CHP's justice-seeking movement. The opposition leader said, however, that he would not be deterred by Erdogan's threats of legal action.
Full report at:
http://www.presstv.com/Detail/2017/08/27/533142/Turkey-CHP-Kilicdaroglu-Erdogan
-------
Turkey Opp chief vows to defy Erdogan 'threats
Aug 28, 2017
ÇANAKKALE - Turkey's main opposition leader Kemal Kilicdaroglu vowed to press on with an intensifying campaign for justice in defiance of "threats" by President Recep Tayyip Erdogan, accusing him of ruling as a dictator.
Kilicdaroglu, head of the secular Republican People's Party (CHP), told Agence France-Presse in an interview he believed that Erdogan feared his movement and consequently was attacking him in nearly every public speech. The CHP leader, who analysts until now rarely saw as posing a major challenge to Erdogan, threw down a new gauntlet to the president this summer with a nearly month-long march complaining of injustice in Turkey in the wake of the July 15, 2016 failed coup bid.
This weekend, he kicked off a four-day "justice congress" highlighting violations in the unprecedented crackdown that followed the failed coup, in a bid to build on the momentum of that march. "Let him (Erdogan) threaten as much as he wants, we are right. We will defend justice, democracy, judicial independence and media freedom to the end because we are right," said Kilicdaroglu.
"He sees me as a threat. He is from time to time delivering speeches that contain threats but we will not be frightened off by their threats," the CHP leader said in front of his trailer at the outdoor event in the western Canakkale region. Erdogan has lambasted Kilicdaroglu in speeches and even darkly hinted that the CHP chief could himself face judicial proceedings.
Full report at:
http://nation.com.pk/international/28-Aug-2017/turkey-opp-chief-vows-to-defy-erdogan-threats
-------
UN chief calls for reopening of Yemen port, airport
Aug 28, 2017
KUWAIT CITY - UN Secretary General Antonio Guterres on Sunday urged warring parties in Yemen to allow humanitarian aid into the country amid a political stalemate that has seen violence spill into Sanaa. "We are doing are best to create the conditions for the present stalemate to be overcome," Guterres said after talks in Kuwait, which is leading mediation efforts in crises across the region.
His comments come after tension between Yemeni ex-president Ali Abdullah Saleh and his ally Abdul Malik al-Huthi, who control the capital Sanaa, escalated into armed clashes that left two rebels and a pro-Saleh colonel dead late Saturday. Since 2014, the Saleh-Huthi alliance has fought the UN-recognised government of Abedrabbo Mansour Hadi for control of the impoverished country. Witnesses in the capital said the ex-president's forces had spread in southern parts of the city near the presidential offices, which Saleh still holds despite resigning in 2012.
Full report at:
http://nation.com.pk/international/28-Aug-2017/un-chief-calls-for-reopening-of-yemen-port-airport
-------
Deadly clashes in Yemen rebel ranks spark fears of 'strife'
Aug 28, 2017
SANAA - A Yemeni colonel loyal to former president Ali Abdullah Saleh and two rebels have been killed in Sanaa, in an unprecedented escalation of violence between the allies that Saleh's party warns threatens to push the capital into all-out war.
An anti-government alliance between Saleh and rebel leader Abdul Malik al-Huthi has crumbled over the past week, with the two accusing each other of treason and back-stabbing. Witnesses in the capital, which Saleh and Huthi jointly control, said the ex-president's forces had spread in southern parts of the city near the presidential offices, which Saleh still holds despite resigning in 2012.
They said the forces had deployed in Sabaeen Square and the district of Hadda. Saleh's General People's Congress party said in a statement on Sunday that "remaining silent on the incident would open the door to strife that would be difficult to contain".
Colonel Khaled al-Rida, the deputy head of foreign relations in the GPC, was killed in the clashes between supporters of Saleh and Abdul Malik al-Huthi late Saturday, the statement said. A source within the GPC said the clashes erupted at a Huthi rebel checkpoint in Hadda after a dispute between fighters manning the checkpoint and armed supporters of Saleh who were driving by.
The rebel-run Saba news agency said two members of the Popular Committees, a tribal alliance largely dominated by the Huthis, were also killed. Saleh and Huthi joined ranks in 2014 in a shock alliance that drove the internationally recognised government out of Sanaa and into the southern province of Aden.
From its inception, analysts have viewed the alliance as a tactical move by both sides, with rebels exploiting Saleh's political power and the former president benefitting from the Huthi's guns on the ground.
But in the past week, a war of words between Saleh and Huthi has escalated, with Saleh hinting that his allies were merely "a militia" and the rebels warning the former president was a "back-stabber" and "traitor" who would "bear the consequences" of the insult.
The most recent clashes have added fuel to the fire, with the GPC statement accusing a "group that knows no morality or oaths" of being behind the colonel's killing -- a thinly-veiled reference to the Huthis. The Huthis reportedly suspect Saleh has been negotiating with a Saudi-led military coalition that supports the Aden-based government.
Saleh, meanwhile, is said to be displeased with the Huthis' newfound power in the capital, where they run a number of key offices. The Saudi-led coalition entered Yemen's war in March 2015 in support of President Abedrabbo Mansour Hadi's government against the Iran-backed rebels and Saleh.
The war has since then pushed the country to the brink of famine, and killed more than 8,400 civilians -- including in coalition air strikes. The coalition on Saturday claimed responsibility for an air strike in the Yemeni capital that killed 14 civilians the previous day, which it called a "technical mistake".
Full report at:
http://nation.com.pk/international/28-Aug-2017/deadly-clashes-in-yemen-rebel-ranks-spark-fears-of-strife
-------
Houthi militias prevent Saleh loyalists from leaving Yemen capital
28 August 2017
Houthi militias issued a circular to all its security posts and checkpoints in Sanaa and its major entrances stipulating that members of parliament, commanders in the General People's Congress and figures close to ousted President Ali Abdullah Saleh cannot leave the capital.
Security sources close to the Houthis said that in addition to these orders the Houthis ordered more military patrols and set several security check points in Sanaa's neighborhoods as well as on the southern side of the capital and near Saleh's house in Al-Komaem area in Hedda Street.
According to eyewitnesses, armed Houthi members were stationed in front of the General People's Congress headquarters in Hedda and in its buildings near Saleh's home. Armored vehicles and dozens of armed Houthi fighters were also stationed around the Charter Institute building which is affiliated with the General People's Congress.
In the past hours, Houthis arrested dozens of Saleh loyalists and General People's Congress activists.
Full report at:
https://english.alarabiya.net/en/News/gulf/2017/08/28/Houthi-militias-prevent-Saleh-loyalists-from-leaving-Sanaa.html
-------
JCPOA allows no inspection of Iran's military sites: Leader's aide
Aug 27, 2017
A senior adviser to Leader of the Islamic Revolution Ayatollah Seyyed Ali Khamenei says the historic nuclear agreement signed between Iran and the P5+1 group of countries in 2015 allows no inspection of Iran's military sites.
No foreign and domestic official and not even unauthorized officials of the Iranian Armed Forces are allowed to inspect Iran's military sites without Ayatollah Khamenei's permission, Major General Hassan Firouzabadi, who advises the Leader on military affairs, said on Sunday.
He slammed recent comments made by US Ambassador to the UN Nikki Haley, who called on the International Atomic Energy Agency (IAEA) to request access to Iranian military sites, in what has been regarded as an attempt by Washington to undermine the nuclear agreement, known as the Joint Comprehensive Plan of Action (JCPOA).
Firouzabadi said Haley was the US agent to hatch a "new plot and she is lying."
The top military official urged Washington to stop hatching new plots, saying, "Through this puppetry, [US President Donald] Trump wants to divert the world's attention from racist conflicts in America, but he will fail in this seditious effort as well."
Speaking at a news conference in New York on Friday, Haley said the IAEA had to use every possibility there was under the JCPOA.
The IAEA is tasked with monitoring Iranian compliance with the deal, a basically technical matter that falls within the agency's area of expertise. The IAEA has consistently verified that Iran is in compliance since the deal started being implemented in January 2016.
Full report at:
http://www.presstv.ir/Detail/2017/08/27/533130/Iran-US-Leader-Hassan-Firouzabadi-JCPOA-inspection-militray-sites
-------
Europe
France pledges support to stabilize post-Islamic State Iraq
Aug 28, 2017
BAGHDAD: France will help reconstruction and reconciliation efforts in Iraq as it emerges from a war against Islamic State, French Foreign Minister Jean-Yves Le Drian said on Saturday after talks with Iraqi officials in Baghdad.
France is a main partner in the U.S.-led coalition helping Baghdad fight the militants who seized parts of Iraq and Syria in 2014. The coalition provided key air and ground support to Iraqi forces in the nine-month campaign to take back Mosul, Islamic State's capital in Iraq.
The city's fall in July effectively marked the end of the "caliphate" declared by Islamic State leader Abu Bakr al-Baghdadi over parts of Iraq and Syria. Iraqi forces were close to taking back full control of IS's northwestern stronghold of Tal Afar on Saturday.
"We are present in the war and we will be present in the peace," Le Drian told a news conference in Baghdad with French Defence Minister Florence Parly and Iraqi Foreign Minister Ibrahim al-Jaafari.
"Even if our joint combat against Daesh is not finished, it is entering a phase of stabilization, of reconciliation, of reconstruction, a phase of peace," Le Drian said, calling Islamic State by its Arabic acronym.
During the talks, Iraqi Prime Minister Hayder al-Abadi urged France to invest in Iraq, "at the economic, commercial and investment levels", according to a statement from his office.
France will grant a 430 million euro ($513 million) loan to Iraq before the end of the year, a French diplomatic source said.
KURDISH REFERENDUM
Later on Saturday, the French ministers met Kurdish President Masoud Barzani in Erbil, the capital of the autonomous Kurdistan region, whose Peshmerga fighters have played a prominent role in the fight against Islamic State.
Le Drian said that France will continue to support the Kurdish Peshmerga, according to a statement by the Kurdish presidency. The Kurdistan Regional Government's (KRG) plan to hold an independence referendum next month was also discussed by both parties, according to the Kurdish presidency.
France and other western countries are worried that the referendum to be held on Sept. 25 could ignite fresh conflict with Baghdad and neighboring states with sizeable Kurdish communities, mainly Iran and Turkey.
During the meeting with Abadi, the French delegation "expressed its commitment to a unified Iraq," according to the Iraqi premier's statement.
Prior to the meeting in Erbil, a diplomat familiar with French policy said Le Drian and Parly would convey to KRG President Massoud Barzani the French position in favor of an autonomous Kurdistan that remains part of the Iraqi state.
During the meeting with Barzani, Le Drian called for continued dialogue between Erbil and Baghdad to reach a mutually satisfactory solution over the referendum, according to the Kurdish presidency's statement.
In Baghdad, the French ministers and Jaafari did not mention the fate of families of French citizens who fought with Islamic State, found in Mosul and other areas taken back from the militants. Several hundreds French nationals are believed to have joined the group.
http://nation.com.pk/international/27-Aug-2017/france-pledges-support-to-stabilize-post-islamic-state-iraq
-------
UK special forces to join Trump's Afghanistan troop surge: Report
Aug 27, 2017
UK troops from the Special Air Service (SAS), a special forces unit of the British Army, are gearing up to return to Afghanistan as part of US President Donald Trump's new strategy to boost troop levels in the war-torn country, according to a new report.
Senior sources within the British military say Prime Minister Theresa May is ready to authorize a "significant uptick" in SAS activities in Afghanistan in order to step up the fight against Taliban and other extremist groups wreaking havoc in the country, The Sunday Times reported.
Aside from SAS, operatives from the Special Boat Service have been playing a key role in a "scoping exercise" to determine the type of equipment that could be sent to Afghanistan.
Although the White House has yet to make an official request, the British government expects to hear from the Pentagon about the Trump administration's plans to increase troop levels soon.
"The special forces are clearly a key element of our military capability in this kind of operation," said a senior Whitehall official.
British drones and aircraft might also be deployed to Afghanistan, the report added.
British military chiefs have obtained "compelling information from credible human intelligence sources" that show Afghanistan might quickly succumb to the Taliban if US troops leave the country.
The intelligence has been reportedly produced by members of the UK Defense Human Intelligence Unit — a secret army unit that runs agents in war zones.
Trump said earlier this week that he would prolong the US-led military intervention in Afghanistan, which he once described as a "complete waste" of time and resources.
Trump, who had previously called for the withdrawal of US troops from Afghanistan, argued that his "original instinct was to pull out," but that he was convinced by his national security team to take on the Taliban militants.
The new policy reflects a significant shift in his approach to Afghanistan since taking office.
UK Defense Secretary Michael Fallon hailed Trump's announcement. He has already discussed Britain's capabilities with his American counterpart, James Mattis.
Full report at:
http://www.presstv.ir/Detail/2017/08/27/533153/UK-SAS-Trump-Afghanistan-May-Fallon-Mattis-Taliban
-------
Daesh claims responsibility for Brussels attack
Aug 27, 2017
The Takfiri Daesh terrorist group has claimed responsibility for a recent attack in the Belgian capital of Brussels that left three soldiers injured.
In an online statement on Sunday, the Takfiri terrorist group claimed that the assailant who attacked a group of soldiers with a knife in Brussels on Friday had been a member of the outfit.
The attacker, a Belgian citizen of Somali origin, was shot dead by the troopers. He was also carrying a fake gun.
The Federal Prosecutor's Office said the man had been known to police for assault charges but had had no previous terror-related offenses.
Daesh often claims attacks by assailants who have no known links to the group.
Belgium has been on high alert since Daesh bombers attacked Brussels' airport and metro in March 2016. Thirty two people were killed and hundreds more injured in that attack.
Daesh, which is mainly active in Syria and Iraq, has conducted a string of attacks across Europe over the past years.
Just last week, a van rammed into a multitude of people in the center of Barcelona in Spain, killing at least 13 and injuring more than 120 others.
A day later, in the seaside resort of Cambrils, 100 kilometers away from Barcelona, five terrorists drove a car into pedestrians before being fatally shot by security forces. One of the pedestrians died and six others sustained injuries in the attack.
Full report at:
http://www.presstv.ir/Detail/2017/08/27/533095/Belgium-Brussels-knife-attack-Daesh-responsibility
-------
Almost half a million march in Barcelona to condemn terror
Aug 27, 2017
Almost half a million people have taken to the streets in the Spanish city of Barcelona to condemn violence following recent terrorist attacks in Spain.
The demonstrators — some 500,000 by police estimates — participated in the march on Saturday to show unity in the face of car rampages in Barcelona and Cambrils that left 14 people dead and more than a hundred others injured last week.
Emergency workers, police officers, firefighters, and city officials were at the front of the procession, aiming to send the message that peace would prevail over terror and that the city was tolerant of diversity.
The marchers carried signs and banners that read, "No to Islamophobia," "The best response: Peace," and "I'm not afraid."
"We have to say we are not afraid, but you obviously feel it can happen to you at any time and that is scary. But fear cannot beat us and we cannot stand still. We have to show that we keep living, that is what we have to do," a demonstrator said.
Spain's King Felipe VI, Prime Minister Mariano Rajoy, and representatives of all major Spanish political parties also joined the Saturday march.
Smaller rallies were held in cities across Spain, including Madrid, Valencia, Vigo, and Ripoll.
A van rammed into a multitude of people in the center of Barcelona on August 17, killing at least 13 and injuring more than 120 others. The Moroccan driver, Younes Abouyaaqoub, fled the scene after the attack but was later declared to have been shot dead by police.
A day later, in the seaside resort of Cambrils, 100 kilometers away from Barcelona, five terrorists drove a car into pedestrians before being fatally shot by security forces. One of the pedestrians died and six others sustained injuries in the attack.
Full report at:
http://www.presstv.ir/Detail/2017/08/27/533073/Spain-Barcelona-march-terror
-------
France to loan 430 mln euros to Iraq: ministry
27 August 2017
France is to grant a 430-million euro loan to Iraq whose economy has been weakened by low oil prices and its fight against extremists, a French foreign ministry official said on Saturday.
Foreign Minister Jean-Yves Le Drian made the announcement during talks in Baghdad with Iraq's Prime Minister Haider al-Abadi and said the 430 million euros ($512-million) would be released before the end of 2017, the official told AFP.
"France was present from the beginning of the battles against Daesh (ISIL group) and will be present as well during time of peace," said Le Drian, who was accompanied by Defence Minister Florence Parly.
Le Drian also handed Abadi an invitation from French President Emmanuel Macron to visit Paris.
The visit by France's foreign and defence ministers come as Iraqi forces announced the ouster of the ISIL group from the centre of Tal Afar, one of the extremists' last remaining stronghold in the north.
The advance, just days into an assault on the strategic town, comes six weeks after Abadi declared victory over IS in second city Mosul, where the extremist group declared its "caliphate" in 2014.
One the plane to Baghdad, Le Drian said that Iraq now faced the dual challenge of "a war that is coming to an end and the beginning of the stabilisation and reconstruction".
France is a key member of the US-led coalition that has been battling IS in Iraq and neighbouring Syria.
French forces have carried out air and artillery strikes in support of Iraqi operations against the extremists, who have lost much of the swathes of territory they had seized in 2014.
France, which refused to take part in the 2003 American-led invasion that brought down dictator Saddam Hussein, is keen to participate in the reconstruction of Iraq.
Full report at:
http://www.worldbulletin.net/europe/193414/un-chief-calls-for-reopening-of-yemen-port-airport
-------
With Islamic State threat, Moorish past haunts Spain
August 28, 2017
The rhetoric could hardly be more menacing. "Spain is the land of our forefathers, and we are going to take it back with the power of Allah," it declares.
Since the establishment of the Spanish Inquisition in 1478, it adds, "Spain has done everything to ­destroy the Koran ... Spain is a criminal state that usurps our land." It goes on to claim Muslims have been "burned alive" in the Iberian nation and demands that faithful jihadists should set out to kill Spanish "infidels" by "reconnoitring airline and train routes for attacks" and "poisoning food and water with insecticides".
The source for this demented diatribe is of course Islamic State. Thankfully, there is most of the time a great gap between what the evil Islamist terrorist organisation's monstrous propaganda machine churns out and what it actually succeeds in doing.
But, after the appalling attack carried out by Islamic State militants on Barcelona's historic Las Ramblas, it puts into context why Spain is now emerging, ahead of virtually any other European nation, as the focus for an intensified jihadist onslaught as the terrorists, having lost Mosul and facing ­defeat in Raqqa, seek to show they are an undiminished threat.
"We will recover al-Andalus, Allah willing," a recent Islamic State video in Spanish (one of many recently produced in the language) boasts. "Al-Andalus" is the Arabic name given to those parts of Spain, Portugal and France that formed the caliphate established and governed by the conquering Muslim Moors ­between 711 and 1492.
It would be easy to dismiss such mindless blather. And, indeed, it is to the credit of successive Spanish governments since the immediate post 9/11 period that, apart from the massive al-Qa'ida attack that devastated the Madrid rail system in 2004, killing 192 people and leaving hundreds more injured, Spain has been mostly free from the sort of persistent Islamist terrorism that has targeted France, Belgium and Britain.
Cannily, while much of the rest of Europe, led by Germany — initially, at least — rolled out the red carpet for refugees arriving from Syria and North Africa, Spain has, until now, been deliberately far more circumspect and determined to hold the line. When the original flood of 1.26 million mainly Syrian refugees made their way across the Mediterranean in 2016, and countries across Europe were being asked to absorb them, Spain ended up with only 1.3 per cent of the total.
This was in line with a trend dating back to Madrid's accession to membership of the EU in 1985 which has seen the inflow of ­migrants arriving in the country come mainly from the Catholic countries of Latin America and Europe. As the Elcano Royal Institute of Strategic and International Studies in Madrid has noted, Muslim immigration — and integration — in Spain is "not assured".
Officials may deny it, but well-placed sources familiar with government processes in Madrid indicate that successive governments have deliberately sought to discriminate in favour of migrants from Catholic countries rather than Muslim states.
This makes sense in an Catholic country. But Elcano has also reported "Muslim immigrants in Spain continue to encounter obstacles to the practice of their religion on a range of fronts, including the building of mosques and the practice of burials".
Spain, like other countries across Europe, is facing increasing levels of radicalisation among its 1.6 million Muslims. This is frequently spurred on — as was seen in the Barcelona outrage — by the insidious activities of radical imams operating in small, isolated communities as well as by Spanish jihadists returning from the so-called caliphate in Syria and Iraq determined, it seems, to avenge the defeat of the Moors and re-­establish al-Andalus, wacky though that looks as a concept.
In recent years, Spanish authorities have arrested hundreds of suspected Islamist radicals and there seems little doubt that the ­jihadists are likely to confront a fierce response to their actions from Spain's security forces. The rapid and deadly reaction by police to the Barcelona attack showed the exceptional competence of the Spanish security forces, which are highly rated throughout Europe.
They have a long history of confronting terrorism dating back to the 1960s when Spain was faced with attacks by the ruthless ETA Basque separatist movement. For almost 50 years, from 1961 to 2011, Spanish security authorities dealt with almost 3500 ETA terrorist ­attacks that claimed more than 800 lives and left 3300 people wounded. The one on Christmas Eve, 1973, on which I reported at the time as an Iberia-based correspondent — the spectacular blowing up of the car carrying then Prime Minister Admiral Luis Carrero Blanco in the heart of Madrid — was a political assassination that shocked the world and raised serious questions about Spain's ability to deal with terrorism.
The protracted but ultimately highly successful battle against ETA, however, provided Spanish security forces with invaluable ­experience that they have successfully used since the 2004 Madrid train bombing to keep a tight rein on the development of Islamist terrorism (ETA gave up the fight in the face of insurmountable ­security force pressure on the terrorists in 2011).
Despite this success and prolonged absence of any significant Islamist terrorism in Spain before the Barcelona attack, Islamic State's overheated propaganda increasingly shows that the Iberian nation has remained firmly in the jihadist crosshairs. After 9/11, then conservative prime minister Jose Maria Aznar boosted Spain's international standing by strongly supporting George W. Bush's invasion of Iraq. He provided both diplomatic and strategic support for the operation and a photograph of him standing shoulder to shoulder with George Bush and Tony Blair in the Azores in March 2003 is said to have infuriated Osama bin Laden.
Aznar did well to support the fight against terrorism: it subsequently emerged that Mohammed Atta, the pilot of the first aircraft that struck the World Trade Centre on 9/11, was in Cambrils, the town linked to the Barcelona ­attack, shortly before 9/11.
After the 2004 bombing of the Madrid railway system, bin Laden declared the attack to be "only part of the settlement of old scores with the Crusader Spain".
Spain's participation, too, in the US-led coalition fighting Islamist terrorism in both Afghanistan, post 9/11, and Iraq has enraged ­Islamist leaders. So has its membership of NATO.
Recently, the Spanish government has adopted a less activist role in the Middle East, refusing to join coalition airstrikes in Syria. But the Madrid government remains strongly supportive of its allies so the jihadists continue to see it as a major target for terrorism.
But it is the historical imperative generated by Spain's Moorish Muslim past and the determination to re-establish the Al-­Andalus caliphate that is now spurring the growth of Islamist radicalism as more Islamic refugees flood into the country after Madrid's years of maintaining some of the best border security in Europe. Close to 16,000 people from North Africa and Syria ­officially crossed into Spain last year, twice the number that ­arrived in 2015. While official figures show that fewer than half those have been successful in their applications for asylum, the belief is that far more arrived in the country ­illegally, especially from Morocco.
Until recently, Spain was ­regarded as having some of the lowest rates of Islamist radicalisation seen anywhere in Europe, with the Elcano Royal Institute of Strategic and International Studies reporting that "Islamic radicalisation among Arab immigrants is low in Spain compared to what has been observed in Belgium, the UK, France and Germany".
Barcelona has, however, gone a long way towards upending ­assessments that all is well and untroubled with Spain's Islamic community, with clear evidence emerging of links to migrant source communities in North ­Africa and indications of how first and second generation Muslims living in Spain have fallen easy prey to the wiles of extremist Salafist imams doing the evil work of Islamic State terrorism.
The CIA has shown increasing signs of concern about the growth of radicalism, reportedly warning Spanish authorities two months before the attack that the city was emerging as a potential target, even highlighting Las Ramblas as the most likely location for a deadly vehicular assault.
Given the torrent of incendiary Islamic State propaganda in Spanish (some security assessments are that in the space of only a few months Islamic State has issued no fewer than 26 new propaganda videos in Spanish — more than for any other country), with its menacing calls for "the recovery of ­al-Andalus", this is hardly surprising. There is no doubt that, as the Spanish terrorism analyst Florentino Portero has said, "Islamic State is answering military defeats (in the Middle East) with more terror (in Spain)".
Long-festering issues like the way, in predominantly Catholic Spain, ancient mosques have been converted into cathedrals — most notably the magnificent "mosque-cathedral" in the ancient city of Cordoba, Europe's most important Islamic heritage site — have come to the fore as a major aspect of Islamic State's drive to stir up Muslim sentiment and seek the (unlikely) reinstatement of the city as the historic city as the centrepoint of a new Islamic caliphate.
Other mosques of the Moorish caliphate, too, have been converted into cathedrals and churches and are now part of the Islamic State push to highlight what it sees as the evil perpetrated by the infidel "Crusaders" against Islam.
"We will recover al-Andalus, Allah willing," Islamic State has declared. "Oh, dear Andalus! You thought we forgot about you. I swear by Allah we have never forgotten you. No Muslim can forget Cordoba, Toledo or Xativa. There are many faithful Muslims who swear they will return to al-Andalus ... Spain is the land of our fore­fathers and we are going to take it back with the power of Allah."
According to the New York-based Gatestone Institute, a recent Islamic State document includes a list of grievances against Spain for alleged wrongs done against Muslims since the Battle of Las Navas de Tolosa in 1212 when the Christian forces of King Alfonso VIII of Castile routed the Almohad Muslim rulers of the southern half of the Iberian Peninsula. More than 100,000 Muslims were killed in the battle, a key victory in the Catholic Monarchs' Reconquista of Spain.
This is the currency of Islamic State's madness. It would be hard to overstate the potential impact of such propaganda on minds corrupted and inflamed by the insidious subversion of imams hellbent on seeing the restoration of al-­Andalus.
Evidence that has emerged following the Barcelona attack has shown the nature and extent of the mass destruction that had been sought by its evil instigators.
As horrifying as the mowing down of innocent men, women and children in the name of Islam on Las Ramblas was intended to be, evidence that has emerged of a major bomb factory in the nearby seaside town of Alcanar and the intention to cause mass casualties, including the destruction of major Barcelona monuments and buildings like Antoni Gaudi's magnificent La Sagrada Familia, under construction since 1882, showed the extent of the intended evil.
Former prime minister Jose Maria Aznar, who did so much when in office between 1996 and 2004 to combat terrorism and ­ensure Spain's security, got it right in our pages earlier this week when he spoke out against "appeasement" with terrorism and forcefully litigated the argument that "for us not to be defeated, we must ­actually defeat them".
"We must be conscious of the threat and we must seek to truly quash that threat in all its aspects," Aznar argued in calling for "all the instruments of the state based on the rule of law that exists (or creating those that do not exist) to ­effectively and irremediably ­defeat the terrorists operatively and ideologically, while also activating all political and civil forces and all diplomatic, technological and even military resources if ­required."
Spain is far from alone in the terrorist challenge it faces. But its historical past and the extremists' belief that they can somehow restore the former al-Andalus caliphate to its glory in Cordoba — and in so doing defeat the "Crusaders" — presents it with a challenge, the importance of which to the global war against Islamic ­extremism cannot be overstated.
No other country in Europe presents a similar historical background, and none is more likely to be more purposefully targeted by the insidious evil of the Islamist extremists. All the experience and hard lessons gained in the extraordinarily tough years of fighting the ETA terrorists is going to be put to the test. So, too, most crucially, is the country's success in maintaining strict border controls on migration and the flow of refugees from jumping-off points, particularly in North Africa's Sahel region, that are known to fester with Islamist militancy.
On the face of it, the notion so fiercely espoused by Islamic State — "We will recover al-Andalus" — looks crazy. But the trouble is that the mad men who perpetrated the unutterable evil wrought in Barcelona, and the scheming radical Salafist imams who sent them on their way, believe it, and will undoubtedly — through their manipulation of those they convince — cause many more innocent casualties in pursuit of that goal.
Full report at:
http://www.theaustralian.com.au/news/inquirer/moorish-past-makes-spain-a-focus-for-islamic-state/news-story/6e5596487d99ea1b0919f2cb1ef61cfc
-------
North America
With Gorka out, White House is nearly cleansed of hard-liners against Islam
By Rowan Scarborough
August 27, 2017
The White House today is nearly devoid of the hard-liners who arrived in January wanting to use the bully pulpit to expose radical Islam as the root cause of global terrorism.
Sebastian Gorka, a scholarly but intense voice on the need for Islam to reform itself, exited Friday after a number of other like-minded thinkers were shown the door. Mr. Gorka was a cable news regular who took joy in bashing Mr. Trump's critics, especially CNN.
The exodus began with retired Army Lt. Gen. Michael Flynn, who had planned to use his national security adviser role for the Gorka-type message. Next were a cadre of his people on the National Security Council staff. Then chief strategist Steve Bannon left the White House and returned to fighting his wars at Breitbart News Network.
Critics see the cleansing as a victory for Army Lt. Gen. H.R. McMaster, Mr. Flynn's successor as national security adviser.
As an Army strategist and prominent public speaker, the historian-warrior has expressed a consistent theme that the Islamic State terrorist organization, al Qaeda and other ultraviolent Muslim groups do not reflect Islam.
It is much the same argument made by President Obama, who saw himself as a personal defender of Islam.
Hard-liners have held out hope that President Trump, as commander in chief, will counter the McMaster culture.
But the White House shift from the Gorkas and Bannons came into even sharper focus last week when Mr. Trump delivered his first prime-time TV address to the nation. His speech on how to win in Afghanistan against a collection of violent Islamic groups never mentioned the word "Islamic," only the generic term "terrorist."
"Trump pointedly did not refer to 'Islamic terrorists,' but only to 'terrorists,' for the very first time," said Robert Spencer, who runs the nonprofit Jihad Watch. "He campaigned on the promise that he would deal honestly with the motivating ideology behind the jihad threat. He has betrayed that promise."
In an interview, an administration official who asked to speak not for attribution told The Washington Times that critics such as Mr. Spencer and Mr. Gorka are missing the point.
Mr. Trump announced not a retreat but rather a war plan against Islamic extremists. Mr. Gorka mentioned the missing words as motivation to leave.
"The fact that those who drafted and approved the speech removed any mention of radical Islam or radical Islamic terrorism proves that a crucial element of your presidential campaign has been lost," Mr. Gorka said, according to The Federalist.
The administration official told The Times that neither Mr. McMaster nor any other official made a conscious effort to leave out the words "radical Islamic terror." If Mr. Trump wanted those words in the speech, then they would have been included, the official said.
"It was not a deliberate omission in any sense," the official said. "It's not something anyone thought about."
Mr. Bannon wanted U.S. troops out of Afghanistan, a nexus of Islamic terrorism.
"I find it extremely odd that the same people who are complaining he didn't use that special phrase in his speech are also complaining about the policy, which is to go and fight and kill and blow up radical Islamic terrorists," the administration official said. "So we're upset that the talismanic three words are not there, and we're upset about the policy which is to go and kill the people the talismanic three words signify."
Islamic terrorism or ignorance
During his presidential campaign, Mr. Trump called for withdrawing U.S. military forces from Afghanistan. His Aug. 21 speech was a commitment to a continued American presence without a timetable for leaving.
At its core, that speech was a call for war against the Taliban, the Islamic State and al Qaeda, the administration official said.
"That's kind of the great triumvirate of radical Islamic terrorists," the official said.
Early in Mr. McMaster's tenure, the president overruled his objections to uttering the phrase "Islamic terrorism."
"The president will use it when he wants," the official said. "I'll make a prediction here that may turn out wrong: You will hear Trump use the phrase 'radical Islamic terrorism' again. He will use it. It's one of his phrases."
Peter Mansoor is a McMaster ally and retired Army colonel who served in Iraq and teaches at Ohio State University.
Hours before the Gorka departure was announced, Mr. Mansoor told The Times: "With Bannon gone, certainly McMaster's views hold more sway, but with Sebastian Gorka still in the West Wing, unanimity is still elusive."
Since the Sept. 11, 2001, terrorist attacks, conservatives have adopted a view that, to defeat Islamic terrorists and their ideology, the U.S. has to label them for what they are: extremists within the religion who rely on its scholars, mosques and money to justify and spread death.
Abu Bakr al-Baghdadi, the Islamic State's founder, studied at a seminary in Iraq.
Spanish authorities on Aug. 19 raided the home of an imam who is suspected of supervising the Barcelona van attack for which the Islamic State claimed responsibility.
Mr. McMaster takes a well-documented view diametrically opposed to Mr. Spencer's Jihad Watch.
"There is a cycle going on where groups like ISIL, who use this irreligious ideology, this perverted interpretation of religion, to justify violence. They depend on ignorance and the ability to recruit vulnerable segments of populations to foment hatred, and then to use that hatred to justify violence against innocents," Mr. McMaster said last year at the Center for Strategic and International Studies.
"Ignorance" is a McMaster theme.
"They use that hatred, then, to justify violence against innocent people," he said in 2014 at the Carnegie Council for Ethics in International Affairs. "So to break that cycle, ultimately I think you have to address the ignorance. I think the long-term, multigenerational battleground is a battleground of education.
Conservatives say they do not believe the "ignorance" label fits al-Baghdadi, who skillfully used Islamic scholarship to justify mass killings. They also say it does not fit the thousands of educated Muslims who flocked to Syria to join the Islamic State and support its killings.
"Indeed, al-Baghdadi has a Ph.D. in Islamic studies," Mr. Spencer told The Times.
The word "ignorance" is popular among Islamic activists to label people such as Mr. Spencer, who, he said, "note how Islamic jihadis use the teachings of Islam to justify violence and make recruits among peaceful Muslims."
"This is a theologically charged term in Islam, as the pre-Islamic period of any nation is known as its time of 'ignorance,' or 'jahiliyya,'" Mr. Spencer said. "McMaster is no doubt being heavily propagandized by representatives of these groups, as his language reflects theirs."
'Know the enemy'
NBC News acquired Islamic State personnel files on about 4,000 foreign fighters who entered Syria. Far from being poor and uneducated, the cadre included 629 businessmen, 76 police and military personnel, 103 skilled white-collar workers including lawyers and engineers, 69 information technicians and 28 media workers.
"Overall, the size of the Islamic State recruiting pool provides for a larger number of occupational [backgrounds] present and therefore more diverse resources available to Islamic State leaders," said the Combating Terrorism Center at the U.S. Military Academy at West Point, New York.
In his Aug. 21 speech, Mr. Trump referred to "terrorist" or "terrorists" 18 times but never labeled them Islamic.
He referred to "a terrorist group called ISIS" in one instance and in another "designated foreign terrorist organizations."
Mr. Spencer contends Mr. Trump has retreated on other issues.
Still in place is an Obama-era "Countering Violent Extremism" program that awards money to nonprofit groups and generally ignores the jihad threat. The study of jihad ideology is still downplayed in law enforcement and intelligence agencies.
The Department of Homeland Security canceled CVE grants to some organizations and has been working behind the scenes to direct more attention to Islamic extremism.
"We cannot defeat the enemy without knowing the enemy, and under Trump so far we still refuse to make any effort to know the enemy," Mr. Spencer said.
Robert Maginnis, a retired Army colonel and author of a counterterrorism book, said Mr. McMaster reflects the politically correct thinking permeating military schools.
"Anyone who really studies the Islamic trilogy — the Sera, Hadith and Koran — will come away with a thorough appreciation for the faith's radical and militaristic thinking," said Mr. Maginnis, whose book "The Deeper State" appears Oct. 1. "Unfortunately, many in the U.S. military have been subjected to the politically correct view that leaves them intellectually dishonest about the facts of Islam and that faith's violent history, much less the implications it has for contemporary terrorism."
The Obama administration's last National Military Strategy, which is the Joint Chiefs of Staff chairman's guidance to all commanders on threats and how to defeat them, did not mention Islamic terrorism. Instead, it used the generic term "violent extremist organizations."
Marine Corps Gen. Joseph Dunford, the current chairman, said his strategy is not to be released publicly in any form.
Some commanders had pressed his staff to include a discussion of Salafist Islamic teachings and how they influence the Islamic State and other Sunni Muslim terrorist groups.
http://www.washingtontimes.com/news/2017/aug/27/sebastian-gorka-one-of-donald-trumps-last-islamic-/
-------
Anti-government protesters at Calgary rally outnumbered by anti-racist activists
Aug 27, 2017
About 40 self-proclaimed "Alberta patriots" protesting a "tyrannical" Canadian government were met by hundreds of counter-protesters on the steps of Calgary City Hall on Sunday.
The rally, called both "Deployment Day" and "Deplorable Day" by organizers on Facebook, was spearheaded by the North American Freedom Fighters (NAFF), formerly known as the Canadian Combat Coalition.
The event was billed as an anti-government rally and also a "tribute" to Canadian veterans and those fighting to "protect our freedoms as Canadians."
But some members of the group are also members of the Worldwide Coalition Against Islam (WCAI), a group that marched on city hall for an anti-Islam rally in June despite being denied a permit by the city.
Members of the Calgary chapter of NAFF declined to speak to CBC News and Radio-Canada, calling the media outlets "fake news."
'I believe it is a temporary thing'
The NAFF and WCAI gathering was outnumbered by counter protesters from Voices - Calgary's Coalition of Two-Spirit & Racialized LGTBQIA+, as well as the Calgary Anti-Fascist Action.
Tet Millare, a member of Voices, said the theme of the NAFF's rally was disingenuous and the group uses veterans and religion "to mask their hatred."
"It's important to come here and be counted," Millare said Sunday. "We're here to fight for everyone's rights. Human rights are inherent in all of us. We're born with it, but some people think they're better."
Maha Alghoul attended the counter-protest with her young daughter Fatima Choudhry to educate her daughter on the anti-Islam movement, but also show "the amount of support" Muslims have from the community.
Alghoul said she thinks the increase of anti-Muslim rhetoric from some Canadians won't last forever.
"I believe it is a temporary thing and it will fizz away," Alghoul said. "Because I think what we have in Canada is much stronger than what [hate groups] are promoting."
No arrests or injuries
Members of the "patriot group" Canadian Three Percenters were on-hand at the rally.
Beau Welling, president of Alberta Three Percenters, said the group attended the rally to provide security for both sides and is a neutral party.
"What we believe in, strongly believe in, is freedom of speech," Welling said.
Welling said members of the Alberta Three Percenters offered security and to "protect" both protesters and counter-protesters. The offer was denied by anti-racism activists but accepted by the NAFF.
He said his group co-operated with the Calgary Police Service.
Full report at:
http://www.cbc.ca/news/canada/calgary/calgary-rally-protest-anti-government-anti-fascist-1.4264582
-------
Southeast Asia
PAS-Umno ties like Hamas dancing with Trump, says PAS leader
August 27, 2017
PETALING JAYA: A PAS leader has likened the apparent cooperation between Umno and PAS prior to the 14th general election (GE14) to a "careful dance" between militant Palestinian resistance outfit Hamas and billionaire US president Donald Trump.
The party's Kuala Terengganu division leader Wan Sukairi Wan Abdullah was quoted by the South China Morning Post (SCMP) yesterday as saying that the parties were being cautiously friendly towards each other.
"PAS equals Hamas," he was quoted as saying. "And Umno equals Donald Trump. The two don't mix."
"The friendliness is a new strategy born out of mature politics," he added.
"We are working together for the sake of the people and Islam. That is important."
Leaders of the two parties have over the last year presented themselves to be working together on issues related to Muslims.
Umno has supported a private member's bill in Parliament by PAS president Abdul Hadi Awang on intensifying certain shariah punishments for Muslims.
Both Hadi and Prime Minister Najib Razak, who is Umno president, have also put up a united front in condemning violence perpetrated against the Rohingya people in Myanmar.
In May, Hadi was quoted as saying that although they had different stands, PAS and Umno were working together for "joint interests".
"The cooperation today is mature politics, politics without any quarrels, politics that champion joint interests. In politics, one can have differing opinions but for any issue that involves joint interests, we must work together," he said.
Later that month, Najib, in his speech at Umno's 71st anniversary celebration, had openly displayed a growing affection for PAS which was the party's enemy in the past.
He did this by citing excerpts of the speech made by Hadi to show how the two had and would continue to unite on issues concerning public interests.
The SCMP report yesterday said while the strategy might deliver Malay votes for Najib, it would also bring the risk of losing Chinese and Indian support.
It quoted Oh Ei Sun, principal adviser to the Pacific Research Centre, as saying that prioritising Islamic voters would "be extremely harmful" to Malaysia's harmony,
"It would also inadvertently nurture a hot bed for misguided religious extremists and fundamentalists to spread their twisted versions of intoxicating ideologies," he was quoted as saying.
Mohamed Mustafa Ishak, a professor of politics and international studies at Universiti Utara Malaysia, was cited in the report as commenting that both PAS and Umno benefitted through their cooperation.
"The issues of race, ethnicity, the Malay language and especially Islam are close to the heart of the Malays," he was quoted as saying.
"By working together to uphold Islam, either through the implementation of shariah law or strengthening the position of Islam within the administration, this serves both parties well," he added.
http://www.freemalaysiatoday.com/category/nation/2017/08/27/pas-umno-ties-like-hamas-dancing-with-trump-says-pas-leader/
-------
PAS vows to defend Selangor from BN, Umno
August 28, 2017
PETALING JAYA: PAS deputy president Tuan Ibrahim Tuan Man has vowed to ensure Barisan Nasional does not regain Selangor in the next general election (GE14).
The party's official mouthpiece, Harakah Daily, yesterday reported Tuan Ibrahim as saying the party will continue to defend the state from Umno, and it will also contests in states where it managed to win seats in the last general election (GE13).
Despite severing political ties with PKR in May, PAS still has three representatives in the Selangor Exco which is led by PKR deputy president Mohamed Azmin Ali.
Tuan Ibrahim's statement comes days after his party shot down any prospect about discussing seat allocations for GE14 with PKR.
Last week, PAS vice-president Mohd Amar Nik Abdullah was reported to have said that the Islamist party had severed political ties with PKR in May.
"While there is still room for discussion, as of now we won't negotiate with PKR.
"If PKR president Wan Azizah Wan Ismail says she wants to discuss seat negotiations with PAS for GE14, we'll make it simple. Don't contest where we are contesting," he was reported to have said.
Meanwhile, Selangor PAS said it will be challenging both Wan Azizah and her deputy Azmin in GE14 as part of its plans to contest in 42 state seats in Selangor.
Prior to that, Wan Azizah said she has not ruled out discussing seat allocations with PAS for GE14.
Wan Azizah had stressed that the main objective was to topple BN at the federal level.
"If there is anything that can help us achieve that, we will give it a try," she was reported as saying.
PAS is not part of PH, which comprises PKR, DAP, PPBM and Amanah.
Full report at:
http://www.freemalaysiatoday.com/category/nation/2017/08/28/pas-vows-to-defend-selangor-from-bn-umno/
-------
Malaysia to promote halal exports at expo
Aug 28, 2017
DUBAI - Exporters from Malaysia, the world's largest producer and exporter of halal food products, are going to showcase its multi-billion dollar halal industry that last year recorded $9.79 billion (RM42 billion) worth of Halal exports worldwide - at the 9th edition of the Halal Expo Dubai to be held on Sept. 18-19 at the Roda Al Bustan Hotel near Dubai International Airport.
Malaysia is a global leader in Halal food products as well as a hub for Islamic finance. Malaysia will be represented by 15 strong ready to export entrepreneurs that will sit under the Malaysia's national pavilion at the Halal Expo Dubai that will widen the choice of halal products for local importers and consumers in the UAE and the Gulf.
Malaysia's Ministry of Agriculture and Agro-based Industries is leading the country's participation at the Halal Expo Dubai - the only such exhibition in the UAE. The participants represent Halal food, cosmetics and pharmaceuticals sectors.
Globally, Muslim expenditure on food and beverage (F&B) was estimated at $1.12 billion in 2014 and potentially rising to $1.58 billion in 2020. Muslim expenditure makes up 16.7 percent of global expenditure on F&B in 2014. Malaysia's external halal F&B sector is of critical importance, as F&B was Malaysia's top halal export (RM19.5 billion) in 2015, followed by palm oil derivatives (RM11 billion) and halal ingredients (RM5 billion).
Malaysia ranks first on Thomson Reuters' Halal Travel indicator. Muslim global expenditure on travel is estimated at $142 billion or 11 percent of global expenditure, and is projected to rise to $233 billion in 2020.
Globally, the Muslim market for pharmaceuticals and cosmetics is valued at $54 billion or seven percent of global expenditure. The cumulative average growth rate (CAGR) for this sector is 6.8 percent between 2014 and 2020. Malaysia ranks just behind Singapore and Egypt on this metric.
"Halal products exposition always evokes a strong interest amongst Malaysian producers of Halal products due to the country's leadership in this sector. Malaysia, a pioneer in the global Halal movement, will demonstrate its leadership in Halal food, beverage, Halal cosmetics and Halal pharmaceuticals products at Halal Expo Dubai this year," Shahid Bin Abu Bakar, Consul of Agriculture, Consulate General of Malaysia, said.
The UAE is one of the Malaysia's largest trading partner among the GCC countries with a total trade around Dh21.6 billion.
"Halal Expo Dubai is a major international exhibition to showcase Halal products and services. It will help strengthen bilateral trade between the two Muslim countries," Abu Baker said. "Our participants expect to increase their network of customers in the region at the Halal Expo."
Orange Fairs and Exhibition LLC is organizing Halal Expo - an international exposition to highlight the growth in the ethical, moral and halal and healthy living, products and services.
Halal Expo Dubai is the largest and most comprehensive Business-to-Business (B2B) halal exposition in the Middle East for the $2.3 trillion global halal industry. The event, which attracted participation from 13 countries in its previous edition and registered 3,700 trade visitors from 40 countries, expect larger trade participation where buyers and sellers of halal products and services are expected to do brisk business.
Raees Ahmed, Director of Orange Fairs and Events, organizer of the Halal Expo Dubai 2017, said "we are extremely delighted to welcome the Malaysia Pavilion at the Halal Expo. Halal expositions are incomplete without Malaysia's participation."
"Malaysian Pavilion will help create greater consumer awareness on the global Halal products, Halal standards and the benefits of consuming clean, green and Halal products - a trend that is fast spreading worldwide."
Halal Expo Dubai focuses on a number of business verticals, including, halal food, halal beverage, halal fashion, halal cosmetics and personal care products, halal travel and tourism, halal hospitality, halal banking and finance.
Full report at:
http://saudigazette.com.sa/article/516020/BUSINESS/Malaysia
-------
China-Malaysia ties could hurt ethnic Chinese, warns analyst
August 28, 2017
PETALING JAYA: Although China claims to be the protector of overseas Chinese, its consequent "meddling" in local politics could end up harming the interests of Chinese Malaysians, a research analyst has warned.
Chan Xin Ying, who is attached to the Malaysia programme at the S Rajaratnam School of International Studies (RSIS) at Nanyang Technological University, pointed out that the status of the ethnic Chinese community in Malaysia is "very sensitive" to begin with.
In a commentary carried by Singapore daily TODAYonline, she referred to incidents such as the pro-Malay "Red Shirts" rally at Petaling Street two years ago.
The incident, which took place in September 2015, saw protesters targeting mostly Chinese traders in the area which is known as Malaysia's "Chinatown".
Sungai Besar Umno division chief Jamal Md Yunos, who led the Red Shirts movement, had also said that Chinese Malaysians could always return to their "homeland" in China if they were dissatisfied with their lives in Malaysia.
Chan also recalled the quote from Kinabatangan MP Bung Moktar, "Cina balik Cina" (Chinese go back to China), and Prime Minister Najib Razak's use of the term "Chinese tsunami" following the 2013 general election in which Barisan Nasional suffered a serious loss of support.
"Hence, it is not improbable that the interference of China would give opportunistic Malay politicians more ammunition to single out and isolate Chinese Malaysians further," she said.
She added that with China's increasing influence in the country, Chinese Malaysians are "as wary as they are welcoming".
Despite China's big investments in Malaysia's schools and economy, she said such moves could be viewed both positively and negatively as Chinese Malaysians are treading a fine line in the political sphere.
This was not helped by comments such as those of China's ambassador to Malaysia, Huang Huikang, who after the Petaling Street rally had warned that China "will not sit idly by as others infringe on the national interest of China".
"Many ethnic Chinese in Malaysia would rather co-exist peacefully with the other ethnic communities than be shielded by a 'protector' in a society already divided along ethnic cleavages," she said.
She also pointed to the ongoing South China Sea disputes, adding that if a geopolitical conflict occurs, the Chinese Malaysians will be further pushed into a difficult position.
"China should be aware of the ethnic Chinese's sensitive position in Malaysian politics, given the complex and fragile nature of nation building in a multiethnic society.
"Hence big powers like China need to be careful to prevent the further fragmentation of Malaysian society," she said.
China's mega projects in Malaysia include the RM55 billion East Coast Rail Link (ECRL) project and the KL-Singapore High Speed Rail (HSR) project which is expected to cost over RM60 billion.
The ECRL will create a 250km land bridge which could undercut the Melaka Straits trade route by bypassing Singapore, while the 350km HSR will cut travel time between KL and Singapore to just 90 minutes.
China is also involved in the RM43 billion Melaka Gateway project which features a deep-sea port to be built by 2019 on Pulau Melaka off the coast of Melaka.
Seen as an attempt to compete with Singapore, the project includes a cruise terminal and a waterfront district with hotels and a giant observation wheel.
Full report at:
http://www.freemalaysiatoday.com/category/nation/2017/08/28/china-malaysia-ties-could-hurt-ethnic-chinese-warns-analyst/
-------
Africa
South Africa: Bid to Have Muslim Marriage Declared Legally Valid to Be Heard Court
28 AUGUST 2017
A class action suit to have Muslim marriages declared legally valid in South Africa will be heard in the Western Cape High Court on Monday.
The matter, which was filed in 2014, was deferred to be heard together with a matter which raises similar issues, applicant, the Women's Legal Centre (WLC), said.
The court previously ordered the consolidation of a further matter pending before the court, which similarly highlights the plight of Muslim women, the WLC said.
"There are several matters that are pending at a number of courts across the country. This is testament to the fact that Muslim women are struggling to assert their rights because their Muslim marriages and the consequences arising therefrom are not legally recognised," the centre said in a statement.
"They have no option but to plead their cases with the courts and the judiciary."
Divorce
Judges Siraj Desai, Gayaat Salie-Hlophe and Nolwazi Boqwana have been appointed to hear the matter.
According to the non-profit law centre, legal steps to ensure fairness between the spouses, as well as ensuring children's rights, when civil or customary marriages break down, do not exist in Muslim and religious marriages.
"Once customary marriages were given full legal recognition, the historical basis for not recognising polygynous marriages fell away," attorney Hoodah Abrahams-Fayker said in a statement when the application was first heard in September 2016.
"The courts have already found the lack of inclusion of Muslim marriages to be discriminatory in respect of inheritance and spousal dependent's claims, but legislation is needed to recognise them for all purpose."
"We are also often approached by women who cannot get a divorce because it is dependent upon the husband to agree when the wife seeks a divorce. Even where the religious bodies intervene, they have no power to compel a husband to adhere or to enforce an agreement reached."
The centre argues that there is no judicial oversight with Muslim divorces, as there is in civil and customary divorces.
It would rely on arguments that a range of constitutional rights were being violated, including the right to equality.
http://allafrica.com/stories/201708280005.html
-------
US reporter killed covering S Sudan clashes
Aug 28, 2017
JUBA - An American journalist has been killed while covering clashes between government and rebel forces in restive South Sudan, local officials and the US mission in Juba said on Sunday. Christopher Allen, a freelance reporter and photographer, was embedded with insurgent troops when fighting broke out in Kaya, near South Sudan's southern border with Uganda. A spokesman for the US embassy told AFP that "an American citizen" had died in the clashes, which also killed 18 others.
http://nation.com.pk/international/28-Aug-2017/us-reporter-killed-covering-s-sudan-clashes
-------
Al Qaeda says senior commander in Somalia al Shabaab affiliate killed
Aug 28, 2017
CAIRO: A senior commander in al Shabaab, Somalia's al Qaeda-affiliated Islamist rebels, was killed last month in a U.S. airstrike, the group said on Saturday in an online statement.
Somalia said at the time that its military and allied foreign troops had killed the man identified as Ali Moahmed Hussein or Ali Jabal, believed responsible for several bombings.
It did not disclose the nationality of the foreign troops, but American soldiers have in the past taken part in such raids.
"The cowardly American enemy planes tried to strike him. The first missed him and the second hit, making him a martyr," said the al Qaeda statement circulated on social media.
Somalia said last month that Ali Jabal's death would "reduce al Shabaab's ability to conduct senseless acts of violence against the people of Somalia, its East African neighbors, and the international community."
The insurgents have carried out frequent attacks in the capital Mogadishu as they bid to topple Somalia's Western-backed government and drive out African Union peacekeeping troops.
Full report at:
http://nation.com.pk/international/27-Aug-2017/al-qaeda-says-senior-commander-in-somalia-al-shabaab-affiliate-killed
-------
Somali families say govt. responsible for US-backed raid victims
Aug 27, 2017
Somali families refuse to bury the bodies of 10 loved ones, including three children, who were recently shot dead when the army supported by US troops carried out an operation in the village of Bariire.
The families say they will not go on with the burial until the government takes responsibility for the killings.
The village is located about 50 kilometers from the capital Mogadishu, and the operation was carried out on Friday.
Ali Nur, the deputy governor of the Lower Shabelle region, said on Sunday that the bodies would be stored until the government compensated the bereaved.
"We refused to bury them because the government has denied and it still has not directly admitted it killed the civilians," Nur said. "The government should admit it killed the civilians and then compensate."
Nur said authorities had converted a refrigerated lobster truck into a mortuary to hold the bodies.
Local elders and ambulance drivers who ferried the bodies confirmed that the dead were stored in the truck.
"The government wants the bodies buried prior to investigation but we will not. We shall have the bodies inside the truck even for a month," said Mohamed Hussein, a village elder.
On Friday, the US Africa Command confirmed that American troops had been involved in the Bariire operation in a supporting role and that the command was probing reports of civilian casualties.
Somalia's military initially said all the dead were members of the Takfiri al- Shabab militant group but later acknowledged some civilians had died.
The government says it has formed a team to investigate the deadly incident.
Dahir Amin Jesow, a lawmaker, said those killed were farmers who had armed themselves against a rival group.
Hassan Mohamed, a cousin of one of the slain people, urged the government to admit responsibility.
"How would you feel if your own government kills your brothers and labels them as militants?" he asked. "We want them to admit, apologize and compensate. Otherwise there will be no peace."
US troops were unwittingly drawn into clan fighting in the area. The Bariire operation is likely to draw questions about Washington's growing footprint in the African country.
A US Navy Seal was killed in Somalia in May, the first combat death there since 1993.
The White House has granted the military broader authority to carry out strikes in Somalia against al-Shabab militants.
Somalia has been torn apart by civil war since 1991.
Al-Shabab, an al-Qaeda-aligned militant group, was forced out of the capital by African Union troops in 2011 but still controls parts of the countryside and carries out attacks against government, military and civilian targets.
Full report at:
http://www.presstv.ir/Detail/2017/08/27/533116/Somalia-US-Mogadishu-Shabelle-region-alShabab
-------
URL: https://www.newageislam.com/islamic-world-news/iraqs-sunnis-wrestle-with-militants/d/112360
New Age Islam, Islam Online, Islamic Website, African Muslim News, Arab World News, South Asia News, Indian Muslim News, World Muslim News, Women in Islam, Islamic Feminism, Arab Women, Women In Arab, Islamophobia in America, Muslim Women in West, Islam Women and Feminism