New Age Islam News Bureau
23 March 2018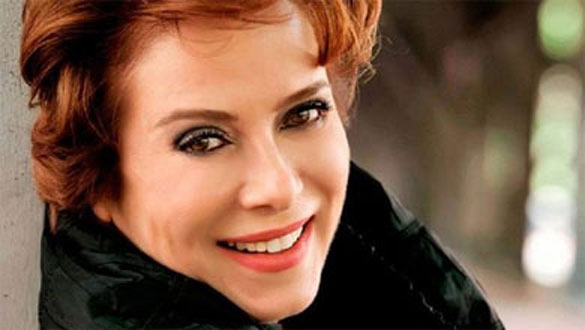 Turkish singer and actress Zuhal Olcay has been sentenced to 10 months in jail for "insulting President Recep Tayyip Erdoğan," finalizing an indictment approved by the 46th Criminal Court of Peace.
----
• Intolerance, Sectarianism Dangerous For Islamic Society: Jamiat Ulema-e-Islam
• ISIL Resumes Training Child Militias in US-Established Safe Zone in Syria
• Turkey Sentences Actress, Zuhal Olcay, To Prison for Insulting Erdogan
• Hindu Or Muslim? In Death, Mentally Ill Man Buried At Cremation Ground
• Jewish Candidate for Muslim Party Breaks Barriers in Tunisia
• U.S. Created Isis to Distract World from Israel, Iran Says
Pakistan
• Intolerance, Sectarianism Dangerous For Islamic Society: Jamiat Ulema-e-Islam
• Paigham-e-Pakistan Fatwa: 'Endorsement by Egypt's Grand Mufti Major Feat'
• Hafiz Saeed's New Outfit, Milli Muslim League, To Release Election Manifesto Today; Mainstreaming Of Extremism Continues
• Moot Calls for Collective Efforts to Frustrate Terrorists' Designs
• Pakistan Anti-Graft Court Rejects Sharif Family's Exemption Plea
• Pakistan is leading contributor to global peace: ISPR DG
• PM Abbasi urges greater engagements between Pakistan and Egypt
• Security forces kill one terrorist in Quetta
--------
Arab World
• ISIL Resumes Training Child Militias in US-Established Safe Zone in Syria
• Dozens of Al-Nusra Terrorists Killed in Syrian Airstrikes in Hama, Idlib
• Doha blacklists Qatari, Egyptian, Saudi 'terrorists'
• Eastern Ghouta: First Group of Terrorists Leave Harasta
• Syrian Army Finds Al-Nusra's Underground Command Center in Ghouta
• Forced Recruitment by Kurds Reported Again in Northeastern Syria
• Eastern Ghouta: Ahrar Al-Sham Terrorists Decide to Retreat from Harasta to Idlib
--------
Mideast
• Turkey Sentences Actress, Zuhal Olcay, To Prison for Insulting Erdogan
• Several Turkish Soldiers Killed in Clashes with Kurds in Afrin
• 2 Hamas security forces killed in raid to arrest bombing suspects
• 17 killed or wounded in fresh Saudi strikes on Yemen's Sa'ada
• Four Turkish soldiers killed in explosions in Turkey's Bitlis, Syria's Afrin
• Pentagon chief calls on Saudi crown prince to cease Yemen aggression
• Palestinian leader's health scares spark succession talk
• Saudi FM: Yemeni crisis can only be solved through political process
--------
India
• Hindu Or Muslim? In Death, Mentally Ill Man Buried At Cremation Ground
• 39 Indians Killed In Mosul Died Over a Year Ago and Most Were Shot In the Head, Says Report
• ED attaches Rs 3 lakh terror funds of LeT cadre in Kashmir
• 2008 Mumbai terror attack: One more witness contradicts prosecution claim in Zabiuddin Ansari case
• In another diplomatic note, India asks Pakistan to ensure safety of staff at Islamabad mission
• 'Historic moment': Air India flight crosses Saudi airspace to Israel for the first time
--------
Africa
• Jewish Candidate for Muslim Party Breaks Barriers in Tunisia
• Sudan's Islamic Studies Exam for Secondary Schools Slated By Muslim Critics
• Lone Nigerian captive refused to convert for Boko Haram
• At least 14 dead, several hurt in car bomb in Somali capital
• Boarding schools closed over Boko Haram attacks
--------
North America
• U.S. Created Isis to Distract World from Israel, Iran Says
• Prosecutor: Kansas Militia Members Wanted To Kill Muslims
• US Designates ISIS Chemical Weapons Expert from France as Terrorist
• Anti-Muslim sentiment higher in Quebec than rest of Canada, study finds
• Saudi embassy hosts first annual Saudi-US partnership dinner in Washington
• Saudi Crown Prince, Mattis discuss joint efforts in combating terrorism
• US approves $1 billion in weapons sales to Saudi Arabia
• US should lead nuclear tech in Saudi Arabia, Perry says
--------
Europe
• A Teen with Former Neo-Nazi Ties Claims His 'Muslim Faith' Led Him to Stab Three, Police Say
• Muslim Migrants Become More Religious After Arriving in Moscow
• How Belgium deals with returning jihadist fighters
• Rights groups threaten legal action against France over arms exports to Saudi, UAE
• EU sides with Greece in Cyprus dispute with Turkey
--------
South Asia
• Rohingya Who Remain In Restive Rakhine Face Uncertain Future
• Militants suffer heavy casualties in Faryab airstrikes
• Cross-border shelling continues in Kunar province of Afghanistan
• The ruins of Bangladesh's LGBT community
--------
Southeast Asia
• With Death Penalty at Home, Can Indonesia Save Its Citizens Abroad?
• Maldives lifts state of emergency after 45 days
• Taiwan promotes halal industries to attract Indonesian Muslim consumers
Compiled by New Age Islam News Bureau
URL: https://www.newageislam.com/islamic-world-news/intolerance-sectarianism-dangerous-islamic-society/d/114694
--------
Intolerance, Sectarianism Dangerous For Islamic Society: Jamiat Ulema-e-Islam
Zubair Ashraf
March 23, 2018
KARACHI: The Jamiat Ulema-e-Islam (F) chief Maulana Fazlur Rehman has said the religious intolerance and sectarianism are dangerous for Islamic society and they are being propagated to malign and sideline the religious forces from the political spectrum.
Speaking at Islam Zindabaad conference organized by his party at Bagh-e-Jinnah on Thursday, Rehman said to counter these designs the Muttahida Majlis-e-Amal, was created in 2002 but they could not continue it.
The MMA has been revived recently by JUI-F, Jamaat-e-Islami, Jamiat Ahle Hadith, Jamiat Ulema Pakistan and Islami Tehreek Pakistan, appointing Rehman as it president and JI's Liaquat Baloch its general secretary. "We hope that we will achieve our goals [this time]," he said.
Talking about the city, he said: "Karachi is the economic pulse of Pakistan and nobody will be allowed to cut it away from the country," and added the city needs political and social stability and peace.
"We take all the ethnicities living in Karachi as one community," he said, adding his ulemas propagated their message of ending ethnic conflicts and racial differences. "We have adopted the framework of conquering Karachi politically."
The JUI-F chief said Pakistan has been forced into quicksand after becoming an ally of the United States in its so-called war on terror. He added the dictator of that time sold the national pride to foreigners.
He said conspiracies are in swing to stop way of religio-political forces from coming to power. "Once again we are being asked about our loyalty," he added: "We should not be eyed with skepticism." He said the JUI-F has already expressed its stance several times in Peshawar and Lahore that it has defied armed struggle and has opted for the constitutional and democratic way to achieve its goals.
"Confidence should always be on both side," he said, adding the state should trust them. He questioned the non implementation of the recommendations of the Council of Islamic Ideology for past 35 years despite that it was a constitutional institution.
"If we don't see our struggle [for an Islamic state] getting accomplished through political and democratic means than our trust [on the state] breaks." He said India has unleashed its atrocities in the occupied Kashmir and is resorting to unprovoked firing and shelling at the Line of Control and in the areas along the border. "Iran is not with us today. Its president visited India twice in a year and calls it a brotherly country." He said China is supporting Pakistan through China-Pakistan Economic Corridor. Some forces, he added, however, are trying to put hurdles in the progress and attempts are being made to create political uncertainty in the country.
The JUI-F's deputy chief Maulana Abdul Ghafoor Haideri, who is also a Senator, said: "Today's conference is a referendum by the people of Karachi" that they stood with his party. "Since 1977, the Pakistan Peoples Party has ruled Sindh, except a few times, but what have they done?" He added the next chief minister in the province will be from the JUI-F.
He said: "Pakistan was created in the name of Islam. But neither an Islamic nor a welfare state system was seen anywhere [in the country]. The debate on what system of justice should we have here is still ongoing." He said in the past 70 years, generals ruled the country, sometimes from the front and sometimes from behind the curtain and asked people if they wanted to spend their next seven decades in the same manner.
Mentioning the alleged horse-trading in the recent Senate election, he said, "Khan, Sardars and other politicians sold off their votes. One political party admitted that its 20 members sold their votes." He said his party and allies will not let such leadership be throned in the country and will fight till the end.
https://www.thenews.com.pk/print/295691-intolerance-sectarianism-dangerous-for-islamic-society-says-fazl
--------
ISIL Resumes Training Child Militias in US-Established Safe Zone in Syria
Mar 22, 2018
The Arabic-language al-Manar news website quoted sources affiliated to the Syrian government's armed opposition as saying that the ISIL has again set up a military base to train what it calls 'The Caliphate's Lion Cubs' in Southeastern Deir Ezzur near the border with Iraq.
Numerous reports have said in recent months that the ISIL is recruiting again in Syria with the US help to attack the Syrian army positions in Deir Ezzur and destabilize the country.
Al-Manar said the child militias training center has been set up under the supervision of the former commander of ISIL bases in Raqqa, Abu Mohammed al-Fransi, adding that a large number of Syrian and foreign children have been recruited in there.
Meantime, Alexander Ivanov, the spokesman of Russia's airbase at Humeimim, said that "real evidence" indicates that the ISIL will resume operations with the support of certain regional and trans-regional states.
The revelation came as The ISIL is reportedly readying to strike back at the Syrian army in Eastern Deir Ezzur after the US-backed SDF declared an end to offensives on the terrorist group and as the American military is widening build-up in the region.
The Arabic-language al-Akhbar newspaper reported on Wednesday that the ISIL is using the de-escalation zones created by the US-led coalition with full protection from Syrian and Russian attacks to reorganize to launch fresh attacks on the Syrian army on the Western banks of the Euphrates river in a bid to return to its former bases in Bu al-Kamal and al-Mayadeen.
The Lebanese paper added that the US-Kurdish halt in operations against the ISIL has already led to ISIL's reinforcement in Eastern Deir Ezzur near the borders with Iraq, noting that the US had practically stopped its operations in the region ever since it occupied oil and gas fields on Eastern Euphrates but it made official declaration about the halt on during the recent events in Afrin.
Meantime, the ISIL has discharged most of its Syrian and Iraqi military commanders and replaced them with foreigners who enjoy the most influence on the locals that have surrendered themselves to the American forces.
The Kurds had also earlier announced that they would halt military operations against the ISIL on Eastern Euphrates to send more forces to Afrin to defend the town against the Turkish army and the Ankara-backed militants.
Field sources said on Tuesday that the US had established a new base in Southeastern Deir Ezzur and dispatched weapons and military equipment to the region as Russia warned of American forces' possible attack on Syrian army positions.
The sources said that the US forces have built a new and advanced military base in al-Omar oilfield in Southeastern Deir Ezzur, adding that they have also transferred a large volume of arms and equipment, including missiles, military vehicles and bridge equipment to the regions of their deployment in Koniko oilfield, al-Omar oilfield and al-Jafreh.
A little boy who was forcefully been trained by the ISIL in the so-called "lion cubs" camps disclosed in 2016 that the terrorist group has transferred hundreds of Iraqi children to Syria before leaving the Eastern districts of Mosul.
The Iraqi boy who has managed to flee from the ISIL's notorious camps said children are forcefully taken to the terrorist group's camps and are even forced to kill their own family members there.
He added that the ISIL takes children to military camps and severely punishes their parents if faced with their opposition.
"The ISIL militants make children in lion cubs camps to undergo difficult trainings that even adults cannot bear, including smashing a piece of wood on their bellies and breaking bricks on their heads," the child said on the condition of anonymity for the fear of his life.
He added that the ISIL sends the children to the front lines and even forces them to kill their family members, saying that a number of children have also practiced execution and beheading.
http://en.farsnews.com/newstext.aspx?nn=13970102000655
--------
Turkey Sentences Actress, Zuhal Olcay, To Prison for Insulting Erdogan
Mar 22, 2018
A famous Turkish singer and actress has been sentenced to 10 months in prison for insulting President Recep Tayyip Erdogan during a performance in 2016, the Hurriyet newspaper said on Thursday.
Singer Zuhal Olcay was accused of changing the lyrics of one of her songs by substituting Erdogan's name into it and making an insulting hand gesture while singing, Hurriyet's report said.
Video from the performance showed Olcay changing her song's lyrics to read "Recep Tayyip Erdogan, it's all empty, it's all a lie, life will end one day and you'll say 'I had a dream'," the report added.
In her testimony, Olcay rejected the accusations, saying she had used Erdogan's name because it fit the rhyme scheme and had no "ulterior or insulting motive." She added that the hand gesture was aimed at an audience member.
Olcay was previously fined 10,620 lira ($2,708) for "insulting a public servant" in 2010, according to the state-run Anadolu news agency.
Insulting the president is a crime punishable by up to four years in prison in Turkey.
Lawyers for Erdogan, who has dominated Turkish politics for more than a decade, have filed more than 1,800 cases against people including cartoonists, a former Miss Turkey winner and school children on accusations of insulting him.
Enes Kanter, a Turkish basketball player in the US NBA team, New York Knicks, is also standing trial in absentia for insulting Erdogan.
Following the 2016 failed coup, Erdogan said he would drop outstanding suits in a one-off gesture, but several new cases have since emerged.
Rights groups and some Western governments have voiced concern that Turkey is sliding toward authoritarianism, criticizing a crackdown, which has so far seen some 150,000 people sacked or suspended from their jobs and more than 50,000 jailed pending trial on suspicion of links to the failed coup.
The government says such measures are necessary to ensure stability and defend Turkey from multiple security threats.
http://www.presstv.com/Detail/2018/03/22/556256/Turkey-Singer-Prison
--------
Hindu or Muslim? In death, mentally ill man buried at cremation ground
Pankul Sharma
Mar 23, 2018
Bareilly: For Muslims, he was Rizwan and for Hindus, Chaman. For his doctors again, this 24-year-old was a mentally-ill patient. On Wednesday evening, the remote locality of Kathghar in Moradabad district was witness to a unique funeral procession when Rizwan alias Chaman died.
Members of both communities were at loggerheads as each side wanted to perform his last rites as per their religion. Finally, the matter reached the local police station, where after a discussion, a novel solution was found - Rizwan alias Chaman was buried but at a Hindu cremation site.
Hundreds had gathered outside their homes to see members of both communities shoulder his bier and take turns to chant "Ram naam satya hai" and "Allahu Akbar" to the Gulab Bari cremation site.
Deputy superintendent of police (DSP), Moradabad, Sudesh Kumar Gupta, said, "The family of one Ram Kishan Saini, resident of Das Sarai locality here, claimed that Rizwan alias Chaman was their son who had gone missing in 2009. They also said that he was found roaming the streets of Asalatpura area, around 3 km from Das Sarai, in 2014. In the meanwhile, Subhan Ali's family in Asalatpura said they had been taking care of the mentally-ill man for the past five years and had even named him Rizwan."
A panchayat was subsequently called the same year and it was decided that both families would be taking care of the man. It was also decided that he would be living with each family for 15 days in a month.
"We never had any doubts that he was our brother. He may have lived with Subhan Ali's family but that does not give them rights over his body," said Kundan Saini, who claimed to be Chaman's elder brother.
Meanwhile, Rizwan's elder sister Shahida said, "They (Sainis) are lying. He was our brother."
DSP Gupta said, "He was at the Saini's house when he had suffered a fit. Doctors at the district hospital declared him brought dead. Both families started fighting over the body and it was finally decided that the last rites would also be performed by both sides."
https://timesofindia.indiatimes.com/city/bareilly/hindu-or-muslim-in-death-mentally-ill-man-buried-at-cremation-ground/articleshow/63420594.cms
--------
Jewish candidate for Muslim party breaks barriers in Tunisia
By Bouazza Ben Bouazza
March 23
TUNIS, Tunisia — Simon Slama and his family are the only Jews left in the Tunisian city of Monastir, once home to a thriving Jewish community. But instead of joining the exodus, he is running for office — as a candidate of Tunisia's Islamist party.
Slama's candidacy with the Ennahdha party in May municipal elections is causing a sensation in this overwhelmingly Muslim country, and some controversy.
Critics see it as a calculated tactic by Ennahdha to regain power and to restore its reputation among Western allies like the United States. Others however see it as an example of Tunisia's long-standing traditions of tolerance.
A sewing machine salesman and repairman, 56-year-old Slama says he just wants to serve his country and the city where he was born, suffering from economic difficulties and social tensions.
"I chose Ennahdha because I found that because of the crisis the country is going through, everyone is turning toward this party," he told The Associated Press in his workshop.
"I see no difference between the Islamic and Judaic religions. We are all one family and we are all Tunisian citizens and we should go hand in hand to build the Tunisia of tomorrow," he said.
Slama returned to Monastir, on the Mediterranean coast about 170 kilometers (105 miles) south of the capital, Tunis, after studying in the French city of Strasbourg even as other Jewish families left because "we love the city and it has the spirit of my ancestors."
Tunisia is home to an estimated 1,500 Jews nationwide. Monastir "used to have 520 Jewish families. Today mine is the only one left," Slama said.
He wants to enter public service because he sees towns and cities "as essential in the evolution of society."
Tunisia is holding its first municipal elections since the 2011 revolution that overthrew a long-time autocrat and unleashed uprisings across the Arab world. Tunisia is the only country to emerge with a new and carefully constructed democracy, though the going has been rough.
Ennahdha, banned under the old regime, was victorious in the first post-revolution elections but had to abandon power in 2013 amid a political crisis after the assassination of two opposition politicians and a rise in Islamic fundamentalism.
The party leadership wants it to come out on top in the municipal vote, considered a springboard for legislative and presidential elections next year.
It's the only party with candidates in all 350 municipalities, and also drew attention for putting a woman at the head of its party list in the capital, positioning Souad Abderrahim to become the city's first female mayor if it wins.
The party's Monastir leader, Adel Messaoud, insisted that they accepted Slama's candidacy because it "conforms with the positions of Ennahdha, which is a civilian party that opted during its last congress to separate its political action from ideological action."
While acknowledging that the candidacy could seem "a bit bizarre," he insisted that the controversy around it is unfounded.
"I know him well, he's a neighbor who is appreciated by his compatriots for his human qualities and good reputation," he told the AP, noting that Tunisia had a Jewish federal government minister after winning independence from France and other Jews have served as local officials.
"We are really an open party. It is not about trying to please anyone. We took into account the country's general interest, which is going through a unique democratic experience in the Arab world, which we want to succeed with the participation of all Tunisians regardless of their ethnic or religious affiliation," he said.
Borhene Bsais, head of political affairs for the ruling Nida Tounes party, doesn't buy that argument. He called the candidacy "a propaganda operation by Ennahdha to seem like an open and tolerant party."
While Nida Tounes and Ennahdha are currently in a government coalition together, they are the main rivals in the municipal vote, which will determine the political contours of the country for years to come.
"We fear the exploitation for electoral reasons of non-Muslim citizens, who we consider as equal ... and not second class citizens," Bsais said.
He said the candidacy is Ennahdha's effort to distinguish itself from the Muslim Brotherhood and other Islamist movements to keep alliances with the United States.
One of Slama's Muslim clients, Moez Dali, praised his community spirit.
"Everyone knows Slama," he said. His family "loves everyone here. And they come to our weddings and we go to their weddings. There is no difference between us. He is in the end a Tunisian from the city of Monastir."
https://www.washingtonpost.com/world/africa/jewish-candidate-for-muslim-party-breaks-barriers-in-tunisia/2018/03/23/b476637a-2e61-11e8-8dc9-3b51e028b845_story.html?utm_term=.9930feabaa92
--------
U.S. Created Isis To Distract World From Israel, Iran Says
By Tom O'connor
3/22/18
Iran's supreme leader criticized U.S. involvement in the Middle East, accusing it of sponsoring organizations such as the Islamic State militant group (ISIS) that were responsible for destabilizing the region.
Speaking to a large audience gathered at the Shrine of Imam Reza in the northeastern city of Mashhad on Wednesday, Iranian Ayatollah Ali Khamenei wished Iranians and celebrants around the world a happy Nowruz—the Persian New Year—and called on citizens to invest in the local economy by purchasing domestically produced goods. He also took the opportunity to condemn an alleged conspiracy by the U.S. and its ally, Israel, which Iran has accused of illegally annexing Palestinian land.
"The Islamic Republic could diffuse the United States' plan for the region. What was America's plan? The plan was to create venomous, evil, and destructive groups, such as ISIS, to divert nations' attention from the occupying Zionist regime and not to let them think about the Zionist regime. This is the plan we could defuse," Khamenei said.
"They claim they were involved in the destruction of ISIS. This is a lie. The policy of the U.S. is to keep ISIS, but under their own thumb. Of course, ISIS, and other such groups, are easy to create for the U.S., but difficult to handle. They want to keep calling the shots with ISIS. Beside the fact that the U.S. is not able to make the region secure," he added.
ISIS had its origins in a merger of jihadi Sunni Muslim groups, including Al-Qaeda in Iraq, that spawned in the aftermath of the U.S. invasion of Iraq in 2003. What became known as the Islamic State of Iraq waged a violent campaign against U.S. forces, Iraqi troops fighting for the newly installed government, the country's Shiite Muslim majority and the ethnic minorities of Iraq. It spread to Syria in 2013, two years after a mostly Sunni Muslim uprising backed by Western powers, Gulf Arab states and Turkey threatened to overthrow the government of Syrian President Bashar al-Assad, a close ally of Iran and Russia.
Both the U.S. and Iran have invested heavily in battling ISIS in both Iraq and Syria. However, the dynamics of their separate campaigns differed vastly from country to country.
In Iraq, the U.S. and Iran both backed the Iraqi military, but the former also offered assistance to Kurdish forces and the latter bolstered the battle with a majority-Shiite Muslim collective of Iraqi militias known as the Popular Mobilization Forces. In Syria, the U.S. supported a mostly Kurdish alliance known as the Syrian Democratic Forces after abandoning an increasingly jihadi Syrian opposition to Assad, while Iran backed both Assad and various local and foreign militias, many of which were also Shiite Muslim.
With ISIS largely defeated last year, nations such as Russia, Iran and Syria have accused the U.S. of failing to strike a final blow to the jihadis and maintaining them as a viable actor. The U.S. has vehemently denied this charge and has countered evidence presented to prove it.
Iran and Syria have also accused Israel of supporting insurgent groups, including Al-Qaeda affiliates operating near Syria's southwestern Golan Heights region, which was partially occupied and annexed by Israel after a 1967 war. Israel has fought several major conflicts with neighboring Arab nations that support an independent Palestinian state.
In addition to these wars, Israel has also become embroiled in regional struggles for power and has conducted airstrikes targeting the positions of Iran-backed Lebanese Shiite Muslim movement Hezbollah and its Syrian allies. Israel has accused Iran of seeking nuclear weapons and, like President Donald Trump, has sought to fix or nix the 2015 agreement signed by the U.S., Iran and five major world powers. Israel has destroyed suspected nuclear sites in Iraq and Syria in the past.
The U.S. and Israel, along with Saudi Arabia, have tried to isolate Iran politically and economically as its victories against ISIS helped expand Tehran's influence across the Middle East. With the jihadis defeated, groups like Hezbollah have called for a renewed focus on opposing Israel, leading to new tensions in Syria and Lebanon.
http://www.newsweek.com/us-created-isis-distract-world-israel-iran-defeated-it-khamenei-says-857359
--------
Pakistan
Paigham-e-Pakistan Fatwa: 'Endorsement by Egypt's grand mufti major feat'
March 23, 2018
By Sehrish Wasif
ISLAMABAD: Federal Minister for Religious Affairs and Interfaith Harmony Sardar Muhammad Yousaf on Thursday termed the full endorsement of Paigham-e-Pakistan Fatwa by Egypt's grand mufti as a major achievement for Pakistan.
"Pakistan is making all-out efforts in countering hate speech and content inflaming religious sentiments," said the minister while addressing the participants of an 'International Moot on Promoting Interfaith Harmony' organised by the Ministry of Religious Affairs and Interfaith Harmony at a local hotel.
The moot was attended by Egypt Grand Mufti Shawki Ibrahim Abdel-Karim Allam along with numerous internationally-renowned religious scholars belonging to all sects and people from various beliefs.
Pakistan had planned to organise this international conference for promoting interfaith harmony in a bid to improve the image of the country after the US State Department placed Pakistan on its Special Watch List over 'severe violations' of religious freedom earlier this year.
The main objective of this conference was to counter the statement of the US State Department, and give the international community a strong message that Pakistan fully believes in promoting interfaith harmony.
"This conference will give a clear and loud message to the world that in Pakistan people belonging to all beliefs are living with full dignity, freedom and respect. They are enjoying their rights just like all other Pakistani citizens," he said.
He said that earlier Imam-e-Kaaba had also endorsed the Paigham-e-Pakistan Fatwa.
Taking over the podium, Egypt's grand mufti said, "Egypt fully endorses and supports Paigam-e-Pakistan."
He said that Egypt was ready to fully cooperate and support Pakistan in countering extremism, terrorism and sectarian violence.
National Security Adviser Nasser Khan Janjua said that enemies of Islam and Muslims were hatching conspiracies to divide the community on sectarian grounds.
He said, "The national narrative Paigham-e-Pakistan fully condemns targeting any Muslim or non-Muslim in terrorist attacks and forbids suicide bombing."
https://tribune.com.pk/story/1667245/1-paigham-e-pakistan-fatwa-endorsement-egypts-grand-mufti-major-feat/
--------
Hafiz Saeed's new outfit, Milli Muslim League, to release election manifesto today; mainstreaming of extremism continues
Mar 23, 2018
Terrorist Hafiz Mohammed Saeed is set to take another step forward in the process of mainstreaming himself in Pakistani politics. His newly-launched political party, the Milli Muslim League (MML) is set to release its manifesto for the general elections which are to be held later this year.
The release of the manifesto comes after the Islamabad High Court cleared the decks for the Saeed's latest organisation to register itself as a political party. The Election Commission of Pakistan had earlier rejected MML's application.
The MML's manifesto may be expected to have the hallmarks of his extremist ideology, not just on Kashmir, but also on other internal hardline policies.
Saeed, the mastermind of the 26/11 Mumbai attacks, is known to use the logic of shell companies to continue his terrorist financing and training activities without a break, continuing to change names for his organisation, after the previous one was banned or restrictions were placed on it.
To this end, his Lashkar-e-Toiba (LeT) continued functioning under the name of Jamaat-ud-Dawa (JuD) when it was banned. And when restrictions were placed on JuD, many of its activities were subsumed by Falah-i-Insaniyat Foundation (FIF). The progress of the MML avatar comes after Pakistan, under global pressure, moved to seize all assets and accounts of JuD and FIF.
The Election Commission of Pakistan had blocked the MML's registration as a political party on the recommendation of the Interior Ministry. But with the clearance of the court, Saeed now moves closer to mainstreaming his extremism as part of Pakistan politics.
Full report at:
http://zeenews.india.com/world/hafiz-saeeds-new-outfit-milli-muslim-league-to-release-election-manifesto-today-mainstreaming-of-extremism-continues-2092817.html
--------
Moot calls for collective efforts to frustrate terrorists' designs
MARCH 23, 2018
ISLAMABAD: Collective efforts are needed to frustrate the designs of terrorists who want to tear apart the fabric of the entire Muslim Ummah, Grand Mufti of Egypt Dr Shawki Ibrahim Abdel Karim Allam said Thursday.
Addressing an international conference titled 'Promotion of Religious Tolerance in Light of the Teachings of the Holy Prophet (PBUH)' here, he urged ulema, intellectuals, educationists and the civil society to play their role for elimination of destructive concepts of terrorism and extremism. He stressed the need to check the promotion of terrorism on social media. "We should disseminate the message of Islam through our character and education," he said, urging the world to launch decisive action against terrorists. "Every Muslim needs to play his role in portraying a true picture of Islam as fake Islamic organisations created by enemies to give bad name to Islam have been involved in the mass massacre of people in the name of religion. We have to take measures to completely eliminate terrorism and extremism," he said.
The Grand Mufti said Islam teaches peace, tolerance and harmony. "The killing of innocent people is not allowed in any religion. Islam encourages cooperation in good deeds," he said.
He said national counter-terrorism narrative of Pakistan – Paigham-e-Pakistan – would be translated into Arabic language and distributed among various segments of society in Egypt for their benefit.
Minister for Religious Affairs and Interfaith Harmony Sardar Yousaf said the life of last Holy Prophet (PBUH) teaches tolerance, harmony and peaceful coexistence. "The inking of Hudaibiya Treaty by Hazrat Muhammad (PBUH) was a great example of tolerance and compassion. In an Islamic country minorities enjoy equal rights and religious freedom. No non-Muslim can be forced to change his religion," he said.
Highlighting his ministry's efforts of promoting religious harmony, the minister said the National Ulema and Mashaikh Council and National Commission for Minorities have been constituted to promote religious harmony. He said National Seerat Conference is being held annually for spreading the message of the Holy Prophet (PBUH).
He said Paigham-e-Pakistan has also been endorsed by Egypt and Imam-e-Kaaba. He said head of Al-Azhar University Egypt will be invited to Pakistan.
State Minister for Religious Affairs and Interfaith Harmony Pir Ami-ul-Hasnat said enemies were trying to promote hatred among various sects of Islam. Implementing Paigham-e-Pakistan with letter and spirit will help make the country peaceful, he added.
Dr Yasin Zaraf said the society was facing multiple challenges and more concerted efforts were needed to promote religious harmony.
Allama Arif Wahidi said suicide blasts are forbidden in Islam. He said only state is authorized to announce jihad. Hanif Jalandhri said Islam preaches self-respect and tolerance. "Non-Muslims are enjoying equal rights in Pakistan. Ulema are united against the menace of terrorism and extremism," he added.
Dr Atta-ur-Rehman said state terrorism should also be condemned besides criticizing individual terrorism. Kashmiris and Palestinians are being subjected to the worst state terrorism, he added.
Full report at:
https://dailytimes.com.pk/218407/moot-calls-for-collective-efforts-to-frustrate-terrorists-designs/
--------
Pakistan Anti-Graft Court Rejects Sharif Family's Exemption Plea
23rd March 2018
ISLAMABAD: A Pakistani anti-corruption court today rejected a plea of the embattled family of Nawaz Sharif for a week-long exemption to go to London where the deposed premier's wife is being treated for cancer.
The court conceded with the National Accountability Bureau (NAB) argument that the trial was at a concluding stage hence Sharif's family should not be allowed to leave the country.
The bureau had already requested accountability court to place their names on Exit Control List (ECL).
Sharif and his family are facing investigations since July, when the Supreme Court disqualified the three-time prime minister from office as well as from heading the ruling Pakistan Muslim League-Nawaz party over undisclosed assets.
The application was filed by defence counsels Khawaja Haris and Amjad Pervaiz with a medical report of Kulsoom Nawaz during the hearing of the Avenfield case filed by the NAB against Nawaz Sharif, his daughter Maryam Nawaz and son-in-law Captain (retd) Mohammad Safdar.
In the request, they informed the court that they will be travelling to the United Kingdom to make decisions regarding Kulsoom's treatment plan for throat cancer.
The application states that despite six cycles of chemotherapy, there was a relapse.
Following the submission, the NAB prosecutor asked whether it was mandatory for the entire family to be present at the hospital as Kulsoom's two sons, Hassan and Hussain, were already with her.
Judge Mohammad Bashir after hearing the argument from lawyers rejected the application.
The NAB prosecutor's question hurt Maryam, speaking to the media during a break in court proceedings she said she was not expecting an insensitive statement at a difficult time.
Taking to Twitter, Maryam said: "When we requested court to grant us a week-long exemption to visit mother, NAB asked whether is was necessary for the entire family to be present there?" "This is disheartening," she said.
Maryam later tweeted about a conversation with her mother where Kulsoom asked if the court had granted them exemption.
Full report at:
http://www.newindianexpress.com/world/2018/mar/23/pakistan-anti-graft-court-rejects-sharif-familys-exemption-plea-1791142.html
--------
Pakistan is leading contributor to global peace: ISPR DG
Mar 23, 2018
Inter-Services Public Relations (ISPR) Director General (DG) Major General Asif Ghafoor said on Thursday that Pakistan was one of the leading contributors to global peace since 1960.
The military spokesperson also thanked the United Nations (UN) for acknowledging Pakistan's peacekeepers. He said that 156 Pakistanis had sacrificed their lives under the UN flag.
Earlier, in a tweet, the United Nations had acknowledged Pakistan's contribution to peacekeeping. "UN peacekeepers come from different countries, cultures and backgrounds but share a common purpose to protect the most vulnerable," the UN said on twitter with a photo of Pakistan military's female doctor serving as peacekeeper.
Full report at:
https://www.pakistantoday.com.pk/2018/03/22/pakistan-is-leading-contributor-to-global-peace-ispr-dg/
--------
PM Abbasi urges greater engagements between Pakistan and Egypt
Mar 23, 2018
ISLAMABAD: Prime Minister (PM) Shahid Khaqan Abbasi has stressed the need for greater engagements between Pakistan and Egypt at all levels, including an exchange of students and religious leaders, for the strengthening of mutual cooperation and exchange of knowledge and expertise.
He expressed these views while receiving Grand Mufti of Egypt Dr Shawki Ibrahim Abdel-Karim Allam here at the PM Office on Thursday.
Minister for Religious Affairs and Inter-faith Harmony Sardar Muhammad Yousaf, Minister of State for Religious Affairs Pir Muhammad Aminul Hasnat Shah and Ambassador of Egypt Ahmed Mohammad Fadel Yacouba were also present during the meeting.
While welcoming the Grand Mufti of Egypt to Pakistan, PM Abbasi said that his visit would provide momentum to the efforts aimed at further strengthening of Pakistan-Egypt bilateral relations and expanding mutual cooperation. He added that Pakistan and Egypt faced similar challenges including the issue of terrorism.
The prime minister also said that the visit of the Grand Mufti and his endorsement of a fatwa against terrorism would further complement efforts to fight a war against terrorism.
He also lauded the intellectual and educational contributions of Al-Azhar University, stating that "it has been a voice of moderation in the Islamic World".
Egypt's Grand Mufti Dr Shawki Ibrahim Abdel-Karim Allam thanked the prime minister for a warm welcome and appreciated the government for 'Paigham-e-Pakistan' initiative and holding of an international conference on the promotion of religious tolerance, which he said would send a strong message regarding Pakistan's sincere efforts to fight the menace of terrorism.
Full report at:
https://www.pakistantoday.com.pk/2018/03/22/pm-abbasi-urges-greater-engagements-between-pakistan-and-egypt/
--------
Security forces kill one terrorist in Quetta
MARCH 22, 2018
QUETTA: At least one terrorist was killed in an encounter between security forces and armed men in Quetta on Thursday.
According to reports, a suicide bomber opened fire on a vehicle of an intelligence agency near Kach Mor. He reportedly wanted to blow himself before the vehicle but was killed in a retaliatory firing of the security forces.
After the encounter, the forces cordoned off the area. The suicide jacket wrapped around the body of the killed was also defused.
Full report at:
https://dailytimes.com.pk/218224/security-forces-kill-one-terrorist-in-quetta/
--------
Arab World
Dozens of Al-Nusra Terrorists Killed in Syrian Airstrikes in Hama, Idlib
Mar 22, 2018
The army's fighter jets on Thursday pounded the al-Nusra centers in the villages of al-Sakhar, al-Janaberah in Northwestern Hama, Kafr Zita, al-Latamineh and al-Masaseneh in Northern and Hor Benafseh in Southwestern Hama.
Meantime, the Syrian air force conducted several assaults on al-Nusra positions and moves in the village of Abedin, Banesqol and Sheikh Mostafa in Southern Idlib.
Field sources also reported that during the operations, tens of terrorists were killed and a number of others were wounded, adding that dozens of militants' vehicles and positions were also destroyed in the raids.
In a relevant development on Tuesday, the Syrian army's air and ground forces launched joint operations on the al-Nusra Front in Northern and Western Hama, inflicting tens of losses on the terrorists.
The Syrian air force pounded the al-Nusra positions and moves in the village of al-Manareh in Sahl al-Qab region as well as Latmin, Kafr Zita and the nearby areas in Northern Hama and the village of Tal al-Sakhar in Northwestern Hama.
Meantime, the Syrian army's artillery and missile units attacked terrorists' positions in al-Habit, Tal al-Sakhar, al-Latamineh, Kafr Zita and the roads used by the militants to send weapons to their comrades in Sahl al-Qab region, specially the villages of al-Qarqour, al-Amiqah and al-Tanjerah.
During the operations, tens of terrorists were killed and a large number of their arms and military equipment were smashed.
http://en.farsnews.com/newstext.aspx?nn=13970102000353
--------
Doha blacklists Qatari, Egyptian, Saudi 'terrorists'
March 23, 2018
DOHA - Qatar has blacklisted 20 people and eight organisations as "terrorist," nine months after finding itself isolated in the Gulf over alleged support for extremists and sympathisers.
The list, published by the interior ministry late Wednesday, includes 12 Qatari nationals, two Saudi Arabians, four Egyptians and two Jordanians.
The move comes nine months after Saudi Arabia, the United Arab Emirates, Bahrain, and Egypt cut diplomatic and trade ties with Qatar, accusing Doha of bankrolling extremists and fostering ties with Saudi arch-rival Iran.
Qatar has denied the allegations and says the Saudi-led bloc aims to incite regime change in the emirate, the world's richest country per capita.
Saudi Arabia and its allies months ago unveiled a "terrorist" list of 90 organisations and individuals in Qatar accused of ties to Islamist groups including Al-Qaeda.
The new Qatari list overlaps significantly with that list.
Among the names now blacklisted by Doha is Qatari Abdulrahman al-Nuaimi, who in 2013 landed on the US list of Specially Designated Global Terrorists for "providing financial support" to Al-Qaeda and its affiliates across Syria, Iraq, Yemen and Somalia.
The Qatari list also includes the Islamic State group branch in Egypt's Sinai Peninsula, as well as a car rental company and tent and furniture stores.
The decision to publish the list received a lukewarm welcome by the United Arab Emirates, which along with its allies has banned all Qataris from its territory.
Full report at:
https://nation.com.pk/23-Mar-2018/doha-blacklists-qatari-egyptian-saudi-terrorists
--------
Eastern Ghouta: First Group of Terrorists Leave Harasta
Mar 22, 2018
An army officer told FNA on Thursday that 27 terrorists along with 182 family members left Harasta for Idlib on 5 buses, adding that 40 buses along with several Red Crescent vehicles have been stationed in Harasta so far.
Meantime, the Syrian army ensured security for the evacuation of over 4,000 civilians to the army-held regions via the corridor at al-Wafedin camp.
The terrorists' evacuation from Harasta, as one of their most strategic and most important strongholds in Eastern Ghouta, is seen a lethal blow to the militants in the region.
Based on the agreement with the Syrian army, a sum of 1,500 terrorists along with 6,000 family members are due to leave the region for Idlib.
In a relevant development earlier today, the Ahrar al-Sham terrorist group agreed to leave Harasta for Northern Syria after sustaining heavy defeats in battle against the Syrian army in Eastern Damascus.
Field sources in Eastern Ghouta reported on Thursday that after talks between the Syrian government and Russian Reconciliation Center and Ahrar al-Sham commanders in Harasta region, the latter agreed to withdraw its forces.
Full report at:
http://en.farsnews.com/newstext.aspx?nn=13970102000628
--------
Syrian Army Finds Al-Nusra's Underground Command Center in Ghouta
Mar 22, 2018
The army forces continued cleansing of the town of Kafr Batna in Eastern Ghouta on Thursday and found a 3-km-long tunnel 15 meters down under the ground which was equipped with communication equipment.
The tunnel includes a command center that operated for Faylaq al-Rahman and al-Nusra terrorists as well as a mock hospital that had apparently been used by the militants for false-flag operations to accuse the Syrian army of chemical attacks.
Russian Minister of Defense Sergei Shoygu stated on Tuesday that the Syrian military has stopped three attempts by the militants to use chemical weapons in the East Ghouta of Damascus.
"There is a possibility that terrorists will use poisonous substances in order to accuse the Syrian troops of using chemical weapons in future," he said, adding that three attempts over the past week were stopped.
The Defense Minister has expressed hope that the Western states will stop supporting militants and will join Russia in its efforts to resolve the situation in Syrian peacefully.
Amid the media reports stating that the Syrian military was using chemical weapons, Eastern Ghouta residents who left the region stated that they did not see any signs of chemical weapons use.
Alexander Shulgin, Russian permanent representative to the Organization for the Prohibition of Chemical Weapons (OPCW), said last week that Russia was recording repeated cases of the use of chemical weapons in conflict zones, including their use by militants in Syria.
The tensions in Eastern Ghouta have been running high in the past weeks despite the ceasefire that has been in place since late February. The militants shelled Damascus neighborhoods and opened fire at the Syrian pro-government forces. The Syrian government says it fired in retaliation while the Western countries are accusing the Syrian government and Russia of being responsible for the escalation of tensions in the area.
Full report at:
http://en.farsnews.com/newstext.aspx?nn=13970102000585
--------
Forced Recruitment by Kurds Reported Again in Northeastern Syria
Mar 22, 2018
Witness accounts said on Thursday that the Syrian Democratic Forces (SDF) have detained tens of young people in Hasaka city, Qamishli and Ra'as al-Ain to reinforce its troops against the Turkish army and its allied militants.
They referred to the intensified forced recruitment in Hasaka, and said the Kurdish militants had also earlier exercises forced recruitment of Kurdish and Arab civilians residing in Hasaka for years but they are now recruiting even those people who have immigrated to Hasaka from Deir Ezzur and Raqqa.
The Turkish army engaged in clashes with Kurdish militias in Hasaka despite international warnings about the bad humanitarian conditions in the town of Afrin.
Local sources in the town of Ra'as al-Ain in Northeastern Hasaka reported on Wednesday that the Turkish army's artillery units have targeted the Kurdish forces' watchtowers and checkpoints around the town at the Syrian-Turkish borders.
They added that the Turkish army has launched artillery attacks on Kurdish positions in the villages of Tal Halaf, Kashtou, Tal Arqam and Alouk, saying that after the offensive, the Kurdish forces withdrew towards their positions inside Ra'as al-Ain.
Following the attacks, 2 Kurdish forces were killed and a number of others were wounded.
Meantime, sources reported that the Turkish army has targeted Alouk hydro power plant in Ra'as al-Ain, which disconnected the power grid flow and water in Hasaka.
Full report at:
http://en.farsnews.com/newstext.aspx?nn=13970102000398
--------
Eastern Ghouta: Ahrar Al-Sham Terrorists Decide to Retreat from Harasta to Idlib
Mar 22, 2018
Field sources in Eastern Ghouta reported on Thursday that after talks between the Syrian government and Russian Reconciliation Center and Ahrar al-Sham commanders in Harasta region, the latter agreed to withdraw its forces from the region.
They noted that 1,500 terrorists along with 6,000 family members will leave Harasta in several phases, adding that the Syrian government has given amnesty to the remaining militants who don't want to leave Harasta.
The sources also revealed that Ahrar al-Sham was forced to leave the region due to the Syrian army's insistence on cleansing Eastern Ghouta and the terrorists' failed attempts to break the army's siege on Harasta.
Relevant reports said on Wednesday that dozens of terrorists surrendered to the Syrian army in Harasta as militants are preparing to leave the region towards Idlib.
Field sources reported that 20 terrorists, including two snipers stationed in Harasta in Eastern Ghouta, which has fully been surrounded by the Syrian army forces, have surrendered themselves.
They also added that the terrorists who are preparing to leave Harasta for Idlib have set fire on their bases.
Full report at:
http://en.farsnews.com/newstext.aspx?nn=13970102000172
--------
Mideast
Several Turkish Soldiers Killed in Clashes with Kurds in Afrin
Mar 22, 2018
The Arabic-language website of RT quoted field sources as saying on Thursday that a military vehicle of the Turkish army was blown up in clashes with Kurdish militias in Jandaris and Bolboleh, killing 18 soldiers.
They added that the Kurdish militants also targeted a military vehicle carrying weapons and ammunition for the Turkish army and Ankara-backed militants in the village of Kimareh, smashing the vehicle and killing all inside.
The Turkish army and affiliated militants are advancing towards the Syrian army positions in Northern Aleppo after occupation of Afrin.
In a relevant development on Wednesday, the Syrian army dispatched a large number of forces and military equipment to Afrin region as the Turkish army and its allied militants intensified attacks against the Kurds South of the town.
Field sources reported that the Turkish army and its affiliated militants have opened a new operational front against the Kurdish militias South of the town of Afrin on Tuesday.
The Ankara-backed militants gained control of the strategic mountain of al-Ahlam and the villages of Basouteh, Ein Dareh, Karzihleh and Qazi Rihleh in clashes with the Kurdish forces in Southern Afrin.
Meantime, field sources reported that the Syrian army has sent tens of its forces and military equipment to the villages of Nobl and al-Zahra near Tal Rafa'at in South of Afrin.
The Syrian government has condemned the capture of Afrin by the Turkish military, calling on Ankara to "immediately" pull out troops from the Northwestern Syrian city.
http://en.farsnews.com/newstext.aspx?nn=13970102000216
--------
2 Hamas security forces killed in raid to arrest bombing suspects
Mar 22, 2018
Two Hamas security forces and the main suspect in last week's bombing against Palestinian prime minister have been killed in a raid in the besieged Gaza Strip when Hamas forces attempted to arrest two suspects.
According to the latest report, the second suspect, who was sought as an accompalice to the main suspect was also killed in Thursday raid.
Gazan Interior Ministry had earlier announced that the two were arrested, but it later issued a statement saying they had died from their wounds.
There has been a third suspect, who is reportedly under arrest.
The two killed members of Hamas security forces were named as Hammad Abu Swerah and Ziad al-Howajri, with the Interior Ministry saying they "died while carrying out their national duty in a security operation this morning."
The casualties came after an armed clash between security forces and suspects earlier in the day in Nuseirat, south of Gaza City, a day after Hamas named Anas Abu Koussa as the lead suspect in the bombing case.
Following the bombing, dozens of new checkpoints had been erected throughout the Gaza Strip with armed security forces searching cars, an AFP correspondent said.
Palestinian Prime Minister Rami Hamdallah's convoy was targeted by a bomb explosion upon his entrance into the besieged Gaza Strip for a visit on March 13, leaving several bystanders lightly injured.
The Palestinian Authority (PA) said Hamdallah and the PA General Intelligence Chief Majed Faraj who was accompanying him, were unhurt.
Fatah, the West Bank-based political party to which Palestinian President Mahmoud Abbas belongs, denounced the attack and held the Gaza-based resistance movement Hamas responsible.
Hamas condemned the attack, saying it was aimed at undermining the security of the Gaza Strip and the unity of the Palestinians.
Hamdallah and his delegation had arrived in Gaza to participate in the inauguration of a wastewater treatment plant. They continued with the tour after the attack.
The visit was Hamdallah's second since Palestinian factions signed a reconciliation deal in 2017 in Cairo as part of an Egypt-backed initiative.
The two movements of Fatah and Hamas agreed in October 2017 to "enable the national unity government to carry out its work and assume its full responsibility in running the Gaza Strip, as is the case in the West Bank, by December 1, 2017."
Full report at:
http://www.presstv.com/Detail/2018/03/22/556234/gaza-palestine-prime-minister-raid
--------
17 killed or wounded in fresh Saudi strikes on Yemen's Sa'ada
Mar 22, 2018
At least 17 civilians, including women and children, have been killed or wounded when Saudi warplanes targeted residential areas in Yemen's northern province of Sa'ada as the Riyadh regime presses ahead with its deadly bombardment campaign against
According to Yemen's al-Masirah television network, the Saudi-led airstrikes hit residential buildings in the Ghamar district of the mountainous province of Sa'ada early on Thursday.
The development came just a day after Yemeni air defense forces, backed by fighters from allied Popular Committees, reportedly intercepted and shot down a Saudi F-15 fighter as it was flying in the skies over Sa'ada Province.
Saudi Arabia has been incessantly pounding Yemen since March 2015 in an attempt to crush the popular Houthi Ansarullah movement and reinstate former president, Abd Rabbuh Mansur Hadi, who is a staunch ally of the Riyadh regime.
At least 13,600 people have been killed since the onset of the campaign. Much of the Arabian Peninsula country's infrastructure, including hospitals, schools and factories, has been reduced to rubble due to the war.
The Saudi-led war has also triggered a deadly cholera epidemic across Yemen.
According to the World Health Organization's latest tally, the cholera outbreak has killed 2,167 people since the end of April 2017 and is suspected to have infected 841,906.
Additionally, the UN has described the current level of hunger in Yemen as "unprecedented," emphasizing that 17 million people were food insecure in the country.
Full report at:
http://www.presstv.com/Detail/2018/03/22/556211/Yemen-Saudi-Arabia-warplane-airstrike-fighter-jet--Saada-Houthis
--------
Four Turkish soldiers killed in explosions in Turkey's Bitlis, Syria's Afrin
March 23 2018
Four Turkish soldiers were killed on March 22 in eastern Turkey and Syria's northwestern district of Afrin, officials have said.
Three Turkish soldiers were killed and three others were wounded by an explosion during a search operation in Afrin as part of "Operation Olive Branch."
In a statement, the Turkish General Staff said an improvised explosive blew up and killed three soldiers and injured three others in search operations.
Separately, an explosive — planted by the outlawed Kurdistan Workers' Party (PKK) in the eastern province of Bitlis — killed one Turkish soldier and injured another on the evening of March 22, the local governor's office said in a statement.
Turkey launched "Operation Olive Branch" on Jan. 20 to clear People's Protection Units (YPG) militants from Afrin. On March 18, the Turkish armed forces and the Free Syrian Army (FSA) declared full control over the city.
Turkey considers YPG to be the Syrian extension of the outlawed PKK.
Military training jet crashed, one soldier killed
Meanwhile, another personnel was killed when a military training aircraft crashed on March 22 in central Turkey, according to the Turkish armed forces.
On its website, the General Staff said an F-16 fighter jet went down in the central Nevşehir province during a training flight.
The jet, which took off at 18:30 p.m. [0330GMT], crashed near Gülşehir district for an unknown reason, it added.
Full report at:
http://www.hurriyetdailynews.com/four-turkish-soldiers-killed-in-explosions-in-turkeys-bitlis-syrias-afrin-129184
--------
Pentagon chief calls on Saudi crown prince to cease Yemen aggression
Mar 22, 2018
US Defense Secretary Jim Mattis has called upon Saudi Crown Prince Mohammed bin Salman to find an "urgent" political solution to the devastating three-year-old conflict in neighboring Yemen, which has claimed the lives of thousands of people and left the impoverished nation's infrastructure in ruins.
Mattis and bin Salman met at the Pentagon on Thursday as the de facto ruler of the Arab kingdom is on a tour of the United States, which began earlier this week with a White House visit.
"As you discussed with President (Donald) Trump on Tuesday, we must also reinvigorate urgent efforts to seek a peaceful resolution to the civil war in Yemen and we support you in this regard," the US defense secretary told his Saudi counterpart.
"We are going to end this war; that is the bottom line. And we are going to end it on positive terms for the people of Yemen but also security for the nations in the peninsula," Mattis added.
The Saudi crown prince, speaking through a translator, told Mattis that cooperation between the Pentagon and Saudi Arabia has "improved tremendously" of late.
The remarks came only two days after the US Senate killed a bipartisan bid seeking to end US support for Saudi Arabia's aerial bombardment campaign in Yemen.
Mattis had lobbied Congress to reject the bill, claiming that restrictions could increase civilian casualties in Yemen, jeopardize the so-called counter-terrorism cooperation between Washington and Riyadh, and "reduce" Washington's "influence with the Saudis."
About 14,000 people have been killed since the onset of Saudi Arabia's military campaign against Yemen in March 2015. Much of the Arabian Peninsula country's infrastructure, including hospitals, schools and factories, has been reduced to rubble due to the war.
The United Nations says a record 22.2 million people are in need of food aid, including 8.4 million threatened by severe hunger.
A high-ranking UN aid official recently warned against the "catastrophic" living conditions in Yemen, stating that there is a growing risk of famine and cholera there.
"After three years of conflict, conditions in Yemen are catastrophic," John Ging, UN director of aid operations, told the UN Security Council on February 27.
He added, "People's lives have continued unraveling. Conflict has escalated since November driving an estimated 100,000 people from their homes."
Ging further noted that cholera has infected 1.1 million people in Yemen since last April, and a new outbreak of diphtheria has occurred in the war-ravaged Arab country since 1982.
US OKs $1bn in Saudi military deals
Meanwhile, the US State Department said in a statement it had approved military contracts with Saudi Arabia worth over $1 billion.
According to the State Department, 6,600 TOW 2B anti-tank missiles are to be supplied under the biggest contract, which is worth $670 million.
A $106 million deal for helicopter maintenance and another contract for ground vehicle parts worth $300 million were also approved on Thursday.
The State Department said it had notified the US Congress of the possible military equipment contracts.
"This proposed sale will support US foreign policy and national security objectives by improving the security of a friendly country which has been, and continues to be, an important force for political stability and economic growth in the Middle East," the statement said.
The three contracts are highly expected to be approved by Congress in the wake of the Senate's Tuesday rejection of the bill to end US support for the Saudi war.
A report by the Stockholm International Peace Research Institute (SIPRI) revealed earlier this month that the US has increased its arms sales by 25 percent over the past five years.
Full report at:
http://www.presstv.com/Detail/2018/03/22/556272/Saudi-Pentagon-US-bin-Salman-Mattis-Yemen
--------
Palestinian leader's health scares spark succession talk
23 March 2018
RAMALLAH, West Bank: A series of recent health scares have raised new concerns about octogenarian President Mahmoud Abbas, reviving anxiety about a potentially chaotic, and even bloody, succession battle that is bound to further weaken the Palestinian cause.
In the latest sign of Abbas' health troubles, officials and medical sources say a cardiologist has moved into the presidential compound in Ramallah to monitor the longtime leader.
The move follows a mysterious hospital visit in the US after Abbas appeared weak in an address to the UN Security Council.
Abbas, a heavy smoker with long-standing heart problems who turns 83 next week, insists he is fine. But after more than a decade of avoiding discussion of the post-Abbas era, Palestinian officials acknowledge that they are concerned, and potential successors are quietly jockeying for position.
The topic of succession has been taboo in Palestinian official circles since Abbas took office 14 years ago. Abbas took over as a caretaker leader following the death of Palestinian leader Yasser Arafat in 2004, and was elected for what was supposed to be a five-year term the following year. He has remained in firm control since then, refusing to designate a successor while a political split with rival Hamas prevented new elections.
Abbas has a long history of health issues, ranging from his heart troubles to a bout with prostate cancer a decade ago. Last summer, he underwent a health checkup at a Ramallah hospital and separately, dispelled rumors he had suffered a stroke. Two years ago, he underwent an emergency heart procedure after suffering exhaustion and chest pains. He suffers from arterial plaque and has had stents implanted.
Concerns deepened after Abbas' Feb. 20 appearance before the UN Security Council, where he appeared to struggle for breath at times.
After the speech, he traveled to Baltimore for a series of tests at Johns Hopkins Hospital. Feeling fatigued, Abbas then decided to return to the West Bank rather than continue on to Venezuela, as initially planned, according to three Abbas aides who spoke on condition of anonymity because they are under strict orders not to discuss his health.
It was rare for the globetrotting Abbas to cancel a planned trip.
Abbas said after his return that the medical tests conducted in the US yielded "positive and reassuring" results, but did not elaborate.
A Palestinian official and two medical sources said a heart specialist is now present at the presidential compound whenever Abbas is there. Abbas' regular physician visits the compound every day as well.
Full report at:
http://www.arabnews.com/node/1271856/middle-east
--------
Saudi FM: Yemeni crisis can only be solved through political process
24 March 2018
WASHINGTON: Saudi Arabia's foreign minister reiterated on Thursday that the crisis in Yemen can only be solved through a political process.
Speaking at the Brookings Institution in Washington, Adel Al-Jubeir said the war in Yemen was imposed on Saudi Arabia and is not a war of choice, adding that Saudi Arabia has been dealing with Iranian meddling in the region since the 1979 revolution.
"Iran is the problem in the region, it is the source terror and extremism."
Al-Jubeir said the Kingdom is cooperating with the US to contain Iran, who are the backers of the Houthis in Yemen, insisting that Tehran must be held accountable for supplying ballistic missiles to the militias there.
"Houthi militia in Yemen are connected to Iran, they have staged a coup against the internationally recognized government and the peace process supported by the UN"
Al-Jubeir said that Iran's nuclear deal with the west needs to be reviewed, specially the inspection mechanism. 'The deal doesn't solve all of the problems with Tehran", warned Saudi Arabia's top diplomat.
"Tehran has supplied ballistic missiles to the Houthi militia, this is not a responsible act" said Al-Jubeir as he answered questions after his keynote address at the institute.
Al-Jubeir also blamed Iran for the failure to end the war in Syria, he said that "shia militia and Iran's influence obstruct the political settlement in Syria."
The Saudi Foreign Minister added that "the tragedies in Syria affected millions of Syrians" and the only way out to end the suffering is through a political transition.
Al-Jubeir reiterated his country's commitment to finding a peaceful settlement between the Palestinians and the Israelis according to the Arab Peace Initiative of 2002. He also reiterated his country's commitment to reform and gave examples that illustrate the will of the kingdom to be more transparent and work to improve human rights and women rights.
Full report at:
http://www.arabnews.com/node/1271831/saudi-arabia
--------
India
39 Indians killed in Mosul died over a year ago and most were shot in the head, says report
Mar 22, 2018
The 39 Indian constructions workers whose bodies were discovered in a dirt mound outside a village in Iraq's Mosul were shot dead, most of them in the head, Iraqi authorities have confirmed.
Dr Zaid Ali Abbas, head of Iraq's Department of Forensic Medicine under its Ministry of Health, who conducted the forensic tests and the DNA analysis on the bodies, told The Associated Press that most of the victims were shot, many in the head.
While authorities have not said when they believe the group of Indian workers were killed, the bodies were badly decomposed and had clearly been buried for a long time.
"When the remains came to us, they were just skeletons, only bones. They had no muscle or tissue. Forensically, I can confirm that they definitely died over a year ago,'' Abbas, who is also Iraq's forensic director had told Hindustan Times.
According to AP, they found the bodies of men with long black hair and silver bracelets known as karas that are worn by followers of the Sikh religion. Islamic State is likely to have killed them for their religious beliefs.
The dirt mounds outside the the hilly region in Badush, near Mosul, were known as place where Islamic State fighters had buried some of their enemies after they overran much of northern Iraq nearly four years ago, but the identity of the 39 bodies were discovered only when Iraqi authorities began digging last summer. The bodies were exhumed by Martyrs Foundation.
The workers, mostly from northern India, had been employed by a construction company operating near the northern city of Mosul. Around 10,000 Indians lived and worked in Iraq at the time.
Forty Indians were captured by the militants, though one man, Harjit Masih, had managed to escape.
The authorities have now confirmed Masih, who for long had maintained that the rest of the group had been killed. He said they had all been held for a number of days, then taken outside and ordered to kneel. Then the militants opened fire.
"They were killed in front of my eyes," he told reporters earlier this week. He was shot in the thigh but had managed to escape.
The Indian government, however, hadn't confirmed the death of the 39 Indians till 20 March.
In fact, Minister of External Affairs Sushma Swaraj, had on Wednesday said that how the victims were killed was irrelevant while defending his ministry's stand on not relying Masih's account of events. Addressing a press conference Swaraj had said on Tuesday that this was Masih's "individual account", and that his version of events about how he had escaped did not check out. She said the government could not have declared the 39 Indians dead without concrete evidence.
The killing was a "heinous crime carried out by Daesh (Arabic acronym for Islamic State) terrorist gangs," Najiha Abdul-Amir al-Shimari, the head of Iraq's Martyrs Establishment, told reporters.
Those killed were "citizens of the friendly Indian state. Their dignity was supposed to be protected, but the forces of evil wanted to defame the principles of Islam," said al-Shimari, who heads the government body which documents those killed by Islamic State.
Dozens of mass graves have been discovered in territory once held by Islamic State, though Iraq's government has only been able to examine a handful of them. Iraqi officials say they lack the resources and trained personnel to properly exhume so many sites.
At the height of its power, Islamic State controlled nearly a third of the country. In recent years, Iraqi forces backed by a US-led coalition have gradually driven the militants from all the territory they once held. The area around Badush was retaken last summer.
Search operations led to the mound of dirt near Badush, where local residents said bodies had been buried by Islamic State, Swaraj said in Parliament.
Iraqi authorities used radar to verify that the mound was a mass grave, she said, and then exhumed the bodies. Indian authorities then sent DNA samples from relatives of the missing workers.
"It is indeed a moment of deep grief and sadness for us," India's ambassador to Iraq, Pradeep Singh Rajpurohit, told reporters in Baghdad. "India strongly condemns terrorism in all forms and manifestations and stands in solidarity with the government and the people of Iraq in their fight against terrorism." He said the bodies will be sent back to India "in a couple of weeks or so."
http://www.firstpost.com/india/39-indians-killed-in-mosul-died-over-a-year-ago-and-most-were-shot-in-the-head-says-report-4400563.html
--------
ED attaches Rs 3 lakh terror funds of LeT cadre in Kashmir
Mar 22, 2018
NEW DELHI: The ED on Thursday said it has attached Rs 3 lakh cash of alleged terror funds in connection with its money laundering probe against terror outfit Lashkar-e-Taiba(LeT) which operates in the Kashmir Valley.
The central probe agency said that it attached the cash, in Indian currency, after it was found that the money was the "proceeds of crime" of terrorism and that it was to be delivered to hardcore militant Mohd Hussain Dar alias Raju by his associate Abdul Hamid Lone.
"The attached amount was meant for militant activities," the Enforcement Directorate (ED) said in a statement.
The agency had registered a criminal case under the Prevention of Money Laundering Act (PMLA) based on a December 2009 FIR registered by the Sopore police in Jammu and Kashmir.
The ED said that the police had recovered and seized the Rs 3 lakh from Manzoor Ahmed Shaikh's Sopore-based bakery during a search operation.
The operation was launched on specific information that certain militants were assembling there, the agency said.
"The said amount seized and recovered from the bakery shop was to be delivered to Dar," the ED said.
It said that an equivalent amount of this fund was to be handed over to the brother of Lone who was a militant operating from the Pakistan Occupied Kashmir (PoK).
The agency said Lone, during questioning, had admitted to the ED that his younger brother Abdul Majeed Lone had left India 25 years ago and was settled in Pakistan's Pindi area.
"During investigation, Lone claimed that the seized amount was related to his fruit business, but he could not produce any documents in this regard.
Full report at:
https://timesofindia.indiatimes.com/india/ed-attaches-rs-3-lakh-terror-funds-of-let-cadre-in-kashmir/articleshow/63417500.cms
--------
2008 Mumbai terror attack: One more witness contradicts prosecution claim in Zabiuddin Ansari case
March 23, 2018
IN THE trial against accused Zabiuddin Ansari for the November 26, 2008, terror attack, one more witness contradicted the prosecution's claim that Ansari was arrested from outside Delhi international airport in 2012. The prosecution witness, who was the then Mumbai district collector (city), while answering a question put to him during cross-examination, said he was informed by the investigating officer that the accused was brought from Saudi Arabia to New Delhi. The prosecution claims that Ansari, booked for his role as a conspirator who had landed in Mumbai for the terror attack, was arrested when he was found loitering outside the Indira Gandhi International Airport in New Delhi on June 21, 2012. The police claim that a Pakistani passport and identity cards were found in his possession. Ansari, however, has countered the claim in court stating that he had been deported from Saudi Arabia.
On March 14, another witness, an additional chief secretary of the state at that time, told the court that he was informed about Ansari's deportation from Saudi Arabia. On Thursday, the former collector was being cross-examined by defence advocate Wahab Khan.
"The witness said that during discussions with the investigating officer for two-and-a-half hours, he was informed that the accused (Ansari) was brought from Saudi Arabia to New Delhi and from there he was taken into custody," Khan said.
Full report at:
http://indianexpress.com/article/india/zabiuddin-ansari-november-2008-mumbai-terror-attack-5107875/
--------
In another diplomatic note, India asks Pakistan to ensure safety of staff at Islamabad mission
March 22, 2018
In yet another diplomatic note, India on Thursday asked Pakistan to ensure safety and security of its officials working at the Indian mission in Islamabad, saying they continue to face "harassment" and "intimidation", official sources said. In its 16th 'Note Verbale' to the Pakistan Foreign Ministry, the Indian High Commission specifically mentioned three incidents of harassment of senior officials, they said.
India has conveyed to Islamabad that safety and security of the Indian High Commission, its officers, staff members and their families is the responsibility of the Pakistan government, the sources said.
On the incidents mentioned in the 'Note Verbale', they said the vehicle of the deputy high commissioner, while going to an embassy within the diplomatic enclave for a meeting, was aggressively followed by two people in a car. They said the Naval Attache of the Mission was also "aggressively followed" by a person on a motorbike while going to Serena Hotel for a meeting.
The second secretary (political) of the mission was also aggressively followed and harassed by a person at the Street-1 Cafe within the diplomatic enclave. He had gone there for an official meeting with a diplomat, they said.
The sources said the website of the High Commission of India continues to be intermittently blocked, adding it is causing inconvenience and has affected normal functioning of the mission. "Such incidents of harassment, intimidation and threats to physical security of diplomats and officials are in violation of the Vienna Convention on Diplomatic Relations of 1961, and a threat to the security and safety of the personnel of the High Commission of India," said a source.
The sources said India has asked the Pakistan Foreign Ministry to immediately investigate all the incidents and direct the relevant authorities to ensure that such incidents do not recur.
Full report at:
http://indianexpress.com/article/india/in-another-diplomatic-note-india-asks-pakistan-to-ensure-safety-of-staff-at-islamabad-mission-5107726/
--------
'Historic moment': Air India flight crosses Saudi airspace to Israel for the first time
Mar 23, 2018
Air India on Thursday launched the first scheduled service to Israel to be allowed to cross Saudi airspace, a sign of a behind-the-scenes improvement in ties between the Arab kingdom and the Jewish state.
Flight AI 139 landed at Tel Aviv's Ben Gurion airport about 30 minutes after its scheduled arrival time of 1:15am IST.
"This is a historic moment," Israeli transport minister Yisrael Katz told AFP on the tarmac as the Boeing Dreamliner rolled to a halt.
"It is the first time that there is an official connection between the state of Israel and Saudi Arabia," he said in Hebrew.
Tourism minister Yariv Levin was also there to welcome the flight.
"A new era has begun," he said.
There will now be three flights weekly in each direction, ending a decades-long Saudi ban on the use of its airspace for commercial flights to Israel.
Israel's national carrier El Al currently operates an India service to Mumbai that takes a detour over the Red Sea to avoid flying over Saudi Arabia and Iran.
Saudi Arabia and Israel have no official diplomatic relations, like much of the Arab world. Egypt and Jordan are the only two Arab countries with peace treaties with Israel.
The flight approval comes after Israeli Prime Minister Benjamin Netanyahu described relations with the Arab world as the "best ever", with common concerns over Iran drawing them closer together.
Leaders of Arab countries have not publicly made similar comments, though that does not necessarily mean they dispute Netanyahu's claim.
Full report at:
https://www.hindustantimes.com/india-news/historic-moment-air-india-flight-crosses-saudi-airspace-to-israel-for-the-first-time/story-iFFiHWbUThrwxWsvTFNDWN.html
--------
Africa
Sudan's Islamic Studies Exam for Secondary Schools Slated By Muslim Critics
21 MARCH 2018
Khartoum — The head of Sudan's Islamic Judicial Council that rules on matters of Sharia law, Imam Abdelgadir Abdelrahman, has harshly criticised questions in the Islamic Studies examination set for secondary school students.
The Imam described the tone of the exam as "advocating chaos, arrogance, ridicule, and hatred of religion among adolescent students".
One question in the examination, which provoked reactions and ridicule on social media, asks: "If a man had sex with a woman and then was surprised that she was not his wife, what is the penalty? To be flogged, stoned or pardoned?"
Imam Abdelrahman: "How can they ask them about the penalty on a man who committed adultery with a woman whom he thought was his wife, whether he shall be stoned, flogged or none of the penalties he shall deserve; as if we were in total darkness or in a refugee camp so that a man confuses his wife with another woman?"
He called Islamic Fiqh Academy and the Association of Sudanese Scholars to respond to such dilemmas and ridicule.
Red Sea State
The Sudanese secondary school students sitting for the examinations from El Salloum centre of Ganab and Ulib locality in Red Sea State protested against power and water outages on Sunday and Monday.
Journalist Osman Hashim told Radio Dabanga that the locality students are being gathered in a boarding house at El Salloum area to perform exams at the only examination centre in the locality. He said that the electricity generation in the area was unable to generate the electricity needed to illuminate the boarding house, which includes dozens of students at a time when water services were interrupted and pointed to the great impact of the power outage on the students' study.
Hashim reported that parents of the students were upset of the power and water cuts and called on the state government to intervene urgently to resolve the problem.
http://allafrica.com/stories/201803220408.html
--------
Lone Nigerian captive refused to convert for Boko Haram
By Sam Olukoya and Bashir Adigun
March 22
LAGOS, Nigeria — The mother of the only Nigerian schoolgirl still in Boko Haram captivity after the extremists released 104 classmates said Thursday her daughter was blocked from boarding the vehicle to freedom and told to convert to Islam.
Fifteen-year-old Leah refused, Rebecca Sharibu told The Associated Press.
"She was about to board the vehicle that was to bring them back. Then Boko Haram said she should convert," the mother said.
"Her friends said they tried to convince her but she said she will not convert to Islam. Boko Haram said since she will not convert to Islam she should remain behind. That was how they left her. She is alone."
Leah Sharibu, who is Christian, asked her departing Muslim classmates to pray for her.
President Muhammadu Buhari confirmed that Sharibu was the only schoolgirl still held by Boko Haram after the extraordinary release of the girls on Wednesday and vowed that she "will not be abandoned."
Buhari, himself a Muslim, said "true followers of Islam all over the world respect the injunction that there is no compulsion in religion." He added that he looked forward to meeting with the girls who were freed.
The president's statement had no word on the five girls still unaccounted for.
Also Thursday, the father of one of the five girls said he has been told his daughter and the others are dead.
Inuwa Garba told the AP that friends of his daughter who were freed told him the 16-year-old died from injuries in the frightened stampede that occurred during the mass abduction in Dapchi a month ago.
"They told me five of the girls died and my daughter, who was among them, was the first to die" the day the girls were seized, Garba said. The survivors told him the bodies were buried in the bush.
"I believe what the girls told me because they were all together and saw what happened," he said.
The freed girls have been taken to the capital, Abuja, where they are expected to meet Buhari on Friday.
The Boko Haram extremists brought back the girls they had kidnapped from a boarding school, dropping them off with a warning: "Don't ever put your daughters in school again." Boko Haram means "Western education is forbidden" in the Hausa language.
The abductions in Dapchi have evoked painful memories of the tragedy in Chibok, where 276 girls were kidnapped from their boarding school. Nearly four years later, about 100 of them have never returned home. Many had been forced to marry their captors and had children fathered by them.
The Nigerian government denies that it paid a ransom or made a prisoner swap in exchange for the Dapchi girls' freedom. Both occurred before the largest release of Chibok schoolgirls last year.
The latest mass abduction is thought to have been carried out by a Boko Haram splinter group aligned with the Islamic State group that has criticized the leader of the main Boko Haram organization for targeting civilians and has focused instead on military and Western targets.
Nigeria's government under Buhari has repeatedly claimed victory over Boko Haram in recent months but the extremists continue to carry out deadly suicide bombings in the north, often using young women who have been abducted and indoctrinated.
The Dapchi mass abduction has caused a fresh round of outrage, especially about the protection of schools in a region where Boko Haram has kidnapped thousands of people over nearly a decade.
Full report at:
https://www.washingtonpost.com
--------
At least 14 dead, several hurt in car bomb in Somali capital
Mar 22, 2018
MOGADISHU: At least 14 people were killed and 10 others wounded in a car bomb blast near a hotel in Somalia's capital, Mogadishu, Somali officials said Thursday.
Capt. Mohamed Hussein said the explosion occurred near the Weheliye hotel on the busy Makka Almukarramah road. The road has been a target of attacks in the past by the Somalia-based extremist group al-Shabab, the deadliest Islamic extremist group in Africa.
Most of the casualties were passers-by and traders, Hussein told The Associated Press. The toll of dead and wounded was announced by security ministry spokesman Abdulaziz Hildhiban.
Al-Shabab claimed responsibility for the blast. The group frequently attacks Mogadishu's high-profile areas such as hotels and military checkpoints. A truck bombing in October killed 512 people in the country's deadliest-ever attack. Only a few attacks since 9/11 have killed more people. Al-Shabab was blamed.
Thursday's blast comes almost exactly a month after two car bomb explosions in Mogadishu shattered a months-long period of calm in the city, killing at least 21 people.
The Horn of Africa nation continues to struggle to counter the Islamic extremist group. Concerns have been high over plans to hand over the country's security to Somalia's own forces as a 21,000-strong African Union force begins a withdrawal that is expected to be complete in 2020.
Full report at:
https://timesofindia.indiatimes.com/world/rest-of-world/at-least-14-dead-several-hurt-in-car-bomb-in-somali-capital/articleshow/63419081.cms
--------
Boarding schools closed over Boko Haram attacks
MARCH 22 2018
KANO
Boarding schools have been closed indefinitely in the northeast Nigerian state most affected by Boko Haram violence, the government has said, in the latest blow to children's education.
"All boarding secondary schools in the state, with the exception of those in (the state capital) Maiduguri and (the town of) Biu, will close down with immediate effect until further notice," the Borno state government said.
KIDNAPPINGS
Borno is the spiritual home of Boko Haram Islamists, whose name translates loosely from Hausa as "Western education is forbidden".
The high-profile abductions of more than 200 schoolgirls in Chibok, Borno state, in April 2014, and 110 others from Dapchi, Yobe state, in February this year also led to closures.
Schools that teach a so-called secular curriculum have been repeatedly targeted during the insurgency, which since 2009 has left at least 20,000 people dead.
According to the UN children's agency Unicef, more than 2,296 teachers have been killed and some 1,400 schools destroyed in the wider northeast region.
SECURITY
Muhammad Bulama, the Borno commissioner for home affairs, information and culture, said on Wednesday the decision was taken last week after a Boko Haram attack in Rann on March 1.
Three aid workers and eight security personnel were killed in the attack on the remote town near the border with Cameroon, which led to the withdrawal of aid agencies.
Schools have previously been shut in the wake of deadly attacks in Buni Yadi, Yobe state, when more than 40 students at a boys' boarding school were killed in a Boko Haram attack.
MEASURES
Bulama said "urgent and immediate measures" were being taken to improve security but the closures are the latest disruption to schooling in an area already hit by low levels of education.
At the start of the new academic year in September last year, Unicef said at least 57 percent of schools in Borno remained closed.
Full report at:
https://www.nation.co.ke/news/africa/Boarding-schools-closed-northeast-Nigeria-Boko-Haram-attacks/1066-4352984-153prnuz/index.html
--------
North America
Prosecutor: Kansas militia members wanted to kill Muslims
By Roxana Hegeman 
March 22, 2018
WICHITA, Kan. — Three militia members plotted to bomb a Kansas mosque and apartment complex housing Somali immigrants to kill as many Muslims as possible, a federal prosecutor said Thursday.
In her opening statement at their trial, Risa Berkower told jurors that the three men described the Somalis as "cockroaches" and planned to carry out an attack in the meatpacking town of Garden City, Kansas, about 220 miles (350 kilometers) west of Wichita, until a fourth man revealed their plot to the FBI and authorities arrested them.
Patrick Stein, Gavin Wright and Curtis Allen have pleaded not guilty to several charges, including conspiracy to use a weapon of mass destruction.
A militia member tipped off federal authorities after becoming alarmed by the escalating talk of violence, prosecutors have said. The man later agreed to wear a wire as a paid informant. The government's case features months of profanity-laced recordings in which militia members discussed plans.
According to prosecutors, Stein was recorded discussing the type of fuel and fertilizer bomb that Timothy McVeigh used in the 1995 Oklahoma City bombing, which killed 168 people. Stein was arrested when he delivered 300 pounds (135 kilograms) of fertilizer to undercover FBI agents to make explosives.
Attorneys for the three men are expected to make their opening statements later Thursday.
FILE - This Oct. 14, 2016 booking photo provided by the Sedgwick County Sheriff's Office in Wichita, Kan., shows Patrick Eugene Stein. Stein is one of three members of a militia group are standing trial on charges alleging they were plotting to bomb a mosque and a southwestern Kansas apartment complex IN 2016 where Somali refugees live. Gavin Wright, Stein and Curtis Allen have pleaded not guilty to charges including conspiracy to use a weapon of mass destruction. Opening statements in the trial began Thursday March 22, 2017 in Wichita. (Sedgwick County Sheriff's Office via AP File)
https://www.washingtonpost.com
--------
US designates ISIS chemical weapons expert from France as terrorist
BY THOMAS JOSCELYN
March 22, 2018
The State Department announced today that Joe Asperman, a French national, has been added to the US government's list of designated terrorists.
State says that Asperman works as "a senior chemical weapons expert for ISIS" and "oversaw chemical operations production within Syria for ISIS and the deployment of these chemical weapons at the battlefront."
The US government has designated Islamic State chemical weapons engineers as terrorists in the past. As part of its targeted air campaign, the US-led coalition has also destroyed related facilities and killed jihadists working in the program.
In June 2017, the State and Treasury Departments designated two Iraqis as terrorists for their work on chemical weapons. One of the two, Attallah Salman 'Abd Kafi al-Jaburi, has served as an ISIS "chemical weapons and explosives manager" and worked "on a chemical weapons project that would be used against Peshmerga" fighters. The Kurdish Peshmerga have fought ISIS jihadists throughout northern Iraq. The second Iraqi, Marwan Ibrahim Hussayn Tah al-Azawi, is an "ISIS leader connected to ISIS's development of chemical weapons for use in ongoing combat against Iraqi Security Forces." [See FDD's Long War Journal report, US designates 2 Islamic State leaders tied to chemical weapons.]
To date, the Islamic State's chemical arsenal has been fairly basic, relying on chlorine and mustard agent. The Islamic State of Iraq, the predecessor organization to the current Islamic State, used chlorine gas in a series of suicide bomb attacks in 2007.
In Apr. 2017, Colonel John Dorrian, then spokesman for Operation Inherent Resolve, was asked about the Islamic State's chemical capabilities. "As far as the types of materials that the enemy used they have low grade capabilities…representative of chlorine and mustard agent," Dorrian explained. "Sometimes I see that reported as mustard gas, that's not correct. It's mustard agent."
Dorrian explained that the agent is "dispersed into a very small area whenever these munitions go off" and they "are not especially effective about anything except creating a public narrative." While they are "not as effective even as explosive rounds…they do get some attention."
Nevertheless, the US military has repeatedly highlighted the Islamic State's use of low-grade chemical weapons.
In Jan. 2015, for instance, US Central Command (CENTCOM) announced that Abu Malik, an Islamic State "chemical weapons engineer," had been killed in an airstrike near Mosul, Iraq. Malik had "worked at Saddam Hussein's Muthana chemical weapon production facility before affiliating with al Qaeda in Iraq in 2005."
Then, in July 2016, the Defense Department announced the killing of Basim Muhammad Ahmad Sultan al-Bajari, who served as the Islamic State's "deputy minister of war." Al-Bajari originally joined al Qaeda in Iraq and continued to work his way up through the ranks of Abu Bakr al Baghdadi's enterprise. He "oversaw" the "June 2014 offensive to capture Mosul" and also led the Islamic State's "Jaysh al-Dabiq battalion," which was "known for using vehicle-borne IEDs, suicide bombers and mustard gas in its attacks," according to DOD.
In Dec. 2016, CENTCOM announced that Abu Jandal al-Kuwaiti, an Islamic State leader, was "killed by a coalition airstrike near Tabqa Dam, Syria." Abu Jandal had been a member of the group's war committee and also helped retake Palmyra, Syria from Bashar al Assad's forces. He was then redeployed to Tabqa, which fell to the Syrian Democratic Forces (SDF) earlier this year. "Abu Jandal was involved in the use of suicide vehicles, IEDs and chemical weapons against the SDF," CENTCOM stated.
Full report at:
https://www.longwarjournal.org/archives/2018/03/us-designates-isis-chemical-weapons-expert-from-france-as-terrorist.php
--------
Anti-Muslim sentiment higher in Quebec than rest of Canada, study finds
Mar 22, 2018
Even though Quebec politicians routinely claim otherwise, a recent study suggests Islamophobia is widespread in the province and more prevalent here than elsewhere in Canada.
The study, published in the current issue of the Canadian Review of Sociology, also found that Muslims were the social group that, across the country, Canadians liked the least.
Whites, Catholics, Indigenous people, racial minorities and members of the LGBT community all received higher average scores than Muslims when Canadians were asked to assign a score between zero and 100 to their feelings about these groups.
Muslims received the lowest average score, 56, in Quebec. The next lowest was 67, in the Prairies. British Columbians had the most favourable view of Muslims, with an average score of 77.
More representative than polling
The scores were culled from a "feelings thermometer scale" that was included in the 2011 Canadian Election Survey, which had close to 3,500 respondents.
In order to get a more precise measure of Islamophobia, the study's author — Sarah Wilkins-Laflamme of the University of Waterloo — compared people's feelings about Muslims with their feelings toward other minority and majority groups.
To do so, Wilkins-Laflamme, a sociology professor, subtracted the Muslim score from the white score and from scores about other racial minorities. Larger negative values would highlight anti-Muslim sentiment.
Here again Quebec stood out. The study found 70 per cent of respondents in the province expressed "significant" anti-Muslim sentiment, that is, a negative gap of five points or more between feelings toward Muslims and whites.
In addition, 57 per cent of Quebec respondents had significantly more negative attitudes toward Muslims than other racial minorities.
Only 34 per cent of British Columbians had significant negative attitudes toward Muslims when compared to whites, and 28 per cent when compared to other racial minorities.
The study's conclusions about anti-Muslim sentiment in Quebec align with findings from several recent opinion polls. For example, a 2017 CROP study suggested 34 per cent of Quebecers agreed that Muslim immigrants should outright be banned, compared with 23 per cent in the rest of Canada.
But Wilkins-Laflamme's study stands out for a number of reasons. One, it relies on a much larger sample size than most opinion polls, and draws from data collected by Statistics Canada, making the findings more robust.
And, two, despite using data that is several years old, it is among the few academic studies to offer a large-scale examinations of Islamophobia in Canada.
Quebec's Islamophobia taboo
The findings also challenge the tendency of Quebec's political leaders to downplay Islamophobia in the province.
Most recently, debate flared over whether to turn the anniversary of the Quebec City mosque shooting — Jan. 29 — into a day of action against Islamophobia.
The Liberals, the Parti Québécois and the Coalition Avenir Québec were all opposed to the idea, which had the backing of Muslim community leaders.
"Quebecers are open and welcoming. They're not Islamophobic," Samuel Poulin, a spokesperson for the CAQ, said at the time.
Efforts by anti-racism activists to discuss Islamophobia are often treated by conservative pundits as smear campaigns against the whole province.
That perception helped kill a proposed province-wide consultation on systemic racism.
"I get really angry when I hear people say [Islamophobia] not a thing or doesn't exist," said Wilkins-Laflamme. "If you define it as prejudice and hostility toward Muslims, I've got good quality survey data that says it's there."
But she also noted that anti-Muslim sentiment was present at significant levels across the country. And she added a dimension to the study that examined whether Islamophobic attitudes corresponded with Muslims themselves experiencing discrimination.
Using victimization data that Statistics Canada released in 2014, Wilkins-Laflamme found 21.8 per cent of Quebec Muslims reported experiencing discrimination.
That was lower than Atlantic Canada (35.4 per cent) and slightly higher than Ontario, where the rate was lowest at 17.8 per cent.
"That was the finding that surprised me the most," she said.
Full report at:
http://www.cbc.ca/news/canada/montreal/anti-muslim-sentiment-higher-in-quebec-than-rest-of-canada-study-finds-1.4577746
--------
Saudi embassy hosts first annual Saudi-US partnership dinner in Washington
23 March 2018
Washington DC witnessed the celebration of the profound partnership between Saudi Arabia and America on Thursday.
The dinner and ceremony was celebrated in the presence of the Saudi Crown Prince Mohammed bin Salman and Saudi ambassador to the US Khalid bin Salman.
Prince Khalid said: "Just as America's public and private sectors have played a pivotal role in the Kingdom's modernization after the discovery of oil almost eight decades ago, the US will have a major role in achieving our vision."
"Our partnership is a force of good, a force for peace, for stability, for international order, and economic prosperity," he added.
The Saudi embassy announced initiating the annual event on twitter, stating that it is meant to celebrate more than 80 years of solid partnership. The ceremony honored US veterans that participated in "Operation Desert."
During the ceremony, Saudi Prince Bandar bin Sultan, gave a speech highlighting the history of the friendship and the established relations between the two countries.
Prince Bandar Bin Sultan commends the bold and decisive leadership of Prince Mohammed Bin Salman, and asserts that "We have the power to shape history, if done together."
Full report at:
https://english.alarabiya.net/en/News/gulf/2018/03/23/Saudi-embassy-hosts-first-annual-Saudi-US-partnership-dinner-in-Washington.html
--------
Saudi Crown Prince, Mattis discuss joint efforts in combating terrorism
22 March 2018
Saudi Arabia's Crown Prince Mohammed bin Salman has arrived at the Pentagon headquarters in Washington D.C. where he will hold a meeting with US Secretary of Defense James Mattis.
The Saudi royal is currently in the United States for three weeks after meeting with President Donald Trump on Tuesday.
His meeting with Mattis on Wednesday comes a day after the Saudi prince met with a number of American company CEOs where several business deals are expected to be inked.
Among the defense companies he has met so far include Boeing, Raytheon, Lockheed Martin, and General Dynamics.
Full report at:
https://english.alarabiya.net/en/News/gulf/2018/03/22/Saudi-Crown-Prince-arrives-at-the-Pentagon-meets-with-Mattis.html
--------
US approves $1 billion in weapons sales to Saudi Arabia
Mar 23, 2018
The United States has formally approved weapons sales to Saudi Arabia totaling more than $1 billion, despite growing pressure from rights groups to halt arms deals with Riyadh.
The US State Department confirmed on Thursday it had authorized a $670 million deal for anti-tank missiles, a $106 million contract for helicopter maintenance and $300 million for ground vehicle parts.
A US official said the deals were in the planning process since President Donald Trump announced more than $100 billion in potential new arms contracts on a visit to Riyadh last year.
"This proposed sale will support US foreign policy and national security objectives by improving the security of a friendly country," the US Defense Department said in a statement.
In theory, the US Congress could still block the latest deal, but on Tuesday the Senate voted down a bill to halt US support for the Saudi-led military coalition against Yemen.
Amnesty International slammed the United States, Britain and other Western countries on Friday for their continued arms sales to Saudi Arabia and the United Arab Emirates, as their forces wage a brutal war in Yemen.
The UK-based rights group said the arms sales have been an "enormous harm to Yemeni civilians" over the course of the war.
"Three years on, Yemen's conflict shows no real signs of abating, and all sides continue to inflict horrific suffering on the civilian population," said Lynn Maalouf, Amnesty's Middle East research director.
"But this has not deterred the USA, the UK and other states, including France, Spain and Italy, from continuing transfers of billions of dollars' worth of such arms," Maalouf added. "As well as devastating civilian lives, this makes a mockery of the global Arms Trade Treaty."
The US, along with the UK, has been the main arms provider to Saudi Arabia during the military campaign, which has killed about 14,000 people in Yemen as it is about to enter its third year on March 25.
The US has also provided intelligence and logistical support for Saudi Arabia's military intervention.
The new arms deal comes as Saudi Crown Prince Mohammed Bin Salman, the kingdom's de facto ruler, is part-way through a three-week multi-city tour of the United States, which has already taken him to talks with Trump in Washington.
During Tuesday's visit to the White House, Trump praised the "great friendship" with Saudi Arabia and its crown prince.
The US president also displayed charts to show the depth of Saudi purchases of US military hardware and what he said were the number of American jobs they are creating.
Salman, 32, is also expected to meet with leaders of Congress and Cabinet officials such as Defense Secretary James Mattis and Mike Pompeo, CIA director and Trump's new pick to replace Rex Tillerson as secretary of state.
Observers say the trip is mainly meant to consolidate his grip on power at home and push for an ambitious nuclear deal.
Full report at:
http://www.presstv.com/Detail/2018/03/23/556290/US-weapon-sales-Saudi-Arabia
--------
US should lead nuclear tech in Saudi Arabia, Perry says
23 March 2018
It should be the U.S. leading any nuclear technology energy projects in Saudi Arabia, instead of countries that have no requirement of nonproliferation, the U.S. Energy Secretary Rick Perry said on Thursday.
"Our choices, at this particular point in time, it appears to me either Russia or China is going to be a partner in building civil nuclear capability in the kingdom of Saudi Arabia, or the United States," he said.
"I'm very confident that the prior two have no requirements of nonproliferation," Perry told the Senate Armed Services Committee.
Saudi Arabia Crown Prince Mohammed bin Salman, who is in the U.S. for diplomatic relations, told the CBS television channel last week that the Kingdom would develop nuclear weapons if its regional rival Iran does the same.
"Saudi Arabia does not want to acquire any nuclear bomb, but without a doubt if Iran developed a nuclear bomb, we will follow suit as soon as possible," he said March 15 to CBS in an exclusive interview.
Senator Gary Peters, a Democrat from the state of Michigan, also warned Perry that aiding the Riyadh government would not send a proper message to the world.
"I think it would set a horrible precedent to allow Saudi Arabia to begin enriching uranium, and perhaps at higher levels, at the same time we may be getting close to the JCPOA expiring," he said durign the Committee meeting.
The Joint Comprehensive Plan of Action (JCPOA) that was signed on July 2015 heavily restricted Iran to enrich uranium and put the country under strict monitoring for its nuclear program.
In return, Tehran received relief from western economic sanctions that its vital to revive its economy.
President Donald Trump, however, said numerous times in the past that he could withdraw the U.S. from the Iran nuclear deal and reimpose the sanctions on the country.
"If Russia, China are who are going to be chosen to do the civil nuclear projects in the kingdom of Saudi Arabia, there will be no oversight," Perry said.
Peters argued that the U.S. should hold Saudi Arabia to the same standards that the U.S. holds every country in the world for nuclear technology.
Full report at:
http://www.worldbulletin.net/america-canada/200188/us-should-lead-nuclear-tech-in-saudi-arabia-perry-says
--------
Europe
A teen with former neo-Nazi ties claims his 'Muslim faith' led him to stab three, police say
By Amy B Wang
March 22, 2018
It was a neighbor who called 911 to report the ghastly scene on the doorstep of his Florida home. A woman living nearby, bleeding profusely from stab wounds, had made her way to his front door and rang the doorbell just before dawn on Monday.
Outside, it was still dark. The woman, Elaine Simon, was struggling to breathe but managed to tell her neighbor that there were children hurt, as well.
"She said somebody attacked her, but you have to get somebody here quick!" the neighbor relayed to a 911 operator, according to a recording of the emergency call. "She's delirious. [The attacker] had a knife. … She's dying over here. The kids are out here bleeding!"
In the audio, the woman can be heard in the background calling out a name: Corey Johnson. It was a boy her older son had known for more than 10 years and invited to their home for a sleepover the night before, she told police later. And he was the one who had attacked them overnight, she said.
Johnson, 17, later told police that, as everyone else in the house was sleeping, he decided to go on a stabbing rampage, killing one and seriously injuring two with a knife he had bought the day before.
The Washington Post does not typically identify juveniles charged in criminal cases. However, on Thursday, a grand jury in Florida indicted Johnson on adult felony charges of first-degree murder and attempted first-degree murder.
Corey Johnson. (Palm Beach Gardens Police Department)
The stabbings, which occurred March 12, have raised questions about Johnson's long history of violent tendencies and extremist beliefs. As early as middle school, school officials and local law enforcement had noted that Johnson had a fascination for Nazis and white supremacists, had reportedly antagonized female classmates, and had made derogatory comments against Jewish and LGBT people.
More than a year ago, Johnson's behavior became so disturbing that authorities reported him to the FBI, concerned that he was communicating with the Islamic State and other terrorist organizations, according to police records. For months, agents surveilled his online activity and, as recently as early March, appeared ready to arrest him on unspecified federal charges.
That arrest would never come. But another one, in connection with a bloodier crime, would.
After the sleepover attack, Johnson was arrested and detained at the Palm Beach County Juvenile Detention Center. He told investigators that he had carried out the stabbings "because of his Muslim faith," according to a probable-cause affidavit from the Palm Beach Gardens Police Department.
The night before, four teenage boys — Simons's 15- and 13-year-old sons, Kyle and Dane Bancroft; Dane's friend, 13-year-old Jovanni Sierra; and Johnson, a friend of Kyle — were settling in to spend the night at Simons's home in BallenIsles Country Club, a gated community in Palm Beach Gardens, police said.
At some point in the day, Johnson and Kyle had watched a video on a cellphone about Islamist militants, the affidavit stated. Kyle told police that he didn't believe in Islam but that Johnson did — and that the two would "often" watch videos that were "extreme and encourage death to nonbelievers," the affidavit stated.
At the sleepover, Johnson claimed the younger boys had offended him with regard to his "religious beliefs," police said.
"Jovanni was [idolizing] famous people and referencing them as gods (which went against the Muslim faith) and Johnson felt Dane 'made fun of' his Muslim faith and the fact that Johnson prayed and kissed the ground," the affidavit stated. "Johnson advised he watched violent videos on his phone and computers … and was reading [the Koran] from his phone just prior to the attack to give him courage to carry out his intentions."
Johnson later told police that he decided about 4 a.m. Monday that he would kill Jovanni, Dane and Dane's mother before they woke up, the affidavit stated. Johnson first went to a loft area where Jovanni was sleeping and fatally stabbed him and cut his throat, police said.
About 5:45 a.m., Simon — awakened by commotion and the sounds of Jovanni moaning — went upstairs to check on her sons and their two friends, police said. Johnson attacked her next, stabbing her so many times that she fell down the stairs; Johnson also stabbed Dane 32 times, police said, reportedly as he tried to protect his mother.
When officers responded, they found Simon and Dane severely injured.
Jovanni was pronounced dead at the scene; it was the morning of his 13th birthday.
Kyle was unharmed, police said.
Police records show that Johnson's past behavior and ideologies were so troubling that the FBI had kept him on its radar since 2016. Meanwhile, local law enforcement agencies had known about Johnson far longer than that.
As early as 2014, when Johnson was a student at Independence Middle School, a classmate reported him to school police for allegedly stalking her on social media and asking her for sex, the Palm Beach Post reported. When Johnson was in seventh and eighth grades, he had made "anti-Semitic, anti-homosexual statements" and had previously pledged he had similar beliefs as the Ku Klux Klan, according to records obtained from the Jupiter Police Department.
In December 2016, when Johnson was a 10th-grade student at Dwyer High School, his younger sister reported that he had punched her in the head but that "her mom blew it off," police records stated. The sister also told police that she was concerned about her brother's "anger and bullying issues," his lack of friends, his fascination with Nazi leader Adolf Hitler, his white supremacist beliefs and his negative talk about people, especially girls.
At the time, police said they searched Johnson's Facebook page and found that his profile photo was that of a Nazi swastika. With enough information to be concerned, Jupiter police contacted the FBI's joint terrorism task force.
At a meeting about Johnson in January 2017, FBI agents reported that they had linked Johnson's computer at his home in Jupiter, Fla., to threats that had been made through social media against McAuley Catholic High School in the United Kingdom, police records said.
The threats were "so severe in nature that up to 100 students were removed from the school fearing some kind of attack," police documents stated.
In an interview that month with Johnson's mother and grandmother, police learned that the teenager had been fascinated with dictators like Hitler, Joseph Stalin and Kim Jong Un. Johnson had also reportedly begun studying the Islamic holy book and obtained a Muslim prayer cloth and a kufi, a traditional skull cap. (Local Islamic groups told the Palm Beach Post that Johnson was not known to them.) Johnson's relatives also told authorities that there were several firearms at their home but that they were kept in a locked safe in the master bedroom, records stated.
A police detective interviewed Johnson and conducted a brief mental health assessment, and another agency said it would continue to monitor the teen at school. Despite the red flags, FBI agents said they did not recommend pursuing criminal charges against Johnson "as he is a juvenile and [they] believed a redirection approach would be the most beneficial regarding his conduct," police documents stated.
A representative for the FBI's office in Miami did not respond to requests for comment.
Federal law enforcement agents obtained consent to monitor Johnson's online activity and continued doing so for the next year. In March 2017, FBI agents interviewed Johnson, who "adamantly denied he had any affiliation" with the Islamic State but stated he was supportive of Anwar al-Awlaki, a known terrorist, police records showed. The FBI reportedly told Johnson to cease all social media activity related to the militant group, according to police records.
In February, federal and local authorities met again and — though it is not specified what additional threats had emerged — determined there was now probable cause for Johnson to be arrested on federal charges. On March 5, just days before the fatal stabbing in Palm Beach Gardens, an FBI agent said he was working with the assistant U.S. attorney's office on affidavits for Johnson's arrest and was told they would be "coming in the next several weeks."
Less than a week later, on March 11, Johnson spotted Jovanni at a pizzeria in Palm Beach Gardens, the Palm Beach Post reported. Jovanni was with his family, celebrating his birthday a day early — and invited Johnson and his group to sit with them, a photo of the smiling group showed.
Jovanni was planning to spend the night at his friend Dane's house. Johnson would be invited, too, a guest of Dane's older brother, Kyle.
As they prepared to head to the sleepover, Karen Abreu, Jovanni's mother, told the newspaper that she urged her son to reconsider so they could continue celebrating his birthday.
"I said, 'Please come home. It's your birthday tomorrow. I want to give you a hug and a kiss,' " Abreu told the Palm Beach Post. "He told me, 'Mommy, I love you. I want to hang out with my friends.' … My last words to my son were, 'I love you and have fun.' I never imagined that was the last time I would see him."
https://www.washingtonpost.com
--------
Muslim Migrants Become More Religious After Arriving in Moscow
By: Paul Goble
March 22, 2018
The Muslim population of the Russian capital has grown dramatically in recent years, with the arrival in the 1990s of North Caucasians fleeing from violence in their home areas and of Central Asians and Azerbaijanis in the 2000s seeking work. Some estimate the total number of Muslims in the capital and its suburbs at as many as three million people, or nearly one in every three—up from 60,000 at the end of Soviet times. This has both frightened and angered many ethnic Russians, who view this as a threat to the Russianness of Moscow (see EDM, October 17, 2013). But it has also transformed those who are part of this Islamic community, leading many of its members to become more committed Muslims than they were before arriving (Fergana News, March 14).
Indeed, according to Dmitry Oparin, a sociologist at the Higher School of Economics who specializes in this community, for many in this larger group "it is easier to be a Muslim in Moscow than in Central Asia." Although, he pointed out, the meaning of "being a Muslim" varies widely from being a follower of the faith to a broader identification, often far more important than ethnicity or citizenship. In an interview with Fergana News journalist Yekaterina Ivashenko, he discussed the history of this community and its current state, one that he suggests will play a major role in defining what it means to be a Muslim in Russia and the former Soviet space more generally (Fergana News, March 14).
Muslims have resided in Moscow since the time of the Golden Horde. But at the end of the imperial period, they were still a small community, with only two mosques, dominated almost exclusively by highly educated and often wealthy Tatars from Gorky and Ryazan rather than Kazan, Oparin said. After the revolution, this community was nearly wiped out. "In the 1930s, the mosque on Bolshaya Tatarskaya was closed and its imam shot; and the remaining Sobornaya mosque was called by the Muslims of the city 'the Tatar home,' " because it provided far more than religious instruction to the Tatars living in the city, Oparin noted. It was a social and community center, and its traditions have despite all the changes continued to inform Muslim religious life there.
After World War II, the influx of people from Central Asia and Azerbaijan, most of whom were students or members of the national intellectual elites, challenged the dominance of the Tatars in the Moscow Muslim community; but it did not end it, the Moscow scholar said. Some of the new arrivals were alienated by the Tatar mullahs, and it is likely that more of them shifted their identities away from Islam than might otherwise have become the case. But after 1991, the massive arrival of Muslims from the North Caucasus and then Central Asia and Azerbaijan succeeded in undermining Tatar dominance.
On the one hand, the mosques, although the mullahs were still mostly Tatar in background, began using Russian as the language in their services, thus unifying the umma (Muslim community) under that international language. And on the other, Oparin continued, many of the members of these diasporas opened dozens of prayer rooms and converted nominally public facilities like restaurants and clubs into centers of Muslim instruction. This trend especially picked up as the Muslim diasporas began to form residential ghettos. It was further fueled by the Russian authorities' refusal to increase the number of officially registered mosques in the city—there are still only five in the capital.
As a result, the researcher said, "many migrants from abroad became more religious" than they had been at home and came to understand Islam more broadly than their national communities had permitted. Some of them became radicals, but many simply shifted their dominant identities away from Soviet-imposed ethnic divisions into new and broader religious ones. That has happened not only because "many Moscow imams are well-educated people and represent so-called intellectual Islam," but also because many unofficial leaders in the prayer rooms are students and immigrants from the Middle East who know Arabic and themselves identify as Muslims rather than as members of particular nations.
Many of the new arrivals turn to the mosque or the prayer hall not for religious reasons but as a community center and mutual assistance organization. However, over time, many are drawn into religious services and activities. The mullahs and imams promote that by offering everything from kindergartens to boxing clubs; and "therefore," Oparin argued, for the new arrivals, "it is easier to be a Muslim in Moscow than in their motherlands."
All this has frightened many Russians, the scholar contended; but Muscovites are not as intolerant toward Muslims as many think. Instead, they are intolerant to other cultures, often more opposed to North Caucasians than to Central Asians or Muslims as such. "One must not forget that the Russian milieu is intolerant as a whole" because "we have lost the habit of communicating with others" and it does not matter much who these "others" are defined as. But one thing is clear, Oparin declared: "one cannot promote ethnic tolerance by itself; one can only promote tolerance in general." Trying to do otherwise will fail.
Full report at:
https://jamestown.org/program/muslim-migrants-become-religious-arriving-moscow/
--------
How Belgium deals with returning jihadist fighters
22 March 2018
Two years after the terrorist attacks in Brussels, Belgium has learned some hard-won lessons and is doing relatively well in dealing with the threat of returning fighters. But there is still a risk of radicalization in Belgian prisons and the integration of released prisoners in society is a major challenge.
According to researchers Rik Coolsaet and Tomas Renard at the Brussels-based Egmont Institute, Belgium was the first European country which already in 2012 warned other countries that radicalized youngsters had started travelling in growing numbers to join terrorist organisations.
The federal counterterrorism centre has defined about 500 people from Belgium as foreign terrorist fighters. Out of them more than 400 people actually reached Syria and Iraq and 80 % among them were young men between 20 and 30. This made Belgium the country with the highest ratio of terrorist fighters in Europe.
Since then, and after the defeat of the Islamic State, Belgian authorities have sought to craft a coherent response to the threat of returning fighters. According to the authors, the return rate up to now is about 30 %, with fighters having returned in different waves. About half of those still left in combat zones are assumed to have been killed.
However, about 150 Belgian fighters are still thought to be alive – some of them prisoners in Iraq and Syria – and a number of these could still return. There are also about 130 Belgian children, mostly born there, who will return sooner or later.
Definition of terrorist activities
A multi-agency approach involving a broad range of actors among intelligence, enforcement, and social services have been developed and put down on paper in recent years.
Furthermore, the Belgian penal code was revised in 2015 as regards the definition of a terrorist crime. Travelling to join a terrorist organisation abroad, providing or receiving terrorist training or funding a terrorist organisation abroad are now considered terrorist crimes.
Anyone returning from the battle fields in Syria and Iraq now faces pre-trial detention and a three–five-year (and sometimes longer) prison sentence. In January 2018, there were 100 foreign terrorist fighters, of which 44 were returnees, in Belgium's 32 prisons.
In jail, most of them are spread among the general prison population with individual security measures and monitoring, as well as constant assessment of radicalization behaviour by trained staff and special units. This poses a dilemma for the prison authorities since radicalized detainees can influence other prisoners.
Dispersal or separation
According to the authors, the preferred regime in Belgium is dispersal among the general prison population. However, dangerous individuals are screened by the prison administration's so-called CellExtremism unit and can be separated from other inmates though not kept isolated. The prisons of Hasselt and Ittre have 20 places each for such cases but only 22 places were used in January 2018.
Inmates are offered tailor-made disengagement programmes and probation measures to facilitate their return to society. Security services and local agencies receive information from the prison authorities to ensure continued monitoring and adequate counselling. But they caution that this is still work in progress, and there are still several weaknesses.
Prisons, for instance, are still breeding grounds for extremist ideologies. Although the majority of detainees are not religiously radicalized, CellExtremism is currently monitoring 237 detainees. It is estimated that a significant proportion of returnees might leave prison without leaving violent extremism behind.
"The transition to post-prison life remains one of the most challenging dimensions of the Belgian response to returnees," according to the researchers.
Crime-terror nexus in Belgium
Another worrying problem is the connections between criminality and terrorism. In Belgium, like elsewhere, the authorities have witnessed criminals joining terror groups in Syria. There are also documented interactions between terrorist networks and criminal ones, for instance to acquire weapons or falsified identity documents.
An on-going study by two British researchers, Peter Neumann and Rajan Basra, aims at mapping the links between criminality and terrorism in all EU member states. The first results for Belgium and Luxembourg were presented last week at the Egmont Institute.
According to the writers, criminals and terrorists are often recruited from the same pool of people, not the least in prisons. A few charismatic persons managed to recruit hundreds of fighters in Belgium. Approximately half or more of those recruited had a criminal background. They see jihadism as a kind of redemption and justify crimes against "non-believers" as a means to fund terrorism.
Asked about the role of religion in the radicalisation of criminals, Neuman replied that a distinction should be made between religious knowledge, which almost is non-existent among them, and a new-born religious identity.
Full report at:
http://www.brusselstimes.com/brussels/10756/how-belgium-deals-with-returning-jihadist-fighters
--------
Rights groups threaten legal action against France over arms exports to Saudi, UAE
Mar 22, 2018
Two human rights groups have given the government of French President Emmanuel Macron two months to end its arms exports to Saudi Arabia and the United Arab Emirates (UAE), which are involved in a devastating three-year-old conflict in Yemen, or face legal proceedings.
Legal non-governmental organization Droit Solidarite and Aser, which specializes in armament issues, argue that France is breaking international law by providing weapons for the Saudi-led aggression against war-ravaged Yemen and subsequently committing war crimes there.
"France is not respecting its international commitments," Aser's president, Benoit Muracciole, told Reuters.
Lawyers acting for the two NGOs have already posted a letter to the office of Prime Minister Edouard Phillipe demanding the export licenses to be suspended.
Aser and Droit Solidarite will take their case to France's highest legal authority, known as the Conseil d'Etat, in case the Paris government fails to meet their deadline.
"We will go to the Council of State from May 1 if there is an explicit or implicit refusal of the government to respond," Muracciole pointed out.
The action comes as Norway has suspended arms exports to the United Arab Emirates.
The German government has also said that it would "immediately" stop weapons exports to anyone participating in the war in Yemen.
France, which is the world's third-biggest arms exporter, has sold Caesar artillery guns and ammunition, sniper rifles and armored vehicles to Saudi Arabia and the UAE.
About 14,000 people have been killed since the onset of Saudi Arabia's military campaign against Yemen in March 2015. Much of the Arabian Peninsula country's infrastructure, including hospitals, schools and factories, has been reduced to rubble due to the war.
The United Nations says a record 22.2 million people are in need of food aid, including 8.4 million threatened by severe hunger.
A high-ranking UN aid official recently warned against the "catastrophic" living conditions in Yemen, stating that there is a growing risk of famine and cholera there.
"After three years of conflict, conditions in Yemen are catastrophic," John Ging, UN director of aid operations, told the UN Security Council on February 27.
He added, "People's lives have continued unraveling. Conflict has escalated since November driving an estimated 100,000 people from their homes."
Full report at:
http://www.presstv.com/Detail/2018/03/22/556276/France-Saudi-Yemen-conflict
--------
EU sides with Greece in Cyprus dispute with Turkey
Mar 22, 2018
European leaders were on Thursday set to strongly condemn Turkey's "illegal actions" toward Greece and Cyprus in a blistering denunciation that could upend an EU-Turkish summit in Bulgaria next week.
The statement by the 28 European Union member states meeting in Brussels comes after Turkey's arrest of two Greek soldiers, and its promise to prevent the internationally-recognized Greek Cypriot government from exploring for oil and gas.
"The European Council strongly condemns Turkey's continued illegal actions in the Eastern Mediterranean and the Aegean Sea and underlines its full solidarity with Cyprus and Greece," the draft conclusions said.
The draft "calls on Turkey to cease these actions and respect the sovereign rights of Cyprus to explore and exploit its natural resources in accordance with EU and international law."
The statement shows firm support for Greece and Cyprus -- which have so far been among the EU countries most reluctant to endorse a separate EU summit condemnation of a nerve agent attack on a former Russian agent on English soil.
The draft urged Turkey to normalize relations with Cyprus, divided since 1974 when Turkish troops invaded and occupied the northern third of the island in response to a Greek military junta-sponsored coup.
A standoff over exploiting energy resources in the region risks further complicating stalled efforts to reunify Cyprus after UN-backed talks collapsed last year.
In recent weeks Turkish warships blocked an Italian drillship from exploring for gas in the east Mediterranean island's waters.
The leaders also expressed "grave concern over the continued detention of EU citizens in Turkey" and called for these issues to be resolved through dialogue with the EU member states.
Two Greek soldiers were arrested on March 2 for entering a military zone in the northern Turkish province of Edirne and are waiting for their case to be heard.
Ties between Athens and Ankara are strained by the Greek failure to extradite eight Turkish troops who escaped Turkey by helicopter on the night of the July 2016 attempted overthrow of President Recep Tayyip Erdogan.
Turkish tensions with Greece and Cyprus are part of a wider plunge in relations since Brussels denounced Ankara over its post-coup crackdown.
Turkey has expressed increasing anger over its long-stalled bid to join the EU, mainly over human rights concerns.
It was not clear whether the summit denunciation could derail an EU-Turkey summit in the Bulgarian resort of Varna on Monday aimed at improving strained ties.
Full report at:
http://www.presstv.com/Detail/2018/03/22/556230/EU-Turkey-Greece-Cyprus
--------
South Asia
Rohingya who remain in restive Rakhine face uncertain future
March 23, 2018
Mohammad Salim and his family were packing their belongings and getting ready to flee when the violence erupted in the north of Rakhine State on Aug. 25, 2017 as Myanmar's military sought to target Rohingya Muslim militants.
However, unlike hundreds of thousands of Rohingya who have left the strife-torn state to live in camps in neighboring Bangladesh due to fear of ethnic persecution at the hands of the Myanmar army, Salim decided to stay put.
"We would have left if the situation deteriorated any further because we were living in a state of fear," says the 71-year-old from Myo Ma Ka Nyin Tan village near the town of Maungdaw.
Salim's village was not unscathed by the troubles, as the army razed homes and made what rights activists claim were arbitrary arrests to scare the Rohingya into leaving. But the village escaped the brunt of the campaign.
While a third of its residents opted to leave and make their way to Bangladesh 800 of the original population of 1,200 people, elected to stay and brave it out.
Salim's daughter, who is married and living in a separate village, decided to join the legions of refugees after seeing so many people's homes burned down by security forces and fearing her house could be next on the list.
Salim bases his livelihood on the crops he grows on four acres of paddy, bolstered by the income produced by his son's grocery shop.
But he says supplies often run low and fears of hunger and state-sanctioned violence prey on the villagers' minds despite Myanmar and Bangladesh inking a repatriation deal that Dhaka recently delayed.
As Salim's community faces food shortages, the government has dispatched aid there in the form of rice sacks on two occasions since August in collaboration with the International Red Cross.
"We fight for our daily survival and right now we have just about enough food to get by. But we can't tell what will happen in the future," the former schoolteacher told ucanews.com.
No stranger to violence
He recalls similar episodes of violence that erupted in the state in the late 1970s and the 1990s, when masses of Rohingya also fled across the border.
But Salim described the current situation as setting a new precedent in terms of scale and terror.
"In my life, this is the worst situation I've ever seen," he says.
Over 671,000 Rohingya have left the state since the army's brutal crackdown began last summer following alleged attacks on police posts by the Arakan Rohingya Salvation Army (ARSA).
Hundreds are reported to still be fleeing the ravaged area on a weekly if not daily basis as reports emerge that the military is setting up security outposts on top of razed Rohingya villages.
Critics see this as a sign the refugees are not welcome to return. Myanmar refuses to recognize the term "Rohingya" or grant them citizenship status. It refers to the Muslim minority as Bangladeshi migrants.
Mohammad Furuk, a Rohingya Muslim from Pan Taw Pyi near Maungdaw, said he watched over 1,000 people scramble to leave the village in a panic but he decided to stay, a decision he doesn't regret.
"The situation is normalizing and the local authorities have urged us not to leave," the 60-year-old told ucanews.com.
The father of 10 owns a few acres of farmland but he says this is not enough to feed his family. Fortunately, the government has helped to provide rice sacks which have until now managed to bridge the gap.
"We are surviving, for now, but I can't say what will happen tomorrow," he adds.
Furuk refuted rumors that Rohingya Muslims were being forced to leave by Rohingya insurgent groups.
"The ARSA's name has come up a lot since last August, but to be honest we don't know who they really are," he said.
In a sign of recognition for the plight of Furuk's community, State Counselor Aung San Suu Kyi visited the village on Nov. 2.
There were an estimated 1.09 million Rohingya in Rakhine State who were not enumerated in the 2014 census, according to a government report on religion released in July 2016.
Diplomats estimate that not more than 100,000 Rohingya remain in the three major townships of Maungdaw, Buthidaung and Rathedaung in the northern part of the state. The Irrawaddy reported on Feb. 23 that only 79,000 Rohingya are still living in the state. It cited statistics provided by the local General Administration Department (GAD).
The GAD put the total Rohingya population before the latest crisis at 767,038, meaning the number has since dwindled by almost 90 percent.
The news report added that Rohingya accounted for 93 percent of the population in Maungdaw, 84 percent in Buthidaung and just 6 percent in Rathedaung as of last summer.
The center of Rakhine State has not been so badly affected by the violence. Here, over 120,000 Rohingya remain in camps for internally displaced persons (IDP). Another 150,000 have been scattered among villages in various townships such as Sittwe and Myauk-Oo.
https://www.ucanews.com/news/rohingya-who-remain-in-restive-rakhine-face-uncertain-future/81846
--------
Militants suffer heavy casualties in Faryab airstrikes
Mar 22 2018
Several militants were killed in the latest airstrikes conducted by the Afghan Air Force in northern Faryab province of Afghanistan.
The 209th Shaheen Corps of the Afghan Military said Wednesday that the airstrikes were carried out in the vicinities of Pashtun Kot and Andkhoi districts.
The source further added that the Afghan Air Force targeted the militants' hideouts using the MD-530 helicopters, leaving at least three dead and five others wounded.
According to the Shaheen Corps, several weapons, ammunition, and explosives belonging the militants were also destroyed.
In the meantime, the Afghan Air Force targeted the Taliban hideouts in the vicinity of Pashtun Kot district, resulting into the killing of at least 24 militants.
The Shaheen Corps of the Afghan Army said at least five militants were also wounded in the same airstrikes and two hideouts of the Taliban were destroyed.
The anti-government armed militant and terrorist groups including Taliban insurgents have not commented regarding the report so far.
Full report at:
https://www.khaama.com/militants-suffer-heavy-casualties-in-faryab-airstrikes-04700/
--------
Cross-border shelling continues in Kunar province of Afghanistan
Mar 22 2018
The local officials in eastern Kunar province are saying that the cross-border shelling from the other side of Durand Line continue on this province as dozens of artillery shells landed in two district over a period of 24 hours.
Provincial police spokesman Faridullah Dehqan confirmed that more than 80 rounds of artillery shells landed on Nari and Dangam districts during the latest incursions that started on Tuesday.
He said the shelling did not result into the loss of lives but a house was damaged besides inflicting losses to the other properties.
The Ministry of Defense and the central government officials have not commented in this regard so far.
This comes as the Chief Executive of the Government of National Unity Abdullah Abdullah on Saturday shared the issue of cross-border artillery shelling on eastern provinces of Afghanistan during his meeting with Pakistan's National Security Advisor Nasser Khan Janjua.
In his meeting with Janjua, Abdullah said new opportunities are also available for the betterment of relations between Afghanistan and Pakistan, emphasizing that the Pakistani government should take necessary steps to establish an environment of trust between the two nations.
Earlier, the Ministry of Defense of Afghanistan officials had said the border forces have been granted permission to respond to the artillery shelling from the other side of the Durand Line.
A spokesman for the Ministry of Defense (MoD) Gen. Dawlat Waziri has told RFE's Afghanistan service that the border forces do not need a permission to respond to the incursions.
Full report at:
https://www.khaama.com/cross-border-shelling-continues-in-kunar-province-of-afghanistan-04699/
--------
The ruins of Bangladesh's LGBT community
23 March 2018
What was once a fledgling lesbian, gay, bisexual and transgender (LGBT) community in the Bangladeshi capital of Dhaka is now destroyed. In 2014 and 2015 the Bangladeshi gay scene was cautiously becoming more open. 'Rainbow Rally' pride parades were held and a gay magazine called Roopbaan was in print. But the LGBT community has since been scared back from the streets, and to be openly gay in Bangladesh is now life threatening.
A Muslim man prays inside a mosque on the first day of the holy month of Ramadan in Old Dhaka, 30 June 2014, (Photo: Reuters/Andrew Biraj).
Islam is on the rise in Bangladesh. The number of devout Muslim adherents in the country has grown over the past two decades with 90 per cent of the population now Muslim.
Intolerant and extremist forms of Islam are also on the rise. Bangladeshi Islamist and fundamentalist groups include international offshoots of the so-called Islamic State and al-Qaeda in the Indian Subcontinent, as well as home-grown organisations such as Ansar-al-Islam, Hizb ut-Tahrir, Islami Chhatra Shibir, Ansarullah Bangla Team, Hefazat-e-Islam, Harkat-ul-Jihad al-Islami and Jamaat-ul-Mujahideen.
This rise of political Islam in Bangladesh can largely be attributed to the opposition's (and to a lesser degree the ruling party's) use of religion as a political tool. The main opposition, the Bangladesh Nationalist Party (BNP), is a religiously inclined, right-of-centre party. The BNP is said to instigate religious intolerance and to 'ride the Muslim bandwagon' in order to gain and maintain support. Some of its political allies are indeed Islamist, like the Jamaat-e-Islami party (which is now barred from taking part in elections).
The ruling party, Awami League, is professedly secular. But behind its 'war on terror' and heavy clamp-down on militant Islamism (which it has also used to justify restrictions of civil and political rights), the Awami League has toned down its secularism and become more 'Islam friendly'. In a Muslim-majority country with a strong Islamic revivalist movement, the Awami League is fearful of losing support by offending Islamic sentiments.
The 'revival' of Islamic fundamentalism and related political manoeuvres have had severe negative implications for human rights in Bangladesh. Machete-wielding radicals have slaughtered at least 50 people deemed to be 'enemies of Islam', including secular bloggers, academics, women rights activists, gay activists and innocent bystanders. The most publicised attack on foreigners took place in July 2016, when a gunmen raid on a cafe in Dhaka left 28 people dead.
Members of Bangladesh's LGBT community regularly receive threatening messages via telephone, text and social media from various radical Islamist groups. Extremist groups like Basher Kella, Salauddiner Ghora and Hizb ut-Tahrir post extensively about the LGBT community online, calling on the people of Bangladesh to resist the 'evil' of LGBT.
In February 2015 Avijit Roy, a secular blogger and the author of a book on homosexuality in Bangla language, was murdered by Islamist extremists. The secular author and publisher Ahmedur Rashid Chowdhury (also known as Tutul) was critically injured in a similar attack in October 2015.
In 2016, the Bangladesh Olama League and Hefazat-e-Islam (both close to the ruling Awami League) and 13 other Islamist organisations put forward a 15-point list of demands to the government. Among the list are demands for the government to enact the blasphemy law and to take action under Section 377 of the Bangladeshi Code of Criminal Procedure (which bans 'carnal intercourse against the order of nature' with a maximum sentence of 10 years in prison) against named groups supporting LGBT rights.
Then, later in 2016, assailants allegedly linked to al-Qaeda in the Indian Subcontinent killed the founder of Bangladesh's first and only LGBT-themed magazine Roopbaan, Xulhaz Mannan, and his friend Mahbub Rabbi Tonoy in Mannan's home using machetes.
Extremist Islamist groups have successfully created an environment of fear in Bangladesh, and because of this fear most Bangladeshis do not publicly protest the killings.
The situation is exacerbated by a strong, pre-existing social stigma against homosexuality in Bangladesh. Same-sex sexual activity is illegal under the Bangladeshi criminal code, and although the law is not systematically applied and no cases have led to legal proceedings or convictions, there is significant harassment, public exposure and stigmatisation of homosexuals by the police and the media.
There are no anti-discrimination laws applicable to LGBT people in Bangladesh and instead of offering protection in the face of threats and murders the police have urged them to be 'less provocative'.
The situation has forced non-governmental organisations in Bangladesh that advocate for LGBT rights to take a low profile. The non-registered and non-funded group Boys of Bangladesh has slipped even further off the radar. They no longer update their official website (only their Facebook), and their tweets are sent rarely and from outside of Bangladesh.
The internet has largely supplanted physical meeting places for Bangladesh's LGBT community. There are no longer any 'gay-friendly' social meeting places like restaurants or bars in the capital, and individuals visiting known pick-up places risk becoming the targets of police harassment.
Full report at:
http://www.eastasiaforum.org/2018/03/23/the-ruins-of-bangladeshs-lgbt-community/
--------
Southeast Asia
With Death Penalty at Home, Can Indonesia Save Its Citizens Abroad?
March 22, 2018
Jakarta. The government sent a protest note to Saudi Arabia on Monday (19/03), after an Indonesian national was beheaded in Mecca. Saudi authorities did not inform Indonesia that its citizen would be executed.
Zaini Misrin, a 53-year-old man from Bangkalan in East Java's island of Madura, was a migrant worker convicted of the murder of his Saudi employer. He was executed on Sunday.
"The Indonesian government did not receive any notification prior to the execution of Zaini Misrin," citizen protection and legal aid director at the Ministry of Foreign Affairs, Lalu Muhammad Iqbal, said during a press conference in Jakarta.
Although the kingdom has has no regulatory obligation to issue such notifications, since the two countries are in friendly relations, Indonesia should have been officially apprised of the decision, he said.
With nearly 200 Indonesians facing capital punishment abroad, the government has been making considerable efforts to stay their execution.
However, despite huge opposition domestically and on the international stage, and despite its non-permanent seat at the United Nation High Commission of Human Rights, Indonesia itself implements the death penalty. This, in the eyes of many, renders inconclusive the country's attempts to save its own citizens from the cruel and unusual punishment.
Since 2011, 583 Indonesians have been sentenced to death abroad. The executions of 392 have been stayed. There are 188 ongoing cases in Malaysia, Saudi Arabia, China and the United Arab Emirates.
Most of the cases involve migrant workers, but there are also drug trafficking convicts, especially in Malaysia.
The Case of Zaini
Zaini's journey to Saudi Arabia began in 1992, when he started working as a private driver for Abdullah bin Umar as-Sindi. He then came back to Indonesia, and returned to work for the same employer in 1996.
Zaini was arrested by Saudi authorities in July 2004, on charges of murdering As-Sindi. He was convicted in November 2008.
In accordance with Muslim law, in cases of killing and wounding, Saudi Arabia applies qisas, or the law of retaliation — a person who has injured another is to be penalized to a similar degree, unless he or she is pardoned by the victim's family.
Indonesia was granted consular access to Zaini only in 2008. The delay, according to Lalu, was caused by imperfections in the previous protection system for Indonesian citizens abroad.
To save Zaini, the government appointed two lawyers in 2011, while presidents Susilo Bambang Yudhoyono and Joko "Jokowi" Widodo requested Saudi Arabia that he be granted clemency. Jokowi raised the issue three times with King Salman bin Abdulaziz. So did Foreign Minister Retno Marsudi during her meetings with the Saudi counterpart, Adel Jubeir.
Zaini's family came to Saudi Arabia with a plea for pardon from As-Sindi's family. To no avail.
The Indonesian government requested a case review in January 2017. It was rejected. Another appeal was filed in January this year, and the case was stiil ongoing at the time of Zaini's death.
"We have summoned the Saudi ambassador to express our disapproval over the execution and the fact that it took place despite the ongoing legal process," Lalu said.
According to Jakarta-based Migrant Care, Zaini's testimony reveals he confessed the murder under pressure and intimidation by Saudi authorities.
"During his trial, Zaini Misrin had no neutral and impartial translator," the organization said in a statement.
Pardon
Under the principle of qisas, offenders can receive forgiveness from their victim's closest relatives. This in 2017 saved the life of Masamah, another Indonesian migrant worker in Saudi Arabia, who was convicted of murdering her employer's child in 2009.
An alternative punishment to qisas is diya or "blood money" — the financial compensation paid to the heirs of a victim.
In April 2014, the Indonesian government paid 7 million riyal ($1.9 million) to free Satinah Binti Jumadi Ahmad from death row in Saudi Arabia.
Satinah, a domestic helper from Ungaran, Central Java, was convicted of killing her Saudi employer in 2007. She said she acted in self-defense.
According to Lalu, in Zaini's case, the victim's family was not willing to exercise its right to pardon or diya.
More Protection
To offer more protection to Indonesian citizens working abroad, the House of Representatives passed a new law in October.
The 2017 Law on Migrant Workers replaced the 2004 Law on the Placement and Protection of Indonesian Migrant Workers. It establishes a framework to improve cooperation between the central government and local authorities in the migrants' places of origin, and guarantees more assistance to them, including insurance and competency training.
Director general for labor supervision at the Ministry of Manpower and Transmigration, Maruli Apul Hasoloan, said during Monday's conference that all prospective migrant workers will be informed about their rights and mechanisms to protect them, as well as the existing regulations on labor in their receiving countries.
The government is now also particularly careful about making sure that Indonesians willing to work abroad have all their documents and permits cleared before they leave.
"According to our statistics, 92 percent of the cases against Indonesian migrant workers are related to those who left the country without following the necessary legal procedures," said Hermono, secretary of the National Board for Placement and Protection of Indonesian Overseas Workers (BNP2TKI).
http://jakartaglobe.id/news/death-penalty-home-can-indonesia-save-citizens-abroad/
--------
Maldives lifts state of emergency after 45 days
Mar 22, 2018
Maldives President Abdulla Yameen on Thursday lifted a 45-day state of emergency which had outlawed protests amid political upheaval on the Muslim-majority Indian Ocean island chain.
Yameen imposed the emergency on Feb. 5 for 15 days after a Supreme Court ruling quashed convictions against nine opposition leaders and ordered his government to free those held in prison.
He extended the state of emergency by another 30 days with parliament approval, a move challenged by the opposition.
"Though there still exists a diminished threat to national security, because the nation can now continue without further losses incurred, and upon the advice of the Security Services and in an effort to promote normalcy, the president has decided to lift the state of emergency," his office said in a statement.
Under the emergency, Yameen's administration arrested former president Maumoon Abdul Gayoom, the chief justice, another Supreme Court judge and a Supreme Court administrator on allegations of attempting to overthrow the government. They have all rejected the charges.
Full report at:
http://www.presstv.com/Detail/2018/03/22/556223/Maldives-Abdulla-Yameen-state-of-emergency-protest-opposition-prison-Supreme-Court
--------
Taiwan promotes halal industries to attract Indonesian muslim consumers
March 23, 2018
Jakarta (ANTARA News) - Taiwan is promoting its halal industries to attract more global Muslim consumers, including from Indonesia, to use their products and visit the island nation as a Muslim-friendly tourist destination, an official stated.
"There are many Muslims across the globe, and that is why we want to welcome them and convince them of the various halal industries that we have," Taiwan External Trade Development Council (TAITRA) Vice Executive Director, Vanessa Chang, noted here on Thursday.
In a bid to promote Taiwan's halal industries, TAITRA will organize the "Taiwan Expo 2018" to exhibit more than 4.5 thousand products from 230 vendors at the Jakarta Convention Center (JCC) from March 29 to 31, in which 120 of them would display halal products.
Taiwan will bring various halal industries, from food and beverage products to tourism services, to suit Muslim`s preferences.
Taiwan is also interested in developing digital economy through e-commerce in Indonesia and attracting Indonesian investors as Taiwanese trade partners.
In parallel, the 2018 Expo will host a series of activities, including one-on-one trade meetings, Taiwan Medical Day, Taiwan Excellence Smart City Seminar, Taiwan Excellence Zumba Fest, Taiwan Cultural Performances, and other exciting events.
In terms of using the potential of the two economies, the Indonesian Chamber of Commerce and Industry has been facilitating the expo every year, in particular to push Indonesian export.
"This will be the second year of the Taiwan Expo, and based on the first event, we can tell that the investors have become more enthusiastic," Rini Lestari, the Commerce chairwoman of Indonesia-Taiwan Committee, revealed.
Lestari added that some Taiwanese businesses had been partnered with Indonesian companies, but most of them were for import.
"As Taiwan`s market is relatively small, it has not been targeted for Indonesian export yet," she noted.
Full report at:
https://en.antaranews.com/news/115107/taiwan-promotes-halal-industries-to-attract-indonesian-muslim-consumers
--------
URL: https://www.newageislam.com/islamic-world-news/intolerance-sectarianism-dangerous-islamic-society/d/114694
New Age Islam, Islam Online, Islamic Website, African Muslim News, Arab World News, South Asia News, Indian Muslim News, World Muslim News, Women in Islam, Islamic Feminism, Arab Women, Women In Arab, Islamophobia in America, Muslim Women in West, Islam Women and Feminism