New Age Islam News Bureau
13 February 2021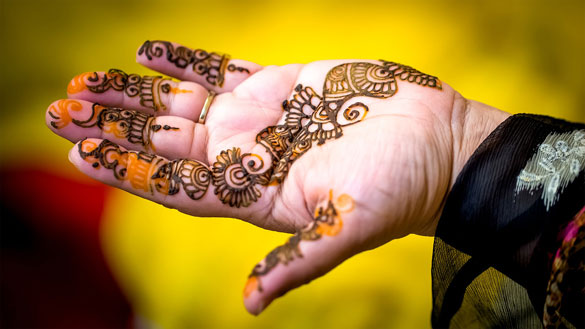 Representational Photo
-----
• In Iraq, Pope Hopes To Encourage Christians, Build Bridges to Muslims
• US Will Remove Ansarullah from Terrorist List on Feb. 16: Blinken
• French Far-Right Leader Le Pen On Trial for Tweeting Islamic State Death Images
• Taliban Have No Authority to Decide Cases In Pakistan: Supreme Court
• Houthis Recruited More Than 10,000 Children in Yemen since 2014: Report
• Haftar Offers Support to Libya's Peace Process
• Taliban Battered In Kandahar, Helmand, Uruzgan
India
• Inter-Caste Marriages Are the Way Forward For Reducing Rising Caste and Communal Tensions in the Country
• Hyderabad: Hindu Calligrapher Paints Quranic Verses in Mosques
• 'Recced his office': Jaish terrorist reveals Pak's plan to target NSA Ajit Doval
• LeT terrorist involved in killings of 3 BJP workers arrested from Jammu's Samba
• Jammu and Kashmir police arrest TRF terrorist from Samba
--------
Arab World
• In Iraq, Pope Hopes To Encourage Christians, Build Bridges to Muslims
• Arab Coalition thwarts Houthi attack on Abha airport in Saudi Arabia
• Bahraini protesters stage rallies nationwide on eve of uprising anniversary
• 99 Intl. Rights Organizations Call for Freeze on Arms Sales to Saudi Arabia, Uae
• Yemeni forces launch drone attacks on Saudi military targets
• MBS Lying about Reforms in Saudi Arabia: Released Activist's Family
• Saudi envoy writes to UN about Houthi war crimes
--------
North America
• US Will Remove Ansarullah from Terrorist List on Feb. 16: US Secretary of State Antony Blinken
• US keeps Houthi leaders under sanctions, issues stern warning
• US President Biden to call Israel's Netanyahu, but no time set: White House
• Biden starts off tough on Turkey, with rocky path ahead
• Five more charged in Capitol riot allegedly teamed with Kansas City Proud Boys
--------
Europe
• French Far-Right Leader Le Pen On Trial for Tweeting Islamic State Death Images
• France, Germany, UK call on Iran to stop all activities that violate nuclear deal
• British premier congratulates new Libyan counterpart
• Turkey's envoy to UN in Geneva condemns Myanmar coup
• Violent propaganda an 'enormous challenge' for security agencies amid rising rightwing threat – report
--------
Pakistan
• Taliban Have No Authority to Decide Cases In Pakistan: Supreme Court
• IHC Judge Recuses Himself From Hearing Ex-ISI Chief's ECL Plea Over 'Reasons I Don't Want To Share'
• Substantive progress made on FATF items, says FO
• PM aide calls for building Pak-US ties around economic security
--------
Mideast
• Houthis Recruited More Than 10,000 Children in Yemen since 2014: Report
• Spokesman: No Member of Iran's Consulate Detained in Istanbul
• Iran's Speaker Underlines Development of Tehran-Beijing Ties
• Two killed, 14 wounded in large gas explosion in Iran's Ardabil: Report
• State Department says it is not putting its faith in Yemen's Houthi militia
• Dozens dead as Houthi offensive in Yemen's northern Marib escalates
• Turkey calls on US to end support for PYD/YPG
--------
Africa
• Haftar Offers Support to Libya's Peace Process
• Three killed in car bomb in Somalia's Mogadishu
• UN rejects Belgian request to seize Libya frozen assets
• Suicide car bomb blast wounds 7 in Somali capital
--------
South Asia
• Taliban Battered In Kandahar, Helmand, Uruzgan
• Bangladeshi Man Tried to Travel to IS Stronghold from France, Police Allege
• Car bomb hits ANP outpost in Kandahar, 12 injured
• Afghanistan to build $2 billion airport in Taliban-dominated province
• What Happened When The Taliban Visited Turkmenistan?
• At least four dead as clashes, blasts intensify across Afghanistan
--------
Southeast Asia
• Don't Send Myanmar Refugees Back To Junta, Says UNHCR
• Meeting next week to discuss vaccination guidelines during Ramadan, says religious affairs minister
Compiled by New Age Islam News Bureau
URL: https://www.newageislam.com/islamic-world-news/inter-caste-marriages-way-forward/d/124298
--------
Inter-Caste Marriages Are The Way Forward For Reducing Rising Caste And Communal Tensions In The Country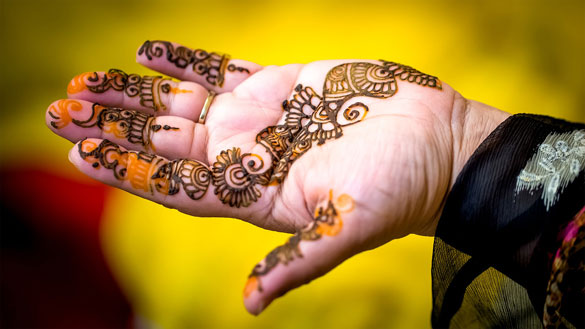 Representational image Shutterstock
-----
Our Legal Correspondent
New Delhi | 13.02.21
The Supreme Court has quashed an FIR against a highly educated inter-caste couple, saying such marriages are the way forward for reducing rising caste and communal tensions in the country.
The court slammed Karnataka police for threatening to implicate the newly weds in criminal cases. While the girl hails from Karnataka, the boy is from Ghaziabad in Uttar Pradesh. Karnataka police had travelled all the way to Uttar Pradesh to threaten the couple, according to the complaint.
"Educated young boys and girls are choosing their life partners which, in turn, is a departure from the earlier norms of society where caste and community played a major role," Justice Sanjay Kishan Kaul, who authored the judgment, said.
"Possibly, this is the way forward where caste and community tensions will reduce by such inter-marriage but in the meantime these youngsters face threats from the elders, and the courts have been coming to the aid of these youngsters….
"We are fortified in our view by earlier judicial pronouncements of this court elucidating that the consent of the family or the community or the clan is not necessary once the two adults agree to enter into wedlock… and that their consent has to be piously given primacy," Justice Kaul wrote.The bench, which also had Justice Hrishikesh Roy, passed the recent verdict while allowing the petition filed by the college teacher couple, Laxmibai Chandaragi and Santosh Singh Yadav, complaining that although they were adults, Karnataka police had come to Uttar Pradesh and were harassing the girl to record her statement at Murgod police station in the southern state's Belagavi district.
The cops had registered the FIR on the basis of a missing person's complaint registered against the husband by the father of the girl, Basappa Chandaragi.Despite Laxmibai sending her marriage certificate to the parents on October 15, 2020, Karnataka police insisted that she record her statement at Murgod police station, failing which cases of theft of jewellery would be registered against her husband, who would be arrested and left without a job.
The apex court noted that while Santosh was an MTech from an NIT in Tiruchirapalli, Laxmibai had MA and BEd degrees. Santosh worked as an assistant professor at Jain College of Engineering, Belagavi, and Laxmibai as a lecturer at Karnataka Lingayat Education Society Pre-University College, Bailhongal, when they met and fell in love.
Subsequently they shifted to Uttar Pradesh and got married, following which the girl's parents lodged the missing person's complaint.
Citing its earlier judgment in the Shafin Jahan Vs Asokan case, 2018, in which the court had approved the marriage of a Hindu girl with a Muslim youth, Justice Kaul said: "…The choice of an individual is an inextricable part of dignity, for dignity cannot be thought of where there is erosion of choice. Such a right or choice is not expected to succumb to the concept of 'class honour' or group thinking'."
The bench added: "…Intimacies of marriage lie within a core zone of privacy, which is inviolable and even matters of faith would have the least effect on them."
The court questioned the manner in which the investigating officer of Karnataka police had conducted himself by threatening the couple instead of filing a closure report.
"The intervention of this court would really not have been required in the given facts of the case if the IO had conducted himself more responsibly in closing the complaint, and if he really wanted to record the statement of petitioner No. 1 (Laxmibai), he should have informed that he would visit her and record the statement instead of putting her under threat of action against petitioner No. 2 (Santosh) to come to the police station," the judgment said.
"The way forward for the police authorities is to not only counsel the current IOs but device a training programme to deal with such cases for the benefit of the police personnel.
"We expect the police authorities to take action… in the next eight weeks to lay down some guidelines and training programmes how to handle such socially sensitive cases," the bench said.
"The proceedings in pursuance to the FIR… registered at Murgod police station… are quashed with the hope that the parents of petitioner No. 1 will have a better sense to accept the marriage and re-establish social interaction not only with petitioner No. 1 but even with petitioner No. 2.
"That, in our view, is the only way forward. Under the garb of caste and community to alienate the child and the son-in-law will hardly be a desirable social exercise," the court added.
https://www.telegraphindia.com/india/supreme-court-bins-fir-against-inter-caste-couple/cid/1806553
-----
In Iraq, Pope Hopes To Encourage Christians, Build Bridges To Muslims
Feb 12, 2021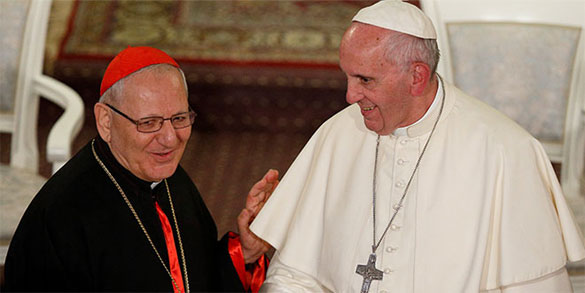 Dialogues: Pope Francis greets Cardinal Louis Sako, the Baghdad-based patriarch of the Chaldean Catholic Church, during a meeting with Chaldean Catholics at the Church of St. Simon the Tanner in Tbilisi, Georgia, Sept. 30, 2016. Pope Francis plans to visit Iraq March 5-8, 2021.
-----
By Dale Gavlak
On his historic visit to Iraq in March, Pope Francis hopes to encourage his Christian flock, badly bruised by sectarian conflict and brutal Islamic State attacks, while building further bridges to Muslims by extending fraternal peace.The trip's papal logo reflects this, depicting Pope Francis with Iraq's notable Tigris and Euphrates rivers, a palm tree and a dove carrying an olive branch over the Vatican and Iraqi flags. The motto: "You are all brothers," is written in Arabic, Chaldean and Kurdish languages.The first-ever papal visit to the biblical land of Iraq March 5-8 is significant. For years, the pope has expressed his concerns publicly for the plight and persecution of Iraq's Christians and its mosaic of many religious minorities, including the Yazidis, who have suffered at the hands of Islamic State militants and have been caught in the crosshairs of Sunni and Shiite Muslim violence.Tensions persist between Iraq's majority Shiite and minority Sunni Muslim communities, with the latter now feeling disenfranchised following the 2003 downfall of Saddam Hussein, a Sunni Muslim who marginalized Shiites for 24 years under his minority rule."I am the pastor of people who are suffering," Pope Francis told Catholic News Service at the Vatican ahead of his visit.Earlier, the pope said he hoped Iraq could "face the future through the peaceful and shared pursuit of the common good on the part of all elements of society, including the religious, and not fall back into hostilities sparked by the simmering conflicts of the regional powers.""The pope will come to say, 'Enough, enough war, enough violence; seek peace and fraternity and the safeguarding of human dignity,'" said Cardinal Louis Sako, the Baghdad-based patriarch of the Chaldean Catholic Church. The cardinal reportedly has worked for several years to see the pope's trip to Iraq come to fruition.Pope Francis "will bring us two things: comfort and hope, which have been denied to us until now," the cardinal said.The majority of Iraq's Christians belong to the Chaldean Catholic Church. Others worship in the Syriac Catholic Church, while a modest number of belong to the Latin, Maronite, Greek, Coptic and Armenian churches. There are also non-Catholic churches like the Assyrian Church and Protestant denominations.Once numbering about 1.5 million, hundreds of thousands of Christians fled sectarian violence after Saddam's ouster as churches in Baghdad were bombed, kidnappings took place, and other sectarian attacks erupted.They either headed north or left the country altogether. Christians were driven out of their ancestral homeland in the Ninevah Plain when Islamic State captured that region in 2014. A record number of Christians fled due to their atrocities until its liberation in 2017. Now, Christian numbers in Iraq have dwindled to about 150,000.The uprooted Christian community, which claims an apostolic origin and still uses Aramaic, the language Jesus spoke, is desperate to see its plight end.Chaldean Catholic Archbishop Yousif Mirkis of Kirkuk estimates that between 40%-45% of the Christians "have returned to the some of their ancestral villages, particularly Qaraqosh."There, rebuilding of churches, homes and businesses is taking place mainly with funding from Catholic and other church institutions as well as the Hungarian and U.S. governments, rather than from Baghdad.For years, Cardinal Sako has lobbied the Iraqi government, dominated by majority Shiite Muslim politicians, to treat Christians and other minorities as equal citizens with equal rights.He also hopes that Pope Francis' message of peace and fraternity in Iraq will cap the pontiff's interfaith outreach to the Muslim world in recent years, now by extending a hand to Shiite Muslims."When the head of the church speaks to the Muslim world, we Christians are shown appreciation and respect," Cardinal Sako said.A meeting for Pope Francis with one of Shiite Islam's most authoritative figures, Ayatollah Ali al-Sistani, is significant in the papal effort to embrace all of the Islamic world. The meeting has been confirmed by the Vatican.Iraqi Dominican Father Ameer Jaje, an expert on Shiite relations, said a hope would be for Ayatollah al-Sistani to sign onto a document, "On Human Fraternity for World Peace and Living Together," which calls for Christians and Muslims to work together for peace.A highlight of Francis' visit to the United Arab Emirates in February 2019 was the signing of the fraternity document together with Sheikh Ahmad el-Tayeb, grand imam of al-Azhar University and the top authority in Sunni Islam.Father Jaje told CNS by phone from Baghdad that "the meeting will certainly take place in Najaf, where al-Sistani is based."The city is 100 miles south of Baghdad, a center of Shiite Islam's spiritual and political power as well as a pilgrimage site for Shiite adherents.Long considered a force for stability despite his age of 90, Ayatollah al-Sistani's loyalty is toward Iraq, as opposed to some co-religionists who look to Iran for backing. He supports the separation of religion and state affairs. In 2017 he also urged all Iraqis, regardless of their religious affiliation or ethnicity, to fight to get rid of Islamic State on behalf of their country.Observers believe the pope's meeting with the ayatollah could be highly symbolic for Iraqis, but especially Christians, for whom the encounter could turn a page in their country's often fraught interfaith relations.––CNS
http://www.heraldmalaysia.com/news/in-iraq-pope-hopes-to-encourage-christians-build-bridges-to-muslims/57976/1
--------
US Will Remove Ansarullah from Terrorist List on Feb. 16: US Secretary of State Antony Blinken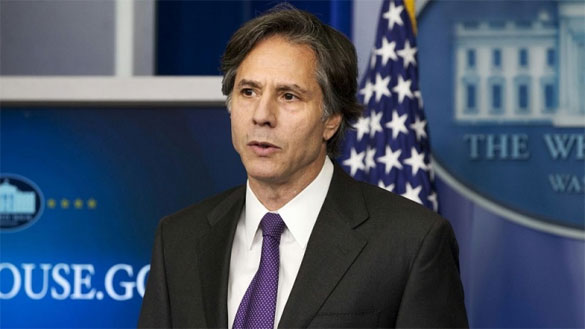 US Secretary of State Antony Blinken
----
12 February 2021
The United States has announced that it will remove designations of Yemen's popular Ansarullah movement from the list of foreign terrorist organizations on February 16.
"This decision is a recognition of the dire humanitarian situation in Yemen," US Secretary of State Antony Blinken said in a statement issued on Friday, reversing a last-minute designation by former President Donald Trump.
However, the top US diplomat threatened to impose more sanctions on members of the resistance group, saying the US would "closely monitor" the movememt's activities and is "actively identifying" new sanctions targets.
"We will continue to closely monitor the activities of Ansarallah and its leaders and are actively identifying additional targets for designation," he said.
Blinken claimed that Ansarullah fighters were responsible for attacks on commercial shipping in the Red Sea and missile strikes on Saudi Arabia.
The Trump administration had branded the movement as a foreign terrorist organization, imposing the specially designated global terrorist (SDGT) and foreign terrorist organization (FTO) designations.
Trump took the action on his last full day in office despite warnings by other governments, aid groups and the United Nations that the US sanctions could push Yemen into a major famine.
Two sources familiar with the matter said last week the State Department had formally notified Congress of its plan to delist the Houthi movement.
The decision came days after the Biden administration announced an end to American support for the Saudi war on Yemen, including a freeze on arms sales to the Riyadh regime.
Critics of the Trump administration action had said that the designation would bring more pain to millions of starving people in Yemen.
Scott Paul, Oxfam America's policy advocacy director said, "This purely counterproductive designation had caused months of uncertainty as aid organizations, banks, and importers of critical commodities like food and fuel were left in limbo."
On January 11, nine days before Biden was sworn into office, then-Secretary of State Mike Pompeo announced President Trump's intent to designate Yemen's Ansarullah movement as terrorist.
The Trump administration's last-minute "terrorist" designation appeared to be a desperate attempt to step up pressure on the popular movement after the Saudi regime failed to fulfill the objectives of over five years of war on Yemen, despite all the support it had received from the US and other Western states.
The popular Ansarullah movement, backed by the Yemeni armed forces and allied popular groups, has gone from strength to strength against the Saudi-led invaders, and successfully defended Yemen, leaving Riyadh and its allies bogged down in the county.
Trump had long overlooked and defended the Saudi-led coalition's acts of aggression in Yemen in favor of lucrative arms sales to the regime in Riyadh.
https://www.presstv.com/Detail/2021/02/12/645141/US-will-remove-Houthis-from-terrorist-list-on-Feb--16--Blinken
--------
French far-right leader Le Pen on trial for tweeting Islamic State death images
By CLARA WRIGHT and JOSEPH SCHMID
11 February 2021
PARIS, France (AFP) — French far-right leader Marine Le Pen appeared in court Wednesday on charges she broke hate-speech laws by tweeting pictures of Islamic State atrocities, a case she slammed as a politically motivated attempt to silence her.
The trial comes as opinion polls show Le Pen will likely face off again against Emmanuel Macron in next year's presidential contest after her National Rally made its strongest showing ever in the 2017 vote.
Le Pen shared the gruesome images in December 2015, a few weeks after Islamic State group jihadists killed 130 people in attacks in Paris, in response to a journalist who drew a comparison between IS and her party.
One of the pictures showed the body of James Foley, an American journalist beheaded by the Islamist militants.
Another showed a man in an orange jumpsuit being run over by a tank, and the third a Jordanian pilot being burned alive in a cage.
"Daesh is this!" Le Pen wrote in a caption, using an Arabic acronym for IS.
"I am obviously the victim of a political trial," Le Pen told journalists at the courthouse in Nanterre, a Paris suburb.
"The media published them, editorialists, newspapers, TV channels, and nobody was ever prosecuted for doing so — only Marine Le Pen is being prosecuted," she said.
'Horribly shocking'
In 2018 a judge charged her as well as Gilbert Collard, a National Rally colleague who also tweeted the pictures, with circulating "violent messages that incite terrorism or pornography or seriously harm human dignity" and that can be viewed by a minor.
The crime is punishable by up to three years in prison and a fine of 75,000 euros ($90,000), but the prosecution is seeking only a 5,000 euro fine.
Le Pen, a lawyer by training, later deleted the picture of Foley after a request from his family, saying she had been unaware of his identity.
But on Wednesday she defended their publication, despite acknowledging that "I find these pictures horribly shocking."
However, she said: "It's the crime that denigrates human dignity, not a picture of it."
Le Pen also insisted she was the victim of a political witch hunt — she was stripped of her parliamentary immunity over the pictures, and angrily rejected an order to undergo psychiatric tests as part of the inquiry.
A verdict is expected on May 4.
Since taking over France's main far-right party from her father, Le Pen has run twice for the French presidency, and recent polling shows her closer than ever to what for her would be the ultimate prize.
That has rekindled speculation about whether the anti-EU, anti-immigration populist could finally enter the Elysee Palace.
On Thursday, she is set to have a prime-time TV debate with Macron's Interior Minister Gerald Darmanin, which will be closely watched after critics panned her debate performance against Macron before the 2017 vote.
Le Pen has another legal challenge looming, over claims that she and other party officials improperly spent millions of euros in public funds to pay their assistants while serving in the EU Parliament.
Investigators say almost seven million euros ($7.7 million) was diverted from the European Parliament between 2009 and 2017.
https://www.timesofisrael.com/french-far-right-leader-le-pen-on-trial-for-tweeting-islamic-state-death-images/?utm_source=iterable&utm_medium=email&utm_campaign=1996783_
--------
Taliban Have No Authority To Decide Cases In Pakistan: Supreme Court
Nasir Iqbal
February 13, 2021
ISLAMABAD: The Supreme Court has held that the Taliban had no legal authority to decide cases and their decision was not applicable to Pakistan, which was a sovereign country, the applicable law of which applied to every inch of its territory.
The judgement was issued by a two-judge SC bench consisting of Justice Qazi Faez Isa and Justice Maqbool Baqar on a petition filed by Gul Nawaz and others against the 2019 Peshawar High Court order in a land dispute case.
During the hearing, the apex court's attention was drawn to iqrar nama (agreement) — a 'decision' issued by Emarat-i-Islami Taliban, Waziristan-wa-Afghanistan (Taliban).
The apex court was informed that the petitioners had entered into an agreement on April 30, 2009 for sale of certain land. They were required to provide evidence in support of their claim over the land before a trial court judge, but they failed to do so despite being granted a number of opportunities. Resultantly, their side was closed and the judge dismissed their suit.
Rejects as unlawful militant outfit's 'agreement' presented in land dispute case
The petitioners then challenged the decision in the PHC which also dismissed their appeal. Consequently, they approached the Supreme Court with a plea that they were not given sufficient opportunity to lead evidence before closing their side and dismissing their suit.
The trial court had in its order on Oct 3, 2012 referred to an application by the petitioners whereby they had sought the trial court's permission to prove iqrar nama through secondary evidence because the original one was stated to be with the defendant (Rashid Ahmed).
The Supreme Court order recalled that the petitioners had relied on the iqrar nama, but later argued that the document was instead a decision.
Leaving aside the question whether the petitioners could change their stance so fundamentally, Justice Isa observed, "we have examined the document which was a 'decision' by the Emarat-i-Islami Taliban, Waziristan-wa-Afghanistan".
The attempt by the petitioners to alternatively categorise the purported decision as an agreement was also not permissible because it undermined the sovereignty of Pakistan, Justice Isa observed.
The judgement said the Taliban had no legal authority to decide cases since they had infiltrated into Pakistan and by mid-2005 illegally occupied and assumed control over a part of the territory of Pakistan, including parts of Waziristan.
"Pakistan is a sovereign country and the applicable law of Pakistan applies over every inch of its territory," the verdict said, adding that every square inch of the territory of Pakistan was precious and must be kept free and safe.
The physical possession of any part of the territory of Pakistan taken over by the Taliban contravened the Constitution and any decision given by the Taliban would be unconstitutional, unlawful and of no legal effect.
"Subverting the Constitution and subjugating the people do not confer legitimacy on an aggressor nor renders an aggressor's decisions constitutionally legitimate," Justice Isa observed.
Thus the purported agreement was "forbidden, unlawful and opposed to public policy" in terms of Section 23 of Contract Act, 1872 and, therefore, it was of no legal effect, the judgment said.
It observed that the trial court had provided a number of opportunities to the petitioners to lead evidence, but they repeatedly failed to establish the subsistence of the agreement between themselves and the respondents. "Therefore, leave to appeal is declined and consequently this petition is dismissed," the SC judgement said.
https://www.dawn.com/news/1607073/taliban-have-no-authority-to-decide-cases-in-pakistan-sc
--------
Houthis recruited more than 10,000 children in Yemen since 2014: Report
Ismaeel Naar
13 February ,2021
The Houthi militia in Yemen have forcibly recruited 10,300 children in Yemen since 2014, according to a latest report that revealed the Iran-backed militant group have used schools and educational facilities to lure minors to recruitment.
The Euro-Mediterranean Human Rights Monitor and the SAM for Rights and Liberties said in a report released on Friday that said that the Houthis use complex patterns to forcibly recruit children and put them in hostile areas under its control in Yemen.
"The group uses an education system that incites violence and teaches the group's ideology through special lectures inside the official educational facilities to fill students with extremist ideas and encourage them to join the fight to support the group's military actions," read the report released on February 12 to mark the "International Day against the Use of Child Soldiers" (also known as Red Hand Day).
The report said that in the past three years, the Houthis have been running an open and compulsory campaign to recruit children. Specifically, the Houthis have opened 52 training camps for thousands of adolescents and children in Saada, Sanaa, al-Mahwit, Hodeidah, Tihama, Hajjah and Dhamar.
The Houthis have specifically targeted children 10 years old or above, according to the report.
The report released on Friday comes as the United States will officially remove the Iran-backed Houthi militia and its leaders from its terror lists next week, according to a statement from Secretary of State Antony Blinken.
The Houthis have been ramping up their terror attacks on Saudi Arabia in the past week, claiming responsibility for a drone attack on a civilian airplane at Saudi Arabia's Abha airport on Thursday and launching bomb-laden drones and a ballistic missile intercepted by the Arab Coalition.
The latest reports on child soldiers being recruited by the Houthis revealed that the Houthis force children into ideological programs first before sending them to military training camps to attend a one-month course. Houthi child soldiers are then sent to battlefronts to participate in direct clashes, laying mines and guarding military points.
"I was assigned with loading the guns and transporting them with foodstuffs to high, rugged areas. It was hard and exhausting. I used to get beaten and reprimanded when I arrived late. I cried a lot during those nights, fearing for my life and for missing my mother, father and brothers," said one child, 14 and identified as H.A. in the report, on his experience fighting for the Houthis in Nihm.
Child recruitment is a war crime according to the Rome Statute of the International Criminal Court.
"What is more troubling is not only the inclusion of children in military operations but feeding their simple minds with extremist ideas and filling them with hate speech and violence, and thus creating future extremists who may not be easily controlled given the huge number that the group recruits or aims to recruit in the future," said Anas Jerjawi, Euro-Med Monitor MENA Regional Director.
https://english.alarabiya.net/News/gulf/2021/02/13/Terrorism-Houthis-recruited-more-than-10-000-children-in-Yemen-since-2014-Report
--------
Haftar offers support to Libya's peace process
February 13, 2021
BENGHAZI: Libya's eastern strongman Khalifa Haftar has offered his backing for a peace process that seeks to end a decade of chaos, after meeting the head of a new transitional presidential council.
The military commander met with Mohammed Younes Menfi, a former diplomat who also comes from eastern Libya, and who was selected last week in a UN-backed process to head the three-member presidency council.
Haftar offered "the support of the armed forces for the peace process, to defend democracy and the peaceful transfer of power," a statement from his office read.
The meeting took place as President Recep Tayyip Erdogan's spokesperson Ibrahim Kalin said Turkish troops stationed in Libya will remain there as long as a bilateral military agreement between Ankara and Tripoli is active and Libya's government requests it.
Libya has been torn by civil war since a NATO-backed uprising led to the toppling and killing of Muammar Qaddafi in 2011.
The country has in recent years been split between a Government of National Accord (GNA) in Tripoli, and an eastern-based administration, backed by Haftar.
Erdogan said on Tuesday that Turkey would discuss withdrawing its troops, who Ankara says are providing military training to GNA if other foreign powers are withdrawn first.
In an interview with state broadcaster TRT Haber, Kalin said Turkish companies would also play an active role in the efforts to rebuild Libya, adding that Ankara would provide support to the newly elected interim government.
Menfi landed at Benina airport in the eastern Libyan port city Benghazi from Greece on Thursday and went straight to meet Haftar at his headquarters at Rajma, some 25 km outside town.
A new interim executive was chosen on Feb. 5 by the Libyan Political Dialogue Forum in Switzerland, comprising 75 participants selected by the UN to represent a broad cross-section of society.
Haftar reiterated a recent pledge of support for the leaders of this new executive authority, who were chosen "so that they can reunite the institutions and lead the country to elections," Thursday's statement read.
Haftar's spokesman Ahmad Al-Mesmari had on Saturday congratulated Menfi and Abdul Hamid Dbeibah, who was selected as interim prime minister, alongside "the Libyan people," on the outcome of the selection process.
The prime minister of the outgoing GNA, Fayez Al-Sarraj, has wished the new executive "success in their mission."
The interim authority is mandated to lead Libya through to elections scheduled for December.
https://www.arabnews.com/node/1808366/middle-east
--------
Taliban battered in Kandahar, Helmand, Uruzgan
13 Feb 2021
The Ministry of Defense stated Saturday, that at least 18 Taliban fighters were killed and nine others were wounded in an Afghan national defense and security forces' operation.
MoD in a released statement said, that18 Taliban insurgents were killed and nine others were wounded in an operation carried out by ANDSF in the Arghandab district of Kandahar province.
According to the statement, the Taliban planted 20 mines on the roads to target civilians and soldiers which the engineering team of the ANDSF later discovered and defused.
Meanwhile, the Ministry of Defense tweeted that 14 Taliban were killed and further 2 others were injured in Trinkot district of Uruzgan province on Friday.
According to the defense officials, some amount of Taliban weapons and ammunition were also seized and destroyed during the operation.
In another incident at least 16 Taliban militants were killed after Afghan Air Force targeted their stronghold in the Nawa district of Helmand province.
The air raid was conducted on Friday, according to the reports.
MoD Tweeted, the total numbers of Taliban killed in 24 hours.
https://www.khaama.com/taliban-battered-in-kandahar-helmand-uruzgan-445544/
--------
India
Hyderabad: Hindu calligrapher paints Quranic verses in mosques
Feb 13th, 2021
Hyderabad (Telangana) [India], February 13 (ANI): For over two decades, Anil Kumar Chawhan, a calligrapher from Hyderabad has been painting Quranic verses on the walls of mosques across the city.
A Hindu by religion, Chawhan discovered his passion for calligraphy when he started painting signboards for shops in Urdu. With time, he learnt how to read and write the language and his work in several mosques has impressed many people.
Chawhan, who started with painting signboards, said, "For the last 30 years I have painted Urdu signboards of many shops in the old city area of Hyderabad."
"Initially, I couldn't understand Urdu nor was I able to speak it. I used to ask my customers to write it down so that I could paint the same on the signboards. That is when I decided to learn Urdu and gradually started understanding, speaking and writing it," he told ANI.
He said that his work of painting Quranic verses began when a person who was impressed by his calligraphic skills requested him to paint the walls of a mosque.
"A person offered me the opportunity to paint the walls of 'Masjid-e-Noor' mosque after he was impressed by my Calligraphic skills. Now it has been over 25 years and I have painted the walls of several mosques across Hyderabad," Chawhan added.
When he started painting Quranic verses on the walls of mosques, many objected to a Hindu doing so. He then took permission from the Jamia Nizamia University in Hyderabad to continue his work.
"My work has been displayed in the library of Jamia Nizamia University, where I painted verses from the 'Surah Yaseen' chapter of the Quran," he said.
He further added, "Hindus and Muslims in this country should live in peace. I'm really happy to be painting Quranic verses on the walls of mosques despite being a Hindu. I have been working for nearly three decades and have not faced a single problem." (ANI)
https://www.sify.com/news/hyderabad-hindu-calligrapher-paints-quranic-verses-in-mosques-news-national-vcnfajdafejib.html
--------
'Recced his office': Jaish terrorist reveals Pak's plan to target NSA Ajit Doval
By Shishir Gupta
FEB 13, 2021
A security dragnet has been placed at the office and residence of National Security Adviser (NSA) Ajit Doval after a disclosure by an arrested Jaish-e-Mohammed (JeM) terrorist that he conducted reconnaissance at Sardar Patel Bhawan, and other high-value targets in the Capital on the instructions of his Pakistan-based handler, according to people familiar with the matter.
Doval, who has been a target of terror groups operating from Pakistan since the 2016 Uri surgical strikes and the 2019 Balakot attack, is one of India's most protected individuals. The possible threat to the NSA has been conveyed to security agencies and the Union home ministry, said the people cited above who asked not to be named.
Officials in Delhi and Srinagar said information about a detailed video recce of Doval's office was revealed during interrogation by Jaish operative Hidayat-Ullah Malik, a Shopian resident who was arrested on February 6.
A case -- FIR number 15/2021 under Section 18 and 20 UAP Act -- has been registered against Malik at the Gangyal police station in Jammu. Malik, who is the chief of a Jaish front group, Lashkar-e-Mustafa, was arrested in Anantnag, and arms and ammunition were found in his possession.
The people said that Hidayat told interrogators that, on May 24, 2019, he took an Indigo flight from Srinagar to New Delhi to record a video of the NSA's office, including the Central Industrial Security Force (CISF) security detail there, and passed it on through WhatsApp to his Pakistan-based handler. The handler was described simply as "Doctor".
Malik then returned to Kashmir in a bus. He also admitted to his Jammu & Kashmir Police interrogators that he conducted reconnaissance of the Samba Sector border area in the summer of 2019, along with Sameer Ahmad Dar, who was arrested on January 21, 2020 for his involvement with the 2019 Pulwama terror attack.
According to details accessed by HT, Malik provided a Hyundai Santro car for a suicide attack in May 2020, and confessed that he and three other Jaish terrorists -- Irfan Thokar, Umar Mushtaq and Rayees Mustafa -- looted ₹60 lakh from a J&K Bank cash van in Shopian on November 2020.
The Jaish operator also disclosed names, code names, and phone numbers of 10 of his contacts in Pakistan, including the handler. J&K Police have passed the details to security agencies. Two of his contacts were later killed in Shopian and Sopore.
Officials added that Malik told interrogators extensively about his background – that he joined the Hizbul Mujahideen on July 31, 2019; worked as an over-ground worker for the Jaish before that; shifted to Jaish in February 2020; and then raised a front group in August that year.
NSA Doval has a running battle with Jaish chief Masood Azhar -- as Joint Director, Intelligence Bureau, he interrogated Azhar after his arrest in India in 1994, and also escorted him to Kandahar airport after the IC-814 hijack in 1999.
https://www.hindustantimes.com/india-news/recced-his-office-jaish-terrorist-reveals-pak-s-plan-to-target-nsa-ajit-doval-101613180989307.html
--------
LeT terrorist involved in killings of 3 BJP workers arrested from Jammu's Samba
Feb 13, 2021
Jammu: The Jammu and Kashmir police have arrested a Lashkar-e-Taiba terrorist from the Samba district of Jammu involved in the killing of three Bharatiya Janata Party workers and one policeman in Kashmir last year, officials said on Saturday.
Inspector General of Police (Kashmir) Vijay Kumar told IANS that a team of Anantnag police arrested Zahoor Ahmad Rather, alias Khalid alias Sahil, of the terrorist outfit LeT (TRF) from Samba in Jammu.
"He had been hiding in Bari Brahman. He had killed three BJP workers in Vessu, Kulgam last year and one policeman at Furrah in Kulgam," Kumar said.
"He received terrorist training in PoK in 2004 and brought five foreign terrorists with him to India. He surrendered in 2006 but last year again started killing politicians and policemen."
Police said he is being brought to Kashmir for questioning.
https://www.timesnownews.com/india/article/terrorist-involved-in-killing-of-3-bjp-workers-arrested-from-jammu/719703
--------
Jammu and Kashmir police arrest TRF terrorist from Samba
FEB 13, 2021
The Jammu and Kashmir police claimed to have arrested a terrorist of The Resistance Force (TRF) from Samba district late Friday.
He has been identified as Zahoor Ahmad Rather.
"Late Friday we arrested a terrorist from the Bari Brahmana area. A police team from Anantnag had come and carried out a joint operation with Samba police," said Samba district's senior superintendent of police (SSP) Rajesh Sharma.
An FIR had been registered in Anantnag against the accused in a terror case, he added.
The accused was allegedly involved in the killing of three BJP workers and a policeman in Kulgam district of South Kashmir.
He had allegedly killed one policeman in Furrah, Kulgam and three BJP workers in Vessu, Kulgam last year.
https://www.hindustantimes.com/india-news/jammu-and-kashmir-police-arrest-trf-terrorist-from-samba-101613193647238-amp.html
--------
Arab World
Arab Coalition thwarts Houthi attack on Abha airport in Saudi Arabia
13 February ,2021
Tamara Abueish
The Arab Coalition intercepted an explosive drone launched by the Iran-backed Houthis towards the Abha International Airport in Saudi Arabia, the coalition's spokesperson Colonel Turki al-Maliki said on Saturday.
The coalition destroyed the improvised explosive device (IED) that was heading towards the airport, he said.
For all the latest headlines, follow our Google News channel online or via the app.
The "terrorist attacks" by the Houthis are a "systematic" and "deliberate" attempt to target civilians, the spokesperson added.
The latest attempted attack comes after a civilian plane caught fire on Wednesday when it was hit by a Houthi drone.
The Iran-backed group took responsibility for the attack shortly after the airport was hit.
"The UAV air force targeted the airfields of warplanes at Abha International Airport - which is used for military purposes to target the Yemeni people - with four drones," Yahya Sarie," Houthi military spokesman said in a tweet after the attack on Wednesday.
"The strike was accurate, thanks to God."
A US State Department spokesperson told pan-Arab daily Asharq al-Awsat on Thursday that Washington will continue to put pressure on the Iran-backed Houthi militia in an effort to end the group's "heinous" attacks in the region.
https://english.alarabiya.net/News/gulf/2021/02/13/Arab-Coalition-thwarts-Houthi-attack-on-Abha-airport-Spokesperson
--------
Bahraini protesters stage rallies nationwide on eve of uprising anniversary
13 February 2021
Bahrainis have staged demonstrations across the tiny Persian Gulf kingdom on the eve of the tenth anniversary of the popular uprising against the Al Khalifah regime, and its heavy-handed crackdown on pro-democracy campaigners.
On Friday night, demonstrators took to the streets west of the capital Manama, carrying pictures of Bahrain's most prominent cleric Sheikh Isa Qassim, imprisoned political dissidents as well as those killed at the hands of regime forces.
They called for an end to human rights violations and the release of political detainees.
The pro-democracy protesters urged the Al Khalifah regime to relinquish power and allow the establishment of a just system representing all strata of the society.
Elsewhere in the northern villages of Abu Saiba and Shakhura, groups of young demonstrators expressed their solidarity with the popular uprising and detained anti-regime activists through writing graffiti on walls.
They also wrote the name of Bahrain's monarch King Hamad bin Isa bin Salman Al Khalifah on the streets to be trampled under the feet of protesters and wheels of passing cars.
Youths set tires on fire in the village of Eker, situated about 20 kilometers (12 miles) south of the capital, in protest as well.
Bahraini regime forces have been heavily deployed across the country, including Juffair district of Manama plus Ma'ameer and Sanabis villages, on the eve of the anniversary.
Demonstrations in Bahrain have been held on a regular basis ever since a popular uprising began in mid-February 2011.
Manama, however, has gone to great lengths to clamp down on any sign of dissent.
On March 14, 2011, troops from Saudi Arabia and the United Arab Emirates were deployed to assist Bahrain in its crackdown.
On March 5, 2017, Bahrain's parliament approved the trial of civilians at military tribunals in a measure blasted by human rights campaigners as being tantamount to imposition of an undeclared martial law countrywide.
Bahraini King Hamad bin Isa Al Khalifah ratified the draconian measure on April 3, 2017.
https://www.presstv.com/Detail/2021/02/13/645157/Bahraini-protesters-stage-rallies-nationwide-on-eve-of-uprising-anniversary
--------
99 intl. rights organizations call for freeze on arms sales to Saudi Arabia, UAE
13 February 2021
Ninety-nine international human rights organizations have demanded a freeze on arms sales to Saudi Arabia and the UAE, an immediate cessation of the war on Yemen, and lifting of a blockade on the country.
In a joint statement released on Friday, they said the continuation of the siege and the Saudi-led onslaught over the past six years has turned Yemen into the world's worst humanitarian crisis since the end of the World War II, left tens of thousands of civilians killed and wounded, and resulted in the destruction of infrastructure and severe shortage of access to necessary food and medicine.
The statement said almost 80 percent of the Yemeni population, including 12 million children, is in a desperate and urgent need of humanitarian assistance as a result of the Saudi-led aggression and siege, stressing the need for the opening of Sana'a International Airport as well as the port of Hudaydah.
The US and Italy have recently announced that they would freeze arms sales to Saudi Arabia and the UAE.
The rights organizations called on all world countries, particularly Britain and France, to do the same and suspend all arms deals with the two Persian Gulf states.
The statement said the suspension of weapons sales to Saudi Arabia and the UAE will contribute positively to the end of the war and bloodshed.
Saudi Arabia and a number of its regional allies launched the war on Yemen in March 2015, with the goal of bringing the government of former president, Abd Rabbuh Mansur Hadi, back to power and crushing the popular Ansarullah movement.
According to the UN, 80 percent of Yemen's 30 million people need some form of aid or protection. About 13.5 million Yemenis currently face acute food insecurity, UN data shows.
'US decision to delist Ansarullah shows Trump's mistake'
A member of Yemen's Supreme Political Council says recent remarks by US Secretary of State Antony Blinken that he will revoke terrorist designations of the popular Ansarullah movement later this month shows former US president Donald Trump was wrong to blacklist the group.
"Blinken's remarks underscore that the former [US] administration was wrong [to blacklist Ansarullah], and confirmed that enemies and rivals testify to Ansarullah's legitimate right to defend the homeland and sovereignty of the country," Mohammed Ali al-Houthi wrote in a post published on his official Twitter page late on Friday.
He said Ansarullah views the recent US decision as a positive step, noting that Yemen is waiting for new measures aimed at ending Washington's evil behavior towards the country.
Blinken announced in a statement that he was removing Ansarullah from the US list of foreign terrorist organizations as of next Tuesday, February 16.
The Trump administration blacklisted the movement on its last full day in office despite warnings by aid groups, the United Nations and other governments that the move could push Yemen into a major famine.
https://www.presstv.com/Detail/2021/02/13/645151/Nearly-100-intl--rights-organizations-call-for-arms-sales-freeze-on-Saudi-Arabia-UAE
--------
Yemeni forces launch drone attacks on Saudi military targets
12 February 2021
Yemen's army and popular committees have carried out drone attacks on military targets in Saudi Arabia in retaliation for the kingdom's aggression against their country.
The spokesman for the Yemeni Armed Forces, Brigadier General Yahya Saree, said three drones of the Qasef-2K type hit strategic military targets at the Abha International Airport and King Khalid Air Base in southwestern Saudi Arabia at different times on Friday. The strikes were "accurate," he said.
Saree noted that the attacks were conducted in response to the continued Saudi aggression against Yemen.
King Khalid Air Base had been targeted in a missile attack launched by the Yemeni forces on Thursday.
A day earlier, Yemeni forces had carried out drone strikes on the airfields at the Abha International Airport.
Saudi Arabia and a number of its regional allies launched the brutal war against Yemen in March 2015.
The war was meant to restore the former Riyadh-backed regime of Abd Rabbuh Mansur Hadi to power.
According to independent estimates, the Saudi war has claimed more than 120,000 lives.
The UN says more than 24 million Yemenis are in dire need of humanitarian aid, including 10 million suffering from extreme levels of hunger. The world body refers to the situation in Yemen as the world's worst humanitarian crisis.
The Saudi war has also taken a heavy toll on the country's infrastructure, destroying hospitals, schools, and factories.
https://www.presstv.com/Detail/2021/02/12/645135/Yemeni-forces-drone-attacks-Saudi-military-targets
--------
MBS Lying about Reforms in Saudi Arabia: Released Activist's Family
Friday, 12 February 2021
The siblings of a recently-released Saudi women's rights defender have called for "real justice" in the case of their sister Loujain al-Hathloul, saying Crown Prince Mohammed bin Salman is lying about reforms in the kingdom and oppressing his people.
Alia and Lina al-Hathloul made the comments at a press conference on Thursday, a day after Loujain, 31, was let out of jail following nearly three years of imprisonment in a case that sparked widespread international condemnations.
The prominent activist has been placed on probation for three years and banned from travelling abroad for five years, her family said.
Loujain had fought for years for women's rights to drive in Saudi Arabia before being arrested, along with several other female activists, in 2018, shortly after bin Salman — better known by his initials MBS — rose to power, and only weeks before the heir to the Saudi throne lifted the notorious driving ban as part of his so-called reform campaign.
While incarcerated, Loujain was subjected to severe torture including electric shocks, waterboarding, flogging, and sexual assault, according to the activist herself, her family, and human rights activists.
At the online presser on Thursday, Loujain's siblings called on people not to say she had been "freed."
"Loujain is not free. She's been conditionally released," said Lina from Brussels.
Both sisters said Lojain would avoid using social media and speaking to journalists for fear of violating her probation, but will continue to seek justice for the torture and sexual assaults she had been subjected to in prison.
"What we want now is real justice," said Lina, a driving force behind the international campaign for her sister's release, adding that her sister should be "completely" and "unconditionally" be freed.
"She is very determined to use all means that exist within the legal framework in Saudi Arabia in order to exhaust all the possibilities in order to, I would say, obtain her rights," Lina said. "It was unjust, and she doesn't like injustice."
'Saudi people living in fear under MBS'
Loujain's sisters further used the conference to deliver a sharp rebuke to bin Salman, rejecting his claims of seeking reforms in Saudi Arabia.
"We really see that women empowerment is a lie in Saudi Arabia, that there are no real reforms," Lina said. "People are still oppressed and even more so now...there is really an atmosphere of fear under MBS," who is the kingdom's de facto ruler.
"When we talk about other things involving women's rights, we don't see any real improvement. It's all about whitewashing," added Lina. "We've never had the state security as it is now, you know, that they can just break into a house, take a person without a warrant, make them disappear for years."
Soon after coming to power, bin Salman tried to sell himself to Saudi Arabia's Western allies as a competent young leader seeking to reform certain rules in the conservative kingdom. He was quick to allow women to drive and changed the country's guardianship laws, among other measures.
However, paradoxically enough, the crown prince launched a heavy-handed crackdown of dissidents soon after those measures. Many of the activists who had campaign in support of the same reforms that bin Salman appeared to be championing were imprisoned on charges ranging from disrupting peace to harming national security.
'Situation in Saudi Arabia tied to what happens in US'
Hathloul's release weeks after new US President Joe Biden took office. He has called on Saudi Arabia to improve its dark human rights record and pledged to take a firm stance on that issue, in what has largely been seen as a departure from the stance of his predecessor Donald Trump, who was a staunch supporter of MBS and acted on several occasions to shield him from being taken to task for his crimes.
Commenting on the timing of her sister's release, Alia explained that "Saudi Arabia's situation is tightly connected to what's going on in the US."
"It's a fact that Loujain was imprisoned during the previous administration [in 2018], and it was really hard to get anything. And it is a fact that she was released a few days, few weeks, after Biden's arrival to power… I even would say, thank you, Mr. president," she added.
https://www.presstv.com/Detail/2021/02/12/645117/Saudi-activist-Loujain-al-Hathloul-MBS-reforms-lie
--------
Saudi envoy writes to UN about Houthi war crimes
February 13, 2021
NEW YORK: Saudi Arabia affirmed that it will take all necessary measures to safeguard its land and maintain the safety of its citizens and residents, in accordance with its obligations under international law.
This statement came in a message sent by Saudi Arabia's permanent representative to the UN, Abdallah Al-Mouallimi, to the Security Council, after the Iran-backed Houthi terrorist militia targeted Abha International Airport.
Al-Mouallimi said: "Based on my government's instructions, I am writing once again about the continuation of the Iran-backed Houthi militia's military hostilities against Saudi Arabia, in a blatant violation of international law and the relevant Security Council resolutions.
"Abha International Airport was targeted on Feb. 10. That attack by the Houthi terrorist militias set a passenger plane on fire," he added.
He stressed that terrorist acts that targets the civilian infrastructure of the Kingdom and threatens innocent civilian travellers is a war crime, and that the Houthis must be held accountable in accordance with international humanitarian law.
He noted: "The Kingdom is taking all the necessary measures to safeguard its land and maintain the safety of its citizens and residents in accordance with its obligations under international law.
"Such terrorist acts by the Houthis continue to undermine the UN's efforts to reach a comprehensive political solution in Yemen and will lead to destabilizing regional security and disrupting international peace," he added.
He called on the Security Council to strongly condemn these acts and take its responsibility in order for the Iran-backed Houthi militia to stop its threat to international peace and security, and to hold it accountable.
He also called on the council to circulate his letter as one of the Security Council's official documents.
https://www.arabnews.com/node/1808356/saudi-arabia
--------
North America
US keeps Houthi leaders under sanctions, issues stern warning
RAY HANANIA
February 12, 2021
CHICAGO: Three Houthi leaders are to remain under US sanctions, Secretary of State Antony Blinken said on Friday.
"Ansarallah leaders Abdul Malik Al-Houthi, Abd Al-Khaliq Badr Al-Din Al-Houthi, and Abdullah Yahya Al-Hakim remain sanctioned under E.O. 13611 related to acts that threaten the peace, security, or stability of Yemen," Blinken said, referring to the Houthi militia by its formal name.
Blinken added in a statement that the US would "closely monitor" Houthi activities and is "actively identifying" new sanctions targets, especially those responsible for attacks on commercial shipping in the Red Sea and missile strikes on Saudi Arabia.
The US "remains clear-eyed about Ansarallah's malign actions, and aggression, including taking control of large areas of Yemen by force, attacking US partners in the Gulf, kidnapping and torturing citizens of the United States and many of our allies, diverting humanitarian aid, brutally repressing Yemenis in areas they control" and the attack on Yemen's government in Aden at the end of last year, Blinken said.
The US designation of the Houthis as a terrorist group will end on Tuesday in hopes of supporting humanitarian efforts, Blinken announced. "The revocations are intended to ensure that relevant US policies do not impede assistance to those already suffering what has been called the world's worst humanitarian crisis," he said.
Earlier, the new US administration condemned the "reprehensible actions" of the Houthis, warning that Washington will continue to "keep up the pressure" on the militia's leadership.
US efforts to end the war in Yemen did not signal a change in its attitude toward the Houthis, State Department spokesman Ned Price said.
"We will continue to keep up the pressure on the Houthis. If the Houthi leadership is under any illusion that the intent to revoke this designation suggests that we are going to let up the pressure on them, they are sorely mistaken," he said.
Price said that the Biden administration continues to support Saudi Arabia. He condemned the recent Houthi attack on Abha airport and warned against any attacks on US sites.
"When the secretary communicated to Congress his intent to remove the designation of Ansar Allah as a broad movement, we made clear that it has nothing to do with our view of the Houthis and their reprehensible conduct," Price said.
"We spoke forcefully and in no uncertain terms about their attacks on our partner Saudi Arabia, their kidnapping of American citizens and their malign influence throughout the region."
Price said: "Our goal is to support the diplomatic process, to move that forward under the auspices of the UN Special Envoy Martin Griffiths. Our goal and our plan is to help our Saudi partners defend themselves. And we intend to take prudent steps like this to alleviate or at least not worsen the suffering of the Yemeni civilians who live under Houthi control."
https://www.arabnews.com/node/1808196/middle-east
--------
US President Biden to call Israel's Netanyahu, but no time set: White House
12 February ,2021
The White House on Friday denied that US President Joe Biden was intentionally snubbing Israeli Prime Minister Benjamin Netanyahu by failing to include him so far in an early round of phone calls to foreign leaders since taking office on Jan. 20.
The lack of direct contact between the Democratic president and the long-serving right-wing premier has fueled speculation in Israel and among Middle East experts that the new administration may be signaling its displeasure over the close ties Netanyahu forged with Biden's predecessor, former President Donald Trump.
"He is looking forward to speaking with Prime Minister Netanyahu," White House spokeswoman Jen Psaki told reporters at a daily briefing when asked when Biden would call. "I can assure you that will be soon, but I don't have a specific time or deadline."
Asked if the delay in a Biden courtesy call was meant to disrespect the Israeli leader. Psaki said: "It is not an intentional dis. Prime Minister Netanyahu is someone the president has known for some time." Biden, she said, was "looking forward to having the conversation."
Israel is one of Washington's closest allies. Trump and his predecessor, Barack Obama, under whom Biden served as vice president, both spoke to Netanyahu within days of taking office.
Biden has already made calls to a number of foreign leaders, including those from China, Mexico, Britain, India, France, Germany, Japan, South Korea and Russia.
Netanyahu has himself downplayed the notion that he was being slighted.
While Netanyahu was almost in lock-step with Trump over Middle East policy, he could be in for frostier relations with Biden. Biden has long been regarded in Israel as a friend in Washington but he and Netanyahu have sometimes not seen eye-to-eye.
Netanyahu will be challenged if Biden restores US participation in the Iran nuclear deal that Trump withdrew from, improves Washington's tattered relations with the Palestinians as he has promised, and opposes Israeli settlement building on of occupied land where Palestinians seek statehood.
Netanyahu used his bond with Trump in recent elections to tout his ability to keep the United States aligned with his policies. But with Israel's fourth election in two years scheduled for March 23, he may not have that political luxury anymore.
https://english.alarabiya.net/News/middle-east/2021/02/13/US-foreign-policy-US-President-Biden-to-call-Israel-s-Netanyahu-but-no-time-set-White-House
--------
Biden starts off tough on Turkey, with rocky path ahead
February 12, 2021
WASHINGTON: Joe Biden has opened his presidency by taking a visibly harder line on Turkey, with analysts expecting a rocky path ahead between the uneasy allies as their interests increasingly diverge.
Turkish President Recep Tayyip Erdogan, like many of the leaders who wooed Biden's predecessor Donald Trump, is getting an early cold shoulder from Biden, who before being elected described the president an autocrat and promised to empower the opposition.
Biden has not called Erdogan and the new administration has immediately rebuked Turkey, urging the release of prominent civil society leader Osman Kavala and criticizing homophobic rhetoric in a crackdown on student demonstrators.
The statements are in line with Biden's vow to put a new priority on democracy promotion, but the United States and Turkey have plenty of other disputes likely to exacerbate tensions.
Erdogan defiantly bought Russia's advanced S-400 missile system, brushing aside warnings that it was jeopardizing its role in the NATO alliance, leading Trump to impose narrow sanctions on the Turkish defense industry in the face of outrage in the US Congress.
And a New York court in May will start a trial of Turkey's state-run Halkbank over allegedly evading sanctions on Iran, potentially inflicting a heavy economic blow on Turkey.
"Relations can improve for the better, but I think people will have to temper their expectations," said Steven Cook, a senior fellow at the Council on Foreign Relations.
"Turkey and the United States have different interests and do not share values. The two countries can work together on some issues, but there is nothing that binds them together any longer."
Gonul Tol, director of the Turkey program at the Washington-based Middle East Institute, said that the S-400s posed an especially knotty problem as Erdogan had cast the purchase in nationalist terms, saying Ankara was asserting independence.
But Erdogan, she said, is under pressure over a struggling economy and has an interest in avoiding more wide-ranging US sanctions if he moves further on the S-400s.
"I think he's realizing that he's very isolated in the region and that his whole anti-Western, anti-US rhetoric is not working for him," Tol said.
After Biden took office, Turkey proposed a compromise in which it does not fully operate the S-400s, but the State Department insisted that its ally not "retain" the multibillion-dollar system that NATO fears will help Russia hone its ability to shoot down Western jets.
Yet Tol said that Biden, despite his emphasis on democracy, was also pragmatic. She pointed to his early stance on Russia in which the administration has been forthright on concerns but also extended the New START nuclear reduction treaty.
"I think there are several camps in the Biden administration and some might say, let's see how Turkey behaves on issues critical to the US such as the S-400s, the Eastern Mediterranean and Nagorno-Karabakh," she said, referring to heightened tension between Turkey and fellow NATO ally Greece and Ankara's support for Azerbaijan's offensive to retake land held by Armenia.
"If there is a sign that they can actually cooperate with Turkey on matters that are important to national security, then I think we could see a softer approach overall," Tol said.
Secretary of State Antony Blinken in his confirmation hearing pointedly called Turkey "our so-called strategic partner," although State Department spokesman Ned Price has since described Turkey as a "longstanding and valued NATO ally."
"We seek cooperation on common priorities and, as with any ally, we engage in dialogue to address disagreements," Price told reporters.
He pointed to shared interest in ending Syria's civil war. But Syria has been a persistent source of friction since Biden's former boss Barack Obama aligned with Kurdish fighters — linked to separatists inside Turkey — to defeat Daesh.
The Eurasia Group in an analysis said that both Turkey and the United States had an interest in improving ties but put a 60 percent probability on talks breaking down in the second half of 2021, most likely over the S-400s or Syria.
In an essay, Galip Dalay, a non-resident fellow at the Brookings Doha Center, expected US-Turkish tensions to fester, saying the two nations had different views on what resetting the relationship meant.
For Biden, he wrote, a reset means restoring a US-led liberal international order in which Turkey reverses its growing ties with Russia and a rising China.
But for Erdogan, "a reset means that the US would come to terms with the new geopolitical reality in Turkey's neighborhood, including Turkey's role in it."
https://www.arabnews.com/node/1808241/middle-east
--------
Five more charged in Capitol riot allegedly teamed with Kansas City Proud Boys
By Spencer S. Hsu and Rachel Weiner
Feb. 11, 2021
Five people worked with Proud Boys from Kansas City and other unnamed individuals to breach the U.S. Capitol on Jan. 6, U.S. prosecutors alleged, unsealing charges Thursday in one of the largest co-defendant cases yet brought in an investigation in which more than 200 have been charged.
The defendants, wearing helmets, vests and tactical gear marked with fluorescent orange tape, "appeared to gesture and communicate to one another" to coordinate efforts during and after forcing entry to the Capitol, the FBI alleged.
Surveillance footage showed at least four taking actions to prevent police from deploying descending metal barriers to seal off underground access to the Capitol, allowing the invading crowd to surge forward, the FBI said in a 28-page affidavit dated Wednesday.
The arrests of William Chrestman, Christopher Kuehne, Louis Enrique Colon, all of Kansas City, and siblings Felicia and Cory Konold bring the number of those affiliated with the Proud Boys to nearly 18 among those charged with battling law enforcement and obstructing the electoral vote confirmation of President Biden's victory.
Federal prosecutors and the FBI have accused self-identified Proud Boys of leading some of the earliest, most destructive and critical efforts to overrun police lines and break into the Capitol building. Two have been charged with counts listed as federal crimes of terrorism, relating to destruction of government property to intimidate or coerce the government.
Charges for the Kansas City group were unsealed after all five were taken into custody. Information about their lawyers was not available, and efforts to contact relatives were not immediately successful.
The Proud Boys, a far-right group with a history of violence, was embraced by former president Donald Trump during the election campaign, and it mobilized to attend the Jan. 6 events in D.C. Proud Boys leader Henry "Enrique" Tarrio, who was arrested two days earlier for allegedly having burned a Black Lives Matter banner torn down from a historic church during a previous rally in Washington, has pleaded not guilty and denied that the Proud Boys organized any violence at the Capitol.
Nevertheless, the charges unsealed Thursday significantly expand the number of those allegedly affiliated with a group of dozens of Proud Boys allegedly led by Joe Biggs, of Miami, and Ethan Nordean, of Seattle, who have been charged separately.
In a footnote to a charging affidavit, an FBI agent noted, "Your affiant believes that there may be more persons involved in this particular conspiracy than the persons described throughout this affidavit, and the investigation is ongoing."
The FBI previously has alleged that Proud Boy Dominic Pezzola, of Rochester, N.Y., was one of the first to lead the mob both outside and inside the Capitol. The FBI has accused him in court filings of removing barricades, stampeding police, stealing an officer's riot shield and using it to smash in a Capitol window, allowing others to rush into the building perilously close to Vice President Mike Pence as he was being led to safety.
Pezzola faces charges including counts of obstructing a government proceeding and two crimes of violence, including destruction of government property to intimidate, coerce, or retaliate against government action — which by law is a federal crime of terrorism, prosecutors said Wednesday in securing his detention pending trial.
Also charged is Nordean, 30, whose communications the FBI alleged indicate that he and others were planning in advance to organize a group that would try to overwhelm police barricades and breach the U.S. Capitol.
Nordean, also known as Rufio Panman, also was charged with obstruction of the vote certification and the statutory terrorism charge of aiding and abetting destruction of property to intimidate or retaliate against the government. U.S. prosecutors are appealing a magistrate judge's release order for Nordean issued Monday.
The FBI has alleged that Nordean and others appeared motivated in part by what they perceived to be an insufficient police response to the stabbing of one of their members who attended a December pro-Trump demonstration in D.C.
The Kansas City group arrested Thursday interacted with the Nordean-Biggs group, with appearing to move together and communicate during the riot, the FBI alleged.
All five in the Kansas City group wore pieces of orange tape on their headgear or backpacks, the affidavit alleged, and rolls of tape were carried at one point by Kuehne. Chrestman carried a wooden club or ax handle wrapped in a blue flag, court documents said.
The bearded Chrestman, wearing a black cap, hooded sweatshirt and tactical vest, has similar facial features to Proud Boys founder Gavin McInnes, the FBI agent noted, and has been misidentified as McInnes by some social media sleuths who noted Chrestman's appearance in videos of the riot.
Video footage taken as a crowd presses up against a thin line of Capitol Police on the west front of the building shows Chrestman shouting, "Whose house is this?" and the crowd answering, "Our house," according to charging papers
"Do you want your house back?" he added, the FBI said, adding, "Take it!"
At another point, Chrestman allegedly threatened an officer and called on others in the crowd to stop police from arresting one rioter, "Don't let them take him!"
In a selfie-style video she allegedly posted on social media and which was recovered by the FBI, Felicia Konold said that evening, "I never could [unintelligible] have imagined having that much of an influence on the events that unfolded today. [Laughs] Dude, people were willing to follow."
In a Snapchat video on a site the FBI said it traced to Konold, a woman is heard speaking as a coin is shown that appears to be marked as belonging to the Kansas City Proud Boys, and the speaker celebrates that she has just been recruited to a chapter from Kansas City. She says in the video, according to the FBI, that even though she is not from Kansas City, she is "with them now."
https://www.washingtonpost.com/local/legal-issues/kansas-city-proud-boys-charged-capitol-riots/2021/02/11/389d47b6-6c73-11eb-9ead-673168d5b874_story.html?utm_source=iterable&utm_medium=email&utm_campaign=1996783_
--------
Europe
France, Germany, UK call on Iran to stop all activities that violate nuclear deal
12 February ,2021
The 'E3' group of leading European powers - France, Germany and the United Kingdom - on Friday condemned Iran's decision to produce uranium metal, which they said was in breach of commitments made by Iran to the international community.
The United Nations' nuclear watchdog had said earlier this week that Iran had followed through on its plan to make uranium metal, after Tehran had alarmed Western nations with its intent to produce the material with which the core of nuclear weapons can be made.
For all the latest headlines follow our Google News channel online or via the app.
"We strongly urge Iran to halt these activities without delay and not to take any new non-compliant steps on its nuclear programme. In escalating its non-compliance, Iran is undermining the opportunity for renewed diplomacy to fully realize the objectives of the JCPoA," said the E3 in a statement.
"We reiterate that Iran has no credible civilian justification for these activities, which are a key step in the development of a nuclear weapon," the statement by the three countries said.
It said that under the nuclear deal, Iran committed not to engage in producing or acquiring uranium metal for 15 years.
The nuclear deal aimed to provide a gradual lifting of international sanctions against Iran in exchange for safeguards Tehran would not seek a nuclear weapon.
But it has been essentially moribund since the US pulled out, with Tehran stepping up its nuclear work in violation of the accord as retaliation.
Analysts have said only a narrow window of opportunity exists this year to bring the United States back on board.
The Biden administration is impatient to move fast, while the prospect of a hardliner winning an Iranian presidential election later this year is also looming large.
However it will require the most delicate diplomacy to move forward, with the White House insisting Iran must move to full compliance before the US can return to the deal, but Tehran wanting no preconditions.
https://english.alarabiya.net/News/middle-east/2021/02/12/Iran-nuclear-deal-France-Germany-UK-call-on-Iran-to-stop-all-activities-that-violate-nuclear-deal
--------
British premier congratulates new Libyan counterpart
Rabia Iclal Turan
12.02.2021
British Prime Minister Boris Johnson on Friday held a phone call with his new Libyan counterpart Abdul Hamid Dbeibeh, congratulating him on his appointment as well as reiterating the UK's support for the political process in Libya.
"He [Johnson] offered our full support to his administration as they seek to implement the October 2020 ceasefire agreement and work to improve public services and governance," said a readout by the UK premier's office.
"They agreed to remain in close contact in the coming months as the interim government prepares for national elections later this year," it added.
Dbeibeh, for his part, underlined his intention to "bring Libyans together and stabilize the country," the readout said.
Last week, Libya's rival political groups agreed to form an interim unity government after five days of talks in Switzerland. Mohammad Younes Menfi was elected to head the Presidency Council of an interim government and Dbeibeh as its prime minister.
https://www.aa.com.tr/en/europe/british-premier-congratulates-new-libyan-counterpart/2143104
--------
Turkey's envoy to UN in Geneva condemns Myanmar coup
Peter Kenny
12.02.2021
GENEVA
The Turkish ambassador to the UN in Geneva condemned the recent military coup in Myanmar, saying his country is against any such type of takeover and military intervention.
Turkish envoy Sadik Arslan was speaking at a "special session" of the UN Human Rights Council on "implications of the crisis in Myanmar" on Friday.
"We are deeply concerned about and strongly condemn the military takeover that took place in Myanmar on 1 February 2021. Turkey is against any kind of coup d'etats and military interventions as a matter of principle," he said.
Arslan said Turkey expects the immediate release of all detained elected officials, political personalities, and civilians.
Turkey is particularly concerned about the fate and political future of the state counselor and de facto leader of the country, Aung San Suu Kyi.
"We hope that this grave development will not worsen the plight of Rohingya Muslims living in Myanmar," said Arslan.
The envoy said Turkey is ready to support the international community to take a firm stance against the military coup.
"We are deeply concerned about the prospects of escalation of the crisis by the violent suppression of protests following the declaration of martial law," said Arslan.
Turkey would continue to closely monitor developments in Myanmar and encourage the country to return to the democratic path as soon as possible.
Around 50 countries supported the 29th special session of the UN Human Rights Council on Myanmar requested by the EU and the UK.
https://www.aa.com.tr/en/asia-pacific/turkey-s-envoy-to-un-in-geneva-condemns-myanmar-coup/2143097
--------
Violent propaganda an 'enormous challenge' for security agencies amid rising rightwing threat – report
Daniel Hurst
12 Feb 2021
The use of social media to spread propaganda that glorifies indiscriminate violence poses an "enormous ongoing challenge" for Australia's security agencies, amid a rapid expansion of extreme rightwing material, a new report says.
The Independent National Security Legislation Monitor's annual report has provided an insight into the "evolving" threat of terrorism in Australia, noting that both Islamist and rightwing extremists have increased their propagandising efforts during the Covid-19 pandemic.
The report flagged a forthcoming review of Australia's espionage and foreign interference laws and said the independent security monitor was wrestling with complicated questions of how to investigate concerns about secrecy in national security-related court cases.
Grant Donaldson SC, a former solicitor general of Western Australia who was appointed to the independent monitoring role last year, noted the terrorist threat level remained at "probable" but the nature of the challenge continued to change.
Donaldson informed parliament, in the report tabled late on Thursday, that Australian security agencies continued to pursue a large number of high-priority investigations, mainly concerning Islamist extremists.
He said some of the 45 or so Australians who had returned from the Syria or Iraq conflict zones remained "a significant security risk", while a number of terrorism offenders were scheduled for release from Australian prisons over the next five years.
But in a sign of the shifting security environment, Donaldson added: "The threat from extreme rightwing terrorists has increased since the Christchurch attack and subsequent similar attacks and there remains the possibility of individuals being radicalised to extreme rightwing ideologies."
During the reporting period of 2019-20, the number of jihadist attacks in the west had declined, while the number of extreme rightwing attacks increased in Europe and the United States, Donaldson wrote.
He said the pandemic would continue to have implications for counter-terrorism efforts, amid "concerns that social isolation caused by lockdowns may lead vulnerable individuals to engage more with terrorist propaganda".
"Both Islamist and rightwing extremists have increased their propagandising efforts during this period," the report said.
Donaldson said the narratives underpinning the terrorist threat to Australia continued to diversify, with both jihadists and the extreme right weaving the pandemic into their world view.
"For the former it is a divine punishment inflicted on its enemies; for the latter it is a plague spread by its enemies and an opportunity to accelerate societal collapse," he wrote.
"Widespread dissemination, via social media, of propaganda that glorifies indiscriminate violence poses an enormous ongoing challenge."
Donaldson said while there had been a significant decline in the media output of Islamic State (Isis), it remained prolific, "and the risk of low level terrorist attacks using crude methods, as well as high impact attacks with significant causalities, remains".
Extreme rightwing propaganda had "also seen a rapid expansion since Christchurch".
"All of this propaganda romanticises and encourages violence and some of it provides practical 'how to' advice," he said, noting that Australia continued to feature in this material as a target and source of recruits.
"The proliferation of online platforms has revolutionised radicalisation across ideologies and will continue to do so as these technologies evolve. This propaganda will continue to influence the vulnerable."
Donaldson said Isis had pioneered the terrorist use of social media and propaganda, allowing it to "reach into western societies" and to build "self-sustaining" communities even after setbacks.
"Extreme rightwing groups and individuals are developing similar networks and linkages, sharing propaganda across borders and lauding and encouraging violence and atrocities such as the Christchurch attack," he said.
The report adds to recent warnings by Asio and the new head of the intelligence committee about the increasing threat of the far right, and comes as MPs prepare to conduct an inquiry into extremist movements.
Guardian Australia reported on Thursday that the US leader of the Proud Boys had praised one of the group's Australian members as "amazing" after he filmed himself making threats at the workplace of a man who he believed made a negative comment about him on social media. The Proud Boys, a neo-fascist group, is now listed as a terrorist organisation in Canada.
The independent security monitor, a position established by the Rudd government in 2010, reviews the operation, effectiveness and implications of Australia's national security and counter-terrorism laws.
Donaldson, appointed in November after acting in the role since July, said he had "not seen anything to indicate that the legislation subject to my review has been used for matters unrelated to counter-terrorism or national security".
His predecessor, Dr James Renwick SC, published a report in July calling for the attorney general to be stripped of the power to approve orders that would force tech and social media companies to help security services to potentially spy on the public.
Renwick also called for changes to citizenship-stripping laws.
In the latest annual report, Donaldson noted he was due to begin a review of the Turnbull-era espionage and foreign interference laws in the second half of 2021 – something that would be "an enormous task".
Donaldson said his predecessor had initiated a review of laws allowing suppression of information during court proceedings, as they specifically related to the so-called Alan Johns matter.
The pseudonym refers to a mysterious inmate in a Canberra prison who was prosecuted and jailed in complete secrecy.
If it became impossible to review just the laws as they applied to the Alan Johns matter, Donaldson would conduct a broader review of the National Security (Criminal and Civil Proceedings) Act 2004.
But he had misgivings about a broader review at the current time, given provisions of the same law were "currently the subject of intense controversy in prosecutions before the ACT courts of Bernard Collaery and a former intelligence officer pseudonymised as 'Witness K'".
"I foreshadow though that, because of the extraordinary nature of the orders made in the Alan Johns matter, I am likely to review at least certain parts of the NSI Act and commence this promptly."
https://www.theguardian.com/australia-news/2021/feb/12/violent-propaganda-an-enormous-challenge-for-security-agencies-amid-rising-rightwing-threat-report?utm_source=iterable&utm_medium=email&utm_campaign=1996783_
--------
Pakistan
IHC judge recuses himself from hearing ex-ISI chief's ECL plea over 'reasons I don't want to share'
Tahir Naseer
February 12, 2021
Islamabad High Court (IHC) Justice Mohsin Akhtar Kayani on Friday recused himself from further hearing a petition filed by former Inter-Services Intelligence (ISI) director general Asad Durrani seeking removal of his name from the Exit Control List (ECL).
The judge did not provide a reason for his decision, saying he had taken it due to "reasons I don't want to share".
Retired Lt Gen Durrani found himself in hot water after co-authoring a book, titled The Spy Chronicles: RAW, ISI and the Illusion of Peace, with Amarjit Singh Dulat, the former head of India's Research and Analysis Wing spy agency, in 2018.
After the book's publication, the Military Intelligence (MI) had written to the interior ministry to put Durrani's name on the ECL and the same was done in May 2018. The former spymaster challenged the move in the IHC in 2019.
When the petition was again taken up for hearing on Friday, Justice Kayani announced his recusal from the case, which he had been hearing as part of the single-member bench.
"[I] know the entire background of the case [and] was in the process of writing the judgement as well," the judge told the court. "This is unfortunate but there are some reasons which I don't want to share [publically]."
Justice Kayani said he was sending the case back to the IHC chief justice so he could take a decision about forming a new bench to hear the matter.
In his petition, Gen Durrani claimed that the government had put his name on the ECL in connection with an inquiry related to a book he co-authored. The inquiry has since been concluded and he had also been punished accordingly; however, his name was still on the ECL.
Last month, the Ministry of Defence had opposed Durrani's request seeking removal of his name from the no-fly list, saying he had been "interacting with hostile elements" including Indian intelligence agency RAW since 2008 and was likely to be involved in future publications against the interests of Pakistan.
In its para-wise comments submitted in response to Durrani's petition in the IHC, the defence ministry said the former ISI chief's name was placed on the ECL for "his involvement in anti-state activities".
It said a perusal of the book The Spy Chronicles revealed that it contained "certain contents concerning [the] national security of Pakistan, being in contravention of the provisions of the Official Secrets Acts, 1923".
"It is further highlighted that there are [a] number of such publications on the way, supported by hostile elements which contain content to create misperception, confusions, question marks against the top leadership circles at country level and to target the common people," read the ministry's response.
It said Durrani's name could not be removed from the ECL "at this stage" because inquiries being conducted against him were being finalised. It said the former ISI chief wanted to travel abroad with the intention of participating in international conferences, forums and talks which will have "serious national security implications".
"Moreover, the petitioner also appeared on social media on October 12 and 13, 2020, and expressed his views which of course cannot be well received by any patriotic citizen," the ministry stated.
While noting that Durrani had remained part of the army for 32 years and served on important and sensitive positions, the ministry said "it was inappropriate of his stature to co-author a book that too with [an] ex-Indian RAW chief and Indian journalist on matters concerning the national security of the country".
"Hence, a sufficient cause for placing the petitioner's name on ECL [exists]," it added.
The ministry said after Durrani's book was evaluated from a "security perspective", it was confirmed by the Court of Inquiry that it contained contents "which were against the interests of Pakistan".
In the book, the two ex-spymasters have touched upon some thorny issues which have kept Pakistan-India ties strained for decades and at times pushed them to the brink of war.
Before the Court of Inquiry was ordered against Durrani, PML-N supremo and former prime minister Nawaz Sharif had drawn a parallel between his statement on the 2008 Mumbai attacks case and the contents of The Spy Chronicles. He had also called for the National Security Council to reconvene on the matter as it had done in his (Sharif's) case.
https://www.dawn.com/news/1606965/ihc-judge-recuses-himself-from-hearing-ex-isi-chiefs-ecl-plea-over-reasons-i-dont-want-to-share
--------
Substantive progress made on FATF items, says FO
Baqir Sajjad Syed
February 13, 2021
ISLAMABAD: The Foreign Office on Friday said that Pakistan had made substantive progress on the remaining items of the Financial Action Task Force's (FATF) Action Plan.
"FATF had assessed Pakistan to have completed 21 of the 27 Action Items under the current Action Plan. In the remaining six partially addressed items, significant progress has been made by Pakistan, which is duly acknowledged by the wider FATF membership," Foreign Office Spokesman Zahid Hafeez Chaudhri said at the weekly media briefing.
Pakistan, he said, remained committed to completing the implementation of the FATF Action Plan.
Working groups start meetings ahead of Feb 22 plenary session
Mr Chaudhri made these comments as the FATF's working groups started their meetings ahead of the upcoming plenary session, which would be held virtually from Feb 22 to 25. The plenary meeting would decide Pakistan's case after assessing the progress made by the country on the action plan given by the illicit financing watchdog.
Pakistan has been on the FATF's 'grey list' for deficiencies in its counter-terror financing and anti-money laundering regimes since 2018.
In its last meeting held in October last year, the watchdog had decided to retain Pakistan on the list of 'jurisdiction under enhanced monitoring' till the review in February 2021 when the status of its compliance with recommendations would be reassessed.
Pakistan till the last assessment was found to have not adequately acted against the organisations linked to the terror groups listed by the UN Security Council; and regarding prosecution and conviction of banned individuals. Similarly, it was said to have done little to tackle terror financing through smuggling of narcotics and precious stones.
Pakistan has lately taken further steps to convince the FATF to normalise its status. These actions included the prosecution of Lashkar-e-Taiba founder Hafiz Saeed and his associates in terror financing cases.
Foreign Minister Shah Mahmood Qureshi, while briefing the Senate Foreign Affairs Committee a couple of weeks ago, hoped that the FATF would delist Pakistan from its grey list at its next plenary meeting.
Mr Chaudhri, while responding to another question at the briefing, said: "As a responsible state, Pakistan remains firmly committed to peace in the region and beyond."
The spokesman criticised India for its "hegemonic and expansionist designs" and "irresponsible actions" that were imperiling regional peace and security.
Noting that India had troubled relations with its neighbours, he asked Delhi to undertake "a serious course correction" for the sake of peace and security in the region.
While commenting on reports of disengagement between China and India after months of stand-off at the disputed border, he said: "We hope that the issue will be resolved as per the agreed understandings and available mechanism."
Indian Defence Minister Rajnath Singh on Thursday informed the parliament that an agreement had been reached with China on disengagement "on the north and south banks of the Pangong lake."
The standoff had started in April.
https://www.dawn.com/news/1607071/substantive-progress-made-on-fatf-items-says-fo
--------
PM aide calls for building Pak-US ties around economic security
February 13, 2021
ISLAMABAD: Special Assistant to the Prime Minister on National Security Dr Moeed Yusuf on Friday called for building the Pak-US bilateral relationship around economic security.
He was speaking at the launch of a report titled 'Pak-Americana: Ushe­ring in a New Era of Pakistan-US Rela­tions' published by Tabadlab, a think tank and advisory services firm.
This paradigm shift in ties, he believed, could be achieved through co-investment and cooperation in connectivity projects.
Dr Yusuf said: "There are lot of positives to pick up and work with and move forward." He noted that Pakistan and the US can cooperate and assist each other on regional peace, climate change, Covid-19 and pandemics.
Urges world community to remove artificial barriers like FATF's grey listing
However, he categorically cautioned against looking at Pakistan through a third country lens and keeping India at the centre of all conversations.
Dr Yusuf also called for getting past the problems that occurred back in time and created mutual mistrust by talking about the transformed Pakistan and updating the narrative about the country.
While talking about trade and investment, he said that Pakistan expects from the international community to remove the "artificial barriers" like FATF's grey listing that are politically motivated.
Pakistan's Ambassador at Large for Foreign Investment and former ambassador to the US, Ali Jahangir Siddiqui, said: "It is increasingly in the interest of both countries to re-establish a closer bilateral relationship, transitioning from geopolitics to geo-economics."
The report is based on the insights and recommendations given by a group of Pakistani experts on ties with the US. The group included academics, former military officers, former diplomats, business people and intellectuals.
The report prepared essentially for Pakistani policy makers identifies the key drivers of the relationship, outlines issues of concern and recommends ways for dealing with them. It suggests that in view of the changing geostrategic environment in the region, there are opportunities for Pakistani policy makers to proactively seek and establish a comprehensive and resilient bilateral relationship with the US. It also recommends the revival of the ministerial strategic dialogue.
There are few intriguing recommendations in the report as well like avoiding "blanket endorsement of all Chinese foreign or domestic policies, especially when doing so might undermine the principled positions that Pakistan may take on other issues, particularly its leadership at the UN in countering religious discrimination, especially against Muslims".
It also suggests to "engage in and support intelligence cooperation and intelligence sharing for counterterrorism with the US partner nations in South Asia" including India.
Lead author Syed Muhammad Ali, who is associated with Middle East Institute, said at the ceremony: "There is lot of room where the convergence of ideas can be built upon to make this bilateral relationship, which has been so turbulent and fraught with tensions at time, more robust, more sustainable, more resilient and less transactional."
https://www.dawn.com/news/1607075/pm-aide-calls-for-building-pak-us-ties-around-economic-security
--------
Mideast
Spokesman: No Member of Iran's Consulate Detained in Istanbul
2021-February-12
"None of the Iranian diplomats have been arrested in Istanbul," Khatibzadeh made the remarks in reaction to an article published in a Turkish media outlet as well as certain allegations, describing the article "as completely baseless and based on sheer accusations."
He underlined that none of the employees of the Iranian Consulate General in Istanbul have been involved in the activities claimed by this media, and none of them have been arrested.
The spokesman added that the person claimed on the media is not an employee of the Iranian mission and stressed that Iran is in contact with Turkey through official channels to probe into the issue and clarify its dimensions.
Turkish Daily Sabah, on its Thursday issue, claimed that early in this week, an Iranian diplomat of the country's Consulate General in Istanbul had been detained on charges of involvement in murdering an Iranian citizen in Turkey in 2019.
https://www.farsnews.ir/en/news/13991124000101/Spkesman-N-Member-f-Iran%E2%80%99s-Cnslae-Deained-in-Isanbl
--------
Iran's Speaker Underlines Development of Tehran-Beijing Ties
2021-February-12
Qalibaf sent separate congratulatory messages to Chairman of the Standing Committee of the Chinese National People's Congress Li Zhanshu and Head of the Consultative Assembly of the People's Republic of China Wang Yang, congratulating the Lunar New Year or Spring Festival, and highlighting the need for broadening of mutual ties and cooperation.
He expressed gratitude for holding virtual constructive talks in recent days.
The speaker continued that the Iranian parliament backs any effort for reinforcement of strategic relations between Beijing and Tehran.
He wished health, happiness and prosperity for the friendly Chinese government and people.
In relevant remarks in October, Iranian Ambassador to China Mohammad Keshavarzzadeh felicitated Mid-Fall Festival and National Day of the People's Republic of China, and expressed pleasure that the two countries have accelerated cooperation in various fields.
He wrote on his Twitter page that Iran and China have had good diplomatic relations for several decades, hoping that next year both countries will celebrate the 50th anniversary of these relations more gloriously.
https://www.farsnews.ir/en/news/13991124000139/Iran%E2%80%99s-Speaker-Underlines-Develpmen-f-Tehran-Beijing-Ties
--------
Two killed, 14 wounded in large gas explosion in Iran's Ardabil: Report
Tamara Abueish
13 February ,2021
Two people were killed and 14 others were injured in a gas explosion at a residential complex in the city of Ardabil, northwest of Iran, the UK-based Iran International reported on Saturday.
Two buildings were completely destroyed and several others were damaged in the explosion, the director of the Ardabil Fire Department, Mahmoud Reza Yaghoubi, told Iran International.
Two bodies have been recovered from underneath the rubble so far, the director said. All those who are suffering from injuries were taken to hospitals in Ardabil, he added.
No fire was reportedly seen at the site of the explosion and the cause of the accident is currently under investigation, according to the report.
Officials believe the accident was most likely caused by a large leak that caused an accumulation of gas to explode, Yaghoubi said.
Dozens of explosions and fires around military, nuclear and industrial facilities have been reported in Iran since late June.
Some of the explosions in the past few months were reportedly linked to the deteriorating infrastructure in the country, while others may have been security-related such as blasts at sensitive military and nuclear sites.
https://english.alarabiya.net/News/middle-east/2021/02/13/Two-killed-10-wounded-in-gas-explosion-in-Iran-s-Ardabil-Report
--------
State Department says it is not putting its faith in Yemen's Houthi militia
12 February ,2021
The United States is not putting its faith in the Houthi militia despite lifting the group's designation as a terrorist organization, the State Department said Friday.
"I don't think we are putting our trust in the Houthi leadership, far from it in fact," State Department Spokesperson Ned Price told reporters during a phone call.
Price's comments came hours after the State Department announced that it would revoke the terrorist designation of the Houthis and its leadership, which was made by the Trump administration last month.
Asked by Al Arabiya what gave Washington the confidence such a move would lead to the Iran-backed group returning to peace talks, Price said the US was putting a priority on diplomacy, "broadly."
Price added that the US would continue to pressure the Houthis and look for individuals to sanction over their continued attacks against allies in the region, including Saudi Arabia.
"At the same time, it is true that we believe there is not a military solution to the conflict in Yemen," he said.
Despite the US announcing its intention to reverse the Trump-era designation of the Houthis and President Joe Biden's declaration that the US would no longer support "offensive operations" in Yemen, the group has continued to attack Saudi Arabia.
On Thursday, the Houthis claimed a drone attack on a civilian airplane at Saudi Arabia's Abha airport and launched bomb-laden drones intercepted by the Arab Coalition.
https://english.alarabiya.net/News/gulf/2021/02/13/US-foreign-policy-State-Department-says-it-is-not-putting-its-faith-in-Yemen-s-Houthi-militia
--------
Dozens dead as Houthi offensive in Yemen's northern Marib escalates
12 February ,2021
Fighting in Yemen's north has left dozens dead and wounded, a government source said Friday, as the Houthis battle to seize a strategic oil-rich region of Marib.
Yemen's Iran-backed Houthis have resumed an offensive to seize Marib, the government's last northern stronghold, with reports of heavy clashes with pro-government forces, including air strikes pounding a rebel convoy.
"Dozens of people have been killed and wounded on both sides," a government source told AFP, claiming that "most of the deaths were Houthis hit by air strikes."
The loss of Marib would be disastrous for the beleaguered leadership.
On Thursday night, Houthi militants fired a missile into the suburbs of Marib "killing eight soldiers and wounding many others," he added.
Military sources said the Arab Coalition launched several air strikes on Houthi positions near Marib, including destroying a Houthi convoy of eight vehicles, killing all.
Marib lies some 120 kilometers east of the capital Sanaa, which the Houthis have held – along with much of the north – since 2014.
Residents in Marib said the city was on alert and that government forces had appealed on local tribes to support them.
This month the militia launched a new push for Marib, and also escalated attacks against Saudi Arabia, drawing condemnation from the international community.
https://english.alarabiya.net/News/gulf/2021/02/12/Dozens-dead-as-houthi-offensive-in-Yemen-s-northern-Marib-escalates
--------
Turkey calls on US to end support for PYD/YPG
Hamdi Celikbas
12.02.2021
Turkey's presidential spokesman urged the US on Thursday to end its support for the PYD/YPG terrorist group.
"The US should end its support to the PYD/YPG. It should say 'stop' to FETO's activities there," said Ibrahim Kalin during an interview with TRT Haber, Turkey's state-run news channel.
Noting that the administration of US President Joe Biden came with many new promises and made statements that they would take new steps after the Donald Trump era, Kalin recalled a phone call with US National Security Advisor Jake Sullivan last week as the first contact with the new administration.
"We actually handled all the issues in detail there. So it was a phone call that lasted about one hour," Kalin said.
"We discussed in detail both the controversial issues and the issues with which we can act together."
Kalin said there were three main controversial issues in Turkish-US relations.
"The S-400 issue and the implementation of CAATSA sanctions in connection with it and removing Turkey from the F-35 program. Secondly, the support the US has given to the PYD/YPG since the [former President Barack] Obama era. Third, the FETO structure still continues its activities against Turkey freely in the US."
According to Kalin, these are the three fundamental issues with US administrations that have strained relations.
"It started under Obama's term and continued substantially under Trump."
Kalin also said that besides the issues that need to be worked on with the US, there were also areas where the two countries can act together.
"We cannot agree on the PYD in Syria, but let me say that we have many common grounds regarding the future of the [Bashar al-] Assad regime," he said.
Kalin noted other areas of common ground such as in Iraq, the fight against terrorism in the region, the fight against Daesh/ISIS, the Eastern Mediterranean as well as in Libya.
The YPG and its political wing, the PYD, are the Syrian offshoots of the PKK, a designated terror organization in the US and Turkey.
In its more than 30-year terror campaign against Turkey, the PKK has been responsible for the deaths of some 40,000 people, including women, children and infants.
Turkey has repeatedly objected to US support for the PKK/PYD as a "reliable ally" in Syria, which has included supplying arms and equipment.
When asked about a possible conversation between Turkish President Recep Tayyip Erdogan and US President Biden, Kalin said the foreign ministers of the two counties will probably meet in the coming days.
"After that, let me say that in the coming weeks, there is no exact date right now, our president may have a meeting with Biden," he added.
Kalin said in December that Ankara was hopeful for improved relations under US President-elect Joe Biden despite a history of problems that would likely transition to the incoming administration.
https://www.aa.com.tr/en/americas/turkey-calls-on-us-to-end-support-for-pyd-ypg/2142235
--------
Africa
Three killed in car bomb in Somalia's Mogadishu
13 February ,2021
At least three people were killed and eight others wounded after a car bomb detonated near a security checkpoint along a key road in Mogadishu Saturday, security official and witnesses said.
"The police were chasing the hostile vehicle after spotting it a few kilometers away from where it exploded. Three civilians died according to the information we have received so far and eight others are wounded," security official Abdirahman Mohamed told AFP.
"The police opened fire on the vehicle and chased it and this has allowed many people to flee away from road. This has really limited the number of casualties the blast could have caused," he added.
Witnesses said they heard gunfire and saw vehicles and three-wheel tuk-tuks scatter before the heavy blast occurred.
"I was at a gym close to where the blast occurred, but thanks to God we have heard the gunshots before the blast. And this alerted many people including myself and we fled from the area to take cover before the vehicle reached the area of the explosion," Dahir Osman, a witness said.
"The blast was huge, I was inside a shop and I saw police chasing a vehicle on the wrong side of the road. It crashed into several vehicles and tuk-tuks before it exploded close to the checkpoint as police continued opening fire on the vehicle," said another witness, Aisha Ahmed.
Mogadishu is regularly targeted with attacks by the al-Qaeda-linked Al-Shabaab group who have been waging a long and violent insurgency seeking to unseat the internationally backed government in Mogadishu.
They were driven out of Mogadishu in 2011, but still control swathes of territory from where they plan and launch frequent, deadly strikes against government and civilian targets.
https://english.alarabiya.net/News/world/2021/02/13/Three-killed-in-car-bomb-in-Somalia-s-Mogadishu-
--------
UN rejects Belgian request to seize Libya frozen assets
Ibrahim al-Khazin
13.02.2021
The UN Security Council has rejected Belgium's request to seize 49 million euros of Libya's frozen assets, Libya's permanent delegate to the UN said Saturday.
Taher el-Sonni described the UN rejection of the Belgian move as a "major victory" for Libya.
"This decision is a warning to any country that tries to manipulate the Libyans' equities," el-Sonni tweeted.
The diplomat said the Belgium request was unanimously rejected by the UN Security Council members, but without giving any further details.
El-Sonni said that Libya has advised Belgium to withdraw its request as it lacked any legal basis.
There was no comment from Brussels on the UN decision.
Last month, the Belgian government said it would inform UN sanctions committee to unfreeze some of the Libyan assets in Belgian banks to get dues worth 49 million euros to GSDT, an NGO owned by Belgian Prince Laurent.
GSDT has sued Tripoli for the asset promised to it by former ruler Muammar Gaddafi, following an agreement in 2008 between the Libyan government and the foundation to establish a green project in the oil-rich country.
Since Gaddafi's ouster and killing in 2011, the UN sanctions committee has imposed an arms embargo on Libya, including the freezing of the country's funds abroad.
https://www.aa.com.tr/en/africa/un-rejects-belgian-request-to-seize-libya-frozen-assets/2143669
--------
Suicide car bomb blast wounds 7 in Somali capital
Mohammed Dhaysane
13.02.2021
MOGADISHU, Somalia
At least seven people were wounded when a suicide car bomb blast targeted a security checkpoint near the Somali parliament headquarters in the capital Mogadishu on Saturday, police said.
"A suicide bomber driving a Toyota Noah [vehicle] drove past a security checkpoint in the Dabka area, forcing police to open fire. At least seven people were wounded, eight cars and nine rickshaws were destroyed in the morning bombing in Mogadishu," Somali police said in a statement.
The attack targeted a security checkpoint near the Sayidka junction in Mogadishu's busiest Makka al-Mukarama road.
The Sayidka junction is located steps away from Somali parliament headquarters and close to the presidential palace in Mogadishu.
Somali police have not reported any fatalities in the suicide bombing but local media said at least five people were killed.
Police spokesman Sadaq Adan Ali had earlier confirmed the car bomb blast to Anadolu Agency over the phone following the attack.
"The police, other security forces, and paramedics reached the scene and the road leading to the presidential palace were closed," he noted, adding that the police also launched an investigation.
No group has yet claimed responsibility for the attack but Somali-based al-Qaeda-affiliated militant group al-Shabaab carried out recent attacks in the Horn of African country.
https://www.aa.com.tr/en/africa/suicide-car-bomb-blast-wounds-7-in-somali-capital/2143439
--------
South Asia
Bangladeshi Man Tried to Travel to IS Stronghold from France, Police Allege
2021-02-12
Counterterrorism officials in Bangladesh on Friday began formally interrogating a 24-year-old Bangladeshi man who they claimed was expelled by France for allegedly planning to join the Islamic State group in the Middle East.
Saif Rahman, also known as Toton, was arrested at the Hazrat Shahjalal International Airport in Dhaka after France deported him on Jan. 14, Saiful Islam, a deputy commissioner of the counterterrorism and transnational crimes (CTTC) unit, told BenarNews.
"A court in France issued Saif's deportation order," he said, adding that Saif was detained at a camp in France after his arrest and before being returned to Bangladesh.
"The court has granted a two-day remand to interrogate Saif Rahman. The counter-terrorism officials started interrogating him on Friday," Iftekharul Islam, an additional deputy commissioner of CTTC at Dhaka Metropolitan Police, told BenarNews.
Bangladesh police said they had recovered documents in French from Saif's possessions that allegedly showed he had links to Middle East-based international militant outfits.
At the time of his arrest, officers had seized Saif's laptop and mobile phone and sent them to forensic investigators.
As part of the investigation, "we got a two-page paper written in French that was in his possession. After translating the papers, we had proof of his militant link," the CTTC deputy commissioner said.
"The French documents have proof of Saif Rahman's involvement with international militant outfits," Islam said.
According to him, the documents show that Saif had been involved with a jihad campaign since 2019.
"And in 2020, he attempted to go to IS-concentrated regions of Syria and Iraq, but the French police arrested him before he headed there," Islam said.
"The French police considered Saif's presence in France a danger for them so they sent him back. They think youths who fail to visit Syria and Iraq very often carry out attacks in the places where they have been staying."
Islam said Saif has been jailed since his Jan. 14 arrest at the airport, adding a judge had earlier turned down investigators' requests for a remand to question him.
The French embassy in Dhaka did not immediately respond to several BenarNews requests for comment.
Family in France
Police said Saif grew up in the Dohar sub-district of Dhaka.
Saif flew to France in February 2015, graduated from an educational institution there the following year, and then got a part-time job at the university. He is the only child of parents who also lived in France.
"His mother returned home after the French police arrested him, but his father is in France and is employed there," Islam said.
"We are looking for Saif's mother to get information about her son."
On Friday, Mostofa Kamal, the officer-in-charge of Dohar police station, told BenarNews that he and his officers did not know anything about Saif or his family.
A counterterrorism analyst noted that Saif could have been radicalized outside Bangladesh.
"Actually, Bangladesh should not bear the responsibility for Saif if he had been radicalized and joined the IS from France," M. Sakhawat Hossain, a retired brigadier general and security analyst, told BenarNews.
"The police in Bangladesh should definitely investigate and take legal action as France expelled him and sent him back to Bangladesh. We cannot take it lightly," he said.
https://www.benarnews.org/english/news/bengali/bd-fr-militant-02122021172501.html
--------
Car bomb hits ANP outpost in Kandahar, 12 injured
13 Feb 2021
A military Humvee loaded with explosives, targeted an Afghan security outpost in southern Kandahar province on Saturday.
Ministry of Interior, spokesman, Tariq Arian tweeted that at least 12 people were wounded when the vehicle loaded with explosives targeted police members in the Kohak area in the Arghandab district of the province.
According to the officials, the incident happened at around 7:30 a.m today.
This comes as three civilians, and a policeman was injured when an IED targeted a ranger type vehicle in Jalalabad city of Nangarhar province on Saturday morning.
In another incident, at least four local policemen and their commander were killed in Chapa Dara district of eastern Kunar, on Friday.
The incident happened when armed militants attacked their outpost.
Meanwhile, Two DAESH members were arrested and the other involved in targeted killings was killed by NDS forces in PD6 of Jalalabad city in Nangarhar province.
https://www.khaama.com/car-bomb-hits-anp-outpost-in-kandahar-7-injured-5556666/
--------
Afghanistan to build $2 billion airport in Taliban-dominated province
February 12, 2021
KABUL: The Afghan government is planning to open a new international airport in a Taliban-dominated eastern province to transform the region into an air travel hub, the country's aviation regulator said on Friday.
The project, estimated to cost $2 billion, was already planned in the 1970s by then-President Mohammad Daud Khan, whose killing in a coup in 1978 marked the beginning of Afghanistan's civil war and foreign invasions that have consequently destroyed the country's infrastructure.
To be constructed in Logar province, some 45 km south of Kabul, the airport is expected to become operational by 2024, Afghanistan's Civil Aviation Authority spokesman Mohammad Naeem Salehi told Arab News on Friday.
"The airport will transform Afghanistan's central zone into one of Afghanistan's main aerial hubs and will connect it to the regional and world markets," he said, adding that the project's feasibility assessment was recently completed by an Italian company.
The new airport will be an alternative to the main international port in the heart of Kabul, which was built in the 1970s and cannot be expanded.
"The total cost of the airport will stand at $2 billion and will be covered by the government of Afghanistan," Salehi said, adding: "It will be an international standard airport, used annually by 10 million passengers with a capacity of 100,000 tons of cargo."
The airport will be built in the desert of Mohammad Agha district of Logar, near the Ainak Copper mine, an area where the Taliban have enjoyed a long presence and where government forces routinely come under attack.
The province is also the hometown of President Ashraf Ghani.
"We have enough security forces on the ground in the area for the protection of the project and in addition to this local people are cooperating on this," Logar provincial council chief Hassibullah Stanekzai told Arab News.
"This is a national project on Afghanistan's level and the Taliban will never hinder it," he said.
While the Taliban could not be immediately reached for comment, analysts see challenges for the project to materialize.
"The building of an airport in Logar is a laudable project, but we have to note that Logar is a very volatile province," analyst Tameem Bahiss told Arab News.
"With the deteriorating security situation in Logar and the corruption in Kabul, this project will be very challenging," he said.
Former government adviser Torek Farhadi praised the project, but said it should not be a priority for Kabul as "securing access and securing the airport's perimeter will be key to convincing international airlines to land there."
He added: "In the long run, we hope for peace in Afghanistan so it can be completed as an international hub. Security right now doesn't allow for that."
Farhadi said that even top government officials cannot travel by car to Logar as the security situation is so dire.
https://www.arabnews.com/node/1808266/world
--------
What Happened When The Taliban Visited Turkmenistan?
February 11, 2021
Neither Taliban nor Turkmen officials are giving any details about their talks after a delegation from the Muslim extremist group arrived in Turkmenistan on February 6.
With only scant information available about the meetings in the Turkmen capital, Ashgabat, here is what is known.
The delegation to Ashgabat was led by Mullah Abdul Ghani Baradar and, according to an unusually prompt statement the same day from the Turkmen Foreign Ministry, the Taliban came to talk about construction of the Turkmenistan-Afghanistan-Pakistan-India (TAPI) natural-gas pipeline, the Turkmenistan-Afghanistan-Pakistan (TAP) power line, and further connecting Afghanistan to Turkmenistan by railway.
Baradar also led the Taliban delegation to Iran on January 26 and to Pakistan on December 16, 2o20.
Those visits were to discuss the stalled Afghan peace talks that began last year in the Qatari capital, Doha.
The Turkmen Foreign Ministry statement included a brief statement from Taliban delegation member Mohammad Suhail Shahin, who said, "Without a doubt, the early start on the construction of projects such as TAPI, TAP, and a railroad from Turkmenistan to Afghanistan will contribute to the achievement of peace and economic development in Afghanistan."
Shahin said the Taliban would ensure the "protection of all national projects implemented in our country" that are done to benefit the Afghan people.
He added that "we declare our full support for the realization and security of the TAPI project and other infrastructure projects in our country."
The Value Of A Taliban Promise
The Taliban have made such promises before, including in November 2016 when spokesman Zabihullah Mujahid said in a statement that the Taliban "not only support all national projects that are in the interest of the people and result in the development and prosperity of the nation, but are committed to protecting them."
In January and February of that same year, the Taliban cut power lines in northern Afghanistan that carried electricity from Tajikistan and Uzbekistan.
The destruction left areas in northern Afghanistan without power and greatly reduced electricity supplies to Kabul.
After the Taliban pledge in 2016, Deputy presidential spokesman Shah Hussain Murtazawi said that in the months before making that promise, the Taliban had destroyed 302 schools, 41 health clinics, 50 mosque minarets, 5,305 houses, 1,818 shops, a government building, six bridges, 293 overpasses, and 123 kilometers of roads in 11 provinces.
In May 2020, Afghan Interior Ministry spokesman Tariq Arian said the Taliban had destroyed 110 public projects in 14 provinces during the previous six months, including "three pylons for electricity imported from Tajikistan in the Baghlan-e Markazi district [and] two pylons for electricity coming from Uzbekistan in the Dand-e Shahabuddin and Khwaja Alwan neighborhoods of Pul-e Khumri, Baghlan Province."
Insecurity Scaring Investment
As for TAPI, it has been Turkmenistan's desire to build the pipeline for more than 25 years, but security problems in Afghanistan have always made its realization impossible.
Journalist Ahmed Rashid is the author of the bestselling book Taliban and is one of the leading authorities on Afghanistan.
He told RFE/RL's Gandhara website that "In 1990s when Ashgabat pushed for building the TAPI pipeline it became impossible because the Taliban began executing women in the football stadiums."
Rashid added that now "It is very unlikely that there ever will be any foreign investment in Afghanistan if the Taliban are in control of the government and they do not compromise with the Kabul regime and they do not work out their modus operandi."
There is not only a question of foreign investment, but also of who exactly would be tasked with construction.
It is presumed that foreign workers with experience building pipelines along with the necessary machinery would be brought to construction sites.
But which companies would send their employees and equipment to areas where fighting rages or areas under Taliban control, knowing these workers could be caught up in the fighting or used as human shields?
The Pipeline
Turkmenistan's need for TAPI has never been greater. The country is mired in economic problems that stem mainly from its inability to find markets for natural gas, its main export.
Currently, the only significant exports of Turkmen gas go to China and last year Beijing significantly reduced the amount of Turkmen gas it imports via the three pipelines that connect the two countries.
The TAPI project proposes to carry 33 billion cubic meters (bcm) of Turkmen gas more than 1,800 kilometers through western Afghanistan, then across the south through Kandahar to Pakistan, and on to Fazilka in India.
Afghanistan would receive 5 bcm of that gas, Pakistan and India would both receive 14 bcm with Afghanistan and Pakistan also collecting transit fees.
Turkmenistan is desperate for revenue and late last fall started making a new push to get the TAPI project moving again after Ashgabat finally agreed to cut the price it planned to charge Pakistan and India for that gas.
Both India and Pakistan had been demanding that Turkmenistan slash its price for natural gas, with Pakistan saying it would not start construction of its section of TAPI until that dispute was resolved.
While Turkmenistan did agree to reduce the price, talks on the exact reduction continue and, as recently as September 2020, Pakistan was saying "it would like to do the TAPI groundbreaking in Pakistan at the earliest after the finalization of the issues under discussion," one of those issues being the price of the gas, which Pakistan insists must be significantly lower than the price of liquefied natural gas (LNG).
But even if all parties are convinced of the security guarantees, there are still several obstacles facing the construction of TAPI.
What Was Discussed In Ashgabat?
One of the intriguing elements of the Taliban delegation's visit to Ashgabat was that they were received in the capital.
Turkmenistan is an isolated country that grants very few foreigners entry and, since the coronavirus pandemic started last year, Turkmen authorities have done their best to seal the country, especially Ashgabat.
For nearly a year now, foreign flights have been directed through the eastern city of Turkmenabat.
The only visit to Ashgabat by a foreign delegation since then -- excluding German doctors who flew to Turkmenistan twice to check on the president -- has been a mission from the World Health Organization in July 2020 that Turkmen authorities hoped would validate their bizarre claim that the country is completely free of the coronavirus.
So whatever Turkmen officials wanted to discuss with the Taliban, it was important enough to bring them to Ashgabat.
TAPI is certainly important to Turkmenistan, but as noted, the obstacles in building the pipeline through Afghanistan remain formidable and the current situation makes construction impossible.
Electricity Instead Of Gas?
Since April 2018, Turkmenistan has offered at least three times to host Afghan peace talks, though there is no mention of such an offer being made in reports from the February 6 meeting, which is interesting when remembering that Afghan peace talks were at the top of the agenda when the Taliban recently visited Pakistan and Iran.
The Turkmen Foreign Ministry's statement mentioned nothing about the peace talks beyond a vague allusion to the "importance of establishing and maintaining peace and stability in Afghanistan."
But perhaps one of the main topics of discussion between the Taliban delegation and the Turkmen government was not gas, but electricity.
Turkmenistan is looking to export electricity through Afghanistan to Pakistan after the construction of a proposed 500 kilovolt TAP, a power-transmission line.
On January 14, Turkmen President Gurbanguly Berdymukhammedov and Afghan President Ashraf Ghani watched the inauguration via video link of the first part of TAP -- the Karki-Andkhoy-Pul-e Khomri power-transmission project.
Turkmenistan already exports electricity to areas in northern Afghanistan, some of which are under Taliban control.
The Taliban have been charging residents in these areas for the electricity, though the fees are low. It is, however, unknown how much -- if any -- of that money goes to paying cash-strapped Turkmenistan.
The Afghan government usually is responsible for paying these power bills to Turkmenistan, though it is unclear how much Kabul pays for the electricity exports used in the Taliban-controlled areas of northern Afghanistan.
But it is clear that the Taliban uses the Turkmen electricity to further their cause in northern Afghanistan.
In late July 2018, Turkmenistan launched its third power line to Afghanistan, a 110-kilovolt transmission line that runs to Qala-e Nau, the capital of Badghis Province.
In April 2019, the Taliban cut that power by blowing up pylons in Badghis and preventing crews from reaching the sites to make repairs.
Then-Badghis Governor Abdul Ghafur Malikzai said, "[The] Taliban want electricity for 21 villages [under Taliban control in Badghis's Moqo district] and their demand has been accepted. But it is not possible in one day."
After the February 6 Turkmen-Taliban meeting, current Badghis Governor Hesamuddin Shams told RFE/RL's Radio Free Afghanistan, known locally as Azadi, that he welcomes the Taliban promise not to destroy infrastructure and said they now "need to act and deliver on it."
But Shams said insurgent behavior in his province has not changed and power lines bringing electricity from Turkmenistan continue to be targeted by extremists.
Shams also noted that the Taliban are not the only militant group operating in Badghis Province.
"The Bala Murghab [district] is a major center of the armed opposition," Shams said. "In addition to the Afghan fighters it is home to militants from Uzbekistan affiliated with the Islamic Movement of Uzbekistan. There are Pakistanis too."
Also interesting is the Turkmen authorities' reluctance to divulge almost any information about the meeting.
RFE/RL's Turkmen Service, known locally as Azatlyk, reports that state media said an "Afghan delegation" visited and was careful not to name any Turkmen officials who met with them, though there is at least one photo that clearly shows Turkmen Foreign Minister Rashid Meredov sitting at the negotiation table.
The Afghan government did not comment specifically on the visit, but did tell Azadi that all groups in Afghanistan should protect the country's infrastructure to avoid any further suffering by the Afghan people, while also calling on the Taliban to agree to an immediate cease-fire.
So whatever the Taliban's business was in Ashgabat, some or most of it seems to be something that is only between them and the Turkmen government.
Turkmenistan has UN-recognized status as a neutral country and that has been especially useful when dealing with Afghanistan. Turkmenistan tries not to take anyone's side in the long-running conflict in that war-ravaged country.
But for that reason it is unlikely anyone involved in the Afghan conflict views Turkmenistan as a reliable ally when it comes to achieving stability.
https://www.rferl.org/a/taliban-turkmenistan/31098344.html
--------
At least four dead as clashes, blasts intensify across Afghanistan
13 February ,2021
At least four Afghan security force members, including a commander, were killed and seven were critically injured in blasts in eastern and southern provinces on Saturday, officials said, adding that three civilians were injured in the east.
No militant group immediately claimed responsibility for the three attacks, which come amid an upsurge in violence in Afghanistan as clashes intensify between government forces and the Taliban.
A string of near-daily roadside bombings in recent weeks has killed government officials, judges, journalists and activists.
The bloodshed comes as US-brokered peace talks in Qatar between the Taliban and representatives of the Afghan government have staggered in recent months.
President Joe Biden's team is reviewing a peace-building deal that the government of his predecessor Donald Trump sealed with the Taliban in February 2020. The pact requires all American and allied forces to leave the country by May 1.
The US has reduced the number of troops in Afghanistan to 2,500 from the 12,000 there when the agreement was signed. But violence remains high, with the US and Afghan governments largely blaming the Taliban.
On Saturday, a police spokesman in southern Kandahar province said a blast there was caused by a Humvee packed with explosives that targeted a police outpost, injuring seven police personnel.
Afghanistan's defense Ministry said "18 Taliban terrorists were killed and 9 others were wounded" in an operation in Arghandab district of Kandahar province on Friday night.
An explosion targeted the police commander in the Chapa Dara district of eastern Kunar province, killing four local police personnel, including the commander, said a provincial police spokesman.
A roadside bomb blast injured three civilians in Jalalabad, the capital of eastern Nangarhar province.
https://english.alarabiya.net/News/middle-east/2021/02/13/At-least-four-dead-as-clashes-blasts-intensify-across-Afghanistan-
--------
Southeast Asia
Don't send Myanmar refugees back to junta, says UNHCR
February 12, 2021
KUALA LUMPUR: Malaysia's plan to send 1,200 Myanmar nationals back to their country and into the hands of the military, which has staged a coup there, has come under fire from the United Nations refugee agency and rights groups.
Malaysia agreed to return them after the Myanmar military, which seized power in a Feb 1 coup, offered to send three navy ships to pick up its citizens held in Malaysian immigration detention centres, officials and sources told Reuters this week.
The United Nations High Commissioner for Refugees (UNHCR) said Malaysia should not deport the refugees.
"The principle of non-refoulement applies also in Malaysia as part of customary international law which is binding on all states," Yante Ismail, a UNHCR spokesman in Kuala Lumpur, told Reuters in an emailed statement.
Immigration director-general Khairul Dzaimee Daud, confirmed yesterday that 1,200 Myanmar nationals were to be sent back but did not say if any of them were refugees.
Malaysia does not formally recognise refugees, and instead classifies people who arrive without proper documents as illegal migrants.
There are more than 154,000 asylum seekers from Myanmar.
In the past, people from Myanmar detained in Malaysia have included members of the ethnic Chin, Kachin and the Muslim Rohingya communities fleeing conflict and persecution.
Rights groups have expressed concern over the safety of Myanmar refugees after the military coup.
UNHCR said Malaysian authorities had yet to inform it of the deportation but it was concerned that a "number" of those in detention may require international protection, including vulnerable women and children.
The UNHCR has not been allowed entry into Malaysia's detention centres since August 2019, preventing it from being able to identify refugees and leaving no way out for the asylum seekers.
Malaysia has toughened its stance on immigration during the Covid-19 pandemic, arresting thousands of undocumented migrants.
https://www.freemalaysiatoday.com/category/nation/2021/02/12/dont-send-myanmar-refugees-back-to-junta-says-unhcr/
--------
Meeting next week to discuss vaccination guidelines during Ramadan, says religious affairs minister
12 Feb 2021
SEREMBAN, Feb 12 — The Special Meeting of the Muzakarah Committee of the National Council on Islamic Religious Affairs will discuss the guidelines for taking vaccines during the month of Ramadan for Muslims.
Minister in the Prime Minister's Department (Religious Affairs) Datuk Seri Zulkifli Mohamad said the guidelines would be announced after an in-depth discussion with all parties at the meeting to be held on Tuesday or Wednesday.
"(In the meeting) we will touch on some issues regarding Muslims receiving vaccine while fasting in the month of Ramadan and those who want to go to Mekah to perform the Haj," he told reporters here today.
Meanwhile, Zulkifli had conveyed his readiness to be among the first to receive the Covid-19 vaccine.
On February 4, Prime Minister Tan Sri Muhyiddin Yassin said the government would start the National Covid-19 Immunisation Programme from the end of this month, with the government targeting 80 per cent of the country's population or 26.5 million individuals receiving the vaccines which are to be given free in three phases.
The first phase from February to April is for a total of 500,000 frontline personnel directly involved in the fight against the pandemic. The second phase from April to August is for high-risk groups of senior citizens, aged 60 and above, and vulnerable groups with morbidity problems such as heart disease, obesity, diabetes and high blood pressure as well as the disabled.
The third phase is for adults, aged 18 and above, from this May to February next year. — Bernama
https://www.malaymail.com/news/malaysia/2021/02/12/meeting-next-week-to-discuss-vaccination-guidelines-during-ramadan-says-rel/1949301
--------
URL: https://www.newageislam.com/islamic-world-news/inter-caste-marriages-way-forward/d/124298
New Age Islam, Islam Online, Islamic Website, African Muslim News, Arab World News, South Asia News, Indian Muslim News, World Muslim News, Women in Islam, Islamic Feminism, Arab Women, Women In Arab, Islamophobia in America, Muslim Women in West, Islam Women and Feminism