New Age Islam News Bureau
27 Feb 2012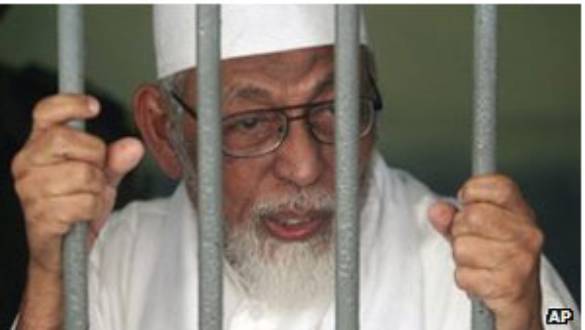 • ISI-linked Businessman Claimed the Financial Backing of Mystery Indian Political Family
• Pak. Court: Judge Uses Sharia Law to Free Muslim Assailant
• Malaysia: 'Fatwa on name not binding on National Registration Department'
• Baloch and Pashtun Nationalists refuse to attend 'APC' on Balochistan
• Islamic Sharia is flexible after all, A lesson from Iran
• Palestinian Authority President Speech about Jerusalem was incitement'
• Iran's Foreign Ministry: 'Qur'an desecration against international law, human rights'
• India Goes Its Own Way on Iran's Nuclear Program
• In Somalia, children are taken out of School to Become Soldiers
• Pakistan school strives to beat the Taliban trap
• Pak President takes notice of Hindu girl's kidnapping
• Indian Muslim radicals plan 'siege' of Parliament
• Syria army shells Homs and northern towns in Idlib
• Some border incidents 'distorted' in media, Former Indian High Commissioner in Bangladesh
• Thousands protest Malaysia rare earths plant
• Afghan-US ties hit all time low over holy Quran desecration
• Saudi Arabia allows Iranian ships to dock at Jeddah port
• More Quran protests leave 7 dead in Afghanistan
• 8 killed, 35 injured in a Bomb Blast in Nigeria
• Suicide blast kills six at Afghan airport: police
• The face of the Gujarat riots meets his 'saviour'
• U.S. Agencies See No Move by Iran to Build a Bomb
• World Leaders Pledge Support To Somalia At London Conference
• Gaza's Hamas prime minister voices support for Syrian protesters
• Iran war hysteria surpasses all bounds of sanity
• Algeria's Islamist parties agree to form an alliance for upcoming elections
• India to engage with Arab League
'• They' Indian Legislators watch blue films in temples of democracy, Tweets Kejriwal
• India: Security heightened on 10th anniversary of Godhra carnage
• Clinton appeals for all Syrians to abandon Assad
• Grand Mufti lauds Defense Minister of Saudi Arab for support to Qur'an competition
• Pakistani director wins Oscar for film on acid attack victims
• 'Blame terror for Pakistan's failed polio drive'
Complied by New Age Islam News Bureau
Photo: Ba'asyir was jailed in June for giving support to militants in Aceh province
URL:https://www.newageislam.com/islamic-world-news/new-age-islam-news-bureau/indonesia-court-upholds-radical-cleric-abu-bakar-baasyirs-jail-term/d/6733
---------
Indonesia court upholds radical cleric Abu Bakar Ba'asyir's jail term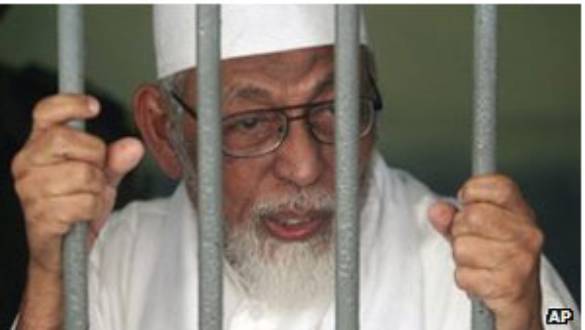 Ba'asyir was jailed in June for giving support to militants in Aceh province
He was jailed in June for backing an Islamist militant training camp,
but last October the High Court reduced his sentence to nine years on
appeal.
The Supreme Court has now overturned that ruling, saying Ba'asyir
committed "terrorist acts".
Ba'asyir is seen as a spiritual leader of militant Islam in Indonesia,
but has always denied involvement in terrorism.
In March 2011, the 73-year old preacher was convicted of giving
support to militants in Aceh province who were plotting to impose
Sharia law in Indonesia through a campaign of violence and murder. He
later received a 15-year term.
Most analysts agree that Ba'asyir has been the spiritual leader of the
military jihadi network Jemaah Islamiah for a number of years, but he
was cleared of involvement with the group after a trial in 2003.
Last week, the United States officially labelled Jemaah Anshorut
Tauhid - the group founded by Ba'asyir in 2008 - a foreign terrorist
organisation.
http://www.bbc.co.uk/news/world-asia-pacific-17177724
--------
ISI-linked Businessman Claimed the Financial Backing of Mystery Indian Political Family
PRAVEEN SWAMI
Monday, February 27, 2012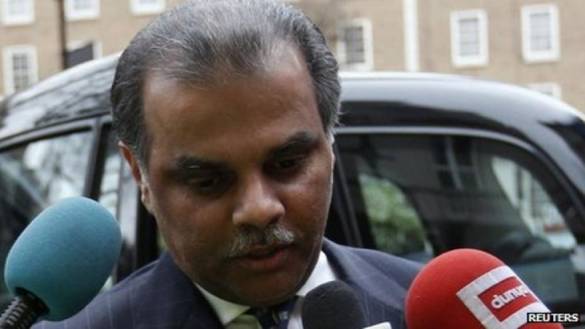 Mansoor Ijaz, a controversial Pakistani-American businessman with links to the ISI Directorate, raised over $1.5 million from a San Marino bank by claiming to have the backing of a politically-influential Indian business family court documents available with The Hindu show.

------------

Mansoor Ijaz, a controversial Pakistani-American businessman with links to the Inter-Services Intelligence Directorate, raised over $1.5 million from a San Marino bank by claiming to have the backing of a politically-influential Indian business family, court documents available with The Hindu show.

Mr. Ijaz made the claims in a March 10, 2008 letter to Banca Sammarinese di Investment SPA, as he fought for time to repay loans taken the previous year. The letter is among documents filed before the New York Supreme Court in September 2010, after BSI sued the businessman.

Late last year, Mr. Ijaz provoked a crisis in Pakistani politics after making public the contents of a secret memo calling on the United States to help the civilian government sack key military commanders. He claimed the memo had been authored by the country's Ambassador to the U.S., Husain Haqqani.

In his letter to BSI, Mr. Ijaz promised he had secured $50 million from a "large Indian family that has real estate investments around the world, including over 40 apartment units in Las Vegas' newest condominium towers [as well as] Dubai and India." "The head of the family," he went on, "is an important political personality from the State, where the family resides".

"The investor's funds," Mr. Ijaz asserted, "are resident in Switzerland, and we are presently going through the necessary due diligence work".

In addition, he said, "the same investor, due to its close ties with Tata Motors, has chosen to invest $10,000,000 in our planned launch of a company to develop the world's most energy-efficient powertrains".

"The Indian family," Mr. Ijaz told The Hindu, "was one of the big ones — I'm not at liberty to say." He however said the family had only planned an investment in "in my Aquarius Towers project for Las Vegas, not the powertrain deal —that was all American investors in which I invested my share using my pledged collateral to borrow the funds from BSI."

Mr. Ijaz, in his letter, claims contracts had been signed for both deals in February 2008. He told the bank he would provide further details after a visit to India scheduled for late March that year. "Much hard work," he wrote in a message to BSI's directors citing temporary business reverses for his default, "has gone into correcting the situation, above all to protect my political reputation and future role in American politics."

Tata Motors denies that it has had any dealings with Mr. Ijaz or EcoDrive, and there is no public-domain information available to suggest the businessman ever in fact began work on powertrains. Inquiries with immigration authorities in Mumbai also threw up no evidence that Mr. Ijaz had visited India during that time.

In filings before a New York court, BSI claimed Mr. Ijaz used funds it had advanced to his Ijaz Group and Aquarius companies "for his personal needs, including payment of mortgages and brokerage account fees, and used said lines of credit after his personal line of credit had reached its limit." In addition, it alleged, "Aquarius never entered into any contracts, nor did it have any employees … [or] file tax returns."

In a September 25, 2010 judgment, judge Charles Ramos ruled in favour of BSI, and Mr. Ijaz agreed to settle by repaying the bank $1.74 million. Peter Kurchen, the bank's attorney, says he is yet to do so. "Given that he has not voluntarily satisfied the judgment in the past two years we are forced to commence enforcement action," he said.

http://www.thehindu.com/news/national/article2935771.ece?homepage=true

--------

Pa. Court: Judge Uses Sharia Law to Free Muslim Assailant

WRITTEN BY SELWYN DUKE

SUNDAY, 26 FEBRUARY 2012

In a shocking case out of Pennsylvania, an American judge has thrown out an assault charge against a Muslim immigrant based on Sharia law.

The assault victim was the head of the Pennsylvania chapter of American Atheists, Ernest Perce V, who was marching in a Halloween parade as "Zombie Mohammed" next to a fellow atheist dressed as "Zombie Pope." The former depiction didn't sit well with Muslim onlooker Talag Elbayomy, who then attacked Mr. Perce. And with an admission of guilt by the assailant and video of the incident, it should have been an open-and-shut case.

But that's not how it turned out.

As Andrew McCarthy at National Review reports:

Magistrate Judge Mark Martin, a veteran of the war in Iraq, ruled that Talag Elbayomy's sharia defense — what he claimed was his obligation to strike out against any insult against the prophet Mohammed — trumped the First Amendment free speech rights of the victim.

Yes, you read that correctly.

Al Stefanelli of American Atheists provides some more information, writing:

The defendant is an immigrant and claims he did not know his actions were illegal, or that it was legal in this country to represent Muhammad in any form. To add insult to injury, he also testified that his 9 year old son was present, and the man said he felt he needed to show his young son that he was willing to fight for his Prophet....

The Judge not only ruled in favor of the defendant, but called Mr. Perce a name and told him that if he were in a Muslim country, he'd be put to death.

I wonder, if Elbayomy had put Perce "to death" not knowing that such an action in response to an insult to Mohammed was illegal in America, would Judge Martin have thrown out the murder charge?

Stefanelli also reports, "Judge Martin's comments included, 'Having had the benefit of having spent over 2 and a half years in predominantly Muslim countries I think I know a little bit about the faith of Islam.' "

I'm sure. But it appears Judge Martin knows only a little bit — at most — about American law. Perhaps he should consider the benefit of spending time in a Muslim country permanently.

The judge continued, writes Stefanelli (note that this is quoted verbatim, grammatical errors included):

In fact I have a copy of the Koran here and I challenge you sir to show me where it says in the Koran that Mohammad arose and walked among the dead. I think you misinterpreted things. Before you start mocking someone else's religion you may want to find out a little bit more about it it makes you look like a dufus and Mr. (Defendant) is correct. In many Arabic speaking countries something like this is definitely against the law there. In their society in fact it can be punishable by death and it frequently is in their society.

The judge may want to reconsider who has misinterpreted things and then ponder that a "dufus" is defined as a stupid, incompetent person.

Back to Stefanelli:

Judge Martin then offered a lesson in Islam, stating,

"Islam is not just a religion, it's their culture, their culture. It's their very essence their very being. They pray five times a day towards Mecca to be a good Muslim, before you die you have to make a pilgrimage to Mecca unless you are otherwise told you can not because you are too ill too elderly, whatever but you must make the attempt. Their greetings wa-laikum as-Salâm (is answered by voice) may god be with you. Whenever, it's very common when speaking to each other it's very common for them to say uh this will happen it's it they are so immersed in it."

And this is the problem. Any true believer's religion is part of his very essence, his very being; however, it's clear to me that the essence of Islam is incompatible with the essence of American law.

Stefanelli again:

Judge Martin further complicates the issue by not only abrogating the First Amendment, but completely misunderstanding it when he said,

"Then what you have done is you have completely trashed their essence, their being. They find it very very very offensive. I'm a Muslim, I find it offensive. But you have that right, but you're way outside your boundaries or first amendment rights. This is what, and I said I spent about 7 and a half years living in other countries. when we go to other countries it's not uncommon for people to refer to us as ugly Americans this is why we are referred to as ugly Americans, because we are so concerned about our own rights we don't care about other people's rights as long as we get our say but we don't care about the other people's say."

But wait, it gets worse. The Judge refused to allow the video into evidence, and then said,

"All that aside I've got here basically. I don't want to say he said she said but I've got two sides of the story that are in conflict with each other."

And,

"The preponderance of, excuse me, the burden of proof..."

And,

"... he has not proven to me beyond a reasonable doubt that this defendant is guilty of harassment, therefore I am going to dismiss the charge."

Aside from the clear illegality of Judge Martin's ruling, this case brings to mind some other issues as well. First, there is an irony here: Judicial activism — a practice atheists have long used to denude the American landscape of its foundational faith — is now being used in deference to a foreign faith to deny an atheist his rights. This is why I and others have long been warning about the unconstitutional precedents we set.

Second, speaking of precedents, Judge Martin's ruling also reflects something else now common: the mentality that has spawned hate-speech laws in most of the Western world. The idea is that "hate speech" (determined by the powers-that-be, of course) is an entirely separate species of expression and thus not protected under any free-speech principle. American atheists, who generally support European socialist-style politicians, may want to consider that in many European nations Mr. Perce would be the one in the dock right now — on charges of ethnic or religious intimidation.

Next, Judge Martin's presence on the bench is a testimonial to our descent into an idiocracy. Not only does he exhibit degraded reasoning capacity, but is it fitting for a judge to use terms such as "dufus" and "piss off" (which he also uttered) on the bench? Someone ought to tell this black-robed rug rat that he isn't tweeting teen followers.

And then there again is the main point. When John Adams said that our Constitution was only adequate to the government of a "moral and religious people," he wasn't referring to a people informed by a religion that is wholly incompatible with the Constitution. If we continue to allow Islam to make inroads into the United States, we should expect only more Sharia creep into American law.

Hat tip: Thomas Lifson at American Thinker

(Note: The cited sources originally reported that Judge Martin was a convert to Islam. It appears, however, that this is not the case. As Andrew McCarthy at National Review explains at the end of his article: "This post has been corrected because, after further review, it appears Judge Martin's reported statement on the audio of the court proceeding, 'I'm a Muslim, I find it offensive', is actually, "F'Im a Muslim, I'd find it offensive." For further details, see this post.")

http://www.thenewamerican.com/opinion/selwyn-duke/10998-pa-court-muslim-judge-uses-sharia-law-to-free-muslim-assailant

--------

Malaysia: 'Fatwa on name not binding on National Registration Department'

By SHAILA KOSHY

Sunday February 26, 2012

KUALA LUMPUR: The fatwa that the name of a child's father may not be recorded in the child's birth certificate if the Muslim baby is born within six months of the parents' marriage is not binding on the National Registration Department, a forum here heard.

"The NRD is an administrative body and has no business delving into other matters," Perlis Mufti Dr Juanda Jaya said at a forum, Ada Apa Pada Nama (What's in a name), organised by Sisters In Islam here yesterday.

The fatwa, made at the third muzakarah (conference) of the Fatwa Committee of the National Council of Islamic Religious Affairs in January 1971, ruled a woman who is illegitimately pregnant is allowed to get married but the man, however, cannot be recognised as the father of the unborn baby, the baby cannot inherit from him, cannot be considered his mahram (close blood relative) and the man cannot be the baby's guardian.

Dr Juanda said the fatwa was not enforceable unless the states concerned gazetted it.

He added that it would be different if the Conference of Rulers ordered the National Fatwa Council to discuss the matter and the fatwa formally endorsed by the rulers.

States that had reportedly gazetted the fatwa are Negri Sembilan (in 2002), Terengganu (2005) and Malacca (2005). The Federal Territory gazetted it in 2001.

Last November, the Terengganu government proposed to allow children born less than six months of their parents' marriage to carry the father's name.

Perlis issued a state fatwa allowing this in 2009.

Dr Juanda questioned a ruling in some states, where a woman wanting to marry must produce her parents' marriage certificate.

He encouraged affected parents to challenge the NRD in court if it refused to record the father's name.

Dr Juanda and Terengganu Syariah Chief Judge Justice Ismail Yahya said a distinction must be drawn between punishing for zina (having sex out of wedlock) and denying a child his nasab (lineage).

When asked whether affected parents from a state where the NRD had refused to record the father's name could get the deed done in Perlis and Terengganu, the two men said "yes".

Fellow panellist Nizam Bashir, a civil law and syariah law practitioner, said the NRD practice contravenes Articles 5 and 8 of the Federal Constitution, which give a child the right to life, privacy, identity to equal treatment under the law and to non-discrimination.

http://thestar.com.my/news/story.asp?file=/2012/2/26/nation/10808573&sec=nation

---------

Baloch and Pashtun Nationalists refuse to attend 'APC' on Balochistan

Monday, February 27, 2012

QUETTA: Baloch and Pashtun nationalists have declined the invitation of the Difa-e-Pakistan Council to participate in the All-Parties Conference (APC) on Balochistan, scheduled to be held in Quetta today (Monday).

Major political parties, including the Balochistan National Party (BNP), National Party (NP), Jamhoori Watan Party (JWP), Pakhtunkhwa Milli Awami Party (PMAP), Pakistan Muslim League-Nawaz (PML-N), Pakistan People's Party (PPP), Awami National Party (ANP), Jamiat Ulema-e-Islam-Fazl (JUI-F) have reportedly received the formal invitation for the APC. It will be useless if stakeholders concerned like BNP, NP and JWP are not taking part in this conference. The Baloch National Front, an alliance of several hardliner nationalist parties and students' organisations, had already boycotted the APC. On the other hand, the DFC's contact committee is busy in persuading political and nationalist parties for the past four days to ensure their participation, but Balochistan PPP former president Nawabzada Lashkari Raisani, JWP President Nawabzada Talal Akbar Bugti and PML-N leader General (r) Abdul Qadir Baloch have announced their boycott of the APC. Arrangements have been finalised for the APC, which would be chaired by DFC Chairman Samiul Haq. All leaders of the council, including Maulana Samiul Haq, JI Secretary General Liaquat Baloch, Jamaatud Dawa chief Hafiz Saeed, former ISI chief General (r) Hameed Gul, Jamaat Ahle-Sunnat leader Maulana Muhammad Ahmed Ludhianvi, Ulema Pakistan Council leader Tahir Ashrafi and PML-Zia President Ejazul Haq have reached to attend the APC.

http://www.dailytimes.com.pk/default.asp?page=2012\02\27\story_27-2-2012_pg7_5

--------

Islamic Sharia is flexible after all, A lesson from Iran

Salah Al-Nasrawi

Sunday 26 Feb 2012

A new law by the Islamic Republic of Iran to abolish stoning to death for adulterers passed last month has been received with a lot of skepticism in the West and little attention in the Arab and Islamic world.

But the ruling could have a significant bearing on the debate about the role of Islamic Sharia as Islamic groups gain power throughout the Middle East with many of them aspire to see Islamic jurisdiction as the law of the land.

Iran's Guardian Council and Iranian parliament have approved an amendment to the country's penal code by removing all executions by stoning which will come into effect once signed by the country's President Mahmoud Ahmadinejad.

Under Iran's old penal code, stoning to death was one of the sentences applied for adultery. Iranian activists who campaigned against the practice said at least 99 men and women have been executed by stoning over the last 30 years.

The stoning sentence against Sakineh Mohammadi Ashtiani, a 45-year-old Iranian woman, on charges of adultery and murder in 2006 has turned the spotlight on Iran as one of very few countries which adopts Sharia, or Islamic law.

The concept was equated in the West and among Muslim secularists with a variety of retributions including stoning of adulterers, chopping of limbs of thieves, death in blasphemy cases and restrictions on rights of women and minorities.

Ashtiani's was convicted of having an "illicit relationship" with two men after the murder of her husband and was sentenced to 99 lashes. The verdict led to an international condemnation which has made Tehran delay carrying out the sentence.

While Ashtiani's case points to a larger divide between the West and Iran, the punishment of the mother of two has highlighted how the contentious issue is a practice that has largely survived through centuries' long cultural heritage.

The sentence, and now its abolishment, renewed a theological controversy in Islam on whether the harsh punishment is God's commands, or a man-made effort to interpret Islamic Sharia, or Islamic law.

The case has spilled over into larger and even more complex issues within Islamic discourse, such as what consist Sharia, and if it is compatible with modern day human rights standards.

Most of Iran's legal code was based on the constitution enacted under guidance of Ayatollah Ruhollah Khomeini, after the 1979 Islamic revolution that toppled secular regime of Shah Mohammad Reza Pahlavi.

The document declared Iran as a Muslim nation whose laws are derived from Islamic Sharia, which it defines as God's "exclusive sovereignty and the right to legislate", based on God's commands in Quran and Sunnah, which is Prophet's Mohammad's teachings.

Sharia is still wide open for judgment under Islamic principle of Ijtihad. The term means an endeavor of a Muslim scholar to derive a rule of divine law from the Quran and Prophet Mohammad's heritage.

Since the Islamic revolution some Iranian clerics have said stoning should be stopped because it may harm the reputation of Islam or the Islamic nation.

Others believed stoning is a divine punishment.

Some Muslim scholars believe stoning to death was never contemplated by Islam as a punishment for the act of adultery since the Quran does not even mention the word "stoning" or 'death by stoning in any of its verses.

According to the Holy book of Islam all sexual intercourse outside the marital bond is considered sinful. Some scholars say Quran makes no distinction between adultery and fornication; in both cases the punishment is flogging to those found guilty.

In Quran verse "The Light (24:2) says: "The adulteress and the adulterer shall each be given a hundred lashes. Let no pity for them to cause you to disobey Allah."

On the other hand, many Islamic legal scholars and judges agree that the Quranic text does not refer to executions by stoning but state they are part of the Sunnah. They say there is no necessity that all orders of Sharia to be mentioned in Quran, one by one.

Other clerics say that even if stoning was practiced by Prophet Mohammad and his immediate followers it cannot be enforced nowadays. They believe stoning is a part of Islamic law but only the Prophet and his immediate successors are authorized or qualified to order and implement it.

In theory, stoning to death is still enacted in laws of countries which apply Islamic Sharia, such as Saudi Arabia, and Sudan. It has been also carried out in the previous Taliban-ruled Afghanistan and some parts of Nigeria.

Iran's amendment of the penal code is believed to have been adopted in response to international criticism of its violations of human rights. It also coincides with mounting tension with the West over its nuclear program and increasing fear of a military conflict.

Critics, however, say the new code still considers adultery for married persons as a crime, although it doesn't designate any specific punishment for it, leaving that for the judge to rely on a fatwa by a reliable cleric. Human rights organizations argued that such measures were inadequate and insisted that real change in the law is necessary.

Whether Iran wants to improve its human rights record or it is trying to ward off increasing Western pressure, the revision of its Islamic law now remains highly significant from both political and theological standpoints.

As Islamic groups gain power throughout the Middle East, the role of Sharia is coming under increased focus. Modernist forces in Egypt, Morocco and Tunisia were shocked by the remarkable collective rise to power of these parties and the sudden transformation of their civil states into states with budding theocratic inclinations.

While fundamentalist movements, such Egypt's Muslim Brotherhood, Tunisia's Enhhada Party and the Justice and Development Party in Morocco speak about a broadly defined application of Sharia as "a main source" for legislation, other ultra-orthodox groups want a full-fledged Islamic legal code.

Yet there are increasing signs that show Islamic groups in these countries want more religion than previously admitted. Multiple reports and research works are suggesting that these countries are evolving towards more conservative rules and an Islamisation of social life.

There have already been calls from some Islamists to close down the tourist sites and to impose Islamic dress codes on the costal resorts. Women are also worried that political Islam might impose new restrictions on them such as forcing them to wear the Hijab (veil) and restrict their personal freedom.

Christians, a religious minority in the countries recently taken over by Islamists, complain of more intolerance and say they fear for their safety after increased cases of sectarian violence and discrimination.

Many secularists and liberals in Egypt, Tunisia, Morocco, and other countries now want to see their next constitutions to have solid guarantees of democratic and civic commitments.

Here comes the Iranian experiment of abolishing a deep rooted Islamic concept of retribution and the lesson to be drawn from that by newly empowered Islamic groups in these three Arab countries and perhaps in others that will soon follow.

In Egypt, where the debate will open soon on drafting a new constitution, focus will increase on the role of Sharia in the country's political and social life, especially in balancing Islam with democracy, personal freedom and modernity.

Although it is generally agreed among mainstream political groups that Sharia is the point of reference in legislation, the challenge will remain about how to distinguish what directly comes from the Quran and Sunnah from man-made interpretation of God's revelations and the Prophet's teachings.

Article 2 of Iran's constitution provides such a room for maneuverability by combining both Ijtihad by qualified Faqih, or scholar(s) and the resort to "sciences, arts and the most advanced results of human experience" with Quran and Sunnah in legislation.

Under such overwhelming circumstances, the most liberal, secularists and reform minded Egyptian Muslims can argue for is that any stipulation of Islamic Sharia in the new constitution should provide flexibility, so that Islamic laws should be viewed and amended in light of time and changing circumstances.

http://english.ahram.org.eg/NewsContentP/4/35434/Opinion/A-lesson-from-Iran-Islamic-Sharia-is-flexible-afte.aspx

--------

Palestinian Authority President speech about Jerusalem was incitement'

By HERB KEINON AND KHALED ABU TOAMEH

02/26/2012

The Prime Minister's Office issued a harsh response to a speech by Palestinian Authority President Mahmoud Abbas on the future of Jerusalem, calling Abbas's comments "harshly inflammatory" from someone who "claims that he is bent on peace."

"Israel expects that one who supposedly champions peace would prepare his people for peace and coexistence and not disseminate lies and incitement," the statement said. "This is not how one makes peace."

Related:

Hundreds riot at Temple Mount

The statement said that Jerusalem has been the eternal capital of the Jewish people for thousands of years, and that under Israeli sovereignty it will "continue to be open to believers of all faiths." The statement said that Abbas "knows full well there is no foundation to his contemptible remarks."

Abbas on Sunday called on Arabs and Muslims to visit Jerusalem, saying this was not a form of "normalization" with Israel.

In a speech before the International Conference for Defending and Protecting Jerusalem in Doha, Abbas emphasized the need to bring the issue of Jerusalem before the UN Security Council.

"Visiting a prisoner is an act of support and does not mean normalization with the warden," Abbas said, comparing Palestinians to prisoners and Israel to the warden.

"Jerusalem should be the central title in relations between Arab and Islamic countries and the world."

Abbas accused Israel of working toward obliterating the Arab, Islamic and Christian character of east Jerusalem with the goal of "Judaizing" the city and consolidating it as its capital.

He also accused Israel of pursuing a policy of ethnic cleansing and destroying Jerusalem's infrastructure and economic resources.

Abbas urged Arab and Islamic countries to support the Palestinians in the city in various fields, including education, housing and health.

East Jerusalem is the eternal capital of Palestine and Israel's decision to annex east Jerusalem is null and void, the PA president told the conference.

Abbas also complained that since the early 1990's Israel has been preventing Palestinians from the West Bank and Gaza Strip from visiting Jerusalem and the holy sites.

"Jerusalem is our identity; it is the beginning and the end for us," Abbas added. "Jerusalem is the key to peace and the beating heart of our homeland."

The conference is being attended by representatives of some 70 countries, as well as an Israeli Arab delegation headed by MK Ahmed Tibi.

Robert Seri, special envoy of the UN Secretary-General to the Middle East, is also attending the conference.

http://www.jpost.com/DiplomacyAndPolitics/Article.aspx?id=259489

--------

Iran's Foreign Ministry: 'Qur'an desecration against international law, human rights'

27 February 2012

Iran's Foreign Ministry has condemned desecration of the Holy Qur'an by US-led forces in Afghanistan describing it a violation of human rights and international law.

A statement released by the ministry on Sunday read burning the Qur'an was a new instance of disregard for human rights and international law by foreign military forces in Afghanistan and for the sanctities of the world Muslims.

"Disrespect for Muslim beliefs stems from an incorrect understanding of the religious culture of the Muslim people of the region and the world by Afghanistan's occupiers," the statement added.

The statement pointed out that this is not the first time international law has been violated by US-led NATO forces in Afghanistan, warning that repetition of such acts would only garner more hatred for these forces.

Condemning desecration of the Holy Qur'an by US-led forces in Afghanistan, the ministry emphasized on the necessity of the withdrawal of foreign military forces from the country.

Any measure that results in prolonging the presence of these (foreign) forces in Afghanistan, including the signing of a strategic pact between Washington and Kabul, will not only increase insecurity in the country (Afghanistan) but also pose a serious threat to the entire region.

On February 20, US soldiers burned the copies of Qur'an and other Islamic texts at the US-run Bagram Airbase, southeast of the city of Charikar in the Afghan province of Parwan.

Following the Qur'an desecration US President Barack Obama sent a letter to his Afghan counterpart Hamed Karzai, apologizing for the actions of American forces in Afghanistan. Obama told Karzai that the incident was not intentional.

The incident has sparked angry protests against US and NATO forces in Afghanistan and other Muslim countries.

Afghans have rejected the apology and demanded an immediate withdrawal of all foreign troops from their country. Anti-US demonstrations in the country have now entered their fifth consecutive day.

More than 35 people, including two US troops, have been killed as a result of violent clashes over the past few days.

http://www.presstv.ir/detail/228774.html

--------

India Goes Its Own Way on Iran's Nuclear Program: Pankaj Mishra

By Pankaj Mishra

Feb 27, 2012

India, the Wall Street Journal claimed recently, is the Iranian mullahs' "last best friend" for continuing to buy oil from, and trade with, Iran. Questioning why Prime Minister Manmohan Singh "hasn't already curtailed dealings with the Islamic Republic," the Journal wondered if it has to do with the Indian fear of "pushy Westerners." Accusing India of carrying some "mental baggage from the days of the Non- Aligned Movement," the paper castigated the country for having failed to grow out of its "adolescent neurosis."

Certainly, American policy- and opinion-makers are right to wonder why the Bush administration's generous 2005 gift of a civil nuclear agreement to India -- gratefully accepted by Singh, who told a departing George W. Bush in 2008 that the "people of India love you deeply " -- has not made India a more eager enabler of the U.S. strategy to prevent Iran from acquiring nuclear weapons.

Still, some fact-checking seems in order: Iran under its Islamic regime joined the Non-Aligned Movement when the movement was almost defunct, and when India itself was beginning to move toward a stronger relationship with the U.S. and Israel.

Pushy Westerners

In any case, India, now with almost 200 million restless Muslims, didn't welcome an Islamic Revolution on its doorstep -- as recently as 2010, Iran's supreme leader, Ayatollah Ali Khamenei, alarmed and angered many Indians by listing India- ruled Kashmir as among the Muslim countries awaiting "liberation."

As for the pushy Westerners, lately they have gotten their way in India more often than not. India, as the Journal admits, voted against Iran in the International Atomic Energy Agency in 2005. During a Cabinet reshuffle in 2006, Singh ejected his energy minister, Mani Shankar Aiyar, who was an outspoken advocate of a gas pipeline to Iran, and replaced him with Murli Deora, a pro-American businessman-cum-politician from Mumbai.

American pressure was widely suspected to be behind this move. Confirmation came last year in the form of a U.S. diplomatic cable released by Wikileaks. It shows the U.S. ambassador to India in a self-congratulatory mood over the "undeniable pro-American tilt of the Cabinet shuffle," whose net effect was "likely to be excellent for US goals in India (and Iran)."

During the parliamentary uproar caused by the cable, even Jaswant Singh, the former foreign minister who together with Strobe Talbott crafted the new U.S.-Indian strategic partnership, was moved to wonder if Indian policy was now drafted in the U.S.

So why is India now refusing to augment American pressure tactics on Iran? One clear answer is that Iran is India's second-biggest oil supplier. Goldman Sachs Group Inc. asserts that a $10 increase in India's oil price would probably shave 0.2 percentage point from India's gross-domestic-product growth -- a setback India can ill afford as it looks at already reduced targets for this year. Given the blow it may inflict on the economy, war in the Middle East looms over Indian horizons as a terrible prospect.

There are also less tangible reasons for India's reluctance to join another "coalition of the willing" against a Muslim country. Relations between India and Israel have developed fast since the countries established full diplomatic relations in 1992; Israel is India's second-biggest arms supplier and a close adviser on security issues. But India's links with Iran are much older, grounded in a shared religion and history.

The Persian Connection

Shiites from Persia once ruled large parts of India. The Safavid Empire represented the apex of cultural sophistication for the Mughal dynasty that held sway for centuries. Persian was the language of administration in large parts of India and remained so late into the British colonial era. (My own grandfather read Persian more easily than Hindi.) India's anti- colonial leaders, "Mahatma" Gandhi and Jawaharlal Nehru, in turn, were heroes for a whole generation of Iranian intellectuals and activists fighting against foreign domination of their country.

That history of political and cultural partnership might seem very remote today. But it doesn't lack for recent examples. India and Iran worked together to back the Northern Alliance, specifically Ahmed Shah Massoud, against the Taliban in the 1990s.

India switched to supporting the U.S. after the Sept. 11 attacks, hoping to extend its influence within Afghanistan under a U.S. security umbrella. But that policy, predicated on a long U.S. commitment to Afghanistan and opposition to the Taliban, now lies in tatters as the U.S. prepares to withdraw its troops from the country.

Afghanistan, for better or worse, will again have regional arbiters. Trying to regain its influence there, India would, of course, find Iran a safer interlocutor and partner than Pakistan. Could India turn its unavoidable proximity to Iran into a diplomatic advantage? A recent contributor to a hawkish Indian website proposed that India bring about a "grand rapprochement" between the U.S. and Iran since the latter's nuclearization is now inevitable.

This is not as absurd as it may seem to laptop bombers itching to bring Iran into their sights. Few things are more desirable than a nuclear-free South Asia and Middle East. But whether we like it or not, this worthy ideal has to reckon with the enduring appeal of Asian nationalism -- especially, the widespread sentiment that still upholds nuclear capability as the gold standard of scientific achievement and national strength.

Responding to India's nuclear tests in 1974, Pakistan Prime Minister Zulfikar Ali Bhutto famously vowed that his country would achieve parity with its rival even if it had to eat grass for 1,000 years. Bhutto provoked U.S. hostility for refusing to stop his nuclear program. But his executioner, Muhammad Zia-ul- Haq, though lavishly subsidized by the U.S., also never took his eyes off this national goal.

Rite of Passage

Support for Iran's nuclear program also cuts across the country's great political divisions today. Indeed, the Green Movement leader, Mir Hossein Mousavi, has been known to attack Mahmoud Ahmadinejad on the nuclear issue -- for, believe it or not, "betraying" Iranian interests to the West.

There is no doubt that, short of a catastrophic war that turns much of the Middle East into a wasteland, Iran's nuclear program, which was started by the Shah, will be completed -- either by the present regime in Tehran, or the one that replaces it.

If many Indians feel this to be inevitable, it is because India itself defied intense international pressure to build its nuclear capacity. India refused to sign the Nuclear Nonproliferation and Comprehensive Nuclear-Test Ban treaties, insisting that they discriminated against countries that had not achieved nuclear status before 1968. As late as 2005, when the Bush administration decided to change tack and seek a strong strategic partner in Asia, the U.S. kept up sanctions imposed on India after the latter's nuclear tests in 1998.

In at least one evolutionary narrative of international relations developed during the Cold War, countries attain adulthood when, after outgrowing adolescent neuroses, they align their interests with U.S. objectives. The example of India (and its attitude toward Iran) points at a newer and more widespread model of individuation: one in which nation states reach maturity when they grow aware of their own needs and interests, and define their foreign policies through the interplay of geopolitical imperatives, domestic politics, regional histories, and national pride.

To ignore this dawning reality of the multipolar world is to risk regressing beyond adolescent neuroses; it is to lapse into child-like narcissism.

(Pankaj Mishra, whose new book, "From the Ruins of Empire: The Revolt Against the West and the Remaking of Asia," will be published in August, is a Bloomberg View columnist, based in London and Mashobra, India. The opinions expressed are his own.)

To contact the writer of this article: Pankaj Mishra at pmashobra@gmail.com

To contact the editor responsible for this article: James Gibney at jgibney5@bloomberg.net

http://www.bloomberg.com/news/2012-02-27/india-goes-its-own-way-on-iran-s-nuclear-program-pankaj-mishra.html

--------

In Somalia, children are taken out of School to Become Soldiers

26/02/2012

Reports are surfacing that Al Shabaab is taking Somali children out of schools to be used as soldiers and human shields.

According to a recent report issued by Human Rights Watch (HRW), entitled "No Place for Children," outlines how, while the use of child soldiers is not new in Somalia, the scale and violent nature of these abductions has reached unprecedented levels.

The locations in which abductions take place have expanded as well, as they are increasingly including schools and playgrounds.

A HRW researcher who worked on the report claimed that "Over the course of the last two years, Al Shabaab has increasingly been forcibly abducting children — not only from their homes, but also from their schools and playing fields. The majority of children being forced to join Al Shabaab are between 14 and 17 years old, but some are as young as 10."

Most children who are are captured spend time in a 'training camp,' where they are subjected to harsh domestic work, taught how to use weapons, and witness murders and brutal assaults as a way to desensitize them for their use as soldiers.

Somali youths are targeted for purposes that are not limited to fighting, especially for girls. Forced marriage and rape are now commonplace for captured children.

Most of the information from the report has been compiled by over 164 interviews with young Somalis — including 21 who had escaped from Al Shabaab forces.

Islamic extremists have targeted schools for a myriad of purposes other than recruitment. The reported mentions that soldiers have used students and teachers as "human shields" against artillery fire from Somalia's Transitional Federal Government (TFG) and African Union (AMISOM) forces.

Because schools have become such visible targets, many have shut down. Children and teachers who have not fled often fear attending school, and those that attend are no longer receiving an adequate education.

Human Rights Watch criticized the TFG using child soldiers themselves in response to Al Shabaab.

The report also highlights that the emphasis on the treatment of captured child soldiers needs to be shifted from detention and punishment to rehabilitation and protection.

In response to the allegations, Al-Shabaab has brushed aside the accusations from Human Rights Watch, saying that Islam considers people to be adults from the age of 15.

Islamic scholars consider a boy becomes a man at 15, or even younger if signs of puberty appear before then.

Human Rights Watch said this week that children as young as 10 are increasingly targeted by Al-Shabaab targets to replenish its ranks.

http://www.soschildrensvillages.ca/News/News/child-charity-news/Pages/Somalia-children-are-taken-out-School-to-Become-Soldiers-818.aspx

--------

Pakistan school strives to beat the Taliban trap

Sunday, February 26, 2012

- The boy was 2 when his mother dumped him on the streets, 4 when he spent his first night in a tiny prison cell, being sexually assaulted by an older inmate. Prostitution for money and shelter followed, then hashish, and glue-sniffing.

Now 10 and gangly, he fidgets and stares at the ground, speaking in a near-whisper. "I'm ashamed," he says.

Yet in this rugged frontier city in northwest Pakistan, where people carry guns as casually as they would a daily newspaper, this boy has hope. He has found refuge in what for Pakistan is relatively rare: a charity-run boarding school for homeless, drug-addicted children.

Around Peshawar, heroin sells for less than $0.20 a high. "It's the cheapest place in the world to get heroin," says Mazahar Ali, the school's manager. He gestures beyond the school's high walls. Heroin and just about every other vice are just a short walk away, he says.

The drugs all come from nearby Afghanistan which, according to a 2011 U.N. report, provides 90 percent of the world's opium, from which heroin is made.

For Pakistan, the result is more than 4 million addicts. Some of the youngest end up in mud-walled rooms being drilled in extreme Muslim doctrine by the Taliban who roam relatively freely in Peshawar.

"Sometimes the militants take these children to North Waziristan and teach them to be suicide bombers and sometimes they give the children drugs and the child might not even know that he is going to be blown up," says Ali.

At the school, a boy named Osama told of memorizing the Quran, Islam's holy book, while the Taliban hovered over him. He said he was tortured. He escaped, and a month ago was found sleeping on the floor of a ramshackle hotel, said Umaima Zia, the school psychologist.

On the lawn in front of the four-story school, Osama sat cross-legged on a chair in the afternoon sun, his small body swaying as he recited Quranic verses to his fellow students in a lilting voice.

A single working woman aged 25, Zia is unusual in this conservative region where girls are often married off soon after puberty.

Quick to smile, she gently draws out the kids' accounts of what they have endured. She brings stuffed animals to the school, and even the older boys cling to them. She gave the sexually assaulted boy a furry lion-shaped hat which he rarely takes off except for prayers.

A while ago that child's mother was found, but she would not take him back. "She didn't want me," he muttered, almost inaudibly "She said I was garbage."

The Associated Press does not identify, in text or through images, persons who say they have been sexually assaulted.

Children generally stay three months at the boarding school, long enough to detox. Run by the Dost Foundation, a family-owned charity, it has 32 boarders, all boys. A separate facility for girls is planned, because mixing of the sexes in Pakistan is shunned. Zia told of finding one little girl knocking on car windows asking 50 rupees ($0.60) to bare her chest to the occupants. She was 6.

"It's sad, so sad that there is nothing for girls here," she said. "Most of the girls are homeless. Not so many are drug users. Many are scavengers but they are very vulnerable to abuse."

Eleven of the boys in the school are intravenous drug users and two have AIDS.

Dr. Sikander Khan, whose family started the charity 20 years ago, says the AIDS problem is getting worse. Pakistan is a poor country, and 70 percent of its 180 million people are under 30 years old, with more children using drugs intravenously and AIDS rates rising, Khan said.

Khan, a physician who interned in New York, estimated roughly 7,000 children were living homeless on the streets of Peshawar.

He said roughly half of Pakistan's heroin addicts are believed to be intravenous users, a dramatic change. Discussion of sex is taboo, and although the U.N. estimates there are 97,400 HIV patients, only 4,112 are registered.

Khan's charity also supports community-based schools and provides rehabilitation facilities for adult addicts as well as vocational training for young boys and girls. It gets money from the European Union, U.S. and U.N., but Khan says it is short of funds and has had to close some of the schools.

"There is a lot of (international) funding for infrastructure like roads, but when it comes to drugs, when it comes to street children and shelter homes, the funding is not there or it is very small," said Khan.

But he said the trend might be changing, if only because of the fear that the neglected children will become Taliban fodder.

He said there is evidence this recruiting is happening. There's no certainty the children are being turned into terrorists, but he sees a growing recognition that they are exploitable and need help.

Inam, 15, has been through detox at the boarding school several times. Short and squat, he is notorious as Peshawar's most accomplished pickpocket _ so notorious that he was the subject of a documentary. He has his own gang, has been in prison on attempted-murder charges, keeps police officers on his payroll and has scars on his leg from acid thrown by rivals who tried to steal his gun.

A month ago he discovered he has HIV, and his tough-guy image crumbled. He believes he got the virus from sharing needles with other drug users. As he spoke his eyes grew wet, but he quickly wiped them with his sleeve and composed himself.

On the wall of the children's dormitory, a poster tries to offer hope with words in English written against a backdrop of hellish red flames: "I am in hell but that doesn't mean I will stay forever."

http://www.stltoday.com/news/world/pakistan-school-strives-to-beat-the-taliban-trap/article_fca470f3-45a2-5f67-b12f-58f6ddf81365.html

--------

Pak President takes notice of Hindu girl's kidnapping

Monday, February 27, 2012

ISLAMABAD: President Asif Ali Zardari has taken serious note of the reports of kidnapping of a Hindu girl from the Mirpur Mathelo District of Ghotki in Sindh. It is alleged that the girl is being forced to convert from her religion by some influential people of the area. The president has sought a report from the provincial government in this regard. He has also called for a transparent and expeditious investigation into the matter and for lawful action to be taken regardless of the influence and status of anyone involved in the abduction. app

http://www.dailytimes.com.pk/default.asp?page=2012\02\27\story_27-2-2012_pg7_7]

--------

Indian Muslim radicals plan 'siege' of Parliament

TNN Feb 26, 2012

Rahul Gandhi

NEW DELHI: Law-enforcers in the city are keeping a close watch on the activities of an Islamic radical group - shariah4hind - that has given the call for a mass rally around the Parliament to demand the enforcement of the Shariah laws. The group, through its website shariah4hind.com, has denounced the Indian Constitution and asked Indian Muslims to protest on March 2 and 3. The website has been blocked after Delhi Police received a complaint in this regard. The Bhagat Singh Kranti Sena has also petitioned Delhi high court to stop this rally.

The government has been requested not to issue visa to Sheikh Anjem Choudary, the London-based leader of the group, as the rally could create communal tension in the country. But, Choudary has announced they will hold a video conference with other leaders in Lebanon on March 2 and 3 and broadcast it.

The website, shariah4hind.com claims to have issued a fatwa against Indian political leaders and the Indian Constitution, calling the move of their group as "India's biggest Muslim uprising". The website claims that their first targets will be Prime Minister Manmohan Singh, senior BJP leader L K Advani, Gujarat chief minister Narendra Modi and Congress general secretary Rahul Gandhi. The website has a countdown timer to the event, which has sent the agencies into a tizzy.

Choudary spoke to TOI over telephone from London. He advocated for the Shariah law: "According to the Shariah, Muslims are not allowed to participate in the elections, which have been going on in India, or vote for any party like BJP, Congress or SP. Muslims must not abide by any other law but the law of Allah."

Senior Delhi Police officers said they will not allow any such rally in the city. Sources said they will also try to stop the broadcast of live speeches of Choudary and Sheikh Omar Bakri Muhammad, worldwide leader of Al-Muhajiroun, on March 3.

Choudary further told TOI that if he does not get the visa from Indian High Commission, he would go ahead with the programme and ask all the Muslims to gather near the Parliament. The website claims that the protesters would assemble at the Parliament from Raisina Road, Rajya Sabha Marg and Red Cross Road.

"A Delhi Police officer had also called me up, asking me to cancel the programme; but I told him that it will not be cancelled as we don't abide by your laws or courts. They cannot stop Muslims from rising," he said.

Delhi Police said the content of the website is defamatory in nature, and if needed, they might register a case against it.

The website, shariah4hind.com claims to have issued a fatwa against Indian political leaders & the Indian Constitution, calling the move of their group as "India's biggest Muslim uprising"

http://articles.timesofindia.indiatimes.com/2012-02-26/delhi/31101008_1_indian-muslims-website-shariah

--------

Syria army shells Homs and northern towns in Idlib

27 February 2012

Binnish has for the past week been under the control of anti-Assad forces

A Syrian military offensive is continuing in opposition-held areas of the north-western province of Idlib.

A BBC correspondent says troops have been firing artillery, mortars and anti-aircraft guns at civilian areas in Binnish, west of the city of Idlib.

The city of Homs also continued to be hit, activists reported, as France's president said a solution was in sight to rescue wounded Western journalists.

China meanwhile dismissed US criticism of its Syria policy as very arrogant.

A commentary in the Chinese Communist Party's official newspaper said that after the experience of Iraq, the US had no right to speak for the Arab people.

"Even now, violence continues unabated in Iraq and ordinary people enjoy no security. This alone is enough for us to draw a huge question mark over the sincerity and efficacy of US policy," it stated.

China's comments follow a blunt statement by US Secretary of State Hillary Clinton that the Chinese and Russian veto of a UN Security Council resolution on Syria was "despicable" while "people are being murdered".

Beijing believes Syrian President Bashar al-Assad should be allowed to carry out reforms to try to end the bloodshed.

Meanwhile, the European Union has imposed further sanctions on Syria, including a freeze on the European-held assets of its central bank.

The bombardment has started in Binnish, which for the past week has been under the control of the opposition. The Free Syrian Army and the Syrian Liberation Army are based in this town. We know that a government offensive has been taking place in the nearby city of Idlib. The townspeople have become increasingly concerned that the troops would then turn their attention to Binnish. That is what has happened this morning.

We were woken to the sound of artillery bombardment. There is gunfire in the distance. We believe they are using anti-aircraft weapons against the town, and also setting up mortar positions. This is a town of about 40,000 people and although there are militiamen belonging to the Free Syrian Army and other groups, this has not been a military situation. From what we can tell, the bombardment is entirely random and is not targeting specific individuals. This seems to be part of a wider government offensive that is taking place in the north of the country, to regain control of opposition areas.

Foreign ministers meeting in Brussels also agreed to issue travel bans against seven more close associates of Mr Assad, while cargo flights from Syria into the EU have been banned, and restrictions have been imposed on the trade in gold and precious metals.

The BBC's Chris Morris, in Brussels, says the latest sanctions are being portrayed as part of an international effort to impose an economic stranglehold on the Syrian government.

Tanks

Syrian security forces reportedly launched attacks on several opposition-held areas in Idlib on Monday, including the towns of Sarmin, Maarat al-Numan and Binnish.

The BBC's Ian Pannell, who is in northern Syria, says residents of Binnish, which for the past week has been under the control of the Free Syrian Army and the Syrian Liberation Army, were woken by the sound of artillery bombardment.

The government troops are firing anti-aircraft weapons at the town, and also setting up mortar and infantry positions on the outskirts.

Our correspondent says the bombardment appears to be entirely random, hitting civilian areas rather than targeting rebel positions.

The Local Co-ordination Committees, an activists' group which organises and documents protests, said the town of Sarmin, not far to the south of Binnish, also had been shelled and that tanks were preparing to storm it.

The group also said Maarat al-Numan, south of the city of Idlib, had been attacked, with several tanks entering the town from the south.

Activists said at least 59 civilians and soldiers were killed across the county on Sunday as people voted in a referendum on a constitution that offered reforms.

The Syrian government is due to announce the result of the vote on the constitution, which would drop an article making the ruling Baath Party the "leader of state and society", allow a degree of political pluralism and enact a presidential limit of two seven-year terms.

Russia's Foreign Minister, Sergei Lavrov, praised the referendum as a "movement towards democracy", while the US and its allies dismissed it as a "farce" meant to justify the crackdown on dissent.

Mr Lavrov also criticised last week's Western-backed "Friends of Syria" conference in Tunisia, saying it had not helped "create conditions that would encourage all Syrians to engage in political dialogue".

'Extremely tense'

The military also continued to bombard opposition-held areas of the central city of Homs on Monday for the fourth consecutive week.

One activist said shells had begun hitting the districts of Baba Amr, Khalidiya, Ashira, Bayada and the old city at dawn.

"The army is firing from the main thoroughfares deep into alleyways and side streets," Mohammed al-Homsi told the Reuters news agency.

Amateur video shows shelling in an area thought to be Baba Amr in the beseiged city of Homs - this footage has not been verified

The International Committee of the Red Cross (ICRC) meanwhile said the humanitarian situation in Baba Amr was increasingly dire.

"Negotiations have resumed with Syrian authorities and the opposition in order to continue evacuating all persons in need of help," Hicham Hassan, an ICRC spokesman in Geneva, told Reuters.

French President Nicolas Sarkozy also said that it might soon be possible to get two wounded Western journalists out of Homs.

"We have the beginnings of a solution," he told RTL radio. "It seems that things are starting to move."

British photographer Paul Conroy and French reporter Edith Bouvier were wounded in an attack on Wednesday which claimed the life of American journalist Marie Colvin and French photographer Remi Ochlik.

Poland's foreign ministry told the AFP news agency that its diplomats in Damascus were attempting to retrieve Ms Colvin's body. The Polish embassy is representing the interests of the US, which shut its embassy in Damascus earlier this month in protest at the crackdown on dissent.

http://www.bbc.co.uk/news/world-middle-east-17176943

--------

Some border incidents 'distorted' in media, Former Indian High Commissioner in Bangladesh

Monday, February 27, 2012

A former Indian envoy to Bangladesh yesterday said some reports in the media on incidents on the border between Bangladesh and India were "distorted".

Pinak Ranjan Chakravarty, who was the Indian High Commissioner in Dhaka from 2007 to 2009, said he had collected the information from intelligence and other agencies after coming to know about the border incidents from the media.

Terming these reports in the local media as "perception problems", Pinak, at a dialogue on India-Bangladesh relations at Palli Karma Sahayak Foundation in the city, said, "I do not know how to deal with it (the perception problems)."

Currently special secretary (Public Diplomacy) of the Ministry of External Affairs, India, Pinak said media reports have a profound impact on people, many of whom begin their discussions by pointing to headlines in daily newspapers.

His remarks came amid a recurrence of killings of and torture on Bangladeshis on the border by the Indian Border Security Force (BSF).

Last month, some Indian TV channels including NDTV, aired a video clip showing a Bangladeshi being beaten up by some BSF members in Murshidabad district, Paschimbanga.

The BSF killed 31 Bangladeshis last year, including 15-year-old Felani, which raised protests throughout Bangladesh, said Odhikar, a rights group, adding that the number was 74 in 2010 and 98 in 2009.

http://www.thedailystar.net/newDesign/news-details.php?nid=224049

--------

Thousands protest Malaysia rare earths plant

Monday, February 27, 2012

Thousands rallied yesterday in Malaysia against an Australian miner's rare earths plant in the biggest protest yet over fears it will produce radioactive waste harmful to them and the environment.

Australia's Lynas has almost completed building the plant near the seaside town of Kuantan in eastern Pahang state to process rare earth ores imported from Australia.

China currently supplies about 95 percent of world demand for rare earths, which are used in high-tech equipment from iPods to missiles and have seen prices soar in recent years.

Lynas hopes to begin operations within months, producing an initial 11,000 tonnes of rare earths a year and effectively breaking the Chinese stranglehold on the materials.

But more than 5,000 people, many wearing green and holding banners reading "Stop pollution, stop corruption, stop Lynas," gathered in Kuantan to call for the plant to shut down.

http://www.thedailystar.net/newDesign/news-details.php?nid=224108

--------

Afghan-US ties hit all time low over holy Quran desecration

27 February 2012

KABUL: An explosion of outrage over the burning of the holy Quran at a US military base has plunged relations between Afghans and their Western allies to an all time low, analysts said on Sunday.

Days of violent protests have seen Afghan security forces turn their weapons on US soldiers, rampaging demonstrators attack Western targets and NATO pull all its advisers out of government ministries. "It has never been as bad as this and it could be a turning point" in the West's 10-year mission in the war-torn country, said Martine van Bijlert of the Afghanistan Analysts' Network.

"There has been a very serious case of undermined trust and it really depends on whether it goes further downhill from here or the two sides get a chance to repair the damage," she told AFP. At the heart of the escalating crisis is fear over Afghanistan's future when US-led NATO forces end combat operations in the war against Taliban insurgents in 2014 and hand security responsibility to the Afghan government. "Fuses are very short, everybody is deeply concerned over the transition in 2014 and that has enhanced violent competition across the country," said Candace Rondeaux of the International Crisis Group. "Relations have changed drastically. An accumulated sense of anxiety, anger and resentment has been building up for some time and it took a singular event – the holy Quran burning – to ignite a very big fire," she told AFP.

The US rushed to condemn the burning of Islam's holy book at the Bagram base north of Kabul, with US President Barack Obama apologising to the Afghan people for what he said was a mistake and pledging the perpetrators would be punished. But furious Afghans took to the streets across the country and tried to attack French, Norwegian, UN and US bases, shouting "Death to America" after the Taliban exhorted their countrymen to kill foreign troops to avenge the holy Quran burning.

At least 30 people died in five days of violent protests, including two US troops shot dead when an Afghan soldier turned his weapon on them as protesters approached their base in eastern Afghanistan.

Breaking point was reached when two senior American officers were shot and killed within the Interior Ministry in Kabul on Saturday, prompting the US commander to pull all advisers out of government ministries. The Pentagon said the killings were "unacceptable" and called on Afghan authorities to better protect coalition forces and curtail raging violence.

The US, which leads a 130,000-strong military force fighting the Taliban-led insurgency, has advisers throughout the Kabul government. The circumstances surrounding the shooting are still under investigation, but Taliban insurgents claimed the attack while a government source told AFP the two men were killed by a member of the Afghan police. Cases of Afghan security forces turning on their Western allies have increased in recent years, with a leaked classified coalition report saying last month that they "reflect a rapidly growing systemic homicide threat".

Four French soldiers were gunned down by an Afghan colleague last month, prompting France's President Nicolas Sarkozy to announce an accelerated withdrawal of combat troops in 2013. As pressure mounts on other Western governments to bring an early end to an unpopular campaign, fear grows among Afghans about their future.

"We expect violence to increase to the end of 2013 and after that we have the issue of transition, and uncertainty over the future is very high," said Afghan analyst Haroun Mir. "There is a jockeying for power once the West leaves," he told AFP. "People know that without the US – and especially the financial assistance – the Afghan government's survival will be difficult so people are already trying to show their allegiance to the Taliban and other insurgent groups," he added. Afghan President Hamid Karzai's government and NATO forces have appealed for calm and restraint, fearful that Taliban are trying to exploit the anti-American backlash. afp

http://www.dailytimes.com.pk/default.asp?page=2012\02\27\story_27-2-2012_pg7_34

--------

Saudi Arabia allows Iranian ships to dock at Jeddah port

Monday, February 27, 2012

JEDDAH: The Saudi Defence Ministry allowed Iranian naval vessels to dock at one of its ports in the Red Sea earlier this month during a training mission, Saudi Arabia's Defence Ministry spokesman said on Sunday.

Tensions between Saudi Arabia and Iran, longtime rivals for influence in the Middle East, have become even more strained since October, when the United States accused two Iranians of plotting to assassinate the Saudi ambassador in Washington. Iran denies any part in the alleged plot.

Since then, Tehran has responded to new Western sanctions on its crude exports by threatening to close the Strait of Hormuz, the neck of the Gulf that is vital for ships carrying the region's oil.

Saudi Arabia and other members of the Gulf Cooperation Council group of Arab countries say they have readied measures to counter such a move and the United States has warned Iran it would react to any attempt to close the strait.

Saudi defence officials played down the significance of Iran's unusual visit to Jeddah Islamic Port, saying in a statement on its state news agency SPA the move was approved as part of a training tour "in the context of friendly visits".

The Defence Ministry said two naval vessels and a military helicopter had been given permission to use the port from February 1-7 on the request of the Iranian Embassy in Riyadh. Three other naval vessels and a helicopter were sent to the port around the same time for the same purpose, the statement said.

The ships passed through the Suez Canal into the Mediterranean and returned via the same route on Feb. 21, without incident. There were conflicting reports as to whether they had docked in a Syrian port while in the Mediterranean. reuters

http://www.dailytimes.com.pk/default.asp?page=2012\02\27\story_27-2-2012_pg14_6

--------

More Quran protests leave 7 dead in Afghanistan

February 24, 2012

KABUL, Afghanistan - The top U.S. commander in Afghanistan called on his troops to resist any urge to avenge the death of two American soldiers killed in riots over the burning of Qurans at a U.S. base, even as renewed protests Friday claimed at least seven lives.

The anti-American demonstrations by thousands of Afghans who took to the streets after midday prayers were further evidence that President Barack Obama's apology has failed to quiet the outrage over what the U.S. says was the inadvertent destruction of the holy books.

The killing of the two U.S. soldiers and the civil unrest have further strained Afghanistan's relations with the United States. Afghan President Hamid Karzai is trying to negotiate a long-term partnership agreement with the United States to govern the activities of U.S. forces in his country after 2014, when most foreign combat troops will have left or taken on support roles.

The violence against coalition troops also comes at a time when many countries contributing to the force are seeking to accelerate their withdrawal from what has become an unpopular and costly war that has dragged on for more than 10 years.

At least 20 people, including the two U.S. soldiers, have been killed in four days of violence.

Protesters have ignored appeals by Karzai, parliamentarians and some clerics for an end to the violence until an investigation into the incident at Bagram Air Field is concluded in coming days.

Afghan officials said seven people were killed around the country Friday by Afghan security forces trying to disperse crowds or responding to gunfire from protesters.

One of the dead was part of a crowd trying to storm a Hungarian military base in northern Baghlan province. Six others were killed in western Herat province, including three people who died when a truck full of ammunition exploded after protesters set it ablaze, the governor's office said.

Anti-American protesters also gathered in several locations around Kabul, including in the city's east, where a demonstrator, his clothes covered in blood, was carried from the scene as about 200 police tried to push the crowd back.

Police sprayed volleys of automatic rifle fire over the heads of protesters chanting "Death to America!" in an effort to prevent them from reaching the defense ministry, located close to the American Embassy.

U.S. Gen. John Allen, who commands all U.S. and coalition troops, traveled late Thursday to the American base in the east where an Afghan soldier opened fire on U.S. troops, killing two Americans.

"There will be moments like this when you're searching for the meaning of this loss. There will be moments like this when your emotions are governed by anger and a desire to strike back," Allen said in comments NATO released Friday.

"Now is not the time for revenge. Now is not the time for vengeance. Now is the time to look deep inside your souls, remember your mission, remember your discipline, remember who you are."

Allen, who was accompanied by Afghan National Army Gen. Sher Mohammed Karimi, told soldiers that "now is how we show the Afghan people that as bad as that act was in Bagram, it was unintentional and American and ISAF soldiers do not stand for this." ISAF is the acronym for the International Security Assistance Force, the formal name of the U.S.-led international military coalition fighting in Afghanistan.

The two U.S. troops were killed during a protest Thursday outside the American base in the Khogyani district of Nangarhar province. Two protesters were killed by Afghan police there before the Afghan soldier turned his gun on U.S. troops. He then fled into the crowd.

Karimi told the U.S. troops that their sacrifice is not wasted.

"It is a rewarding mission and this enemy fighting against us, is not an enemy of Afghanistan, it is an enemy of the whole of humanity," Karimi said.

It was the latest in a rising spate of incidents where Afghan soldiers or police, or militants wearing their uniforms, have shot and killed U.S. and NATO service members.

The unrest started Tuesday, when Afghan workers at the sprawling Bagram air base noticed that Qurans and other Islamic texts were in the trash that coalition troops dumped into a pit where garbage is burned. Some Afghan workers burned their fingers as they tried to salvage some of the books. Afghan government officials said initial reports indicated four Qurans were burned.

U.S. officials said the materials had been taken from a library at Parwan Detention Facility, which adjoins the base, because they contained extremist messages or inscriptions. Writing inside a Quran is forbidden in the Islamic faith, although it was unclear whether the handwritten messages were found in the holy book or other reading materials.

A military official said it appeared that detainees at the prison were exchanging messages by making notations in the texts.

Obama apologized in a letter to Karzai Thursday, expressing "regret and apologies over the incident in which religious materials were unintentionally mishandled."

Many Afghan protesters dismissed Obama's words as insufficient.

"We don't care about Obama's apology," said Kamaluddin, a 25-year-old Kabul protester who uses only one name. "We have to protest to be responsible to our God. They are burning our Quran. An apology is not enough."

In the U.S., a senior Pentagon official reached out to American Muslims, offering an apology Friday during prayers services at one of the nation's largest mosques, in suburban Washington.

"I come here today to apologize on behalf of the Department of Defense for the incident that took place in Afghanistan this week," Peter Lavoy, acting assistant secretary of defense for Asia and Pacific security affairs, told worshippers at the ADAMS Center in Sterling, Va.

Pentagon press secretary George Little said the appearance was part of a broad effort by the administration to try to defuse the controversy.

"This is an issue we know is of concern, not only to Afghans, but to other Muslims around the world, including in the United States," Little said. "We want to send a strong signal to the American Muslim community that we deplore what happened and apologize for it."

Imam Mohamed Magid, president of the Islamic Society of North America, said Friday's session was designed to let Muslims around the world know that American Muslims were concerned about the incident but were able to accept an apology and promise of a thorough investigation without resorting to violence.

http://www.newsday.com/news/world/more-quran-protests-leave-7-dead-in-afghanistan-1.3554154

--------

8 killed, 35 injured in a Bomb Blast in Nigeria

Written by Isaac Shobayo, Leon Usigbe, Saliu Gbadamosi and Chris Agbambu

Monday, 27 February 2012

THE relative peace in Jos, Plateau State, was shattered on Sunday, when two people suspected to be suicide bombers forced their way into the headquarters of the Church of Christ in Nigeria (COCIN) and detonated explosives within the church premises leading to the death of five people, the bombers inclusive.

Three other people within the vicinity were also killed.

Islamist group, Boko Haram said it was behind the suicide bomb attack and warned of more such assaults.

"We carried out the attack on COCIN Church in Jos today [Sunday] and we did what we did as part of our resolve to avenge the killings and dehumanisation of Muslims in Jos in the last 10 years," spokesman Abul Qaga told reporters in a conference call.

Nigerian Tribune learnt that the suicide bombers, who disguised as worshipers, came in a Volkswagen Bora car laden with explosives and forced their way into the church premises at about 7.45 a.m. and headed towards the main auditorium where morning service was taking place.

Some senior citizens of the state, including Governor Jonah Jang and former governors Solomon Lar and Joshua Dariye, Nigerian Tribune gathered, normally worship in the church on Sundays.

A source close to the church told Nigerian Tribune that it was motorcycles parked close to the entrance of the auditorium that prevented the bombers from ramming into the church. Immediately the car hit the motorcycles, the explosives went off, causing a heavy bang, which was heard within the metropolis.

It was gathered that the bombers died on the spot while three other people within the vicinity were also killed, with several people sustaining varying degrees of injury. Several vehicles parked on the church premises were burnt beyond recognition while virtually all the buildings within the premises were affected by the explosion.

One of the church wardens, Mr Gokas Alamis, who sustained injuries in the explosion, now recuperating at Plateau Specialist Hospital, told Nigerian Tribune that the gate leading to the church was well fortified and manned by both internal and external security men.

Alamis said the bombers were able to enter the church as a result of a military vehicle the bombers used as a shield. He explained that on sighting the military vehicle, those at the gate opened it while the bombers' car trailing behind took advantage to also follow.

"I was at the gate when the incident occurred. The bombers' car took the advantage of the military vehicle to enter the premises and drove in a reckless manner towards the main auditorium but was stopped by the motorcycles parked in front of the auditorium. And all we heard was a heavy bang with a thick smoke everywhere and also found myself on the ground with blood all over me," he said.

The unfortunate incident led to a pandemonium within the area, as some youths descended on the men of the Special Task Force at the entrance of the church asking why they allowed the car to enter the church, premises without stopping it and alleged complicity on the part of the soldiers.

In the melee that ensued, the soldiers were mobbed by the youth while the state Commissioner for Information, Mr Yiljaap Abraham, who tried to pacify the youth was manhandled and wounded.

Some youths in the area took the advantage of the incident to take law into their own hands and descended on the innocent people selling motor spare parts around the church and burned their goods, while some road users were equally molested.

Nigerian Tribune learnt that shortly after the incident, corpses of three people were picked up around Hill Station Hotel Junction and Plateau Specialist Hospital roundabout. They were allegedly killed by the youth protesting the incident.

Speaking with newsmen shortly after visiting those who sustained injuries at Plateau Specialist Hospital, Governor Jang said from all indications, some people were not happy with the relative peace in the state and promised that government would ensure that all places of worships in the state were protected.

Governor Jang warned the people not to take advantage of the incident to cause mayhem in the state and charged all to be calm and allow the security men to do their work.

"If you want to riot, who are you going to riot against? It is better you allow security men to do their work. The act of security is a responsibility of all; so, everybody must be vigilant. I am not surprised that COCIN was bombed, because this is where I worship," he said.

The church is an indigenous church of people of Plateau State where many top politicians, including senior citizens in the state, worship every Sunday. Some of them are Governor Jang, Chief Solomon Lar; former Governor Dariye; General Joshua Dongonyaro; General John Timlong and many other top shots in the state, including commissioners.

A source close to the church told Nigerian Tribune that the top shots were able to escape the bomb explosion because many of them attend second service, which is usually between 9.00 and 11.00 a.m while the incident occurred during the first service.

However, the state Commissioner of Police, Mr Emmanuel Dipo Ayeni, has confirmed four people dead, adding that investigation were ongoing to confirm the causes and the number of causalities.

Meanwhile, President Goodluck Jonathan has expressed sadness at the suicide bombing of COCIN in Jos, on Sunday and what he said was the mindless acts of reprisal that followed the incident.

According to a statement issued by the Special Adviser to the President on Media and Publicity, Dr Reuben Abati, "it is with great sadness that President Goodluck Jonathan received the news of the suicide bombing today."

Jonathan, who conveyed his sympathies and condolences to the victims of the acts, said "those who seek to divide us by fear and terror will not succeed," adding that "the indiscriminate bombing of Christians and Muslims is a threat to all peace-loving Nigerians."

The statement assured that the president would continue to stand firm to ensure the safety and security of all Nigerians, "while ensuring that the relevant institutions move against those who disregard the sanctity of life in the pursuit of sectarian ambitions."

The president appealed to all residents of Plateau State to remain calm and be law-abiding, noting that "as we mourn with today's victims, let it be known that efforts are being redoubled to win the war against terror."

In another development, the timely intevention of men of the Bauchi State police command, on Sunday, saved what could have been a disaster, as some members of a rival group in COCIN LCC Church at Miya Barkatai village, Toro Local Government Area of the state attempted to attack the church with explosives on Sunday, even as seven of the attackers were arrested by the police.

According to the state Commissioner of Police, Mr Ikechuckwu Aduba, the rival groups in the church had been having internal problem between themselves as a result of which members of one of the groups decided to attack the others on Sunday during the morning service, armed with locally made bombs.

"It is true that some people attempted to attack COCIN LCC Church. They are members of a rival group within the church who have their own internal problem and the other rival group decided to attack them this morning," Aduba told journalists in Bauchi by phone.

"When we got the report, we sent our men who arrested about seven of them. They had something like explosives we are waiting for the bomb experts to confirm because some times after investigation, it may turn out not to be improvise explosive devices (IEDs)," he added.

The police boss said the police had commenced investigations into the matter, adding that, "as soon as we collect all the details, we will brief you (journalists) as usual."

Following these attacks, the army headquarters has directed soldiers deployed to the northern states of the federation to be on the red alert.

The directive followed findings that the Inspector General of Police, Mohammed Abubakar, has tasked MOPOL commanders in the states to commence stop and search of vehicles.

It was gathered that as a result of the directive, special military squads were to be constituted and deployed to bring a halt to the activities of the Boko Haram sect.

Already, military authorities might have concluded plans to complement the efforts of customs and immigration officials at the borders, by deploying personnel to states bordering Chad, since many of the Boko Haram members infiltrate the country through these areas.

Meanwhile, the Director-General, State Security Service (SSS), Mr Ekpeyong Ita, has said negligence on the part of Nigerians was responsible for the rising waves of Boko Haram attacks in the country.

Ita made the assertion at a retreat in Jos, organised by the Nigerian Christian Pilgrims Commission (NCPC).

He challenged Nigerians to be more proactive in their support to security agencies and in being more security conscious.

"Many Nigerians still believe that they cannot fall victim of Boko Haram attacks; some may say that it is not their portion, instead of doing something to safeguard their lives and property from such attack," he said.

http://tribune.com.ng/index.php/front-page-news/36627-gov-jangs-church-bombed-in-jos-8-killed-35-injured-youths-mob-soldiers-over-alleged-complicity-jonathan-condemns-bombing-7-arrested-in-bauchi-for-attempting-to-bomb-church-soldiers-placed-on-alert

--------

Suicide blast kills six at Afghan airport: police

27 February 2012

KABUL: At least six people were killed and seven wounded in a suicide car bomb attack at the gates of Jalalabad airport in eastern Afghanistan on Monday, police said.

"Six people are dead," Nangarhar provincial police spokesman Hazrat Mohammad told AFP. Nato troops have sealed off the area, where they have a base, said provincial spokesman Ahmad Zia Abdul Zai.

The attack comes after at least 30 people were killed in six days of violent anti-US demonstrations across the country in protest over the burning of Korans at a US military airbase.

On Sunday, seven US soldiers were wounded in a grenade attack on their base in northern Kunduz province, police said.

President Hamid Karzai went on television Sunday to appeal for calm.

Karzai "condemned with the strongest words" the treatment of Islam's holy book and said the perpetrators should be punished, but told his countrymen: "Now that we have shown our feelings it is time to be calm and peaceful."

He said he respected the emotions of Afghans upset by the Koran burning in an incinerator pit at Bagram base north of Kabul, but urged them not to let "the enemies of Afghanistan misuse their feelings".

Taliban insurgents have called on Afghans to kill foreign troops in revenge for the incident, and claimed to have been behind the shooting deaths of the two US advisers in the interior ministry in Kabul on Saturday.

http://www.dawn.com/2012/02/27/suicide-blast-kills-six-at-afghan-airport-police.html

-----------

The face of the Gujarat riots meets his 'saviour'

27 February 2012

The photographer and his subject meet to talk about the picture that became an iconic symbol of the Gujarat riots

Gujarat survivor rebuilds his life

How does it feel, I ask World Press Photo award winning photographer Arko Datta, to meet the subject of his best-known picture for the first time?

Ten years ago, Arko's picture of a tailor named Qutubuddin Ansari became the face of religious riots which left nearly 1,000 people, mostly Muslims, dead in Gujarat.

In the picture, Mr Ansari, then 28 years old, is standing on a narrow veranda. He is wearing a light checked shirt stained with dried blood. His faintly bloodshot eyes are glazed with fear. His hands are folded in an expression of obeisance, hiding a mouth agape. It's a disturbing study of fear and helplessness.

"An Indian Muslim stranded in the first floor of his house, along with a few other Muslims and surrounded by a Hindu mob begs to the Rapid Action Force (Indian paramilitary) personnel to rescue him at Sone-ki-Chal in Ahmedabad, March 01, 2002," said the caption of the picture put out by Reuters news agency, for whom Arko worked at the time.

The Gujarat riots were among the worst in India since Independence. The Hindu nationalist BJP state government, led by Narendra Modi, was accused of not doing enough to bring the violence under control.

Memories

Ten years later, Arko and I are standing under the same veranda of an awkward looking two-storey building in a crowded lane, running alongside a busy highway in Ahmedabad, capital of Gujarat.

Next door, literally risen from the ashes, are a motorcycle showroom and a sooty garage. A rebuilt Madarsas, which was gutted during the riots, is packed with cheery students.

A new flyover loops over the highway, offering the only change in a drab landscape of squat homes and grubby shops.

The photographer and his subject have just met. There has been a limp shaking of hands and both have hugged each other hesitantly. Arko told him how glad he was to see him. Mr Ansari had smiled shyly.

Qutubuddin Ansari has returned to Ahmedabad after living in different parts of India

Now, Arko is telling us that the meeting is bringing back a lot of memories, some good, others bad.

The unchecked rioting had entered its second consecutive day when Arko and a bunch of fellow photographers found themselves outside the building where Mr Ansari was trapped on the morning of 1 March 2002.

Earlier they had hitched a ride with a van full of soldiers trying to bring the city under control.

When the van entered the highway before midday, Arko says, the sky was black with smoke from the fires and the road was strewn with bricks and stones. The military van moved with its headlights on.

"It was darkness at noon. There was frenzy all around. The city had gone mad."

Mobs armed with swords and stones from Hindu neighbourhoods across the highway were crossing over and attacking and setting fire to Muslim shops and homes on the other side. People watched this grisly show from their homes across the road.

The van sputtered on past the building where Mr Ansari stood when Arko looked back for a moment and saw his subject for the first time. He looked through the telephoto lens, and clicked, "three or four shots possibly, all in a fraction of a second".

'Defining image'

Then he turned around and asked the soldiers to stop the van.

"Looking through the fog of smoke, we spotted the group of people trapped on the balcony of a burning house. We told the soldiers that we were not moving until they rescued them," says Arko.

Qutubuddin Ansari and Arko Datta meet at the former's home

I pick up the rest of the story from Mr Ansari, who is listening carefully. A curious crowd collects around us.

"We were trapped on the first floor for over a day, and we couldn't go down because fire was raging below.

"And when I saw the military van pass by, I thought, 'This is our last chance'. I began shouting Sahib! Sahib! to the soldiers and folded my hands, and when I did that they looked back and returned," he says.

A few soldiers were immediately positioned outside the house, and later in the day, as the fires below ebbed, Mr Ansari and his friends came down a stairwell built outside the house.

Next morning, Arko's picture of Mr Ansari had made it to the front pages of newspapers around the world. They called it "the defining image of the Gujarat carnage".

"Start Quote

My life is on the mend. I have a beautiful family, I have work, I have my own little home"

Qutubuddin Ansari

The problem was Mr Ansari didn't even know about it until a week later, when a foreign journalist hunted him down in a relief camp for riot victims, carrying a newspaper with the picture across an entire page.

"Then my life went into a tailspin. The picture followed me wherever I went. It haunted me, and drove me out of my job, and my state," he says.

He ran away to Malegaon in neighbouring Maharashtra to live with his sisters and had been working there for a fortnight when a co-worker walked into the shop with a newspaper carrying his picture. His boss didn't want any trouble and fired him immediately.

Next year, he left for Calcutta, but returned after a few months when he heard that his mother had a heart problem.

Over the next few years, Mr Ansari lost half-a-dozen jobs as people recognised him and journalists hounded him relentlessly. Political parties used the picture to woo Muslim votes. A group blamed for dozens of bomb attacks across India used the picture in an e-mail claiming to have carried out an attack. Muslim organisations freely put out adverts using the picture.

The picture brought a few happier moments. The owner of a clothes shop in Calcutta recognised him and gave him a discount on a T-shirt. An officer pulled him out of a queue for picking up papers to vaccinate his mother for her trip to Saudi Arabia for Haj, arranged for her inoculation quickly, and remained in touch with him. A resident of Poona wrote to him, giving him all his contacts and asking him to get in touch with him if he ever needed any help.

Mr Ansari became the "face" of the riots

"I feel very bad, very sorry to hear that my pictures caused so much problems for you. I apologise," Arko tells Mr Ansari, as we settle down in his home in a slum, not far away from the house with the veranda.

Mr Ansari is sitting opposite him, and his eyes drop to the floor for a moment.

"Nobody is to blame, brother," he tells Arko. "You did your job. I was doing mine, trying to save my life. Your picture showed the world what was happening here. What happened to me eventually was kismet, destiny."

"And as things stand, my life is on the mend. I have a beautiful family, I have work, I have my own little home."

A few years ago, Mr Ansari bought a two-room tenement with a small tailoring shop for 315,000 rupees ($6,400; £4,000) from his paltry savings and loans from friends and family. It is a modest home with a raised bed, a television, a few utensils, a shiny red refrigerator and a washing machine tucked away behind a curtain. Upstairs, he and his co-workers stitch more 100 shirts a week, and he earns up to 7,000 rupees ($142; £90) a month.

Moving on

His family has grown to include an eight-year-old son and a four-year-old daughter. The eldest daughter is now 14 and wants to become a teacher.

Arko has also moved on - he quit Reuters after nearly a decade of rich work, including covering the wars in Afghanistan and Iraq, and began a photography school in the city of Mumbai.

Now Arko tells Mr Ansari of a personal tragedy that marked his coverage of the riots.

He says he was sent to cover the riots even as his mother was in the last stages of cancer. His wife had called him every day during the time he was taking pictures of the mayhem, imploring him to return to be by his mother's bedside.

Eight-year-old Zishan and four-year-old daughter Zakia were born after the riots

"By the time I returned, she had slipped into a coma. I never got to speak to her. Three or four days later, she died. I have no siblings, and my father died when I was one. And I couldn't even exchange a last few words with my mum," he says.

Silence descends on the room.

Then Mr Ansari speaks.

"I can understand your pain. Allah sent you to save us, brother. You did a greater good," he says.

One event, two lives, both bookended by personal tragedies

"It feels strange. I have mixed feelings," Arko says, as we take leave.

"On one hand, Qutubuddin was empowered by my picture. On the other, he lost his privacy and a bit of his life."

"I just hope he remembers me as a friend. We met as strangers as I think we parted as friends."

"I now want to remember him as a smiling, happy man. Not the frightened man on the balcony."

http://www.bbc.co.uk/news/world-asia-india-17150859

--------

U.S. Agencies See No Move by Iran to Build a Bomb

By JAMES RISEN and MARK MAZZETTI

Published: February 24, 2012

WASHINGTON — Even as the United Nations' nuclear watchdog said in a new report Friday that Iran had accelerated its uranium enrichment program, American intelligence analysts continue to believe that there is no hard evidence that Iran has decided to build a nuclear bomb.

Recent assessments by American spy agencies are broadly consistent with a 2007 intelligence finding that concluded that Iran had abandoned its nuclear weapons program years earlier, according to current and former American officials. The officials said that assessment was largely reaffirmed in a 2010 National Intelligence Estimate, and that it remains the consensus view of America's 16 intelligence agencies.

At the center of the debate is the murky question of the ultimate ambitions of the leaders in Tehran. There is no dispute among American, Israeli and European intelligence officials that Iran has been enriching nuclear fuel and developing some necessary infrastructure to become a nuclear power. But the Central Intelligence Agency and other intelligence agencies believe that Iran has yet to decide whether to resume a parallel program to design a nuclear warhead — a program they believe was essentially halted in 2003 and which would be necessary for Iran to build a nuclear bomb. Iranian officials maintain that their nuclear program is for civilian purposes.

In Senate testimony on Jan. 31, James R. Clapper Jr., the director of national intelligence, stated explicitly that American officials believe that Iran is preserving its options for a nuclear weapon, but said there was no evidence that it had made a decision on making a concerted push to build a weapon. David H. Petraeus, the C.I.A. director, concurred with that view at the same hearing. Other senior United States officials, including Defense Secretary Leon E. Panetta and Gen. Martin E. Dempsey, the chairman of the Joint Chiefs of Staff, have made similar statements in recent television appearances.

"They are certainly moving on that path, but we don't believe they have actually made the decision to go ahead with a nuclear weapon," Mr. Clapper told the Senate Select Committee on Intelligence.

Critics of the American assessment in Jerusalem and some European capitals point out that Iran has made great strides in the most difficult step toward building a nuclear weapon, enriching uranium. That has also been the conclusion of a series of reports by the International Atomic Energy Agency's inspectors, who on Friday presented new evidence that the Iranians have begun enriching uranium in an underground facility.

Once Iran takes further steps to actually enrich weapons grade fuel — a feat that the United States does not believe Iran has yet accomplished — the critics believe that it would be relatively easy for Iran to engineer a warhead and then have a bomb in short order. They also criticize the C.I.A. for being overly cautious in its assessments of Iran, suggesting that it is perhaps overcompensating for its faulty intelligence assessments in 2002 about Iraq's purported weapons programs, which turned out not to exist. In addition, Israeli officials have challenged the very premise of the 2007 intelligence assessment, saying they do not believe that Iran ever fully halted its work on a weapons program.

Yet some intelligence officials and outside analysts believe there is another possible explanation for Iran's enrichment activity, besides a headlong race to build a bomb as quickly as possible. They say that Iran could be seeking to enhance its influence in the region by creating what some analysts call "strategic ambiguity." Rather than building a bomb now, Iran may want to increase its power by sowing doubt among other nations about its nuclear ambitions. Some point to the examples of Pakistan and India, both of which had clandestine nuclear weapons programs for decades before they actually decided to build bombs and test their weapons in 1998.

"I think the Iranians want the capability, but not a stockpile," said Kenneth C. Brill, a former United States ambassador to the International Atomic Energy Agency who also served as director of the intelligence community's National Counterproliferation Center from 2005 until 2009. Added a former intelligence official: "The Indians were a screwdriver turn away from having a bomb for many years. The Iranians are not that close."

To be sure, American analysts acknowledge that understanding the intentions of Iran's leadership is extremely difficult, and that their assessments are based on limited information. David A. Kay, who was head of the C.I.A.'s team that searched for Iraq's weapons programs after the United States invasion, was cautious about the quality of the intelligence underlying the current American assessment.

"They don't have evidence that Iran has made a decision to build a bomb, and that reflects a real gap in the intelligence," Mr. Kay said. "It's true the evidence hasn't changed very much" since 2007, he added. "But that reflects a lack of access and a lack of intelligence as much as anything."

Divining the intentions of closed societies is one of the most difficult tasks for American intelligence analysts, and the C.I.A. for decades has had little success penetrating regimes like Iran and North Korea to learn how their leaders make decisions.

Amid the ugly aftermath of the botched Iraq intelligence assessments, American spy agencies in 2006 put new analytical procedures in place to avoid repeating the failures. Analysts now have access to raw information about the sources behind intelligence reports, to help better determine the credibility of the sources and prevent another episode like the one in which the C.I.A. based much of its conclusions about Iraq's purported biological weapons on an Iraqi exile who turned out to be lying.

Analysts are also required to include in their reports more information about the chain of logic that has led them to their conclusions, and differing judgments are featured prominently in classified reports, rather than buried in footnotes.

When an unclassified summary of the 2007 intelligence estimate on Iran's nuclear program was made public, stating that it had abandoned work on a bomb, it stunned the Bush administration and the world. It represented a sharp reversal from the intelligence community's 2005 estimate, and drew criticism of the C.I.A. from European and Israeli officials, as well as conservative pundits. They argued that it was part of a larger effort by the C.I.A. to prevent American military action against Iran.

The report was so controversial that many outside analysts expected that the intelligence community would be forced to revise and repudiate the estimate after new evidence emerged about Iran's program, notably from the United Nations' inspectors. Yet analysts now say that while there has been mounting evidence of Iranian work on enrichment facilities, there has been far less clear evidence of a weapons program.

Still, Iran's enrichment activities have raised suspicions, even among skeptics.

"What has been driving the discussion has been the enrichment activity," said one former intelligence official. "That's made everybody nervous. So the Iranians continue to contribute to the suspicions about what they are trying to do."

Iran's efforts to hide its nuclear facilities and to deceive the West about its activities have also intensified doubts. But some American analysts warn that such behavior is not necessarily proof of a weapons program. They say that one mistake the C.I.A. made before the war in Iraq was to assume that because Saddam Hussein resisted weapons inspections — acting as if he were hiding something — it meant that he had a weapons program.

As Mr. Kay explained, "The amount of evidence that you were willing to go with in 2002 is not the same evidence you are willing to accept today."

http://www.nytimes.com/2012/02/25/world/middleeast/us-agencies-see-no-move-by-iran-to-build-a-bomb.html?nl=todaysheadlines&emc=tha2

--------

World Leaders Pledge Support To Somalia At London Conference

2/24/2012

(RTTNews) - World leaders attending an international conference on Somalia in London have promised their full support in bringing peace and stability to the strife-torn Horn of Africa nation, and pledged further aids to tackle its humanitarian requirements, Islamist militancy as well as piracy.

In a statement issued after the conference, the participants vowed to back the handover of power from the current U.N.-backed transitional government to an inclusive administration by August, provide more support for African Union peacekeepers deployed in Somalia, better co-ordinate humanitarian aid, shift their focus to long-term needs of the country and to crack down on piracy by expanding on agreements to bring suspects to trial in countries away from Somalia.

Heads of State and Foreign Ministers from over 50 countries as well as representatives of the United Nations and the African Union attended the conference hosted by the British government on Thursday in London. The conference aimed to reach consensus on a series of "practical measures" on security, political progress, stability and humanitarian issues.

Although most Somali factions were represented at the conference, the al-Shabaab Islamist insurgent group was not invited. Al-Shabaab is Somalia's most prominent and influential Islamist militant outfit and is branded a terror organization by the United States and most of the international community.

The outfit is the military wing of the Islamist movement ousted by Ethiopia-backed Somali forces in 2006. The al-Shabaab and allied groups still control large parts of southern Somalia where they enforce strict Islamic laws or Sharia.

The conference in London came six months prior to the end of Somalia's political transition and ahead of fresh elections that are set to take place by August 20. The developments are in line with a deal signed over the weekend by the country's political factions.

The deal calls for establishing a new federal system after the August elections. It requires the setting up of a bi-cameral Parliament with representation of all tribal clans as well recognizing the breakaway States of Puntland and Galmudug.

At the beginning of the conference, President Sheikh Sharif Ahmed of the Somali transitional government told the participants that his countrymen forget "horrendous memories of the past." He urged the conference to ensure that the gathering did not end up as another diplomatic show without any positive outcome.

"Today we are looking for security. We are scared," he said. "We want to know what happened to the resolutions, all those hopes in the past which never saw the light of the day, and which remain as mere words on pieces of paper."

http://www.rttnews.com/1827420/world-leaders-pledge-support-to-somalia-at-london-conference.aspx?type=gn&utm_source=google&utm_campaign=sitemap

--------

Gaza's Hamas prime minister voices support for Syrian protesters

Friday, Feb. 24, 2012.

CAIRO — The Hamas prime minister of Gaza on Friday expressed support for Syrian protesters seeking to overthrow President Bashar Assad, the first time a senior Hamas leader has publicly rebuked the group's longtime patron.

Ismail Haniyeh said after Friday prayers at Egypt's Al-Azhar Mosque that Hamas commends "the brave Syrian people that are moving toward democracy and reform."

Assad has long hosted and supported leaders of the Islamic militant movement, which rules the Gaza Strip, but the group has significantly reduced the presence of its exiled leaders in Syria since the start of the 11-month-old uprising against the Syrian regime.

Some of the top Hamas leaders are now spending most of their time in Qatar, Egypt and Lebanon, as the group tries to distance itself from Assad's brutal crackdown on opponents.

The United States, which considers Hamas a terrorist organization, viewed Haniyeh's remarks on Syria positively.

"It just speaks to how isolated Assad is," State Department spokesman Mark Toner said.

Haniyeh's speech was another sign of Hamas' drift away from longtime backers Iran and Syria, as it finds new allies in the region. Hamas' isolation has eased since its parent movement, the pan-Arab Muslim Brotherhood, gained political influence in the region, including in Egypt, in the wake of the Arab Spring uprisings.

Al-Azhar Mosque is the premier religious institution in the Sunni Muslim world and the platform given to Haniyeh was another show of support for Hamas.

In Friday's speech, Haniyeh asked the Muslim and Arab world to defend Jerusalem against what he portrayed as Israeli attempts to weaken the Arab identity of the city. With tears in his eyes, he recited an Arabic poem that says that the path to Jerusalem starts in Cairo.

Several Brotherhood members stood by Haniyeh as he addressed thousands of worshippers crammed into the ancient mosque, pledging support for the Palestinians and for Hamas.

The crowd cheered when Haniyeh said Hamas would not recognize Israel. Hundreds chanted "Hey, Haniyeh, do not leave the gun" and "To Jerusalem, we march in the millions."

Hamas is being shunned by the West because it refuses to recognize Israel or renounce violence. However, Hamas leader Khaled Mashaal has said he is ready to embrace nonviolent protests as part of reconciliation with the rival Fatah movement of Western-backed Palestinian President Mahmoud Abbas.

http://www.washingtonpost.com/world/middle-east/gazas-hamas-prime-minister-voices-support-for-syrian-protesters/2012/02/24/gIQAZFs2XR_story.html

--------

Iran war hysteria surpasses all bounds of sanity

By BARRY RUBIN

02/26/2012

The Region: The whole idea that the leaders of Iran are crazed, suicidally minded people who expect the twelfth imam to arrive next Thursday is simply not true. By REUTERS Much written and said about the Middle East is always fantasy but nowadays the proportion of fantasy to reality is higher than ever. Number one on that list is the war hysteria with Iran. Iran doesn't have deliverable nuclear weapons. It is not about to have deliverable nuclear weapons. Israel is not about to attack Iran. The United States is certainly not about to attack Iran. The whole idea that the leaders of Iran are crazed, suicidally minded people who expect the twelfth imam to arrive next Thursday is simply not true.

Yes, the Iranian regime is radical and yes, it throws threats in all directions and yes, it is the world's biggest sponsor of terrorism. Yet after 32 years in power the Islamist regime in Tehran has yet to do something really adventurous abroad. This regime wants to stay in power and it has shown restraint. When it committed terrorist attacks against Americans in Lebanon, Iraq and Saudi Arabia it did so with the correct calculation that it could get away without paying any price.

President Mahmoud Ahmadinejad doesn't run Iran, and many of his statements are intended for domestic consumption to boost his claim to leadership. I don't mean to say that Iran's leaders are calm pragmatists, but they are power-hungry people intent on the survival of themselves and their regime. Iran's government is bad enough, but the caricatures we are seeing go far beyond the reality. The country's main goal, like that of Pakistan, is to make itself immune to any reprisals for terrorism and subversion by having nuclear weapons. In part, the rationale for the nuclear program is outdated, though that certainly won't stop Tehran from pursuing it. The project was launched to make Iran into the leader of the Middle East, and even of the whole Muslim world.

Yet the rise of Sunni Arab Islamists, notably the Muslim Brotherhood, has sharply reduced Iran's potential sphere of influence. Tehran's broader ambitions have been shrunk to include only Lebanon, Syria (where its ally is facing major problems), southwest Afghanistan, and Iraq (where its clients are proportionately small in size). Throw in some ambitions toward Bahrain and the ability to scare the Persian Gulf Arabs and that's about it. Turkey has its own ambitions; the newly empowered Sunni Arab Islamists hate Iran and don't think they need Tehran at all.

That doesn't mean Iran might not some day attack Israel if and when it has nuclear weapons. Obviously a mixture of containment, defensive measures and the ability plus willingness to stage a preemptive attack if necessary are vital for Israel, which isn't going to depend on Iran's good will or assume that Tehran will never attack.

At the same time, though, the chances of avoiding a nuclear war are overwhelmingly positive. What is Iran going to do, put two to six missiles on launching pads to shoot at Israel without being detected beforehand and having no second wave that can be used? Is Iran going to attack Israel out of spite, from blind fanaticism, knowing not only that Iran will be devastated but that Israel has a high likelihood of preempting and destroying them on the launching pad or shooting them down?

To start a war with Iran now doesn't make any sense. It will not stop that country from getting nuclear weapons and it would make a nuclear war in the coming years more rather than less likely. Israel has no international support. Russia is practically threatening a war against Israel if it does launch such an operation.

The logistics of an attack are difficult, though not impossible. A lot can go wrong. You don't want to try such an operation unless you really have to do so. The bottom line is that an Israeli attack on Iran at present is simply not necessary. A lot of the Israeli rhetoric is clearly intended to press the West toward greater activism and tougher sanctions.

Indeed, all of the reasons why Israel is not about to attack Iran are just plain ignored in the media. Defense Minister Ehud Barak explains that no decision is made and that Israeli policy is only to attack if Iran is about to get deliverable nuclear weapons. He suggests that this won't happen in the next year. The biggest Israeli critic of launching an attack states that Israel decided not to do so and his worst complaint against Prime Minister Benjamin Netanyahu is that he wants to keep discussing the possibility, not that he has decided on an attack.

President Barack Obama – a man who would never attack Iran or support an Israeli action – has publicly stated that Israel isn't about to do so. The president of the United States, whatever his other faults, would not say such a thing unless he has been clearly promised by Netanyahu that it isn't going to happen. If Israel were to break that promise the entire bilateral relationship would blow up in a way that would make recent tiffs seem like a picnic.

In short, the whole idea is nonsense. Numerous reasons can be given to explain why it is not on the agenda for this year. But the media and various analysts – many of them self-proclaimed experts – simply ignore all the evidence. Some want to get Israel into a war with Iran to please their own ideological agenda; others want to claim Israel is going to attack in order to prove their thesis that Israel is the evil cause of all regional – or even world – problems.

This hysteria really should stop. Israel isn't going to get into a long, bloody and avoidable war because bloggers and op-ed writers are screaming for it.

Briefly, here are some other myths that deserve to be abandoned as soon as possible:

• There is an Israel-Palestinian peace process. That's probably dead for decades because the Palestinian side doesn't want a compromise deal. Obama's mistakes, the Palestinian Authority-Hamas coalition, the Islamist "spring" and the UN unilateral independence bid all makes it even more obviously deceased.

• The Muslim Brotherhood is moderate. Wake up and smell the jihad.

• The Syrian regime is about to fall. The opposition knows that without international intervention – which isn't going to happen – they can't win.

• Turkey is the very model of a moderate Islamic democracy. Actually, it's a repressive Islamist dictatorship in training. Look at the massive arrests, the trumped-up treason charges, the trampling of free speech and the assault on the country' armed forces.

Unless there is some real understanding of what's going on in the Middle East, any hope for useful analysis, much less predicting the most likely future scenarios or charting a successful Western policy, is out of reach.

The writer's new book, Israel: An Introduction has just been published by Yale University Press. He is director of global research in the International Affairs (GLORIA) Center and a featured columnist at PJM and editor of the Middle East Review of International Affairs (MERIA) Journal.

http://www.jpost.com/Opinion/Columnists/Article.aspx?id=259497

--------

Algeria's Islamist parties agree to form an alliance for upcoming elections

Monday, February 27

ALGERIA, Algeria — Algeria's main Islamist parties have agreed to run as an alliance in May's parliamentary elections, boosting their chances of taking the largest number of seats, a party leader announced Sunday.

The alliance of three of the country's fractious Islamist parties increases the likelihood of Algeria following in the steps of three other North African countries where Islamists have recently triumphed at the ballot box.

Abou Djara Soltani of the Movement of Society for Peace, Algeria's largest Islamist party, also invited other like-minded parties to join the alliance "to give the best possible chance for the Arab Spring to happen in Algeria as well."

There are a total of seven Islamist parties — four recently approved by the government.

Elections held in the aftermath of the pro-democracy uprisings that have swept the Middle East in the past year have resulted in Islamist-dominated parliaments in Morocco, Tunisia and especially Egypt.

Soltani's party and the al-Nahda and al-Islah parties, which together hold 72 seats in the 289-member parliament, will discuss presenting a single list of candidates and coordinating the placement of observers in polling stations.

Most of the rest of the seats are held by two secular, government-affiliated parties.

Algeria's secular authorities have dismissed the chances of an Islamist triumph, saying the public is suspicious of religious parties.

The last time an Islamist party was poised to win parliamentary elections here was in 1992, prompting a military coup that sparked off a civil war between security forces and Islamist militants. Some 200,000 people died.

To this day, security forces continue to battle remnants of these insurgents, who declared allegiance to al-Qaida in 2006.

The government, which is backed by the same generals who carried out the coup, has put the blame for the "national tragedy" squarely on the Islamic Salvation Front party, which remains banned to this day.

President Abdelaziz Bouteflika and other top officials have said what they fear more than an Islamist victory is apathy at the May 10 polls. Turnout in the 2007 elections was only 36 percent.

Unlike its North African neighbors Tunisia, Egypt and Libya, the demonstrations in Algeria did not culminate into a widespread anti-government movement.

There is, however, widespread discontent in this oil and gas rich nation of 35 million, with constant small protests across the country over the lack of housing, utilities and police brutality.

Copyright 2012 The Associated Press. All rights reserved. This material may not be published, broadcast, rewritten or redistributed.

http://www.washingtonpost.com/world/africa/algerias-islamist-parties-agree-to-form-an-alliance-for-upcoming-elections-party-leader-says/2012/02/26/gIQAjnlBcR_story.html

--------

India to engage with Arab League

SANDEEP DIKSHIT

Monday, February 27, 2012

Having cast its lot with the Arab League on the Syria question, India will step up its multilateral engagement with the Arab world in the coming months with a series of events that will include a visit to Cairo by External Affairs Minister S M Krishna to confabulate with Arab League Foreign Ministers later this week. This will be preceded by senior Foreign Office officials led by Secretary (East) Sanjay Singh taking part in the first Joint Committee meeting with the Arab Troika (Qatar, Libya and Iraq) and the representatives of the Arab League Secretary General.

India will be stepping its engagements at a time when the unfolding situation in Syria might tally with the current strategy of casting its lot with the Arab League by calling for early elections in the violence wracked country. This was a change of tack after persistent violence made it difficult for New Delhi to continue its all-weather three-decade long association with the Assads. India had backed the Arab League proposals in the vetoed UN Security Council resolution on Syria and later a UN General Assembly resolution on the same issue. Its vote of explanation statements on both occasions had put the League's proposals in the forefront in justifying its stand.

The face-to-face meetings with Arab Foreign Ministers and other senior officials of the Arab League will also help South Block assess which way the wind is blowing on a host of issues critical to India such as the western sanctions on Iran, the direction and level of unrest in some Arab countries and its prospects of getting involved in reconstruction in Libya.

In order to maintain its pro-Palestinian credentials after two high level interactions with Israel in Tel Aviv and New Delhi, Ministry of External Affairs officials will also ascertain the possibility of direct talks between Israel and the Palestinian leadership. On the Afghan question too, the Arab countries are playing a role in trying to facilitate talks between Kabul and the Taliban.

But the bottomline would be exploring new venues of interest and cooperation. Figures show that the trade between the Arab Countries and India in the last years has exceeded 120 billions dollars and over 60 lakh Indians live and work in the Arab World.

With this aim, the upcoming agenda in meetings among senior officials and between Mr. Krishna and Arab League counterparts will also provide "an opportunity to exchange views, align positions, and will be a frank platform to review policies towards each other,'' said diplomatic sources.

In this respect, sources attach importance to the Arab – India Investment Partnership Conference in the United Arab Emirates in May as a follow up to the two previous conferences, the last of which was held two years back.

http://www.thehindu.com/news/national/article2938109.ece

--------

'They' watch blue films in temples of democracy, Tweets Kejriwal

PTI | Feb 27, 2012

Team Anna member Arvind Kejriwal on Monday attacked the parties and the leaders who criticised him for his alleged remarks against MPs and said that Parliament and assemblies are temples of democracy and they watch blue films, tear Bills and throw chairs in the 'temples'.

Kejriwal tweeted, "India has been dictatorship of party high command. Time to make it truly by, of and for the people."

He said, "This Parliament has 15 MPs facing murder charges, 23 attempt to murder, 11 cheating section 420, 13 face kidnap charges."

"In UP, 5 people accused of rape have been fielded by parties. Shud we expect them to deliver India out of corruption and crime?" he further tweeted.

He also said on twitter that till the character of Parliament and assemblies is changed, there is no hope.

He asked: "When we question them, they say u don't have faith in Parliament. How can we have faith that such people will deliver India out of poverty?

"Parliament and assemblies are temples of democracy and they watch blue films in temples, tear Bills n throw chairs," he also tweeted.

Earlier on Monday Congress general secretary Digvijaya Singh attacked Team Anna member Arvind Kejriwal for his reported remarks that 'rapists, murderers and looters' are sitting in Parliament.

The senior Congress leader said on Twitter, "If Parliamentary Democracy is bad, does Kejriwal have another model in mind? Dictatorship? Army Rule? One Party Rule?"

"Team Anna wants people to vote out corrupt people. We would like to know did Anna cast his vote in Panchayat Elections in his village," Digvijaya also tweeted.

Arvind Kejriwal was attacked by different political parties also for his alleged remarks and RJD national general secretary Ram Kripal Yadav said on Sunday, "RJD will bring a privilege notice during the budget session of Parliament."

The RJD also urged the Centre to immediately arrest Kejriwal on sedition charges.

Kejriwal is reported to have said at an election rally on Saturday: "In this Parliament, 163 members have cases of heinous offences against them. In this Parliament, rapists, murderers and looters are sitting. How can you expect Jan Lokpal Bill to be passed by Parliament?"

http://timesofindia.indiatimes.com/india/They-watch-blue-films-in-temples-of-democracy-Tweets-Kejriwal/articleshow/12053806.cms

---------

Security heightened on 10th anniversary of Godhra carnage

PTI | Feb 27, 2012

AHMEDABAD: Security has been stepped up in the city and Godhra town in wake of the 10th anniversary of the Sabarmati express train carnage, which killed 59 people and triggered large-scale communal violence in many parts of Gujarat in 2002 claiming over 1200 lives.

The VHP has organised prayers ceremonies here and in Godhra to remember victims of the train carnage, while the post-Godhra riot victims and family would be gathering to seek justice for the deceased.

Following the events planned by VHP and NGOs to mark the anniversary today, additional police have been deployed in sensitive parts of the city and Godhra, police said.

Meanwhile, the units of State Reserve Police Force (SRPF) have been ordered to be in alert in case of emergency, they added.

VHP international general secretary Praveen Togadia will lead a rally to the S-6 Coach, now kept at the Godhra railway yard and pay homage to those killed in the incident.

Also, as many as 45 NGOs today came together to commence a 10-day event 'Insaf ki dagar par', that would focus on the 2002 riots and the subsequent pursuit of justice for victims.

Besides, many other peace rallies, sufi sangeet meets, exhibitions, poetry recitation, dialogues with the victims and prayers by different bodies are lined up for the day.

The victims of Gulburg Society at Meghaninagar here where ex-MP Ehsan Jaffery was killed by rioters along with 68 others, will gather at the Society and read out verses from the holy Quran.

http://timesofindia.indiatimes.com/india/Security-heightened-on-10th-anniversary-of-Godhra-carnage/articleshow/12054449.cms

--------

Clinton appeals for all Syrians to abandon Assad

By MATTHEW LEE

Feb 27, 2012

RABAT, Morocco: Syrians in the military and business who still support President Bashar Assad should turn against him, US Secretary of State Hillary Rodham Clinton said Sunday.

"The longer you support the regime's campaign of violence against your brothers and sisters, the more it will stain your honor. If you refuse, however, to prop up the regime or take part in attacks on your fellow citizens, your countrymen and women will hail you as heroes," Clinton said at a news conference in Morocco as she conveyed a message to those holdouts backers of the embattled leader.

Syria's authoritarian government held a referendum on a new constitution Sunday, but the opposition deemed it an empty gesture and the West dismissed the vote as a "sham."

Activists estimate close to 7,500 people have been killed in the 11 months since Assad's crackdown on dissent began.

"Assad would have the Syrian people believe that it is only terrorists and extremists standing against the regime. But that is wrong," Clinton said. "So many Syrians are suffering under this relentless shelling. All Syrians should be working together to seek a better future."

Clinton was among the international officials who discussed the crisis during a conference Friday in Tunisia. They are trying to develop a united strategy to push Assad from power and they began planning a civilian peacekeeping mission to deploy after his government falls.

She said in the Moroccan capital that "we're appealing to members of the Syrian army to put the people of their country first before a family or a political party. And we are pushing hard for a plan that would lead to a political transition."

Earlier Sunday, Clinton was asked if the participants in the conference shouldn't be doing more.

"I am incredibly sympathetic to the calls that somebody do something," she told CBS News. "But it is also important to stop and ask what that is and who is going to do it and how capable anybody is of doing it."

Asked about continued US reluctance to provide weapons to the Syrian rebels, Clinton responded: "What are we going to arm them with? ... We're not going to bring tanks over the borders of Turkey, Lebanon and Jordan. That's not going to happen. So maybe at best you can smuggle in, you know, automatic weapons. Maybe some other weapons that you could get in. To whom? Where do you go?"

http://arabnews.com/middleeast/article580353.ece

--------

Grand Mufti lauds Defense Minister of Saudi Arab for support to Qur'an competition

Feb 26, 2012

Grand Mufti Sheikh Abdul Aziz Al-Asheikh said that the local competition for the Prince Salman Prize for Qur'an Memorization had been instrumental in creating a healthy competitive spirit among the younger generation to learn the holy Qur'an, in which lies the success of their life in this world and hereafter.

"Their association with the Qur'an is the source of their dignity, strength and prestige. This enables our youngsters to lead a sound Islamic life and move forward on a straight path, enlightened with proper understanding of the holy book. It will help them to stay away from destructive ideas and deviant thoughts," he said.

Al-Asheikh commended the great efforts of Defense Minister Prince Salman in the service of the Holy Qur'an, its memorization and propagation. The grand mufti made these remarks in a press statement issued on the occasion of the local competition for the 14th Prince Salman Prize for Qur'an Memorization for Boys and Girls, which will begin at Riyadh Palace Hotel today.

Under the aegis of Prince Salman, the Ministry of Islamic Affairs, Endowments, Call and Guidance organizes the weeklong event, Saudi Press Agency reported.

http://arabnews.com/saudiarabia/article580212.ece

--------

Pakistani director wins Oscar for film on acid attack victims

By Rebecca Conway and Chris Allbritton

ISLAMABAD

Mon Feb 27, 2012

(Reuters) - Pakistani filmmaker and first-time Oscar nominee Sharmeen Obaid Chinoy won an Academy Award on Monday for her documentary about acid attack victims, a first for a Pakistani director.

Her victory shines a spotlight on a subject which affects thousands of women in Pakistan and elsewhere, but is seldom discussed at home.

Speaking exclusively to Reuters via telephone from backstage, Chinoy dedicated the award to the women of Pakistan.

The women's "bravery and resilience in the face of adversity inspires me every single day," she said. "They are the true heroes of Pakistan."

'Saving Face' chronicles the work of British Pakistani plastic surgeon Mohammad Jawad, who performed reconstructive surgery on survivors of acid attacks in Pakistan.

Co-director Daniel Junge said he had the idea for the film after hearing about Jawad, and asked Chinoy to work with him. He has been previously nominated for an both an Oscar and an Emmy.

"To win ... and with such a subject -- it's such an honour," he said.

More than 100 people, mainly women and girls, are disfigured in acid attacks every year in Pakistan, although groups helping survivors say many more cases go unreported.

Pakistan is the world's third-most dangerous country for women, after Afghanistan and Democratic Republic of Congo, based on a survey conducted last year by the Thomson Reuters Foundation (link.reuters.com/jet92s), with acid attacks a common means of punishing alleged transgressions.

Victims are often permanently blinded, and their scar tissue can become infected with septicemia or gangrene.

"The women who decided to be a part of the documentary did so because they wanted to make their voices heard and wanted to bring attention to this form of assault," Chinoy also said, speaking before she won the Oscar.

"The main reason that they are in 'Saving Face' is to make their stories heard and have an impact."

"STORY OF HOPE"

Many victims are women attacked by their husbands, and others assaulted for turning down marriage proposals. In the film, one girl describes how she was burned after rejecting the advances of her teacher. She was 13 at the time.

Another woman featured in the film is 25-year-old Rukhsana, whose husband threw acid on her, and her sister-in-law doused her in gasoline before her mother-in-law lit a match and set her on fire. Her story was left unfinished in the film.

"I spoke with Rukhsana before I left," Chinoy said. "She is trying to make enough money to build her own home for herself and her children without her husband. She's awaiting her final surgery."

'Saving Face' is set to air on American cable television network HBO on March 8, while Junge and Chinoy also plan to show it in Pakistan.

"We're going to try to find the best possible way to show the film while ensuring that the women in the film are safe," she said.

Before attending the ceremony in Los Angeles, Chinoy said she hoped the cases in her film would resonate for others in Pakistan.

"It is a story of hope with a powerful message for the Pakistani audience. I felt this would be a great way to show how Pakistanis can help other Pakistanis overcome their problems," she said.

Chinoy's films have won international acclaim. Her 2010 documentary, 'Pakistan's Taliban Generation', won an International Emmy Award. She said her next project is developing a television series about "people in Pakistan who are doing incredible work and trying to change their communities."

"This win is a testament that Pakistanis can do anything," she added. "We had a global audience and people heard our message. Despite our problems there are people trying to effect change."

(Editing by Chris Allbritton and Daniel Magnowski)

http://in.reuters.com/article/2012/02/27/pakistan-director-oscar-sharmeen-chinoy-idINDEE81Q07520120227

--------

'Blame terror for Pakistan's failed polio drive'

Monday, Feb 27, 2012

By Iftikhar Gilani

Pakistan and Afghan Taliban may have closed ranks to fight the West but they differ on a fight against polio in the strife-torn region.

Pakistan's minister for inter-provincial co-ordination Mir Hazar Khan Bijarani, who was in New Delhi to attend the Polio Summit, blamed terrorism and Taliban, for his country being bracketed with Nigeria and Afghanistan, as high endemic polio countries in the WHO list.

In Afghanistan, they allow the vaccine teams to move around, but the Taliban commanders have declared the vaccine un-Islamic in Pakistan's north-western frontier regions and Baluchistan, Bijarani remarked.

He also points out some clerics publicly allege that it the vaccine is an anti-virility drug — a "grand conspiracy" against their population.

Pakistan had recorded 138 cases in 2010, up from 89.In 2011, there were 198 confirmed polio cases.Since January 2012, 11 new cases were confirmed.

Praising India for its achievement as a polio free nation, Bijarani said Pakistan was trying its best to follow India's footprints. Bijarani sought New Delhi's co-operation and experience in raising its routine immunisation coverage, which is the backbone not only of polio eradication but also elimination of measles and neo-natal tetanus.]

http://www.dnaindia.com/world/report_blame-terror-for-pakistans-failed-polio-drive_1655381

URL:https://www.newageislam.com/islamic-world-news/new-age-islam-news-bureau/indonesia-court-upholds-radical-cleric-abu-bakar-baasyirs-jail-term/d/6733