New Age Islam News Bureau
18 May 2012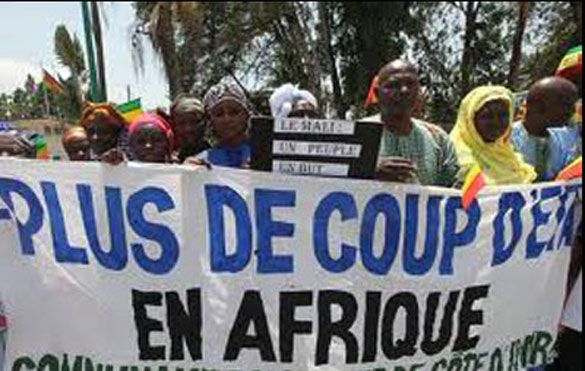 India
• Pak Rangers didn't share the intelligence input of possible strike
• Krishna to visit Pak in July; trade, 26/11 on agenda
• Zardari's 1 million dollar donation to Chishti's Dargah remains an announcement
• New V- C focuses on academics & discipline in AMU
• Pak-trained militant plotted to attack Indian embassy in Paris
• Rajasthan CM seeks visas for family members of ailing Pakistan's Ghazal maestro
• Infant deaths a political hot potato in J&K
• 'Hafiz Saeed on agenda for Indo-Pak Secy-level talks'
• Shehla murder case: CBI to file charge sheet by May 26
• Kargil festival: Where once the guns blazed
• From hope and history to fear and helplessness in a year
Pakistan
• Message from Prime Minister, Islamic Republic of Pakistan
• Pak, India can't be treated equally on civil nuke issue: Oz envoy
• "I refuse to accept Gilani as PM," says Nawaz
• Eleven, including two policemen, dead in Karachi killings
• Terrorists blow up girls' college in Jamrud
• Chinese envoy donates Rs 20,000 for special children
• Another serial killer of women nabbed
• SHC orders Sindh govt to hold local body elections in 90 days
Mideast Asia
• Quran Burning Aimed at Spreading Islamophobia
• Site launched to counter boycotts of Israeli goods
• Wage jihad at home, not in Yemen, al Qaeda urges recruits
• US military option on Iran 'ready': Envoy to Israel
• Bomb blasts at bird market in Baghdad kill 4
• Iran summons Bahrain envoy over union row
• Iran threatens to sue Google over 'nameless map'
Arab World
• Egypt: 14 Police Officers Acquitted
• Egypt's Tahrir square revolutionaries have no candidate
• Students Are Assailed at a Protest in Syria
• Syrian opposition faces fractures, infighting
• Iran, Syria ordered to pay terror victim's family
South Asia
• Indonesia and Its Transition to Sharia Law
• Maldives facing worst economic situation in recent history: MMA Governor
• Desert island romance novel set in the Maldives
• Maldives President secures additional US$25million credit during India trip
• Insurgents kill two international troops in Afghanistan
• Two NATO troops killed in Afghan attack: official
• Afghanistan mulls Islamic bonds, fearing Western cash cutback
• House Moots Afghan Exit, Iran War, Military Budget and "Signature" Drone Strikes
Southeast Asia
• Consider Indonesian 'Culture' Before Inviting Performers
• Indonesian lawmaker: 'Middle East culture' as dangerous as Lady Gaga
Africa
• Amnesty International: Mali facing its worst crisis in 50 years
• Polygyny and the Law - Your 'Marriage' Might Be Void
• Mladic war crimes trial halted over legal glitch
• Nigeria 'robbers' accidentally blow up own bus
North America
• Complaints over use of 'Asian' label in grooming cases
• Message to NATO: We Need Smarter Kids, Not More Smart Bombs
• From Afghanistan to Chicago, NATO's Hard Sell
• Why The U.S. Is Aggressively Targeting Yemen
• French leader faces likely NATO ire on Afghanistan
• US imposes sanctions on Taliban and Haqqani network leaders
• NATO summit to decide on next steps in Afghan transition: US
• No Obama-Zardari meeting planned yet: US
• US House approves amendment linking CSF to NATO supplies
• Danger to life in Pakistan, says Husain Haqqani
• Al Qaeda chief urges Saudis to rise up against rulers
Europe
• Ban Ki-moon says Al-Qaeda behind Damascus bombings
• UN: Monitors Alone Cannot End Syria Bloodshed
• US commandoes rehearsed Abbottabad raid at 'Camp Alpha' in Bagram
• Pakistan among 'most negatively perceived' countries: BBC poll
• 'Extreme nationalist' Greek cabinet, legislators sworn in
• Russian PM Dmitry Medvedev says action on Syria, Iran may go nuclear
• UN panel probes possible North Korea arms trade with Syria, Myanmar
• Stranded U.N. personnel return to Syrian city after attack
Asia
• WUC Successfully Concludes its 4th General Assembly in Japan
Complied by New Age Islam News Bureau
Photo: Mali facing its worst crisis in 50 years
URL: https://newageislam.com/islamic-world-news/new-age-islam-news-bureau/indonesia-and-its-transition-to-sharia-law/d/7369
-----------
India
Pak Rangers didn't share the intelligence input of possible strike on their side of ICP- BSF
18 May, 2012
ATTARI: Heavy security build up including deployment of Anti Terrorist Wing of Pakistan Rangers raised the alarm following which Indian security establishment swung into action and developed intelligence input of a possible strike on Pakistan side of Integrated Check Post (ICP) by militant outfits.
"Pakistan Rangers had not shared any intelligence input with us regarding strike by militants on their side of ICP" said Border Security Force (BSF) Inspector General (Frontier) Aditya Mishra while talking to TOI on Thursday. He said unusual build up across the border by Pak Rangers , presence of commandos of anti terrorist wing, armored vehicle on May 11 raised their concern and they developed their own intelligence input of terrorists attack.
He informed that the threat was till May 14th but BSF was in full state of preparedness and had activated its bunkers and other defense units. About the security of daily beating the retreat ceremony held simultaneously between BSF and Pakistan Ranger jawan's during which the international border gates were thrown open thus inviting much risk from across the border, IG said time to time BSF takes up the issue of security of ceremony with Pak Rangers Intelligence sources informed that they had the report that Pakistan based militant outfits could strike to derail the process of strengthening of economic relations between two nations after the functioning of ICP.
"But we still don't rule out similar threat in future" said souces. Meanwhile the widely publicized reports of threat to Pakistan side of ICP from militant outfits has not dampened the spirits of patriots who , like any other day, jostled to secure a place at viewers gallery at Attari to watch the daily beating the retreat ceremony. "We have come from Kurukshetra and will not return without watching the flag lowering ceremony just because of threat reports" said Area Manager of a private pharmaceutical company Amit Kumar who along with his newly wed wife Sonam was here on way to Dalhousie.
http://timesofindia.indiatimes.com/world/pakistan/Pak-Rangers-didnt-share-the-intelligence-input-of-possible-strike-on-their-side-of-ICP-BSF/articleshow/13228014.cms
-----------
Krishna to visit Pak in July; trade, 26/11 on agenda
May 18, 2012
NEW DELHI: Foreign minister S M Krishna on Thursday confirmed that he will visit Pakistan in the third week of July on a three-day trip. The visit will see Krishna meeting his counterpart Hina Rabbani Khar, during which the two sides will review all outstanding issues. He will also call on President Asif Ali Zardari and PM Yousuf Raza Gilani.
"I will visit Islamabad in the third week of July for three days during which the two sides will discuss all issues,'' Krishna told TOI on his way out of Parliament on Thursday. The most probable dates for the visit are July 20, 21 and 22. This is the first confirmation of Krishna's schedule for his visit to Pakistan.
It is learnt that the Indian side will put issues related to terrorism, Hafiz Saeed and Mumbai attack trial on top of the agenda. Indian authorities are looking at the visit also as an opportunity to examine the progress, or the lack of it, made by Pakistan in the trial of the seven Mumbai attack accused including Zaki-ur-Rehman Lakhvi.
An agreement for a liberalized visa regime for certified businessmen is likely to be signed on May 24-25 when the home/interior secretaries meet. Krishna will also discuss issues related to trade and other initiatives like more people-to-people contacts.
Full report at:
http://timesofindia.indiatimes.com/india/Krishna-to-visit-Pak-in-July-trade-26/11-on-agenda/articleshow/13229895.cms
-----------
Zardari's 1 million dollar donation to Chishti's dargah remains an announcement
18 May, 2012
CHANDIGARH: Pakistan president Asif Ali Zardari's one-million-dollar donation to Khwaja's Moinuddin Chishti's shrine at Ajmer, has turned out to be just an announcement with not a single penny being received either by the management of the shrine or khadims (those who help worshipers offer prayers).
The fact that one million dollar not being delivered to the dargah till May 8, exactly a month after the announcement was made by president Zardar at Ajmer on April 8, has been revealed to a regular visitor Rajnish Khosla from Punjab in reply to an RTI application.
The RTI reply to Khosla from central public information officer of the Dargah Committee, Dargah Khwaja Sahib, Ajmer, reads on May 8, "Till the writing of this letter, we have not received any money from His Excellency President Republic of Pakistan as announced by H.E. on dated 8.4.2012)."
Full report at:
http://timesofindia.indiatimes.com/india/Zardaris-1-million-dollar-donation-to-Chishtis-dargah-remains-an-announcement/articleshow/13222767.cms
-----------
New V- C focuses on academics & discipline in AMU
18 May, 2012
ON HIS first day as the vice- chancellor of Aligarh Muslim University ( AMU), Lt- General ( retired) Zameer Uddin Shah indicated that his priority would be to act not only as a tough administrator but also as an academician.
" I have plans to introduce some measures to protect the sanctity of the university. At the same time, the academic interests of the staff and teachers would be protected.
Improving the professional prospects of the students would also be my focus area," he said in his address to the university after taking over as V- C on Thursday.
The retired deputy chief of army staff said his focus would be to restore peace and maintain discipline on campus so that " academic activities continued unhindered". He added that his priority would be to restore the university to " the glory it was once known for". He said although he was never associated with the AMU in the past, his brother and Bollywood actor Naseeruddin Shah is an alumnus of the university. His father had studied at the City High School, an institute maintained by the AMU. Earlier, keeping with the tradition of the university, he paid floral tributes at the tomb of Sir Syed Ahmad Khan and visited the old buildings on campus after taking charge.
Full report at: Mail Today
-----------
Pak-trained militant plotted to attack Indian embassy in Paris
VAIJU NARAVANE
18 May, 2012
That was the target given by Taliban which prepared him for jihad, says Le Monde
Mohamed Merah, the terrorist who was shot dead by the French Special Forces in Toulouse on March 22, had also planned to attack the Indian Embassy in Paris, French daily Le Monde reported.
Quoting sources from the Central Directorate of Internal Intelligence and the Special Forces who took part in the 32-hour siege of Merah, Le Monde alleges that the young killer's Taliban handlers in Pakistan had ordered him to attack the Indian mission here. "That was the target given him by the Taliban who prepared him for jihad during his training in Pakistan in the summer of 2011," Le Monde reported. However, the paper says, Merah finally decided against the attack, given the difficulty of the enterprise. These conversations between Merah and Special Forces personnel were recorded and they are now part of the judicial dossier.
Merah first killed three Army personnel outside their barracks on March 15. Four days later, he killed a Jewish Rabbi and his two sons at a faith school, and then chased and killed a seven-year-old girl on the school premises. Throughout, he filmed his acts with a video camera strapped to his chest.
During the 32-hour siege, which ended in a bloody gun battle, he spoke freely to policemen who continued to interrogate him over telephone. All these conversations were recorded.
Full report at:
http://www.thehindu.com/news/national/article3429906.ece
-----------
Infant deaths a political hot potato in J&K
18 MAY 2012
Fearing public backlash on the mounting number of infant deaths at Kashmir's premier children's hospital, authorities on Thursday announced an inquiry. Around 35 children died in the Govind Ballabh Pant Children's Hospital in past two weeks forcing the Government to order an inquiry headed by Institute of Medical Sciences director Dr Showkat Zargar.
Infant mortality is fast becoming a political issue as hardline separatist leader Syed Ali Geelani described it as negligence, amounting to conspiracy of genocide. PDP chief Mehbooba Mufti said she will take up the matter with the Prime Minister while as independent legislator held a protest demonstration inside the hospital premises, describing it a continuous policy of killing Kashmiris.
Late on Thursday, the Government announced its decision to attach hospital medical superintendent Dr Javed Chowdhary, besides granting additional equipment and staff to the hospital.
"We have immediately sanctioned 40 nurses and based on preliminary findings of the inquiry, additional equipment has been sanctioned. There would be round-the-clock monitoring," Health Secretary MK Dwivedi told reporters.
Earlier, Health Minister Rajinder Chib admitted that since January 1, 2012, around 358 children died in the hospital against 1,229 admissions. 105 deaths occurred in March. "The number of deaths in January is 68 while in February deaths are 66; in March 105; in April 85; in May (up to May 12) 34 deaths occurred," he said quoting hospitals records.
http://www.dailypioneer.com/nation/66142-infant-deaths-a-political-hot-potato-in-jak.html
-----------
'Hafiz Saeed on agenda for Indo-Pak Secy-level talks'
18 May, 2012
Even as Pakistan Prime Minister Yousaf Raza Gilani has maintained that there was insufficient evidence to arrest LeT founder and mastermind of the Mumbai terror attack Hafiz Saeed, Union Home Secretary RK Singh Thursday clearly stated that India would take up the case during secretary level talks in Islamabad on May 24-25.
"Hafiz Saeed is very much on the agenda. We are going to discuss the case besides raising the issue of most-wanted fugitives and terrorists operating or residing in Pakistan," Singh told mediapersons in Poonch after attending a meeting with the local traders at the Chakan-da-Bagh crossing point near the Line of Control.
On the second day of his visit to the State, Singh visited the trade facilitation centre in Poonch along with senior State Government/police officers and interacted with the traders to get an overview of genuine problems faced by them.
Focusing on the cross LoC trade, the Union Home Secretary after meeting traders told reporters, "India is keen to open traditional banking channels to check flow of 'hawala' money and facilitate trade between the two neighbouring countries ending the existing practice of 'barter trade'.
"We have already forwarded the proposal of trade through banking channels to Pakistan and if they (Pakistan) agreed with the proposal, India will also add some more trading items in the list of cross border trade as they demanded".
Singh said there are some security concerns as we do not want traders to pump 'hawala money' through the trade route for carrying out anti-national activities. To prevent this we have proposed to carry out bi-annual evaluation of trade items to detect any 'hawala' transaction, he added.
Responding to the demands put forward by the traders Singh directed the authorities not to put restrictions on the trading items already approved by the Government.
During his stay in Srinagar on Wednesday, Union Home Secretary RK Singh met Governor NN Vohra and Chief Minister Omar Abdullah. According to official spokesman of the State Government during his meetings Singh discussed the issue of revocation of Armed Forces Special Powers Act (AFSPA) from some parts of the State, Amarnath Yatra and other security related issues.
http://www.dailypioneer.com/nation/66133-hafiz-saeed-on-agenda-for-indo-pak-secy-level-talks.html
-----------
Shehla murder case: CBI to file chargesheet by May 26
May 18 2012
Indore : The Central Bureau of Investigation (CBI) would file a chargesheet in the RTI activist Shehla Masood murder case in special CBI court on May 26, its public prosecutor said today.
"Before completion of 90 days of the case, the CBI is bound to file the chargesheet in the court," senior public prosecutor Hemant Shukla told reporters here.
"Chargesheet would be filed on or before May 26," he said, adding there was no need to inform the CBI court as the agency got the legal limitation of 90 days after registering and arresting the accused.
Earlier, special CBI court judicial magistrate Shubhra Singh extended the judicial custody of all the five accused in the murder case of Shehla till May 26.
The accused - Bhopal based-interior designer Zahida Pervez, her colleague Saba Farooqui, Shakib 'Danger', Irfan and Tabish were produced before the magistrate.
On their way to the court, the two women accused remained tight-lipped and covered their faces with scarves even as media asked them questions.
Shehla was shot dead outside her residence at posh Koh-e-fiza locality in Bhopal on August 16, 2011.
http://www.indianexpress.com/story-print/950987/
-----------
Kargil festival: Where once the guns blazed
May 18 2012
New Delhi : The land of incomparable scenic beauty and snow, and of memories of the last Indo-Pak conflagration, Kargil is now opening its arms to a first of its kind film festival that will speak about people of little known territories and their seldom talked about issues.
'Awam Ka Cinema', a movement of grassroot cinema that started from Ayodhya in 2006, is taking its caravan of stories to the high altitude Ladakh territory for a two-day film festival starting tomorrow.
While most Indians associate Kargil with little more than the 1999 conflict, the people associated with the movement want to redefine the image of the border region.
"Some remarkable and meaningful films will be showcased during the festival. This film festival will prove to be an unusual gift for the people of Ladakh," an organiser from the Kargil Film Society said.
The screening list for the festival includes 21 short films -- documentaries, fiction as well as two animations -- that will be showcased at the Indoor Stadium Hall in Kargil over the next two days.
Full report at:
http://www.indianexpress.com/story-print/950981/
-----------
From hope and history to fear and helplessness in a year
May 18 2012
Srinagar : Last spring, lakhs of people in rural Jammu and Kashmir had turned out to elect 39,000 panches and sarpanches. It was the state's first panchayat election in three decades, which had been made possible because militants had chosen not to interfere in a process meant to help resolve day-to-day problems like bijli, sadak and paani.
Today, those meant to resolve such problems are as disillusioned as those facing these problems. For one thing, the elected panchayat members allege, they have not been given the powers they had been promised in 14 departments, where they were meant to handle the funds for various projects. And militants too have turned against them, killing some elected members and issuing threats, leading to a number of panches and sarpanches having resigned so far.
The state's last panchayat polls had been held in 1978, with an attempt in 2003 failing because of threats from militant groups. In 2011, militant groups said they wouldn't oppose the polls. Hoping to develop villages ignored by the government for decades, many engineers, businessmen and scholars took the plunge. The polls were not contested on party symbols, though some of the winners do have political affiliations.
Full report at:
http://www.indianexpress.com/story-print/950696/
------------
Pakistan
Message from Prime Minister, Islamic Republic of Pakistan
MAY 18, 2012
Technological advancements in the field of Information and Communication Technologies (ICTs) have created numerous opportunities for people around the world.
Increased human interconnection and the pace and depth of the evolution of human ways of life, with no historical precedent, has transformed our lives.
ICTs drive trade, education, and hence improve the living standards of our citizen.
As the role of the ICTs has evolved into an enabler of the growth of civilisation, it is very important to provide universal, affordable and equitable access to ICTs, especially for women and girls to eliminate gender discrimination.
This year, World Telecommunication and Information Society (WTIS) Day is being celebrated world-wide on this day with the focus on women and girls in ICTs.
In Pakistan, women are getting better opportunities and are excelling in every field.
ICTs are not only providing socio-economic developments for women but are also empowering them by giving access to equal opportunities.
E-education, distance learning programs and internet are providing unique opportunities for women and girls to get quality education.
E-commerce has expanded horizons for home based small and medium businesses to compete globally.
Full report at:
http://www.brecorder.com/supplements/88/1190814/
-----------
Pak, India can't be treated equally on civil nuke issue: Oz envoy
May 18 2012
Islamabad : Australian High Commissioner Tim George has said Pakistan and India could not be treated equally for provision of civil nuclear technology from Australia, adding that both countries have totally different situations for the provision of nuclear supply.
"Yes, Australia has an agreement with India but it is not against Pakistan," he said, adding that the Nuclear Suppliers Group has allowed India while Pakistan does not have this option, reports the Daily Times.
George said Pak-Australia relations have improved during his three-year stint as the high commissioner to Pakistan.
The Australian government wishes that Pakistan should get out of security concerns as soon as possible, he said, adding that terrorism is a complex issue and "we should work together to deal with it".
"I particularly welcome the deepening of our engagement, which is based on a productive, friendly and mutually beneficial partnership. We see Pakistan as a valuable long-term partner. We also wish to support Pakistan in facing its significant challenges," George said.
Australia's development assistance to Pakistan has expanded significantly in recent years, to an estimated 96 million Australian dollars in 2012-13.
http://www.indianexpress.com/story-print/950974/
-----------
SHC orders Sindh govt to hold local body elections in 90 days
18 May, 2012
KARACHI: The Sindh High Court (SHC) on Friday directed the Sindh government to hold local body elections within a period of 90 days, DawnNews reported.
A two-judge bench, comprising Justice Nadeem Ahmed and Justice Faisal Arab, of the court directed the provincial government in its ruling on a petition filed by Sukkur's former Nazim, Nasir Hussain, two years ago.
The bench ruled that the provincial government was constitutionally bound to hold the local body elections.
Local government elections have not taken place since the tenure of the last government ended in 2009.
Moreover, on several occasions, Chief Justice Iftikhar Mohammad Chaudhry has observed that holding local government elections was a constitutional obligation.
Earlier in April, the chief justice was quoted as saying that under the constitution the government was bound to hold local government elections.
Moreover on May 1, Advocate Generals of all provinces presented reports to the chief justice on the issue of local government elections.
http://dawn.com/2012/05/18/shc-orders-sindh-govt-to-hold-municipal-elections-within-90-days/
-----------
"I refuse to accept Gilani as PM," says Nawaz
18 May, 2012
Pakistan Muslim League- Nawaz (PML-N) Chief Nawaz Sharif said on Thursday that after Yousuf Raza Gilani's conviction he does not accept him as the prime minister, adding that his party will not allow the appointment of chief election commissioner (CEC) as per the government's wishes, DawnNews reported.
In an interview, Sharif said that the government cannot bear the opposition's demand that the prime minister resign.
On the issue of appointment of chief election commissioner, the PML-N chief said that his party would present its stance in front of the parliamentary committee.
Speaking on the criticism of the PPP on his recent visit to different districts of Sindh, Sharif said that "The government has problems with my recent visit to Sindh."
Moreover he said that he did not come to the country after apologising to Pervez Mussahrraf but in fact the former president tried to meet him in Jeddah.
Speaking on the issue of load-shedding, the PML-N chief said that "declaring two days off in a week is not the solution to it.
"The government should tell what concrete measures it has taken to deal with this national problem."
http://dawn.com/2012/05/18/i-refuse-to-accept-gilani-as-pm-says-nawaz/
-----------
Eleven, including two policemen, dead in Karachi killings
18 May, 2012
KARACHI: The deteriorated law and order situation continued to prevail in the city as 11 more people, including two policemen, lost their lives to the events related to the targeted killings here on Thursday, DawnNews reported.
Unidentified men opened fire on a police van, patrolling the area of Baldia town, causing death of two policemen. The dead bodies were taken to the civil hospital.
In the jurisdiction of Ferozabad police station, tortured bodies of two political workers were found from the area of Tariq road and Bahadurabad. They were identified as Shahbaz and Arghaman.
Another political worker was killed in the area of Lines area.
Four people were shot dead in the areas of Lyari, Taimuria, Orangi town and Mominabad.
A tortured dead body of a man was found from the area of Mochko.
A woman named Shazia was choked to death in the area of Shah Faisal colony No.1.
http://dawn.com/2012/05/18/eleven-including-two-policemen-dead-in-karachi-killings/
-----------
Terrorists blow up girls' college in Jamrud
18 May, 2012
JAMRUD: Unidentified militants blew up the building of Government Degree College for Women in Jamrud tehsil of Khyber Agency with a remote-controlled bomb, officials said on Thursday. Luckily, no casualty was reported in the incident. According to the political administration, the improvised explosive device (IED) was planted along the outer wall of the college. The building and the boundary wall were severely damaged, but no casualty was reported as a result of the explosion. Soon after the blast, Political Tehsildar Asmat Wazir visited the site of the explosion and registered a case against unidentified outlaws.
http://www.dailytimes.com.pk/default.asp?page=2012\05\18\story_18-5-2012_pg7_5
-----------
Chinese envoy donates Rs 20,000 for special children
18 May, 2012
ISLAMABAD: In order to support Pakistani government's efforts in promoting special education and social welfare for children with disabilities, the Chinese Embassy on Thursday decided to donate Rs 20,000 to the directorate general of Special Education, Social Welfare of Capital Administration and Development Division. Chinese Ambassador Liu Jian made the donation on the occasion of inauguration of Children's Festival held in F-9 Park on Thursday.
http://www.dailytimes.com.pk/default.asp?page=2012\05\18\story_18-5-2012_pg7_19
-----------
Another serial killer of women nabbed
18 May, 2012
KARACHI: Brigade police Thursday claimed to have arrested second serial killer of women near Mazar-e-Quaid in the metropolis.
SSP East Khadim Hussain Rind informed during a press conference at ASP office Ferozabad that a police party arrested Athar alias Pappu near Mazar-e-Quaid on the pointation of Iqbal who was detained by Soldier Bazaar police on April 24.
SSP Rind informed that the accused killed women over money dispute. He said accused Athar used to take harlots from Mazar-e-Quaid and after sexual satisfaction, mowed them into pieces and then disposed off their body parts in different parts of the metropolis.
He said the accused persons committed the crime twice as they had firstly hunted a converted Muslim Nasreen, who was the mother of five. The accused persons chopped her body into pieces and disposed of the same at different parts of Solider Bazaar police remit.
Full report at:
http://www.dailytimes.com.pk/default.asp?page=2012\05\18\story_18-5-2012_pg12_4
------------
Mideast Asia
Quran Burning Aimed at Spreading Islamophobia
18 May, 2012
Chief organizer of Nusrat-ul-Quran International Quran Competition in Iraq said the desecration of the Holy Quran in small Florida church was aimed at spreading Islamophobia and the culture of violence in the US.
(Ahlul Bayt News Agency) - Chief organizer of Nusrat-ul-Quran International Quran Competition in Iraq said the desecration of the Holy Quran in small Florida church was aimed at spreading Islamophobia and the culture of violence in the US.
Sheikh Mazzin As-Saedi added that the sacrilegious move by Terry Jones, pastor of the Dove World Outreach Center, and similar actions by others aim to deal a blow to Islam by insulting its sanctities.
"They should know, however, that defiling the Holy Book of Islam will not harm the status of Revelation but will lead non-Muslims to learn more about the Quran."
He said reaction to such sacrileges should be in the form of cultural activities, adding that cultural officials and activists in the Muslim world should implement programs to promote the Quranic culture.
Elsewhere in his remarks, As-Saedi pointed to the naming of 2011 in Iran as the Year of Supporting the Quran in reaction to Terry Jones's Quran burning that year, saying that a great number of Quranic activities and programs were carried out in Iraq and elsewhere in that year as a response to those who disrespect the Word of God.
He further said there should be a global plan to prevent desecration of religious sanctities and condemn such actions.
The Muslim world, meanwhile, should promote the pure Islamic culture, civilization and ethical values so that everyone realizes that Islam is a religion of peace, tolerance and peaceful coexistence, he noted.
"We, Muslims, support Christians and followers of other faiths and respect their faith and their holy books," the Iraqi cleric underlined.
He expressed hope that all Muslims implement the teachings of the Holy Quran in their lives because it contains the solution to all problems.
On April 28, 2012, Terry Jones set copies of the Quran and images depicting Prophet Mohammed (PBUH) outside the Dove World Outreach Center in Gainesville, Florida.
http://abna.ir/data.asp?lang=3&id=315475
-----------
Site launched to counter boycotts of Israeli goods
By JTA
18 May, 2012
Shop-A-Fada campaign encourages public to counter anti-Israel boycotts by buying merchandise made in Israel.
Israeli businessmen have launched a website to help counter calls to boycott products made in Israel.
The campaign, called Shop-A-Fada -- a play on the word of the violent Palestinian uprising, the intifada, was launched Monday. It encourages the public to counter anti-Israel boycotts with the purchase of merchandise manufactured in Israel.
Shop-A-Fada was developed by a team of Israelis who own and operate the website JudaicaWebStore.com, an online clearinghouse of more than 8,000 Israeli gifts and Judaica manufactured by 120 Israeli companies.
The campaign is intended to "fight back against those who think that they'll be able to destroy Israel by waging economic warfare," said Israeli sports star Tal Brody, who serves as honorary chairman for the initiative.
Full report at:
http://www.jpost.com/JewishWorld/JewishFeatures/Article.aspx?id=270010
-----------
Wage jihad at home, not in Yemen, al Qaeda urges recruits
By Paul Cruickshank and Adam Levine
18 May, 2012
Al Qaeda's affiliate in Yemen has released a new guide for would-be Western recruits urging those Western militants who were thinking of traveling to join the group in Yemen to, in effect, think twice before making the trip.
The guide, entitled "Expectations Full," was apparently compiled by Samir Khan, the American-Saudi editor of the group's Inspire magazine, before his death in a drone strike in late September 2011.
Recommended: Yemen plot exposes new world of U.S. spying
"I strongly recommend all the brothers and sisters coming from the West to consider attacking America in its own backyard. The effect is much greater, it always embarrasses the enemy, and these type of individual decision-making attacks are nearly impossible for them to contain," Khan wrote in a caption underneath a picture of the Golden Gate Bridge and the San Francisco skyline.
While al Qaeda in the Arabian Peninsula (AQAP) figures such as Anwar al-Awlaki repeatedly urged American followers to launch attacks in the United States, what comes close to discouragement by Khan of would-be recruits from traveling to Yemen might be seen as surprising for a group that appears to realize that recruits with Western passports with visa-free access to the United States offer it the best chance to once again smuggle an explosive devices onto a U.S.-bound airplane.
The guide, released Monday, makes clear the group views Western recruits as more valuable to its campaign of international terrorism than in waging insurgent operations in Yemen.
Full report at:
http://security.blogs.cnn.com/2012/05/16/wage-jihad-at-home-not-in-yemen-al-qaeda-urges-recruits/
-----------
US military option on Iran 'ready': Envoy to Israel
May 18, 2012
JERUSALEM: The United States has a military option "ready" if diplomacy fails to halt Iran's controversial nuclear programme, the US envoy to Israel has said, an Israeli newspaper reported today.
"It would be preferable to resolve this diplomatically through the use of pressure than to use military force," right-wing nationalist daily Makor Rishon quoted Daniel Shapiro as telling an Israeli bar association meeting this week.
"But that doesn't mean that option is not fully available," the newspaper quoted him as saying. "It is not just available, but it is ready; the necessary planning has been done to ensure that it is ready."
In Washington, State department spokeswoman Victoria Nuland said Shapiro was completely in sync with White House policy.
"Ambassador Shapiro's comments were designed to reflect completely what the president has said all along, which is that even as we move forward with the P5+1 discussions with Iran and hope that we can settle these issues through diplomacy that we nonetheless take no option off the table," she said.
The United States, Israel and much of the international community believe Iran's nuclear programme masks a weapons drive, a charge Tehran denies.
Washington has pursued a policy of pushing tough sanctions against Iran, while leaving the door open to a diplomatic resolution.
Full report at:
http://timesofindia.indiatimes.com/world/us/US-military-option-on-Iran-ready-Envoy-to-Israel/articleshow/13233268.cms
-----------
Bomb blasts at bird market in Baghdad kill 4
May 18, 2012
BAGHDAD: Iraqi officials say three bombs have struck a bird market in eastern Baghdad, killing four people and wounding dozens.
Police officials say the Friday morning attack targeted a bird market crowded with shoppers in the Shiite neighborhood of Sadr City. They say 34 people were wounded in the blasts.
A hospital official confirmed the casualty tolls. All the officials spoke on condition of anonymity because they are not authorized to talk to the media.
Violence has ebbed in Iraq, but insurgents carry out frequent attacks on security forces and civilians in an attempt to undermine the Shiite-led government.
http://timesofindia.indiatimes.com/world/middle-east/Bomb-blasts-at-bird-market-in-Baghdad-kill-4/articleshow/13251954.cms
-----------
Iran summons Bahrain envoy over union row
18 May, 2012
TEHRAN: Iran summoned Bahrain's ambassador in Tehran after his foreign minister told the Islamic republic to stop interfering in his nation's internal affairs, state media reported on Friday.
Foreign Minister Sheikh Khaled bin Ahmad al-Khalifa on Thursday warned Iran to stop meddling over a proposal for Bahrain to form a union with Saudi Arabia.
Tehran "rejects comments made by the Bahrain foreign minister and hopes that the Bahraini government finds a suitable solution towards the developments there," the reports quoted a foreign ministry official as saying.
"The only way out of the existing problems is respond to the legitimate demands of the Bahraini people," the official added.
The planned union between Bahrain and Saudi Arabia, the first part of a broader union of the Gulf's six Arab monarchies, has triggered a war of words between Shia-dominated Iran and the Sunni rulers of Shia-majority Bahrain.
The summoning of Bahrain's envoy to Tehran came ahead of Iranian government-organised protests on Friday against what it has called "the American plan to annex Bahrain to Saudi Arabia."
On Thursday, Sheikh Khaled said the union is a "demand by the people" of the Gulf Cooperation Council, while adding that Bahrain "rejects Iranian interference in the affairs of the kingdom."
Full report at:
http://dawn.com/2012/05/18/iran-summons-bahrain-envoy-over-union-row/
-----------
Iran threatens to sue Google over 'nameless map'
18 May, 2012
TEHRAN: Iran warned on Thursday it could sue Google for leaving the body of water separating it from the Arabian peninsula nameless on its online map service.
Shia Iran insists on calling the waterway the "Persian Gulf" but the Sunni-ruled Arab countries on the other side of the body of water prefer "Arabian Gulf" or simply "Gulf." "Google's action is part of the plots against our country," Foreign Ministry Ramin Mehmanparast told reporter on Thursday. "If Google does not correct its mistake as soon as possible, we will file an official complaint against Google," he said, adding that many Iranians have protested online against the Internet giant.
Iranians say historical evidence shows the water has always been "Persian," and that the Gulf's identity is part of Iran's territorial integrity.
Earlier this month Iran criticised Google over its decision, saying keeping the map nameless would hurt its credibility.
http://www.dailytimes.com.pk/default.asp?page=2012\05\18\story_18-5-2012_pg14_6
-----------
Arab World
Egypt: 14 Police Officers Acquitted
18 May, 2012
A court on Thursday acquitted 14 police officers charged with killing protesters during Egypt's uprising last year. The verdict is the latest in what activists see as a pattern of acquittals for officers accused in the deaths of nearly 850 people during the 18-day uprising that toppled President Hosni Mubarak in February 2011. The court found the officers not guilty of shooting protesters in front of police stations on Jan. 28, 2011. The ruling ended the 10th court case dealing with the deaths of protesters. In nine instances, the security officers have been acquitted, while in one case the court issued a suspended sentence.
http://www.nytimes.com/2012/05/18/world/middleeast/egypt-14-police-officers-acquitted.html?ref=middleeast&gwh=DB39E2597496265807316EBEB2A6F887
-----------
Egypt's Tahrir square revolutionaries have no candidate
18 May, 2012
Cairo: A black smoke covered Cairo's Tahrir Square. Around a dozen protesters who had been holding a weekslong sit-in demanding an end to military rule had come to the conclusion their gathering was useless. So over the weekend, they splashed gas on their tents and banners, burned them to ashes and left.
Last year, Tahrir was the icon on the revolution, where hundreds of thousands massed daily in the uprising that ousted longtime authoritarian ruler Hosni Mubarak in the name of democracy. Now, it has seen better days, dirty and littered with trash. Street vendors sell everything from sandwiches to socks during the day. At night, young men peddle hashish.
Ahead of Egypt's historic election for a new president next week, Tahrir Square's woes reflect the disarray of the protest movement that called for a democratic transformation in the Arab world's most populous nation.
The revolutionary leaders, largely secular and leftist, have no viable candidate in the race. Instead, the vote has boiled down to a choice between former members of Mubarak's regime, who the revolutionaries believe will keep the old system intact and will not challenge the military's grip on politics, and Islamists, who they worry will impose an equally authoritarian system but based on religion.
The youth groups behind the revolution are left divided and muddled over the election and how to handle the post-election era. Some groups call for a boycott of the vote.
Many in the movement believe that the real confrontations are still to come when they press their agenda on whatever new government emerges.
But they are divided even on how to do that. Some question the reliance on protests since Mubarak's fall. Activists staged multiple protests in Tahrir the past year that repeatedly turned in to bloody clashes with police and the military. But they often failed to reach a unified list of demands or create a cohesive political movement. And the turmoil turned sections of the population against them, guided by a persistent military line that the protesters were to blame for chaos.
"We are left with an orphaned revolution. The people don't know what the revolution wants to do," said Rami Sabri, a member of the Popular Socialist Alliance, a newly formed party.
Support from Egyptians craving stability amid the turmoil and economic woes has vaulted two former regime figures to front-runner status — ex-foreign minister Amr Moussa and ex-prime minister Ahmed Shafiq. The latest polls have them slightly on top, though the polls' reliability is unknown.
Religious constituencies have elevated two Islamists: the Muslim Brotherhood's Mohammed Morsi and a moderate, Abdel-Moneim Abolfotoh.
The revolutionaries who intend to vote have been split. Some — including Wael Ghonim, the Google executive famed for his role in the Facebook page that helped launch the anti-Mubarak revolt — have backed Abolfotoh, drawn by his open views and strong backing for the uprising.
Another favorite is the youngest of the 13 candidates, Khaled Ali, a labor activist known as "the lawyer for the poor."
Ali is a distant underdog in the polls and has almost no chance of winning. But his candidacy is aimed at showing Egyptians that the revolution does have a face.
"Give the revolution a chance to rule," the 40-year-old Ali proclaimed at a recent rally.
During the 18-day uprising that led to Mubarak's fall on Feb. 11, 2011, the protesters' slogan was "bread, freedom and dignity."
Under that slogan, the revolutionaries had multiple calls for change. Security forces that formed the brutal basis for Mubarak's police state had to be reformed. A political system that ran on patronage and corruption had to be dismantled. The regime's grip on state media that controlled the agenda had to be lifted. The economy had to be reformed to benefit the large population of poor rather than a rich elite. Long neglected infrastructure and dilapidated hospitals and schools had to be rebuilt. Freedom of speech, long muffled by the police, had to be unleashed.
Over the past 15 months, however, almost none of that has been carried out. The military generals, who are all stalwarts of Mubarak's regime, took power after his fall and the bulk of Mubarak's system has remained.
Most revolutionaries believe none of the top candidates will push for radical change.
Ali, who helped organise labour protests in the early 2000s that were the first to call for Mubarak's ouster, has sought to set an agenda for the coming period. He calls for return of the public sector and state subsidies of the poor.
But at the top of his campaign is "demilitarisation" of the country.
The military is infused through the system. It provided all of Egypt's four presidents. Former generals head many state institutions. Most governors come from army ranks. Laws enshrine the military's economic might — for example, giving it the priority over large swaths of land, some of which it leases out to cronies.
All this will take pressure to uproot, Ali said recently in one of the many political TV talk shows.
"Mubarak is not just a name, it is a system, policies and a network of interests. It will not go away without real confrontation."
The military council dealt heavy blows to protesters the past year, with successive crackdowns that left dozens dead and others put on trial before military tribunals.
Ahmed Fawzy, Ali's campaign manager, said the protests turned into "useless confrontations."
"We have gone too far in these rallies. With protests every day, it lost value," he said. "People came to hate the revolution."
The tactic did bring some successes. Over the months, protests forced the military to put Mubarak on trial and set a clearer timetable for handing over power.
Also, many Egyptians recognise the elections wouldn't be taking place at all without the revolution. For the first time, Egyptians are fully engaged in politics. Private networks air daily debates and interviews with most of the 13 presidential candidates. In homes, workplaces, coffeeshops, people are in heated discussions never seen before.
Kamal Khalil, a leading leftist activist, says the continued protests swelled the number of "revolutionaries," and that this is a popular base for pressing demands for change in the future.
"Egyptians are one thing before the revolution and another thing after. We used to have thousands of revolutionaries, but now we have tens of thousands," he told a recent gathering of a socialist group.
As for the election, he dismissed it as a lot of fuss for nothing, using an Egyptian proverb.
"A lovely funeral," he said, "but held for a dog."
http://www.firstpost.com/world/egypts-tahrir-square-revolutionaries-have-no-candidate-312110.html
-----------
Students Are Assailed at a Protest in Syria
By HWAIDA SAAD and RICK GLADSTONE
18 May, 2012
BEIRUT, Lebanon — In the presence of United Nations monitors, hundreds of students converged on the campus of the leading university in Aleppo, Syria's biggest city, on Thursday for an antigovernment protest that was set upon by pro-government students and security forces.
The protest and the mayhem, conveyed by students who streamed live video to the Internet, was the first big demonstration at Aleppo University since security forces raided and emptied the dormitories two weeks ago in a crackdown that left at least four students dead. The university was then closed. It reopened Sunday.
The strife that has thrown other major Syrian cities into turmoil during the 15-month-old uprising had long been less visible in Aleppo, Syria's commercial hub in the north and a residual bastion of support for President Bashar al-Assad's government.
Full report at:
http://www.nytimes.com/2012/05/18/world/middleeast/protesters-set-upon-at-aleppo-university-despite-monitors.html?ref=global-home&gwh=4C3DF16DC305078C4987422C0CD2A4A6
-----------
Syrian opposition faces fractures, infighting
By ZEINA KARAM
18 May, 2012
A key activist group threatened Thursday to withdraw from Syria's main opposition umbrella grouping, saying the council has drifted away from the spirit of the Syrian revolution.
A pullout by the Local Coordination Committees from the Syrian National Council would be a blow for the group, which is already facing political and organizational challenges in its quest to oust President Bashar Assad.
And if the SNC continues to deteriorate, it could complicate efforts for the West and others to get behind the opposition.
Fifteen months into the uprising, Syria's opposition is still struggling to overcome infighting and inexperience, preventing the movement from gaining the traction it needs to present a credible alternative to Assad. Its international backers have repeatedly appealed for the movement to pull together and work as one unit.
The SNC, whose members are largely Syrian exiles, has tried with little success to gather the opposition under its umbrella and has alienated minorities inside Syria, including the Kurds and Alawites. Other opposition groups accuse it of trying to monopolize power.
Full report at:
http://www.wandtv.com/story/18470801/syrian-opposition-faces-fractures-infighting
-----------
Iran, Syria ordered to pay terror victim's family
By JOANNA PARASZCZUK
18 May, 2012
US court orders $332 m. for Wultz family for 16-year-old boy killed and father seriously injured in TA suicide attack.
Six years after 16-year-old American Daniel Wultz died of wounds he sustained in a Tel Aviv suicide bombing, a US district court judge awarded his family $332 million in damages from Iran and Syria.
The court found that Iran and Syria were responsible for providing material support for the April 17, 2006, attack, in which 11 people were murdered and over 60 others wounded when an Islamic Jihad suicide bomber detonated a bomb laced with nails and other projectiles in a crowded south Tel Aviv fast food restaurant.
In his ruling, Chief Justice Royce C. Lamberth said the bombing had been a "barbaric act" that had "no place in civilized society and represents a moral depravity that knows no bounds."
Daniel's father Yekutiel "Tuly" Wultz, who was seriously wounded in the attack; his mother, Sheryl; and his siblings Amanda and Abraham brought the civil lawsuit in the US District Court for the District of Columbia, under powerful US anti-terrorism laws that permit American civilians to sue sovereign states who sponsor acts of terror.
Full report at:
http://www.jpost.com/International/Article.aspx?id=270130
------------
South Asia
Indonesia and Its Transition to Sharia Law
By Asma Marwan
May 18, 2012
Indonesia, long touted to be a moderate Islamic country, has been slowly increasing adherence to Islamic doctrine due to the rise of a more fundamentalist Islamic government, influenced by Islamic clerics. So far, the list of things that are not or should not be permitted (Haram) in Indonesia include:
Lady Gaga concerts
Pornography and "lewd dancing"
Kissing in public
Mini-skirts
These no-no's echo the prohibitions of Islamic Sharia law.
In Aceh, Indonesia, morality police (Wilayatul Hisbah) enforce obedience to sharia law that includes no gambling, no drinking alcohol, no public displays of affection, no dancing, and certainly no unmarried couples running around together, no homosexuality or adultery, as well as the no-no list in the above paragraph.
Conservatives across Indonesia, the world's most populous Muslim-majority nation, eye Aceh with envy.
No other province in the otherwise secular nation has been allowed to set up a Shariah police force. Still,more than 50 local governments have followed Aceh in installing Shariah-based laws.
Is the cancellation of the Lady Gaga concert an indication of what the future holds for the Indonesian young people? If the Islamic clerics continue to have the power of the government behind them, then the answer is yes. Strict sharia law as it is practiced in Aceh will ultimately spread throughout Indonesia.
So even though its Constitution states that Indonesia is a secular country, it seems to be secular in name only. Sharia law is becoming the law of the land. This doesn't bode well for Western rock/pop stars or for the Hindus in Bali.
http://bulletinoftheoppressionofwomen.com/2012/05/16/indonesia-and-its-transition-to-sharia-law/
---------
Maldives facing worst economic situation in recent history: MMA Governor
By JJ Robinson
18 May, 2012
The Maldives is facing its worst economic crisis in recent memory, the governor of the country's central bank said earlier this week.
"The Maldives is now in a dangerous economic situation never before seen in recent history," local media reported Governor of the Maldives Monetary Authority (MMA), Dr Fazeel Najeeb, as saying during a 'Finance Forum' held by the Pension Administration office on Bandos Island Resort.
"Expenditure in the country has exceeded income, and as a result the budget deficit is increasing. From November 2010 inflation has also been going up," he said.
The country last year spent 63.1 percent of its GDP on state expenses, Dr Najeeb claimed, adding that only four countries had worse percentages, including Cuba and Zimbabwe.
Parliament's Finance Committee revealed earlier this month that expected revenue for 2012 had plunged 23 percent – a shortfall of US$168.6 million, leaving the country with a budget deficit of 27 percent. Key unaccounted losses include up to US$135 million in land lease payments due to policy reinterpretation, and around US$8 million a quarter in airport concession fees due to a Civil Court ruling blocking the levying of an airport development charge.
Full report at:
http://minivannews.com/society/maldives-facing-worst-economic-situation-in-recent-history-mma-governor-37565
-----------
Desert island romance novel set in the Maldives
By Hawwa Lubna
18 May, 2012
A best-selling novel based on the captivating love story of a mismatched pair deserted on an uninhabited island of the Maldives is to be made into a feature-length film.
According to reports, leading Hollywood production company Metro-Goldwyn-Mayer (MGM) has optioned the rights to Tracey Garvis-Graves' best-selling castaway novel "On the Island", a five-week inhabitant of the New York Times bestseller list.
Film website Cinema Blend compared the novel to a cross between Hollywood blockbuster Cast Away, featuring Tom Hanks, and Fifty Shades of Grey, a runaway hit on the New York Times bestseller list made infamous for its explicit descriptions of bondage, domination and sadomasochism.
According to the website Variety, MGM is in negotiations with Temple Hill Productions, producers of the teenage blockbuster "Twilight", to produce "On the Island".
Full report at:
http://minivannews.com/travelandarts/mgm-film-studio-options-desert-island-romance-novel-set-in-maldives-37491
-----------
Maldives President secures additional US$25million credit during India trip
By Daniel Bosley
18 May, 2012
As President Dr Mohamed Waheed Hassan's first visit to India nears its end, a joint press release from the two governments has summarised the trip.
"The President of Maldives conveyed appreciation for the release of an instalment of US$ 20 million from the Standby Credit Facility from India in February 2012 as well as the rollover of the US$ 50 million State Bank of India (SBI) Treasury Bonds by a year," the statement read.
The President of the Maldives also thanked the Prime Minister of India for agreeing to an additional release of US$25 million from the Standby Credit Facility to the Government of Maldives," it continued.
India extended a US$100million credit facility to the Maldives in November last year with the aim of increasing economic ties between the two countries.
A standby line of credit is normally forwarded to countries which have reached macroeconomic sustainability but experience short term financing issues.
The Maldivian Inland Revenue Authority (MIRA) recently reported that government income has increased 91.8 percent based on the same point in 2011. This increase, however, is expected to be offset by the reduction in customs duties after amendments were made to the import/export legislation last year.
The Majlis finance committee this month revealed that this year's budget deficit will reach Rf9.1 billion (US$590 million), which is equivalent to 27 percent of GDP.
Today's joint statement confirmed that all agreements made during the November 2011 visit of Indian Prime Minister Manmohan Singh's November 2011 visit to the Maldives would be upheld.
"In this context," the statement continued, "it was agreed to expeditiously implement the projects for renovation of the Indira Gandhi Memorial Hospital in Male and the establishment of the National Police Academy under grants-in aid from India."
The release also highlighted President Waheed's gratitude for last year's extension of a $US40 million line of credit for the construction of 500 housing units.
Prime Minister Singh's hopes for Indian investment in the Maldives were also mentioned in the joint statement.
"[The Prime Minister] expressed the hope that the Government of Maldives would ensure a climate conducive for the promotion of investments and that the existing projects with Indian investments, including the Male International Airport project, would proceed satisfactorily."
President Waheed has been meeting with prominent members of the Indian business community during the trip assuring them of the government's commitment to signed contracts, whilst in the Maldives the dispute over the details of the airport development deal between the government and GMR continues unabated.
Media offensive
Waheed's first overseas visit since assuming office has been accompanied by extensive international media attention.
President Waheed spoke at length to New Delhi Television (NDTV) on Sunday in an interview that encapsulated all of the topics covered during his media campaign in India. These included the Commonwealth, former President Nasheed, radical Islam, investment, China, and former President Maumoon Gayoom.
Waheed told his interviewer that the fact that the Maldives was a young democracy had not been understood by some of its "international partners".
"They assumed that Maldives has now embraced democracy and that democracy has arrived, but the early stages of democracy involve many obstacle sand many tendencies that come and haunt us from the past," said Waheed.
When asked about the possibility of earlier elections he argued that he was willing to move them forward as far as he is able under the terms of the constitution.
"I will support that, but we had an independent elections commission appointed by the parliament. The moment I give a date the Elections Commissioner will come out and say it's none of your business," he responded.
Newstrack India and the Indian Express have reported Waheed as saying that no party other than Nasheed's supported elections any earlier than July 2013.
Asked about the demands of the Commonwealth for early elections, Waheed said "the Commonwealth is not pushing for early elections as vehemently as before, as I believe they understand the situation in the Maldives a little bit better than they did."
Regarding the Commission of National Inquiry (CNI) and the demands of the Commonwealth for its reformation, he said "we will do whatever is necessary to make everybody feel comfortable".
"We did the best we could, at the time, to identify three very prominent people in Maldives who are apolitical, who have not been involved in any part politics for the last couple of years and who are well-qualified," he said.
"I think it would have been proper for the Commonwealth to observe the proceedings of the commission and to understand the terms of reference better before they came to a conclusion about its integrity and impartiality."
Asked whether he was "bothered" by the meetings between Nasheed and Indian leaders, he said: "No, he is a former president and as a former president it is proper for the Indian government to receive him."
When the topic of rising Islamism was raised, specifically the inclusion of two Adhaalath members in the cabinet, Waheed said "we have to engage with the Islamic scholars – if we try to isolate people, the situation can get worse."
He said he was not worried about a growing trend and that any Muslim country was bound to have small extremist elements: "I think it is manageable… people tend to get associated with extremist factions because they don't have the economic benefits of development."
Relations with China also came up for discussion, with Waheed offering assurances that there was "no real chance" of the Maldives moving into China's orbit. "We have a preferential relationship [with India] as our closest neighbour and this is a concern Indians should not be worried about."
The interviewer also asked why the visit was an official rather than a state visit, to which Waheed responded that this was not significant, saying that he thought the Maldives had requested an official visit.
Regarding the safety of Indian investment in the Maldives, Waheed said that it was common for commercial deals to encounter difficulties and that the country was committed to honouring all deals – "they will remain", he said.
President Waheed has also claimed in Indian media that his government is a continuation of that of former President Mohamed Nasheed.
IBN-CNN today reported that Waheed had discussed with the governor and chief minister of Maharashtra state. the possibility of Indian companies assisting the Maldives' in addressing its power deficiencies.
Waheed was asked about India's stance on the dispute between his supporters and those supporting former president Nasheed.
"India is the world's largest democracy. I can understand its concern for other democracies. The Maldives is a success story; it's just that we are very early on in our path to democracy."
He added that a new system, consisting of elements of a presidential system mixed with elements of a parliamentary democracy, will not always work as smoothly as people would like straight away and will need "refining" and "polishing".
Asked about the comment attributed to State Minister for Foreign Affairs Dunya Maumoon regarding Indian interference in Maldivian domestic affairs, Waheed said he felt that the comment had been taken out of context.
The interviewer concluded the interview by asking for Waheed's response to rumours that former President Maumoon Gayoom was influencing his government's policy.
Waheed explained that Gayoom was still head of a large political party and so, as part of a political process, could not be discounted. He also explained that many parties were represented in his cabinet.
"It is not entirely fair to assume that Gayoom has too much influence in this government," Waheed claimed.
http://minivannews.com/politics/waheed-secures-release-of-additional-us25million-credit-during-india-trip-37429
-----------
Insurgents kill two international troops in Afghanistan
18 May, 2012
KABUL: An insurgent attack in Afghanistan has killed two members of the international military coalition.
Nato says the two died Friday in eastern Afghanistan, but did not disclose any other information.
The heaviest fighting in the war is currently concentrated in the south and east of the country, although insurgents have opened new fronts in the north and west and continue to conduct suicide bombings in the capital, Kabul.
So far this year, 154 NATO service members have been killed in the war. At least 100 of them were Americans.
http://dawn.com/2012/05/18/insurgent-attack-kills-two-in-afghanistan/
-----------
Two NATO troops killed in Afghan attack: official
18 May, 2012
KABUL: Two NATO soldiers were killed and six others wounded in a rocket attack on their base in Afghanistan's eastern province of Kunar Friday, an Afghan official with NATO forces said.
"Two Isaf soldiers were killed and six others injured in a Taliban rocket attack on an Isaf base in Nari ditrict today," a local spokesman for Nato's International Security Assistance Force said.
Two other local officials confirmed the account, while the Isaf press office in Kabul said that "two service members died following an insurgent attack in eastern Afghanistan".
Isaf has around 130,000 soldiers fighting alongside some 350,000 Afghan security personnel against a Taliban-led insurgency.
They are due to pull out of the country in 2014, and details of the process will be hammered out at a Nato summit in Chicago starting on Sunday.
The latest attack came a day after gunmen dressed in Afghan police uniforms and wearing suicide vests stormed a government compound in the southwestern province of Farah, killing seven people and wounding 12 others.
The Taliban earlier this month announced the start of their annual spring offensive, a campaign of bombings and attacks that picks up every year as the weather warms.
http://dawn.com/2012/05/18/two-nato-troops-killed-in-afghan-attack-official/
-----------
Afghanistan mulls Islamic bonds, fearing Western cash cutback
By Jack Kimball and Mirwais Harooni
18 May, 2012
Afghanistan, which has only a semblance of a capital market, intends to sell Islamic bonds as it braces for a possible sharp fall in Western financial support as the war against the Taliban winds down, a senior central bank official said this week.
The official said the sale of short-term Islamic bonds, also known as sukuk, is still in the planning stage, but could be a new way of raising money for the government.
"The purpose is so that the ministry of finance can have tools for their financing to cover their expenses," Khan Afzal Hadawal, first deputy governor at the Afghan central bank, told Reuters in an interview.
"We have to develop the financial markets of Afghanistan. We have to offer those instruments not only for the banks, (but) so that the government has an alternative to finance their projects and the central bank can control money growth."
Billions of dollars in Western aid have propped up the economy since the Taliban government was toppled in 2001. Now Afghanistan faces the prospect of Western cash evaporating after most foreign combat troops withdraw by the end of 2014.
One of the world's most unstable, corrupt countries hopes financial creativity based on Islamic sharia law will help soften the blow, and ultimately deepen its nascent financial markets.
Full report at:
http://www.reuters.com/article/2012/05/17/us-afghanistan-islamicbonds-idUSBRE84G07420120517
-----------
Afghanistan mulls Islamic bonds, fearing Western cash cuts
18 May, 2012
KABUL - Afghanistan, which has only a semblance of a capital market, intends to sell Islamic bonds as it braces for a possible sharp fall in Western financial support as the war against the Taliban winds down, a senior central bank official said this week.
The official said the sale of short-term Islamic bonds, also known as sukuk, is still in the planning stage, but could be a new way of raising money for the government.
"The purpose is so that the ministry of finance can have tools for their financing to cover their expenses," Khan Afzal Hadawal, first deputy governor at the Afghan central bank, told Reuters in an interview.
"We have to develop the financial markets of Afghanistan. We have to offer those instruments not only for the banks, (but) so that the government has an alternative to finance their projects and the central bank can control money growth."
http://www.jpost.com/Headlines/Article.aspx?id=270312
-----------
House Moots Afghan Exit, Iran War, Military Budget and "Signature" Drone Strikes
By Robert Naiman
18 May, 2012
On Wednesday and Thursday, the House is expected to take up consideration of the National Defense Authorization Act. Amendments will be offered to expedite military withdrawal from Afghanistan, to oppose war with Iran, to cut the military budget and to stop "signature" drone strikes that target people without knowing who will be killed.
According to the way the House operates, the authorization bill is the most open opportunity to challenge current policy. When the House considers the appropriations bill, amendments can be offered to cut money for specific programs. But it is difficult to otherwise alter policy when the appropriation is considered, according to the rules of the House. On the authorization bill, there is much more scope to try to direct policy.
Every American who cares about war and peace ought to be calling Congress. The Friends Committee on National Legislation has established a toll-free number that connects you to the Capitol Switchboard: 1-877-429-0678. Then, you can ask to be transferred to your representative's office. (If you can't call, you can write here.)
What should you tell your representative's office? Whatever else you do, you should tell them that you are a constituent and give them your address to document that fact.
Full report at:
http://truth-out.org/news/item/9180-house-moots-afghan-exit-iran-war-military-budget-and-signature-drone-strikes
------------
Southeast Asia
Consider Indonesian 'Culture' Before Inviting Performers
Camelia Pasandaran
18 May, 2012
The Indonesian government warned local promoters to be aware of the country's "traditions" and "culture" before inviting foreign entertainers to perform. The announcement came in the wake of police refusing on Tuesday to issue a permit for Lady Gaga's sold-out Jakarta concert, which was originally scheduled for June 3.
Tourism and Creative Economy Ministry spokesman I Gusti Ngurah Putra admitted in a phone interview on Tuesday that that his ministry originally approved Lady Gaga's Jakarta concert. But Putra said the ministry did not object to police refusing to issue the permit.
"Promoters must clearly understand our traditions, rules and cultures. They're professionals, they should have considered those things when making deals with artists and their managers," Putra said.
Putra also said people had expressed concerns over Gaga's "vulgar" outfits and stage performances, adding that his ministry was stringent in how they wanted the concert to be managed.
"We've been drafting norms and criteria — guidelines not only for [Gaga's] concert, but also for other artists or art groups that want to perform here. We'll recommend their performances as long they're in line with Indonesia's culture. I think professionals must appreciate rules made by others, as long as [the rules] are clear," Putra said.
Full report at:
http://www.thejakartaglobe.com/jakarta/gov-tells-promoters-to-consider-indonesian-culture-before-inviting-performers/518153
-----------
Indonesian lawmaker: 'Middle East culture' as dangerous as Lady Gaga
18 May, 2012
An Indonesian lawmaker warned that the "Middle East culture" influence is as dangerous as that of the American pop star Lady Gaga, an Egyptian news website reported on Wednesday.
The comments by Ahmed Basarah, of the House of Representatives' legal affairs commission, came after the cancellation of Lady Gaga's concert, which had already sold more than 50,000 tickets. Conservative groups such as the Islamic Defenders Front alleged the pop star's performance, who is also a defender of gay rights, as promoter of "sexual acts" and vice.
An Egypt-based online website, Bikyamasr, quoted Basarah as saying that the National Police cannot choose to only ban imports pushing western ideology when Middle Eastern influences often run counter to Indonesia's own culture.
"The government shouldn't discriminate when upholding the law," the Indonesian Democratic Party of Struggle (PDI-P) politician said. "If they dare to cancel shows that push a liberal-capitalistic ideology like Lady Gaga, then they should also take firm action against demonstrations pushing ideologies from the Middle East."
Meanwhile, Democratic Party lawmaker Nova Riyanti Yusuf criticized the National Police's decision, adding that Lady Gaga's concert wouldn't corrupt the nation's sense of morality.
"Whether someone goes to hell or heaven doesn't depend on whether they watch concerts or not," Nova said. "It depends on their deeds and their hearts."
http://english.alarabiya.net/articles/2012/05/16/214447.html
----------
Africa
Amnesty International: Mali facing its worst crisis in 50 years
18 May, 2012
JOHANNESBURG, South Africa -- Mali is confronting its worst challenges since independence in 1960, including a severe humanitarian emergency, human rights abuses committed by government troops and rebel militias, and international isolation after a military coup two months ago, Amnesty International said in a report released Wednesday.
The report said the West African nation, a beacon of stability for 20 years but now in the control of armed groups, faces an uncertain future. It called for steps to protect human rights and restore democracy.
The report, written by the London-based organization's researcher on West Africa, Gaetan Mootoo, and others, found that serious human rights abuses were being committed by all sides in the country's conflicts. The combatants include the Malian army, the fighters led by Amadou Sanogo, who carried out the coup in March, and the Tuareg and Islamic rebels in the north.
"Mali is facing, since the beginning of the year, the worst crisis that the country has known
since its independence in 1960," the report said. "The entire north of the country has been taken over by armed groups. Ten of thousands of people have fled the region, creating a humanitarian crisis
in southern Mali and in neighboring countries.
"Moreover," the report continued, "the military coup of March 2012 in Bamako [the capital] has set back almost 20 years of peaceful political changes through elections and has isolated the country internationally."
About 190,000 people fled to other countries and another 130,000 to southern Mali as rebels advanced through the north in March and April, taking advantage of the coup in the south. The refugee crisis has exacerbated an already severe food shortage in the broader Sahel region caused by drought and poor harvests, which is affecting about 16 million people. About 1 million children in the Sahel face acute malnutrition because of the regional food crisis, according to humanitarian agencies.
Amnesty International said the Tuareg rebels of the National Movement for the Liberation of Azawad and the Islamists of the Ansar Dine were implicated in serious human rights abuses, including arbitrary killings, widespread rapes and use of child soldiers.
"They took me into the bushes and raped me," one 16-year-old girl from the town of Gao told Amnesty researchers. "I stayed there two days. During that period, I was raped several times."
A mother from the town of Gao told Amnesty International: "I saw children even younger then my own
[ages 14 and 16] armed and going around in cars. Others were posted at the entrance and exit of the town, on the checkpoints."
Tuareg and Islamic fighters tortured captured soldiers and then cut their throats, according to soldiers who managed to escape, the report said, adding that army soldiers also executed unarmed people who were accused of being spies for the rebels.
The report also criticized Ansar Dine rebels for beating or killing people who opposed its imposition of a fundamentalist form of Sharia law in the towns it controls, including Timbuktu.
The group looted, burned and closed schools and ordered teachers to go home, according to the report. It forced women to wear Islamic garments and banned them from sitting near men on buses or walking with them. Ansar Dine fighters warned that any unmarried men and women found talking, walking or holding hands would be arrested and punished.
Accused thieves were killed, men found drinking were lashed, and nightclubs closed, witnesses told Amnesty International.
The report comes a day after Ansar Dine prevented a humanitarian convoy with tons of food and medical supplies from entering Timbuktu, the first convoy since the city was seized.
http://latimesblogs.latimes.com/world_now/2012/05/mali-crisis-amnesty-international.html
-----------
Polygyny and the Law - Your 'Marriage' Might Be Void
BY PATIENCE AKUMU
18 May, 2012
Even though Okoth was already customarily married to Aneno, he could not help himself when he met Ageno.
You see Aneno was no longer the woman he paid seven cows for in bride price twelve years ago.
Her breasts sagged like two empty balloons, the balls of flesh around her stomach after carrying their six children repulsed him whenever she undressed and the touch of her hands deflated his manhood with the callousness from four hours of working in the garden very day.
How then could he resist the smooth fair-skinned Ageno? Her beauty enhanced with beautiful make-up and impeccable hair, it was no wonder she worked at a salon. It was love at first sight and Okoth had to make her his wife.
This would not be difficult since he was customarily married and culture sanctioned him having as many women as he wants.
In Uganda, polygynous marriages can be contracted under the Customary Marriages Act and the Mohammedan Marriages Act. Marriages under the Customary Marriages Act are carried out according to the customs of the woman and are usually sealed with bride price.
Customary marriages should be registered but non-registration does not invalidate a marriage. Mohammedan marriages are carried out according to Islamic customs and Sharia law.
Okoth's prospective second wife, however, could not accept a customary marriage. She wanted no less than a civil marriage either in church or at the registrar's office. Civil marriages are strictly monogamous. Okoth and Ageno hurriedly organized a ceremony at the registrar's office.
Thereafter, they hosted guests to a lavish reception at a high-end Kampala hotel. What the couple did not realize is that even as they celebrated and made merry, there was no actual marriage.
The Marriage Act declares a civil (or church) marriage contracted after a customary marriage void and with no effect. The parties cannot benefit from the privileges legally bestowed upon those married.
Neither can they demand that their partners fulfil their duties since there is no marriage in the first place. Children born to these unions can inherit property as the law recognizes all children, but the woman does not have rights as a wife. Neither does the man have rights as a husband.
If the first wife had stopped the marriage, there would have been no ceremony. However, even in instances where the first woman knows her rights and stops the civil marriage, the parties pretend it never happened, go on and celebrate and live together.
The civilly "married" woman feels she is superior because she is the one with the ring.
At times, men seek to customarily marry another woman after marrying in church or before the registrar's. The Marriage Act also declares these subsequent customary marriages void and with no legal effect.
Under the Act, a person who undergoes a second marriage ceremony when they are still in a civil marriage commits the offence of bigamy.
Yet, laws aside, African culture sanctions polygyny in all its forms and people are involved in de facto marriages even though they may not be legally recognised.
But it will do well to know that you cannot have your cake and eat it when it comes to civil marriage.
And the ceremony you go through when you seek to be civilly married and yet take the polygynous route is but a farce no weightier than two children acting out a wedding while playing house.
The writer is a lawyer and journalist.
http://allafrica.com/stories/201205180033.html
-----------
Mladic war crimes trial halted over legal glitch
May 18, 2012
THE HAGUE: The war crimes trial of former Bosnian Serb army chief Ratko Mladic was abruptly halted on Thursday, just a day after it opened, because of prosecution "irregularities" in the high-profile case.
The decision was announced by the presiding judge shortly after the prosecution described the "horror" of the 1995 Srebrenica massacre it says was orchestrated by Mladic, the worst atrocity in Europe since World War II. Series of vidoes of the mass killings were screened.
"The hearing is adjourned sine die (indefinitely )," said judge Alphons Orie, three hours into the trial's second day at the International Criminal Tribunal for the former Yugoslavia in The Hague.
He said there were "irregularities" in the transfer of prosecution documents to the defence to enable it to prepare for the trial, but that the court hoped to announce a date soon for the resumption of proceedings.
Mladic, the 'Butcher of Bosnia' , is charged on 11 counts of war crimes, crimes against humanity and genocide over the 1992-1995 Bosnian war, and particularly the Srebrenica massacre of almost 8,000 Muslim men and boys.
http://timesofindia.indiatimes.com/world/europe/Mladic-war-crimes-trial-halted-over-legal-glitch/articleshow/13240011.cms
-----------
Nigeria 'robbers' accidentally blow up own bus
18 May, 2012
PORT HARCOURT: A suspected armed robber was killed when explosives his gang was transporting accidentally went off in the centre of Nigeria's main oil city of Port Harcourt on Thursday, police said.
The blast ripped through a minibus carrying at least three suspected robbers, four AK-47 rifles and a large amount of ammunition, Rivers State Police Commissioner Mohammed Abdulkadir Indabawa told Reuters. Two people in the bus and a woman who was nearby were injured in the explosion, he added. "We suspect they were armed robbers going (on) an operation, and things went wrong for them," said Indabawa.
Port Harcourt is at the heart of Nigeria's 2 million plus barrel a day (bpd) oil industry and has been plagued by militant groups and criminal gangs cashing in on the money it generates. A Reuters photographer saw the area around the minibus being cordoned by police in the town centre. The flames were out, but the vehicle was largely burned to its frame coated in grey ash reuters
http://www.dailytimes.com.pk/default.asp?page=2012\05\18\story_18-5-2012_pg4_4
--------------
North America
Complaints over use of 'Asian' label in grooming cases
18 May, 2012
Groups representing Sikh and Hindu communities have complained about the term "Asian" being used to describe the men involved in grooming trials.
Earlier this month, nine men were jailed for being part of a sex ring in Rochdale which groomed girls for sex.
The groups said the men involved were "almost always of Pakistani origin" and the term "Asian" was inaccurate.
The Ramadan Foundation has said grooming is "a significant problem for the British Pakistani community".
The joint statement was released by the Network of Sikh Organisations UK, The Hindu Forum of Britain, and The Sikh Media Monitoring Group UK.
It says the reluctance of the media and the government to discuss the "disproportionate representation of Muslims in such cases" and the fact victims are "almost always non-Muslim girls" is adding to the cause of far-right groups such as the BNP.
It said blanket use of the word "Asian" was "unfair to other communities of Asian origin".
Full report at:
http://www.bbc.co.uk/news/uk-18092605
-----------
Message to NATO: We Need Smarter Kids, Not More Smart Bombs
by Jesse Jackson
18 May, 2012
Chicago is girding for the opening of the NATO Summit on May 20. The ministers and heads of state will be greeted by a rich array of protests, marches, events and counter-summits. Security is already tight near the conference center, and tensions are building.
Why protest a meeting of U.S. allies? One major reason is that after the Soviet Union collapsed and Europe united, NATO became an organization in search of a mission. It was created as a defensive alliance to bolster the West against the Soviet threat. Now that threat is no longer. And NATO has slowly turned from a mutual defensive alliance to a mutual offensive alliance. In the Balkans, Afghanistan and Libya, NATO has coordinated interventions into areas outside the alliance.
Full report at:
http://www.commondreams.org/view/2012/05/15-11
-----------
From Afghanistan to Chicago, NATO's Hard Sell
Roxane Assaf & Michael Lynn
18 May, 2012
In 1949, shortly after the Soviet Union exploded its first nuclear weapon, the United States and 11 Western European nations formed NATO. The organization's original goals were the deterrence of Soviet aggression against the war-ravaged nations of Western Europe and containing Soviet influence within the boundaries of its already existing Eastern bloc.
Now, more than six decades later, as the 28-country alliance gathers in Chicago for its summit, the Afghan war and U.S. military spending in general are due for some increased scrutiny. President Barack Obama's recently announced joint agreement with Afghan President Hamid Karzai calls into serious question Obama's intention to withdraw all U.S. combat troops from Afghanistan by 2014 and the administration's promise to be the most transparent in American history — ironic, since the proposed agreement bypasses Congress entirely.
Full report at:
http://www.commondreams.org/view/2012/05/16-3
-----------
Why The U.S. Is Aggressively Targeting Yemen
18 May, 2012
U.S. intelligence officials announced last week that they had broken up a plan by al-Qaida's affiliate in Yemen to blow up a plane headed toward the United States.
U.S. officials are aggressively targeting terrorists in Yemen, which is now considered to be "the greatest external threat facing the U.S. homeland in terms of terrorism," says investigative reporter Jeremy Scahill.
Scahill, the national security correspondent for The Nation, has reported from the ground in Yemen, the home to al-Qaida in the Arabian Peninsula, or AQAP. The group was behind the attempted "underwear bombing" in December 2009 and the attempted parcel bombings in 2010.
Scahill talks about the recent leadership shifts in Yemen and increased drone strikes in the country, including one that killed Fahd al-Quso, who played a role in the USS Cole bombing, and the deadly attack against Anwar al-Awlaki, an American citizen in Yemen who was involved with AQAP.
Scahill tells Fresh Air's Terry Gross that increased drone attacks by the U.S. military have led to many civilian casualties in Yemen, and a growing resentment and anger toward the United States.
"Because the drone strikes started by President Obama's administration in 2009 have not been precise, what I saw was Yemenis starting to say, 'The enemy of the enemy is my friend. If the United States is saying they're fighting AQAP but they're killing our children and our grandchildren and our wives, then we're terrorists too,' " he says.
http://www.npr.org/2012/05/17/152854335/why-the-u-s-is-aggressively-targeting-yemen
-----------
French leader faces likely NATO ire on Afghanistan
May 18, 2012
WASHINGTON: For President Barack Obama's relationship with France, it's out with "Sarkozy the American" and in with Francois Hollande the Socialist.
Freshly inaugurated, French President Hollande visits the White House on Friday and plans to announce a pullout of all French combat troops from Afghanistan by year's end. That could infuriate NATO allies and embarrass his re-election-minded host - and may well be logistically impossible.
Hollande, who has little international experience, will have to muster diplomatic finesse for the political thicket he faces in the United States.
First, he must defend France's interests while building a relationship with Obama, widely popular in France but seen by some in Hollande's camp as having been too friendly with his predecessor, conservative Nicolas Sarkozy.
Second, Hollande must convince partners at the Group of Eight economic summit at Obama's presidential retreat, Camp David, that his insistence on rethinking a European austerity treaty won't send the region deeper into debt crisis.
And third, Hollande must manage likely anger at a NATO summit in Chicago over his planned announcement to pull France's 3,300 troops out of Afghanistan two years ahead of schedule. Analysts say this could set a bad precedent for France's new commander in chief and raise questions about France's willingness to keep its commitments to the alliance.
Full report at:
http://timesofindia.indiatimes.com/world/us/French-leader-faces-likely-NATO-ire-on-Afghanistan/articleshow/13254812.cms
-----------
US imposes sanctions on Taliban and Haqqani network leaders
May 18, 2012
WASHINGTON: The United States has imposed sanctions on two individuals linked with the Taliban and the Haqqani network, the US Department of Treasury has said.
Bakht Gul, a Haqqani Network communications official, has been designated for acting for or on behalf of Badruddin Haqqani.
Abdul Baqi Bari, a Taliban financier, is being designated for providing financial support for or financial services to, the Taliban, Adam Szubin, Director of Treasury's Office of Foreign Assets Control said yesterday.
"By designating these individuals today, Treasury is taking another step to ensure all those who perpetuate ongoing violence and terrorist activities in Afghanistan and Pakistan will continue to be marginalized and cut off from the international financial system, and they will find it increasingly difficult to carry out their objectives," Szubin said.
Full report at:
http://timesofindia.indiatimes.com/world/us/US-imposes-sanctions-on-Taliban-and-Haqqani-network-leaders/articleshow/13245491.cms
-----------
NATO summit to decide on next steps in Afghan transition: US
May 18, 2012
WASHINGTON: The NATO Summit, which begins over the weekend in Chicago, will focus on Afghanistan, in particular on the next steps of transition and the post 2014 Afghanistan, a top White House official has said.
This summit is about the next steps in transition, role of international community post 2014, and discussion of, and agreement on the structure and sustainability of the Afghan national forces, the US National Security Advisor Tom Donilon told reporters here during a news conference yesterday.
"So Chicago is a critical milestone in the next step towards a responsible ending of this war, towards our achieving, very importantly, our goals in this effort in Afghanistan," Donilon said in his briefing on the NATO Summit.
The top Obama aide said that with respect to the next steps in transition, the next steps toward 2014, is that the alliance will decide that in 2013 that the mission will shift for its forces.
Full report at:
http://timesofindia.indiatimes.com/world/us/NATO-summit-to-decide-on-next-steps-in-Afghan-transition-US/articleshow/13245477.cms
-----------
No Obama-Zardari meeting planned yet: US
May 18, 2012
WASHINGTON: No bilateral meeting has been planned between the US President Barack Obama and his Pakistani counterpart Asif Ali Zardari during the upcoming Nato Summit in Chicago beginning Saturday, a top presidential aide has said.
"At this point there are 61 countries going to be present there, and the (US) President is not going to have bilaterals with all of them. There's not a plan at this point to have a separate bilateral meeting with President
Zardari, but the President will see him during the course of the sessions that we have in Chicago," the US national security adviser, Tom Donilon, told reporters at a crowded White House news conference yesterday.
However, Obama's first bilateral meeting with any heads of the state on sidelines of the Chicago Summit would be with the Afghan President, Hamid Karzai, Donilon said noting that this is obvious as the main focus of the this major international meeting is on Afghanistan.
Donilon said Zardari was invited by Nato to attend the summit, which the Pak President has accepted. Coming to Chicago with his foreign minister and his foreign secretary, Zardari will participate in the meetings on Sunday.
Responding to the ongoing talks with Pakistan on reopening of the closed routes, Donilon said that the two countries have made real progress, but haven't reached a point to make an announcement in that regard. "We have made real progress, I think, towards resolving the issue around opening up the ground supply lines, which have been closed since the November cross-border incident where 24 Pakistani soldiers were killed," he said.
Full report at:
http://timesofindia.indiatimes.com/world/us/No-Obama-Zardari-meeting-planned-yet-US/articleshow/13237974.cms
-----------
US House approves amendment linking CSF to Nato supplies
18 May, 2012
WASHINGTON: US lawmakers in the House of Representatives debating the National Defence Authorisation Act voted 412-1 for an amendment that could block up to $650 million in proposed payments to Pakistan unless Islamabad lets coalition forces resume shipment of war supplies across its territory.
The lawmakers were debating an annual defence policy bill that seeks $642.5 billion in military spending for the 2013 fiscal year.
The moves came as lawmakers debated more than 140 amendments to the policy bill, which seeks $554 billion in base defence spending for the 2013 fiscal year beginning in October and $88.5 billion for the Afghan war and other overseas operations.
Full report at:
http://dawn.com/2012/05/18/us-house-approves-amendment-linking-csf-to-nato-supplies/
-----------
Danger to life in Pakistan, says Husain Haqqani
18 May, 2012
NEW YORK: Pakistan's former Ambassador to the United States, Husain Haqqani said that his life is threatened in Pakistan and his return is likely only after the eradication of radicalism from his home country, DawnNews reported.
While giving an interview to a news channel in the US, the former envoy rejected the option of facing the memo commission saying that his life was at risk in Pakistan.
Answering another question he said that Pakistan had serious reservations concerning Afghanistan's future and the United States' lack of confidence in Pakistan is uncalled for.
Haqqani added that in order to solve the problems faced, the US would have to understand the sentiments of the people of Pakistan and both the countries would have to resolve their conflicting issues.
http://dawn.com/2012/05/18/2797537/
-----------
Al Qaeda chief urges Saudis to rise up against rulers
18 May, 2012
WASHINGTON: Al Qaeda chief Ayman al-Zawahiri urged Saudis to follow Tunisians, Egyptians and Libyans in rising up against their rulers, US-based monitors said Thursday.
"Why don't you rise while you are the sons of the proud and strong tribes that look down upon death in order to lift the humiliation and the oppression?" Zawahiri asked in a video translated by the Site Intelligence Group.
"Why don't you follow the example for your brothers in Tunisia, Libya, Egypt, Yemen and the Levant?" He was referring to the Arab Spring wave of popular uprisings that has roiled North Africa and the Middle East since December 2010.
The six-minute, 19-second video was produced in February or March and appeared Thursday on extremist websites, according to Site.
It opens with footage showing Saudi Arabia's King Abdullah meeting Pope Benedict XVI, former US president George W Bush and current US President Barack Obama.
"It has been nearly a year now since the Arab peoples rose against their rulers. They rose in the west and north, and you don't move," the Egyptian-born Zawahiri said in the video.
Full report at:
http://dawn.com/2012/05/18/al-qaeda-chief-urges-saudis-to-rise-up-against-rulers/
------------
Europe
Ban Ki-moon says Al-Qaeda behind Damascus bombings
18 May, 2012
The UN Secretary General Ban Ki-moon says that Islamist militants from al-Qaeda must be behind two deadly suicide car bomb attacks in Syria last week.
Fifty-five people were killed and 372 were wounded when two car bombers blew themselves up in the capital Damascus on 10 May.
It was the deadliest attack on the city since the uprising against President Bashar al-Assad started last year.
Mr Ban also said the death toll from the crisis now stands at 10,000 people.
"Very alarmingly and surprisingly, a few days ago, there was a huge serious massive terrorist attack. I believe that there must be Al-Qaeda behind it. This has created again very serious problems," Mr Ban said on Thursday.
Syrian officials have blamed "foreign terrorists" for the twin bombings.
Earlier this month Syria sent a list of 26 names to the United Nations of foreign nationals it had apprehended, claiming most of them were members of al-Qaeda.
Aleppo university rally
Activists have called for Friday protests in support of students who held a large rally at Aleppo University on Thursday.
They were demanding the removal of Mr Assad and his government during a visit from UN observers.
Full report at:
http://www.bbc.co.uk/news/world-middle-east-18115084
-----------
UN: Monitors Alone Cannot End Syria Bloodshed
18 May, 2012
DAMASCUS, Syria (AP) — The head of a U.N. observer team in Syria cautioned Friday that the mission cannot achieve a permanent end to the violence without genuine talks between the two sides that have been locked in a violent conflict for more than a year.
Maj. Gen. Robert Mood, the Norwegian head of the 200-strong observer team, spoke as government forces pounded a rebel-held town north of the central city of Homs with artillery shells and rockets, according to Syrian opposition groups.
Mood warned that no number of observers can achieve "a permanent end to the violence if the commitment to give dialogue a chance is not genuine from all internal and external actors." He spoke at a news conference in the Syrian capital, Damascus.
International powers have pinned their hopes on a peace plan for Syria that special envoy Kofi Annan brokered in April. The plan paved the way for the U.N. observers, and it calls for a cease-fire and dialogue to stop 15 months of bloodshed.
The U.N. estimated in March that the violence in Syria has killed more than 9,000 people. Hundreds more have been killed since then as a revolt that began with mostly peaceful calls for reform has transformed into an armed insurgency.
Both sides have flouted the cease-fire, raising concerns that the peace plan is ineffective in a conflict where the violence is spinning out of control.
" Full report at:
http://www.nytimes.com/aponline/2012/05/18/world/middleeast/ap-ml-syria.html?ref=world&gwh=2517E96ED31D2A8C45591764538DFE23
-----------
US commandoes rehearsed Abbottabad raid at 'Camp Alpha' in Bagram
By Asif Mehmood
18 May, 2012
LONDON: The headquarters of the United States Department of Defence, Pentagon, has unveiled a precise scale model of Osama bin Laden's Pakistan compound used to plan the Navy SEALs raid that ended in the al Qaeda chief being killed.
Wheeled out onto one of the Department of Defence headquarters hallways, the one inch to seven feet scale model is an exact replica of the Abbottabad building that the terrorist mastermind lived in for five years before his death in May 2011.
Built in six weeks by the National Geospatial-Intelligence Agency and considered top secret until last week, the detailed recreation even contains a parked red van that intelligence officials often observed at the site.
Every tree, bush, door and fence is as it was prior to that May evening, created using satellite imagery, pictures from drones and actual CIA ground surveillance.
"Nothing you see would have been included if we didn't see it there," said Greg Glewwe, who works with the National Geospatial-Intelligence Agency.
To keep the entire model built from Styrofoam and acrylic as precise as possible, measurements were produced using a process called photogenic measurement, which uses shadows to work out specific heights.
Full report at:
http://www.dailytimes.com.pk/default.asp?page=2012\05\18\story_18-5-2012_pg7_18
-----------
Pakistan among 'most negatively perceived' countries: BBC poll
May 18 2012
London : Pakistan has been ranked second in the list of most negatively rated countries in the world by a global poll for BBC World Service, which surveyed 24,090 people around the world.
Pakistan was rated "mostly negative" by 51% of the respondents, getting placed just one spot above the most negatively rated country – Iran, which was rated negative by 55% of the total respondents, reports The Express Tribune.
Most of the respondents blamed Pakistan's foreign policy and the poor treatment of its citizens for such a widespread negative perception of the country.
According to the poll results, Pakistan is the only country that rated its own influence as negative.
The survey results revealed that a negative view of Pakistan was found mostly in Western countries. Around 75% Americans, 69% Canadians and 72% Australians said Pakistan''s influence in the world is mainly negative. The pattern of negative perception was similar in the European countries. The view of Pakistan by India was negative as well.
Out of 22 countries that were surveyed, Indonesia is the only one, which holds a positive view of Pakistan.
Japan was rated most positive by the majority of the respondents (58%), followed by Germany, Canada and the UK.
Citizens of 22 countries were interviewed face-to-face or by telephone between December 6, 2011 and February 17, 2012.
http://www.indianexpress.com/story-print/950997/
-----------
'Extreme nationalist' Greek cabinet, legislators sworn in
May 18 2012
Athens : The 300 legislators elected in Greece's inconclusive May 6 ballot were sworn in Thursday, including 21 from the right-wing Golden Dawn party — one of the most extreme nationalist parties to have taken seats in a European parliament since World War II.
Formerly a shadowy fringe group, Golden Dawn vehemently rejects the neo-Nazi label, insisting it is a nationalist patriotic party. But its meteoric rise from a largely marginalized party a few years ago to one that won nearly 7 percent in recent elections has alarmed many in Greece and in Europe.
The 21 legislators — 20 men and one woman — were the first to enter the main chamber of Parliament for the swearing-in ceremony. The Golden Dawn ones refused to stand for the separate swearing-in of two Greek Muslim legislators who took their oaths on the Quran instead of on the Bible, remaining seated as the rest of the assembly stood.
"Beginning today Golden Dawn is officially in Parliament to speak the language of truth and to express all Greeks,'' said Ilias Kassidiaris, who was elected deputy and also acts as the party spokesman.
The legislators will only be in power for one day. The May 6 election left no party with enough votes to form a government after Greeks furious over the handling of the country's financial crisis deserted the two formerly dominant parties, the socialists and conservatives, and turned instead to smaller groups to the right and left of the political spectrum.
Coalition talks collapsed after nine days, leaving no other option but a return to the ballot box. A caretaker government has been appointed, and the newly sworn-in Parliament is to be dissolved Friday.
http://www.indianexpress.com/story-print/950817/
-----------
Russian PM Dmitry Medvedev says action on Syria, Iran may go nuclear
May 18, 2012
MOSCOW: Russian Prime Minister Dmitry Medvedev warned on Thursday that military action against sovereign states could lead to a regional nuclear war, starkly voicing Moscow's opposition to Western intervention ahead of a G8 summit at which Syria and Iran will be discussed.
"Hasty military operations in foreign states usually bring radicals to power," Medvedev, president for four years until Vladimir Putin's inauguration on May 7, told a conference in St. Petersburg in remarks posted on the government's website.
"At some point such actions which undermine state sovereignty may lead to a full-scale regional war, even, although I do not want to frighten anyone, with the use of nuclear weapons," Medvedev said. "Everyone should bear this in mind."
Medvedev gave no further explanation. Nuclear-armed Russia has said publicly that it is under no obligation to protect Syria if it is attacked, and analysts and diplomats say Russia would not get involved in military action if Iran were attacked.
Russia has adamantly urged Western nations not to attack Iran to neutralise its nuclear programme or intervene against the Syrian government over bloodshed in which the United Nations says its forces have killed more than 9,000 people.
Medvedev will represent Russia at the Group of Eight summit in place of Putin, whose decision to stay away from the meeting in the United States was seen as muscle-flexing in the face of the West.
Full report at:
http://timesofindia.indiatimes.com/world/europe/Russian-PM-Dmitry-Medvedev-says-action-on-Syria-Iran-may-go-nuclear/articleshow/13233284.cms
-----------
UN panel probes possible North Korea arms trade with Syria, Myanmar
May 18, 2012
UNITED NATIONS: A UN panel of experts that monitors compliance with sanctions on North Korea is investigating reports of possible weapons-related shipments by Pyongyang to Syria and Myanmar, the panel said in a confidential report seen by Reuters on Thursday.
"The DPRK (North Korea) continues actively to defy the measures in the (UN sanctions) resolutions," the panel said in the report, which it submitted to the UN security council's North Korea sanctions committee earlier this week.
"Member states did not report to the committee any violations involving transfer of nuclear, other WMD-related or ballistic missile items," it said. "But they did report several other violations including illicit sales of arms and related materiel and luxury goods."
http://timesofindia.indiatimes.com/world/us/UN-panel-probes-possible-North-Korea-arms-trade-with-Syria-Myanmar/articleshow/13238379.cms
-----------
Stranded U.N. personnel return to Syrian city after attack
18 May, 2012
U.N. observers who were stranded overnight in a Syrian town after their convoy struck an explosive device have made it safely to the city of Hama, the United Nations said Wednesday.
The six observers were in Khan Sheikhoun, part of Idlib province, when they were attacked, said Ahmad Fawzi, spokesman for U.N.-Arab League special envoy Kofi Annan.
No U.N. personnel were injured in the explosion Tuesday, but three vehicles were damaged, Fawzi said.
A bombardment by Syrian forces continues in Khan Sheikhoun, according to the opposition Local Coordination Committees of Syria. The regime is using "all kinds of heavy weapons, the LCC said.
Opposition activists reported another day of widespread violence in many parts of the country that left at least 15 people dead.
Nine people died Wednesday in Khan Sheikhoun, according to the opposition Syrian Observatory for Human Rights. A child and a civilian were among them. Four died of wounds suffered Tuesday as government forces attacked the area, the group said.
Full report at:
http://edition.cnn.com/2012/05/16/world/meast/syria-unrest/index.html?hpt=wo_c2
----------
Asia
The World Uyghur Congress Successfully Concludes its 4th General Assembly in Japan
18 May, 2012
The World Uyghur Congress (WUC) successfully held its 4th General Assembly in Tokyo, Japan, from May 14 to 17, attended by more than 120 Uyghur delegates from 20 countries around the world. During the four-day assembly, delegates in six commissions discussed new strategies for the peaceful promotion of human rights and democracy for the Uyghur people, in light of China's current political conditions and its upcoming change of political leadership later this year. They also held a peaceful protest in front of the Chinese Embassy in Tokyo with the participation of Japanese supporters. During the rally, a representative delivered a letter to the Chinese government calling for an end to ongoing grave human rights abuses suffered by Uyghurs in their homeland. Japanese and international media covered the protest.
During the Assembly, Uyghur delegates also elected a new WUC leadership. Uyghur democracy leader Ms. Rebiya Kadeer was re-elected as WUC President.
"I am grateful to the representatives of Uyghur people around the world for placing their trust in me once again. Under my leadership, the World Uyghur Congress will continue to use nonviolent and peaceful means to promote the democratic rights of the Uyghur people," said Uyghur democracy leader Rebiya Kadeer.
"I call on the Chinese government to end its highly repressive and systematic assimilationist policies in East Turkestan, as well as in Tibet and Southern Mongolia. I urge Chinese leaders to seriously consider the legitimate demands of Uyghurs, Tibetans and Mongols, as well as those of the Chinese people, for human rights and democratic reform, and to resolve the political questions of East Turkestan, Tibet and Southern Mongolia through peaceful negotiation."
The World Uyghur Congress (WUC) is an international organization that represents the collective interest of the Uyghur people both in East Turkestan and abroad. The main objective of the WUC is to promote democracy, human rights and freedom for the Uyghur people and use peaceful, nonviolent, and democratic means to determine their political future.
The newly elected officials of the WUC leadership are as follows:
President: Ms. Rebiya Kadeer
Vice-Presidents:
a. Middle East & Turkey: Seyit Tumturk
b. North America: Omer Kanat
c. East Asia: Ilham Mahmut
d. Europe: Umit Hemit
e. Central Asia: Abdureshit Turdiev
f. Oceania: Mamtimin Ala
g. Foreign Affairs: Asgar Can
Executive Chairman: Dolkun Isa
General Secretary: Nurmemet Musabay
Spokespersons:
a. Chinese: Dilxat Rexit
b. English: Alim Seytoff
Following the successful conclusion of the WUC 4th General Assembly, the WUC opened a three-day democratic leadership training workshop to better educate and equip Uyghur leaders to promote the democratic rights of the Uyghur people in East Turkestan.
----------
URL: https://newageislam.com/islamic-world-news/new-age-islam-news-bureau/indonesia-and-its-transition-to-sharia-law/d/7369