New Age Islam News Bureau
21 Apr 2012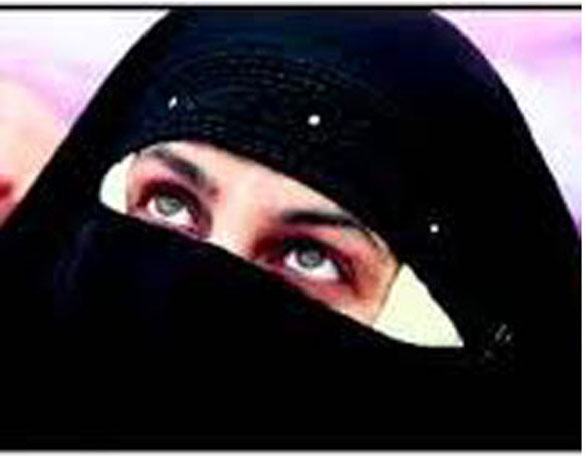 • UK: Muslim men who abducted, raped 2 minor girls laughed while being sentenced
• Pakistani death squad issued a threat to the newspapers
• Jakarta: Sharia bylaws ineffective and may trigger conflicts
• All India Muslim Personal Law Board vows to protect Sharia
• Shia cleric urges Muslims to join 'Save Ganga' campaign
• King Abdullah's call to promote interfaith and intercultural dialogues
• Tariq Ramadan: Shariah Law and U.S. Constitution Go Hand-In-Hand
• Indonesian 'punks' caned for pre-marital sex
• British P M Says Indonesia's Democracy Offers Hope to Muslim World
• Fed up French Muslims mobilize to punish Sarkozy: Report
• OIC plans TV to counter Islamophobia, stereotypes against Muslims
• Military operations will not cure Balochistan: Imran Khan
• Indonesian Women Find Strength in traditional Javanese blouses
• 'Perceptions of Afghan Taliban victory dangerous'
• Pak can't afford to be selective in improving ties with India: Khar
• No unilateral withdrawal of troops from Siachen: Zardari
• Top Hizbul commander arrested
• AU troops in Somalia makes gains against rebels
• Syrian forces fire on anti-regime protesters
• Indonesia sees no early return of housemaids
• Iraq calls Turkey 'hostile state' as relations dim
• I am not a psychiatric case, Norway killer tells court
• 18 security forces killed in attacks in Syria: State media
• Four NATO soldiers killed in Afghan helicopter crash
• Kazakh journalist shot, stabbed; colleagues cry foul
• Two killed in Quetta firing
• Bahrain: 'Man shot dead' in protest ahead of Grand Prix
• Yemen air raids kill 8 Qaeda militants: ministry
• Terror attack foiled, 10000kg of explosives seized in Kabul
• Pakistan president Asif Ali Zardari rules out unilateral withdrawal from Siachen
• Pak air crash: PM Manmohan Singh sends condolence message to Gilani
• Being punished for backing Zardari, Gilani on son's case
• Judicial commission to probe Pak air crash
• Seraiki province is the only solution, says Pak P M
• Libya Says Building Case Against Gaddafi Son: ICC Prosecutor
• UN council reaches tentative agreement on Syria
• UN awaits Syria green light for $180m relief plan
• Syria ceasefire fragile, says Annan spokesman
• Egypt rally seeks end to military rule
• US welcome South Sudan's withdrawal from captured oil town
• Israelis told to leave Sinai over attacks fears
• US envoy asks Saudi students to plan ahead
• Oxford University launches book on Pakistani cuisine
Complied by New Age Islam News Bureau
Photo: Muslim women are preparing to fight gender excesses
URL: https://newageislam.com/islamic-world-news/indian-muslim-women-vowed-fight/d/7115
----------
Indian Muslim Women Vowed to Fight Gender Excesses by Maulvis
Manjari Mishra
Apr 21, 2012
LUCKNOW: The All India Muslim Personal Law Board is facing the wrath of a Muslim women's group, which has vowed to stop the Maulvis from demanding a rollback of compulsory registration of marriages. Ahead of its proposed general body meeting at Mumbai, where the apex Muslim law body is to formally make its demand to the Centre, Muslim women are preparing to fight "gender excesses" by Maulvis.
The Bhartiya Muslim Mahila Andolan (BMMA) says it will file a PIL in the Lucknow High Court on Monday, pleading for mandatory registration of 'Nikah' apart from taking the issue to the public "if AIMPLB carries out of its threat of hitting the streets over the issue".
"They will find themselves at the other end of the same street," warned BMMA president Naesh Hasan. In 2010, hundreds of BMMA members had marched in Lucknow in support of three women charged with assaulting Quazis of Sultan-ul-Madaris after their husbands procured one-sided divorce decrees. The militant band had, much to the chagrin of the Ulema, succeeded in forcing the entry of the victims in their marital home and had kept a vigil to ensure they weren't harassed.
"AIMPLB had earlier held demonstrations on Shah Bano and later Imrana issues and had its way. But women lost out in the bargain," Hasan told TOI on Friday. "The Board must understand that this is no more a Shah Bano generation. We will not be forced to succumb to a biased diktat," Hasan said.
Reacting to the warning given by the Board to the Centre that if their demands are not met they will hold public demonstrations, Hasan said: "Women would face them in streets. We are no more scared because we know we are right."
Hasan said compulsory registration will be a deterrent against child marriages. Many Muslim communities consider a girl marriageable after she attains puberty or turns 15. "Then, since the registration is already in force in West Bengal, Odisha, Assam, Bihar and Jammu & Kashmir and has been accepted in Maharashtra and Gujarat in past , why should UP women be deprived of their legitimate rights?" she asked.
Rubbishing the contention of the Board members that "Nikahnama" should be taken as proof of marriage, Hasan claimed most Muslim marriages begin and end with a "qubool hai" declaration from the parties. Since signing the "Nikahnama" is not a prerequisite, it's overlooked.
http://timesofindia.indiatimes.com/india/Muslim-women-call-for-nikah-registration/articleshow/12769644.cms
----------
UK: Muslim men who abducted, raped 2 minor girls laughed while being sentenced
Apr 21, 2012
LONDON: A group of Muslim men in Britain, who abducted and raped two teenage girls as part of their Eid celebrations laughed in court as they were sentenced to 38 years in prison.
The girls, aged 15 and 16, were plied with alcohol and repeatedly raped by Shamrez Rashid and Amar Hussain, before being offered to a number of others who also 'used them for sex' in November 2009.
Rashid, 20, was said to have claimed the girls had enjoyed the sex, which he said had taken place as they celebrated Eid.
"It was Eid. We treated them as our guests. OK, so they gave us [sex] but we were buying them food and drink, They could have anything they wanted. They enjoyed it," The Daily Mail quoted Rashid, as saying.
But judge Melbourne Inman said the girls were still children at the time of the offences.
"They were still children and still living with their families. In a civilised society, such people should be helped. You all abused them. They were extremely vulnerable and you took advantage of that," the judge said.
According to the paper, the five defendants laughed and smirked as the horrifying details of their offences were described in court.
Rashid, who had already been found guilty of two rapes, an attempted rape, child abduction and an attempted sexual assault, grinned, laughed and made gun gestures in the dock.
His supporters hurled abuse at the judge as he passed the sentence, the report said.
http://timesofindia.indiatimes.com/world/uk/UK-men-who-abducted-raped-2-minor-girls-laughed-while-being-sentenced/articleshow/12789989.cms
----------
Pakistani death squad issued a threat to the newspapers
Allah Nazar Baloch,s young sons Nodhan and Tamoochan Baloch
04/21/2012
Balochistan: Baloch patriotic leader and guerilla fighter, Dr. Allah Nazar Baloch, in a statement has said that on April 18 Tehreek e Nafaz e Aman has issued a threat to the newspapers and media to target his young sons Nodhan Baloch and Tamoochan Baloch is in fact a threat primarily issued by Pakistan Army and I.S.I in order to cover up their heinous crimes against Baloch nation and humanity. They try to hide their blood thirsty face from the world by using fake names to propagate against Baloch freedom fighters and install fear in the minds of Baloch masses. But, my sons are not above the national struggle, neither my sons nor I are above the thousands of martyrs and the people who are struggling for Baloch freedom.
Baloch nation already knows the barbarian actions and character of the occupying forces. "The threat to kill my young sons is aimed to pressurize the people like me to surrender and leave the struggle behind; it is also a hideous attempt to create fear and anxiety among Baloch people." He further said we (Baloch) would like to make it very clear to the Pakistan Army, I.S.I and their instruments and Baloch traitors that such criminal intentions and acts will not amaze us at all.
Explaining the nature of Pakistani atrocities Dr Baloch said that thousands of Balochs are forcefully disappeared, hundreds were murdered during detention and their mutilated bodies were thrown, while killing old veterans like Sardar Akbar Bugti, Sado Mari, Haji Jan Mohammad Mari, Naseer Kamalan, Haji Mohammad Ramzan Zehri, Hafiz Abdul Qadir Nadarmani Mengal, 13 years old Majeed Zehri, young Waheed alias Balach, young Yasir Jan, sister of Brahmdagh Bugti, the martyrdom of her young daughter and hundreds of other such incidents could not budge the Baloch nation from its struggle for independence then their new atrocities will not de-track the Baloch nation from obtaining its national aims and objectives.
The fact of the matter is that all of these inhumane acts are being committed against Baloch because of the Pakistani occupation and the authority of its murderous military and secret agencies over occupied Balochistan. The essence of our struggle is to end this authority so that no other oppressor would be able to disappear, kill or threaten to do so to the Baloch sons. Baloch national struggle is being carried out in accordance to the international laws, Islamic laws, natural laws and according to the internationally recognized charter of human rights and is genuine as well as on the right path.
He said the Pakistan Army could not stop the Bengalis to achieve their independence after mass murdering three million of their population; similarly they cannot stop the Baloch movement with the genocide of Baloch. However, those Balochs who are taking side with Pakistan Army, I.S.I and other murderous instruments and have become their agents and death squad members are doing nothing except for blackening their souls. They should refrain themselves from these hostile acts, otherwise they will have to face the same fate of those Biharis, Al-Shams, Al-Badar, Jamait-e-Islami's Bengali traitors who fought against Bengali liberation movement and sided with Pakistan Army. These traitors are neither being accepted by their colonial master Pakistan nor Bangladesh is giving them citizenship. Even after 41 years of independence they are still rotting in the temporary camps and jails.
It will be an honor for a member of independence struggle like me if mine or my children's blood is used for the irrigation of freedom movement.
----------
Jakarta: Sharia bylaws ineffective and may trigger conflicts
Bagus BT Saragi
04/21/2012
While Sharia bylaws are intended to maintain order in society, their day-to-day implementation is not effective, and in some regions, they frequently trigger social conflict.
Wahid Institute executive director Ahmad Suaedy said that even for Muslims, the bylaws could create problems, because not every Muslim had the same opinion about Sharia.
"Take the headscarf policy, for example. Some women don't mind wearing the veil because they see it as mandatory. But for others, the policy has become a liability," Ahmad told The Jakarta Post on Friday.
In Ahmad's opinion, so far the implementation of sharia-inspired bylaws has not been effective, including in Aceh, where the administration has already approved 54 of 59 bylaws slated to be issued by 2012. Aceh has been granted special autonomy under the 1999 Aceh Administration Law.
Ahmad said the Acehnese complied with the bylaws only when the sharia police were around.
"Many of the Sharia-inspired contents regulate private and ethical issues. It is difficult to implement them because the people have their own traditions," he added.
Acehnese are not the only Indonesians who object to the sharia-inspired bylaws.
In 2005, civil servants in East Lombok regency staged protests as a result of the regent's decision to apply an alms-payment program, which is one of the five pillars of Islam. The money was deducted from their monthly wages.
Ahmad added the sharia-inspired bylaws came into being because many local leaders did not have the necessary or proper knowledge.
"They are only familiar with their own religious issues. So when they are elected into office, their religious teachings become the basis of their policies," he said.
He acknowledged that currently such bylaws existed in regions where Muslims were a majority, but it was also possible for Christian-dominated regions to implement their own Christianity-based bylaws.
Separately, former Nahdlatul Ulama (NU) chairman Hasyim Muzadi said the implementation of sharia-inspired bylaws could trigger the creation of other religiously-based laws.
Hasyim added using a religious-sounding label in a law could result in resistance from people of other beliefs.
"While we name the 'bylaws' sharia bylaws, people in East Nusa Tenggara, for example, can create a Biblical bylaw," Hasyim said, referring to the predominantly Christian region in eastern Indonesia.
Speaking at an international seminar on sharia, the state and globalization in Yogyakarta on Wednesday, lawyer Todung Mulya Lubis said the adoption of sharia bylaws could be a time bomb for the country.
He questioned the existence of the bylaws, adding that Indonesia had never been an Islamic state and that the drafting processes seemed to curtail public participation and lacked academic analysis.
Religious Affairs Minister Suryadharma Ali played down the suggestion that sharia bylaws had the potential to trigger social conflicts.
The United Development Party (PPP) chairman said that under the regional autonomy system, every local administration had the right to issue any bylaws they thought were suitable for the population in the respective regions.
Indonesian Ulema Council (MUI) chairman Ma'aruf Amin rejected the notion that the sharia bylaws, which are implemented in some regencies and municipalities, are similar to time bombs.
"First of all, there is no such thing as a 'sharia bylaw'. What we have is a sharia-inspired bylaw — some of its contents are based on sharia."
According to Ma'aruf, those bylaws refer to religious teachings, which aim to create order in society. "What is wrong with trying to uphold the teachings?" he said.
Ma'aruf criticized Todung's statement. "People who worry about implementation of the bylaws are making too much of it. They are paranoid."
He played down the possibility of social conflicts caused by the bylaws, because sharia-inspired contents were applicable to Muslims only.
There are 12 provinces throughout the country that implement sharia bylaws. They are Aceh, West Sumatra, Riau, South Sumatra, Banten, West Java, East Java, South Kalimantan, South Sulawesi, Southeast Sulawesi, Gorontalo and West Nusa Tenggara. (tas/fzm)
http://www.thejakartapost.com/news/2012/04/21/sharia-bylaws-ineffective-and-may-trigger-conflicts.html
----------
All India Muslim Personal Law Board vows to protect Sharia
Mohammed Wajihuddin
Apr 21, 2012
MUMBAI: The All India Muslim Personal Law Board began its 22nd convention at Haj House on Friday with a resolve to protect Sharia (Islamic laws). With 400 delegates from across the country participating in discussions on the mechanism to fight lacunae in different Acts like RTE, direct tax code bill, Wakf Amendment Act 2010, the three-day convention will culminate in a public meeting at Azad Maidan on April 22.
"The RTE Act dilutes the provisions given in Articles 29 and 30 of the Constitution which allows minorities to establish and run their institutions. We welcome the SC judgment which exempts unaided private institutions from reserving 25% seats for the economically weak, but there are enough loopholes in the RTE Act which can deprive the minorities from imparting education to their children," said Ibrahim Khalil Abedi, secretary of the reception committee of AIMPLB. Abedi said no place of worship must be taxed.Senior members of the board, including its president Maulana Rabe Hassan Nadvi, were clear that the government, through different Acts and bills, was trying to "interfere in Muslim laws".
http://timesofindia.indiatimes.com/city/mumbai/Muslim-law-board-vows-to-protect-sharia/articleshow/12769835.cms
----------
Shia cleric urges Muslims to join 'Save Ganga' campaign
Apr 21, 2012
VARANASI: In a first, Muslims of Uttar Pradesh have been asked to participate in the cleaning up operations of the river Ganga, revered by millions across India.
The appeal exhorting Muslims of the state to participate in the 'Save Ganga' movement, currently underway in Varanasi, was made Friday by eminent Shia cleric and member of the All-India Muslim Personal Law Board Maulana Kalbe Jawwad.
In Varanasi to lend his support to the movement, Jawwad appealed to the Muslim community to "actively participate" in the cleaning of the river Ganga and allayed fears that any such activity would be treated against the community.
There was nothing in Islam that banned Muslims from participating in the clean-Ganga operations, taken up by a section of local people, Hindu priests and NGOs, he said.
"Despite the fact that the river had been declared a national river by the Indian government, no serious efforts have been undertaken to stop pollution in the river," Jawwad said.
Jawwad further added that the issue was not just related to the faith of Hindus but also involved millions, including Muslims, who were irked at the condition the Ganga was in.
http://timesofindia.indiatimes.com/india/Shia-cleric-urges-Muslims-to-join-Save-Ganga-campaign/articleshow/12755527.cms
----------
King Abdullah's call to promote interfaith and intercultural dialogues
Apr 21, 2012
The two-day seminar, to be organized by the Ministry of Higher Education in collaboration with the King Abdul Aziz University, is another major step in support of Custodian of the Two Holy Mosques King Abdullah's call to promote interfaith and intercultural dialogues as a means to establish world peace.
The discussions on the first day of the seminar today will focus on Arab and Islamic studies at French and European universities. The topic will cover the extent of Arab and Islamic cultures being taught in the universities and institutes of higher learning. It will also discuss intellectual and historical achievements that led to conflicting viewpoints on understanding Arab and Islamic cultures and the emergence of contemporary concepts that did away with the Orientalist approach to understand the Islamic culture.
Full report at:
http://arabnews.com/saudiarabia/article614778.ece
----------
Tariq Ramadan: Shariah Law and U.S. Constitution Go Hand-In-Hand
By Yasmin Nouh
April 21, 2012
A small group of about a dozen protesters gathered outside the Embassy Suites in Anaheim where a prominent Muslim theologian was scheduled to deliver a lecture on Shariah - the Islamic legal code akin to canon law in Christianity or Judaic law in Judaism. The Islamic Shura Council of Southern California invited Dr. Tariq Ramadan, a professor of contemporary Islamic Studies at Oxford University and a man who was once banned from entering the United States.
The protesters waved American flags and signs that read anti-Shariah slogans, reflecting a larger movement in America that currently calls for the ban of Shariah law. In two dozen states, politicians have introduced legislation prohibiting the courts from taking into account Shariah, which has problematic implications for Muslims. States like Tennessee, Louisiana and Arizona have passed bills that ban judges from consulting Shariah law, or any type of foreign and religious laws. South Carolina and Florida legislatures are currently considering anti-Sharia measures.
The two-year-long anti-Shariah battle has prompted Muslim organizations like CAIR and MPAC to decry the proposed bans as anti-religious freedom. In his lecture, Dr. Ramadan said there is room for Shariah to operate within the United States' common legal framework, just like there is room for Canon law and Judaic law.
"Everything which is good in this country is our Shariah," he said to a crowd of more than 400 community members. "It's an integrative system. It's not a closed system coming to colonize others."
Full report at:
http://blogs.ocweekly.com/navelgazing/2012/04/tariq_ramadan_shariah.php
----------
Indonesian 'punks' caned for pre-marital sex
04/21/2012
LANGSA, Indonesia — Sharia police in Aceh, the only Indonesian province to practice the Islamic law, caned a homeless "punk" couple nine times Friday after they were caught having pre-marital sex in public.
Around 100 people in the town of Langsa watched and cheered when sharia police in green-and-black hoods caned the 21-year-old woman and her 23-year-old boyfriend, along with 11 others convicted of gambling.
"Those kids are punks. They were caught having sex by the public and were arrested by Sharia police," Langsa prosecutor's office head Putra Masduri told AFP.
Masduri said the couple was often seen loitering on the streets dressed as punks; however they dressed in traditional white Islamic clothing for their caning.
Although they were arrested for pre-marital sex, their punishment comes amid a crackdown on punks in the province, in which police have raided cafes and parks to detain youths contributing to what authorities call a "social disease".
In December, more than 60 young punk fans were detained at a concert and forced to undergo a 10-day "moral rehabilitation" camp run by police.
The youths had their hair cut or shaved, and were forced to bathe in a lake, wear conservative clothes, and pray, provoking a flurry of criticism from human rights groups and punk fans around the world.
Aceh, on the northernmost tip of Sumatra island, adopted partial sharia law in 2001 as part of a special autonomy package aimed at quelling separatist sentiment.
Only Muslims can be charged under sharia law, although the non-Muslim community is expected to follow some of the rules out of respect.
Nearly 90 percent of Indonesia's 240 million people are Muslims, but the vast majority practise a moderate form of Islam.
Copyright © 2012 AFP. All rights reserved.
----------
British P M Says Indonesia's Democracy Offers Hope to Muslim World
BY IMO ADMIN
APRIL 21' 2012
British Prime Minister David Cameron praised Indonesia's transition to democracy and said its success in overcoming authoritarian rule and religious extremism should guide the way for other Muslim nations seeking change.
Cameron told students at Al Azhar University in Jakarta today that Indonesia has demonstrated it's possible to develop democracy and a modern economy without compromising security or the ability to practice their religion, according to remarks released by his office. It's the third day of a diplomatic and trade tour of Asia by the British premier.
"The people of Indonesia can show through democracy there is an alternative to dictatorship and extremism," Cameron said in remarks prepared for the speech. "That here in the country with the biggest Muslim population on the planet, religion and democracy need not be in conflict."
Democracy has become entrenched in the Southeast Asian nation and the role of the military has been scaled back since President Suharto quit in 1998 after 30 years in power. The current president, Susilo Bambang Yudhoyono, became the nation's first directly elected leader in 2004 and won a second term five years later.
Before arriving in Jakarta yesterday, Cameron said his decision to relax controls of arms exports to Indonesia was a sign of its democratic maturity. Britain's previous Labour Party administration stopped sales of arms to Indonesia after BAE Systems Plc (BA) Hawk aircraft were used to bomb rebels in Aceh.
Full report at:
http://www.indianmuslimobserver.com/2012/04/cameron-says-indonesias-democracy.html
----------
Fed up French Muslims mobilize to punish Sarkozy: Report
April 21, 2012
The Muslim community in France is reportedly mobilizing voters to punish President Nicolas Sarkozy in Sunday's presidential election.
The Washington Times newspaper said in a report that French Muslims, estimated at more than six million, are fed up with Sarkozy's anti-immigrant and anti-Islam policies.
A sociologist with the Institute of Studies on the Arab and Muslim World has told the US daily that French Muslims are tired of debates about national identity, the Islamic veil or fundamentalism.
"[French] Muslims can't stand it anymore. They are fed up with these debates about national identity, halal meat, the veil or fundamentalism all over the place," said Francoise Lorcerie.
Full report at:
http://presstv.com/detail/237295.html
----------
OIC plans TV to counter Islamophobia, stereotypes against Muslims
April 21, 2012
Jeddah: The 57-member Organization of Islamic Cooperation (OIC) announced on April 19 its plan to establish a satellite channel and promote investment in the media to fight Islamophobia and enhance exchange of information among the member states.
"We have a number of important proposals to strengthen Islamic media activities. They including the launch of an OIC satellite channel," OIC Secretary-General Ekmeleddin Ihsanoglu told a conference of information ministers from the Islamic world.
According to Arab News, the OIC chief also called on Muslim businessmen and women to finance the new channel as well as to invest in major media organizations that are already successfully making substantial profits in order to "exchange information and news of the Islamic world and project the true picture of Islam."
Full report at:
http://www.ummid.com/news/2012/April/21.04.2012/oic_plans_tv.htm
----------
Military operations will not cure Balochistan: Imran Khan
Apr 21, 2012
QUETTA: Pakistan Tehrik-i-Insaf (PTI) chief Imran Khan on Friday said Balochistan problems can not be resolved by military operations.
Speaking at a large public gathering at Ayub stadium here, he vowed to find out political solution to maintain law and order situation in the province.
He said once the PTI comes to power it would demolish Governor Houses and big palaces and establish educational institutions there.
Instead of using Frontier Corps (FC) policing system would be improved, he added.
To give people their rights a system would be brought at a lower level instead of MNAs and MPAs so that resources could be provided to the villages.
"To end terrorism we have to leave this American war," said the PTI chief. "Muslims would never bow their heads before anyone nor do they believe in slavery," he added. Rulers in Balochistan spent Rs 110 billion obtained under NFC award for their ministers and still there was no sign of development in any part of Balochistan, he said.
Full report at:
http://dawn.com/2012/04/20/military-operations-will-not-cure-balochistan-imran/
----------
Indonesian Women Find Strength in traditional Javanese blouses
Sylviana Hamdani
April 21, 2012
About 300 women dressed in their best kebayas, or traditional Javanese blouses, gathered at a plush ballroom in Jakarta recently to celebrate women, fashion and Indonesia's most prominent feminist, Raden Ajeng Kartini.
The event, Kartini Berbagi (Kartini Shares), was held on April 13 at the Grand Hyatt to commemorate the Indonesian heroine before the national holiday tomorrow that will celebrate her birthday and legacy.
Hosted by Cantiq.com, a group of luminaries, socialites and top Indonesian business executives, the extravaganza featured a photo exhibition, a handicraft bazaar and a fashion show, as well as a kebaya auction to raise funds for a pesantren, or Islamic boarding school, in Probolinggo, East Java.
The group, founded four years ago by some friends, regularly holds charity events to raise funds and build religious facilities for street children, orphans and victims of natural disasters, in addition to supporting the boarding school, Zainul Hasan Genggong. Today, Cantiq.com has 26 female members and is working on creating a Web site.
Full report at:
http://www.thejakartaglobe.com/lifestyle/indonesian-women-find-strength-in-the-kebaya/512855
----------
'Perceptions of Afghan Taliban victory dangerous'
Apr 21, 2012
PESHAWAR: The withdrawal of most combat troops from Afghanistan at the end of 2014 has raised questions from Kabul to Brussels to Washington about the potential chaos that may follow if the Taliban press to take over again.
Few people are as worried about what the pullout could trigger next door in Pakistan as Lieutenant General Khalid Rabbani, commander of the frontline corps fighting terrorists in the northwest of the country.
Sitting in his office in the heavily fortified headquarters of the XI Corps in Peshawar, he speaks anxiously about creating the right perceptions as the foreign troop exit approaches.
If the Taliban are seen as the victors in any way, that could be disastrous for Pakistan, emboldening homegrown Taliban terrorists, who are close to al Qaeda, to step up their campaign to topple the US-backed Islamabad government.
"If they are leaving and giving a notion of success to the Taliban of Afghanistan, this notion of success may have a snowballing effect on to the threat matrix of Afghanistan," Rabbani said.
Full report at:
http://www.dailytimes.com.pk/default.asp?page=2012\04\21\story_21-4-2012_pg7_1
----------
Pak can't afford to be selective in improving ties with India: Khar
Apr 21 2012
New York : India and Pakistan are back on the dialogue table to sort out issues between the two nations, Pakistan Foreign Minister Hina Rabbani Khar has declared, saying that Islamabad cannot afford to be selective in improving ties with its neighbours.
"We cannot afford to be selective" in improving relations with immediate neighbours as betterment of ties with India, China, Afghanistan and Iran is needed for stability in the region, she said.
"Pakistan's policy toward all regional neighbours, to its immediate neighbours, has been consistent. This government's policy has been consistent, that we need to find peace and stability within," Khar said in an interview with CNN.
Khar said the way to achieve stability is to "find a friendship" and improve ties based on trust with each one of Pakistan's neighbours and not by being selective.
"We cannot afford to be selective about it, so be it India, be it China, be it Iran, be it Afghanistan, we do not have a choice," Khar said.
She was responding to a question on how Pakistan's "obsession" with India is drawing all its security resources away from the fight against militants.
Khar said India and Pakistan are back on the dialogue table, "trying to solve our problems on the negotiating table."
Full report at:
http://www.indianexpress.com/story-print/939722/
----------
No unilateral withdrawal of troops from Siachen: Zardari
ANITA JOSHUA
Apr 21, 2012
Endorses proposal for connecting Multan with New Delhi
President Asif Ali Zardari on Friday ruled out unilateral withdrawal of troops from Siachen but maintained that Pakistan would do so if India also pulled out its soldiers from the world's highest battlefield.
Mr. Zardari also endorsed a proposal — described as unviable by his own government in 2009 — to connect Multan with New Delhi through Head Sulemanki to boost trade and economic activities.
Responding to the suggestion of the former Prime Minister, Nawaz Sharif, that Pakistan should take the initiative in withdrawing troops from Siachen, he said only a joint withdrawal would be possible. The President made these remarks at Wasawela in the Okara district of Punjab.
His reiteration of Pakistan's stated position on Siachen comes close on the heels of not just Mr. Sharif's suggestion but also the advocacy of demilitarisation of the glacier by Chief of Army Staff Ashfaq Parvez Kayani.
Full report at:
http://www.thehindu.com/news/international/article3336921.ece
----------
Top Hizbul commander arrested
Apr 21, 2012
In a major breakthrough, police on Saturday arrested a top Hizbul Mujahideen commander, who allegedly masterminded the car bomb blast in Bijbehara town of South Kashmir last month.
Lateef Dar, alias Lateef Kachru, was arrested from Litter village of Pulwama district, Senior Superintendent of Police (SSP) Pulwama Amit Kumar said.
Dar was the divisional commander of Hizbul Mujahideeen for the entire south Kashmir region, he said.
The official said one AK-47, three AK magazines, one pistol, one grenade and material used to manufacture IEDs were recovered from Dar's possession.
Dar's name had recently surfaced when a car bomb was triggered by militants on the National Highway near Bijbehara town in south Kashmir.
The SSP said Dar was the mastermind behind last month's car bomb, which had killed one militant when he tried to check the wires of the bomb which exploded.
http://www.thehindu.com/news/national/article3339328.ece
----------
AU troops in Somalia makes gains against rebels
Apr 21, 2012
MOGADISHU: African Union troops in Somalia said Friday they took control of Al-Qaeda allied Al-Shabab insurgent bases on the outskirts of Mogadishu, the latest loss for the extremist fighters.
Burundian troops with the AU force seized areas of the capital's Banadir district late Thursday, including securing the Deynile airstrip, part of long-running efforts to drive the militants from the city.
"The operation was necessary to deny the extremists a platform to target the people of Mogadishu," the AU Mission in Somalia said in a statement.
Deynile commands access to the Afgoye corridor, an area some 30 kms northwest of Mogadishu which is controlled by Al-Shabab and is home to the world's largest concentration of internally displaced people.
No Al-Shabab official was immediately available for comment.
Some 410,000 people, around one third of all the displaced people in Somalia, were still living in the Afgoye corridor at the start of the year, fleeing war or drought, according to figures from the UN refugee agency.
A regional offensive has forced the Al-Shabab from many of their strongholds, with Ethiopian troops fighting in the west, AU troops in Mogadishu pushing to the outskirts of the city, and Kenyan troops battling in the south.
However, the Al-Shabab say they have now begun setting up new bases in Somalia's northern Puntland region and deny being weakened by the assaults.
The rebels have launched a series of guerrilla attacks including suicide bombings since pulling out of the majority of their fixed positions in Mogadishu last year.
http://arabnews.com/world/article614750.ece
----------
Syrian forces fire on anti-regime protesters
Apr 21, 2012
Syrian troops fired tear gas and bullets on thousands of protesters who spilled out of mosques after noon prayers Friday, activists said. State media reported that bombs and shootings killed 17 soldiers as the latest diplomatic efforts failed to halt more than 13 months of bloodshed in the country.
Opposition activists reported that at least 11 Syrian civilians were killed in regime shelling and other attacks Friday, the main day of the week for protests calling for the ouster of President Bashar Assad.
The United Nations hopes to have 30 observers in Syria next week to monitor the tenuous cease-fire between regime troops and opposition, and the Security Couincil reached a tentative agreement Friday night on plans for the deployment of up to a total of 300.
An advance team of seven monitors, whose presence set off anti-Assad marches that prompted gunfire from security forces in at least two areas earlier this week, did not venture out Friday.
The U.N. is also trying to ramp up its humanitarian response and send more food, medicine and aid workers to Syria, said John Ging, the head of emergency response at the U.N.'s Office for the Coordination of Humanitarian Affairs.
"The whole infrastructure of the country is under strain," Mr. Ging said. He added that the Syrian regime has finally acknowledged that there is a "serious humanitarian need" and that he hopes this will ease the aid mission.
Mr. Ging said the idea is to help one million people over six months with food, medical assistance and emergency supplies.
Full report at:
http://www.thehindu.com/news/international/article3338720.ece
----------
Indonesia sees no early return of housemaids
Apr 21, 2012
Hindarar Bramoudio, a consul at the Indonesian Consulate General, has denied reports to the effect that his country and Saudi Arabia have reached a final agreement that would allow the return of Indonesian housemaids to the Kingdom.
Reports have been circulating that Indonesia and Saudi Arabia have worked out their differences and have removed the obstacles preventing the return of Indonesian maids to the Kingdom.
"These reports are merely rumors. There is no agreement between the two countries in this regard," the Indonesian diplomat told the Dammam-based local Arabic daily Al-Sharq yesterday.
The consul explained that the political freedom in his country has obliged the government to interact with the demands of the Indonesian manpower working abroad to ensure their rights in the countries in which they work.
"The government has to support the demands of overseas workers so as to avoid chaos and havoc inside the country," he added.
The consul, however, made it clear that Indonesia would not mind the return of Indonesian maids to the Kingdom if Riyadh agreed to the terms and conditions set out previously to ensure their rights, foremost of which was a work contract.
The consul explained that what was agreed upon with the Saudi side so far was concerning the general features of the basic human rights as stipulated in the Human Rights Charter.
Full report at:
http://arabnews.com/saudiarabia/article614776.ece
----------
Iraq calls Turkey 'hostile state' as relations dim
April 21, 2012
BAGHDAD: Iraqi Prime Minister Nuri al-Maliki on Friday branded Turkey a "hostile state" with a sectarian agenda, the latest in a series of bitter exchanges between the neighbors.
Maliki was responding to comments made by Turkish Prime Minister Tayyip Erdogan on Thursday in which Erdogan accused the Iraqi leader of fanning tensions between the country's Shiites, Sunnis and Kurds with his "self-centered" ways.
"The recent announcements by Mr. Erdogan represent another return to flagrant interference in Iraqi internal affairs," Maliki said in a statement on his website.
"His announcements have a sectarian dimension. To insist on continuing these internal and regional policies will harm Turkish interests and make it a hostile state for all."
Full report at:
http://tribune.com.pk/story/367964/iraq-turkey-iraq-calls-turkey-hostile-state-as-relations-dim/
----------
I am not a psychiatric case, Norway killer tells court
Apr 21, 2012
OSLO: Norwegian right-wing extremist Anders Behring Breivik, who is on trial for killing 77 people last July, has insisted to an Oslo court that he is sane.
"I am not a psychiatric case," Breivik told the court when questioned by a lawyer for the plaintiffs about his understanding of "empathy", insisting "I am criminally sane."
"When you see something so extreme, you could think that it is insanity, but you have to differentiate between political extremism and insanity in the clinical sense of the term," he said.
The 33-year-old right-wing extremist testified extensively yesterday about how he had consciously worked for years to block out his emotions, using a special kind of Japanese meditation, to prepare for his attacks and also to get through his 10-week trial.
"I know what I have done. I know what I have caused," he told the court, but added that he had decided not to try to truly "comprehend the suffering I have caused" for fear he would break down.
Breivik wants to be found sane and accountable for his actions so that his ideology and manifesto will not be considered the ravings of a lunatic.
If he is found sane, he will get a 21-year jail term which would be extended indefinitely if he is still considered a threat to society. If he is found insane he could receive closed psychiatric care, possibly for life.
http://timesofindia.indiatimes.com/world/europe/I-am-not-a-psychiatric-case-Norway-killer-tells-court/articleshow/12802693.cms
----------
18 security forces killed in attacks in Syria: State media
Apr 21, 2012
DAMASCUS: A powerful blast killed 10 security force personnel in the southern Syrian region of Quneitra on Friday, state television reported, blaming the explosion on "terrorists."
"An armed terrorist group detonated a 100-kilogramme (220-pound) bomb in Sahm al-Jolan in the region of Quneitra, killing 10 members of the security forces," the channel said.
The state run SANA news agency said the bomb was detonated by remote control and targeted a bus transporting government troops.
Quneitra is near the demarcation line with Israel, in the disputed Golan Heights.
A similar bomb attack in the town of Karak, in southern Daraa province, killed five soldiers, SANA said, also blaming "armed terrorist groups."
Three soldiers and three civilians were killed in separate incidents elsewhere, according to state media.
"Armed terrorist groups are pursuing their terrorist attacks against civilians and security forces as well as private and public property in violation of the plan by envoy Kofi Annan," SANA said.
It was referring to a six-point plan drawn up by UN-Arab League envoy Kofi Annan in a bid to halt 13 months of violence that the United Nations says has left more than 9,000 people dead.
Friday's violence took place as the international community seeks to pressure the Syrian regime to implement a ceasefire that went into effect on April 12 in accordance with Annan's plan.
The truce has been severely tested since then, with violence and casualties reported across the strife-torn country every day.
More than 120 people have died since April 12, according to a monitoring group.
http://timesofindia.indiatimes.com/world/middle-east/18-security-forces-killed-in-attacks-in-Syria-State-media/articleshow/12755460.cms
----------
Four NATO soldiers killed in Afghan helicopter crash
Apr 21, 2012
KANDAHAR (Afghanistan): Four NATO troops -- believed to be Americans -- were killed when a helicopter responding to a suicide attack in southern Afghanistan crashed, military and Afghan officials said Friday.
NATO's International Security Assistance force (ISAF) confirmed the deaths, but did not disclose their nationalities or give any cause for the crash.
A US defense official in Washington told AFP that those on board were likely American soldiers.
A senior police officer in Helmand province said the helicopter went down in stormy weather on a flight related to a deadly suicide attack on an Afghan police post in the province's Garmser district.
"There was a suicide attack on a police checkpoint that killed four police and wounded seven others," Mohammad Islamil Hotak told AFP, adding that it was unclear whether the helicopter was heading to the area in support or to pick up casualties.
Taliban insurgents claimed responsibility for the crash, saying on their website the aircraft was "shot down by a rocket attack by armed mujahideen fighters".
"Four US occupying forces were on board when the helicopter was shot down," the statement said.
Full report at:
http://timesofindia.indiatimes.com/world/middle-east/Four-NATO-soldiers-killed-in-Afghan-helicopter-crash/articleshow/12753765.cms
----------
Kazakh journalist shot, stabbed; colleagues cry foul
Apr 21, 2012
ALMATY: Unknown assailants shot and stabbed a newspaper journalist in Kazakhstan late on Thursday in an attack his employers and international rights groups said could have been linked to his reports critical of the Central Asian nation's government.
Attackers opened fire on Lukpan Akhmedyarov, 36, a reporter with independent newspaper Uralskaya Nedelya, outside his home in the city of Uralsk. He is now in hospital in a serious but stable condition after surgery.
Prosecutors in the northwestern city, where the newspaper is based, have launched an attempted murder case and police had begun an investigation, Gulzhan Kanatova, police spokeswoman for the West Kazakhstan region, said on Friday by telephone from Uralsk. Uralskaya Nedelya said on its website that its chief editor and Akhmedyarov's wife believed the attack to have been linked to the victim's professional work and civic activism.
Full report at:
http://www.dailytimes.com.pk/default.asp?page=2012\04\21\story_21-4-2012_pg14_2
----------
Two killed in Quetta firing
Apr 21, 2012
QUETTA: Two people were killed in a firing incident on Quetta's Barori road, DawnNews reported on Saturday.
According to police, unidentified men on a motorcycle opened fire on two pedestrians.
One pedestrian died on the spot, whereas, the other was severely wounded and succumbed to his injuries while being shifted to a hospital, police said.
Moreover, two bodies were discovered from Quetta's area of Kuchlak.
http://dawn.com/2012/04/21/two-killed-in-quetta-firing/
----------
Bahrain: 'Man shot dead' in protest ahead of Grand Prix
April 21, 2012
A man has been found dead with gunshot wounds in Bahrain after overnight clashes with police, activists say, a day before Sunday's F1 Grand Prix.
His body was found in the Shia village of Shakoura, near the capital, Manama, an opposition group said.
On Friday, tens of thousands took part in at times violent protests demanding an end to the crackdown on dissent in the run-up to the rally.
Armoured vehicles are patrolling the streets of Manama ahead of the race.
Opposition activists from Al-Wefaq said the dead man, variously named as Salah Abbas Habib or Salah al-Gattan, who was in his thirties, was killed by government forces.
Several others were hit by birdshot in the incident, said Nabeel Rajab from the Centre for Human Rights.
In a message posted on Twitter, the Bahraini Interior Ministry confirmed that a dead person was found in Shakoura. It said police had launched an investigation.
The opposition group Al-Wefaq said security forces had beaten protesters in Shakoura with tools and weapons, according to the AFP news agency.
http://www.bbc.co.uk/news/world-17796833
----------
Yemen air raids kill 8 Qaeda militants: ministry
April 21, 2012
SANAA — Yemen's air force raided Al-Qaeda hideouts in the south, killing eight militants, the defence ministry said Saturday, raising to 40 the number of jihadists reportedly killed in two days.
"The Yemeni air force carried out two air strikes that targeted Al-Qaeda positions on Friday... killing eight militants and wounding dozens," said the ministry's news website 26sep.net.
The raids were conducted in Abyan province, where 26sep.net reported that 32 militants and two soldiers had been killed in clashes late Thursday.
AFP could not independently verify the toll.
Al-Qaeda has exploited a decline in Yemeni central government control that accompanied Arab Spring-inspired protests since last year and eventually forced veteran president Ali Abdullah Saleh to resign.
The army, backed by armed civilians, has been battling the extremist group's Yemeni branch, known as the Partisans of Sharia (Islamic law), over the control of Abyan province, most of which has fallen under the command of the Islamist insurgents.
Copyright © 2012 AFP. All rights reserved.
----------
Terror attack foiled, 10000kg of explosives seized in Kabul
Apr 21, 2012
KABUL: An Afghan security official says five militants have been arrested with 10 tons of explosives they planned to use to carry out a massive attack in Kabul.
Shafiqullah Tahiry, who is a spokesman for the National Director for Security, told a news conference on Saturday that three of the men were Pakistanis and two were Afghans.
He did not say when the arrests took place, nor what their intended target was.
Tahiry said the explosives were brought from Pakistan to Kabul.
Militants reportedly from a Pakistan-based group launched coordinated assaults last week in the Afghan capital and three other eastern cities.
http://timesofindia.indiatimes.com/world/south-asia/Terror-attack-foiled-10000kg-of-explosives-seized-in-Kabul/articleshow/12794718.cms
----------
Pakistan president Asif Ali Zardari rules out unilateral withdrawal from Siachen
Apr 21, 2012
LAHORE: Pakistan president Asif Ali Zardari has ruled out any unilateral withdrawal of Pakistani soldiers from Siachen, saying troops could be called back from the Himalayan glacier only if India agrees to do the same.
"The withdrawal of Pakistani troops is possible provided India also agrees. It will not be a unilateral decision," he said while addressing a convention of workers of his Pakistan People's Party in Okara district, 100 km from Lahore, yesterday.
Speaking almost a fortnight after an avalanche slammed into a high-altitude Pakistan army camp in Siachen sector and buried 138 people, Zardari said he was worried by the problems of Pakistani soldiers and India too would be concerned for its troops on Siachen.
"There is no doubt that Siachen is the most difficult battlefield in the world ... We are aware of the extreme climate and other difficulties at one of the world's most difficult terrains but the withdrawal can only take place if the two governments decide to pull out from the area jointly," he said.
"Pakistan wants to solve its issues with India through talks," Zardari said.
Islamabad is willing to hold a dialogue with New Delhi on all subjects, he added.
The President, who is the supreme commander of Pakistan's armed forces, offered prayers for the soldiers buried by the avalanche that hit the battalion headquarters at Gyari on April 7.
http://timesofindia.indiatimes.com/world/pakistan/Pakistan-president-Asif-Ali-Zardari-rules-out-unilateral-withdrawal-from-Siachen/articleshow/12787292.cms
----------
Pak air crash: PM Manmohan Singh sends condolence message to Gilani
Apr 21 2012
New Delhi : Prime Minister Manmohan Singh has sent a message of condolence to his Pakistan counterpart Yousuf Raza Gilani over the air crash near Islamabad, saying he was deeply grieved over the tragic incident.
"I was deeply grieved to learn of the air tragedy near Islamabad," Singh said in his message to Gilani.
"I convey my deepest condolences to the families of those who have lost their lives in this unfortunate incident. I pray that the almighty will grant them the strength to bear their loss," he said.
A plane of private airlines Bhoja Air crashed while it was approaching Islamabad Airport for landing last evening, killing all 127 people on board.
"Our thoughts and prayers are with with the people of Pakistan in this time of grief," Singh wrote to Gilani.
http://www.indianexpress.com/story-print/939740/
----------
Being punished for backing Zardari, Gilani on son's case
Apr 21, 2012
Pakistan's Anti-Narcotics Force has named Prime Minister Yousuf Raza Gilani's son as an accused in a case of alleged irregularities in the import of controlled drugs, prompting the premier to say that he was being punished for backing President Asif Ali Zardari before the judiciary.
The ANF formally named Gilani's son Ali Musa as one of the eight accused in a case related to alleged irregularities in the import of a large amount of the chemical Ephedrine, commonly known as "poor man's cocaine".
The Supreme Court is examining allegations about out-of-turn quotas for importing Ephedrine that were granted to two pharmaceutical companies by the Health Ministry, allegedly under the influence of Ali Musa.
The Premier's son was recently elected to parliament and is currently abroad on his honeymoon.
Speaking at an official function shortly after the ANF named his son as an accused yesterday, Mr. Gilani said he was being "punished for standing by the President".
He accused ANF's Regional Director Brig Fahim Ahmad Khan, an army officer, of exceeding his powers and violating the rules of the government.
"The list of people who met the Prime Minister for four years was sought (from me). I said you should remain within your limits. Do not do something that has not been done before," Mr. Gilani said.
"You remain within the limits of the law and the Constitution," he said.
Noting that the ANF Regional Director was on secondment to a civilian institution from the army, Mr. Gilani said he was not following the "rules and law of procedure".
Full report at:
http://www.thehindu.com/news/international/article3338831.ece
----------
Judicial commission to probe Pak air crash
Apr 21, 2012
Pakistan Premier Yousuf Raza Gilani on Saturday announced setting up of a judicial commission to probe the crash of a private passenger plane that killed all 127 people on board near here in the country's second major air disaster in less than two years.
Farooq Bhoja, the owner of Bhoja Air whose Boeing 737-200 plane crashed at 6.30 p.m. on Friday evening just before it was to land at the international airport here, has been taken into "protective custody". He has also been barred from leaving the country, with authorities including his name on the "Exit Control List".
After visiting the state-run PIMS hospital in Islamabad where badly mutilated bodies of the victims, including women and children, had been shifted, Mr. Gilani told reporters that he had directed the Interior Minister to form a judicial commission to probe the crash which he described as a big tragedy.
Without investigation we cannot reach any conclusion, he said.
Mr. Gilani said many of the bodies have been handed over to their relatives after identification while the remaining will be given after the DNA tests which may take some time.
Full report at:
http://www.thehindu.com/news/international/article3339251.ece
----------
Seraiki province is the only solution, says Gilani
Apr 21, 2012
RAHIM YAR KHAN: Prime Minister Yousuf Raza Gilani said on Saturday that problems of the country cannot be solved until the creation of the Seraiki province, Dawn News reported.
Addressing a public meeting in Rahim Yar Khan, PM Gilani said "The speculations are prevalent that PPP was instigating people for Seraiki province but our party is just manifesting people's need."
Adding to it he said that without the creation of Seraiki province, people would remain deprived of their rights.
"Media has created awareness in the contemporary times that people are no more duped by the conspiring elements," he said.
Criticizing the Punjab government, Gilani said that if the provincial government gets a chance it will topple Pakistan People's Party's (PPP) government in no time.
Gilani said that conspiracies are being hatched to weaken the PPP since its inception.
"The government is facing a lot of pressure but I will not back out from my mission even if I were sent to the gallows," he said.
Speaking in reference to the contempt of court case, the prime minister said, "If I abandon my party and President Asif Ali Zardari now, the same people will glorify me."
Since our party had restored constitution, we highly regard it and also respect the institutions, he added.
http://dawn.com/2012/04/21/seraiki-province-is-the-only-solution-says-gilani/
---------
Libya Says Building Case Against Gaddafi Son: ICC Prosecutor
Apr 21, 2012
TRIPOLI (Reuters) - Libya says it is building its case against Muammar Gaddafi's detained son, gathering witnesses and documents, according to the Hague-based war crimes prosecutor, as it seeks to persuade the International Criminal Court to allow for a local trial.
The ICC issued an arrest warrant for Saif al-Islam last year after prosecutors accused him and others of involvement in the killing of protesters during the revolt that eventually toppled his father, who ruled with an iron fist for 42 years.
It has called on Libya to hand Saif al-Islam over but Tripoli has insisted he will be tried in his home country after his capture in the southern desert in November.
ICC chief prosecutor Luis Moreno-Ocampo travelled to Libya this week as part of ICC investigations into crimes committed during Libya's war, meeting the head of the ruling National Transitional Council and chief prosecutor.
"I understand he has more than 30 witnesses, he's got documents, he has interceptions, so I understand he has a strong case but I don't know the details," Moreno-Ocampo told a news conference on Saturday, adding he had not seen the information as it remains confidential at this stage of the investigation.
"Libya has to present the argument to the judges."
Tripoli is to outline its case to the ICC on April 30 as to why it should put Saif-al Islam on trial.
Full report at:
http://www.nytimes.com/reuters/2012/04/21/world/africa/21reuters-libya-icc.html?ref=global-home
---------
UN council reaches tentative agreement on Syria
Apr 21, 2012
UNITED NATIONS: The UN Security Council reached a tentative agreement Friday night on a resolution that would expand the number of UN ceasefire observers in Syria from 30 to 300 and let secretary-general Ban Ki-moon decide on their deployment based on conditions on the ground and consolidation of a cease-fire.
The final text calls on the Syrian government and the opposition to immediately halt all violence and urgently implement the six-point peace plan drafted by international envoy Kofi Annan. Ban accused Syrian President Bashar Assad on Thursday of failing to honor the cease-fire that took effect a week ago, expressing dismay that violence has been escalating and claiming more lives.
France's UN Ambassador Gerard Araud said the text, negotiated over many hours, would be sent to capitals overnight for consideration and the council would meet at 11am EDT Saturday for a vote.
Russia's U.N. Ambassador Vitaly Churkin said he hoped there would be a unanimous vote. But US Ambassador Susan Rice, the current council president, said there is a possibility that not all 15 council members would agree to the text or would have instructions from their government.
The final draft merged two rival texts proposed by Russia, Syria's most important ally, and European Council members, and there were compromises on both sides.
The Europeans wanted to include a threat of nonmilitary sanctions against Syria if it fails to withdraw all its troops and heavy equipment from cities and towns as it agreed to do, but Russia and China vehemently oppose sanctions against Assad's government and that provision was eliminated.
Instead, the final draft uses language from the resolution adopted last Saturday authorizing deployment of the 30-strong advance team of observers. It expresses the Security Council's intention to assess implementation of the new resolution "and to consider further steps."
Full report at:
http://timesofindia.indiatimes.com/world/middle-east/UN-council-reaches-tentative-agreement-on-Syria/articleshow/12788836.cms
----------
UN awaits Syria green light for $180m relief plan
Apr 21, 2012
GENEVA: A $180 million draft plan for delivering humanitarian aid for Syria's one million needy has been drawn up and is awaiting the green light from Syria, the United Nations said on Friday.
A successful assessment mission has been carried out and donors are ready with their cash to provide food, medical and other supplies, said John Ging, director of operations for the UN Office for the Coordination of Humanitarian Affairs (OCHA).
"We were able to access all areas that we needed to access to assess the situation and get a more accurate understanding of the needs," Ging said on the fringes of a meeting of aid agencies in Geneva.
"We have shared with the forum the draft response plan that has been developed by the UN agencies on the ground.
Full report at:
http://timesofindia.indiatimes.com/world/europe/UN-awaits-Syria-green-light-for-180m-relief-plan/articleshow/12751113.cms
----------
Syria ceasefire fragile, says Annan spokesman
Apr 21 2012
The internationally backed ceasefire in Syria is in a fragile state and the situation on the ground is not good, a spokesman for the plan's architect Kofi Annan has said.
Ahmad Fawzi said there were new victims of violence everyday.
"The situation on the ground is not good. It's a very fragile ceasefire," Annan's spokesman told reporters.
Damascus signed on Thursday a preliminary agreement on the work of the UN observers dispatched to Syria to monitor the ceasefire.
The agreement covers the work of both the advance mission and the full team expected to be deployed following a further Security Council vote, he said.
As part of the accord, observers will have complete freedom of movement and will be allowed to contact anyone they wish, said Fawzi.
The spokesman said that the advance team is currently made up of seven members on the ground.
"Two more are arriving on Monday to bring those on the ground to nine," he said.
Fawzi said he hoped the Security Council would give the green light for the full mission of 300 observers as quickly as possible.
"The next step is for the Security Council to adopt a resolution," he said. "We are preparing for the deployment because we feel it will happen."
http://www.indianexpress.com/news/syria-ceasefire-fragile-says-annan-spokesman/939764/
----------
Egypt rally seeks end to military rule
Apr 21, 2012
CAIRO: Tens of thousands of protesters packed Cairo's Tahrir Square on Friday in a huge protest against the military, aimed to pressure the generals to hand over power to civilians and bar ex-regime members from running in the presidential elections.
The political chaos in the country has raised suspicions that the generals, ruling since Hosni Mubarak's ouster, are manipulating the process to preserve their power. The Muslim Brotherhood, was angered when the military-appointed election commission disqualified its initial candidate for president, along with nine other hopefuls.
http://timesofindia.indiatimes.com/world/middle-east/Egypt-rally-seeks-end-to-military-rule/articleshow/12773313.cms
----------
US welcomes South Sudan's withdrawal from captured oil town
Apr 21, 2012
WASHINGTON: The United States said on Friday that South Sudan's decision to withdraw its forces from the oil town of Heglig in southern Sudan was "good news," and called on Khartoum to halt its cross-border attacks.
"We welcome the announcement from South Sudan that they will withdraw their forces from Heglig," said state department spokeswoman Victoria Nuland.
"In parallel, we're also calling on the government of Sudan, as we have regularly, to halt their own cross-border attacks, particularly the provocative aerial bombardments," she said.
She noted concerns that the fight over the town in the southern Sudanese province of South Kordofan could escalate into a much larger conflict, and urged the sides to get back to where they can work together again to resolve their outstanding issues.
"It is good news that we have an announcement from the South that they're going to pull back. They now have to implement that, and ... Sudan has got to stop what it's doing as well," she said.
Border clashes between Sudan and South Sudan escalated last week with waves of air strikes hitting the South, and Juba seizing the Heglig oil hub on April 10.
Sudan claimed that its forces retook the town after days of fighting, while the South Sudanese said their forces were voluntarily withdrawing.
The Heglig violence was the worst since South Sudan won independence in July after a 1983-2005 civil war in which some two million people died.
Tensions have mounted over the disputed border and other unresolved issues.
http://timesofindia.indiatimes.com/world/rest-of-world/US-welcomes-South-Sudans-withdrawal-from-captured-oil-town/articleshow/12762986.cms
----------
Israelis told to leave Sinai over attacks fears
Apr 21, 2012
JERUSALEM: Israeli authorities warned citizens on Saturday to leave Egypt's Sinai peninsula immediately because of a "critical and immediate threat" of a terrorist attack.
"All Iraelis in the Sinai are called upon to leave the region and return to Israel," said a statement from the anti-terrorist bureau.
"Based on information in our possession, terrorist organisations in the Gaza Strip are continuing to work energetically to carry out terrorist attacks against Israeli targets on Sinai's beaches in the immediate term," it said.
Resorts dotted along the Red Sea in the Sinai are a popular holiday destination for Israelis seeking a relatively cheap break in the sun.
But since the start of the uprising in Egypt that toppled president Hosni Mubarak last year, security in the peninsula has deteriorated significantly, with Egypt sending troops into the area to try to bring it back under control.
Last August, gunmen infiltrated southern Israel from Sinai and launched a coordinated series of ambushes on vehicles on a border road north of the Red Sea resort of Eilat. Eight Israelis were killed and more than 25 wounded.
Israel's military intelligence chief, Aviv Koshavi, recently said the Jewish state had foiled more than 10 attempted attacks in the past two months.
The border area is also a paradise for Bedouin smugglers, with the Israeli authorities often seizing drugs, cigarettes and telecommunications equipment as well as weapons and explosives heading for the Gaza Strip.
Israel is building a giant steel security barrier along the 240 kilometre frontier, which is due to be completed by the end of this year.
http://dawn.com/2012/04/21/israelis-told-to-leave-sinai-over-attacks-fears/
----------
US envoy asks Saudi students to plan ahead
Apr 21, 2012
US Ambassador to Saudi Arabia James B. Smith said the visa approval rate for Saudis is 94 percent — the highest approval rate for any country in the world, and the procedural time too is being cut.
He said, though the time to fix an appointment is about 10 days (it was over 100 days three years ago), the Saudi students need to plan ahead. He added the embassy is also issuing five-year visas.
"If you plan to apply 60 days before traveling, the chances of you getting the visa are 90 percent. There is no reason to wait till the last minute," he said.
The ambassador, who hosted a reception at his residence here for the American participants in the 3rd International Exhibition and Conference on Higher Education (IECHE 2012), described it as one of the world-class events he ever attended.
"Certainly we believe that the US education system is among the best in the world, but I am not in a competition with any other country because there are values from others," he said.
The following is the text of the interview:
Arab News: A large number of quality global universities are now in Riyadh. What would you like to say about this?
James B. Smith: Well, first thing, I would say is my admiration for Custodian of the Two Holy Mosque King Abdullah and for Dr. Khalid Al-Anqari, and his leadership at the Ministry of the Higher Education.
This has been a three-year evolution and I had the privilege to watch each of those three events. It is becoming bigger every year.
This year we have 69 universities and 130 representatives of those universities at the show. We tripled our number in those three years. As the Ministry of Higher Education makes the event bigger, we come along in a part of that group. I am so excited about it."
Full report at:
http://arabnews.com/saudiarabia/article614762.ece
----------
Oxford University launches book on Pakistani cuisine
Apr 21, 2012
KARACHI: The Oxford University Press (OUP), Pakistan, here on Friday launched a book on Pakistani cuisine.The book titled "Food Prints: An Epicurean Voyage through Pakistan, Overview of Pakistani Cuisine" has been written by Ms Shanaz Ramzi.An OUP statement said that Pakistan is home to many diverse communities, each boasting a cuisine that has been influenced by the country's rich history and varied topography.
It said that the book documents the influence of geography, history, culture, and religion on the culinary habits of Pakistan. Apart from giving a general idea about the forms of the staple diet of the country, it also highlights the various communities that inhabit different parts of the country and the cuisines they enjoy in particular. The author also traced the origins of many of the popular dishes, the enchanting legends behind some of them, and the occasions they are most associated with.
http://www.dailytimes.com.pk/default.asp?page=2012\04\21\story_21-4-2012_pg7_25
----------
URL: https://newageislam.com/islamic-world-news/indian-muslim-women-vowed-fight/d/7115