New Age Islam News Bureau
03 February 2021

• British Troops Begin Missions In Mali Amid Islamist Insurgency
• Pakistan, India Should Resolve Kashmir Issue In Dignified Manner: General Bajwa
• Rohingya Refugees Fear Returning To Myanmar After Coup
• Islamic State Relies On Money Transfers from Sympathizers in Turkey, Iraq: Report
• In Algeria's Mountains, Army Operation Reveals Persistent Militant Threat
• Trump Sanctions to Accelerate Iran-China Economic Ties As Biden Tries Not To Look Weak: Political Commentator
India
• Indian Government Has No Plans to Bring Countrywide Anti-Conversion Law to Curb 'Love Jihad'
• Terming Children Foreign Terrorist Fighters May Lead To Stigmatisation, Dehumanisation: India At UN
• CAA Rules under Preparation, Exercise Pushed to July: MHA in LS
• Govt: Ceasefire violations on India-Pakistan border increased by 48% in 2020
• Will deploy all resources to find perpetrators: PM Modi to Netanyahu on blast outside Israel embassy
• After Balakot strike, Pakistani bids to infiltrate via the Jammu border up: BSF
• Some Bangladeshi Muslims in Assam very communal; they identify themselves as 'Miya': Himanta Biswa Sarma
--------
Europe
• British Troops Begin Missions In Mali Amid Islamist Insurgency
• Teenage leader of neo-Nazi group is UK's youngest terror offender
• Europe court faults Turkey over 'insulting' British artist's conviction
• EU, Arab League warn Kosovo against opening embassy in Israeli-occupied Quds
--------
Pakistan
• Pakistan, India Should Resolve Kashmir Issue In Dignified Manner: General Bajwa
• Senate panel passes bill seeking hanging of child abusers
• Social activist's father denied pre-arrest bail in sedition case
• Govt doesn't want any missing person in country: PM
--------
South Asia
• Rohingya Refugees Fear Returning To Myanmar After Coup
• Shamsul Haque makes history by becoming first Bangladeshi-American Lt Commander in NYPD
• Uruzgan: Car bomb kills two soldiers
• Germany tie troops pullout to peace negotiations
• Pak-Army shellings on Kunar draw Karzai's ire
• Taliban Dismisses Afghan Attempt to Slow US Exit: We've 'Made Great Sacrifices'
• Judge shot dead amid ambush in Afghanistan
--------
Arab World
• Islamic State Relies On Money Transfers from Sympathizers in Turkey, Iraq: Report
• Gulf States Prepared To Support Iraqi Sovereignty, Fight Terrorism: GCC Secretary General
• Lebanon army arrests 18 Lebanese, Syrians linked to Islamic State: statement
• Hezbollah claims downing Israeli drone over southern Lebanon
• Kurds end siege of government-held areas in northeast Syria
• French envoy lauds Saudi Arabia's development efforts
• Grand Mosque in Makkah welcomed 7.5 million worshipers in four months
• Saudi, Austrian foreign ministers discuss relations
• Deadly car bombs rock Syria's Northern Aleppo
• UK jets destroy Daesh cells in Iraq
--------
Africa
• In Algeria's Mountains, Army Operation Reveals Persistent Militant Threat
• 20,000 Eritrean refugees missing after camps destroyed in Ethiopia: UN
• Voting for members of interim Libyan authority begins in Geneva
• Nigeria Offers To Help Mozambique Fight Terrorism
• Mogadishu Hotel Attack Death Toll Rises to 15
--------
North America
• Trump Sanctions to Accelerate Iran-China Economic Ties As Biden Tries Not To Look Weak: Political Commentator
• US to restore aid to Palestine, 'galvanize' international community to help: Official
• Iran is a 'far cry' away from returning to JCPOA commitments: US State Department
• Turkey reaches out to US for first time since Biden entered White House
• GOP lawmakers seek to remove Omar from committees over her criticism of Israel
• Arab Americans need help in tackling marginalization: Panel
--------
Mideast
• Iran Dismisses Renegotiations on N. Deal, Addition of New Members
• Activists inside Iran urge Biden to continue 'maximum pressure' campaign
• Iran's Islamic Revolution set the stage for a new global anti-imperialist struggle
• Iran responsible for attempted bomb attack on opposition group in France: Lawyer
• Palestinians give first COVID-19 vaccines after Israel shares supply
• Iran increased enrichment capacity of centrifuges at Natanz: IAEA
• President Erdogan ally backs call to rewrite Turkey's constitution
• Iran releases crew of detained South Korean vessel: FM
• Israeli forces kill three Palestinians as tensions build up in West Bank
• China urges pressure on US to rejoin JCPOA without preconditions
--------
Southeast Asia
• President Joko Widodo Launches Indonesia's Largest Islamic Bank
• Sabah agency: Ebit Lew warned for entering Marine Park without authorisation, not for aid visit
Compiled by New Age Islam News Bureau
URL: https://www.newageislam.com/islamic-world-news/indian-government-no-plans-bring/d/124216
--------
Indian Government Has No Plans to Bring Countrywide Anti-Conversion Law to Curb 'Love Jihad'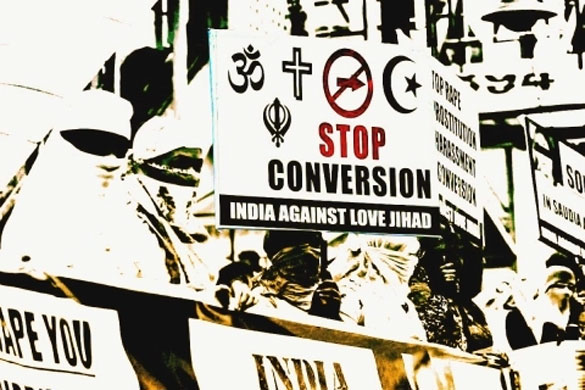 February 03, 2021
New Delhi: The Centre has no plans to enact an anti-conversion law to curb interfaith marriages, the Lok Sabha was informed on Tuesday.
Union Minister of State for Home G. Kishan Reddy said issues related to religious conversions are primarily the concerns of state governments, adding that law enforcement agencies take action whenever such instances of violation come to the fore.
Reddy said in a reply to a written question on whether the government thought and had evidence to prove that interfaith marriages took place due to "forceful conversions", Reddy put the onus on states.
"Public order and police are state subjects as per the Seventh Schedule to the Constitution and hence, prevention, detection, registration, investigation and prosecution of offences related to religious conversions are primarily the concerns of state governments and Union Territory administrations," he said.
"Action is taken as per existing laws by law enforcing agencies whenever instances of violation come to notice," he added.
Bharatiya Janata Party-ruled states like Uttar Pradesh and Madhya Pradesh have brought ordinances that criminalise forced religious conversions. However, the laws have proven to be open to rampant misuse, especially against interfaith couples who wish to marry of their own accord. In Uttar Pradesh, the law has been used multiple times to harass and jail consenting adult couples, with disastrous consequences including the loss of a pregnancy.
More than safeguard unsuspecting people from forced conversions, the laws have ended up giving legal credence to the Sangh Parivar's claim of a 'love jihad' conspiracy in which Muslim men are accused without evidence of ensnaring women into marriages to convert them.
https://thewire.in/communalism/mha-says-centre-has-no-plans-to-bring-countrywide-love-jihad-law
--------
British Troops Begin Missions In Mali Amid Islamist Insurgency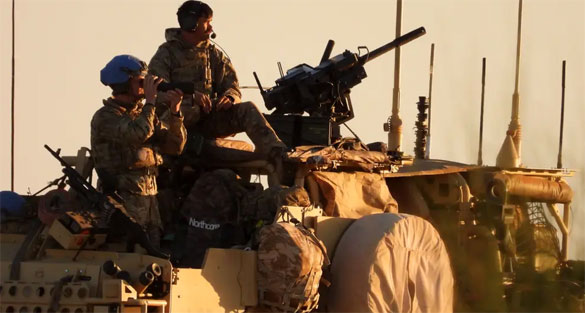 A UK Task Group has been deployed to Mali to support the UN peacekeeping mission (MoD)
-----
Kim Sengupta
02 February 2021
British troops sent to Mali as part of an international force facing an Islamist insurgency have started carrying out missions in an area which has seen extensive jihadist violence and had come under attack recent attacks.
Around 200 troops and 60 armoured cars took part in their first reconnaissance and intelligence gathering patrol in a conflict which has drawn in al-Qaeda and Isis against a background of political turbulence in the country following a military coup.
The 300 British troops, part of a UN peacekeeping force, are operating under a Chinese senior officer in the local chain of command at Gao, in the east of the country. Beijing started sending troops to Mali two years ago to join the UN Minusma mission : it currently has a contingent of around 430 include combat troops guarding the multinational force and also staffing a hospital at the headquarters.
The UK force, from the Light Dragoons and the Royal Anglian Regiment are using armoured cars including Jackals, Foxhounds and Mastiffs for their patrols. The Army's 77th Brigade, which specialises in information and cyber warfare, are part of the deployment, and medical support includes a mobile operating theatre and battlefield ambulances.
Mali and a swathe of states in the Sahel - from southern Algeria to northern Nigeria, Mauritania, Chad, Cameroon, Niger, South Sudan and Burkina Fasso - have experienced rising Islamist attacks.
The base at Gao, along with those in the cities of Kidal and Menaka, were hit by rocket fire earlier this week. It was the first time international forces several hundred miles apart had been targeted in a coordinated assault.
The attack came after French forces killed Bah ag Moussa – also known as Barmoussa Diarra, a senior jihadi commander and deputy to Iyad ag Ghali, the leader of the al-Qaeda affiliated Jama'at Nusrat al-Islam wal Muslimin, (JNIM) which has killed large number of civilians as well as soldiers in Mali as well as Burkina Fasso.
Lieutenant Colonel Tom Robinson, Commanding Officer of the Light Dragoons, said the British troops were working alongside alongside contingents from other states including China. " There is a Chinese hospital and the Chinese are responsible for protecting the integrated UN camp of which we are part. And I work for a Chinese Brigadier, sector commander , who is a professional guy who I very much enjoy working with", he said.
Lt Col Robinson, who took part in the first long-range patrol which covered around 50 kilometres, said that the force was fully aware of the threat faced, some of it similar to that experienced in Iraq and Afghanistan.
"We are a highly trained, very well-equipped and well-armed force. And on top of that we have, just as importantly as equipment, the quality of the people that we have in the task group" he said." We are well rehearsed, practised, and I'm more than confident that anyone who decides to ambush us or try and take us on sort of toe to toe is going to come off second best."
Attacks could range from IEDs ( improvised explosive devices) to ambushes carried out by mobile groups of insurgents sometimes using motorcycles. Effective countermeasures were in place against the dangers as well as medical support which may become necessary to treat casualties said Lt Col Robinson adding "I would not and could not look my soldiers in the eye" if that was not the case.
Gao was captured by the Islamist groups Ansar Dine and MNLA in 2012 before they took Timbuktu. It was bombed by French warplanes a year later after France intervened in the former colony with the Islamists threatening to overrun the capital, Bamako, The city was subsequently captured by French and Malian forces, but has experienced a number of Islamist attacks since, including a truck suicide bombing three years ago on a military camp killing 77 people and injuring 115 others.
Speaking of the wider danger posed by international jihad, Lt Col Robinson stated : " the big picture is that wherever you have instability in a country, where a country as poor as Mali is and is at the bottom of the global development index you will always be at greater risk of instability and that can lead to terrorism. It is one of the lessons of the last 20 years we've seen in both the Middle East and in Afghanistan.
"So our commitment to Mali and the UN operation – if that counters that instability and puts a lid on the problem, stabilising it and allows governance to re-emerge and strengthen, then that will prevent instability spreading through the region and into North Africa. It's really important we are part of this mission to prevent it becoming an ungoverned space."
Lt Col Robinson pointed out that the UK force would benefit from a significant number having served in Iraq and Afghanistan. "We have a corporate body of experience and some really hard won lessons we were forced to learn in Iraq and Afghanistan and they are standing us in good stead," he said. "We have studied long and hard what the threat is here and the recent history….The threat to similar to that we had in Iraq and Afghanistan. It is a combination of IEDs and small arms ambushes."
Lt Col Robinson said that the threat was much lower in scale than he had experienced in his last deployment to Afghanistan. But, he continued, "Nonetheless it is a dangerous country and if weren't a dangerous country we obviously wouldn't be sending the Army there. But we are really well-trained. We have years of experience from both Iraq and Afghanistan. The senior element of our soldiers have grown up with IEDs and we have some really sophisticated procedures in order to protect ourselves against them."
The UK force is scheduled to be based in Mali for three years, with each deployment lasting six months as is the standard procedure with UK overseas operations. The UN mission is separate from a French-led counter-terrorist force conducting Operation Barkhana which has a UK contribution of Chinook helicopters and a hundred logistics personnel. The two missions have separate chains of command, but liaise on a number of security issues.
British officials want to stress that the peacekeeping mission is separate in its goals from warfighting . But, in reality, the distinction can be blurred on the ground. As a village elder and militia member near the town of Mopti told The Independent on a previous visit " the foreign soldiers do not show that they can tell the difference between our clans and our tribes, so why should we know the difference in their tribes?"
https://www.independent.co.uk/news/world/africa/mali-british-troops-al-qaeda-isis-b1795568.html?utm_source=iterable&utm_medium=email&utm_campaign=1959956_
--------
Pakistan, India should resolve Kashmir issue in dignified manner: General Bajwa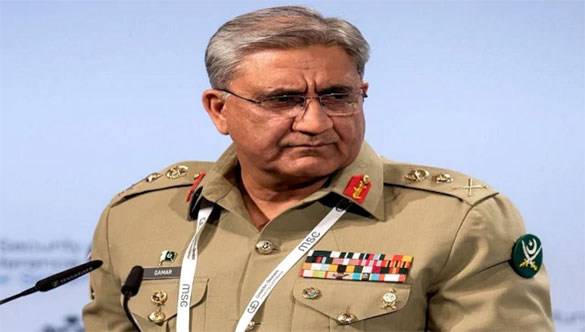 General Qamar Javed Bajwa
------
Feb 3, 2021
RAWAPINDI: Pakistan Chief of Army Staff (COAS) General Qamar Javed Bajwa said Pakistan is a peace loving country that had rendered great sacrifices for regional and global peace. He also emphasised that Pakistan and India should resolve the Jammu and Kashmir issue in a dignified manner.
Gen Bajwa said this while congratulating the graduating cadets at PAF Academy on Tuesday, the Geo TV reported.
The graduation ceremony of 144th GD (P), 90th Engineering Course and 100th AD courses was held at Pakistan Air Force (PAF) academy Asghar Khan and Bajwa was the chief guest on the occasion, said the Director General Inter Services Public Relations (ISPR) in a press release.
Chief of Air Staff, Pakistan Air Force (PAF) Air Chief Marshal Mujahid Anwar Khan was also present at the ceremony.
While addressing the graduating cadets, Gen Bajwa said that Pakistan stands firmly committed to the ideals of mutual respect and peaceful co-existence.
"It is time to extend a hand of peace in all directions," he remarked. Pakistan and India should also resolve the longstanding issue of Jammu and Kashmir in a dignified and peaceful manner as per the aspirations of people of Jammu and Kashmir and bring this human tragedy to its logical conclusion, the army chief emphasised.
"However, we will not allow anybody or any entity to misinterpret our desire for peace as a sign of weakness," he added.
The Army chief said that Armed Forces of Pakistan were fully capable and prepared to thwart any threat.
The immaculate coordination and harmony displayed by all the three services in operations against the enemies of Pakistan had brought great improvement in the internal security environment, he said.
The Army chief specially commended the critical role played by Pakistan Air Force in the War on Terror.
"The outstanding courage and professional excellence displayed by brave air warriors of Pakistan Air Force during Operation Swift Retort is a manifestation of our resolve and capability.
"The whole nation is proud of its Air Force and I earnestly hope that PAF will scale new heights of glory and excellence in the years to come," Gen Bajwa said.
He hailed the presence of cadets from Kingdom of Saudi Arabia for training at PAF Academy Asghar Khan.
"This is a manifestation of warm fraternal ties between Islamic Republic of Pakistan, Kingdom of Saudi Arabia and our Defence Forces indeed."
"We are proud of the strong bonds of Islam, brotherhood and cultural communion that bind us together," the Army chief said.
https://timesofindia.indiatimes.com/india/pakistan-india-should-resolve-kashmir-issue-in-dignified-manner-general-bajwa/articleshow/80666309.cms
--------
Rohingya refugees fear returning to Myanmar after coup
Feb 3, 2021
DHAKA: Rohingya refugees from Myanmar living in camps in Bangladesh condemned the military coup in their homeland and said it makes them more fearful to return. A counterinsurgency operation by Myanmar's military in 2017 involving mass rape, murders and the torching of villages drove more than 700,000 Rohingya Muslims into neighbouring Bangladesh.
Bangladesh has hosted them in crowded refugee camps and is eager to begin sending them back to Buddhist-majority Myanmar.
Several attempts at repatriation under a joint agreement failed because the Rohingya refused to go, fearing more violence in a country that denies them basic rights including citizenship.
Refugees said on Tuesday they are more afraid now that the military is in complete control.
"The military killed us, raped our sisters and mothers, torched our villages. How is it possible for us to stay safe under their control?" said Khin Maung, head of the Rohingya Youth Association in the camps in Cox's Bazar district.
"Any peaceful repatriation will hugely be impacted," he told The Associated Press. "It will take a long time because the political situation in Myanmar is worse now."
Officials from Myanmar and Bangladesh met last month to discuss ways to start the repatriations, with Bangladesh's Foreign Ministry seeming more hopeful of success and officials saying they expected to begin sometime in June.
But refugees said they totally oppose the military takeover.
"We strongly condemn the coup. We love democracy and human rights, so we are worried about losing them in our country," Maung said.
"We are part of Myanmar, so we feel the same as Myanmar's common people. We urge the international community to raise its voice against the coup," he said.
Mohammad Jaffar, 70, said they had been waiting to go back.
"The hope that we had to go back has now been interrupted by this change in regime in Myanmar," Jaffar said. "Repatriation will not be safe at all under this regime. ... Now if we go back into the hands of people who are responsible for our torture, we will probably have to bear twice as much pain as before."
Another refugee said repatriation would not be possible now.
"Even if they try to repatriate us, we will not agree to go back under the current situation. If they take us back into that regime, they will torture us even more," Nurul Amin said.
Bangladesh's ministry of foreign affairs said on Monday that it hopes the coup will not hamper the refugees' return.
"As an immediate and friendly neighbour, we would like to see peace and stability in Myanmar. We have been persistent in developing mutually beneficial relations with Myanmar and have been working with Myanmar for the voluntary, safe and sustained repatriation of the Rohingya sheltered in Bangladesh," it said.
The United Nations has described the Myanmar military crackdown on the Rohingya as a form of genocide. In total, more than 1 million refugees are being sheltered by Bangladesh.
Monday's coup was a dramatic backslide for Myanmar, which was emerging from decades of strict military rule and international isolation that began in 1962.
https://timesofindia.indiatimes.com/world/south-asia/rohingya-refugees-fear-returning-to-myanmar-after-coup/articleshow/80662155.cms
--------
Islamic State relies on money transfers from sympathizers in Turkey, Iraq: Report
Feb 1, 2021
The Islamic State terror group was largely crushed by coordinated international effort in 2019, but its networks appear to still have access to an estimated $100 million in cash reserves stashed across the Middle East, the US Treasury Department said.
IS' monetary reserves are at a historic low since it took over swaths of Iraq and Syria in 2014, having since lost all of its tax- and oil-producing territory.
But the group's remnants in Syria continue to receive streams of cash from associates based in neighboring Turkey and from smugglers in Iraq, according to an unclassified Treasury Department memo released earlier this month.
Some of those transfers have gone via local hawalas (money services businesses) in the notorious al-Hol internment camp, which houses some 50,000 family members of IS fighters. Other cash shipments have been delivered by courier across the flat, open desert border between Iraq and Syria.
Inside Syria, the group continues to raise funds "through extortion of oil smuggling networks in eastern Syria, kidnaping for ransom targeting civilian businesses and populations, looting and possibly the operation of front companies," the memo from the Treasury's chief auditor read.
The document provides a limited window into a forgotten front in the US-led war against the jihadi proto-state, a conflict that has largely dropped from the headlines. But networks of IS militants are still out there, and as last week's twin suicide bombings in Baghdad underscore, they remain deadly.
As the new administration of President Joe Biden looks to recalibrate Washington's approach to the Middle East after four years of Donald Trump, officials may want to look into ways to cut off the terror group's enablers, said David Asher, a senior fellow at the Hudson Institute who led the State Department's economic warfare strategy against IS in 2014-15.
"Turkey's tolerance for Islamic State financing was unusually high," Asher told Al-Monitor, adding, "I don't believe that there has been sufficient effort ever mounted inside Turkey to cut the Islamic State's finance and banking logistics networks off."
In the early days of the self-proclaimed caliphate, IS members interrogated by US investigators claimed they used the Turkish side of the Syrian border "as their ATM," Asher recalled. Al-Monitor has reached out to Turkey's Interior Ministry for comment.
"There have been periodic joint efforts, but it hasn't been consistent. It would be great if the Biden administration could get more cooperation on that," he said.
Perhaps the US official most critical of the Turkish government's stance (or lack thereof) toward IS, Brett McGurk, returned this month to the White House as the National Security Council's coordinator for the Middle East and North Africa.
McGurk, who served as US envoy to the coalition to defeat IS under both former Presidents Barack Obama and Trump, resigned in protest when Trump suddenly ordered all US forces to withdraw from Syria in December 2018.
That decision was later reversed, but Trump ordered the United States out of Syria again 10 months later, leading US special forces to hand over key territory to the Assad regime and Russia. The pullback reduced the US government's visibility on IS' financial activities, the Treasury Department reported last year.
The self-proclaimed caliphate still has an estimated 10,000 loyalist fighters in Iraq and Syria, according to a United Nations report released in August.
The United States has also assisted Iraq in building up its sparse security along its 400-mile border with Syria, across which fighters, guns, drugs, cigarettes and cash have flown for decades.
Meanwhile the hunt for IS' remaining figures is likely to continue under the Biden administration. Earlier this week, US and Iraqi forces tracked down and killed the jihadi group's top commander in Iraq, Abu Yaser al-Issawi, after rounding up or killing 17 of his associates in recent months.
Nine other suspected IS figures were also killed in the operation, said a spokesperson for Iraq's commander in chief, Prime Minister Mustafa al-Kadhimi.
https://www.al-monitor.com/pulse/originals/2021/01/isis-islamic-state-turkey-iraq-treasury-1.html?utm_source=iterable&utm_medium=email&utm_campaign=1959956_
--------
In Algeria's mountains, army operation reveals persistent militant threat
02 February 2021
Algerian soldiers fired high-calibre rounds into a scrubby hillside of the Ain Defla mountains last week, part of an operation against the persistent threat of extremist militants after they launched a fresh attack last month.
They stalked in the rain between pine trees along muddy tracks, rifles raised, before dropping into a crouch, many of them too young to remember the 1990s Islamist insurgency that killed 200,000 Algerians.
Two decades after that bloodshed ended, the militant threat in Algeria has mostly been contained.
However, al-Qaeda and other groups including an ISIS branch still hold out in some remote areas, mostly in the vast desert border region with Sahel neighbors Mali and Niger.
The operation in Ain Defla was aimed at a small group that the army believed to be hiding in the mountains, about 180 kms (112 miles) west of the capital Algiers.
It had splintered from the Salafist Group for Preaching and Combat, one of Algeria's oldest militant organizations and the forerunner of its al-Qaeda franchise, the army said.
Reuters and a local news agency were escorted during the operation by the military.
"Our goal is to fix, surround and liquidate a group of terrorists in this perimeter," said an army captain, calling it a combat mission.
His column of five vehicles crawled across the barren terrain, using jamming devices to prevent militants using cell phones to detonate explosives.
In the wet weather, it took the column nearly two hours to drive just 50 kms (30 miles) along the marshy tracks under the 2,000-metre (6,000-ft) peak of Mount Ouarsenis.
In one place, soldiers sat behind sandbags under a bivouac looking out across a mountain valley, the wind ruffling the camouflage pattern sheet above them.
Extremist struggle
Large-calibre gunfire rattled out across the landscape. The soldiers were shooting into an area they could not reach.
"These shots are intended to clean areas where terrorists may be hiding," a colonel said.
Algeria's main security focus has shifted in recent years from the internal threat that once ran rampant through rural areas and dense cities to borders with unstable neighbors.
"They are small in numbers, so you need to hunt them one by one," a security source said of militant groups still present in Algeria.
Though some militants remain in areas like Ain Defla, the region's traditional pastoral life continues.
Lazali Belgacem, an animal herder in a brown hooded robe and yellow turban, said he felt safer than in the past as he led a donkey across a mountainside, his cows walking ahead.
"I used to be very afraid of terrorists. They might kill or kidnap you," he said.
In January, three soldiers and six armed men were killed in clashes in the Tipaza region, between Ain Defla and Algiers.
It was a relatively rare recent episode in a jihadist struggle that has mostly moved into the deep sahara.
Al-Qaeda's North Africa, known as al-Qaeda in the Islamic Maghreb (AQIM), the most potent militant group operating in the region, has found more room for maneuverer in the insurgencies rattling Mali and Niger.
The former AQIM chief Abdelmalek Droukdel was killed in Mali last year. His successor, Algerian Abu Obaida Yusuf al-Annabi, is also thought to be based there.
AQIM, set up in 2007, seeks to replace Algeria's government with sharia rule but has not carried out any big attacks since the 2013 assault on a desert gas plant in which 40 workers and more than 20 militants were killed.
Last year the Defense Ministry said it had killed 21 militants in Algeria. According to constitutional changes approved in a referendum last year, the military will in future be able to operate beyond Algeria's borders in some cases.
https://english.alarabiya.net/features/2021/02/02/Terrorism-In-Algeria-s-mountains-army-operation-reveals-persistent-militant-threat
--------
Trump sanctions to accelerate Iran-China economic ties as Biden tries not to look weak: Political commentator
03 February 2021
Sanctions imposed on Iran by the administration of former US president Donald Trump will accelerate economic ties between Tehran and Beijing, says a political commentator.
In interview with Press TV on Tuesday, American political analyst and foreign affairs journalist Patrick Lawrence further suggested that this serves as a "failure" for the administration of new President Joe Biden.
"China's continuing to develop its economic relations with Iran. That's an excellent thing," he said. "And so I think the sanctions will accelerate that process, another way in which they will prove ultimately prove a failure."
Engineered by former Secretary of State Mike Pompeo, the anti-Iran sanctions "will turn out to be a terrible mistake," according to Lawrence.
"One of the big problems Pompeo created quite purposefully is to put in place policies, sanctions and so forth, that the Biden administration will have a very difficult time taking back, withdrawing from because it would make them look weak. "
The analyst further referred to how the anti-Iran sanctions have complicated ties between the United States and the European Union.
"They have seriously alienated the Europeans," Lawrence said. "Not only are Iranians under sanctions, but any sort of European company that does business with Iran is equally sanctioned. This is going to cause a lot of damage, especially in a period when what we call transatlantic drift is becoming more and more evident."
Trump unilaterally withdrew the US from an internationally backed deal with Iran and adopted a "maximum pressure" campaign against Tehran.
Iranian authorities have called on the United States to return to the Joint Comprehensive Plan of Action (JCPOA) and remove all sanctions illegally imposed on Iran.
https://www.presstv.com/Detail/2021/02/03/644430/Trump-sanctions-to-accelerate-Iran-China-economic-ties
--------
India
Terming children foreign terrorist fighters may lead to stigmatisation, dehumanisation: India at UN
January 30, 2021
India has said the use of the term foreign terrorist fighters for children may lead to stigmatisation and dehumanisation, underlining the need for nations to develop tailored and conflict-sensitive approaches to ensure repatriation, rehabilitation and reintegration of teenagers affected by armed conflicts.
India's Deputy Permanent Representative to the UN Ambassador K Nagaraj Naidu said at the UN Security Council Open Arria Formula meeting on 'Children and Armed Conflict' organised by Russia that the Resolution 2178 (2014) of the Council defines who foreign terrorist fighters (FTFs).
"There is a general tendency to extend the term to their families. Using the term FTFs for children may lead to stigmatisation and dehumanisation," he said.
The resolution condemns the violent extremism, which can be conducive to terrorism, sectarian violence, and the commission of terrorist acts by foreign terrorist fighters, and demands that all foreign terrorist fighters disarm and cease all terrorist acts and participation in armed conflict.
Naidu underlined that the treatment of children affected by the FTF phenomenon should be based on respect, protection, and fulfillment of their rights as defined by the international human rights law, in particular the Convention on the Rights of the Child (CRC) and the International Covenant on Civil and Political Rights (ICCPR) and the international humanitarian law, as applied locally by relevant national laws.
He told the meeting that India recognises the "urgent need" for member states to develop tailored, context- and conflict-sensitive approaches to ensure prosecution, repatriation, rehabilitation, and reintegration of children of FTFs.
Noting that there are multiple challenges, he said prosecution of FTFs introduces the challenge of collecting, handling, preservation and sharing of relevant information and evidence obtained from conflict zones, in accordance with domestic law and member states' obligations under international law.
"The situation is further complicated as many children do not have legal documentation. There may also be situations where a particular member state may not have a de-radicalisation or re-integration policy in place," he said.
Naidu added that while some member states have begun repatriating children of foreign terrorist fighters, the pace has been slow.
"It is thus evident that circumstances of the situation will determine whether the children of FTFs can be taken back or not, given national legislation and/or absence of clear evidence for their claim," he said.
Given the complexity of the situation, he said, India is supportive of any UN led effort aimed at identifying solutions informed by an understanding of the rights and interests of the children of FTFs and implemented in a manner that is consistent with human rights, humanitarian law, and respective national laws.
Naidu highlighted the recent trend in global terrorism wherein growing number of children are recruited and involved in terrorism-related activities.
"For terror groups, children are most susceptible to manipulation, whether as active participants in terror or as human shields to protect the perpetrators of terror," he said.
"Used as guards, spies, cooks, suicide bombers or human shields, these terror groups understand that children cannot fully grasp the inherent danger of combat, have an underdeveloped sense of right and wrong, and less likely to have divided loyalties," he said.
Naidu noted that children were also increasingly the target of coercion, both physical and mental and become victims, witnesses, and offenders, all at the same time.
"Some of these children are abducted or forcibly recruited, some are enticed by monetary gains, some join voluntarily, while others have little or no choice but to accompany their parents or are born in conflict zones to people who have travelled there as foreign fighters," he said.
India pointed out that while the vulnerability of children to terrorist recruitment is affected by a multitude of factors, including their geographic proximity to a terrorist group, economic status, perceptions of social or political marginalisation, exposure to permissive social networks, and exposure to extremist propaganda, the relative importance of these factors vary individually and according to the local context.
"While international human rights law provides the right for everyone to enter his or her own country, some countries of origin refuse to receive adults and their children suspected of being associated with armed groups, including designated terrorist groups. Others have expressed willingness to repatriate only children and not their parents, inevitably leading to the risk of family separation," Naidu said.
He said that some countries have implemented a policy whereby only orphans are repatriated or take only children younger than a certain age, leaving children in prolonged detention or situations of deprivation.
India has taken note of "The Handbook" brought out by the UN Office for Counter Terrorism (UNCCT) which uses the broad term, "children affected by the foreign fighter phenomenon".
This usage not only affirms the principle that international standards for child rights should apply to all children, regardless of their situation or age, but also protects them, to an extent, from stigmatisation and dehumanisation, Naidu added.
https://indianexpress.com/article/india/terming-children-foreign-terrorist-fighters-may-lead-to-stigmatisation-dehumanisation-india-at-un-7167642/
--------
CAA rules under preparation, exercise pushed to July: MHA in LS
FEB 03, 2021
The ministry of home affairs on Tuesday informed Parliament that the rules for implementing the Citizenship Amendment Act (CAA) "are under preparation" and the ministry has secured extension till July to complete the exercise.
In a written response in the Lok Sabha, minister of state for home affairs Nityanand Rai said, "The Rules under The Citizenship (Amendment) Act, 2019 are under preparation. The Committees on Subordinate Legislation, Lok Sabha and Rajya Sabha have granted extension of time up to April 9, 2021 and July 9, 2021, respectively to frame these rules under the CAA."
The CAA, which came into force with effect from January 10, 2020, facilitates the grant of Indian citizenship to people from non-Muslim minorities, including Hindus, Sikhs, Jains, Buddhists, Parsis and Christians, fleeing religious persecution in Pakistan, Bangladesh and Afghanistan.
Protests erupted across the country after the law was passed in Parliament in December in 2019. Delhi, the epicenter of the protests, witnessed riots in which over 50 people were killed.
https://www.hindustantimes.com/india-news/caa-rules-under-preparation-exercise-pushed-to-july-mha-in-ls-101612312524979.html
--------
Govt: Ceasefire violations on India-Pakistan border increased by 48% in 2020
by Deeptiman Tiwary
February 3, 2021
Ceasefire violations along the India-Pakistan border increased by almost 48 per cent in 2020 as compared to 2019, even as terrorist attacks in Kashmir were less than half during this period, the government told Lok Sabha on Tuesday.
It also informed Parliament that the number of terrorists killed by security forces in Kashmir in this period went up by 41 per cent.
In reply to a question on ceasefire violations by Pakistan and terror incidents in the Valley over the past three years, MoS Home G Kishan Reddy told Lok Sabha in a written reply that the year 2020 witnessed 5,133 ceasefire violations as compared to 3,479 in 2019 and just 2,140 in 2018. As many as 22, 18 and 30 civilians were killed in these incidents, respectively, while 24, 19 and 29 security personnel were killed, respectively.
Reddy also said there were 244 incidences of terror in Jammu and Kashmir in 2020 with 37 civilian and 62 security personnel casualties. In 2019, the terror incidents stood at 592 with 37 civilian and 80 security personnel casualties. In 2018 the figures stood at 614, 39 and 91 respectively.
In the past three years security forces have gunned down more than 600 terrorists in Jammu and Kashmir with 257 kills in 2018, 157 in 2019 and 221 in 2020, Reddy said.
"Jammu and Kashmir is affected by terrorism sponsored and supported from across the border for the last three decades. The ceasefire violations by Pakistan are reported from the IB/LoC in Jammu and Kashmir only. The Government has adopted a policy of zero tolerance towards terrorism," Reddy said.
He said that immediate and effective retaliation is undertaken by the security forces in cases of ceasefire violations. "There has been a substantial decline in the terrorist attacks over the last three years, due to a slew of pre-emptive measures undertaken by the Government," he said.
Reddy also informed Lok Sabha that the last DG level meeting of BSF and Pakistan Rangers was held from November 8-10 in 2017 at New Delhi. During this meeting, the issue of cross-border firing was discussed, in which it was agreed upon by both sides to ensure that no such firing takes place.
"Government has been consistently raising the issue of cross border terrorism and has placed high emphasis on international cooperation in combating the menace of terrorism including in bilateral, regional and international fora," Reddy said.
The minister listed out various steps taken by the government to curb terror. These included:
* Kinetic operations: Actively identifying terrorists and their tactical supporters, seeking them through operations like cordon-and-search, giving proper response if they resort to violence while being arrested etc.
* Preventive operations: Actively identifying strategic supporters of terrorism and initiating investigations to remove the camouflaging layers, and exposing their mechanisms of aiding and abetting terrorism such as funding, recruiting etc.
* Night patrolling has been intensified and nakas have been set up on all likely infiltration routes. Vehicles coming from borders areas are being thoroughly checked.
* Coordination meetings are being regularly conducted and high-alertness is being maintained by all the forces deployed in the area.
* Sharing of intelligence inputs on a real time basis among all security forces operating in J&K.
"Further, to expose Pakistan's connection with various terrorist outfits in the international arena, Government of India is also using the various evidence collected during investigations of terror attacks for inclusion in bilateral and multilateral discussions," Reddy said.
In reply to another question, the government informed Lok Sabha that as many as 40,735 lookout circulars had been issued against foreigners during the period January 2018 to December 2020. Out of these, 512 LOCs were issued against overstaying foreigners.
It said 2,627 LOCs were issued against foreigners in April 2020 alone.
"On detection at Immigration Check Posts at the time of departure from India, the foreign nationals against whom LOCs had been issued were not allowed to leave India till legal proceedings against them were not completed," the Ministry of Home Affairs said.
https://indianexpress.com/article/india/govt-ceasefire-violations-on-india-pakistan-border-increased-by-48-in-2020-7172109/
--------
Will deploy all resources to find perpetrators: PM Modi to Netanyahu on blast outside Israel embassy
by Shubhajit Roy
February 2, 2021
Prime Minister Narendra Modi on Monday spoke to Israel PM Benjamin Netanyahu on telephone and conveyed his "strong condemnation of the terror attack" near the Israeli embassy in New Delhi last Friday.
"Prime Minister conveyed his strong condemnation of the terror attack near the Israeli Embassy… He assured Prime Minister Netanyahu that India accords the highest importance to the safety and security of Israeli diplomats and premises, and would deploy all its resources to find and punish the perpetrators. Both leaders expressed satisfaction about the close coordination between Indian and Israeli security agencies in this context," a statement from the Ministry of External Affairs said.
"The two leaders also briefed each other about the progress of the fight against Covid-19 pandemic in their respective countries, and discussed possibilities of further collaboration in this area," the MEA statement said.
Earlier, External Affairs Minister S Jaishankar had spoke to his Israeli counterpart Gabi Ashkenazi and assured him of "fullest protection" to the jewish nation's diplomats and its mission. In a tweet, Jaishankar had said that India has taken the incident "very seriously" and that no effort will be spared to find the culprits.
The explosion caused by a low-intensity improvised device took place on a day the two countries marked the 29th anniversary of the establishment of their diplomatic relations. "There are no casualties and no harm was done to the building. All Israeli diplomats and embassy staff are safe and sound," an Israeli foreign ministry statement had said. "The event is being investigated by the Indian authorities who are in contact with Israeli officials," it said.
https://indianexpress.com/article/india/pm-modi-netanyahu-israel-embassy-attack-7170271/
--------
After Balakot strike, Pakistani bids to infiltrate via the Jammu border up: BSF
FEB 01, 2021
Extensive use of underground tunnels and drones to send more men and weapons to India through the Jammu border reflects a hardening of Pakistan's attitude, particularly after the February 26, 2019 Indian Air Force strike on a terror camp in Balakot, according to an assessment by the Border Security Force (BSF). The BSF says the threat on this stretch of border had become multi-dimensional in the last few years.
The constant presence and movement of the Pakistan Army, Inter-Services Intelligence (ISI) agents, terrorists and Special Service Groups has been noticed not only in the International Border belt, but also along border outposts of Pakistan Rangers, according to BSF's senior most officer on the Jammu frontier, inspector general NS Jamwal.
The Pakistan army, according to Jamwal, is extending its Kashmir ideology to the Jammu border in a similar fashion and with the lethality and seriousness it does across the Line of Control.
"The combined presence of Pakistan Army/ISI/terrorists/criminals in the border belt, with a common anti-India agenda, is a serious issue of concern and an emerging challenge for the BSF planners and executioners," Jamwal has written in the BSF's internal magazine Borderman 2020, a copy of which has been reviewed by HT.
More than 2,000 cross-border firing incidents in the last six years from the Pakistan side indicate the profile of violence on the Jammu border. BSF has also discovered at least 10 tunnels since 2012 on the Jammu frontier; four to five of them were found in last six months.
Detailing the modus operandi used by Pakistan, Jamwal writes that terrorist handlers, after a detailed recce and coordinating with over-ground workers on Indian side, help terrorists infiltrate across border during dusk.
The aim of the terrorists is to reach Pathankot-Jammu-Srinagar National Highway by 2 or 3 am so they are picked by OGWs on Indian side and transported to safe places before dawn.
To conceal their movement, Pakistan has shrouded certain pockets on its side of the IB with tall elephant grass and other wild growth from where snipers can target BSF troops.
As part of Pakistan's national defence strategy, the Pakistani army has settled its ex-servicemen in the border belt to act "as early warning elements and provide depth to their first line of defence," according to Jamwal.
"One can easily read the management of terrain on Pak side which clearly indicates that Pakistan is not interested in Border management but in furthering its Kashmir policy through Jammu border. Since Pakistan terms Jammu IB as 'working boundary,' it attempts to change the status quo of the IB, and as a result some boundary disputes are already pending for settlement, and more have emerged," the BSF magazine assesses.
After the Balakot strike, Pakistan is also using drones to carry out surveillance of BSF forward areas along the Jammu border as well as to smuggle weapons.
Jamwal told HT: "Pakistan's main aim is to disturb J&K and they are finding it difficult to push through borders which are well guarded, so the tunnels and drones are being used. We have made a lot of progress to neutralize this threat".
Sameer Patil, fellow in international security studies programme at Gateway House, said: "Tunnels have been used by Pakistan earlier too, but drones are definitely a challenge for security forces. It also shows how, with the help of the Pakistani state, the terrorists are devising new ways every time we neutralize their traditional routes. I am sure India will be able to neutralize the threat of tunnels and drones also very soon."
https://www.hindustantimes.com/india-news/after-balakot-strike-pakistani-bids-to-infiltrate-via-the-jammu-border-up-bsf-101612142254636.html
--------
Some Bangladeshi Muslims in Assam very communal; they identify themselves as 'Miya': Himanta Biswa Sarma
Feb 03, 2021
Guwahati: Assam minister Himanta Biswa Sarma on Wednesday waded into the debate on CAA and NRC, and said he does not want vote of those people who openly challenge the Indian and Assamese culture.
Sarma said while speaking to the media that a section of the immigrant Muslim population in the northeastern state was communal and works to distort the local culture and language.
"Assam's Muslim population is divided into two streams - one who have come to Assam from Bangladesh and the other who are indigenous. Some people who had come to Assam at different point of time have started to identify themselves as Miya and they are very communal," the minister said.
"They are involved in various activities to distort the Assamese culture and language. So, I don't want to be MLA with their votes. My personal opinion is that the people who openly challenge the Assamese culture, language and the composite Indian culture shouldn't vote for us," BJP leader added.
The minister also commented on the contentious Citizenship (Amendment) Act and the National Register of Citizens, after the Central government on Tuesday informed the Lok Sabha that the rules under the CAA, which was enacted in December 2019, are under preparation.
Sarma said it was for the Centre to decide on the rules for the CAA's implementation.
"The Citizenship Amendment Act has been passed; rules are yet to be framed. So, it is entirely up to the Government of India to frame the rules and modify them. So far as the NRC in Assam is concerned, we have already pointed out many anomalies in the implementation process of the first NRC," the state minister stated.
"Our NRC coordinator has already filed an affidavit detailing anomalies and the requirement of a re-verification process. The Assam NRC issue is basically between the judiciary and the Assam government and there is nothing to be decided by the Government of India, per se," he added.
He said that the matter is in the court and it is independent of what has been stated in the Parliament (on nationwide NRC). "The Assam issue will be decided by the court, the Government of India and the Government of Assam," Sarma said.
https://www.timesnownews.com/india/assam/article/some-bangladeshi-muslims-in-assam-very-communal-they-identify-themselves-as-miya-himanta-biswa-sarma/715379
--------
Europe
Teenage leader of neo-Nazi group is UK's youngest terror offender
Lucy Campbell
1 Feb 2021
The teenage leader of a neo-Nazi group has been convicted over offending that began at the age of 13, making him the youngest person in the UK known to have committed a terrorist offence.
The boy, from Cornwall, who cannot be identified, appeared before the Old Bailey in London via video link on Monday and admitted 12 offences – two of dissemination of terrorist documents and 10 of possession of terrorist material.
At 13 he downloaded a bombmaking manual and began gathering terrorist material. Later in the same year he joined the neo-Nazi cult Fascist Forge, and at 14 he went on to share far-right extremist ideology in online chatrooms.
The court heard that the youth, now 16, led the British branch of the now banned neo-Nazi terrorist organisation Feuerkrieg Division (FKD). The group idolises mass murderers such as those who carried out far-right terrorist attacks in Norway, the US and New Zealand in recent years. FKD encourages so-called "lone wolf" attacks.
Between October 2018 and July 2019, the boy collected a significant amount of far-right material and was active on online platforms, expressing racist, homophobic and antisemitic views. He talked about gassing Jewish people, hanging gay people and wanting to "shoot up their parades", the court heard.
Naomi Parsons, prosecuting, said police searched the property where the boy lived with his grandmother following reports that he was constructing a weapon. No weapon was found but officers discovered a Nazi flag and well-known Nazi slogan on the garden shed, as well as several manuals about making weapons and instructions on how to kill people on his phone and computer.
"The age is the alarming factor and his conduct betrays a maturity beyond his chronological age," Parsons said.
In a police interview, the defendant said he had made racist, homophobic and antisemitic comments "to look cool".
It was claimed that he was in touch with a 14-year-old Estonian boy who founded the FKD and was responsible for vetting and recruiting members and propaganda. They used encrypted messages to discuss their hatred of particular groups.
The defendant then set up FKD GB and recruited five British members from online platforms, including Paul Dunleavy, 17, from Rugby, who was jailed last year for preparing acts of terrorism.
The cell wanted to enact "white jihad" and the genocide of people who were not white, the court heard.
In mitigation, Deni Matthews said the defendant had a "simply dreadful childhood", and everything he did was in order to "seek approval" from others online.
The judge Mark Dennis said he would need to consider whether the teenager had been immature or naive before passing sentence. He said: "I need to assess a person of this age who sends these messages, [and] whether this is true beliefs or the product of firstly grooming but then self-aggrandisement and the other matters."
The boy was granted bail subject to strict conditions including residing at his home and attending youth offending services, along with a ban on using computers without police permission and bans on using any private browsing mode, encryption software or virtual storage devices such as the cloud.
The boy will be sentenced on 8 February.
https://www.theguardian.com/uk-news/2021/feb/01/teenage-leader-of-british-neo-nazi-group-admits-terror-offences?utm_source=iterable&utm_medium=email&utm_campaign=1959956_
--------
Europe court faults Turkey over 'insulting' British artist's conviction
02 February 2021
The European Court of Human Rights said Tuesday that Turkey violated a British artist's freedom of speech by convicting him of "insulting" Recep Tayyip Erdogan when he was prime minister.
For the latest headlines, follow our Google News channel online or via the app.
It was one of several incidents that have raised alarm over a crackdown on individual rights under Erdogan, who became president in 2014.
Michael Dickinson had been living in Turkey for some 20 years when he took part in a 2006 protest against the government's support for the US war in Iraq.
He showed a collage with Erdogan's head attached to the body of a dog held by a leash in the colors of the American flag, prompting an inquiry and trial where he again displayed the work, landing him several days in jail.
Initially Dickinson was acquitted, but in 2009 the ruling was overturned, and the following year he was ordered to pay a fine of around 3,000 euros ($3,600) for what the court termed an attack on Erdogan's honor.
"I was only making a political statement which people should be allowed to do," he told AFP after the ruling.
He took his case to the ECHR, based in Strasbourg, eastern France, where judges ordered Turkey to pay him 2,000 euros in damages in a unanimous ruling.
But according to British press reports quoting friends, Dickinson died in July 2020 in London from peritonitis.
No contact information was available on his purported website, titled "Yabanji," which shows photos of Dickinson and his work, including what he terms "My Criminal Collage" depicting Erdogan.
https://english.alarabiya.net/News/middle-east/2021/02/02/Europe-court-faults-Turkey-over-insulting-British-artist-s-conviction
--------
EU, Arab League warn Kosovo against opening embassy in Israeli-occupied Quds
02 February 2021
The European Union warns Kosovo that its intentions for establishing an embassy in Jerusalem al-Quds hardly helps the country's hopes of joining the 27-nation bloc, which opposes recognition of Tel Aviv's claim to the holy occupied city.
"Kosovo has identified EU integration as its strategic priority. The EU expects Kosovo to act in line with this commitment so that its European perspective is not undermined," a spokesman for the bloc said, according to online newspaper EUobserver.
The official, who was not named, said the bloc did not agree with the regime's claim that the city should serve as its capital in its entirety.
The Arab League's Secretary-General Ahmad Aboul Gheit also reacted to the prospect of inauguration of a Kosovan mission in al-Quds, saying any decision to open up an embassy in the city was illegal because the city was under occupation and, therefore, could not host any such diplomatic mission.
By setting up a mission in al-Quds, Kosovo will not only be endorsing the Israeli claim over the city, but will also have acted in complete disregard for the Palestinians' age-old demand that the city's eastern sector be the capital of their future state.
Former US president Donald Trump announced an agreement between the Israeli regime and Pristina last year that paved the way for the establishment of full diplomatic relations between the two.
Kosovan Foreign Minister Meliza Haradinaj-Stublla and her Israeli counterpart Gabi Ashkenazi set up the ties during a virtual ceremony earlier on Monday.
Despite Brussels' apparent unease at such moves, Serbia has also agreed to relocate its embassy from Tel Aviv to al-Quds, Hungary has opened a diplomatic branch there, Romania has vowed to copy Budapest, and the Czech Republic has opened a new trade office in the holy city.
All these were made possible after Trump wheeled out a much hyped-up but hugely controversial plan early last year that he claimed was meant to resolve the Palestinian-Israeli conflict. The so-called "deal of the century," however, gave the Israeli regime huge concessions, including the recognition of its claim over al-Quds.
Also last year, the Trump administration began taking a number of pro-Israeli steps in line with the provisions that had been stipulated in the Middle East scheme. It started co-signing a set of agreements dubbed the "Abraham Accords" between the Israeli regime and regional Arab states that enabled normalization of their relations with Tel Aviv.
So far, the United Arab Emirates, Bahrain, Sudan, and Morocco have entered the accords.
Trump's successor Joe Biden has chosen not to block any knock-on effect from the controversial initiative.
The Kosovan top diplomat said Biden's administration had green-lighted further gravitation of Pristina to Tel Aviv. US State Department spokesman Ned Price hailed it in a tweet by alleging, "Deeper international ties help further peace and stability in the Balkans and Middle East."
All Palestinian factions have, however, unanimously lambasted the trend of Washington-mediated encroachments on their rights to the areas that have been under Israeli occupation since 1967.
The groups, including the Palestinian Authority — which stopped recognizing any American intermediary role in the Palestinian-Israeli conflict after Trump's move concerning al-Quds — have called the violations a stab in their back and vowed to stick to their cause of liberation from Israeli occupation and aggression.
https://www.presstv.com/Detail/2021/02/02/644387/European-Union-warning-Kossovo-Israel-embassy-Jerusalem-al-Quds
--------
Pakistan
Senate panel passes bill seeking hanging of child abusers
February 3, 2021
ISLAMABAD: A Senate committee on Tuesday passed a bill seeking public hanging of child sexual abusers amid a walkout by Leader of the House in the Senate Dr Shahzad Waseem from its meeting.
The Criminal Laws Amendment Bill, 2020, was moved by Pakistan Muslim League-Nawaz (PML-N) lawmaker Javed Abbasi and passed by the Senate Standing Committee on Interior. The bill wants high courts to conduct the trial of sexual offences against children and set a time frame of 30 days for completion of the trial and two months for adjudicating upon the appeals by the Supreme Court.
Chairman of the committee and former interior minister Rehman Malik presided over the meeting.
The bill, if converted into an act of parliament, will also close doors on compromise by the families of the children who become victims of sexual abuse.
The Fatal Accidents (Amendment) Bill, 2020 also approved
The bill seeks to amend Section 376 of the Pakistan Penal Code. Section 376(1) in its proposed form reads: "Whoever commits [child sexual abuse] be punished with death or imprisonment for life without parole till death and shall also be liable to fine."
Under a proposed amendment to Section 377 of the PPC, whoever voluntarily has carnal intercourse against the order of nature with any boy under 18 years of age shall be punished with death or imprisonment for life without parole till death and shall also be liable to fine.
"Rape is a heinous crime; an act of violence that ruins the lives of victims. In Pakistan, rape cases are reported and registered; however, conviction rates of the accused are abysmally low. Recent events relating to sexual abuse and rape throughout the country, particularly against children, have necessitated that tough punishments should be meted out to perpetrators.
"Current penalties are less compared to the magnitude of the crime. The bill aims to increase the punishment of rape as one of the deterrent to this heinous crime," reads the statement of objects and reasons.
The committee chairman, while speaking on the bill, said that strong legislation suggesting stringent punishment must be formulated to deal with the evergrowing cases of child abuse across the country.
After the meeting, Senator Abbasi told Dawn that Dr Shahzad Waseem had opposed the bill on the grounds that the government was in the process of bringing similar law through an ordinance.
After the passage of the bill, the committee chairman asserted that the bill had been passed according to rules.
He directed that the ordinance, which has already been notified by the government, be also clubbed with the bill during the stage of its consideration.
He said that stringent measures such as recommended in the bill were the need of the hour to be taken against those who commit such heinous crimes.
The committee passed another bill seeking punishment for those who are involved in committing sexual crimes against dead bodies.
Speaking on this bill, Mr Malik said that reports of cases of raping human corpse were heart-wrenching and such criminals should be dealt with sternly. He said there was a dire need to make a law which could deter such offenders.
He directed that all graveyards across the country should have boundary walls, monitoring system and CCTV cameras so that dignity and respect of human corpses could be ensured.
The Fatal Accidents (Amendment) Bill, 2020, introduced by Senator Mohammad Javed Abbasi, was also considered and passed.
The committee chairman said that these amendments sought to ensure speedy justice and enable the legal heirs of victims to receive compensation in case of death in fatal accidents in Islamabad Capital Territory.
Discussion on the Pakistan Arms (Amendment) Bill, 2021, introduced by Senator Mirza Mohammad Afridi and Senator Kauda Babar, the Islamabad Capital Territory Trust (Amendment) Bill, 2020, and the Anti-Terrorism (Amendment) Bill, 2020, introduced by Senator Mushtaq Ahmed, were deferred due to absence of the movers.
The committee expressed concern over the increasing cases of drug abuse within the country, especially in educational institutions.
Rehman Malik asserted that the committee must play its due role in curbing this menace. He advised Senator Abbasi on behalf of the committee to work on the issue and introduce some legislation on it.
https://www.dawn.com/news/1605214
--------
Social activist's father denied pre-arrest bail in sedition case
February 3, 2021
PESHAWAR: An anti-terrorism court here on Tuesday turned down the pre-arrest bail plea of social activist Gulalai Ismail's father Prof Mohammad Ismail in a case registered by the counter-terrorism department on the charges of sedition and terror financing and facilitation.
It, however, accepted the similar petition of Gulalai's mother, Uzlifat Ismail, who has also been named in the case.
After the bail denial, the CTD held Prof Ismail, who is also a social activist and a member of Pakistan NGOs Forum.
It will produce him before the court today (Wednesday) to secure his physical custody.
In July last year, the ATC had declined to indict Gulalai and her parents on the basis of an interim challan (charge sheet) over the lack of evidence in the case.
ATC however accepts similar plea of Gulalai's mother
It had declared that as no evidence was produced by the prosecution, the charge couldn't be framed against the accused and they were discharged under the Code of Criminal Procedure.
The CTD later submitted the complete challan (charge sheet) producing more documents claiming that the accused had provided weapons and a car to terrorists that were used in attacks on Peshawar's All Saints Church in 2013 and Hayatabad's Imamia Masjid in 2015.
The court had indicted two petitioners on multiple charges, including sedition, waging of war against the state, facilitation of attacks on All Saints Church and Imamia Masjid, on Sept 30, 2020. They had pleaded not guilty to the charges.
The CTD contended that earlier, the two accused were granted bail but on the basis of 'further evidence', it should be permitted to take them into custody for further interrogation.
Initially, the CTD had registered an FIR on Jul 6, 2019, under Section 11-N of the Anti-Terrorism Act wherein it had charged Gulalai Ismail and her parents of being sympathisers of Pashtun Tahaffuz Movement. Subsequently, several other provisions of the Pakistan Penal Code and Anti-Terrorism Act were included in the FIR.
The complainant, CTD inspector Mohammad Ilyas, alleged that Gulalai Ismail was the chairperson of an organisation, Aware Girls, and under its cover, she had been working for anti-state elements besides financing terrorist organisations.
He added that Gulalai had opened bank accounts in the name of her parents for terror financing.
The counsel for petitioners contended that his clients were implicated in a fake case for 'victimisation'. He said both petitioners were elderly people and suffered from multiple diseases.
The lawyer said his clients were freed in the case, so the CTD later came up with fake evidence for their further victimisation.
Gulalai Ismail had gone into hiding in May 2019 when a case was registered against her in Islamabad for allegedly defaming state institutions and inciting violence through a speech in a demonstration against killing and sexual abuse of a minor girl. She surfaced in the US in Sept 2019.
https://www.dawn.com/news/1605149/social-activists-father-denied-pre-arrest-bail-in-sedition-case?preview
--------
Govt doesn't want any missing person in country: PM
Syed Irfan Raza
February 3, 2021
ISLAMABAD: Prime Minister Imran Khan on Tuesday said the government did not want any missing person in the country and directed the relevant authorities to ensure orders were implemented in letter and spirit.
Presiding over a meeting of the cabinet, Prime Minister Khan also took notice of the protest staged by the federal government employees and ordered removal of anomalies in the way of uniform salary package for employees working in the provinces and the Centre.
Reacting to the fatal traffic accident in Islamabad on Monday night that claimed four lives, the prime minister called for discouraging protocol culture adopted on the pretext of security.
The meeting was also informed that over 100,000 housing units were built under the Naya Pakistan Housing Programme and another 100,000 would be constructed over the next six months.
A participant of the meeting told Dawn that on the prime minister's directives, a recent order of the Islamabad High Court on missing persons was presented in the meeting in which the government and the prime minster were held responsible for their disappearance.
IHC Chief Justice Athar Minallah, in the judgement, said: "The worthy prime minister and members of the federal cabinet would become responsible for failure on part of the state to protect the constitutionally-guaranteed rights of the citizens because the buck stops at the top.
"Enforced disappearance is the most heinous crime and intolerable in a society governed under the Constitution. Why in the instant case this court should not declare every prime minister and member of the cabinet responsible who has held the respective public offices from the date when the petitioner's son went missing till his whereabouts have been traced or at least a satisfactory explanation is given for the latter's absence."
The chief justice said assistance of the attorney general was required and he was expected to submit a list of prime ministers and members of the federal cabinet who have held the said offices from 2015 till the next date of hearing.
"The learned attorney general is also expected to inform this court why exemplary costs may not be imposed on those who may be declared responsible for the failure of the state to give a satisfactory explanation for disappearance of the petitioner's son," the judgement said.
The meeting's participants quoted PM Khan as saying: "I totally agree with the decision of the court that there should be no missing person in the country and that the government is responsible for any person who disappears."
He ordered that effective legislation be made to ensure that no person went missing in the country.
Minister for Human Rights Dr Shireen Mazari said a bill on forced disappearance had been pending in parliament for the last two years and nothing was being done on it.
On this, Law Minister Farogh Naseem said the interior ministry had sent him a letter and that it was an issue pertaining to the interior ministry and not the human rights ministry.
PM Khan directed the law minister to sit with all stakeholders on Thursday and settle the issue, as "we do not want any missing person in our government".
Employees' salaries
Taking notice of the protests being staged by employees of a federal government department, Mr Khan ordered that salaries be brought on a par with those being drawn by employees of other provincial and federal government departments.
"There is an anomaly under which the employees of provincial departments are getting more salaries than the federal government servants," PM Khan said, adding that the authorities concerned must devise a policy under which salaries of the federal and provincial governments employees were equal.
At a post-cabinet meeting press conference, Information Minister Shibli Faraz said the cabinet's main focus was on the housing sector. The meeting was told that 110,501 housing units had been constructed and over 100,000 would be completed over the next six months at an estimated cost of Rs657 billion.
"Banks have allocated Rs175 billion for house loan facility whereas the government has simplified the process of issuance of NOCs and granting permissions to be carried out in 30 days in Punjab and Khyber Pakhtunkhwa," the minister added.
Speaking about the traffic accident on Srinagar Highway in Islamabad on Monday night, he said PM Khan had condemned the culture of travelling with a security escort without the relevant authorities' permission.
He said the elite was usually accompanied by a security squad and did not even stop their vehicles at traffic signals.
The meeting, the minister said, also condemned land grabbing by mafias and decided to take stern action against them. "The government will also get railway property vacated from land grabbers," he added.
Responding to a question about horse-trading in the Senate elections, Mr Faraz said it had earned a bad name for the country, adding that the government wanted to hold the upcoming Senate elections in a transparent manner for which a bill was being tabled in parliament for open ballot.
"Both PPP and PML-N have promised in their Charter of Democracy in 2006 that they will close the door on horse-trading in the Senate polls, but now they are opposing the government's move to ensure holding of elections through open ballot," he added.
The minister expressed the hope that the government would secure majority in the upper house of parliament, which would enable it to carry out important pending legislation that had been blocked by the opposition.
Replying to a question about the problems being faced by the journalist community, the minister said the government was working for the welfare of journalists and that he would ask the government to provide health coverage under the government's health card scheme.
Meanwhile, Special Assistant to the Prime Minister on Political Communication Dr Shahzad Gill issued a statement of Prime Minister Imran Khan in which the premier said he was ready to resign from his office if opposition leaders, who had laundered public wealth, deposited it in the national exchequer.
When the information minister was asked why the prime minister gave such an offer, he said the prime minister's resignation was not the main issue, but what was more important was why the opposition had failed to get his resignation before its Jan 31 deadline.
https://www.dawn.com/news/1605201/govt-doesnt-want-any-missing-person-in-country-pm
--------
South Asia
Shamsul Haque makes history by becoming first Bangladeshi-American Lt Commander in NYPD
February 2nd, 2021
Shamsul, who joined the NYPD in January 2004, is also the first South Asian to achieve the rank
Bangladesh-origin American Shamsul Haque has been promoted to the rank of Lt Commander in the Detective Squad of New York Police Department (NYPD), a first for any Bangladeshi in the NYPD.
He received the promotion at a ceremony at NYPD's Police Academy in Queens, New York on January 29, according to media reports.
Shamsul is also the first South Asian to achieve the rank in NYPD.
In a tweet, Bangladeshi American Police Association (Bapa) congratulated Shamsul, also the co-founder and former president of the association.
"It is a testament that hard work pays dividends," it said.
Born in Bagha village of Golapganj in Sylhet, the journey of Shamsul Haque began when he dropped out of middle school in Bangladesh and moved to the United States in 1991, according to Channel TT, a New York-based online TV channel.
Upon arrival, he worked various odd jobs, such as a busboy, deliveryman, and manager, amongst others.
Determined to change his life, Shamsul continued his studies and received a High School Equivalency Diploma in 1997. He also received AAS from LaGuardia College and BBA from Baruch College.
While studying at Baruch College, he served as the chairperson of University Student and CUNY Trustee. He fought against CUNY tuition hikes on behalf of more than 300,000 students.
He graduated from Columbia University with a Master's in Public Administration.
On September 11, 2001, when terrorists attacked New York City, Shamsul felt it was an attack on humanity.
He said: "I am a proud Muslim and Bangladeshi American. There are more than a billion peace-loving Muslims in the world. A few terrorists, who claimed to be Muslims, can't represent the entire Muslim populations in the world."
He wanted to change the perception of Muslims in America and that was why he joined the police department.
Shamsul joined the NYPD in January 2004 when only a handful of Bangladeshis were employed as police officers in the United States.
After working on the Upper Eastside as a police officer, he was promoted to the rank of Sergeant in 2010 and assigned to a precinct in the South Bronx.
He was promoted to the rank of Lieutenant in 2014 and joined the NYPD's elite Internal Affairs Force Investigation Group where he has been working since then.
During his work in the NYPD, he realized the need for Bangladeshi-Americans to join law enforcement in large numbers.
He called upon several other Bangladeshi-American officers and co-founded a fraternal organization named Bapa.
His younger brother, Badrul Haque, is a police officer in the Anti-Terrorism Task Force within the NYPD's transit system.
Shamsul lives with his wife Rubina Haque and two of their sons in Queens.
https://www.dhakatribune.com/bangladesh/2021/02/02/bangladeshi-becomes-lieutenant-commander-in-nypd
--------
Uruzgan: Car bomb kills two soldiers
03 Feb 2021
A car bombing targeted a joint base of security forces in Uruzgan province on Wednesday, an official said.
Uruzgan Governor Mohammad Omar Sherzad told media in a video clip, that Taliban insurgents detonated a car bomb at a joint Afghan joint security base in the Chinarak area of Tirinkot at around 3 a.m., killing two soldiers, a policeman, and an uprising force member, and further three security force members were wounded.
He added, that fresh troops were deployed to the region for assistance and backup and currently the area is under the control of the Afghan government forces.
Uruzgan province is one of the most insecure provinces in the southern part of the country.
The Taliban have not yet commented on the attack.
This comes as Hafizullah, a judge, was assassinated by unidentified armed men in jalalabad of nangarhar province this morning, local police officials indicated.
https://www.khaama.com/uruzgan-car-bomb-kills-two-soldiers-334422/
--------
Germany tie troops pullout to peace negotiations
03 Feb 2021
German Foreign Minister stated that the exit of international forces from Afghanistan should be related to the success of Intra-Afghan Talks, German media outlets reported.
In an event organized by Die Zeit and media outlets, German Foreign Minister, Heiko Maas said Tuesday, foreign troops full drawdown should be tied to progress in peace negotiations rather than "slavishly" bound to the May month as per the US-Taliban agreement, and that the pullout of foreign troops in the war-torn country shouldn't be based on-time deadline.
"We must couple both processes, the withdrawal of foreign forces with the peace negotiations. We don't have to hang on slavishly to the date of the end of April…", AP quoted Maas.
Maas said, "Our fear is that the Taliban could use this as a reason to leave the peace talks and seek a military solution".
"So our approach is to say that we must couple both processes, the withdrawal of foreign forces with the peace negotiations," Maas added, "We don't have to hang on slavishly to the date of the end of April — these things must be linked and when the peace negotiations are concluded successfully, the time will have come to withdraw foreign troops".
According to mass, an agreement should be sought with the US, Afghan government, and the Taliban.
The US-Taliban agreement obliged foreign troops to fully withdraw by the end of April 2021, and that the agreement is being reviewed by the Biden administration.
The new American administration after Trump indicates that the Taliban has not honored their commitments to reduce violence.
This comes in a time when violence has raged in the country despite the Afghan peace process and negotiations, and concerns grew further as talks stalled.
Germany is the second-largest troop contributor to NATO missions in Afganistan, after the United States.
https://www.khaama.com/germany-tie-troops-pullout-to-peace-negotiations-445544/
--------
Pak-Army shellings on Kunar draw Karzai's ire
03 Feb 2021
Local officials in Kunar said Pakistani troops have once again fired about 50 rockets into the province's Shilton district.
Provincial governor, Mohammad Iqbal Saeed told the media that Pakistani forces had fired 50 rockets at Suno village and Alamzo Dupe areas of the Shilton district since last night, causing heavy financial losses to the residents in the region.
Meanwhile, the former Afghan president, Hamid Karzai reacted to the rocket attacks by Pakistani troops on Kunar, saying that Pakistan should immediately stop their bombardment and instead of attacking Afghans, they have to work for a better bilateral relationship.
Karzai called on the Pakistani government to refrain from committing destructive and sensitive acts and to focus its efforts on establishing a fraternal, peaceful, and civilized relationship with Afghanistan.
It is not the first time that Pakistan has attacked Kunar or Afghan territory, Pakistanis have previously targeted Kunar province by launching rocket attacks on various districts of the province.
The attacks caused many human and financial losses in the region, in some cases, many people were displaced from their homes.
Afghan officials have not yet commented on the rocket attacks by Pakistani troops.
https://www.khaama.com/pakistan-shelling-on-kunar-draw-karzais-ire-445544/
--------
Taliban Dismisses Afghan Attempt to Slow US Exit: We've 'Made Great Sacrifices'
BY TOM O'CONNOR
2/1/21
With the war in Afghanistan approaching its 20th anniversary this fall, the Taliban is countering efforts by Afghanistan's internationally recognized government to stall the planned U.S. military exit from the country despite a peace agreement signed nearly a year ago.
President Joe Biden, not yet in office two weeks, has begun reviewing former President Donald Trump's policies, key among them is a historic accord reached last February by means of inter-Afghan talks that included the Taliban, also known as the Islamic Emirate of Afghanistan, and the Afghan government, convened in an effort to end the longest war in U.S. history.
Washington's ally in Kabul has warned that the peace that was promised by the Taliban has not occurred, as violence continues to erupt. Afghan President Ashraf Ghani told a virtual session of the Aspen Security Forum on Friday that the U.S. and NATO allies must "signal to the Taliban that the U.S. is here to secure peace and not to retreat and leave the field open," accusing the Taliban of so far not living up to its commitments.
Taliban spokesperson Mohammad Naeem fired back in a statement sent to Newsweek, saying that "the Kabul administration's accusations of the Islamic Emirate and inciting others against it are neither new nor of interest."
He also addressed Ghani's argument that "the Taliban's narrative was that they defeated the United States that the United States and NATO were on the run."
To this, the Taliban official provided an alternative view of the war on the U.S. and its partners.
"They occupied our country, and this is clear to everyone," Naeem said. "We want the independence of our country and for the fate of our people to be in their hands, and this is the goal of every human being, so that you do not want to have foreign forces in your country and the fate of your country is in their own hands."
This goal, he argued, has been the central focus of the Taliban's struggle since the 2001 U.S.-led invasion launched weeks after the 9/11 attacks orchestrated by Al-Qaeda, which was based in what was then largely Taliban-ruled Afghanistan.
"Our great people, 20 years ago, made great sacrifices to reach this goal," Naeem told Newsweek. "If the restoration of freedom and independence was a victory for the people and a defeat for the occupier, this is a matter that cannot be discussed."
The Taliban was formed in the 1990s from the ranks of rebels who waged war against another major foreign power, the Soviet Union, years earlier. That conflict ended in the late 1980s with a Soviet withdrawal and the collapse of an allied communist Afghan administration at the hands of mujahideen fighters, which included an array of groups such as the newly formed Al-Qaeda and factions backed by the U.S. and other foreign countries.
While the 21st-century U.S.-led campaign initially defeated the Taliban, the group has since retaken large parts of the country, prolonging a bloody war that has killed more than 2,400 American troops, wounded in excess of 20,000 more and killed tens of thousands of Afghan troops, fighters and civilians.
Breaking with his predecessors, former President Donald Trump engaged in direct diplomacy with the Islamist militia, whose representatives met for talks with their U.S. counterparts in the Qatar capital of Doha, a process that eventually resulted in last year's peace agreement. The deal required follow-up negotiations between the Taliban and Afghan government, but these interactions have proven difficult since they began in September.
Meanwhile, deadly unrest continues across the country. Attacks have targeted both security forces and civilians, including students and members of minority communities. Recently, a series of assassinations has struck women working as judges, journalists and in other positions of public prominence deemed inappropriate by many ultraconservative elements in the country.
Further threatening the fragile process, a blast struck the vehicle of Khushnood Nabizada, who heads the office of the state minister for peace affairs, on Monday. All inhabitants, including his family and driver, survived.
"This attack is in fact an assault on the peace process itself, key members of the peace structure and activists who have dedicated their lives to the peace process," the State Ministry for Peace said in a statement. "We condemn the attack in the strongest terms."
https://www.newsweek.com/taliban-dismisses-afghan-attempt-slow-us-exit-great-sacrifices-1565914
--------
Judge shot dead amid ambush in Afghanistan
03 February 2021
An Afghan judge was shot dead in an ambush in the eastern city of Jalalabad Wednesday, police said, the third court official killed in less than a month.
Judge Hafizullah was attacked as he headed to work in a motor trishaw, said Farid Khan, spokesman for Nangarhar province's police.
Gulzada Sangar, a doctor at Jalalabad public hospital, said Hafizullah had multiple bullet wounds.
The murder of Hafizullah, who like many Afghans goes by just one name, comes after militants shot dead two women judges working for the Supreme Court in Kabul on January 17.
Several prominent Afghans - including judges, clerics, journalists, activists and doctors - have been assassinated in often brazen daytime attacks.
Targeted killings with remotely detonated bombs attached to vehicles, or drive-by shootings, have become favored tactics of insurgents, especially during the morning commute in big cities.
Earlier Wednesday a policeman was killed, and three others wounded in Kabul by a bomb attached to their vehicle.
Four similar bomb blasts rocked the Afghan capital on Tuesday, including one that killed a prominent cleric.
The murder of cleric Mohammad Atif was later claimed by the jihadist Islamic State group, according to the SITE monitoring group.
IS has claimed some of the target killings in the Afghan capital, but government officials blame the Taliban for the murders.
Separately, four security personnel were killed overnight by a car bomb at a military base in the restive southern province of Uruzgan, governor Mohammad Omar Shirzad told reporters.
Deadly violence has surged across Afghanistan in recent months despite ongoing peace talks between the Taliban and government.
https://english.alarabiya.net/News/world/2021/02/03/Judge-shot-dead-amid-ambush-in-Afghanistan
--------
Arab World
Gulf states prepared to support Iraqi sovereignty, fight terrorism: GCC Secretary General
Feb 1, 2021
Iraqi sovereignty and the war against extremism are fights the Gulf Cooperation Council (GCC) is committed to winning, according to a top GCC official on Monday.
GCC Secretary-General Nayef Falah al-Hajraf arrived in Baghdad on Monday and met with President Barham Salih at al-Salam Palace, where the leaders and an accompanying GCC delegation discussed political, economic and security concerns. Hajraf also met with Prime Minister Mustafa al-Kadhimi, Foreign Affairs Minister Fuad Hussein and parliamentary speaker Mohammad Halbusi.
Discussions focused on terrorism challenges and "mutually beneficial opportunities for trade and development," according to a statement by Salih's office.
Kadhimi also stressed revisiting pledges made during the Iraqi reconstruction conference held in Kuwait in 2018 following the territorial defeat of the Islamic State (IS) in Iraq a year earlier. Among promises was a nearly $30 billion vow of international support, well short of the $88 billion Baghdad said it needed for full recovery, as well as an additional roughly $480 million pledge by the EU for humanitarian aid, stabilization, reconstruction and longer-term sustainable development.
Iraq and the GCC have discussed strengthening relations for years. In 2019, Iraq signed a deal to connect its power network with GCC states. The agreement included a 300-kilometer (about 186-mile) power line from Kuwait to Iraq's southern port at al-Faw that would bring an additional 500 megawatts of power to the country.
It's imperative Iraq work with its neighbors to bolster its economy and "combat terrorism and the ongoing campaign to pursue its remnants," Kadhimi tweeted.
Kadhimi's message comes as a pair of suicide bombers rocked a busy market in Iraq's capital on Jan. 21. The attack killed over 30 people and injured over 100 in the worst attack Baghdad has experienced in years. IS took responsibility for the bombings.
Strengthened Iraq-GCC relations could also lessen Iraq's energy dependence on Tehran. Iraq still owes Iran billions of dollars in unpaid bills for gas imports. As punishment, late last year Iran temporarily reduced gas shipments to Baghdad.
Not all parties inside Iraq are encouraged about a larger Gulf presence. Pro-Iran militia Ashab al-Kahf issued a statement condemning Saudi Arabia and Kuwait for allegedly interfering with internal Iraqi affairs. The Gulf states are "aiming to destroy what remains of the Iraqi economic security and perpetuate a state of instability in Iraq," the statement read.
Iran, however, has grown more and more isolated from its neighbors following recent steps to end the Gulf rift. Since 2017, Qatar has faced an air, land and sea embargo by the United Arab Emirates, Saudi Arabia, Bahrain and Egypt over its alleged ties to supporting terrorism. Steps to end the rift came earlier this month at the conclusion of the GCC Summit in Saudi Arabia. The event concluded with the signing of al-Ula declaration on solidarity and stability.
"There is a desperate need today to unite our efforts to promote our region and to confront challenges that surround us, especially the threats posed by the Iranian regime's nuclear and ballistic missile program and its plans for sabotage and destruction," Saudi Crown Prince Mohammed bin Salman told attendees.
https://www.al-monitor.com/pulse/originals/2021/02/iraq-baghdad-gcc-kuwait-iran-tehran-isis-daesh-terrorism.html?utm_source=iterable&utm_medium=email&utm_campaign=1959956_
--------
Lebanon army arrests 18 Lebanese, Syrians linked to Islamic State: statement
FEBRUARY 1, 2021
BEIRUT (Reuters) - Lebanon's army said on Monday it had arrested 18 people, some Lebanese and others Syrian, with links to Islamic State.
The arrests came in "field operations" that took place over the past two weeks in the border town of Arsal in the north, an army statement said.
The individuals arrested confessed to belonging to the Islamic State jihadist group and supporting it, and several weapons were also confiscated, it said.
Juroud Arsal, a barren area in the mountains between Syria and Lebanon, was previously a base of operations for insurgents fighting in the Syrian civil war, including militants from Islamic State and the group formerly known as the Nusra Front.
https://www.reuters.com/article/us-lebanon-security-islamic-state/lebanon-army-arrests-18-lebanese-syrians-linked-to-islamic-state-statement-idUSKBN2A12G4?il=0&utm_source=iterable&utm_medium=email&utm_campaign=1959956_
--------
Hezbollah claims downing Israeli drone over southern Lebanon
1 Feb 2021
Lebanon's Hezbollah movement has said it shot down an Israeli drone that flew over the United Nations-demarcated Blue Line border.
In a statement carried by the movement's Al Manar TV, Hezbollah said it "downed a drone belonging to the Israeli enemy that had entered Lebanese airspace outside Blida" in southern Lebanon on Monday.
The Israeli army said, during an operational activity along the Blue Line, a drone had fallen in the Lebanese territory.
"There is no risk of breach of information," it said.
Hezbollah has in the past claimed downing Israeli drones.
The incident comes 10 days after the Israeli army shot down an unmanned aircraft it said had entered its airspace from Lebanon.
Israel and Lebanon are still technically at war, and UN forces UNIFIL patrols the border.
Tensions in the region have been rising over the past months amid Israeli air attacks on Iran-backed fighters in neighbouring Syria.
Last year, Hezbollah pledged to respond to the killing of one of its fighters in an Israeli raid in Syria.
Israeli warplanes and drones violate Lebanon's airspace almost daily.
The frequency of low-flying warplanes over Beirut and other parts of Lebanon has intensified in the past weeks, making residents jittery as tensions run high in the region.
https://www.aljazeera.com/news/2021/2/1/hezbollah-claims-it-downed-israeli-drone-over-southern-lebanon?utm_source=iterable&utm_medium=email&utm_campaign=1959956_
--------
Kurds end siege of government-held areas in northeast Syria
02 February 2021
Kurdish forces in northern Syria ended a weekslong siege of government-held neighborhoods in two northeastern cities Tuesday, they said, two days after Kurdish fighters shot one person dead during a pro-government protest.
Local Kurdish police said in a statement they would end the siege on government-held parts of the provincial capital of Hassakeh province that carries the same name as well and the city of Qamishli along the border with Turkey.
Areas held by the government in Hassakeh and Qamishli are known as the security square. State institutions still function in the areas despite the fact the US-backed Kurdish-led fighters control much of the region.
The Kurds, Syria's largest ethnic minority, have carved out a semi-autonomous enclave in Syria's north after the start of the civil war in 2011. In the area, the Kurds run their own affairs and control most of the country's oil resources.
In both Hassakeh and Qamishli cities, they share control with government forces, which have a presence in security zones, near the airport and in some neighborhoods. Both cities have a sizeable Kurdish population.
"We at the Internal Security Forces are committed to the unity of Syrian blood," the local Kurdish police force said, blaming government forces for tension in the cities. On Sunday, Kurdish forces shot dead a pro-government protester in Hassakeh during a demonstration against the siege.
The police force said life returned to normal on Tuesday with the siege lifted and material will be allowed to flow into government-held areas. During the siege that lasted several weeks, Kurdish fighters prevented the flow of flour and fuel into government-held areas.
Tensions are not uncommon between the two sides in northern Syria and Kurdish officials have said their moves are in retaliation for a government siege on Kurdish areas in the northern province of Aleppo.
Kurdish fighters, who are backed and armed by the US, played an instrumental role in defeating ISIS group in Syria.
In March 2019, Kurdish fighters captured the eastern Syrian village of Baghouz that was the last sliver of land controlled by ISIS that once held large parts of Syria and Iraq.
The US-led coalition still has forces in Kurdish-controlled areas in Syria, citing continued joint efforts to weed out the militants' remnants. The presence of US troops is another reason for tension between the Kurdish and government forces.
https://english.alarabiya.net/News/middle-east/2021/02/02/Kurds-end-siege-of-government-held-areas-in-northeast-Syria
--------
French envoy lauds Saudi Arabia's development efforts
February 03, 2021
BURAIDAH: French Ambassador Ludovic Pouille called on Qassim Gov. Prince Faisal bin Mishaal bin Saud at his office on Tuesday.
During the meeting, they discussed relations between the two countries and the steps being taken to strengthen those ties.
They discussed issues of mutual interest.
The French ambassador praised Saudi Arabia's cultural heritage. He also lauded the efforts made to modernize the country within the framework of Vision 2030.
Later, the governor launched the Qassim Shopping Platform to promote investments and develop the e-commerce sector in the region.
The platform, which supports the English language, has strict criteria to allow businesses to operate online to ensure customer protection and prevent fraud.
The governor said the platform is part of the region's efforts to streamline online sales and to increase the reach of the local market to the world.
The platform has been launched with 30 stores with all options such as product and store review etc. in line with the global standards.
It aims to support and stimulate the ongoing digital transformation in the region.
https://www.arabnews.com/node/1802816/saudi-arabia
--------
Grand Mosque in Makkah welcomed 7.5 million worshipers in four months
February 03, 2021
RIYADH: Almost 7.5 million people performed Umrah and prayed at the Grand Mosque in Makkah during the past four months.
The General Presidency for the Affairs of the Two Holy Mosques said 1.9 million people performed Umrah and 5.5 million people prayed at the mosque between Oct. 4, when services that had been suspended because of the COVID-19 pandemic resumed, and Jan. 30.
Osama Al-Hujaili, director of the General Department for Crowds and Promotions at the presidency, said that the authority has "devoted all its energies to serving the pilgrims and providing them with a safe and healthy environment."
He added that when Umrah pilgrimages returned, in phases, health precautions were in place and lanes were added so that pilgrims and worshipers could maintain the recommended safe social distancing. When the third phase began, on Nov. 1, Al-Hujaili said additional lanes were created near the Kaaba for use by the elderly and people with disabilities.
The first of these lanes is 155 meters long, can accommodate 45 wheelchairs and takes between 10 and 15 minutes to circumambulate. The second lane, the closest to the Kaaba, is 145 meters long, can accommodate 50 people, and is for use by elderly people who do not require a wheelchair.
https://www.arabnews.com/node/1802776/saudi-arabia
--------
Saudi, Austrian foreign ministers discuss relations
February 02, 2021
RIYADH: Saudi Arabia's Foreign Minister Prince Faisal bin Farhan received a phone call from his Austrian counterpart Alexander Schallenberg, Saudi Press Agency reported on Tuesday.
During the call, they reviewed bilateral relations and ways to enhance joint cooperation in various fields.
The two sides also reviewed developments in the region and a number of regional and international issues of common interest.
https://www.arabnews.com/node/1802616/saudi-arabia
--------
Deadly car bombs rock Syria's Northern Aleppo
February 1, 2021
DAMASCUS – A car bomb exploded leaving at least five people dead and more than 25 injured in Northern Aleppo, Syria's al-Watan newspaper reported on Sunday.
State news agency SANA reported the bombing in the city of Azaz but did not say how many people had been killed or injured.
Turkey, which is allied with some rebel groups opposed to Syrian President Bashar al-Assad, is in control of the area where the explosion occurred.
A separate suicide car bombing at a checkpoint manned by the Turkish-backed Free Syrian Army (FSA) in the Bezaa area, also in Northern Aleppo, killed six FSA members and injured four, FSA sources said.
Turkish forces and their Syrian insurgent allies seized territory in the region in an offensive in 2019 against the Kurdish YPG militia which holds swathes of north and east Syria.
Turkey regards the YPG as a terrorist group tied to the PKK inside its own borders.
Turkish state-owned Anadolu agency said 10 people had died and 24 were injured in two attacks in Northern Syria on Sunday, adding that a car bomb had exploded in the centre of Azaz.
https://nypost.com/2021/02/01/two-car-bombs-kill-at-least-11-in-syrias-northern-aleppo/?utm_source=iterable&utm_medium=email&utm_campaign=1959956_
--------
UK jets destroy Daesh cells in Iraq
February 01, 2021
LONDON: British Royal Air Force (RAF) fighter jets have destroyed two groups of Daesh fighters in northern Iraq, as military operations against the terrorist group intensify in retaliation for a deadly suicide bombing in Baghdad.
The Ministry of Defence (MoD) announced that two RAF Typhoon FGR4s used laser-guided bombs to strike the Daesh militants, who had taken refuge in caves near Bayji, a city 200 km north of the Iraqi capital.
The MoD said the bombing — the first by British aircraft against Daesh cells since October — is part of efforts to hinder the terror group's efforts at regrouping in its former heartlands of Iraq and Syria. The ministry did not provide details of casualties.
An airstrike by the US-led military coalition last week killed Abu Yasir, Daesh's most senior leader in Iraq.
The recent rise in bombing activity comes after Baghdad endured its worst suicide bombing for several years, with at least 32 people killed and over 110 wounded on Jan. 21. Daesh claimed responsibility for the attack.
Iraqi Prime Minister Mustafa Al-Kadhimi said the "cowardly" attack was a security breach and sacked several senior officials.
The presence of Western troops in Iraq has begun to dwindle in recent years despite the enduring threat from Daesh.
Some 100 British troops have been deployed in the country since 2015 to train and support national security forces as part of the international coalition to counter Daesh.
The bulk of coalition forces have come from the US, which last month cut troop numbers in Iraq by half to 2,500.
Philip Ingram, a former senior British military intelligence officer, told Arab News that the recent resurgence in military activity by coalition forces "shows that Daesh hasn't gone away."
He said: "In reality, they've been using the lockdowns to strengthen their positions — not just on the ground in Iraq, Syria, Africa and elsewhere — but also through their online support base."
Ingram added: "The RAF are using precision-guided munitions, which are highly targeted and massively reduce the risk of collateral damage. This relies not only on fantastic flying skills but also on intelligence with sufficient fidelity to target specific caves, buildings and vehicles with pinpoint accuracy."
https://www.arabnews.com/node/1801951/middle-east
--------
Africa
20,000 Eritrean refugees missing after camps destroyed in Ethiopia: UN
02 February 2021
The United Nations (UN) has raised the alarm about the "grave" situation of Eritrean refugees in Ethiopia, saying some 20,000 people are missing after two of their camps were destroyed in the country's war-torn Tigray region.
Filippo Grandi, the UN's high commissioner for refugees, raised the alarm on Monday after reports, accompanied by satellite images in January, showed the destruction of two refugee camps sheltering thousands of Eritreans in the region.
The refugees fled from the Hitsats and Shimelba shelters after the camps were destroyed in fighting that erupted in Tigray in November last year.
Grandi said about 3,000 people were forced to move to a camp in Mai Aini in Ethiopia, which the UN has access to, but some 20,000 others were still unaccounted for.
Many refugees "were caught in crossfire, abducted and forced to return to Eritrea under duress by Eritrean forces," Grandi said, citing testimony presented to him at a visit to the camp while on a four-day trip for meetings with officials in Ethiopia.
The UN official called on the Ethiopian government to provide assistance and do more to protect civilians in the Tigray region from the consequences of the conflict.
"Whilst it is not in my place to make [a] more political judgment, I have a responsibility to tell the government to help minimize and eliminate the impact on civilians of this situation," Grandi said.
The official described the situation in Tigray as "very grave and very urgent," and said further support was necessary to prevent the situation from worsening.
"Our main priority is to gain access to deliver aid and protection," Grandi said, adding that the biggest barriers to getting aid to those in need are the security situation and permits from the Ethiopian authorities.
The government has reportedly sealed off Tigray from media and foreign aid workers, and telecommunications in many areas are not working.
Ethiopian federal troops entered Tigray as part of a retaliatory response to alleged attacks on November 4 last year and overthrew the dissident ruling party of TPLF, which had set itself in opposition to Prime Minister Abiy Ahmed since he came to power in April 2018.
Though the government announced victory on November 28, the region's leader has vowed to continue fighting.
Since fighting began, thousands of people have lost their lives and hundreds of thousands of others have been forced from their homes. There are shortages of food, water, and medicine across the region of more than five million people.
According to the UN, an estimated 100,000 people are displaced in Tigray and some 60,000 people have taken refuge in Sudan.
https://www.presstv.com/Detail/2021/02/02/644400/20,000-Eritrean-refugees-missing-after-camps-destroyed-in-Ethiopia--UN
--------
Voting for members of interim Libyan authority begins in Geneva
February 03, 2021
NEW YORK: Efforts by the Libyan Political Dialogue Forum (LPDF) to elect a three-member Presidency Council will move to the next stage after none of the candidates secured the required 70 percent of the vote during a meeting in Geneva on Tuesday.
The forum, which was established late last year to advance the political peace process, is made up of 75 women and men from across the country who are described by the UN as reflecting the full social and political spectrum of Libyan society.
During talks in Tunisia in November, the LPDF agreed a plan to elect an interim executive authority that includes a prime minister and a three-member Presidency Council with one representative from each of Libya's eastern, western and southern regions.
They will be tasked with guiding the country toward the "sacred goal" of holding constitutionally based national elections, said Stephanie Williams, UN Secretary-General Antonio Guterres's acting representative for Libya, who convened this week's meeting in Switzerland.
"This project is not about power sharing or dividing the cake," said Williams. "Rather, it is to form a temporary government composed of patriots who agree to shoulder and share the responsibility to put Libyan sovereignty — and the security, prosperity and welfare of the Libyan people — above narrow interests and far from the specter of foreign interference."
It would be the first such unified government in the country since the 2011 revolution that overthrew the Qaddafi regime.
The top three contenders that emerged on Tuesday were: Abdul Majeed Ghaith Seif Al-Nasr, who received 42.9 of all votes for southern candidates; Aguila Saleh, head of the parliament in eastern Libya, who received 39.1 percent of the votes for candidates from that region; and Khaled Mishri, leader of the High State Council, who received 22.2 percent of votes for candidates from the west of the country.
All fell far short of the required 70 percent of support, so the next round of voting will be based on a list system. Many observers expect the three top candidates on Tuesday will ultimately be the winners.
In all there are 24 candidates, who previously delivered 30 minute presentations to forum delegates, followed by 10 minutes of questions.
Also on Tuesday, 21 candidates for prime minister presented their credentials and visions for the future, after which they faced 20 minutes of questions. Delegates have until Friday to choose their preferred candidate for prime minister.
Almost all of the hopefuls listed the holding of elections as top priority, and vowed to reunify the nation's institutions. As one of them put it: "One budget, one state, one army."
Other popular pledges included a return to pre-civil war levels of oil production, the strengthening of the Libyan currency, the provision of security measures to ensure a safe election, prominent roles for women and young people in the new government, efforts to crack down on corruption, checks and balances to ensure no one is above the law and, crucially, an end to foreign interference in Libyan affairs.
Southern candidate Mona Jarrari said she decided to run so that Libyans "can get accustomed to a woman candidate." She urged her fellow candidates to steer clear of slogans and to be realistic in setting their goals, the implementation of which, she added, will be impossible without an executive authority.
"Elections are our salvation," said Jarrari, who also presented a plan to combat COVID-19 as another top priority.
"It is a positive sign that this process – your process – has inspired a high degree of buy-in and enthusiasm," Williams told the participants. "While the selection of the interim unified executive is not an election in the traditional sense, open competition is good for democracy. This is the kind of competition that can only take place when the guns are silent."
Hafed Al-Ghwell, a senior fellow at the Foreign Policy Institute at Johns Hopkins University followed Tuesday's events with a feeling of deja-vu.
Ghassan Salame, the UN's former envoy to Libya who resigned last year as a result of stress, had submitted the proposal for a similar gathering, and the group meeting now in Geneva was set to meet in April 2019.
"The plan would have worked," said Al-Ghwell. "And it would have been much less controversial (at that time)."
However 10 days before the forum was due to gather, the Libyan National Army launched an assault on Tripoli, where the Government of National Accord is based.
"So now, to go back to the same process without taking into account the serious changes that happened on the ground — including 12 months of constant bombardment of the capital, thousands of dead, hundreds of thousands of displaced people — even if you come up with the right (executive authority), a lot of people on the ground who have lost their loved ones are not going to accept it," said Al-Ghwell.
While conceding that "a meeting is better than killing each other," he also questioned the selection process in Geneva. Especially problematic for him is the background of some of the candidates. He singled out Aguila Saleh in particular, who backed the attack on the capital.
"If he's in the Presidential Council, what will stop him from making decisions that exclude everybody else? Or opening the door to foreign intervention like he did when he was the speaker of the parliament?" said Al-Ghwell.
"The UN says there are more than 250,000 displaced people in Tripoli. How are these people going to accept the legitimacy of a council if it has somebody like Aguila Saleh, who supported the war on the capital?"
In a country that has still to re-establish its institutions, the personality and credibility of a candidate is of paramount importance, Al-Ghwell said.
He also questioned the choices of the 75 members of the forum, some of whom have never lived in Libya, but added that what the UN has achieved with the implementation of the LPDF is very important nonetheless.
"Stephanie Williams and UNSMIL (the UN Support Mission in Libya) found that there's a parliament and a state that have been major obstacles to implementing UN resolutions in Libya and the unification of its institutions," said Al-Ghwell.
"Therefore Williams create a third body, the 75-member LPDF. This group is not going anywhere in the near future. If the parliament does not approve the (interim) government within 21 days, the matter will go back to the 75 to decide. So she created this UN-chosen, third body (and added it) into the Libyan mix."
https://www.arabnews.com/node/1802861/middle-east
--------
Nigeria Offers To Help Mozambique Fight Terrorism
FEB 01, 2021
Nigeria has offered to support Mozambique in its fight against Islamist insurgents in the gas-rich northern province of Cabo Delgado.
More than 2,000 people have been killed and more than 500,000 others displaced in the violence, according to the International Committee of the Red Cross.
Nigeria's Minister of Foreign Affairs, Geoffrey Onyeama, visited Mozambique over the weekend and met Prime Minister Carlos Agostinho do Rosário, the BBC reported on Monday.
Mr Onyeama said Nigeria was ready to share its experience of fighting Islamist militants and provide support to Mozambique.
But observers will question whether it's best placed to offer advice, given the continued insecurity in Nigeria.
Ironically, according to the Global Terrorism Index 2020, Nigeria is one of the ten countries most impacted by terrorism.
Indeed, Nigeria is the third country most impacted by terrorism. Boko Haram, Nigeria's deadliest terrorist group, has been responsible for the killing of thousands of Nigerians and the displacement of many others.
At least 36,000 people have been said to have been killed and 2 million displaced since Boko Haram launched its jihadi insurgency in northeast Nigeria in 2009.
In 2016, the group split into two groups — the main faction led by Abubakar Shekau and the other faction affiliated with IS, called Islamic State West Africa Province (ISWAP).
Additionally, according to the GTI 2020 report, Fulani extremists were responsible for 26 per cent of terror-related deaths in Nigeria at 325 fatalities.
Meanwhile, Mr Onyeama's visit was part of a diplomatic tour to southern Africa countries to mobilise support for Nigeria's bid to chair the peace and security council of the African Union (AU).
Tanzania, South Africa and Burkina Faso are also vying for the seat.
Elections will be held during AU's summit scheduled for later this week.
http://saharareporters.com/2021/02/01/nigeria-offers-help-mozambique-fight-terrorism?utm_source=iterable&utm_medium=email&utm_campaign=1959956_
--------
Mogadishu Hotel Attack Death Toll Rises to 15
By Mohamed Olad Hassan
February 01, 2021
WASHINGTON/MOGADISHU - The death toll from Sunday's assault on a hotel in Somalia's capital has risen to 15, with at least 20 others injured, according to a police spokesman and medical officials in Mogadishu.
The dead include four assailants in addition to 11 victims, say security officials.
The militant group al-Shabab claimed responsibility for the attack.
A well-known top retired general, Mohamed Nur Galal, and young couples on their honeymoon were among those killed.
"The newly married young couples came from abroad and they were having their honeymoon time at the hotel. We were told around 3:00 am local time on Monday that their dead bodies were found inside their hotel room," said Farah Abdirahman, the uncle of one of the women killed.
The attack at one of Mogadishu's popular hotels, the Afrik Hotel, began with a car bomb explosion and then al-Shabab gunmen dressed in Somali military uniforms stormed the building.
The four al-Shabab assailants died during an operation in which the security forces tried to flush the militants out of the building, police spokesman Sadiq Aden Ali told reporters.
Three of the militant gunmen were shot by the police and one blew himself up, survivors and witnesses at the scene told VOA Somali.
Security forces were able to rescue dozens of people from the hotel during the siege.
Among the survivors was a VOA reporter, Abdikafi Yusuf Aden, who was inside the hotel when the militants stormed.
"There was confusion and thick smoke rose up after the blast occurred. People were jumping down over the wall as we ran for our lives," Aden said.
Footage circulated on social media showed hotel residents including women jumping from the windows to escape the attack.
Around midnight Sunday Somalia's government announced its security forces ended the seven-hour siege.
Somali President Mohamed Abdullahi Farmaajo and the country's prime minister, Mohamed Hussein Roble have both condemned the attack.
In a statement on Monday, James Swan, special representative of the U.N. secretary-general for Somalia, also denounced the attack.
"We are appalled by this reprehensible and senseless attack on a venue frequented by innocent civilians, and condemn it in the strongest terms," he said.
Heavily guarded area
The hotel, which is known to be a gathering place for Somali government officials and people from diaspora is located along a strategic road linking downtown Mogadishu with the international airport.
Politicians, lawmakers, and senior civil servants often go to the hotel for coffee and political conversations.
Analysts question how the militants were able to target the hotel even though it is in a heavily guarded area.
"There has been a security alert before the attack. Therefore, the security forces and hotels were supposed to be very vigilant but that did not happen," said former deputy of Somalia's National Intelligence and Security Agency, Abdisalan Yusuf Guled.
"Most of the roads leading in and out of government officials and hotels have sealed with road blockage before for security reasons and to prevent al-Shabab attack, but it seems those measures did not help," Hussein Moalim Mohamud, Somalia's former national security adviser told VOA Somali. "The government security officials have to respond how al-Shabab is still able to attack such a heavily guarded area."
Former intelligence officer Colonel Abdullahi Ali Maow says the militants carry out such attacks when there is a security negligence and the country's leaders get busy into political disputes.
"Al-Shabab always takes advantage of when the country's leaders are busy with politics. And this time when there is a strong political dispute on the elections due to hold next month their aim is to show presence, and that they are still capable of attacking wherever they want in the city."
Sunday's attack comes as the country's top leaders and the leaders of the regional states convene in Dusamareb, capital of the Galmudug regional state, for talks that will focus on a delay in the timetable of the upcoming presidential and parliamentary elections and solving political disputes that caused the delay.
The attack also comes just weeks after the U.S. said they completed withdrawal of some 700 U.S. troops who had supported the government's fight against al-Shabab.
https://www.voanews.com/africa/mogadishu-hotel-attack-death-toll-rises-15?utm_source=iterable&utm_medium=email&utm_campaign=1959956_
--------
North America
US to restore aid to Palestine, 'galvanize' international community to help: Official
Joseph Haboush
02 February 2021
The US intends to restore aid to the Palestinian people because a previous suspension under former President Donald Trump has "only harmed innocent Palestinians," the State Department said Tuesday.
"The suspension of aid to the Palestinian people has neither produced political progress nor secured concessions from the Palestinian leadership.
It has only harmed innocent Palestinians," State Department Spokesman Ned Price said during a briefing with reporters.
Under Trump, the Palestine Liberation Organization (PLO) mission in Washington, DC was shuttered, and US aid was suspended for accusations that the funds were being used for terrorist acts.
That resulted in a $350 million funding gap for the UN agency supporting Palestinian refugees (UNRWA).
But Biden has previously committed to restoring the aid, and Price doubled down on the US president's intention to do so.
"The US does intend to restore humanitarian assistance to Palestinian people, not as a favor, but it is in the interest of the US to do so," Price said.
Price added that the US would work to "galvanize" the international community to meet its obligations toward Palestine, including in the field of humanitarian assistance.
As a sign of Biden's intention to alter US policy on Palestine as it was under the Trump administration, Hady Amr was appointed as Deputy Assistant Secretary for Israel and Palestinian Affairs.
On Tuesday, Price revealed that Amr was already making "a range of calls" with officials in Palestine and Israel.
"Discussions have started," Price said, without elaborating.
https://english.alarabiya.net/News/middle-east/2021/02/03/US-to-restore-aid-to-Palestine-galvanize-international-community-to-help-Official
--------
Iran is a 'far cry' away from returning to JCPOA commitments: US State Department
Joseph Haboush
02 February 2021
A new Iran deal is a challenge that "cannot wait," a US official said Tuesday, adding that Washington would not budge on its demand for Tehran to return to full compliance with the Joint Comprehensive Plan of Action (JCPOA) first.
"This is a challenge we have to tackle immediately … and that is the broader challenge of ensuring Iran is not in a position to develop a nuclear weapon," Ned Price told reporters during his first press briefing.
"This is a challenge that cannot wait. We have to act with some urgency," Price added.
As for reentering the JCPOA and talks with the Iranians, Price said there had been no communication with Iranian officials.
And the US will stand by its stance previously stated by President Joe Biden and Secretary of State Antony Blinken, which is the call for Iran to return to full compliance with its commitments of the JCPOA.
"We are prepared to walk the path of diplomacy if they return" to full compliance, Price said.
Nevertheless, he said Iran was a "far cry" and "quite a ways away" from returning to full compliance.
https://english.alarabiya.net/News/world/2021/02/03/Iran-is-a-far-cry-away-from-returning-to-JCPOA-commitments-US-State-Department
--------
Turkey reaches out to US for first time since Biden entered White House
02 February 2021
Turkey and the United States agreed Tuesday to work on establishing "strong" bilateral relations, during the first contacts between Ankara and US President Joe Biden's administration, Turkey's Anadolu state news agency said.
Turkish President Recep Tayyip Erdogan has still not spoken by phone with Biden, despite reportedly reaching out to the new White House chief, in what analysts interpret as a chill in the two leader's early relations.
Erdogan enjoyed a personal friendship with former US president Donald Trump, whom he could call directly to discuss hot spots such as Syria and to press Washington not to place various sanctions on Ankara.
Anadolu said Erdogan's spokesman and adviser Ibrahim Kalin spoke to US National Security Advisor Jake Sullivan, marking the first official contact between Ankara and the Biden team.
Kalin and Sullivan agree to "establish strong, durable and constructive relations," the Anadolu report said.
They touched on conflicts in Syria, Libya, Turkey's dispute with Greece in the eastern Mediterranean, Cyprus, Afghanistan, and Azerbaijan's victorious war with Armenia over Nagorno-Karabakh, which Turkey backed.
Turkey's various regional campaigns pose an early test for Biden, most immediately because of its purchase of a Russian missile defense system that threatens NATO defenses.
Trump's team imposed relatively light sanctions on Turkey for the purchase in December focused on its military procurement agency.
Erdogan wants these sanctions lifted, something which US officials insist is only possible if the Russia system is decommissioned.
Instead, Turkey is discussing the delivery of a second battery of the Russian S-400 missiles, triggering calls in Congress for even tougher sanctions.
Washington has already suspended Turkey from the F-35 program, barring it from buying the advanced jets and from making any of its parts.
https://english.alarabiya.net/News/world/2021/02/02/Turkey-reaches-out-to-US-for-first-time-since-Biden-entered-White-House
--------
GOP lawmakers seek to remove Omar from committees over her criticism of Israel
03 February 2021
House GOP lawmakers are seeking to oust Democratic Rep. Ilhan Omar of Minnesota from her committee assignments over her criticism of Israel.
The move to remove the Muslim Congresswoman from the House Foreign Affairs Committee comes in opposition to calls from Democratic leaders to remove GOP Rep. Marjorie Taylor Greene (Ga.) from her committee assignments over some of her remarks and actions in recent years.
In addition to her support of QAnon, Greene backed former President Donald Trump's claims that the presidential election was rigged. On social media, she "liked" posts calling for violence against prominent Democrats and argued that deadly mass shootings were staged.
The House is set to consider a measure, sponsored by Rep. Debbie Wasserman Schultz (D-Fla.), this week to strip Greene of her seats on two committees — Budget as well as Education and Labor.
A proposed GOP-backed amendment to the measure, revealed by Rep. Brian Babin (R-Texas) on Tuesday, calls for Omar to be removed from her committee assignments as well.
Babin, Jeff Duncan (R-SC), Jody Hice (R-GA), Andy Biggs (R-AZ), and Ronny Jackson (R-TX) sponsored the amendment. They argue that Omar has made anti-Semitic comments that are grounds for dismissal.
US officials regularly brand critics of the Israeli regime and its illegal actions as anti-Semitic. The United States even has a special envoy to "monitor and combat anti-Semitism."
Omar, in 2019, suggested that American Israel Public Affairs Committee, or AIPAC, was paying politicians to take a favorable stance toward Israel.
"I reaffirm the problematic role of our lobbyists in our politics, whether it be AIPAC, the NRA or the fossil fuel industry. It's gone on too long and we must be willing to address it," she said in a tweet on Feb. 11, 2019.
AIPAC is known for being the main architect of US policies throughout the Middle East, and has been criticized repeatedly for wielding disproportionate influence in the US Congress.
Babin, when proposing the amendment, said Omar's remarks during one of Israel's fights against the Palestinian Hamas resistance movement in Gaza also justify her dismissal.
"Israel has hypnotized the world, may Allah awaken the people and help them see the evil doings of Israel," Omar wrote in a 2012 tweet.
Since her election to the House in 2016, Omar has repeatedly condemned the influence of the Israel lobby over US foreign policy.
https://www.presstv.com/Detail/2021/02/03/644437/US-Israel-Rep--Ilhan-Omar-
--------
Arab Americans need help in tackling marginalization: Panel
February 03, 2021
CHICAGO: A panel of Arab-American leaders from the cultural and academic professions acknowledged on Tuesday that despite being in the US for more than 150 years, their community remains marginalized.
"We're still excluded from America," Akram Khater, director of the Moises A. Khayrallah Center at North Carolina State University, said during the panel discussion that was organized by the Arab America Foundation and attended by Arab News.
"We've always been kept on the margins of American history … When we appear, we appear as the 'other' … and we've been brought out as the terrorists or the fanatics," he added.
"It's critical that we're all trying to integrate the stories of Arabs in America into the mainstream … We've been here more than 150 years, and we're very deeply woven into the fabric of this country."
Diana Abouali, director of the Arab American National Museum in Dearborn, Michigan, said the landscape confronting the community "has changed quite a bit" since the museum first opened 16 years ago.
"We've changed from being very much an educational organization trying to educate others about Arab Americans, who we are, trying to dispel stereotypes," she added.
"I think the museum and the Arab-American community in Dearborn has become much more aware and interested in inter-communal iterations. Who are Arab Americans? I think we're more interested in learning about ourselves, the different communities, and we're trying to be more presentational."
Beshara Doumani, professor of Palestinian studies at Brown University, said Arab communities and institutions in the US need more financial support to build a "deeper awareness" of the community and research how Arab Americans "intersect" with other ethnic and racial groups.
"It's not a question of belonging or the politics of recognition. In order to achieve what's more dear to us, which is a dignified life that's justice-based, we need to be in touch with other people in this country who are struggling for the same thing," added Doumani, who was born in Saudi Arabia.
The panel also included Sally Howell, director of the Center for Arab American Studies at the University of Michigan, and Kate Seelye, vice president of arts and culture at the Middle East Institute.
The community is "not failing," said Howell. "There have been incredible accomplishments in this community … There are people in the Arab community who are really doing the hard work in telling our stories."
She added: "I think we've turned the corner here in terms of what the community is doing. It's been great to see but we do need more help."
https://www.arabnews.com/node/1803041/world
--------
Mideast
Iran Dismisses Renegotiations on N. Deal, Addition of New Members
2021-February-2
"Macron's remarks were irresponsible. No new negotiations are due to take place on the nuclear deal, and consequently addition of new parties is ruled out. There is only one scenario for the nuclear deal that is comprised of the US return to the deal and fulfillment of undertakings by all parties," Rabiyee told reporters in a press conference in Tehran on Tuesday.
He, meantime, said that Iran has always welcomed talks with the countries of the region as only the regional nations are qualified to establish security in the region and these states do not need interference and anormal initiatives by the trans-regional countries.
Asked to comment on US President Joe Biden's appointment of Rob Malley as special envoy on Iran, Rabiyee said Tehran does not care for individuals and their remarks and only attaches importance to their behavior and decisions.
"Consultations with all members of the nuclear deal will continue. In our view, the process of the US return to the nuclear deal does not obey a complex formula and it can happen quickly with all its requirements with the exercise of political will. I reiterate that, as soon as the US government revives its commitments, Iran will fulfill its undertakings completely," he underlined.
"The US is the only side that has ended its presence in the nuclear deal and has even violated the Resolution 2231, and we have fulfilled our undertakings even one year after the US withdrawal," Rabiyee said.
In relevant remarks last month, Iranian President Hassan Rouhani voiced pleasure with the end of outgoing US President Donald Trump's tenure, saying that the new administration in the White House should take the opportunity to implement all Washington's nuclear deal undertakings.
"Today, thanks God, Trump's black page will be closed forever, and we say thanks God when any oppressor is overthrown," Rouhani said, addressing a cabinet meeting in Tehran.
He added that during his 4-year tenure, Trump left no legacy but making the US society bipolar, adding that Washington DC has become a military garrison for the swearing-in ceremony of the new president and all these Armed Forces have come to establish security in this city, and this is one of the fruits of Trump's naive or authoritarian actions.
"We have never seen a president in the US who explicitly admits assassination of a major military commander (General Soleimani) in another guest country (Iraq) to make the official announcement that he had ordered the assassination. I mean, we really saw a stupid terrorist in history, and state terrorism was recorded in the forehead of the White House, and he did it," Rouhani said.
He called on the new US administration to return to the international laws, undertakings and the UNSC resolutions, specially Resolution 2231, and said, "Of course, if they return to the law, our answer will be positive, and if they show their sincerity in action based on the law, the resolution that they voted for and the undertakings that they have signed, we will naturally fulfill all our undertakings too."
Rouhani referred to Trump's economic terrorism against Iran which even blocked the country's purchase of medicine and vaccine, and said, "Thanks God, they have failed. Today, we see that despite all these pressures, our non-oil exports path is normalizing, and our oil exports are much better than the previous months, and our oil products export are moving in the right direction and this means complete failure of this policy."
He said that Trump was not a politician but was a businessman and a tower builder, adding that the new US administration includes people who are familiar with political affairs.
"If they give a signature on their undertakings under the Resolution 2231, they will see a signature in Iran, and if they issue a decree, they will see a decree for it in Iran too, nothing more; if they fulfill their undertakings effectively, they will witness effective implementation of all undertakings by this side too. Today the ball is in the US and Washington's court," President Rouhani stressed.
He noted that Trump's political life has ended and the nuclear deal is still alive, adding, "He made every attempt to destroy the nuclear deal but he failed, and the extremists in Israel and Saudi Arabia all sought this but failed, and the nuclear deal is alive and well today better than yesterday."
Rouhani stressed that the maximum pressure policy has failed completely.
Iran signed the JCPOA with six world states — namely the US, Germany, France, Britain, Russia, and China — in 2015.
Former US President Donald Trump, a stern critic of the historic deal, unilaterally pulled Washington out of the JCPOA in May 2018, and unleashed the "toughest ever" sanctions against the Islamic Republic in defiance of global criticism in an attempt to strangle the Iranian oil trade, but to no avail since its "so-called maximum pressure policy" has failed to push Tehran to the negotiating table.
In response to the US' unilateral move, Tehran has so far rowed back on its nuclear commitments four times in compliance with Articles 26 and 36 of the JCPOA, but stressed that its retaliatory measures will be reversible as soon as Europe finds practical ways to shield the mutual trade from the US sanctions.
Tehran has particularly been disappointed with failure of the three European signatories to the JCPOA -- Britain, France and Germany -- to protect its business interests under the deal after the US' withdrawal.
On January 5, Iran took a final step in reducing its commitments, and said it would no longer observe any operational limitations on its nuclear industry, whether concerning the capacity and level of uranium enrichment, the volume of stockpiled uranium or research and development.
Meantime, Biden has recently said in a CNN article that he wants a renegotiation of the contents of the deal before he agrees to rejoin the agreement.
"I will offer Tehran a credible path back to diplomacy. If Iran returns to strict compliance with the nuclear deal, the United States would rejoin the agreement as a starting point for follow-on negotiations. With our allies, we will work to strengthen and extend the nuclear deal's provisions, while also addressing other issues of concern," he wrote, mentioning that he wants changes to the contents of the nuclear deal and guarantees from Tehran that it would be open for compromise to strike multiple deals over its missile and regional powers as well as a number of other issues that have been the bones of contention between the two sides in the last four decades.
In response, Iranian Foreign Minister Mohammad Javad Zarif had stressed that the US has violated the nuclear deal and is in no position to ask for any conditions for its return to the JCPOA, adding that it's Tehran that has its own terms to allow the US back into the internationally endorsed agreement.
The foreign minister has reiterated time and again that Tehran would not change even a single word of the agreement, and cautioned the US that it needs to pay reparations for the damage it has inflicted on Iran through its retreat from the nuclear agreement and give enough insurances that it would not go for initiating the trigger mechanism again before it could get back to the deal.
In relevant remarks earlier this month, Spokesman for the AEOI Behrouz Kamalvandi said his country enjoys the capability to produce 120 kg of uranium with 20% purity in 8 months, that's 4 months faster than the one-year period required by a recent parliament approval.
https://www.farsnews.ir/en/news/13991114000666/Iran-Dismisses-Renegiains-n-N-Deal-Addiin-f-New-Members
--------
Activists inside Iran urge Biden to continue 'maximum pressure' campaign
Yaghoub Fazeli
02 February 2021
Dozens of Iranian dissidents inside Iran have called on US President Joe Biden not to relieve any pressure on the Islamic Republic and support human rights in the country.
In a letter to Biden, dated February 1, 38 Iran-based activists called on the new US administration to maintain "maximum political, diplomatic, and financial pressure" on the Iranian regime, which is "on the verge of collapse."
The letter also called on the Biden administration to advocate for human rights and the release of all political prisoners in Iran, as well as support Iranians' "determination in seeking a secular democratic government through a non-violent, free, and fair referendum."
Some of the letter's signatories had previously been imprisoned for signing a statement that called on Supreme Leader Ali Khamenei to resign.
Iran has called on Biden to lift all the sanctions that were imposed on Tehran under his predecessor Donald Trump in order to revive the Iran nuclear deal.
Biden has pledged to rejoin the deal if Iran returns to complying with it. Tehran has said it will only make a move after the US rejoins the deal.
Trump pulled Washington out of the deal in 2018 and reimposed crippling sanctions on Iran as part of a "maximum pressure" campaign.
https://english.alarabiya.net/News/middle-east/2021/02/02/Iran-opposition-Activists-inside-Iran-urge-Biden-to-continue-maximum-pressure-campaign
--------
Iran's Islamic Revolution set the stage for a new global anti-imperialist struggle
03 February 2021
By Robert Inlakesh
Robert Inlakesh is a journalist, writer and political analyst, who has lived in and reported from the occupied Palestinian West Bank. He has written for publications such as Mint Press, Mondoweiss, MEMO, and various other outlets. He specializes in analysis of the Middle East, in particular Palestine-Israel. He also works for Press TV as a European correspondent.
One of the most overlooked aspects of the Islamic Revolution in Iran, which worked to topple Western domination of the country, is its global impact, from a re-configuration of Middle-Eastern resistance to imperialism, to international partnerships in the fight against US hegemonic endeavors.
Prior to the Islamic Revolutionary government's 1979 rise to power, in Iran, the Middle East had endured a morale deflating blow primarily following the defeat of Arab countries during the June 1967 war against Israel.
Prior to 1967, former Egyptian President Gamal Abdul Nasser was seen as the commander and chief of a pan-Arabist resistance which birthed much global inspiration for pan-African and other Global-South liberationist causes. This secular resistance was adopted by the likes of Syria and ideologies of a Nationalistic, Marxist flavor spread throughout the Middle East. That time, especially due to the heightened tensions between East and West during the Cold War, saw a commitment of the Soviet Union, Communist China and others to a global offensive against Imperialism.
For the Middle East in particular, following the illegal Israeli strikes as part of 'Operation Focus', which destroyed Egypt's air force and initiated the '6-day war' of 1967, shockwaves reverberated across the Arab world. The ensuing defeat of Jordan, Syria and Egypt and the occupation of Palestinian, Syrian and Egyptian lands put regional resistance on the back foot. Gamal Abdul Nasser, a man who commanded the respect of much of the Middle East later died during the brutal Jordanian crackdown on Palestinian resistance groups in the kingdom, leading to a massacre and the expulsion of the PLO (Palestine Liberation Organization) forces from the country. With the death of Nasser, the region had fallen into a state of a somewhat ideological weakness.
Proceeding Nasser as president of Egypt was Anwar Sadat, who despite fighting a war against Israel, had turned to the United States for economic dependency and signed a so-called peace deal with Israel. The Palestinian resistance, much of which had stemmed from the ANM, Fateh and fell under the banner of the PLO, was forced to find its base in Lebanon and endured the horrific slaughter of its refugee constituents from Israeli airstrikes. The traditional Leftist and Nationalist resistance forces constantly took losses and, in the case of Lebanon, were bogged down in a Western-funded civil war inside of the country.
From the days of an awe inspiring, unifying, Middle Eastern-North African resistance in the 50's and 60's, to the damning setbacks of the late 60's and early to mid-70's the regional push to free itself from Western bondage had suffered major blows.
It is from this regional feeling of desperation and despair that the Iranian Islamic Revolution rose. Iran had been under the thumb of the Shah, propped up by the West following the CIA-MI6 led 1953 coup against the democratically elected Prime Minister, Mohammad Mosaddegh, bringing Iran back towards the Western sphere of influence.
When the 1979 Revolution occurred, this moment served as a new marker in the history of Global South resistance and inspired a new wave of national liberation struggles. In 1981, the first modern mainstream Islamic resistance party emerged in Palestine, it called itself Islamic Jihad and has been a thorn in the side of Israel since that day. In the advent of the 1982 war on Lebanon rose the Party of God, or Hezbollah, a group which found its backbone with the historically downtrodden people of South Lebanon. Lebanese Hezbollah later became the first ever group to defeat Israel on the battlefield and successfully force them from occupied territory.
Having witnessed the success of Iran at shaking off Western control in the post-Shah Islamic Revolutionary phase, the region began to see the rise of a new wave of resistance, an Islamic resistance. Even secular nations and countries outside of the Middle East and Northern Africa began to align themselves with this new unique influence on the course of third world revolutionary history. From South America to China, Iran has made partnerships and has shown that its ideology is one to stay.
To not take notice of how significant the success of Iran has been, at not only inspiring an entirely re-imagined doctrine of resistance to Western Imperialism and occupation, would be to a great detriment to one's understanding of history. This impact has not only been in inspiring groups and re-shaping the way the region looks to resist its enemies, but also to scrub the scourge of co-opted so-called "Islamic" groups, like Daesh and Al-Qaeda, out of existence.
The recent trend of sowing discord between Sunni and Shia Muslims in the region has somewhat muddied the discourse on the historical importance of Iran's Islamic Revolution, although this recent trend of Western-fueled sectarian hatred was a very insignificant factor prior to the US occupation of Iraq. So therefore classifying the Islamic Revolution as purely impacting and inspiring Shia Muslims is an inaccurate representation of historical events.
If there is anything that can be drawn from the events that took place in 1979 and have paved the way for what we see today, it has to be that Iran effectively worked to revive the spirit of resistance and serve as a beacon of light, onto those actively seeking to liberate their lands from their oppressors.
https://www.presstv.com/Detail/2021/02/03/644432/Iran-Islamic-Revolution-Robert-Inlakesh
--------
Iran responsible for attempted bomb attack on opposition group in France: Lawyer
Tamara Abueish
03 February 2021
Iran is responsible for the attempted bomb attack by a diplomat and several others at an event held by an exiled Iranian opposition group in France in 2018, the civil party's lawyer Rik Vanreusel told Al Arabiya.
"There was a bomb planted, or almost planted, on a gathering of the opposition of the state of Iran. That the bomb was planted by a diplomat… That this spy has recruited several other agents to perform this heinous attack and this having been done without Iran knowing, to me, is impossible," Vanreusel said in an interview.
A Belgian court is expected to issue its final verdict against the Vienna-based diplomat Assadolah Assadi, and three other Iranians on Thursday for planning to bomb a meeting held by the National Council of Resistance of Iran (NCRI) in France.
The verdict was initially due at the end of January, but the Antwerp court deferred it to February 4, without giving any reason for the delay.
Over 1,000 Iranian dissidents, politicians, activists, and lawmakers, including members of the US Congress, the European Parliament, and members of parliaments from several Arab countries, had attended the meeting.
A joint operation between France, Germany, and Belgium thwarted the attack.
"The state of Iran as a governing body is responsible and can therefore be identified with state sponsored terrorism. I think this case is a clear example of that," Vanreusel said.
Assadi, who was the third counselor at Iran's embassy in Vienna, did not only act on orders from Iran, but also recruited others to help plant the bomb, the lawyer claimed.
Posted in Vienna, the diplomat's mission covered cracking down on Iranian opposition groups operating outside the country, authorities believe.
While Iran has denied allegations of involvement in the attack, Vanreusel told Al Arabiya that Tehran has never distanced itself from the diplomat, and sent foreign dignitaries from the embassy to visit him in prison.
"Iran never said on international levels 'This diplomat is a lone wolf. He has gone rogue.' They never acknowledged this. They always denied their own involvement, but they never parted ways with the diplomat," Vanreusel said.
Arrested in 2018, while on holiday in Germany, Assadi's extradition to Belgium followed two accomplices detained with half a kilogram of the explosive TATP and a detonator.
During an interrogation interview, Assadi threatened Belgian authorities of possible retaliation if he is found guilty.
https://english.alarabiya.net/News/middle-east/2021/02/03/Iran-responsible-for-attempted-bomb-attack-on-opposition-group-in-France-Lawyer-
--------
Palestinians give first COVID-19 vaccines after Israel shares supply
02 February 2021
Palestinian Authority administered its first known coronavirus vaccinations on Tuesday after receiving thousands of doses from Israel, which launched its own vaccination campaign in December and has already inoculated more than a third of its population.
A Palestinian official confirmed that a first dose was given to a small number of medical workers. The official spoke on condition of anonymity because the PA does not consider this the official start of its vaccination campaign.
Visit our dedicated coronavirus site here for all the latest updates.
Israel began transferring 5,000 doses of the Moderna vaccine to the Palestinians this week, and the first doses will go to front-line medical workers. The Palestinians hope to acquire tens of thousands more doses in the coming weeks through a World Health Organization program.
Even if those deliveries materialize, however, it could take several months to administer enough vaccines to bring the outbreak under control in the Israeli-occupied West Bank and the Gaza Strip, which are home to more than 4.5 million Palestinians. Israel is on track to vaccinate its entire adult population by the end of March.
The WHO has expressed concern about the inequity between Israel, which is leading one of the world's most successful vaccination campaigns, and the Palestinian territories. Israel captured east Jerusalem, the West Bank and Gaza in the 1967 war, lands the Palestinians want for their future state.
Rights groups say Israel has the obligation as an occupying power to vaccinate Palestinians. Israel denies having such a responsibility, and says its priority is its own citizens. Israel is actively providing vaccinations to its Arab citizens and Palestinians living in annexed east Jerusalem.
Israel secured millions of doses through agreements with drug makers Moderna and Pfizer, and has given the first of two doses to more than 3 million people out of its population of more than 9 million. It remains under lockdown, however, as the virus continues to spread at a high rate.
The Palestinians have not publicly requested vaccines from Israel and say they are securing their own supplies through the WHO and contracts with pharmaceutical companies. The Palestinian Authority acknowledged the receipt of 2,000 doses on Monday — the first batch of vaccines sent by Israel — but did not say where they came from.
Under the Oslo accords signed in the 1990s, the Palestinian Authority is responsible for providing health care in the territories it administers. But the interim peace agreements say both sides should cooperate in combatting epidemics.
The WHO said Monday that the PA would receive 37,440 doses of the Pfizer-BioNTech vaccine from mid-February "subject to approvals of supply agreements with manufacturers." It said the PA would receive another 240,000 to 405,600 doses of AstraZeneca's vaccine from mid- to late February subject to WHO emergency use approval.
The vaccines are being provided through COVAX, a WHO program designed to help poor countries acquire vaccines. Even if the Palestinians receive the upper limit of those deliveries, they would only be able to vaccinate up to 5 percent of the population of the West Bank and Gaza.
https://english.alarabiya.net/coronavirus/2021/02/02/Coronavirus-Palestinians-give-first-COVID-19-vaccines-after-Israel-shares-supply
--------
Iran increased enrichment capacity of centrifuges at Natanz: IAEA
02 February 2021
Iran has deepened a key breach of its 2015 nuclear deal, enriching uranium with a larger number of advanced centrifuge machines in an underground plant as it faces off with the new US administration on salvaging the accord.
Tehran has recently accelerated its breaches of the deal, raising pressure on US President Joe Biden as both sides say they are willing to come back into compliance with the badly eroded agreement if the other side moves first.
For all the latest headlines follow our Google News channel online or via the app.
Iran began its breaches in 2019 in response to Washington's withdrawal in 2018 under then-President Donald Trump and the reimposition of US economic sanctions against Tehran that were lifted under the deal.
The accord says Iran can refine uranium only at its main enrichment site - an underground plant at Natanz - with first-generation IR-1 centrifuges. Last year Iran began enriching there with a cascade, or cluster, of much more efficient IR-2m machines and in December said it would install three more.
"Iran has completed the installation of one of these three cascades, containing 174 IR-2m centrifuges, and, on 30 January 2021, Iran began feeding the cascade with UF6," the International Atomic Energy Agency said in a report obtained by Reuters on Tuesday, referring to uranium hexafluoride feedstock.
The IAEA later confirmed that the Islamic Republic had started enriching with the second cascade.
Tehran is also pressing ahead with the installation of more advanced centrifuges, the report indicated. Of the remaining two cascades of IR-2m machines, installation of one had begun while the other's installation was "nearing completion", it said.
Iran's ambassador to the IAEA, Kazem Gharibabadi, said on Twitter Tehran had also started installing IR-6 centrifuges at Fordow, a site dug into a mountain where Iran has begun enriching uranium to the 20 percent purity it last achieved before the 2015 deal. The IAEA report made no mention of that.
Earlier on Tuesday Israel's energy minister said it would now take Iran about six months to produce enough fissile material for one nuclear weapon, a timeline almost twice as long as that anticipated by a senior Biden administration official.
Iran denies any intent to weaponize enrichment. The nuclear deal sets a limit of 3.67 percent enrichment purity, suitable for producing civilian nuclear energy and far below the 90 percent that is weapons-grade.
https://english.alarabiya.net/News/middle-east/2021/02/02/Iran-says-it-increased-enrichment-capacity-of-centrifuges-at-Natanz-nuclear-site
--------
President Erdogan ally backs call to rewrite Turkey's constitution
02 February 2021
President Recep Tayyip Erdogan's ruling coalition partner on Tuesday backed the Turkish leader's surprise call to draft a new constitution, which some see as a bid to extend his rule.
Erdogan caught many off guard on Monday by suggesting that the "clear source of Turkey's problems" was its constitution being "written by putchists" following a 1980 military coup and in use since 1982.
He said he would push for a constitutional assembly if his junior partners in the ultranationalist MHP party support rewriting Turkey's basic law.
MHP leader Devlet Bahceli told reporters on Tuesday that it was "evident that Turkey needs a new constitution" and that his party was ready to join the process of writing it up.
For all the latest headlines follow our Google News channel online or via the app.
Some analysts interpreted Erdogan's comments as part of a plan to extend his rule in the face of lagging public support.
The 66-year-old Turkish leader has headed the nation of 83 million people as prime minister or president since 2002.
His ruling AK Party pushed through constitutional changes in 2017 creating an executive presidency and eliminating the prime minister's post.
Erdogan then won his first of two potential five-year terms as president under the new rules in 2018.
Neither Erdogan nor Bahceli have fully explained why Turkey needs a new constitution or what the changes could entail.
But the Washington Institute think-tank's Turkey director Soner Cagaptay said they signalled Erdogan's recognition that he was losing public support.
Erdogan's popularity has been waning since he unleashed a sweeping crackdown after surviving a failed coup in 2016.
Accompanying economic problems have eroded support among working class voters who form a part of Erdogan's political base.
Cagaptay called the switch to a presidential system "perhaps Erdogan's greatest mistake in domestic politics to date" because it complicates his re-election chances.
"The presidential system requires a two-way race, at least in the run-off where two candidates compete against each other, which means that the system has unified Turkey's disparate opposition groups," Cagaptay told AFP.
Some Turkish media reports have suggested that Erdogan would like to keep the presidential system while making other changes whose details remain unclear.
Erdogan's rule under the current system could run until 2028 if he wins re-election in a vote now scheduled for June 2023.
https://english.alarabiya.net/News/middle-east/2021/02/02/President-Erdogan-ally-backs-call-to-rewrite-Turkey-s-constitution
--------
Iran releases crew of detained South Korean vessel: FM
02 February 2021
Iran's foreign ministry said Tuesday the sailors from a South Korean tanker seized in the Persian Gulf by Iranian troops last month are free to leave the country, state TV reported.
Ministry spokesman Saeed Khatibzadeh said a legal investigation into the tanker and its captain would continue. Iran maintains the tanker and its 20-member crew were stopped because of the vessel's "environmental pollution," a claim rejected by the vessel's owner.
The crew, including sailors from Indonesia, Myanmar, South Korea and Vietnam, were in custody at the port city of Bandar Abbas near the Strait of Hormuz.
South Korean First Vice Foreign Minister and his delegation visited Tehran last month to discuss the release of the ship and crew and some $7 billion in assets of Iran tied up in the country's banks due to American sanctions.
Iran's foreign minister had told the visiting South Korean delegation that the release of its vessel and crew was a matter for the courts and out of the government's hands.
https://english.alarabiya.net/News/middle-east/2021/02/02/Iran-to-release-crew-of-detained-South-Korean-vessel-FM
--------
Israeli forces kill three Palestinians as tensions build up in West Bank
02 February 2021
Israeli forces have shot and killed three young Palestinians during overnight raids of several areas of the occupied West Bank and confrontations with the residents.
Two of the two victims lost their lives when they were shot by Israeli police forces in the al-Fawqah neighborhood of Tamra city, which lies in the northern district of the occupied territories, late on Monday, Palestinian media reported.
Explaining the crime, Israeli police claimed in a statement that they were dealing with an incident, in which two masked men had fired shots at a house in the al-Fawqah neighborhood.
Israeli forces then opened fire randomly in the area, killing two passersby and wounding two others.
Al-Zahrawi Medical Center stated that 4 people had suffered injuries in the incident, of whom two succumbed to their serious gunshot wounds shortly afterwards. The condition of two other Palestinians has been described as serious and moderate.
It became clear later that one of the victims was university student Ahmed Hegazy, who was together with a friend at the time of the shooting and had nothing to do with the incident.
Hundreds of Tamra residents demonstrated at the entrance to the city in the aftermath of the shooting, and closed Street 70 in a show of rage.
Clashes then broke out between Palestinians and Israeli forces, who fired stun grenades as well as tear gas canisters in return to disperse the crowd.
Tamra municipality also held an emergency meeting and a general strike was declared in the city, starting from Tuesday.
The development took place only hours after 33-year-old Palestinian Adham Fouad Bzeih was shot and critically wounded in the city of Nazareth.
He was taken in critical condition to hospital, and medical staff pronounced his death after all attempts to save his life failed.
The Israeli police, however, claimed that Bzeih, in his twenties, was killed by unidentified gunfire.
Also on Tuesday, two young Palestinian men were shot and injured by Israeli military forces during clashes in Kafr Malik town, located 17 kilometers northeast of Ramallah.
Arabic-language Palestine al-Aan news agency, citing local sources, reported that they were wounded by rubber-coated steel bullets in the foot and thigh.
Israeli forces regularly storm Palestinian towns in the West Bank to make arrests, prompting clashes with locals.
Tel Aviv has been criticized for its extensive use of lethal force against and extrajudicial killing of Palestinians who do not pose an immediate threat to the occupation forces or to the Israeli settlers.
https://www.presstv.com/Detail/2021/02/02/644371/Israeli-forces-kill-three-Palestinians-as-tensions-build-up-in-West-Bank
--------
China urges pressure on US to rejoin JCPOA without preconditions
02 February 2021
China has called for an "unconditional" US return to the 2015 Iran nuclear agreement and removal of the sanctions it restored against the Islamic Republic after unilaterally abandoning the UN-endorsed agreement.
"The Iranian nuclear issue is at a crucial juncture. The imperative at the moment is for all parties to accelerate implementation of the consensus reached at last December's foreign ministers' meeting, push for the unconditional return of the United States to the JCPOA as early as possible, resume compliance and the lifting of all relevant sanctions," Chinese Foreign Ministry spokesman Wang Wenbin said during a press conference on Tuesday.
Wang said Iran should also return to full compliance with the JCPOA, adding that China is following the situation closely and maintaining close communication with all relevant sides.
"We support a step-by-step and reciprocal approach and will continue to work with relevant parties and the international community to bring the JCPOA back on track and promote the political settlement of the Iranian nuclear issue," he remarked.
Last week, US Secretary of State Antony Blinken drew a stern rebuke from Iranian officials after he said Washington would return to the nuclear deal only after Tehran started to fully honor the deal.
Foreign Minister Mohammad Javad Zarif reacted to Blinken's remarks via Twitter, reminding him that it was the US that violated the JCPOA in 2018 and it is thus up to Washington to take the first step towards diplomacy.
Washington has also called for a "longer and stronger" agreement with Iran encompassing other issues irrelevant to Tehran's nuclear program, including Iran's national defense program and influential regional role.
This is while Iran has, on numerous occasions, strongly rejected the idea of negotiations about other issues or a renegotiation of the JCPOA.
EU pressing Biden admin to lift sanctions
A spokesman for EU foreign policy chief Josep Borrell said on Tuesday that the EU is pressing the Biden administration to lift the sanctions.
Borrell is "working extremely hard to get the JCPOA back on the rails," said the spokesman, Peter Stano.
"We're talking to the American administration to see if those sanctions could be lifted, to see if we can have full implementation of the JCPOA," Stano added, according to the AFP.
It came a day after Zarif said Borrell could prevent the issue from reaching an impasse by coordinating a synchronized return of Washington into the 2015 agreement and Tehran's full compliance with it.
"Clearly there can be a mechanism to basically either synchronize [Iran and US moves] or coordinate what can be done," Zarif said in an interview with CNN's Christiane Amanpour on Monday evening. "The JCPOA has a built-in mechanism, which is the joint commission. The joint commission has a coordinator … who can sort of choreograph the actions needed to be taken by Iran and the US."
Japan vows to make efforts to settle JCPOA dispute
Also on Tuesday, Japan's foreign minister said his country will make "active diplomatic efforts" while relying on its relations with the US and Iran in the hope of resolving the dispute.
It is now necessary for Japan to track how the US-Iranian relations will develop under the Biden administration, Toshimitsu Motegi said, ANI reported.
He also said Tokyo hopes for the implementation of the JCPOA.
During his presidential campaign trail last year, Biden strongly criticized Trump's withdrawal from the JCPOA and vowed to re-enter the deal. So far, however, he has failed to take any meaningful action to deliver on his promise.
https://www.presstv.com/Detail/2021/02/02/644407/China-calls-for-unconditional-US-return-to-JCPOA
--------
Southeast Asia
President Joko Widodo launches Indonesia's largest Islamic bank
02 Feb 2021
JAKARTA, Feb 2 (Xinhua): Indonesian President Joko Widodo has launched Bank Syariah Indonesia (BSI), the country's largest sharia bank.
The bank is the result of the merger of three state-owned Islamic banks - PT Bank BRIsyariah Tbk, PT Bank Syariah Mandiri, and PT Bank BNI Syariah.
The president expected the merger would support Indonesia's goal to become the Islamic financial hub. He also hoped the bank to be inclusive and digital-savvy to attract youth and expand banking penetration.
The President said there were still much space to optimise sharia economy and finance in Indonesia.
"We strengthen the sharia financial industry by building one of the largest sharia banks in Indonesia. We have set a target and inshallah in February we will complete it," said the President earlier during the press conference on Jan 25 in Jkarta.
Earlier, the head of the PMO Merger Bank Syariah, Hery Gunardi, said during an event on Jan 19 the operations of Bank Syariah Indonesia was waiting for an official permit from the Financial Services Agency (OJK).
Indonesia hosts about 229 million Muslims, the world's largest Muslim population, about 87 per cent of its total population.
https://www.thestar.com.my/aseanplus/aseanplus-news/2021/02/02/president-joko-widodo-launches-indonesia039s-largest-islamic-bank
--------
Sabah agency: Ebit Lew warned for entering Marine Park without authorisation, not for aid visit
03 Feb 2021
BY JULIA CHAN
KOTA KINABALU, Feb 3 — Sabah Parks director Maklarin Lakim said preacher Ebit Lew did not obtain permission to enter the Tun Sakaran Marine Park, which was closed under the movement control order, for a humanitarian trip to islands off Semporna.
Maklarin clarified that the preacher was criticised for this failure and for not notifying Sabah Parks about his team's visit to the various water villages in the area, and not for the aid mission.
"They entered the park without informing Sabah Parks so our rangers were not aware of their presence or activities around the area. We had closed the park to the public during the MCO so no one can enter without special permission," said Maklarin.
"It was a miscommunication issue. We have had other groups and NGOs go in to give aid, we do not stop that, but they went through the process of getting special permission to enter the marine park zone," he said.
Lew yesterday announced on this social media that his visit to the Semporna islands was cut short following a warning from authorities. He had spent two days there and visited at least four Bajau Laut villages where he claimed to have converted the inhabitants to Islam and was in the process of building schools with hired religious teachers.
A statement by Sabah Parks said that Lew's team had entered the Tun Sakaran Marine Park without prior approval and also began to erect structures in the park's designated zone.
"This is against the Park's gazetting laws.
"Sabah Parks had given permission to ustaz Ebit Lew's entourage after getting notice from the National Security Council. We fully support any charitable efforts to be channelled to the community living in all of Sabah Parks premises," it said.
The statement also stood by the actions of its officers and rangers to uphold its stand and be strict in carrying out its duties during the MCO, which is to protect the park while it is in a recuperation and recovery phase, free from visitors and tourists.
In his post to his social media following yesterday, The Pahang-born Lew said that he was told he could not continue with his visit to the islands and he could be fined RM100,000 or be jailed for three years, but did not specify who had told him that.
According to the Park's enactment, any destruction, removal, altering, damaging or injuring of plants or corals or living creatures in the park was not allowed and no erection of structures is allowed. Failure to comply may result in fines up to RM500,000 and five years in jail.
Sabah Covid 19 spokesperson Datuk Masidi Manjun and Sabah police commissioner Datuk Hazani Ghazali both denied that the government and the police respectively had issued any directive to Lew from carrying on with his aid mission but said that he would be curfew restrictions and should seek local authorities's advice before visiting the islands.
His 10-day humanitarian mission here had been well received by the public but recently courted some controversy after he announced that he allegedly converted almost 500 Bajau Laut villagers in Semporna, who may be stateless, into Islam.
Lew was also criticised for travelling during the MCO as the Covid-19 rages on, and was pictured not wearing any face mask when meeting the vulnerable community of Bajau Laut, also known as Pala'u.
Lew has since left Semporna for Tawau, the neighbouring district, where he visited the district hospital and police station.
https://www.malaymail.com/news/malaysia/2021/02/03/sabah-agency-ebit-lew-warned-for-entering-marine-park-without-authorisation/1946510
--------
URL: https://www.newageislam.com/islamic-world-news/indian-government-no-plans-bring/d/124216
New Age Islam, Islam Online, Islamic Website, African Muslim News, Arab World News, South Asia News, Indian Muslim News, World Muslim News, Women in Islam, Islamic Feminism, Arab Women, Women In Arab, Islamophobia in America, Muslim Women in West, Islam Women and Feminism