New Age Islam News Bureau
21 Feb 2014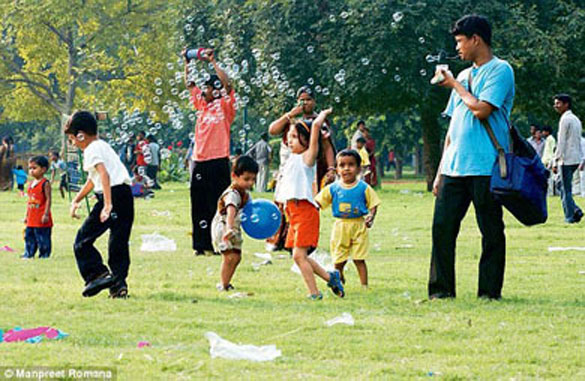 Family: The right to adopt has been extended to the Muslim community
----------------
India
• Sunni Authority Insists Adopted Children Cannot Inherit Property
• Muslims Have Religious and Political Connection with Palestine
• India expresses concern at Masood Azhar addressing rally
Arab World
• At least 50 dead in Syria refugee camp car bomb: activists
• Beirut orphanage latest victim to suicide bombings
• Iraq mortar attack kills 17
• Iraq offers $17,200 reward for killing jihadists
• Member of Syria's parliament accuses the U.S. of sponsoring terrorism
• Beirut bombings toll rises to 11: Official news agency
• Militant group's warning to tourists in Egypt 'not credible': Tourism minister
• Egypt's Constitution Party votes on ElBaradei's successor
South Asia
• Burqa-Clad Gunmen Attack Afghan Police HQ: Security Officials
• Kabul suicide bomber fails to target World's largest holy Quran archive
• China's assurance on PoK corridor
• Detractors of Ekushey are enemies: PM Sheikh Hasina
• Muslim world's progress rests on science, tech Says Bangladesh Speaker
• 'It is possible to introduce usage of Bangla language in every sector': Chief Justice
• Majlis removes MP Hamza from judicial watchdog
• Trade and commerce "magic wand" for achieving SAARC's goals: President Yameen
Africa
• We Enjoy Shedding Blood – Boko Haram Threatens IBB, Buhari, Atiku and Others
• In Central African Republic, Churches Are Refuge for Muslims Trapped By Violence
• Death toll from Islamist attack in northeast Nigeria doubles to 98
• Presidential palace in Somalia hit by major car bomb: police
• Nine children among 13 die in Nigeria attack
Pakistan
• No One Can Be Forced To Embrace Islam: Pak SC
• Pakistan's Blasphemy Law Receives Harsh Criticism as Stories of Abuse Surface
• Eight killed in Balochistan after armed clash
• Continuing with talks would be injustice to terror victims: Nisar
• Punjab taking steps to avert infiltration of terrorists from KP
• Pakistan, India to address each other's concerns
• Pakistan assures India of early outcome in 26/11 trial
• Pak president discusses POK projects with Chinese leaders
• Karachi raids: 67 suspects arrested
Southeast Asia
• Confused by 'Haram' silk, Perkasa asks for fatwa on Muslim attire
• Jakim warns Muslims to stay away from false teachings
• Muslim lawyers agree to dialogue with human rights coalition
• Indonesia, South Africa Urge US Clarity at G20
• Malaysian cops rescue 11 abducted Bangladeshis
Europe
• UK's growing role in Islamic finance discussed
• Al-Qaeda: Younger men take up leadership roles - UN study
• Moscow says US policy on Syria aids 'terrorism
• UN Security Council to vote on Saturday on Syria aid resolution
• Germany extends military mission in Afghanistan
• London's Lord Mayor Concerned over Lack of Women in Top Jobs in the GCC
• Extremist cleric preaches at London University, despite hate speeches against Jews and gays
Mideast
• Gaza 'naked' treasure poses dilemma for Islamist rulers
• Iran boosts military support in Syria to bolster Assad
• New intel law will turn Turkey into 'al-Assad state': CHP chief
• Kerry peace proposals 'unacceptable': Palestinian source
• 'Netanyahu will not stop West Bank building for continuation of peace talks'
North America
• New York police surveillance of Muslims constitutional: Judge
• US military school taught soldiers to wage a "total war" against Islam
• Pakistani drug dealer sentenced to 15 years in prison in US
• CAIR-MI Welcomes Settlement of Suit over Religious 'Test' for Inmates' Halal Meals
• US assures full support to Bangladesh over refugee issue
• New US study casts doubt on West's Afghan plan
Compiled by New Age Islam News Bureau
URL: https://newageislam.com/islamic-world-news/india-sunni-muslim-authority-insists/d/35868
------------
India
Sunni authority insists adopted children cannot inherit property
Feb 21, 2014
Although Darul Uloom Deoband has no problem with Muslim couples adopting a child, the Sunni Islamic seminary has said that such a child wouldn't be the heir apparent of the family that has adopted.
The Supreme Court on Wednesday had ruled that the couples from the minority community were entitled to avail the benefit of the adoption law and personal laws would not come their way.
No family name
But Mufti Arif Qasmi of Darul Uloom Waqf said: "There is no harm in adopting a child. There are many such examples in Islam.
"But the adopted child can neither use the name of the family nor be entitled for share in their properties. As per the Islamic law, they cannot be treated on par with a biological child."
Historic
Mufti Arshad Faruqi, chairman of Online Fatwa Department of the seminary said: "Islamic law doesn't allow such a child to use the family name and claim their rights over the wealth of the couple who adopt them.
"According to the Shariah, a biological child inherits the property of his or her parents. But an adopted child has no such rights."
Mufti Salim Noori, a Barelvi cleric claimed that as per the Shariah, the couple cannot adopt a child whose family has the same ancestry.
"In that case, the child automatically loses his or her rights over the property of the person who has adopted. Further, the women of the adopter's family would observe pardah (veil) in front of such an adopted member because he doesn't belong to the family", he said.
The right to adopt a child, restricted to Hindus, Buddhists and Jains, was extended to Muslims, Christians, Jews, Parsis and other communities under the Juvenile Justice Act 2000 by the Supreme Court on Wednesday.
The All India Muslim Personal Law Board (AIMPLB) has already decided to move the court against this order.
"We have our own personal law and no step should be taken to covertly formulate a uniform adoption code without taking into account our stand on the issue," AIMPLB had said before the apex court.
http://www.dailymail.co.uk/indiahome/indianews/article-2564104/Sunni-authority-insists-adopted-children-inherit-property.html#ixzz2u0Q1EucH
------------
Muslims have religious and political connection with Palestine
Feb 21, 2014
Muslims have religious and political connection with Palestine, while people of other faiths have political connection with the issue. The basic reason behind religious link of Muslims with Palestine is the presence of Qibla-e-awwal and Masjid Aqsa in Palestine.
Mr. Syed Viqaruddin editor in chief Rahnuma-e-Deccan and chairman Indo-Arab League told this during a press conference. He told that Indo Arab League is striving for strong relations with Arab nations and also for prevalence of peace in Palestine. In this connection a grand meeting will be held on Sunday February 23 at 10:30 am at Jubilee Hall, Public Garden.
http://www.siasat.com/english/news/muslims-have-religious-and-political-connection-palestine
-----------
India expresses concern at Masood Azhar addressing rally
Feb 21, 2014
India Friday expressed its concern over Jaish-e-Muhammad (JeM) chief Maulana Masood Azhar addressing a rally in Muzaffarabad, saying the leader of a banned outfit was allowed to spew venom against the country.
Responding to queries from reporters, External Affairs Ministry spokesperson Syed Akbaruddin said Azhar was the leader of a terrorist organisation which was not only banned by India but by the US and Pakistan.
"The concern for us is that a terrorist who is banned is able to spew venom on India," he said.
Azhar is said to be the brain behind the 2001 attack on the Indian parliament that almost caused a war between India and Pakistan.
A Pakistan newspaper had reported earlier this month that Azhar had addressed a rally over telephone in Muzaffarabad in Pakistani-held Kashmir, saying the first public appearance of sorts in years by the leader of an outlawed organisation had raised questions about the state's policy towards militancy.
The rally was held to launch a book apparently written by Afzal Guru, the Indian who was hanged after being convicted for the parliament attack.
Masood Azhar formed the JeM after his release by Indian authorities in exchange for the passengers of a hijacked Indian Airline plane in December 1999.
The organisation was banned by Pervez Musharraf's military government after the parliament attack, and splintered into several factions.
But despite the ban, Masood Azhar was never detained.
http://www.siasat.com/english/news/india-expresses-concern-masood-azhar-addressing-rally
-----------
Arab World
At least 50 dead in Syria refugee camp car bomb: activists
Feb 21, 2014
BEIRUT: At least 50 people have been killed and dozens injured in a car bomb attack at a Syrian refugee camp near the Turkish border, according to opposition websites.
The Al-Qaeda-inspired Islamic State of Iraq and Greater Syria are thought to be behind the attack, the reports added.Turkey is sheltering more than 600,000 refugees from Syria's almost three-year-long civil war and has kept its border open throughout the conflict.
Ambulances ferried the injured from the refugee camp to the southern Turkish city of Kilis, where a state hospital official said at least 40 people were being treated.
A Turkish border official said the blast near Turkey's Oncupinar border post, which sits opposite the Syrian Bab al-Salameh gate, could be felt several kilometres (miles) away, but that the border gate remained open.
Full report at:
http://www.dailystar.com.lb/News/Middle-East/2014/Feb-20/247961-at-least-50-dead-in-syria-refugee-camp-car-bomb.ashx#ixzz2u05bQgy7
------------
Beirut orphanage latest victim to suicide bombings
Feb 21, 2014
The twin suicide bombings yesterday in Bir Hassan, south of Beirut, were rightfully described as "an attack on the Islamic orphanage." In fact, the two blasts shook the neighborhood surrounding al-Majad Center, part of the Social Welfare Institutions, where about 100 children were playing outside and 150 others were attending classes. All 250 children were at the building when two suicide bombers blew themselves up.
What were the bombers' targets? Did they think they would be able to hit those targets without hurting little children, orphans and students with learning disabilities? It is hard to convince these kids that they were not on the hit list. "The explosion was just outside the wall," they said, the same wall separating them from the main road.
Full report at:
http://english.al-akhbar.com/node/18711/
------------
Iraq mortar attack kills 17
Feb 21, 2014
Five mortar rounds struck the Mussayib area south of Baghdad on Thursday, killing 17 people, police and a doctor said.
The shelling, which hit an area of shops and restaurants that draws crowds at night, also wounded 70 people, the sources said.
A car bomb killed one person in Mussayib on Tuesday, one of 10 such blasts to hit central Iraq that day.
Militants frequently attack areas where crowds of people gather, including cafes, markets, football pitches and mosques, in a bid to cause the maximum number of casualties.
Iraqi authorities are struggling to contain the worst violence to hit the country since 2008, when it was just emerging from a brutal period of sectarian killings in which tens of thousands of people died.
Full report at:
http://english.ahram.org.eg/NewsContent/2/8/94826/World/Region/Iraq-mortar-attack-kills-.aspx
-----------
Iraq offers $17,200 reward for killing jihadists
Feb 21, 2014
Iraq's government has offered a reward of $17,200 (£10,300) for each foreign militant killed from al-Qaeda or the Islamic State in Iraq and the Levant (ISIS), a former affiliate.
A larger reward of $25,800 (£15,500) is being offered for the capture of militants belonging to the two groups.
The announcement was made on the website of the ministry of defence.
Al-Qaeda and ISIS have been blamed by the authorities for the surge in sectarian violence over the past year.
Full report at:
http://www.bbc.co.uk/news/world-middle-east-26275434
------------
Member of Syria's parliament accuses the U.S. of sponsoring terrorism
February 21, 2014
Syria's parliament speaker has slammed the United States for backing terrorist efforts in his country both directly and indirectly.
Speaker of the People's Assembly of Syria, Mohammad Jihad al-Laham, said during the 9th session of the Parliamentary Union of the Organization of Islamic Cooperation (PUIC) conference in Tehran on Wednesday that Syria is facing a destructive war led by the United States and some of its allies.
Laham also complained that some OIC member countries were involved in tireless efforts to violate Syria's sovereignty through "the ugliest forms of intervention" in its internal affairs, adding that the Syrian delegation to the Tehran conference had tried to inform the representatives of other Islamic countries about what is actually happening in Syria."We have pledged in this union, through several resolutions, to spread the tolerant values and teachings of Islam which are based on tolerance, but today we see Islamic countries spending millions of dollars for Muslims to kill each other and they are funding extremist religious channels working to ignite seditions and hatred among the Islamic doctrines and issuing fatwas of Jihad and Takfir against Syria," Laham stated.
Full report at:
http://www.albawaba.com/conflict-syria/syria-u.s.-foreign-fighters-556033
------------
Beirut bombings toll rises to 11: Official news agency
21 Feb 2014
The toll in the double suicide car bombing outside an Iranian cultural centre in Beirut has risen to 11, Lebanon's official news agency said on Friday.
The National News Agency said an Ethiopian woman wounded in Wednesday's attacks had died in a Beirut hospital.
Two as yet unidentified suicide bombers carried out the attack, which was claimed by the Abdullah Azzam Brigades, a jihadist group inspired by Al-Qaeda.
The cultural centre is located in the same neighbourhood as the Iranian embassy, which was hit by a double bombing in November that killed 25 people and was also claimed by the Azzam Brigades.
Full report at:
http://english.ahram.org.eg/NewsContent/2/8/94847/World/Region/Beirut-bombings-toll-rises-to--Official-news-agenc.aspx
-----------
Militant group's warning to tourists in Egypt 'not credible': Tourism minister
Feb 21, 2014
Egypt's tourism minister Hisham Zaazou has cast doubt on a statement allegedly released by the militant group Ansar Beit Al-Maqdis in which it warned of future attacks on all tourists remaining in Egypt after 20 February.
Several news agencies on Monday reported that the group had tweeted the threat following its bombing of a tourist bus in South Sinai on Sunday that left three South Koreans and their Egyptian bus driver dead.
However, Zaazou said that the tweet from the Al-Qaeda-inspired group is not credible as Ansar Beit Al-Maqdis does not have any social media accounts or use email.
The group normally uses Youtube videos to claim responsibility for attacks.
Sunday's bombing of the tour bus, the group warned, was part of its "economic war" against Egypt's interim authorities, which it said were "traitors."
Full report at:
http://english.ahram.org.eg/NewsContent/3/12/94814/Business/Economy/Militant-groups-warning-to-tourists-in-Egypt-not-c.aspx
-----------
Egypt's Constitution Party votes on ElBaradei's successor
Feb 21, 2014
Internal elections within the Constitution Party are underway on Friday, as three candidates compete to take the place of prominent figure Mohamed ElBaradei as president of the party.
The three candidates are former parliamentary candidate and founding party member Gamila Ismail, leftist founding party member Hala Shukrallah, and doctor and founding member Hossam Abdel-Ghafar.
ElBaradei resigned as party head when he was appointed vice president following the ouster of Mohamed Morsi on 3 July. He resigned as vice president after the dispersal of the pro-Morsi Rabaa Al-Adawiya protest camp which left hundreds dead.
Full report at:
http://english.ahram.org.eg/NewsContent/1/64/94852/Egypt/Politics-/Egypts-Constitution-Party-votes-on-ElBaradeis-succ.aspx
-----------
South Asia
Burqa-Clad Gunmen Attack Afghan Police HQ: Security Officials
February 21, 2014
KABUL: Three men wearing Burqas attacked a police headquarters close to the Afghan capital Kabul on Friday, officials said, killing one policeman as concerns rise over security ahead of the presidential election.
The militants were shot dead when they stormed the police base in Sarobi district, 50 kilometres (30 miles) east of Kabul, after another suicide attacker died when he exploded a vehicle bomb outside the entrance.
Taliban insurgents claimed responsibility for the two-hour attack, which occurred in the same district where presidential candidate Abdullah Abdullah's convoy briefly came under gunfire on Wednesday.
"Today at about 6:20 am, a suicide bomber driving a minivan detonated himself at the entrance gate of the Sarobi police headquarters," General Mohammad Zahir, Kabul province's police chief, told AFP.
Full report at:
http://tribune.com.pk/story/674562/burqa-clad-gunmen-attack-afghan-police-hq-security-officials/
--------
Kabul suicide bomber fails to target World's largest holy Quran archive
Feb 20 2014
The leadership of Hakim Nasir Khusraw Balkhi (HNKB) Cultural Center, the executive council of the National Unity Party of Afghanistan and the council of Ismaili people of Afghanistan led by Alhaj Syed Mansoor Naderi strongly condemned the suicide attack inside the compound of Hakim Nasir Khusraw Balkhi Cultural Center in Kabul.
The Cultural Center following a statement, said the enemies of Afghanistan were looking to target the world's largest handmade Holy Quran archive on Thursday morning.
The statement further added that the suicide bomber failed to attack the archive of the biggest handmade Holy Quran after a security guard of Hakim Nasir Khusraw Balkhi Cultural Center sacrificed his life and prevented the suicide to enter the cultural center building.
Full report at:
http://www.khaama.com/kabul-suicide-bomber-fails-to-target-worlds-largest-holy-quran-archive-2816
------------
China's assurance on PoK corridor
ANANTH KRISHNAN
Feb 21, 2014
China on Thursday said the economic corridor that it is planning to construct to link its western Xinjiang region to Pakistan, through parts of the disputed Pakistan-occupied Kashmir (PoK), was not directed at "a third party" and would not pose any "detriment" to India's concerns on the Kashmir issue.
Parts of the economic corridor, which envisages expanding road links along the Karakoram highway and building energy pipelines, runs through PoK, which borders the Xinjiang region and provides the only possible land link between China and Pakistan.
While India has voiced its concerns about the project, citing China's stated position of not interfering in the Kashmir dispute, Chinese officials have maintained that their investments were only on a commercial basis and "without prejudice" to the dispute.
Full report at:
http://www.thehindu.com/news/international/world/chinas-assurance-on-pok-corridor/article5710231.ece
------------
Detractors of Ekushey are enemies: PM Sheikh Hasina
Feb 21, 2014
Prime Minister Sheikh Hasina yesterday said those who disregard the spirit of the Language Movement and the four pillars of the country's independence are the enemies of both the Amar Ekushey and the independence.
"Those who disregard the spirit of Ekushey and the four pillars of the country's independence are the enemies of the Ekushey and the independence. We'll have to spread the ethos of the Ekushey among the new generation to face these elements," she told the Ekushey Padak 2014 distribution ceremony.
Full report at:
http://www.thedailystar.net/city/detractors-of-ekushey-are-enemies-hasina-12304
------------
Muslim world's progress rests on science, tech Says Bangladesh Speaker
Feb 21, 2014
Speaker Shirin Sharmin Choudhury has urged the Muslim world to exploit the benefits of science and technology to prosper.
It is impossible for the Muslim countries to make progress being alienated from the rest of the world, she told the two-day 9th conference of "Parliamentary Union of the OIC Member States" (PUIC) in Iran's capital Tehran that began on Wednesday.
She also called upon the Muslim world to support the people of Palestine and their humanitarian cause, says a press release. Shirin Sharmin is due to come home today.
http://www.thedailystar.net/city/muslim-worlds-progress-rests-on-science-tech-12319
------------
'It is possible to introduce usage of Bangla language in every sector': Chief Justice
Feb 21, 2014
Chief Justice Md Muzammel Hossain has said it is possible to ensure the usage of Bangla language in every sector if it is tried.
He made the statement after paying homage to the martyrs of the historic 1952 Language Movement at the Central Shaheed Minar in the capital on Friday morning.
Answering to a query, Muzammel said: "Though we use English in some sectors, it is possible to introduce Bangla in all sectors."
http://www.dhakatribune.com/bangladesh/2014/feb/21/it-possible-introduce-usage-bangla-language-every-sector#sthash.E7urcb59.dpuf
------------
Majlis removes MP Hamza from judicial watchdog
By Zaheena Rasheed | February 20th, 2014
The People's Majlis has removed MP Ahmed Hamza from the judicial watchdog body – the Judicial Services Commission (JSC).
Speaker Abdulla Shahid sent a letter to the JSC President and Supreme Court Judge Adam Mohamed informing him that Hamza is no longer a member of the commission following his decision to contest parliamentary elections.
Hamza is standing in the March 22nd election for the Bilehdhoo constituency in Faafu atoll.
Shahid said Hamza had lost his seat as Article 10 of the JSC Act states that a commission member will lose their seats if they stand for a political position elected under the constitution or a law.
Full report at:
http://minivannews.com/politics/majlis-removes-mp-hamza-from-jsc-78148
------------
Trade and commerce "magic wand" for achieving SAARC's goals: President Yameen
By Ahmed Naish | February 20th, 2014
Trade and commerce is the "magic wand" for achieving the South Asian Association for Regional Cooperation's (SAARC) goals of mutually beneficial cooperation, President Abdulla Yameen suggested this morning at the inauguration of the 35th session of the SAARC council of ministers.
In his speech at the council of foreign ministers hosted by the Maldives at Bandos Island Resort, President Yameen said that poverty, malnourishment, gender inequities, and access to safe drinking water and food were among some of the "collective challenges" faced by South Asian countries.
"If there is a magic wand to enable SAARC to achieve these goals, it is trade and commerce. Commerce unlocks the doors to each other's countries, and cultivates closer ties of mutual understanding. Business transactions foster good neighbourly relations through the sharing of goods and values," Yameen said.
Full report at:
http://minivannews.com/politics/trade-and-commerce-magic-wand-for-achieving-saarcs-goals-president-yameen-78109
------------
Africa
We Enjoy Shedding Blood – Boko Haram Threatens IBB, Buhari, Atiku And Others
February 21, 2014
Leader of the Jama'atu Ahlus Sunnati Lidda'awati Wal Jihad, otherwise known as Boko Haram, Abubakar Shekau, has vowed to launch more attacks on Nigeria and Nigerians.
Kingpin of the dreaded sect in a new video made available to newsmen has threatened to target Nigeria's refineries and top northern leaders such as IBB, Buhari, Atiku and others.
This is coming barely 73 hours after its members wasted several lives in renewed attacks in Adamawa and Borno States.
He said the state of emergency currently imposed on Adamawa, Borno and Yobe State would not prevent them from carrying out their attacks.
Shekau called on his members in other states, particularly Kano, to attack civilians and government institutions.
The full text of his 28-minute video, delivered in Hausa, reads thus;
"My brethren…you should hold on to your weapons and continue fighting. Let them understand that our work is not confined to Yobe, Borno and Adamawa (states). Make them understand that we are not restricted by emergency rule. They should understand we are under the canopy of Allah.
Full report at:
http://dailypost.com.ng/2014/02/20/enjoy-shedding-blood-boko-haram-threatens-ibb-buhari-atiku-new-video/
------------
In Central African Republic, Churches Are Refuge For Muslims Trapped By Violence
Feb 21, 2014
(RNS) Churches in Central African Republic are caring for thousands of Muslims who have been trapped in a cycle of revenge attacks, perpetrated by a pro-Christian militia.
Since December, Anti-Balaka militias have been emptying Muslim quarters and avenging earlier attacks by the Seleka, an Islamist militia. The Seleka rampaged through the country in early 2013, terrorizing Christians and ransacking churches, hospitals and shops.
Now that the Muslim president Michel Djotodia has stepped down, Seleka is being forced to withdraw from its strongholds, as the center of power shifts, amid a mass exodus and displacement of Muslims.
In Baoro, a town in the northwest, a Roman Catholic parish is caring for more than 2,000 Muslims who can't flee. A group of Catholic sisters in the town of Bossemptele is sheltering more than 500 Muslims, providing food, water and medicine.
Full report at:
http://www.huffingtonpost.com/2014/02/20/central-african-republic-churches-refuge_n_4825371.html?utm_hp_ref=religion
------------
Death toll from Islamist attack in northeast Nigeria doubles to 98
Feb 21, 2014
BAMA, Nigeria, Feb 20 (Reuters) - Gunmen from Nigeria's Islamist Boko Haram sect killed 98 people in the northeastern town of Bama on Wednesday, residents there said after burying their folk, more than double the figure given by police a day earlier.
Gunmen stormed the town in the early hours of Wednesday, firing on a school, shooting or burning to death dozens of people and trashing the palace of a traditional ruler of one of West Africa's oldest Islamic kingdoms. Police had initially put the death toll at 47.
The area of the attack was a wasteland of burnt buildings that still smelt faintly of charred flesh, according to a Reuters journalist who toured the scene with local officials.
Women and children could be seen gathering what few possessions they had from the ashen wrecks of their houses, many of them carrying them off on their heads as they trekked out to find somewhere else to shelter.
Full report at:
http://www.trust.org/item/20140220202732-r6pxt/?source=hpeditorial
------------
Presidential palace in Somalia hit by major car bomb: police
Press Trust of India | Mogadishu | February 21, 2014
The presidential palace in Somalia's capital Mogadishu, home to the country's internationally-backed government, was hit today by a massive car bomb followed by a raid by gunmen, police and witnesses said.
The UN's special envoy to Somalia said the country's president, Hassan Sheikh Mohamud, had telephoned to say he was unharmed in the attack against the Villa Somalia, one of the most heavily fortified places in the country.
"There is a large attack on the presidential palace. Initial reports are that a suicide car bomber hit the gate and exploded, then men with guns followed," police officer Mohamed Ali told AFP.
Full report at:
http://indianexpress.com/article/world/middle-east-africa/presidential-palace-in-somalia-hit-by-major-car-bomb-police/
------------
Nine children among 13 die in Nigeria attack
February 21, 2014
JOS: Gunmen killed 13 people, including nine children, in a raid on a village in central Nigeria on Thursday, an official said, the latest violence to hit a region wracked by years of sectarian conflict.
"The attack took place around 1:00 am (0000 GMT) and 13 people were killed in their sleep" in Rapyem village, said Habila Dung, administrator of the Barkin Ladi local government area in Plateau state. He described the raid as "barbaric" and said nine children were among the dead.
Plateau falls in Nigeria's so-called Middle Belt, on the dividing line between the mainly Christian south and predominantly Muslim north.
Mostly Muslim herdsmen from the Fulani-Hausa ethnic group have been blamed for scores of attacks on mainly Christian agriculturalists from the Berom ethnic community.
Full report at:
http://www.nation.com.pk/international/21-Feb-2014/nine-children-among-13-die-in-nigeria-attack
------------
Pakistan
No One Can Be Forced To Embrace Islam: Pak SC
Feb 21, 2014
ISLAMABAD: Chief Justice of Pakistan Tassaduq Hussain Jillani on Thursday observed that minorities could not be forced to embrace Islam, as the constitution fully protected them.
The chief justice was heading a three-member Supreme Court bench which heard the suo motu notice taken on reports that the people of Kalash and Chitral had been given an ultimatum by the Taliban to embrace Islam. The court directed the federal and Khyber Pakhtunkhwa governments to submit detailed reports within a week. Khyber Pakhtunkhwa Advocate General Latif Yousafzai informed the court that the Kalash people are an asset to Pakistan and there was no threat in the country to forcibly convert them to Islam.
Full report at:
http://www.dailytimes.com.pk/islamabad/21-Feb-2014/no-one-can-be-forced-to-embrace-islam-sc
------------
Pakistan's Blasphemy Law Receives Harsh Criticism As Stories Of Abuse Surface
Feb 21, 2014
ISLAMABAD (RNS) Mohammad Asghar, a 69-year-old paranoid schizophrenic, faces a death sentence in Pakistan for claiming to be the Prophet Muhammad in letters written to officials and police in 2010.
The retired British national of Pakistani descent is partially paralyzed after a stroke, but Pakistani courts have so far refused to acknowledge his physical and mental limitations.
The charges against Asghar recall the case of Rimsha Masih, a teenage girl who was alleged to have dumped torn and burnt pages of the Quran into a garbage heap nearly two years ago.
Rimsha, who is Christian, was also arrested under Pakistan's blasphemy law, which stipulates a life sentence for defiling the Quran.
Later, it emerged that the torn and burnt pages were from an Arabic primer. Rimsha, whose lawyers claim she is developmentally disabled, was granted bail and whisked away in a helicopter amid tight security.
Full report at:
http://www.huffingtonpost.com/2014/02/19/pakistan-blasphemy-law_n_4817171.html?utm_hp_ref=religion
------------
Eight killed in Balochistan after armed clash
Feb 21, 2014
QUETTA: Eight people were killed and two others were injured on Thursday in an armed clash between two armed groups in Balochistan's Kharan district, a security official said.
The official, who requested not to be named, told Dawn.com that the two armed groups clashed in Baseema checkpost area of Kharan.
He said seven men belonging to one group were killed, while one person from the other group died during the exchange of fire.
Full report at:
https://www.dawn.com/news/1088343/eight-killed-in-balochistan-after-armed-clash
------------
Continuing with talks would be injustice to terror victims: Nisar
Feb 21, 2014
ISLAMABAD: Pakistan's Interior Minister Chaudhry Nisar Ali Khan said that carrying on with peace talks with the Pakistani Taliban amid terrorist attacks throughout the country would be injustice to the victims of such attacks, DawnNews reported.
Speaking at a press conference, he said Prime Minister Nawaz Sharif and the military leadership do not intend to carry on with dialogue amid terrorist attacks.
The minister was accompanied by State Minister for Interior Balighur Rehman.
He said Pakistani security forces would not hesitate to take action in self defence, if they came under attack.
Full report at:
https://www.dawn.com/news/1088345/continuing-with-talks-would-be-injustice-to-terror-victims-nisar
------------
Punjab taking steps to avert infiltration of terrorists from KP
2014-02-21
LAHORE: Anticipating a spillover of terrorists into Punjab in case a military action is launched against the Taliban, the provincial government is taking steps to put in place flawless security arrangements along its borders with Khyber Pakhtunkhwa.
Sources said the enhanced checking system was to prevent movement of criminals, contrabands, weapons and explosive material.
The urgency of the issue can be gauged from the fact that initially Rs100 million has been released for introducing a foolproof system to avert infiltration of terrorists.
Police have been ordered to guard all entry points, including those in riverine areas. The government has doubts about the delivery of desired results by law-enforcement agencies, so it is planning to introduce an external system to keep an eye on police and make them perform.
Full report at:
https://www.dawn.com/news/1088498/punjab-taking-steps-to-avert-infiltration-of-terrorists-from-kp
------------
Pakistan, India to address each other's concerns
February 21, 2014
ISLAMABAD - Adviser to the Prime Minister on National Security and Foreign Affairs Sartaj Aziz met Indian External Affairs Minister Salman Khursheed Thursday on the sidelines of the SAARC Council of Ministers meeting in Maldives.
The meeting was held in a cordial atmosphere and both the ministers reviewed the progress made towards normalising bilateral relations since the meeting of the two prime ministers in New York last September.
They also agreed to continue in their efforts towards improvement of relations and also address each other's concerns in a constructive manner. They expressed satisfaction over the scheduling of meetings, at the technical level for cooperation in the power sectors and over the recent incident regarding cross-LoC trade and travel CBMs.
Full report at:
http://www.nation.com.pk/national/21-Feb-2014/pakistan-india-to-address-each-other-s-concerns
------------
Pak president discusses POK projects with Chinese leaders
Saibal Dasgupta,TNN | Feb 21, 2014
BEIJING: Visiting Pakistan president Mamnoon Hussain has held discussions with Chinese leaders regarding joint projects in POK. The two sides are expected to sign agreements in this regard despite India's objections.
"We will press ahead with the construction of China-Pakistan economic corridor and construction of Gwadar port as well as construction of industrial parks and other infrastructure construction," Chinese foreign ministry spokesperson Hua Chunying said at a press briefing.
Full report at:
http://timesofindia.indiatimes.com/world/pakistan/Pak-president-discusses-POK-projects-with-Chinese-leaders/articleshow/30765844.cms
----------
Pakistan assures India of early outcome in 26/11 trial
Feb 21, 2014
MALE: Pakistan on Thursday assured India that it is moving expeditiously with the trial of seven persons accused of involvement in the 2008 Mumbai terror attacks and an outcome is expected in a "couple of months".
The assurance came during a 30-minute meeting between Indian External Affairs Minister Salman Khurshid and Adviser to Prime Minister for National Security and Foreign Affairs Sartaj Aziz, during which India reiterated its long-standing demand to expedite the trial of those charged for the attacks that left 166 people dead and over 300 injured.
Full report at:
http://www.dailytimes.com.pk/national/21-Feb-2014/pakistan-assures-india-of-early-outcome-in-26-11-trial
------------
Karachi raids: 67 suspects arrested
2014-02-21
KARACHI: At least 67 suspects, including foreigners, were arrested by the police during a targeted operation in different areas of Karachi in the early hours of Friday morning, DawnNews reported.
Following the killings of five people in Karachi's Orangi Town on Thursday, police carried out raids in the area and arrested 30 suspects, including foreigners.
Meanwhile, 28 suspects were arrested during an operation in the city's Sharafi Goth area. Furthermore, weapons and drugs were also recovered from the arrested suspects.
Moreover, five suspects were arrested by the police after raids in Karachi's Clifton and Azizabad areas whereas weapons and drugs were seized.
Full report at:
https://www.dawn.com/news/1088518/karachi-raids-67-suspects-arrested
------------
Southeast Asia
Confused by 'Haram' silk, Perkasa asks for fatwa on Muslim attire
Feb 21, 2014
KUALA LUMPUR, Feb 21 — Perkasa wants the National Fatwa Council to issue a special guideline on what Muslims can or cannot wear, after a consumer group claimed pure silk batik cloths were forbidden to followers of Islam as spelled out in their prophets' teachings.
Irwan Fahmi Ideris, the group's youth chief said there was currently "confusion" on the matter and urged the council to look into concerns raised yesterday by the Muslim Consumers Association of Malaysia (PPIM).
"Right now, we don't know what to do, what can we wear? We have to clear this matter up quick," he told The Malay Mail Online when contacted.
Irwan said the council should discuss the issue with the state muftis and provide a full explanation.
"If you ask me, I think as long as a Muslim is covered properly according to the precepts of Islam, then it should not be an issue.
Full report at:
http://www.themalaymailonline.com/malaysia/article/confused-by-haram-silk-perkasa-asks-for-fatwa-on-muslim-attire#sthash.62sS5gj7.dpuf
------------
Jakim warns Muslims to stay away from false teachings
Feb 21, 2014
The Islamic Development Department of Malaysia (Jakim) today attacked scholar Dr Kassim Ahmad (pic), while reminding Muslims in its Friday sermon that it was an obligation to believe, accept and obey the hadith (the sayings and actions of Prophet Muhammad).
Jakim said the words uttered by the Prophet were a revelation from Allah and were the source of law.
"Let us not easily believe any views or any argument which is made based on emotions and for personal gains," it said.
The sermon seemed directed at Kassim, who came under attack after he delivered a controversial lecture at a seminar titled, "The thoughts of Kassim Ahmad: a review" at an event organised by the Perdana Leadership Foundation and officiated by former prime minister Tun Dr Mahathir Mohamad.
Full report at:
http://www.themalaysianinsider.com/malaysia/article/jakim-warns-muslims-to-stay-away-from-false-teachings
------------
Muslim lawyers agree to dialogue with human rights coalition
FEBRUARY 21, 2014
Muslim Lawyers' Association (MLA) has agreed to take up the offer by the Coalition of Malaysian NGOs in the UPR process (Comango) to hold a dialogue on the coalition's agenda, which has angered some Muslims in the country.
MLA president Datuk Zainul Rijal Abu Bakar said it was prepared to take on Comango on the matters they raised in their report to the United Nations Office of the High Commissioner for Human Rights in March 2013.
"The dialogue must be about their demands and the depravity which is bound to happen if their demands are accepted," he said in a statement today.
Full report at:
http://www.themalaysianinsider.com/malaysia/article/muslim-lawyers-agree-to-dialogue-with-human-rights-coalition
------------
Indonesia, South Africa Urge US Clarity at G20
By Agence France-Presse
February 21, 2014.
Sydney. Indonesia and South Africa on Friday stepped up pressure on US monetary policy, urging more clarity and better communication so emerging economies are not caught out by Federal Reserve action.
Countries including Indonesia, South Africa, Argentina, Turkey, and India have suffered sharp capital outflows and losses to their currencies as a byproduct of the Fed's "taper" — the winding-back of its mammoth stimulus program.
Indonesian Finance Minister Muhamad Chatib Basri said it was critical that this weekend's G20 meeting of finance ministers and central bankers in Sydney creates certainty about where the United States' policy is heading.
Full report at:
http://www.thejakartaglobe.com/business/indonesia-south-africa-urge-us-clarity-at-g20/
---------
Malaysian cops rescue 11 abducted Bangladeshis
Feb 21, 2014
Malaysian police rescued 11 Bangladeshi and four Myanmar nationals, who were suspected to have been held for weeks by a local illegal immigrant trafficking syndicate, yesterday.
Police stormed into two adjacent 15th floor flat units at Macallum Street Ghaut in George Town area to rescue the victims, Malaysian English daily The Star reports quoting Mohd Nashir, the assistant commissioner of police for Penag state.
The trafficking syndicate was demanding ransom of up to Malaysian ringgit 10,000 each from the families of the victims, the police office added.
However, the identities of the victims could not be known immediately.
According to the police, the Bangladeshis looked weak and despondent when they were rescued after monitoring the place for several days following a tip off.
Full report at:
http://www.thedailystar.net/malaysian-cops-rescue-11-abducted-bangladeshis-12383
------------
Europe
UK's growing role in Islamic finance discussed
Feb 21, 2014
Islamic Development Bank (IDB) President Ahmad Mohamed Ali and the UK Senior Minister of State for the Foreign & Commonwealth Office, Baroness Warsi of Dewsbury, view positively the fast growth of Islamic finance in the UK. During a visit to the IDB headquarters in Jeddah, Baroness Warsi told the IDB president that significant progress has been achieved by the UK government in making London not only the center of Islamic finance in the Western world, but one of the great capitals of Islamic finance in the world, as announced by UK Prime Minister David Cameron at the World Islamic Economic Forum held in London in late 2013.
"I am pleased to inform you that the UK is close to issuing its first sovereign sukuk (Islamic bond) and work on the practicalities is currently being carried out by leading financial institutions appointed by the UK government to arrange this issue possibly by mid-2014," said the minister. She thanked the IDB president for accepting to be a member of the Global Group on Islamic Finance and Investment being set up by the UK government. This group brings together central bank governors and CEOs of major Islamic banks from across the world to identify and address the critical factors that will drive the global Islamic finance market over the next five years.
Full report at:
https://www.zawya.com/story/UKs_growing_role_in_Islamic_finance_discussed-ZAWYA20140221045333/
------------
Al-Qaeda: Younger men take up leadership roles - UN study
Feb 21, 2014
The leadership of some al-Qaeda affiliates is witnessing a generational shift from older men to men in their 30s and 40s, a UN report says.
The study also found some cells were now recruiting members as young as 12.
It warned of new international networks emerging from foreign militants in Syria meeting the local al-Qaeda-linked Nusra Front.
The report concluded that the global terror organisation remained "a threat" despite losing "its former strength".
"The ideas, inspiration and networks generated by al-Qaeda continue to reverberate," according to the report submitted to the Security Council by the UN's Analytical and Sanctions Monitoring Team.
Full report at:
http://www.bbc.co.uk/news/world-middle-east-26281231
------------
Moscow says US policy on Syria aids 'terrorism
AFP | Feb 21, 2014
DAMASCUS: Moscow accused Washington of prolonging the Syrian conflict by supporting the opposition ahead of a UN Security Council vote on Saturday that threatens to further deepen big power divisions.
On the ground, a car bomb exploded at a border crossing between Syria and Turkey as rebels battled to prevent regime forces from seizing their last stronghold in the strategic Qalamun region.
And Syria's government media said Jordan was seeking to stir up the southern front in the country's conflict after a stalemate in peace talks held in Geneva this month.
Speaking in Baghdad on Thursday, Russia's Foreign Minister Sergei Lavrov said America's policy on Syria "encourages extremists who are financing terrorism and supplying terrorist organizations and groups with weapons".
Full report at:
http://timesofindia.indiatimes.com/world/europe/Moscow-says-US-policy-on-Syria-aids-terrorism/articleshow/30770978.cms
------------
UN Security Council to vote on Saturday on Syria aid resolution
AFP | Feb 21, 2014
UNITED NATIONS: The UN security council will vote Saturday on a draft resolution calling for immediate and unhindered humanitarian aid access in war-torn Syria, diplomats said.
Russia, with support from China, has blocked three previous resolutions aimed at pressuring the Damascus regime since the crisis began in March 2011, with an estimated 250,000 people across Syria awaiting help.
The resolution calls on all parties to immediately provides humanitarian access to populated areas, including the besieged city of Homs.
It also demands the "the immediate cessation of all attacks against civilians," such as through the use of barrel bombs, a clear reference to Syrian army tactics used in Aleppo, in the north.
Moscow's UN ambassador Vitaly Churkin received the text late Wednesday and requested time to consult his government, a steadfast ally of Syria.
Full report at:
http://timesofindia.indiatimes.com/world/us/UN-security-council-to-vote-on-Saturday-on-Syria-aid-resolution/articleshow/30763608.cms
------------
Germany extends military mission in Afghanistan
World Bulletin / News Desk
Feb 21, 2014
Germany's parliament approved Thursday a ten-month extension of the German military's (Bundeswehr) mission in Afghanistan.
In the lower house of parliament, Bundestag, 498 deputies voted in favor of extension while 84 opposed and 17 abstained.
The new mandate enjoyed broad support from the deputies of Chancellor Angela Merkel's conservative-left coalition government, which has overwhelming parliamentary majority.
Most of the deputies from the opposition Green Party and Die Linke opposed the extension.
According to the new mandate which is valid until December 31, the upper limit of German soldiers available for service in Afghanistan is reduced from 4,400 to 3,300.
Full report at:
http://www.worldbulletin.net/todays-news/129338/germany-extends-military-mission-in-afghanistan
-----------
London's Lord Mayor Concerned over Lack of Women in Top Jobs in the GCC
Feb 21, 2014
London's Lord Mayor, Fiona Woolf, has expressed her concerns over the lack of women in senior management positions in the GCC.
Woolf, who is only the second female to hold the position since 1189, was speaking on the UAE leg of the Lord Mayor's annual visit to the region, which aims to build on economic ties between the GCC and the UK.
"I am concerned about the lack of women in high places," she told reporters, comparing to the situation to London where an increasing number of women are becoming board members.
The Lord Mayor also warned against setting specific gender quotas, as was recently the case in India.
Full report at:
http://gulfbusiness.com/2014/02/londons-lord-mayor-concerned-over-lack-of-women-in-top-jobs-in-the-gcc/#.Uwflq2JdUqM
------------
Extremist cleric preaches at London University, despite hate speeches against Jews and gays
Feb 21, 2014
An extremist Muslim who has claimed Jews are descended from 'apes and pigs', called gays 'criminals' and has made controversial comments about domestic violence has given a talk at a London university.
Haitham al-Haddad spoke to students on Islamic finance at the School of Oriental and African Studies at the University of London.
He has outraged moderate Muslims who are critical of him for teaching young Muslims that men and women should be segregated.
Dr Al-Haddad advocated that gays should be outlawed and has also praised terror boss Osama bin Laden. He has also spoken out in favour of female genital mutilation.
He has claimed Jewish people are descended from 'apes and pigs' and says people who leave Islam should be executed, although he has claimed in the past his comments have been misinterpreted.
Full report at:
http://www.dailymail.co.uk/news/article-2563170/Anger-extremist-cleric-given-podium-preach-London-university-despite-history-hate-speech-against-women-gays.html#ixzz2u0IdT2J9
----------
Mideast
Gaza 'naked' treasure poses dilemma for Islamist rulers
By Adel Zaanoun - GAZA CITY
Feb 21, 2014
The discovery in Gaza of a life-size bronze statue of a naked ancient Greek god has presented the Palestinian territory's Islamist rulers with a dilemma: should there be a cover-up?
Religious sensitivities about nudity and pagan idolatry aside, mystery also surrounds the circumstances of how the statue of Apollo turned up.
A fisherman says he found it by the seashore, but the green patina on the impressive 2,500-year-old artifact suggests it was discovered on land.
The statue, weighing 450 kilograms (1,000 pounds) and 1.7 metres (5.8 feet) in height, is being kept by police at an undisclosed location as they investigate, although the Hamas government has distributed photographs.
Fisherman Jawdat Ghorab, 26, from the central Gaza Strip town of Deir al-Balah said he found the figure among rocks on the seashore last August.
"I saw a treasure, a gift from God," he said. "I thought that my life of poverty had been transformed."
He said that with great effort he and his family loaded the statue onto a donkey cart and brought it home where it was placed on a mattress until its confiscation by the police.
Ghorab admits to breaking off one of the figure's fingers, thinking that it might be made of gold.
Full report at:
http://www.middle-east-online.com/english/?id=64263
------------
Iran boosts military support in Syria to bolster Assad
February 21, 2014
LONDON / ANKARA: As Syria's war nears the start of its fourth year, Iran has stepped up support on the ground for President Bashar al-Assad, providing elite teams to gather intelligence and train troops, sources with knowledge of military movements say.
This further backing from Tehran, along with deliveries of munitions and equipment from Moscow, is helping to keep Assad in power at a time when neither his own forces nor opposition fighters have a decisive edge on the battlefield.
Assad's forces have failed to capitalize fully on advances they made last summer with the help of Iran, his major backer in the region, and the Hezbollah fighters that Tehran backs and which have provided important battlefield support for Assad.
Full report at:
http://tribune.com.pk/story/674567/iran-boosts-military-support-in-syria-to-bolster-assad/
------------
New Intel law will turn Turkey into 'al-Assad state': CHP chief
Feb 21, 2014
Republican People's Party (CHP) head Kemal Kılıçdaroğlu has harshly criticized the government's move to equip the intelligence organization with expanded powers, accusing the prime minister of creating a Mukhaberat-style secret police à la Syrian President Bashar al-Assad.
"Turkey is rapidly becoming a dictatorial regime. The entire world has realized this dictatorial regime as well. This amendment on the MİT [National Intelligence Organization] is another step in this direction," Kılıçdaroğlu said in an interview with daily Hürriyet yesterday.
No institution is equipped with extraordinary powers, he said, noting that such powers were not even given to MİT during states of emergency. "Turkey is becoming an intelligence state. [Prime Minister] Recep Tayyip Erdoğan is trying to build an 'al-Assad state.' Syria is an intelligence state and the same is being applied here," he said.
Full report at:
http://www.hurriyetdailynews.com/new-intel-law-will-turn-turkey-into-al-assad-state-chp-chief.aspx?pageID=238&nID=62747&NewsCatID=338
----------
Kerry peace proposals 'unacceptable': Palestinian source
Feb 21, 2014
Ideas proposed by US Secretary of State John Kerry to Palestinian president Mahmoud Abbas cannot "serve as the basis for a framework accord" with Israel, a Palestinian official said Friday.
"The ideas proposed cannot be accepted by the Palestinian side as the basis for a framework accord between the Palestinians and Israel as they do not take into account the legitimate rights of the Palestinian people," he told AFP, speaking on condition of anonymity, after Abbas and Kerry met in Paris this week.
"The Palestinian position explained to Mr Kerry is that the proposed ideas, particularly the insistences on recognition of the state of Israel as the Jewish nation-state, are unacceptable," the official said.
Full report at:
http://english.ahram.org.eg/NewsContent/2/8/94864/World/Region/Kerry-peace-proposals-unacceptable-Palestinian-sou.aspx
------------
'Netanyahu will not stop West Bank building for continuation of peace talks'
Feb 21, 2014
Coalition chairman Levin says there is solid bloc of MKs in gov't determined to preserve settlements; US envoy Shapiro says issue of Jewish settlers remaining on Palestinian side of future border would have to be dealt with.
The right wing MKs in Prime Minister Binyamin Netanyahu's coalition are concerned over rumors that Israel will be asked to freeze settlement construction in the West Bank as part of the continued peace talks with the Palestinians. But Coalition chairman Yariv Levin (Likud) said Friday, that he did not think Prime Minister Binyamin Netanyahu would impose such a building freeze.
Full report at:
http://www.jpost.com/National-News/Levin-For-continuation-of-peace-talks-Netanyahu-will-not-stop-West-Bank-building-342149
----------
North America
New York police surveillance of Muslims constitutional: Judge
Reuters | Feb 21, 2014
NEW YORK: New York City's secret police surveillance of mosques, Muslim businesses and a Muslim student group in New Jersey did not violate the US Constitution, a federal judge ruled on Thursday.
US District Judge William Martini in Newark, New Jersey, threw out a lawsuit brought by several New Jersey Muslims who claimed the New York Police Department illegally targeted them for undercover monitoring solely because of their religion.
The police department's widespread program was first revealed in a series of articles by the Associated Press, which reported that officers had infiltrated Muslim organizations throughout the region following the World Trade Center attacks of September 11, 2001.
The plaintiffs in the case, led by Syed Farhaj Hassan, a US Army reservist, claimed the program impaired their freedom of expression, caused them to stop attending religious services and threatened their careers.
Full report at:
http://timesofindia.indiatimes.com/world/us/New-York-police-surveillance-of-Muslims-constitutional-Judge/articleshow/30762104.cms
------------
US military school taught soldiers to wage a "total war" against Islam
Published time: May 10, 2012, Edited time: February 20, 2014
When the Defense Department wasn't blowing billions on failed machinery and weapons of war, the Pentagon was paying a US Army lieutenant colonel to indoctrinate servicemen with the notion that the entire Islam religion should be eradicated worldwide.
Army Lt. Col. Matthew A. Dooley no longer lectures members of the Armed Forces at the Defense Department's Joint Forces Staff College, but he is still a part of the school's faculty, reports Wired. This week the website reveals that the former instructor is under investigation by the military but, while he remains on the books, they have published material from recently uncovered training materials that were once used in the decorated soldier's military-mandated classes.
Full report at:
http://rt.com/usa/us-students-war-islam-930/
------------
Pakistani drug dealer sentenced to 15 years in prison in US
Press Trust of India | Washington | February 21, 2014
A Pakistani drug dealer, who operated through internet, has been sentenced to 15 years in jail by a US court on the charges of drug trafficking and money laundering.
36-year-old Shiraz Malik pleaded guilty in October last year of selling pharmaceuticals and highly regulated chemicals to customers in the US, Europe, Mexico, and other countries and conspiring to launder the profits of that activity. According to court documents, Malik operated out of Warsaw, Poland from June 2008 to September 2011.
He was arrested at the Prague International Airport in September 2011, and was extradited from the Czech Republic to the US in June 2012. Malik took orders from customers via internet and coordinated with people in Pakistan to fill the orders, the Justice Department said. It alleged that the drugs were sent from Pakistan to the customers, and the Malik emailed the tracking numbers to buyers that his accomplices gave him. Malik sold large quantities of ephedrine to customers in Mexico, the country of origin for most of the methamphetamine sold in the US, the Justice Department said.
Full report at:
http://indianexpress.com/article/world/americas/pakistani-drug-dealer-sentenced-to-15-years-in-prison-in-us/
------------
CAIR-MI Welcomes Settlement of Suit Over Religious 'Test' for Inmates' Halal Meals
February 21, 2014
The Michigan chapter of the Council on American-Islamic Relations (CAIR-MI) today welcomed the settlement of a lawsuit against the St. Clair County Sheriff to modify the religious dietary screening process at the county jail.
The lawsuit challenged the constitutionality of the jail's religious dietary screening process after Aaron Utley, a former inmate at the jail, was denied a halal (Islamically permissible) diet request.
[NOTE: Guidelines for halal food are similar to, but less restrictive than kosher practices.]
The policy required inmates of different faith backgrounds, including Islam, Judaism, Hinduism, Buddhism and Christianity, to pass a detailed test written by the jail that judged their knowledge of scripture in order to receive a religious diet. Utley was denied a halal food diet after receiving a "failing" grade on the Islam "test."
Full report at:
http://www.cair.com/press-center/press-releases/12382-cair-mi-welcomes-settlement-of-suit-over-religious-test-for-inmates-halal-meals.html
------------
US assures full support to Bangladesh over refugee issue
Feb 21, 2014
The United Stated has assured of full support for implementing the first ever national strategy over the issue of refugees and undocumented Myanmar nationals in Bangladesh.
Appreciating the efforts of Bangladesh in addressing the issue, Anne C Richard, assistant secretary of Bureau of Population, Refugee and Migration (PRM), came up with the assurance during a meeting with Bangladesh Foreign Secretary Shahidul Haque at Washington DC yesterday.
Shahidul also met with Rose Gottemoeller, acting under secretary for arms control and international security at the US Department of State and discussed wide range of global issues of mutual interests including security issues, says a press release from the foreign ministry of Bangladesh.
Full report at:
http://www.thedailystar.net/us-assures-full-support-to-bangladesh-over-refugee-issue-12378
------------
New US study casts doubt on West's Afghan plan
2014-02-21
WASHINGTON: A new assessment of Afghanistan's future says the country could once again become a terrorist haven unless US and international partners underwrite a much larger Afghan security force than is currently planned beyond 2014.
The study released Thursday also concludes that this larger force and the government ministries to support it will require international trainers and advisers at least through 2018.
The Obama administration has not yet decided whether to play that role beyond 2014.
The study was ordered by the Congress and conducted by CNA Strategic Studies, a federally funded research group.
Full report at:
https://www.dawn.com/news/1088416/new-us-study-casts-doubt-on-wests-afghan-plan
------------
URL: https://newageislam.com/islamic-world-news/india-sunni-muslim-authority-insists/d/35868