New Age Islam News Bureau
4 Nov 2019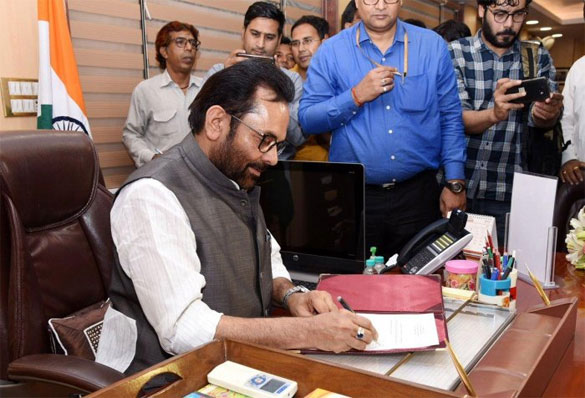 Asserting that tolerance is in the "DNA of India", Union minister Mukhtar Abbas Naqvi on Sunday said the country, with its unity in diversity, is a role model for the entire world.
-------
• LeT, Jaish Continue To Be Threat To India; Pakistan Allowed Terror Activists To Contest Polls: US
• Malay-Islamic Radicalism Threatens Multi-Ethnic Malaysia's Unity
• 9-Month-Old Infant Turns into New Evidence of Saudi Crimes in Yemen
• 'Sexual Assaults': Bangladesh Seeks Worker's Return from Saudi
• Failure of 'Halva March' Will Be Pakistan's Triumph: Fawad
• Sudan Protest Group Has 'No Objection' To Handing Al-Bashir to ICC
• Armed Forces Spokesman: Iran to Target Interests of Washington, Collaborators in Any War
• Talks on Syrian Constitutional Committee 'going well'
India
• India Role Model for Entire World for Its Unity In Diversity: Union Minister
• We're Ready, If Needed Will Impose NSA: UP Police Ahead of Ayodhya Verdict
• Cleared In Terror Case after 11 Years, They Brace For New Fight
• Ask Israel, why WhatsApp: AIMIM chief Owaisi to Centre over 'snooping' row
• In alert on Chhath Puja, Bihar district admn names Muslims
• We diluted Article 370 twelve times without controversy: Congress
• Terrorist hideout busted in J&K's Kishtwar, arms and explosives seized
--------
North America
• LeT, Jaish Continue To Be Threat To India; Pakistan Allowed Terror Activists To Contest Polls: US
• Harry Reid: Trump's Anti-Muslim Rhetoric Insults All Americans
• Egyptian President Abdel Fattah Al-Sisi And Europe's Islamophobes: An Unsavory Alliance
• Turkey: US terrorism report sans YPG a cover up effort
• Pray for Christians in Iran
• Islamic State group names new leader to replace Baghdadi
• Iran-Us-Israel's 40 Years of Hostility with No End in Sight
• NATO: ISIS leader al-Baghdadi's death a 'milestone' in fight
--------
Southeast Asia
• Malay-Islamic Radicalism Threatens Multi-Ethnic Malaysia's Unity
• Penang Mufti: Up to gov't to decide on zakat distribution for non-Muslims
• British scholar sees open discourse on Islam under Anwar
• Why back MCA in Tanjung Piai? We need non-Muslims who are not 'extreme', says PAS
• Oksana Voevodina, Russian ex-wife of Malaysian Sultan Muhammad V, posts Instagram photo of baby she says is their son
• Dr M: No problem with India, China wants peace in South China Sea
• USIM develops Quran application for the hearing impaired
--------
Arab World
• 9-Month-Old Infant Turns into New Evidence of Saudi Crimes in Yemen
• Analyst Underlines Collapse of Saudi-Led Coalition against Yemen
• Kurdish Militias Voice Readiness to Negotiate with Damascus Gov't
• His Highness Sheikh Sultan Bin Mohammed Al Qasimi Words Of Comfort On Islam Moves Harvey
• Iraq's PM urges protesters to stop, says unrest is hurting the economy
• Lebanon's anti-government protesters return to streets, call for general strike
• Lebanese flock to presidential palace in rally to support Aoun
• Lebanese keep protest alive in northern city of Tripoli
• Saudi prosecution to speed up criminal case against child abuser in viral video
• Iraqis rally to reaffirm commitment to religious leadership's stand on calm
• Riyadh Season attracts more than 5m visitors
--------
South Asia
• 'Sexual Assaults': Bangladesh Seeks Worker's Return from Saudi
• Airstrikes kill 17 Taliban militants in Baghlan, Paktiya and Zabul provinces
• Special Forces kill, detain 23 Taliban militants in 4 provinces
• Bangladesh Rohingya island relocation plan fails to gain UN support
--------
Pakistan
• Failure of 'Halva March' Will Be Pakistan's Triumph: Fawad
• Pakistan Clerics Vow Not To Leave Islamabad Until Imran Khan Resigns
• Pakistani Islamists await deadline they set for PM to resign
• 178-member Sikh delegation arrives in Pakistan from UK
• Pakistan court acquits police officials accused of killing ATM thief after Hafiz Saeed mediation
• Playing religious card for political gains regrettable: Swati
• 1,100 Indian Sikhs arrive at Punja Sahib in religious procession
• China keen to invest in Halal meat industry
• Sindh governor says govt to honour agreement with JUI-F
• Pakistan asks Afghanistan to explain 'harassment' of envoys
• Over 2,400 Pakistani prisoners jailed in Saudi Arabia, UAE freed: official
--------
Africa
• Sudan Protest Group Has 'No Objection' To Handing Al-Bashir to ICC
• In Kenya's battle against al-Shabab, locals say the military is fighting terror with terror
• Ethiopian PM Abiy defends response to ethnic clashes
• Two soldiers killed in Mali by explosive device: army
• Sudanese protests demand answers over June crackdown deaths
• Libya: Haftar forces attack airport in Tripoli
• Why construction workers have become easy target for Al Shabaab militants
• Al shabaab storm Wajir police station to free detained terrorists
• Nigerian air force destroys one hideout of Boko Haram
• Nigerian troops kill 6 Boko Haram fighters in gunfight
--------
Mideast
• Armed Forces Spokesman: Iran to Target Interests of Washington, Collaborators in Any War
• Iran's Judiciary Chief Asks for Trying US Officials for Creating ISIL
• Israel opens probe after video shows unarmed Palestinian shot in back
• Turkish bus driver slams into stop, stabs people; 13 injured
• UN agency for Palestinian refugees launches strike in Jordan
• Israel's Netanyahu promises covert actions against enemies
• Palestinian YouTube star sets out to simplify Arabic language, bridge divisions
• Malaysian PM: No country can impose its sanctions on other countries
• Six Saudi soldiers killed in clashes with Yemeni forces in border areas
• Israeli forces detain Palestinian minister of Jerusalem al-Quds affairs
• Migrants endure rape, torture on route through Yemen
--------
Europe
• Talks on Syrian Constitutional Committee 'going well'
• Two Greek towns protest refugee transfers to mainland sites
• Switzerland: PKK supporters interrupt CHP event
• U.N. Chief Urges Myanmar to Resolve Rohingya Refugee Crisis
Compiled by New Age Islam News Bureau
URL: https://www.newageislam.com/islamic-world-news/india-role-model-entire-world/d/120175
--------
India Role Model for Entire World for Its Unity In Diversity: Union Minister
Nov 3, 2019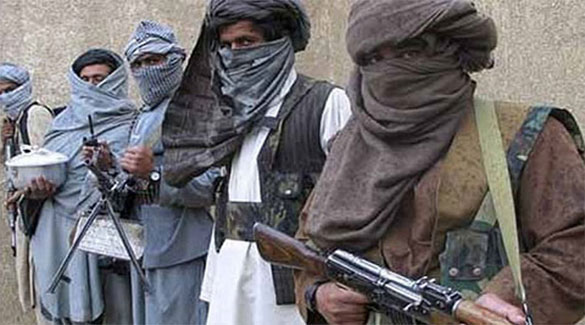 In February (2018), operatives reportedly affiliated with JeM attacked an Indian army camp at Sunjuwan, in the state of Jammu and Kashmir, killing seven, the US report said.
--------
NEW DELHI: Asserting that tolerance is in the "DNA of India", Union minister Mukhtar Abbas Naqvi on Sunday said the country, with its unity in diversity, is a role model for the entire world.
Speaking at the 'Gandhi Sankalp Yatra' organised by BJP Delhi pradesh minority morcha, Naqvi said the Modi government will not allow any destructive agenda to dominate its development plans.
"We have to strengthen the fabric of social harmony, unity and brotherhood under any circumstances," the minority affairs minister said.
He led the "Gandhi Sankalp Yatra" from Ambedkar Stadium to Ramlila Maidan in Delhi.
The "Gandhi Sankalp Yatra" was organised to promote peace, brotherhood, social harmony in the country, the senior BJP leader said.
"We have to remain cautious of such evil forces who are enemies of humanity and peace," Naqvi said.
The government is working with the commitment to "Sabka Saath, Sabka Vikas, Sabka Vishwas", he said.
The Modi government has ensured happiness and prosperity in the lives of all needy persons, he said.
Naqvi said that despite different languages, religions and communities, India is a role model of unity in diversity for the entire world.
"Tolerance is in the DNA of India, it is our culture and commitment. We all have to work together to maintain this strength of unity," he said.
National commission for minorities member, Atif Rashid, BJP Delhi pradesh minority morcha president Mohammad Haroon, vice-president Khalid Qureshi, general secretary Bilal Zaidi, among others participated in the "Gandhi Sankalp Yatra
https://timesofindia.indiatimes.com/india/india-role-model-for-entire-world-for-its-unity-in-diversity-mukhtar-abbas-naqvi/articleshow/71878632.cms
--------
LeT, Jaish Continue To Be Threat To India; Pakistan Allowed Terror Activists To Contest Polls: US
November 3, 2019
The US has said the Lashkar-e-Taiba (LeT) and the Jaish-e-Mohammad (JeM) continued to be a threat to India and slammed Pakistan for allowing candidates affiliated with the LeT front organisations to contest the country's last general elections.
The US State Department's 'Country Reports on Terrorism 2018', published on Friday, also said the Pakistani authorities have failed to uniformly implement the Financial Action Task Force (FATF) Action Plan on money laundering and counter-terrorism and the UN sanctions related to designated entities and individuals such as terror group LeT and its affiliates, which continued to make use of economic resources and raise funds.
"Regionally focused terrorist groups also remained a threat in 2018. For example, Pakistan-based Lashkar-e-Taiba – which was responsible for the 2008 Mumbai attacks – and Jaish-e-Mohammad maintained the capability and intent to attack Indian and Afghan targets. In February (2018), operatives reportedly affiliated with JeM attacked an Indian army camp at Sunjuwan, in the state of Jammu and Kashmir, killing seven," the report said.
The LeT and the JeM were responsible for a series of terror attacks in India that include attack on Parliament, leading to death of scores of innocent people and security personnel.
The US State Department report said the Pakistan government has failed to significantly limit the LeT and the JeM from raising money, recruiting and training in Pakistan, and "allowed candidates overtly affiliated with the LeT front organisations to contest the July general elections".
After the Pakistan general elections, Imran Khan assumed the charge of Prime Minister of that country in August 2018.
Although the Pakistani government voiced support for political reconciliation between the Afghan government and the Afghan Taliban, it did not restrict the Afghan Taliban and the Haqqani Network (HQN) from operating in Pakistan-based safe havens and threatening the US and Afghan forces in Afghanistan, the report said.
In June, the FATF placed Pakistan on the "grey list" for deficiencies in its Anti-Money Laundering and Countering Financing of Terrorism (AML/CFT) regimes, including the failure to implement the UN sanctions related to designated entities.
The US State Department said as a member of the Asia/Pacific Group on Money Laundering (APG), Pakistan has agreed to implement international standards to combat money laundering, terrorism finance, and proliferation finance but its implementation remained "very poor".
"Pakistan criminalises terrorist financing through the Anti-Terrorism Act, but implementation remains uneven. In June 2018, the FATF placed Pakistan on its 'grey list' for deficiencies across its AML/CFT regimes, specifically citing concerns over Pakistan's failure to fully implement the UN Security Council ISIL (Da'esh) and al-Qa'ida sanctions regime.
"The FATF noted that UN-listed entities, including the LeT and its affiliates, were not effectively prohibited from raising funds in Pakistan, or being denied financial services," the report said.
"Pakistani authorities failed to uniformly implement UN sanctions related to designated entities and individuals such as LeT and its affiliates, which continued to make use of economic resources and raise funds," it said.
The US report said Pakistan's 2015 National Action Plan to combat terrorism includes efforts to prevent and counter terrorist financing, including by enhancing inter-agency coordination on countering the finance of terrorism.
The law designates the use of unlicensed 'hundi' and 'hawala' systems as predicate offences to terrorism and requires banks to report suspicious transactions to Pakistan's FIU, the (Pakistan) State Bank's Financial Monitoring Unit, it said.
https://indianexpress.com/article/india/let-jaish-continue-to-be-threat-to-india-pakistan-allowed-terror-activists-to-contests-polls-us-6101030/
--------
Malay-Islamic Radicalism Threatens Multi-Ethnic Malaysia's Unity
11/3/2019
Malaysia has been quite a successful multi-ethnic, multi-racial and multi-religious country for decades, even while giving primacy to the indigenous majority community, the Malays, who, by definition, are also Muslim.
But the scenario is changing, causing concern. Malay majoritarianism, combined with Islamic radicalism, has been gaining ground, threatening to tear the national fabric.
Last week, the Malaysian government set up a Unity Issues Management Committee (JPIP in Malay) to manage tensions over sensitive ethnic issues at the national level. According to the Malaysian news agency Bernama, the Deputy Law Minister in the Prime Minister's Department, Mohamed Hanipa Maidin, said that the committee would serve as an official forum to identify issues and controversies that could threaten ethnic and religious harmony.
'The committee enhances the synergy of the agencies involved in tackling the unity issues in an integrated manner. It comprises various ministries and agencies, including the Home Affairs Ministry, Housing and Local Government Ministry, Communications and Multimedia Ministry, as well as Women, the Family and Community Development Ministry,' Maidin said.
The committee was initiated by National Unity and Integration Department with the cooperation of the National Security Council.
Since his return to power as Prime Minister in 2018, Mahathir Mohamad has been facing a decline in support from the Malays. The opposition parties, and not just the Islamic outfits, have been accusing Mahathir's government of being 'un-Islamic' and 'liberal.' Liberalism is anathema to conservative Malays.
Catalytic Role Of Zakir Naik
Adding fuel to the fire has been an Indian Islamic preacher from Mumbai, Zakir Naik. He is a Permanent Resident in Malaysia but is wanted in India for alleged terrorist financing. Zakir has been creating tension between Malays and the Malaysian Hindus by publicly saying that Malaysian Hindus are more loyal to the Indian Prime Minister Narendra Modi than to the Malaysian Prime Minister Mahathir Muhamad.
He has also accused the Malaysian Chinese of not being a traditional part of Malaysia. He described them as 'old guests' while he described himself as a 'new guest'.
For a government which depends on ethnic and religious unity (of course with the Malay-Muslim majority enjoying preferential treatment as the indigenous people or Bhoomiputras), Zakir's attempts to stir up racial/ethnic/religious animosities have been a danger signal.
Four ministers demanded that he be deported. Mahathir, a friend and admirer of Zakir, himself felt constrained to tell him to watch his tongue and not go beyond preaching Islam. He said that as a non-citizen Zakir had no right to comment on Malaysia's ethnic problems. Seven of Malaysia's 13 states have banned him from delivering Islamic sermons.
However, Mahathir has not been consistent in his ideology. Descended from a South Indian Muslim immigrant married to a Malay lady, Mahathir started his political career as an opponent of citizenship for non-Malays. But later he gave up the opposition on becoming a leader of the multi-ethnic United Malay National Organization (UMNO)-led coalition called Barisan Nasional (BN). However, eventually, the UMNO itself took a Malay/Muslim supremacist line.
Writing in The Citizen, M.Mahalingam, says that the UMNO embarked on the 'Malay First Policy' which resulted in Malay hegemony in public spheres. As result, the minority Chinese and Indians got alienated from it. For more than 60 years, coalition partners like the Malaysian Chinese Association and the Malaysian Indian Association were too weak to oppose the leaderships' majoritarian line.
However, eventually, Mahathir left the UMNO and formed the Malaysian United Indigenous Party (PPBM in Malay) in 2016, which is now heading the multi-racial coalition called Pakatan Harapan (Alliance of Hope). The Pakatan Harapan is less racial, and more liberal and inclusive, Mahalingam says.
Being an Islamist at heart, Mahathir refused to extradite Zakir Naik to India to face charges of money laundering and terrorist financing. Naik would be 'killed' there, Mahathir said.
However, in September he said that Prime Minister Modi did not ask for Zakir's extradition at their meeting on the sidelines of the Eastern Economic Summit. He contradicted Indian Foreign Secretary's statement that India and Malaysia were in touch on the Zakir Naik matter.
Mahathir said: "Not many countries want him [Naik]. I met Prime Minister Modi, he didn't ask me for him. This man could also be troublesome for India." He also said that Malaysia was looking for a place to send Zakir Naik. "We are trying to find some place he can go to but at the moment, no one wants to accept him."
Be that as it may, Malay Mail reported Police Inspector-General Datuk Seri Abdul Hamid Bador accusing Opposition parties for attempting to destabilise the Pakatan Harapan government, amid a rise in as racial and religious tensions in Malaysia.
TheSouth China Morning Postreported the police chief as saying that the situation in the country is 'troubling'. Anyone found to be playing on racial sentiments and inciting religious sensitivities will be arrested without warning.
Prime Minister Tun Dr Mahathir Mohamad's media advisor Datuk A Kadir Jasin also warned of the situation taking a 'dangerous' turn should it remained unchecked, and echoed Abdul Hamid's sentiments by fingering the Opposition parties of exploiting such issues to garner Malay-Muslim support. Home Affairs Minister Muhyiddin Yassin told a media conference that so far this year, there have been twice as many reports filed with authorities on issues concerning race, religion and the royalty compared to last year. Free Malaysia Todaynews portal reported that on August 19, police arrested a man over a Facebook post seen as inciting Muslims in Malaysia to shed the blood of non-Muslims. The post contained a photo of a man waving a machete, urging Muslims to 'sharpen their knives for the infidels',
'Muslims must get their slaughter knives ready. Just to be prepared. Who knows, the kafir (infidels) are acting like cattle for slaughter,' said the post.
Mahithir with Zakir Naik
In the city of Ipoh in Perak state, 15 deities in a Hindu temple were smashed up. An Indonesian man with a spanner was arrested for the incident on August 17.
A move to introduce the Arabic script to write Malay discarding the Roman script in a primary school syllabus was shelved after being opposed by Indian and Chinese communities who viewed the move as an attempt at 'Islamization.'
South China Morning Post quotes Prof Mohd Azizuddin Mohd Sani of the Political Science Department at Universiti Utara Malaysia (UUM) as saying that racial and religious issues are being exploited because the country practices race-based politics.
'I think the government needs urgently to improve our economy and this will silence most racial hatred among people. Once they feel comfortable, the people won't quarrel about any issue including racial and religious issues,' Azizuddin said.
But a reading of Mahalingam would show that Mahathir cannot be trusted to be balanced on ethnic issues. According to Mahalingam, he wrote a controversial book titled 'Malay Dilemma' in which he showed himself as a strong Malay nationalist. Though Mahathir put Malaysia on the path of rapid economic development, he was authoritarian. During his earlier 22 years as PM, he muzzled the judiciary and the media. He stifled dissent through Operation Lalang. He alienated ethnic minorities through pro-Malay policies. Through political means he created a Malay capitalist class to scuttle the dominant Chinese business elite.
While advocating a moderate and modern Islam, Mahathir declared Malaysia an Islamic state in 2001, even though the constitution was silent on whether Malaysia was a secular or an Islamic state, Mahalingam recalls. At any rate, Islamization of Malaysia was in full swing under his reign. He ushered in a new Malay identity during his long stint in office.
Given Mahathir's split personality, there is a trust deficit among the non-Malays in general though they need him for political change, Mahalingam says. Mahathir has vowed to undo his mistakes in order to leave behind a right legacy, but the 94 year old's prospective successor, Anwar Ibrahim, is also an advocate of a Malay majoritarian line, Mahalingam points out.
https://menafn.com/1099216851/Malay-Islamic-radicalism-threatens-multi-ethnic-Malaysias-unity
--------
9-Month-Old Infant Turns into New Evidence of Saudi Crimes in Yemen
Nov 03, 2019
The Saudi-UAE coalition attacked residential areas in the town of Baqem in Sa'ada province on Friday, killing two and injuring 4 others.
The Arabic-language al-Khabar al-Yamani news website reported on Saturday that Halima, a 9-month-old infant, is among the wounded civilians in the attack. She has lost her mother, and her father and brother are among the injured as well.
https://en.farsnews.com/newstext.aspx?nn=13980812000202
--------
'Sexual Assaults': Bangladesh Seeks Worker's Return from Saudi
Nov 04, 2019
Bangladesh government has called for a migrant worker's repatriation from Saudi Arabia after her video alleging sexual abuse highlighted the exploitation faced by Asians working abroad.
In a Facebook video which has been shared thousands of times and prompted protests in Dhaka against workers' conditions, Sumi Akter alleged "merciless sexual assaults" by her Saudi employers.
"I perhaps won't live longer. Please save me. They locked me up for 15 days and barely gave me any food. They burned my hands with hot oil," the 25-year-old said.
On Sunday, the government called on the state-run manpower exporting agency to bring Akter back home "as soon as possible".
Her husband Sirajul Islam told AFP news agency he had been "trying to get her back but couldn't".
Since 1991, some 300,000 Bangladeshi women have travelled to the Gulf nation for work, according to the ministry of expatriates' welfare.
Those workers account for the largest amount of remittance sent back to Bangladesh.
Government spokesman Atiqur Rahman said Dhaka would crack down on rogue recruitment firms amid allegations that they abused female workers and sold them to other brokers.
Foreign Minister AK Abdul Momen had said on Thursday the government would not ban women from going to Saudi Arabia for work.
"Saudi Arabia admitted some people are being victimised. But that is happening for a few handfuls of people. The Saudi government isn't making them victims," he told reporters.
Akter's video comes after the body of migrant worker Nazma Begum was repatriated in late October.
The 42-year-old Begum had called her son Rajib Hossain repeatedly before her death, alleging torture and asking to be rescued, Hossain told AFP, adding that she died of an untreated illness.
Both women said they were promised hospital janitor jobs but were tricked into being household maids.
Millions of Asians travel to the Gulf to work, according to Bangladesh's government, and human rights groups say many suffer exploitation and abuses with no channels for redress.
Last month, Bangladeshi migrant rights group Ovibashi Karmi Unnayan Program said 61 percent of 110 women they interviewed who returned home, many from Saudi Arabia, claimed they were physically abused.
Some 14 percent said they were sexually abused, the group added.
Dhaka-based BRAC, one of the world's largest charities, said this year alone, the bodies of 48 female workers were brought back from Saudi Arabia.
https://www.aljazeera.com/news/2019/11/assaults-bangladesh-seeks-worker-return-saudi-191103171348054.html
--------
Failure of 'Halva March' Will Be Pakistan's Triumph: Fawad
NOVEMBER 4, 2019
Federal Minister for Science and Technology Fawad Chaudhry, while taking to the social networking website Twitter, took a jibe at the ongoing 'Azadi March', dubbing it 'Halva March'.
The federal minister tweeted that the failure of 'Halva March' would prove to be a victory for Pakistan.
"Those that were against the creation of Pakistan are now out on the streets against it," said Chaudhry.
Fawad Chaudhry further added that the ancestors of those participating in the march were against Quaid e Azam during the creation of Pakistan; today they are standing against the current Prime Minister of Islamic Republic of Pakistan.
"Their (Azadi March) defeat is key to Pakistan's bright future, the matter is nearing its end," added Chaudhry.
It is pertinent to mention here that the Pakistan People's Party (PPP) and the Pakistan Muslim League-Nawaz (PML-N) on Saturday had decided against joining Jamiat Ulema-e-Islam-Fazal's (JUI-F) sit-in protest.
https://dailytimes.com.pk/494409/failure-of-halva-march-will-be-pakistans-triumph-fawad/
--------
Sudan Protest Group Has 'No Objection' To Handing Al-Bashir to ICC
4 November 2019
The protest movement that led to the ouster of Sudan's longtime president Omar al-Bashir said Sunday it was not against handing over the deposed autocrat to the International Criminal Court to be tried for genocide.
Al-Bashir, who was ousted by the army in April after a nationwide agitation against his rule, has long been accused by the Hague-based ICC of genocide, war crimes and crimes against humanity for his alleged role in the devastating conflict in Sudan's Darfur region.
"We have no objection in handing over Bashir to the ICC," Ibrahim Al-Sheikh, a leader of umbrella protest movement the Forces of Freedom and Change, told reporters late on Sunday.
"All the members of the Forces of Freedom and Change agree on that."
Global rights groups, opposition factions who fought Bashir's forces over the years and activists have consistently demanded that the former leader be handed over to the ICC.
After he was deposed on April 11, ICC prosecutors once again demanded Bashir stand trial for mass killings in Darfur.
The military generals who had initially seized power in the aftermath of the president's fall have refused to hand him over to the ICC.
The country has since August been ruled by a joint civilian-military sovereign council, which includes leaders of the protest umbrella.
The body is tasked with overseeing the transition to full civilian rule.
The transitional authorities would need to ratify the ICC's Rome Statute to allow for the transfer of the ousted ruler to the Hague.
The Darfur conflict flared in 2003 when ethnic African rebels took up arms against the then Arab-dominated government of al-Bashir, accusing it of marginalizing the region economically and politically.
Khartoum then applied what rights groups say was a scorched earth policy against ethnic groups suspected of supporting the rebels – raping, killing, looting and burning villages.
About 300,000 people have been killed and 2.5 million displaced in the conflict, the United Nations says.
Al-Bashir is now being held in a prison in Khartoum, and is facing trial on corruption charges.
He ruled Sudan for three decades after seizing power in an extremist backed coup in 1989.
https://english.alarabiya.net/en/News/middle-east/2019/11/04/Sudan-protest-group-has-no-objection-to-handing-al-Bashir-to-ICC-.html
--------
Armed Forces Spokesman: Iran to Target Interests of Washington, Collaborators in Any War
Nov 03, 2019
"Any place and any point of any territories which host the US and its allies' interests will be threatened (in case of any war) and the Islamic Republic has proved that it has the capability to do so," General Shekarchi told FNA on Sunday.
"Even if a country does not directly participate in any possible war but its territories host the enemy, we consider that country as a hostile territory and will treat it as an aggressor," he added.
General Shekarchi also underlined that Iran's military might and power is not limited to the country's territorial borders.
He, meantime, said that Iran has never started and will not start a war in the future, "but if an aggressor makes a strategic mistake, that aggression will be confronted with the strongest and the most crushing response" in the geography beyond the imagination of ill-wishers, a response that will make the aggressors regret their deed.
General Shekarchi had also warned in June that the interests of Washington and its regional allies would be endangered and destroyed if the US fired even one single bullet at Iran.
"Threat against threat means that if one bullet is fired at us, 10 bullets will be fired at them (the enemy) and they should pay a heavy price," the Iranian General said.
He added that the Iranian Armed Forces as guarantors of security for the Iranian and regional people have this message to the world that "we do not intend to invade any country but if Iran comes under aggression by enemies, they will face an irreparable and historical response that will make them regret".
General Shekarchi said that all moves by enemies, specially the US, are precisely monitored by the Iranian Armed Forces, stressing that any military miscalculation by enemies, specially the US and its allies, in the region will mean firing at a gunpowder store, which hosts the interests of the US and its allies, and setting fire on the entire region that will burn the US, its interests and its allies.
https://en.farsnews.com/newstext.aspx?nn=13980812000290
--------
Talks on Syrian Constitutional Committee 'going well'
Peter Kenny
02.11.2019
GENEVA
UN Special Envoy for Syria Geir Pedersen said Friday the first round of talks by the Syrian Constitutional Committee was "successful" and the next round, with a whittled down group of 45, will start Monday.
"The last two days have been very good," said Pedersen, addressing journalists in the evening after chairing two days of talks with the 150-strong committee launched Wednesday.
Pedersen said the committee also agreed on the 45 members that will work in the so-called "drafting body" to meet Monday, made up of 15 members of the Syrian regime, 15 opposition members and 15 members of civil society.
"We also know, of course, that after eight and a half years of conflict, there are deep differences, a lot of suspicions, a lack of trust. But the fact that 150 Syrians have been sitting together respecting each other, talking to each other…I think was quite impressive."
The Syrian Constitutional Committee began the third day of talks Friday at the United Nations in Geneva with more discussions on a constitutional roadmap.
Pedersen had launched the Constitutional Committee with co-chairs Ahmad Kuzbari from the Syrian regime and Hadi Albahra from the opposition in an opening ceremony Wednesday.
The two co-chairs also addressed journalists Friday after Pedersen.
Albahra said the first part of the meeting "has worked well, and members have expressed their opinions and made their suggestions for the group of 45."
He said Syrian constitutions written since 1920, including that of 2012, will be discussed at the meetings.
"A new constitution will be created. The important thing is that it is to be a fair and free constitution," he said.
"For security reasons," he said the next meeting after Geneva "is not possible in Damascus because opposition members' lives are endangered."
Kuzbari said: "We exchanged ideas in two days, and the three different groups had their opinions."
"Generally, the environment was good," he noted.
The Constitutional Committee is mandated within the context of a UN-facilitated Geneva process to prepare and draft constitutional reforms paving the way for a political settlement in Syria, to be held to popular approval.
https://www.aa.com.tr/en/europe/talks-on-syrian-constitutional-committee-going-well-/1633400
--------
India
We're ready, if needed will impose NSA: UP Police ahead of Ayodhya verdict
Nov 04, 2019
Ahead of the expected verdict in the Ram Janmabhoomi-Babri Masjid title suit by Supreme Court, Uttar Pradesh DGP OP Singh said that the state police is ready and if needed the National Security Act (NSA) will be imposed on elements who attempt to disrupt law and order.
"We are absolutely ready. Under no circumstances, anybody will be allowed to take law in hand. Our Intelligence machinery is geared up. If needed, the National Security Act will be imposed on elements who attempt to disrupt law and order," Singh said here on Sunday.
A five-judge Supreme Court bench heard the Ayodhya case on a day-to-day basis for 40 days and reserved its verdict on October 16.
The apex court is expected to deliver its verdict on a dispute over the ownership of 2.77 acres of land in Ayodhya district in Uttar Pradesh before November 17, when the Chief Justice Ranjan Gogoi retires.
The Hindu parties, during the hearing, had argued that the entire 2.77 acres of land is the birthplace or "janm sthan" of Lord Ram while the Muslim parties claimed the title over the land, saying Muslims had ownership of the land since 1528 when the mosque was built.
https://www.hindustantimes.com/lucknow/we-re-ready-if-needed-will-impose-nsa-up-police-ahead-of-ayodhya-verdict/story-EAopqIF8tFZIccEsi2ukqM.html
--------
Cleared in terror case after 11 years, they brace for new fight
by Manish Sahu
November 4, 2019
Acquitted after spending 11 years behind bars for the 2008 attack on a CRPF camp in Rampur, Mohammad Kausar and Gulab Khan say they are not sure if the court order would prove enough to rid them of "terrorist" tag.
Before they were arrested, Kausar (48) ran an electronics shop near his house in Kunda area of Pratapgarh while Khan (41) owned a welding shop at Baheri locality in Bareilly. With their families having sold their shops as well as spent their savings fighting their case, the two said it wouldn't be easy for them to pick up the pieces.
On Saturday, a Rampur local court awarded death sentence to four accused, including two Pakistani nationals, for the 2008 attack, in which seven CRPF jawans and a rickshaw-puller were killed. A fifth accused was sentenced to life. Khan and Kausar, who were accused of hiding weapons used in the crime at their residences before the attack, were acquitted for want of evidence.
Kausar was arrested on February 9, more than a month after the attack, from his shop in Pratapgarh, 486 km from Rampur. "A senior police officer asked me two-three questions and then put me in a room. Two days later, I was produced before a court, which sent me to jail. In the two-minute interaction with a senior police officer, I maintained I was innocent," Kausar told The Indian Express over the phone.
Kausar, who studied upto Class 9, said he worked for 10 years at an electronics shop in Saudi Arabia before returning to India in 2005. After his arrest, he said, there was no one in the family to run the shop he opened in Kunda and it was shut down. "Because of financial crisis, my three children had to drop out of school. My wife Salma Bano started stitching clothes for a living. Relatives stopped coming to my house. To raise money to fight the case, the family later sold the shop."
Released from Bareilly Central Jail on Sunday, Kausar said he feared that his ordeal was not over. "People don't easily believe a person who has spent over a decade in jail. The court has acquitted me but people will not accept me as innocent. I have to fight once again to get their trust."
Khan's wife Naajara told The Indian Express from their home in Bareilly, that she thanks god for his return. "We did not lose hope that he would return home one day because we knew he had been implicated falsely. Our hard work has finally paid off."
Khan was arrested from his shop in Bareilly, around 70 km from Rampur, on February 10. A day later, police produced him in court and he was sent to judicial custody.
Khan said his family was forced to shut the shop as none of them knew iron wielding work. "Naajara started stitching clothes but that was only enough to arrange food for the family. Even power connection to my house was snapped because of non-payment of bills," said Khan, ruing that his appeals that he was innocent fell on deaf ears.
Khan's elder brother Kamal Khan said his three children dropped out of school as they couldn't pay the fees. His brother-in-law Mohammad Shaheen said every step in these 11 years had been a struggle.
While he completed his graduation inside jail, Khan is afraid it might mean little. "I have to see how society reacts to me now. I have lost precious days of my life." Kamal said it is not easy to start life afresh in the 40s.
The CRPF camp in Rampur was struck in the early hours of January 1, 2008. The Uttar Pradesh Special Task Force arrested Mohammad Shareef, Jung Bahadur (both from UP), Sabauddin (belonging to Bihar), and two alleged Pakistanis and Lashkar-e-Toiba operatives Imran Shahzad and Mohammad Farooq for the attack, apart from Kausar and Khan. Police said Bahadur and Sabauddin had taken the two Pakistanis to the CRPF camp, and stood outside as guard while they carried out the attack.
Police claimed to have recovered two AK-47s, later proved forensically to have been used in the attack, from the Pakistani nationals and Sabaduddin, as well as to have lifted their fingerprints from the spot.
Full report at:
https://indianexpress.com/article/india/rampur-2008-crpf-camp-attack-mohammad-kausar-gulab-khan-6101459/
--------
Ask Israel, why WhatsApp: AIMIM chief Owaisi to Centre over 'snooping' row
November 3, 2019
AIMIM chief and Hyderabad MP Asaduddin Owaisi on Sunday lashed out at the BJP-led Central government over the 'snooping' controversy and demanded that it should ask Israel how their firm targeted some 1,400 WhatsApp users with the Pegasus spyware.
Addressing a public meeting in Hyderabad, Owaisi said, "Now it has been learnt that an Israeli company listened to WhatsApp conversations. The Israeli Ambassador should be summoned and asked as to why their company listened to our phones? But, you (government) are not asking the Israeli company, instead, you are questioning WhatsApp. Why are you afraid to ask."
Facebook-owned platform WhatsApp on Thursday revealed that journalists and human rights activists in India were among the 1400 targets of surveillance by operators using Israeli firm NSO's spyware Pegasus.
In a lawsuit filed in federal court in San Francisco, WhatsApp accused NSO of facilitating government hacking sprees in 20 countries. Following the disclosure, the Ministry of Electronics and Information Technology sought an explanation from WhatsApp on the matter asking them to list out the measures the company has taken to safeguard the privacy of its Indian users.
In the same breath, Owaisi also assailed Prime Minister Narendra Modi for staying mum on issues like unemployment, poverty and rising commodity prices.
Referring to a slip in India's ranking in the Global Hunger Index from 95 in 2018 to 102 this year, Owaisi said, "You (Narendra Modi) have been the Prime Minister for five years. You got more than 300 seats (Lok Sabha). We want to ask one question Modi ji, how it happened?"
"You have brought India to such a situation. Is this your nationalism. Shame on you. Twenty crore people sleep empty stomach daily in our country and you talk big things. BJP and RSS make fun of the poor," the AIMIM chief said.
Owaisi further said while 24 per cent of post-graduate and degree-holders in the country were unemployed, Prime Minister was busy signing agreement on RCEP in Thailand.
Raking up the ongoing tussle between BJP and Shiv Sena over government formation in Maharashtra, Owaisi said, "They (BJP and Shiv Sena) fought (the elections) together. Now after elections, it's 50:50… They should think of the people of Maharashtra. Rains in Satara (district) have destructed crops, and farmers are in distress, but they are not worried about it."
He said the AIMIM has decided that it would neither support the BJP nor the Shiv Sena in formation of the government in that state.
Full report at:
https://indianexpress.com/article/india/amim-chief-asaduddin-owaisi-whatsapp-snooping-israeli-firm-6101272/
--------
In alert on Chhath Puja, Bihar district admn names Muslims
by Santosh Singh
November 3, 2019
In an order to the local police and administration, Madhepura District Magistrate Navdeep Shukla has warned against attempts by "mischievous elements from Muslim community (to) cause tension" during the ongoing Chhath festival.
Frowning at the order, the state home department said it would look into the issue. "It was inadvertently phrased," Additional Chief Secretary, Home, Amir Subhani, said. Bihar DGP Gupteshwar Pandey said the "tone of the order should have been changed".
In the order, dated October 31, the district magistrate has said: "Water deposit in lanes through which Chhath Puja devotees cross, especially through Muslim settlements… overflowing drain water running through (these) roads causes tension. At times, dismantling of ghat structure because of the crowd also causes problems. Incidents of eve-teasing of relatives and acquaintances of devotees by mischievous elements from Muslim community cause tension. Passing objectionable remarks on Chhath devotees and their relatives causes law and order problems".
The order also warns against "mischievous elements intending to disturb communal harmony by placing flesh or body parts of dead animals in ponds and rivers". Citing incidents of communal tension during Dussehra and Muharram in Bihariganj area of the district in 2016, the district administration said special precautions were being taken this time.
When contacted, Shukla told The Sunday Express: "The order is based on Intelligence inputs. Other districts would have also issued such orders. Our idea is to avoid any breach of communal harmony".
Asked why a particular community had been named, he said: "We put the Intelligence input the way it is. We cannot tone down the language. It is about issuing alerts to ensure that there is no law and order problem… Our goal is to maintain communal harmony".
The district magistrate, in his order, has referred to an October 23 note from the office of the Additional Director General of Police (Special Branch) on security precautions to be taken during Chhath Puja. This note, however, was a general advisory and did not name any community.
Full report at:
https://indianexpress.com/article/india/in-alert-on-chhath-puja-bihar-district-admn-names-muslims-6100287/
--------
We diluted Article 370 twelve times without controversy: Congress
Nov 3, 2019
DEHRADUN: The Congress on Sunday claimed it "diluted and abrogated" Article 370 that granted special status to Jammu and Kashmir as many as twelve times without creating any controversy.
Addressing a press conference here, Congress spokesman Pawan Kheda said, "Not once or twice, but the Congress party diluted Article 370 as many as 12 times, but without letting any controversy break out."
Kheda said the country's affairs are run through dialogue and not through controversies.
He said the Congress understands this fact but "the ruling BJP doesn't" as its entire politics is founded on controversies.
Kheda said the party's stand on Article 370 has not changed at all but it is objecting to the way the BJP government annulled it.
He also accused the BJP government at the Centre of not implementing the GST properly, saying it has resulted in small businessmen, manufacturers and farmers driven to the verge of ruin today.
Alleging that the noteban imposed by the Narendra Modi government had caused the country's economy to totter, he said a similar noteban imposed during Indira Gandhi's tenure as Prime Minister had caused no harm to it.
"There used to be in circulation in those days Rs 10,000 notes, which were banned when Indira Gandhi was the PM but no one had to queue up outside banks nor was there any controversy," he said.
Expressing concern over the regional free trade agreement, Kheda said if India signs the deal it will ruin small farmers, small traders and small manufacturers.
Full report at:
https://timesofindia.indiatimes.com/india/we-diluted-article-370-twelve-times-without-controversy-congress/articleshow/71881833.cms
--------
Terrorist hideout busted in J&K's Kishtwar, arms and explosives seized
Nov 3, 2019
JAMMU: Security forces recovered a cache of arms and ammunition from a terrorist hideout in Jammu and Kashmir's Kishtwar district on Sunday, officials said.
No arrest was made during the operation, the officials said.
The hideout was unearthed in Sheri area of Mughal Maidan by a joint search party of the Rashtriya Rifles and Special Operations Group of local police, they said.
During the search, a Chinese pistol, two magazines with two rounds, one AK magazine with 27 rounds, 8.1 kg explosives, 10 electronic detonators and five switches with battery used in triggering improvised explosive devices were seized.
https://timesofindia.indiatimes.com/india/terrorist-hideout-busted-in-jks-kishtwar-arms-and-explosives-seized/articleshow/71881079.cms
--------
North America
Harry Reid: Trump's anti-Muslim rhetoric insults all Americans
By Harry Reid
Nov 04, 2019
The damage that Donald Trump has already done to our democracy in the two and a half years of his presidency is incalculable. The list of his offenses against our republic is long, but one of the most egregious of those offenses is the way he intentionally tries to set Americans against each other, to make us suspect, fear and hate each other for his own political gain.
These efforts began even before Donald Trump decided to run for president. Before 2011, Trump was a six times-bankrupt real estate swindler with a reality TV show. But then, in 2011, he inserted himself into the political debate by promoting the lie that President Barack Obama was not born in the United States. The very clear subtext of this conspiracy theory was that Obama was a foreigner, and perhaps even a Muslim.
The correct response to this, as Colin Powell memorably said in 2008, is, "What if he is? Is there something wrong with being a Muslim in this country? The answer's no. That's not America. Is there something wrong with some 7-year-old Muslim American kid believing that he or she could be president?"
Since announcing his candidacy, Trump has targeted Muslims with vile hatred. He claimed that "Islam hates us." He pushed for the surveillance of Muslim houses of worship and the creation of a database of Muslims in the United States. He smeared the parents of Army Capt. Humayun Khan, an American Muslim who was killed serving his country in Iraq. Trump campaigned on "total and complete shutdown of Muslims entering the United States," and tried to implement that ban immediately after his inauguration.
The Muslims that Trump insults are our friends, our families, our neighbors and our fellow citizens. Muslims have been part of our country's story since the moment of its birth, and even before. The first recorded arrival of Muslims to this continent in the 1600s, brought as enslaved people from Africa. Muslims have fought for this country in every war since the American Revolution. Muslims have contributed to American life in every possible way, in every profession — in art, science, politics, business, and more. Muslims are not foreigners.
Our country was founded by many groups who were fleeing religious persecution in other countries. Over the years, our country has struggled, and continues to struggle, to overcome prejudice against many minority groups – African-Americans, Jews, Catholics, Mormons, Irish, Italians, Asian, Latinos and others.
As a member of the Mormon faith, I know what it is like to be part of a religious minority that has faced persecution and prejudice for its beliefs. My wife, Landra, a daughter of Jewish immigrants, understands this. This is why we are both especially troubled by the fact that the president of the United States, before the eyes of the world, rejects not only core American values, but the central values of our religious faith.
The Institute for Social Policy and Research (ISPU) conducts an annual poll to chart the attitudes and policy preferences of everyday Americans. In 2019, they found an increase in the level of public endorsement of the five most common negative stereotypes associated with Muslims in America. While this is a disturbing trend, the survey also found that knowing a Muslim, having knowledge of Islam and holding positive views of other minorities is linked to lower levels of anti-Muslim perception.
Last month at the University of Nevada, Las Vegas, I convened a conference on the role of Islam in America, which brought together leading scholars, journalists and advocates to discuss the history of the Islamic faith and the role that the Muslim community has played, and continues to play, in the story of our country. The event also focused on the tenets of faith shared among the Abrahamic religions — Judaism, Christianity and Islam — and beyond.
In the Bible, Matthew 22:39 exhorts us, "Thou shalt love thy neighbor as thyself." Similarly, in the Quran, chapter 49 verse 13, tells us, "We made you into nations and tribes so that you may better know one another." These are values that ring true for believers and non-believers alike.
https://www.sltrib.com/opinion/commentary/2019/11/01/harry-reid-trumps-anti/
--------
Egyptian President Abdel Fattah Al-Sisi And Europe's Islamophobes: An Unsavory Alliance
NOVEMBER 3, 2019
By Eldar Mamedov
One of the central strategies the authoritarian regimes of the Middle East use to gain influence in the European Union (EU) is to promote themselves as bulwarks of stability, moderation, and tolerance. They pump up their credentials as defenders of religious minorities, particularly Christians, against the threat of political Islam. The efficacy and success of this strategy, however, appears to be limited to the conservative side of the European political specter, including the extreme right, while the left and the liberal center are much more skeptical of such narratives.
Egypt is a case in point. Wary of continued criticisms of its human rights record from such organizations as the European Parliament (EP), the regime of the President Abdel Fattah al-Sisi dispatched Tawadros II—the spiritual authority of Egypt's 15 million Christian Copts—to polish the country's image in Brussels. Meeting with the leaders in the EP, Tawadros II duly repeated the well-rehearsed lines about Christians never having it so good in Egypt as under al-Sisi´s leadership. He blamed the occasional violence in the country on few foreign-originated subversives.
Barely a week after his visit, the EP adopted what is arguably its toughest resolution on Egypt to date. The motion, adopted by an overwhelming majority on October 24, condemned the arbitrary arrest of more than 4,300 people who were protesting against "systemic corruption, repression and austerity measures," accompanied by demands of a;-Sisi's resignation.
MEPs also demanded that the EU governments stop exporting to Egypt surveillance equipment and any other technologies that can facilitate repression. They, however, stopped short of calling for a full arms embargo, due to pressure of French MEPs from the President Macron's En Marche party. Although part of the liberal Renew Europe (RE) group in the EP, on this issue, they joined forces with the right-wing of the chamber and, given their powerful position within the RE, succeeded in removing the reference to arms from the motion previously agreed by political groups, including their own. This maneuver reflects France's bourgeoning arms exports to Egypt, and Paris's overall close strategic alignment with al-Sisi.
What was novel in this resolution, and reportedly ruffled some feathers in the European Commission, the EU's executive arm, was the demand to conduct a profound overhaul of the EU's relations with Egypt. Specifically, MEPs argued that the human rights situation in the country requires a "serious revision of the Commission's budgetary support to Egypt." Such support means direct transfers from the Commission to the Egyptian treasury, within the framework of the European Neighbourhood Policy. Those were, in theory, frozen after the Rabaa massacre by the Egyptian security forces in 2013. But even after that, as the Commission itself recognizes, it still represented 27 percent of the EU's overall commitments to Egypt, ostensibly to promote good governance, among other objectives. Overall, the Commission earmarked up to 528 million euros to support Egypt in 2017-2020.
The question the MEPs are asking is whether continuing disbursing hundreds of millions of European taxpayers' money to Egypt constitutes a sound policy. Recent protests, however small in scale, exposed the limits of the Egyptian model. It consists in marrying IMF-imposed, austerity-based neoliberal economic reforms with ferocious repression of political dissent. The Egyptian authorities try to portray the protestors as "terrorists" and "Islamists," but this is deliberately misleading. The protests are ignited by the devastating social cost of al-Sisi's reforms. Three years after the implementation of the IMF program, which provided a $12 billion loan to Egypt, 33 percent of Egyptians live under the poverty line, up from 28 percent in 2015. According to the World Bank, the number of the poor and vulnerable is near 60 percent, with inequality on the rise. All this comes accompanied by reports of a rampant corruption within the military, the mainstay of the president's power.
In another country where IMF-driven austerity measures similarly led to an exponential increase of poverty—Argentina—voters had an opportunity to protest at the ballot box: they elected, on October 28, a center-left alternative to the neoliberal course. Egyptians, by contrast, are denied the right to change their government through elections. However, as long as al-Sisi refuses to correct the economic course and ease political repression, cracks in the edifice of his pretended stability will inevitably widen.
For the EU, to continue pouring money into a failing model is both morally wrong and politically shortsighted. It legitimizes repression, and makes mockery of the EU-proclaimed championship of global human rights, while at the same time damaging Europe's own interests in the long run. Supporters of engaging al-Sisi argue that this is vital to safeguard stability in Egypt and to control migration flows to Europe. That would have been a legitimate argument were his government able to provide a real, sustainable stability. In reality, however, as the recent protests and their violent suppression show, al-Sisi's policies are much more likely to exacerbate tensions in the Egyptian society, ultimately leading to violent explosion and, as a result, opening those floodgates of uncontrolled migration that the European leaders so fear.
The adopted resolution shows that at least parts of the European establishment are aware of the risks of uncritical support for the Egyptian regime. However, predictably, the EP's hard right tried to back al-Sisi up. The European Conservatives and Reformists group (ECR), which counts among its members Francoist nostalgics from the Spanish Vox party, and the overtly Islamophobic, extreme right Identity and Democracy group (ID), spearheaded by the French Marine Le Pen and the Italian Matteo Salvini voted against the resolution, but were decisively outvoted by mainstream parties who refused to fall prey to the Islamist bogeyman.
Full report at:
https://lobelog.com/egyptian-president-abdel-fattah-al-sisi-and-europes-islamophobes-an-unsavory-alliance/
--------
Turkey: US terrorism report sans YPG a cover up effort
Mehmet Alaca
03.11.2019
Turkey on Sunday said the recently revealed U.S. terrorism report which refrained from naming the YPG shows the latter's effort to cover up its cooperation with the terror group.
"Not mentioning the YPG and instead calling it PKK's offshoot in Syria is an effort by the U.S. authorities -- who do not hide their cooperation with the terror group -- to cover up their attitude which does not abide by the law," Hami Aksoy, a spokesman for the Foreign Ministry, said in a written statement on the annual Country Report on Terrorism issued by the U.S. State Department on Friday.
The report said that in 2018 Ankara "continued its efforts to defeat terrorist organizations both inside and outside its borders," including by taking measures against the PKK and Daesh/ISIS.
Aksoy said the report further noted that Turkey has been an "active contributor" of international anti-terror organizations, including the Global Counter-terrorism Forum and the U.S.-led anti-Daesh coalition.
He said the PKK, which is listed as a foreign terror group by the U.S., is responsible for the deaths of over 1,200 civilians, police officers, and soldiers in Turkey in the 2015-2018 period.
In its more than 30-year terror campaign against Turkey, the PKK -- listed as a terrorist organization by Turkey, the U.S. and the European Union -- has been responsible for the deaths of 40,000 people, including women, children and infants. The YPG is the Syrian offshoot of PKK.
Touching on the U.S. report's part on the Fetullah Terrorist Organization (FETO), Aksoy said: "Presenting the ringleader of FETO, another terror group targeting Turkey, as a self-exiled cleric means ignoring and supporting the July 15 heinous coup attempt.
"It is also a manifestation of the effort to ignore the fact that this terrorist has found a safe haven on the U.S. land."
He warned that FETO terror group, which claimed 251 lives and injured thousands during the 2016 defeated coup attempt, does not pose a threat only for Turkey but for all the countries where it is present.
Aksoy also reiterated the importance of international cooperation in fight against terrorism.
FETO and its U.S.-based leader Fetullah Gulen orchestrated the defeated coup of July 15, 2016, which left 251 people martyred and nearly 2,200 injured.
Full report at:
https://www.aa.com.tr/en/americas/turkey-us-terrorism-report-sans-ypg-a-cover-up-effort/1634583
--------
Pray for Christians in Iran
11/03/19
Every year, on the first Sunday of November, churches across America dedicate a time during their services to pray for their Christian brothers and sisters who live in countries where they cannot practice their faith freely. This year, the International Day of Prayer for the Persecuted Church falls on Nov. 3.
Religious persecution — particularly against Christians — is at an all-time high. More than 245 million Christians live in countries where they experience high levels of persecution, according to Open Doors. But there are a few countries where the level of harassment and hostility is so intense that they're classified as places of extreme persecution. One of these places is Iran.
While America's conflict with Iran has generated concerns about the possibility of war in the Persian Gulf, few people are talking about the fact that Iran is one of the worst persecutors of Christians in the world.
Open Doors has listed Iran in its top 10 most dangerous countries for Christians for nearly a decade. Pew Research, in a recent report, also lists Iran as having one of the highest levels of government restrictions on religion in the world.
Being a Christian in Iran automatically puts a person's life at risk, but it's particularly dangerous for Iranians who have converted from Islam to Christianity. They have to live their faith secretly, pretending they are faithful Muslims when in reality they are Christians. These believers cannot go to one of the few churches the Iranian government has given limited permission to operate; they cannot hold services in Persian; they have to meet in secret to avoid attracting authorities.
Since the Islamic Revolution in 1979, Iran has cataloged Christianity as an existential threat to the nation. In fact, the Iranian regime fears Christianity so much that Iran's intelligence minister, Mahmoud Avali, recently expressed concern over Iranians who are becoming Christians.
Describing the threat, he said, "These converts are ordinary people whose jobs are selling sandwiches or similar things," suggesting these are uneducated people, vulnerable to Christian "propaganda."
The minister's view is shared by other leaders in Iran. One of the members of Iran's Expediency Discernment Council, which advises Iran's Supreme Leader, in an interview with an Iranian news agency said, "No sane person abandons the pure religion of Islam. … The only reason for this deviation to Christianity is poverty."
But when the government asked some of these converts why they chose Christianity, they received an unexpected answer: "We had no choice but to summon them to ask them why they were converting," the intelligence minister recounted. "Some of them said they were looking for a religion that gives them peace."
What Iran's leaders might not realize is that when the Iranian Revolution ushered in an era of Islamic dominance, it also triggered a Christian revolution. Church historians point to an explosive growth of Christianity in Iran since the revolution. Although it's hard to determine exactly how many Christians are in Iran, given that most must keep their religious identity secret, it's estimated there could be as many as 800,000 Iranian believers. Mark Bradley, who has written about Christianity in Iran, says that more Iranians have become Christians in the past 25 years than in the past 13 centuries combined.
Today, Iran has one of the fastest-growing Christian communities in the world, and there are not enough Bibles to meet the demand.
To a Christian living in a country with extensive restrictions on religion, there's nothing more precious than a Bible. We have heard stories of Iranian Christians who copy portions of the Bible by hand so they can share it with others. Others give the only precious copy of the New Testament they own to someone they believe needs hope, while others access the Bible through encrypted mobile apps so the government won't be able to track them.
The Iranian regime has gone to great lengths to prevent people from having access to the Bible. The government even has begun throttling internet speeds and prohibiting people from owning satellite dishes so they cannot access Christian literature and TV programming, according to a country profile prepared by Open Doors.
About 12 years ago, World Help started working in Iran to distribute Bibles. Our donors helped fund a new Persian translation of the New Testament, which we help print and secretly distribute through a trusted network. Our partner recently completed a translation of the entire Bible, which has created increased excitement and demand among the underground church.
People often ask us why we provide Bibles to Christians in persecuted countries, especially when owning a Bible can get Christians in serious trouble with the authorities. I'll let a believer from Iran answer that question. He said to our partners, "When I had the opportunity to read the Bible, I found true hope. We pray we can share the Good News with more Iranians desperate for hope."
To Christians in Iran, North Korea and other countries where they face fierce persecution, the Bible is not simply a lifeless, religious text to be studied or memorized. It is a source of hope in the middle of darkness.
Full report at:
https://thehill.com/opinion/civil-rights/468067-pray-for-christians-in-iran
--------
Islamic State group names new leader to replace Baghdadi
By Sarah Dadouch, Asser Khattab and Joby Warrick
October 31, 2019
BEIRUT — The Islamic State militant group Thursday announced the successor to its former leader, Abu Bakr al-Baghdadi, who U.S. officials said killed himself by detonating a suicide vest during a raid last week on his hiding place in northwest Syria.
A recording released by the Islamic State's media arm confirmed Baghdadi's death and named his successor as Abu Ibrahim al-Hashimi al-Qorashi.
"Do not rejoice, America, in killing Sheikh al-Baghdadi," a spokesman said on the recording, which was disseminated on the group's social media channel. "Do you not realize that the [Islamic] State stands today at the doorsteps of Europe and Central Africa? Nay; it is expanding and persisting."
The new leader was chosen by the Islamic State's Consultative Council after they had confirmed Baghdadi's death, the audio statement said. It did not give any details about the new leader but said that a previous spokesman for the group had also been killed in the U.S. raid.
"Do you not see how you have become the laughingstock of the nations," it said, addressing the United States, "your destiny ruled by an old fool who goes to sleep with one opinion and wakes with another?"
Baghdadi's death was widely seen as a blow to the Islamic State, which swept across large areas of Iraq and Syria beginning in June 2014 and eventually took control of territory the size Britain. The group, also referred to as ISIS, terrorized towns it ruled into submission and carried out attacks overseas under the leadership of Baghdadi, an Iraqi national.
Counterterrorism experts said the new leader's name was possibly a pseudonym, accorded to Baghdadi's successor at the time of his succession.
With the appointment, the Islamic State appears to be again choosing a figurehead with the scholarly credentials and ancestral lineage that justifies a claim to the title "caliph." The name "Hashimi" denotes a descendant of the Banu Hashim clan of the Quraysh tribe, to which the prophet Muhammad also belonged. The Islamic State's official statement also refers to the man as a "scholar."
Baghdadi, also a claimed descendant of the Banu Hashim clan, was regarded as an Islamic scholar, having studied Islamic jurisprudence at the University of Baghdad and served as an imam. Among the Islamic State's hard-line adherents, those qualifications gave him standing to claim to be the true "caliph" who could lead the Islamic State's self-
proclaimed caliphate.
"We see the group again emphasizing scholarly credentials," said Cole Bunzel, a research fellow at the Hoover Institute. "It also invoked the example of the first generations of Muslims in describing the selection process for selecting a new caliph. In Sunni Islam, generally speaking, there are two recognized legitimate ways to appoint a new caliph: by designation by the current caliph, or by selection by a group of qualified men. The latter was the case here."
Mainstream Sunni Muslim authorities have long rejected Baghdadi's teachings as a perversion of Islam. The Islamic State's announcement Thursday came amid reminders of the group's irrelevance to many in the Middle East — at a moment when Arab countries, including Iraq and Lebanon, are gripped with popular, anti-government protests that also explicitly reject appeals to religious sectarianism, a hallmark of the Islamic State.
The Islamic State's stunning rise began with a lightning advance across territory in northern and western Iraq as the country's military forces retreated. A U.S.-led campaign to beat back the militants lasted years and relied on Iraqi soldiers and militiamen as well as a Kurdish-led force in Syria.
Towns and cities occupied by the Islamic State suffered twice: from the militants' brutal rule, and from what human rights groups said was a frequently indiscriminate U.S.-led air campaign that killed thousands of civilians and reduced parts of Syrian and Iraqi cities to rubble.
Full report at:
https://www.washingtonpost.com/world/middle_east/islamic-state-group-names-new-leaderto-replace-baghdadi/2019/10/31/d1430b6a-fbf2-11e9-9e02-1d45cb3dfa8f_story.html
--------
Iran-Us-Israel's 40 Years Of Hostility With No End In Sight
By Yonah Jeremy Bob
November 4, 2019
There is no horizon for ending hostility between the Islamic Republic on one side and the US and Israel on the other.
One would think the US's greatest hostility would be for a country that killed 58,000 of its soldiers and that Israel's greatest hostility would be for a country that killed more than 2,500 of its soldiers in a single war.
But 40 years after the 1979 Iranian Revolution and hostage crisis, the Islamic Republic appears to have the most hostile relations with the US and Israel, as opposed to Vietnam and Egypt. Rather, the two latter countries have achieved solid peaceful relations with the US and Israel, respectively, despite the history of traumatic wars.
In contrast, Iran has fought no general wars with either the US or Israel and shares no borders with either country.
The hostility between the countries is then far more ideological.
It is due to specific events that have penetrated deep into the national psyche and also broad opposing interests that preserve a state of conflict as opposed to Vietnam and Egypt, which reached peaceful relations once particular disputes were resolved.
Framing the relations between the three countries were the close relations between the shah of Iran with the US and Israel.
The CIA even overthrew Iran's democratically elected leader in 1958 to maintain the rule of the shah.
While Israel did not play such an active role in propping up the shah, it had close relations with him as part of David Ben-Gurion's strategy of making non-Arab Middle East allies to balance against the Middle East Arab threats.
Ironically, 40 years later, it is Iran that is the lasting threat against Israel as many of the moderate Sunni Arab countries are trying to find ways to live a stable coexistence with Israel, even if there is not yet formal peace with some of them.
It is possible that Iran would have hated the US and Israel in any scenario as the Great Satan of secularism in the West and the Little Satan of bringing secularism/non-Islam into the Middle East.
But the fact that Iran Revolution founder Ayatollah Ruhollah Khomeini viewed the US and Israel as in league with and propping up the hated secular shah definitely aggravated relations from the start.
For Iran, its decision to break into the US Embassy and hold 50 US diplomats and guards hostage for 444 days – violating the most basic rules of Western civilization of immunity for diplomatic missions – was its way of spitting on the West's secular order and rules that it believed were used to enslave it.
IN CONTRAST, Egypt and Vietnam's opposition to Israel and the US, even with some ideological components, eventually was mostly related to removing Israeli and US troops from their territory, and was not a founding part of their identity.
Iran also has sought to export its revolution from day one to create a wider Shi'ite caliphate, whereas Egypt and Vietnam's ambitions were generally more limited (even by the Yom Kippur War, there is strong evidence that Egypt's war aims were limited to the Sinai.)
Much of the US will not view Tehran as being a country that it can do business with until it renounces the hostage incident (which it will celebrate this week as a major achievement) and other similar behaviors that violate Western norms (piracy against US-allies oil tankers.)
Another complication is the distrust that emerges from Iran being run as a theocracy.
Nine countries in the world, including Russia, China, Pakistan and North Korea, possess nuclear weapons.
At times, the US and Israel have viewed all of those four listed countries and their nuclear weapons with suspicion.
But no one took the trouble to preemptive strike their nuclear facilities to block them from getting a nuclear weapon as Israel would be expected to do if the Islamic Republic got close.
Despite Ayatollah Ali Khamenei saying he issued a religious prohibition on nuclear weapons as being un-Islamic, Israel and the US are more worried about Iran using nuclear weapons than the above countries because its Islamic zeal is viewed as anti-rational.
While some of Israel's enemies talk about wanting to re-conquer specific areas from Israel, Iran simply wants to "wipe it off the map" – as its various leaders have said over the years. This makes the nuclear weapons conversation far more serious.
Under the Obama administration, there was a brief attempt to find some middle ground with Iran, but that ended mid-way through US President Donald Trump's tenure.
One could blame the Trump administration for pulling out of the nuclear deal, or blame Tehran for taking every opportunity to sabotage the spirit of the deal and to try to use the deal as leverage for more expansive aggressive behaviors in the region.
Regardless of who is to blame, the enmity between the countries to date has overcome any attempts to bridge the gaps between them and to lower the flames on the nuclear standoff.
Also, whereas Russia, China and Pakistan certainly interfere with some of their neighboring countries' stability, Iran's proselytizing to export its Islamic ideology is viewed as a greater and more anti-rational threat.
Finally, Iran's theocracy lends the whole country to be more willing to entertain or at least to propagate conspiracy theories.
In the last few days, Iranian officials have argued the laughable ideas that the US is responsible for the protests in Iraq, Lebanon and even for helping create ISIS.
This may be the most lasting reason for the continued hostility between Iran and the US and Israel.
Full report at:
https://www.jpost.com/Israel-News/Iran-US-Israels-40-years-of-hostility-with-no-end-in-sight-analysis-606737
--------
NATO: ISIS leader al-Baghdadi's death a 'milestone' in fight
3 November 2019
NATO's secretary general says the death of ISIS leader Abu Bakr al-Baghdadi is a "milestone" in the fight against the extremist group but is cautioning that the struggle is far from over.
NATO Jens Stoltenberg told Germany's Bild newspaper on Sunday that ISIS once controlled a vast area in Syria and Iraq and the international anti-IS coalition, of which NATO is a part, needs to "ensure that it doesn't return."
Stoltenberg says ISIS "doesn't have any territory any more, but it still lives. IS maintains sleeper cells, secret networks and is working to come back. Our mission is not yet entirely fulfilled."
Full report at:
https://english.alarabiya.net/en/News/middle-east/2019/11/03/NATO-ISIS-leader-al-Baghdadi-s-death-a-milestone-in-fight.html
--------
Southeast Asia
Penang Mufti: Up to gov't to decide on zakat distribution for non-Muslims
By Balvin Kaur
November 3, 2019
GEORGE TOWN: Penang Mufti Datuk Wan Salim Wan Mohd Noor said it is up to the federal government to decide on the distribution of zakat for the benefit of the people.
However, he said priority should be given to Muslims first.
He said this is because zakat, which is only collected from Muslims, is also a form of worship in Islam.
Zakat, he said, has a dual function, namely for worship and social functions. This, he added, is understood from the Hadith (narrated by al-Bukhari) in that alms are collected from rich Muslims and distributed to the poor among them (Muslims).
"The recipients of zakat comprise eight categories as stated in the Surah At-Taubah of the Al-Quran. These are the fakir; the poor; those who manage the collection and distribution of zakat; those whose hearts are devoted to Islam; those who want to free themselves from the shackles of slavery; those burdened by debt; for the fight to uphold Islam including preaching; social and welfare activities; and for those who are stranded with no money.
"According to this verse, zakat can be given to non-Muslims, either to make Islam appealing to them or to encourage them to help Muslims against their enemy, or at least to gain their sympathy for Muslims," he said.
Wan Salim added that if the zakat income exceeds the needs of the Muslim community, then there is no problem with it being distributed to non-Muslims in need.
At a recent international conference on zakat, Port Dickson Member of Parliament and PKR president Datuk Seri Anwar Ibrahim mooted for reforms of the zakat institution.
He also proposed for the distribution of zakat to non-Muslims, citing an opinion by prominent Muslim jurist Yusuf al-Qaradawi.
Anwar said Islam encourages the distribution of zakat to non-Muslims in a multi-racial society, but qualified that this should not be at the expense of the Muslim poor.
https://www.nst.com.my/news/nation/2019/11/535485/penang-mufti-govt-decide-zakat-distribution-non-muslims
--------
British scholar sees open discourse on Islam under Anwar
Robin Augustin
November 4, 2019
KUALA LUMPUR: British scholar Ziauddin Sardar foresees Malaysian society thriving intellectually and ethically under the leadership of Anwar Ibrahim.
Sardar, an award-winning author regarded as one of Britain's top intellectuals, said he believed Anwar's leadership would lead to the flowering of critical discourse on Islam.
"Many ethical and moral issues that are swept aside will come to the fore more openly, discussed, explored," he said. "Maybe we can meet some consensus on them.
"Therefore, intellectually and ethically, Malaysia will be a much healthier society."
FMT interviewed Sardar at the venue of the Digital Futures Conference, which Anwar attended.
He was an adviser to Anwar when the latter was deputy prime minister.
He described Islam as a religion incorporating a wide range of views and perspectives.
"It's open and pluralistic," he said. "No one has any right to say to anyone else that he is a good or bad Muslim or that his faith is weak because these things belong to God. Only God can judge your faith."
Recently, US-based Turkish academic Mustafa Akyol criticised the Malaysian government for its refusal to dismantle restrictions on foreign speakers addressing Islamic topics.
Sardar said Islam could be seen as "pretty oppressive" if open debates, discussions, analyses, criticism and counter criticism were not allowed.
Such a condition, he said, would be obstructive to the growth of a society that is "Muslim not just in dogmatic faith, but also Muslim in ethics and morality".
Sardar voiced his confidence that Anwar will eventually succeed Dr Mahathir Mohamad.
"All the indications are there," he said. "I think Mahathir is a man of integrity. He will fulfil his promise."
He also said he believed Anwar's incarceration between 1999 and 2004 and between 2015 and 2018 had resulted in an increase in his benevolence.
"It is quite astonishing that someone who has suffered so much can be so forgiving and indeed so loving. I think that tells us a great deal about the man."
Of Anwar's mind, he said: "It's as sharp as ever. He's always asking the pertinent questions.
Full report at:
https://www.freemalaysiatoday.com/category/nation/2019/11/04/british-scholar-sees-open-discourse-on-islam-under-anwar/
--------
Why back MCA in Tanjung Piai? We need non-Muslims who are not 'extreme', says PAS
04 Nov 2019
BY SOO WERN JUN
KUALA LUMPUR, Nov 4 — The Opposition bloc needs non-Muslims who are not extremists like MCA as elected representatives, PAS explained today as the main reason why it is backing the former for the Tanjung Piai by-election.
But PAS president Datuk Seri Abdul Hadi Awang said that this approach by PAS may change depending on the evolving national political landscape.
"PAS sees the Opposition bloc in need of non-Muslims who are not extreme in a multiracial society, that is MCA which currently only has one seat. For the next GE, this formula may be revised looking at the scenarios and current strategies to ensure a win for the 'Muafakat Nasional' on a grander scale," he said in a statement.
Muafakat Nasional refers to the new alliance between PAS and Barisan Nasional (BN) component party member Umno.
Abdul Hadi pointed out that even though PAS has been with many political blocs since its creation, it has never wavered or compromised on its goals with regards to the position of Islam as well as the rights of Malays.
"PAS accepts the concept of Islam as the Federal Religion in the Federal Constitution and other religious freedoms, but the meaning of Islam is based on the interpretation of the word Al-Din in the Quranic language, not 'religion' in English.
"PAS has opposed the concept of jus soli (citizenship open to immigrants), but retain the privileges of the Malays and Bumiputera," he said.
In a statement last week PAS has voiced its support for MCA's Datuk Seri Wee Jeck Seng as Barisan Nasional's (BN) candidate for the coming Tanjong Piai by-election on November 16.
Full report at:
https://www.malaymail.com/news/malaysia/2019/11/04/pas-backs-mca-in-tanjung-piai-by-election-indicates-a-need-for-a-non-muslim/1806668
--------
Oksana Voevodina, Russian ex-wife of Malaysian Sultan Muhammad V, posts Instagram photo of baby she says is their son
03 NOVEMBER, 2019
HONG KONG — The Russian beauty queen ex-wife of Kelantan's royal ruler has posted a photo on Instagram of a baby boy she says is their son.
It was the latest twist in the divorce saga of 27-year-old Oksana Voevodina and Sultan Muhammad V, who through his lawyer had previously said it was unclear whether he was the biological father of Ismail Leon, the baby who was born on May 21.
The former Miss Moscow posted the photo of the infant on Saturday to a recently created Instagram account using the name Rihana Oksana Petra.
In the photo, the boy wears a white outfit with a pale blue bow tie and waistcoat.
"Hello, my name is Ismail Leon. I'm 5 months old and my mom loves me very much," the post read.
Ms Voevodina told MailOnline: "He looks every bit like his father and he has this Asian-looking face".
"He's same handsome as his father. And he's very talkative and I love him very, very much," she said.
She has said she was willing to let her son take a DNA test to prove paternity.
Ms Voevodina used the same Instagram account to announce the birth of their first child on June 4, just weeks before the divorce with Sultan Muhammad was finalised.
That post featured a black and white picture of the baby's feet and the message said she was "greatful (sic) to Allah and my husband for our son".
"Now there are three of us. Thank you for choosing our family, Tengku Ismail Leon Petra Bin Tengku Muhammad V Faris Petra," the post read.
Ms Voevodina and Sultan Muhammad reportedly married in June 2018 but divorced in June this year amid widespread speculation about why the relationship ended.
Discussion about the private affairs of Malaysia's constitutional monarchs, who serve as guardians of the Islamic faith and centuries-old Malay culture, is usually muted.
But the recent twists and turns in the couple's marriage has become a hot topic not only in Malaysia but also among royal watchers around the world.
Mr Koh Tien Hua, a Singapore-based family lawyer for 50-year-old Muhammad, said the divorce was done through the mechanism under Muslim law known as "triple talaq" – where talaq ('divorce' in Arabic) is said to a wife three times.
Ms Voevodina has said that circulation online of the July 1 divorce certificate was "an act of provocation".
Sultan Muhammad abdicated as Malaysia's king in January, months after his surprise wedding to Ms Voevodina in Moscow.
He was replaced by Sultan Abdullah Sultan Ahmad Shah, the hereditary ruler of the central Malaysian state of Pahang.
It was the first time that a king had abdicated in Malaysia.
Under Malaysia's unique rotational system of constitutional monarchy, the hereditary rulers of each of the country's nine states are given a chance to be agong for five years.
Full report at:
https://www.todayonline.com/world/oksana-voevodina-russian-ex-wife-malaysian-sultan-muhammad-v-posts-instagram-photo-baby-she
--------
Dr M: No problem with India, China wants peace in South China Sea
03 Nov 2019
BY DEBRA CHONG
BANGKOK, Nov 3 — Malaysia remains friendly with India and is keen for both countries to enjoy better business relations, Tun Dr Mahathir Mohamad said today after fears of a trade backlash over his remarks about its restive Kashmir region previously.
The prime minister had earlier participated in the 16th Asean-India Summit, which was among several related meetings held in conjunction with the 35th Asean Summit hosted by Thailand this year.
"With India, we have no problem. Basically, we want to increase trade and investment.
"We find India to be very positive on these issues and hope it will be translated into action by India and Asean countries," he told Malaysian media this afternoon.
Some Indian trade organisations have been pushing its government to boycott importing Malaysian palm oil products after Dr Mahathir criticised the republic's military action in the Muslim-majority Kashmir region.
But the Indian government has not officially made a stand on the boycott call.
Malaysia, together with Indonesia, are the world's biggest producer of palm oil products. Both South-east Asian nations have come under pressure from the west for its vast oil palm plantations, with campaigners claiming the large-scale farming was causing deforestation and loss of precious flora and fauna.
Dr Mahathir also said China, which is also attending a separate summit with Asean member states, has been positive to the geo-political and economic concerns raised during talks.
"China also subscribes to a peaceful South China Sea," he said, without elaborating.
The Asian powerhouse and the US, which are facing off against each other economically, have been increasing their military presence in the South China Sea in recent months.
Full report at:
https://www.malaymail.com/news/malaysia/2019/11/03/dr-m-no-problem-with-india-china-wants-peace-in-south-china-sea/1806511
--------
USIM develops Quran application for the hearing impaired
By Rozana Sani
November 4, 2019
UNIVERSITI Sains Islam Malaysia (USIM), through its platform for research and services involving the special needs community - the Ibnu Ummi Maktum Research Centre (UMMI), has unveiled a mobile app targeted at the hearing impaired to learn and recite the Quran.
According to project leader Dr Norakyairee Mohd Raus who also heads UMMI, Quran Isyarat - the Android-based Quranic sign language application - is the first of such project in Malaysia that has the potential to be a high impact product and is capable of being an international model for a deaf-friendly application of the Quran.
"In the context of the hearing impaired, their accessibility in interacting with the Quran is very limited. They can only look at the Quran and its contents without being able to recite it.
"Our application comprises special and unique features that enable the deaf to know, recite, read and understand the Quran more effectively and interactively according to their strengths and learning ability," said the senior lecturer at USIM's Faculty of Quranic and Sunnah Studies (FQSS).
Still in its first phase, the application showcases 11 selected surah. It features the Hijaiyyah Sign Code which is a sign language of Arabic letters, Makhraj transliteration of the Arabic language articulation points and video translation by sign language interpreters.
"The Hijaiyyah Sign Code is a form of hand gesture representing the letters of the Arabic alphabet used in the writing of the verses of the Quran. The use of this font will make it easier for the deaf community to study and memorise Quranic verses and share their mutual knowledge," said Norakyairee.
Full report at:
https://www.nst.com.my/education/2019/11/535632/usim-develops-quran-application-hearing-impaired
--------
Arab World
Analyst Underlines Collapse of Saudi-Led Coalition against Yemen
Nov 03, 2019
Omar Ayasrah told the Arabic-language al-Jazeera news website that the Saudi-led coalition was formed under the pretext of returning legitimacy to fugitive Yemeni President Mansour Hadi but facts changed on the ground and now the coalition is attempting to replace Hadi's government with the coup launchers.
He referred to Saudi Arabia's failure in protecting its Southern borders against the Yemenis' attacks, and said the Yemeni army and popular forces succeeded in sending their drones to the heart of Saudi Arabia, humiliating the country and forcing Riyadh to accept the principle of talks with the Yemenis and finding political solutions.
The spokesman for Yemeni Armed Forces stated on Saturday that more than 4,000 Sudanese militiamen fighting alongside Saudi-led military forces against Ansarullah fighters have been killed and many more injured ever since the Riyadh regime and its allies launched a military aggression against Yemen.
Speaking at a press conference in the capital Sana'a, Brigadier General Yahya Saree said 4,253 Sudanese militants have lost their lives in clashes with Yemeni forces, noting that the total number of the Saudi-paid Sudanese mercenaries killed in Yemen since the beginning of the current year stands at 459, according to Al-Masirah.
He added that 5,000 Sudanese fighters are now present in the al-Khobe area of Saudi Arabia's Southern border region of Jizan, Southwest of the capital Riyadh, in the name of the so-called Fifth Brigade.
Saree highlighted that 2,000 Sudanese militants are stationed in the al-Majazah area of Asir region, while another 600 are deployed in Saqam area in Narjan region.
The spokesman for Yemeni Armed Forces added that 1,000 Sudanese forces are deployed in Yemen's Southern provinces of Aden and Lahij, and that they are present in Ra's al-Abbas area, Aden International Airport and al-Anad Air Base.
Saree stated that Sudanese mercenaries have perpetrated various crimes and abuses, most notably cases of rape, during the past two years, and that the involvement of Sudanese child soldiers in battles against Yemeni forces is among the crimes and violations committed by the Saudi-led coalition of aggression.
The Yemeni army spokesman pointed out that all captured Sudanese militiamen have been treated humanely and in accordance with Islamic principles and moral ethics.
Saree underscored that the continued participation of Sudanese forces in the ongoing military aggression on Yemen serves only the agendas of the Saudi-led coalition, and that Yemeni forces reserve the right to take proper measures and force them out of the country.
"Sudanese fighters in Yemen or any other foreign force that supports the coalition of aggression are legitimate targets, regardless of their nationality. Yemeni armed forces have the full ability to target any new military dispatch of mercenaries before they reach Yemen," he concluded.
Saudi Arabia and a number of its regional allies launched a devastating campaign against Yemen in March 2015, with the goal of bringing the government of former president Abd Rabbuh Mansur Hadi back to power and crushing the Ansarullah movement.
The US-based Armed Conflict Location and Event Data Project (ACLED), a nonprofit conflict-research organization, estimates that the war has claimed more than 100,000 lives over the past four and a half years.
The war has also taken a heavy toll on the country's infrastructure, destroying hospitals, schools, and factories. The UN says over 24 million Yemenis are in dire need of humanitarian aid, including 10 million suffering from extreme levels of hunger.
https://en.farsnews.com/newstext.aspx?nn=13980812000820
--------
Kurdish Militias Voice Readiness to Negotiate with Damascus Gov't
Nov 03, 2019
The Syrian Democratic Council, SDF's political wing in a statement said that it is ready for negotiations with the Syrian government.
The SDF has set no preconditions for talks with the Damascus government.
The Syrian Democratic Council said that its preparedness to hold talks will put an end to all misinterpretations concerning the Syrian Kurds are looking for disintegration of Syria.
The Syrian Defense Ministry, meantime, called on the SDF to join the Syrian Army in a bid to confront all foreign threats.
Turkey launched a cross-border operation on October 9 allegedly to fight Kurdish militants and snatched a portion of Syrian land. After losing their main ally, Kurds struck a deal with Damascus that sent troops to patrol the border with Turkey.
The United States and Turkey came to an agreement on October 17 for a 120-hour ceasefire in the area to allow the withdrawal of the Kurdish fighters.
As the five-day ceasefire came to an end, Turkish President Recep Tayyip Erdogan and Russian President Vladimir Putin reached a deal to pull the Kurdish fighters back and establish joint patrols in the operation zone along the Turkish border.
Full report at:
https://en.farsnews.com/newstext.aspx?nn=13980812000339
--------
His Highness Sheikh Sultan Bin Mohammed Al Qasimi Words Of Comfort On Islam Moves Harvey
November 04, 2019
By: James Sarda
SHARJAH: The man that millions in America and worldwide turn to on a daily basis for a moment of cheer told a 2,000-capacity audience at the ongoing third largest book fair here how the words of Sharjah's Ruler, His Highness Sheikh Sultan Bin Mohammed Al Qasimi, comforted him about Islam.
"His Highness told me, and I'm repeating directly exactly what he said, 'that Islam believes in all Faiths.
'That it is a religion of peace that it believes in Prophet Muhammad and Jesus Christ, in all Faiths. This is what being a Muslim is.'
"That is what he told me and he made me comfortable with who I am," Steve Harvey told the packed ballroom. Hundreds more had to be content with watching his talk on giant screens outside, attesting to his huge popularity in the Middle East as well.
Harvey who has an innate gift of connecting with people without even uttering a word also used himself to assuage people about how things can go horribly wrong in life but to take stock of it and move on.
His worst moment came in 2015 when he was the Master of Ceremonies at the Miss Universe beauty pageant when he announced the wrong winner.
"In my 30 years as a stand-up comedian, I made several mistakes, wrote several jokes that weren't funny. But the world will only write about success.
"The world only knows the 140 successful shots of Michael Jordan but not about his 800 missed attempts because that is how the world is. You must know how to learn from each failure."
He wondered if making that colossal blunder live before hundreds of millions of viewers worldwide and afterwards was actually God's way of responding to his yearning to be more famous.
"Many times I asked God to make me a globally famous brand. Then despite the best rehearsals and following the teleprompter, I declared Miss Colombia the winner, when it was actually Miss Philippines.
"I got a lot of flak for that. I couldn't step outside the house and people said my career was over.
"However, in that 48 hours, I was googled four billion times. I did not appreciate the way He did it but I was the world's most famous person."
Full report at:
http://www.dailyexpress.com.my/news/142755/royal-words-of-comfort-on-islam-moves-harvey/
--------
Iraq's PM urges protesters to stop, says unrest is hurting the economy
4 November 2019
Iraq's Prime Minister Adil Abdul-Mahdi appealed on Sunday to protesters to help restore normal life across the country and said the unrest was costing the economy "billions of dollars."
More than 250 people have been killed since the protests in Baghdad and the south of the country started in early October, driven by discontent over economic hardship and corruption.
In statement published on Sunday evening, Abdul-Mahdi said the protests which "shook the political system" have achieved their purpose and must stop effecting the country's trade and economic activities.
"Threatening the oil interests and blocking roads leading to Iraq's ports is causing big losses exceeding billions of dollars," said Abdul Mahdi, warning that unrest was pushing up prices of goods.
Operations at Iraq's main Gulf port, Umm Qasr, near the oil-rich city of Basra, which receives the bulk of Iraq's imports of grain, vegetable oils and sugar, have been at a complete standstill since Wednesday.
Thousands of protesters have blocked all roads leading to the port. Police on Saturday used live fire and tear gas to try and disperse protesters and open the roads leading to the port but they failed to force them to leave.
The protests have broken nearly two years of relative stability in Iraq.
Despite the country's oil wealth, many people live in poverty with limited access to clean water, electricity, healthcare or education.
Student strikes, street closures
Protesters in Iraq's capital and its south shut down streets, schools and government offices on Sunday, AFP's correspondents said, escalating the month-long movement demanding change to the country's political system.
Meanwhile, more than a thousand demonstrators clashed with Iraqi security forces in front of the Iranian consulate in Karbala, according to Al Arabiya's correspondent.
Security forces later dispersed the protesters in front of the Iranian consulate and secured the building.
In Baghdad, university-age demonstrators parked cars in the middle of main thoroughfares, blocking traffic on the first day of the work week.
Police officers manning nearby checkpoints looked on but did not intervene.
Other students took part in sit-ins at their schools, and the country's national teachers union extended the strike they began last week.
The engineering, doctors and lawyers syndicates have all backed the protests.
In Kut to the east, protesters sealed off main roads and bridges and most schools and government agencies were shut.
"We decided to cut the roads as a message to the government that we will keep protesting until the corrupt people and thieves are kicked out and the regime falls," said Tahseen Nasser, a 25-year-old protester.
"We're not allowing government workers to reach their offices, just those in humanitarian fields," including hospitals and police officers, he said.
Further south in Hillah, Nasiriyah, Diwaniyah and the holy city of Karbala most government offices were not open.
And in Basra, the oil-rich port city, public schools were shut down for the first time since the movement erupted last month.
Demonstrations broke out in Baghdad on October 1 in outrage at unemployment, poor public services and corruption, quickly spreading to the Shiite-majority south.
The activists were confronted by security forces, and 157 people - most of them demonstrators in Baghdad - were killed in six days of rallies.
Full report at:
https://english.alarabiya.net/en/News/middle-east/2019/11/04/Iraqi-PM-says-policies-have-been-reviewed-in-response-to-protests.html
--------
Lebanon's anti-government protesters return to streets, call for general strike
3 November 2019T
Lebanese protesters demanding the overthrow of their country's ruling elite poured back onto the streets on Sunday in the largest numbers since the government was toppled and hours after opposing supporters of President Michel Aoun staged a rally.
Protesters have poured into Riad al-Solh Square and Martyrs' Square in central Beirut, with many of them confirming that they will continue with their protests until their demands are met amid calls for a general strike on Monday.
The protesters called for the closure of all major roads across the country in order "to topple the government," Al Arabiya correspondent reported.
Prime Minister Saad al-Hariri resigned on Tuesday following unprecedented nationwide protests, deepening a political crisis and complicating efforts to enact badly needed economic reforms in Lebanon.
On Sunday evening anti-government protesters flooded streets in Beirut and north and south of the capital, rejecting Aoun's attempt to position himself as the guarantor of the protest movement and its anti-corruption drive.
"All of them means all of them," protesters chanted in central Beirut, a reference to the wholesale removal of an elite they accuse of pillaging the state and steering it into crisis.
Earlier in the day, thousands of Aoun supporters had attended a rally just outside Beirut, some waving his Free Patriotic Movement party's orange flags, engulfing a main road leading to the presidential palace.
It was the biggest counter punch to the broader wave of demonstrations that have gripped Lebanon since October 17 and which have included Aoun's removal among a set of sweeping demands.
In a televised speech, Aoun, who must now hold consultations with members of parliament to designate a new premier, called for protesters to unify behind efforts to stamp out corruption, which he described as having become "nested" in the state.
He said a three-point plan had been drawn up around tackling corruption, revitalizing the economy and building a civil state.
The anti-government protests had largely subsided after Hariri resigned, with smaller groups remaining on the streets and pushing for core demands like the rapid formation of a government led by technocrats to carry out the badly needed economic reforms.
"All that we have gotten so far is the government's resignation. We still have a long way to go," said Charbel al-Zaani, an engineer.
"If the new government that is formed isn't one that the people want, the revolution will return even bigger," said Zaani.
A semblance of normality returned to Lebanon this week, with roads re-opening and banks opening to customers on Friday after being shut for two weeks, though restrictions were reported on foreign currency withdrawals and transfers abroad.
Lebanon's import-dependent economy has been hit by years of regional turmoil and a slowdown in capital flows that has put its foreign currency reserves under pressure.
Aoun has signaled support for a more technocratic government, saying in a speech after Hariri's resignation that ministers should be chosen "according to their competencies and expertise, not political loyalties."
Hariri's government has continued in a caretaker capacity until a new one is formed.
Full report at:
https://english.alarabiya.net/en/News/middle-east/2019/11/03/Lebanon-s-anti-government-protesters-return-to-streets-after-pro-Aoun-rally.html
--------
Lebanese flock to presidential palace in rally to support Aoun
3 November 2019
A rally of support for Lebanon's President Michel Aoun swarmed the country's presidential palace on Sunday, a rebuke to broader protests that have demanded the wholesale ouster of the country's elite and which have toppled the government.
Prime Minister Saad al-Hariri resigned on Tuesday following unprecedented nationwide protests, deepening a political crisis and complicating efforts to enact badly needed economic reforms.
A convoy of cars, some waving Aoun's orange Free Patriotic Movement party flags and his portrait snaked across a main highway on Sunday while a sea of protesters marched to Baabda palace.
They were joined by Lebanese Foreign Minister Gibran Bassil, Aoun's son-in-law and an object of ridicule by anti-government protesters, who addressed supporters at the rally and called on them to refrain from accusing everyone of corruption, Lebanese news outlets reported.
Some of the protesters demands are "destructive to the economy" and "uncompromising," Bassil said, adding that "the slogan 'everyone means everyone' should be used to hold officials accountable and not for injustice."
"Be careful, we have long and difficult days ahead of us. We were racing against time to prevent a collapse but the corruption, squandering (of resources) and public debt beat us," he said.
Though no immediate estimate of the rally's size was available, many thousands spread across a roadway leading to the palace.
It was the biggest counter protest to the wave of demonstrations that have gripped Lebanon since Oct. 17 and which have included Aoun's removal among a set of sweeping demands.
"We're here to say to Aoun that we love you and renew our trust in you," said Hiyam Khairat at the rally.
In a televised speech, Aoun, who must now hold consultations with members of parliament to designate a new premier, said a three-point plan had been drawn up around tackling corruption, restoring the economy, and building a civil state.
"These three points are not easily achieved, we need your efforts, and we need a square filled both by you and the (anti-government) protesters to defend your rights.
"Many are trying to be obstructive. This is why we need to make a huge effort," said Aoun.
He described corruption, a primary protestor grievance, as having become "nested" in the state.
Full report at:
https://english.alarabiya.net/en/News/middle-east/2019/11/03/Lebanese-flock-to-presidential-palace-in-rally-to-support-Aoun.html
--------
Lebanese keep protest alive in northern city of Tripoli
3 November 2019
Thousands of Lebanese flocked together in Tripoli on Saturday, an AFP reporter said, to keep a protest movement alive in a northern city dubbed "the bride of the revolution,"
Despite its reputation for conservatism, impoverished Tripoli has emerged as a festive nerve center of anti-graft demonstrations across Lebanon since October 17.
The movement has lost momentum in the capital since the government resigned this week, but in the Sunni-majority city of Tripoli late Saturday it was still going strong.
In the main square, protesters waved Lebanese flags and held aloft mobile phones as torches, before bellowing out the national anthem in unison, the reporter said.
"Everyone means everyone," one poster read, reiterating a common slogan calling for all political leaders from across the sectarian spectrum to step down.
Many people had journeyed from other parts of the country to join in.
Ragheed Chehayeb, 38, said he had driven in from the central town of Aley.
"I came to Tripoli to stand by their side because they're the only ones continuing the revolution," he said.
Leila Fadl, 50, said she had travelled from the Shiite town of Nabatiyeh south of Beirut to Tripoli to show her support.
"We feel the demands are the same, the suffering is the same," she said.
In Tripoli, more than half live at or below the poverty line and 26 percent suffer extreme poverty, a UN study found in 2015.
On Tuesday embattled Prime Minister Saad Hariri announced his cabinet would step down.
But it is still unclear what a new government would look like and if it would meet protesters' demands that it include independent experts.
Roads and banks have reopened after nearly two weeks of nationwide paralysis.
Fahmy Karame, 49, called for a "rapid solution to the economic crisis."
"We're waiting for a government of technocrats," he said.
In the Lebanese capital, hundreds protested on Saturday evening after a day of rain.
"Down with the rule of the central bank," they shouted at the top of their lungs, clapping their hands near the institution's headquarters.
Full report at:
https://english.alarabiya.net/en/News/middle-east/2019/11/03/Lebanese-keep-protest-alive-in-northern-city-of-Tripoli-.html
--------
Saudi prosecution to speed up criminal case against child abuser in viral video
3 November 2019
Saudi Arabia's Public Prosecution is moving to speed up the filing of a criminal case against a Palestinian man pending further investigation of a viral video where he appeared to be beating his infant daughter, the Saudi Press Agency (SPA) reported.
Preliminary investigations revealed evidence of abuse, including bruises and injuries on the child's face and eyes due to physical violence, according to SPA.
Police in Riyadh arrested the man in September after he was identified as a Palestinian resident of the country, aged in his forties.
"He was arrested in Riyadh and his four children were provided with the necessary care in coordination with the concerned authorities," the police statement added.
The video, which went viral on Saturday, showed a man repeatedly slapping his daughter for being unable to stand on her own.
In another video, he apologized and said his wife had left him and their children two weeks ago. He also claimed she shared the video online maliciously.
Full report at:
https://english.alarabiya.net/en/News/gulf/2019/11/03/Saudi-prosecution-to-speed-up-criminal-case-against-child-abuser-in-viral-video-.html
--------
Iraqis rally to reaffirm commitment to religious leadership's stand on calm
Nov 3, 2019
People have held rallies in various Iraqi cities to support the position of top clerical leadership, especially Grand Ayatollah Ali al-Sistani, that any protests in the country should be invariably peaceful.
In the first instance of such rallies, thousands rallied in the Iraqi capital, Baghdad, after Friday prayers to reaffirm commitment to Ayatollah Sistani's position that protesters voicing grievances about economic difficulties in the country must fully avoid violence.
The protesters chanted slogans in support of the country's top clerical leader, such as "Seyyed Ali, the entire nation is with you," while declaring their backing for reforms announced by the Iraqi government and calling for suitable measures to fight corruption and unemployment.
Similar rallies were also held in the holy city of Karbala as well as the southern port city of Basra on Sunday, when the participants emphasized that Ayatollah Sistani's stance about protests was a road map both for the government and the people of Iraq. During the Sunday rallies, the demonstrators also called on the Baghdad government to boost the implementation of packages of economic and political reforms recently approved by the Iraqi parliament and the government of Prime Minister Adil Abdul-Mahdi.
Ayatollah Sistani has stressed the right to freedom of peaceful assembly and has warned against any violence, amid recent protests.
In a statement on Friday, Ayatollah Sistani expressed regret about the continued clashes between demonstrators and security forces, which have resulted in the deaths and injuries on both sides and damage to public and private property.
The ongoing demonstrations in Iraq follow a previous bout of anti-government protests in early October over alleged corruption, unemployment, and a lack of basic services.
More than 200 have been killed and thousands of others wounded since the protests erupted, with security forces using tear gas and rubber bullets against those taking to the streets.
Full report at:
https://www.presstv.com/Detail/2019/11/03/610315/Iraq-Grand-Ayatollah-Ali-alSistani-peaceful-rally
--------
Riyadh Season attracts more than 5m visitors
November 04, 2019
RIYADH: General Entertainment Authority (GEA) Chairman Turki Al-Sheikh said that Riyadh Season had attracted more than five million visitors since its launch on Oct. 15 and up to Nov. 1, the Saudi Press Agency reported on Sunday.
The GEA said that it had hit new records in visitor numbers, especially over the weekend, with the number of visitors exceeding 200,000 last Thursday and reaching 175,000 on Friday.
Riyadh Season runs until mid-December in 12 main zones of the capital and 6 branches around the city. The zones are (1) Riyadh Boulevard, (2) Riyadh Front, (3) Riyadh Car Exhibition, (4) Riyadh Winter Wonderland, (5) Riyadh Sports Arenas, (6) Diplomatic Quarter, (7) Al-Muraba'a, (8) Al-Malaz, (9) Wadi Namar, (10) Riyadh Beat, (11) Riyadh Safari and (12) Riyadh Sahara within the capital city of Riyadh.
The season is one of the Saudi Seasons launched to transform Saudi Arabia into one of the world's most important tourist and entertainment destinations.
Full report at:
https://www.arabnews.com/node/1578676/saudi-arabia
--------
South Asia
Airstrikes kill 17 Taliban militants in Baghlan, Paktiya and Zabul provinces
03 Nov 2019
A series of airstrikes killed 17 Taliban militants in Baghlan, Paktiya and Zabul provinces, the military officials said Sunday.
The officials further added that the security forces conducted an airstrike in Pul-e Khumri district of Baghlan which killed 9 Taliban militants.
An airstrike in Jaji district of Paktiya province killed 6 militants of the Taliban group, the officials said.
The officials also added that the security forces conducted another airstrike in Tarnek Wa Jaldak district of Zabul which killed 2 Taliban militants.
The anti-government armed militants have not commented regarding the airstrikes so far.
https://www.khaama.com/airstrikes-kill-17-taliban-militants-in-baghlan-paktiya-and-zabul-provinces-04309/
--------
Special Forces kill, detain 23 Taliban militants in 4 provinces
03 Nov 2019
The Afghan Special Forces killed 8 Taliban militants and arrested 15 others during the operations in Zabul, Helmand, Balkh and Paktiya provinces.
The military officials said Sunday the Special Forces killed 4 Taliban militants and arrested 6 others during a raid in Qalat district of Zabul province.
The officials further added that the Special Force killed 3 Taliban militants and arrested another militant during a raid in Musa Qala district of Helmand province.
The Special Forces arrested 5 Taliban militants and destroyed a cache of weapons during a separate operation in Dowlatabad district of Balkh.
Full report at:
https://www.khaama.com/special-forces-kill-detain-23-taliban-militants-in-4-provinces-04307/
--------
Bangladesh Rohingya island relocation plan fails to gain UN support
November 3, 2019
DHAKA: Bangladesh said Sunday plans to relocate thousands of Rohingya living in overcrowded refugee camps to a remote island were "uncertain" after authorities failed to gain support from UN agencies.
Dhaka had wanted to begin its long-held plan this month to move 100,000 people to the mud-silt island of Bhashan Char, amid growing frustration with the presence of the squalid tent settlements in its southeastern border towns.
Bangladesh has said thousands of Rohingya families have volunteered to relocate, with some 3,500 of the Muslim minority due to be moved between mid-November to February during calm seas.
But the plan was in doubt as the UN has not supported the relocation so far, Bangladesh disaster management and relief minister Enamur Rahman told AFP.
"This has become uncertain," Rahman said of the relocation to the island, which takes around three hours to reach by boat.
"They (UN agencies) still haven't agreed to the relocation plan."
Aid agencies including the UN refugee agency UNHCR, the International Organisation for Migration (IOM) and the World Food Program (WFP), which held meetings with the government, told him the island was "isolated" and "flood-prone".
The agencies set out a list of conditions that had to be met, including a regular shipping service between the islet in the Bay of Bengal and the mainland, Rahman added.
The organisations provide humanitarian aid to the nearly one million Rohingya in the vast camps, including 740,000 who fled a military crackdown in Myanmar in August 2017.
"We won't do anything forcefully," he said, adding that at least two ships were set to ply the waters between the site and the mainland.
A UN official told AFP on Sunday that "UN agencies cannot support a move for which (they) have no technical information".
Dhaka is due to hold another round of talks with the agencies on Wednesday, Rahman said.
Global activist group Fortify Rights said last month it interviewed 14 Rohingya at three camps, including some who appeared on lists of refugees allegedly willing to go, and found none had been consulted "and all opposed it".
Full report at:
https://www.freemalaysiatoday.com/category/world/2019/11/03/bangladesh-rohingya-island-relocation-plan-fails-to-gain-un-support/
--------
Pakistan
Pakistan clerics vow not to leave Islamabad until Imran Khan resigns
November 3, 2019
NEW DELHI: Members of opposition parties in Pakistan are staging a sit-in protest in capital Islamabad, demanding the ouster of Prime Minister Imran Khan over his handling of the economy.
Opposition cleric Fazl-ur-Rehman of Jamiat Ulema-e-Islam-Fazl is leading the protests, which are supported by Pakistan Muslim League-Nawaz's Shahbaz Sharif and Pakistan People's Party chairman Bilawal Bhutto Zardari. Khan has refused to resign.
"Our history is full of movements," Rehman said. "We will remain in the arena until we get rid of the government."
The protests are the first serious challenge to the ruling government, amid high inflation and record borrowing costs that have boosted the cost of living and put pressure on businesses in the South Asian nation.
The disruptions come amid a review of the economy by the International Monetary Fund, which earlier this year approved a US$6 billion loan to help Pakistan avert a balance-of-payments crisis.
The IMF program is expected to require Pakistan to boost tax revenue, and let market forces have greater control over the rupee, among other measures, which have been opposed by traders and some political parties.
Akram Khan Durrani, leader of the opposition in the provincial assembly of Khyber Pakhtunkhwa, said the protesters could take further measures including having their lawmakers resign from office and taking civil action like blocking highways.
https://www.freemalaysiatoday.com/category/world/2019/11/03/pakistan-clerics-vow-not-to-leave-islamabad-until-imran-khan-resigns/
--------
Pakistani Islamists await deadline they set for PM to resign
Nov 3, 2019
ISLAMABAD: Tens of thousands of Islamists at a protest camp in Pakistan's capital are awaiting a deadline set by their leader calling for the prime minister to resign.
Firebrand cleric Maulana Fazlur Rehman led a caravan of supporters to Islamabad last week in a bid to pressure Imran Khan to step down, calling him an "illegitimate" ruler.
Rehman has hinted he could direct his partisans to march on the seat of Pakistan's government and force Khan's resignation. Khan says he has no plans of quitting.
Pakistani authorities further strengthened security around the camp in the lead-up to Sunday night's deadline. That includes walls of shipping containers blocking roads leading into and out of the protest area, as well as deploying riot police and paramilitary forces.
https://timesofindia.indiatimes.com/world/pakistan/pakistani-islamists-await-deadline-they-set-for-pm-to-resign/articleshow/71875166.cms
--------
178-member Sikh delegation arrives in Pakistan from UK
Nov 4, 2019
ISLAMABAD: A 178-member delegation has arrived in Pakistan from the UK to take part in the upcoming 550th birth anniversary of Guru Nanak Dev - the founder of Sikhism, slated to be held at the Kartarpur Sahib Gurdwara in Punjab province.
Soon after landing on Sunday, the 178-member group left for the Gurdwara Janam Asthan Nankana Sahib and Gurdwara Sucha Sauda in Sheikhupura district, Dawn news reported on Monday.
The Pakistan Gurdwara Parbandhak Committee has announced that Baba Guru Nanak's birth anniversary celebrations would continue throughout the month of November.
Sikh pilgrims from India as well as from Europe and North America will attend various events being held in this respect.
The main event, says Punjab Evacuee Trust Board spokesperson Amer Hashmi, will take place at the Kartarpur Sahib Gurdwara on November 12.
Meanwhile, the first batch of some 1,100 Sikh pilgrims, along with a gold Palki arrived here on October 31 through the Wagah Border.
The Palki will be installed at the Kartarpur Sahib Gurdwara on Tuesday.
The Kartarpur Sahib Gurdwara, originally known as Gurdwara Darbar Sahib, is a highly revered Sikh shrine where Guru Nanak Dev spent 18 years of his life and is his final resting place.
Full report at:
https://timesofindia.indiatimes.com/india/178-member-sikh-delegation-arrives-in-pakistan-from-uk/articleshow/71885401.cms
--------
Pakistan court acquits police officials accused of killing ATM thief after Hafiz Saeed mediation
Nov 3, 2019
LAHORE: A Pakistani court has acquitted all three police officials accused of killing an ATM thief in police custody, a case that drew attention after UN designated terrorist Hafiz Saeed played the role of an arbitrator in it.
Additional District and Session (Rahim Yar Khan) Judge Justice Zahid Hussain Bakhtiar acquitted police officials Mahmoodul Hassan, Shafaat Ali and Matloob Hussain this week in the murder of alleged ATM thief Salahuddin Ayubi.
The court acquitted them after the family of Ayubi pardoned the suspects on the 'wish' of Mumbai attack mastermind Saeed.
Ayubi, who was mentally challenged, died in police custody in August due to alleged torture after his arrest on charges of stealing money from an ATM.
Ayubi's death sparked outrage across the country.
Saeed played the role of an arbitrator in the case between the police and the family of Ayubi.
Saeed, who has been in the high security Kot Lakhpat Jail here since his arrest on July 17 on charges of terror financing, met the deceased man's family and convinced them to pardon the policemen allegedly involved in Ayubi's murder for the sake of Allah. "Both the accused policemen, their officers and the victim's family members had detailed couple of meetings with Saeed in the jail who brokered the deal between them," an official source told PTI.
The Lashkar-e-Taiba (LeT) founder had also received assurance by the authorities of construction of a carpeted road and supply of gas to the village of the victim's family in Gujranwala at an accumulative cost of Rs 800 million to settle the dispute.
"Since some members of the family of Ayubi were the followers of Saeed, police arranged their 'special meeting' with him in jail. After listening to both sides, Saeed gave the victim's family three options - receive blood money from the accused policemen or pardon them in the name of Allah or pursue legal case against them. The family chose to pardon the policemen," a government official had told PTI.
When PTI contacted Ayubi's father Afzaal Ghumman, he confirmed that the family pardoned the accused policemen on the 'wish' of Saeed.
"When we visited him (Saeed) in the jail last week, he gave us three choices. He said pardoning someone in the name of Allah is a far superior act. So we chose to pardon the suspects," Ghumman said.
Saeed had reportedly 'directed' the Punjab government to establish a school, lay a gas network in their (victim's family) village Gorali, Gujranwala, some 80-km from Lahore, and rebuild a link road in return for the pardon.
"After Saeed's mediation, Punjab Governor Chaudhry Sarwar visited their (the victim's) village and assured provision of these facilities there at the earliest," the source said.
This is perhaps one of the unique cases in the history of the country where a suspect facing terror financing charges settled court matters.
"This shows how powerful this man (Saeed) is, he said.
In 2016, the government had launched a probe against the Jamaat ud Dawa (JuD) for running a parallel judicial system in Punjab province.
The group was accused of settling matters among the people at its headquarters in Lahore, running a parallel judicial system.
The investigation, however, led to no legal action against the JuD.
The US Department of the Treasury has placed Saeed as a Specially Designated Global Terrorist.
The US, since 2012, has offered a USD 10 million reward for information that brings Saeed to justice.
Saeed-led JuD is believed to be the front organisation for the LeT which is responsible for carrying out the 2008 Mumbai attacks that killed 166 people.
According to officials, the JuD has a vast network which includes 300 seminaries and schools, hospitals, a publishing house and ambulance service.
The JuD and its charity wing Falah-i-Insaniat Foundation (FIF) have about 50,000 volunteers and hundreds of other paid workers.
In March 2019, Punjab police said that the government seized control of 160 seminaries, 32 schools, two colleges, four hospitals, 178 ambulances and 153 dispensaries associated with the JuD and the FIF in province.
Full report at:
https://timesofindia.indiatimes.com/world/pakistan/pakistan-court-acquits-police-officials-accused-of-killing-atm-thief-after-hafiz-saeed-mediation/articleshow/71878868.cms
--------
Playing religious card for political gains regrettable: Swati
November 4, 2019
ISLAMABAD: Federal Minister for Parliamentary Affairs, Senator Azam Swati on Sunday urged chief Jamiat-Ulama-e-Islam-Fazl (JUI-F) to avoid playing 'religious card' for political gains.
It was completely regrettable if someone use religious card for political purpose, he stated while talking to a private news channel.
The corruption cases against Pakistan Peoples Party and Pakistan Muslim League-N were not formed by the PTI government, the minister said.
National Accountability Bureau (NAB), had opened the trial of corrupt elements involved in money laundering and corruption activities, he added.
The prime minister, he said had no concern with the functioning of NAB as it was working independently and investigating the matter of corruption without any pressure or influence, he added.
Swati said Pakistan was facing economic challenges due to corruption by the past governments.
He said debt pile up issue was created by PPP and PML-N, leaders who borrowed heavy loan during their tenures.
Full report at:
https://www.brecorder.com/2019/11/04/541058/playing-religious-card-for-political-gains-regrettable-swati/
--------
1,100 Indian Sikhs arrive at Punja Sahib in religious procession
November 04, 2019
TAXILA: More than a thousand Indian Sikhs arrived in Gurdwara Punja Sahib in Hassanabdal around midnight on Sunday as part of the Nagar Kirtan, a religious procession held to mark the 550th birth anniversary of Baba Guru Nanak Dev, the founder of Sikhism. The gurdwara was decorated with colourful lights and pilgrims performed various rituals including Matha Taki, Ashnan and exchanging gifts.
Evacuee Trust Property Board (ETPB) Deputy Secretary Shrines Imran Gondal said that more than 1,100 Sikhs crossed the border through Wagah on Oct 31 via Ludhiana and Amritsar. He said they visited Gurdwara Janamasthan, Nankana Sahib, Gurdwara Sacha Sodda Farooqabad and other temples, and the pilgrimage will conclude at Gurdwara Darbar Sahib in Kartarpur, where a gold palanquin 'Palki Sahib' will be installed.
"Around 1,300 visas issued for the Nagar Kirtan are over and above the contingent covered under the Protocol on Visits to Religious Shrines 1974 between Pakistan and India," he said.
"Sikh pilgrims from India visit Pakistan for religious festivals at least four times a year under the framework of the 1974 India-Pakistan protocol on visits to religious shrines but denial to visit Pakistan to participate in religious rituals despite having valid visas is not understood," he added.
Mr Gondal said the board, in collaboration with the Pakistan Sikh Gurdwara Parbhand Committee and the district administration, has made security and accommodation arrangements for Indian and local Sikh yatrees.
Speaking to the press, a number of pilgrims hailed the government's initiative to open the Kartarpur Corridor to facilitate the Sikh community, and lauded Prime Minister Imran Khan for laying the foundation stone for the Baba Guru Nanak University in Nankana Sahib and issuing a commemorative coin on the occasion of the 550th birth anniversary of Guru Nanak Dev.
Mr Sarna, former president of the Delhi Sikh Gurdwara Management Committee, praised the opening of the corridor, saying that it was a longstanding desire of the Sikh community to be able to visit one of their holiest sites in Pakistan visa-free. He also thanked the government for constructing a new building at Gurdwara Dera Sahib in Lahore.
He said Indian Sikhs were grateful to the government for issuing them the maximum number of visas, adding: "Pakistan is sacred to us and we love it, and we come here with a message of peace and brotherhood."
Pakistan Gurdwara Parbandhak Committee President Satwant Singh said the teachings of Baba Guru Nanak revolve around peace and humanity.
He said the opening of the Kartarpur Corridor was a great gift to the Sikh community, and that Pakistan is a pure land for Sikhs and a second home for the Sikh community around the world.
Attock District Police Officer Shahzad Nadeem Bukhari reviewed security arrangements for the protection of the Sikh pilgrims. He told the media that multilayered security plans have been made to ensure that visiting pilgrims are safe.
Full report at:
https://www.dawn.com/news/1514748/1100-indian-sikhs-arrive-at-punja-sahib-in-religious-procession
--------
China keen to invest in Halal meat industry
Ikram Junaidi
November 04, 2019
ISLAMABAD: Leader of a Chinese delegation Zhu Maa has shown interest in investing in Halal meat industry in Pakistan and exporting it to China and Middle Eastern countries.
Mr Zhu said this during a meeting with Minister for States & Frontier Regions and Narcotics Control Shehryar Khan Afridi.
According to a statement issued by the ministry on Sunday, the delegation from Sichuan Province has also a number of Muslims.
Saying China has good equipment and services, Mr Zhu vowed to showcase Pakistani products and Halal food in Chinese markets.
"I have visited Pakistan around half a dozen times and each time it was a great experience. People of both countries are very friendly. There is a need to project opportunities for investment in Pakistan to Chinese people," he said.
The minister said that the Belt and Road Initiative (BRI) has created opportunities for the underdeveloped countries to rise like China.
"Chinese President Xi Jinping's vision will benefit the underdeveloped countries to join the world and they will rise with help from BRI," he said.
Mr Afridi said the PTI government had launched a reforms process in Pakistan so it could be open for foreign investors.
"China and its people live in our hearts. Chinese people stood for Pakistan since day one. It gives me immense delight that I am meeting Muslims of China who believe in one God and faith."
He said that China's unprecedented rise reflects that a strong nation can get all parts of the country along and this is how President Xi has done wonders with his poverty alleviation campaign.
"We salute and cherish the way the Chinese government has got 800 million people out of poverty. Today China is an inspiration for the entire globe," he added.
The minister said that Pakistan provided firm support to China during Ping Pong diplomacy and helped it become a permanent member of the United Nations Security Council and it (Pakistan) is still with China when it has become a great world leader.
"It is unfortunate that Pakistan's image has been replicated negatively. I hope after watching Pakistan closely you would become ambassadors of Pakistan and tell Chinese nation how peaceful and loving Pakistanis are," he said.
Mr Afridi said that due to Chairman Mao Zedong leadership and Deng Xiaopeng's reform agenda, China has become one of the greatest economic giants of the world.
"Entrepreneurship is the way of Sunnah of Holy prophets. Pakistan is blessed with all resources. We have all seasons and we are blessed with our youths and we have rich mineral resources and fertile lands. Return on investment is much higher in Pakistan in the entire region and our government has opened Pakistan for international investors to come and invest here," he said.
The minister said that Pakistan has rich resources of religious tourism and it has most out of 14 top mountains.
"Kohat is oil and gas producing district in Khyber Pakhtunkhwa province. Our manpower is doing wonders across the globe. One-window service for foreign investors has been introduced and the World Bank has declared Pakistan top country in Asia in Ease of Doing Business policy," he said.
Full report at:
https://www.dawn.com/news/1514725/china-keen-to-invest-in-halal-meat-industry
--------
Sindh governor says govt to honour agreement with JUI-F
Habib Khan Ghori
November 04, 2019
KARACHI: Sindh Governor Imran Ismail has said that the government will fully honour the agreement with Jamiat Ulema-i-Islam chief Maulana Fazl-ur-Rahman and will not create any hurdle in their way.
However, he warned that if the sit-in took any extra-constitutional step or made attempt to create chaos and instability then the government would certainly take action in accordance with the law and Constitution.
He was talking to the media at a function held in connection with Governor Sindh Cup at the Karachi Racecourse on Sunday.
Pakistan Muslim League-Functional leader Pir Sadruddin Shah Rashdi aka Yunus Sain, Pakistan Tehreek-i-Insaf's Mahmood Maulvi and others were also present. Awarding the trophy to the winner of the race, Governor Ismail highlighted the need of promoting sports activities at the government level.
Meanwhile, the governor said that all-out efforts were being made to solve problems of the people on a priority basis without any discrimination and to ensure that the impact of the measures being taken in this regard should trickle down to the common man.
The governor expressed these views in response to the issues raised by PTI lawmaker Najeeb Haroon about the problems of the metropolis. The governor said that the doors of the Governor House were open for all the people to visit and lodge their complaints, if any, so that necessary steps could be taken to mitigate their difficulties.
The governor met PTI's chief organizer Saifullah Khan Niazi at the residence of Mr Haroon, who is also the chairman of the National Assembly's standing committee on housing and construction.
Speaking on the occasion, Mr Niazi said that the PTI was one of the largest political parties whose reorganisation would be completed soon. He said all constitutional requirements were fully met and the principle of merit was observed in the reorganisation process.
He also asked elected representatives to remain in touch with the people and play their role in mitigating their issues. He also said that Prime Minister Imran Khan was committed to solve problems of the people and the vision of the federal government was to meet basic requirements of the people in the field of education and health care.
Full report at:
https://www.dawn.com/news/1514689/sindh-governor-says-govt-to-honour-agreement-with-jui-f
--------
Pakistan asks Afghanistan to explain 'harassment' of envoys
Nov 04, 2019
ISLAMABAD: The Foreign Office (FO) on Sunday summoned the Afghan Chargé d'affaires in Pakistan to convey serious concerns over the safety and security of the diplomatic personnel of the Embassy of Pakistan and its sub missions in Kabul.
The Afghan Cd'A was informed that the officers and staff of the Embassy of Pakistan were being harassed since the past two days. They were obstructed on the road whereas the embassy's vehicles were also hit by motorcycles while going towards the embassy, a Foreign Office (FO) statement said.
The Cd'A was reminded that being party to the Vienna Convention on Diplomatic Privileges and Immunities 1961, it was the Afghan government's responsibility to ensure safety, security and freedom of movement to all members of the mission.
Full report at:
https://www.pakistantoday.com.pk/2019/11/03/pakistan-asks-afghanistan-to-explain-harassment-of-envoys/
--------
Over 2,400 Pakistani prisoners jailed in Saudi Arabia, UAE freed: official
Nov 04, 2019
ISLAMABAD: More than 2,400 Pakistani prisoners have been released from jails in Saudi Arabia and the United Arab Emirates over the past year due to the efforts of the Pakistan Tehreek-e-Insaf (PTI) government.
"Pakistan has secured the release of 1,245 prisoners from Saudi Arabia and 1,200 more from UAE during the first year of the PTI-led government, which is an unprecedented figure," an official of the Ministry of Overseas Pakistanis and Human Resource Development (OPHED) told APP.
When the PTI government came to power, he said, there were 3,300 Pakistanis imprisoned in Saudi jails, while 2,521 were imprisoned in the UAE.
"In the one year of this government, around 38 per cent of Pakistani prisoners in Saudi Arabia and 48 per cent in UAE have been set free," he added.
The official said the government had also extended financial and legal assistance to a total of 2,559 Pakistanis imprisoned in Middle Eastern countries for minor crimes.
"Apart from Saudi Arabia and UAE, a total of 55 Pakistani prisoners were released from jails in Oman, 18 in Kuwait, 17 in Bahrain, 14 in Qatar, and 10 in Iraq."
Full report at:
https://www.pakistantoday.com.pk/2019/11/03/over-2400-pakistani-prisoners-jailed-in-saudi-arabia-uae-freed-official/
--------
Africa
In Kenya's battle against al-Shabab, locals say the military is fighting terror with terror
By Max Bearak
November 3, 2019
KUTULO, Kenya — As the newly elected representative for this remote village of sheep and camel herders out in the expanse of Kenya's red-sand borderlands with Somalia, Issa Ahmed Abdi decided to dig a well for his community.
But the drill made a lot of noise — "like a chopper or a tank," he recalled. "Mothers were running away with children on their backs, like terrified antelope. I had to go into the bush to convince them it wasn't the military."
The people who live here are Kenyan citizens, yet they say they fear their country's military more than al-Shabab, an extremist group that controls the area across the border as well as most of rural southern Somalia, imposing a strict Islamic code and drafting young men into its battles.
Eight years into Kenya's U.S.-backed offensive to combat al-Shabab, both in Somalia and domestically, residents of Kutulo say the Kenyan military is fighting terror with terror. They say the Kenya Defense Forces, or KDF, regularly round up noncombatants from Kenya's ethnic Somali population as a form of collective punishment for al-Shabab attacks on Kenyan soil.
Some detainees are released and sworn to silence about their interrogation. But sometimes a neighbor finds a decomposing body on the side of a road days or months later. Other times, the hyenas that prowl the desert get there first. Human rights groups, local media and the United Nations have documented dozens of allegations of abuse by the Kenyan security forces, including 88 cases of alleged enforced or involuntary disappearance since 1980.
Allegations of abuses against ethnic Somalis have dogged the KDF for decades — starting long before it sent troops into Somalia in 2011. Experts have warned that their clampdowns often serve to radicalize populations instead of contributing to peace, but the KDF has always denied any wrongdoing and rejects any link between its activities and radicalization.
In Kutulo, residents estimate that al-Shabab has recruited hundreds from the area in just over a year, since a local religious teacher was arrested by the KDF in the neighboring village of Aws Mudul and later found dead by herdsmen on a remote dirt road.
"The KDF does what it wants," said Mohamed Elmi, the uncle of Abdulkadir Elmi, 34, the man who was killed. "No one has ever stopped them. Even tonight we will barely sleep, out of fear of them."
The U.S. government has given Kenya's military tens of millions of dollars' worth of training, equipment and other support over the past eight years and "regularly stresses the importance of respecting human rights with all of our Kenyan counterparts at all levels," said Lt. Cmdr. Desiree Frame, a spokeswoman for U.S. Africa Command. The U.S. military has at least 200 service members in Kenya.
Presented with specific allegations made by residents of Kutulo, the KDF issued a blanket denial that its soldiers had in those instances or ever committed such abuses. In a statement, the KDF said any credible allegations would be referred to the Kenya National Commission on Human Rights, a watchdog set up by the government.
Jedidah Waruhiu, one of the commissioners of that body, said the KDF has not referred any allegations to her office, nor has the KDF cooperated with her investigators when she has brought them complaints from community members.
"We have not been able to complete one investigation of the KDF," she said in a phone interview. "They have refused us access or cooperation in every case. It frustrates our work greatly."
The Kenyan government has also refused to cooperate with the office of the U.N. special rapporteur for enforced disappearances.
"There are a number of countries that do not cooperate or cooperate only formally with the [special rapporteur's office], for instance by providing standard replies or plainly denying allegations," a September report by the United Nations' forced-disappearance working group said. "For instance, Bangladesh, Eritrea and Kenya have not cooperated . . . and [North Korea] has sent standard replies."
Abdulkadir Elmi's mother, Halima Mohamed, remembers the day she got the news her son had been picked up by the KDF. Al-Shabab had recently blown up a KDF transport vehicle with an improvised explosive device, killing eight soldiers.
About a week later, a crowd of onlookers watched as a military vehicle arrived at the Islamic school where Elmi was a teacher. Relatives ran to her home soon after.
"My son had never left this cluster of villages. He was a sober and polite person who lived for his family," she said on a recent day, gathered with her son's three widows and their children. "To this day I can't explain why they took him. No one has ever told me what he was accused of."
Human rights advocates have for years warned of the dangers of what they call the "blanket condemnation" and "collective punishment" of the Somali community in Kenya. Somali Kenyans, who make up the majority of three border counties, are largely poor pastoralists, and signs of government services are minimal.
Many in Kutulo described feeling profiled as terrorists, even if they had no sympathy for al-Shabab. Instead, they felt their lives were caught up in rounds of retribution between the KDF and the extremist group.
"Al-Shabab attacks the KDF, KDF attacks innocent locals, and locals join al-Shabab to get revenge," said Omar Mohamed Ibrahim, the local director of a U.S. Agency for International Development-funded conflict-resolution nonprofit called Peace III, distinguishing al-Shabab's motives in Kenya from its ideology in Somalia. "The cycle here begins because of KDF's instinct to crush. Like many African militaries built by colonial powers, it was built to crush rebellions, not protect citizens."
The KDF opposes that characterization, saying its "personnel are deployed to protect and serve local populations, [and] the primary duty is to ensure that there is peace."
Nearly a decade of deployment hasn't brought peace to Kenya's border with Somalia. Al-Shabab attacks KDF convoys in Kenya frequently and firmly controls a vast, country-size rural area on the Somali side of the border. The KDF declined to say how many of its service members had been killed by al-Shabab, only that its soldiers could not be "reduced to mere numbers" and that "in our hearts they live forever."
The number of abuses attributed to the KDF has decreased in recent years, said Otsieno Namwaya, a researcher for Human Rights Watch who was the author of an 87-page report in 2016 called "Deaths and Disappearances" that documented 34 cases between 2014 and 2016 in which the Kenyan military arrested ethnic Somali Kenyans yet never opened formal investigations. But the persistence of the allegations indicates the KDF believes its strategy is effective or is permissive about abuses within its ranks, Namwaya said.
"When 6 out of 10 detainees are wrongly victimized, let's say, or are even killed or disappeared, then you get anger," he said. "And even after doing such things, they expect local communities to cooperate with them on crucial local intelligence. But when locals report al-Shabab movements, instead of working with them, the army says: 'How do you know? You must be one of them.' "
"Kenyan security forces have got it all wrong," Namwaya said. "They are creating the enemy they mean to destroy."
https://www.washingtonpost.com/world/africa/in-kenyas-fight-against-al-shabab-villagers-say-the-military-is-fighting-terror-with-terror/2019/11/02/52d68f24-ef4d-11e9-bb7e-d2026ee0c199_story.html
--------
Ethiopian PM Abiy defends response to ethnic clashes
4 November 2019
Ethiopian Prime Minister Abiy Ahmed on Sunday pushed back against portrayals of his government as weak and timid in the face of recent unrest that left more than 80 people dead.
Protests against Abiy, this year's Nobel Peace Prize laureate, erupted in Addis Ababa and in Ethiopia's Oromia region on October 23 after a high-profile activist accused security forces of trying to orchestrate an attack against him - a claim police denied.
The instability quickly devolved into ethnic and religious clashes in multiple locations in Oromia.
Abiy waited several days to issue a written statement about the violence, and he has been criticized for his slow public response.
In a televised statement on Sunday evening, Abiy defended his decision to prioritize "dialogue" over force.
"The Ethiopian government has been magnanimous with a view to widen the political and democratic space in Ethiopia," said Abiy, who came to power last year.
"It has opted for dialogue and education instead of using force, however those who think patience is fear or magnanimity is weakness should know they are mistaken."
Abiy said the death toll had climbed to 86 - up from the figure of 78 provided last week by his press secretary, Billene Seyoum.
Of those, 76 were killed in "communal clashes" while 10 were killed in "confrontations with security forces," Abiy said.
The dead included 50 members of the Oromo ethnic group, the country's largest, while 20 were from the Amhara ethnic group, the second-largest.
Ethnic violence has been a recurring problem under Abiy, causing Ethiopia to record more displaced people than any other country last year.
The activist at the center of the initial protests, Jawar Mohammed, is credited with helping to sweep Abiy to power but he has recently become critical of some of the premier's policies.
Both men are from the Oromo ethnic group, and their feud highlights divisions within Abiy's Oromo support base that could complicate his bid for a five-year term when Ethiopia votes in elections planned for May 2020.
Jawar, a media mogul, is highly divisive and accused by critics of fomenting ethnic divisions.
Speaking to journalists last week, Billene said more than 400 people had been arrested during investigations into the violence, but she declined to say whether the government held Jawar responsible.
Abiy on Sunday also provided a religious breakdown of the victims, saying 40 were Christians, 34 were Muslims and the rest belonged to other religions.
Orthodox Christian leaders have accused Abiy's government of failing to protect the church's followers.
Full report at:
https://english.alarabiya.net/en/News/world/2019/11/04/Ethiopian-PM-Abiy-defends-response-to-ethnic-clashes-.html
--------
Two soldiers killed in Mali by explosive device: army
November 03, 2019
BAMAKO: Two Malian soldiers were killed and another six injured when their armored vehicle hit an improvised explosive device, the army said Sunday.
"A vehicle of the Malian armed forces hit an improvised explosive device" near the central town of Bandiagara, the military said in a tweet.
It was the latest in a string of attacks underscoring the fragility of an area straddling several West African countries which is battling a surge in extremist violence that has claimed hundreds of lives.
An attack on a military base on Friday left 49 Malian soldiers dead in the eastern Menaka region near the border with Niger.
On Saturday, a French soldier died in the same region after his armored vehicle struck an improvised explosive device.
Full report at:
https://www.arabnews.com/node/1578496/world
--------
Sudanese protests demand answers over June crackdown deaths
November 03, 2019
CAIRO: Hundreds of protesters took to the streets in Sudan's capital and across the country on Sunday, demanding the disbanding of the former ruling party that underpinned Sudanese President Omar Al-Bashir's three decades in power.
The demonstrations were organized by local groups linked with the Sudanese Professionals' Association, which spearheaded the uprising that toppled Al-Bashir in April. Protests continued throughout the summer, despite a violent clampdown by the country's security forces, forcing the ruling generals into a power-sharing agreement with civilians.
In the capital of Khartoum, the protesters also called on authorities to step up an investigation into the hundreds of people who went missing on June 3, when security forces dispersed the main sit-in outside the military headquarters. According to the protesters, at least 128 people were killed and hundreds went missing. Authorities put the death toll at 87, including 17 inside the sit-in area.
Dura Gambo, an activist with the SPA, said the demonstrators wanted to know the fate of those who disappeared in the June crackdown.
"If they are alive, where are they, and if they were dead, where are their bodies? This what we want to know," she said.
The protesters carried posters of the missing people, and marched to the office of the country's chief prosecutor, where they presented officials with written demands for a new investigation by an independent committee.
Protesters already rejected the results of the prosecutor's investigation in September, which said the country's ruling generals did not order the deadly break-up, and blamed the deaths on paramilitary forces who exceeded their orders.
Setting up an independent probe into the crackdown was a key point in the transition deal between the military and civilian leaders signed in August. The new government has just over three years to steer the country toward democratic elections.
Sunday's rallies also took at aim at the lingering influence of Al-Bashir's political system, including his National Congress party.
Footage circulated online showing the protesters, mostly youth, in the city of Wad Madani, the provincial capital of Al-Jazirah province, waving Sudanese flags and calling for the former ruling party's dissolution as well as resignation of the local governor whom Al-Bashir appointed.
There were no reports of any clashes with police or casualties during the protests.
The transitional government previously said it won't appoint governors or an interim parliament until it makes peace with the country's rebel groups.
Full report at:
https://www.arabnews.com/node/1578546/middle-east
--------
Libya: Haftar forces attack airport in Tripoli
Gulsen Topcu
04.11.2019
TRIPOLI
Libya's Mitiga international airport in Tripoli was hit by an airstrike Sunday.
Mustafa el-Mecei, the spokesman for the Government of National Accord (GNA) Burkan al-Ghadab (Volcano of Rage) military operation, told Anadolu Agency warplanes that targeted the airport four times were flown by forces loyal to Gen. Khalifa Haftar.
El-Mecei did not provide information about damage at the airport due to the attack.
Haftar's forces launched a campaign in April to capture Tripoli from Libya's internationally recognized GNA.
Clashes have left more than 1,000 people dead and about 5,500 wounded, according to the World Health Organization (WHO).
The oil-rich country has remained beset by turmoil since 2011, when longtime ruler Muammar Gaddafi was ousted and killed in a NATO-backed uprising after four decades in power.
Full report at:
https://www.aa.com.tr/en/africa/libya-haftar-forces-attack-airport-in-tripoli/1634675
--------
Why construction workers have become easy target for Al Shabaab militants
By Amina Wako
November 4th, 2019
Construction workers who last month survived a terror attack – after the driver of a matatu they were travelling in fled from armed Al Shabaab militants who had stopped the vehicle – survived a similar attack in July this year.
In a period of three months, Al Shabaab militants have attacked construction workers working for Jiran Construction Company but in both attacks their plans failed.
OPENED FIRED
Two weeks ago, a bold driver by-passed the militants and drove the eight construction workers to safety under a hail of bullets from the militants who attempted to waylay them along Elwak-Borehole 11 road.
The vehicle had been hired by a Jiran Construction Company that is building a health centre along the Elwak-Kutulo-Wajir road, which is notorious for attacks.
In the first attack, four Al-Shabaab militants stormed a construction site in Borehole 11 where the health centre is being constructed and caused mayhem for more than 30 minutes before they left.
The four militants ordered 10 construction workers to lie down and demanded to see Mr Joel Muinde Kitali, the site engineer. They even went to the extent of calling Mr Issack Ali Jiran who is the owner of the company and asked him the whereabouts of their target.
In a police report filed at Kotulo Police Patrol Base in Mandera County, Mr Jiran tricked the armed militants that "the engineer had escaped and after a long argument, Mr Jiran cheated them that security officials were on their way to the site."
"On hearing that, the militants shot in the air and fled. Nobody was injured. Combined team from various security forces visited the scene tracked foot prints which took the direction of Kutayo," the police report reads in part.
This was confirmed by the North Eastern Regional Commissioner Mr Mohamed Birik who told Nairobi News then that indeed the militants opened fire but no one was injured in the attack.
Borehole 11 area has seen an upsurge in terror-related activities and Nairobi News has learnt that the government in 2014 closed down the only Administration Police camp that was providing security at the centre.
RISING INSECURITY
The closure of the AP camp was met with protests by locals who claim the national government has abandoned them in the hands of the militants.
The attacks come at a time when top security officials in the vast North Eastern are keen in wiping out terrorists in the region taking into account Interior Cabinet Secretary Fred Matiang'i's revelation that there were plans of opening quarry mines that had been closed in the region following consistent terror attacks.
Borehole 11- is located 20 kilometres from the Kenya-Somalia border and eight kilometres from El Wak town in Mandera County.
Police reports in recent weeks reveal that there is a huge presence of militants in the region and are working in collaboration with informants.
Three weeks ago, Inspector General of Police Hillary Mutyambai ordered the deployment of more police officers to deal with the rising insecurity in the region.
Other terror-related incidents that have taken in Borehole 11 place include in September 2019 when five security officers were killed after their vehicle was hit by a rocket propelled grenade.
In April 28, suspected Al-Shabaab militants set-up IEDs in Borehole 11 targeting military vehicles but no one was injured in the incident.
It remains unclear why the Al-Shabaab militants have been targeting construction workers in Borehole 11.
However, security expert George Musamali say the militants attack the construction workers because most of them are non-local and are Christians.
NATIONAL INTELLIGENCE
"These militants want to make it look like there are fighting a religious war as opposed to being a criminal gang," said Musamali.
On why the only AP camp in the area was closed, the former GSU officer says the government did that as part of their 'strategy'.
"When you use tactic without strategy, you are planning to fail. In most of the cases the government has tried to be tactical but we are still being hit," said Musamali.
"So by closing the camp the government started being strategic. The government is now coming up with better ways of dealing with the menace as opposed to having the officers on the ground," he says.
Musamali also called the recent attack using the IED as 'targeted killing' because the kind of IED used in the attacks are triggered by someone who is not far from the scene of the attack.
Musamali says they have been advocating for intel-based policing because the militants are using intel on the ground from the locals to know what is happening.
Full report at:
https://nairobinews.nation.co.ke/news/why-construction-workers-have-become-easy-target-for-al-shabaab-militants
--------
Al shabaab storm Wajir police station to free detained terrorists
October 30, 2019
A major operation is underway in Wajir in search of an unknown number of Al shabaab militants who shot dead two suspected terrorists who had earlier been arrested by police and detained at Dadajabula Police Station Tuesday night.
Wajir County Commissioner Loyford Kibaara who spoke to KBC on phone confirmed that security officers had arrested two suspects at Dadajabula, 13 kms from the Somalia border, but Al Shabaab militants raided the police station at 8pm in an attempt to rescue the suspects prompting a shootout with security officers that left five people injured including two police officers, one Kenya Police Reservist and a civilian.
The attackers are believed to have been on a mission to rescue the terror suspects.
Kibaara said after the arrival of reinforcements from KDF, the attackers shot dead the suspects they had gone to rescue apparently out of fear that the suspects would disclose crucial information to security agencies.
Full report at:
https://www.kbc.co.ke/alshabaab-storm-wajir-police-station-to-free-detained-terrorists/
--------
Nigerian air force destroys one hideout of Boko Haram
2019-11-04
LAGOS, Nov. 3 (Xinhua) -- The Nigerian Air Force (NAF) has destroyed one of terror group Boko Haram's hideouts in the northeastern Nigerian state of Borno, an NAF spokesperson told Xinhua on Sunday.
The Boko Haram hideout involved was on the fringes of the Lake Chad in northern Borno. The operation by the air force also led to the deaths of several Boko Haram militants, NAF spokesperson Ibikunle Daramola told Xinhua in a statement.
According to intelligence reports, the group used the settlement to launch attacks against security forces, the spokesperson added.
The airstrike on Friday was launched after an NAF intelligence, surveillance and reconnaissance mission spotted some Boko Haram vehicles in the area, and a follow-up attack was carried out Saturday after significant activity was observed in another part of the settlement, Daramola said.
The NAF, according to Daramola, will continue to destroy the remnants of the Boko Haram terrorists by cooperating with surface forces.
Full report at:
http://www.xinhuanet.com/english/2019-11/04/c_138527009.htm
--------
Nigerian troops kill 6 Boko Haram fighters in gunfight
2019-11-03
ABUJA, Nov. 3 (Xinhua) -- At least Six Boko Haram fighters were killed by Nigerian troops in a gunfight, as they attempted to take over a military base in the northeastern state of Borno, defense sources said on Sunday.
The troops engaged the Boko Haram militants in a gunfight on Friday night, as they targeted the military base in Gwon town of Mafa local government area, located around 10 km north of Maiduguri, the state capital, a senior defense official who preferred anonymity told Xinhua.
The gunfight lasted for about three hours, causing more militants to escape with bullet wounds, said the source.
Another source said the militants stormed the military base with four gun trucks and motorcycles. In their attempt to gain entry into base, they destroyed two gates leading to the military formation.
Full report at:
http://www.xinhuanet.com/english/2019-11/03/c_138525771.htm
--------
Mideast
Iran's Judiciary Chief Asks for Trying US Officials for Creating ISIL
Nov 03, 2019
"The Americans have officially declared that they have created the ISIL and those who have formed the ISIL and supported it, today officially say that the ISIL commander was killed" and they do not allow anyone to know about the details, Rayeesi said, addressing a meeting of the supreme human rights council in Tehran on Sunday.
"We really believe that international lawyers and those who really claim to be advocates of human rights should call for the trial of human rights violators and those who have created the ISIL, supported it, armed it and allowed it to commit horrible crimes in our region," he added.
Rayeesi also underlined that the US is officially the leader of state terrorism in the world.
In relevant remarks last Thursday, Rayeesi lashed out at Washington for pursuing a seditious policy in the Middle East, saying that the US was implicated in all miseries and crimes in the region.
The top judge of the country reiterated that Iran's main policy is having cooperation with all world countries but in case a country takes hostiles stances against Iran, the Islamic Republic will resist with all its power against it.
"Americans have faced failure in all the measures they have taken against us and if they do not do anything more it means they can do no more," he said.
https://en.farsnews.com/newstext.aspx?nn=13980812000888
--------
Israel opens probe after video shows unarmed Palestinian shot in back
4 November 2019
Israeli police said Sunday an enquiry had been opened and officers suspended after a video emerged online apparently showing a border guard shooting an unarmed Palestinian in the back with a sponge-tipped bullet.
Israel's Channel 13 had broadcast the video on Saturday evening, showing border guards – part of the Israeli police – telling a Palestinian to turn back at a West Bank checkpoint on the edge of Jerusalem.
As the man walks away, his arms raised, one of the officers fires a sponge-tipped bullet, ammunition generally used for crowd control but which can be lethal at short distances.
The man instantly falls to the ground, shouting in pain.
Police spokesman Micky Rosenfeld said the justice ministry had opened an investigation into the incident, which he said took place a year and a half ago.
"As soon as the incident became known the female border police officer was removed from duty," he said.
"The other border policemen who were there were also removed and some of them were transferred from their positions," he added.
On Sunday, the Palestinian Liberation Organization slammed Israel over the incident and urged the United Nations to act.
"The video shows the extent of blind hatred and Zionist racism," it said.
Israel has occupied the West Bank since 1967.
Full report at:
https://english.alarabiya.net/en/News/middle-east/2019/11/04/Israel-opens-probe-after-video-shows-unarmed-Palestinian-shot-in-back-.html
--------
Turkish bus driver slams into stop, stabs people; 13 injured
3 November 2019
Police in Istanbul say they have detained a driver who rammed his bus into a crowded stop and attacked people who tried to prevent him from escaping with a knife. At least 13 people have been injured.
A police statement said the 33-year-old bus driver was detained on Sunday after he jumped into the sea to try and get away from the scene.
The 13 injured included a man who was stabbed as he tried to prevent him from running away after he drove the city bus into the stop.
Police said three Iranian nationals and two children were also among those injured.
It was not immediately clear whether the man drove the bus into the stop by accident.
Full report at:
https://english.alarabiya.net/en/News/middle-east/2019/11/03/Turkish-bus-driver-slams-into-stop-stabs-people-13-injured.html
--------
UN agency for Palestinian refugees launches strike in Jordan
3 November 2019
Thousands of employees of the UN agency for Palestinian refugees went on strike in Jordan on Sunday, shutting schools and health centers that provide services for more than two million people.
The strike demanding pay rises is being observed by around 7,000 workers, UNRWA spokesman Sami Mshamsha said, and comes as the agency faces an unprecedented financial crisis.
It has brought to a standstill work at UNRWA schools, clinics and centers providing social welfare to refugees across Jordan, Mshamsha said.
"We deplore this strike and we are worried about the impact it will have on the services provided to the refugees," he said.
A union of UNRWA workers said the action that began Sunday morning was "open-ended" and all staff members were observing it.
Pupils and students should stay at home as UNRWA-run schools and universities would remain closed, it said.
More than two million Palestinians are registered as refugees with UNRWA in Jordan.
The agency runs 169 schools in the kingdom -- where some 120,000 students are enrolled -- as well as a faculty of science and educational arts, 25 primary healthcare centers and other services.
UNRWA was set up in 1949 after more than 750,000 Palestinians fled or were expelled during the war surrounding Israel's creation the previous year.
It provides vital schooling and medical services to some five million Palestinians in Jordan, Lebanon, Syria, the Gaza Strip and the Israeli-occupied West Bank, including annexed east Jerusalem.
Full report at:
https://english.alarabiya.net/en/News/middle-east/2019/11/03/UN-agency-for-Palestinian-refugees-launches-strike-in-Jordan.html
--------
Israel's Netanyahu promises covert actions against enemies
3 November 2019
Israel's prime minister says the military will continue to strike its enemies, including through covert missions, after a weekend flare-up of violence in the Gaza Strip.
Benjamin Netanyahu spoke his weekly cabinet meeting Sunday, a day after Israel struck a series sites linked to Gaza's Hamas rulers in response to a late-night barrage of rocket fire. Although no one claimed responsibility for the rockets, Israel holds Hamas responsible for all attacks coming out of the territory.
Netanyahu said Israel is in a "very sensitive" security environment to its north, south and east.
Full report at:
https://english.alarabiya.net/en/News/middle-east/2019/11/03/Israel-s-Netanyahu-promises-covert-actions-against-enemies.html
--------
Palestinian YouTube star sets out to simplify Arabic language, bridge divisions
3 November 2019
The Arabic language is considered one of the most difficult to learn, with the US Foreign Service Institute rating it as "exceptionally difficult" for native English speakers. But when Maha Yakoub launched her YouTube channel, 'Learn Arabic with Maha,' her mission was to shatter that misconception.
In an exclusive interview with Al Arabiya English, Yakoub, who has amassed over 60 million views and nearly half a million subscribers, said it all started with a simple video she made of how to say 'Merry Christmas' in Arabic. The video gained over a million views in just one month.
"My husband and I went on a long holiday and came back to one million views. We were shocked and happy. It was shocking to see a number like that for someone who is not famous. And it all started from there," said Yakoub.
On her platform, not only does Yakoub give virtual Arabic lessons to millions of viewers, she also explains Middle Eastern culture, traditions and practices - like how to dance the dabke, make falafel, and wear the keffiyeh headdress.
"I started the channel because I felt the need to give a better example of Arabs than how we are portrayed in the media. I teach our rich culture and language to build bridges, so that non-Arabs can understand Arabs more and realize that we are just like any other nationality," said Yakoub.
Born into a Palestinian family, Yakoub was raised in small village near Acre, a city in northwest Israel. She left at the age of 21, and now resides in Italy where she works as a professional language instructor. She returns to her hometown every summer to teach in-person language classes.
"It is a great excuse to visit my family. Going home is something I always look forward to since I moved to Italy. I'm still very attached to my country. Sometimes I can't forgive myself for leaving - but that's why I try to go there as much as I can," said Yakoub.
Fluent in five languages including Hebrew, Yakoub's videos like "10 Hebrew words used by Palestinians today" and "10 Arabic words used by Israelis today," show how language can be used to build bridges between Israelis and Arabs.
"I am an Arab Palestinian…I know there is a conflict, but I always look for the best way to bring us together. We don't have many bridges between Arabs and Israelis. I love to show the common things we share, like language and culture. It is important to show these similarities," said Yakoub.
Yakoub says the connections she creates are not just regional, but international.
"People appreciate this project of mine. I have students from all over the world like India, Australia, and Kazakhstan. Most of my fans are English speakers, but I also have a lot of Arabs watching my videos who love the way I portray our language," said Yakoub.
Acknowledging that Arabic is a tough language to learn, even for native speakers, Yakoub advised anyone seeking to learn the language to be patient.
"Arabic is not a language you can learn in a year. Repetition is key. I would recommend listening to actual Arabs speaking, so you can really get into the whole intonation," said Yakoub.
With almost 500 YouTube videos on the Arabic language, heritage, and culture, many of Yakoub's followers say she made it possible for millions to hear the Arab voice.
Egyptian Canadian user Sasha said Yakoub's lessons are "like being in a real Arabic course for free," adding that since watching the videos, she has improved her ability to communicate with her Egyptian family and people in other Arab countries.
Fans like Amelia traveled from the US to take Yakoub's class in Acre in 2018, after watching the digital content.
"Learning Arabic had been a goal of mine for years. After watching hours of Maha's concise and entertaining teaching style on YouTube...her [in-person] class more than exceeded my expectations on every level. After just three days, we were reading and writing in Arabic" said Amelia.
Full report at:
https://english.alarabiya.net/en/features/2019/11/03/Palestinian-YouTube-star-sets-out-to-simplify-Arabic-language-bridge-divisions.html
--------
Malaysian PM: No country can impose its sanctions on other countries
Nov 3, 2019
Malaysian Prime Minister Mahathir Mohamad says his country cannot carry out trade with Iran, one of its big trading partners, as a result of Washington's unilateral sanctions against Tehran, noting that US bans on Iran contravene the United Nations' provisions.
Mahathir made the remarks while speaking at a press conference on the sidelines of the 35th ASEAN Summit and Related Summits in Thailand on Sunday.
"There is no provision in the United Nations that a country, which is dissatisfied with another country, can impose sanctions on that country and other countries trading with that nation," the Malaysian prime minister said, while criticizing the inhibitory impact of US unilateral sanctions against Iran on Kuala Lumpur's trade with Tehran.
He also dismissed applying sanctions against countries as an act "against the law."
"The sanctions don't apply to one country alone," he said, adding that Malaysia is now being sanctioned.
The Malaysian premier further criticized those who "talk so much" about the rule of law, rule-based trade and relations, but fail to adhere to their own principles without singling out any country.
Mahathir's remarks came amid reports denoting that banks in Malaysia are closing the accounts of Iranian individuals and companies, in what is believed to be a measure linked to sanctions imposed by Washington against Tehran after the former left the landmark Iran nuclear deal, officially known as the Joint Comprehensive Plan of Action (JCPOA).
Since quitting the JCPOA, US President Donald Trump has been running what he refers to as a "maximum pressure" campaign, which seeks to pressure Iran into negotiating a new deal that addresses its ballistic missile program and regional influence.
The spokesman for Iran's Foreign Ministry said on Thursday that the country's embassy in Malaysia is doing its best to solve problems resulting from banking restrictions considered for Iranian nationals by some financial institutions in Malaysia.
Mousavi said, "Unfortunately, under the influence of the United States' economic terrorism, some Malaysian banks have considered restrictions for opening accounts and providing services to Iranian nationals."
Full report at:
https://www.presstv.com/Detail/2019/11/03/610295/Malaysia-Iran-US-sanctions-
--------
Six Saudi soldiers killed in clashes with Yemeni forces in border areas
Nov 3, 2019
Yemeni army soldiers and fighters from allied Popular Committees have killed at least six Saudi soldiers during separate attacks in the kingdom's southwestern border regions as part of their retaliatory raids against the Riyadh regime's deadly campaign against their crisis-hit country.
The Qatari al-Jazeera television news network reported that Yemeni forces and their allies fatally shot the troopers during different exchanges of fire over the past two days.
الجزيرة - عاجل
✔
@AJABreaking
عاجل | وسائل إعلام سعودية: مقتل 6 جنود سعوديين بمواجهات مع #الحوثيين بالحد الجنوبي خلال اليومين الماضيين
179
4:10 PM - Nov 3, 2019
Twitter Ads info and privacy
126 people are talking about this
Meanwhile, Mohammed Ali al-Houthi, the Chairman of Yemen's Supreme Revolutionary Committee of Yemen, has sharply criticized Sudanese authorities for the participation of militiamen from the Northeast African country in the Saudi-led military aggression against Yemen.
"The people of Sudan know very well that the last thing that (Chairman of the Sovereignty Council Lt. Gen. Abdel Fattah Abdelrahman) Burhan, (his deputy General Mohamed Hamdan Doklo) Humaidti or (deposed president Omar) al-Bashir thinks is to defend the sanctities," Houthi wrote in a post published on his Twitter page.
محمد علي الحوثي
@Moh_Alhouthi
شعب #السودان الشقيق يعلم جيدا أن آخر ما يفكر فيه _ #البرهان أو #حميداتي أو #البشير من قبل_الدفاع عن المقدسات
لان طريقة التفكيرالمعروفة لهؤلاء من مردوا على الإجرام
البحث عن الريال
ولو قام بتأجير الشيوخ والشباب والولدان
وقد فعلوا
520
2:05 AM - Nov 3, 2019
Twitter Ads info and privacy
207 people are talking about this
He also questioned why Sudan is hiding "the fate of participants in the (Saudi-led) aggression (on Yemen)" and refraining from disclosing the exact number of Saudi-paid Sudanese fighters, who have been killed, captured or gone missing while fighting in Yemen.
محمد علي الحوثي
@Moh_Alhouthi
السوادن أستغفل
لماذا لم يذهب السودانيين للدفاع عن مكةأو المدينة بدلا من عدن وتعز و الحديدة
ثم لماذايخفون مصير المشاركين من أبناءالسودان في العدوان إن كانوا بمهمةالدفاع لا الغزو
ان من لايفصح عن مصير قتلا واسر ومفقودين
من مجنديه وضباطه فلن يكون وفيا
معهم بمهامهم اومعاركهم
اولذويهم
View image on Twitter
353
1:47 AM - Nov 3, 2019
Twitter Ads info and privacy
190 people are talking about this
On Saturday afternoon, the spokesman for Yemeni Armed Forces said more than 4,000 Sudanese militiamen fighting alongside Saudi-led military forces against Houthi Ansarullah fighters had been killed and many more injured ever since the Riyadh regime and its allies launched a military aggression against Yemen.
Speaking at a press conference in the capital Sana'a, Brigadier General Yahya Saree said 4,253 Sudanese militants had lost their lives in clashes with Yemeni forces, noting that the total number of the Saudi-paid Sudanese mercenaries killed in Yemen since the beginning of the current year stands at 459.
Saree pointed out that 185 Sudanese militiamen had been killed and tens of others wounded in battles against Yemeni army forces and allied fighters from Popular Committees during the past few months.
Saudi Arabia and a number of its regional allies launched a devastating campaign against Yemen in March 2015, with the goal of bringing the government of former president Abd Rabbuh Mansur Hadi back to power and crushing the Ansarullah movement.
The US-based Armed Conflict Location and Event Data Project (ACLED), a nonprofit conflict-research organization, estimates that the war has claimed more than 100,000 lives over the past four and a half years.
Full report at:
https://www.presstv.com/Detail/2019/11/03/610307/Saudi-soldiers-Yemen
--------
Migrants endure rape, torture on route through Yemen
November 04, 2019
RAS AL-ARA/YEMEN: Zahra struggled in the blue waters of the Gulf of Aden, grasping for the hands of fellow migrants. Hundreds of men, women and teenagers clambered out of a boat and through the surf, emerging, exhausted, on the shores of Yemen.
The 20-year-old Ethiopian saw men armed with automatic rifles waiting for them on the beach and she clenched in terror. She had heard migrants' stories of brutal traffickers, lurking like monsters in a nightmare. They are known by the Arabic nickname Abdul-Qawi.
"What will they do to us?" Zahra thought.
She and 300 other Africans had just endured six hours crammed in a wooden smuggling boat to cross the narrow strait between the Red Sea and the Gulf. When they landed, the traffickers loaded them into trucks and drove them to ramshackle compounds in the desert outside the coastal village of Ras Al-Ara.
There was Zahra's answer. She was imprisoned for a month in a tin-roofed hut, broiling and hungry, ordered to call home each day to beseech her family to wire $2,000. She said she did not have family to ask for money and pleaded for her freedom.
Instead, her captors raped her. And they raped the 20 other women with her — for weeks, different men all the time.
"They used each of the girls," she told The Associated Press. "Every night there was rape."
With its systematic torture, Ras Al-Ara is a particular hell on the arduous, 1,400 km journey from the Horn of Africa to Middle Eastern countries. Migrants leave home on sandaled feet with dreams of escaping poverty. They trek through mountains and deserts, sandstorms and 113-degree temperatures, surviving on crumbs
of bread and salty water from ancient wells.
In Djibouti, long lines of migrants descend single file down mountain slopes to the rocky coastal plain, where many lay eyes on the sea for first time and eventually board the boats. Some remain stranded in Yemen's nightmare — in some measure because Europe has been shutting its doors, outsourcing migrants to other countries.
The EU began paying Libyan coast guards and militias to stop migrants there, blocking the other main route out of East Africa, through Libya and across the Mediterranean to Europe.
The number of Mediterranean crossings plummeted — from 370,000 in 2016 to just over 56,000 so far this year.
Meanwhile, more than 150,000 migrants landed in Yemen in 2018, a 50 percent increase from the year before, according to the International Organization for Migration.
This year, more than 107,000 had arrived by the end of September, along with perhaps tens of thousands more the organization was unable to track — or who were buried in graves along the trail.
And European policies may be making the Yemen route more dangerous. Funded by the EU, Ethiopia has cracked down on migrant smugglers and intensified border controls. Arrests of known brokers have prompted migrants to turn to unreliable traffickers, taking more dangerous paths and increasing the risk of abuses.
Many of those migrants end up in Ras Al-Ara.
Nearly every migrant who lands here is imprisoned in hidden compounds while their families are shaken down for money. Like Zahra, they are subjected to daily torments ranging from beatings and rapes to starvation, their screams drowned out by the noise of generators or cars or simply lost in the desert.
"Out of every thousand, 800 disappear in the lockups," said a humanitarian worker monitoring the flow of migrants.
Traffickers who torture are a mix of Yemenis and Ethiopians of different ethnic groups. So victims cannot appeal to tribal loyalties, they are tortured by men from other groups: If the migrants are Oromia, the torturers are Tigrinya.
At the same time, because the three main ethnic groups don't speak each others' languages, Yemeni smugglers need translators to convey orders to the migrants and monitor their phone conversations with their families.
The AP spoke to more than two dozen Ethiopians who survived torture at Ras Al-Ara. Nearly all of them reported witnessing deaths, and one man died of starvation hours after the AP saw him.
The imprisonment and torture are largely ignored by Yemeni authorities. The AP saw trucks full of migrants passing unhindered through military checkpoints as they went from the beaches to drop their human cargo at each desert compound, known in Arabic as a "hosh."
"The traffickers move freely, in public, giving bribes at the checkpoints," said Mohammed Said, a former coast guard officer who now runs a gas station in the center of town.
From Ras Al-Ara, it's nearly 50 miles in any direction to the next town. Around 8,000 families live in a collection of decaying, one-story stone houses beside dirt roads, a lone hotel and two eateries. The fish market is the center of activity when the daily catch is brought in.
Nearly the entire population profits from the human trade. Some rent land to traffickers for the holding cells, or work as guards, drivers or translators. For others, traffickers flush with cash are a lucrative market for their food, fuel or the mildly stimulant leaves of qat, which Yemenis and Ethiopians chew daily.
Locals can rattle off the traffickers' names. One of them, a Yemeni named Mohammed Al-Usili, runs more than 20 hosh. He's famous for the red Nissan SUV he drives through town.
Others belong to Sabaha, one of the biggest tribes in southern Yemen, some of whom are famous for their involvement in illicit businesses. Yemenis call the Sabaha "bandits" who have no political loyalties to any of the warring parties..
Many traffickers speak openly of their activities, but deny they torture, blaming others.
Yemeni smuggler Ali Hawash was a farmer who went into the human smuggling business a year ago. He disparaged smugglers who prey on poor migrants, torturing them and holding them hostage until relatives pay ransom.
The flow of migrants to the beach is unending. On a single day, July 24, the AP witnessed seven boats pull into Ras Al-Ara, one after the other, starting at 3 a.m., each carrying more than 100 people.
The migrants climbed out of the boats into the turquoise water. One young man collapsed on the beach, his feet swollen. A woman stepped on something sharp in the water and fell screeching in pain. Others washed their clothes in the waves to get out the vomit, urine and feces from the rugged journey.
The migrants were lined up and loaded onto trucks. They gripped the iron bars in the truck bed as they were driven along the highway. At each compound, the truck unloaded a group of migrants, like a school bus dropping off students. The migrants disappeared inside..
From time to time, Ethiopians escape their imprisonment or are released and stagger out of the desert into town. Eman Idrees, 27, and her husband were held for eight months by an Ethiopian smuggler. She recalled the savage beatings they endured, which left a scar on her shoulder.
Said, the gas station owner, is horrified by the evidence of torture he has seen, so he has made his station and a nearby mosque into a refuge for migrants. But locals say Said, too, profits from the trafficking, selling fuel for the smugglers' boats and trucks. But that means the traffickers need him and leave him alone.
On a day when the AP team was visiting, several young men just out of a compound arrived at the gas station. They showed deep gashes in their arms from ropes that had bound them. One who had bruises from being lashed with a cable said the women imprisoned with him were all raped and that three men had died.
Another, Ibrahim Hassan, trembled as he showed how he was tied up in a ball, arms behind his back, knees bound against his chest. The 24-year-old said he was bound like that for 11 days and frequently beaten. His torturer, he said, was a fellow Ethiopian but from a rival ethnic group, Tigray, while he is Oromo.
Hassan said he was freed after his father went door to door in their hometown to borrow money and gather the $2,600 that the smugglers demanded.
"My family is extremely poor," Hassan said, breaking down in tears. "My father is a farmer and I have five siblings."
Starvation is another punishment used by the traffickers to wear down their victims.
At Ras Al-Ara hospital, four men who looked like living skeletons sat on the floor, picking rice from a bowl with their thin fingers. Their bones protruded from their backs, their rib cages stood out sharply. With no fat on their bodies, they sat on rolled-up cloth because it was too painful to sit directly on bone. They had been imprisoned by traffickers for months, fed once a day with scraps of bread and a sip of water, they said.
One of them, 23-year-old Abdu Yassin, said he had agreed with smugglers in Ethiopia to pay around $600 for the trip through Yemen to the Saudi border. But when he landed at Ras Al-Ara, he was brought to a compound with 71 others, and the traffickers demanded $1,600.
He cried as he described how he was held for five months and beaten constantly in different positions. He showed the marks from lashings on his back, the scars on his legs where they pressed hot steel into his skin. His finger was crooked after they smashed it with a rock, he said. One day, they tied his legs and dangled him upside down, "like a slaughtered sheep." But the worst was starvation.
"From hunger, my knees can't carry my body," he said. "I haven't changed my clothes for six months. I haven't washed. I have nothing."
Near the four men, another emaciated man lay on a gurney, his stomach concave, his eyes open but unseeing. Nurses gave him fluids but he died several hours later.
The torment that leaves the young men and women physically and mentally shattered also leaves them stranded.
Zahra said she traveled to Yemen "because I wanted to change my life."
She came from a broken home. She was a child when her parents divorced. Her mother disappeared, and her father — an engineer — remarried and wanted little to do with Zahra or her sisters. Zahra dropped out of school after the third grade. She worked for years in Djibouti as a servant, sending most of her earnings to her youngest sister back in Ethiopia.
Unable to save any money, she decided to try her luck elsewhere.
She spoke in a quiet voice as she described the torments she suffered at the compound. "I couldn't sleep at all throughout these days," as she suffered from headaches, she said.
She and the other women were locked in three rooms of the hut, sleeping on the dirt floor, suffocating in the summer heat. They were constantly famished. Zahra suffered from rashes, diarrhea and vomiting.
One group tried to flee when they were allowed to wash at a well outside. The traffickers used dogs to hunt them down, brought them back and beat them.
"You can't imagine," Zahra said. "We could hear the screams." After that, they could only wash at gunpoint.
Finally, early one morning, their captors opened the gates and told Zahra and some of the other women to leave. Apparently, the traffickers gave up on getting money out of them and wanted to make room for others.
Now Zahra lives in Basateen, a slum on the outskirts of southern Yemen's main city, Aden, where she shares a room with three other women who also were tortured.
Among them is a 17-year-old who fidgets with her hands and avoiding eye contact. She said she had been raped more times than she can count.
The first time was during the boat crossing from Djibouti, where she was packed in with more than 150 other migrants. Fearing the smugglers, no one dared raise a word of protest as the captain and his crew raped her and the other nine women on board during the eight-hour journey.
"I am speechless about what happened in the boat," the 17-year-old said.
Upon landing, she and the others were taken to a compound, where again she was raped — every day for the next two weeks.
"We lived 15 days in pain," she said.
Zahra said she's worried she could be pregnant, and the 17-year old said she has pains in her abdomen and back she believes were caused by the rapes — but neither has money to go to a doctor. Nor do they have money to continue their travels.
"I have nothing but the clothes on me," the 17-year old said. She lost everything, including her only photos of her family. Now, she is too afraid to even leave her room in Basateen.
"If we get out of here," she said, "we don't know what would happen to us."
Basateen is filled with migrants living in squalid shacks. Some work, trying to earn enough to continue their journey. Others, like Abdul-Rahman Taha, languish without hope.
The son of a dirt-poor farmer, Taha had heard stories of Ethiopians returning from Saudi Arabia with enough money to buy a car or build a house. So he sneaked away from home and began walking. When he reached Djibouti, he called home asking for $400 for smugglers to arrange his trip across Yemen. His father was angry but sold a bull and some goats and sent the money.
When Taha landed at Ras Al-Ara, traffickers took him and 50 other migrants to a holding cell, lined them up and demanded phone numbers. Taha couldn't ask his father for more money so he told them he didn't have a number. Over the next days and weeks, he was beaten and left without food and water.
One night, he gave them a wrong number. The traffickers flew into a rage. One, a beefy, bearded Yemeni, beat Taha's right leg to a bloody pulp with a steel rod. Taha passed out.
When he opened his eyes, he saw the sky. He was outdoors, lying on the ground. The traffickers had dumped him and three other migrants in the desert. Taha tried to jostle the others, but they didn't move — they were dead.
Full report at:
https://www.arabnews.com/node/1578721/middle-east
--------
Europe
Two Greek towns protest refugee transfers to mainland sites
Nov 3, 2019
Protesters in two towns in northern Greece took to the streets Sunday to rally against the transfer of migrants from the Greek islands to sites on the mainland.
"They should leave. We have had enough," an inhabitant of Yannitsa told the Skai broadcasting group as several dozen people tried to prevent the dawn arrival of 60 asylum-seekers from the islands of Lesbos and Samos.
Around 60 other migrants have already been relocated to Yannitsa and "we have had many problems," the local resident said.
The migrants finally managed to leave their bus as police looked on, and occupy rooms at hotels in the town.
To the east in Serres, another protest was held against the arrival of around 20 migrants.
Over the weekend, roughly 900 people were transferred from Greek islands to sites on the mainland, and the government has said it wants to relocate 20,000 by the end of the year.
Ten days ago, inhabitants of Nea Vrasna prevented 380 asylum-seekers from reaching hotels by stoning their buses, which turned around and headed to another relocation site in central Greece.
The country has again become a key point of entry for migrants to Europe, possibly owing to a new policy from neighboring Turkey, which threatened in September to ease border controls if it did not receive more international aid.
In the past four months, "40,000 migrants and refugees have arrived," junior minister Georges Koumoutsakos told Skai in an interview.
"We have to show solidarity with border regions that have borne the brunt" of the influx, he added.
Greek figures show that more than 34,000 people now live in miserable conditions on five islands that in theory can host 6,300 while they register as asylum-seekers.
On Friday, lawmakers approved a law that tightens asylum procedures and is aimed at easing "a state of prolonged paralysis," according to conservative Prime Minister Kyriakos Mitsotakis, who said the country was trying to clear nearly 70,000 pending requests.
He accused Turkey and the previous center-left Greek government for the spike in migrant arrivals.
https://www.presstv.com/Detail/2019/11/03/610300/Greece-migrants-protest-residents
--------

Switzerland: PKK supporters interrupt CHP event
Bayram Altug
04.11.2019
GENEVA
A group of PKK terror group supporters raided a Republic Day event hosted by Turkey's main opposition party in northern Switzerland.
Engin Ozkoc, deputy parliamentary group chair of Republican People's Party (CHP), and Istanbul head of the party, Canan Kaftancioglu, arrived in the country upon the invitation of CHP Switzerland Association, according to the information obtained by Anadolu Agency.
As the event was about to begin, PKK supporters arrived at the event hall in the Grenchen municipality in the canton of Solothurn and occupied the stand.
A group of 10 - 15 PKK supporters opened a rag that bore a photograph of the terror group's ringleader, Abdullah Ocalan, and started to argue with CHP members.
Hundreds of CHP members were held outside of the hall as a security measure.
The event started with a delay after police officers took the pro-terror individuals out of the hall.
Full report at:
https://www.aa.com.tr/en/europe/switzerland-pkk-supporters-interrupt-chp-event/1634656
--------
U.N. Chief Urges Myanmar to Resolve Rohingya Refugee Crisis
NOVEMBER 3, 2019
(NONTHABURI, Thailand) — U.N. Secretary-General Antonio Guterres expressed concern Sunday over the plight of the 730,000 Muslim Rohingya refugees from Myanmar's Rakhine state, calling on Myanmar's government to take responsibility by dealing with the "root causes" of their flight to Bangladesh and working toward their safe repatriation.
Guterres spoke as he held a meeting with leaders of the Association of Southeast Asian Nations, to which Myanmar belongs. ASEAN leaders meet annually to try to work out common positions on pressing issues, but also maintain a policy of noninterference in each other's affairs.
The ASEAN ministers' chairman statement, released by host Thailand summarizing the consensus positions of the group, accentuated the positive in suggesting how to deal with the Rakhine crisis, without directly acknowledging the major problems of Bangladesh hosting such a vast number of refugees and the hurdles in sending them home.
The statement pointed out the various agreements already agreed upon involving repatriation while reiterating "the need to find a comprehensive and durable solution to address the root causes of the conflict and to create a conducive environment so that the affected communities can rebuild their lives."
Its words partially echoed those of Guterres, who earlier said he remains "deeply concerned about the situation in Myanmar, including Rakhine state, and the plight of the massive number of refugees still living increasingly in difficult conditions."
"It remains, of course, Myanmar's responsibility to address the root causes and ensure a conducive environment for the safe, voluntary, dignified and sustainable repatriation of refugees to Rakhine state, in accordance with international norms and standards," he said.
Guterres said Myanmar should take measures "to facilitate dialogue with refugees and pursue confidence building measures" and "to ensure humanitarian actors have full and unfettered access to areas of return, as well as communities in need."
ASEAN members' attitudes toward the Rakhine crisis vary. While most of the group's 10 countries are content to honor the organization's principle of noninterference in each other's affairs, Malaysia and Indonesia, which have Muslim-majority populations, would prefer ASEAN take a more proactive position in ensuring just treatment of the Rohingya. ASEAN's active involvement is mostly limited to helping with humanitarian aid.
The Rohingya fled to Bangladesh after Myanmar's military began a harsh counterinsurgency campaign against them in August 2017 in response to an attack by a fringe group of Rohingya militants.
U.N. investigators and human rights groups say Myanmar security forces carried out mass rapes, killings and burning of Rohingya homes, for which they could be charged with ethnic cleansing, or even genocide.
In September, a special U.N. fact-finding mission urged that Myanmar be held responsible in international legal forums for alleged genocide against its Muslim Rohingya minority.
The ASEAN chairman's statement said the regional group expects an investigative commission established by Myanmar's government to carry out "an independent and impartial investigation into alleged human rights violations and related issues." U.N. experts and independent human rights groups dismiss the possibility that the commission could conduct a fair investigation, noting that some members are considered to be biased in favor of the military.
The Rohingya have been harshly discriminated against, even though many have been settled in Myanmar for generations. Many in Myanmar consider them illegal immigrants from Bangladesh, and they have largely been denied citizenship and most of its privileges.
Myanmar refuses to call the Rohingya by their self-chosen name, and instead refers to them as Bengalis. Guterres in his statement avoided using either term, though the details and context made clear he was talking about the Rohingya.
Although Myanmar and Bangladesh have a formal agreement to repatriate the refugees, none have officially returned, fearing for their safety. Rights groups say Myanmar has neither made adequate arrangements for their return nor set up a process ensuring they will have full civil rights.
Full report at:
https://time.com/5717051/myanmar-rohingya-muslim-refugees/
--------
URL: https://www.newageislam.com/islamic-world-news/india-role-model-entire-world/d/120175
New Age Islam, Islam Online, Islamic Website, African Muslim News, Arab World News, South Asia News, Indian Muslim News, World Muslim News, Women in Islam, Islamic Feminism, Arab Women, Women In Arab, Islamophobia in America, Muslim Women in West, Islam Women and Feminism