New Age Islam News Bureau
30 Jan 2012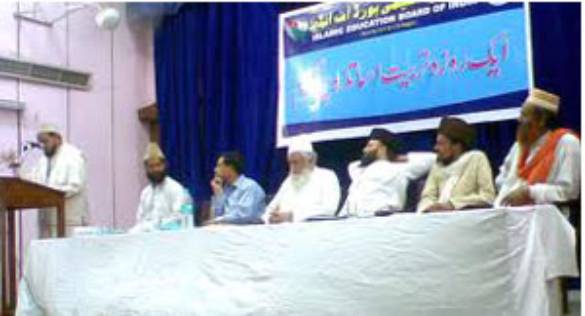 • Afghan woman is killed 'for giving birth to a girl'
• India: Bid to make an "Ayodhya" out of Bhojshala foiled
• Norway jails two for Danish newspaper terror plot
• India won't cut Iranian oil imports: finance minister
• Silicon Valley Reads courageously tackles prejudice against Muslims
• Troops seize Damascus suburbs back from rebels
• South Sudan: Cattle raid in Warrap state 'kills 40'
• Kenya police arrest imam over weapons cache
• Malaysia calls for trial for its two Guantanamo detainees
• "Islamic Awakening is Muslims' response to centuries of colonialism"
• Process of Islamic renaissance has started: Pak fundamentalists
• Saudi women to be allowed in sport stadium
• Scholars speak out in favour of "electronic Jihad" against the enemy
• India: Muslim League leaders 'conspired' for Marad massacre: FIR
• Taliban kidnap Afghan peace council member
• No honour in 'cold-blooded, shameless' murder of Shafia girls
• Pak govt. asked to take notice of sexual harassment in NGOs
• Hamas leader Khaled Meshaal pays first visit to Jordan since 1999
• Islamic parties of Arab world looking to Iran
• Iran says Syria must hold free poll, but needs time
• Manmohan a 'genuine' man: Gilani
• Pakistan PM bemoans 'trust deficit' with US
• Pakistan Sunni Tehrik becomes a political party
• Taliban refuses ceasefire before prisoners' release
• Hajj, at British Museum, Seven magazine reviews
• Nigeria's Boko Haram suspected in Kano police attack
• Nigeria gets UN, AU supports in fight against Boko Haram
• UN nuclear team in Tehran on three-day mission
• 'West tries to derail new revolutions'
• Iran hosts IAEA, lashes out over oil sanctions
• Iran: Regional Movements Strive for Revival of Islamic Identity
• Iran Speaker arrives in Jakarta for IIPU meeting
• Iran says to stop some oil sales, inspectors visit
• Libyan government to review its ambassadors
• US making more powerful 'Bunker-buster' to hit Iran: report
• India: Eight Muslims figure in MNS' first list of 208 candidates
• India: In UP, Muslim votes get tougher to chase
• Democratic Elections in the Middle East: Why the Islamists Win
• Dammam's Al-Shatea Mall gets Iconic
Complied by New Age Islam News Bureau
Photo: Sunni Markaz of Kerala,the Largest Charitable and educational Institute of ...
URL: https://www.newageislam.com/islamic-world-news/india--kerala-sunnis-battle-over-truth-of-'holy-hair'/d/6500
----------
India: Kerala Sunnis battle over truth of 'holy hair'
SUNDAY, 29 JANUARY 2012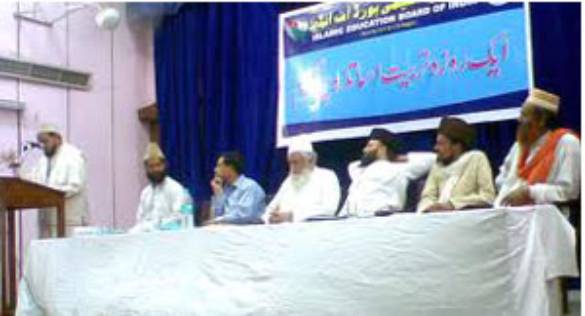 The plan of a prominent section of Kerala's Sunni Muslims to build a huge mosque and museum at Kozhikode to keep what they claim is the 'holy hair' of Prophet Muhammad has run into a controversy with another Sunni sect launching a campaign questioning its genuineness. The foundation stone for the mosque is to be laid on Monday.
The mosque-museum project is being initiated by the AP Sunnis led by Kanthapuram AP Aboobacker Musliar, who claims to have acquired the 'holy hair' from the actual descendents of the Prophet while another sect (EK Sunnis) following the teachings of EK Aboobacker Musliar say that the hair is not genuinely holy.
Full Report At:
http://dailypioneer.com/nation/38780-kerala-sunnis-battle-over-truth-of-holy-hair.html
---------
Afghan woman is killed 'for giving birth to a girl'
By Bilal Sarwary, BBC News,
30 January 2012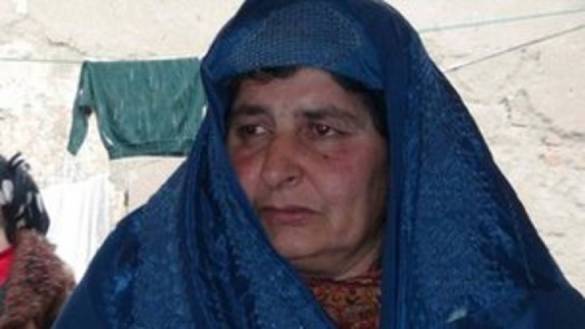 Afghan woman is killed 'for giving birth to a girl' - BBC News
------------
Kabul, 30 January 2012 A woman in north-eastern Afghanistan has been arrested for allegedly strangling her daughter-in-law for giving birth to a third daughter.
The murdered woman's husband, a member of a local militia, is also suspected of involvement but he has since fled.
The murder took place two days ago in Kunduz province. The baby girl, who is now two months old, was not hurt.
The birth of a boy is usually a cause for celebration in Afghanistan but girls are generally seen as a burden.
Some women in Afghanistan are abused if they fail to give birth to boys. And this is just the latest in a series of high-profile crimes against women in the country.
Late last year a horrifying video emerged of the injuries suffered by a 15-year-old child bride who was locked up and tortured by her husband.
'Crime against humanity'
This murder took place in the village of Mahfalay, in the district of Khanabad in Kunduz.
Khanabad's police chief, Sufi Habib, told the BBC that "the mother gave birth to a third girl two months ago. The husband and mother-in-law strangled her for giving birth to a third daughter".
Full Report At:
http://www.bbc.co.uk/news/world-asia-16787534
--------
India: Bid to make an "Ayodhya" out of Bhojshala foiled
MAHIM PRATAP SINGH
30 January 2012
The Hindu The Bhojshala at Dhar in Madhya Pradesh. File photo: A.M. Faruqui
Hindu group accuses CM Chauhan of betraying Hindu cause
The Madhya Pradesh police on Saturday foiled the plans of a Hindu right wing group that had vowed to take out a "palki yatra" on the occasion of Basant Panchmi to the controversial Bhojshala archaeological structure in the Dhar district.
"Over 50 arrests were made and the palki yatra bid was foiled peacefully," Anuradha Shankar, Inspector General of Police, Indore, told The Hindu.
"We had been making preventive arrests for the last few days and situation had largely been under control," said Ms. Shankar.
Full Report At:
http://www.thehindu.com/news/national/article2840507.ece
--------
Norway jails two for Danish newspaper terror plot
30 January 2012
Shawan Sadek Saeed Bujak was given three-and-a-half years in jail
A Norwegian court has convicted two men of planning to attack Danish newspaper Jyllands-Posten after it printed cartoons of the Prophet Muhammad.
The convictions were the first under Norway's anti-terrorism legislation.
Mikael Davud, a Norwegian from China's ethnic Uighur minority who had links to al-Qaeda, was jailed for seven years.
Full Report At:
http://www.bbc.co.uk/news/world-europe-16790916
--------
India won't cut Iranian oil imports: finance minister
30 January 2012
CHICAGO: India, the world's fourth-largest oil consumer, will not take steps to cut petroleum imports from Iran despite U.S. and European sanctions against Tehran, its finance minister said on Sunday during a visit to Chicago.
The United States wants buyers in Asia, Iran's biggest oil market, to cut imports to put further pressure on Tehran to rein in its nuclear ambitions. Washington suspects Iran of trying to make nuclear weapons, but Tehran says its nuclear program is for peaceful means.
India, which imports 12 percent of its oil from the Islamic Republic, cannot do without Iranian oil, the official said.
Full Report At:
http://www.thenews.com.pk/article-33119-India-not-to-cut-Iranian-oil-imports
--------
Silicon Valley Reads courageously tackles prejudice against Muslims
01/29/2012
Silicon Valley Reads is tackling an especially sensitive theme this year: The struggle of Muslims who are average American moms and dads, lawyers and programmers dealing with the mistrust, fear or stark bigotry they often sense from non-Muslim Americans.
The viciousness of some bloggers' reactions to the SV Reads books only affirms the need for this discussion. Almost daily, the news drives the point home: Just last week, we read about the horrific anti-Muslim training film shown to police officers in New York City. That's right, not some podunk backwater, but New York City.
Full Report At:
http://www.mercurynews.com/opinion/ci_19843536
--------
Troops seize Damascus suburbs back from rebels
Amman, January 30, 2012
Troops seized eastern suburbs of Damascus from rebels late on Sunday, opposition activists said, after two days of fighting only a few kilometres from the centre of power of President Bashar al-Assad.
"The Free Syrian Army has made a tactical withdrawal. Regime forces have
re-occupied the suburbs and started making house-to-house arrests," an activist named Kamal said by phone from the eastern al-Ghouta area on the edge of the capital.
A spokesman for the Free Syrian Army of defectors fighting Assad's forces appeared to confirm that account.
Full Report At:
http://www.hindustantimes.com/world-news/Africa/Troops-seize-Damascus-suburbs-back-from-rebels/Article1-803971.aspx
--------
South Sudan: Cattle raid in Warrap state 'kills 40'
30 January 2012
At least 40 people have been killed by armed gunmen in a cattle raid in South Sudan, officials say.
Some reports say as many as 100 people could have been killed in the attack on a camp in Warrap state.
South Sudan's interior minister accused the Sudanese government in Khartoum of arming the attackers, a militia group from neighbouring Unity State.
Tensions remain high since South Sudan seceded peacefully from Sudan in July after decades of war.
Full Report At:
http://www.bbc.co.uk/news/world-16786869
--------
Kenya police arrest imam over weapons cache
Mon Jan 30 2012
Mombasa : Kenyan police say they have arrested an imam after they found a cache of weapons in his house.
The chief of police for the coastal region says that the suspect is a sympathizer with Somalia's al-Shabab militia.
Full Report At:
http://www.indianexpress.com/story-print/905537/
--------
Malaysia calls for trial for its two Guantanamo detainees
Monday January 30, 2012
KLUANG: Malaysia has called for its two citizens held at the Guantanamo Bay detention centre since 2006 to be brought before a military tribunal as soon as possible.
Home Minister Datuk Seri Hishammuddin Tun Hussein said the detention of the duo without trial shows that the Western country does not practise what it preaches in the matter of human rights.
Full Report At:
http://thestar.com.my/news/story.asp?file=/2012/1/30/nation/20120130183300&sec=nation
--------
"Islamic Awakening is Muslims' response to centuries of colonialism"
29 January 2012
TEHRAN - The Islamic Awakening occurring in the Arab world is the response of Muslims to long years of colonialism, according to the director of the Permanent Secretariat of the World Assembly of the Islamic Awakening.
Ali Akbar Velayati made the remarks during a speech at the two-day World Conference on Youth and Islamic Awakening, which opened at Tehran's Milad Tower on Sunday.
More than 1200 young people from 73 countries are attending the conference.
In his speech, Velayati, who is currently an advisor to Iran's Supreme Leader, said, "The Islamic Awakening has not been limited to geographical boundaries. The Islamic Awakening is a reaction to centuries of political dependence and the plunder of Muslim nations' resources."
Full Report At:
http://www.tehrantimes.com/politics/94942-islamic-awakening-is-muslims-response-to-centuries-of-colonialism-velayati
--------
Process of Islamic renaissance has started: Pak fundamentalists
30 January 2012
Gujranwala: Chief of his own faction of Jamiat Ulema-e-Islam Maulana Fazlur Rehman has said that process of Islamic renaissance has started across the world.
Addressing an expressive rally in Gujranwala, he said that Islamic renaissance throughout Islamic World has made the West restless. He said that the Western forces and western imperialism has been trapped by the clutches which they had prepared for Islam.
Full Report At:
http://www.onlinenews.com.pk/details.php?id=188685
--------
Saudi women to be allowed in sport stadium
28 january 2012
RIYADH: A government-run Saudi Arabian newspaper reports that for the first time in the conservative Muslim country, women will be allowed to attend soccer matches in one of the country's stadiums.
Full Report At:
http://www.dawn.com/2012/01/28/saudi-women-to-be-allowed-in-sport-stadium.html
--------
Scholars speak out in favour of "electronic Jihad" against the enemy
Sunday, 29 January 2012
By MOHAMMAD ATAYF
In light of the increasing support of "the electronic Jihad" and the divergence of views regarding this subject, Islamic scholars have underlined their support for this new phenomenon, arguing that "any attempt to spite the enemy and endorse religion is legitimate". They consider that Muslim youth involved in this phenomenon are in fact leading a jihad".
Full Report At:
http://english.alarabiya.net/articles/2012/01/29/191307.html
--------
India: Muslim League leaders 'conspired' for Marad massacre: FIR
SUNDAY, 29 JANUARY 2012
VR JAYARAJ
The Muslim League, a major partner in Kerala's Congress-led ruling UDF, has so far termed charges against its leaders over the 2003 Marad carnage, in which eight Hindus were massacred, as mere allegations, but it has now been revealed that the Kerala Police's Crime Branch had initiated a case for criminal conspiracy against two of its top leaders as back as in 2010.
As per reports, the Crime Branch's FIR registered on September 25, 2010, had named Muslim League's State secretary MC Mayin Haji and its Beypore area secretary PP Moideen Koya as suspects in crimes that came under Sections 302 (homicide), 120b (criminal conspiracy) and 109 (incitement for violence) of the IPC in the Marad massacre (Marad 2).
Eight Hindus and one Muslim were killed on May 2, 2003 in a nightly attack in Marad fishing village in Kozhikode district. This massacre, which came to be known as Marad 2, was later interpreted as a reaction to the riot that took place in the coastal village in January, 2002 in which five people were killed.
Full Report At:
http://www.dailypioneer.com/state-editions/kochi/38650-muslim-league-leaders-conspired-for-marad-massacre-fir.html
--------
Taliban kidnap Afghan peace council member
By MIRWAIS HAROONI
Jan 29, 2012
KABUL: The Taliban have kidnapped a member of Afghanistan's peace council during a bid to promote talks in the volatile east, underscoring the difficulty negotiators face in winning support for nascent negotiations from the Taliban front-line.
Mavlawi Shafihullah Shafih, a low-level member of the High Peace Council set up by President Hamid Karzai to liaise with insurgents, disappeared on Friday in the Asmar district of the eastern province of Kunar, authorities said on Sunday.
Full Report At:
http://arabnews.com/world/article569003.ece
--------
No honour in 'cold-blooded, shameless' murder of Shafia girls
Jan 29, 2012
KINGSTON, Ont. — It was, as the shy prosecutor Gerard Laarhuis said outside the lovely old Frontenac County courthouse, "a good day for Canadian justice."
And so it was: Mohammad Shafia, Tooba Mohammad Yahya and Hamed Mohammad Shafia, respectively the Afghan parents and brother of three teenage girls and the woman they loved like a mother, had just been convicted of four counts each of first-degree murder moments earlier.
Full Report At:
http://fullcomment.nationalpost.com/2012/01/29/jury-reaches-verdict-in-shafia-trial/
--------
Pak Govt. asked to take notice of sexual harassment in NGOs
By Ijaz Kakakhel
Sunday, January 29, 2012
ISLAMABAD: The Senate on Saturday asked the government to do legislation to curb increasing cases of sexual harassment in NGOs and international NGOs.
Although the motion tabled by the Jamaat-e-Islami's (JI) Professor Khurshid Ahmad was not adopted, Senate Chairman Farooq H Naek said the matter is of public importance and needs proper legislation.
Moving an adjournment motion, Senator Ahmad told the House that the number of sexual harassment cases in NGOs and INGOs are on the rise, posing problems for female employees. He said the government had already passed a law against sexual harassment but it was only applicable to government departments/organisations and female factory workers.
Full Report At:
http://www.dailytimes.com.pk/default.asp?page=2012%5C01%5C29%5Cstory_29-1-2012_pg7_2
--------
Hamas leader Khaled Meshaal pays first visit to Jordan since 1999
January 29, 2012
REPORTING FROM RAMALLAH, WEST BANK –- Hamas leader Khaled Meshaal arrived in Jordan on Sunday for an official visit, his first since 1999, ushering in a new era in the Islamist movement's relationship with a pro-West Arab country.
Analysts said the changes in the Arab world and the rise of Islamist movements in major Arab countries including Egypt has facilitated Meshaal's visit to Jordan years after a break in relations.
Full Report At:
http://latimesblogs.latimes.com/world_now/2012/01/hamas-leader-meshaal-pays-first-visit-to-jordan-since-1999.html
--------
Islamic parties of Arab world looking to Iran
Hossein Sheikholeslam
Sunday 29 January 2012
Over the past few decades, Arab dictators have suppressed their people under the direct sponsorship of Western countries, mainly the United States.
Islamist parties and their influential figures have been the main targets of this repression. Full Report At:
http://www.tehrantimes.com/component/content/article/94900
--------
Iran says Syria must hold free poll, but needs time
By YARA BAYOUMY
Jan 30, 2012
ADDIS ABABA, Jan 29 : Iran called on staunch ally Syrian President Bashar Assad on Sunday to hold free elections and allow multiple political parties to operate in the country, but said he must be given time to implement these reforms.
Iran had at first wholeheartedly supported Assad's hard-line stance against the 10 months of popular protests that have called for an end to his leadership.
Full Report At:
http://arabnews.com/middleeast/article569111.ece
--------
Manmohan a 'genuine' man: Gilani
Jan 30, 2012
DAVOS: Pakistan PM Yousaf Raza Gilani has lauded his Indian counterpart Manmohan Singh, describing him as a "genuine person" who is keen to resolve all bilateral issues.
PM Manmohan Singh is a "genuine person" who is desirous of resolving all issues with Pakistan, including the "core issue of Kashmir" , Gilani said at the World Economic Forum in Davos in Switzerland . When asked about the possibility of another Mumbai-style attack, he replied, "Ifs and when do not make a story." He added, "We see Pakistan as a factor of peace, stability and development in the region."
http://timesofindia.indiatimes.com/world/pakistan/Manmohan-a-genuine-man-Gilani/articleshow/11680668.cms
--------
Pakistan PM bemoans 'trust deficit' with US
30 January 2012
The former Soviet republic of Kazakhstan has enjoyed a raised international profile for some years now. It chaired the Organization for Security and Co-operation in Europe (OSCE) in 2010 and has developed formal links with the North Atlantic Treaty Organization (Nato). But despite the recent election leading to widened representation, the internal democratic situation has not really improved.
Full Report At:
http://www.thehindu.com/opinion/op-ed/article2842922.ece
--------
Pakistan Sunni Tehrik becomes a political party
Habib Khan Ghori
30 January 2012
KARACHI: The Sunni Tehrik, hitherto known as a religious organisation, announced on Sunday that it was converting itself into a political party to be called Pakistan Sunni Tehrik (PST).
The announcement was made by the head of the Tehrik, Maulana Sarwat Ejaz Quaderi, who was addressing the "Pakistan Bachao Janisaran-i-Mustafa Conference", held in Nishtar Park among slogans of "Pakistan ki safety, PST, PST".
Mr Quaderi said the PST would launch its political campaign on March 23 with a rally at Minar-i-Pakistan in Lahore and unveil its manifesto and programme which would aim at ushering in a 'Mustafvi Revolution' to eliminate injustices and terrorism.
He said the party would strive for the supremacy of law, adding that student wings of the party had already been set up in colleges and universities under the name of Pakistan Islamic Student Federation.
Full Report At:
http://www.dawn.com/2012/01/30/sunni-tehrik-becomes-a-political-party.html
--------
Taliban refuses ceasefire before prisoners' release
30 January 2012
DOHA: Taliban have refused US demand of ceasefire before the release of Taliban prisoners from Guantanamo Bay, US media reports said.
According to the French news agency, Afghanistan and Pakistan plan to open a second front in negotiations with the Taliban in Saudi Arabia as US-brokered talks get under way in Qatar.
Afghan foreign minister spokesman Janan Mosazai said that Afghanistan support any step towards the peace process.
Meanwhile, US media reported that US had pledged to transfer important Taliban figures from Guantanamo Bay to Qatar but now they were insisting for ceasefire first.
http://www.thenews.com.pk/article-33117-US,-Taliban-talks-kick-off-in-Qatar
--------
Hajj, at British Museum, Seven magazine reviews
By Alastair Smart
30 January 2012
Back in the Middle Ages, the 3,000-mile trip from Timbuktu to Mecca, for the annual pilgrimage of Hajj, might take eight years to complete – by a combination of foot, camel and ship. On setting out from sub-Saharan Africa, the Muslim faithful never expected to see home again. They even sold their property and possessions before leaving.
The contrast with the closest thing to pilgrimage we experience in the consumerist West today – queuing outside the Apple store for our latest iFix – couldn't be more marked. Renounce all you have or buy all you can.
Full Report At:
http://www.telegraph.co.uk/culture/art/art-reviews/9045068/Hajj-at-British-Museum-Seven-magazine-review.html
--------
Nigeria's Boko Haram suspected in Kano police attack
30 January 2012
After the recent attacks in Kano, an overnight curfew was imposed in the city
Two civilians have died in an attack on a police station in the northern Nigerian city of Kano, police say.
A BBC correspondent says that gunmen stormed the station, throwing explosives and an hour-long shoot-out ensued.
The gunmen are suspected to be Islamist militants from Boko Haram, which recently carried out multiple bomb attacks in Kano, killing 185 people.
Police also say they shot at a bus near another police post on Monday.
There are no details of casualties in this early morning incident, which occurred near the same police station in the city's Mandawari area where an officer was killed on Friday night in another suspected Boko Haram attack.
Full Report At:
http://www.bbc.co.uk/news/world-africa-16786025
--------
Nigeria gets UN, AU supports in fight against Boko Haram
30 January 2012
WorldStage News online-- The United Nations and the African Union Commission on Sunday declared supports in the fight to end the menace of the Islamic sect, Boko Haram.
The UN Secretary-General, Mr. Ban Ki-Moon; and the AUC chairperson, Dr. Jean Ping, spoke at the opening of the 18th session of the Assembly of the African Union (AU) in Addis Ababa, Ethiopia.
Full Report At:
http://www.worldstagegroup.com/worldstage/index.php?&id=3748&active=news
--------
UN nuclear team in Tehran on three-day mission
30 January 2012
TEHRAN: UN atomic watchdog officials began a visit to Iran on Sunday to discuss Tehran's suspect nuclear drive, as Iranian lawmakers held off retaliatory action against a looming EU oil embargo.
The three-day International Atomic Energy Agency mission is to address evidence suggesting Iran's activities including nuclear weapons research.
"In particular we hope that Iran will engage with us on the possible military dimensions of Iran's nuclear programme," Herman Nackaerts, the IAEA's chief inspector leading the delegation, told reporters in Vienna as he left.
"We are looking forward to the start of a dialogue, a dialogue that is overdue since very long."
Full Report At:
http://www.dawn.com/2012/01/30/un-nuclear-team-in-tehran-on-three-day-mission.html
--------
'West tries to derail new revolutions'
Sat Jan 28, 2012
The West and especially the Americans are trying to derail uprisings in the Mid-East, but they are unlikely to be successful as they have a disastrous history in the region, an analyst tells Press TV.
One year after the Arab revolution began in Tunisia people continue to struggle for their rights in what has rapidly transformed into an Islamic Awakening in the Arab world.
Press TV has interviewed international lawyer Franklin Lamb to take a closer look at the prospect of people's revolutions in the Arab world. What follows is an approximate transcription of the interview:
Full Report At:
http://www.presstv.ir/detail/223621.html
--------
Iran hosts IAEA, lashes out over oil sanctions
Tehran, January 29, 2012
IAEA officials began a three-day visit to Iran on Sunday to discuss the Islamic republic's suspect nuclear programme, amid a backlash by furious Iranian lawmakers at a looming EU oil embargo.
Full Report At:
http://www.hindustantimes.com/world-news/RestOfAsia/Iran-hosts-IAEA-lashes-out-over-oil-sanctions/Article1-803708.aspx
--------
Iran: Regional Movements Strive for Revival of Islamic Identity
30 January 2012
TEHRAN (FNA)- Senior Advisor of the Iranian Supreme Leader for International Affairs Ali Akbar Velayati stressed that the regional movements which have risen against the tyrannical rulers of their countries are striving for the revival of their Islamic identity.
"Fighting the aggressive systems and the world arrogance, materializing the rights of the Palestinian nation as well as reviving and strengthening Islamic identity are the demands of Islamic movements in the region," Velayati said, addressing the International Conference on the Islamic Awakening and the Youths in Tehran on Sunday.
Full Report At:
http://english.farsnews.com/newstext.php?nn=9010172883
--------
Iran Speaker arrives in Jakarta for IIPU meeting
30 January 2012
Tehran, Jan 29, IRNA – Majlis Speaker Ali Larijani on Sunday arrived in Jakarta to take part in the 7th General Assembly Meeting of Islamic Inter Parliamentary Union in Palembang, Indonesia.
He was welcomed by Indonesian Vice Speaker of Parliament for International Cooperation Sidarto Danusubroto.
Larijani is scheduled to deliver a speech in IIPU meeting and meet with his counterparts and high ranking officials from Islamic countries.
Before leaving Tehran, he told reporters he would consult and exchange views with his counterparts on regional issues and other vital issues pertaining to the Islamic world.
Th Majlis speaker said Iran would play a key role in meeting because the body has been set up upon an initiative of the Islamic Republic.
Parliamentarians from 33 Islamic countries are participating in the two day meeting with 15 countries being represented by their parliament speakers.
The meeting is due to review the most important issues of the Islamic world such as Islamic Awakening, Qods, Palestine's membership in the United Nations, making Middle East free from weapons of mass destruction, new technologies, peaceful use of atomic energy, campaign against terrorism and sustainable development.
http://www.irna.ir/News/Politic/Larijani-arrives-in-Jakarta-for-IIPU-meeting/30787028
--------
Iran says to stop some oil sales, inspectors visit
30 JAN, 2012
TEHRAN: Iran sent conflicting signals in a dispute with the West over its nuclear ambitions on Sunday, vowing to stop oil exports soon to "some" countries but postponing a parliamentary debate on a proposed halt to such sales to the European Union.
Full Report At:
http://economictimes.indiatimes.com/news/international-business/iran-says-to-stop-some-oil-sales-inspectors-visit/articleshow/11678593.cms
--------
Libyan government to review its ambassadors
Jan 29, 2012
TRIPOLI: The Libyan government is reassessing its ambassadors worldwide and will dismiss those who had ties with ousted leader Muammar Qaddafi, a foreign ministry official said.
The move appears to be a bid by the National Transitional Council (NTC) to quell growing discontent from Libyans who fear that the corruption of Qaddafi's rule did not die with him and that his cronies continue to hold positions of power.
Full Report At:
http://arabnews.com/middleeast/article568940.ece
--------
US making more powerful 'Bunker-buster' to hit Iran: report
Sat Jan 28 2012
Washington : The US military has stepped up efforts to make their largest conventional weapon, the 13.6 tonne "bunker-buster" bomb, more powerful and capable of destroying Iran's most heavily fortified underground nuclear facilities.
Full Report At:
http://www.indianexpress.com/story-print/904952/
--------
India:Eight Muslims figure in MNS' first list of 208 candidates
SUNDAY, 29 JANUARY 2012
Eight Muslims and two sitting corporators figure in the first list of 208 MNS candidates for the February 16 Brihanmumbai Municipal Corporation (BMC) poll that the party president Raj Thackeray released on Sunday.
Releasing the first list of candidates (208 out of 227 seats) to the crucial BMC poll, Raj expressed confidence that MNS would decide as to who would be the next mayor of Mumbai. "The MNS will decide as to who would be the next mayor of Mumbai. The to-be chosen one will be my hand-picked nominee," he said, as he released the first lists of candidates for the polls to the municipal corporations of Mumbai, Thane, Pune and Nashik.
While he released the first list of 138 candidates (out of 152 seats) for Pune civic poll, Raj came out with first lists 115 candidates (out of 130 seats) and 115 candidates (out of 122 seats) for Thane and Nashik respectively.
Full Report At:
http://www.dailypioneer.com/nation/38790-bmc-polls-eight-muslims-figure-in-mns-first-list-of-208-candidates.html
--------
India:In UP, Muslim votes get tougher to chase
Monday, Jan 30, 2012
With Samajwadi Party (SP) chief Mulayam Singh Yadav playing the minority card and the Pesh Imam of Delhi's Jama Masjid Maulana Ahmed Bukhari throwing his hat in the electoral ring, the crucial and mostly unpredictable minority (read: Muslim) votebank is once again back in focus in the Uttar Pradesh assembly election.
Full Report At:
http://www.dnaindia.com/india/report_in-up-muslim-votes-get-tougher-to-chase_1643609
--------
Democratic Elections in the Middle East: Why the Islamists Win
30 January 2012
There have now been two democratic elections in the Middle East as a consequence of the Arab Spring. One was in Tunisia in October 2011, and the recent staggered elections of December 2011-January 2012 for a lower house of parliament in Egypt.
In both cases Islamist parties did the best. In Tunisia it was the Islamist al-Nahda (Renaissance) party that got 41% of the votes. In Egypt it was Hizb al-hurriya wa al-adala (Freedom and Justice Party), affiliated with country's Muslim Brotherhood, that got 47% of the votes, while the hard-line Salafi group, the al-Nour (the Light) party got 29%.. In Tunisia the liberal parties came in a collective second with 34% of the votes, but in Egypt they did poorly. The liberal Egyptian Bloc Coalition only managed 8.9% of the vote.
Actually, the biggest surprise was the good showing of the liberals in Tunisia, and not the fact that relatively fair elections put the Islamists in positions of power. No one should be surprised at this result. Why? It has to do with history. While what I describe below is simplified for the sake of brevity, it gives a basically accurate picture of how the past has given us the present we now witness.
Full Report At:
http://mwcnews.net/focus/editorial/16526-democratic-elections.html
--------
Dammam's Al-Shatea Mall gets Iconic
Jan 29, 2012
DAMMAM: The newly opened Iconic fashion store at Al-Shatea Mall in Dammam's upscale district has become a star attraction for the hundreds of Saudi and expatriate families that visit the popular mall everyday.
The glitzy and lavishly designed 1,600 square meter megastore, located on the mall's first floor, opened last week amid great fanfare. A traditional Saudi band played music while Arabic coffee was generously served along with dates to the visiting customers. Men, women and children turned out in large numbers to get the first glimpse of the stylish Iconic store.
Full Report At:
http://arabnews.com/economy/corporatenews/article568915.ece
URL: https://www.newageislam.com/islamic-world-news/india--kerala-sunnis-battle-over-truth-of-'holy-hair'/d/6500