New Age Islam News Bureau
11 Jun 2020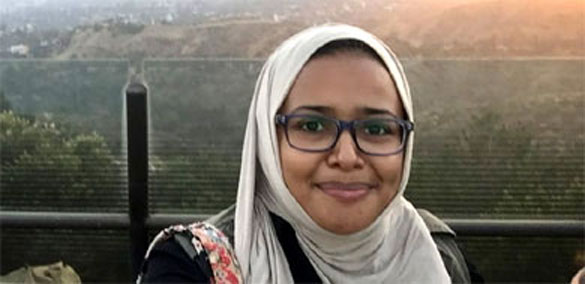 Sedika, who's a Yemeni Arab, finds that some other Arabs will look down on her or call her names because of her dark skin. Credit: Photo courtesy of Sedika Gazey
-----
• In the Aftermath of George Floyd Killing, An Uneasy Discussion About Racism in Minnesota's Muslim Community
• Beijing Mosque Reopens to Worshippers with The Easing of The Coronavirus Epidemic
• Malaysia Still Missing Firm Plan to End Child Marriage, Says Sisters in Islam
• Islamic Jihad Puts on Show of Force in West Bank
• Syria Sees Spike in Islamic State Attacks, Say Religious Liberty Experts
• Russian Orthodox Church criticises Turkey's Hagia Sofia mosque conversion plans
• 'Wrapped in Plastic': Muslim Funeral Rites Restricted in Virus-Hit South Africa
• Delhi's Jama Masjid Shahi Imam's Secretary Dies of Covid-19
• Pakistan Police Kill Islamist Wanted for Canadian's Murder
North America
• In the Aftermath of George Floyd Killing, An Uneasy Discussion About Racism in Minnesota's Muslim Community
• CAIR-Missouri Seeks Dialogue with Mayor Who Claims Minneapolis Muslims Will Enact 'Sharia Law'
• Statue of Confederacy president Jefferson Davis torn down by protestors in US
------
South Asia
• Beijing Mosque Reopens to Worshippers with The Easing of The Coronavirus Epidemic
• Taiwan Devoted To Creating Muslim-Friendly Environment: Report
• Anti-Corruption Commission serves notice to Bangladesh lawmaker detained in Kuwait
• Afghan mystic poet and well-known scholar, Haidari Wujodi dies of COVID_19
• Chattogram MP Moslem Uddin, 9 family members test positive for Covid-19
-----
Southeast Asia
• Malaysia Still Missing Firm Plan to End Child Marriage, Says Sisters in Islam
• RMCO: Non-muslim houses of worship, interstate travel get green light in Sabah
• Court dismisses govt's application to forfeit RM100,000 seized from PBAKM
• All Syariah Courts back in operation since yesterday
• COVID-19: Jokowi warns of second wave, but first one may not be over
• Unemployed man in KL charged with insulting Islam on Facebook
-----
Mideast
• Islamic Jihad Puts on Show of Force in West Bank
• Pan-Islamic Body Denounces Israeli Sovereignty Plan
• Cruel sanctions against Iran cost of defending oppressed Muslim nations
• Fresh clashes in Jaffa over plan to build homeless shelter on Muslim burial site
• Protesters, Israeli police clash at rally over killing of autistic Palestinian
• Saudi blockade of Yemen 'a new crisis' amid pandemic: Minister
-----
Arab world
• Syria Sees Spike in Islamic State Attacks, Say Religious Liberty Experts
• Egypt's Islamic body reverses Ottomans 'occupied' Istanbul remark
• Iraqi Sunnis seek answers for those displaced in time of fighting Islamic State
• Egypt: Public anger at call to deny Muslim Brotherhood affiliates Covid-19 treatment
• Organization of the Islamic Cooperation To Meet Over Israeli Annexation Plan
• Joy, sacrifice as mosques reopen in 'model' areas
• Saudi Arabia's Al-Jawf reopens 77 Additional Mosques for Friday Prayer
------
Europe
• Russian Orthodox Church criticises Turkey's Hagia Sofia mosque conversion plans
• Mosques in Leicester to remain closed despite government guidelines to reopen
• Denmark summons Saudi envoy over support for anti-Iran al-Ahvaziya terror group
------
Africa
• 'Wrapped in Plastic': Muslim Funeral Rites Restricted in Virus-Hit South Africa
• COVID-19: Ekiti churches, mosques remain closed, Fayemi insists
• COVID-19: Doctor dies, 35 soldiers, four imams quarantined in Bauchi
• COVID-19: Oyo schools, churches, mosques remain shut, says Makinde
------
India
• Delhi's Jama Masjid Shahi Imam's Secretary Dies of Covid-19
• Rap to India On Religious Freedom: Visas Denied to Teams Advising US Congress
• Army jawan killed in Pak shelling in J-K's Rajouri, civilian injured
------
Pakistan
• Pakistan Police Kill Islamist Wanted for Canadian's Murder
• PM's aide downplays dire WHO warning
• Rs10bn defamation suit: Imran's new counsel gets time to respond to Shahbaz's pleas
• Zardari's indictment in Park Lane case on 26th
Compiled by New Age Islam News Bureau
URL; https://www.newageislam.com/islamic-world-news/in-aftermath-george-floyd-killing/d/122095
------
IN THE AFTERMATH OF GEORGE FLOYD KILLING, AN UNEASY DISCUSSION ABOUT RACISM IN MINNESOTA'S MUSLIM COMMUNITY
By IBRAHIM HIRSI
JUNE 10, 2020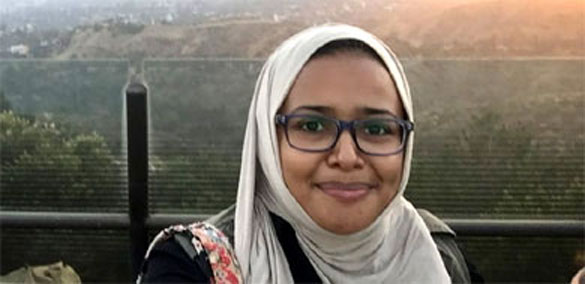 Sedika, who's a Yemeni Arab, finds that some other Arabs will look down on her or call her names because of her dark skin. Credit: Photo courtesy of Sedika Gazey
-----
The warning came as Iman Hassan walked over one Ramadan night to grab some Mediterranean food on a table close to the women's prayer space at Masjid Al-Israa in Fridley. "Don't go there yet," she heard an Arab woman tell her children. "The Somali hyenas are over there."
Sedika Gazey, who describes herself as a "dark-skinned" Yemeni who rented a basement room from a Palestinian-Jordanian Muslim family in Minneapolis, had to put up with one little boy who called her the N-word. Each time he said it, his mom laughed and said, "Oh, it's OK. He doesn't know."
Kamal Hassan watched Somali congregations evaporate from their beloved Masjid Al-Tawba in Eden Prairie after an Arab mosque leader called them "cockroaches" because they didn't follow the parking instructions he laid out for them.
The killing of George Floyd on Memorial Day, which has ignited high profile demonstrations against racism across the United States, is also helping to expose long-festering wounds of racism in Minnesota's estimated 150,000-member Muslim community. In the fraught atmosphere after Floyd was killed by a Minneapolis police officer, racist comments surfaced on social media that Lianne Wadi, the daughter of Holy Land CEO Majid Wadi, and her cousin Suleiman made on Instagram several years ago.
Layla Asamarai and Julie Henderson, Twin Cities Muslim scholars who lead regular online discussions that typically focus on mental health issues in the community, focused their talk over the weekend on the history of race, the persistence of racism and the importance of speaking frankly about anti-blackness — even if it means airing the community's dirty laundry.
Imam Asad Zaman, executive director of Muslim American Society of Minnesota, urged people in a Facebook post to "uproot the sin of racism" from their community and to stand in solidary with black Americans in their struggle for justice.
Many religious leaders in Minnesota — and across the nation — also addressed the issue in their Friday sermons. Ordinary Muslims who don't have access to large platforms took to their personal social media accounts to express their frustration with bigotry in the community.
KassimBusuri, executive director of Islamic Da'wahCenter and former St. Paul City Council member. Credit: Jaida Grey Eagle | Sahan Journal
Prior to the death of Floyd, an African American who gasped for air as a white police officer knelt on his neck, the community was loath to discuss racism. "It was a taboo to talk about it," said KassimBusuri, executive director of Islamic Da'wahCenter and former St. Paul City Council member. "We knew that racism existed; we didn't talk about it."
The few times it was brought up, he added, were in religious settings in which scholars underscored the idea of a global Muslim community — or Ummah — where all people are equal, irrespective of their race, ethnicity and class.
The tendency to downplay racism persists in many countries of the Islamic world, where the legacy of slavery and anti-blackness lingers. In places like Mauritania and Morocco, wrote Chouki El Hamel, professor of history at Arizona State University, people are still reluctant to discuss issues of race, despite having populations of black slave descendants.
In Minnesota, it's exacerbated by the legacy of slavery and discrimination through centuries of U.S. history. The Muslim community in Minnesota comes from diverse backgrounds that include Bengali, Egyptian, Ethiopian, Indian, Iraqi, Liberian, Jordanian, Pakistani, Palestinian, Somali, Yemeni as well as white and black American. While the majority of the Muslims in the state came as immigrants and refugees, the first known practicing Muslims in America were enslaved Africans.
Historians estimate that 10-25 percent of the enslaved Africans in America were Muslims. But in Islamic schools and at religious settings in the U.S., the contributions and experiences of those early black Muslims and many others who arrived subsequently remain overlooked.
Iman, a Somali American attorney in Minneapolis, was with her mother, cousins and friends on that Ramadan night. They had planned to spend time at the mosque and be with the rest of the faithful, praying together and sharing meals in commemoration of the holy month.
But after the "hyena" comment, things were never the same. "That became such a big thing that no one touched the food anymore," she said. "It was shocking that during that time, right after prayer, that someone spoke these really disgusting words."
Iman said she wasn't surprised when the racist Instagram posts of Lianne and Suleiman Wadi, whose family comes from Jordan and Kuwait, resurfaced last week. Growing up in northeast Minneapolis, Iman said, she watched non-black Muslims make disparaging comments about Muslims of her kind.
Sedika, who's a Yemeni Arab, finds that some other Arabs will look down on her or call her names because of her skin color. "A lot of people think I'm black," she said. "And that's OK. There's no problem with being black."
But the actions of her landlord's child were hurtful, she said, especially when his mother laughed it off. "They think of themselves as superior because of their skin color and class," she said.
Kamal watched for several years as Somali congregations fled Masjid Al-Tawba in Eden Prairie after Arab leaders at the mosque described them in derogatory terms. The last straw was when a Lebanese board member took the microphone between prayers during Ramadan in 2016 and called Somalis "cockroaches" because of parking issues.
"I know racism is everywhere but experiencing it at the mosque wasn't something I expected," Kamal said. "Somalis are no longer at the mosque now. They fled. They established their own mosque in Minnetonka."
Busuri says it can work both ways. He said he sees racist behavior by Somalis, especially in social matters like marriages. "You have Somali families disowning their daughters," he said, "because they marry a white Muslim or an Arab Muslim."
One reason racism has been rarely discussed, Iman said, is that faith has helped people get beyond individual instances. "Each time something happens, all of us go, pray and forgive — and then we just move on," she said.
Layla, a clinical psychologist, said another reason Muslims have been loath to talk about racism is the scrutiny they've endured in recent decades. They have wanted to avoid public attention, including taking on anti-racism initiatives or participating in demonstrations such as those seeking justice for Floyd.
Other Muslims resist discussing racism because they don't want outsiders to see their problems. But no community is perfect, Layla said. "The outside community, they work on their stuff and we work on our stuff," she added. "And there's no shame in having stuff that needs to be worked on."
Zaman, in a social media post, urged the community "to hold clear and ongoing conversations about racism and hate speech with their families, friends and acquaintances and to personally uproot the sin of racism from our hearts and our community."
Even as people come out to voice their concerns with racism, Iman said, they're still conflicted. They're worried that the discourse will further divide the community, which is already under the microscope of U.S. security agencies, anti-immigration groups and white supremacists.
"But the reality is," she added, "you can be part of a minority group and still oppress other minorities — and we have to recognize that."
https://sahanjournal.com/race/in-the-aftermath-of-george-floyd-killing-an-uneasy-discussion-about-racism-in-minnesotas-muslim-community/
-------
Beijing Mosque Reopens to Worshippers with The Easing of The Coronavirus Epidemic
June 11, 2020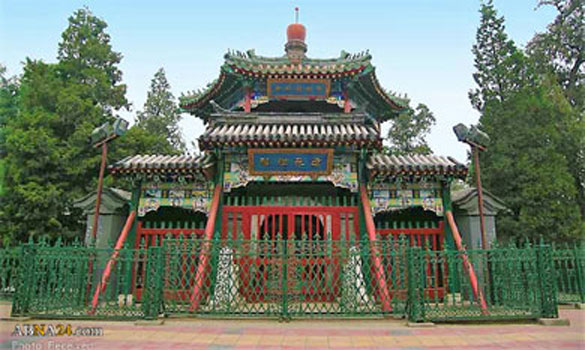 The oldest mosque in Beijing, China's capital, was reopened to worshippers with the easing of the coronavirus epidemic in the country.
------
The oldest mosque in Beijing, China's capital, was reopened to worshippers with the easing of the coronavirus epidemic in the country.
The Niujie Mosque or Beijing Cow Street Mosque is an ancient Muslim place of worship that is thought to be among the oldest and most important mosques in China.
It was first built in 996 during the Liao Dynasty and was reconstructed as well as enlarged under the Kangxi Emperor (1661–1722) of the Qing Dynasty.
The Mosque is located in the Niujie area of Beijing's Xicheng District, the spiritual center for the 10,000 Muslims living in the vicinity.
https://en.abna24.com/news//beijing-mosque-reopens-to-worshippers_1045283.html
-----
Malaysia still missing firm plan to end child marriage, says Sisters In Islam
11 Jun 2020
BY SOO WERN JUN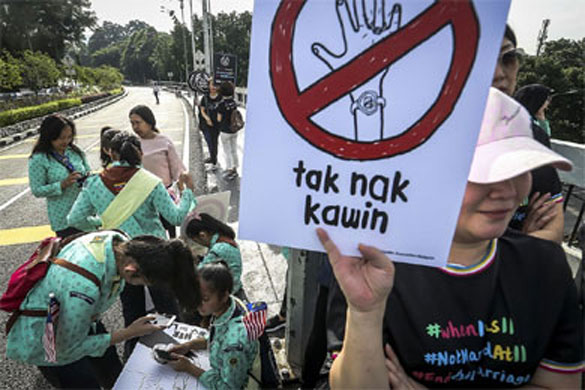 Selangor remains the only state to have successfully amended its laws on child marriages. — Picture by Hari Anggara
------
KUALA LUMPUR, June 11 — Malaysia still lacked any clear plan to legally prevent child marriage the in the country despite years of discussions, according to women's rights group Sisters In Islam (SIS).
Its newly launched fourth annual booklet of statistics and findings dubbed Telenisa Statistics shows that reforms to laws affecting the practice remained murky due to the lack of universal support from the various states.
"Unfortunately, there are still seven states that disagree with the legal amendment (to raise the age for Muslim female and males to be married at 18 years old), being Sarawak, Pahang, Terengganu, Perlis, Negeri Sembilan, Kedah and Kelantan," the booklet wrote.
In September 2018, Selangor became the first state in Malaysia to raise the marriageable age for Muslim female and males to 18 years' old, although some exceptions remained.
In November 2019, five other states have agreed to amend the law including Penang, Sabah, Johor, Melaka and Perak (although till the date of Telenisa Statistics' publication, their laws have not been amended).
"Recently in January, (then) Women, Family and Community Datuk Seri Wan Azizah Wan Ismail took the initiative to intervene in the causes of child marriage by launching the five-year National Strategic Plan to Overcome the Reason of Underage Marriage," the booklet wrote.
According to the booklet also, the government had then looked into a few factors that made it hard to end child marriage, such as low income and poverty, lack or absence of access to sexual reproductive health (SRH) education and parenting skills, lack of access to education and attendance to primary schools and the stigma and social norms where child marriages are considered the best option for solving problems, among others.
It was reported last November that the federal government cannot enforce a ban on child marriages nationwide as seven states are not cooperating, Dr Wan Azizah said in Parliament then.
She also pointed out that amending the enactment/legal ordinance on minimum age for marriages can only happen if the states agreed with the proposed amendments.
https://www.malaymail.com/news/malaysia/2020/06/11/malaysia-still-missing-firm-plan-to-end-child-marriage-says-sisters-in-isla/1874432
------
Islamic Jihad puts on show of force in West Bank
06.10.20
The PA has long been in conflict with both the Hamas and the Islamic Jihad despite reconciliation efforts including a 2017 agreement to end hostilities, signed with the mediation of Egypt.
The change in the group's behavior coincides with the PA's financial woes compounded by the coronavirus pandemic and its suspension of security cooperation in Israel due to Jerusalem's announced intention to annex parts of the West Bank
The recent death of a former Islamic Jihad leader, Ramadan Shalah last week, was the opportunity for members of the organization to make public statements and demonstrate a presence in their strongholds in Bethlehem and Jenin.
Palestinian sources told Ynet that in one mourner's tent erected in Bethlehem to honor the late leader, armed Islamic Jihad militants fired shots into the air in a ceremonial act to commemorate the dead and then quickly left the scene though no security forces appeared to be in pursuit.
On Wednesday, at the same mourner's tent, a public memorial ceremony included Islamic Jihad flags and speeches by the terror group members, a scene that would have been unimaginable weeks earlier with both Israeli forces and the Palestinian Authority blocking any attempt at a public show of force by the group.
On Monday, Jihad activists led a large car convoy through the village of Ni'ma near Ramallah waving flags and calling out slogans hailing the organization, using loudspeakers while swearing their allegiance to the groups' current leader Ziad Nahala
A source blamed the lack of security cooperation with Israel on the PA's security forces' failure to react to the Jihad's demonstration, claiming if Israeli forces could have been called in, these public events would have been stopped.
The source explains that the PA could not afford to be seen breaking up the Islamic Jihad's events without public criticism.
https://www.ynetnews.com/article/SJPb900A2U
-----
Syria sees spike in Islamic State attacks, say religious liberty experts
June 10, 2020
A region of northeastern Syria that U.S. forces ceded to Turkey has seen a spike in Islamic State-backed attacks, researchers said Wednesday during a roundtable discussion on religious liberty.
The U.S. Commission on International Religious Freedom convened the talk on violations in the wake of American troops pulling back from a religiously diverse region of northeastern Syria where memories of the Armenian genocide a century earlier still reside.
"These events ended much of the good work for the last five, six years to properly defeat ISIS," said Hassan Hassan, program director for non-state actors and geopolitics at the Center for Global Policy.
https://www.washingtontimes.com/news/2020/jun/10/syria-sees-spike-islamic-state-attacks-say-religio/
-----
Russian Orthodox Church criticises Turkey's Hagia Sofia mosque conversion plans
10 June, 2020
The Russian Orthodox Church has spoken out against the proposed conversion of Turkey's historic Hagia Sophia museum into a mosque, stating the move could provoke inter-religious tensions.
"Any attempts to change the museum status of Hagia Sophia Cathedral will lead to changing and violating fragile inter-confessional balances," the church's head of External Church Relations, Metropolitan Hilarion, was quoted as saying by the Orthodox Times.
The heated debate around returning Istanbul's Hagia Sophia to its Ottoman status as a Muslim place of worship highlights the sharp divide between conservative and secular Turks, but also threatens to increased tensions with neighbouring Greece.
In 1934, it was converted to a museum as part of efforts by the new Turkish Republic to secularise and move away from the country's Ottoman heritage.
Last month, Turkey held Muslim prayers in the Hagia Sophia to commemorate the anniversary of the Ottoman conquest of Istanbul, previously known as Constantinople.
The act elicited outrage from Greece, further compounded by Turkey's President Recep Tayyip Erdogan ordering a study earlier this month into the museum's conversion into a mosque.
Hilarion, the Russian Orthodox Church official, also voiced concerns that the Hagia Sophia's transformation into a mosque would mean access would be restricted to visitors of other faiths. It should remain a museum, Hilarion said.
"This church is a symbol of Byzantium and a symbol of Orthodoxy for millions of Christians all around the world, especially for Orthodox believers," the Metropolitan stated.
The Turkish president has previously stated that, if converted into a mosque, the Hagia Sophia would remain open for visitors, comparing it to Istanbul's famous Blue Mosque.
However, UNESCO has previously said it would need to approve any chance in status of the museum, which is designated a World Heritage Site by the Paris-based organisation.
Rather than reflecting any real intention to convert the Hagia Sophia into a mosque, recent comments by Erdogan and other Turkish officials may signal upcoming snap elections, analysts say.
Critics accuse the ruling party of using the religious debate as a means to bolster support amid an economic crisis.
The debate also comes amid rising tensions with Greece. Over the past few months, the neighbouring countries have locked horns over territorial issues, including over gas drilling in the Mediterranean and over Cyprus.
https://english.alaraby.co.uk/english/news/2020/6/10/russian-orthodox-church-criticises-turkeys-hagia-sofia-mosque-plans
------
'Wrapped in plastic': Muslim funeral rites restricted in virus-hit South Africa
2020-06-11
Like Muslims across the world, South African Esa Alexander could not pray by his father-in-law's hospital bed or customarily wash and shroud the body after he succumbed to COVID-19 last week.
"We could see the body but it was wrapped in plastic so we couldn't touch him," said Alexander, 52, a photographer in South Africa's coastal city of Cape Town.
Cape Town's Western Cape province has recorded over 65% of South Africa's 52 991 coronavirus cases and more than three-quarters of its 1 162 deaths.
"We couldn't kiss him on his forehead," Alexander recalled, dismayed at the thought of the 79-year-old spending his last moments alone in hospital.
Undertaker Ebriham Solomon said bodies had to be wrapped in a double layer of plastic, which he said could be quite upsetting for mourning family members.
"The only contact they had… was via telephone or video call. Then he died (and) the real send off or goodbye wasn't really there."
The undertaker admitted he did not have the heart to charge funeral-goers for the "costly" personal protective equipment (PPE) provided to mourners.
"No washing was done on the body which was really sad and upsetting because in our religion that's one of the last rites we need to do," the 27-year-old said.
She regretted not being able to see her grandfather's body before he was buried by funeral workers rather than family, which she also found distressing.
"When they were done putting the body in the hole what I found very disturbing is that they disposed of their PPE wear alongside the body," she added. "That is dishonouring our dead."
https://www.thesouthafrican.com/news/muslim-funerals-burials-impacted-by-covid-19-regulations/
------
Delhi's Jama Masjid Shahi Imam's secretary dies of Covid-19
Jun 10, 2020
NEW DELHI: The Jama Masjid may have to be closed again in view of the "deteriorating" situation in Delhi due to the Covid-19 pandemic, the mosque's Shahi Imam Syed Ahmed Bukhari said on Wednesday.
The development comes after the Shahi Imam's secretary died due to the novel coronavirus at the Safdarjung Hospital on Tuesday night.
Delhi recorded 1,366 fresh cases of Covid-19 on Tuesday, taking the tally to 31,309, while the death toll mounted to 905, authorities said on Wednesday.
"He had tested positive and was admitted to the Safdarjung Hospital on June 3, where he breathed his last yesterday," Bukhari said.
The Shahi Imam said the opinion of the people has been sought on closing the historic mosque again in view of the surge in the number of novel coronavirus cases in the national capital.
"People are giving their views through social media and other channels on closing the Jama Masjid. We may again shut it down for people and limit 'namaz' for a few people, in a day or two," he said.
The mosque had opened on June 8 after a gap of over two months with the government allowing further relaxations as part of Unlock 1.0, the first phase of a calibrated exit from the novel coronavirus-induced nationwide lockdown.
"I have also asked other smaller mosques to appeal to people to stay at home and offer 'namaz' instead of going to mosques for it. What is the point of visiting mosques at such a time when the spread of the coronavirus is peaking in Delhi, when we did not do so even during Ramzan and Eid due to the lockdown," Bukhari said.
As religious places along with several other establishments, like shopping malls and offices, opened across the country on June 8, Bukhari asked governments to reconsider their decision in view of the rapid spread of the coronavirus.
https://timesofindia.indiatimes.com/city/delhi/delhis-jama-masjid-shahi-imams-secretary-dies-of-covid-19/articleshowprint/76300385.cms
-----
Pakistan police kill Islamist wanted for Canadian's murder
By ARSHAD MEHMOOD
JUNE 10, 2020
Islamabad - Security forces in Pakistan have killed the alleged mastermind of the kidnapping and murder of a Canadian woman journalist.
Law enforcement agents conducting a joint intelligence-based operation on Tuesday night in a hilly area of the Bannu District, in Southern Khyber Pakhtunkhwa Province, killed Amin Shah in an exchange of gunfire after he refused to surrender, Khyber Pakhtunkhwa Police Inspector General Sanaullah Abbasi said.
Shah, a senior figure in the banned Tehreek-e-Taliban Pakistan group, which is sometimes called the Pakistani Taliban, allegedly kidnapped Beverly Anne Giesbrecht in 2008 and demanded $2 million in ransom. Her corpse was found in North Waziristan two years later.
Giesbrecht was born in Vancouver in 1953 and was the owner and publisher of a Canada-based website called Jihad Unspun, which was seen as sympathetic to the Taliban. According to reports, she had converted to Islam and adopted the name Khadija Abdul Qahaar after the 9/11 terror attacks in the United States.
Kidnapped along with Giesbrecht was her translator, Salman Khan, and her driver, Zar Muhammad. Both were released a few months later.
Yasir Afridi, a Bannu District police officer, told The Media Line that Amin was also wanted for the murder of a former Bannu police chief, Iqbal Marwat, and a police inspector, Imam Hassan Khan.
"Amin Shah was a prime suspect in scores of heinous terrorist activities against the security forces and the public," Afridi said, adding that undercover sources reported his whereabouts, along with others, this week.
"Police and the counter-terrorism squad, led by senior police officers, responded quickly and cordoned off the militants' hideout," he stated. "The militants started indiscriminate firing on law enforcement officials. Police retaliated and Amin Shah was killed along with [the rest] on the spot."
Some intelligence officials believe Giesbrecht was trying to meet with BaitullahMehsud, founder of Tehreek-e-Taliban Pakistan, when she was kidnapped. Mehsud was later killed in a US drone attack.
Miranshah is a rugged, mountainous region famous as a haven for terrorists. Pakistan's military has conducted a wide range of clearance operations there.
Arbab Khan Wazir, a Peshawar-based former intelligence chief, told The Media Line that the dead journalist was apparently on assignment for Al Jazeera.
"Beverly Giesbrecht had a cover letter from Al Jazeera, the channel based in Doha, which specified that [she] was on a documentary assignment…. She was repeatedly warned about the security situation but she ignored our warnings," Wazir said.
"Intelligence reports suggested that [Giesbrecht] was influenced by the ideology of extremist organizations including al-Qaida and the Taliban, and therefore she traveled into North Waziristan, the stronghold of terrorists in those days," he continued.
"In 2009, a video was sent to the Miranshah press club which showed [her] pleading for her life, saying her captors would kill her if their demands were not met," he added. "[She was] wearing a headscarf and sitting on a wooden chair. In the video, Beverly also said that she was being held by the Taliban near the Afghan border, either in Pakistan or in Afghanistan."
Adil Farouq, an Islamabad-based security analyst and a retired major in the Pakistani military, told The Media Line that counter-insurgency operations of the type that led to Shah's death this week are "based on intelligence acquired through years of efforts in uncertain environments" where terrorists using aliases intermingle with local residents.
"It is not an open battlefield scenario anymore, but rather a murky situation where identifying friend and foe remains a cumbersome process in a densely populated area," he explained.
"The Pakistani security forces are practically writing the book for counter-insurgency operations in the information age," Farouq said. "It's an evolving process."
https://www.jpost.com/international/pakistan-police-kill-islamist-wanted-for-canadians-murder-631014
------
North America
CAIR-Missouri Seeks Dialogue with Mayor Who Claims Minneapolis Muslims Will Enact 'Sharia Law'
6/10/20
(WASHINGTON, D.C.,) – The Council on American-Islamic Relations (CAIR), the nation's largest Muslim civil rights and advocacy organization, today called for dialogue with a mayor in that state who falsely claims Muslims in Minneapolis, Minn., are seeking to enact Islamic principles into law.
"I merely pointed out that I knew Minneapolis, and the particular situation in Minneapolis was that it was very strongly Muslim, in downtown anyway, and that I heard that in other markets like Dearborn and places like that, that they're proposing Sharia law in some of those places." "Like I said, who knows if there's a heavy Hispanic population someplace and they defund the police, what is the alternative to defunding the police?"
"Mayor Borgmeyer obviously holds stereotypical views based on misinformation about Islam and the American Muslim community. We believe he would benefit from meeting and engaging in dialogue with ordinary Missouri Muslims who can offer him balanced and objective information about their faith and their experiences as members of a religious minority. We offer to arrange that dialogue with community members at the mayor's convenience."
Memon noted that CAIR recently called on Missouri law enforcement authorities to investigate the vandalism of a black woman's car in Springfield, Mo., as a possible hate crime.
CAIR is America's largest Muslim civil liberties and advocacy organization. Its mission is to enhance understanding of Islam, protect civil rights, promote justice, and empower American Muslims.
La misión de CAIR es proteger las libertadesciviles, mejorar la comprensión del Islam, promover la justicia, y empoderar a los musulmanesen los Estados Unidos.
https://www.cair.com/press_releases/cair-missouri-seeks-dialogue-with-mayor-who-claims-minneapolis-muslims-will-enact-sharia-law/
------
Statue of Confederacy president Jefferson Davis torn down by protestors in US
11-06-2020
The statue of the president of the Confederacy was toppled shortly before 11am (11pm local time) and is on the ground in the middle of an intersection, news outlets reported.
In Portsmouth, protestors beheaded and then pulled down four statues that were part of a Confederate monument today, according to media outlets.
The Virginia-Pilot reports that efforts to tear one of the statues down began around 8.20am, but the rope they were using snapped.
The crowd was frustrated by the Portsmouth City Council's decision to put off moving the monument. They switched to throwing bricks from the post that held the plaque they had pulled down as they initially worked to tumble the statue.
The Pilot reports that they then started to dismantle the monument one piece at a time as a marching band played in the streets and other protestors danced.
A statue of Christopher Columbus in Richmond was torn down by protestors, set on fire and then submerged into a lake yesterday. News outlets reported the figure was toppled less than two hours after protestors gathered in the city's Byrd Park chanting for the statue to be taken down.
The death of George Floyd, who was black, has prompted similar Confederate monument removals around the nation. Some people say the tributes inappropriately glorify people who led a rebellion that sought to uphold slavery. Others say their removal amounts to erasing history.
Virginia Gov. Ralph Northam last week ordered the removal of an iconic statue of Confederate General Robert E. Lee, which is four blocks away from where the Davis statue stood. A judge on Tuesday issued an injunction preventing officials from removing the monuments for the next 10 days
https://www.tvnz.co.nz/one-news/world/statue-confederacy-president-jefferson-davis-torn-down-protestors-in-us
-----
South Asia
Taiwan devoted to creating Muslim-friendly environment: report
2020/06/11
TAIPEI (Taiwan News) — Taiwan has demonstrated its dedication to building a Muslim-friendly environment and has become a top destination for Islamic visitors over the last 12 months, according to the 2019 Report on International Religious Freedom released by the U.S. Department of State on Wednesday (June 10).
It recognized the Taiwanese government's efforts to accommodate Muslims, including setting up prayer rooms in public places like train stations, libraries, and at many tourist attractions. It stated that Taiwan's constitution ensures religious freedom and allows religious organizations to operate private schools.
The report also recognized Taiwan's growing popularity among Muslim tourists, pointing out that the nation has increased its Muslim-friendly hotels and halal restaurants by 20 percent from the previous year. It also added that the Taipei City government made hospitals more Muslim-friendly with the introduction of Taiwan Adventist Hospital as the country's first halal-certified hospital.
In addition, Taiwan's Ministry of Labor (MOL) reminded employers to allow flexible working schedules for Muslim workers who practice fasting during Ramadan.
The State Department report also cited Tibet Religious Foundation as complaining that Tibetan Buddhist monks in Taiwan continued to be unable to obtain resident visas for religious work, which the organization said are typically granted to other religious practitioners. The report mentioned that these monks usually travel using Indian Identity Certificates instead of passports, which the Taiwanese authorities have explained is the reason their requests for resident visas were denied, reported CNA.
https://www.taiwannews.com.tw/en/news/3945892
-----
Anti-Corruption Commission serves notice to Bangladesh lawmaker detained in Kuwait
Jun 10,2020
AhammadFoyez
The Anti-Corruption Commission on Wednesday served notices to independent lawmaker Mohammad Shahid Islam, who was detained in Kuwait, his wife lawmaker Selina Islam and two other family members to provide some documents.
The commission assistant director M Salahuddin served the notices to the lawmaker couple, their daughter KaziWafa Islam and Selina's sister JeminAkter, asking them to submit their copies of passports, National Identity Cards, TINs and income tax returns, ACC director Sayed Iqbal Hossain told New Age.
Earlier on June 6, Kuwait's Criminal Investigation Department detained Bangladeshi lawmaker Mohammad Shahid Islam in Kuwait following some complaints filed by some of his employees in the country. The Lakshmipur 2 constituency lawmaker is now facing CID interrogation in Kuwait.
Members of Kuwait's Criminal Investigation Department visited different offices of MarafieKuwaitia Company, owned by Shahid Islam, and verified various documents on Tuesday and Wednesday, a managerial-level official of the company in Kuwait told New Age on Wednesday.
Earlier on Monday, CID interrogated three officials of the company's accounts department over the allegation of taking extra money from some current and former employees to renew their residence passes.
The ACC launched the inquiry against the businessman 10 days after road transport and bridges minister ObaidulQuader said that legal steps would be taken over the allegations of human trafficking against the independent lawmaker from Lakshmipur-2.
Obaidul said that he would request the ACC to investigate the matter as per the prime minister's directives against corruption.
On February 26, the ACC in Bangladesh initiated an inquiry against Shahid Islam, also NRB Commercial Bank Ltd director, on charge of amassing illegal wealth through money laundering.
The inquiry against the Kuwait-based businessman was initiated after a 174-page complaint was filed with the commission, said ACC director for public relations Pranab Kumar Bhattacharjee.
Arab Times in Kuwait reported on February 13 that a Bangladesh parliamentarian 'is believed to be involved in visa trade in Kuwait' and he was one of the members of the three-man gang sought by the security authorities in Kuwait.
Describing the Bangladesh MP as a 'fugitive', it said he has given five expensive cars as gifts to senior government officials of Kuwait to get several government contracts.
He allegedly transferred most of his wealth to the US and entered into a business partnership with a US citizen, according to the newspaper.
He began to work in Kuwait as a supervisor of cleaning workers in one of the major companies and later became a business partner in the company, the newspaper reported.
https://www.newagebd.net/article/108074/acc-serves-notices-to-lawmaker-shahid-islam-wife-family-members
-----
Afghan mystic poet and well-known scholar, Haidari Wujodi dies of COVID_19
10 Jun 2020
Haidari Wujodi, a mystic poet and a well-known scholar in Afghanistan died of COVID_19 at the age of 81, sources confirmed.
Haidari Wujodi was born in 1939, in a small village in Panjshir Province in northern Afghanistan, one of five children of a cleric. In those days the Islam practiced in Afghanistan was deeply tied into Sufi traditions of poetry. His father kept about 200 books at home, many of poetry and handwritten. It was there that the young Haidari learned to read.
According to the New York Times, Mr. Wujodi has only a sixth-grade formal education. When he was completing his fifth-grade exams, he had a dream one night that he says sent him "tumbling between sanity and insanity." Mr. Wujodi says he is unable to describe the state, but for several years he could not regain his balance. When he did, he was transformed.
At 15, Mr. Wujodi moved to Kabul, and found his way to the bookbinding shop of one of the most renowned mystic poets of the time, Sufi Ashqari. While he was just a teenager and Mr. Ashqari in his 60s, their relationship shaped his life. The teenager was admitted to the small group of poets who gathered at Mr. Ashqari's shop in old Kabul, exchanging verses as Mr. Ashqari continued to bind books.
Years later, when Mr. Ashqari was 90 and on his deathbed, he entrusted his unfinished work — the last chapters barely legible, because his hand had started trembling — to Mr. Wujodi, who spent eight months working after hours at the public library to prepare it for publication.
As his own poetry drew attention, Mr. Wujodi made sure he stuck to his quiet corner at the library — a dream job that allowed him space for his poetic endeavors and an income to support his wife, a son who is now an artist and two daughters who are both teachers.
He repeatedly rejected offers of higher positions. In the early 1990s, when the Islamic government that followed the Soviet withdrawal insisted that Mr. Haidari lead an educational foundation, he agreed to a compromise: He would continue his day job at the library, and for one hour at the end of every day he would go to the foundation's office.
https://www.khaama.com/afghan-mystic-poet-and-scholar-haidari-wujodi-died-of-covid-19-86797/
-----
Chattogram MP Moslem Uddin, 9 family members test positive for Covid-19
June 11, 2020
Moslem Uddin Ahmed, lawmaker of Chattogram-8 constituency, and nine of his family members have been diagnosed with coronavirus.
District Civil Surgeon Dr Fazle Rabbi said a medical team from BoalkhaliUpazila Health Complex collected the samples from the MP and 14 of his family members on June 9.
A total of 108 people were found infected with the highly contagious disease in the district on Wednesday and the test results were available early Thursday, he said.
https://www.thedailystar.net/country/chattogram-8-constituency-mp-moslem-uddin-9-family-members-test-positive-1912597
------
Southeast Asia
RMCO: Non-muslim houses of worship, interstate travel get green light in Sabah
11/06/2020
KOTA KINABALU, June 10 -- The Sabah government has decided to allow several activities, including interstate travel, haircuts and prayers at non-Muslim houses of worship, to be carried out in the state during the Recovery Movement Control Order (RMCO) period beginning today.
Chief Minister Datuk Seri MohdShafieApdal said the state government has also decided to allow domestic tourism, reopening of fishing ponds as well as non-contact rest and recreational activities and non-contact sports like badminton and tennis.
"The Hari Raya Haji celebration and sacrificial ceremony are also permitted while the reopening of schools will be done in stages, including child care centres.
"All these activities are subject to the standard operating procedure (SOP) of the Health Ministry, local authorities and relevant parties," he told reporters after a ceremony to donate 746,112 face masks and 60,652 bottles of disinfectants to 221 government schools and 15 private schools in the state today.
MohdShafie also said that there were some activities which are still not allowed to be held during the RMCO, among them being barter trade, night clubs, karaoke, theme parks, religious processions, feasts, open houses and contact sports like football.
"The state government wants to remind Sabahans and visitors to continue to adopt social distancing, wear masks and use hand sanitisers as well as to ensure their own safety as well as that of their families and communities to help curb the spread of COVID-19," he said.
Meanwhile, he said that thus far the Sabah goverment had spent more than RM3 million to bring back Sabah students from Peninsular Malaysia.
"More than 11,000 students need to be brought back from the peninsula and the federal government had earlier helped bring back 3,000 of them.
"So, we need to bring back students who are still in the peninsula. The Sabah Education and Innovation Ministry and the Higher Education Ministry are cooperating to ensure everything proceeds smoothly," he said.
https://www.bernama.com/en/general/news_covid-19.php?id=1850098
-------
Court dismisses govt's application to forfeit RM100,000 seized from PBAKM
11/06/2020
KUALA LUMPUR, June 11 -- The High Court here today dismissed the government's application to forfeit RM100,000, allegedly linked to the 1Malaysia Development Berhad (1MDB) fund scandal, that was seized from Yayasan PersatuanBekasAnggotaKemas Malaysia (PBAKM).
Judge Datuk Muhammad Jamil Hussin made the decision after finding that the prosecution had failed to show that the money seized was, in whole or in part, from the payment made by former Prime Minister Datuk Seri Najib Tun Razak.
"The applicant also failed to show which part of the RM100,000 that was seized was payment from Najib or from other sources," he said.
In the judgment, Muhammad Jamil said the court held that the RM100,000 that was seized and wanted to be forfeited by the prosecution cannot be said as a whole or in part as Najib's payment to PBAKM.
"It is clear that the RM100,000 and the latest balance in the bank account of the respondent contains a mixed amount of money, from payments made by Datuk Seri Najib and from other sources," he added.
Muhammad Jamil said no third party had come to court on Sept 4, 2019 to make claim on the money and PBAKM had also raised several issues in objecting to the prosecution's forfeiture application.
He said PBAKM had never denied the fact that they had received RM100,000 from Najib, but denied that the money was proceeds from unlawful activities.
"The respondent's (PBAKM) bank statements also showed the deposit and withdrawals in the account. Najib issued a check dated Oct 19, 2013 amounting to RM100,000 to the respondent and the check was deposited into the respondent's account on Oct 22 the same year," he said.
He said the bank statement also showed that after the check payment from Najib, there were many transactions in and out of the bank accounts and the lowest balance was RM1,512.46 as of March 31, 2016.
"After that, there were several transactions in and out of the respondent's bank account and the latest balance as of May 13, 2019 was RM805,751.13," he added.
After Muhammad Jamil handed down the decision, deputy public prosecutor Nik Haslinie Hashim, from the Malaysian Anti-Corruption Commission (MACC), informed the court that the prosecution would file an application to suspend the release of the money to PBAKM.
https://www.bernama.com/en/general/news.php?id=1850180
------
All Syariah Courts back in operation since yesterday
11/06/2020
KUALA LUMPUR, June 11 — All Syariah Courts in the country are back in full operation since yesterday, said Syariah Chief Judge Datuk Dr MohdNa'im Mokhtar, who is also Syariah Judiciary Department (JKSM) director-general.
This is in line with the announcement on the Recovery Movement Control Order (RMCO) by Prime Minister Tan Sri Muhyiddin Yassin on June 8.
MohdNaim said JKSM is always committed in ensuring the continuation of the delivery of justice and operation of the Syariah Court nationwide in accordance with guidelines issued by the National Security Council (NSC) and the Ministry of Health Malaysia (MOH).
"We will ensure Syariah Courts throughout the country comply with all the safety and health guidelines that have been issued.
"For the trial procedure and management of old or new cases, the public can refer to the nearby Syariah Court as they are set by the respective State Syariah Judiciary Department," he said when contacted by Bernama.
He said those with dealings at the Syariah Court are required to wear face mask, scan their body temperature and record their names in the register book when at the premises.
They are also required to observe social distancing, he said, adding that those with health problems and in the risk group are advised to not go to the court.
Prior to this, the Syariah Court operation was suspended, with dealings conducted online, following implementation of the Movement Control Order (MCO) on March 18 to curb the spread of the Covid-19 outbreak.
It was then followed by the Conditional Movement Control Order (CMCO)and now the RMCO, which provides more relaxation for the people to carry out their daily activities, but to strictly comply with the stipulated SOP.
https://www.bernama.com/en/general/news.php?id=1850160
-----
COVID-19: Jokowi warns of second wave, but first one may not be over
Budi Sutrisno
June 11, 2020
President Joko "Jokowi" Widodo has warned of a second COVID-19 wave as the number of new cases continued to soar over the past few days, following the loosening of large-scale social restrictions (PSBB) in some regions.
However, experts say the government's warning of a second wave is premature since the first one has yet to reach its peak nationally.
"I remind you that our large task is not over, conditions are still dynamic," the President said during a visit to the National Disaster Mitigation Agency (BNPB) office in East Jakarta on Wednesday. "Don't let a second wave happen. Don't let the cases surge."
Epidemiologist PanjiHadisoemarto from Padjadjaran University in Bandung, West Java, however, said such warnings were besides the point.
"I think it is more appropriate to warn that we are under the threat of a case rebound in the first wave," Panji told The Jakarta Post on Wednesday.
The Health Ministry has recorded a consistent spike of new COVID-19 cases in the past five days, starting with an unprecedented 993 new cases last Saturday, when the total number across the country reached 30,000, a day after the PSBB was eased in Jakarta.
On Tuesday and Wednesday, the number of daily confirmed new cases surpassed 1,000 for the first time since the outbreak started.
Announcing the PSBB easing last week, Governor AniesBaswedan claimed that the curves of new cases and deaths in Jakarta had reached its peak in April. After a relatively low rate in late May, the numbers recently went back up, with 232 new cases recorded on Tuesday.
Panji said he needed to check whether Jakarta had entered the second wave but he explained that a region, theoretically, could only see a new wave after reaching the bottom of the epidemiological curve, at the point where the first wave started.
The expectation of a single peak day to determine when the wave has turned might not be met given the lack of testing capacity that has frequently led to a backlog in laboratories.
The Health Ministry's disease control and prevention director general, AchmadYurianto, has claimed that the record high numbers followed more "aggressive" contact tracing conducted by the central government.
However, although the number of specimens tested daily has surpassed the target of 10,000, the number of people tested daily has remained low, with 5,825 people tested on Wednesday.
The average number of people tested in the past week has also trended downward, even as the average number of new cases rise.
According to the official government count, Indonesia has recorded 34,316 confirmed cases with 1,959 fatalities and 12,129 recoveries as of Wednesday.
https://www.thejakartapost.com/news/2020/06/11/covid-19-jokowi-warns-of-second-wave-but-first-one-may-not-be-over.html
-----
Unemployed man in KL charged with insulting Islam on Facebook
10 Jun 2020
KUALA LUMPUR, June 10 — An unemployed man pleaded not guilty in the Sessions Court here today to charges with insulting Islam and improper use of network facility by initiating the transmission of offensive communications through his Facebook page.
On the first count, made under Section 298A(1)(a) of the Penal Code, he was charged with uploading a posting that insulted Islam on his Facebook with the profile name of "ThamThamsarak", an action that could cause disharmony, or feelings of enmity or ill-will on grounds of religion between persons or groups of persons professing the same or different religions.
The second charge was made under Section 233(1)(a) of the Communications and Multimedia Act, where he was alleged to have used his Facebook account to knowingly make and initiate the transmission of an offensive communication with intention to annoy others at the same time and date.
Tham, unrepresented, was allowed bail of RM4,000 in one surety on both charges and ordered against making any posting on the social media pending disposal of the case.
https://www.malaymail.com/news/malaysia/2020/06/10/unemployed-man-in-kl-charged-with-insulting-islam-on-facebook/1874191
------
Mideast
Pan-Islamic body denounces Israeli sovereignty plan
11/06/20
Israel's plans to apply sovereignty over parts of Judea and Samaria mark a "serious escalation" that threatens the Israeli-Palestinian peace process, the Organization of Islamic Cooperation said Wednesday, according to AFP.
Following a virtual meeting of OIC foreign ministers, the pan-Islamic body said it "warns against the dangerous intention of Israel".
The sovereignty plan amounts to "an official declaration by Israel of revocation of all its signed agreements" and "a serious escalation of its colonial policies and measures", the OIC said in a statement.
Saudi Arabia's Foreign Minister Prince Faisal bin Farhan reiterated the move would represent a "dangerous escalation" that threatens the chances of resuming the peace process.
The coalition agreement between Netanyahu and Defense Minister Benny Gantz, which stipulates that the government can apply sovereignty over Judea and Samaria in July, has caused an uproar in the Arab world.
Saudi Arabia several weeks ago condemned Israel's plans to apply sovereignty over parts of Judea and Samaria, saying it "denounces any unilateral actions, and any violations of internationally- sanctioned resolutions or any measures that might undermine the chances of resuming the peace process to achieve security and stability in the region."
However, Saudi journalist Abd-al-Hamid al-Ghabin has said that the PA and the Arab world have run out of negotiation tools and should agree to the US "Deal of the Century" which stipulates that Israel could apply sovereignty over Judea and Samaria while a Palestinian state would eventually be created.
In response to Israel's sovereignty move, PA chairman Abbas announced recently that the PA was no longer bound by the agreements it signed with Israel and the US, including the security coordination with Israel.
A report on Sunday indicated that the PA has taken its battle against the sovereignty plan to the United Nations, seeking official condemnation by the international body against the Jewish state.
http://www.israelnationalnews.com/News/News.aspx/281686
------
Cruel sanctions against Iran cost of defending oppressed Muslim nations
Jun 11, 2020
Tehran, June 11, IRNA – Iran's Cultural Attache in Lebanon Abbas Khameyar said on Wednesday that Iran has paid dearly for supporting the oppressed nations over the past four decades, reiterating that sanctions are the cost of the defending the oppressed nations of the Islamic world.
In a live program in Al-Serat Network dubbed 'Arrogance and Racism', he described the US as the symbol of arrogance, saying that Iran has turned into a role model in fighting bullying and arrogance of the Americans in the region and world.
The oppression and racism by the Trump administration is not something new in the US, and his predecessors and the ruling political currents have committed such crimes and have had racist treatment against blacks and other nations and religions, but Trump exposed real image of the Americans, which is rooted in Darwin's theory and neoliberalism, he said.
Referring to the dark history of the US leaders and their racist treatment of blacks and the crimes they have committed around the world, the official said that the American media empire has put brainwashing and misleading public opinion on its agenda.
https://en.irna.ir/news/83817839/Cruel-sanctions-against-Iran-cost-of-defending-oppressed-Muslim
-----
Fresh clashes in Jaffa over plan to build homeless shelter on Muslim burial site
Jun 11, 2020
Dozens of protesters took to the streets of Jaffa on Wednesday, clashing with police in a second night of demonstrations against plans to build a homeless shelter on land discovered to have been an ancient Muslim cemetery.
The demonstrations were smaller than those that erupted Tuesday when some 300 protesters clashed with police. A video released by police showed a Tel Aviv city bus with shattered windows stopped by the side of the road and riot police using stun grenades to disperse the rioters by Jaffa's famous clock tower.
Police said the demonstrators also burned trash cans and some cars. Some reports said the violence started when police blocked the marchers and tried to disperse them with force.
The dispute is over a site, known in Arabic as Maqbarat al-Is'aaf, Tel Aviv's only known Muslim graveyard. Litigants fought in court for over a year over whether or not the planned demolition would go forward. According to court filings, the cemetery had gone unnoticed for many years before the Tel Aviv Development Fund decided to demolish an Ottoman-era one-story home which the nonprofitGagon was using as an improvised homeless shelter. The city hoped to build a new and improved three-story shelter in its place.
Once bulldozers demolished the house, though, the bones of at least 30 people were discovered to have been buried in the structure. The Antiquities Ministry determined that the cemetery contained bones from the Ottoman period all the way back to the Hellenistic period. The Islamic Council built tombstones over each of the graves.
Negotiations between the Council and the city over the site proved unsuccessful. The High Court of Justice subsequently ordered the construction halted so the matter could be adjudicated in court.
The battle ended in January 2020, when a Tel Aviv court rejected claims by the Council to preserve the space. Judge Avigayil Cohen stated in her decision that the cemetery had not been used by the community for at least one hundred years, and had been legally a public space since at least the 1940s without any legal objections. Moreover, none of the plaintiffs could claim a personal or familial connection to the remains.
"The project's construction is a response to public need, and uses land which has not be used as a cemetery for over 100 years, and the Muslim community never before treated it as possessing holiness or having a religious affinity," Cohen wrote.
Cohen's arguments, however, do not seem to have convinced some Jaffa residents, who objected strongly to the destruction of the structure.
"The Muslim community in Jaffa in general and all of the city's residents have no problem with the homeless project, and it's appropriate to find a physical location for it, but not over a Muslim cemetery," Tel Aviv city council member Amir Badran told the Haaretz daily.
Sheikh Kamal Khatib, the deputy chief of the banned Northern Branch of the Islamic Movement in Israel, addressed demonstrators at the protest.
While the movement's southern branch is seen as relatively moderate, the Northern Branch is understood to have ties to terrorist groups such as Hamas. The Northern Branch was outlawed in 2015, and Khatib has been arrested numerous times by police for incitement to violence.
"Our battle for this cemetery is no different than our battle for al-Aqsa," Khatib said at the protest, referring to the mosque on the Temple Mount in Jerusalem. "For almighty God in his wisdom made of this whole land a waqf," or holy site.
https://www.timesofisrael.com/fresh-clashes-in-jaffa-over-plan-to-build-homeless-shelter-on-muslim-burial-site/
-----
Protesters, Israeli police clash at rally over killing of autistic Palestinian
10 June 2020
Several protesters and Israeli security forces clashed in West Jerusalem al-Quds on Tuesday night during a rally over the death of Eyad al-Hallaq, a 32 year-old autistic Palestinian man who was killed by Israeli police on May 30.
Police were seen shoving and pushing protesters, before detaining several. "We are here because the police are systematically using, brutal violence against Palestinians. We call for justice for Iyad, we call for the end of this policy of shooting and beating up first and then asking questions," said a protester at the scene deploring the conduct that the Israeli police forces operate under.
Al-Hallaq, an autistic Palestinian man, was killed by an Israeli police officer on May 30, near Bab al-Aspat. An Israeli police officer claimed that al-Hallaq was holding a pistol, but it later turned out he was unarmed, and he didn't understand the officer's order to stop. According to eyewitnesses, the victim was shot at least six times.
https://www.presstv.com/Detail/2020/06/10/627120/Israel-atrocities-police-brutality
-----
Saudi blockade of Yemen 'a new crisis' amid pandemic: Minister
10 June 2020
Yemen's health minister says the ongoing blockade imposed by Saudi Arabia against the war-torn country has created a "new crisis" amid the coronavirus pandemic.
Taha al-Mutawakel said on Tuesday that Yemen holds the United Nations responsible for the deteriorating conditions in the impoverished country, and that the world body has failed to take action to alleviate the problem.
Supported militarily by the US, the UK, and other Western countries, Saudi Arabia and a number of its regional allies launched a devastating war on Yemen in March 2015 in order to bring former Yemeni president, Abd Rabbuh Mansur Hadi, back to power and crush the Houthi Ansarullah movement.
The US-based Armed Conflict Location and Event Data Project (ACLED), a nonprofit conflict-research organization, estimates that the war has claimed more than 100,000 lives over the past five years.
More than half of Yemen's hospitals and clinics have been destroyed or closed during the war by the Saudi-led coalition at a time when Yemenis are in desperate need of medical supplies to fight the COVID-19 pandemic.
At least 80 percent of the 28 million-strong population is also reliant on aid to survive in what the United Nations has called the world's worst humanitarian crisis.
The United Nations has warned that Yemen could suffer one of the worst coronavirus outbreaks in the world.
Yemeni authorities have reported 486 reported coronavirus cases and 113 deaths, however, the World Health Organization believes numbers are much higher.
https://www.presstv.com/Detail/2020/06/10/627119/Saudi-Arabia-blockade-Yemen-coronavirus-pandemic
-----
Arab world
Egypt's Islamic body reverses Ottomans 'occupied' Istanbul remark
10-JUN,2020
Tensions between Egypt and Turkey are showing no sign of abating as Cairo's religious authority, Dar al-Ifta, referred to the Ottoman seizure of the city of Constantinople in 1453 as an "occupation".
The statement was issued on Sunday by Dar al-Ifta on its Facebook page in an attack on President Recep Tayyip Erdogan, who it accused of using religion to further his "colonial ambitions" abroad.
"The Hagia Sophia was built as a church during the Byzantine period in AD537, and it remained for 916 years until the Ottomans occupied Istanbul [Constantinople] in 1453, turning the building into a mosque," said the Egyptian authority responsible for issuing religious edicts.
"We have repeatedly confirmed with documents and evidence that Turkish President Recep Tayyip Erdogan continues to use fatwas as a weapon to install tyranny at home in the name of religion, and to justify his ambitions abroad in the name of an alleged caliphate," it said.
"As for the conquest of Constantinople, it is a great Islamic conquest that was preached by The Prophet, may God's prayers and peace be upon him, and it was carried out by the great Ottoman Sufi Sultan Mohammed al-Fateh," it continued, referring to Sultan Mehmet II.
It was not the first time Egypt's religious authority accused Erdogan of using religion to impose Turkish hegemony on Arab countries that were previously colonised by the Ottoman empire.
"The Turkish president and his followers are not immune from using religious discourse in general, and fatwas in particular, as a cover for their military operations," it said in February.
Relations between Turkey and Egypt have been virtually non-existent since the Egyptian military, then led by President Abdel-Fattah el-Sisi, overthrew democratically elected president Mohamed Morsi - a close ally of Erdogan - in 2013. Ankara has not dispatched an ambassador to Cairo since then.
At the time, Erdogan said he would "never talk to someone like" el-Sisi and called for the release of Muslim Brotherhood prisoners in Egypt.
The two countries have also been at odds over maritime jurisdiction and offshore resources in the eastern Mediterranean, and support opposing sides in Libya's conflict.
https://www.aljazeera.com/news/2020/06/egypt-religious-authority-accuses-erdogan-weaponising-islam-200610064617016.html
------
Iraqi Sunnis seek answers for those displaced in time of fighting Islamic State
Omar al-Jaffal
Jun 10, 2020
In an attempt to pressure the Mustafa al-Kadhimi government to reveal the fate of Sunnis who disappeared during the operations to liberate the country from the Islamic State (IS), Iraqis rolled out the hashtag Waiyoun ("Where Are They") on social media. The demands also include revealing the fate of those who went missing during the October 2019 protests. As it went viral among Iraqis, international organizations such as Human Rights Watch also interacted with the hashtag and joined the popular demand.
The issue of Sunnis who disappeared during the fight against IS has always been sensitive, as one rarely dared to talk about it because of militia involvement. It was also a demand made by just the Sunni political forces and was included in their political talks with the Shiite forces who consider the post of prime minister — the top executive post in the Iraqi administration — to be strictly theirs.
Those who were forcibly disappeared in Iraq are the ones who went missing when IS occupied nearly a third of Iraqi territory in 2014. Others disappeared during the operations conducted by official security forces affiliated with the ministries of the interior and defense and the Popular Mobilization Units (PMU) to liberate the country from IS. The issue now also includes those who went missing in the protests that were held in 11 Iraqi provinces in October 2019.
The International Commission on Missing Persons estimates that the number of missing persons ranges between 250,000 to 1 million since the 2003 invasion of Iraq.
Since he took office, Kadhimi promised that the forcibly disappeared persons' fates would be revealed. Both former Prime Minister Haider al-Abadi and former Prime Minister Adel Abdul-Mahdi who resigned in November following the protests had made the same promise. Neither Abadi nor Abdul-Mahdi kept their promises. Today, there is a fear that Kadhimi will also fail to resolve this issue.
Wahda al-Jumaili, a member of the Iraqi parliament and rapporteur of the parliamentary human rights committee, is a staunch defender of resolving this issue in Iraq. She had even conditioned giving Kadhimi a vote of confidence if he added it to his agenda.
Jumaili told Al-Monitor, "None of the Sunni or Shiite political parties has been serious in espousing this issue." She said the issue will be resolved when the popular movement demanding the fate of missing persons be revealed grows bigger and is able to pressure the government and the United Nations.
This particular issue is thorny and complex, as Kadhim al-Shimary, a member of parliament for the National Coalition, and Haibat al-Halbousi, a member of parliament for the Iraqi Forces Alliance, said. Yet while Shimary perceives that the issue is only linked to the judiciary, Halbousi affirmed that it is political.
Jumaili, Shimary and Halbousi believe that armed factions were involved in the disappearance of residents in Iraq's northern and western Sunni areas — Anbar, Salahuddin and Ninevah provinces in particular. But they did not name these factions, and no one has the official figures in this regard.
Shimary indicated that thousands of persons have gone missing and their families know who is responsible for their disappearance.
He said the residents of Jurf al-Sakhar, south of Baghdad — who were displaced following the 2014 military operations and never allowed to return — told him there are forcibly disappeared persons in the armed factions' secret prisons. Shimary told Al-Monitor, "I cannot confirm whether this information is correct or not, in my legal capacity of representative, because I do not have sufficient evidence."
Shimary, who is part of a secular coalition close to Sunni Arabs, added, "There is nothing new about the forcibly disappeared persons' issue. Yet the political and popular pressure to resolve this issue is mounting."
"The prevailing political environment is in favor of the opening of files," he noted, adding, "Some parties have been negligent and must be condemned. The fate of thousands of persons is still unknown. It is unknown whether they are dead or still alive in the militias' secret prisons."
Shimary stressed the need to refer this issue to the judiciary and "the need to protect the judiciary in conducting urgent investigations away from any pressure."
Halbousi, who is part of the Iraqi Forces Alliance that represents Sunni Arabs in parliament, said, "The judiciary was supposed to be inquiring into this case for months now in order to identify what happened to the forcibly disappeared persons." He told Al-Monitor, "The forcibly disappeared persons' issue is political in the first place before taking on any other character."
Halbousi is skeptical about resolving this issue and holding those involved accountable. He said Abadi and Abdul-Mahdi had promised in the past that this issue would be resolved, but nothing ever changed. He added, "Kadhimi also promised that this issue would be over and those involved would be held accountable. Yet I cannot tell how serious he is in the absence of practical measures."
Although Sunnis in parliament are skeptical about Kadhimi's moves to resolve the issue, Human Rights Watch's senior Iraq researcher Belkis Wille told Al-Monitor that the Kadhimigovernment has an opportunity to reveal the fate of those who were forcibly disappeared, given that this government paves the way for the elections and is not involved in the forced disappearance of persons. He noted that Kadhimi formed a committee in this regard.
Nevertheless, Kadhimi's mission is seemingly complicated. Wille said that "many of the security forces divisions are involved in the issue of forced disappearance, including federal forces, the Ministry of Interior and PMU." In addition, some of these forces have a strong presence in parliament and a major influence in the state's key departments.
https://www.al-monitor.com/pulse/originals/2020/06/iraq-sunni-displaced-kadhimi-human-rights.html
------
Egypt: Public anger at call to deny Muslim Brotherhood affiliates Covid-19 treatment
June 10, 2020
A notorious media personality in Egypt has called for Covid-19 treatment to be denied to affiliates of the Muslim Brotherhood. Ahmed Moussa is well known for inciting against opponents of the Sisi regime, and has claimed that those linked to the movement are "not human". His demand was met with a wave of popular anger and scorn.
The pro-regime Moussa used an episode of his programme Sada Al-Balad to say that members of the Brotherhood are "traitors" and not worthy of living in Egypt. His demand to deny them coronavirus treatment at the expense of the state was based on his claim that entire families affiliated to the banned organisation are infected.
His claim is erroneous, said critics, because a significant percentage of those infected with coronavirus in Egypt are treated at their own expense. Some can't find beds in hospitals despite their willingness to pay the costs of their treatment.
Social media activists attacked Moussa fiercely. Their posts rejected any kind of "discrimination" between Egyptian citizens and affirmed everyone's right to have access to treatment, regardless of his or her financial position and opinion about the regime.
Another media personality, Osama Gawish, responded to Moussa's demand by referring him to extracts from the Egyptian Constitution which affirm that every citizen has the right to access health and integrated health care in public facilities provided by the state. His statements amount to a "professional and media crime", stressed Gawish, and require legal action to be taken against Moussa. The activist added that by calling for sick people to be abandoned to the virus, Moussa has "renounced his humanity" in the middle of a global pandemic.
"The current Constitution criminalises the blocking of treatment to anyone in an emergency situation that endangers his or her life," he explained. "It is the right of any citizen, even a prisoner, an opposition figure or a dissenter to receive treatment, as everyone should have access to health care."
Another social media activist asked if "those tyrants" aren't afraid of catching a far worse disease than the coronavirus and then not being able to find a bed or a hospital to be treated in. "Treatment is a human right that has nothing to do with politics or hate. When will you raise your human and moral standards?"
Yet another activist suggested that legal proceedings against Moussa should be started in a European country. "I suggest Belgium because they have the power to try this kind of people."
https://www.middleeastmonitor.com/20200610-egypt-public-anger-at-call-to-deny-muslim-brotherhood-affiliates-covid-19-treatment/
------
Organization of the Islamic Cooperation To Meet Over Israeli Annexation Plan
June 10, 2020
Palestinian Authority's (PA) Minister of Foreign Affairs, Riyad Al-Malki, on Tuesday, said that the Organization of Islamic Cooperation (OIC), comprising of dozens of Islamic and Arab nations, will convene on Wednesday, at the foreign ministers' level over planned Israeli annexation of the West Bank.
Al-Malki said in a statement, that the upcoming conference is set to come out with a united stance against Israel's plan to annex a large part of the Palestinian West Bank, noting that the plan is in itself very dangerous and threatens the prospect of peace in the region.
He emphasized that such Islamic and Arab nations must use their leverage to pressure the Israeli government not to go ahead with the annexation plan, expected to be implemented by early next month.
Israeli officials have recently announced Israel's intention to subject the Al-Aghwar area of the West Bank, in the Jordan valley, to full Israeli sovereignty.
Such a move will deprive Palestinian farmers from the ability to cultivate their own rich agricultural lands, which provides much of the produce to the Palestinian population, across the occupied West Bank.
The Israeli plan has met widespread rejection by key international players, including the European Union (EU) and Russia. Palestinian factions, in response, unilaterally detached themselves from all previously-signed peace accords between Israel and Palestine Liberation Organization (PLO), including security coordination with the Israeli military.
https://imemc.org/article/organization-of-the-islamic-cooperation-to-meet-over-israeli-annexation-plan/?utm_source=rss&utm_medium=rss&utm_campaign=organization-of-the-islamic-cooperation-to-meet-over-israeli-annexation-plan
-----
Joy, sacrifice as mosques reopen in 'model' areas
10/06/2020
By B Izzak
KUWAIT: Mosques in so-called modern residential areas reopened their doors to worshippers for the first time following three months of unprecedented closure due to the coronavirus outbreak. To celebrate the occasion, Islamic charity organizations slaughtered 100 sheep and distributed the meat to the needy. Minister of Justice and Islamic Affairs Mohammad Al-Afasi said mosques in commercial, market and heavily-populated areas will remain closed for the time being.
Mosques opened for Dhuhr (noon) prayers amid strict health precautionary measures. Worshippers must wear facemasks and social distancing between rows and worshippers must be strictly observed. Worshippers must bring their own mats so they do not come in contact with mosque carpets.
Mosques will open five minutes before prayer time and close 10 minutes after prayers. In the first phase, no Friday prayer will be held except at the Grand Mosque in Kuwait City. The ministry of Islamic Affairs asked the defense ministry to sanitize all mosques before they are reopened.
The National Assembly's legal and legislative committee yesterday sought the opinion of the justice ministry and the Supreme Judicial Council about proposals on how to deal with payment of rent during the coronavirus crisis, head of the committee said. MP Khaled Al-Shatti said the committee discussed a number of proposals and found there are different opinions from the landlords and representatives of businesses affected by the virus.
Shatti said that the panel had previously settled the issue of residential rent by proposing a provision that prevents landlords from evicting tenants during the crisis if they fail to pay rent on time. The provision however does not propose any reduction in residential rent.
The landlords union meanwhile rejected any reduction in residential rent because tenants have been using the leased real estate, but offered a 50 percent cut to commercial shops for up to three months because tenants were prevented from using their shops due to shutdowns.
Residential tenants have been calling for some reduction in rent because many of them have either lost jobs or had their salaries reduced because of the coronavirus crisis, rendering them unable to pay rent. Some landlords have volunteered to cut rent by more than 30 percent.
MPs have filed draft laws calling to suspend the payment of rent for commercial uses throughout the shutdowns ordered by the government, while one bill calls for exempting commercial tenants for six months.
Meanwhile, a parliamentary committee in charge of developing human resources will hold two days of meetings with various government bodies to discuss ways to improve the population structure currently tilted in favor of expats. The committee will meet with representatives of the Public Authority for Manpower, Supreme Planning Council and the Central Statistics Bureau, in addition to the interior ministry to discuss draft laws submitted by MPs related to the population structure.
MPs have submitted at least two draft laws in the past few weeks calling to replace all expat employees in the government and for imposing quotas on expat communities in the country. MP Mohammad Hayef meanwhile said he submitted a draft law to appoint more Kuwaitis as judges to replace a large number of Arab judges, mostly from Egypt. The draft law sets guidelines for Kuwaitis eligible to apply to become judges.
https://news.kuwaittimes.net/website/joy-sacrifice-as-mosques-reopen-in-model-areas/
-----
Saudi Arabia's Al-Jawf reopens 77 additional mosques for Friday prayer
June 11, 2020
DUBAI: Saudi Arabia's Al-Jawf will reopen an additional 77 mosques to help maintain social distancing between worshipers, Saudi state news agency SPA reported.
Head of Islamic Affairs in Al-Jawf, Awad Al-Anzi said the additional mosques will help decrease the number of people praying at each location, in order to observe the Kingdom's provisions of social distancing at mosques.
Last week, hundreds of thousands of worshippers attended the first Friday prayers held at the Prophet's Mosque in Madinah since the gatherings were suspended to stop the spread of coronavirus.
The green light for the resumption of the prayer meetings came as part of a plan to gradually reopen the Kingdom's mosques while ensuring worshippers and visitors adhered to preventive measures.
A ban on access to the Rawdah remained in place and only 40 percent of the mosque's capacity were being allowed entry.
Saudi authorities reopened all mosques for prayers – except in Makkah – on May 31, as part of the Kingdom's plan for a gradual return to normal life.
https://www.arabnews.com/node/1688046/saudi-arabia
------
Europe
Mosques in Leicester to remain closed despite government guidelines to reopen
ByAsha Patel
10 JUN 2020
Mosques in Leicester will not be reopening with other places of worship on the June 15 even though latest government updates have permitted so.
The Communities Secretary Robert Jenrick announced on June 7, that places of worship will be permitted to open on June 15 for individual prayer only and with social distancing measures in place.
In response, the Federation of Muslim Organisations based in Leicester, has announced that although they welcome the "positive step towards supporting faith communities", mosques affiliated with the FMO will stay closed.
Suleman Nagdi, the spokesman for the Federation of Muslim Organisations said: "We are of the view that the decision does not go far enough in accommodating the religious requirements of the Muslim community and other faith groups for whom a Mosque or a public place of worship's primary purpose is to facilitate led congregational or communal prayers."
Nagdi said: "We believe the decision as it currently stands is impractical to manage for mosque committees that are largely made up of dedicated volunteers and will cause confusion and further dismay to worshippers who may misinterpret the guidance as the resumption of congregational prayers."
All religious communities have been affected by the closures which have changed personal and traditional rituals, the way people worship and even the way people mourn.
Between April and May this year, Muslims observing the month of Ramadan had a very different experience which some people shared with LeicestershireLive.
In a statement, Nagdi paid tribute to the Muslim community "who have shown incredible patience, resilience and extraordinary generosity to the wider community over the course of the pandemic".
He said: "Clearly, we are all treading in unchartered territory with new information emerging on almost a daily basis. We will, therefore, continue to assess events as they unfold and review our position accordingly in liaison with our affiliates and the relevant authorities to work towards the reopening of mosques in a safe and measured way.
"However, preservation of life must be at the forefront of any local decisions, so in the meantime, we strongly recommend that all mosques across the city and county remain closed for congregational prayers and religious gatherings until the Government has confirmed a date and issued clear guidance in relation to facilitating congregational prayers in public places of worship."
Government guidelines define individual prayer as one individual or household entering a venue to pray on their own. Social distancing measures should be observed.
https://www.leicestermercury.co.uk/news/leicester-news/mosques-leicester-remain-closed-despite-4210635
-----
Denmark summons Saudi envoy over support for anti-Iran al-Ahvaziya terror group
June 11, 2020
Denmark has called in the Saudi ambassador to Copenhagen to protest the kingdom's support for a notorious terrorist group behind a 2018 deadly attack in Iran's southwestern city of Ahvaz, among its other terrorist crimes against Iranians.
Riyadh's envoy was summoned to the Danish Foreign Ministry on Wednesday after terrorism charges were leveled against three leaders of the anti-Iran al-Ahvaziya terror group based in Denmark.
Danish police said they were prosecuting "three people for financing and promoting terrorism in Iran, including in collaboration with a Saudi intelligence service."
The suspects are believed to have received funds from Riyadh, which has been pursuing a highly hostile Iran policy under Crown Prince Mohammed bin Salman.
Meanwhile, Danish Security and Intelligence Service (PET) stressed that the trio worked for the Saudi regime between 2012 and 2018.
PET chief Finn Borch Andersen said it is "completely unacceptable" that Denmark is used "as a starting point to finance and support terrorism."
"We will not accept such activities under any circumstances and our ambassador in Riyadh has repeated the same message directly to the Saudi authorities," Danish Foreign Minister Jeppe Kofod said in a statement.
In February, Denmark said its intelligence service had arrested and charged three members of the Saudi-backed terror group for spying on behalf of the kingdom in the Scandinavian country.
Al-Ahvaziya has committed numerous crimes against Iranian targets over the past decades, among them bomb attacks in public places, abductions, assassinations, kidnapping for ransom, shooting at tourists and blowing up oil pipelines.
Formed a few years after the 1979 Islamic Revolution in Iran, the terror group was inspired back then by the Baath regime of Iraq's ex-dictator Saddam Hussein.
Al-Ahvaziya has been after separating the southwestern province of Khuzestan — home to the country's Arab population — from the rest of Iran through engaging in armed conflict against the Iranian government.
In September 2018, the Saudi-backed terror outfit claimed responsibility for a deadly attack on military parade in Ahvaz, Khuzestan's provincial capital. The assault killed 25 people, including members of Iran's Islamic Revolutionary Guard Corps (IRGC) and civilian bystanders, and injured 70 others.
Shortly after the attack, the London-based "Iran International" television channel funded by Saudi Arabia allowed the al-Ahvaziya spokesman to go live on air to defend the bloodshed.
In response, Iran launched missiles on gatherings of the ringleaders of the terror attack Ahvaz based in an area east of the Euphrates in Syria, killing and injuring a number of them and inflicting heavy losses on their stronghold.
Riyadh is widely viewed as a key sponsor of Takfiri terrorists, who are inspired by Wahhabism, an extremist ideology preached by Saudi clerics.
https://en.abna24.com/news//denmark-summons-saudi-envoy-over-support-for-anti-iran-al-ahvaziya-terror-group_1045272.html
------
Africa
COVID-19: Ekiti churches, mosques remain closed, Fayemi insists
June 11, 2020
Kayode Oyero
Governor Kayode Fayemi of Ekiti State has maintained that religious centres and event centres in the state remained shut, The PUNCH reports.
The Federal Government on June 1 lifted the ban on mosques and churches in the country after some weeks of closure as part of measures to curb the spread of the coronavirus pandemic.
The state Attorney General and Commissioner for Justice, Olawale Fapohunda, had said a committee set up by the state government would work out modalities for the reopening of the places of worship.
But in an update on Wednesday, the state Commissioner for Information and Values Orientation, MuyiwaOlumilua, said in a statement that the ban on mosques, churches, and other public places in the state is still effective.
He said, "The attention of the Government of Ekiti State has been drawn to the apparent disregard by some residents for the Executive Order 7 directive, banning public gatherings larger than 20 persons, be it social, political, or religious events in the state.
"Members of the public are urged to take note that though movement and business activities are allowed from Monday to Friday, the ban on large gatherings is still in force in the state.
"Dusk to dawn curfew, inter-state travel, and the ban on social events like birthday parties, religious gatherings (in churches and mosques), festivals, political party meetings or rallies, as well as any other gathering of more than 20 persons, have not been lifted in Ekiti State.
"Residents are also advised to take personal responsibility for their protection while going about their daily duties, by observing preventive measures of washing of hands frequently with soap under running water, wearing face masks, and maintaining social distancing."
The commissioner noted that defaulters would be prosecuted, as the state government is committed to curtailing the spread of the virus in the state.
https://punchng.com/covid-19-ekiti-churches-mosques-remain-closed-fayemi-insists/
-----
COVID-19: Doctor dies, 35 soldiers, four imams quarantined in Bauchi
June 11, 2020
No fewer than 35 military personnel from the 245 battalion Calabar, Cross Rivers State, and 223 battalion Zuru, Kebbi State, and some staff of Army Medical Referral Services have been confirmed positive for COVID-19 in Bauchi State.
The Executive Chairman, Bauchi State Primary Health Care Development Agency, Dr Rilwan Mohammed, disclosed this at the State's COVID-19 update at the Government House on Wednesday.
Mohammed said that four Imams in the state were also confirmed positive for the disease, adding that 10 prisoners at the Nigeria Correctional Center in Bauchi have also been infected.
On the infected Medical personnel in the state, he said that since the index case on March 24th, 48 medical personnel have been confirmed positive for coronavirus with three newly recorded cases and one death.
He said: "All the 49 medical personnel have been discharged and we have two currently on admission. All the medical personnel who were infected in the course of their duties including the deputy governor, were all discharged on Wednesday."
Also, Governor Bala Mohammed, said, "We have seen that the armed forces have 35 cases. Some of them came from Calabar, Cross River State; Calabar that is said to be COVID-19 free and when they came to Bauchi, we tested them and they are 17 from that state.
"We, in Bauchi, are not pretending, I don't want to join issues with anybody. There is no need pretending that this thing is not there."
Earlier, a statement from the Senior Special Assistant on Media to the Bauchi State Governor, Muhktar Gidado, said the Deputy Governor, Senator Baba Tela, had tested negative had been discharged from isolation centre.
https://punchng.com/covid-19-doctor-dies-35-soldiers-four-imams-quarantined-in-bauchi/
------
COVID-19: Oyo schools, churches, mosques remain shut, says Makinde
June 10, 2020
Governor SeyiMakinde of Oyo State says the reality of the time does not permit the reopening of schools in the state, The PUNCH reports.
The governor also disclosed that the restriction occasioned by the coronavirus pandemic on religious and social gatherings in the state may not be lifted as soon as envisaged by stakeholders in the state.
Makinde, while delivering an address at a special plenary to commemorate the first year anniversary of the state Assembly, said the state should not be in a hurry to fully reopen.
"We saw what happened when a private organisation did not follow the advisories we provided to the letter. Over 50 per cent of the COVID-19 cases in Oyo State can be traced to this organisation.
"So, I use this opportunity to, again, plead with our religious leaders to be patient with us. We are keeping an eye on the numbers and will adjust this directive at the right time," the governor said, adding, "Schools won't be reopened yet."
https://punchng.com/covid-19-oyo-schools-churches-mosques-remain-shut-says-makinde/
-----
India
Rap To India On Religious Freedom: Visas Denied To Teams Advising US Congress
by Shubhajit
June 11, 2020
The government denied visas to teams of a non-governmental advisory body to the US Congress after its denouncement of the state of religious freedom in India.
External Affairs Minister S Jaishankar said this in a letter on June 1 to BJP MP Nishikant Dubey, who had raised the observations made by the United States Commission on International Religious Freedom (USCIRF), in Parliament in December 2019.
In April, the USCIRF had recommended to the US administration that India be designated a "country of particular concern". It was the first time since 2004 — when its recommendation came against the backdrop of the Gujarat riots in 2002 — that the USCIRF had sought this. The USCIRF's annual report had also named Home Minister Amit Shah twice, once recalling that he had referred to migrants as "termites" to be eradicated.
In his letter to Dubey, Jaishankar wrote, "We have denied visa to USCIRF teams that have sought to visit India in connection with issues related to religious freedom, as we do not see the locus standi of a foreign entity like USCIRF to pronounce on the state of Indian citizens' constitutionally protected rights."
The minister added, "USCIRF has been known to make prejudiced, inaccurate and misleading observations regarding the state of religious freedom in India. We do not take cognisance of these pronouncements and have repudiated such attempts to misrepresent information related to India."
Jaishankar also noted that the MEA had earlier rejected the USCIRF's statements as "inaccurate and unwarranted". He said India "will not accept any external interference or pronouncement on matters related to our sovereignty and the fundamental rights of our citizens that are guaranteed by the Constitution".
In its report in April, the USCIRF had said religious freedom in India had seen a "drastic turn downward", with religious minorities under "increasing assault" in 2019, and talked of "rising Islamophobia". It ranked India along with Pakistan, North Korea, China and Saudi Arabia, among others, as "countries of particular concern", for "engaging in and tolerating systematic, ongoing, and egregious religious freedom violations, as defined by the International Religious Freedom Act".
It cited the CAA-NRC issue, the scrapping of special status of Jammu and Kashmir and the Delhi riots in February. The USCIRF said the CAA and NPR moves were first steps towards a national NRC.
Throughout 2019, it said, Indian government actions — whether on the CAA or the enforcement of cow slaughter and anti-conversion laws — created a "culture of impunity for nationwide campaigns of harassment and violence against religious minorities". It also cited the Supreme Court ruling handing over the disputed Babri Masjid site to the Hindu side in November 2019.
The USCIRF recommended that the Trump administration "impose targeted sanctions on Indian government agencies and officials responsible for severe violations of religious freedom by freezing those individuals' assets and/ or barring their entry into the United States… citing specific religious freedom violations".
At the time the report came out, India had said the USCIRF's "biased and tendentious" comments against the country were "not new", but that, on this occasion, "its misrepresentation has reached new levels".
https://indianexpress.com/article/india/s-jaishankar-religious-freedom-uscirf-team-visas-denied-6453261/
----
Army jawan killed in Pak shelling in J-K's Rajouri, civilian injured
Jun 11, 2020
A soldier died and a civilian got injured in shelling carried out by Pakistan along the Line of Control (LoC) in Rajouri district of Jammu and Kashmir late Wednesday, officials said.
"A soldier lost his life in the line of duty late Wednesday night when Pakistani troops opened heavy fire in Tarkundi sector that runs along Rajouri and Poonch districts. India retaliated strongly to the unprovoked firing and shelling by the adversary," defence officials said.
A civilian, named Nayamtullah (35), of Rajdhani village was also injured in Pak shelling last night. Chandan Kohli, Senior Superintendent of Police, Rajouri district said that the victim was hit by splinters of a mortar shell.
Besides this, a fresh encounter erupted between security forces and terrorists in the wee hours of Thursday in central Kashmir's Budgam district. The police said two to three militants could be trapped in Pathanpora village of Budgam. The operation was launched at around 2 am on Thursday.
This is the fourth encounter in Kashmir since Sunday. As many as 14 militants have been killed in the previous three encounters that took place in South Kashmir's Shopian district.
https://www.hindustantimes.com/india-news/army-jawan-killed-in-pak-shelling-in-jammu-and-kashmir-civilian-injured/story-33xHhAmrzyFlBZRqbYrmLK.html
-------
Pakistan
PM's aide downplays dire WHO warning
June 11, 2020
Ikram Junaidi
ISLAMABAD: Amid recommendations by the World Health Organisation that an intermittent lockdown should be introduced across the country as the number of cases of the novel coronavirus is increasing rapidly, Pakistan has said WHO is seeing the situation through 'health lens', but the government has to look at a number of other aspects before taking such a decision.
Pakistan reported 6,343 Covid-19 cases and 101 deaths during the past 24 hours, taking the national tally of cases to 117,172 and fatalities to 2,317.
In a letter, the WHO said Pakistan had been ranked among the top 10 countries in the world reporting the highest number of new cases of Covid-19 and advised the government to enhance daily testing capacity to 50,000 to assess the actual prevalence of coronavirus across the country. As a strategy to help contain the massive transmission of coronavirus, the letter said: "WHO strongly recommends the two weeks off and two weeks on strategy as it offers the smallest curve."
Referring to the WHO letter, Special Assistant to the Prime Minister (SAPM) on Health Dr Zafar Mirza said Pakistan had been making appropriate policy choices from the beginning keeping in view its national context.
"We started early and took preventive measures with regard to entry of virus from outside through stringent screening at our airports. Our first case was confirmed on Feb 26 while the epidemic was in full swing among our two immediate neighbours many weeks before i.e. China and Iran. While we had 26 cases our prime minister called a meeting of National Security Committee and announced major lockdowns many of which are still enforced e.g. ban on mass gatherings, closure of educational institutions, marriage halls, sports events, etc," he said in a statement issued here on Wednesday.
"National Command and Operation Centre (NCOC), established under the auspices of National Coordination Committee (NCC) for Covid-19, meets every morning at ministerial level and with the help of technical experts review the disease data and trends very minutely and take a holistic view of the situation along with the provinces and develop recommendations for the NCC that is chaired by the prime minister and participated by all the chief ministers and the prime minister of AJK. All decisions are made in NCC with consensus," he added.
The SAPM said Pakistan was the sixth largest country in the world and the largest country in the WHO Eastern Mediterranean Region which consisted of 22 countries.
"We are a low middle income country with 2/3rd population dependent on daily incomes. Conscious of the disease spread and mortality and having put in place a very robust national coordinating and decision making mechanism at the highest level, we have made best sovereign decisions in the best interest of our people. We have to make tough policy choices to strike a balance between lives and livelihoods. We have consciously but gradually eased generalised lockdowns but at the same time we have focused on enforcement of SOPs [standard operating procedures] in shops, industry, mosques, public transport, etc," he said.
"Mask donning has been made compulsory in the country. Along with this we have developed a robust tracing, testing and quarantine policy to identify hotspots and cordon off them. Currently, there are more than 700 such smart lockdowns in place. Other plank of our strategy is ramping up of our health system capacity to cater to the growing number of patients. Our choice of policies has been guided by the best evidence available about the disease spread and our best assessment of the fast deteriorating socioeconomic conditions in the country," he added.
Dr Mirza said: "WHO is a UN specialised technical agency on health and they are our long-standing partner in health including in this pandemic which we appreciate. We understand that it is their role to provide recommendations to member states but understandably theirs is the health-lens whereas governments have to take into account a holistic picture and make decisions on relative risk assessment basis and this has been the case in Pakistan all along."
According to the NCOC data, the total number of beds allocated for Covid-10 patients in Sindh is 8,094, of which 548 are with oxygen, while 304 ventilators are available in the province. However, 83 patients were on ventilators on Wednesday.
In Punjab, there are 9,275 simple beds dedicated for Covid-19 patients, of which beds with oxygen are 3,500. There are 387 ventilators in the province and 159 patients were on them on Wednesday.
In Khyber Pakhtunkhwa, 5,110 beds have been allocated for Covid-19 patients, of which 628 are with oxygen facility, besides 313 ventilators. However, 70 patients were on ventilators on Wednesday.
In Balochistan, the total number of beds stands at 2,148, of which 68 are with oxygen. Twenty-nine ventilators are available in the province, but not a single patient was on ventilator on Wednesday.
In Islamabad, 520 beds have been allocated for Covid-19 patients, of which 262 are with oxygen. There are 94 ventilators in the capital and 10 patients were on ventilators on Wednesday.
In Azad Kashmir, 379 beds, including 68 with oxygen facility, and 43 ventilators have been dedicated for the Covid-19 victims, but no patient was on ventilator on Wednesday.
In Gilgit-Baltistan, the total number of beds stands at 151, of which 43 are with oxygen. There are 28 ventilators in the province, but no patient was on ventilator on Wednesday.
According to the NCOC data, as many as 23,799 tests were conducted during the last 24 hours. Moreover, 250 additional ventilators have been sent to the provinces.
https://www.dawn.com/news/1562761/pms-aide-downplays-dire-who-warning
------
Rs10bn defamation suit: Imran's new counsel gets time to respond to Shahbaz's pleas
June 11, 2020
LAHORE: A sessions court on Wednesday allowed time to the new counsel for Prime Minister Imran Khan to submit replies to two different applications in a Rs10 billion defamation suit filed by Leader of Opposition in National Assembly Shahbaz Sharif that is pending adjudication since 2017.
The applications demand the court to hear the suit on a day-to-day basis and to seize the right of the defendant (Mr Khan) to file a written statement as he had failed to submit it within the stipulated time.
As Additional District & Sessions Judge Sohail Anjum resumed hearing, Advocate Pir Masood Chishti filed the memo of his appearance and sought time to file his power of attorney on behalf of Imran Khan and replies to the applications by the plaintiff.
Previously, Advocate Babar Awan had been representing Mr Khan. However, after becoming an advisor to the prime minister, his client, he did not appear on the subsequent hearings.
Last week, Mr Sharif had filed the application for an early hearing of the suit on which the court had issued notice to the defendant for June 10.
Advocate Mustafa Ramday, the counsel for Mr Sharif, told Dawn that the defendant had been failing to file a written statement for the last three years, resulting in no substantial proceedings in the case. He said the law envisaged disposal of a defamation suit within three months.
The application said the total number of hearings conducted by the court was 60 and on 30 different occasions the counsel, on behalf of the defendant, had sought adjournment.
The defamation suit states that Imran Khan started issuing false and malicious statements against the plaintiff saying the latter offered Rs10 billion to the former through a common friend in exchange for withdrawing the case of Panama Papers pending before the Supreme Court.
https://www.dawn.com/news/1562713/rs10bn-defamation-suit-imrans-new-counsel-gets-time-to-respond-to-shahbazs-pleas
------
Zardari's indictment in Park Lane case on 26th
June 11, 2020
ISLAMABAD: An acco­un­tability court has defer­red indictment of former president Asif Ali Zardari and other accused in a corruption reference to June 26.
The court was scheduled to indict the accused on Wednesday, but since most of them were not present in the courtroom judge Moha­m­mad Azam Khan adjou­rned the hearing till June 26.
Mr Zardari has been acc­used of being involved "in extending loan and its misappropriation by M/s Par­the­non Private Limited, M/s Park Lane Estate Private Limited and others".
The defence counsel informed the court that most of the accused persons are senior citizens and they could not travel to Islamabad because of their vulnerability in the wake of the coronavirus pandemic.
On the other hand, the prosecution suggested that the accused may attend the hearing through video link, adding that the National Accountability Bureau (NAB) has made arrangements for participation of ailing chairman of Omni Group Anwer Majeed in the court proceedings via video link.
The accountability judge asked the defence counsel to ask their clients to participate in the proceedings through video link enabling the court to commence the trial in the Park Lane reference.
Lead defence counsel Sardar Latif Khan argued that under the Criminal Procedure Code an accused could not be indicted via video link, adding that it is mandatory for the judge to read out the charges in the presence of the accused persons.
The judge, however, remarked that he would issue a written order for procuring the attendance of the accused persons for the purpose of indictment through video link, adding that the parties in this matter may assail the order before an appropriate forum in case they have any objection on this procedure.
The investigation officer told the court that NAB had included some more suspects in the supplementary reference of the Park Lane case.
He said directors of Omni Group Anwer Majeed, Abdul Ghani Majeed, Hussain Lawai and Nimar Majeed and others had also been included in the reference.
https://www.dawn.com/news/1562758/zardaris-indictment-in-park-lane-case-on-26th
------
URL: https://www.newageislam.com/islamic-world-news/in-aftermath-george-floyd-killing/d/122095
New Age Islam, Islam Online, Islamic Website, African Muslim News, Arab World News, South Asia News, Indian Muslim News, World Muslim News, Women in Islam, Islamic Feminism, Arab Women, Women In Arab, Islamophobia in America, Muslim Women in West, Islam Women and Feminism