New Age Islam News Bureau
06 February 2021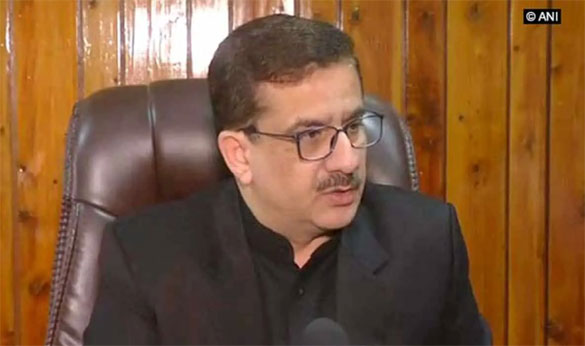 Newly elected Harvard Law Review President Hassaan Shahawy poses in this undated handout image. — Reuters
------
• World Court Rules It Has Jurisdiction Over War Crimes In Palestinian Territories
• Burkina Faso Government Says It Is Open To Talks With Jihadists
• Pakistani Taliban Reunified Splinter Groups in Afghanistan, Poses Threat: UN
• UK MPs: Bahrain Tortures Dissidents In Academy Where British University Runs Course
• Divided by Riots, United By Stir — Muzaffarnagar's Muslims And Jats Set Aside 2013 Divide For Farm Protests
• Pakistan Offers Dialogue To India
• Dozens Of Rohingya Refugees Caught Arriving In Malaysia
• UAE, Bahrain Sharply Decreased Aid to Palestinians Following Normalization With Israel: Report
------
North America
• In Its 134-Year History US Law Journal Elects Its First Muslim President, Hassaan Shahawy
• Biden Reverses Trump's Terrorist Designation Of Yemen's Ansarullah
• Top US diplomat holds talks with European officials over Iran, China, Russia
• Washington rejects Turkey's minister's statement that US was behind 2016 coup attempt
• Blinken discusses Iran deal with UK, French, German ministers
• Bipartisan support emerges for domestic-terror bills as experts warn threat may last '10 to 20 years'
--------
Mideast
• World Court Rules It Has Jurisdiction Over War Crimes In Palestinian Territories
• 'US-Saudi-Israeli alliance against Iran still in place under Biden'
• Israel's Netanyahu Promises Ministry to First-Ever Muslim on Likud List
• Spokesman: MKO's Influence Visible in Belgian Court's Verdict against Iran's Diplomat
• US Will Reverse Designation Of Yemen's Houthis As A Terror Organization: Official
--------
Africa
• Burkina Faso Government Says It Is Open To Talks With Jihadists
• France, Germany, Italy, UK, US Welcome New Libya Interim Government
• Four proposed Tunisian ministers must stand aside to resolve crisis, says union
• Over 800 EU-bound Libyan migrants intercepted by navy: UN agency
• Nigeria troops overrun jihadist camps in northeast
• Boko Haram Terrorists Capture, Destroy Police Operational Vehicles In Borno
--------
South Asia
• Pakistani Taliban Reunified Splinter Groups in Afghanistan, Poses Threat: UN
• US-Taliban agreement has no element of peace says Haqqani
• Afghanistan: 26 Killed in Clashes between Security Forces And Taliban Militants
• 10 pro-govt Afghan militiamen killed in Taliban attack
• Taliban ordered to return, warns of 'major' battle
• Afghan Hindus among many wounded in Kabul explosion
--------
Europe
• UK MPs: Bahrain Tortures Dissidents In Academy Where British University Runs Course
• Russia pledges unwavering support for Iraq in anti-terror fight
• Germany's far-right crimes hit record amid racism surge in Europe
• German watchdog orders Goldman Sachs to comply with money laundering rules
--------
India
• Divided by Riots, United By Stir — Muzaffarnagar's Muslims And Jats Set Aside 2013 Divide For Farm Protests
• Traffic Cops Seek South Mumbai Imams' Help To Spread Message Of Road Safety
• Gujarat to shelve anti-love jihad bill for now
• Delhi sisters claim ownership of Ayodhya mosque land, administration says no dispute in Dhannipur
--------
Pakistan
• Pakistan Offers Dialogue To India
• Pakistan: Why is the military taking over civilian posts?
• 'No end to jirgas despite ban imposed by SC'
• Jirga stops Bajaur women from visiting World Bank centres
• Kashmiris may choose Pakistan or independence: PM Imran
• PM deplores opposition's 'hooliganism' in NA
• Two killed, over two dozen injured in separate blasts targeting 'Kashmir Day' rallies in Quetta, Sibi
• German vlogger embraces Islam after spending a year in Pakistan
--------
Southeast Asia
• Dozens Of Rohingya Refugees Caught Arriving In Malaysia
• Ex-AG's disclosure of racial brainwashing is most troubling
• Malay-Muslim agenda nothing but talk, says Dr M
• New Philippine military chief assures respect for rule of law in fight against terror
--------
Arab World
• UAE, Bahrain Sharply Decreased Aid to Palestinians Following Normalization With Israel: Report
• US Secretary Blinken holds first call with Saudi FM Prince Faisal bin Farhan
• Saudi minister al-Jubeir: Biden's speech affirms US commitment to work with allies
• Bin Salman ordered second assassination attempt against ex-Saudi official: Lawsuit
• Israeli paper laments 'drones dropping like flies in enemy territory'
• Arab countries welcome new Libyan executive authority
• From Madinah to the Muslim world: A new museum dedicated to the life of the Prophet
• Islamic State officials behind Baghdad bombing killed, prime minister says
Compiled by New Age Islam News Bureau
URL: https://www.newageislam.com/islamic-world-news/in-its-134-year-history/d/124242
--------
In Its 134-Year History US Law Journal Elects Its First Muslim President, Hassaan Shahawy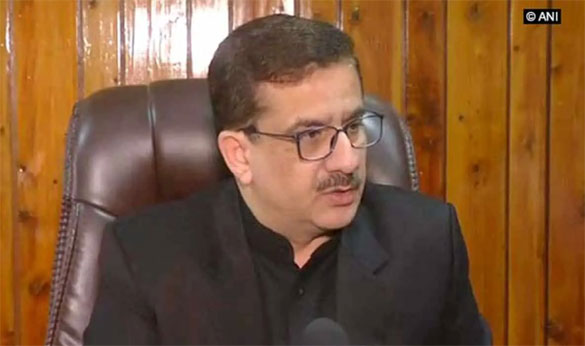 Newly elected Harvard Law Review President Hassaan Shahawy poses in this undated handout image. — Reuters
------
February 6, 2021
BOSTON: The Harvard Law Review has named a Los Angeles-born Egyptian-American as, what it believes, is its first Muslim president in its 134-year history, elevating him to the top of one of the most prestigious US law journals.
Harvard Law School student Hassaan Shahawy said he hoped his election represented "legal academia's growing recognition of the importance of diversity, and perhaps its growing respect for other legal traditions".
Among the legal and political luminaries who have worked at the Harvard Law Review was former US president Barack Obama, named the journal's first Black president in 1990.
Three serving members of the Supreme Court were editors of the Harvard Law Review, as were the late judges Ruth Bader Ginsburg and Antonin Scalia.
"Coming from a community routinely demonised in American public discourse, I hope this represents some progress, even if small and symbolic," Shahawy, 26, wrote in an email.
Law reviews are staffed by the top students at US law schools, who are often recruited for judicial clerkships and other prestigious jobs in the profession.
https://www.dawn.com/news/1605759/us-law-journal-elects-its-first-muslim-president
--------
World Court Rules It Has Jurisdiction Over War Crimes In Palestinian Territories
05 February 2021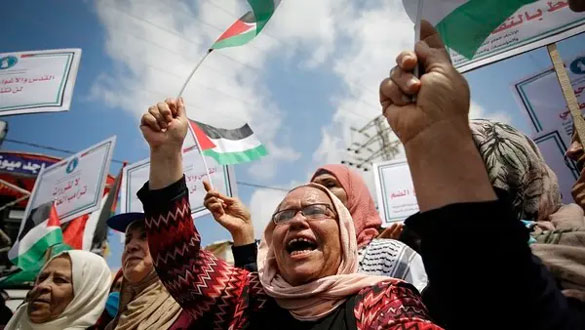 Palestinian women lift national flags and placards during a rally for supporters of the Fateh movement against Israel's West Bank annexation plans, in Beit Hanun in the north of the Gaza Strip. (AFP)
------
The International Criminal Court ruled on Friday that it has jurisdiction over war crimes or atrocities committed in the Palestinian Territories, opening
the door for possible investigations against the objections of Israel.
Judges said their decision was based on jurisdictional rules in the Hague-based court's founding documents and does not imply any attempt to determine statehood or legal borders.
Israel, which is not a member of the court, has rejected its jurisdiction.
The court's prosecutor, Fatou Bensouda, said in December 2019 there was "a reasonable basis to believe that war crimes have been or are being committed in the West Bank, including East Jerusalem, and the Gaza Strip."
She named both the Israeli Defense Forces and armed Palestinian groups such as Hamas as possible perpetrators.
She asked judges to rule on whether the situation fell under the court's jurisdiction, before a formal investigation would be opened.
In a majority ruling published Friday night, the judges said yes.
"The Court's territorial jurisdiction in the Situation in Palestine ... extends to the territories occupied by Israel since 1967, namely Gaza and the West Bank, including East Jerusalem," they said.
https://english.alarabiya.net/News/middle-east/2021/02/05/World-court-rules-it-has-jurisdiction-over-war-crimes-in-Palestinian-Territories
--------
Burkina Faso Government Says It Is Open To Talks With Jihadists
4 February 2021
OUAGADOUGOU, Feb 4 (Reuters) - Burkina Faso's government said for the first time on Thursday that it was open to talks with Islamist militants to try to end a growing insurgency, echoing a position taken by authorities in neighbouring Mali.
Nearly a decade after militants linked to al Qaeda briefly seized control of northern Mali, governments across West Africa's Sahel region again find themselves struggling to contain the jihadists, leading some to reconsider prior opposition to talks.
"If we want to end the security crisis, we will need to find paths and ways to talk with those responsible for terrorist attacks so that we are in peace," Prime Minister Christophe Dabire said in response to a question in parliament.
Attacks in Burkina Faso by fighters linked to al Qaeda and Islamic State have surged in Burkina Faso since 2018, contributing to a humanitarian crisis that has forced more than one million people to flee their homes.
Mali's former president Ibrahim Boubacar Keita said a year ago that his government was prepared to negotiate with the local al Qaeda affiliate, and the current government has reaffirmed that position.
It is not clear if any progress has been made since then. The al Qaeda affiliate said it would only attend peace talks if Mali's government expels French and United Nations forces.
Former colonial power France, which has over 5,000 troops in the Sahel to fight the militants, has said it opposes talks with the jihadists. (Reporting by Thiam Ndiaga; Writing by Aaron Ross and Alistair Bell)
https://news.trust.org/item/20210204174238-znhn7/?utm_source=iterable&utm_medium=email&utm_campaign=1972721_
--------
Pakistani Taliban reunified splinter groups in Afghanistan, poses threat: UN
By Rezaul H Laskar
FEB 05, 2021
The Pakistani Taliban has worked with al-Qaeda to reunify several splinter terror groups in Afghanistan, a development that increases the threat to the entire region, according to a new report from a UN sanctions monitoring committee.
The ability of Tehrik-e-Taliban Pakistan (TTP) to bring together these splinter groups, comprising mostly Pakistani fighters, has increased its strength and led to a "sharp increase in attacks in the region", said the report from the monitoring team that helps the UN's 1267 sanctions committee assess activities of al-Qaeda and Islamic State.
The report, released this week, also highlighted the Islamic State's activities in cyberspace in South Asia, including the publishing of Voice of Hind, an online magazine in English, and efforts by the group's members in the Maldives and Sri Lanka.
According to the report, UN member states "expressed concern at the rising number of ISIL sympathizers in cyberspace in South Asia" and noted that Voice of Hind was being published regularly since it was started in early 2020. "It has followers in Maldives and Sri Lanka, with the former also highlighted by member states as an arena for recruitment and operations," the report said.
The report added that the key Islamic State operative in the Maldives, Mohamed Ameen, is trying to forge links with the Khorasan unit of Islamic State in Afghanistan. Experts believe such a connection could increase the terrorist threat for all countries in the region, including India.
Ameen's efforts are "consistent with the Al-Sadiq office objective of enhancing cooperation across the region", the report said. The "Al-Sadiq office" is an Islamic State unit covering India, Afghanistan, Bangladesh, the Maldives, Pakistan, Sri Lanka and Central Asian states that is led by Shahab al-Muhajir aka Sanaullah, a former commander of the Pakistan-based Haqqani Network.
"Tehrik-e Taliban Pakistan (TTP)...was reported to have overseen a reunification of splinter groups that took place in Afghanistan and was moderated by Al-Qaida. This was expected to increase the threat to Afghanistan, Pakistan and the region," the report said.
Five groups - Shehryar Mehsud group, Jamaat-ul-Ahrar...Hizb-ul-Ahrar, the Amjad Farooqi group and the Usman Saifullah group (formerly known as Lashkar-e-Jhangvi) – pledged alliance to TTP in July and August last year, and this "increased the strength of TTP and resulted in a sharp increase in attacks in the region".
TTP's fighting strength now ranges between 2,500 and 6,000, the report said. Though the report didn't go into specifics, experts believe most members of the five groups united by TTP are of Pakistani origin.
Sameer Patil, fellow for international security studies at Gateway House, said these developments could have worrying portends for India and its security interests, particularly in Afghanistan.
"There is a history of terror attacks in Afghanistan in which elements associated with al-Qaeda joined hands with the Taliban to hit out at Indian interests in Afghanistan, including attacks on diplomatic compounds and the kidnapping of engineers. While there may not be any direct effect on Indian territory, Indian interests continue to be endangered, especially in Afghanistan," he said.
Patil said India also couldn't afford to let down its guard given previous attempts by Pakistan-based groups such as Lashkar-e-Taiba to create networks in the territory of friendly neighbours such as the Maldives.
The UN report highlighted another issue that has been of concern to countries in the region against the backdrop of the planned drawdown of foreign troops in Afghanistan – the continuing relationship between the Afghan Taliban and al-Qaeda despite the peace deal signed with the US a year ago.
"Member States report little evidence of significant changes in relations between Al-Qaida and the Taliban. Al-Qaida assesses that its future in Afghanistan depends upon its close ties to the Taliban, as well as the success of Taliban military operations in the country," the report said.
Al-Qaeda and its affiliates have 200 to 500 cadres spread across 11 provinces in Afghanistan, and the killing of several al-Qaeda commanders in Taliban-controlled territory "underscores how close the two groups are", the report said. Among the al-Qaeda figures killed in Taliban-controlled areas was Mohammad Hanif, a deputy of al-Qaeda in the Indian Subcontinent (AQIS).
https://www.hindustantimes.com/world-news/pakistani-taliban-reunified-splinter-groups-in-afghanistan-poses-threat-un-101612532507569.html
--------
UK MPs: Bahrain tortures dissidents in academy where British university runs course
06 February 2021
Forty cross-party lawmakers and peers in the United Kingdom have called on the University of Huddersfield to close a master's course it runs at Bahrain's Royal Academy of Policing, after allegations that the Manama regime is torturing political dissidents in the same building.
The legislators, in a joint letter, told Huddersfield's vice-chancellor, Bob Cryan, that the university is at the risk of "indirect implication in human rights abuse" through running an MSc in security science solely for officers of the academy, the Guardian reported on Friday.
The small Persian Gulf island country has seen anti-regime protest rallies over the past nine years. The major demand has been the ouster of the Al-Khalifah regime and the establishment of a just and conclusive system representing all Bahraini nationals.
However, the Manama regime, in return, has ignored the calls and is pressing ahead with its heavy-handed crackdown and persecution of human rights campaigners and political dissidents.
Furthermore, the Al-Khalifah regime has begun trying civilians at military tribunals since 2017, a move that has drawn widespread condemnation from human rights bodies and activists, and has been described as the imposition of an undeclared martial law across the country.
The Bahrain Institute for Rights and Democracy campaign group (Bird) last year said in a report that it had collected testimonies from 13 individuals arrested for political activism, who say officers abused them during interrogations in the Royal Academy of Policing where the Huddersfield course is being offered.
The rights group cited some of the victims that they were being electrocuted and beaten to their genitals. Four have reported sexual abuse.
The Guardian also reported the shocking experience of a Bahraini physician, who was granted asylum in the UK last year on the basis of his testimony about being tortured at the said academy.
"The academy is not a place of learning. It is a place of torture and human rights violation. The UK government must put restrictions on a British university training in such a place," the doctor said, who asked to remain anonymous for fear of reprisals against his relatives in Bahrain.
He said that he was among more than 200 activists arrested and taken to nefarious Jaw Prison, across the road from the academy, after protest rallies in May 2017. He went on to say that he had been taken with other detainees to the academy on seven occasions to be interrogated and tortured, often through the night.
"I told the Home Office in my application for asylum that an officer said to me 'See that water bottle we gave you to drink? You don't deserve to drink it'. ... All of these things happened in the academy," he added.
The unnamed doctor further said that officers at the academy also threatened to rape his mother and sisters in a bid to try to make him confess to participating in rallies.
Last month, Human Rights Watch (HRW) said that Bahrain's human rights situation deteriorated dramatically in 2020 as the regime's authorities escalated repression against online and social media activists and critics with courts upholding death sentences against opposition figures.
HRW also pointed to the unsafe health and hygiene conditions in Bahrain's overcrowded prisons, emphasizing that Bahraini authorities excluded opposition leaders, activists, journalists, and human rights defenders – many of whom are old and/or suffer from underlying medical conditions – from the list of 1,486 prisoners released last March due to COVID-19 outbreak.
https://www.presstv.com/Detail/2021/02/06/644645/Bahrain-UK-lawmakers-Huddersfield-academy-torture-protests
--------
Divided By Riots, United By Stir — Muzaffarnagar's Muslims And Jats Set Aside 2013 Divide For Farm Protests
Feb 6, 2021
Muzaffarnagar/Meerut: Eight years ago, three deaths and a mahapanchayat had set off a chain of events that led to three weeks of riots in Muzaffarnagar. The communal divide it created ran deep.
In the villages of Muzaffarnagar, many Muslims and Jats are putting the bloody history behind them to come together for the farmers' protest. "It is time to move on," said Asad Zama, a lawyer who was witness to the riots. "Both communities shape the politics of western UP. Together, we can do a lot."
In 2013, Muslim members of the Bharatiya Kisan Union (BKU), led by founding member Ghulam Mohammad Jola, had walked out of the outfit. BKU chief Naresh Tikait and his brother, Rakesh, spokesperson of the outfit, had allegedly attended the Mahapanchayat where inflammatory speeches had been made before Muzaffarnagar descended into riots. The Tikait brothers were booked for inciting communal violence and Jola, holding BKU accountable, quit.
Recently at another Mahapanchayat, Jola shared the stage with Naresh and embraced him. It was a day after Rakesh's teary-eyed appeal from the Ghazipur border, which led to waves of farmers joining the protests at Delhi borders again. Jola, who had been a close aide to the Tikait brothers' father and influential farmer leader Mahender, struck a note of reconciliation.
"Eight years have passed. Both Jats and Muslims have seen the losses that came with drifting apart, both politically and structurally. Now, we are together. The Muzaffarnagar Mahapanchayat was the beginning. I am hopeful that this camaraderie will endure and help build bridges among people," he said.
It is an uneasy truce but one they are firm on. "It's a good start. The pressing matter is farmers' welfare, irrespective of faith," said Ashok Balyan, a Muzaffarnagar-based farmer leader. "We are the biggest farmer communities of western UP. We are all affected. Coming together with a sense of brotherhood is good for the both of us," said Sharanvir Deshwal, another farmer leader.
Some, however, felt it was too soon to read too much into what is essentially an act of solidarity. "The divide that was created in 2013 has been deep. It will take time for the scars to heal," Ashok said. "Coming together does not mean a political union. It is out of necessity." Rizwan Ahmad, an activist and riot victim who now lives in Shamli, was also sceptical.
https://timesofindia.indiatimes.com/city/meerut/divided-by-riots-united-by-stir-muzaffarnagars-muslims-jats-set-aside-2013-divide-for-farm-protests/articleshow/80712203.cms
--------
Pakistan offers dialogue to India
Feb 6, 2021
ISLAMABAD: Pakistan Prime Minister Imran Khan offered dialogue on Friday to India while making restoration of Article 370, which grants Jammu and Kashmir special status, a condition for talks.
He was addressing a public gathering in Kotli district of Pakistan-occupied Kashmir to observe "solidarity" with the people of Kashmir. Pakistan has been observing "Kashmir Day" on February 5 every year since 1991.
India had said on Thursday that the onus of creating the right conditions by acting against cross-border terrorism lay on Pakistan.
"Come resolve this Kashmir dispute with us. And for that, the first thing you must do is to restore Article 370. And then speak to us. And then, as per the United Nations Resolution, give the Kashmiris their due right," Khan said.
"We are ready to speak to you again. I'm still asking Modi to resolve the Kashmir issue through talks, but do not mistake our hand of friendship for weakness," he said. "I invited Indian PM Narendra Modi several times to come to the table of dialogue as it was the only viable solution," Khan said.
Khan said that following the Pulwama incident he realised that the Indian authorities didn't want peace or friendly ties, and intended to use the issue for political gains. He asked India to shun the "fascist" ideology of the RSS. "Such fascist ideologies do the most damage. They ended up damaging their own nation," he said.
"The country (India) is divided. The Muslims are suffering, the farmers are suffering. The minorities are all fearful," Khan claimed, adding that "such an ideology… may win you the election, but this fascist ideology destroys the fabric of society".
Khan said Pakistan wanted Kashmiris "to decide their own future".
"The issue of Kashmir has been lingering since 1948 and it could be resolved along the lines of resolution of other international disputes, such as East Timor," PM Khan said.
https://timesofindia.indiatimes.com/world/pakistan/pakistan-offers-dialogue-to-india/articleshow/80714409.cms
--------
Dozens of Rohingya refugees caught arriving in Malaysia
Feb 05, 2021
Dozens of Rohingya, mostly women and children, were caught as they arrived by boat in Malaysia last month after fleeing a refugee camp in neighbouring Indonesia, police said Friday.
Almost 400 members of the persecuted Muslim minority from Myanmar arrived by boat in Indonesia last year after perilous journeys, and just over 100 now remain at a camp there.
Many are believed to have enlisted traffickers to help them make the sea crossing, including women seeking to reunite with their husbands in the Southeast Asian country.
Relatively affluent, Muslim-majority Malaysia is the main destination for Rohingya fleeing misery in Bangladeshi refugee camps.
Police confirmed to AFP that a boat carrying 36 people -- 31 Rohingya and five Indonesians -- was intercepted as it landed on Malaysia's west coast on January 6.
"They entered Malaysia by boat from Tanjung Balai (on Indonesia's Sumatra island) and landed at a beach," said Abdul Rahim Jaafar, the director of internal security at the Royal Malaysia Police.
The Rohingya migrants numbered 17 women, seven men, five boys and two girls.
They were detained and 21 have been charged for entering Malaysia without valid documents, Abdul Rahim said. A further two people have been charged under anti-trafficking laws.
News of the boat landing tallies with accounts from Rohingya at the camp in Indonesia, who told AFP this week that scores of women had been smuggled to Malaysia.
While some were caught, others are believed to have successfully entered the country and reunited with their spouses, according to Rohingya and human rights groups.
Almost one million Rohingya live in sprawling camps in Bangladesh, many of which were set up after a bloody crackdown by Myanmar's military in 2017 drove them into the impoverished South Asian country.
Over the years, many have sought to flee by boat to Malaysia, enduring harrowing, months-long sea journeys punctuated by illness and beatings.
More than 100,000 Rohingya live on the margins of society in Malaysia, registered as refugees but not allowed to work, forcing them into illegal construction and other low-paid jobs.
https://www.wionews.com/world/dozens-of-rohingya-refugees-caught-arriving-in-malaysia-361601
--------
UAE, Bahrain sharply decreased aid to Palestinians following normalization with Israel: Report
06 February 2021
The United Arab Emirates (UAE) and Bahrain have dramatically slashed their financial assistance to the UN agency for Palestinian refugees after the two Persian Gulf states agreed to clinch US-brokered deals to normalize ties with Israel last August.
Israeli Channel 12 television network, citing Center for Near East Policy Research, reported on Friday that while the UAE funded the United Nations Relief and Works Agency for Palestine Refugees in the Near East (UNRWA) $53 million and $51 million in 2018 and 2019 respectively, it provided the agency a mere $1 million last year.
The report added that Bahrain had also cut funds, but did not provide any figures. UNRWA confirmed the account.
The report said the moves could be seen as an act of retaliation after the Palestinians condemned the two Persian Gulf states over their diplomatic ties with Israel, and accused them of treachery.
Back in September 2018, former US president Donald Trump made the abrupt announcement that his administration would halt funding to the United Nations' agency assisting Palestine refugees across the Middle East.
Palestinian officials sharply criticized then US decision, calling it a "flagrant assault" against Palestinians.
Last month, Washington's interim UN envoy, Richard Mills, said President Joe Biden intends to "restore US assistance programs that support economic development and humanitarian aid for the Palestinian people," without mentioning UNRWA.
Israeli prime minister Benjamin Netanyahu signed agreements with Emirati Foreign Minister Sheikh Abdullah bin Zayed Al Nahyan and Bahrain's Foreign Minister Abdullatif Al Zayani during an official ceremony hosted by Trump at the White House on September 15 last year.
Palestinians, who seek an independent state in the occupied West Bank and Gaza, with East Jerusalem as its capital view the deals as betrayal of their cause.
Palestinian President Mahmoud Abbas protested the normalization deals with Israel, saying they will be fruitless as long as the United States and the Israeli regime do not recognize the rights of the Palestinian nation and refuse to resolve the issue of Palestinian refugees.
Abbas reiterated that there will be no peace, security or stability for anyone in the region unless the Israeli regime ended its occupation of Palestinian land, and Palestinians could restore their full rights as stipulated in international resolutions.
https://www.presstv.com/Detail/2021/02/06/644658/UAE-Bahrain-sharply-decreased-aid-to-Palestinians-following-normalization-with-Israel-Report
--------
North America
Biden reverses Trump's terrorist designation of Yemen's Ansarullah
06 February 2021
The administration of US President Joe Biden has formally notified Congress that it will remove Yemen's popular Houthi Ansarullah movement from the list of foreign terrorist organizations, reversing a last-minute designation by former president Donald Trump.
"Secretary [Antony] Blinken has been clear about undertaking an expeditious review of the designations of Ansarullah given the profound implications for the people of Yemen, home to the world's worst humanitarian catastrophe," an unnamed State Department official confirmed on Friday.
"After a comprehensive review, we can confirm that the Secretary intends to revoke the Foreign Terrorist Organization and Specially Designated Global Terrorist designations of Ansarullah," the official added.
Two sources familiar with the matter said the State Department had formally notified Congress of its plan to delist the Houthi movement.
The decision comes a day after the Biden administration announced an end to American support for the Saudi war on Yemen, including a freeze on arms sales to the Riyadh regime.
Critics of the Trump administration action had said that the designation would bring more pain to millions of starving people in Yemen.
Scott Paul, Oxfam America's policy advocacy director said, "This purely counterproductive designation had caused months of uncertainty as aid organizations, banks, and importers of critical commodities like food and fuel were left in limbo."
On January 11, nine days before Biden was sworn into office, then-Secretary of State Mike Pompeo announced President Trump's intent to designate Yemen's Ansarullah movement as terrorist.
The Trump administration's last-minute "terrorist" designation appeared to be a desperate attempt to step up pressure on the popular Houthi movement after the Saudi regime failed to fulfill the objectives of over five years of war on Yemen, despite all the support it had received from the US and other Western states.
The popular Houthi Ansarullah movement, backed by the Yemeni armed forces and allied popular groups, has gone from strength to strength against the Saudi-led invaders, and successfully defended Yemen, leaving Riyadh and its allies bogged down in the county.
Trump had long overlooked and defended the Saudi-led coalition's acts of aggression in Yemen in favor of lucrative arms sales to the regime in Riyadh.
US withdrawal of support not enough: Houthi
A member of Yemen's Supreme Political Council on Saturday described the Biden administration's decision to withdraw support for Yemen war in break with Trump's policy as "insufficient."
"The US decision to end its involvement [in the war] and command of the aggressor states is not enough. This is the first practical measure that Washington must adopt," Mohammed Ali al-Houthi wrote in a post published on his official Twitter page early on Saturday.
"In the wake of US decision to halt military support for offensive military operations in Yemen, Washington's allies must also commit themselves to compensate victims, enact a package of measures to guarantee the sovereignty of Yemen, recognize its independence and legitimate right to self-defense, and consider any military action either by Arab or foreign states as a criminal act," he said.
"Another step that needs to be taken is to restore the rights of Yemeni people, and to offset economic repercussions, which were incurred [by the coalition of aggression] as a result of the siege. Additionally, no outsider has the right to impose a decision on Yemeni nation or appoint a person to [rule] them by force of arms," Houthi further noted.
"Last but not least, Yemeni people should not be forced to obey those who do not represent them," he concluded.
'We are waiting for actions, not just words'
Mohammed al-Bukhaiti, another member of Yemen's Supreme Political Council, said the US administration needs to understand that actions speak louder than words.
Bukhaiti told Lebanon-based and Arabic-language al-Mayadeen television news network on Friday night that Ansarullah movement and Yemen's National Salvation Government were ready to end the crisis and war in the Arab country.
"We are ready for talks, but the mechanism of the previous talks was not right," he highlighted.
"If the US government is honest, it would practically mean the end of [Saudi-led] aggression against Yemen. The war in Yemen ends once all airstrikes stop and foreign forces leave the country," Bukhaiti continued.
The member of Yemen's Supreme Political Council also questioned the US decision to end support for the Saudi war on Yemen, saying, "The United States may reduce its support for aggressor states [involved in Yemen war] without stopping it altogether."
https://www.presstv.com/Detail/2021/02/06/644650/Biden-to-rescind-Yemen-Ansarullah-terrorist-designation-reverse-another-Trump-policy
--------
Top US diplomat holds talks with European officials over Iran, China, Russia
Joseph Haboush & Nadia Bilbassy
05 February 2021
US Secretary of State Antony Blinken held virtual meeting Friday with European allies in an attempt to come up with a unified stance on common threats that include China, Iran and Russia.
The meeting involved Blinken's counterparts from the United Kingdom, Germany and France.
Discussions touched on the multiple common challenges, including the Iran nuclear deal, threats from China and Russia, the military coup in Myanmar and climate change.
"The goal of the meeting is to reach a unified stance," a senior US administration official told Al Arabiya ahead of the meeting.
French Foreign Minister Jean-Yves Le Drian tweeted about the "in-depth and important conversation on Iran."
For his part, UK Foreign Minister Dominic Raab said: "The E3 and the US discussed how a united approach could address our shared concerns towards Iran."
https://english.alarabiya.net/News/middle-east/2021/02/05/Top-US-diplomat-holds-talks-with-European-officials-over-Iran-China-Russia-Source
--------
Washington rejects Turkey's minister's statement that US was behind 2016 coup attempt
Tuqa Khalid
05 February 2021
The US State Department said on Thursday assertions by Turkish officials that the United States was involved in a failed 2016 coup attempt in Turkey were "wholly false."
"The United States had no involvement in the 2016 attempted coup in Turkey and promptly condemned it. Recent assertions to the contrary made by senior Turkish officials are wholly false," the State Department said.
"These remarks and other unfounded and irresponsible claims of US responsibility for events in Turkey are inconsistent with Turkey's status as a NATO Ally and strategic partner of the United States," it added.
Turkey's interior minister Suleyman Soylu told the Hurriyet daily the United States had managed the coup attempt while US-based Muslim preacher Fethullah Gulen's network carried it out.
"It is blatantly clear the United States is behind July 15. It was FETO who carried it out upon their orders," he said.
More than 250 people were killed in the attempt to overthrow President Tayyip Erdogan and his government on July 15, 2016 when rogue soldiers commandeered warplanes, helicopters and tanks to seize state institutions.
Ankara has long blamed preacher Gulen, a former ally of Erdogan who lives in Pennsylvania, and launched a widespread crackdown on his network, which Ankara refers to by the acronym 'FETO'. Gulen denies any involvement.
The US has repeatedly rejected Turkish demands for Gulen's extradition, citing a lack of credible evidence from Ankara.
Ankara is seeking to repair strained ties with Washington, which last year sanctioned Turkey over its purchase of Russian air defence systems, and with the European Union. The EU has threatened measures against Ankara over a dispute with Greece in the east Mediterranean.
Turkey has said in recent weeks that it achieved a "positive agenda" with the EU, and that it wants to improve relations with the United States under President Joe Biden. He is expected to be tougher on Ankara over its record on human rights, which has worried Turkey's Western allies.
Since the failed coup, Turkey has detained some 292,000 people over suspected links to Gulen and has suspended or sacked more than 150,000 civil servants. Hundreds of media outlets have been shut and dozens of opposition lawmakers have been jailed.
https://english.alarabiya.net/News/world/2021/02/05/Washington-rejects-Turkey-s-minister-s-statement-that-US-was-behind-2016-coup-attempt
--------
Blinken discusses Iran deal with UK, French, German ministers
05 February 2021
US Secretary of State Antony Blinken has discussed Iran with his British, French and German counterparts as they seek to revive the Iran nuclear deal.
"We just had a in-depth and important conversation on Iran ... to handle together nuclear and regional security challenges," French Foreign Minister Jean-Yves Le Drian said on Twitter on Friday.
The new administration of President Joe Biden is trying to explore how to restore the nuclear deal, officially named the Joint Comprehensive Plan of Action (JCPOA).
The JCPOA was signed in 2015 between Iran and six world states — namely the US, Germany, France, Britain, Russia and China — and ratified in the form of UN Security Council Resolution 2231.
However, the US under former president Donald Trump unilaterally pulled out of the JCPOA in May 2018, reinstated the anti-Iran sanctions, and targeted the Islamic nation with a brutal economic embargo which the Trump White House called "maximum pressure" campaign.
The fate of the JCPOA is now hanging in the balance after the European co-signatories — France, Britain and Germany — failed to counter the sanctions as required by the agreement, prompting Tehran to suspend parts of its commitments in retaliation.
Biden has pledged to rejoin the multilateral accord if Iran returns to compliance.
Iran, however, says it is Washington that should take the first step by lifting the sanctions and then Tehran will return to its commitments enshrined in the nuclear pact.
'We're working in lockstep with our European partners'
On Friday, US State Department spokesman Ned Price declined to comment on the substance of Blinken's virtual meeting with his British, French and German counterparts but said Washington wanted "to make sure that we are working in lockstep with our European partners" on Iran.
An American official also said the meeting between Blinken, Le Drian, Britain's Dominic Raab and Germany's Heiko Maas would also cover the coronavirus pandemic, Russia, China, Myanmar and climate.
The National Security Council convened a meeting on Friday which was attended by top US officials.
"The meeting today is part of an ongoing policy review. It is not decisional," White House spokeswoman Jen Psaki said on Twitter.
Robert Malley, new US special envoy for Iran, said on Tuesday that Washington seeks to remove the so-called "maximum pressure" campaign against the Islamic Republic.
Malley told the Italian daily newspaper Corriere della Sera that conferring on a broader agreement would be on the agenda only after returning to JCPOA.
The US envoy also claimed that the Biden government will remove the maximum pressure on Iran and strives to put pressure on Tehran through diplomacy.
https://www.presstv.com/Detail/2021/02/05/644640/Blinken-discusses-Iran-deal-with-UK,-French,-German-ministers
--------
Bipartisan support emerges for domestic-terror bills as experts warn threat may last '10 to 20 years'
By Karoun Demirjian
Feb. 5, 2021
An apparent bipartisan majority of the House Homeland Security Committee on Thursday endorsed the idea of new laws to address domestic terrorism in the wake of last month's riot at the U.S. Capitol, as experts warned such internal threats would plague the country for decades to come.
Elizabeth Neumann, a former assistant secretary of homeland security for counterterrorism during the Trump administration, warned lawmakers that there is a "high likelihood" that another domestic terrorist attack would occur in the coming months and that the problem would persist "for the next 10 to 20 years."
Jonathan Greenblatt, head of the Anti-Defamation League, told lawmakers that Jan. 6 had been a "watershed moment for the white supremacist movement," and that its adherents viewed the Capitol breach as a "victory."
Their comments came during the committee's first hearing in its investigation into the riot that has moved House Democrats and 10 Republicans to impeach the now-former president for an unprecedented second time. The panel's chairman, Rep. Bennie Thompson (D-Miss.), indicated that he expected its probe would result in concrete legislation to punish and dissuade such attacks, and better monitor and regulate the environments in which extremist ideologies proliferate.
"We have to do something," Thompson said during the hearing. "I'm sure somewhere there will be agreement on specific legislation."
But although both Democrats and Republicans on the panel showed enthusiasm for select ventures, it is not yet clear where leaders might prioritize their efforts — or if, in the end, they will be able to find enough common ground to avoid political stalemate.
Rep. Michael McCaul (R-Tex.), the committee's former chairman, joined a bipartisan group of lawmakers calling for legislation to set specific federal penalties for domestic terrorism cases. Such legislation would aim to bring the prosecution of such crimes into parity with laws targeting terrorism that originates overseas — something proponents said would recognize that the threats are equally insidious.
"What happened Jan. 6 just cries out" for such a response, McCaul said. "I think it sends a strong message about where Congress is, that we're going to treat domestic terrorism on an equal plane as international terrorism."
Several lawmakers said they also endorse targeting social media companies with legislation meant to hold them accountable when extremist propaganda is circulated on their platforms. Some backed the approach set out in a bill, co-written by Rep. Tom Malinowski (D-N.J.), seeking to overhaul of Section 230 of the Communications Decency Act, the law giving technology companies liability protection from what third parties post on their sites.
"They've dragged their feet too long," Neumann told lawmakers, referring to social media companies and noting that although the preference was to have business "self-correct … we might be at the point where it is needed for Congress to pass legislation to address the problem."
Despite their unanimous condemnation of the Capitol attack and white supremacy, the experts assembled Thursday were not in lockstep when it came to recommendations for how Congress ought to go about legislating a response. While Greenblatt came with a seven-part plan, including specific legislative recommendations to increase penalties and for funding mitigation activities, Brian Michael Jenkins of the Rand Corp. took the opposite approach, recommending that prosecutors might do best to go after domestic terrorists by leveraging existing statutes.
Even with bipartisan support for new legislation, there are several political pitfalls on the road to passing it. Some House Democrats have accused certain Republican colleagues of aiding and abetting the Capitol rioters, and across the Capitol the parties remain divided over whether then-President Donald Trump is to blame for inciting the attack.
Thursday's hearing was held against the backdrop of a debate over whether freshman Rep. Marjorie Taylor Greene (R-Ga.) should be ousted from her committee assignments for espousing conspiracy theories Democrats have labeled dangerous. Late Thursday, the House voted largely along party lines to do so after Greene had pushed back against the accusations, calling them a form of thought crime and decrying Democrats for trying to stifle her right to free speech.
The debate appeared to spill over into Thursday's hearing, as Rep. Andrew S. Clyde of Georgia — also a first-term Republican — suggested that activists were too quick to brand people with unorthodox and even offensive views as extremists.
"Can people not have differing opinions and those opinions not affect the actual work that they do?" Clyde challenged Greenblatt in the hearing's only testy exchange.
"Fierce debate shouldn't allow you to dehumanize me or any other person from any minority group," Greenblatt shot back.
https://www.washingtonpost.com/national-security/capitol-riot-domestic-terror-legislation/2021/02/04/f43ec214-6733-11eb-8468-21bc48f07fe5_story.html?utm_source=iterable&utm_medium=email&utm_campaign=1972721_
--------
Mideast
'US-Saudi-Israeli alliance against Iran still in place under Biden'
05 February 2021
A political commentator says the United States still counts Iran as an enemy under the administration of new President Joe Biden, who is unlikely to radically shift the country's Iran policy despite a pledge to rejoin the 2015 nuclear deal that his hawkish predecessor abandoned.
"Unfortunately, Iran is still on the US enemies' list under the Biden government. Thus, while direct military intervention is unlikely, the US-Saudi-Israel alliance is still in place," Beau Grosscup, professor emeritus of political science at California State University, said in an interview with Press TV.
The trio, he added, continue "looking to overthrow the Islamic Republic via other means [than military action] in favor of a return to the monarchy."
Biden has criticized ex-president Donald Trump for pulling the US out of the Iran deal in 2018 and reinstating the sanctions lifted by the accord, pledging to return to compliance, despite opposition from Washington's close Middle Eastern allies, Israel and Saudi Arabia.
However, weeks into Biden's presidency, signs are emerging that the new White House team are not seeking to make any fundamental changes to America's Iran policy, and that the Iran deal is not a top priority.
Turning a blind eye to the fact that it was Washington which first turned back on its obligations under the nuclear deal, Secretary of State Antony Blinken said, on his first full day as the top US diplomat in late January, that Washington would only return to the agreement once Tehran resumes the commitments it has suspended in retaliation for the US's withdrawal.
Blinken also spoke of a long road until verification of Tehran's compliance and called for the inclusion of irrelevant issues in the nuclear pact, including Iran's national defense program and its regional activity.
In turn, the regimes in Israel and Saudi Arabia — which failed in the first place to prevent the signing of the Iran deal, despite intense lobbying — have been trying to dissuade the Biden administration from rejoining the multinational agreement.
The US enmity with the Islamic Republic dates back to the 1979 Islamic Revolution, which overthrew the Washington-backed Pahlavi dynasty in Iran and paved the way for the nation to achieve independence from Western dominion.
Shortly after the Revolution, the US — along with a number of its Western and regional allies — began a fruitless campaign, which continues to this day, to bring down the Islamic establishment in Iran through imposing crippling sanctions on the Iranian nation and backing the ex-Iraqi regime of Saddam Hussein in a bloody eight-war on its neighbor in the 1980s.
That campaign has not only failed to achieve its goal but it has also backfired, helping the Iranian nation to grow stronger and achieve self-sufficiency in many sectors, especially its defense industry.
'Iran foiled enemy attempts to isolate it'
Elsewhere in the interview, Grosscup said Iran has made "a few powerful" enemies in the past 42 years since the Revolution, but the country has also been able to avoid falling into a Western trap of becoming isolated thanks to a combination of strengthening its defense capabilities and engaging in diplomacy with other states.
Grosscup added that Iran's "ability defend itself against those enemies and negotiate treaties that serve a community of interests is Iran's biggest success as well as being able to fight off the label of a 'pariah state' that its enemies try hard to tag it with," he added.
The political scientist said Iran had successfully foiled attempts by its enemies to isolate the country as an "aggressor state," praising the Islamic Republic as "a valuable and valued member of the community of nations."
He further described the economic challenges facing Iran as a "big test" for the country, saying Tehran should work to get the economy, which has been hit hard by US sanctions, "back on track" when the new coronavirus pandemic is brought under control.
https://www.presstv.com/Detail/2021/02/05/644613/iran-us-israel-saudi-biden-alliance-Beau-Grosscup
--------
Israel's Netanyahu promises ministry to first-ever Muslim on Likud list
February 6, 2021
JERUSALEM: Israeli Prime Minister Benjamin Netanyahu said Friday he would appoint an Arab Israeli, the first-ever Muslim candidate on the premier's Likud party list, as a minister if the party wins March elections.
"I'm proud that Nail Zoabi, a renowned educator who has given many years to Arab society, is joining the list" of Netanyahu's right-wing Likud party, the premier said in a video on Facebook.
"I will name him minister for the advancement of Arab society in my government," he said, standing alongside Zoabi.
A caption on the video said it would be "the first time that an Israeli Muslim citizen joins Likud".
Several Druze Arabs have served as Likud MPs.
Netanyahu's announcement coincided with the defection of the Raam movement from the Joint List, a coalition of Arab parties which in the last election in March 2020 had achieved its highest-ever score of 15 seats in the Knesset, Israel's 120-seat legislature.
The conservative Islamic movement's leader Mansour Abbas in December abstained from a vote to dissolve parliament, a move interpreted as a sign of support for Netanyahu and a break with the other Joint List parties.
Netanyahu also recently launched a campaign to win over Arab Israelis, visiting multiple Arab-majority districts in a pre-election overture to a community that has long accused him of racism.
In a polling-day bid to energise right-wing voters in 2015, he warned that Arab Israelis were voting "in droves" and suggested left-wing groups had bussed Arab citizens to polling stations.
In a rare visit to the northern city of Nazareth, the largest Arab city in Israel, Netanyahu promised investment and anti-crime initiatives and apologised for potentially offensive past remarks.
Arab Israelis — Palestinians who stayed on their land following the Jewish state's creation in 1948, and their descendants — make up about 20% of the country's roughly nine million people.
According to a survey by the Israel Democracy Institute (IDI), 66% of Israeli Arabs see Netanyahu's campaign to seduce them as insincere.
By law, Arab Israelis have rights equal to those of Jewish citizens. But they say that in practice they suffer discrimination in employment, housing, policing and other essentials.
They also point to a 2018 law defining Israel as the "nation state of the Jewish people" and giving Jews a "unique" right to self-determination there.
https://www.freemalaysiatoday.com/category/world/2021/02/06/israels-netanyahu-promises-ministry-to-first-ever-muslim-on-likud-list/
--------
Spokesman: MKO's Influence Visible in Belgian Court's Verdict against Iran's Diplomat
2021-February-5
"The Islamic Republic of Iran strongly condemns the announcement of the Belgian Court of Antwerp to issue a 20-year prison sentence for Asadi," Khatibzadeh said on Thursday in reaction to the Belgian Court's ruling on Iranian diplomat Asadollah Asadi, adding, "Unfortunately, Belgium and some European countries, under the influence of the machination of the Mojahedin Khalq Organization (MKO) terrorist group, have committed such an illegal and unjustifiable act."
He went on to say that as Iran has stated several times, all stages of Asadi's detention, the judicial process, the issuance of the recent sentence are illegal and in flagrant violation of international law, particularly the provisions of the 1961 Vienna Convention on Diplomatic Relations.
"Therefore, they [Europeans] should be held accountable for the gross violations of the rights of the Iranian diplomat, including the inhumane conditions that he faced while in detention in Germany and Belgium," Khatibzadeh noted.
The spokesman emphasized that Iran reserves the right to employ all possible legal and diplomatic means to exercise the rights of Asadollah Asadi and to hold accountable governments that have violated their international obligations.
Asadi who served as the third secretary of the Iranian Embassy in Austria was arrested in Germany in 2018 and was extradited to Belgium. He is accused of allegedly planning the bombing and providing the explosives to an Iranian couple from Brussels.
Iran has always denied the allegations against its diplomat and in July 2018 summoned the French and Belgian ambassadors and Germany's chargé d'affaires in protest at his arrest in Germany.
In a relevant statement in October 2020, the Iranian embassy in Belgium dismissed the western media allegations against the country's diplomat, Asadollah Asadi, as baseless and ridiculous, warning of third party attempts to distort relations between Tehran and Europe.
Reuters had in early October quoted police documents as claiming that Asadi, who is allegedly charged in Belgium with planning to bomb a meeting of Mojahedin-e Khalq Organization (MKO, also known as the MEK, PMOI and NCRI) terrorist group in France, had warned authorities of possible retaliation by unidentified groups if he is found guilty.
"The Iranian diplomat has rejected the allegations and stressed that he has never raised any threats against Belgium. The case's lawyer has also dismissed allegations of threatening," the Iranian embassy said in a statement.
It added that the western media claims that Asadi has threatened Belgium are "ridiculous", warning that certain media outlets aim to destroy relations between Iran and Europe.
The MKO is listed as a terrorist organization by much of the international community. Its members fled Iran in 1986 for Iraq, where they received support from then dictator Saddam Hussein.
The notorious outfit has carried out numerous attacks against Iranian civilians and government officials for several decades.
In 2012, the US State Department removed the MKO from its list of designated terrorist organizations under intense lobbying by groups associated to Saudi Arabia and other regimes adversarial to Iran.
A few years ago, MKO members were relocated from their Camp Ashraf in Iraq's Diyala Province to Camp Hurriyet (Camp Liberty), a former US military base in Baghdad, and were later sent to Albania.
Those members, who have managed to escape, have revealed MKO's scandalous means of access to money, almost exclusively coming from Saudi Arabia.
The MKO terrorist group has openly specified targets as martyred Lieutenant General Qassem Soleimani, who commanded the Quds Force of the Islamic Revolution Guards Corps (IRGC), and Iranian Judiciary Chief Seyed Ebrahim Rayeesi.
The terrorist organization said it would "welcome" their assassination, adding that it desired for the ranking officials to "join" Asadollah Lajevardi, Tehran's former chief prosecutor, and Ali Sayyad-Shirazi, a former commander of the Iranian Army's Ground Forces during Iraq's 1980-88 war against Iran, who have both been assassinated.
Earlier in June 2019, a leaked audio of a phone conversation between two members of MKO, revealed Saudi regime has colluded with the MKO elements to frame Iran for the tanker attacks in the Persian Gulf.
In the audio, Shahram Fakhteh, an official member and the person in charge of MKO's cyber operations, is heard talking with a US-based MKO sympathizer named Daei-ul-Eslam in Farsi, IFP news reported.
In this conversation, the two elements discuss the MKO's efforts to introduce Iran as the culprit behind the tanker attacks in the Persian Gulf, and how the Saudis contacted them to pursue the issue.
"In the past week we did our best to blame the [Iranian] regime for the (oil tanker) blasts. Saudis have called Sister Maryam (Rajavi)'s office to follow up on the results, [to get] a conclusion of what has been done, and the possible consequences," Fakhteh is heard saying.
"I guess this can have different consequences. It can send the case to the UN Security Council or even result in military intervention. It can have any consequence," Daei-ul-Eslam says.
Attacks on two commercial oil tankers in the Gulf of Oman on June 13, and an earlier attack on four oil tankers off the UAE's Fujairah port on May 12, 2019, have escalated tensions in West Asia and raised the prospect of a military confrontation between Iran and the United States.
The US, Saudi regime, and the UAE have rushed to blame Iran for the incidents, with the US military releasing a grainy video it claimed shows Iranian forces in a patrol boat removing an unexploded mine from the side of a Japanese-owned tanker which caught fire earlier.
It later released some images of the purported Iranian operation after the video was seriously challenged by experts and Washington's own allies.
The MKO which is said to be a cult which turns humans into obedient robots, turned against Iran after the 1979 Revolution and has carried out several terrorist attacks killing senior officials in Iran; yet the West which says cultism is wrong and claims to be against terrorism, supports this terrorist group officially.
After the resounding victory of the Islamic Revolution in 1979, the MKO began its enmity against Iran by killings over 17,000 Iranians and terrorist activities. Several members of the terrorist group and its ringleaders are living in France now, freely conducting terrorist activities.
The MKO terrorist group has martyred 17,161 Iranian citizens, including late President Mohammad Ali Rajayee, former Prime Minister Mohammad Javad Bahonar, late Head of Supreme Judicial Council Ayatollah Mohammad Hosseini Beheshti, late Deputy Chief of the Iranian Armed Forces General Staff Ali Sayyad Shirazi, and 72 legislators, as well as four nuclear scientists.
https://www.farsnews.ir/en/news/13991117000072/Spkesman-MKO%E2%80%99s-Inflence-Visible-in-Belgian-Cr%E2%80%99s-Verdic-agains-Iran%E2%80%99s
--------
US will reverse designation of Yemen's Houthis as a terror organization: Official
Joseph Haboush
05 February 2021
Washington will reverse a last-minute decision by the Trump administration to designate Yemen's Houthis as a terrorist organization, US officials said Friday.
The designation was first made by former Secretary of State Mike Pompeo shortly before he left office, despite his efforts to push through the designation months before.
On Friday, a State Department official told Reuters that Pompeo's successor, Antony Blinken, would inform Congress of his intention to reverse the move.
"Our action is due entirely to the humanitarian consequences of this last-minute designation from the prior administration, which the United Nations and humanitarian organizations have since made clear would accelerate the world's worst humanitarian crisis," the official was quoted as telling Reuters.
Humanitarian groups and the United Nations heavily criticized the designation by the Trump administration, saying that it would further worsen the humanitarian catastrophe in Yemen.
Pompeo and the Treasury Department were quick to issue sanctions waivers and licenses to allow humanitarian aid to continue flowing into Yemen. Still, Biden's team has determined that it will be too difficult for groups and international assistance to deliver assistance.
The designation was initially welcomed by US allies in the region, including the United Arab Emirates and Saudi Arabia.
The Iran-backed Houthis target Saudi Arabia on a near-daily basis with rockets and bomb-laden missiles.
The US official stressed that the action had "nothing to do" with the US view of the Houthis and their "reprehensible conduct" and repeated Washington's commitment to helping Saudi Arabia to defend its territory against further such attacks.
On Thursday, Biden announced an end to US support for "offensive operations" inside Yemen but assured Riyadh that Washington would continue to help Saudi Arabia defends its people and its territorial integrity.
Meanwhile, State Department Spokesperson Ned Price told reporters on Friday that the US understood the security threats Saudi Arabia faces from Yemen. "So … we'll look for ways to improve support for Saudi Arabia's stability, to defend its territory against threats," he said.
https://english.alarabiya.net/News/gulf/2021/02/06/US-will-reverse-designation-of-Yemen-s-Houthis-as-a-terror-organization
--------
Africa
France, Germany, Italy, UK, US welcome new Libya interim government
05 February 2021
France, Germany, Italy, Britain and the United States welcomed an agreement to form a new interim government for Libya on Friday, saying a "long road still lies ahead."
Calling the formation of a new interim government a "critical step," the nations said in a joint statement released in London there was much to be done.
"The unified executive authority will have to implement the ceasefire agreement, provide essential public services to the Libyan people, initiate a program for meaningful reconciliation, address critical national budget needs, and organize national elections," they said.
Mohammad Younes Menfi, a Libyan diplomat with a support base in the country's east, was chosen to head the three-person Presidential Council. Abdul Hamid Mohammed Dbeibah, a powerful businessman backed by western tribes, was chosen as interim prime minister.
The UN process, known as the Libyan Political Dialogue Forum, was aimed at choosing an interim authority to oversee Libya as part of an effort to rebuild state institutions and lead to national elections planned for Dec. 24.
The three council members each represent Libya's east, west and south regions.
Capping a UN-led diplomatic process that began in Berlin in January last year, forum delegates began meeting on Monday in an undisclosed location near Geneva, before reducing their selection on Friday to four, then two, and finally one list of candidates for interim prime minister and the council.
The voting took place under the mediation of the UN secretary-general's acting special representative for Libya, Stephanie Williams, in hopes to bring stability to an oil-rich North African country that has been largely lawless since former dictator Muammar Gaddafi was toppled and killed in 2011.
https://english.alarabiya.net/News/north-africa/2021/02/06/France-Germany-Italy-UK-US-welcome-new-Libya-interim-government
--------
Four proposed Tunisian ministers must stand aside to resolve crisis, says union
05 February 2021
Tunisia's powerful UGTT labor union on Friday called for four proposed new cabinet ministers to stand aside as a step towards resolving a political crisis.
Parliament last week approved a cabinet reshuffle put forward by Prime Minister Hichem Mechichi with 11 new ministers.
But President Kais Saied rejected the reshuffle, saying four of the appointments were believed to have conflicts of interest.
The dispute is causing a political logjam as the government struggles to combat the coronavirus pandemic and its economic fallout. Protests have been going on for nearly three weeks over the political and social crisis.
"A concession must take place…I kindly ask the proposed ministers in dispute to give up their posts for the state interest," said Noureddine Taboubi, the head of the UGTT.
The proposed ministers rejected by the president are the health, energy, employment and sports ministers.
Saied, who appointed Mechichi last year but has taken issue with some of his moves, on Monday condemned the absence of women among the new ministers and said he would not swear in any ministers suspected of corruption.
Protests flared earlier this month on the 10th anniversary of Tunisia's 2011 revolution that inspired that Arab Spring and introduced democracy in the North African country.
Political paralysis and economic decline have soured many Tunisians on the fruits of the uprising.
The deadlock since elections in 2019 has stymied efforts to address the festering economic problems, with both foreign lenders and UGTT demanding reforms.
https://english.alarabiya.net/News/north-africa/2021/02/05/Four-proposed-Tunisian-ministers-must-stand-aside-to-resolve-crisis-says-union
--------
Over 800 EU-bound Libyan migrants intercepted by navy: UN agency
05 February 2021
Hundreds of Europe-bound migrants were intercepted in the Mediterranean sea off Libya's coasts and taken into detention over the last 24 hours, the UN migration agency said Friday.
The International Organization for Migration tweeted that more than 1,000 migrants have recently departed from Libya's shores, escaping "dire humanitarian conditions."
Over 800 of them were stopped by the Libyan coast guard and sent to the North African country's notorious detention centers, the IOM said.
In the years since the 2011 NATO-backed uprising that ousted and killed longtime dictator Moammar Gadhafi, war-torn Libya has emerged as the dominant transit point for migrants fleeing war and poverty in Africa and the Middle East. Smugglers often pack desperate families into ill-equipped rubber boats that stall and founder along the perilous Central Mediterranean route.
The IOM posted photographs of mostly African migrant men waiting at disembarkation points in Libya and speaking to IOM staff.
"While IOM teams continue to provide assistance at disembarkation points, we maintain that Libya is not a safe port," tweeted the IOM.
In recent years, the European Union has partnered with Libya's coast guard and other local groups to stem such dangerous sea crossings. Rights groups, however, say those policies leave migrants at the mercy of armed groups or confined in squalid detention centers rife with abuses.
On January 19, a boat carrying migrants bound for Europe capsized in the Mediterranean off the coast of Libya, and at least 43 people drowned. The tragedy marked the first maritime disaster in 2021 involving migrants seeking better lives in Europe.
The IOM had cited survivors as saying that the dead were all men from West African nations.
https://english.alarabiya.net/News/north-africa/2021/02/05/Over-800-EU-bound-Libyan-migrants-intercepted-by-navy-UN-agency
--------
Nigeria troops overrun jihadist camps in northeast
Aminu Abubakar
February 5, 2021
Nigerian troops backed by jets have taken control of several camps of IS-linked jihadists, with two senior commanders escaping after several other ranking militants were killed, two military sources told AFP Thursday.
Troops overran Islamic State's West Africa Province (ISWAP) camps in an area straddling Yobe and Borno states in northeast Nigeria after a month-long military operation, the sources said.
The operations have been ongoing as President Muhammadu Buhari replaced his four top military commanders after months of pressure over his government's failure to end the country's more than decade-long Islamist insurgency.
On Wednesday, soldiers aided by fighter jets overran Dole camp, the last jihadist stronghold in the so-called "Timbuktu triangle", the two military officers said.
"With the fall of Dole the whole area is now under the effective control of Nigerian troops," said one of the officers.
The jihadists have been in control of the area since 2013 when they seized it and established a strong presence, especially in the Talala area, which became the second largest ISWAP camp outside the group's Lake Chad stronghold.
- Tough battle -
Last month troops took over Talala after a fierce battle in which six soldiers were killed by a suicide bomber who detonated his explosive-laden vehicle among troops, military sources told AFP.
"It was a tough battle," said the second source on the Dole raid.
"The route leading to Dole was mined by the terrorists and troops accessed it on foot, engaging the terrorists in fierce battle with air support," he said.
Several hostages were rescued from the camps while dozens of vehicles seized from kidnapped hostages were recovered, the sources said.
Two high profile ISWAP commanders, Modu Sulum and Ameer Modu Borzogo, fled along with some fighters during intense fighting while other commanders were killed, said the second source.
Escaping fighters were believed to have fled to Lake Chad which straddles Nigeria, Chad, Niger and Cameroon, where the group maintains camps on the islands dotting the freshwater lake, said the two military officers.
In another front, troops reclaimed five camps from the jihadists in Kidari, Argude, Takwala, Chowalta and Galdekore villages where the jihadists used suicide bombers to stave off troops advance.
"We lost some soldiers and several were injured in the suicide attack but the soldiers managed to subdue the terrorists," said the second source, without giving details of the casualties.
ISWAP split from mainstream Boko Haram in 2016 and became a dominant group, launching attacks on military bases and ambushing troops while abducting travellers at bogus checkpoints.
Last week Buhari appointed new military chiefs, raising hope of a change in military strategy to end the 12-year old conflict that has killed 36,000 people and displaced around two million from their homes.
https://news.yahoo.com/nigeria-troops-overrun-jihadist-camps-190635313.html?utm_source=iterable&utm_medium=email&utm_campaign=1972721_
--------
Boko Haram Terrorists Capture, Destroy Police Operational Vehicles In Borno
FEB 04, 2021
Militants belonging to the Islamic State-backed faction of Boko Haram, the Islamic State West Africa Province (ISWAP), formerly known as Jamā'at Ahl as-Sunnah lid-Da'wah wa'l-Jihād, have allegedly destroyed two operational patrol vehicles the group captured from the Nigeria Police Force.
According to ISWAP in a statement sighted by SaharaReporters on Wednesday, the vehicles were captured when the group attacked a police checkpoint along the Maiduguri-Chabal-Magumeri Road in Borno State.
Chabal in the Magumeri Local Government Area is about 22km from Maimalari Cantonment, 7 Division Nigerian Army, Maiduguri.
The insurgents also claimed that many policemen and civilians were kidnapped during the attack.
SaharaReporters had earlier reported how the insurgents killed two policemen and a civilian at Chabal.
"We just received a signal that Boko Haram terrorists attacked some police officers at Chabal community. A civilian Joint Task Force member was also shot dead. Soldiers from Maimalari Cantonment, 7 Division of the Nigerian Army in Maiduguri have been mobilised to the area," a military source had told SaharaReporters on Sunday.
The attack happened on the day Lucky Irabor, the Chief of Defence Staff led Ibrahim Attahiru, Chief of Army Staff; Awwal Gambo, Chief of Naval Staff; and Isiaka Amao, Chief of Air Staff to the Operation Lafiya Dole Theatre Command in Maiduguri.
In the past months, the insurgents have targeted security operatives, waiting in ambush for them.
The Boko Haram insurgency has caused over 30,000 deaths and displaced millions of individuals mainly in Adamawa, Borno and Yobe states.
The terror group wants an Islamic caliphate in northern Nigeria.
The insurgents last month destroyed a newly acquired Armed Personnel Carrier it captured from Nigerian soldiers.
The Isotrex Phantom 2 APC was captured when the group ambushed some trucks conveying Nigerian soldiers at Gorigi, Borno State.
The Insurgents also displayed another modified FV103 Spartan APC it said it captured from the military.
http://saharareporters.com/2021/02/04/boko-haram-terrorists-capture-destroy-police-operational-vehicles-borno?utm_source=iterable&utm_medium=email&utm_campaign=1972721_
--------
South Asia
US-Taliban agreement has no element of peace says Haqqani
FEB 06, 2021
The agreement between the US and the Taliban has no element of peace and is basically a withdrawal pact for American troops from the war-torn Afghanistan, a former Pakistani diplomat has said.
"As a longtime critic of the US and Taliban agreement, I see it as a withdrawal agreement with no elements of peace. The Taliban were made to commit to only one thing, that they would enter intra-Afghan talks, not that they would agree to peace," Husain Haqqani, the former Pakistani Ambassador to the US, said on Friday during a virtual event "The Afghan Peace Process: Progress or Peril?" organised by the Hudson Institute think-tank.
The Trump administration signed the peace deal with Taliban in February last year in Doha. The accord drew up plans for withdrawal of US troops from Afghanistan in exchange for security guarantees from the insurgent group. As part of the deal, the US committed to withdraw its 12,000 troops within 14 months. There are currently only 2,500 American troops left in the country.
The Taliban committed to prevent other groups, including al Qaeda, from using Afghan soil to recruit, train or fund raise toward activities that threaten the US or its allies.
Haqqani said the definition of peace for the Taliban is very different from the US.
"Taliban's definition of peace is very different from that of the US or the Afghan government. The Taliban believes that once their Islamic Emirate is restored, peace is restored," said Haqqani, who currently is Director for South and Central Asia at Hudson Institute.
The Afghan government and the people of the country would welcome the predictability and discipline that might come with change of administration in the US, he noted.
"When state actors and non-state actors negotiate, usually there is a ceasefire as part of the deal. That hasn't been done in Afghanistan? I don't understand what reduction in violence is, does it mean 2 people instead of 10 being killed or 10 instead of 20?" he asked.
Bill Roggio, a senior fellow and editor of The Foundation for Defense of Democracies' Long War Journal, observed that to understand what Taliban wants one needs to read their statements.
"The only acceptable outcome is the Islamic Emirate of Afghanistan. They have not fought all these years to take a silly ministerial post. What Taliban has been doing in the meantime is hollowing out Afghan civil society. All signs that Taliban is using these talks to run out the clock. It is not going to agree to give up violence," he said.
"The Taliban promised before 9/11 that they will not host Al Qaeda and they lied. Why should we believe them today?" Roggio asked.
Javid Ahmad, Afghanistan's Ambassador to the United Arab Emirates (UAE) and a Senior Fellow (non-resident) at the Atlantic Council, noted that Afghanistan at the end of the day is complicated.
The US presence has now effectively become a part of the Afghan power dynamics. Probably remain so for foreseeable future," he said.
"There is a need for clarity in purpose, policy, and approach. We need clarity not just on Afghanistan's future but also America's future in Afghanistan. Previous administration drew a moral equivalence between Taliban and Afghan government and so outcome was one big mess," Ahmad said.
Responding to a question, Roggio said that the Taliban survives because of Pakistan.
"The Taliban may be small minority, but you only need a fervent minority. They have control in many rural areas. Taliban are still indoctrinating people," he said.
According to Ahmad, Pakistan wants to dictate the talks and in the process bypass the Afghan government.
"Pakistan's main audience has been Washington not Kabul. So difficult to come to terms with them on any bilateral agreement. The terms they are pushing for is a direct say in Afghanistan's foreign and security policy and so Pakistan has traditionally treated us as a half state," he said.
https://www.hindustantimes.com/world-news/ustaliban-agreement-has-no-element-of-peace-says-haqqani-101612577133421.html
--------
Afghanistan: 26 Killed in Clashes Between Security Forces And Taliban Militants
February 5, 2021
Kabul: At least 26 people were killed during clashes between security forces and Taliban militants in Afghanistan's Kunduz province on Friday, a top official confirmed. Also Read - PUBG Mobile Latest Updates: List of Countries Where You Can't Play The Royale Game in 2021
"In the clash 16 pro-government militiamen including their commander Abdul Hakim and 10 Taliban rebels were killed and nine others including five rebels were injured," the official told Xinhua news agency. Also Read - Two Afghan Women Supreme Court Judges Shot Dead in Kabul
Villagers said hundreds of Taliban militants launched massive offensive on pro-government militiamen in Tepa Akhtar area of Khanabad district early morning triggering heavy fighting which lasted for three hours.
Mohammad Yusuf, head of Kunduz provincial council, also confirmed the clash, saying that delay in dispatching reinforcement led to the death of 16 pro-government militiamen.
https://www.india.com/news/world/afghanistan-26-killed-in-clashes-between-security-forces-and-taliban-militants-4399801/
--------
10 pro-govt Afghan militiamen killed in Taliban attack
February 6, 2021
KUNDUZ : At least 10 pro-government Afghan militiamen were killed in fierce overnight fighting after their checkpoint came under attack from Taliban fighters in northern Afghanistan, officials said on Friday.
The attack on the local militia, many of which work with overstretched security forces, came as violence surges across the country despite peace talks between the warring Taliban and Afghan government.
Insurgents attacked the checkpoint in the restive Kunduz province during the night, provincial governor Abdul Sattar Mirzakwal told reporters.
"Their attack was repelled initially but the militiamen were attacked again by Taliban fighters which led to intense fighting," Mirzakwal said.
"Unfortunately, 10 uprising forces (pro-government militiamen) were killed." Kunduz provincial council member Amruddin Wali confirmed the attack but said at least 15 militiamen were killed.
There was no immediate comment from the Taliban.
The Taliban and government forces have repeatedly clashed in Kunduz, with the insurgents attempting to capture the strategic city located not far from the Tajikistan border.
https://www.dawn.com/news/1605736/10-pro-govt-afghan-militiamen-killed-in-taliban-attack
--------
Taliban ordered to return, warns of 'major' battle
06 Feb 2021
Taliban fighters have reportedly been called out of their traditional winter break from fighting to front-line duty, three militant leaders told NBC News, amid growing concerns within the group that the new Biden administration will stop the withdrawal of foreign troops.
NBC News in a report said, that the Taliban are preparing for the War after their traditional break, three Taliban leaders have told NBC news.
According to NBC News, Taliban commanders and group's shadow governors are ordered to return to the frontlines and to their positions and attend special sessions to plan future strategies.
A study group assigned by the US congress also earlier had reported that Afghanistan will be on the brink of a " new civil war" if US troops make a hasty, irresponsible full withdrawal.
According to NBC, a Taliban political leader in Qatar, said that the group's plans were to capture the big and strategical provinces of Afghanistan in case the peace process takes another turn.
NBC reported Taliban commanders in key districts were recalled to take positions.
Taliban told NBC that their leadership should also address multiple problems including "deadlock in the peace process and doubted on the new US administration.
The US administration is currently reviewing the situation and US-Taliban deal and asked for a delay of troop's withdrawal.
This comes on the heels of a Taliban statement that warned the US government that breaking the February deal will result in "Major war" if the Biden administration does not stand to its commitment to withdraw troops by end of April.
"If the Doha agreement is abrogated, it will lead to a major war, the responsibility of which shall fall squarely on the shoulders of America," Taliban statement added, "If God forbid, the Doha agreement is breached, it will lead to a dangerous escalation for which the opposing side will be responsible".
"all must desist from provocative actions and rhetoric that could lead us all back to former war footing posture because such is neither in the interest of America nor in the interest of the Afghan people", the Taliban added.
Stating against the International Crisis Group's report, that the US is required to extend the deadline for full withdrawal
"This is not enough time for the new administration to set its policy course and evaluate Taliban compliance with the counter-terrorism assurances it provided in the February deal.
"Nor is it sufficient time for the Afghan parties – who, for instance, spent three months negotiating a brief set of procedural rules for talks – to notch any meaningful agreements," ICG said in a statement.
This comes amid stalled peace talks, the surge in violence, and uncertainty in new international plans for Afghanistan.
https://www.khaama.com/taliban-ordered-to-return-following-winter-breaks-warns-of-major-battle-455444/
--------
Afghan Hindus among many wounded in Kabul explosion
06 Feb 2021
A bomb blast in a shop left 6 people including three Afghan Hindus wounded on Saturday in Kabul city.
Police told media, that three Hindus were also among the injured.
The explosion happened in Bagh-e-Qazi area of Kabul city inside a shop.
According to police, an investigation is ongoing to gather further details into the case.
This comes after peace talks are halted, and despite the process, violence has raged across the country, IED blasts and Targeted killings have escalated.
https://www.khaama.com/afghan-hindus-among-many-wounded-in-kabul-explosion-445544/
--------
Europe
Russia pledges unwavering support for Iraq in anti-terror fight
05 February 2021
Russia has reaffirmed its support for Iraq in its battles against terrorism, as the Arab country steps up efforts to clear its soil of the remnants of the Daesh terror group.
On Friday, Mikhail Bogdanov, Russia's special presidential representative for the Middle East and Africa, sat down for talks with Baghdad's Ambassador to Moscow Abdul-Rahman Hamid al-Husseini over issues of bilateral and international significance.
The two sides exchanged views on ways to promote friendly bilateral ties in various fields, including in economy and trade.
Bogdanov and Husseini discussed a range of regional topics, including the Palestinian cause, the Syria conflict, and the Persian Gulf region besides the socio-political developments in Iraq.
The Russian side reiterated Moscow's unwavering supports for Iraq's efforts to uproot terrorism and extremism.
Moscow and Baghdad have held several rounds of talks in recent years on enhancing their defense cooperation. Russian energy firms have also invested billions of dollars in the Iraqi oil industry.
In 2015, a year after the Daesh terror group emerged in Iraq and Syria, Russia and Iraq together with Iran and Syria formed a joint intelligence-sharing committee against the Takfiri outfit, with its operation rooms based in Baghdad's Green Zone and Damascus.
The coalition's members have since held several meetings mainly focused on providing the Iraqi and Syrian national armies with intelligence about the whereabouts of Takfiri terrorists in the two Middle Eastern states.
Iraq ended Daesh's territorial rule in the country in December 2017 after a three-year counter-terrorism military campaign.
Currently, the Iraqi army, backed by the allied Popular Mobilization Units (PMU), is working to cleanse the country of the remnants of Daesh, which have been staging launching sporadic attacks in the hope of regrouping and unleashing a new era of terror and destruction.
Those attacks have seen a sharp rise since January 2020, when the US assassinated Iranian anti-terror commander Lieutenant General Qassem Soleimani and senior PMU commander Abu Mahdi al-Muhandis, who had played a key role in liberating Iraq from Daesh.
The assassination soured Iraq's ties with the US, with Baghdad deciding to enter negotiations with Moscow over the purchase of advanced Russian-made S-400 air defense system.
Warry of closer Baghdad-Moscow military ties, the US has threatened Iraq with sanctions if it goes ahead with such a deal.
Iraqi Foreign Minister Fuad Hussein paid a visit last November to Moscow last, where he held talks with his Russian counterpart, Sergei Lavrov, over the future of Moscow-Baghdad economic and defense cooperation.
Lavrov said back then that Russia was ready to meet "any Iraqi needs for Russian-made military products."
"Our country has traditionally played and continues to play a very important and significant role in ensuring Iraq's defense capability and equipping its army and security forces, including in the context of continuing terrorist threats," he added.
https://www.presstv.com/Detail/2021/02/05/644629/Iraq-Russia-fight-terrorism
--------
Germany's far-right crimes hit record amid racism surge in Europe
05 February 2021
Germany has reported a record rise in the number of crimes committed by far-right extremists in the country, last year.
Police recorded more than 23,080 far-right related crimes in 2020, which was 700 more than what occurred in the previous year.
The provisional figures for last year include 1,054 violent crimes, which led to at least 307 injuries.
The figure, published by left-wing lawmaker Petra Pau, could yet rise.
Pau, the vice-president of the German Bundestag said that she was "not surprised" by the latest figures.
"The acceptance of violence as a replacement for politics is rising," she said.
Pau also said that the coronavirus pandemic had acted as a "booster" for far-right crime in the country.
Germany has recently witnessed a wave of attacks by far-right elements targeting minorities and refugees across the country.
Last month, assailants targeted a mosque in the southwestern city of Baden-Wurttemberg, inflicting material damage to the place of worship.
In the meantime, far-right political parties have managed to secure more votes and support amid the health crisis across the continent.
In France, far-right leader Marine Le Pen has returned to the presidential race, with her anti-Muslim and anti-immigration campaign.
Last week, she proposed a controversial ban on Muslim headscarves in all public places and proposed a new law to ban "Islamist ideologies" which she called "totalitarian and murderous."
Le Pen, who lost the 2017 presidential election to President Emmanuel Macron, would garner 48 percent while Macron would be re-elected with 52 percent, according to a recent poll.
Observers say that the far-right politician is now taking political advantage from a dual economic and health crisis caused by the coronavirus pandemic in the country.
The European nation with a Muslim population of more than 5 million, has long been criticized for undermining basic rights of the Muslim community.
Macron has recently come under scrutiny for describing Islam as "a religion that is today in crisis all over the world."
His remarks sparked anger in the Muslim world, with millions calling for a boycott of French products as they took to the streets to protest against France.
His government has also failed to condemn French magazine Charlie Hebdo's republication of defamatory cartoons of Islam's prophet.
https://www.presstv.com/Detail/2021/02/05/644603/Europe-far-right-extremism-terrorism-France-Germany-
--------
German watchdog orders Goldman Sachs to comply with money laundering rules
FEBRUARY 4, 2021
FRANKFURT (Reuters) - Germany's financial watchdog has ordered Goldman Sachs' European arm to comply with rules to prevent money laundering and terrorist financing, it said on Thursday.
The watchdog, BaFin, said it had asked Goldman Sachs to comply with due diligence obligations regarding customers and risk analysis requirements under Germany's anti-money laundering laws.
Goldman Sachs said in a statement that BaFin's order followed an audit undertaken by BaFin in 2020. "The required implementation is already underway," the bank said.
People familiar with the matter said that Goldman Sachs had not fully complied with German know-your-customer standards when transferring British customers to Germany.
The data on the transferred customers did not always provide sufficient clarity on which persons were linked to certain accounts, the people said. They also said that BaFin could impose fines if Goldman Sachs did not address the issue sufficiently.
Goldman Sachs is moving customers with roughly $60 billion in assets to Germany from the United Kingdom because of Brexit, people familiar with the matter have said.
https://www.reuters.com/article/us-goldman-sachs-regulator/german-watchdog-orders-goldman-sachs-to-prevent-money-laundering-terrorist-financing-idUSKBN2A41PQ?utm_source=iterable&utm_medium=email&utm_campaign=1972721_
--------
India
Traffic cops seek south Mumbai imams' help to spread message of road safety
Feb 6, 2021
MUMBAI: City traffic police have reached out to imams in parts of south Mumbai that have a higher incidence of traffic violations, to spread the message of road safety. The imams have been requested to use congregations, including Friday sermons, to counsel people against violation of traffic rules.
Mohammed Ali Road, J J Marg, Pydhonie and Bhendi Bazaar are among the localities where imams have begun telling people, especially the youth, to follow traffic rules.
TimesView
Traffic police's request to the imams to appeal to the community against traffic rule violations is a welcome step. Violation of traffic rules in some crowded areas of south Mumbai is a perennial problem and it is good that community leaders have taken up the task to counsel the youths to follow traffic rules. It will help reduce the number of accidents and set an example for others to follow.
As part of the ongoing Road Safety Month, DCP (traffic) Yogesh Gupta met a group of imams in south Mumbai on Thursday. "We want motorists to self-discipline rather than follow the rules out of fear of the police department," said Gupta. "We have spoken to prominent residents of these areas to spread the message and also to imams so they can address people whenever they gather at mosques to pray. The target group are the youth as they are involved the most in traffic violations. We have requested imams to speak about desisting from speeding, signal jumping and rash driving, the most common complaints. Youths will be egged to wear helmets," he said. Traffic police added the message is for all residents and not one community.
Maulana Aijaz Kashmiri, imam of Handiwali Masjid in Bhendi Bazaar, said he and many other imams used Friday sermons to reach out to people with the message that they should follow traffic rules. "It is in their interest and for the safety of others that traffic rules are followed. We have also told traffic police that they should not be lenient in punishing traffic violations," Maulana Kashmiri said.
Senior cleric Maulana Moin Ashraf Quadri (Moin Mian) said he too would call a meeting of imams soon and request them to speak on the importance of adhering to the traffic rules. "Islam is against anything that harms people," he said.
https://timesofindia.indiatimes.com/city/mumbai/traffic-cops-seek-sobo-imams-help-to-spread-message-of-road-safety/articleshow/80712921.cms
--------
Gujarat to shelve anti-love jihad bill for now
Feb 6, 2021
GANDHINAGAR: The Gujarat government has decided not to enact the anti-love jihad law for the time being. The decision was made after legal experts, including the advocate general, opined that the new law might not be legally sustainable. Highly placed government sources said that following the adverse opinion, the government, in most likelihood, will not introduce the bill in the budget session of the assembly which begins from March 1.
After BJP-ruled states like Uttar Pradesh and Madhya Pradesh enacted the laws to curb love jihad, the Gujarat government had expressed its resolve to introduce the law, too. This, despite the fact that the Gujarat government already has an anti-conversion law which prohibits conversion from one religion to another by the use of force or allurement or by fraudulent means.
The state government had earlier directed concerned departments – home, law, and legislative and parliamentary affairs – to legally vet the law enacted by the UP and MP state governments. They were asked to view the new law vis-à-vis the anti-conversion law and recommend if there is a need to implement a new law or amend the existing one.
"The state government's internal experts and the advocate general opined neither a new law nor an amendment might be legally sustainable. Legality of similar acts passed by other states have been challenged in the SC. Except for political calculations, there is very little possibility that the bill will be introduced in the budget session," sources told TOI.
Recently, DyCM Nitin Patel had said that states like UP and MP have enacted laws to curb love jihad and ensure there is no friction between communities.
"The Gujarat government has received many representations from different organizations and people. We are studying the effectiveness, long-term effects, and legal standing of the laws made by UP and MP. The Gujarat government will take a decision at an appropriate time regarding such a law,'' Patel had said.
Gujarat's existing law has provision to penalize a person involved in forced conversion under the pretext of love or marriage. The Gujarat Freedom of Religion Act, 2003 mandates that a citizen obtain prior approval from the district authority for conversion.
Under the existing law, any person found guilty of indulging in forced conversion can face imprisonment up to three years and a fine of up to Rs 50,000. If the person who has been forced to convert is a minor, a woman or a person belonging to scheduled caste or scheduled tribe, the maximum imprisonment has been fixed at four years and a fine of up to Rs 1 lakh.
https://timesofindia.indiatimes.com/city/ahmedabad/gujarat-to-shelve-anti-love-jihad-bill-for-now/articleshow/80713869.cms
--------
Delhi sisters claim ownership of Ayodhya mosque land, administration says no dispute in Dhannipur
Feb 5, 2021
AYODHYA: Two days after two Delhi sisters moved Lucknow bench of Allahabad high court, claiming ownership of 5acre allotted to Sunni Waqf Board for construction of a mosque in Ayodhya's Dhannipur village in accordance with the apex court verdict, the district administration on Friday issued a statement, saying plot numbers in the land claimed by petitioners, Rani Kapoor Punjabi, 51, and Rama Rani Punjabi, 59, fall in the jurisdiction of a neighbouring village, Shekhpur Jafar. The petition was filed in the court registry on Wednesday and is likely to come up for hearing on February 8.
Talking to TOI, Rani Kapoor Punjabi said, the Ayodhya administration is trying to mislead by propping up names of two villages, Dhannipur and Shekhpur Jafar. "After Partition, my father, Gyan Chandra Punjabi, was given possession of 28 acres in Faizabad where the Sufi shrine of Shahgada Baba still exists and adjacent to the Raunahi police station building. Of this land, 5acre has been allotted by the administration to build the mosque. I demand fresh measurement of land."
The petitioners claimed their father was allotted the land in Dhannipur by the nazul department for five years after he migrated from Pakistan. He continued to possess beyond that period and his name was included in revenue records. Later, his name was struck off from records against which their father filed an appeal before the additional commissioner, Ayodhya, which was allowed, they claimed. But land was given to the waqf board, despite an appeal pending before the settlement officer of consolidation, Sadar, Ayodhya, the petition claimed.
Talking to TOI, consolidation officer Rajesh Kumar Pande, said, "We have received a copy of the writ petition filed by Rani Kapoor Punjabi and others on land allotted by state government for construction of mosque. The plot numbers referred to in the petition relate to a land dispute in neighbouring Shekhpur Jafar. We are preparing an affidavit to be submitted in court."
However, Rani Punjabi told TOI that her father Gyan Chand Punjabi tilled the barren land and made it fertile. "In 1980, we moved to Delhi after my father fell ill. He died four years later. This land was taken over by two residents of the Thakur community, Badri and Udit, before the state government took possession," she said
https://timesofindia.indiatimes.com/city/lucknow/delhi-sisters-claim-ownership-of-ayodhya-mosque-land-administration-says-no-dispute-in-dhannipur/articleshow/80712489.cms
--------
Pakistan
Pakistan: Why is the military taking over civilian posts?
S. Khan
05.02.2021
The number of military officials leading civilian institutions has dramatically increased since Prime Minister Imran Khan came to power in 2018.
The recent appointment of Brigadier (retired) Bilal Saeedullah Khan as director general of the National Database and Registration Authority (NADRA) has sparked uproar in the country. On Thursday, the Islamabad High Court issued notices to the Interior Ministry and NADRA regarding Khan's appointment.
In the past two years, several other military officials have grabbed important government positions, which have traditionally been under the civilian domain.
In 2019, General Asim Saleem Bajwa was appointed as the chairman of the China-Pakistan Economic Corridor (CPEC) Authority. Air Marshal Arshad Malik has been serving as the chief executive of the state-run Pakistan International Airlines since April 2019. Major General Amer Nadeem was appointed the chairman of SUPARCO, the national space agency, in 2018.
Even diplomatic positions, which have largely been held by civilians since Pakistan's independence from British rule in 1947, have been taken over by the generals. In January, Khan's government appointed General Bilal Akbar to the post of Pakistan's Saudi Arabia envoy.
"Besides the mission in Riyadh going back to a general, ambassadors in Brunei, Jordan, Syria, Sri Lanka, Ukraine, the Maldives, Nigeria and Libya are retired armed forces officers," wrote Pakistan's Dawn newspaper.
Is Khan returning the favor?
Opposition parties criticize Khan for being a "puppet" of the army. Liberal analysts in the South Asian country say that the powerful military rigged the 2018 general election to bring Khan's Pakistan Tehreek-e-Insaf (PTI) party to power, a claim both the military and Khan deny.
Critics say the military enjoys a free hand under Khan's government, and that it is consolidating the power that it somewhat lost under Khan's predecessor, Nawaz Sharif.
Khan, they allege, is returning the favor to the military by allowing generals a bigger role in the country's governance, foreign policy and economy.
"Imran Khan is the civilian face of a military state," Tauseef Ahmed Khan, a Karachi-based political analyst, told DW, adding that Khan is just trying to appease the military establishment to stay in power.
The analyst says that these military appointments are creating resentment and frustration among civilian bureaucrats, who see their progress being hindered by the army.
The military, which has collectively ruled Pakistan for half of the time since its independence, has always had an upper hand in the country's affairs, but prior to Khan's ascent to power its role was largely limited to defense and foreign policy affairs. Tauseef Ahmed Khan says it is the first time in the country's history that the generals are encroaching on civilian areas with such ferocity.
"They are now either heading civilian institutions or holding key posts there. It seems to me that the military is now trying to control the country's domestic policies too," Khan said.
The analyst said that the generals do not favor the country's two major opposition parties – the Pakistan People's Party and the Pakistan Muslim League Nawaz – because they, to an extent, tried to resist the army's increasing dominance in civilian affairs.
Other experts deny this claim, pointing to several military appointments under previous governments also. They, however, admit that the number of these appointments has increased manifold in the past two years.
Corruption and incompetence: reality and perception
Prime Minister Khan justifies the military appointments, saying they are being done on merit. There is a widespread perception in the country that politicians and civilian bureaucracy are incompetent and corrupt, whereas the military is efficient and well-organized.
Many politicians and civilian bureaucrats are currently facing corruption charges, which are being probed by the country's National Accountability Bureau.
"Army officers manage state-run institutions in an efficient way. The Water and Power Development Authority is headed by a military official and has accomplished many important tasks, including construction of dams and several energy projects," Amjad Shoaib, a retired military general and defense analyst, told DW.
Shoaib rejected the criticism of military appointments as an "anti-army propaganda."
"Nawaz Sharif's party is behind this nefarious propaganda, which is aimed at defaming the army. It is a dangerous trend to blame the military for the country's problems. It must stop," he added.
Politicians, on the other hand, say the incompetence perception is part of the military propaganda. They also say that the military considers itself above the law and is not answerable to anyone.
"When we summon civilian bureaucrats, they show up and pay heed to our recommendations. When we call upon the military officials, who are heading civilian departments, they don't care to respond," Usman Kakar, an opposition lawmaker, told DW.
Kakar also says that military-run institutions see more malpractices than the civilian ones. "The department responsible for dealing with the coronavirus pandemic told us that it spent rupees 2.5 million (€13,000, $16,000) on a single COVID patient. When we called the military officials working in that department to come to our parliamentary committee and explain why such a huge amount was spent, they didn't care to respond," Kakar alleged.
https://www.dw.com/en/pakistan-why-is-the-military-taking-over-civilian-posts/a-56473442
--------
'No end to jirgas despite ban imposed by SC'
February 6, 2021
HYDERABAD: Rights activists speaking at a programme organised by the local chapter of the Human Rights Commission of Pakistan (HRCP) here on Friday expressed concern over holding of jirgas in Sindh despite the fact that a ban imposed by Supreme Court was in place.
The programme was titled 'Jirgas in Sindh and judicial system'.
The speakers observed that despite the SC-imposed ban, jirgas continued to take place in various parts of the province.
They noted that females suffered the most as young girls were ordered to be married off to rivals to settle disputes even in as minor a case as theft of goat. A study of the jirgas, if conducted, would reveal that mostly poor families had to suffer due to jirga rulings.
They recalled that the Supreme Court had declared jirgas unconstitutional and illegal. Still, they were being held, they deplored, and said that the root cause of this unlawful activity was existence of the jagirdari system in Sindh. For the common man in rural Sindh, jirga was an alternative to a court of law, they said.
The rights activists noted that many believed that a jirga offered them a quick settlement of disputes or controversies whereas courts of law would take too long to dispense justice.
They stressed that the country's judicial system must be strengthened and speedy justice ensured in order to discourage jirgas. The judiciary, they said, should take notice of the holding of jirgas in violation of apex court's orders. The feudal lords carrying on convening jirgas had in fact become "a state within state" where justice was murdered.
They recalled that during the British Raj, community-level disputes used to be settled through jirga-like proceedings where a man or woman was allowed to speak to settle a dispute.
The activists said that society would have to play a positive role to save the poor and womenfolk from forced settlements and unlawful jirgas.
They said jirgas were patronised by waderas (feudal lords) in whose courts the poor were not heard.
They called for a campaign in schools, colleges and universities for creating awareness in society so that people could be stopped from opting for jirgas.
https://www.dawn.com/news/1605685/no-end-to-jirgas-despite-ban-imposed-by-sc
--------
Jirga stops Bajaur women from visiting World Bank centres
February 6, 2021
BAJAUR: Elders of Warah area of Mamond tehsil here on Friday banned the women from personally collecting monthly stipends from centres set up by the World Bank under a cash grant scheme.
The decision was made at a jirga in Sawi area, with the participants making it clear that women personally visiting the centres every month for collection of stipend under the Child Wellness Grant was against local customs and traditions.
The elders said they had repeatedly requested the programme management to either give the amount to the men or arrange female staff at the centres operated under the Sada-i-Amn programme of the bank, but to no avail.
The jirga decided that no woman would be allowed to visit the centres from today (Saturday). It was also decided that if any tribesman allowed his female family member to visit the said centres he would be fined Rs10,000.
The elders also announced to collect Rs10,000 from the family of any woman telephonically calling to the local FM radio stations.
https://www.dawn.com/news/1605716/jirga-stops-bajaur-women-from-visiting-world-bank-centres
--------
Kashmiris may choose Pakistan or independence: PM Imran
February 5, 2021
Prime Minister Imran Khan on Friday said Pakistan will allow Kashmiris to decide between choosing to join Pakistan or remaining independent even after they vote in favour of Pakistan in a future plebiscite.
Addressing a public gathering in Kotli district of Azad Jammu and Kashmir (AJK) on Kash­mir Solidarity Day, which is being observed across the country today, the premier also reminded the United Nations and the international community that they had failed to provide the promised right to the people of Kashmir to determine their own future.
He recalled that the world had promised Kashmiris in 1948 that they would get the right to decide their own future as per UN Security Council resolutions.
"So I've come here to firstly remind the world that the right [promised] to the people of Kashmir was not fulfilled," he told the crowd.
In contrast, the prime minister noted, East Timor, which was an Indonesian island with a Christian majority, became independent after the UNSC pursued a referendum there.
The premier said he had in the past reminded and will always remind the UN that "you did not fulfil the promise [made to Kashmiris]."
Addressing the people of Kashmir, the prime minister said: "When the residents of Indian-occupied Kashmir as well as Azad Kashmir get the right to decide their future, and when the people of Kashmir will choose Pakistan InshAllah, then Pakistan will give Kashmiris the right to decide whether they want to become a part of Pakistan or remain independent."
Imran said the entire Pakistan was standing with the people of occupied Kashmir. "And not just all of Pakistan, but the Muslim world is standing with you," he told them.
"If Muslim governments, for any reason, are not supporting you today, I can assure you the entire population of the Muslim world is standing with the people of occupied Kashmir," he said, adding that even non-Muslims who favoured justice believed that Kashmiris should be given their promised right.
Prime Minister Imran said the people of Pakistan understood the ordeals the residents of occupied Kashmir had gone through and continued to suffer.
"I as a father want to say to you that we all know what you go through, the kind of pain you face, the kind of tyrant you are confronting," he told Kashmiri parents.
"Whatever strength I have, I will raise your voice at every forum. I have been doing it and will keep raising it. [...] Rest assured that I will be the ambassador of Kashmir and will raise my voice for you everywhere until Kashmir gains independence."
The prime minister said upon assuming office he had tried his best to send a message of friendship to India and make it understand that the Kashmir issue could not be resolved through "oppression".
"World history shows that no powerful army of the world can win against a [united] population; when an entire nation stands up, the biggest armies failed," he said, citing the examples of Vietnam, Afghanistan and Algeria.
"India may bring 900,000 army [troops] or even more, but the people of Kashmir will never accept your slavery," he added.
Referring to India's revocation of occupied Kashmir's semi-autonomous status, he said the "few people" in Kashmir who supported India now favoured independence too due to the oppression and injustice it began perpetrating after August 5, 2019.
"Any politician in Kashmir who is pro-India cannot win an election in Kashmir," the premier emphasised.
'Ready for talks with India for Kashmir'
Prime Minister Imran said he couldn't initially understand why Indian Prime Minister Narendra Modi did not move forward on his offer for dialogue. But he said following the Pulwama attack, and after Indian jets violated Pakistani airspace and "martyred our trees in Balakot", he understood that "they don't want peace or friendship, but they were using Pulwama and Balakot to win elections."
Moreover, firebrand Indian television anchor Arnab Goswami's transcripts showed that the attack was pre-planned in order to win elections, Imran said, adding that the EU DisinfoLab report had further revealed that India was using hundreds of fake sites and accounts to spread propaganda against Pakistan.
"So we were doing friendship and you were cutting our roots but today what is coming in front of everyone? The agenda of RSS and their ideology," he said, addressing the Indian leadership.
The premier said the RSS ideology had hurt India itself the most and it was the reason the country was so divided.
"Today India's farmers are out protesting [and] the conditions of Muslims are in front of everyone," he added, citing the citizenship law introduced by India deemed discriminatory towards Muslims.
"So Modi, my biggest message for you is that the divisions you're doing in India, this Hindutva ideology may win you elections but you are laying the foundation for India's destruction," the prime minister told his Indian counterpart.
"Today I again say, solve the Kashmir issue together with us and for that, firstly the step you took on August 5 to revoke Article 370, you should restore it, and then talk to us, and give Kashmiris the right which the world community promised them according to UN resolutions.
"We are ready to talk with you again but [...] never take this to understand that we want to have friendly ties with you in a state of weakness."
On the occasion, the prime minister told people living near the Line of Control who face bombardment by Indian troops that the government will "fully help you". He said the government had prepared a package for such populations, including people who had to relocate due to frequent firing.
Addressing the opposition Pakistan Democratic Movement (PDM) leaders holding a simultaneous rally in AJK, Imran said: "All those gathered in Muzaffarabad today, listen, if you want to do a long march then definitely do it, I will help you in doing it wherever you want to do it. But even if you hang upside down I will not give you NRO."
https://www.dawn.com/news/1605627/kashmiris-may-choose-pakistan-or-independence-pm-imran
--------
PM deplores opposition's 'hooliganism' in NA
February 6, 2021
ISLAMABAD: Prime Minister Imran Khan on Friday said that after stirring "hooliganism" in the National Assembly for three days, the opposition had itself proved that it did not want to see smooth running of the business of parliament leading to productive legislation.
He said this during a meeting with some leaders of the ruling Pakistan Tehreek-i-Insaf (PTI), including Deputy Speaker of the National Assembly Qasim Suri and party's chief whip in the National Assembly Amir Dogar.
Mr Dogar told Dawn that the prime minister was disappointed at the disrupting of the National Assembly session by the opposition and blocking of a legislation aimed at holding of coming Senate elections through open ballot.
Mr Dogar quoted the prime minister as saying: "I am very disappointed at irresponsible behaviour of the opposition members in the NA as they blocked a legislation which was being made to ensure transparency in Senate polls and to curb hoarse-trading."
Promises package for farmers; launches Special Technology Zones Authority
According to Mr Dogar, the prime minister said the opposition members disrupted even the question hour session in the house which was solely meant to address people's problems from various constituencies and sections of life. "They [opposition members] should at least peacefully attend the question hour session in which most of the questions are asked by the opposition," the prime minister was quoted as saying.
Mr Khan said with that "irresponsible" behaviour, the opposition had exposed itself before the people that it did not want legislation for the benefit and welfare of the masses.
Mr Dogar said that before the opposition lawmakers started shouting and sloganeering, Deputy Speaker Suri had decided to give the floor to Pakistan Peoples Party leader Raja Pervez Ashraf to speak on the bill for Senate open vote. "But they were bent upon disrupting the session," he said. "We did not expect that a person like Naveed Qamar will come to the speaker's dais and pull Mr Suri's mike to hit him."
He, however, said the government wanted smooth running of parliamentary business in the National Assembly and the Senate so that productive legislation could take place for public welfare.
Later, an official press release said Prime Minister Khan met PTI leaders from Sargodha, including Osama Ghayas Mela, Ansar Iqbal and retired Maj Gen Saleem Mela. Qasim Suri and Amir Dogar were also present.
Speaking on the occasion, the prime minister said the government would soon announce the biggest-ever agriculture package for farmers. "Today farmers are getting more income from crops like rice, sugarcane and citrus and as a result their areas are prospering," he said, adding that the government was determined to ensure well-being of farmers and progress in the agriculture sector.
The prime minister launched the Special Technology Zones Authority (STZA) on Friday to bolster the country's IT sector, which has the potential to create enormous job opportunities for the youth and earn invaluable foreign exchange through exports.
The mandate of the STZA is to facilitate the development of special technology zones (STZs) in the country with the help of some of the leading global high-tech enterprises and major local tech companies, research institutes, new technology-based firms, start-ups and business support services and create model collaborative spaces for innovation and entrepreneurship promotion. The zones will help increase high-tech exports of Pakistan and facilitate technology transfer from major global science and technology hubs.
The STZA will be the leading government body mandated to promote a dynamic national innovation system in Pakistan.
Speaking on the occasion, the prime minister expressed the hope that fast-track innovation-driven high-tech development leveraging the growth potential of domestic IT sector could serve as guarantee for smart industrialisation, high-quality shared domestic growth and common prosperity.
https://www.dawn.com/news/1605748/pm-deplores-oppositions-hooliganism-in-na
--------
Two killed, over two dozen injured in separate blasts targeting 'Kashmir Day' rallies in Quetta, Sibi
Syed Ali Shah | Ghalib Nihad
February 5, 2021
At least two people were killed and four others injured in an explosion near the DC office on Inscomb Road in Quetta on Friday. The explosion occurred hours after a blast in Balochistan's Sibi district injured 24 persons, according to police officials and eyewitnesses.
According to Quetta Civil Hospital Medical Superintendent Arbab Kamran, the bodies of two victims were brought to the facility, while four injured persons were brought for treatment.
Quetta Deputy Commissioner retired Major Aurangzeb Badini said the Quetta blast was targeted at a Kashmir Solidarity Day rally that was passing from the area. He added that the nature of the blast couldn't be ascertained as yet.
Security forces cordoned off the area after the explosion while evidence was being collected.
Balochistan Governor Justice Aman Ullah Khan Yasinzai condemned the incident, saying miscreants wanted to harm the country's integrity.
Earlier in the day, at least 24 people were injured in a blast targeting a Kashmir Solidarity Day rally in Balochistan's Sibi district, officials and eyewitnesses said.
Sibi Station House Officer Wazir Khan Marri said miscreants on a motorcycle lobbed a hand grenade at Luni Chowk, which resulted in injuries to 16 people. The number of injured persons later rose to 24.
The injured, which included two children, were rushed to Sibi Civil Hosptial, he said. According to doctors, the condition of four injured was serious.
No group immediately claimed responsibility for the attacks.
The blasts come two weeks after four members of the Sibi Scouts, a wing of the Frontier Corps' North Wing, were martyred and five others injured when their vehicle hit a landmine in Sangaan area of Sibi.
Sources had said at the time that unknown miscreants had planted a landmine in the area, which went off when a vehicle carrying the security personnel ran over it.
https://www.dawn.com/news/1605613/two-killed-over-two-dozen-injured-in-separate-blasts-targeting-kashmir-day-rallies-in-quetta-sibi
--------
German vlogger embraces Islam after spending a year in Pakistan
Feb 6, 2021
German travel vlogger Christian Betzmann's latest video details his journey of embracing Islam.
Christian said he learnt about Islam while he was shooting his vlogs in Pakistan. "I started my channel in December last year and spent almost a year in Pakistan. I met so many incredible people and learnt a lot about the religion and their lifestyle."
Christian said people around him always associated Islam with negativity while he was growing up in Europe. "To be honest, I was never a religious person before so I didn't really care what people thought back then. My best friends were Muslims."
He added that Islam is a religion of peace which he felt a deep connection with.
Before his conversion at The Islamic School of Miami, Christian said he "felt good", but was also a "little nervous" because he had no idea about it.
In the video, Christian can be seen offering Isha prayers, after which his conversion takes place. He recites the Shahada after Imam Abdul Halim and receives his certificate.
Christian is friends with Pakistani celebrities, including Zoya Nasir. The Zebaish actor often shares photos of her with Christian on Instagram.
https://www.samaa.tv/culture/2021/02/german-vlogger-embraces-islam-after-spending-a-year-in-pakistan/
--------
Southeast Asia
Ex-AG's disclosure of racial brainwashing is most troubling
K. Parkaran
February 6, 2021
What resembled a political earthquake occured over last weekend when former attorney-general Tommy Thomas released his explosive book that revolved around his dealings with the top men in the government during his 20 months in office.
As expected, it did shock most Malaysians to read about the goings-on in the corridors of power, which we kind of suspected all along but which only came to light through his book, 'My Story – Justice in the Wilderness'.
His revelations have been followed by some aftershocks. I think most Malaysians are a bit unsure on the legalities involved in his decision to write but it appears that he must have taken a calculated risk in choosing to divulge certain information. After all, he is not a novice in this field.
Of course such a high level of disclosure will have its share of denials, legal suits, police reports and political statements. But Malaysians who have been through institutionalised discrimination in the name of national interest can surely empathise with some of his observations.
But to completely ignore many of the truths or important instances of dysfunction that he had pointed out would be akin to sticking our heads in the sand. He has indeed raised many "triable" issues, borrowing a legal term.
To me, the underlying message in a good part of his story was that racism and religious bigotry had shown up in many ugly forms in the running of the government, and that these were strong elements that ultimately pushed him out of the office.
What I felt was true and something that even the worst of his critics cannot deny were a couple of his quotes that showed a deep sense of racism many non-Malays face in most facets of their lives. They are:
"Everything I did was painted in racial tones and hues. And they succeeded. The brainwashing achieved its objectives. Objectively speaking, attacks on non-Malay holders of two offices in a government otherwise dominated by Malays just did not make any sense. It was neither rational nor logical."
He went on to say: "The prime minister and deputy prime minister were Malay. The majority of the members of the Pakatan Harapan Cabinet were Malay. Yet, the perceived insecurity. It was as if millions of people belonging to the majority race could not sleep soundly because a Chinese was finance minister, and an Indian, attorney-general."
If a government officer at a level so high had found it hard to handle racist undertones, and, with Dr Mahathir Mohamad at the helm, failed to put the fanatics in their places, then what hope do the vulnerable Malaysians in the lower rungs of society have?
We have a situation where the minority is yearning to be regarded as Malaysians of equal standing like the rest, while the majority is saying we are supreme and you do not question this privilege.
Once you are told to continue working hard, pay your taxes and accept your place in Malaysian society as a second-class citizen without question, then I guess you end up in a fool's paradise.
Interestingly, some groups of Indians seem to be doing just that by becoming associate members of Islamist PAS, without full rights compared to their Muslim counterparts. But then again it is their democratic right.
We are facing a new reality from generations of racist attitudes which are now woven into our systems and institutions like poisonous threads, hurting most of us, including many Malays.
Because of the unwritten policies and political push for racial and religious supremacy, unfair racial stereotypes have taken root in the hearts of many Malaysians.
Maybe it may not be obvious to some but these cause us to react to people differently whether we are on the streets, in lifts, at the mall or in encounters between the police and citizens.
Racism, in my view, is the cumulative result of all those policies, thoughts and acts. They add up to a pattern in which people of certain colour and background are routinely and systematically treated differently from other people.
Obviously our politics do not help to bridge these differences, if anything they appear to be making things worse, as attested to by Thomas.
Maybe we should take his book as an apocalyptic revelation, as he has been there and seen it all, and he is not running for office.
I think the people who are shaping our lives, the politicians, ought to really listen. Just listen to how our institutions work for or against our friends, who are Malaysians too, in their daily lives.
https://www.freemalaysiatoday.com/category/opinion/2021/02/06/ex-ags-disclosure-of-racial-brainwashing-is-most-troubling/
--------
Malay-Muslim agenda nothing but talk, says Dr M
Imran Ariff
February 6, 2021
PETALING JAYA: Former prime minister Dr Mahathir Mohamad has dismissed Perikatan Nasional's Malay-Muslim narrative as pure rhetoric, saying it has done nothing to help Malays or Muslims.
The government is instead dependent on the Chinese and Indians for its survival, he told FMT.
He said the narrative had been used to convince Malays that the government would benefit them exclusively and allow them to control the country.
"Once they formed the government, they realised they could not form a totally Malay-Muslim government."
He said the "so called Malay-Muslim government", given its slender majority, was now reliant on its non-Malay members to hold on to power.
"So it is not a Malay-Muslim government. That is simply talk in order to hoodwink the Malays into thinking that they are going to control the country through their own government."
Mahathir added that the only Malays benefiting from the government were members of the current administration.
"All we are hearing is bad news about cronyism, about giving contracts to people," he said.
He alleged that the prime minister himself was giving contracts to his own relatives.
"That is not favouring the Malays at all. We don't see any other Malay benefiting from the administration of this government."
There have been a number of corruption allegations levelled at top leaders of the country before this.
Former prime minister Najib Razak and former federal territories minister Tunku Adnan Mansor have been found guilty in their respective court cases. They are appealing against the verdicts.
Former deputy prime minister and current Umno president Ahmad Zahid Hamidi is facing 40 charges of receiving gratification in the implementation of Malaysia's foreign visa system. His case is set to be heard this April.
There are now allegations, especially against politicians helming government-linked companies, that projects have been awarded to family members. None of these claims have been proven.
https://www.freemalaysiatoday.com/category/nation/2021/02/06/malay-muslim-agenda-nothing-but-talk-says-dr-m/
--------
New Philippine military chief assures respect for rule of law in fight against terror
February 05, 2021
MANILA: A new Philippines military chief has vowed the army will respect human rights and the rule of law as it "moves fast" to destroy communist groups and Daesh-inspired militant outfits in the country.
In his assumption speech on Thursday, Lt. Gen. Cirilito Sobejana, the incoming Philippines armed forces commander, urged Filipinos to be one with the soldiers fighting against the "real enemies."
"Rest assured that your soldiers, airmen, sailors and marines will do their job while following the rule of law, giving due respect to human rights and strictly adhering to international humanitarian law," Sobejana said.
"We are living in times of unprecedented challenges, and are facing enemies from left and right, visible and invisible, not to mention the threat posed by calamities both natural and man-made," he added.
Sobejana said that peace was a "collaborative project" that required commitment, dedication and support from the military, civil government and the people.
"We will adopt a whole-of-nation approach to end local armed conflict. Through this convergence we will nurture the concept of peace and progress," he said.
President Rodrigo Duterte, who led the ceremony, said that Sobejana, with the help of the government and armed forces, could address multiple threats confronting the country.
"I am confident that under Lt. Gen. Sobejana's leadership, the armed forces will achieve even more milestones in the campaign against insurgency and terror, and put an end to all threats to our national security," Duterte said.
The president said that the country's military had the government's full support to improve its welfare and upgrade its capabilities to ensure national security.
Defense Secretary Delfin Lorenzana said that Sobejana's outstanding record as a military officer had prepared him for the leadership role.
"Having personally seen and experienced the adverse effects of armed conflicts, Lt. Gen. Sobejana is a strong advocate for peace and development," Lorenzana said.
Among his many distinctive qualities, Sobejana always salutes with his left hand.
The reasons are a source of pride for both the military and its new boss.
Sobejana's right arm was severely injured during a battle with militants from the Abu Sayyaf Group in the Basilan province of the Philippines in 1995, when he was serving as a captain.
"That is why I salute using my left hand. I write with my left even though I am right-handed. I could raise my right hand, but it's not 100 percent functional," he said in a TV interview.
For his heroic act, Sobejana was awarded the country's highest military award, the Medal for Valor.
"We will continue to fight insurgency to win peace for the country. I had several gunshot wounds, and I turned those wounds into wisdom rather than anger," an army statement said, quoting Sobejana.
Sobejana has also been awarded the Distinguished Conduct Star and Gold Cross Medal.
He succeeds Gen. Gilbert Gapay, who recently retired.
https://www.arabnews.com/node/1804546/world
--------
Arab World
US Secretary Blinken holds first call with Saudi FM Prince Faisal bin Farhan
05 February 2021
US Secretary of State Antony Blinken held his first phone call with Saudi Arabia's Foreign Minister Prince Faisal bin Farhan where the two discussed common threats and the historical ties between Washington and Riyadh.
Al Arabiya reported that Prince Faisal congratulated Blinken on his recent appointment as the top US diplomat.
The Saudi FM expressed Riyadh's readiness to work with the US to face shared threats to the region's stability and security.
"The two officials discussed the historical, strategic ties between the two countries, as well as other issues of mutual interest," according to Al Arabiya.
On Thursday, Saudi Arabia welcomed US President Joe Biden's support to the Kingdom in defending its sovereignty and territory against regional threats.
A Saudi statement was released after Biden vowed to "continue to support and help Saudi Arabia defend its sovereignty and its territorial integrity and its people" in his first foreign policy speech at the Department of State in Washington.
Prince Faisal then tweeted, expressing support for the US call to cooperate with the Kingdom in defending its security and territory.
https://english.alarabiya.net/News/gulf/2021/02/06/US-Secretary-Blinken-holds-first-call-with-Saudi-FM-Prince-Faisal-bin-Farhan
--------
Saudi minister al-Jubeir: Biden's speech affirms US commitment to work with allies
Joanne Serrieh
05 February 2021
Saudi Arabia's Minister of State for Foreign Affairs Adel al-Jubeir says US President Joe Biden's "historic" speech confirms "America's commitment to work with friends and allies" on resolving conflicts.
"President Biden's speech was historic. He confirmed America's committment to work with friends & allies to resolve conflicts and deal with challenges. We look forward to working with our friends in the US to end conflicts and confront challenges, as we have for over seven decades," al-Jubeir said on his official Twitter account.
Saudi Arabia welcomed on Thursday what Biden's speech included regarding the commitment of the US to cooperate with the Kingdom to defend its sovereignty and address the threats targeting it, the state news agency SPA reported.
SPA also cited a statement saying the Kingdom is looking forward to working with Biden's office and the US envoy to Yemen, the UN and with all Yemeni parties to reach an all-inclusive political solution in Yemen.
https://english.alarabiya.net/News/gulf/2021/02/05/Saudi-minister-al-Jubeir-says-Biden-s-speech-affirms-US-commitment-to-work-
--------
Bin Salman ordered second assassination attempt against ex-Saudi official: Lawsuit
06 February 2021
A former Saudi intelligence official says the kingdom's infamous crown prince, Mohammed bin Salman (MBS), directed agents to embark on the second assassination mission against him after the first one failed two years ago.
In an amended complaint filed in a federal court in Washington DC on Thursday, Saad al-Jabri, who currently resides in Canada, said that he has faced repeated threats on his life over the past few months.
The suit claimed that MBS convened a meeting in May 2020 with key advisors and directed agents to pursue another mission to kill al-Jabri by traveling directly through the US to enter Canada "by land", almost two years after the first assassination attempt was "thwarted" by airport security.
It comes months after al-Jabri first sued the Saudi crown prince for sending a 50-man hit squad comprised of best-skilled killers in the kingdom to Canada to assassinate him.
According to the court filing, the assassination attempt by the hit squad, dubbed the "Tiger Squad", took place 13 days after members of the Tiger Squad were involved in the high-profile killing of dissident Saudi journalist Jamal Khashoggi in the Saudi consulate in Istanbul on October 2, 2018. The plan failed after the Saudi agents were not able to get past Canadian border patrol.
"If the allegations in this Complaint seem fantastical, that is only because it is difficult to fathom the depths of depravity of Defendant bin Salman and the men he empowered to carry out his will," the complaint said.
"But make no mistake: the attempt to kill Dr. Saad, just like the completed killing of Jamal Khashoggi days before, was not a one-off incident, but rather the way Defendant bin Salman regularly operated in the years leading up to the fateful events of 2018."
MBS tried to lure al-Jabri's daughter into Saudi consulate
Since June 2017, two of al-Jabri's children, Sarah and Omar, have been prohibited from leaving Saudi Arabia, raising concerns around the world that they are being used to secure al-Jabri's return.
Not content with only two of his children under his control, the amended filing alleged, bin Salman tried to lure al-Jabri's daughter, Hissah al-Muzaini, to the Saudi consulate in Istanbul just days before the brutal murder of Khashoggi there.
The complaint added that a close aide to MBS pressured Hissah's husband, Salem Almuzaini, to convince Hissah to enter the Saudi consulate in Istanbul to renew her passport even if she had no intention of returning to the kingdom. It was only after Khashoggi's murder that they learned the fate awaiting her had she entered the consulate.
Al-Jabri used to work closely under former Crown Prince Mohammed Bin Nayef, who was ousted and detained in 2017, when bin Salman replaced him. Al-Jabri fled the kingdom afterward and entered Canada in 2018. The new suit said al-Jabri is viewed as an "urgent threat" to MBS's standing within the US.
Last month, al-Jabri faced legal retribution by the crown prince, who filed a lawsuit against him in the Ontario Superior Court, claiming that he orchestrated a money-laundering scheme and stole upwards of $3.5bn from Saudi Arabia.
In response, al-Jabri denied the charges. He "welcomes the opportunity to face off against MBS in neutral judicial forums," a campaign for the al-Jabri family said, according to the Middle East Eye.
Al- Jabri's knowledge of damning information about Riyadh's secrets and his "deep connection to the US Government, is exactly why Defendant bin Salman wants him dead," the new lawsuit said. "And Defendant bin Salman was prepared to reach inside the United States to make that happen."
Biden administration ready to release Khashoggi file
Meanwhile, the new US administration of Joe Biden has strongly criticized Saudi Arabia for its human rights violations, including Khashoggi's murder, saying it will release the CIA's classified report into the murder.
At a press conference on Friday, White House spokeswoman Jen Psaki said the administration is prepared to release a report detailing its understanding of who is responsible for the brutal murder.
"This is the law and we will follow the law," Psaki said. "We, of course, expect Saudi Arabia to improve its record on human rights. That includes releasing political prisoners, such as women's rights advocates from Saudi jails."
She called Khashoggi's death a "horrific crime," while side-stepping a question on whether the administration would slap sanctions on the kingdom for the murder.
The CIA has reportedly concluded that bin Salman ordered the killing, based on the crown prince's control of Saudi Arabia, which is such that the killing would not have taken place without his approval.
It made the assessment soon after the Khashoggi murder, American officials said at the time, citing intercepts of the crown prince's calls in the days before the killing, and calls by the kill team to a senior aide to the crown prince.
https://www.presstv.com/Detail/2021/02/06/644656/MBS-ordered-second-strike-against-ex-official-Lawsuit
--------
Israeli paper laments 'drones dropping like flies in enemy territory'
05 February 2021
The Jerusalem Post has lamented that "Israeli military drones are dropping like flies" in the Lebanese and Palestinian territories, as resistance forces gain momentum in their defense against the regime intrusions.
Three military drones belonging to the Israeli regime were downed on three consecutive days this week, setting a new record for Palestinian and Lebanese resistance forces who took responsibility for the incidents.
Palestinian resistance fighters shot down an Israeli quadcopter on Sunday over Beit Hanoun Crossing on Gaza's northern border with the occupied territories. The drone was shot down while taking images of the area, according to the Arabic-language Palestine Today news agency.
On Monday, the Lebanese Hezbollah resistance movement downed an Israeli unmanned aerial vehicle as it crossed into Lebanon near the border village of Blida. In a statement after the incident, Hezbollah said it was in the control of the drone.
The next day, Palestinian fighters shot down another Israeli drone east of the city of Khan Yunis in the southern Gaza Strip and managed to take control of it.
The Israeli military initially offered its own narrative which included playing down the resistance forces' power, even though it acknowledged the incidents.
On Sunday, an Israeli military spokesperson said an army unit operating near Gaza lost one of its drones which was on a mission.
Regarding the Monday incident in Lebanon, the Israeli military said the drone had fallen in Lebanese territory during an operation.
The drone "fell in the course of military activity," an Israeli military spokesperson was quoted as saying.
"There is no concern of sensitive information being leaked," the spokesperson claimed, but did not specify whether the drone crashed or was downed.
On the last but not least incident, the Israeli military said one of its drones had "crashed" in Gaza during operational activity on Tuesday but again claimed that there was "no danger of information leak."
Journalist and political commentator Richard Silverstein told Press TV that the drones are an "important intelligence tool" for Israel to spy on other countries.
"I think that Israel is really disregarding the territorial sovereignty in Lebanon, in Gaza and in other places as well such as Syria and Iraq," Silverstein said.
The resistance forces' show of force, nevertheless, did not end on Tuesday. Lebanon's armed forces fired a missile at a much larger and more advanced Israeli drone on Wednesday, as the aircraft violated the Lebanese airspace.
The Israeli military claimed in a statement that the drone was not damaged in the attack and continued its mission. "Anti-aircraft missiles were just fired toward an IDF remote-piloted aerial vehicle during routine activity over Lebanese territory," it said.
Israeli drones regularly conduct espionage missions against the besieged Gaza Strip and Lebanon. Although the regime has claimed that there is no danger of information leak after the incidents, security experts say otherwise.
"Once your drone is in the wrong hands, there is definitely useful information that can be gleaned from it," Asaf Lebovitz, vice president of sales at Skylock, a company that designs anti-drone technology, told the Jerusalem Post.
"You have forensic data: You can tell where the drone had been flying, what its course was, where it took off from inside Israel, where it was sent to gather information. It enables you to find out what the other side was interested in."
On the Israeli regime's violation of the territorial integrity of other countries, Silverstein said Israel does not care at all about honoring international protocols and international law.
"It just at will violates any country's territory as long as it feels it's in its interests to do so, and I think it has been violating Lebanese territory for decades," he said. "It tries to watch what people do in those places."
https://www.presstv.com/Detail/2021/02/05/644605/Israel-downplays-resistance-forces-role-in-drone-incidents
--------
Arab countries welcome new Libyan executive authority
February 06, 2021
DUBAI: Arab countries have welcomed the agreement of a new interim executive authority in Libya that was announced by the United Nations Mission to the country in Geneva after years of chaos in the North African state.
UN sponsored talks produced a new interim government for Libya on Friday aimed at resolving a decade of chaos, division and violence by holding national elections later this year.
Libya has been engulfed in chaos since a NATO-backed intervention ended Muammar Gaddafi's four-decade rule in 2011 and has been split since 2014 between warring administrations backed by foreign powers in the west and east.
Mohammed Al-Menfi, a former diplomat from Benghazi, will head a three-man presidency council, while Abdulhamid Dbeibeh, from the western city of Misrata, will head the government as prime minister.
Secretary General of the Gulf Cooperation Council Nayef Falah Al-Hajraf said the decision was an important step to reach a permanent and comprehensive solution that achieved security, stability and development in Libya, state news agency SPA reported.
Egypt, meanwhile, said it was looking forward to working with the Libyan interim authority until transferring the power to an elected government, local daily Egypt Today reported.
The country also called on international and regional parties to support the decision that will help settle the crisis in Libya, restore stability and end foreign intervention, said Egyptian Ministry of Foreign Affairs spokesman Ahmed Hafez.
The UAE Ministry of Foreign Affairs also said the country hoped that the agreement would support stability throughout Libya in order to preserve its national sovereignty and achieve the aspirations of its people, state news agency WAM reported.
In Bahrain, the Ministry of Foreign Affairs said it supported Libya in preserving its sovereignty, security and stability and called on its people to follow the peace approach, state news agency BNA reported.
The Kuwait Ministry of Foreign Affairs supported the decision, saying it hoped the agreement would meet the Libyan people's aspirations for security and stability, state news agency KUNA reported.
Meanwhile, Jordan's Ministry of Foreign Affairs and Expatriates Spokesperson Ambassador Defaillah Al-Fayez wished the new authority success during the transitional phase until holding the upcoming elections at the end of 2021, state news agency Petra reported.
The new interim leadership will guide the North African country toward national elections on Dec. 24 but members of the interim authority are not eligible to stand as candidates in the elections.
The latest UN process to end a decade of violence in Libya emerged from a Berlin conference last year which involved a ceasefire.
But not all terms of the ceasefire have been met - a sign – many fear - of continued mistrust on both sides and internal fractures within both camps.
https://www.arabnews.com/node/1804741/middle-east
--------
From Madinah to the Muslim world: A new museum dedicated to the life of the Prophet
TAREQ AL-THAQAFI
February 06, 2021
MADINAH: On Feb. 2, the opening ceremony of the International Exhibition and Museum of the Life of the Prophet and Islamic Civilization took place.
Prince Faisal bin Salman, governor of Madinah — where the museum is located — and chairman of the Madinah Region Development Authority, hailed the mission and objectives of the exhibit and museum, which not only achieves one of Saudi Vision 2030's goals by boosting the Kingdom's cultural tourist attractions, but also uses cutting-edge technology.
The International Exhibition and Museum of the Life of the Prophet and Islamic Civilization was launched under the supervision of the Muslim World League (MWL) and is the first in a series of Islamic museums scheduled to be constructed around the world under the organization's umbrella.
Located next to the Prophet's Mosque in Madinah, the museum is open 24 hours a day, and is dedicated to the history of the Islamic world and the life of Prophet Muhammad (peace be upon him).
Prince Faisal said the contents of the exhibition and museum represent "a historical legacy from which to spread the correct Prophetic approach … to all parts of the world so as to demonstrate the tolerance and moderation of Islam."
In a statement, the MWL stressed that it aims to "instill the spirit of love and goodness and the meanings of mercy, humanity, moderation, tolerance and coexistence, as well as to spread the message of Islam among people using state-of-the-art means."
The exhibition features dozens of paintings and interactive displays. At the moment, there are seven languages available to visitors — Arabic, English, Spanish, Urdu, French, Turkish and Indonesian. It also includes a 4DX theater, which screens a series of films about the Prophet's life.
One of the 25 pavilions in the exhibition is dedicated to the history of women in Islam and showcases the important part women played in the early days of Islam by spreading a message of truth and virtue, and the vital role women played in the life of the Prophet. The pavilion also sheds light on the importance of children in the life of the Prophet, recounting stories of how he used to play with them and the advice he gave on how to best raise them.
Another pavilion uses 3D, virtual-reality, and augmented-reality technology to reconstruct and describe many of the Prophet's personal possessions, including details of his furniture, clothing, footwear and even his comb.
The exhibition also contains the Constitution of Madinah — drawn up on behalf of the Prophet Muhammad after his arrival in the city following the Hijra from Makkah. It laid out the terms for peaceful coexistence and citizenship in the Prophet's era and formed the basis for a multi-religious Islamic state in Madinah. In the exhibition, it is paired with the Makkah Declaration of 2019, a charter — signed by around 1,200 muftis and scholars from around the world at the end of a four-day conference organized by the MWL in Makkah — that laid out a pan-Islamic set of principles supporting peaceful coexistence and condemning extremism and violence.
Another pavilion is dedicated to the 99 names of Allah, explaining what each name represents and its connection to humanity. The same pavilion contains exhibits dedicated to space and the planets, explaining various astronomical objects' relevance to Islam and mankind, as well as displays focused on Earth's geography, stressing the importance of preserving the beauty of God's creations.
Another pavilion is dedicated to the lives of other prophets, laying out their characteristics as described in the Quran and Sunnah, as well as a summary of their lives. Here you will also find a review of the most important events in the life of the Prophet Muhammad from birth to death, which uses interactive screens to take visitors back in time to Makkah and Madinah during his lifetime, over 1,400 years ago.
In a different pavilion, visitors will find extensive information on holistic medicine, healing, prevention and awareness, shedding light on one of Prophet Muhammad's most important messages — that the health of mind, body and soul are all interconnected.
Dr. Mohammed bin Abdulkarim Al-Issa, secretary-general of the Muslim World League (MWL) and chairman of the Association of Muslim Scholars, said that the MWL has attached great importance to projects such as the museum and prioritized it as part of its initiatives in the service of Islam and Muslims.
"The exhibition is the heart and headquarters of the Museums of the Life of the Prophet and Islamic Civilization, which the MWL is establishing in several Islamic and non-Islamic countries."
Al-Issa said that the museum was recognized by a number of the Islamic world's prominent scholars, among whom are members of the Council of Senior Scholars in the Kingdom.
He said it introduces the world to the Prophet's life and Islamic civilization, in addition to highlighting the civilizational values in the Constitution of Madinah and the Makkah Document, both of which established the foundations for human fraternity and coexistence.
Al-Issa expressed his hope for such museums to contribute in a central way to raising awareness among and outside Islamic communities. He said that the first of these museums is in Madinah, Saudi Arabia, the home of moderation and the reference in Islamic leadership.
https://www.arabnews.com/node/1804636/saudi-arabia
--------
Islamic State officials behind Baghdad bombing killed, prime minister says
Feb 4, 2021
Two Islamic State officials who allegedly facilitated last month's double suicide bombing in a crowded Baghdad marketplace have been killed, Iraqi Prime Minister Mustafa al-Kadhimi says.
Abu Hassan al-Gharibawi, commander of IS forces in southern Iraq, and Ghanem Sabah Jawad, who had a role in transporting suicide bombers, were killed in an airstrike west of Baghdad on Tuesday near Abu Ghraib, Kadhimi said on Twitter the same day.
The airstrike was carried out by the US-led international coalition to defeat IS on intelligence gathered by Iraqi authorities, Iraq's Security Media Cell said. Members of an infantry unit from Iraq's 17th Division later arrived on the scene and reportedly found suicide vests among the bodies.
Brig. Gen. Yehia Rasool, a spokesman for Kadhimi on military matters, said Gharibawi — also known as Jabbar Ali Fayyad — supervised the Jan. 21 twin suicide bombings at Tayaran Square which killed more than 30 people and wounded more than 110. Jawad "was responsible for transporting the suicide terrorists," Rasool said.
The two are the latest senior IS officials killed by the international coalition since last month's bombings.
The man believed to have been IS' top leader in Iraq, Abu Yasser al-Issawi, was killed last week in the Wadi al-Shay area outside Kirkuk. Iraq's Counterterrorism Service had at first said Iraqi soldiers had shot him in an operation involving the US-led coalition. The coalition later said Issawi was killed in an airstrike.
The killings come after Kadhimi vowed to crack down on security lapses and hunt down the remnants of IS following last month's massacre in Baghdad. The capital has enjoyed relative security from IS attacks in recent years since the government declared victory over IS in 2017.
https://www.al-monitor.com/pulse/originals/2021/02/iraq-isis-baghdad-attack-killed.html?utm_source=iterable&utm_medium=email&utm_campaign=1972721_
--------
URL: https://www.newageislam.com/islamic-world-news/in-its-134-year-history/d/124242
New Age Islam, Islam Online, Islamic Website, African Muslim News, Arab World News, South Asia News, Indian Muslim News, World Muslim News, Women in Islam, Islamic Feminism, Arab Women, Women In Arab, Islamophobia in America, Muslim Women in West, Islam Women and Feminism