New Age Islam News Bureau
25 November 2021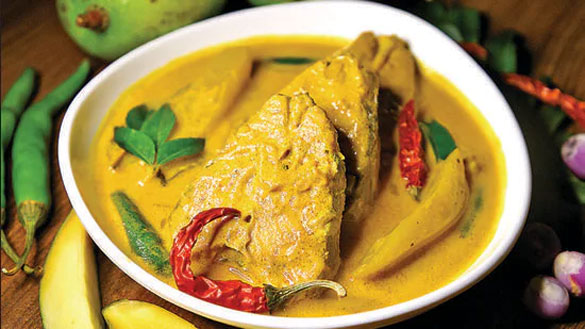 A representational image. (Getty Images/iStockphoto)
------
• Identifying 'Spit-Free' Hotels: Campaign of Far-Right Groups against Halal Food in Kerala
• Madrasas Will Teach Hindi Language, Indian Religions; Jamiat ul Hidaya University Takes Initiative
• Executions of Child Offenders in Iran Must Stop, UN Experts Say
• Buddhist Mother Who Embraced Islam Challenges Court Decision on Kids' Conversion
• Pakistani Police Arrest Four for 'Blasphemy' Over Mosque Argument with Imam on Christian Funeral Announcement
• Shia Hazara Elders Pledge Support for Taliban Rulers in Afghanistan
India
• Friday Namaz: Muslims to Approach Court to Uphold Their Constitutional Right to Religious Freedom and Worship
• NIA Raids Multiple Locations in Kashmir in Al Qaeda Case
• In veiled dig at Pak, Jaishankar says repeated attempts made to bring bilateral issues into SCO in violation of norms
• Action sought against former Shia Waqf board chairman over book controversy
-----
Europe
• Labelling of goods from occupied Palestinian land is longstanding policy: Belgium
• Israel to return envoy to Poland amid cooling tension
--------
Southeast Asia
• Indonesia's Islamic Conservatives Overly Fixated on Sex
• Home minister: Govt looking at Bangladesh, Indonesia and the Philippines as new source for security service sector
• PM: Malaysia working with Asia-Europe Meeting partners to establish VTL
---
Pakistan
• Chairman Pakistan Ulema Council Urges Youth to Spread Moderate Message of Islam for Eradicating Extremism, Terrorism, Dowry Rituals
• WHO extends travel curbs to Pakistan as polio endemic country
• Stability in Afghanistan vital to achieve target of regional connectivity among SCO members: Qureshi
• Shaheen-1A ballistic missile test-fired
• Pakistan 'welcomes' second round of US-Taliban talks in Doha
------
South Asia
• Taliban Rulers Unable To Handle Law and Order, Economic Crisis, Uncertain Security Situation in Afghanistan
• Protest paralyses Bangladesh capital after student death
• Report: Blast near Gurdwara in Kabul
• Conflicts in Afghanistan leaves over half a million internally displaced in 2021: Report
----
Arab World
• Pope Francis Meets with PM Mikati, Promises To Help Lebanon 'Rise Again'
• Lebanon court rejects suits over Beirut blast by former PM Diab, ministers
• Lebanon judges resign in protest against political interference
• Egypt sentences 22 extremists to death: Judicial source
• Saudi Arabia allows direct entry from Indonesia, Pakistan, Egypt, India from Dec. 1
--------
Mideast
• Iran Asks for Using OIC Capacities to Stand against Normalization of Ties with Israel
• 'Muslim World Needs Common Ground In $7 Trillion Halal Economy'
• Israel plans to build 17,000 settlement units in Jerusalem: Palestinian minister
• FM: Iran's Participation in Vienna Talks Aimed at Reaching Good Agreement
• US General Acknowledges Iran's Ballistic Missiles Precision
• Arab Coalition conducts air strikes on military camps, targets in Yemen's Sanaa
• Arab Coalition conducts eight operations against Iran-backed Houthis in Marib
--------
Africa
• Libyan Fighters Prevent Election Appeal from Saif Al-Islam's Lawyer
• Algeria 'targeted' in Israel defence minister's visit to Morocco: Official
• At least 43 killed in clashes in Sudan's restive Darfur: UN
• 3 soldiers killed in terror attack in Burkina Faso
• Libya's military judiciary demands arrest of renegade Gen. Haftar
--------
North America
• Ethiopia's Government Warns US against Spreading False Information on War
• Turkey marks 5th anniversary of Colombia's 'historic' peace agreement
Compiled by New Age Islam News Bureau
URL: https://www.newageislam.com/islamic-world-news/spit-campaign-right-halal-food-kerala/d/125847
--------
Identifying 'Spit-Free' Hotels: Campaign Of Far-Right Groups Against Halal Food in Kerala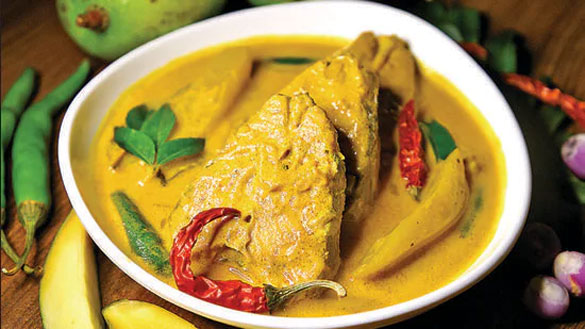 A representational image. (Getty Images/iStockphoto)
------
Nov 25, 2021
On Tuesday, a popular restaurant in Thiruvananthapuram received an unusual call. After ordering a Thalassery (north Kerala) biryani and another dish, the caller said: "Hope you will ensure spit-free food."
It took some time for a restaurant employee to understand that the caller was perhaps influenced by a campaign of far-right groups against halal food.
Many Muslim-owned hotels have complained that they get many similar inquiries. Social media are also abuzz with a campaign against halal food with some calling popular dishes "thuppalshawarma", "thuapplmandi", and "thuppal biryani". Thuppal means spit in Malayalam.
Hotel owners allege some Christian outfits have also joined the hate campaign and there are many WhatsApp groups identifying "spit-free" hotels in particular areas. Many fake videos have also surfaced to boost the campaign.
The latest campaign against halal food began after S J R Kumar, the convener of the Rashtriya Swayamsevak Sangh (RSS)-backed Sabarimala Karma Samiti, filed a petition in Kerala high court last week questioning halal stamp on jaggery packets supplied to the Sabarimala Temple. He wrongly claimed Muslim scholars have said "saliva is a necessary ingredient for certifying halal preparations." Kumar called it an insult to devotees who take prasad made of this jaggery.
The temple board said the Maharashtra-based supplier of the jaggery also exports it to West Asian countries and the halal specification came up inadvertently. The plea is pending in court.
It later came to light that the supplier--a Maharashtra-based sugar firm--is owned by a Shiv Sena leader from Pune.
The petition prompted the social media campaign against halal food. The Bharatiya Janata Party (BJP), which is finding it hard to get a foothold in Kerala, jumped on the bandwagon. "We have not raked up the issue. Many eating joints are showing halal boards prominently these days, especially in north Kerala. Some fundamentalist outfits are setting a communal agenda like the way they popularised the veil in the state," said BJP state president K Surendran.
BJP spokesman Sandeep Warrier, who wrote a post over the issue, was forced to withdraw it. "Hindus and Muslims cannot survive by boycotting each other in a state like Kerala," he wrote.
On Sunday, BJP leader P Sudheer sought a ban on public display of halal boards saying "it was unfit in a secular society".
The Kerala Hotel and Restaurant Association has requested chief minister PinarayiVijayan and state police chief Anil Kant to rein in elements campaigning against halal food. "It will vitiate the atmosphere and affect our businesses that are coming out of the pandemic shock slowly. Halal supporters and haters are camping vigorously. It is really bad for the hotel industry," said G Jayapalan, the association secretary.
l V P SuhaibMoulavi, the prayers leader at Thiruvanthamouram'sPalayam mosque, said halal simply means something that is permissible. "Certain foods are not permissible. Blowing at food is against the preaching of the Prophet," he said.
Kerala Muslim Jammat secretary A Saifuddin Haji said halal was only a symbolic gesture of seeking blessing and no spitting or blowing were involved.
Muslim thinker Prof M N Karassery called the controversy unwarranted. "Some groups from both sides are fanning trouble over a non-issue. Problems start when you impose your customs and beliefs on others. I feel Kerala society is mature enough to see designs of these forces," he said. He added it was also wrong to display halal boards.
Some Christian organisations have also pledged support to the anti-Halal campaign. "An Arab food culture invaded the state in a decade or so. We are not against it but many traditional cuisines are disappearing in the process. And many hotels display halal boards prominently provoking others. We are against invasion of particular food culture," said Church Auxiliary for Social Action, a Christian organisation supporting the campaign against halal food.
The ruling Communist Party of India (Marxist) or CPI (M) came down heavily on RSS affiliates saying their ploy to polarise society will not succeed in Kerala. "Debate on halal was unnecessary and uncalled for and it is aimed at destroying communal amity of the state. Progressive society of Kerala will reject it with condemnation it deserves," said CPI (M) Politburo member KodiyeriBalakrishnan.
He asked the party's youth wing to expose elements trying to create a rift in society.
Activist Rahul Eswar, a grandson of Sabarimala chief priest, said one cannot see politics everywhere. "In Sabarimala, there is a small shrine of a Muslim saint Vavar Swami. Pilgrims first offer prayers there before scaling 18 holy steps of the temple."
Muslims account for 27% of Kerala's population and are politically, socially, and economically much better off than Muslims in the rest of the country.
Source: Hindustan Times
Please click the following URL to read the text of the original story:
https://www.hindustantimes.com/india-news/campaign-against-halal-food-in-kerala-triggers-concerns-101637840908105.html
--------
Madrasas Will Teach Hindi Language, Indian Religions; Jamiat ul Hidaya University Takes Initiative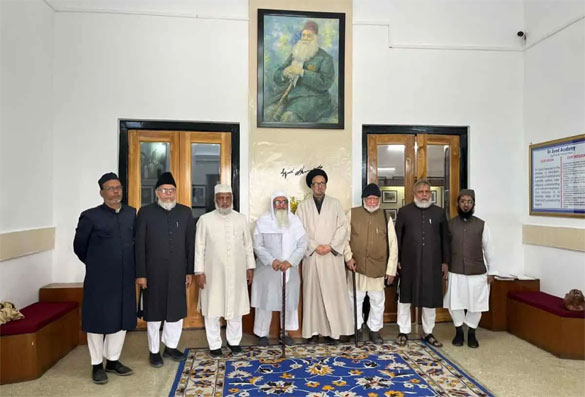 Photo: Siasat Daily
-----
25th November 2021
By Pervez Bari
Bhopal: Prof. Mohsin Usmani, former Dean, Faculty of Languages, Eiffel University, Hyderabad, said that the prophets used to speak in the language of the nation and Hindi is the national language of India. Therefore, learning Hindi language and getting acquainted with Indian religions is the social need and religious responsibility of the Ulema. The above remarks were made by Prof. Mohsin in the consultative meeting which was held at the K. A. NizamiCentre for Qur'anic Studies in Aligarh Muslim University (AMU), to prepare a course in Hindi language and Indian religions for the benefit of religious schools. JameaTul HidayaUniversity, Jaipur, has taken the The meeting was presided over by Prof. Ali Muhammad Naqvi, Director, Dara Shikoh Inter-faith Center.
It takes time to teach Hindi language and Indian religion courses in madrasas and the superintendent of Jamiat ul Hidaya University, Jaipur deserves congratulations for this initiative. The launch of this course will provide a scholarly basis for inter-faith and sectarian harmony. Such courses should be approved by Indian universities to be useful for the students of the course. The study of religions is part of the Muslim tradition and needs to be taken further." These views have been expressed in the meeting by Prof. Muhammad Saud Alam Qasmi, Dean, Department of Theology, in AMU.
A press note issued said that the meeting was convened at the invitation of Maulana Mohammad Fazlur Rahim Mujaddidi, Ameer-e-Jamea (Superintendent) of JameaTul Hidaya University. He said that JameaTul Hidaya wants to prepare a two-year course for the students of religious schools for specialization in Hindi language and Indian religions. The knowledge and experience of the teachers of the Muslim University will be used to create its curriculum and system.
Naseem Ahmad Khan, Director, Bridge Course, said that the curriculum for religions and Hindi language should be included in the curriculum taught in the universities for the benefit of the madrasas so that the students would be able to move on.
Maulana Ashhad Jamal Nadwi, Secretary, Institute of Islamic Research and Writing, said that teaching of Hindi language and Indian religions is our religious and da'wah need. If the big madrasas take the initiative then other madrasas will follow. Dr. Raza Abbas, a teacher at the Women's College, said that the study of other religions should be done in a sympathetic manner instead of a demonstrative manner and expert teachers should be appointed for this purpose.
Delivering the presidential address, Ali Muhammad Naqvi said that before starting this course in madrasas, attention should be paid to the purpose, procedure, syllabus and preparation of text books. This work is very important and the Faculty of Theology, Hindi Department, Inter-faith Center, NizamiCenter and Bridge Course Center of Aligarh Muslim University will provide full support in this work. "We will also prepare textbooks", he added.
An outline of the curriculum was also prepared in this meeting.
It may be pointed out here that JameaTul Hidaya is a revolutionary step in the field of Islamic education taken by a well known Islamic scholar as well as a great priest Maulana Mohammed Abdur Rahim Mujaddidi. This great idea was introduced by Maulana Mohammed Hidayat Ali Mujaddidi (a great priest of his era) 75 years ago and Maulana Mohammed Abdur Rahim Mujaddidi gave it a practical shape He planted that sapling and then fed it with his sweat, tears and blood.
It was not established all of sudden, but launched after long discussions with great Islamic scholars like Maulana Syed Abulhasan Ali Nadwi, and other erudite, distinguished personalities, this covered a period of about 25 years.
Source: The Siasat Daily
Please click the following URL to read the text of the original story:
https://www.siasat.com/madrasas-will-teach-hindi-language-indian-religions-jamea-tul-hidaya-takes-initiative-2230499/
--------
Executions of Child Offenders in Iran Must Stop, UN Experts Say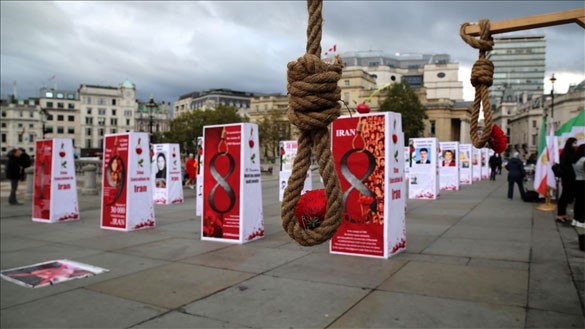 FILE PHOTO aa.com
----
Peter Kenny
25.11.2021
GENEVA
UN human rights experts on Thursday condemned the execution of ArmanAbdolali, convicted for an alleged murder committed when he was 17, and demanded that Iran stop sentencing children to death.
"We strongly deplore that the authorities proceeded with the execution of juvenile offender Arman Abdolali, in violation of an absolute prohibition under international human rights law," the Office of the High Commissioner for Human Rights (OHCHR) quoted them as saying.
The experts are Javaid Rehman, special rapporteur on the situation of human rights in Iran; MikikoOtani, chair of the Committee on the Rights of the Child, Morris Tidball-Binz, special rapporteur on extrajudicial, summary or arbitrary executions; Nils Melzer, special rapporteur on torture and other cruel, inhuman or degrading treatment or punishment.
Abdolali was executed on Wednesday after being transferred to solitary confinement the previous evening.
"This case is emblematic of the deep flaws of the juvenile justice system in the Islamic Republic of Iran, and we call on the Government to undertake reforms as a matter of priority," the experts said.
"We call on the Government to commute all death sentences issued against juvenile offenders, in line with its international obligations."
According to the press release, there are currently over 85 juvenile offenders on death row in Iran, sentenced to death following processes that "significantly violate international human rights law."
It said that a majority of those sentenced to death are from marginalized groups or are individuals who themselves have been victims of abuse.
Source: AA.com
Please click the following URL to read the text of the original story:
https://www.aa.com.tr/en/europe/executions-of-child-offenders-in-iran-must-stop-un-experts-say/2430709
--------
Buddhist Mother Who Embraced Islam Challenges Court Decision on Kids' Conversion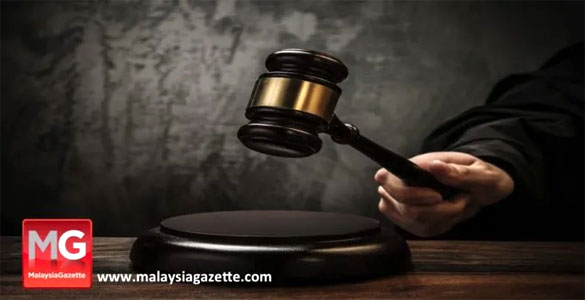 Representational Photo
------
V Anbalagan
November 25, 2021
PUTRAJAYA: A Buddhist mother who embraced Islam but failed to convert her two children has gone to the Federal Court to challenge a Court of Appeal ruling.
Lawyer ArhamRahimy Hariri, who is representing the mother whose identity has not been disclosed, said a motion to obtain leave from the apex court was filed yesterday.
He said the applicant had filed three questions of law, one of which was whether Article 12(4) of the Federal Constitution had been erroneously relied upon and/or applied in the case of Indira Gandhi Mutho v PengarahJabatan Agama Islam Perak &Ors.
Article 12 (4) states that the religion of a person under the age of 18 shall be decided by his parent or guardian.
Under Section 96 of the Courts of Judicature Act 1964, the Federal Court would proceed to hear the merit of the appeal only if an applicant succeeds in showing that the legal or constitutional questions posed are novel and of public advantage.
On Oct 27, the Court of Appeal held the High Court was right to allow a father of Buddhist faith to quash the unilateral conversion of his children to Islam by their mother.
Judge MohamadZabidinDiah said the appeals court was bound by the 2018 Federal Court decision in the case of kindergarten teacher M Indira Gandhi, which held that a spouse of a civil marriage who embraced Islam cannot unilaterally convert their children.
The other judges who sat in with Zabidin were S NanthaBalan and Nordin Hassan.
In this case, the father filed a legal challenge in 2016, seeking to quash the unilateral conversion of his two children to Islam.
He also sought a declaration that the children's certificates of conversion to Islam were null and void, and that they were unlawfully converted.
He claimed that his former wife had converted the children with the intention of obtaining custody of them.
The woman converted to Islam in December 2015 while she and her former husband were in the midst of a divorce.
She converted the children at the Federal Territories Islamic religious department in May 2016.
Another Court of Appeal bench had also ordered that the father be given custody of the children.
Source: Free Malaysia Today
Please click the following URL to read the text of the original story:
https://www.freemalaysiatoday.com/category/nation/2021/11/25/muslim-convert-mum-challenges-court-decision-on-kids-conversion/?__cf_chl_jschl_tk__=QPSgPsgF9W5v4qv.98Ggod0hevv8ZS07ftlXkpZ9Dao-1637915089-0-gaNycGzNDH0
--------
Pakistani Police Arrest Four for 'Blasphemy' Over Mosque Argument with Imam on Christian Funeral Announcement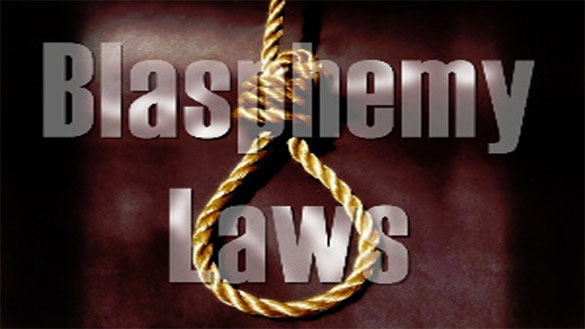 Blasphemy/ Representational Photo
------
25 Nov 2021
Pakistani police have arrested four men charged with blasphemy after they argued with an 'imam' (religious cleric) over whether a funeral announcement for a Christian neighbour could be made from a mosque, officials say.
The case occurred in the village of KhodiKhushal Singh, near the eastern city of Lahore, on November 18, a local police official Faryad, who goes by one name, told Al Jazeera on Thursday.
"The men have been detained and we have presented them before the court," he said.
The men, who were Muslim, argued with a local cleric after he refused to make a funeral announcement for a Christian man from his mosque, the initial police report says.
"As soon as they arrived [at the mosque], they started cursing the mosque's imam, they disrespected the mosque and they insulted Islam," reads the report.
Blasphemy is a sensitive subject in Pakistan, where strict blasphemy laws prescribe a mandatory death penalty for certain forms of the crime.
The four men were charged under sections 295 and 298 of Pakistan's penal code, which carry penalties of up to two years in prison.
Pakistan has never executed a convict under the blasphemy laws, but accusations of the offence have increasingly led to murder by mobs or individuals. Since 1990, at least 79 people have been killed in such violence, according to an Al Jazeera tally.
Pakistani human rights activists have decried the case against the four men as being unfounded.
"If there was a Muslim who in good faith wants to have an announcement such as this made in the community, it's not an attack on someone's faith, it's a good cause," said human rights activist and lawyer Nadeem Anthony.
"So if someone announces [a funeral] on a loudspeaker, how is it a religious violation?"
Source: Aljazeera
Please click the following URL to read the text of the original story:
https://www.aljazeera.com/news/2021/11/25/pakistan-arrest-blasphemy-mosque-argument-christian
--------
Shia Hazara Elders Pledge Support for Taliban Rulers in Afghanistan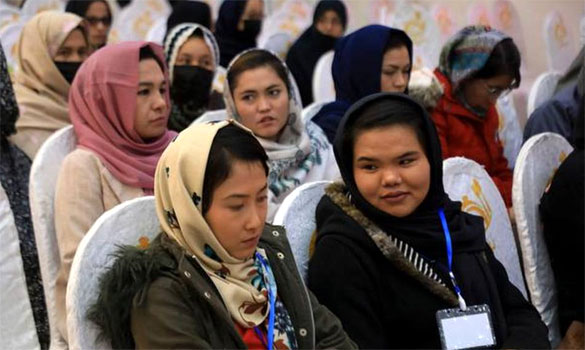 Hazara women attending a gathering in Kabul in which elders pledged their support to the Taliban.
------
November 26, 2021
KABUL: More than 1,000 Shia Hazaras pledged their support on Thursday to Afghanistan's Taliban rulers, saying that the "dark period" of previous Western-backed governments had ended with the return of the Islamists.
Afghanistan's Hazaras have been persecuted by Islamists for a long time, but on Thursday community elders gathered in Kabul alongside Taliban leaders in a show of support.
Senior Hazara leader and former lawmaker JafarMahdawi, who organised the gathering, said the previous government of president Ashraf Ghani was the "darkest point" in the history of Afghanistan.
"Afghanistan had no independence and (foreign) embassies ruled every aspect of the government," he said. "Thank God, we have now passed this dark period."
A community leader says Afghanistan's new rulers have put an end to war, stopped corruption and increased security
Since the Taliban seized power in August, the new rulers have put an end to the war, stopped corruption and increased security, Mahdawi said.
But he called for a more inclusive government from the Taliban and urged the new rulers to reopen schools for girls.
"In the coming weeks or months we hope to witness an inclusive government that has representatives of all people," Mahdawi said.
The current government, which the Taliban say is an interim one, is made up almost entirely of the group's Pashtun stalwarts and does not include any woman.
Taliban leader and spokesman Zabihullah Mujahid told the gathering that rebuilding the country was a priority.
"Our jihad against the foreign invaders has ended and now we will start jihad for building the country," he said.
Senior Hazara cleric Ayatollah WaezzadaBehsudi called for reconciliation between all the ethnic groups of the country.
"Let's forgive each other... If the current government wants to be sustainable, it must have support from all the people," he said.
The Hazaras, who make up 10 to 20 per cent of Afghanistan's around 38 million population, have been persecuted for a long time in the Sunni majority country.
The Islamists have carried out several mass killings of Hazaras, including in the city of Mazar-i-Sharif in 1998, where Human Rights Watch says at least 2,000 mainly Hazara civilians were executed. Several bomb attacks in recent years have also killed and wounded scores of Hazaras in the country.
Some Hazaras who attended Thursday's gathering expressed fears that members of the militant Islamic State (IS) group would carry out attacks against them.
"In these three months we have witnessed several explosions and suicide attacks," said Qari Mohammad Reza Haidari.
"People are worried about Daesh's influence and that they may get control of some parts of the country or challenge the (Islamic) Emirate," he said, referring to IS with its Arabic acronym.
Source: Dawn
Please click the following URL to read the text of the original story:
https://www.dawn.com/news/1660301/hazara-elders-pledge-support-for-taliban-rulers
--------
India
Friday Namaz: Muslims to Approach Court to Uphold Their Constitutional Right to Religious Freedom and Worship
Nov 26, 2021
With disruptions of Namaz gatherings in the open continuing to take place every Friday in Gurugram, members of the Muslim community on Thursday said they have no option left but to approach the court, seeking relief from the continuous harassment and uphold their constitutional right to religious freedom and worship.
cBut Muslim groups have maintained that the number of mosques in the city is not adequate for Friday congregations.
As protests that started in Sector 37 spread to Sector 12A and other areas, Gurugram administration earlier this month reduced the number of public sites for Namaz from 37 to 20. But disruptions continued even at these designated points until last Friday.
Muslims said apart from taking legal recourse, they would also file complaints with the police against individuals and organisations for hurting religious sentiments. "We have little hope from the authorities, so we are planning to approach the court to enforce our constitutional rights. We have also decided to lodge complaints against those who have harassed our community members," said Altaf Ahmad, founder, Gurgaon Nagrik Ekta Manch, a citizens' platform. He said they were still working out the details of which court to approach and when, among others.
On Thursday, a few Hindu residents of Khandsa Village submitted a memorandum to the district administration opposing Friday prayers near KhandsaChowk.
Rajiv Mittal, spokesperson, Sanyukt Hindu Sangarsh Samiti, an umbrella group of rightwing organisation opposing Namaz in the open, said the protest in Khandsa will be led by residents but they will support it.
"The memorandum to oppose the Namaz has been submitted by residents of Khandsa Village and those living in Sector 37. We will support the protests and, if need be, gather there," said Mittal, adding that they have already given a deadline of December 4 for stopping such public prayers.
HT has a copy of the memorandum received by the administration but none of Khandsa residents, who submitted it, could be reached for a comment.
Mittal also said around 30 persons from the Sikh community are coming from Delhi and Amritsar to oppose the proposal of offering gurdwara premises for Friday prayers.
Last week, Sikh community leaders offered the premises of gurdwaras for Namaz, but withdrew the offer a couple of days later under pressure from rightwing groups and also from those within their community.
Sardar Raviranjan Singh, vice-president, GurmatpracharJathaPanchKhalsa, said Sangat members will reach the gurdwara in Sadar on Friday to prevent Namaz on the premises. "People from all community are welcome to pray and share the langarprasad but we will not allow Namaz or any other religious worship that is not permitted by the GurmatRehatmaryada," he said.
The Gurugram police, meanwhile, said personnel will be deployed at all designated spots to maintain law and order. "Duties have already been assigned and adequate deployment would be made to maintain law and order so that there is no disturbance during Friday prayers," said SubhashBoken, police spokesperson.
Source: Hindustan Times
Please click the following URL to read the full text of the original story:
https://www.hindustantimes.com/cities/gurugram-news/gurugram-muslims-to-approach-court-for-relief-in-Namaz-controversy-101637864611411.html
--------
NIA Raids Multiple Locations In Kashmir In Al Qaeda Case
Nov 26, 2021
SRINAGAR: The National Investigation Agency raided multiple locations in Srinagar and south Kashmir on Thursday morning.
The raids, assisted by paramilitary troopers and the J&K police, raided multiple houses in Wachi area of Zainpora, Shopian, and Nowgam area in Srinagar district. "During the searches … a large number of incriminating documents and digital devices have been seized," an NIA spokesman said.
In Srinagar, NIA sleuths raided the residence of Jammu and Kashmir Coalition of Civil Society (JKCCS) president ParvezAmroz but his family denied that their residence had been searched.
Sources said that in Shopian the houses of PDP, National Conference and Jamaat-e-Islami activists were searched, and some arrests were made. The houses raided include those of Mohammad Sultan Kumar, Mohammed Shafi Shah, Mohammad Shaban and Rashid Shah.
A few days ago the NIA had arrested well-known human rights activist KhurramParvez under the Unlawful Activities (Prevention) Act.
"The case pertains to Umar Halmandi, an Al-Qaeda operative who, along with other accused persons, had been radicalising and recruiting vulnerable persons for AQIS (Al-Qaeda in the Indian Subcontinent) and trying to raise AnsaarGajwatul Hind (AGH) to carry out militant acts for which they had already arranged arms and explosive substances," an NIA statement read.
The case was initially registered as FIR No. 10/2021, dated 11.07.2021, PS-ATS, Uttar Pradesh. The NIA had re-registered the same as RC-02/2021/NIA/LKW on July 29, 2021.
Source: Times of India
Please click the following URL to read the full text of the original story:
https://timesofindia.indiatimes.com/india/nia-raids-multiple-locations-in-kashmir-in-al-qaeda-case/articleshow/87920935.cms
--------
In veiled dig at Pak, Jaishankar says repeated attempts made to bring bilateral issues into SCO in violation of norms
Nov 25, 2021
NEW DELHI: In a veiled dig at Pakistan, External Affairs Minister S Jaishankar said there have been repeated attempts to deliberately bring bilateral issues into the Shanghai Cooperation Organization and noted that it violates the well-established principles and norms of SCO Charter.
Addressing the 20th Meeting of the SCO Council of Heads of Government, the minister said India considers the SCO as an important regional group to promote cooperation in various fields based on universally recognized international norms, good governance, rule of law, openness, transparency and equality.
"It is unfortunate to note that there have been repeated attempts to deliberately bring bilateral issues into SCO. This violates the well-established principles and norms of SCO Charter. Such acts are counterproductive to the spirit of consensus and cooperation that define this organization and should be condemned," he said.
Pakistan has attempted to raise the Kashmir issue at SCO meetings on several occasions in the last few years. Last year in September, AjitDoval stormed out of the SCO's virtual meeting of national security advisors after Pakistan showed a "fictitious" map violating the agenda of the gathering.
In a reference to China's Belt and Road Initiative, Jaishankar said any serious connectivity initiative must be consultative, transparent and participatory and conform to principles of sovereignty and territorial integrity.
He said India today is an emerging economic force at the global level and despite the economic devastation caused by COVID-19, the country's agile response in fighting the pandemic and ensuring economic stability has been noteworthy.
He said India believes that greater connectivity is an economic force-multiplier that has acquired greater salience in the post-Covid era.
"However, any serious connectivity initiative must be consultative, transparent and participatory. It must conform to the most basic principle of international law - respect for sovereignty and territorial integrity," Jaishankar said.
The minister said India has been taking steps to operationalize the Chabahar port in Iran to provide secure and commercially viable access to the sea for Central Asian countries.
"We have also proposed to include the Chabahar port in the framework of International North-South Transport Corridor (INSTC). I would like to reaffirm India's commitment to cooperate, plan, invest and build physical and digital connectivity in the SCO region," he said.
The minister, who addressed the event through video conference, said the socio-political impact of COVID-19 is far from over and has exposed the weakness of global institutions.
"This is the time to bring in much-needed reforms to our global institutions, including the WHO, and rework our development strategies to face a post-COVID-19 world. For this, we need a Reformed and Reinvigorated Multilateralism that reflects today's realities, which gives voice to all stakeholders, addresses contemporary challenges and puts human beings at the centre of our thought and policies," he said.
Source: Times of India
Please click the following URL to read the full text of the original story:
https://timesofindia.indiatimes.com/india/in-veiled-dig-at-pak-jaishankar-says-repeated-attempts-made-to-bring-bilateral-issues-into-sco-in-violation-of-norms/articleshow/87917790.cms
--------
Action sought against former Shia Waqf board chairman over book controversy
November 26, 2021
Members of the Muslim community in Dahod on Thursday submitted a memorandum to the Prant officer of the district seeking action against former Shia Waqf Board chairman Wasim Rizvi over his book titled 'Muhammad', which has sparked controversy for "objectionable comments" against Prophet Muhammad.
Representatives of Dahod town's Muslim community submitted a memorandum to the Prant officer, in this regard.
"Wasim Rizvi, who has made hurtful comments about the verses of the Quran in the past, has now spread false stories about Prophet Muhammad through his book… the government must initiate strict action against him and sentence him to capital punishment," read the memorandum.
Representatives also held a symbolic protest march chanting slogans against Rizvi, who has been at the centre of a controversy with several bodies of the Muslim community across the country seeking FIRs against him.
Source: Indian Express
Please click the following URL to read the full text of the original story:
https://indianexpress.com/article/cities/baroda/action-against-wasim-rizvi-book-controversy-7641866/
--------
Europe
Labelling of goods from occupied Palestinian land is longstanding policy: Belgium
Agnes Szucs
25.11.2021
BRUSSELS
Belgium on Thursday tried to downplay scuttled meetings by a visiting top Israeli diplomat, insisting that the measures Tel Aviv objects to are longstanding EU policy differentiating between Israel's pre-1967 boundaries and the occupied territories.
After arriving in Belgium, on Wednesday Idan Roll, Israel's deputy foreign minister, canceled official meetings after seeing media reports on Belgium's policy of labeling products from the occupied Palestinian territories.
The Belgian Foreign Ministry expressed regret over the canceled meetings, but said for years it has been applying the EU policy on differentiated product labeling for goods made in the West Bank and other Israeli settlements in the occupied Palestinian territories.
Belgian daily Le Soir reported this week that the government decided to tighten the requirement on exporters to put different labels on items produced in Israel on the one hand, and in Israeli settlements in the occupied Palestinian territories of West Bank, Eastern Jerusalem, the Gaza strip, and the Golan Heights, on the other.
"The Belgian policy hasn't changed. The differentiation has been applied for years, and it is even part of the coalition agreement of the government," the office of Belgian Foreign Minister Sophie Wilmes told the newspaper after Roll canceled meetings with the ministry and the federal parliament.
The ministry expressed regret "that the meetings couldn't take place" but said the Belgian government had been following the EU policy and UN resolutions for years.
After finding it "very difficult to confirm the exact origin of the products," Wilmes' office said, they ordered the economy and finance ministries to carry out "in-depth examination" if the products are "correctly labeled by exporters, in accordance with European regulations and case law on the matter."
Goods from occupied territories "can still be exported to our country but without benefiting from a preferential tariff provided for by the association agreement between Israel and the EU, because they do not come from Israel," the statement said.
The European Court of Justice ruled in 2019 that "foodstuffs originating in the territories occupied by the state of Israel must bear the indication of their territory of origin" so that EU consumers could make "informed choices" when buying products from Israel.
The West Bank, including East Jerusalem, is seen as occupied territory under international law, thus making all Jewish settlements there illegal.
Like Turkey and much of the international community, the EU does not recognize Israel's sovereignty over the territories it has occupied since 1967.
Since 2001, the EU has repeatedly called on Israel to end all settlement activity and to dismantle the already existing ones.
Source: AA
Please click the following URL to read the full text of the original story:
https://www.aa.com.tr/en/europe/labelling-of-goods-from-occupied-palestinian-land-is-longstanding-policy-belgium/2430493
--------
Israel to return envoy to Poland amid cooling tension
EnesCanlı
25.11.2021
JERUSALEM
Israel will return its envoy to Poland as tensions have cooled between the two nations, according to media reports Wednesday.
The Israeli Foreign Ministry confirmed that current Israeli Chargés d'affaires to Poland, Tal Ben-Ari, will soon return to her post after a four-month absence because of a fall-out between Jerusalem and Warsaw, said Israeli news outlet Times of Israel.
Polish lawmakers passed a law on Aug, 11 that placed a 10-to 30-year cutoff date on contesting past administrative decisions on restituting property lost during World War II.
In response to the legislation signed into law by Polish President AndrzejDuda, Israeli Foreign Minister YairLapid called it "anti-Semitic and immoral."
Israel recalled its envoy to Poland and asked the Polish ambassador to Israel, who was on vacation at the time, not to return.
Source: AA
Please click the following URL to read the full text of the original story:
https://www.aa.com.tr/en/europe/israel-to-return-envoy-to-poland-amid-cooling-tension/2429902
--------
Southeast Asia
Indonesia's Islamic Conservatives Overly Fixated on Sex
By JOHN MCBETH
NOVEMBER 24, 2021
JAKARTA – Indonesia's Islamic conservatives are back on their moral high horse, jousting with youthful Education and Culture Minister NadiemMakarim over his campaign against a disturbing explosion of sexual harassment on university campuses.
In a baffling twist of logic, the opposition Justice and Prosperity Party (PKS), the Indonesian Ulema Council (MUI) and the Muslim organization Muhammadiyah claim a regulation issued by the 37-year-old minister, which defines sexual violence as the absence of consent, is promoting sex among students.
A similar logic was applied to a campaign against HIV/AIDS in the 1990s. When the government urged people to use condoms to protect themselves, Islamic right-wingers accused it of encouraging sexual promiscuity.
Commentators like Jakarta Post senior editor EndyBayuni can only shake their heads in disbelief. "Who in their right mind would oppose a regulation that seeks to protect students, particularly female students, from being sexually attacked," he wrote in a recent op-ed.
About 7.2 million students attend university in Indonesia, including 2.9 million enrolled at the country's 122 state universities. All will be eligible voters in the 2024 presidential and general elections when nationalists and Islamists will square off again.
Since the dawn of democracy in the late 1990s, Indonesia's religious and ethnic divide has always been brought into sharp relief during presidential elections, largely because it is normally a simple choice between two candidates.
During general elections, only 12-13% of the electorate appear to vote along religious lines. But outside of PKS and the Islamic-based United Development Party (PPP), parties are always well aware they must be sympathetic to Muslim majority sentiment.
That explains why lawmakers removed "consent" from the definition of sexual violence during recent deliberations of the separate Sexual Violence Eradication Bill, saying it amounted to approval by the state of extramarital sex.
Once maintaining an adherence to sharia law, PKS now claims to recognize Pancasila, the state's inclusive ideology, while defining itself as Islamist and socially conservative, all in a contorted effort to attract broader nationwide support.
The party won 50 seats in the 575-seat Parliament in the 2019 legislative elections, mostly in West Java, Jakarta and West Sumatra, and seven less than its best showing in 2009. The PPP captured only 19 seats.
PKS attacks on the lesbian, gay, bisexual and transgender (LGBT) movement get strong support from a majority of Muslim voters, with surveys demonstrating that being young in Indonesia does not always mean being progressive.
In fact, research firm Alvara's 2019 Indonesian Muslim Report showed that young Indonesians between 14 and 29 were the dominant age group among those who identify as "puritan and ultra-conservative."
However, the numbers reveal little about how young people deal with religious diversity in their everyday lives and how student councils might react to the issue of sexual violence being turned on its head into a conversation about promiscuity.
he Harvard-educated Makarim, the founder of the Gojek multi-service platform, father of three daughters and son of a prominent Jakarta lawyer, issued the regulation in an urgent response to increasing reports of sexual predators preying on female students.
"No learning can happen without a feeling of safety," he said, citing a 2020 survey in which 77% of college professors said they were aware of sexual harassment on their campus. "We have to reach a higher ideal from a protection standpoint."
Under Indonesian law, sexual violence is only considered a crime when intercourse occurs without consent. But requests for sexual favors, acts of physical assault and verbal harassment escape punishment or even censure.
Anecdotal evidence suggests that many complaints have been ignored or covered up by college administrators and that some students who reported harassment have been expelled or otherwise dissuaded from pursuing their legal rights.
Issued last August, but only brought into force on November 12, the ministerial decree directs all universities to form a task force to investigate complaints of sexual impropriety, rather than brushing them under the carpet to save the college from embarrassment.
Muhammadiyah's position may have a lot to do with the fact that until Makarim came along as a surprise choice in President Joko Widodo's second-term Cabinet, it had traditionally held the education portfolio.
That was because of its early introduction of a reformist platform, going back to the early 1900s, which mixed religion and secular education as a way of promoting the upward mobility of Muslims. In recent years, however, education has become bogged down in corruption.
"They (Muhammadiyah) are after his (Nadiem's) job," Bayuni wrote in his November 20 commentary. "To the other Muslim groups, however, Nadiem's decree provided an opening in pushing their conservative agenda in the ongoing cultural wars."
The role of Islam in the modern state has long been debated, going back to post-independence days. While a broad consensus has been reached on that issue, today's cultural war seems overly fixated on sexuality.
Indonesia's largest mass Muslim organization, Nahdlatul Ulama, has its own conservative elements – including Vice President Ma'ruf Amin – but has always been more progressive on social issues as a bulwark against extremism.
Amin is a former chairman of MUI, which is pushing for provisions in a revised Criminal Code that prescribe jail terms for adultery, pre-marital and homosexual sex, and inhibits the promotion of contraception and the free flow of vital health information.
The controversial amendment remains stalled in Parliament over those and other provisions that threaten freedom of speech.
But in the meantime, the legal system has found ways to punish gays using the Criminal Code's existing Article 296 on facilitating fornication and Article 7 of the 2008 Pornography Law dealing with financing and felicitating pornographic acts.
Only last year, nine young men were jailed for four to five years for engaging in homosexual activity, with the court calling their actions "inconsistent with community values." One has since died in prison from an untreated stomach ailment.
The MUI played a significant role in shaping policy during the presidency of SusiloBambangYudhoyono, a period marked by the passage of the misleadingly-titled pornography law and spiraling violence against religious minorities.
Makarim has locked horns with religious conservatives before. Last January, he signed a joint decree with the Home Affairs and Religious Affairs ministries banning government schools from requiring students to wear religious attire, particularly the head covering known as a jilbab.
The Supreme Court revoked the decree in May – but for violating 2011 legislation which lays out a framework that ensures laws and regulations are formulated in a "planned, integrated and sustainable manner" to protect people's constitutional rights.
Source: Asia Times
Please click the following URL to read the full text of the original story:
https://asiatimes.com/2021/11/indonesias-culture-wars-overly-fixated-on-sex/
--------
Home minister: Govt looking at Bangladesh, Indonesia and the Philippines as new source for security service sector
25 Nov 2021
KUALA LUMPUR, Nov 25 — The government is planning to make Bangladesh, Indonesia and the Philippines as new source countries to fill vacancies in the security service sector, Home Minister Datuk Seri HamzahZainudin said.
He said the ministry would scrutinise the matter before any decision is made and hold further discussions with the stakeholders to ensure there were no issues cropping up in the future.
"I will announce this later after the engagement session with the relevant parties, including the industry players and government agencies such as the Foreign Ministry, Defence Ministry and others," he said after officiating a meeting with the security service industry and private agencies here today.
Commenting further, Hamzah said this was to ensure that those who are brought in really want to work in Malaysia and not for other purposes.
"This involves national security and I am very sensitive to this issue," he said.
Hamzah disclosed that a total of 66 security service companies have had their licences revoked since 2014 due to the lack of security screening, misuse of firearms and hiring illegal immigrants.
He also urged all security service companies to renew their licences on or before December 31 this year to avoid any actions.
Meanwhile, Hamzah said the Home Ministry would establish a Security Service Industry Training Academy to enable security guards to receive basic training like other authorities.
He said the academy would collaborate with other agencies under the ministry such as the Royal Malaysia Police, People's Volunteer Corps (Rela) and Immigration Department. — Bernama
Source: Malay Mail
Please click the following URL to read the full text of the original story:
https://www.malaymail.com/news/malaysia/2021/11/25/home-minister-govt-looking-at-bangladesh-indonesia-and-the-philippines-as-n/2023666
--------
PM: Malaysia working with Asia-Europe Meeting partners to establish VTL
25 Nov 2021
KUALA LUMPUR, Nov 25 — Malaysia is currently working with a few Asia-Europe Meeting (ASEM) partners like Singapore and Indonesia to establish the Vaccinated Travel Lane (VTL) on the path of socio-economic recovery.
Prime Minister Datuk Seri Ismail SabriYaakob said he hoped the resumption of people movement between countries would help boost economies, resuscitate livelihoods and refresh people-to-people contact.
"Our sincere goal is to save more lives, particularly those vulnerable to the pandemic and living under challenging circumstances," he said at the 13th ASEM Summit held virtually today.
He said despite the negative impacts, the Covid-19 pandemic has presented the world with opportunities.
"Evidently, we have all been forced to scale up our resources for digital transformation as we rebuild our socio-economic sectors such as business, education and healthcare.
"We need to undertake concrete initiatives to steer ASEM Connectivity closer to its objectives and principles," he added.
Therefore, Ismail Sabri has called upon the ASEM partners to facilitate and promote people-to-people access and to foster deeper economic ties.
ASEM, an intergovernmental process established on March 1, 1996 to foster dialogue and cooperation between Asia and Europe, comprises 21 Asian countries, 28 European Union countries, two European countries, the Asean Secretariat and the European Commission.
Malaysia joined ASEM in 1996 and has since actively participated in all ASEM initiatives that benefit both regions.
This year's theme, "Strengthening Multilateralism for Shared Growth", aligns with the current efforts undertaken by ASEM in tackling pressing global challenges through effective dialogue cooperation. — Bernama
Source: Malay Mail
Please click the following URL to read the full text of the original story:
https://www.malaymail.com/news/malaysia/2021/11/25/pm-malaysia-working-with-asia-europe-meeting-partners-to-establish-vtl/2023670
--------
Pakistan
Chairman Pakistan Ulema Council Urges Youth to Spread Moderate Message of IslamForEradicating Extremism, Terrorism, Dowry Rituals
November 26, 2021
ISLAMABAD: Chairman Pakistan Ulema Council and Special Aide to Prime Minister on Religious Harmony and Middle East Tahir Mehmood Ashrafi has said the young generation must come to the forefront to play their role in eradicating extremism, terrorism, dowry rituals and spreading the moderate message of Islam.
Addressing an event at the Barani University Rawalpindi on Thursday, he said Islam is the guardian of the rights of the minorities and there are no restrictions on religious freedom in Pakistan. The Constitution of Pakistan is the protector of the rights of Muslims and non-Muslims living in Pakistan.
He said the young generation must recognize the true message of Islam. He said the Paigham-e-Pakistan is a major document, following the Constitution of Pakistan and the basic objective of the Paigham-e-Pakistan is that pursue the thinking of live and let live for a peaceful society.
"Islam considers cleanliness as half faith. The cleanliness situation in our cities and villages today is in question," he said and added: "Only by obeying the teachings of prophet Muhammad (SAW), we can become true lovers of the prophet.
There is no threat to Namoos-e-Risalat and belief in the finality of prophethood in Pakistan." He said prophet Muhammad (SAW) allowed the Christians of Najran to worship in the Masjid-e-Nabvi, and it is very clear from this instance that the heart of Islam is very wide.
He said conspiracies are being hatched to spread anarchy in Pakistan through fanning sectarian violence and sowing seeds of hatred against Pakistan's security institutions. He said daughter is a mercy of Allah and those who mourn the birth of daughter are unblessed. He said: "The fact is that we take the name of Islam but discourage girls' education and are not ready to give inheritance rights to our daughters. When we follow the teachings of Islam in reality, we become true Muslims."
He said the leadership of all religious schools of thought in Pakistan is united that the rights of the minorities will be protected at all levels. He said the religious leadership should remain steadfast to reform the people and society amidst prevailing circumstances in the country.
Source: The News
Please click the following URL to read the full text of the original story:
https://www.thenews.com.pk/print/911813-ashrafi-urges-youth-to-spread-moderate-message-of-islam
--------
WHO extends travel curbs to Pakistan as polio endemic country
Nov 26, 2021
GENEVA: The World Health Organization (WHO) has extended travel restrictions to Pakistan for another three months as polio-endemic country.
The UN agency extended travel restrictions on the South Asian country by three months due to it being listed among the last polio-endemic countries, Daily Pakistan reported.
The 30th Polio IHR Emergency Committee noted the completion of the surveillance review in Pakistan which found a high likelihood that the current wild poliovirus (WPV1) detection is valid.
"The key challenge in Pakistan remains the 'persistently missed children' in the core reservoirs regarding which progress is being made through innovative approaches such as deploying evening vaccination teams, health camps, tracking of missed and not available children after the SIA is completed, dealing with refusals before the campaign starts and using pro-vaccination influencers," WHO said.
Aside from Pakistan, the UN committee stated that Afghanistan failed to eradicate polio fully and may be responsible for the virus's global spread.
The thirtieth meeting of the Emergency Committee under the International Health Regulations (2005) (IHR) on the international spread of poliovirus was convened by the WHO Director-General on November 3 with committee members and advisers attending via video conference, supported by the WHO Secretariat.
The Emergency Committee reviewed the data on wild poliovirus (WPV1) and circulating vaccine derived polioviruses (cVDPV). Technical updates were received about the situation in the following State Parties: Afghanistan, China, Guinea Bissau, Mauritania, Nigeria, Pakistan, Senegal and Ukraine.
Source: Times Of India
Please click the following URL to read the full text of the original story:
https://timesofindia.indiatimes.com/world/pakistan/who-extends-travel-curbs-to-pakistan-as-polio-endemic-country/articleshow/87922801.cms
--------
Stability in Afghanistan vital to achieve target of regional connectivity among SCO members: Qureshi
Nov 25, 2021
ISLAMABAD: Pakistan foreign minister Shah Mahmood Qureshi said on Thursday that stability in the war-torn Afghanistan was vital to achieve the target of regional connectivity among the countries of the Shanghai Cooperation Organisation (SCO).
Qureshi represented Pakistan at the 20th anniversary meeting of the SCO Council of Heads of Government (CHG), which was held in a virtual format and chaired by Kazakh prime ministerAskarMamin.
All SCO member states and observer countries were represented at the level of prime ministers, vice presidents and foreign ministers, foreign office said.
Qureshi described the 20th anniversary year of the establishment of the SCO as an important juncture where leaders of the member states need to collectively chart the future course of the organisation, it said.
The foreign minister reaffirmed Pakistan's "resolute commitment to continue to advance SCO's goals and objectives," it said.
He underscored that "regional security was imperative in fulfilling SCO's vision of regional prosperity and economic growth" and stability in Afghanistan was of critical importance for all member states of SCO to achieve that goal.
He said that Pakistan on its part would continue to "play its role to assist our Afghan brethren in their hour of need by contributing towards its socio-economic development" as well as engage with regional and international partners to advance shared goals and objectives.
The foreign minister emphasised that projects aimed at building regional connectivity as well as creating linkages between businessmen and entrepreneurs were important to achieve regional economic growth.
The SCO, seen as a counterweight to NATO, is a nine -member economic and security bloc and has emerged as one of the largest transregional international organisations.
India and Pakistan became its permanent members in 2017. Iran became its member in 2021.
The SCO was founded at a summit in Shanghai in 2001 by the presidents of Russia, China, the Kyrgyz Republic, Kazakhstan, Tajikistan and Uzbekistan.
The Council of Heads of Government is the second highest forum in SCO that focuses primarily on cooperation among SCO member states in socio-economic, trade and financial sectors.
Source: Times Of India
Please click the following URL to read the full text of the original story:
https://timesofindia.indiatimes.com/world/pakistan/stability-in-afghanistan-vital-to-achieve-target-of-regional-connectivity-among-sco-members-qureshi/articleshow/87917540.cms
--------
Shaheen-1A ballistic missile test-fired
November 26, 2021
ISLAMABAD: Pakistan on Thursday conducted the successful test flight of Shaheen-1A surface-to-surface ballistic missile.
The test flight was aimed at re-validating certain design and technical parameters of the weapon system, said an Inter-Services Public Relations (ISPR) release.
The test was witnessed by the Strategic Plans Division's Director General Lt Gen NadeemZakiManj, NESCOM chairman Dr Raza Samar, Commander of Army Strategic Forces Command Lt Gen Mohammad Ali and the scientists and engineers of strategic organisations.
The director general Strategic Plans Division congratulated scientists and engineers on successful conduct of flight test.
He appreciated the technical prowess, dedication and commitment of scientists and engineers for their excellent contribution.
The president, prime minister, chairman joint chiefs of staff committee and services chiefs congratulated the scientists and engineers on this achievement.
Source: Dawn
Please click the following URL to read the full text of the original story:
https://www.dawn.com/news/1660308/shaheen-1a-ballistic-missile-test-fired
--------
Pakistan 'welcomes' second round of US-Taliban talks in Doha
26 Nov 2021
Islamabad, Pakistan – Pakistan has "welcomed" a second round of talks between the United States and the Taliban since the latter's takeover of Afghanistan earlier this year, a Ministry of Foreign Affairs (MoFA) spokesperson says.
Addressing a weekly press briefing in capital Islamabad on Thursday, MoFA spokesman Asim Iftikhar reiterated his country's position that the world community needs to engage with the Taliban's government.
"[The US-Taliban talks] would be welcome development, as we have been saying, encouraging and advocating enhanced engagement of the international community with Afghanistan in order to help address its challenges," said Iftikhar.
US Special Representative on Afghanistan and Pakistan Tom West will arrive in the Qatari capital Doha for two days of talks with Taliban officials next week, US State Department spokesman Ned Price said on Tuesday.
Price said the agenda for talks would be the US's "vital national interest" in Afghanistan, which "includes counterterrorism, that includes safe passage for US citizens and for Afghans to whom we have a special commitment, and that includes humanitarian assistance and the economic situation of the country".
On Thursday, the Afghan foreign ministry confirmed that a delegation led by acting Foreign Minister Amir Khan Muttaqi had left for Doha for the talks.
"A senior delegation led by Foreign Minister Mawlawi Amir Khan Muttaqi left for Doha this afternoon," said foreign ministry spokesman Abdul QaharBalkhi.
"The delegation consists representatives from Ministries of Education, Health, Finance, Security, and Da Afghanistan Bank [the Afghan central bank]."
International assistance
The Taliban's interim government has repeatedly called for international assistance to help combat a burgeoning humanitarian crisis after its takeover of the country in mid-August.
The US froze $9.5bn in Afghan central bank assets following the takeover, crippling the government's ability to function in many areas.
Afghan news organisation Tolo News quoted Balkhi as saying the issue of frozen Afghan assets and the reopening of foreign embassies in Kabul would be under discussion during the talks.
Next week's talks will be the second round of direct talks between the two sides in Qatar following the Taliban's takeover, with a previous round held in October, although West had not officially taken over as the US special representative for the region at that time.
West replaced Zalmay Khalilzad in the role, and most recently met with Muttaqi and other Taliban representatives on the sidelines of an extended troika meeting, which also included Chinese and Russian officials, in Islamabad on November 11.
Pakistan has urged international community not to 'abandon' Afghanistan following Taliban's return to power in August. Islamabad, which hosts nearly 3.5 million Afghan refugees, fears that a humanitarian crisis will have a spillover effect on it.
Earlier this week, Pakistani Prime Minister Imran Khan announced more than $28m medical, food and other humanitarian assistance for its western neighbour.
Source: Aljazeera
Please click the following URL to read the full text of the original story:
https://www.aljazeera.com/news/2021/11/26/pakistan-welcomes-second-round-of-us-taliban-talks-in-doha
--------
South Asia
Taliban Rulers Unable To Handle Law and Order, Economic Crisis, Uncertain Security Situation in Afghanistan
Nov 26, 2021
KABUL: The law and order remain fragile across Afghanistan under the new Taliban regime, with a dwindling economy, uncertain security situation for traders and civilians.
After failing to provide safety and security to Afghan businessmen, the Taliban has allowed traders to carry weapons for protection.
Ministry of Interior Affairs of the Islamic Emirate of Afghanistan announced that they will allow Afghan traders to carry weapons after resolving technical issues, according to Khaama Press.
Following the takeover of the Taliban on August 15, all people and administrations have been disarmed and no one can carry weapons except the Taliban.
In a statement, Saeed Khostai, spokesperson of the Interior Ministry said that the Islamic Emirate of Afghanistan is committed to ensuring the security and safety of Afghan traders and investors and to resolving their problems, reported Khaama Press.
Despite these measures, the one area where the Taliban have failed consistently is the security of civilians, particularly the minorities.
Di Valerio Fabbri, writing in Geopolitica.info, said the Taliban is now facing its biggest test of managing the country's governance as it struggles with the tag of being a 'rogue state', outcast by the international community.
"Moreover, the mounting terrorist attacks by the Islamic State-Khorasan Province (ISKP) have raised questions over the Taliban's ability and willingness to protect religious minorities and Afghan civilians. Unless the Taliban steps up to tackle these challenges, Afghanistan is undoubtedly destined to descend into civil war," Fabbri said.
The Afghan economy that is already going from bad to worse since the Taliban's takeover of Kabul could shrink by 30 per cent or more in the coming months warned International Monetary Fund (IMF).
As per a report published in Asia Times, since the Taliban has overthrown the democratically elected government in Afghanistan, the financial condition of the country is continuously moving towards a total economic collapse.
Afghanistan is teetering towards what the UN warns could be a catastrophic famine situation, Asia Times reported citing reports from the IMF. The economic instability could be traced from the time when the western forces decided to pull-out troops from the country.
Source: Times Of India
Please click the following URL to read the full text of the original story:
https://timesofindia.indiatimes.com/world/south-asia/taliban-unable-to-handle-law-and-order-in-afghanistan-as-country-faces-economic-crisis-uncertain-security-situation/articleshow/87925463.cms
--------
Protest paralyses Bangladesh capital after student death
Nov 26, 2021
DHAKA: Huge crowds blockaded busy streets and harassed drivers in the Bangladeshi capital on Thursday to protest the death of a high school student in a road accident.
Thousands of uniformed students brought traffic to a standstill around Dhaka's main commercial district and near the national parliament.
Others marched to the city mayor's office, demanding a fast-track prosecution for the driver of a garbage truck accused of fatally running over the pupil.
"We won't return home until we get justice," Sabit Bin Arif told AFP.
"We want justice. We want safety of our lives on the roads. How can we sit back when our friend got killed by such negligence?" the 18-year-old added.
Students were seen approaching vehicles -- including police vans -- and asking those behind the steering wheel to show their driving licenses.
In 2018, similar street protests sparked by the deaths of two students in a bus accident grew into a nationwide movement that stopped traffic around the country for a week, prompting a government crackdown.
Authorities later introduced a road law increasing punishments for reckless driving, but students participating in Thursday's protest said the measures did not go far enough.
"We won't return home until our rights are ensured this time," IsratJahan Ivy, 17, told AFP. "We are not against the government. We just want safety on roads."
Source: Times Of India
Please click the following URL to read the full text of the original story:
https://timesofindia.indiatimes.com/world/south-asia/protest-paralyses-bangladesh-capital-after-student-death/articleshow/87922483.cms
--------
Report: Blast near gurdwara in Kabul
Nov 26, 2021
A powerful explosion near gurdwara Kart-e-Parwan in Kabul on Thursday led to panic among Sikhs and Hindus sheltering there while waiting for visas to leave the country.
A Sikh resident of the gurdwara said after the blast that the authorities had ordered them to close the gates and no one was allowed to leave the premises.
"There is chaos on the gurdwaraKarte-Parwan road as ambulances are rushing to the spot. As many as 70 to 90 Sikhs and Hindus are currently living in the gurdwara while waiting for an electronic Indian visa," he said. "There have been several incidents of blasts, many of them unreported. As the fight is not over here, there is a risk of a blast wherever there is a gathering in Afghanistan," sources said.
Source: Times Of India
Please click the following URL to read the full text of the original story:
https://timesofindia.indiatimes.com/world/south-asia/report-blast-near-gurdwara-in-kabul/articleshow/87920948.cms
--------
Conflicts in Afghanistan leaves over half a million internally displaced in 2021: Report
26 Nov 2021
According to a newly released report by the UN IOM, over half a million people in Afghanistan have been internally displaced as a result of conflicts and insecurity in 2021.
The report which has been conducted between 11-21 November 2021, has found that only 667,900 people have been internally displaced between January 1 and November 21.
The report has also identified the number of refugees who have been returned back to Afghanistan during the current year from Pakistan and Iran.
Over 1.146 million undocumented Afghan refugees have been returned from Iran and Pakistan during the year 2021, the majority of whom have returned from Iran.
This comes as, on the other hand, hundreds of thousands of Afghans have also emigrated to Iran, Pakistan, Turkey, India, Europe, England, US, and Canada in the last 100 days, since the Taliban took over Afghanistan by force.
The country went into chaos as talks with expectations to a political settlement failed following the flee of Afghan President Mohammad Ashraf Ghani.
Unverified reports suggest that over 95% of Afghan citizens leave under the poverty line since August 15 and the country's economy has fallen by over 35% since then.
Many western countries launched an emergency humanitarian evacuation program to help certain categories of Afghans in fleeing the country to a safe place.
A number of Afghan women leaders, journalists, rights activists, attorneys, and judges have been evacuated by the western countries.
Still, there are a large number of vulnerable Afghans stuck in Afghanistan who are waiting to receive assistance.
Several women rights activists and journalists have recently spoken to Khaama Press who are in Kabul and Mazar-e-Sharif cities waiting for flights out.
Source: Khaama Press
Please click the following URL to read the full text of the original story:
https://www.khaama.com/conflicts-in-afghanistan-leaves-over-half-a-million-internally-displaced-in-2021-report-87687/
--------
Arab World
Pope Francis meets with PM Mikati, promises to help Lebanon 'rise again'
25 November ,2021
Pope Francis, meeting the prime minister of Lebanon, on Thursday compared the country to a dying person and promised to do everything in his power to help it "rise again".
Francis and Prime Minister Najib Mikati, who took office in September after a year-long government vacuum, met privately for about 20 minutes and discussed the country's devastating economic and social crisis, the Vatican said in a statement.
The fallout from Lebanon's financial collapse in 2019 has left swathes of the nation in poverty and foreign donors are demanding an audit of the central bank and financial reforms before they release funds.
UN agencies have warned of social catastrophes, with one report saying that more than half of families in Lebanon had at least one child who skipped a meal amid a dramatic deterioration of living conditions.
"Lebanon is a country, a message and even a promise worth fighting for," Francis told the extended Lebanese delegation after the private meeting.
He then referred to the Gospel story of Jairus in which Jesus raises up the man's 12-year-old daughter, who was believed to be dead. Jesus told the parents she was only sleeping and the girl rose up when Jesus commanded.
"I pray that the Lord will take Lebanon by the hand and say 'arise'," the pope said, adding that the country was going through a "very difficult, ugly period" of its history.
"I assure you of my prayers, my closeness and promise to work diplomatically with countries so that they unite with Lebanon to help it rise again," he said.
The seemingly never-ending crisis has sunk Lebanon's currency by more than 90 percent, caused poverty to skyrocket and led many Lebanese to emigrate.
Mikati's government was finally formed after a year of political conflict over cabinet seats that only worsened the crisis.
In August, on the first anniversary of the huge chemical blast at Beirut port that killed 200 people and caused billions of dollars of damage, Francis promised to visit Lebanon as soon as the situation permitted.
Source: Alarabiya
Please click the following URL to read the full text of the original story:
https://english.alarabiya.net/News/middle-east/2021/11/25/Pope-Francis-meets-with-PM-Mikati-promises-to-help-Lebanon-rise-again-
--------
Lebanon court rejects suits over Beirut blast by former PM Diab, ministers
25 November ,2021
A top Lebanese court Thursday rejected lawsuits filed by a former prime minister and three former ministers seeking to sue the state over the conduct of the judge probing the deadly August 2020 Beirut blast, a senior judicial source told Reuters.
The suits, filed over the past month, had paused Judge TarekBitar's investigation but he still remains unable to proceed due to a separate judicial ruling that is still pending, lawyer NizarSaghieh of watchdog group Legal Agenda told Reuters.
The general assembly of Lebanon's Court of Cassation rejected the suits filed by former Prime Minister Hassan Diab and former ministers NohadMachnouk, Ghazi Zeaiter and Ali Hasan Khalil that alleged "grave mistakes," in the probe.
All have been charged in connection with the blast but have denied any wrongdoing and have refused to be interrogated by Judge TarekBitar, arguing he does not have the authority to prosecute them.
Bitar does not give public statements in line with regulations for judges.
Families of Beirut blast victims who have visited Bitar say he told them he would continue to seek to interrogate top officials until he was removed from the case.
Source: Alarabiya
Please click the following URL to read the full text of the original story:
https://english.alarabiya.net/News/middle-east/2021/11/25/Lebanon-court-rejects-suits-over-Beirut-blast-by-former-PM-Diab-ministers
--------
Lebanon judges resign in protest against political interference
25 November ,2021
Three Lebanese judges have resigned over interference by politicians in the work of the judiciary, including a probe into last year's Beirut blast, a judicial source said Thursday.
In a country where political leaders determine judicial appointments, including in top courts, there is little room for the judiciary to work against Lebanon's ruling elite.
A probe into last year's monster port explosion has exposed the extent of such interference, with top officials mounting a complex web of court challenges to obstruct the work of lead investigator TarekBitar.
On Wednesday three judges, all women, handed in their resignation "to protest...political interference in the work of the judiciary and the undermining of decisions issued by judges and courts," the judicial source said.
The head of the country's top court has yet to approve the resignations and has called for the matter to be discussed in a meeting, the source added.
The resignations came after officials filed dozens of lawsuits against Bitar as well as other judges processing requests by lawmakers demanding his removal.
Among those who resigned this week is a judge who turned down a request by an official to remove the investigator.
She was consequently hit with a review questioning the validity of her decision.
"The constant questioning of the judiciary's decisions is tarnishing its reputation," the same court official told AFP on condition of anonymity.
While it is the most prominent, the Beirut blast case is not the only one to fall prey to interference by political leaders.
A probe into charges of tax evasion and illicit enrichment brought against central bank chiefRiadSalameh has also been paused over a lawsuit filed against lead investigator Jean Tannous.
Source: Alarabiya
Please click the following URL to read the full text of the original story:
https://english.alarabiya.net/News/middle-east/2021/11/25/Lebanon-judges-resign-in-protest-against-political-interference
--------
Egypt sentences 22 extremists to death: Judicial source
25 November ,2021
An Egyptian court on Thursday sentenced to death 22 extremists including a former police officer, a judicial source said.
The men were found guilty of committing 54 "terrorist operations" across Egypt, including the killing of a senior police officer as well as trying to assassinate former interior minister Mohamed Ibrahim.
For the latest headlines, follow our Google News channel online or via the app.
Executions in Egypt for civilians are carried out by hanging. Those sentenced to death include a former police officer, and the verdicts cannot be appealed.
The 22 convicted were found guilty of being members of the AnsarBeit al-Maqdis group, which pledged its allegiance to ISIS terrorist group in 2014.
The Court of Cassation, Egypt's highest appeals court, also upheld prison sentences of 118 others in the same case, ranging from terms of several years to life imprisonment.
Egypt has for years been fighting a bitter insurgency in North Sinai that escalated after the army's 2013 ouster of Islamist president Mohamed Morsi.
In February 2018, the army and police launched a nationwide operation against militants focused on North Sinai.
Around 1,073 suspected militants and dozens of security personnel have been killed since the start of operations, according to official figures.
Earlier this month, Egypt agreed with Israel to boost its troop numbers around the border town of Rafah in order to quell ISIS militants.
AnsarBeit al-Maqdis fighters in Sinai were led by Hisham al-Ashmawy, an ex-special forces officer.
Ashmawy – once dubbed Egypt's "most wanted man" – split from the militants after they switched allegiance from Al-Qaeda to ISIS.
In 2018, Ashmawy was captured in the eastern Libya city of Derna, and extradited to Cairo. He had been on trial with the 22 men sentenced on Thursday, but had already been found guilty, and was executed in March 2020.
Egypt, the most populous Arab country, recorded the third most executions in the world – behind China and Iran according to Amnesty International. In 2020, Egyptian authorities executed at least 107 people, Amnesty said.
Source: Alarabiya
Please click the following URL to read the full text of the original story:
https://english.alarabiya.net/News/middle-east/2021/11/25/Egypt-sentences-22-extremists-to-death-Judicial-source-
--------
Saudi Arabia allows direct entry from Indonesia, Pakistan, Egypt, India from Dec. 1
25 November ,2021
Saudi Arabia will allow direct entry to travelers from Indonesia, Pakistan, Brazil, Vietnam, Egypt and India starting December 1, lifting a requirement that they first spend two weeks outside the six countries, the official Saudi Press Agency (SPA) reported on Thursday.
Travelers are required to quarantine for five days in government-approved accommodation after arriving, regardless of their COVID-19 vaccination status, the news agency reported citing an interior ministry official.
"The source stressed the importance of adhering to the application of all precautionary and preventive measures adopted," SPA reported. "He also said that all procedures and measures shall be subject to continuous evaluation by the Kingdom's competent health authorities, according to the developments in the epidemiological situation globally."
The announcement was issued based on the continuous updates to the "epidemiological situation locally and globally" and the reports submitted by the Saudi health authorities about the developments of the pandemic and the health situation in several countries.
Source: Alarabiya
Please click the following URL to read the full text of the original story:
https://english.alarabiya.net/coronavirus/2021/11/25/Saudi-Arabia-allows-direct-entry-from-Indonesia-Pakistan-Egypt-India-from-Dec-1
--------
Mideast
Iran Asks for Using OIC Capacities to Stand against Normalization of Ties with Israel
2021-November-25
Foreign Ministry Spokesman Saeed Khatibzadeh made the remarks on Wednesday, elaborating on the latest situation of cooperation between the Islamic Republic of Iran and the OIC.
He expressed hope that during the tenure of the new secretary-general the OIC would witness further effort in line with serving common interests of the Islamic Ummah and member states in the international arena.
Khatibzadeh congratulated Hussein Ibrahim Taha on his election as the new OIC Secretary-General and wished success for him.
He added that Ibrahim Taha has extended separate messages to the Iranian president and foreign minister and has expressed readiness for fostering cooperation with the Islamic Republic.
Khatibzadeh also lauded the endeavors made by the former OIC secretary-general.
Last Friday, the OIC demanded accountability for extrajudicial executions and crimes committed against Palestinians by Israel.
The OIC said in a statement that Israeli police shot and killed a 16-year-old Palestinian named Omar Abu Asab on November 17 in occupied East Jerusalem after accusing him of a stabbing attempt.
Underlining that increased Israeli violence and attacks against Palestinians posed the risk of escalating tensions in the region, the OIC strongly condemned Israel's crimes against Palestinians.
The statement also pointed out that Sami Umour, a Palestinian inmate in an Israeli jail, died as a result of medical negligence and inhumane treatment of Palestinian prisoners.
It said Israel should be held accountable for these crimes, calling on the UN and other relevant international bodies to form committees and investigate the deaths of both individuals.
It also urged the international community to intervene and save Palestinian detainees in Israeli jails who are on hunger strike.
Source: Fars News
Please click the following URL to read the full text of the original story:
https://www.farsnews.ir/en/news/14000904000165/Iran-Asks-fr-Using-OIC-Capaciies-Sand-agains-Nrmalizain-f-Ties-wih
--------
'Muslim World Needs Common Ground In $7 Trillion Halal Economy'
NOV 25, 2021
The world halal economy, which was $4 trillion in 2017, has now reached $7 trillion, Turkey's Vice President FuatOktay said Thursday during the 7th World Halal Summit organized together with the 8th Organization of Islamic Cooperation (OIC) Halal Summit.
Oktay said that the summit hosts nearly 60 speakers from over 20 countries and 400 companies from 35 countries operating in several sectors, including food, cosmetics, medicine, chemistry, textile, tourism and technology, despite the COVID-19 pandemic, which demonstrates the interest in halal products and services.
He said that the primary reason those products, especially halal food, are preferred is the requirements of Islam; however, non-Muslims are also interested in such products for several reasons, including because they are healthy or clean.
Today, the largest halal-product manufacturing countries are non-Muslim countries like Brazil, Australia, France, Germany and New Zealand, he said.
Oktay said the industry occurred initially in Far East countries like Malaysia or Indonesia with studies to ensure safety and halal properties in food, and has gained a different momentum with the initiatives of Turkey.
"Islamic Countries Standards and Metrology Institute (SMIIC) was established in Istanbul under the leadership of our country and continues its activities. In addition, as an institution operating according to SMIIC standards, we established the Halal Accreditation Agency (HAK) three years ago under our Ministry of Commerce," Oktay said, informing that the agency has evaluated the applications received from all over the world and has taken over 640 halal certificates under the guarantee of accreditation. As a result of the memorandum of understanding (MoU) signed between HAK and SMIIC, HAK has become a training base that provides trainings with worldwide validity.
With the trainings organized by HAK until today, "we have provided competence to nearly 300 industry professionals from more than 20 countries and we continue these trainings without slowing down," he said, noting that they attribute great importance to ensuring that all Muslims, including those in Turkey, do not have the slightest doubt about whether the products and services they buy are halal or not.
However, Oktay continued, "the Islamic world should now be able to speak a common language in terms of halal content, process and service."
"We cannot meet on a common ground and act together to contribute to the halal economy," Oktay said, emphasizing that the reliable and global halal certified trade environment will result in benefits, health and trust for "all of us, all Islamic countries and our private sector."
Source: Daily Sabah
Please click the following URL to read the full text of the original story:
https://www.dailysabah.com/business/economy/muslim-world-needs-common-ground-in-7-trillion-halal-economy
--------
Israel plans to build 17,000 settlement units in Jerusalem: Palestinian minister
Abdel Ra'ouf D. A. R. Arnaout
25.11.2021
JERUSALEM
A Palestinian official on Thursday said Israeli authorities are working to build more than 17,000 settlement units in different parts of Jerusalem.
In a statement, Jerusalem Affairs Minister Fadi al-Hadmi described the Israeli settlement plan as a "crazy tsunami."
He said the acceleration in the construction of settlements through a series of projects eliminates "any possibility of a two-state solution."
Al-Hadmi added: "The Israeli government is progressing toward implementing a series of major settlement projects in the north, south, and east of the city, with the aim of isolating it completely from its Palestinian surroundings in the West Bank."
The Palestinian minister said the projects include a plan to build 10,000 housing units on the land of Jerusalem International Airport, in Qalandia, in the northern part of the city.
Israeli authorities also plan to construct 3,500 housing units within the E1 area in eastern Jerusalem, 1,250 units within the GivatHamatos settlement, 2,000 in the French Hill settlement and 470 in the PisgatZeev settlement, he added.
"Since the beginning of this year, more than 140 buildings have been demolished in Jerusalem," al-Hadmi said, urging the international community to "transform its words into actions, and work to stop the settlement, annexation, demolition, displacement and forced eviction of the population, and to save the two-state solution before it is too late."
Source: AA
Please click the following URL to read the full text of the original story:
https://www.aa.com.tr/en/middle-east/israel-plans-to-build-17-000-settlement-units-in-jerusalem-palestinian-minister/2430687
--------
FM: Iran's Participation in Vienna Talks Aimed at Reaching Good Agreement
2021-November-25
In a phone conversation with his Chinese counterpart Wang Yi on Wednesday, Amir Abdollahian said the Islamic Republic was completely willing to participate in the negotiations with the aim of reaching "a good agreement".
Such an agreement, he added, could materialize shortly if Washington and its European allies in the deal were likewise willing to resume their commitments under JCPOA.
Elsewhere, Amir Abdollahian said that Tehran and the UN nuclear agency have reached an agreement in principle to resolve their outstanding issues.
Iran and the agency were seeking to "issue a joint statement at the earliest opportunity", he added.
The comments came a day after the International Atomic Energy Agency's Director General, Rafael Grossi ended a two-day visit to the Islamic Republic, during which he held various meetings with senior Iranian officials, including Amir Abdollahian himself.
In a tweet earlier on Wednesday, the top Iranian diplomat described his talks with the IAEA chief as "cordial, frank and fruitful" and said they "reached good agreements on continuing cooperation".
"Yet, to work out a text, we need work on a few words. Agreement is possible," he further said in his tweet, warning "politicization of technical matters is unproductive".
He also said that a meeting will be held soon to finalize the text of their agreement.
The Chinese official, for his part, rated Grossi's trip to Iran as a "positive" development. He also considered the Islamic Republic's standpoint on the JCPOA's potential revival to be "fair".
On Tuesday, Amir Abdollahian called on Washington to stop its contradictory behavior to bring talks out of the current stalemate.
"The Americans on the one hand say they are interested in returning to the Joint Comprehensive Plan of Action (JCPOA), but on the other hand in two phases they imposed two sets of new sanctions against Iranian persons and companies, which shows how contradictory the US behaviors are, as one of the main obstacles in upcoming negotiations," Amir Abdollahian said in a phone conversation with his Swiss counterpart Ignazio Cassis.
He added that the Islamic Republic of Iran's judgment about the US is based on its behaviors.
Amir Abdollahian also said that the negotiations to terminate the anti-Iran sanctions will start in Vienna as of next week, emphasizing that Iran is ready for a good, immediate and serious agreements, but meanwhile the contradictory US behaviors generate mistrust.
The revival of the 2015 Iran nuclear deal, officially called the Joint Comprehensive Plan of Action (JCPOA) has been on the agenda of high-profile negotiations between Iran and the remaining signatories, known as the G4+1 group (Russia, China, Britain and France plus Germany), in the Austrian capital since April.
The JCPOA was unilaterally abandoned by the US in 2018, when former US President Donald Trump decided to implement a "maximum pressure" policy against Tehran.
US President Joe Biden promised to reverse Trump's own reversing of his predecessor Barack Obama's decision to sign on to the JCPOA. The Biden administration also argued on the sidelines of the Vienna talks that Tehran and Washington should mutually return to their commitments under the agreement.
Iran, however, has insisted that the US, as the party that initially violated the pact by its 2018 withdrawal, needs to fully honor its commitments first, after which Tehran will halt its nuclear energy activities that go beyond the limits set by the JCPOA.
Iran and the G4+1 are due to hold the new round of their talks in Vienna on November 29.
Source: Fars News
Please click the following URL to read the full text of the original story:
https://www.farsnews.ir/en/news/14000904000148/FM-Iran's-Paricipain-in-Vienna-Talks-Aimed-a-Reaching-Gd-Agreemen
--------
US General Acknowledges Iran's Ballistic Missiles Precision
2021-November-25
Iran has shown its missiles have a proven ability to strike targets with precision, Commander of US Central Command General Kenneth McKenzie told Time.
In January 2020, just days after assassination of Tehran's legendary anti-terror commander Lieutenant General QassemSoleimani at the direct order of then-President Donald Trump, Ein Al-Assad, which houses US troops in Iraq's Al-Anbar province, found itself under fire from volleys of ballistic missiles launched from Iran, which is considered as the largest ballistic missile attack against Americans in history.
"Those missiles hit within tens of meters of their targets," McKenzie said, adding, "The one thing the Iranians have done over the last three-to-five years is they built a very capable ballistic missile platform."
US Soldiers Inside Missile-Showered Base Still Dealing with Trauma 1.5 Year After Iran's "Sci-Fi Movie-Like" Attackhttps://t.co/i19miBQH47 pic.twitter.com/20OSmUx4jV
— Fars News Agency (@EnglishFars) August 9, 2021
Hours after Iran struck the American base, the United States came to surprise everyone after it declared victory. But after days and weeks of denial, Pentagon finally confirmed that at least 110 American forces have sustained traumatic brain injury in Iran's missile strikes.
Gen. Soleimani and deputy commander of Iraq's Popular Mobilization Units (PMU) Abu Mahdi Al-Muhandis were assassinated along with their companions in a US attack authorized by White House near Baghdad International Airport in early January 2020. Both commanders were admired by Muslim nations for eliminating the Washington-sponsored Daesh (ISIL or ISIS) Takfiri terrorist group in the region, particularly in Iraq and Syria.
The assassination has inflamed tensions between Washington and Tehran, and drew a harsh rebuke from Baghdad, prompting the Iraqi Parliament to pass a resolution ordering American forces to leave the country.
Tehran reiterates that its strategic objective is expelling the US troops from the region, naming it the true vengeance for the terror attack on its most popular commander.
On the sidelines of the 1st anniversary of the martyrdom of Gen. Soleimani in Tehran, Islamic Revolution Guards Corps (IRGC) Top Commander Major General Hossein Salami said Iran is fully ready to take revenge from the assassins of Gen.Soleimani, stressing that the very thought of revenge has caused a constant nightmare for the Americans.
"We are ready to confront any US move against Iran in the region," Salami stated, adding, "We are prepared to avenge the blood of the martyrs and liberate Muslims forever from the political, economic and cultural hegemony of the US."
"We assure our people that we will take revenge from the perpetrators of the terror attack on Martyr Lieutenant General Soleimani and his companions very harshly," he stressed.
Source: Fars News
Please click the following URL to read the full text of the original story:
https://www.farsnews.ir/en/news/14000904000187/US-General-Acknwledges-Iran%E2%80%99s-Ballisic-Missiles-Precisin
--------
Arab Coalition conducts air strikes on military camps, targets in Yemen's Sanaa
26 November ,2021
The Arab Coalition announced on Thursday that it had conducted several air strikes on Houthi military camps and targets in the Yemen's capital Sanaa, according to a statement carried by the Saudi Press Agency (SPA).
The operation in Sanaa targeted Houthi military camps at the presidential residence in Sanaa, according to the Coalition. The Coalition also said it monitored movements to transport weapons after the camp was targeted.
"We have taken preventative measures to spare civilians and civilian objects from collateral damage," the statement said, according to SPA. "The operation was conducted in accordance with international humanitarian law and its customary rules."
Earlier this week, the Arab Coalition said it launched air strikes on Houthi drone sites in the capital Sanaa in the second such raid in as many days after earlier targeting the Iran-aligned movement's missile capabilities.
Source: Alarabiya
Please click the following URL to read the full text of the original story:
https://english.alarabiya.net/News/gulf/2021/11/26/Arab-Coalition-conducts-air-strikes-on-military-camps-targets-in-Yemen-s-Sanaa
--------
Arab Coalition conducts eight operations against Iran-backed Houthis in Marib
25 November ,2021
The Arab Coalition on Thursday said it conducted eight target operations against the Iran-backed Houthi militia in Yemen's Marib in the past 24 hours, resulting in the deaths of 60 "terrorist elements," according to a statement.
The target operations also destroyed five military vehicles.
"We support the Yemeni army and its goal to achieve progress on the ground" and are keen to protect civilians, the Arab Coalition said in a statement.
On Wednesday, the Arab Coalition conducted several air strikes on Houthi military camps and targets in the Yemeni capital of Sanaa, according to a statement.
The operation in Sanaa targeted Houthi military camps at the presidential residence in Sanaa, according to the coalition.
Yemeni VP
Last week, Yemen's Vice President General Ali Mohsen Saleh expressed his appreciation for the Arab Coalition's role in Yemen in their battle against the "terrorist Iran-backed Houthi militia," the official Saudi Press Agency (SPA) reported.
Saleh thanked the coalition for their continuous support to Yemen and its people and for "their common destiny in protecting Yemen and the security and stability of the Arab region."
He said the "terrorist attacks by the Houthi militia and its continued escalation towards the liberated areas in Yemen and Saudi Arabia" proves that the militia rejects peace, SPA reported.
Source: Alarabiya
Please click the following URL to read the full text of the original story:
https://english.alarabiya.net/News/gulf/2021/11/25/Arab-Coalition-conducts-eight-operations-against-Iran-backed-Houthis-in-Marib
--------
Africa
Libyan fighters prevent election appeal from Saif al-Islam's lawyer
NOV 25, 2021
Armed fighters have stopped the lawyer of Saif al-Islam Gadhafi, son of Libya's late dictator, from making an appeal on Thursday after the electoral commission rejected his candidacy.
Disputes about issues including the eligibility of candidates are threatening to derail the election, set for Dec. 24, and with it a U.N.-backed peace process aimed at ending a decade of chaos since Moammar Gadhafi was toppled.
Interference by fighters from any faction will further undermine confidence in a vote that many Libyans want, but that has also triggered fears of new conflict.
Late on Wednesday, the elections commission disqualified Saif al-Islam and 24 others out of a field of 98 presidential hopefuls, subject to appeals.
Libya's judiciary will have the final say on the list of candidates, the commission and U.N. Libya envoy Jan Kubis both said on Wednesday.
Gadhafi's lawyer, Khaled al-Zaidi, said in a video that armed men had raided the court in the southern city of Sebha, one of only three registration centers, and stopped him entering to lodge his client's appeal against disqualification.
The Justice Ministry in Tripoli said in a statement on its social media pages that an armed group had forced everyone to leave the court building.
Sebha is under the control of a group allied to the eastern-based Libyan National Army (LNA) force commanded by putschist Gen. Khalifa Haftar, another of the main candidates in the election.
Gadhafi's candidacy was rejected on the basis of his conviction in absentia in 2015 by a court in Tripoli for war crimes committed during the fighting that ousted his father in 2011.
He has spent the past decade in the mountain town of Zintan, where his captors took him after he was seized trying to flee Libya during the uprising, and would almost certainly be arrested if he went to Tripoli.
Also on Thursday, the Supreme Judicial Council reversed a ruling it had made only days ago and said that appeals over eligibility for the election could only be lodged in the district where the candidate had registered.
Analysts said the judiciary's ruling would also make it very hard to lodge demands to disqualify candidates who were initially passed as eligible if, like Haftar, they have armed forces that control the area.
Source: Daily Sabah
Please click the following URL to read the full text of the original story:
https://www.dailysabah.com/world/africa/libyan-fighters-prevent-election-appeal-from-saif-al-islams-lawyer
--------
Algeria 'targeted' in Israel defense minister's visit to Morocco: Official
25 November ,2021
A top Algerian official on Thursday said the Israeli defense minister's visit to neighboring Morocco, with which Algiers has cut diplomatic ties, "targeted" his country.
The visit by Israel's Benny Gantz to Morocco this week comes amid tensions between Rabat and Algiers, which are embroiled in a standoff over disputed Western Sahara.
"The enemies are mobilizing more and more to undermine Algeria" which is "targeted" by the visit, said Senate president Salah Goudjil.
Goudjil is the most senior official in Algeria after the president.
He made the remarks a day after Gantz and Morocco's minister in charge of defense administration, AbdellatifLoudiyi, signed a security agreement in Rabat.
The deal would make it easier for Rabat to acquire hi-tech exports from Israel, and is the latest move between the two countries which normalized ties last year.
Israel has several security accords with allied nations, but the Morocco deal marks the first-of-its-kind agreement with a majority Arab nation, an Israeli official has said, on condition of anonymity.
Morocco controls most of Western Sahara and considers the former Spanish colony part of its sovereign territory.
Algeria backs Western Sahara's Polisario Front independence movement.
Algeria cut diplomatic ties with Morocco in August, citing "hostile actions" – a charge denied by Rabat.
Earlier this month, Algiers accused Rabat of killing three Algerian civilians on a desert highway through the Polisario-held area of Western Sahara in a strike on their trucks, raising fears of an escalation.
And Polisario head BrahimGhali said last week the movement had decided to step up military operations.
Source: Alarabiya
Please click the following URL to read the full text of the original story:
https://english.alarabiya.net/News/north-africa/2021/11/25/Algeria-targeted-in-Israel-defense-minister-s-visit-to-Morocco-Official-
--------
At least 43 killed in clashes in Sudan's restive Darfur: UN
25 November ,2021
At least 43 people have been killed in days of fighting between herders in Sudan's western Darfur region that has also seen more than 1,000 homes set on fire, the United Nations said Thursday.
The violence broke out on November 17 between armed Arab herders in the rugged Jebel Moon mountains close to the border with Chad, said Omar Abdelkarim, Sudan's Humanitarian Aid Commissioner in West Darfur state.
"Initial reports indicate that at least 43 people have been killed, 46 villages have been burned and looted, and an unknown number of people were injured due to ongoing fighting," according to the UN Office for the Coordination of Humanitarian Affairs, or OCHA.
The majority of the 4,300 people affected by the violence have been displaced, it said.
Abdelkarim said some had fled west and were seeking safety across the border in Chad.
West Darfur governor KhamisAbdallah said the violence was sparked by "a dispute over camel looting," and that "military reinforcements have been sent to the area and the situation has stabilized."
The Jebel Moon mountain area is largely inhabited by communities of farmers and animal herders, with an estimated population of around 66,500 people.
Darfur was ravaged by a civil war which erupted in 2003, that pitted ethnic minority rebels complaining of discrimination against the Arab-dominated government of Omar al-Bashir.
More than 300,000 people died and 2.5 million were displaced, according to the United Nations.
Al-Bashir, who is wanted by the International Criminal Court to face charges of genocide in Darfur, was ousted and jailed in April 2019 following mass protests against his three-decade rule.
While the main conflict in Darfur has subsided, with a peace deal struck with key rebel groups last year, the arid region has remained awash with weapons and violence often erupts over land, access to agriculture or water.
A UN peacekeeping mission wound up in the Darfur last year.
The latest clashes come against a backdrop of political turbulence, as Sudan reels from the aftermath of a military coup last month that drew wide international condemnation and sparked mass protests.
On October 25, top general Abdel Fattah al-Burhan overthrew the country's post-Bashir transitional government and detained the civilian leadership.
On Sunday, Prime Minister AbdallaHamdok was freed from effective house arrest and reinstated, after signing a deal with Burhan that was viewed by critics as "whitewashing" the coup.
Source: Alarabiya
Please click the following URL to read the full text of the original story:
https://english.alarabiya.net/News/middle-east/2021/11/25/At-least-35-killed-in-clashes-in-Sudan-s-restive-Darfur-Officials-
--------
3 soldiers killed in terror attack in Burkina Faso
Fatma EsmaArslan
26.11.2021
Three soldiers were killed and 10 injured in a terror attack in northern Burkina Faso, according to authorities.
The Chief of General Staff said a military unit in Yetanga province was attacked by gunmen and 11 terrorists were neutralized.
A total of 72 people were killed, including nine gendarmes and 49 soldiers, in attacks on Nov. 14 and Nov. 22 in Sanmatenga province and the Sahel region in Burkina Faso.
Source: AA
Please click the following URL to read the full text of the original story:
https://www.aa.com.tr/en/africa/3-soldiers-killed-in-terror-attack-in-burkina-faso/2431069
--------
Libya's military judiciary demands arrest of renegade Gen. Haftar
Muhammad Artima
25.11.2021
TRIPOLI, Libya
Libya's military prosecutor on Thursday demanded that orders to arrest renegade Gen. Khalifa Haftar be carried out, according to Libyan TV channel Al-Ahrar.
The Military Prosecutor's Office chaired by Mohammed Gharouda conveyed a message to the Criminal Investigation Agency demanding "implementation of arrest orders issued by the Public Prosecution by the competent judicial officer" for five cases in 2019-2020.
The office did gave no more details on the five cases, but it said Haftar violated military law by running for president as "Haftar is an officer in the Libyan army and has performed the nomination procedures for the High National Elections Commission."
It stressed that such violation "shall be punished with imprisonment for a period not exceeding five years."
Nearly 100 candidates have registered to run in Libya's Dec. 24 presidential elections, including Haftar, transitional Prime Minister Abdul Hamid Dbeibah, and former strongman leader Muammar Gaddafi's son Saif al-Islam Gaddafi, who was disqualified Wednesday by a Libyan court over committing war crimes.
The presidential and parliamentary elections are set to take place under a UN-sponsored agreement reached by Libyan political rivals last November.
The application deadline for those wishing to run for president was Nov. 22. Nominations for parliamentary polls remain open through Dec. 7.
Libyans hope that the upcoming elections will help end the armed conflict that has plagued the oil-rich country for years.
Source: AA
Please click the following URL to read the full text of the original story:
https://www.aa.com.tr/en/africa/libyas-military-judiciary-demands-arrest-of-renegade-gen-haftar-/2430358
--------
North America
Ethiopia's government warns US against spreading false information on war
25 November ,2021
Ethiopia's government has asked the United States to stop spreading falsehoods against the country, the state minister of communication KebedeDessisa said on Thursday, after the State Department issued an alert about potential "terrorist attacks."
Prime Minister Abiy Ahmed's government and rebellious forces from the Tigray region in the north have been fighting for more than a year, in a conflict that has killed thousands and displaced millions in Africa's second most populous nation.
This week the Irish government said Ethiopia had expelled four of six Irish diplomats from the country because of Ireland's stance on the conflict. Spokespeople for the Ethiopian government have also warned against unnamed external threats and repeatedly criticized Western governments for what they say is inaccurate coverage of the war.
Kebede, the state minister, was quoted by state broadcaster EBC as telling a news conference that the US government should refrain from disseminating "shameful fake news and defamation regarding Ethiopia."
He referred to a statement on Twitter on Wednesday by the US embassy in Addis Ababa that urged its citizens to maintain a high level of vigilance due to "the ongoing possibility of terrorist attacks in Ethiopia."
Earlier this month, tens of thousands of Ethiopians rallied in the capital to support the government, where they denounced the United States for alleged interference in Ethiopia's internal affairs. Washington has urged its citizens to leave Ethiopia immediately while the security situation still permits.
On Thursday, dozens of protesters took their anger to the US embassy in the city, where they displayed banners saying "Interference is Undemocratic" and "Truth Wins."
Asked for comment, a US embassy official said the safety of US citizens abroad is one of the highest priorities of the State Department, adding: "We continue to urge US citizens in Ethiopia to depart now using commercially available flight options."
Tigrayan forces and their allies have threatened to march on the capital Addis Ababa. They have also been fighting fiercely to try to cut a transport corridor linking landlocked Ethiopia with the region's main port Djibouti.
On Tuesday, US Special Envoy Jeffrey Feltman warned of an "alarming" increase in military operations and said both Abiy and the Tigrayan forces seem to believe they are on the cusp of military victory.
Source: Alarabiya
Please click the following URL to read the full text of the original story:
https://english.alarabiya.net/News/world/2021/11/25/Ethiopia-s-government-warns-US-against-spreading-false-information-on-war
--------
Turkey marks 5th anniversary of Colombia's 'historic' peace agreement
JeyhunAliyev
26.11.2021
Turkey on Thursday marked the 5th anniversary of the "historic" peace agreement signed between the Colombian government and the Revolutionary Armed Forces of Colombia (FARC) rebel group on Nov. 24, 2016, putting an end to more than five decades of conflict.
"Having strongly supported the peace process that emanated from this historic agreement, Turkey attaches utmost importance to the continuation of the environment of peace and stability in Colombia, a leading partner for Turkey in the region and remain committed to continue to provide all possible assistance to this peace process," Turkey's Foreign Ministry said in a written statement.
On Wednesday, UN Secretary-General Antonio Guterres said that Colombia has a "moral obligation" to advance the peace agreement.
The 2016 peace deal brought a cease-fire after more than five decades of armed conflict between the FARC guerrillas and the Colombian government.
Under the deal reached in Cuba, rebel leaders and government negotiators agreed on the creation of a new political party, which was renamed the Common People's Party or the Comunes for short, and a political future for the left-wing group.
Source: AA
Please click the following URL to read the full text of the original story:
https://www.aa.com.tr/en/americas/turkey-marks-5th-anniversary-of-colombias-historic-peace-agreement/2430975
--------
URL: https://www.newageislam.com/islamic-world-news/spit-campaign-right-halal-food-kerala/d/125847
New Age Islam, Islam Online, Islamic Website, African Muslim News, Arab World News, South Asia News, Indian Muslim News, World Muslim News, Women in Islam, Islamic Feminism, Arab Women, Women In Arab, Islamophobia in America, Muslim Women in West, Islam Women and Feminism