New Age Islam News Bureau
29 Jul 2014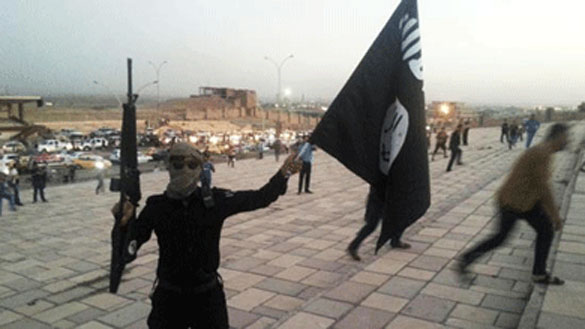 Firefighters battle to contain a blaze at Gaza's only power plant after it was hit by Israeli shelling. (Al Arabiya)
------------
Europe
• ICC Bans England Cricketer from Wearing 'Save Gaza' Wristbands
• U.N. warns against oil trading with ISIS
• Brazil president condemns Israel's 'massacre' in Gaza
• East meets West as British Muslims celebrate Eid
Arab World
• Air Force Kills 150 ISIL Terrorists in Mosul
• Air Strike Kills 16 ISIL Terrorists in Salahuddin
• 6 children among 15 dead in Aleppo bombing
• Army kills 7 militants in North Sinai
• Baghdad police find 15 dead in bloody start to Muslim holiday
• Syria rebels advance towards key airport in Hama province
• After Iraqi army crumbles, Maliki turns to state TV for help
• Hamas, Islamic Jihad officials head to Cairo for Gaza talks
• Iraq: Counter-Terrorism Officials Deny ISIL Control over Baiji Refinery
Mideast
• At least 100 killed in Gaza offensive on Tuesday
• Palestinian commando kills five Israeli soldiers
• Turkey intensifies efforts for lasting truce, supplying aid to Gaza
• Erdoğan 'glad' to return award given by American Jewish Congress
• Khamenei slams 'rabid dog' Israel over Gaza war
• Israel strikes house of Hamas Gaza leader, digs in for long fight
• Palestinian factions including Hamas ready for 24-hour truce: PLO
South Asia
• Buddhist in Myanmar Are Sparking Riots with Rumours of Muslim Sex Predators
• President Yameen's Independence Day address "cartoonish," says Nasheed
• North Korea slams reports of arms deals with Hamas, Hezbollah
• Karzai cousin killed in Afghan suicide attack: officials
• Taliban launch major attack on security check posts in Nangarhar
Pakistan
• Attack on ex-KP minister's guesthouse leaves 6 dead
• Four TTP suspects killed in 'encounter'
• KP to set up 1,000 community schools for primary education
• 'Imran's politics based on lies, hatred': Pervaiz Rashid
• PPP to go into huddle after Eid to take decision on Azadi March
• Pak diplomat in Sri Lanka on terror radar
• PTI may announce withdrawal of long march call soon: MQM
India
• Deoband, Jamiat Leaders Keep off Saharanpur Peace Talks, Punjab Imam to Step In
• China defends presence of its personnel in PoK
• U.S., Israeli brands face boycott over Gaza
• Eid celebrated peacefully across India
North America
• Pakistan restricts religious freedom, practice: US
• US weapons for Afghans may end up with Taliban: audit
• US judge signs order to seize Kurdish oil from tanker off Texas
• Obama's Eid greeting to Muslims backfires
• U.S. officials defend Kerry from Israeli criticism
• New ISIL Mag Touts Ethics of Execution, Targets Sen. McCain
• USNS Adviser Rice slams Ankara mayor over anti-Israel tweet
Africa
• Libya's capital on the brink of environmental disaster
• Ghana: Alhusuuna-Wal-Jammah condemns Boko Haram
• Libya is paying for legal defence of al-Qaeda suspect al-Liby
Southeast Asia
• Muslims mark gloomy Eid amid MH17 crash, Gaza conflict
• Rafizi demands PAS discipline researcher over 'racial' WhatsApp remarks
• PAS, PKR leaders show support for One Direction star menaced for pro-Palestine tweet
Compiled by New Age Islam News Bureau
URL: https://www.newageislam.com/islamic-world-news/new-age-islam-news-bureau/icc-bans-england-cricketer-from-wearing--save-gaza--wristbands/d/98336
-----------
Europe
ICC bans England cricketer from wearing 'Save Gaza' wristbands
Jul 29, 2014
SOUTHAMPTON: England's Moeen Ali has been warned by world cricket chiefs not to wear wristbands declaring his support for the people of Gaza again during international matches.
But the International Cricket Council (ICC) said Ali would face no disciplinary action on this occasion after being warned about his future conduct by match referee David Boon, the former Australia batsman.
Worcestershire all-rounder Ali wore wristbands during the third Test match against India on Monday that read "Save Gaza" and "Free Palestine", while batting during England's first innings at the Rose Bowl in Southampton.
The conflict in Gaza is entering its fourth week, with the Palestinian death toll passing the 1,100 mark and 56 people losing their lives on the Israeli side.
That prompted the ICC to say they were investigating the incident and a spokesman for the global governing body told AFP on Tuesday: "The ICC equipment and clothing regulations do not permit the display of messages that relate to political, religious or racial activities or causes during an international match.
"Moeen Ali was told by the match referee that whilst he is free to express his views on such causes away from the cricket field, he is not permitted to wear the wristbands on the field of play and warned not to wear the bands again during an international match."
The 27-year-old Ali, a Birmingham-born practising Muslim of Pakistani descent, was photographed recently helping raise funds for Gaza relief efforts in his home city in central England.
Ali's wristbands were only on public display for 42 minutes on Monday while he made 12 runs off 28 balls before he was caught off India seamer Bhuvneshwar Kumar.
On Monday, the England and Wales Cricket Board insisted they had no issues with Ali's conduct.
"As far as we are concerned, he has not committed any offence," an ECB spokesman said, adding it was up to the ICC to decide what action, if any, Ali should face.
Meanwhile other cricketers expressed their support of Ali on Twitter.
"Absolutely love this! Well done Moeen bro! Keep showing your support! #Pray4Gaza" wrote former England cricketer Ajmal Shahzad.
"Good on brother mo! #prayforGaza" wrote Lancashire and former England bowler Kabir Ali, Moeen's cousin.
"We have always worn wristbands or ribbons when showing support 4an incident or raising awareness,we do it for animal rights too, y not humans, "wrote former Pakistan all-rounder Azhar Mahmood.
Other sports have also had to confront the issue of competitors making political, pro-Gaza protests.
On Friday, Malaysian cyclist Azizulhasni Awang was warned he risked being thrown out of the Commonwealth Games if he repeated wearing gloves bearing the message "Save Gaza".
Awang could have been ejected from the 2014 Glasgow Games after wearing the gloves in competition on Thursday.
Instead the 26-year-old was given a reprimand and warned not to wear them again.
Though Awang insisted his message was "humanitarian" rather than politically-charged, he issued an apology.
http://www.dawn.com/news/1122328/icc-bans-england-cricketer-from-wearing-save-gaza-wristbands
-----------
U.N. warns against oil trading with ISIS
Jul 29, 2014
The U.N. Security Council expressed grave concern on Monday over reports that radical militants have seized oilfields and pipelines in Syria and Iraq and warned that anyone caught trading in oil from the "terrorist groups" could face sanctions.
The 15-member council said in a statement that any trade in oil with the Islamic State of Iraq and Syria (ISIS) or Al-Qaeda's Nusra Front would violate United Nations sanctions as both groups have been blacklisted.
The Russian-drafted statement "strongly condemns any engagement in direct or indirect trade of oil from Syria and Iraq involving terrorist groups," and "emphasizes that such engagement constitutes financial support for terrorists and may lead to further sanctions listings."
ISIS militants seized four small oilfields when they swept through northern Iraq last month and are now selling crude oil and gasoline to finance their declared "caliphate."
The group also controls oilfields in the Syrian province of Deir al-Zor after expelling the rival Nusra Front.
The Security Council "notes with concern that any oilfields and related infrastructure controlled by terrorist organizations could generate material income for terrorists, which would support their recruitment efforts, including of foreign terrorist fighters, and strengthen their operational capability to organize and carry out terrorist attacks."
It warned that all states are required to ensure that their citizens or people within their territory do no trade in oil with Islamic State or Nusra Front.
http://english.alarabiya.net/en/News/middle-east/2014/07/28/U-N-warns-of-sanctions-for-oil-trading-with-Syria-Iraq-militants.html
-----------
Brazil president condemns Israel's 'massacre' in Gaza
AFP | Jul 29, 2014
BRASILIA: Brazilian President Dilma Rousseff has condemned Israel's offensive in Gaza as a "massacre", joining international calls for a halt to the bloodshed.
"What's happening in Gaza is dangerous. I don't think it's a genocide, but I think it's a massacre," Rousseff said yesterday at a forum organized by newspaper Folha de Sao Paulo, endorsing the United Nations' call for an immediate ceasefire.
"It's a humanitarian issue. This can't be done in such a small strip (of territory), with people who are in a situation of great insecurity, very threatened, with many women and children," she said.
"We know that in a war like this, the ones who pay are the civilians."
She criticized the Israeli campaign as "disproportionate" — echoing a statement released by the Brazilian foreign ministry last week when it recalled its ambassador to Israel, a move that caused a row between the two countries.
Israeli Foreign Ministry spokesman Yigal Palmor responded by calling Brazil a "diplomatic dwarf."
"I regret those words," Rousseff said. "Words, including the spokesman's, sometimes create a very bad climate. In this case, we have to be very careful."
More than 1,050 Palestinians have been killed in three weeks of devastating violence in and around Gaza since Israel launched its offensive, which it says aims to put a stop to Palestinian rocket fire.
http://timesofindia.indiatimes.com/World/Rest-of-World/Brazil-president-condemns-Israels-massacre-in-Gaza/articleshow/39201995.cms
-----------
East meets West as British Muslims celebrate Eid
Jul 29, 2014
The end of Ramadan has ushered in one of the most festive celebrations in the Islamic calendar, Eid al-Fitr. For Muslims here in the UK, who are estimated at around 2.7 million, the day is not only celebrated with great fervor amongst friends and family but is increasingly becoming part of a British public cultural affair.
The festivities often begin the night before. In East London, a location often viewed as a multicultural haven, is home to many Muslims originally from India, Pakistan and Bangladesh. The scenes of celebrations could be mistaken for Eid in the South Asian subcontinent. Men, women and children pour on to the pavements, almost spilling on the roads as they gather to shop and savour the culinary delights of the street food on offer.
For Imtiaz Patel, a resident from London: "It's like the bazaars of Mumbai on Chand Raat (a Hindi, Urdu and Bengali term meaning night of the moon). You'll find the same sweet delicacies that we savoured as kids when our parents took us back home on our yearly visits. We've come out tonight with our children to ensure they have the same experience that we did. But this time, it's here in London."
Eid shopping continues late into the night. Green street, a famous street in East London renowned for its ethnic wear shops overflows with customers avidly exploring the range of dresses on offer and trying them on to ensure a perfect fit.
Summer vacation
While Eid al-Fitr is not an official holiday in the UK, this year, it coincides with summer school vacations, so many family members will be involved in the celebrations. At the residence of Hanna Jawad, an IT consultant from Hounslow, everyone is at home today. Preparations are underway to celebrate Eid and welcome guests for an huge Eid feast. She will be hosting her parents and siblings as well as her in-laws. Whilst she lives in a small terraced house, she explains that size is irrelevant: "we have almost three generations descending upon our home today and we are all going to squeeze in. Eid just isn't Eid if you can't accommodate all your loved ones. And this Eid is extra special, many Muslims are marking Eid on the same day... it feels extra special when that happens."
Across the country several parks will be hosting Eid prayers. Thousands will be flocking to Valentines Park in London which attracts one of the highest Eid prayer congregations in the country. It will also feature exhibitions on Islamic culture, stalls on charities and local businesses.
Asma Qureshi, a dentist from East London explains that it's her third time she'll be going to the park and looking forward to praying in the large crowds on what looks set to be a "hot summer's day".
Festivals
There will also be countless Eid festivals taking place across the country. For Muslims in Manchester, a "refined affair" is being promised as the Trafford centre which will remain open till late providing live bands playing Bollywood tracks, sitar player, sabla drummers and even a Bollywood harpist. Other events are set to be held across Greater Manchester to mark the religious holiday. Many of the celebrations will center around Rusholme's famous 'Curry Mile' - the traditional focus for Eid al-Fitr celebrations.
Marketing experts have been keen to promote the importance of exploring the needs and motivations of the Muslim market which is increasingly being viewed as important and influential.
According to a blog post published about Eid by Oglivy Noor, the world's first bespoke Islamic Branding practice: "Comparisons to Christmas may offer an entry point to grasp the enormity of Eid's importance, but the meaning of Eid is very different, and comes from a totally different context. Brands are expected to know the difference. If they want to build a deep relationship with the Muslim consumer they must demonstrate that they understand with great intimacy that Eid is something distinctly Muslim."
Whilst today's Eid celebrations mark a joyous occasion for families and friends, for many British Muslim, it remains a somber occasion in light of the recent bombardment in Gaza. In addition to the day's festivities, many will be focusing their prayers and customary charity in dedication to communities around the world who have recently been denied human rights and dignity in conflicts.
http://english.alarabiya.net/en/life-style/art-and-culture/2014/07/28/East-meets-West-as-British-Muslims-celebrate-Eid.html
-----------
Arab World
Air Force Kills 150 ISIL Terrorists in Mosul
Jul 29, 2014
The Iraqi military intelligence department announced killing 150 ISIL terrorists in two areas of Mosul city.
"The Iraqi air force bombed two assemblies of the ISIL terrorists in Mosul and killed 150 of them," a statement by the military intelligence department said Monday.
The statement also said that one of the targets was the residence of the brother of Iraq's executed dictator Saddam Hussein.
http://english.farsnews.com/newstext.aspx?nn=13930507000228
-----------
Air Strike Kills 16 ISIL Terrorists in Salahuddin
Jul 29, 2014
The Iraqi air force killed 16 ISIL terrorists in Salahuddin province.
"The air force bombed an ISIL shelter in al-Mansour School in Hajaj village in Salahuddin and destroyed six of their vehicles," a security source told AIN.
http://english.farsnews.com/newstext.aspx?nn=13930506001185
-----------
6 children among 15 dead in Aleppo bombing
Jul 29, 2014
Six children were among at least 15 civilians killed in overnight bomb attacks by government and rebel forces in the divided city of Aleppo, a monitoring group said Monday.
"At least nine civilians, three of them children, were killed in barrel bombs (dropped by regime aircraft) in Shaar," an eastern district, said the Syrian Observatory for Human Rights.
The Britain-based group, which relies on an extensive network of medical, military and activist sources on the ground, warned the death toll could rise because of the large number of people of seriously wounded.
Full report at:
http://english.alarabiya.net/en/News/middle-east/2014/07/28/Fighting-in-Aleppo-claims-15-lives-.html
-----------
Army kills 7 militants in North Sinai
Jul 29, 2014
Egypt's state news agency MENA said army forces killed seven militants and arrested four in an operation against terrorist activity in North Sinai.
MENA reported the deaths occurred in an exchange of fire.
Army spokesman Mohamed Samir said five motorcycles used by militants were destroyed and one privately owned vehicle missing license plates used by militants in attacks was confiscated.
Egypt's army is countering an insurgency based in the North Sinai government that has so far led to the deaths of hundreds of police and army personnel.
A surge in the violence occurred after the bloody dispersal of a sit-in in support of ousted Islamist president Mohamed Morsi in August 2013, moving militant activity to Egypt's capital Cairo and the Nile Delta, as well as Upper Egypt.
http://english.ahram.org.eg/NewsContent/1/64/107303/Egypt/Politics-/Army-kills--militants-in-North-Sinai.aspx
-----------
Baghdad police find 15 dead in bloody start to Muslim holiday
Jul 29, 2014
Iraqi police found 15 corpses today, including three women shot in the head in militia-style killings, in a bloody start to the holiday ending the Muslim fasting month of Ramadan, security sources said.
Fears have been growing of a relapse to the dark days of sectarian civil war, which peaked in 2006-2007, since Sunni militants seized large swathes of the north last month, building on gains by comrades made in the west of Iraq.
Iraq's US-trained and funded army unravelled in the face of the lighting advance. Shi'ite militias now rival government forces in their ability to confront the group formerly known as the Islamic State in Iraq and the Levant.
Full report at:
http://www.themalaymailonline.com/world/article/baghdad-police-find-15-dead-in-bloody-start-to-muslim-holiday#sthash.G8Ml9lvv.dpuf
-----------
Syria rebels advance towards key airport in Hama province
Jul 29, 2014
Syrian rebels pressed on with a fresh advance in the central province of Hama, as they bid to take out its military aiport, a rebel commander and a monitor said Tuesday.
"The rebels are now nine kilometres (six miles) away from Hama military airport, which they want to put out of action," said Syrian Observatory for Human Rights director Rami Abdel Rahman.
A rebel leader in the area, who gave his name as Hassan, said Hama military airport was important because "that is where the regime makes its barrel bombs, and warplanes take off from there to carry out air strikes on (opposition-held) areas across Syria".
Barrel bombs have killed hundreds of civilians, especially in rebel areas of the divided northern city of Aleppo, in recent months.
Full report at:
http://www.hurriyetdailynews.com/syria-rebels-advance-towards-key-airport-in-hama-province.aspx?pageID=238&nID=69735&NewsCatID=352
-----------
After Iraqi army crumbles, Maliki turns to state TV for help
Jul 29, 2014
State television is working overtime to persuade Iraqis to help Prime Minister Nouri al-Maliki confront an Al-Qaeda offshoot that has seized wide tracts of the country, but its unifying call has been blunted by his sectarian reputation.
Since the humiliating loss of much of Iraq's north to Islamic State of Iraq and Syria insurgents, the official Iraqiya channel has been churning out patriotic videos of marching soldiers, heavily-armed commandos and even singers and actors to rally the public behind the government.
The theatrics are reminiscent of life under Saddam Hussein, whose propaganda machine put a positive spin on disasters like his 1990 invasion of Kuwait or 1980-88 war with Iran.
Instead of increasing confidence in Maliki, the campaign has highlighted what critics say is the Shiite Muslim premier's failure to unite Iraq against Islamist insurgents who have put the country's survival as a unified state in jeopardy.
Full report at:
http://english.alarabiya.net/en/perspective/features/2014/07/28/After-Iraqi-army-crumbles-Maliki-turns-to-state-TV-for-help.html
-----------
Hamas, Islamic Jihad officials head to Cairo for Gaza talks
Jul 29, 2014
A Palestinian delegation, including representatives from Fatah, Hamas and Islamic Jihad, are to meet with Egyptian officials on ending the violence in Gaza, Al-Arabiya reported.
AFP reported on Monday that Palestinian Authority leader Mahmoud Abbas was to visit Egypt heading a team which includes Hamas, but did not mention Islamic Jihad would also attend the meeting.
A senior official in the West Bank city of Ramallah told Al-Arabiya that Abbas was forming a Palestinian delegation including Hamas and Islamic Jihad representatives to meet Egyptian leaders and discuss a halt to Israel's aggression against Gaza.
Full report at:
http://english.ahram.org.eg/NewsContent/2/8/107309/World/Region/Hamas,-Islamic-Jihad-officials-head-to-Cairo-for-G.aspx
--------
Iraq: Counter-Terrorism Officials Deny ISIL Control over Baiji Refinery
Jul 29, 2014
The counter-terrorism department denied that the Islamic State of Iraq and the Levant (ISIL) terrorist group has come in control of Baiji refinery.
"Baiji refinery is under our control and the ISIL cannot come close to it due to the techniques of the security forces that foiled many of their attempts to control it," Spokesperson of the Counter-Terrorism Department Sabah al-Nu'man told IraqiNews on Monday.
http://english.farsnews.com/newstext.aspx?nn=13930507000253
-----------
Mideast
At least 100 killed in Gaza offensive on Tuesday
Jul 29, 2014
A Palestinian health official said at least 100 Palestinians have been killed in the fighting in Gaza on Tuesday.
The high death toll comes as Israel has escalated its military offensive in the coastal strip.
Gaza health official Ashraf al-Kidra said the toll counts those killed from midnight on Monday.
The Palestinian death toll in more than three weeks of Israel-Hamas fighting has surpassed 1,100.
http://www.thehindu.com/news/international/world/scores-of-palestinians-killed-in-israeli-airstrikes-and-shelling-on-tuesday-in-gaza/article6261035.ece
-----------
Palestinian commandos kill five Israeli soldiers
29 July 2014
Five Israeli soldiers have been killed in clashes with a Palestinian commando that tried to reach Israeli through a tunnel near the border with Gaza, the army said in a statement on Tuesday.
The incident on Monday raised to 10 the number of military fatalities for the day, according to Reuters. Fifty-three Israeli soldiers have been killed since Israel launched its offensive on Gaza.
"Infantry soldier Daniel Kedmi, 18; Barkey Ishai Shor, 21; Sagi Erez, 19; and Dor Dery, 18, were killed in this attempted attack," said a military statement. The name of the fifth soldier cannot be made public, it added.
Meanwhile, eleven people were killed in a strike on a house in the Bureij refugee camp in Gaza City as Israeli forces hit targets across the territory in the most widespread night of attacks so far in the coastal enclave.
Full report at:
http://english.alarabiya.net/en/News/2014/07/29/Israeli-official-five-soldiers-killed-by-militants-.html
-----------
Turkey intensifies efforts for lasting truce, supplying aid to Gaza
Jul 29, 2014
Turkey has intensified its efforts to produce a lasting cease-fire between Hamas and Israel and to open transportation channels to supply humanitarian aid to Gaza, as the Israeli army eased its assaults in the Hamas-controlled enclave.
Ankara will send 17 tons of medication to Gaza, in a fresh development that followed rare dialogue between Turkey and Israel.
"As a result of our efforts until late [July 27], a temporary cease-fire could be possible. ... We hope this cease-fire will continue. We will do our best to extend this cease-fire," Foreign Minister Ahmet Davutoğlu told reporters early July 28.
Full report at:
http://www.hurriyetdailynews.com/turkey-intensifies-efforts-for-lasting-truce-supplying-aid-to-gaza.aspx?pageID=238&nID=69716&NewsCatID=510
-----------
Erdoğan 'glad' to return award given by American Jewish Congress
Jul 29, 2014
Turkey's ambassador to Washington has written a letter to the American Jewish Congress after the organization asked Prime Minister Recep Tayyip Erdoğan to return an award he was given in 2004, saying the leader would be "glad" to return the honor.
"In view of the foregoing as well as the regrettable stance adopted by the present leadership of the American Jewish Congress vis-à-vis the recent attacks on the innocent civilians in Gaza, Prime Minister Erdoğan will be glad to return the award given back in 2004," said the letter from Ambassador Serdar Kılıç.
The president of the American Jewish Congress, Jack Rosen, penned an open letter to Erdoğan on July 24, asking him to return the award it gave him in 2004 and accusing the Turkish leader of "dangerous rhetoric" and "inciting violence against the Jewish people."
"Your request for the return of the aforementioned award actually constitutes an unfortunate testimony to the unsusceptible stance adopted by the present leadership of the American Jewish Congress regarding the Israeli government's ongoing policies of occupation and atrocity," said Kılıç's letter.
Full report at:
http://www.hurriyetdailynews.com/prime-minister-erdogan-glad-to-return-award-given-by-american-jewish-congress.aspx?pageID=238&nID=69736&NewsCatID=338
-----------
Khamenei slams 'rabid dog' Israel over Gaza war
29 July 2014
Iran's supreme leader Ayatollah Ali Khamenei on Tuesday accused "rabid dog" Israel of committing "genocide" in Gaza, calling on the Islamic world to arm Palestinians, AFP reported.
In a speech marking the Muslim festival of Eid al-Fitr, Khamenei said: "This rabid dog, this rapacious wolf, has attacked innocent people and humanity must show a reaction. This is genocide, a catastrophe of historical scale."
"A people surrounded in a small place with closed borders, unsure of having water and electricity, this population faces an armed enemy," he said of three weeks of fighting in the Gaza Strip that has killed more than 1,100 Palestinians and 53 Israelis.
Full report at:
http://english.alarabiya.net/en/News/middle-east/2014/07/29/Khamenei-slams-rabid-dog-Israel-over-Gaza-war.html
-----------
Israel strikes house of Hamas Gaza leader, digs in for long fight
Jul 29, 2014
GAZA: Israel's military pounded targets in the Gaza Strip on Tuesday after Prime Minister Benjamin Netanyahu said his country should prepare for a long conflict in the Palestinian enclave, squashing any hopes of a swift end to 22 days of fighting.
Palestinians reported heavy Israeli bombing in Gaza City.
Israeli aircraft fired a missile at the house of Hamas Gaza leader Ismail Haniyeh and flattened it before dawn, causing damage but no casualties, Gaza's interior ministry said.
At least 30 people were killed in Israeli assaults from air land and sea, residents said, in the most widespread night of attacks so far in the coastal enclave.
The Israeli military said five soldiers were killed in a battle with militants who crossed into Israel via a tunnel near the community of Nahal Oz, close to the Gaza border.
Full report at:
http://www.dawn.com/news/1122326/israel-strikes-house-of-hamas-gaza-leader-digs-in-for-long-fight
-----------
Palestinian factions including Hamas ready for 24-hour truce: PLO
Jul 29, 2014
The Palestinian leadership along with Hamas and Islamic Jihad are willing to observe a 24-hour ceasefire in the Gaza Strip, a senior PLO official said on Tuesday.
"After consultations between the Palestinian leadership and the leadership of Hamas and Islamic Jihad, we declare our readiness for a humanitarian truce of 24 hours," said Yasser Abed Rabbo, Secretary General of the Palestine Liberation Organisation.
http://english.ahram.org.eg/NewsContent/2/8/107324/World/Region/BREAKING-Palestinian-factions-including-Hamas-read.aspx
-----------
South Asia
Buddhist in Myanmar Are Sparking Riots with Rumours of Muslim Sex Predators
Jul 29, 2014
BANGKOK, Thailand >> In the minds of Myanmar's Buddhist extremists, Muslim men are constantly scheming for their women.
There are plots to systematically seduce naive Buddhist girls into converting to Islam. There are plots to infiltrate the military by marrying daughters of high-ranking officers. And there is the ultimate plot: to overthrow the government and transform Myanmar — the land of shimmering Buddhist pagodas — into an Islamic state.
No evidence suggests these plots actually exist. Yet vigilante extremists — whose views on racial and religious purity evoke the Ku Klux Klan — are successfully exploiting these fears to spark deadly anti-Muslim riots. Rape allegations have proven particularly effective in whipping up a mob rampage through anti-Muslim neighbourhoods.
The latest riot, in the sun-baked city of Mandalay, broke out after a Buddhist maid accused two Muslim tea shop owners of rape. Soon afterward, according to accounts provided to GlobalPost, men on motorbikes zoomed into Muslim neighbourhoods and began smashing windows.
Full report at:
http://www.dailynews.com/general-news/20140728/buddhist-vigilantes-in-myanmar-are-sparking-riots-with-wild-rumors-of-muslim-sex-predators
-----------
President Yameen's Independence Day address "cartoonish," says Nasheed
Jul 29, 2014
President Abdulla Yameen's address to the nation on Independence Day was "cartoonish," former President Mohamed Nasheed said on opposition-aligned private broadcaster Raajje TV Saturday night (July 26).
Responding to the president's claim that opposition parties were inciting unrest and sabotaging the economy, the opposition leader contended that Yameen's intention was to deflect attention from his administration's failure to "fulfil the hopes of the people".
Yameen's remarks were "uncivilised, outmoded, and unacceptable," the Maldivian Democratic Party's (MDP) acting president said.
At a time when the Maldives was facing a sovereign debt crisis and the president's mandate was in doubt following the dissolution of the coalition with the Jumhooree Party, "I hear such talk as very cartoonish," Nasheed said.
Full report at:
http://minivannews.com/politics/president-yameens-independence-day-address-cartoonish-says-nasheed-89086
-----------
North Korea slams reports of arms deals with Hamas, Hezbollah
Agence-France Presse | Seoul | July 29, 2014
North Korea has denounced allegations that it supplied missiles to Hamas and material support to Hezbollah as "sheer fiction" and a "sinister" effort to link Pyongyang to Middle East disputes.
The rebuttal from the foreign ministry was carried in a statement late on Monday by the North's official KCNA news agency.
It followed a weekend report by Britain's Daily Telegraph, citing Western security sources, that the Palestinian Islamist movement Hamas had already made an initial cash down payment to secure additional missiles and communications equipment from North Korea.
That report came days after a US federal judge in Washington ruled that North Korea had provided advanced weaponry to the militant Hezbollah group in Lebanon.
Full report at:
http://indianexpress.com/article/world/asia/north-korea-slams-reports-of-arms-deals-with-hamas-hezbollah/
-----------
Karzai cousin killed in Afghan suicide attack: officials
Jul 29, 2014
KANDAHAR: A suicide attacker killed a cousin of outgoing Afghan President Hamid Karzai in the country's Karz district near Kandahar on Tuesday, officials said, raising tensions during a struggle over the contested election result.
"A suicide bomber disguised as a guest came to Hashmat Karzai's house to greet him on Eid," Dawa Khan Minapal, the provincial governor spokesman in the volatile southern city of Kandahar, told AFP.
"After he hugged him, he blew up his explosives and killed Hashmat Karzai."
Hashmat Karzai, a political figure in his own right, first worked in this year's presidential election campaign for Qayyum Karzai, the president's brother, and later moved to support Ghani when Qayyum withdrew from the race.
Full report at:
http://www.dawn.com/news/1122329/karzai-cousin-killed-in-afghan-suicide-attack-officials
---------
Taliban launch major attack on security check posts in Nangarhar
Jul 29, 2014
Dozens of Taliban militants launched attacks on security check posts in eastern Nangarhar province of Afghanistan early Tuesday morning.
According to local government officials, the attack was carried out on secuity check posts in Hesarak district.
Provincial police spokesman, Hazrat Hussain Mashriqwal, said heavy clashes continue between Afghan forces and Taliban militants in Hesarak district.
Mashriqwal further added that both the Taliban militants and Afghan security forces suffered casualties during the ongoing clashes. However, he did not disclsoe further information regarding the exact number of casualties.
Full report at:
http://www.khaama.com/taliban-launch-major-attack-on-security-check-posts-in-nangarhar-6489
-----------
Pakistan
Attack on ex-KP minister's guesthouse leaves 6 dead
Jul 29, 2014
PESHAWAR: An attack on a guesthouse 'hujra' of a former Khyber Pakhtunkhwa minister, Bakht Baidar Khan, belonging to the Qaumi Watan Party (QWP) early on Tuesday left six people dead and four others wounded in Lower Dir region of the province while another three persons were killed and two others wounded in a gun battle between two rival parties in Karak.
Police sources said that a tribal jirga, or gathering, was underway at the guesthouse of QWP's Member of Provincial Assembly, Baidar Bakht Khan, in Chakdara area of KP's Lower Dir region to resolve a dispute between two parties, when unknown persons opened fire as a result of which six people were killed and four others were wounded.
Those killed in the firing included the brother of Bakht Baidar and two policemen.
Khan's slain brother was a former nazim of Chakdara and a contender of the QWP from Lower Dir's NA-36 constituency.
Full report at:
http://www.dawn.com/news/1122330/attack-on-ex-kp-ministers-guesthouse-leaves-6-dead
-----------
Four TTP suspects killed in 'encounter'
Jul 29, 2014
KARACHI: Police claimed to have killed four suspected militants in an encounter in the Sachal area on Monday evening.
A hideout of the militants in Rahim Villas, off the Superhighway, was raided by police while acting on a tip-off, said Sachal SHO Ismail Lashari. On seeing the police, the suspects opened fire on them and an exchange of fire ensued for about an hour. When the guns fell silent four suspected militants were dead, while no casualty was suffered by police, he said.
Around 5:30pm, 12 police vans with police commandos raided the hideout where the militants engaged them for an hour.
The officer believed that four other suspects managed to escape.
The deceased belonged to the banned Tehreek-i-Taliban Pakistan, said SHO Lashari. He identified two of the deceased as Noor Alam, believed to be a local commander of the TTP in the area, and Rahibullah.
http://www.dawn.com/news/1122321/four-ttp-suspects-killed-in-encounter
-----------
Pak diplomat in Sri Lanka on terror radar
Karthick S,TNN | Jul 29, 2014
CHENNAI: Amir Zubair Siddiqui, a Pakistani diplomat named as the person managing ISI activities in India from Sri Lanka, was on the radar of Indian intelligence agencies since 2012. He was first booked by the Tamil Nadu police after they picked up a suspected ISI agent, Thameem Ansari, in September 2012. Siddiqui is said to have provided an ATM card to Ansari and sent money to him from Colombo.
Ansari, a native of Thanjavur in central TN, was arrested during a joint operation of the IB and the state's Q branch, which tracks extremist outfits, while he was on his way to Trichy airport carrying a digital dossier on defence installations in south India. He was scheduled to catch a flight to Colombo the day he was arrested. An onion trader, Ansari was contacted by Shaji, a Tamil-speaking Lankan Muslim, when he was in Colombo. It was Shaji who introduced Ansari to Siddiqui, who was posted in the Pakistan high commission in Colombo.
Full report at:
http://timesofindia.indiatimes.com/india/Pak-diplomat-in-Sri-Lanka-on-terror-radar/articleshow/39185863.cms
-----------
PTI may announce withdrawal of long march call soon: MQM
Jul 29, 2014
LONDON: Muttahida Qaumi Movement (MQM) leaders on Tuesday said that protests and demonstration activities should be avoided given the current fragile situation of the country. Quoting sources, they added that Pakistan Tehreek-i-Insaf (PTI) chief Imran Khan would take back his August 14 call for the 'Azadi march', according to a statement released on the MQM's website.
Senior members of the MQM Tariq Javed, Qasim Ali and Mustafa Aziz Abadi in a joint statement strongly appealed to all parties to take steps with caution, keeping in view the critical situation of the country.
In a political twist to the increasingly complex PTI long march, the leaders said reports were received from credible sources regarding Imran Khan's decision to withdraw his August 14 call for the march in Islamabad, which according to the MQM leaders, would be announced soon.
They further said that if the reports held true, then the decision would be a blessing for the nation.
Full report at:
http://www.dawn.com/news/1122332/pti-may-announce-withdrawal-of-long-march-call-soon-mqm
-----------
KP to set up 1,000 community schools for primary education
Jul 29, 2014
PESHAWAR: The Khyber Pakhtunkhwa elementary and secondary education department has planned to establish 1,000 community schools in the province for primary education as a stopgap measure until educational institutions are established in the requisite number.
Such schools to be set up in three years at a cost of Rs1 billion will primarily target out-of-school children and provide them with education on their doorstep, according to the relevant officials.
Around 250 community primary schools have been functioning in different parts of the province since 2005.
An official told Dawn that the proposed community schools would be established in the areas, where there were no government educational institutions.
Full report at:
http://www.dawn.com/news/1122265/kp-to-set-up-1000-community-schools-for-primary-education
-----------
'Imran's politics based on lies, hatred': Pervaiz Rashid
July 29, 2014
ISLAMABAD : Pakistan Tehreek-e-Insaf (PTI) chief Imran Khan's politics is based on lies and hatred, accused Information Minister Pervaiz Rashid on Monday.
Referring to Imran's statement condemning Sindh and Punjab governments' decision to stop internally displaced persons (IDPs) of North Waziristan from entering their provinces, he said there was no ban on the entry of IDPs into any province or Islamabad.The minister also alleged that PTI chief was conspiring to create hatred between the Centre and the provinces. He said Imran did not have the courage to speak up against terrorists. "He (Imran) does not have the moral capacity to pray for the success of Operation Zarb-i-Azb."
Full report at:
http://www.nation.com.pk/islamabad/29-Jul-2014/imran-s-politics-based-on-lies-hatred
-----------
PPP to go into huddle after Eid to take decision on Azadi March
Jul 29, 2014
ISLAMABAD: The Pakistan Peoples Party (PPP) will decide about its future course of action viz-a-viz Imran Khan's Azadi March on August 14 after Eidul Fitr holidays when top party leadership will go into a huddle in this regard.
The PPP and Imran Khan-led Pakistan Tehreek-e-Insaf (PTI) both are in opposition against the Pakistan Muslim League-Nawaz (PML-N) government; but have divergent stances on certain issues.
The PTI that is hell-bent upon taking a million-man march to Islamabad on the Independence Day against alleged rigging in the 2013 general elections has difference of opinion with the PPP which though has reservations over results of the elections is not inclined to go for any agitation at this point of time.
"The top party leadership will decide what course should be adopted about the future, especially Imran Khan's Azadi March," PPP Central Information Secretary Qamar Zaman Kaira told Daily Times.
Full report at:
http://www.dailytimes.com.pk/national/29-Jul-2014/ppp-to-go-into-huddle-after-eid-to-take-decision-on-azadi-march
-----------
India
Deoband, Jamiat Leaders Keep off Saharanpur Peace Talks, Punjab Imam to Step In
Written by Mohd Faisal Fareed | Lucknow | July 29, 2014
Leaders of two major Muslim organisations — Darul Uloom Deoband and Jamiat Ulema-e-Hind — have refused to take part in talks for a truce in strife-hit Saharanpur.
However, Punjab's Shahi Imam Maulana Habibur Rahman Sani Ludhianvi said he would take up the issue with Shiromani Akali Dal (SAD) leaders for restoring normalcy. In a bid for peace, Punjab Assembly Speaker Charanjit Singh Atwal met UP CM Akhilesh Yadav, who appraised him of the current situation in the town and said the state government will follow the court order over the disputed plot.
Communal clashes in Saharanpur over fresh construction work on the plot had resulted in the deaths of three people on Saturday.
Keeping off the efforts for peace talks between the two communities, Maulana Ashraf Usmani, press secretary, Darul Uloom Deoband told The Indian Express, "We appeal for peace from both the communities. But, we cannot interfere. It is for other responsible persons to initiate peace talks. We can only provide guidance if desired." Deoband is nearly 40 km from Saharanpur.
Full report at:
http://indianexpress.com/article/india/uttar-pradesh/deoband-jamiat-leaders-keep-off-peace-talks-punjab-imam-to-step-in/
-----------
China defends presence of its personnel in PoK
PTI | Jul 29, 2014
BEIJING: China on Tuesday defended the presence of its personnel in Pakistan Occupied Kashmir (PoK), saying they were not targeted against any country but are only involved in "cooperative activities" to improve the livelihood of local people.
Reacting to defence minister Arun Jaitley's comments in Parliament that India has conveyed its concerns to China about the presence of Chinese personnel in PoK, the foreign ministry here said Kashmir issue is a left over from history and it should be resolved between India and Pakistan.
"China's relevant cooperative activities in Pakistan administered Kashmir are entirely focused on the local peoples' livelihood and not targeted at any third party," the ministry said in an exclusive response to a question from PTI.
Full report at:
http://timesofindia.indiatimes.com/india/China-defends-presence-of-its-personnel-in-PoK/articleshow/39235057.cms
-----------
U.S., Israeli brands face boycott over Gaza
OMAR RASHID
Jul 29, 2014
A longer list of boycotted products--including garment, chocolates and beauty products--are being share via social networking sites Facebook and Twitter
Inspired by Mahatma Gandhi's Swadesh movement, a Dawoodi Bohra Muslim bottler Mohsin Hajoori gave up bottling for the British.
With his defiance, India got its first Swadesh drink, Sosyo, whose foundation was laid in Surat in 1923 by Hajoori's brother Abbas.
An item of protest then, the dark beverage, which is today marketed as "apna desh, apna drink," has a new-found visibility in the refrigerator of Ismael Usman, a restaurant owner in South Mumbai's bustling Bhendi Bazaar. Glued just above the cash-counter in Usman's joint is a small paper-bill urging customers to boycott Israeli and US products, including beverages Coca Cola and Pepsi.
Full report at:
http://www.thehindu.com/news/national/us-israeli-brands-face-boycott-over-gaza/article6258866.ece
-----------
Eid celebrated peacefully across India
PTI | Jul 29, 2014
NEW DELHI: Eid-ul-Fitr, which marks the culmination of the holy month of Ramzan, was on Tuesday celebrated peacefully with traditional fervour and gaiety across the country.
Millions of Muslims flocked to mosques and idgahs across the country to offer special prayers on Eid-ul-Fitr as people drenched in festive spirit exchanged greetings with warm embraces and took part in feasts with family and friends.
In the national capital, people dressed in their festive best turned up at historic Jama Masjid, Fathepuri Masjid, Hazrat Nizamuddin and other mosques in the city for 'namaz', wished each other "Eid Mubarak" and exchanged gifts on the festival marking the culmination of holy fasting month of Ramzan.
Full report at:
http://timesofindia.indiatimes.com/india/Eid-celebrated-peacefully-across-India/articleshow/39240914.cms
-----------
North America
Pakistan restricts religious freedom, practice: US
Jul 29, 2014
WASHINGTON: A day after a mob killed three Ahmadis in Gujranwala, the US State Department pointed out that Pakistan's constitution and laws restrict religious freedom and prohibited Ahmadis from practising their faith.
"Although the constitution declares that adequate provisions shall be made for all citizens to profess and practise their religious beliefs freely, other constitutional provisions and laws impose limits on this right," notes the department's annual report on international religious freedom.
The report, released on Monday also notes that according to the constitution and penal code, "Ahmadis are not Muslims and are prohibited from calling themselves Muslims or their belief Islam, as well as from preaching or propagating their religious beliefs, proselytising, or insulting the religious feelings of Muslims."
The report, which is sent to the US Congress as an official document, points out that punishment for violation of these provisions is imprisonment for up to three years and a fine.
http://www.dawn.com/news/1122271/pakistan-restricts-religious-freedom-practice-us
-----------
US weapons for Afghans may end up with Taliban: audit
Jul 29, 2014
Washington and Kabul have failed to keep track of hundreds of thousands of weapons provided to Afghanistan, raising the risk that some could end up in the hands of insurgents, a US audit said Monday.
The United States also had delivered more weapons than Afghan forces now needed, partly because Kabul officials had revised their requests over time, the report said.
Since 2004, the American military has delivered more than 747,000 AK-47 rifles, machine guns, grenade launchers and other weapons to Afghan forces worth about $626 million.
But the US and Afghan governments have botched record-keeping for the weapons, with potentially tens of thousands of assault rifles and other arms unaccounted for, according to the findings of the Special Inspector General for Afghanistan Reconstruction.
"Given the Afghan government's limited ability to account for or properly dispose of weapons, there is a real potential for these weapons to fall into the hands of insurgents," the report said.
Full report at:
http://www.hurriyetdailynews.com/us-weapons-for-afghans-may-end-up-with-taliban-audit.aspx?pageID=238&nID=69748&NewsCatID=359
-----------
Obama: Female Oppression Crippling Parts of Africa
Jul 29, 2014
President Barack Obama criticized gender oppression in Africa that he said is "crippling" development in some countries, speaking out publicly Monday for the first time against female genital mutilation while encouraging young leaders from the continent to empower women.
Obama pointed to an inaugural class of young African fellows who are getting six weeks of leadership training in the United States as inspiring examples of what the continent can achieve. He drew cheers as he announced their program is being expanded and renamed after former South African President Nelson Mandela.
Obama said the world's security and prosperity depend on "a strong and prosperous and self-reliant Africa" and he repeatedly spoke out on the important role that women must play in Africa's future. "One of the things we want to teach about Africa is how strong the women are and how we've got to empower women," Obama said.
Full report at:
http://abcnews.go.com/Politics/wireStory/obama-female-oppression-crippling-parts-africa-24749800
-----------
US Adviser Rice slams Ankara mayor over anti-Israel tweet
Jul 29, 2014
U.S. National Security Advisor Susan Rice has slammed Ankara Mayor Melih Gökçek over his remarks regarding anti-Israel protests in Turkey, labeling them as "just hate."
In a speech at the National Jewish Leaders Assembly in National Press Club in Washington on July 28, Rice reiterated the Obama administration's support for "Israel's right to self-defence" in Gaza, blaming Hamas for "initiating this conflict."
"And, today, we also see anti-Semitism flaring up around the world, including in Europe," Rice said, stressing that the right of free expression should not lead to "anti-Jewish riots."
"It's one thing when the message is 'end the fighting,' but when the message is 'Death to the Jews,' it's an outrage. And it's dangerous when the mayor of a major city takes to Twitter to invoke Hitler and incite hostility against the Israeli Embassy, which he called 'the despicable murderers' consulate.' That's just hate, and it's got to stop," Rice said.
Full report at:
http://www.hurriyetdailynews.com/us-national-security-adviser-rice-slams-ankara-mayor-over-anti-israel-tweet.aspx?pageID=238&nID=69737&NewsCatID=359
-----------
US judge signs order to seize Kurdish oil from tanker off Texas
Jul 29, 2014
Acting on a request from the central government in Iraq, a U.S. judge has signed an order telling the U.S. Marshals Service to seize a cargo of oil from Iraqi Kurdistan aboard a tanker off the Texascoast, court filings showed July 29.
The United Kalavrvta tanker, carrying some 1 million barrels of crude worth about $100 million, arrived near Galveston Bay on July 26 but has yet to unload its disputed cargo.
The ship, which is too large to enter ports near Houston and dock, was given clearance by the U.S. Coast Guardon July 27 to transfer its cargo offshore to smaller boats that would deliver it to the U.S. mainland.
Full report at:
http://www.hurriyetdailynews.com/us-judge-signs-order-to-seize-kurdish-oil-from-tanker-off-texas.aspx?pageID=238&nID=69743&NewsCatID=348
-----------
Obama's Eid greeting to Muslims backfires
29 July 2014
A White House message on Twitter wishing "Muslims in the United States and around the world a blessed and joyous celebration" of Eid al-Fitr on Monday sparked backlash over President Barack Obama's position on Gaza, where more than 20 Palestinians, including 10 children, were killed by Israeli shelling on the day of Eid.
Obama had earlier issued a statement congratulating Muslims on the Eid-al-Fitr, marking the end of the fasting month of Ramadan.
"Muslims throughout the United States and around the world celebrate Eid-al-Fitr, Michelle and I extend our warmest wishes to them and their families," Obama said.
"While Eid marks the completion of Ramadan, it also celebrates the common values that unite us in our humanity and reinforces the obligations that people of all faiths have to each other, especially those impacted by poverty, conflict, and disease," he added.
Full report at:
http://english.alarabiya.net/en/News/middle-east/2014/07/29/White-House-Eid-Greeting-sparks-backlash-on-Twitter.html
-----------
U.S. officials defend Kerry from Israeli criticism
29 July 2014
Obama administration officials rallied to the defense of U.S. Secretary of State John Kerry on Monday after withering criticism in Israel of Kerry's failed attempt to secure a ceasefire between Israelis and Palestinians.
The critiques of Kerry centered around ideas that U.S. officials say were sent to Israeli officials, based on an Egyptian draft ceasefire proposal, that would provide for an immediate end to hostilities and talks 48 hours later between Israeli, Palestinian and Egyptian officials in Cairo.
The confidential draft was leaked to the Israeli news media, which interpreted the proposal as akin to a U.S. effort to get Israel to halt a military campaign aimed at destroying Hamas tunnels in Gaza that militants have used to launch attacks against Israeli soldiers.
Full report at:
http://english.alarabiya.net/en/News/middle-east/2014/07/29/U-S-officials-defend-Kerry-from-Israeli-criticism.html
-----------
New ISIL Mag Touts Ethics of Execution, Targets Sen. McCain
Jul 29, 2014
The Islamic State of Iraq and the Levant (ISIL or ISIS) promotes the stoning of women, targets "the enemy" Sen. John McCain (R., Ariz.), and vows to bring its violent campaign to Israel in the latest issue of its propaganda magazine, Dabiq.
As ISIL continues to wage war across Iraq and forcefully promulgate its extremist version of Islam, the group's public relations arms is making an effort to justify the terror group's violent campaign and bloody public executions.
The magazine, published by the Al-Hayat Media Center, ISIL's PR wing, mandates the forced conversion to Islam for people across the globe and demands that all Muslims pledge allegiance to ISIL leader Abu Bakr al-Baghdadi, who has announced that he is the caliph, or leader, of the new Muslim state in Iraq.
Full report at:
http://freebeacon.com/national-security/new-isil-mag-touts-ethics-of-execution-targets-sen-mccain/
-----------
Africa
Libya's capital on the brink of environmental disaster
29 July 2014
Rising temperatures from a flaming oil depot may ignite nearby reserves containing 90 million liters of fuel which will lead to a "catastrophe" affecting a radius of three to five kilometers, Libyan officials warned on Tuesday according to Al Arabiya News Channel.
The Buraiqa fuel depot continues to burn out of control after it was set ablaze on Monday, Reuters reported. A missile hit the depot during fighting between rival militias, which enters its third week, igniting more than one million liters of benzene. Combat has claimed more than 100 lives and wounded 400 others.
Firefighters were forced to withdraw from attempts to extinguish the fire due to fighting over control of a nearby airport. In a statement, the Libyan government appealed to the international community to aid in extinguishing the fire, which reached another oil depot nearby.
Full report at:
http://english.alarabiya.net/en/News/middle-east/2014/07/29/Tripoli-on-the-brink-of-a-humanitarian-and-environmental-catastrophe-Libyan-officials-.html
-----------
Ghana: Alhusuuna-Wal-Jammah condemns Boko Haram
Jul 29, 2014
Sheikh Muniru Abdallah Tawfiq, Leader of the Alhusuuna-Wal-Jammah, on Monday described the activities of Boko Haram, the Nigerian armed insurgency group as un-Islamic.
He condemned the recent abduction of school girls by the body and asked Muslims to pray to Allah to soften their hearts to release the children and abandon their evil activities.
Sheikh Tawfiq who was addressing Eid-Ul-Fitr prayers, after the month-long Ramadan also spoke against the conflict between Israel and Gaza, which he said, had led to a number of deaths.
He said Allah should protect and guide leaders of the two sides in making the right decisions to save lives.
Sheikh Tawfiq called for Allah's blessings and guidance for Ghana and its growth from strength to strength, peace, stability, unity and harmony.
He urged Muslims and Ghanaians to deepen their spiritual beliefs strengthen moral values and re-commit their hearts and minds, to activities and actions that demonstrate the true benefits of their faith.
Full report at:
http://www.ghanaweb.com/GhanaHomePage/religion/artikel.php?ID=318877
-----------
Libya is paying for legal defense of al-Qaeda suspect al-Liby
Jul 29, 2014
The Libyan government is paying to defend alleged senior al Qaeda figure Anas al-Liby against U.S. terrorism charges, according to court filings unsealed on Monday.
Liby, whose real name is Nazih al-Ragye, was seized by U.S. forces in October in Libya and brought to the United States to face criminal charges in connection with the 1998 bombings of U.S. embassies in Kenya and Tanzania.
Libyan officials denounced the military operation as anunauthorized mission within its borders.
No one could be immediately reached for comment on Monday at the Libyan embassy in Washington.
During a court hearing last week, Al-Liby's lawyer, Bernard Kleinman, told U.S. District Judge Lewis Kaplan that a foreign government was paying his fees but declined to identify the country. Kaplan has expressed concern that the arrangement could create a conflict of interest for Kleinman.
Full report at:
http://english.alarabiya.net/en/News/middle-east/2014/07/28/Filings-Libya-is-paying-for-legal-defense-of-al-Qaeda-suspect-al-Liby.html
-----------
Southeast Asia
Muslims mark gloomy Eid amid MH17 crash, Gaza conflict
Jul 29, 2014
KUALA LUMPUR: Muslims in Asia marked a grim Eidul Fitr on Monday, overshadowed by several air tragedies, including the downing of Malaysia Airlines flight MH17, and conflicts in Gaza and Pakistan.
Afghan President Hamid Karzai in his message for Eid said the Islamic world was suffering. "Hundreds of people are being killed every day in Muslim countries," he said, highlighting the plight of those in war-torn Gaza.
"The Afghan people are sad about the situation of people in Gaza, Palestine, they are being killed ruthlessly day and night... we hope for peace, stability, development and happiness for them," he added.
Festivities in Muslim-majority Malaysia were also muted – with government officials cancelling their usual hosting of Eid feasts for the public – following the downing of Malaysia Airlines flight MH17 over eastern Ukraine on July 17. Two other passenger planes – TransAsia Airways in Taiwan and Air Algerie in Mali –also crashed last week. The aviation disasters come after the mysterious, as yet unsolved March disappearance of another Malaysia Airlines flight, MH370. In his Eid message telecast late Sunday, Malaysian Prime Minister Najib Razak expressed his "extreme sadness, most profound sympathy and deepest condolences" to families of MH17 and MH370 victims who struggle with their loss.
Full report at:
http://www.dailytimes.com.pk/region/29-Jul-2014/muslims-mark-gloomy-eid-amid-mh17-crash-gaza-conflict
-----------
Rafizi demands PAS discipline researcher over 'racial' WhatsApp remarks
Jul 29, 2014
KUALA LUMPUR, July 29 — PKR's Rafizi Ramli bared his fangs at a PAS ally today in a sign of a widening rift within Pakatan Rakyat (PR) over the protracted Selangor mentri besar saga.
The PKR strategy director demanded the Islamist party discipline Dr Zuhdi Marzuki, accusing the PAS central committee member of making racial and hate-filled remarks that betrayed the PR consensus in his leaked WhatsApp conversation on the Selangor MB issue.
"What disciplinary action will PAS take against Dr Zuhdi Marzuki for voicing a suggestion that betrays the agreement PAS sealed with Pakatan Rakyat and the people who voted PAS/Pakatan Rakyat?" Rafizi asked in a statement.
Full report at:
http://www.themalaymailonline.com/malaysia/article/heat-grows-over-selangor-mb-crisis-rafizi-demands-pas-school-researcher#sthash.LL7vo1sB.dpuf
-----------
PAS, PKR leaders show support for One Direction star menaced for pro-Palestine tweet
JULY 29, 2014
KUALA LUMPUR, July 29 — Two leaders from PAS and PKR today highlighted the plight of One Direction performer Zayn Malik, who was bombarded with death threats on Twitter for posting the hashtag #FreePalestine on his timeline yesterday morning.
Despite the party's unwelcoming stance towards Western entertainers for being un-Islamic, PAS deputy secretary-general Dr Syed Azman Syed Ahmad Nawawi retweeted a report by British tabloid Daily Mail earlier this morning on the pop star's Twitter troubles.
Syed Azman's posting was later broadcast by PKR vice-president Nurul Izzah Anwar to her own followers; the Lembah Pantai lawmaker also happens to be a follower on Malik's Twitter account.
Full report at:
http://www.themalaymailonline.com/malaysia/article/pas-pkr-leaders-show-support-for-one-direction-star-menaced-for-pro-palesti#sthash.Q4mPy2rn.dpuf
-----------
URL: https://www.newageislam.com/islamic-world-news/new-age-islam-news-bureau/icc-bans-england-cricketer-from-wearing--save-gaza--wristbands/d/98336