New Age Islam News Bureau
25 Oct 2017
• I Will Return Saudi Arabia to Moderate Islam, Says Crown Prince
• Saudi Plans to Modernise Mecca Slammed As 'Destroying the Cradle Of Islam'
• 'Forceful Conversion Has No Place in Shariah'
• US Withdraws Military Assistance to Myanmar over Rohingya Crisis
• Police Raid 'Educational Institute Of ISIL in Ankara
• UK Arms Sales to Saudis Topped £1.1bn In First Half Of 2017
Arab World
• I Will Return Saudi Arabia to Moderate Islam, Says Crown Prince
• Saudi Plans to Modernise Mecca Slammed As 'Destroying the Cradle Of Islam'
• Imam-e-Ka'aba Calls for Comprehensive Strategy on Halal Consumables
• Grand Imam of al-Azhar: Saudi Arabia is defending Arabs and Muslims
• Kurdistan present initiative for talks, ceasefire and referendum result freeze
• Kurdish parties call for Barzani's removal, formation of interim government
• Russia vetoes UN resolution on Syria chemical weapons probe
• Al-Nusra Wins another Battle against ISIL in Syria's Hama
• Al-Nusra Commander Assassinated in Booby-Trap in North-western Syria
• Syrian Army Evacuates More Civilians from ISIL-Held Regions in Deir Ezzur Province
• Syria calls on UNSC to immediately stop US-led coalition crimes
-------
Pakistan
• 'Forceful Conversion Has No Place in Shariah'
• Forcibly Converting Hindu Girls after Abduction Is Extremism Not Islam, Says Imran
• Tillerson's statement on Pakistan unacceptable: Rabbani
• Pakistan values its relations with Iran, all other Islamic countries: Ayaz
• Tillerson asks Islamabad to step up fight against terrorists
• Pakistan's first Sufi opera singer performs at PNCA
-------
North America
• US Withdraws Military Assistance to Myanmar over Rohingya Crisis
• CIA Plans To Send Special Troops To Afghanistan To Kill Taliban Leaders, Press TV Reports
• 5,600 Daesh terrorists return to their countries, including US, UK: Report
• Canada wants US cooperation on border crossers
• Trump lifts refugee ban while imposing restrictions on 11 nations
-------
Mideast
• Police Raid 'Educational Institute Of ISIL in Ankara
• Israel Still Selling Weapons to Myanmar's Navy
• Iran sentences 'Mossad agent' to death
• US Deems Iranian Revolutionary Guards The Main Source Of Evil In Region
• Iran-Azerbaijan Defense Commission held to enhance ties
• We must save the state from 'obesity,' Erdoğan says
-------
Europe
• UK Arms Sales to Saudis Topped £1.1bn In First Half Of 2017
• French President Refuses to Criticize Egypt's Sisi Over Human Rights
• UN praises Turkey's effort for Rohingya refugees
• Russia calls for 'dialogue' between Baghdad, Erbil
-------
South Asia
• Bangladesh Bans Two International Islamist Charities
• US sees role for 'moderate Taliban' in Afghan government: Tillerson
• Afghanistan welcomes CIA's decision to increase targeted attacks on Taliban leaders
• Myanmar, Bangladesh Agree to Cooperate on Rohingya Refugee Repatriation
• Kalashinkov culture and drugs a legacy of Afghan war, claims Pak minister
• Afghan force raid on ISIS hideouts leave 3 dead in Nangarhar
-------
India
• Supreme Court Orders Demolition Of Parking Lot Near Taj Mahal
• Afghan President Calls on Modi, Discusses Terror, Trade Ties
• Rex Tillerson to meet PM Modi, Sushma Swaraj today; Afghanistan on table
-------
Southeast Asia
• Narrow Definition of Religion Bedevils Indonesia's Minority Faiths
• Police Capture Nine Suspected Terrorists in Sulawesi, Java and Sumatra
• Strict Regulation on Mass Organizations Passed Into Law
• Australia Expands Security Assistance to Philippines to Combat Islamist Militants
-------
Africa
• Infuriated US envoy to meet South Sudan president to push for peace
• Somali diaspora: Blast will not stop effort to rebuild homeland
• Islamic Scholar Calls for Peaceful Coexistence Among Faiths
• Somali prime minister to visit Turkey on Wednesday
• 3 years later, Spain sends new ambassador to Libya
Compiled by New Age Islam News Bureau
URL: https://www.newageislam.com/islamic-world-news/i-return-saudi-arabia-moderate/d/113016
-------
I will return Saudi Arabia to moderate Islam, says crown prince
24 October 2017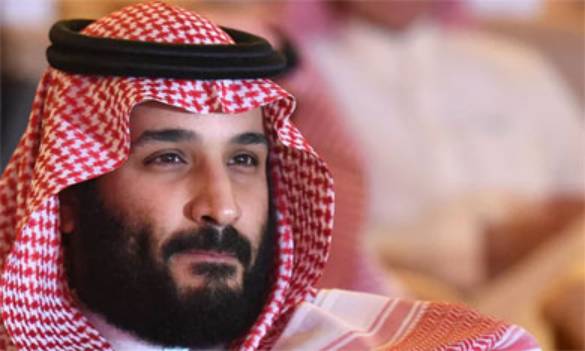 The Saudi crown prince, Mohammed bin Salman, told the Guardian the rigid doctrines of the past three decades were the result of not knowing how to deal with the Iranian revolution. Photograph: Fayez Nureldine/AFP/Getty Images
-------
Saudi Arabia's crown prince, Mohammed bin Salman, has vowed to return the country to "moderate Islam" and asked for global support to transform the hardline kingdom into an open society that empowers citizens and lures investors.
In an interview with the Guardian, the powerful heir to the Saudi throne said the ultra-conservative state had been "not normal" for the past 30 years, blaming rigid doctrines that have governed society in a reaction to the Iranian revolution, which successive leaders "didn't know how to deal with".
Expanding on comments he made at an investment conference at which he announced the launch of an ambitious $500bn (£381bn) independent economic zone straddling Saudi Arabia, Jordan and Egypt, Prince Mohammed said: "We are a G20 country. One of the biggest world economies. We're in the middle of three continents. Changing Saudi Arabia for the better means helping the region and changing the world. So this is what we are trying to do here. And we hope we get support from everyone.
In an interview with the Guardian, the powerful heir to the Saudi throne said the ultra-conservative state had been "not normal" for the past 30 years, blaming rigid doctrines that have governed society in a reaction to the Iranian revolution, which successive leaders "didn't know how to deal with".
Expanding on comments he made at an investment conference at which he announced the launch of an ambitious $500bn (£381bn) independent economic zone straddling Saudi Arabia, Jordan and Egypt, Prince Mohammed said: "We are a G20 country. One of the biggest world economies. We're in the middle of three continents. Changing Saudi Arabia for the better means helping the region and changing the world. So this is what we are trying to do here. And we hope we get support from everyone.
Prince Mohammed had repeatedly insisted that without establishing a new social contract between citizen and state, economic rehabilitation would fail. "This is about giving kids a social life," said a senior Saudi royal figure. "Entertainment needs to be an option for them. They are bored and resentful. A woman needs to be able to drive herself to work. Without that we are all doomed. Everyone knows that – except the people in small towns. But they will learn."
In the next 10 years, at least five million Saudis are likely to enter the country's workforce, posing a huge problem for officials who currently do not have jobs to offer them or tangible plans to generate employment.
The economic zone is due to be completed by 2025 – five years before the current cap on the reform programme – and is to be powered by wind and solar energy, according to its founders.
The country's enormous sovereign wealth fund is intended to be a key backer of the independent zone. It currently has $230bn under management. The sale of 5% of the world's largest company, Aramco, is expected to raise several hundred billion dollars more.
https://www.theguardian.com/world/2017/oct/24/i-will-return-saudi-arabia-moderate-islam-crown-prince
-------
Saudi plans to modernise Mecca slammed as 'destroying the cradle of Islam'
Oct 25, 2017
Alleged Saudi government plans to build a retractable roof over Mecca's holy Kaaba have been met with outrage over concerns the modifications will destroy the historic character of one of Islam's most sacred sites.
While there has been no official announcement from Mecca province or other Saudi authorities on the proposed measures, video provided to The Independent by the Islamic Heritage Research Foundation shows a scale model currently on display in the holy Saudi Arabian city, demonstrating how the roof will work.
The new "umbrella project" enclosure is designed to protect pilgrims from the scorching desert sun when visiting the Kaaba, the black structure at the centre of Mecca's Grand Mosque which Muslims face towards when they pray.
Muslims are expected to perform Hajj – a Ramadan visit to Mecca, the Prophet Mohammed's birthplace – at least once in their lifetimes.
Construction is supposed to begin shortly and the roof is due to be finished by 2019, Major General Muhammad Al-Ahmadi, commander of the Grand Mosque security forces, was recently quoted as saying by Saudi media.
"For centuries Muslims have travelled to the site for Hajj and Umra [lesser pilgrimage] and not complained about this. I can't understand for the life of me why you would destroy the cradle of Islam and all our heritage like this, said Dr Irfan Al Alawi, director of the Islamic Heritage Research Foundation.
"Nothing should cover the Kaaba from above as Muslims believe the mercy of God descends from the highest heavens.
"This umbrella plan looks like a spaceship from a Hollywood movie."
The Saudi government's Centre for International Communication did not immediately respond to The Independent's request for comment.
It is not unusual for major building projects to commence without public consultation or prior announcement in the kingdom. Renovations to Mecca and Medina's existing infrastructure to accommodate more pilgrims every year have been underway since 2011, under the rule of the late King Abdullah bin Abdulaziz.
When completed, extensions to the Grand Mosque complex will include six new floors for praying and 21,000 toilets, as well as 860 escalators and 24 lifts for disabled and less mobile worshippers. Plans for new roads and high speed rail links have not yet materialised.
Critics note, however, that since Mecca and Medina are not protected as Unesco World Heritage Sites, Riyadh is free to carry out modernisation work in the holy cities which may not meet international preservation standards.
Worshippers and historians across the world have been frequently angered by the bulldozing of historic neighbourhoods in favour of modern hotels and malls.
The US-based Gulf Institute estimated in 2012 that 95 per cent of the 1,000-year-old buildings in Mecca and Medina have been destroyed in the past 20 years.
Modernisation for the sake of health and safety during the week of Hajj – which attracted 2.34 million pilgrims last year – is now a top priority for the sites' caretakers following a stampede in Mina in 2015 which killed more than 2,000 people.
"There are so many other things [the Saudi authorities] could do to protect people other than this roof," Dr Alawi said.
"The closest major hospital is more than five miles away from Mecca. Why not build one of those first?", he continued.
"The Saudis' track record of looking after historic sites is incredibly bad. They believe in innovation, but destroy so much in the process."
http://www.independent.co.uk/news/world/middle-east/saudi-arabia-mecca-great-mosque-islam-holy-muslim-isis-historical-sites-umbrella-colours-a8017686.html
-------
'Forceful Conversion Has No Place In Shariah'
Oct 25, 2017
ISLAMABAD: Speakers at a conference on social cohesion and integration of non-Muslim citizens of Pakistan titled, 'United for Promoting Peace and Interfaith Harmony', unanimously decided that forceful conversion is not permitted in Islam and coercion in change of faith has no place in Shariah.
Representatives belonging to different faiths attended the conference, including, parliamentarians, academicians, scholars and noted personalities. The event was jointly organised by Bahria University, Ministry of Religious Affairs and Interfaith Harmony, BARGAD and other relevant institutions. Religious Affairs and Interfaith Harmony Senior Joint Secretary Ilyas Khan was chief guest on the occasion.
The participants agreed on promoting culture of tolerance, forbearance and acceptance of other religions in the society, stating that pluralism was the key to forming a vibrant society.
Participants stressed the need to eradicate hatred from society as it destroyed the social fabric of society. They said that the education policy should be revisited since hate material was found in abundance in the existing curriculum, thus polluting the minds of the youth.
The speakers also said that only continuity of democracy and instilling democratic values in the public would guarantee religious freedom be practiced in the country.
Other participants who spoke during the conference included Members of National Assembly (MNA) Asiya Nasir, Robina Khursheed Alam, Asfandyar Bhandara and Tara Singh, along with singer Ibrarul Haq, Mehar Dad, Sabiha Shaheen, and others.
MNA Shehryar Afridi read out a 21-point joint declaration, saying that the word 'minority' should be encouraged to promote interfaith harmony through cultural activities, arts, seminars, workshops, conferences and documentaries.
He said that all citizens, irrespective of their faith should be protected from harm and their properties safeguarded by the state. Minorities should have the right to practice their religion openly and should also exercise their right to employment sans discrimination.
Later, participants unanimously decided that religiously motivated hate speeches should be discouraged and persons found spreading hate should be penalised under the Anti-Terrorism Act 1997, by considering them crimes against the state.
In addition, it was also decided that heads of local governments should be given special powers to promote interfaith segregation and harmony.
https://www.pakistantoday.com.pk/2017/10/24/forceful-conversion-has-no-place-in-shariah/
-------
US withdraws military assistance to Myanmar over Rohingya crisis
October 24, 2017
The US has announced it is withdrawing military assistance from Myanmar units and officers involved in violence against Rohingya Muslims that has triggered a mass exodus and humanitarian crisis.
"We express our gravest concern with recent events in Rakhine state and the violent, traumatic abuses Rohingya and other communities have endured," said a state department spokeswoman, Heather Nauert, announcing the punitive measures.
"It is imperative that any individuals or entities responsible for atrocities, including non-state actors and vigilantes, be held accountable."
Washington already had restrictions on its engagement with Myanmar's armed forces, as well as a long-running embargo on all military sales, and the withdrawal of military aid serves to reinforce that position.
Last week the secretary of state, Rex Tillerson, said the US held Myanmar's military leadership accountable for the Rohingya refugee crisis, drawing a distinction with Aung San Suu Kyi's civilian government.
The world would not stand and "be witness to the atrocities that have been reported," he said, adding that the military must be restrained.
On Tuesday the Associated Press reported that US officials were now preparing a recommendation for Tillerson to go further by declaring that "ethnic cleansing" was occurring against the Rohingya.
Tillerson could receive the recommendation as early as this week, officials familiar with the process said. Tillerson will then decide whether to adopt the advice of his agency's policy experts and lawyers.
Militant attacks on Myanmar security forces in Rakhine sparked an army crackdown that has already been likened to ethnic cleansing by the UN. More than 600,000 members of the minority Muslim group have fled across the border into Bangladesh since late August.
The state department said it had halted its consideration of travel waivers for senior Myanmar military leaders and was considering targeted economic measures against individuals, along with targeted sanctions.
The US has rescinded invitations to senior members of Myanmar's security forces to US-sponsored events and is pressing for "unhindered access" to the affected areas for a UN fact-finding mission, international organisations and the media.
"The government of Burma, including its armed forces, must take immediate action to ensure peace and security; implement commitments to ensure humanitarian access to communities in desperate need; facilitate the safe and voluntary return of those who have fled or been displaced in Rakhine state; and address the root causes of systematic discrimination against the Rohingya," Nauert said.
Donald Trump is due to make his maiden visit to the region early next month when he will attend a summit of Asean countries, including Myanmar , in Manila.
The measures announced by the state department are the strongest US response so far to the months-long Rohingya crisis but fall short of the most drastic tools at Washington's disposal, such as reimposing broader economic sanctions suspended under the Obama administration.
If Tillerson does announce that the US believes ethnic cleansing has occurred, it would greatly raise pressure on the Trump administration to act. This could include further sanctions against Myanmar , a country that Washington has repeatedly lauded for its 2015 democratic transition that brought Aung San Suu Kyi to power. Courtesy The Guardian
http://nation.com.pk/24-Oct-2017/us-withdraws-military-assistance-to-myanmar-over-rohingya-crisis
-------
Police raid 'educational institute of ISIL in Ankara
24 October 2017
Police arrested six suspects during a raid at a so-called educational institute run by Tevhid magazine in capital Ankara's Etimesgut district for allegedly supporting ISIL, according to a police source.
During the operation, it was learnt that children between the ages of 4 and 7 were being given education in line with ISIL ideology, the source, who spoke on condition of anonymity due to restrictions on talking to the media, said.
Six suspects, who were said to be in charge of the building, were arrested.
Police also took 60 children, who were at the building, to a police branch; they are expected to be handed over to their relatives soon.
A high-ranking ISIL figure Halis Bayancuk, code named Ebu Hanzala, allegedly used to visit the building from time-to-time and held his meetings there, the source said.
Bayancuk is in police custody, the source added.
http://www.worldbulletin.net/todays-news/195304/police-raid-educational-institute-of-isil-in-ankara
-------
UK arms sales to Saudis topped £1.1bn in first half of 2017
Oct 25, 2017
Britain's sales of military equipment to Saudi Arabia hit £1.1 billion in the first six months of this year, according to the latest government data.
The UK sold £836 million worth of arms and military hardware to the Saudi kingdom between April and June, up from £280 million between January and March, according to statistics by the Department for International Trade (DIT).
The latest export license figures come amid increasing concerns over the Saudi military's bombing in Yemen, which has so far killed more than 12,000 people and destroyed much of the country's infrastructure, including hospitals, schools and factories.
The DIT has come under harsh criticism after it was disclosed that British soldiers had conducted demonstrations for weapons manufacturers. The department has not released the names of the countries that had attended the event.
It said identifying the delegations would "prejudice the relationship between the UK and other states."
A freedom of information request by The Observer showed British forces took part in the event demonstrating the Firestorm targeting systems, used by Persian Gulf coalition forces carrying out airstrikes in Yemen.
The department noted that the rise in the value of licences was because of a single licence for almost £830 million, originally given in 2015 which expired without being completed.
The enormous sums were "shameful profiteering by the arms companies from a conflict which has killed thousands of civilians and subjected millions to famine and disease," said the deputy leader of the Liberal Democrats, Jo Swinson, according to The Guardian.
"There is no justification for the UK to continue selling billions of pounds worth of weapons to Saudi Arabia while they continue their operation in Yemen," Swinson added.
The UK government has always defended its decision to continue sending arms to Saudi Arabia, which just in October last year admitted to dropping two bombs on a funeral in Sana'a, killing 140 people and wounding 600 others.
Over the past two and a half years, Yemen has been under heavy airstrikes by Saudi Arabia's warplanes as part of a brutal war against the Arabian Peninsula country in an attempt to crush the popular Houthi Ansarullah movement and reinstall the former president, Abd Rabbuh Mansur Hadi, a staunch ally of Riyadh.
http://www.presstv.com/Detail/2017/10/25/539788/UK-arms-sales-Saudi-Arabia-yemen
-------
Arab World
Imam-E-Ka'aba Calls For Comprehensive Strategy On Halal Consumables
October 25, 2017
ISLAMABAD: There is a need to devise a comprehensive strategy on Halal consumables endorsed by authentic forums rather than indulging in 'unnecessary' decrees.
This was advised by Imam-e-Ka'aba Professor Dr Saleh Bin Abdullah Bin Hemeid while addressing a conference on Halal food, principles, Shariah, standards and contemporary issues, at the at International Islamic University, Islamabad (IIUI) on Tuesday.
"Not only eating [food] but issues of medicines and beverages need to be addressed when it comes to Halal food," Dr Hemeid said, adding that unnecessary decrees in this regard should not be released since it is a matter that should be dealt by 'authentic forums'.
He further said that haram (prohibited) food negatively affects the human body. However, he added that the business of halal food was a great deed and that Saudi Arabia's Islamic Fiqh Academy has recommended guidelines in this regard.
Talking about Pakistan-Saudi relations, the Imam-e-Ka'aba said that the Saudi people have a great love for the people of Pakistan since there was no alternative to the love shown by the people of Pakistan for the two Holy Mosques and Saudi Arabia.
Saudi Ambassador Nawaf Saeed Al-Malki said that halal food automatically had access to all Muslims and was thus an important responsibility.
He added that Muslim countries can give a positive message to the world by promoting halal food.
State Minister for Science and Technology Mir Dostain Domki said that his ministry, after observing the demand and requirements of halal food in the Muslim world, has established the Pakistan Halal Authority, which has been approved by the parliament and is expected to start work soon.
IIUI Rector Dr Masoom Yasinzai said that the success of the halal food business in Pakistan is impossible without concerted efforts, strategies and support for the development of the halal food industry.
Noting that Pakistan has great potential for halal food trade with 30 million Pakistanis associated with livestock, Dr Yasinzai said that the country can exponentially boost its livestock production by using grazing fields of Balochistan and meet the halal meat requirements of Muslims around the world.
IIUI President Dr Ahmed Yousif Al-Draiweesh hoped that the conference will present workable solutions to contemporary issues of halal food.
https://tribune.com.pk/story/1540597/1-imam-e-kaaba-calls-comprehensive-strategy-halal-consumables/
-------
Grand Imam of al-Azhar: Saudi Arabia is defending Arabs and Muslims
24 October 2017
Grand Imam of al-Azhar, Dr. Ahmed el-Tayeb, said that Saudi Arabia plays an important role in serving Arab and Muslim causes and defending their issues.
During his meeting with Ahmed Kattan, Saudi Arabia's ambassador to Cairo, he said that Saudi Arabia, under the leadership of King Salman bin Abdulaziz, plays an important role in supporting and serving the interests of the Arab and Islamic nation and defending its causes.
Sheikh al-Azhar lauded the distinguished efforts exerted by ambassador Ahmed Kattan to strengthen the relations between the Kingdom and Egypt, especially in cooperation between al-Azhar and the religious institutions in Saudi Arabia.
Meanwhile, Ambassador Kattan stressed that al-Azhar has a great place in the hearts of Muslims for its prominent role in spreading tolerance, countering extremist ideology, correcting misconceptions and eliminating the rhetoric of violence, fanaticism and hatred.
Full report at:
https://english.alarabiya.net/en/features/2017/10/24/Grand-Imam-of-al-Azhar-Saudi-Arabia-is-defending-Arabs-and-Muslims.html
-------
Kurdistan present initiative for talks, ceasefire and referendum result freeze
25 October 2017
The Kurdistan Regional Government on Wednesday presented an initiative to freeze the controversial Kurdish Referendum result and cease all military operations in the semi-autonomous region.
The KRG initiative furthermore called for discussions with Baghdad principled on the Iraqi constitution.
The move by the KRG follows a Kurdish Parliament suspension of its elections due to be held in November. The parliament announced that elections will take place in July 2018.
https://english.alarabiya.net/en/News/middle-east/2017/10/25/Kurdistan-present-initiative-for-talks-ceasefire-and-referendum-result-freeze.html
-------
Kurdish parties call for Barzani's removal, formation of interim government
24 October 2017
Several parties in the Kurdistan region of Iraq, including the Gorran Movement, the Islamic Group and the Alliance for Democracy and Justice, issued a joint statement on Tuesday calling for the resignation of provincial President Masoud Barzani and the formation of an interim government.
The statement also called for a road map to calm the situation in Kirkuk and other disputed areas, "stressing the importance of preserving the sovereignty of the Kurdistan region and unity of the people of Kurdistan, and save region from the dangers of division and internal fighting."
Interim government
The political parties also called for the removal of Barzani and the formation of an interm government:
"We are working with the political parties in Kurdistan to form an interim government through parliament to take responsibility for conducting dialogue with the federal government in Baghdad.
We are also aiming to preparing for fair elections under the supervision of international private organizations and completing the draft constitution in such a way as to keep the parliamentary system stable and prepare for the referendum and develop a special program to improve the living conditions of citizens."
Full report at:
https://english.alarabiya.net/en/News/middle-east/2017/10/24/Kurdish-parties-demand-removal-of-Barzani-formation-of-interim-govt.html
-------
Russia vetoes UN resolution on Syria chemical weapons probe
October 25, 2017
UNITED NATIONS - Russia on Tuesday vetoed a US-drafted resolution that would have extended for a year the mandate of a panel investigating who is behind chemical weapons attacks in Syria .
It was the ninth time Russia has used its veto power at the Security Council to block action targeting its Syrian ally.
Russia opposed renewing the mandate of the joint UN-Organisation for the Prohibition of Chemical Weapons (OPCW) panel before the commission releases a report on a sarin gas attack in Khan Sheikhun, which is expected on Thursday.
The United States, France and Britain have accused President Bashar al-Assad's forces of carrying out the April 4 attack on the opposition-held village, killing scores of people including children.
Following the Russian veto, US Ambassador Nikki Haley accused Moscow of "once again" siding "with the dictators and terrorists who use these weapons."
"Russia has once again demonstrated it will do whatever it takes to ensure the barbaric Assad regime never faces consequences for its continued use of chemicals as weapons," Haley said in a statement.
"By rejecting the renewal of the work of the Joint Investigative Mechanism (JIM) - an independent, purely technical body - Russia has made it clear that it does not care about stopping the use of chemical weapons in the world."
Russia failed at the opening of the meeting to garner enough support for a measure that would have delayed the vote until next month. The JIM's mandate ends on November 17.
China and Kazakhstan abstained, while Bolivia voted against the renewal and 11 other countries backed extending the mandate. Russia used its veto to block adoption.
A resolution requires nine votes to be adopted at the council, but five countries - Russia , Britain, China, France and the United States - can block adoption with their veto power.
Russian Ambassador Vasily Nebenzia accused the United States and its partners of seeking a vote on the measure "to show up and dishonor Russia ." "What is taking place today is not very pleasant," said Nebenzia. "It stinks, in fact."
The ambassador renewed his criticism of the panel, saying its methodology and "the lack of evidence" in the Khan Sheikhun investigation was "laughable."
Last month, UN war crimes investigators said they had evidence that the Syrian air force was behind the Khan Sheikhun attack, despite repeated denials from Damascus.
More than 87 people died in Khan Sheikhun, drawing global outrage and prompting the United States to fire cruise missiles at a Syrian air base from which the West says the attack was launched.
Russia maintains that the sarin attack was most likely caused by a bomb set off directly on the ground, not by a Syrian air strike as alleged by the West.
While the OPCW has established that sarin was used in the April attack, it does not have a mandate to assign blame for the attack, leaving that determination to the JIM.
The JIM has already concluded that Syrian government forces were responsible for chlorine attacks on three villages in 2014 and 2015, and that Islamic State jihadist group used mustard gas in 2015.
In February, a resolution put forward by the United States, Britain and France to impose sanctions on Syrian officials who were allegedly involved in those chlorine attacks was vetoed by Russia and China.
US-led coalition denies deadly strikes
The US-led coalition battling the Islamic State group in Syria and Iraq denied on Tuesday that it had carried out deadly air strikes around the Syrian city of Deir Ezzor.
The strikes on Deir Ezzor, where Syrian regime forces backed by Russia have seized most of the city from IS, were reported late on Monday by a monitoring group, a local official and Syrian state television.
The Syrian Observatory for Human Rights said 22 civilians were killed in strikes by unidentified aircraft in the Al-Qusur neighbourhood, in the west of the city.
A local official said 14 people were killed and blamed coalition strikes.
"The allegation that a coalition strike may have killed 14 civilians and wounded 32 others in Deir Ezzor is false," coalition spokesman Ryan Dillon told AFP.
"Russian-backed pro-regime forces are conducting operations in Deir Ezzor and the coalition does not support pro-regime operations," he said.
Dillon said the coalition had carried out only one strike in the area in the last two months, on September 16 in support of US-backed forces fighting IS east of the city.
Syrian regime forces backed by ally Russia have seized most of Deir Ezzor city after breaking an IS siege of nearly three years on government-held districts in September.
The regime offensive against IS, backed by Russian airpower, is being waged largely on the western side of the Euphrates river that cuts diagonally across Deir Ezzor province.
A second, separate offensive against the jihadists is being fought on the eastern side by the Kurdish-Arab Syrian Democratic Forces, backed by the coalition.
A "deconfliction" mechanism is meant to keep the two campaigns separate.
Full report at:
http://nation.com.pk/25-Oct-2017/russia-vetoes-un-resolution-on-syria-chemical-weapons-probe
-------
Al-Nusra Wins Another Battle against ISIL in Syria's Hama
Oct 24, 2017
The Al-Nusra drove ISIL out of the village of Abu Lefeh in Northeastern Hama, killing and wounding a number of terrorists.
In the meantime, at least ten ISIL gunmen were killed in clashes with Al-Nusra near the village of al-Moshirefeh.
Relevant reports said on Sunday that the Al-Nusra hit ISIL's defense lines and pushed the rival terrorists back from the villages of Abu Meel and Marijab in Northeastern Hama.
A number of gunmen from both warring sides, including ISIL Commander Abu Hamza Mesri, were killed in the clashes.
http://en.farsnews.com/newstext.aspx?nn=13960802001526
-------
Al-Nusra Commander Assassinated in Booby-Trap in North-western Syria
Oct 24, 2017
The websites said that Mustafa al-Zahri, a senior commander of Al-Nusra, was killed in a booby-trapped bomb explosion in the town of al-Dana in Northern Idlib.
In the meantime, the body of Hassan al-Bokour nom de guerre Abu Abdul Rahman Havan, a notorious field commander of Al-Nusra, was found in Southern Idlib.
Al-Bokour was recently kidnapped by unknown attackers in front of his house in the town of Khan Sheikhoun in Southern Idlib.
The websites reported in September that Abu Nasiba al-Tunisi, the emir of border units and the commander of Harm base was killed by unknown assailants on Harm-Salqin road in Northern Idlib.
The websites further said that Abu Hajar, one of the security members of Al-Nusra Front was also killed in a region between the towns of Hazreh and Deir Hassan in Northern Idlib.
Full report at:
http://en.farsnews.com/newstext.aspx?nn=13960802000600
-------
Syrian Army Evacuates More Civilians from ISIL-Held Regions in Deir Ezzur Province
Oct 24, 2017
The army soldiers escorted a number of civilians that had fled ISIL-held regions around the newly-free town of al-Mayadeen in Southeastern Deir Ezzur towards army positions and forwarded them safely to Deir Ezzur city.
A field source reported that the army has killed over 20 ISIL terrorists and destroyed five vehicles thus far en route to liberating several areas in and around Al-Qouriyeh.
The army's primary objective is to reach the nearby town of al-Asharaha, which is an ISIL stronghold with a large command-and-control center.
http://en.farsnews.com/newstext.aspx?nn=13960802000916
-------
Syria calls on UNSC to immediately stop US-led coalition crimes
Oct 24, 2017
The Syrian Foreign Ministry has called on the UN Security Council to take immediate measures to put an end to the atrocities of the US-led coalition against the people in the country.
In two letters to the UN Secretary General and Chairman of the Security Council, the Ministry condemned the Monday airstrike by the US-led coalition on al-Qussour neighborhood in Dayr al-Zawr city, which claimed the lives of 14 civilians and injured over 40 others.
The attack reveals the "suspicious" and "subversive" role of the US-led coalition in Syria, as the bloc was aware of the presence of the large number of civilians in the district after the Syrian army evacuated Daesh Takfiri terrorists from the area, the letters pointed out.
The Syrian Foreign Ministry slammed the "frantic" efforts by the US-led coalition to hinder the advance of the Syrian Arab Army and its allies following their victories against Daesh terrorists, particularly in Dayr al-Zawr.
The US-led coalition has been conducting airstrikes against what are said to be Daesh targets inside Syria since September 2014 without any authorization from the Damascus government or a UN mandate.
The military alliance has repeatedly been accused of killing and injuring civilians and destroying the civilian infrastructure. It has also been largely incapable of achieving its declared goal of destroying Daesh.
The Syrian Foreign Ministry described the US-led coalition's newly-announced plans to reconstruct the city of Raqqah, as an attempt to cover up its "heinous" crimes in the city.
The coalition "will not succeed in consolidating the de facto situation it seeks to achieve in cooperation with its agents, in a gross violation of the Syrian Arab Republic's sovereignty, unity and territorial integrity," the letters pointed out.
The letters noted that the countries which hail the US-led operations in Raqqah but turn a blind eye to the deaths of thousands of civilians and the full destruction of the city are "complicit" in shedding the blood of the Syrians and ruining their cities and infrastructure.
Earlier this month, the so-called Syria Democratic Forces (SDF), a US-backed coalition of mainly Kurdish militants, captured the city of Raqqah from the Daesh terror group following a military operation, which was launched in July without the central government's approval.
On Sunday, the Russian Foreign Ministry issued a statement saying the US has wiped Raqqah "off the face of the earth" with carpet bombing in the same way the United States and Britain bombed Germany's Dresden in 1945.
Full report at:
http://www.presstv.com/Detail/2017/10/24/539761/Syria-UNSC-US
-------
Pakistan
Forcibly converting Hindu girls after abduction is extremism not Islam, says Imran
October 24, 2017
Pakistan Tehreek-i-Insaf (PTI) Chairman Imran Khan said that forcibly converting Hindu girls to Islam after abducting them had nothing to do with Islam, instead, "it was a wrongdoing".
He was addressing a religious ceremony of Hindu community held in connection with the religious festival of Diwali.
Khan further said that any circumstances that lead to creating unrest among religious minorities should be avoided, reported DawnNews.
"The extremists are mistaken that forcibly converting someone to Islam will bring them virtue," he maintained.
The PTI chief said that he would empower the weak segments of Sindh along with him.
He was of the view that injustices to the Hindu community in Pakistan should be brought to an end. The weak segments of the society were affected due to the challenged writ of the law in the country, he said.
Quaid-i-Azam was considered as an ambassador of the Hindu-Muslim unity, he added.
https://www.dawn.com/news/1365958
-------
Tillerson's statement on Pakistan unacceptable: Rabbani
Ijaz Kakakhel
OCTOBER 25, 2017
ISLAMABAD: Senate Chairman Raza Rabbani on Tuesday declared the US Secretary of State Rex Tillerson's statement about Pakistan "unacceptable".
During a surprise visit to Afghanistan on Monday, Tillerson had told the Afghan media that he would pressure Islamabad to take action on the support Taliban and other "terrorist organizations" received in the country.
The US secretary of state had said that Islamabad needed to take a "clear-eyed view of the situation" that it was confronted with "in terms of the number of terrorist organizations that find safe haven inside the country".
"Tillerson's statement seems like that of a viceroy's before they visit a country," Rabbani said in a Senate session, adding that the US secretary of state's tone was "inappropriate". He also said that Tillerson must acquaint himself with the Parliament's resolution on Pak-US relations.
"It appears that the US secretary of state has put forward some conditions to the prime minister," he said. He also summoned Foreign Minister Khawaja Asif to appear before the Senate on Wednesday and inform about the "US demands". He said that the Parliament and Senate had been kept in the dark about the conditions that were laid down by the US.
Meanwhile, Minister for Law and Justice Zahid Hamid assured the House that vacant post of the chairman Council of Islamic Ideology (CCI) would be filled soon.
Responding to a 'calling attention notice; raised by Sirajul Haq about vacant post of the chairman, he said that former chairman Maulana Muhammad Khan Sheerani had already completed his three years term and a new chairman would be appointed soon.
The Senate passed the Public Interest Disclosures Bill, 2017, which aims at providing protection to whistle-blowers in corruption cases. The bill was piloted by Minister for Law and Justice Zahid Hamid in the House. The minister said the legislation would help eliminate corruption from the government departments. He said it was also part of the manifesto of Pakistan Muslim League-Nawaz to eliminate corruption and the government has also zero tolerance for corruption.
He said he bill was aimed at providing protection to the person who would point out any corruption or wrongdoing in any department or office. He said the proposed law was in accordance with the international conventions relating to corruption that also recognised the importance of having a law for the protection of whistle-blowers.
Full report at:
https://dailytimes.com.pk/129916/tillersons-statement-pakistan-unacceptable-rabbani/
-------
Pakistan values its relations with Iran, all other Islamic countries: Ayaz
October 24, 2017
Speaker National Assembly Sardar Ayaz Sadiq says Pakistan values its relations with Iran and all other Islamic countries , reported by Radio Pakistan .
He was talking to Iranian Ambassador Mehdi Honardoost in Islamabad on Tuesday.
He said both government and people of Pakistan want to improve trade relations and enhance economic cooperation.
The Speaker stressed the need for designing a joint framework by Muslim Ummah to tackle the challenges it is facing at the moment.
Iranian Ambassador said sacrifices of Pakistani people and army in war against terrorism cannot be ignored.
http://nation.com.pk/24-Oct-2017/pakistan-values-its-relations-with-iran-all-other-islamic-countries-ayaz
-------
Tillerson asks Islamabad to step up fight against terrorists
Baqir Sajjad Syed
October 25, 2017
ISLAMABAD: US Secretary of State Rex Tillerson urged Pakistani leadership on Tuesday to step up their fight against terrorist groups on their soil and facilitate the Afghan reconciliation process.
"The secretary reiterated President Trump's message that Pakistan must increase its efforts to eradicate militants and terrorists operating within the country," a US Embassy statement on Mr Tillerson's visit said.
Mr Tillerson's message appeared significantly toned down as compared to the usual American rhetoric on alleged terrorist sanctuaries on Pakistani soil, although in essence there was little difference in the messaging.
The secretary had just a day earlier told reporters at Afghanistan's Bagram airbase that Islamabad needed to have "a clear-eyed view" of terror safe havens on its territory and cautioned that bilateral ties would be conditions-based in terms of whether or not its leaders take the "specific" actions that were being required of them.
In an attempt to allay Pakistan's concerns, the secretary on multiple occasions during his few hours in Islamabad stressed Pakistan's importance for America's policy in this region and attainment of the goals set under President Trump's South Asia strategy.
"Pakistan is important regionally to our joint goals of providing peace and security to the region and providing opportunity for greater economic relationship as well," Mr Tillerson said before the start of the talks.
Mr Tillerson held delegation-level talks with Prime Minister Shahid Khaqan Abbasi at the PM House. The Pakistani delegation, which was led by the prime minister, included Foreign Minister Khawaja Asif, Interior Minister Ahsan Iqbal, Defence Minister Khurram Dastagir Khan, Foreign Secretary Tehmina Janjua, Chief of Army Staff Gen Qamar Javed Bajwa and Inter-Services Intelligence Director General Lt Gen Naveed Mukhtar.
It was one of the rare occasions when the often squabbling civilian and military leaders met the visiting US leader together to underscore their consensus on foreign policy issues.
Outlining US expectations from Islamabad, the secretary told his interlocutors that Pakistan should "facilitate a peace process in Afghanistan", and contribute to shared interests of "establishing a stable, peaceful Afghanistan, defeating (the militant) Islamic State in South Asia, and eliminating terrorist groups that threaten both Pakistan and the United States".
Frayed Pak-US ties came under fresh strains after President Trump, while announcing his South Asia strategy, accused Pakistan of insincerity in fighting terrorism, while taking billions of dollars from the US. But leaders of the two countries later worked together to avert a breakdown in relationship.
The effort for preventing such an eventuality was so well executed that at times it gave an impression of bonhomie. Reco­very of a kidnapped Candanian-American family from Taliban captivity and Washington's profuse praise for the operation that led to their freedom came to epitomise the improvement in relations.
However, insiders had all along insisted, and something confirmed by Mr Tillerson's visit, that notwithstanding the improved atmospherics, both sides were firmly holding on to their positions.
Talking to the US Embassy staff at the chancery, the secretary of state said that he was visiting Islamabad to continue the discussions on the recently announced President Trump's South Asia policy. He told them that he expected "very open, very frank" discussions on the challenges in the bilateral relationship and things Pakistani leadership was expected to undertake to address those issues, besides making them realise that Washington wanted "to work together as partners".
PM's assurance
Prime Minister Abbasi, meanwhile, assured Secretary Tillerson that Pakistan remained committed to the war on terror and looked forward to continue working with the US.
Defence Minister Khurram Dastagir, participating in a TV talk show after attending the meeting, said the Pakistani side flagged its concerns about US plans for giving India a greater regional role.
Full report at:
https://www.dawn.com/news/1366133/tillerson-asks-islamabad-to-step-up-fight-against-terrorists
-------
Pakistan's first Sufi opera singer performs at PNCA
Oct 25, 2017
Pakistan's first Sufi opera singer, Saira Peter on Monday performed at a Sham-i-Mausiqi at the Pakistan National Council of the Arts (PNCA) and sang in many styles ranging from songs by Beethoven to those of Madam Noor Jehan.
Wearing a red gown and with a big smile on her face, Saira sang in many languages including English, Latin, Urdu, Punjabi and Siraiki.
She started with a Sufi opera which was an English translation of Shah Abdul Latif Bhittai's work, was titled 'Sometimes' and was from her album Resplendent.
She sang a Latin Sufi song as well which she said was about the good and bad that happens in our lives.
Ms Peter brought the unique genre of Sufi opera to Islamabad for the third time with her music director Steven Smith and was accompanied by a group of local musicians including Sajjad Sufi, Salman Adil, Jeeway Laal, Nazaka Ali and Zahid Ali, who were playing the tabla, flute, dholak, the harmonium and keyboard respectively.
After her Sufi opera songs, she switched to Punjabi and Urdu songs sung by Noor Jehan including 'Lat Uljhi', 'Chan Diya Totya' and 'Chandni Raatein'. Her performances included the poetry of Hazrat Baba Buleh Shah as well.
She told the audience she is disseminating Pakistani culture of love, peace and tolerance through Sufi poetry.
"I am promoting a soft image of Pakistan in the West in their singing style and in their language. I learnt a lot from listening to Noor Jehan, Roshan Ara and Ustaad Ghulam Ali when I was a child," she said.
Ms Peter added that she was working on her second album based on the poems of Hazrat Baba Buleh Shah and Hazrat Shah Abdul Latif Bhittai.
Aqsa Tariq, a member of the audience, told Dawn this was her first time listening to opera and that she had enjoyed the experience despite the language barrier.
Full report at:
https://images.dawn.com/news/1178678/pakistans-first-sufi-opera-singer-performs-at-pnca
-------
North America
CIA plans to send special troops to Afghanistan to kill Taliban leaders, Press TV reports
Oct 25, 2017
The US says it will send special forces to Afghanistan to kill Taliban leaders. Experts in Afghanistan believe the move will not help improve peace in the war-torn country; rather it will add to the ongoing problems there.
Press TV's Amin Alemi has the details from Kabul.
http://www.presstv.com/Detail/2017/10/25/539783/US-special-troops-Afghanistan-Taliban-leaders
-------
5,600 Daesh terrorists return to their countries, including US, UK: Report
Oct 24, 2017
A new report has found out that at least 5,600 Daesh (ISIL) terrorists have returned to their countries, including the US and UK, as the terror group loses ground in Syria and Iraq.
The US-based think tank Soufan Center published a report on Tuesday saying that those returning home will be a security challenge for years to come. They include half of the estimated 850 people that left the UK to join ISIL and also 400 of the 3,417 fighters from Russia; 760 of the 3,244 from Saudi Arabia; 800 of the 2,926 from Tunisia; and 271 of the 1,910 from France.
This is while Moscow announced on Tuesday that less than five percent of the Syrian territory remains under the grip of Daesh terrorists as government forces, backed by Russian air power, press ahead with an offensive to drive the Takfiri outfit out of its main stronghold in eastern Syria.
The Soufan Center's report says the flow of foreign fighters came to a virtual standstill in late 2015, as the terrorist group began to suffer defeats and states implemented better measures to prevent travel.
"Although there is disagreement over the threat that returning foreign fighters may present to their countries of residence or origin, or to other countries they pass through," the report says. "Returnees may be particularly vulnerable to contact from people who were part of the network that recruited them, or appeals for help from ex-comrades in arms."
In addition to losing large swathes of its occupied lands in Syria, Daesh has also been pushed out of Mosul, Iraq's third largest city.
Thirty-three US states have reported returns over the past two years.
The UK has also been hit with a series of terrorist attacks over the past few months.
London announced in January last year that around 800 Britons had gone to fight with Daesh or other terrorist groups in Syria and Iraq.
Daesh took control of swathes of land in Iraq and Syria over the past three years with some 20-thousand foreigners joining the terrorist group in the two countries.
The head of the UK Security Service, MI5, reported to BBC last week that fewer than expected of the 800 Britons who joined ISIL had returned recently and that at least 130 had been killed.
Those who were still in Syria and Iraq might not now attempt to come back because they knew they might be arrested, Andrew Parker said.
Full report at:
http://www.presstv.com/Detail/2017/10/24/539745/5600-Daesh-terrorists-return-home-as-group-loses-ground-Report
-------
Canada wants US cooperation on border crossers
24 October 2017
Canada said Monday it wants to take "joint steps" with the U.S. to fight illegal immigration across their shared border.
The department of Homeland Security issued a news release Monday saying that Canada Safety Minister Ralph Goodale and acting Secretary of Homeland Security Elaine Duke discussed the immigration problem at the just-ended G7 Summit of Interior Ministers in Italy.
Canada is concerned that some American embassies are issuing travel permits to the United States but that the only intention of the visitors is to get across the border into Canada, Goodale said.
"We have asked them (the U.S.) to go back upstream and examine the pattern of these travel documents being issued and how come the people to whom they were issued appear to have no intention of staying in the United States but were simply using the documents as vehicles to get into the United States and then make a beeline for the Canadian border," Goodale said in an interview with the Canadian Broadcasting Corporation Sunday.
He declined to name specific American embassies.
Goodale asked Duke for the U.S. to alert Canada when policy decisions were about to be announced that would cause people to leave the U.S. and cross into Canada.
For example, this past summer, the U.S. announced it would not be extending the stay of Haitians who had been granted temporary sanctuary after the 2010 hurricane that stuck the island.
The result was that thousands crossed the border illegally into Canada, where they can apply to stay as asylum seekers.
Also at the G7 summit , Goodale also said the ministers discussed at great length what to do to fight extremism, with an emphasis on citizens who had left Western countries to fight for ISIL.
"What happens to the foreign fighters, the people who have come from various Western countries to fight in Syria and Iraq, and now if the battlefield activity is winding down, where do they go and what do they do?" he said.
Full report at:
http://www.worldbulletin.net/america-canada/195280/canada-wants-us-cooperation-on-border-crossers
-------
Trump lifts refugee ban while imposing restrictions on 11 nations
Oct 25, 2017
President Donald Trump has issued a new executive order that lifts his worldwide temporary ban on refugees entering the United States, but imposes "extreme vetting" for 11 nations.
Trump signed the order Tuesday to restart the refugee admission program, which was suspended for 120 days as part of his controversial travel ban.
The new directive initiates a new 90-day review program for 11 countries which the administration has previously deemed "high risk," according to a memo obtained by Reuters.
The administration did not disclose the 11 countries, but reports suggest the delay in processing would apply to Egypt, Iran, Iraq, Libya, Mali, North Korea, Somalia, South Sudan, Sudan, Syria and Yemen.
All those countries are majority-Muslim, except for North Korea and South Sudan.
Refugee admissions from those nations will be permitted on a case-by-case basis to determine if an entry "poses no threat to the security or welfare of the United States."
Under the new measures, authorities will now consider biographic data from refugee applicants and analyze their social media presence.
Refugee advocates said the new measures amounted to a de facto ban on refugees from those countries, since refugees are already heavily vetted.
The administration will also suspend a program that allows for family reunification for some refugees resettled in the US.
The new refugee order came as the previous moratorium expired on Tuesday.
Trump has issued three travel bans since coming to office in January. His third ban, which was announced September 24 and slated to take effect on October 18, was blocked by a judge in Hawaii.
On Tuesday, the Trump administration appealed US District Judge Derrick Watson's opinion issued last week. Government lawyers filed court documents, taking the case to the San Francisco-based 9th US Circuit Court of Appeals, which has blocked both of the president's previous bans.
Full report at:
http://www.presstv.com/Detail/2017/10/25/539795/Trump-targets-11-countries-in-new-refugee-order
-------
Mideast
Israel still selling weapons to Myanmar's navy
24 October 2017
Israel is reportedly continuing to sell advanced weapons to Myanmar's navy, part of the force being used in a crackdown on Rohingya Muslims, according to Israeli daily Haaretz.
"Israeli-made navy patrol boats custom-fitted with remote weapon stations are part of arms deals estimated to be worth tens of millions," Haaretz wrote on Monday.
Pictures of warships equipped with weapons were released by the Myanmar army on social media.
According to the Israeli report, weapons sold to Myanmar include Typhoon missiles produced by Rafael Advanced Defense Systems company, which normally produces such systems for Israel.
There are still U.S. and EU arms embargoes on Myanmar's military, which is accused of committing war crimes against the Rohingya people.
Since Aug. 25, over 600,000 Rohingya have crossed from Myanmar's western state of Rakhine into Bangladesh, according to the UN.
The refugees are fleeing a military operation in which security forces and Buddhist mobs have killed men, women and children, looted homes and torched Rohingya villages. According to Bangladeshi Foreign Minister Abul Hasan Mahmood Ali, around 3,000 Rohingya have been killed in the crackdown.
The Rohingya, described by the UN as the world's most persecuted people, have faced heightened fears of attack since dozens were killed in communal violence in 2012.
The UN has documented mass gang rapes, killings -- including of infants and young children -- brutal beatings, and disappearances committed by security personnel. In a report, UN investigators said such violations may have constituted crimes against humanity.
http://www.worldbulletin.net/todays-news/195287/israel-still-selling-weapons-to-myanmars-navy
-------
Iran sentences 'Mossad agent' to death
October 25, 2017
LONDON - Iran has sentenced to death a person found guilty of providing information to Israel to help it assassinate several senior nuclear scientists, Tehran's prosecutor said on Tuesday.
At least four scientists were killed between 2010 and 2012 in what Tehran said was a programme of assassinations aimed at sabotaging its nuclear programme. Iran hanged one man in 2012 over the killings, saying he had links to Israel.
On the latest conviction, Tehran prosecutor Abbas Jafari Dolatabadi told the judiciary's news agency: "The person had several meetings with (Israeli intelligence agency) Mossad and provided them with sensitive information about Iran's military and nuclear sites in return for money and residency in Sweden,"
The headline of the report described the convicted person as a "Mossad agent". Dolatabadi did not identify the person, but Amnesty International said on Monday that Ahmadreza Djalali, an Iranian doctor who studied and taught in Sweden, had been sentenced to death in Iran on espionage charges.
Amnesty said the court verdict states that Djalali worked with the Israeli government which subsequently helped him obtain a residency permit in Sweden.
Neither Iran nor Amnesty said when the verdict was issued.
Djalali was arrested in April 2016 and held without access to a lawyer for seven months, three of which were in solitary confinement, Amnesty said.
"Djalali was sentenced to death after a grossly unfair trial that once again exposes not only the Iranian authorities' steadfast commitment to (the) use of the death penalty but their utter contempt for the rule of law," said Philip Luther, Amnesty's Middle East advocacy director.
The United States has denied Iran's accusation that it was involved in the scientists' deaths, and Israel has a policy of not commenting on such allegations.
Dolatabadi said the convicted person gave Mossad information about 30 nuclear and military scientists including Massoud Ali-Mohammadi who was killed by a remote-controlled bomb attached to a motorcycle outside his home in Tehran.
The judiciary said he was also linked to the assassination of nuclear engineer Majid Shahriari, killed in a bomb attack in November 2010.
Djalali's wife Vida Mehrannia, who lives in Sweden with their two children, has told Amnesty International that his physical and mental health have sharply deteriorated since he was detained.
Full report at:
http://nation.com.pk/25-Oct-2017/iran-sentences-mossad-agent-to-death
-------
US deems Iranian Revolutionary Guards the main source of evil in region
24 October 2017
Recently, the US administration tried to clarify President Donald Trump's policy on Iran. For its part, Al Arabiya has sought to gain more details about this policy from sources having close links with the US National Security Council and with those having access to White House briefings given by Middle East experts.
It is quite obvious that the US president is highly critical of the Iranian regime. In addition, the team of decision makers around the US president — including Secretary of Defense James Mattis, National Security Adviser H.R. McMaster and his deputy for Middle East affairs Joel Rayburn — are unsympathetic towards Iran. Having served in Iraq since the overthrow of Saddam's regime, they have witnessed Iranian-backed militia attack US soldiers and the way Iraq fell into the hands of ISIS and Iranian influence, after the withdrawal of US troops in 2011.
Trump's team wary of Iran
They understand that US military achievements in Iraq have inadvertently benefitted Iran and are critical of the failure of the Obama administration for allowing the situation to reach critical levels.
In recent months, the Trump administration has 'reviewed US policy on Iran' and according to sources it firmly believes that "Iran is behind all disturbances in the Middle East", and tackling its hostile actions should be central to US strategy, followed by other issues.
Foreign Ministry spokesman Christian James cited US president's recent speech on Iran's history of hostilities since the 1979 Khomeini revolution and emphasized that the US administration can no longer ignore Iran's actions and that it should be the focus of its attention. He highlighted that "the administration's strategy is to isolate aggressive Iranian actions, which causes disturbances".
All departments of the US administration now realize that they all have a role to play in confronting Iran. For instance, the US Treasury Department has ample powers to impose wide ranging sanctions on Iran, particularly against the Iranian Revolutionary Guard Corps (IRGC), while the State Department believes it has to staunchly confront Iran at the international level.
Military deterrence
When Al Arabiya asked about the role of US military in countering Iran's activities in the region, spokesman for the US Defense Department for Gulf and Iranian Affairs Major Adrian Rankin Galloway referred to earlier statements made by US Secretary of Defense James Matisse that Iran would be committing a mistake if it engaged with US forces deployed in the region.
During President Obama's term in office, the IRGC used to provoke US marine forces in international waters, but it is noteworthy that these squabbles have declined dramatically in recent times, and the Pentagon considers such Iranian actions in violation of international norms.
The United States currently faces two challenges from Iran: the threat of its ballistic missiles and its smuggling of weapons to its militias in Yemen, Lebanon, Iraq and Syria.
Pentagon sources did not want to divulge details about US military activities aimed at clamping down on Iran's channels of weapons' distribution. "The United States is now revising its defense and security-related policies in the region, including on the sale of weapons, relations with strategic partners and the deployment of US forces in the region to ensure full readiness," said Major Galloway, a Pentagon spokesman for Gulf and Iranian affairs.
It was revealed that US forces are working hard with Iraqi troops and with forces fighting for democracy in Syria to exercise full control of highways crossings between Baghdad and Damascus to ensure that Iranian weapons do not pass through this route.
The US views the ambit of its relations with Iraq to now include the maintenance of security, preventing the resurgence of terrorism and the eradication of Iranian influence. The current US administration is aware of the depth of influence Iran enjoys through the IRGC's links with various Iraqi militias and some Iraqi parties. However, the administration believes that it should build long-lasting and strong relations with the Iraqi army in order to strengthen an independent Iraq, capable of eradicating Iranian influence.
Eradicate Iranian influence
The Trump administration believes that Iran has spread its dangerous influence in the region. Although it cannot directly confront Arab countries, Iran has sapped the vitality of these countries through its many proxies — Hezbollah in Lebanon, its militias in Iraq and Houthis in Yemen.
In his speech on Iran, the US president affirmed that confronting Iran's hostile actions is an important priority of his strategy, which precedes in importance issues related to Iran's nuclear agreement and the threat posed by its ballistic missiles. The US government now sees IRGC as the main threat, and other Shiite militias in the Arab countries as its extensions.
Therefore, the US is trying to first strike the IRGC by imposing severe sanctions against it to stop its hostile actions, deprive it of its political and economic clout as well as of the resources with which it sustains militias in the Arab world.
These militias pose a huge a problem. Some commentators view Trump's policy as lacking in detail when it comes to Iran-backed militia and the focus seems limited to imposing new sanctions on Hezbollah. It is averred that the policy does not address Iran's influence in Iraq and Syria. It also does not talk of disarming Hezbollah or reducing its political influence in Lebanon.
Role for partners and allies
Officials in the US administration and Congress told Al Arabiya that Washington considers Arab countries as its friends, and that these states along with other Arab political forces should help by providing plans as well as the means for effectively confronting the Iranian influence.
All US officials denied having any appetite for a military confrontation with any party, be it the IRGC or its militias, while some contended that the failure to contain the influence of Shiite militias would allow Iranian influence to continue; which may then pave the way to direct military confrontations between these militias and Israel in southern Lebanon and southern Syria.
Full report at:
https://english.alarabiya.net/en/features/2017/10/24/US-deems-Iranian-Revolutionary-Guards-the-main-source-of-evil-in-region.html
-------
Iran-Azerbaijan Defense Commission held to enhance ties
Oct 24, 2017
High-ranking Iranian and Azeri military officials have discussed ways to strengthen cooperation between the two neighboring countries in the defense sector.
The first meeting of Iran-Azerbaijan Joint Defense Commission was held in the Azeri capital of Baku on Tuesday with the participation of a high-ranking delegation from Iran's Defense Ministry.
The session was aimed at exchanging views about avenues for strengthening joint cooperation in the defense and military sectors.
In a meeting between the Iranian delegation and Azerbaijan's Defense Minister Lieutenant General Zakir Hasanov, the two sides emphasized that the first session of the commission and the preparation of a roadmap for military and defensive cooperation would lead to the development of Tehran-Baku ties.
In the meeting with the Azeri defense minister, the Iranian entourage raised issues such as bolstering cordial relations between the Iranian and Azeri people, respecting each other's territorial integrity, promoting good neighborliness among regional countries and Iran making use of all its capacities to preserve regional security and stability.
Full report at:
http://www.presstv.com/Detail/2017/10/24/539735/Iran-Azerbaijan-Commission-Defense-Zakir-Hasanov
-------
We must save the state from 'obesity,' Erdoğan says
October 24 2017
President Recep Tayip Erdoğan has said Turkey has an "obese" administration, commenting on what he calls "renewal" attempts within the ruling Justice and Development Party's (AKP).
"We have to admit that we have an 'obese' state, despite reforms that we have realized over the past 15 years," Erdoğan said during the weekly meeting of the ruling Justice and Development Party (AKP) in parliament on Oct. 24.
A great and strong state is different from an "obese, bulky and ineffective" state, he added.
"Our state will be great. But we must save our state from obesity, which causes bulkiness, loss of time and many other illnesses," Erdoğan said, stressing that the party should focus on "continuing reforms" on the eve of local and general elections in 2019.
The president has repeatedly said the AKP needs to guard against what he calls "metal fatigue."
Referring to the upcoming "harmonization" laws for legal changes following a constitutional change in April that shifted Turkey to an executive presidential system, Erdoğan said the changes are "an opportunity … to make a big contribution to the country's history."
The main opposition Republican People's Party (CHP) will be the "main obstacle" in such an attempt, he added.
"The current situation of the main opposition party is good news for us but it is unfortunate for the country," Erdoğan said.
"We now have to compete with ourselves, not the main opposition, in all fields including elections and projects," he added.
President Erdoğan also accused the CHP of "keeping the Constitutional Court busy for pointless reasons," referring to a controversial code recently passed by parliament as part of an omnibus law granting local religious authorities the right to conduct marriages.
"You will be uncomfortable if you try to use secularism as a shield against the values of the nation and history. Secularism, which is supposed to ensure the impartiality of the state regarding religious beliefs, is a concept that we accept and consider necessary," he said.
Meanwhile, the Turkish president also again criticized the U.S. for issuing arrest warrants against his security guards over a brawl that erupted with protestors during his visit to Washington in May.
Full report at:
http://www.hurriyetdailynews.com/we-must-save-the-state-from-obesity-erdogan-says-121351
-------
Europe
French president refuses to criticize Egypt's Sisi over human rights
Oct 24, 2017
French President Emmanuel Macron has declined to publicly criticize the rights record of his Egyptian counterpart amid a visit by Abdel Fattah el-Sisi to the Elysee Palace.
Macron said at a press conference with Sisi in the French capital, Paris, on Tuesday that he was not in the business of giving "lessons."
"We do not give lessons without taking account of the context."
The French president also voiced support for Egypt's "fight against violent religious fundamentalism."
Macron, however, said combating extremism "should be carried out with the respect of the rule of law and human rights."
Macron's aides earlier said he had raised cases of detained activists in private during the two-hour talks with the Egyptian head of state.
The two countries marked Sisi's visit to Paris with the signature of several agreements on transport, energy and cultural cooperation.
Egypt is a major buyer of French military equipment with orders worth more than 5.8 billion dollars since 2015 including for 24 Rafale fighter jets.
International rights organizations have repeatedly accused the former head of the armed forces and current President Sisi of repressive policies that stifle dissent in the media and politics, as well as the use of torture by security forces.
On Monday, Human Rights Watch urged President Macron to end France's "disgraceful policies of indulgence" toward Sisi.
The Egyptian government has been cracking down on opposition since the country's first democratically-elected president, Mohamed Morsi, was ousted in a military coup in July 2013 led by Sisi. The controversial ouster sparked protests by supporters of Morsi and the country's outlawed Muslim Brotherhood movement.
According to Human Rights Watch, Egyptian authorities have arrested or charged at least 60,000 people, forcibly disappeared hundreds for months at a time, given preliminary death sentences to hundreds more, and tried thousands of civilians in military courts since the 2013 coup.
Sisi has presided over a wide-scale crackdown on dissent and Egyptian authorities have jailed several human rights activists and banned others from travelling due to allegations of harming national security.
http://www.presstv.com/Detail/2017/10/24/539753/Egypt-Sisi-Emmanuel-Macron-Morsi-Paris
-------
UN praises Turkey's effort for Rohingya refugees
24 October 2017
The UN high commissioner for refugees on Monday hailed Turkey as "a generous humanitarian donor" after it pledged to spend $50 million on supporting Rohingya refugees.
"l would like to say that Turkey continues to be a generous humanitarian donor globally besides the largest refugee-hosting country in the world," Filippo Grandi said in Geneva on Monday after an international donor-pledging conference for Rohingya Muslims who fled violence in Myanmar ended with Turkey saying it would provide $50 million for the refugees.
"We have to continue to improve the response to the very massive crisis, the biggest and the fastest we have seen in many years," Grandi said.
"More than 800,000 stateless Rohingya refugees in Bangladesh aspire to a life that meets their immediate needs for food, medicine, water, and shelter. But beyond that, a life that has hope for the future where their identity is recognized, they are free from discrimination, and are able to return safely to their homes in Myanmar. As we come together in solidarity, I want to thank Bangladesh and its refugee-hosting communities and the donors for supporting them," Grandi said.
The conference on Rohingya Muslims began on Monday.
Turkey had "one of the highest, if not the highest," pledge at the donor conference, William Lacy Swing, head of the UN's International Organization for Migration said.
Turkey's ambassador to the UN office in Geneva, Naci Koru, told the conference: "Within the humanitarian assistance program, we plan to build medium-term shelter units for 100,000 people on a land of 3 million square meters, provide two field hospitals, 10 health and family health centers, deliver drinking water wells and water sanitation [plus] fresh food aid to the municipalities."
"Together with planned projects and deliveries, the total amount of humanitarian aid provided by Turkey will exceed $50 million," Koru added.
Full report at:
http://www.worldbulletin.net/europe/195286/un-praises-turkeys-effort-for-rohingya-refugees
-------
Russia calls for 'dialogue' between Baghdad, Erbil
24 October 2017
Russian Foreign Minister Sergey Lavrov Monday called for a "dialogue" between Iraq's central government in Baghdad and the Erbil-based Kurdish Regional Government (KRG).
Lavrov said in a news conference in Moscow with his Iraqi counterpart Ibrahim al-Jaafari that Russia understood the "aspirations" of the Kurdish people to strenghten their identity.
"However, we believe it is right to implement these aspirations exclusively through dialogue with the government of Iraq, taking fully into account the importance that the Kurdish issue has on a regional scale and the need to avoid additional sources of instability in the region," he added, according to a Russian Foreign Ministry statement.
On Sept. 25, KRG-controlled-held areas -- and several disputed parts of the country -- voted on whether or not to declare independence from the Iraqi state.
According to poll results announced by the KRG, almost 93 percent of those who cast ballots voted in favor of independence.
The illegitimate referendum faced sharp opposition from most regional and international actors (including the U.S., Turkey and Iran), who warned that the poll would distract from Iraq's fight against terrorism and further destabilize the region.
Lavrov said Moscow hoped there would be no war between Erbil and Baghdad.
"We do not want to impose any decision on them," he added.
Full report at:
http://www.worldbulletin.net/europe/195275/ronaldo-wins-fifa-best-male-player-award
-------
South Asia
Bangladesh Bans Two International Islamist Charities
10/24/2017
On October 12, the Bangladeshi government barred two international Islamic charities from providing aid to the 500,000 Rohingya refugees who have entered the country from Myanmar since August. According to Mahjabeen Khaled, an MP for the ruling Awami League, Muslim Aid and Islamic Relief Worldwide are suspected of using their work as a cover to radicalize vulnerable Muslim refugees residing in the Cox's Bazar camps.
Muslim Aid and Islamic Relief are headquartered in Britain, and both have offices in the United States. This is not the first time these charities have been accused of secretly harboring radical motives. Muslim Aid, established in 1984, has worked with a number of Islamist extremist preachers over the years, including Zahir Mahmood, who has praised Hamas as "freedom fighters" and has condemned Muslim integration into Western societies. In 2010, Muslim Aid even admitted to having funded front groups for Hamas and Palestinian Islamic Jihad.
More concerning for Bangladeshi commentators, however, is Muslim Aid's history of collaboration with Jamaat-e Islami, a South Asian Islamist group which possesses strong ideological ties to the Muslim Brotherhood and is responsible for decades of sectarian violence throughout the country. In 2013, Chowdhury Mueen-Uddin, the former chairman of Muslim Aid, was one of several Jamaat-e Islami officials convicted by the International Crimes Tribunal for their role in the 1971 Liberation War, during which they worked alongside Pakistani forces to murder thousands of pro-independence activists.
In 1990, Mueen-Uddin co-founded the Islamic Forum of Europe, a Western branch of Jamaat-e Islami that advocates the global implementation of Islamic rule as mandated by the group's founder Abul A'la Maududi. Other representatives of Muslim Aid and its international branches include Farooq Murad, director general of the Islamic Foundation, a Jamaat-e Islami think tank in Britain, and Maulana Abdus Sobhan who has also been prosecuted for his role in the 1971 atrocities.
Muslim Aid is also a frequent collaborator with the other charity named by the Bangladeshi government: Islamic Relief (IR). Based in Birmingham, IR was founded in 1984 by Hany El Banna, a founding trustee at Muslim Aid as well as a board member from 1984 to 1999. Furthermore the current CEO of Muslim Aid, Jehangir Malik, previously served as the director of IR for six years.
Despite widespread acclaim for its humanitarian work, IR has a long history of giving platforms to hate preachers as well as financial links to charities accused of operating as fronts for Hamas, the Muslim Brotherhood and Al-Qaida. According to financial reports from 2007 and 2009, IR has received tens of thousands of pounds from the Charitable Society for Social Welfare, whose founder, Abdul Majeed al-Zindani, was a close associate of Bin Laden and, in 2004, was designated a terrorist by the US Treasury Department. In addition, according to reports from 2010 and 2011, IR has also received hundreds of thousands of pounds from the International Islamic Charitable Organisation, which is a key sponsor of Hamas.
More recently, in 2014, IR was officially designated a terrorist organization by the UAE. In the past, El Banna has offered outspoken admiration for Sayyid Qutb and Hassan al-Banna, the chief ideologues of the Muslim Brotherhood. Other former directors of IR include Ahmed al-Rawi, who, in 2004, called upon Muslims to wage jihad against Western troops in Iraq.
Bangladesh has suffered years of extremist attacks on secular activists and the genocide of its people during the 1971 War remains a key issue. In fact it was during Hany El Banna's tenure at Muslim Aid that Bangladeshi commentators repeatedly expressed concern over claims that the charity was funding Jamaat-e Islami. In 2012, Muslim Aid was subject to a similar injunction against assisting the latest influx of Royingha refugees entering the country. Even successfully-vetted charities may only work for up to two months and must restrict their activities to providing healthcare, sanitation and shelter.
In spite of their express concerns, the Bangladeshi government has yet to make any specific allegations towards Muslim Aid or IR. Nevertheless, the extremist history of these two charities has been well documented over a number of years, and leaves no doubt as to the extent of their Islamist links. Even if both charities had no intention of radicalizing the Rohingya refugees, to treat these organizations as responsible aid groups would distract from their extremism and enhance their legitimacy in the eyes of the international community, to the detriment of those moderate Muslim charities that do not promote and fund hate.
Adam Lomax is an intern at Islamist Watch, a project of the Middle East Forum
http://dailycaller.com/2017/10/24/bangladesh-bans-two-international-islamist-charities/
-------
US sees role for 'moderate Taliban' in Afghan government: Tillerson
October 25, 2017
WASHINGTON: US Secretary of State Rex Tillerson has said that there was a room for moderate voices from the Taliban in the Afghan government and the US was looking to engage such voices in a reconciliation process.
Speaking to reporters in Afghanistan at the end of his brief visit there to discuss the US South Asia strategy, he said that the fight has to continue against the Taliban and against others in order for them to understand they will never win a military victory.
"And there are, we believe, moderate voices among the Taliban, voices that do not want to continue to fight forever. They don't want their children to fight forever, the Secretary said who headed to Pakistan on the next leg of his South Asia visit.
He said that the US was looking to engage with those voices and have them engaged in a reconciliation process leading to a peace process and their full involvement and participation in the government.
"There's a place for them in the government if they're ready to come renouncing terrorism, renouncing violence, and being committed to a stable, prosperous Afghanistan," he added. The Secretary said that the US was here to stay in Afghanistan "until we can secure a process of reconciliation and peace".
This was Tillerson's first visit to Afghanistan since he took the job of the Secretary of State. After Pakistan, he is due to visit India. The US has acknowledged that the war in Afghanistan will only end with an Afghan-led peace process between the government and the Taliban.
At a recent Senate hearing earlier this month, Defence Secretary James Mattis said that reconciliation is the goal of the U.S. strategy there.
During his recent visit to Washington, Foreign Minister Khawaja Muhammad Asif also reaffirmed Pakistan' position that it fully supports an Afghan-led and Afghan owned peace process.
He said that Pakistan has a direct stake in peace in Afghanistan as while Pakistan has vigorously combated terrorism and the economy has been stabilized and poised for rapid growth, converting domestic security and economic gains into wider regional stability remains a big challenge due to continued conflict in Afghanistan.
Full report at:
http://nation.com.pk/25-Oct-2017/us-sees-role-for-moderate-taliban-in-afghan-government-tillerson
-------
Afghanistan welcomes CIA's decision to increase targeted attacks on Taliban leaders
Oct 24 2017
The Ministry of Defense of Afghanistan (MoD) welcomed reports regarding the Central Intelligence Agency (CIA) decision to increase targeted attacks on Taliban leaders.
A spokesman for the Ministry of Defense Gen. Dawlat Waziri said Monday that the Afghan security forces will also increase operations against the Taliban militants.
Gen. Waziri further addded that the Afghan security forces are currently conducting scores of operations, including airstrikes, special operations and night raids on militants hideouts
This comes as reports emerged earlier suggesting thatthe US Central Intelligence Agency (CIA) is sending small teams of highly experienced officers and contractors to hunt and kill Taliban militants across the country.
CIA Director Mike Pompeo earlier also said that the United States wants to beat the Taliban in the battlefield first to force them to negotiate peace with the government in Kabul. This is also a key component of the policy US President Donald Trump announced in his address to the American nation on Aug 21.
Full report at:
http://www.khaama.com/afghanistan-welcomes-cias-decision-to-increase-targeted-attacks-on-taliban-leaders-03705
-------
Myanmar, Bangladesh Agree to Cooperate on Rohingya Refugee Repatriation
Oct 25, 2017
Naypyitaw. Myanmar and Bangladesh on Tuesday (24/10) agreed to cooperate on the repatriation of Rohingya refugees and took steps to boost border security as relations between the neighbors have been strained by the continuing flow of refugees into Bangladesh.
Over 600,000 Rohingya Muslims have fled Myanmar since Aug. 25, when Rohingya insurgent attacks sparked a ferocious military response by the Myanmar army that the United Nations has called ethnic cleansing.
At a meeting in Myanmar's capital Naypyitaw, attended by Myanmar's home affairs minister lieutenant general Kyaw Swe and his Bangladeshi counterpart Asaduzzaman Khan, the countries signed two agreements covering security and border cooperation.
The two sides have also agreed to "to halt the outflow of Myanmar residents to Bangladesh," and "to form a joint working group," Tin Myint, permanent secretary from Myanmar's home affairs ministry told reporters after the meetings.
"After joint working group, the verification, (the) two countries have agreed to arrange different steps so that these people can return to their homeland safely and honorably and in secure conditions," said Mostafa Kamal Uddin, secretary from Bangladeshi home affairs ministry.
The officials did not elaborate on the specific steps the authorities would take for the repatriation, adding that the bulk of discussions was dedicated to border and security cooperation agreements which have been long in the making.
Tin Myint said the two countries agreed "to restore normalcy in Rakhine to enable displaced Myanmar residents to return from Bangladesh at the earliest opportunity."
He also said Myanmar had sent a list of suspects who had fled to Bangladesh and requested the authorities there to investigate and return them to Myanmar.
Thousands of refugees have continued to arrived cross the Naf river separating Myanmar's western Rakhine state and Bangladesh in recent days, even though Myanmar says military operations ceased on Sept. 5.
The United States said on Monday it was considering a range of further actions over Myanmar's treatment of the Rohingya Muslim minority.
While on Tuesday the officials said the talks were friendly, tensions are still high between the two countries. Bangladesh last month accused Myanmar of repeatedly violating its air space and warned that any more "provocative acts" could have "unwarranted consequences".
On border and security, the two sides decided to establish border liaison offices, carry out regular meetings between two security forces, jointly combat drug trafficking across the border and set up a mechanism to communicate directly.
Bangladesh has for decades faced influxes of Rohingya fleeing persecution in Buddhist-majority Myanmar, where the Rohingya are seen as illegal migrants. It was already home to hundreds of thousands of Rohingya before the latest crisis.
Though Rohingya families have lived in Myanmar for generations, they are denied citizenship and access to basic civil rights such as freedom of movement, decent education and healthcare.
Full report at:
http://jakartaglobe.id/international/myanmar-bangladesh-agree-cooperate-rohingya-refugee-repatriation/
-------
Kalashinkov culture and drugs a legacy of Afghan war, claims Pak minister
Oct 24 2017
Pakistan's minister of interio Ahsan Iqbal has said the Kalashinkov culture and drugs have been left to Pakistan as a legacy of the Afghan war.
Speaking during a gathering in Islamabad, the capital city of Pakistan, Iqbal claimed that Osama Bin Laden was introduced by our allies at that time.
Iqbal further added that the Kalashnikov culture and drugs came to us as a result of the Afghan war.
The claims by Iqbal came amid growing pressures by the United States on Islamabad regarding the terror safe havens inside the Pakistani soil.
The US Secretary of State Rex Tillerson said Monday that Washington has made specific requests from Pakistan to take necessary actions for undermining the support the Taliban group receives.
"I'll be traveling to Islamabad tomorrow, in fact, to meet with Pakistani leadership as well, and we have made some very specific requests of Pakistan in order for them to take action to undermine the support that the Taliban receives and the other terrorist organizations receive in Pakistan," he told reporters during Kabul visit.
Tillerson further added "And we've said in this whole strategy this is a conditions-based approach, and so our relationship with Pakistan will also be conditions-based."
Full report at:
http://www.khaama.com/kalashinkov-culture-and-drugs-a-legacy-of-afghan-war-claims-pak-minister-03708
-------
Afghan force raid on ISIS hideouts leave 3 dead in Nangarhar
Oct 24 2017
The Afghan national defense and security forces conducted raids on the hideouts of the Islamic State of Iraq and Syria (ISIS) terrorist group loyalists in eastern Nangarhar province of Afghanistan.
According to the local officials in Nangarhar, at least three militants of the terror group were killed during the raids.
The provincial government media office in a statement said raids were conducted by the Afghan commando forces and in coordination with the security personnel belonging to the other security institutions.
The statemetn further added that the Afghan forces on Monday raided the ISIS hideouts in Mamand Dara area of Achin, leaving three ISIS militants dead.
The Afghan forces also confiscated a machine gun as well as a rocket propelled grenade launcher during the operation, the statement added.
The provincial government also added that the operations are still being conducted and the local residents and security personnel have not sustained casualties so far.
Full report at:
http://www.khaama.com/afghan-force-raid-on-isis-hideouts-leave-3-dead-in-nangarhar-03707
-------
India
Supreme Court orders demolition of parking lot near Taj Mahal
Amit Anand Choudhary
Oct 24, 2017
NEW DELHI: Days before Uttar Pradesh chief minister Yogi Adityanath's proposed visit to Taj Mahal which has recently been at the centre of controversy, the Supreme Court on Tuesday ordered demolition of multi-layer parking lot being constructed in the vicinity of Taj after it was alleged that it may cause environmental hazard damaging the 17th century structure.
The state government had decided to construct parking lot to reduce traffic snarls caused due to inadequate parking spaces and the construction was going on for basement parking lots with two levels of parking near the east gate of Taj Mahal. The Chief Minister is expected to visits Taj Mahal on October 26 amid raging controversy over its place in Indian history and culture.
Alleging that the ongoing construction was illegal which could have adverse environment impact, advocate and environmentalist M C Mehta pleaded the court to restrain the government from building parking lot which was just one kilometre away from Taj. He said that no prior approval was taken by the state government from Archaeological Survey of India (ASI) and Supreme Court before construction was initiated.
Accepting Mehta's plea, a bench of Justices Madan B Lokur and Deepak Gupta ordered demolition of the structure within four weeks. The court was hearing a plea filed by UP Tourisn department seeking court's permission to cut down 15 trees for constructing parking lot. But the state government counsel was not present to refute the allegations against the construction and the apex court passed the order for demolition.
The government is proposing to construct Taj orientation centre in the premises to provide facilities to tourists and to create parking lot in the basement. The total cost of the project is around Rs 231 crore.
"It is respectfully submitted that without cutting 15 trees, the construction of Taj Orientation Centre is not possible. These 15 trees need to be felled on urgent basis so that the construction of the said project can be continued and completed. Facilities and amenities are required to the said area considering the massive traffic and other congestion in the area of Taj," the state government said in its application.
After demolition order was passed, the state government counsel rushed before the bench to stay the order. Advocate Aishwarya Bhatti pleaded the court that all statutory was taken by the government from all concerned authorities before launching the construction and there was no illegality.
The bench, however, refused to stay the demolition and asked Bhatti to file application for recalling its order.
At present, there are two parking areas situated on the East and West Gate of the Taj Mahal. However, during the peak season, which is from September to March, roads leading to the 17th-century monument are often gridlocked as scores of buses and taxis are parked on road-sides due to paucity in parking space.
Taj Mahal was designated a UNESCO World Heritage Site in 1983 and it attracts around 3 million visitors a year from all over the world.
The court has been monitoring the case for the last 31 years after it was contended that growing pollution level in the city posed serious danger to Taj and it had restrained authority not to cut down any tree without its permission in Taj Trapezium Zone (TTZ) - a 10,400 sq km trapezium-shaped area covering the five districts of the Agra region. The TTZ comprises over 40 protected monuments including three World Heritage Sites — the Taj Mahal, Agra Fort and Fatehpur Sikri.
https://timesofindia.indiatimes.com/india/supreme-court-orders-demolition-of-parking-lot-near-taj-mahal/articleshow/61207536.cms
-------
Afghan president calls on Modi, discusses terror, trade ties
M Saleem Pandit
Oct 25, 2017
NEW DELHI: Dealing with cross-border terrorism, especially a firm resolve to ensure closure of state-sponsored terror sanctuaries, topped the agenda for India-Afghanistan dialogue on Tuesday as Prime Minister Narendra Modi hosted Afghan President Ashraf Ghani for what was the latter's fourth visit to India in the past three years.
The two countries also held detailed discussions on regional connectivity and trade with Modi telling Ghani that India is ready to receive Afghan trucks at the Wagah/ Attari border. Ghani warned Islamabad, while addressing a gathering later at the Vivekananda International Foundation, that Afghanistan will restrict Pakistan's access to central Asia if it prevented the Afghan trucks from accessing the Indo-Pak border.
Speaking at length on the issue of terrorism, Ghani said it was time now for Pakistan to make a choice. Identifying terrorism as a major challenge facing the region, Ghani, in a clear reference to Pakistan, said unfettered support is being provided to terror groups which are destabilising the entire region.
"Sanctuaries are provided, logistics are provided, training is provided, ideological base is provided...Pakistan has come to a juncture and it needs to make a choice," he said. "Our reaction will be determined by its choices," he added.
Ghani said the new South Asia strategy announced by the Trump Administration was a "game changer" as it recommends multi- dimensional condition-based approach for the region. "And it (the strategy) singled out India for engagement in this approach," he said.
Asked about defence cooperation with India, he referred to supply of four attack helicopters to Afghan Air Force by India.
"Our collaboration with India is very open. We are delighted with the four helicopters. More Mi 35 helicopters are welcome," he said. The Afghan president also said that Kabul wanted a "push back from Pakistan vis-a-vis the Taliban and not a peace process managed with them by Islamabad.
According to a statement issued by India, the support extended by India in the defence and security fields, including training of thousands of Afghan defence and security personnel, was positively assessed with India agreeing to extend further assistance depending upon the needs of the Afghan defence and police forces.
The talks took place hours before the arrival of US Secretary of State Rex Tillerson who wants India to expand its economic and developmental assistance to Afghanistan.
In the meeting, Modi reiterated India's support for a negotiated political reconciliation in Afghanistan that is Afghan- led, Afghan-owned and Afghan-controlled. It was emphasised that renunciation of violence and terror; and closure of cross border safe havens and sanctuaries were essential for any meaningful progress and lasting peace.
"Both sides agreed that the recent convergence and alignment of views at regional and international arenas have created opportunities for bringing peace, security and stability in Afghanistan. It was agreed to further deepen the bilateral strategic dialogue and consultations at all levels in order to achieve the shared objectives," said the statement issued by India.
Full report at:
https://timesofindia.indiatimes.com/india/afghan-president-calls-on-modi-discusses-terror-trade-ties/articleshow/61211444.cms
-------
Rex Tillerson to meet PM Modi, Sushma Swaraj today; Afghanistan on table
October 25, 2017
US Secretary of State Rex Tillerson landed in Delhi on Tuesday night, a day after he lauded India's "positive role in the process to achieve a peaceful and stable Afghanistan" and said that America's view of relationship with India was of strategic importance. This is Tillerson's first visit to India as Secretary of State. He visited the country before as chief of Exxon Mobil in the past.
Tillerson is scheduled to meet External Affairs Minister Sushma Swaraj on Wednesday, and also call on Prime Minister Narendra Modi, before flying back to Washington DC on Thursday morning. On the agenda will be a broad range of issues — from India-Pacific to the Indian subcontinent, mainly related to the stability in Afghanistan. The agenda is broadly similar to what New Delhi discussed with US Defence Secretary James Mattis, who visited India last month. While Tillerson will be keen to push India on North Korea and Iran, New Delhi will be keen to get his assessment of Pakistan's intent on the crackdown on terrorist groups, specially those targeting India.
Tillerson, before coming to India, had said that "security issues that concern India are concerns of the United States". This is a significant statement from the US Secretary of State, and New Delhi would want to know how he would "walk the talk" on this aspect. "I think our view of the relationship with India is one that's of strategic importance not just for this specific region, but in the context of that speech it was about a free and open Indo-Pacific region stretching all the way to —from Japan to India. So it's a broader relationship," he said, referring to the speech he gave on India, wherein he had pulled up Pakistan and China. Tillerson made this statement in Kabul, where he met Afghan President Ashraf Ghani, Chief Executive Abdullah Abdullah and National Security Advisor Hanif Atmar on Monday. He emphasised that India could be a very positive influence on creating the right future for Afghanistan.
Read: Ahead of Rex Tillerson's Oct 24 visit, Delhi underlines his Indo-Pacific push
Full report at:
http://indianexpress.com/article/india/rex-tillerson-to-meet-pm-modi-sushma-swaraj-today-afghanistan-on-table-4905110/
-------
Southeast Asia
Narrow definition of religion bedevils Indonesia's minority faiths
BY JOHANNES NUGROHO
OCTOBER 24, 2017
A judicial review is currently lodged at Indonesia's Constitutional Court of a 2006 law which negates the right of Indonesian citizens to have their faith recorded on their official identity cards (KTP) outside the six state-recognized faiths of Islam, Catholicism, Protestantism, Buddhism, Hinduism and Confucianism. The lawsuit was made by adherents of indigenous earth-based faiths some of which existed well before the introduction of the six recognised religions into the archipelago.
While the constitution guarantees the right of every citizen to adhere to any belief system, in practice this particular freedom is almost never put into practice.
The problem lies in the attempt by the Indonesian government to define what constitutes a religion, a power that most democracies in the world have either disavowed or never assumed in the first place.
Take the faith of Sunda Wiwitan of West Java, for example. Although it is by no means ancient, its belief system is based on earlier indigenous Sunda faiths which predate Hindusim.
Its adherents have been campaigning for official recognition by the state of their religion.
The Indonesian government classifies Sunda Wiwitan, along with similar faiths like the Javanese Kejawen and the Bataknese Parmalin, as "animistic faiths" rather than religion. The explanation for this lies in the Islam-centric definition of religion prevalent in Indonesia.
The bias is evident in the comment made recently by the chairman of the Advisory Board to the Indonesian Council of Ulema (MUI), Muhammad Sirajuddin Syamsuddin, who insisted that Sunda Wiwitan did not constitute a religion.
"Empirically, it cannot be said to be a religion as it doesn't satisfy the criteria for one: possessing divine revelation [with its own prophet], having sacred scriptures and an established liturgy or rites."
Mr Syamsuddin refused to consider the possibility of recognising faiths failing to meet his criteria as religion because "that would be liberty in the extreme and we would then have thousands of religions."
As a result of the narrow definition of religion by the government, thousands of followers of the "animistic" faiths like Sunda Wiwitan frequently face discrimination on a daily basis.
Unable to have their true religion recorded on government-issued identity cards, many have gone without one, hobbling their chances in in job searches, opening bank accounts and obtaining healthcare benefits. Those who successfully applied for KTP had to convert to a recognised religion, usually Islam or Christianity.
TOEING THE LINE
The prohibitive official definition has also taken its toll on minority groups and faiths in the country, state-recognised or not. A few months ago, a Chinese Confucian temple in the East Javanese town of Tuban found itself embattled by objections by hardline Muslim groups to its newly unveiled 30-metre statue of the Chinese deity Guan Yu on the temple grounds.
A few weeks into the controversy, the temple decided to keep the statue out of sight by swathing it with white sheets.
Opponents of the statue fell into two groups: hardline Muslim groups claiming to be affronted by a gargantuan statue of an infidel god and the ultra-nationalists who object to the statue of a Chinese military general standing prominently on Indonesian soil.
However, as Indonesia's Chinese community pointed out, the claim is flawed on several fronts.
Although depicted as a warrior wearing Han-dynasty military regalia, Guan Yu or better known by his Hokkien name of Kwan Kong in the country, represents the virtues of honesty, loyalty and integrity in the Chinese culture.
Based on a real historical figure in the era of the Three Kingdoms (in the second century CE), Guan Yu was a military general serving under the warlord Liu Bei. His posthumous legend grew quickly and by the fifth century, he was already worshiped as a god.
Despite attempts by Indonesian Confucians to explain what Guan Yu stands for in their religion, detractors of the statue maintain that Guan Yu, who was a mere man, could not possibly have become a god.
The idea of elevating a mere man to godhood - a common practice in ancient civilisations like China and Greece - is alien to Indonesia's ultra-nationalists, and even blasphemous to orthodox Muslims.
To the detriment of the Confucians, the Islam-centric definition of religion and religious precepts was again in its element. It is something the Indonesian Confucians, who regained recognition for their religion in 2000 after the 1967 ban, are all too familiar with.
After the autocratic President Suharto's resignation in 1998, his successor President Abdurrahman Wahid agreed to reinstate Confucianism as a state recognised religion.
However, it was to be a long-winded road as the Ministry of Religious Affairs decided to "test" the validity of Confucianism using criteria which included whether it worshiped the One Indivisible God, if it had a prophet who received divine revelation and established rites; all of which are basic Islamic tenets.
It was Hobson's choice for the Confucians. While it is true that folk Confucianism reveres Taoist deities, the core of what Confucius taught had an emphasis on the relations between human beings rather than those of human beings and the divine.
In the end a compromise was reached when the Confucians agreed to identify the Emperor of Heaven (Thian) or the Jade Emperor in Taoist pantheon as the One Indivisible God and that Confucius was the prophet through whom he spoke.
Indonesian Confucians today also hold communal services during which hymns are sung and sermon is delivered, clearly adapted from a standard Christian church service.
The same compromises were also imposed on both Buddhism and Hinduism. The former, based on the path of personal enlightenment through one's own efforts rather than divine worship, was compelled to acknowledge the precept of One Indivisible God by locating him in a sutra describing a primal substance that existed from time immemorial.
The latter, being essentially a polytheist faith, struggled hard to satisfy the inflexibly monotheist requirements. The Hindus eventually had to modify their own mythology to include a hitherto unknown deity called Sang Hyang Widhi Wasa or Sang Hyang Tunggal (the Inconceivable Lord) as their One Indivisible God.
Indonesia's own precepts of religion, anachronistic as they are, are unfortunately embedded in every public discourse on religion in the country. Toeing the line is something that minority groups in Indonesia are used to doing.
To rub along, they frequently have to conform to the expectations of the majority. Yet in doing so they are losing their own identity.
Throughout the 1960s and 1970s, for instance, many Sunda Wiwitan adherents decided to convert to either Islam or Christianity - at least in name though not necessarily in practice - so that they could be better-placed to access their rights as citizens instead of remaining in administrative limbo.
It remains to be seen whether the Constitutional Court will grant greater recognition to the country's minority faiths by allowing its adherents the right to have their faiths recorded on state documents. Generally speaking, Indonesian judges weigh up matters not only from the perspective of justice alone but also the effects a ruling might have on society.
For many years now, Islamic organisations like MUI have opposed recognition of folk religions like Sunda Wiwitan, Kejawen and Parmalin because most of their adherents have so far opted to identify as Muslims in administrative terms.
To open the gate of recognition, in their eyes, would mean allowing mass apostasy to take place. Against such odds, a favourable ruling on the judicial review, if it happens at all, would be extraordinary. THE JAKARTA GLOBE
http://www.todayonline.com/world/narrow-definition-religion-bedevils-indonesias-minority-faiths
-------
Police Capture Nine Suspected Terrorists in Sulawesi, Java and Sumatra
Oct 25, 2017
Jakarta. Nine suspected terrorists were captured in a series of raids in South Sulawesi, Central Java, East Java and Riau on Tuesday (24/10), a police official said.
Officers nabbed Bakri aka Bakri Barocong aka Aslam aka Pak Nur (42) in Titampu village, Towuti, East Luwu, South Sulawesi, for his involvement in a bomb attack on former South Sulawesi Governor Syahrul Yasin Limpo in November 2012, National Police spokesman Insp. Gen. Setyo Wasisto said in a telephone interview.
Bakri's involvement was disclosed during a trial of terrorism convicts Jodi and Awaluddin, who received from him a pipe bomb and a lighter to assassinate the governor.
The National Counterterrorism Agency (BNPT) previously linked the attack to the Islamic State-affiliated Jamaah Ansharut Tauhid (JAT).
Separately, in Pekanbaru, Riau, police arrested five men: Yoyok Handoko aka Abu Zaid, (42), Wawan aka Abu Afif (42), Beni Samsu Trisno aka Abu Ibrohim (31), Handoko aka Abu Buchori, and Nanang Kurniawan aka Abu Aisha.
According to Setyo, Wawan leads the Pekanbaru chapter of Jamaah Ansharut Daulah (JAD) and has ordered its members to attack police officers. Yoyok, Beni and Handoko participated in the group's shooting and bomb-making training in Jambi. The three were inaugurated as JAD members by Wawan.
While Yoyok and Beni were reportedly involved in planning attacks on police posts and offices, Setyo gave no details about Nanang's involvement in the group. He also did not say when the Jambi training took place.
JAD, an Islamic State affiliate, was involved in the most recent terrorist attacks in Indonesia.
In Kendal, Central Java, police captured Muhammad Khoirudin (32), who according to Setyo was funding Hendro Fernando's group in 2015-16. The group was involved in a gun and bomb attack near the Sarinah shopping mall on Jakarta's Jalan Thamrin in January last year. Eight people, including the assailants, were killed in the attack.
Police also arrested Hasby in Sukoharjo, Central Java, but no details were given about his involvement.
The last arrest took place in East Java's Ponorogo, where Hendrasti Wijanarko aka Koko aka Jarwoko aka Lir Ilir (32) was captured. Police said Hendrasti was involved in various social media groups related to Bahrun Naim, an Indonesian militant based in Syria, who is suspected of organizing the Sarinah attack. The social media groups included a Telegram platform to support terrorist activities, including a foiled attack on the Presidential Palace in Jakarta this year.
According to Setyo, Hendrasti often visited terrorism convicts at a prison in Madiun, East Java, and helped in preparations of Dian Yulia Novi, the female suicide bomber chosen to attack the Presidential Palace.
"Police are interrogating the arrested individuals," Setyo said.
Full report at:
http://jakartaglobe.id/news/police-capture-nine-suspected-terrorists-sulawesi-java-sumatra/
-------
Strict Regulation on Mass Organizations Passed Into Law
Oct 25, 2017
Jakarta. Indonesian lawmakers passed a stricter government-proposed regulation on mass organizations into law on Tuesday (24/10). The original presidential regulation in lieu of law sparked many controversies in the past few months.
The decision to pass the law, reached during a plenary meeting at the House of Representatives, means dozens of reviews against the regulation that were tried at the Constitutional Court were scrapped.
Six of the ten political party factions at the parliament decided to approve the regulation. Three factions called for further revisions.
"Taking into account several notes [on the law] from party factions, the plenary meeting passed the presidential regulation in lieu of law on mass organizations into state law," the House's deputy speaker Fadli Zon, a representative of the Great Indonesia Movement Party (Gerindra) said.
The original regulation (Perppu) that was issued four months ago revoked an earlier requirement in a 2013 law to bring mass organizations to court before disbanding them.
The government used the Perrpu to disband non-violent Hizbut Tahrir Indonesia (HTI) earlier this year, accusing it of threatening the country's national unity since it advocated an Islamic caliphate.
Islamist groups including the hardline Islamic Defenders Front (FPI) accused the government of discrediting them with the regulation. Several rights groups also criticized the regulation for jeopardizing Indonesia's hard-won democracy.
More than 35 reviews against the regulation had been filed with the Constitutional Court, but not a single verdict was reached until Tuesday's decision.
Gerindra, the Prosperous Justice Party (PKS) and National Mandate Party (PAN) rejected the proposed regulation, while the Democratic Party chose the "middle way" option.
Full report at:
http://jakartaglobe.id/news/strict-regulation-mass-organizations-passed-law/
-------
Australia Expands Security Assistance to Philippines to Combat Islamist Militants
Oct 25, 2017
Clark Freeport Zone, Philippines. Australia on Tuesday (24/10) announced the expansion of its security support to the Philippines, which will involve training in urban counter-terrorism, to fight the rise and spread of Islamist militancy in the region.
The announcement follows the end of the 154-day battle for Marawi city which stunned the Philippine's military inexperienced in urban combat, and fueled concerns Islamic State loyalists wanted to use the southern island of Mindanao as a base for Southeast Asia activity.
The battle for Marawi ended on Monday. Philippines authorities said 920 militants, 165 troops and police and at least 45 civilians were killed in the conflict, which displaced more than 300,000 people.
Australia, along with the United States, Singapore and China, provided weaponry and technical support, including surveillance aircraft.
"All nations must learn from the recent Marawi conflict and the Philippines' experience," said Australian Defense Minister Marise Payne, adding Canberra and Manila will host a post-conflict seminar to learn from the five-month Marawi conflict.
About 80 soldiers from Australia's mobile training team will be deployed in local bases in the Philippines to train army and marine units in urban counter-terrorism warfare, said Payne on the sidelines of an Asean Defense Ministers Meeting in Clark, a former US air force base.
"The practical training the Australian Defence Forces (ADF) will provide will ensure the Philippines defense force is better able to counter the brutal tactics being employed by terrorists," Payne told a news conference.
"The spread of Daesh-inspired (Islamic State) terrorism is a direct threat to Australia and its interests and we are committed to working with our partners and allies to ensuring Daesh cannot establish a geographic foothold in the region."
Payne said Australia was concerned with Islamic State fighters returning from Iraq and Syria to home countries in Southeast Asia and was working closely with Indonesia, Malaysia, Philippines and Singapore to monitor militant movements.
Philippine Defense Secretary Delfin Lorenzana said in the same briefing the government had been provided by Kurdish intelligence, through Manila's embassy in Baghdad, with a list of Indonesians, Malaysians and a few Filipinos who might return home.
Lorenzana said the Philippines and Australia are now reviewing the deployment of surveillance planes, which flew four times a week over Marawi since late June.
Apart from urban warfare training, Australia will also enhance provide intelligence, surveillance and reconnaissance capability, share information and intelligence and strengthen maritime security engagement and bilateral maritime patrols.
Full report at:
http://jakartaglobe.id/international/australia-expands-security-assistance-philippines-combat-islamist-militants/
-------
Africa
Infuriated US envoy to meet South Sudan president to push for peace
25 October 2017
Ambassador to the United Nations Nikki Haley is due to travel to war-torn South Sudan on Wednesday to meet with the country's President Salva Kiir - and she is angry.
After visiting South Sudanese refugees in Gambella, western Ethiopia on Tuesday and hearing of the brutal violence they fled, Haley asked a small group of reporters: "How can the international community allow this to go on?"
The United Nations has warned that South Sudan's civil war is providing "fertile ground" for a genocide. Kiir's government has denied U.N. allegations of ethnic cleansing.
"At some point President Kiir needs to be held accountable for all of the tragedy that he's caused these people," said Haley, who will be the most senior member of President Donald Trump's administration to visit South Sudan.
One woman at the Ngueyyiel camp told Haley she had been made to eat the flesh of her own baby after the child was taken from her and thrown in a fire. Another woman said she had been forced to eat the flesh of "her enemy." As they recounted their stories many other women in the room wept.
"I was mad when I left the camp," said Haley. "The fact that this is a man-made conflict, that one man has done so much harm to so many people, it's heartbreaking."
When asked what she would say to Kiir, Haley said: "I don't know ... because I think that what I was going to say was probably tame now compared to what I want to say."
Since South Sudan spiraled into civil war in 2013, just two years after it gained independence from Sudan, nearly 350,000 refugees have flooded into Gambella. Almost 90 percent are women and children and they are mainly from the Nuer ethnic group.
'Trump wants to bring peace'
The war was sparked by a feud between Kiir, a Dinka, and his former deputy Riek Machar, a Nuer. It has plunged parts of the world's youngest nation into famine and forced a third of the population - some 4 million people - to flee their homes.
Haley is also visiting Ethiopia and Democratic Republic of Congo during a week-long trip that diplomats hope will shed light on the Trump administration's plans to engage with the continent.
A fragile peace deal in South Sudan broke down last year and international efforts to bring warring sides to new talks have not succeeded. The United States is considering how to pressure Kiir into peace, but withdrawing aid may not work, Haley said on Monday.
"I don't think the US has a sole responsibility (for South Sudan), but I think the US will do what the US has always done, which is try and help people the best way that we can," Haley said.
The Trump administration last month imposed sanctions on two senior South Sudanese officials and the former army chief for their role in the conflict, atrocities against civilians and attacks against international missions in South Sudan.
Haley said she planned to discuss with Trump what more the United States could do to end the violence in South Sudan.
"When you tell him the stories and you tell him what people think, he wants to be helpful, he wants to be someone who brings peace," she said.
https://english.alarabiya.net/en/News/world/2017/10/25/Infuriated-US-envoy-to-meet-South-Sudan-president-to-push-for-peace.html
-------
Somali diaspora: Blast will not stop effort to rebuild homeland
25 October 2017
MINNEAPOLIS: Like many Somalis displaced by decades of civil war, Mohamoud Elmi felt he had a duty to use what he learned in America to help rebuild his homeland. After getting a business administration degree in Ohio, he fulfilled that calling and returned to Somalia in 2008 to work in government.
Elmi, a dual Somali-US citizen, was among at least 358 people killed in the Oct. 14 truck bombing in Mogadishu. He was one of the countless members of the Somali diaspora who have returned to the Horn of Africa country in recent years to work as contractors, entrepreneurs, humanitarian workers, government leaders and more, despite the threat of violence.
Many say they will not be deterred by the recent bombing, which was the deadliest attack in Somalia's history and one of the world's worst attacks in years. Some say the bombing, which also left 228 people injured and dozens missing, will actually energize rebuilding efforts.
"We don't want this country to go down the tubes," said Jibril Afyare, a Minnesota software engineer who is visiting Mogadishu. He went on to add: "I'm an American citizen, but this is my homeland and I won't let my fellow Somali citizens suffer like this."
Afyare was among a group of diaspora members invited to Somalia by the government to assist in the country's progress. He was on his way to meet three relatives when he heard the blast from a couple of blocks away. His relatives died, as did friend and fellow Minnesota resident Ahmed Eyow, who had arrived in Mogadishu just hours earlier.
Afyare stayed in Somalia to help the hurt and needy. He spoke to the AP last week by phone while volunteering at a hospital where many of the injured were being treated.
"Somali-Americans, or Somalis everywhere, should... contribute their skill sets to help this country come out of the ashes," Afyare said.
Somalia began to fall apart in 1991, with warlords ousting dictator Siad Barre before turning on each other. Years of conflict and attacks by the extremist group Al-Shabab, along with famine, shattered the country of some 12 million people. Somalia now has its first fully functioning government in 26 years, including a new generation of leaders who hail from the diaspora of about 2 million people.
Among those who have returned to their country to help is President Mohamed Abdullahi Mohamed, a dual Somali-US citizen from New York.
Roughly one-third of Somalia's Parliament — 105 of 329 members — are dual citizens from the diaspora, said Sadik Warfa, who is a Somali-American from Minnesota and was elected to Parliament last year. Twenty-nine are from the UK, and 22 are from the US. Countless others have returned to Somalia to work in the private sector or advise the new government.
"This country must rise up as a whole nation," said Warfa, who is now in Somalia. "And who can do better at that than its own people. People need to wake up and realize it is now or never."
Warfa said for too long Somalia has been known for terrorism, piracy, tribal clashes and lawlessness. He believes the Oct. 14 attack was a turning point and will reaffirm the commitment to create a better country.
"Somalia has been sliding a long time, and I think we realized this is the generation that can turn the page and start a new page for Somalia," he said.
Some Somali-Americans in Minnesota have assisted in other ways, by helping out businesses, putting their efforts toward more humanitarian causes or working as consultants.
Saciido Shaie, a community advocate in Minnesota, traveled to Somalia last spring to document the horrors of a drought that has displaced hundreds of thousands of people. After her trip, she collaborated with groups to get food and medical supplies to those in need. Hashi Shafi, also in Minnesota, is working on an ongoing effort to connect Somali-American investors to businesses in Somalia.
"We want to make sure we are part of the solution, we are not part of the problem," Shafi said.
Mohamud Sheikh Farah, also a dual Somali-US citizen from Minnesota and a member of Parliament, said it is important that educated people who fled during the civil war return to help.
"It is not easy. But we are going in the right direction," he said by phone from Mogadishu. "We have the confidence that if we work hard and... try to bring all our best people on board, we can bring a lot of great change."
Elmi was serving as director-general of Somalia's Ministry of Humanitarian Affairs and Disaster Management when he was killed in the attack. His brother, Sade Elmi, said Mohamoud had just left the office and was in traffic when the explosion happened.
Full report at:
http://www.arabnews.com/node/1182611/world
-------
Islamic Scholar Calls for Peaceful Coexistence Among Faiths
October 25, 2017
A United States-based Islamic scholar, Sheik Khalid Yasin, has said the peaceful coexistence between Muslims and Christians along with other faiths is needed to protect the future of Liberia.
Yasin said coexistence is an essential Islamic principle which must be practiced.
The 71-year old Muslim teacher advised the youth of all faiths against undermining the country's coexistence by causing division.
Yasin told over 15,000 young Muslims on Sunday, October 22 at the Antoinette Tubman Stadium in Monrovia to respect "Scriptures, social and family values" in their drive to coexist with Liberians of different faiths.
Sheikh Yasin, who said he was a former gang member, urged the youth to seek academic or technical education, and to refrain from violence, terror, and destructive behaviors.
He advised them not to allow themselves to be used to bring chaos and division in the country.
Yasin said, "Life is like a passing boat, and they (youths) should not be allowed to drill holes in the boat of life of Liberia or Africa."
He told the audience that "while Africans were asleep at midnight, strangers came and locked the doors of their natural resources and hid the keys. The keys could only be found if the youths are educated and have good behaviors," said Sheikh Yasin.
He noted that since the Liberian Constitution is modeled after the United States Constitution, Liberians should not base the means to elect the country's leaders on religion and must also not use only the Bible or the Quran in certain public areas.
He hailed President Ellen Johnson Sirleaf for her 12 years of leadership, which he said were "peaceful," and also thanked her for the peaceful transitioning.
He indicated that at the age of 78, President Sirleaf should be appreciated for "quietly turning over" the reigns of leadership to the next president.
Sheikh Yasin was invited by the Muslims United to Invite Scholars (MUTIS) to preach on the topic "The 21st Century Islam" as part of evangelism (dawah) by Liberian Muslims.
Sheikh Yasin is an American convert from Christianity and frequently travels to spread his faith. He calls himself a "Bedouin," clarifying that "Bedouins" are willing to settle wherever there is "water and shelter."
Full report at:
https://www.liberianobserver.com/news/islamic-scholar-calls-for-peaceful-coexistence-among-faiths/
-------
Somali prime minister to visit Turkey on Wednesday
24 October 2017
Somali Prime Minister Hassan Ali Khayre will make his first official visit to Turkey on Wednesday.
According to Turkey's prime ministry, Khayre will visit from Wednesday until Friday and meet Somali citizens being treated in Turkey following an Oct. 14 truck bomb which killed at least 358 people and injured 228 others in Mogadishu.
Thirty-five Somalis, including three children, injured in the truck bombing were airlifted to Turkey for medical treatment.
Full report at:
http://www.worldbulletin.net/africa/195307/somali-prime-minister-to-visit-turkey-on-wednesday
-------
3 years later, Spain sends new ambassador to Libya
24 October 2017
Three years after the closure of Spain's Embassy in the conflict-torn country, the head of the Presidential Council of Libya's UN-backed unity government on Monday approved a new Spanish ambassador to Libya.
According to a statement by his office, Fayez al-Sarraj received the diplomatic credentials of Francisco de Miguel, Spain's new ambassador, in a ceremony attended by the unity government's foreign minister, Mohamed Siala.
Years after the closure and departure of the embassy staff, Spain plans to reopen its embassy in the capital Tripoli soon.
Full report at:
http://www.worldbulletin.net/africa/195289/african-elephant-ivory-seizures-record-high-in-2016
-------
URL: https://www.newageislam.com/islamic-world-news/i-return-saudi-arabia-moderate/d/113016
New Age Islam, Islam Online, Islamic Website, African Muslim News, Arab World News, South Asia News, Indian Muslim News, World Muslim News, Women in Islam, Islamic Feminism, Arab Women, Women In Arab, Islamophobia in America, Muslim Women in West, Islam Women and Feminism