New Age Islam News Bureau
1 March 2013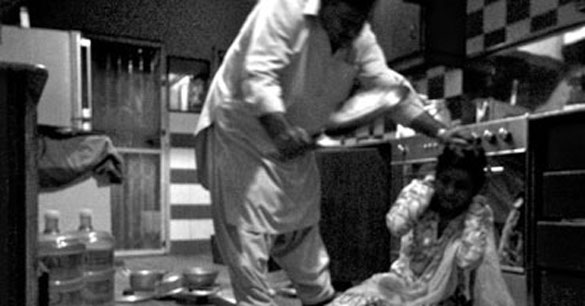 Europe
• Human Rights Watch Urges Indonesia to Tackle Religious Violence
• Russia backs France's Syria plans
• Croatia Is Withdrawing Soldiers From Israel-Syria Frontier
Africa
• Libya arrests 48 Egyptian Copts suspected of trying to convert Muslims
• Al-Qaeda's North Africa wing leader Abu Zeid killed in Mali: TV reports
• Christians Grow Anxious in '100 Percent' Islamic Sudan
• Somali president offers amnesty to pirates
• Ethiopian church appoints Abune Mathias as patriarch
India
• Appointment of Non-Urdu Knowing Teachers in Urdu Schools of Delhi
• Indian budget takes Muslims along, praises Azim Premji
• Prepared for arrest on return: Yasin Malik
• PDP moves adjournment motion in Assembly to discuss Afzal Guru hanging
• No breakthrough in Hyderabad terror attack probe
Arab World
• Series of explosions in Iraq kill 19
• Iraqi doctor was complicit in torture, tribunal finds
• Christian-Muslim Tension Flares in Southern Egypt
• Fighting Shortages, Syrian Civilians Take Reins in Rebel Areas
• Civil Defence in Madinah to mark World Civil Defence Day tomorrow
• Iraq frees 4,000 prisoners in 2013: official
• 'Harlem Shake' Protests in Tunisia and Egypt outside Brotherhood headquarters
• Iraqi's Sunni finance minister resigns at anti-Maliki protest
Southeast Asia
• Indonesian Ulema Council want anti-terror squad dissolved over rights abuses
• Violence Erupts at Malaysian Standoff, Armed Group Says at Least 10 Dead
South Asia
• Maldives government to appeal flogging of rape victim
• Afghan blast kills eight policemen, two civilians
• Bangladesh clashes over war crimes verdicts kill 52
• Former President's testimony on February 7 transfer of power
• Maldives former Undersecretary's sexual assault trial scheduled next month
• Hurting Muslim sentiment won't be tolerated: BNP
• Govt to protect Islam: Bangladesh Minister
Pakistan
• 'Rule of law, human rights and gender inequalities worry most Pakistanis'
• The killings of journalists continue unabated
• School blown up in Khyber Pakhtunkhwa province
• Pakistan Lawn Week '13 in Delhi this April
• LeJ involved in 80 pc of Pakistan's terror incidents, says Pak Interior Minister
• Pervez Musharraf to end his self-imposed exile; to return to Pakistan
• Balochistan's prosecutor general goes missing
• Zardari calls for political set-up in Balochistan
• TTP demands Rs10m from Islamabad doctor
• Mainstream parties back jirga talks with militants
• Musharraf attack case: Conversion of civilians' jail term to death questioned
• Pakistan-Iran pipeline work to begin on March 11
• Pak issues nearly 70,000 licences for prohibited weapons
Mideast Asia
• 'Milestone' reached in Iran nuclear talks
• Turkish PM Draws Criticism for Zionism Remarks
• Yemen releases top 2 rebels to calm south
North America
• U.S. Finds Erdogan Comments on Zionism 'Offensive,' Official Says
• US may have forced Ben Affleck to make 'Argo': Top Iranian leader
Australia
• Sharia flogging breaks the law - four guilty of assaulting Muslim convert
• WHO, Islamic leaders' summit to stop polio worker attacks
Compiled by New Age Islam News Bureau
Photo: Maldives government to appeal flogging of rape victim, Photo by Madeeha Syed (The photo is a re-enactment using actors)
URL: https://www.newageislam.com/islamic-world-news/new-age-islam-news-bureau/human-rights-watch-urges-indonesia-to-tackle-religious-violence/d/10607
--------------
Europe
Human Rights Watch Urges Indonesia to Tackle Religious Violence
Rebecca Lake
March 01, 2013
Failures in government leadership and law enforcement are fuelling a surge of religious violence in Indonesia and have rendered religious minorities vulnerable to attack, an international rights group said in a report released on Thursday.
The Human Rights Watch report, "In Religion's Name," condemned the Indonesian government for its ignorant and at times "complicit" approach to religious conflict that it says has recently escalated.
Phelim Kine, HRW's Asia deputy director, told a media gathering on Thursday that addressing religiously motivated violence "isn't rocket science," adding that the issue of religious conflict in Indonesia should not be left to the next government to deal with.
"This problem is like a form of toxic osmosis, it can and will spread and become a much more serious problem that will be much more difficult to contain in two years or five years," Kine warned.
"Compounding the problem of this violence, intimidation and harassment by these mobs of vigilante-style thugs is a complete failure by the government of Indonesia to confront this violence and intimidation and to put a stop to it," Kine said.
"In several notorious incidents, police and government officials have been passively, if not actively, complicit in acts of religious related intolerance and violence," he said.
Examples where the Indonesian government and security forces have facilitated harassment and intimidation of religious minorities examined in the report include blatant discriminatory statements made by officials, the refusal to issue building permits for religious minorities' houses of worship, and pressure forced on congregations to relocate.
Call for action
The damning report, which documents dozens of religiously fueled attacks between August 2011 and December 2012 in 10 provinces, offers recommendations to the government on tackling the problems. These include a demand to review existing laws HRW believes are "at odds with freedom of religion" and also the immediate need for the government to adopt a "zero tolerance" on religious violence.
But Bahrul Hayat, secretary general of the Ministry of Religious Affairs, said the rise in conflict cannot "simply" be attributed to religious motivations.
"I don't think it is appropriate to label it as an increase in terms of religious conflict. Conflict is not only related to religion but also other issues, including the election process in the district, and sometimes there are other issues that are beyond our understanding," Hayat said on Monday, ahead of the report's release.
In response to several examples of religiously fuelled violence, such as recent attacks on churches in West Java, the secretary general admitted that there are "of course one or two cases" but also noted that Indonesia is not the only nation grappling with this issue.
"Of course as I said it's not a perfect place but I want to say that the achievements [in combating religious conflict] are better and getting better and I expect that the maturity of the people will also improve over time."
The official reiterated the government's "very clear" policy on violence. "We condemn any action done by anybody and any group for whatever reason if it is destructive or against the law."
'Only statements'
But public condemnation of violence, including that directed at religious minorities, is not sufficient, said Eva Kusuma Sundari, a member of the House of Representatives Commission III, which oversees legal affairs.
The outspoken Democratic Party of Struggle (PDI-P) lawmaker explained that the president and his ministers for religious affairs and home affairs remain complacent with regard to religious discrimination and all have bigger roles to play in preventing the conflict.
"Among these people they don't show a very big political commitment, only statements, statements. There is no real action in place."
Christian politicians, Eva said, were afraid to speak out against the violence because they feared being seen as having a vested interest. Muslim politicians on the other hand, she said, "did not want to risk losing votes by being seen as anti-Islamic."
The HRW report documents the recent rise in religious conflict, with interviews from 71 victims of religious violence. It also cites statistics from the Setara Institute, an Indonesia-based research and advocacy group, that found 216 cases of violent attacks on religious minorities in 2010, 244 cases in 2011 and 264 cases in 2012.
The victims of the attacks mentioned in the report belonged to religious communities including Catholic and Protestant Christians, and Islamic groups Shia, Sunni and Ahmadiyah.
The violence these religious minorities endure includes intimidation, destruction of property, arson attacks and extreme physical harm.
Kine said the source of this intolerance and violence stems primarily from militant Islamists. "Groups of militant Islamists such as the FPI (Islamic Defenders Front), which have an uncompromising view of religious purity, are abusive, disparaging and uncompromising toward those who don't agree with their views."
Seeking moderation
Traditionally Indonesia has been viewed by the international community as an example of religious harmony and a bastion for religious diversity. World leaders sometimes praise the country as a model of tolerance.
This tolerant image is what Yenny Wahid, director of the Wahid Institute, an organization that promotes development of moderate Islam in Indonesia, fears will be destroyed by the rise of hard-line Islamist groups who are threatening to destroy the reputation of the country's majority of moderate Muslims.
"I think if these hardliner groups are not put in check and there is no action against them by the government than it will have a tremendous effect on our image internationally as an Islamic society," said the daughter of former President Abdurrahman Wahid.
The outspoken activist said she was baffled by the government's complacency on religious violence.
"The majority of Muslims in this country will support the government if they take a strong stance against Islamist groups," Yenny said, adding that she believed "our constitution and national cohesion is far more important than just one or two [FPI] controversies."
http://www.thejakartaglobe.com/home/human-rights-watch-urges-indonesia-to-tackle-religious-violence/574659
---------
Russia backs France's Syria plans
VLADIMIR RADYUHIN
28 February, 2013
Russia's President Vladimir Putin said he backed "new proposals" on resolving the Syrian conflict that French President Francois Holland put forward during his ongoing visit to Russia.
"Mr. President has formulated some new proposals that we need to discuss with other partners and try to implement," Mr. Putin said at a joint press conference with Mr. Holland after their talks at the Kremlin on Thursday.
Neither the Russian President nor his French counterpart gave any details of the new proposals, but Mr. Holland said that they had discussed ways of launching a "political dialogue that would involve all sides in the conflict."
Mr. Putin hinted at some progress in bridging the positions of Russia and France on Syria.
http://www.thehindu.com/news/international/russia-backs-frances-syria-plans/article4462710.ece
--------------
Croatia Is Withdrawing Soldiers From Israel-Syria Frontier
By DAN BILEFSKY
March 1, 2013
Prime Minister Zoran Milanovic of Croatia said Thursday that his country would withdraw its soldiers from a United Nations peacekeeping force in the Golan Heights after reports that Croatia was selling weapons that were being funneled to antigovernment fighters in Syria.
Croatia has nearly 100 soldiers serving with the United Nations Disengagement Observer Force, which is responsible for maintaining the fragile calm between Israeli and Syrian troops at the demilitarized zone along Syria's Golan frontier that was established after a cease-fire ended the 1973 war.
The decision to withdraw the soldiers from the area came after The New York Times reported on Monday that Saudi Arabia had underwritten a large purchase of infantry arms in Croatia.
Croatia has denied selling weapons to either Saudi Arabia or the Syrian rebels. But Mr. Milanovic said that reports of the sales had put Croatian soldiers at risk and that he was compelled to withdraw them because their safety could no longer be assured.
"We can deny over and over again, but everyone has already read these reports and our soldiers are no longer safe," he said at a cabinet meeting in Zagreb, the capital, citing the Times article. "We want them to return home safe and sound."
According to United States and Western officials, in December arms left over from the Balkan wars of the 1990s began to reach rebels battling the forces of President Bashar al-Assad of Syria, via Jordan.
Since then, officials said, several planeloads of weapons have left Croatia. Yugoslav weapons previously unseen in the conflict, including recoilless guns, assault rifles and machine guns, began to appear in videos posted by Syrian rebels on YouTube.
The infusion of arms appeared to signify a more activist approach to helping Syria's armed opposition, and as a counterweight to Iranian support for the Assad government.
Before the Arab Spring uprisings of 2011, Croatia had relatively strong political and economic ties to Damascus. But analysts said that Croatia, which is to join the European Union this year, had since firmly sided with the rebels, abiding by European Union sanctions against Syria, offering financial aid to Syrian refugees and recognizing the Syrian opposition as the only legitimate representative of the Syrian people.
http://www.nytimes.com/2013/03/01/world/europe/croatia-withdrawing-soldiers-from-un-force-on-israel-syria-frontier.html?ref=world
------------
Africa
Libya arrests 48 Egyptian Copts suspected of trying to convert Muslims
01 March 2013
A Libyan security official said Friday that 48 Egyptian Christians suspected of trying to convert Muslims have been arrested in the eastern city of Benghazi.
"Forty-eight Egyptian traders who worked in the Benghazi municipal market have been arrested based on reports of suspect activities," the source told AFP on condition of anonymity.
He said they were found in possession of a quantity of Bibles, texts encouraging conversion to Christianity, and images of Christ and the late Pope Shenuda of Egypt's Coptic Christians, none of which were for "personal use."
But the main charge was illegal entry into Libya, he said.
A video posted on the Internet shows dozens of men with shaved heads squatted on the floor in a tiny room as a bearded Libyan recounts how they had been arrested on charges of proselytizing.
A local official, meanwhile, said the group of men were being well treated and would be deported after an investigation over illegal immigration was completed.
Four foreigners -- an Egyptian, South African, South Korean and a Swede with a US passport -- were arrested in Benghazi in mid-February on suspicion of trying to convert Muslims to Christianity, something that is strictly banned in Islam.
Since the 2011 revolution which ousted Moamer Qadaffi, Libya's small Christian minority has expressed fears over Islamic extremism, especially with the rise of armed militias enforcing their owns laws in the absence of central control.
In December, two Egyptians died in a blast at a Coptic church in the Libyan town of Dafniya.
http://english.alarabiya.net/articles/2013/03/01/269013.html
-----------
Al-Qaeda's North Africa wing leader Abu Zeid killed in Mali: TV reports
Mar 01 2013
Algiers: French forces in Mali have killed Abdelhamid Abu Zeid, a leading field commander of al-Qaeda's North Africa wing AQIM, Algerian Ennahar television reported on Thursday.
The station said 40 militants, including Abu Zeid, were killed in the region of Tigargara in northern Mali three days ago. A French Defence Ministry official declined to comment on the report. Algeria did not confirm the killing.
Full report at:
http://www.indianexpress.com/news/alqaeda-leader-abu-zeid-killed-in-mali-tv-reports/1081404/
--------------
Christians Grow Anxious in '100 Percent' Islamic Sudan
Ulf Laessing | February 28, 2013
Khartoum. When Pastor Kamis went to visit his small church in the Sudanese capital just before Christmas last year, he found a pile of rubble and the remains of a single blue wall.
Hours earlier, authorities had sent in a bulldozer and workers backed by police to demolish the Africa Inland church, which used to lie in a slum suburb of Khartoum.
The structure was one of several small churches that the government has knocked down over the past few months, shocking Christians who worry they will not be able to practice their faith in majority-Muslim Sudan now that the country's south — where most follow Christianity or traditional animist beliefs — has seceded.
Full report at:
http://www.thejakartaglobe.com/international/christians-grow-anxious-in-100-percent-islamic-sudan/574582
--------------
Somali president offers amnesty to pirates
28 February 2013
MOGADISHU: Somalia's president has offered an amnesty to young pirates in a bid to end attacks off the Horn of Africa nation's coast as he seeks to rebuild the war-torn country, he told AFP.
"We have been negotiating with the pirates indirectly through the elders," said President Hassan Sheikh Mohamud. "Piracy has to end."
Mohamud, elected by lawmakers six months ago, said that he wanted to offer an "alternative means of earning a living" to young Somalis who have taken up the gun to join pirate gangs.
Full report at:
http://www.arabnews.com/world/somali-president-offers-amnesty-pirates
-----------
Ethiopian church appoints Abune Mathias as patriarch
Feb 28, 2013
The Ethiopian Orthodox Church has elected a new head six months after the death of the previous patriarch.
Abune Mathias, 71, will be enthroned in the capital, Addis Ababa, on Sunday.
He has been serving as archbishop of the church in Jerusalem and has lived abroad for more than 30 years, first going into exile after the coup led by Mengistu Haile Mariam in 1974.
Full report at:
http://www.bbc.co.uk/news/world-africa-21627611
------------
India
Appointment of Non-Urdu Knowing Teachers in Urdu Schools of Delhi
New Age Islam News Bureau
March 1, 2013
New Delhi: Right Way Women & Children Welfare Organisation, New Delhi protested against the appointment of non-Urdu teachers in Urdu medium schools of Delhi. In a protest meeting held in Jafarabad, the President of the NGO Mrs Anis Fatima said that Urdu speaking people only pay lip service to Urdu but no one has paid any attention to the grave injustice done to the students of the Urdu medium students of Delhi. She said that she had decided to contact the guardians and visit those schools where non-Urdu knowing teachers and principals have been working and prepare a list of such schools and teachers. She demanded that the Education Minister should take immediate steps to remove such teachers. She said that if it is not done, she would start a movement for this.
-----------
Indian budget takes Muslims along, praises Azim Premji
1 March 2013
India's Finance Minister P. Chidambaram does not want the country to grow at a fast rate leaving behind women, the backward castes and tribes and minorities mainly Muslims. Pointing out that India is still the third fastest growing country in the world, he told the Indian Parliament "Our goal is higher growth leading to inclusive and sustainable development," while presenting the Union Budget 2013-14 yesterday. In line with this he has allocated Rs. 35.11 billion to the Ministry of Minority Affairs. This is an increase of 12 percent over the budget estimate and 60 percent over the revised estimate of 2012-13.
Full report at:
http://www.arabnews.com/world/indian-budget-takes-muslims-along-praises-azim-premji
--------------
Prepared for arrest on return: Yasin Malik
PTI | Mar 1, 2013
ISLAMABAD: JKLF chief YasinMalik, who created flutters in India by sharing dais with 26/11 mastermind HafizSaeed in Pakistan, said on Friday he is prepared for confiscation of his passport or his arrest on returning home next week.
"I will be flying back to Delhi from Lahore on the regular PIA flight on March 9," Malik said.
Asked about calls for the revocation of his passport after Saeed joined him at a protest in Islamabad against the hanging of Afzal Guru, Malik said: "It is their wish if they wish to confiscate my passport or to arrest me. Jail is my second home".
Full report at:
http://timesofindia.indiatimes.com/india/prepared-for-arrest-on-return-yasin-malik/articleshow/18749877.cms
-----------
PDP moves adjournment motion in Assembly to discuss Afzal Guru hanging
IANS | Feb 28, 2013
JAMMU: Jammu and Kashmir's opposition Peoples Democratic Party (PDP) on Thursday moved an adjournment motion in the legislative assembly to discuss the situation in the state after execution of Mohammad Afzal Guru and the delay in returning his body to his family.
According to PDP spokesman Naeem Akhtar, the resolution in this regard has already been given to the assembly speaker for discussion on these two issues Friday.
Full report at:
http://timesofindia.indiatimes.com/india/Peoples-Democratic-Party-moves-adjournment-motion-to-discuss-Afzal-Guru-hanging/articleshow/18732586.cms
--------------
No breakthrough in Hyderabad terror attack probe
Mar 1, 2013
HYDERABAD: A breakthrough eludes police even a week after the terrorist attack in Hyderabad that killed 16 people and injured over 100.
Despite claims by the police of obtaining many clues, it appears to be still groping in the dark. No one has been arrested so far in connection with the twin bomb blasts, though police picked up for questioning many youth including some who were acquitted in 2007 Mecca Masjid blast.
Full report at:
http://timesofindia.indiatimes.com/india/No-breakthrough-in-Hyderabad-terror-attack-probe/articleshow/18744809.cms
--------------
Arab World
Series of explosions in Iraq kill 19
Feb 28, 2013
BAGHDAD: A series of bombings struck Baghdad and a livestock market south of the Iraqi capital today, killing at least 19 and wounding dozens in areas that are home to mostly Muslim Shiites the latest evidence of rising sectarian discord in Iraq.
The deadliest attack occurred around sunset when a pair of bombs exploded nearly simultaneously in Shula in north-western Baghdad. One was a car bomb that was detonated outside a fast food restaurant and the other blast occurred near a soccer field. The double-bombing killed 15 people and left at least 40 wounded, officials said.
Full report at:
http://timesofindia.indiatimes.com/world/middle-east/Series-of-explosions-in-Iraq-kill-19/articleshow/18736930.cms
--------------
Iraqi doctor was complicit in torture, tribunal finds
Feb 28, 2013
An Iraqi doctor was "complicit in acts of torture" as part of Saddam Hussein's regime, a medical tribunal has found.
Mohammed Al-Byati, 47, who has worked at UK hospitals since January 2000, had treated detainees in Iraq from December 1992 to March 1994, the Medical Practitioners Tribunal Service heard.
Full report at:
http://www.bbc.co.uk/news/uk-21616814
--------------
Christian-Muslim Tension Flares in Southern Egypt
March 1, 2013
LUXOR, Egypt (AP) — Security officials say hundreds of Muslim residents have thrown firebombs and rocks at police outside a church in the south of Egypt.
They accuse local Christians of providing a safe haven for a missing woman suspected of converting.
Full report at:
http://www.nytimes.com/aponline/2013/03/01/world/middleeast/ap-ml-egypt-
-----------------
Fighting Shortages, Syrian Civilians Take Reins in Rebel Areas
By DAVID D. KIRKPATRICK
March 1, 2013
TILALYAN, Syria — Bundled in a thick overcoat against the frosty afternoon, Mohamed Moussa watched with concern as the town baker worked by flashlight to repair the conveyor belt on his aging oven, the town's principal food source.
Miles from the front lines of the Syrian civil war, Mr. Moussa, the 33-year-old English teacher who leads the new governing council of this rebel-controlled town, spends his time locked in a more mundane battle against desperate shortages of almost everything.
Full report at:
http://www.nytimes.com/2013/03/01/world/middleeast/syrian-civilians-take-reins-in-test-of-self-government.html?ref=world&_r=0
-----------------
Civil Defense in Madinah to mark World Civil Defense Day tomorrow
1 March 2013
Under the aegis of Madinah Gov. Prince Faisal bin Salman, the Civil Defense directorate in Madinah will launch the World Civil Defense Day celebrations at Rashid Mall tomorrow.
The Kingdom's General Directorate of Civil Defense is participating in the World Civil Defense Day celebrated annually on March 1.
This year's theme is entitled 'The community's participation and civil defense', and includes a weeklong exhibition at Rashid Center with the participation of government officials and private establishments.
Full report at:
http://www.arabnews.com/saudi-arabia/civil-defense-madinah-mark-world-civil-defense-day-tomorrow
--------------
Iraq frees 4,000 prisoners in 2013: official
28 February 2013
BAGHDAD: Iraq has freed 4,000 prisoners since the beginning of 2013, Deputy Prime Minister Hussein Al-Shahristani said Thursday, in an apparent bid to placate protesters in Sunni areas of the country.
Demands of the protesters, who have been demonstrating for weeks, include the release of prisoners they say have been wrongfully detained, and the ouster of Prime Minister Nuri Al-Maliki.
Full report at:
http://www.arabnews.com/middle-east/iraq-frees-4000-prisoners-2013-official
--------
'Harlem Shake' Protests in Tunisia and Egypt outside Brotherhood headquarters
By ROBERT MACKEY
March 1, 2013
The rapid evolution of the "Harlem Shake," from a dance to a song to a viral video craze to a new form of Middle East protest, continued apace on Thursday. Hundreds of protesters danced outside the headquarters of the Muslim Brotherhood in Cairo, and students and ultraconservative Islamists known as Salafists clashed in Sidi Bouzid, the Tunisian town where the wave of uprisings in the Arab world began with a very different gesture of defiance.
Full report at:
http://thelede.blogs.nytimes.com/2013/02/28/harlem-shake-protests-in-tunisia-and-
-----------------
Iraqi's Sunni finance minister resigns at anti-Maliki protest
2013/03/01
RAMADI: Iraq's finance minister told crowds of Sunni Muslim protesters on Friday he was resigning, after more than two months of demonstrations demanding an end to marginalisation of their minority sect.
The country's precarious sectarian balance has come under growing strain as Iraq Sunnis vent frustrations that have built up since the US-led invasion of 2003 overthrew Saddam Hussein and empowered the majority Shia community through the ballot box.
Full report at:
http://dawn.com/2013/03/01/iraq-finance-minister-resigns-amidst-sectarian-tensions/
-----------
Southeast Asia
Indonesian Ulema Council want anti-terror squad dissolved over rights abuses
March 01 2013
Muslim groups have called on the National Police to dissolve the country's anti-terror squad (Densus 88) in the wake of allegations it has tortured, wrongfully arrested or killed suspected terrorists while battling terrorism.
Muhammadiyah chairman Din Syamsuddin, who is also deputy chairman of the Indonesian Ulema Council (MUI), said the police force must change its current approach to combating terrorism as it would prove counterproductive to terrorism eradication efforts.
Full report at:
http://www.thejakartapost.com/news/2013/03/01/muslim-groups-want-densus-88-dissolved-over-rights-abuses.html
--------------
Violence Erupts at Malaysian Standoff, Armed Group Says at Least 10 Dead
Rosemarie Francisco & Manny Mogato | March 01, 2013
Manila. A standoff in the eastern Malaysian state of Sabah erupted in violence on Friday, with a spokesman for a group of armed Filipinos occupying a village there saying 10 members of the group had been killed when police raided their camp.
But the Malaysian home minister denied that police had fired a shot and the Philippine government said it had received no reports of casualties among the group, who are followers of the Sultanate of Sulu, in the southern Philippines.
Full report at:
http://www.thejakartaglobe.com/international/violence-erupts-at-malaysian-standoff-armed-group-says-at-least-10-dead/575519
------------
South Asia
Maldives government to appeal flogging of rape victim
28 February, 2013
MALE: The Maldivian government said Thursday it would seek to overturn a court decision to publicly flog a 15-year-old rape victim convicted of having premarital sex.
The unidentified girl was charged after police investigating a complaint that she was raped by her step-father found that she had also been having consensual sex with another man.
A spokesman for President Mohamed Waheed said he was shocked by the sentence handed down by a juvenile court, meaning the teenager would receive 100 lashes when she reaches 18.
Full report at:
http://dawn.com/2013/03/01/maldives-government-to-appeal-flogging-of-rape-victim/
--------------
Afghan blast kills eight policemen, two civilians
28 February, 2013
ASAD ABAD: A roadside bomb on Thursday killed at least ten people including eight policemen in the north-eastern Afghan province of Kunar, officials said.
The blast in Dangam district in the troubled province bordering Pakistan hit a vehicle carrying four police officers who earlier escaped a separate roadside bomb and were being transported for treatment for wounds sustained in that attack, Dangam district Governor Hamish Gulab Shinwari told AFP.
Full report at:
http://dawn.com/2013/02/28/afghan-blast-kills-eight-policemen-two-civilians/
--------------
Bangladesh clashes over war crimes verdicts kill 52
Mar 1, 2013
DHAKA: Fresh clashes erupted on Friday in Bangladesh, bringing the number of people killed to 52 in violence triggered by convictions for Islamist leaders over war crimes committed during the 1971 independence war.
A rickshaw puller was killed after hundreds of pro-government supporters and followers of the rival Jamaat-e-Islami party clashed with sticks at a market in the northern district of Gaibandha, local police chief Nahidul Islam said.
Full report at:
http://timesofindia.indiatimes.com/world/south-asia/Bangladesh-clashes-over-war-crimes-verdicts-kill-52/articleshow/18746617.cms
--------------
Former Maldives President's testimony on February 7 transfer of power
By Azra Naseem | March 1st, 2013
On 4 July, 2012, Mohamed Nasheed, President of the Maldives until February 7 that year, testified at the Commission of National Inquiry (CoNI) on how his government came to an end. Present were co-chairs of the Commission Justice Selvam and Ismail Shafeeu, members Dr Ibrahim Yasir, Dr Fawaz Shareef and Ahmed Saeed. Observing for the international community were Sir Bruce Robertson and Professor John Packer.
Full report at:
http://minivannews.com/politics/summary-former-presidents-testimony-on-february-7-transfer-of-power-53878
--------------
Maldives former Undersecretary's sexual assault trial scheduled next month
By Ahmed Nazeer | February 28th, 2013
The trial against senior Maldivian Democratic Party (MDP) activist and former Undersecretary of the President's Office, Ibrahim Rasheed 'Hoara Ibbe', has been scheduled for next month.
Rasheed stands accused of sexually abusing a 17 year-old girl in December 2012.
The Criminal Court stated that the Prosecutor General had filed the case in the court on February 19.
Full report at:
http://minivannews.com/politics/mdp-%E2%80%98hoara%E2%80%99-ibbe%E2%80%99s-sexual-assault-trial-scheduled-next-month-53848
--------------
Hurting Muslim sentiment won't be tolerated: BNP
28 February, 2013
BNP acting secretary general Mirza Fakhrul Islam Alamgir on Friday said his party would not tolerate anything which hurt the sentiment of majority Muslims in the country.
"The prime minister visited the family of the man (blogger Ahmed Rajib Haidar) who disheartened the Muslim community, but she didn't visit the family of Bishwajit (Das) who was killed by Chhatra League cadres," Fakhrul said.
The BNP spokesperson was speaking at a discussion at the Jatiya Press Club in the capital.
Mentioning Thursday's countrywide violence that left at least 33 people killed, Fakhrul warned the prime minister, "Stop playing your dangerous game."
http://www.thedailystar.net/newDesign/latest_news.php?nid=45118
--------------
Govt to protect Islam: Bangladesh Minister
28 February, 2013
Agriculture Minister Matia Chowdhury told parliament yesterday that the government was determined to protect Islam against any propaganda.
She said the main opposition BNP was trying to mislead the people through evil strategies.
"You [people] do not get misled. The government is determined to protect the holy religion, Islam," said Matia, also presidium member of the ruling Awami League.
Full report at:
http://www.thedailystar.net/newDesign/news-details.php?nid=270936
----------
Pakistan
'Rule of law, human rights and gender inequalities worry most Pakistanis'
By Shamsul Islam
March 1, 2013
FAISALABAD: An online survey conducted by the Directorate of Students Affairs at the Government College University Faisalabad (GCUF) has revealed that issues pertaining to rule of law, human rights and gender inequality have been prioritised as biggest problems people face in Pakistan.
The survey was taken at on the instructions of Vice Chancellor Zakir Hussain. It was titled: Prioritisation themes- Issues for Post-2015 Development Agenda from Pakistani Perspective. It was carried in collaboration with the United Nations Development Programme (UNDP). The questions were put up on the university website.
Full report at:
http://tribune.com.pk/story/513940/online-survey-rule-of-law-human-rights-and-gender-inequalities-worry-most-pakistanis/
--------------
The killings of journalists continue unabated
February 28, 2013
Two senior journalists were killed during the short span of 48 hours. As is usual, enquiry committees have been formed by the authorities to investigate the killings and the motives behind the incidents. However, as committees have been formed in the past for the same reason which have not shown any results there is not much hope that the latest committees will show any progress.
Full report at:
http://www.humanrights.asia/news/ahrc-news/AHRC-STM-048-2013
--------------
School blown up in Khyber Pakhtunkhwa province
28 February, 2013
LAKKI MARWAT: A boy's government primary school was blown up in Abakhel village in Lakki Marwat district of Khyber Pakhtunkhwa province on Friday.
The Lakki Police Station House Officer, Mashal Khan has confirmed that Government Boys Primary School Zairan Kally has been bombed by the miscreants in early wee hours and have destroyed its three rooms and a Varanda
He said that there is no loss of life but only the school building has been destroyed due to the explosion carried out through homemade IEDS.
Full report at:
http://dawn.com/2013/03/01/school-blown-up-in-lakki-marwat/
--------------
Pakistan Lawn Week '13 in Delhi this April
Mar 1, 2013
Genelia D'Souza turns 'bride' at IRFWIt's music over fashion for IRFW visitorsMaheka Mirpuri launches couture lineMore glamour than business at IRFWCharu goes boho, Rajdeep nurses holiday hangover
For the first time, Pakistan Lawn Week 2013 will be hosted in Delhi next year in month of April.
Full report at:
http://timesofindia.indiatimes.com/life-style/fashion/shows/Pakistan-Lawn-Week-13-in-Delhi-this-April/articleshow/17465357.cms
--------------
LeJ involved in 80 pc of Pakistan's terror incidents, says Pak Interior Minister
2013/03/01
ISLAMABAD: Federal Interior Minister Rehman Malik said on Friday that the outlawed outfit Lashkar-e-Jhangvi (LeJ) was involved in 80 per cent of terrorism incidents in Pakistan, DawnNews reported.
During an informal talk with media persons the federal interior minister said that all information regarding the LeJ was provided to the Punjab government and that the Punjab government should tell why it had not taken any action against the banned organisation.
Full report at:
http://dawn.com/2013/03/01/lej-involved-in-80-pc-of-pakistans-terror-incidents-says-rehman-malik/
-----------
Pervez Musharraf to end his self-imposed exile; to return to Pakistan
PTI | Mar 1, 2013
DUBAI: Former Pakistani President and military dictator Pervez Musharraf announced the end of his self-imposed exile on Friday and said he will return to Pakistan within one week after the formation of an interim government.
Musharraf said that he would land in the Karachi, Islamabad or Rawalpindi and will face the cases in the courts.
Full report at:
http://timesofindia.indiatimes.com/world/pakistan/Pervez-Musharraf-to-end-his-self-imposed-exile-to-return-to-Pakistan/articleshow/18750105.cms?
------------
Balochistan's prosecutor general goes missing
28 February, 2013
QUETTA: Balochistan Prosecutor General Abdul Wasey Tareen has gone missing while travelling from Quetta to Islamabad.
Sources in his family said that Mr Tareen and his driver left for Islamabad via Zhob-Dera Ismail Khan in his car on Tuesday. He contacted his son in the evening before reaching Zhob.
However, after that call there was no response from the cellphones of Mr Tareen and his driver.
Full report at:
http://dawn.com/2013/03/01/balochistans-prosecutor-general-goes-missing/
--------------
Zardari calls for political set-up in Balochistan
28 February, 2013
QUETTA: President Asif Ali Zardari asked Balochistan Governor Nawab Zulfiqar Ali Magsi on Thursday to play his role in setting up a political government in the province after lifting of the governor's rule some time next week.
Sources said the president had a meeting with parliamentary leaders of all political parties having representation in the Balochistan Assembly on the issue of lifting of governor's rule and electing a new chief minister and an opposition leader before the dissolution of the assembly on completion of its tenure.
Full report at:
http://dawn.com/2013/03/01/zardari-calls-for-political-set-up-in-balochistan/
--------------
TTP demands Rs10m from Islamabad doctor
28 February, 2013
ISLAMABAD: Police officials report that Dr Tariq Awan, a former Medical Superintendent of Federal Government Services Hospital, received a threatening letter from the Tehrik-i-Taliban Pakistan, asking for Rs10 million within ten days.
The letter, which was hand-written in Urdu, threatened the retired Dr Awan with "dire consequences" if the failed to deliver the money, sources added.
Full report at:
http://dawn.com/2013/03/01/threatening-letter-received-ttp-demands-rs10m-from-islamabad-doctor/
--------------
Mainstream parties back jirga talks with militants
28 February, 2013
ISLAMABAD: In a major development, mainstream political and religious parties and civil society groups agreed on Thursday to negotiate peace with militant elements through a broadened tribal jirga earlier formed by Jamiat Ulema-i-Islam-F.
The parties attending an all parties conference (APC) hosted by the JUI-F agreed on a five-point declaration.
Full report at:
http://dawn.com/2013/03/01/mainstream-parties-back-jirga-talks-with-militants/
--------------
Musharraf attack case: Conversion of civilians' jail term to death questioned
March 1, 2013
RAWALPINDI: The Supreme Court on Thursday raised questions over the procedure adopted by the military authorities to extend the sentence of two civilians convicted by the army court for their role in a suicide attack on Pervez Musharraf.
"It is against all principles of justice and fair trial to convert a life term into death penalty by an army court of appeal without informing the convicts and adhering to the relevant procedure laid down in the law," remarked Chief Justice of Pakistan Justice Iftikhar Muhammad Chaudhry.
Full report at:
http://tribune.com.pk/story/514166/musharraf-attack-case-conversion-of-civilians-jail-term-to-death-questioned/
--------------
Pakistan-Iran pipeline work to begin on March 11
AFP | Mar 1, 2013
ISLAMABAD: A consortium will start work next week on a much delayed $7.5 billion gas pipeline from Pakistan to Iran despite American warnings of possible sanctions, Pakistani officials said Friday.
The date was announced after Pakistani President Asif Ali Zardari held talks in Tehran with Iranian counterpart Mahmoud Ahmadinejad and supreme leader Ayatollah Ali Khamenei, who urged Islamabad to press ahead with the project.
Full report at:
http://timesofindia.indiatimes.com/world/pakistan/Pakistan-Iran-pipeline-work-to-begin-on-March-11/articleshow/18746667.cms
--------------
Pak issues nearly 70,000 licences for prohibited weapons
Mar 01 2013
Islamabad : Pakistan's Interior Ministry has issued over 69,000 licences for prohibited bore weapons, including Kalashnikovs and sub-machine guns, on the recommendation of members of parliament over the past five years.
Interior Minister Rehman Malik informed National Assembly, the lower house of parliament that the federal government had issued 69,473 prohibited bore arms licences during 2008-2012 on the recommendation of parliamentarians.
Full report at:
http://www.indianexpress.com/news/pak-issues-nearly-70000-licences-for-prohibited-weapons/1081768/
----------
Mideast Asia
'Milestone' reached in Iran nuclear talks
28 February, 2013
TEHRAN: Iran's negotiations with world powers over Tehran's disputed nuclear programme reached "a turning point" this week, Iranian Foreign Minister Ali Akbar Salehi said on Thursday, suggesting a breakthrough was within reach.
"I call it a milestone. It is a turning point in the negotiations," Salehi told Austrian broadcaster ORF in an interview during a visit to the Austrian capital for a United Nations conference.
Full report at:
http://dawn.com/2013/03/01/milestone-reached-in-iran-nuclear-talks-minister/
--------------
Turkish PM Draws Criticism for Zionism Remarks
March 1, 2013
ANKARA, Turkey (AP) — Turkish Prime Minister Recep Tayyip Erdogan drew sharp criticism for comments equating Zionism to a crime against humanity at a U.N. meeting promoting dialogue between faiths, and a U.S. official said Secretary of State John Kerry will take the Turkish leader to task on Friday for the "particularly offensive" remark.
Addressing the U.N. Alliance of Civilizations conference in Vienna this week, Erdogan complained of prejudices against Muslims. He said Islamophobia should be considered a crime against humanity "just like Zionism, like anti-Semitism and like fascism."
Full report at:
http://www.nytimes.com/aponline/2013/03/01/world/europe/ap-eu-turkey-
------------
Yemen releases top 2 rebels to calm south
1 March 2013
ADEN: Yemeni authorities yesterday released two separatist leaders in response to demands of southerners who have threatened an escalation, activists said.
Authorities freed Qassem Askar, a head of the hard-line faction of the separatist Southern Movement, and southern cleric Hussein bin Shouaib "based on orders by the attorney general," said activist Yasser Al-Yafie.
Full report at:
http://www.arabnews.com/middle-east/yemen-releases-top-2-rebels-calm-south
-----------
North America
U.S. Finds Erdogan Comments on Zionism 'Offensive,' Official Says
March 1, 2013
ANKARA (Reuters) - A row over Turkish Prime Minister Tayyip Erdogan's description of Zionism as a crime against humanity risked overshadowing U.S. Secretary of State John Kerry's visit to Turkey on Friday, his first to a Muslim nation since taking office.
Kerry is meeting Turkish leaders in talks meant to focus on Syria's civil war and bilateral interests from energy security to counter-terrorism.
Full report at:
http://www.nytimes.com/reuters/2013/03/01/world/middleeast/01reuters-usa-
----------
US may have forced Ben Affleck to make 'Argo': Top Iranian leader
BySachin Parashar, TNN | Feb 28, 2013
NEW DELHI: Despite the verve with which it captured the dramatic escape of six Americans from the Canadian embassy during the Iranian revolution - culminating in an Oscar for best picture this year - Argo is perhaps no more than just another American red rag for the Iranians.
Full report at:
http://timesofindia.indiatimes.com/world/middle-east/US-may-have-forced-Ben-Affleck-to-make-Argo-Top-Iranian-leader/articleshow/18735122.cms
----------
Australia
Sharia flogging breaks the law - four guilty of assaulting Muslim convert
Peter Bodkin
March 01, 2013
In an Australian legal first, magistrate Brian Maloney yesterday found four men guilty of assaulting a Muslim convert in a religion-inspired whipping.
Christian Martinez, 32, was held down and beaten 40 times with an electrical cord in his Silver water home in July 2011, leaving him bloodied and scarred.
In his judgment, Mr Maloney said assaults committed as part of a religion that involved "mortification of the flesh" had never been before a court in any common-law country - until now.
Full report at:
http://www.heraldsun.com.au/news/national/sharia-flogging-breaks-the-law-four-guilty-of-assaulting-muslim-convert/story-fndo317g-1226588012817
--------------
WHO, Islamic leaders summit to stop polio worker attacks
28 February, 2013
CANBERRA:Top World Health Organisation officials and Islamic leaders will meet in Egypt next week in an effort to stop attacks on polio workers, which are hampering the eradication of the virus in some countries with large Muslim populations.
"Shooting health workers who are protecting kids from this crippling disease is against the Koran and everything Islam stands for," WHO's Assistant Director-General Bruce Aylward told Reuters in Canberra said on Friday.
Full report at:
http://dawn.com/2013/03/01/who-islamic-leaders-summit-to-stop-polio-worker-attacks/
--------------
URL: https://www.newageislam.com/islamic-world-news/new-age-islam-news-bureau/human-rights-watch-urges-indonesia-to-tackle-religious-violence/d/10607