New Age Islam News Bureau
29 Nov 2016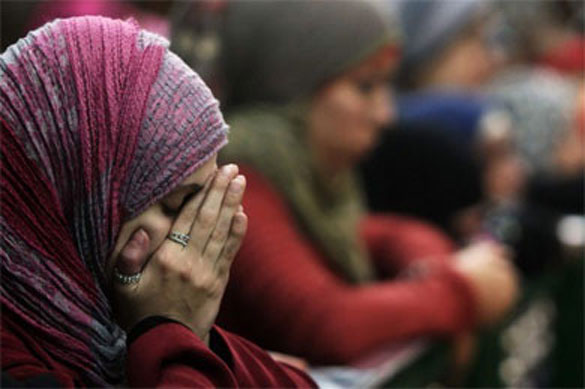 Asothalom banned mosque construction and the use of a muezzin at prayer times last week. PHOTO: AFP
--------
• How Isis Recruiters Found Fertile Ground in Kerala, India's Tourist Gem
• Terrorists Leaving Eastern Aleppo through Humanitarian Corridors
• Pakistan Province Bans Forced Conversion of Christians to Islam
• Malaysia to Hold Gathering in Protest over Myanmar's Rohingya Violence, Zahid Says
India
• How Isis Recruiters Found Fertile Ground in Kerala, India's Tourist Gem
• Zakir Naik Calls Modi Government Anti-Muslim
• TCS Techie, Inspired By Al-Qaida, Who 'Plotted' To Target PM Narendra Modi Held in Tamil Nadu
• Malaysia rejects reports on citizenship to Zakir Naik
• Kalyan youth who joined ISIS reportedly killed in Syria
• India keeps its word, gives 4th chopper to Afghanistan
• Pakistan refuses to cease fire, 2003 pact as good as over
• Terrorists attack Army unit in Nagrota near Jammu
• Pakistan ready for talks on fringes of Afghanistan conference, says Basit
• Pathankot attack: MHA gives nod to charge Jaish chief Masood Azhar
• Malegaon blasts: HC seeks NIA's reply on discharge of 8 accused
--------
Arab World
• Terrorists Leaving Eastern Aleppo through Humanitarian Corridors
• Iraqi Forces Say Nearly 1,000 Daesh Terrorists Killed In Mosul
• Iraqi forces liberate ISIS-held Nineveh Plain
• Iraqi forces grind on in east Mosul as political rift opens over Shia militias
• Rebels' hold on eastern Aleppo collapses as troops move in
• Fatah Al-Sham Front, Ahrar Al-Sham Terrorists Agree to Hand Over Khan Al-Sheih
• Popular Uprising against Terrorists Intensifies in Eastern Aleppo
• Source: Syrian Air Force Hits Ahrar Al-Sham Commanders' Meeting
• Eastern Aleppo: Syrian Army Wins Back 3,000 Buildings, Key Hydro Power Station
• Dara'a: Terrorists Sustain Heavy Losses in Army Offensives in Dara'a Province
• In major blow, Syria rebels lose north-east Aleppo
• Syrian Army Fortifies Military Positions in Eastern Aleppo
--------
Pakistan
• Pakistan Province Bans Forced Conversion of Christians to Islam
• Terrorist with Pakistan Link Attacks US University
• One group involved in at least five sectarian attacks, say police
• Criminalising forced conversions: Sami demands dissolution of Sindh Assembly
• ASWJ chief allowed to contest Jhang by-election
• PTI starts submitting fresh evidence in SC against PM's family
• Pak-Turk School bids adieu to Turkish teachers
• War on terror: US asks Pakistan to do more yet fails to compensate
• 3 'TTP men' held in Karachi
• Five terrorists held in Karachi
--------
Southeast Asia
• Malaysia to Hold Gathering in Protest over Myanmar's Rohingya Violence, Zahid Says
• PAS Should Realise Some Muslims Oppose Hudud Bill Too
• Muslim outcry over Hungarian town's anti-Islam decree
• Religious Extremism Is Spreading To Inland China: Official
• Muslim MPs told to pick sides after PAS threat
• Hizbut Tahrir Malaysia files judicial review to challenge 'deviant' fatwa
• Indonesia Muslim hardliners break up what they think is gay sex party
--------
South Asia
• Bangladesh Refuses Rohingya Fleeing 'Ethnic Cleansing'
• 21 Militants Killed In Air and Ground Raids of Afghan Forces in Nangarhar
• Four police forces killed in Taliban ambush: Afghan official
• Funding requested to update 53 Blackhawk helicopters for Afghan forces
• Ghani arrives in Mazar to review Balkh government's performance
--------
Africa
• Essebsi: Tunisia Was Only Arab Spring Success
• Nigeria: Govt, Partners Launch Campaign to End Child Marriage
• Somali Forces Approach Port Town, Ready to Attack Daesh
• Liberia: 'Christian State' May Help Eliminate Corruption, Satanic Acts
• African Muslims gather in Nigeria for prayers against Boko Haram, recession
• Uganda: Sheikh Mwanjje Arrested Over Statements on Muslim Clerics
• Death toll from Uganda clashes rises to 62
• UN chief demands immediate end to C. Africa violence
• Sudan Trial against Pastors Continues
--------
Europe
• Muslim Outcry Over Hungarian Town's Anti-Islam Decree
• French strike likely killed Al-Qaeda ally Belmokhtar
• Spanish police arrest four on suspicion of Islamist militant links
--------
Mideast
• Emergency Rule Will Continue As Long As Necessary, Turkish Deputy PM Says
• Yemen's Houthi Militia Form Cabinet
• Two Turkish soldiers killed in clash with Kurds
• Houthi casualties rise in clashes with Yemeni forces
• Turkish authorities widen post-coup crackdown, target foster families
• Israel barring Fatah members from leaving Gaza: Fatah spokesman
• PKK militants kill 2 soldiers in Turkey's east: Sources
--------
North America
• US Authorities Seek Authors of Hateful Letters to Mosques
• Muslim Americans wary of what 2017 will bring
• Suspect Is Killed in Attack at Ohio State University That Injured 11
Compiled by New Age Islam News Bureau
URL: https://www.newageislam.com/islamic-world-news/new-age-islam-news-bureau/how-isis-recruiters-found-fertile-ground-in-kerala,-india-s-tourist-gem/d/109228
--------
How Isis recruiters found fertile ground in Kerala, India's tourist gem
Michael Safi
29 November 2016
Residents of Kerala like to call their lush south Indian state, "God's own country". Hafizuddin Hakim disagreed.
The 23-year-old left his wife and family in June, telling them he was headed to Sri Lanka to pursue his Islamic studies. Around the same time, 16 others slipped out of his district, Kasargod, and another four from neighbouring Palakkad.
The next anyone heard from the missing 21 was an encrypted audio recording sent from an Afghan number. "We reached our destination," it said. "There is no point in complaining to police ... We have no plans to return from the abode of Allah."
The mass disappearance of the group, widely believed – but not confirmed– to have joined Islamic State, is one of a number of incidents this year that have raised fears that India, so far unscathed by the terrorist group, might be seeing increased activity.
India's Muslim population, the third largest in the world, has so far contributed negligible numbers to Isis – fewer than 90 people, according to most estimates. "More have gone from Britain, even from the Maldives, than India," says Vikram Sood, a former chief of India's foreign spy agency.
But growing concern over the group's influence was made official this month, when the US embassy in Delhi issued its first Isis-related warning, of an "increased threat to places in India frequented by Westerners, such as religious sites, markets and festival venues".
However, it is not India's harsh, dry north, nor Kashmir, the site of a burning Islamic insurgency, where Isis has found most appeal. The group's unlikely recruiting ground is Kerala, one of India's wealthiest, most diverse and best-educated states.
Minarets and palm trees intersperse the skyline along Kerala's Malabar coast, a verdant region of paddies and waterways that weave between villages like veins.
Padanna, in the north of the state, is a typical backwater town: orderly, lined with oversized houses, and made rich by remittances from its share of the nearly 2.5m Keralites who work in the Arab gulf.
It is also from where a dozen people, including Hakim, vanished in June. "He was a carefree, easy-going boy," recalls his uncle, Abdul Rahim. "He used to indulge in all kinds of activities, smoking, drinking. He was not that religious."
Hakim had worked in the United Arab Emirates in his late teens, returning to Padanna two years ago. A little aimless, he fell in with a new crowd, centred around an employee of the local Peace International School, an education franchise that adheres to a hardline Salafi Muslim ideology (but which has denied any involvement in the group's disappearance).
"All of a sudden he became a recluse," Rahim says. He grew a wispy beard, cut the TV cable to his home and one day, stopped driving his car. "He said it was taken on loan, and a loan was anti-Islam."
Salafism is not new to southern India, but an influx of Saudi Arabian money in the past decades – partly detailed in Saudi diplomatic cables released by Wikileaks – has produced a harder-edged Islam in the region, says Ashraf Kaddakal, a professor at the University of Kerala.
"It is a very narrow, very rigid, very reactionary kind of ideology," he says. "And it has attracted many youngsters, especially students.
"These youngsters have detached from their [orthodox Sunni] leaders and started following the online Islam, the preaching and sermons of these Saudi and other Salafi scholars," he says. "They indoctrinated many through these internet preachings."
Kadakkal himself has tried to counsel dozens of young people, whose parents fear their children's increasingly rigid faith. "My counselling has been a total failure", he admits. "They blindly follow their masters. They get their fatwas from the internet." Whatever threat Isis poses to India is fundamentally different, and probably less pressing, than that which most occupies the minds of Indian security officials.
"For us the major fear is from groups such as Lashkar-e-Taiba or Jaish-e-Mohammed," says Sood, the former intelligence chief. "That is where the real, organised, state-sponsored threat lies."
In contrast, those arrested so far on suspicion of Isis links or sympathies, numbering 68 people, have largely been self-starters, operating in small, unskilled networks.
"And they were almost all well-short of coming close to actually carrying out anything resembling a lethal operation," says Praveen Swami, an author and journalist who specialises in strategic issues.
Still, the militant group has explicitly tried to ignite fervour among Indians. Its propaganda wing released a video in May featuring interviews with Indian recruits, including members of an existing jihadi group, the Indian Mujahideen, that pledged allegiance to Isis in 2014.
According to a National Intelligence Agency charge-sheet issued against 16 alleged extremists in July, authorities also believe Shafi Armar, a notorious Indian Mujahideen member believed to be in Syria, has been actively trying to groom recruits back home.
As well, Subahani Haja Moideen, one of six members of an alleged extremist cell arrested in northern Kerala in October, is believed to have actually returned from fighting with Isis in Iraq, where he reportedly met with some of the alleged organisers of the Paris terror attacks, according to Indian news agencies.
On the numbers, overall – and like al-Qaida before it – the group has so far failed to make deep roots in India.
Kadakkal suggests India's idiosyncratic religious culture just doesn't blend well with Isis' highly orthodox worldview. "Indian soil is not right for this kind of extremism," he says.
Sood agrees: "There is a lot of laissez faire in India, much more than in the more ordered societies of the modern world. We let things be, and that's terrible when it comes to driving, but otherwise ... it has upsides."
But the fault-line between Hindus and Muslim in India is a deep one, and the symbolic power of a successful attack could far outweigh any toll of casualties.
"I guess that is the real fear," Swami says. "If even this small Isis thing succeeds in carrying out large acts of violence, the political and knock-on consequences could create serious trouble."
https://www.theguardian.com/world/2016/nov/29/isis-recruiters-fertile-ground-kerala-indias-tourist-gem
--------
Terrorists Leaving Eastern Aleppo through Humanitarian Corridors
Nov 28, 2016
"Over 100 terrorists have stopped war in Aleppo and left the Eastern parts of Aleppo through humanitarian corridors," the Russian Center said.
Meantime, Aleppo's governor announced that an operation room has been set up in the Northern province to welcome all the people who flee the Eastern districts of Aleppo city.
Meantime, the Russian Defense Ministry announced that 40 more terrorists in al-Qadesiya region of Eastern Aleppo have surrendered themselves to the government forces.
Reports also said earlier today that thousands of civilians could manage to escape the militant-held neighborhoods in the Eastern part of Aleppo city and were hosted in the army-controlled regions.
More than 3,000 civilians, who had been taken hostage by terrorists in the Eastern districts of Aleppo, could flee these neighborhoods after more lands were captured by the government forces on Sunday.
The fleeing civilians were warmly hosted in army-controlled regions.
After the Syrian army and its allies intensified their operations in Eastern Aleppo, more civilians, who were used as human shields by the militants, could flee from the region.
On Sunday, 600 more civilians also managed to escape from the terrorist-controlled areas in Eastern Aleppo.
On Friday, a 23-member group of civilians left Eastern Aleppo. The group comprised of civilian residents of Hanano Housing Project district, mostly women and children. Hanano was captured by the army on Saturday afternoon.
Also, a sum of 10 civilians and seven militants managed to flee the Eastern districts of Aleppo on Tuesday, and reached a Syrian army post outside the city.
Moreover, the two families comprising 10 civilians escaped the terrorist-controlled areas via Hananou region last Sunday.
They disclosed that they had tried many times to exit Eastern Aleppo, but every time they were blocked by the terrorist groups, adding that the terrorists blocked civilians' access to food and medicine to force them to join the militant groups as people were living in very difficult conditions.
They also stressed that the people in the terrorist-controlled areas cannot escape; "if they could no one would stay there". "Militants have closed off all roads and corridors to the outside world to use people as human shields."
A newly-released video also showed that a team of Syrian and Russian forces carried out a rescue operation to save two families fleeing from the Eastern districts of Aleppo city.
The video showed ten civilians who managed to leave the Eastern districts of Hananou, were rescued by the Russian and Syrian forces.
"Details of this operation are secrets due to security reasons. Terrorists are monitoring any moves even at night time and open fire at any detected target immediately," a field source said.
"Although, one does not need to go a long distance to leave this regions (militant-held neighborhoods), but the large number of militants and their 24-hour-long guards have made any attempt to escape the city a dangerous move," the source went on to say.
The Arabic service of RT said in a report that this operation was the first of a kind to rescue civilians in the Eastern districts of Aleppo, adding that a series of similar operation will be carried out to rescue more people from the Eastern parts of the city.
http://en.farsnews.com/newstext.aspx?nn=13950908000693
--------
Pakistan province bans forced conversion of Christians to Islam
Mon 28 Nov 2016
By Antony Bushfield
Forced conversions from one faith to another in a major Pakistan province have been banned.
Sindh's provincial assembly voted to criminalise those who use force to make people change their religion.
The bill means perpetrators can face five years in prison whilst facilitators could be handed a three year sentence.
According to charities at least 1,000 girls, most of them Christians, are forcibly converted to Islam in Pakistan every year.
Physical, emotional or psychological violence is often used to make another person adopt another religion.
Under the new law anyone converting will be monitored for 21 days "to ensure they are converting for religious purposes and by their own free will, not out of fashion or under force."
Nasir Saeed, director of CLAAS-UK, welcomed the new law: "Unequivocally, it is a great step taken by the Sindh government to protect the religious minorities.
"Though it will not stop the ongoing trend in society, it will help to reduce such crimes and it will also build confidence and a sense of security among the religious minorities.
"The police do not normally take action in such cases, fearing the reaction and pressure from the Muslim community, but now they will have to take action."
He urged the Punjab government to consider a similar law given that it is home to most of the Christian population.
http://www.premier.org.uk/News/World/Pakistan-province-bans-forced-conversion-of-Christians-to-Islam
--------
Malaysia to hold gathering in protest over Myanmar's Rohingya violence, Zahid says
BY REENA RAJ AND IDA NADIRAH IBRAHIM
November 29, 2016
KUALA LUMPUR, Nov 29 — Malaysians must stand against the aggression and genocide on the Rohingya carried out by the Myanmar government, said Deputy Prime Minister Datuk Seri Ahmad Zahid Hamidi.
He said the Foreign Ministry had contacted the Myanmar ambassador to Malaysia last week and handed him a protest note.
"The major gathering on Dec 4 is to express our concern over the violence taking place on the Rohingya," he said.
Ahmad Zahid said the gathering was not only among Muslim non-governmental ogranisations as the main reason was to stand against the violence of the Myanmar government, which affected Asean.
So far, from the Opposition, PAS president Datuk Seri Abdul Hadi Awang has confirmed his attendance.
"I hope we can all do away with our differences and work together on a bigger problem," Ahmad Zahid said.
NGOs are urging international organisations to play a more proactive role in tackling violence and atrocities against the Rohingya.
Malay NGOs are in consensus that while Malaysia is doing what is possible for the Rohingyas, world powers such as the United Nations (UN) and Asean should intervene.
Malay Islamic World (Dunia Melayu Dunia Islam) president Tan Sri Mohd Ali Rustam said immediate intervention by the UN was the fastest possible solution.
He said the UN should convene a meeting of the Security Council and intervene as it had done with other countries, such as Iraq.
"We can't continue to sit back and watch Myanmar kick out the Rohingya and have the UN expect neighbouring countries to keep taking them in," he said.
"We want to help, but how many more can we take in? The Myanmar government is responsible to protect their people, whether Muslim or not."
The former Malacca chief minister said taking other measures besides public protests, such as suspending trade with Myanmar, would not be the solution as it could lead to other issues, including black markets.
Ikatan Rakyat Insan Muslim Malaysia (IRIMM) chairman Amir Amsaa Alla Pitchay said aside from waiting for international intervention, the government should take action by disallowing Myanmar workers to enter the country.
He said the Myanmar government needed a wake-up call that what it was doing was unacceptable and wrong.
"If we don't take stringent action, then Myanmar will take things easy and continue mass killings knowing there would be no outside interference or intervention."
Amir said a group of NGOs would send a memorandum to the UN office in Damansara Heights on Thursday, to call on the organisation to take swift action.
Islamic Youth Movement of Malaysia (Abim) vice-president Ahmad Fahmi Mohd Samsudin said crimes against the Rohingya, which had been going on for many years, needed to be highlighted more and backed by consistent action from the government.
Although the Foreign Affairs Ministry publicly condemned the escalation of violence against the Rohingya, he said, the government should withdraw the Malaysian ambassador from Myanmar.
"It is time for countries, especially those with the power, to act as the basic human rights of the Rohingya are being violated," he said.
http://www.themalaymailonline.com/malaysia/article/gathering-to-be-held-in-protest-over-myanmars-rohingya-violence
--------
India
Zakir Naik calls Modi government anti-Muslim
Mustafa Shaikh
November 28, 2016
Controversial preacher Zakir Naik has called the Modi government anti-Muslim. He called himself an NRI and gave work as an excuse for not returning to India. In an interview, Naik has answered some of the most frequently asked questions.
Q: Do you plan to challenge the ban in court? If yes, when?
A: Yes, the ban will be challenged as soon as possible. My legal team in Delhi and Mumbai are considering all options possible.
Q: Why did you give donation of Rs 75 lakh to Rajiv Gandhi Charitable Trust?
A: IRF carries out several social programmes in education and health. It does so by donating money to several other NGOs, hospitals and educational institutions. This is done by granting scholarships to needy students and donating money to hospitals for treatment of the poor who cannot pay for expensive surgeries. IRF also runs its own free medical clinics in Mumbra, Mumbai that gives free treatment to more than 5000 patients a month. Under a similar programme, IRF donated Rs 50 lakhs to RGCT few years ago, which the trust later returned in July 2016 for reasons better known to them.
Q: Do you agree that some youths who have joined ISIS have been influenced by you?
A: No, I don't agree with that. It is atrocious even to imply that.
I am followed by more than 100 million people from across the world through television, Facebook and YouTube. Tens of thousands of people have come closer to Islam after listening to my talks and videos on topics that have ranged from misconceptions about Islam, Quran and modern science, education, women's rights in Islam, family issues, Islamic view on terrorism and jihad.
I do agree that I inspire tens of thousands of people to come closer to Islam but every fan of mine may not do everything I say. Once a person comes closer to Islam, there are possibilities that he is exposed to other speakers as well, some of whom misguide them in the name of Islam. They encourage them to kill innocent people, which is totally against the Quran. If you listen to my talks, you will not find a single video where I have condoned terrorism or killing any innocent human beings.
"I AM BEING MISQUOTED"
I've been giving lectures for more than 20 years and there's not a single lecture where I've ever encouraged anyone to kill any other innocent human being, whether Muslim or non-Muslim. In the media and elsewhere, I am being misquoted through half sentences and out of context clips, which try to give an impression that I promote terrorism. I'm totally against terrorism. I condemn all acts of terrorism, including killing of innocent human beings, which is considered as the second major sin in Islam. Islam and Quran are totally against all acts of terrorism. And that is what I've always preached.
It is wrong to imply that a few miscreants who joined terror groups were influenced by me. I'm sure you agree that I have good oratory skills. So if I was really spreading terror, wouldn't I have made a few lakh terrorists by now? Not just a handful? The fact is that I've always preached peace and harmony, and how to become good human beings by following Quranic tenets. In a fan following of millions, there may be a handful of anti-social elements who will go astray and take up violence. But they are surely not following what I've told them. The moment they pick up senseless violence, they cease to be Islamic and they surely lose my support.
Q: Theresa May was the first leader who had banned Dr Zakir Naik when she was British home minister. Why are you blaming Modi government?
A: I am not banned in UK. I have been 'excluded', which means I cannot enter UK. A ban would have meant banning my speeches on television, my NGO as well as my books, audio and video CDs. None of that has happened. My organisation and my published materials are very much in circulation in UK and doing some commendable work in spreading the message of peace in Islam. Even the exclusion in UK was politically motivated since the earlier government the Labour Party a few months ago when they were in power before myself being excluded, the head of Counter Terrorism had send a senior officer to request me to help them to reach those Muslims whom they felt were misguided.
In fact, for my work spanning over two decades and even after being excluded from UK in 2010 I've been awarded some of the highest civilian awards by several countries, like Malaysia, Dubai, Sharjah & Gambia including the King Faisal Prize for Service to Islam by King Salman of Saudi Arabia which is the most prestigious award of the Islamic World similar to the Nobel Prize for Peace. My talks continue to attract lakhs of people from all communities.
It is only in India, my homeland, that even after attracting hundreds of thousands of audience for several years I have been banned. Imagine I was invited twice in the last few years before the Modi government came to power to the National Police Academy in Hyderabad which is the most prestigious training institute for Indian Police to address the IPS officers. Most of the officers I addressed may yet be in service. Do you mean to say that this prestigious Institution invited a person who promotes terrorism to address the IPS officers. This ban is truly unfortunate and undoubtedly politically motivated. Like in UK where the Counter Terrorism head disagreed with the exclusion but had to give in to the then Home Secretary here in India too I am positive that the officers in NIA & other Departments after doing thorough research for more than 4 months may have surely realized that I am far away from promoting terrorism have no choice but to give in to the political pressures. More unfortunately, it is also indicative of the grim state of affairs existing in my beloved homeland since the Modi government took over two-and-a-half years ago.
Q: Why are you not coming back to India?
A: I'm an NRI and my work keeps me away for most part of the year. I've been away since May 2016. As for addressing the current controversy, I've repeatedly offered my cooperation to governmental agencies in their investigations. Till a few days ago, no agency bothered to contact me, ask me questions, send me any notice or even lodge an FIR against me. Till date there's been no contact and the only FIR lodged against me was done after the ban.
Q: The NIA has found several proofs that can link IRF to ISIS. What you like to say about it?
A: Any talks of links to Anti ISIS is pure fabrication. For the past three months, there is a concerted effort by the government and its agencies to create an air of negativity around me and label me as a hatemonger. And till date, they've not provided a single proof to substantiate their claims. That's because none exist, and all that agencies are claiming are chatter and nothing else. What I'm doing now is the same work I've been doing for 25 years. Do you really think my so called "terrorist activities" would have been hidden from multiple intelligence agencies for so long? Most of my statements quoted for banning me have been made by me 8 to 18 years ago. One needs to look at these allegations from a political viewpoint. These allegations started when the current Modi government took over and that says a lot of things.
"MODI GOVERNMENT IS ANTI-MUSLIM"
Q: Do you think Modi government is anti-Muslim?
A: I don't think, I know it is anti-Muslim. The last decade and a half has several evidences of Modi's anti-Muslim behaviour and actions. And the most recent one is the banning of IRF, while the likes of Rajeshwar Singh, Yogi Adityanath and Sadhvi Prachi flourish under him.
But why ask me, ask the hundreds of millions of Indians who will tell you that Modi is anti-Muslim. And that makes him a danger to the Indian democracy.
Q: NIA claims that IRF funded Anas, a youth from Rajasthan, who apparently joined ISIS outfit. What's your reaction to that?
A: IRF funds education of underprivileged children from across the country. It's been doing that for several years now. It gives scholarships of more than Rs 1 crore every year. Scholarships are given in the field of medicine, engineering, management studies accountancy, etc. Thousands of needy students have benefitted from it over the years.
I'm in no position to confirm or refute regarding IRF funding Anas because all of IRF's documents have been taken away after the ban. I can tell you that it is highly improper and childish to allege that IRF's scholarship money was used to "fund terror". That's not possible because the scholarship amount goes straight to the institution and not to the student. Once the student submits the fee structure of his institution, a cheque is made out in the name of the institution and sent directly to the institution.
In some cases, the student may have paid the fees by taking loans or organising money from someone if the last date was due. In such a case, IRF pays to the student's account directly. Can anyone digest the claim that IRF funds terror and out of Rs 64 crores received in past 25 years, used only Rs 80,000 for funding terror?
Q: There are allegations of money laundering by IRF in the funds received from abroad. Your reaction.
A: There is a concerted witch hunting going on with an objective of implicating me by hook or by crook. Rs 47 crore in question came from my personal account in Dubai to my personal account in Mumbai in the last six plus years. It was duly declared by me in the returns and used for lawful activities including giving gifts and loans to my family members. I don't know where is the problem in that? The media has claimed that government authorities disclosed that Dr Zakir Naik's family members have received money from Middle Eastern countries. I challenge the authorities to prove that any of my immediate family members have received even a small fraction of Rs 47 crore from Middle Eastern countries they are claiming.
Here is a perspective- every year more than 12 billion US dollars (over Rs 80,000 crores) are officially sent from UAE to India by NRIs and a majority of that amount is sent by non-Muslims. I have sent an average of Rs 7.8 crores a year back to India in the past 6 years (total Rs 47 crores). It is all official. It's the money I earned as an NRI sent back to India through official channels. What is illegal about it? There are hundreds of non-Muslims sending more than hundred crore rupees every year from UAE to India. Let me remind you that out of the list of 100 richest Indians living in the Gulf countries 80 per cent are non-Muslims.
There is another figure of Rs 64 crores that media is saying that ED is claiming that IRF collected illegally. Although I cannot confirm this figure as accurate because we don't have the documents with us anymore, it is surely an amount received by IRF in donations over the last 25 years. That is close to Rs 2.50 crore per year. Lesser in earlier years and more in later years. More importantly, what the NIA is not saying is that more than Rs 50 crores out of the total are donations received from Indians living right here in India.
IRF received about Rs 14 crores in the FCRA account over the past 15 years. Out of this, about Rs 4 crores were from NRIs living abroad. Only about Rs 10 crores were received from foreign donors in the last 15 years. All of this was duly declared to the MHA, including the amounts, the names and the addresses of the donors. So, where is the question of money laundering?
If the government really thinks IRF is doing money laundering, then why do they not ban and close down all the institutions we have given donations to which was published in the media. All the donations we gave to all the organizations and institutions are legal and within the framework of law. Why do they only talk about Rajiv Gandhi Trust? Why do they not close down KJ Somaiya Trust in Sion Mumbai, Nair Hospital in Mumbai Central, Devilal Memorial Trust, Association of Management Studies and many others as published in media few days ago? Why are they only after IRF Educational Trust which is managing Islamic International School? The answer is they want to misuse their power on Minorities. If they have the guts why do they not ban and close down 100 per cent of all the organizations we have funded.
Q: Has anyone promised you help?
A: By the grace of the Almighty, my work and following are spread across the world. I have received from several Muslim countries a response better than what I had expected. If it comes to that, God willing many Muslim countries will roll the red carpet for this humble servant of Allah.
Q. Have you got the passport of Malaysia?
A: The Indian media has repeated hundreds of times in the last 4 months that I was banned in Malaysia. Now it says that I have been given the citizenship of Malaysia. How can a person who is banned in a country be given a passport of that country. Both these reports are absolutely false without any proof. I'm neither banned in Malaysia nor do I have its citizenship.
Q. Some allege that the Zakat money received by IRF is not utilized as per the Islamic law?
A: All the money received by IRF is not from Zakat. Every rupee received as Zakat is utilized as per the Islamic rules of Zakat. All donations and Zakat received are utilized appropriately as per the rules of Shariah (Islamic law) and the donors' request, if any (as long as the request is permitted by Shariah).
http://indiatoday.intoday.in/story/zakir-naik-modi-anti-muslim-irf/1/821891.html
--------
TCS Techie, Inspired By Al-Qaida, Who 'Plotted' To Target PM Narendra Modi Held in Tamil Nadu
Nov 29, 2016
CHENNAI: In a joint operation by the National Investigation Agency (NIA), Counter Intelligence Cell sleuths of Telangana and a CID special investigation division team on Monday apprehended four terror suspects inspired by al-Qaida from hideouts in Chennai and Madurai who had planned to target at least 22 VVIPs including Prime Minister Narendra Modi.
Investigators, who seized explosive materials from their hideouts, said the suspects were responsible for five blasts in courts across south India. NIA sleuths on Monday announced the arrest of three offenders in Madurai and Chennai, while examining another suspect.
The gang leader, who investigators arrested, is Dawood Suleiman, 23, a TCS software engineer from Karimsa Pallivasal in Madurai who lived in Thiruvanmiyur in Chennai. They identified the others as Abbas Ali, 27, a house painter from Ismailpuram in Madurai, and Samsum Karim Raja, a BCom graduate with a chicken shop in Madurai. Two suspects escaped during the Madurai raid.
Investigating officers said the suspects, part of a group that called itself 'The Base Movement of al-Qaida', were former members of al Ummah, an organisation TN had banned in 1998.
The suspects set off the first explosion in a parking lot in a district court complex in Chittoor, Andhra Pradesh, on April 7. The group was then involved in a blast in a car park at a chief judicial magistrate's court at in Kollam, Kerala, on June 15, followed by an explosion in a court complex in Mysuru, Karnataka, on August 1. The outfit then triggered another blast in Nellore, Andhra Pradesh, on September 12. On November 1, a blast was reported in the toilet of a judicial magistrate's court at Malappuram in Kerala.
"They were inspired by al-Qaida activities in the Gulf countries," an investigating officer said. "After the Nellore and Malappuram blasts, police found that they had left behind propaganda material for `The Base Movement' at the crime scenes on pen drives and pamphlets."
NIA officers also nabbed another suspect M Ayub Ali, 25, a native of Island Nagar in Madurai. Full report at:
http://timesofindia.indiatimes.com/city/chennai/TCS-techie-who-plotted-to-target-PM-Modi-held-in-TN/articleshow/55677420.cms
--------
Malaysia rejects reports on citizenship to Zakir Naik
November 28, 2016
Malaysia has dismissed media reports that controversial Indian preacher Zakir Naik had been granted citizenship by the country, saying it takes decades to become a Malaysian citizen. "We don't give out (citizenships) automatically unless the person was born in the country to Malaysian parents," Deputy Home Minister Datuk Nur Jazlan Mohamed said on Sunday, rejecting media reports that the Islamist preacher had been granted citizenship by the country.
"There are many processes to follow and it takes decades to become a Malaysian citizen. Besides, Naik is not an important religious personality for the Southeast Asia region as we should have our own moderate model of Islam which fits the soft culture of the people here," Nur was quoted as saying by the Star online.
However, an ethnic Indian NGO, Hindu Rights Action Force (HINDRAF), said Home Minister Zahid Hamidi had denied Naik was given citizenship, but he was silent whether he was given a Permanent Resident status. HINDRAF alleged in a statement that Naik had been provided with immunity and support by the Malaysian government and allowed to continue his preaching that "clearly fostered the spirit of separateness and reinforced prejudice towards the Non-Muslim community in Malaysia."
Full report at:http://indianexpress.com/article/india/india-news-india/malaysia-rejects-reports-on-citizenship-to-zakir-naik-4400371/
--------
Kalyan youth who joined ISIS reportedly killed in Syria
Nov 28, 2016
MUMBAI: A 22-year-old youth from Kalyan in adjoining Thane district, who allegedly fled from home to join the Islamic State (ISIS) in 2014, had been killed, a senior police official said here on Monday.
Aman Naeem Tandel was among the four youths from Kalyan who had left for Syria in 2014, purportedly to fight for the terror group ISIS.
"Tandel's father got a call informing about his death in Syria," the official said.
Aman's father Naeem Tandel, who lives in Govindwadi area of Kalyan, got a call late Saturday night from an unidentified number, the police official said.
Full report at:http://timesofindia.indiatimes.com/india/Kalyan-youth-who-joined-ISIS-reportedly-killed-in-Syria/articleshow/55670123.cms
--------
India keeps its word, gives 4th chopper to Afghanistan
Nov 29, 2016
NEW DELHI: India has stepped up security cooperation with Afghanistan a week ahead of the Heart of Asia meet in Amritsar, handing over a Mi-24 helicopter gunship to Kabul as part of deal to supply four such gunships to the landlocked country to fight Taliban.
The first three gunships were handed over before Narendra Modi's Kabul trip last December. The supply of the fourth one was delayed due to non-availability of spare parts that was later procured from Russia.
The decision for the delivery of the fourth Mi-24 gunship helicopter was concluded during the recent visit of Afghan National Security Adviser Mohammad Hanif Atmar to Delhi ahead of the Heart of Asia meet.
Afghan President Ashraf Ghani will pitch for making India a stakeholder across various aspects including security in stabilisation of the landlocked country at the summit.
The Afghan Air Force (AAF) said the last of the 4 Mi-24 gunships was delivered to the Afghan Air Force on Saturday (November 26). A number of the Indian Air Force personnel also arrived in Kabul to complete the delivery of the final gunship, Afghan government sources said.
The fourth helicopter needed spares to be made fully operational and the spares came from Russia. "There was an issue with the spares. It was sorted out and delivery was done," an Afghan government source said. These helicopters have originally been manufactured in Russia.
Full report at:http://timesofindia.indiatimes.com/india/India-keeps-its-word-gives-4th-chopper-to-Afghanistan/articleshow/55678582.cms
--------
Pakistan refuses to cease fire, 2003 pact as good as over
Nov 29, 2016
SRINAGAR: Escalation of tension along the border in Jammu and Kashmir since the Uri terror attack has once again put a question mark on the ceasefire agreement between India and Pakistan, which completed 13 years this weekend.
As many as 2,058 ceasefire violations have been recorded since India and Pakistan signed the ceasefire agreement along the 720 kmlong Line of Control (LoC) and 198 km-long international border in the state on November 26, 2003.
Ceasefire violations have increased considerably in last three years with 1,365 violations having been recorded since 2014. According to official figures, 583 violations were recorded in 2014, 405 in 2015 and 377 till November 15 this year, along LoC and international border in the state.
J&K chief minister Mehbooba Mufti and opposition leader Omar Abdullah have called for de-escalation of tensions between the two countries, while Hurriyat leaders Syed Ali Geelani, Mirwaiz Umer Farooq and Yasin Malik have stressed the need for the two countries to resume dialogues to resolve the Kashmir issue.
"Whatever be the reasons for hardening of stances…there is no substitute to the reconciliatory policy which was started in 2003 and had worked so well," Mufti said while reacting to continuous exchange of fire on the border.
Fresh hostilities were triggered in September this year after a group of terrorists attacked an army installation in border district of Uri in Kashmir, killing 19 soldiers, even as India and Pakistan engaged in a verbal brawl over Kashmir issue at the United Nations General Assembly in New York.
India responded to the terror attack with surgical strikes along the LoC and destroyed several militant launch pads. Since the strike, 29 people, including 17 troopers, have been killed on the border in J&K.
Full report at:http://timesofindia.indiatimes.com/india/Pakistan-refuses-to-cease-fire-2003-pact-as-good-as-over/articleshow/55678657.cms
--------
Terrorists attack Army unit in Nagrota near Jammu
Nov 29, 2016
JAMMU: Terrorists on Tuesday opened heavy fire at an Army camp in Nagrota on the outskirts of the city, leaving two jawans injured.
One jawan later succumbed to his injurries.
A fierce gunbattle is underway at the site, a senior police officer said.
Nagrota is the headquarters of the Army's 16 corps.
In view of the attack, the Jammu-Srinagar National Highway has been closed for traffic in the area.The district administration has closed all schools in Nagorta tehsil as a precautionary measure.
Full report at:http://timesofindia.indiatimes.com/india/Terrorists-attack-Army-unit-in-Nagrota-near-Jammu/articleshow/55677321.cms
--------
Pakistan ready for talks on fringes of Afghanistan conference, says Basit
Nov 29, 2016
NEW DELHI: Pakistan high commissioner Abdul Basit sought to put the ball in India's court for any bilateral engagement on the sidelines of Heart of Asia conference as he said on Monday that the onus is on India, the host nation, to propose a dialogue with Sartaj Aziz, Pakistan's de facto foreign minister.
Basit said Pakistan would respond favourably to any such proposal and that it was ready for an unconditional, comprehensive dialogue with India. As TOI reported on Sunday, India has so far not proposed any dialogue with Aziz on the sidelines of the conference and he is now scheduled to arrive in Amritsar on December 4 and leave the same day.
The remarks are read to indicate Pakistan's keenness to get some sort of a dialogue going, possibly even a brief interaction on the sidelines of the conference. But so far India does not seem ready for a hurried meeting as the Pakistan "offer" is seen as intended to create some optics while the Modi government would like to see some evidence of a serious commitment for a meaningful engagement. India had reiterated last week that it was Pakistan's responsibility to facilitate any bilateral engagement by putting an end to terrorism targeted at India.
Sources here said there's no question of having any "comprehensive" dialogue with Pakistan at a time when the situation at the LoC and international border remained volatile and infiltration rampant. The situation along the LoC in Jammu & Kashmir and the international border has been tense with defence minister Manohar Parrikar recently claiming that Pakistan had pleaded for a halt in Indian "retaliation" and northern army commander Lt Gen D S Hooda saying that de-escalation depends on Pakistan checking terrorism against India.
Emphasising the importance of dialogue, Basit told India Today channel that escalation along LoC was not in Pakistan's interest as its army was deployed heavily on the western border as part of the Zarb-e-Ajab operation. "We want hostilities along LoC to end and that the 2003 ceasefire understanding be formalised through an agreement," said Basit.
"Sushma Swaraj is unwell and we wish her well but we are ready to favourably consider any proposal for talks from the Indian side," he said in the interview, adding that democracy in Pakistan had matured and that the era of military coup was over.
Full report at:http://timesofindia.indiatimes.com/india/Pakistan-ready-for-talks-on-fringes-of-Afghanistan-conference-says-Basit/articleshow/55676478.cms
--------
Pathankot attack: MHA gives nod to charge Jaish chief Masood Azhar
Nov 29, 2016
NEW DELHI: Paving the way for charging Jaish-e-Mohammad chief Maulana Masood Azhar for the Pathankot Indian Air Force base attack in January this year, the ministry of home affairs has accorded prosecution sanction to National Investigation Agency for filing a chargesheet against the Pakistan-based terrorist leader and three others.
Sources say that MHA has given prosecution sanction to NIA under sections 18, 20 and 28 of Unlawful Activities (Prevention) Act, Explosives Act and various sections of Indian Penal Code against Azhar, his brother Abdul Rauf and two handlers of the attack, Shahid Latif and Kashif Jaan, in which seven security personnel were killed.
Officials say that NIA will now soon file a chargesheet against Azhar and the other three claiming that "Azhar had hatched the conspiracy to attack strategic IAF base in Pathankot in first week of January 2016 with an intention to kill air force personnel and destroy the assets". Sources also said that the chargesheet will come in handy for Indian government to make a stronger case for declaring Azhar a 'global terrorist' in the United Nation's Al Qaeda Sanctions' Committee list, a move which has been repeatedly vetoed by China in the past.
TOI was the first paper to report on November 18 that NIA has approached MHA seeking prosecution sanction against Azhar and other Pathankot conspirators. Sources say, MHA considered evidence collected by NIA on the basis of independent investigations, technical and forensic examinations and conversations provided by United States to be 'sufficient,' and decided to provide the sanction.
Full report at:http://timesofindia.indiatimes.com/india/Pathankot-attack-MHA-gives-nod-to-charge-Jaish-chief-Masood-Azhar/articleshow/55676229.cms
--------
Malegaon blasts: HC seeks NIA's reply on discharge of 8 accused
November 28, 2016
Mumbai: The Bombay High Court on Monday directed the NIA, probing the 2006 Malegaon blasts case, to file its affidavit in response to an appeal filed by Maharashtra's Anti-Terrorism Squad (ATS) challenging the discharge of eight accused in the case.
The state had moved the high court in appeal against the order of sessions court discharging the eight accused.
In April, the sessions court here discharged the eight men of all terror charges after the National Investigation Agency (NIA) submitted that the blasts were the handiwork of a Hindu extremist group.
Seven of the Hindu accused have also approached the high court seeking bail.
A division bench of Justices R V More and Shalini Phansalkar-Joshi on Monday asked NIA to file its affidavit in reply to the bail pleas as well, within two weeks.
Full report at:http://www.siasat.com/news/malegaon-blasts-hc-seeks-nias-reply-discharge-8-accused-1074940/
--------
Arab World
Iraqi forces say nearly 1,000 Daesh terrorists killed in Mosul
Nov 28, 2016
Nearly 1,000 Daesh terrorists have been killed by the Iraqi special forces six weeks into a major operation to liberate the northern city of Mosul, a TOP commander says.
Major General Abdul Ghani al-Assadi, one of the commanders of the special forces, said on Monday that more than 992 terrorists had been killed in the fighting in eastern Mosul.
Assadi said the fighting against the terrorists was in progress but at a slower pace due to a change of tactics.
"We have made changes to plans, partly due to the changing NATUREof the enemy ... Daesh is not based in one location, but moving from here to there."
The commander stressed that the tactics were also changed to protect civilians.
"Progress was faster at the start. The reason is we were operating before in areas without residents, we have arrived in populated districts. So how do we protect civilians? We have sealed off district after district," he said.
Iraqi army soldiers, backed by pro-government fighters from Popular Mobilization Units and Kurdish Peshmerga forces, launched an operation on October 17 to retake Mosul from the Daesh Takfiri terrorist group.
Mosul fell into the hands of Daesh more than two years ago, when the terror outfit began its campaign of death and destruction in northern and western Iraq.
Iraqi Prime Minister Haider al-Abadi has vowed that Mosul, Iraq's second largest city and the last stronghold of the Daesh terrorists in the Arab country, will be fully recaptured by year-end.
http://www.presstv.ir/Detail/2016/11/28/495560/Iraq-Daesh-Mosul-Abdul-Ghani-alAssadi
--------
Iraqi forces liberate ISIS-held Nineveh Plain
29 November 2016
The "We Are Coming, Nineveh" Operation said on Monday that it liberated the Nineveh Plain area from ISIS.
Lt. Gen. Abdul-Amir Yar Allah, commander of the operations of the Mosul battle which was launched on October 17, said security forces will resume their operations until they purge all of Mosul from ISIS.
In the east front, commanders in the counter-terrorism force said the countdown to restore the left coast from ISIS has begun. This comes after the counter-terrorism force liberated 20 neighborhoods from the east coast.
Full report at:
https://english.alarabiya.net/en/News/middle-east/2016/11/29/Iraqi-forces-liberate-Nineveh-Plain-area-from-ISIS.html
--------
Iraqi forces grind on in east Mosul as political rift opens over Shia militias
November 29, 2016
MOSUL: Iraq's sectarian political leaders have plunged back into a dispute over the status of Shia armed groups, undermining efforts to reunite the country as its troops press on with the assault of Mosul, the militant Islamic State group's biggest stronghold.
Forty days into the biggest ground offensive in Iraq since the US-led invasion of 2003, about a quarter of the city has been taken by US-backed government units on the eastern side. The western part could prove far more dangerous, Major General Najm al-Jubbouri, one of the army's top commanders, said.
Residents still wearing the long beards demanded by the IS group welcomed Iraqi troops into a neighbourhood of east Mosul with coffee, cheers and kisses after the fighters left.
"Today we have been released from prison," said a resident, Ahmed Zeidan Mahmoud. "We were imprisoned. No water, no electricity, there was nothing." On the wall of a kindergarten, the faces of two girls were blotted out by militants who consider it un Islamic to depict people. Nearby, a dog was eating the corpse of a militant.
The slow progress was overshadowed by the sectarian political quarrel that erupted in Baghdad on Saturday when Shia lawmakers forced a law through parliament legalising the mainly Iranian-backed paramilitary units known as Popular Mobilisation forces.
Many Sunnis consider the paramilitaries to be sectarian militia and accuse them of having carried out abuses in Sunni areas recaptured from IS. The Popular Mobilisation units deny having sectarian aims or committing widespread abuse and say they saved the nation when the army crumbled in the face of IS's lightning advance two years ago.
Full report at:
http://www.dawn.com/news/1299115/iraqi-forces-grind-on-in-east-mosul-as-political-rift-opens-over-shia-militias
--------
Rebels' hold on eastern Aleppo collapses as troops move in
29 November 2016
Syrian government forces captured more than a third of opposition-held eastern Aleppo on Monday, touching off a wave of panic and flight from the besieged enclave as rebel defenses in the country's largest city rapidly collapsed.
The dramatic gains marked an inflection point in Syria's nearly 6-year-old conflict, threatening to dislodge armed opponents of President Bashar Assad from their last major urban stronghold.
Reclaiming all of Aleppo, Syria's former commercial capital, would be the biggest prize of the war for Assad. It would put his forces in control of the country's four largest cities as well as the coastal region, and cap a year of steady government advances.
It also would bolster his position and momentum just as a new US administration is taking hold, freeing thousands of his troops and allied militiamen to move on to other battles around the country.
Charles Lister, a senior fellow at the Washington-based Middle East Institute, said the opposition's losses in Aleppo are the biggest since 2012.
"Aleppo city itself has also been a consistent base of moderate opposition activity, so its collapse spells what could be an existential blow to the moderate opposition from which it'll likely struggle to recover," he said.
Ever since it joined the uprising four years ago, eastern Aleppo tried to make itself a model for a Syria without Assad. It elected local leaders, ran its own education system and built an economy trading with the rebel-held countryside and neighboring Turkey.
Full report at:
https://english.alarabiya.net/en/News/middle-east/2016/11/29/Rebels-hold-on-eastern-Aleppo-collapses-as-troops-move-in.html
--------
Fatah Al-Sham Front, Ahrar Al-Sham Terrorists Agree to Hand Over Khan Al-Sheih
Nov 28, 2016
"The terrorists have started boarding the buses in Khan al-Sheih as they prepare to be transported to Idlib province by the government," the Arab media quoted an informed source as saying.
The source noted that the militants initially requested to be transferred to Dara'a province before surrendering the town; however, the Syrian Army's High Command declined the request because it would allow them continue their war in Southern Syria.
Once the terms were accepted by both sides, the date for the terrorists' transfer to Idlib was set for November 27th, but this was later postponed to November 28th due to some problems with Fatah Al-Sham members that refused to surrender.
Khan Al-Sheih is Fatah Al-Sham's last stronghold in the Western Ghouta region of rural Damascus; its loss will free up thousands of soldiers from the Syrian Army.
On Sunday, a security source said that the Syrian army reopened all routes leading to Khan al-Sheih to take the first step in the implementation of the peace plan with the militant groups.
The source said that the first paragraph of the plan includes the terrorists' surrender of heavy, semi-heavy and LIGHT weapons to the army and the start of their relocation to Idlib on Monday.
According to the source, the Syrian army has agreed to grant amnesty to those militants who want to remain in the region but those who want to leave Khan al-Sheih should surrender all their weapons, EQUIPMENT, ammunition, maps of their tunnels and planted mines to the army first.
Full report at:
http://en.farsnews.com/newstext.aspx?nn=13950908000523
--------
Popular Uprising against Terrorists Intensifies in Eastern Aleppo
Nov 28, 2016
The resistance groups are carrying out assassination attempts against the terrorists in all districts of Eastern Aleppo.
Meantime, people have hoisted Syria's flags in Eastern Aleppo and are ready to welcome the country's army soldiers.
The residents of al-Qaterji district in Aleppo city staged protest rallies against the terrorists and asked them to leave their houses and surrender the district to the Syrian army.
Last Wednesday, a senior Syrian commander and legislator underlined good cooperation between the people in Eastern Aleppo and the army, and said a popular uprising has ignited against the terrorists in the region.
"The residents of Eastern Aleppo have staged rallies against the terrorists while holding up President Bashar al-Assad's pictures," Mohannad al-Haaj said.
Noting that people in Eastern Aleppo are cooperating with the army forces against the terrorists, he said that they have mounted President Assad's image on the highest point of Abu Bakr al-Saddiq mosque in al-Kalasa district in a show of support for the army.
"Therefore, the popular move and uprising inside the city shows that people support the government and are trying to help 250,000 civilians, who have been captivated by the terrorists and 7,000 of them are being used as human shields by the militants, to escape the city," al-Haaj said.
After repeated defeats and nearly two months of insistence on remaining in the city and rejecting the army's several chances to leave Eastern Aleppo with their weapons, terrorists are now facing the realities of war as their comrades' massive attacks on the city to break the army's several-month-long siege have all ended up in fiasco.
Earlier on Monday, the Syrian army and popular forces strengthened their military positions in newly captured districts in the Eastern part of the city of Aleppo.
The army units and their allies fortified their military positions in Haydariyah and al-Sakhor districts in Eastern Aleppo city.
Meantime, the Hezbollah resistance forces are chasing the terrorists who are trying to flee the region.
Full report at:
http://en.farsnews.com/newstext.aspx?nn=13950908000559
--------
Source: Syrian Air Force Hits Ahrar Al-Sham Commanders' Meeting
Nov 28, 2016
"Ahrar al-Sham commanders had a gathered in a military base near the terrorist-controlled Al-Rastan region in Northern Homs province when their meeting came under the Syrian airstrikes," a Syrian military source said.
The source noted that as a result of the Syrian fighter jets' raids at least five terrorist commanders were killed and 15 others were wounded.
Several notorious terrorists, including Muhammad Al-Hosn from Iraq, Bilal Al-Daher, and Muhammad Al-Mahmoud were among the terrorists killed in Northern Homs province. A military vehicle parked outside the building was also destroyed in the air raid.
On Sunday, the Syrian Army troops and Air Force targeted ISIL's positions in Eastern Homs and gatherings of Fatah al-Sham Front (previously known as the al-Nusra Front) in the Northern territories of the province, inflicting a heavy death toll on the militants.
Syrian bombers targeted the gatherings and positions of the ISIL terrorists in the Southeastern side of the town of al-Quaryatayn and in the surroundings of al-Sha'er gas field East of the ancient city of Palmyra (Tadmur) and the village of Rasm Hamida, killing a number of ISIL commanders and destroying one of their command posts and a number of their vehicles.
Full report at:
http://en.farsnews.com/newstext.aspx?nn=13950908000484
--------
Eastern Aleppo: Syrian Army Wins Back 3,000 Buildings, Key Hydro Power Station
Nov 28, 2016
The government troops recaptured Soleiman al-Halabi Hydro Power Station and Sheikh Hazar district.
The Syrian army also took control of 10 more districts which included 3,000 buildings in the Eastern part of the city.
Meantime, the Russian Defense Ministry announced that 40 more terrorists in al-Qadesiya region of Eastern Aleppo have surrendered themselves to the government forces.
Meantime, thousands of civilians could manage to escape the militant-held neighborhoods in the Eastern part of Aleppo city and were hosted in the army-controlled regions.
More than 3,000 civilians, who had been taken hostage by terrorists in the Eastern districts of Aleppo, could flee these neighborhoods after more lands were captured by the government forces on Sunday.
The fleeing civilians were warmly hosted in army-controlled regions.
After the Syrian army and its allies intensified their operations in Eastern Aleppo, more civilians, who were used as human shields by the militants, could flee from the region.
On Sunday, 600 more civilians also managed to escape from the terrorist-controlled areas in Eastern Aleppo.
On Friday, a 23-member group of civilians left Eastern Aleppo. The group comprised of civilian residents of Hanano Housing Project district, mostly women and children. Hanano was captured by the army on Saturday afternoon.
Also, a sum of 10 civilians and seven militants managed to flee the Eastern districts of Aleppo on Tuesday, and reached a Syrian army post outside the city.
Moreover, the two families comprising 10 civilians escaped the terrorist-controlled areas via Hananou region last Sunday.
They disclosed that they had tried many times to exit Eastern Aleppo, but every time they were blocked by the terrorist groups, adding that the terrorists blocked civilians' access to food and medicine to force them to join the militant groups as people were living in very difficult conditions.
They also stressed that the people in the terrorist-controlled areas cannot escape; "if they could no one would stay there". "Militants have closed off all roads and corridors to the outside world to use people as human shields."
Full report at:
http://en.farsnews.com/newstext.aspx?nn=13950908000610
--------
Dara'a: Terrorists Sustain Heavy Losses in Army Offensives in Dara'a Province
Nov 28, 2016
The Syrian army hit hard the terrorists' concentration centers Northeast and East of al-Masri Square and to the South of Old Customs in Dara'a.
The terrorists' heavy machineguns and MOTORCYCLES were destroyed in the offensive. According to the army, several terrorists were also killed and many more wounded in the attack.
On Friday, the Syrian army troops targeted terrorists' concentration centers and gatherings in the Central parts of Dara'a city and in the Northeastern part of the same province, inflicting major casualties on the militants.
The army soldiers targeted the positions of the terrorist groups along the al-Sad (Dam) road and meantime opened fire at militants' movements in Bosra Square and al-Tulabiyeh Square in Dara'a al-Mahatta district, killing and injuring a number of terrorists and destroying their equipment, weapons and ammunition.
Another army unit targeted a gathering of the terrorists Northwest of the village of al-Gharyiyeh al-Gharbiyeh in Northeastern Dara'a, destroying a bulldozer and killing almost all the terrorists near the construction machinery.
On Sunday, Syrian Army troops targeted terrorists' concentration centers and gatherings in the Central parts of Dara'a city and in the Northeastern part of the same province, inflicting major casualties on the militants.
Full report at:
http://en.farsnews.com/newstext.aspx?nn=13950908000635
--------
In major blow, Syria rebels lose north-east Aleppo
November 29, 2016
ALEPPO: Syria's rebels lost all of the northern neighbourhoods of their stronghold in east Aleppo on Monday, as the army made significant advances in its offensive to recapture the entire city.
The regime gains have prompted an exodus of thousands of desperate civilians, some fleeing to districts held by the government or Kurdish forces, others heading south into areas still under opposition control.
"The situation is disastrous," said Ibrahim Abu Al-Leith, a spokesman for the White Helmets rescue group in the Ansari neighbourhood. "People are sleeping in the streets. They don't have anything to eat or drink, but neither do we," he said.
The loss of eastern Aleppo would be a potentially devastating blow to Syria's rebels, who seized the area in 2012.
The opposition has steadily lost territory since Russia began an intervention to bolster President Bashar al-Assad in September 2015.
On Monday, government forces seized the Sakhur, Haydariya and Sheikh Khodr districts, and Kurdish fighters took the Sheikh Fares neighbourhood from rebels, the Syrian Observatory for Human Rights monitor said.
"This is their [the rebels'] worst defeat since they seized half the city in 2012," said Observatory director Rami Abdel Rahman.
The advances left all of north-east Aleppo under government control.
Cold, hungry civilians
Syria's White Helmets warned on Monday they had no more fuel reserves for vehicles they use to rescue civilians after bombardment.
In a video statement, the rescue group urged on "all humanitarian, aid, and medical organisations to immediately intervene to put an end to the humanitarian disaster" facing civilians in besieged Aleppo.
Nearly 10,000 civilians have fled the east, the Observatory said, with about 6,000 moving to the Kurdish-held Sheikh Maqsud neighbourhood and 4,000 to government-held west Aleppo.
Hundreds of civilians were also fleeing south to the remaining rebel-held districts with little more than the clothes they wore, an AFP correspondent said.
The United Nations said it was "deeply concerned" about the plight of civilians in the east, where international aid is exhausted and food stocks are desperately low after more than four months of siege. The UN has appealed for access to the east many times, but has failed to secure the necessary guarantees to enable aid deliveries.
'Turning point' in war
The government advances mean the regime now controls at least a third of eastern Aleppo, just under two weeks into its renewed bid to recapture the city.
State television said the army had captured the key Suleiman al-Halabi water pumping station, which controls supply to government-held west Aleppo and has periodically been shut by rebels.
Full report at:
http://www.dawn.com/news/1299291/in-major-blow-syria-rebels-lose-north-east-aleppo
--------
Syrian Army Fortifies Military Positions in Eastern Aleppo
Nov 28, 2016
The army units and their allies fortified their military positions in Haydariyah and al-Sakhor districts in Eastern Aleppo city.
Meantime, the Hezbollah resistance forces are chasing the terrorists who are trying to flee the region.
On Sunday, the terrorists sustained heavy defeat in different fronts in Northeastern districts of Aleppo and they had to withdraw from Haydariyah, Bustan al-Pasha, al-Hallak, Ayn al-Tal and al-Sheikh Khezr regions.
Meantime, Syria's media reported that the resistance forces managed to take full control of al-Sakhor region after they had seized back over 95 percent of the region on Sunday.
On Sunday, it was reported that the countdown has started for the collapse of Jeish al-Fatah terrorists in entire Eastern Aleppo as they are losing ground to invading army and popular forces in several neighborhoods and were forced to evacuate Bustan al-Pasha district Northeast of the city after BRIEF clashes in the evening.
The Syrian army and Hezbollah forces, who captured Hanano quarter on Saturday and Jabal Badrou, al-Ard al-Hamra, al-Saroukh districts on Sunday, continued their military operations and managed to push back a large number of terrorists from more vital bastions in the Eastern parts of the city.
According to some Arab media outlets, militants of Fateh Halab (Aleppo Conqueror) factions have abandoned Bustan Al-Pasha as well as Haydariyah and Baeedin districts after huge defeats of their comrades on Sunday.
Moreover, army and popular forces recaptured Jandoul FACTORIES, Ayn Al-Tal district and large parts of the Hallak Fuqani and Hallak Tahtani districts amid reports of the militants' mass retreat from the Northern section of Eastern Aleppo.
The army soldiers freed the district of Jabal Badrou and al-Ard al-Hamra after hours of non-stop battle with the terrorists on Sunday. Then, they continued their advances in the Eastern part of Aleppo and managed to seize back one of the most IMPORTANT strongholds of the terrorists in the area; Al-Saroukh district.
The recapturing of al-Sakhour region divided the areas under the terrorists' control into the two Northern and Southern regions, leaving the Jeish al-Fatah militants disconnected from North to South.
Meanwhile, Syria's state news agency SANA reported that Army units secured departure route for 1500 people from the Eastern neighborhoods of Aleppo city.
The Russian Defense Ministry's Peace Cooperation Center in Syria said Sunday that infighting between terrorist groups in Aleppo has intensified as militants are trying to prevent other comrades from leaving the Syrian city
Clashes between militant groups have intensified because some militants, who are controlling Eastern Aleppo, wanted to leave the city but were encountered by the most hardline groups," the center's statement said.
A field source disclosed Sunday that hundreds of fresh soldiers have arrived in Aleppo city to join the Syrian government forces' operation in the Eastern districts of the city.
Full report at:
http://en.farsnews.com/newstext.aspx?nn=13950908000402
--------
Pakistan
Terrorist with Pakistan link attacks US university
New York
November 29, 2016
A young terrorist with Pakistan links launched an attack at a US university using his car and a butcher's knife injuring 11 people before being shot dead by a police officer.
The attack was carried out at the Ohio State University in Columbus by Abdul Razak Ali Artan.
Artan had spent seven years in Pakistan after leaving his native Somalia before coming to the US as a refugee two years ago.
The attack turns a spotlight on Republican President-elect Donald Trump's calls during his campaign for a temporary halt to Muslim immigration while screening procedures are tightened.
Trump has since softened his stand, leaning towards heightened vigilance towards those coming from some countries linked to terrorism.
While national leaders were reluctant to even call the incident terrorism, a Republican Indian American Ohio lawmaker, Niraj Antani, jumped into the fray with a challenge.
Democrats see such acts as a result of the proliferation of weapons rather than the motivations.
In line with this Tim Kaine, who was the Democratic Party's candidate for vice president, reacting to first reports of the shooting, tweeted that he was "deeply saddened by the senseless act of gun violence."
State Representative Antani, who at 25 years is among the youngest elected officials in the US, tweeted back at Kaine, "But not saddened by the senseless act of machete or car violence?"
The tweet was later removed.
Columbus Police Chief Kim Jacobs told reporters that "we have to consider that it is" a terror attack.
Artan, whose age was reported to be between 18 and 20, was a third year transfer student in logistics management.
After leaving Somalia in 2007, he lived in Pakistan till 2014 before he came to the US. According media reports, Catholic Charities had helped with his family's resettlement.
Officials said that after a university building was evacuated on Monday morning because of reports of a gas leak, Artan drove a car into the crowd of people standing outside, charged out of his car wielding a knife and attacked.
A police officer who was nearby reached the scene of the terror strike and shot Artan dead, officials said.
Officials did not release the names of the injured, who have all survived. One of them was a faculty member and most of the others were students, according to the Columbus Dispatch.
Al Qaeda and the Islamic State (IS) have called upon their supporters to carry out attacks by driving vehicles into people or using knives, tactics that do not require elaborate preparation or equipment or networks.
However, these can be potent weapons for sowing fear among the public.
The deadliest of the vehicle attacks by Islamic terrorists was in Nice in July when a man influenced by the IS drove a truck through a throng of people watching the French national day celebrations killing 86 people.
Trump had not, as of Monday night, said anything publicly about the Ohio attack showing uncharacteristic restraint after his strong statements on terrorism during the campaign.
Vice President-elect Mike Pence called it a "tragic incident" and expressed sympathy for the families of those affected.
In an interview with him published in the student newspaper, The Lantern, Artan had said, "I am a Muslim, it's not what the media portrays me to be."
He went on to blame the media for creating a picture of Muslims that would make people "feel uncomfortable" to see him praying in public.
But NBC news said that in a Facebook post attributed to him he wrote that he had reached a "boiling point" and added, "America! Stop interfering with other countries, especially Muslim Ummah [community]. We are not weak. We are not weak, remember that."
http://www.business-standard.com/article/news-ians/terrorist-with-pakistan-link-attacks-us-university-lead-with-image-116112900162_1.html
--------
One group involved in at least five sectarian attacks, say police
IMTIAZ ALI
November 29, 2016
KARACHI: The three gun attacks on Sunday and at least two deadly ambushes last month, all in the same parts of Karachi East district, targeting the people from Shia and Ahmadi communities, were carried out with the same 9mm pistol, confirmed a forensic test report on Monday.
Within the span of two hours on Sunday, DSP Traffic Faiz Ali Shigri was shot dead in the targeted attack on his official car in Gulistan-i-Jauhar, DSP Gulberg Zafar Hussain came under attack near Samama Shopping Centre and a trader belonging to the Ahmadi community, Sajid Mahmud, was killed in Gulzar-i-Hijri.
The same 9mm pistol had been used in the three attacks and at least two shootings which had left Mansoor Zaidi, the trustee of an Imambargah, and another man belonging to the Shia community, Jawad Raza, in Gulistan-i-Jauhar and Gulshan-i-Iqbal, respectively, dead on Oct 8, said Karachi police chief Additional IG Mushtaq Ahmed Mahar. He added that the forensic lab of police department after an examination of the spent bullet casings collected from the different crime scenes confirmed that the same group of militants had been involved in the incidents.
However, as the two militants belonging to banned Lashkar-i-Jhangvi, Ishaq alias Bobby and Asim alias Capri, who had recently confessed to their involvement in several sectarian attacks in other districts of the city were not behind the latest shootings, another militant group was believed to be behind the targeted killings in Gulistan-i-Jauhar and Gulshan-i-Iqbal, said Sindh chief of the Counter-Terrorism Department Dr Sanaullah Abbasi.
"Primary motive for the killings appeared to be sectarian," he said.
Earlier, the CTD police registered an FIR of the killing of DSP Shigri against unidentified suspects on the complaint of the wounded policeman, Abdul Rasheed, who was driving the official car of the officer.
Just over an hour before DSP Shigri's murder, the same suspects had killed the trader belonging to the Ahmadi community, Sheikh Sajid Mahmud, 55, near his home in Kaneez Fatima Society, Gulzar-i-Hijri. "Sheikh Mahmud, who dealt in spare parts for flour mills, was killed for his faith," said the spokesperson of the Jamaat Ahmadiyya, Saleemuddin, in a statement on Monday.
The murder of a third Ahmadi man in the same neighbourhood this year indicated "a planned action against the Ahmadis", he said, recalling that Daud Ahmad and Chaudhry Khaleeq were shot dead in the same vicinity on May 25 and June 20, respectively.
He expressed the concern that violence and social boycott were preached against the Ahmadis while the authorities let this happen despite the fact that hate propaganda was apparently banned under National Action Plan.
Meanwhile, Sindh Chief Minister Murad Ali Shah, DG Rangers Maj Gen Bilal Akbar, IG Police A.D. Khowaja and other senior officials offered funeral prayers for DSP Shigri. Both the chiefs of the law enforcement agencies expressed their sorrow over the killings and sympathy with the heirs of the deceased officer.
The chief minister said if the terrorists thought that they could dampen the resolve and morale of the law enforcers by killing the police and other law enforcers, they were mistaken. He vowed that the Rangers and police through coordination would continue fighting till the elimination of last terrorist.
Full report at:
http://www.dawn.com/news/1299276/one-group-involved-in-at-least-five-sectarian-attacks-say-police'
--------
Criminalising forced conversions: Sami demands dissolution of Sindh Assembly
November 29, 2016
LAHORE: Ex-senator Maulana Samiul Haq has demanded Sindh Assembly should be dissolved and the province be placed under governor's rule because it has enacted legislation "conflicting with the Quran, the Sunnah and the Constitution of Pakistan, which was tantamount to rebellion".
The chief of his own faction of Jamiat Ulema Islam (JUI) made the demand here on Monday at a press conference, saying a meeting of his party's central executive committee expressed concern over the latest legislation by Sindh Assembly, barring any non-Muslim under 18 years of age from converting to Islam.
After a meeting of the party's central executive committee, he said the same law also barred the adults converting to Islam from declaring their new faith before a mandatory period of 21 days.
The Maulana chided the Sindh Assembly members for, what he called, crossing all limits of following western agenda aimed at changing the Islamic and constitutional identity of Pakistan. He said the party was chalking out a plan to launch a movement against Sindh government.
Welcoming the new army chief, Gen Qamar Bajwa, Mr Haq said daunting challenges awaited the new COAS. He demanded the new army chief should change the direction of Zarb-i-Azb and National Action Plan, focusing on political, state and foreign terrorism.
He said the government should convey a clear message to India that it was playing with fire by escalating the border tension.
Full report at:
http://www.dawn.com/news/1299327/criminalising-forced-conversions-sami-demands-dissolution-of-sindh-assembly
--------
ASWJ chief allowed to contest Jhang by-election
WAJIH AHMAD SHEIKH
November 29, 2016
LAHORE: A full bench of the Lahore High Court (LHC) on Monday allowed Maulana Mohammed Ahmad Ludhianvi, emir of the banned Ahle Sunnat Wal Jamaat (ASWJ), to contest by-election from PP-78 (Jhang).
The bench headed by Justice Shahid Jamil Khan issued the interim order on a petition of Mr Ludhianvi challenging a decision of a two-judge bench that had disqualified him from contesting the by-poll.
Extending the interim relief to Mr Ludhianvi on the grounds to be announced later, the bench issued notices to the respondents of the case and fixed Dec 14 for further hearing.
The Punjab Assembly's constituency had fallen vacant after the Supreme Court disqualified Rashida Yaqoob of the Pakistan Muslim League-N (PML-N) for concealing assets while upholding a decision of an election tribunal in October. She was elected to the assembly in the 2013 general elections and runner-up candidate Mr Ludhianvi had challenged her election.
Then the Election Commission of Pakistan (ECP) announced that it would hold by-poll in the constituency on Dec 1 for which Mr Ludhianvi as well as Ms Yaqoob also filed their nomination papers. However, this time Ms Yaqoob was an independent candidate.
The PML-N gave its ticket to Sheikh Sheraz Akram. On a petition filed by him, the two-judge bench on Nov 11 restrained both Ms Yaqoob and Mr Ludhianvi from contesting the by-poll.
Mr Akram had argued that the name of Mr Ludhianvi was included in a list of fourth-schedule and more than a dozen criminal cases were registered against him.
Full report at:
http://www.dawn.com/news/1299294/aswj-chief-allowed-to-contest-jhang-by-election
--------
PTI starts submitting fresh evidence in SC against PM's family
NASIR IQBAL | SYED IRFAN RAZA
November 29, 2016
ISLAMABAD: The Pakistan Tehreek-i-Insaf's (PTI) legal team has begun presenting more evidence before the Supreme Court to prove allegations levelled against Prime Minister Nawaz Sharif and his family members.
"We have collected a number of new [pieces of] evidence against the prime minister, and a few will be presented before the apex court on Wednesday," PTI leader Arif Alvi told Dawn after attending a meeting of the party's legal team, chaired by Imran Khan, at Banigala on Monday.
Asked about the specific proof collected recently, Mr Alvi said he could not share details with the media at this stage, but said they would be presented to the court on Nov 30.
He said the new evidence was related to the purchase of the Sharifs' London flats.
Legal team meeting urges more aggressive tactics; document from British solicitor submitted to court on Monday
Also on Monday, two days ahead of the next hearing of the Panamagate case, PTI lawyers Naeem Bokhari and Dr Babar Awan submitted an additional document to establish that even in 1999, the Sharif family owned the four Park Lane flats — properties that have become the centre of controversy in this case.
The party also announced it would submit further evidence when the five-judge bench, headed by Chief Justice Anwar Zaheer Jamali, resumes hearing the case on Nov 30.
The four-page document submitted on Monday was a restraining communication (or 'caution') from the solicitor Rob­ert Anthony Kearns of the Al-Towfeek Company for Investment Funds Limited (UK), sent to Her Majesty's Land Registry, London, in Nov 1999.
The document indicated that since the four flats in question were the subject matter in Al-Towfeek's case against the Hudabiya Paper Mills Ltd before the Queen's Bench Division of the High Court of Justice, their further sale to any party should be avoided.
The solicitor informed the land registry that the High Court of Justice had ordered against the four properties on Nov 5, 1999, adding that though the properties were "not parties to the proceedings, but they are alleged to be vehicles for [Mian Mohammad Shahbaz Sharif, Mian Mohammad Sharif and Mian Mohammad Abbas Sharif] who are the true beneficial owners".
While deciding the case on the witness statement of Shezi Mackvi, the bench had ordered Shahbaz Sharif to pay the sum of $17,719,315 to Al-Towfeek company, whereas his father Mian Mohammad Sharif was directed to pay over $14m. The order had also held that the three defendants had beneficial interests in the four properties.
But the three children of the prime minister, Maryam, Hassan and Hussain Nawaz, in their statements before the Supreme Court on Nov 15 had explained that they did not own the four Park Lane flats before 2006. Rather, the flats were purchased by the Al-Thani family of former prime minister and foreign minister of Qatar, Hamad bin Jassim bin Javer Al Thani.
The ownership of the properties was secured through two companies, Neilson Enterprises Limited and Nescoll Limited, though the bearer share certificates of the properties were kept by Al-Thani family in Qatar.
Full report at:
http://www.dawn.com/news/1299290/pti-starts-submitting-fresh-evidence-in-sc-against-pms-family
--------
Pak-Turk School bids adieu to Turkish teachers
November 29, 2016
ISLAMABAD: Most Turkish teachers and members of staff working in Pak-Turk Schools in Islamabad have left Pakistan and the remaining are preparing to leave the country soon.
Students and parents hosted a farewell party for the teachers and staff at the school's H-8 campus over the weekend.
"The majority of Turkish teachers and staff members did not come to school on Monday," said Hasnain Nazish, a spokesperson for the Pak-Turk Schools.
A student at the H-8 campus, Bint Ali told Dawn that the school management had told students that their Turkish teachers had left Pakistan.
Turkey's visiting Foreign Minister Mevlut Cavusoglu had in August this year requested Pakistan to close down the Pak-Turk Schools for their alleged involvement with the US-based cleric Fetullah Gulen. Pakistan had promised that it will look into the issue. The school chain is administered by a foundation linked to Gulen, once an ally of Turkish President Recep Tayyip Erdogan.
According to teachers at the party, there were only 10 or 15 Turkish staff members who were all set to leave the country following the governments' directives for them to leave on Nov 30. The initial deadline for them to leave was Nov 20.
A parent who has been running a campaign in favour of the Turkish teachers, Advocate Hafiz Arfat said the teachers did not have the option to stay as the Islamabad High Court had rejected the plea against their expulsion.
"As far as I know, the Turkish teachers are staying in Thailand instead of going to Turkey, as there were apprehensions that they will be jailed by the Turkish government," he said, adding that most of the Turkish staff working in the schools in Quetta, Karachi and Peshawar have also let.
Full report at:
http://www.dawn.com/news/1299347/pak-turk-school-bids-adieu-to-turkish-teachers
--------
War on terror: US asks Pakistan to do more yet fails to compensate
November 29, 2016
ISLAMABAD - Special Assistant to Prime Minister on Foreign Affairs Tariq Fatemi said the United States is not willing to release the amount due from the Coalition Support Fund (CSF) which has already been spent by Pakistan and yet claims Pakistan has 'not done enough' in the ongoing war on terror.
"The US is not willing to release the funds from CSF which we have already spent on the war on terror, yet they (US officials) always complain about our lack of efforts," said Fatemi in a Dawn News programme Monday.
"Pakistan's role in the war on terror has been unprecedented, and the country has achieved immense success. The work done by Pakistan has not been done by any European country or the US," added the special assistant to the prime minister.
He said the credit for the success goes to the elected leadership and the stakeholders, the armed forces.
Answering a question regarding India's attempt to isolate the country on the international front, Fatemi rubbished claims that Pakistan has suffered due to India's ongoing efforts. "I do not agree that Pakistan has been isolated diplomatically."
He was of the opinion that India's refusal to attend the Saarc conference was more damaging to the region as a whole rather than Pakistan.
"India does not forgive any country. Nepal's Saarc summit was sabotaged by India. Maldives and Sri Lanka's Saarc summit was also sabotaged by India," added Fatemi.
He further added that India uses the Saarc summit as a means to pressurise other countries.
"All major international countries are of the opinion that the only way forward towards progress is through regional cooperation."
He said Saarc is the only organisation in the region present for regional cooperation, and Prime Minister Nawaz Sharif was to present proposals for cooperation which would have benefited every country in the region.
Talking in regards to Russia and the Central Asian states, Fatemi said Central Asia was a blank spot in the foreign policy of Pakistan and, "measures have been taken to rectify the situation." He said relations with Russia were an area with significant problems due to the history between the two countries.
Full report at:
http://nation.com.pk/national/29-Nov-2016/war-on-terror-us-asks-pakistan-to-do-more-yet-fails-to-compensate
--------
3 'TTP men' held in Karachi
November 29, 2016
KARACHI - The Counter-Terrorism Department (CTD) claimed on Monday to have arrested three militants associated with the outlawed Tehrik-i-Taliban Pakistan (TTP) during a raid on their hideout in the Machar Colony area of Sohrab Goth. According to details, the CTD team raided the militants' hideout on a tip off and arrested three men associated with the TTP Zubair Group. The team also seized weapons from the suspects.
CTD officials identified the suspects as Jahanzaib, Sohaib Khan and Noshair. They said that a suspect Usman fled the scene. Police said those arrested were involved in terror financing and used to kidnap people for ransom. They were involved in other criminal activities and financing militants in Waziristan.
Full report at:
http://nation.com.pk/karachi/29-Nov-2016/3-ttp-men-held-in-karachi
--------
Five terrorists held in Karachi
November 28, 2016
KARACHI: The police have arrested five terrorists during a search operation in Manghopir and Korangi areas of Karachi.
On tip-off the police carried out door to door search operation in Orangi, Manghopir and arrested five terrorists and seized huge cache of ammunitions from their possession.
Full report at:
http://nation.com.pk/karachi/28-Nov-2016/five-terrorists-held-in-karachi
--------
Southeast Asia
PAS should realise some Muslims oppose hudud bill too
November 29, 2016
By P Ramasamy
Unlike PAS, fair-minded Muslims will have no problem in supporting the proposed amendments to the Law Reform (Marriage and Divorce) Act 1976 that will forbid the unilateral conversion of non-Muslim children to Islam.
Under the proposed amendments to the above law, even if one parent converts to Islam, the children from a civil marriage will remain in the religion of their birth until they attain the age of 18.
There are non-Muslims as well Muslims who are concerned and disturbed by PAS president Abdul Hadi Awang's private member's bill that seeks to upgrade the Shariah court.
Therefore, it is wrong for PAS secretary-general Takiyuddin Hassan to single out non-Muslims for criticism. It is not that non-Muslims want to interfere in Islam but the proposed amendments to the Shariah law have far-reaching consequences for both Muslims and non-Muslims.
Takiyuddin should be careful in saying that if non-Muslims oppose the private member's bill than Muslims would oppose the proposed amendments to halt unilateral conversion in the country.
The proposed amendments to block unilateral conversions are about a law that should be fair to non-Muslim parents and children. Under the existing law, conversion of one parent to Islam would be sufficient to convert the children. We have seen how such a conversion has caused havoc on families and marriages in the country.
Whether Hadi's private member's bill will be debated and eventually passed in parliament remains to the seen. But what is clear is the fact that PAS has gone to extreme political lengths by cooperating with Umno, its traditional enemy, to ensure that bill could be eventually passed.
Now if Deputy Prime Minister Ahmad Zahid Hamidi could chair the meeting to explain the bill to Muslim MPs then one should know that without the backing of Umno, Hadi's bill will never see the light at the end of tunnel.
Malaysian are wondering whether the bill is proposed by PAS or Umno or whether Umno is leading the former on a golden path before abandoning the party after the conclusion of the next general election.
It is not as if PAS is not aware of the past betrayals of Umno. In fact, there are too many to speak of. But again and again, PAS in general and Hadi in particular, continue to make the same mistake of trusting Umno.
Non-Muslims have the constitutional freedom to comment on matters that might affect them and their children in the future. It is not that they want to oppose Islam just because they are professing faiths other than Islam. Similarly, the opposition to Hadi's bill is not just from non-Muslims alone; there are Muslims who are opposed to the bill.
PAS, as a responsible political party, should cease from engaging in racial and religious profiling. Such an attempt does not augur well for the good of the country.
P Ramasamy is deputy chief minister II of Penang.
With a firm belief in freedom of expression and without prejudice, FMT tries its best to share reliable content from third parties. Such articles are strictly the writer's personal opinion. FMT does not necessarily endorse the views or opinions given by any third party content provider.
http://www.freemalaysiatoday.com/category/opinion/2016/11/29/pas-should-realise-some-muslims-oppose-hudud-bill-too/
--------
Muslim outcry over Hungarian town's anti-Islam decree
AFP | November 29, 2016
BUDAPEST: One of Hungary's main Muslim organisations decried Monday what it said were "xenophobic" steps taken by an ultra-nationalist town mayor to preserve traditional Christian values and prevent immigration.
Asothalom, close to the Serbian border, last week banned mosque construction, the use of a muezzin at prayer times and the wearing of clothes such as the niqab and the burkini.
The Hungarian Islamic Community (MIK) said in a statement it was "shocked by the increasing xenophobia and serious Islamophobia in Hungary which has now peaked with the decree".
The steps were taken to "protect the community and its traditions from any mass settlement from outside," said Mayor Laszlo Toroczkai, who is also a vice-president of the radical-right Jobbik party.
Toroczkai gained prominence in 2015 when he filmed an action movie-style video at a fence on the Serbian border warning migrants not to enter Hungary. Asothalom has few refugees.
MIK, set up in 1990, is the oldest group representing Hungary's Muslim community, and is estimated to have 40,000 members.
"We have requested in writing that the Constitutional Court examine this decree," its statement said.
"Although we are a religious minority, our constitutional rights must be protected as we are Hungarian citizens just the same as the non-Muslim majority.
Full report at:
http://www.freemalaysiatoday.com/category/world/2016/11/29/muslim-outcry-over-hungarian-towns-anti-islam-decree/
--------
Religious extremism is spreading to inland China: official
Nov 28, 2016
Religious extremism has begun to spread to inland China from its western Xinjiang region, long considered by the government to be at the forefront of its efforts to battle Islamist separatists, the country's top religious affairs official said.
China says it faces a serious threat from Islamist militants in Xinjiang, which borders central Asia, Afghanistan and Pakistan, and is home to the largely Muslim Uighur minority group.
Hundreds have died there in recent years in violence that Beijing blames on religious extremists, and the government has put in place tight controls on religion in the name of combating radicalism and maintaining stability.
Extremist thought was now infiltrating China's "inland provincial areas", Wang Zuoan, head of the State Administration for Religious Affairs, told the National Congress of the Chinese Islamic Association, according to an article in the official China Daily newspaper on Monday.
The paper did not give details of the spread or mention specific provinces, but cited Wang as saying China's official Islamic clergy must be the "front line" in fighting extremism and should work to "convert" those influenced by it.
"We should let Muslims know the boundaries between legal and illegal religious activities, to enable them to say no to illegal activities," he told the association on Saturday.
Wang also said that China must "appropriately manage the issue of Menhuan Sect Islam", referring to a Chinese-style Sufism, a mystical form of Islam, according to a statement posted on the State Administration of Religious Affairs website.
China has about 21 million Muslims, only a portion of which are Uighur. Other Muslim groups, such as the Hui, are spread throughout the country, including in the western region of Ningxia and the southwestern province of Yunnan.
President Xi Jinping has urged Chinese Muslims to resist illegal religious "infiltration".
Attacks tied to such extremism by the government have spread beyond Xinjiang in recent years. A grisly knife attack in Yunnan's Kunming train station in March 2014 killed more than 30 people.
Full report at:
http://www.reuters.com/article/us-china-security-xinjiang-idUSKBN13N12P
--------
Muslim MPs told to pick sides after PAS threat
November 28, 2016
PETALING JAYA: The MCA Religious Harmony Bureau has challenged Muslim lawmakers in DAP, PKR, Amanah and PPBM to declare if they will support PAS' threat against non-Muslims to derail the proposed amendments to the Law Reform (Marriage and Divorce) Act.
In a statement, bureau chairman Ti Lian Ker said he was alarmed by PAS secretary-general Takiyuddin Hassan's explicit threat to derail the long-awaited and much-needed amendments to the LRA in retaliation for "non-Muslim interference" in Hadi's Bill seeking to enhance the sentencing powers of shariah courts.
"There is no such thing as a quid pro quo arrangement when it comes to the constitutional rights of all Malaysians, be they Muslim or non-Muslim, as envisaged and intended by the drafters of the Federal Constitution from the Reid Commission."
Ti said the tit-for-tat threat was hitting below the belt.
"It is clear that PAS' intended maltreatment and oppression of ethnic and religious minorities and women will be similar to that of the likes of IS (Islamic State).
"The proposed amendments to the Act are a government-initiated Bill to enable Muslim converts to seek dissolution of his or her marriage in a civil court, and also to ensure the matrimonial obligations to the ex-spouse, as contracted by under the Act, are maintained.
"For too long, abandoned non-Muslim spouses have been deprived of the protection of the civil courts or the police."
Ti said Hadi's Bill to amend Act 355 discriminated against female victims of sexual assault as well as Muslim criminal offenders, who face harsher punishments under hudud law.
"Criminal codes must apply equally to all perpetrators."
Furthermore, he said PAS was confused about the Penal Code, which applied to everybody in Malaysia, be they citizens or foreigners, Muslim or non-Muslim.
"This is the opposite of religion, which is a personal conviction whereby converts have exploited the state religious departments and shariah courts to unilaterally convert minors and gain custody.
Full report at:
http://www.freemalaysiatoday.com/category/nation/2016/11/28/muslim-mps-told-to-pick-sides-after-pas-threat/
--------
Hizbut Tahrir Malaysia files judicial review to challenge 'deviant' fatwa
BY MELATI A. JALIL
November 29, 2016
SHAH ALAM, Nov 29 — The local chapter of hardline Islamist group Hizbut Tahrir Malaysia applied today for a judicial review to challenge Selangor's fatwa that declared the group as "deviant".
The pro-Caliphate movement's spokesman Abdul Hakim Othman said the judicial review, which was filed at the Shah Alam Shariah High Court, is seeking seven demands, among others is for the fatwa to be retracted.
"The fatwa is full of slander, lies, deceit and confusion about Hizbut Tahrir," Abdul Hakim told reporters after filing the judicial review.
Abdul Hakim also named Selangor Mufti Datuk Seri Mohd Tamyes Abd Wahid, Selangor Fatwa Committee, Selangor Islamic Religious Council (Mais), and the state's Islamic Religious Department (Jais) as respondents.
He said the case has been set for mention on December 21.
The group said it is seeking for the first two respondents, the Selangor Mufti and Selangor Fatwa Committee, to publish a public apology to the group in the country's main newspapers and other publications that had published the edict, which was gazetted on September 17, 2015.
Full report at:
http://www.themalaymailonline.com/malaysia/article/hizbut-tahrir-malaysia-files-judicial-review-to-challenge-deviant-fatwa
--------
Indonesia Muslim hardliners break up what they think is gay sex party
Nov 28, 2016
About 50 members of a hardline Muslim group barged into an apartment in the Indonesian capital to break up what they said was a gay sex party, angering rights groups, and police said on Monday no one in the flat had done anything wrong.
The lesbian, gay, bisexual and transgender community is largely accepted in urban areas of Indonesia, the world's largest Muslim-majority country, and being gay is not illegal, but there is growing concern among rights activists about intolerance.
South Jakarta police chief Iwan Setiawan said the 13 men in the apartment were questioned and released on Monday because there was no evidence they had broken any law at the weekend gathering.
Our Voice, a group supporting gay rights, said police should have detained the members of the Islamic Defenders Front (FPI) for breach of privacy.
Full report at:
http://www.reuters.com/article/us-indonesia-lgbt-idUSKBN13N1AJ
--------
South Asia
Bangladesh refuses Rohingya fleeing 'ethnic cleansing'
November 29, 2016
Multiple boats packed with Rohingya refugees fleeing violence in Myanmar have been turned back by Bangladesh border guards despite appeals by the country's opposition to provide shelter to the persecuted Muslim minority.
Thousands of desperate Rohingya from Myanmar's western Rakhine state have flooded over the border into Bangladesh in the past week, bringing with them horrifying claims of gang rape, torture and murder at the hands of Myanmar's security forces.
Eight boats attempting to cross the Naf River separating Rakhine from southern Bangladesh were pushed back on Monday after six were refused entry on Sunday, Colonel Abuzar Al Zahid, the head of the border guards in the Bangladeshi frontier town of Teknaf, told AFP
"There were 12 to 13 Rohingya in each of the boats," Zahid said.
Dhaka says thousands more are massed on the border, but has refused urgent international appeals to let them in, instead calling on Myanmar to do more to stop people fleeing.
In the past two weeks, Bangladeshi border guards have prevented more than 1,000 Rohingya, including many women and children, from entering the country by boat, officials told AFP.
Bangladesh's main opposition leader Khaleda Zia late on Sunday joined a growing chorus of political parties and religious groups in the Muslim majority country calling for the Rohingya to be given shelter.
'Torched our home'
At least 30,000 have been internally displaced in Rakhine and many have tried to reach Bangladesh over the past month despite heightened border patrols, seeking refuge in Rohingya camps across the Bangladeshi border.
READ MORE: Myanmar's Rohingya brace for more attacks in Rakhine
Samira Akhter told AFP by phone that she reached an unofficial refugee camp in Bangladesh on Monday, after fleeing her village in Rakhine state with her three children and 49 others.
"The military killed my husband and torched our home. I fled to a hill along with my three children and neighbours. We hid there for a week," said Akhter, 27.
Dudu Mia, a Rohingya leader in the camp, said at least 1,338 had arrived in the community since mid October.
Violence in Rakhine - home to the stateless ethnic group loathed by many of Myanmar's Buddhist majority - surged in the past month after security forces poured into the area following a series of attacks on police posts blamed on local fighters.
A UN official said last week that Myanmar is engaged in "ethnic cleansing" of Rohingya Muslims, as reports emerged of troops shooting at villagers as they tried to flee.
Earlier this month, Human Rights Watch condemned Myanmar's torching of three Rohingya villages.
The rights group urged the UN to investigate the destruction of 430 buildings in the northern Maungdaw district between October 22 and November 10.
But Myanmar's new civilian government, led by Nobel Peace Prize winner Aung San Suu Kyi, has rejected the allegations.
http://www.aljazeera.com/news/2016/11/bangladesh-refuses-rohingya-fleeing-ethnic-cleansing-161128085052439.html
--------
21 militants killed in air and ground raids of Afghan forces in Nangarhar
By KHAAMA PRESS - Tue Nov 29 2016
At least 21 militants were killed in a series of air and ground operations in eastern Nangarhar province of Afghanistan.
The Ministry of Defense (MoD) said the operations were conducted in Pacher Agam district.
The provincial police commandment said earlier this week this a clearance operation is underway to eliminate the loyalists of the Islamic State of Iraq and Syria (ISIS) terrorist group in the area.
The local security officials said at least 30 militants of the terror group were killed in the operations, including the shadow judge of the terror group.
However, the Ministry of Defense (MoD), in a statement said Monday that 44 militants of the terror group were killed along with the shadow judge.
The operations in Pacher Agam were launched amid concerns that the loyalists of the terror group are attempting to move towards the Tora Bora mountainous region in a bid to fortify their presence in the region.
Full report at:
http://www.khaama.com/21-militants-killed-in-air-and-ground-raids-of-afghan-forces-in-nangarhar-02390
--------
Four police forces killed in Taliban ambush: Afghan official
Nov 28, 2016
Taliban militants have killed at least four Afghan border policemen in an attack in the country's southern province of Zabul, an official says.
The fatalities took place in the town of Zanjir, located in Shamlzai district on Sunday, when the militants ambushed police posts and killed the forces that were patrolling on foot in the mountainous area, according to Bismullah Afghanmal, the provincial governor of Zabul.
He said several Taliban militants had been killed in the attack but declined to provide any additional details.
Local police confirmed the report, adding that one police officer was also wounded in the attack.
Meanwhile, residents in Zanjir area said that the Taliban militants closed off their local clinic following the attack.
Afghanistan has been gripped by insecurity since the US and its allies invaded the country as part of Washington's so-called war on terror in 2001. Many parts of the country still remain plagued by militancy despite the presence of foreign troops.
Taliban militants have been removed from power, but they have stepped up their activities in recent months, attempting to overrun several provinces.
This file photo shows Daesh Takfiri militants in an undisclosed location in Afghanistan.
Afghan forces are engaged in fierce clashes with the Taliban militants to contain the ongoing insurgency across various parts of the country.
30 Daesh terrorists killed in Nangarhar
In a separate report on Monday, a police official said 30 members of the Daesh Takfiri terrorist group had been killed over the past 24 hours in Afghanistan's eastern province of Nangarhar.
Full report at:
http://www.presstv.ir/Detail/2016/11/28/495593/Afghanistan-Taliban-Zabul-Zanjir-Daesh-
--------
Funding requested to update 53 Blackhawk helicopters for Afghan forces
By KHAAMA PRESS - Tue Nov 29 2016
The United States Department of Defense (DoD) has reportedly requested funding to refurbish and update at least 53 UH-60 Blackhawk helicopters for the Afghan National Defense and Security Forces (ANDSF), it has been reported.
A spokesman for DoD, Adam Stump, told Reuters "The Department of Defence has determined that procuring U.S.-made helicopters is a more sustainable long-term solution to meet the requirements."
According to the paper, the $814 million request, made in a budget amendment submitted this month, would also provide money for other new attack aircraft for the Afghans.
It would help push the total funding for Afghan security forces to $4.2 billion for 2017, surpassing the $1.2 billion requested for arming and supporting local forces in Iraq and Syria.
Stump further added that the delivery of the helicopters will begin within two years once the Congress approves the funding.
The budget also requests funding for 30 additional armed MD-530 attack helicopters, six A-29 fixed wing close attack aircraft and five AC-208 aircraft for the Afghan air force.
The decision to replace Russian helicopters with Blackhawks was made following efforts by U.S. Senator Richard Blumenthal (D-CT), U.S. Senator Chris Murphy (D-CT), and U.S. Representative Rosa DeLauro (D-CT).
Full report at:
http://www.khaama.com/funding-requested-to-update-53-blackhawk-helicopters-for-afghan-forces-02389
--------
Ghani arrives in Mazar to review Balkh government's performance
By KHAAMA PRESS - Mon Nov 28 2016
President Mohammad Ashraf visited Mazar-e-Sharif city, the provincial capital of the northern Balkh province of Afghanistan after inaugurating the Asian International Railway, the Presidential Palace officials said.
Presidential spokesman, Haroon Chakhanuri, confirmed that President Ghani arrived in Mazar-e-Shari city this evening.
According to the officials, President Ghani has visited the province to review the performance of the local government.
The officials further added that President Ghani will meet with the local government officials and the civil society activists.
President Ghani inaugurated the Asian International Railway during a special ceremony organized in Turkmenabad area of Turkmenistan together with his Turkmen counterpart President Gurbanguly Berdimuhamedow.
The Presidential Palace, ARG, said the leaders of the two countries arrived to the Afghan side of the railway for the inauguration of the second phase of the project.
According to a statement by ARG Palace, the two leaders arrived in Aqina port using the same railway after its first phase was inaugurated in Turkmenistan side.
Full report at:
http://www.khaama.com/ghani-arrives-in-mazar-to-review-balkh-governments-performance-02386
--------
Africa
Essebsi: Tunisia was only Arab Spring success
28 November 2016
Tunisian President Beji Caid Essebsi has said the only Arab Spring uprising to succeed was the Tunisian revolution, speaking exclusively with Al Arabiya News channel.
In an interview with Al-Arabiya's General Manager Turki Aldakhil, Essebsi spoke of the country's domestic affairs and relations with foreign countries, as well as touching on his personal life describing his favorite poetry and music.
He said that although he did not participate in the revolution at the time as he "was home", he still "achieved results that no one else managed to achieve and prevented bloodshed".
"Proof of that is Tunisia is standing on its feet today," the president added.
Essebsi also commented on the use of the term "Arab Spring". He said: "The word 'Arab Spring' is imported from the West. I said there is no Arab Spring but the beginning of a Tunisian spring. We in Tunisia are qualified to have an Arab Spring because we have a democratic system."
'We reject political Islam'
During the interview, the president discussed Tunisia's domestic affairs, education, freedom of women - as they enjoy more freedom now - economy and development-related problems.
On terrorism in Tunisia, he said there were institutions that attracted young men who were unemployed, or suffering from poverty and end up being exploited by terrorist organizations.
"Sleeper cells are many but we address that seriously and the situation is much better now," Essebsi said.
Essebsi also spoke of his rejection of political Islam.
Helping Libya in revolution against Qaddafi
He also talked about his country's relations with Algeria and Libya.
Asked if there were tensions between Tunisia and Algeria, Essebsi said "relations between Tunisia and Algeria are an extension of struggle for independence, Algeria's and Tunisia's independence."
Regarding Libya, he said: "When it comes to the Libyans, they are different but their disputes won't last."
Essebsi said the solution in Libya would come from the Libyan people themselves, and said he was optimistic the country would overcome its crisis, but said it needed time to do so.
He also revealed that Tunisia helped Libya in the revolution against Muammar Qaddafi's regime.
Essebsi talked about the founder of modern Tunisia, Habib Bourguiba, and said he worked with him for 30 years.
On Donald Trump's election
On the recent American elections, he said it's a US internal affair. But he added that the US was not an ordinary country, but a superpower that's concerned in foreign affairs.
On whether he is optimistic about Donald Trump's term and whether his relations with the Arab world would be better than his predecessor, Barack Obama, he said: "If we are to base this on the statements he made during his electoral campaign, there's indeed pessimism. But his electoral campaign is one thing and his presidential term will be another."
"It's in the hands of Arabs. If Arabs respect one another and unite, no one can defy them," Essebsi said.
https://english.alarabiya.net/en/News/middle-east/2016/11/28/Exclusive-Essebsi-says-Tunisia-was-only-Arab-Spring-success.html
--------
Nigeria: Govt, Partners Launch Campaign to End Child Marriage
28 NOVEMBER 2016
By Susan Ironsi and Winifred Ogbebo
The federal government, including development partners and diplomatic corps is to launch a national campaign to end child marriage in Nigeria and other countries where its prevalent today in Abuja.
Speaking on Monday at a press BRIEFING to flag off the campaign which will have the vice president, Yemi Osinbajo in attendance, the minister of Women Affairs and Social Development, Aisha Alhassan, said the campaign would use moral suasion to end child marriage in Nigeria.
She admitted that the Nigerian Constitution's recognition of Islamic laws in force in parts of the country makes it difficult to prosecute or convict people supporting or practising forced, under age or child marriage across the country.
Alhassan said the Constitution's recognition of Islam-based local laws which define a woman's marriageable age of maturity as the start of puberty was one reason "why you can't convict anybody or challenge anybody marrying off their child."
"We are saying the age of maturity should be 18 years, when she's mentally and physically responsible," she added.
She said the campaign is not a legal confrontation but a movement "to show people the ills of child marriage" and its negative effect on the health of girls, premature pregnancy, fistula, loss of opportunity to be educated.
The country manager for Engender Health, which deals in fistula repair and rehabilitation, Dr Habib Sadauki, said up to 200,000 women live with the condition, majority of them younger than 18, and abandoned by husbands and family after the onset of fistula.
UNICEF child protection officer, Rocio Aznar spoke of concern about vulnerable girls in the lowest wealth quintile.
Uneducated and poor girls in Nigeria were married off eight years younger than the average, while girls with some education got married at an average age of 21, compared with 15 on average.
Full report at:
http://allafrica.com/stories/201611290024.html
--------
Somali forces approach port town, ready to attack Daesh
ABDIQANI HASSEN
28 November 2016
BOSASSO, Somalia: Hundreds of pro-government Somali forces began moving toward the port town of Qandala on Monday for an offensive against Daesh fighters who seized it last month, Qandala's mayor said.
The forces include militia fighters, soldiers from the semi-autonomous region of Puntland and fighters from the same clan as Abdiqadir Mumin, the Somali insurgent leader who has pledged allegiance to Daesh, Somali security officials said.
"We and our forces left Bosasso today with the intention to capture to Qandala, which is now only 100 km (60 miles) away from us. We shall keep on moving until we liberate the town," Jamac Mohamed Khurshe told Reuters.
Bosasso is a major Somali city.
Full report at:
http://www.arabnews.com/node/1016761/world
--------
Liberia: 'Christian State' May Help Eliminate Corruption, Satanic Acts
27 NOVEMBER 2016
By David S. Menjor
The National Christian Council of Liberia (NCCL) says the call for Liberia to be declared a Christian State will help to eliminate extreme corruption and the building of moral structures in all sectors of the country.
Speaking last Thursday at a press BRIEFING in Sinkor, Monrovia, the president of NCCL, Bishop J. Rudolph Marsh, said because Liberia does not have a defined religion (in this case, a 'Christian' identity), many of its citizens have indulged in satanic acts including prostitution, same sex affairs and rampant corruption that can possibly throw the nation into chaos.
Reacting to the House of Representatives' unanimous vote in favor of dual citizenship, and a secular state (against the call for Liberia to be declared a Christian state), he said Liberia was founded on Christian values, and to this "we must return because the only remedy to this nation's problems is Christ's teachings."
The two propositions are among the 25 brought forward by the Constitution Review Committee (CRC) for a referendum, which government said it did not have money to conduct considering how close it is to the legislative and presidential elections.
He cautioned the Senate not to concur with the House of Representatives in passing the dual citizenship and secular state parts of the referendum.
"There is no harm for Liberia to become a Christian nation by law once the needed number of citizens petitions the National Legislature and that petition meets the requisite approval," Bishop Rudolph said.
He said over 750,000 mature citizens have petitioned the Legislature with 35,000 of them being signatories to the CRC document soliciting opinion polls for a possible referendum to the country's 1986 revised constitution.
He said 97 percent of the votes in Gbarnga accepted that Liberia should be formally considered as a Christian nation because its foundation is based on Christianity. He observed that there is no harm in it as Spain, Denmark, Zambia and Costal Rica are among Christian nations that have absorbed all their citizens.
Bishop Marsh referred to countries such as Iraq, Kuwait and Saudi Arabia are known as Islamic states and that has brought them no problem at any point in time because Islam is their official religion.
"Liberia must have a particular religious identity. It must not remain secular," he noted.
The NCCL president said dual citizenship was overwhelmingly rejected at the Gbarnga Constitution Review Conference after the CRC concluded its nationwide tour while soliciting views for a possible referendum.
Full report at:
http://allafrica.com/stories/201611280810.html
--------
African Muslims gather in Nigeria for prayers against Boko Haram, recession
November 28, 2016
Over 1 million adherents of Tijjaniya from many African countries have converged on Yola, the Adamawa State capital, for three days to offer special prayers to free Nigeria from insurgency and recession .
During the three-day event, scholars within and outside the country including Dahiru Bauchi and the Deputy Chief Imam of Abuja Central Mosque, Ibrahim Makari, were led by a Moroccan scholar and the world leader of Tijjaniyya Islamic Movement, Muhammad Kabir, in prayers for peace in Nigeria.
Mr. Bauchi who spoke at the annual remembrance day of the founder of the Tijjaniyya movement, Ahmadu Tijjany, expressed optimism that the current insecurity situation would soon end.
"I am so optimistic that the attendance of these revered disciples and progeny of Maulana Sheikh Ahmadu Tijjani is a blessing to us and entire Nigeria.
"As they offer special prayers, almighty Allah will surely answer our prayers and bring to an end the insurgency as well as the economic hardship that plagued the country. "
Full report at:
http://www.premiumtimesng.com/regional/nnorth-east/216534-african-muslims-gather-nigeria-prayers-boko-haram-recession.html
--------
Uganda: Sheikh Mwanjje Arrested Over Statements On Muslim Clerics
27 NOVEMBER 2016
By Joseph Kato
Kampala — Police have confirmed the arrest of Sheikh Yahaya Mwanjje, the Tabliq leader of Nakasero mosque over comments he allegedly made regarding the security of slain Sheikh Maj Muhammad Kiggundu.
Mr Andrew Kaweesi, Police spokesperson, said Sheikh Mwanjje made inciting comments on Maj Kiggundu, days before he was assassinated on Saturday morning at Masanafu trading Centre in Lubaga Division.
"This morning the police picked Sheikh Yahaya Mwanjje of the Nakasero mosque over his statements that have been circulating on social media in regard to the security of the late and other Muslim clerics," Mr Kaweesi said while addressing the media at police headquarters on Sunday.
Sheikh Mwanjje replaced Sheikh Yunus Kamoga who is currently battling several charges in the High Court in connection to several murder cases of Muslim clerics who were gunned down in the last four years.
However, Mr Kaweesi declined to reveal where Sheikh Mwanjje is being detained.
Why muslim clerics fear for their lives
Mr Kaweesi said the cleric would be released once he ably explains the intent of the statements he made about his rival Muslim leaders.
According to Kaweesi, it was too early to connect Sheikh Mwanjje to the murder of Maj Kiggundu and his body guard Stephen Mukasa.
Full report at:
http://allafrica.com/stories/201611290099.html
--------
Death toll from Uganda clashes rises to 62
November 29, 2016
KAMPALA - The death toll has risen to 62 from weekend clashes in a traditional kingdom in western Uganda, which pitted security forces against royal guards accused of belonging to a separatist militia, police said Monday.
The streets of the western town of Kasese were empty a day after the fighting which ended when police stormed the palace and arrested King Charles Wesley Mumbere of the Rwenzururu kingdom.
"So far police officers confirmed (the) dead are 16 after two who were in the hospital succumbed to their wounds. The royal guards are 46 (dead) since Saturday," Ugandan police spokesman, Andrew Felix Kaweesi told AFP. The initial death toll given on Sunday was 55.
Fighting broke out on Saturday when police said they were attacked by the royal guards, who are believed to be part of a militia agitating for the creation of an independent republic straddling Uganda and the Democratic Republic of Congo. Brigadier Peter Elwelu of the Ugandan army told local television station NTV that the militia has been carrying out sporadic attacks against the government and civilians since 2014.
Full report at:
http://nation.com.pk/international/29-Nov-2016/death-toll-from-uganda-clashes-rises-to-62
--------
UN chief demands immediate end to C. Africa violence
29th November 2016
United Nations chief Ban Ki-moon on Monday condemned recent clashes between members of the former Seleka rebellion in the Central African Republic, urging armed groups to immediately end the violence.
These clashes between armed groups from ex-Seleka in Bria, northeast of Bangui, killed 85 people and displaced nearly 11,000 people, according to the UN.
The UN secretary-general called on armed groups to "immediately stop the violence and genuinely commit to ongoing efforts to address the root causes of the conflict," his spokesman said in a statement.
The clashes in Bria have pitted two armed factions of former Seleka, which claim to defend the Muslim minority, the Popular Front for the Rebirth of the Central African Republic (FPRC) of Nourredine Adam and the Union for Peace in the Central African Republic (UPC) of Ali Darass.
Full report at:
http://www.newvision.co.ug/new_vision/news/1441031/chief-demands-immediate-africa-violence
--------
Sudan Trial Against Pastors Continues
27 NOVEMBER 2016
Khartoum — The case of Sudan's National Intelligence and Security Service (NISS) against three pastors and a Christian activist witnessed its 11th and 12th court hearings the last two weeks.
Rev. Petr Jasek from Czechia, Nuba pastors Kuwa Shemaal and Hassan Abdelrahim Kodi from South Kordofan, and Darfuri layman Abdelmunim Abdelmoula were detained by security agents in Khartoum in late 2015 and early this year. They have been charged of conspiring against the state and espionage, and a number of other violations of the Sudanese Penal Code.
During the former hearing, "investigator Abdelrahman" said that the Czech pastor, during his visit to South Kordofan in 2012, gave money to "some individuals", among them rebel fighters. This is regarded as support for the war against the state. As he is working for the international NGOs Persecution Project Foundation (PPF) and The Voice of the Martyrs (VOM), which both support persecuted Christians, he is charged with "tarnishing Sudan's image internationally" as well.
Pastors Shemaal and Kodi attended a conference in Addis Ababa in 2015, during which they alleged that the Sudanese government oppresses Christians. This is considered to be inciting hatred against state and within Muslim and Christian communities. Darfuri convert Abdelmoula is accused of supporting the three pastors in their "subversive activities".
The Human Rights and Development Organisation (HUDO) Centre reported on Friday about the hearings on 14 and 21 November. In the 11th session, on 14 November, the defendants' lawyer asked the investigator for the prosecution about the Christian NGOs pastor Jasek is working for, the conference in Addis Ababa, the charges against Rev. Shemaal, and the religion of Abdelmoula.
The prosecutor responded by saying that the Sudanese law prohibits unregistered NGOs and their employees from performing activities in the country. The PPF and VOM aim to encourage war against the state, provoke hatred between Christians and the state, support rebels financially and logistically, publishing false news, and encourage insurgency among the Sudanese.
Rev. Shemaal drove pastors Jasek and Kodi in his car to visit "the burnt student". He referred to the student who was allegedly set on fire after he had converted to Christianity. Rev. Jasek took photos of the man
According to the prosecutor, Abdelmoula told security agents that he was a Muslim. Later he acknowledged he converted to Christianity.
The prosecutor further stated that Abdelmoula organised the visit of pastors Jasek and Kodi to "the burnt student", after he took a photo of the burns and sent it to Rev. Kodi in Addis
Ababa. On the recorded audio's, he is heard talking about Christians being targeted by NISS officers, particularly in the Darfur camps for the displaced.
NISS' statement
In the 12th session, NISS representative Abbas El Tahir (65) delivered his statement. He said that the defendants conducted "hostile activities against the state, that threaten the national and social security [in the country]".
He said that "Since 2012, we banned organisations or individuals working against Sudan. However, these NGOs still work and plan to threaten the national security and harm the society's interest. Among those individuals banned were Fahmi and Danyal who organised the Addis Ababa conference as well as many others who participated in the conference."
According to the NISS, the VOM and PPF are publishing false reports about Sudan, "in collaboration with some media houses around the world, and particularly the USA".
Full report at:
http://allafrica.com/stories/201611280606.html
--------
Europe
Muslim outcry over Hungarian town's anti-Islam decree
November 29, 2016
Budapest: One of Hungary's main Muslim organisations decried today what it said were "xenophobic" steps taken by an ultra-nationalist town mayor to preserve traditional Christian values and prevent immigration.
Asothalom, close to the Serbian border, last week banned mosque construction, the use of a muezzin at prayer times and the wearing of clothes such as the niqab and the burkini.
The Hungarian Islamic Community (MIK) said in a statement it was "shocked by the increasing xenophobia and serious Islamophobia in Hungary which has now peaked with the decree".
The steps were taken to "protect the community and its traditions from any mass settlement from outside," said Mayor Laszlo Toroczkai, who is also a vice-president of the radical-right Jobbik party.
Toroczkai gained prominence in 2015 when he filmed an action movie-style video at a fence on the Serbian border warning migrants not to enter Hungary. Asothalom has few refugees.
MIK, set up in 1990, is the oldest group representing Hungary's Muslim community, and is estimated to have 40,000 members.
http://www.siasat.com/news/muslim-outcry-hungarian-towns-anti-islam-decree-1075152/
--------
French strike likely killed Al-Qaeda ally Belmokhtar
November 29, 2016
WASHINGTON - Algerian militant Mokhtar Belmokhtar, one of Al-Qaeda's key allies in North Africa, is thought to have been killed in a French air strike, a US official said Monday.
The official, speaking to AFP on condition of anonymity, confirmed a report in the Wall Street Journal that US intelligence had helped France target the jihadist.
Belmokhtar, notorious commander of an Al-Qaeda-linked faction of the Al-Murabitoun jihadist group, has been reported killed on several previous occasions.
But the official told AFP the latest strike is believed finally to have killed the elusive one-eyed militant, known for kidnapping European citizens for ransom.
According to the Wall Street Journal report, citing experts and unnamed officials, the strike reflects closer US and French intelligence cooperation. Belmokhtar became one of the world's most wanted men in January 2013 after a spectacular assault on the In Amenas gas plant in Algeria left at least 38 hostages dead.
This year, his group claimed responsibility for an attack on luxury a HOTEL INBurkina Faso that killed another 20 people, most of them foreigners.
And reports he had arrived in Libya have fuelled concern that jihadists will take advantage of the political turmoil there to establish a base of operations.
Washington put a $5 million bounty on the 44-year-old's head, dubbing him the leader of the Khaled Abu al-Abbas Brigade, also known as the "Signatories in Blood."
In May last year, he insisted Al-Murabitoun remained loyal to Al-Qaeda, despite another of its leaders pledging allegiance the Islamic State group.
Belmokhtar was born on June 1, 1972 in the ancient desert city of Ghardaia, 370 miles (600 kilometers) south of the Algerian capital.
In a rare 2007 interview he said he joined the mujahideen rebels fighting the Soviet forces in Afghanistan in 1991 when he was barely 19 years old.
Full report at:
http://nation.com.pk/international/29-Nov-2016/french-strike-likely-killed-al-qaeda-ally-belmokhtar
--------
Spanish police arrest four on suspicion of Islamist militant links
November 28, 2016
Spanish police have arrested four people suspected of involvement in a migrant network with connections to Islamic State, the Interior Ministry said on Monday.
Islamic State is believed to have used the network to smuggle militants into Europe via Turkey among migrants fleeing Syria's civil war, the ministry said. These have included militants involved in the November 2015 Paris attacks.
The four are also under investigation for links to two people detained in Austria last year with suspected connections to the Paris attackers.
Two of the detainees are residents of the north-west Spanish region of Galicia while the other two operated in the southern province of Andalusia, the ministry said. It gave no further information.
Full report at:
http://nation.com.pk/international/28-Nov-2016/spanish-police-arrest-four-on-suspicion-of-islamist-militant-links
--------
Mideast
Emergency rule will continue as long as necessary, Turkish deputy PM says
Nov 28, 2016
Turkey's Deputy Prime Minister Numan Kurtulmus says a state of emergency imposed across the country since the abortive coup of July 15 will continue as long as necessary.
Kurtulmus made the announcement during a news conference in Turkey's city of Istanbul on Monday.
This comes as Turkish President Recep Tayyip Erdogan recently rejected criticisms about a prolonged state of emergency, saying the measure could continue for beyond a year.
"Maybe the state of emergency will be extended by three months and then maybe another three months... This is a decision for the government and the parliament," Erdogan said on Saturday.
Turkey introduced the state of emergency on July 20, after it declared the end of a coup attempt by a group of military officers. More than 270 people were killed in incidents surrounding the July 15 coup attempt.
Turkey extended the emergency rule by three more months in October.
Ankara has arrested more than 37,000 people as part of the ensuing crackdown, accusing most of the suspects of having ties to Fethullah Gulen, the US-based cleric whom Ankara accuses of masterminding the coup. Tens of thousands have also been dismissed or suspended from their positions in the military and public institutions.
More than 100,000 people have also been dismissed or suspended from jobs on similar charges. Turkey has also toughened its crackdown on the Kurdish population in the country's southeast, claiming it is hunting down militants of the Kurdistan Workers' Party (PKK).
The opposition has fiercely criticized the widening crackdown, with TOP figures in the Republican People's Party (CHP) accusing the government of capitalizing on the failed coup to stifle dissent.
Western governments and major rights campaigners have also censured the crackdown, saying Ankara has acted beyond the law in its hunt for coup plotters.
Turkey has criticized the EU for not doing enough to condemn the abortive coup. The EU says Ankara has been acting beyond the rule of law in its post-coup clampdown.
http://www.presstv.ir/Detail/2016/11/28/495556/Turkey-Numan-Kurtulmus-Recep-Tayyip-Erdogan-Fethullah-Gulen
--------
Yemen's Houthi militia form cabinet
29 November 2016
In what's been viewed as a provocative move, the militias' political council in Sanaa announced forming a government led by Abdulaziz bin Habtour.
The cabinet consists of 42 ministerial portfolios that were equally distributed between the Houthis and supporters of deposed president Ali Abdullah Saleh.
The ministries of defense, interior and foreign affairs were assigned to supporters of Saleh while the finance, civil service, planning, international cooperation, education, information, justice and legal affairs were assigned to Houthi militias.
Full report at:
https://english.alarabiya.net/en/News/gulf/2016/11/29/Yemen-s-Houthi-militia-form-cabinet.html
--------
Two Turkish soldiers killed in clash with Kurds
November 29, 2016
DIYARBAKIR:- Two Turkish soldiers were killed on Monday after clashing with Kurdish militants in the eastern province of Tunceli, sources said. The soldiers were conducting an operation in the region when they were attacked and wounded by members of the Kurdistan Workers Party (PKK), military sources said. They later died in hospital despite treatment, hospital officials said.–REUTERS
The outlawed PKK has repeatedly targeted security forces, especially in the country's southeast, since abandoning a 2-1/2-year ceasefire in July 2015.
Full report at:
http://nation.com.pk/international/29-Nov-2016/two-turkish-soldiers-killed-in-clash-with-kurds
--------
Houthi casualties rise in clashes with Yemeni forces
28 November 2016
Houthi militias and forces loyal to deposed president Ali Abdullah Saleh continue to push their members towards missions that resemble suicide missions.
For instance, in the governorate of Hajjah northwest of Yemen, the Midi-Hard front witnessed violent clashes during the past 24 hours - on Sunday - and the militias suffered from serious human and materialistic losses.
According to the media center of the fifth military zone, 22 militiamen were killed and 17 others were injured in the confrontations against the army and resistance forces which are supported by the Arab coalition in northeastern Midi.
Meanwhile, in Hard, more than 25 militiamen, including commanders, were either killed or injured after army forces targeted them during a meeting.
The coalition targeted a camp for the militias in al-Jar farms, west of the Abs district in Hajjah, and killed 16 rebels and injured 17 others. The coalition's fighter jets also targeted the militias' reinforcements, posts and arms caches in Hard and Midi.
In Taiz, the militias failed to regain control of posts they lost in the past few days although Saleh resorted to elite and special forces.
Full report at:
https://english.alarabiya.net/en/News/gulf/2016/11/28/Houthi-casualties-on-the-rise-in-confrontations-against-Yemeni-forces.html
--------
Turkish authorities widen post-coup crackdown, target foster families
Nov 29, 2016
Officials in Turkey may remove adopted children from the custody of their foster parents if the guardians are found to have been linked to a recent coup attempt in the country.
An official from the Turkish Ministry of Family and Social Policy, who declined to be identified, said on Monday that authorities had been carrying out investigations since August 23 and are likely to remove children from the foster families if the parents are found to have backed the botched putsch in July.
"It would not be right for a child to remain with a (foster) family if links to FETO are confirmed as a result of the examinations," the official said, using an acronym coined by the Turkish authorities to refer to a perceived deep state run by the supporters of US-based opposition cleric Fethullah Gulen.
"This is a slow process in which detailed examinations are being carried out. So it is out of the question for children to be suddenly ripped away from their families," the official said, adding that the mental health condition of the children is being closely examined.
The Turkish government has accused Gulen of being behind the coup bid and has been cracking down hard on anyone believed to be his supporter. Ankara says it has been successful in significantly diminishing the power of Gulen's supporters in state institutions following the coup.
The Turkish cleric has strongly condemned the coup attempt and denied any involvement in it.
The conservative and pro-government Turkish daily newspaper Yeni Safak has reported that nearly 5,000 foster families and some childcare-related NGOs have been placed under investigation.
Full report at:
http://www.presstv.ir/Detail/2016/11/29/495631/Turkey-investigation-foster-families-links-Fethullah-Gulen-crackdown-coup
--------
Israel barring Fatah members from leaving Gaza: Fatah spokesman
Nov 29, 2016
The Israeli regime is barring as many as 130 Gaza-based members of the Palestinian faction of Fatah from leaving the strip to join a congress of the Palestinian faction in the occupied West Bank, a Fatah spokesman says.
Fatah's General Conference was due to open in Ramallah on Tuesday, gathering 1,400 delegates. The event is only the seventh one to convene since 1959, when the movement was established, and the last one had been held in Bethlehem in 2009.
"Around 1,200 members have arrived in Ramallah," said Fatah spokesman Mahmoud Abu al-Hija. Of the 380 Fatah members supposed to arrive from Gaza, 250 have arrived, he said, adding that the congress will convene anyway.
Israel has blockaded the Gaza Strip since 2007 and generally maintains stringent control over entry into and exit from the coastal Palestinian sliver, citing "security" concerns. Abu al-Hija, however, did not offer a specific explanation on the blockage against the Fatah delegates from Gaza.
Last week, Ziad Khalil Abu Zayyad, another party spokesman, said the attendees at the congress have been so chosen as to be representative of the Palestinian population both in Gaza and the occupied territories.
"Representatives of the youth, the different cities of the West Bank and Gaza, the popular resistance and civil society organizations were all included," he said.
Some observers say Israel is trying to prevent the inclusion of the representatives of Gaza in the Palestinian political arena.
Full report at:
http://www.presstv.ir/Detail/2016/11/29/495630/Fatah-Abu-alHija-congress-Gaza
--------
PKK militants kill 2 soldiers in Turkey's east: Sources
Nov 28, 2016
At least two Turkish soldiers have been killed in clashes with Kurdistan Workers' Party (PKK) militants in the east of the country, military sources say.
The army soldiers were attacked and injured while carrying out an operation in the province of Tunceli, the sources said on Monday.
They were transferred to hospital but succumbed to their wounds there, hospital officials said.
Ankara has been engaged in a large-scale anti-PKK campaign in its southeastern border region over the past few months. The Turkish military has also been pounding the group's positions in northern Iraq as well in breach of the Arab country's sovereignty.
A shaky ceasefire between Ankara and the PKK that had stood since 2013 was declared null and void by the militants in July 2015 following the Turkish strikes against the group.
More than 600 Turkish security forces and over 7,000 PKK militants have been killed since the collapse of the truce, according to a toll provided by Anadolu.
According to the Turkish Interior Ministry on Monday, at least 49 Kurdish militants have been killed or seized over the past week. It added that 269 people suspected of supporting and funding the PKK had also been detained.
Full report at:
http://www.presstv.ir/Detail/2016/11/28/495584/Turkey-Tunceli-PKK-soldiers
--------
North America
US authorities seek authors of hateful letters to mosques
29 November 2016
Authorities in Los Angeles said Monday they were actively seeking the authors of a series of threatening letters sent to area mosques and urged anyone who had received similar messages to come forward.
The letters, which were addressed to the "Children of Satan," called Muslims "vile and filthy people" while praising President-elect Donald Trump and vowing that was "going to do to you Muslims what Hitler did to the Jews."
They were sent to three mosques in California and one in Georgia.
"Your day of reckoning has arrived," the Council on American-Islamic Relations, an advocacy organization for Muslims in the US, quoted the letter as saying. "There's a new sheriff in town — President Donald Trump. He's going to cleanse America and make it shine again. And, he's going to start with you Muslims."
The author or authors signed the letter "Americans for a Better Way."
While the handwritten messages contained "awful, awful language," the messages did not contain a specific threat and as such did not constitute a hate crime, said Stephen Woolery, head of the FBI's counterterrorism division in Los Angeles.
"I would encourage you, the community, that if you receive letters like this, please report them," Woolery, said at a press conference at the Islamic Center of Southern California alongside police officials and faith leaders.
"We know that there is under-reporting in a number of crimes that occur."
Los Angeles deputy police chief Michael Downing said two of the letters sent to mosques in California were postmarked November 19.
The FBI earlier this month reported that hate crimes against Muslims in the United States surged 67 percent this year — the highest level since the aftermath of the September 11, 2001 terror attacks.
The bureau's Uniform Crime Report documented 257 anti-Muslim hate crimes, up from 154 in 2014.
Trump railed against Muslims and immigrants during the presidential campaign and since his election on November 8, more than 100 anti-Muslim incidents have been reported across the country, CAIR said.
It quoted the Southern Poverty Law Center, which monitors hate crimes, as saying that more than 700 incidents targeting different minority groups had been documented since Election Day.
https://english.alarabiya.net/en/News/middle-east/2016/11/29/US-authorities-seek-authors-of-hateful-letters-to-mosques.html
--------
Muslim Americans wary of what 2017 will bring
28 November 2016
NEW YORK, United States – Since Donald Trump won this month's US presidential election, American Muslim groups have scrutinised his cabinet hires and scoured history books for indications of how his anti-immigrant campaign trail talk will translate into policy.
The celebrity realtor won on 8 November after vowing to put "America First" by halting Muslim immigration to the US, hinting at a registry of Muslims and smashing up the Islamic State (IS) and foreign militant groups, among other policies.
He appears to be building an administration that comes good on his tough talk, with such appointees and advisers as Michael Flynn and Jeff Sessions, with their records of anti-Muslim and anti-immigrant policies that have vexed civil libertarians.
Flynn, Trump's National Security Adviser, has repeatedly warned of the threat from Islamist militancy, often correctly, and described fear of Islam as "rational". Sessions, a senator from Alabama, has been nominated as attorney general and argues for tough immigration rules.
Kris Kobach, who is currently Kansas' Secretary of State and a nominee for leading the Department of Homeland Security, is advising Trump on a Muslim registry and vetting arrivals. Trump's chief political strategist, Stephen Bannon, ran a news website that was famous for denigrating women, Muslims and others.
US-based Muslim groups are anxious about what his team will do once they get the keys to the White House on 20 January. At the very least, they expect tough entry rules on arrivals from the Middle East.
In a worst-case scenario, they describe a mooted database of American Muslims as a potential violation of the US constitution as egregious as the locking up of Japanese Americans during the Second World War.
To get a sense of what 2017 may bring, Middle East Eye spoke with Muslim rights campaigners and those who call for surveillance of some Muslim Americans to stop attacks like those in San Bernardino and Orlando.
Trump's presidential transition team did not respond to our interview requests.
Welcome to America?
Perhaps the most widely anticipated Trump administration policy is a re-boot of the National Security Entry-Exit Registration System (NSEERS) programme, which was designed by Kobach and others in the wake of al-Qaeda's 9/11 attacks on the US.
Under NSEERS, people from "higher risk" countries had to undergo interrogations and fingerprinting on entering the US. Some non-citizen, male adult US residents from countries with active militant threats had to register in person at government offices.
The scheme was dropped in 2011 after it was deemed redundant by the Department of Homeland Security and criticised by civil rights campaigners for unfairly singling out arrivals from Muslim-majority nations.
Full report at:
http://www.middleeasteye.net/news/muslim-americans-wary-what-2017-will-bring-415860074
--------
Suspect Is Killed in Attack at Ohio State University That Injured 11
By MITCH SMITH, RICHARD PÉREZ-PEÑA and ADAM GOLDMAN
NOV. 28, 2016
A student at Ohio State University intentionally rammed a car into pedestrians on a busy campus sidewalk on Monday morning and then began slashing passers-by with a butcher knife, the authorities said, injuring 11 students and faculty and staff members, and setting off panic at one of the nation's largest public universities.
A university police officer fatally shot the suspect within about a minute of the attack, but the sprawling campus in Columbus, Ohio, remained on lockdown for about an hour and a half as people ran for cover and barricaded themselves in academic buildings and dorms.
Investigators were looking into whether the attack was an act of terrorism and were seeking information on the student, Abdul Artan, a permanent United States resident from Somalia who was studying logistics management at Ohio State.
The F.B.I. was investigating comments on Facebook indicating that he may have felt Muslims were being persecuted, an investigator said.
Continue reading the main story
Last summer the student newspaper, The Lantern, published an interview with Mr. Artan in which he complained about being afraid to pray in public as a Muslim, because of people's negative perceptions of the religion.
"I was kind of scared with everything going on in the media. I'm a Muslim, it's not what media portrays me to be," he told the newspaper. "If people look at me, a Muslim praying, I don't know what they're going to think, what's going to happen. But I don't blame them. It's the media that put that picture in their heads."
The attack began at 9:50 a.m. Monday, when "this car suddenly appeared on the sidewalk," said Angshuman Kapil, a graduate student. "It was in high speed, and it just hit whoever came in front of him." The car stopped only when it rammed a concrete block, he said.
The driver leapt out, the authorities said, and began attacking people with a knife. A campus police officer, Alan Horujko, 28, shot Mr. Artan after he failed to follow orders to drop his weapon, and officials credited the officer with helping to save lives. All of the wounded were expected to survive, university officials said.
Six people were hit by the car, and five had stab wounds or lacerations, doctors said. They were being treated at three hospitals.
No evidence has emerged that Mr. Artan had any connection or allegiance to radical ideology. Though no terrorist group had claimed responsibility for the attack, the Islamic State was updating its online audiences on the rampage on Monday.
Full report at:
http://www.nytimes.com/2016/11/28/us/active-shooter-ohio-state-university.html
--------
URL: https://www.newageislam.com/islamic-world-news/new-age-islam-news-bureau/how-isis-recruiters-found-fertile-ground-in-kerala,-india-s-tourist-gem/d/109228
New Age Islam, Islam Online, Islamic Website, African Muslim News, Arab World News, South Asia News, Indian Muslim News, World Muslim News, Womens in Islam, Islamic Feminism, Arab Women, Womens In Arab, Islamphobia in America, Muslim Women in West, Islam Women and Feminism, Moderate Islam, Moderate Muslims, Progressive Islam, Progressive Muslims, Liberal Islam