New Age Islam News Bureau
2 Oct 2017
• How Daesh Used Tabligh Cover to Sneak Into Marawi
• New York City Muslims and Jews March to Support the Rohingya
• With The Spirit of Islam: Blood Donated, Not Shed, On Muharram
• Special Forces Hunting Osama Bin Laden's Son in 'Kill or Capture' Mission
• Man Shouts 'Allah u Akbar' Before Killing Two at Train Station In France
Southeast Asia
• How Daesh Used Tabligh Cover to Sneak Into Marawi
'• Let's Do Polygamy': New Dating App Stirs Debate in Indonesia
• Malaysian Mahmud always talked about jihad, says rescued teacher
• IGP: Turkish Writer, Mustafa Akyol, Held For Religious Offence, Not Security Reasons
• When a ruler has to step in to defend moderation
• IGP confirms arrest of Iraqi nationals in Shia ceremony
• 200 Iraqi Shias released in Selangor after pressure from Baghdad
--------
North America
• New York City Muslims and Jews March to Support the Rohingya
• Edmonton Terror Attacks: Police Discourage Backlash Against Muslims
• Canadian police probe car attacks, stabbing as 'acts of terrorism
• Canada police investigate officer attack, chase as terrorism
• Man arrested in Canada after possible terrorist attack
• Terrorist Label Frustrates Muslim Community in the Woods
--------
India
• With The Spirit of Islam: Blood Donated, Not Shed, On Muharram
• Muslim Headman Performs Yagna for Hindu Deity
• Rohingya Muslims Can't Be Allowed In India, Says Bhaiyyaji Joshi: RSS Leader Raises National Security Issue
• Will the Uniform Civil Code make Indian families fairer?
• Terror funding case against Hurriyat brass solid, feels NIA
• Not a single Rohingya Muslim entered Mizoram: Home Minister R Lalzirliana
• Muharram, Durga immersions in West Bengal peaceful, say police
--------
Arab World
• Special Forces Hunting Osama Bin Laden's Son in 'Kill or Capture' Mission
• Hezbollah Leader Nasrallah Says Israel Pushing Region To War
• Syrian Grand Mufti Warns Muslims from Falling Prey to Extremism
• Over 100 Al-Nusra Front Terrorists Killed by Syrian Army in Headquarters Blast in Damascus Province
• At least 12 civilians killed in US airstrikes in Syria Dayr al-Zawr
• Homs: Syrian Army Clashes with ISIL Suicide Attackers in Quaryatayn
• Syrian Army Fends Off ISIL's Attack to Retake Key Town in Eastern Hama
• Syrian Army Advances Further in Southeastern Homs
• Bahraini regime forces attack mourning Shia Muslims on Ashura
• Iraqi army, allies recapture over dozen villages near Hawijah
--------
Europe
• Man Shouts 'Allah u Akbar' Before Killing Two at Train Station In France
• Thousands of Muslims March against ISIS As Brother Of One Of Jihadi John's Victims Remembers His Death
• ISIS claims fatal stabbings at train station in France
• ISIS group claims responsibility for Marseille attack
--------
Pakistan
• Wall Chalking Carrying Daesh Name Appears In Wah Cantt
• FC Balochistan Averts Sectarian Attack In Quetta: ISPR
• Nawaz to face indictment on Oct 9; court issues arrest warrants for Sharif children
• 1 dead, 2 injured in Swat blast
• COAS, Afghan president meet in Kabul, discuss regional security
--------
Mideast
• Palestinian Authority PM, Officials Visit Gaza to End Division
• We Don't Need EU Membership Anymore: Turkey's President
• Yemeni forces shoot down US reconnaissance drone over Sana'a
• Netanyahu glosses over Israeli role in Kurdish secession bid
• Iran's Foreign Ministry condemns France, Canada terror attacks
• German FM urges US to engage in nuclear dialogue with Iran
--------
South Asia
• Egypt's Hasm Militants Claim Attack Targeting Myanmar Embassy
• US, Bangladesh Officials to Meet, Focus on Rohingya Crisis
• Bangladesh to press for Muslim refugees' return to Myanmar
• Pakistan's army chief offers to train Afghan security forces
• Friendly airstrike inflicts heavy casualties to Afghan forces in Helmand
--------
Africa
• Libyan army: Qatar transports armed ISIS militants from Syria to Libya
• Nigeria's Buhari welcomes 'proper debate' for reforms
• Somali refugee faces terror charges in Canada stabbing, car attacks
Compiled by New Age Islam News Bureau
URL:https://www.newageislam.com/islamic-world-news/how-daesh-used-tabligh-cover/d/112738
--------
How Daesh Used Tabligh Cover to Sneak Into Marawi
2 October 2017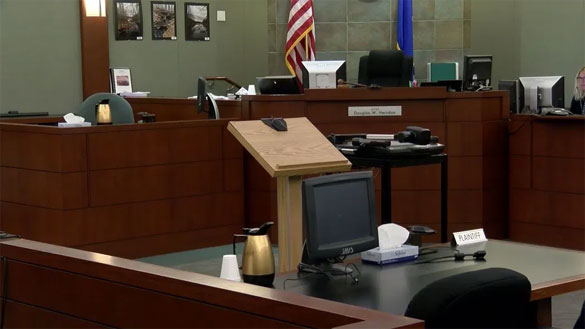 A man in a wheelchair is taken away from the Route 91 Harvest country music festival after apparent gun fire was heard on October 1, 2017 in Las Vegas, Nevada.
-----
MANILA: The Philippine military was unable to meet its Sept. 30 deadline to end the siege of Marawi, but it has vowed to intensify efforts to defeat the Daesh-backed Maute group and re-establish the government's writ in the city.
The death toll in the last 132 days of fighting has reached 951, including 749 militants, 155 soldiers and policemen, and 47 civilians, said Col. Romeo Brawner Jr., deputy commander of the Joint Task Force Marawi.
President Rodrigo Duterte had expressed hope in September that the city would be liberated "by the end of the month." This hope was shared by Defense Secretary Delfin Lorenzana.
Western Mindanao Command (Wesmincom) chief Lt. Gen. Carlito Galvez Jr. said the offensive will be completed within the next two weeks, but sources on the ground told Arab News that this is unlikely.
Military officials said they believe Isnilon Hapilon, Daesh's chief in the Philippines, is present on the main battleground along with Omar Maute, another key leader behind the Marawi siege.
"There are reports that the two terror leaders were wounded, but this is yet to be verified," Col. Edgard Arevalo, the Armed Forces' public affairs chief, told Arab News.
He said the crisis broke out on May 23 when militants engaged in a firefight with troops who had tried to serve an arrest warrant against Hapilon.
Official sources said foreign fighters entered Marawi under the guise of Tabligh (a convention of Muslim missionaries).
"There was a Tabligh convention a week or two prior to the incident. Being a religious activity, we aren't inclined to impose restrictions... We have reason to believe that some of them used it as their cover to get into Marawi," Arevalo said.
Marawi police chief Ebra Moxir, who is also an imam (Muslim prayer leader), told Arab News that thousands of people came for the Tabligh, but some of them "were in the city for something else."
He said Maute leaders rented a house to stock munitions as fighters from Basilan, Sulu and Maguindanao areas came to Marawi.
At least 25 foreign fighters are believed to have come to the city to join Maute, of whom 15 have been killed in combat, said Arevalo.
Lorenzana said the foreign fighters included Indonesians, Malaysians, Saudis, Yemenis, Indians and Chechens.
Officials said Daesh was attracted to the island of Mindanao, where Marawi is located, as a place to relocate from Iraq and Syria due to the presence of local terrorist groups. Daesh is not gaining strength in the Philippines, the officials added.
"Hapilon is a recognized emir of Daesh (in the Philippines), so this is where they made an initial attempt to establish a wilayah, or province," said Arevalo.
Brawner Jr. told Arab News that there are only 40-50 Maute fighters left, confined to a small area with nowhere to go.
"All possible escape routes have been sealed, guarded by government forces. Some of the remaining Maute fighters have sent surrender feelers," he said.
Arevalo told Arab News: "We've strategically located our personnel in areas we deem as their most probable avenue of escape, which is Lake Lanao. We're now closely guarding this area."
He said the military's biggest tactical and operational achievement has been to gather the militants and their leaders in one location.
The government is determined to get all Maute fighters in Marawi to "either surrender or die," he added.
"We're not expecting that it will spill over into Metro Manila or any other cities in the Philippines."
http://www.arabnews.com/node/1170851/world
--------
New York City Muslims and Jews March to Support the Rohingya
By Katherine Moon
October 1, 2017
A few hundred people marched down Madison Avenue last Sunday in the 32nd Annual Muslim Day Parade. For the first time in its history, a rabbi served as the honorary grand marshal at the parade. Imam Shamsi Ali, President of the Muslim Foundation of America—the group that organizes the annual event, invited Rabbi Marc Schneier in order to send a message of unity.
Imam Ali said that he and Rabbi Schneier, who is the President of the Foundation for Ethnic Understanding, have had a long working relationship speaking against religious persecution, specifically against Islamophobia and Anti-Semitism. Rabbi Schneier's presence at the parade reflects the theme of the 32 nd Annual Muslim Day Parade: Building Bridges. Imam Ali urged for communities of different faiths to connect and help fight each other's battle. "Islamophobia is not my fight, this is his fight," Imam Ali stated, referring to Rabbi Schneier, "And let me just tell you too, that Anti-Semitism is not his fight, this is my fight."
At this year's parade, the Muslim community was fighting for the rights of a specific people: the Rohingya Muslims in Myanmar. Participants carried signs that read "We Are All Rohingya" and "Stop Genocide," some of which contained graphic images of murdered Rohingya children. As the participants walked, they chanted, "Break the silence, end the violence."
Roaa Ayoub, a 17-year old girl from Palestine, carried a self-made sign that read, "Stop the Genocide." She said she was participating in a parade for the first time in her life, and walked alongside friends who held signs saying, "Rise for Rohingya," and "Save Rohingya Save Humanity."
"We're here to stop the genocide because Burma people are being killed, raped," Ayoub explained, "And all of that just because they're Muslims." The genocide that Ayoub spoke of is what the Human Rights Watch has described as an "ethnic cleansing" of the Rohingyas by the military regime in Myanmar formerly known as Burma. The Rohingyas are a stateless people, predominantly Muslim, living in a Buddhist-majority country. Hundreds of thousands of them have been forced to flee Myanmar because of crackdowns by the government's security forces—which have involved rape, torture, and murder.
Kaji Uddin, 63, was another participant who attended the parade to stand in solidarity with Rohingya Muslims. Uddin moved from Bangladesh to New York three months ago. In his limited English, he said, "We want peace."
As the Muslim community walked to express their solidarity with the Rohingya people in Myanmar, individuals from other religious groups walked to express their solidarity with the Muslim community. The presence of the Jewish community at the parade extended beyond Rabbi Schneier's role as a grand marshal. Different Jewish organizations marched alongside Muslim men and women. One of these groups was Congregation Beit Simchat Torah (CBST), a Jewish synagogue that welcomes LGBTQ members.
A representative of CBST, Sabrina Farber, 53, explained that the synagogue's participation was an outgrowth of a relationship with the mosque that developed after the November, 2016 presidential election. "We wanted them to feel like they were not alone," she said. "We feel that Muslims are an important part of our community, an important part of our country. We refuse to let the administration in Washington change those realities."
At the end of his speech, Imam Ali thanked Mayor Bill de Blasio (who did not attend) for having declared that "New York is one New York."
"It's not only white New Yorkers, it's not only black New Yorkers," Imam Ali said, "it's one New York."
http://nycitylens.com/2017/10/muslim-day-parade/
--------
With The Spirit of Islam: Blood Donated, Not Shed, On Muharram
Saeed Khan
Oct 2, 2017
IDAR (SABARKANTHA): The distinct feature of mourning during Muharram - flagellating oneself with chains and knives -in memory of the martyrs of Karbala, has disappeared in the villages and towns of north Gujarat, particularly in Sabarkantha district.
The Shia Jafri Mashaykhi Momin Jamat that takes the lead of Muharram processions in this area has decided not to indulge in shedding blood and injuring self to mourn the sacrifice of Imam Hussain, the grandson of Prophet Muhammed. Instead, Muslims of these villages donate blood during this time, thus providing an alternative and constructive option that goes with the spirit of Islam.
The practice of self-flagellation by the Shia Jafri community in Sabarkantha, Patan and Banaskantha districts disappeared three years ago. The maatam (mourning) takes place without the use of blades and flagellates. Towns and villages like Idar, Surpur, Kesharpura, Jethipura, Mangadh in Sabarkantha and villages near Siddhpur and Palanpur where Shia Jafri Mashaykhi Momins live organise blood donation camps.
The inspiration for the change was the community's new religious leader, Syed Mohammed Mujahid Husain Jafri, from Siddhpur.
"Our Pir Sahab told us that there is no point in inflicting pain on self. Shedding blood in this manner is a waste. He advised us to donate blood instead," said Sabirali Bhovaniya from Surpur.
Ghulam Haider Dodiya from Kesharpura said that religious leaders have also asked them not to make too much noise during the procession.
"We have stopped playing drums and music when we take out the tazia on Muharram. We must not disturb others during our observance," he said, pointing at the percussion instruments shelved in the community hall.
Participation in blood donation is getting popular in the community . "Last year, we collected nearly 3,500 blood units.This year we have already collected 2,800 blood units, and the blood donation camps will continue during the time of mourning till Chehllum (the 40th day of mourning)," said Akhlaq Ahmed, a young doctor involved in organising such camps.
http://timesofindia.indiatimes.com/india/blood-donated-not-shed-on-muharram/articleshow/60906243.cms
--------
Special Forces Hunting Osama Bin Laden's Son in 'Kill or Capture' Mission
2 October 2017
Osama bin Laden's 28-year-old son Hamza is being hunted in a "kill or capture" mission by Joint Coalition Special Operations Unit which includes UK special forces, according to British media reports.
Hamza has become active as an al-Qaeda propagandist since his father's death at the hands of US Special Forces in May 2011.
"A Joint Coalition Special Operations Unit, including 40 SAS soldiers, have reportedly been flown in to Syria on a covert mission to find Hamza and his gang," The Mirrror reported.
"He is now considered in the top 10 "high-value" targets being hunted by Coalition forces deployed on Operation Shader."
The United States added Hamza bin Laden to its terrorist blacklist in January.
The US Treasury estimates that he was born in 1989 in the Saudi city of Jeddah. His mother was Khairiah Sabar, one of the Al-Qaeda founder's three wives.
Last year, the fifth anniversary of the death of the man who ordered the 9/11 attacks on the United States, experts began to note his son's increasing prominence in the movement. The State Department has designated him a "Specially Designated Global Terrorist", freezing any assets he holds in areas under US jurisdiction.
Experts believe Hamza is preparing to take over the leadership of al-Qaeda and exploit ISIS defeats in Syria and Iraq to unify the global militant movement under the banner of al-Qaeda.
https://english.alarabiya.net/en/News/middle-east/2017/10/02/Special-forces-hunting-Osama-Bin-Laden-s-son-in-kill-or-capture-mission-.html
--------
Man Shouts 'Allah u Akbar' Before Killing Two at Train Station In France
Oct 02, 2017
Two women were stabbed to death and their assailant shot dead by soldiers in the southern port city of Marseille on Sunday in what police sources described as a "likely terrorist act".
Three police sources said the suspect had shouted "Allahu Akbar" (God is greatest) as he carried out his attack at Marseille train station. No further details were immediately available.
Police cordoned off the area.
France has been in a state of emergency following a spate of attacks by Islamist militants over the last two years, including attacks in Paris in November 2015 which killed 130 people. Other countries, including Britain, Germany and Belgium, have also suffered attacks using knives, guns, explosives and vehicles.
A witness told Reuters she saw a man take out a knife from his sleeve and then stab a young girl and then a second woman, shouting what could have been "Allahu Akbar".
She added that she saw soldiers from France's Sentinelle force who were patrolling in the area arrive on the public square at the Gare Saint-Charles station.
"After the attack carried out next to Marseille Saint-Charles, I am immediately going to the site of the attack," French Interior Minister Gerard Collomb said on Twitter.
French media reported that one of the women had her throat slit, while the second woman was stabbed in the stomach. Reuters could not confirm that information.
"We have generally avoided these sort of attacks in Marseille," regional president Renaud Muselier, who was speaking from the site of the attack, told BFM TV. "I think the security services responded extremely quickly. It's difficult to do more because when you see the distance between the two bodies and the attacker it's only 10 meters, so they intervened quickly."
Security forces have increasingly been targeted by militants who have carried out several knife attacks on them, most notably in June 2016, when a Frenchman who pledged allegiance to Islamic State stabbed a police commander to death outside his home and killed his partner.
http://nation.com.pk/international/01-Oct-2017/man-shouts-allahu-akbar-before-killing-two-at-train-station-in-france
--------
Southeast Asia
'Let's Do Polygamy': New Dating App Stirs Debate in Indonesia
Oct 02, 2017
Bogor. Scrolling through dating websites a year ago, Indonesian app developer Lindu Pranayama realized there were a lot of married men looking for another wife — but few online services to meet their needs.
"When they go to regular dating sites, they don't see options for polygamy. They don't see options for finding second, third or fourth wife," he said.
Enter "AyoPoligami" — a new smartphone app developed by Lindu, which aims to "bring together male users with women who are willing to make 'big families.'"
Loosely translated as "let's do polygamy," the Tinder-style dating app has already stirred up controversy since its April launch in Indonesia, where over 80 percent of the 250 million population are Muslim and polygamy is legal.
Muslim men can take up to four wives in the world's most populous Muslim country, if permission is granted by a court and the first wife gives her consent.
Court officials could not provide figures of how many people in Indonesia are polygamous, but activists say cases of men giving false information to gain permission and manipulation of women are common.
The app has been downloaded over 10,000 times before it stopped registering new members following concerns of fake accounts were being set up, and men using the site without the knowledge of their first wives.
A new version is set to be launched on Oct. 5, and will impose stricter rules on users including requiring them to provide an identification card, marital status and a letter of permission from their first wives.
'This is What God Planned for Me'
Iyus Yusuf Fasyiya, a factory worker who has two wives, said he used the app to share tips with other users on how to maintain a polygamous marriage.
"Many members are looking for wives — they ask about how to start, how to maintain polygamous marriages, and also government regulations," he said from his home village in Bogor, about 90-minute drive from the capital Jakarta.
The 37-year-old dodged questions about whether he was using the app to look for another wife but said he continues to learn about polygamy, after he took on his second wife six years following his first marriage in 2000.
"It just happened, this is what God planned for me," said Yusuf, who takes turns to see his two wives and five children who live in nearby villages.
The majority of the app users were men, but there were also about 4,000 women who have registered, the app developer said.
Lawyer Rachmat Dwi Putranto, who deals with marriage matters, said polygamy is "not that easily achieved" as Indonesian courts will only give permission if the first wife is disabled, ill or cannot bear children.
Violence Against Women
But Indriyati Suparno, a commissioner from the government-backed National Commission on Violence Against Women (Komnas Perempuan), said the app was trying to "normalize polygamy."
"The reality is women tend to be the victims of domestic violence in a polygamous marriage — polygamy is a form of violence against women," she said.
The Ministry for Women's Empowerment and Child Protection Ministry said it was up to individuals if they wanted to use the app, because polygamy is legal as long as it can be done in a fair manner.
"For us what is important is whether the women and children are protected in polygamous marriages," the ministry's spokesman Hasan told the Thomson Reuters Foundation.
User Yusuf said he will continue to refer to the app to learn how to juggle his two families.
"Me and my wives, we're committed to showing people that polygamy isn't as scary as they think," he said.
"We're trying to make it work."
http://jakartaglobe.id/news/lets-polygamy-new-dating-app-stirs-debate-indonesia/
--------
Malaysian Mahmud always talked about jihad, says rescued teacher
Zam Yusa
October 1, 2017
KOTA KINABALU: Malaysia's most wanted terrorist Mahmud Ahmad is said to have acted as an ustaz (religious teacher) to his hostages at a mosque used as a command centre by militants in Marawi city, southern Philippines.
Mahmud reportedly received training at an al-Qaeda camp in Afghanistan under Osama bin Laden while studying at Pakistan's Islamabad Isla­mic University in the late 1990s.
He then returned to Malaysia and obtained his doctoral degree at the University of Malaya where he taught at the Department of Aqidah and Islamic Thought.
Mahmud fled to southern Philippines in 2014 after his militant background was exposed by police.
Mathematics and history teacher Lordvin Acopio, who was rescued on Sept 16 after being held captive for 117 days by the militants, said Mahmud would often come to the Bato Mosque where the hostages were held to lecture on jihad.
"The Malaysians were often at the frontline fighting, but Mahmud always came to the Bato Mosque to give 'dangwa' ('dakwah' or sermon) to us hostages, about 50 of us, after the prayers," the Filipino told FMT.
"He gave his sermon with full conviction in his beliefs. He sounded very intelligent and full of spirit. The lectures would take about 30 minutes.
"He spoke in English mixed with Tagalog. We just listened to him. He would lecture about the Quran and jihad. He said every Muslim must take part in jihad."
In another news report, Acopio had admitted praying with his Muslim captors, confirming military reports that hostages had been forced to convert to Islam.
Omar Maute, who the military said is the last Maute brother leading the Maute group, even gave his name to Acopio, stripping him of his Christian name after he was captured, reports had said.
When asked whether Mahmud or any of the Malaysian militants had forced him to become a Muslim, Acopio declined to comment.
Almost 200 troops and more than 700 militants have been killed so far during the clashes which began after a failed attempt by security forces to arrest Isnilon Hapilon, leader of the Abu Sayyaf group, who along with the Maute group, stormed the city.
Acopio said the hostages would be moved by the rebels from one abandoned house to another.
They finally settled in Bato Mosque where they spent most of their captivity until he escaped during a military offensive on Sept 16 after being held hostage for 117 days.
Acopio also spoke about the women hostages, who were kept separately from them.
Mahmud, Acopio said, was responsible for appointing nurses from among the female hostages to tend to injured fighters.
"I often saw Mahmud in charge of assigning the female hostages to serve as nurses to treat the injured militants," said Acopio.
"Mahmud would choose one of the young and single female hostages to tend to them until the fighter recovered."
News reports have quoted the military as saying that some hostages were forced to marry the militants or serve them as sex slaves.
When asked whether he saw any forced marriages or any of the female captives being treated as sex slaves, Acopio did not the discount this possibility.
"I don't have full info on them. The female hostages were kept separately from us," he said.
"They were just nurses but, I don't know, maybe there was a (forced) marriage too."
FMT earlier reported Acopio as saying he had met two other Malaysians, apart from Mahmud, seven Indonesians and one Arab during his captivity.
The Indonesians dealt with explosives while the Malaysians and Arab were frontline fighters, according to Acopio.
Full report at:
http://www.freemalaysiatoday.com/category/nation/2017/10/01/malaysian-militant-mahmud-always-talked-about-jihad-says-rescued-teacher/
--------
IGP: Turkish Writer, Mustafa Akyol, Held For Religious Offence, Not Security Reasons
October 2, 2017
KUALA LUMPUR, Oct 2 — Police were merely aiding religious authorities by detaining Turkish author Mustafa Akyol, Inspector-General of Police Tan Sri Mohamad Fuzi Harun explained today.
According to the Malaysiakini news portal, Fuzi said his agency was unfairly blamed for the detention of Akyol, who has since left the country.
"We facilitated the arrest. That is all. We are not the party interested in (Akyol)," he was quoted as saying by the portal.
When pressed to say if police ever considered Akyol a security risk, Fuzi said he did not think the writer was "much of a threat".
Akyol, author of Islam Without Extremes: A Muslim Case for Liberty, a 2011 book that argues for Islamic liberalism, was detained by the police last Monday after Immigration authorities prevented him from boarding his flight.
He spoke at a roundtable discussion at the Royal Selangor Golf Club about apostasy and gave a public lecture at the Renaissance Hotel here about the relevance of democracy the night before.
The writer was released after Federal Territories Islamic Religious Department (Jawi) questioned him for allegedly preaching without its credentials.
Full report at:
http://www.themalaymailonline.com/malaysia/article/igp-turkish-writer-held-for-religious-offence-not-security-reasons#uOc5tjLQE1cjvmca.97
--------
When a ruler has to step in to defend moderation
October 2, 2017
By Sin Chew Daily
A "Muslims-only" self-service launderette in Muar sparked tremendous controversy in the country, forcing the Sultan of Johor to instruct the business owner to stop the discriminatory act or face closure.
The business owner subsequently removed the "Mesra Muslim" notice and also apologised to Sultan Ibrahim Sultan Iskandar and to the people of Johor over his actions.
He earlier claimed that he was running his business in accordance with Islamic teachings, but such an argument will only hurt the tolerance that our multi-racial, multi-religious society is known for.
Strangely however, prior to the state ruler's rebuke against the laundrette owner, Johor Menteri Besar Mohamed Khaled Nordin said the state government would not interfere nor support or oppose such operations, adding that it was the business owner's discretion to do so.
The state government's ambiguous stand could be dangerously interpreted as an endorsement of such actions.
Then Sultan Ibrahim spoke up, saying such Taliban-style extremist behaviour cannot be tolerated in his state.
His Majesty said Johor had always been a progressive and modern state where people from different ethnic and religious backgrounds live together peacefully and harmoniously, and that extremism would have no place in the state.
His Majesty also highlighted the fact that Islam teaches the faithfuls to be tolerant and respectful towards other religions and races, warning that it may set a very bad precedent.
"I could not keep quiet on the issue, as if this was allowed to go unnoticed, then next we will have taxis for only Muslims or non-Muslims," Sultan Ibrahim told The Star in an interview.
We cannot deny that our society is getting increasingly polarised. The conservative trend, unfortunately, has direct links to politics.
Politicians have subscribed to radicalised and a segregational policy in the name of defending their religion for the sake of votes and power, while government officials are happy to dance to their tune in a bid to please these politicians.
By doing so, they are dismantling the spirit of tolerance, mutual understanding and acceptance of our differences in a multi-racial, multi-religious society.
This anomaly has been extended from politics to the citizens' level with the halal concept now infinitely expanded to include not only food but day-to-day equipment and business models too, deepening the existing rift and sabotaging national unity.
The Sultan, in his capacity as the head of state and the supreme leader of the Islamic faith in Johor, has done and said things our politicians have failed to do.
Full report at:
http://www.freemalaysiatoday.com/category/opinion/2017/10/02/when-a-ruler-has-to-step-in-to-defend-moderation/
--------
IGP confirms arrest of Iraqi nationals in Shia ceremony
Vanesha Shurentheran
October 2, 2017
PUTRAJAYA: The police today distanced themselves from the detention of over 200 Iraqi nationals for taking part in a Shia Muslim ceremony, saying the arrests were made by the Selangor religious authorities.
In confirming the arrests, Inspector-General of Police Mohamad Fuzi Harun said they were only there to assist the religious authorities.
"Yes, arrests were made, but I cannot divulge any details," he told reporters after attending the Warriors Day celebration here this morning.
Fuzi added that the National Fatwa Council had already issued an edict against such ceremonies.
He also confirmed that similar arrests were made in another state but said he was unsure of the details.
Islamic authorities in Selangor recently arrested more than 200 Iraqi nationals for taking part in a Shia Muslim ceremony. It has emerged that they were released following pressure from Iraqi authorities.
The Iraqis, mostly students pursuing masters and postgraduate studies, were arrested together with their family members as authorities conducted a crackdown ahead of Ashura, which falls on 10 Muharram of the Islamic calendar.
Shia Muslims worldwide mark the week leading to Ashura with events to commemorate the death anniversary of Prophet Muhammad's grandson Hussein, a central figure in Shia Islam.
According to several Arabic-language media outlets, the Iraqis who were arrested were released following pressure from Baghdad.
"The youths detained in Malaysia have all been released," Al-Kawthar TV, a pan-Arab channel operating from Tehran, quoted Iraqi foreign ministry spokesman Ahmed Mahjoub as saying.
It also quoted the ministry as saying that it "would not tolerate the Malaysian authorities' detention of (Iraqi) students", adding that Baghdad viewed the action "as damaging bilateral relations".
The Baghdad Post meanwhile reported that the Iraqis were arrested as officers raided a private function at Juta Mines, a condominium near Serdang, Selangor.
The report coincided with the arrest of a group of Muslims in Johor over the weekend for participating in similar events.
Religious authorities in Malaysia regard Shia Muslims as heretics, with a ban on Shia teachings enforced through a 1996 ruling by the National Fatwa Council.
Full report at:
http://www.freemalaysiatoday.com/category/nation/2017/10/02/igp-confirms-arrest-of-iraqi-nationals-in-shia-ceremony/
--------
200 Iraqi Shias released in Selangor after pressure from Baghdad
October 1, 2017
PETALING JAYA: Islamic authorities in Selangor recently arrested more than 200 Iraqi nationals for taking part in a Shia Muslim ceremony, before they were released after pressure from Iraqi authorities, it has emerged.
The Iraqis, mostly students pursuing Masters and postgraduate studies, were arrested alongside their family members as authorities conducted a crackdown ahead of Ashura which falls on 10 Muharram of the Islamic calendar.
Shia Muslims worldwide mark the week leading to Ashura with events to commemorate the death anniversary of Prophet Muhammad's grandson Hussein, a central figure in Shia Islam.
According to several Arabic-language media outlets, the Iraqis who were arrested were released following pressure from Baghdad.
"The youths detained in Malaysia have all been released," Al-Kawthar TV, a pan-Arab channel operating from Tehran, quoted Iraqi foreign ministry spokesman Ahmed Mahjoub as saying.
It also quoted the ministry as saying that it "would not tolerate the Malaysian authorities' detention of (Iraqi) students", adding that Baghdad viewed the action "as damaging the bilateral relations".
The Baghdad Post meanwhile reported that the Iraqis were arrested as officers raided a private function in Juta Mines, a condominium near Serdang, Selangor. FMT is trying to confirm the report with the relevant authorities in the state.
The report coincides with the arrest of a group of Muslims in Johor over the weekend for participating in similar events.
Religious authorities in Malaysia regard Shia Muslims as "heretics" with a ban on it enforced through a 1996 ruling by the National Fatwa Council.
Shia Muslims had been arrested in Malaysia in the past, although those from majority Shia countries such as Iran, Iraq, Lebanon and Kuwait were largely spared.
Malaysia and Iraq have good diplomatic ties, and many Iraqi expatriates have been residing in Malaysia since the end of the second Gulf War.
Full report at:
http://www.freemalaysiatoday.com/category/nation/2017/10/01/200-iraqi-shias-released-after-pressure-from-baghdad/
--------
North America
Edmonton terror attacks: Police discourage backlash against Muslims
By Rahul Kalvapalle
October 1, 2017
On Sunday, Edmonton police and the RCMP revealed that the person suspected of injuring an Edmonton police officer and four pedestrians in a terrorist attack Saturday night is a Somali man, who arrived in Canada as a refugee.
The revelation sparked a backlash on social media, with many people taking to Twitter to vent their ire at various targets, including Prime Minister Justin Trudeau, Immigration Minister Ahmed Hussen (who was born in Somalia) and Muslims in general.
Those tweets didn't sit well with Sgt. David Jones of the Edmonton Police Service's community liaison department. He urged compassion for Muslims likely to be fearful and anxious about possible repercussions facing them and their communities.
Many people replied to the tweet to express disagreement with the sentiment, but Sgt. Jones was happy to stand his ground.
Earlier, Edmonton Mayor Don Iveson released a statement to Twitter accompanied by the hashtag #WeWillNotBeDivided. The hashtag was quickly adopted by many Edmontonians, including Premier Rachel Notley.
On Sunday afternoon, RCMP Assistant Commissioner Marlin Degrand stated in a news conference that "this is an individual that is responsible for these crimes." He insisted that "none of our citizens, Muslim or other, support this kind of activity."
Imam Syed Soharwardy, founder of the Calgary-based Islamic Supreme Council of Canada, condemned violence and terrorism as "haram," or forbidden, and said he had already begun to receive hateful messages.
"The extremists who happen to be Muslims, they say, 'We have nothing to do with it,' (which is) complete denial," Soharwardy said. "On the other hand are Islamophobes who say, 'You are 100 per cent responsible for the crimes that we don't even know who has committed them."'
The Alberta Muslim Public Affairs Council (AMPAC) organized an event outside Edmonton City Hall, scheduled for Sunday evening, to express solidarity with police and victims of the attack, and condemn terrorism.
Several other Muslim groups, including the Canadian Council of Imams, Ahmadiyya Muslim Jam'at, released statements condemning the attack.
Ryan Scrivens, an extremism researcher at Concordia University, says he worries right-wing extremists will see the attack as an opportunity to fan the flames of anti-Islamic sentiment in Canada.
For his part, Prime Minister Trudeau said that "Canada's strength comes from our diversity, and we will not be cowed by those who seek to divide us or promote fear."
Edmonton police Sgt. Michael Elliott said the public reaction to the attack will be critical.
Full report at:
https://globalnews.ca/news/3779286/edmonton-terror-attacks-police-discourage-backlash-against-muslims/
--------
Canadian police probe car attacks, stabbing as 'acts of terrorism
Oct 02, 2017
Canadian police said they were investigating violent attacks in Edmonton on Saturday night as "acts of terrorism" after a man hit a police officer with a car and stabbed him, and later four pedestrians were struck with a second vehicle in a police chase.
Police arrested a suspect who they believe acted alone, though authorities have not ruled out the possibility that he acted with others, Edmonton Police Service Chief Rod Knecht said at a Sunday morning press conference.
The victims were taken to the hospital for treatment and the officer's condition was not critical, Knecht said. Details on the condition of the other victims were not immediately available.
Prime Minister Justin Trudeau said that federal authorities was working with local police on the case.
"While the investigation continues, early reports indicate that this is another example of the hate that we must remain ever vigilant against," he said in a statement.
Canada's Public Safety Minister Ralph Goodale tweeted that Canada "will not be intimidated by terrorist violence." Canada's terror threat level remained unchanged at medium, where it has been since late 2014.
Police said the suspect, believed to be 30, crashed the car through a barricade and hit the officer at about 8:15 p.m. local time, sending him flying 15 feet into the air and against a police cruiser. The suspect then jumped out of the car, stabbed him and fled the scene on foot, police said.
Later that evening, police at a checkpoint identified a man driving a U-Haul vehicle as the owner of the Malibu.
The suspect fled the scene and deliberately attempted to hit pedestrians as police pursued him through downtown Edmonton, sending at least four people to the hospital with injuries, Knecht said.
Police arrested the suspect after the vehicle flipped over during the pursuit.
"We ask that our citizens remain vigilant and observant of their surroundings, and contact police should they notice any other unusual activities around the city," police said in the statement.
Canada has not experienced as much violence from extremist attacks as the United States and Western European nations, though there have been several deadly incidents in recent years.
In January, a French-Canadian university student was charged with murder after six people were shot and killed inside a Quebec City mosque, in what the Canadian Prime Minister called "a terrorist attack."
In August 2016, Canadian police raided an Ontario home and killed a man whom they said was a supporter of Islamic State. Police said the man, Aaron Driver, was in the final stages of preparing an attack on a Canadian city with a homemade bomb.
In 2014, Canada was stunned by two deadly attacks that police said were the work of homegrown radicals and led to tougher new anti-terrorism measures.
Full report at:
http://nation.com.pk/international/01-Oct-2017/canadian-police-probe-car-attacks-stabbing-as-acts-of-terrorism
--------
Canada police investigate officer attack, chase as terrorism
1 October 2017
Canadian police said early Sunday that an attack on an officer outside a football game and a high-speed chase of a U-Haul that left four people injured in the Western city of Edmonton, Alberta, are being investigated as acts of terrorism.
Edmonton Police Chief Rod Knecht said that officers have one person in custody and think he acted alone, but are not ruling out that others may be involved.
The chaos began outside a Canadian Football League game on Saturday night when police say a white Chevrolot Malibu rammed a traffic control barricade and sent an officer flying into the air 15 feet.
Knecht said the driver, believed to be 30 years old, then got out and attacked the officer with a knife before fleeing on foot.
The officer was taken to a hospital and treated for non-life threatening injuries while a manhunt was launched. "It's not critical," Knecht said. He said he didn't know the extent of the pedestrian injuries.
Knecht said an Islamic State group flag was found in the front seat of the car and seized as evidence.
A few hours later, a U-Haul van was stopped at an impaired driving check stop north of downtown on Wayne Gretzky Drive. Knecht said the name of the driver was close to the name of the registered owner of the car that hit the officer.
He said the U-Haul then sped off toward downtown with police in pursuit.
Police say the U-Haul intentionally swerved at pedestrians at crosswalks throughout the chase. Four people were injured by the van, but the extent of their injuries was not immediately known.
The van eventually rolled near a downtown hotel and a suspect was arrested.
Knecht said the man was known to police, but did not release his name.
"It is believed at this time that these two incidents are related," he said. "It was determined that these incidents are being investigated as acts of terrorism."
Knecht said Edmonton police are working with the Royal Canadian Mounted Police's National Security Enforcement Team and other Canadian security agencies.
Full report at:
https://english.alarabiya.net/en/News/world/2017/10/01/Canada-police-investigate-officer-attack-chase-as-terrorism.html
--------
Man arrested in Canada after possible terrorist attack
Oct 1, 2017
Canadian police have detained a thirty-year-old man in connection with vehicular and stabbing attacks in the city of Edmonton.
A police officer was first hit by a car and then stabbed by its driver on Saturday evening near Commonwealth Stadium, and four pedestrians were injured by a truck driven by the fleeing assailant.
Police are investigating the attacks as acts of terrorism.
"We believe the individual acted alone," Edmonton Police Service Chief Rod Knecht said on Sunday. However, he added that police would also investigate possible involvement by others.
The condition of the four pedestrians was unknown. Knecht said the attacked officer was not critically injured.
He confirmed that a Daesh flag had been seized from the vehicle connected with the attack on the police officer.
Knecht said the officer was standing behind a barricade when a Chevrolet Malibu crashed into it and hit the officer. The driver then jumped out of the car and stabbed the officer with a knife "several times" before fleeing the scene on foot, prompting a massive manhunt, Knecht said.
Approximately two hours later, the suspect was found by police driving a U-Haul van.
This led to a high-speed chase through downtown Edmonton with up to a dozen police vehicles in pursuit, ending with the U-Haul crashing into a crowd.
Full report at:
http://www.presstv.ir/Detail/2017/10/01/537098/Canada-Edmonton-terrorist-attack
--------
Terrorist label frustrates Muslim community in the woods
Oct 2, 2017
If Islamberg truly is a hotbed of jihad, a heavily armed terrorist training ground hidden in the woods of upstate New York, it's hard to see along the rutted dirt road winding through the Muslim community.
On a recent day, women in hijabs carried babies on their shoulders and two visiting state troopers passing through the front gate were greeted warmly. Teenage boys in brimless caps walked by modest homes, and stray chickens pecked at the grass. The scene is more country road than backwoods bunker.
But this enclave just west of the Catskill Mountains is dogged by terror accusations, many spread on right-wing websites. Bikers "against jihad" have rumbled by in protest, and one Tennessee man was imprisoned after plotting to burn down the mosque. Police and analysts dismiss the terror camp claims, but their persistence frustrates people in this insular community of several hundred residents 120 miles (193 kilometers) northwest of New York City.
"It's a bunch of nonsense," said Hussein Adams, chief executive of The Muslims of America, which operates this community and 21 others in North America. "For the last 30-plus years, we've been training for this jihad? So why hasn't this jihad taken place?"
Followers of Pakistani cleric Sheikh Mubarik Gilani settled Islamberg in the 1980s, fleeing crime and crowding in New York City. The mostly African-American settlers wanted a better place to raise their children.
"You can have them come outside and play without fear or worry that someone will bother them or attack them," said Khadijah Smith, 47, who came here 26 years ago to raise her three children.
They work locally as contractors, paralegals, welders, doctors, engineers and plumbers. Many live in manufactured homes on more than 60 acres (24 hectares) of property owned by the group. Children are home-schooled, but some play organized sports with other area children.
People in this overwhelmingly white area are used to seeing women with head coverings pushing carts at the market. If there's a prevailing attitude here, it seems to be live and let live.
"They don't bother anybody. And that's the No. 1 rule in the country," said Sally Zegers, editor and publisher of the local Hancock Herald.
The Muslims are mindful about security, especially since Robert Doggart, of Chattanooga, Tennessee, was convicted this year on federal charges for what authorities called plans to burn down the mosque here in 2015. "We will be cruel to them," Doggart said, according to the criminal complaint.
"Up until Robert Doggart I would leave my door open," Smith said. "I don't do that anymore. I lock my door."
Two Associated Press reporters who were given limited access to Islamberg for several hours recently were allowed to observe prayers at the cinder block mosque, talk to selected residents and watch the scant midday activity along the main dirt road.
Islamberg leaders unambiguously reject violent ideology, but that has done little to stem claims on the internet that it is a terror compound. The arrest this summer of a man named Ramadan Abdullah 40 miles (64 kilometers) away with a major weapons cache inspired a bogus headline that a federal raid here uncovered "America's WORST Nightmare."
Police say they have no indication that Abdullah ever lived here.
Many of the claims center on the group's spiritual leader, Gilani, and what was described as his pivotal role with Jamaat al-Fuqra, a group linked by the U.S. government in 1999 to violent criminal activity in the '80s. Analysts describe The Muslims of America, which is headquartered in Islamberg, as an outgrowth or a successor to al-Fuqra, though members say they have never had an affiliation with al-Fuqra.
Still, there is a lack of evidence linking The Muslims of America to violence, said Oren Segal, director of the Anti-Defamation League's Center on Extremism. Segal said some of Gilani's past rhetoric has been a concern, such as repeating the conspiracy theory that 4,000 Jews employed at the World Trade Center were "conveniently absent" on the day of the Sept. 11 attacks. But he notes that none of the more than 500 people arrested on terror charges since the attacks have a known affiliation with The Muslims of America.
"I think the predominant narrative of terrorist training camps is one that is, first of all, unproven," Segal said. "But ... I think is used to create broader fear against Muslim communities."
New York State Police Maj. James Barnes said his troopers have a good relationship with the community. Officers have even been invited here to give talks to youths about law enforcement careers and other issues. His concern is outside groups coming here to protest, requiring a sizable police presence to keep the peace.
Full report at:
http://abcnews.go.com/US/wireStory/terrorist-label-frustrates-muslim-community-woods-50222666
--------
India
Muslim headman performs Yagna for Hindu deity
02nd October 2017
NAYAGARH: Blurring the narrow lines of religious divide, Durga Puja celebrations in the small hamlet of Manaikagada in the district sets up an example of communal harmony and brotherhood. This rare communion, sans any religious bias, during Dussehra, has survived the test of times for several centuries at this village that separates Nayagarh from Khurda.
With a total population of 10,000, the village has equal number of Muslims and Hindus. Soaked in the festive spirit without any differences, both the communities celebrate Dussehra here with much fanfare. Donning a dhoti paired with kurta, the Muslim village headman or Dalabehera performs the ritualistic yagna or Aparajita Homa during Dussehra. He plays the most vital role in the ritual, alongside the Hindu priests. The tradition was apparently started by a Hindu King.
If locals are to be believed, the King was captivated by the beauty and charm of a girl from the Bhuyan Community, as he was passing through the village once. He wanted to marry her and settle in the village and thus ordered the construction of a fort and a pond adjacent to it.
As construction was underway, the village deity ordained the King in his dreams to appease her with a human sacrifice and that too of Manika which she gladly agreed. So moved was the King by the magnanimity of Manika that he left the village after handing over the administration to the Muslim headman of the village, locals claimed.
However, the King had apparently asked the Muslim headman to worship the deity with zeal and enthusiasm. Since then, the community had been participating in the Dussehra festival, locals added. The ruins of the fort are still present near the pond, where the deity Manika is housed in a wooden structure and a mosque stands next to it.
http://www.newindianexpress.com/states/odisha/2017/oct/02/muslim-headman-performs-yagna-for-hindu-deity-1665500.html
--------
Rohingya Muslims can't be allowed in India, says Bhaiyyaji Joshi: RSS leader raises national security issue
02 2017
Raipur: RSS general secretary Suresh Bhaiyyaji Joshi said on Sunday that the Rohingya migrants escaping a military crackdown in Myanmar cannot be allowed to stay in India as they may pose a threat to the country's security.
In his address to mark the Vijayadashmi festival at the Swami Vivekanad Sports Complex on Sunday evening, Joshi also said that the protection of cows was not a religious matter, but an economic issue as cattle are the basis of India's agriculture and economy. He, however, warned the groups taking the law into their hands that stern action will be taken against them.
"Rohingya Muslims illegally migrated into the country from Myanmar. Hindus were killed there... We read that people from Myanmar have reached Jammu and Kashmir and set up camps there and now demanding amenities there," Joshi said.
"Some people say we should take a humanitarian view of them... Should we consider them at the cost of safety of our own people? Should we consider them our guest," he asked.
"No country allows a foreign national to live once their stipulated time is over. But (these migrants) think India is a fine country, where nobody cares, nobody asks anything."
The RSS sarakaryavah said it was "good" the Supreme Court asked the Union government to identify and deport the illegal migrants. "We cannot give shelter to such elements at the cost of security of our own people."
"Some people say the Rohingya be considered refugees, not illegal migrants. It is necessary to identify the powers, who advocate asylum to such elements," Joshi said, welcoming the Union government's affidavit in the court last month telling it that Rohingya Muslims were "illegal" immigrants and their stay in India posed "serious national security ramifications."
The government has also told the court that some Rohingya migrants were part of a "sinister" design of Pakistan's spy agency ISI and terror groups such as the Islamic State (IS).
On cow protection and the controversies surrounding it, Joshi said it was "unfortunate the issue is being associated with a religion just to trigger unnecessary controversy."
"Muslim brothers should understand that the issue of cow protection is not against any community. It is good that many followers of Islam are involved with cow protection. However, those protecting cows should not take law into their hands," he added.
He sought strict action against those who commit criminal offence in the name of cow protection. "But the administration should ensure innocents are not troubled during crackdowns on vigilantes," he added.
Joshi also asked people to boycott Chinese-made products and emphasised on the consumption of 'swadeshi' commodities. "I appeal to you all to boycott Chinese-made items on Diwali."
On government's handling of the Indian economy, which has come under attack from veteran BJP leader Yashwant Sinha, Joshi said steps should be taken to encourage small industries and provide relief to the common man, but the government should also receive steady revenue for economic development.
Joshi advocated the practice of organic farming.
"Excessive use of chemical fertilisers has degraded soil fertility. We have been a supporter of organic farming. It is not only environment-friendly but also enhances the production of crops," he said.
On farmers' distress, Joshi said waiving loans cannot be a solution to the problem of suicide by farmers, they have to be made self-reliant by ensuring a better market for their produce.
Full report at:
http://www.firstpost.com/india/rohingya-muslims-cant-be-sheltered-at-the-cost-of-safety-of-our-own-people-rss-leader-bhaiyyaji-joshi-4101187.html
--------
Will the Uniform Civil Code make Indian families fairer?
Oct 2, 2017
By Narendra Subramanian
Many, including the prime minister, have welcomed the recent Supreme Court verdict in Shayara Bano v. Union of India that confirmed that courts would not recognize triple talaq (unilateral irrevocable male repudiation).
After this, some have also revived calls to introduce a Uniform Civil Code. How far does this judgment reduce the gender inequalities in Muslim law? How legitimate is the inference that a UCC is the next logical step to equalise rights in the family? Several high courts had invalidated triple talaq from 1978 onward. The Supreme Court upheld this in Shamim Ara v. Union of India (2002), making talaq's validity dependent on the man providing "good reasons" and proof of having attempted spousal reconciliation. This invalidated most instances of unilateral repudiation that do not follow such a careful process. The Shayara Bano bench did not raise the bar for the validity of talaq, for instance by requiring either the wife's consent or judicial approval. Extra-judicial divorce remains more readily available to Muslim men than to Muslim women, who access it mainly through khula, which requires a qazi's approval and the husband's consent. India's Muslim law gives women less rights than men in other respects too. It gives women only half their brothers' share in family property, disentitles about a half of Indian Muslim women to inherit agricultural land, and allows polygamy but not polyandry. Hindu law also disadvantages women in various ways -- for example, allowing families to jointly own property that is usually controlled by men, giving widows only limited shares of such property, and not limiting testamentary rights which are very often used to disinherit women.
Two judges on the Shayara Bano bench ventured in a new direction by requiring personal law to be compatible with the fundamental rights recognised in the Constitution, and assessing triple talaq to be contrary to these rights. But the court also relied on the divorce procedures recommended in the Qur'an, hadith that report the Prophet Muhammad to have considered triple talaq revocable, reputable commentaries, and legislation in many countries that abrogated triple talaq. In doing so, it followed the tendency of postcolonial Indian courts to rely on the laws, norms, and initiatives of the concerned groups, rather than constitutional rights or international legal principles alone, when reforming personal law. This approach is meant to reconcile the recognition of cultural norms in family life with constitutional values.
Imaginative courts could base themselves on Shayara Bano's call to assess personal law based on constitutional rights to either amend provisions that disadvantage women or press legislators to do so.
This could realize the most important current civil society demands -- the entitlement of all Muslim women to inherit agricultural land, the decomposition of jointly owned Hindu property into individual shares, the restriction of rights to will property, and the grant of equal shares to conjugal partners in matrimonial property.
While such changes would be valuable, the government's recent personal law initiatives misrepresent the development of personal law and community orientations. The government claims that Hindu law was changed based on constitutional values, but minority laws were not; that greater Hindu support for reform drove the emphasis on changing Hindu law; and that Muslim backwardness is the main constraint to a UCC, which would best enable gender justice.
Contrary to this view, community reformist mobilisation helped Muslim women gain rights to inherit substantial family property and to judicial divorces in the 1930s, two decades before Hindu women did. Soon after independence, important Muslim leaders wanted to entitle women to inherit agricultural land and control their dower, restrict or end polygamy and talaq, and increase the minimum marriage age. Maulana Abul Kalam Azad, Naziruddin Ahmad, and Hussain Imam were open to a future UCC formed through the confluence of India's various religious traditions. Nehru and Ambedkar were disengaged from such Muslim initiatives, mistook Muslim demands to retain religious laws for resistance to changing these laws, and failed to change minority laws. The Hindu law reforms of the 1950s were not based on constitutional egalitarianism, but on the Mitakshara and Dayabhaga schools of Hindu law as colonial officials had understood them, commentaries on the dharmashastras, and regional and caste customs, as well as the Western model of marital monogamy.
Although policymakers focused on changing Hindu law, due to the limited scope of these changes, Christian and Muslim women had greater rights than Hindu women to ancestral property until 2005, Muslim women had greater divorce rights than Hindu women until 1976, the inheritance rights of Muslim women remain most secure because Muslim law restricts testamentary rights to a third of one's property, and the matrilineal customary laws of certain Adivasi groups give women more property rights.
Parliament and the courts have changed India's personal laws moderately to promote women's rights and individual liberties. Personal laws were changed more extensively in Tunisia and Morocco, demonstrating that group rights are compatible with egalitarian liberal reform. The basing of these reforms in Islamic jurisprudence gained them broader support, enabling the sustenance of reform. There was much opposition, by contrast, to the adoption of the Swiss Civil Code in Turkey, which could be maintained only through periodic authoritarian rule. This indicates that reforms are more often considered legitimate if they are based in the relevant group's norms in societies where many want group culture expressed in family life.
Hindu nationalists have nevertheless pressed for a UCC. As certain minority laws favour women more than Hindu law does, a UCC can best promote women's rights only if it includes aspects of the various personal laws -- for example, the Indian Succession Act currently applied to Christians that gives children equal inheritance rights and Muslim law's limitation of testamentary rights -- as well as civil family laws such as those of the Special Marriage Act that provide greatest conjugal autonomy.
Full report at:
http://timesofindia.indiatimes.com/india/will-the-uniform-civil-code-make-indian-families-fairer/articleshow/60905590.cms
--------
Terror funding case against Hurriyat brass solid, feels NIA
Bharti Jain
Oct 2, 2017
NEW DELHI: The National Investigation Agency may have finally got a "watertight" case against the Hurriyat brass in the J&K terror funding case, with five accused and witnesses recording statements under Section 164 of Criminal Procedure Code — which is admissible as evidence in court — detailing the transfer of funds sourced from Pakistan to top leaders of the separatist outfit.
Added to this is documentary proof seized during NIA raids on the premises of one of the arrested persons, recording payments made by the Kashmiri conduit to the who's who of Hurriyat, from funds received from Pakistan-based sources via the hawala route.
TOI has learnt that NIA has got one of the arrested persons, a close aide of a top Hurriyat leader, as well as four others to record statements before a magistrate disclosing the role of Hurriyat leaders in passing on terror funds received from Pakistan, including through conduits based at its high commission in Delhi, to trouble-makers in the Valley.
Sources indicated that the arrested person who has made the confessional statement under Section 164 of CrPC may be made 'approver'.
A source said the statements recorded under Section 164 as well as documentary evidence collected by the NIA during the course of the investigation could nail the role of Hurriyat hardliner Syed Ali Shah Geelani, moderate Hurriyat chief Mirwaiz Umer Farooq as well as JKLF boss Yasin Malik in funding violent protests in J&K at the behest of Pakistan-based masterminds.
With "enough" evidence in hand on the terror funding role of Hurriyat leaders, the NIA hopes to question top separatists, including Geelani, Mirwaiz and Malik. This, incidentally, is being planned even as there is a view in a section of the government that it may be a good time to get the cornered Hurriyat to blunt their anti-government rhetoric and fall in sync with the government's line on J&K.
Full report at:
http://timesofindia.indiatimes.com/india/terror-funding-case-against-hurriyat-brass-solid-feels-nia/articleshow/60905786.cms
--------
Not a single Rohingya Muslim entered Mizoram: Home Minister R Lalzirliana
October 1, 2017
Mizoram Home Minister R Lalzirliana today said that the state government has not received any report of even a single Rohingya Muslim entering its soil till date. The Centre had alerted the state government to beef up security in view of Rohingyas entering North Eastern states adjoining Myanmar in the wake of recent clashes between the Myanmar army and the Rohingyas.
Lalzirliana said that security forces guarding the borders were instructed to step up vigil along the Mizoram-Myanmar border and Mizoram-Bangladesh border. The Assam Rifles intensified patrolling along the 404-km-long Mizoram-Myanmar international border and more troops were sent to the border areas.
Lalzirliana said it is unlikely that the Rohingyas would come to Mizoram as the community's home state of Rakhine in Myanmar is quite far off. Meanwhile, around 170 refugees from Myanmar's Arakan, who entered Mizoram and took shelter in southern district of Lawngtlai, had returned recently.
Full report at:
http://indianexpress.com/article/india/not-a-single-rohingya-muslim-entered-mizoram-home-minister-r-lalzirliana-4870036/
--------
Muharram, Durga immersions in West Bengal peaceful, say police
October 2, 2017
AMID Tight security, Muharram and Durga idol immersion processions passed off peacefully in the state on Sunday, said police.
The banks of the Hooghly wore a deserted look, barring a few people carrying community puja idols. Areas like Park Circus, Rajabazar, Kolkata Port area, including adjoining Kidderpore, Iqbalpur, Mominpur and Metiabruz, witnessed Muharram processions with thousands in participation.
"The situation is completely peaceful. No untoward incident has been reported so far," West Bengal ADG (Law and Order) Anuj Sharma told The Indian Express.
Apprehending communal flare-ups on Sunday, the state police had made elaborate arrangements and deployed a large number of personnel to keep vigil. The government had initially banned idol immersion beyond 10 pm on September 30, the last day of the puja festival, and on October 1 on account of Muharram.
Chief Minister Mamata Banerjee had said that the restrictions were necessary to maintain law and order at a time when tens of thousands of people are out on the streets.
The Calcutta High Court, however, revoked the decision to impose these restrictions. It directed the police to make necessary arrangements for both the immersion and Muharram processions. The court had allowed idol immersion on Sunday provided puja committees obtain police permission for the same.
Full report at:
http://indianexpress.com/article/india/muharram-durga-immersions-in-west-bengal-peaceful-say-police-4870362/
--------
Arab World
Hezbollah leader Nasrallah says Israel pushing region to war
1 October 2017
Lebanon's Hezbollah said on Sunday that the Israeli government of Prime Minister Benjamin Netanyahu was pushing the region to war in Syria, Lebanon and in the Gaza Strip.
In a speech to followers, the leader of the Iran-backed group, Sayyed Hassan Nasrallah, said the Israeli government did not have "a correct assessment of where this war will lead if they ignite it", and did not know how it would end.
He was speaking on the occasion of Ashura, when Shiites commemorate the slaying of the Prophet Mohammad's grandson, the Imam Hussein, at Kerbala in 680.
https://english.alarabiya.net/en/News/middle-east/2017/10/01/Hezbollah-leader-Nasrallah-says-Israel-pushing-region-to-war.html
--------
Syrian Grand Mufti Warns Muslims From Falling Prey to Extremism
OCT 01, 2017
In Conversation with Syrian Grand Mufti
Dr. Ahmad Bader Eddin Mohammad Adib Hassoun, the Grand Mufti of Syria during his maiden but brief visit to Kashmir cautioned Muslims against falling prey to extremism and religious bigotry and stressed on unity of Muslims and universal message of Islam.
Mufti Hassoun once said, "I follow all sects of Islam. I am Sunni in practice, Shia in allegiance. My roots are Salafi, and my purity is Sufi."
Highly learned Mufti from the most modern but now war ravaged Arab country was born in Aleppo (Halab) in Syria. His father, Muhammad Adeeb Hassoun, was also a well known Sheikh.
Dr. Ahmad Bader Eddin Hassoun studied at the University of Islamic Studies, where he graduated as Doctor in Shafi'i fiqh. Hassoun took office as Grand Mufti of Syria in July 2005, six years before war broke out and after the death of Mufti Ahmed Kuftaro.
During his stay in Srinagar Dr. Ahmad Bader Eddin spoke to Kashmir Observer Editor-in-Chief Sajjad Haider and correspondent Auqib Javeed about the situation in the Arab World especially Syria, issues facing the Muslim world and need for Ijma of Muslim clergy on extremism and sectarianism.
Here are the excerpts from the conversation.
Q) Please explain what actually is happening in Syria?
Before I speak on Syria, I would like to speak on Kashmir. It is for the first time I am visiting here and I think no Aalim (Scholar) from Syria has visited Kashmir before. We get to know about the Kashmir situation from the Western media and what they had projected about Kashmir is that this is only a place of strife and unrest, that there is no value for human life, people don't have a normal life here. That is what we had in mind before we came to Kashmir. But this is heaven on earth and media has distorted facts and really the time I arrived in Kashmir, I felt we are not doing enough for Kashmir.
Regarding India I know it was once the centre of knowledge for Islam and before colonisation of India, Ulama from Kashmir and India used to come to Syria and other countries for religious studies. If you visit my library in Syria, you can see a lot of books written by scholars from India and responsibility lies on my shoulders to tell the world the situation in India and Kashmir. And I wish peace should prevail in Kashmir.
I believe people of Indian Sub-continent, India, Pakistan, and Bangladesh, Myanmar, and Sri-Lanka should unite and become one powerful subcontinent. They can become a great nation. If European countries can unite and from one European Union why can't South Asia be one? Europe has one single parliament now and I was invited to deliver a speech there and was surprised to notice that they speak 14 different languages yet they are under one roof. I stressed them to maintain the unity.
There in Europe, they had two world wars and lost millions of human lives but still they made up and have one single parliament for all Europeans.
Before 70 or 80 years, British and French came and divided one Arab nation in Levant into four nations, Lebanon, Syria, Jordon and Palestine. They politically divided us and the work was accomplished by just two foreign ministers Sykes and Picot. Now, people want to reunite and Syria has been always calling for the reunification. That is the reason we are being punished. They want to divide us on the basis of religion and sects. Syria has always been opposing their plots and we stood against them. When Syrian Army went into Lebanon, the country was divided into four entities, Sunni, Shia, Druze and Christian and when we withdraw our Army, Lebanon was one and united.
They went to divide people of Iraq and at the time Syria refused to provide its airspace for aircraft to the United States and that is also one of the reasons we are being punished because we refused to bow down before them.
Whatever is happening in Syria now, is the execution of punishment by the United States and its allies because we stood against them always. We didn't bow down to religious extremism which they want to promote to weaken Islam. They try to split us in different doctrinal divisions like Hanafi's, Jafa'ris or Sunnis and Shia so that we remain busy fighting each other. The fact is when we didn't bow down to any of the so called superpowers then they gathered fighters from all over the world and made them fight against us in our own country.
Q: So do you mean to say that whatever is happening in Syria is a proxy war imposed by US and its allies not a legitimate popular uprising against a brutal dictatorship?
People should not believe whatever Western media and their propaganda machinery dishes out. We welcome all to come to Syria and see for themselves the real situation.Like in the case of Kashmir, they (Western media) portrayed negative things about Kashmir. They propagated that Kashmiris are killing each other and are violent but when we came here we were pleasantly surprised to see such a beautiful place and a warm-hearted people.
When I came to Kashmir I found it a piece of heaven. It was very nice to hear the Azan (Call for Prayers) all over coming from the mosques. It was nice to see the Mosques, Temples and other religious places standing side by side.
Syria has more than 23 different sects but we don't consider any sect to be a minority. We believe all sects are equal. Every citizen of Syria has equal rights. We don't have any differences on the basis of religion and sects but unfortunately some Western powers didn't want to see a prosperous and united Syria and they played a big game against us. But Alhamdulillah (Thanks to God) they failed in their sinister design.
They tried hard to divide Syria into a number of smaller entities in order to weaken it as Syria is the only Arab country which has remained steadfast against Israel.
Q: The perception prevalent among a large section of Muslims is that Jihadists flocking to Syria were truly trying to establish a Khilafah there?
Syria is a democratic society where different religious groups coexist – Christians, the Druze, Sunni and Shia Muslims. Those who call their wars religious, do so in order to provoke radicalism among Muslims.
I am telling you that after you publish your interview, you will get resentment, backlash from the public as they have been fed false propaganda by Western media, but I appeal them to come to Syria and see for themselves what actually is happening and who is doing what.
A large number of people from different countries came to Syria to to establish a so called Khilafah when Prophet Muhammad (saw) centuries ago said, Islam in Syria will never go down. I have a question for those people: Why they did not establish Islamic caliphate in their own countries first? Why did not they fight against Israel and liberate the first qibla Al-Aqsa Mosque all these years? They were misled and lured by the United States and its allies. Many of these fighters in Syria don't even know why they are fighting there and for whom.
Islam is a religion of peace and had never waged a war against anyone, and gives shelter to others. We are standing at the gate of victory in Syria and soon we will announce "Syria is free from foreign fighters".
There is still American presence in some pockets of Syria and they came to support Daesh. There are credible reports that they are these days busy evacuating leaders of Daesh to safer places. What type of Khilafah they want to establish with American support?
Q) Nowadays people easily fall prey to extremist thoughts. Isn't it the failure of Ulama? Do Ulama need to change their approach?
It is the three-sided problem. First most of our Ulama remain trapped in the past. They have failed to look at the future. I am a Shafi'i scholar and my Ph.D. thesis was about Imam Abu Hanifa. What I see when the Imam was in Iraq he laid some foundation of his fiqh (jurisprudence) there. After 10 years he went to Egypt and there he changed his approach and fiqh. He said to the people there don't follow what I said in Iraq, follow what I said in Egypt (according to latest, what I reached to). You can just imagine within just 10 years he changed his way of looking at Islam. He didn't change Islam he changed his approach, the way he looked at Islam. Islam is belief and doctrine. Belief you can't change but we can make a better understanding of Islam. So we have to understand Islam in the different perspective. (Ijtihad)
The 2nd one is our Ulama need to leave their homes and reach out to the people. It is their responsibility to approach people not the other way round. Our Prophet (Pbuh) didn't keep himself confined to a particular place. He reached to people all over to propagate Islam. He traveled far and wide with the message from Hejaz to Yemen and to Syria.
I was very disappointed when I was not allowed to meet the students in some madrassas in India. On the contrary when I travel to Europe there they invite all students for interaction with me. Our Ulama should come out from the narrow-mindedness.
Our Ulama of different schools of thought during their Friday Khutbah differentiate people on the basis of sects and this confuses and disturbs the common people. I urge these Ulama don't preach hate and bigotry. Don't gather just Muslims gather whole humanity because our prophet is not mercy for Muslims alone he is Rahmatal-lil Aalamaien (Mercy for the Worlds) so why confine his message to Muslims that too a particular sect.
The third one is the outside effect. Like the United States whose ultimate goal is to weaken Muslims. Who had divided India? It were Britishers who did it and now you see you have a Kashmir conflict. It was their wish that India and Pakistan should remain at loggerheads over this piece of beautiful land.
Resize
Grand Muft and Syrian ambassador Dr Riyad Abbas with Chief Minister Mehbooba Mufti.
Q) Let me bring you back to Kashmir. You met Chief Minister Mehbooba Mufti and declared her as a role model for the Muslim World. This comment has generated debate on social media here. Where you aware that this will stoke such debate?
I really don't know Chief Minister Mehbooba personally or her background. All I know is that every Muslim woman should make Mehbooba as role model in a sense as she has reached to this level that she is ruling a particular area. A Muslim women in an Asian society reaching up to this level is in itself an achievement. I told her she should make Umul Momineen Aiyesha and Khadijah and Prophets beloved daughter Fatima as her role model so that Muslim women in Asia would draw inspiration from her. Maybe your media has presented it in a different context but please convey to the people of Kashmir through your esteemed newspaper that we were impressed with her hospitality and don't know much about the way she governs.
Muslims should follow the path of Prophet Muhammad (Pbuh) and should make him their role model. Stop saying, Shia Islam, and Sunni Islam we all are one and should be united.
I wish good for the people of Kashmir and I really want to know more about Kashmir. I also appeal Ulema of Kashmir to visit the world and broaden their horizon. Never allow those who preach hate and extremism be among your ranks.
Q: So let me conclude with Syria. You say Syria is entering a new phase and war is nearing an end?
Full report at:
https://kashmirobserver.net/2017/interviews/syrian-grand-mufti-warns-muslims-falling-prey-extremism-23788
--------
Over 100 Al-Nusra Front Terrorists Killed by Syrian Army in Headquarters Blast in Damascus Province
Oct 01, 2017
The Syrian army's special forces destroyed main command center of the Al-Nusra Front in Jobar region in Damascus countryside, killing at least 100 terrorists, Arabic-language media outlets reported.
In a relevant development on Saturday, the Syrian Air Force and military helicopters staged heavy assaults on terrorists' defense lines and strongholds in Eastern Ghouta and in the Southwestern territories of Damascus province near the border with Lebanon.
The fighter jets bombed terrorists' positions in Jobar and Ein Terma regions in Eastern Damascus, inflicting heavy casualties on the gunmen.
In the meantime, the choppers targeted the positions of Al-Nusra Front in the town of Beit Jinn, South-West of Damascus province, killing and wounding a number of terrorists.
Militant-affiliated news websites reported last week that the Syrian Army forwarded a long convoy of armored vehicles and tanks along with a large number of fresh soldiers to the last bastion of the terrorists in the Western part of Damascus province.
The websites reported that the army sent 21 tanks, 16 BMP armored vehicles and tens of military vehicles along with a large number of forces to areas surrounding the militant-held town of Beit Jinn in Western Damascus.
Full report at:
http://en.farsnews.com/newstext.aspx?nn=13960709000337
--------
At least 12 civilians killed in US airstrikes in Syria Dayr al-Zawr
Oct 2, 2017
At least 12 civilians have been killed in the US' latest airstrikes on Syria's eastern province of Dayr al-Zawr.
According to Syria's official news agency, SANA, on Sunday, five people were killed while US jets targeted civilian areas located in the al-Kitf Street, the surroundings of al-Shafiei Mosque and al-Massriyeh roundabout in al-Bukamal city.
At seven more people were killed in strikes on the village of Buqrus Fouqani in the province's eastern countryside.
According to local reports, some ten more people were also killed in the attacks which also destroyed large amounts civilian infrastructure.
Earlier, the so-called Syrian Observatory for Human Rights reported that some than 2,800 civilians have lost their lives in three years by the US-led coalition.
The US-led coalition has been conducting airstrikes against what are said to be Daesh targets inside Syria since September 2014 without any authorization from the Damascus government or a UN mandate.
The military alliance has repeatedly been accused of targeting and killing civilians. It has also been largely incapable of achieving its declared goal of destroying Daesh.
Full report at:
http://www.presstv.ir/Detail/2017/10/02/537161/syria-us-airstrike-dayr-alzawr
--------
Homs: Syrian Army Clashes with ISIL Suicide Attackers in Quaryatayn
Oct 01, 2017
The army units warded off repeated assaults of suicide attackers by killing all of them, purging the al-Quaryatayn region of ISIL terrorists once again.
Further to the East, the pro-government forces continued to smash ISIL's defense lines on Saturday, driving the terrorists back from another strategic town.
The army men engaged in fierce clashes with ISIL East of the town of al-Salamiyah and captured the key town of Souha.
Battlefield reports mentioned a large number of casualties on the side of the militants.
In a relevant development on Saturday, the Syrian Air Force staged heavy bombardment on ISIL's defense lines in Eastern Homs, inflicting major losses on the terrorists.
The army aircraft targeted ISIL's positions East of Humeimeh region in Eastern Homs, killing and wounding a number of terrorists and destroying their military equipment.
Relevant reports said on Friday that the army men and popular forces continued to advance against ISIL in Eastern Homs and managed to capture the village of Rasm al-Aqidat in Jubb al-Jarrah region after taking control over the village of al-Showeiha.
The army soldiers fortified their positions after they completed mop-up and demining operations in the newly-captured villages.
Full report at:
http://en.farsnews.com/newstext.aspx?nn=13960709000241
--------
Syrian Army Fends Off ISIL's Attack to Retake Key Town in Eastern Hama
Oct 01, 2017
The ISIL terrorists were pushed back from the surrounding areas of Souha after engaging in several hours of clashes with the Syrian government forces.
Meantime, the Syrian and Russian fighter jets pounded the ISIL's movements and military positions in the Eastern countryside of Salamiyah, inflicting heavy losses and casualties on the ISIL terrorists.
In a relevant development on Friday, the ISIL pulled forces back from two more regions in Eastern Hama under heavy attacks by the Syrian Army troops.
The ISIL suffered another setback in al-Salamiyah region in Eastern Hama as Syrian Army units managed to liberate two more towns under the terrorist group's occupation.
Pro-government forces won back the towns of Hamadi Umar and Rasm al-Qunbar near the town of Aqayrabat, shrinking the ISIL's pocket in Eastern Hama.
ISIL terrorists have come under the army's siege in a small region in Eastern Hama and have no way out after the army's recent advances.
Reports said on Thursday that one of the largest terrorist groups defected Tahrir al-Sham Hayat (the Levant Liberation Board or Al-Nusra Front) after it sustained large casualties and a heavy defeat in its offensive on army positions in Northern Hama.
The Arabic-language al-Ahd news website quoted media sources affiliated to the terrorists as saying on Thursday that Shohada al-Ghab Brigade defected Tahrir al-Sham terrorist group in Northern Hama.
Full report at:
http://en.farsnews.com/newstext.aspx?nn=13960709000295
--------
Syrian Army Advances Further in Southeastern Homs
Oct 01, 2017
The army units advanced another four kilometers North and South of Hmeimem-Station 3 Road.
Meantime, the Syrian army's artillery units pounded the military positions and movements of the ISIL East of Hmeimem region, killing and wounding a number of the terrorists.
In a relevant development on Friday, the Syrian Army stormed ISIL's defense lines in Eastern Homs and managed to push the terrorists back from more positions in the Central parts of the country.
The army men and popular forces continued to advance against ISIL in Eastern Homs and managed to capture the village of Rasm al-Aqidat in Jubb al-Jarrah region after taking control over the village of al-Showeiha.
The army soldiers fortified their positions after they completed mop-up and demining operations in the newly-captured villages.
The Syrian Army and their allies are now deployed only 12km North of Shandakhiyah as government troops say, "ISIL's presence in Eastern Homs is nearly over."
Reports said on Thursday that 25 towns, townships and villages as well as one city joined the peace plan in Northern Homs in war-hit Syria.
Full report at:
http://en.farsnews.com/newstext.aspx?nn=13960709000366
--------
Bahraini regime forces attack mourning Shia Muslims on Ashura
Oct 1, 2017
Bahraini regime forces have attacked dozens of Shia Muslims commemorating the occasion of Ashura, which marks the martyrdom anniversary of Imam Hussein (PBUH), the third Shia Imam, as the Al Khalifah regime presses ahead with its heavy-handed crackdown against peaceful protesters.
On Sunday, the Manama regime's forces raided the town of A'ali, situated about three kilometers (1.8 miles) southeast of the capital Manama, and fired tear gas canisters to disperse mourners chanting "Labaik Ya Hussain" to invoke the memory of Imam Hussein (PBUH). Dozens of people suffered breathing difficulties, red eyes and wheezing as a result.
Al Khalifah regime's forces also stormed the village of Diraz, the hometown of distinguished Shia cleric, Sheikh Isa Qassim, and fired tear gas canisters while using pellet guns to scatter the Shia mourners, who had converged outside the cleric's residence.
On May 21, a Bahraini court convicted Sheikh Qassim of illegal collection of funds and money laundering, and sentenced him to one year in jail suspended for three years. It also ordered him to pay $265,266 in fines. The court ruling sparked widespread demonstrations across the kingdom.
Bahraini authorities stripped the cleric of his citizenship on June 20, 2016. They later dissolved the Islamic Enlightenment Institution, founded by him, in addition to the opposition al-Risala Islamic Association.
Sunday developments came a day after Al Khalifah regime's forces arrested eulogist Abdulamir al-Biladi after finishing a Muharram mourning ceremony in the capital.
Human rights activists, requesting anonymity, said al-Biladi was taken to Bab al-Bahrain police station before being transferred to Houra police station.
The activists noted that al-Biladi was arrested after he prayed for the good health of Sheikh Qassim and the release of detained eulogist, Mahdi Sahwan.
Informed sources also told Lualua television news network that Bahraini officials had arrested leaders of three Shia mourning processions in Diraz village.
Thousands of anti-regime protesters have held demonstrations in Bahrain on an almost daily basis ever since a popular uprising began in the country in mid-February 2011.
They are demanding the Al Khalifah dynasty relinquish power and allow a just system representing all Bahrainis to be established.
Manama has gone to great lengths to clamp down on any sign of dissent. On March 14, 2011, troops from Saudi Arabia and the United Arab Emirates were deployed to assist Bahrain in its crackdown.
Scores of people have lost their lives and hundreds of others sustained injuries or got arrested as a result of the Al Khalifah regime's crackdown.
Full report at:
http://www.presstv.ir/Detail/2017/10/01/537132/Bahraini-regime-forces-attack-mourning-Shia-Muslims-on-Ashura
--------
Iraqi army, allies recapture over dozen villages near Hawijah
Oct 1, 2017
Iraqi government forces and allied fighters from Popular Mobilization Units have established control over more than a dozen villages near the northern town of Hawijah.
Iraq's Joint Operations Command (JOC) announced in a statement on Sunday that soldiers from the Counter-Terrorism Service (CTS), army units and pro-government fighters – better known by their Arabic name, Hashd al-Sha'abi – had seized back 16 villages, including Kanaan, Southern al-Maydan, Northern al-Maydan, Aal-Awashra, Ibrahim al-Saleh, al-Basta, Fallah Farhan and Ain Manat.
The JOC added that Iraqi fighter jets had destroyed 8 Daesh pickup trucks in an area linking al-Fathah region to nearby al-Riyadh region.
Members of the Federal Police Force also liberated al-Malaha air base southeast of Hawijah, located 45 kilometers west of Kirkuk.
Commander of Federal Police Forces Lieutenant General Raed Shaker Jawdat said the recapture of the air base had cut off Daesh supply lines to Hawijah.
Iraqi cameraman slain while covering Hawijah operation
Meanwhile, an unnamed security source said Warith al-Shimari, a cameraman for Arabic-language al-Nujaba television network, was killed while covering advances by government troops and allied Hashd al-Sha'abi fighters near Hawijah.
UN: Violence killed over 200 Iraqi civilians in September
The United Nations says more than 200 people lost their lives and over 380 others suffered injuries as a result of acts of terrorism and violence across Iraq in September.
According to the latest figures released by the UN Assistance Mission for Iraq (UNAMI) on Sunday, terrorist attacks claimed the lives of 203 Iraqis and left 389 others wounded last month.
Full report at:
http://www.presstv.ir/Detail/2017/10/01/537115/Iraqi-army-allies-recapture-over-dozen-villages-around-Hawijah
--------
Europe
Thousands of Muslims march against ISIS as brother of one of Jihadi John's victims remembers his death
2 October 2017
Victims of Islamic State terrorists including the brother of an aid worker beheaded by the group's so-called Jihadi John were remembered in a peaceful protest today.
Mike Haines, 51, who has campaigned for peace since his humanitarian brother David was murdered, spoke to a largely Muslim crowd in London at the demonstration, which also marked the religious festival of Ashura.
'It is important that we react in a positive way against these hate-mongers,' he said.
'I mourn my brother every day.
'However he knew the risks of being a humanitarian worker.
'He and my family accepted those risks because he was doing important work, helping his fellow man regardless of creed, colour, race or religion.'
Fighting back tears, the retired mental health nurse from Dundee condemned Islamic State's 'truly disgusting atrocities' after his brother's murder was filmed and posted online.
'The callous murder of my brother, the bombing of a teenage concert in Manchester, the deplorable attack on a place of worship in Finsbury Park, the inexcusable name-calling of people based on their religion or colour - they all have one thing in common which is to incite hatred,' he said.
David Haines was held captive for 18 months, during which time he was beaten and tortured along with other hostages before being beheaded on September 13, 2014.
Today's demonstration started at Hyde Park, working its way through central London as people of all ages held banners reading 'Muslims condemn terrorism' and '180K imams have spoken against IS'.
Mr Haines said such unity was essential to fight terrorists, adding hatred 'steals the humanity from a person' and society must not let destruction win.
'It is only by working together that we can combat the hatred of the extremists,' he said.
'It starts on a very basic level as individuals and then pervades upwards through the strata of our society.'
Some finished the demonstration with prayers at a mosque, while others headed to Trafalgar Square.
Faiths Forum For London's Mustafa Field said Islamic opposition to extremists must be heard.
'I think that it is important that we are seen to be talking about this,' he said.
'Muslims and imams across the country have condemned this threat.
We are pushing back against this evil ideology.'
Catriona Robertson, director of the Christian Muslim Forum, said: 'Today is an important day and this is an important procession.
'It is something that people from many different backgrounds can learn from.'
http://www.dailymail.co.uk/news/article-4938984/Thousands-Muslims-march-against-ISIS-London.html
--------
ISIS claims fatal stabbings at train station in France
Oct 02, 2017
A man with a knife stabbed two women to death Sunday at the main train station in the southern French city of Marseille as he reportedly shouted "Allahu akbar!" — an attack the Islamic State group claimed was the work of one its "soldiers."
French soldiers shot the man to death after the attacks and authorities were working to determine if he had links to Islamic extremism.
Interior Minister Gerard Collomb, who went to Marseille to meet with local authorities and troops on the scene, said police have video that shows the man attacking a woman and running away, then coming back and attacking a second woman.
The video shows the man running toward soldiers who were rushing to Marseille's Saint Charles train station. The soldiers fatally shot him and both women died of their injuries, Collomb said.
Some witnesses reported hearing the assailant shout "Allahu akbar!" Arabic for "God is great," Collomb said.
The Paris prosecutor's office, which oversees all terror cases in France, said it had opened a counterterrorism investigation into the Marseille attack.
The IS-linked Aamaq news agency said in a statement Sunday night that the assailant was acting in response to IS calls to target countries in the U.S.-led coalition fighting IS extremists in Syria and Iraq.
The statement did not provide details or evidence of a direct link to the attacker. France has been part of the anti-IS coalition since 2014 and has been repeatedly targeted by IS attacks.
Police sources told The Associated Press that one of the victims was stabbed and one had her throat slit. The officials spoke on condition of anonymity because they weren't authorized to speak publicly about the investigation.
Collomb declined to provide any details about the suspect or identify the victims.
Earlier this month, four American college students were attacked with acid at the same Marseille train station. French authorities said the female assailant who doused the four Boston College students was suffering from a mental illness.
French President Emmanuel Macron said he was "deeply outraged" by Sunday's "barbarous" knife attack. In a tweet, Macron paid tribute to the French soldiers who responded "with cool heads and efficiency."
The French government this month decided to maintain the military force of 7,000 soldiers that was created to protect sensitive sites after the deadly extremist attacks of 2015.
Full report at:
http://nation.com.pk/international/02-Oct-2017/isis-claims-fatal-stabbings-at-train-station-in-france
--------
ISIS group claims responsibility for Marseille attack
1 October 2017
ISIS claimed responsibility on Sunday for a knife attack that killed two women at the main train station in the French Mediterranean city of Marseille.
The monitoring group SITE quoted an Arabic language report on the group's Amaq propaganda agency that cited a "security source" as saying: "The executor of the stabbing operation in the city of Marseille... is from the soldiers of the ISIS."
"Two victims have been stabbed to death," local official Olivier de Mazieres told AFP.
Local prosecutor Xavier Tarabeux said the knifeman had been shot by soldiers, while Marseille police urged people in the city to avoid the area around Saint-Charles station.
https://english.alarabiya.net/en/News/world/2017/10/01/French-police-Two-dead-in-knife-attack-at-Marseille-train-station.html
--------
Pakistan
Wall chalking carrying Daesh name appears in Wah Cantt
October 01, 2017
Rawalpindi - Wall chalking carrying the name of Daesh also known as Islamic State has appeared on a sign board installed near the Rural Health Centre (RHC) on Ronda Badhu in Wah Cantt.
According to sources, some locals approached police after spotting word "Daesh" sprayed with black paint on a sign board of the Punjab Highways Department near the RHC on Rondha Badhu Road within the limits of Police Picket Number 4, Wah Cantt.
Police said that the wall chalking was removed while a case has also been registered against the unknown miscreants.SP Potohar Division Syed Ali, when contacted, confirmed the wall chalking exercise in Wah Cantt area. He said police registered a case and begun investigation.
He said so far police found no clue about the miscreants while local intelligence agencies information would be utilised to trace the accused. On Sunday last, a flag of Deash was also spotted installed on the Islamabad Express Way.
The flag was removed immediately after a citizen alerted police by and a case was registered against the accused.
Federal Minister on Interior Ahsan Iqbal also took notice of the incident and ordered the LEAs to trace down the culprit involved in the exercise.–Israr Ahmed
http://nation.com.pk/national/01-Oct-2017/wall-chalking-carrying-daesh-name-appears-in-wah-cantt
--------
FC Balochistan averts sectarian attack in Quetta: ISPR
October 01, 2017
Frontier Corps Balochistan on Saturday averted a sectarian targeting in Quetta in an intelligence-based operation and apprehended the mastermind and his two accomplices, reported Radio Pakistan.
According to ISPR, a vehicle to be used as vehicle borne improvised explosive device was also recovered from Tore Shah near Pishin.
The vehicle borne IED was planned to disrupt Muharram in Quetta.
http://nation.com.pk/national/01-Oct-2017/fc-balochistan-averts-sectarian-attack-in-quetta-ispr
--------
Nawaz to face indictment on Oct 9; court issues arrest warrants for Sharif children
Dawn.com | Inamullah Khattak
October 02, 2017
Ousted prime minister Nawaz Sharif on Monday left the accountability court without being indicted in three graft cases prepared by National Accountability Bureau (NAB) against him and his family.
The former PM had arrived around 8:30am at the court amid tight Rangers deployment. During the hearing, the PML-N lawyer argued that all of the accused in the case have to appear in court before an indictment can take place. Nawaz, his children — Hussain, Hassan, and Maryam — and Captain Safdar are expected to appear in court on October 9 and be indicted in the corruption cases.
Non-bailable arrest warrants have been issued for Nawaz Sharif's children and son-in-law. While speaking to the media, PML-N lawyer Khawaja Haris said, "Nawaz Sharif's children have no problem with appearing in court; they have been unable to do so as their mother is ill and they are all in London."
Earlier in the day, it was said that unlike the last hearing — during which Finance Minister Ishaq Dar was indicted — reporters will be permitted to witness the proceedings.
However, no one — including senior PML-N leadership — was allowed to set foot in the court before the former prime minister entered it.
After waiting outside for nearly 30 minutes, Interior Minister Ahsan Iqbal lashed out on security forces for keeping PML-N leaders, lawyers and supporters of Nawaz Sharif from entering the court.
Read: 'Whose orders is Rangers following?' Ahsan Iqbal lashes out at force for blocking entry to court
Iqbal, speaking to the media, said that security forces had barred PML-N leaders, lawyers and supporters of Nawaz Sharif enter the court — in spite of an earlier decision to let selected PML-N members and media personnel go in.
To diffuse tension created by Iqbal's scathing remarks, the Rangers' chief met PML-N leadership present and asked them to enter the court.
However, Iqbal refused to enter the court and said that he would get to the bottom of the matter and find out who had issued the order to security forces to bar media personnel and PML-N leadership from entering the court.
He said the Islamabad chief commissioner had earlier decided on the names of media personnel and PML-N leaders and supporters who would be allowed to enter the court on Monday, adding that the commissioner informed him this morning that "Rangers have suddenly appeared and taken over this place".
Accountability hearings
Sharif had earlier appeared before the accountability court on September 26 in connection with three corruption references filed by NAB against him and his family members. However, the court declined the former prime minister's request for exemption from personal attendance.
The Supreme Court had disqualified on July 28 in the Panama Papers case and ordered NAB to file corruption and money laundering references against the Sharif family and Finance Minister Dar in the light of the Joint Investigation Team's report. Dar has already been indicted in the reference against him for possessing assets beyond his known sources of income.
As a result, NAB had filed three references against the Sharif family in connection with the London properties, the establishment of 16 companies, including Flagship Investment Ltd in the UK and Azizia Steel Mills and Hill Metal Establishment in Jeddah.
The former premier and his sons have been named in all three references, while Maryam and Capt Safdar have only been named in the Avenfield reference.
The former prime minister's children Hassan, Hussain and Maryam as well as son-in-law retired Captain Safdar have failed to appear in court for the third time, in spite of the bailable arrest warrants issued against them by the accountability court.
"Since Mian sahib's children are busy looking after their mother [Kulsoom Nawaz] they are unlikely to appear in the accountability court in Islamabad on Oct 2," Punjab Law Minister Rana Sanaullah had told Dawn on Saturday.
He said that Sharif's children could not leave their mother considering her illness. Begum Kulsoom has undergone three surgeries in connection with lymphoma (throat cancer) in London. Her condition is stable, according to Maryam.
Skipping court proceedings for the third consecutive time may result in the court issuing non-bailable warrants, a legal expert warns. "The accountability court may issue non-bailable arrest warrants for the suspects for skipping the proceedings for the third consecutive time. However, in normal practice, non-bailable arrest warrants are issued for continuous non-compliance of the court's order," Supreme Court Advocate Mubeen Qazi had told Dawn.
However, it is the court's discretion to issue non-bailable arrests warrants or give the suspects another chance in any case. "In [the case of] continuous non-appearance, the National Accountability Bureau may write to the interior ministry requesting the issuance of red warrants for the suspect," Advocate Qazi had said.
Maryam, who is active on social media, especially after arriving in London, did not reveal whether she was planning to appear before the court or not. She had earlier advised her father not to appear in the accountability court — counsel which he ignored. On Saturday the former prime minister's daughter tweeted: "What was the 'ilzam' (allegation) in Panama Papers case? There was no ilzam. Had there been anything scandalous in it, they wouldn't have to hide behind iqama (work permit). He (Nawaz) could have been disqualified for being Nawaz Sharif. That could have been the most plausible excuse."
"Begum Kulsoom's condition necessitates that her family stay with her. Nawaz Sharif may also leave for London after his appearance in the accountability court," Sanaullah had said.
Regarding his appearance before the court, Sanaullah had said that Nawaz Sharif has decided to appear before the accountability court in NAB references in order to expose the targeted trial."
"We do not have any faith in this trial as justice should be visible," he had declared.
Full report at:
https://www.dawn.com/news/1361224/nawaz-to-face-indictment-on-oct-9-court-issues-arrest-warrants-for-sharif-children
--------
1 dead, 2 injured in Swat blast
Ali Akbar
October 02, 2017
At least one person was killed and two others injured in a remote-controlled blast in Swat Valley on Monday.
Police said the blast targeted a family member of a Village Defence Committee (VDC) member, Ahmed Zeb, in the Ghat area of Malam Jabba.
Zeb's father was killed and two others wounded, police officials said.
The injured were shifted to a nearby hospital, and the area was cordoned off by police and security forces who began a search operation in the area.
https://www.dawn.com/news/1361232/1-dead-2-injured-in-swat-blast
--------
COAS, Afghan president meet in Kabul, discuss regional security
October 01, 2017
In an attempt to bridge the growing trust deficit between the two neighbouring countries, Chief of Army Staff (COAS) General Qamar Javed Bajwa visited Kabul on Sunday to hold discussions with Afghan authorities.
During a meeting with Afghan President Ashraf Ghani, matters of regional security and counter-terrorism efforts were discussed, Tolo News reported.
"Both sides discussed various important issues including security in the region, bilateral relationships, peace and stability, anti-terror efforts, business and transit relationships, and mid-term and long-term relationships between Afghanistan and Pakistan," Tolo news said, quoting a statement from the Afghan president's office.
During the meeting, the army chief expressed Pakistan's willingness to cooperate with Afghanistan in counter-terrorism efforts, reiterating Pakistan's support for an Afghan-led and Afghan-owned peace process, Tolo News reported.
Ghani emphasised the need for task teams and monitoring mechanisms to be established to create a cooperation framework and ensure implementation of promises and deadlines, according to Tolo News.
"Peace and stability are for the benefit of both Pakistan and Afghanistan and could lift the people in both countries out of poverty," Tolo News quoted the Afghan president as saying.
Pakistan agreed with Ghani's suggestion, promising its task teams will draft implementation plans, the daily added.
Relations between Pakistan and Afghanistan have been strained for some time; Islamabad alleges that the militant Islamic State (IS) group, Tehreek-i-Taliban Pakistan (TTP) and other militant groups are operating from bases inside Afghanistan, and has provided specific names of the militants it wants the Afghan government to act against.
Kabul also levels similar charges, saying that it is suffering at the hands of Taliban groups and other militants operating from inside Pakistani territory. But Islamabad has always denied such accusations, insisting that a strong and stable Afghanistan is in its best interests.
Pakistani authorities maintain that militants fleeing security operations have taken shelter in Afghanistan and are plotting attacks against the country with the help of Afghan intelligence.
The Quadrilateral Coordination Group, which includes the two countries as well as the US and China, has been dysfunctional for well over a year now.
The US, which has been busy with a review of its policy on Afghanistan and South Asia, has stayed away.
However, a fresh tripartite meeting — without Beijing — held in Kabul earlier this month renewed all parties' resolve to eliminate IS from the region and identified "information sharing, complementary efforts and enhanced cooperation" as the main areas for cooperation.
In a talk at the Asia Society in New York earlier this week, Foreign Minister Khawaja Asif had criticised US attempts to single out Pakistan for all ills plaguing war-ravaged Afghanistan.
Pakistan, he said, had in the past done all it could to facilitate a political settlement in Afghanistan, making sure that Pakistani soil was not used against any country.
Full report at:
https://www.dawn.com/news/1361220/coas-afghan-president-meet-in-kabul-discuss-regional-security
--------
Mideast
Palestinian Authority PM, officials visit Gaza to end division
Oct 2, 2017
A delegation from the Palestinian Authority, led by Prime Minister Rami Hamdallah, is visiting Gaza Monday as part of reconciliation efforts to end a decade-long division between rival Fatah and Hamas groups.
Hamdallah and several other government ministers were to head to the coastal sliver on Monday morning and meet with Hamas officials as well as hold a cabinet meeting in Gaza Tuesday.
"We are determined to undertake our role in supporting the reconciliation efforts and turning the page of the division so that the homeland becomes reunited," the premier said during a ministerial meeting in Ramallah on Sunday.
Fatah and Hamas have been at odds ever since the latter scored a landslide victory in Palestinian parliamentary elections in 2006. Hamas governs the Gaza Strip, while Fatah has set up offices in the West Bank.
The two rival Palestinian factions finally agreed on a unity government in April 2014, but it fell apart months later.
Last month, Hamas announced that it had agreed to dissolve its administrative committee in Gaza. It also invited the Palestinian Authority led by President Mahmoud Abbas to return to the territory and hold new elections in the West Bank and the Gaza Strip.
The announcement followed negotiations in Cairo between Hamas leaders and Egyptian officials.
Fatah has welcomed the announcement and expressed hope that the Palestinian Authority would start taking over Gaza this week.
The visit by the Palestinian Authority government will be monitored by senior Egyptian intelligence officials who arrived in Gaza on Sunday, with Intelligence Minister Khaled Fawzy expected to join them on Monday.
According to a top Palestinian Authority official, who asked not to be named, the Egyptian officials will "serve as a guarantor" to ensure that Hamas hands over the control of different ministries in Gaza.
Another senior Palestinian official, who also asked not to be named, said while he believed the two sides were on the path to reconciliation, there were still some issues which needed to be resolved.
"We still have a lot of work to complete and a number of issues to work out," the official said, referring to the issue of employees and crossings.
"If we can overcome the employees and crossings issues, then we will move on to the more complicated issue of security," the official said.
Hamas runs Gaza's security affairs which the group has said it will not give up. Last week, both Hamas deputy chief in Gaza Khalil al-Hayya and Hamas politburo member Musa Abu Marzouk stressed that the group's arms are non-negotiable.
"No bartering or touching the weapons of the resistance," Hayya said on Wednesday, stressing that they were reserved for fighting Israel. "We will fight the occupation with all means of resistance until [it] is wiped away."
Hamas has fought off three Israeli wars on Gaza and been managing the coastal enclave's affairs in the face of a crippling Israeli siege.
According to Palestinian Authority civil affairs ministry spokesman Muhammad Maqadama, a total of 200-250 personnel were also expected to arrive in Gaza around noon on Monday.
http://www.presstv.ir/Detail/2017/10/02/537174/Palestinian-Authority-PM-visit-Gaza
--------
We don't need EU membership anymore: Turkey's president
Oct 1, 2017
Turkish President Recep Tayyip Erdogan says Ankara no longer needs to join the European Union, but will not unilaterally quit the stalled talks on accession to the 28-nation bloc.
"We will not be the side, which gives up. To tell the truth, we don't need EU membership anymore," President Erdogan told the Turkish parliament on Sunday.
He, however, suggested that the bloc still needed Turkey, saying, "If the EU is going to leap forward, there is only one way to do so and it is to grant Turkey membership and start an action of cultural and economic growth."
Elsewhere in his remarks, the Turkish president said the EU states had failed to respond to requests to extradite individuals suspected of involvement in the coup attempt in Turkey in 2016, adding, "The EU failed us in a fight against terrorism."
The 12-year-long accession talks were effectively halted after Turkey began a massive crackdown on the coup suspects. The EU reacted strongly to Ankara's purging of thousands of people from organizations and institutions over alleged links to the coup attempt.
In recent months, Germany and some other European countries have been involved in diplomatic brawls with Turkey on several issues, including the country's human rights record.
Germany and Austria have also been outspoken critics of Ankara since the Turkish crackdown began and have said the accession talks must end.
On September 3, German Chancellor Angela Merkel, in a TV debate ahead of Germany's federal elections, agreed with her main rival Social Democrat Martin Schulz that it was "clear that Turkey should not become a member of the European Union," marking a surprise U-turn from her previous moderate stance.
In November 2016, the European Parliament voted in favor of halting the membership talks with Turkey over Ankara's heavy-handed crackdown.
EU leaders are expected to discuss the issue of suspension of the accession talks in Brussels later in October.
Full report at:
http://www.presstv.ir/Detail/2017/10/01/537147/Turkey-EU-membership-Erdogan
--------
Yemeni forces shoot down US reconnaissance drone over Sana'a
Oct 1, 2017
Yemeni army soldiers, supported by allied fighters from Houthi Ansarullah movement, have shot down a US unmanned aerial vehicle as it was on a reconnaissance mission over the capital Sana'a.
A military source, speaking on condition of anonymity, told Arabic-language al-Masirah television network that air defense units of the Yemeni army and fighters from the Popular Committees struck the General Atomics MQ-9 Reaper (sometimes called Predator B) drone Sunday afternoon.
The source, however, did not provide any information about the type of armament used to bring down the drone, and the details of the operation.
Dozens of people rushed to examine the debris from the burning aircraft at the northern entrance to Sana'a.
"This morning, we shot down an aircraft affiliated with the Saudi and American air force by the Popular Committees and with the help of God Almighty and we will shoot down more and more (of such aircraft) with the power of God whom we trust," local resident, Mohamed al-Wade'y, said.
The development came a few hours after two people, including an African national, sustained injuries when Saudi fighter jets carried out an airstrike against a farmland in the al-Moghram area of Baqim district in Yemen's mountainous northwestern province of Sa'ada.
Yemeni army soldiers and allied fighters also fired a locally-manufactured Zelzal-2 (Earthquake-2) missile at a position of Saudi-backed militiamen loyal to Yemen's resigned president, Abd Rabbuh Mansur Hadi, in al-Hamli area of Mawza' district in the southwestern province of Ta'izz, leaving a number of them killed and injured.
Saudi Arabia has been incessantly pounding Yemen since March 2015 in an attempt to crush the popular Houthi Ansarullah movement and reinstate Hadi, who is a staunch ally of the Riyadh regime.
More than 12,000 people have been killed since the onset of the Saudi military campaign against Yemen more than two and a half years ago. Much of the Arabian Peninsula country's infrastructure, including hospitals, schools and factories, has been reduced to rubble due to the Saudi war, which has also triggered a deadly cholera epidemic across Yemen.
According to data provided by the World Health Organization and Yemen's Health Ministry, the country's cholera outbreak, the worst on record in terms of its rapid spread, has infected 612,703 people and killed 2,048 since it began in April, with some districts still reporting sharp increases in new cases.
Full report at:
http://www.presstv.ir/Detail/2017/10/01/537106/Yemeni-army-allies-fighters-intercept-US-reconnaissance-drove-over-Sanaa
--------
Netanyahu glosses over Israeli role in Kurdish secession bid
Oct 1, 2017
Israeli Prime Minister Benjamin Netanyahu has denied Turkey's accusation that the regime was involved in a recent controversial secession referendum in Iraq's semi-autonomous Kurdistan region.
Turkish President Recep Tayyip Erdogan said in a televised speech in the eastern city of Erzurum on Saturday that Israel's Mossad spy agency had played a role in the Kurdish bid for secession.
"This shows one thing, that this administration (in northern Iraq) has a history with Mossad, they are hand-in-hand together," the Turkish leader said.
Netanyahu said on Sunday, "Israel played no part in the Turkish referendum, aside from the natural, deep and long-standing sympathy the Jewish people have for the Kurdish people and their aspirations."
On September 13, the Israeli premier voiced support for what he called the "legitimate efforts of the Kurdish people to attain a state of its own."
The non-binding Kurdish plebiscite took place on September 25, sparking strong objections from the central government in Baghdad, which views it as unconstitutional.
Full report at:
http://www.presstv.ir/Detail/2017/10/01/537097/Israel-Turkey-Kurdsitan-Benjamin-Netanyahu
--------
Iran's Foreign Ministry condemns France, Canada terror attacks
Oct 1, 2017
Iranian Foreign Ministry's Spokesman Bahram Qassemi has slammed the recent terrorist attacks in France and Canada.
"As some countries are busy exporting terrorism and making false claims, terrorism has reared its ugly head again, attacking innocent and defenseless people" said Qassemi.
Voicing sympathy with the families of attacks' victims, Qassemi called on the international community to spare no efforts towards removing the surge of terrorism.
The remarks were made after two people have been killed in a stabbing attack, claimed by Daesh, at a train station in the southern French city of Marseille.
The victims were two women, one of whom was fatally stabbed in stomach while the other had her throat slit by the assailant.
France is still on high alert as sporadic attacks happen across the country by Daesh operatives or people expressing loyalty to the terrorist group. Some 7,000 troops have been deployed in cities and towns as part of the Opération Sentinelle to guard high-risk areas such as transport hubs, tourist sites and religious buildings.
Earlier, in Edmonton, Canada, a police officer was first hit by a car and then stabbed by its driver near Commonwealth Stadium, and four pedestrians were injured by a truck driven by the fleeing assailant.
Full report at:
http://www.presstv.ir/Detail/2017/10/01/537154/iran-qassemi-france-canada-attacks-claims
--------
German FM urges US to engage in nuclear dialogue with Iran
Oct 1, 2017
German Foreign Minister Sigmar Gabriel has called on the United States to engage in dialogue with Iran over its nuclear program amid growing concerns about the future of the nuclear agreement Iran clinched with the P5+1 group of countries more than two years ago.
In a statement on Sunday, Gabriel welcomed US Secretary of State Rex Tillerson's announcement that Washington was in direct contact with North Korea and was "probing" whether the government in Pyongyang was open to talks about its nuclear weapons program. Amid an escalating war of words between US President Donald Trump and North Korean leader, Kim Jong-un, Tillerson said during a brief trip to China on Saturday that his country had opened channels of communication with North Korea, adding, "We are probing, so stay tuned."
"We ask, 'Would you like to talk?' We have lines of communications to Pyongyang. We're not in a dark situation, a blackout. We have a couple, [or] three, channels open to Pyongyang; we can talk to them; we do talk to them," he noted.
In reference to Tillerson's Sunday remarks, Gabriel said, "This is exactly the right direction. North Korea would be well advised to take this offer of talks seriously."
The German foreign minister also warned that a possible US move to ditch the Iran nuclear agreement, known as the Joint Comprehensive Plan of Action (JCPOA), would risk undermining Washington's credibility in holding negotiations with North Korea.
"I would like to see a similar offer for Iran. If the US cancelled its nuclear deal with Iran, that would undermine the credibility of its offer to North Korea," he added.
Iran and the five permanent members of the United Nations Security Council – the United States, France, Britain, Russia and China – plus Germany signed the nuclear agreement on July 14, 2015 and started implementing it on January 16, 2016.
Under the JCPOA, Iran undertook to put limitations on its nuclear program in exchange for the removal of nuclear-related sanctions imposed against Tehran.
During his speech at the UN General Assembly on September 19, Trump described the JCPOA, which was negotiated under his predecessor Barack Obama, as "the worst and most one-sided transaction Washington has ever entered into," a characterization he often used during his presidential campaign.
In October, the Republican president is due to notify Congress of whether Iran is adhering to the deal after Washington said last month that it was weighing whether to pull out of the nuclear accord.
During an interview published by the Associated Press on September 27, Iranian Foreign Minister Mohammad Javad Zarif said the US president "would open a Pandora's box" if he tried to renegotiate the terms of the JCPOA.
Zarif added that the possibility of renegotiating the deal was a "myth."
Ali Akbar Velayati, a senior advisor to Leader of the Islamic Revolution Ayatollah Seyyed Ali Khamenei on international affairs, also said on September 24 that the Islamic Republic would never accept to renegotiate or revise the provisions of the nuclear agreement.
Full report at:
http://www.presstv.ir/Detail/2017/10/01/537116/Iran-Germany-US-North-Korea-Sigmar-Gabriel-Rex-Tillerson-nuclear-JCPOA
--------
South Asia
Egypt's Hasm militants claim attack targeting Myanmar embassy
October 2, 2017
Egyptian militant group Hasm claimed responsibility on Sunday for a small explosion at Myanmar's embassy in Cairo, saying it was in retaliation for that country's military crackdown on Rohingya Muslims. Egypt's interior ministry has not commented on Saturday's blast, which residents and media initially reported as probably the result of a faulty gas pipeline. Two security sources told Reuters that traces of explosives had been found at the scene.
"This bombing serves as a warning to the embassy of murderers, killers of women and children in the Muslim Rakhine State, and in solidarity with the sons of this weakened Muslim population," Hasm said in its statement. It was the first time that Hasm, a group blamed for several attacks targeting judges and policemen around Cairo since last year, has claimed an attack on a civilian target.
"(We have used) utmost caution to ensure that there were no civilian casualties or innocent people (hurt) during the operation, or else you would have seen a burning hell you could not have stopped," Hasm said in the statement. Myanmar's government spokesman urged citizens abroad to be careful. "Pls take care Myanmar nationals around the world," the spokesman, Zaw Htay, said on his Twitter feed.
The latest wave of violence in western Myanmar's Rakhine State began on Aug. 25, when Rohingya insurgents attacked police posts and an army camp, killing about 12 people. The Myanmar military response has sent more than 410,000 Rohingya Muslims fleeing to Bangladesh, escaping what they and rights monitors say is a campaign aimed at driving the Muslim population out of the majority-Buddhist country.
Egypt accuses Hasm of being a militant wing of the Muslim Brotherhood, an Islamist group it outlawed in 2013. The Muslim Brotherhood denies this. Hundreds of Egyptian soldiers and police have been killed fighting an Islamist insurgency in Sinai that has gained pace since mid-2013, when General-turned-President Abdel Fattah al-Sisi ousted Mohamed Mursi of the Muslim Brotherhood after mass protests against his rule.
http://indianexpress.com/article/world/egypts-hasm-militants-claim-attack-targeting-myanmar-embassy-4870520/
--------
US, Bangladesh Officials to Meet, Focus on Rohingya Crisis
October 01, 2017
U.S. and Bangladeshi officials will meet in Washington for talks this week focusing on regional security challenges, with the South Asian country dealing with an influx of Rohingya fleeing violence in Myanmar
Deputy U.S. Assistant Secretary of State for Political-Military Affairs Michael Miller and Bangladesh Director General for the Americas at the Ministry of Foreign Affairs Abida Islam will chair the talks that begin October 3. U.S. Ambassador to Bangladesh Marcia Bernicat will also take part.
"Discussions will focus on regional security challenges as well as on efforts to expand partnerships in humanitarian assistance and disaster relief, peacekeeping, defense trade, military cooperation, and counterterrorism, as well as maritime security and territorial defense," the U.S Embassy in Dhaka said in a statement.
US aid
The State Department recently announced the U.S. was set to contribute $32 million worth of humanitarian aid to help the Rohingya Muslims fleeing Myanmar's Rakhine state. U.S. officials say of the $32 million, $28 million would go to Bangladesh, the rest to Myanmar.
The U.S. aid package — the first major response from the Trump administration to the situation — will include food, medical supplies, water, emergency shelter and other support.
Simon Henshaw, acting assistant secretary of state for population, refugees and migration, thanked the Bangladeshi government and people for their "warm response and their strong response" in supporting the Rohingya who have come across the border.
Over the past month, more than 400,000 Rohingya Muslims have fled Myanmar, where they face human rights violations and discrimination.
Rohingya militants attacked Myanmar security forces in late August. Since then, analysts and rights workers say, the military has carried out a brutal crackdown, burning villages and killing women and children as they fled.
Full report at:
https://www.voanews.com/a/us-bangladesh-talks-on-myanmar-rohingya-crisis/4051939.html
--------
Bangladesh to press for Muslim refugees' return to Myanmar
OCTOBER 2, 2017
DHAKA — Bangladesh opens talks with neighbouring Myanmar on Monday (Oct 2) with the aim of securing the return home of more than half a million Rohingya Muslim refugees from Myanmar, most of whom have arrived since late August.
The United Nations has called the exodus of 507,000 Rohingya since Aug 25 the world's fastest-developing refugee emergency, and says Buddhist-majority Myanmar is engaging in ethnic cleansing against its Rohingya Muslim minority.
Myanmar rejects that. Its forces launched an offensive in the north of Rakhine state in response to coordinated attacks by Rohingya insurgents on Aug 25.
Myanmar blames the insurgents for attacks on civilians and for setting most of the fires that have reduced more than half of more than 400 Rohingya villages in the north of Rakhine to ashes. The insurgents deny that.
Myanmar says more than 500 people have been killed in the latest violence, most of them insurgents.
Bangladeshi Prime Minister Sheikh Hasina has called for an end to the violence and for safe zones to be set up in Myanmar to enable refugees to return.
She has also called for a UN fact-finding mission to go to Myanmar and for Myanmar to implement recommendations on solving problems in Rakhine drawn up by a team led by former UN secretary-general Kofi Annan.
Bangladesh will focus on those five proposals in talks in Dhaka on Monday with Myanmar government official Kyaw Tint Swe, in particular the sustainable return of the refugees, a Bangladeshi foreign ministry official said.
"We don't think this crisis is going to be resolved in just one meeting," said the Bangladeshi official who declined to be identified as he is not authorised to speak to media on the record.
The crisis over Myanmar's treatment of the Rohingya is the biggest problem national leader Ms Aung San Suu Kyi has had to face since forming a government last year after winning a landmark election in late 2015.
Ms Suu Kyi, in an address to the nation last month, said Myanmar was ready to start a verification process under a 1993 agreement with Bangladesh and "refugees from this country will be accepted without any problem".
There were already about 300,000 Rohingya refugees in Bangladesh before the most recent exodus.
PROTEST
The Nobel peace laureate has been accused by Western critics of not speaking out strongly enough on behalf of the long-persecuted minority and of defending the army's actions.
The Rohingya are denied citizenship in Myanmar and classified as illegal immigrants, despite claiming roots there that go back centuries, with communities marginalised and occasionally subjected to communal violence.
Ms Suu Kyi has no power over security policy under a military-drafted constitution and the public in Myanmar, where Buddhist nationalism has surged over recent years, largely supports the offensive against the insurgents.
The United States, in its strongest criticism of Myanmar over the crisis, called last week on countries to suspend providing weapons to Myanmar's military. But it stopped short of threatening to reimpose US sanctions, which were suspended under the Obama administration.
A protest against Western pressure and foreign media coverage of the crisis is planned in the biggest city of Yangon on Monday.
Myanmar has refused to grant access to the UN fact-finding mission but Suu Kyi appointed Annan last year to lead an advisory commission and propose solutions.
The commission presented its recommendations on Aug 24, a day before the insurgent attacks sparked the latest crisis, among them a review of a law that links citizenship and ethnicity and leaves most Rohingya stateless.
Full report at:
http://www.todayonline.com/world/bangladesh-press-muslim-refugees-return-myanmar
--------
Pakistan's army chief offers to train Afghan security forces
Oct 02 2017
The Chief of Army Staff of Pakistan General Qamar Javed Bajwa has offered to train the Afghan security forces as he pledged full support in the fight against terrorism during his visit to Afghanistan on Sunday.
The media wing of the Pakistani military, Inter Services Public Relations (ISPR), in a statement said "During the meetings, issues of common interest came under discussion. Both sides reviewed the prevailing security environment in the region in general and the state of bilateral relationship in particular."
The statement further added "An exchange of views and perspectives spanned the full range of Pak-Afghan relationship. Issues related to long-term peace, cooperation against the shared threats, coordination between respective counter-terrorism campaigns to restrict space for non-state actors, intelligence sharing, trade and commerce, and people-to-people contacts were discussed."
"COAS offered Pakistan's complete support in achieving shared interests in war against terrorism including training and capacity building of Afghan Security Forces," the statement added.
Gen. Bajwa accompanied by a delegation of high level Pakistani officials arrived in Kabul on Sunday.
Full report at:
http://www.khaama.com/pakistans-army-chief-offers-to-train-afghan-security-forces-03558
--------
Friendly airstrike inflicts heavy casualties to Afghan forces in Helmand
Oct 02 2017
A friendly airstrike inflicted heavy casualties to the Afghan security forces in southern Helmand province of Afghanistan.
According to the local officials, the incident took place at around 4 pm local time, involving the Afghan Air Force.
Provincial governor's spokesman Omar Zwak confirmed the incident and said the airstrike was carried out during a counter-terrorism operation.
Zwak further added that nine security personnel lost their lives in the airstrikes as he was citing the preliminary information received by the local authorities.
He also added that at least ten security personnel also sustained injuries in the airstrike.
According to Zwak, at least two intelligence personnel and seven soldiers of the Afghan Local Police (ALP) forces were among those killed.
The local security officials have not formally commented regarding the incident so far.
Helmand remains one of the most volatile provinces in southern Afghanistan since the fall of the Taliban regime in 2001 where terrorist related incidents are frequently reported from its various districts.
Full report at:
http://www.khaama.com/friendly-airstrike-inflicts-heavy-casualties-to-afghan-forces-in-helmand-03557
--------
Africa
Libyan army: Qatar transports armed ISIS militants from Syria to Libya
2 October 2017
Libyan armed forces spokesman, Col. Ahmad al-Mesmari, said on Sunday evening that ISIS and branches of the Muslim Brotherhood affiliated to al-Qaeda have joined forces to spread extremism in Libya.
"Qatar is transporting armed ISIS militants from Syria to Libya. Also, Qatar's financial support for terrorist organizations in Libya persists," added Mesmari.
Speaking on the ongoing political discussion in Tunisia, Mesmari said: "We are seeking safety in Libya and we look forward to a clear political dsicussion in the current round of talks in Tunisia."
Mesmari demanded that the United Nations does not interfere with the Libyan military or its leadership.
The colonel also revealed information on an organized meeting between the head of the Libyan National Army Khalifa Belqasim Haftar, and UN Special Envoy to Libya, Ghassan Salame.
He also said that many young men left the Houthi militia and joined the Libyan National Army after ISIS and al-Qaeda were exterminated in Benghazi.
"The Libyan National Army will have a turn at the Libyan talks, because the current circumstances are unbearable," said Mesmari. He also stressed that lifting the ban off exporting weapons to the Libyan arm supports the country's security.
https://english.alarabiya.net/en/News/gulf/2017/10/02/Libyan-army-Qatar-transporting-armed-ISIS-militants-from-Syria-to-Libya.html
--------
Nigeria's Buhari welcomes 'proper debate' for reforms
01 October 2017
Nigeria's President Muhammadu Buhari said on Sunday that calls for restructuring of the country were "legitimate" but warned that they had to be decent and follow legal channels such as the parliament.
"At all events, proper dialogue and any desired constitutional changes should take place in a rational manner, at the National and State Assemblies. These are the proper and legal fora for national debate, not some lopsided, un-democratic body with pre-determined set of objectives," Buhari said in a 17-minute speech commemorating Nigeria's 57th independence anniversary.
He said attaining freedom [from British colonial rule] was one of the most precious of human desires and that October 1 "is always a day for celebrations" despite the "trials and tribulations" the country had gone through.
The president boasted that political freedom had blossomed under him in the past two years, while economic and security challenges were being tackled along with a robust anti-corruption fight.
He warned however that such freedom was now "open to abuse", a tacit reference to the secessionist agitations in the country's southeast led by the now proscribed Indigenous People of Biafra (IPOB).
"Recent calls on restructuring, quite proper in a legitimate debate, has let in highly irresponsible groups to call for dismemberment of the country. We can not and we will not allow such advocacy," according to Buhari.
"As a young Army Officer, I took part from the beginning to the end in our tragic civil war costing about 2 million lives, resulting in fearful destruction and untold suffering. Those who are agitating for a re-run were not born by 1967 and have no idea of the horrendous consequences of the civil conflict which we went through," he added.
The president slammed some community leaders for not reining in the secessionists.
"I am very disappointed that responsible leaders of these communities do not warn their hot-headed youths what the country went through. Those who were there should tell those who were not there the consequences of such folly," the 74-year-old leader said.
Full report at:
http://www.worldbulletin.net/africa/194535/nigerias-buhari-welcomes-proper-debate-for-reforms
--------
Somali refugee faces terror charges in Canada stabbing, car attacks
Oct 02, 2017
A Somali refugee who had been on a watch list over extremist views faced five counts of attempted murder and terror charges on Sunday after Canadian police said he stabbed a police officer and ran down four pedestrians with a car in Edmonton, Alberta.
The suspect, a 30-year-old man whom police did not identify,
had been investigated two years ago for promoting extremist ideology but was not deemed a threat, the Royal Canadian Mounted Police (RCMP) said.
RCMP Assistant Commissioner Marlin Degrand said an "exhaustive investigation" into the man in 2015 did not uncover sufficient evidence to pursue charges.
Canadian media identified the suspect as Abdulahi Hasan Sharif, although Reuters was not immediately able to confirm his identity.
Police cordoned off an apartment block near downtown Edmonton and plainclothes officers were seen carrying large bags of equipment into the building.
The attacks in the western Canadian city began when a Chevy Malibu hit a police officer standing in front of a football stadium at about 8:15 p.m. Mountain time on Saturday (10.15 p.m. ET), sending him flying into the air.
The driver got out of the car and stabbed the officer multiple times before fleeing, according to police accounts and surveillance footage of the incident.
Police identified the suspect when he was stopped at a checkpoint and his license showed that he was the owner of the Malibu. He fled the checkpoint and was apprehended after a police chase across a downtown street, during which he hit four pedestrians.
A flag of the Islamic State militant group was found inside the Malibu, said Rod Knecht, police chief of Edmonton, Alberta's provincial capital.
Edmonton Mayor Don Iveson told reporters: "To the best of our knowledge, this was a lone-wolf attack. There's no immediate cause for panic or concern."
U.S. national security agencies strongly leaned toward the conclusion that the suspect acted alone, although they were reviewing the matter, a U.S. official told Reuters.
The police officer, who had stab wounds to the head and face, was released from a hospital on Sunday along with two pedestrians. A third pedestrian was upgraded to stable from critical, while the fourth suffered a fractured skull and had regained consciousness.
On Sunday, two women were stabbed to death and their assailant shot dead by a soldier in the southern French port city of Marseille in what officials describe as a "likely terrorist act".
TRUDEAU, ALBERTA MUSLIMS CONDEMN ATTACK
Prime Minister Justin Trudeau called the Edmonton attack "another example of the hate that we must remain ever vigilant against." Canada's government said it would keep the terrorist threat level at medium, where it has been since late 2014.
The Alberta Muslim Public Affairs Council denounced the attack and hundreds attended a Sunday evening rally organized by the group.
"These types of acts, whether terrorism or not, seek to divide communities. We have to show that's not going to happen, not in Edmonton," said group spokesman Aurangzeb Qureshi.
Canada has been dealing in recent months with a surge in illegal border crossings by people seeking refugee status, which has renewed debate over whether it should tighten its borders.
The North American country has not experienced as much violence from extremist attacks as the United States and Western European nations, but there have been several deadly incidents in recent years.
In January, a French-Canadian university student was charged with murder after six people were shot and killed inside a Quebec City mosque, in what Trudeau called "a terrorist attack."
In August 2016, Canadian police raided an Ontario home and killed Aaron Driver, who they said was an Islamic State supporter preparing an attack on a Canadian city with a homemade bomb.
In 2014, Canada was stunned by two deadly attacks that police said were the work of homegrown radicals and led to tougher new anti-terrorism measures.
A gunman killed a soldier at Ottawa's national war memorial before launching an attack on the Canadian Parliament in October 2014. In the same week, a man ran down two soldiers in Quebec, killing one.
Full report at:
http://nation.com.pk/international/02-Oct-2017/somali-refugee-faces-terror-charges-in-canada-stabbing-car-attacks
--------
URL: https://www.newageislam.com/islamic-world-news/how-daesh-used-tabligh-cover/d/112738
New Age Islam, Islam Online, Islamic Website, African Muslim News, Arab World News, South Asia News, Indian Muslim News, World Muslim News, Women in Islam, Islamic Feminism, Arab Women, Women In Arab, Islamophobia in America, Muslim Women in West, Islam Women and Feminism