New Age Islam News Bureau
14 Aug 2017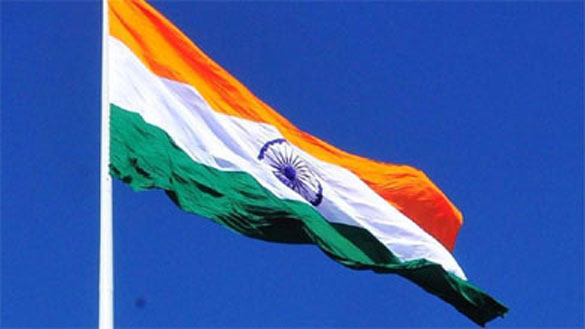 Recently, the Brihanmumbai Municipal Corporation passed a resolution making singing of Vande Mataram compulsory in all schools it runs.(HT)
-----
• Hoisting the Tricolour, a Note on Patriotism
• Wanita Amanah Wants Muslim Scholars to Resolve Incest
• Ten Nobel Laureates Urge Saudi Arabia to Halt Execution of 14 Shias
• 300 Israelis Desert Military Service in Occupied Lands: Report
• 14th August: A Day of Gratitude and Renewal of Pledges
India
• Hoisting the Tricolour, a Note on Patriotism
• Hizb's Yasin among 3 Terrorists Killed In Shopian Encounter
• Three jawans injured in ceasefire violation by Pakistan in Uri
• Terrorists in Kashmir now on the run: Jaitley
--------
Southeast Asia
• Wanita Amanah Wants Muslim Scholars to Resolve Incest
• Muslim Who Shielded Filipino Christians In ISIS-Held Marawi Says He's No Hero
• Malaysia's 'atheist hunt' an election carrot for Muslim majority
• Battles between Philippine Extremists, Government-Backed Separatists Kill 25
• Mature politics is the answer, says PAS over ruckus at forum
• 350 foreigners rounded up in anti-IS ops in Nilai 3
--------
Arab World
• Ten Nobel Laureates Urge Saudi Arabia to Halt Execution of 14 Shias
• Iraq's Kurds Stick to Independence Vote despite US Call to Delay It
• Commandos kill 25 jihadists in central Syria
• ISIL Suffers Heavy Casualties in Syrian Armed Forces' Attacks in Deir Ezzur
• Syrian Army Establishes Full Security in Al-Sukhnah, Surrounding Areas
• Residents soon to return home to Saudi village as terrorists are expelled and rehab begins
--------
Mideast
• 300 Israelis Desert Military Service in Occupied Lands: Report
• Iran's Atomic Chief Blasts Trump's Remarks as Illusion
• Houthis seize passports of 2,000 pilgrims to block Hajj travel
• Ould Sheikh Ahmed: Military option will not solve the Yemeni crisis
• Ankara-Berlin ties to improve after German elections: Erdogan
• Iran FM, UN envoy urge end to humanitarian crisis in Yemen
--------
Pakistan
• 14th August: A Day of Gratitude and Renewal of Pledges
• ISIS Attacks on Army Vehicle Kills 15 in Balochistan
• Nation Has Given Decision In Favour Of Nawaz: Mushahid
• Flag-hoisting ceremony in capital marks Pakistan's 71st Independence Day
• COAS hoists 'largest' Pakistan flag at Wagah Border on eve of Independence Day
• Qadri claims 'GT Road mission' has failed
--------
Africa
• 17 Dead In Burkina Faso Restaurant 'Terrorist Attack'
• Gunmen Kidnap Former Libyan Prime Minister Ali Zeidan
• Trump official visits Khartoum as US seems poised to end Sudan sanctions
• Former al-Shabaab vice head surrenders to Somali gov't
--------
North America
• 'Meet a Muslim' Campaign in US Hopes to End Islamophobia, Dispel Misconceptions
• New York listing for Saudi Aramco will set seal on 'new dawn' in Saudi-US ties — exec
• 2 American soldiers killed, 5 wounded in Iraq — US military
--------
South Asia
• How a Dream to Study Abroad Became a Dream of Jihad
• Hundreds of Buddhists protest against aid agencies in Rakhine
• 5 Taliban insurgents critically wounded while making bombs in Nangarahr mosque
• Taliban capture control of Ghormach in northern Faryab province
• Explosion in Kabul city leaves three wounded
• Ghani calls meeting amid reports of delay in Afghanistan-India air corridor flights
--------
Europe
• It Is Getting More Difficult To Fight Islamophobia in Europe: UN Official Gün Kut
• UK To Face 'Islamist Terror Threat for Next 30 Years,' Says Former Spy Chief
Compiled by New Age Islam News Bureau
URL: https://www.newageislam.com/islamic-world-news/hoisting-tricolour-note-patriotism/d/112204
--------
Hoisting the Tricolour, a Note on Patriotism
By Manoj R Nair
Aug 13, 2017
Last week, a leading Muslim preacher from Mumbai asked mosques and madrassas, or religion schools, to fly the national flag on Independence Day.
Maulana Syed Moinuddin Ashraf, called Moin Miya by his followers, is an influential figure and his advice on issues ranging from zakat donations during Ramzan and education are received with great gravity by those who attend his discourses. He runs the Jamia Qadriya Ashrafiya, which runs madrassas and other charity institutions. On Sunday, the Jamaat Ulema e Hind, a group representing religious scholars, asked madrassas to hoist the tricolor from their buildings.
Some of his followers, who take his advice on ecclesiastical matters, do not know what to make of this message. "I have reservations about this," said one of them.
Muslims say that they have had to wear their patriotism more explicitly and express their nationalism more volubly than other Indians. Kannada writer Bolwar Mahamad Kunhi, while speaking at a recent event, wondered whether Indian Muslims, besides praying five times a day as their religious duty, will have to put their patriotism on display five times a day too.
The demands are relentless. After the September 2016 attack on an army camp in Uri, in which soldiers were killed by terrorists, civil society groups in Mumbai organised meetings to protest against the incident and to commemorate the dead soldiers. Most of the groups that gathered in the city for the commemoration were Muslims.
Recently, the Brihanmumbai Municipal Corporation passed a resolution making singing of Vande Mataram compulsory in all schools it runs. The decision would not have been very controversial but for the fact that a large number of these schools offer instruction in Urdu. Muslims have issues with the song because of its deification of the country and some municipal corporators have protested against the diktat, explaining that they would sing other national songs. Around two years ago, the high court of Uttar Pradesh asked the state government to ensure that Muslim religious schools hoisted the national flag on Independence Day and Republic Day.
Many Indians are asking why one group is under persistent pressure to display their patriotism, but the Muslim organisations that have issued instructions do not think of it in that way. Maulana Mustkim Azmi, a member of the Jamaat Ulema, said, "The Hindus can ask temples to display the national flag and the Christians can ask churches to do that. Moin Miya, as a Muslim, can ask his community to fly the national flag; there is nothing offensive in saying that. We have made sacrifices for this country and we have to remind everyone about that."
Maulana Arif Umri, another member of Jamaat e Ulema, said that he did not find these appeals annoying. "There are two reasons why Muslims need to commemorate these days more actively. Madrassas used to do it but students now look at these days as a break from school," said Umri. "The second reason is that Muslims are accused of keeping themselves away from celebrations of national pride. If this is the perception we have to send the message that we too have a stake in the country's future as everybody else."
The Jamaat e Ulema has excluded mosques from the list of institutions asked by them to fly the national flag. "This is because we want the Independence Day celebrations to be attended by every community and this will to be possible in a mosque," explained Umri.
Dr Zeenat Shaukat Ali, former head of the department of Islamic Studies, St Xaviers College, said that she did not look at the direction as a 'forced' one. "He (Moin Miya) did it voluntarily and not because some organisation asked him to. He did it from his heart," said Ali.
"What is the harm if we start (flying the national flag from religious buildings) even if we have not done it earlier," said Ali. "It is a very positive action because it today's world it is important to show everyone what is been done, which should not be. It will silence them (those who accuse Muslims of lacking in patriotism). You have to meet communities half way; you have to take a step. Everything today is about what you see, unfortunately," said Ali.
http://www.hindustantimes.com/mumbai-news/hoisting-the-tricolour-a-note-on-patriotism/story-8FrF4a7gewuXS4z21HuJEM.html
--------
Wanita Amanah Wants Muslim Scholars to Resolve Incest
August 14, 2017
KUALA LUMPUR, Aug 14 — Wanita Amanah (Awan) urged today Muslim scholars to quit quarrelling on what was permitted in the faith and to think of ways to resolve incest instead.
Awan head Dr Siti Mariah Mahmud highlighted news reports on a father who was hit with 600 charges of raping and sodomising his 15-year-old daughter over two years and a 19-year-old Sarawakian who was allegedly raped by her father, grandfather and two uncles since she was 13.
"With full humility, I beg Muslim scholars, please stop fighting among yourselves on matters that rouse conflict and on what is allowed in religion. Society gets confused and they lose their guiding light when you all choose to 'war' among yourselves.
"If the polemic on giving illegitimate children the 'bin Abdullah' patronym dies down, I beg these expert Muslim scholars once again to together think of ways to prevent and to resolve the problem of incest," Dr Siti Mariah said in a statement.
The Kota Raja MP said religious departments, mosques, religious officials and the media must be fully mobilised to tackle incest.
In cases of family rape, Dr Siti Mariah said a caring community, guarantees of safety, protection and counselling must be widely promoted to reassure victims.
"The community, mosque committees, village committees or resident associations, and schools should not just mind their own business because prevention like this requires their cooperation and it is the responsibility of all parties," she said.
http://www.themalaymailonline.com/malaysia/article/wanita-amanah-wants-muslim-scholars-to-resolve-incest#mAg1p59s3OJ3SX4E.97
--------
Ten Nobel laureates urge Saudi Arabia to halt execution of 14 Shias
Aug 12, 2017
Ten Nobel laureates from across the world have called on Saudi Arabia to hold off on the execution of 14 Shia citizens convicted of protest-related charges.
In an open letter released late Friday, the laureates urged King Salman and Crown Prince Mohammed bin Salman, his son, to "extend the hand of mercy" and refrain from ratifying the death sentences.
"Mujtaba al-Sweika, a bright 18-year-old student in Saudi Arabia, was on his way to visit Western Michigan University in 2012 when he was arrested in the airport in Riyadh. Among his charges is starting a Facebook group and posting images of a demonstration online," read the letter.
"Another defendant, Ali al-Nimr, was charged with setting up a Blackberry page named 'The Liberals' and posting photos of the demonstrations, inviting people to participate," it added.
The signatories to the letter include anti-apartheid leader Archbishop Desmond Tutu, Yemeni activist Tawakkul Karman, Iranian lawyer Shirin Ebadi, former East Timor president Jose Ramos-Horta, US anti-landmine activist Jody Williams, Indian children's rights activist Kailash Satyarthi, South African former president F.W. De Klerk, Liberian peace activist Leymah Gbowee, Polish labor rights activist Lech Walesa and peace activist Mairead Maguire of Northern Ireland.
Amnesty International and Human Rights Watch (HRW) have accused Saudi authorities of getting confessions from the defendants under torture and of failing to hold fair trials for them.
The 14 Shia men now face imminent risk of execution after Saudi Arabia's Supreme Court upheld their death sentences in mid-July.
According to the families of the defendants, they were transferred from Dammam to Riyadh's Ha'ir prison on July 15 without any explanation. Some of the defendants have been kept in solitary confinement without any contact with the outside world.
The 14 men were among 24 defendants in a mass trial known as the "Qatif 24" case. In June 2016, the Specialized Criminal Court sentenced the Shia men to death.
The defendants were convicted based on confessions they later repudiated in court. They said the confessions were made under torture.
Saudi media claim that the 24 men were members of a "terrorism cell," which targeted security forces.
On August 4, the Justice Ministry defended judicial authorities' handling of the case, arguing that the sentences were reviewed and approved by 13 separate judges.
The ministry, however, did not provide any explanation about the allegations that the confessions were made under torture, and why the judges dismissed the torture reports without any investigation.
HRW has warned that Saudi Arabia's execution rate has accelerated since the country's leadership change on June 21, saying the kingdom has executed 35 people during the period, compared with 39 in the first half of 2017.
Saudi Arabia carried out 153 executions across the kingdom last year. In the most stunning case of executions in 2016, Saudi Arabia executed on January 2 Sheikh Nimr al-Nimr along with 46 other people in defiance of international calls for the release of the prominent Shia cleric and other jailed political dissidents in the kingdom.
Saudi officials execute convicts by sword and then dangle their corpses from a helicopter to make sure the public could see the result of the execution.
According to Amnesty International, Saudi Arabia has one of the highest execution rates in the world.
HRW has on multiple occasions called on the Saudi regime to abolish its "ghastly" beheadings.
http://www.presstv.ir/Detail/2017/08/12/531517/Saudi-Arabia-execution-Nobel-laureates
--------
300 Israelis desert military service in occupied lands: Report
Aug 12, 2017
A report has revealed that hundreds of Israeli soldiers have abandoned their duties without permission, and are intent not to return in a show of disapproval of the military conscription policies of the Israeli regime.
The Hebrew-language news website Walla reported on Saturday that 300 Israeli troops had left or remained absent from their units over the past week.
The report added that Israeli military officials have leveled charges against 60 soldiers, who have been dropped from their unit rolls and listed as deserters.
The report came as the Israeli military announced earlier this year that suicide was the main cause of death among Israeli soldiers, and that 15 troopers - all of them male - had taken their own lives last year.
The army added that four soldiers were killed in the course of military operations, nine in on-base accidents, seven in off-duty car accidents and six died from illness or other medical reasons.
Another 43 soldiers were seriously hurt during the course of 2016.
Most of the soldiers injured or killed were conscripted troops. A smaller portion were career soldiers, and a handful were reservists who were in service at the time of their deaths, the Israeli army said.
http://www.presstv.ir/Detail/2017/08/12/531551/Israeli-soldiers-desert-military-service-occupied-lands
--------
14th August: A day of gratitude and renewal of pledges
Prof Khursheed Ahmad
August 14, 2017
Establishment of Pakistan is the result of the great effort of the Muslims of the sub-continent against the British imperialism. This effort consists of 200 years. It is not only a blessing of Allah Almighty but also the fruit of a historical struggle and countless sacrifices. The country that came into being as a result of Pakistan Movement (that covers the period of scores of years), has completed 70 years of its freedom in spite of all challenges, dangers, conspiracies of enemies and weaknesses of its own people. We are grateful to Allah Almighty.
The gift that was bestowed upon us on the 27th of Ramadan will exist and flourish Insha Allah. The objectives for which the Muslims of sub-continent struggled hard must be achieved. We should be thankful to Allah for this blessing. At the same time we should also consider the losses and gains impartially. What were the real aims of the Pakistan Movement? What were the idea and the vision for which the Muslims of sub-continent struggled? How much we are close or far from it? We should analyze our positive and negative aspects honestly. How can we get rid of our negativity? It is the need of the hour that we should know the genuine vision, its complete understanding, and concrete planning for its achievement and determination for an effective and decisive struggle with a new spirit.
We should keep in mind that the creation of Pakistan was not the result of the last seven years struggle of Pakistan movement only. But it is the fruit of the movement that covers the period of 200 years. This movement started when the British rulers arrived in sub-continent. We can notice three major stages of this movement.
First, to face the imperial rulers militarily and the restoration of the Muslim rule.
Second, the beginning of a political struggle. A struggle for political freedom all together with the other countrymen, in which Muslims could maintain their ideological, religious, political and cultural identity and could not be absorbed in non-Muslim majority. The development of the Two-Nation theory in comparison with the regional nationalism and the development of such a political system that could fulfil its requirements, could present an alternative paradigm of different nationalities of the state. It had become clear in 1938-39 that Indian National Congress which had remained under the control of Brahmans from the beginning to the ending, was not ready to accept this concept till today. Its aim was Hindu nationalism in the name of secularism. The govts that were made as a result of the elections held under the law of 1935, proved it practically.
The third stage of the movement of the Muslims was started in the same background. The Two-Nation theory was presented literally and practically as a new political destination of Muslims, namely the division of India and the establishment of Pakistan as an independent Islamic state. The movement of Pakistan had two indivisible and inseparable aspects. First was the political freedom and second was that the basis of this freedom was Islamic ideology, culture and civilisation. That's why in order to understand the idea of Pakistan and the objectives, nature and identification of Pakistan Movement, it is necessary to study the following documents.
1 The presidential address of Allama Iqbal in 1930.
2 The Resolution of Lahore on 23rd March, 1940.
3 The presidential address of the Quaid-i-Azam, the resolution of the convention of the elected members of national and provincial assemblies on 7 April, 1947 and the speech of the Quaid-i-Azam.
4 The resolution of objectives was passed by the first elected constituent assembly on 3rd March, 1949 and the speeches of the PM Liaqat Ali Khan and the dignified members of assemblies which were a part of Pakistan Movement. (The movement of objectives is a summary of the ideology of Pakistan Movement and is a beginning and a part of the constitution of Pakistan.)
Six rules should be observed to make Pakistan an Islamic, democratic and welfare state in this background.
1 The complete and exact awareness of the idea of Pakistan and its true destination. The first and the foremost need of this vision is a total clarity and focus. It can determine our destination. It is our identity. The struggle for freedom was launched for the protection and development of this identity. Finally, the freedom was achieved. Millions of people sacrificed their lives, property and honour for this purpose. The Muslims that were left in India laid a great sacrifice for Islam and the freedom for their Muslim brothers when they decided to live under the domination of Hindus.
2 The achievement of a territory is necessary to protect the freedom and independence. That is why free nation and free territory are compulsory for each other. The first requirement of the national security is the defence of the national border. The defence of the country and ideology go side by side with the personality and identity. Military power as well as political, economic and moral power is necessary as a power of competition. It will be quite dangerous for our national security if we'll show any weakness in it. It ensures the political and social stability, internal peace, protection from external dangers and the complete usage of the resources for the prosperity and the progress of the population.
3 The third requirement is the protection and the development of this vision, national security and interests. Fresh policies should be adopted in all fields of life. The plan of action should be fair and transparent.
4 Necessary institutions should be established and developed in order to get the aims and the benefits of these policies. If there will be the rule of law and the Constitution, then the institutions will be supreme and the responsibilities can be taken properly.
5 The basic requirement for the achievement of these aims is that groups of people should be prepared at institutional levels. Education is a key to it. When the whole population will make progress in the fields of education, morality and ability, then a nation will develop. By securing and strengthening the freedom and the identity, this progress can be made more fruitful. It has a role in shaping the society, environment, civilization and culture.
6 The last decisive requirement is the selection of the honest leadership, the system of accountability and consultation at every level.
These six points guarantee for the freedom, independence, stability and progress of a nation and a country. The root cause of all the problems of Pakistan is our negligence, weakness, contrast and contradiction about all the above mentioned points or rules. We followed these rules to some extent. We kept our existence and made progress because of these rules.
Pakistan has completed its seventy years. I would like to present the following important points before the nation for the progress of the country.
14th August is a day of celebration. We should be thankful to Allah Almighty that He has blessed us with freedom. We should try to lead our life according to the teachings of Islam individually as well as collectively.
14th August is a day of accountability for us. We should analyse whether we have fulfilled the promise that we have made with this nation and the country. If not, then who is responsible for it?
14th August is a day of the renewal of the pledges. We should consider our weaknesses and then promise again that we'll compensate for our shortcomings of the past.
https://www.thenews.com.pk/print/223376-14th-August-A-day-of-gratitude-and-renewal-of-pledges
--------
India
Hizb's Yasin among 3 terrorists killed in Shopian encounter
M Saleem Pandit
Aug 13, 2017
SRINAGAR: Though the Jammu and Kashmir police is yet to identify the third slain terrorist, local sources said, Hizbul Mujahideen operational aid Yasin Yatoo alias Mehmood Ghaznavi was among the three Hizb terrorists killed in a night long gunfight on Saturday at Zainpora in Shopian district of south Kashmir.
Yatoo is a resident of Chadoora in Budgam district and had joined militancy in 1997 after crossing the POK for arms training.
Police in a statement said that the three Hizb terrorists were killed in an encounter with the security forces at Awneera village of Zainapora Shopian.
"Acting on a specific information, Shopian police along with 03 RR, 14 Battalion and 177 Battalion of CRPF launched a cordon and search operation at Awneera village in the jurisdiction of Police Station Zainapora in Shopian. During the search operation, terrorists hiding in the area fired upon the joint search party. The fire was retaliated, ensuing an encounter," the statement said.
Arms and ammunition were recovered from the encounter site. "Five army personnel were injured during the encounter and were shifted to hospital for treatment. Two of them later succumbed to injuries.
At the time of withdrawal of the CASO party from the encounter site, the terrorists fired indiscriminately upon army vehicles in which one person namely Mohammad Syed of Shopian was injured. He was shifted to hospital for treatment," the statement added.
http://timesofindia.indiatimes.com/india/hizbs-yasin-among-3-terrorists-killed-in-shopian-encounter/articleshow/60046856.cms
--------
Three jawans injured in ceasefire violation by Pakistan in Uri
Aug 13, 2017
NEW DELHI: Pakistani troops on Sunday violated the ceasefire along the Line of Control (LoC) in Uri sector of Jammu and Kashmir by opening fire at Indian posts, resulting in injuries to three soldiers, officials said.
The Pakistani troops opened fire at Indian positions at Baaz Post in Uri in Baramulla district at around 8:30pm, defence spokesperson said.
The Indian troops returned the fire strongly and effectively, he added.
He said three soldiers suffered bullet injuries in the firing and were admitted to the 92 Base Hospital of the Army in Srinagar.
This was the seventh ceasefire violation by Pakistan in the past 48 hours.
Earlier in the day, Pakistani troops violated the ceasefire four times in Rajouri district of Jammu and Kashmir.
"Cross border shelling started in Kalal, Khori, Manpur and Ganiah villages of Nowshera," DC Rajouri Shahid Choudhary said in a tweet.
On Saturday, an Army soldier was martyred while another was critically injured as Pakistan resorted to ceasefire violation in Krishna Ghati sector of Poonch district of Jammu and Kashmir.
In another incident, yesterday, a civilian was killed during unprovoked shelling in state's Mendhar sector.
The two armies have repeatedly exchanged heavy fire this summer along the winding LoC that has left many soldiers and civilians dead on both sides.
Full report at:
http://timesofindia.indiatimes.com/india/three-jawans-injured-in-ceasefire-violation-by-pakistan-in-uri/articleshow/60047721.cms
--------
Terrorists in Kashmir now on the run: Jaitley
Aug 13, 2017
NEW DELHI: Terrorists in the Kashmir Valley are now on the run and they cannot continue to terrorise the people for decades, defence minister Arun Jaitley said on Sunday, maintaining that the government's priority was to clean up the Kashmir Valley of armed militants.
He said the terrorists in Kashmir were "now under great pressure" and the financial crunch caused by demonetisation and the action taken by National Investigation Agency (NIA) on illegal foreign fundings have checked illegal activities in Jammu and Kashmir in large scale.
Jaitley, who was participating in a television programme, however, refrained from making any comment on the standoff between India and China in the Dokalam area near the Bhutan trijunction, just saying "let us have full faith on our security forces".
"Today no big militant can dream of committing terror acts and continue to terrorise the Valley for decades, but today their life shelf has dwindled to a few months. I will specifically praise the Jammu & Kashmir police for working hard (towards eliminating terrorists)," he said.
Jaitley said the country faced two serious threats -- one with respect to Jammu and Kashmir with maximum incidents happening from across the border, and second being the problem of Left-Wing Extremism in central parts of the country.
"Since independence, Pakistan has never agreed that Kashmir is an integral part of India. That has been their unfinished agenda. They tried conventional war. But India's capability was way ahead in the conventional war. The wars of 1965, 1971 and Kargil clearly proved this," he said.
Jaitley said in the 1990s, they started changing their strategies and resorted to encouraging terrorism inside the country.
"There is domination of our forces on the Line of Control (LoC) and the international border and it is difficult for terrorists to cross them," he said at the India TV Conclave 'Vande Mataram'.
The defence minister said that there was a move by the security forces to clean up the Valley of armed terrorists.
He said the money received by terrorists and other such groups has been squeezed post-demonetisation and there has been the effect of the actions taken by the NIA against foreign funding allegedly used for subversive activities.
"Whenever there was an encounter (earlier), hundreds and thousands would come out to throw stones. Many a timeHe, terrorists would escape under the protection of stone throwers. This is now becoming a history.
"Those who were coming in hundred and thousands, today their number is limited to 20, 30 and 50. For the first time in the history, we have been they have started looting banks," he said.
Jaitley said the terrorists are under tremendous pressure. "They are on the run. Their number is also declining. Security forces are dominating them ," he said.
He said India has been by and large free from the threat of the ISIS. "There may be some isolated or exceptional incidents but there has been no influence in India."
The defence minister expressed concern over some instances of glorifying the acts of terrorists or Maoists.
Referring to shouting of 'anti-India slogans by some in Jawaharlal Nehru University last year, he expressed concern over the association of mainstream political parties with those raising such slogans.
Jaitley said a disturbing trend is coming up where efforts are being made to show the Indian state as helpless.
To questions on India's defence production, Jaitley said his ministry was working out ways to boost domestic production for the defence sector.
Full report at:
http://timesofindia.indiatimes.com/india/terrorists-in-kashmir-now-on-the-run-jaitley/articleshow/60046351.cms
--------
Southeast Asia
Muslim who shielded Filipino Christians in ISIS-held Marawi says he's no hero
14 August 2017
Although media outlets in the Philippines and abroad have called him a Muslim hero, Norodin Lucman says there is nothing heroic about his act of saving at least 64 Christians from ISIS militants in the city of Marawi.
Lucman, who has studied Islamic Jurisprudence in Mecca, Saudi Arabia, told Al Arabiya English that he was just doing his duty because Islam teaches that no one's life was more valuable than someone else's.
"I was not playing the hero. It just so happened that I was at my house in Marawi city when the fighting first broke out. I knew there were some Christians working on nearby houses as carpenters and construction workers and I told my people to bring them to my house to avoid the cross-fire," Lucman, a former politician and Muslim clan leader, said.
A rebellion in the city of Marawi had just broken out by Filipino extremists who pledged allegiance to ISIS, and the militants, many of them youngsters, were executing any Christians they came across who could not recite a word of Islam's holy Quran.
Initially, Lucman and his Muslim employees thought the fighting would only last a few days. Along with the 44 Christians taking refuge inside his house, they numbered around 74 individuals with only a week's worth of supplies to sustain them. They rationed the food supplies but began to worry once the battles entered the twelfth day and Lucman ran out of water.
It quickly became clear that they were in a life or death situation and that was when the Muslim clan leader decided they had to evacuate the city. He slowly taught the Christian group, made up of both men and women after Christian families in the surrounding neighborhoods joined him, in reciting the Islamic phrase "Allahu Akbar", or "God is Great" in English.
The men carried the children while the women were dressed with their heads covered in the hijab. Snipers on roof-tops proved risky as they made their terrifying walk to freedom. They approached a bridge that would lead them to the other side of town to complete safety when they came across an ISIS militant who blocked their path.
Fortunately for them, the militant recognized Lucman given his years of reputation as a Muslim clan leader in the southern Philippines. They would walk to freedom unscathed.
ISIS abandoning the Middle East
The ISIS-linked Maute terrorist group, along with the much more established extremist group of Abu Sayyaf, launched a rebellion with an attack on Marawi on May 23, displacing around 389,300 individuals as of July 1.
The battle for Marawi has killed at least 562 extremists, 45 civilians and 128 state troops, according to the Philippines' Armed Force Spokesperson Brig. Gen. Restituto Padilla.
South-East Asia observers say that the militant onslaught that began 12 weeks ago came as no surprise given ISIS's major losses in the Middle East, especially in Iraq's Mosul and Syria's Raqqa.
But despite those loses, extremist groups are increasingly looking toward the east in countries like the Philippines and Indonesia as al-Qaeda remain steadfast in holding hotspots in West and Northern Africa.
Filipino President was in Russia when the insurgency in his country's south erupted and immediately cut his state visit short. Soon after, the expected happened when Duterte declared martial law in the Mindanao region.
Many fear that Duterte's actions would mean a similar return of Philippines' dark past when former President Ferdinand Marcos declared martial laws during the 1970s that were marked by grave human rights abuses, violence, and corruption.
Despite his tale of bravery, Lucman continues to maintain he is no hero. "I wasn't playing the hero, honestly. Just like my story, there are other stories of Muslim employers in Marawi who refused to abandon their Christian employees throughout the ordeal," he told Al Arabiya English.
Lucman, who was born in the southern island of Mindanao, credits his studies in Islamic Jurisprudence at Umm al-Qura University in Mecca, Saudi Arabia. He credits the university for instilling in him what he says arer the true teachings of Islam. Perhaps ironically, Lucamn's time at the university coincided with al-Qaeda mastermind Osama bin Laden's tenure as a student.
"I studied in Mecca. I studied in Cairo. We were taught that Muslims and Christians were brothers in religion. The Quran even says that we have to protect people from other religions as part of humanity," he said.
"The whole ordeal just goes to show that the fighting in the Philippines is not between Muslims and Christians as many people were quick to stand up and defend their countrymen," Lucman said.
https://english.alarabiya.net/en/features/2017/08/14/Muslim-who-shielded-Filipino-Christians-in-ISIS-held-Marawi-says-he-s-no-hero.html
--------
Malaysia's 'atheist hunt' an election carrot for Muslim majority
AMANDA HODGE
August 14, 2017
The Malaysian government has vowed to "hunt down" atheists and warned anyone caught propagating godlessness could face prosecution, after a photograph of an atheist club meeting in Kuala Lumpur went viral.
Members of the Kuala Lumpur chapter of Canada-based Atheist Republic have gone into hiding in recent days after senior government ministers called for an investigation into whether any Muslims were involved, and one prominent cleric warned that the punishment for apostasy under the Islamic Hudud penal code — although not in Malaysia — was death.
The issue is the latest in a string of conservative Islamic debates to dominate public discourse in the Southeast Asian nation with the ruling UMNO party, besieged by financial scandals, obliged to call a general election by the middle of next year.
In recent weeks the government has banned several academic books discussing moderate Islam, set up a cabinet committee to increase the power of sharia courts and withdrawn a clause in proposed legislation that would have prevented a child's conversion to Islam without the consent of both parents.
Last month, the state government of Kelantan moved to make caning a public spectacle for ­sharia-law infringements.
Some observers suggest the recent dominance of Islamic dogma in Malaysian public discourse is part of a government strategy to cement the support of the country's majority Malay Muslims — its core constituency — ahead of imminent general elections, as well as to divert attention from the continuing scandal related to more than $US4.5 billion ($5.7bn) in losses by state investment fund 1MDB.
"Religion is always a convenient issue to elicit emotional support which hopefully translates into political support," Malaysian political analyst and academic Oh Ei Sun told The Australian yesterday. "If you portray yourself and your administration as the defender of the faith, then in many pious voters eyes they must support you."
At the weekend the Federal Territories Islamic Religious Department (Jawi) — the country's main religious watchdog — said it was "constantly monitoring" atheist groups and would investigate whether any Muslims were involved. "Jawi also has a number of action plans to address the issues as a whole. Providing treatment and solutions to these problems will be the key focus," director Abdul Aziz Jusoh said.
Earlier in the week Shahidan Kassim, a minister in the Prime Minister's Department, said atheism was against the Malaysian constitution, which enshrines a belief in God and defines all ethnic Malays, almost 60 per cent of the population, as Muslim.
"I suggest we go all-out to hunt down these groups and we ask the media to help us identify them because this is a religious country," Mr Shahida said, adding there was "no one without a religion" in Malaysia.
Atheism is not illegal in Malaysia but Muslims who leave the faith can be charged with apostasy under state sharia laws.
However, even non-Muslims could face charges under the country's non-propagation laws if it can be proven they sought to spread atheism.
One formerly Muslim Atheist Republic member told The Australian yesterday he knew of fellow members who had received death threats in recent days.
Many had deactivated their social media accounts and some were taking medication to cope with the stress. "Some were called by family members to seek religious guidance to 'repair their faith' and I have heard of one person being questioned by police," he said. "Some religious vigilante blogs are going as far as accusing us of treason."
He said he "lived multiple lives", hiding his atheism from family and telling only trusted friends.
Willie Poh Kaw Lik of the Malaysian Atheist, Free Thinkers, Agnostics and Friends Association said this was typical of most former Muslim members, who faced months in a re-education camp if reported to authorities.
Full report at:
http://www.theaustralian.com.au/news/world/malaysias-atheist-hunt-an-election-carrot-for-muslim-majority/news-story/fcfc0cf9217c9aef7751c7df55168f7f
--------
Battles Between Philippine Extremists, Government-Backed Separatists Kill 25
Aug. 14, 2017
MANILA (Reuters) - Fighting between government-backed separatist rebels and pro-Islamic State militants have killed at least 25 people in the southern Philippines, the army said on Monday, as the military battles to restore order on the troubled island of Mindanao.
Soldiers provided artillery support for the Moro Islamic Liberation Front (MILF), a Muslim rebel group with which the government has signed a peace agreement, to try to tackle Islamist extremists, spokesman Colonel Gerry Besana said.
The MILF and the government have agreed to work together to thwart several militant groups in Mindanao that have pledged allegiance to Islamic State.
The island of 22 million people and roughly the size of South Korea is under martial law at least until the end of the year, as President Rodrigo Duterte tries to extinguish a growing threat of radical Islam taking a hold and turning the southern Philippines into a magnet for foreign extremists.
For a graphic on pro Islamic State groups in Philippine south, click http://fingfx.thomsonreuters.com/gfx/rngs/PHILIPPINES-MILITANTS/010041BW2VW/PHILIPPINES-MILITANTS3.jpg
The MILF is opposed to radical groups and sees them as undermining its legitimate quest for greater autonomy for Muslims in parts of Mindanao, to end nearly 50 years of conflict that has killed more than 120,000 people and displaced 2 million.
"Based on reports from ceasefire monitors, the two sides suffered 25 casualties, including 20 from the ISIS-inspired group," Besana said, referring to Islamic State by another acronym.
He said 10 MILF were wounded and were being treated at a military hospital.
The conflict started on Aug 7 when extremists from Bangsamoro Islamic Freedom Fighters (BIFF) attacked two villages in Maguindanao and their homemade bombs killed five MILF fighters.
The MILF responded and clashes lasted six days, with the military firing howitzer cannons in support, Besana said.
The government and MILF have agreed on a Bangsamoro Basic Law, which needs legislative approval, to create an autonomous region for the Moro minority in the Philippines with its own executive, legislature and fiscal powers.
The BIFF is a breakaway faction of the MILF that disagrees with the peace process and wants an independent Islamic State in the south.
The military is concerned about the possibility that the BIFF, though smaller and less organized, could join forces with larger, more powerful militant group, Dawla Islamiya, better known as the Maute group.
The Maute group, with the support of armed elements of another group, Abu Sayyaf, has held the commercial heart of Marawi City through more than 80 days of clashes and air strikes by the military that have left 700 people dead and displaced some 600,000.
Army officials on Monday estimated about 20-40 militants were holed up in Marawi and believed to be holding scores of hostages as human shields, complicating efforts for a military aided by American technical support to retake the city.
Full report at:
https://www.usnews.com/news/world/articles/2017-08-14/battles-between-philippine-extremists-government-backed-separatists-kill-25
--------
Mature politics is the answer, says PAS over ruckus at forum
Faiz Zainudin
August 14, 2017
PETALING JAYA: PAS leaders responded to the ruckus at PPBM's Nothing to Hide forum yesterday by invoking its now familiar battle cry of "mature politics", while expressing hope police would investigate the matter professionally.
"We want political leaders and the people to strive for a more mature form of politics in line with the country's development," said PAS deputy president Tuan Ibrahim Tuan Man.
"Name-calling, lies and provocations do not fit into current Malaysian culture," he said.
PAS in recent times has been promoting its slogan of "mature politics" to describe its friendlier approach with long time rivals Umno.
The "Nothing to Hide" forum yesterday was thrown into chaos after projectiles were hurled at the stage as Mahathir spoke to the crowd who packed the Dewan Raja Muda Musa in Shah Alam.
Police have arrested three youths aged between 17 and 19, after they were detained by organisers on suspicion of infiltrating the crowd wearing fake PPBM T-shirts.
Tuan Ibrahim said police must investigate the matter thoroughly to ensure such incidents would not recur.
Another PAS leader, Nik Mohamad Abduh Nik Aziz called for rational response to differences of opinions, while also invoking "mature politics".
"I hope police will investigate and act swiftly," he told FMT.
Full report at:
http://www.freemalaysiatoday.com/category/nation/2017/08/14/mature-politics-is-the-answer-says-pas-over-ruckus-at-forum/
--------
350 foreigners rounded up in anti-IS ops in Nilai 3
August 14, 2017
PETALING JAYA: Some 350 foreigners were rounded up in a special operation by the federal Special Branch counter-terrorism division focusing on shops in Nilai 3, Negeri Sembilan.
Some of the suspects are believed to be linked to the Islamic State of Khorasan province (ISKP) organisation, whose members have been in hiding in this country, reported NST Online today.
It said the ISKP is a branch of the Islamic State (IS) and operates in the border areas of Afghanistan and Pakistan.
In the three-hour operation, a total of 742 shops were checked by various enforcement agencies.
The division's principal assistant director Ayob Khan Mydin Pitchay said the operation was a follow-up to that undertaken at Masjid India here on Aug 6.
He said it was based on the intelligence from the operation at Masjid India that led police to believe the foreigners had moved to Nilai 3 to assimilate themselves with other foreigners.
He said those rounded up included nationals from Pakistan, Afghanistan, Bangladesh, and Nepal.
Ayob said all the suspects were taken to the Sepang district police headquarters for screening.
Police will be checking their backgrounds using the database of the Interpol Foreign Fighters Terrorist List as well as the Counter Terrorist List.
It was earlier reported that Turkey had turned away 30 foreign fighters who were prevented from entering Syria to fight alongside IS. They are believed to have entered Malaysia.
Full report at:
http://www.freemalaysiatoday.com/category/nation/2017/08/14/350-foreigners-rounded-up-in-anti-is-ops-in-nilai-3/
--------
Arab World
Iraq's Kurds stick to independence vote despite US call to delay it
12 August 2017
Iraq's Kurds are sticking to a plan to hold an independence referendum on Sept. 25, despite a US request to postpone it, a high-ranking Kurdish official told Reuters on Saturday.
The United States and other Western nations are worried that the vote could ignite a fresh conflict with Baghdad and turn into another regional flashpoint. Turkey, Iran and Syria, which together with Iraq have sizeable Kurdish populations, all oppose an independent Kurdistan.
"The date is standing, Sept. 25, no change," said Hoshyar Zebari, a close adviser to Kurdistan Regional Government President Massoud Barzani, after US Secretary of State Rex Tillerson asked Barzani to postpone the referendum.
Tillerson made the request in a phone call with Barzani on Thursday, Zebari said.
"On the issue of the postponement of the referendum, the President (Barzani) stated that the people of the Kurdistan Region would expect guarantees and alternatives for their future," said a statement issued on Friday by the Kurdistan Regional Government (KRG) presidency, after Tillerson's call.
The US State Department said in June it was concerned that the referendum will distract from "more urgent priorities" such as the defeat of ISIS militants.
ISIS's self-proclaimed "caliphate" effectively collapsed last month, when US-backed Iraqi forces completed the takeover of the militants' capital in Iraq, Mosul, after a nine-month campaign in which Kurdish Peshmerga fighters took part.
The hardline Sunni militants remain however in control of territory in western Iraq and eastern Syria. The United States has pledged to maintain its backing to allied forces in both countries until the militants' total defeat.
The Kurds have been seeking an independent state since at least the end of World War One, when colonial powers divided up the Middle East, but their territory ended up split between modern-day Turkey, Iran, Iraq and Syria.
Barzani, whose father led struggles against Baghdad in the 1960s and 1970s, told Reuters in July the Kurds would take responsibility for the expected 'yes' outcome of the referendum, and pursue its implementation through dialogue with Baghdad and regional powers to avoid conflict." We have to rectify the history of mistreatment of our people and those who are saying that independence is not good, our question to them is, 'if it's not good for us, why is it good for you?'," he said in an interview in the KRG capital, Erbil.
Iraq has been led by Shi'ites since the overthrow of Saddam Hussein, a Sunni, by the US-led invasion of 2003.
The country's majority Shi'ite community mainly lives in the south while the Kurds and Sunni Arabs inhabit two corners of the north. The center around Baghdad is mixed.
Kurdish officials have said disputed areas, including the oil-rich Kirkuk region, will be covered by the referendum, to determine whether they would want to remain or not in Kurdistan.
The Kurdish Peshmerga in 2014 prevented ISIS from capturing Kirkuk, in northern Iraq, after the Iraqi army fled in the face of the militants. They are effectively running the region, also claimed by Turkmen and Arabs.
Hardline Iran-backed Iraqi Shi'ite militias have threatened to expel the Kurds by force from this region and three other disputed areas - Sinjar, Makhmour and Khanaqin.
https://english.alarabiya.net/en/News/middle-east/2017/08/12/Iraq-s-Kurds-stick-to-independence-vote-despite-US-call-to-delay-it.html
--------
Commandos kill 25 jihadists in central Syria
Aug, 14 2017
BEIRUT - A commando operation backed by Russian warplanes and helicopters has killed 25 members of the Islamic State jihadist group in central Syria, a monitor said Sunday.
Supported by regime ally Russia, Syria's army has waged a months-long offensive to recapture the vast desert region that stretches from the country's centre to the Iraqi and Jordanian borders.
On Saturday, "25 IS members were killed and others wounded in a commando operation by Syrian regime forces with air support from Russian warplanes and helicopters" in the northeast of Homs province, the Syrian Observatory for Human Rights monitoring group said.
Six members of the regime forces were also killed, it said. A military source said the operation occurred "20 kilometres inside Daesh (IS) terrorist lines".
The raid allowed regime forces to seize control of three villages in the area, official news agency SANA reported the source as saying. The army has captured swathes of territory from the jihadists in the province. According to the Observatory, IS now controls just dozens of villages in the east of Homs.
The Syrian "Badiya" is a large stretch of desert that extends over around 90,000 square kilometres (35,000 square miles) of territory. Since 2015, much of the Badiya has been held by IS, but Syria's army has been chipping away at it since May. Last week, the Observatory said regime forces had ousted IS from Al-Sukhna, the last jihadist-held town in Homs province.
Syria's army and Russia this weekend confirmed its full recapture. "The liberation of Al-Sukhna from IS terrorists opens up possibilities for Syrian government forces to launch an assault and free the city of Deir Ezzor," a Russian army statement said.
The jihadists hold the majority of the vast desert province of Deir Ezzor including most of its provincial capital. The recapture of Deir Ezzor "would largely -- if not completely -- mark the end of the fight against IS," Russia's Defence Minister Sergei Shoigu on Sunday told the Russia 24 television channel.
Regime forces have more than doubled the territory they control in Syria over the past two months, he said. Forces loyal to President Bashar al-Assad are also fighting the jihadists in the south of neighbouring Raqa province.
A US-backed Kurdish-Arab alliance meanwhile is battling to retake the provincial capital, Raqa city, from IS. The jihadists also hold the majority of the vast desert province of Deir Ezzor including most of its provincial capital.
Full report at:
http://nation.com.pk/international/14-Aug-2017/commandos-kill-25-jihadists-in-central-syria
--------
ISIL Suffers Heavy Casualties in Syrian Armed Forces' Attacks in Deir Ezzur
Aug 14, 2017
The army soldiers engaged in fierce clashes with ISIL along the road connecting the village of al-Baqaliyeh to Panorama base in Deir Ezzur outskirts, killing a number of terrorists and destroying their military equipment.
In the meantime, the army men clashed fiercely with ISIL and repelled their attack in surrounding of Tamin Brigade base in Southern outskirts of Deir Ezzur, inflicting heavy casualties on the militants.
Also, the army aircraft pounded ISIL's centers and movements West of Deir Ezzur in the regions of al-Mawared, Huweija Kateh, al-Thardah crossroad, Deir Ezzur airbase, the neighborhoods of al-Huweiqa, old airport and al-Omal and in the villages of al-Baqaliyeh, al-Jnainiyeh, al-Shoula and al-Shamitiyeh, killing a number of them and destroying their vehicles and equipment.
Relevant reports said on Sunday that the army forces regained control of 30km of al-Sukhnah-Deir Ezzur road as they advanced in several areas in Raqqa towards Deir Ezzur.
The Syrian soldiers continued to advance after clashes with ISIL terrorists in the Eastern parts of al-Sukhnah on Sunday, taking back control of a 30-km area in al-Sukhnah-Deir Ezzur road which includes regions like Talat Saniyat, al-Tayyebeh, Wadi Abu Talleh and Wadi al-Rahibeh.
Meantime, local sources reported army's control over Wadi Qotoub region in Southeastern Damascus, stressing that the Syrian troops have advanced almost 15km towards Deir Ezzur after driving terrorists out of Southeastern Raqqa.
Full report at:
http://en.farsnews.com/newstext.aspx?nn=13960523000271
--------
Syrian Army Establishes Full Security in Al-Sukhnah, Surrounding Areas
Aug 13, 2017
The Syrian army soldiers continued clashes with ISIL terrorists in the Eastern and Western parts of al-Sukhnah on Sunday and established full security in the town after winning back control of the nearby hills.
Meantime, the army's artillery and missile units as well as the air forces launche heavy attacks on ISIL positions in the deserts near al-Sukhnah.
The Syrian Army, supported by the Russian Air Force, fully liberated al-Sukhnah from ISIL earlier this month, opening the road to the besieged enclave of Deir Ezzur.
Al-Sukhnah was the last major town held by ISIL in the Syrian province of Homs.
"The liberation of al-Sukhnah from ISIL gives the Syrian government forces the chance to advance and unblock the city of Deir Ezzur," according to the Russian Defense Ministry.
Full report at:
http://en.farsnews.com/newstext.aspx?nn=13960522001490
--------
Residents soon to return home to Saudi village as terrorists are expelled and rehab begins
14 August 2017
AL-AWAMIYAH: Residents will soon be able to return to their homes almost three months after an escalation in security operations to clear terrorists and criminals from Al-Musawara, a village in Al-Awamiyah in Qatif.
With Saudi Special Security Forces (SSSF) in control of the area since Friday, construction crews have been able to begin repairing homes and businesses damaged in the clashes that forced 428 families to flee.
In May, development work on a shopping and recreation project in the village had to be halted after construction workers came under heavy arms fire from militants. A bulldozer driver and a two-year-old child were killed.
As SSSF officers moved to restore order they were met with heavy arms fire, including rocket propelled grenades and improvised explosive devices, from abandoned buildings. Residents were forced to flee as the attacks grew more aggressive and deadly.
"Citizens were calling asking for help to escape," said Fahd, an officer in Al-Musawara. "We rescued many families. Some of them told us that any time they stepped out of a building they would be shot at. The terrorists were not allowing them to leave."
In a single day, a police officer was killed and six others wounded when their patrol came under fire.
Between July 22 and July 30, at least five people were killed as security forces began to flush out the remaining terrorists and criminals.
"When the next stage of the development began in May of this year, the demolition stage, the village had to be completely unoccupied. As demolition works began, construction workers were being shot at," said Essam Abdulatif Al-Mulla, acting mayor of Qatif. "Terrorists and criminals escalated their assault and at that the police began a mandatory evacuation."
In several years of clashes in Qatif, 28 police officers have been killed and 195 wounded, the Interior Ministry says. In addition, 21 Saudi citizens and seven expatriates have been killed, and 109 Saudis and 26 expatriates injured.
Last Wednesday, after an intense campaign by security forces, Al-Musawara was declared 90 percent safe and by Friday it was declared completely free of terrorist and criminal elements.
The area is now empty and demolition of the most damaged areas, which became a hideout for terrorists, wanted individuals and criminals, can begin.
Full report at:
http://www.arabnews.com/node/1144396/saudi-arabia
--------
Mideast
Iran's Atomic Chief Blasts Trump's Remarks as Illusion
Aug 13, 2017
"Trump is living in illusions," Salehi told reporters on Sunday following a cabinet meeting, 3 days after he was reappointed as the AEOI head by President Hassan Rouhani.
Asked about his priorities as the AEOI head, he said, "My most important priority in the AEOI is making powerful progress in industrial nuclear activities."
Salehi also described discovery and exploitation of nuclear materials, building nuclear propellants, research and development (R&D), production of a new generation of centrifuges and radio medicine as other priorities of the AEOI.
He expressed the hope that Iran would turn into a regional hub of radio medicine in West Asia in the next four years.
In relevant remarks in October, Salehi announced that the country is producing over 25 radio drugs and exporting them to a number of Asian, African and European countries.
"At present, we have more than 25 radio medicinal drugs and we export them to Egypt, Iraq and other nearby states as well as Germany," Salehi told reporters on the sidelines of a forum in Tehran.
http://en.farsnews.com/newstext.aspx?nn=13960522001120
--------
Houthis seize passports of 2,000 pilgrims to block Hajj travel
14 August 2017
The Undersecretary of the Ministry of Awqaf for the Department of Hajj and Umrah in Yemen, Mukhtar al-Rabash, said that the Houthi militias and militants loyal to ousted president Saleh had seized the passports of over 2,000 pilgrims and obstructed the departure of hundreds of others from areas under their control.
He said in a statement to the Yemeni official news agency that the checkpoints of the coup militias confiscated the passports of many of the pilgrims, which caused delay to the schedule of Hajj arrivals toward Mecca as agreed with Saudi authorities.
https://english.alarabiya.net/en/News/gulf/2017/08/14/Houthis-seize-passports-of-2-000-pilgrims-to-block-Hajj-travel.html
--------
Ould Sheikh Ahmed: Military option will not solve the Yemeni crisis
14 August 2017
The UN envoy to Yemen Ismail Ould Sheikh Ahmed said in his statements in Tehran that the military option to the Yemeni crisis is not a solution, and that the peaceful solution is the only solution.
Commenting on the visit of Ould Sheikh Ahmed to Iran, Houthi leader Mohammed al-Bekhiti said that it aims to seek legitimacy to allow him to continue his mission, accusing him of not being objective and biased towards the alliance.
Tehran was the fourth stop of the UN envoy to Yemen, without the emergence of any new feature or penetration for the crisis.
Ould Sheikh Ahmed went to Tehran in order to get Iranian pressure to push the Houthi militias to respond to peace efforts.
While the indicators are indicating the opposite, as the Houthi leaders are still launching criticizing campaigns against Ould Sheikh Ahmed.
Mohammad al-Bekhiti, a member of the political council of al-Houthi militias, commented on the visit of the UN envoy to Iran by saying that he went to Tehran to seek legitimacy to continue his mission and renewed his accusation for Ould Sheikh Ahmed of bias towards the Arab alliance stressing that they cut off communication with him.
The UN envoy said in Tehran that the military option is not a solution to the Yemeni crisis, and that a peaceful solution is the only solution.
Meanwhile, Yemeni officials have revealed that the Houthis blocked China's efforts to restore the UN envoy's communication with the coup in Sana'a.
Yemeni Foreign Minister Abdulmalik al-Makhlafi revealed that the Houthis have foiled the efforts of the Chinese ambassador in Yemen to manage the communication with Ould Sheikh Ahmed. Al-Makhlafi explained that the Houthis retreated and refused to continue the role of China in this mission.
Full report at:
https://english.alarabiya.net/en/News/gulf/2017/08/14/Ould-Sheikh-Ahmed-Military-option-will-not-solve-the-Yemeni-crisis.html
--------
Ankara-Berlin ties to improve after German elections: Erdogan
Aug 12, 2017
Turkish President Recep Tayyip Erdogan has predicted that the country's strained ties with Berlin will improve after Germany's parliamentary election in September.
"Criticism from Europe is about their internal politics," Erdogan said in a Saturday televised speech in the western city of Isparta.
"France and Austria did this before, we see that Germany follows the same strategy. I believe that this situation will improve after elections," he added.
Germany is set to hold parliamentary election on September 24, with Chancellor Angela Merkel running for a fourth term.
German-Turkish relations have been strained over the past year since the coup attempt of July 2016 in Turkey and Ankara's crackdown on opposition since then.
Turkey is angry at Germany for granting asylum to officers Turkey says were behind the failed coup.
Ankara has also leveled accusations against Berlin over giving sanctuary to outlawed Kurdish militants and allowing their sympathizers to stage anti-Turkey rallies across Germany.
Berlin, for its part, has toughened its stance toward Ankara following the arrests of 22 German citizens who have been taken into custody in the ensuing crackdown. Nine of those are still in prison, including the recently jailed journalists Deniz Yucel and Mesale Tolu.
The row intensified after Turkey refused to allow German lawmakers to visit military personnel at Incirlik Air Base and another base in Konya, located some 50 kilometers south of the Turkish capital Ankara.
Turkey's refusal to grant access to German lawmakers came after Berlin blocked visits and speeches by senior Turkish officials to members of Turkish diaspora in Germany ahead of an April referendum in Turkey.
On July 20, German Foreign Minister Sigmar Gabriel said that Germany would review state guarantees for foreign investment in Turkey and would urge businesses against putting their money there. Gabriel said that Berlin would also review its support for EU financial flows to the long-time aspirant to membership of the bloc.
Ankara has been engaged in suppressing the media, activists and opposition groups, who are believed to have played a role in the failed putsch.
Full report at:
http://www.presstv.ir/Detail/2017/08/12/531524/Turkey-Germany-election-Erdogan-Merkel
--------
Iran FM, UN envoy urge end to humanitarian crisis in Yemen
Aug 12, 2017
The Iranian foreign minister and UN envoy for Yemen have stressed the importance of finding comprehensive political solutions to end the humanitarian crisis in the impoverished war-torn Arab country.
In a meeting in Tehran on Saturday, Iranian Foreign Minister Mohammad Javad Zarif and the United Nations Special Envoy for Yemen Ismail Ould Cheikh Ahmed discussed the latest developments in the country that is reeling from a deadly Saudi aggression.
The UN envoy arrived in the Iranian capital, Tehran, on Saturday to discuss the Yemeni conflict with Iranian officials.
Earlier in the day, Cheikh Ahmed held talks with Iranian Deputy Foreign Minister for Arab and African Affairs Hossein Jaberi Ansari.
During the meeting, the Iranian diplomat said the Islamic Republic supports all efforts by the UN aimed at putting an end to the war in crisis-hit Yemen.
The Iranian diplomat expressed deep concern about the severe humanitarian crisis in Yemen.
The UN envoy, for his part, informed Jaberi Ansari about the latest developments concerning the humanitarian situation in Yemen as well as his recent talks to revive efforts aimed at finding a political solution to the Yemeni crisis and called on Iran to support such bids.
The two officials also exchanged views about new initiatives for a solution to the political stalemate in Yemen.
Yemen has been facing war by a Saudi-led coalition since March 2015. Leading a number of its vassal states, Saudi Arabia launched the military aggression on Yemen to eliminate the Houthi Ansarullah movement and reinstall a Riyadh-friendly former president. The war, however, has failed to achieve either of the goals, morphing into a protracted conflict and causing a humanitarian crisis in Yemen.
UN-brokered talks between Yemen's warring sides have also failed to end the conflict so far.
Full report at:
http://www.presstv.ir/Detail/2017/08/12/531514/Iran-UN-Yemen-Hossein-Jaberi-Ansari-Ismail-Ould-Cheikh-Ahmed
--------
Pakistan
ISIS Attacks on Army Vehicle Kills 15 in Balochistan
August 13, 2017
The Islamic State Khorasan Province, the Middle Eastern group's affiliate in Afghanistan and Pakistan, released a statement claiming the attack, according to the US-based monitoring group SITE
A powerful blast targeting a military vehicle on Saturday night killed at least 15 people and wounded 32 others in southwestern Pakistan, officials said, in an attack claimed by the Islamic State group.
The blast occurred at a bus stop in Quetta, the capital of Balochistan province, and the area caught fire soon after the explosion.
A statement by the Pakistani military said the explosion targeted an on-duty vehicle and set several other vehicles on fire.
"Incendiary explosive was used. As a result nearby vehicles caught fire. Fifteen people including seven civilians were martyred," the statement said.
Provincial home minister Sarfraz Bugti and government spokesman Anwar ul Haq Kakar confirmed the death toll and put the number of wounded at 32.
The Islamic State Khorasan Province – the Middle Eastern group's affiliate in Afghanistan and Pakistan – released a statement claiming the attack, according to the US-based monitoring group SITE.
A suicide motorbike bomber was behind the blast, the statement said.
The local affiliate has been known to work with Pakistani militant groups in previous attacks.
Minister Bugti said firefighters were still working to put out the blaze. The nature of the blast could not immediately be determined but an investigation was underway, he said.
President Mamnoon Hussain, Chief of the Army Staff Qamar Javed Bajwa and deposed Prime Minister Nawaz Sharif all condemned the attack.
The blast came two days before Pakistan's 70th Independence Day, and the military chief said it was an effort to mar celebrations.
"Our resolve won't succumb to any challenge," he said in a statement.
Militants in past have carried out big attacks on Independence Day and other events of national importance.
Islamic State militants and the Taliban have attacked Quetta city in the past.
Balochistan, which borders Iran and Afghanistan, has oil and gas resources but is afflicted by Islamist militancy, sectarian violence between Sunni and Shiite Muslims and a separatist insurgency.
http://www.dhakatribune.com/world/south-asia/2017/08/13/attacks-army-vehicle-kills-15-balochistan/
--------
Nation has given decision in favour of Nawaz: Mushahid
BY SAMIULLAH RANDHAWA
Aug, 14 2017
Federal Minister for Climate Change Mushahidullah Khan said on Sunday that US, Israel and some other world powers were against the political stability, economic progress of the country and CPEC.
He passed these remarks while talking to media in Lahore after condoling with the family of late PML-N leader Tariq Gill.
Mushahidullah said that some black sheep were making their efforts to hatch the conspiracy through any think tanks, NGOs or other channels. He said the alleged conspirators considered Nawaz Sharif as their enemy and such elements were used for intrigues against democracy and the most popular leader was sent home packing.
Responding to a question, federal minister said that the former prime minister would chalk out his future line of action within a few days. About terming the Panama case verdict a judicial coup, he said former PTI president Javed Hashmi and not the PML-N had talked of the judicial coup. Replying to a query about amending the Constitution to abolish Articles 62 and 63 used to disqualify Sharif, he said constitutional amendments were a norm in democracies and that the step was necessary for strengthening the Constitution itself and democracy and that new social contracts and social experiments are made in democracies.
About Dr Tahirul Qadri's sit-in threat, he said these were the people who come here to spread chaos in the country. "While in Canada they would forget Islam and Pakistan but come here and use these names to collect money and go away." Referring to Senate Chairman Mian Raza Rabbani's recent statements, Mr Khan said like Mr Sharif Mr Rabbani also talked of supremacy of parliament and democracy about which the ex-PM promised to support.
He the nation had given the decision in favour of former prime minister Nawaz Sharif and now other institutions should also consider it. He said Pakistan Tehreek-e-Insaf (PTI) chairman had once said that now judicial coup would happened, adding that snubbing parliament was illegal.
He said that the public verdict should be accepted, "and if they are not happy, then no decision should be imposed on them".
He said that a vital democracy would ensure respect for the forces and courts. The minister said that conspiracies could be made at international level from time to time. He said that in fact some foreign think-tanks wanted to weaken the country especially when three continents are being linked through China-Pakistan Economic Corridor projects. "Pakistan is the only nuclear power which is hard to digest for the world," he added. "The world considers Nawaz as responsible for a nuclear Pakistan," he said.
He alleged the former president Pervez Musharraf spoiled situation in Balochistan by killing Nawab Akbar Bugti, while Nawaz Sharif set the situation right through his political wisdom. "Nawaz also played role in restoration of peace in Karachi," he added. Mushahid alleged that Imran Khan and Dr Tahirul Qadri were tools of foreign forces and people knew it well that they were enemies of the nation and the country.
He said that he was a witness to rallies of Muttahida Qaumi Movement (MQM) leader Altaf Hussain and Pakistan People's Party leader Benazir Bhutto, but no rally could be compared with the rally of Nawaz Sharif as it was bigger than all those rallies. The minister said that Nawaz Sharif had done a great job.
Full report at:
https://www.pakistantoday.com.pk/2017/08/13/nation-has-given-decision-in-favour-of-nawaz-mushahid/
--------
Flag-hoisting ceremony in capital marks Pakistan's 71st independence day
August 14, 2017
Pakistan began celebrating its landmark 70th Independence anniversary on Monday with commemorative ceremonies held in cities across the country.
The main ceremony of the day is being held at Islamabad's Convention Centre, where President Mamnoon Hussain hoisted the Pakistani flag. Prime Minister Shahid Khaqan Abbasi, Chinese Vice Premier Wang Yang — who is the chief guest — and all three chiefs of the armed services are present at the ceremony.
The day began with a 31-gun salute in the federal capital along with a 21-gun salute in each provincial capital.
Flag hoisting ceremonies were held in the provincial capitals and district headquarters, and change of guard ceremonies were held at Mazar-i-Quaid and Mazar-i-Iqbal.
Later Chairman Senate Raza Rabbani and speaker National Assembly Ayaz Sadiq laid a floral wreath on the memorial of forgotten heroes of democracy inside the Parliament.
'Sino-Pak friendship will stand the test of time'
Addressing the ceremony at the packed Convention Centre, Chinese Vice Premier Wang Yang congratulated Pakistan on its 70th Indepence Day.
Yang said China and Pakistan have stood by each other in difficult times and "this friendship will stand the test of time and grow with coming generations".
"Our friendship is higher than the mountains, deeper than the oceans, stronger than steel and sweeter than honey," he said, adding that China will work to strengthen strategic cooperation with Pakistan.
Messages from the president and PM
In his message on occasion of Pakistan's 71st Independence Day, President Mamnoon Hussain urged the nation to reiterate the resolve to always uphold the values of determination and dedication for the objective of development of Pakistan.
"Let us join hands for development and prosperity of the motherland by keeping aside our differences. Let us promote love and harmony by overcoming hatred and misgivings and secure the future of our nation by turning despondency into hope in order to celebrate freedom in its true sense," he said.
Prime Minister Shahid Khaqan Abbasi in his message emphasised the need to strengthen the state institutions so that they can play their prescribed role within the limits of law and the constitution.
Full report at:
https://www.dawn.com/news/1351502/flag-hoisting-ceremony-in-capital-marks-pakistans-71st-independence-day
--------
COAS hoists 'largest' Pakistan flag at Wagah Border on eve of Independence Day
August 14, 2017
Chief of Army Staff (COAS) General Qamar Javed Bajwa hoisted the largest national flag in the history of Pakistan at Wagah Border on the eve of Pakistan's 70th anniversary.
The flag, made entirely in Pakistan, was hoisted on a 400-feet pole at midnight. The size of the flag is 120 feet by 80 feet.
DawnNews reported that the flag is the highest one in South Asia and the 8th highest in the world.
The flag was hoisted at a ceremony held to mark Pakistan's 70th anniversary. The hoisting was followed by grand fireworks and an address by Gen Bajwa. "Some 77 years ago, Pakistan resolution was passed in the same city [Lahore]. Pakistan came into being on the night of 27th Ramazan — it was a blessed night," said the army chief.
"Today, the country is progressing on the path of the law and the Constitution. All Institutions are working properly. We will make Pakistan the country of Quaid-e-Azam and Allama Iqbal," he said.
"We have rendered many sacrifices — we will never forget our martyrs. We will execute each and every terrorist in Pakistan. I want to tell our enemies, whether they are in the in east or west, that your bullets will end but not the chests of our jawans [soldiers]."
Acknowledging Pakistan's "internal and external challenges", the COAS said, "I assure you that we will never let you down. Any power that will aim to weaken Pakistan, the Pakistan Army and all other institutions will foil their attempts."
Country-wide celebrations
Pakistan Air Force is also going to hold its largest-ever show today (Monday) in Islamabad which will feature aerobatic teams from Turkey and Saudi Arabia.
The day will begin with a 31-gun salute in the federal capital along with a 21-gun salute in each provincial capital. Flag hoisting ceremonies will be held in the provincial capitals and district headquarters, and change of guard ceremonies at Mazar-i-Quaid and Mazar-i-Iqbal.
Full report at:
https://www.dawn.com/news/1351409/coas-hoists-largest-pakistan-flag-at-wagah-border-on-eve-of-independence-day
--------
Qadri claims 'GT Road mission' has failed
August 14, 2017
LAHORE: Nawaz Sharif is now talking about amending the Constitution for his selfish motives, forgetting that he had been using it for his own benefit for the last three decades, says Tahirul Qadri, chief of the Pakistan Awami Tehreek.
Speaking to his party men, he said the "GT Road mission" had only taken veil off their faces. The man, along with his party, stands exposed. The party, which has used the constitution for personal enrichment – both administrative and financial -- now wants to amend it because they are caught in its web.
"Nawaz Sharif should tell the nation how he rose from the finance minister of Punjab to the prime minister of Pakistan instead of crying foul over his exit from power now. The corrupt mafia has damaged the social fabric of the country beyond redemption and is crying hoarse.
Full report at:
https://www.dawn.com/news/1351423/qadri-claims-gt-road-mission-has-failed
--------
Africa
17 dead in Burkina Faso restaurant 'terrorist attack'
August 14, 2017
Seventeen people have been killed and eight injured in a "terrorist attack" on a restaurant in Burkina Faso's capital, the government said Monday.
Witnesses said three gunmen arrived at a Turkish restaurant in a pickup truck on Sunday evening and opened fire on customers seated outside.
The government then launched a counter-assault, with gunfire heard into the night.
"A terrorist attack at Istanbul restaurant on Ouagadougou's Kwame Nkrumah Avenue claimed 17 victims, their nationalities are yet to be confirmed, and eight people are injured," a government statement said.
Communication minister Remis Dandjinou said it was not known how many assailants were involved.
"They are confined to one part of the building they attacked. Security and elite forces are conducting an operation," he said on television.
A paramedic told AFP that one of the victims was a Turkish national.
"We evacuated 11 people but one of them, a Turk, died on arriving at hospital," the paramedic said, declining to be named.
Police evacuated civilians from the area before launching the counter-assault, with the heavy exchange of fire becoming more sporadic as the operation went on.
One soldier had said there were hostages on the first and second floor of the two-storey building housing the Turkish restaurant.
The mayor of Ouagadougou and government ministers were on the scene, he added.
Burkina Faso, a poor landlocked nation bordering Mali and Niger, has seen a string of attacks claimed by jihadist groups in recent years.
In December 2016 a dozen soldiers were killed in an assault on their base in the north of the country. And in October that year there was an attack that killed four troops and two civilians.
The worst attack was an assault on a hotel and cafe in central Ouagadougou in January 2016 that killed 30 people including several foreigners.
Gunmen from the Al-Qaeda in the Islamic Maghreb (AQIM) group attacked the Splendid hotel and the Cappuccino restaurant opposite, both popular with Westerners, sparking a protracted standoff with security forces.
AQIM named the three gunmen responsible and published photos of them, dressed in military fatigues and wielding weapons.
The hotel and cafe attack came weeks after jihadists claimed an assault on a top hotel in Bamako, capital of neighbouring Mali, that killed 20 people.
https://www.dawn.com/news/1351500/17-dead-in-burkina-faso-restaurant-terrorist-attack
--------
Gunmen kidnap former Libyan Prime Minister Ali Zeidan
14 August 2017
Libyan sources said that unknown gunmen kidnapped former Libyan Prime Minister Ali Zeidan while he was in a hotel in the Libyan capital Tripoli.
According to the sources, an armed group raided the hotel "Al-Sharq" in downtown Tripoli, where Zeidan lives, and taken him to an unknown destination.
This is the second time Zeidan has been kidnapped. He was abducted by gunmen when he was prime minister in 2013 and was freed hours later.
https://english.alarabiya.net/en/News/north-africa/2017/08/14/Gunmen-kidnap-former-Libyan-Prime-Minister-Ali-Zeidan.html
--------
Trump official visits Khartoum as US seems poised to end Sudan sanctions
12 August 2017
Despite a delay, Sudanese officials are broadly optimistic that more than 20 years of US sanctions against Sudan will soon end.
Though the United States decided to delay the full lifting of economic sanctions against Sudan until September 12, a number of signs suggest improving relations.
Alexander Laskaris, Deputy Commander of US Africa Command, visited Khartoum last week to discuss joint counter-terrorism concerns and other issues.
The visit comes as the two countries have already agreed to a resumption of defense attaches for the first time since the 1990s this summer.
"The last three years have been very busy but, in the long term, we expect things with the Trump Administration to continue the policy of Obama towards Sudan," said Sudan's ambassador to the United States Ambassador Muawiya Othman Khalid.
Khalid previously held diplomatic positions in Cairo and Doha.
Cooperation on counterterrorism
In his last month in office, President Obama removed sanctions on Sudan contingent on certain conditions. The demands include cooperation on counterterrorism as well as sincere Sudanese efforts to end internal conflicts.
"Times have changed in the Sudan, it's a different country than it was in the early 1990s when it was a known sponsor of terror and the removal of sanctions is a logical consequence of improvements from Sudan," said former US Senator Robert Torricelli (D-New Jersey) who in the early 1990s as a US congressman worked on legislation tied to Sudan.
Sudan has focused significant diplomatic resources on persuading Washington in recent months.
Sudan's officials and diplomats have been frequent visitors to Washington. They have been consistently making the case to the new administration that Sudan is a strong partner in the war on terror and regional security concerns.
In June, the government hired the public relations firm Squire Patton Boggs to lobby on behalf of Khartoum.
Sudan's Finance Minister and Speaker of the Parliament and a host of other officials have visited Washington in recent months to make their case.
Some remain unconvinced
Those supporting continued sanctions include an unlikely alliance of lobbyists, evangelical Christian groups, and Hollywood stars like George Clooney and others who remain unconvinced with Sudan's shift in policies is enough to warrant the end of sanctions.
The United States isn't the only country which is experiencing a new political leadership.
Sudan's President Omar Hassan al-Bashir has announced plans to step down from office in 2020 as part of a slow shuffle towards a more inclusive and multi-party political system.
This year Sudan named Hassan Saleh its first Prime Minister in 28 years, and a cabinet reshuffle brought new faces to his cabinet.
The reforms are part of a National Dialogue and peace process which began in 2014 and have mostly ended the conflict in Darfur. But in the Nuba mountains, despite peace efforts, conflict still simmers.
As a result of these reforms, Ibrahim Ahmed Omer who served as Sudan's speaker of parliament for over a decade was made to retire by the ruling National Congress Party. In a swan-song appearance at the National Press Club in Washington D.C., Omer pointed out that sanctions mean the United States is missing out on economic opportunities in Sudan.
"Capitalism, as they say, is a court investor and won't come unless money is safe and the experience of these other countries show that the money is safe," he said. "…the West should lift all sanctions on the Sudanese people in order to end poverty and improve the economic situation it is losing," he said.
Omer noted that despite sanctions, China, Indonesia, and Malaysia and Arab countries have been investing in Sudanese the gold, precious minerals, and oil sectors for years.
Sudanese officials have grown tired of working closely with Chinese officials. According to one source, Chinese officials have vastly under-reported gold excavations in Sudan to avoid paying certain taxes.
The decision to continue the review period for a further three months is frustrating for Sudan.
As made clear, the country has worked hard to fulfil the American demands and believes it is in full compliance with the demands to lift sanctions.
Bader Eldin Mahmoud Abbas Mukhtar, Sudan's Minister of Finance until May, is quick to point out that Sudan has worked hard to reach its current position.
"To maintain this favorable position, Sudan is working to prove its compliance with US directions regarding anti-terrorism issues, finance, and anti-money laundering. We are cooperating on all standards, rules and regulations and we have created organs to supervise transactions in the stock exchange and real estate, and we are always improving these regulatory efforts," he said during his final interview while in office.
Combating money laundering
The Minister also revealed to the Financial Action Task Force (on Money Laundering) an intergovernmental organization, the Sudan is committed to combating money laundering.
The United States' decision to restore relations was partly due to Khartoum's dramatic diplomatic shift regarding Tehran. After Damascus, Khartoum was long viewed as Iran's biggest ally in the Arab world. That policy has changed over the last decade as Sudan has slowly broken away from the Iranian camp.
That shift has been most visible in the ongoing conflict in Yemen. Sudan has been one of the largest military contributors to the operation.
Full report at:
https://english.alarabiya.net/en/features/2017/08/12/Trump-official-visits-Khartoum-as-US-seems-poised-to-end-Sudan-sanctions.html
--------
Former al-Shabaab vice head surrenders to Somali gov't
14 August 2017
Former deputy al-Shabaab leader and spokesman Sheikh Mukhtar Robow, known as Abu Mansoor, has surrendered himself to Somali government earlier on Sunday, authorities confirmed.
Mansur was taken from the southwestern region of Bakol by Somali Defense Minister Abdirashid Abdullahi, and deputy National Intelligence and Security Agency (NISA) commander and arrived in capital Mogadishu on Sunday afternoon, according to authorities.
Local media reported that Abu Mansoor is in Somalia's state house in Mogadishu to meet Somali President Mohamed Abdullahi Mohamed and the prime minister.
At least 19 people including 13 al-Shabaab militants were killed after the militant group stormed in Abal village last week.
Abal is Abu Mansoor's stronghold located 390 kilometers (242 miles) southwest to capital Mogadishu.
Full report at:
http://www.worldbulletin.net/africa/192905/former-al-shabaab-vice-head-surrenders-to-somali-govt
--------
North America
'Meet a Muslim' Campaign in US Hopes to End Islamophobia, Dispel Misconceptions
August 13, 2017
Fremont, California: When Moina Shaiq realized even her friends were scared to ask her about her religion for fear of offending her or sounding uneducated, she put an advertisement in a California newspaper: "Questions and answers about being Muslim."
The ad offered ideas for questions: Are women oppressed in Islam? What is the Islamic view of terrorism? How does Islam view other religions?
She set up shop at a coffee house in the San Francisco Bay Area city of Fremont, hoping for good attendance, but brought her laptop to do some work in case no one showed. To her surprise, about 100 people turned out that day last year, and her "Meet a Muslim" program was born.
"It was over overwhelming," said Shaiq, a mother of four and grandmother. "Fremont is so diverse, you will see women in hijab on the streets all the time. I didn't think people here would be interested or even need to know about Muslims."
Shaiq has since spoken about being Muslim and answered questions at dozens of libraries, pizza parlors and coffee shops in the San Francisco Bay Area. She recently expanded Meet a Muslim to churches, service clubs and private homes, and traveled to Arizona and Atlanta with the program.
She gives the talks once or twice a week on her own time and her own dime to break down stereotypes.
Similar programs emerged after 9/11, when many Muslims felt the need to engage with their fellow Americans to dispel negative perceptions of their faith. They've seen a resurgence with a recent uptick in anti-Muslim crimes.
Earlier this year, for instance, Muslim and former US Marine Mansoor Shams traveled the country with a sign that read "I'm a Muslim and a US Marine, Ask Me Anything." In Cambridge, Massachusetts, Mona Haydar and her husband set up a booth outside a library in 2015 with coffee, doughnuts and a sign that stated "Ask a Muslim."
Shaiq said she started her program to educate people about her faith and culture while addressing people's misconceptions and stereotypes.
She explains the importance of the hijab (head scarf) or niqab (face covering), the differences between Sunnis and Shias (the two main sects of Islam), the rights of women in Islam, and what it's like to be an American Muslim today.
At a recent Rotary club meeting in Fremont, a man asked how she thinks people can combat Muslim extremism. "This is where you start," Shaiq said. "You understand what the faith is."
Recent anti-Muslim incidents across the US include arson attacks, vandalism, harassment and school bullying. In May, authorities in Portland, Oregon, say a man killed two men and wounded a third after they tried to stop his anti-Muslim tirade.
Shaiq herself has faced threats at her events. One man in Atlanta warned he would "slit her throat" if she said something he didn't like. He listened to the discussion, never asked a question and then left. "That was scary," Shaiq said.
Muslim leaders consider the incidents part of a deeply alarming trend that came to the forefront in last year's presidential election with far-right activists portraying Islam — and all Muslims — as a threat.
They see echoes of these far-right views in President Donald Trump's efforts to ban entry into the US from six Muslim-majority countries and in his claims of dangers posed by immigrants and Muslim refugees. Trump has said his policies are critical for protecting national security.
Initiatives like Meet a Muslim are important at "this time of heightened fear and xenophobia," said Zainab Arain, who works to monitor and combat Islamophobia with the Council on American-Islamic Relations, a Washington, D.C.-based Muslim advocacy group. "An effective way to push back against that, especially at a local level, is to gather people and have them get to know one another."
Some American Muslims, however, have struggled to see the benefit of these efforts when they see community members having the same conversations they had almost 16 years ago. "It's just not a good use of time. The likelihood of changing a bigot's mind is so low," said Asha Noor, a racial justice activist based in Detroit.
Instead, Noor and other critics say the focus should be on policy change. For Shaiq, her program is about sharing a message of love, compassion and peace.
Attendance at her talks spikes following news events that include Muslims, and the discussion often gets spirited, even tense and angry. "I want to proactively educate my fellow Americans that Muslims are humans just like they are," Shaiq said. "They have the same needs as anyone else."
http://www.news18.com/news/world/meet-a-muslim-campaign-in-us-hopes-to-end-islamophobia-dispel-misconceptions-1490467.html
--------
New York listing for Saudi Aramco will set seal on 'new dawn' in Saudi-US ties — exec
15 August 2017
DUBAI: It is an exciting but unpredictable time for US-Saudi Arabia relations, and Edward Burton is at the heart of it. "I think one can say the reset button has been officially and earnestly pushed by both sides," he said.
Burton, a political scientist and lawyer by training and a one-time diplomat as commercial attache in the US Embassy in Riyadh, is now president and chief executive of the US-Saudi Arabian Business Council (USSABC), based in Washington and which also has offices in Riyadh.
The council's aim is to maintain and promote economic and commercial ties between the two countries, and to encourage reciprocal bilateral investment. It was set up in 1993, and Burton took over in 2006.
"Over the years, our council has evolved from being primarily a public-information provider and business-event organizer, to a full-service corporate-membership-driven consultancy," he said. It counts 400 of the biggest names in business in the US and the Kingdom on its membership roll.
"It's also important to understand that we are a bilateral council, which means we not only assist American companies in entering the Saudi market, but we also assist Saudi companies to do business in the US," he added.
At the moment, business is buzzing. The visit of US President Donald Trump to Riyadh in May and the billions of dollars of deals signed then were seen as heralding a new age in the relationship between the two countries, which was sometimes strained under previous US administrations.
"It is somewhat difficult to understate the level of enthusiasm held generally by Saudis for what is being viewed as a new beginning for relations with the US, owing not only to President Trump's visit to the Kingdom, but a much broader and more meaningful engagement with Saudi Arabia by the new administration," Burton said.
"There is a renewed sense of optimism and real intent to extend the already formidable and deep economic and commercial ties companies and public-sector entities share between the two countries. American companies that have been doing business in Saudi Arabia for decades are putting their investment capital into the Kingdom's economic roadmap that will take it to a new Saudi Arabia under Vision 2030. Today, the two nations enjoy a special partnership centered upon the pillars of security, energy cooperation, and mutually beneficial business ties," he added.
But there is a cloud on the horizon of this generally benign outlook: The diplomatic and commercial standoff between the Anti-Terror Quartet — Saudi Arabia, the UAE, Bahrain and Egypt — and Qatar over Doha's alleged funding of global terrorism.
Burton points out that the USSABC does not usually involve itself in political issues, unless they directly impact business relationships, but he does offer a personal perspective as a former top-level diplomat in the region.
"I held 'top secret' security clearance during my time (in the diplomatic) post and was entrusted with various levels of classified information on a variety of subject matters, but then and now, no security clearance is required to understand that Iran has posed a real threat to peace and security for a number of nations in the region, including Saudi Arabia. I witnessed first-hand and close-up the horrible impact terrorism has wrought within Saudi borders," he said.
While Burton does not rule out an escalation in the confrontation — "every nation has the sovereign right to guard its borders and protect itself from harmful influences and threats from any neighbor," he said — he does not think it will affect crucial trading relationships in the region. "I foresee no negative impact in terms of business relations," he emphasized.
The economic transformation underway in the Kingdom has certainly caught the attention of the US business community, but what of ordinary Americans? Are they beginning to see Saudi Arabia in a new light?
"The United States is such a large and diverse country, I know it is somewhat unrealistic to expect most Americans to be aware of the profound economic and societal changes occurring in the Kingdom today," Burton said. But there has been a trickle-down effect from the increasingly frequent visits to the US by top Saudi policymakers, especially those by Crown Prince Mohammed bin Salman.
"More business and political leaders are cognizant of what's happening in the Kingdom. But, also, these well-publicized visits by Saudi leaders are widening the attention span of ordinary Americans as to the tremendous changes occurring in Saudi Arabia today," he said.
The Riyadh meetings in May — held during Trump's visit to the Kingdom — were deemed a great success by all sides, but some industry skeptics cast doubt on the ultimate practicality of the huge deals announced at the time, questioning whether there was a real determination to see them through to fruition.
Burton does not see it like that, instead believing that there is a new determination to implement these and other transactions. "My optimism is based upon the Saudi realization of how important follow-up is to having future successes materialize … the Saudi CEO Summit featured numerous business deals that had been in the works and in the negotiation phase for some time prior to the actual summit," he said.
"We are in contact with some of our member companies that signed deals in Riyadh during the May summit. These companies are working to implement the agreements that were inked. These deals have their own timelines, but we are confident that with the proper attention, they will all come to contribute to the economic and employment gains aspired to for such deals in Saudi Arabia."
Deals in the defense sector dominated the Riyadh announcement, which Burton thought was only to be expected, given the fact that "Saudi Arabia is the United States' largest foreign military sales customer."
But future business will not be limited to military hardware, he said. "Given the priorities as outlined in Vision 2030, there are so many other industry sector opportunities for global competitors to take advantage of that it almost defies brevity in description.
"Besides the stalwart mainstays of the Saudi industrial and business base — such as oil and gas, petrochemicals, medical and health care, real estate, consumer goods and foodstuffs — we view broad-based industrial manufacturing and infrastructure development as areas holding particular promise for long-term profit potential for competitive US companies," Burton said.
He sees opportunities especially in domestic manufacturing, which has grown by 15 percent over the past year, with an emphasis on "localization" — focusing on developing industrial clusters that employ Saudi citizens and which source their suppliers from the local market.
He points to the growing power of cities like Dammam in the Eastern Province as an industrial ecosystem for manufacturing and distribution, and increasing American commercial partnerships.
Big US firms like Dow Chemical and Bechtel are already prominently involved in Saudi industry, and American companies have big shares of the markets for construction and transport projects, second only to Saudi firms themselves.
There is more work to be done by Americans in energy and utilities projects, where US partners lag behind South Korean and some European countries, Burton pointed out.
Talk of the energy sector inevitably turns to the oil industry, and the big question on the minds of many business and financial people in the US and Kingdom is: Where will Saudi Aramco choose to list its shares in the initial public offering (IPO) being planned for next year, in what will be the biggest share flotation in history, with up to $100 billion of equity to be listed on global exchanges as well as on Riyadh's Tadawul.
The IPO process is getting down to the crucial issue of whether the New York Stock Exchange (NYSE) or London Stock Exchange (LSE) would be the better venue in the West. Recent reports suggest that, while some advisers think London is the better market, with the LSE showing signs of flexibility to accommodate Aramco's record-breaking share issue, the final decision will be as much a political one as an investment choice. The US-Saudi "reset" would seem to give New York the upper hand in this regard.
Burton is well aware of the importance of the decision. "The IPO is the most anticipated event in global equity markets in recent history. The speculative milieu of this event is fostering its own brand of urban legend within the world's financial services community," he said.
He added, "I would not presume to add to the speculation, as only those very high up in Saudi leadership, Saudi Aramco and those financial services firms hired by the Kingdom are truly in the know." However, he believes there are a couple of safe assumptions on the subject.
"First, NYSE is one of the world's leading securities markets in the running to offer a piece of Saudi Aramco for the first time to the public. Other exchanges such as the LSE are also in hot pursuit of this historic business. These are two of the most developed and mature global equity markets in the world offering access to a definitive phalanx of capital investing elites," he said.
"Second, for Saudi Aramco, an international listing of what is expected to be around 5 percent of its assets means the type of investor scrutiny the company is not used to historically. It will need to come out displaying the kind of transparency many Saudi companies are unaccustomed to routinely offering.
"Disclosing essential information such as precise oil reserves and full financial disclosure will be the order of the day for Saudi Aramco if compliance to the rules of exchanges such as the NYSE and the LSE are to be observed.
"For example, a listing on the NYSE would mean Saudi Aramco would have to undergo a complete audit by the US Securities and Exchange Commission. Perhaps a bridge too far for the world's largest oil company. There is talk of the LSE somewhat relaxing its stringent rules to accommodate the Saudi Aramco listing, however, that remains to be seen," he added.
Full report at:
http://www.arabnews.com/node/1144286/saudi-arabia
--------
2 American soldiers killed, 5 wounded in Iraq — US military
13 August 2017
BAGHDAD: Two American soldiers have been killed while conducting combat operations in Iraq, the US military said Sunday, adding that "initial reports indicate the incident was not due to enemy contact."
Five other soldiers were wounded, it said in a statement, without providing further details. It did not identify the soldiers.
Lt. Gen. Stephen Townsend, the commander of US forces battling the Daesh (Islamic State) group in Iraq, said the coalition "sends our deepest condolences to these heroes' families, friends and teammates."
More than 5,000 US troops are taking part in the war against Daesh in Iraq, according the Pentagon. The vast majority operate within heavily guarded bases, collecting and sharing intelligence with Iraqi forces and providing logistical support.
But as the fight has evolved over the past three years, more and more US troops are operating close to the front lines. In addition to the two troops killed Sunday, five other US troops have been killed in Iraq in the fight against Daesh, including two in the battle to retake the northern city of Mosul.
More than 1,200 Iraqi forces were killed in the battle for Mosul and more than 6,000 wounded, US Defense Secretary Jim Mattis said earlier this month.
Full report at:
http://www.arabnews.com/node/1144081/middle-east
--------
South Asia
How a dream to study abroad became a dream of jihad
August 13, 2017
Amanur Rahman
In the confessional statement given to Dhaka Metropolitan Judge Md Golam Nabi on April 1, Ferdous described how he got involved with militancy
Suspected militant Ferdous Ahmed, a follower of New JMB's mastermind Sarwar-Tamim, made a failed attempt to flee to Syria a few months ago. Rapid Action Battalion (RAB) members arrested him before he could flee. He was shown arrest in an Anti-Terrorism Act case filed with Badda police station on March 21.
In the confessional statement given to Dhaka Metropolitan Judge Md Golam Nabi on April 1, Ferdous described how he got involved with militancy.
Ferdous, son of the managing director of Rajshahi Krishi Unnayan Bank, appeared for Secondary School Certificate (SSC) examinations in 2003 and Higher Secondary Certificate (HSC) in 2005 from Syedpur Cantonment Public School and College.
While giving the statement, he said: "I moved to Dhaka to take coaching in university admissions tests in 2005 and got enrolled in BSC at Daffodil International University in 2007 as I did not get a chance in a public university."
Ferdous said he started praying five times a day and joined Tablig after joining the university.
Talking about his friend Anwarul Elom, he said: "I frequently visited him at Buet and asked him to join Tablig.
Anwarul agreed to join Tablig. One day we meet Wali Zaman after praying at the university's Titumir Hall.
"I told Wali that Anwarul studies in Chemical Engineering and was interested in joining Tablig. Wali took us on a three-day Chilla [pilgrimage], along with some other students from Buet."
He said they went to Jamaat Kalabagan Lake Circus Mosque and from there the journey of their friendship began.
The suspected militant said they only went to Talig once together but they remained in contact with each other.
Ferdous said: "I went to Chilla [pilgrimage] after completing my education in 2011 and started looking for a job after returning to Dhaka, but I could not find one. In 2012, Anwarul came to me and asked me to leave Tablig. He said Talig was a derailed party.
"He suggested that I listen to Jashim Uddin Rahmani's lecture. Anwarul got mad when I told him that I will listen to only the Aleems of Talib. He stopped all contact with me."
According to Ferdous, he came to know a senior member of Tablig named Amin Beg through Facebook in 2014.
Amin was a frequent writer on Facebook and Ferdous often had conversations with him on the social networking site.
While seeking Amin's help to get a job, Ferdous got a chance at Ilmenau University of Technology in Germany for masters.
He said: "I told my father that I want to go to Germany for masters and I needed Tk8 lakh for that, but he refused to give me the money.
"When I told Amin about it, he offered to give me the money and suggested that I should go to Malaysia for studies.
He also said I should listen to Anwar al-Awlaki's lectures and I did what he suggested."
He told the court: "In September, I saw a dream and shared it with Alim. He suggested that I should go to Turkey and he will bear all the expenses and then I started looking for universities in Turkey.
"I asked another friend of mine Ruhul Amin to suggest a name of a university in Turkey and he gave me the Skype ID of his former university mate who was pursuing education at ATILIM University.
He said: "I showed the offer letter to Amin. He asked me to study in Turkey for the time being and later move to Syria when the situation was favourable. He told me that Muslims living there are being tortured and IS [Islamic State] is carrying out jihad against such torture. He asked me to join them and I agreed to do so because he [Alim] was funding my education and I had lost interest in life due to my family problems."
Stating that he decided to dedicate his life for the Muslims living in Syria, he said: "I was refused a visa when I applied at the Turkey Embassy in 2015 and then Amin suggested I move to Saudi Arabia and assured to help me in this regard."
The suspected militant who was detained by the elite force said he met Wali Zaman regarding a job and discussed the situation of Muslims in Syria. He also suggested Wali listen to Anwar al-Awlaki's lectures.
Ferdous said: "Out of the blue, my friend Anwarul called me up one day for an important work. He talked to me about Syria and IS when I meet him in Farmgate. We again developed a mutual understanding when I told him that I was also trying to go there [Syria]."
On the other hand, Ferdous' chances of going to Turkey or Saudi Arabia disappeared after Amin Beg's arrest in April 2015.
According to the statement, Ferdous started the process of applying for Canadian citizenship following the suggestion of his mother and even shaved off his beard and started wearing trousers and shirts to avoid immigration problems.
He said: "I asked my father for Tk50, 000 to apply for immigration but he refused again. My father told me to kill him and take all his money and go wherever I wanted to. This sort of a reaction was unwarranted. I lost all hope."
Ferdous added saying that Anwarul offered to take him to Turkey.
He said: "Anwarul said his earnings from teaching would be enough for both of us. We meet Wali Zaman about this.
Later, the three of us rented a two-storey flat in Badda in December 2015, which was owned by one Amzad Hossain."
Wali introduced Ferdous and Anwarul to five others-Abu Kashem, Deen Islam, Salman and Mohsin—who were also trying to go to Syria.
In June 2016, Ferdous called up his mother and told her that he wanted to die. He also talked about how he wanted to go abroad but his father refused to give him the money.
"I wanted to return to a normal life but that was not possible because my parents would humiliate me if I did so. My father wanted me to apply for BCS and get a job at a bank, but I was not smart enough to do that."
Stating that Salman invented a powder with Acitol last December, he said: "Wali brought 5mg powder to our house in Badda. We tested the powder by lighting a matchstick."
Meanwhile, Anwarul's friend Jony also made a circuit which was never used in any explosion.
"I do not know what happened to the circuit. I, along with Walim, Abul Kashem, Humayun, Deen Islam, Salman and Anwarul often went to restaurants on the 300ft road. Last February, we also went on a picnic near Jamuna Bridge."
He ended by saying: "Wanting to go to Syria was a mistake which ruined my life. I love my parents and siblings a lot and want to return to a normal life."
http://www.dhakatribune.com/bangladesh/crime/2017/08/13/dream-study-abroad-became-dream-jihad/
--------
Hundreds of Buddhists protest against aid agencies in Rakhine
August 13, 2017
Tensions have risen once again in Rakhine since seven Buddhists were found hacked to death in the mountains in the north of the state in July
Hundreds of Buddhists took to the streets in western Myanmar on Sunday to protest against aid organisations they accuse of giving support to Muslim Rohingya militants, police and a protest leader said.
Buddhist monks and members of the Rakhine ethnic group held demonstrations in 15 towns, including the Rakhine state capital of Sittwe, demanding that aid agencies leave the western state immediately, Htay Aung, a self-described leader of the protests, told reporters by phone.
"We will protest again and again until we get our demands. If the government fails to act, that is their responsibility," he said.
Tensions have risen once again in Rakhine since seven Buddhists were found hacked to death in the mountains in the north of the state in July.
The government said it had discovered forest encampments that proved Muslim "extremists" were responsible for the killings, and the military sent additional forces to the area this week.
At one suspected militant camp last month, biscuits originating from the United Nations' World Food Programme were discovered. Ethnic Rakhine Buddhists have long accused UN and other aid organisations of favouring the Rohingya with aid.
Crackdown
The state was plunged into violence in October, when Rohingya insurgents killed nine border police, sparking a crackdown in which government security forces were accused of raping, killing and torturing Rohingya civilians.
About 1.1 million Rohingya Muslims live in Rakhine, but are denied citizenship and face restrictions on their movements and access to basic services. About 120,000 remain in camps set up after deadly violence swept the state in 2012, where they rely on aid agencies for basic provisions.
Pictures shared online of Sunday's protests showed saffron-robed monks holdings signs reading, "We don't need terrorist supporter group," and calling for the UN and international non-governmental organisations (INGOs) to "get out".
Htay Aung said the protesters demanded that the government rid the state of Muslim militants, quickly verify the citizenship credentials of Muslims and allow Rakhine Buddhists to form armed militias.
Police Major Cho Lwin estimated that about 600 people protested in Sittwe.
Full report at:
http://www.dhakatribune.com/world/south-asia/2017/08/13/hundreds-buddhists-protest-aid-agencies-rakhine/
--------
5 Taliban insurgents critically wounded while making bombs in Nangarahr mosque
Aug 13 2017
At least five Taliban insurgents were critically wounded while they were making Improvised Explosive Devices in a mosque in eastern Nangarhar province of Afghanistan.
The provincial government media office in a statement said the incident took place in a mosque in Momandara district.
The statement further added that five other suspects were also arrested during separate operations in Jalalabad city, Behsud, and Chaparhar districts.
The anti-government armed militant groups including the Taliban insurgents have not commented regarding the report so far.
The Taliban insurgents frequently use explosives materials for the roadside bombings and car bombings to target the government staff and security personnel.
However, in majority of such incidents the ordinary civilians are targeted besides such bombings incur casualties to the security personnel and in some cases the Taliban militants themselves are killed or wounded.
Full report at:
http://www.khaama.com/5-taliban-insurgents-critically-wounded-while-making-bombs-in-nangarahr-mosque-03350
--------
Taliban capture control of Ghormach in northern Faryab province
Aug 13 2017
The Taliban insurgents have captured the control of Ghormach district in northern Faryab province after days of heavy gun battle.
The local security sources confirmed that the control of the district fell to Taliban control earlier today after heavy clashes.
There are no reports regarding the casualties as a result of the clashes so far.
This comes as the Taliban insurgents briefly took control of Kohistan district in Faryab province last month.
However, the Afghan forces managed to retake the control of the district center by launching a coordinated operation almost three days after it was captured.
The anti-government armed militant groups, specifically the Taliban insurgents have stepped up their insurgency activities across the country amid growing pressure by the Afghan security forces and the international community to root out their activities.
The latest attack by the insurgent groups in the northern Sar-e-Pul province that led to the mass killings of scores of civilians sparked an outrage in Afghanistan as well as internationally after a key area, Mira Olang, fell into the hands of the militants.
Full report at:
https://www.khaama.com/taliban-capture-control-of-ghormach-in-northern-faryab-province-03347
--------
Explosion in Kabul city leaves three wounded
Aug 14 2017
An explosion took place in Kabul city earlier tonight targeting a vehicle in the vicinity close to the first police district of the city.
The Ministry of Interior officials confirmed that the incident took place in Deh Afghan area of the city, targeting a civilian vehicle.
A spokesman for the Ministry of Interior Najib Danish confirmed that a magnetic bomb planted in a Toyota Corolla type vehicle went off in Deh Afghan area, leaving three people wounded.
There are bi reports regarding the health condition of those wounded in the explosion.
No group including the Taliban insurgents has so far claimed responsibility behind the incident.
This comes as the anti-government armed militant groups have been attempting to carry out large attacks across the country, including the key cities and provinces as they attempt to expand their insurgency.
The militant groups carried out some large attacks in Kabul city including a coordinated attack on Iraqi embassy in Kabul nearly two weeks along with a suicide attacks on foreign forces convoy that left several people dead or wounded, including ordinary civilians.
The Afghan security forces earlier foiled a series of attacks planned by the Taliban insurgents in Kabul city by arresting a group of at least three insurgents in connection to the attacks plot.
Full report at:
http://www.khaama.com/explosion-in-kabul-city-leaves-three-wounded-03352
--------
Ghani calls meeting amid reports of delay in Afghanistan-India air corridor flights
Aug 13 2017
President Mohammad Ashraf Ghani chaired a meeting amid reports the newly-launched Afghanistan-India air corridor initiative facing delays in flights.
The Office of the President, ARG Palace, said the deputy chief of the chamber of commerce and industries Khan Jan Alokozay briefed the meeting regarding the issues being faced to execute more flights as part of the initiative.
Calling the initial flights between the two countries as successful, Alokozay said changes in flight schedules have started to have bad affect on fresh fruits waiting for the export.
President Ghani instructed the relevant authorities to start negotiations with Kam Air for fixing the flight schedules for exports after hearing to the briefings of the related officials.
He also instructed that necessary measures should be taken in a bid to prepare 80 to 100 tons of fresh fruits for export by coordinating with the private sector.
According to ARG Palace, President Ghani also instructed the Ministry of Finance and Customs House officials to assist with the allocation of necessary funds and take steps to provide necessary facilities in a bid to expedite the process as part of the air corridor initiative.
President Ghani also instructed the relevant authorities to take immediate steps in a bid to ascertain the main problems available to execute more flights.
Full report at:
http://www.khaama.com/ghani-calls-meeting-amid-reports-of-delay-in-afghanistan-india-air-corridor-flights-03351
--------
Europe
It is getting more difficult to fight Islamophobia in Europe: UN official Gün Kut
Aug, 14 2017
It is becoming more difficult to fight Islamophobia in Europe, as mainstream political parties compete for votes with the far-right, Gün Kut, a member of the United Nations Committee on the Elimination of Racial Discrimination (CERD) since 2010, has told the Hürriyet Daily News.
"As extreme right-wing views started to gather public support, some center-right parties started to embrace some of the rhetoric that is normally used by extreme right in order to prevent the fleeing of their fringe voters toward the extreme right. Meanwhile the center-left, which usually supports these anti-racist efforts, has become more silent in order not to lose fringe voters.
You have been working for at least two decades on international commissions to combat racism. Tell us your general observation about the evolution of this issue.
Discrimination on the basis of color, ethnicity, nationality and language exists everywhere, but it takes various forms and varies in intensity. The problem may be getting worse over time but there are also more and more solutions provided. So it is a mixed bag of results. Unless intense efforts are exerted on tackling the issues, things are going to get much worse. If there has been slight improvement it's thanks to these international mechanisms.
Let's talk about our region, Europe and the Middle East.
After the end of the Cold War there was a very strong support from governments to deal with these issues. There was a huge pressure for all Council of Europe member countries to establish or improve their legal infrastructure to deal with racism. So while on the one hand over the past 20 years we can observe the rise of extreme right movements in Europe, at the same time governments have made huge progress in establishing a well-designed legal infrastructure.
But as extreme right-wing views started to gather public support, some center-right parties started to embrace some of the rhetoric that is normally used by extreme right in order to prevent the fleeing of their fringe voters toward the extreme right. Meanwhile the center-left, which usually supports these anti-racist efforts, has become more silent in order not to lose fringe voters to the center-right. Eventually, this has carried some elements of the extreme right into political power. Once they are in power the political support for mechanisms that fight racism in Europe has weakened.
How do you think new developments like migration factor in?
When racist tendencies become a part of political projects they have a learning curve. These parties and movements tend not to make the mistakes they made before. So for example it is almost impossible to find official anti-Semitic statements from extreme right parties in Europe. They are very careful to avoid being labelled anti-Semitic. This is not because they are not anti-Semitic but because they have learned that this path will lead them to trouble. So they avoid it and instead they accuse all Muslims of being anti-Semitic. This is because whenever elements of Muslim communities, especially in Western Europe, protest Israel that protest may turn into an anti-Semitic event.
It is ironic that extreme right political parties and movements in Europe, which have anti-Semitic origins, now condemn Islam as an anti-Semitic political project. These movements also say they are keen on preserving women's rights, but this is merely a political tactic because again it is through that issue that they can legitimately criticize Muslim groups, especially politically organized Islamic or Islamist group in Europe, over the place of women in Islam.
So it is a very difficult situation. These extreme right political parties base themselves on seemingly very legitimate grounds, which strengthens their position. That is why it is becoming more difficult to fight Islamophobia in Europe. That is why even more mainstream center parties have embraced this anti-Muslim rhetoric. As a result, Islamophobia has become one of the worst issues of discrimination in Europe. It has been further exacerbated by the fact that there has been a huge population movement toward Europe, which came almost immediately after the worst economic crisis Europe has ever experienced.
I don't see an improvement coming in the future. This will remain a problem as there is less political will to combat racism.
But immigrants are there to stay, especially Muslims.
It will likely be a bleeding wound. Things will continue like this. Mechanisms and institutions are working but at the same time the situation is worsening. That is why these institutions have to work harder.
What about the situation of Turkish communities in Europe? To what degree are they subjected to discrimination?
Turks are not a homogeneous community. We can divide them into two groups. Those who are willing to integrate and those who are not willing to integrate. The first ones tend to be successful professionals who can face discrimination because they have different names, different looks. But they can manage the situation. The second face double or triple discrimination. Their main problem is unemployment, but if you don't speak the local language how can you blame the other party for not giving you a job?
Integration is a two-way street, and in Europe there is a problem on both sides. For the second group, the results are lower levels of education, school dropouts, persistent unemployment and petty crime. The net result is marginalization. Prejudices develop and it becomes a vicious circle.
How do you see Turkey's situation?
Turkey was never one of the European states where racism became a part of mainstream political life, in the sense that racism did not bring votes in Turkey. Because of Turkey's historical and social background, Turks are almost - not fully but almost - color blind.
But this does not mean there is no discrimination. Discrimination comes in many shapes and forms. Racial prejudice is skin deep in Turkey. It's not necessarily visible but it can emerge at unexpected moments.
Over the last 20 years Turkey has made a lot of effort to improve its institutions and its legal infrastructure, and for example for the first time ever we have seen people having to answer to judges at court for saying things like "dogs and Armenians cannot enter." So there are serious problems but things are not at the same level or context as in Western Europe. There is improvement but there is lots of room for improvement.
What about the fact that Turkey has been hosting many migrants, including 3.5 million Syrians.
Whenever there are huge population movements like this, there are problems on both sides: There are difficulties faced by the people who have left everything behind and also difficulties faced by the local community. Turkey is coping much better than many other places in the world. Despite all the problems of discrimination, bordering racism at times in the media and in political rhetoric, the overall management of the situation is still exemplary in Europe. But this should not lead us to think we have nothing to do. If you think there are no problems, then problems can develop into crises.
When it comes to international mechanisms, to what degree has Turkey been cooperative?
Turkey has always been very cooperative. It has been defensive at times but supportive of international institutions. Turkey was among the three states to propose the establishment of the European Commission Against Racism and Intolerance (ECRI). From the start Turkey was very keen on helping the ECRI and increasing its powers, and over the last two years Turkey has made huge financial contributions to the ECRI.
http://www.hurriyetdailynews.com/it-is-getting-more-difficult-to-fight-islamophobia-in-europe-un-official-gun-kut.aspx?PageID=238&NID=116680&NewsCatID=351
--------
UK To Face 'Islamist Terror Threat For Next 30 Years,' Says Former Spy Chief
August 13, 2017
by Vijeta Uniyal
The UK might "face an Islamist terrorist threat for the next 30 years," warns country's former spy chief. According to Jonathan Evans, who resigned as Director General of MI5 four years ago, threat of Jihad to the country was a "generational problem" and won't be going away anytime soon. "I think that we are going to be facing 20, 30 years of terrorist threats," Evans told BBC.
Britain has been rocked by four Jihadi terror attacks this year. The worst of which took place at the London Bridge in the beginning of June, where three Islamic terrorists drove a van into passers-by and subsequently went into a stabbing spree, killing 8 and injuring 48 others. Most of these assailants come from Britain's vast migrant Muslim population.
London-based Telegraph reported former spy chief's grim assessment:
Jonathan Evans, who stepped down as director general of the spy agency in 2013, described the threat as a "generational problem" which will take decades to tackle. (…)
Lord Evans, who now sits in the House of Lords as a crossbench peer, told BBC Radio 4's Today programme: "I think on the terrorism side we are at least 20 years into this. My guess is that we will still be dealing with the long tail in another 20 years time.
"I think this is genuinely a generational problem. When I left MI5 in 2013 if I had been asked I would have said that I thought that we probably were over the worst of the al-Qaeda threat. (…)
"I think that we are going to be facing 20, 30 years of terrorist threats and therefore we need absolutely critically to persevere and just keep doing it."
The majority of the UK's 3 million-strong Muslims population originates from the Indian Subcontinent, mainly Pakistan and Bangladesh. Islamist mobilisation that began in these countries in the late 70s and led to the formation of Islamic terror groups such as Taliban and Al Qaeda has radicalised parts of the country's immigrant Muslim population.
Their growing demographic strength has encouraged the migrant Muslims to assert their political will on the country as well. According to a survey conducted by the UK broadcaster Channel 4 last year, 23 percent of British Muslims expressed public support for the introduction of Sharia Law to the country. Though a third of them were totally down with male polygamy, over half of them wanted homosexuality to be made illegal.
Despite having to do without Sharia Law, which includes social pastimes such as public stoning of women and cliff-jumping for gay people—albeit without the safety cord, nearly 90 percent of the Muslim respondents agreed that "Britain was a good place for Muslims to live in".
Well, at least Multiculturalism is working for someone. Maybe not so much for the female Muslim victims of child marriage, genital mutilation or 'honour' killings, but Europe's political elite and media are too busy celebrating their imported diversity to care about such nitty-gritty.
Full report at:
http://legalinsurrection.com/2017/08/uk-to-face-islamist-terror-threat-for-next-30-years-says-former-spy-chief/
--------
URL: https://www.newageislam.com/islamic-world-news/hoisting-tricolour-note-patriotism/d/112204
New Age Islam, Islam Online, Islamic Website, African Muslim News, Arab World News, South Asia News, Indian Muslim News, World Muslim News, Women in Islam, Islamic Feminism, Arab Women, Women In Arab, Islamophobia in America, Muslim Women in West, Islam Women and Feminism