New Age Islam News Bureau
24 December 2020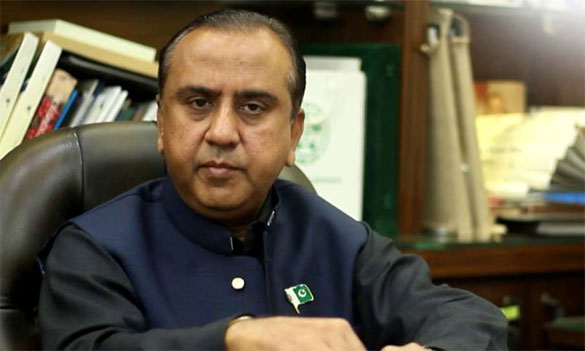 National Commis­sion for Minorities (NCM) chairman Chela Ram Kewalani has said that members of the Hindu minority community, who have migrated from Pakistan to India, now want to return due to gross human rights violations in the neighbouring country. — APP/File
------
• Israel Says Pakistan Not Among Muslim Countries It May Have Ties With
• France Opens Door to Talks with Some African Jihadists
• Malaysia's Islamic Authorities Allow Use of Coronavirus Vaccine
• Bonding of Punjab's Muslim with Sikh Community - Muslims Offer Zarda Pulao, Sweetened Rice, Langar at Singhu Border
• UAE Expats Thankful To Enjoy Christmas Away From Tough COVID-19 Lockdowns
• Taliban Face Heavy Retaliation in South Battles, 28 Killed
• UN Probe in Mali Sees War Crimes, Crimes against Humanity: Report
• UN 'Concerned' Over Trump's Pardons for Guards Who Massacred Iraqi Civilians
Pakistan
• Hindus Who Migrated to India Want to Return to Pakistan, Says National Commission for Minorities Chairman Chela Ram Kewalani
• Maryam Nawaz lashes at Pak PM, asks why he assumed office when wasn't prepared
• Zardari invites Fazl to Larkana for rally on Benazir death anniversary
• Dialogue with India not possible in current situation: Qureshi
• Pakistan Democratic Movement holds rally in Mardan despite govt restrictions
--------
Mideast
• Israel Says Pakistan Not Among Muslim Countries It May Have Ties With
• Right-Wing Challenge To PM Netanyahu Builds Ahead Of Israeli Election
• Rouhani: Fate awaiting Trump no better than Saddam Hussein's
• Instagram Continues to Discrimination against Iranians
• Turkey's Erdogan says hopes to 'turn new page' in ties with US, EU in 2021
• Ports in aggressor states will be targeted if Saudi-led siege continues: Yemeni FM
• Erdogan says European court's ruling on jailed politician 'hypocritical'
--------
Europe
• France Opens Door to Talks with Some African Jihadists
• Prosecutors Urged To Look Into Alleged Afghan Civilian Killings By Dutch Soldiers
• Germany's UN Envoy: We Need to Get It Right in the Middle East, But Everybody Has To Play Ball
• Coronavirus: UK COVID-19 variant detected in Israel, health ministry says
--------
Southeast Asia
• Malaysia's Islamic Authorities Allow Use of Coronavirus Vaccine
• Indonesian Christians, Muslims create Covid Christmas tree
• In meet with celebrity preachers, minister Zulkifli urges for pro-Covid vaccine messaging
--------
India
• Bonding of Punjab's Muslim with Sikh Community - Muslims Offer Zarda Pulao, Sweetened Rice, Langar at Singhu Border
• Ayodhya Mosque Land Is Legal, Not Against Shariat: Chairman of Sunni Central Waqf Board
• Delhi Woman Allegedly Forced To Change Religion after Marrying Muslim Man
• After 'Love Jihad', MP Govt Now Warns Strict Action against Land Grabbers Marrying Tribal Women
--------
Arab World
• UAE Expats Thankful To Enjoy Christmas Away From Tough COVID-19 Lockdowns
• Trump threatens Iran after attacks on US embassy in Iraq
• Lebanese Prime Minister-designate Hariri warns of Lebanon's rapid collapse
• Iraq denounces Trump's pardon of Blackwater guards
• Qatar calls for Iran-Persian Gulf states dialogue; welcomes any initiative for regional peace
--------
South Asia
• Taliban Face Heavy Retaliation in South Battles, 28 Killed
• The Afghan police team welcoming back Taliban fighters
• Bangladesh Envoy to Saudi Arabia Lauds Islamic Military Counter Terrorism Coalition's Works
• Provincial Head of MOHIA Shot Dead in Kandahar
• Dawlat Abad on The Verge of Collapse: Faryab
--------
Africa
• UN Probe in Mali Sees War Crimes, Crimes against Humanity: Report
• Peace settlement efforts in Libya must be intensified: Russia's Lavrov
• Over 100 killed in latest ethnic massacre in Ethiopia
• Israel Plane Blocked Out Of Algeria, Tunisia Airspace: Report
• Local chief beheaded in Kenya, al-Shabab claims responsibility
--------
North America
• UN 'Concerned' Over Trump's Pardons for Guards Who Massacred Iraqi Civilians
• Iranians created website threatening US election officials: Security agencies
• Trump awards top aides for Arab-Israeli normalization deals
• Activists call for end to recruitment of Canadian citizens by Israeli army
• Oregon case reflects extremists' need of online presence
Compiled by New Age Islam News Bureau
URL: https://www.newageislam.com/islamic-world-news/hindus-migrated-india-want-return/d/123869
--------
Hindus Who Migrated to India Want to Return to Pakistan, Says National Commission for Minorities Chairman Chela Ram Kewalani
Kalbe Ali
24 Dec 2020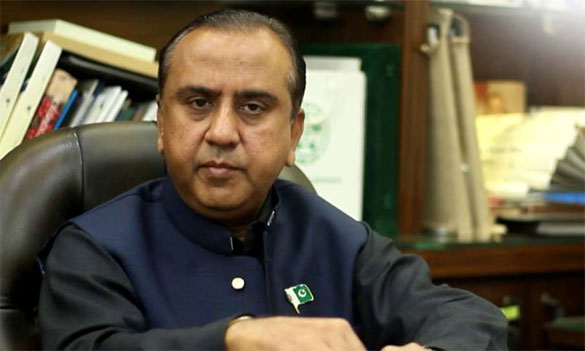 National Commis­sion for Minorities (NCM) chairman Chela Ram Kewalani has said that members of the Hindu minority community, who have migrated from Pakistan to India, now want to return due to gross human rights violations in the neighbouring country. — APP/File
------
ISLAMABAD: National Commis­sion for Minorities (NCM) chairman Chela Ram Kewalani has said that members of the Hindu minority community, who have migrated from Pakistan to India, now want to return due to gross human rights violations in the neighbouring country.
Chairing the sixth meeting of the commission here on Wednesday, he urged India to stop persecution of religious minorities.
He observed that the issues faced by religious minorities in Pakistan had to be addressed by the state and the commission would play its role in this regard.
"We have to work together with all stakeholders and authorities concerned to protect the places of worship of all minorities in the country," Mr Kewalani said, adding "protection of the minorities is the state's responsibility".
Delhi urged to stop suppressing farmers' protest
The meeting condemned persecution of protesting Sikh farmers by the Indian government and the commission members noted that India claimed to be the largest democracy in the world, but the religious minorities and even low caste Hindus had always been deprived of their rights there.
"India should stop violating human rights. We have reports from the Hindus who had migrated from Pakistan to India that they want to return to the home country due to human rights violations, discriminations, mistreatment and massive crime against women and children there," Mr Kewalani said.
The meeting was informed that members of the commission led by its chairman had visited the Sadhu Bella Ashram in Sukkur, Sindh, and met the administration. They observed that the building and other infrastructure of the ashram was in dilapidated condition.
The meeting unanimously recommended that the agencies concerned take necessary steps for early repair of the ashram.
The participants of the meeting said that it was also their responsibility to help eliminate negative propaganda against Pakistan at the international level.
During a discussion on the draft National Minorities Commission Bill 2020, the meeting was told that detailed consultation with all stakeholders was underway and following it the draft bill would be forwarded to the federal cabinet for approval.
The participants said that the minorities would be granted their rights in the country according to Quaid-i-Azam's vision and the constitution of Pakistan.
They said that the commission would use its capabilities to promote inter-faith harmony in the country.
https://www.dawn.com/news/1597532/hindus-who-migrated-to-india-want-to-return-says-ncm-chief
--------
Israel Says Pakistan Not Among Muslim Countries It May Have Ties With
24 Dec 2020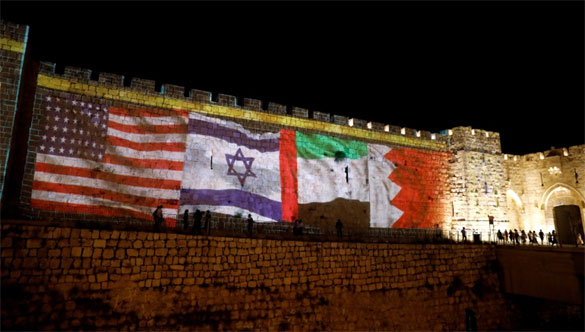 In recent months, the Trump administration has brokered rapprochements between Israel and the United Arab Emirates, Bahrain, Sudan and Morocco [Ronen Zvulun/Reuters]
------
Pakistan is not among the Muslim countries Israel is aiming to normalise relations with, an Israeli cabinet minister said.
In recent months, the Trump administration has brokered rapprochements between Israel and the United Arab Emirates, Bahrain, Sudan and Morocco.
Ofir Akunis, Israel's regional cooperation minister, told Ynet TV on Wednesday that there were two more countries lined up to normalise ties with Israel before US President Donald Trump leaves the White House next month.
He did not name either but said one was in the Gulf but would not be Saudi Arabia.
The other, further to the east, is a "Muslim country that is not small" but is not Pakistan, Akunis said.
Earlier this week, Pakistan Foreign Minister Shah Mahmood Qureshi said Islamabad cannot recognise Israel until the Israeli-Palestinian conflict is resolved.
"I categorically presented Pakistan's stance on Israel to the UAE's foreign minister [during a visit to the UAE] that we will not and cannot establish a relationship with Israel until a concrete and permanent solution to the Palestine issue is found," Qureshi said.
Qureshi's statement came days after his visit to the UAE, which was seen by many as crucial amid rumours that Islamabad had secretly sent a messenger to Israel.
Islamabad denied the reports, which appeared mainly in the Israeli media.
Responding to questions regarding reports about alleged pressure from Saudi Arabia, the UAE and other Gulf states for the recognition of Israel, Qureshi said he explained to his UAE counterpart the "depth of emotions and feelings Pakistanis have about Palestine and Kashmir".
Meanwhile, Indonesia, the most populous Muslim country, said last week it would not recognise Israel as long as Palestinian statehood demands remain unmet. Malaysia has signalled a similar policy.
In Dhaka, a foreign ministry official said Bangladesh was not interested in establishing diplomatic ties with Israel.
"Our position remains the same," he told the Reuters news agency.
Oman has praised the US-brokered diplomatic drive but has not commented on its own prospects of forging Israel ties.
The Palestinians, whose negotiations with Israel stalled in 2014, fear being sidelined by the normalisation process.
https://www.aljazeera.com/news/2020/12/24/israel-says-pakistan-not-among-countries-to-normalise-ties-with
--------
France Opens Door to Talks with Some African Jihadists
DECEMBER 22, 2020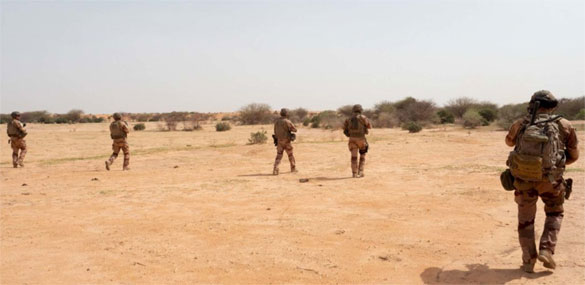 French soldiers during the France-led Operation Aconit, which targeted Islamic State militants in Mali and Niger between between June 7 and 19, 2019. Image: État-major des armées
------
France could back talks with some jihadist elements in Africa's restive Sahel region, a source in President Emmanuel Macron's office said on Monday.
A dialogue with some elements of the Group to Support Islam and Muslims (GSIM) would be "possible," the source said, because their agenda was more local and opportunistic than other groups.
France has more than 5,000 troops fighting jihadists in the region, which runs the width of Africa to the south of the Sahara. Overlapping insurgencies severely affect Mali, Burkina Faso, and Niger.
Macron ruled out negotiating with jihadist groups in the Sahel last month, telling Jeune Afrique magazine: "We don't talk with terrorists. We fight."
The source told AFP on Monday there could be no negotiation with the leadership of Al-Qaeda, and any talks with the Islamic State in the Greater Sahara (ISGS) were also "neither possible nor requested by anybody in the region."
"We're at war with two organisations which are not of the Sahel but international, and which are waging a terrorist battle beyond the region," the source said.
Although affiliated with Al-Qaeda — which the source said "nobody has ever managed to negotiate with" — GSIM contains elements which might deserve "a response that is different from the war on terror."
There is no reason for France to stand in the way of discussions between regional governments and such elements, the source said.
Negotiating with jihadists in the Sahel region became a hot topic in October when French hostage Sophie Petronin was freed following talks led by Malian envoys — officially without French participation.
"Our objective is, by eliminating certain leaders, to allow the Malians and the others to sit at the same table," the source said.
The source also said that a summit is planned in Africa in February with the leaders of the G5 Sahel countries — Mauritania, Mali, Burkina Faso, Niger, and Chad.
France is planning to reduce its troop strength in the region just a year after sending hundreds of extra troops to the Sahel, army and government sources have told AFP.
France would like to withdraw several hundred troops from its current 5,100-member contingent to make room for a stronger European commitment, they say.
This would take it back to levels deployed before a surge in activity in January, when rising numbers of jihadist attacks prompted France to bolster its troop presence.
https://www.thedefensepost.com/2020/12/22/france-talks-african-jihadists/?utm_source=iterable&utm_medium=email&utm_campaign=1848852_
--------
Malaysia's Islamic Authorities Allow Use of Coronavirus Vaccine
December 23, 2020
This view has been relayed to the Council of Rulers, Religious Affairs Minister Zulkifli Mohamad Al-Bakri said in a statement on Wednesday, amid concern among local Muslims that the shots could contain substances forbidden by Islam.
The use of vaccines to protect Muslims from fatal diseases was not unusual in Islamic law, the minister said. He cited six instances between 1988 and 2013 when they were given to prevent infections from Hepatitis B to Meningitis Menveo.
The Special Muzakarah Committee of the National Council for Malaysian Islamic Affairs, which met on Dec. 3, is of the opinion that the COVID vaccine must be given to groups identified by the government, Zulkifli said.
"As such, I urge all Malaysians, especially Muslims, to abide by and give full trust to the government to manage the COVID-19 pandemic through the use of vaccines," he said, Bloomberg reported.
Malaysia is struggling to stem a fresh wave of cases that emerged in September. Daily cases hit a record 2,234 on Dec. 10, with the outbreak spreading to facilities of companies including Top Glove Corp. and Karex Bhd., the world's biggest maker of condoms. The nation added 1,348 new infections on Wednesday.
https://iqna.ir/en/news/3473499/malaysia%E2%80%99s-islamic-authorities-allow-use-of-coronavirus-vaccine
--------
Bonding of Punjab's Muslim with Sikh Community - Muslims Offer Zarda Pulao, Sweetened Rice, Langar At Singhu Border
Dec 24, 2020
Singhu border (SONIPAT): The ongoing protest by farmers at Singhu border against Centre's three agriculture laws is also showcasing the bonding of Punjab's Muslim with Sikh community.
The Langar of 'Zarda Pulao' (sweetened rice) run by Muslims from Punjab's Malerkotla area is one of the most visited places for visitors at the Singhu protest site. It has been setup adjacent to the main stage and is run by the Muslim Federation Punjab and Muslim Bhaichara Malerkotla. The sweet 'Zarda' Pulao is a 'must have' dish for everyone after finishing their lunch or dinner.
Mohammad Usman, a native of Narela in Delhi, who has been preparing the dish since the beginning of the protest at Singhu border, said the dish is so popular with the people that most ask for its recipe. The 'zarda' pulao is being prepared with 'A' grade basmati rice, shakkar (jiggery powder) and vegetables. It is cooked on firewood in large 'degs' (metal pots). Around 200kg 'zarda' pulao is being prepared and served daily. According to Usmaan, the dish is purely vegetarian to maintain the maryada of langar.
Around 25 persons are involved in preparing the dish and a majority of them are from Delhi. However, the funds and management of langar is being done by the Muslims from Malerkotla.
Mubeen Farukh, advocate from Malerkotla, one of those managing the langar, said the purpose of serving sweet rice is to convey the strong bonding of Muslims from Malerkotla with the Sikh community. He said they have been doing it in the spirit of "Haa Da Nara" (Voice of Justice). Explaining the special Muslim-Sikh bonding, he said when mughal king Aurangzeb had ordered that Sahibzadas (sons of Guru Gobind Singh) to be bricked alive in the wall, Sher Mohammad Khan, the then Nawab of Malerkotla, had opposed the decision.
"According to legend, though the Sahibzades could not be saved, Guru Gobind Singh gave his kirpan to Sher Mohammad Khan. Ever since, the Muslims of Malerkotla have had a special place in Sikh history. Sikhs have built gurdwara 'Haa Da Naara', which is a symbol of bonding between Muslims and Sikhs in Punjab," Mubeen explained.
Even during the anti-CAA protests in Malerkotla, the Sikhs of Punjab had extended their full support and held a rally and langars to express their solidarity with Muslims in Malerkotla. The bonding is so strong that reportedly no violence took place in Malerkotla during the 1947 Partition, when the state witnessed bloodbath, and most of Muslims of Malerkotla had decided to stay here only.
https://timesofindia.indiatimes.com/city/chandigarh/muslims-offer-zarda-pulao-langar-at-singhu-border/articleshow/79937595.cms
--------
UAE expats thankful to enjoy Christmas away from tough COVID-19 lockdowns
December 24, 2020
DUBAI: If it weren't for the obligatory mask wearing, endless flasks of sanitizer and social distancing rules — measures sure to remain in place as the COVID-19 pandemic continues — you would be forgiven for thinking that the UAE was having a "normal" year, perhaps even thriving. The Gulf nation, which has a history of surprising skeptics, seems to have found a balance between maintaining the necessary regulations to curb the virus and allowing residents and visitors to enjoy the country's many attractions. Restaurants and hotels are packed and a range of festivities to celebrate the holiday season are taking place throughout the emirate—just like any other year.
The UAE may well be one of the only countries globally to experience some sense of normalcy now after one of the strangest years in living memory when lockdowns, cancellations, postponements, sickness, and socio-economic crises rocked the world.
Even so, many expats in the UAE are still unable to visit their families abroad (or vice-versa) due to recently renewed lockdowns and travel restrictions, and so are celebrating Christmas in Dubai differently this year.
"It is upsetting not to be with family on the holidays, especially with older relatives," said Jennifer Adams, an American finance and business consultant who has lived in Dubai for 15 years. "We are very lucky to be in the UAE. The weather is beautiful, the situation is under control and there are many festive activities, especially for children.
"With the melting pot of nationalities here, I find it interesting to learn about other culture's traditions," she continued. "Friends who had to stay in Dubai are going out of their way to be festive and spend it with friends and extended families so that no one feels left out."
The Tier 4 restrictions announced on Sunday Dec. 20 by UK Prime Minister Boris Johnson to contain a more infectious variant of COVID-19 that sent infection rates in the country soaring have made international travel challenging again. More than 40 countries in Europe, Asia, South America, the Caribbean and the Middle East have restricted travel to the UK. The UAE, which continues to share an air travel corridor with the UK, has not yet made any announcement regarding changes in passenger flights to or from the UK. UAE carriers Emirates and Etihad said they were operating per their schedule.
However, several UK residents in Dubai who were in the UK when Tier 4 was announced made swift arrangements to return to Dubai for Christmas.
"This will be our first Christmas away from the UK and our families," said a Dubai resident from the UK who did not want to be identified. "We hadn't planned to be here. We were supposed to be with my parents, who are now in Tier 4. It was a mixture of the Tier 4 announcement and so many borders closing that prompted our decision to jump on a plane back to Dubai."
She and her family plan to make the most of their first Christmas in Dubai, however. "We plan to go to church here as we do on Christmas Eve or Christmas Day in the UK," she continued.
Darryl Albuquerque, an India citizen and US international tax specialist who lives with his family in Dubai, is celebrating his eleventh Christmas in the emirate.
"This year will be different from prior years due to the pandemic," he told Arab News. "St Mary's Church is awaiting permission for in-person services with reduced numbers, which means no opportunity to attend mass at the church. My wife, two daughters and my father- in-law will likely dress up in our Christmas best and sit in front of our TV at home for the live-streamed holy mass on YouTube on Christmas Eve. It will be unreal, as normally we go to St Mary's for midnight mass and soak in the magical atmosphere. This year the magic will take place virtually."
Albuquerque said that on Christmas Day they intend to be on video calls with extended family members in India.
"Thanks to the UAE Government allowing small but socially distanced gatherings, we may be bold enough to have a potluck lunch on the Christmas Day at a close friend's place in walking distance from our home," he continued. "The normal gala of Christmas celebrations being toned down also helps us realize what is truly important at Christmas: sharing, caring and simplicity. We believe that this too shall pass, and we look forward to next year."
Teresa Geneloni, originally from Milan, Italy, has lived with her family in Dubai for eight years. She has decided not to return to Italy for Christmas this year due to the pandemic and the increasing restrictions in Italy, one of the worst-hit European nations, which last week surpassed one million infections.
The Genelonis usually spend Christmas at their home in Liguria, but said they are equally happy to celebrate it in Dubai.
"Everything we typically do in Italy we will do in Dubai this year," Geneloni told Arab News. "It is also a special Christmas for us as it the last Christmas that we will be all together before our son goes to university next year. We will cook traditional Italian dishes, listen to Italian music from the Eighties and Nineties, and watch films, just as we do each year in Liguria."
While the act of celebrating Christmas in Dubai is new for many expats, most say they are relieved to be in a place that feels safe. "There's a positive energy in Dubai now, especially during Christmas," Geneloni said. "We will bring Italy to Dubai this year."
https://www.arabnews.com/node/1782076/middle-east
--------
Taliban Face Heavy Retaliation in South Battles, 28 Killed
By Mohammad Arif Sheva
24 Dec 2020
HELMAND, Afghanistan – At least 21 Taliban killed and further nine wounded during a battle with Afghan National Army (ANA) in southern province of Helmand, said the Ministry of Interior in a statement Thursday.
"21 #Taliban were killed and 9 others were wounded in Nawa district of Helmand province yesterday," said the MoD in a tweet.
According to the statement, the Taliban initially targeted Afghan National Defense and Security Forces (ANDSF) in the area but faced heavy retaliation.
"They were attacking #ANDSF positions when they were targeted by #ANA," the tweet. Added. "A large amount of their ammunition and weapons were destroyed as result of the reciprocal attacks."
Meanwhile, in another battle in Kandahar, at least seven Taliban killed and further nine wounded in Zheria district of the southern province.
"7 #Taliban were killed and 9 others were wounded in Zheria district of Kandahar province, yesterday," said the MoD. "They were planning to attack #ANDSF positions when they were targeted by ANA."
Taliban did not immediately comment on the incident.
https://www.khaama.com/taliban-face-heavy-retaliation-in-south-battles-28-killed-34534/
--------
UN probe in Mali sees war crimes, crimes against humanity: Report
22 Dec 2020
United Nations investigators into violence in Mali have told the Security Council of evidence that security forces committed war crimes, and fighters and other armed groups perpetrated crimes against humanity.
The allegations were made in a 338-page report by the International Commission of Inquiry for Mali, a three-member panel which investigated violence that unfolded over six years from 2012-2018.
The probe, whose conclusions have been sent to the Security Council but have not yet been made public, recommends setting up a court that specialises in prosecuting international crimes.
"The Commission has reasonable grounds to believe that the Malian defence and security forces committed war crimes, including violence to the life and person of civilians and persons hors de combat suspected of being affiliated or cooperating with extremist armed groups," says the report, acquired by the AFP news agency on Tuesday.
The landlocked Sahel country descended into violence in 2012 when ethnic Tuareg separatists launched an armed uprising in the north of the country, which was then overtaken by an armed campaign of fighters.
France, the former colonial power, launched a military operation in 2013. The fighters then regrouped and expanded their campaign into central Mali, inflaming a region with ethnic rivalries, before advancing into neighbouring Burkina Faso and Niger.
Thousands have died and hundreds of thousands have fled their homes.
"The Commission considers that extremist armed groups committed crimes against humanity and war crimes," the report says.
These include "murder, maiming and other cruel treatment, rape and other forms of sexual violence, hostage-taking and attacks against personnel of humanitarian organisations and MINUSMA", the UN peacekeeping force in Mali.
The report was drawn up by a commission comprising Lena Sundh of Sweden, Simon Munzu of Cameroon and Vinod Boolell, a Mauritian, who were appointed by the UN secretary-general in January 2018.
They handed their report to UN chief Antonio Guterres in mid-2020, and he sent it last week to the 15-member Security Council.
The investigation details in chronological order 140 cases of violence or abuse between 2012 and 2018.
In 2013, security forces in northern Mali carried out "many killings" of Tuareg, Arabs and Fulani, also called Peuls, who were suspected of links to armed groups, it found.
From 2015, violence on civilians moved to the volatile centre of the country, starting with the Fulani community, which had become associated with the fighters after a firebrand Fulani preacher named Amadou Koufa set up an armed group.
In one incident, on June 17, 2017, an armed group called Dan Na Ambassagou, which is drawn from the Dogon community, retaliated for the death of one of their members by attacking several Fulani hamlets, killing at least 39 civilians, including children.
The raids marked the beginning of "systematic" attacks on the Fulani in Koro, the report says.
"The Commission has reasonable grounds to believe that those acts amount to murder that constitutes a crime against humanity," it says.
It also names three Tuareg or Arab armed groups as having committed war crimes – the National Movement for the Liberation of Azawad, known by its acronym in French of MNLA; the Self-Defence Group of Imghad Tuareg and Their Allies (GATIA), and the Arab Movement of Azaward-Platform (MAA-Plateforme).
Unlike other UN reports, the conclusions of the International Commission of Inquiry can be used as a legal basis for possible prosecution.
https://www.aljazeera.com/news/2020/12/22/un-mali-probe-sees-war-crimes-crimes-against-humanity?utm_source=iterable&utm_medium=email&utm_campaign=1848852_
--------
UN 'concerned' over Trump's pardons for guards who massacred Iraqi civilians
24 December 2020
The UN Human Rights Office has voiced deep concern over US President Donald Trump's decision to pardon four former American security contractors convicted of killing Iraqi civilians in the capital Baghdad in 2007.
"We are deeply concerned by the recent US presidential pardons for four security guards from the private military firm Blackwater who were convicted for killing 14 Iraqi civilians," UN human rights spokesperson Marta Hurtado said in a statement on Wednesday.
"These four individuals were given sentences ranging from 12 years to life imprisonment, including on charges of first-degree murder," she said. "Pardoning them contributes to impunity and has the effect of emboldening others to commit such crimes in the future."
Trump on Tuesday pardoned the four guards – Paul Slough, Evan Liberty, Dustin Heard and Nicholas Slatten – who were part of an armored convoy that opened fire indiscriminately on a crowd of unarmed people in Nisour Square in Baghdad.
In 2014, Slatten, who was the first to start shooting, was convicted of first-degree murder and sentenced to life in prison, while the other three were convicted of voluntary and attempted manslaughter and sentenced to 30 years in prison each.
Hurtado said victims of gross human rights violations have the right to see perpetrators serve punishments proportionate to the seriousness of their conduct, calling on Washington to uphold its obligations to ensure accountability for such crimes.
The Nisour Square massacre, at the time, infuriated the Iraqi people, and Trump's pardons rubbed fresh salt into the wound of the Iraqis, who have suffered tremendously in the aftermath of the US invasion of their land in 2003 and the American forces' widespread atrocities in their country.
Hassan Jaber Salman, a lawyer who survived the Nisour Square massacre with his son, said during the 2014 trial that the American forces shot "anything that moved" in the square. "Women, children, young people, they shot everyone," he said.
Speaking to CNN in the wake of the pardons, Salman called Trump's decision shocking, disappointing and "abusive to the rights of the victims."
"The infamous Blackwater company killed Iraqi citizens at Nisour Square. Today we heard they were released upon personal order by President Trump, as if they don't care for the spilled Iraqi blood," Saleh Abed, a Baghdad resident, told the AFP news agency.
Jasim Mohammed Al-Nasrawi, a police officer who also survived the massacre, told Trump "not to pardon or release the perpetrators. They are terrorists."
"I am still not a hundred percent recovered from my head wound, which [was] sustained in the gunfire by Blackwater guards in 2007, and have not been completely compensated for the attack. I will not waive my right to this case, I am not giving up," Al-Nasrawi told CNN.
'Blood cheaper than water'
A former classmate of a medical student who was killed in the massacre called the pardons "an utter outrage."
"As far as they are concerned, our blood is cheaper than water and our demands for justice and accountability are merely a nuisance," the classmate told AFP, requesting anonymity.
Trump's move comes at a time when anti-American sentiments are very strong in Iraq. Earlier this year, the US president ordered strikes near Baghdad that killed Abu Mahdi al-Muhandis, the second-in-command of Iraq's Popular Mobilization Units (PMU), and Iran's top commander Lieutenant General Qassem Soleimani – two very popular figures in the Iraqi society.
The assassinations have been followed by recurring attacks against US positions, including its embassy in Iraq. The latest attack occurred on Sunday night, when at least three Katyusha rockets landed within the highly fortified Green Zone in Baghdad, close to the US embassy.
https://www.presstv.com/Detail/2020/12/24/641411/UN-concerned-over-Trump-pardon-Iraq-war-criminals
--------
Pakistan
Maryam Nawaz lashes at Pak PM, asks why he assumed office when wasn't prepared
Posted by Shivani Kumar
Dec 24, 2020
Pakistan Muslim League-Nawaz (PML-N) President Maryam Nawaz on Wednesday ripped into the government, asking why Prime Minister Imran Khan assumed office when he was not prepared for the challenges.
Addressing the Pakistan Democratic Movement's (PDM) 'Mehangai March' in Mardan here, she said: "Before the election, [the prime minister] used to say that he has a team of 200 fantastic individuals. Where is that 200-person team now?" Dawn reported.
"Ministers in his cabinet play musical chairs with each other [...] but that 200 person team is nowhere to be seen in Pakistan," she said.
"He says that he was unaware about the country's power issues, external debt, the current account deficit, and didn't know how to run the government and was not prepared." However, you were prepared for the sugar, wheat and LNG scams through which you stole from the people's pockets, she said.
Maryam's comments come a day after Prime Minister Khan said that never should a new government come to power without doing its homework and getting briefings.
During today's rally, Maryam said that coronavirus patients had died at Khyber Teaching Hospital after there was a delay in procuring oxygen cylinders. "You were not prepared to provide medical services, but you were prepared to raise the prices of medicines?"
She added that the premier was prepared to throw the sisters and daughters of his opponents in jail but was prepared to give an NRO to his sister.
You were not prepared to work on our foreign policy but were prepared to surrender Kashmir to India, she said. "You had zero preparation to run the government but were fully prepared to be obedient. After two-and-a-half years, you still don't know how to govern but you know how to be obedient very well."
The PDM held a rally in Mardan against Prime Minister Khan-led government, threatening him to quit by January 31 or face intensified movements by opposition parties such as a long march to Islamabad.
In the past months, Khan has stepped up his efforts to silence the voice of the PDM, along with thousands of people, who criticised the government.
Despite such attempts, the PDM has held five such rallies in Multan, Peshawar, Gujranwala, Karachi, and Quetta since October 16.
https://www.hindustantimes.com/world-news/maryam-nawaz-lashes-at-pak-pm-asks-why-he-assumed-office-when-wasn-t-prepared/story-7hoyPYfXFFQp13huz1foJI.html
--------
Zardari invites Fazl to Larkana for rally on Benazir death anniversary
24 Dec 2020
PPP co-chairman and former president, Asif Ali Zardari, on Thursday invited Jamiat Ulema-i-Islam-Fazl (JUI-F) chief Maulana Fazlur Rehman to Larkana to attend a rally scheduled on Dec 27, the death anniversary of former prime minister Benazir Bhutto.
A statement issued by the PPP said the former president made a telephone call to Fazl, who is also the president of 11-party opposition alliance, also known as the Pakistan Democratic Movement (PDM).
Both leaders exchanged views on the current political condition in the country, including the ongoing anti-government protest movement from the PDM's platform. During the call, Zardari invited the JUI-F chief to Larkana for a rally planned on the death anniversary of Benazir Bhutto, the statement said.
The PPP will hold a rally on Dec 27 in Garhi Khuda Bux as part of its annual commemoration of the martyrdom of Benazir Bhutto. Bilawal Bhutto had also previously invited leaders of the PDM to attend the event.
The PPP Sindh leadership remains confident about the Dec 27 rally expecting all key leaders of the PDM in Garhi Khuda Bux, a small village in Larkana where the Bhutto mausoleum is located.
PPP Sindh president Nisar Ahmed Khuhro said that the PML-N vice president Maryam Nawaz and other leaders of the PDM were expected to participate in the rally.
Speaking at a press conference, Mr Khuhro said "this year's rally would be [a] massive one and we expect a huge turnout of people on the day."
https://www.dawn.com/news/1597590/zardari-invites-fazl-to-larkana-for-rally-on-benazir-death-anniversary
--------
Dialogue with India not possible in current situation: Qureshi
24 Dec 2020
MULTAN: Foreign Minister Shah Mahmood Qureshi has stressed that no backdoor or diplomatic dialogue is under way with India.
"There is no possibility of a backdoor or diplomatic dialogue with India in the prevailing situation and it is not possible until the Indian atrocities are stopped in Kashmir. The circumstances are not suitable for any dialogue at the moment," he remarked.
Talking to the media here on Wednesday, the foreign minister further mentioned why the government rejected the 34 amendments to the National Accountability Bureau (NAB) laws proposed by the opposition parties, saying as it "smelt a National Reconciliation Ordinance (NRO)" in the proposal.
He claimed that the opposition parties had clearly demanded that if the government wanted any legislation in connection with the Financial Action Task Force (FATF) it should also give them concessions by discussing amendments to the NAB laws.
"We told them that both the parties remained in power for 10 years and were in a position to amend the NAB laws, but failed, which is their negligence not ours. However, if you still want amendments, we can discuss it but it should not be linked with legislation in connection with the FATF and should be discussed separately. They gave us a draft of 34 amendments where we smelled an NRO. I… categorically state that there is a capacity to improve the NAB laws but we will not strike any deal," he stressed.
Mr Qureshi said that instead of merely threatening, the opposition Pakistan Democratic Movement (PDM) legislators should go ahead and resign without any delay. He also asked them to submit the resignations to the assembly speaker instead of the PDM leadership.
He said the government will not compromise on national interest to remain in power or succumb to any pressure. "We are ready to hold dialogue on whatever issues the opposition wants to discuss," he added.
https://www.dawn.com/news/1597517/dialogue-with-india-not-possible-in-current-situation-qureshi
--------
Pakistan Democratic Movement holds rally in Mardan despite govt restrictions
Posted by Karan Manral
Dec 23, 2020
Pakistan Democratic Movement (PDM), an 11-party alliance, held a rally in Mardan on Wednesday despite a ban imposed by the district administration amid the COVID-19.
The district administration had decided not to allow the opposition leaders to hold the public procession given the rising numbers of coronavirus infections across the country, according to Geo News.
Responding to the PDM's call for protest, Mardan deputy commissioner warned that action will be taken against the protesters.
The protesters, led by Jamiat Ulema-e-Islam (F) and PDM chief Maulana Fazlur Rehman, PML-N Vice-President Maryam Nawaz, and senior PPP leader Yousuf Raza Gilani, gathered at Gaju Baba Khan flyover, Geo News reported.
Awami National Party Ameer Haider Khan Hoti, Mian Iftikhar Hussain, Aftab Sherpao of the Qaumi Watan Party, and other opposition leaders are scheduled to address the rally.
This comes after the PDM demanded Prime Minister Imran Khan-led government to quit by January 31 or face intensified movements by opposition parties such as a long march to Islamabad.
"The meeting in Mardan would be followed by another public meeting in Larkana on December 27 on the eve of the death anniversary of Benazir Bhutto," The News International quoted Mian Iftikhar Hussain, PDM spokesman, as saying.
The PDM decided to focus on smaller cities for the public meeting. The protest will be held in Bahawalpur on December 30, Malakand on January 3, 2021, Bannu on January 6, Khuzdar on January 9, Loralai on January 13, Tharparkar on January 16, Faisalabad on January 18, Sargodha on January 23, and Sialkot on January 27.
In the past months, Khan has stepped up his efforts to silence the voice of the PDM, along with thousands of people, who criticised the government. Despite such attempts, the PDM has held five such rallies in Multan, Peshawar, Gujranwala, Karachi, and Quetta since October 16. (ANI)
https://www.hindustantimes.com/world-news/pakistan-democratic-movement-holds-rally-in-mardan-despite-govt-restrictions/story-zi3oD0FDwEmorDKMcHyFSN.html
--------
Mideast
Right-wing challenge to PM Netanyahu builds ahead of Israeli election
24 December 2020
A right-wing challenge to Prime Minister Benjamin Netanyahu in a March Israeli election gained momentum on Wednesday with the defection of a long-time ally to an upstart rival party.
In a letter announcing his resignation from Netanyahu's right-wing Likud party and parliament, Zeev Elkin, a minister in successive Netanyahu governments, accused Israel's longest-serving prime minister of putting his own interests ahead of those of the country.
"I can't ask Israelis to vote for you (Netanyahu) and to be satisfied that you are not putting your personal interests ahead of theirs," Elkin said in a speech broadcast live by Israeli television channels.
The election will be Israel's fourth in two years, and comes as Netanyahu faces criticism over his handling of the COVID-19 pandemic and battles corruption allegations, which he denies.
Elkin will join a new party led by fellow former Likud legislator Gideon Saar, who earlier this month announced a breakaway bid aimed at defeating Netanyahu. Saar announced Elkin's move to his party in a tweet, though Elkin made no mention of it in his speech.
The defections pose a new challenge to Netanyahu ahead of a March 23 snap election. Parliament's failure to pass a national budget on Tuesday triggered the early ballot.
Until his resignation, Elkin served as Israel's minister of higher education and water resources. Born in Ukraine, Elkin is fluent in Russian and has long served as Netanyahu's interpreter and adviser in strategic talks with Russian President Vladimir Putin.
Earlier on Wednesday, Sharren Heskel, a junior Likud lawmaker, also announced she was defecting to Saar's new party, writing in a Facebook post that Netanyahu's government "has lost the moral mandate to continue to govern."
https://english.alarabiya.net/en/News/middle-east/2020/12/24/Right-wing-challenge-to-PM-Netanyahu-builds-ahead-of-Israeli-election
--------
Rouhani: Fate awaiting Trump no better than Saddam Hussein's
23 December 2020
Iran's President Hassan Rouhani has drawn a parallel between the hostile policies of outgoing US President Donald Trump and Iraq's Saddam Hussein for waging wars on the Islamic Republic, saying the American leader will eventually not fare much better than the former Iraqi dictator.
"There were two maniacs who waged wars against the Iranian people; one was Saddam who imposed a military war and the other was Trump who started an economic war on us," President Rouhani told a cabinet meeting in Tehran on Wednesday.
"During the [1980s] imposed war, we defeated the enemy owing to our unity and alliance, and the day Saddam was hanged was a day of victory for the Iranian people. Thanks to the resistance the Iranian nation has put up against the US sanctions, Trump's fate will not be better than Saddam's."
Iran has been under a series of illegal sanctions imposed by the US since 2018, when Trump withdrew Washington from the 2015 nuclear deal, officially known as the Joint Comprehensive Plan of Action (JCPOA), and enforced the so-called maximum pressure campaign to target the Iranian nation.
Elsewhere in his remarks, Rouhani said the US economic war was meant to bring the Iranian people to their knees and destroy the Islamic establishment, and lauded the nation for refusing to buckle under pressure.
"As pointed out by Leader of the Islamic Revolution [Ayatollah Seyyed Ali Khamenei], what is important is that we prevented the economic war from achieving its objectives. A thriving manufacturing sector and the positive economic growth mean the sanctions have failed," he underlined.
The Iranian chief executive counted lessening the impact of the economic war on people's livelihoods and the removal of the oppressive sanctions as the important goals pursued by his administration.
"By breaking the sanctions, we will in fact defeat Zionism, reactionary [states] in the region and the extremists," he said.
https://www.presstv.com/Detail/2020/12/23/641348/Iran-Rouhani-Trump-Saddam
--------
Instagram Continues to Discrimination against Iranians
2020-December-23
Ketabshahr Iran in cooperation with Farhang Radio had launched a competition and called for writings about General Soleimani on their Instagram pages to commemorate the anti-terrorism commander.
Instagram, then, rushed to delete these posts left by participants in four competition areas of poetry, memoray, story writing, and informal texts with no violent contents, claiming that they violated the social media's guidelines.
In a similar move in January 2020, Instagram had also purged against the users reacting to the US assassination of Iranian anti-terrorism struggle icon Lieutenant General Qassem Soleimani.
Instagram had either deleted the accounts belonging to many Iranians, who were using the social networking service to communicate their devastation at the tragedy, or eliminated relevant content posted by them.
Lieutenant General Soleimani was assassinated in a US drone strike on Baghdad International Airport in Iraq on January 3, 2020.
The airstrike also martyred deputy commander of Iraq's Popular Mobilization Forces Abu Mahdi al-Muhandis. The two were martyred in an American airstrike that targeted their vehicle on the road to the airport.
Five Iranian and five Iraqi military men were martyred by the missiles fired by the US drone at Baghdad International Airport.
On January 8 and after the funeral ceremony of General Soleimani, the IRGC Aerospace Force started heavy ballistic missile attacks on US Ein Al-Assad airbase in Southwestern Iraq near the border with Syria and a US operated airbase in Erbil in retaliation for the US assassination of General Soleimani.
Ein Al-Assad is an airbase with a 4km runway at 188m altitude from sea levels, which is the main and the largest US airbase in Iraq. Early reports said the radar systems and missile defense shields in Ein Al-Assad failed to operate and intercept the Iranian missiles. Unofficial reports said the US army's central radar systems at Ein Al-Assad had been jammed by electronic warfare.
The second IRGC reprisal attack targeted a US military base near Erbil airport in Iraqi Kurdistan Region in the second leg of "Martyr Soleimani" reprisal operation.
Iraq said the attacks had not taken any toll from its army men stationed at these two bases. The US army had blocked entrance into Ein Al-Assad to everyone, including the Iraqi army.
The IRGC officials said none of the missiles had been intercepted.
Meantime, Iran announced in late June that it had issued arrest warrants for 36 officials of the US and other countries who have been involved in the assassination of the martyred General Soleimani.
"36 individuals who have been involved or ordered the assassination of Hajj Qassem, including the political and military officials of the US and other governments, have been identified and arrest warrants have been issued for them by the judiciary officials and red alerts have also been issued for them via the Interpol," Prosecutor-General of Tehran Ali Alqasi Mehr said.
He said that the prosecuted individuals are accused of murder and terrorist action, adding that US President Donald Trump stands at the top of the list and will be prosecuted as soon as he stands down presidency after his term ends.
https://www.farsnews.ir/en/news/13991003000689/Insagram-Cnines-Discriminain-agains-Iranians
--------
Turkey's Erdogan says hopes to 'turn new page' in ties with US, EU in 2021
23 December 2020
President Tayyip Erdogan said on Wednesday that Turkey hopes to "turn a new page" in its ties with the United States and European Union, and that Ankara had been subjected to "double standards" by both its NATO ally Washington and the bloc.
Earlier this month, Washington sanctioned Turkey over its acquisition of Russian S-400 missile defenses, and the EU also prepared punitive measures over Turkey's dispute with members Greece and Cyprus over Mediterranean offshore rights.
For all the latest headlines follow our Google News channel online or via the app.
"Turkey is facing double standards both over the eastern Mediterranean and the S-400s. We wish for the EU to rid itself of the strategic blindness that is plaguing it as soon as possible," Erdogan told lawmakers from his ruling AK Party.
"I think (US President-elect Joe) Biden will show the necessary importance to Turkey-US ties," he added.
https://english.alarabiya.net/en/News/middle-east/2020/12/23/Turkey-s-Erdogan-says-hopes-to-turn-new-page-in-ties-with-US-EU-in-2021
--------
Ports in aggressor states will be targeted if Saudi-led siege continues: Yemeni FM
23 December 2020
Foreign Minister in the Yemeni National Salvation Government, Hisham Sharaf Abdullah, has warned Saudi Arabia and its regional allies against continuation of the sea, land and air blockade on Yemen, stating that their ports and economically strategic sites will be targeted if such crippling measures are not abolished.
On Tuesday, Abdullah lambasted the Saudi-led coalition and administration of former Yemeni president Abd Rabbuh Mansur Hadi for practicing the policy of collective punishment against Yemeni people, emphasizing that their acts do not contribute at all to the political settlement of Yemen conflict.
He then called on the UN Special Envoy for Yemen, Martin Griffiths, to exert more efforts to immediately release Yemen-bound vessels loaded with oil derivatives, warning that Yemen was facing an acute crisis of energy supply on top of other problems.
The Yemeni foreign minister noted that although Saudi Arabia and the United Arab Emirates claim to support humanitarian relief work in Yemen, they continue to pursue a policy of starvation of Yemeni people and do not allow oil tankers to offload at Yemeni ports.
He went on to say that Abu Dhabi and Riyadh occasionally allow vessels to unload at Hudaydah port just to mislead the international community, while their military aggression and all-out siege continue unabated.
The official warned Saudi Arabia and its allies against continuation of the blockade, underlining that their ports would not be safe from Yemen attacks if the siege persisted.
Saudi Arabia and a number of its regional allies launched the war on Yemen in March 2015, with the goal of bringing Hadi's government to power and crushing the popular Ansarullah movement.
Earlier this month, the UN Office for the Coordination of Humanitarian Affairs put the death toll from the Saudi-led war on Yemen at 233,000.
The Houthi Ansarullah movement, backed by armed forces, has been defending Yemen against the Saudi-led aggression.
https://www.presstv.com/Detail/2020/12/23/641341/Ports-in-aggressor-states-won%E2%80%99t-be-safe-if-Saudi-led-siege-continues-Yemeni-FM-warns
--------
Erdogan says European court's ruling on jailed politician 'hypocritical'
23 December 2020
Turkish President Tayyip Erdogan said on Wednesday that a call by the European Court of Human Rights for the release of Kurdish politician Selahattin Demirtas was hypocritical and only Turkish courts can rule on his case.
For the latest headlines, follow our Google News channel online or via the app.
The Grand Chamber of the ECHR ruled on Tuesday that Turkey must immediately release Demirtas, the former leader of the Peoples' Democratic Party (HDP) who has been jailed for more than four years on terrorism-related offenses. It said justification for his detention was cover for limiting pluralism and political debate.
Lawyers for Demirtas called the ruling "historic" and Western allies urged Ankara to act. But while such rulings are legally binding, Turkey has not implemented them in several past instances, including a previous chamber ruling on Demirtas' case.
Speaking to members of his ruling AK Party, Erdogan said the court was defending a "terrorist" and repeated his view that Demirtas is responsible for the deaths of dozens in 2014 protests that are at the heart of the charges against him.
"If the ECHR wants to be respected by Turkey, its needs to question its own contradictions," he said. "The discussion concerns a person wearing a politician's mask who is intimate with the PKK and with the blood of tens of people on his hands."
The president said Demirtas was guilty according to Turks for not being able to distance himself from the Kurdistan Workers Party (PKK), which is considered a terrorist organization by Turkey, the European Union and the United States.
Erdogan said the court held a "double-standard" and its "hypocritical" ruling on Demirtas contradicted a verdict related to the Batasuna party in Spain.
In 2009, the ECHR did not find any rights violation in the application related to Batasuna's closure and declaration as illegal.
Ankara accuses HDP of links to the PKK; the party denies links to terrorism.
Demirtas faces a sentence of up to 142 years in prison if convicted of being the leader of a terrorist organization over his speeches during the 2014 protests that turned violent and led to the deaths of 37 people. He denies any wrongdoing.
https://english.alarabiya.net/en/News/middle-east/2020/12/23/Erdogan-says-European-court-s-ruling-on-jailed-politician-hypocritical-
--------
Europe
Prosecutors urged to look into alleged Afghan civilian killings by Dutch soldiers
23 December 2020
The Dutch defense ministry said on Wednesday it had asked prosecutors to look into a report by a war veteran that Dutch soldiers fired at and may have killed civilians in the Afghan province of Uruzgan in 2007.
For the latest headlines, visit our Google News channel online or via the app.
The ministry responded to a report by the Dutch veteran, who said he had been ordered to fire heavy artillery at a cluster of houses in the Chora valley because his superiors suspected a Taliban presence there.
In an interview with Dutch newspaper Trouw, published on Wednesday, the veteran said the action was based only on intercepted radio communications and that the people who were fired on during the attack did not shoot back.
This would appear to be in violation of the Dutch army's rules of engagement in Afghanistan, under which force can be used only in self-defense.
The ministry said in a statement that it took the report very seriously and was looking into every known violent incident in Uruzgan at the time. It also said it was considering improvements in the ways veterans can report incidents.
The investigation follows a report published in Australia last month which found Australian special forces allegedly killed 39 unarmed prisoners and civilians in Afghanistan, with senior commandos forcing junior soldiers to kill defenseless captives.
Dutch Prime Minister Mark Rutte said last month he had seen no indication that Dutch soldiers had also committed such crimes, but the defense Ministry has started an investigation similar to the one in Australia to check this.
Dutch prosecutors could not be reached for comment on Wednesday morning.
https://english.alarabiya.net/en/News/middle-east/2020/12/23/Prosecutors-urged-to-look-into-alleged-Afghan-civilian-killings-by-Dutch-soldiers
--------
Germany's UN envoy: We need to get it right in the Middle East, but everybody has to play ball
December 24, 2020
NEW YORK: He famously brought an hourglass into the Security Council to encourage members to have frank conversations instead of reading their capitals' statements. Despite daily conflicts, he is known to call a spade a spade.
And when Germany's Permanent Representative to the UN, Christoph Heusgen, entered the press briefing room, a rare sight occurred: Journalists, both in person and those who were zoomed in, beamed at him with undisguised gratitude for the openness he exhibited toward the media over the past two years.
The man not only believes that transparency with "our counterparts, the journalists" is a fundamental, universal principle, but also puts that creed into action, constantly bringing into the limelight news and elements of the Security Council machinery that otherwise would remain behind closed doors.
With Germany's two-year term as a non-permanent member of the UN Security Council coming to an end on Dec. 31, Heusgen looked back on two years of intensive diplomacy.
"We came to the Security Council to work as a fully engaged member," the leading envoy said.
"We used this period to defend the multilateral system, the rules-based international order; to work for the respect of international humanitarian law and human rights law. And we have followed that playbook from the very beginning and until the last day."
The guiding principle that emerges from Germany's history books, said the ambassador, is that conflicts should be resolved not by force but by the rule of law.
"A second leading rule for us is to take a wider, more comprehensive view of security: Not only (tackling) mere conflicts but also their root causes."
Germany's mandate, which ranged from the Berlin conference on Libya and a new political mission in the Sudan, relentless advocacy for open humanitarian channels in Syria, and investment in the Middle East peace process and the Western Sahara, also saw efforts to bolster the Non-Proliferation Treaty along with tireless endeavors against sexual violence in conflicts, and for stronger participation of women in peace-building and leadership.
Of all the conflicts on the Security Council agenda in which Germany has cooperated, Heusgen singled out his country's work on Libya. He said that a new start was made at the January 2020 Berlin International Conference, which was held in Berlin at the invitation of UN Secretary-General Antonio Guterres and Chancellor Angela Merkel to support UN peace efforts and "to move from a military logic to a political one."
The aim was to reduce external influence and thus enable an intra-Libyan political process under the auspices of the UN.
The Security Council then adopted Resolution 2510 endorsing the outcomes of the conference.
A nationwide cease-fire is now in effect in Libya. Since early November, 75 Libyans have been negotiating in Tunis on the country's political future and elections are planned for December 2021.
Asked by Arab News to share the single most important insight on the Libyan conflict, Heusgen underscored the need for the UN as a convening power: "(It is) key that you convene (not only) all the parties on the ground, but also potential spoilers or supporters from the outside."
He emphasized the importance of appointing a UN Libya envoy, after Bulgarian diplomat Nickolay Mladenov told Guterres this week that he will be unable to take up the role due to "personal and family reasons."
Acting Libya envoy Stephanie Williams will continue in the role, Stephane Dujarric, the UN chief's spokesman, said.
Mladenov was due to replace Ghassan Salame, who stepped down as the UN Libya envoy in March due to stress.
The German envoy expressed his wish that Williams would eventually stay on and accept the role.
Also high on the German mission's agenda was the humanitarian situation in Syria. "We have fought hard to keep aid flowing into the country," Heusgen said, an issue not without its own controversies in the Security Council.
The US and Europe support continued cross-border aid, but Turkey's invasion of the Kurdish-controlled northeast brought complications. Ankara, along with Assad ally Russia, wanted to add a crossing into Turkey's new "safe zone" and eliminate another that brings aid to the Kurds.
As co-penholder with Belgium, Germany conducted long and tough negotiations to extend the cross-border resolution (2165) thus ensuring access for deliveries of life-saving food and medical assistance.
"Syria's stability is absolutely in our interest," said the envoy.
"We have to try to get it right, to a point where Syrian people feel at home, where you have constitutional reforms, and free and fair elections.
"This is the direction we want to go, and we will push the parties to go (with us). But everybody has to play ball."
For Germany, disarmament and arms control are also central foreign policy goals, especially regarding nuclear nonproliferation.
In April 2019, Germany put nuclear disarmament back on the Security Council's agenda for the first time in over seven years as a priority of its month-long presidency.
Together with Algeria, Germany currently serves as co-president of the so-called Article IVX process, which actively supports the Comprehensive Nuclear Test Ban Treaty's entry into force.
Asked whether the Joint Comprehensive Plan of Action (JCPOA), or the Iran deal — in limbo since the US withdrawal in 2018 — needs an ancillary to get back on its feet, Heusgen said: "There will have to be intensive talks. There is a willingness to return to the JCPOA. We have heard that from the Biden administration, but this has to be formalized."
He added: "The Biden administration is very careful in resisting all attempts to enter negotiations with partners. They want to wait until Jan. 20 (Biden's inauguration day.)"
On the question of Palestine, Heusgen reiterated special envoy Mladenov's optimism about the achievability of the two-state solution, emphasizing the Palestinian need for a contiguous country that is not separated from Jerusalem.
He said President Donald Trump believed that by cutting funding to the UN Relief and Works Agency for Palestinian refugees (UNRWA), he would motivate Palestinians to give up their refugee status, integrate in neighboring countries and forgo their desire to return.
"That is not going to work," said Heusgen. "Palestinians don't want it and the countries don't want it."
Germany has been a Security Council member six times.
With its five permanent members and 10 non-permanent members elected for two-year terms, the UN Security Council is the only UN body whose decisions are binding under international law.
https://www.arabnews.com/node/1782071/middle-east
--------
Coronavirus: UK COVID-19 variant detected in Israel, health ministry says
23 December 2020
Israel has detected four cases of the new, highly infectious variant of the coronavirus that has emerged in Britain, the Israeli health ministry said on Wednesday.
Three of the cases were returnees from England and are isolating at a hotel designated as a coronavirus quarantine facility, the health ministry said. The fourth case is under investigation, it added.
The new variant of the pandemic SARS-CoV-2 coronavirus is spreading rapidly in Britain and prompting high levels of concern among its European neighbors, some of which have cut transport links.
Israel closed its borders to foreigners in March, with exceptions including students and journalists. Under new restrictions adopted this week, it nixed those exceptions for non-citizen arrivals from the United Kingdom, South Africa and Denmark, citing risk of the new coronavirus strain.
From Wednesday evening until Jan. 1, all Israelis who return from abroad must isolate at hotel quarantine facilities, according to a directive posted to the health ministry's website.
Israel launched a coronavirus vaccination drive on Saturday and has vaccinated 70,000 out of its 9 million population, health ministry data shows.
Having secured vaccines from drug makers Pfizer, Moderna and AstraZeneca, Israel expects to have enough doses by the end of the year for the 20 percent of its population most prone to COVID-19 complications.
Israel has reported 383,385 coronavirus cases and 3,136 deaths. It has imposed two national lockdowns and may soon order new sweeping restrictions amid an uptick in new cases.
https://english.alarabiya.net/en/coronavirus/2020/12/23/Coronavirus-UK-COVID-19-variant-detected-in-Israel-health-ministry-says
--------
Southeast Asia
Indonesian Christians, Muslims create Covid Christmas tree
Konradus Epa
December 23, 2020
Christians and Muslims in Indonesia's East Java province have decorated a Christmas tree using masks and hand-sanitizer bottles to remind people to follow health protocols and show unity amid the Covid-19 pandemic.
The tree, decorated with 1,000 masks and bottles, was a joint effort between the Association of Nahdlatul Ulama Intellectuals (ISNU), part of Nahdlatul Ulama, Indonesia's biggest Islamic organization, and Catholics of Christ the King Parish in Surabaya, East Java's capital.
They worked on the 3.5-meter-high Christmas tree for 12 days and put it at the entrance to the church where it would be most visible.
Nur Kholis Saleh, a Muslim cleric and chairman of the ISNU, said that helping decorate the tree was a way of building interreligious harmony.
Several churches in Surabaya were bombed in May 2018 in a series of attacks that killed 12 people.
Before that, a 19-year-old Nahlatul Ulama member called Riyanto was killed during a Christmas Eve bombing while providing security at a Protestant church in Mojokerto in 2000.
"When Muslims celebrate Eid Al-Fitr, Christians help to provide security for that event," Saleh said.
Saleh said Christmas is a celebration for all people, not only Christians, as is Eid Al-Fitr, which also provides inspiration to build peace and reconciliation.
"Celebrating Christmas is like celebrating Eid Al-Fitr, so we must show unity with our brothers and sisters. This is Indonesia, we have to maintain diversity," he said.
Theresia Mariani, coordinator of Christ the King Parish's Christmas celebration, said the use of masks and hand-sanitizer bottles was meant to encourage Catholics and the public to follow health protocols to prevent them from becoming spreaders of the virus.
"It warns Catholics to always use masks, keep physical distancing and wash hands with soap," Mariani told UCA News.
She also thanked the Muslim volunteers who helped decorate the Christmas tree.
Father Antonius Benny Susetyo, a member of a presidential unit promoting sectarian ties, said such cooperation is seen in many parts of Indonesia and is a good tradition to build communal fraternity.
"They [Christians and Muslims] want a peaceful and successful Christmas," Father Susetyo told UCA News.
According to him, all religions should welcome people with different views by loving, respecting and sharing, especially in this difficult time caused by the Covid-19 pandemic
"I hope religious people make religion an inner inspiration for the common good," he said.
As of Dec 22, Indonesia had recorded 678,125 Covid-19 cases and 20,257 deaths.
https://www.ucanews.com/news/indonesian-christians-muslims-create-covid-christmas-tree/90802
--------
In meet with celebrity preachers, minister Zulkifli urges for pro-Covid vaccine messaging
24 Dec 2020
BY DANIAL DZULKIFLY
SEPANG, Dec 24 — Minister Datuk Zulkifli Mohamad has urged Muslim televangelists and celebrity preachers today for a uniformed message on the permissible use of Covid-19 vaccines among adherents.
Speaking at a gathering with them here, the minister in charge of Islamic affairs said that the "harus" ruling on the vaccines is not solely his view, but also the opinions of many Muslims scholars and authoritative bodies worldwide.
"Such views are not solely mine, but it is the views of [Muslim] scholars and authoritative bodies, not just in Malaysia but the entire community. Top scholars have agreed in this manner.
"So, it is good if all of us, including celebrity preachers, are uniformed along with authoritative bodies, who have done detailed and thorough research on the matter,'' he said.
Yesterday, Zulkifli had said that the Covid-19 vaccine is permissible for Muslims amid much anticipation ― and trepidation ― in Malaysia after the government signed several deals to procure millions of doses for the population.
The minister in the Prime Minister's Department in charge of Islamic affairs said the national fatwa council had met on December 3 and ruled that the Covid-19 vaccine "is harus and wajib to be taken by those designated so by the government".
The term "harus" in Islam means permissible, while "wajib" means obligatory. However, the minister did not elaborate if anyone has been designated as obliged to take the vaccine.
On November 23, while winding his speech on the Supply Bill 2021 in the Dewan Rakyat, Zulkifli said the Covid-19 vaccine would be permissible in line with the principle of Maqasid Syariah as it concerned the protection of life.
The government has announced that it has secured Covid-19 vaccines from Pfizer-BioNTech and AstraZeneca and is in the midst of negotiating with other manufacturers to vaccinate over 80 per cent of Malaysia's population at an estimated cost of RM2.05 billion.
This comes following the renewed rise of a small yet vocal anti-vaccination portion in the country that is spreading falsehoods and misinformation about the Covid-19 vaccines in an attempt to sway public opinion over the matter.
On December 16, Deputy Minister of Science, Technology and Innovation (Mosti) Ahmad Amzad Hashim said the government will monitor closely the activities of a particular group that is spreading propaganda regarding the Covid-19 vaccine through social media so as to prevent it from influencing public perception,.
He said the ministry, in cooperation with the Ministry of Communications and Multimedia, was studying the need to create certain laws to curb the matter.
https://www.malaymail.com/news/malaysia/2020/12/24/in-meet-with-celebrity-preachers-minister-zulkifli-urges-for-pro-covid-vacc/1934688
--------
India
Ayodhya Mosque Land Is Legal, Not Against Shariat: Chairman of Sunni Central Waqf Board
Dec 24, 2020
AYODHYA: A day after All India Muslim Personal Law Board (AIMPLB) member Zafaryab Jilani created a flutter by telling TOI that mosque to be built in Ayodhya is against Shariat and Waqf Act, chairman of Sunni Central Waqf Board Zufar Farooqui said, land for the proposed mosque at Dhannipur in Ayodhya was not exchanged. "The Waqf Board has paid stamp duty to the government and the land is the property of the board and not a 'waqf'."
Farooqui, who is also president of Indo-Islamic Cultural Foundation, the trust constituted by Waqf Board to build mosque at Ayodhya, said, "The land allotted to Sunni Central Waqf Board at Dhannipur village of Ayodhya was not bartered as claimed by AIMPLB member Zafaryab Jilani. We paid stamp duty of Rs 9,29,400 to process this land."
"We did not demand this land. The Supreme Court on its own allotted it to Sunni Board. Thus, there is no question of exchanging land for Babri land," Farooqui said, adding that "there is no shifting of then Babri Masjid as Babri premises was given to the Hindu party by Supreme Court order in November last year. Dhannipur land was given in ownership of Uttar Pradesh Sunni Central Waqf Board by the same SC order and it is not a waqf land."
"The court has not accepted Babri Masjid as waqf. Had the apex court accepted land as waqf, we would have won the case. Five acres given to Waqf Board is not in lieu of Babri Masjid. The land is given to us as restitution by the apex court. The land has been given to UP Sunni Central Waqf Board, which is a statutory body. The Waqf Board is not an individual and Waqf Board cannot create any waqf on its own. Only a believer of Islam can create waqf. The land was given to the Waqf Board and being a legal body it can acquire the property," said Farooqui.
"Apart from two properties of Waqf Board in Lucknow (two offices), this is the third property at Dhannipur and the Dhannipur property has been transferred to Ayodhya Mosque Trust," he added.
Meanwhile, Athar Hussain, secretary of Ayodhya Mosque Trust, reacting over the issue said "Jilani Sahab is a competent lawyer. If we are violating Central Waqf Act, why does he not challenge it in court. If he is not doing so, then he is simply spreading misinformation by saying it's against Shariat."
https://timesofindia.indiatimes.com/india/ayodhya-mosque-land-is-legal-not-against-shariat-farooqui/articleshow/79937735.cms
--------
Delhi Woman Allegedly Forced To Change Religion After Marrying Muslim Man
By Mukesh Singh Sengar, Edited by Nandini Gupta
December 24, 2020
New Delhi: A 20-year-old Muslim man in Delhi has been charged by the police over his wife's allegations that she was forced to convert after their wedding in May and harassed by her in-laws.
"His family forced me to change my religion to Islam. I was forced to wear a Burqa and offer Namaz. His father tried to sexually harass me," the woman has alleged in a complaint filed on Monday.
The woman says she met the man when he rented a room at her parents' home late last year. At the time, she says, he did not reveal his religion and claimed he had no family.
After a few months, when the two grew close, the man introduced her to his family living in another part of Delhi. The revelation led to a confrontation, after which the accused man assured her she "would not be forced to change her religion".
The two got married at a temple, the complaint states.
The woman alleges that she was harassed for dowry, confined and stopped from contacting her parents.
The sole purpose of the marriage was to change my religion, she says in her complaint.
PromotedListen to the latest songs, only on JioSaavn.com
A case filed against the man and his family lists charges like rape, kidnapping, breach of trust and intimidation.
The police said the woman's medical examination had been carried out and investigations were on. No arrests have been made so far.
https://www.ndtv.com/india-news/delhi-woman-allegedly-forced-to-change-religion-after-marrying-muslim-man-2342984
--------
After 'Love Jihad', MP Govt Now Warns Strict Action Against Land Grabbers Marrying Tribal Women
DECEMBER 23, 2020
Madhya Pradesh Chief Minister Shivraj Singh Chouhan on Wednesday in a warning against 'Love Jihad' said 'stringent' action would be taken against those who plot religious conversions of tribal women in bid to usurp their land
Chouhan made the statement during a meeting with the Tribal Consultation Committee in Bhopal. The warning came a day after home minister Narottam Mishra announced that a special meeting will be held on December 26 for cabinet approval of the 'Madhya Pradesh Freedom of Religion Bill, 2020', also known as the anti-love Jihad law. Chouhan had rejected the draft proposal of the bill on Tuesday and sought fresh changes.
The Chief Minister also instructed officials to ensure encroachment of forest land is prevented. Offering land rights to forest dwellers who possessed forest land before December 2006 was also decided.
The committee meeting was held after eleven months due to Covid-19 restrictions. MPs and MLAs attended the meeting through video conferencing.
Affirming commitment towards tribal welfare schemes, Chouhan said Provisions of the Panchayats (Extension of Scheduled Areas) Act 1996 (PESA), implemented in states like Himachal Pradesh would be studied and similar rules will be implemented in Madhya Pradesh.
The Shivraj government also announced the decision to set up another tribal museum such as Chhindwara. The new museum will be for tribal art and culture in Shahdol division, another tribal pocket. Land at Umaria will be allotted for the purpose, said Chouhan in the meeting.
The state government also called for a health survey to check a genetic disorder of Sickle Cell Anemia amid the tribal population in Madhya Pradesh.
Chouhan asserted that the tribal population will have the first right on government funds and said "development of the tribal community will be ensured while incorporating their culture, beliefs and tradition.
https://www.news18.com/news/india/after-love-jihad-mp-govt-now-warns-strict-action-against-land-grabbers-marrying-tribal-women-3208052.html
--------
Arab World
Trump threatens Iran after attacks on US embassy in Iraq
Rawad Taha
24 December 2020
Trump threatened Iran on Wednesday night after a series of attacks on the US embassy in Iraq.
"Our embassy in Baghdad got hit Sunday by several rockets. Three rockets failed to launch. Guess where they were from: IRAN. Now we hear chatter of additional attacks against Americans in Iraq," Trump tweeted.
"Some friendly health advice to Iran: If one American is killed, I will hold Iran responsible. Think it over," he added.
Over the past days multiple Katyusha rockets have targeted the US embassy in Iraq's Green Zone area, according to Al Arabiya's correspondent.
Security sources said the rockets were intercepted by the US embassy's anti-missile defense systems and that they fell within the Green Zone Area
https://english.alarabiya.net/en/News/middle-east/2020/12/24/Trump-threatens-Iran-after-attacks-on-US-embassy-in-Iraq
--------
Lebanese Prime Minister-designate Hariri warns of Lebanon's rapid collapse
Rawad Taha
24 December 2020
The Lebanese Prime Minister-designate, Saad Hariri, warned of Lebanon's rapid collapse, stressing that the government will take difficult and quick decisions to stop this deterioration.
On Wednesday, Hariri said, "Everyone should know that the politicians have no time left and that the country is collapsing at a rapid rate."
The Lebanese Prime Minister-designate stated that once the government is formed, difficult and fast decisions will be taken to stop the country's collapse.
Hariri called for the necessity of reaching a final formation of the government as soon as possible.
Lebanon's government's consultations entered an unknown tunnel, with the escalation of disputes between the parties concerned with authorship so that they needed a "miracle."
https://english.alarabiya.net/en/News/middle-east/2020/12/24/Lebanese-Prime-Minister-designate-Hariri-warns-of-a-rapid-collapse-of-Lebanon
--------
Iraq denounces Trump's pardon of Blackwater guards
23 December 2020
Iraq's government and the Hezbollah Brigades have denounced a decision by US President Donald Trump to pardon Blackwater contractors jailed for the killing of unarmed Iraqi civilians in Baghdad.
The Iraqi Foreign Ministry said in a statement on Wednesday that the "seriousness of the committed crimes" had been ignored by the White House and was in contradiction to the Trump administration's declared 'commitment' to human rights, justice and the rule of law.
The pardon, the statement added, did not take into account the "dignity of the victims and the feelings and rights of their relatives."
Baghdad will urge Washington to reconsider the decision through diplomatic channels, the statement said.
On Tuesday, Trump issued pardons for four guards from the notorious US mercenary firm Blackwater who were serving jail sentences for killing 14 civilians in Baghdad's crowded Nisour Square in 2007, a tragic incident that caused international uproar over the use of private contractors in war zones.
The four security guards – Paul Slough, Evan Liberty, Dustin Heard and Nicholas Slatten - worked for the now-defunct Blackwater Worldwide security firm, which had been contracted by the US State Department to provide protection for American diplomats in Iraq.
In another statement issued on Wednesday, the resistance group Hezbollah Brigades said the pardon was "an unfair arbitrary action."
The Brigades stressed the necessity of exerting serious efforts in order to drive the US forces out of Iraq to stop the recurrence of crimes against the Iraqi people.
The group also called for "activating judicial procedures" to that end.
Meanwhile, the Arabic-language al-Sumaria television network cited a security source as saying that a logistics convoy of the US-led coalition had been targeted by a roadside bomb on Hawalli highway, south of the capital Baghdad, on Wednesday.
No group has claimed responsibility for the attack.
https://www.presstv.com/Detail/2020/12/23/641385/Iraq-Trump-pardon-Blackwater-guards
--------
Qatar calls for Iran-Persian Gulf states dialogue; welcomes any initiative for regional peace
23 December 2020
Qatar's Foreign Minister Sheikh Mohammed bin Abdulrahman Al Thani has called for dialogue between Iran and Persian Gulf littoral states, saying Doha welcomes any initiative that would contribute to peace and stability in the region.
The top Qatari diplomat made the remarks during a joint press conference with Russian Foreign Minister Sergei Lavrov in Moscow on Wednesday.
"We are interested in holding and staying in dialogue with countries in the region and with Iran," he said, adding that for Qatar safety issues in the region are a "priority."
He called for a de-escalation of tension in the Persian Gulf and added that the crisis in the strategic region, which erupted after Saudi Arabia and a number of its allies severed ties with Doha, should be resolved diplomatically and sovereignty of states should be respected.
The Persian Gulf crisis should be resolved through "dialogue, respect for sovereignty and non-interference in the internal affairs of states," he said.
The Qatari foreign minister also said that his country embraced any initiatives for the establishment of peace in the region.
"We are aware of numerous diplomatic initiatives on behalf of friendly countries," he said.
"In Qatar, we will welcome all the initiatives aimed at stabilizing the situation in the region" and those that "search for mutually beneficial solutions to stabilize the situation in the [Persian] Gulf," he noted.
Back in June 2017, Saudi Arabia, the United Arab Emirates, Bahrain, and Egypt severed diplomatic and trade ties with Qatar, accusing Doha of meddling in regional affairs and supporting "terrorism." They also imposed diplomatic, trade and travel embargo against Qatar.
Qatar has repeatedly condemned the decision as unjustified and the allegations as based on false claims and assumptions.
A number of regional and international attempts have been made in lifting the embargos against Qatar and resolving the row, but all to no avail.
Iran has backed talks and diplomacy as the viable solution to the persisting diplomatic row in the Persian Gulf, expressing hope that the reconciliation will contribute to the stability as well as the political and economic development of the regional nations.
Iran's support for talks between the parties to the Saudi-led Persian Gulf row over Qatar comes as Tehran has already unveiled an initiative aimed at establishing peace in the region.
Iran's peace initiative to promote security in the Persian Gulf, dubbed Hormuz Peace Endeavor (HOPE), was unveiled by President Hassan Rouhani during his speech at the UN General Assembly in September 2019. The Iranian president invited all regional countries to participate in the initiative.
Back in October, Iranian Foreign Minister Mohammad Javad Zarif stressed the importance of implementing the HOPE initiative, and called for collective cooperation among neighbors to establish "inclusive dialogue and security networking" in the region.
"Security is contingent on a reliance on our own peoples and cooperation with our own neighbors. We need collective efforts by regional countries to establish inclusive dialogue and security networking in this region," the Iranian foreign minister said in an address to a virtual debate of the United Nations Security Council under the title "Maintenance of International Peace and Security: Comprehensive Review of the Situation in the Persian Gulf" on October 20.
"Otherwise, we will all be engulfed in turmoil for generations to come," he added, warning that turmoil in the region "will be everyone's turmoil."
https://www.presstv.com/Detail/2020/12/23/641359/Qatar-urges-dialogue-between-Iran-and-Persian-Gulf-countries-
--------
South Asia
The Afghan police team welcoming back Taliban fighters
23/12/2020
After more than a decade fighting for the Taliban and being hounded by Afghan and US forces, Haji Lala thought there was little chance of ever returning home.
Once a commander and senior district official for the insurgent group, he says he was captured by Pakistan's security services who took him across the border and detained him for two and a half years.
Haji Lala said he was interrogated by the agents -- long-term backers of the Taliban -- for information about a spy working against the group.
When he was released, the 58-year-old vowed to put his militant years behind him and look for a way to go back home.
It was with the unlikely support of a police chief and the encouragement of a fellow former Taliban militant that he was given the opportunity to return home to the southern province of Kandahar.
"I thought maybe... they would hand me over to the US troops," said Lala, describing his initial trepidation at trusting a police officer.
Before being captured, US forces he had battled against had raided his house nearly 15 times.
"After I returned, friends and villagers visited me for nearly 10 days, as if there was a wedding party," he told AFP.
"I have a good reputation now in the village and the police are also not troubling me. I feel absolutely safe."
Haji Lala's return early this year was made possible because of the protection of the former police chief of Panjwai district, Sultan Mohammad Hakimi.
Despite the bloodshed he has witnessed throughout his career, Hakimi has made it a personal mission to give ex-Taliban fighters, commanders and officials the chance to reintegrate into village life.
"We invited the former fighters to return, assuring them that nobody would harass them," said Hakimi.
"Those whose farms were destroyed, we rebuilt them; those who had no water, we dug wells for them."
- 'Our brothers' -
Even in retirement, Hakimi has continued an effort first launched by former Kandahar police chief General Abdul Raziq, a fierce opponent of the insurgents who was assassinated in 2018.
Raziq's brother Tadin Khan Achakzai has since joined the effort after taking over as police chief of the province.
"We will continue to help them in the future, they are our brothers too," said Achakzai.
"If we have the right to live, so does the Taliban -- but to live in peace... not to carry out suicide attacks and kill people."
For Hakimi, it is a way of contributing to a reconciliation process and also of "weakening the leadership" of the Taliban.
During his time as Panjwai police chief, Hakimi launched insurgent-clearing operations in almost every village in the district, making it one of the most secure areas in Kandahar.
But with violence surging in Afghanistan, the progress is fragile -- with the Taliban last month retaking part of Panjwai in a major offensive.
The Taliban ruled Afghanistan from 1996 to 2001 with an iron fist, imposing a harsh version of the Islamic sharia law.
Ousted by a US-led invasion after the September 11 attacks, the jihadists were able to regroup, launching a deadly insurgency that continues to this day.
In February, the Taliban signed a deal with Washington that paved the way for the withdrawal of all foreign forces by May 2021 and the start of peace negotiations between the insurgents and the Afghan government in Qatar.
- New beginnings -
Hundreds of Taliban fighters have defected from the group, but it still has tens of thousands of members and claims to have influence over more than half of Afghanistan.
Several previous efforts to help reintegrate Taliban fighters had failed as they were "sporadic", said Andrew Watkins of conflict think tank International Crisis Group.
"They were never able to convince the higher-up commanders to bring a lot of their fighters along with them," Watkins told AFP.
Taliban commander Mullah Rauf, 48, had fought for more than half of his life before he returned from Pakistan to resettle in Panjwai and return to farming.
He chose the same path as Haji Lala, contacting Hakimi rather than surrendering to authorities, in order to save himself "from any problems" such as a possible jail term.
Haji Ahmadullah Khan, 53, now lives in an upscale area of Kandahar after emerging from a militant lifestyle.
"I go everywhere, to my village or in the city without any problem. I have no weapons or bodyguards now," said the former insurgent as he watched his son chatting and laughing with a son of Hakimi at the ex-police officer's house.
https://www.france24.com/en/live-news/20201223-the-afghan-police-team-welcoming-back-taliban-fighters?utm_source=iterable&utm_medium=email&utm_campaign=1848852_
--------
Bangladesh Envoy to Saudi Arabia Lauds Islamic Military Counter Terrorism Coalition's Works
December 23, 2020
RIYADH: Dr. Mohammed Javed Patwary, Bangladesh ambassador to Saudi Arabia, recently visited the headquarters of the Islamic Military Counter Terrorism Coalition (IMCTC) in Riyadh.
IMCTC Secretary-General Maj. Gen. Mohammed bin Saeed Al-Moghedi received the EU diplomat and the accompanying delegation.
Al-Moghedi briefed the visiting dignitaries about the coalition's goals, achievements and the initiatives it has taken to fight terrorism in different forms.
The envoy lauded the IMCTC's role in establishing strategic partnerships to enhance coordination in the global fight against all forms of terrorism.
The IMCTC is an alliance of 41 countries that forms a pan-Islamic unified front in the global fight against terrorism and violent extremism.
In coordination with the relevant authorities in the member countries, it promotes best practices, advances legal, regulatory, and operational frameworks, and facilitates information sharing to curb terror financing.
It also aims to assist member countries to enhance their military capabilities to fight terrorism.
The intellectual aspect specializes in preserving the universal message of Islam, promoting the values of moderation, tolerance and the preparation of targeted messages to counter radical ideology.
The media side is based on producing digital, media and other informative content to refute the rhetoric and claims of terrorist organizations and extremists.
https://www.arabnews.com/node/1781956/saudi-arabia
--------
Provincial Head of MOHIA Shot Dead in Kandahar
By Mohammad Arif Sheva
24 Dec 2020
KANDAHAR, Afghanistan – Mohammad Omar Akhundzadeh, a provincial head to the Ministry of Hajj and Religious Affairs, was wounded, said local authorities, after an armed attack by unknown gunmen on Thursday.
According to local officials, his bodyguard was wounded during the attack.
Abdulbashir Khaksar, deputy spokesman for the Kandahar police, told media the incident took place at around 9 a.m. Thursday in Chawoni area of Police District 13 (PD13) in Kandahar province.
According to Khaksar, during the attack Akhundzadeh was killed and his bodyguard was wounded.
While the suspect flee the scene, security officials assured an investigation is underway to bring the perpetrators to justice.
No group of individual has immediately claimed responsibility for the attack.
https://www.khaama.com/provincial-head-of-mohia-shot-dead-in-kandahar-34534/
--------
Dawlat Abad on The Verge of Collapse: Faryab
By Mohammad Haroon Alim
23 Dec 2020
A source in Dowlat Abad district of Faryab province, who did not want to be named, told Khaama Press that following two car bomb attacks on Dowlatabad district center, the district is now on the verge of collapse.
He added that Taliban fighters attacked the Dawlat Abad district center last night with an explosive-laden vehicle, destroying most of the buildings inside the bazaar.
The source added that a three-story building of the National Army has completely collapsed, and many security members are still trapped under the rubble.
The official indicated, that the district building had also been destroyed, and only a few soldiers remain at the gate of the entrance fighting the Taliban.
He stressed that if reinforcements are not sent to the central Dawlatabad, the district would collapse in a few hours.
So far, the bodies of three ANA soldiers have been pulled from the rubble and handed over to the International Committee of the Red Cross (ICRC), the official said.
Two nights ago, Taliban fighters attacked the district with a Humvee type of vehicle loaded with 1,500 Kg of explosives.
Faryab Governor, Naqibullah Fayeq said on Tuesday that the Taliban had attacked the market in Dowlat Abad district with 1,500 kilograms of explosives.
He added that the district had been under the Taliban siege for three years and that all means of communication with them have been blocked.
Many residential homes and hundreds of shops were destroyed in a car bomb attack on the central Dawlat Abad two nights ago, killing and injuring dozens of civilians.
War in Afghanistan raged amidst peace negotiations and consultation on agenda.
https://www.khaama.com/dawlat-abad-on-the-verge-of-collapse-faryab-5566774/
--------
Africa
Peace settlement efforts in Libya must be intensified: Russia's Lavrov
23 December 2020
Russian Foreign Minister Sergei Lavrov said on Wednesday that international efforts to reach a peace settlement in Libya should be intensified, the RIA news agency reported.
Libya descended into chaos after the NATO-backed overthrow of leader Muammar Gaddafi in 2011. In October, the two major sides in the country's war – the Government of National Accord (GNA) and Libyan National Army (LNA) led by Khalifa Haftar – agreed to a ceasefire.
https://english.alarabiya.net/en/News/north-africa/2020/12/23/Peace-settlement-efforts-in-Libya-must-be-intensified-Russia-s-Lavrov
--------
Over 100 killed in latest ethnic massacre in Ethiopia
23 December 2020
More than 100 people have been killed in the latest massacre along ethnic lines in western Ethiopia, and the toll is expected to rise, according to the Ethiopian Human Rights Commission.
The attack in Metekel zone of Benishangul-Gumuz region occurred a day after Prime Minister Abiy Ahmed visited the region and spoke about the need to end such massacres. Ethnic tensions are a major challenge as he tries to promote national unity in a country with more than 80 ethnic groups.
The attacks are separate from the deadly conflict in Ethiopia's northern Tigray region, where Ethiopian forces and allied regional forces began fighting Tigray regional forces in early November.
Some people in remote villages remained encircled and under threat on Wednesday evening, with the death toll thought to be above 200, Belete Molla, head of the National Movement of Amhara political party, asserted after speaking with residents.
Amnesty International, which spoke with five survivors, said members of the ethnic Gumuz community attacked the homes of ethnic Amhara, Oromo and Shinasha, setting them on fire and stabbing and shooting residents. The Gumuz see minorities as "settlers," the rights group said.
Dozens of people are still unaccounted for, Amnesty said.
The ruling party in the region, the Benishangul-Gumuz Prosperity Party, said in a statement that armed bandits had committed a "horrifying crime."
Amharas are the second most populous ethnic group in Ethiopia, and they have been targeted repeatedly in recent weeks. One rebel attack on Nov. 1 in the far western Oromia region killed at least 54 people, according to Amnesty International.
An attack in the Benishangul-Gumuz region in early October killed at least 14 civilians, according to a security official. It followed similar deadly attacks in September that also displaced over 300 people, leading the Ethiopian Human Rights Commission to say it was deeply alarmed.
https://www.presstv.com/Detail/2020/12/23/641388/Ethiopia-massacre-human-rights
--------
Israel plane blocked out of Algeria, Tunisia airspace: Report
23 December 2020
Algeria and Tunisia have reportedly disallowed an Israeli plane conducting the first-ever direct flight from Tel Aviv to Morocco's capital from using their respective airspace.
Pan-Arab news and commentary website al-Masdar News cited Tunisia's Nessma TV as reporting the episode on Wednesday.
The television said after facing the prohibition, the aircraft that had also been boarded by some American officials, including US President Donald Trump's son-in-law and top advisor Jared Kushner, was forced to take "a northern route that passes through the Mediterranean Sea."
The alternative route, it added, took the plane all the way through the Greek, Italian, and Spanish airspaces before it could land in Rabat.
Algeria's An-Nahar website also stiffly rejected allegations that the country had let the plane into its skies. "Spiteful and misleading parties spread false news about the passage of the Zionist plane through Algerian airspace," it wrote.
Morocco has been the latest country to fall into line with a few-months-old United States-enabled trend of détente with the Israeli regime. The normalization bandwagon has, since September, seen the United Arab Emirates, Bahrain, and Sudan agreeing on rapprochement with Tel Aviv.
The flurry of compromise with the illegal regime has, however, been vehemently denounced by Palestinians and their supporters, who call it a stab in the back of the oppressed nation and its cause of liberation from Israeli occupation and aggression.
The Tunisian Foreign Ministry, meanwhile, confirmed in a statement that all "rumors circulating about Tunisia's intention to normalize relations with Israel are unfounded," noting that this position "will not be affected by the international changes."
https://www.presstv.com/Detail/2020/12/23/641381/Palestine-Israeli-plane-Algeria-Tunisia-airspace-Morocco-normalization
--------
Local chief beheaded in Kenya, al-Shabab claims responsibility
23 December 2020
The al-Shabab militant group abducted and beheaded the chief of a clutch of villages in northeastern Kenya near the border with Somalia, local police sources said Wednesday.
Omar Adan Buul, the head of the Gumarey sub-location in Wajir county, was kidnapped on Friday by militants who had raided the area and "lectured the locals," according to Kenyan media reports.
"It is true the chief who went missing last week on Friday has been found dead. His head was dumped on the road but the rest of the body has not been found," a local police officer said on condition of anonymity.
Another police officer said, "we have collected the head and taken it to the mortuary."
"This is the work of Al-Shabab… we are looking for the rest of the body or the parts, we hope it wasn't taken to the other side," he added, referring to over the Somali border.
Al-Shabab claimed responsibility for the "execution" through their Shahada News Agency, according to the US monitoring group SITE.
The group said it had taken the chief prisoner during an attack that seized control of a Kenyan police outpost, a claim that has not been confirmed.
The al-Qaeda-linked group has been waging a violent insurgency across Somalia seeking to unseat the internationally-backed government in the capital Mogadishu.
They were driven out of Mogadishu by government forces backed by 20,000 African Union peacekeepers in 2011.
But the group still controls swathes of territory outside the cities, from where they launch attacks against government targets, as well as occasionally crossing the border to carry out raids in Kenya.
Al-Shabab has ramped up the intensity of its attacks in Kenya in recent years, including several major assaults as far as the capital Nairobi, which have left nearly 300 dead.
Two demonstrators killed in Zambia protest
Elsewhere in Africa, two demonstrators were killed on Wednesday in a protest outside the police headquarters in the Zambian capital Lusaka, where opposition leader Hakainde Hichilema was being interviewed, an AFP reporter said.
Police arrived to break up a crowd of several hundred demonstrators and shots were heard, leaving the blood-stained bodies of two men on the ground after the crowd fled, he said.
Police issued a statement saying that two people were reportedly killed by gunfire after tear gas was used to disperse an unruly crowd, and that the circumstances were not immediately clear.
Hichilema, 58, is the main contender to President Edgar Lungu in elections due next August.
A veteran campaigner and self-made entrepreneur, he bid five times for the presidency between 2006 and 2016.
After narrowly losing in 2016, he spent four months in jail when he contested the outcome.
Hichilema has vowed to step down as leader of the United Party for National Development (UPND) if he fails again next year.
Lungu, 63, is struggling with a wave of unpopularity and internal divisions within his party, fueled especially by Zambia's economic problems.
The country is heavily dependent on copper, demand for which has slumped.
The reason why Hichilema was called to police headquarters was not immediately known.
https://www.presstv.com/Detail/2020/12/23/641358/Kenya-Shabab
--------
North America
Iranians created website threatening US election officials: Security agencies
24 December 2020
US security agencies said on Wednesday they had highly credible information indicating that Iranian cyber actors were responsible for creating a website earlier this month featuring death threats aimed at US election officials.
The Federal Bureau of Investigation and the Homeland Security Department's Cyber and Infrastructure Security Agency said in a statement that the Enemies of the People website, which surfaced after the US election but now appears dormant, demonstrated "an ongoing Iranian intent to create divisions and mistrust in the United States and undermine public confidence in the US electoral process."
The agencies said they had previously warned that "Iranian cyber actors" likely were keen to influence and interfere with the 2020 US election.
"Iran is not involved in inciting violence and creating unrest in the United States," Alireza Miryousefi, a spokesman for Iran's UN mission, said in an email to Reuters.
"Iran itself is the largest victim of cyber-attacks, including Stuxnet, and has always emphasized the need for the establishment of a global mechanism to prevent cyber-attacks at the United Nations, and at other international institutions."
The alleged Iranian-created website accused US officials involved in election security of "treason."
The site, along with several associated social media accounts, included photographs of Republican and Democratic officials, with rifle crosshairs superimposed on them. It also
included officials' purported home addresses.
Those targeted by the website included FBI director Christopher Wray and Christopher Krebs, the former CISA director who was fired by President Donald Trump after publicly vouching for 2020 election results showing Joe Biden defeated Trump.
The site also targeted several employees of Dominion Voting Systems, a voting-machine vendor that has been the subject of unsubstantiated conspiracy theories of vote manipulation.
A Dominion spokeswoman said those false claims have resulted in dangerous threats to the company and its workers.
Internet records hid the identity of whoever set up the site. Cybersecurity researchers said one of the pages was hosted in Russia, and some records include accounts registered through Yandex, a Russian email platform. But experts said such links did not prove any Russian government connection to the website.
https://english.alarabiya.net/en/News/middle-east/2020/12/24/US-elections-Iranians-created-website-threatening-US-election-officials-Security-agencies
--------
Trump awards top aides for Arab-Israeli normalization deals
24 December 2020
US President Donald Trump has awarded his top advisers for their role in helping the push for normalization deals between several Arab states and Israel as he scrambles to clinch more agreements before leaving the White House next month.
The outgoing president awarded the National Security Medal to his top advisers, under an executive order that allows for recognition for major contributions in the field of national security.
Trump awarded Secretary of State Mike Pompeo, Treasury Secretary Steven Mnuchin, national security adviser Robert O'Brien, senior adviser Jared Kushner, Middle East envoy Avi Berkowitz, US ambassador to Israel David Friedman and John Rakolta, US ambassador to the United Arab Emirates.
"Thanks to the efforts of these individuals, the region will never be the same as it finally moves beyond the conflicts of the past," the White House said in a statement on Wednesday.
Over the past four months, they pushed for the agreements, known as Abraham Accord, between Israel and four Arab states; the United Arab Emirates, Bahrain, Sudan and Morocco.
They are now pushing for agreements between Israel and Saudi Arabia and Oman.
In a recent move, the Trump administration also offered billions of dollars in aid to push Indonesia, the world's largest Muslim-majority nation, to sign normalization deal with Israel.
The White House offered Indonesia on Monday more than double its current $1 billion portfolio if it signs the accord with Tel Aviv.
Indonesian Islamic groups and pro-Palestinian NGOs have condemned the recent normalization deals.
The normalization deals have drawn widespread condemnation from Palestinians, who seek an independent state in the occupied West Bank and Gaza Strip, with East Jerusalem al-Quds as its capital. They say the deals ignore their rights and do not serve the Palestinian cause.
The Palestinian Authority (PA), which is headquartered in Ramallah, vowed to cooperate with all Palestinian powers "to confront the wave of Arab normalization with Israel," denouncing the peace accords as "a betrayal to Palestine" and a "national sin that only serves the Zionist enterprise in the region."
The Gaza-based resistance movement, Hamas, has called for unity and resistance against Israel, vowing to keep fighting against the occupying regime until the liberation of Palestinian territories.
https://www.presstv.com/Detail/2020/12/24/641410/US-Israel-nornmalization-national-security-award
--------
Activists call for end to recruitment of Canadian citizens by Israeli army
23 December 2020
Human rights activists have called for an end to the recruitment of Canadian citizens by the Israeli military, which is against the laws of Canada.
These activists maintain that this measure by the Israeli army is in violation of the Foreign Enlistment Act, which prohibits the recruitment of Canadian citizens by foreigners.
According to the reports by the Israeli army, hundreds of Canadian citizens have joined the Israeli military in the recent years, not to mention the US citizens.
In a letter to the Canadian Justice Minister David Lametti in October, 170 prominent figures of the country asked him to take urgent action "against all those involved in recruiting and encouraging recruiting" in the country.
Last year, Canada revoked the charity status of a Jewish organization following a government audit that found it has funded Israeli military projects and settlements in the occupied West Bank.
The Canada Revenue Agency (CRA) stripped the "Beth Oloth Charitable Organization" of its status for funding activities that are not charitable under Canadian law, including attempts at "increasing the efficiency and effectiveness of the Israeli armed forces."
Beth Oloth also funded Israeli pre-army seminaries, known in Hebrew as "mechinot." Under Canadian law, registered charities are prohibited from donating funds to "foreign armed forces."
Canada officially opposes Israeli settlements in the occupied West Bank and says they represent "a serious obstacle to achieving a comprehensive, just and lasting peace."
About 600,000 Israelis live in over 230 illegal settlements built since the 1967 Israeli occupation of the Palestinian territories of the West Bank and East Jerusalem al-Quds.
Palestinians want the West Bank as part of a future independent Palestinian state with East Jerusalem al-Quds as its capital.
https://www.presstv.com/Detail/2020/12/23/641370/Activists-call-for-end-to-recruitment-of-Canadian-citizens%C2%A0by-Israeli-army
--------
Oregon case reflects extremists' need of online presence
23 December 2020
SALEM, Ore. -- A man supported the Islamic State group for years from a Portland, Oregon, suburb by helping the extremists maintain an online presence that encouraged attacks and sought recruits, federal agents and prosecutors said.
Hawazen Sameer Mothafar, who was arrested in November and whose trial is scheduled to begin in January, produced and disseminated propaganda and recruiting material through social media platforms, according to a grand jury indictment.
Mothafar pleaded not guilty to charges of providing material support to a designated terrorist organization and conspiring to provide that support. Mark Ahlemeyer, his federal public defender, declined to comment.
The case underscores the group's focus on an online presence, often referred to by experts as a "digital caliphate." By late 2017, the Islamic State had lost most of the territory it seized in Iraq and Syria, and its self-declared caliphate along with it. The group continues to carry out and inspire attacks.
Law enforcement's attempts to take down Islamic State's online presence often resemble a game of whack-a-mole. A year ago, European law enforcement officials removed accounts and information linked to the Amaq agency, which spreads propaganda and news for the group. But as recently as last month, Amaq carried a statement in which Islamic State claimed responsibility for a shooting rampage in Vienna that killed four people.
"While the Islamic State has lost swaths of territory, it has survived, is conducting significant numbers of attacks, and is leveraging the digital caliphate to promote its narrative," Maxwell Markusen of the Center for Strategic and International Studies wrote in November 2018.
Mothafar, who lived in the Portland suburb of Troutdale, is accused of editing and producing material al Anfal, a newspaper that "advocates violent jihad" and receives its orders from Islamic State's central media office, known as Diwan, the indictment says.
It also said Mothafar had been working on behalf of the group since at least early 2015 until his arrest in November.
Jordan Reimer, a counterterrorism expert with Rand Corp., said the arrest does not seem to represent a major blow to the group, but anyone helping create and spread its propaganda plays an important role.
"ISIS propaganda is a huge component of what they do," said Reimer, a former intelligence analyst for the New York City Police Department.
Reimer said it is rare for someone in the United States to be as deeply and directly involved directly in Islamic State online activities as Mothafar is alleged to have been.
Around 40% of the 221 people who have been charged in the U.S. as of November with Islamic State-related crimes were accused of traveling or attempting to travel abroad. One-third were accused of plotting domestic terror attacks, according to George Washington University's Program on Extremism.
"To be part of the actual formal pro-ISIS or ISIS-affiliated publications, to be working on that in a formal capacity in America is unique. That I had not seen before," Reimer said.
Mothafar is also accused in the indictment of providing assistance, including moderating private chat rooms, to Al Dura'a al Sunni, or Sunni Shield, a pro-Islamic State internet-based media organization.
In 2016, he opened a Facebook account for a senior Islamic State official who is currently in custody in Iraq, the indictment says, adding that Mothafar also distributed online articles that described how to kill and maim with a knife and that encouraged attacks,
Loren "Renn" Cannon, the FBI's special agent in charge of the Portland division, said extremist groups of all stripes are increasingly using online tools to spread their message of violence and in direct actions by intimidation, hacking and harassing people.
"The digital component is incredibly important these days," Cannon said. "I think it's important for people to understand that those extremists that are advocating violence utilize the Internet and social media — those are today's tools to try to get ideas across."
He declined to comment about the Mothafar case, though in announcing the arrest, he called Mothafar "a leading figure in the Islamic State's media network."
The trial is scheduled to start on Jan. 5 in Portland. But Ahlemeyer has asked the judge for a 90-day postponement to further scrutinize the case.
Authorities decided not to jail Mothafar, who has physical disabilities and uses a wheelchair, because he is considered a low flight risk, especially amid coronavirus travel restrictions.
The conditions of his release include limited travel and the use of electronic devices.
https://abcnews.go.com/Technology/wireStory/oregon-case-reflects-extremists-online-presence-74863970?utm_source=iterable&utm_medium=email&utm_campaign=1848852_
--------
URL: https://www.newageislam.com/islamic-world-news/hindus-migrated-india-want-return/d/123869
New Age Islam, Islam Online, Islamic Website, African Muslim News, Arab World News, South Asia News, Indian Muslim News, World Muslim News, Women in Islam, Islamic Feminism, Arab Women, Women In Arab, Islamophobia in America, Muslim Women in West, Islam Women and Feminism