New Age Islam News Bureau
21 Aug 2011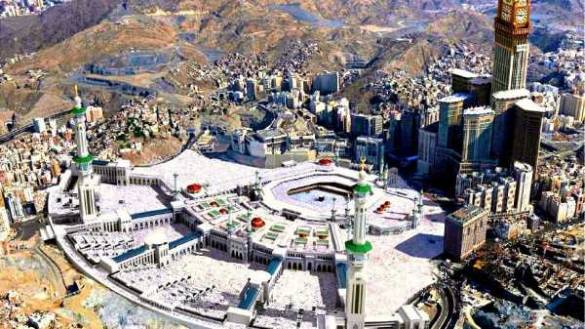 • Airstrike Kills 7 in Northern Iraq
• Two Pakistani soldiers, 5 militants die in gunfight
• Libyan crowds celebrate as Qadhafi defenses collapse
• Gaddafi's son Seif al-Islam arrested: ICC prosecutor
• Osama's wife says no to surgery till Pak frees her
• Assad warns action against Syria would backfire
• DEADWOOD IN J& K FOR TAKING ON THE MAFIA
• Video claims army shot ' unarmed' man in Valley
• Obama says Gaddafi's rule in Libya has come to an end
• Norway attacks: National memorial held for victims
• Wave of violence in Karachi: PM for optimal use of police, Rangers
• Efforts Seek to Restore Calm Between Israel and Hamas
• Tribal Clashes Raise Fears of Instability in South Sudan
• "Jihad" in Jammu and Kashmir bearing fruit, claims Saeed
• Muslim clerics in parts of Tripoli call on people to rise up against Qadhafi
• 'Egyptian Spiderman' earns hero status with Israel flag protest
• Condolences offered for Pakistani-American woman shot to death
• Iran jails American 'spies' for 8 years
• U.N. team arrives in Syria, Assad to speak on TV
• Gaddafi's days numbered, says US
• Urdu poet Shahryar honoured with Sir Syed Lifetime Achievement Award
• Hijab is the symbol of Islamic Culture
• Kashmir inquiry confirms dozens of unmarked graves
• Reconciliation talks: US duped by fake interlocutor in talks, says Taliban
• Taliban demands 6 million rupees as ransom to release Five Pakistanis
• King starts fundraiser for Somali famine victims
• Egypt backtracks on envoy's recall after Israel apologizes for soldier deaths
• More than 50 rockets fired from Gaza, Israeli killed
• Yemen opposition figures quit National Council
• 11 killed in two south Yemen suicide attacks
• Gunmen kill Afghan government prosecutor
• Karachi likely to be given under army control: Malik
• Pak army ready to restore peace in Karachi: Kayani
• Norway remembers massacre victims
• Germans to read about the role of Islamic philosophy
• Indonesian Islamic Fashion With Flair
• KUWAIT: Mohammed Hayef musters support for change to full Sharia law
• Iranian Students Condemn British Gov't for Suppressing Protestors
• PAKISTAN'S PROXY ARMY
• Luxe and Lust in Fab and Faithless Dubai
• Interlocutors want militants in J& K freed
• Stung Pak pledges to help China fight Uighur rebels
• Knocking on doors of Tripoli
• Three more Punjab men return from 'hell' in Iraq
• 'Iran & Saudi Arabia helped Osama men carry out 9/ 11'
• Taliban ultimate beneficiaries if Karachi bloodbath continues: Analyst
• Pak moves to tame tribal areas
• Marad massacre: Kerala Industries Minister accused of averting CBI probe
• Israel arrests 120 Hamas members in West Bank: Palestinians
• Pakistan: Sexual harassment of female students
• Seven more killed as carnage in Karachi continues
• Al Qaeda suspect 'plotted to poison water': Spanish judge
• English Defense League attacked and threatened mosques
• Jama'a al-Islamiya in Alexandria call for jihad against Israel
Compiled by New Age Islam News Bureau
URL: https://www.newageislam.com/islamic-world-news/haram-expansion--a-new-landmark-in-history-of-islam/d/5294
---------
Haram expansion: A new landmark in history of Islam
Aug 21, 2011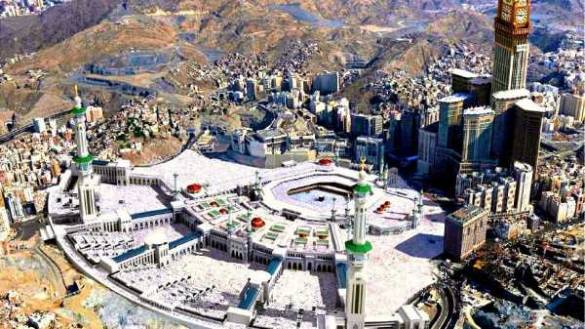 MAKKAH: Justice Minister Mohammed Al-Eissa described the SR80 billion expansion project of the Grand Mosque as a landmark in the history of the two holy mosques of Islam.
"It is because of the sacredness and glory of the location, which calls for the highest care and attention of the servants of Islam and Muslims. Those servants who spared no effort in fulfilling their covenant to their Lord will no doubt receive His blessings ever more," the minister said in a statement.
Custodian of the Two Holy Mosques King Abdullah laid the foundation stone for the historic expansion, which covers 400,000 square meters northwest and northeast of the mosque, and will increase its total capacity to more than 2.5 million.
The expansion projects are designed to make Haj and Umrah pilgrimages more comfortable and safer in the face of a phenomenal rise in the number of pilgrims over the past few years, Al-Eissa added.
"This momentous Islamic initiative to provide room for the increasing number of worshippers, particularly the expansion of the masaa (the running course between Safa and Marwa), will remove the hardships faced by pilgrims and enable them to perform their rites in a more relaxed and spiritual atmosphere," he said.
The minister added that King Abdullah always gave his priority to undertake tasks that would provide a serene and relaxed atmosphere for pilgrims in the holy cities.
GCC Secretary-General Abdullatif Al-Zayani commended King Abdullah for initiating the new Haram expansion that would improve facilities for the guests of God. He said the new project would meet the requirements of the increasing number of pilgrims.
Finance Minister Ibrahim Al-Assaf announced the new expansion project would cost SR80 billion, which would include the money required to pay compensation to owners of real estates appropriated for the project.
Saleh Al-Hosain, head of the Presidency of the Two Holy Mosques, praised experts at Saudi universities for preparing the best, environmentally friendly designs for the expansion while incorporating high safety standards. "As King Abdullah wished, the whole Islamic world would be proud of the new expansion project," Al-Hosain said.
A documentary screened during the launching ceremony said the expansion's main gate would be named after King Abdullah and will have two minarets, bringing the mosque's total number to 11.
According to informed sources, the total area of the existing Grand Mosque is 356,000 sq. meters accommodating 770,000 worshippers while the new expansion covering an area of 456,000 sq. meters will accommodate 1.2 million.
The new project will comprise three parts: construction of a new building; expansion and development of courtyards around the mosque, including walkways, tunnels and toilets; and development of service facilities for air-conditioning, electricity and drinking water.
A number of new multistoried hotels will establish at the end of the courtyards of the new expansion. Vast pathways will be created between the buildings for pilgrims and worshippers to reach the mosque. The project also covers development of the Jabal Hindi area.
Abdullah bin Zubair Street will be developed to become a main artery linking Hajoun Street and the first and second ring roads.
A 1,200-meter tunnel will be constructed from the end of the expansion passing through Jabal Hindi while another tunnel with a length of 1,100 meters will be built under Jabal Madafie. An emergency 700-meter tunnel crossing the other two tunnels will be constructed from Jabal Al-Kaaba.
During Friday's ceremony, King Abdullah also inaugurated the Makkah Tower Clock, considered the largest in the world; the concept of Makkah Time similar to Greenwich Mean Time; the newly expanded masaa (the running course between Safa and Marwa); the King Abdul Aziz endowment towers; the Jamrat Bridge complex in Mina; the Mashair Railway linking the holy sites of Mina, Arafat and Muzdalifa; and the sunshades around the Prophet's Mosque in Madinah.
Makkah Mayor Osama Al-Bar said the new projects launched by King Abdullah would boost business in Makkah and help the holy city attract new investments worth SR100 billion.
"Every SR1 billion spent by the government would encourage the private sector to invest an additional SR5 billion. This way public investment would have a multiple effect on the economy," the mayor said.
http://arabnews.com/saudiarabia/article491422.ece
---------
Airstrike Kills 7 in Northern Iraq
By MICHAEL S. SCHMIDT and OMAR AL-JAWOSHY
Aug 22, 2011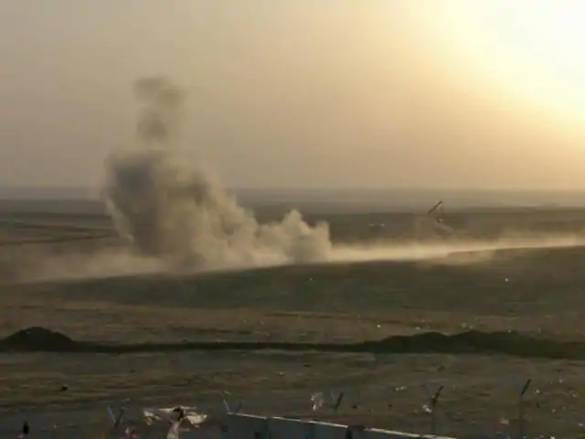 Iraq air strike kills 7 in hospital near Kirkuk - world - Hindustan Tim
---------------
BAGHDAD — Seven Iraqis traveling in a pickup truck were killed in an airstrike on Sunday in Iraqi Kurdistan, the semiautonomous region in northern Iraq, according to local officials. Two of the victims were children, they added.
The officials said the attack was carried out by Turkey, which has been conducting airstrikes on Kurdish rebels since Thursday.
The officials said the pickup was struck by a missile in the remote Kewan Mountains near the village of Kur Taka. They said the victims were members of a family fleeing its village for the city of Erbil.
A Turkish flag was burned as the bodies were buried Sunday, local news media reported.
The Turkish government unleashed the airstrikes to punish guerrillas with the Kurdistan Workers Party, or P.K.K., which it holds responsible for a quadruple bombing ambush on a military convoy by the rebels on Wednesday.
Fighters associated with the group, which has been fighting for Kurdish autonomy in southeast Turkey for two decades, have been under attack recently from the Iranian side of its border as well. A spokesman said Sunday that he expected the attacks to increase from both the Turks and Iranians after the Muslim holy month of Ramadan.
The spokesman, Ahmed Diniz, said that two days ago Iranian soldiers entered Iraqi territory in an effort to attack Kurdish fighters. He said the Iranians have yet to leave Iraq.
http://www.nytimes.com/2011/08/22/world/middleeast/22iraq.html
---------
Two Pakistani soldiers, 5 militants die in gunfight
August 21, 2011
PESHAWAR, Pakistan - At least two Pakistani soldiers and five militants died in a shootout in a northwestern tribal area Saturday, where a suicide bomber killed 51 people at a mosque a day earlier, officials said.
The gun battle took place in Akakhel village in Khyber tribal district as paramilitary troops were carrying out a search operation, a day after the suicide bombing in the lawless area.
"Two paramilitary soldiers were martyred and eight others were wounded in gunfight with militants," Khyber administration chief Mutahar Zeb told AFP.
"Five militants were also killed in the fighting," he added.
A senior paramilitary official confirmed the clash and casualties.
A suicide bomber detonated his explosives after more than 500 people packed into a mosque for Friday prayers in Jamrud town in Khyber, killing 51 and wounding 121 people, officials said.
The bombing was the deadliest since May 13 when two suicide bombers blew themselves up outside a police training centre in a town about 30 kilometres north of Peshawar, killing 98 people.
Khyber is home to Taliban insurgents and militants from the extremist group Lashkar-e-Islam led by local warlord Mangal Bagh.
A little known militant spokesman who identified himself as Mohammad Talha claimed responsibility by telephone on behalf of the umbrella militant group Tehreek-e-Taliban Pakistan (TTP).
The authenticity of the claim could not be verified but bombings blamed on the Taliban and Al-Qaeda-linked networks have killed more than 4,550 people since 2007, destabilising the nuclear-armed state.
http://www.khaleejtimes.com/displayarticle.asp?xfile=data/international/2011/August/international_August933.xml&section=international&col=
---------
Libyan crowds celebrate as Qadhafi defenses collapse
Aug 22, 2011
TRIPOLI: Libyan rebels raced into Tripoli Sunday and met little resistance as Moammar Qadhafi's defenders melted away and his 42-year rule rapidly crumbled. The euphoric fighters celebrated with residents of the capital in Green Square, the symbolic heart of the fading regime.
Qadhafi's whereabouts were unknown, though state TV broadcast his bitter pleas for Libyans to defend his regime. Opposition fighters captured his son and one-time heir apparent, Seif al-Islam, who along with his father faces charges of crimes against humanity at the International Criminal Court in the Netherlands. Another son was in contact with rebels about surrendering, the opposition said.
"It's over, frizz-head," chanted hundreds of jubilant men and women massed in Green Square, using a mocking nickname of the curly-haired Qadhafi. The revelers fired shots in the air, clapped and waved the rebels' tricolor flag. Some set fire to the green flag of Qadhafi's regime and shot holes in a poster with the leader's image.
By the early hours of Monday, rebels controlled large parts of the capital. They set up checkpoints alongside residents – many of them secretly armed by rebel smugglers in recent weeks. But pockets of pro-Qadhafi fighters remained: In one area, Associated Press reporters with the rebels were stopped and told to take a different route because of regime snipers nearby.
"We were waiting for the signal and it happened," said Nour Eddin Shatouni, a 50-year-old engineer who was among the residents who flowed out of their homes to join the celebrations. "All mosques chanted 'God is great' all at once. We smelled a good scent, it is the smell of victory. We know it is the time."
The seizure of Green Square held profound symbolic value and marked a stunning turn in the tide of the 6-month-old Libyan civil war. The regime has held pro-Qadhafi rallies there nearly every night since the revolt began in February, and Qadhafi delivered speeches to his loyalists from the historic Red Fort that overlooks the square.
The sweep into the capital came after the rebel fighters advanced 20 miles from the west in a matter of hours. They took town after town and overwhelmed a major military base meant to defend Tripoli, 16 miles from the city. All the way, they met little resistance and residents poured out on the streets to welcome them.
In a series of angry and defiant audio messages broadcast on state television, Qadhafi called on his supporters to march in the streets of the capital and "purify it" of "the rats." He was not shown in the messages.
His defiance raised the possibility of a last-ditch fight over the capital, home to 2 million people. Government spokesman Moussa Ibrahim claimed the regime has "thousands and thousands of fighters" and vowed: "We will fight. We have whole cities on our sides. They are coming en masse to protect Tripoli to join the fight."
But it appeared that Qadhafi's military was abandoning him quickly.
The rebels' way into Tripoli was opened when the military unit in charge of protecting Qadhafi and the capital surrendered, ordering his troops to drop their weapons, the rebel information minister Mahmoud Shammam said.
In a sign of the coordination among rebels, as the main force moved into the city from the west, a second force of 200 opposition fighters from the city of Misrata further east landed by boat in the capital. They brought weapons and ammunition for Tripoli residents to join the rebellion, said Munir Ramzi of the rebels' military council in Misrata.
Nato Secretary-General Anders Fogh Rasmussen said Qadhafi's regime was "clearly crumbling" and that the time to create a new democratic Libya has arrived.
The sooner Qadhafi "realizes that he cannot win the battle against his own people, the better," he said in a statement, adding that Nato will continue to strike his troops if they make "any threatening moves toward the Libyan people."
In a statement early Monday, President Barack Obama said the way to prevent more bloodshed was for Qadhafi "to relinquish power once and for all." Obama said the rebel leaders must pursue a peaceful transition to democracy.
It was a stunning reversal for Qadhafi, who earlier this month had seemed to have a firm grip on his stronghold in the western part of Libya, despite months of Nato airstrikes on his military. Rebels had been unable to make any advances for weeks, bogged down on the main fronts with regime troops in the east and center of the country.
Qadhafi is the Arab world's longest-ruling, most erratic, most grimly fascinating leader – presiding for 42 years over this North African desert republic with vast oil reserves and just 6 million people. For years, he was an international pariah blamed for the 1988 bombing of a Pan Am jumbo jet over Lockerbie, Scotland, that killed 270 people. After years of denial, Qadhafi's Libya acknowledged responsibility, agreed to pay up to $10 million to relatives of each victim, and declared he would dismantle all weapons of mass destruction.
That eased him back into the international community.
But on February 22, days after the uprising against him began, Qadhafi gave a televised speech amid violent social unrest against his autocratic rule. In the speech, he vowed to hunt down protesters "inch by inch, room by room, home by home, alleyway by alleyway." The speech caused a furor that fueled the armed rebellion against him and it has been since mocked in songs and spoofs across the Arab world.
As the rebel force advanced on Tripoli, taking town after town, thousands of jubilant civilians rushed out of their homes to cheer the long convoys of pickup trucks packed with fighters shooting in the air. One man grabbed a rebel flag that had been draped over the hood of a slow-moving car and kissed it, overcome with emotion.
Some of the fighters were hoarse, shouting: "We are coming for you, frizz-head." In villages, mosque loudspeakers blared "Allahu Akbar," or "God is great."
"We are going to sacrifice our lives for freedom," said Nabil al-Ghowail, a 30-year-old dentist holding a rifle in the streets of Janzour, a suburb just six miles west of Tripoli. Heavy gunfire erupted nearby.
As rebels moved in Tripoli, thousands celebrated in the streets of Benghazi, the rebels' de facto capital hundreds of miles to the east. Firing guns into the air and shooting fireworks, they cheered and waved the rebel tricolor flags, dancing and singing in the city's main square.
Rebel chief Mustafa Abdel-Jalil in Benghazi confirmed to the AP that the rebels arrested Qadhafi's son Seif al-Islam but refused to give the details of the capture.
"We have captured Seif al-Islam and he is in safe hands," he said.
In the Netherlands, the prosecutor at the International Criminal Court, Luis Moreno-Ocampo, said his office would talk to the rebels on Monday about Seif al-Islam's transfer for trial. "It is time for justice, not revenge," Moreno-Ocampo told the AP.
Seif al-Islam, his father and Libya's intelligence chief were indicted earlier this year for allegedly ordering, planning and participating in illegal attacks on civilians in the early days of the violent crackdown on anti-regime protesters.
Another son, Mohammed, was in contact with the rebels and was asking for guarantees for his safety, said rebel spokesman Sadiq al-Kibir. Mohammed, who is in charge of Libyan telecommunications, appeared on the Arabic satellite channel Al-Jazeera, saying his house was surrounded by armed rebels.
"They have guaranteed my safety. I have always wanted good for all Libyans and was always on the side of God," he said. Close to the end of the interview, there was the sound of heavy gunfire and Mohammed said rebels had entered his house before the phone line cut off.
A rebel spokesman based in London said Qadhafi's prime minister, Al-Baghdadi Al-Mahmoudi, was in a Tunisian hotel, indicating he had joined a growing list of defecting officials.
The day's first breakthrough came when hundreds of rebels fought their way into a major symbol of the Qadhafi regime – the base of the elite 32nd Brigade commanded by Qadhafi's son, Khamis. Fighters said they met with little resistance. They were 16 miles from the big prize, Tripoli.
Hundreds of rebels cheered wildly and danced as they took over the compound filled with eucalyptus trees, raising their tricolor from the front gate and tearing down a large billboard of Qadhafi. From a huge warehouse, they loaded their trucks with hundreds of crates of rockets, artillery shells and large-caliber ammunition.
One group started up a tank, drove it out of the gate, crushing the median of the main highway and driving off toward Tripoli.
"This is the wealth of the Libyan people that he was using against us," said Ahmed al-Ajdal, 27, pointing to his haul. "Now we will use it against him and any other dictator who goes against the Libyan people."
At the base, the rebels also freed more than 300 prisoners from a regime lockup, most of them arrested during the heavy crackdown on the uprising in towns west of Tripoli. The fighters and the prisoners – many looking weak and dazed and showing scars and bruises from beatings – embraced and wept with joy.
"We were sitting in our cells when all of a sudden we heard lots of gunfire and people yelling 'God is great.' We didn't know what was happening, and then we saw rebels running in and saying 'We're on your side.' And they let us out," said 23-year-old Majid al-Hodeiri. He said he was captured four months ago by Qadhafi's forces crushing the uprising in his home city of Zawiya. He said he was beaten and tortured while under detention.
From the military base, the convoy sped toward the capital.
Mahmoud al-Ghwei, 20 and unarmed, said he had just came along with a friend for the ride
"It's a great feeling. For all these years, we wanted freedom and Qadhafi kept it from us. Now we're going to get rid of Qadhafi and get our freedom," he said.
The uprising against Qadhafi broke out in mid-February, and anti-regime protests quickly spread. A brutal regime crackdown quickly transformed the protests into an armed rebellion. Rebels seized Libya's east, setting up an internationally recognized transitional government there, and two pockets in the west, the port city of Misrata and the Nafusa mountain range.
Qadhafi clung to the remaining territory, and for months neither side has been able to break the other.
In early August, however, rebels launched an offensive from the Nafusa mountains, intending to open a new, western front to break the deadlock. They fought their way down to the Mediterranean coastal plain, backed by Nato airstrikes, and captured the strategic city of Zawiya.
On Saturday, they consolidated control of Zawiya, then launched their furious rush on the capital.
At the same time, rebel "sleeper cells" inside Tripoli rose up and clashed with Qadhafi loyalists. Rebel fighters who spoke to relatives in Tripoli by phone said hundreds rushed into the streets in anti-regime protests in several neighborhoods on Sunday.
"We received weapons by sea from Benghazi. They sent us weapons in boats," said Ibrahim Turki, a rebel in the Tripoli neighborhood of Tajoura, which saw heavy fighting the past two days. "Without their weapons, we would not have been able to stand in the face of the mighty power of Qadhafi forces."
http://www.dawn.com/2011/08/22/libyan-crowds-celebrate-as-qadhafi-defenses-collapse.html
---------
Gaddafi's son Seif al-Islam arrested: ICC prosecutor
Aug 22, 2011
THE HAGUE: Libyan leader Muammar Gaddafi's son Seif al-Islam, for whom the International Criminal Court issued arrest warrants for crimes against humanity, is in detention, the ICC prosecutor said on Monday.
"I have received confidential information stating he has been arrested," Luis Moreno-Ocampo told AFP.
Earlier, the chairman of Libya's rebel National Transitional Council told Al-Jazeera television from Benghazi he had "information that Seif al-Islam has been captured".
"He is being kept in a secure place under close guard until he is handed over to the judiciary," Abdel Jalil said, without giving a date or place for the reported capture of Gaddafi's son.
Before the revolt which erupted in February, Seif al-Islam was increasingly seen as the successor to his father, despite publicly ruling out any dynastic ambitions in the North African country.
He long served as the face of the regime in the West as he appeared in suits and ties and spoke fluent English.
http://timesofindia.indiatimes.com/world/middle-east/Gaddafis-son-Seif-al-Islam-arrested-ICC-prosecutor/articleshow/9690904.cms
---------
Osama's wife says no to surgery till Pak frees her
Aug 22, 2011
LONDON: Osama bin Laden's favourite wife, being held in Pakistan three months after he was killed in an operation by US special forces, is refusing to undergo surgery in protest against her detention, her brother has claimed.
Amal al-Sadah was reportedly shot in the leg as she tried to shield her husband when US Navy Seals burst into the al-Qaida terror chief 's hideout in Abbottabad. "My sister is being held illegally. Under international law she should be set free. She's not locked in a cell but is under watch 24 hours," Amal's brother Zakariya said.
http://timesofindia.indiatimes.com/world/pakistan/Osamas-wife-says-no-to-surgery-till-Pak-frees-her/articleshow/9690555.cms
---------
Assad warns action against Syria would backfire
Aug 22, 2011
BEIRUT: Syrian President Bashar Al-Assad said on Sunday unrest sweeping the country had become more militant but he was confident it could be controlled and warned that any military action against his nation would backfire.
Assad faces Western calls to step down over his harsh crackdown on five months of protests in which the United Nations says around 2,000 civilians have died, but he said Syria would not accept outside interference.
"As for the threat of a military action ... any action against Syria will have greater consequences (on those who carry it out), greater than they can tolerate," he said in an interview broadcast on Syrian television.
"First, because of Syria's geopolitical location and second (because of) Syrian capabilities. They know part of it but they do not know the other parts and they will not be able to afford the results," he said.
Syria, which borders Israel, Lebanon, Iraq, Turkey and Jordan, has regional influence because of its alliance with Iran and its role in Lebanon, despite ending a 29-year military presence there in 2005. It also has an influence in Iraq and supports militant groups Hamas, Islamic Jihad and Hezbollah.
Full report at:
http://arabnews.com/middleeast/article491882.ece
---------
DEADWOOD IN J& K FOR TAKING ON THE MAFIA
By Naseer Ganai
Aug 22, 2011
PARVEENA Akhtar, a 38- year- old widow, has four young children to take care of. Her husband Sanullah Zargar was killed by timber allegedly smugglers on the directions of a local forest officer in June this year.
Zargar had been employed by the Jammu & Kashmir forest department as a forest guard in the Pir Panjal range at a remuneration of ` 3,000 per month. Parveena said her husband was devoted to forests.
On June 21, he led a team of senior officers to the Arizal forest, where timber smugglers had cut scores of trees. After the timber was seized, Zargar started alone for home. Meanwhile, block forest officer Abdul Gani War allegedly informed the smugglers about the development and asked them to eliminate him near a bridge.
The smugglers attacked him with axes, killing him on the spot and dumping the body in river Sukhnag. War has been arrested along with seven timber smugglers and charged with murder after police tracked his phone call records.
Speaking of Zargar's concern for forests and penchant for round- the- clock duty, Parveena reminisced: " He would come home once a week to meet the children and then head back into the jungle." Soon after his death, Parveena enrolled her elder son in an orphanage.
" He was in the fifth standard. I don't think I can afford the education of the other two kids," she said.
Full report at: Mail Today
---------
Video claims army shot ' unarmed' man in Valley
By Naseer Ganai
Aug 22, 2011
A VIDEO being circulated in the Kashmir Valley shows a person being shot dead by soldiers from point blank range after helping him from under the rubble of a house.
The caption of the video clip posted on YouTube reads: " Indian Army soldiers accompanied by a senior officer are shooting from point blank at an unarmed man in Pulwama district on July 8, 2011. This is the clear evidence of the war crimes committed by Indian soldiers in Kashmir. An unarmed man is clearly seen waving his hand and he can be heard shouting in pain underneath the rubble of the destroyed house. The residential house was bombarded by Indian soldiers using mortars and rockets." On July 8, 2011, the police and the army had said two militants were killed and an army major wounded in a 20- hour gunfight in south Kashmir's Hanjan village, adding that no mediaperson was allowed to enter the area during the " gun fight". The militants had been identified as Javid Nengroo alias Umair of Hajan, Rajpora, and Ehsan Bhai, divisional commander of the Jaish- e- Muhammad ( JeM) militant outfit.
Full report at: Mail Today
---------
Obama says Gaddafi's rule in Libya has come to an end
Aug 22, 2011
US President Barack Obama said on Sunday that Libyan leader Muammar Gaddafi's rule in the country has come to an end and asked him to relinquish 'power once and for all'.
"Tonight, the momentum against the Gaddafi regime has reached a tipping point," Obama said in a statement issued by the White House.
"The Gaddafi regime is showing signs of collapsing."
"Muammar Gaddafi and his regime need to recognize that their rule has come to an end," he said, adding that "Gaddafi needs to acknowledge the reality that he no longer controls Libya."
Obama also called on the main opposition group, the National Transitional Council (NTC), to "steer the country through a transition by respecting the rights of the people of Libya, avoiding civilian casualties, protecting the institutions of the Libyan state, and pursuing a transition to democracy that is just and inclusive for all of the people of Libya".
http://www.asianage.com/international/obama-says-gaddafis-rule-libya-has-come-end-917
---------
Norway attacks: National memorial held for victims
Aug 22, 2011
A national memorial service is being held in Oslo for the victims of the 22 July bomb and gun attacks.
The ceremony at the Spektrum Arena marks the end of a month of mourning for the 77 victims, whose relatives are among the 6,000 guests.
It is featuring performances by some of Norway's top musicians, with pop band A-ha reuniting for the occasion.
Far-right extremist Anders Behring Breivik, 32, confessed to the attacks and remains in solitary confinement.
Eight people were killed in a bombing in the capital Oslo and 69 people were shot dead at a youth camp on the island of Utoeya.
'Move on'
The ceremony is being broadcast live and is to include speeches by King Harald and Prime Minister Jens Stoltenberg. The names of the victims will be read by five prominent Norwegian actors.
Full report at:
http://www.bbc.co.uk/news/world-europe-14608014
---------
Wave of violence in Karachi: PM for optimal use of police, Rangers
By Amjad Mahmood
Aug 22, 2011
LAHORE: Prime Minister Yousuf Raza Gilani is of the opinion that a military action in Karachi is not a solution to the law and order problem in the city and says that the issue can be resolved with the "optimal use of police and Rangers".
Talking to reporters here on Sunday, he said that the security forces could be strengthened to do the job.
He also said that a formal request by a provincial government was needed to deploy army for helping the civil administration.
"Army can be called in Karachi only at the request of the provincial government. The federal government will provide all possible assistance to the provincial government in this regard," the prime minister said.
Mr Gilani said he was aware of statements being made by different quarters for deployment of army in Karachi.
Full report at:
http://www.dawn.com/2011/08/22/wave-of-violence-in-karachi-pm-for-optimal-use-of-police-rangers.html
---------
Efforts Seek to Restore Calm Between Israel and Hamas
By ISABEL KERSHNER
Aug 22, 2011
BEERSHEBA, Israel — Egypt and the United Nations were working Sunday to restore an informal cease-fire between Israel and Hamas, the Islamic militant group that controls Gaza, officials said, after days of intense rocket fire from Gaza and Israeli airstrikes, actions that have taken casualties on both sides.
The Egyptian involvement came in the wake of a diplomatic embroilment with Israel over the deaths of three Egyptian soldiers on Thursday. Israeli forces pursuing assailants who carried out a deadly terrorist attack near the Egyptian border fired into Egypt, killing the soldiers, according to Egyptian officials, and setting off an eruption of Egyptian anger against Israel.
A retaliatory Israeli airstrike in Gaza, aimed at the militant group that Israel said carried out the attack, produced a wave of rocket fire from Gaza into southern Israel.
An Israeli official said Sunday that Israel and Egypt, each for their own reasons, had an interest in restoring the calm.
Full report at:
http://www.nytimes.com/2011/08/22/world/middleeast/22mideast.html?_r=1&gwh=
---------
Tribal Clashes Raise Fears of Instability in South Sudan
By JOSH KRON
Aug 22, 2011
KAMPALA, Uganda — Tribal clashes in a region of newly independent South Sudan have killed at least 58 people in the past week, the United Nations says, raising fears of ethnic instability in the deeply impoverished country.
Hundreds more are feared to have died in fighting that broke out between members of the Nuer and Murle ethnic groups in the eastern state of Jonglei, where violence between ethnic groups has raged for years. On Thursday, members of the Murle attacked a number of villages in Uror County, burning grass-thatched huts, stealing cattle and killing or abducting local villagers known as the Lou Nuer, United Nations and local government officials said. The United Nations said it had counted 58 bodies at two sites in the area. Fighting had subsided, but the officials said they had not been able to visit all the areas where violence had been reported.
"The likelihood would be more casualties, but we are unable to verify them ourselves," said Aleem Siddique, a spokesman for the United Nations in South Sudan. "Our efforts now will be focused on reconciliation between the two tribes so that we can prevent these sort of incidents from occurring in the future."
South Sudan became independent from Sudan on July 9 after decades of civil war with the north, which is largely Arab and Muslim. While South Sudan's ethnic groups fought in sometimes loose alliances against the north, tribal tensions have routinely bubbled over into violence.
Full report at:
http://www.nytimes.com/2011/08/22/world/africa/22sudan.html
---------
"Jihad" in Jammu and Kashmir bearing fruit, claims Saeed
Aug 22, 2011
Lahore : The "jihad" in Jammu and Kashmir is "bearing fruit" and India will soon meet its "logical end", Lashkar-e-Taiba founder Hafiz Mohammad Saeed, the mastermind of the 2008 Mumbai terror attacks, has claimed.
Saeed, the chief of the LeT's front organisation Jamaat-ud-Dawah, made the remarks while addressing a gathering in Narowal district, 70 km from Lahore, on Sunday.
He emphasised the need for jihad or holy war, and asked the people to dedicate their lives to this cause.
"The jihad is bearing fruit in Kashmir and soon India will reach its logical end," he claimed.
Explaining the "wonders" of jihad, Saeed said: "The US has had to give in in Afghanistan because of the power of jihad and now India will also surrender for the same reason."
He criticised the Pakistan People's Party-led government for "abandoning" the cause of Kashmir.
Full report at:
http://www.indianexpress.com/news/jihad-in-jammu-and-kashmir-bearing-fruit-claims-
---------
Muslim clerics in parts of Tripoli call on people to rise up against Qadhafi
August 21, 2011
TRIPOLI: Explosions and gunfire rocked Tripoli through the night as opponents of Muammar Qadhafi rose up in the capital, declaring a final push to topple the Libyan leader after a six-month war reached the city's outskirts.
A defiant Qadhafi said an assault by "rats" had been repelled.
"Those rats … were attacked by the masses tonight and we eliminated them," Qadhafi said in an audio message broadcast over state television early on Sunday.
"I know that there are air bombardments but the fireworks were louder than the sound of the bombs thrown by the aircraft."
Intense gunfire erupted after nightfall. Reuters journalists in the centre of the capital said it subsided somewhat after several hours, but bursts of machinegun fire and explosions could still be heard in the pre-dawn hours, indicating fighting in several neighbourhoods.
"The zero hour has started. The rebels in Tripoli have risen up," Abdel Hafiz Ghoga, vice-chairman of the rebel National Transitional Council (NTC), based in the eastern Libyan city of Benghazi, told Reuters.
Full report at:
http://www.dawn.com/2011/08/21/%E2%80%9Czero-hour%E2%80%9D-for-qadhafi-as-besieged-tripoli-rises-up.html
---------
'Egyptian Spiderman' earns hero status with Israel flag protest
August 21, 2011
CAIRO: A lone protester became a hero to an exultant crowd of Egyptians and many more online by hauling down the Star of David flag atop Israel's embassy in Cairo after the border killing of Egyptian policemen.
More than 1,000 protesters gathered outside the Israeli embassy early Sunday and let off celebratory fireworks when the man clambered to the top floor of a high-rise housing the mission, replacing the flag with an Egyptian one.
Egypt's cabinet said an Israeli statement expressing regret for the deaths of the policemen was not enough, but stopped short of saying if it would recall its envoy from Tel Aviv.
Tensions between the Jewish state and the most populous Arab nation have surged since the deaths on Thursday of the police officers, which occurred as Israeli troops pursued militants responsible for deadly attacks near Eilat.
It represents the most serious test of Israel's landmark 1979 peace treaty with Egypt since an uprising overthrew Egyptian leader Hosni Mubarak in February.
Egypt's military rulers and caretaker cabinet are under populist pressure to take a firm stand.
Full report at:
http://www.dawn.com/2011/08/21/%E2%80%98egyptian-spiderman%E2%80%99-earns-
---------
Condolences offered for Pakistani-American woman shot to death
August 21, 2011
BOONTON: Condolences poured in for a Pakistani-born woman who was gunned down while she walked along a quiet street with her son and husband, who has admitted plotting the killing with another woman, authorities said.
Kashif Parvaiz, a Pakistani-American, was wounded in the shooting that killed his 27-year-old wife, Nazish Noorani. They were walking with their 3-year-old son in Boonton, New Jersey, to a relative's house when shots rang out Tuesday night. The boy was unharmed. The couple's 5-year-old son was with family members in the house.
Parvaiz and 26-year-old Antoinette Stephen of Billerica, Massachusetts, both face charges of murder, conspiracy and weapons offenses. He also faces child-endangerment charges.
Parvaiz told police his family had been attacked by a group of men who called them terrorists, authorities said Friday, but Stephen and Parvaiz exchanged text messages in the days leading up to the shooting, according to an arrest affidavit released by the Morris County prosecutor's office. Texts from Stephen's number describe driving around the neighborhood to see how far away the nearest police station was.
"You hang in there. Freedom is just around ur corner," read one text sent from a phone listed to Stephen's father to Parvaiz, according to the affidavit.
Full report at:
http://www.dawn.com/2011/08/21/condolences-offered-for-pakistani-american-woman-
---------
Iran jails American 'spies' for 8 years
Aug 21, 2011
TEHRAN: US citizens Shane Bauer and Josh Fattal, detained in Iran for more than two years, have been convicted of spying and sentenced to eight years in jail, Iranian state TV reported.
"In connection with illegal entry into Iranian territory each was given three years in jail and in connection with the charge of cooperating with American intelligence service, each was given five years imprisonment ," the IRINN website said. Bauer and Fattal were arrested on July 31, 2009 near Iran's border with Iraq, along with a third American, Sarah Shourd, who was freed on $500,000 bail in September 2010 and returned home.
The trio said they were hiking in the mountains of northern Iraq and, if they crossed the unmarked border into Iran, it was only by mistake.
The affair has compounded tension between the two countries, which have had no diplomatic relations since the storming of the US embassy after the 1979 Islamic Revolution.
http://timesofindia.indiatimes.com/world/middle-east/Iran-jails-American-spies-for-8-years/articleshow/9680216.cms
---------
U.N. team arrives in Syria, Assad to speak on TV
Aug 21, 2011
BEIRUT: President Bashar al-Assad will give an interview to Syrian television on Sunday, state media said, as a U.N. team arrived in Damascus to assess humanitarian needs after five months of turmoil.
Assad's interview, only his fourth televised appearance since an uprising erupted against his rule, will address "the current situation in Syria, the reform process and ... implications of the U.S. and western pressures on Syria politically and economically".
Assad last spoke in public in June. He said he would introduce reforms within months to address the wave of protests sweeping Syria, but blamed saboteurs for the violence and warned that no deal could be reached with gunmen.
Full report at:
http://timesofindia.indiatimes.com/world/middle-east/U-N-team-arrives-in-Syria-Assad-to-
---------
Gaddafi's days numbered, says US
Aug 21, 2011
BENGHAZI: Libyan rebel chief Mustafa Abdel Jalil said on Saturday "the end is very near" for Muammar Gaddafi and that it will be "catastrophic ," as insurgents pushing on the Libyan capital of Tripoli claimed to have seized a third key town.
"We have contacts with people from the inner circle of Gaddafi," said the chairman of the rebel National Transitional Council (NTC).
"All evidence (shows) that the end is very near, with God's grace."
Abdel Jalil was speaking to reporters as a flurry of rumours suggested that Kadhafi was preparing to flee Libya.
A senior US official also said on Saturday that Gaddafi's days are numbered and opposition leaders must work together to prepare for power.
"The opposition continues to make substantial gains on the ground while his forces grow weaker," Feltman said.
Full report at:
http://timesofindia.indiatimes.com/world/middle-east/Gaddafis-days-numbered-says-US/articleshow/9680167.cms
---------
Urdu poet Shahryar honoured with Sir Syed Lifetime Achievement Award
August 21, 2011
Aligarh: Noted Urdu poet, Prof. A. M. K. Shahryar was today honoured with the Sir Syed Lifetime Achievement Award by the Aligarh Alumni Association, New York Tristate, USA for his outstanding contribution to Urdu language and literature.
The award ceremony was held at his residence on 20th August due to his health conditions. AMU Vice Chancellor, Prof. P. K. Abdul Azis and Nawab Ibne Saeed Khan of Chhatari presented him a cash prize of Rs. One Lakh along with a citation and a memento.
http://twocircles.net/2011aug20/urdu_poet_shahryar_honoured_sir_syed_lifetime_
---------
Hijab is the symbol of Islamic Culture
August 21, 2011
"Hijab is the symbol of Islamic Culture and Revolution," a faculty member of the Jameatul Mostafa Al-alamiyeh said.
(Ahlul Bayt News Agency) - "Hijab is the symbol of Islamic Culture and Revolution," a faculty member of the Jameatul Mostafa Al-alamiyeh said.
"Hijab is the symbol of Islamic Culture and Islamic revolution around the world," Hojjat-ol-islam Mahdi Rostam Nejad said.
"Today Hijab is the Symbol of Islamic revolution which brings the culture of Ashoura with itself," Rostam Nejad underlined.
"Western countries are cognizant of this fact, that is the reason why they spent huge budget to wipe this culture out," he underlined.
He pointed to the history and said," some people try to pertain the culture of Hijab to tyrannical kings (such as Nasereddin shah of Qajar dynasty) but we invite them to go to Takht-e Jamshid and check whether they can find a picture of woman without covering or not, so the history of Hijab backed to 2,500 years ago."
"The basis of covering is an innate issue and Iranian people keep this issue clean and safe during these years," he added.
Rostam Nejad pointed that Muslims should be aware of western countries' plots since they do their best to destroy the culture of Hijab and accomplish their goals.
http://abna.co/data.asp?lang=3&Id=260986
---------
Kashmir inquiry confirms dozens of unmarked graves
Aug 21, 2011
SRINAGAR: An Indian government inquiry says dozens of unmarked graves in Kashmir hold more than 2,000 unidentified bodies.
The Jammu-Kashmir State Human Rights Commission says in a report that police had claimed the 2,156 corpses were militants fighting against Indian rule in portions of the disputed Himalayan region.
Rights groups say, however, that innocent people have been caught up in the conflict and some 8,000 have disappeared since 1989.
The commission was set up in 1997 after widespread allegations of rights abuses by the army, paramilitary and police.
The report is likely to deepen cynicism in restive Kashmir where anti-India sentiment runs deep and most people want independence or merger with Pakistan.
http://timesofindia.indiatimes.com/india/Kashmir-inquiry-confirms-dozens-of-unmarked-graves/articleshow/9684271.cms
---------
Reconciliation talks: US duped by fake interlocutor in talks, says Taliban
By Naveed Hussain
August 21, 2011
Taliban spokesperson rubbished the claims of outside help for their 'jihad'. It's a purely indigenous struggle, and that they are not getting any help from any country. PHOTO: AFP/FILE
KARACHI: The Taliban have raised doubts about the identity of a key interlocutor that US government officials say they have engaged with in countries as far afield as Qatar and Germany earlier this year.
A spokesman for the Taliban Zabiullah Mujahid said that the Americans may have been duped by an impostor – just as its Nato allies were earlier taken in by a fake Taliban leader. Mujahid said he was convinced that a man posing as Tayyab Agha, a confidante of reclusive Taliban leader Mullah Mohammad Omar, had duped the Americans and had possibly swindled them.
"Tayyab Agha is as close to us as ever. But he has never met with US officials," Mujahid told The Express Tribune in a telephone interview from an undisclosed location in Afghanistan. "Somebody might have swindled the US officials by impersonating Tayyab Agha," he added.
In recent months Washington has disclosed that senior State Department and Central Intelligence Agency officials have had secret 'exploratory conversations' with Tayyab Agha in Qatar and Germany. Though the talks broke down following the disclosure of Taliban negotiator's identity, it wasn't known whether or not Agha was still as close to the Taliban as before 2001.
Full report at:
http://tribune.com.pk/story/236229/reconciliation-talks-us-duped-by-fake-interlocutor-in-talks-says-taliban/
---------
Taliban demands 6 million rupees as ransom to release Five Pakistanis
August 21, 2011
(Ahlul Bayt News Agency) - The kidnappers of the five Pakistanis, abducted in Paktia province of Afghanistan on August 14, have demanded Rs6 million as ransom for their safe release, family sources said.
Five Pakistanis including a woman were kidnapped in Paktia province on August 14 when they were on way to Parachinar town in Kurram Agency. As the Peshawar-Parachinar Road has become unsafe since 2007 due to frequent attacks by the militants in lower Kurram Agency, the residents of Parachinar and upper parts of Kurram Agency had no choice but to travel through Afghanistan to reach their native areas.
The Turi and Bangash tribes in Kurram Agency have asked the president and the prime minister to ask the authorities concerned to contact the Afghan government to ensure the safe recovery of the kidnapped Pakistanis
http://abna.co/data.asp?lang=3&Id=260977
---------
King starts fundraiser for Somali famine victims
August 21, 2011
JEDDAH: Custodian of the Two Holy Mosques King Abdullah has ordered a national fundraising campaign to alleviate the suffering of Somalis who have been hit by drought and famine. The campaign will be launched Monday.
In a statement issued Saturday, King Abdullah urged Saudis to donate generously for the benefit of their Somali brethren. He quoted a number of Qur'anic verses that encourage Muslims to spend their money in the way of God.
"Inspired by these Qur'anic verses and moved by the sense of responsibility toward our brethren in Somalia ... King Abdullah has instructed that Monday, Aug. 22, will be the beginning of the fundraiser," a Royal Court announcement said.
King Abdullah reminded his people of a Qur'anic verse that says: "Then shall anyone who has done an atom's weight of good, see it." Another Qur'anic verse said those who do a good work will receive a better reward.
King Abdullah also said the land of the two holy mosques is the best place to start this charitable campaign.
A number of Saudi-based organizations including the Islamic Development Bank, the International Islamic Relief Organization of Saudi Arabia and the World Assembly of Muslim Youth have already sent relief supplies to Somalia.
http://arabnews.com/saudiarabia/article491275.ece
---------
Egypt backtracks on envoy's recall after Israel apologizes for soldier deaths
Aug 21, 2011
JERUSALEM: Israel apologized to Egypt Saturday for the deaths of three Egyptian soldiers during a cross-border clash with Palestinian militants, hours after Cairo threatened to withdraw its ambassador to protest the killings.
Israel said the militants, who attacked on Thursday, came from the Gaza Strip and went through Egypt's Sinai desert, which borders both Israel and Gaza. They then crossed into southern Israel, where they killed eight Israelis. There are conflicting reports of how the Egyptian soldiers were killed later that day, as Israel was pursuing militants along the border with Sinai.
"Israel deeply regrets the deaths of the Egyptian officers," Defense Minister Ehud Barak said in a statement after Egypt threatened to recall its ambassador. The Egyptian government initially put an announcement on its website overnight saying it had pulled the envoy, but later backtracked and issued a new statement saying it was only considering the move.
The violence is testing Israel's landmark 1979 peace treaty with Egypt, already strained by the fall of longtime autocratic leader Hosni Mubarak.
Full report at:
http://arabnews.com/middleeast/article491352.ece
---------
More than 50 rockets fired from Gaza, Israeli killed
21 August 2011
An Israeli man was killed in a rocket strike launched from Gaza, medics said, the latest death in a three-day spasm of violence that has killed more than 30 people.
Israeli security officials said seven other people were wounded, including two children, by more than 50 rockets fired from the Hamas-ruled territory on Saturday. In Gaza, an Israeli air strike wounded a Palestinian man seriously, medics said.
A militant group called the Popular Resistance Committees (PRC) claimed responsibility for the deadly rocket strike at a house in the southern city of Beersheba.
Hamas's armed wing claimed responsibility for another attack that destroyed a home in the town of Ofakim.
It was the first time in months that Hamas had declared its involvement in rocket attacks against Israel, after largely observing a de facto truce since the end of a three-week offensive in January 2009.
Police Minister Yitzhak Aharonvitch said Israel's response would be 'tough'.
'The Israeli army knows how to respond and the response will be painful. ... The price will be very high,' he said on Channel 2 television.
Israel has launched aerial attacks on Gaza that have killed 15 people, among them gunmen and five civilians including three children, since a deadly assault along its border killed eight Israelis on Thursday.
Full report at:
http://www.khaleejtimes.com/displayarticle.asp?xfile=data/middleeast/2011/August/middleeast_August505.xml&section=middleeast&col=
---------
Yemen opposition figures quit National Council
Aug 21, 2011
SANAA: A group of Yemeni politicians left a newly formed opposition council on Saturday, exposing divisions in the anti-government movement in a country convulsed by months of violent protests.
President Ali Abdullah Saleh is clinging to power despite a wave of demonstrations against his 33-year rule in the volatile Arab nation where Al-Qaeda militants already have a foothold.
The opposition has struggled to unite into a strong movement and Saleh has so far defied international pressure to step down.
The 143-member National Council was formed on Wednesday by two opposition groups in a bid to consolidate their fledgling movement. But on Saturday, two dozen of its members announced they were quitting in a row over representation.
"We have been marginalized and our position and point of view have not been considered," 23 opposition figures representing the oil-exporting south said in the statement.
Despite their move, the National Council elected Mohammed Basindwa, a key opposition leader and former foreign minister from the southern port city of Aden, as its president.
They said they quit because of unequal representation between members from the south and the north of the country in the council. North and South Yemen united under Saleh in 1990 but southerners often accuse the north of discrimination.
Full report at:
http://arabnews.com/middleeast/article491386.ece
---------
11 killed in two south Yemen suicide attacks
21 August 2011
ADEN — Eleven Yemeni tribesmen were killed overnight in two suicide attacks in the southern province of Abyan, a stronghold of Al Qaeda, tribal sources and medics told AFP on Sunday.
Tribal sources accused Al Qaeda members of carrying out the attacks in two villages of Abyan province, where Yemeni tribesmen and the army have been battling militants from the 'Partisans of Sharia (Islamic law)' who are believed to be close to the Al Qaeda network.
A suicide bomber killed Shaikh Abu Bahr Ashal, the chief of Ashal tribe, and two others as he detonated an explosive belt he was wearing when he approached them while they chewed the local soft narcotic qat in Moudia, east of Zinjibar — the provincial capital mostly seized by militants since May.
The bodies of Ashal and one of his companions were torn into pieces due to the intensity of the explosion, while the third, a soldier, succumbed to his wounds in hospital, a tribal source told AFP.
A medical source confirmed the death toll.
Meanwhile, eight people were killed and 20 others wounded when a suicide bomber rammed an explosive-laden car into a post of armed tribesmen in the area of Arkub, near the town of Shaqra, which was taken over by extremist militants last week, a tribal source said.
A medical source said that seven of the wounded sustained serious injuries and were taken to a hospital in the neighbouring province of Baida.
Yemeni tribesmen siding with government forces have in past weeks been locked in battle with suspected Al Qaeda militants in Abyan, especially in Zinjibar.
The army has been battling the Partisans of Sharia militants, who have besieged its 25th Mechanised Brigade base in Zinjibar since May.
http://www.khaleejtimes.com/DisplayArticle08.asp?xfile=data/middleeast/2011/August/middleeast_August507.xml&section=middleeast
---------
Gunmen kill Afghan government prosecutor
21 August 2011
KANDAHAR, Afghanistan — Two gunmen on motorcycles killed a government prosecutor in the turbulent south of Afghanistan on Sunday, officials said.
The attackers shot Mohammad Azam, the chief prosecutor for Helmand province's Gereshk district, in the morning as he headed out to work, said Helmand province attorney general Khushahal Shapa. Azam oversaw all prosecutions for the volatile district.
The Helmand governor's office said in a statement that the attackers fled and that security forces are searching for them.
No one immediately claimed responsibility for the attack, but it the Taleban regularly target Afghans working with international forces or the Afghan government as collaborators.
http://www.khaleejtimes.com/DisplayArticle08.asp?xfile=data/international/2011/August/international_August951.xml&section=international
---------
Karachi likely to be given under army control: Malik
Rehan Siddiqui
21 August 2011
KARACHI - Interior Minister Rehman Malik, whose remarks on target killings Karachi have not only been distasteful and ridiculed even by his party leaders, for the first time hinted at the possibility of deployment of army in Karachi to restore peace after an audicious and daring ambush in which four police commandos were gunned down and several injured late on Friday night.
"Karachi may be given under Army's control to ensure peace and stability in case the ongoing violence and target killings continue to plague the city," he told newsmen.
Incidents of target killings continued on Saturday despite presence of Malik in the city and 26 people were murdered and more than 50 injured raising the death toll during last four days to 77.
Full report at:
http://www.khaleejtimes.com/displayarticle.asp?xfile=data/international/2011/August/international_August942.xml&section=international&col=
---------
Pak army ready to restore peace in Karachi: Kayani
August 21, 2011
Amidst calls for the military's deployment in Karachi to end a wave of ethnic and political violence there, Pakistan's powerful army chief Gen Ashfaq Parvez Kayani has said his force is ready to restore peace in the financial hub if asked to do so by the government.
Mr. Kayani expressed grave concern over the deteriorating law and order situation in the southern port city, but said any decision to call in the army to restore peace would have to be taken by the civilian government.
It is the army's duty to serve the nation, he said.
The army is prepared to assist the civilian administration in Karachi if it is deemed necessary, Mr. Kayani told reporters on the sidelines of a function at the General Headquarters in Rawalpindi on Saturday.
He parried a question on whether the government had contacted him for calling out the army in Karachi.
The army chief contended that the situation in Karachi can be brought under control by effectively using the paramilitary Pakistan Rangers and police.
It would be wrong to undermine the ability of the Pakistan Rangers, he said.
Karachi is the "jugular vein of the country's economy and it will be a great injustice if the deteriorating law and order situation there is allowed to continue for a longer period," Mr. Kayani said.
Full report at:
http://www.thehindu.com/news/international/article2379157.ece
---------
Norway remembers massacre victims
August 21, 2011
Norway is paying tribute on Sunday to 77 people killed in last month's bombing and shooting massacre by a right-wing extremist.
A memorial service at the Spektrum Arena in central Oslo, to be broadcast live on national television, will be attended by the families of victims and survivors of the July 22 car bombing and shooting spree.
Norway's King Harald and Prime Minister Jens Stoltenberg will address the ceremony, to be attended by government members, legislators and leading politicians from neighbouring Nordic countries.
The ceremony includes performances by some of Norway's top names in music, including 1980s pop group A-ha, soprano Sissel Kyrkjeboe, rap group Karpe Diem and the Norwegian Radio Orchestra.
Anders Behring Breivik has admitted killing 77 people last month when he first detonated a truck bomb outside government offices in Oslo, and then went on a meticulously planned shooting spree at a youth camp on the island of Utoya, some 40 km away.
Mr. Breivik, 32, denies criminal guilt because he believes the massacre was necessary to save Norway, claiming it was aimed at purging Europe of Muslims and punishing politicians who have embraced multiculturalism.
Full report at:
http://www.thehindu.com/news/international/article2379240.ece
---------
Germans to read about the role of Islamic philosophy
21 Aug 2011
IBNA: According to the public relations department of Islamic Culture and Relations Organization (ICRO), in order to consider Islamic philosophy, the author starts with Prophet Mohammad's hagiography as well as the life of his partners.
Firstly Hofmann presents philosophical questions about the Islamic world and explains about Ash'ariyya and Mu'tazila movements.
Dr. Murad Wilfried Hofmann (b. 1931, Aschaffenburg, Germany) is a prominent German diplomat and author. He has authored several books on Islam, including "Journey to Makkah" and "Islam: The Alternative". Many of his books and essays focus on Islam's place in the West and, after September 11, in particular, in the United States.
He is one of the signatories of A Common Word Between Us and You, an open letter by Islamic scholars to Christian leaders, calling for peace and understanding.
"Zur Rolle der islamischen Philosophie" has been released by the publications of Islamic library in 44 pages.
http://www.ibna.ir/vdcene8zwjh8zwi.1kbj.html
---------
Indonesian Islamic Fashion With Flair
Sylviana Hamdani
August 21, 2011
Time truly flies. In just over a week the fasting month will be over and Idul Fitri will be upon us.
"When I was a child, I kept wishing for Idul Fitri to come," said Eka Shanty, chairwoman of the Indonesia Islamic Fashion Consortium. "One of the reasons was that I got to wear new clothes during the holiday."
And now many more people can look forward to beautiful Idul Fitri outfits with the help of the IIFC's Indonesia Islamic Fashion Fair at the Central Park mall in West Jakarta.
From Aug. 11 to Sept. 11, the Laguna Atrium at Central Park will resemble a souk, a traditional Arabian market, with 20 decorated stalls featuring clothes from Indonesian Islamic fashion designers.
Each stall boasts the latest collection by the designer for the upcoming Idul Fitri season, and there are also a number of interesting offers and discounts.
Eka said she hoped the fair, with the theme "Fashion and Tourism Extravaganza," would help establish Indonesia as a global center for Islamic fashion.
"If we all work together, I believe Indonesia will soon be the Mecca for global Islamic fashion," Eka said. "And this will create a great positive for our economy. People will come to see and buy our fashions, and in the process, they will also stay in our hotels, dine in restaurants and invigorate our tourism industry."
Full report at:
http://www.thejakartaglobe.com/lifeandtimes/indonesian-islamic-fashion-with-flair/460544
---------
KUWAIT: Mohammed Hayef musters support for change to full Sharia law
August 21, 2011
KUWAIT: MP Mohammed Hayef announced yesterday that he has begun collecting fellow lawmakers' signatures on a motion recommending amendments to Article Two of the Kuwaiti constitution in order to change the current legal system in Kuwait to one fully ruled by Sharia (Islamic law).
Hayef said that a number of MPs had already signed the petition during the emergency session of the National Assembly (parliament) Council, adding that he would continue to collect signatures in order to file an official proposal on the motion.
On the subject of the proposed emergency session on the issue of Kuwait University's overcapacity problem, Hayef said that the message from MPs to the government is that the majority of people living under Arab governments have become a problem for these governments which, he said, remain in power through forging a majority consensus and opposing the public will. He claimed that the majority of public opinion amongst Kuwaitis is opposed to the government's policies towards the crisis affecting students at
Kuwait University and the Public Authority for Applied Education and Training.
On a separate issue, during its meeting tomorrow (Monday), the Council of Ministers is set to discuss a report on the legislative amendments which the government is requesting that the National Assembly (parliament) Council approve during the upcoming term before submitting it to the parliament before October 2011 for endorsement.
Full report at:
http://www.kuwaittimes.net/read_news.php?newsid=NDM4MzAzOTc0Ng==
--------
Iranian Students Condemn British Gov't for Suppressing Protestors
August 21, 2011
TEHRAN (FNA)- Iranian university students in a letter to British Charge de Affairs in Iran Jean Marriot voiced their strong protest against the British government's crackdown on protestors and the deteriorating human rights conditions in the European country.
In the letter presented by Secretary-General of Students' Islamic Society Union Mohammad Pahlavan on Sunday, the Iranian students also deplored the violent behavior and methods used by the British police against the protestors, like using dogs during the detention process.
"Under these conditions, the Iranian nation and government assume support for the British people as their duty like what they did in providing support for the Bahraini, Iraqi, Palestinian and all other countries which have sustained harm due to the direct meddling of the US in their states or their governments' support for the US policies," the letter added.
Unrest has rocked Britain in a scale unprecedented in 30 years following the police's killing of black male Mark Duggan in a shooting spree in the London suburb of Tottenham on August 4.
Full report at:
http://english.farsnews.com/newstext.php?nn=9005300084
---------
PAKISTAN'S PROXY ARMY
By Manoj Joshi T
August 21, 2011
Adetailed study of the Lashkar- e- Tayyeba shows how it can actually transform Pakistani society for the worse
THE WRITER has done signal service by writing a definitive account of the Lashkar- e- Tayyeba, the Islamist terrorist organisation responsible for the horrific attack on Mumbai on November 26, 2008.
The Lashkar has been known in India for quite some time now and in that sense Tankel has not told us too many things that are new. What he has done is to provide a coherent narrative to the Lashkar's history which not only reveals its contours, but also throws light on the complex relations that proxy armies of militants have with the Pakistani state.
That the Lashkar has become the primus inter pares among these is remarkable because its theological bent has been towards the Ahle Hadith sect of Islam, which is closer to the Wahabbi Saudis, rather than the more numerous Deobandis and Barelvis who populate Pakistan. But the Lashkar and its parent organisation, Markaz Dawa- ul- Irshad, have worked assiduously to expand their reach through social service and educational activities.
Full report at: Mail Today
---------
Luxe and Lust in Fab and Faithless Dubai
By Insiya Amir
August 21, 2011
AL HAKAWATI, the second part of the nom de plume of the twenty- something successful blogger turned author of Desperate in Dubai , means storyteller in Arabic. The first part has many meanings, including princess, prosperous and treetop, but more on that later.
True to her pen name, Al Hakawati tells the tales of Arabian nights in the Las Vegas of the UAE, where she moved from London to embark on what has turned out to be a rewarding career in the media.
Some of her stories are drawn from personal experiences, others from sharp observations, and they centre around the lives of four women — all of them Emirati beauties — living and loving in Dubai.
Lady Luxe, who with " her lean limbs, small shoulders and trendy clothes" is not what you'd call beautiful, is a rebellious Arab heiress who needs only a $ 7,000 blonde wig to escape her suffocating privileged life and transform into her alter ego Jennifer. " But there's something mischievous about her wide smile, and something strangely innocent about her bright eyes, and together with her infectious laugh, the full package can be lethal," Al Hakawati writes.
Full report at: Mail Today
---------
Interlocutors want militants in J& K freed
By Aman Sharma
August 21, 2011
THE GROUP of interlocutors on Jammu and Kashmir has advised the government to release those militants who have no serious charges against them and to expedite the cases of the undertrials.
The Union home ministry revealed this in response to a Right to Information ( RTI) application filed by M AIL T ODAY . The ministry said the three interlocutors — Dileep Padgaonkar, Professor Radha Kumar and M. M. Ansari — wanted the state government to permit peaceful protests by civilians.
It has also been recommended that women in J& K should be given jobs both in central and state government offices in the state.
However, the home ministry refused to provide copies of the interim reports which contain such recommendations from the interlocutors, saying the information concerned the security of the state.
" The group of interlocutors has made a number of recommendations in the nature of confidence- building measures, including expediting cases of undertrials, permitting peaceful protests, releasing militants or protesters against whom there are no serious charges, training of security forces, identifying job for young men and women in central or state government offices.
Full report at: Mail Today
---------
Stung Pak pledges to help China fight Uighur rebels
August 21, 2011
WITH China blaming recent attacks in Xinjiang on extremists trained in Pakistan- based terror camps, Islamabad has promised to help its all- weather ally fight Uighur militants in the far- western frontier region.
" Pakistan and China are entwined so closely that any move to hurt China's security in Xinjiang hurts us simultaneously," Islamabad's ambassador to Beijing Masood Khan said on Friday. " Our two countries will continue to fight the ETIM, ( East Turkistan Islamic Movement).... No country or force can drive a wedge between us," Pakistan's state- run APP news agency quoted him as saying.
Khan's comments came against the backdrop of allegations by the municipal government in Kashghar in Xinjiang that leaders of ETIM who carried out the attacks in the city close to Pakistan- occupied Kashmir ( PoK) last month were trained in terror camps in Pakistan.
This was the first allegation by Beijing in the five- decade long strategic ties between the two countries and was seen as open expression of China's disappointment in Pakistan's efforts to help it contain separatist ETIM militants in Xinjiang, home to the Muslim Uighur community.
Khan also proposed integrated development of borders. Xinjiang borders PoK and Pakistan wants the establishment of a special economic zone to develop the area.
Mail Today
---------
Knocking on doors of Tripoli
August 21, 2011
Rampaging rebels take town which supplies fuel to capital
LIBYAN rebels claimed to have taken two more key locations in their advance on Tripoli, and that a former prime minister ostracised from Muammar Gaddafi's regime had fled to rebel- held territory.
" Zawiyah is free," rebels said on Friday as they took up positions in its hospital hours after pounding the centre of this oil refinery town, the last major barrier as they try to advance on Tripoli from the west. The key refinery is the only source of fuel to the capital, and could leave it without critical supplies.
Hundreds of rebels armed with assault rifles had marched from the central square, a stronghold of forces loyal to Gaddafi, to the hospital decorated with portraits of the veteran leader, a journalist said.
Gaddafi snipers were staked out on rooftops as the battles raged, with buildings and streets in the town centre showing signs of massive damage from the warfare.
Rebels have been seeking to sever Tripoli's supply lines from Tunisia to the west and to Gaddafi's hometown of Sirte in the east in a move they hope will cut off the capital, prompt defections and spark an uprising inside Tripoli.
Insurgents also said they seized Zliten from Gaddafi's forces, hours after saying they were in the town's centre, 150 km east of Tripoli.
Full report at: Mail Today
---------
Three more Punjab men return from ' hell' in Iraq
By Vikas Kahol
August 21, 2011
THE ORDEAL of three more youth from Punjab and Haryana, who were lured to work in Iraq by unscrupulous immigration agents, ended on Friday when they returned home after spending more than seven months in " hell". Dozens of other such youth are, however, still trapped in the war- torn country. Nineteen of them have taken refuge in the Indian embassy at Baghdad.
The three youth — Vikram Singh, Sukhwinder Pal and Balbir — returned as their Indian agents arranged tickets for them after the issue was highlighted in the media.
Narrating his ordeal, Vikram, who is from Urnecha village in Haryana's Kurukshetra district, said he and the others were living in inhuman conditions in Iraq.
A Chandigarh- based agent had promised Vikram a respectable job in a hotel with a monthly salary of $ 800 ( ` 36,000). " But I have come home penniless," he said.
Sukhwinder, a resident of Bhogpur in Punjab's Jalandhar district, said he had reached Iraq on January 13. His labourer father had raised a loan of more than ` 2 lakh to facilitate his immigration.
Full report at: Mail Today
---------
' Iran & Saudi Arabia helped Osama men carry out 9/ 11'
August 21, 2011
AS THE 10th anniversary of 9/ 11 approaches, two authors who have analysed thousands of documents relating to the attack conclude that both Iran and Saudi Arabia helped al- Qaeda carry it out.
In the aftermath, both countries publicly stated that they'd fight terrorism and expressed their condolences, but The Eleventh Day, by Anthony Summers and Robbyn Swan, produces a compelling argument that they were actually complicit in the attacks.
The book also questions whether former President George W. Bush deliberately withheld evidence linking foreign countries with the attack on the twin towers.
The official US investigation into the attacks — the 9/ 11 commission — found no evidence that Iran was involved, but Summers and Swan beg to differ. They point to a court document called the Havlish memorandum, which was produced during a civil action brought against Iran by Fiona Havlish, the widow of an insurance consultant who worked in the World Trade Center and was killed when the planes struck.
In seeking compensation from the state, it drew on the testimony of several experts, including a French investigative magistrate, former CIA agents, an Israeli intelligence analyst and former 9/ 11 commission staff members. It also includes evidence from three Iranian defectors.
Full report at: Mail Today
---------
Taliban ultimate beneficiaries if Karachi bloodbath continues: Analyst
August 21, 2011
Islamabad : The ongoing bloodbath in Karachi may benefit the Taliban and adversely affect NATO efforts in Afghanistan, according to an analyst.
Pakistan's largest city is once again paralysed by ethnic and political violence that has killed at least 65 people over the past three days, while an estimated 1,300 people died in the fighting last year, The Christian Science Monitor reports.
As the saying goes, "If you control Karachi, you control Pakistan," the port city has immense economic and strategic importance nationally and internationally, and its worsening situation raises concerns that the safety of NATO supplies will become vulnerable.
"If the bloodshed continues, the ultimate beneficiaries will be Taliban," says Tauseef Ahmed, an analyst.
"The anarchy and chaos [is] deepening ethnic division in the troubled areas, which will become no-go areas and help the Taliban secure their hideouts and strengthen their bonds with the criminal mafia," he explains.
Convoys in Pakistan, carrying supplies for NATO forces in Afghanistan, are regularly targeted with arson attacks blamed on insurgents attempting to disrupt the two key supply lines, which cross western Pakistan bound for foreign troops fighting in neighbouring Afghanistan.
"There are fears that if the extremist elements get stronger, then it might jeopardise the safe supplies of NATO and give space for Islamic militants in Karachi," Professor Tauseef says.
http://www.indianexpress.com/news/taliban-ultimate-beneficiaries-if-karachi-bloodbath-continues-analyst/834695/
---------
Pak moves to tame tribal areas
Imtiaz Ahmad
August 21, 2011
Despite strong opposition from Pakistan's bureaucracy and the military establishment, President Zardari unveiled a package for the strife-ridden Federally Administered Tribal Areas (FATA) last week. Some say it is a bold and significant move while others argue that much more needs to be done to
stop militancy in this area. The reforms announced by Zardari include changes to the draconian Frontier Crimes Regulations (FCR) and an extension of the Political Parties Act to Fata, which will allow political activity in the region. For the first time, people of FATA will have proper political representation and the right to directly elect their representatives.
The FCR, which was in place for more than a century, restricted both political activity and personal freedom of the people of the area. It stripped tribal citizens of three basic rights - appeal, wakeel, daleel (the right to appeal their detention, the right to legal representation and the right to present reasoned evidence.) Under the unreformed FCR, the tribal areas were under the jurisdiction of the president through the provincial governor whose writ was established by powerful political agents.
Full report at:
http://www.hindustantimes.com/Pak-moves-to-tame-tribal-areas/Article1-735613.aspx
---------
Marad massacre: Kerala Industries Minister accused of averting CBI probe
August 21, 2011
In a shocking development, Muslim League leader and Kerala Industries Minister PK Kunhalikutty has been accused of trying to avert a CBI probe into the May 3, 2003 massacre at Marad, a fishing village near Kozhikode, in which eight hindus were chopped to death.
Businessman KA Rauf, also a close relative of Kunhalikutty, said in Kozhikode on Saturday that the Muslim League leader had sent him as a messenger to then State BJP president PS Sreedharan Pillai in this regard. These efforts were made when several parties, including the BJP, were demanding a CBI probe which had also been recommended by a judicial commission. "Kunhalikutty has played a role in averting this (CBI probe)," Rauf told newsmen. "He had told me that it would be better if we could avert (CBI investigation).
But I don't know what his real intentions were," said the businessman, who had in January said that Kunhalikutty had used bribes and threats to escape court trial in the infamous ice cream parlour sex scandal.
Rauf, a former associate of Kunhalikutty, said. "The goal of Kunhalikutty was to avoid a CBI probe," adding that he had met the BJP leader several times with the Muslim League leader's message regarding this.
Why no CBI investigation was launched into the Marad massacre despite intense demands from political parties and rights organisations, requests from the State Government to the Centre and a strong recommendation by the Justice Thomas P Joseph.
http://www.dailypioneer.com/362316/Marad-massacre-Kunhalikutty-accused-of-averting-CBI-probe.html
---------
Israel arrests 120 Hamas members in West Bank: Palestinians
Aug 21, 2011
Israeli troops on Sunday arrested 120 Hamas members in the southern West Bank just hours after the faction's Gaza branch fired rockets into Israel, Palestinian security sources said.
Palestinian security sources said troops fanned out across the southern West Bank in an overnight operation which kicked off just hours after Hamas's armed wing in Gaza fired rockets into southern Israel, breaking a truce brokered in April.
The Ezzedine al-Qassam Brigades said they fired four Grad rockets at the Israeli town of Ofakim near the Gaza Strip, lightly wounding two children, in what was the first such attack claimed by the group in months and came in the context of rising tensions in and around the enclave.
Among those arrested early on Sunday was Hamas MP Mohammed Motlaq Abu J'heisha, the sources said.
The Israeli operation met with resistance, with youngsters hurling stones at troops in Dura and troops retaliating with rubber bullets, moderately injuring one youngster, medics said.
The Israeli military had no immediate comment on the reported arrests, which came as tensions soared along the Israel-Gaza border, with the air force launching multiple air strikes against militants who hit back with rocket attacks.
The violence was sparked after a bloody series of shooting attacks on Thursday near the Red Sea resort town of Eilat, which killed eight Israelis.
Since then, 15 Gazans have been killed and over 40 injured, with rocket attacks killing one Israeli and injuring dozens.
http://www.asianage.com/international/israel-arrests-120-hamas-members-west-bank-palestinians-813
---------
Pakistan: Sexual harassment of female students
By Ali Hassan
August 21, 2011
ISLAMABAD: The Quaid-e-Azam University (QAU) administration on Saturday broke long pause and finally shown doors to its two officials found guilty in molesting female students in the campus. On Saturday, after a five hours long meeting to reach the syndicate decision officially announced, QAU administration fired two guilty officials controller examinations Sardar Muhammad Babar Khan and Information Technology Department (ITD) lecturer Noor Mustafa Awan, who according to probe committee constituted by QAU VC were found guilty in separate harassment incidents. According to final decision under the lights of syndicate members, the administration of QAU had shown the doors to Khan by putting him on forced retirement while Awan has been terminated with immediate effect. According to sources, Babar was nearing retirement at the end of this year but the syndicate members after found him guilty penalized him by forced retirement. Similarly, the lecturer has also been terminated. Sources told Daily Times, Khan in the reply of charge sheet against him stated that he was in that profession for the last 25 years and there was not such a single complaint against him. He said all allegations put on him were fabricated as the administration of QAU wanted to remove him from this post and to appoint its favorite persons.
Full report at:
http://www.dailytimes.com.pk/default.asp?page=2011\08\21\story_21-8-2011_pg11_7
---------
Seven more killed as carnage in Karachi continues
August 21, 2011
KARACHI: Seven more people, including two children, were killed in fresh incidents of violence since Saturday night in the country's financial capital, DawnNews reported.
Police recovered two dead bodies from Orangi Town on Sunday. Both the victims, identified as Faisal and Zeeshan, were residents of Qasba Colony.
Police also recovered the dead body of Rizwan, a Garden area resident, from Pak Colony on Sunday. After he was abducted from outside his residence on Saturday morning, Rizwan's family had reported the kidnapping to police and CPLC authorities, but to no avail. According to the family members, the kidnappers had told them that Rizwan would be punished with death for being a member of the Urdu-speaking community.
Meanwhile, two children were shot dead while a man was severely injured when unidentified assailants opened fire in Mehmoodabad on Saturday night. A young man also suffered fatal wounds and another was wounded when unidentified armed attackers opened fire near Safari park on University Road. Another dead body was found in a gunny bag from under the Teen Hatti Bridge.
http://www.dawn.com/2011/08/21/seven-more-killed-as-carnage-in-karachi-continues.html
---------
Al Qaeda suspect 'plotted to poison water': Spanish judge
August 21, 2011
MADRID: An Al-Qaeda suspect plotted to poison tourists' water supplies to avenge the killing of Osama bin Laden, a Spanish judge said Saturday as he remanded the man in custody.
Abdellatif Aoulad Chiba, a 36-year-old Moroccan, had gone so far as to obtain manuals on poisons, toxins and explosives on jihadist websites, the judge said.
Police swooped soon after the suspect appeared to be saying farewell to his wife.
Chiba's online comments on jihadist websites "expressed a clear desire to carry out an attack against 'infidels' by poisoning human water supplies", he said in a written ruling.
The online comments indicated that he wanted to strike "at camp sites and tourist resorts", most likely in Spain, said the judge of the National Court, Spain's highest authority for hearing terrorist cases.
"The risk increased after he entered in contact with other users of the forum who supplied him with manuals on how to make and use poisons, toxins and explosives."
Police arrested Chiba on Wednesday in the southern town of Linea de la Concepcion.
He was remanded in custody Saturday on suspicion of conspiracy to commit a terrorist killing and of being a member of a terrorist organisation. Formal charges have not yet been laid.
Full report at:
http://tribune.com.pk/story/235970/al-qaeda-suspect-plotted-to-poison-water-spanish-judge/
---------
English Defense League attacked and threatened mosques
August 21, 2011
The racist nature of the English Defense League (EDL) surfaces during a court hearing when one of its members ranted "we'll burn your mosques" with another admitting to desecrating a mosque.
(Ahlul Bayt News Agency) - EDL leaders claim that they are not hate preachers against Islam as a faith, that they are opposed to racism and that their group is a "multi-ethnic, multi-religious movement".
EDL spokesman Trevor Kelway for one has insisted the 'league' is not a racist group and that he himself has replaced the former EDL spokesman because that individual is lamophobic.
However, Islamophobia has proved to be an indispensable part of the EDL chanting and their members' activities with the latest on the group involving two such cases.
Calderdale Magistrates' Court has heard that a 40-year-old EDL supporter, Andrew Ossit, broke out into an anti-Islamic ranting in Halifax town center as 60 other co-supporters chanted other slogans.
Full report at:
http://abna.co/data.asp?lang=3&Id=260931
---------
Jama'a al-Islamiya in Alexandria call for jihad against Israel
August 21, 2011
In Alexandria on Friday people angered by the recent killing of three Egyptian security personnel by Israelis protested to call for the expulsion of the Israeli Embassy and the halting of Egyptian gas exports to Israel.
Around 150 members of the Jama'a al-Islamiya gathered in Mahatet al-Rammel after the taraweeh (Ramadan evening prayer) and marched to the Unknown Soldier Memorial. They called for jihad against Israel and raised banners reading, "The people want to kick out the ambassador", "The people want gas exports to Israel stopped," and "Open the door to jihad, to Jerusalem we will head, martyrs in the millions."
Waleed Abdel Latif, a Jama'a al-Islamiya member, said, "When the Israeli Air Force kills our sons, we should no longer stand watching or supply them with the gas they use to kill us."
He also added that Egypt should sever relations with Israel and expel its ambassador.
Dozens also protested on Friday in front of the Chamber of Commerce against the killings. They called for a swift and firm response.
They chanted, "Oh Palestinian, your blood is my blood; your religion is my religion… Oh Zionist, tomorrow Egyptians will dig your grave."
http://www.almasryalyoum.com/en/node/488058
URL: https://www.newageislam.com/islamic-world-news/haram-expansion--a-new-landmark-in-history-of-islam/d/5294