New Age Islam News Bureau
20 December 2020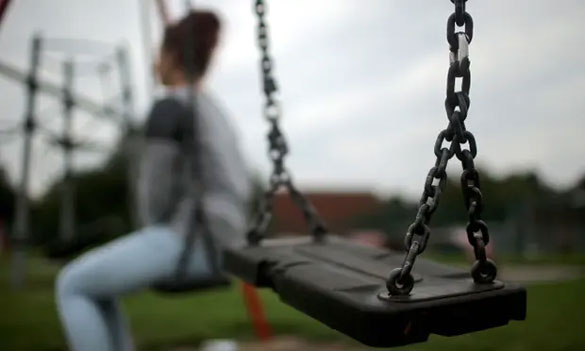 A teenage girl in Rotherham in 2014. Photograph: Christopher Furlong/Getty Images
------
• Grooming Gangs Racial Myth Exploded: Britain Home Office Report Admits Group-Based Offenders Are Most Commonly White
• In Ayodhya Mosque Blueprint, Hospital 6 Times Bigger Than Masjid Takes Centre Stage
• Rep. Debbie Dingell Demands Facebook Remove Criticism of Islam
• Cameroon Says Boko Haram Infiltrates Top Business and Political Leaders
• Hamas Bans Muslims From Attending Christmas Celebrations In Gaza
• Disposal Of Bodies Of Muslim COVID 19 Victims; Continuous Denial Of The Muslims' Religious • Rites By The Government Is A Violation Of Fundamental Rights
• NCOC Advises Strict Precautions During Christmas Celebrations
• Da'i Syed's Sex Scandal: A Test From God For Malaysia's Reality TV Islamic Preachers?
• Hezbollah's Adventurism In Syria And The Wider Region Has Alienated The Support Of Many Lebanese Shia
Europe
• Grooming Gangs Racial Myth Exploded: Britain Home Office Report Admits Group-Based Offenders Are Most Commonly White
• UK Chief Rabbi: Unfathomable Mass Atrocity Perpetrated On China's Uighur Muslims
------
India
• In Ayodhya Mosque Blueprint, Hospital 6 Times Bigger Than Masjid Takes Centre Stage
• Muslim Man Held For Allegedly Concealing His Religious Identity And Posing As Hindu To Marry Girl In Kannauj
• Mosque complex structure likely to be ready in 2 yrs
------
North America
• Rep. Debbie Dingell Demands Facebook Remove Criticism of Islam
• US Congresswoman Ilhan Omar: Trump's maximum pressure on Iran spectacular failure
• US President-elect Biden, Mexico's President Vow to Cooperate on Immigration
------
Africa
• Cameroon Says Boko Haram Infiltrates Top Business and Political Leaders
• Katsina Again: 80 Islamic School Students Abducted, Rescued By Security Forces
• Gunmen Abduct Monarch, Alhaji Shaibu Usman, Inside Kogi Mosque
• Boko Haram attacks Borno community with hundreds of newly relocated IDPs
-----
Mideast
• Hamas Bans Muslims From Attending Christmas Celebrations In Gaza
• Iran high diplomat slams IAEA chief for remarks on 'new' nuclear deal
• Iran has route to obtain COVID-19 vaccines despite sanctions
• Iran, Pakistan open new border gateway to ease trade
• Grossi remarks spark suspicions about European-led extortion plan against Iran
-----
South Asia
• Disposal Of Bodies Of Muslim COVID 19 Victims; Continuous Denial Of The Muslims' Religious • Rites By The Government Is A Violation Of Fundamental Rights
• UN Security Council Extends Mandate of Team Monitoring Sanctions against Taliban
• Officials Seize 45 Rockets in Afghan Capital
• 16 Busted on Multiple Charges in Herat
• Peace Process Lost Legitimacy in Eyes of Afghans: Khalilzad
• Helmand Roadside Mine Blast Claims 2, Wounds 2
-----
Pakistan
• NCOC Advises Strict Precautions During Christmas Celebrations
• Traditional games organised in Islamabad
• Opposition's requisition for Senate session returned with objection
----
Southeast Asia
• Da'i Syed's Sex Scandal: A Test From God For Malaysia's Reality TV Islamic Preachers?
• Johor cops investigating death threat against chief Ayob Khan
• Kit Siang: Anwar assured DAP leadership never tried to change Opposition Leader, but called • on to put forward new national consensus
• Dr Adham: Govt to seal vaccine purchase with AstraZeneca on Monday
-----------
Arab World
• Hezbollah's Adventurism In Syria And The Wider Region Has Alienated The Support Of Many Lebanese Shia
• Prince Khalid bin Salman: Saudi Arabia continuing its policy to establish stability in Yemen
• Vaccine sign-ups 'could mean end of pandemic,' says top official
Compiled by New Age Islam News Bureau
URL: https://www.newageislam.com/islamic-world-news/grooming-gangs-racial-myth-exploded/d/123819
------
Grooming Gangs Racial Myth Exploded: Britain Home Office Report Admits Group-Based Offenders Are Most Commonly White
Polly Toynbee
19 Dec 2020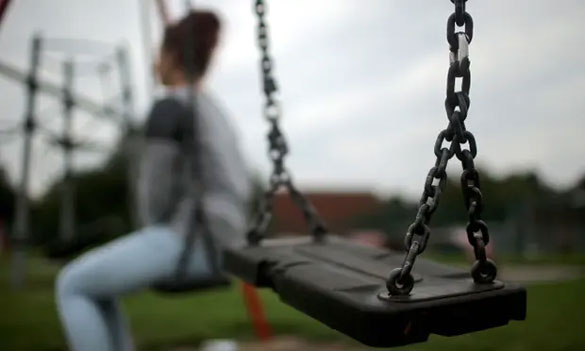 A teenage girl in Rotherham in 2014. Photograph: Christopher Furlong/Getty Images
------
This week marks a watershed moment in a decade of discussion of "grooming gangs": a much-anticipated Home Office report has concluded that there is no credible evidence that any one ethnic group is over-represented in cases of child sexual exploitation.
For many in Britain today the term "grooming gang" immediately suggests Pakistani-heritage Muslim men abusing white girls, but the Home Office researchers now tell us that "research has found that group-based offenders are most commonly White".
A powerful modern racial myth has been exploded. What started as a far-right trope had migrated into the mainstream, meeting little resistance along the way. In 2011, the Times and its chief investigative reporter, Andrew Norfolk, claimed to have uncovered a new ethnic crime threat, shrouded until then in a supposed "conspiracy of silence".
The racial stereotype gained credence when the Quilliam Foundation, a controversial "counter-extremism" group, claimed that 84% of "grooming gang offenders" were Asian.
The "grooming gangs" narrative fed into the agenda of the far right, but it was not only there that the issue was racialised: the Labour MP Sarah Champion, for one, wrote a now notorious article in the Sun in 2017, for which she resigned as shadow equalities minister.
The two-year study by the Home Office makes very clear that there are no grounds for asserting that Muslim or Pakistani-heritage men are disproportionately engaged in such crimes, and, citing our research, it confirmed the unreliability of the Quilliam claim.
The horrific and widely reported crimes committed in places such as Rochdale, Oxford and Telford were real: but racist stereotyping and demonisation deflected from that.
It might be tempting to think that, if nothing else, a decade of outrage had stimulated wider concern about child sexual exploitation. In truth, it has diverted resources and effort into wasteful paths while opportunities to address systemic barriers to prevention and improve victim support have been missed.
The claims that "grooming gangs" were not properly investigated due to "political correctness" and a fear of being accused of racism are heavily undermined by decades of research highlighting the consistent over-policing of minority communities. What's more, the whole history of the UK's responses to child sexual exploitation and abuse is littered with failings – as shown by the independent inquiry into child sexual abuse, Operation Yewtree and numerous other investigations and inquiries. There were also regrettable consequences for child protection, since victims and offenders who don't fit the stereotype can be overlooked.
This misdirected focus can be found in the Home Office report itself. Its title and executive summary both imply it covers "group-based child sexual exploitation" in the whole. But it fails to include a whole range of problems that might reasonably fit into that category, such as abuse that occurs online, and in schools, care homes and other institutions. Instead, it follows the crowd by dwelling on child sexual exploitation "in the community". This construct is vaguely defined and poorly justified, although certainly more acceptable sounding than "grooming gangs" – the broadly equivalent term that has no legal meaning but plenty of racial and political baggage.
It could have been worse: the report reveals that there was discord in its advisory group of experts, campaigners and others. Some members apparently wanted an even greater focus on Pakistani men, hinting at an appetite for producing policy-led evidence rather than evidence-led policy.
In her foreword, the home secretary Priti Patel called the findings "disappointing because community and cultural factors are clearly relevant to understanding and tackling offending" and implied that, with better data collection "including in relation to … ethnicity", the findings would have been different. This looks like a last-ditch attempt to keep a politically useful trope alive. Concerns with "cultural factors" seemingly do not extend to understanding what motivates white British abusers.
In this sense, the exercise seems more political than scientific. The literature review that accompanied the main report was actually far more rigorous and nuanced. It clearly identified biases in datasets, definitional problems and other limitations that mean definitive answers to most of the questions posed are simply not possible. In other words, the "right" data are unlikely ever to exist.
It is time to call off the witch-hunt. We need finally to accept what credible research has been telling us for years: that child sexual abuse is not a "Muslim problem" but is endemic to virtually all communities. Look at the numbers: the sheer scale makes the ubiquity of abuse inevitable. An estimated one in 13 adults in England has been sexually abused as children. In 2019/20, police across the UK recorded more than 73,518 sexual offences against children, and the Home Office review itself reminds us that only around one in 10 victims actually disclose child sexual abuse to an official at the time.
The fact that so few children come forward should concern us all. We know too many children have tried to tell and not been taken seriously. We know obvious warning signs have been missed. We know the court process is traumatising. We know children across this country have been and are being raped and sexually assaulted in many different contexts, often by family members and other trusted figures.
The common denominator is not immigration, race, culture or Islam. Child sexual abuse is the product of a complex interplay of patriarchy, power, exploitation, opportunity and disregard for children.
If we really want to tackle this issue, we have to stop fixating on the lurid and false distraction of "Muslim grooming gangs". We need to address the woeful under-funding of the relevant community, healthcare and violence-against-women services, and we need to address repeated systemic failings that are being neglected. There must be a genuine political commitment to tackle all forms of sexual abuse, and one that prioritises investment in services and communities.
The past decade has shown that too many people in power are insufficiently concerned when sexual abusers are not from Asian or Muslim backgrounds. Their hypocrisy fails victims and damages prevention efforts.
https://www.theguardian.com/commentisfree/2020/dec/19/home-office-report-grooming-gangs-not-muslim
----------
In Ayodhya Mosque Blueprint, Hospital 6 Times Bigger Than Masjid Takes Centre Stage
Arshad Afzaal Khan
20-12-2020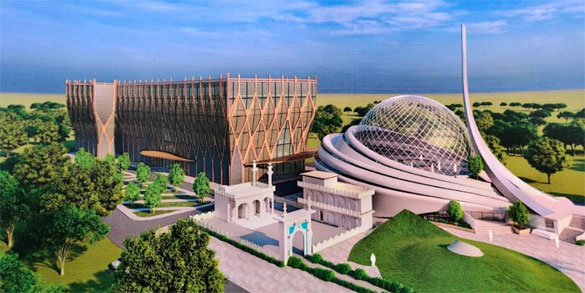 The blueprint of the new Ayodhya mosque. Photo: By arrangement
-----
Ayodhya: The Ayodhya mosque, to be built on five acres of land as mandated by the Supreme Court, will have a "cosmic" design resembling the spherical earth cushioned in space.
Most importantly, it will not have the stereotypical domes, minarets or arches, which marked Islamic structures in India, said architect Professor S.M. Akhtar, who along with other members of the Indo-Islamic Cultural Foundation (IICF) unveiled the mosque complex's blueprint on Saturday.
The rectangular layout of the complex in Dhannipur village also includes a speciality hospital, community kitchen and a museum housed in a multi-storey vertical structure. These will be metres away from the mosque and a century-old Sufi shrine will be in between.
The mosque will be able to accommodate 2,000 namazis at a time and will be four times bigger than Babri Masjid. The 300-bed hospital complex will be six times the size of the mosque.
"Zero carbon footprint will be the defining theme of the mosque complex, keeping in mind global climate change," said Athar Hussain, secretary of the IICF.
"Saplings from forests across the globe, including the dense Amazon forests, will be brought to Dhannipur and planted along the mosque to send a green message along with tidings of peace, harmony and communal amity," he added.
Professor Akhtar, the dean of the faculty of architecture of Jamia Millia Islamia University, who designed the mosque complex said the mosque's architecture is unique when it comes religious structures across the world. "This round-shaped mosque imbibes modernity breaking away from the past and will mirror the future in the truest spirit of Islam. We are also laying emphasis on hospital, library and other facilities to serve society," said Akhtar.
President of the Trust, Zufar Faruqi, and secretary Athar Hussain were present at the unveiling ceremony while Akhtar and curator Pushpesh Pant joined in through a video link.
Pant said, "The true spirit of India lies is multicultural society, which we will call Ganga-Jamuni tehzeeb. We will develop a centre that will heal and feed humanity in true spirit of Islam. The first step for mankind is providing healthy food and the community kitchen will begin serve Awadhi cuisine, which may include 'gosht-roti' 'tehri' and 'puri-sabzi', an amalgamation of the tastes of Awadh from Lucknow to Faizabad and Jaunpur to Benaras."
The mosque will be built on 3,500 square metres of land while the hospital and other facilities will straddle an area of 24,150 square metres. Work on the project will begin immediately after the blueprint is passed by the Faizabad panchayat district board. The structure is expected to be ready in two years.
https://thewire.in/religion/ayodhya-mosque-babri-masjid-hospital-blueprint
-----------
Rep. Debbie Dingell Demands Facebook Remove Criticism of Islam
BY ROBERT SPENCER
DEC 19, 2020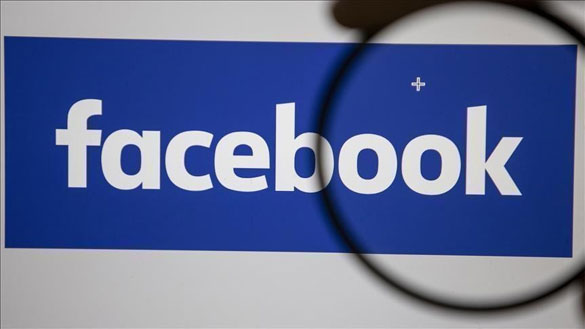 The Hamas-linked Council on American-Islamic Relations (CAIR) has always had friends in high places, and on Wednesday it celebrated another, announcing that it had "thanked Congresswoman Debbie Dingell (D-MI) – and the 29 congressional colleagues that joined her – in urging Facebook to take immediate action to eliminate anti-Muslim bigotry from that social media platform." CAIR's longtime spokesman Ibrahim "Honest Ibe" Hooper noted proudly that it was "one of several organizations named by Rep. Dingell in her press release announcing the letter."
Dingell and her colleagues demanded that Facebook's chief Mark Zuckerberg "immediately implement" measures including the formation of "a working group comprised of senior staff focused on anti-Muslim bigotry issues"; enforcing "your hate content and hate group policies in a way that ensures militias and white supremacists cannot use your event and group pages to terrorize targeted communities"; agreeing to "an independent third-party review of the company's role in enabling anti-Muslim violence, genocide and internment"; working toward and committing to a "100 percent proactive detection and removal of anti-Muslim content and all other forms of hate before it is even seen"; committing to "regular anti-discrimination training for your entire staff world-wide [sic]"; and "training key staff on civil rights issues and common words, phrases, tropes or visuals used by hate actors to dehumanize and demonize Muslims."
Joining Dingell in this call for sweeping censorship, according to CAIR, were a rogue's gallery of the most sinister anti-free speech forces in Congress, including Representatives Rashida Tlaib, Ilhan Omar, and Alexandria Ocasio-Cortez (where Ayanna Pressley, the fourth member of The Squad, was on this was not disclosed). Also signing were the House's quietest Muslim member, André Carson, as well as Carolyn B. Maloney, Jahana Hayes, Max Rose, Barbara Lee, Eddie Bernice Johnson, Bobby L. Rush, Daniel T. Kildee, Jared Huffman, Kathy Castor, Gwen S. Moore, Lauren Underwood, Jan Schakowsky, Mark Pocan, Grace Meng, Bonnie Watson Coleman, Darren Soto, Donald S. Beyer Jr., James P. McGovern, Peter Welch, Jamie Raskin, Pramila Jayapal, Yvette D. Clarke, Raúl M. Grijalva, Earl Blumenauer, and Nydia M. Velázquez.
No one could reasonably object to removing calls for "anti-Muslim violence, genocide and internment." The problem arises over the demand that Facebook remove "anti-Muslim content…before it is even seen." CAIR and its allies have for years defamed any and all opposition to jihad violence and Sharia oppression of women, gays and others as "anti-Muslim bigotry," lumping such opposition together indiscriminately with calls for "violence, genocide and internment," stigmatizing it all. This was not careless or rhetorical excess; it was a concerted, well-executed strategy. Now it is taken for granted that the slightest negative word about how Islamic jihadis use the texts and teachings of Islam to justify violence and make recruits among peaceful Muslims, and the smallest hint of disapproval of anything related to Islam, is immediately denounced and dismissed as anti-Muslim bigotry.
Skeptical? Consider, then, the case of British journalist Julie Burchill. Apparently oblivious to the titanic dimensions of the irony, the publisher Little, Brown just canceled her book Welcome to the Woke Trials: How #Identity Killed Progressive Politics because of an "Islamophobic" Twitter exchange Burchill had with Muslim writer Ash Sarkar. In the course of the exchange, Burchill alluded to Muhammad's marriage to a six-year-old girl when he was 51, an event that is attested to in the earliest available Islamic texts. Yet for stating something that millions of Muslims around the world take as axiomatically true, Burchill's book on the cancel culture was canceled.
And now Dingell and her henchmen are demanding that Facebook implement policies that will institutionalize and universalize such fascist hysteria. Even worse, the political climate is so rancid today that Dingell will pay no political price either for her association with Hamas-linked CAIR or for her open opposition to the freedom of speech. If she doesn't know that Hamas-linked CAIR and its allies have for years been demonizing and stigmatizing honest discussion of the motivating ideology behind jihad terrorism as "anti-Muslim," and that her demands will also likely result in the silencing of such discussion, she should know it. Dingell is actively aiding an endeavor to silence all criticism of Islam, which is all smeared in the same way, and enabling the tacit acceptance of Sharia blasphemy law, which forbids such criticism. She is, in short, the very definition of a useful idiot.
https://pjmedia.com/news-and-politics/robert-spencer/2020/12/19/rep-debbie-dingell-demands-facebook-remove-criticism-of-islam-n1220996
-----------
Cameroon Says Boko Haram Infiltrates Top Business and Political Leaders
By Moki Edwin Kindzeka
DECEMBER 19, 2020
YAOUNDE, CAMEROON - A Cameroonian official said Friday he had found evidence that, as widely suspected, Boko Haram militants have been establishing close ties in Cameroonian political and business circles. The revelation came after Cameroon's military arrested a former lawmaker for allegedly supplying cattle to the Nigerian terrorist group.
Midjiyawa Bakari, governor of Cameroon's Far North region, on Nigeria's border, says that within the past two months, Boko Haram has been establishing ties with top officials of his region. He spoke via a messaging app from the northern town of Maroua.
He says security reports indicate that Boko Haram has infiltrated some political, business and elite circles along Cameroon's northern border with Nigeria. He says Boko Haram accomplices in the communities supply food and money for the terrorists to procure weapons. Bakari says the military has been assigned to arrest those who have established ties with Boko Haram.
Bakari did not say how many people have been arrested for establishing ties with the terrorist group, but this week, local media reported the arrest by Cameroon's military of a former member of parliament, Blama Malla, for alleged ties with the Boko Haram. He has been detained in the northern town of Mora.
The media reports that Malla, a member of President Paul Biya's ruling Cameroon People's Democratic Movement party, is accused of supplying cattle and money to Boko Haram.
Malla was arrested after his cousin, a member of a local militia in the border town of Kolofata in the Mayo Sava administrative unit, was seen transporting 10 cattle to a border area where Boko Haram fighters hide. He was arrested by the military. Local media said the cousin confessed that he had received orders from Malla to supply the cattle to Boko Haram.
Retired Colonel Didier Bajeck, a security specialist and former Cameroon defense spokesperson, says while the military is stepping up intelligence to arrest the suspects, civilians should be on the alert.
Bajeck says it is imperative for civilians to inform the military of the presence of strange people in their areas. It is also important, he says, that civilians report their neighbors who invite suspected Boko Haram members. He says civilians may not know of financial transactions between suspects and Boko Haram, but that the population should immediately call the military when they see food and cattle being transported to the bush, where terrorists may be hiding.
Ejani Leonard Kulu, a political analyst at the University of Dschang in Cameroon, says Boko Haram has historically had ties with some top business figures and politicians in Nigeria. He says it is the same situation in Cameroon.
"Nigeria and Cameroon share so much ties together, cultural, religious ties, socio-economic ties," Kulu said. "Boko Haram in its modus operandi infiltrates the society, touch key persons at different areas. So it is something that has been a routine in Nigeria and in Cameroon when the president of the National Assembly said, "Il y a les Boko Haram parmi nous," such an information was not supposed to be taken lightly because these are people who are highly informed."
The "Il y a les Boko Haram parmi nous" that Kulu refers to means there are Boko Haram members in our midst. It is a statement made in 2018 by Cavaye Yegui Djibril, speaker of Cameroon's National Assembly during a plenary session. At the time, Malla was still a lawmaker from the Mayo Sava administrative unit. Djibrli did not specify names.
Boko Haram terrorists have been fighting for 11 years to create an Islamic caliphate in northeast Nigeria. The fighting has spread to Cameroon, Chad, Niger and Benin, with regular killings, abductions and burnings of mosques, churches, markets and schools.
The United Nations reports that Boko Haram violence has cost the lives of 30,000 people and displaced about 2 million in Nigeria, Cameroon, Niger and Chad.
https://www.voanews.com/africa/cameroon-says-boko-haram-infiltrates-top-business-and-political-leaders
----------
Hamas bans Muslims from attending Christmas celebrations in Gaza
By KHALED ABU TOAMEH
DECEMBER 19, 2020
Hamas has decided to "limit interaction" with Christmas celebrations in the Gaza Strip, drawing sharp criticism from many Palestinians, especially Christians living in the Gaza Strip.
The restriction, which is not connected to the outbreak of the COVID-19 pandemic, was included in an internal document issued on December 15 by Dr. Walid Owaidah, Director-General of the General Authority of Preaching and Guidance in the Hamas-controlled Ministry of Wakf and Religious Affairs.
The document, addressed to Dr. Abdel Hadi al-Agha, Deputy Minister of the Wakf and Religious Affairs, is titled: "The Activities of the General Authority of Preaching and Guidance to Limit Interaction with Christmas."
The document recommends a series of measures to "limit interaction" with Christmas celebrations in the Gaza Strip. The measures include, among other things, issuing a fatwa (Islamic ruling) and waging an online campaign about the need to impose restrictions on the celebrations. In addition, the document recommends that Muslim preachers and media outlets participate in the campaign.
The number of Christians in the Gaza Strip has significantly dropped in the past decade. In 2009, there was an estimated 3,000 Christians in the Gaza Strip. Today, there are less than 1,000 still living in the Hamas-controlled coastal enclave.
Several Palestinians condemned the Hamas move as "racist" and said it was a sign of the Islamist movement's ongoing crackdown on Palestinian Christians.
"This is a dangerous document by Hamas," said Ramallah-based human rights activist Shaheen Fahmi. "This is a crime and those responsible should be held accountable."
Political activist Mohammad Abdel Salam said that the Hamas decision was not different from those taken by ISIS and the Taliban. "These folks don't recognize the Christians as natives of the land," he added.
Mohammed Abu Jayyab, a journalist from the Gaza Strip, said that he was hoping to see Hamas devise a plan "to curb officials' corruption and encroachment on people's rights" instead of targeting Christians. "Every year, we affirm that we are incapable of bringing about positive change," Abu Jayyab wrote on his Facebook page. "We continue to adhere to all failed plans and policies."
The Palestinian Democratic Union (FIDA), a secular PLO group, expressed outrage over the Hamas decision, dubbing it "a blatant departure from the values of tolerance and brotherhood that have always prevailed among the Palestinian people, Christians and Muslims alike."
The group said that the decision was "a clear violation of both the [Palestinian] Declaration of Independence and the Palestinian Basic Law, which stipulate reject Intolerance and emphasize the right of all to freely practice their religious rites."
It further warned of the danger of such moves, saying that they "pose a threat to the Palestinian civil peace, provoke abhorrent sectarian strife, and serve only the enemies of our people, especially the Israeli occupier."
The Palestinian Popular Struggle Front, another PLO political group, condemned the policies and measures of the Hamas movement that target public freedoms and rights guaranteed by Palestinian law.
"The most important characteristic of Palestinian society is tolerance and coexistence among all components of the Palestinian people," the group said in a statement. "The Hamas decision is an assault on freedoms and a serious violation of the rights of an integral part of our Palestinian people."
The group pointed out that Hamas's decision was not related to efforts to stem the spread of COVID-19. "This confirms beyond a reasonable doubt that the decision stems from a narrow sectarian vision," it added, warning Hamas of the dangers of its policies "that spread the poison of division among Palestinians."
The Hamas-controlled Ministry of Wakf and Religious Affairs on Saturday evening issued a "clarification" regarding the controversial decision . "Our policy is based on tolerance in Islam, which sanctioned freedom of worship," the ministry said. "The Christians in Palestine in general, and in the Gaza Strip in particular, are partners in the homeland, the cause and the struggle, and we represent with them the highest values of human coexistence and have strategic relations with them. The [Hamas] government secures their religious rituals and protects their churches and places of celebration."
According to the ministry, the document concerning the Christmas celebrations was directed to Muslims who participate in religious events of non-Muslims and has nothing to do with Christians holding their celebrations.
https://www.jpost.com/arab-israeli-conflict/gaza-news/hamas-bans-muslims-from-attending-christmas-celebrations-in-gaza-652637
----------
Disposal Of Bodies Of Muslim COVID 19 Victims; Continuous Denial Of The Muslims' Religious Rites By The Government Is A Violation Of Fundamental Rights
SL Time
Dec 19, 2020
Dec 19, Colombo: The main Tamil party in Sri Lanka, Tamil national Alliance (TNA) has asked the government to take a final decision on the disposal of the bodies of Muslim COVID victims saying that continuous denial of the Muslims' religious rites by the government is a violation of fundamental rights.
Issuing a statement, TNA Spokesman parliamentarian M A Sumanthiran said the Parliamentary Group of the Tamil National Alliance, at its meeting held on 19th December 2020 unanimously took the decision to call on the government to arrive at a final decision with regard to the disposal of bodies of Muslim COVID victims.
"It is compulsory to arrive at a final decision with regard to the disposal of bodies of our Muslim brethren who die of COVID19 without delay," the statement said.
"It appears that in the view of medical experts, burial of bodies would not result in any harm to others. It would also appear that in many countries the world over, bodies are being buried on the basis that no harm would accrue to any others," the spokesman said.
"In the circumstances we state that it is obligatory on the part of the government to discuss this issue with the Muslim leaders and come to a reasonable and just decision without any further delay. The denial of the right of the Muslim people to dispose of their dead bodies in keeping with the tenets of their religion, is a violation of their fundamental right, and should not continue."
http://www.colombopage.com/archive_20B/Dec19_1608398958CH.php
----------
NCOC advises strict precautions during Christmas celebrations
Ikram Junaidi
20 Dec 2020
ISLAMABAD: With casualties from Covid-19 continuing to mount across the country, the National Command and Operation Centre (NCOC) has issued guidelines for the upcoming Christmas events to prevent the spread of the virus.
On the other hand, a study has revealed that over 41 per cent of healthcare workers handling coronavirus patients in three cities of the country have faced violence.
In another development, the staff of the Pakistan Institute of Medical Sciences (Pims) in Islamabad, where over 100 critical Covid-19 patients are under treatment, may suspend the service at the coronavirus ward in the upcoming week.
According to data issued by the NCOC, 87 deaths and 3,179 new cases were reported on Saturday with 279 ventilators in use throughout the country.
In Multan, 46pc of the vents allocated for Covid-19 patients were occupied, 41pc were in use in Islamabad, 34pc in Lahore and 21pc in Peshawar.
The number of active cases was recorded at 40,921 as of Dec 19 with the national positivity ratio at 6.61pc. The highest positivity ratio was reported in Karachi at 11.8pc, followed by Peshawar, 9.23pc and Mirpur, 7.92pc.
Terming events related to Christmas a major challenge, the NCOC announced guidelines to mitigate person-to-person spread of the virus.
"Christmas events could amplify the transmission of the virus and potentially disrupt the country's response capacity. With the pandemic in full rage, the safest thing that can be done during this Christmas holiday is to stay home. There should be limited in-person contacts during holiday preparations and celebrations. In such events, prevention of importation of the virus from one household to the other and various places like shopping malls and churches are an essential element in avoiding or minimising the occurrence of infection and of serious outbreaks in these settings and beyond. Precautions are required by public, especially the Christian community, to protect themselves and prevent transmission," the centre said.
"Social visits during the holidays and family get-togethers should be avoided. Christmas shopping should only be restricted to minimal essentials and crowding in markets is not advisable. The traditional gift exchange and large-scale home gatherings are likely to increase transmission so they should also be avoided," it said.
The NCOC has advised to limit duration of events and regularly disinfect Christmas trees and decorations in public places.
Churches have been asked to arrange thermal screening of peo­ple at entry gates while prea­chers should deliver sermons on the virus and preventive measures. Windows and doors of churches should be kept open for ventilation on Christmas day, no carpets or mats be laid down as the virus was airborne, benches washed with chlorinated water regularly and everyone should wear a mask and maintain a distance of at least one metre from others during prayers.
According to a study, conducted by APPNA Institute of Public Health (Jinnah Sindh Medical University Karachi), University of Lahore and Khy­ber Medical University with the support of the International Committee of the Red Cross (ICRC), over 41pc of the healthcare workers taking care of Covid-19 patients in the three cities of Pakistan had faced some form of verbal and physical violence while battling the pandemic.
The study surveyed 356 healthcare workers, including doctors, paramedics and laboratory technicians, from 24 health facilities in Karachi, Lahore and Peshawar.
"There is an erosion of trust between patients and healthcare workers in Pakistan," said Dr Mirwais Khan, who heads the Health Care in Danger (HCiD) initiative of the ICRC.
The study conducted in May and June during the peak of the first wave of coronavirus in Pakistan showed that 41.9pc participants experienced violence during their Covid-19 response, with 6pc reporting physical assault.
The study defined acts of violence to include verbal and physical assault as well as stigma and ostracisation from patients and their families.
Among the recommendations offered by the study to help bring a change in attitude towards health workers are tackling misinformation on social media, creating stronger support for healthcare staff at work when dealing with psychological stress, training them on better communication with patients and their attendants and de-escalating violence.
The reasons that led to rise of violence in hospitals included demand of attendants to hand over bodies immediately and not to mention Covid-19 as the cause of death.
A doctor from a public-sector hospital in Peshawar said: "They wanted to take the body immediately as they feared the community would otherwise not attend the funeral of the deceased."
A doctor from a private hospital of Lahore said: "I felt very disheartened and tired. I stopped fighting this. I almost agreed to all the accusations."
The study suggests a way forward by building trust between healthcare workers and the public, dispelling myths and misinformation, enhancing institutional practices to address issues related to patient care and improving the response to any untoward incident by enhancing security and surveillance.
Lives of around 100 critical patients might be at risk as Federal Grand Health Alliance (GHA) Chairman Dr Asfandyar Khan on Saturday revealed that the Pims staff was pressurising the alliance to suspend services at the coronavirus ward.
"We have been protesting against the privatisation of the hospital but unfortunately the government seems least interested in addressing our issues. Majority of the employees believe that, as the hospital is going to be privatised, they should suspend service and avoid infection as sooner or later they will be dismissed from their jobs," he said.
Mr Khan said it would be unfortunate to take such a step but in case of a collective decision, the GHA would have no option but to suspend service in the upcoming week.
Pims Joint Executive Director Dr Minhajus Siraj said there were around 100 critical patients in the hospital who could not survive without continued observation of the staff as their oxygen level fluctuated.
Last month, President Dr Arif Alvi had promulgated Medical Teaching Institution (MTI) Ordinance under which a board of governors (BoG) would deal with the affairs of Pims once it becomes an MTI.
The BoG, whose members have been notified by the Ministry of National Health Services, will have control over the functions of the hospital and would be empowered to dismiss employees. Besides, they would also lose the status of civil servants.
Workers have been protesting against the ordinance, suspending all services except the emergency department and the coronavirus ward, for the last three weeks.
https://www.dawn.com/news/1596806/ncoc-advises-strict-precautions-during-christmas-celebrations
------------
Da'i Syed's sex scandal: a test from God for Malaysia's reality TV Islamic preachers?
Tashny Sukumaran
19 Dec, 2020
Activist fights for right to not wear hijab headscarves in Muslim-majority Malaysia
The risk of things going wrong is heightened by the fact that handsome, charismatic young men might not be prepared for the sudden fame that comes their way.
"Being a celebrity preacher basically opens the door to opportunities to meet people of multiple characters and along the way the possibility to commit egregious acts," Syaza says.
"Suddenly these celebrity preachers find themselves in a position where people are throwing themselves at them for their own 15 minutes of fame. And then there are those who actually believe and listen to these celebrities because they carry the title of preacher.
When Jin-ah quit her job as a hotel cook she had hoped for relief from the bullying and sexual discrimination that was making her life a misery. But having nothing to do only made her inner demons louder, so she tried to hang herself with the cord of her hair dryer.
Since that day a few months ago the Jeju Island resident has been trying to understand her motivations for wanting to end her life and the depression that has plagued her for years. She sees a psychiatrist and has joined a college psychology course. On social media, she reaches out to other women who may be struggling with their self-image.
"Women are often judged on their looks on top of their skills, find it harder to be promoted over men and eventually encounter a glass ceiling that brings discouragement and a sense of emptiness," Jin-ah says.
Jin-ah is among a growing number of young South Korean women to have contemplated, or succeeded in, taking their own lives. While South Korea has long struggled with high rates of suicide – its figures are twice the OECD average and suicide is the leading cause of death for Koreans in their teens, 20s and 30s – over the past year the problem has spiked among young women while decreasing among men.
In the first half of this year, 1,924 women took their own lives according to the National Police Agency, an increase of more than 7 per cent from the same period last year. An even greater increase of more than 40 per cent has occurred among women in their 20s – 296 of whom killed themselves during the same period. Meanwhile, male suicide rates declined in every month from June to September this year.
Highlighting the problem have been four deaths in Seoul that caught the media's attention in November: a 27-year-old woman laid off as a flight attendant due to the Covid-19 pandemic and three other women also in their 20s who were found unconscious on a hill in an apparent suicide pact struck in an internet chat room.
So acute has the problem become that the government now classifies women in their 20s and 30s as an official risk group for suicide and last year created a Suicide Prevention Policy Committee headed by Prime Minister Chung Se-kyun and containing experts from the gender, health and education ministries.
While many experts blame the coronavirus pandemic and related job loses for putting extra pressures on young people, others warn the problems facing Korean youth – and young women in particular – are more complex.
As Chung pointed out to policymakers in a meeting of the suicide prevention committee at the end of November, "It is hard to tell what effect Covid-19 will eventually have on a country that already has one of the highest suicide rates in the world". He noted the suicide rate had been creeping up over decades, with similar spikes after the 1997-98 Asian foreign exchange crisis and a domestic financial crisis in 2003.
A survey this week found that one in four young adults had thought about suicide at least once since the start of the pandemic – 10 times as many as two years earlier.
"Depression and suicidal thoughts among young people are at a dangerous level," says Nam Jae-wook, a researcher at the Korea Research Institute for Vocational Education and Training who helped conduct the survey.
As Paik Jong-woo, head of the Korea Suicide Prevention Centre, puts it: "Covid-19 claims more lives among the old but causes more mental distress to the young".
He says young people are more vulnerable to job cuts in industries centred on services and part-time employment and their social lives more disrupted by distancing measures and lockdowns.
Women may have been disproportionately affected because they are more likely to be in part-time jobs in hotel, retail and food services, which have been hit hardest. Many women have also faced additional burdens in home-schooling children, while stay-at-home orders have left some effectively imprisoned with abusive husbands.
But experts say the problem goes deeper than the virus. Even before the outbreak, 13,799 Koreans killed themselves in 2019 – an average of 26.9 people out of every 100,000, twice the average of OECD countries. That was up from 26.6 in 2018 and 24.3 persons in 2017 and makes grim reading for a government that in 2018 pledged to lower the rate to 17 per 100,000 by 2022.
Experts say the pandemic also does not fully explain why women in their 20s, who accounted for nearly one in three of all suicide attempts in the country between January and August of this year, should be so much more vulnerable than other groups.
Employment issues facing this group predate the pandemic, they say, though the problem has been obscured because research has traditionally concentrated on age rather than gender.
Kim Young-taek, a researcher at the Korean Women's Development Institute who is among the relative few experts to have studied suicide in young women, says economics is the single biggest factor causing female suicides.
He points to one of his studies that found Korean women were far more likely than men to suffer health problems following the Global Financial Crisis of 2008.
Kim's conclusion chimes with the finding of the government's suicide prevention committee, which concluded the loss of jobs and economic activity during the pandemic was a major factor in the recent spike.
In October, the country had 27.09 million people employed, 421,000 fewer than at the same time last year. According to the Korean Women's Development Institute and Statistics Korea, 283,000 fewer women were employed in September than in the same month last year. This compared to 109,000 fewer men.
"It's not just because our country has the largest gender wage disparity among OECD countries, but it's also the fact that the overwhelming majority of part-time and low quality work is given to women while, ultimately, women are given far fewer hours to work even if they want to do more," says Kim Nan-jue, another researcher at the Korean Women's Development Institute.
Jobs in accommodation and food services have fallen by 227,000 year on year, while the wholesale and retail sector lost 188,000 jobs just in October.
"There's a huge sense of relative deprivation that comes with the inability to make an impactful contribution to society," he says. "There needs to be much more attention to ways to include more women in important sectors of our society."
Moon Ha-eun, a 24-year-old make-up artist in Seoul, is among the many young women who feel alienated from the country's traditionally patriarchal workplace.
"As soon as I started to work, I began to wish I had been born a man," says Moon. "My boss has told me to lose weight and to always look pretty while commenting that coming to work without make-up is inappropriate for a woman."
"One of my friends who works in the same industry used to ride the subway every morning fighting the urge to jump down to the tracks to end her own life," she says.
As a result of the suicide prevention committee's meeting last month, the government has committed to strengthening counselling services for women while also creating benefits for young women in unpaid leave or looking for freelance or internship opportunities. There are also plans for child care provisions that may give a break for working parents with young children taking online classes at home.
"I hid the fact that I was seeing a psychiatrist from my parents because they held onto the belief that only mentally retarded people visited psychiatrists," she says. "A lot of people are suffering with depression by themselves but miss the timing for adequate treatment due to the low awareness of mental health in the public."
Jin-ah now wants to use her experience to help change perceptions towards mental illness so that sufferers no longer put off seeking help. She hopes that in doing so, in her own small way she can help to save others, just as she once saved herself.
https://www.scmp.com/week-asia/people/article/3113655/young-south-korean-women-are-turning-suicide-ever-greater-numbers
-----------
Hezbollah's Adventurism In Syria And The Wider Region Has Alienated The Support Of Many Lebanese Shia
Hanin Ghaddar
19 December 2020
Hezbollah's adventurism in Syria and the wider region has alienated the support of many Lebanese Shia. The organization has also lost its military discipline and is under financial pressure, putting it in a precarious position.
First, its ongoing involvement in the war in Syria has exhausted the organization militarily and undermined its mission statement to its support base. The heavy price paid by Lebanese Shia, without any tangible victory, has caused some to question their relation and loyalty to the militia and its ties with the Iranian regime.
Hezbollah originally emerged in south Lebanon in 1982, with substantial training and funding from the Iranian Islamic regime, with resistance as its core goal. However, its mission statement clearly adhered to the Islamic revolution and with a broad goal of creating an Islamic state in Lebanon. Gradually, its Shia ideology, commitment and support to Iran's regional operations in the region – first in Iraq then in Syria – exposed its real goal: supporting Iran's hegemony in the region. Its members and support-base constituted mostly of Shia fighters and loyalists, who eventually found themselves tied up in Iran's regional plans. With the outbreak of the war in Syria, Hezbollah decided to intervene on behalf of Bashar al-Assad's regime, sending thousands of fighters across the border.
The intervention has been costly. Not only has Hezbollah lost many fighters and commanders, but it has failed to achieve a clear-cut victory that it could use for propaganda purposes, such as the "divine victory" against Israel that was proclaimed in 2006. The main so-called achievement has been keeping President Assad in power, which has done little for Lebanese Shia. In contrast, many Lebanese were killed fighting for Assad in Syria, while at home the community feels more isolated than ever, as they lost access to and help from regional stakeholders, mainly the Gulf, which has a history of supporting Lebanon in times of need. With Hezbollah's growing regional activities, the Shia felt they had to pay the price.
The organization has taken on an increased regional role under its Iranian backer. Beginning in Syria, the group is now involved with pro-Iranian forces in Iraq and Yemen.
This expansion has led to considerable and frequent Israeli military responses, with air strikes and targeted killings causing major losses to Hezbollah and Iran's Islamic Revolutionary Guards Corps (IRGC) in Iraq, Syria, and Lebanon. Despite its rhetoric of resistance, Hezbollah has not retaliated to any of the Israeli strikes on its bases.
Instead, both Hezbollah and Iran now prioritize regional hegemony over resistance against Israel. They are reluctant to sacrifice the significant investments they have made in their regional infrastructure means in a conflict with Israel, which could lead to major losses in their arsenal and infrastructure that they would struggle to replace immediately.
To sustain its involvement in Syria, Hezbollah needed to recruit tens of thousands of new fighters who lack the discipline and training of the group's previous fighters.
Hezbollah now has a fighting force that has been infiltrated by disruptive elements that could easily go out of control. Whether the group's leadership will have the time to establish discipline and control over its entire force remains to be seen, as it is overextended and could find itself in a conflict.
As for their arsenal, although they have started to develop a network of precision missiles, these are now more exposed to Israeli strikes and international pressure, because they constitute a serious danger on Israel's infrastructure, and at the same time they endanger US regional allies.
This crisis is affecting Hezbollah's capability to build its social and military. Most of their social services – such as health and welfare system – are no longer catering for the whole Shia community. Instead, they are only offered to the close circle of military personnel and high-ranking executives. Even the contractors that were hired to fight in Syria are not all able to access Hezbollah's welfare system.
Hezbollah has recently created a new system to avert the repercussions of this crisis, which is now aggravated by the deterioration of the Lebanese economy. However, flooding their stores and centers with Syrian and Iranian goods, and moving hard currency within a small circles of loyal Shia, will only increase tensions. The financial crisis is exacerbating divisions within the Lebanese Shia, first between Hezbollah's military and civilian employees, and second between Hezbollah members and the wider Shia community.
While most Shia have lost their jobs or are receiving a fraction of their salaries, Hezbollah's important personnel are still receiving their salaries in US dollars – a rare privilege in Lebanon today.
Accordingly, the sense of inequality is exacerbating discontent among the wider Shia community, many of whom are feeling sidelined. Most importantly, many in the Shia community feel that they are going through the same pains and struggles as the rest of the Lebanese, who have called out a corrupt political class that includes Hezbollah.
The Shia are not immune to the political elite's destruction of the country, and Hezbollah will not shield them from the collapse. This is a feeling that will grow, and could lead to more tension within the community.
Eventually, the Shia will regain their national identity, one that highlights their Lebanese citizenship, rather than a dependence on Hezbollah and the Iranian regime. Rebuilding Lebanon's state institutions, rather than foster a deeper relationship with those who weaken it, will protect all Lebanese, including the Shia population.
https://english.alarabiya.net/en/views/news/middle-east/2020/12/19/Lebanon-crisis-Why-Hezbollah-is-losing-the-support-of-Lebanon-s-Shia-community
----------
Europe
UK chief rabbi: Unfathomable mass atrocity perpetrated on China's Uighur Muslims
By CNAAN LIPHSHIZ
19 December 2020
JTA — In an unusual intervention, British Chief Rabbi Ephraim Mirvis said that he is "compelled to speak out" on the plight of China's Uighur Muslim minority.
Members of that minority face "forced imprisonment, the separation of children from their parents and a culture of intimidation and fear," he wrote in an op-ed Tuesday in The Guardian, leaving him "reflecting upon the deep pain of Jewish persecution throughout the ages."
China cracked down on its Uighur population in 2017, in what many witnesses said was a militarized action that put many thousands of Uighurs in detention camps, among other restrictions. Chinese officials have disputed this, saying they are targeting extremists.
"It is clear that there must be an urgent, independent and unfettered investigation into what is happening," Mirvis wrote in the op-ed.
In this December 3, 2018, file photo, a guard tower and barbed wire fence surround a detention facility in the Kunshan Industrial Park in Artux in western China's Xinjiang region. The Associated Press has found that the Chinese government is carrying out a birth control program aimed at Uighurs, Kazakhs and other largely Muslim minorities in Xinjiang, even as some of the country's Han majority is encouraged to have more children. The measures include detention in prisons and camps, such as this facility in Artux, as punishment for having too many children. (AP Photo/Ng Han Guan, File)
He urged readers to write to their lawmakers, the media and others to take action. He also likened the oppression of Uyghurs to that of Blacks in his native South Africa.
"Talk to your friends about what is happening and encourage them to do the same. Let no person say that the responsibility lies with others," wrote Mirvis.
"At this very moment, an unfathomable mass atrocity is being perpetrated. Though the task is great, none of us are free to desist from it. As Nelson Mandela himself said: 'It always seems impossible until it's done,'" Mirvis wrote.
https://www.timesofisrael.com/uk-chief-rabbi-unfathomable-mass-atrocity-perpetrated-on-chinas-uighur-muslims/
------------
India
Muslim Man Held For Allegedly Concealing His Religious Identity And Posing As Hindu To Marry Girl In Kannauj
Dec 20, 2020
Kanpur: A Muslim man was arrested in Kannauj on Saturday for allegedly concealing his religious identity and posing as Hindu and fraudulently marrying a local Hindu girl.
Kannauj Police registered a case against the man under the new UP Prohibition of Unlawful Conversion of Religion Ordinance 2020.
On Friday, the girl's father had lodged a complaint at Gursahaiganj Kotwali police station against the man for concealing his religious identity and fraudulently marrying his daughter, alleging it to be a case of 'Love Jihad'.
In his complaint, the girl's father, who runs a tailoring shop in Kannauj, said a Muslim man, identified as Taufeeq, had befriended his daughter, a teacher, on internet using fake Hindu name Rahul Verma and claiming to be from Lucknow about two years ago.
"Later, on the insistence of his daughter, he had fixed her marriage with the man. He even got his wedding invitation printed with fake name Rahul Verma and the marriage was solemnised on December 10 in Lucknow as per Hindu rituals. Only the family members of the girl side were present in the wedding. When the girl's family enquired about his family members, he said he was not on good terms with them and hence hadn't invited them," said a police official privy to the investigations.
"The fraud came to light when he shared his marital status on the internet and a relative posted greetings asking when his 'nikah' ceremony was held," he added. The girl's father then lodged a written complaint at Gursahaiganj Kotwali police station. "We initiated an investigation on the complaint. A police team swung into action and brought him for questioning, during which he revealed his true identity as Tauseef. The charges against the accused were found to be true so we booked him under the anti-conversion law and arrested him. He will be sent to jail," said inspector Kotwali Raja Dinesh Singh.
On Friday, a group of BJP leaders and activists had gone to the Kotwali police station and staged a protest demanding swift action and arrest of the accused.
Police officials gave them an assurance that an inquiry would be conducted into the matter. BJP district vice-president Jeetu Tiwari said, "This is a clear case of love jihad. We had protested at Kotwali police station in this regard on Friday. Muslim youths are brainwashing Hindu girls and converting them." Under the new law, a man and woman from different religions have to give two months' notice to the district magistrate before they get married and will be given permission if there are no objections.
https://timesofindia.indiatimes.com/city/kanpur/muslim-man-held-for-posing-ashindu-to-marry-girl-in-kannauj/articleshowprint/79818690.cms
-------------
Mosque complex structure likely to be ready in 2 yrs
Arshad Afzaal Khan
Dec 20, 2020
Ayodhya: Work on the proposed mosque in Dhannipur will begin once the blueprint gets a nod from the board of Faizabad zila panchayat though January 26 has been selected for the start of construction. The construction work is likely to be completed in two years.
The mosque to be built on five-acre land as mandated by the Supreme Court, has a cosmic design resembling the spherical earth cushioned in space and powered by solar energy. It will be four-time bigger than the Babri Masjid.
The rectangular layout of the complex in Dhannipur village also includes a super-specialty hospital, community kitchen and museum housed in multi-storied vertical structure, metres away from the mosque with the century-old Sufi shrine in between.
Zero carbon footprint will be the defining theme of the mosque complex, keeping in mind global climate change, said Athar Hussain, secretary of IICF, adding "Saplings from forests across the globe, including the dense Amazon forests, will be brought to Dhannipur and planted along the mosque to send a green message along with tidings of peace, harmony and communal amity," he added.
Prof S M Akhtar, who has designed the mosque complex, told TOI that it would be an architectural wonder without domes, minarets or arches, which have stereotyped Islamic structures in India,, adding "We are also laying emphasis on the hospital, library and other facilities to serve society."
Talking to TOI, former faculty of international relations at JNU, Prof Pushpesh Pant, who is the curator for the museum and archives said: "The true spirit of India lies in multicultural society, which we call Ganga-Jamuni tehzeeb. We will develop a centre that will heal and feed humanity in true spirit of Islam. The first step for mankind is providing healthy food and the community kitchen will begin serve Awadhi cuisine, which may include 'gosht-roti' 'tehri' and 'puri-sabzi', an amalgamation of the tastes of Awadh from Lucknow to Faizabad and Jaunpur to Banaras."
https://timesofindia.indiatimes.com/city/lucknow/mosque-complex-structure-likely-to-be-ready-in-2-yrs/articleshow/79819726.cms
----------
North America
US Congresswoman Ilhan Omar: Trump's maximum pressure on Iran spectacular failure
Source : MNA
December 19, 2020
US Congresswoman Ilhan Omar says Trump's maximum pressure policy on Iran has been a spectacular failure.
In an interview with Responsible Statecraft, she said, "As a strategy, it has been a spectacular failure. It has done nothing to bring Iran to the negotiating table.... increased animosity towards the United States, making it more difficult to strike another deal."
"In fact, Iran now has 12 times more uranium than the nuclear deal limited."
"As a moral matter, it is quite literally killing innocent people. The Iranian people — particularly poor women and children — are suffering. During the pandemic, they have faced a staggering shortage of medicine and don't have their basic needs met," she underlined.
Being asked about her view about how US policy should be towards Iran under Biden, she claimed, "We must do everything in our power to bring Iran back to the table and strike a deal. That would not only mean relief for the Iranian people but also preventing a nuclear arms race in the Middle East that would threaten the United States and the whole world."
"I'm encouraged that President-elect Biden and Javad Zarif, the chief Iranian negotiator of the JCPOA, have shown a willingness to engage on this," she noted
https://en.abna24.com/news//us-congresswoman-ilhan-omar-trumps-maximum-pressure-on-iran-spectacular-failure_1097233.html
-----------
US President-elect Biden, Mexico's President Vow to Cooperate on Immigration
By Reuters
December 20, 2020
MEXICO CITY - U.S. President-elect Joe Biden and Mexico's President Andres Manuel Lopez Obrador on Saturday committed to work on a humane strategy to regional migration by addressing its root causes in Central America and southern Mexico.
The two leaders in a phone call "discussed working together on a new approach to regional migration that offers alternatives to undertaking the dangerous journey to the United States," a summary of the call provided by Biden's team said.
The two leaders said they shared a desire to address the reasons for migration in El Salvador, Guatemala, Honduras and southern Mexico.
Biden pledged to build "the regional and border infrastructure and capacity needed to facilitate a new orderly and humane approach to migration that will respect international norms regarding the treatment of asylum claims," the statement from Biden's team said.
Earlier this week Lopez Obrador suggested the two neighbors under Biden's new Democratic administration work together on the thorny issue of immigration.
Republican President Donald Trump's unprecedented demands that the Mexican government do more to reduce the flow of U.S.-bound migrants, including harboring migrants in Mexico while they wait for their U.S. court dates and paying for a border wall, caused friction in the relationship.
Biden emphasized the need to reinvigorate U.S.-Mexico cooperation on migration as well as the COVID-19 pandemic, the economy and border security.
Mexican Foreign Minister Marcelo Ebrard tweeted: "There will be extensive bilateral cooperation and a very good relationship between the presidents of Mexico and the United States."
A Mexican government source told Reuters that Biden and Lopez Obrador also spoke about investment for development and respect for the Mexican community in the United States.
The leaders of Latin America's two biggest economies, Brazil and Mexico, congratulated Biden on Tuesday, the day after the U.S. Electoral College confirmed Biden's Nov. 3 election win. The long delay ignited criticism they were running the risk of alienating Biden and his fellow Democrats.
https://www.voanews.com/usa/immigration/us-president-elect-biden-mexicos-president-vow-cooperate-immigration
------------
Africa
Katsina Again: 80 Islamic School Students Abducted, Rescued By Security Forces
By Muhammad Sabiu
Dec 20, 2020
The Katsina State police command has confirmed the abduction of 80 Islamiyya school children by bandits in Mahuta village of Dandume Local Government Area of the state.
This was contained in a statement issued
by the command's spokesman, SP Isah Gambo issued to newsmen on Sunday.
Although the Police also said the students have been rescued while they recovered 12 cattles and 4 persons that were also kidnapped by the bandits.
According to him, two bandits have been apprehended, saying search team are inside the forest to comb the entire area.
On 19/12/2020 at about 2200hrs, a distress call was received by DPO Dandume, that some Islamiyya Students of Hizburrahim Islamiyya, Mahuta village, Dandume LGA of Katsina state, numbering about Eighty (80) , while on their way back from Maulud Occassion celebrated at Unguwan Alkasim village, Dandume to Mahuta, were accosted by bandits who had already kidnapped four(4) persons and rustled twelve (12) cows from Danbaure village, Funtua LGA, trying to escape into the forest.
"On receipt of the report, the DPO led Operations "Puff Adder, Sharan Daji and Vigilante group to the area and engaged the bandits into a fierce gun duel.
"Subsquently, the teams succeeded in dislodging the bandits and rescued all the kidnapped victims and recovered all the twelve rustled cows. Search parties are still combing the area with a view of arresting the injured bandits and/or recovery of their dead bodies. Investigation is on going.
https://tribuneonlineng.com/katsina-again-80-islamic-school-students-abducted-rescued-by-security-forces/
-----------
Gunmen Abduct Monarch, Alhaji Shaibu Usman, Inside Kogi Mosque
BY SAHARAREPORTERS
DEC 19, 2020
A traditional ruler in Kogi State, Alhaji Shaibu Usman, has been kidnapped inside a Mosque.
Usman was reportedly abducted while entering a mosque to observe prayers around 5:30 am on Friday.
Ede said the suspected kidnappers laid an ambush at the mosque before the abduction and zoomed off immediately with the traditional ruler to a yet-to-be ascertained destination.
He added that the police had cordoned off all entry and exit points into the state, with the view to rescuing the traditional rulers.
http://saharareporters.com/2020/12/19/gunmen-abduct-monarch-inside-kogi-mosque
-----------
Boko Haram attacks Borno community with hundreds of newly relocated IDPs
DECEMBER 20, 2020
By Ndahi Marama
Suspected members of dreaded Boko Haram Sect on Saturday evening invaded Ajiri village of Mafa Local Government Area of Borno state and wrecked havoc, leading to destruction of lives and properties, sources have said. This is coming barely 24 hours when armed insurgents laid ambush along Maiduguri- Damaturu 125km road where over 5 people were killed with dozens abducted and injured. Ajiri less than 50km drive from Maiduguri the state capital is near Mafa Local Government area where Governor Babagana Umara Zulum hails from. The town was hitherto a ghost town, until mid this year when the Governor through the ministry of Reconstruction, Rehabilitation and Resettlement (RRR) constructed about 500 housing units, in which its Internally Displaced Persons (IDPs) taking refuge in Maiduguri were relocated back home by the present administration's drive to ensure IDPs back to their ancestral homes. READ ALSO: Buhari reacts to Katsina schoolboys' release, as aide brands Boko Haram's Shekau liar Recalled that on 3rd September 2020, Zulum who visited Ajiri Community called on unrepentant members of Boko Haram to lay down their arms as his government is doing everything possible to return all Internally Displaced Persons (IDPs) back to their ancestral homes. He said, one passionate thing Boko Haram members should know is that the IDPs who have returned or willing to return to their communities are directly or indirectly parents or relations of the insurgents that are eager to pick up their pieces and continue their normal lives. Unfortunately, details of casualties still remain uncertain when the insurgents stormed the community on Saturday evening, even as our Correspondent gathered at press time that airstrike from the military Airforce are Currently engaging the terrorists while people scamper for safety.
https://www.vanguardngr.com/2020/12/boko-haram-attacks-borno-community-with-hundreds-of-newly-relocated-idps/
-----------
Mideast
Iran high diplomat slams IAEA chief for remarks on 'new' nuclear deal
Source : Tasnim News
December 19, 2020
Iran's permanent representative to international organizations in Vienna criticized recent remarks by IAEA chief Rafael Grossi about striking a "new" nuclear agreement with Iran, calling on him not to act beyond the mandate of the UN watchdog.
"As I said before, IAEA's sole role is to monitor and verify the voluntary nuclear-related measures as detailed in the JCPOA and to provide regular factual updates in this regard. Presenting any assessment on how the commitments are implemented (e.g referring to breach)," Kazem Gharibabadi said in a strings of tweets on Thursday.
"(It) is absolutely beyond the mandate of the Agency and should be avoided. The IAEA played its part during negotiations on the JCPOA. The commitments of the parties and IAEA tasks have been delicately drafted and agreed and each side knows what to do to implement the deal," he added.
"There would be no renegotiation on the Deal and in case of its revival, there is no necessity for a new document on the Agency's role. It's not needed to complicate the situation," Gharibabadi said in a follow-up tweet.
The tweet came after Grossi in a recent interview said that reviving the 2015 nuclear deal between Tehran and world powers under US President-elect Joe Biden would require striking a new agreement.
He claimed there had been too many breaches for the agreement to simply fall back into place.
"I cannot imagine that they are going simply to say, 'We are back to square one' because square one is no longer there," Grossi said.
The JCPOA was signed in 2015 between Iran and the Group (5+1) and endorsed by the UN Security Council Resolution 2231.
However, US President Donald Trump unilaterally pulled Washington out of the nuclear deal in May 2018 and reinstated the anti-Iranian sanctions that had been lifted by the deal.
As the remaining European parties have failed to fulfill their commitments to the accord and compensate for Washington's absence, Iran moved in May 2019 to scale back its JCPOA commitments.
https://en.abna24.com/news//iran-high-diplomat-slams-iaea-chief-for-remarks-on-new-nuclear-deal_1097160.html
-----------
Iran has route to obtain COVID-19 vaccines despite sanctions
By JON GAMBRELL
19 December 2020
DUBAI, United Arab Emirates (AP) — Although Iran faces crushing US sanctions, there are still ways for Tehran to obtain coronavirus vaccines as the country suffers the Mideast's worst outbreak of the pandemic.
After earlier downplaying the virus, Iran has since acknowledged the scope of the disaster it faces after 1.1 million reported cases and over 52,000 deaths.
But while Iran is able to obtain vaccines, challenges remain ranging from sanctions imposed under US President Donald Trump to the logistics of making mass vaccinations happen.
For its part, Iran has alleged US sanctions have affected its ability to purchase medicine and vaccines. President Hassan Rouhani has said Iranians "should curse Trump a hundred times" over the difficulties. US sanctions do have specific carve-outs for medicine and humanitarian aid to Iran.
Those sanctions, however, would not stop Iran from flying a load of cash to Geneva to pay for its participation in COVAX. Gavi declined to offer any information about Iranian payments or orders, though Iran under its rules at a maximum could order vaccines for 50% of its 82 million people.
Alireza Miryousefi, a spokesman at Iran's mission to the United Nations, criticized the US for its sanctions and banking restrictions, which he said "cruelly put many obstacles in the way of Iran receiving the COVID-19 vaccine.
"Nonetheless, along with our own indigenous vaccine trials, we fully expect the international community and the relevant international drug companies to fulfill their humanitarian obligation and expedite all our orders," Miryousefi said.
When it comes to childhood vaccinations, Iran has nearly 100% success in inoculations, according to World Health Organization data. People from surrounding countries often come to Iran for medical care as well. Iran's hospitals, doctors and nurses are known as some of the best in the wider Middle East, with a network of clinics from villages to big cities. State-run facilities offer subsidized care, while private hospitals can be incredibly expensive.
Medics tend to a COVID-19 patient at the Shohadaye Tajrish Hospital in Tehran, Iran, October 14, 2020. (Akbar Badrkhani/Iranian Health Ministry via AP)
However, there are questions about the logistics of a mass vaccination drive. Iran's aging fleet of aircraft likely would need to fly to pick up vaccines made abroad. Many airlines don't fly into Iran due to sanctions. Keeping vaccines ultra cold, like in the case of Pfizer-BioNTech's required minus 70 degrees Celsius (minus 94 degrees Fahrenheit), also likely would be a challenge. Mostafa Ghanei, the director of the scientific commission at Iran's National Headquarters for Combating the Coronavirus, reportedly has said that Iran doesn't want the Pfizer vaccine for that reason.
That remains in question. Early in the pandemic, Iran's Supreme Leader Ayatollah Ali Khamenei floated an unfounded conspiracy theory claiming the virus could be man-made by America. In those March remarks, he suggested that "possibly your medicine is a way to spread the virus more." Those remarks appeared aimed at dismissing any US assistance out of hand from the Trump administration, but Iranian officials also now increasingly criticize US President-elect Joe Biden.
Iran is looking at Chinese and Russian vaccine options. However, if it relied on COVAX for the vaccines, the cooperative could choose to issue it American-made vaccines. There's a cost implication as well for Iran if it decides to choose which vaccine it wants from COVAX. It would need to put up $3.50 a dose in advance to have the ability to refuse the vaccine offered, as opposed to $1.60 per dose. If Iran chooses to offer a deposit to vaccinate half its population through COVAX, that means a $143.5 million as opposed to a $65.6 million initial payment.
Since the 1979 US Embassy takeover and the 444-day hostage crisis in Tehran, Iran has been subject to a series of changing economic sanctions. Some were lifted under Iran's 2015 nuclear deal with world powers, which saw Tehran limit its uranium enrichment in exchange for that relief.
This frame grab from video shows the launching of underground ballistic missiles by the Iranian Revolutionary Guard during a military exercise. (Sepahnews via AP)
Trump said he pulled out of the deal over Iran's ballistic missile program, its regional ambitions and other issues — all of which were not part of the 2015 deal.
Biden has signaled he could return America to the deal if Iran agrees to again honor its limits. However, a series of escalating incidents over the last year and a half across the Mideast have raised tensions between Tehran and Washington.
https://www.timesofisrael.com/iran-has-route-to-obtain-covid-19-vaccines-despite-sanctions/
------------
Iran, Pakistan open new border gateway to ease trade
Syed Zafar Mehdi
19.12.2020
Iran and Pakistan on Saturday opened a new border crossing point, in a move likely to bolster business and trade between the two neighboring countries.
The Rimdan-Gabd border gateway was officially thrown open in the presence of officials from the two countries, becoming the second border crossing between the two states.
Located in Iran's southeastern Sistan-Balochistan province, about 130 km from the strategic Chabahar port, Rimdan crossing point is suitably located for import and export of goods between the two sides.
The issue had figured prominently during Iranian Foreign Minister Javad Zarif's visit to Islamabad in November, when the two sides agreed to open the border crossing to facilitate trade.
On Friday, Iran's Foreign Ministry spokesman Saeed Khatibzadeh said the new border crossing point will "increase economic and trade exchanges" between the two countries.
He said the construction of the gateway and the recent inauguration of a railroad project between Iran and Afghanistan show that Iran gives a "special priority to interaction and cooperation with neighbors".
Iran and Pakistan, which share 959 km border, have in recent years held interactions at various levels to increase border crossings for facilitating trade and movement of people.
During his visit to Pakistan last month, Zarif had also proposed the idea of opening Pishin-Mand border crossing and called for increase in entry and exit points on the joint border.
So far, Mirjavah-Taftan is the only official border crossing point for trade and public movement between the two sides. Mirjavah is a city in Sistan-Balochsitan province in Iran.
The growing proximity between Iran and Pakistan comes at a time when tensions between Islamabad and Tehran's regional rival Riyadh have increased.
Pakistan has reportedly returned $1 billion as a second installment of $3 billion loan to Saudi Arabia after China agreed to provide Islamabad with a $1 billion financial line.
The relations between the two traditional allies have strained recently after Pakistan threatened to part ways with the Riyadh-led Organization of Islamic Cooperation (OIC) over silence on atrocities in India-controlled Kashmir.
Tehran, observers believe, seeks to capitalize on the "strained" Islamabad-Riyadh ties.
https://www.aa.com.tr/en/asia-pacific/iran-pakistan-open-new-border-gateway-to-ease-trade/2082440
------------
Grossi remarks spark suspicions about European-led extortion plan against Iran
TEHRAN Times
December 19, 2020
International Atomic Energy Agency (IAEA) Director-General Rafael Grossi recently told Reuters that there had been too many breaches for the Iran nuclear deal to simply fall back into place and that there is a need to reach a new agreement, a remark that elicited a quick response from Iran.
"I cannot imagine that they are going simply to say, 'We are back to square one' because square one is no longer there," Grossi remarked, adding, "There is more (nuclear) material, ... there is more activity, there are more centrifuges, and more are being announced. So what happens with all this? This is the question for them at the political level to decide."
The UN atomic watchdog chief went further to say that "there will have to be a protocol or an agreement or an understanding or some ancillary document which will stipulate clearly what we do."
Undaunted by the remarks, Iran was quick to hit back at Grossi. In a Twitter thread, Kazem Gharibabadi, Iran's ambassador and permanent representative to Vienna-based international organizations, said the IAEA had no authority to present any assessment on how Iran's commitments under the nuclear deal are implemented and thus doing so was absolutely beyond the mandate of the Agency.
Gharibabadi also responded to Grossi's call for a new agreement, underlining that "there would be no renegotiation on the Deal and in case of its revival, there is no necessity for a new document on the Agency's role. It's not needed to complicate the situation."
Grossi's offhand remarks fuelled speculation that the IAEA has been politically influenced by three European signatories to the Joint Comprehensive Plan of Action (JCPOA) to pave the way for a new agreement with Iran, the very same agreement that German Foreign Minister Heiko Mass called for.
"A return to the previous agreement will not suffice anyway. There will have to be a kind of 'nuclear agreement plus,' which is also in our interest. We have clear expectations of Iran: no nuclear weapons, but also no ballistic missile program that threatens the entire region. Iran also needs to play a different role in the region," Maas said in a recent interview with the German magazine, Der Spiegel. He added, "We need this agreement precisely because we distrust Iran. I have already coordinated with my French and British counterparts on this."
Of course, Grossi has not called for the kind of agreement that includes Iran's missile program and its influence in the region, but his efforts to technically justify the reopening of the JCPOA was perceived as a European-led plot to expand the 2015 nuclear deal.
This presumable plot seems to have prompted Gharibabadi to talk to Grossi in a bid to understand what the director-general meant with his proposed deal.
"The IAEA director-general did not say that the revival of the JCPOA required a new agreement and that the IAEA could not enter into these areas in principle, therefore, the Reuters headline was misleading and ill-intentioned," Gharibabadi told the Islamic Republic of Iran Broadcasting (IRIB) news agency, after holding talks with Grossi.
According to the Iranian diplomat, the director-general said in his interview with Reuters that in order to make the necessary arrangements for the reversibility of Iran's measures in the event of the revival of the JCPOA, a protocol, understanding, agreement or document within the Agency is needed.
"Today, I had a conversation with IAEA Director-General Rafael Grossi on this issue and he said that he has not pointed to the need for a new agreement at all. The transcript of his interview in this regard is clear. He spoke about the Agency," Gharibabadi said on Saturday.
It was not the first time that Reuters draws criticism from Iran. The British news agency has recently angered Iran by publishing an IAEA confidential report on Iran's nuclear activities. The report said that Iran plans to install three more cascades, or clusters, of advanced IR-2m centrifuges in the underground plant at Natanz.
"In a letter dated 2 December 2020, Iran informed the Agency that the operator of the Fuel Enrichment Plant (FEP) at Natanz 'intends to start installation of three cascades of IR-2m centrifuge machines' at FEP," the IAEA report to its member states said.
The leakage of the IAEA report has raised suspicions that the E3 might have sought to exert pressure on Iran by helping leak the report to the press. These suspicions were further consolidated after the E3 issued a joint statement expressing concerns over Iran's nuclear activities at Natanz based on the Reuters report.
"Iran's recent announcement to the IAEA that it intends to install an additional three cascades of advanced centrifuges at the Fuel Enrichment Plant in Natanz is contrary to the JCPOA and deeply worrying," the E3 statement said.
The Europeans' behavior toward Iran has remarkably changed after their favorite Democratic candidate Joe Biden won the U.S. presidential election in early November. They have morphed from calling for preserving the JCPOA to pushing for a new nuclear deal that put far more restrictions on Iran than the existing one.
But Iran has made it clear that it will not accept any new nuclear deal. Iranian President Hassan Rouhani has recently said that the JCPOA is not renegotiable. The president also ruled out negotiations on Iran's defensive missile program and its influence in the region, saying that the Americans had tried to add the missile issue to the JCPOA but Iran rejected the issue.
"The Americans were trying for months to add the missile issue (to the nuclear talks) and this was rejected. Trump was uninformed and did not know about the matter, but Mr. Biden is well aware of the details of the deal," the Iranian president noted, adding, "I have not heard Biden say that we have to reach another agreement in order to return to the nuclear deal, that is what Trump says."
During the Trump administration, the European countries sought to expand the JCPOA by trying to convince Iran into entering talks with the White House but Iran roundly rejected talks under sanctions pressure. Now that Trump has lost the presidential election, the Europeans also try to push Iran into giving more concessions even though they failed to honor their obligations under the very same deal they work to expand – the 2015 Iran nuclear deal.
https://www.tehrantimes.com/news/455963/Grossi-remarks-spark-suspicions-about-European-led-extortion
-----------
South Asia
UN Security Council Extends Mandate of Team Monitoring Sanctions against Taliban
By Mohammad Haroon Alim
19 Dec 2020
United Nations Security Council extended the mandate of team monitoring sanctions against individuals and entities associated with the Taliban.
The council extended the sanctions based on serious concerns over the ongoing violence in Afghanistan.
The 15 member council ordered a monitoring team to gather information on instances of non-compliance with the measures by unanimously adopting resolution 2557 (2020).
According to the statement, this would facilitate requests by the Member States, and provide capacity-building support.
The Afghan government and Taliban efforts were welcomed on facilitating intra-afghan talks and the council highlighted the importance of ensuring that the Monitoring Team received necessary administrative and substantive support to effectively fulfill the mandates in a safe and timely manner.
This comes as December 17th, 2021, Secretary-General's Special Representative for Afghanistan, Deborah Lyons briefed United Nations Security Council that ", the Islamic Republic of Afghanistan and the Taliban have made incremental, but genuine progress in their peace talks. On 2 December, the two parties announced that they had agreed to the "rules and procedures" for negotiations. The two sides then formed a working committee to discuss the agenda, and both parties presented to one another an initial list of topics for discussion. These developments are early, but a positive sign that both sides are willing and able to compromise when needed".
She added, "Regrettably, the unrelenting violence remains a serious obstacle to peace and a threat to the region. I will admit that we are still compiling this year's data, but I would like to mention a few provisional statistics on the impact of the violence".
"In October and November, improvised explosive devices, IEDs, caused over 60 percent more civilian casualties than in the same period last year. In the third quarter of 2020, child casualties rose 25 percent over the previous three months, while attacks against schools in the same period increased four-fold. In the first 11 months of 2020, targeted killings by anti-government elements rose by nearly 40 percent compared to the same period in 2019. It is no surprise then, that the Global Peace Index for 2020 ranked Afghanistan as the least peaceful country in the world for the second year in a row". She said.
Lyons stressed on "a full security transition, peace negotiations that must and will advance, the health and socio-economic challenges of COVID, the ongoing commitment of the international donors, and the expected results of even more regional cooperation. All of this with whatever political and societal changes come from it. Clearly, Afghanistan will continue to move forward in this new year; but equally will continue to need the dedicated support of this Council".
https://www.khaama.com/un-security-council-extends-mandate-of-team-monitoring-sanctions-against-taliban-67575777/
------------
Officials Seize 45 Rockets in Afghan Capital
By Mohammad Arif Sheva
20 Dec 2020
KABUL, Afghanistan – The Afghan National Army (ANA) has discovered and sized at let 43 rockets during an operation in capital city Kabul, said the Ministry of Defense in a statement Sunday.
According to the statement, officials discovered these D30 model of rockets from Khak Jabar district of Kabul on Saturday.
"#ANA discovered and seized 45 D30 rockets ammunition in Khak Jabar district of Kabul province yesterday," said the MoD in a tweet.
Officials did not provide further details but said "Taliban had planned to use the rockets in terrorist activities in Kabul."
Taliban did not immediately comment on the incident.
https://www.khaama.com/officials-seize-45-rockets-in-afghan-capital-3434/
-----------
16 Busted on Multiple Charges in Herat
By Mohammad Arif Sheva
20 Dec 2020
HERAT, Afghanistan – The Afghan National Police (ANP) arrested at least 16 suspects over multiple charges, including murder, in western province of Herat, said the Ministry of Interior Affairs in a statement Saturday evening.
According to the statement, officials carried an extensive operation across the province, where they were able to apprehend over a dozen suspects within 48 hours.
"During several separate raids, ANP arrested 16 individuals on charges of murder, armed robbery & drug trafficking in Herat & its surrounding districts within the past 48 hours," said the MoIA in a tweet.
Meanwhile, the security police "seized five pistols, three vehicles, four motorcycles & some amount of drugs."
Officials did not provide further details on their identities.
https://www.khaama.com/16-busted-on-multiple-charges-in-herat-43534/
----------
Peace Process Lost Legitimacy in Eyes of Afghans: Khalilzad
By Mohammad Arif Sheva
20 Dec 2020
KABUL, Afghanistan – The United States peace envoy Zalmay Khalilzad said the ongoing peace process has lost "legitimacy in the eyes of the overwhelming number of Afghans", urging for warring sides to reach a political agreement very soon.
His remarks came a day after an explosion killed at least 15, including 12 children, in Gilan district of the Ghazni province on Friday afternoon.
"With the US-Taliban Agmt [agreement], US-Afgh Joint Declaration, broad intl support for peace & start of intra-Afghan negotiations, the intra-Afghan war and killing have lost their legitimacy in the eyes of the overwhelming number of Afghans who need and yearn for peace and security," he said in a thread.
"The Islamic Republic and the Taliban must respect the demands of their people and reach a political agreement as soon as possible. The United States stands with the people of Afghanistan," he added.
Calling the recent attack "heart-breaking", Khalilzad exclaimed the killing and death of Afghans, including civilians, has "become too commonplace".
"We condemn the ongoing high level of violence and we condemn all those who authorize and carry out such attacks across Afghanistan, creating terror and bloodshed," he said.
Meanwhile, Khalilzad said together and with international support the warring side must "deal with menace of unexploded ordnance and mines across the country to save precious lives, children and adults."
https://www.khaama.com/peace-process-lost-legitimacy-in-eyes-of-afghans-khalilzad-34534/
-----------
Helmand Roadside Mine Blast Claims 2, Wounds 2
By Mohammad Haroon Alim
19 Dec 2020
Local sources in Helmand province confirm that two people were killed and four others were injured in a roadside bomb blast in Grishk district of Helmand province.
Omar Zwak, a spokesman for the governor of Helmand, said on Saturday, that the incident took place as a result of a roadside IED blast on a Toyota Van carrying passengers in the Grishk district of the province.
Zwak blamed the Taliban for the incident, but the Taliban has not yet commented on the incident.
Helmand is one of the largest provinces in Afghanistan where the Taliban have a large presence.
The increase in Taliban attacks in the province in the last two months coincided with the Taliban's peace talks in Doha, Qatar.
On the other hand, the Ministry of Interior reported that during several separate raids, ANP arrested 16 individuals on charges of murder, armed robbery & drug trafficking in Herat province.
ANP seized five pistols, three vehicles, four motorcycles & some amount of drugs.
https://www.khaama.com/helmand-roadside-mine-blast-claim-2-wounds-2-656777/
-----------
Pakistan
Traditional games organised in Islamabad
Staff Reporter
20 Dec 2020
ISLAMABAD: The Islamabad Council for Traditional Sports arranged traditional games at Shahallah Dita village in Margalla Hills to reintroduce them to the new generation.
Wrestling, traditional shooting, horse archery, horse dance and other sports were organised on the occasion.
Barrister Mohammad Ali Saif, Senator Sitara Ayaz, Islamabad Council for Traditional Sports President Zeeshan Shah, General Secretary Abu Zafar Sadiq and a large number of people attended the event.
Senator Saif said steps should be taken to reintroduce these games so the new generation could see their past.
"It is important that the new generation sees these games and learns from the past," he said.
He said such events would be organised not only in Islamabad but also in other parts of the country.
Abu Zafar Sadiq said the first phase of these games was held for awareness only. In the next phase, it will be launched in each province in a more integrated manner.
https://www.dawn.com/news/1596761/traditional-games-organised-in-islamabad
-----------
Opposition's requisition for Senate session returned with objection
Amir Wasim
20 Dec 2020
ISLAMABAD: The Sen­ate Secretariat has returned the opposition's requisition notice while raising objection to the inclusion of a pri­vilege motion of Deputy Cha­irman Saleem Mandvi­walla against officials of the National Accountability Bureau (NAB) and two resolutions against the bureau in the agenda, Dawn learnt here on Saturday.
Through the letter, written by a section officer of the Senate Secretariat to Opp­osition Leader in the Sen­ate Raja Zafarul Haq, the opposition members have been directed to revise the agenda and submit it again for consideration by Senate Chairman Sadiq Sanjrani.
The opposition parties on Dec 16 had submitted a requisition notice to the Senate Secretariat seeking a session of the upper house of parliament to take up a number of crucial political matters, including the privilege motion of Mr Mandviwalla against NAB officials for allegedly carrying out his character assassination by initiating an inquiry against him in a benami transaction case and the government's "crackdown" on the opposition workers during the Pakistan Democratic Movement's (PDM) public meetings in various cities of the country.
Through another resolution it seeks "verification of degrees, domicile certificates and asset declaration of NAB authorities/officials".
According to the five-point agenda attached to the requisition notice, the opposition parties also wanted to have a debate on "the massive scale of pre-poll, polling day rigging and result-tampering fraud in the recent exercise called the Gilgit-Baltistan (GB) elections".
The requisition notice had been moved under Article 54(3), read with Article 61 of the Constitution, under which the Senate chairman was bound to convene the sitting within 14 days of the receipt of the notice, i.e. by Dec 30.
Interestingly, the letter from the Senate Secretariat is being interpreted differently by the Pakistan Peoples Party (PPP) and the Pakistan Muslim League-Nawaz (PML-N).
Talking to Dawn, Senate Deputy Chairman Saleem Mandviwalla declared that the requisition notice which the opposition had submitted on Dec 16 was still valid since it had not been rejected by the secretariat. Instead, he said, the opposition had been asked to revise the agenda. He said they were contesting the viewpoint of the Senate chairman and would press him to summon the session by Dec 30 in line with their requisition notice under the rules.
On the other hand, when contacted, Opposition Leader and PML-N Senator Raja Zafarul Haq said they were considering revising the agenda and resubmiting their notice next week. He was of the view that if they submitted a fresh notice on Monday (tomorrow) or Tuesday then still it was not too late.
Mr Haq made it clear that the opposition would definitely include a discussion on the performance of NAB in the agenda for the requisitioned session. During the proceedings, he said, Mr Mandviwalla could move his privilege motion.
"The parliament has the right to question all institutions and ask for transparency in their actions," the opposition members had stated in their requisition notice.
The move to requisition the Senate session had been initiated by Mr Mandviwalla who recently through news conferences accused NAB of committing serious human rights violations and vowed to get it included among the internationally blacklisted organisations.
Mr Mandviwalla alleged that a number of people had either died in NAB custody or committed suicide after receiving notices from the accountability watchdog and announced that the Senate would now hold NAB itself accountable for the first time in the country's history.
On the other hand, NAB through a rejoinder claimed that no accused had ever died in its custody and that the anti-graft watchdog would initiate action against those levelling allegations against it without evidence.
"In the agenda of the said requisition, item number 1 is about discussing and admitting the privilege motion moved by (the) deputy chairman Senate against NAB authorities, item numbers 2 and 3 are about discussion and adoption of two resolutions against NAB," reads the letter of the Senate Secretariat sent to Mr Haq, a copy of which is available with Dawn.
"It is stated that admitting a privilege motion and adoption of a resolution during a requisitioned session is not covered in the constitution, the Rules of Procedure and Conduct of Business in the Senate 2012 or the standing orders," it says, adding that "a ruling of the chair dated 10th February 2016, which addressed the questions of 'Treatment of Business During a Requisitioned Session' and also provided basis for Chapter 1 of the standing orders with the same title and subject, explicitly provides that the mode of taking up the issues/matters in the requisition shall be through a motion under Rule 218."
The above-mentioned ruling had been given by the then Senate chairman and now PPP senator Raza Rabbani and interestingly he is also among those opposition members who had signed the requisition notice.
The Senate Secretariat letter further says that "the object of a requisition meeting is that if there is an important issue before the country or a formal respectable and sizeable section of the people feel (the need for it) then there must be a session in which these points can be aired."
"Therefore, it is requested that revised agenda for the requisitioned session may kindly be provided in the light of the above. Further action will be taken on receipt of your reply," the letter concludes.
https://www.dawn.com/news/1596764/oppositions-requisition-for-senate-session-returned-with-objection
------------
Southeast Asia
Johor cops investigating death threat against chief Ayob Khan
20 Dec 2020
Bernama
JOHOR BARU, Dec 20 — Johor police are investigating a death threat sent out to its chief Datuk Ayob Khan Mydin PItchay two weeks ago by whom they believe were three members of the Tamil Eelam Liberation Tigers (LTTE) group.
Johor police have asked its counterparts in Selangor to track down the individuals, who are said to be currently in that state, Ayob Khan said.
"We received a call two weeks ago by a member of the public, informing that the three men involved were said to be coming down to Johor from Selangor to kill me. We believe these people are locals because the call was made to a personal assistant in my office using Bahasa Malaysia, and we are investigating the case now.
"I am not sure what's the issue is about because I left Bukit Aman a long time ago as the Assistant Director of the Anti-Terrorism Division of the Special Branch I do not handle terrorism issues any longer, (so) I do not know why this issue has cropped up again.
"There are rumours that LTTE wants to be removed from the list of terrorist groups ..so I am not sure or maybe there are certain parties who want to take the opportunity to play up the LTTE issue again," he said when asked by reporters today about the death threat.
Last Friday, Ayob Khan in an interview with a local newspaper, revealed that he received a death threat from members of the LTTE group.
In another development, he said the Johor contingent is the first police contingent to successfully complete the 100 per cent e-census, involving 12,267 senior police officers, personnel and civil servants from 10 departments in seven formations and 13 districts in the state.
He said the Johor contingent, in collaboration with the Johor Statistics Department, has opened an e-census clinic at the contingent headquarters's multipurpose hall on Aug 27, Sept 27 and Oct 27.
https://www.malaymail.com/news/malaysia/2020/12/20/johor-cops-investigating-death-threat-against-chief-ayob-khan/1933590
------------
Kit Siang: Anwar assured DAP leadership never tried to change Opposition Leader, but called on to put forward new national consensus
BY KEERTAN AYAMANY
20 Dec 2020
KUALA LUMPUR, Dec 20 — DAP veteran Lim Kit Siang today said he assured PKR president Anwar Ibrahim when the two met on Friday, that the DAP leadership never proposed to change the Opposition Leader.
"When I met the Parliamentary Opposition Leader, Anwar Ibrahim, on Friday, I assured him that the DAP leadership had never proposed a change of Opposition Leader, but the Opposition must set forth in a new direction focussing on the need to strengthen and consolidate all Opposition forces in the country through a new national consensus," he said in a statement today.
This comes after Pakatan Harapan (PH) secretary-general Saifuddin Nasution was quoted by Sinar Harian as saying that efforts to retake the government, through statutory declarations from MPs, would continue after the Opposition lost the vote to stop Budget 2021 from passing.
Saifuddin, in the interview on Friday, also reportedly said that the efforts were not Anwar's personal decision, but the decision of PH.
Earlier on Thursday, DAP secretary-general Lim Guan Eng and Parti Amanah Negara (Amanah) president Mohamad Sabu had called on PH to stop wasting time trying to garner support from
"I am taken aback by the latest statement of the Pakatan Harapan secretary-general as he must speak on behalf of all three parties in the Opposition coalition and not for one political party," Kit Siang said today.
He added that in order to stop Malaysia from becoming a failed state in 2040, and to counteract against problems highlighted by the Covid-19 pandemic — such as cases in Malaysia surging past China, failure to procure vaccines faster than Singapore, and Malaysian students reportedly being left behind due to lack of infrastructure — a new national consensus was needed.
"This is why there is an urgent need for a new national consensus for the Merdeka Constitution 1957, the Malaysian Constitution 1963, the Rukun Negara 1970 and the Vision 2020 promulgated in 1991 have all failed — to the extent that there are now Ministers in the Cabinet who reject these basic documents of Malaysian nation-building.
"As I said yesterday, time and tide waits for no man and the time for action for a new national consensus is now as Malaysia must be spared the fate and ignominy of kleptocracy, kakistocracy and a failed state in 2040," he said.
https://www.malaymail.com/news/malaysia/2020/12/20/kit-siang-anwar-assured-dap-leadership-never-tried-to-change-opposition-lea/1933575
-----------
Dr Adham: Govt to seal vaccine purchase with AstraZeneca on Monday
19 Dec 2020
Bernama
KLUANG, Dec 19 — The government will be concluding an agreement with AstraZeneca of United Kingdom on Monday to purchase Covid-19 vaccine to meet the immunisation needs of 20 per cent of the people in the country.
Health Minister Datuk Seri Dr Adham Baba said this is the third agreement after the government signed with Covax to buy 10 per cent of its vaccine need and with Pfizer to cover 20 per cent of Malaysia's requirements last month.
'On the overall, we will be purchasing vaccine for 50 per cent of the people. We will try to get all vaccine supplies in the first quarter next year," he told reporters after a symbolic handing over of Aerosol Intubation Box contribution by Universiti Teknologi Malaysia (UTM) to the Ministry of Health (MOH) in Simpang Renggam near here today.
Dr Adham said at the same time, the government has to increase procurement for another 20 per cent in vaccines to meet the need of 70 per cent of the people.
"What is important is that companies which gave quick access to their vaccines must ensure they are safe, and of quality. Must also receive approval from the producing country as well as approval from MOH's National Pharmaceutical Regulatory Agency (NPRA).
The media today reported that the first batch of vaccine would be arriving in February 2021 with supplies continuing until the end of 2021.
On Nov 24 Nov, Malaysia announced that it would acquiring its initial supply for 12.8 million doses of Covid-19 vaccine from Pfizer to meet 20 per cent of its immunisation needs or 6.4 million people for free.
https://www.malaymail.com/news/malaysia/2020/12/19/dr-adham-govt-to-seal-vaccine-purchase-with-astrazeneca-on-monday/1933446
-----------
Arab World
Prince Khalid bin Salman: Saudi Arabia continuing its policy to establish stability in Yemen
ARAB NEWS
December 20, 2020
DUBAI: Prince Khalid bin Salman bin Abdulaziz, Deputy Minister of Defense, said on Monday that Saudi Arabia was continuing its policy of seeking to establish security and stability in Yemen.
The minister said that Saudi Arabia welcomed the implementation of the Riyadh Agreement and the formation of a new Yemeni government.
President Abed Rabbo Mansour Hadi's government agreed to form a power-sharing government in line with the Riyadh Agreement signed with the Southern Transitional Council last year.
The new government, announced by Hadi on Yemeni state TV late on Friday night, consists of 24 portfolios divided equally between the north and south.
"In support of previous efforts to find a comprehensive political settlement, the efforts of HRH the Crown Prince have succeeded in bringing together our Yemeni brothers to implement the military aspect of the Riyadh agreement and the formation of a new government," Prince Khalid said.
The agreement, which the prince referred to as "a political, diplomatic and military achievement," was the outcome of months of negotiations between the Yemeni President, the Yemeni government, the Transitional Council, and military leaders in Aden and Abyan.
"The Riyadh Agreement overcame all difficulties and obstacles with the efforts of the Kingdom, the brothers in the Emirates, and in the Coalition," the prince said.
"Today, more than ever, we are looking forward to seeing the Yemeni government lead Yemen and its people to safety," added.
The Minister of State for Foreign Affairs Adel Al-Jubeir also praised the developments in Yemen and said it should help reach a political solution to the conflict.
"What has been achieved for dear Yemen in forming a new government in accordance with the provisions of the Riyadh Agreement, is an important step in achieving a political solution, ending the crisis, establishing security and stability, and achieving the aspirations of the Yemeni people," he tweeted.
https://www.arabnews.com/node/1780026/saudi-arabia
----------
Vaccine sign-ups 'could mean end of pandemic,' says top official
RAWAN RADWAN
December 20, 2020
JEDDAH: More than 350,000 people in Saudi Arabia have registered to receive a COVID-19 vaccine as the Kingdom's rollout enters its third day.
In an interview with Al-Arabiya, Assistant Deputy Minister for Preventive Medicine Dr. Abdullah Asiri said that registration for the vaccine are increasing across the Kingdom, as well as the number of people receiving doses.
"We're reaching our maximum capacity in a few days' time," he said, adding: "We'll be then expanding to the western region and Eastern Province, then to the rest of the Kingdom."
Asiri said that the second phase of the rollout will begin once authorities assess the number of registered high-risk group participants from the first phase, and ensure stable supply chains to deliver further vaccines.
"We expect that it will take one to two months in order to provide the vaccines for the high-risk groups before moving to the next phase," he said.
Asiri said there is a "high" chance of registering a second vaccine before the end of the year, and that the Kingdom is also expecting to roll out the rest of the vaccines before March next year, following approval by the Saudi Food and Drug Authority.
He urged the importance of increasing herd immunity to 70 percent when a sufficient number of people in the community receive the vaccine or contract the disease.
"Once we've reached that level, we might announce the end of the pandemic and possibly reduce or remove measures all together," Asiri said.
Saudi Arabia's residents will be given free vaccinations after three-phase testing of the Pfizer/BioNtech vaccine was announced, which showed strong immune responses and continuous antibodies.
Meanwhile, the Saudi Ministry of Health announced 158 new COVID-19 infections on Saturday, raising the total number over the course of the pandemic to 360,848.
In a rare occurrence for the Kingdom, the number of recoveries recorded on Saturday was fewer than the number of confirmed cases. Authorities reported 149 recoveries, raising the total number to 351,722. The Kingdom's recovery rate remains steady at 97.4 percent.
More than 10.6 million polymerase chain reaction tests have been conducted in the Kingdom to date, after Saturday saw 33,676 tests completed around the Kingdom.
https://www.arabnews.com/node/1779936/saudi-arabia
-----------
URL: https://www.newageislam.com/islamic-world-news/grooming-gangs-racial-myth-exploded/d/123819
New Age Islam, Islam Online, Islamic Website, African Muslim News, Arab World News, South Asia News, Indian Muslim News, World Muslim News, Women in Islam, Islamic Feminism, Arab Women, Women In Arab, Islamophobia in America, Muslim Women in West, Islam Women and Feminism