New Age Islam News Bureau
5 Jan 2013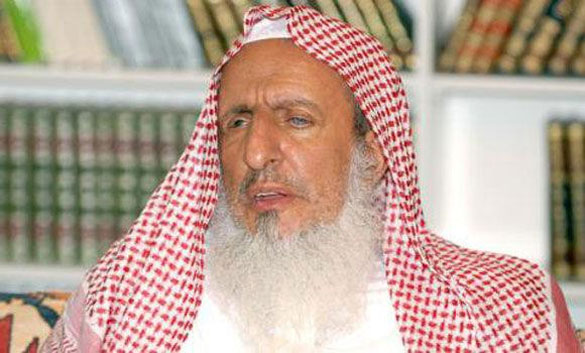 Arab World
• Grand Mufti of Saudi Arabia Says 'Gender Mixing' Poses 'Threat to Female Chastity'
• Egypt's Islamic Jihad: Jews Deserve To Be Killed
• Fugitive Saddam deputy lends support to Iraq Sunni protesters
• Muslims, Copts join at church to celebrate Christmas in Egypt
• Al-Maliki 'follows Iran's agenda to divide Iraq'
• A pro-government Syrian Journalist Dies of Wounds
• Saudi Officer Held Over Alleged Vegas Sex Attack
• New Salafist Party 'welcomes' Copts and women
• UAE rejects Egypt call to free 'Brotherhood' detainees
• Iraqi Prime Minister Faces More Calls for Resignation
• Syria Blames 'Terrorists' for Deadly Petrol Station Blast
• Rebellion at Stalemate, Waiting for Undecided Syrians to Make a Move
• Brotherhood denies reports of deadly 'Group 95' accused of killing protesters
• Assad forces capture al Qaeda chief's brother on 'humanitarian mission'
• Iraqi Sunnis stage protests against 'discrimination'
• Rating agency Fitch praises Egypt's new currency regime
South Asia
• Nepali Madrasas at the receiving end of popular misconception of Training Terrorists
• Pakistani agents try to make Bangladesh a failed nation
• Proposed anti-piracy bill outlines legal framework for punishing suspects
• Soldier who survived IED blast in Afghanistan found hanged
• As Plans for Afghan Exit Are Sketched, Hope Turns to Hatred
Australia
• Muslims who want to live under Islamic Sharia law were told to get out of Australia
Southeast Asia
• Mystical Islam Deters Fundamentalism spreads love
• Anti-terror squad in Jakarta kill terror suspects in Makassar
• Jakarta pledges $1m in aid to Rakhine state
• Indonesia to build drone squadron this year
• Jakarta Police lack clues in apparent case of 11-year-old girl's sexual abuse
Pakistan
• 19-year-old boy sodomised, poisoned in Burewala, Lahore
• Kashmir issue has to be settled by India, Pakistan: Pak Envoy to the UN
• 3 killed, 8 injured in Balochistan violence
• Tribesmen in South Waziristan to protest against drone strikes
• New chief of Pak Taliban faction fought Indian troops in J-K
• Salman Taseer remembered for his courageous position on minorities
• Blasphemy charges: 'No concrete evidence found to book Zulfiqar Mirza'
• Don't derail democracy: Pakistan PM
• Pakistan will have to redefine its military doctrine: Pak PM Raja Pervez Ashraf
• Talks with kidnappers of Shahbaz Taseer at advanced stage
• Benazir murder case: Court rejects request for daily hearings
Africa
• Fatwa against Christmas, New Year Sparks Outrage in Tunisia
• Gaddafi son's trial to be in February, Libya says
India
• Delhi Court sets Pak man free in blast case
• India evaluating Pakistan Army's revised military doctrine
• Government to launch postage stamp on freedom fighter Sheikh al Hind Maulana Mahmood Hasan Deobandi
• Urdu poet, journalist and writer Salik Lakhnawi passes away
• TMC suspends workers for dancing with women in party celebrations
• Visa to Miandad doesn't change Dawood's status
• J&K: Omar goes into election mode, promises 80,000 jobs
Mideast Asia
• Yemen's dwindling Jewish community faces extinction
• Iran pitches extending pipeline to India via Pakistan
• Patriot missile troops in Turkey as Syria war worsens
• Israeli spy arrested in Yemen
• Egypt seizes US-made missiles destined for Gaza
• Turkey govt party sees progress in Kurd rebel talks
• New hostage crisis in Iran: Mullahs make women prisoners in their own land
Europe
• WUC Urges China Release of Information on Uyghur writer and poet Yasin
• Church of England to allow gay bishops in civil partnerships
North America
• Media Urged by CAIR to Drop Term 'Islamist' in New Year
• FBI knew al-Awlaki had bought air tickets for 9/11 hijackers, Still was invited to Pentagon
• US draws plans for up to 9,000 troops in Afghanistan: Report
• US praise Pakistan's support for peace in Afghanistan
• US general who routed Saddam in 1991 Gulf War dies
Compiled by New Age Islam News Bureau
Photo: Shaykh Hisham Kabbani speaks in front of tens of thousands of followers in Jakarta
URL: https://newageislam.com/islamic-world-news/grand-mufti-saudi-arabia-says/d/9887
-----------
Arab World
Grand Mufti of Saudi Arabia Says 'Gender Mixing' Poses 'Threat to Female Chastity'
Jan 05 2013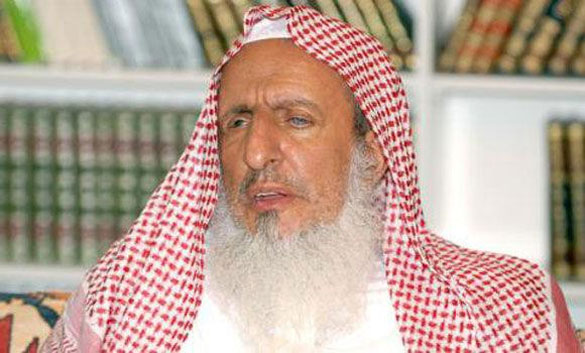 Riyadh, Johannesburg: Saudi Arabia's top cleric today warned against the mixing of the genders, saying it poses a threat to female chastity and society, as the kingdom prepares for the first time to grant women seats on the country's top advisory body.
Delivering his traditional Friday sermon, Grand Mufti Sheik Abdul-Aziz Al-Sheik said authorities must adhere to Shariah, or Islamic law, by ensuring men and women are separated as much as possible at all times.
The cleric's comments come just weeks ahead of allowing women to be members of the 150-member Shura Council, the country's top advisory body.
Since 2006, women have been appointed as advisors to the council an appointed, consultative body that has the authority to review laws and question ministers but cannot propose or veto legislation.
There are currently 12 female advisors, but they do not have a right to vote in the assembly.
The move by King Abdullah to allow women a voice on the Shura Council is part of a larger reform effort by the monarchy to give women greater space in the public sphere.
Last year, the kingdom began enforcing a law that allows women to work in female apparel and lingerie stores.
Religious leaders, including the grand mufti, have spoken out against such reforms.
The country is guided by an ultraconservative interpretation of Islam called Wahhabism. In the kingdom, women cannot travel, work, study abroad, marry, get divorced or gain admittance to a public hospital without permission from a male guardian typically a husband, brother, father or uncle.
While Al-Sheik has spoken out in support of granting women the right to vote in 2015 alongside men in the nation's only open elections, he has criticized the decision to allow women to work in apparel stores, saying that it puts them in contact with men unrelated to them.
"It is necessary for women to be separated from men as much as possible, because this great religion protects the chastity of women against evil and corruption," Al-Sheik told worshippers at the Imam Turki mosque in Riyadh.
http://www.indianexpress.com/news/saudi-cleric-says--gender-mixing--poses--threat-to-female-chastity-society/1054956/
----------
Egypt's Islamic Jihad: Jews Deserve To Be Killed
By Elad Benari, Canada
1/4/2013
The Islamic Jihad terrorist group has vowed to fight Jews if they return to Egypt, saying they deserve to be killed, the Egyptian daily Al-Masry Al-Youm reported Thursday.
The Islamic Jihad called on the Muslim Brotherhood's Freedom and Justice Party's Essam al-Erian to resign from his role as advisor to the president and apologize to the Egyptian people for his statement asking Egyptian Jews to leave Israel and reclaim their properties back at home.
Last week, Erian caused a storm in Egypt when he said during a television interview that "it is better for Jews to live in a country like Egypt rather than in a country contaminated by occupation."
He added that the Jews should return immediately to Egypt to "make way for the Palestinian people" and said, "Every Egyptian has the right to come back to Egypt, no matter what his religion."
In response, Mohamed Abou Samra, a leading figure in the Islamic Jihad said, according to Al-Masry Al-Youm, "We shall fight them vigorously if they return, especially the Egyptian-Israeli Jews. Islamic Sharia says they deserve to be killed."
He added, "Erian is violating religion to be a national hero for the Jews at the expense of the Islamists. And the Brotherhood's denouncement of his remarks was too mild."
"They will destroy the economy and foment sedition," said Samra, according to Al-Masry Al-Youm. "Their return will be over our dead bodies."
"We will continue fighting the Jews until the liberation of Palestine or Doomsday," he stressed.
Earlier this week, Erian sought to dispel the controversy he caused by saying that the "ideology of Zionism" had ended in failure and predicting that Israel will cease to exist within a dcade.
"Jewish occupiers of the territory of historic Palestine are an obstacle to the Palestinians' right of return," he said. "Anyone who can read the future can see that this project has a decade, less than a decade to go, and it is our faith that the people of Palestine can then return to Palestine."
"There will be no such thing as Israel," he continued, "instead there will be Palestine which will be home to Jews, Muslims and Druze and all the people who were there from the start."
"Those who want to stay will stay as Palestinian citizens. Those who conquered Palestine will have to go back to their countries," he added.
A video released Thursday by the Middle East Media Research Institute (MEMRI) shows that Erian's boss, Egyptian president Mohammed Morsi, in 2010 rejected negotiations between Israel and the Palestinian Authority and referred to Jews as "apes and pigs".
"These futile [Israeli-Palestinian] negotiations are a waste of time and opportunities," Morsi is shown saying. "The Zionists buy time and gain more opportunities, as the Palestinians, the Arabs, and the Muslims lose time and opportunities, and they get nothing out of it. We can see how this dream has dissipated. This dream has always been an illusion. Yet some Palestinians, who erroneously believe that their enemies might give them something... This [Palestinian] Authority was created by the Zionist and American enemies for the sole purpose of opposing the will of the Palestinian people and its interests."
He adds, "No reasonable person can expect any progress on this track. Either [you accept] the Zionists and everything they want, or else it is war. This is what these occupiers of the land of Palestine know – these blood-suckers, who attack the Palestinians, these warmongers, the descendants of apes and pigs."
(Arutz Sheva's North American Desk is keeping you updated until the start of Shabbat in New York. The time posted automatically on all Arutz Sheva articles, however, is Israeli time.)
http://www.israelnationalnews.com/News/News.aspx/163878#.UOeqK-Rthm4
-----------
Fugitive Saddam deputy lends support to Iraq Sunni protesters
Jan 5, 2013
(Reuters) - The most senior member of former Iraqi dictator Saddam Hussein's entourage still at large has encouraged Sunni Muslim anti-government protesters to stand their ground until Shi'ite Prime Minister Nuri al-Maliki is toppled.
Izzat Ibrahim al-Douri heads Saddam's Baath party, which was banned after the U.S.-led invasion in 2003 that overthrew the Sunni dictator and empowered majority Shi'ite Muslims.
Over the past two weeks, tens of thousands of Sunnis, some waving Saddam-era flags, have staged demonstrations in a show of anger against Maliki, whom they accuse of marginalizing their community and monopolizing power.
"The people of Iraq and all its nationalist and Islamic forces support you until the realization of your just demands for the fall of the Safavid-Persian alliance," said Douri, addressing the protesters in footage broadcast on Alarabiya television.
Safavid is a reference to the ruling dynasty of Shi'ite Iran from the 16th to 18th centuries that at times also controlled parts of modern-day Iraq.
Since Maliki came to office in 2006, Iraq has edged closer to neighboring Iran, which wields strong influence over several Iraqi Shi'ite parties.
Surrounded by men in military uniform, Douri said the Baath party leadership was considering launching a campaign to "justly and decisively" punish civilians and soldiers who supported what he described as Iran's "Safavid project" for Iraq.
"It is a clear plan to destroy Iraq and annex it to Iran," he said. "We warn those traitors, agents and spies ... who support the dangerous project ... that the national resistance will confront them before Maliki and his evil alliance".
The authenticity of the video could not be verified. Douri said he was speaking from the Iraqi province of Babil.
After the 2003 invasion, Douri was ranked sixth on the U.S. military's list of 55 most wanted Iraqis and a $10 million reward was offered for his capture. U.S. officials accused him of organizing the insurgency that peaked in 2005-07.
Douri was the deputy head of Iraq's Revolutionary Command Council under Saddam, and took over the Baath Party leadership after Saddam was executed in 2006.
He has seldom been seen since 2003. In a statement in 2009, he called on Sunni insurgent groups to move into politics.
http://www.reuters.com/article/2013/01/05/us-iraq-protests-douri-idUSBRE90404P20130105
----------
Muslims, Copts join at church to celebrate Christmas in Egypt
Al-Masry Al-Youm
04/01/2013
Hundreds of Christians and Muslims attended a celebration in Dobara Church on Friday afternoon for Christmas. A choir recited hymns during the ceremony.
A number of public figures were in attendance, including former presidential hopeful Hamdeen Sabbahi, head of the Egyptian Social Democratic Party Mohamed Aboul Ghar, activist Ahmed Harara, Omar Makram Mosque preacher Mazhar Shaheen, television presenter Bothaina Kamel and journalist Alaa al-Aswani.
Full report at:
http://www.egyptindependent.com/news/muslims-copts-join-church-celebrate-christmas
-----------
Al-Maliki 'follows Iran's agenda to divide Iraq'
5 January 2013
Saddam Hussein's Vice President Izzat Ibrahim Al-Douri accused Iraqi Prime Minister Nuri Al-Maliki yesterday of seeking to implement an Iranian-backed agenda to divide Iraq.
In a videotaped message obtained by Al Arabiya, the fugitive Al-Douri — who was confirmed as the head of Iraq's Baath Party following the execution of Saddam on Dec. 30, 2006 — said he was speaking from the central Babil Governorate on the anniversary of the Founding of the Iraqi Army.
Full report at:
http://www.arabnews.com/al-maliki-%E2%80%98follows-iran%E2%80%99s-agenda-divide-iraq%E2%80%99
-----------
A pro-government Syrian Journalist Dies of Wounds
2013/01/05
BEIRUT (AP) — A Syrian journalist for a pro-government television station died of wounds sustained in shooting attack in the suburbs of Damascus, the state media said Saturday, as rebels fighting to topple President Bashar Assad pressed on with an offensive to take the capital, the seat of his power.
Rebels have frequently targeted pro-government reporters as well as officials and state institutions such as ministries, in addition to attacks on military, intelligence and security facilities.
Full report at:
http://www.nytimes.com/aponline/2013/01/05/world/middleeast/ap-ml-syria
-----------
Saudi Officer Held Over Alleged Vegas Sex Attack
January 05, 2013
Los Angeles. A Saudi air force sergeant stationed in the United States was arrested for allegedly sexually assaulting a 13-year-old boy in a Las Vegas hotel, police said Friday.
Mazen Alotaibi, 23, on holiday in Sin City from training at Lackland Air Force Base in San Antonio, Texas, was arrested on New Year's Eve after the alleged assault and faces a series of charges that include kidnapping.
Full report at:
http://www.thejakartaglobe.com/international/saudi-officer-held-over-alleged-vegas-sex-attack/564695
-----------
New Salafist Al-Watan Party 'welcomes' Copts and women
Salafist leader Yousry Hammad says the new Al-Watan Party intends to include Copts and women within its ranks
4 Jan 2013
The new Salafist Al-Watan Party, which was launched on Tuesday, will include Copts in its ranks and women on its electoral lists, the party's deputy head Yousry Hammad said on Friday.
Hammad made the statement to the London-based Asharq Al-Awsat newspaper, few days after he withdrew from Salafist Party Nour to join Al-Watan, which also includes former Nour head Emad Abdel-Ghafour.
Full report at:
http://english.ahram.org.eg/NewsContent/1/64/61762/Egypt/Politics-/New-Salafist-AlWatan-Party-%E2%80%98welcomes%E2%80%99-Copts-and-wo.aspx
---------
UAE rejects Egypt call to free 'Brotherhood' detainees
UAE vice president tells Egyptian delegation that detained expat Egyptians will not be released without trial
5 Jan 2013
The United Arab Emirates has rejected a request from Egypt for the release of 11 Egyptian nationals detained for suspected links to Egypt's ruling Muslim Brotherhood, Gulf News newspaper reported Saturday.
The case has sparked a sharp deterioration of relations between Abu Dhabi and Cairo, which had already been strained since the election of Brotherhood candidate Mohamed Morsi to the Egyptian presidency in June 2012.
Full report at:
http://english.ahram.org.eg/NewsContent/2/8/61791/World/Region/UAE-rejects-Egypt-call-to-free-Brotherhood-detaine.aspx
---------
Iraqi Prime Minister Faces More Calls for Resignation
By DURAID ADNAN and CHRISTINE HAUSER
5 Jan 2013
BAGHDAD — A political crisis facing the Shiite-led government of Prime Minister Nuri Kamal al-Maliki of Iraq appeared to escalate on Friday, as more political rivals called for his resignation and for early elections. In addition to the political arena, demand for change echoed in the streets as demonstrators expanded protests in major Iraqi cities.
Full report at:
http://www.nytimes.com/2013/01/05/world/middleeast/iraqi-prime-minister-faces-more-
-----------
Syria Blames 'Terrorists' for Deadly Petrol Station Blast
5 Jan 2013
BEIRUT (Reuters) - Syria said on Friday a car bomb at a crowded petrol station in Damascus was set off by "terrorists", a term it uses for rebels seeking to topple President Bashar al-Assad.
The blast on Thursday night killed 11 people and wounded 40 at a station packed with Syrians queuing for fuel, which has become scarce in the 21-month insurgency against Assad, in the second petrol station attack in the capital this week, opposition activists said.
Full report at:
http://www.nytimes.com/reuters/2013/01/04/world/middleeast/04reuters-syria-
-----------
Rebellion at Stalemate, Waiting for Undecided Syrians to Make a Move
By ANNE BARNARD and HWAIDA SAAD
5 Jan 2013
BEIRUT, Lebanon — At his government office in the Syrian capital, Damascus, the civil servant avoids discussing what Syrians call "the situation." But he quietly ponders his own private endgame, toying with defecting to the rebels, yet clinging to his post, increasingly sure there are no fighters worth joining.
Full report at:
http://www.nytimes.com/2013/01/05/world/middleeast/undecided-syrians-could-tip-
-----------
Brotherhood denies reports of deadly 'Group 95' accused of killing protesters
Al-Masry Al-Youm
04/01/2013
The Muslim Brotherhood and its political arm, the Freedom and Justice Party, issued a statement denying the existence of the "Brotherhood Group 95," an entity that has been accused of committing acts of violence during the 25 January revolution.
President Mohamed Morsy's fact-finding committee investigating the deaths of protesters during the revolution issued a report recommending the president open investigations into the group.
Full report at:
http://www.egyptindependent.com/news/brotherhood-denies-reports-deadly-group-95-accused-killing-protesters
-----------
Assad forces capture al Qaeda chief's brother on 'humanitarian mission'
January 05, 2013
London: Syrian President Bashar al-Assad's forces have reportedly captured the brother of the head of al Qaeda.
Mohamed al-Zawahiri is said to have been seized in Deraa in the south-west where he was meeting opposition activists.
Full report at:
http://zeenews.india.com/news/world/assad-forces-capture-al-qaeda-chiefs-brother_820939.html
----------
Iraqi Sunnis stage protests against 'discrimination'
Jan 5, 2013
Tens of thousands of Sunni Muslims in Iraq have been staging anti-government protests in Baghdad and other cities.
It is is the latest in two weeks of protests over alleged discrimination.
They are also calling for the release of female detainees they say have been arrested in place of husbands or sons wanted on charges of terrorism.
Prime Minister Nouri Maliki has urged security forces to show restraint in their handling of the demonstrations.
Full report at:
http://www.bbc.co.uk/news/world-middle-east-20914273
----------
Rating agency Fitch praises Egypt's new currency regime
The international rating agency says the new auction system Egypt introduced to conserve foreign currency reserves increases transparency
4 Jan 2013
Rating agency Fitch praised on Thursday the new currency regime adopted by the Central Bank of Egypt (CBE), saying it brings greater transparency to the method by which the exchange rate is determined.
On 30 December, CBE announced it would hold periodical currency auctions to local banks to help conserve the nation's net foreign reserve which the Central Bank said had fallen to critical levels.
Full report at:
http://english.ahram.org.eg/NewsContent/3/12/61775/Business/Economy/Rating-agency-Fitch-praises-Egypts-new-currency-re.aspx
---------
South Asia
Nepali Madrasas at the receiving end of popular misconception of Training Terrorists
SABIR ANSARI
January 5, 2013
BIRGUNJ, Jan 5: Government apathy, misperception and exaggerated media reports have been taking a toll on Nepali Madrasas and mosques, the traditional teaching institutions and worshiping place of the Muslim minority.
The Muslim community is left to its own devises to promote their region and operate traditional educational institutions. Moreover, the institutions are under constant media scrutiny often being questioned for institutional transparency.
Over a decade ago, some Indian news channels falsely reported that Hussainia Indarwa Puriniya Madrasa, a century-old Muslim educational institution, in Kalaiya of Bara district, had been training terrorists. Following the incident the principal of the Madrasa, Jafir Alam, still hesitates to speak with media persons for fear of being misquoted. Alam said Madrasas in Nepal have long been targeted by various groups though they have no ulterior motives.
Full report at:
http://www.myrepublica.com/portal/index.php?action=news_details&news_id=47696
-----------
Pakistani agents try to make Bangladesh a failed nation
Says Dr SA Malek
5 Jan 2013
Awami League Advisory Council Member Dr SA Malek yesterday said a vested quarter of Pakistani agents are hatching conspiracies to make Bangladesh a failed nation by putting the country's independence and sovereignty at stake.
"In the name of establishment of democracy in the country, the anti-liberation, communal forces and militants are plotting to turn the nation into a failed state by putting the country's independence and sovereignty at stake after independence," he said while addressing a memorial discussion at Kalabagan in the capital.
Full report at:
http://www.thedailystar.net/newDesign/news-details.php?nid=263940
-----------
Proposed anti-piracy bill outlines legal framework for punishing suspects
By Mohamed Naahee | January 3rd, 2013
The Government has proposed an anti-Piracy bill in an effort to curb rising concerns over the issue of security within its territorial waters and the wider Indian Ocean.
The bill has been presented to parliament by government-aligned Jumhoree Party (JP) Leader and business tycoon Gasim Ibrahim. The stated purpose of the bill is to establish a legal framework to deal with piracy within the territorial waters of the Maldives amidst concerns at the growing risk of maritime crime in the Indian Ocean over the last few years.
Full report at:
http://minivannews.com/society/proposed-anti-piracy-bill-outlines-legal-framework-for-punishing-suspects-50329
--------
Soldier who survived IED blast in Afghanistan found hanged
4 January 2013
A soldier who survived a roadside bomb blast while driving a light tank in Afghanistan has been found hanged while at home on leave. Trooper Robert Griffiths, 24, was one of three soldiers who walked away unhurt from a potentially deadly roadside blast in November 2011.
The soldier, with 1st the Queen's Dragoon Guards, later described surviving the blast from the improvised explosive device (IED) as a "buzz". At the time he was driving an upgraded 35-tonne Scimitar Mk2 light tank, with heavy armour, on routine patrol in Nahr-e-Saraj in Afghanistan's Helmand province. Trooper Griffiths, who serves in what is known as the Welsh cavalry, went on to praise the role the new Scimitar played in protecting them.
Full report at:
http://www.guardian.co.uk/uk/2013/jan/04/british-soldier-found-hanged
---------
As Plans for Afghan Exit Are Sketched, Hope Turns to Hatred
By THE NEW YORK TIMES
2013/01/05
Many of the insider attacks for which the Taliban take responsibility actually start off as offers by enraged Afghan soldiers and police officers, Matthew Rosenberg reported in The Times on Thursday.
"Many senior coalition and Afghan officials are now concluding that after nearly 12 years of war, the view of foreigners held by many Afghans has come to mirror that of the Taliban," he wrote.
Full report at:
http://atwar.blogs.nytimes.com/2013/01/04/as-plans-for-afghan-exit-are-sketched-hope-
-----------
Australia
Muslims who want to live under Islamic Sharia law were told to get out of Australia
January 3, 2013
"Australia says NO -- This will be the second Time Julia Gillard has done this!
She sure isn't backing down on her hard line stance and one has to appreciate her belief in the rights of her native countrymen.
A breath of fresh air to see someone lead. Australian Prime Minister does it again!!
The whole world needs a leader like this!"
Prime Minister Julia Gillard - Australia
Muslims who want to live under Islamic Sharia law were told on Wednesday to get out of Australia, as the government targeted radicals in a bid to head off potential terror attacks.
Separately, Gillard angered some Australian Muslims on Wednesday by saying she supported spy agencies monitoring the nation's mosques. Quote: 'IMMIGRANTS, NOT AUSTRALIANS, MUST ADAPT... Take It Or Leave It. I am tired of this nation worrying about whether we are offending some individual or their culture. Since the terrorist attacks on Bali , we have experienced a surge in patriotism by the majority of Australians.'
Full report at:
http://therealsingapore.com/content/muslims-who-want-live-under-islamic-sharia-law-were-told-get-out-australia
------------
Southeast Asia
Mystical Islam Deters Fundamentalism spreads love
By Alexandra Di Stefano Pironti
Jan 4 2013
JAKARTA, Jan 4 2013 (IPS) - Indonesia, the world's most populous Muslim-majority country, has found a deterrent to Islamic fundamentalists: they dress conservatively, sport short beards and Islamic caps and emulate the ways of the Prophet Muhammad.
But unlike the fundamentalists, and a seething underground of militants who have not shied from using violence to advance their views, the look-alikes are mystic Sufis who are spreading love.
"The conflict among religions is based in politics, and we don't mix with this. Prophet Mohammed teaches love and my (spiritual) master has taught me tolerance," said 35-year-old Indonesian photographer Muhammad Revaldi, who is among a growing number of Sufis.
"The government gives support to Sufis because they are afraid of fundamentalists," Rivaldi told IPS, adding that most important Sufi gatherings he attends in Indonesia usually host officials from the police, military and other government agencies.
Full report at:
http://www.iede.co.uk/news/2013_574/mystical-islam-deters-fundamentalism
-----------
Anti-terror squad in Jakarta kill terror suspects in Makassar
Andi Hajramurni
January 05 2013
Two suspected terrorists were killed during a raid by the police anti-terror squad Densus 88 at the Wahidin Sudirohusodo regional hospital in Makassar, South Sulawesi, on Friday, while two others were arrested several hours later as they were trying to escape.
The dead suspects were identified as Syamsuddin, alias Asmar alias Buswah, and Hasan, alias Kholiq.
Full report at:
http://www2.thejakartapost.com/news/2013/01/05/densus-88-kill-terror-suspects-makassar.html
-----------
Jakarta pledges $1m in aid to Rakhine state
5 Jan 2013
Indonesia's foreign minister yesterday said Jakarta would pledge $1 million in aid to western Myanmar's Rakhine state, where tens of thousands have been displaced by sectarian violence.
Clashes between Buddhists and Muslims have left at least 180 people dead in Rakhine since June, and displaced more than 110,000 others, mostly Muslim Rohingya.
Full report at:
http://www.thedailystar.net/newDesign/news-details.php?nid=263898
-----------
Indonesia to build drone squadron this year
January 03 2013
Research and Technology Minister Gusti Muhammad Hatta said that the country would build a drone squadron in 2013 for surveillance and reconnaissance missions, funded by the Defense Ministry.
The development of the drone squadron is one of the main objectives of this year's National Technology Awakening Day.
Full report at:
http://www2.thejakartapost.com/news/2013/01/03/indonesia-build-drone-squadron-year.html
-----------
Jakarta Police lack clues in apparent case of 11-year-old girl's sexual abuse
January 05 2013
Police said on Friday they had questioned the parents of the 11-year-old girl, who is currently in a critical condition after apparently suffering repeated sexual assault, but had yet to find sufficient evidence to investigate the case.
Jakarta Police spokesman Sr. Comr. Rikwanto said that an officer from East Jakarta Police's Women and Children Unit had visited the parents of the girl on Thursday in Persahabatan Hospital in Rawamangun, East Jakarta, where the girl is currently in a coma.
Full report at:
http://www2.thejakartapost.com/news/2013/01/05/police-lack-clues-apparent-case-sexual-abuse.html
-----------
Pakistan
19-year-old boy sodomised, poisoned in Burewala, Lahore
2013/01/05
LAHORE: The Asian Human Rights Commission (AHRC) says it has received information that a 19-year-old tea vender in Burewala was sodomised and poisoned and he later died in hospital in November 2012.
According to a press release issued by AHRC, the rapists threw the victim, Aamir Baloch, in the mud after sodomising him, intending that he should die on the roadside.
Police have still not arrested any perpetrator. Instead, they have provided a room inside the police lockup for perpetrators as guests of the police because they are from the ruling party, PML-N, of the Punjab government, AHRC said. "It is said that one of the perpetrators is a candidate for the provincial assembly in the coming elections. The father and the family members of the victim are receiving threatening calls from perpetrators and local police. Full report at:
http://www.dailytimes.com.pk/default.asp?page=2013\01\05\story_5-1-2013_pg7_18
---------------
Kashmir issue has to be settled by India, Pakistan: Pak Envoy to the UN
January 04, 2013
Pakistan has said the Kashmir issue with India has to be settled by the two countries even as it described the UN resolutions on the matter as an "important framework" for its settlement.
"When we talk about the bilateral dimension of this issue (Kashmir), of course it has to be
settled by India and Pakistan and we do realise that the UN resolutions are an important framework for the settlement of this dispute," Pakistan's Ambassador to the UN Masood Khan said in United Nations on Thursday.
Full report at:
http://www.hindustantimes.com/world-news/NorthAmerica/Kashmir-issue-has-to-be-settled-by-India-Pakistan-Envoy/Article1-984830.aspx
---------
3 killed, 8 injured in Balochistan violence
January 5, 2013
QUETTA: At least three people were gunned down and eight others, including three security personnel and a prayer leader, suffered injuries in acts of violence in different parts of Balochistan on Friday.
A man was gunned down by unknown persons in the Mach area, some 45 km away from Quetta.
Full report at:
http://tribune.com.pk/story/489232/3-killed-8-injured-in-balochistan-violence/
---------
Tribesmen in South Waziristan to protest against drone strikes
January 5, 2013
PESHAWAR: A protest against US drone strikes is scheduled to be held in Wana, the main city in the South Waziristan tribal region, on Saturday.
The protest is expected to be attended by a large number of people and would be led out by the Ahmedzai Wazir tribesmen in Wana bazaar, local sources told Dawn.com.
Full report at:
http://dawn.com/2013/01/05/tribesmen-in-south-waziristan-to-protest-against-drone-strikes/
---------
New chief of Pak Taliban faction fought Indian troops in J-K
Jan 05 2013
Islamabad : Bahawal Khan, the new chief of a Taliban faction in Pakistan's South Waziristan region after the killing of Mullah Nazir in a US drone strike, is a militant who fought Indian troops in Jammu and Kashmir.
Khan was named the head of the faction shortly after Nazir and 12 other militants were killed in the drone strike in Angoor Adda area on Thursday.
He fought as a militant in Jammu and Kashmir, sources were quoted as saying in Pakistani media reports.
Full report at:
http://www.indianexpress.com/news/new-chief-of-pak-taliban-faction-fought-indian-troops-in-jk/1055003/
---------
Salmaan Taseer remembered for his courageous position on minorities
January 5, 2013
LAHORE: Civil society activists organised two vigils in Lahore to honour slaim former governor Salmaan Taseer on his second death anniversary on Saturday.
A vigil was organised at Charing Cross and one at the Liberty roundabout. No member of the Taseer family showed up at either vigil.
Participants of the vigil at Liberty roundabout held placards and photos of Taseer, who was killed by one of his guards Mumtaz Qadri in Islamabad in 2011.
Full report at:
http://tribune.com.pk/story/489096/second-anniversary-salmaan-taseer-remembered-for-his-courageous-position-on-minorities/
----------
Blasphemy charges: 'No concrete evidence found to book Zulfiqar Mirza'
January 5, 2013
KARACHI: The police did not register a blasphemy case against former home minister Dr Zulfiqar Mirza as there was no concrete evidence proving it, an officer told the court on Friday.
Kalakot SHO Javed Baloch was summoned by the Sindh High Court (SHC) to explain why the police failed to register a blasphemy case against Mirza. The court was hearing a petition filed by another former minister, Rauf Siddiqui.
Full report at:
http://tribune.com.pk/story/489050/blasphemy-charges-no-concrete-evidence-found-to-book-zulfiqar-mirza/
---------
Don't derail democracy: Pakistan PM
Jan 5, 2013
ISLAMABAD: Pakistani Prime Minister Raja Pervez Ashraf has appealed to people to prevent democracy from being derailed, saying that political stability in the country was critically linked to national security.
"The forces of doom and gloom thrive in an environment of chaos, uncertainty and instability. We need to guard against all the forces who are out to derail the system assiduously put in place after a protracted struggle," Ashraf was quoted as saying by the Dawn.
Full report at:
http://timesofindia.indiatimes.com/world/pakistan/Dont-derail-democracy-Pakistan-PM/articleshow/17899307.cms
---------
Pakistan will have to redefine its military doctrine: Pak PM Raja Pervez Ashraf
Jan 05 2013
Islamabad : Warning that "forces of doom and gloom" are bent on derailing the system, Prime Minister Raja Pervez Ashraf has said that Pakistan will have to redefine its military doctrine to comprehensively tackle terrorism.
"We need to work on a strategy which can comprehensively tackle (terrorism). We have to redesign and redefine our military doctrine to achieve this objective," Ashraf said.
Full report at:
http://www.indianexpress.com/news/pakistan-will-have-to-redefine-its-military-doctrinepak-pm-raja-pervez-ashraf/1054974/
---------
Talks with kidnappers of Shahbaz Taseer at advanced stage
Jan 05 2013
Lahore : After months in captivity, the family of kidnapped Shahbaz Taseer, the son of the slain Pakistani politician Salmaan Taseer, has said that negotiations with the abductors are at an advanced stage and the family believes he will be freed soon.
"We are very optimistic that Shahbaz will return safely. Negotiations are underway with his captors and we are positive that he will be with us very soon," said Shaharyar Taseer, the younger brother of Shahbaz.
Full report at:
http://www.indianexpress.com/news/talks-with-kidnappers-of-shahbaz-taseer-at-advanced-stage/1055004/
---------
Benazir murder case: Court rejects request for daily hearings
January 5, 2013
The request, filed by the prosecutor, was submitted against the slow progress of the case. PHOTO: REUTERS/FILE
RAWALPINDI: A Rawalpindi court rejected a request for daily hearing of Benazir Bhutto murder case, Express News reported on Saturday.
Full report at:
http://tribune.com.pk/story/489435/benazir-murder-case-court-rejects-request-for-daily-hearings/
---------
Africa
Fatwa against Christmas, New Year Sparks Outrage in Tunisia
BY HOUDA TRABELSI
2 JANUARY 2013
Tunis — Tunisian imam Bechir Ben Hassen recently said that greeting "infidels" on the birth of Christ is prohibited.
"Wishing someone a Merry Christmas or a Happy New Year is forbidden by Islam," AFP quoted the preacher as saying in a sermon posted on Facebook.
"Christians celebrate the birth of Isa (Jesus) because they consider him to be the son of God, and when Muslims celebrate this day, they would be celebrating kufr and would be recognising this corrupt belief," the salafist said on December 26th.
Full report at:
http://allafrica.com/stories/201301030103.html
--------
Gaddafi son's trial to be in February, Libya says
Jan 5, 2013
CAIRO: Libya has said that Saif al-Islam, the political heir of the country's late leader Gaddafi will go on trial in February.
" Saif al-Islam Gaddafi, former PM Baghdadi al-Mahmoudi and Gaddafi's former spy chief, Abdullah al-Senussi will be put on trial as soon as questioning is completed within the next month, as expected," Justice minister Salah Maraghni said on national television in a statement.
Full report at:
http://timesofindia.indiatimes.com/world/middle-east/Gaddafi-sons-trial-to-be-in-February-Libya-says/articleshow/17899652.cms
-----------
India
Delhi Court sets Pak man free in blast case
Mail Today/ New Delhi
January 5, 2013
A DELHI court on Friday set free a Pakistani national, convicted and sentenced to death eight ago for a blast, because of the police's shoddy probe. It also ordered that steps should be taken for his early deportation.
Mohd Hussain alias Julfikar Ali was awarded capital punishment in the 1997 Delhi bus blast case that killed four persons and left 24 injured.
Full report at: Mail Today
---------
India evaluating Pakistan Army's revised military doctrine
SANDEEP DIKSHIT
January 5, 2013
India is still evaluating reports about the Pakistan army's revised military doctrine that lists militant groups and internal dangers as the biggest threat to the country's security rather than India.
"It is fundamentally a Pakistani assessment, which is not for us to comment upon. Many analysts from around the world have been saying this in public. If Pakistan arrived at this conclusion on its own, then it's interesting," said sources.
Full report at:
http://www.thehindu.com/news/national/india-evaluating-pakistan-armys-revised-military-doctrine/article4273918.ece
---------
Government to launch postage stamp on freedom fighter Sheikh al Hind Maulana Mahmood Hasan Deobandi
By New Age Islam Edit Desk
5 Jan 2013
Deoband: The government of India has decided to launch a postage stamp in honour of the freedom fighter and Islamic scholar Maulana Mahmood Hasan Deobandi. He took part in the 'Reshmi Rumal' movement run by the scholars of Darul Uloom Deoband including Maulana Qasim Nanatawi, Anwar Shah Kashmiri, Maulana Shabbir Ahmad Usmani, Maulana Kifatyatullah Dehlvi, Maulana Hussain Ahmad Madani, and Maulana Ibrahim Balyawi. During this movement, all the secret messages were exchanged through silky handkerchiefs. This movement was at its peak around 1916. Later the British government cracked down on the movement and arrested all the leaders and imprisoned them in Malta. Sheik al Hind Maulana Mahmood Hasan was arrested with other leaders and imprisoned for four years. After he returned to India in 1920, Mahatma Gandhi met him and chalked out the next movement with him. It should also be noted here that the title of Mahatma was conferred on Mohandas Karam Chand Gandhi by Maulana Mahmood Hasan. He was also one of the founders of Jamia MIllia Islamia.
--------
Urdu poet, journalist and writer Salik Lakhnawi passes away
By New Age Islam Edit Desk
5 Jan 2013
Kolkata: Renowned Urdu poet, writer and journalist of Kolkata Salik Lakhnawi passed away on Friday, the 4th January, 2013. He was 100 years old. On December 16, he had celebrated his 100th birthday.
Salik Lukhnawi's father was a convert to Islam and had migrated from UP to Kolkata. Salik Lukhnawi was a communist from his student days and remained associated with it till his last breath. He was the editor of the Aabshar Urdu daily, Kolkata, the mouth piece of the CPI (M).
He authored ten books including his collection of Ghazals titled, Kalam and Pas-e-Sheyr. He also authored 'Maghribi Bengal me Urdu nasr ki Tarikh'. He was also the vice-Chairman of West Bengal Urdu Academy.
Though a communist, Salik Lakhnawi was a Muslim by heart. He lamented the decadence of the Muslim culture and values particularly in the Arab world. He was influenced by the poetry of Iqbal and his thoughts on Muslims. In a talk a few years ago, he lamented the fact that the Arab countries could not take advantage of the wealth in the form of oil which was discovered in the land around 1948 and they indulged in luxuries of life abandoning the shahin and the fighting spirit. He quoted Iqbal's couplet:
Main tujhko batata hun taqdeer e ummam kya hai
Shamsher o sanan awwal taoos o rubab akhir
(The destiny of nations I chart for you:
At first the sword and spear; the zither's, the lute's soft sighs at last.)
Commenting on this couplet, he said that the cause of the downfall of the Muslims is that they reversed their priorities and now the second line of the couplet for them has changed to:
Taoos o rubab awwal shamsher o sana akhir
He lived a long and fulfilling life. His son Wasim Kapoor is one of the best artists of India. His daughter in law is a successful politician of Kolkata. He was one of the last pillars of Urdu language and literature of Kolkata. The vacuum created with his death cannot be filled at least for now.
--------
TMC suspends workers for dancing with women in party celebrations
By New Age Islam Edit Desk
5 Jan 2013
Kolkata: Trinamool Congress has suspended its workers who allegedly danced with women party workers on the Foundation Day celebrations of the party and showered notes on them. Ms Mamata Banerjee took a hard stand against these party workers. The party decided to suspend them. Party leader Derek O Brien said that their expulsion also cannot be ruled out. He said such behaviour is against the dignity of the women and the party does not tolerate this.
--------
'Visa to Miandad doesn't change Dawood's status'
January 04, 2013
The government on Friday made it clear that the issuance of visa to former Pakistani cricketer Javed Miandad, a relative of underworld don Dawood Ibrahim, does not reflect any change in the status of the Mumbai serial bomb blasts case's mastermind as far as India is
Miandad's son Junaid is married to Mahrukh, the daughter of Dawood, who is wanted in India in connection with the 1993 Mumbai bomb blasts case.
Full report at:
http://www.hindustantimes.com/India-news/NewDelhi/Visa-to-Miandad-doesn-t-change-Dawood-s-status/Article1-985012.aspx
-----------
J&K: Omar goes into election mode, promises 80,000 jobs
Ashiq Hussain, Hindustan Times
January 05, 2013
With completion of four years in power, Jammu and Kashmir chief minister Omar Abdullah on Saturday went into election mode after he announced "fast track recruitment of 80,000 educated youth in government service through service selection agencies within next some months". Addressing a
rally of Panches and Sarpanches in Srinagar, Omar Abdullah claimed that employment generation in government and private sectors has been flagged as top most concern by his government.
Full report at:
http://www.hindustantimes.com/India-news/Srinagar/J-amp-K-Omar-goes-into-election-mode-promises-80-000-jobs/Article1-985427.aspx
--------
Mideast Asia
Yemen's dwindling Jewish community faces extinction
abdulrahman shamlan & muaad al-maqtari, the media line
January 3, 2013
A tiny Jewish community in the Yemeni province of Ammran is threatened with extinction as its members step up immigration in the face of increasing harassment.
Only four families remain out of hundreds of Jews who used to live in the town of Raida, 37 miles northwest of the Yemeni capital Sanaa. These four extended families comprise the country's largest Jewish community, no more than 100 people, according to leader Rabbi Suleiman Yahya, 45.
Full report at:
http://www.jweekly.com/article/full/67381/yemens-dwindling-jewish-community-faces-extinction/
---------
Iran pitches extending pipeline to India via Pakistan
Jan 5, 2013
NEW DELHI: Iran made a pitch on Friday for the extension of gas pipeline with Pakistan to India with its visiting chief of Supreme National Security Council, Saeed Jalili, saying that Tehran had the "best capacity" to provide security for the pipeline. Iran's chief nuclear negotiator, Jalili was on a three -day visit to India during which he met his counterpart NSA Shivshankar Menon.
Apart from Iran's nuclear power programme, the two sides also discussed regional issues like terrorism and the situation in Afghanistan as Kabul pushes for its controversial Peace Process Roadmap with the Taliban.
Full report at:
http://timesofindia.indiatimes.com/india/Iran-pitches-extending-pipeline-to-India-via-Pakistan/articleshow/17894429.cms
-----------
Patriot missile troops in Turkey as Syria war worsens
Jan 5, 2013
DAMASCUS: US troops began arriving in Turkey on Friday to man Patriot missile batteries against threats from neighbouring Syria, where the 21-month conflict between the regime and rebels has escalated.
Syrian air and ground forces were pounding insurgents dug in outside Damascus in a ferocious offensive a day after a car bomb in the north of the city killed at least 11 people, according to the Syrian Observatory for Human Rights.
Full report at:
http://timesofindia.indiatimes.com/world/middle-east/Patriot-missile-troops-in-Turkey-as-Syria-war-worsens/articleshow/17894730.cms
---------
Israeli spy arrested in Yemen
4 January 2013
ADEN: A man with Yemeni and Israeli identity documents has been charged in Yemen with spying for Israel, official sources said on Friday.
The defense ministry's newspaper said the man was arrested three weeks ago in the city of Taiz after a period of surveillance. Citing a judicial source, it identified him as Ibrahim Al-Dharahi, a 24-year-old computer engineer.
Full report at:
http://www.arabnews.com/israeli-spy-arrested-yemen
-----------
Egypt seizes US-made missiles destined for Gaza
4 January 2013
CAIRO: Egyptian security forces have seized US-made anti-tank and surface-to-air missiles destined for Gaza, where militants have said they would acquire more weapons to use against Israel, security officials said yesterday.
The officials said six missiles were found hidden in the Sinai, which borders both the Gaza Strip and Israel, after security forces were tipped off to the hiding place.
Full report at:
http://www.arabnews.com/egypt-seizes-us-made-missiles-destined-gaza
-----------
Turkey govt party sees progress in Kurd rebel talks
4 January 2013
ANKARA: Turkish officials have made "important progress" in talks with jailed Kurdish militant leader Abdullah Ocalan to try to end a near three-decade insurgency by his supporters, a senior ruling party official said on Friday.
Prime Minister Tayyip Erdogan's chief adviser said on Monday Turkey had begun discussing disarmament with the Kurdistan Workers Party (PKK) militant group, and on Thursday two Kurdish lawmakers paid a rare visit to Ocalan in his island prison.
Full report at:
http://www.arabnews.com/turkey-govt-party-sees-progress-kurd-rebel-talks
--------
New hostage crisis in Iran: Mullahs make women prisoners in their own land
January 1, 2013
At the end of her 49-day hunger strike, Iranian activist Nasrin Sotoudeh smuggled a letter from her Evin prison cell letting the world know about the 36 other female political prisoners incarcerated with her in Evin. This number is a new high. However, those women are not alone. Thirteen of them have immediate family members either in prison or under judicial pursuit. Ms. Sotoudeh, a human rights lawyer, was convicted in 2010 of "spreading propaganda and conspiring to harm state security." Her crime was representing clients such as Iranian journalist Isa Saharkhiz and Nobel Peace Prize laureate Shirin Ebadi. While imprisoned, Ms. Sotoudeh began a hunger strike, which afforded a rare glimpse into the fate of female activists in Iran. However, this glimpse is not enough to convey the trauma of daily imprisonment of Iranian women in the land of ayatollahs.
Full report at:
http://www.washingtontimes.com/news/2013/jan/1/new-hostage-crisis-in-iran/#ixzz2H5tnE0LI
---------
Europe
WUC Urges China Release of Information on Uyghur writer and poet Yasin
4 January 2013
The World Uyghur Congress (WUC) calls on the government of the People's Republic of China to immediately release information on the health and well-being of the currently-imprisoned Uyghur writer and poet Nurmemet Yasin. Concerns over the well-being of Mr. Nurmemet Yasin have become an urgent issue after rumours of his death surfaced on the Twitter account of Chinese legal scholar Teng Biao.
Mr Biao claimed Mr Nurmemet Yasin died a year ago while serving his 10 year prison sentence in Shaya prison. Since these rumours surfaced, both Radio Free Asia English Language Service and Radio Free Asia Mandarin Language Service have reported that a close relative of Mr Yasin has questioned the validity of these, stating she had contact with the author in July during the past year. Chinese Communist Party officials have failed to publically clarify the current status of the health and well-being of Mr Nurmemet Yasin.
The WUC also calls on the international community to pressure the government of the People's Republic of China to release Nurmemet Yasin, thus fulfilling its moral obligations and commitments towards universal human rights in doing so. The Chinese penal system has a well documented culture of corruption and abuse, in which pro-democracy dissidents and ethnic minority prisoners - such as the ethnic Uyghurs - receive the worse treatment whilst in the Chinese penal system, often resulting in serious violations of their human rights, such as torture, maltreatment and death.
In a statement from Washington, D.C. World Uyghur Congress President and prominent Human rights activist Ms Rebiya Kadeer commented on the Nurmemet Yasin case saying that, "the Chinese government should immediately release information on the health of Nurmemet Yasin. Nurmemet has committed no crime, and the lack of transparency surrounding his purported health is evidence of the widespread mistreatment of the Uyghur people within the Chinese prison system. I have seen and experienced the violation of the Uyghur's human rights whilst serving my own prison sentence on false charges by the Chinese state."
Mr Nurmemet Yasin was arrested by Chinese authorities in 2004 after publishing his short story 'Wild Pigeon' in Kashgar Literature Magazine. Chinese Communist Party officials have claimed the story is a veiled critique of Chinese rule in East Turkestan (referred to by the Chinese government as the Xinjiang Uyghur Autonomous Region). Mr Nurmemet Yasin was given a 10 year prison sentence and was last known to be serving his sentence in Shaya prison. Nurmemet is a widely popular Uyghur language author and poet. Mr Yasin has contributed many culturally significant pieces, including three volumes of poetry prior to the publication of 'Wild Pigeon'. His works have been featured in Uyghur language school textbooks throughout East Turkestan, and is available in English through Radio Free Asia.
*******************************************
About the WUC
The World Uyghur Congress (WUC) is an international umbrella organization that represents the collective interest of the Uyghur people both in East Turkestan and abroad and promotes Uyghur human rights and a peaceful and non-violent solution based on rule of law for the conflict in East Turkestan.
----------
Church of England to allow gay bishops in civil partnerships
AJan 5, 2013
LONDON: The Church of England has dropped its opposition to gay clergymen in civil partnerships becoming bishops, it confirmed on Friday.
The announcement by the church's House of Bishops would allow a homosexual clergyman in a civil partnership to become a bishop as long as he promised to remain celibate.
"The House has confirmed that clergy in civil partnerships, and living in accordance with the teaching of the Church on human sexuality, can be considered as candidates for the episcopate," said the Bishop of Norwich, Graham James.
Full report at:
http://timesofindia.indiatimes.com/world/uk/Church-of-England-to-allow-gay-bishops-in-civil-partnerships/articleshow/17894009.cms
----------
North America
Media Urged by CAIR to Drop Term 'Islamist' in New Year
CAIR, a Muslin Civil rights group active in Orange County, is urging the media and the public to be more judicious in how they describe Muslim public officials.
January 3, 2013
Ibrahim Hooper is national communications director for the Council on American-Islamic Relations (CAIR), the nation's largest Muslim civil liberties organization with an active branch in Orange County.
As many people make promises to themselves to improve their lives or their societies in the coming year, here is a suggested New Year's resolution for media outlets in America and worldwide: Drop the term "Islamist."
Full report at:
http://alisoviejo.patch.com/articles/islam-oped-media-urged-to-drop-term-islamist-in-new-year
-----------
FBI knew al-Awlaki had bought air tickets for 9/11 hijackers, Still was invited to Pentagon
Jan 3, 2013
Here is evidence that the infiltration long predates the Obama Administration.
Here is al-Awlaki addressing "moderate" Muslims including Nihad Awad of Hamas-linked CAIR on Capitol Hill in 2002. The rest is below. "Documents Uncovered by Judicial Watch Indicate FBI Knew Assassinated U.S. Born Terrorist Anwar al-Aulaqi Purchased Airline Tickets for 9/11 Hijackers," from Judicial Watch, January 3 (thanks to Jeff):
WASHINGTON, DC--(Marketwire - Jan 3, 2013) - Judicial Watch announced today that it has received documents from the U.S. State Department indicating that the Federal Bureau of Investigation (FBI) was aware on September 27, 2001, that Anwar al-Aulaqi, the U.S. born terrorist assassinated by a U.S. drone in Yemen on September 30, 2011, had purchased airplane tickets for three of the 9/11 terrorist hijackers, including mastermind Mohammed Atta. Subsequent to the FBI's discovery, al-Aulaqi was detained and released by authorities at least twice and had been invited to dine at the Pentagon.
Full report at:
http://www.israelforum.com/blog_article.php?aid=4601349
-----------
US draws plans for up to 9,000 troops in Afghanistan: Report
January 5, 2013
WASHINGTON: The US Defense Department has prepared plans for a smaller presence in Afghanistan after the White House insisted on examining the option of leaving fewer troops in the country after 2014 than was initially proposed, The Wall Street Journal reported late Friday.
The newspaper said the plans now prepared by the Pentagon call for leaving roughly 3,000, 6,000 or 9,000 US troops in the country.
Full report at:
http://tribune.com.pk/story/489410/us-draws-plans-for-up-to-9000-troops-in-afghanistan-report/
------------
US praises Pakistan's support for peace in Afghanistan
January 5, 2013
WASHINGTON: As Afghan President Hamid Karzai arrives here on Monday for talks on political transition in Afghanistan, the US State Department says it supports Pakistan's efforts to help the reconciliation process.
Pakistan has recently released some key Taliban leaders, enabling them to join reconciliation talks with the government in Kabul.
Full report at:
http://dawn.com/2013/01/05/us-praises-pakistans-support-for-peace-in-afghanistan/
-----------
US general who routed Saddam in 1991 Gulf War dies
Jan 5, 2013
WASHINGTON: Norman Schwarzkopf Jr, the hard-charging US army general whose forces smashed the Iraqi army in the 1991 Gulf War, has died at the age of 78, a US official said on Thursday. The highly decorated four-star general died at his home in Tampa, Florida, said the official. The cause of death is not known.
Full report at:
http://timesofindia.indiatimes.com/world/us/US-general-who-routed-Saddam-in-1991-Gulf-War-dies/articleshow/17894921.cms
------------
URL: https://newageislam.com/islamic-world-news/grand-mufti-saudi-arabia-says/d/9887