New Age Islam News Bureau
01 November 2020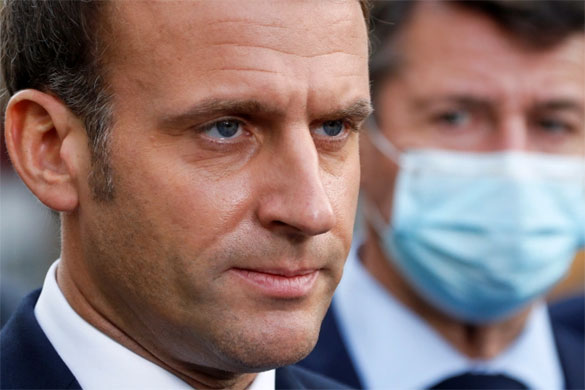 Macron: 'More than 80 percent of the victims of terrorism are Muslims, and this is a problem for all of us' [Eric Gaillard/Reuters]
----
• France's Emmanuel Macron Appeals For Calm From The Muslim World: He Says That He Understands Why Muslims Were Upset By Cartoons of the Prophet Muhammad
• Over 100 Prominent Indian Personalities Condemned The Recent Attacks In France And The • Subsequent Statements Issued By Muslim Religious And Political Leaders
• 130 Iranian MPs Want France To Apologize To Muslims Over Profane Remarks
• Indonesia's President Joko Widodo Says Macron's Anti-Islam Rhetoric Insulted And Hurt The Feelings Of Muslims Around The World
• Desecration Of Prophet Muhammad, Opportunity To Cleans The Image Of Islam From Misbehaviours Of Takfiri Terrorists: Iraq's National Wisdom Movement
• Opposition Trying To Destabilise Pakistan To Benefit Foes: Pak Minister
Europe
• France's Emmanuel Macron Appealed For Calm From The Muslim World: He Told That He Understood Why Muslims Were Upset By Cartoons of the Prophet Muhammad
• Multi-Faith Religious Complex To Rise Where Pope And Grand Imam Of Al-Azhar Signed Agreement
• 'Rasulullah (PBUH) Symbol of Humanity' Webinar Planned by Islamic Centre of France
• London-based Islamic Commission Drags President Buhari, Buratai, El-Rufai To ICC Over • Zaria Massacre, Asks Nigerian Government To Release El-Zakzaky
----------
India
• Over 100 Prominent Indian Personalities Condemned The Recent Attacks In France And The • Subsequent Statements Issued By Muslim Religious And Political Leaders
• Renowned Urdu poet Munawwar Rana Stands In Support Of France Attacker, Says Caricatures Made To Defame Islam
• End 'Love Jihad', Or Get Ready For 'Ram Naam Satya Hai' Journey: Uttar Pradesh Chief Minister
• 125 Terrorists' Bodies Not Handed Over to Kin to Stop Pro-jihad Gatherings in Kashmir
• "Even Centre Looking For Laws": Haryana Chief Minister On "Love Jihad"
• Babri and beyond: Gowda goes all out to woo Muslim voters in Sira
---------
Mideast
• 130 Iranian MPs Want France To Apologize To Muslims Over Profane Remarks
• Spared the auction block for now, Islamic museum's artefacts face unclear future
• Khamenei's Senior Adviser For International Affairs: Sacrilege Of Prophet Of Islam Sign Of French Diplomacy Collapse
• Iran, Belarus Discuss Shiite-Sunni Unity
---------
Southeast Asia
• Indonesia's President Joko Widodo Says Macron's Anti-Islam Rhetoric Insulted And Hurt The Feelings Of Muslims Around The World
• Malaysia's once-peripheral king emerges as major political force
• Set aside our differences and approve Budget 2021, Muhyiddin appeals to Opposition MPs
--------
Arab world
• Desecration Of Prophet Muhammad, Opportunity To Cleans The Image Of Islam From Misbehaviours Of Takfiri Terrorists: Iraq's National Wisdom Movement
• Madinah airport receives ACI health accreditation
• 10k foreign pilgrims arrive on first day of Umrah resumption
• Saudi Education Ministry to launch Mobile Innovation Laboratories
---------
Pakistan
• Opposition Trying To Destabilise Pakistan To Benefit Foes: Pak Minister
• Govt agrees to talks with protesters on expulsion of French envoy
• One third of journalists facing legal cases at risk of being charged under ATA: report
• Centre to grant status of province to GB: minister
--------
South Asia
• Taliban Battered in ANA Operation across Afghanistan: MoD
• Narayanganj Mosque Explosion: CID Set To Press 'Exemplary' Charges
• Mosque, Temple on Same Yard: Authorities stumped over land claim
• Islamic leader says Lalmonirhat lynching goes against religion
• MOI: Kabul Police Nabs 16 Individuals Over Criminal Charges
----------
North America
• 'After innocents are beheaded' the AP explains what France did to 'incite anger in the Muslim world'
• Canadian police arrest man after multiple victims in stabbing attack
-----
Africa
• Algeria Votes on New Constitution Promising New Freedoms
• Authorities blame Islamist militia for village massacre
• Zimbabwe Worried About Islamist Insurgency In Mozambique
• Plateau pastor released after 12 days in Boko Haram captivity
Compiled by New Age Islam News Bureau
URL: https://www.newageislam.com/islamic-world-news/france-emmanuel-macron-appeals-calm/d/123337
------
France's Emmanuel Macron Appeals For Calm From The Muslim World: He Says That He Understands Why Muslims Were Upset By Cartoons of the Prophet Muhammad
01.11.2020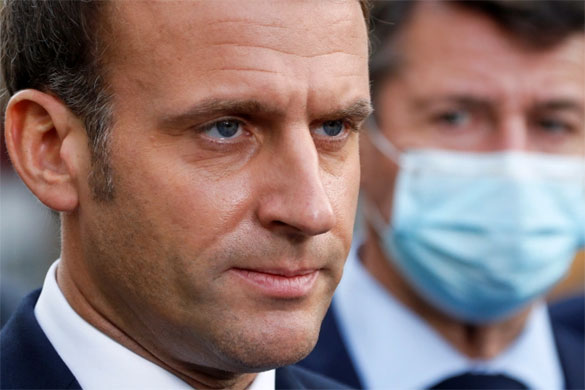 Macron: 'More than 80 percent of the victims of terrorism are Muslims, and this is a problem for all of us' [Eric Gaillard/Reuters]
----
French President Emmanuel Macron appealed for calm from the Muslim world in comments to Arab broadcaster Al Jazeera on Saturday.
Macron told the Qatar state broadcaster that he understood why Muslims were upset by cartoons of the Prophet Muhammad, but that this did not justify violence.
"I can understand that people could be shocked by the caricatures, but I will never accept that violence can be justified," he said in a long interview.
Earlier this month, Macron defended secularism and freedom of expression in France, and said Islam was suffering a crisis, after a French highschool teacher was decapitated for displaying comics of the Prophet Muhammad in class. His comments prompted a wave of protests and criticism from the Muslim world.
"I understand the feelings that this arouses, I respect them. But I want you to understand the role that I have. My role is to calm things down, as I am doing here, but at the same time it is to protect these rights," Macron said. "I will always defend in my country the freedom to speak, to write, to think, to draw."
"That doesn't mean that I personally support everything we say, think, draw, but ... I consider that it is our vocation to protect (these freedoms and human rights) and also to protect the sovereignty of the French people."
France has been on edge since an attack in September outside the former offices of satirical magazine Charlie Hebdo, which republished cartoons of the prophet in a recent edition.
Macron emphasized in the interview that the cartoons were not the work of the French state. He said political leaders had distorted the truth, leading people to believe the French government was responsible for the caricatures.
"The caricatures are not a governmental project, but emerged from free and independent newspapers that are not affiliated with the government," he added.
Macron told Al Jazeera that his comments that Islam was facing a crisis were referring to the extremist elements that also threatened mainstream Muslims.
"What I wanted to say is very clear, that today there are people in the world that distort Islam and who kill in the name of a religion that they claim to defend. They slaughter," he said. "Today there is violence practised by some extremist movements and individuals in the name of Islam."
"Of course this is a problem for Islam, because Muslims are the first victims. More than 80% of the victims of terrorism are Muslims. And this is a problem for all of us."
He defended France's secularism, but said the concept was often misunderstood. He said people were completely free to practise their religion, and no matter their beliefs, they were treated equally in France.
Macron also said religious and political leaders who failed to condemn the violence were partly responsible for encouraging the attacks, and called for support in condemning attacks in France.
He said calls for a boycott of French goods from leaders such as Turkish President Recep Tayyip Erdogan were "unworthy" and "unacceptable."
Macron defended his plans for a bill to combat Islamic extremism, saying that it would help defend the Muslim community in France. He also said the legislation would target people who promote extremism and keep the Muslim community integrated in French society.
"We are going to prevent children from dropping out of school, we are going to prevent financing linked with terrorist activities ... And above all, we are going to ensure ... that everyone, whatever their religion ... fully respects the laws of the French Republic."
In this same effort, he said France would also reform its housing and education policies and work to empower the disenfranchised.
He called on the Islamic community to help combat the scourge of violent and extremist groups that hijack Islam to commit inhumane acts, citing "Islamic State," Islamists in the Sahel region, the Taliban and al-Qaida.
https://www.dw.com/en/frances-emmanuel-macron-seeks-to-calm-tensions-with-muslims/a-55461749
---------
Over 100 Prominent Indian Personalities Condemned The Recent Attacks In France And The Subsequent Statements Issued By Muslim Religious And Political Leaders
Oct 31, 2020
Scroll Staff
Over 100 prominent Indian personalities on Saturday condemned the recent attacks in France and the subsequent statements issued by Muslim religious and political leaders.
"We the undersigned unequivocally and unconditionally condemn the recent killings in France by two fanatics in the name of faith," read a joint statement. "We are deeply disturbed by the convoluted logic of some self-appointed guardians of Indian Muslims in rationalising cold-blooded murder and deplore the outrageous remarks of some heads of state."
The signatories include actor Naseeruddin Shah, activist Teesta Setalvad, former Indian Police Service officer Julio Ribeiro, filmmaker Anand Patwardhan, screenwriter Anjum Rajabali, lyricist Hussain Haidri, director Kabir Khan and political activist and Swaraj India chief Yoginder Yadav.
The statement said it has become the order of the day for religious groups to "indulge in whataboutery" whenever crimes are committed by those belonging to their religious groups. It condemned the act of rationalising crimes by comparing them with other similar crimes, calling it an irrational and absurd argument.
"No god, gods, goddesses, prophets or saints may be invoked to justify the killing and/or terrorising of fellow human beings" it said.
The statement further said that the signatories stand in solidarity with the French Council for the Muslim Faith, which condemned the attacks in France's Paris and Nice and issued an appeal to Muslims to cancel the celebration of the birth of Prophet Muhammad, called Eid Milad un Nabi, as a mark of mourning with the victims and their families and friends.
In October, two attacks shook France, prompting authorities to raise the security threat level in the country to "emergency", the maximum one. On Thursday, a knife-wielding attacker killed three people at a church in France's Nice city.
The assailant was wounded and hospitalised following the attack at the Notre Dame Church. It took place less than a kilometer away from a site in 2016 where another attacker drove a 25-tonne truck into a crowd, killing at least 84 people.
Nice Mayor Christian Estrosi called the attack an "act of terrorism". Estrosi said the attacker shouted "Allahu Akbar", meaning God is the greatest, repeatedly. "The meaning of his gesture left no doubt," he said.
"The methods match, without doubt, those used against the brave teacher in Conflans Sainte Honorine, Samuel Paty," he said, referring to the killing of a French teacher less than two weeks ago.
French anti-terror prosecutors said the assault took place on the outskirts of Paris near a school in the western suburb of Conflans Saint-Honorine. They said they were treating the incident as "a murder linked to a terrorist organisation" and related to a "criminal association with terrorists".
The assailant, Abdullakh Anzorov, was gunned down about 600 meters from where the teacher was killed after he did not follow police orders to put down his knife and behaved in a threatening manner, the police said.
The teacher had received threats over "a debate" about the caricatures around 10 days ago, the police said. A parent of one of his pupils had filed a complaint against the teacher, another police official said. French President Emmanuel Macron called the incident an "Islamist attack", urging citizens to stand up against extremism. The school said Paty had given Muslim children the option of leaving the classroom before he showed the cartoons.
Members of the Muslim community across the world have launched campaigns against French products. Demonstrations were held in Syria, Libya, Bangladesh, Pakistan, and Afghanistan, among other countries. Many Muslims, in France and abroad, interpret the cartoons as a deeply offensive provocation and see any depiction of the Prophet as blasphemous.
On Thursday, posters deploring French President Emmanuel Macron were pasted all over a street on Muhammad Ali Road in south Mumbai and a street in Vadodra. On the same day, Former Malaysian Prime Minister Mahathir Mohamad said Muslims have the right "to be angry and to kill millions of French people for the massacres of the past". His comment was part of a blog, which was also posted on Twitter. It was later removed from the microblogging site for violating rules. A day later, he said that his remarks were "taken out of context".
Prime Minister Narendra Modi on Thursday denounced the terror attacks in France, while extending India's support to the country in the fight against terrorism. On Wednesday, India had criticised the "personal attacks in unacceptable language" by countries like Turkey and Pakistan on the French president.
Turkish President Recep Tayyip Erdogan had criticised Macron earlier this week, saying his defense of the caricatures suggested he "needs treatment on a mental level". "What's the problem of the individual called Macron with Islam and with the Muslims," he asked.
On October 25, Pakistan's Prime Minister Imran Khan had accused Macron of encouraging anti-Muslim sentiment and creating polarisation in the society. Amid the political barbs, neither Erdogan nor Khan has publicly condemned the killing of the French teacher.
https://scroll.in/latest/977329/naseeruddin-shah-teesta-setalvad-among-100-to-condemn-france-attacks-remarks-by-muslim-leaders
----------
130 Iranian MPs Want France To Apologize To Muslims Over Profane Remarks
October 31, 2020
TEHRAN POST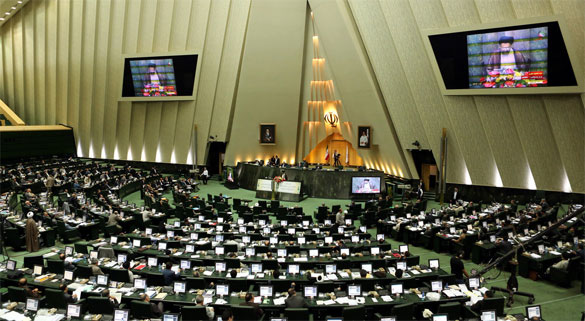 In a statement issued on Saturday, 130 Iranian MPs asked the French officials to apologize Muslim nations for using sacrilegious language against Muslims
------
"French statesmen should openly repent of this flagrant and inhumane move and appease and apologize to Muslim nations in the world," part of the statement said.
The MPs warned if the French officials refuse to do so they will face reaction by all monotheists in the world.
The lawmakers also asked the Iranian Foreign Ministry to summon the French ambassador in Tehran over the blasphemous remarks by French President Emmanuel Macron.
The head of a United Nations anti-extremism body has expressed "deep concern" over growing tensions over satirical cartoons of the Prophet Muhammad, urging "mutual respect" between people of different faiths and political views.
The statement on Wednesday by Miguel Angel Moratinos – who heads the UN Alliance of Civilizations – follows growing anger in the Muslim world over France's response to the beheading of a teacher who had shown his pupils the images as part of a class on free speech.
Macron has vigorously defended the publication of cartoons depicting the Prophet on free speech grounds, sparking angry protests across swathes of the Muslim world and campaigns to boycott French products.
"The inflammatory caricatures have also provoked acts of violence against innocent civilians who were attacked for their sheer religion, belief or ethnicity," Moratinos said in the statement, without explicitly referring to Macron's defense of the images.
"Insulting religions and sacred religious symbols provokes hatred and violent extremism leading to polarization and fragmentation of the society," he warned.
The statement said freedom of religion and freedom of expression are "interdependent, interrelated and mutually re-enforcing rights" rooted in the Universal Declaration of Human Rights.
"Upholding and protecting these fundamental rights is the primary responsibility of member states," the statement read.
Many activists have criticized France for attacking sacred symbols of minorities in the name of freedom of speech.
On Friday, Canadian Prime Minister Justin Trudeau defended free speech but added that it was "not without limits" and should not "arbitrarily and needlessly hurt" certain communities.
"We will always defend freedom of expression," Trudeau said in response to a question about the right to show a caricature of the Prophet Mohammed, as France's Charlie Hebdo magazine did.
In a post on its Twitter page, the AFP news agency said, "French President Emmanuel Macron expressed understanding that cartoons of the Prophet Mohammed could shock Muslims, but said that this could never be used to justify violence."
https://www.tehrantimes.com/news/454115/130-Iranian-MPs-want-France-to-apologize-to-Muslims-over-profane
----------
Indonesia's President Joko Widodo Says Macron's Anti-Islam Rhetoric Insulted And Hurt The Feelings Of Muslims Around The World
Pizaro Gozali
31.10.2020
French leader Emmanuel Macron's anti-Islam statements have "insulted and hurt the feelings of Muslims around the world," Indonesia's President Joko Widodo said on Saturday.
Such provocative statements are detrimental to human harmony and only serve to divide people, Jokowi, as the president is better known, said in a joint statement with leaders of different faiths.
"The world is seeing a crucial time and needs to unite to face the COVID-19 pandemic," he said.
The Indonesian president also condemned the recent attacks in Paris and Nice, but warned that linking religion to acts of terrorism was a big mistake.
"Terrorism is terrorism, terrorists are terrorists. Terrorism has nothing to do with any religion," he said.
He stressed that freedom of expression that violates the sanctity of religious values and symbols will always be unacceptable.
"Indonesia invites the world to prioritize religious unity and tolerance to help create a better world," said Jokowi.
Tensions between France and Muslim-majority countries have spiked after Macron described Islam as a religion "in crisis" and announced plans to tackle what he called "Islamic separatism" in the European country.
Macron and other French leaders have also defended the printing of caricatures of Prophet Muhammad, which were republished by the Charlie Hebdo magazine earlier this year.
The situation has led to three attacks in France in less than a month.
The first was on Sept. 25 when a man armed with a cleaver hurt two people outside Charlie Hebdo's former office in Paris.
On Oct. 16, a teacher who showed the prophet's caricatures in class was killed in the capital, while three people were murdered in a church in the seaside town of Nice on Oct. 29.
https://www.aa.com.tr/en/asia-pacific/indonesian-president-slams-macrons-anti-islam-rhetoric/2026229
---------
Desecration Of Prophet Muhammad, Opportunity To Cleans The Image Of Islam From Misbehaviours Of Takfiri Terrorists: Iraq's National Wisdom Movement
November 1, 2020
Leader of Iraq's National Wisdom Movement, Seyyed Ammar Hakim, stressed the crisis of sacrilegious cartoon is more of an opportunity to introduce Islam and cleansing the image of holy religion from misbehaviours of the extremist Takfiri (excommunication) terrorists.
Top Iraqi cleric attending the opening ceremony of 34th Islamic Unity Conference held online called the annual event as an opportunity to cleanse the image of Islam from tarnishes brought by Takfiri terrorists stressing solidarity as a basis for success in every movement.
He said," To unite views in every campaign is a basis for success as without solidarity there is no might."
He called Muslim nation as a nation with enough potentials for creativity, smartness and efficiency and said," We should form committees to pursue the discussions in the Islamic Unity Conference and reaching a clear result."
Senior Iraqi cleric called on the Organization of Islamic Cooperation (OIC), World Forum for Proximity of Islamic Schools of Thought and other bodies in the world of Islam to plan an effective role in improvement of the relations between Muslim states and move towards materialization of fundamental plans in Muslim world, the most important of them unity of Muslim world.
Seyyed Ammar Hakim also touched upon the issue of Palestine as a leading crisis in the world of Islam and said the problem will not be marginalized throughout the time.
He said," To misuse the circumstances for promoting normalization of ties with Israel is a vain investment."
He once again condemned reprinting of sacrilegious cartoon of Prophet Muhammad (PBUH) in French magazine and said," To insult Islamic sanctities cannot be called a view or freedom of expression because freedom is meaningless when it contrasts interests of the people let alone sanctities and beliefs of nearly two billion Muslims across the globe."
Iraqi cleric made the comments at the opening ceremony of 34th Islamic Unity Conference which is held virtually due to the new coronavirus circumstances.
https://en.abna24.com/news//ammar-hakim-desecration-of-prophet-muhammad-opportunity-to-introduce-islam_1082491.html
---------
Opposition Trying To Destabilise Pakistan To Benefit Foes: Pak Minister
Staff Reporter
01 Nov 2020
ISLAMABAD: Minister for Information and Broa­dcasting Senator Shibli Faraz has said the opposition is trying to destabilise the country with its narrative only to benefit the enemies.
Addressing a press conference on Saturday, he said the opposition leaders had stooped too low only to protect their personal interests by directly attacking the institutions with the aim of creating divisions among various branches of the state.
Senator Faraz said the speech of former speaker of the National Assembly Ayaz Sadiq caused anger and grief among the public because he criticised the army and the air force and gave a chance to the Indian media to use "his incorrect and false remarks to damage Pakistan".
He recalled such remarks made since 2016 and referred to the speeches at recent public meetings of the Pakistan Democratic Alliance (PDM) and the incident of "disrespecting" of Quaid-i-Azam's mausoleum by retired Capt Muhammad Safdar.
Pakistan could not make progress during, what he said, the 40-year-rule of the opposition parties but their leaders expanded their businesses and now they were working against Pakistan while sitting in London.
Says a country can be broken up if armed forces get demoralised
"During his rule Nawaz Sharif gave an impression that business should be done with India while putting aside other important national issues because it was in his interest. Nawaz has no future in politics as he has been convicted and is wanted by court."
A leader of the Jamiat Ulema-i-Islam-Fazl "Hafiz Hussain Ahmed gave a clear statement which showed that there is a difference of opinion in the JUI-F", he noted.
Senator Faraz said a country could be broken up by demoralising its armed forces and gave examples of Libya, Syria and Afghan­istan where such methods were used to create chaos and destruction, "but such tactics will fail in Pakistan as it is a nuclear power, its system and state structures are stable and capable to thwart any aggression".
He advised the "saner elements" in the Pakistan Muslim League-Nawaz to form a "local chapter" of their party such as "PML-Pakistan", as has been done by members of another party.
The minister said Pakistan defeated Indian designs when its aircraft tried to intrude deep into Pakistani airspace for an attack. India's failure to fully attack Pakistan exposed inefficiency and incapability of the Indian forces, but Ayaz Sadiq tried to distort history only to benefit New Delhi.
Several clips of Indian media were shown at the news conference, all referring to the speech of Sadiq while one Indian channel even stated that the Pakistani army chief was so worried that he was precipitating all over.
He said such anti-state statements would not be tolerated and the official law teams were working to devise a legal course against the opposition leaders.
He said while the PDM leaders did not condemn the objectionable statements of some of their associates, but Senator Ataur Rehman even came to defend them.
Senator Faraz said: "Maryam Safdar, Bilawal and Maulana Fazlur Rehman made statements which did not serve the interest of the country."
He said opposition leaders were trying to be revolutionary by remembering poets like Ahmed Faraz and Habib Jalib, but they did not give them due respect when they were alive.
The minister said the PML-N did not have a history of political struggle, instead they were known for introducing corrupt ways in politics such as giving keys of BMW to a former army chief, promoting their favourite judges, etc.
"Prime Minister Imran Khan struggled for 22 years and then he got the people's mandate to form the government," he said.
Senator Faraz said the people would punish the vagabonds in the opposition.
The Pakistan Peoples Party had ruined Sindh and now it was promising to turn the Northern Areas into a paradise.
In reply to a question, the minister said the priority of the government was to ensure stability and progress in the country.
He said Mr Khan's stance was clear that he was ready to talk to the opposition on all issues but he would not give them an 'NRO'.
In reply to another question, he said the government had no intention to ban the PDM.
The minister expressed sympathy with the victims of earthquake in Turkey.
https://www.dawn.com/news/1587948/opposition-trying-to-destabilise-pakistan-to-benefit-foes-minister
----------
Europe
Multi-Faith Religious Complex To Rise Where Pope And Grand Imam Of Al-Azhar Signed Agreement
11/01/20
John Burger
Discussions between the leader of the Catholic Church and the highest authority in the Islamic world led to the signing of the "Document on Human Fraternity for World Peace and Living Together" on February 4, 2019. In that document, Pope Francis and Grand Imam of al-Azhar Ahmed Mohamed Ahmed El-Tayeb affirmed the relationship between authentic religious teachings and peace and called for greater cooperation among faiths.
From the signing of the document emerged the Higher Committee of Human Fraternity, which bills itself as a "diverse set of international religious leaders, educational scholars and cultural leaders who were inspired by the Document on Human Fraternity, and are dedicated to sharing its message of mutual understanding and peace."
The first concrete result of the committee's work is underway in Abu Dhabi in the United Arab Emirates, where Francis and El-Tayeb signed the document.
Ground was to be broken this year on the Abrahamic Family House, a complex that includes a Christian church, Muslim mosque, and Jewish synagogue.
Ghanaian-British architect David Adjaye, known for the National Museum of African American History and Culture on the National Mall in Washington, won the competition to design the three houses of worship in the Abrahamic Family House.
Adjaye told Vatican News that the project will represent a new typology of world architecture. "There has never been a building which houses the three faiths in one form," he said. He wanted to preserve "the unique experience of each of the faiths" while at the same time "connecting them all with one device."
Connecting the three houses of worship will be a garden — an image that has important significance in each of the world's three major religions. "Each of the houses of worship can be peered into from the vantage point of the raised garden, which will house an educational center," Vatican News said. "The three worship spaces have the same dimensions but orient in the direction and contain structural elements inherited within each specific faith tradition."
Thus, the church's altar will point east, the synagogue's podium and Torah scrolls will be oriented towards Jerusalem, and the mosque will be directed towards the Kaaba in Mecca, according to Euronews.
"We also realized that in each of the faiths there had been very unique details," he said. "The domes, vaults and arches of mosques, ideas of enclosure in Jewish tradition and the idea of deliverance and ecstasy in Christian churches, for example. So, they became the details that started to be amplified."
The complex is not envisioned to stand simply as a monument to high ideals, but will be used by active congregations. There is a native Muslim population, since the UAE is part of the Arabian peninsula, but there has also been a "huge influx of migrant workers" which means "there are hundreds of thousands of Christians — largely Catholics — as well as members of other religions, including an active Jewish community that numbers about 3,000," Religion News Service reported.
https://aleteia.org/2020/11/01/multi-faith-religious-complex-to-rise-where-pope-and-imam-signed-agreement/
---------
'Rasulullah (PBUH) Symbol of Humanity' Webinar Planned by Islamic Centre of France
Source : IQNA
November 1, 2020
The Islamic Centre of France will organize a webinar titled Rasulullah (PBUH) Symbol of Humanity" on the birthday anniversary of the Holy Prophet (PBUH).
Sheikh Abdulsalam Muhammad Abdullah, Al-Azhar teacher and expert in comparative religions from Egypt, Ayatollah Abdullah Javadi Amoli, Iranian cleric, Ayatollah Reza Ramezani, secretary general of Ahl-ul-Bayt (AS) World Assembly, and Sheikh Badr bin Salim bin Hamdan Al-'Ibri, researcher and author from Oman, will deliver speeches at the webinar.
It will be also addressed by Hojat-ol-Islam Seyyed Abulhassan Navab, president of the University of Religions and Denominations, Sheikh Khalid Almulla, head of the Iraqi Scholars' Society, Sheikh Muiz Reza from Hazrat Zeynab (SA) Center of Paris, Hojat-ol-Islam Seyyed Ziauddin Makki, head of the Islamic Center of France and Jamal Al-Hami, head of the Islamic Studies Research Center of Paris.
https://en.abna24.com/news//%e2%80%98rasulullah-pbuh-symbol-of-humanity%e2%80%99-webinar-planned-in-france_1082488.html
---------
London-based Islamic Commission Drags President Buhari, Buratai, El-Rufai To ICC Over Zaria Massacre, Asks Nigerian Government To Release El-Zakzaky
BY SAHARAREPORTERS
OCT 31, 2020
A United Kingdom-based Islamic advocacy organisation, Islamic Human Rights Commission, has called on the Nigerian Government to release Sheik Ibrahim El-Zakzaky and his wife, Zeenat, who have been in jail since 2015 on baseless charges.
IHRC disclosed this in its latest communication with the International Criminal Court regarding the Zaria massacres of 2015.
Sahara Reporters recall that the London-based Islamic group had earlier dragged President Muhammadu Buhari, Kaduna State governor, Nasir El-Rufai, Chief of Army Staff, Tukur Buratai, to the ICC over the December 12 to 14, 2015 massacre of members of the Islamic Movement in Nigeria.
The organisation accused El-Rufai of compromising the commission of inquiry his government set up to investigate the Zaria killings by demolishing the properties of the Shi'ite group days after the incident.
It also asked the ICC to investigate former Emir of Kano, Muhammadu Sanusi II, and late Emir of Zaria, Shehu Idris, for human rights violation and crimes against humanity over the alleged killing of at least 1,000 followers of the Shi'ite group led by El-Zakzaky.
Other army officers and persons the IHRC asked the ICC to probe for their roles in the massacre are former spokesperson for the Nigerian Army, Sani Usman, General Officer Commanding of the Nigerian Army, Kaduna, Adeniyi Oyebade, Commander, Nigerian Depot, Chief of Defence Staff, Abayomi Olonisakin, Director, Military Intelligence, Chief of Defence Intelligence, AVM Riku Morgan, AK Ibrahim, Commander 1 Division Garrison, Nigerian Army, Kaduna, Col. F.M Babayo, Capt Ben, Adjutant Depot, Nigerian Army; Adeniyi Oyebade, General Officer Commanding, 1 Division Garrison Kaduna; Umar Labdo; Sambo Rigachukun; Bala Lau; Yahaya Jingir and; Kabir Gombe.
The rest are Captain Ben, Adjutant Depot, Nigerian Army; Adeniyi Oyebade, General Officer Commanding, 1 Division Garrison Kaduna; Umar Labdo; Sambo Rigachukun; Bala Lau; Yahaya Jingir and; Kabir Gombe.
IHRC in its latest report written by Caterina Aiena, called on the ICC to investigate the Zaria massacre carefully, noting that the action of the army qualifies as a crime against humanity.
The report contains horrific details of the massacre and the destruction of properties owned by the IMN between December 12 and 14, 2015.
According to IHRC, which described the attacks on the Shi'ite group as unprovoked and premeditated, the attack was centred on four properties: the Hussainiyyah and religious centre located at No.1A, Sokoto Road; the home of the IMN leader El-Zakzaky in the Gyellesu neighbourhood of Zaria; the group's burial ground of Darur-Rahma in Dembo Village on the outskirts of Zaria; and the home and burial place of Hajiya Saliha Muhammad, Sayyid Zakzaky's late mother in the Jushi neighbourhood of Zaria.
Part of the report reads, "IHRC welcomes the Report on Preliminary Examination Activities 2019 by the Prosecution Office of the International Criminal Court. Nonetheless, IHRC is of the view that in these five years little has been demanded from the Nigerian government by the ICC and other leading international organizations.
"In respect of their role at the forefront of the fight for the protection of human rights, the international community should apply more pressure on the Nigerian authorities and remind the country of its obligations to uphold fundamental human rights. IHRC believes that the Nigerian authorities have been operating outside legal norms on the basis of examination of a number of incidents, within the context of a strategy which aims on one hand at destroying and concealing all evidence incriminating the soldiers responsible for the killings of December 2015, and on the other hand to cripple the Islamic Movement in Nigeria (Islamic Movement).
"This is exemplified by the fact that a) the government has refused to follow the National Commission of Inquiry's recommendation to prosecute Adeniyi Oyebade, the General Officer Commanding the Nigerian Army's 1st Division, widely believed to be behind the savage attacks; b) the Attorney-General of a lower state court has started prosecuting Sheikh Ibrahim Zakzaky and his wife, Mallima Zeenah, on the basis of false accusations in a sham trial, in defiance of the 2016 order for their release by the Federal High Court of Justice (a higher national court), who ordered the Department of State Services (DSS) to release Sheikh Zakzaky and his wife Zeenah within 45 days.
"This IHRC communication aims to provide an in-depth update on the happenings since the 2015 massacre occurred, to be seen in the context of continuous violations of the state of law and Zakzaky's right to receive medical treatment by Nigerian authorities. IHRC believes that the trumped-up charges against Zakzaky and his wife reflect a misguided attempt by the government to conceal its responsibility for a planned and systematic attack by soldiers against unarmed civilians, along with the government's culpability in a pattern of contempt for due process. In the first part, the report provides an update on the major incidents that have occurred from 2016 to April 2020. In the second and third parts, IHRC has attached two lists: 1) a list of attacks by Nigerian police and/or army against Islamic Movement members, supporters and religious places; 2) an up-to-date list of the people killed during the December 2015 attack in Zaria. RECOMMENDATIONS: IHRC makes the following recommendations to the ICC:
"Take measures to ensure that all evidence of crimes and human rights violations are preserved, including all military and other official records, in particular records relating to the collection and disposal of the bodies of those killed in the attack of December 2015 in Zaria. There is credible evidence that the Nigerian authorities are seeking to destroy this evidence.
"Ensure that the necessary safeguards are in place for the safety and security of witnesses who may testify against the army or the Nigerian Government in any legal process.
"Create and implement mechanisms for exhumations, autopsies and investigations into those killed in December 2015. Bodies interred in mass graves should be exhumed, under the supervision of the ICC or another international body, with a view to conducting independent autopsies by independent and recognized international forensic pathologists to establish the causes and circumstances of death. This process should be done as swiftly as possible, so as to allow bodies of the deceased to be returned to their families for burial in line with their cultural and religious norms.
"The Nigerian authorities have shown over the last 4 years that they have no intention of prosecuting those responsible for this crime. While it is necessary that the ICC follow its procedures, it should not lose sight of this fact or the Nigerian Government and army's willingness to destroy evidence that points to their culpability. Failure to take the above steps will allow the government and army to erase all evidence of their criminal actions.
"The incidents in Zaria are not the first time that the Nigerian Army has acted in this way. Amnesty International has reported the extra judicial killings of alleged members of Boko Haram by the Nigerian Army. These killings involved them slitting peoples' throats whilst filming and photographing the atrocities. Such actions amount to a war crime.
"These types of events strongly suggest that at least a section of the Nigerian Army is totally out of control and is committing murder and extra-judicial killings of unarmed civilians with apparent impunity. We recommend that the Nigerian Army's participation in all international peace missions, organised by the UN or the African Union, be suspended immediately, until the perpetrators are identified and brought to justice."
http://saharareporters.com/2020/10/31/london-based-islamic-commission-drags-president-buhari-buratai-el-rufai-icc-over-zaria
----------
India
Renowned Urdu poet Munawwar Rana Stands In Support Of France Attacker, Says Caricatures Made To Defame Islam
DNA Web Team
Oct 31, 2020
Renowned Urdu poet Munawwar Rana has made a controversial statement regarding the terrorist attack in France. Rana has come out in support of the attacker by justifying the killings.
Speaking to the media, Munawwar said that the caricatures are made to defame Prophet Muhammad and Islam. Such acts force people to take extreme steps as in the case of France. He further said that he too would have done the same had he been in his place.
Munawwar also targeted Prime Minister Narendra Modi and said that his support for France in the case is due to to the Rafael deal with the country. He went on to say that honour killings like Akhlaq have been happening for a long time in India but no one has shown any concern.
On Thursday, a woman was beheaded by an attacker with a knife who also killed two other people at a church in the French city of Nice.
Mayor Christian Estrosi said the knife attack had happened in or near the city's Notre Dame church and that police had detained the attacker.
Prime Minister Narendra Modi on Thursday has condemned the recent spate of terrorist attacks in France. PM Modi expressed his heartfelt condolences to the families of the victims and the people of France.
PM Modi in a tweet said, "I strongly condemn the recent terrorist attacks in France, including today's heinous attack in Nice inside a church. Our deepest and heartfelt condolences to the families of the victims and the people of France. India stands with France in the fight against terrorism".
https://www.dnaindia.com/india/report-munawwar-rana-stands-in-support-of-france-attacker-says-caricatures-made-to-defame-islam-2853568
----------
End 'Love Jihad', Or Get Ready For 'Ram Naam Satya Hai' Journey: Uttar Pradesh Chief Minister
Press Trust of India
November 1, 2020
Uttar Pradesh Chief Minister Yogi Adityanath on Saturday said his government would come out with a law to deal with love jihad' and used the Hindu funeral chant Ram Naam Satya Hai' to threaten those who don't respect their daughters and sisters.
Welcoming the Allahabad High Court ruling declaring that conversion for the sole purpose of marriage is not valid, the chief minister also said posters would be put up of those involved in love jihad', a derogatory coinage referring to the alleged campaign of Muslims forcing Hindu girls to convert in the guise of love.
We will bring an effective law. It is my warning to those who play with the honour and dignity of sisters and daughters by hiding their real names and identities If they do not mend their ways, their Ram Naam Satya' journey will start, Adityanath said.
He was addressing election rallies in Jaunpur and Deoria ahead of the November 3 by-elections for the Malhani and Deoria assembly seats.
"The posters of those involved in love jihad will be put on all road crossings," Adityanath said, sending out a warning against interfaith marriages in both his speeches.
Referring to his government's Mission Shakti programme, the chief minister said it is meant to ensure the safety, security and honour of women. But if anyone still dares to indulge in any misadventure, Operation Shakti is also ready, he said.
The Allahabad High Court's assertion that conversion just for the sake of marriage is not valid came while dismissing the plea of a newly married couple. The couple had approached the court to direct police and the woman's father to not disturb their marital life. Justice MC Tripathi had passed the order last month.
In Deoria, he said, an attempt was made to illegally grab the ashram of renowned religious leader Devraha Baba following which he was forced to shift to Vrindavan.
This prompted the BJP government to start building a hospital in Deoria in his name, the chief minister said. Academic work will also start there from the next session and people of the area will also get expert medical treatment.
He claimed that the rule of the mafia and 'goonda' elements had ended in the state. The Samajwadi Party chief (Akhilesh Yadav) is today worried because he had sympathy for such elements but the government has launched a drive against them, Adityanath told the gatherings.
The government has launched Operation Mafia under which property amassed through illegitimate means are being bulldozed and seized. These properties, made through wrong means, will be demolished and new houses will be constructed for the poor. The land of traders will be returned, Adityanath added.
Should those who have sympathy and support criminals and mafia get the support of people? The fate of the Samajwadi Party has already been decided in 2014, 2017 and 2019 elections, the chief minister said.
Attacking the Congress, SP and the Bahujan Samaj Party, the chief minister said their governments had worked on the basis of caste while the BJP government is working for all sections of the society with complete sincerity, honesty and devotion.
The chief minister alleged that the SP was desperate seeing the massive support for the BJP and was conspiring to instigate riots in the state. But no such incident has taken place for the last three-and-a-half years nor will it be allowed at any cost.
Adityanath asserted that government jobs are no longer up for sale in Uttar Pradesh and over 3.50 lakh youths have got government jobs since his government came to power.
The BJP is fielding Satyaprakash Mani Tripathi from Deoria and Manoj Singh from Malhani (Jaunpur). While the former was with the BJP, Malhani seat was with the SP.
https://www.business-standard.com/article/politics/end-love-jihad-or-get-ready-for-ram-naam-satya-hai-journey-adityanath-120103100948_1.html
----------
125 Terrorists' Bodies Not Handed Over to Kin to Stop Pro-jihad Gatherings in Kashmir
OCTOBER 31, 2020
NEWS18 MINIS
Around 125 local terrorists killed during the anti-terror operations were buried in far-flung areas from their homes this year so far in Jammu and Kashmir. A total of 171 terrorists were killed in the hinterland in the valley till October 10 this year.
In April this year, the state administration had taken a decision to carry out the burial of killed local terrorists in areas far from their hometowns to help the security establishment in maintaining law and order in the valley. The administration has also decided that they won't hand over bodies to family members in order to stop pro-jihad gatherings.
"Burial procession of killed local terrorists had become a recruiting ground for Pakistan-based terror organisations," said an Indian Army officer.
The deaths of terrorists were often a public spectacle. Locals grieve the loss saying that the slain terrorists fought against the state's armed forces.
Further, the burial processions used to attract huge local crowds and in every such procession, a minimum of two to three youth got deviated and joined the terror outfits. "It was a very challenging task for us to stop such recruitments," said another officer. Further, it became a tough task for police to control law and order situation as these crowds resorted to stone pelting on the police and paramilitary posts and convoys.
To stop such recruitment, the state administration had decided the burials would be conducted by local authorities and that too under the supervision of a magistrate.
But the state ensured burials are being conducted in a respectful manner and in the presence of their families and in full compliance with religious requirements. DNA samples are also being maintained to ensure transparency, the officer added.
Kashmir government officials became increasingly alarmed when, early this month, several hundred people gathered for the burial rites of slain Jaish-e-Muhammad terrorist Sajjad Nawab Dar in Sopore, defying restrictions on gatherings.
Sources said the administration is burying terrorists killed in south Kashmir in north Kashmir and vice versa. The administration ensured that the family members attend the burial.
"This is being done so that these terrorists do not become faces of terrorism for youth to take up arms," said a senior officer. He explained that earlier funerals evoked an emotional response from residents who did not view them as terrorists rather as soldiers who took up armed resistance against India.
In April, the administration took the step where burials of terrorists would be carried out by the state and only family members would be allowed.
"This has brought a positive change in the valley, particularly in terror hotbeds areas," added an Army officer.
https://www.news18.com/news/india/125-terrorists-bodies-not-handed-over-to-kin-to-stop-pro-jihad-gatherings-in-kashmir-3028982.html
---------
"Even Centre Looking For Laws": Haryana Chief Minister On "Love Jihad"
by Mohammad Ghazali
November 01, 2020
Chandigarh: The centre is looking for ways to check "love jihad" cases, Haryana Chief Minister Manohar Lal Khattar said Sunday, a day after his Uttar Pradesh counterpart, Yogi Adityanath, issued a thinly-veiled threat to "those who... play with our sisters' respect". Mr Khattar said his state was also considering "legal provisions" but would ensure that no innocent person is punished.
"Since the Ballabhgarh case is being linked with "love jihad", the centre, as well as state government, is looking into it, and considering legal provisions so the guilty cannot escape and no innocent person is punished," Mr Khattar said.
Mr Khattar was referring to a 21-year-old woman who was shot dead in broad daylight in Haryana's Faridabad on October 26, by a man who first tried to shove her into his car. Two attackers - Touseef and Rehan - have since been arrested, police have said.
The Haryana Chief Minister's comment comes shortly after his Home Minister, Anil Vij, told news agency ANI: "This "love jihad"... it is necessary to cure it, so we can save young girls. If we have to pass a law to do this, or do something else, we will."
"Love jihad" is the term used by right-wing groups to target relationships between Muslim men and Hindu women, which, they say, is an elaborate ruse to forcibly convert the women.
It is also a term the government has disowned. In February, it told parliament the term was not defined under existing laws and no case had been reported by any central agency.
On Saturday Yogi Adityanath cited an Allahabad High Court order on religious conversion for marriage to raise "love jihad" and invoke "Ram naam satya" - a reference to a Hindu funeral chant seen by many as a warning of violence - to threaten "those who... play with our sisters' respect".
"The government will work to curb "love jihad". We will make a law... if you don't mend your ways, 'Ram naam satya' (the chant associated with Hindu funerals) journey will begin," the UP Chief Minister said at an election rally for by-polls to eight seats in Jaunpur district.
Yogi Adityanath, whose administration has been criticised for a spate of horrific crimes against women - including two separate instances of alleged rape against Dalit women in September - also repeated his plans for a "Mission Shakti" to "make sure all sisters and daughters are protected".
CPI(M) leader Sitaram Yechury, whose party is allied with the Congress, the RJD and other Left outfits in the Bihar election, meanwhile, hit out at Yogi Adityanath's statement.
"Adults are given the permission to marry under the law, constitution of the country. I don't understand why the Chief Minister (Yogi Adityanath) wants to interfere," Mr Vij told ANI.
The subject has made headlines in recent weeks with Assam BJP kickstarting its campaign for next year's polls by saying girls in the state were "falling prey to love jihad".
In Maharashtra a meeting of the National Commission for Women chief, Rekha Sharma, and the state's governor, was criticised for their discussion on "rise in love jihad cases". The meeting came amid protests over a Tanishq ad that was withdrawn after allegations it promoted "love jihad".
Last month the Allahabad High Court dismissed a petition by a married couple seeking protection from "coercive actions" by relatives looking to interfere in their lives.
The court, which never mentioned the term "love jihad", ruled that because the wife - who had been born into a Muslim family - only converted to Hinduism a month before her marriage - "it clearly reveals... the said conversion had only taken place for the purpose of marriage".
The court also cited its 2014 order, which said: "...conversion of religion to Islam... solely for the purpose of marriage, cannot be said to be a valid conversion".
https://www.ndtv.com/india-news/love-jihad-haryana-home-minister-need-to-save-girls-haryana-minister-after-yogi-adityanath-on-love-jihad-2318902
-----------
Babri and beyond: Gowda goes all out to woo Muslim voters in Sira
By Devaraj B Hirehalli
01st November 2020
BENGALURU: With just a few hours left for public campaigning, former PM and JDS patriarch H D Deve Gowda went all out to woo the Muslim community in Sira town, which is going to the polls on November 3. He touched upon several issues including the demolition of Babri Masjid.
Campaigning at a Muslim-dominated area on Saturday, he criticized the verdict of the Allahabad HC as all the accused in the Babri case including L K Advani, Uma Bharati and Murli Manohar Joshi were acquitted.
"When the mosque was brought down by over 1 lakh people under their leadership, with videos as evidence, all were acquitted. This is the situation of our country," he said. He blamed it on late PM Rajiv Gandhi as he had opened the door of the mosque when Buta Singh was his home minister.
He also criticized Congress leader Sonia Gandhi and her son Rahul Gandhi as they did not visit the Gujarat Godhra massacre victims at the camps. "I had visited them but no Congress leader did. I even visited Kashmir and boosted the morale of Farooq Abdullah," he claimed.
He came down heavily on Chamarajpet MLA Zameer Ahmed Khan for allegedly distributing money to voters." Our rival party may be spending Rs 20 crore. But we can't. When none of the big leaders are with me now, you all showering your love on me is significant. The youths should know how much I have contributed to their community," he said.
He claimed the Sira poll will be his last fight as he is 88 years old and may soon retire from politics. "The knee pain I got during Tumkur LS polls still persists. I will adapt Sira and develop it from my RS member funds," he promised.
https://www.newindianexpress.com/states/karnataka/2020/nov/01/babri-and-beyond-gowda-goes-all-out-to-woo-muslim-voters-in-sira-2217810.html
---------
Mideast
Khamenei's Senior Adviser For International Affairs: Sacrilege Of Prophet Of Islam Sign Of French Diplomacy Collapse
Oct 31, 2020
Journalist ID: 2377
Ali Akbar Velayati, Ayatollah Khamenei's senior adviser for international affairs, said that France is no longer the former country whose presidents played an important role in the world, but the current president is a follower of the Zionists and he does this to satisfy the usurper Israel.
"Such behaviors have made Emmanuel Macron hated by the Islamic world, and if he continues this anti-Islamic practice, the Islamic world will put France and its president in his place, as the Muslims will stand up to this insult," he said.
Referring to the conflict between Azerbaijan and Armenia, Velayati hoped that the plot that the international seditionists have created in the South Caucasus region would be thwarted as soon as possible.
https://en.irna.ir/news/84094647/Sacrilege-of-Prophet-of-Islam-sign-of-French-diplomacy-collapse
---------
Iran, Belarus Discuss Shiite-Sunni Unity
Oct 31, 2020
FARS News Agency
During the meeting in the Belarus capital on Saturday, the Iranian ambassador expressed his country's solidarity with Belarus Muslims and said that strengthening unity within the Muslim World is Iran's principled policy.
Yari discussed issues pertaining to the affairs of the Muslim world with the Belarus Muslim official.
He stressed the importance of forging unity between the Shi'ite and Sunni Muslims, particularly during the present sensitive regional and international circumstances.
Both sides condemned the remarks against Holy Prophet Mohammad (PBUH) on the pretext of freedom of expression.
The Mufti of the Muslim Religious Association in the Republic of Belarus, for his part, emphasized the need for enhancing unity between the Shi'ite and Sunni Muslims and termed Islam as a religion of rationality and kindness.
In recent weeks and after a French teacher was beheaded by an ISIL member after he displayed cartoons of the prophet of Islam, French President Emmanuel Macron attacked Islam and the Muslim community, accusing Muslims of "separatism", and he said previously that "Islam is a religion in crisis all over the world".
The incident in Paris coincided with a provocative move by Charlie Hebdo, a left-wing French magazine infamous for publishing anti-Islamic content, which has drawn widespread anger and outrage across the Muslim world.
The caricatures were first published in 2006 by a Danish newspaper Jylllands Posten, sparking a wave of protests.
https://en.farsnews.ir/newstext.aspx?nn=13990810000997
----------
Southeast Asia
Malaysia's once-peripheral king emerges as major political force
BY PHILIP J. HEIJMANS
Nov 1, 2020
After decades in the background of Malaysia's national politics, the monarchy has moved to center stage to fill a power vacuum this year.
King Sultan Abdullah Sultan Ahmad Shah, who ascended the throne last year, stepped into the political fray back in February when a two-year-old government abruptly collapsed. He resolved the impasse by tapping Muhyiddin Yassin to become the next prime minister without a parliamentary vote. Since then, Muhyiddin's majority has regularly been questioned, and the country's top politicians have sought meetings with the king while vying for power.
For Malaysia, where one coalition ruled for six straight decades until the 2018 election, it's relatively new for the monarch to play such a prominent role in politics. The nine members of the Conference of Rulers, who rotate power among themselves, have since the country's independence from British rule mainly performed ceremonial functions like swearing in ministers or pardoning criminal convicts.
But now, with Muhyiddin's government holding at best a two-vote majority in parliament, the king's decisions have become crucial in determining whether his administration stays or goes. The monarch has the constitutional power to appoint a prime minister or deny a request to dissolve parliament for an election, which in normal times merely confirms the outcome of a vote or the sitting government's recommendation.
The lack of a clear mandate for the current prime minister now gives the king more weight, including when he makes statements on policy matters like the budget or the right coronavirus response.
"We have now a royalty becoming more prominent, more assertive in politics," said Johan Saravanamuttu, an adjunct senior fellow at the S. Rajaratnam School of International Studies who has written about Malaysian politics for more than 30 years. "It's actually making important decisions with respect to politics."
The king's influence will be tested in the next few weeks. He's expressed "full confidence" in Muhyiddin's ability to lead the country through the crisis and urged lawmakers to vote for the budget his government presents on Nov. 6. If it doesn't go through, pressure will increase for the prime minister to resign or call an election — adding more risks for investors already concerned about a surge in coronavirus cases.
The monarch "called on the members of the House of Representatives to respect His Majesty's advice for them to immediately stop all political disputes and instead prioritize the welfare of the people and the well-being of the country so that the 2021 Budget is approved without any interference," the palace said in an Oct. 28 statement.
Malaysia's rotational monarchy is composed of the rulers of nine Malay states. The position of the king is passed among the rulers, with each term lasting five years.
After the country's independence in 1957, the sultans and the ruling coalition led by the United Malays National Organization for the most part enjoyed a mutually beneficial relationship.
That changed with Mahathir Mohamad's rise to the premiership in the 1980s. He sought to curtail the monarchy's influence by ending federal veto powers, removing their legal immunity and scrapping laws barring people from criticizing the king. He also attempted to transfer emergency powers to the executive branch of government.
After Mahathir's 22-year stint in power ended in 2003, the sultans have "found ways to come back into the limelight," said Greg Lopez, a lecturer at Murdoch University Executive Education Center in Perth.
"They are a power center, so the politicians know that it's a mistake to give them power because then they hold you in check," he said. "So weak politicians, weak leaders go to them."
Muhyiddin's government is perhaps the most unstable in Malaysia's history. The king's increased prominence was evident during a speech at parliament's first sitting in May, when he called for unity and urged lawmakers to "display maturity in politics." It was the first time in the country's history that a one-day session hosted only the king's speech, leaving no time for representatives to discuss policies or address the pandemic.
Last month, the king rebuffed opposition leader Anwar Ibrahim's claims to have "convincing" evidence of a parliamentary majority. He said Anwar didn't submit lawmakers' names to back up his claim, and urged the country to unite.
Less than two weeks later, the king also rejected Muhyiddin's request to declare a state of emergency to tackle the pandemic, which would've allowed the prime minister to pass the budget without a vote. That move generated calls for Muhyiddin to resign even from within his own coalition.
Many in Malaysia are welcoming the enhanced role for the king, seeing him as a voice of reason during a time of political instability, economic distress and pandemic-related anxiety. When the king stopped emergency rule, "#daulattuanku" — which roughly means long live the king — was trending on Twitter.
Regardless of their changing political clout through the centuries, Malaysian royalty command fierce loyalty from the ethnic-Malay majority. Similar to Thailand, where protesters are breaking taboos to publicly challenge the royal family, criticizing the Malaysian rulers carries legal risks.
The Edge newspaper reported last month that police arrested a local opposition politician for seditious comments about the monarchy posted on Facebook.
The monarch's actions this year have been "unprecedented," said Oh Ei Sun, a senior fellow with the Singapore Institute of International Affairs. "The monarchy assumes a much more constitutionally enhanced position."
https://www.japantimes.co.jp/news/2020/11/01/asia-pacific/politics-diplomacy-asia-pacific/malaysia-king-sultan-abdullah-sultan-ahmad-shah/
---------
Set aside our differences and approve Budget 2021, Muhyiddin appeals to Opposition MPs
BY R. LOHESWAR
31 Oct 2020
KUALA LUMPUR, Oct 31 — Prime Minister Tan Sri Muhyiddin Yassin has pleaded with all Opposition MPs today to approve his Budget 2021 which will be tabled in Parliament on November 6.
He said the budget will provide for everyone amid the economic downturn caused by the Covid-19 pandemic, with an emphasis on the frontliners and those suffering from the recent rise in cases.
"We have to strike a fine balance between protecting lives and livelihoods," said Muhyiddin in a surprise address.
Muhyiddin said to date, 11,000 police officers have been quarantined, 300 medical frontliners have been infected with another 1,200 quarantined while states like Perak, Negri Sembilan and Melaka which were green zones have now turned red.
He said in the last month alone cases in Malaysia have reached 20,000 while only 10,526 cases were recorded in the six months prior.
Muhyiddin said he has heard the grouses and sufferings of the people and the frontliners which is why he promised that the Budget 2021 will provide for everyone.
"We are trying to avoid a really bad situation from happening to our economy. Many people have suffered from loss of income while almost 800,000 people I'm told have lost their jobs.
"The budget will provide incentives and initiatives that will reduce the burden of the people during these harsh times," said Muhyiddin.
"Therefore, I hope all Parliamentarians can put aside their political differences and pass the budget. Let's put the people before all else. If we do so, we can come to an understanding with any Opposition.
"Our goal at the end of the day is to continue to fight to curb the spread of Covid-19 and protect the people."
On Wednesday, Yang di-Pertuan Agong Al-Sultan Abdullah Ri'ayatuddin Al-Mustafa Billah Shah had asked federal lawmakers to extend their support when Prime Minister Tan Sri Muhyiddin Yassin tables the Budget 2021.
In response, Pakatan Harapan (PH) urged Muhyiddin the next day to discuss the contents of Budget 2021 before tabling it in Dewan Rakyat, which it said is needed in order to ensure that the budget will fulfil the objectives decreed by the Agong.
This comes as Dewan Rakyat Speaker Datuk Azhar Azizan Harun said earlier this week that lawmakers have submitted more than 16 parliamentary motions of no-confidence against Muhyiddin.
Parliament will sit from November 2 to December 15 for its next meeting and the Budget 2021 is scheduled to be tabled on November 6.
https://www.malaymail.com/news/malaysia/2020/10/31/set-aside-our-differences-and-approve-budget-2021-muhyiddin-appeals-to-oppo/1918108
----------
Arab world
Madinah airport receives ACI health accreditation
ARAB NEWS
November 01, 2020
JEDDAH: Prince Mohammad bin Abdul Aziz International Airport in Madinah has been accredited under the Airport Health Accreditation (AHA) program of the Airports Council International (ACI), recognizing the airport's high standards in upholding hygiene, health and safety in its operations. The AHA program supports airports around the globe in introducing sturdy preventive hygiene, health and safety measures in the wake of the coronavirus pandemic.
The program aligns an airport's health measures with the ACI Aviation Business Restart and Recovery guidelines and the International Civil Aviation Organization's (ICAO) Council Aviation Restart Task Force (CART) recommendations along with industry best practices.
Sofiene Abdessaelm, managing director of Tibah Airports Operation, said: "I would like to thank and congratulate General Authority of Civil Aviation, our stakeholders and partners, and the entire Tibah team for their diligent efforts in achieving this important accreditation, this has been a remarkable collaborative effort."
https://www.arabnews.com/node/1756761/saudi-arabia
---------
10k foreign pilgrims arrive on first day of Umrah resumption
TAREQ AL-THAQAFI
November 01, 2020
MAKKAH: Some 10,000 international pilgrims are arriving in Saudi Arabia after a seven-month hiatus to perform Umrah and visit the Prophet's mosque on the first day of the third stage of the resumption of Umrah.
According to Deputy Minister of Hajj and Umrah Dr. Amr Al-Maddah, the 10,000 pilgrims arriving from abroad must first obtain a permit. Upon arrival, pilgrims must isolate for three days before being transported to Miqat sites, principle boundaries at which pilgrims intending to perform Umrah must change into Ihrams.
They can stay in the Kingdom for up to 10 days, three of which are in isolation. As per protocol, 500 groups of international pilgrims are dispersed throughout the day, each with 20 pilgrims. The maximum age limit for international pilgrims is set at 50.
The deputy minister added that countries are subject to continuous evaluation by the Saudi Center for Disease Prevention and Control and the Ministry of Health as part of the government's approved standards and protocols. Visas for pilgrims arriving from countries that are seeing a noticeable increase in numbers will be placed on hold until further assessment.
With the start of the third stage, the holy mosques will be working at 100 percent operation, a pivotal stage for companies in the sector. Al-Maddah added that if at any stage there is a cause for concern or danger to pilgrims, the ministry will evaluate the situation and return to previous stages and decrease capacity.
Currently, Saudia is the only certified airline allowed to transport pilgrims to and from the Kingdom. Pilgrims arriving from countries from which the carrier does not operate must arrange through a third party, accounted for by the Kingdom.
Pilgrims must have a health guide provided by Umrah companies to monitor each group throughout their visit. Pilgrims must also have full health insurance that includes emergency treatment if infected and a possible PCR test.
https://www.arabnews.com/node/1756756/saudi-arabia
---------
Saudi Education Ministry to launch Mobile Innovation Laboratories
HEBSHI ALSHAMMARI
November 01, 2020
RIYADH: University students will be given the chance to delve into the world of entrepreneurship with a new program launched by the Ministry of Education.
The Mobile Innovation Laboratories' initiative aims to increase the awareness of students in Saudi universities about entrepreneurship, innovation and start-ups, according to Nasser Al-Aqeeli, the deputy minister for research and innovation at the ministry.
"The initiative gives students from 14 universities the chance to get introduced to Design Thinking for Innovation. More students and universities will have access to the program once it becomes available online," Al-Aqeeli said.
The research and innovation deputyship at the Ministry of Education works to assess programs of research, innovation and entrepreneurship and identifies opportunities and challenges as well as risks to propose regulations. It also helps universities draft and implement research strategies that entrench the culture of research, innovation and entrepreneurship skills at academic institutions.
The ministry has previously launched the online global startups challenge, "Let's Unite to Fight COVID-19," in collaboration with tech stars and Google to enhance the culture of innovation and entrepreneurship for students and faculty members.
More than 800 participants, both male and female, benefited from the contest, which provided an opportunity for members of the public to develop innovative skills.
It offered 54 hours of help, with the aid of 100 teams and 65 entrepreneurship and innovation experts, and more than 100 hours of consultation to the owners of startups projects that were presented during the three-day contest. To add credibility to the contest, 10 innovation and entrepreneurship arbitrators took part in the event.
The department aims to strengthen relations between research centers and universities while building research capabilities and capacities. It also aims to develop a sustainable financing platform that supports local and international research capabilities and forges international strategic partnerships.
https://www.arabnews.com/node/1756751/saudi-arabia
----------
Pakistan
Govt agrees to talks with protesters on expulsion of French envoy
Munawer Azeem
01 Nov 2020
ISLAMABAD: The government has agreed to talks with traders' leaders to address their demand to expel the French ambassador from Pakistan.
Traders and a number of religious groups protested in the capital on Friday against the publication of defamatory caricatures in France.
Security measures were in place at Khayaban-i-Suharwardy to intercept the protesters as they headed towards the Embassy of France, which is located in the Red Zone, where the protesters had declared they would protest.
Shipping containers were placed near Aabpara Chowk and Serena Chowk to intercept the protesters and police and paramilitary personnel were deployed there as well.
The protesters broke through the first ring of security by removing the shipping containers and pushed the police contingent back from Aabpara Chowk.
The police retaliated by firing tear gas at the protesters when they reached Ataturk Avenue, which is adjacent to Serena Chowk. The protesters in turn threw rocks at the police and shouted slogans against the publication of the caricatures and demanded the expulsion of the French ambassador.
Although the protesters were pushed back from Ataturk Avenue a couple of times only to return again and again. The situation continued for a few hours, and after sunset the protesters returned to Aabpara Chowk, where they held a sit-in.
Senior administration and police officials told Dawn on condition of anonymity that arrangements had been made to arrest the protesters, and prison vans were brought to the protest site in this regard. However, the administration opposed their arrest and action was not taken against them.
Differences emerged between the police and the administration over the protest, they said. The police have blamed the administration for the situation, arguing that the administration allowed the protest to go ahead, while the administration has said the police failed to maintain law and order.
Traders union leader Ajmal Baloch told Dawn that the protesters had demanded the boycott of French goods and the expulsion of the ambassador. He said the traders union and traders have already agreed on the boycott, the products have been dumped.
Regarding their second demand, Minister for Religious Affairs Noorul Haq Qadri met with the protesters and agreed to talk it over on Monday, Mr Baloch said, adding that the protesters dispersed based on this assurance.
He claimed that the protesters were peaceful and did not break a single item during the protest, while police fired tear gas at them.
Mr Baloch said the traders will meet with Mr Qadri, Foreign Minister Shah Mahmood Qureshi and Minister for State for Parliamentary Affairs Ali Mohammad Khan on Monday.
https://www.dawn.com/news/1587903/govt-agrees-to-talks-with-protesters-on-expulsion-of-french-envoy
---------
One third of journalists facing legal cases at risk of being charged under ATA: report
Ikram Junaidi
01 Nov 2020
ISLAMABAD: One third of the journalists facing legal cases filed mainly by the Pakistani state are at risk of being charged under the Anti-Terrorism Law, a research study has found.
Print media practitioners are twice as likely to be the target of legal action that television media practitioners, and Sindh is the most dangerous region for journalists in Pakistan when it comes to the registration of legal cases against them.
The study was been conducted by Pakistani medical rights watchdog the Freedom Network, and is titled In Legal Crosshairs: Using the Law to Punish Journalists — Impunity against Journalists facing Legal Cases in Pakistan.
The report will be launched on the eve of the International Day to End Impunity for Crimes against Journalists, which is marked on Nov 2.
It also found that more than a third of journalists were being charged under various provisions of the Pakistan Penal Code; nearly a third are at risk for being charged under the ATA, while they are also at risk of being charged under the electronic crimes and defamation laws.
The most frequent allegations (nearly 65pc) under which legal cases are registered against journalists include "acting against state institutions" or "defaming state institutions".
According to report, the state and its functionaries have emerged as the biggest legal threat to journalists in Pakistan, with 15 out of 17 cases (88.2pc) registered by them, while law enforcement agencies such as the police and the Federal Investigation Agency are the single largest (41.1pc) type of actor registering legal cases against journalists.
More than two-thirds of all journalists that face legal cases have FIRs are registered against them; the rest receive either formal legal notices or court summons.
In nearly 80pc of cases, the initiators were affiliated with various government ministries and departments while individual government officials – often senior ranking bureaucrats – are initiators of the cases against journalists.
The most frequent demand (nearly 60pc) is proof of allegations printed or posted by journalists in a court of law and the second most frequent (in more than one-third of cases) demand is for an apology.
The police's investigation process was only completed in two-thirds of cases and allowed to proceed to court, while for a third of cases, even the charge sheet was not completed.
Of the cases that did proceed to court, around half were declared were fit for trial; overall, barely a third of cases were declared fit for trial.
https://www.dawn.com/news/1587900/one-third-of-journalists-facing-legal-cases-at-risk-of-being-charged-under-ata-report
--------
Centre to grant status of province to GB: minister
Jamil Nagri
01 Nov 2020
GILGIT: Federal Minister for Kashmir Affairs and Gilgit-Baltistan Ali Amin Gandapur on Saturday announced that the federal government had decided to elevate the status of Gilgit-Baltistan to a province.
Taking exception to Mr Gandapur's visit to GB and his election activities in the region, the Pakistan Peoples Party (PPP) and the Pakistan Muslim League-Nawaz (PML-N) on Saturday accused the Pakistan Tehreek-i-Insaf's (PTI) central government of violating election rules.
Mr Gandapur, along with PTI chief organiser Saifullah Khan Nyazee and secretary general Irshad Dad, arrived in Gilgit for taking part in the campaign for his party candidates in the upcoming GB elections.
Addressing a party gathering in Kashrot Gilgit, the minister said the long-standing demand of the GB people was not fulfilled during the last seven decades. The decision to make GB a province of Pakistan was taken about four months ago, he added.
"It was amazing for me to hear that the GB people had liberated themselves from the Dogra rule and decided to annex the region to Pakistan unconditionally," he said.
He alleged that PPP chairman Bilawal Bhutto-Zardari and PML-N president Shehbaz Sharif had opposed the decision of declaring GB as a province of Pakistan. He criticised the PPP and PML-N for not granting constitutional rights to GB people during their governments and ignoring the GB people.
He appe`aled to GB people to vote for Imran Khan in the GB elections, promising that issues of the GB people would be resolved on a priority basis.
The minister said an economic and industrial zone would be established in GB under the China-Pakistan Economic Corridor (CPEC) project.
Mr Gandapur also spoke at party gatherings in Diamer on Friday where he announced some development projects, including construction of education institutions, roads and health units.
Meanwhile, local leaders of the PPP and PML-N have criticised the federal government for sending Mr Gandapur to Gilgit during electioneering in the region, saying that by announcing development projects for the region at the time when the election is very near the federal minister is violating election rules.
Declaring it pre-poll rigging, they protested against the federal minister's visit in GB ahead of the election and announcement of development projects.
Addressing a press conference PPP senior vice president Jamil Ahmed, secretary information Sadia Danish said that the GB election commissioner had failed to implement elections rules.
The PPP had submitted a petition in the GB chief court, challenging violation of election rules in GB and asking the court to direct the federal minister to leave GB.
Mr Ahmed said that under the Election Act 2017, office holders in the federal government, including the president and prime minister, were not allowed to take part in election activities.
They said protests would be organised if the minister continued violating election rules. They alleged that 1,700 fake postal ballets for PTI candidates in Astore had been found by returning officers in Diamer.
According a press release, Mr Rahman has threatened to lay siege to chief secretary houses to ensure a free and fair elections in GB.
He blamed the chief election commissioner and the caretaker government of failing to ensure a free and fair elections. He also accused the federal minister of using the bureaucracy and the government's resources to influence the election.
He said the federal minister was announcing creation of districts, tehsils and development projects during public gatherings. There were no such open violations of election rules in the region in the past, he said, adding that the president, prime minister and ministers were not allowed to visit GB after announcement of election schedules.
https://www.dawn.com/news/1587990/centre-to-grant-status-of-province-to-gb-minister
---------
South Asia
Taliban Battered in ANA Operation across Afghanistan: MoD
By Mohammad Arif Sheva
01 Nov 2020
FARYAB, Afghanistan – At least eight Taliban were killed and further 14 wounded in a battle with Afghan National Defense and Security Forces in Qaisar district of Faryab province Saturday night, the Ministry of Defense said in a statement.
Security officials seized four IED after defusing the explosive during the operation.
"8 Taliban were killed and 14 others were wounded in reciprocal attacks of ANDSF in Qaisar district of Faryab Prov. last night," said the MoD in a tweet. "4 IEDs were discovered and defused by #ANA during the operations."
In another news from Helmand province in south Afghanistan, 10 Taliban were killed in an airstrike in Boshran area, according to the statement.
"10 Taliban were killed in an airstrike in Boshran area of Helmand provincial center, last night," said MoD in a tweet. "Also, #ANA discovered and defused 11 IEDs which were placed by Taliban on public roads at the outskirts of Lashkargah city."
Meanwhile, "12 Taliban were killed and 3 others were wounded after they attacked #ANDSF positions in Dehrawod district of Urzgan Prov. this morning," said the MoD. "Additionally, a large amount of their weapons and ammunitions were destroyed."
In Balkh, at least 3 Taliban were killed and 4 others were wounded. "These Taliban were planning to attack #ANDSF positions when were targeted by AAF," according to the statement.
https://www.khaama.com/taliban-battered-in-ana-operation-across-afghanistan-mod-34534/
---------
Narayanganj Mosque Explosion: CID Set To Press 'Exemplary' Charges
Our Correspondent
November 01, 2020
Criminal Investigation Department (CID) yesterday said it is going to submit an "exemplary" charge sheet by accusing government officials in connection with Narayanganj mosque blast.
"We have almost completed our task and want to submit the charge sheet within one week," said Nasir Uddin Ahmmed, special superintendent of police (SP) of CID in Narayanganj.
"But we need some time to take permission from authorities concerned to accuse any government official. That is why the process is delayed," he said.
"We have prepared the charge sheet in such a way so that it becomes an instance for everyone and no such incident happens further due to negligence in duty," he added while talking to journalists at the conference room of the district's SP office yesterday.
A deadly explosion took place at Baitus Salat Jame Mosque in Pashchim Talla of Narayanganj city on September 4, leaving at least 34 people dead and many others injured.
A day later, a sub-inspector of Fatullah Model Police Station filed a case accusing some unnamed persons. Later, the case was handed over to CID for investigation.
Talking to journalists yesterday, CID official Nasir Uddin said the mosque's management committee did not care about public safety and did not take any measure to repair the gas pipe leakage, although they were aware about it.
Furthermore, the mosque's electricity connection was illegal. Its construction work for making it a multi-storey building was going on without any government permission.
"We have found negligence of Titas Gas authorities, DPDC (Dhaka Power Distribution Company Limited) and the mosque committee behind the explosion," said Nasir Uddin.
That is why eight officials and employees of Titas, three of DPDC and the mosque management committee president were arrested, he added.
Earlier on Friday night, CID arrested Abdul Gafur (62), president of Baitus Salat Jame Mosque, from Talla Railgate area in the city. He had been absconding since the explosion.
He was arrested on charge of negligence in duty. Later, he was produced before a court that sent him to jail yesterday, said the CID officer.
https://www.thedailystar.net/city/news/nganj-mosque-explosion-cid-set-press-exemplary-charges-1987333
---------
Mosque, Temple on Same Yard: Authorities stumped over land claim
November 01, 2020
Lalmonirhat
The piece of land in the front yard, shared by two houses of worship of two different faiths in Lalmonirhat's Puran Bazar, has been claimed by a third party.
Setting a unique example of peaceful coexistence, members of two religious communities had been holding separate religious programmes on the yard that had been vital for the two establishments -- the century-old Hindu temple Kalibari Mondir and decades-old Puran Bazar Jame Masjid.
The persons making the claim of ownership on the piece of land, 24 decimals of area in total, already built a wall across it and made an offer to sell a 12-decimal portion of the property to the authorities of the mosque and temple.
Govinda Chandra Saha, general secretary of the temple's managing committee, said since no one had made any claim on the land in front of the temple before and it had been left in an abandoned state, they were using it for various occasions for long.
Routine worshipping is held inside the temple building regularly. But, without the front yard, it would be very difficult to accommodate the large number of visitors who gather at the temple during bigger occasions such as Durga Puja.
The programmes held on the yard have become traditions as well as a symbol of communal harmony in the area and worshipping at the temple would be disrupted without the yard, he added.
With the size of the adjacent yard constricted by the newly erected wall, holding of large programmes for both the institutions would be challenging because the temple building is on 8 decimals of land while the mosque building is only on 5 decimals, said Md Rafiqul Islam, muazzin of the mosque and Sree Sanjay Chakraborty, priest of the temple.
They both urged the government to take necessary steps in this regard as none of the institutions have any funds for procuring the 12-decimal portion of the yard from its supposed owners.
People from far and away come to see the two places of worship, only several feet apart, sharing the same yard and they would have a different impression if the yard is not kept in its original size, they also said.
Khorshed Alam Dulal, general secretary of the managing committee of the mosque, said, if the yard cannot be protected for both the mosque and the temple, the harmonious tradition of the two religious communities will be in jeopardy.
https://www.thedailystar.net/backpage/news/mosque-temple-same-yard-authorities-stumped-over-land-claim-1987173
---------
Islamic leader says Lalmonirhat lynching goes against religion
31 Oct 2020
bdnews24.com
The man, Abu Yunus Md Shahidunnabi Jewel, was beaten and burnt to death in public although everyone has the right to trial under the law of the land if he or she commits a crime, Matin said at a protest programme in Dhaka's Shahbagh on Saturday.
"The burning of a man to death in Lalmonirhat was completely against Islam and humanity. I condemn such an incident," he said at the programme organised by the Muktijuddho Mancha.
The leader of the Islamist party believes there were ill-intentions behind the killing of Jewel.
"Islam is a religion of peace. No religion supports violence and killing. An extremist quarter is trying to create anarchy in Bangladesh in the name of religion. Their main target is to tarnish Bangladesh's image globally," Matin said.
The speakers at the programme also demanded punishment to those who spread rumours over religion on social media and at religious gatherings.
A mob killed Jewel and injured another in Lalmonirhat on allegations that he showed disrespect to the Quran at a mosque last Thursday.
Jewel, a resident of Rangpur, is a former student of Dhaka University. Thet father of two lost his job as a school librarian last year. Relatives said he was undergoing treatment for "mental illness".
"We are conducting an operation to arrest the others," said Abida Sultana, superintendent of police in the district.
The police, the family of Jewel and Burimari Union Parishad filed three cases with Patgram Police Station over the incident.
The mob also torched Jewel's motorcycle and the UP office, where the local UP member Hafizul Islam took Jewel and the injured, Sultan Zubayer Abbas, to save them from the angry locals.
Sumon Kumar Mohanta, the OC of Patgram Police Station, rescued Abbas and fled the Burimari Union Parishad office through the rooftop, locals said.
The mob stormed the office and dragged Jewel out before beating and burning him to death on the Lalmonirhat-Burimari Highway near Burimari Land Port.
UP Chairman Abu Sayeed Newaz Nishat said the union council decided to take action after watching videos of the incident.
Additional District Magistrate TMA Momin is leading a three-strong committee formed the district administration to investigate the incident. Md Rabiul Islam, additional superintendent of police in the district, and Patgram Upazila Executive Officer Kamrun Nahar are members of the committee.
Rabiul said the police did arrive at the scene but could not take control of the situation. As many as 10 policemen were injured, he said.
https://bdnews24.com/bangladesh/2020/10/31/islamic-leader-says-lalmonirhat-lynching-goes-against-religion
---------
MOI: Kabul Police Nabs 16 Individuals Over Criminal Charges
By Mohammad Haroon Alim
31 Oct 2020
Ministry of Interior says Kabul police have arrested 16 criminals in the past 48 hours.
The ministry said in a press release on Saturday, that the arrest of these criminals took place within the implementing framework of the security pact.
According to the Ministry of Interior, the detained criminals have been arrested from different parts of Kabul as the city has witnessed an increased number of crimes and terrorist attacks in recent weeks.
Citizens of the capital criticized the approach of the security agencies to thefts, kidnappings, and terrorist attacks, calling the ANP ineffective and Mafia gang collaborators.
Criticisms led President Ashraf Ghani to hand over responsibility for Kabul security to his first deputy, Amrullah Saleh.
https://www.khaama.com/moi-kabul-police-nabs-16-over-criminal-charges-876876/
---------
North America
'After innocents are beheaded' the AP explains what France did to 'incite anger in the Muslim world'
by Doug P
October 31, 2020
Terrorist attacks this month in France, which included two beheadings, have caused security to be increased at churches and schools across that country. Meanwhile, the Associated Press thought it would be a good time to explain what France does to make certain people angry enough to do such horrific things:
AP Explains: Why does France incite anger in the Muslim world? Its brutal colonial past, staunch secular policies and tough-talking president who is seen as insensitive toward the Muslim faith all play a role. https://t.co/VB1Cs26sBj
And when the AP's not doing that kind of thing they're spinning like the wind when fact-checking claims about Democrats.
https://twitchy.com/dougp-3137/2020/10/31/after-innocents-are-beheaded-the-ap-explains-what-france-did-to-incite-anger-in-the-muslim-world/
----------
Canadian police arrest man after multiple victims in stabbing attack
by:NEWS WIRES
01/11/2020
Two people were killed and five wounded in a Halloween attack in Quebec City by a sword-wielding suspect dressed in medieval clothing, Canadian police said early Sunday.
The suspect, "a man in his mid-20s," was armed with a sword and dressed in "medieval clothing," Quebec City police spokesman Etienne Doyon said during a press briefing.
The man, who was not identified, was arrested shortly before 1:00 am and had been "transported to hospital for evaluation," he said.
"It's a man who was dressed medieval. It's a man who carried a sword with him. It's stab wounds -- that's all we can tell you at the moment, "Doyon said.
The five survivors wounded in the rampage had suffered injuries of varying severity, he said.
Police have asked city residents to stay inside with the doors locked while their investigation was underway.
https://www.france24.com/en/americas/20201101-canadian-police-arrest-man-after-multiple-victims-injured-in-stabbing-attack
----------
Africa
Algeria Votes on New Constitution Promising New Freedoms
By Associated Press
November 01, 2020
ALGIERS, ALGERIA - Algerians were voting Sunday on whether to approve a revised constitution that imposes term limits, promises new freedoms and aims at answering demands from pro-democracy protesters who pushed out their long-serving, autocratic president last year.
However, opponents of the constitution were barred from campaign venues or from expressing their views on public television or radio, so they are calling for a boycott. The referendum is taking place symbolically on the 68th anniversary of the beginning of Algeria's war for independence from France.
Pro-democracy activists say the revised charter doesn't go far enough to open politics to a new generation of leaders. Islamist parties say it doesn't do enough to promote Islam and the Arabic language and oppose a measure on religious freedom.
Meanwhile, the man who pushed for the referendum, President Abdelmadjid Tebboune, is hospitalized in Germany after several people in his administration showed symptoms of the virus. The 74-year-old's exact ailment and whereabouts are unclear, though his office said in a statement Thursday his status is "reassuring."
For many Algerians, the most dramatic new measure is one allowing the Algerian military to intervene abroad, in U.N. or African Union peacekeeping operations, a major change from the current doctrine of non-interference. The military has long played a key role in Algeria, and military chief Gen. Said Bengriha has campaigned around the country for a "yes" vote.
The revision of the constitution was among promises the president made when he was elected in December. It limits presidents and parliament members to two terms, makes it easier to create political parties, and hands some presidential powers to the prime minister, among other changes.
In a final campaign rally Wednesday, Prime Minister Abdelaziz Djerrad said it will "make it possible to definitively turn the page on the old practices of management of public affairs, with the emergence of new institutions and new methods of exercising responsibilities based on democracy, competence, transparency."
He insisted that it "reflects the major demands" of the Hirak protest movement and will allow young people and non-governmental actors more of a say in Algerian policies.
Hirak activists and their supporters, who want a wholesale overhaul of Algeria's leadership, see the referendum as an effort to look progressive while leaving the overall power structure in place.
"It is a denial of democracy," professor Rachid Tlemcani told The Associated Press. "This revision is cosmetics to give a new face to the same system, which will not change."
Some 23.5 million Algerian voters are eligible in to take part, though turnout is expected to be low because of the calls for a boycott, a lackluster campaign - and worries about the virus, which is linked to at least 1,964 deaths in Algeria and has infected more than 57,000 people.
Voting began Friday in the sparsely populated Algerian desert, as election officials traveled in all-terrain vehicles to reach remote voters. Nearly 1 million Algerian voters abroad were allowed to start voting Saturday.
https://www.voanews.com/africa/algeria-votes-new-constitution-promising-new-freedoms
---------
Authorities blame Islamist militia for village massacre
DR Congo
31.10.2020
A massacre in the Democratic Republic of Congo on Friday night resulted in at least 17 deaths, local authorities said, blaming fighters from an Islamist militia group.
The army confirmed the raid occurred in a village in the Buliki area of North Kivu province between 8 p.m. and midnight.
The Allied Democratic Forces (ADF), a Ugandan group active in eastern Congo since the 1990s, has been responsible for the deaths of more than 1,000 civilians in less than two years, according to figures from the United Nations.
The rebel group is also suspected to be behind an attack that occurred on Wednesday in which 18 civilians were killed.
On October 21, over 1,000 prisoners escaped from a jail in Beni in an attack by gunmen. Police blamed the ADF while the Islamic State claimed they were behind the onslaught.
https://www.dw.com/en/dr-congo-authorities-blame-islamist-militia-for-village-massacre/a-55460373
---------
Zimbabwe Worried About Islamist Insurgency In Mozambique
NOVEMBER 1, 2020
Manica Post
Defence and War Veterans Affairs Minister Oppah Muchinguri-Kashiri said that Zimbabwe is worried and closely monitoring the armed conflict in Mozambique where an Islamic insurgency has caused the deaths of more than 2 000 people and displaced over 300 000 people since 2017.
The extremist militant groups operating in Mozambique's oil-rich Cabo Delgado Province have triggered panic in neighbouring countries, Zimbabwe included.
Speaking to Manica Post on the sidelines of the Zimbabwe Defence Forces (ZDF) strategic planning Workshop in Nyanga on Wednesday, Muchinguri-Kashiri said:
The situation is no longer affecting Mozambique only. We recently heard that they moved 50km into Tanzania and killed a lot of people there.
It means there is a provocation on another SADC country. That is worrisome to Zimbabwe since Mozambique is our lifeline. lt is a worry for us since they (the militant groups) are moving inland.
Mozambique is now approaching countries like the United States of America and France for assistance. We do not know how far they have gone in that direction.
She said, whatever happens, the region – through the Troika Organ on Politics, Defence and Security – must come up with strategies so that decisions are made at that level.
Mozambique shares borders with Malawi, South Africa, Eswatini (formerly Swaziland), Zambia, Zimbabwe and Tanzania.
https://news.pindula.co.zw/2020/11/01/zimbabwe-worried-about-islamist-insurgency-in-mozambique/
---------
Plateau pastor released after 12 days in Boko Haram captivity
METRO PLUS
November 1, 2020
A pastor with the Church of Christ in Nations in Jos, Plateau State, has been reportedly released from the captivity of Boko Haram insurgents.
The pastor, identified as Reverend Polycarp Zango, had been held for 12 days after he was abducted by the terrorists on October 19, 2020.
Zango was on a journey to a ministers' conference in Gombe State when he was abducted by the insurgents.
The terrorist group had reportedly released a video showing the COCIN cleric in their custody.
But the eventual release on Friday was said to have been received with joy and celebration by the Christian community in the North.
https://punchng.com/plateau-pastor-released-after-12-days-in-boko-haram-captivity/
--------
URL: https://www.newageislam.com/islamic-world-news/france-emmanuel-macron-appeals-calm/d/123337
New Age Islam, Islam Online, Islamic Website, African Muslim News, Arab World News, South Asia News, Indian Muslim News, World Muslim News, Women in Islam, Islamic Feminism, Arab Women, Women In Arab, Islamophobia in America, Muslim Women in West, Islam Women and Feminism