• Syrian troops storm Homs district in new bloodshed
• Justices mull boy's Jerusalem birth
• India: stampede 'kills 16' at Haridwar festival
• Ten killed by roadside bomb in Afghanistan
• ANP leader, son killed in suicide attack in Pakistan
• Syrian crackdown death toll tops 3,500: UN
• International Atomic Energy Agency (IAEA) to drop Iran N- bomb
• Potential threats exist to Pak N-weapons: US
• Russian power boost for Afghanistan, Pakistan
• Afghans: Obama wasting time talking to terrorists
• Israel's warnings on Iran get quiet nods in Gulf states
• Obama extends national emergency against Iran
• India wins two global awards at World Tourism Mart
• Will safeguard nukes at all cost, says Pakistan Army
• A bond of sacrifice
• Sarkozy called Israeli PM Netanyahu 'liar'
• Obama was playing golf minutes before Osama bin Laden raid began: Book
• ISI knew where Laden lived, provided shelter to Zawahiri: Book
• Eager to be al-Qaeda chief, Zawahiri blew Osama cover: book
Compiled By New Age Islam News Bureau
URL: https://www.newageislam.com/islamic-world-news/four-hindu-doctors-gunned-down-in-pakistan/d/5859
-------
Four Hindu doctors gunned down in Pakistan
Nov 8, 2011,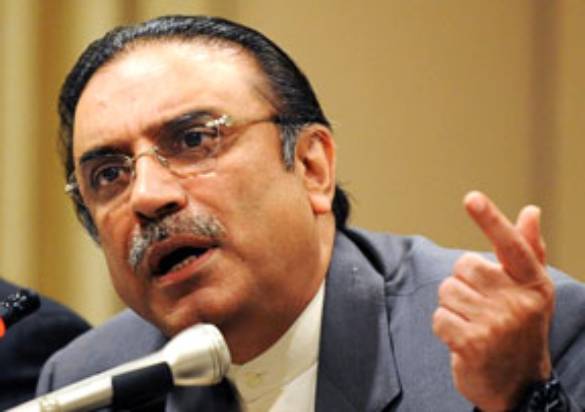 KAARACHI: Four Hindu doctors have been gunned down in Pakistan's southern Sindh province, sparking fears and panic among the minority community.
The doctors were gunned down yesterday at their clinic in Chak town close to Shikarpur.
Dr Ramesh Kumar, a former member of provincial assembly and chief patron of Pakistan Hindu Council, confirmed that Dr Ashok, Dr Naresh, Dr Ajeet and Dr Satia Paul were killed by armed assailants while working in their clinic.
"This is not the first time such an incident has taken place where members of our community have been targeted. What is of concern is that the law enforcement agencies tend to support the criminals involved in such acts," Dr Kumar told PTI.
"There is a strong population of around 50,000 Hindus in Chak so for such an incident to happen is bad and the government must take notice of it and provide protection to the minorities," Kumar demanded.
Police said they had arrested two of the people involved in the killings and were searching for the other culprits.
A police official confirmed that the killings could have been the result of a dispute between some Hindus and the local Bhaya Baradari that took place two weeks back over a Hindu girl.
Kumar said minorities were well protected and secure military strongman Pervez Musharraf was the president but now they had become prey to open terrorism and crime.
Condemning the murders, the Pakistan Hindu Council appealed to President Asif Zardari, the Chief Justice of Pakistan and the Army chief to take note of the targeting of Hindus in parts of Sindh.
http://timesofindia.indiatimes.com/world/pakistan/Four-Hindu-doctors-gunned-down-in-Pakistan/articleshow/10652854.cms
-------
Syrian troops storm Homs district in new bloodshed
Nov 08 2011,
Beirut : Syrian troops have stormed a restive neighborhood in Homs, kicking in doors and making house-to-house arrests in an area that has spiraled out of government control after nearly a week of deadly assaults, activists said.
The regime is scrambling to clear out Baba Amr, a major center of resistance and reprisal, as Damascus faces potential fallout from the Arab League for defying a peace plan brokered by the 22-nation body with persistent violence. According to activists, more than 110 people have been reported killed in the past week in Homs, Syria's third-largest city.
The Arab League scheduled an emergency meeting in Cairo on Saturday. It was not clear what action the league would take if the bloodshed continues, although it could isolate Syria by suspending or freezing its membership. That would be a major symbolic blow to a nation that prides itself on being a powerhouse of Arab nationalism.
Despite increasing international pressure, President Bashar Assad still has a firm grip on power and has shown no signs of moving to stop the crackdown on a nearly 8-month-old uprising against his regime. He blames the bloodshed on 'armed gangs' and extremists acting out a foreign agenda to destabilize the regime, portraying himself as the lone force who can ward off the radicalism and sectarianism that have bedeviled neighbors in Iraq and Lebanon.
The government reportedly has been facing strong resistance from army defectors who have taken refuge in the Baba Amr and surrounding areas in Homs, which has a population of some 800,000 and is some 100 miles (160 kilometers) north of the capital, Damascus.
A key opposition group, the Syrian National Council, declared the city a 'disaster area' on Monday and appealed for international intervention to protect civilians and for sending Arab and international observers to oversee the situation on the ground.
In Washington, State Department spokeswoman Victoria Nuland said that the 'vast majority' of Syrians want a peaceful resolution without foreign interference.
The violence comes despite claims by Syria that it is complying with an Arab League-sponsored plan to end the crackdown.
Under the plan, Syria's government agreed to pull tanks and armored vehicles out of cities, release political prisoners and allow journalists and rights groups into the country. But the violence has continued unabated, prompting Qatar's prime minister to call for an emergency meeting Saturday to discuss Damascus' failure to abide by its commitments.
Activists and Homs residents say government forces have fired live ammunition to break up unarmed protests and used tank guns and other heavy weapons in residential areas in recent days. At least two people were killed in the city and the surrounding province on Monday, pushing the death toll from the past 24 hours to at least 18, they said.
The British-based Syrian Observatory for Human Rights said Monday's dead included an 8-year-old girl who died in random gunfire from a security checkpoint in the Houla district.
The latest siege also was preventing medical supplies and food from getting into Homs, the SNC said. "The Syrian regime is imposing a brutal siege on the brave city of Homs, aiming to break the will of its residents who have dared to reject the regime's authority", the SNC said in a statement.
It was not immediately clear whether the government had retaken control in Homs. Activists reached by telephone said many people had fled before the raids while others were too scared to leave their homes. "There is a major campaign of arrests going on in some of the toughest neighborhoods of the district", said an activist in Homs by telephone. He spoke on condition of anonymity out of fear for his personal safety.
The government has largely sealed off the country from foreign journalists and prevented independent reporting, making it difficult to confirm events on the ground. Key sources of information are amateur videos posted online and details gathered by activist groups.
The conflict is strangling the country. The UN estimates some 3,000 people have been killed in the crackdown since mid-March, and international sanctions are eroding the economy.
Syria's ambassador to Egypt and the Arab League, Youssef Ahmed, said he was 'astonished' by comments made earlier this week by Arab League chief Nabil Elaraby, in which he warned that the failure of the Arab plan would have disastrous consequences.
"The secretary general should not be taking sides against the Syrian government, especially since we have been providing information that shows the attacks perpetrated by armed terrorist groups against civilian and security forces", said Ahmed to Syrian TV.
He said Syria has taken significant steps toward implementing the plan by offering an amnesty for those who readily give up their weapons and releasing more than 500 prisoners.
When asked about the amnesty last week in Washington, State Department spokeswoman Victoria Nuland said, "I wouldn't advise anybody to turn themselves in to regime authorities at the moment."
Syrian Foreign Minister Walid al-Moallem seized on the comments Monday, saying the US was encouraging "armed groups to continue their criminal operations against the (Syrian) people and the state.
http://www.indianexpress.com/story-print/872599/
-------
Justices mull boy's Jerusalem birth
By Mark Sherman
November 7, 2011
he Supreme Court seems unlikely to rule for a 9-year-old boy who was born in Jerusalem and wants his U.S. passport to list his place of birth as Israel.
Menachem Zivotofsky and his parents were at the high court for arguments Monday over his challenge to a State Department policy that won't allow his passport to show he was born in Israel.
The case mixes Middle East politics with a battle between Congress and the president over American foreign policy. The Obama administration says the passport policy is in line with long-standing foreign policy that says the status of Jerusalem should be resolved in negotiations between Israel and the Palestinians. Congress passed a law in 2002 seeking to give Americans born there the right to have Israel listed as their birthplace.
The justices seemed reluctant to question the administration's position that the law was an improper congressional attempt to speak for the country on foreign policy. Justice Elena Kagan said the congressional action read more like a foreign-policy statement than a passport law.
"It's a passport statute that seems to have nothing to do with immigration functions that passport statutes usually serve," Justice Kagan said.
Nathan Lewin, a Washington lawyer representing the family, said the law concerns the ability of people to identify themselves as they wish. "It was not designed to create a kind of political brouhaha," Mr. Lewin said.
The administration says it doesn't want to stir up anger in the Arab world by appearing to take a position on the ultimate fate of Jerusalem.
The Justice Department says the U.S. has consistently declined to recognize any nation's sovereignty over Jerusalem since Israel's creation in 1948. At the time, Jerusalem was divided, with Israel controlling the western part of the city and Jordan holding sway over the east.
Israel captured the eastern part from Jordan in the 1967 Middle East war and has since annexed that area and proclaimed the city as its indivisible capital. The Palestinians want East Jerusalem as their capital.
Thirty-nine lawmakers from both parties in Congress are siding with the boy and his parents, defending a provision in a 2002 law that allows Israel to be listed as the birthplace for Americans born in Jerusalem.
President George W. Bush signed the much larger law, but said the provision on Jerusalem interfered with his power over foreign affairs, including the authority to recognize foreign states. Mr. Bush issued a signing statement at the time in which he said that "U.S. policy regarding Jerusalem has not changed."
The regular practice for recording the birth of a U.S. citizen abroad is to list the country where it occurred. But the department's guide tells consular officials, "For a person born in Jerusalem, write Jerusalem as the place of birth in the passport."
In late 2002, Naomi Zivotofsky, Menachem's mother, showed up at the U.S. Embassy in Tel Aviv to get her baby a U.S. passport, one that listed Israel as his birthplace. After State Department officials refused her request, the family sued.
The Zivotofskys and their supporters at the Supreme Court point out that other federal agencies, including the Pentagon and Justice Department, refer in official documents to "Jerusalem, Israel." The legal briefs also note that the hospital where Menachem was born is in western Jerusalem, over which there is no dispute about Israeli sovereignty.
Copyright 2011 The Associated Press. All rights reserved. This material may not be published, broadcast, rewritten or redistributed.
Sponsored Link: Have you heard about a little-known way to own real silver bullion for around 3 bucks? Surprisingly, it's an investment opportunity created by the U.S. government. And it has nothing to do with stocks, options, ETFs, or even uncirculated bullion coins. Click here to learn more.
http://www.washingtontimes.com/news/2011/nov/7/justices-mull-boys-jerusalem-birth/
-------
India:stampede 'kills 16' at Haridwar festival
8 November 2011
About 50 others were injured as devotees gathered to mark the 100th anniversary of the birth of the founder of a Hindu sect.
Thousands have been attending the ceremony for Sri Ram Sharma, who founded the Gayatri Parivar sect.
Reports said the number of casualties could rise. Television footage showed injured people being taken to hospital.
"More worshippers turned up than the place could accommodate and so the stampede occurred," a senior local official, D Santhel Pandiyan, told the AFP news agency.
Many women and children are reported to be among the dead and injured.
Hemant Sahu, who works for the event organisers, told AFP: "When the big ritual was going on, too many people rushed forward to make their offerings to the holy fire and the crowd got out of control."
Reports said a number of people fell but other pilgrims continued to push.
Haridwar, 173km (107 miles) north of Delhi, is a temple-filled town where the Ganges emerges from the Himalayan mountains and is considered sacred by Hindus.
The huge numbers attending religious festivals in India make stampedes a frequent risk.
A stampede at a festival in the southern state of Kerala in January killed more than 100 people.
http://www.bbc.co.uk/news/world-asia-15633204
-------
Ten killed by roadside bomb in Afghanistan
8 November 2011
HERAT, Afghanistan — Ten people were killed by a roadside bomb in northwest Afghanistan late Monday, a local politician told AFP Tuesday.
The blast struck a police vehicle in Badghis province, killing two officers, and also killed eight civilians from the same family in another vehicle which was following it, said Badghis provincial council chairman Faizullah Azimi.
'A mine planted by the Taleban hit a police vehicle in Qadis district yesterday evening leaving two policemen and eight civilians dead,' Azimi told AFP. 'All the civilians were members of the same family.'
He added: 'Two policemen and one child were also injured.'
Monday was the second day of the Muslim holiday Eid Al Adha, when many Afghans celebrate by visiting friends and family.
The Taleban's spokesman was not immediately reachable to comment on the attack.
http://www.khaleejtimes.com/displayarticle.asp?xfile=data/international/2011/November/international_November320.xml&section=international&col=
-------
ANP leader, son killed in suicide attack in Pakistan
07 NOVEMBER 2011
REZAUL H LASKAR | ISLAMABAD
A former mayor and leader of the secular Awami National Party was killed along with his son and bodyguard in northwest Pakistan when a suicide bomber blew himself up outside a prayer ground just as the victims were returning after offering Eid prayers.
Seven other persons were injured as the bomber detonated his explosives outside the prayer ground in Swabi, around 90 kms from Peshawar, police said. The wounded were rushed to a nearby hospital.
Former nazim (mayor) Hanif Jadoon, a leader of the ANP, was killed, along with his son and bodyguard in the attack. President Asif Ali Zardari condemned the attack that came on the day when people were celebrating Eid ul Azha, saying it reflected the "callousness and barbarism" of the terrorists. The Government had put in place strict security arrangements across Pakistan to prevent terrorist attacks. No group claimed responsibility for the suicide bombing though such attacks are usually blamed on the Pakistani Taliban.
Taliban suicide bombers have targeted Eid congregations in the past too. In December 2007, former federal minister Aftab Ahmed Khan Sherpao had a narrow escape when a suicide bomber blew himself up during Eid prayers in Charsadda, killing over 50 people and injuring over 100.
For Full Report:
http://www.dailypioneer.com/world/18636-anp-leader-son-killed-in-suicide-attack-in-pakistan.html
-------
Syrian crackdown death toll tops 3,500: UN
8 November 2011,
GENEVA — More than 3,500 people have been killed in the Syrian regime's brutal crackdown on dissent, the UN human rights office said Tuesday, deploring the slaughter that went on despite a peace plan.
'The brutal crackdown on the dissent in Syria has so far claimed the lives of more than 3,500 Syrians,' said Ravina Shamdasani, spokeswoman for the UN High Commissioner for Human Rights.
'More than 60 people are reported to have been killed by military and security forces since Syria signed the peace plan sponsored by the league of Arab states, including at least 19 on Eid Al Adha on Sunday,' she added.
President Bashar Al Assad's government signed on to the Arab League peace plan on November 2.
The Arab roadmap calls for an end to violence, the release of those detained, the withdrawal of the army from urban areas and free movement for observers and the media, as well as talks between the regime and opposition.
For Full Report:
http://www.khaleejtimes.com/DisplayArticle09.asp?xfile=data/middleeast/2011/November/middleeast_November192.xml&section=middleeast
-------
International Atomic Energy Agency (IAEA) to drop Iran N- bomb
8 November 2011
AFP
Tehran accuses US & Israel of trying to drum up support for a military strike as Russia warns West against it
IRAN accused Israel and the US of seeking world support for a military strike on its nuclear facilities, which Russia warned on Monday would be a ' very serious mistake'. The spike in tension comes ahead of the release this week of a report on Iran's nuclear programme by the International Atomic Energy Agency (IAEA), which diplomats say will focus on the Islamic republic's alleged efforts to put fissile material in a warhead and developing missiles.
Iran's President Mahmoud Ahmadinejad, in an interview with Egypt's Al- Akhbar newspaper published on Monday, warned against a military attack on Iran and again insisted Tehran's atomic programme was for peaceful purposes only. Iran's capabilities are increasing and it is progressing, and for that reason, it has been able to compete in the world. Now Israel and the West, particularly America, fear Iran's capabilities and role," Ahmadinejad told the staterun daily.
For Full Report:
http://epaper.mailtoday.in/epaperhome.aspx?issue=8112011
-------
Potential threats exist to Pak N-weapons: US
07 NOVEMBER 2011
REZAUL H LASKAR
Amid reports that US may dismantle Pakistan's nuclear arsenal, the American Embassy here on Monday said there were "potential threats" to Islamabad's atomic weapons from terrorists and that the country could still improve its nuclear security programmes.
The US Embassy in Islamabad was reacting to a report in the American journal, The Atlantic, which said the American raid that killed Osama bin Laden at his Pakistani compound in May had reinforced Islamabad's longstanding fears that Washington could try to dismantle the country's nuclear arsenal.
"The US Government's views have not changed regarding nuclear security in Pakistan. We have confidence that the Government of Pakistan is well aware of the range of potential threats to its nuclear arsenal and has accordingly given very high priority to securing its nuclear weapons and materials effectively," said a statement issued by the US Embassy.
"Pakistan has a professional, highly motivated, and dedicated security force that fully understands the importance of nuclear security," the statement said, a day after Pakistan rubbished the US media report.
For Full Report:
http://www.dailypioneer.com/world/18638-will-safeguard-nukes-at-all-cost-says-pakistan-army.html
-------
Russian power boost for Afghanistan, Pakistan
Nov 8, 2011,
Russia's Prime Minister Vladimir Putin has offered to invest "at least $500 million" in a Central Asian electricity project that will provide energy to Afghanistan and Pakistan.
Mr. Putin made the offer at a one-day meeting of the Prime Ministers of the Shanghai Cooperation Organisation held in St. Petersburg on Monday.
"Russia is willing to commit at least $500 million into this project," said Mr. Putin. "We could implement this project in a fairly short time and we propose intensifying work in this direction."
Under the Central Asia-South Asia Electricity Trade and Transmission Project, CASA 1000, hydropower-rich Kyrgyzstan and Tajikistan will export 1,000MW of electricity to power-deficit Afghanistan and Pakistan.
CASA-1000 is one of the projects that may be undertaken by a proposed energy club of the Shanghai Cooperation Organisation.
For Full Report:
http://www.thehindu.com/news/international/article2606986.ece
-------
Afghans: Obama wasting time talking to terrorists
8 November 2011
A group of senior Afghan lawmakers says the Obama administration is wasting its time in trying to make peace with the Haqqani Network, a Pakistan-based terrorist group that U.S. officials have accused of killing Americans and attacking the U.S. Embassy in Afghanistan.
Washington should instead increase pressure on Pakistan's Inter-Services Intelligence (ISI) agency to cut its ties to the Haqqanis, withhold millions of dollars of aid to Islamabad and attack the militants in their safe havens, the lawmakers told The Washington Times this week.
The Haqqani Network, which is led by Sirajuddin Haqqani and operates from Pakistan's North Waziristan province, is supported by the ISI, according to Afghan and Western officials. Pakistani officials deny these accusations.
The Afghan lawmakers said the United States should use a combination of sanctions and travel bans against top ISI officers and the Pakistani military to break their support for the Haqqani Network.
The group of 10 lawmakers is in Washington for meetings at the Pentagon and State Department and on Capitol Hill.
For Full Report:
http://www.washingtontimes.com/news/2011/nov/5/afghans-obama-wasting-time-talking-to-terrorists/print/
-------
Israel's warnings on Iran get quiet nods in Gulf states
By Brian Murphy
November 7, 2011
DUBAI, United Arab Emirates — Among the many alliances of convenience in the Middle East, one is so unusual that the partners can barely hint about it publicly: Israel and the Gulf Arab states linked by shared fears of Iran's nuclear program.
While their deeper disputes on the Palestinians effectively block any strategic breakthroughs, the recent warnings from Israel and the West about military options against Iran invariably draw in the Gulf and its rare meeting of minds with Jerusalem.
The Gulf states - a cornerstone for U.S. diplomatic and military pressure on Iran - are indispensable parts of any effort to confront Tehran's nuclear ambitions.
And even Israel, which has no direct diplomatic outreach to the Gulf, is likely brought into the Gulf-centric policymaking with U.S. envoys acting as go-betweens, specialists say.
"I would be surprised if there is no knowledge about the Saudi positions [in Israel] or knowledge in Saudi of the Israeli positions," said David Menashri, director of the Center for Iranian Studies at Tel Aviv University.
For Full Report:
http://www.washingtontimes.com/news/2011/nov/7/israels-warnings-on-iran-get-quiet-nods-in-gulf-st/
-------
Obama extends national emergency against Iran
Nov 8, 2011,
United States President Barack Obama has extended the national emergency against Iran by one more year, which has been in place since 1979.
"Because our relations with Iran have not yet returned to normal and the process of implementing the agreements with Iran, dated January 19, 1981, is still under way, the national emergency declared on November 14, 1979, must continue in effect beyond November 14, 2011," Mr. Obama said in a notice.
The extension of the national emergency against Iran came as the White House noted that it expects the forthcoming report of the International Atomic Energy Agency would echo its concerns about Iranian behaviour.
"We certainly expect it to echo and reinforce what we've been saying about Iran's behaviour and its failure to live up to its international obligations. And it will, I am sure, echo our concern about Iran's nuclear programme," White House Press Secretary, Jay Carney, told reporters.
Because of the leadership of President Barack Obama, he said, the U.S. has mobilised the international community in a way that has never existed before to take action to pressure Iran, to isolate Iran.
For Full Report:
http://www.thehindu.com/news/international/article2608475.ece
-------
India wins two global awards at World Tourism Mart
Nov 8, 2011,
India stole the limelight at the World Tourism Mart 2011 here by wining two global awards — World's Leading Destination and World's Leading Tourist Board.
Tourism Minister Subodh Kant Sahai received the awards from Graham E. Cooke, president and founder of World Travel Awards, at the Excel Exhibition Centre where he said India planned to have another five million tourists in the next 2-3 years in addition to the five million recorded this year.
"We have recorded five million tourist arrivals this year and we want to add another five million within the next two to three years which will help create 25 million additional jobs in the country," Mr. Sahai said last evening.
Answering a question on Visa restrictions on tourists, which prohibits a tourist from revisiting the country within two months of the first visit, he said the issue would be "resolved" soon. "We are going to remove this barrier."
Mr. Sahai said: "our aim in the Ministry now is to increase India's share in the International Tourist Arrivals from the present 0.6 per cent to 1 per cent (of 1 billion travellers) by the end of 2016."
He said, "In India Tourism sector is going to be recognised as the Infrastructure sector. We need two million hotel rooms if we are going to add five million tourists. The infrastructure will be developed by the Central and State Governments on the Private-Public Participation model."
Mr. Sahai said: "We feel Tourism is the only industry which will help eradicate poverty from the masses. A traveller to India is contributing to the upliftment of the poorest of the poor in the country. We have started late (in developing the tourism industry) but we are on the job to make it a success."
Mr. Sahai said India is planning to host the Global Tourism Mart in New Delhi next year.
Answering a question on the situation in Jammu and Kashmir, he said 1.6 million people had visited the valley this year.
For Full Report:
http://www.thehindu.com/news/national/article2609016.ece
-------
Will safeguard nukes at all cost, says Pakistan Army
07 NOVEMBER 2011
Under scanner over the security of its nukes, the Pakistani military here said it will train 8,000 more security personnel to protect the country's nuclear arsenal and vowed to safeguard them "at all cost".
"It may be re-called that SPD (Strategic Plans Division) has undertaken a comprehensive plan to significantly augment its existing capacity through induction of additional 8000 personnel in its Nuclear security force," Major General Muhammad Tahir, Director General Security Strategic Plans Division of the Pakistan Army said in a statement. He resolved to safeguard Pakistan's nuclear assets "at all cost".
http://www.dailypioneer.com/world/18638-will-safeguard-nukes-at-all-cost-says-pakistan-army.html
-------
A bond of sacrifice
8 November 2011
Agencies
DRESSED in their best, Muslims across the nation offered special prayers at mosques, Eidgahs and open grounds before the halal or slaughter of animals, symbolising the spirit of sacrifice, on the occa- sion of Eid- ul- Zuha on Monday.
Imams (priests) recalled the great sacrifice of Prophet Ibrahim and exhorted Muslims to follow his teachings and the Quran for success both in this world and thereafter. Thousands of sheep and goats were sacrificed as people distributed the meat among neighbours and relatives.
With security forces keeping a tight vigil, the festivities passed off peacefully, except Kashmir Valley, where pitched battles between youths and police left 17 injured.
http://epaper.mailtoday.in/epaperhome.aspx?issue=8112011
-------
Sarkozy called Israeli PM Netanyahu 'liar'
8 November 2011
French President Nicolas Sarkozy called Israeli Prime Minister Benjamin Netanyahu a "liar" in remarks to US President Barack Obama overheard by journalists.
"I can't stand him anymore, he's a liar," Mr Sarkozy said in French.
"You may be sick of him, but me, I have to deal with him every day," Mr Obama replied.
The exchange at the G20 summit was quoted by a French website, Arret sur Images, and confirmed by other media.
The remarks - during a private conversation - were overheard by a few journalists last week but were not initially reported, the BBC's Christian Fraser in Paris says.
Journalists at the bilateral press conference had been handed translation boxes but had been told not to plug in their headphones until the backroom conversation had finished. But those who did heard the revealing comments.
For several days there was media silence in France about the exchange - a decision had been taken not to embarrass the French president, our correspondent says.
A correspondent for Le Monde newspaper referred to the conversation without the quotes.
But Israeli newspapers have reported it in full.
It is said Mr Obama was taking Mr Sarkozy to task for voting in favour of the Palestinian bid for full membership of the UN cultural organisation, Unesco, a bid that was approved despite American opposition.
The remarks indicate a breakdown of trust with the Israeli leader which could have wider implications for the Middle East peace process, our correspondent says.
http://www.bbc.co.uk/news/world-europe-15635476?print=true
-------
Obama was playing golf minutes before Osama bin Laden raid began: Book
Nov 8, 2011,
WASHINGTON: Minutes before the operation to hunt down Osama bin Laden in Pakistan began, US President Barack Obama was playing golf so that he could "distance himself" in case the raid went wrong, claims a new book.
President Obama was actually playing golf until 20 minutes before the raid to kill al-Qaida chief began, claims Chuck Pfarrer, a former SEALs, in his latest book "Seal Target Geronimo" that hit the stands today.
For Full Report:
http://timesofindia.indiatimes.com/world/us/Obama-was-playing-golf-minutes-before-Osama-bin-Laden-raid-began-Book/articleshow/10652368.cms?prtpage=1
-------
ISI knew where Laden lived, provided shelter to Zawahiri: Book
Nov 8, 2011,
The officials of Pakistan's Inter-Services Intelligence were aware of Osama bin Laden's hideout in Abbottabad, according to a new book.
WASHINGTON: The officials of Pakistan's Inter-Services Intelligence were aware of Osama bin Laden's hideout in Abbottabad, not only this, they also provided protection and safe houses to his then deputy and now the top al-Qaida leader Ayman al-Zawahiri, according to a new book.
The ISI officials periodically checked on Laden also, this sensational disclosure has been by Chuck Pfarrer, a former SEALs, in his latest book Seal Target Geronimo that hit the stands here Tuesday.
Pfarrer says his account in the book, that gives a blow by blow account of the killing of bin Laden in a surprise US raid in Abbottabad on May 2, is based on his interviews and interaction with members of the SEALs team that killed Bin Laden and the US military and Obama Administration officials.
For Full Report:
http://timesofindia.indiatimes.com/world/us/ISI-knew-where-Laden-lived-provided-shelter-to-Zawahiri-Book/articleshow/10652019.cms?prtpage=1
-------
Eager to be al-Qaeda chief, Zawahiri blew Osama cover: book
Nov 08 2011,
Washington : Eager to become al-Qaeda chief, Aymen al-Zawahiri set up Osama bin Laden by repeatedly sending to his hideout in Pakistan's Abbottabad a courier who had been interrogated by the CIA, claims a new book.
"Despite knowing that this operative was blown, Zawahiri used Abu Ahmed al Kuwaiti to make repeated trips to bin Laden's compound," says the book 'Seal Target Geronimo', written by former US SEAL commando Chuck Pfarrer.
"Based on this accumulation of information, one can draw conclusion that it was Zawahiri who led the US to bin Laden's hiding place in Abbottabad, accomplishing this through a complex and persistent series of lapses in security," he said.
"Some of these slips were subtle and some of them were so obvious that they were laughable," Pfarrer wrote in his book, which also claims that Zawahiri even tried to get the Russians to kill bin Laden and he also wrongly diagnosed bin Laden.
"Zawahiri tried to get the Russians to kill bin Laden; they did not. He hoped that Addison's disease would take him, but it did not. Now Zawahiri played his final card – he deliberately used a blown courier to communicate with Osama, and the inevitable happened. The Americans found him," Pfarrer wrote in his 225-page book.
He said that for 30 years, 60-year-old Zawahiri had been willing to use violence to bring about his idea of Islamic government. Now, the Muslim faithful were throwing off the chains of dictatorship, the book said.
"Zawahiri had worn himself out trying to get Osama to escalate his attacks against the West. Repeated plans to smuggle chemical weapons into the US had come to naught and now Zawahiri had had enough. By late in 2009, he had determined to wrest control of al-Qaeda from bin Laden," the book says.
http://www.indianexpress.com/story-print/872551/
URL: https://www.newageislam.com/islamic-world-news/four-hindu-doctors-gunned-down-in-pakistan/d/5859