New Age Islam News Bureau
26 Apr 2020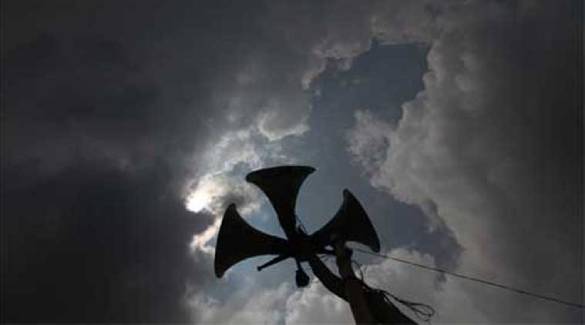 The azaan indicates it is time for namaaz, and marks the beginning and end of the fast in the holy month of Ramzan, which began on Saturday. (Representational)
----------
• Forget Hindu-Muslim, Donate Plasma, Save Lives from Coronavirus: Delhi Chief Minister
• Told to Stop Loudspeakers, Azaan, Allege Some UP Mosques; Officials Say No Such Order
• Coronavirus: Pakistan Government Decision to Allow Prayers in Mosques During Ramadan Comes Under Fire
• Palestinians Hunker Down for Ramadan, Facing A Virus That Doesn't Discriminate but An Occupier That Does
• Qatar Charity Launches Ramadan Food Distribution Drive In 30 Countries
• It Is Historic: Muslim Call to Prayer Will Be Blasted Over This Major US City Five Times Per Day During Ramadan
• Ramadan: Ayade urge Muslims to pray for Nigeria over COVID-19
• UK Government Must Dissuade Vulnerable Muslims From Fasting This Ramadan
• Indonesian Muslims Hold Congregational Ramadan Prayers Despite COVID-19 Warnings
• Ramadan Offers Opportunities to Afghan Leaders and The Taliban Group: Khalilzad
----------
India
• Forget Hindu-Muslim, Donate Plasma, Save Lives from Coronavirus: Delhi Chief Minister
• Told to Stop Loudspeakers, Azaan, Allege Some UP Mosques; Officials Say No Such Order
• Mosque Entry Ban for Tablighi JamaatisIn At Least Two Mosques In Assam
• Bengal Governor Pans CM with Markaz Statement, Muslim Leaders Irked
• Bengal Mosques Shut, No Iftar, No Night Bazar: Ramzan Starts Off Amid Restrictions
------
Pakistan
• Coronavirus: Pakistan Government Decision to Allow Prayers in Mosques During Ramadan Comes Under Fire
• President visits Rawalpindi mosques, reviews precautionary arrangements
• Coronavirus: Pakistanis flock to markets and mosques as Ramadan starts
• Over 460 stranded Pakistanis return from Afghanistan
-----
Mideast
• Palestinians Hunker Down for Ramadan, Facing A Virus That Doesn't Discriminate but An Occupier That Does
• Israelis Protest Netanyahu's Coalition Deal Amid Corruption Probe
• Yemen expects actions from Saudi-led coalition regarding unilateral truce: Houthi
• Israeli settlers' attacks against Palestinians rise 'noticeably,' rights group says
• Coronavirus Imperils Ramadan Meals, Assistance in Gaza
• Iran Welcomes Ramadan amid Fears of 'Fresh Outbreak' of Coronavirus
• Amir-Abdollahian congrats Islamic states' ambassadors on Ramadan
------
Arab world
• Qatar Charity Launches Ramadan Food Distribution Drive In 30 Countries
• Ksrelief Delivers More Aid to Aden, Launches Ramadan Food Project in Lebanon
• Saudi Arabia Partially Relaxes Lockdown ForRamadan But Keeps 24-Hour Curfew In Mecca
• Ajman eases restrictions on malls, restaurants and other businesses for Ramadan
• Modon completes construction of 5 new mosques in Abu Dhabi
------
North America
• It Is Historic: Muslim Call to Prayer Will Be Blasted Over This Major US City Five Times Per Day During Ramadan
• Virtual Event Invites All Canadians 'To Keep The Spirit Of Ramadan Alive And Well' In Spite Of Pandemic
• US Consul General Wishes Blissful Ramazan To Muslims
• Practices for Muslim Holy Month of Ramadan Affected by Coronavirus
• Trump's Immigration Ban Is Troubling but Not as Much as His Fulminations on Mosques
• 'A New Perspective': Muslims Praying Away from Mosques This Ramadan
• US: Authorities probe fire that damaged Missouri Islamic centre
------
Africa
• Ramadan: Ayade urge Muslims to pray for Nigeria over COVID-19
• Mosque raid video: Malema says police were well within their rights
• Ramadan: Renew acts of charity, MURIC urges Muslims
-----
Europe
• UK Government Must Dissuade Vulnerable Muslims From Fasting This Ramadan
• Coronavirus: The NI doctors observing Ramadan during a pandemic
• FBI investigates fire that damaged Missouri Islamic center
• Coronavirus: Boris Johnson returning to work to face pressure over lifting lockdown measures
• Coronavirus: serial killers at large
• Official declines to comment on whether Cummings contributed at SAGE coronavirus meetings
• UK Government under fire over Covid-19 advice as deaths pass 20,000
------
Southeast Asia
• Indonesian Muslims Hold Congregational Ramadan Prayers Despite COVID-19 Warnings
• My Minister: Datuk Seri Dr Zulkifli Al-bakri Working for all Malaysians
• Don't expect PN to learn from our 'plunder the GLCs' history
• Ramadan In History: Quarantine First Introduced by Islam
-------
South Asia
• Ramadan Offers Opportunities to Afghan Leaders and The Taliban Group: Khalilzad
• Midland Bank rolls out Islamic banking window
• NATO hands over equipment to Kabul Police to assist security, stop coronavirus spread
• Children, elder man among 14 killed, wounded in latest Taliban attacks in Faryab
• Noor Raises Questions About Presidential Inauguration Consequences, Indirectly Pointing At Abdullah
Compiled by New Age Islam News Bureau
URL; https://www.newageislam.com/islamic-world-news/forget-hindu-muslim-donate-plasma/d/121676
------
Forget Hindu-Muslim, Donate Plasma, Save Lives From Coronavirus: Delhi Chief Minister
April 26, 2020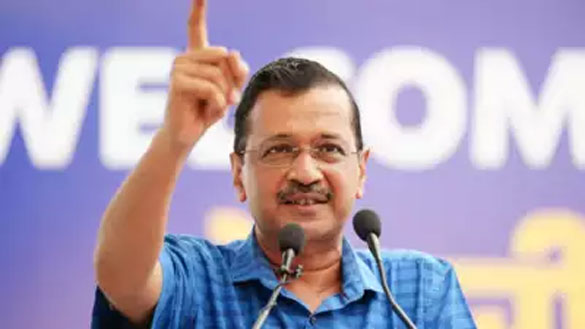 Arvind Kejriwal
-----------
Delhi Chief Minister Arvind Kejriwal appealed to all people, regardless of religion, who have recovered from the coronavirus disease to come forward and donate plasma for serious Covid-19 patients.
Pointing out that blood plasma doesn't differentiate between religion, Arvind Kejriwal said plasma of a Hindu person can save a Muslim patient and vice versa.
"Come forward and donate plasma. We all want to recover and survive the coronavirus crisis. If tomorrow, a patient is Hindu and is serious, who knows maybe the plasma of a Muslim person can save him or if a Muslim patient is serious, maybe the plasma of a Hindu person can save him," Arvind Kejriwal said.
Arvind Kejriwal also said that anyone can be infected with the deadly new virus regardless of religion.
"Anyone can be infected with coronavirus. Be it Hindu or Muslim, anyone can get coronavirus," Arvind Kejriwal said.
Arvind Kejriwal said the initial results of plasma therapy on Covid-19 patients in Delhi were encouraging.
"There is a patient in LNJP hospital, he was in critical condition and doctors said he is sinking. He was administered plasma therapy and his health has improved significantly. This has encouraged us, as far as plasma therapy is concerned," Arvind Kejriwal said.
Kejriwal also said the number of novel coronavirus cases in Delhi is improving every week.
"The last week was slightly better than the week before, for the people of Delhi. There were lesser number of cases, fewer deaths and many people went home after making complete recovery," Arvind Kejriwal said.
https://www.indiatoday.in/india/story/arvind-kejriwal-plasma-therapy-delhi-covid-19-coronavirus-cases-1671241-2020-04-26
-----
Told to stop loudspeakers, azaan, allege some UP mosques; officials say no such order
Written by Asad Rehman
April 26, 2020
Several mosques in Ghazipur district of Uttar Pradesh have alleged that police and the administration have asked them to not make any announcements over the loudspeaker, and to stop the azaan, the call to prayer. A similar order has been issued in Farrukhabad, an official said.
The azaan indicates it is time for namaaz, and marks the beginning and end of the fast in the holy month of Ramzan, which began on Saturday.
Senior officials in these districts and the state government either denied the allegations or were unavailable for a comment.
Zahid Khan, in-charge of a mosque in Jamania police station area of Ghazipur, told The Sunday Express that some policemen had come to the mosque at 3.45 am on Saturday, and told them that district officials had ordered that no announcements or azaan would be made over the loudspeaker. "When I asked them to produce the written order, the policemen said verbal orders had been issued by the DM. They told us that if we did not obey, action would be taken against us. We did not make any announcement today," he said.
Sufyan Nizami, spokesperson of DarulUloom Firangi Mahal, said, "I have been receiving calls from imams in Ghazipur all day. The azaan is even more important during Ramzan because it provides the cue for people to begin and end their fasts," Nizami said.
Ghazipur SP Om Prakash Singh said: "There is no order regarding azaan in the district. Lockdown orders are applicable in the district as in the rest of the state." Despite several calls and text messages, Ghazipur District Magistrate Om Prakash Arya could not be reached for a comment.
In Farrukhabad, City Magistrate Ashok Maurya said the DM had ordered that announcements from mosques and the use of mics was prohibited. "The order is an oral one from DM. The DM has said that no mosque will have any announcement and the mic will not be allowed there," Maurya said.
Minister of State for Minority Welfare, Muslim Waqf and Hajj Mohsin Raza said he had been informed that no such order had been passed in Ghazipur. "I spoke to the DM of Ghazipur and he told me that no such order has been passed and it is not true. He told me that some mischievous elements must be doing politics in the time of crisis," Raza said.
https://indianexpress.com/article/india/told-to-stop-loudspeakers-azaan-allege-some-up-mosques-officials-say-no-such-order-6379420/
-----
Coronavirus: Pakistan government decision to allow prayers in mosques during Ramadan comes under fire
18 MIN AGO
Nirmala Ganapathy
NEW DELHI - Pakistan is faced with the challenge of preventing crowds from gathering in mosques and market places after the government bowed to pressure from religious leaders, allowing congregational prayers amid an ongoing lockdown to curb further spread of Covid-19.
The South Asian country had confirmed 12,670 infection cases and 265 Covid-19 deaths by Saturday. Hardline clerics and religious leaders pressured the government to allow prayers in mosques, bucking the trend in the Islamic world.
The Pakistani government and religious leaders agreed on April 18 to keep mosques open during Ramadan with a set of rules in effect, whereby worshippers have to keep at least 6 feet (1.8m) apart, those over 50 have to pray at home and handshakes are banned.
"Traditionally, a rush is observed at shops at the time of iftar. The situation on Saturday evening was no different than that of past years. People need to understand that if we don't follow the precautionary measures, the situation may become worse," Special Assistant to the Prime Minister on Health Dr Zafar Mirza said at a press conference on Saturday (first day of Ramadan in South East Asia), according to Dawn newspaper.
"Pakistan is passing through a crucial, critical time when the disease can spread rapidly. I request the masses that they should change their routine of iftar, sehar and visiting mosques," he said.
Still, the decision to allow congregational prayers has been criticised by doctors, who are on the frontline of the fight against the pandemic.
"There is either a lockdown or no lockdown. There is no concept of smart lockdown. The federal and provincial governments have already wasted a lot of time since Feb 26 when the first coronavirus case surfaced in Pakistan," PML-N leader Rana Sanaullah was quoted as saying by local media.
https://www.straitstimes.com/asia/south-asia/coronavirus-pakistan-government-decision-to-allow-prayers-in-mosques-during-ramadan
-------
Palestinians Hunker Down for Ramadan, Facing a Virus that doesn't Discriminate but an Occupier that does
by Jonathan Cook
April 25th, 2020
As the holy fasting month of Ramadan begins, the coronavirus outbreak in Israel and the Palestinian territories is proving how inevitably intertwined the two populations' lives are, while also underlining the extreme differentials of power between them.
While 15,000 Israelis have tested positive for Covid-19 so far, the numbers infected in the occupied territories are still measured in the hundreds – though that, in part, reflects the difficulties for Palestinians of getting tested. The Palestinian Authority is desperately short of equipment, including testing kits, to deal with the virus.
Research suggests that most infections of Palestinians have originated in contacts with Israelis. Israel is much further advanced along the contagion curve because of its population's access to international travel, the country's greater exposure to tourism and its integration into the global economy.
Israel's tight restrictions over Palestinians' freedom of movement – from the complete blockade on Gaza to the walling-in of the West Bank – as well as its colonial-style control of the Palestinian economy have ensured the late arrival of Covid-19 to the occupied territories.
But it has also guaranteed that the Palestinian leaderships – both Hamas in Gaza and the Palestinian Authority in the West Bank – will be weakly positioned to cope when contagion kicks in more forcefully.
In recent years about 80,000 Palestinians – from a West Bank population of nearly 3 million – have received permits to work either in Israel or in Israeli settlements, with a few tens of thousands more entering "illegally" through missing sections of the wall. For most families, such work is the only hope they have of earning a living.
The Palestinian economy is entirely dependent on Israel. Palestinians cannot leave the West Bank without permission from Israel, which is often hard to get.
Israel imposes costly and lengthy bureaucratic controls on Palestinian exports, making it nigh-impossible for Palestinian firms to compete in the global market-place.
And World Bank studies show that Israel has plundered most of the West Bank's key resources, making it impossible for Palestinians themselves to exploit those resources. Israel even controls the flow of tourists into Palestinian areas.
But Palestinian workers' dependence on Israel is now placing them in harm's way. Although many are likely to catch the virus in Israel while working, Israel is refusing to take responsibility for their welfare.
The Palestinian Authority (PA) is able to do little itself because many of the workers are from Area C, the two-thirds of the West Bank that Israel fully controls under the long-expired Oslo Accords. The PA has no access to these areas.
Last month, as Israel intensified its lockdown to prevent contagion in the run-up to its week-long Passover holiday in the second week of April, Palestinian workers were given a choice. Either they committed to continue working in Israel for several more weeks, often in jobs defined as "essential", such as food production, or they had to stop work and return to the West Bank until the lockdown ended.
Many chose to keep working and stayed in Israel, while many more worked off-radar, without permits, by sneaking in and out through one of the many gaps in the wall.
This latter group, among the poorest members of Palestinian society, is posing a particular problem for West Bank officials. These workers are at high risk of catching the virus, and can spread it without the PA knowing.
For this reason, groups of Palestinians are reported to be patrolling the missing sections of wall to stop such workers entering Israel. Paradoxically, there are even cases of them trying to patch up breaks in the wall on Israel's behalf.
The Israeli government has supposedly put in place regulations to keep the Palestinian workers safe: firms must take their temperatures daily, ensure social distancing is maintained on production sites, properly house workers and make sure no more than four sleep to a room.
But the government is leaving it to the firms to comply. There are no inspectors. Media investigations show that the rules are being widely flouted, leading to the rapid spread of the virus among Palestinian workers.
Any who try to leave Israel to avoid catching Covid-19 are being threatened by their employers that their work permits will be revoked, leaving them without work long term.
And now many are heading home to the West Bank to spend Ramadan with their families. Israel has refused to conduct any testing, so a proportion will be bringing – unknown to them – the virus home.
But these workers and their families are not just facing an imminent health crisis that Palestinian medical services are in no shape to withstand. They are also being hit harshly in the pocket by Israel's lockdown policies.
Palestinians who work in Israel are often the only breadwinner, providing for an extended family that lives close to the poverty line. For the forseable future there will be no income for the tens of thousands of workers who joined the lockdown in the West Bank before Passover, for those who caught the virus in Israel and were forced home, and for those returning for Ramadan.
Israel is also taking no responsibility for their welfare, even though many have worked for years in Israel and have had to pay a substantial proportion of their wages each month into a sick fund run by the Israeli government.
The fund amounts to more than $140 million, and has grown so large because Israel makes it almost impossible for Palestinians to make a claim.
Israeli human rights groups have pressed Israel to release the funds to Palestinians who are not able to work to help them through this health and economic emergency. So far the Israeli government has done nothing.
Despite claiming that all of Jerusalem – including the Palestinian parts of the city – are Israel's "united capital", Israeli officials have continued an apartheid-like approach in the city that treats Palestinians, who are classified by Israel simply as "residents", very differently from Jews, who are Israeli "citizens".
The numbers of Palestinians who have officially tested positive so far in Jerusalem is still low, at several dozen, but that probably reflects the fact that until recently there were almost no clinics carrying out testing in Palestinian neighbourhoods.
Many Palestinian areas have not been sanitised by cleaning crews, as Jewish areas have been, nor has there been significant enforcement by Israeli police of lockdown measures or mask-wearing regulations – a surprise given that Israeli police are usually very diligent in patrolling Palestinian areas and making arrests.
Israeli authorities have also been slow to put out information in Arabic about the virus and on safety measures – either for 330,000 Palestinians in Jerusalem or for the 1.8 million Palestinians who live inside Israel and have a very degraded form of Israeli citizenship.
Experts say the lack of an awareness-raising campaign in Palestinian areas will likely lead to a rapid rise in cases over Ramadan, if extended families follow traditional practice and spend more time together.
Palestinian officials in Jerusalem have tried to fill the void by disseminating information, organisingsanitisation operations and helping to set up a testing clinic. Israel has cracked down on any such activities, including by violently arresting the Palestinian governor of Jerusalem and the PA's Jerusalem affairs minister.
Instead Palestinian charities and non-governmental organisations (NGOs) have formed into a "Jerusalem Alliance" to try to pick up the slack left by Israel.
Palestinians in East Jerusalem are likely to be especially vulnerable to disease. Three-quarters live below the poverty line, and less than half are formally connected to the water network. Planning restrictions mean there is widespread overcrowding.
East Jerusalem's three Palestinian hospitals are also in poor shape, bedevilled by large debts courtesy of Donald Trump, who cut $25 million in financial aid in 2018.
The Israeli health ministry has also failed to provide protective equipment and funds to these hospitals to deal with the coronavirus crisis. They have found an unusual ally in Jerusalem's mayor, Moshe Leon. He has berated the Israeli government, apparently fearful that West Jerusalem hospitals will be overwhelmed if Palestinians cannot get help from their own hospitals.
More precarious still is the situation of Palestinian neighbourhoods, like KfarAqab, that were effectively split off from East Jerusalem after Israel built a wall putting them on the West Bank side. That has made city services difficult to access for some 100,000 Jerusalem residents.
Israel has been progressively abandoning responsibility for these areas – in an effort to raise the Jewish majority in the rest of Jerusalem.
Nonetheless, it has been reluctant to allow the PA to fill the void. The Covid-19 crisis is gradually revealing Israel's intention towards these "outside" neighbourhoods of Jerusalem. On Thursday, Israel sent in the army to pull down coronavirus information notices that had been put up by the PA.
The Israeli army has no role in Jerusalem, but does operate in the West Bank. The new action suggests Israel is preparing to formally reclassify areas like KfarAqab as no longer part of Jerusalem.
Things are only slightly better for the fifth of Israel's population who belong to its Palestinian minority. These 1.8 million second-class citizens are descended from Palestinians who managed to avoid Israel's ethnic cleansing operations in 1948, when Israel was established on the Palestinians' homeland.
Israel has created a strange hybrid apartheid system, in which Jewish citizens live almost entirely separate from Palestinian citizens. The two populations are educated separately, and many areas of the economy are segregated too.
In fact, Palestinian citizens are over-represented in the medical professions, in large part because it is one of the few significant areas of the economy that is not defined in security terms and is therefore relatively open to the Palestinian minority.
But despite the strong showing of Palestinian citizens in health services, the Israeli government's apartheid instincts have won out.
In February Israel established an emergency team to handle the pandemic. It devised a national strategy for testing, quarantines, hospitalisations, awareness-raising and the lockdown policy.
However, not one expert from the Palestinian minority – or from the occupied territories – was included on the committee, leaving it entirely ignorant of the special conditions relevant to Palestinian society, in either Israel or the occupied territories.
The Israeli health ministry also refused to meet with the minority's own national health committee, established by Palestinian doctors and researchers in Israel to help tackle the virus in the Palestinian community.
These failures explain the long delay in Israel producing any information on the virus in Arabic, and the similar delay in setting up testing stations in Palestinian communities. Limited action came only after concerted protests from Palestinian legislators in the parliament.
After a very low initial rate of infection, Palestinian citizens are now the fastest growing group in Israel testing positive for the virus – and that despite continuing low levels of testing.
Ramadan is expected to exacerbate that upward trend dramatically as families shop for food and eat meals with extended families. Mosques are already closed, and Muslim leaders have told worshippers to pray at home. In a last-minute effort to avert a new epidemic, the Israeli government has banned shops and businesses opening during the hours of darkness, as would normally occur during Ramadan.
As in the West Bank and Jerusalem, Palestinians in Israel are vulnerable. Two-thirds of families live below the poverty line – more than three times the rate of Jewish families. There is massive overcrowding in Palestinian communities, after decades in which Israel has refused new building permits for Palestinians.
And health services are poor or non-existent in many Palestinian communities, especially in dozens of Bedouin villages Israel has refused to recognise. In these communities, Bedouin are also denied water and electricity.
Further, Israel's main ambulance service, Magen David Adom, rarely operates in Palestinian communities, though its staff alone have training to deal with coronavirus. It is unclear how the private companies serving Palestinian communities will cope if there is a major outbreak.
And as is the case in other Palestinian communities, Palestinian families in Israel are also particularly exposed to the economic consequences of lockdown. Many work as casual labourers, and have lost their work during the past weeks.
The coronavirus outbreak was a test of Israel's ability to put aside its security and demographic obsessions and deal with the Palestinians not just as fellow human beings but also as allies in a struggle for the health of both peoples. In that test, Israel has failed dismally.
https://dissidentvoice.org/2020/04/palestinians-hunker-down-for-ramadan-facing-a-virus-that-doesnt-discriminate-but-an-occupier-that-does/
-----
Qatar Charity launches Ramadan food distribution drive in 30 countries
26 Apr 2020
Doha: Qatar Charity, with the support from the people in Qatar, has initiated the implementation of its Ramadan campaign "Calm You Heart by Giving" by implementing the "Feed a Fasting Person" project in 30 countries worldwide, including Turkey, Sudan, Kyrgyzstan and others.
The 'Feed a Fasting Person' project, implemented outside Qatar, is valued at QR16m, and aims to benefit 424,396 persons by distributing food baskets and Iftar meals to them.
In Turkey, Qatar Charity, in cooperation with the major municipalities, has started delivering ready-to-eat Iftar meals to the homes of beneficiaries in the Şahinbey municipality, and Üsküdar municipality, in addition to other municipalities that host a large number of Syrian refugees.
Qatar Charity aims to provide Iftar meals to more than 100,000 fasting persons, including Syrian refugees and Turkish people, by delivering the meals to the homes of the beneficiaries. The 'Feed a Fasting Person' project will also include the distribution of food baskets to thousands of beneficiaries inside Syria.
The most vulnerable sections like orphans and people over the age of sixty-five years have been taken into consideration while selecting beneficiaries, in addition to those who lost their jobs due to the coronavirus epidemic.
Qatar Charity has taken into consideration public safety and precautionary measures in the implementation of its Ramadan projects to fight the coronavirus, as it prepares and packs meals in the municipal kitchens to ensure that they will remain safe and clean.
Besides, Qatar Charity, through its office in Sudan, has started the distribution of food items, benefiting 2000 people in a rural area of the Omdurman city. Some 24,475 people are expected to benefit from food baskets at a cost of 660,793 Qatari riyals.
"Qatar Charity has regularly been implementing the "Feed a Fasting Person" project for a long time by distributing food baskets to needy families, and setting up Iftar tables that were cancelled this year due to the coronavirus pandemic," said the director of Qatar Charity's office in Sudan Mr. Hussein Karmash.
He also pointed out that the "Feed a Fasting Person" project aims to help needy families, poor orphans, and people with special needs, in addition to providing support to students of the International University of Africa, which has thousands of international students in need of such support.
The beneficiaries expressed their delight at receiving aid, extending thanks to the benefactors in Qatar for supporting the vulnerable who can not meet their Ramadan needs.
It is worth mentioning that Qatar Charity, with the support of donors in Qatar, aims to benefit 1,960,028 people at an estimated cost of 85,140,826 Qatari riyals this Ramadan.
Qatar charity's Ramadan projects include 'Feed a Fasting Person', Zakat Al Fitr, and Eid Clothing projects, in addition to delivering relief food aid in areas of disasters and crises, and providing assistance to those affected by the coronavirus.
https://thepeninsulaqatar.com/article/26/04/2020/Qatar-Charity-launches-Ramadan-food-distribution-drive-in-30-countries
------
It Is Historic: Muslim Call to Prayer Will Be Blasted Over This Major US City Five Times Per Day During Ramadan
APRIL 25, 2020
The Muslim call to prayer will blast over loudspeakers in a Minneapolis neighborhood five times per day during the month of Ramadan.
According to Al Jazeera, the prayer call will be broadcasted during Ramadan, Islam's holy month, which runs from April 23 to May 23.
The news outlet called the development "historic" because it is the first time Islam's call to prayer was blasted over a major U.S. city.
https://www.theblaze.com/news/muslim-call-to-prayer-will-be-blasted-over-this-major-us-city-five-times-per-day-during-ramadan
-----
Ramadan: Ayade urge Muslims to pray for Nigeria over COVID-19
April 25, 2020
By EdemEdem
Cross River State Governor, Prof Ben Ayade, has called on Muslim faithful in the state to use the period of Ramadan fast to offer prayers for the state and Nigeria in the effort to contain the spread of the global COVID-19 pandemic.
Ayade, in a Ramadan message signed by his Special Adviser on Media and Publicity, Christian Ita, enjoined all Ummah to continue to show love and care for one another, by being generous and serving humanity selflessly.
The Governor assured the Muslim community in the state that his administration would continue to implement programmes, projects and policies that will bring greater development and improve the quality of lives of the people irrespective of their tribe and religion.
He said appointing many Muslims into higher offices in his administration, including the Special Adviser on Muslim Affairs, was a deliberate policy to ensure inclusiveness.
While appreciating the support and cooperation enjoyed from the Muslim community thus far, the Governor urged them to continue to observe the "No Mask No Movement" Order as well as the directive against large gatherings during prayers, especially Iftar and Tarawhee in a bid to contain the spread of Covid-19 disease.
"My administration's determination to deepen religious freedom and freedom of association is one strategy that is working in Cross River State.
"Our COVID-19 food Palliatives distribution includes Muslim households and I hope this will help during the Ramadan period and elevate the condition of the Ummah, especially the underprivileged and sustain the atmosphere of peaceful coexistence and religious harmony in Cross River State.
"On behalf of the Government and people of Cross River State, I wish all the Muslim faithful Ramadan Kareem in the next Twenty Nine or Thirty days," he said.
https://dailypost.ng/2020/04/25/ramadan-ayade-urge-muslims-to-pray-for-nigeria-over-covid-19/
----
UK Government Must Dissuade Vulnerable Muslims From Fasting This Ramadan
26 April 2020
By Dr Anwara Ali
With Ramadan (fasting) the holiest month in the Muslim Calendar starting last week, I am concerned about the health and mortality implications of it during the COVID-19 pandemic.
Approximately 3,372,966 Muslims in the UK will fast for a month. This will pose a significant threat to their health and make those already vulnerable from this group more susceptible to COVID-19 death. It will also put further strain on our NHS.
Currently the number of people diagnosed with diabetes in the UK is estimated to be 3.5 million. The Muslim population in the UK from BAME ethnic backgrounds (the majority of South Asian Origin) suffer from diabetes at a rate six times higher than that of their Caucasian counterparts.
Three million people in the UK have Chronic Kidney Disease (CKD) of which BAME communities are five times more likely to suffer from CKD in comparison to other groups, due to a higher rate of diabetes and high blood pressure.
This combined with lower life expectancy, high rates of poverty, overcrowding and fasting during a pandemic with less effective exercise and naturally low Vitamin D, could lead to a sharp rise in deaths from COVID-19 as well as non-COVID-19 deaths in the British Muslim population. This may adversely impact on the general flattening of the curve we are currently seeing.
As an East London GP in a borough that has one of the highest prevalence of diabetes in the UK, I find it difficult to prevent my patients from fasting even in non-pandemic times.
Already there appears to be a pattern of higher death rates amongst the British BAME population from COVID-19. This, combined with diabetes, and CKD (which becomes uncontrolled during Ramadhan) could lead to disastrous consequences for British Muslims and for our efforts on trying to flatten the curve – especially in places like London, Birmingham, Manchester, Bradford and Yorkshire.
I urge Matt Hancock, the Secretary of State for Health, and Professor Chris Whitty to issue a central and coordinated campaign message from the Government in the daily press conference (and via STPs and CCGs) with the support of Muslim leaders urging British Muslims with chronic disease to abstain from fasting.
This message needs to be reinforced by key Muslim leaders and institutions making clear that in Islam it is permissible to do this.
It is also a good time for British Muslims to reflect about lifestyles choices and adopt healthier eating. What better opportunity than during Ramadan whilst fasting from sunrise to sunset to stop smoking, eat healthier and take up home exercise.
In fact this is true for all of us, utilise the time in lockdown to improve our physical and mental health and wellbeing, take a step back from the pressures of modern life. People on medication should seek advice from their GP on how to fast safely during Ramadan. You can also find information on the British Islamic Medical Association's website and your registered GP practice website.
To add a bit of context for our readers Ramadan is the ninth month of the Islamic calendar in which the Quran was revealed, and is observed by Muslims worldwide as a month of fasting (sawm), prayer, community and reflection. It is one of the five pillars of Islam and lasts twenty nine to thirty days, from one sighting of the crescent moon to the next.
The word Ramadan derives from the Arabic root ramida or ar-ramad "scorching heat ". In non-Arab Muslim countries such as Bangladesh, (where my ancestors originate from) India, Pakistan and Turkey it is referred to as Ramzan or Romzan.
At Sunset Muslims break the fast at Iftar with dates and water, followed by an elaborate main meal comprising of kedgeree, pilou rice, lamb and decadent desserts like Um Ali (Egyptian bread pudding) and kheer, which is partaken often buffet style in large social gatherings that can be up to thousands of people in congregation at Mosques, community centres and at home. The pre-dawn meal Suhoor is usually a lighter meal comprising of water and cereals with milk or yoghurt.
Zakat (charity) is the fixed percentage of income a Muslim is required to give to the poor during Ramadan. Tarawih extra nightly prayers and recitation of the Quran are performed in congregation in Ramadan. The end of Ramadan is marked by Eid al-Fitr, special prayers at Mosque and large social gatherings with sumptuous feasts.
It is therefore important that during this month we stay on message and maintain social distancing, "Stay at Home, Save Lives, Protect our NHS and Wash your Hands!"
https://www.conservativehome.com/platform/2020/04/the-government-must-dissuade-vulnerable-muslims-from-fasting-this-ramadan.html
------
Indonesian Muslims hold congregational Ramadan prayers despite COVID-19 warnings
April 26, 2020
Moch. FiqihPrawiraAdjie
Muslims across Indonesia have continued to perform congregational tarawih (evening Ramadan prayer) in mosques during the first few days of the fasting month, despite warnings from the government and religious groups that such gatherings could increase the likelihood of COVID-19 transmission.
Novi, a 20-year-old resident of Metro, Lampung, said she had participated in a congregational tarawih at a mosque situated in Banjarsari subdistrict of North Metro on Thursday night, the eve of the first day of Ramadan.
She said that while there were significantly fewer people in the mosque, filling only four rows of the mosque instead of packing it as usual, she was nevertheless excited to participate in the Ramadan tradition.
"[I was] so excited and grateful to still be able to experience tarawih in a congregation, because not all mosques in my area are still holding them," she told The Jakarta Post on Friday.
In Bogor, West Java, 26-year-old Firda participated in a tarawih at a mosque near her house in BojongGede district at the urging of her mother, despite her own misgivings.
"The mosque was less crowded than usual, even though there were still a considerable amount of people participating," she told the Post on Friday. She added that several congregants disregarded the mosque's guidelines on physical distancing.
Agil, a 24-year-old Jakarta resident, told the Post that a mosque near his house in KebonBaru subdistrict of South Jakarta held a congregational tarawih on Thursday in secret despite the city administration's large-scale social restrictions, which include the closure of houses of worship.
"Around 20 people, including four children, took part in the tarawih, but the lights and mosque speakers were turned off," Agil said. "When they were done, the people took turns to come out of the mosque one by one."
As the number of confirmed COVID-19 cases continues to rise, Nadhlatul Ulama and Muhammadiyah -- the nation's two largest Islamic mass organizations -- have issued fatwas advising Muslims against performing mass prayers during the holy month, including congregational tarawih.
Similarly, the Religious Affairs Ministry instructed Indonesian Muslims to conduct prayers at home during Ramadan in its prayer and worship guidelines issued to "protect Muslims in Indonesia from the risk of contracting the disease".
https://www.thejakartapost.com/news/2020/04/26/indonesian-muslims-hold-congregational-ramadan-prayers-despite-covid-19-warnings.html
-----
Ramadan offers opportunities to Afghan leaders and the Taliban group: Khalilzad
26 Apr 2020
The U.S. envoy for Afghan Zalmay Khalilzad has said the holy month of Ramadan offers Afghan leaders, President Ghani and Dr. Abdullah, the opportunity to put the interest of the country ahead of their own.
Khalilzad further added that the holy month of Ramadan also offers the Taliban an opportunity to embrace a humanitarian ceasefire to reduce violence and suspend offensive military operations until the health crisis is over.
"The well-being of the Afghan people and the country itself depend on all parties devoting their full energies to the fight against the COVID-19 pandemic, the shared enemy of all," he said in a Twitter post.
He also added that the Afghan government and Taliban must also accelerate the release of prisoners. "The war on COVID-19 makes it urgent and will also aid the peace process including getting intra-Afghan negotiations underway."
This comes as efforts are underway to find a negotiated political settlement to end the ongoing conflict in the country. Similarly, efforts are underway to resolve the tensions on political level which remains rife following controversial presidential elections.
https://www.khaama.com/ramadan-offers-opportunities-to-afghan-leaders-and-the-taliban-group-khalilzad-04719/
-----
India
Mosque Entry Ban for Tablighi Jamaatis In At Least Two Mosques In Assam
By Neelim Akash Kashyap
26.04.20
Entry of Tablighi Jamaat members have been banned strictly in at least two mosques in Assam.
The Sahan Masjid Committee of Rangya in Kamrup district has even put a notice, prohibiting entry of those who had attended tablighi (preaching) congregations. Sources in the mosque committee in Sahan village said they had completely banned the entry of Tablighi Jamaatis in the mosque.
"We have decided this after a discussion with the local residents," an imam said, adding, "attendance of the jamaatis who had attended Nizamuddin Markaz congregation, is very strictly banned."
The assistant secretary of the Anjuman-e-Islamia, a social organisation, Jakir Hussain, informed about a similar decision of ban on entries for Tablighi Jamaatis in a mosque of Puranigudam in central Assam's Nagaon district.
Sources in Sahan and Puranigudam mosque management committees said a decision had been taken to take action if any person from the mosques participates in Tablighi Jamaats in future as well.
Meanwhile, complying with the rules of nationwide lockdown and the need for social distancing, the Muslims in Assam have this time been offering tarabihnamaz from their respective homes in the evening.
Several Islamic leaders in the state including Hussain, BurhaJame Masjid committee general secretary Nizamul Haque and others have appealed to the people to offer namaz from homes.
Meanwhile, after a discussion with the mosque committees, the Nalbari district administration has decided to deliver fruits and fish at doorsteps.
"As the fasting during the holy Ramazan month started from Saturday, we have decided on doorstep delivery of fruits in every ward of Nalbari and we have started the process from today," Nalbari deputy commissioner Bharat Bhushan Dev Choudhury said on Saturday.
https://www.telegraphindia.com/states/north-east/mosque-entry-ban-for-tablighi-jamaatis/cid/1768074
-----
Bengal Governor pans CM with markaz statement, Muslim leaders irked
Apr 26, 2020
The West Bengal Imams' Association on Saturday shot off a letter to Governor Jagdeep Dhankhar, accusing him of "trying to disturb the communal harmony from a constitutional position" and seeking retraction of his statement on Nizamuddin markaz in Delhi.
The imams' body threatened to start a movement if Dhankhar does not retract his statement or clarify himself. Of around 40,000 mosques in the state, clerics of 26,000 mosques are members of the association.
Dhankhar referred to Nizamuddin markaz in his letter to Chief Minister Mamata Banerjee on Friday. He wrote a day after Banerjee sent him a five-page letter, accusing Dhankhar of forgetting his constitutional role.
"I can figure out that your entire strategy is crafted to deliberately divert people's attention from your abject failure in combating and containing coronavirus in West Bengal. Your appeasement of the minority community was so explicit and awkward that as regards a question about the Nizamuddin markaz incident by a journalist, your reaction was 'Do not ask communal questions'. This is most unfortunate and cannot be appreciated," Dhankhar wrote to Banerjee.
As Muslims across West Bengal observed the first day of the month of Ramzan, the imams' body raised strong objection to Dhankhar's comment.
"Nizamuddin markaz incident was related to Delhi Police and Ministry of Foreign Affairs. It was completely their issue... we all are very much aware that general Muslims of India don't have any relation with (the) markaz incident," Md Yahiya, chairman, Bengal Imams Association, wrote to Dhankhar. Copies of the letter were sent to important officials at Raj Bhawan.
If the authorities at Nizamuddin have made any mistake law will take it own course, said the letter. "As a lawyer by profession, I hope you are well aware about that." Yahiya added and accused the Centre and Bharatiya Janata Party (BJP) of targeting Muslims.
This is the first time any religious body in the state has spoken out against Dhankhar whose acrimonious relationship with the Trinamool Congress government has been in news since last year.
"The Bengal chief minister said in her press conference (when a journalist asked about Nizamuddin Markaz incident) that it is a communal question. What's wrong with that reply? As a chief minister she also has right to freedom of expression," said Yahiya's letter.
The letter said that when students of Jadavpur University (JU) once asked Dhankhar questions on the Jamia Millia University incident, Dhankhar, in his capacity as chancellor of JU, said Jamia Millia is not related to Bengal. "By avoiding such question in her (Banerjee's) press meet how is it appeasement of Muslims of Bengal as you mentioned in your letter? Please clarify or retract publicly for trying to disturb the communal harmony from a constitutional position, as early as possible. Since in this lockdown period we can't move towards Raj Bhavan, we need to do our movement from home," the letter said.
Trinamool Congress leaders were not willing to react. However, BJP Bengal unit general secretary SayantanBasu said, "This (the letter) is part of a greater conspiracy. It is well known that a large number of people from Bengal attended the markaz in Delhi and many of them have not been traced and placed under quarantine."
"The Governor has only warned the government. Mamata Banerjee must remember that one can ride a tiger but getting off the tiger is not easy. She must stop her communal politics," said Basu.
https://www.hindustantimes.com/india-news/bengal-governor-pans-cm-with-markaz-statement-muslim-leaders-irked/story-YNVX9gRhrIDV7xcQdRf5NM.html
------
Bengal Mosques Shut, No Iftar, No Night Bazar: Ramzan Starts Off Amid Restrictions
Apr 26, 2020
Kolkata: Muslims across Kolkata began Ramzan on Saturday under lockdown and tight restrictions due to the novel coronavirus outbreak, which has altered life altogether, including the way devotees across all faiths pray.
Considered the holiest month for Muslims across the world, Ramzan is the time when they fast during the day. Sunset starts off a series of cultural and traditional activities, with families and friends meeting over iftar to break their fast and heading to the mosques for taraweeh, the exclusive evening prayer that continues well into the night. The bazaars come to life as people from across the city and beyond converge on the eateries set up on pavements to dig into halim and other delicacies that are available only this time around. Suhoor, or sehri, a pre-dawn meal ushers in a new day of fasting with early-morning prayers.
But this Ramzan, mosques have been shut, special evening prayers cancelled and no iftar congregation has been held at the local mosques for the poor and for those travelling. Namaz and taraweeh are being held in mosques without public attendance. "I have never seen anything like this in my whole life," said Qari Fazlur Rahman, the imam who is almost 80 years old. "Even in historical texts and religious scriptures, we do not find any reference to a time, when the devout had to change the way of worship. But the enemy that we are facing is merciless and we must fight it strategically by staying indoors," said Rahman, who leads the Eid prayers on Red Road. Zakaria Street in central Kolkata that transforms into a food street wore a deserted look on Saturday evening. The ubiquitous bakeries, degs of halim and fish being fried in woks were missing. Access points to Zakaria Street have been sealed by cops.
Charity is a one of the pillars of Ramzan when people donate to individuals as well as outfits to arrange for food for the poor. But mosques, where thousands usually gather for iftar, have closed their doors. "No gathering is allowed to minimise the risk of infection. People have been advised to break their fast at home," said Hamza Ahmed, a businessman.
People are also worried about the severe economic impact the restrictions are going to have. "People buy food, new clothes and do a lot of charity. But this year, there will be no Ramzan market and no shops will be set up for Ramzan and Eid. This is going to have a severe economic impact when businesses have already been shut for weeks. Many people use the donations they receive at this time of the year to marry off their children or spend it on their education," said Mohammad Manzar Khan, an assistant professor.
https://timesofindia.indiatimes.com/city/kolkata/mosques-shut-no-iftar-no-night-bazar-ramzan-starts-off-amid-restrictions/articleshowprint/75384297.cms
------
Pakistan
President visits Rawalpindi mosques, reviews precautionary arrangements
April 25, 2020
ISLAMABAD, Apr 25 (APP):President Dr ArifAlvi Saturday visited a number of Jammia mosques in Rawalpindi and reviewed the precautionary measures to control spread of coronavirus during prayers and Taraweeh.
The president visited jammia mosques at Murree road, Ghousia Saddar, Moti masjid Liaquat road and Gulshan Dadan Khan, a press release said.
On the occasion, the president stressed that implementation of preventive measures were must to control spread of coronavirus infection.
He observed that they must cooperate to ensure implementation of these measures.
https://www.app.com.pk/president-visits-rawalpindi-mosques-reviews-precautionary-arrangements/
-------
Coronavirus: Pakistanis flock to markets and mosques as Ramadan starts
APR 26, 2020
ISLAMABAD (AFP) - Pakistanis on Saturday (April 25) celebrated the country's first day of the holy month of Ramadan by flocking to mosques and markets, ignoring advice to stay home as coronavirus cases rise.
Prime Minister Imran Khan has come under pressure for his handling of the virus crisis, after causing confusion by saying Pakistan could not afford the type of sweeping lockdowns seen in other nations.
His government also caved to religious pressure, allowing daily prayers and evening congregations at mosques during Ramadan, albeit with some protective measures in place.
In a snub to Khan's leadership, Pakistan's powerful military on Friday urged people to pray at home, warning the "next 15 days are crucial".
But that advice was largely ignored or downplayed across much of the country, home to about 215 million people who often live in cramped, multi-generational quarters.
In Rawalpindi, the garrison city adjacent to Islamabad, thousands of shoppers thronged popular markets, some without wearing protective gear, to buy food for evening iftar meals that celebrate the end of each day's fasting.
"How long are we going to wear them? I am tired of it, now it depends on my mood, sometimes I wear it and sometimes not," he told AFP as he shopped at a pharmacy.
At Islamabad's mosques, worshippers were thinner on the ground than typical for Ramadan's first day, but elsewhere social distancing guidelines and a ban on older worshippers were widely ignored.
"Pakistan is passing through a very crucial phase and if we do not take preventive measures, this disease will spike very quickly."
Doctors associations have repeatedly called on the government to impose a comprehensive lockdown as pressure grows on the country's already struggling health system.
So far Pakistan has recorded more than 12,000 confirmed Covid-19 infections and 256 deaths - but with only limited testing, the real numbers are believed to be much higher.
The World Health Organisation has warned that without effective interventions, Pakistan cases could soar to 200,000 cases by mid-July.
"The impacts on the economy could be devastating, doubling the number of people living in poverty. We must act in solidarity, with a coherent, coordinated approach," the WHO, quoting chief Tedros Adhanom Ghebreyesus, said on Twitter.
Asad Umar, who heads the national coronavirus task force, told reporters authorities had approved a "smart lockdown" aimed at testing people, then tracking or quarantining those who are positive.
https://www.straitstimes.com/asia/south-asia/coronavirus-pakistanis-flock-to-markets-and-mosques-as-ramadan-starts
-----
Over 460 stranded Pakistanis return from Afghanistan
Ibrahim Shinwari
April 26, 2020
LANDI KOTAL: A total of 462 Pakistanis stranded in Afghanistan came back via the Torkham border crossing on Saturday, taking the total number of returnees to 1,632 so far.
Shamsul Islam, deputy assistant commissioner of LandiKotal and focal person for the return of stranded Pakistanis, told Dawn that more stranded Pakistanis were expected to come back via the Torkham border in the coming days. However, the exact number of the remaining Pakistanis, he said, was not yet known.
He said that after the completion of necessary immigration procedure at the Torkham border, the returned Pakistanis were shifted to quarantine centres at Jamrud Fort and Government Degree College, Jamrud.
Mr Shams said that swab samples of the newly returned persons would be taken after 48 hours of their arrival while they would be given complete health facilities along with three meals a day.
Meanwhile, a statement issued from the office of the Khyber deputy commissioner on Saturday said that as many 1,501 persons returned earlier from Afghanistan were kept in different quarantine centres of Khyber district.
It said that tests on swab samples of at least 1,135 were conducted till April 24 out of which 83 Pakistanis who had recently returned from Afghanistan and 11 locals had tested positive for novel coronavirus, while 835 had no symptoms of the virus. Results of 165 were awaited while the district administration had so far admitted 63 affected persons to the isolation wards of local hospitals.
https://www.dawn.com/news/1552319/over-460-stranded-pakistanis-return-from-afghanistan
-----
Mideast
Israelis protest Netanyahu's coalition deal amid corruption probe
26 April 2020
Thousands of Israelis have denounced as maneuvering a power-sharing deal that leaves prime minister Benjamin Netanyahu in power even as he prepares to go on trial for criminal charges.
About 2,000 demonstrators took to Tel Aviv's Rabin square Saturday to protest the deal struck earlier this week between Netanyahu and his election rival, opposition leader Benny Gantz, to form a joint cabinet, Israeli media reported.
Wearing face masks and observing social distancing rules in force to fight the spread of the novel coronavirus, the protesters held signs calling out Netanyahu for corruption and telling him and other corrupt politicians to "go home".
The protesters say the coalition pact gives Netanyahu, who is under criminal indictment in three corruption cases, influence over the appointment of judges and legal officials and is meant to rescue him from his legal troubles.
Addressing the rally, former head of Israel's internal spy service Shin Bet Carmi Gilon accused Netanyahu of destroying Israel's Knesset or parliament.
A similar protest was held in the northern town of KiryatTivon, a suburb of Haifa. Last Sunday, a protest rally had a turnout of thousands and received worldwide coverage.
The power-sharing deal between Netanyahu's Likud Party and former military chief Gantz's Blue and White alliance was clinched on Monday, averting what would have been a fourth consecutive election in the occupied territories in just over a year.
According to a joint statement, the coalition is to serve as an "emergency" regime for an initial six months, during which laws unrelated to a coronavirus outbreak could not be introduced.
Netanyahu and Gantz had tried multiple times in recent months to form cabinet, but neither could gain the necessary support from Israel's 120-seat Knesset.
The three-year deal would allow Netanyahu, Israel's longest serving premier, to remain in office for the duration of his upcoming trial on corruption charges due to begin on May 24.
Netanyahu, in power consecutively for the past 11 years, is under criminal indictment in three corruption cases, including bribery, fraud and breach of trust.
Under the coalition pact, Netanyahu will be prime minister for 18 months, after which Gantz will replace him.
https://www.presstv.com/Detail/2020/04/26/623932/Israel-protest-unity-deal-Netanyahu-Gantz
-----
Yemen expects actions from Saudi-led coalition regarding unilateral truce: Houthi
25 April 2020
The chairman of the Supreme Revolutionary Committee of Yemen, Mohammed Ali al-Houthi, has dismissed the Saudi-led coalition's extention of a unilateral ceasefire in the war-ravaged Arab country by one month, saying Yemenis are expecting serious actions rather than words, which are simply media maneuver.
"Over the past two weeks, what we witnessed ran counter to what was declared since there were upticks in bombardments as well as escalation [of clashes] on all fronts by the alliance," Houthi wrote in a post published on his Twitter page on Saturday.
The remarks came a day after the Saudi-led military coalition decided to "extend the ceasefire for a month," according to its spokesman Turki al-Maliki, the state-run Saudi Press Agency (SPA) reported.
Violence continued in several provinces, including Ma'rib, a stronghold of Saudi-backed militiamen loyal to Yemen's former president Abd Rabbuh Mansur Hadi, throughout the period.
Aid groups worry that persisting fighting in the war-torn country could cause a catastrophe, and further undermine its already weakened ability to contain the novel coronavirus pandemic.
Yemen reported its first coronavirus case earlier this month in the oil-producing southern province of Hadhramaut, which is under the control of Saudi-sponsored Hadi loyalists.
Saudi Arabia is reportedly using the novel coronavirus (COVID-19) pandemic as a 'fig leaf' looking for an exit to the quagmire it has created for itself in Yemen.
The supreme national emergency committee for COVID-19 in Yemen said on April 10 the infected patient was identified in the port town of Ash Shihr, and he was in stable condition and receiving care.
Separately, the president of Yemen's Supreme Political Council, Mahdi Mohammad al-Mashat, described the comprehensive solution plan submitted by the Houthi Ansarullah movement on a nationwide ceasefire and cessation of the ongoing Saudi-led blockade as promising and a practical way out of Yemen's conflict.
"The peace initiative that we announced on the eve of the fifth anniversary of the September 21 Revolution is still standing," Mashat said in an exclusive interview with Arabic-language al-Thawra (Revolution) daily newspaper published on Saturday, stressing that Yemeni forces reserve the right to respond to any act of aggression.
The plan reportedly consists of three pivotal issues: it demands a ceasefire and a complete halt to the Saudi-led onslaught, abolition of the tight blockade imposed on Yemen, adoption of economic and humanitarian measures and initiation of the inter-Yemeni political process.
The United Nations special envoy for Yemen says he expects the country's warring sides to reach a ceasefire agreement "in the immediate future."
Mashat further noted that they were in touch with Saudi Arabia as they "will not close any door that leads to peace," but stressed,"We will not make concessions that would threaten the sovereignty of our country."
He highlighted that Yemen welcomes friendly and cordial relations with all world countries, and wishes for lasting and comprehensive peace.
Mashat said the United Nations is providing cover for the Saudi-led coalition of aggression and doing nothing to alleviate the repercussions of the economic war on Yemen, calling on Russia and other major world powers to play their roles and safeguard international treaties.
The Yemeni Petroleum Company says the Saudi-led coalition has impounded 127 oil tankers and imposed massive fines on the war-torn country.
The US-based Armed Conflict Location and Event Data Project (ACLED), a nonprofit conflict-research organization, estimates that the war has claimed more than 100,000 lives over the past five years.
More than half of Yemen's hospitals and clinics have been destroyed or closed during the war by the Saudi-led coalition, which is supported militarily by the UK, US and other Western nations.
At least 80% of the 28 million-strong population is also reliant on aid to survive in what the United Nations has called the world's worst humanitarian crisis.
https://www.presstv.com/Detail/2020/04/25/623888/Yemen-expects-actions-from-Saudi-led-coalition-regarding-unilateral-truce-Houthi
-------
Israeli settlers attacks against Palestinians rise 'noticeably,' rights group says
25 April 2020
Israeli settlers have noticeably escalated attacks against Palestinians in the occupied West Bank in April despite restriction of movement and lockdowns due to the COVID-19 pandemic, a rights group says.
In an official report on Saturday, the Israeli rights group B'Tselem said since the outbreak of the contagious disease in the occupied territories, the settlers have ramped up their assaults with full support from the Tel Aviv regime.
B'Tselem said during the first three weeks of the current month only at least 23 attacks by settlers had been documented compared to 23 such incidents throughout March, adding that 11 of these attacks were conducted after mid-March, when strict restrictions on movement and social gatherings were imposed.
The report went on to say that for comparison it was worth noting that only 11 attacks had been recorded in January and 12 in February.
According to the report, in these violent incidents, Israeli settlers, some of them carrying firearms, physically assaulted Palestinians with clubs, axes, electroshock weapons, stones and assault dogs, inflicting severe injuries in a number of cases.
It added that settlers also launched attacked Palestinian homes, set their cars on fire, vandalized their property, and uprooted their olive trees and other crops as well as sealing their livestock.
B'Tselem said that such incidents occurred throughout the occupied West Bank, stressing that three flash points have witnessed most of the attacks, namely the area around the recently-expanded outpost of HavatMa'on in the southern hills of al-Khalil (Hebron).
The second epicenter has been the area around the Shilo settlement and its adjoining bloc of outposts, it added, saying that in this area the villages of al-Mughayir, Turmusaya, Qaryut and Qusrah have also been within target range.
The area around the Halamish settlement, where another new outpost was recently established, has been the third epicenter in the West Bank, the report added.
Furthermore, Israeli settlers harass Palestinian shepherds almost every day in the Jordan Valley in the vicinity of Rimonim and Kochav Hashahar settlements, and also in the southern parts of al-Khalil, the report added.
B'Tselem added that Israel settlers also graze their cattle and sheep in Palestinians' cultivated fields, mostly in the Jordan Valley, on a daily basis, stressing that these routine acts of harassment and vandalism were not included in the data gathered by the rights group.
"Five of eight attacks on Palestinian homes in March occurred in the presence of soldiers, who not only allowed the settlers to do as they pleased but took action against Palestinians trying to protect their families and homes. In some cases, soldiers arrested residents, and in at least three incidents fired tear gas canisters at residents," B'Tselem said.
"In three incidents, the soldiers arrived with the marauding settlers or joined them early on in the assault. Similar incidents occurred in April, with soldiers firing rubber-coated metal bullets and tear gas canisters at residents, as has happened in the villages of Qusrah and a-Shuyukh on April 6," the report further read.
For years, Israel has clearly allowed its settlers to assault Palestinians and inflict damage on their property as one of its policies. This has included provision of military protection for the attackers, and in some cases troopers' active participation in the assault, B'Tselem concluded.
Palestinians want the West Bank as part of a future independent Palestinian state with East Jerusalem al-Quds as its capital.
https://www.presstv.com/Detail/2020/04/25/623886/Israeli-settlers-West-Bank
-----
Coronavirus imperils Ramadan meals, assistance in Gaza
Apr 25,2020
GAZA CITY, Palestinian Territories — The Muslim holy month of Ramadan is a time for giving, with mosques and charities feeding thousands, but coronavirus has left many in the Gaza Strip wondering how they will manage this year.
"The markets and mosques are closed. The good people who give us money or aid each Ramadan are facing a tough situation," said 47-year-old Palestinian Salah Jibril, who is unemployed.
He said his family normally counted on using the assistance they received during Ramadan to help them throughout the rest of the year.
That is partly due to rapid measures taken by the local government, run by Islamist group Hamas, which has announced all mosques will remain closed throughout the holy month.
During Ramadan, the faithful refrain from consuming food and even water during the day, breaking their fast at sunset with family and in large groups.
Mosques and other charitable organisations feed thousands of poor people during the month, while individuals often give large sums of money to help the impoverished -- a donation known as zakat.
But this year in the strip, large public meals are banned and no concrete announcements have been made about alternate arrangements.
"It isn't enough to pay the electricity, water and gas bills, a well as the food and drinks, and medicine for when the kids are sick," he said.
Fifty-year-old father of seven Abdullah Al Omreen used to earn a meagre living selling fruit and vegetables in central Gaza, but is now unemployed.
During Ramadan, "we receive alms from the rich and they also provide us meals daily. But this year the whole situation is different," he said.
The coronavirus crisis has increased calls for Israel to lift its crippling, almost 13-year-long blockade of the enclave that it insists is necessary to isolate Hamas.
The mood might be dampened, but many Gazans are still getting into the Ramadan spirit, putting up decorations on the front of their homes.
"Despite the difficult economic situation due to the coronavirus, we decorate our homes with Ramadan lanterns," said Moeen Abbas, owner of an ice cream shop.
http://jordantimes.com/news/region/coronavirus-imperils-ramadan-meals-assistance-gaza
-------
Iran Welcomes Ramadan amid Fears of 'Fresh Outbreak' of Coronavirus
Asharq Al-Awsat
Iranian health officials raised fears of a "fresh outbreak" of coronavirus cases in the country as Ramadan began, just two weeks into a gradual reopening of shops.
Iranian authorities have in phases since April 11 allowed the reopening of a number of businesses that were closed as part of measures to curb the spread of the COVID-19 disease. Mosques, however, remained closed until further notice and authorities have ordered that iftar meals -- when extended family and friends traditionally gather to break their day-time fasts after sunset -- must be restricted to the immediate family.
"We usually go to the mosque to pray, but not this time," said Ahmad Bakhchi, who sells religious goods at north Tehran's Tajrish Bazaar abutting the Imamzadeh-Saleh mosque, an important shrine that remains shuttered, AFP reported.
Fellow vendor Morad Ali Soleimani, whose nearby stall is stocked with kitchenware, said "closing the mosques was the right decision".
Health ministry spokesman KianoushJahanpour said Iran has now recorded 89,328 cases of COVID-19, including 1,134 over the past 24 hours, since its first case in February.
Jahanpour reiterated that social distancing and hygiene measures to guard against the novel coronavirus needed to remain in place.
https://aawsat.com/english/home/article/2253241/iran-welcomes-ramadan-amid-fears-fresh-outbreak-coronavirus
-----
Amir-Abdollahian congrats Islamic states' ambassadors on Ramadan
Apr 25, 2020
TEHRAN, Apr. 25 (MNA) – Iranian Parliament Speaker's Special Aide for International Affairs Hossein Amir-Abdollahian in a message on Sat. congratulated the advent of the blessed month of Ramadan to the ambassadors of the Islamic countries.
Accept my sincere congratulations on the occasion of the blessed month of Ramadan, the month of revelation of the Holy Quran and the month of God's mercy and forgiveness.
With wishing success for the Islamic Ummah and human community in the fight against the novel coronavirus pandemic and other regional and international threats, it is hoped that Islamic Ummah, with empathy and unity, would lead to a prosperous future full of happiness, blessing, and health.
Here, I seize this opportunity to wish evermore health and well-being for you dear ambassadors and your colleagues from the Almighty God.
https://en.mehrnews.com/news/158020/Amir-Abdollahian-congrats-Islamic-states-ambassadors-on-Ramadan
----
Arab world
Ksrelief Delivers More Aid to Aden, Launches Ramadan Food Project in Lebanon
26 April, 2020
Asharq Al-Awsat
The King Salman Humanitarian Aid and Relief Center (KSRelief) continued distributing various humanitarian aid to the displaced people affected by the torrential rains in Yemen's Aden.
The assistance, which was launched in cooperation with the for the Al-Khair Humanitarian Relief Organization, included 250 food baskets weighing 18 tons and 250 bags of shelter.
This aid came especially to alleviate the suffering of the displaced people affected by the torrential rains in the region, and in the framework of the humanitarian efforts that the Kingdom of Saudi Arabia provides through the KSRelief in all fields and for all Yemeni provinces without discrimination.
The Riyadh-based center also distributed Ramadan food baskets to the needy families and those displaced in Mahra governorate. Up to 373 food baskets, weighing 28 tons, were distributed, benefiting 300 families.
Meanwhile in Lebanon, the Saudi center cooperated with Al-Ghina Charity Association, to launch launched a project to distribute 26,000 food baskets to the most needy families from different nationalities.
According to the Saudi Press Agency, KSRelief teams will deliver the food baskets to the families houses, taking into account the measures taken by the Lebanese authorities to protect their citizens and residents from the pandemic of the novel coronavirus (COVID-19).
https://aawsat.com/english/home/article/2253231/ksrelief-delivers-more-aid-aden-launches-ramadan-food-project-lebanon
-----
Saudi Arabia partially relaxes lockdown for Ramadan but keeps 24-hour curfew in Mecca
26/04/2020
Saudi Arabia's King Salman issued an order to partially lift the curfew in all regions of the kingdom, to become from 9 a.m. to 5 p.m., starting Sunday through Wednesday May 13, while keeping a 24-hour curfew in Mecca and in previously isolated neighbourhoods, state news agency (SPA) said early on Sunday.
The order also allowed the opening of some economic and commercial activities, which includes wholesale and retail shops in addition to malls, in the period from 6 to 20 Ramadan, which is from Wednesday April 29 to Wednesday May 13.
The holy month of Ramadan began on Friday with Islam's holiest sites in Saudi Arabia and elsewhere largely empty of worshippers as the coronavirus crisis forced authorities to impose unprecedented restrictions.
During Ramadan, Muslims the world over join their families to break the fast at sunset and go to mosques to pray. But the pandemic has changed priorities, with curbs on large gatherings for prayers and public iftars, or meals to break the fast.
In a rare occurrence in Islam's 1,400-year history, Mecca's Grand Mosque and the Prophet's Mosque in Medina - the religion's two holiest locations - will be closed to the public during the fasting period.
Prayers from inside the mosque at Mecca on the first evening of Ramadan on Thursday were restricted to clerics, security staff and cleaners, in a ceremony broadcast live on television.
In comments marking the start of Ramadan, King Salman, who is the Custodian of the Two Holy Mosques, lamented the need for social distancing during the holy month.
"It pains me to welcome the glorious month of Ramadan under circumstances that forbid us from prayers in mosques," he said, according to the official Saudi Press Agency.
At a near-empty Al-Aqsa Mosque in Jerusalem, an imam called out the first Friday prayers of Ramadan across a windswept plateau almost devoid of worshippers.
A handful of clerics in face masks knelt below the pulpit, keeping several feet apart to comply with coronavirus restrictions.
Ramadan typically draws tens of thousands of Muslims daily to the mosque and the adjoining Dome of the Rock. Worshippers will instead have to watch prayers on television.
https://www.france24.com/en/20200426-saudi-arabia-lockdown-ramadan-covid-19-coronavirus-mecca
------
Ajman eases restrictions on malls, restaurants and other businesses for Ramadan
The National
April 25, 20203
Ajman will lift restrictions on malls, restaurants cafes and other businesses for the duration of Ramadan.
The emirate had measures in place to stop public gatherings and prevent the spread of Covid-19 but these will be lifted – with conditions – to allow people to "secure essentials".
The Department of Economic Development on Saturday issued a list of guidelines for "reopening economic activities" while still protecting public safety.
The conditions include the mandatory use of face masks and optional use of gloves by anyone who leaves their home. Those who do go out, are also limited to four hours outside their home and must maintain a distance of two metres from others.
Sharjah municipal staff disinfect public areas as part of a major cleaning operation taking place across the country. Antonie Robertson/The National
Shopping centres can open as of April 28 from 12pm to 10pm daily but only 30 per cent of the shops in the malls can be open at one time. Similarly, those shops, restaurants and cafes cannot exceed 30 per cent customer capacity.
Buffets and shisha cafes are still banned from opening and all restaurants and cafes must provide only disposable tableware to their customers. Cinemas, other attractions and changing rooms must remain closed.
People are allowed to exercise outdoors either individually or with one other family member but this must be near their home and for only one hour per day. Group exercises are not allowed.
Salons can reopen but only offer hairdressing and nail clipping, according to the department, which said salons would also be expected to sanitise all equipment after each use and appropriately protect their staff.
Companies can reopen their offices but cannot exceed more than 30 per cent of their staff in the workplace. The rest should continue to work remotely. Priority to resume work in offices is given to employees who live in Ajman. Meetings or gatherings of more than five people are prohibited and offices cannot be open for longer than eight hours per day.
The disinfection drive will continue every evening from 10pm to 6am, when no one is allowed to leave their home – except in case of absolute necessity.
https://www.thenational.ae/uae/government/ajman-eases-restrictions-on-malls-restaurants-and-other-businesses-for-ramadan-1.1010806
-----
Modon completes construction of 5 new mosques in Abu Dhabi
1 hours, 16 minutes ago
Abu Dhabi Department of Municipalities and Transport (DMT) has announced that it has completed work on five of the 20 mosques that are being built across the emirate in co-ordination with Modon Properties, a master developer of real estate projects.
Of this, 10 will come up in the capital and five each in Al Ain City and the Al Dhafrah Region which will all be delivered by the end of this year.
The DMT said the first set of five mosques have already been delivered to the General Authority of Islamic Affair and Endowment which were all constructed in less than 4 months despite current challenges and Covid-19 precautionary measures put in place.
The department said the remaining 15 mosques will be completed and delivered before the end of this year. These include five additional mosques in Abu Dhabi, five in Al Ain, and five in Al Dhafra.
Hamad Al Mutawa, Executive Director of Operations Affairs Sector in the DMT said: "We are keen to implement the vision of our wise leadership in developing a complete sustainability community that reflect our values and culture, and contribute to provide all the needs of society, in line with our strategic priorities aimed at building integrated urban complexes in which all are available."
Constructing community facilities in the emirate, including mosques, is part of the department's strategic plan to enhance the infrastructure in Abu Dhabi especially in high growth areas, in a manner that aligns with the government's vision to promote sustainability while constructing modern infrastructure projects and community facilities to highest international standards" stated Al Mutawa.
"This also includes creating an ideal ground that contributes to stimulating demographic and economic growth, providing essential community facilities that meet the requirements of the citizen, and serve residential areas in Abu Dhabi," he added.
Modon said all the five mosques established in the Riyadh City in Abu Dhabi had been completed in a record time not exceeding four months. These can accommodate a total of more than 2,500 persons - nearly 400 to 500 persons for each mosque.
These mosques are distinguished by their distinctive heritage designs that are in line with the standards of the General Authority for Islamic Affairs and Endowments, stated Modon.
Also, it includes a women's prayer room, a muezzin room, an imam's room and internal and external ablution facilities, in order to ensure that all necessary supplies are provided in accordance with the highest quality standards, it added.
http://www.tradearabia.com/news/CONS_367151.html
-----
North America
Virtual event invites all Canadians 'to keep the spirit of Ramadan alive and well' in spite of pandemic
Apr 25, 2020
Thursday marked the beginning of the holy month of Ramadan, during which most Muslims abstain from eating and drinking from sunrise to sunset.
Usually when breaking fast, Muslims gather to eat with friends and family. But this year, because of restrictions intended to slow the spread of COVID-19, there will be no major gatherings during Ramadan.
One community, though, has created a virtual gathering to give everyone — Muslims and non-Muslims alike — a chance to participate in Ramadan.
Ahmadiyya Muslim Jama'at Canada — the Canadian branch of the Ahmadiyya Muslim religion — has created a virtual Ramadan event, and is inviting all Canadians to meet online and participate in Ramadan activities on Saturday at 2 p.m. CST.
"Generally there are lots of questions around Ramadan. How we fast, why we fast," said Mubarak Syed, a member of the Ahmadiyya Muslim community in Saskatoon.
"Particularly in Ramadan, there's more socializing, more gathering at the mosque [for] prayers, getting together for evening suppers, breaking the fast," Syed said. "But this year, we would not be able to do that due to the pandemic.
"It is a time of self-reflection and self reformation and self discipline," he said. "To me, fasting is like a refresher course, both physically and spiritually."
Raed Al Jamous, a Syrian refugee who moved to Saskatoon in 2016 with his wife and children, is looking to find the positive in this unusual situation.
"We need to be optimistic. It's a good opportunity to adjust, to build ties, and just a good opportunity to be grateful for being safe at home," Al Jamous said.
https://www.cbc.ca/news/canada/saskatoon/ramadan-online-coronavirus-pandemic-1.5545246?cmp=rss
-----
US Consul General wishes blissful Ramazan to Muslims
April 26, 2020
US Consul General in Lahore, Catherine Rodriguez wished a blissful Ramazan to Muslims across Pakistan on Saturday, while urging them to 'stay home and stay safe' in the wake of COVID-19 outbreak. In a video message posted at the onset of the holy month of Ramazan, she said, "This Ramazan is going to be a little different but there are certain things which remain the same. This is an opportunity for self-reflection, acts of generosity, acts of charity but the most importantly acts of kindness." Taking the opportunity, the US diplomat also urged people to practice social distancing as a measure to contain coronavirus pandemic. "Social distancing is important for you, your family and for the people of Pakistan to avoid health challenges caused by the coronavirus outbreak", she added. Catherine Rodriguez reminded people of the need to work together to flatten the curve of disease incidence. Ramazan, the 9th month of the Islamic Hijri calendar, is observed as a month of fasting by Muslims across the globe. The sacred month is marked by self-purgation, devout prayers and community service.
https://nation.com.pk/26-Apr-2020/us-consul-general-wishes-blissful-ramazan-to-muslims
-----
Practices for Muslim Holy Month of Ramadan Affected by Coronavirus
April 25, 2020
Most observant Muslims began fasting for Ramadan on Friday, the holy month commemorating the first revelation of the Quran to the Prophet Muhammad.
Ramadan is the ninth month of the Islamic lunar calendar during when Muslim adults fast from dawn until dusk, unless they are ill, pregnant, diabetic, breastfeeding or traveling.
Fasting is one of the "five pillars" of Islam, along with the declaration of faith, daily prayers, charity and pilgrimage to Mecca.
"The fast is performed to increase spirituality, discipline, self-restraint and generosity while obeying God's commandments,'' said Hussam Ayloush, executive director of CAIR-LA, Southern California's largest Muslim civil liberties and advocacy organization.
Like the observances of Easter and Passover earlier this month, the observance of Ramadan has been altered by the stay-at-home order issued by Gov. Gavin Newsom in an attempt to stop the spread of the coronavirus.
With mosques closed, like churches and synagogues, some mosques will stream daily Quran recitations, commentaries and Isha and Taraweeh prayers.
The Fiqh Council of North America, a national council of Islamic legal scholars, has called on mosques and Islamic centers to "strictly follow the health and state official guidelines for social gatherings and distancing" and to hold special nightly Ramadan prayers "at home within a family setting."
"Ramadan will be a difficult time for many Muslims who will be fasting and praying without their families and friends around," Ayloush said.
In his message on Ramadan, President Donald Trump said, "For millions around the globe, this holy month is an opportunity to renew and strengthen their faith through rigorous fasting, devout prayer, reflective meditation, reading the Quran, and charitable deeds. These acts are closely aligned with the universal values that the Islamic faith promotes — peace, kindness, and love and respect for others.
nbclosangeles.com/news/local/practices-for-muslim-holy-month-of-ramadan-affected-by-coronavirus/2352109/
-----
Trump's immigration ban is troubling but not as much as his fulminations on mosques
26/04/2020
What's the point of Donald Trump's new immigration ban? Just like his decision to ban Muslims from entering the US three years ago, Trump's new, temporary immigration restriction lacks both sense and sensibility.
The US president cast his April 21 announcement as a jobs-protection measure, meant to "help unemployed Americans be first in line for jobs as America reopens." It was a pointless statement meant to explain a pointless action.
The 2017 Muslim ban was ridiculous because no extremist from any of the seven countries on Trump's list had carried out a fatal attack in the United States in 40 years; the 9/11 hijackers did not come from the banned countries – Somalia, Syria, Iran, Iraq, Libya, Sudan or Yemen – and refugees had not killed a single person in a terrorist attack in the US since the 1980 Refugee Act.
Trump's new, temporary ban on immigration is ridiculous because the coronavirus outbreak has already led the State Department to put most consular services on hold around the world. Immigration to the US is neither occurring nor likely to occur any time soon with all visas and asylum claims, in effect, suspended. Refugee admissions have been suspended since March 19 after the United Nations and the International Organisation for Migration (IOM), an inter-governmental organisation, temporarily halted refugee travel. The US is not processing refugee arrivals and won't do so until May 15 at the earliest. So, Trump's new immigration suspension is meant for an already suspended system.
Add to that the discordant note struck by the Trump White House, which recently unveiled guidelines to help states across America decide on loosening lockdowns and reopening their economies. The new immigration suspension sends a contrary message. Trump has exempted foreign seasonal guest workers — fruit and vegetable pickers — one of the largest sources of immigration at the moment. With 26 million Americans filing for unemployment benefits in the past few weeks, wouldn't it make sense for some of them to be drafted in to do the other jobs that are available and need doing?
The US president's intentions are unclear, the motivation much less so. It's not only Democrats who discern "xenophobic scapegoating" of foreigners in Trump's new restrictions on immigration. Long-serving senators belonging to Trump's Republican Party are also casting doubt on the logic and rationale for pausing legal immigration to the United States. Hours after Trump made his announcement, Chuck Grassley, the senior Republican senator from Iowa, noted: "We've been a welcoming nation and we need people."
That isn't the message Trump has sent in the five years he has been on the political stage. Just as with the 2016 election, it's obvious his re-election campaign strategy will deploy tried and tested malevolent tools that trigger and weaponise racial and religious resentment of minorities, migrants and Muslims.
The strategy is increasingly obvious. Ahead of the holy month of Ramadan, Trump retweeted a comment by a conservative author asking if mosques in the United States would be subject to the same social distancing restrictions during Ramadan as churches during Easter. The suggestion seemed to be that Muslim places of worship generally receive better treatment than Christian ones at the hands of local governments and the law enforcement authorities. But Trump was unrepentant about his promotion of a specious and inflammatory idea. Asked by a reporter about his retweet, Trump offered a rambling response that was clear on only one point. "Because they go after Christian churches but they don't tend to go after mosques. And I don't want them to go after mosques! But I do want to see what their event is…the Christian faith is treated much differently than it was, and I think it's treated very unfairly."
No evidence has been presented in support of the claim. It sits oddly with the reality. There have been attempts to block mosque-building in places as disparate as New York City and Murfreesboro, Tennessee; mosque surveillance and Trump originally rose to political fame on his startling 2015 promise to literally ban all Muslims from entering the United States.
Pitching mosques into the febrile atmosphere of a world shut down by a pandemic merely feeds grievance politics, possibly taking it to dangerous heights. The new immigration suspension, too, is yet another brick in Trump's promised wall between an exclusivist idea of America and everyone else.
https://thearabweekly.com/trumps-immigration-ban-troubling-not-much-his-fulminations-mosques
----
'A New Perspective': Muslims Praying Away From Mosques This Ramadan
By FRANKIE GRAZIANO
3 HOURS AGO
Praying together in a mosque could put Muslims at risk of catching COVID-19. As a result, mosques are closed to the public.
That makes for a very different celebration of the holy month of Ramadan in 2020. It means that special evening prayers must be done at home.
Instead of participating in evening prayers among a congregation at the masjid, or mosque, Samee Malik, 18, leads his family in prayer from his living room. He performs the Taraweeh – the evening prayer that follows a day of fasting -- standing in front of Abdullah, his other brother, and his parents with his body pointed in the direction of Mecca.
"It kind of like gives us a new perspective how we can stay connected to our religion and keep our faith strong in these times that there's so much uncertainty," said Malik.
In Ramadans past, he'd be at the Berlin Mosque. That's where the Islamic Association of Greater Hartford held evening prayer Friday. A shaykh recited verses from the second chapter of the Quran -- but in front of no congregants.
Dozens of followers, including Samee Malik, participated virtually. He watched the shaykh on Facebook Live while he sat on the couch.
A screengrab of the Malik family performing the Taraweeh prayer in their Newington living room, which a Connecticut Public Radio reporter was able to follow along with via Zoom video conferencing.
"That's the thing I'll miss the most," Malik said. "That's where I get to spend the month with my friends and create those long-lasting memories of the month."
Imams with the Islamic Association of Greater Hartford are asking families to sit and watch a virtual Taraweeh every night and then, pray it themselves at home following the service.
https://www.nepr.net/post/new-perspective-muslims-praying-away-mosques-ramadan
-----
US: Authorities probe fire that damaged Missouri Islamic centre
12 hours ago
US authorities have said they are investigating a fire that badly damaged an Islamic centre in Missouri on the first day of Ramadan.
The FBI is offering a $5,000 reward for information leading to the arrest of anyone connected to the fire which broke out on Friday, coinciding with the start of a holy month for Muslims.
Richard Quinn, the special agent in charge of the St Louis Division, announced the reward on Friday, hours after the fire broke out early that morning at the Islamic Center of Cape Girardeau, located about 185km (115 miles) south of St Louis.
According to Norman Baker, a Cape Girardeau Fire Department battalion chief, a man was captured on a security camera engaging in "suspicious activity" shortly before the fire began at about 5am, the New York Times reported.
"[Missouri Division of Fire Safety] is part of a joint local-state-federal probe of this suspicious fire in Cape Girardeau," Missouri Governor Mike Parson wrote in a tweet on Friday.
According to Sergeant Joey Hann with the Cape Girardeau Police Department, the team is investigating it as a potential case of arson, local broadcaster KFVS reported on Friday.
The Missouri chapter of the Council on American-Islamic Relations (CAIR), a Muslim advocacy group, said the fire began at the front door of the building.
CAIR noted the suspicious timing of the blaze as Thursday night was the beginning of Ramadan, a holy month during which Muslims fast and pray.
"Because the fire was deemed 'suspicious,' and because it occurred at a house of worship on a significant religious date, we urge law enforcement authorities to investigate a possible bias motive for the blaze," CAIR's national communications director, Ibrahim Hooper, said in a statement.
According to Hann, a man had made threats against the centre about two years ago, prompting the department to assign an officer outside, the New York Times reported.
https://www.aljazeera.com/news/2020/04/authorities-probe-fire-damaged-missouri-islamic-centre-200425175527173.html
-----
Africa
Mosque raid video: Malema says police were well within their rights
by Andrea Chothia
2020-04-25
Economic Freedom Fighters (EFF) leader Julius Malema, said there is nothing wrong with the way in which police entered and arrested 17 men in a mosque.
A video, showing police storming into a mosque where roughly 20 men were praying, became the talk of the town on social media on Saturday 25 April.
The arrests come in the midst of two very important things. First, it's the holy period of Ramadan for Muslims across the world. It began on Thursday 23 April and it will end with a celebration of Eid on 23 May. The other important consideration is that South Africa is currently undergoing a lockdown, which first and foremost, prohibits social gatherings, including prayer gatherings.
While some found the manner in which police spoke to the men offensive, others said a mosque is a holy place and so the police should have had enough respect to take off their shoes before entering the mosque.
He responded to the video on Twitter saying that there was nothing wrong with how police conducted themselves inside the mosque.
"Rubbish, nothing wrong here. We must all comply with the lockdown regulations irrespective of our background, colour, and religion. Attack SA police service."
Rubbish, nothing wrong here. We must all comply with the lockdown regulations irrespective of our background, color, and religion. Attack @SAPoliceService
There seemed to have been divided opinions on Twitter. While some argued that police going inside the mosque with their shoes was disrespectful, others said that the men think they're better than everyone else.
"But it's wrong for the police to get in with their boots inside the prayer room, as for upholding the regulations I agree," said one Twitter user.
On Friday 24 April at about 13:00 members from the South African Police Service Tactical Response Team (TRT) were conducting patrols around the Pretoria West area when they were alerted to a group of people allegedly contravening the Regulations of the Disaster Management Act by gathering in a mosque.
"The members responded to the complaint and found a group of people converged in a building at Retief Street, Pretoria West. The group were preparing to worship when they were discovered," said Police spokesperson Brigadier Vishnu Naidoo.
https://www.thesouthafrican.com/news/police-arrest-men-mosque-lockdown-video-julius-malema/
-----
Ramadan: Renew acts of charity, MURIC urges Muslims
By Chris Irekamba
26 April 2020
As Muslims undertake fasting in the holy month of Ramadan, the Muslim Rights Concern (MURIC) has reminded the faithful to renew acts of charity in obedience to Prophet Muhammad's injunction to Muslims.
The human rights advocacy group also appealed to the Federal and State governments to relax the lockdown temporarily to avoid unforeseen calamity. The Islamic group noted that hunger had the potential of provoking criminality, which in turn, is capable of leading to death.
In a statement signed by its director, Professor Ishaq Akintola, the group said: "Nigerians must also religiously follow the instructions of health authorities and those of the government.
Also to lessen the hardship associated with the lockdown in the country, the Muslim Rights Concern launched MURIC COVID-19 Relief Scheme in March 2020 and Muslims from all parts of the country have been donating to the scheme and the money realised is channeled to widows, orphans and other vulnerable Nigerians through state chairmen of the organisation.
Calling all Nigerians to combat the spread of the pandemic, the group said: "There is no gainsaying the fact that COVID-19 is a deadly pandemic and we in MURIC realised very early that all hands must be on deck to combat its spread, as well as to ameliorate the people's suffering. MURIC in particular has a special interest in generating palliatives for vulnerable Nigerians during this lockdown."
"As at midnight of Sunday, April 19, 2020 the scheme has received N2, 210,500 and disbursed N2, 033,000 through the chairmen of state branches of MURIC," the statement read.
https://guardian.ng/news/ramadan-renew-acts-of-charity-muric-urges-muslims/
-----
Europe
Coronavirus: The NI doctors observing Ramadan during a pandemic
By Rebekah Logan
17 minutes ago
But amid a global pandemic, this year's celebrations will look very different for Muslims across Northern Ireland.
Traditionally a time for prayer, reflection and fasting, the month-long festival will this year be celebrated behind closed doors.
The changes will be significant for most but for those working on the front line during the pandemic, they pose even greater challenges.
For Dr Bushra Khan, working in the community means she must change her personal protective equipment (PPE) each time she comes into contact with a new patient.
"When I go into work each day, I don't know what I'm going to be faced with, we have to wear lots of PPE to keep ourselves safe, but it can also lead to dehydration," she said.
"We celebrated it in school while sitting exams, we had it as first-time parents with a new baby, we had it while juggling working hours and hot summer days, and this year we will have it during a global pandemic."
Mum to seven-year-old Hannan Iqbal and seven-month-old Aizah Rana, Dr Mushtaq cut her maternity leave short last month to return to the NHS front line during the coronavirus crisis.
"I questioned whether I should stay home with my family but I decided that I couldn't sit by while my colleagues, my community and my country needed me the most," she said.
"The whole purpose of Ramadan is to create and nurture good human beings, so what would be the purpose of fasting if we weren't offering our help?
"Maybe isolation will give us some room to explore and reflect within, to rebuild our virtual relationships and connection with God.
"It will be very isolating, but hopefully people will stop and think about the purpose of their creation and come back with more positive ways to live."
https://www.bbc.com/news/uk-northern-ireland-52397280
-----
FBI investigates fire that damaged Missouri Islamic center
25 April 2020
CAPE GIRARDEAU, Mo. (AP) - The FBI is offering a $5,000 reward for information leading to the arrest of anyone connected to a fire that badly damaged an Islamic center in southeastern Missouri and that coincided with the start of a holy month for Muslims.
Richard Quinn, the special agent in charge of the St. Louis Division, announced the award Friday, hours after the fire broke out early that morning at the Islamic Center of Cape Girardeau. Twelve to 15 people were evacuated and escaped injury. Fire Chief Travis Hollis said the damage to the building was extensive.
The Missouri chapter of the Council on American-Islamic Relations, a Muslim advocacy group, said the fire began at the front door of the building. CAIR noted the timing of the blaze - Thursday night was the beginning of Ramadan, a holy month during which Muslims fast and pray.
"Because the fire was deemed `suspicious,´ and because it occurred at a house of worship on a significant religious date, we urge law enforcement authorities to investigate a possible bias motive for the blaze," CAIR's national communications director, Ibrahim Hooper, said in a statement.
https://www.dailymail.co.uk/wires/ap/article-8257223/FBI-investigates-fire-damaged-Missouri-Islamic-center.html
-----
Coronavirus: Boris Johnson returning to work to face pressure over lifting lockdown measures
Tom Gillespie
Sunday 26 April 2020
Boris Johnson will return to work on Monday under pressure from the Labour leader and Conservative donors over lifting coronavirus lockdown measures.
The prime minister, who was treated in intensive care after contracting COVID-19, will be back in Downing Street just over a fortnight after leaving hospital.
Labour leader Sir Keir Starmer has stepped up pressure on the government to set out an "exit strategy" for lifting lockdown measures that were put in place on 23 March to slow the spread of coronavirus.
His intervention comes as a series of Conservative backers, who have donated millions of pounds to the party, have urged the government to begin loosening the restrictions to allow the economy to start up again.
The British retail industry's lobby group and its main trade union has issued new guidance to retailers in preparation for an anticipated easing of measures and the reopening of more stores.
In his call for an exit strategy, Sir Keir said in a letter to Mr Johnson that it was essential ministers learned lessons from mistakes that have been made in dealing with the crisis so far.
He added that the UK is in danger of falling behind other countries, as well devolved administrations in Scotland and Wales, which were already engaged in "adult" conversations with their citizens as to how the restrictions could be eased.
Ministers have so far resisted calls for an exit strategy, arguing it risks undermining their central message that people need to stay home to prevent the spread of coronavirus.
However, Sir Keir's letter echoes concerns expressed by some senior Conservatives alarmed at the mounting damage to the economy being caused by the lockdown.
The Labour leader said any exit strategy would only be effective if the government puts the necessary planning, investment and infrastructure in place early.
He wrote: "Simply acting as if this discussion is not happening is not credible, especially when other governments and our own devolved administrations have been able to communicate so much more.
"The British public have made great sacrifices to make the lockdown work. They deserve to be part of an adult conversation about what comes next. If we want to take people with us and secure their consent, this is necessary now.
"This is a national crisis and therefore needs a national response. The coming weeks require urgent preparation and planning from the government. We have already seen the consequences of poor planning and preparation. That cannot happen again."
He also said the government had been too slow to increase testing and too slow to get personal protective equipment (PPE) to frontline NHS and care staff.
He continued: "If we are to learn from these mistakes, the government cannot fall short in its preparation for what happens when the time is right for lockdown measures to be gradually lifted.
"The UK government is behind the curve on this. I fear we are falling behind the rest of the world. That is why we need to see a significant step-change in the government's response to this pandemic.
Conservative backers Michael Spencer and Peter Hargreaves, the banker Sir Henry Angest, Phones4u founder John Caudwell and restaurateur Richard Caring all told The Sunday Times they wanted to see some reopening of the economy.
Steve Morgan, the former boss of the housebuilder Redrow, told the paper: "We're actually in danger that the medicine - if you want to call the lockdown that - is more harmful than the cure.
"I'm strongly in favour of getting the country back to work. This is not about profit; this is about saving the country from going bankrupt, from mass unemployment, from businesses going bust, people losing their livelihoods and homes."
Professor John Edmunds, a member of the Scientific Advisory Group for Emergencies (SAGE) which is advising the government on its response to the outbreak, has warned any relaxation risked an upsurge of new cases.
He told the Observer: "The strategy behind plans to lift the lockdown is based on the idea (that) you could then control the epidemic by testing people for infections before tracing their contacts.
"However, if we lifted the lockdown now, the testing and tracing system would be overwhelmed. We will have to get case numbers down a lot lower than they are now before we can think of lifting current regulations."
The British Retail Consortium (BRC) lobby group and the Usdaw retail union have offered social distancing guidance for non-food retail stores ahead of an expected easing of lockdown measures.
The guidance draws on government advice and lessons learned by the "essential" retailers that have been allowed to stay open during the lockdown, such as supermarkets and pharmacies.
It includes providing hand sanitiser for customers, encouraging shoppers to visit stores alone, limiting numbers in shops at any one time, keeping customers two metres apart, installing protective screens at tills, as well as stepping-up cleaning and encouraging cashless payments.
The government said on Friday it was too early to lift the lockdown, though economic data indicates Britain's economy is crumbling under the strain.
British retail sales fell by the most on record in March as a surge in food buying for the lockdown was dwarfed by a plunge in sales of clothing and most other goods.
https://news.sky.com/story/coronavirus-boris-johnson-returning-to-work-to-face-pressure-over-lifting-lockdown-measures-11978859
-----
Coronavirus: serial killers at large
26/04/2020
On 17 March, chief scientific adviser Vallance declared that less than 20,000 deaths in the UK from Covid-19 would be a "good outcome" in terms of "where we would hope to get to with this outbreak". But, with a further hospital 813 deaths reported yesterday, taking the UK reported total to 20,319, Vallance's "good outcome" will soon be a distant memory.
In fact, the 20K mark was passed some time ago – exactly when we will never know. But, as almost everyone must know by now, the published figure does not include deaths in care homes, hospices and in the community. And, on 17 April, one of the largest providers, Care England, suggested that care home fatalities had reached 7,500.
Even for care homes, that might be an under-estimate. In other parts of Europe, these institutions are estimated to account for half of all deaths from Covid-19. With other deaths in the community, outside the hospital system, that would put our total at over 40,000 already.
Given that the death rate in a epidemic usually follows a bell-shaped curve, and we may not even be at the halfway point, whatever we have now might be doubled before we are in the clear, and then only if cases don't take off once lockdown restrictions are lifted.
Elsewhere, we have the idiot savant, Delingpole, railing against the lockdown as always, but also hitting out at the Mail which, a week into April, was retailing the results of a study which indicated that the UK could be worst coronavirus-hit nation in Europe with 66,000 deaths in the first wave of the epidemic.
And yet, with what we already know, we can surmise that over 60,000 deaths in the UK is a realistic proposition. And, at this stage, it would be unwise to presume that would be the full extent of an epidemic that could easily bounce back if lockdown restrictions are eased.
What makes this a distinct possibility is the way the epidemic has been handled so far, with hospitals having become reservoirs of infection, with staff becoming infected and freely circulating in the community, unwittingly reseeding the population and keeping the epidemic going. Add to that the way the hospitals have passed on infection to care homes, these too have become reservoirs with their staff members also reseeding the population.
As to how hospitals function in this way, it is pertinent to note that, in the 2008 edition of the Cabinet Office's National Risk Register, it was noted that, of the 2002-3 SARS outbreak, over 8,000 people had been affected, of whom over 750 had died. The majority of cases occurred among close family members associated with an initial case, and hospital workers who had cared for infected patients.
The vulnerability of hospital staff has thus been well established since we first encountered novel coronavirus respiratory infections and, if there was any doubt, one only has to see the detail of the structured measures that are required to protect hospital staff from infection.
Illustrated here is Cotugno Hospital in Italy, a specialist infectious diseases facility that now only treats Covid-19 patients, a facility designed for the purpose of dealing with infectious patients. The reporter here puts the hospital's success down to having the right kit but, in such operations, the design comes first. Only when that is right can the secondary, procedural measures hope to succeed.
In the necessarily less formal environment of a residential care home, staff have no realistic chance of avoiding either cross-infection between patients or themselves acquiring infection. And so one must question how it is that so many ended up having to take in infected patients, for which purpose they were so manifestly ill-equipped.
Here, for once, the Telegraph is doing a halfway decent job, almost behaving as if it was still a newspaper. With a headline declaring "Care homes' soaring death rate blamed on 'reckless' order to take back Covid-19 patients", it examines the events that gave rise to the current situation.
In particular, it highlights tow "damning policy documents" published on 19 March and 2 April, in which officials told NHS hospitals to transfer any patients who no longer required hospital level treatment, and set out a blueprint for care homes to accept patients with Covid-19 or who had not even been tested.
The documents are indeed damning, the first on the two, dated 19 March 2020 effectively required the hospital service turf out 15,000 patients to make room for the expected "surge" of Covid-19 patients, anticipating that about half of these would need support from health and/or social care.
The peremptory tone of the "discharge requirement" (for that is the document's title) is quite chilling. Hospitals are told that patients who meet the discharge criteria should be transferred from wards within one hour of decisions being made that they should leave, to designated discharge areas. It then says that discharge from hospital "should happen as soon after that as possible, normally within two hours".
As to the second document, dated 2 April 2020, this is headed: "Admission and Care of Residents during COVID-19 Incident in a Care Home". It makes the unrealistic and, bluntly, scurrilous assertion that patients with Covid-19, whether symptomatic or asymptomatic, can be safely cared for in a care home, on the basis of guidance set out in the document.
Apart from setting out a scale of PPE, which most care homes have been unable to obtain, it makes bland assertions such as: "Care home staff who come into contact with a Covid-19 patient while not wearing PPE can remain at work". This, it says. is because in most instances this will be a short-lived exposure, unlike exposure in a household setting that is ongoing.
Experience in UK hospitals, where there are numerous examples of uninfected patients being admitted, only for them to succumb to Covid-19, and the Chinese experience where the proportion of nosocomial infection in patients with Covid-19 was 44 percent, affecting not only patients but staff, mainly doctors and nurses, would tell anyone but the most cynical (or heartless) that the guidelines were completely unrealistic.
To give the Telegraph its due, in an editorial, it asks: "How does the Government explain its advice to care homes?" Is it possible, it ponders, that in the rush to reduce pressure on the NHS and increase capacity, decisions were taken that passed the risk on to care homes instead?
It seems, says the paper, that while attention has been focused on hospitals – where the number of dead has been more accurately recorded – there was a hidden spike of deaths in care homes, the timing of which might in fact coincide with this policy. If so, this is a shameless part of the coronavirus story that demands explanation.
And in yet another piece, the paper asserts that, "Care homes should be places of safety", point out in passing that health secretary Hancock has admitted that 15 care workers are known to have died in England – in addition to the 400 or so residents who might be dying per day.
Once again, therefore, we confront the imbecility of converting district general hospitals into Covid-19 treatment centres, having to come to terms with the realities of what that entails, while the so-called Nightingale Hospitals run on empty.
Additionally, we see a separate report that "two new waves of deaths are about to break over the NHS" as patients suffering life-threatening conditions are unable of unwilling to secure the treatment they need.
In response, we see the head of the NHS launch a major new drive to persuade the public to seek the urgent care and treatment they need. This is NHS chief executive Sir Simon Stevens, who claims that "NHS staff have worked hard to put in place measures allowing people to access care safely – such as splitting services into Covid and non-Covid". But the man deludes himself if he believes the measures can restore confidence in what has become what one of my readers dubbed, the National Homicide Service.
Unjustified or not, the fact is that policy decisions made by NHS and other health planners are killing people. And while these serial killers are at large, no one is safe.
http://eureferendum.com/blogview.aspx?blogno=87589
-------
Official declines to comment on whether Cummings contributed at SAGE coronavirus meetings
25 April 2020
The medical director of NHS England has declined to comment on whether or not Boris Johnson's chief adviser Dominic Cummings made contributions to a meeting of scientists advising the government on the coronavirus outbreak.
Share article from onfacebookTweet article from Listen to The New European on SpotifyListen to The New European on iTunesemail article from
Almost four years after its creation The New European goes from strength to strength across print and online, offering a pro-European perspective on Brexit and reporting on the political response to the coronavirus outbreak, climate change and international politics. But we can only continue to grow with your support.
Downing Street dismissed claims its scientific advice could be politicised following the disclosure that Cummings has attended meetings of the Scientific Advisory Group for Emergencies (SAGE).
Professor Stephen Powis, one of the few publicly-known members of the panel, emphasised it was a "scientific discussion" when asked about what contributions Cummings made to meetings.

"At SAGE, it is a scientific discussion. What I have witnessed and experienced is a scientific discussion between scientific advisers," Prof Powis said.

Send your letters for publication to The New European by emailing letters@theneweuropean.co.uk and pick up an edition each Thursday for more comment and analysis. Find your nearest stockist here or subscribe to a print or digital edition for just £13. You can also join our readers' Facebook group to keep the discussion and debate going with thousands of fellow pro-Europeans.
"Robust discussion at time as we consider the evidence, conclude what the evidence is telling us, sometimes point to where the evidence is missing and where we need to gain and generate further evidence."

He added that the group then provides advice to government officials "in terms of the scientific basis of the choices that government quite rightly has to make as elected representatives".

Pushed on whether or not Cummings made a contribution, Prof Powis said: "It's the scientists that make the scientific contributions and the scientists and the experts in that group, that are absolutely involved in generating the advice.

"The advice comes from those scientific experts to government, and government officials, that's exactly what Sage is set up to do.
The controversy over SAGE - which will advise ministers on the lifting of restrictions - came after The Guardian reported that Cummings had been present at key meetings.

The newspaper reported that Ben Warner, a data scientist who worked with him on the Vote Leave campaign in the Brexit referendum, had also been present.

In a strongly worded statement, a No 10 spokesman confirmed that Cummings and Warner had attended or listened in to SAGE meetings, but denied they had in any way affected the group's advice.
https://www.theneweuropean.co.uk/top-stories/dominic-cummings-contributions-at-sage-coronavirus-meetings-1-6624364
------
UK Government under fire over Covid-19 advice as deaths pass 20,000
26-04-2020
Britain's Government today defended the independence of the scientists advising it on the coronavirus after it emerged that Prime Minister Boris Johnson's controversial chief aide had attended meetings of the group.
A man walks on Millennium Bridge wearing a protective mask, as the lockdown due to the coronavirus outbreak continues, in London. Source: Associated Press
Criticism of Johnson's Conservative Government mounted as the UK became the fifth country in the world to report 20,000 virus-related deaths and counting.
The Government said today that 20,319 people with Covid-19 have died in British hospitals, an increase of 813 from the death toll reported the day before. The figure does not include deaths in nursing homes, which are likely to number in the thousands.
Scientists say the UK has reached the peak of the pandemic but is not yet out of danger. The number of people hospitalised with Covid-19 is declining, and the number of daily deaths peaked on April 8.
As fears recede that the health system will be overwhelmed, opponents are stepping up their attacks on Johnson's Conservative government over shortages of protective equipment for medical workers and a lack of testing for the virus.
After a report in The Guardian, the government confirmed that Johnson's adviser Dominic Cummings had attended several meetings of the Scientific Advisory Group for Emergencies, or SAGE, and listened to discussions. But it denied the Guardian's claim that Cummings — who is not a scientist — was a member of the group.
Cummings is a contentious figure, a self-styled political disrupter who was appointed to a key role by Johnson after masterminding the victorious "leave" campaign during Britain's 2016 referendum on European Union membership.
SAGE is a usually little-known group headed by Chief Scientific Adviser Patrick Vallance and Chief Medical Officer Chris Whitty. The government has declined to publish its full membership, saying that could leave the scientists open to lobbying or other pressure.
David King, a former government chief scientific adviser, told The Guardian he was "shocked" to learn political advisers were involved in SAGE meetings. But other scientists who have advised the government said it was usual for political aides to attend, though only as observers.
"The best way to clear all of this up is for the government to be completely transparent with us and publish the minutes of the SAGE committee," said Labour health spokesman Jonathan Ashworth.
"We should publish the membership of SAGE; remove any non-scientist members; publish their advice in full; and publish dissenting opinions with the advice," he tweeted.
The government says its response to the pandemic has been guided by scientific advice. That advice is under increasing scrutiny by critics who accuse the government of being slow to respond to the outbreak. Britain imposed a nationwide lockdown on March 23, later than in many other European countries. The measures — including the closure of schools, pubs and non-essential shops — have been extended until at least May 7.
There are indications some people are growing impatient with the restrictions, which have brought much of the British economy and routines of daily life to a halt. Road traffic has begun to creep up after plummeting when the lockdown first was imposed.
Some businesses are making plans to reopen after implementing social-distancing measures. Several automakers say they plan to restart production in May. Budget airline Wizz Air said it will resume flights May 1 between London's Luton Airport and several European destinations.
Meanwhile, health authorities urged Britons not to ignore symptoms of conditions other than the coronavirus, amid fears that cancer and other illnesses are going untreated.
Public Health England said visits to hospital emergency departments have fallen by almost 50 per cent in April from the same month last year. The charity Cancer Research UK estimated that 2,250 new cases of the disease could be going undetected each week, partly because people are reluctant to go to hospitals for fear of catching the virus or overburdening the system.
The National Health Service encouraged people to seek urgent help if needed and to continue to attend services such as cancer screening and maternity appointments.
https://www.tvnz.co.nz/one-news/world/uk-government-under-fire-over-covid-19-advice-deaths-pass-20-000
-----
Southeast Asia
My Minister: Datuk Seri Dr Zulkifli Al-bakri Working for all Malaysians
26 Apr 2020
By ZAKIAH KOYA
IT is important that ulama do not make things difficult for the followers of the faith to keep their religious obligations and tenets, especially in a time of a pandemic like Covid-19, says Religious Affairs Minister Datuk Seri Dr Zulkifli Al-bakri.
The man with the familiar goatee, dressed as always in a robe and fez-like hat, takes his place in front of a screen far larger than him in his Putrajaya office for our exclusive interview.
He doesn't yet have the air of a minister. It was only last month that the former Federal Territory mufti was suddenly thrust into the limelight as one of two non-politicians appointed as ministers by Prime Minister Tan Sri Muhyiddin Yassin.
Usually seen with a smile and a calm face, Zulkifli is a not a stranger even to non-Muslims, for he always had a multi-religious and multiracial perspective on Muslim matters when he was a mufti. In the past, decisions about such matters made by the Religious Affairs Ministry have stepped on the toes of non-Muslims. For Zulkifli, however, humanity is his top priority.
"I wish for a Malaysia where if a Muslim is driving a car and he sees a nonya, he stops and offers a ride, he sees Ramasamy, he stops and has a nice chat, offers a meal and asks how they are doing – this is the struggle and if we can reach (such scenarios), it will be a big success.
"My role is not confined to only Muslims. Islam has to be made suitable to the current multiracial situation and the religion is seen as polite and is respected by everyone. It is important that the religion does not raise suspicions among any other parties.
"However, certain crises that have happened over the years have brought about suspicion among us, and these suspicions are being poked and played up.
"My role is to tell (everyone) what is the real Islam – it is a religion of politeness and respect (towards others), " says Zulkifli.
In the interview, he talks of the need to instil positive values and stay away from corruption, the need for clerics to move away from tradition when necessary and the need to assist everyone regardless of race and religion.
My duties are divided into two, the written and unwritten. What is written in the official letter from the government is the management and overseeing of agencies under the ministry, such as the Islamic Development Department, mufti offices in the states, the Federal Territory Islamic Council, the Islamic Economic Development Foundation, Tabung Haji and other religious bodies.
We also have contact with state religious offices and we also have to look into the allowances of religious schools in states under the government. We also have to oversee staff from the Federal government such as from the judiciary "loaned" to the state governments.
For example, when I took up this post, Covid-19 happened. We created a fund called Musa'adah (The Help). As soon as we launched it, our target groups were the Orang Asli who are mostly non-Muslims, new Muslim converts, non-Muslims, taxi drivers, the homeless. In the time I have been here (for one month), we have spent RM132mil to assist the needs in the capacity of agencies nationwide.
I am directly involved in the affairs of Islam. However, in the need to harmonise interactions among everyone, my role is not confined to Muslims only. To us Muslims, Islam is the right religion, but Islam respects other religions and we have to be polite and respect others. For example, when one converts and the parents are not Muslims, in Islam, one must respect one's non-Muslim parents by not being confrontational and by taking care of them. If that is done, we will be in harmony.
In terms of our principles as Muslims, we cannot say that all religions are the same but we can say that all religions lead towards goodness. The Quran says, "Your religion is yours and my religion is mine. There is no compulsion in Islam". That does not mean one can leave Islam just like that, but it means that all religions other than Islam are free to be practised and no one can force someone to convert to Islam.
I can only know that when I am finishing my tenure. For now, I try to bring together the views of the state muftis, for example on the issue of Friday congregations under the MCO in mosques. We did not want certain states to allow prayer congregations, so, I needed to ensure there is a seam of unity in the rules we put across nationwide.
Islam also should not be labelled as just prayers, haj, zakat, fasting and believe in in Allah as one; we also want to show that we feed the hungry, we help the poor. There is a need for us to look at the behaviour of human kind, if they are not taught values and organised in their behaviour, they become worse than animals, to the extent that they commit despicable things which even animals would not do.
I also question how we can return true humanity with noble values and lead so that each person can be the one who holds the trust of humanity in this world.
I see divorce cases, broken families, teenagers without love, unmarried and pregnant teenagers. How do we treat these cases and how do we help them to live in peace and calm? Human capital is very important.
When we work, we need to distance ourselves from bribery, do our work properly, avoid laziness, and do not play hooky at work. How do we instil these values and good character into our lives? This is not only the job of a religious affairs minister but also of everyone.
We had a meeting of the National Fatwa Council on whether a swab test would lead to invalidating the fast, and we decided it would not. We depend on the advice of the Health Ministry. We try to harmonise our decisions as much as possible, and what is important is religious obligation. But even with religious obligations, we follow according to the circumstances.
If you are sick, you can pray at home, or in this pandemic, we pray at home with family members, and those who are positive minded will try to create a "my home, my heaven" concept.
So now religious obligations can be fulfilled calmly without having to rush home and we should respect the month of Ramadan and the family. In that way, we will have made greater religious obligations.
As for replacing the traditional ceramah, there are many online sermons – many ustaz and preachers are now very IT savvy with Facebook, Skype, etc.
We see a Ramadan where the norms have changed and we must accept this is a new way of living, but humanity must be upheld at all times.
Covid-19 has changed the world. Arab countries, where there are many knowledgeable clerics who know the religion well, have made decisions which are in line what we have done. For example, not praying in mosques, cannot congregate, and praying at home. It has been accepted this is the way to contain the pandemic.
When it comes to Ramadan, we have to sacrifice tradition at times, but religious obligations are continued. Traditions can be added, can be lessened and can be delayed but religious obligations must be performed. We may not be able to pray in mosques but we can pray at home. We may not be able to worship how we would normally but we must do what we are able to. God does not burden us with more than what we are able to bear.
There are hidden blessings. We see unity (in fighting against the epidemic), assisting frontliners without caring whether they are Indians, Chinese or Malays. We see people handing over food to the police at roadblocks. Before this, we would curse those manning roadblocks but now we understand.
We now think more, plan more, learn more. I never knew what sanitiser was really for, the need to wear gloves and masks, social distancing, nikah online through video conferencing – these are weird things for us Malays. There are blessings in disguise although we have to wade for some time before we break the chain of the spread of Covid-19.
Normally, we would deal with what we don't know with the knowledge that we have. When the epidemic happened, the rule is that we should look at the clear picture. Many ulamas have re-looked at their own views and they have accepted the reality.
When I looked at the national fatwas, I see how there is much adaptation to the situation as required by Islam and the ruling "God does not make it difficult for you" is applied.
We do not stop people from worshipping but worshipping in congregations. We came up with this decision from the clerics in Azhar University (in Cairo). Even in Mecca, the clerics have said there will be no congregations in the mosques of Mecca and Medina except for the few who live there.
We stay at home and we pray at home. Don't go inviting tens of people but we do as we are ordered and we will make decisions from time to time based on the advice of the Health Ministry.
In the Federal Territory, when I was a mufti, zakat fitrah was reduced to RM5 and those who can afford, can pay RM7. The zakat fitrah collection is not as much as zakat on property or income.
We give out to those eligible for zakat on a monthly basis. During the epidemic, we also gave special contributions as an addition due to the pending Raya celebrations.
This group is big. We have assisted them as our principle is that no one must die of starvation. We have recce the communities and if we hear of someone needing assistance, we will provide it. Some may not really need it, but in this crisis, even if someone has yet to register but we come to know they are in need, we will assist them. We have a fund of RM5mil from the public and we have already given out more than RM4mil. That is only those online, and we do not make it difficult.
The Quran says give to the poor and the ones captive in war. Those captive in war (in Islamic history) were not Muslims, so when we have more than our needs, respect guests and neighbours and we should share what we have.
I myself must follow what has been ordered by the government. If I do not follow, then it would be a difficult case (laughing).
Usually during Ramadan, I would not return to my hometown. During Hari Raya, I would pray with the King. It has been like that for the past few years since I became a mufti. Only the second day of Hari Raya, I would return.
I have travelled to many places but my dream is to spend one Ramadan in a Mecca mosque one day, just in worship and partaking of what is there with the congregation, as I did when I was a student with nothing in hand.
https://www.thestar.com.my/news/focus/2020/04/26/my-minister-datuk-seri-dr-zulkifli-al-bakriworking-for-all-malaysians
-----
Don't expect PN to learn from our 'plunder the GLCs' history
GooseNBanter: Based on the tone of most commenters here we can deduce that:
1. Everyone welcomes this cause taken up by these Malay-Muslim NGOs as a breath of fresh perspective to same age-old quandary;
2. Commenters are both Malays and non-Malays;
3. Everyone is in the same storm but on different boats.
However, if your concerns for the success and profitability of these government-linked companies (GLCs) should be truly based on "demi kemakmuran negara dan kesejahteraanrakyat" (for the success of the country and welfare of the people) and nothing else, would it not be a struggle to achieve this if from the onset we are already partisan in our thinking?
The groups said: "Therefore, GLCs must return to its role to uphold the trust of the Malays and all Malaysians" versus "therefore, GLCs must return to its role to uphold the trust of all Malaysians."
Your respective organisation charters or manifestos, institutionalised or otherwise, would already have made it clear to your members as to your purpose. Maybe it is for the Malay cause, the upholding of Islam or the development of bumiputera commerce, et cetera. But there is no necessity for a partisan approach to achieve a plural objective. One negates the other.
Business success relies highly on logical thinking, with some emotional considerations for balance. On the other hand, politics is a highly emotional scope encompassing people, sentiments, race, religion, creed, culture, etc, with logic to underline the equation.
Vijay47: The stand taken by this coalition of Malay-Muslim NGOs is stunning, to say the least, as it is a vision we have never encountered before. Yet it is obviously most welcome.
The attitude that confronts the country, and especially the non-Malays, is usually far more belligerent and fanatical, focusing on perceived threats from the minority community and how the Malays must unite to face this enemy of race, religion, and rulers.
You have correctly pointed out that politics and business simply do not mix, a truth that was evident almost from the beginning of Malaysian time. What other intelligent conclusions can be drawn from the countless NGOs whose only pride is that they were consistent in their abysmal failures?
It was plain that managerial positions in these public bodies were just rewards for political affiliation and subservience. Such damaging policies have been uniformly adopted by all three governments that we have been cursed to fall under. And now PAS has chosen to make it more blatant.
But sirs, while you spoke of the disharmony of politics and commerce, you refer only to the mortal ailment and not the cure. The simple solution to these woes is that the best minds must be appointed to steer these public sector vehicles.
It is not suggested that only non-Malays be chosen to lead. Pick the best, unmindful of which community they come from. With such a basis, in the resultant mix, there surely would be capable Malays also in the vanguard. And with this healthy leadership, we would experience a greater likelihood of successful national NGOs.
Slumdog: Why would the Perikatan Nasional (PN) government want to learn from history? The PN government is a clone of Umno. It is no different from their past masters who have a penchant for plundering and mismanagement.
GLCs are seen as cash cows for certain politicians and their equally corrupted cronies to ransack the coffers, make dubious investments, pay inflated property prices and drive the GLCs to the ground. Then they put out their hands for bailouts. This is their gravy train.
Kural: This forthright criticism by the Allied Coordinating Committee of Islamic NGOs (Accin) and others should discourage all and any further measures in this regard by Prime Minister Muhyiddin Yassin's government despite the yoke PAS and de facto Law Minister Takiyuddin Hassan in the present government.
It should not be too difficult for a concerned Malay economics professor in any of the many public universities to do speedy exploratory research of the past 30 years pointing out many of the negative indicators of management failures in statutory agencies and GLCs, and the consequent massive financial burden on public finances.
Huge as it was, the 1MDB debacle is but the tip of the iceberg going back some three decades since the start of Dr Mahathir Mohamad's leadership. This national stain of wasting public resources on any pretext must be stopped.
Simple Truth: Yes, blame Mahathir. He started it all with the likes of Malaysia Airlines (MAS) and the banks and Proton. He wanted to make Malay tycoons at that time and succeeded, except that they became millionaires at the expenses of the GLCs, and taxpayers had to bail them out.
If this continues, and the Malays continue to harp on a Malay-Muslim government, the nation will go bankrupt in no time. Thanks to the 'only Malays can be ministers' cry by these so-called nationalists.
This is because they are here to fight for themselves. They are not here to fight for Malays, Chinese, Indians, the Orang Asli and East Malaysians. Hence, GLCs are a means to benefit them, their families and cronies.
Also, what can the prime minister do? If PAS pulls out, Bersatu will be wiped out in the next general election as it does not have enough support.
Please give the PN government a break because they are working hard to clean up the mess Mahathir and the Pakatan Harapan clowns have left behind.
You are saying PN is working very hard to clean up the mess created by Mahathir and Harapan. Which minister is doing the cleaning up? The health minister? What mess did Harapan create? Or are you just talking nonsense?
Mat MD: The failures of many past GLCs reflect the poor management of the entities headed by unfit members of parliament without the basic knowledge of running business enterprises.
As greed overwhelmed them once they were appointed, their priorities were to amass wealth in order to enable them to indulge in lavish lifestyles.
As a consequence, several of the MPs, for their corrupt practices involving millions of ringgit, are now facing court charges and waiting for their turn to be sent to prison.
Anonymous 770241447347646: Times are bad and the future is uncertain. If any of the GLCs fail this time, the administration will not be able to rescue that organisation.
There have been so many trials and errors and it has cost taxpayers billions of ringgit to save them again and again. This time, the money is not there anymore.
The PN government cannot afford to make mistakes. If nothing else, the reason is there are many Malay employees attached to these GLCs. Their livelihood will be put in jeopardy.
The PN administration needs the best minds to not only steer this nation through the choppy waters but also make sure that none of the GLCs sinks in these waters.
https://www.malaysiakini.com/news/522587
-----
Ramadan in history: Quarantine first introduced by Islam
Julmunir I
April 26, 2020
USTADZ Abdul Baki Abubakar, popularly known as UstadzBaki, is a respected theologian in the Philippines and an alumnus of the Al-Azhar University in Cairo. He narrated the life of the Muslim scholar of medicine, Ibn Sina (980-1037), who suspected that some diseases were spread by microorganisms.
Ibn Sina's full name was Abu Ali Al-Hussein Ibn Abdullah Ibn Sina. In the West, he is known by the Latin version of his name: Avicenna.
UstadzBaki said Ibn Sina came up with the method of isolating people for 40 days to prevent human-to-human contamination, calling this method al-Arba'iniya ("The Forty").
He added that traders from Venice heard of the successful method applied by Ibn Sina and took this knowledge back to Italy and called it "Quarantena" ("The Forty" in Italian).
Now it can be told, UstadzBaki said, that methods currently being used in much of the world to fight pandemics have their origins in the Islamic world.
He said the Prophet of Islam historically dealt with pandemics during his time, and his methods are now guidelines set by the World Health Organizations to deal with the current coronavirus pandemic.
"Wash your hands frequently, don't leave infected areas and don't visit infected areas," can be attributed to Islam's final messenger, UstadzBaki added.
He said the guidelines are based on the historic hadith, or narration, of the Prophet, which has been widely shared across social media platforms after the current coronavirus crisis began to spread across the world since last year.
"When you hear that a plague is in a land, do not enter it and if the plague breaks out in a place while you are in it, do not leave that place," Prophet Mohammad said.
Amid the coronavirus outbreak, many activities during Ramadan are certain to be curtailed in Muslim-majority nations in the Middle East and elsewhere.
Saudi Arabia's government said it would maintain the ban on all congregation prayers in the country, including the Taraweeh, a set of special night prayers that take place during the holy month.
Aleem Basher has advised every Muslim that while they religiously perform the practices being done during the month of Ramadan like the performance of the Taraweeh being done in the masjid, the Muslim faithful are deemed excuse because of the Covid-19 protocols like the social distancing strictly enforced by the government particularly by the Armed Forces of the Philippines, personnel of the Philippine National Police and barangay tanod or village law enforcers.
Those performing the Taraweeh prayer are expected to observe physical distancing protocol, as they pray together in a congregation where they traditionally stand shoulder to shoulder.
Muslim Filipinos in other parts of the country — particularly in BaSulTa Basilan, Sulu, Tawi-Tawi) provinces, which are under the Bangsamoro Autonomous Region in Muslim Mindanao (BARMM) — will still observe Ramadan with much dedication and strict compliance with the protocols of the Inter-Agency Task Force on Covid-19.
Many workplaces, as well as most restaurants and recreational places are likely to be closed all day throughout Ramadan because of the pandemic.
Mayor Hadji HadarHajiri, of the island municipality of Lugus in the second district of Sulu, said the province, under Gov. Abdusakur Tan, also chairman of the Sulu Inter-Agency Task Force on Covid-19, remained free of the coronavirus as reported by the BARMM Ministry of Health.
He said they might be able to perform fasting for the whole month of Ramadan without fear and anxiety of being contaminated by the dreaded virus.
Fasting during Ramadan, the fourth pillar of Islam, has a particularly high importance, derived from its very personal nature as an act of worship, the mayor added.
Vice Mayor AlmedzarHajiri, the national vice president for Mindanao of the Vice Mayors League of the Philippines, has appealed to all Muslims to observe Ramadan with solemn devotion and at the same time asked everyone to pray for the whole Philippines to be totally free from the coronavirus pandemic.
"Ramadan Mubarak" and "Ramadan Kareem" are common greetings exchanged in this period, wishing the recipient a blessed and generous month, respectively.
https://www.manilatimes.net/2020/04/26/news/regions/ramadan-in-history-quarantine-first-introduced-by-islam/718957/
-----
South Asia
Midland Bank rolls out Islamic banking window
April 26, 2020
Midland Bank has recently launched a Shariah-based Islamic banking window named "Midland Bank Saalam" to cater to the needs of the customers who want to do banking as per Shariah requirements.
The customers now can avail all Shariah banking products through the window from any of its branches and digital channels.
Nilufer Zafarullah, chairperson of the bank, introduced the service by opening the window at its Gulshan branch at the beginning of the board meeting held through video-conferencing, according to a statement.
The platform will provide state-of-the-art Shariah banking services to the customers, she said.
https://www.thedailystar.net/business/news/midland-bank-rolls-out-islamic-banking-window-1896829
------
NATO hands over equipment to Kabul Police to assist security, stop coronavirus spread
26 Apr 2020
The NATO-led Resolute Support Mission handed over equipment to Kabul Police in a bid to help with the security and stop spread of the novel coronavirus (COVID-19) in the capital.
"Our support for #ANDSF during the #COVID19 outbreak continues. Kabul police received 18,000 surgical masks, 18,000 gloves, 18,000 disinfectants and sanitizers, protective equip. kits & infrared thermometers to assist their efforts to provide security and #stopthespread of #coronavirus in #Afghanistan's largest city," the Resolute Support mission said in a Twitter post.
It also added "These supplies are being distributed to the 16,000 #Kabul #police officers providing protection for the city's residents. #NATO Resolute Support stands behind our #Afghan partners."
The Ministry of Public Health on Saturday announced that 133 people have contracted the coronavirus disease in the past 24 hours, raising the total number of the infected people to 1,463.
According to Public Health Ministry officials, the disease has so far killed at least 47 people across the country.
https://www.khaama.com/nato-hands-over-equipment-to-kabul-police-to-assist-security-stop-coronavirus-spread-04725/
----
Children, elder man among 14 killed, wounded in latest Taliban attacks in Faryab
26 Apr 2020
The Taliban militants killed or wounded at least 14 civilians including an elder man by conducting a series of attacks in northern Faryab province.
The Ministry of Interior (MoI) in a statemet said the Taliban militants fired a mortar round on Kohi Village in Qaisar district, which kiled or wouned at least 11 civilians including many children.
The statement further added that a Taliban roadside bomb killed a child and wounded another civilian in Almar district of Faryab.
The Taliban militants also opened fire on a 70-year-old man in Sufi Qala Village of Qaisar district and killed him, the interior ministry added.
https://www.khaama.com/children-elder-man-among-14-killed-wounded-in-latest-taliban-attacks-in-faryab-04723/
-----
Noor raises questions about presidential inauguration consequences, indirectly pointing at Abdullah
26 Apr 2020
Ata Mohammad Noor, the chief executive of Jamiat-e Islami party and former governor of Balkh province, has raised questions about the consequences of presidential inauguration of Abdullah Abdullah.
Noor posted a graphic work in his official social media account earlier today which consists of a statement and Dr. Abdullah's photograph taken from his presidential inauguration in which he kisses the holy Quran.
The statement states that 'Nader Khan signed in holy Quran and sweared, killed Amir Habibullah Khan Kalani and some of his accomplices. Till date, the people call him (Nader Khan) a traitor.'
The statement further added that 'Presidential inauguration and oath taking took place with the kissing of Quran in the presence of a large gathering of elites, I do not know what would the consequences be? What should we address him?'
However, he regretted his decision for supporting Abdullah during the elections and following the formation of government of national unity, calling him (Abdullah) a snake up the sleeve.
While having no major role during the 2019 presidential elections, Noor appeared to support the electoral team of the incumbent Ashraf Ghani and had predicted that there would be no formation like national unity government following the elections.
https://www.khaama.com/noor-raises-questions-about-presidential-inauguation-consequences-indirectly-pointing-at-abdullah-04722/
------
URL: https://www.newageislam.com/islamic-world-news/forget-hindu-muslim-donate-plasma/d/121676
New Age Islam, Islam Online, Islamic Website, African Muslim News, Arab World News, South Asia News, Indian Muslim News, World Muslim News, Women in Islam, Islamic Feminism, Arab Women, Women In Arab, Islamophobia in America, Muslim Women in West, Islam Women and Feminism