New Age Islam News Bureau
11 March 2012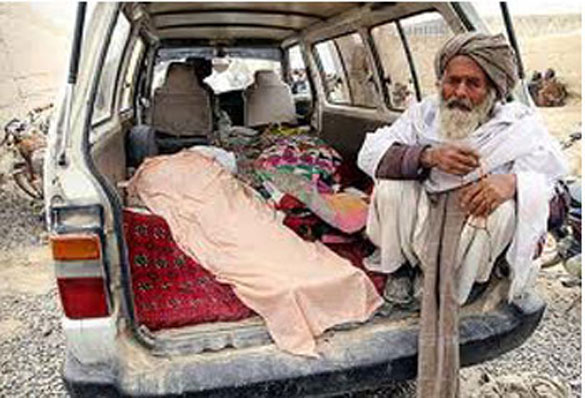 • Rogue US soldier kills at least 16 Afghan civilians
• Suicide blast at Pakistan funeral kills 13
• Nigeria is becoming Africa's Pakistan
• Arbitrary Arrests and Detention in Bangladesh Must End Immediately
• Government plan favours Islamic schools in Turkey
• How come Hindu men aren't converting, only marriageable young girls?
• Indian Delegation of GMJ Terms Israel Epicenter of Terrorism
• World Day of Muslim Culture
• Cops, mayors: NYPD risks access with Muslim spying
• The N.Y.P.D. and Muslims
• Muslim community assures Peace and Security for the Christians in Kashmir
• Bomb kills 13 in northwest Pakistan
• Bomb blast hits church in Nigeria's Jos, authorities say
• Israel launches fresh air strikes on Gaza
• Kenya blames al-Shabab for deadly Nairobi grenade attack
• 9/11 mastermind set to face US military court
• Annan visit strikes positive note as Assad vows peace
• India: JKLF chairman ridicules Govt, appeals for amity
• Pakistan Sufi preacher's visit to Mumbai, India draws flak
• Activists and journalists condemn Indian Journalist's arrest for Israel diplomat's car bombing
• India: Bhatkal Jamia Islamia to Host International Educational Convention
• A good Muslim's better life cut short by extremists
• Interest-free microfinance hope for poor Muslims
Complied by New Age Islam News Bureau
Photo: Rogue US soldier kills at least 16 Afghan civilians
URL: https://newageislam.com/islamic-world-news/forcible-conversion-hindu-girls-rise/d/6826
-------------
Forcible Conversion of Hindu Girls on Rise in Sindh: HRCP
PTI
KARACHI, March 11, 2012, On an average around 20 to 25 Hindu girls are being forcibly converted to Islam every month in the southern Sindh province, Human Rights Commission of Pakistan (HRCP) has said.
Urging the authorities to take note of these forced conversions, HRCP officials told reporters on Saturday that culprits were taking advantage of loopholes in the law.
Amarnath Motumel of the HRCP said that within a month 20 forced conversions had taken place.
"Apart from minor school girls, married women with children are not spared either," he said.
The issue of Hindu girls being forcibly converted has come to the fore after the case of 18-year-old Rinkle Kumari from Sukkur who has converted and taken the Muslim name of Faryal after marrying a Muslim boy.
The family of the girl claims she was kidnapped and forcibly converted even after she appeared in court in Sukkur and claimed she converted out of her own free will.
But Motumel pointed out that not only were affected families warned of dire consequences but whenever a Hindu girl or her family appeared in court hundreds of religious zealots gather to pressurise them or they take to the streets as pressure tactics and to create an atmosphere of fear.
The families of Rinkle Kumari were also present at the conference in which her brother Inder said that had she been allowed to meet with her family members privately and even once she would never have converted.
"Despite the President's orders for the girl's rescue we are still waiting for something to be done."
HRCP official Professor Badar Soomro said there was a need to enact new laws to restore a sense of security among the Hindu community.
He also said if a girl is kidnapped and her family registers a case she should be kept in a Darul Aman at least for a month before she is produced in court to record her statement.
http://www.thehindu.com/news/international/article2984531.ece
-----------
Rogue US soldier kills at least 16 Afghan civilians
Reuters
KANDAHAR: Mar 11, 2012, A US soldier went on a shooting rampage in southern Afghanistan on Sunday, bursting into the homes of civilians in villages near his base in the middle of the night and killing up to 16 people, an Afghan minister told reporters.
Minister of border and tribal affairs Asadullah Khalid, who is investigating the incident, said the soldier entered three homes, killing 11 people in the first one.
Other Afghan officials said at least seven people died. The incident came just weeks after US soldiers burned copies of large numbers of Qurans at a NATO base, triggering widespread anti-Western protests, and plunging already strained ties between Kabul and Washington to a new low.
The soldier has been detained and an investigation is underway, the NATO-led International Security Assistance Force (ISAF) coalition said.
Civilian casualties have been a major source of friction between president Hamid Karzai's Western-backed government and US-led NATO forces in Afghanistan.
"I cannot explain the motivation behind such callous acts, but they were in no way part of authorized ISAF military activity," ISAF deputy commander Lt Gen Adrian Bradshaw said in a statement.
http://timesofindia.indiatimes.com/world/south-asia/Rogue-US-soldier-kills-at-least-16-Afghan-civilians/articleshow/12221392.cms
--------
Suicide blast at Pakistan funeral kills 13
By Lehaz Ali (AFP) –
PESHAWAR, March 11, 12, A suicide bomber blew himself up at a funeral near the northwestern city of Peshawar on Sunday, killing at least 13 people and wounding more than 30 others, police and hospital officials said.
The blast went off near a graveyard where people had just offered funeral prayers in the Badaber area on the outskirts of Peshawar, senior police officer Kalam Khan said.
"It was a suicide attack, we have found the head and legs of the bomber," he said. "At least 13 people have died and more than 30 wounded," he said.
Doctor Rahim Jan, head of the local Lady Reading Hospital confirmed the casualties.
"We have 13 dead, they are all male. There are 34 wounded and five of them are in serious condition," Jan said.
Peshawar police chief Imtiaz Altaf also said he believed it was a suicide bombing. About eight kilograms of explosives had been used in the blast, he said.
Nobody claimed responsibility for the blast but Islamist militants have carried out several attacks in the area.
The blast went off after mourners had offered prayers for a local woman.
Police believe the deputy speaker of the provincial assembly, Khushdil Khan, who was present at the funeral, could have been the target.
Khushdil Khan, a member of the secular Awami National Party, has formed an anti-Taliban militia in the area and is on Pakistani Taliban militants' hit list, police officer Khan said.
"He was not hurt, he is safe," Khan added.
The site of blast was littered with human limbs and trails of blood soon after the bombing, witnesses said.
"We lifted the coffin and headed towards the graveyard after the prayers when a huge blast was heard," said Saddam Hussain, 21. "There were body parts and blood stains. People were crying for help.
"There was no doctor and no ambulance. People who had come to attend the funeral put the casualties in their cars and rushed to the hospital. I myself put one wounded man in a car heading to the hospital," Hussain told AFP.
In the hospital Zahir Shah, 40, wailed with grief near the body of his elder brother Raees Khan.
"Why did you murder my brother? He was so beautiful," he said. "This morning we had our breakfast together. My mother will not survive if I show her his body."
Peshawar has a population of 2.5 million people and has long been on the frontline of violence blamed on an insurgency led by Taliban militants opposed to Islamabad's alliance with the United States.
Islamist militants have killed more than 4,900 people across Pakistan since government troops raided an extremist mosque in Islamabad in July 2007.
Sunday's funeral bombing was the first since September 15 when a suicide bomber targeting anti-Taliban militia killed 46 people at a funeral in the northwestern district of Lower Dir.
Pakistan has battled a homegrown insurgency for years, with more than 3,000 soldiers killed in the battle against militancy.
There were about 120 bomb attacks in Pakistan in 2011, up on the 96 bomb blasts in 2010, but far lower than violence in 2009 when there were 203 bombings across the country, according to an AFP tally.
-----------
Nigeria is becoming Africa's Pakistan
Rob Crilly
March 11, 2012, Africa's religious divide: the arid deserts of the north and the green tropical South Africa's religious divide are visible from space. Satellite images show the browns and burnt yellows of the arid north giving way to tropical greens as the view moves from north to south. The coloured frontier slices through Nigeria in the west through Sudan, reaching the Indian Ocean in Kenya. To the north lie Muslim lands, to the south the religion is predominantly Christian.
I travelled across that line in 2001, shortly after 9/11, driving from the Nigerian capital Abuja to the historic city of Sokoto, scene of Thursday's failed attempt to rescue Chris McManus and Franco Lamolinara. Then, I was welcomed with astounding hospitality. It may have been Ramadan and a time of fasting for the locals, but a hungry traveller could find flat bread and hard boiled eggs at any time of day. And there was even beer at dinner time. Time and again I was told that the largely Sufi Muslims of northern Nigeria shared my horror at the events in the US two months earlier. The only blip was a photo I spotted of Osama bin Laden pasted to a bus, which my hosts explained away as a remnant of a time when no-one imagined the true horror of Al-Qaeda.
Things have changed since then. The religious divide has become a fault line. Religious riots have claimed hundreds of lives in Nigeria in cities such as Jos, where murderous gangs in 2010 sought out Christians they believed enjoyed social and economic advantages. Samantha Lewthwaite, widow of one of London's 7/7 bomber, is thought to be on the run in Kenya having joined up with members of a Somali-linked terror cell. And Boko Haram – "Western education is harmful" in the local Hausa language – has developed its links with al-Qaeda in the Islamic Maghreb, shifting its tactics to include targeting Westerners and launching terrorist attacks. So what has gone wrong? In the past year, intelligence officials believe al-Qaeda has been badly damaged in its Pakistani boltholes. Bin Laden was killed on May 2, and senior commanders have been targeted by an intense barrage of drone strikes. As a result, they have begun a migration to safer climes – Yemen, Somalia and North Africa, among them. There they will find many of the factors that made Pakistan a haven for a decade: governments that struggle to impose their will on remote corners of their territory; long, porous borders; and a patchwork of local disputes that can be manipulated and fitted into an anti-Western narrative that justifies terror attacks.
At the same time, vast stockpiles of weapons have simply disappeared from Libya since the downfall of Colonel Gaddafi. In addition, Tuareg fighters who once pledged allegiance to the Libyan leader have returned to Mali, reigniting a simmering war.
An influx of al-Qaeda leaders and missing crates of anti-aircraft missiles is a recipe for disaster. The first casualty could be the centuries-old trading sultanate of Sokoto. Reports suggest Boko Haram has its sights on Sultan of Sokoto Sa'ad Abubakar III, angry at how much power is invested in a single individual. Nigeria is still a long way from the bloody insurgency that has brought so much pain to Pakistan. But it would be a tragedy for its religious differences – and the peaceful, moderate population in the north – to be exploited by foreign militants from outside. Imran Khan, Pakistan's cricketer-turned-politician, tells the story of how he once took his father-in-law Jimmy Goldsmith to Waziristan in the remote tribal areas to dine on succulent roast lamb. Such a visit by a Westerner is impossible now. I hope Sokoto does not go the same way.
http://pakobserver.net/detailnews.asp?id=144406
---------
Arbitrary Arrests and Detention in Bangladesh Must End Immediately
March 11, 2012
The people of Bangladesh are living in a tense situation prior to amass rally in Dhaka on March 12, 2012 called by the opposition parties against the ruling regime.
The opposition political parties, led by the Bangladesh Nationalist Party, have organised a march towards Dhaka, on March 12 which isaimed at showing their political strength by gathering as many of their supporters as possible and bringing them to the capital. The opposition parties claim that they are hosting a peaceful rally peacefully, as is their right to have freedom of assembly. However, they accuse the government of arresting hundreds of their activists and supporters prior to the rally.
The government, which held a rally on March 7 even in participation with the public employees and is planning to hold another one in two days' time, has deployed all of its agents, including the police,
Rapid Action Battalion and other intelligence agencies, to prevent the public rally of the opposition It appears that the ruling regime is attempting to deny its opponents the right to hold political meetings and rallies in public. They have been blaming the opposition for conspiring to cause a breakdown of the law and order in the country.
The Asian Human Rights Commission has learned that the law-enforcing agents of Bangladesh have already arrested hundreds of ordinary people and activists of the opposition political parties, en mass. And these arrests are continuing. The authorities are detaining the arrestees arbitrarily under Section 54 of the Code of Criminal Procedure-1989and several other draconian laws including the Dhaka Metropolitan Police Ordinance-1976 and Anti-Terrorism Act-2009. According to available information, several thousand people have already been illegally arrested and arbitrarily detained only in last three days.
Amongst the detainees, the poor people have been the victims of the on-going random arrests by the law-enforcing agents. Most of the detainees are identified as day-laborers, transport-workers, street-hawkers, students and pedestrians. Many of the detainees have been named in fabricated cases as they have failed to pay bribes to the police. The country's Magistracy, which deals with such arrested persons, appears to be useless to ensure the fundamental right to liberty of persons while almost everyone is being sent to prisons.
The Dhaka Central Jail authorities have admitted that for last three days they have been receiving around four times more detainees than that of the normal practice of detention on a regular basis. Similar reports of arbitrary detentions are being recorded in other cities and towns, although the exact statistics have not been available due tithe denial of access to the factual information.
Apart from the arrest and detention the government has ordered the public transportation companies to stop, or reduce, operation to and from the capital city in order to prevent the presence of the pro-opposition supporters in Dhaka. Residential hotels are reportedly ordered to keep closed since 9 March with threats of further harassment if the hotels accommodate anyone. The police and the RABare raiding the houses of the people, including the leaders of the opposition political parties and other places, including private dormitories where students having no alternative shelter for studies, as their wish, without any credible search warrant
In the given situation the ordinary people are found to be scared of any necessary movements for their livelihoods. Passengers in limited number of private and public transport that still dare to operate in the streets are facing endless harassment in the name of security checks all around the city of Dhaka. Bangladesh appears to be a complete police state. Most of the families of the detained victims have been extremely helpless concerning the release of their loved ones from prisons for, not only failing to afford the costs incurred, but also the ruthless attitudes of the government and the chain of corruption of the policing system of the country.
Showing political strength in public through violent forms and propaganda against each other has been an integral part of the political culture in recent past of Bangladesh. But what is always ignored by every regime is the lives and livelihood of the ordinary people who never wish to be victims of political game of power. Nobody cares for the ordinary people who suffer the pain, torture and involvement in fabricated cases in such circumstances.
In a democracy everyone has freedom of peaceful assembly as one of the fundamental rights that no authority can deny by any excuse. The government of Bangladesh has an obligation to ensure the right to liberty of the people by all means. It has no authority to deny any citizen's personal liberty by abusing the law arbitrarily.
The Asian Human Rights Commission demands an immediate end to the on-going mass arrests and detention of the people in Bangladesh. There should be credible investigations by competent officials other than the police, who are institutionally corrupted. All the victims of arbitrary detention, who are illegally arrested prior to the opposition rally, should be released without further delay. The government should ensure legal aid to these detainees if they are unable to afford the expenditure that has been an extra burden on their hardships. They also deserve compensation from the authorities for the suffering they have been subjected to.
A Statement by the Asian Human Rights Commission
---------
Government plan favours Islamic schools in Turkey
Thomas Seibert
ISTANBUL, Mar 11, 2012 // Forget the headscarf issue, human rights or the Kurdish problem. Nothing gets the blood of Turkish lawmakers boiling like a row over children's education.
Topic Europe Turkey Middle East
Committee meetings on a government bill to overhaul Turkey's education system last week produced a fist-fight among participants and a record-breaking filibuster by an opposition politician.
Education is a hot-button ideological issue in Turkey, where secularists and a rising middle class of pious Muslims, represented by the government of Recep Tayyip Erdogan, the prime minister, are sharply divided over the role of religion in public life. Secular critics say the government plan to reform the education system will increase the influence of Islamic schools.
Discussions in the education committee of parliament in Ankara turned violent on Thursday after lawmakers of the secularist Republican People's Party (CHP), the country's biggest opposition party, accused Mr Erdogan's Islam-rooted Justice and Development Party (AKP) of trying to rush the bill through parliament. The committee meeting was suspended for several hours.
The fight followed a filibuster by a CHP lawmaker, Engin Ozkoc, who held the floor for more than 12 hours earlier in the week. Mr Ozkoc said experts, non-governmental organisations and even some members of the governing party had strong reservations about the education bill. But the Erdogan government had decided not to listen. "So for 12 hours, I tried to be the voice of those people," Mr Ozkan told the Turkish news agency Anadolu.
The government says the current system of eight years of compulsory basic education followed by four optional years of high school fails to prepare children adequately for the labour market. Mr Erdogan wants to introduce a new scheme, known as "4+4+4" or "relay education" to lengthen compulsory school education to 12 years. The plan foresees four years of primary education, followed by four years of middle school that can take the form of vocational schools, and four years of high school.
Batuhan Aydagul, coordinator of the Education Reform Initiative at Istanbul's Sabanci University, said the present system was in need of repair, but the fact that the government did not allow time for a broad debate and consensus-building raised doubts. He said the new plan, scheduled to be implemented later this year, could lead to serious disruption and did not address the most serious problems in education, which he described as a lack of qualified teachers and inequalities among schools.
"The way the government presented this reform made many people think that it is totally driven by politics," Mr Aydagul told The National on Thursday. He said the government was right "to a certain extent" to tackle problems of the present, military-inspired system. "But there is an impression that the whole system is being sacrificed for rather political motives."
The current system is a by-product of the so-called "soft coup" of February 28, 1998, when the secular military began a successful campaign to push an Islamist-led government from power, in a move known as the "February 28 process" in Turkish political parlance.
To minimise a perceived Islamist influence on children, the generals forced the government to implement a principle of eight years of basic education without the possibility of changing to a vocational school. That meant special state-run schools created to educate Islamic clergy, known as Imam Hatip schools, were no longer available as middle schools, only as high schools. The military stepped in because the schools had become popular among pious families, even if they did not want their children to join the clergy.
Mr Erdogan, who has done much to roll back the generals' influence in recent years and who is himself an Imam Hatip graduate, made it clear in a speech last week that his government's reform scheme is not only intended to improve education, but also to overcome the legacy of the military's intervention of 1998.
http://www.thenational.ae/news/world/secularists-government-plan-favours-islamic-schools-in-turkey
----------
How come Hindu men aren't converting, only marriageable young girls?
By Rabia Ali
Published: March 11, 2012
KARACHI:
Their logic is hard to argue with: why are Hindu men not converting? Why is it that only young girls of a marriageable age are surfacing in these cases? And if these girls are so keen to convert, why don't they go to madrassas, learn the religion and then go through with it?
Shaking with rage, Amarnath Motumal of the Human Rights Commission of Pakistan (HRCP), asked this barrage of questions at a press conference on Saturday. It was held with the tearful families of victims of forced conversions who demanded that their girls should be returned to them.
"When a girl is converted, why is she married off immediately?" Motumal said. "If she has converted for the sake of Islam, then why doesn't she join a madrassa to educate herself and spread knowledge about the religion?"
He said that around 20 to 22 girls are being converted every month, but families do not go public as they fear the incident will ruin their reputation.
The family of 19-year-old Rinkle Kumari, who was allegedly abducted, forced to covert and marry a Muslim, claimed that they are receiving death threats.
"Take the case back or we will kill you all," is the threat the family received on March 8, according to the Rinkle's brother-in-law Inder Lal.
A frustrated Lal said that if Rinkle had converted and married of her own free will, she would have held a press conference immediately after the court's decision. "For six days, she was quiet. It was only when the issue was raised internationally, that she came in front of the media."
After the last court hearing in Sukkur, Rinkle appeared before the media and stated that she was not forced by anyone. But her family has stuck to its stance that Rinkle's conversion to Islam and her marriage to Naveed Shah was forced.
"She did not even know the person," exclaimed Rinkle's father, Nand Lal, who is a primary school teacher in Mirpur Mathelo. "We have no internet or telephone connections at home, so there is no way she could have been in touch with Naveed." He informed that Rinkle had recently completed her intermediate studies and two days before Rinkle was allegedly kidnapped, she was planning to go to Karachi to shop for her brother's wedding.
While talking to The Express Tribune, the family provided new information about the alleged kidnapping. "Rinkle's friend Kiran was the brains behind the plan. She took money from the kidnappers and gave them all the information about Rinkle," accused Nand Lal. "We wanted to nominate Kiran in the FIR but the DSP refused."
According to the family, Rinkle was kidnapped by armed men while on her way to the bathroom built in the courtyard.
"If she had planned to elope, she would have taken her slippers and her sweater," pointed out her family members. "But she was kidnapped barefoot and without any warm clothes in the cold weather."
The family, who are in Karachi for the time being, asked that Rinkle should be taken to a neutral place for at least eight days and be allowed to meet her family.
Raised voices
Rinkle's mother covered her face with a dupatta and wept silently as the HRCP Sindh vice chairperson voiced the community's troubles. "We can't even sleep at night, wondering whether our kidnapped girls would become suicide bombers or would they be sold off into prostitution," lamented Motumal.
He said that forced conversion is not a new practice, claiming that extremists are taking advantage of the religion by preaching at madrassas on how to convert non-Muslims.
"When an underage girl is forced to convert, she is not allowed to meet her family. She is told that the people who gave birth to her and raised her have become Kaafirs."
Lata's story
The press conference was also attended by the family of 29-year-old Dr Lata Kumari, who was kidnapped on February 28 on her way to the College of Physicians and Surgeons in DHA. Her family alleged that she has been forcibly converted and married to Nadir Baig Dhar, the son of a suspended judge.
Lata's father, Dr Ramesh Kumar, spoke out against the harsh treatment that the family received in the court on March 7. "The police did not even let us meet Lata at the first hearing of the case and they beat us with sticks," said Lata's mother, a hypertension patient. "The kidnappers did not leave burqa-clad Lata alone for even a minute. Nadir and his goons would come in front of me every time I approached her. I could not even look at my daughter properly."
Kumar said that they knew Nadir from before, claiming that the accused had converted five Hindu girls already. According to Lata's brother Vishal, Nadir works at the quality assurance department of a motor company.
"Lata clutched my arm and asked me to do something for her," said a teary eyed Joti, Lata's sister. "Why are the criminals not letting us meet her, what are they scared of?"
Kumar alleged that the signature on the documents were not Lata's.
Lata, who has an MBBS degree from Larkana, used to live at the Aga Khan hostel and had worked as a medical researcher. Two of her siblings are also doctors and live in Hyderabad, while the rest of the family lives in Jacobabad.
During the press conference, another suspected kidnapping came up. People from Jacobabad said that a Hindu girl Asha Devi, who used to work at a beauty parlour, never made it home from work.
HRCP's Badar Soomro condemned the forced conversions of the three per cent minority population in the country. "Why are the extremists after the minorities? Let them live freely."
On March 8, the Supreme Court directed the Sindh police IG to find Lata, Rinkle and another Hindu girl Pooja Devi, and present them at the next hearing on March 26. However, the families were not hopeful. "They [the courts] record statements under section 164 and then the girl is sent immediately with the criminals," said Motumal. "She is given no time to think about her decision or talk to her family."
He suggested that the court should give such girls a week's time to make up their mind, while they stay at the Darul Aman with their mother.
Published in The Express Tribune, March 11th, 2012.
http://tribune.com.pk/story/348364/how-come-hindu-men-arent-converting-only-marriageable-young-girls/
---------
Indian Delegation of GMJ Terms Israel Epicenter of Terrorism
TEHRAN (FNA), 2012-03-11- The Indian participants in the Global March to Jerusalem (GMJ) said that Zionism operates as an epicenter of the international terror which has far reaching consequences for all South Asian countries.
Speaking at the press conference along with the leaders of Pakistan Political and religious parties of the county at Lahore Press club, the leader of the Indian delegation Mr. Feroz Mitti Bor wala said that there is a need to identify the issue of the occupation of Jerusalem as a cause that is concerning all people of all types of backgrounds.
He said that People of South Asia need to join hands and come together in order to find peaceful solutions for their own regional crises which they believe are the manifestation of the global politics.
In a query, he said that Kashmir is also likely to be solved if people's solidarity in Asia together builds pressure on their countries.
He said that Palestinian land was under Zionist occupation since 1948 and Jerusalem (Bait al Maqdas) was under occupation since 1967. Illegal settlements of Jews are erected time and again around Jerusalem and all they do for occupation of Bait al Maqdas. When the Palestine issue is tabled in the United Nations Security Council, the US, global imperialist power, exercises veto power in favor of Israel.
He said they wanted to expel the remaining Palestinians from the land of Palestine like what they have been doing since 1948.
They said the GMJ was being organized to highlight this core issue to the notice of the world. Jerusalem is sacred for Muslims and Christians as well and Israel keeps violating the sanctity of Bait al Maqdas.
People from almost all over the world have joined hands to become the part of GMJ. They will peacefully march to Jerusalem on March 30 from four borders of Egypt, Lebanon, Syria and Jordan.
http://english.farsnews.com/newstext.php?nn=9012151936
--------
World Day of Muslim Culture
MANILA (Philippines), 18 Rabi al-Thani/11 March (IINA)-To contribute to a better understanding of the diversity of Muslim culture and in initiating dialogue with people of other faiths that may result in a more just, peaceful world, World Day of Muslim Culture, Peace, Dialogue, and Film is celebrated on March 11.
Created by Jared Mohammed, a San Francisco writer-producer, the event is also a special observance to share and discuss Muslim culture, and to use "culture, art, and film to create a bridge and dialogue of understanding among faiths."
Over a billion people from a wide range of races, nationalities, and cultures around the globe are united by their Islamic faith. The world's largest Muslim community is in Indonesia; substantial parts of Asia and Africa are Muslim. Muslim minorities are found in the Soviet Union, China, North and South America and Europe. And about 18 percent live in the Arab world. Islam may seem exotic or even extreme in the modern world and this is perhaps because religion dominates the lives of Muslims who make no distinction between the secular and the sacred.
Together with Judaism, Islam goes back to the prophet and patriarch Abraham. Three prophets descended from his sons – Muhammad from his elder son Ismael, Moses and Jesus from the younger son Isaac. It was Abraham who established the settlement known today as the city of Makkah and built the Ka'aba towards which all Muslims turn when they pray.
Events that began in 2009 with a series of social uprisings that swept across North Africa and the Middle East have continued in 2012. In these events, the younger Muslim generation has shown a boldness, courage, and willingness to regain their destiny from an older generation. It has shown far greater sense and desire for personal liberty and freedom.
Understanding Islam through its culture, dialogue, and film is a way that will give the world an in-depth knowledge of the Islamic world based on correct information, actual facts, and a true analysis of the course of events.
http://iina.me/wp_en/?p=1007229
--------
Cops, mayors: NYPD risks access with Muslim spying
By DON BABWIN
The Associated Press
CHICAGO, March 11, 2012 — The tip was a surprise when it arrived on the desk of Ted Wasky. Had it not come, the former FBI agent fears five Muslim men in northwest Ohio might have pulled off a plot to kill U.S. soldiers in Iraq.
The source of the tip? A fellow group of Muslims living in Toledo.
"They were talking about Jihad and wanting to defend their ... brothers in the Middle East against American aggression," Wasky said. "The community understood the freedoms they enjoyed in the U.S., were concerned, and they reported it to the joint task force."
The tipsters trusted the police enough to help the FBI infiltrate the group with an informant, and Wasky said that relationship was the "best thing that ever happened" to the local joint terrorism task force when he was the special agent in charge of the FBI's Cleveland office.
That's what police investigators, prosecutors and mayors in cities nationwide say the New York Police Department is putting at risk by conducting clandestine surveillance of Muslims in the city and across the Northeast. All cite their experience in serving communities that are home to large Muslim communities and other minority populations that have become isolated by events.
"It only takes one perceived mistake, whether it's a mistake or not, where the confidence of the community will be temporarily shattered or damaged," Wasky said.
Others said the NYPD's secret spying, and the voracious defense against suggestions it might be a mistake, is a misguided approach that will hinder the department's efforts to uncover potential attacks for years, if not decades.
That critique has been forcefully rejected by the NYPD and New York Mayor Michael Bloomberg, who has praised the department's tactics as ones that have kept the city safe in the decade since the Sept. 11 attacks. The department's spokesman this week said the NYPD retains "strong ongoing relations in the Muslim community" and pointed to successful anti-terror arrests he said have resulted from its intelligence operations.
For months, the surveillance of Muslims by the NYPD, detailed in a series of stories by The Associated Press, has been harshly criticized by some Muslim, civic and university leaders as an unconstitutional invasion of privacy.
But the most striking criticism came Wednesday from the head of the FBI's office in Newark, N.J., where the NYPD photographed mosques and eavesdropped on Muslim businesses in 2007. While taking care to say he did not want to "pile on," Special Agent in Charge Michael Ward said the spying program had already started to erode communication between the Joint Terrorism Task Force and Muslims in northern New Jersey and had created additional risks.
"People are concerned that they're being followed. They're concerned that they can't trust law enforcement, and it's having a negative impact," Ward said. "No matter what kind of operation you do, nothing is going to compare to your ability to have the confidence of the public and go out and sit down and conduct interviews and get their assistance."
Ward's boss, FBI Director Robert Mueller, has declined to comment on whether the NYPD's surveillance activities were legal, proper or effective, and earlier this week he praised New York Police Commissioner Ray Kelly for doing "a remarkable job of protecting New York." However, Mueller did not interfere with or object to Ward's remarkable public and pointed criticisms of the NYPD's spying programs.
Likewise, while the Obama administration has refused to comment on the NYPD's actions, it has made outreach to Muslims a cornerstone of its effort to fight terrorism, and specifically cited the abilities of local police to connect with communities in ways that federal agents cannot.
Muslim activists in New York, upset with the NYPD's actions, have intensified in recent days their efforts to discourage people from going directly to police with concerns. Former Phoenix Mayor Phil Gordon said that's what happened in his city after Arizona passed legislation in 2010 that aggressively targets illegal immigrants and requires police to question whether people are living in the country legally while enforcing other laws.
Not only did police notice that Hispanic residents who once waved to them started looking away when they drove by, Gordon said, but the officers widely believed immigrants didn't speak up when they saw a crime — or were even crime victims themselves — out of fear it would lead to their deportation.
"It's working within the community that prevents the problems," Gordon said. "Who better knows somebody that is a terrorist or a criminal than the community where they are hiding."
Ron Haddad, the chief of police in Dearborn, Mich., where close to 40 percent of the city's nearly 100,000 residents are Arab- and Muslim-Americans, said there are limits to the value of surveillance. "The intelligence people tell you the only thing they can give you are indicators, and the indicators are very limited and nothing is absolute," Haddad said.
And so, police in Dearborn focus on building a relationship with city's Arab- and Muslim-Americans. They have asked Islamic leaders for advice and continually train officers to recognize the customs of various ethnic groups, including Muslims, to avoid offending members of those communities. Haddad said they have also taken care to openly and meticulously explain general police practices and, on occasion, even the specific details of ongoing investigations.
"If you can tell them, you need to tell them," Haddad said. He added, "The danger in not making the appropriate disclosure is they are going to be more suspicious of you."
The NYPD's spying in Newark came at a time when Chicago Police Superintendent Garry McCarthy was that city's police director. Following its disclosure, both he and Chicago Mayor Rahm Emanuel reached out to reassure Muslims living in Chicago that the city's police will not conduct such surveillance or profile any single community.
Such surveillance has the potential to erode a community trust in law enforcement that extends far beyond the police, said the top prosecutor in Chicago, Cook County State's Attorney Anita Alvarez.
"We get lumped in with the police," she said. "The distrust starts with police and goes right to us as well."
The break can last for decades, Alvarez said. Chicago authorities are still trying to recover from the fracture with the black residents that stems from the actions of police Lt. Jon Burge, whose South Side unit tortured dozens of African-Americans into confessing to crimes they did not commit in the 1970s and 80s.
Despite widely publicized changes aimed at increasing the transparency of police interrogations, such as requiring police to videotape the interviews of murder suspects, some black Chicago residents still question whether confessions obtained by the city's cops are legitimate.
"Sometimes you wonder can we ever get past Burge," Alvarez said.
Such scars can even pass from parent to child. After the Sept. 11 terror attacks, Japanese Americans in California, still stung by the internment of more than 120,000 members of their community during World War II, were among the loudest is cautioning the nation not to blame all Muslims for the actions of al-Qaida.
U.S. Rep. Mike Honda, D-Calif., who as an infant was sent with his parents to an internment camp, has compared that action to the NYPD's treatment of Muslims and pressed Attorney General Eric Holder and the Justice Department to investigate.
Former U.S. Transportation Secretary Norman Mineta, who was 11 when his family was forced to move from San Jose to a camp, said he can still recall the vivid details of what happened, including the memory of wearing his Cub Scout uniform on his way to the camp and of a prized baseball bat soldiers took because they said it could be used as a weapon.
"I always think I could be the subject of that surveillance just because of a suspicion," Mineta said. "I keep wondering how many generations you have to be living in this country to be fully treated as an American."
Associated Press writer Samantha Henry contributed to this report from Newark, N.J.
http://www.ajc.com/news/nation-world/cops-mayors-nypd-risks-1380106.html
----------
The N.Y.P.D. and Muslims
March 8, 2012
Mayor Michael Bloomberg of New York, Commissioner Raymond Kelly of the New York Police Department and their supporters have reacted with defensiveness and hostility to the disclosure of constitutionally suspect surveillance of law-abiding Muslims in New York City, Long Island, New Jersey and beyond.
Mr. Bloomberg said the city's safety was not "a political football to play with." Mr. Kelly accused critics of using "the media to spread misinformation." And former Mayor Ed Koch said an editorial on this page raising questions about the program "endangers the lives of eight million residents of New York City."
Those reactions ignore the views of the governor of New Jersey, a solidly conservative Republican, the mayor of Newark, many Muslim public figures, and leaders of universities where surveillance has occurred. They also overlook the real-life consequences of the surveillance.
Michael Ward, the agent in charge of the F.B.I.'s Newark bureau, said this week that such broad-net surveillance had undermined the relationship with Muslims that officials had worked diligently to develop since Sept. 11, 2001, making it more difficult to protect the public.
The series of articles by The Associated Press that disclosed the surveillance said New York police officers fanned out across Newark in 2007, photographing Muslim businesses and gathering data on mosque worshippers. Some are now wary of praying in public, joining faith-based groups or patronizing some restaurants and shops.
"There's no correlation between the location of houses of worship and minority-owned businesses and counterterrorism" work, Mr. Ward said. By generating distrust, he said, the operation created "more risk."
Mr. Kelly loudly defends the operation and an exemplary record of preventing terrorist attacks. He should not do that so loudly that he drowns out reasonable criticisms.
http://www.nytimes.com/2012/03/09/opinion/the-nypd-and-muslims.html?_r=2&nl=todaysheadlines&emc=edit_th_20120309
-------
Muslim community assures Peace and Security for the Christians in Kashmir
Back To Main Regional
Concerned about problems in Kashmir (related to the arrest of Rev. C.M. Khanna and the order of the Sharia Court demanding the expulsion of certain Christians), the National Council of Churches in India (NCCI) undertook a special visit to Srinagar. In such a situation, it is natural for members of the Christian community to experience a sense of isolation and helplessness. At the same time some Muslims can get very agitated about the reported evangelistic activities of Christians. The NCCI visit was aimed at building confidence among both the communities. The NCCI interacted with a cross-section of people that included civil society, political parties, college faculties, and leaders from the Christian and Muslim communities.
The local communities are very much appreciative of the work of Christians in the field of education and health. They wholeheartedly agree that it is contributing to the development of Kashmir. The Muslims in general are not opposed to Christians practicing their faith in the Valley. However, they have reservations about conversions through inducement.
Jammu Kashmir Liberation Front Chairman, Yassen Malik, assured NCCI on Saturday that the Christian community can live without fear and perform their religious duties in Kashmir. The NCCI welcomes his positive statement.
The NCCI reaffirms that Indian Constitution articles 25, 26, 27 and 28 affirm the Right to freedom of religion to all citizens of this country. However, NCCI does not approve of conversions through inducement; they are contrary to the values of Christianity.
We demand that the State Government should not allow right-wing Muslim groups to take the law in their hands. This will make the situation worse for communal harmony in the state.
We also appeal to the media and Christian groups not to create prejudice against the Kashmir Muslim Community. We urge Christians to responsibly witness to Christ and the gospel in the valley. Christians must live alongside their Muslim brothers and sisters in peace and harmony.
-------
Bomb kills 13 in northwest Pakistan
AP
PESHAWAR: Mar 11, 2012, A suicide bomber attacked a funeral attended by an anti-Taliban politician in northwest Pakistan on Sunday, killing at least 13 mourners and wounding 30 others, police said.
The politician, Khush Dil Khan, escaped unhurt in the blast on the outskirts of Peshawar, the main city in the northwest.
Islamist militants are fighting a vicious war against Pakistani security forces in and around Peshawar, which lies close to border regions with Afghanistan where extremists hold sway. Many hundreds have been killed over the last few years.
Police officer Abid Rehman said the attacker managed to get inside the compound where funeral prayers were being held in Badhber village. He said several of the wounded people were in critical condition.
''We are devastated,'' said Zahir Khan, 32, weeping while lying in a hospital bed. His elder brother died in the attack. He said they were chatting when the bomb went off. ''I never knew I was going to lose my brother forever.''
Khan, the politician, comes from the secular-leaning Awami National Party that holds power in the northwestern Khyber Pakhtunkhwa province. The Pakistani Taliban have targeted several of its leaders in the past. The party has supported various Pakistani military operations against the militants.
On Saturday, security forces claimed to have killed 39 militants in fighting in Bara district in Khyber tribal region, which is close to Peshawar and is the current focus of anti-Taliban operations. Four security force members were also killed, according to a brief statement from the paramilitary Frontier Corps.
The police said it was not yet clear whether the bombing could be a reaction to the latest fighting.
http://timesofindia.indiatimes.com/world/pakistan/Police-Bomb-kills-13-in-northwest-Pakistan/articleshow/12219465.cms
--------
Bomb blast hits church in Nigeria's Jos, authorities say
Reuters
LAGOS: Mar 11, 2012, A bomb blast struck a Catholic church in the volatile central Nigerian city of Jos on Sunday, causing unknown numbers of casualties, witnesses and the National Emergency Management Agency (NEMA) said.
"NEMA officials are on the scene of a suspected suicide explosion at Finber's Catholic Church, Rayfield, Jos. They are about to evacuate victims to hospital," NEMA spokesman Yushau Shuaib said.
http://timesofindia.indiatimes.com/world/rest-of-world/Bomb-blast-hits-church-in-Nigerias-Jos-authorities-say/articleshow/12220949.cms
---------
Israel launches fresh air strikes on Gaza
11 March 2012
Israeli air strikes have pounded Gaza for a second day, in the worst violence in the region for almost a year.
Palestinian sources said at least 15 militants had been killed in the two days of fighting.
Israeli says almost 100 rockets fired from Gaza have struck Israel since the exchange of fire began.
The US condemned the rocket attacks, calling them "cowardly", while the Arab League called the Israeli air strikes "a massacre".
The UN and the European Union have expressed concern and appealed for calm.
The latest flare-up began on Friday when an Israeli air strike on a car in Gaza City killed militant commander Zohair al-Qaisi, secretary general of the Popular Resistance Committees (PRC), and two of his associates.
Gaza militants quickly unleashed a barrage of rockets toward southern Israeli communities.
Palestinian doctors said Israeli air strikes on Saturday killed one person near the southern town of Rafah on the border with Egypt and two more in Khan Younis.
They said that at least 26 Palestinians had been wounded over the two days, five seriously.
Israeli officials said rocket attacks against Israel had injured four people. They said Israel's Iron Dome missile-interception system had taken out 28 rockets heading towards populated areas.
Schools in several southern Israeli communities will be closed on Sunday, affecting more than 200,000 students, Israeli media reported.
The Israeli army said it struck several targets inside Gaza including "a terrorist squad" planning to fire rockets.
It said the air strikes were "in direct response to the rocket fire at Israeli communities in southern Israel".
Defence Minister Ehud Barak said "the Israeli army will hit anyone planning to attack Israeli citizens".
'Dangerous escalation'
The increase is violence alarmed world powers trying to bring peace talks between Palestinians and Israelis back on track.
US State Department spokeswoman Victoria Nuland said Washington condemned "in the strongest terms" the rocket fire from Gaza, saying the attacks had "dramatically and dangerously escalated".
Israel says its Iron Dome missile launchers, like this one in Ashdod, stopped several rockets
"We call on those responsible to take immediate action to stop these cowardly acts," she said.
The Arab League issued a statement accusing Israel of carrying out a "massacre".
It called for a tough stance from the international community against the Jewish state.
EU foreign policy chief Catherine Ashton said the bloc was "following with concern the recent escalation of violence in Gaza and in the south of Israel".
"It is essential to avoid further escalation and I urge all sides to re-establish calm," she said.
UN spokesman Richard Miron called the situation in Gaza "very fragile and unsustainable".
"We deplore the fact that civilians are once again paying the price," he said.
http://www.bbc.co.uk/news/world-middle-east-17329734
--------
Kenya blames al-Shabab for deadly Nairobi grenade attack
11 March 2012
At least six people have been killed and more than 60 injured in an attack at a busy bus station in the Kenyan capital, Nairobi.
Four grenades were thrown from a passing car, Internal Security Minister George Saitoti said.
Militants of the Somali Islamist group al-Shabab are suspected of being behind the Saturday evening attack, he said.
It was similar to attacks in October when grenades thrown into a bar and bus station killed one and injured many.
That attack happened just days after the Kenyan military had crossed into Somalia to fight the Somali militants and was also blamed on al-Shabab.
Crater blaze
No group has said it carried out Saturday's attack, which occurred at about 1930 local (1630GMT).
After the explosions, a fire blazed in a small crater at the Machakos bus station and bystanders helped carry the wounded to ambulances, Reuters news agency said.
Kenyan Vice-President Kalonzo Musyoka later called for calm.
"This is an attack by people who think they can puncture the resolve of Kenyan people to fight against terror," Mr Musyoka told reporters on Sunday outside the Kenyatta hospital which is treating the injured.
"It is a difficult moment, but it should strengthen our resolve," he said.
Threats
There has been a string of small arms attacks and explosions on Kenyan soil ever since Kenyan troops crossed the Somali border.
Kenyan soldiers fighting al-Shabab in Somalia are due to be integrated into the African Union peacekeeping force next week.
The group has threatened to attack Kenya on several occasions.
Police there recently arrested several people over an alleged plot to blow up a hotel on the Kenyan coast.
http://www.bbc.co.uk/news/world-africa-17326086
---------
9/11 mastermind set to face US military court
AFP
WASHINGTON:Mar 11, 2012, Nine years after his arrest in Pakistan, self-proclaimed 9/11 mastermind Khaled Sheikh Mohammed could soon be back in court for the much-awaited "trial of the century."
After years of delays, a significant step took place last week when a former aide to Mohammed, Majid Khan, accepted a plea deal with US authorities that will require him to testify against other terror suspects at a tribunal at Guantanamo Bay, Cuba.
More than a decade after the 2001 attacks that left nearly 3,000 people dead on US soil, the 46-year-old extremist known simply as "KSM" remains the ultimate figurehead in a legal battle fought by two successive US administrations.
President Barack Obama "can claim credit for killing (Osama) bin Laden and (al-Qaida cleric Anwar) Al-Awlaqi, so nailing KSM would complete the hat trick and help quiet the conservative fearmongers who say he's weak on terrorism," former chief US military prosecutor Colonel Morris Davis told AFP.
Victory in the trial could prove critical to Obama this year in his re-election bid, where he faces Republicans critical of his approach to terrorism.
The Democratic president had sought to hold a trial for KSM and his four accused accomplices in New York, just steps from the Ground Zero site where the World Trade Center's twin towers fell.
But congressional Republicans put an end to those plans by blocking the transfer of terrorism suspects to the United States.
The five September 11 defendants, known as the "Guantanamo Five" for their incarceration at the US naval base in southern Cuba, will face a trial under special military tribunals created by the George W. Bush administration after the attacks.
Procedures for the military tribunals, also known as commissions, were modified by the Obama administration.
KSM, along with Walid bin Attash of Saudi Arabia, Yemen's Ramzi bin al-Shibh, Pakistan's Ammar al-Baluchi or Ali Abd al-Aziz Ali and Mustafa al-Hawsawi of Saudi Arabia, all face possible death penalties.
The 88-page indictment lists 2,976 murder counts for each of the victims of the coordinated attacks.
"Let's get rid of the alleged. KSM has admitted (the crimes) many times," said Michael Mukasey, who served as US attorney general under Bush.
KSM's first confessions were made when he was subjected 183 times to a simulated drowning method known as waterboarding and other so-called "enhanced" interrogation techniques at a secret CIA prison after his March 2003 capture.
But "no statement obtained as a result of coercion can be used" in a military commissions trial, chief prosecutor Brigadier General Mark Martins said in an interview.
Although KSM has since repeated his confessions, the prosecution needs to obtain statements that are legally admissible in court.
This is where Khan's awaited testimony fills the gap. The Pakistani national, who lived legally in America and graduated from a US high school, pleaded guilty at Guantanamo to a reduced charge of "conspiracy" to commit terrorism in exchange for a lighter sentence.
"If Khan provides information on KSM and others, as has been suggested was part of the deal, it will no doubt speed up the prosecutions," said Karen Greenberg, a terrorism expert at Fordham Law School.
With Khan's testimony in hand, KSM can be officially tried before a Guantanamo judge, which observers say could take place at any time.
The person who presides over the commissions, a judge known as the convening authority, now has "everything he needs to make the decision but he's not under a timeline," Martins said.
Baluchi has requested that he be spared the death penalty, saying he played a lesser role in the attacks.
But, following a vote in Congress, if the Guantanamo Five plead guilty, "they're allowed to be executed," said Adam Thurschwell, a general counsel in charge of defending Guantanamo detainees.
Baluchi's lawyer, James Connell, said it is the convening authority's choice to decide a date for the trial.
"We don't want them to rush into a decision but on the other hand, we don't want them to drag their feet," he added.
Although the defendants might make pre-trial appearances soon, the crucial trial could be months away.
"KSM wanted to use the rest of the trial as an opportunity to deliver a diatribe against US policy," said appellate attorney David Rivkin.
KSM himself has declared that he wants to die and become a martyr.
http://timesofindia.indiatimes.com/world/us/9/11-mastermind-set-to-face-US-military-court/articleshow/12217341.cms
---------
Annan visit strikes positive note as Assad vows peace
AFP
DAMASCUS: Mar 11, 2012,, Syrian president Bashar al-Assad promised international envoy Kofi Annan on Saturday that he would back any "honest" peace bid but warned dialogue would fail if " terrorist groups" remained.
In Cairo, meanwhile, Russian and Arab foreign ministers called for an end to the violence in Syria "whatever its source," as they struggled to find common ground on ways to resolve the conflict.
Syrian state television said there was a "positive atmosphere" to the Damascus meeting between Assad and the former UN chief on his first visit since being named UN-Arab League envoy on the conflict.
Annan, quoted by SANA, rejected foreign interference in Syria's affairs and said he wanted to work with the Syrian government "to launch a dialogue within the framework of a political process to restore stability."
The talks came against a backdrop of fierce fighting between troops and rebels, particularly in the northwestern province of Idlib, where troops killed 16 rebels.
http://timesofindia.indiatimes.com/world/middle-east/Annan-visit-strikes-positive-note-as-Assad-vows-peace/articleshow/12216699.cms
--------
India: JKLF chairman ridicules Govt, appeals for amity
South Asian News Agency (SANA)
SRINAGAR, March 10, 2012 , Vehemently ridiculing the state administration for failing to prevent communal clashes at Rajouri, the JKLF chairman, Muhammad Yasin Malik, has warned that fires from tense Jammu district could "burn down everything."
"We believe in communal harmony and the world has its fantastic display in 1947 and in 2008 also. In Rajouri, the state government sparked the communal tension by granting permission to Praveen Togadia, and subsequently it could not prevent violence," a statement said, quoting Malik's public address at Handwara this afternoon.
Appreciating the people of Rajouri, he appealed them to be patient and non-violent.
"We salute the people of Rajouri for always maintaining the communal harmony. We appeal to them to be patient this time also. We are with them as always and we will raise our voices in their support," he said.
The chairman took on the media and the Indian civil society for not coming up against Praveen Togadia and accused them of double standards
"He openly made an objectionable speech and yet media and the Indian civil society are silent over it. Instead if any Muslim would have made half of his (Togadia's) speech, the same media and civil society would have launched a vicious campaign against him," he said.
Yasin Malik said the Muslims of Jammu & Kashmir believe in communal harmony and brotherhood.
"We have a remarkable track record of maintaining and protecting the communal harmony and brotherhood in the state and we are proud of it," Malik said while addressing a gathering at Handwara in north Kashmir's Kupwara district.
"In 1947 lakhs of Muslims were done to death but in Kashmir not a single non-Muslim was even hurt. Seeing this exemplary patience and communal harmony, Gandhi Ji said that he saw a ray of hope in Kashmir only. The Muslims of state have always been receiving lakhs of Amarnath Yatris every year. In 2008, when economic blockade of Kashmir was carried out by fanatics and our kids were without milk, Kashmiris gave shelter to the Amarnath pilgrims," said Malik.
Malik expressed serious concern over the situation in Rajouri. "We can't remain silent over the events unfurling in Rajouri town," he added.
Demanding the release of all the arrested youth including students, Malik said it did not behoove those claiming high of democracy and democratic ideals and principles to put behind bars innocent youth.
Regarding Kashmir issue, Malik said that freezing Kashmir issue was not acceptable to the people of the state and "without solution of this vexed issue, no development is possible in the region."
"The international community should stress upon India and Pakistan to resolve Kashmir issue on priority through tripartite talks. Involvement of Kashmiris as cardinal party to Kashmir issue is indispensable for just and viable resolution of the Kashmir issue," Malik said.
"People are sacrificing their lives, property and honor but the lack of commitment to the cause is creating hurdles in reaching to our goal, people should show commitment towards the cause," he said.
"The world is supporting our peaceful struggle. I appeal the youth to be firm and keep their struggle peaceful so that world knows that who is using violence in Kashmir," Malik said.
"People of Jammu & Kashmir fostered violence–free and peaceful struggle from 2008. But from 2008 till date hundreds of innocent civilians were killed and thousands others injured. Despite government's unilateral violence, Kashmiris did not give up peaceful struggle. Now it is the responsibility of international community to respect and value our peaceful struggle and take steps for resolving Kashmir issue on priority for abiding peace and stability of the region," he added.
http://www.sananews.net/english/2012/03/malik-ridicules-govt-appeals-for-amity/
---------
Pakistan Sufi preacher's visit to Mumbai, India draws flak
Mohammed Wajihuddin, TNN
MUMBAI:Mar 11, 2012, A section of Muslims is opposing the scheduled Mumbai visit of Pakistani Islamic preacher and Sufi scholar Tahirul Qadri next week. Qadri, who is on the hit list of the terrorist outfit al-Qaida for his anti-terrorism fatwa in 2010, now lives in Canada and is currently touring India. However, Raza Academy, a Sunni Muslim group, calling Qadri a "threat to peace", has asked the state government and the Union home ministry to prevent him from visiting Mumbai. Qadri will deliver two lectures on Islam's message of peace and compassion at Birla Matoshree Hall, Marine Lines (March 15) and at Somaiya Ground in Sion on March 17. While the programme at Birla Matoshree is strictly by invitation, the Somaiya Ground session is open to all.
Qadri is in the eye of a storm for three reasons. His detractors say that during his recent lectures in Gujarat he praised Narendra Modi and he reportedly asked Muslims to forget Gujarat 2002. However, Qadri has clarified that he had only thanked Modi for providing him Z-plus security. "He has said that it was his moral responsibility to thank a state government which made elaborate arrangements for his security. He never asked Muslims to forget the 2002 massacre in Gujarat," said Aijaz Ahmed, secretary (Maharashtra) of Minhaj-ul-Quran, an organization established by Qadri. Mohammed Salim Sarang, another supporter of Qadri, maintained that some Sunni scholars were jealous of Qadri's growing popularity in India as his lectures are drawing thousands.
Raza Academy's Saeed Noorie who organized a small anti-Qadri protest at Bhendi Bazaar on Friday said his organization was opposing Qadri also because of his controversial remarks on Kashmir. "Qadri said Kashmiris should be given the right of self-determination which is against India's stand on the Kashmiri issue," said Noorie.
Though Qadri's supporters claim the preacher follows the principles of Sunni Islam, his detractors maintain that Qadri has forfeited this status because he attended a multi-faith convention in England some months ago. Clips of Qadri sharing the stage with preachers of other religions like Hinduism, Christianity, Judaism and Sikhism are being circulated.
"He shared the stage with other dharma gurus to uphold peace and harmony. What is wrong with that?," asked M A Khalid, a die-hard fan of Qadri.
http://timesofindia.indiatimes.com/city/mumbai/Pakistan-preachers-visit-to-city-draws-flak/articleshow/12214514.cms
----------
Activists and journalists condemn Indian Journalist's arrest for Israel diplomat's car bombing
IANS | Mar 10, 2012,
NEW DELHI: A group of social activists and prominent journalists Saturday condemned the arrest of senior journalist Syed Mohammad Kazmi, saying that the Special Cell of Delhi Police had falsely implicated him in the terror attack on an Israeli diplomat's wife last month based on reports provided by Israeli agencies.
Addressing a press conference, advocate ND Pancholi said the Special Cell was known for "fabricating evidence".
"The Special Cell has a record of filing fabrications on the basis of frivolous documents. Most of the investigation conducted by the Special Cell of Delhi police was found to be false," said Pancholi while demanding that the case be transferred to another probe agency for fair investigation.
They said Kazmi was made a scapegoat in the case to please an international lobby.
Showing concern over media reports that Israeli investigating agencies were coming here to interrogate Kazmi, the members condemned it and demanded that no foreign agency should be permitted to interrogate any Indian national.
Senior Journalist Saeed Naqvi called the arrest as a step to reduce the power of the press.
He said: "On the day of Kazmi's arrest, the government was discussing about controlling the press."
Senior journalist Seema Mustafa demanded immediate release of Kazmi, saying that his arrest was an attempt to interfere on the expression of views and public thinking.
"The cause of Kazmi's arrest was his supporting views on Iran and his contribution in Syria recently," she added
Kazmi's son, Shauzab Kazmi reiterated that his father was innocent saying that he was a national hero, who had covered the Iraq War as a journalist.
The civil society members demanded that Kazmi be released on bail.
Accused Kazmi (52) was arrested by the Special Cell of Delhi Police Tuesday night. He is in police custody.
Kazmi, who hails from Meerut in Uttar Pradesh, is a resident of south Delhi's BK Dutt colony near Jor Bagh area.
A post-graduate in Persian from Delhi University, Kazmi has worked as a freelance journalist with DD News. He has also worked as a news reader for a Tehran-based radio station and was recently working as a freelancer for Iranian news agency IRNA.
http://timesofindia.indiatimes.com/india/Activists-and-journalists-condemn-Syed-Kazmis-arrest-for-Israel-diplomats-car-bombing/articleshow/12212608.cms
----------
India: Bhatkal Jamia Islamia to Host International Educational Convention
Yahya Hallare
With Inputs from Media Release
Bhatkal, Mar 10: Jamia Islamia Bhatkal will conduct an international educational convention to mark its 50th year celebrations on March 18.
Inayatullah Gawai, convenor, media committee told reporters that to mark the 50 years anniversary of the Jamia Islamia Madrasa, a series of educational programmes of National and International level have been planned under the able leadership of Hazrat Maulana Syed Muhammed Rabey Husaini Nadvi, patron of Jamia Islamia, Bhatkal and President of All India Muslim Personal Law Board (AIMPLB) from March 18 to 21 in Bhatkal.
He added that the main theme of this convention is "The Role of Islamic Madrasas in Establishing Peace in the World".
Noted scholars, educational experts and number of dignitaries such as K Rahman Khan (Deputy Chariman, Rajya Sabha), Shankar Bidri (Director General of Police), Vishveshwar Hedge Kageri (Education Minister), E T Muhammed Basheer (MP & Former minister for Education, Kerala), Dr Mahmoodur Rahman IAS (Ex Vice Chancellor Aligarh Muslim University), Shri Brahmanand Saraswati Swamiji (Dharmasthala Devara Gudde, Shri Gurudeva Mathadesha), Maulana Nizamuddin (General Secretary All India Muslim Personal Law Board), Maulana Mohammed Salim Qasmi (Principal Darul Uloom Deoband), Maulana Abdullah Mughaisi (President All India Milli Council), Maulana Syed Salman Nadvi (President Jamiat-e-Shabab), Dr Saeedur Rahman Azmi (principal Nadva University, Lucknow) amongst many others will participate in this convention.
He said that the event will also comprise an exhibition on Islam, Quran and Humanity, Navayath culture and civilization and exhibition on contribution of Jamia graduates.
Press meets were held in this regard in various places like Karwar, Kumta, Bhatkal and Mangalore, apart from meetings with committee members at Jamia Islamia, Bhatkal and Muslim representatives of Uttara Kannada district.
A large number of people from Goa and Mangalore are also expected to participate. Jamia Islamia also held meetings in the Gulf with people from Bhatkal, Manki, Valki, Murdeshwar, Byndoor, and Shiroor residing in Saudi Arabia, UAE, Muscat, and Qatar. More than 2000 Bhatkalis from the Gulf would also be present.
Meetings were also held with police departments, tahsildar, panchayats etc.
The Jamia Islamia was founded on 20th August 1962 under the able guidance and patronage of Dr Ali Saheb Malpa, Janab Sada Jafri Sahab, Al-Hajj Muhaiuddin Saheb Muniri, Janab D A Abubakar Saheb and D A Ismail Saheb. The Madrasa has the strength of 1100 students, 47 teachers, and 30 non-teaching staff members. The curriculum comprises religious subjects such as tafseer and hadith along with languages, geography, political science, history, maths, and others. Jamia has also a full fledged department of Hifz (memorization of the entire Quran).
http://www.daijiworld.com/news/news_disp.asp?n_id=131339
-----------
A good Muslim's better life cut short by extremists
JOCK CHEETHAM
11 Mar, 2012
MUHAMMAD AKRAM climbed on to the back of his grandson's motorcycle to go home for lunch, not knowing he had just minutes to live. The pair rode through the streets of Nawabshah in Pakistan where the Sydney grandfather had spent much of his life. As they parked under a tree, a motorcycle approached. One of two men, his face covered by cloth, put the gun close to Mr Akram's back and fired.
This was the first assassination of an Australian Ahmadi Muslim, say Mr Akram's family. The killing was religiously motivated, says the Ahmadiyya community in Pakistan.
Some Muslims regard Ahmadis as heretical and their persecution by Sunni Muslim extremists is as old as Pakistan.
In Australia immigrant people can create new lives, but their old countries - be they Britain, China or Pakistan - pull people back to relatives, friends and lives never fully left behind, even when, like Mr Akram, they left as refugees. Sometimes tragedy results, in Mr Akram's case a killing hatched within a web of local and international politics. The extremists who persecute Ahmadis have links to terrorist organisations there, in Afghanistan and elsewhere, including al-Qaeda.
Having joined his Sydney-based family in Claremont Meadows, near Penrith, seven years ago as a refugee, friends and family counselled caution on his return to Pakistan. He went to attend a family wedding and visit his home town, Nawabshah, also known as Benazirabad, where two of his children remain.
And so he came to be riding home on Wednesday, February 29. The bullet pierced a kidney. His grandson Muneeb Ahmed held him and yelled at the fleeing attackers. As he died, aged 78, Muneeb also fell. The bullet had passed through his grandfather and struck him. The 18-year-old lived, after four hours of surgery.
Mr Akram's family in Sydney soon heard the news and saw images of his face and body via a web cam. Six shocked relatives flew out within a day for the funeral last Saturday.
http://www.melbourneweeklybayside.com.au/news/world/world/general/a-good-muslims-better-life-cut-short-by-extremists/2483958.aspx
--------
Interest-free microfinance hope for poor Muslims
TNN
HYDERABAD, Mar 11, 2012: Making headlines in the recent past for crushing interest rates claiming lives of debtors, microfinance is now being offered with a more humane approach. The Human Welfare Foundation will now offer loans in the form of interest-free microfinance to the poor across the country including Hyderabad, said vice president of Jamat-e-Islami Hind Prof K A Siddique Hassan here on Saturday. Hassan is the general secretary of the foundation,
In addition to interest-free loans, a support system for human welfare involving a network of activities focusing on healthcare, protection of civil rights, women's empowerment, disaster management and encouraging strict adherence to ethics in professions such as medicine is the need of the hour, he noted. "The burden of interest never allows the debtor to extricate himself from the web of interest and loans. Also, Muslims need skills, technical guidance and entrepreneurship apart from financial assistance," he added.
As part of an initiative entitled Vision 2016, the Human Welfare Foundation (HWF), along with 50 affiliate NGOs, has been implementing around 125 projects in 20 states to establish a support network for human welfare. "The plan aims to bring about the complete upliftment of Indian society. By adopting business models such as musharika (joint venture), mudariba (hire purchase) and qarz-e-hasana (loans with the intention of goodwill), we intend to help the poor. This will be 100% interest free. The NGO Sahulat Microfinance Society intends to achieve justice and plans to remove socio-economic disparities by providing interest free loans thereby bringing about equity for educationally and financially backward section of society. Hyderabad will be the hub of operations in Andhra Pradesh," said Hassan. There are 15 such microfinancing centres in and around Hyderabad.
Hassan observed that the ghettoisation of Muslims is the primary cause for their backwardness. He added that poverty alleviation was possible with education.
He said the first phase of the project was completed in March 2011 and the second phase would begin in March 2012 and will focus on states in South India. " This is the first time a national NGO for protection of civil rights of Muslims has been formed in the county," Hassan said.
http://timesofindia.indiatimes.com/city/hyderabad/Interest-free-microfinance-hope-for-poor-Muslims/articleshow/12214719.cms
---------
URL: https://newageislam.com/islamic-world-news/forcible-conversion-hindu-girls-rise/d/6826