New Age Islam News Bureau
01 January 2022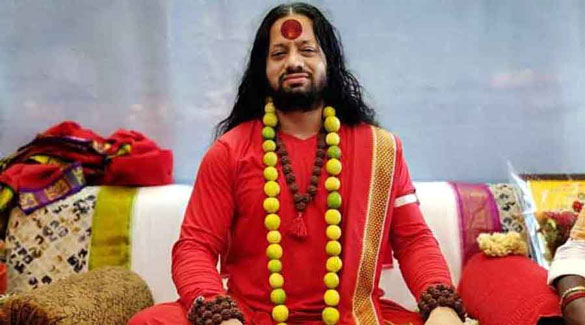 Sant Kalicharan
----
• Man Sells Ten-Year-Old Daughter In Western Afghanistan To Feed Family
• Fireworks Show, Celebrity Performers Planned Across The UAE On New Year's Eve To Ring In 2022
• Ottoman Society, Culture, And Politics: Ottoman-Era Turkish Newspapers Endorse Hindu-Muslim Unity In India
• Germany Strips Israeli Historian Of Award Over Muslim Genocide Denial
India
• Jamiat Ulama-i-Hind moves Supreme Court Against The Repeated Instances Of Hate Speeches Against Muslims
• UP: Muslim Man, Ehesan Rao, Faces Community Boycott For Chanting 'Jai Shri Ram'
• Gurugram: Muslims Offer Namaz In Open Without Disruption From Right-Wing Groups
• AMU faculty Chandnibi wins award for book on Devadasis
--------
South Asia
• Taliban prevent fences erection by Pakistan in Nimroz
• Iranian president asks for inclusive government in Afghanistan
• India providing Afghanistan with one million doses of COVID-19 vaccines
--------
Arab World
• Islamic State Cells Impose Levy On Oil Investors In Northeastern Syria
• 'Grave crime': Probe launched after 20 family members killed in Iraq operation
• Bahrain appoints 1st ambassador to Syria in 10 years
--------
Mideast
• Senior Cleric Vows Punishment of Trump for Assassination of Anti-Terror Commander General Soleimani
• President Raeisi says a decent global system needs rationality, justice, spirituality
• Ceremony held in Denmark to commemorate Martyr Gen. Soleimani
• Iran: US Bears Definite Int'l Responsibility for Assassination of Anti-Terror Commander General Soleimani
• Rockets fired from Hamas-ruled Gaza land off central Israel's coast
• Israeli troops kill knife-wielding Palestinian in West Bank town, army says
--------
Europe
• British Muslim Hiking Group Say Public Response To Islamophobic Abuse 'Heart-Warming'
• Sweden grants over 27,000 citizenships to Syrians in 2021
--------
Pakistan
• Chief of Jamaat-e-Islami Pakistan: Islamic World Must Counter US Economic Terrorism Through Joint Strategy
• Shia-Sunni Muslims attend Islamic unity summit in Lahore, Pakistan
• Pakistan Foreign Minister Shoe Point's At Saudi Envoy; Angry Pakistanis Call It ''Un-Islamic'
• Pakistan Saw Increase In Militant Attacks Following Taliban Offensive In Afghanistan: Report
• What Is It About Ahmedi Beliefs That Bothers The Pakistani Mainstream So Much?
Omicron feared to loom within mosques
• Taliban prevents border fencing with Pakistan meant to divide Pashtuns: Report
• Pakistan: One dead, 17 injured in celebratory gunfire on New Year's eve
• Pak, China vow to tap full potential of strategic Gwadar Port
• PITB signs MoU to promote Pakistan's startups in Sweden
• Four soldiers martyred in exchange of fire with terrorists in North Waziristan: ISPR
--------
Southeast Asia
• Putrajaya Suspends Umrah Trips From Jan 8 Over Omicron Concerns After Returnees From Saudi Arabia Cause Clusters
• No Happy New Year for Uyghurs in hiding
• Johor DAP's Dr Boo rebuts deputy chief's response to his allegations, calls for state's top leadership to be accountable
• Key court judgments that made headlines in 2021
--------
Africa
• Kaduna Shuts Two Islamic Schools As 50-Year-Old Teacher Impregnates Minor
• Tunisia's Ennahda party says senior official detained by security forces
• Somalia's military, spy, police chiefs seek to steer clear of political row
• 4 killed, 200 injured in protests in Sudan: Doctors group
--------
North America
• US Muslim Community Shaken By 'Spying' Incidents, Call For Action
• US to put more liquidity into Afghan economy, says Blinken
• Israel signs $3.1 billion deal with US for helicopters, refuelling jets
Compiled by New Age Islam News Bureau
URL: https://www.newageislam.com/islamic-world-news/hate-speeches-genocide-president-pm-cji/d/126079
--------
Five Former Chiefs Of Staff And Other Veterans Sound Alarm On Hate Speeches And Genocide Calls, Write Open Letter To President, PM And Chief Justice Of India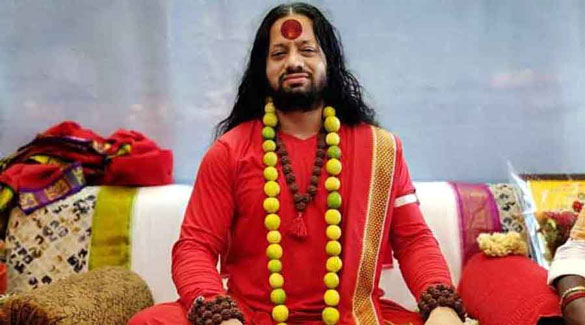 Sant Kalicharan
----
01.01.22
Five former chiefs of staff and several other veterans have written an open letter to the President expressing concern about the implications that hate speeches and genocide calls hold for national security, warning that any breach of peace and harmony within the nation would "embolden inimical external forces".
The letter, sent on Friday, apprehends a threat to the social fabric of the country.
Copies have been sent to the Chief Justice of India, Vice-President, Prime Minister, Lok Sabha Speaker, defence and home ministers, all political party chiefs and the three service chiefs, besides the national security adviser.
The signatories include four former chiefs of naval staff — Admirals L. Ramdas, Vishnu Bhagwat, Arun Prakash and R.K. Dhowan — a former chief of air staff, Air Chief Marshal S.P. Tyagi; several senior veterans, Mahatma Gandhi's grandson Rajmohan Gandhi and many retired bureaucrats and civil society activists.
Referring to the Dharma Sansad (religious parliament) in Haridwar and a meeting in Delhi where calls were given to establish a "Hindu Rashtra" and pick up weapons to kill Muslims, the signatories have called for urgent action against those who made such provocative statements.
"We cannot allow such incitement to violence together with public expressions of hate — which not only constitute serious breaches of internal security, but which could also tear apart the social fabric of our nation," the letter says, underscoring the signatories' disgust at some of the speakers urging the uniformed services to join the proposed genocide.
"In view of the current situation on our borders, any breach of peace and harmony within the nation will embolden inimical external forces. The unity and cohesiveness of our men and women in uniform, including the CAPFs (central armed police forces) and police forces, will be seriously affected by allowing such blatant calls for violence against one or the other community in our diverse and plural society," the letter adds.
Underlining that the Constitution provides for the free practice of diverse religions, the veterans have said: "We urge you, Mr President and Mr Prime Minister, to take immediate steps to curb such attempts, and urge you to condemn such incitement to violence in no uncertain terms."
In the week since videos of the calls for genocide surfaced, no one in the government has said a word against these hate speeches. Only one religious leader seen spewing venom in the videos has been arrested, by police from Congress-ruled Chhattisgarh, while cases have been registered and notices issued to a few others after seven days had passed since the events.
The veterans and other signatories to the letter have urged the leaders of all political parties to condemn the calls for a genocide of Muslims. "They must restrain their own cadres and thereby set examples of their commitment to Secularism, Fraternity and Justice for all," the letter says.
Source: Telegraph India
Please click the following URL to read the text of the original story:
https://www.telegraphindia.com/india/veterans-sound-alarm-on-hate-write-open-letter-to-president/cid/1845676
--------
Man Sells Ten-Year-Old Daughter In Western Afghanistan To Feed Family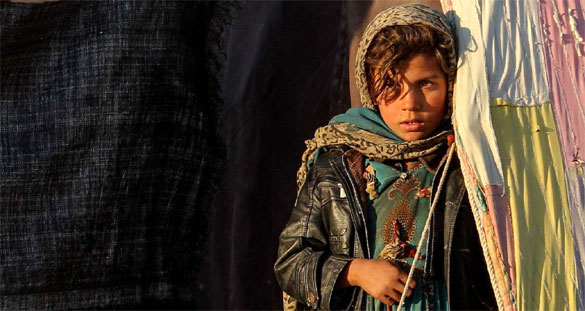 Afghan girl sold by father
----
01 Jan 2022
A family that was displaced due to conflicts in Herat province sold their ten-year-old daughter to save other family members from starvation, Associated Press reported.
The minor girl has been named to another family and the father has received the money in return.
Azizagul, the mother of the daughter was not informed about her daughter being given to someone else in return for money.
The girl will reportedly be married off to the family.
"I told my husband to bring foodstuff as my five children had nothing to eat, he would regularly bring food. I asked him from he brought the foodstuff, he answered that a family is giving him food on daily basis in return for their ten-year-old daughter." Said Azizagul.
The story of Afghan families selling their children has become to some extent a normal in Afghanistan as over half of the population starving after the foreign aids stalled and millions of people left unemployed.
On Friday, December 31, 2021, residents of northern Badakhshan province stopped a man from selling his two children due to extreme poverty.
Source: Khaama Press
Please click the following URL to read the text of the original story:
https://www.khaama.com/man-sells-ten-year-old-daughter-in-western-afghanistan-to-feed-family-346346/
--------
Fireworks Show, Celebrity Performers Planned Across The UAE On New Year's Eve To Ring In 2022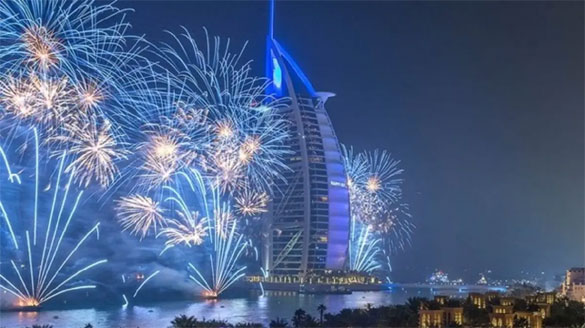 United Arab Emirates' key landmarks on New Year's Eve as revellers set to ring in 2022.
----
31 December ,2021
A host of firework displays are set to light up the skies at some of the United Arab Emirates' key landmarks on New Year's Eve as revellers set to ring in 2022.
In Dubai, there will be a total of 36 firework displays across 29 locations as the emirate.
For all the latest headlines follow our Google News channel online or via the app.
End-of-year celebrations will take place at Dubai's iconic Burj Al Arab, with the landmark to host a musical line-up and a fireworks display, and the annual fireworks extravaganza at the Burj Khalifa where visitors can also expect to see pyrotechnics And spectacular light shows.
Dubai's Global Village is also set to host eight different firework shows, according to the Dubai Media Office, while Dubai's Atlantis hotel will ring in the New Year with a 30-band live performance, fireworks and a special guest appearance from international singing star Robbie Williams.
At Ain Dubai, in Dubai's Bluewater's, residents can watch fireworks, drone shows and several performances.
At Expo 2020 Dubai, spectators can enjoy a drone countdown to 2022, and two firework displays, earmarked for midnight and at 3am.
Billed as the longest New Year celebration in the world, spanning the time zones of all participating countries at the event, the Expo festivities will take place at various locations across the site over a 13-hour period.
At the site, 12 international and Dubai-based DJs are lining up to give 2021 a record-breaking send-off, with acts including, Armin van Buuren, DJ Skip, Kanika Kapoor, Anyasa and Dimitri Vegas.
There will also be a Time-Square-style ball drop at al-Wasl Plaza ahead of the clock chiming midnight.
Dubai Festival City Mall is also hosting a New Year's Eve spectacular with a laser, light and fountain show, fireworks and live entertainment, with Dubai's La Mer is also scheduled to put on a firework display at midnight.
In Abu Dhabi, the emirate is attempting to break three Guinness World Records as part of the Sheikh Zayed Festival's New Year's eve celebrations, including a 40-mimute firework display and a gigantic drone show at al-Wathba, with the emirate's Yas Island will close 2021 with firework displays and live music.
Abu Dhabi's Corniche will host a New Year's Eve celebration with a firework display, while at al-Maryah Island, with Arab pop stars Hussain al-Jassimi, Balqees and Elissa are to perform at a concert ahead of a fireworks show.
Source: Al Arabiya
Please click the following URL to read the text of the original story:
https://english.alarabiya.net/News/gulf/2021/12/31/Fireworks-show-celebrity-performers-planned-across-the-UAE-on-NYE-to-ring-in-2022
--------
Ottoman Society, Culture, And Politics: Ottoman-Era Turkish Newspapers Endorse Hindu-Muslim Unity In India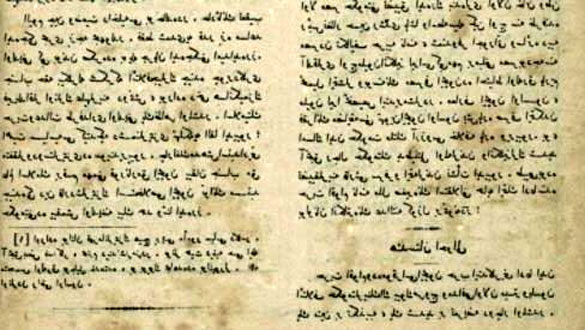 Turkish newspapers from the Ottoman era support Hindu-Muslim unity in India.
-----
Omair Anas
31.12.2021
ANKARA
The digitized form of newspaper files of the late Ottoman Empire era, made public by the Turkish government and Turkish non-governmental organizations, adds new knowledge on Ottoman society, culture, and politics.
Among many late Ottoman newspapers, the Sebilurresad is one of the most popular publications which had closely covered and followed Indian affairs. The fortnightly magazine was first started in 1908 as Sırat-ı Mustakim by Ebul'ula Zeynelabidin and H. Esref Edip with Mehmet Akif as the chief editor.
Forced several times to stop publication or change its name, it became Sebilurresad in 1912. Mehmet Akif, who actively participated in Turkey's national struggle, and would, later on, write the national anthem of Turkey, was the editor in chief of Sebilurresad. The editorial team of Sebilurresad had widely traveled to South Asia, the Middle East, and Europe to mobilize awareness and support for Turkey.
When Sebilurresad was started, British-Ottoman relations had already started declining. Parts of Turkish territories were under the control of allies after World War I.
The status of the two holy mosques of Mecca and Medina was the biggest source of disquiet for the Muslim community worldwide, including the large Muslim population in the Indian subcontinent. They had already set up an organization like Anjuman Khuddam-e-Kaba (Assembly of Servants of Kaba) and the Indian Khilafat Movement, to demand the protection of Islam's holiest sites.
Long list of political issues concerning India, Turkey
When the correspondents of Sebilurresad started covering Indian affairs, they found a long list of political issues that concerned the future of India and Turkey.
Abdurreshid Ibrahim, SM Tevfik, Ahmed Halil, Ashraf Edip, Omer Riza Dogrul can be seen among the frequent contributors on Indian affairs in Sebilurresad. The pan-Asianist Abdurresid İbrahim had traveled to India, en route to Japan in 1908 and had published his observations both in the Sirat-i Mustakim" and then in the Sebilurresad, when the name was changed.
In one of his letters from India, he writes: "If I say India is the world's most sacred place, it will not be wrong. Prophet Adam is said to have landed near India in Srandip (Sri Lanka). Abdirresid Ibrahim's Arabic biographer Salim Muhammad underlines his suggestion that India's independence had to be fought together by both Muslims and Hindus.
Abdurresid Ibrahim wrote a long article in 1922 to analyze India's independence struggle. In this article, the Ahmedabad session of the Indian National Congress in 1921 got his attention, for it was held under its Muslim President, Hakim Ajmal Ahmad Khan. He found this a strong message of unity of all Indians against British rule.
In this article, he wrote: "India is a country of the greatest diversity of religion, languages, and faiths; however, their disunity will spoil their dreams of independence. The unity which Indians of all faiths had shown in the Indian Khilafat Movement was an example."
After Abdurresid Ibrahim, SM Tevfik had extensively traveled to Indian cities from 1912-1913 and published his travelogue in 37 parts titled Hind Yolunda (On Way to India).
Sebilurresad is said to be a magazine of conservative late Ottoman politicians. This makes it a unique understanding of the complex relationship between Islam, nationalism, and Muslim identity. Their generous admiration for Indian leaders and India's Islamic scholars, including Rabindranath Tagore, Mahatma Gandhi, Maulana Abul Kalam Azad, Muhammad Ali Jauhar, Shaukat Ali, Shibli Nomani, and many others speaks volumes of the unique understanding.
Praise for Maulana Azad
Sebilurresad, while covering Indian affairs, had no clue that India could ever be partitioned some two decades later on religious lines. For them, Maulana Azad was not only a politician but also a great Islamic thinker who had inspired a new awareness among global Muslims. The articles and speeches of Maulana Azad were immediately translated and published in Sebilurresad and other magazines. In this period, the magazine started covering Indian affairs more actively.
The famous speech of Maulana Abul Kalam at a court in the city of Calcutta (now Kolkata) received much attention and was published in Sebilurresad and other magazines. His address was translated into Ottoman Turkish and was later published in book form. In addition, events from small Indian cities, like Rampur, Lucknow, Hamirpur, and other citizens, got the journal's attention.
From 1908 to1925, around 500 articles, news items, or translations of India-related materials were published in Sebilurresad. Among the earliest articles are the reports of Abdurresid Ibrahim, who had visited Bombay, Hyderabad, and other cities in 1908. Abdurresid Ibrahim was the first Turkish journalist and activist who had introduced his Turkish readers to Indian political affairs. His writings helped the Ottoman politicians understand Indian politics more closely, and, as a result, the Ottoman/Turkish interest in Indian affairs increased rapidly.
In these years, Indian Muslims were helped with the Hijaz Railway project of the Ottoman government and the construction of ports in Turkey. Indian activities in Iran found special attention in the newspaper.
There is a possibility that Abdurresid Ibrahim had also met Rabindranath Tagore and Subash Chandra Bose during his stay in Japan.
Since the start of World War I in 1914, the magazine covered affairs related to the War, especially the position of Indian Muslims. The issue of British politics towards the Ottoman Khilafat and the two Holy Mosques of Mecca and Medina received special attention. In that tumultuous time, Khilafat Movement had also started. In 1924, when Rabindranath Tagore reached Japan, Abdurresid Ibrahim was already there, and he closely followed the lectures of Tagore and published his reports about Tagore's lectures in four parts.
Khilafat movement finds coverage
One of the most widely covered subjects in these papers is India's independence struggle. Then the Khilafat movement found significant coverage in these papers. The subjects of India's history, culture, and society were also widely covered in many issues of Sebilurresad. Japanese politics, Pan-Asianism, Hijaz railway, British policy towards Mecca and Medina, centers of Islamic scholarship in India like Deoband, Nadwatul Ulama, and works of Maulana Abul Kalam Azad, and Allama Shibli Numani found significant mention.
The travel of Raja Mahendra Pratap Singh and the results of Tagore also received their attention. Interestingly, news from small towns like Azamgarh, Rampur, Hamirpur, Lucknow, Kanpur has also got the magazine's attention. Even the prevalence of Perso-Arabic traditional medicine known as Unani medicine in India also received the attention of SM Tevfik, who published a long report about its prevalence in India in issue number 257 of 1911.
Among political issues, the Indian Khilafat Movement, Indian National Congress, Gandhi, Azad, British conferences about India received much attention. According to a report published in Sebilurresad's issue number 528 of 1920, the Indian Khilafat Movement offered to mediate between the Arabs and Turks to sort out their differences.
In the issues of 551-552, detailed articles on Muhammad Ali Jauhar and Shaukat Ali, famously known as Ali Brothers, were published. The report also noted that Ali Brothers had a huge support of all Muslims and non-Muslims in their anti-British politics. For Ali Brothers, like Maulana Azad, the support for the Ottoman Khilafat in the time of the British occupation of Istanbul and other Islamic holy places, Mecca and Medina, was not different from their struggle against British colonial rule in India.
Interesting expectations
In an article published in the issue of 286, in February 1913, about Indian Muslims' expectations from Turkey, the visiting correspondent of the Sebilurresad, SM Tevfik, includes two interesting expectations. One Ottomans should closely observe and learn from the rise of Japan. Second, Turkey should establish close trade relations with India and all Asian countries, even if the trade volume is small.
In the issue of 292, in 1913, Tevfik observed that the failure of the first war of India's independence in 1857 had made the Indian masses more sensitive and aware, especially Hindus.
They found that modern education is necessary to compete with the West. For these reasons, Hindus in Calcutta opened schools and colleges and sent their children to Europe for advanced education in science and mathematics.
He writes that the nationalist sentiments are getting stronger among Hindus, to the extent that a Hindu working with any British office is publicly laughed at and humiliated. Those who work for British authorities now hide their identity or resign from their jobs.
These nationalist sentiments are reflected in their political struggle in the Indian National Congress. This year, they chose a Muslim, Syed Muhammad Khan as their president at the Karachi session of 1913. In the issue of July 11, 1911, the magazine introduced a Paris-based magazine Vande Matram founded by freedom fighter Madam Bhikaji Kama.
In a report on the happiness of Indians over the return of Edirne back to the Ottoman rule, SM Tevfik introduced the Vande Matram magazine and translated the motto of the magazine which read: "Life is nothing without independence. There is no difference between the dead people buried in their graves and the people without freedom."
On Hindu-Muslim riots
Tevfik found that any Indian in possession of this magazine would have to lose everything.
The issue of July 25, 1913, carefully covered the Kanpur riots. The writers said that the British authorities had misused the communal violence to weaken the Hindu-Muslim unity against British colonialism. SM Tevfik noticed that Hindu and Muslim businessmen in Madras (Chennai) had unitedly set up a chamber of commerce.
After reporting from many cities, SM Tevfik announced that he would write a detailed introduction of Hinduism to Turkish readers. In most reports, Sebilurresad always underlined the unity among various Indian religions for the sake of their common political future. The coverage of India in the magazine shows Turkey's humanist worldview towards Indian affairs by appreciating India's diversity and its leaders' efforts to make India a country of pluralist ideas and values.
Source: Anadolu Agency
Please click the following URL to read the text of the original story:
https://www.aa.com.tr/en/analysis/opinion-ottoman-era-turkish-newspapers-endorse-hindu-muslim-unity-in-india/2462381
--------
Germany Strips Israeli Historian Of Award Over Muslim Genocide Denial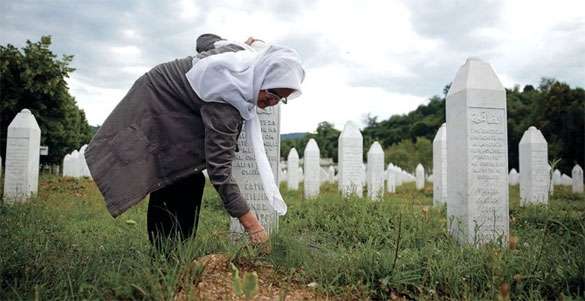 A woman cleaning the grave of her husband near Srebrenica, Bosnia and Herzegovina, in 2015. (Reuters/File Photo)
----
December 31, 2021
LONDON: The German government has reversed its decision to honour an Israeli Holocaust historian in response to his alleged denial of Bosnian Muslims in 1995.
Berlin had come under harsh criticism for its decision to award Gideon Greif, an expert on the history of the Auschwitz concentration camp, with a high-level award.
"The proposal to award Professor Greif the Order of Merit of the Federal Republic of Germany was withdrawn. This was done by the previous federal government," the German Foreign Ministry said in a statement Thursday, referring to the government of former Chancellor Angela Merkel.
The Foreign Ministry pointed to work conducted by the commission on Srebrenica — where the massacre of 8,000 Bosnian Muslims was carried out — on behalf of the Serbian semi-autonomous region within Bosnia and Herzegovina. That commission's conclusions, the Foreign Ministry said, "contradict the case law of the International Criminal Tribunal for the former Yugoslavia, the International Court of Justice and the Convention on the Prevention and Punishment of Genocide."
In a letter sent to a Bosniak Islamic scholar and cited in Bosnian-language media, German President Frank-Walter Steinmeier linked the award reversal to Greif's position as head of the commission, which is said to have minimized the death toll of the 1995 Srebrenica genocide by Serbian nationalists.
The commission also contested claims that the Srebrenica killings constituted an act of genocide. Swathes of the ethnically diverse Balkan region descended into vicious communal violence following the dissolution of the Yugoslavian Republic in 1992.
Berlin's decision to strip Greif of his award, added the Foreign Ministry, "does not, however, reduce the recognition of the services that Professor Greif has earned in researching the Holocaust and the German Jews who emigrated to Israel."
Greif told Israeli newspaper Haaretz Thursday that he had been unofficially informed he would not be receiving the award — and said Bosnian Muslim Brotherhood members were responsible for ruining his reputation.
"The fact that I am Jewish and an Israeli scholar is the reason for such violent, vicious personal attacks," he said, blaming "Islamic Brotherhood organizations" in Bosnia for orchestrating a smear campaign against him.
"It's a black stain on Germany. They are murdering the Holocaust victims for a second time," the historian added.
The award reversal was welcomed in the Bosnian capital of Sarajevo.
Bosnian Foreign Minister Bisera Turkovic told Haaretz in a statement that "no one should be allowed to minimize events that have been judicially and legally established in international courts."
She added: "Denial of the Holocaust and the Srebrenica genocide empowers perpetrators, which results in the glorification of the convicted war criminals and threatens the repeat of the most horrendous events in our history."
Menachem Rosensaft, associate executive vice president of the World Jewish Congress, told Haaretz: "The German government's decision not to honor Gideon Greif with the Order of Merit of the Federal Republic of Germany is wholly appropriate.
"Gideon Greif has emerged as the poster child for Srebrenica genocide denial, and honoring him, even with respect to his prior academic work … would have been tantamount to endorsing his wholly specious and both morally and jurisprudentially offensive distortion of the facts regarding the slaughter of Bosniak Muslims."
Source: Arab News
Please click the following URL to read the text of the original story:
https://www.arabnews.com/node/1996071/world
--------
India
Jamiat Ulama-i-Hind moves Supreme Court Against The Repeated Instances Of Hate Speeches Against Muslims
DECEMBER 31, 2021
It cites instances dating back to as early as 2018
The Jamiat Ulama-i-Hind has approached the Supreme Court against the repeated instances of hate speeches against Muslims across the country.
The plea filed by Jamiat national president Maulana Mahmood A. Madani said hate speech feeds into a system of political and social discrimination and has a cumulative effect on the dignity of a group/community.
In a statement released to the media about the filing of the petition, Jamiat, a socio-religious organisation, narrated various instances of derogatory remarks and calls for violence against the community since 2018.
The petition cited inflammatory speeches made by Yati Narasinghanand Saraswati, priest of Dasna temple, the anti-Muslim slogans made at the Jantar Mantar rally in August this year, the campaign and protests against Friday 'Namaz' in Gurugram where protesters disrupted congregations at designated plots by spreading cow dung and issuing threatening slogans, rallies held in Tripura in which derogatory slogans were made against the Prophet, speeches made by Suraj Pal Amu and Santhosh Thammaiah, etc.
The petitioners, according to the statement, also highlighted a report of Uttar Pradesh Police arresting over 100 Muslims for holding a protest against the remarks of Yati Narasinghanand Saraswati.
Recently, 76 Supreme Court lawyers wrote a letter to the Chief Justice of India seeking suo motu action against the conclave where genocidal calls were made against Muslims.
Saying that the police authorities did not take any action against the instances of anti-Muslim hate speeches, the petitioners voice concerns about law enforcement agencies "succumbing to non-state actors" and failing to protect the rights of the minorities.
Seeking immediate judicial intervention, the petitioners have highlighted that derogatory remarks and abusive speeches against Muslims have resulted in violence and even the killing of individuals.
Source: The Hindu
Please click the following URL to read the full text of the original story:
https://www.thehindu.com/news/national/muslim-body-moves-supreme-court-against-hate-speeches/article38082567.ece
--------
UP: Muslim Man, Ehesan Rao, Faces Community Boycott For Chanting 'Jai Shri Ram'
Jan 1, 2022
MEERUT: Farmer Ehesan Rao, 22, lived an uneventful life in Deoband, until December 2 when he attended a joint rally by CM Yogi Adityanath and Union home minister Amit Shah. That day he clambered on the barricades and started chanting "Bharat Mata Ki Jai" and "Jai Shri Ram".
After a video of Ehesan in a skull cap went viral on social media, it became difficult for him to leave his house. From threats to boycotts, he is fighting to make the point that he should be given the liberty to decide what's good for his own life.
Ehesan said, "I was overwhelmed by the charged atmosphere during the rally and I, too, chanted 'Jai Shri Ram'. I didn't notice that someone was recording it."
After the video went viral, his childhood friend was the first to call him saying all ties between them stand severed. Later, Ehesan's uncles and cousins also boycotted him.
"My sister called me and asked me why I had done it. She told me that her in-laws were putting pressure on her to break ties with me and my family," said Ehesan, who has six sisters (all married) and three brothers.
Soon, Ehesan -- who was a student at Darul Uloom Deoband but dropped out – started getting threat calls accusing him of being un-Islamic. Deoband ulema Maulana Mufti Asad Qasmi raised objections to Ehesan's act and demanded an apology from him.
Source: Times of India
Please click the following URL to read the full text of the original story:
https://timesofindia.indiatimes.com/city/meerut/up-muslim-man-faces-community-boycott-for-jai-shri-ram/articleshow/88625764.cms
--------
Gurugram: Muslims Offer Namaz In Open Without Disruption From Right-Wing Groups
Dec 31, 2021
Members of the Muslim community said they prayed in the open in Shankar Chowk, Udyog Vihar, Palam Vihar, and sectors 12, 29, 44, and 45 without any disruption on Friday, the first time Namaz was offered without protests from right-wing groups in nearly four months.
Some members of Sanyukt Hindu Sangharsh Samiti, an umbrella body of Hindu right-wing groups, which is leading the protests against namaz in open spaces, did gather at Shankar Chowk before the namaz congregation, but were turned away by police teams deployed at all the spots, police said.
Rajiv Yadav, assistant commissioner of police, said that Muslims offered prayers peacefully on Friday. "Some members of the right-wing group gathered at one of the sites, but we warned them of action, following which they went away. Muslims gathered at seven sites, including Udyog Vihar, and offered namaz peacefully," he said.
On December 10, Haryana chief minister Manohar Lal Khattar had said offering namaz at public places cannot be tolerated, even as the district administration withdrew permission for Friday namaz at 20 designated sites amid protests by members of Hindu outfits who parked vehicles and organised programmes to prevent Muslims from offering namaz.
"Today, we offered Friday prayers in several places peacefully after months. But right-wing groups who were disrupting Friday namaz and, most recently, Christmas celebrations in the Millennium City have reached a new low by hailing Mahatma Gandhi's assassin Nathuram Godse. Such vigilante groups are disturbing the communal harmony of this city," said Altaf Ahmad, spokesperson, Gurgaon Muslim Council.
Kulbhushan Bhardwaj, legal advisor of Sanyukt Hindu Sangharsh Samiti, said that the group met Friday morning and decided not to disrupt namaz on the last day of the year. "But this was the last time we allowed them to offer prayers. From 2022, we will not let them use any public place for offering namaz," he said.
Meanwhile, some members of the right-wing group said on Friday that they could not protest at the spots where namaz was offered as they were busy protesting against the arrest of Hindu seer Kalicharan Maharaj.
The seer was arrested from Madhya Pradesh on Thursday for allegedly making derogatory remarks against Mahatma Gandhi during a religious gathering in Chhattisgarh earlier this month.
Praveen Yadav, a member of the Samiti who has been leading the protest against Friday namaz in Sirhaul, Sector 37, Sector 22 and Udyog Vihar, confirmed the group was busy protesting the seer's arrest. "Muslims are taking advantage of the situation. The administration will have to take some serious action or else they will continue to encroach upon public places," he said.
Source: Hindustan Times
Please click the following URL to read the full text of the original story:
https://www.hindustantimes.com/cities/others/gurugram-muslims-offer-namaz-in-open-without-disruption-101640971189020.html
--------
AMU faculty Chandnibi wins award for book on Devadasis
31st December 2021
Aligarh: Prof S Chandnibi, Department of History, Aligarh Muslim University (AMU) has won the 'Arumuzhi Award' of the Chola Historical Research Sangam of Tamil Nadu for her book, 'Kalvettukalil Devadasi'. It is a commentary on the history Devadasis—who were dedicated to worship and 'serve' deities for their lifetime in Southern India and rest of the Country.
She was bestowed with the award by former Justice of Madras High Court, N Kirubakaran in a special ceremony held at Tanjore, Tamil Nadu.
Her book which was released earlier this year by Lok Sabha MP, M K Kanimozhi at Sahithya Academy in New Delhi is about the extraordinary story of Devadasis in the ancient and medieval period.
As per the provisions of an Act, any person who performs, promotes, takes part in or abets the performance of any ceremony or act for dedicating a woman as Devadasi or any ceremony or act connected therewith is punishable. The woman, who is dedicated, however, shall not be punishable.
Source: Siasat Daily
Please click the following URL to read the full text of the original story:
https://www.siasat.com/amu-faculty-chandnibi-wins-award-for-book-on-devadasis-2251046/
--------
South Asia
Taliban prevent fences erection by Pakistan in Nimroz
31 Dec 2021
Local affiliates of the Islamic Emirate of Afghanistan in the western Nimroz province said that they have stopped the Pakistani military from erecting barbed wire and outposts.
The Pakistani military personnel reportedly wanted to build their outpost on Afghanistan soil in Chahar Burjak district of Nimroz province.
Eyewitness and residents of the bordering district say that the Pakistani military exceeded up to 15 kilometers into Afghanistan's soil and wanted to build check posts.
Neither IEA officials nor Pakistani officials have commented on the issue yet.
It comes over a week after the provincial head of the General Directorate of Intelligence (GDI) of IEA destroyed barbed wire of the Pakistani military in eastern Nangarhar province and warned them of repercussions in case they build fences on Afghan soil.
Source: Khaama Press
Please click the following URL to read the full text of the original story:
https://www.khaama.com/taliban-prevent-fences-erection-by-pakistan-in-nimroz-467456/
--------
Iranian president asks for inclusive government in Afghanistan
01 Jan 2022
President of Iran Ibrahim Raeesi said that his country's all efforts are for the formation of an all-inclusive government in Afghanistan that embraces all people of the country, Fars News Agency reported.
Speaking on Friday, December 31 the Iranian President said that security in Afghanistan will ensure security in Iran and that insecurity in the war-torn country is equal to insecurity in Iran.
Earlier, Raeesi's special representative to Afghani Hosein Kazemi Qomi had said that they are ready to mediate talks between the IEA and other fractions in Afghanistan to reach an agreement and ultimately form an inclusive government.
"All our efforts are for a government in Afghanistan that people feel belongs to all Afghan groups and ethnics and assures peace in the country," said the Iranian president.
The cry for an inclusive government in Afghanistan comes as the Islamic Emirate of Afghanistan have always defended their interim government to be inclusive.
Source: Khaama Press
Please click the following URL to read the full text of the original story:
https://www.khaama.com/iranian-president-asks-for-inclusive-government-in-afghanistan-97976/
--------
India providing Afghanistan with one million doses of COVID-19 vaccines
01 Jan 2022
Indian officials have told CNN that the country will provide Afghanistan with one million doses of Covaxin produced in India by Bharat Biotech.
This will be the first time India donates COVID-19 vaccines after the Taliban regained power in Afghanistan.
The first shipment of the one million doses of vaccines that contains 500,000 doses has already arrived in Mahan of Iran and is expected to reach the Afghan capital today (Saturday, January 1, 2022).
Meanwhile, the second consignment comprising the same number of jabs will reach Kabul on the second week of January.
The made-in-India Covaxin has been approved by WHO for emergency use and is now being administered in more than 20 countries of the world.
Earlier, Afghanistan had received COVID-19 vaccines from the US, China, and COVAXIN.
Source: Khaama Press
Please click the following URL to read the full text of the original story:
https://www.khaama.com/india-providing-afghanistan-with-one-million-doses-of-covid-19-vaccines-34673737/
--------
Arab World
Islamic State cells impose levy on oil investors in northeastern Syria
Dec 31, 2021
Islamic State operatives stormed Dec. 15 into the Syrian Democratic Forces-affiliated Subaihan oil field in the eastern countryside of Deir ez-Zor province and threatened to kill the field workers if the investors did not pay a fine for oil production, which amounts to about 20% of the oil production.
On Dec. 3, an IS explosive device targeted a bus carrying workers on their way back home in the countryside of Deir ez-Zor from the Kharata oil field, located 20 kilometers (12 miles) southwest of Deir ez-Zor in eastern Syria, which is controlled by the Syrian government. The attack killed 10 people and wounded others.
Al-Sharqiya 24 network reported Oct. 29 that IS operatives stormed into the Abu Habba oil field in the northern countryside of Deir ez-Zor, after requesting oil investors to pay them a share of the oil investment in the field.
In October, IS launched an attack on the Syrian regime forces in al-Taym oil field in the south of Deir ez-Zor province, firing with RPGs and heavy machine guns.
This was followed by violent clashes with machine guns between the Syrian government forces that were present in the field and IS militants, which resulted in several deaths and injuries in the regime ranks.
In July, IS operatives attacked the Daas oil field located in the northern countryside of Deir ez-Zor, beating the guard and threatening them to force the investors to make the payment.
Ahed Slebi, a journalist working with the Naher Media Network covering news from eastern Syria, told Al-Monitor, "IS militants did not only impose levies on oil investors, but they have been threatening and chasing down all the area's rich, traders and workers in the Autonomous Administration's institutions, in a bid to establish a logistic supply base in terms of oil and funds. The oil fields are IS' main focus because they are lucrative."
The areas of northeastern Syria have recently witnessed an uptick in IS attacks, killing dozens of regime forces soldiers, and militants affiliated with Iran and the SDF.
On Nov. 14, the Syrian Observatory for Human Rights said that 18 members of the regime forces were killed including a brigadier general and four soldiers, in addition to 13 members of al-Shaitat clan that is loyal to the Syrian regime in several areas in the Syrian desert, in attacks launched by IS cells on sites and local groups affiliated with the clan.
The spokesman for the international coalition said in exclusive statements to North Press that IS cells have escalated their attacks against civilians to undermine stability in northeastern Syria.
Orabi Abdel Hay Orabi, an expert on Islamist groups, told Al-Monitor, "The military operations launched by IS in northeastern Syria target the control of the areas on their ground and figures close to them."
He said, "Despite being fought by all sides, IS appears to be making progress because the group has managed to regain the element of surprise in its attacks. IS militants are very familiar with this vast area with many mountains, valleys and caves. They have also recently been keen on following the raid strategy in combat, which means moving small groups and using light weapons, and strike and withdraw immediately."
Orabi added, "This is not to mention the planting of mines around the regime's vital sites such as oil wells, phosphate sites, military sites and main camps that include supply and transportation bases, which turned these locations into dangerous areas."
In October 2019, the US Department of Defense announced that it planned to strengthen its military presence in northeastern Syria to protect the oil fields there from falling again into the hands of IS.
Washington considers the oil fields in Syria as a major source of revenue for the terrorist organization.
Newsweek magazine quoted a high-ranking official in the Pentagon as saying that the United States intends to send 15 Abrams tanks for the protection of oil fields in eastern Syria, pending White House approval.
It appears that IS found the Pentagon's statement as reflecting the United States unwillingness to continue to protect the oil wells, which means an opportunity for the organization to finance its activities once more.
Abbas Sharifa, researcher at Jusoor Center for Studies, said the uptick of IS operations in northeastern Syria is the result of SDF reluctance in cracking down on IS operatives and turning a blind eye to their activities because their presence is directly related to the project of fighting terrorism.
Source: Syriahr
Please click the following URL to read the full text of the original story:
https://www.syriahr.com/en/232782/
--------
'Grave crime': Probe launched after 20 family members killed in Iraq operation
Ali Jawad
31.12.2021
BAGHDAD
An investigation has been started in Iraq after 20 family members, including women and children, were killed in a security operation in the city of Babylon.
The civilians died in a shoot-out on Thursday between security forces and a suspect wanted on terrorism charges, according to the Iraqi army's Babylon Operations Command.
Hassan al-Mandeel, the governor of Babylon, termed the loss of innocent lives "a grave crime that cannot be tolerated."
He said in a statement that an investigative committee has been set up to "probe the reasons that led to this massacre," vowing that the people responsible will "receive the appropriate punishment."
Source: Anadolu Agency
Please click the following URL to read the full text of the original story:
https://www.aa.com.tr/en/middle-east/grave-crime-probe-launched-after-20-family-members-killed-in-iraq-operation/2462233
--------
Bahrain appoints 1st ambassador to Syria in 10 years
Khaled Taj
31.12.2021
Bahrain has appointed its first ambassador to Syria in a decade after it downgraded diplomatic ties with Damascus in 2012.
According to the official Bahrain News Agency, King Hamad bin Isa Al-Khalifa issued a royal decree on Thursday, appointing Waheed Mubarak Sayyar as the kingdom's ambassador to Syria.
In 2012, Bahrain and Oman lowered their diplomatic representation in Syria in response to the Bashar al-Assad regime's brutal crackdown on protests which erupted in 2011, while countries like the United Arab Emirates (UAE), Qatar, Saudi Arabia and Kuwait cut ties with the regime.
The UAE, however, reopened its embassy in Damascus on Dec. 27, 2018 and appointed a charge d'affaires. Oman also returned its ambassador to Damascus on Oct. 5, 2020.
Source: Anadolu Agency
Please click the following URL to read the full text of the original story:
https://www.aa.com.tr/en/middle-east/bahrain-appoints-1st-ambassador-to-syria-in-10-years/2462114
--------
Mideast
Senior Cleric Vows Punishment of Trump for Assassination of Anti-Terror Commander General Soleimani
2021-December-31
Addressing a congregation of people at Tehran's Imam Khomeini Grand Mosalla (congregational prayers site), Ayatolallah Khatami said, "Our final revenge is that all the perpetrators of the assassination of General Qassem Soleimani and the criminal Trump will be punished."
General Soleimani, his Iraqi trenchmate Abu Mahdi al-Muhandis, the second-in-command of Iraq's PMU, and ten of their deputies were martyred by an armed drone strike as their convoy left Baghdad International Airport on January 3, 2020. The attack was ordered by then US President Donald Trump.
To date, Iran's chief civilian prosecutor has indicted tens of individuals in connection with the assassination, among them former president Trump, the head of US Central Command General Kenneth McKenzie Jr., and former US Secretaries of State and Defense Mike Pompeo and Mark Esper.
The file remains open to the further addition of individuals that Tehran determines to have played a role in the killing.
Both commanders were highly popular because of their key role in fighting against the ISIL terrorist group in the region, particularly in Iraq and Syria.
Back in January 2020, two days after the assassination, the Iraqi parliament passed a law requiring the Iraqi government to end the presence of the US-led foreign forces in the Arab country.
Earlier this year, Baghdad and Washington reached an agreement on ending the presence of all US combat troops in Iraq by the end of the year.
The US military declared the end of its combat mission in Iraq this month, but resistance forces remain bent on expelling all American forces, including those who have stayed in the country on the pretext of training Iraqi forces or playing an advisory role.
Since the assassination, Iraqi resistance forces have ramped up pressure on the US military to leave their country, targeting American bases and forces on numerous occasions, at one point pushing the Americans to ask them to "just leave us alone".
Iran and Iraq in a joint statement earlier this month underlined their determination to identify, prosecute and punish the culprits behind the assassination of General Soleimani and al-Muhandis.
Iran and Iraq have issued a joint statement on an investigation into the "criminal and terrorist" assassination by the US of top anti-terror commanders of the two countries in Baghdad early last year, Iranian Judiciary Deputy Chief and Secretary-General of Iran's Human Rights Headquarters Kazzem Qaribabadi said.
He added that the statement was issued during the second session of a joint Iran-Iraq committee investigating the murder of General Soleimani and al-Muhandis.
Qaribabadi said that in the statement, Iran and Iraq stressed that the assassinations were a "violation of the rules of international law, including relevant international conventions on the fight against terrorism".
"In addition, the two countries reaffirmed their serious and firm determination to identify, prosecute and punish all those involved in deciding, planning and implementing this criminal act," he emphasized.
Qaribabadi noted that the two countries have exchanged documents and reports about the case.
Source: Fars News Agency
Please click the following URL to read the full text of the original story:
https://www.farsnews.ir/en/news/14001010000415/Senir-Cleric-Vws-Pnishmen-f-Trmp-fr-Assassinain-f-Ani-Terrr-Cmmander
--------
President Raeisi says a decent global system needs rationality, justice, spirituality
31 December 2021
Iran's President Ebrahim Raeisi says security and destiny of all human beings are intertwined with each other, stressing that a decent international system is in dire need of rationality, justice and spirituality.
"Global developments, especially the fight against the COVID-19 pandemic, have shown that security and destiny of human beings are interdependent," Raeisi said in separate congratulatory messages to world Christian leaders on the occasion of the New Year.
"Cooperation among countries in this crisis, particularly in the field of [COVID-19] vaccination, in the face of some countries' move to withhold sending essential items in the field of health and imposing sanctions on nations, clearly showed that a decent international system is in dire need of rationality, justice and spirituality."
He expressed hope that all global problems would be settled and nations' resistance to achieve their rights would bear fruit in the New Year by resorting to the moral virtues of the Abrahamic religions and in light of joint efforts by countries.
The Iranian president once again extended his sincere congratulations over the birth anniversary of Jesus Christ, adding that the Prophet is a manifestation of resistance against the oppressors and inspiration for freedom-seeking efforts in the struggle against the arrogant powers.
Source: Press TV
Please click the following URL to read the full text of the original story:
https://www.presstv.ir/Detail/2021/12/31/673793/Raeisi-Iran-world-Christian-leaders-new-year-covid-sanctions-rationality-spirituality
--------
Ceremony held in Denmark to commemorate Martyr Gen. Soleimani
January 1, 2022
A commemoration ceremony was held in Denmark on the occasion of the second martyrdom anniversary of Iran's Lt. Gen. Qasem Soleimani.
The ceremony held at the Iranian Embassy in Copenhagen was attended by Muslims including the Iranians living in Denmark.
Iran's Ambassador to Denmark Afsaneh Nadipour recalled at the ceremony the US state terrorism in the assassination of General Soleimani and said: "Martyr Soleimani's actions belonged to the whole humanity and the influence of his actions transcended the geographic borders."
There at the ceremony also the representatives of the Palestinian, Iraqi, and Lebanese communities also praised the effective role of General Soleimani and his courageous actions.
Source: ABNA24
Please click the following URL to read the full text of the original story:
https://en.abna24.com/news//ceremony-held-in-denmark-to-commemorate-martyr-gen-soleimani_1214247.html
--------
Iran: US Bears Definite Int'l Responsibility for Assassination of Anti-Terror Commander General Soleimani
2021-December-31
In the statement released on Friday, the foreign ministry said Washington's criminal act of assassinating General Soleimani is an example of a terrorist attack that was organized and operated by the then-US administration and is now the responsibility of the White House.
"Under international and legal standards, the US government has definitive international responsibility for this crime," read the statement.
The full text of the Iranian foreign ministry's statement is as follows:
On the eve of the second anniversary of the martyrdom of the valiant General of Islam, Lieutenant General Qassem Soleimani, the Ministry of Foreign Affairs of the Islamic Republic of Iran commemorates this immortal martyr who spent his blessed life in sincere service to Iran, Islam and peace and security.
Martyr General Soleimani invariably played a role in line with the principled policies of the Islamic Republic of Iran to help establish peace and stability at the regional and international levels, and adopted various measures and devoted a great deal of efforts to combat international terrorism and growing terrorist outfits across the region.
For this reason, he has rightly and proudly been titled the Hero of the Fight against Terrorism and the General of Peace. Despite this role and position, the US government, through applying double standards and false claims like that of countering terrorism, in a criminal act that violates the rules and principles of international law, planned and carried out a terrorist attack against Martyr General Soleimani as one of the highest-ranking officials of the Islamic Republic of Iran on the territory of Iraq as the host country.
The move by then US officials to publicly assassinate the International Counter Terrorism Hero is in itself a message of support for terrorist groups that explicitly expose the lies of counter-terrorism claimants.
The martyrdom of General Soleimani, Abu Mahdi al-Mohandes and their great companions, not only did not diminish the capacity of the Axis of Resistance, but on the one hand imbued the domestic environment of Iran with national cohesion and unity, and on the other hand further highlighted the strategy and discourse of the Resistance.
In response to this assassination, the prompt and effective action of the Armed Forces of the Islamic Republic of Iran in slapping the American troops stationed at the Ain al-Assad base in Iraq in the face, along with the spiritual effects of the blood of Iranian and Iraqi martyrs, upset the equations and brought about the failure of US regional strategy. The US fleeing from Afghanistan, the beginning of the process of withdrawal from Iraq and the change in the strategy of the US military presence in the geostrategic region of Persian Gulf showcase a small part of such impacts and consequences.
Undoubtedly, the criminal act of the United States in martyring general Soleimani is a clear manifestation of a "terrorist attack" that was orchestrated and carried out in an organized manner by the then US government for which the White House is now responsible.
According to international and legal standards, the US government bears "definitive international responsibility" for this crime. In this context, all the agents, instigators, contributors and perpetrators of this terrorist crime are responsible. Therefore, in cooperation with other agencies and the Judiciary of the Islamic Republic of Iran, the Ministry of Foreign Affairs has adopted a number of measures from the very beginning based on the legal principle of "combating the impunity of criminals" to hold such individuals and entities accountable before the courts and will continue on this path until the final result is achieved.
The Ministry of Foreign Affairs has taken numerous measures with the aim of following up the issue at all domestic, bilateral, regional and international levels, the reports of which have been presented to the great Nation of Iran at various points to the extent possible. This pursuit of this path will continue vigorously and comprehensively.
These measures have been taken in the political, legal, international and public diplomacy dimensions. In this regard, in the foreign and international arena, special efforts were made to prevent the distortion of truth by the United States and its manipulation of the situation. The moral, political, and legal condemnation expressed towards the US government on an international level for committing this crime has been one of outcomes of such efforts.
In following up this issue, it is necessary to point to the continuation of endeavors by the Joint Judicial Committee between the Islamic Republic of Iran and the Republic of Iraq.
The Islamic Republic of Iran has always taken effective and active measures to establish peace and stability in the region. Now, according to the approaches of the 13th government, which reaches out to the neighbors of the Islamic Republic of Iran for extensive and stable engagement and cooperation, the groundwork for the development and strengthening of relations among the countries of the region is laid more firmly than before.
Source: Fars News Agency
Please click the following URL to read the full text of the original story:
https://www.farsnews.ir/en/news/14001010000363/Iran-US-Bears-Definie-In'l-Respnsibiliy-fr-Assassinain-f-Ani-Terrr
--------
Rockets fired from Hamas-ruled Gaza land off central Israel's coast
01 January ,2022
Rockets fired from the Hamas-ruled Gaza Strip on Saturday landed in the Mediterranean Sea off central Israel, the Israeli military said.
It was not immediately clear whether the rockets were meant to hit Israel, but Gaza-based militant groups often test-fire missiles toward the sea. There were no reports of casualties.
Apart from a single incident in September, there has been no cross-border rocket fire since a cease-fire ended an 11-day war between Israel and Hamas in May.
In a statement, the Israeli army said the rockets fell off the coast of the Tel Aviv Metropolitan Area. "According to protocol, no sirens were sounded and no interception took place," it added.
Witnesses in Gaza said they woke up to the sound of outgoing missiles around 7 a.m. and pictures circulated on social media showed whiffs of white smoke from the launching area.
The cease-fire, brokered by Egypt and other mediators, has been fragile.
The Hamas group says Israel did not take serious steps to ease the blockade it imposed on Gaza with Egypt's help when the militant group seized control of the coastal enclave in 2007.
Source: Al Arabiya
Please click the following URL to read the full text of the original story:
https://english.alarabiya.net/News/middle-east/2022/01/01/Rockets-fired-from-Hamas-ruled-Gaza-land-off-central-Israel-s-coast
--------
Israeli troops kill knife-wielding Palestinian in West Bank town, army says
31 December ,2021
Israeli troops shot dead a knife-wielding Palestinian assailant in the occupied West Bank on Friday, the army said.
Citing an initial investigation, it said in a statement that the man had arrived at a junction near the Jewish settlement of Ariel in a car, got out and "armed with a knife, ran toward the bus station where civilians and IDF soldiers were standing."
The Palestinian health ministry identified the dead man as a resident of Qarawet Bani Hassan, a nearby village.
The Israeli army said it was pursuing whoever else was in the vehicle, which had fled the scene.
Source: Al Arabiya
Please click the following URL to read the full text of the original story:
https://english.alarabiya.net/News/middle-east/2021/12/31/Israeli-troops-kill-knife-wielding-Palestinian-in-West-Bank-town-army-says
--------
Europe
British Muslim Hiking Group Say Public Response To Islamophobic Abuse 'Heart-Warming'
31 December, 2021
British Muslim hikers who faced a tirade of Islamophobic abuse after posting photos and videos of their walk in a popular English highland destination have described the support they have received since as "heartwarming".
A group of 130 hikers, organised by athlete Haroon Mota from Coventry, faced backlash after posting content from their Christmas walk in the Peak District on social media.
"We've had people saying hello are you the group that started in Syria and walking through Calais... an awful thing to say especially considering you have a refugee plight at the moment," Mota told ITV News.
They were also accused without evidence of not walking properly and leaving the area a mess.
The group, called Muslim Hikers, was started to make outdoor exercise more accessible for anyone who wanted to participate.
Mota said many of the hikers had taken up the activity for the first time.
"There is a huge level of underrepresentation from our communities in the outdoors and it's also our south Asian communities, Muslim communities are also affected by the greatest health inequalities as well."
"Unsurprisingly our participation levels in the outdoors are low as well so it's important we get outside."
Source: The New Arab
Please click the following URL to read the full text of the original story:
https://english.alaraby.co.uk/news/british-muslim-hikers-defiant-face-islamophobic-abuse
--------
Sweden grants over 27,000 citizenships to Syrians in 2021
Atila Altuntas
31.12.2021
STOCKHOLM
Sweden granted at least 27,340 citizenships to Syrians in 2021, the country's migration agency said on Friday.
According to a Swedish Migration Agency's report, 85,000 people were granted Swedish citizenship during the year.
At least 4,067 Somalis and 3,471 Eritreans also received Swedish citizenship.
A migrant with a residence and work permit in Sweden is entitled to naturalization within five years.
Source: Anadolu Agency
Please click the following URL to read the full text of the original story:
https://www.aa.com.tr/en/europe/sweden-grants-over-27-000-citizenships-to-syrians-in-2021/2462491
--------
Pakistan
Chief of Jamaat-e-Islami Pakistan: Islamic World Must Counter US Economic Terrorism Through Joint Strategy
January 1, 2022
Chief of Jamaat-e-Islami (JI) Pakistan terming the role of Islamic Republic of Iran and Pakistan vital in Islamic world said the US is imposing economic terrorism against Muslim countries especially Iran so the Islamic world should form a joint strategy to counter such challenges.
Siraj-ul-Haq leader of top Islamic party expressed these views while addressing an Islamic Unity conference with the presence of the Secretary General of the World Forum for Proximity of Islamic Schools of Thought Hojjatoleslam Shahriari in eastern city of Lahore.
He said that the colonial powers had divided Ummah in order to maintain control over the vast reserves of Islamic countries and to sell their weapons.
He said that Jamaat-e-Islami as a religious and political movement was playing a role in uniting the Muslim world.
Siraj-ul-Haq said that the defeat of the United States in Afghanistan is a great news for the entire Muslim world.
He added that Pakistan and neighboring Islamic countries should form an economic market together. The curriculum of the Islamic world should be uniform and there should be a joint defense force.
"We seek good ties between Iran and Saudi Arabia and their differences would benefit the enemies of Islam and arrogant powers," noted the JI chief.
He added the United States imposed economic terrorism on Afghanistan after its defeat in the country. Iran is also a victim of US economic terrorism.
"The unity of the Ummah is the solution to all problems. The problems of Kashmir and Palestine can be solved immediately if the Islamic countries raise their voice with full force. Jamaat-e-Islami is the advocate of unity of the Ummah, efforts will continue," said Siraj-ul-Haq.
Molavi Nazir Ahmad Salami, a member of Iranian Assembly of Experts; Morteza Frati, the deputy consul general of the Islamic Republic of Iran in Lahore; and Jafar Ronas, the director of Iranian Culture Center also attended the conference.
The participants in this conference discussed and exchanged views on Islamic unity from the perspective of the Holy Quran, the model of the Holy Prophet (PBUH) in strengthening unity among Muslims, and commonalities between Islamic religions.
The need for Muslims to unite against common enemies and create an atmosphere free of conflict and dialogue between Islamic sects exposing the divisive conspiracies of the enemies of Islam and promoting moderation were important topics of the conference.
The secretary general of the World Forum for Proximity of Islamic Schools of Thought and the leader of the Jamaat-e-Islami of Pakistan on the occasion also condemned insult to Islamic sanctities in Western societies.
Hojjatoleslam Shahriari appreciated the Jamaat-e-Islami Party's efforts in holding the Islamic Unity Conference and the effective approach of the Pakistan National Solidarity Council in discussing rapprochement and interaction between the two countries' religious elites.
He added cooperation and interaction between Iran, Saudi Arabia, and Turkey will prevent the greed of common enemies because in case of such interaction, there is no need for enmity, confrontation and turmoil.
Source: ABNA24
Please click the following URL to read the full text of the original story:
https://en.abna24.com/news//islamic-world-must-counter-us-economic-terrorism-through-joint-strategy_1214238.html
--------
Shia-Sunni Muslims attend Islamic unity summit in Lahore, Pakistan
January 1, 2022
Jamaat-e-Islamic (Islamic Congress) has held Islamic unity summit in Lahore attended by delegation from Iran's prominent Islamic unity center on Thursday.
Participated by visiting Iranian delegation from Iran, Islamic Congress of Pakistan held summit in Lahore as Shia and Sunni scholars from both countries discussed their views on the challenges faced by the world of Islam.
Secretary General of World Forum for Proximity of Islamic Schools of Thought, Hujjat-ul-Islam Hamid Shahriari, met with head of Jamaat-e-Islami, Siraj-ul-Haq ahead of a meeting between religious leaders and renowned figures from the different Islamic denominations.
Molavi Nazir Ahmad Salami, Sunni scholar and representative of Iran's Sisitan and Baluchistan province in the Assembly of Experts, Morteza Forati, deputy of Iran's consulate in the Islamic Republic of Iran in Lahore and Jafar Ronas, director of Iran's House of Culture in Lahore were among the Iranian participants to the Islamic unity event.
Source: ABNA24
Please click the following URL to read the full text of the original story:
https://en.abna24.com/news//shia-sunni-muslims-attend-islamic-unity-summit-in-lahore-pakistan_1214269.html
--------
Pakistan Foreign Minister Shoe Point's At Saudi Envoy; Angry Pakistanis Call It ''Un-Islamic'
AMOGH ROHMETRA
31 December, 2021
New Delhi: Saudis and Pakistanis are good old friends. It's a 'friend-in-need-is-a-friend-indeed' relationship where Saudi Arabia is giving hefty loans to its fellow nation. Although such an arrangement is not new to the world, in a recent meeting between Pakistan's foreign minister Shah Mehmood Qureshi and Saudi ambassador to Pakistan, Nawaf bin Said Al-Malki, it looks like 'respect' and 'culture' went for a toss.
Pakistan's foreign minister can be seen pointing his shoe towards Saudi Arabia's ambassador, while the ambassador sits comfortably without taking any offence. But Pakistanis on Twitter seem to have taken it as an 'embarrassment', 'disrespect' and 'un-Islamic'.
Former ISESCO Director, GeneraI Abdulaziz Othman Altwaijri, while taking offence and calling it 'disrespect as per Islam' like many other Twitter users, wrote: "The behaviour of the Minister of Foreign Affairs by raising his leg in the face of the Saudi ambassador is totally unacceptable. It is the etiquette of Islam to respect and honour the guest." To which another embarrassed user whose Twitter bio says he is a "proud Pakistani", replied: "Sorry to All our Saudi Friends What our foreign minister did is unacceptable Here in Pakistan we are demanding him to apologise".
While Pakistan's foreign minister was called out in both countries, some users also targeted the Saudi ambassador for sitting comfortably and not taking offence. They said that he "made a mistake if he did not warn him and express his displeasure". The Saudi Twitter handle also said that "We are a country of pride and dignity, and we do not accept bad manners, as the foreign minister of Pakistan made a mistake".
Pakistani users also seem to think that the foreign minister needs to learn a lot more. He is in a "dire need of learning literature", they said, while pointing out the offensive manner in which the minister is seated, adding, "Pakistan begs from Saudi Arabia every year".
Mocking Shah Mehmood Qureshi's "hospitality", another user took a dig at the minister: "Pakistani Foreign Minister receives Saudi ambassador in Pakistan with matchless hospitality". Twitter users from both countries agreed that it was not very polite on Qureshi's part to be seated in such a way.
Source: The Print
Please click the following URL to read the full text of the original story:
https://theprint.in/go-to-pakistan/shah-mehmood-qureshis-shoe-points-at-saudi-envoy-angry-pakistanis-call-it-unislamic/792262/
--------
Pakistan saw increase in militant attacks following Taliban offensive in Afghanistan: report
January 1, 2022
ISLAMABAD: The rise in militant attacks in Pakistan coincided with the Afghan Taliban's military offensive that started in May 2021 and reached the highest point in August 2021 with the takeover of Kabul, said a study conducted by the Pakistan Institute for Conflict and Security Study (PICSS).
The highest number of attacks in a single month in 2021 was recorded in August when 45 attacks were carried out by militants, the institute said in its report.
Despite a one-month ceasefire from November 10 to December 10, the overall number of militant attacks could not drop.
The average number of militant attacks per month in Pakistan rose from 16 in 2020 to 25 in 2021, which was the highest after 2017.
PICSS militancy database showed that Balochistan turned out to be the most turbulent province where 170 deaths were recorded in 103 attacks. The highest number of injured were also reported from Balochistan where more than 50pc of the total injured (331) were recorded.
The tribal districts of Khyber Pakhtunkhwa were the second most affected region of the country which though witnessed a similar number of attacks as Balochistan (103). However, the number of deaths was lesser than Balochistan - 117 compared to 170 in Balochistan) - and 103 were injured.
Khyber Pakhtunkhwa, other than the tribal districts, was the third most affected region which witnessed 59 militant attacks in which 63 people lost their lives and 59 were injured.
In Sindh, 15 militant attacks were recorded in which 23 people were killed and 29 injured. In Punjab, militants carried out 10 attacks in which 10 people were killed and 87 injured.
Islamabad witnessed three militant attacks claiming the lives of three while one person was killed in a single attack in Azad Jammu and Kashmir.
The militant attacks went up in 2021 in almost all administrative regions of the country except Sindh and Gilgit-Baltistan.
Balochistan saw 110pc while KP tribal districts 27pc and KP an 111pc rise in militant attacks during the year 2021.
In the wake of the escalating terror threat, security forces also stepped up their operations against militants. A 40pc increase in security forces' actions was recorded compared to 2020. In total, security forces conducted 205 reported actions/operations against militants in which 188 militants were killed and 220 arrested.
The highest number of security forces actions was reported from Sindh where 92 suspected militants were arrested and five killed in 57 actions.
At least 72 militants were killed in the tribal districts of KP and 13 were arrested in 48 actions. KP (other than the tribal districts) witnessed 38 security forces actions in which 21 militants were eliminated and 43 arrested.
Source: Dawn
Please click the following URL to read the full text of the original story:
https://www.dawn.com/news/1666873/pakistan-saw-increase-in-militant-attacks-following-taliban-offensive-in-afghanistan-report
--------
What Is It About Ahmedi Beliefs That Bothers The Pakistani Mainstream So Much?
by Junaid Jahangir
December 30, 2021
Pakistanis, it seems, hate Ahmadis so much that even in the UK there have been cases of incitement to murder through "Kill Ahmadis" leaflets at a mosque. A British Ahmadi shopkeeper, Asad Shah, was murdered in 2016 – his killer was made into a hero for the Tehreek-e-Labbaik Pakistan (TLP) in Pakistan. The social media accounts of some Pakistanis in Western countries show derogatory remarks against the founder of the Ahmadiyya movement. Additionally, among some Pakistani student associations in Western universities, space and resources are restricted for individuals other than mainstream Muslims. While Pakistanis express their religious identity and sensibilities, they deny the same right to Ahmadis. Similarly, while they raise concerns against Islamophobia and uphold their narrative on the human rights violations in Kashmir, they conveniently sideline the discrimination and persecution of Ahmadis at the hands of their own communities.
This necessitates the question of why Pakistanis hate Ahmadis so much that they would even take such hatred along with themselves to Western countries.
'Purification' ritual?
One possible explanation lies in the observation that this level of hatred is not seen in the Pakistani diaspora against Jews or Hindus, for whom conspiracy theories are rife in Pakistan. What this means is that we hate that which is closest to us. Indeed, the religious practices of Ahmadis are closest to Sunni Muslims – in contrast to Shia Ithna Ashari, Ismaili, or Bohra practices. Sometimes, it is discovered that those who vociferously rail against Ahmadis have had personal or family involvement in the Ahmadiyya community. Much like the Christian and Jewish converts to Islam who imported their anti-Semitism, some Ahmadi converts to Sunni Islam bring their own bias. Therefore, to erase their past, former Ahmadis or affiliates engage in a "purification" ritual.
Iqbal's affiliation
One example of this is the poet philosopher Iqbal (d. 1938), who according to Ahmadi sources, praised the Ahmadiyya movement, and shared public platforms with Ahmadi leaders – until he changed his position, perhaps just four years before his death. To put this into context, the founder of the Ahmadiyya movement, Mirza Ghulam Ahmad, died in 1908. Iqbal's father and his teacher, Sayyid Mir Hasan (d. 1929), were admirers of Ahmad. His elder brother had formally joined the Ahmadiyya movement, and Iqbal himself pledged allegiance to Ahmad in 1897. Iqbal also sent his eldest son Aftab Iqbal (d. 1979, to be educated at the Ahmadiyya community school in Qadian.
In 1900, he praised Ahmad as the most profound theologian among modern Indian Muslims. In 1910, two years after Ahmad's death – and despite Ahmad's claims which irritated the orthodox clergy – Iqbal referred to the Ahmadiyya movement as a true model of Islamic life. He would also consult the first Ahmadi Caliph, Hakim Nuruddin (d. 1914), on matters of Islamic law. Even in 1935, he mentioned that the Ahmadi beliefs on the death of Jesus and the interpretation of the second coming of Jesus provide the Ahmadiyya movement with a rational basis.
He also deemed it permissible to use the terms nabi or paighambar (prophet) in a metaphorical sense for non-prophets in poetry. Additionally, he referred to a true believer as imbued with the spiritual qualities of prophets and the archangel Gabriel. In his Armaghan-e-Hijaz, he says: "By the one to come, is it meant the original Jesus or a Mujaddid possessing the attributes of the son of Mary?" which seems to be compatible with Ahmadi beliefs. However, he expressed his disagreement and opposition to the ideas of a new prophethood.
Thus, it seems that having affiliated with the Ahmadiyya movement for a substantial part of his life, Iqbal later became disillusioned with it, and in a 'purification' ritual wanted to disassociate himself from it. Although given his Sufi leanings, it seems that he was not necessarily opposed to the Ahmadi beliefs per se, but rather the intensity with which they were expressed. That is, he was not as concerned with the claims of a promised Messiah or a Mahdi, as he was with the claims of a new prophethood or the Ahmadi-inspired excommunication of those who didn't accept the new prophethood.
Probing doctrinal differences
The proximity of Ahmadis to Sunni Muslims necessitates exploring the doctrinal difference that has allowed Muslims to push the 'exceptional' case against Ahmadis. Generally, and crudely without any nuance, the majoritarian understanding is that Ahmad claimed prophethood, rejected the doctrine of jihad and was a British stooge. Such claims are often projected as sound bites instead of the original writings of Ahmad, which are banned. Often, the level of hate speech approaches where Hitler had books burned and people were fed false dogma against Jews prior to the Holocaust.
Now if we want to know about Ahmadi beliefs instead of hearsay, we have to go to the source material, which is banned. This is partly because we cannot rely entirely on conversations with Ahmadi colleagues, just as a vast majority of Sunni Muslims do not always have the textual references on their beliefs. Based on the source material presented in the Ahmadiyya case, it becomes clear that the secondary issues of the virgin birth, the death of Jesus, the doctrine of jihad, being a British stooge, and kufr fatwas on mainstream Muslims are all a tempest in a teapot. However, these secondary issues collectively exacerbate the response to the primary issue of prophethood.
Therefore, addressing these issues first would go a long way when it comes to addressing the main issue. This would also allow people to recognise how prejudice impedes a rational examination of the issue and compounds what should have been a simple difference of opinion.
The doctrine of jihad
So far as the doctrine of jihad is concerned, the teachings of many Muslim scholars including Sir Syed Ahmad Khan, Javed Ahmad Ghamidi, Maulana Wahiduddin Khan and others are not that different from those of Ahmad. Generally, Muslims of the 19th century expressed loyalty to the British government: a point that must be underscored when we use our decolonization lens to look at those times. In terms of jihad, such Muslim scholars restrict it to collective defensive action and with restrictive stipulations when the Islamic faith and practice is endangered by an aggressive power. The 19th-century Muslim scholars and elders rejected the 1857 rebellion, as they opined that they were allowed to freely practice their faith under the British government.
Among others, Sayyid Ahmad Barelvi (d. 1831) expressed that jihad was not feasible against the British, as they were neither oppressing Muslims nor preventing them from religious practices, while Nazir Husain (d. 1902) viewed the 1857 rebellion to be a breach of covenant and declared it sinful to participate in it. Similarly, Muhammad Husain Batalvi (d. 1920) opined that the age of sword is no more and that Muslims who participated in the 1857 rebellion were like beasts. Sanaullah Amritsari (d. 1948), who staunchly opposed the Ahmadiyya movement, opined that the ulema (clerics) declared jihad with the sword as rebellion and prohibited it. Muhammad Iqbal (d. 1938) mentioned that this was the age of the pen, not the sword.
Likewise, contemporary Muslim scholars like Ghamidi and Khan focus on tazkiyya nafs (purification of the soul). Thus, exaggerating the mainstream's opposition to Ahmadi beliefs on the doctrine of jihad is logically unjustified.
Jesus – virgin birth and death
As far as the virgin birth is concerned, despite the mainstream position, many Muslim scholars and elders believed that Jesus was not born of a virgin and that he had a father. Such Muslims include Sir Syed Ahmad Khan (d. 1898) and Ghulam Ahmed Pervez (d. 1985). Muhammad Asad (d. 1992) expressed that neither the Qur'an nor the tradition inform us about the chain of causes of Jesus's birth and that the relevant verses allude to Mary remaining chaste by marriage. In a similar vein, Daryabadi (d. 1977) mentioned that interpreting the verses to understand that obstacles to Mary getting pregnant by her husband were removed did not constitute kufr (disbelief).
Among other scholars, Ghamidi believes in the death of Jesus and does not put much stock in Hadith texts that depict his second coming. Generally, Ghamidi rejects such eschatological texts, which strengthens his case against the Ahmadiyya movement. By rejecting such texts, he rejects any coming of a promised Messiah or Mahdi.
It is, therefore, interesting to note that those who insist that Jesus is alive or that he would come again, open themselves to scrutiny on not just the supernatural nature of their claims but also on the charge that they might not recognise Jesus on his return, especially when religious texts are replete with examples of how people awaited prophets only to ostracise and spurn them. Regardless, the issues of the virgin birth and the death of Jesus, and any difference on such issues, does not seem to be sufficient to constitute heresy – at least if we examine the mainstream disagreements on it.
The Ahmadis' own fatwas of kufr
Often, mainstream Muslims claim that Ahmadis deem other Muslims kafirs, and do not pray behind non-Ahmadi imams. Indeed, some claim that the first foreign minister of Pakistan, Zafarullah Khan, an Ahmadi, refused to pray at Jinnah's funeral. Such allegations are uncalled for, contradictory and reminiscent of the saying "ulta chor kotwal ko dante" (the thief rebuking the jailer). This is because if mainstream Muslims deem Ahmadis as kafirs and socially ostracise them, then why should they expect Ahmadis to open their marginalised spaces to them? Moreover, historically, going against the environment in which rival Muslim groups profusely excommunicated one another, Ahmad condemned the practice of takfir. In his work Tiryaq–u– Qulub from 1902, he expressed that it was not his creed to call any Muslim kafir and that no one becomes a kafir by denying his claim. Similarly, in Haqiqat al Wahy from 1907, he highlighted what he saw as the dishonesty of Muslims who branded Ahmadis kafirs but then accused them of calling all Muslims kafirs.
However, Ahmad deflected kufr fatwas on him through the Hadith that the kafir epithet is returned to the one who uses such labels. He also emphasised that the imam leading prayers could not be someone who had passed takfir on Ahmadis, for one could not pray behind someone who, according to the Hadith text, had the charge of kafir deflected back on him. In his work Al Hakam from 1904, he referred to Muslims who remained neutral to him as belonging to "our own category." Thus, the issue of Zafarullah Khan not praying at Jinnah's funeral has to be viewed in this context, and the scrutiny is better placed on why Jamaat-e-Islami leaders, including Maulana Maududi, refused to pray – when they were clearly not as disadvantaged as Khan.
In short, the focus is better placed on majoritarian Muslims, who have rabidly engaged in takfir and compared each other with Ahmadis. For instance, where Maulana Izaz Ali (d. 1955) deemed Maududi's party more harmful for the Muslim faith than Ahmadis, Maududi's affiliate Islahi deemed Ghulam Ahmad Pervez's ideology as a heresy worse and more extreme than that of Ahmadis. In essence, focusing on Ahmadi refusal to pray behind those who deem them kafirs is simply unwarranted.
Where do we go from here?
What should have been a simple difference of opinion has been turned into a needless political issue that has led to the persecution of Ahmadis. Consider for instance, how several past Muslims, despite holding different opinions, were able to praise Ahmad for his valiant defense of Islamic beliefs against Christian missionaries and the Hindu proselytising Arya Samaj movement.
For instance, on Ahmad's death, Abul Kalam Azad (d. 1958) expressed that "In spite of our strong differences with Mirza sahib in respect of some of his claims and beliefs […] the literature produced by Mirza sahib in his confrontation with the Christians and the Aryas has received the seal of general approval […] (and that) it is not likely that a man of this grandeur will be born again in the religious world of the Indian subcontinent." Similarly, Zafar Ali Khan's (d. 1956) father Sirajuddin Ahmed Khan wrote for the Zamindar paper in 1908 that "though we personally did not have the honour of believing in his claims or revelations, nonetheless, we consider him to be a perfect Muslim." Likewise, Sayyid Mumtaz Ali (d. 1935) wrote that, "although we do not believe him to be the promised Messiah, his guidance and teaching was indeed messianic for the spiritually dead."
However, with constant political agitation and vested political interests over the decades, each subsequent generation of Pakistanis has been expected to jump on the hate bandwagon. This hatred has become inter-generational and one that seems to spread to Western countries, as Muslims immigrate their hatred along with themselves. All of this reduces Islam to a zealously guarded cult or a Coca Cola-type brand instead of a universal umbrella of inclusion.
Source: The Friday Times
Please click the following URL to read the full text of the original story:
https://www.thefridaytimes.com/what-is-it-about-ahmedi-beliefs-that-bothers-the-pakistani-mainstream-so-much/
--------
Omicron feared to loom within mosques
Aamir Khan
January 01, 2022
KARACHI:
As Omicron cases begin to pile and the city gambles with its fifth coronavirus wave, Karachi's mosques continue to remain a potential hotspot for the next viral spread. Owing to abandonment of state-prescribed precautionary measures including social distancing and use of facemasks, in addition to lack of screening for vaccinated and unvaccinated persons, experts fear that uncontrolled congregations at places of worship could catalyse another viral outbreak.
Although the provincial government acknowledges the contribution of ulemas and mosque committees in controlling Covid-19 during early pandemic stages, it also believes that a much higher level of corporation is required this time around; to keep Omicron from gaining momentum.
Per orders issued by the Sindh Home Department at the behest of the National Command and Operation Centre (NCOC), unvaccinated persons are to no longer be allowed within mosques, while all mosques are to remove carpeting from their premises.
However, none of that seems to have had any effect on the operations of local mosques, where most mosque committees have turned a blind-eye to the virus at large, letting worshippers go unchecked, unmasked and unvaccinated.
Addressing the issue, Haji Saif, a local mosque committee member from Liaquatabad, said that it was the drop in Covid-19 numbers in the last few months that encouraged mosques to relax their anti-coronavirus restrictions.
"It is true that sanitisation gates and thermal guns have been removed from most mosque entrances, in addition to missing sanitisers from ablution areas. Worshippers don't adhere to social distancing or wearing a facemask anymore. One of the main reasons for this is that people who have been vaccinated think that they are now safe from the virus and the general impression is that the pandemic has died down in Karachi," he corroborated.
Similarly, Nadeem Akhtar, administrator of another local mosque, also maintained that the relaxation of SOPs in places of worship is tied to the relaxation in enforcement of SOPs by the government itself. "People don't wear masks or observe social distancing on the streets, busses or public spaces, now that a majority are vaccinated. So they don't feel the need to do that at mosques either," the administrator Talking about the home department's latest order however, Akhtar said that it is an entirely unviable option.
Read More: Balochistan reports 30 suspected cases of Omicron variant
He believes that it would be impossible for mosque committees to screen worshippers and close forcibly close doors for unvaccinated persons. "This would create an unnecessary mess but if the government still wants to stop people, it can do it on its own. But if it instead considers consulting local scholars and draft a more applicable policy, then there might be some chances of fixing this," he added.
On the other hand, Sultan Akbar, who is a committee member at a Kemari mosque, commended the government's decision directing mosques to immediately remove all carpeting. "This is something doable and would also make it easier to maintain cleanliness on a daily basis," he opined.
According to prayer leader Imam Hafiz Muhammad Yasir however, now that a fifth wave is feared, mosques have started re-enforcing SOPs that had previously been relaxed. He shared that most mosques in the city have already removed all carpeting and have started spraying disinfect at least twice a day, while prescribing social distancing to worshippers. "The sanitiser gates will also be reactivated if necessary and the clergy, in consultation with the government, will leave no stone unturned in implementing all Covid-19 SOPs," he conveyed.
Source: The Tribune Pakistan
Please click the following URL to read the full text of the original story:
https://tribune.com.pk/story/2336597/omicron-feared-to-loom-within-mosques
--------
Taliban prevents border fencing with Pakistan meant to divide Pashtuns: Report
Jan 1, 2022
ISLAMABAD: The recent incidents on the Afghan-Pak border has brought to light the age-old issue of Durand Line that Pakistan had hoped to resolve with the Taliban holding the reins in Kabul.
On Friday, the Khaama Press news agency reported a second such incident in the recent past when Taliban's local affiliates said that they stopped the Pakistani military from erecting barbed-wire fences and outposts in Afghanistan.
The Pakistani military personnel reportedly wanted to build their outpost on Afghanistan soil in Chahar Burjak district of Nimroz province. The Pakistani military went up to 15 kilometres inside Afghanistan and wanted to build check posts, said eyewitnesses and residents of the bordering district, according to reports.
Similarly, on December 22, the Afghan Taliban had disrupted the fence constructed by Pakistan in the Nangahar Province on the Durand Line.
A Toronto-based think tank, International Forum For Rights And Security (IFFRAS) said that this is an illustration of one festering wound that continues to engage Afghanistan and Pakistan bilaterally.
The fencing of the 2,600-km long Durand Line has remained a contentious issue between Afghanistan and Pakistan. The Ashraf Ghani government had objected to the fencing of the border and the Afghan side had even then tried to stop Pakistan from erecting a fence.
However, Pakistan went ahead with the fencing. Pakistan media reports say that 90 per cent of the border with Pakistan now stands fenced. "The fencing is part of the border mechanism Pakistan has been working on for years, not just to regulate the movement of people but also to deny terrorists the chance to move across the border freely," IFFRAS said.
According to the think tank, the real reason for Pakistan to fence the border is to divide the Pashtuns.
The Pashtuns as an ethnic group straddle between the Pak-Afghan border. In Afghanistan, they constitute 42 per cent of the population. Meanwhile, in Pakistan, the population of Pashtuns is 25 per cent.
Highlighting the irony of how Pashtuns live on both sides of the border, the think thank argued that Pakistan has chosen to divide these peoples by building a fence across the stretch of the border.
"Pakistan has chosen to recognise the Durand Line while Afghanistan, both in the past and currently refuses to recognise it as the international border between Afghanistan and Pakistan," IFFRAS said.
Source: Times of India
Please click the following URL to read the full text of the original story:
https://timesofindia.indiatimes.com/world/pakistan/taliban-prevents-border-fencing-with-pakistan-meant-to-divide-pashtuns-report/articleshow/88627822.cms
--------
Pakistan: One dead, 17 injured in celebratory gunfire on New Year's eve
Jan 1, 2022
ISLAMABAD: At least one was killed and 17 people suffered bullet injuries on New Year's eve during the "celebratory gunfire" in Pakistan's Karachi, local media reported on Saturday.
Karachi reverberated with gunfire and fireworks on Friday night, despite a restriction on celebratory firing, Geo News reported.
Though the authorities had warned of attempted murder charges against the violators, the number of casualties this time was higher than the previous year, when only four individuals were injured in the metropolis, said the Pakistani publication.
Citing the hospital reports, Geo News reported that a total of 18 people were rushed to hospitals after being struck by stray gunshots.
An 11-year-old boy succumbed to his injuries while undergoing treatment in Khwaja Ajmer Nagar, police said.
Six were transferred to the Jinnah Post Graduate Medical Center in Korangi, four to Abbasi Shaheed Hospital, three to Civil Hospital, and two to Sindh Government Hospital.
Iqra, a 10-year-old girl who was shot and injured by a stray bullet near Kohistan Chowk in North Nazimabad, was among the injured.
Haris, 14, was shot near the Ghaas Mandi area in the Napier neighborhood, Geo News reported.
Asmatullah sustained injuries in Jauharabad, Farooq sustained injuries in Gulistan-e-Jauhar, Ali Akbar sustained injuries in Baldia Town, and Rehan got injured in Malir.
Source: Times of India
Please click the following URL to read the full text of the original story:
https://timesofindia.indiatimes.com/world/pakistan/pakistan-one-dead-17-injured-in-celebratory-gunfire-on-new-years-eve/articleshow/88629257.cms
--------
Pak, China vow to tap full potential of strategic Gwadar Port
Dec 31, 2021
ISLAMABAD: All-weather allies Pakistan and China have agreed to use the full potential of the strategic Gwadar Port in Balochistan province, a major project under the CPEC that provides the Communist-giant an opening to the Arabian Sea, according to a media report on Friday.
The CPEC is the flagship project of China's ambitious $60 billion Belt and Road Initiative (BRI) and it links China's Xinjiang province with Pakistan's Gwadar port in Balochistan province.
The decision to tap the full potential of the Gwadar Port was taken during a meeting between Pakistani and Chinese officials on Thursday via video link, the Dawn newspaper reported.
The sixth session of the Joint Working Group on Gwadar reviewed the implementation of China-Pakistan Economic Corridor (CPEC) projects in Gwadar and also deliberated upon the future course of action with regard to development of Gwadar city, port and the free zone, it said.
The two sides reviewed the progress made on various projects, including full operationalisation of the Gwadar port and its inclusion in the Afghan Transit Trade route and vowed to redouble efforts to tap the full potential of the Gwadar Port.
The meeting also noted the completion of the project Gwadar Free Zone Phase-1, and start of work on the bigger Phase-II, covering an area of 2,221 acres, the report said.
Source: Times of India
Please click the following URL to read the full text of the original story:
https://timesofindia.indiatimes.com/world/pakistan/pak-china-vow-to-tap-full-potential-of-strategic-gwadar-port/articleshow/88612955.cms
--------
PITB signs MoU to promote Pakistan's startups in Sweden
January 1, 2022
LAHORE: The Punjab Information Technology Board (PITB) and Sweden-based Nutty Ventures AB have signed a memorandum of understanding (MoU) to work in collaboration for the promotion of local startups.
Punjab Minister for Higher Education and Information Technology Raja Yassir Humayun Sarfraz presided over the ceremony held at Arfa Software Technology Park on Friday. PITB Chairman Azfar Manzoor, PITB Joint Director Hammad Bin and Head of Freelancing Wing Ahmad Islam Syan were also present.
PITB DG e-Governance Sajid Latif and Nutty Ventures AB Strategic Adviser Naimulabad signed the MoU on behalf of their respective organisations.
Under the agreement, PITB and Nutty Ventures will collaborate to provide increased exposure to Pakistani startups in Sweden, create tailor-based coaching opportunities for Pakistani startups, strengthen acceleration programmes and build opportunities for international investors and venture capital funds for Pakistani startups.
Mr Sarfraz said: "The government envisions technology as an engine of economic growth as ICT interventions are opening new frontiers every day especially for freelancers and aspiring entrepreneurs."
"Our aim is to provide best-in-class coaching to startups so that they can compete at an international level for visibility and necessary funding for accelerating growth."
He said the partnership would provide exciting opportunities to local startups besides strengthening existing programmes in entrepreneurship and freelancing domains.
He said they were fully committed towards inculcating the culture of tech entrepreneurship and achieving sustainable growth by grooming early stage startups to transform into commercially viable technology companies.
He said a number of initiatives aimed to empower young entrepreneurs, startups and freelancers through programmes such as Plan 9, National Freelance Training Programme, e-Rozgaar and e-Earn were running.
Mr Manzoor said Pakistani startups had made their mark in the global arena which was manifested through an increase of over 300 per cent in the funding raised by local startups during 2021.
He said entrepreneurship and freelancing programmes were not only facilitating the youth of Punjab through incubation and skills development programmes but also helping in creating the much-needed linkages with foreign investors and venture capitalists.
"It is worth mentioning that the PITB is running a range of successful incubation and freelancing programmes not only in Punjab but in other provinces as well," he added.
The Nutty Ventures AB, which is currently running a Sweden-wide accelerator programme, has an extensive experience and network in the Swedish startup, impact and funding ecosystems.
"Since we are experiencing rapid change in global trends in the entrepreneurship ecosystem, we need to eliminate traditional hierarchies and structures which are huge bottlenecks. Nutty Ventures will leverage the power of global best practices to create meaningful impact for PITB-backed startups," said Nutty Ventures AB founder and CEO Mehkar Sheikh.
Source: Dawn
Please click the following URL to read the full text of the original story:
https://www.dawn.com/news/1666857/pitb-signs-mou-to-promote-pakistans-startups-in-sweden
--------
Four soldiers martyred in exchange of fire with terrorists in North Waziristan: ISPR
December 31, 2021
Four soldiers of the Pakistan Army embraced martyrdom in a gun battle with terrorists during an intelligence-based operation (IBO) in the Mir Ali area of North Waziristan tribal district, the military's media wing stated on Friday.
The Inter-Services Public Relations (ISPR), security forces revealed that an IBO was conducted on the reported presence of terrorists in the area.
As per the details, an intense exchange of fire ensued between the terrorists and the troops, as a result of which four soldiers embraced martyrdom.
The martyred soldiers were identified as Havaldar Munawar, Sepoy Zaka Ullah, Sepoy Farhan and Sepoy Sheraz.
Separately, the security forces conducted another operation in the Tank area following reports of terrorists' presence in the vicinity.
During the operation, two terrorists were killed, who were later identified as Shahzeb alias Zakir and Daniyal. The forces also recovered weapons during the raid.
"These terrorists were involved in multiple terror activities including attacks against security forces, targeted killings and kidnapping for ransom," the ISPR statement said.
Earlier on December 24, two soldiers embraced martydom, when terrorists attacked a security forces check post in Balochistan's Kech district.
Source: Pakistan Today
Please click the following URL to read the full text of the original story:
https://www.pakistantoday.com.pk/2021/12/31/four-soldiers-martyred-in-exchange-of-fire-with-terrorists-in-north-waziristan-ispr/
--------
Southeast Asia
Putrajaya suspends umrah trips from Jan 8 over Omicron concerns after returnees from Saudi Arabia cause clusters
01 Jan 2022
BY KENNETH TEE
KUALA LUMPUR, Jan 1 — The Health Ministry today announced an indefinite halt to all Muslim pilgrimages to Saudi Arabia from January 8 after hundreds who returned to the country following their umrah were infected with Covid-19.
The suspension affects all new flight bookings for umrah from today.
Health Minister Khairy Jamaluddin said large-scaled gatherings involving Muslim pilgrims from various countries during their stay in Saudi Arabia had exposed them to higher risk of Covid-19 infections, including the highly infectious Omicron variant.
This, he said, made it difficult for the pilgrims to comply with standard operating procedures (SOP) set by the Malaysian government.
He cited a total of 966 out of 1077 Covid-19 samples obtained from international travellers between December 21 and December 29 last year had displayed "presumptive Omicron" after screening by the Institute for Medical Research (IMR).
Of the 966 samples, Khairy said 750 or 77.6 per cent involved samples obtained from travellers arriving from Saudi Arabia.
"This temporary postponement in umrah activities is expected to help reduce the risk of Omicron infections within the country and decelerate the rise of Covid-19 cases.
"Moreover, this move would also provide the opportunity and room for the government to carefully plan and prepare in the management of umrah pilgrimage before they are allowed to resume once again," he told a press conference here.
To date, a total of nine clusters involving umrah pilgrimage have been identified with five of them having been confirmed as Omicron variant index cases.
According to Khairy, there is almost 100 per cent certainty that cases flagged as presumptive Omicron from RT-PCR tests will be confirmed as the new variant from genome sequencing.
"As you can see, it has spread among close contacts. We don't know to what extent the community spread result is yet," Khairy said.
He said that the infected overseas returnees had failed to follow home quarantine rules; instead of keeping themselves isolated, they had visited family members or neighbours, thereby exposing others to the virus.
He explained that the returning pilgrims could have been infected prior to leaving Saudi Arabia but tested negative during the virus' incubation period.
"The number of arriving pilgrims, between 800 to 1,000 daily (using four special flights), also heightened the risk of imported Covid-19 and its Omicron variant into the country," Khairy said.
He said several agencies in charge of umrah management held a meeting yesterday that was chaired by Senior Minister for Defence Datuk Seri Hishammuddin Husssein and decided on the suspension.
"I must perform my duties based on the data and statistics that have been presented. There is no Malaysian minister that wants to do this. I know how important this is, there are no Muslim ministers who wants to postpone the pilgrimage, but this is a serious matter, this is your life," he said.
Khairy said pilgrims who are scheduled to travel to Saudi Arabia today until January 7 can proceed with their planned trip but will be quarantined at a government designated location upon their return.
Those returning to Malaysia from January 3 will also be required to self-isolate for seven days at a designated quarantine facility or at a hotel.
They must also get tested with RT-PCR two days before departure and on arrival, self-test with antigen rapid tests if symptomatic during quarantine, and get tested with RT-PCR on Day Five of quarantine.
An individual will only be released from quarantine on Day Eight if there is no extension of quarantine and if the RT-PCR test on Day Five is negative.
Khairy had last week said that Malaysia is expected to see a surge in new cases involving the highly transmissible Covid-19 Omicron variant.
Source: Malay Mail
Please click the following URL to read the full text of the original story:
https://www.malaymail.com/news/malaysia/2022/01/01/putrajaya-suspends-umrah-trips-from-jan-8-over-omicron-concerns-after-retur/2032317
--------
No Happy New Year for Uyghurs in hiding
Reshna Reem Ganesan
January 1, 2022
PETALING JAYA: Alone, afraid and in anguish. Such a state of mind is typical of many Uyghurs living in Malaysia, according to one of them.
We shall call him Brother because he does not want to be identified for fear of the consequences his family in Xinjiang might suffer.
Since 2014, Uyghur Muslims fleeing persecution in China have been passing through Malaysia to seek refuge in countries such as Turkey, but a small group still remains here.
However, Brother was not fleeing his home when he came.
"I came in 2014 to study English after graduating in architecture in Xinjiang," he told FMT. "But I can't return to China because it is no longer safe for me. Also, my legal documents have expired."
He said he was constantly looking over his shoulder, worrying that Chinese authorities would locate, extradite and transfer him to an internment camp in Xinjiang.
He said he had repeatedly attempted to renew his documents but to no avail.
The Uyghurs, who are predominantly Muslim, now make up less than half of the population in Xinjiang, which many of them refer to as East Turkestan.
In recent decades, according to human rights groups, there have been mass migrations of Han Chinese into Xinjiang province, allegedly orchestrated by the state to dilute the Uyghur population.
Time and again, China has been accused of committing atrocities against the Uyghurs, such as compulsory sterilisation of women, forced labour and sexual violence.
But China has denied the claims.
Brother said he came to Malaysia with his wife, who subsequently gave birth to a girl. However, his wife and two-month-old daughter went back to China in 2018.
"The last I heard, my wife has been detained and sent to an internment camp, and I am not sure where my daughter is," he said.
"My daughter is four years old now and I will probably never hear her call me papa.
"I don't know what happens in the camp my wife is in and it breaks my heart thinking about her suffering."
But he has hope. "Call me naïve," he said, "but I still believe that I'll be able to see my family again. It keeps me fighting for another day."
Although Brother is temporarily undocumented and residing in Malaysia, he feels he will not be extradited because of Malaysia's stand on Uyghur issues.
Malaysia4Uyghur president Zuhri Yuhyi said Malaysia was attempting to find a balance between maintaing good relations with the superpower and meeting the public's expectations.
Source: Free Malaysia Today
Please click the following URL to read the full text of the original story:
https://www.freemalaysiatoday.com/category/nation/2022/01/01/no-happy-new-year-for-uyghurs-in-hiding/?__cf_chl_jschl_tk__=sMzSXaMxaLHWlRLnyo_vUGt35QFcS0Ug4IKL_qcwE4A-1641021927-0-gaNycGzNDGU
--------
Johor DAP's Dr Boo rebuts deputy chief's response to his allegations, calls for state's top leadership to be accountable
31 Dec 2021
BY BEN TAN
JOHOR BARU, Dec 31 — In what is seen as a sharp rebuttal to Johor DAP deputy chief Teo Nie Ching's response yesterday, Dr Boo Cheng Hau has refuted her reply to his allegations on the party's state chief Liew Chin Tong's alleged lobbying for a senatorship post.
He called on Liew to explain publicly in person as to the reasons why he bypassed the Johor DAP state committee in nominating himself as a senator in Dewan Negara under the state quota.
"I would like to thank Teo (Nie Ching) for verifying the fact that Liew sought nomination for a senatorship under the Johor state quota and would like to advise her not to be Liew's human shield, unless she was aware of the incident and agrees with the particular incident.
"Liew, as a respectable leader, should be accountable for what he did and needs to personally explain the reasons he bypassed the Johor DAP state committee in nominating himself as a senator for Johor.
"This includes clarifying that he had no hidden agenda in the senatorship nomination and that there were no personal deals with the Barisan Nasional (BN)-Perikatan National (PN) government back in August this year," said Dr Boo in a statement issued today.
His comments came after yesterday's response to his earlier allegation against Liew who he claimed had misused his power in an attempt to lobby the BN-PN government for a senator's post.
Dr Boo, a former Johor DAP chief and also state Opposition Leader, hit out at Teo's claim that Johor could see a snap state election soon.
"As a seasoned politician, Teo should not try to find a scapegoat and she should have realised that any undue pressure on the ruling BN-PN administration by Opposition members for any government-linked corporation (GLC) positions would trigger a snap state election for them to seek a bigger majority," he said, adding that he maintains that the timeline for the events was before August 16 just before former prime minister Tan Sri Muhyiddin Yassin stepped down.
At that point of time, the composition of the Johor state assembly was 29 from BN-PN and 27 from Pakatan Harapan (PH) at that point of time.
Since the collapse of the previous PH state government in 2020, Johor has been under the BN-PN ruling coalition with only a slim majority. At present it is led by BN's Datuk Hasni Mohammad.
Dr Boo pointed out that the mere act for Liew in getting himself nominated for the senator post without the knowledge of Johor DAP state committee and the party's state assemblymen would also have become one of the sparks for a snap state election.
"I would like to advise Teo as the Johor State Deputy chairperson not to be an "all-yes-lady" for the state chief.
"Teo should have advised Liew otherwise for breaching the party's democratic conventions, including seeking the state committee's approval before nominating him for senatorship," he said.
Dr Boo also sought to explain on the claim that nomination for Liew's senator post in Dewan Negara is decided by DAP's national candidature committee and not by the state committee.
He said that even though the party constitution states that the appointment of election candidates and government positions are the Central Executive Committee's (CEC) ultimate prerogative, the central leadership has always sought branches' and state committees' feedback on any such appointments and nominations.
Source: Malay Mail
Please click the following URL to read the full text of the original story:
https://www.malaymail.com/news/malaysia/2021/12/31/johor-daps-dr-boo-rebuts-deputy-chiefs-response-to-his-allegations-calls-fo/2032247
--------
Key court judgments that made headlines in 2021
31 Dec 2021
BY KENNETH TEE
KUALA LUMPUR, Dec 31 — Like so many other sectors this year, the pandemic impacted Malaysia's justice system, disrupting hearings in both civil and criminal matters.
However, thanks to the judiciary's embrace of a hybrid system that saw judges sit in courtrooms while lawyers and their clients made their cases remotely online, hearings were able to proceed to judgment in 2021.
Among them were several high profile criminal prosecutions and constitutional matters such as citizenship issues and the Undi18 vote that led to the government finally gazetting the move to lower the voting age from 21 to 18 – which means youths in that age group can take part in the 15th general election, widely anticipated to be held in 2022.
Here are 10 civil and criminal cases that caught the public eye where judgments were delivered in 2021, in chronological order:
1. Former Felda chairman Tan Sri Mohd Isa Abdul Samad's corruption conviction
Mohd Isa was found guilty of nine corruption charges involving RM3 million by the High Court on February 3.
He had claimed trial to receiving the gratification from one Ikhwan Zaidel, a board member of Gegasan Abadi Properties Sdn Bhd (GAPSB), through his former special political officer Muhammad Zahid Md Arip.
The gratification was for helping to approve the purchase of the Merdeka Palace Hotel & Suites (MPHS) in Kuching, Sarawak, by Felda Investment Corporation Sdn Bhd (FICSB) from GAPSB for RM160 million.
Outcome: Mohd Isa was sentenced to six years in jail and fined RM15.45 million.
2. Malaysiakini fined for contempt of court
For facilitating five readers' remarks against the judiciary on the news portal's website, Malaysiakini's operator Mkini Dot Com Sdn Bhd was found guilty of contempt on February 19 and sentenced to a fine of RM500,000.
The decision was handed down by the Federal Court in a 6-1 decision.
In explaining the "not too lenient" fine, the judges said their decision was based on "public interest" and to discourage others from committing a similar offence.
The offensive comments that five Malaysiakini readers had made against the judiciary had included criticism against the courts over the acquittal of former Sabah chief minister Tan Sri Musa Aman of 46 corruption and money-laundering charges.
Outcome: RM500,000 fine for contempt of court. However, Malaysiakini editor-in-chief Steven Gan was found not in contempt.
3. Tengku Adnan Tengku Mansor's RM2m graft case conviction acquittal
The Putrajaya MP was freed on July 16 from one count of receiving for himself a RM2 million bribe in his capacity as former Federal Territories minister.
He was previously sentenced to 12 months' jail and a RM2 million fine by the High Court.
The Court of Appeal in a 2-1 majority decision held that the RM2 million cheque that Tengku Adnan received from businessman Tan Sri Chai Kin Kong was a political donation to Umno.
Outcome: Tengku Adnan's conviction and sentence of 12-month imprisonment and RM2 million fine quashed. Prosecutors later withdrew its appeal against his acquittal.
4. Implementation of Undi18
Considered one of the most significant decisions handed down by the judiciary in relation to a constitutional amendment, the High Court in Sarawak ruled on September 3 that the federal government and Election Commission (EC) must take steps to implement Undi18 by the end of 2021.
The court had ruled that the EC and federal government had acted "illegally" and "irrationally" when they decided to delay the Undi18 implementation – enabling Malaysians aged 18 onwards to vote in the next elections instead of waiting until they turn 21 – from the promised date of July 2021 to September 2022.
The proposed amendments had been approved at the second meeting of the second session of the 14th Parliament in July 2019.
The federal government later said that it will not be appealing the High Court's decision.
Outcome: The EC and government's decision to delay the implementation of Undi18 quashed. The government later gazetted the Bill on November 25 which took effect on December 15.
Despite the gazette, 18-year-old Sarawakians were unable to cast their votes in the state election on December 18.
Full implementation has been fixed for January 3, with the government explaining the gazettement was made so as to meet the deadline of December 31 as ordered by the High Court.
5. Malaysian mothers win right to apply for citizenship for their overseas-born children
On September 9, the High Court made a historic decision that recognised Malaysian women have an equal right to Malaysian men under the Federal Constitution to pass on citizenship automatically to their children born overseas.
The landmark judgment held that Malaysia's citizenship laws in the Federal Constitution should not be interpreted in a way that discriminates against Malaysian women.
Later on December 22, the Court of Appeal unanimously dismissed the Malaysian government's application to stay or temporarily suspend issuance of citizenship – even before the appeal proper is heard in March 2022.
Outcome: Government must issue citizenship-related documents upon application to children born overseas to Malaysian mothers that were married to foreigners pending an appeal fixed for 2022.
6. Pontian MP Datuk Seri Ahmad Maslan's acquittal of money laundering charges
The Umno secretary-general was previously charged with failing to declare RM2 million which he had received from Datuk Seri Najib Tun Razak to the Inland Revenue Board (IRB) and giving false statements to the Malaysian Anti -Corruption Commission (MACC).
The prosecution said it was withdrawing the two charges after Ahmad consented to and agreed to pay a compound of RM1.1 million, with the Umno leader later discharged by the High Court on September 29.
According to Ahmad's law firm, the process of resolving the case included several representations sent to the Attorney-General's Chambers over a year's period.
The MACC later stated that the RM1.1 million compound issued against Ahmad was a punitive act and a form of asset recovery under the country's anti-money laundering law.
Outcome: Ahmad acquitted of his charges. He will not be prosecuted again for the same offence.
7. The Marine cadet officer Zulfarhan Osman Zulkarnain murder trial
Six former National Defence University of Malaysia students that caused the death of Zulfarhan in 2017 were convicted by the High Court but escaped the gallows following a protracted trial which lasted some three years.
All six were found guilty of culpable homicide not amounting to murder in the November 2 decision.
The court had then said while the prosecution successfully proved that Zulfarhan was harmed by the six accused, it failed to prove their intention for murder.
Another 12, charged with voluntarily causing hurt to Zulfarhan to extort a confession from him over a laptop theft, were also found guilty by the court.
Outcome: All six were sentenced to 18 years' imprisonment from the date of their arrest. The other 12 accused were sentenced to three years' imprisonment each.
8. Datuk Seri Najib Razak's RM42 million SRC International conviction appeal
Possibly the most significant and highly anticipated verdict made this year was delivered via video-conferencing on December 8.
The Court of Appeal had in a unanimous decision affirmed Najib's conviction and sentencing involving the misappropriation of RM42 million belonging to SRC International.
n their 317-page full judgment, the court ruled that Najib's conduct in relation to the SRC case could not be said to have served national interests as it had turned out to be a national embarrassment.
Najib was appealing the High Court's decision from July 28, 2020, which found him guilty of all seven charges relating to SRC's RM42 million.
However, he was granted a stay of execution despite his appeal failure. Najib has since filed an appeal at the Federal Court seeking to overturn the Court of Appeal's unanimous ruling.
Outcome: Najib's conviction and his 12-year jail sentence and RM210 million fine remain even though he is free to walk about pending the apex court's hearing and disposal of his appeal.
Source: Malay Mail
Please click the following URL to read the full text of the original story:
https://www.malaymail.com/news/malaysia/2021/12/31/key-court-judgments-that-made-headlines-in-2021/2032254
--------
Africa
Kaduna shuts two Islamic schools as 50-year-old teacher impregnates minor
Godwin Isenyo
31 December 2021
The Kaduna State Governor, Nasir El-Rufai, has ordered that the closure of two Islamiyah schools following the alleged rape of a six-year-old girl and the impregnation of a 12-year-old girl by a 50-year-old teacher.
The two Islamiyah schools are Madrasatul Ulumul Deeniya wa Tahfizul Qur'an, located at Rigasa in the Igabi Local Government Area of the state where the six-year-old girl was raped while the second school, Tsohon Masallacin Juma'a in Kachia, Kachia Local Government was where the 12-year-old girl was allegedly impregnated by the teacher at the school took place.
The Overseer of the Kaduna State Schools Quality Assurance Authority, Idris Aliyu, disclosed this on Friday.
Aliyu said the governor directed that the two Islamic schools be closed for proper investigation and the prosecution of perpetrators of the two unfortunate incidents.
According to the Overseer of the KSSQA, the six-year-old girl was violated within the school premises located at Rigasa area of the state and the "school authority covered it up and claimed ignorance of the incident."
Aliyu added that the information before the Ministry of Education showed that the survivor's grandmother went to the school authority to complain but was allegedly beaten by the students and teachers of the Islamiyah.
He noted that it was against this background that El-Rufai ordered that the Islamiyah be shut down indefinitely until investigation is concluded and the culprit produced.
"The individuals responsible for the violence against the grandmother, especially the headmaster, will also be prosecuted.
Source: Punchng
Please click the following URL to read the full text of the original story:
https://punchng.com/kaduna-shuts-two-islamic-schools-as-50-year-old-teacher-impregnates-minor/
--------
Tunisia's Ennahda party says senior official detained by security forces
31 December ,2021
Tunisian security forces have detained a senior official from the biggest party in the suspended parliament for the first time since President Kais Saied seized governing powers in July, the party said.
The moderate Ennahda, which accuses Saied of a coup for freezing the parliament and accumulating powers, said plainclothes agents seized Noureddine Bhairi on Friday morning and took him away.
For the latest headlines, follow our Google News channel online or via the app.
It called the arrest a dangerous precedent.
The government and security services were not immediately available to comment.
Saied has promised to uphold rights and freedoms won in Tunisia's 2011 revolution that ushered in democracy and triggered the Arab Spring uprisings across the region.
However, he has brushed aside the democratic 2014 constitution and given himself powers to rule by decree during a transitional period in which he will offer a new constitution to public referendum.
Ennahda, which has the largest number of seats in the suspended parliament, was banned before the revolution but then became the most consistently influential party afterwards and a member of successive coalition governments.
However, as Tunisia's economy stagnated and its political system ground to paralysis in recent years, support for the party waned and although it came first in the 2019 parliamentary elections it won far fewer votes than in previous years.
Since Saied's July intervention, several senior politicians and business leaders have been detained or subjected to legal prosecution, often involving cases of corruption or defamation.
Source: Al Arabiya
Please click the following URL to read the full text of the original story:
https://english.alarabiya.net/News/north-africa/2021/12/31/Tunisia-s-Ennahda-party-says-senior-official-detained-by-security-forces
--------
Somalia's military, spy, police chiefs seek to steer clear of political row
Mohammed Dhaysane
31.12.2021
MOGADISHU, Somalia
Seeking to ease concerns of armed conflict amid Somalia's political gridlock, the country's military, police, and spy agency heads said that they will not get involved in politics or be used as political tools.
Somali police chief Abdi Hassan Mohamed late Thursday said the police will stay out of the political conflict and focus on overall security and the nation's parliamentary elections, which began on Nov. 1 but have yet to be completed.
The National Intelligence and Security Agency (NISA), which has been accused of entanglement with the country's politics, issued a statement warning against the politicization of the armed forces.
The agency "is committed to maintaining security … (and) warns against politicizing the Armed Forces as well as politicizing the mandate of the Armed Forces," said an statement on Twitter.
Brig. Gen. Odawa Yusuf Rageh, Somalia's military chief, told his officers that the military should stay out the row between the country's president and prime minister.
The current standoff emerged after the country's electoral body ousted its chairman and President Mohamed Abdullahi Mohamed suspended Prime Minister Mohamed Hussein Roble, a move Roble rejected.
"It appears that the army is under intense pressure from Somalia's international partners, such as the US and UK," Osman Mohamed, a retired army colonel and analyst, told Anadolu Agency.
Source: Anadolu Agency
Please click the following URL to read the full text of the original story:
https://www.aa.com.tr/en/africa/somalias-military-spy-police-chiefs-seek-to-steer-clear-of-political-row/2462153
--------
4 killed, 200 injured in protests in Sudan: Doctors group
Adel Abdelrahim
31.12.2021
KHARTOUM, Sudan
At least four protesters were killed and hundreds injured demanding the restoration of civilian rule in Sudan, a doctors group said Friday.
At least four protesters were killed Thursday by live munition in Omdurman, the twin city of the capital Khartoum across the White Nile River, while 200 were injured, the Central Committee of the Sudanese Doctors said in a statement.
"Thursday's repression of the demonstrations is known as a full-fledged crime against humanity, as the authorities launched a fierce war against peaceful demonstrations," the committee said.
It added: "We detected about 200 injuries during Thursday's demonstrations, including about 40 injuries from live bullets, some of which are critical."
On Thursday, protest rallies took place in several areas in the capital Khartoum, Kasala, and Port Sudan in the country's east, as well as the northern city of Atbara, according to an Anadolu Agency correspondent on the ground.
Protesters called for democratic civilian rule and decried a recent political deal between the military and Prime Minister Abdalla Hamdok.
Internet services on Thursday were down in the capital and other areas prior to the demonstrations, as providers cut mobile services, with only landline connections remaining available.
On Wednesday, security authorities closed multiple bridges and overland routes, installing concrete barriers and barbed wire on roads leading to the presidential palace.
The calls for protest were made by the Sudanese Professionals Association, which rejected the deal signed last month and called for full civilian rule.
Sudan has been in turmoil since Oct. 25 when the Sudanese military dismissed Hamdok's transitional government and declared a state of emergency.
Hamdok, however, was reinstated on Nov. 21 under an agreement with army chief Abdel Fattah Al-Burhan in a move rejected by Sudanese political and civil forces as an "attempt to legitimize the coup."
Source: Anadolu Agency
Please click the following URL to read the full text of the original story:
https://www.aa.com.tr/en/africa/4-killed-200-injured-in-protests-in-sudan-doctors-group/2462122
--------
North America
US Muslim Community Shaken by 'Spying' Incidents, Call for Action
2021-December-31
The two shocking incidents were reported earlier this month by the Council on American-Islamic Relations (CAIR), sparking fresh concerns over spying in the American Muslim community.
"Community members were shocked and saddened to learn about this specific situation, but a lot of people were also not surprised that an anti-Muslim hate group was targeting CAIR and spying this way," Whitney Siddiqi, community affairs director at CAIR-Ohio, was quoted as saying by Al-Jazeera.
The CAIR chapter in Ohio on December 15 said it had fired Romin Iqbal, its executive and legal director in the Columbus-Cincinnati area, for "egregious ethical and professional violations".
He was accused by the organization of passing confidential information to the Investigative Project on Terrorism (IPT), a group that the Southern Poverty Law Center (SPLC), a civil rights organisation that tracks hate groups in the US, has said was founded by an "anti-Muslim activist".
A forensic investigation by a third-party expert found "conclusive evidence that Iqbal had spent years secretly recording CAIR network meetings and passing confidential information regarding CAIR's national advocacy work to a known anti-Muslim hate group", CAIR-Ohio said then.
In a separate incident, CAIR's office in Washington on December 21 said a volunteer at a US mosque had revealed that he was paid by Steven Emerson, IPT's executive director, to leak information on the community.
"Community update: a second IPT 'spy' has voluntarily come forward, confessed and agreed to cooperate with us. He was not part of CAIR. He was an active volunteer in a large mosque who was invited to national community meetings & events," CAIR said in a Twitter thread last week.
"We are gathering and vetting additional information from this individual. We have also been directly alerting Muslim leaders and organizations he targeted. We will publicly release his name and additional information after we finish this process, God willing," it added.
Siddiqi was quoted as saying by Al-Jazeera that one of the aims of the spying is to create "fear and distrust in our own communities", while adding that CAIR is moving forward "with transparency" in its fight against the menace of Islamophobia.
Muslim Americans have faced increased surveillance and discriminatory policies since the events of 9/11, with hate crimes and spying activities seeing an alarming surge in recent years, mostly with the active involvement of law enforcement authorities.
Between 2002 and 2014, the New York Police Department assigned an entire unit to spy on the city's Muslim population.
Source: Fars News Agency
Please click the following URL to read the full text of the original story:
https://www.farsnews.ir/en/news/14001010000373/US-Mslim-Cmmniy-Shaken-by-%E2%80%98Spying%E2%80%99-Incidens-Call-fr-Acin?63961B86-9C04-DA41-B5D0-117947E66F78_kav_cup_C6FA3ED5_6D17_47D1_B6E2_F4B02CC905E0_
--------
US to put more liquidity into Afghan economy, says Blinken
Anwar Iqbal
January 1, 2022
WASHINGTON: Outlining US foreign policy goals for 2022, Secretary of State Antony Blinken has promised to look 'intensely' at options to put more liquidity into the Afghan economy.
At a year-ender news conference on Thursday afternoon, the US foreign policy chief identified "Russia's aggression toward Ukraine, Iran's nuclear program, and China's efforts to challenge the rules-based international order" as some of the major challenges of 2022.
Responding to a question about Afghanistan, he pointed out that the US has participated in the release of about $280 million recently in the Afghan Trust Fund. "And we are looking intensely at ways to put more liquidity into the Afghan economy, to get more money into people's pockets," he added.
The United States, he said, was doing that with other countries and partners and their goal was to "put in place the right mechanisms to do that in a way that doesn't directly benefit the Taliban but does go directly to the people."
The United States is the largest single provider of humanitarian assistance to Afghanistan and has already contributed about $500 million to these funds.
The US assistance, however, goes through UN agencies and international institutions as Washington refuses to provide direct assistance to the Taliban regime.
Mr. Blinken said that such restrictions aimed at ensuring that the Taliban make good on the expectations of the international community. He reminded Kabul's new rulers that they need to reform their policies if they want recognition. The suggested measures include upholding human rights, allowing freedom of movement, stopping reprisal attacks and countering terrorism, he added.
Earlier this week, the Biden administration appointed two special envoys for defending women's rights in Afgha­nistan. Secretary Blinken said the env­oys will work closely with him on issues like "fundamental freedoms of women, girls, and other at-risk populations."
The appointment followed the imposition of new restrictions in Kabul, forbidding women from traveling long distances without a male companion or attending colleges and universities on their own. The restrictions violate the pledges Taliban made after their Aug 15 takeover.
The Biden administration has also retained a series of sanctions against Taliban to persuade them to change their regressive policies.
Secretary Blinken said that despite these concerns, the Biden administration has issued multiple general licenses to ensure that "other countries, institutions, feel free to move forward with their assistance (to Afghanistan) and not be concerned about the application or implementation of sanctions against them." The licenses also allow US officials to deal directly with Taliban and the Haqqani Network.
Source: Dawn
Please click the following URL to read the full text of the original story:
https://www.dawn.com/news/1666920/us-to-put-more-liquidity-into-afghan-economy-says-blinken
--------
Israel signs $3.1 billion deal with US for helicopters, refuelling jets
31 December 2021
Israel has signed a multibillion-dollar deal with the US government to "buy" a number of helicopters and refueling planes under Washington's policy of maintaining Tel Aviv's so-called military edge in the Middle East.
The Israeli ministry of military affairs said in a statement on Friday that Tel Aviv would buy 12 Lockheed Martin Corp CH-53K helicopters and two Boeing Co KC-46 refueling planes as part of a $3.1 billion deal signed with the United States.
The ministry statement said the deal was aimed at beefing up Israel's air force and included an option to buy six additional helicopters.
The first helicopters are due to arrive in Israel in 2026, while the refueling planes would not be delivered before 2025, with the Israeli military officials saying they were trying to bring forward the delivery of the KC-46s.
The US State Department approved the sale of up to eight KC-46 tanker aircraft and related equipment to Israel last March, marking the first time that Washington has allowed Tel Aviv to buy new tankers.
With a range of 11,830 kilometers and the capacity to carry 207,000 pounds of fuel, the KC-46 is claimed to enable refueling over 64 different types of aircraft and allow dozens of jets to remain airborne for up to 12 hours.
The United States signed an agreement in September 2016 to give Israel $38 billion in military assistance over the next decade, the largest such aid package in US history.
The tax payer money granted to consecutive Israeli regimes is a lightning rod for criticism in the US, which ultimately goes to the coffers of American arms manufacturers, but also lubricates Tel Aviv's war machine.
US military aid to Israel has skyrocketed over the past several years while the regime's forces are engaged in blatant human rights violations against Palestinians in the Gaza Strip and aggression against Syria, Lebanon and other countries.
At least 260 Palestinians, including 66 children, were killed in the Israeli bombardment of Gaza in 11 days of war back in May. Israel's airstrikes also brought widespread devastation to the already impoverished territory.
US President Joe Biden reaffirmed the US' support for Israel at that time and pledged to help it replenish its so-called Iron Dome system, resisting pressure at home to take a tougher stance against Israeli aggression.
Donald Trump, Biden's predecessor, recognized al-Quds as Israel's capital in December 2017 and signed a proclamation in March 2019 recognizing Israeli sovereignty over the occupied Golan Heights, Syrian territory.
Source: Press TV
Please click the following URL to read the full text of the original story:
https://www.presstv.ir/Detail/2021/12/31/673770/Israeli-regime-deal-US-helicopters-refueling-planes-
--------
URL: https://www.newageislam.com/islamic-world-news/hate-speeches-genocide-president-pm-cji/d/126079
New Age Islam, Islam Online, Islamic Website, African Muslim News, Arab World News, South Asia News, Indian Muslim News, World Muslim News, Women in Islam, Islamic Feminism, Arab Women, Women In Arab, Islamophobia in America, Muslim Women in West, Islam Women and Feminism