New Age Islam News Bureau
10 November 2020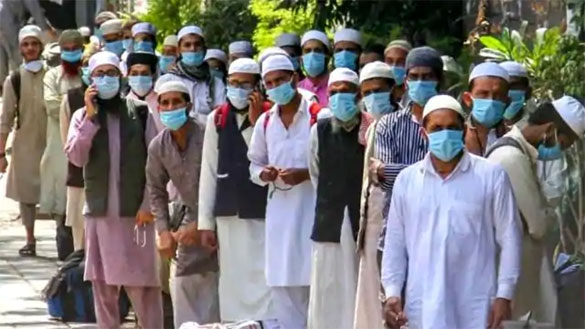 The first flight carrying Israeli tourists to the United Arab Emirates has landed in Dubai, after Tel Aviv and Abu Dhabi signed a controversial normalization deal earlier this year.
-----
• First Flight With Israeli Tourists Lands In Dubai As UAE Changes Laws
• Communal Camaraderie: Mosque Donates Land For Temple Pathway In Kerala
• Call For End To Violence Against Bangladeshi Minorities
• Pakistan, Turkey Write To Muslim Countries' Heads On Blasphemy: Pakistan Minister for Interfaith Harmony
• Development In Egypt's North Sinai Snags As Militants Shift Tactics
• Over 50 'Beheaded' After Daesh-Linked Militants Storm Ceremony In Mozambique
• Austria Police Raid More than 60 Addresses Linked to Radical Islamist Organisation
• Don't Paint France With Same Brush, Umno's Fathul Bari Tells Dr Mahathir After 'Punish French' Remarks
Mideast
• First Flight With Israeli Tourists Lands In Dubai As UAE Changes Laws
• Mahmoud Abbas urges Joe Biden to enhance ties with Palestine
• Iran: Israel Seeking War on US Soldiers' Blood
• EC Secretary: Next US President Should Lift All Sanctions, Apologize to Iranian Nation
• Israel invites Biden to Jerusalem as Palestinians seek reversal of embassy move
--------
India
• Communal Camaraderie: Mosque Donates Land For Temple Pathway In Kerala
• Jammu and Kashmir Police Suspend Info Gathering Exercise in Jammu's Muslim-Majority Areas After Outcry
• Amid Gujjar stir in Rajasthan, Jats and Muslims renew quota demand
• Encounter breaks out between militants, security personnel in south Kashmir
• Mufti's U-turn on tricolour: 'Will hold both flags together'
• India, Maldives sign 4 pacts including $100M grant for key connectivity project
• On Kartarpur anniversary, Pak says India yet to reopen its side of corridor
• 'You can talk to China, why not Pakistan?' PDP chief Mehbooba asks Centre
--------
South Asia
• Call For End To Violence Against Bangladeshi Minorities
• Myanmar Votes In General Elections Amid Exclusion Of Rohingya Muslims
• 10 Taliban Killed in Helmand Province
• Taliban Destroys 600 Meters of Ghazni Highway
• Taliban expect Biden to abide by Afghanistan pullout deal
--------
Pakistan
• Pakistan, Turkey Write To Muslim Countries' Heads On Blasphemy: Pakistan Minister for Interfaith Harmony
• Pakistan PM's Special Advisor Terms Marvi Sirmed 'Filthy Thing'
• 82yr-old Ahmadi man gunned down in Peshawar
• Pakistan Army to brief parliamentarians on prevailing security situation
• ANP withdraws decision to march on Islamabad after apology from govt jirga
• Student booked on charges of hurting religious feelings in capital
--------
Arab world
• Development In Egypt's North Sinai Snags As Militants Shift Tactics
• Lebanese, Syrian figures hit by latest US sanctions targetting supporters of Assad
• Gunmen attack on lookout point west of Baghdad kills 11
• UAE-Italy ministers discuss Iran, Libya, eastern Mediterranean during Abu Dhabi talks
• Saudi Arabia's King And Crown Prince Congratulate Joe Biden On US Election Win
• Return of refugees number-one priority for Syria: Assad to Putin
• Four US soldiers killed in explosion northeast of Syria: Report
--------
Africa
• Over 50 'Beheaded' After Daesh-Linked Militants Storm Ceremony In Mozambique
• UN launches new peace talks to end turmoil in Libya
• Ethiopian PM fires top officials amid military campaign in Tigray region
--------
Europe
• Austria Police Raid More than 60 Addresses Linked to Radical Islamist Organisation
• European Council President: We need to setup institute to train Imams in Europe
• Russia deploys peacekeepers to Nagorno-Karabakh as war draws to close
• UN says lacks funds to pay full Palestinian salaries, confident Biden will help
--------
Southeast Asia
• Don't Paint France With Same Brush, Umno's Fathul Bari Tells Dr Mahathir After 'Punish French' Remarks
• CMCO: Friday prayers in Perak red zone to be replaced with Zohor prayers at home
• Firebrand Indonesian cleric returns from 3-year Saudi exile
--------
North America
• US To Impose New Sanctions On Iran Every Week Until Biden's Inauguration: Axios
• In coordination with Israel, Trump reportedly planning to impose new Iran sanctions
• China, Russia And Iran Line Up To Scrutinize US On Human Rights At UN Body
Compiled by New Age Islam News Bureau
URL: https://www.newageislam.com/islamic-world-news/first-flight-with-israeli-tourists/d/123429
--------
First Flight With Israeli Tourists Lands In Dubai As UAE Changes Laws
09 November 2020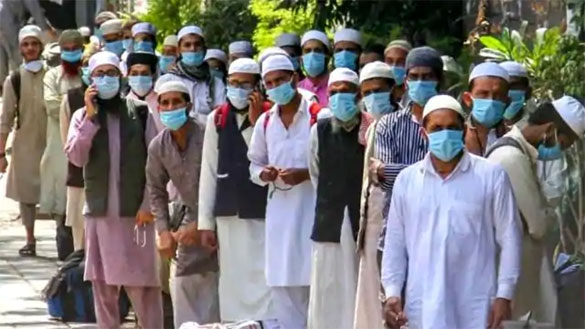 The first flight carrying Israeli tourists to the United Arab Emirates has landed in Dubai, after Tel Aviv and Abu Dhabi signed a controversial normalization deal earlier this year.
-----
The first flight carrying Israeli tourists to the United Arab Emirates has landed in Dubai, after Tel Aviv and Abu Dhabi signed a controversial normalization deal earlier this year.
FlyDubai Flight No. FZ8194 entered Saudi Arabia's airspace before landing at Dubai International Airport just after 5:40 pm on Sunday.
A number of businessmen eager for opportunities in the UAE were among the passengers.
The flight comes after Israel and the UAE, which have long had clandestine contacts, agreed to full normalization of relations on August 13.
The UAE and Bahrain signed the controversial agreements to normalize ties with Israel at the White House on September 15, amid outrage across Palestine and the Muslim world.
The UAE and Israel have agreed to launch regular commercial flights between soon, while other recent flights have carried business and governmental delegations.
The government-owned budget airline FlyDubai plans to begin its flights to Tel Aviv later this month. The carrier described Sunday's flight as a "commercial charter flight" for the incoming tourists, without elaborating.
The first direct flight from Israel to the United Arab Emirates landed in Abu Dhabi on August 31, carrying US and Israeli officials.
On October 19, the first commercial flight from the UAE to Israel landed at Ben-Gurion airport. The Etihad Airways Flight EY9607 carried an Israeli travel and tourism delegation and headed for Abu Dhabi later in the day.
The arrival of tourists comes as the UAE tries to revive its economy, which is hit by the coronavirus pandemic and lower oil prices.
The Persian Gulf Arab country, where expatriates outnumber nationals by nine to one, on Sunday introduced new changes to its laws in an attempt to encourage expatriates to put down deeper roots and invest in the country.
The new changes include decriminalizing alcohol and suicide attempts, and allowing unmarried couples to share accommodation.
They also include allowing couples who married outside the UAE to follow the laws of their home country during divorce proceedings. Similarly, expat jurisdictions can be used for inheritance purposes.
https://www.presstv.com/Detail/2020/11/09/638235/First-flight-Israeli-tourists-Dubai
--------
Communal Camaraderie: Mosque Donates Land For Temple Pathway In Kerala
Staff Reporter
Malappuram, November 03, 2020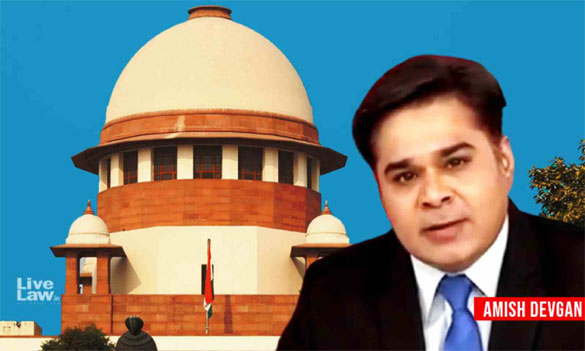 Kerala mosque donates land for pathway of a temple (Photo - The News Minute)
-----
In a display of communal camaraderie, a mosque near Kondotty donated a part of its land to construct a pathway to a temple.
It was a moment of celebration for the people of Muthuvallur panchayat the other day when the civic body chief Ahamed Saghir inaugurated the newly constructed pathway to the Bhagavathi Temple near Kozhikkodan Moochithadam colony.
Although the temple perched on a tiny hill was more than 40 years old, it did not have proper access to it. The temple managers approached the Parathakkad Juma Masjid committee requesting their help to get a pathway.
The mosque committee members decided to donate the land required for the pathway. However, with an assurance from the grama panchayat about constructing concrete steps to the temple, the mosque committee handed over the land to the panchayat.
"The panchayat promptly built the pathway and helped the people living in the colony to reach their place of worship without difficulties," said Shihab Edakkad, mosque committee secretary.
The panchayat constructed steps at 115 metre length and handed the pathway over to the people of the colony.
"Such acts of communal camaraderie and coexistence should inspire the people," said Mr. Shihab.
Temple priest Babu C.U. said, "Now, everyone can reach the temple without taking any strains. It is a blessing not only for the temple, but for the people of this colony."
https://www.thehindu.com/news/national/kerala/mosque-donates-land-for-temple-pathway/article33016048.ece
-----
Call For End To Violence Against Bangladeshi Minorities
November 09, 2020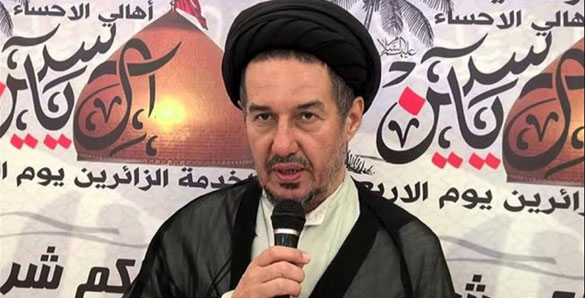 Christians, Hindus and Buddhists join a rally in Bangladesh's capital Dhaka on Nov. 7 to protest recent attacks on religious minorities. (Photo: R. Noel)
-------
Hundreds of Hindus, Buddhists and Christians joined nationwide rallies in Bangladesh to seek justice after a series of recent attacks on religious minorities over the alleged hurting of Muslims' religious sentiments.
Hindu Buddhist Christian Unity Council organized the rallies in capital Dhaka and all divisional cities and district towns across Bangladesh on Nov. 7.
Recent attacks have targeted Hindu girls and women in Parbatipur area of Dinajpur district and Hindu houses in Muradnagar of Comilla district, while defamation charges and arrests of minority students and a professor have followed allegations of hurting religious sentiments.
Protesters also condemned the brutal murder of Shahid-un-Nabi Jewel, a mentally challenged Muslim man, by a Muslim mob in Lalmonirhat district on a baseless allegation of desecrating the Quran.
Leaders and activists have placed a host of demands in front of the government including an end to harassment of minorities, immediate release of arrested students and dismissal of cases against them, formulation of a law for protection of minorities, and a separate commission and ministry for minorities.
"A conspiracy is ongoing against religious minorities and social media has been exploited to circulate defamatory posts from hacked accounts of religious minorities to set a pretext to abuse and attack them. We are frustrated to see that in most cases police and local administration didn't take a quick initiative to save minorities," said Rana Dasgupta, secretary general of the council.
Dasgupta, a Hindu and Supreme Court lawyer, also alleged that all the attacks were planned by a vested quarter with an intention to tarnish the image of minorities and to destroy communal harmony.
"All kinds of abuses and attacks on minorities should stop and the government must ensure justice for all attacks on religious minorities," he added.
Nirmol Rozario, president of Bangladesh Christian Association, noted that minority Christians are aggrieved to see a new wave of attacks on minority communities in various places.
"Targeting minorities over false allegations is deplorable and it causes panic and frustration in all minority people. Minorities are equal citizens of the country and they must be protected from all kinds of abuses and attacks. We appeal to the government to put in place a proper mechanism to ensure the upholding of rights of minorities," said Rozario, a Catholic.
The recent cases show an urgent need for a law to protect minorities as well as a commission and ministry for them, he added.
About 90 percent of more than 160 million people in Bangladesh adhere to Sunni Islam. Hindus make up about 8 percent and the rest belong to other faiths including Christianity and Buddhism.
Bangladesh has a long tradition of religious pluralism. However, violence against minorities often stems from issues relating to national and local politics as well as land and property disputes.
https://www.ucanews.com/news/call-for-end-to-violence-against-bangladeshi-minorities/90221
--------
Pakistan, Turkey Write To Muslim Countries' Heads On Blasphemy: Pakistan Minister for Interfaith Harmony
November 09, 2020
PESHAWAR - Federal Minister for Interfaith Harmony Noorul Haq Qadri on Sunday strongly condemned blasphemous caricatures of Holy Prophet Muhammad (PBUH) recently published in France, and said that Prime Minister Imran Khan and Turk President Tayyip Erdogan had sent letters to the heads of all Islamic countries on this heinous act.
Addressing a National Meladun Nabi Conference held at Mula Gori here, he said each and every Muslim has a great respect and reverence for the Holy Prophet Muhammad (peace be upon him) and no one would be allowed to target the personality of the last prophet Hazrat Muhammad (peace be upon him).
The minister said action taken by both the Muslim's leaders was commendable, adding, "We would never feel shy from giving sacrifices to protect the honour and dignity of the last prophet (PBUH).
He further said voices on blasphemy had been raised not only on the parliament's floor, but also in different countries across the globe in the shape of protest demonstrations.
He said the teachings of Prophet Hazrat Muhammad (PBUH) are beacon of hope for the pious as following his teachings is must if one wants to achieve success in this world and in the life hereafter. The minister said so much sacred is prophet's honour for the Muslims that they never feel reluctant to lay down their lives for that.
Qadri welcomed holding of Melaadun Nabi Conference, and said that "We are the real followers of Prophet Muhammad (PBUH) and the relation of love and respect between us and the prophet (PBUH) would continue till death."
The conference was attended by large number of people and addressed by Allama Mohammad Adnan Qadri, PTI senior leader Haji Ameed Mohammad Khan, Chairman Zakat Committee Maulana Ehsanullah Junaidi, Malik Abdul Manan Mulagori, Malik Fazle Mola, Haji Ashraf Afridi and Maulana Wasaulah Qadri.
https://nation.com.pk/09-Nov-2020/pakistan-turkey-write-to-muslim-countries-heads-on-blasphemy-qadri
--------
Development in Egypt's North Sinai snags as militants shift tactics
09 November 2020
When Egyptian farmer Mohamed al-Qalaji's family returned to their village in North Sinai last month after the army had expelled extremist militants, his son was killed by a booby trap in a sheep pen.
Egypt is rolling out ambitious development projects in the peninsula adjoining the Suez Canal, Israel and Gaza, but pockets of instability persist despite an intensified military campaign.
Large scale assaults on military and government positions have subsided but militants have shifted tactics, staging more individual attacks, deploying snipers and planting explosives, security sources and analysts say.
Their ability to temporarily overrun villages near Bir al-Abd in north-west Sinai this summer shows security remains fragile, while poverty and neglect have not been fully addressed, they say.
At least 15 people have been killed by explosive devices around Bir al-Abd since Oct. 10, security sources said, alarming residents and highlighting the risks for development projects.
"Eight booby traps went off in houses in our village alone," said Qalaji, 39, speaking by phone. "People are afraid to enter their houses."
While southern Sinai is home to the highly secured Red Sea resort of Sharm el-Sheikh and other tourist spots, much of the rugged peninsula is thinly populated and underdeveloped.
An extremist insurgency spread in northern Sinai after the military overthrew President Mohamed Morsi of the Muslim Brotherhood in 2013.
Hundreds of policemen and soldiers, and more than 1,000 civilians have died, according to official statements.
Sinai Province, a militant group loyal to ISIS, has drawn support from local Bedouins complaining of marginalization, a charge the government denies.
For all the latest headlines follow our Google News channel online or via the app.
Last month on the anniversary of the 1973 war with Israel that led to Egypt regaining control of Sinai, the government publicized projects to provide social housing, water, roads, industrial zones, education and healthcare.
Inaugurating a university and museum in Sharm el-Sheikh, President Abdel Fattah al-Sisi said 600-700 billion Egyptian pounds ($38-44 billion) had been spent on development in Sinai
over the past six years.
In northeastern Sinai, the army has created a buffer zone and destroyed tunnels which it says were used by smugglers to send weapons and fighters between Egypt and Hamas-run Gaza.
"Every day we are launching new projects in towns across the governorate," North Sinai governor Mohamed Abdel Fadil Shousha told local TV.
Contacted by Reuters, Egypt's state press center sent an official video in which Sisi says countering terrorism in Sinai will not prevent "real development" there.
Among the projects are more than 1,000 free-standing "Bedouin homes," after some residents complained that they preferred houses with farmland to the apartments the government was building.
Sheikh Abdallah Juhama, head of the Sinai tribal war veterans who fought in 1973 against Israel, said development projects such as housing and agriculture had helped Bedouins.
The state had shown more interest in the region by also building roads, wells, schools and bridges. "We demand more development and the state is going in this direction," he said.
Foreign aid
To help drag the region out of poverty, the United States has run projects to provide water worth $50 million in North Sinai. Arab countries have also extended aid.
Oded Berkowitz, a security analyst, said militant attacks had fallen to 15 a month from 40 in late 2017 as Egypt improved security on its borders with Gaza and Libya.
But the temporary capture of inhabited areas around Bir al-Abd, lower-frequency militant activity in north-eastern Sinai, and attempted assaults near the Suez Canal show how challenges remain for the security services, he said.
Militant sniper operations, which have shifted west from the Gaza border to the outskirts of el-Arish, rose to at least 18 between January and September 2020, up from 16 in 2018 and 2019 combined, two Egyptian security sources said.
Militants have also kidnapped and killed those they accuse of collaborating with the state.
An Israeli security source said the Egyptian army controlled the territory, but continued attacks were a source of concern.
Squeezed by military operations, Sinai Province has upped its activity around Bir al-Abd, accessible from desert tracks to the south, security sources said.
"Bir al-Abd is an open desert area which is hard to monitor," said one of the sources. Hassan al-Shaarwai, who has a workshop in Bir al-Abd, said: "There is more terrorist activity here, there are more incidents on the roads."
Travel to North Sinai is restricted to residents.
Some Western donors have held back projects over security concerns or for lack of a local partner who can work independently of the authorities, one diplomat said.
"It's a military zone where you cannot operate without military approval so you can't verify progress of projects," the diplomat said.
Several residents said they had received new apartments from the state in Rafah, bordering Gaza, or other towns, after their homes were destroyed.
But others said they preferred to stay in Ismailia, a mainland city across the Suez canal, and were still afraid to return.
"Certainly militant capacity has been degraded, but not to the point of securing the province for the safety of its residents or of economic development," said Allison McManus, Senior Fellow at the Center for Global Policy.
"For the most part, massive development of North Sinai is still a rather far-fetched vision."
https://english.alarabiya.net/en/features/2020/11/09/Development-in-Egypt-s-North-Sinai-snags-as-militants-shift-tactics
--------
Over 50 'beheaded' after Daesh-linked militants storm ceremony in Mozambique
10 November 2020
Suspected Daesh-linked militants beheaded more than 50 men and teenagers participating in a male initiation ceremony in Mozambique, local media says, in the latest violent incident in the insurgency-hit northeast.
The dismembered bodies were found on Monday, scattered across a forest clearing in Muidumbe district.
Radical militants operating in the area had attacked several nearby villages over the weekend, looting and burning down homes before retreating into surrounding thicket.
"Police learnt of the massacre committed by the insurgents through reports of people who found corpses in the woods," said an officer in the neighboring Mueda district who asked not to be named.
"It was possible to count 20 bodies spread over an area of about 500 meters," he added.
"These were young people who were at an initiation rite ceremony accompanied by their advisers."
An aid worker in Mueda, who also declined to be named, confirmed the massacre had taken place, saying some of the boys had come from that area.
She said body parts had been sent to their families for burial on Tuesday.
"Funerals were held in an environment of great pain," said the worker.
"The bodies were already decomposing and couldn't be shown to those present."
Extremists have caused havoc in Mozambique's northeastern Cabo Delgado province over the past three years, ravaging villages and towns as part of a campaign to establish a caliphate.
https://www.presstv.com/Detail/2020/09/12/633897/Mozambique-Daesh-linked-militants-gas-exploration-project-Total-oil-company
The militants have stepped up their offensive in recent months and violently seized swathes of territory, terrorizing citizens in the process.
In April, extremists shot dead and beheaded more than 50 youths for allegedly refusing to join their ranks.
The unrest has killed more than 2000 people since 2017, more than half of them civilians, according to the US-based Armed Conflict Location & Event Data group.
More than 400,000 others have been displaced by the conflict and sought refuge in nearby towns and cities.
Around 10,000 people fled to the provincial capital Pemba via boat over the past week alone, Doctors Without Borders said Tuesday, raising concerns over access to clean water and sanitation.
Little is known about Mozambique's extremists, who call themselves Al-Shabab - although they have no known links to the group of that name operating in Somalia.
Last year the militants pledged allegiance to Daesh.
https://www.presstv.com/Detail/2020/11/10/638288/Mozambique-Daesh-linked-militants-behead
--------
Austria Police Raid More than 60 Addresses Linked to Radical Islamist Organisation
NOVEMBER 09, 2020
Austrian police launched raids on more than 60 addresses allegedly linked to radical Islamists in four different regions Monday, with orders given for 30 suspects to be questioned, prosecutors said.
The Styria region prosecutors' office said in a statement it was "carrying out investigations against more than 70 suspects and against several associations which are suspected of belonging to and supporting the terrorist Muslim Brotherhood and Hamas organisations".
It stressed "the operation has no connection to the terror attack in Vienna of November 2".
https://www.news18.com/news/world/austria-police-raid-more-than-60-addresses-linked-to-radical-islamist-organisation-3060479.html
--------
Don't paint France with same brush, Umno's Fathul Bari tells Dr Mahathir after 'punish French' remarks
29 Oct 2020
BY ZURAIRI AR
KUALA LUMPUR, Oct 29 — Umno Supreme Council member Datuk Fathul Bari Mat Jahya has slammed Tun Dr Mahathir Mohamad over the latter's blog post today on the response against France and its president Emmanuel Macron.
Quoting part of a Twitter thread posted by the former prime minister, the cleric said Dr Mahathir was wrong to be prejudicial against the French.
"Tun, this is not right. Islam does not teach its adherents to punish wholesale," he posted on Twitter, referring to Dr Mahathir.
"This is a reprehensible tribalism. As a statesman, and a figure popular abroad, with due respect I request Tun to delete this remark."
Fathul Bari had quoted a post from a longer thread, where Dr Mahathir wrote: "Muslims have a right to be angry and to kill millions of French people for the massacres of the past."
Fathul Bari said Dr Mahathir should instead take to heart the lesson behind the Christchurch mosque shootings in March last year.
In August this year, Australian white supremacist Brenton Tarrant was sentenced to life in prison without parole for the massacre of 51 Muslim worshippers in two Christchurch mosques for 20 minutes during Friday prayers last year.
The atrocity shocked New Zealand and prompted Prime Minister Jacinda Ardern to immediately tighten gun laws and pressure social media giants to curb online extremism.
Earlier, Dr Mahathir published a blog post suggesting that Muslims "have the right to punish" the French for their alleged wrongs committed against the community, amid escalating violence in France.
Posted just a few hours after a knife attack outside Nice, France that killed three people and injured others, the former prime minister said Muslims also deserve to be angry and a boycott against the republic will not even suffice.
Dr Mahathir's post came as a knife-wielding attacker shouting "Allahu Akbar" beheaded a woman and killed two other people in a suspected terrorist attack at a church in the French city of Nice today.
The attack comes while France is still reeling from the beheading earlier this month of French middle school teacher Samuel Paty by a man of Chechen origin.
Since Paty's killing, French officials — backed by many ordinary citizens — have re-asserted the right to display the cartoons, and the images have been widely displayed at marches in solidarity with the killed teacher.
That has prompted an outpouring of anger in parts of the Muslim world, with some governments accusing French leader Emmanuel Macron of pursuing an anti-Islam agenda.
https://www.malaymail.com/news/malaysia/2020/10/29/dont-paint-france-with-same-brush-umnos-fathul-bari-tells-dr-mahathir-after/1917600
--------
Pakistan
Pakistan PM's Special Advisor Terms Marvi Sirmed 'Filthy Thing'
Nov 9, 2020
ISLAMABAD : Pakistani Prime Minister Imran Khan's special advisor made a derogatory remark against a renowned political commentator in the country by terming her a "filthy thing" and further disparaged people with liberal ideology as 'libtards'.
While the US President Donald Trump's tweets during the tense election process were flagged, this tweet, however, has not been flagged by the microblogging site Twitter as of now, for its use of derogatory language against a woman.
"Poor filthy thing .. Asking for an Ali Amin Gandapur kinda response so she can go whine to fellow libtards? How are you such a comprehensive package of all different kinds of filth combined #MadamCessPool," tweeted the Special Assistant to Khan, Sayed Bukhari.
Poor filthy thing .. Asking for a Ali Amin Gandapur kinda response so she can go whine to fellow libtards?How are… https://t.co/E3JLybYosJ
— Sayed Z Bukhari (@sayedzbukhari) 1604866713000
Bukhari's tweet was in response to a political commentator Marvi Sirmed's tweet that read, "One of those moments when PM wasn't at the top, and First Lady wasn't in the room."
This comes after a "misogynist" remark targetting Pakistan Muslim League-Nawaz (PML-N) Vice-President Maryam Nawaz on Saturday, by Pakistani Federal minister Ali Amin Gandapur who said that her "beauty" was due to several "surgeries she got using taxpayers' money".
"She is beautiful, I will speak the truth. But listen to this as well -- she spent tens of millions on surgeries during Nawaz Sharif's two governments, using your tax money to fix herself," Gandapur said while addressing a rally in Gilgit-Baltistan's Shigar, as quoted by Geo News.
Social media in Pakistan too did not spare the federal minister, terming him a "disgrace".
Pakistan has been guilty of inflicting violence against journalists, commentators and human rights activists. In Pakistan, over 130 journalists were killed since 2002 and not even a single person was punished, encouraging total impunity for murderers, read the statement. Besides fatal attacks, journalists face other categories of threats such as physical attacks, kidnappings, enforced disappearances, imprisonment, and torture.
In July, Reporters Without Borders (RSF), a Paris-based non-profit organisation, warned Pakistani authorities from targeting the country's journalists based abroad and if anything happens to them or their families, the authorities will be held responsible.
Pakistan is ranked 145th out of 180 countries in RSF's 2020 World Press Freedom Index, three places lower than in 2019.
https://timesofindia.indiatimes.com/world/pakistan/imran-khans-advisor-terms-woman-political-commentator-filthy-thing/articleshow/79132571.cms
--------
82yr-old Ahmadi man gunned down in Peshawar
Nov 9, 2020
ISLAMABAD: An 82-year-old Ahmadi man was shot dead by unidentified assailants at a bus terminal in the outskirts of Pakistan's northwestern city of Peshawar on Sunday.
This is the fourth such targeted killing of a member of the minority Ahmadi community in recent months, proving that there has been no let-up in violence against the minority group in the country. Police confirmed the murder but declined to cite a motive.
Saleemuddin, a spokesman for Pakistan's Ahmadi community, said the octogenarian, Mahboob Khan, was killed because of his faith and demanded "decisive action" against the perpetrators. "One after another, members of our community are being targeted in Peshawar while the government has repeatedly failed to protect and stop the violence against us," he said.
Last month, a professor from the Ahmadi sect was killed by his colleague following arguments on religion.
Around 6,00,000 Ahmadis who consider themselves Muslims reside in Pakistan. In 1974, they were declared non-Muslims through a constitutional amendment. The noose around their necks was further tightened by former military dictator General Zia-ul-Haq who introduced additional constitutional amendments in 1984.
Under Pakistani laws, members of the Ahmadi community face three years' imprisonment if one is heard calling himself/herself a Muslim. They are also barred from calling their places of worship mosques or their prayers "azaan".
From targeting their congregations to attacking their graveyards, Ahmadis have seen and experienced the worst form of intolerance in Pakistan. According to Saleemuddin, since the controversial blasphemy laws were amended in 1984 to include several Ahmadi-specific clauses, more than 370 members of the sect have been killed.
Scientist Abdus Salam, who shared the 1979 Nobel Prize in Physics and was from the Ahmadi community, has largely been ignored in Pakistan due to his religious identity.
The Human Rights Watch (HRW) in May this year had termed the Pakistan government's exclusion of members of the Ahmadi community from a commission on safeguarding the rights of minorities "absurd".
"The Ahmadis are among the most persecuted communities in Pakistan and to exclude them from a minority rights commission is absurd," said Brad Adams, Asia director at HRW, a US-based rights group.
https://timesofindia.indiatimes.com/world/pakistan/82yr-old-ahmadi-man-gunned-down-in-peshawar/articleshow/79136335.cms
--------
Pakistan Army to brief parliamentarians on prevailing security situation
09th November 2020
ISLAMABAD: Pakistan Army officers will brief the country's parliamentarians on the prevailing security situation this week, officials said on Monday.
It will be the first briefing since former premier Nawaz Sharif criticised Army chief Qamar Javed Bajwa and ISI chief Lt.Gen. Faiz Hameed for interfering in politics.
The National Assembly, or the lower house, issued a statement that Speaker Asad Qaisar called a meeting of parliamentary leaders of various political parties on Wednesday for briefing.
"Military officials will brief the meeting on security issues," according to the statement.
Such briefings are generally organised around some important security issues.
However, it was not specified which issues would be central during this briefing.
Qaisar sent a formal invitation for the high-level interaction to Foreign Minister Shah Mahmood Qureshi, Pakistan Muslim League-Nawaz (PML-N) leader Khawaja Asif and Pakistan Peoples Party (PPP) Chairman Bilawal Bhutto Zardari.
Key federal ministers would also attend the meeting along with the leaders of the Pakistan-occupied Kashmir.
The briefing was being arranged a week after Army chief Bajwa met Prime Minister Imran Khan and discussed internal and external security situation matters.
https://www.newindianexpress.com/world/2020/nov/09/pakistan-army-to-brief-parliamentarians-on-prevailing-security-situation-2221606.html
--------
ANP withdraws decision to march on Islamabad after apology from govt jirga
10 Nov 2020
PESHAWAR: The Awami National Party (ANP) on Monday withdrew its decision to march on Islamabad on Wednesday (Nov 11) after a jirga comprising federal ministers visited Bacha Khan Markaz to tender an apology over remarks by the interior minister that ANP workers were killed by militants in reaction to their stance on militancy.
Federal Minister for Defence Pervez Khattak, Interior Minister retired Brig Ijaz Shah and provincial ministers went to the ANP's central secretariat to apologise for Mr Shah's remarks.
ANP's central secretary general Mian Iftikhar Hussain, provincial president Aimal Wali Khan and other leaders were present on the occasion.
"We apologise for the remarks which might have hurt feelings of the ANP leaders and workers," said Defence Minister Khattak while talking to the media after meeting the ANP leadership. He said the ANP leaders accepted "our apology and withdrew their call to march on Islamabad".
'We apologise for the remarks which might have hurt feelings of ANP leaders and workers,' says Pervez Khattak
"We respect the goodwill gesture of the ANP," he added.
Speaking on the occasion, Ijaz Shah once again said that he was quoted out of context by the media regarding his remarks about militancy and the ANP. "The ANP leadership accepted our jirga and we are thankful to them," he added.
When asked about the scheduled rally of the opposition Pakistan Democratic Movement (PDM) in Peshawar on Nov 22, the interior minister said that all political parties should take a decision on their own if holding a public rally in view of the rising cases of coronavirus was right.
The jirga was constituted on the directives of Prime Minister Imran Khan who reportedly also expressed his displeasure over the remarks attributed to the interior minister.
He asked Pervez Khattak to visit Bacha Khan Markaz immediately and pacify the ANP leadership.
The ANP had announced the protest plan following the remarks of the interior minister against the party's martyred leaders and workers. The media reports had caused serious unrest among ANP leaders and the party had asked the interior minister to tender resignation, otherwise its workers would march on Islamabad to force him to resign.
According to ANP leaders, the interior minister recently claimed that the party's leaders and workers had been killed as a reaction to their opposition to the Taliban.
ANP's provincial president Aimal Wali Khan told the media that his party accepted the jirga as per Pakhtun traditions and forgave the interior minister for his remarks against the party's martyrs.
https://www.dawn.com/news/1589594/anp-withdraws-decision-to-march-on-islamabad-after-apology-from-govt-jirga
--------
Student booked on charges of hurting religious feelings in capital
10 Nov 2020
ISLAMABAD: A college student was booked by the capital police for allegedly using derogatory remarks about a companion of the Prophet (Peace be upon him), it is learnt on Monday.
The case was registered at the Shalimar police station on the complaint of a member of the teaching staff on charges of the PPC's section 295-A (Deliberate and malicious acts intended to outrage religious feelings of any class by insulting its religion or religious beliefs) and section 298-A (Use of derogatory remarks, etc., in respect of holy personages), the police said.
According to the FIR, a class of Pakistan Studies was in progress at the college when some students spotted the course book of another student on which the alleged derogatory remarks were written alongside the name of a companion of the Prophet (PBUH). The students engaged in an argument with the student possessing the book, it added.
The book's possessor hurt the religious sentiments of thousands of people and students, the FIR stated. The Shalimar police said the investigation was in progress.
https://www.dawn.com/news/1589589/student-booked-on-charges-of-hurting-religious-feelings-in-capital
--------
Mideast
Mahmoud Abbas urges Joe Biden to enhance ties with Palestine
08 November 2020
Palestinian President Mahmoud Abbas has urged US President-elect Joe Biden to strengthen relations with Palestine, indicating that he will end his three-year political boycott of the White House.
In a statement issued from his office in the occupied West Bank city of Ramallah on Sunday, Abbas congratulated Biden on his victory in the race against incumbent President Donald Trump.
"I look forward to working with the president-elect and his administration to strengthen the Palestinian-American relations and to achieve freedom, independence, justice and dignity for our people."
Abbas had cut all political dealings with the Trump administration after the American president recognized Jerusalem al-Quds as the "capital" of Israel in December 2017 and later relocated the US diplomatic mission from Tel Aviv to Jerusalem al-Quds in a highly provocative move.
The decision sparked outrage among Palestinians, who deem Jerusalem al-Quds as the future capital of a Palestinian state.
The boycott has been warmly welcomed by Palestinians, who celebrated Trump's defeat on the streets on Sunday.
Back in January, Trump unveiled a controversial land grab plan – dubbed the 'deal of the century peace initiative' – which blatantly undermines Palestine's right to statehood in exchange for vague promises of basic economic opportunities.
The scheme, made without input from the Palestinians, was harshly rejected by Abbas and all Palestinian factions and parties and triggered waves of protests among Palestinians.
Recently, Trump brokered much-condemned normalization deals between the Tel Aviv regime and three Muslim countries, namely the United Arab Emirates (UAE), Bahrain, and Sudan.
The outgoing US president has also cut funding to the UN agency responsible for Palestinian refugees (UNRWA).
In his four-year tenure, Trump has refused to condemn Israeli settlement construction in the West Bank, breaking with a decades-long Washington policy that settlement expansion is an obstacle to "peace."
Separately on Sunday, Bassam al-Salhe, a senior member of the Abbas-led Palestine Liberation Organization (PLO), said the boycott was primarily linked to "the hostile policy" of the Trump administration.
"When Biden announces that this is going to change – and he announced that during his election campaign – there will be no reason for the boycott."
Biden, 77, has already said he will restore funding to the West Bank and the besieged Gaza Strip that Trump had slashed, including aid delivered through the US Agency for International Development and UN agencies.
In the past, Biden had expressed his opposition to Israeli settlement construction in the West Bank, voicing support for the so-called two-state solution to the conflict between Israel and Palestine.
But the president-elect is unlikely to reverse the decision on the issue of Jerusalem al-Quds and the US embassy. He has also welcomed Tel Aviv's normalization deals with Abu Dhabi, Manama, and Khartoum.
https://www.presstv.com/Detail/2020/11/08/638179/Abbas-Biden-Palestine
--------
Iran: Israel Seeking War on US Soldiers' Blood
2020-November-9
"The Israeli officials like war very much and they want to launch it on the blood of the US soldiers. They are aware that Iran does not joke with anyone on its national security," Foreign Ministry Spokesman Saeed Khatibzadeh told reporters in Tehran on Monday.
He added that the "usurper" Israeli regime has since the very first day of its existence been after stirring crisis in Palestine and the region.
"The (Israeli) regime pursues Iranophobia and fear in the capitals of other countries," Khatibzadeh said, adding that the Israelis have received a crushing response whenever necessary and have hidden in their dens.
In relevant remakrs last month, Iranian Parliament Speaker's Special Aide for International Affairs Hossein Amir Abdollahian said that the future of the region will be built without the presence of Israel and the US.
"The Persian Gulf littoral states have always welcomed Iranian initiatives on regional cooperation. But, KSA and one other state have repeatedly provoked the US to wage war against Iran. Iran is a reliable and stable state," Amir Abdollahian wrote on his twitter page.
He added that "Israel and America have no room in the future of the region".
https://www.farsnews.ir/en/news/13990819000609/Iran-Israel-Seeking-War-n-US-Sldiers%E2%80%99-Bld
--------
EC Secretary: Next US President Should Lift All Sanctions, Apologize to Iranian Nation
2020-November-9
"The 40-year sanctions policy and the optimism of some Iranian officials have destroyed many opportunities which were ahead of our national economy," he noted.
"The new US president must lift all sanctions at the earliest opportunity, apologize to the Iranian people for past actions, and compensate for the economic damage caused to the Iranian people by the sanctions," the EC secretary stressed.
On the other hand, Rezayee reiterated that Iran should not wait for the lifting of sanctions, and instead, it should rely on its own capabilities and strengthen its economy, culture, and security.
"We are not looking for war, but we will firmly defend the rights of our people," the former IRGC commander concluded.
In relevant remarks on Sunday, Iranian Foreign Minister Mohammad Javad Zarif underlined that the world is waiting for the new US administration to completely shift the strategies and policies exercised by its predecessor.
"The American people have spoken," Zarif wrote on his twitter page on Sunday, referring to the victory of Democrat candidate Joe Biden in the presidential election.
"And the world is watching whether the new leaders will abandon disastrous lawless bullying of outgoing regime—and accept multilateralism, cooperation and respect for law," he added.
Zarif stressed that "deeds matter most", saying, "Iran's record (is clear): dignity, interest and responsible diplomacy."
Biden won the presidency after flipping the state of Pennsylvania blue and claiming more than the 270 Electoral College votes required for the White House. Trump was at his golf course when the result was declared. He refused to concede and vowed to fight the outcome in court.
Following this announcement, Trump issued a statement, indicating that he is not ready to accept his electoral defeat.
https://www.farsnews.ir/en/news/13990819000320/EC-Secreary-Nex-US-Presiden-Shld-Lif-All-Sancins-Aplgize-Iranian
--------
Israel invites Biden to Jerusalem as Palestinians seek reversal of embassy move
Emily Judd
09 November 2020
Israel's president has invited US President-elect Joe Biden to Jerusalem amid reports that the Palestinian leadership will ask Biden to revoke American recognition of Jerusalem as Israel's capital.
Israeli President Reuven Rivlin congratulated former vice president Biden on winning the US presidency in a video posted to social media on Sunday.
Read more: Most Palestinians don't see a Joe Biden presidency as positive: Palestine poll
"I was pleased to welcome you to Jerusalem as Vice President and I look forward to welcoming you to Jerusalem as President of the United States," Rivlin said, calling Biden a "long-standing friend of Israel."
The invitation comes as Israeli media reports that Palestinian President Mahmoud Abbas will ask Biden to reverse the Trump administration's decision to move the US embassy from Tel Aviv to Jerusalem.
The move recognized a "united" Jerusalem as the capital of Israel.
Palestinians, Arab states, and many other countries support a two-state solution to the Israeli-Palestinian conflict that calls for a divided Jerusalem, with East Jerusalem becoming the capital of a future Palestinian state.
Leading Israeli newspaper, Israel Hayom, reported Sunday that a senior member of Abbas' staff said that the Palestinian president will ask Biden to move the US embassy to Tel Aviv.
The US embassy in Jerusalem opened in May 2018 despite Palestinian leaders warning the move would cancel Washington's role as mediator to the Israeli-Palestinian conflict.
"With this step, the US administration has canceled its role in the peace process and has insulted the world, the Palestinian people and the Arab and the Islamic nation and it has created incitement and instability," Abbas spokesman Nabil Abu Rdeineh said at the time.
However, Biden said in April that he would keep the US embassy in Jerusalem if elected president.
He said that he would instead reopen the US consulate in East Jerusalem, closed by the Trump administration in 2019
https://english.alarabiya.net/en/News/middle-east/2020/11/09/Israel-invites-Biden-to-Jerusalem-amid-reports-Palestinians-will-ask-to-revoke-status
--------
India
Jammu and Kashmir Police Suspend Info Gathering Exercise in Jammu's Muslim-Majority Areas After Outcry
Mudasir Ahmad
November 10, 2020
Srinagar: Following an outcry, the Jammu and Kashmir police have stopped the exercise to collect information about families living in Muslim majority neighbourhoods in Jammu.
The issue came to the fore a few days ago when locals from Bathindi and Sunjwan, the two predominantly Muslim majority areas in the winter capital, raised apprehensions that police, in addition to seeking details of tenants, were also collecting personal information on families living in these localities.
According to the locals, police had issued two forms to every house owner. While one form asked for particulars of the tenants, the "house owner verification" form, which drew consternation, sought complete details about family members. Many people from these areas took to social media to express their apprehensions about the move by the police.
Inspector General of Police (IGP), Jammu, Mukesh Singh on Sunday said he has taken note of the "apprehensions" and directed the Senior Superintendent of Police, Jammu district to immediately "rectify the format."
"I have come across apprehensions of certain people in Bathindi and Sunjwan area regarding a format which is being circulated for verification. The format has been taken note of. It is asking for more data than is required," the IGP said, in a video message.
He claimed that the form was primarily intended for tenant verification which was being undertaken for the "entire district of Jammu." "I want to assure people that we care for their safety and security and we will take every step to ensure that they are safe and secure," the IGP said, trying to assuage fears.
Many house owners however said it was for the first time that, apart from details about tenants, they were being asked to provide information about families as well.
A resident of Bathindi-Morh said a policeman along with two persons in civvies arrived at his home and handed over the forms. "When I tried to inquire about the details being sought of the family members, I was told 'the information is meant for Census'. I became conscious and raised the issue with other residents of the area," he said, wishing not to be named. "Seeking personal details of owners including Aadhaar Card numbers made us suspicious of the entire exercise."
He said while they were not hesitant about sharing the details of the tenants, seeking details about the families, and that too only from selected areas, had led to anxiety. Many residents, he said, have already submitted the information sought under these forms with the police stations concerned.
A senior advocate from Jammu, Sheikh Shakeel Ahmad said he was approached by people from different areas including Gujjar Nagar, Bathindi, Sunjwan and Narwal, inquiring about why the police was asking them for details about their families, if the verification was meant to get particulars of the tenants.
"There is also a question being raised whether this information was sought in these few selected areas or from across the district. When we tried to cross-check, we came to know this information was being sought from these few areas only which led to fears and concerns among residents of these localities," said Shakeel.
As per the form details, the house owners were asked to provide information including name, age, photograph, address, mobile number, date of construction of the house, a photograph of the house, vehicle details, information regarding any criminal background, identification proof, details about family members and their mobile numbers.
"People were even asked to submit the GPS location of their houses. This is unheard of anywhere," said Shakeel.
He said since the visit of leaders of the People's Alliance for Gupkar Declaration to Jammu last week, tensions in the area had been high. A few days ago members of some right-wing parties held protests outside the residence of National Conference President, Farooq Abdullah, who is heading the alliance. Upon her arrival to Jammu, Peoples Democratic Party chief, Mehbooba Mufti, who is vice president of the Gupkar Alliance, was also greeted with protests.
"There is already tension. Now, if you selectively distribute such forms in these selected areas and then ask the residents to fill them up without informing as to why you need information about the families, it is bound to lead to fears," said Shakeel. According to him, the police stopped the process to seek information about house owners and their families in "selected areas" after protests by civil society members.
https://thewire.in/rights/jammu-kashmir-police-muslim-majority-areas
--------
Amid Gujjar stir in Rajasthan, Jats and Muslims renew quota demand
by Hamza Khan '
November 10, 2020
AMID THE protests by the Gujjar community, a section of Jat and Muslim communities have renewed their demand for reservation under the Other Backward Classes (OBC) category.
"If the government wants anarchy and only listens to agitations, then we will decide on a strategy through eight mahapanchayats in the district (Bharatpur), the first of which will be at Pathena village on November 18," said Nem Singh Faujdar, convenor of the Jat Arakshan Sangharsh Samiti. "We will not set any vehicle on fire, nor will we damage any property, but we will do a chakka jam that the government can't even imagine," he said.
The Jats of Bharatpur and Dholpur districts were excluded from the Central OBC list following a Supreme Court order in March 2015, and then from the state OBC list following a High Court ruling in August that year. In 2017, the Vasundhara Raje-led government had extended reservation to Jats of these two districts under the state OBC list.
"Our first demand is that the state government should write to the Centre, recommending reservation for Jats of Bharatpur and Dholpur. Second, our selected candidates should be given appointment immediately. Third, cases filed against members of the community during the agitation should be withdrawn," Faujdar said.
The Muslim Minority Development Committee (MMDC) has demanded 10 per cent reservation for backward Muslim castes "along the lines of reservation for Gujjars".
Keeping its cool
While the agitation by the Gujjars on the railway tracks has entered its ninth day, the Ashok Gehlot government appears to be patiently trying to avoid any confrontation and violence. The government's representatives have continued to hold talks with leaders from the community even as the latter have been trying to up the ante.
MMDC General Secretary Yunus Ali Khan said, "Muslim OBCs fare worse than other OBC castes in education and social backwardness." The MMDC has sought separate reservation for Muslim OBCs in education and services in the state "on Karnataka pattern".
Meanwhile in Karauli, State Youth Affairs Minister Ashok Chandna and top officials from the district administration held another round of talks with Gujjar leaders led by Kirori Singh Bainsla and his son Vijay Bainsla on Monday. However, no agreement could be reached.
The key demands of the Gujjar protesters, who have been occupying the railway tracks in Bharatpur for nine days now, include filling up the backlog of vacancies, reservation in pending recruitment processes, rehabilitation of the families of those killed in violence while seeking reservation, execution of Devnarayan scheme and withdrawing cases against Gujjars. The government has been saying that most of the demands have been fulfilled.
https://indianexpress.com/article/india/amid-gujjar-stir-in-rajasthan-jats-and-muslims-renew-quota-demand-7034029/
--------
Encounter breaks out between militants, security personnel in south Kashmir
Nov 10, 2020
SRINAGAR: An encounter broke out between security forces and militants in Shopian district of Jammu and Kashmir on Tuesday, police said.
Security forces launched a cordon and search operation in Kutpora area of the south Kashmir district following specific information about the presence of militants there, a police official said.
He said the search operation turned into an encounter after the militants fired upon the security forces, who retaliated.
The exchange of firing is going on and further details were awaited, the official added.
https://timesofindia.indiatimes.com/india/encounter-breaks-out-between-militants-security-personnel-in-south-kashmir/articleshow/79141318.cms
--------
Mufti's U-turn on tricolour: 'Will hold both flags together'
Nov 9, 2020
SRINAGAR: Former J&K CM and PDP president Mehbooba Mufti on Monday did a U-turn on her refusal to hoist the tricolour, only to ignite a fresh controversy by saying that terrorism had spiked under BJP's watch because Kashmiri youth would rather pick up the gun than get hauled to jail for voicing dissent.
"I have taken oath with my hand on both Jammu and Kashmir's (erstwhile) constitution and the Constitution of India to protect the sovereignty and integrity of the country. I will hold both flags together," Mehbooba told reporters at the end of her five-day Jammu outreach.
"We are the people, especially those in the Valley, who had held the tricolour high over the years at the cost of thousands of lives. It is only because of the government's high-handedness that youth in Kashmir are again taking to the gun," she said.
In her first presser after being released from detention under the Public Safety Act last month, Mehbooba had said that she wouldn't hoist the national flag until J&K's special status was restored along with its flag.
The PDP chief, whose party is partnering Farooq Abdullah's National Conference and Congress in the seven-party People's Alliance for Gupkar Declaration, dismissed the "perception" that J&K's erstwhile special status was a privilege meant only for Kashmiri Muslims. "The special provisions under Article 370 that were snatched from us on August 5 last year had been extended to the whole of Jammu and Kashmir during Maharaja Hari Singh's time to save Dogra culture," she said.
Asking the Narendra Modi government to "learn from the foreign policy adopted by former Prime Minister Atal Bihari Vajpayee", Mehbooba said restoring "normalcy" along the India-Pakistan border should be the priority as many innocents were being caught in the crossfire and killed.
"I reiterate the slogan of Late Mufti Mohammad Sayeed for opening more and more border routes," she said, alluding to the campaign for "unification" of J&K with Pakistan-occupied Kashmir. "We want Article 370 back...The darkness that descended on the Valley post-August 5, 2019, has engulfed Jammu, too. The people here are as worried about the sequence of events as we in the Valley are."
On the Gupkar alliance's decision to jointly contest the first-ever District Development Council polls, Mehbooba said the modalities for distribution of tickets were yet to be finalised.
https://timesofindia.indiatimes.com/india/muftis-u-turn-on-tricolour-will-hold-both-flags-together/articleshow/79136334.cms
--------
India, Maldives sign 4 pacts including $100M grant for key connectivity project
Rezaul H Laskar | Posted by Abhinav Sahay
Nov 09, 2020
India and the Maldives on Monday signed four agreements, including one for a $100-million grant for a connectivity project, as visiting foreign secretary Harsh Shringla and the Maldivian leadership discussed ways to boost economic recovery amid the Covid-19 pandemic.
Shringla is on a two-day visit to the Indian Ocean archipelago as part of New Delhi's outreach to key countries in the neighbourhood and beyond. The Maldives is the sixth country he has visited in the aftermath of pandemic-related travel restrictions, the others being Bangladesh, Myanmar, France, Germany and the UK.
One of four memorandums of understanding (MoUs) signed by the two sides was for the grant of $100 million by India for the $500-million Greater Male Connectivity Project (GMCP) that will link capital Male with three islands. India will also provide a $400-million line of credit for the project, the largest such infrastructure venture undertaken in the Maldives.
The other MoUs were for setting up soil and plant testing laboratories through a grant of 1.71 million Maldivian rufiyaas, establishing a drug detox facility through a grant of 7.7 million Maldivian rufiyaas and cooperation in sports and youth affairs.
The GMCP, "an economic lifeline connecting Male with Villingili, the new commercial port at Gulhifalhu and industrial zone at Thilafushi" will "conform to the hallmarks of Indian development cooperation – transparency, full participation and ownership of the host country, and competitive pricing", Shringla said while speaking at the foreign ministry in Male.
"We deeply appreciate the government of President [Ibrahim] Solih for its 'India First' foreign policy. This is reciprocated in full measure by our 'Neighbourhood First' policy in which the Maldives enjoys a very special and central place," he said.
Talks between Shringla and his Maldivian counterpart Abdul Ghafoor Mohamed focused on economic recovery. They emphasised "resilience efforts to curb the onset of the Covid-19 pandemic, including boosting tourism, accelerating the implementation of the ongoing development cooperation projects across the Maldives, and the means of elevating connectivity and bilateral trade", according to a statement from the Maldives' foreign ministry.
Also Read: On Kartarpur anniversary, Pak says India yet to reopen its side of corridor
India has unveiled a slew of measures to boost economic recovery in the Maldives, where the tourism industry has been hit hard by the pandemic. In September, India provided a soft loan of $250 million as budgetary support. The two sides also launched a cargo ferry service to cut transportation costs.
Shringla began his visit with a meeting with President Solih, seen as one of India's strongest allies in the neighbourhood.
The two sides discussed ways to enhance regional trade and connectivity, economic cooperation, tourism and overcoming the pandemic. Solih thanked the Indian government for agreeing to implement an air bubble between the two sides and noted that increasing numbers of Indian tourists had visited the Maldives since it reopened its borders.
Also Read: India, Nepal ties get back on track. Foreign Secy heads to Kathmandu on Nov 26
Solih thanked India for backing development projects through a line of credit agreements, including the GMCP, Gulhifalhu port project, water and sewerage projects on 34 islands and a cancer hospital.
Shringla also met Speaker Mohamed Nasheed and defence minister Mariya Didi, whom he assured of India's "continued assistance to safeguard our shared interests in the Indian Ocean", according to a tweet from the Indian high commission.
https://www.hindustantimes.com/india-news/india-maldives-sign-4-pacts-including-100m-grant-for-key-connectivity-project/story-xWzjTgJzxwRCbAt9S7pQEI.html
--------
On Kartarpur anniversary, Pak says India yet to reopen its side of corridor
Imtiaz Ahmad , edited by Vinod Janardhanan
Nov 09, 2020
On the occasion of the first anniversary of the opening of the Kartarpur Corridor, Pakistan has said that while it had reopened the corridor in June after closing it due to concerns over Covid-19 pandemic, India is yet to reopen its side.
The Pakistan foreign office statement on Monday came days after India's protest against Islamabad's decision to hand over management of Durbar Sahib Gurdwara in Kartarpur to a body without any Sikh representatives.
Last week, external affairs ministry spokesperson Anurag Srivastava said Aftab Hassan Khan, chargé d'affaires at the Pakistan high commission, was "summoned and our strong protest was conveyed".
"It was also conveyed to him that this unilateral decision by Pakistan is highly condemnable and runs against the spirit of the Kartarpur Sahib Corridor as also the religious sentiments of the Sikh community at large," he said.
According to a notification issued on November 3, Pakistan's religious affairs ministry handed over management of the gurdwara to a "project management unit" under the Evacuee Trust Property Board (ETPB), a government department that oversees shrines of the country's minorities.
The gurdwara was earlier under the management of the Pakistan Sikh Gurdwara Parbandhak Committee (PSGPC). There are no Sikhs among the officials and staff appointed by the ETPB for Darbar Sahib Gurdwara.
The Kartarpur corridor was temporarily closed on 16 March due to the Covid-19.
"As the religious places started gradually opening up around the world, Pakistan also reopened the Corridor on 29 June 2020 with Covid related necessary health safety protocols. India has yet to reopen the Corridor from its side and allow the Sikh pilgrims to visit Kartarpur Sahib," the Pakistan foreign ministry statement said.
The Corridor, inaugurated on 9 November 2019 by Prime Minister Imran Khan on the eve of the 550th Birth Anniversary of Baba Guru Nanak, fulfilled the long-awaited desire of the Sikh community from all over the world, it noted.
Kartarpur has a special significance in the Sikh religion, as the first Guru of Sikhism, Baba Guru Nanak Saheb, had spent the last years of his life in Kartarpur, the statement noted.
It said that the Kartarpur Corridor, also known as the "Peace Corridor", is a true symbol of inter-faith harmony and religious unity.
The Sikh as well as the international community, including the UN Secretary General Antonio Guterres, who while visiting Kartarpur described it as "Corridor of Hope", has immensely appreciated this landmark initiative of Pakistan, it added.
https://www.hindustantimes.com/world-news/on-kartarpur-anniversary-pak-says-india-yet-to-reopen-its-side-of-corridor/story-lsnYuN1aZojDLxvfNmjZ3J.html
--------
'You can talk to China, why not Pakistan?' PDP chief Mehbooba asks Centre
Ravi Krishnan Khajuria
Nov 09, 2020
Speaking against the nullification of Article 370 that granted special status to Jammu and Kashmir, Peoples Democratic Party (PDP) president and former chief minister Mehbooba Mufti on Monday said at a press conference that such an arbitrary and illegal decision had forced the young people to pick up arms.
Mufti said militancy had increased in the region since the erstwhile state of J&K was first put under President's rule and then bifurcated into two Union Territories (UTs) on October 31, 2019.
"Today 10-15 young men are joining militancy from each village because the Bharatiya Janata Party (BJP) have suppressed their voice. People don't have an option left. A young man thinks he can either go to jail or pick up arms. So he thinks it is better to pick up arms and die. Because you don't allow people to speak. They are ready to explode," she said.
Advising the Centre to extend an olive branch to Pakistan in a bid to bring border skirmishes to an end and restore peace, she asked, "If you can talk to China, why can't you talk to Pakistan? We have been pleading with China to give us our land back but they are not budging from their stand. Why can't we talk to Pakistan?"
She said that there was no other way out to resolve Kashmir than the one shown by former Prime Minister AB Vajpayee and what her father Mufti Mohammad Sayeed always yearned to see. "My father always wanted to see border routes opened between India and Pakistan. Let J&K become a bridge of peace between India and Pakistan," she added.
She said that during her recent three-day visit to Jammu, she found people disheartened. "Our jobs, natural resources and land…everything has been put on sale by the BJP. Article 370 was a protective shield provided by Maharaja Hari Singh to protect the distinct Dogra identity and culture under the Indian Constitution. However, the BJP has desecrated Dr BR Ambedkar's constitution," she said.
"Article 370 is not linked to Muslims or Hindus. It was enacted to protect the identity of J&K. People are now worried about their future," she added. "The state flag didn't appear out of nowhere. It was given to us under the Constitution but they took it away...Our constitution and rights were snatched away from us and today, our natural resources are being exploited by outsiders," she said.
Commenting on the recently concluded three-phase Bihar assembly elections and the BJP's poll pitch in the state, she said, "They could not sell Article 370 in Bihar and I would like to congratulate Tejashwi Prasad Yadav for setting the right narrative of 'roti, kapda, rozi Aur makaan'. Article 370 and 35 A didn't attract people there. Today is their (BJP's) time, tomorrow our time will come and thereafter, they (BJP) will also meet the same fate as [Donald] Trump."
Slamming the BJP for allegedly resorting to divisive politics and pitting Hindus against Muslims, Gujjars against Kashimirs, Dogras against Kashmiris and Scheduled Castes/Scheduled Tribes s against Paharis, Mufti said, "We demand our special status and the state flag back. The BJP has broken the link that connected J&K with [the rest of ] India. We have not accepted their decision taken in the dead of night and they shall pay back with compound interest," she asserted.
"Even the people of Jammu realised that Article 370 was the biggest insulation for them. When I became the chief minister of [then] J&K, I swore by the state constitution. Give us our state flag back and I will hold both-- the state flag and the national tricolour in my hands," she demanded.
https://www.hindustantimes.com/india-news/you-can-talk-to-china-why-not-pakistan-pdp-chief-mehbooba-asks-centre/story-I4fAyYx8KHI4txXytaDgQO.html
--------
South Asia
Myanmar votes in general elections amid exclusion of Rohingya Muslims
08 November 2020
People in Myanmar have voted in the country's general elections, with Aung San Suu Kyi's political party widely expected to win as her government excluded thousands of voters from the ethnic Rohingya group.
More than 37 million people were registered to vote on Sunday in the election — only the second since the end of five decades of military rule in the country — to pick members for the upper and lower houses.
The vote comes amid a resurgence of the coronavirus outbreak in Myanmar, which has recorded more than 60,000 COVID-19 cases and 1,390 deaths since mid-August.
Opposition parties had called for an election delay over the COVID-19 surge, but the governing NLD and the Union Election Commission insisted on forging ahead.
Elderly voters were allowed to cast ballots in advance while the government promised to provide adequate personal protective equipment for poll workers and to ensure social distancing at every polling station.
Suu Kyi, whose party is under widespread international criticism over atrocities against Rohingya Muslims, said in her final campaign speech on Thursday that she would strengthen democracy if re-elected.
She said that the "the important thing is to solve these problems by peaceful means within the boundaries of the laws," and urged voters to remain calm and maintain "stability".
'Fundamentally flawed' election
The elections, however, came as polls were cancelled in ethnic minority areas, disenfranchising more than 1.5 million people, according to the Human Rights Watch (HRW).
The rights group has decried the election as "fundamentally flawed," due to the exclusion of these voters, the criminal prosecution of government critics ahead of the vote, as well as unequal party access to state media.
The elections commission claimed that the move was taken due to security concerns amid fighting between the military and ethnic groups in the region.
The region's worst-affected by the vote cancellation was Rakhine state, home to Rohingya Muslims, who have been described as the world's most persecuted community by the United Nations.
Thousands of Rohingya Muslims were killed, injured, arbitrarily arrested, or raped by Myanmar soldiers and Buddhist mobs mainly between November 2016 and August 2017 in what the UN has said was genocide.
Some 800,000 other Rohingya survived only by fleeing to Bangladesh, where they live in cramped camps.
Another 600,000 Muslims still remain in Myanmar under apartheid-like conditions, confined to camps and villages and denied access to healthcare and education.
The Rohingya are denied citizenship in Myanmar and considered illegal immigrants and have no right to vote, despite their ancestral roots dating back centuries.
UN investigators have accused Myanmar's military of "genocidal intent," but Suu Kyi has rejected those claims.
The Nobel peace prize laureate defended the military's actions, at the UN's top court in the Hague, late last year.
She claimed that the military's actions were in fact a "clearance operation" in response to militant attacks against police stations in Rakhine state.
A United Nations fact-finding mission had previously found that "the gravest crimes under international law" had been committed in Myanmar and called for genocide trials.
https://www.presstv.com/Detail/2020/11/08/638160/Myanmar-election-Aung-San-Suu-Kyi-Rohingya-genocide-coronavirus
--------
10 Taliban Killed in Helmand Province
By Mohammad Haroon Alim
10 Nov 2020
The Ministry of Defense says 10 Taliban fighters were killed in an airstrike by Afghan Air Forces (AAF) in Helmand province.
MoD said on Tuesday that Afghan Air Forces targeted a gathering of Taliban fighters who were planning to attack security forces' positions last night.
The airstrike took place in Nahr-e-Siraj district of Helmand province, statement reads.
Recently, defense forces airstrikes have intensified against the group as Taliban attacks expanded over security forces' positions.
The Taliban have escalated the war across the country, according to experts, the group's goal in intensifying war and offensive clashes is to gather scores in the Intra-Afghan peace negotiations.
https://www.khaama.com/10-taliban-fighters-killed-in-helmand-province-878979/
--------
Taliban Destroys 600 Meters of Ghazni Highway
By Mohammad Haroon Alim
09 Nov 2020
Taliban insurgents destroyed a 600-meters stretch of the Ghazni-Paktika highway in Andar district of southern Ghazni province on Sunday, officials said.
A spokesman for the Ghazni governor, Wahidullah Jumazada, told Khaama Press that the Taliban had destroyed the 600 meters Ghazni-Paktika highway in the Khan-e-Baba area of Andar district two days ago.
He added that the Taliban had destroyed the road with tractors, making it difficult for the people of Ghazni and Paktika to trek.
Jumazada said, this is not the first time the Taliban had damaged public facilities, but that they had previously destroyed seven kilometers of the Ghazni-Paktika highway through machinery.
The Taliban have not yet commented on their hostility against the highway.
https://www.khaama.com/taliban-destroys-600-meters-of-asphalt-on-ghazni-highway-987897/
--------
Taliban expect Biden to abide by Afghanistan pullout deal
08 November 2020
The Taliban militant group says it expects US President-elect Joe Biden to abide by a deal reached with outgoing President Donald Trump, who promised to withdraw American troops from Afghanistan.
The Trump administration signed the deal in February. The agreement was also supposed to lay the groundwork for a peace process between the Taliban and the Afghan government. The recent uptick in violence has only made that prospect unlikely.
Mohammad Naeem, a spokesman for the Taliban, said on Sunday, "We signed the agreement with the American government not a person."
"We hope that the process that has started will not be weakened, but rather strengthened."
"The ongoing intra-Afghan talks is part of the agreement (with the US) and shall continue unaffected."
Violence continues in Afghanistan even as Kabul negotiators and the Taliban have been meeting in Qatar to reach a peace deal. There has been little progress in those meetings since September 12.
Both sides have routinely accused each other of upping hostilities and killing civilians.
Scattered calls to boycott the ongoing peace talks have been raised following back-to-back attacks on education centers in Kabul claimed by the Daesh Takfiri terrorist group. Some in the government insist they were carried out by the Taliban.
At least 35 people, mostly students, were killed last week, when heavily-armed gunmen stormed the Kabul University.
The United Nations has already warned that it is alarmed by the steep increase in the number of civilian casualties in Afghanistan and a "striking deterioration" in the security situation.
https://www.presstv.com/Detail/2020/11/08/638199/Taliban-US-Kabul
--------
Arab world
Lebanese, Syrian figures hit by latest US sanctions targetting supporters of Assad
09 November 2020
The United States on Monday imposed sanctions on officials, entities and individuals it accused of providing support to Syrian President Bashar al-Assad as Washington continued its efforts to cut off funds for Assad's government.
The action, which also targeted the Syrian Ministry of Petroleum and Mineral Resources, aims to push Assad's government back toward United Nations-led negotiations and broker an end to the country's nearly decade-long war.
For all the latest headlines, follow our Google News channel online or via the app.
The US Treasury Department in a statement said it slapped sanctions on Syrian military officials, members of the parliament, and government entities, as well as on Syrian and Lebanese people it accused of attempting to revive Syria's petroleum industry.
"The Treasury Department is determined to continue to apply economic pressure on the Assad regime and its supporters for the repression conducted by the regime," Treasury Secretary Steven Mnuchin said in the statement.
Millions of people have fled Syria and millions more internally displaced after a crackdown by Assad on protesters in 2011 led to civil war, with Iran and Russia backing the government and the United States supporting the opposition.
US Secretary of State Mike Pompeo said that Washington supports UN Special Envoy for Syria Geir Pedersen's "call for a nationwide ceasefire, the release of political prisoners and detainees, the drafting of a new constitution, as well as the convening of UN-supervised free and fair elections."
"The Assad regime has a choice: take irreversible steps toward a peaceful resolution of this nearly decade-long conflict or face further crippling sanctions," Pompeo said in a separate statement.
Among the 19 individuals and entities blacklisted in Monday's action are Syrian Air Force Intelligence Unit chief Ghassan Ismail and Syrian Political Security Directorate head Nasr al-Ali, as well as companies in the oil sector.
Syria has been under US and European Union sanctions that have frozen the assets of the state and hundreds of companies and individuals. Washington already bans exports to Syria and investment there by Americans, as well as transactions involving oil and hydrocarbon products.
https://english.alarabiya.net/en/News/middle-east/2020/11/10/Lebanese-Syrian-officials-hit-by-latest-US-sanctions-targetting-supporters-of-Assad
--------
Gunmen attack on lookout point west of Baghdad kills 11
09 November 2020
Unidentified gunmen killed at least 11 people and wounded eight others including soldiers in an attack on an Iraqi army post in western Baghdad, police sources and medics said on Monday.
For all the latest headlines follow our Google News channel online or via the app
The assailants in four vehicles attacked the post in the capital's southwestern district of Al-Radhwaniya using grenades and automatic weapons, the sources said.
The Iraqi military said in a statement that a "terrorist group" of four elements attacked a post of a government-backed Sunni militiamen, killing four people and wounding three.
The army and police forces have started an operation in search of the attackers, police sources said.
https://english.alarabiya.net/en/News/middle-east/2020/11/09/ISIS-attack-on-lookout-point-west-of-Baghdad-kills-11
--------
UAE-Italy ministers discuss Iran, Libya, eastern Mediterranean during Abu Dhabi talks
Emily Judd
09 November 2020
Italy's foreign minister visited the UAE on Monday for high-level bilateral talks on regional developments, including Iran, Libya, and the eastern Mediterranean.
Italian Minister of Foreign Affairs Luigi Di Maio met with UAE foreign minister Sheikh Abdullah bin Zayed Al Nahyan for a strategic dialogue in the capital Abu Dhabi, according to Emirati state news agency WAM.
"The two sides exchanged views on the latest developments in the region, notably Libya and Iran," according to the report.
The two officials also discussed developments in the eastern Mediterranean, where Turkey is currently at odds with Greece, Italy's fellow European Union member state.
Turkey signed an agreement last year with Libya's Government of National Accord (GNA) on maritime boundaries in the Mediterranean Sea, which prompted disputes with Greece and Cyprus over energy exploration, among other countries, and has prompted international condemnation.
With the agreement, Turkey claims "the right to manage, regulate and dominate the distribution – if not the actual exploitation – of the vast reserves of liquid natural gas in that part of the Mediterranean," according to Hussein Ibish, a scholar at the Arab Gulf States Institute.
In September, Italian Prime Minister Giuseppe Conte was one of seven European leaders to issue a statement urging Turkey to end "unilateral and illegal activities" in the eastern Mediterranean.
Conte, along with the heads of Cyprus, Greece, France, Portugal, Malta, and Spain, warned of potential EU restrictive measures against Turkey.
"We regret that Turkey has not responded to the repeated calls by the European Union to end its unilateral and illegal activities," the leaders said in a statement.
This week, EU member states extended for another year a sanctions framework against Turkey allowing visa bans and asset freezes against individuals involved in contested gas exploration in the Mediterranean.
Turkey has been negotiating EU membership since 2005, but the EU Commission said last month that "Turkey's accession negotiations have effectively come to a standstill."
The Commission expressed "serious concerns" about human rights and the rule of law in Turkey, in its annual report on the country.
The Turkish Foreign Ministry dismissed the report as "biased, far from constructive," and rejected criticism of its economy, democracy and courts.
https://english.alarabiya.net/en/News/gulf/2020/11/09/In-UAE-visit-Italy-s-foreign-minister-discusses-Iran-Libya-eastern-Mediterranean
--------
Saudi Arabia's King and Crown Prince congratulate Joe Biden on US election win
08 November 2020
Saudi Arabia's King Salman bin Abdulaziz and Crown Prince Mohammed bin Salman on Sunday congratulated US President-elect Joe Biden and Vice President-elect Kamala Harris on winning the presidential election, state news agency SPA reported.
For all the latest headlines follow our Google News channel online or via the app.
In his telegram, the King expressed his wishes for success to the elected president, wishing the American people further progress and prosperity.
King Salman also praised the distinctive historical ties existing between the two friendly countries and peoples.
Democrat Joe Biden defeated President Donald Trump on Saturday to become the 46th president of the United States, in a rare upset where a sitting US president loses the reelection bid.
Trump became the first president to lose reelection since Republican George H.W. Bush in 1992.
https://english.alarabiya.net/en/News/world/2020/11/08/Saudi-Arabia-s-King-and-Crown-Prince-congratulate-Joe-Biden-on-US-election-win
--------
Return of refugees number-one priority for Syria: Assad to Putin
09 November 2020
Syrian President Bashar al-Assad has told his Russian counterpart Vladimir Putin that the return of Syrian refugees is a priority for the Arab country, a few days before an international conference in Damascus on refugees' return.
The Syrian leader, who was speaking via a video call broadcast by the Syrian presidency's Facebook page with Putin, said on Monday that the two-day conference on Wednesday and Thursday is just the beginning of addressing this humanitarian issue, Syria's official news agency SANA reported.
Assad also indicated that "the largest part of the refugees" is willing to return to their homeland after the Syrian government set things right for their return.
"As you know, the largest part of the refugees are those who have escaped from terrorism, from the killing and fear... Another part is made up of those who left because of the destruction of infrastructure, which made their life in cities, villages or neighborhoods impossible," the Syrian president added.
Assad stated that the biggest obstacle facing the return of refugees is the Western sanctions imposed on Syria, both on its government and people, adding, "Therefore, the return of the refugees requires assurances about provision of their basic needs and ensuring their livelihood."
"The issue of refugees is a humanitarian issue for us and you and for a lot of countries, but for us, it is a national cause," Assad told the Russian president.
The return of the Syrian refugees to their home country "is a priority for us as a government in the coming period, especially after the liberation of large parts of the Syrian territories, and after the battlefield has receded despite the continuation of terrorism," the Syrian president said.
Such return requires "the provision of their basic needs such as water, electricity, and schooling," Assad added, blaming deteriorating conditions on "illegitimate and unjust" sanctions imposed by the West, particularly by the United States.
Putin, for his part, said the volume of the humanitarian catastrophe in the Arab country is still big, stressing that Moscow supports the convening of the conference and it does its best to make the event a success.
The Russian leader also said Moscow would continue efforts to encourage a political solution to the crisis in Syria and that it preserves the sovereignty and territorial integrity of the Arab country.
https://www.presstv.com/Detail/2020/11/09/638274/refugees-return-Syria-Assad-Putin
--------
Four US soldiers killed in explosion northeast of Syria: Report
09 November 2020
Four American troops have been killed by an explosive device in the countryside of Hasakah province in northeastern Syria, the Arab country's official news agency reports.
The American soldiers were killed after their vehicle was targeted with an explosive device near the village of Markadeh on Hasakah-Dayr al-Zawr road, SANA reported Sunday.
The incident happened while the troops were travelling between the US-occupied Al-Shaddadi and Al-Omar bases, according to ASB News.
Following the explosion, the US forces cordoned off the area amid the flight of American warplanes in the area, SANA reported.
The report also said a translator was among the victims, who were taken to the al-Shaddadi base in Hasakah countryside.
Other reports claimed the bomb attack was allegedly carried out by Daesh.
A US-led military coalition has been bombarding what it claimed Daesh positions inside Syria since September 2014 without any authorization from the Damascus government or a UN mandate.
A large number of American troops are also operating on the ground in eastern and northeastern Syria. While the US claims its troops in Syria are assisting the allied SDF Kurdish militants in their purported fight against Daesh, there is ample evidence which shows the US is there to loot Syria's oil resources.
Last month, it was revealed that the US military has used dozens of tanker trucks to smuggle crude oil from Syria's northeastern province of Hasakah to western Iraq.
Syria's official news agency SANA, citing local sources, reported that a convoy of 37 tankers left Syria through al-Walid border crossing near al-Ya'rubiyah town in late October, and headed towards Iraqi territories.
The sources added that several armored vehicles belonging to the US military and militants affiliated with the so-called Syrian Democratic Forces (SDF) escorted the convoy until it arrived at the border crossing.
The looting of Syrian oil by the US was fist confirmed during a Senate hearing exchange between South Carolina Republican Senator Lindsey Graham and US Secretary of State Mike Pompeo in late July.
The US president has more than once acknowledged that American military forces are in Syria for the country's oil.
Three killed in Hama blast
In another explosion, three members of the "engineering teems" affiliated to "Al-Bab police" in the north-eastern countryside of Aleppo have been killed in the explosion of an IED, Syrian Observatory for Human Rights reported.
The incident took place Al-Bab city which is under the control of the factions of the so-called "Euphrates Shield" operations room.
https://www.presstv.com/Detail/2020/11/09/638210/Hasakah-Syria-explosion-US-troops
--------
Africa
UN launches new peace talks to end turmoil in Libya
09 November 2020
In Libya, the two power rivals have opened UN-led talks aimed at ending nearly a decade of political turmoil and warfare by arranging elections across the country.
There was a meeting between the respective representatives in Tunisia on Monday.
UN Secretary General Antonio Guterres told the delegates in a video message at the opening of the event that the two sides now had an opportunity to seize.
"You have the opportunity to end a tragic conflict," Guterres said. "Now it's your turn to shape the future of your country."
Stephanie Williams, the UN Libya envoy, has also called for "a clear road map" toward holding polls.
"Elections need to be the ultimate objective here."
Williams also cited "progress on the ground in terms of confidence measures that have accompanied the military dialogue" as well as the resumption of domestic flights to the country's south and a surge in oil production.
"This is a unique opportunity," Williams said of the talks. "There has been significant progress on the ground."
The 75 people taking part in this week's dialogue were selected by the UN to represent the country's political, military and social makeup.
Williams also urged all the figures to make compromises at a time when the COVID-19 disease has killed more than 900 people in Libya.
"The status quo cannot continue," Williams said, urging participants "to come with spirit of compromise to be willing to make concessions for the sake of Libya."
The rivals eventually agreed to sign a permanent ceasefire agreement in all areas in the Swiss city of Geneva last month.
The country, which sits atop the largest oil reserves in Africa, descended into fresh violence last year after the so-called Libyan National Army (LNA) under rebel commander Khalifa Haftar moved toward the capital Tripoli to seize the city. Government forces repelled him.
The conflict has escalated into a regional proxy war fueled by foreign powers pouring weapons and mercenaries into the country.
According to the ceasefire, all military units and armed groups must pull back from the front lines and return to their camps. All foreign fighters and mercenaries must leave Libya within three months – by January 23.
Libya initially plunged into chaos in 2011, when a popular uprising and a NATO intervention led to the ouster, and later killing, of long-time dictator Muammar Gaddafi.
https://www.presstv.com/Detail/2020/11/09/638276/UN-peace-talks-Libya
--------
Ethiopian PM fires top officials amid military campaign in Tigray region
09 November 2020
A military confrontation between Ethiopian forces and a powerful tribal faction in the northern Tigray region that is feared to escalate into a civil war is still ongoing after five days, with Prime Minister Abiy Ahmed now announcing three major replacements in his government.
Abiy's office announced on Sunday that the army chief, the head of intelligence and the foreign minister had been changed without providing any explanation as to what had prompted the decision.
Deputy army chief Birhanu Jula, the office said, was promoted to army chief of staff, deputy prime minister Demeke Mekonnen took over the foreign ministry, and Temesgen Tiruneh, the president of the Amhara region, was named the new intelligence chief.
Amhara regional state forces and federal troops have launched a military campain against the Tigray People's Liberation Front (TPLF), a powerful ethnic faction that led the ruling coalition for decades until Ahmed took office in 2018.
Meanwhile, president of the Tigray region Debretsion Gebremichael hinted at the possibility of stopping the fighting with federal troops and entering into negotiations instead.
Gebremichael, who is also chairman of TPLF, said Sunday that fighting would continue until the federal government agreed to negotiate, adding that despite the continued airstrikes, the federal government held no authority in Tigray.
"Federal control is zero within Tigray," he pointed out.
Tigray held regional elections in September, which the federal government called illegal, thus prompting tensions that led both sides towards armed clashes.
The regional government said a number of Tigrayans serving in the federal police and army had been sacked.
The military operations in Tigray were launched last week by the prime minister in response to what was described as an attack on federal troops.
Before Ahmed was elected, the Tigrayans held most of Ethiopia's political power from 1991 to 2018.
Since 2018, Ahmed's government has introduced a number of reforms, including legalizing previously banned opposition groups, and making peace with Ethiopia's longtime enemy, neighboring Eritrea.
https://www.presstv.com/Detail/2020/11/09/638221/Africa-Ethiopia-Ahmed-Tigray-Gebremichael
--------
Europe
European Council President: We need to setup institute to train Imams in Europe
Tuqa Khalid
European Council president Charles Michel said on Monday there was a need for creating an institute to train Imams in Europe, as he visited Austria to pay tribute to the victims of last week's attack in Vienna.
"Terrorist attacks aim at destroying lives, at sending shockwaves, but also at undermining the values of the European project. But we will not give in," Michel spoke about the shooting in Vienna in which four people – including the assailant – have died.
He said: "We need to combat the ideology of hatred with all our strength. Here is my concrete proposal: The creation of a European Institute for the training of Imams in Europe."
"We must ensure that there is no impunity on the internet when messages glorifying terrorism are posted. We must be able to quickly delete such content. Several proposals are on the table. I hope they will be adopted by the end of the year and become operational."
Fifteen people were injured in the attack in the center of Vienna.
The shooting last Monday was Austria's first major attack in decades and its first blamed on an "extremist," identified as 20-year-old Kujtim Fejzulai, who was killed by police.
The Austrian authorities said the attacker had served a 22-months prison term for attempting to travel to Syria and join the ISIS group.
The government a few days later closed a mosque and an Islamic association frequented by the assailant.
The BVT domestic intelligence agency "told us that the visits to these mosques furthered the attacker's radicalization," Integration Minister Susanne Raab said last week.
A statement from the officially recognized Islamic Religious Community of Austria said one officially registered mosque was being shut because it had broken rules over "religious doctrine and its constitution", as well as national legislation governing Islamic institutions.
https://english.alarabiya.net/en/News/world/2020/11/10/European-Council-President-We-need-to-setup-institute-to-train-Imams-in-Europe
--------
Russia deploys peacekeepers to Nagorno-Karabakh as war draws to close
10 November 2020
Russia's President Vladimir Putin says Russian peacekeepers are being deployed to the disputed region of Nagorno-Karabakh, following a new ceasefire agreement between Azerbaijan and Armenia.
"A Russian peacekeeping contingent is being deployed along the contact line in Nagorno-Karabakh and along the corridor connecting Nagorno-Karabakh with the Republic of Armenia," Putin said in a televised statement on Tuesday.
The Russian Defense Ministry said it had begun dispatching 1,960 servicemen, along with their equipment and vehicles.
"The fifth Il-76 military transport aircraft with Russian peacekeepers on board took off from the Ulyanovsk-Vostochny airfield. Personnel from the peacekeeping unit, armored personnel carriers, and materiel are on board," the ministry said in a statement.
Earlier in the day, the leaders of Azerbaijan, Armenia, and Russia signed a statement on ending the war in the disputed Nagorno-Karabakh. The ceasefire agreement came into effect overnight.
Azerbaijan and Armenia had been fighting over Nagorno-Karabakh since September. Russia was attempting to mediate an end to the war.
Karabakh is internationally recognized as part of Azerbaijan, but it is held by ethnic Armenian separatists backed by Armenia since 1992, when they broke from Azerbaijan in a war that killed some 30,000 people.
According to Putin, the two warring sides would exchange prisoners of war and the war dead, and all economic and transport links in the area would be reopened.
Under the deal, Azerbaijan will reportedly get to keep all of its territorial gains, and ethnic Armenian forces must hand over control of a number of other territories between now and December 1.
Putin expressed hope that the deal would pave the way for a lasting political settlement of the conflict in the region.
"We are operating on the premise that the agreements will create the necessary conditions for a long-term and fully-fledged settlement of the crisis around Nagorno-Karabakh on a fair basis and in the interests of the Armenian and Azeri peoples," the Russian president said.
Azerbaijan's President Ilham Aliyev said Turkey — which is an ally of Azerbaijan — would also be involved in the peacekeeping efforts.
Nagorno-Karabakh's leader Arayik Harutyunyan said the ceasefire was unavoidable.
The deal followed three failed ceasefire attempts and relentless advances by Azeri troops.
Armenian Prime Minister Nikol Pashinyan said, "The decision was made based on a deep analysis of the combat situation and in conjunction with the best experts."
"This is not a victory, but there is no defeat until you consider yourself defeated. We will never consider ourselves defeated, and this shall become a new start of an era of our national unity and rebirth," Pashinyan wrote on social media.
The separatist government of Nagorno-Karabakh said on Monday that it had lost control of the mountainous enclave's second-largest city of Shusha and that Azerbaijani forces were closing in on the main city of Khankendi, also known as Stepanakert.
Protesters storm Armenia parliament
Following Pashinyan's statement, hundreds of protesters angry at the deal stormed Armenia's parliament in the early hours of Tuesday and seized control of its chamber to decry the country's leadership.
Taking the seats of parliamentarians, the protesters shouted "Resign!" or "Out!"
Earlier, thousands of protesters had gathered outside the government headquarters in Yerevan and stormed the building to protest against the deal, shouting "We will not give it up." They also vandalized offices.
According to local media outlets, Parliament Speaker Ararat Mirzoyan was physically assaulted.
Pashinyan said Mirzoyan had suffered injuries after being beaten up by protesters, adding that his wounds were not life-threatening.
As the night wore on, the number of protesters got smaller, but some of them remained inside the parliament.
Pashinyan urged demonstrators to go home. "At this difficult time, we must stand shoulder to shoulder," he wrote on Facebook.
In a joint statement on Tuesday, Armenia's Defense Ministry and General Staff urged the people to refrain from taking actions that could undermine the statehood, stressing the significance of strengthening the army.
Armenian opposition also began gathering signatures to call a parliament meeting on the deal.
"We are collecting signatures to convene an extraordinary meeting in order to cancel this decision," Iveta Tonoyan, a member of the National Assembly for Prosperous Armenia, told Sputnik.
Amid the mounting anger in Armenia, President Armen Sarkissian said he had learned about the deal from the press.
"From the press I also learned about the conditions. I did not take part in any negotiations," the Armenian president said.
Sarkissian added that he had started consultations to address people's concerns.
Meanwhile, the agreement was welcomed by Azerbaijanis, who took to the streets of the capital, Baku, to celebrate in the early hours of Tuesday. They carried flags of Azerbaijan and Turkey, Baku's main military ally.
https://www.presstv.com/Detail/2020/11/10/638297/Russia-deploying-peacekeepers-to-Nagorno-Karabakh-after-truce-deal
--------
UN says lacks funds to pay full Palestinian salaries, confident Biden will help
09 November 2020
The UN agency for Palestinian refugees, hammered by US cuts, said Monday it lacks the funds to pay full November salaries but is confident president-elect Joe Biden's administration will restore support.
The United Nations Relief and Works Agency for Palestine Refugees in the Near East (UNRWA) "never recovered" from the total funding cut imposed by President Donald Trump in 2018, agency spokeswoman Tamara Alrifai told AFP.
Before Trump's cuts, the US had been providing UNRWA $300 million a year, roughly a third of its core annual budget.
Alrifai said 2019 shortfalls were filled by additional support from several Arab states, including Saudi Arabia, the United Arab Emirates and Kuwait.
Both the European Union and individual European states, notably Germany, also helped close the gap, she said.
This year, "financial support waned," Alrifai added, noting that the coronavirus pandemic "didn't help", as key donors faced increased domestic financial pressures.
"The agency needs to raise US$70 million by the end of the month if it is to pay full salaries for the months of November and December," an UNRWA statement said.
The funding shortfall affects 28,000 staffers, spread across Jordan, Lebanon, the occupied West Bank, east Jerusalem and Gaza.
Only those whose work is covered by special emergency budgets could be spared, Alrifai said.
Israel had been critical of UNRWA before Trump's election, arguing its presence was no longer necessary decades after the conflict following Israel's creation in 1948 that created some 750,000 Palestinian refugees.
Israel has also criticized rules under which Palestinians can hand down refugee status to their children.
On the possible impact of Biden's election win, Alrifai said UNRWA was "very optimistic the US will resume its support".
Asked if the agency had received specific commitments from the incoming administration, she said: "We have engaged very close with the Biden campaign team and they do understand the uniqueness of UNRWA for the stability of the region."
Biden's 2020 campaign website said he would restore "humanitarian aid for the Palestinian people" but did not directly mention UNRWA.
The agency's core annual budget for 2020 stood at $806 million, with an additional $300 million for emergency programs, including the coronavirus response and Palestinians caught up in Syria's conflict.
Founded in 1949, UNRWA runs schools and provides health services as well as other humanitarian aid to an estimated 5.7 million Palestinians with refugee status.
https://english.alarabiya.net/en/News/middle-east/2020/11/09/UN-says-lacks-funds-to-pay-full-Palestinian-salaries-confident-Biden-will-help
--------
Southeast Asia
CMCO: Friday prayers in Perak red zone to be replaced with Zohor prayers at home
10 Nov 2020
IPOH, Nov 10 ― Friday prayers in mosques and surau in the red zone in Perak will be replaced with Zohor prayers at home throughout the duration of the conditional movement control order (CMCO).
Perak Islamic Religious and Malay Customs Council (MAIPk) chief executive officer Shahrul Azam Shaari said the Sultan of Perak Sultan Nazrin Shah has consented to the decision upon the advice from the state Fatwa Committee.
The committee also referred to the guidelines by the National Security Council and the Health Ministry.
He said congregational prayers for all fard prayers were be limited to six people, while all religious activities such as talks, lectures between Maghrib and Isyak and after Subuh prayers, tahlil and doa selamat would be postponed.
So far, Kampung Buaia in the Kuala Kangsar district was the only red zone declared in Perak after recording 101 Covid-19 positive cases from the Rengas Cluster.
"For mosques and surau in yellow zone, Friday prayers are allowed but limited to 23 people, while other people can replace it with Zohor prayers at home," he said in a statement here, today.
Shahrul Azam said the same regulations applied for fard congregational prayers, and lectures between Maghrib and Isyak as well as after Subuh prayers were allowed on a small scale.
Taiping and Selama in Larut, Matang and Selama district; Bagan Serai, Bagan Tiang, Kuala Kurau and Parit Buntar in Kerian district; Sayong in Kuala Kangsar; Ipoh, Chemor, Lahat and Sungai Terap in Kinta and Batang Padang are categorised as yellow zone.
For Friday prayers and fard prayers in green zone, Shahrul Azam said the number of congregation was limited to 40 people, and small-scale lectures between prayers were also allowed.
"Only Malaysian citizens are allowed to join congregational prayers in mosques or surau," he said, adding that congregation committee members or mosque officers must play the role to ensure that people abide by the guidelines.
He said the directive and regulations would take effect immediately, subject to any new directive from MAIPk. ― Bernama
https://www.malaymail.com/news/malaysia/2020/11/10/cmco-friday-prayers-in-perak-red-zone-to-be-replaced-with-zohor-prayers-at/1921162
--------
Firebrand Indonesian cleric returns from 3-year Saudi exile
10 Nov 2020
JAKARTA: Thousands of followers of a firebrand cleric joyfully welcomed him at an Indonesian airport early on Tuesday (Nov 10) as he returned home from a three-year exile in Saudi Arabia after criminal charges including a pornography case were dropped.
The supporters, waving welcoming banners and placards, burst into joy when they saw Rizieq Shihab, leader of the Islamic Defenders Front, and his family exit immigration at the airport heading to their residence in central Jakarta.
Television footage showed thousands of men, women and children, many wearing white Islamic robes, chanting "God is Great" as they marched and filled a major road to the airport's arrival gates. They halted traffic along the way to the airport.
"We did not mobilise them to come, they came voluntarily because they had long missed their beloved leader,s Front spokesman Slamet Ma'arif told TVone. He urged Shihab's followers to welcome their leader in an orderly manner and comply with health protocols amid the coronavirus pandemic.
Many of them spent the night in the airport waiting and praying before Shihab's arrival, airport spokesperson Haerul Anwar said. Authorities had beefed up security at Soekarno-Hatta airport by deploying more than 1,500 security personnel, including police and military, he said.
Shihab left Indonesia in 2017 to go on an umrah, or minor pilgrimage, to Mecca shortly after the National Police charged him in connection with a pornography chat case and for allegedly insulting the Pancasila state ideology.
Police dropped both charges last year due to weak evidence, but authorities in Saudi Arabia had banned him from leaving the country without any explanation.
Coordinating Political, Legal and Security Affairs Minister Muhammad Mahfud said last week the Indonesian government was not preventing Shihab from coming home.
"We've never stopped him from going home, if he was impeded, it is his business with the Saudi Arabian government," Mahfud told reporters in response to an address by Shihab on the Front's official YouTube channel in which the cleric announced his imminent return.
Agus Maftuh Abegebriel, Indonesia's ambassador to Saudi Arabia, said Shihab was given a visa to leave Saudi Arabia this month for Indonesian citizens who undergo a deportation process.
The front was once on the political fringes and has a long record of vandalising nightspots, hurling stones at Western embassies and attacking rival religious groups. It wants Shariah law to apply to Indonesia's 230 million Muslims.
The group has gained significant influence through humanitarian and charity work. It was a key organiser of massive street protests in 2016 and 2017 against the governor of Jakarta, who was subsequently imprisoned for blasphemy.
Indonesia is the world's most populous Muslim country, but has a secular government and a reputation as a tolerant, pluralist society that respects freedom of expression. Most Indonesians practice a moderate form of Islam, but a small extremist fringe has become more vocal in recent years.
In an interview with the Associated Press last year, President Joko Widodo said he would try to work with Muslim groups as long as their views do not violate Indonesia's founding principles that include a secular government and tolerance of several officially recognised religions.
"If an organisation endangers the nation in its ideology I won't compromise," he said.
Widodo in 2017 banned Hizbut Tahrir Indonesia, a smaller group than the Islamic Defenders Front that campaigned for a global caliphate.
https://www.channelnewsasia.com/news/asia/indonesia-muslim-islam-cleric-return-exile-supporters-13507202
--------
North America
US to impose new sanctions on Iran every week until Biden's inauguration: Axios
Yaghoub Fazeli
09 November 2020
The Trump administration will impose new sanctions on Iran every week during the ten weeks leading up to the inauguration of President-elect Joe Biden on Jan. 20, Axios reported on Sunday, citing Israeli sources.
The US State Department's Special Representative for Iran and Venezuela Elliott Abrams is in Israel to discuss the sanctions plan, according to the Axios report. Abrams met with Israeli Prime Minister Benjamin Netanyahu and National Security Adviser Meir Ben-Shabbat on Sunday and will meet with Minister of Defense Benny Gantz and Foreign Minister Gabi Ashkenazi on Monday.
Abrams reportedly announced the new weekly sanctions in a closed briefing recently, said Axios.
For all the latest headlines follow our Google News channel online or via the app.
According to the report, the Trump administration believes these sanctions will increase pressure on Tehran and make it harder for the Biden administration to return to the 2015 Iran nuclear deal, which Trump abandoned in 2018. The Trump administration has since imposed crushing sanctions on the Islamic Republic.
Biden, who was vice president under President Barack Obama when the nuclear deal was reached, has pledged to rejoin the accord if Iran returns to complying with its terms.
Sanctions linked to missiles, proxies, violations
The Trump administration's planned sanctions are linked to Iran's ballistic missile program, support for its proxy groups in the region, and human rights violations, according to the report.
Abrams will also travel to Saudi Arabia and the United Arab Emirates to discuss the sanctions plan, according to Axios.
Iran's foreign ministry Spokesman Saeed Khatibzadeh said on Sunday that the US must "repent" and stop the "economic war" against Iran, referring to sanctions.
While Tehran recognizes the "obvious" differences between Biden and Trump, "we are waiting for practical steps," Khatibzadeh added.
On Saturday, Iran's first vice president Eshaq Jahangiri tweeted that Tehran hopes to see a change in Washington's "destructive" policies under a Biden administration.
https://english.alarabiya.net/en/News/middle-east/2020/11/09/US-to-impose-new-sanctions-on-Iran-every-week-until-Biden-s-inauguration-Axios
--------
In coordination with Israel, Trump reportedly planning to impose new Iran sanctions
09 November 2020
The administration of lame-duck President Donald Trump is reportedly planning a flood of new sanctions against Iran in coordination with Israel and other US allies in West Asia.
Two Israeli sources told Axios about the sanctions as the Trump administration's envoy for Iran, Elliott Abrams, arrived in Israel on Sunday and met with Israeli Prime Minister Netanyahu and national security adviser Meir Ben-Shabbat.
Abrams was set to meet on Monday with the Israeli minister of military, Benny Gantz, and Foreign Minister Gabi Ashkenazi to brief them on the anti-Iran plan.
Trump has only 10 weeks left until US President-elect Joe Biden's inauguration on January 20.
"The planned sanctions are not connected to the Iranian nuclear program — such sanctions are more likely to be canceled by a Biden administration and open the door to reviving the 2015 nuclear deal," read the report.
US Secretary of State Mike Pompeo is also arriving in Israel on November 18.
Iran has hailed the end of Trump and his hawkish policies, expressing hope that his successor, would return to the rule of law and respect other nations.
https://www.presstv.com/Detail/2020/11/09/638213/Trump-to-impose-flood-of-sanctions-on-Iran
--------
China, Russia and Iran line up to scrutinize US on human rights at UN body
09 November 2020
The United States is facing its first review in five years at the UN's main human rights body, with the detentions of migrant children and the killings of unarmed Black people during the Trump administration's tenure among issues high on minds.
Foes from countries like Iran, Syria, Venezuela, Russia and China were among those seeking to question and scrutinize the United States as the Human Rights Council gave the US its turn Monday in a regular examination of every UN member state's record on human rights known as the Universal Periodic Review.
For all the latest headlines follow our Google News channel online or via the app.
Nearly 120 countries lined up for slots to raise questions in the 3 1/2-hour session that follows up on an August report about the US rights record over the past several years — and what steps US authorities are taking to improve it.
US Ambassador Andrew Bremberg said the strength of the US democratic system is that "it allows for continued scrutiny, advocacy and debate, which fuels progress and reform," and said "we are willing to openly acknowledge our shortcomings."
"As we witness a time of unprecedented degradation of human rights by authoritarian governments around the world, it is more important than ever to stand up to defend human rights and fundamental freedoms, and we do so by demonstrating we welcome transparency and constructive criticism," Bremberg said in opening remarks.
A sampling of some of the questions sent in advance suggested intensity scrutiny of the US record on human rights.
China asked how many migrant children had been detained and how many migrants had died in detention in the US over the past four years; Iran asked if the US will end its "unlawful practice" of imposing sanctions on other countries; the Syrian government asked what measures US authorities had taken to end the "occupation" of its territory by US forces.
"Does the United States plan to end military intervention in other countries and stop killing their civilians wantonly," asked China's delegation.
Envoys — most of them beaming into the Geneva session via videoconference because of the COVID-19 pandemic — were to be granted less than a minute to air their questions and comments, while an array of US officials were on hand in person and virtually to take part.
The United States last came up for its turn for such a review in 2015. The Trump administration pulled the United States out of the Human Rights Council two years ago, accusing it of an anti-Israel bias and of being too accepting of autocratic regimes that regularly abuse human rights as members.
https://english.alarabiya.net/en/News/world/2020/11/09/China-Russia-and-Iran-line-up-to-scrutinize-US-on-human-rights-at-UN-body
--------
URL: https://www.newageislam.com/islamic-world-news/first-flight-with-israeli-tourists/d/123429
New Age Islam, Islam Online, Islamic Website, African Muslim News, Arab World News, South Asia News, Indian Muslim News, World Muslim News, Women in Islam, Islamic Feminism, Arab Women, Women In Arab, Islamophobia in America, Muslim Women in West, Islam Women and Feminism