New Age Islam News Bureau
16 Jul 2020
• Muslim World League, Emirates Fatwa Council to Discuss Post-Corona Fiqh Issues
• Stop Broadcast of Film on Prophet Muhammad: Maharashtra Home Minister to Centre
• Human Rights NGO Calls on Minister to Revoke Order for Authorities to Go After Transgender Persons in Malaysia
• Afghan Civilian Casualties High as 1st Phase of US-Taliban Deal Ends
• Speaker's Advisor: General Soleimani in Possession of Video, Audio Files of US-ISIL Talks
• Tunisian PM Resigns Triggering Political Crisis Amid Economic Fallout and Coronavirus
• Trump, Western Diplomats Take to Twitter to Urge Iran Against Executing Protesters
• Big Increase Of Palestinian Terrorist Members, Supporters In Germany
---------
Pakistan
• Female Pakistani Lawmaker Seeks Ban on Fashionable Beard Styles
• Pakistan: Eight soldiers killed, five wounded in attack on convoy
• Militant Ambush Kills 3 Pakistani Troops in Baluchistan
• IHC dismisses plea for contempt proceedings against journalist
• Ali Zaidi asks Bilawal to disclose 'unverified, hand-written' will of Benazir
• Pakistan stands by Turkey against FETO threat
--------
Arab World
• Muslim World League, Emirates Fatwa Council to Discuss Post-Corona Fiqh Issues
• Saudi Arabia, US Blacklist Targets in Turkey, Syria For Terrorist Financing Of ISIS
• 28 Hezbollah missile launch sites detected in civilian areas, highlighting its 'human shield' tactic in Lebanon
• Maronite patriarch implicitly criticizes Hezbollah for Lebanon's isolation
• 'Lebanon has become a police state:' Authorities bow to Turkish pressure, sue TV host
• Saudi Arabia launches 'World Defense Show' to deepen military partnerships in 2022
• New Projects Aim to Share Saudi Human-Rights Successes with The World
--------
India
• Stop Broadcast of Film on Prophet Muhammad: Maharashtra Home Minister to Centre
• New Hyderabad Secretariat to Have A Beautiful Modern MosqueIn Lieu Of The Old Mosque That Was Demolished
• Delhi Police Affidavit Shows Muslims Bore Brunt of Riots, Silent on Who Targeted Them and Why
• Pak arrests govt employee, claims he is RAW agent
• Dubai hospital waives Rs 1.52 crore bill of Telangana Covid-19 patient, volunteers help him return to Hyderabad
--------
Southeast Asia
• Human Rights NGO Calls on Minister to Revoke Order for Authorities to Go After Transgender Persons in Malaysia
• Indonesian Ulema Council Says That Processing Qurbani Meat Before Distribution Is Allowed
• Kedah Chinese associations to hand memo to MB over temple, shrine demolition
• Strong rebukes for Malaysian minister's anti-trans stance
• Thai move to legalize same-sex unions faces opposition
--------
South Asia
• Afghan Civilian Casualties High as 1st Phase of US-Taliban Deal Ends
• NDS vows to launch retaliatory attacks against Taliban after deadly Samangan attack
• NATO Secretary General reacts to increased violence led by Taliban
• Kabul Police defuse remote-controlled bomb in Kabul city
• Afghan forces kill, wound at least 68 Taliban militants in the North: Shahen Corps
--------
Mideast
• Speaker's Advisor: General Soleimani in Possession of Video, Audio Files of US-ISIL Talks
• Ray Al-Youm: Ansarullah's Missile Strikes on Tel Aviv Likely
• Coronavirus resurgence sidelines Israel's plans to annex part of occupied West Bank
• Putin stresses futility of sanctions pressure against Iran in phone talk with Merkel
• Iran turned tables, proved America to blame in JCPOA case: Rouhani
• Iran's Ghaani: Fire on US navy ship was 'divine punishment' for Washington's 'crimes'
--------
Africa
• Tunisian PM Resigns Triggering Political Crisis Amid Economic Fallout and Coronavirus
• Libya: 225 bodies unearthed from mass graves in 40 days
• Sudan submits Nile Dam draft agreement to African Union
• Turkey sends mercenaries, militants of different nationalities to Libya: Reports
• Gunmen on motorcycles kill 7 villagers in Mali
• Police Rescue Soldiers From Boko Haram After Attack In Borno
• Boko Haram Terrorists Attack Maiduguri, Kill Several Residents
• Somalia hails Turkish resolve in foiling 2016 coup bid
--------
North America
• Trump, Western Diplomats Take to Twitter to Urge Iran Against Executing Protesters
• US general warns Iran of cost of malign actions in Gulf, reminds of Soleimani killing
• Fire on US warship still burning as Iran warns of 'tough days' for America, Israel
--------
Europe
• Big Increase OfPalestinian Terrorist Members, Supporters In Germany
• Why We Need To Stay Alert To The Terror Threat As The UK Reopens
• Azerbaijan President: Armenia Is 'Fascist State'
• UK stands in solidarity with Turkey on coup anniversary
• UK defense chief: Turkish use of drones 'game-changing'
Compiled by New Age Islam News Bureau
URL: https://www.newageislam.com/islamic-world-news/female-pakistani-lawmaker-seeks-ban/d/122388
--------
Female Pakistani Lawmaker Seeks Ban on Fashionable Beard Styles
Jul 16, 2020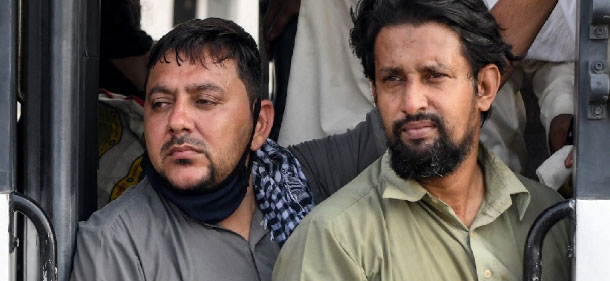 A member of the opposition Pakistan Muslim League-Nawaz party, has tabled a resolution in the Punjab Assembly seeking a crackdown on barbers "for acting against Prophet's traditions." (Photo: AFP)
------
A female Pakistani lawmaker has called for a ban on trimming beards into fashionable styles, terming it a grave sin.
RukhsanaKausar, a member of the opposition Pakistan Muslim League-Nawaz (PML-N) party, tabled a resolution in the Punjab Assembly on Wednesday seeking a crackdown on barbers "for acting against the Prophet's traditions."
"The beard is a sunnah [tradition] of the Islamic prophet Mohammad and therefore, legislation should be made to hand strict punishment to those who shape beards in fashionable styles," it said.
The resolution further said that any kind of styling of a beard is a grave sin and an insult to the Sunnah of the Holy Prophet.
"When I see youngsters on the streets and in the markets with different styles of beard in the name of fashion, I feel hurt, because that is against the teachings of Islam," the lawmaker said.
Meanwhile, the move drew sharp criticism on social media.
"Want to ride time machine. Go to Pakistan, will take you 1400 years back. Punjab Assembly tables a resolution to declare trimming or designing of beard illegal & punishable, bcoz Beard is Sunnatnabwi so it should not be designed or crafted,"ArifAajakia, a human rights activist posted.
Farooq Tariq, a general secretary of the Pakistan KisanRabita Committee, a network of peasant organizations, urged the PML-N to explain whether or not it was supporting its member's resolution.
"PMLN MPA RukhsnaKausar resolution at PA to ban trimming of beard, on same path of religious fanatics; PMLN must explain, is it official resolution of PMLN?," Tariqi tweeted.
In recent weeks, activists have expressed alarm over increasing Islamization in society.
On June 13, Pakistan's National Assembly unanimously adopted a resolution calling for the "Holy Quran to be taught in universities and higher education institutions" across the country with Urdu translation.
On June 9, the Punjab Assembly approved an amendment to the Punjab Curriculum and Textbook Act 2015 subjecting all textbooks to approval by the Muttahida Ulema Board, a body of Islamic clerics.
A week earlier, the governor of Punjab made the awarding of degrees in all public universities conditional to passing an exam based on the reading of the Urdu translation of the Quran.
In October 2019, Khyber Pakhtunkhwa police detained four barbers for styling customers' beards despite an unofficial 'ban' imposed by a local traders' union which had termed such beards "un-Islamic".
https://www.ucanews.com/news/pakistan-lawmaker-seeks-ban-on-sinful-beard-styles/88796
--------
Muslim World League, Emirates Fatwa Council to discuss Post-Corona Fiqh issues
July 16, 2020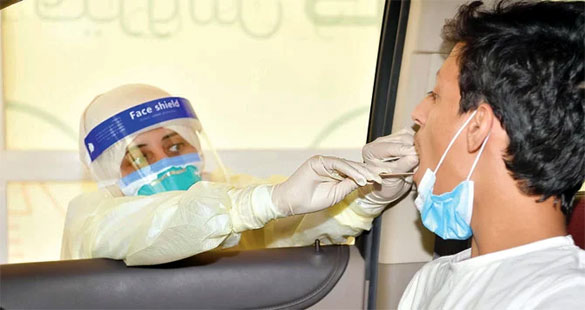 The Muslim World League, in cooperation with the Emirates Fatwa Council, will organize the international virtual conference titled "Emergency Fiqh: Features of the Post-Corona
------
MAKKAH: The Muslim World League, in cooperation with the Emirates Fatwa Council, will organize the international virtual conference titled "Emergency Fiqh: Features of the Post-Corona
Pandemic Fiqh" on July 18-19.
The participants will study the issues affected by the pandemic and come up with jurisprudence to achieve their desired goals, taking into consideration the current situation and the Shariah, given the possibility the pandemic will persist for a long time and have an intensified impact in many fields. The sessions will conclude by discussing the efforts exerted by Muslim countries to deal with the pandemic.
https://www.arabnews.com/node/1705361/saudi-arabia
--------
Stop Broadcast of Film on Prophet Muhammad: Maharashtra Home Minister to Centre
July 15, 2020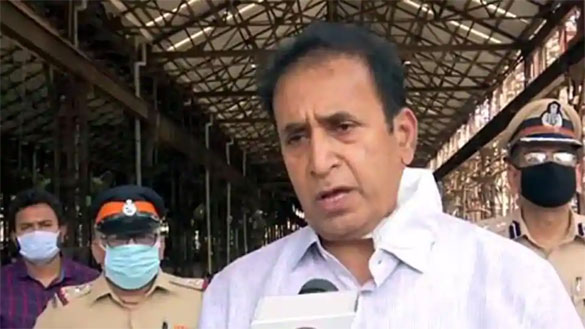 Anil Deshmukh has sought the ban on the film under the Information Technology Act to ensure the law and order situation is not affected in the state, said an official statement issued on Wednesday.(ANI)
-----
Maharashtra Home Minister Anil Deshmukh has written to the Centre demanding a ban on the broadcast of the film Muhammad: The Messenger of God on digital platforms following a complaint by a city-based organisation in this regard.
Deshmukh has sought the ban on the film under the Information Technology Act to ensure the law and order situation is not affected in the state, said an official statement issued on Wednesday.
The organisation, Raza Academy, had submitted the complaint to the state's cyber cell, seeking a ban on the films broadcast on digital platforms, it said.
The statement does not specify details of the Academy's complaint.
Following this, Deshmukh wrote a letter to the central government seeking a ban on the films broadcast under the provisions of the IT Act to ensure the law and order situation is not affected in the state, the statement said.
The film is to be broadcast on July 21, it said.
The home minister has demanded that instructions be issued to prevent broadcast of the film on digital platforms like YouTube, Facebook, Twitter, Instagram and WhatsApp among others.
https://indianexpress.com/article/india/stop-broadcast-of-film-on-prophet-muhammad-maharashtra-home-minister-to-centre-6507666/
--------
Human rights NGO calls on minister to revoke order for authorities to go after transgender persons in Malaysia
BY KENNETH TEE
15 Jul 2020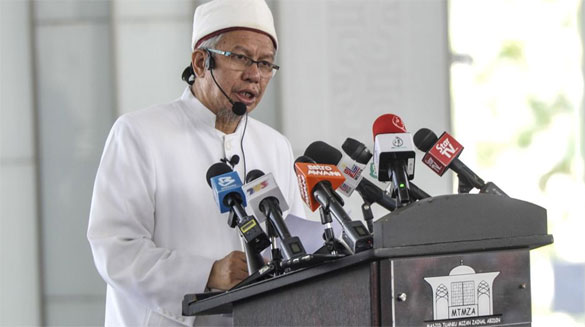 Datuk Seri Zulkifli Mohamad speaks at the Tuanku Mizan Mosque in Putrajaya March 12, 2020. — Picture by Shafwan Zaidon
-----
KUALA LUMPUR, July 15 — The International Commission of Jurists (ICJ) has backed those questioning minister Datuk Seri Zulkifli Mohamad for giving Islamic authorities a "full licence" to arrest and "educate" the transgender community.
In condemning Zulkifli's remark, ICJ commissioner AmbigaSreenevasan also called on the minister to rescind the order immediately and to take steps to ensure non-discrimination and equal protection of all persons in Malaysia, including the lesbian, gay, bisexual, transgender and intersex (LGBTI) community.
"This unacceptable transphobic and homophobic attack from a government official highlights the societal prejudices and the lack of legal protections against discrimination faced by transgender persons in Malaysia.
"Instead of ensuring that the human rights and dignity of all persons are respected and protected, the minister, through his statement, is going the complete opposite direction by advocating state action against persons belonging to sexual orientation and gender identity minorities," the prominent rights lawyer said in a statement issued by ICJ.
Ambiga went as far as to point out that Zulkifli was legitimising harassment, discrimination and violence against transgender people all the while increasing violations of their human rights.
The ICJ also cited existing legislation across the country where a "male" who "poses" as a woman or wears the clothing of a "woman" may be subjected to criminal liability under state-level religious enactments.
Other forms of legislation including the criminalisation of consensual same-sex sexual relations as "unnatural offences" in both secular civil law and religious state-level laws which carried heavy penalties in the form of fines, imprisonment and corporal punishment in the form of caning.
"The ICJ stressed that these laws served to institutionalize systemic discrimination on the basis of sexual orientation and gender identity and expression, while also creating barriers for LGBT people when seeking justice.
"They provide state authorities with expansive power to police gender identities, expressions and sexual orientations of people," the statement added.
It also expressed concern over Zulkifli's statement requiring members of the transgender community to undergo religious conversion therapy.
Conversion therapy, which consists of psychological treatment or spiritual counselling to change a person's sexual orientation from homosexual or bisexual to heterosexual, is widely seen by the medical and scientific community as potentially harmful and a form of pseudoscience.
The practice is opposed and has been legally challenged, or even banned, in countries such as Australia, Brazil, Chile, China, Ecuador, Israel, Lebanon, Malta, South Africa, Switzerland, the United Kingdom and the United States.
ICJ then called upon the government to abide by its obligations under international law and follow through with its commitment to human rights by ensuring everyone including the transgender community were able to freely enjoy legal protections against any form of prejudice, harassment, and violations of their human rights.
On July 10, Zulkifli had announced on Facebook that he was empowering Jawi to arrest transgender persons and "educate" them so that they "return to the right path".
Zulkifli's remark appeared to be in response to risqué photos on social media by cosmetics entrepreneur Nur Sajat, which prompted the ire of some Muslim hardliners.
This led calls for the Perikatan Nasional (PN) government to take action on the transgender businessperson.
Transgender rights group Justice for Sisters (JFS) had also lambasted the minister, saying the remark will have hampered the religious affairs minister's previous efforts in engaging with trans persons when he was a mufti.
In 2018, when he was then Federal Territories mufti, Zulkifli had called on religious authorities to revisit a fatwa, or Islamic edict declaring transgenderism as un-Islamic, adding that the phenomenon is not inherently wrong.
https://www.malaymail.com/news/malaysia/2020/07/15/human-rights-ngo-calls-on-minister-to-revoke-order-for-authorities-to-go-af/1884834
--------
Afghan Civilian Casualties High as 1st Phase of US-Taliban Deal Ends
By Ayesha Tanzeem
July 14, 2020
ISLAMABAD, PAKISTAN - Nearly 3,000 civilians, around 16 per day, have been killed or wounded in the conflict in Afghanistan in the first six months of this year, according to the country's official human rights body.
The Afghanistan Independent Human Rights Commission (AIHRC) issued its report Tuesday in Kabul, indicating that the civilian casualties, while still high, have dropped by 11 percent compared to the same period last year.
The greatest reduction was among children, 630 wounded or killed this year compared to 951 last year, or a drop of around 33 percent.
The AIHRC has placed most of the blame on the Taliban, accusing it of being responsible of nearly half of all casualties, even as the report said the "figures indicate a 24 percent reduction in civilian casualties caused by Taliban attacks" this year compared to 2019.
While the militant group insists it does not target civilians, most of its attacks cause civilian casualties. An attack Monday on an intelligence agency's complex in Samangan province killed 11 intelligence officials but wounded nearly 50 civilians in the process. The Taliban claimed responsibility for the attack.
Tuesday also marked the end of the first phase of a hallmark agreement reached in February between the Taliban and the United States that was seen as the beginning of the end of the longest American war.
As per the agreement, the U.S. and its NATO allies have reduced their number of troops in Afghanistan and vacated five military bases. The deal calls for a complete withdrawal of foreign forces from the country in 14 months from the signing date, which was Feb. 29.
However, the second part of the deal, the start of negotiations between the militants and other Afghan factions, including the Afghan government, has been stalled. One of the reasons given by Afghan officials is the high level of violence perpetrated by the Taliban.
Addressing an international conference on Afghanistan's peace process last week, the man tasked with leading the country's negotiations for its future, Abdullah Abdullah, criticized the Taliban for keeping the level of violence so high, calling it an obstacle to progress in the peace process.
Meanwhile, the militant group blames the delay on the slow pace of prisoner exchange. The U.S.-Taliban deal, titled the "Agreement for Bringing Peace to Afghanistan," says the government is supposed to release up to 5,000 Taliban prisoners in exchange for up to 1,000 of their security personnel held by the militants.
On Monday, Taliban's Doha-based spokesman, Suhail Shaheen, tweeted that another 25 soldiers and policemen were released by the Taliban, indicating that slowly, the two sides are moving toward a resolution of the prisoner release issue.
So far, the Afghan government has released more than 4,000 prisoners. Still the last set of prisoners has caused a dispute because the government said the prisoners were accused of serious crimes. They have asked the Taliban for an alternate set of names. So far, the militants seem to have refused.
"As regards the release of the prisoners, it is of utmost importance that those prisoners who are to be released, must be in accordance with the list of the Islamic Emirate as decided upon in Doha," Shaheen tweeted Monday.
https://www.voanews.com/south-central-asia/afghan-civilian-casualties-high-1st-phase-us-taliban-deal-ends?utm_source=iterable&utm_medium=email&utm_campaign=1361246_
--------
Speaker's Advisor: General Soleimani in Possession of Video, Audio Files of US-ISIL Talks
Jul 15, 2020
"He (General Soleimani) told me that he was in possession of footages which show that 5 American logistical planes landed at Mosul airport which was under the ISIL occupation at the time and the US generals got off the plane and entered Mosul airport. They negotiated with the ISIL leaders for 5 hours," Amir Abdollahian quoted martyred General Soleimani as saying.
"General Soleimani said that he had the audio file of the talks and that he would release it whenever he deemed proper," he added.
Amir Abdollahian also warned of the US attempts to prolong its military presence in Iraq within the framework of the NATO missions, and said Iran gave an initial warning to the Americans by missile strikes on Ein al-Assad base in Iraq after assassination of General Soleimani.
"They should know that ultimate expulsion of the Americans from Iraq is their destiny waiting for them," he underlined.
Lieutenant General Soleimani was assassinated in a US drone strike on Baghdad International Airport in Iraq on January 3.
The airstrike also martyred Deputy Commander of Iraq's Popular Mobilization Forces (PMF) Abu Mahdi al-Muhandis. The two were martyred in an American airstrike that targeted their vehicle on the road to the airport.
Five Iranian and five Iraqi military men were martyred by the missiles fired by the US drone at Baghdad International Airport.
On January 8, the IRGC Aerospace Force started heavy ballistic missile attacks on US Ein Al-Assad airbase in Southwestern Iraq near the border with Syria and a US operated airbase in Erbil in retaliation for the US assassination of General Soleimani.
Ein Al-Assad is an airbase with a 4km runway at 188m altitude from sea levels, which is the main and the largest US airbase in Iraq. Early reports said the radar systems and missile defense shields in Ein Al-Assad failed to operate and intercept the Iranian missiles. Unofficial reports said the US army's central radar systems at Ein Al-Assad had been jammed by electronic warfare.
The second IRGC reprisal attack targeted a US military base near Erbil airport in Iraqi Kurdistan Region in the second leg of "Martyr Soleimani" reprisal operation.
Iraq said the attacks had not taken any toll from its army men stationed at these two bases. The US army had blocked entrance into Ein Al-Assad to everyone, including the Iraqi army.
It was the first direct attack on the US army ever since world war two.
The IRGC officials said none of the missiles had been intercepted.
Meantime, Iran announced in late June that it had issued arrest warrants for 36 officials of the US and other countries who have been involved in the assassination of the martyred General Soleimani.
"36 individuals who have been involved or ordered the assassination of Hajj Qassem, including the political and military officials of the US and other governments, have been identified and arrest warrants have been issued for them by the judiciary officials and red alerts have also been issued for them via the Interpol," Prosecutor-General of Tehran Ali AlqasiMehr said.
He said that the prosecuted individuals are accused of murder and terrorist action, adding that US President Donald Trump stands at the top of the list and will be prosecuted as soon as he stands down presidency after his term ends.
https://en.farsnews.ir/newstext.aspx?nn=13990425000785
--------
Tunisian PM resigns triggering political crisis amid economic fallout and coronavirus
15 July 2020
Tunisian Prime Minister Elyes Fakhfakh stepped down on Wednesday, plunging the country into a political crisis as it tries to weather the economic fallout of the coronavirus pandemic.
Fakhfakh presented his resignation to President Kais Saied, a government statement said. Political sources told Reuters Saied had asked him to do so as momentum grew in parliament to oust the prime minister over an alleged conflict of interest.
Saied must now choose a new candidate for prime minister, but parliament is deeply fragmented among rival parties and a failure to build another coalition would trigger an election.
For all the latest headlines follow our Google News channel online or via the app.
The collapse of Fakhfakh's government less than five months after it was formed will further delay urgent economic reforms and complicate efforts to handle any new surge in coronavirus cases after Tunisia brought a first wave under control.
Western countries have hailed Tunisia for its comparatively successful transition to democracy since the 2011 revolution that ended decades of autocratic rule despite periodic crises, but many Tunisians are deeply frustrated.
Since the revolution, the economy has stagnated, living standards have declined and public services have decayed while political parties often seemed more focused on staying in office than addressing a long list of problems.
Deep ideological splits in Fakhfakh's government had made it harder to agree on the urgent economic reforms demanded by foreign lenders to bring Tunisia's fiscal deficit and public debt into a more sustainable trajectory.
The pandemic has worsened those problems. Tunisia now expects the economy to shrink by 6.5 percent this year and forecasts a deficit equivalent to 7 percent of gross domestic product. It has asked four countries to delay debt repayments.
In poorer parts of the country, protests have been building to demand more jobs and state aid to help them cope with the economic fallout, sometimes blockading exports by state industries.
MounaKariem, a law professor, said Saied would now have 10 days to name a new candidate for prime minister who would have a month to form a government.
The last parliamentary election in October led to a chamber in which no party held more than a quarter of the seats, complicating efforts to form a stable government.
The biggest party, the moderate Islamist Ennahda, failed in its own attempt to build a coalition late last year and though it joined Fakhfakh's government it has since been tussling for influence with President Saied.
Fakhfakh's resignation came as Ennahda sought signatures for a vote of no confidence in the government. If that process had succeeded then it would have given Ennahda, rather than Saied, the right to nominate a new prime minister.
Ennahda's push for a confidence vote was triggered by a report that Fakhfakh was guilty of a conflict of interest by owning shares in companies that had received state contracts. He denies any wrongdoing.
Two opposition parties, media mogul Nabil Karoui's Heart of Tunisia and the conservative Karama, joined Ennahda in seeking the vote of confidence in Fakhfakh. By the time he had resigned, they had gathered 105 of the 109 signatures needed to trigger the vote.
https://english.alarabiya.net/en/News/north-africa/2020/07/15/Tunisian-Prime-Minister-Fakhfakh-resigns-political-sources-say.html
--------
Trump, Western diplomats take to Twitter to urge Iran against executing protesters
15 July 2020
US President Donald Trump joined on Wednesday a Twitter campaign launched by Iranians to protest against the regime's decision to go forward with the execution of three young men who took part in Iran's November 2019 protests.
Iranians had launched a hashtag on Twitter on Tuesday against the Iranian judiciary's decision to uphold the death sentences of Amirhossein Moradi, Saeed Tamjidi and Mohammad Rajabi – three protesters who were arrested and sentenced to death following Iran's anti-government protests last November.
For all the latest headlines follow our Google News channel online or via the app.
Iranians in and out of Iran used a Persian hashtag that read "do not execute" which became a global trending topic with over four million tweets.
Twitter is banned in Iran, but many Iranians access the social media platform using virtual private networks (VPNs).
"Three individuals were sentenced to death in Iran for participating in protests. The execution is expected momentarily. Executing these three people sends a terrible signal to the world and should not be done! #StopExecutionsInIran," Trump tweeted.
The US president also tweeted the same message in Persian using the viral "do not execute" hashtag.
Tensions between Washington and Tehran have been escalating since Trump withdrew in 2018 from the Iran nuclear deal, and reimposed sanctions on the Iranian regime, and they reached unprecedented heights after the US airstrike which killed Qassem Soleimani, the former commander of the Quds Force, the overseas arm of Iran's Revolutionary Guards Corps (IRGC).
The US had in the past issued statements condemning the arrest of protesters in Iran. Under Trump's administration, Washington imposed in May sanctions on Iran's Interior Minister AbdolrezaRahmaniFazli for his role in the crackdown on protesters in November 2019.
Protests broke out across Iran last November after the government introduced gasoline rationing and price hikes. Thousands were arrested and about 1,500 Iranians were killed by security forces, according to a Reuters report.
West urges against executions
Senior Western diplomats also urged the Iranian regime against execution the three young protesters.
"Iran's continued violation of human rights and use of capital punishment remain of deep concern … call on authorities to review the cases," Denmark's Foreign Minister Jeppe Kofod tweeted.
"Sweden strongly opposes the use of the death penalty … deeply concerned about recently reconfirmed death sentences of three protesters in Iran," Swedish Foreign Minister Ann Linde tweeted.
An Iranian-born MP in New Zealand, GolrizGhahraman, took to Twitter to condemn Tehran's decision: "The Iranian regime has committed countless crimes against humanity against our people- tortured & executed so many young, vibrant activists- and yet more rise to fight for freedom and democracy. Now Iranians fight to stop the latest executions."
https://english.alarabiya.net/en/News/middle-east/2020/07/15/Trump-joins-do-not-execute-Twitter-campaign-against-executing-protesters-in-Iran.html
--------
Big increase of Palestinian terrorist members, supporters in Germany
JULY 15, 2020
The number of members and supporters of the US and EU-designated terrorist organization the Popular Front for the Liberation of Palestine (PFLP) has dramatically increased in Germany, The Jerusalem Post can report.
According to a review of the newly released German domestic intelligence service report, the number of PFLP members rose from 100 in 2018 to 120 in 2019. The intelligence report was released on Friday and covers the period of 2019.
Read More Related Articles
First US federal execution in 17 years carried out on white supremacist
Canadian far-right politician calls for removal of Jews from Canada
Luxury Real Estate in London: See What's New on the Market (Mansion Global)
Recommended by
The report noted that there are 120 PFLP "members/supporters in Germany." An exact breakdown of members and supporters was not outlined. It is unclear what caused the 20% increase; the document provided no explanation.
The Post has observed PFLP activity at the annual al-Quds march in Berlin that calls for the destruction of the Jewish state. The founder of the Islamic Republic of Iran. Ayatollah Ruhollah Khomeini. created the al-Quds (Jerusalem) global rally.
Writing in the Post in May, Jonathan Spyer, director of the Middle East Center for Reporting and Analysis, noted that "This growing PFLP-Iran connection is not a new revelation. It has been well reported in recent years."
The PFLP was founded in 1967 and is animated by a Marxist-Leninist doctrine coupled with radical Arab nationalism.
The German intelligence officials wrote that the "PFLP rejects Israel's existence" and "propagates an armed struggled" against Israel. According to the report, the terrorist group cooperates with other foreign terrorist jihadi political movements such as Hamas and Hezbollah.
The report said that the PFLP has carried out terrorist attacks resulting in victims. "And here the PFLP reveals its antisemitic character" by targeting Jewish Israelis, wrote the intelligence officials. It denies this antisemitism to the outside world.
The PFLP is not active as a terrorist group in Germany, noted the report. However, it is unclear from the report if the PFLP members and supporters use Germany as a financial pipeline to send money to the group and other terrorist entities in the Middle East.
"The supporters active here spread anti-Israel propaganda in particular and try to generate political support. The PFLP also maintains contacts with German left-wing extremism, especially with the Marxist-Leninist Party of Germany (MLPD) and the anti-imperialist spectrum," wrote the authors.
In 2014, two PFLP members murdered four rabbis and a police officer in a Jerusalem synagogue.
While the EU and the US have labeled the PFLP a terrorist entity, Germany refuses to ban the group. The Post first reported in April that the German government issued a four-year travel ban against Khaled Barakat, a senior member of the PFLP who allegedly supports terrorism and the Boycott, Divestment and Sanctions (BDS) movement against the Jewish state.
Barakat has also provided material aid to the Lebanese terrorist movement Hezbollah. PFLP members and supporters are highly active in the German BDS campaign against Israel.
https://www.jpost.com/international/big-increase-of-palestinian-terrorist-supporters-from-pflp-in-germany-635078?utm_source=iterable&utm_medium=email&utm_campaign=1361246_
--------
Pakistan
Pakistan: Eight soldiers killed, five wounded in attack on convoy
14 Jul 2020
At least eight soldiers have been killed and five wounded after a group of unidentified gunmen opened fire on a security forces convoy in the southwestern Pakistani district of Panjgur, the country's military said.
In Tuesday's incident, three vehicles were targeted in the Gichak area, about 400km south of the Balochistan provincial capital Quetta, a brief statement by the military said.
No group has claimed responsibility for the attack.
Pakistani forces have been fighting an ethnic Baloch armed separatist movement in the region for more than a decade.
Armed separatist groups have waged a guerilla campaign in Balochistan, the country's largest but least populated province, for years, targeting security forces, government installations and projects associated with the $60bn China-Pakistan Economic Corridor.
On June 29, four Baloch Liberation Army (BLA) gunmen stormed the country's main stock exchange in the southern city of Karachi, killing three private security guards and a policeman.
Violence by Baloch armed groups has increased in the last year, with security forces among targets.
Separatist groups have demanded independence for ethnically Baloch areas of Balochistan, accusing the Pakistani government of extracting the province's rich natural resources while not investing in the people of the province.
Balochistan's districts regularly rank near the bottom of Pakistan's human development indicator rankings, and rights activists say those espousing separatist politics are routinely subjected to enforced disappearances and extrajudicial killings.
https://www.aljazeera.com/news/2020/07/pakistan-soldiers-killed-wounded-attack-convoy-200714125153094.html?utm_source=iterable&utm_medium=email&utm_campaign=1361246_
--------
Militant Ambush Kills 3 Pakistani Troops in Baluchistan
By Ayaz Gul
July 14, 2020
ISLAMABAD - Suspected separatist militants in Pakistan's southwestern Baluchistan province Tuesday ambushed a military convoy, killing at least three soldiers and injuring eight others.
The army's media wing said in a brief statement that the "terrorist fire raid" targeted a "routine patrolling party" in the remote Panjgur district.
The statement said the injured soldiers have been evacuated to a military hospital in the provincial capital, Quetta, where five of them were in "critical" condition.
A militant group known as the Baloch Liberation Front (BLF) took responsibility for the deadly ambush, saying it killed more than 20 Pakistani security forces.
The BLF and several other armed groups, which claim to be fighting for Baluchistan's independence from Pakistan, often issue inflated claims about attacks on government installations and security forces.
The Pakistani province is at the center of a China-funded multi-billion-dollar infrastructure development project known as the China-Pakistan Economic Corridor or CPEC. It is an extension of Beijing's global Belt and Road Initiative.
Militants have lately also targeted projects related to CPEC, which is building power plants and roads in Pakistan, as well as a major port and an airport in Baluchistan.
Late last month, armed men linked to the outlawed Baloch Liberation Army (BLA), which is also designated as a global terrorist group by the United States, attacked Pakistan's main stock exchange in the southern port city of Karachi.
The ensuing gunfight with security forces resulted in the deaths of the assailants as well as three security guards and a police officer.
Pakistan accused rival India of being behind the attack, charges New Delhi rejected.
https://www.voanews.com/south-central-asia/militant-ambush-kills-3-pakistani-troops-baluchistan?utm_source=iterable&utm_medium=email&utm_campaign=1361246_
--------
IHC dismisses plea for contempt proceedings against journalist
16 Jul, 2020
ISLAMABAD: While the Supreme Court on Wednesday took suo motu notice of the alleged contemptuous tweet by a journalist, the Islamabad High Court (IHC) in an identical matter observed that dignity of judges is not "so frail and vulnerable so as to be harmed by a tweet on the social media".
The Supreme Court bench comprising Chief Justice Gulzar Ahmed, Justice MushirAlam and Justice Ijazul Ahsan at the outset of the proceedings issued notices to the attorney general, journalist Mateeullah Jan and president of the Supreme Court of Bar Association. The bench put off the hearing till next week.
For his part, IHC Chief Justice Athar Minallah upheld the objections of the court office and dismissed a petition for contempt proceedings against the same journalist over his alleged defamatory tweet.
Although the court termed the tweet "inappropriate and unwanted content", it expressed displeasure that the matter had been highlighted through litigation.
SC takes suo motu notice of Mateeullah Jan's alleged contemptuous tweet
"It was indeed not appropriate for the petitioner, who is an enrolled advocate, to have further propagated an inappropriate and unwanted content by filing the instant petition. Only a few (persons) would have read it on the social media platform, but by entertaining this petition this court would be facilitating its propagation," Justice Minallah noted.
"The judgments of a judge and the latter's conduct is the measure of his or her integrity and independence. If contempt proceedings were to be initiated on the basis of a message uploaded on one of the social media platforms then it would open floodgates of petitions because of the number of allegedly contemptuous content," he added.
"The integrity and independence of the Honourable Judges, regarding whom the alleged tweet has been attributed, is beyond doubt."
Advocate Adnan Iqbal had said in his petition that through his tweet Mr Jan had attempted to use the social media platform to scandalise the apex court. He had prayed for the initiation of proceedings against the journalist under the Contempt of Court Ordinance, 2003.
The petitioner had attached a document with his petition, said to be an image of the tweet uploaded by the respondent on his Twitter account.
Discussing the social media and how it tries to influence the judiciary, the court said: "Its impact on the administration of justice, particularly the right to a fair trial of an accused, could be profound. The abuse of social media platforms in a politically polarised society entails the risk of harming institutions and individuals. Fake, false, malicious and misguided propaganda, cyber-bullying or cyber-stalking, (and) targeting the judiciary and its members on social media platforms have become a common phenomenon."
"The privacy of judges is not protected and messages, photos and videos relating to their personal lives or family matters are also uploaded in flagrant violation of the right to privacy," it added.
"Fake, false and fabricated information and propaganda about judges and the administration of justice are resorted to in order to get the desired verdicts. Motives are imputed when a verdict is not of liking.
"It definitely creates an intense challenge for an independent judge and the judiciary. But the dignity of a judge or a court is not dependent on resorting to the law of contempt," the court order added.
https://www.dawn.com/news/1569265/ihc-dismisses-plea-for-contempt-proceedings-against-journalist
--------
Ali Zaidi asks Bilawal to disclose 'unverified, hand-written' will of Benazir
16 Jul, 2020
Federal Minister for Maritime Affairs Ali Haider Zaidi on Wednesday asked Pakistan People's Party (PPP) Chairman Bilawal Bhutto-Zardari to make the will of his deceased mother and former prime minister Benazir Bhutto, public.
"One "unverified" secret hand written statement of BB shaheed, presented as her will, was suffice enough for them to fool the nation, take over People's Party, win the elections and destroy the land of Lal Shahbaz for 12+ yrs. Time to disclose all," he tweeted.
Zaidi and PPP leaders have locked horns in the wake of the release of Uzair Baloch's JIT report.
On July 11, he tweeted a video of Lyari gang war head Uzair Baloch's friend Habib Jan Baloch and said: "Crime & politics have gone hand in hand. Mafia Don Asif Zardari& his henchman Qadir Patel exposed yet again by Habib Jan who was once, in the middle of it all."
Prior to that, he had shared a clip from PPP leader Nabil Gabol's 2016 interview. "Dig a little and you'll find a lot of evidence! Here is @Nabilgabol on July 31st, 2016 live on ARY openly stating that Sindh Police is refusing to sign the Uzair Baloch JIT reports," he wrote in Twitter post.
https://www.pakistantoday.com.pk/2020/07/15/ali-zaidi-asks-bilawal-to-disclose-unverified-hand-written-will-of-benazir/
--------
Pakistan stands by Turkey against FETO threat
16 Jul, 2020
ISLAMABAD: Prime Minister Imran Khan has said that Pakistan continues to stand by Turkey and is taking all possible steps to support Turkey's efforts to address the threat posed by Fethullah Gulen Terrorist Organisation (FETO).
In his message addressed to Turkish President Recep Tayyip Erdogan, the premier, on behalf of the government and people of Pakistan, expressed solidarity with Turkey on its 'Democracy and National Unity Day' marked on July 15 to honour the martyrs of 2016.
"Four years ago, on this day, the Turkish people displayed their characteristic resilience and legendary bravery to defy the forces of darkness targeting Turkey's peace and stability as well as its democratic institutions," PM Imran said.
The saga of human courage and determination witnessed on 15 July 2016 was indeed an inspiration for millions across the globe and would be remembered in the annals of history, he added.
"Symbolising the same spirit that motivated our forefathers not to hesitate from making any sacrifice for their Turkish brethren a century ago, there was spontaneous outburst of support and solidarity for Turkey on 15 July 2016," he said.
He recalled that the entire Pakistani nation spoke with one voice against the attempt to undermine Turkey's peace, democracy and march towards prosperity, saying: "We join the people of Turkey in honouring the martyrs and supporting their families".
"As has been the tradition of our two nations, we will always be shoulder-to-shoulder supporting each other."
PM Imran conveyed prayers and best wishes to President Erdogan and the people of Turkey on their "determinedly march towards peace and prosperity, and ever greater glory".
https://www.pakistantoday.com.pk/2020/07/15/pakistan-stands-by-turkey-against-feto-threat/
--------
Arab World
Saudi Arabia, US blacklist targets in Turkey, Syria for terrorist financing of ISIS
15 July 2020
Saudi Arabia added six entities, including money transfer businesses, to an ISIS funding blacklist, state news agency SPA reported on Wednesday.
SPA said the list was established in consultation with the United States and Gulf neighbors.
For all the latest headlines follow our Google News channel online or via the app.
The US Treasurey Department said in its statement that the Terrorist Financing Targeting Center (TFTC) blacklisted three entities and an individual in Turkey and Syria.
The Treasury accused money services businesses, which include al Haram Exchange, Tawasul Company, and al-Khalidi Exchange, of having "played a vital role in transferring funds to support Syria-based ISIS fighters and ... provided hundreds of thousands of dollars of liquidity to ISIS leadership."
Abd-al-Rahman 'Ali Husayn al-Ahmad al-Rawi, selected by ISIS in 2017 to serve as a senior financial facilitator, was also blacklisted, the Treasury said, accusing him of being one of a few that have provided ISIS "significant financial facilitation" into and out of Syria.
The TFTC also blacklisted Afghanistan-based Nejaat Social Welfare Organization and its director, Sayed Habib Ahmad Khan, accusing the organization of being used as a cover company to support the activities of the Afghan affiliate of ISIS, known as ISIS Khorasan (ISIS-K).
"The TFTC has brought the US and its Gulf partners closer together to confront shared regional threats and build the lasting capacity to target terrorist financial networks wherever they operate," Treasury Secretary Steven Mnuchin said in a statement.
https://english.alarabiya.net/en/News/gulf/2020/07/15/Saudi-Arabia-blacklists-six-names-entities-for-financing-ISIS-State-Security.html
--------
28 Hezbollah missile launch sites detected in civilian areas, highlighting its 'human shield' tactic in Lebanon
Jul 15, 2020
Hezbollah is continuing to bolster its cache of weapons by storing them in more urban, densely-populated locations throughout Lebanon, a new study has revealed.
According to a report released this week by the Israel-based Alma Center, 28 new depots have been determined, with the highest concentration in the capital city of Beirut, the Beqaa Valley, and southern Lebanon.
The 28 sites are connected explicitly to the launch, storage, and production of the terrorist group's medium-range Fateh 110 / M 600 missiles. However, the report underscores that these particular missiles are part of Hezbollah's "missile precision project," and their "improved models" – referred to as "D' Al-Ficar"--have a 435-mile destruction range, compared to their traditional missiles that could hit a maximum 186 miles.
Most significantly, ALMA claims that the locations – which include command and control launch capabilities, bunkers and missile assembly lines – are disguised in routine civilian areas, nestled in and around hospitals, personal residences, golf clubs, offices, soccer fields, churches, schools, and restaurants.
It's a tactic deemed the "human shield," which has long been associated with Hezbollah's operating procedures.
"Hezbollah plans to launch these weapons toward civilian targets and population concentrations in Israel from within or adjacent to residential buildings. Hezbollah believes that this tactic will grant it immunity against IDF's attacks," the reports states, referring to the Israeli Defense Force. "As part of its modus operandi, Hezbollah stores its weapons in civilian structures and in the proximity of densely populated areas throughout Lebanon."
The researchers' highlight that the "human shield" tactic has two main implications. The first is centered on "incapacitating players, who discriminate between combatants and non-combatants in armed conflicts, such as Israel, and preventing them from adequate retaliation\attacks, minimized in order to not harm innocent civilians as required by international law."
The second, the report continues, is about "forcefully limiting the civilians' freedom of movement by preventing them from leaving combat zones and directly endangering their lives," which is said to be "enforced through checkpoints in various locations in Lebanon, particularly in the South and near the Shiite concentration in Beirut, which prohibits civilians from freely leaving the area."
And it's a tried and true technique.
"It is not surprising at all that Hezbollah has embedded rocket launchers in civilian areas, even in Beirut. Hezbollah is cynically using Lebanese civilians as human shields against Israeli retaliation," Josh Lipowsky, senior research analyst, Counter Extremism Project, told Fox News. "It has long used Lebanese civilian structures to shield its arsenals. During the 2006 war with Israel, Human Rights Watch and U.N. humanitarian relief coordinator Jan Egeland both acknowledged that Hezbollah was blending among Lebanese civilians to decrease its own military losses."
He also emphasized that Hezbollah's goals are two-fold.
"By embedding its weaponry into civilian areas, it wants to decrease the likelihood of Israeli airstrikes against it by using human shields. Hezbollah also wants to draw Israeli soldiers into Lebanon on the ground to use the urban landscape as camouflage for snipers and anti-tank missile launchers so it can more easily pick off the Israeli military," Lipowsky surmised. "Hezbollah continues to demonstrate that it views the Lebanese people as nothing more than the sacrificial pawns in its chess game with Israel."
Defense analysts noted that the exposure of more than a dozen sensitive sites is hardly a surprise, given that the Iran-backed, Lebanon-based outfit has been steadily building its capabilities.
"Hezbollah currently has an arsenal of around 130,000 missiles. Most of the missiles are locally produced, short-range missiles and rockets. Some of the missiles have been and still are delivered from Iran via three ways--first, taken to Syria by air and then moved to Lebanon by land; second, taken to Lebanon by air; third, via land through Iraq, Syria and then Lebanon," noted Ashkan Safaei Hakimi, an Israel correspondent at the U.K-based outlet Iran International. "The greatest strength of Hezbollah, besides its vast missile arsenal, is the support they receive from Iran."
Raphael Marcus, a research fellow in the Department of War Studies, King's College London and author of the book "Israel's Long War with Hezbollah: Military Innovation and Adaptation Under Fire," observed that reports such as the Alma investigation are also Israel signaling and publicly warning Hezbollah that it is aware of the group's enhanced military capabilities.
"Last August, there were unexplained explosions in Beirut in Hezbollah's Dahiyeh stronghold, which were attributed to Israel's secretive effort to counter Hezbollah's expanding precision missile arsenal," he said. "Of course, we also saw Hezbollah operating militarily within civilian areas in Beirut during the 2006 Israel-Hezbollah War, and there have been Israeli intelligence reports leaked to the press for years about the locations of known Hezbollah military facilities in Beirut, southern Lebanon, and the Bekaa where Hezbollah stores missiles."
Moreover, Hezbollah's second-in-command,SheikhNaimQassem, told Iranian news agency Tasnim this week that their movement "has greatly developed its defense capabilities in the past years, and the Tel Aviv regime is well aware of this fact."
Miguel Miranda, an expert analyst in military technology across the Middle East and Asia, emphasized that there are three additional types of rockets and missiles that should be of most concern to regional stability, namely Israel.
There is the Fadjr 3/5, best described as "large diameter rockets" of two calibers, 240mm and 333mm, and if equipped with a GPS navigation kit, they become scary accurate missiles. Second, the Fateh-110 – Iranian-made ballistic missiles and proven to be effective at ranges exceeding 150 miles.
"These are extremely dangerous. And then the Zelzal, another class of Iranian large diameter rocket artillery with an effective range between 90 and 125 miles. Because of their size, any deliveries to Hezbollah needs to be overland, from bases in Syria," Miranda explained. "Hezbollah has limited manpower, but they know how to fight 'asymmetric' campaigns that render large conventional forces ineffective."
And because of the sheer size and variety of Hezbollah's weaponry stash, conjectured U.S.-based defense analyst, John Wood, it presents a massive threat.
"Its degradation is the best one could hope for hence, the almost weekly Israeli air and missile attacks in Lebanon and Syria," he pointed out. "And as Syria moves ever closer to Russia and accommodation with both Israel, as well as Saudi Arabia and the Gulf States, Hezbollah becomes even more important to Iran."
Hakimi also stressed that the financial crisis currently crippling Lebanon is forcing Hezbollah to change some of its ways, relying more on internal production rather than external.
"They have also been trying to produce precise missiles in Lebanon after almost all missile shipments from Iran were destroyed by alleged Israeli attacks in Syria," he said. "There are also reports that the terror group is now more dependent on its network of money laundering and trafficking to support itself financially."
Lipowsky also detected some operational changes as its role in neighboring Syria has been drawn down as the protracted civil war dwindles, bringing the homefront – and Iraq – back into sharper focus.
"Since Hezbollah has largely withdrawn its fighters from Syria, it has focused on regrouping its forces in Lebanon. Hezbollah has continued to build its deadly arsenal of rockets and medium-range missiles while embedding these weapons around Lebanon. Hezbollah's expansion into Iraq overseeing the Iranian-sponsored militias there is further proof of its flourishing role as Iran's trusted enforcer in the region," he surmised. "While the Hezbollah leadership openly declares its allegiance to Iran and the support it receives from Iran, the Iranian regime can deny direct responsibility for any Hezbollah action while remaining confident that Hezbollah will work to exert Iran's influence throughout the region. We that now in Iraq with Hezbollah's new position overseeing the Iranian-sponsored militias, and we see that in Lebanon, where Hezbollah and its allies dominate the Lebanese government and promote Iranian positions."
According to Marcus, Hezbollah knows that its most significant military asset is its rocket and missile stockpile and the group's ability to target Israel's civilian home front.
"Rocket fire against Israel's towns and cities cause the economy to grind to a halt and terrorize the civilian population and causes severe pressure against the Israeli government. While Israel developed an innovative solution with its Iron Dome short-range missile defense system, Hezbollah has also learned that with an expanded arsenal, it will attempt to saturate Iron Dome's capabilities," he said. "In a future war, Hezbollah's also hopes to use precision missiles to target sensitive sites and critical installations in Israel in order to deliver a sharp blow that will impact Israel's ability to declare a clear victory."
https://www.foxnews.com/world/28-new-hezbollah-missile-launch-sites-detected-in-civilians-areas-highlighting-its-human-shield-tactic?utm_source=iterable&utm_medium=email&utm_campaign=1361246_
--------
Maronite patriarch implicitly criticizes Hezbollah for Lebanon's isolation
15 July 2020
Lebanon's top church official reprimanded the country's political elite on Wednesday, calling on them to pledge allegiance to Lebanon first and foremost as he indirectly criticized the Iran-backed Hezbollah for its participation in neighboring wars.
"Being neutral means committing to common Arab causes, without taking part in political or military conflicts," Maronite Patriarch Bechara Rai said after meeting President Michel Aoun.
For all the latest headlines follow our Google News channel online or via the app.
Days after he criticized Hezbollah and its allies for isolating Lebanon from its "brothers and friends," Rai told Aoun that all Lebanese sides should pledge allegiance to Lebanon.
Rai indirectly spoke out against Hezbollah and the Free Patriotic Movement during two consecutive church sermons last week and the week before, calling for Lebanon to implement the dissociation policy.
On Wednesday, Rai met with Aoun and the two reportedly discussed the dissociation policy and need for Lebanon to distance itself from regional and international axes.
Hezbollah has openly participated in the Syrian war alongside the Assad regime in the yearslong war and has military advisers and commanders present in Iraq and Yemen working with Shia proxies and militias.
But Rai was quick to add that Israel was not an issue Lebanon would or should agree on with the international community.
Being neutral also means having a "strong state and a strong army," Rai added.
Asked if he was speaking directly about Hezbollah, he said: "On the contrary, I told the president I mean everyone."
Pompeo
US Secretary of State Pompeo said Wednesday that the Lebanese people wanted a government that was responsive to the people and "not subject to influence from designated terrorist group Hezbollah."
"They want basic economic activity restored, they want taxes to be collected in a fair way," Pompeo said during a briefing with journalists.
The top US diplomat said that when a Lebanese government "shows up that will do that and do that well, I am very confident that countries from all across the world and the [International Monetary Fund] will show up to provide them with the financing they need to execute a reform plan."
Washington's position on Lebanon has been "pretty clear and is bipartisan."
Prime Minister Hassan Diab's government has failed to implement reforms demanded by the international community and the IMF in order to unlock economic and financial aid. Diab previously said that his government had fulfilled "97 percent" of its goals.
He formed a government, purely made up of Hezbollah and its allies at the beginning of the year.
https://english.alarabiya.net/en/News/middle-east/2020/07/15/Maronite-patriarch-implicitly-criticizes-Hezbollah-for-Lebanon-s-isolation.html
--------
'Lebanon has become a police state:' Authorities bow to Turkish pressure, sue TV host
15 July 2020
Turkish pressure may have led to Lebanese authorities prosecuting a TV show host for calling Turkey's President Recep Tayyip Erdogan "an obnoxious Ottoman."
The host, Armenian-Lebanese Nishan der-Haroutounian, is accused of harming Turkish-Lebanese relations after Ankara sent a formal letter to Lebanon's Foreign Ministry, a lawyer for the host told Al Arabiya English.
While the complaint filed by a Lebanese lawyer against Al-Jadeed TV host Nishan der-Haroutounian was initially not accepted when presented to the general prosecutor, Turkish pressure may have convinced the general prosecutor to accept the complaint to press charges, Ayman Raad, der-Haroutounian's lawyer told Al Arabiya English.
Freedom of expression has recently regressed in Lebanon, with the head of the Beirut Lawyers Bar Melhem Khalaf saying yesterday at a press conference "Lebanon has become a police state." Khalaf continued that the bar would not allow "the Lebanese institutions to fall under the grip of the police state."
This incident comes on the heels of another Hezbollah-linked judge issuing a ban on local Lebanese and foreign media reporting on comments or speeches made by US Ambassador to Lebanon Dorothy Shea.
Raad said he is "very worried" about where freedom of expression is headed in Lebanon, especially in his role as a member of the Lawyers Committee for Defending Protesters.
The Turkish Embassy in Lebanon sent a letter to the Lebanese Foreign Ministry saying the host had exceeded the limits of free expression and demanded that Lebanese media display the requisite respect for Turkey's president and people, regional outlet al-Monitor reported.
Der-Haroutounian, the host of a program on Lebanon's Al Jadeed TV, received a complaint for "insulting Turkey" before the Court of Publications Chamber in Beirut, al-Monitor reported.
YeghiaTashjian, a Lebanon-based regional analyst and researcher said the move was "largely symbolic."
The TV show host's lawyer told Al Arabiya English that he didn't believe the complaint had any legal basis, but der-Haroutounian is set to appear in court in October.
Der-Haroutounian had called Erdogan "an obnoxious Ottoman," and a viewer who called into the show on June 10 made derogatory comments about the host's Armenian roots after der-Haroutounian's anti-Erdogan comments.
"I am at complete liberty to call Erdogan and his regime obnoxious. A million and a half Armenians were killed," der-Haroutounian responded.
During the 1915 Armenian genocide, some 1.5 million ethnic Armenians living in the former Ottoman Empire were killed.
While there are no solid figures on how many ethnic Armenians reside in Lebanon today, most estimates put the number around 150,000, or roughly 4 percent of Lebanon's population.
After the show, a group claiming ancestry from Turkey's southeastern province Mardin protested outside the station, chanting anti-Armenian slogans, al-Monitor reported.
Lebanese pro-Turkish activist Mounir Hassan also posted a video online calling der-Haroutounian an "idiotic dog" and "gay."
"We and our Turkish and Ottoman ancestors are proud of the massacre that our Ottoman ancestors carried out against the Armenians, because you deserve it," Hassan said, al-Monitor reported, on the video that went viral.
While freedom of expression has regressed in Lebanon over the last year, foreign governments have not typically meddled in the state's media in this manner.
Since October 2019 when nationwide anti-government protests kicked off, more than 60 people have been called into interrogation for social media posts since nationwide anti-government demonstrations began on October 17, Human Rights Watch found. However, Raad said this number is likely to be over 100 as not everyone who is called in reports their case or requests help.
https://english.alarabiya.net/en/News/middle-east/2020/07/15/-Lebanon-has-become-a-police-state-Authorities-bow-to-Turkish-pressure-sue-TV-host.html
--------
Saudi Arabia launches 'World Defense Show' to deepen military partnerships in 2022
16 July 2020
Saudi Arabia launched its first fully integrated defense show to take place in March 2022, the Kingdom's General Authority for Military Industries (GAMI) said on Wednesday.
The "World Defense Show" which is scheduled to take place in Riyadh between 6-9 March 2022, is meant to "cement Saudi Arabia's position at the heart of the global defense industry and strengthen relationships with existing and potential industry partners," GAMI said in a statement.
For all the latest headlines follow our Google News channel online or via the app.
"Saudi Arabia is an ideal host for a defense show of this scale given its strategic location at the center of three continents and global supply chains, as well as its status as one of the world's largest defense markets," GAMI added.
According to the Saudi authority the show will help the Kingdom achieve its vision to localize 50 percent of its military expenditure by 2030, "especially by promoting further collaboration with governments and defense manufacturers around the world."
The show will focus on "interoperability across air, land, sea, security innovative defense technologies and satellite defense systems," state news agency SPA reported.
GAMI's Governor, Ahmad al-Ohali said: "There is no better place than Saudi Arabia to organize a defense event at this scale. A G20 country, the Kingdom is one of the world's biggest defense spenders with a strategic location at the center of three continents, making it an ideal hub for defense trade and innovation."
The CEO of the event, Shaun Ormrod said: "Through [the] World Defense Show we will demonstrate why Saudi Arabia is critical to the defense industry's future. The platform will enable access to dedicated programs that support Saudi Arabia's local businesses, it will leverage investment opportunities and encourage a new generation to aspire to work in the defense industry."
The Kingdom's Vision 2030, an ambitious reform plan spearheaded by Crown Prince Mohammed bin Salman, aims to diversify Saudi Arabia's economy away from a dependence on oil. Part of that plan aims to develop the national defense industrial sector.
https://english.alarabiya.net/en/News/gulf/2020/07/16/Saudi-Arabia-launches-its-first-fully-integrated-defense-show-in-March-2022-GAMI.html
--------
New projects aim to share Saudi human-rights successes with the world
July 16, 2020
RIYADH: The Saudi Human Rights Commission (HRC) has launched three international initiatives to highlight the success of recent reforms implemented by the Kingdom, and enhance its cooperation with other organizations working in the field.
"(Saudi Arabia) has witnessed historic transformations and qualitative moves in human rights, as more than 70 reform decisions in the field were issued under the directives of King Salman and under the direct leadership and tireless follow-up of Crown Prince Mohammed bin Salman," said Awwad Al-Awwad, the president of the HRC.
He described the reforms as a success story, and said the commission will work to highlight the achievements around the world.
At the forefront of this effort is the launch of the HRC's International Communication Program, as part of which representatives of civil-society institutions will be invited to participate in commission meetings and international human-rights events. In addition, young national leaders will be trained to enhance the representation of the Kingdom in human-rights organizations worldwide.
The HRC considers that the program presents an important opportunity to educate and inform international partners and the public about the unprecedented steps Saudi Arabia is taking to meet international standards of human rights and its achievements to that end. It also provides a mechanism that will enable the country to develop its relationship with the international community and highlight developments and reforms.
Al-Awwad also announced the launch of the HRC International Platform, which will focus on sharing English-language information and data reflecting the progress made in safeguarding human rights in the Kingdom. This will include direct interaction with the public on social media.
The third new initiative is a monthly, English-language newsletter featuring information about the latest human-rights reforms and developments in Saudi Arabia, including efforts being made to promote and protect them. A mailing list has also been created that includes more than 500 prominent human-rights campaigners around the world. The newsletter and other HRC publications will be sent to them to enhance communication and interaction, and keep them informed of human-rights initiatives in the Kingdom.
Al-Awwad said that the new initiatives are designed to reveal the true state of human rights in the Kingdom, which has undergone unprecedented development at all levels in the past few years. They will also improve communication and encourage positive relationships with human-rights campaigners and organizations in other countries, he added, in an effort to correct misconceptions that have formed for many reasons, not least the absence until now of accurate information.
The HRC has already produced the first issue of its newsletter, which highlighted the Kingdom's improved ranking in the latest edition of the US State Department's annual Trafficking in Persons Report, which was published in June. It praised the efforts being made by Saudi authorities to crack down on human trafficking through a series of reforms, the most recent of which was the launch of the national referral mechanism. This was strengthened by a Saudi-international training partnership, organized through the International Organization for Migration and the UN Office on Drugs and Crime, and a Saudi-US partnership to combat human trafficking.
The newsletter also reported on the Kingdom's efforts to tackle terrorism, which undermines and threatens human rights. In addition, it included information about penal reforms, and the Supreme Court's decision to abolish flogging as a punishment in ta'zir cases — in which, under Sharia, punishment is at the discretion of the judge or ruler — and replace it with imprisonment and/or a fine.
https://www.arabnews.com/node/1705366/saudi-arabia
--------
India
New Hyderabad Secretariat to Have A Beautiful Modern Mosque In Lieu Of The Old Mosque That Was Demolished
Jul 16, 2020
Hyderabad: The state government on Wednesday informed the high court that it would construct a beautiful modern mosque in the new secretariat in lieu of the old mosque in the old secretariat complex that was already demolished.
State's special counsel HarenderPershad told this to Justice A Abhishek Reddy who was hearing a writ petition filed by M Zakeer Hussain Javid representing two mosques that were built inside the secretariat.
The judge directed the state counsel to file the assurance in the form of a memo. tnn
https://timesofindia.indiatimes.com/city/hyderabad/new-sectt-to-have-modern-mosque/articleshow/76988244.cms
--------
Delhi Police Affidavit Shows Muslims Bore Brunt of Riots, Silent on Who Targeted Them and Why
Siddharth Varadarajan
Jul 16, 2020
New Delhi: A Delhi Police affidavit giving the most detailed government account yet of the communal violence which shook the capital's north-east district in February this year has provided for the first time an official break-up by religion of the victims.
And though the Sangh parivar rumour-mill has consistently described the riots as 'anti-Hindu', the data makes it clear that Muslims bore the brunt of what was essentially targeted, organised violence.
The list of the dead provided in an annexure to the affidavit submitted to the Delhi high court on July 13 establishes that 77% of the civilians killed – 40 out of 52 – were Muslim while the remaining 23%, or 12, were Hindu. The 53rd victim was a policeman, head constable Ratan Lal, who died of gunshot wounds, and even if he is included in the list of Hindus, Muslims still make up three-quarters of those killed.
A separate annexure provides a Hindu-Muslim break-up of houses and shops destroyed. Here, even though its tabulation establishes that Muslims suffered greater losses, the Delhi Police appear to have deliberately undercounted the extent to which they were targeted.
For houses damaged, the police give the total number as 185, comprising 14 Hindu houses, 50 Muslim ones and zero 'unknown'. This suggests that just 27% of the homes damaged or destroyed belonged to Muslims. But when the area-wise breakup is correctly added, the Muslim total rises from 50 to 90, i.e 48.6%. But even this is a gross undercount as the police has withheld the breakup for Khajuri Khas – where the single largest number of houses were destroyed (54) – and Karawal Nagar (23). Both are Hindu majority areas with Muslim pockets within them and it was the residents of those pockets who bore the brunt of the mobs. Assuming many if not most of the 41.6% houses belonging to the 'unknown' category are in fact Muslim houses, then it could be that 85-90% of the brunt was borne by Muslims.
But even here, the police numbers seem an undercount. On March 3, the Eidgah relief camp had around a thousand displaced Muslim men, women and children, mostly the poorest amongst those whose homes were damaged or destroyed. Even at 5 members to a family, that is 200 households. Many others had moved in with relatives or left Delhi.
The same pattern of undercounting is evident when it comes to the break-up of damage to shops. Again, the police are not able to add up the Hindu and Muslim columns properly.
Going by the neighbourhood-wise breakup, 14% of shops damaged belonged to Hindus and 53.4% to Muslims. But Khajuri Khas and Karawal Nagar have no religion-wise breakup, so "unknown" is 32.4%. Again, assuming the bulk of the 'unknowns' are Muslim, given the two localities and contemporary media reports, Muslims appear to have been the target for 80-85% of the attacks on shops and businesses.
However, the Delhi Police makes no note of the evidence of this targeting that is hiding in plain sight in its annexures because it runs counter to the thrust of its affidavit – that the riots were a conspiracy by the anti-Citizenship (Amendment) Act protesters to "execute a secessionist movement in the country by propagating an armed rebellion" in which "the anti-government feeling of Muslims, will be used at an appropriate time to destabilise the government."
The Delhi police filed this affidavit in response to a clutch of petitions filed by Harsh Mander, Shaikh Mujtaba Farooq, Rahul Roy, Brinda Karat and others demanding, inter alia, that FIRs be registered against BJP politicians like Kapil Mishra and Anurag Thakur for inflammatory speeches in the run up to the February violence. "It is submitted that during the investigations conducted so far in all the aforesaid matter related to North-East Delhi riots no actionable evidence has surfaced yet indicating any role being played by [these] persons instigating and/or participating in the riots," the police said.
Number of 'temples damaged' rises from two to six
Most curious of all is the figure of six for "temples damaged" and 13 for mosques, considering that in a reply to an RTI query last month, the Delhi Police itself gave the number of mosques/madrasas damaged as 11 and temples as only two. How the figure of two has now grown to six is not clear.
The targeted mob attacks on mosques, dargahs and madrasas during the riot had been widely documented in the media. Scroll.in provided details with photographs of 15 such places that had been burnt. On February 25, The Wire's reporters were witness to the burning of a mosque in Ashok Nagar and the planting of a Hanuman flag on top of its minaret. In contrast, there have been no reports of any Hindu temple sustaining serious damage.
While mobs pelted stones at the Gauri Shankar Mandir in Shiv Vihar and a Hanuman temple near the Rajdhani School which had been taken over by a mob was also briefly targeted, not even the pro-Hindutva media which devoted a lot of space to describing the violence as the 'anti-Hindu Delhi riots' has alleged that temples had been systematically targeted or damaged. One right-wing portal did claim that a Muslim mob had climbed atop a Shiv Mandir in Chand Bagh to throw stones but this was debunked by none other than the priest of the temple.
In a separate list of 473 civilians injured, the police have listed the name and father's name of each of them. Though religion is not mentioned, going by the names, Hindus account for 216, or 45%, while Muslims account for 257, or 55%.
A total of 108 police personnel were also injured.
Police play up violence against Hindus in affidavit
Though the data contained in the annexures of the Delhi Police affidavit makes it clear that Muslim lives, homes, shops and places of worship bore the brunt of the violence seen across north-east Delhi in February, it is hard to reconcile that data with the affidavit's structure and contents – which give no indication whatsoever that there had been any targeting of Muslims.
Curiously, the only individual victims it describes all happen to be Hindu. After stating that 473 civilians were injured in the riots, the affidavit says:
"It is shocking to note the following:
"Contrary to what circulated in public domain the head constable Shri Ratan LaI has died due to bullet injuries sustained by use of firearm…
"An Intelligence Bureau officer Sh. Ankit Sharma was stabbed multiple times and his body was dumped in a large drain (nala). His dead body was found.
"A person was burnt alive and his body was found on the first floor of the building. Investigation have revealed that prior to being burnt he was brutally assaulted."
The last case is a reference to the widely reported murder of a Hindu sweetshop employee, Dilbar Negi. Why Delhi Police felt the need to highlight his killing in the affidavit, or that of Ankit Sharma, over others that were also brutal is not clear.
The affidavit's narrative speaks broadly of battles between mobs – those opposed to the Citizenship (Amendment) Act, who had conspired to launch riots, versus those opposed to their sit-down protest. But while the police, in its affidavit and various chargesheets, always describes the violence by those opposed to the CAA (read: Muslims) as 'pre-planned', it offers no explanation for why the (presumably spontaneous) violence by the "other side" ended up being so much deadlier – as evidenced by its data.
https://thewire.in/communalism/delhi-police-affidavit-shows-muslims-bore-brunt-of-riots-silent-on-who-targeted-them-and-why
--------
Pak arrests govt employee, claims he is RAW agent
Jul 16, 2020
ISLAMABAD: Pakistan's Federal Investigation Agency (FIA) arrested a government employee on Wednesday, claiming that he was a RAW agent and involved in targeted killings and bombings in the southern port city of Karachi.
The suspect, Zafar Khan, officials said, was a member of the Karachi fire brigade. FIA officials alleged Khan had spent 14 months in India where he had received training in the making of bombs and the use of weapons.
The FIA also claimed that they had also arrested two members of a money exchange company who were allegedly part of a RAW sleeper cell. "The two suspects were sending money to anti-state elements through hawala and hundi," FIA officials claimed.
"Information about others involved has been sent to all airports in the country," the investigators said, adding that laptops, phones and guns were recovered from them. "A case has been registered against the suspects and an investigation is underway," officials added.
Similar claims had been made by FIA officials in May this year after they arrested a police special branch assistant sub-inspector. Then, too, they had alleged he had been working for RAW and was a member of the MuttahidaQaumi Movement's London group.
https://timesofindia.indiatimes.com/india/pak-arrests-govt-employee-claims-he-is-raw-agent/articleshow/76989530.cms
--------
Dubai hospital waives Rs 1.52 crore bill of Telangana Covid-19 patient, volunteers help him return to Hyderabad
Srinivasa Rao Apparasu
Jul 15, 2020
A hospital in Dubai waived the bill of Rs 1.52 crore in Indian currency of a Covid-19 patient from Telangana on humanitarian grounds and discharged him from hospital after 80 days of treatment without charging him a penny.
According to E Chitti Babu, senior official of the NRI cell in the Telangana government, 42-year old Odnala Rajesh, a native of Venugumatla village in Gollapallimandal of Jagitial district, landed in Rajiv Gandhi International Airport in Hyderabad in the early hours of Wednesday.
"We, along with his family members received him in the airport. We granted him permission to a 14-day home quarantine and sent him to his native village," Chitti Babu told HT.
Rajesh's wife Laxmi is a washerwoman by profession and also works as an agriculture labourer on daily wages. His daughter Mounika (18) is a student of B. Com student and his son Madhu (16) is studying in Class 12 (Intermediate).
Rajesh who had been to Dubai as a construction worker a couple of years ago, was admitted to Dubai Hospital in Dubai on April 23 with fever and cough and he tested positive later. After 80 days of treatment, he recovered from Covid-19 and was discharged on Monday.
"The hospital authorities handed over a bill of 7,62,555 Dirhams (Rs 1.52 crore) to Rajesh, but he had no money to pay the amount. A local Telugu NRI Gundelli Narasimha came to the rescue of Rajesh," Chitti Babu said.
Narasimha, president of the Gulf Workers Protection Society in Dubai who had been monitoring Rajesh's health right from the beginning brought the matter to the attention of Sumanth Reddy, a volunteer in Indian Consulate in Dubai.
Reddy, along with another social worker Ashok Kotecha of BAPS Swaminarayan Trust, requested Harjeet Singh, Consul (Labour) of Indian Consulate in Dubai to help the poor worker. Singh wrote a letter to Dubai Hospital management asking them to waive the bill on humanitarian grounds and they responded positively and waived the bill and discharged the patient.
Kotecha provided free flight tickets to Rajesh and his escort DyavaraKankaiah and paid Rs 10,000 for pocket expenses. "Both of them reached Hyderabad in the early hours of Wednesday," Chitti Babu said.
https://www.hindustantimes.com/india-news/dubai-hospital-waives-rs-1-52-crore-bill-of-telangana-covid-19-patient-volunteers-help-him-return-to-hyderabad/story-LQDlmBXT6Omt3IDubqssWO.html
--------
Southeast Asia
Indonesian Ulema Council Says That Processing Qurbani Meat Before Distribution Is Allowed
DyaningPangestika
July 15, 2020
The Indonesian Ulema Council (MUI) announced recently that processing qurban (sacrificial cattle) meat prior to distribution is allowed due to health concerns amid the COVID-19 pandemic.
In a written statement received by The Jakarta Post on Wednesday, MUI fatwa commission secretary AsrorunNiamSholeh said meat sacrificed on IdulAdha (Day of Sacrifice) could be processed into canned food, or cooked into rendang (slow-cooked meat in coconut milk and spices).
He explained that the cattle meat was traditionally distributed immediately after the animal was slaughtered so that people in need could receive it as soon as possible.
But given the current situation, he said processing the meat before distributing it was safer, especially for people affected by COVID-19.
"Since it may be difficult for these people to cook it themselves, it is permissible to distribute the meat through cooked food or other processed foods," he said.
If there is an abundance of meat during IdulAdha, the meat can also be preserved and distributed at a later time as stipulated in MUI Fatwa No. 37/2019.
The Religious Affairs Ministry recently banned the public celebration of IdulAdha in areas considered "unsafe from COVID-19" by their respective regional administrations.
Indonesia's second-largest Muslim group, Muhammadiyah, also encouraged Muslims to convert their qurban to sadaqah (alms) to help those who had been hit hard by the pandemic, or to do both if they could afford it, as Muhammadiyah acknowledged that the health crisis had caused social and economic problems that had forced many into poverty.
https://www.thejakartapost.com/news/2020/07/15/processing-qurban-meat-before-distribution-is-allowed-mui.html
--------
Kedah Chinese associations to hand memo to MB over temple, shrine demolition
Predeep Nambiar
July 14, 2020
ALOR SETAR: The Kedah Chinese Assembly Hall today resolved to hand over a memorandum to the menteribesar concerning Chinese places of worship, after a rise in "clear-out" and demolition notices from local authorities.
Assembly president Cheng Lai Hock said the memorandum contained five proposals to the state government, including a pause on enforcement action against non-Muslim places of worship.
Cheng said the state government would also be urged to help legalise shrines and temples which were considered illegal.
Recently, the managements of about 10 Chinese places of worship said they had received notices from the AlorSetar City Council to clear out.
"The legalisation should be allowed, so long as the said places do not jeopardise safety of the people and cause traffic congestion.
"We are also asking the state to ensure that all future development approvals be given only if developers allocate spaces for non-Muslim places of worship.
"Overall, we want a 'status quo' on all existing places of worship and hope that local authorities will defer enforcement action for the time being," he told FMT.
Cheng said the local authorities should also simplify the application process of the establishment of places of worship and allow the conversion of land or building use for religious purposes.
He said the proposals were derived from a meeting with representatives of Chinese-related religious associations and temples last night.
"We will now seek a meeting with the menteribesar to submit our memorandum," he said.
He said state executive councillor for Chinese and Siamese affairs Dr Robert Ling was also present yesterday, along with opposition political leaders including DAP's Tan Kok Yew and PKR's Simon Ooi.
The assembly hall is the umbrella body for 250 Kedah Chinese associations and has about 3,000 members.
Recently, Menteri Besar Muhammad Sanusi Md Nor said the state government would not tolerate illegal structures, as they were "disorderly".
He said this following the city council's demolition of a 78-year-old Hindu shrine across the AlorSetar railway station early in the morning on July 9.
https://www.freemalaysiatoday.com/category/nation/2020/07/14/kedah-chinese-associations-to-hand-memo-to-mb-over-temple-shrine-demolition/
--------
Strong rebukes for Malaysian minister's anti-trans stance
July 16, 2020
Zulkifli Mohamad Al-Bakri, Malaysia's religious affairs minister, stated July 10 that federal religious police have "full license" to arrest trans people and subject them to religious education to "return to the right path".
In response, the Muslim human rights group Sisters in Islam (SIS) urged him to drop his calls to "rehabilitate" trans people but instead should remember how Islam teaches its adherents kindness, compassion and not to discriminate, shame or act violently, regardless of people's backgrounds, gender or identities.
AzrulMohdKhalib, chief executive of the Galen Centre for Health and Social Policy, said that the minister's words had sent a terrible signal, which may cause an escalation of harmful and discriminating actions against the trans community.
The trans advocacy group Justice for Sisters agreed, stating:
"His statement will increase discrimination, violence and mistreatment of transgender women with impunity by enforcement officers of the Islamic Departments as well as members of the public. We are already observing questions and concerns over personal security, safety and well-being by transgender persons across the country since the release of the statement."
This is the full statement of Justice for Sisters:
What Trans People Need is the License to Be Respected as Human
Justice for Sisters is deeply concerned with and disappointed by Dr Zulkifli Mohamad's irresponsible and degrading statement about trans people in the media yesterday. In the statement, he gives full license to the Federal Territory Islamic Department (JAWI) to arrest and counsel or educate transgender people so that they 'return to the right path'. His statement will increase discrimination, violence and mistreatment of transgender women with impunity by enforcement officers of the Islamic Departments as well as members of the public. We are already observing questions and concerns over personal security, safety and well-being by transgender persons across the country since the release of the statement.
These concerns are not unfounded. There are many documented evidence and reports of mistreatment and human rights violations by the Islamic Departments against transgender people. The Study on Discrimination against Transgender Persons in Kuala Lumpur and Selangor revealed that 39 of 69 trans women interviewees (57%) had experienced arbitrary arrest based on gender identity, while many others have had hostile interactions with law enforcement agencies. These numbers are alarming as they suggest trans women are disproportionately targeted and arrested based on their gender identity. The study also documents the impact of hostile encounters with the enforcement agencies, which include anxiety, trauma, depression amongst others. Four persons shared that they have had suicidal thoughts, and one person had attempted suicide as a result of the encounters.
Meanwhile, I am Scared to be a Woman, a Human Rights Watch report documents the multiple forms of aggression and violence experienced by trans women during arrest and detention as well their impact on the employment and interpersonal relationships of trans women.
The human rights violations documented in these reports have yet to be investigated and no one has been held accountable. This license to arrest is essentially a license to discriminate, promote hate and violate the rights of trans women in Malaysia with impunity. It is a license enjoyed by the state actors who are free to conduct arrests and corrective therapies as they please, often without accountability, even while they restricted trans people from their right to self-expression and identity, freedom of movement, and access to redress and justice. This hostile environment makes it even more challenging for transgender people to report human rights violations.
We are also deeply disturbed by the government's perception of transgender people as less than human and as undeserving of respect and dignity. We emphasize that transgender persons are autonomous human beings and equal members of society with rights as affirmed by the Universal Declaration of Human Rights (UDHR) and other UN treaties as well as international human rights laws.
The notion that gender identity and transgender persons can be rehabilitated, changed or 'returned to the right path' through counseling is completely false and unscientific. It subjects transgender persons, non-binary and gender non-conforming persons to so much harm and human rights violations. In fact, these corrective or conversion therapies, including those that use spiritual and religious methods have been rejected by medical and human rights bodies globally due to its harmful impact, including depression, suicidal ideation and attempts and self harm, among others. We reiterate that these practices are forms of torture given the magnitude of harm it has on the individual and their loved ones.
While the government may claim that they have seen many transgender women who have changed themselves or 'returned to the right path', we must analyze the factors and circumstances that contribute to these changes. We respect everyone's right to self-determination, self-expression and the choices that they make. However, it is important to note that these individuals' decisions to change are often made in order to access opportunities, services, and simply to be tolerated in society.
Given the discrimination, violence and marginalization that they faced throughout their lives, some transgender people cannot imagine they could be accepted without condition and therefore subject themselves to society's conditions just to get by. We believe that trans people know their own needs and do not need uninvited interventions from others to correct them. We should listen to them tell us what they want.
The Born Free and Equal handbook by the United Nations outlines the five steps that a state can take to fulfill its state obligation in relation to the human rights of LGBTIQ persons. This includes 1) protect LGBTI persons from violence 2) prevent torture and ill treatment of LGBTI persons, including conversion therapy 3) repeal laws that criminalize LGBTI persons 4) prohibit discrimination on the basis of sexual orientation, gender identity, gender expression and sex characteristics 5) safeguard freedom of expression, peaceful assembly and association for LGBTI persons.
In addition, the Malaysian government has received multiple recommendations through the UN process, namely the CEDAW review and the UPR to repeal discriminatory laws and to ensure protection against violence and discrimination, amongst others. It is time for the government to implement the recommendations to ensure nobody is left behind and all persons in Malaysia are able to enjoy and exercise their human rights.
Dr Zulkifli in his former capacity as the Mufti of the Federal Territory has engaged trans people on numerous occasions. In these engagements, trans people have shared their lived experiences. These include challenges that they have faced due to the harmful assumptions that transgender persons and their gender identity can be changed. These further compound the challenges they have faced because of the lack of gender recognition and the numerous laws and fatwas that restrict them.
Given his engagements with transgender persons, we call for Dr Zulkifli to reflect on his statements and the harm it will cause transgender persons. We recommend that he withdraws his statement to prevent harm against transgender persons.
Justice for Sisters urges government to fulfill its obligations to protect, respect and fulfill the rights of all persons, and end of forms of impunity, discrimination and violence against trans people.
https://76crimes.com/2020/07/15/strong-rebukes-for-malaysian-ministers-anti-trans-stance/
--------
Thai move to legalize same-sex unions faces opposition
July 16, 2020
Conservative Muslim groups in Thailand have opposed a new bill that aims to allow same-sex couples to register their unions officially and adopt children.
The newly drafted Marriage Equality Bill is seen as a watershed for members of Thailand's LGBTQ community. If passed by parliament, Thailand will become the first country in Southeast Asia to legalize same-sex unions.
"We fully oppose the Civil Partnership Bill," a group called Muslims for Peace wrote in a social media post on its Facebook page, calling on local Muslims to do likewise.
"We believe that it will cause inevitable damage to society," it added. "It will also cause national unrest [because newly granted privileges to LGBTQ people] will deepen inequality and injustice."
The post was later deleted in response to criticisms, but several Thai Muslims have spoken out against same-sex marriages, arguing that such unions violated Islam's tenets.
Although many of Thailand's 3 million Muslims, in a 69 million country, tend to be socially liberal, especially in Bangkok, a more conservative form of Islam dominates around the countryside.
In Thailand's three southernmost Muslim-majority provinces, where a separatist insurgency has claimed thousands of lives over the years, gays, lesbians and transgender people aren't at liberty to live openly, according to members of the local LGBTQ community.
"My mother accepts me the way I am, but my father has disowned me," said a transwoman who lives in Bangkok but comes from a prominent family in the Muslim-majority province of Narathiwat in southern Thailand, bordering Malaysia.
"In Bangkok, I can dress any way I want, but at home, I can't dress up as a woman because people might abuse me verbally or even attack me physically," she told a UCA News reporter.
Even in some more tolerant Muslim communities elsewhere in Thailand, many locals have adopted a live-and-let-live attitude towards members of the LGBTQ community yet they draw the line at marriage, according to some local Muslims.
"If there's a law that goes against Islamic teachings, we will oppose it," the Thai Muslim Student Association told a local online publication. "However, we will respect the law and will not do anything to violate or overturn it," the group added.
"Although the same-sex marriage bill contradicts with our faith, we respect different opinions and faiths since each party has different standards of morality," it said.
Ironically, the proposed bill has also drawn opposition from some members of Thailand's LGBTQ community who argue that it does not go far enough in guaranteeing equal rights.
TanwarinSukkhapisit, a transgender woman and a parliament member for an opposition party, has slammed the government's bill as divisive and unjust because it retains some legal distinctions between same-sex couples and male-female ones.
https://www.ucanews.com/news/thai-move-to-legalize-same-sex-unions-faces-opposition/88795
--------
South Asia
NDS vows to launch retaliatory attacks against Taliban after deadly Samangan attack
15 Jul 2020
The National Directorate of Security (NDS), the intelligence department of Afghanistan, vowed to launch retaliatory attacks against Taliban following the deadly attack in northern Samangan province.
"The Taliban terrorist group has once again committed crimes with the cooperation of foreign terrorist groups that oppose peace and stability in Afghanistan and do not adhere to any of the values of Islam. The Taliban terrorist group has intensified its attacks on civilians and public infrastructures since the start of negotiations and the signing of the peace agreement. These terrorist groups deviated from their international obligations, ignored the goodwill of the Afghan government, and carried out an offensive attack at 11:00 AM on July 13,2020 on NDS and Municipality in Samangan province, in which a large number of civilians, municipal employees and national security officers were injured and martyred," NDS said in a statement.
"By accepting the responsibility for this crime, the Taliban terrorist group has show once again that it does not adhere to the human rights standards and international obligations," the statement added.
Meanwhile, NDS said "In response to the suicide attack in Samangan province, NDS has put all its operational forces and combat units on stand-by position and will launch retaliatory attacks as soon as possible to suppress the Taliban terrorists' mercenary and foreign terrorist grouips."
The Taliban terrorist group is not only, not fulfilling its obligations under the peace agreement, but has also increased its offensive and terrorist attacks after the agreement. The group plans and carries out attacks with the cooperation of foreign terrorist groups, including al-Qaeda network, NDS said, adding that "NDS pledges that it will spare no effort to retaliate the bloodshed of the wounded and martyrs of this incident. It also appreciates the sacrifices of all its members."
The statement also added that NDS assures the citizens of Afghanistan that it will not allow any terrorist group to undermine the values and achievements of the Islamic of Republic of Afghanistan.
https://www.khaama.com/nds-vows-to-launch-retaliatory-attacks-against-taliban-after-deadly-samangan-attack-08963/
--------
NATO Secretary General reacts to increased violence led by Taliban
15 Jul 2020
The NATO Secretary General Jens Stoltenberg reacted to increased violence led by Taliban during the recent weeks, warning that the the violence led by Taliban attacks undermines confidence in the peace process.
"The level of violence in #Afghanistan, driven by Taliban attacks, undermines confidence in the peace process. We call on all sides to rapidly start intra-Afghan talks. #NATO Allies will continue to consult on our military presence to support peace process," Stoltenberg said in a Twitter post.
Meanwhile, the alliance issued a statement, emphasizing that "An Afghan-owned and led peace process aimed at finding a political resolution that ends decades of conflict is the only way to deliver sustainable peace to the Afghan people and to ensure Afghanistan's long-term security and stability. NATO and its partners are committed to contributing to an environment conducive to this outcome. We call on all sides to rapidly resolve the remaining issues still precluding the start of inclusive intra-Afghan negotiations."
The statement further added "The current level of violence – driven especially by Taliban attacks against Afghan National Defense and Security Forces, remains unacceptably high, causing instability and undermining confidence in the peace process. During the 2018 and 2020 Eid al-Fitr ceasefires and the period of reduced violence leading up to the signing of the U.S.-Taliban agreement and the issuance of the U.S.-Afghanistan Joint Declaration, all sides demonstrated the political will and capacity to stop the fighting. Given the impact of COVID-19, we echo the call of the United Nations for the Taliban to agree to a humanitarian ceasefire that applies to all sides. Both sides must also urgently resolve issues related to prisoner releases."
"The military presence of the Alliance and its partners in the Resolute Support Mission in Afghanistan is conditions-based. We will continue to consult and, if conditions allow, to adjust our military presence to support the peace process, initiated by the U.S.-Taliban agreement and the U.S.-Afghanistan Joint Declaration. We urge the Government of the Islamic Republic of Afghanistan and the Taliban to fulfill their commitments, including entering into intra-Afghan negotiations and ensuring terrorists never again find safe haven on Afghan soil. Recent heinous attacks targeting civilians, including women, children, civil society members, religious figures, and health care workers throughout Afghanistan underscore the urgency of fulfilling these critical commitments," the statement added.
NATO also added "NATO reaffirms its longstanding commitment to Afghanistan, the Afghan people, and the Afghan security forces through the Resolute Support Mission. We expect intra-Afghan negotiations to lead to an enduring and comprehensive peace agreement that puts an end to violence, safeguards the human rights of all Afghans, including women and children, upholds the rule of law, and ensures that Afghanistan never again serves as a safe haven for terrorists."
https://www.khaama.com/nato-secretary-general-reacts-to-increased-violence-led-by-taliban-08962/
--------
Kabul Police defuse remote-controlled bomb in Kabul city
15 Jul 2020
The Kabul Police forces seized a remote-controlled bomb and thwarted militants' bid to carry out another explosion in the city.
The Kabul Police Headquarters in a statement said the Kabul Police forces discovered and seized the remote-controlled bomb during an operation in Fazel Beg area located in the 5th district of the city.
The statement further added that the militants had planted the bomb on a roadside which was seized by the police forces before the militants could carry out another bloody attack.
According to Kabul Police Headquarters, the Explosive Ordnance Disposal Team of the Afghan National Police defused the bomb and prevented another deadly attack in the capital.
The anti-government armed militants including Taliban have not commented in this regard so far.
https://www.khaama.com/kabul-police-defuse-remote-controlled-bomb-in-kabul-city-08961/
--------
Afghan forces kill, wound at least 68 Taliban militants in the North: Shahen Corps
14 Jul 2020
The Afghan National Defense and Security Forces (ANDSF) personnel killed or wounded at least 68 Taliban militants in northern parts of the country in the past 24 hours.
The 209th Shaheen Corps in a statement said the Afghan forces killed at least 32 Taliban militants by laying ambushes and directly engaging the Taliban militants in Balkh, Faryab and Samagan provinces.
The statement further added that the security forces also wounded at least 36 Taliban militants during the same clashes.
The security forces also destroyed large amounts of weapons, munitions and several vehicles during the operations, the 209th Shaheen Corps added in its statement.
The Taliban group has not commented regarding the incidents so far.
https://www.khaama.com/afghan-forces-kill-wound-at-least-68-taliban-militants-in-the-north-shahen-corps-08960/
--------
Mideast
Ray Al-Youm: Ansarullah's Missile Strikes on Tel Aviv Likely
Jul 15, 2020
The Arabic-language al-Ray al-Youm newspaper underlined that the recent comments by Yemeni official General Abdullah Yahya al-Hakim to attack targets in Saudi Arabia are not nothing new but his threats to target Tel Aviv are even more important.
"Ansarullah is moving along the same path already taken by the Lebanese Hezbollah and it materializes most of its threats," it added.
The Arab paper noted that Yemen's offensives against Israel could come through air raids on the Port of Eilat on the Red Sea as Yemeni missiles and drones can now reach the Saudi port of Yanba'a whose distance from Eilat is less than tens of kilometers.
A second possibility is targeting the Israeli ships at the entrance of Bab al-Mandab by using marine missiles or speed boats, it added.
General Abdullah Yahya al-Hakim had warned earlier this week that "the Yemeni Armed Forces are in possession of extensive intelligence on a large number of vital and key points in Saudi Arabia, the UAE, Tel Aviv and farther areas".
Also, on Tuesday, Head of the Ansarullah movement's negotiating team Mohammad Abdul-Salam warned the Saudi officials that they should wait for more missile and drone attacks against the country's key positions.
"Hey Salman! You deserve death. Missiles will come to you while they cannot be tracked," Abdul-Salam wrote on his twitter page.
"They always and every moment bring you breaking news that the (Yemeni) missiles are fired from their bases like a volcano," he added.
Abdul-Salam expressed confidence that God will help the Yemenis defeat the Saudi government and its leader.
Yemeni forces targeted Saudi Arabia's strategic military sites, including military bases, and an oil facility, by a squadron of domestically-manufactured combat drones and ballistic missiles.
Spokesman for Yemeni Armed Forces Brigadier General Yahya Saree said on Monday that "Tadaween military camp in Marib was targeted during a meeting of Saudi military commanders with mercenaries, killing and injuring dozens of them."
"Other military sites were targeted in Abha, Jizan, and Najran airports," he added.
General Saree also said that a giant oil facility in the industrial zone in Jizan was accurately targeted.
He added that the military operation executed with undisclosed highly accurate ballistic missiles, and a large number of drones
"Our determination in the legitimate defense of Yemen until freedom and independence are achieved," General Saree stressed.
According to previous reports on Sunday, four ballistic Yemeni missiles and seven drones laden with explosives hit designated targets in the city of Khamis Mushait in the Southwestern province of Asir and Abha, the capital city of Asir.
The reports added that King Khalid Airbase in Khamis Mushait and the Abha International Airport were targeted during the retaliatory assault.
The Saudi-led coalition, however, claimed on Monday it had intercepted and destroyed the rockets and drones. The coalition did not report any casualties.
The attack came after Saudi fighter jets pounded the Washhah district in Hajjah on Sunday, leaving ten civilians dead and two others injured.
https://en.farsnews.ir/newstext.aspx?nn=13990425000321
--------
Coronavirus resurgence sidelines Israel's plans to annex part of occupied West Bank
15 July 2020
A coronavirus resurgence in Israel and divisions within Prime Minister Benjamin Netanyahu's government have sidelined its plans to annex parts of the occupied West Bank, officials said.
Although the conservative Netanyahu and Defense Minister Benny Gantz, his centrist coalition partner, agreed the government could begin moving on annexation as of July 1, there has been "close to zero" cabinet-level discussion on the issue, one senior minister told Reuters.
And with no agreement with Washington yet on the modalities of the move under a peace proposal announced by President Donald Trump, any step soon to extend Israeli sovereignty to Jewish settlements and the Jordan Valley in the West Bank seems unlikely.
For more coronavirus news, visit our dedicated page.
The Palestinians have rejected the Trump plan. European and Arab powers have warned of diplomatic blowback if Israel unilaterally annexes land Palestinians seek for a state.
Netanyahu, meanwhile, is preoccupied with new coronavirus transmissions that aides said could necessitate renewed lockdowns. Unemployment has hit a record 21 percent and anti-government protests have turned increasingly violent.
A poll by the non-partisan Israel Democracy Institute on Tuesday found only 29.5 percent of the public trust Netanyahu's handling of the crisis.
There has been open opposition from Gantz's Blue and White party, which makes it hard to persuade Washington that any annexations would enjoy sweeping Israeli support.
"It's a matter of right plan, wrong time," a senior Blue and White minister said. "We are in the middle of the biggest crisis Israel has seen in decades...and it would be irresponsible and insensitive to tend to anything else at the moment."
Gantz has predicted the crisis could last until late 2021.
Another official, who requested anonymity, said more than a week had passed since Israeli delegates last spoke to US envoys on annexation under the Trump blueprint, which envisages Israeli sovereignty over up to 30 percent of West Bank land.
Asked for comment, Netanyahu's office said it had "no updates at this time."
Several ministers from Netanyahu's Likud party want the move implemented now. Some privately voice concern that Trump's attention will drift as the November presidential election approaches, and that presumptive Democratic candidate Joe Biden has come out against annexation.
https://english.alarabiya.net/en/coronavirus/2020/07/15/Coronavirus-resurgence-sidelines-Israel-s-plans-to-annex-part-of-occupied-West-Bank.html
--------
Putin stresses futility of sanctions pressure against Iran in phone talk with Merkel
15 July 2020
Russian President Vladimir Putin and German Chancellor Angela Merkel say there is "no point" in sanctions pressure against Iran, the Kremlin says, amid US efforts to kill the 2015 nuclear deal between Tehran and major powers.
"When discussing Iran, the Russian president emphasized the futility of sanctions pressure on Tehran and the relevance of efforts to maintain the Joint Comprehensive Plan of Action on the Iranian nuclear program, as approved by UN Security Council Resolution 2231," the Kremlin's press office said on Wednesday, Sputnik news agency reported.
According to the press office, the two politicians discussed "a number of pressing issues" with regards to bilateral ties, including the coronavirus response, and efforts to maintain the Iran deal, known as the Joint Comprehensive Plan of Action (JCPOA).
The JCPOA was signed between Iran and the P5+1 group of countries -- the United States, Britain, France, Russia, and China plus Germany -- in July 2015. Under the deal, Iran was required to limit certain aspects of its nuclear program in exchange for a lifting of sanctions against the country and the ending of the UN arms embargo.
However, the administration of US President Donald Trump unilaterally left the agreement in May 2018, reintroducing sanctions against Tehran.
In opposition to the US policy line on Iran, the Europeans initially pledged commitment to the survival of the JCPOA, but Iran says they failed in practice to shield Tehran's interests in the face of US pressures and its so-called maximum pressure campaign.
The US is now seeking to extend an arms embargo on Iran beyond the October 2020 expiration date set out under the JCPOA.
Iran has taken a swipe at the US for its attempts to trigger a "snapback" of all UN sanctions against the country, arguing Washington is no longer a party to the JCPOA.
On the fifth anniversary of the conclusion of the JCPOA, Iran urged the European parties to the 2015 nuclear deal to live up to their obligations under the agreement, which has been the target of the US' "illegal" and "destructive" moves, stressing Tehran's resolve to take "decisive" action against any "irresponsible behavior" undermining the UN-endorsed document.
The Iranian Foreign Ministry said in a statement on Wednesday that the JCPOA is "an important achievement of multilateral diplomacy, which has been strongly supported by the international community," but it is in "serious danger."
The ministry called on the international community to prevent the historic deal from becoming yet another victim of Washington's "unilateral and unlawful" approach by ensuring "the balanced implementation" of the accord by all parties.
The Iranian Foreign Ministry also warned the remaining signatories against involvement in US conspiracies, particularly attempts to destroy and weaken the UN's arms embargo system.
https://www.presstv.com/Detail/2020/07/15/629689/Putin-Merkel-reject-US-sanctions-pressure-againstIran-
--------
Iran turned tables, proved America to blame in JCPOA case: Rouhani
15 July 2020
Iran's President Hassan Rouhani says the country maneuvered with political skill following the United States' withdrawal from the Iran nuclear deal to prove that "American lawbreakers" are to blame for any shortfalls with regard to the agreement.
Speaking on the fifth anniversary of the conclusion of the Iran deal on Wednesday, Rouhani said Iran diplomatically engaged six world powers to prove that it is a peace-seeking country and that the securitization of its nuclear program long attempted by the US and Israel is baseless.
"Since the beginning [of the diplomatic engagement], an evil triangle of Zionism, reactionism, and hard-liners in America were opposed [to diplomacy with Iran]," the Iranian president said, detailing attempts by the deal's opponents to throw a wrench into the works as it was being negotiated and after its conclusion.
"America's current regime was delusional, and with hard-liners at the helm, it was unable to foresee the consequences of its actions," he said, a reference to the US President Donald Trump administration's unilateral withdrawal from the Iran deal in 2018 with intense lobbying by Israel and Saudi Arabia.
The deal, named the Joint Comprehensive Plan of Action (JCPOA), was reached on July 14, 2015 between Iran and a group of countries then known as the P5+1 — which included the United States, Britain, France, Russia, China, and Germany.
In May 2018, Trump unilaterally pulled his country out of the JCPOA and re-imposed the sanctions that had been lifted under the deal. He also imposed secondary sanctions on third parties that sought to do business with Iran, effectively targeting the European parties to the deal.
Verified by the International Atomic Energy Agency (IAEA), Iran remained fully compliant with the JCPOA for an entire year, waiting for the co-signatories to honor their commitments and offset the impacts of the US withdrawal.
But, as the European parties continued to renege on their obligations, the Islamic Republic moved to scale down its commitment to the deal in a gradual format and based on the provisions of the deal itself that addressed a party's legal rights in case of non-performance by other parties.
President Rouhani said the US had wanted to elicit a sudden Iranian withdrawal and then blame the deal's failure on Tehran.
"Their objective was for Iran to be recorded in history as the party that broke the deal, meaning that America would do something and then Iran would put the entire JCPOA aside and withdraw from it, and they would say later that it was Iran that left the deal," the Iranian president said.
"Iran's artfulness and adroitness, since 2018, when America trampled on [its] political, moral, and legal obligations, was in not allowing the [American] plot to materialize and proving to the world that the main party to blame is the lawbreakers in America," President Rouhani said.
President Rouhani said the United States' own allies and a large part of the American nation now acknowledge that the US's withdrawal from the Iran deal worked to the disadvantage of the American people and America's friends.
On Tuesday, the European Union (EU) pledged to do everything possible" to preserve the landmark nuclear deal with Iran over the objections of Washington.
"We should not assume that an opportunity will arise again in the future for the international community to address Iran's nuclear program in such a comprehensive manner," he added.
Western countries had formerly accused Iran of pursuing a military nuclear program. Tehran long denied the allegation and ultimately negotiated with the six countries to prove it has a civilian program only. The JCPOA was the culmination of those negotiations.
https://www.presstv.com/Detail/2020/07/15/629660/Iran-deal-JCPOA-Rouhani-US
--------
Iran's Ghaani: Fire on US navy ship was 'divine punishment' for Washington's 'crimes'
15 July 2020
The fire which blazed aboard the US warship docked off San Diego was "divine punishment" for Washington's "crimes," Iran's Quds Force commander EsmailGhaani said on Tuesday.
At least 21 individuals were injured in the fire which broke-out on Monday aboard the USS Bonhomme Richard. A US Navy spokesman told Reuters there was no immediate evidence of foul play.
For all the latest headlines follow our Google News channel online or via the app.
"What has happened in America today, especially the warship incident, is the result of the actions, behavior and crimes of the US government," Ghaani said in a rare statement carried by the semi-official Fars news agency.
Ghaani stopped short of claiming responsibility for the fire, saying: "This incident is an answer to your crimes, which has come about at the hands of your own elements… God punishes you using your own hands."
"It is a divine promise that oppressors and criminals will suffer divine punishment," he said, adding that "difficult times" await both the US and Israel.
The Iranian commander said the US should not "waste time" looking for culprits, adding: "This is the fire that they have lit themselves."
Ghaani was appointed as the head of the Quds Force – the overseas arm of the Islamic Revolutionary Guard Corps (IRGC) – in January.
His predecessor, Qassem Soleimani, was killed in a US airstrike at Baghdad's international airport on January 3.
Ghaani rarely makes any media appearances or issues statements. This has been the case both before and after his appointment as the head of the Quds Force.
Following the fire at the USS Bonhomme Richard, some Iranian pro-regime accounts on social media as well as some state-run media outlets have been hinting at an Iranian involvement, which some Iran watchers view as a desperate attempt to "save face" following recent explosions and fires in Iran, some of which occurred at and around highly sensitive nuclear and military sites.
https://english.alarabiya.net/en/News/middle-east/2020/07/15/Iran-s-Ghaani-Fire-on-US-navy-ship-was-divine-punishment-for-Washington-s-crimes-.html
--------
Africa
Libya: 225 bodies unearthed from mass graves in 40 days
Walid Abdullah
15.07.2020
TRIPOLI
The Libyan army announced Wednesday that a total of 225 bodies have been unearthed from mass graves in the south of the capital Tripoli and in the city of Tarhuna and its surrounding areas in 40 days.
The corpses were found in areas liberated from eastern Libyan warlord Khalifa Haftar's militia, according to a statement by the press office of the government-led Operation Volcano of Rage.
The statement said that since the liberation of Tarhuna from Haftar's militias, an agency has taken the necessary measures to find mass graves and unearth the corpses.
At the beginning of July, the press office reported that the number of bodies found between June 5 and June 28 totaled 208.
On June 5, the Libyan army liberated Tarhuna, which was being used as an operation and supply center by militias loyal to Haftar.
Hundreds of corpses were found in the city hospital, a container belonging to the hospital and a water well near the city.
The most tragic part in Tarhuna came to light when mass graves were excavated as part of investigations opened by the Libyan government.
Since April 2019, Haftar's illegitimate forces have launched attacks on the capital Tripoli and other parts of northwestern Libya, resulting in more than 1,000 deaths, including those of women and children.
However, the Libyan government has recently achieved significant victories, pushing Haftar's forces out of Tripoli and Tarhuna.
https://www.aa.com.tr/en/africa/libya-225-bodies-unearthed-from-mass-graves-in-40-days/1910824
--------
Sudan submits Nile Dam draft agreement to African Union
Jeyhun Aliyev
15.07.2020
Sudan's Ministry of Irrigation and Water Resources said Tuesday that it submitted a "balanced and fair" draft agreement on the Nile dam to the African Union.
"Sudan delivered its final report on the course of the Hidase Dam negotiations to the African Union's current president, South Africa," the ministry statement said, referring to the Grand Ethiopian Renaissance Dam (GERD) on the Blue Nile.
The statement said the report also includes evaluations that provide limited progress on controversial issues and offer solutions to pending issues.
No agreement was reached in tripartite negotiations held between July 3 and July 13 at the initiative of the African Union on the filling and operation of the GERD, which Ethiopia has built on the Nile River, which caused a political crisis between the country, Egypt and Sudan.
Ethiopia has announced that although there was progress in the negotiations, no agreement was reached but added that the negotiations are expected to continue.
Sudanese Irrigation and Water Resources Minister Yasir Abbas said disagreements continue regarding the amount of water to be left to the Roseires Dam in Sudan, the operation of the GERD, and on how it will be filled during drought periods.
Ethiopia started building the GERD in 2011 on the Blue Nile, a tributary of the Nile River, near the border with Sudan.
Construction of the 147-meter (482-foot) high, 1.8-kilometer (1.1-mile) long project is expected to be completed by 2023.
With a reservoir capacity of 74 billion cubic meters, the hydroelectric dam will produce 6,475 megawatts for Ethiopia's domestic and industrial use as well as for export to neighboring countries.
Tensions escalated between Egypt and Ethiopia when the former complained to the UN Security Council on May 1 after Addis Ababa announced a plan to begin the first-phase filling of its $5 billion hydro dam on the Nile.
Ethiopia countered the complaint, saying it was not obliged to inform Egypt on the issue as it was provided in the 2015 trilateral Declaration of Principles. According to the declaration, negotiations on the dam will be done in parallel with its construction.
Ethiopia hopes to retain 4.9 billion cubic meters of water during this rainy season in July and August as part of the first-phase filling, and the volume would be enough to test two turbines in mid-2021.
https://www.aa.com.tr/en/africa/sudan-submits-nile-dam-draft-agreement-to-african-union/1910785
--------
Turkey sends mercenaries, militants of different nationalities to Libya: Reports
13 July 2020
Turkey has sent mercenaries of different nationalities to Libya to fight alongside the Government of National Accord (GNA) led by Fayez al-Sarraj, unnamed sources told Al Arabiya.
The latest Turkish plane arrived in the Libyan city of Misrata on Monday carrying 356 mercenaries from Syria, Tunisia, Egypt, and Sudan, according to the sources.
For all the latest headlines follow our Google News channel online or via the app.
It was followed by another plane arriving from Turkey carrying 126 other fighters.
Turkey had reportedly transferred about 1,400 Tunisian fighters affiliated with extremist organizations from Syria's Aleppo and Idlib to Libya in the past few days, Al Arabiya cited sources as saying. As of mid-June, some 13,000 Syrian mercenaries had been sent to Libya by Turkey.
Libyan and Turkish passenger planes had transported the Tunisian fighters in batches to the Turkey's Gaziantep and Istanbul before flying them to Misrata in northwestern Libya.
The head of the Syrian Observatory for Human Rights – a UK-based war monitor – confirmed the reports to Al Arabiya in an interview, adding that "Ankara sends militants to Libya, not just mercenaries."
This comes as Turkish Foreign Minister Mevlut Cavusoglu rejected a ceasefire in Libya on Monday.
Libya has been mired in conflict since the fall of Muammar Gaddafi in 2011, but since 2019, fighting between the Libyan National Army (LNA) led by Khalifa Haftar and the GNA has escalated as foreign involvement has intensified.
https://english.alarabiya.net/en/News/north-africa/2020/07/13/Turkey-sends-mercenaries-militants-of-different-nationalities-to-Libya-Reports.html
--------
Gunmen on motorcycles kill 7 villagers in Mali
15 July 2020
Gunmen on motorcycles have killed seven people in attacks on two villages in central Mali, an area plagued by Takfiri attacks and intercommunal violence, a local mayor says.
The victims of Tuesday's raids were farmers from the Dogon community who were working their fields at the time, Ali Dolo, mayor of the rural Sangha area which covers the villages, said Wednesday.
He told AFP that the assailants were the same men who have attacked other villages in past months.
At least four other people were killed in June and another dozen in April in similar attacks in the Sangha area, which lies about 30 kilometers (20 miles) from the town of Bandiagara.
Central Mali has witnessed a surge in violence since 2015 linked to a Takfiri insurgency and also deadly clashes between the ethnic communities of Fulani, nomadic herders, and Dogon traditional hunters.
https://www.presstv.com/Detail/2020/07/15/629671/Mali-villagers
--------
Police Rescue Soldiers From Boko Haram After Attack In Borno
JUL 14, 2020
The Nigeria Police Counter-terrorism operatives have rescued two soldiers earlier abducted by Boko Haram fighters in Borno State.
PRNigeria gathered that the terrorists had killed some security personnel and abducted others after an attack on soldiers on a patrol.
This comes after Nigerian troops repelled an attempt by terrorists to seize an army barrack in Maiduguri on Monday.
According to a situation report sighted by PRNigeria, it disclosed that "At 14.30 Hrs of July 13, 20120, an army patrol team was attacked by Boko Haram along Auno Road and killed two soldiers and kidnapped others while carting away two of the military's gun truck, AK 47 rifles and unspecified numbers of ammunition.
"Counter-Terrorism Unit of the Nigerian Police on pin down point (operation), at the area went after the terrorists. After a gun battle recovered one gun-truck, rifles and rescued two soldiers alive.
"All exhibits handed over to the Commissioner of Police Command."
Meanwhile, in another development, Nigerian troops have thwarted an attempt by Boko Haram terrorists to seize an army barracks in Maiduguri.
PRNigeria learnt that the terrorists had attempted to seize the 333 Artillery Barracks of the Nigerian Army but were resisted after heavy exchanges of fire that lasted for about two hours between Monday night and early Tuesday morning.
http://saharareporters.com/2020/07/14/police-rescue-soldiers-boko-haram-after-attack-borno?utm_source=iterable&utm_medium=email&utm_campaign=1361246_
--------
Boko Haram Terrorists Attack Maiduguri, Kill Several Residents
JUL 14, 2020
Boko Haram terrorists on Monday night attacked Gomari area of Maiduguri, capital of Borno State, multiple sources told SaharaReporters.
A security source disclosed that the insurgents came into the village around 11:05pm, shooting sporadically and killing several persons.
"Gomari, near Airport Road is presently under attack, they have started burning buildings and killing civilians trying to flee."
Increased attacks by insurgents have been recorded in the area in recent times.
The terrorists have made several attempts to overrun a military base located within the area lately also.
http://saharareporters.com/2020/07/14/boko-haram-terrorists-attack-maiduguri-kill-several-residents?utm_source=iterable&utm_medium=email&utm_campaign=1361246_
--------
Somalia hails Turkish resolve in foiling 2016 coup bid
Felix Tih
15.07.2020
Somalia's president on Wednesday joined world leaders in marking the fourth anniversary of Turkey's defeated July 15, 2016 coup.
In a tweet, President Mohamed Abdullahi Farmaajo hailed the "selflessness" and "deep resolve" of Turkish citizens in protecting their country.
Addressing "our brotherly Republic of Turkey" and President Recep Tayyip Erdogan, the tweet said "we join you in prayers and remembrance of the selflessness of your martyrs and the deep resolve of your courageous citizens to protect your Republic. Our thoughts are with you."
Turkey marks July 15 as Democracy and National Unity Day with events nationwide to commemorate those who laid down their lives to foil the coup attempt orchestrated by the Fetullah Terrorist Organization (FETO) and its US-based leader Fetullah Gulen.
The defeated coup left 251 people martyred and nearly 2,200 injured.
Ankara also accuses FETO of being behind a long-running campaign to overthrow the state through the infiltration of Turkish institutions, particularly the military, police, and the judiciary.
https://www.aa.com.tr/en/africa/somalia-hails-turkish-resolve-in-foiling-2016-coup-bid/1911747
--------
North America
US general warns Iran of cost of malign actions in Gulf, reminds of Soleimani killing
15 July 2020
US Central Command chief General Kenneth McKenzie warned Iran on Tuesday of the "high cost of any malign activities" in the Gulf, bringing up the "events of January," when the US killed top Iranian general Qassem Soleimani.
The US has "established a posture… designed to deter Iran from acting either indirectly or directly against United States, partner, or coalition forces (in the Gulf)," McKenzie said during a special briefing via telephone.
For all the latest headlines follow our Google News channel online or via the app.
He stressed that Tehran understands the capabilities of the US as a "global power," adding: "I would argue that after the events of January, Iran is newly sensitive to our will and our willingness to employ those forces should we be threatened by their malign activities."
"So we are postured and we will continue to be postured in the region, working closely with all our partners, all our friends in the region, to ensure that we're ready and Iran sees very clearly what would be the – what would be the high cost of any malign activity on their part."
Tensions between Washington and Tehran, which have been increasing since 2018 when US President Donald Trump withdrew from Iran's 2015 nuclear deal, reached historic heights in January when the US killed Soleimani, the former commander of the Quds Force, the overseas arm of Iran's Revolutionary Guards Corps (IRGC), in an airstrike in Baghdad.
Asked about whether the Iranian regime was truly "deterred" by the killing of Soleimani or whether it was waiting out the upcoming UN arms embargo vote or the US presidential election to make its move, McKenzie said that Washington has clearly established "red lines" for Tehran that might "not have been visible" to the regime before.
He added that it's highly likely the UN's vote on whether or not to extend the arms embargo against Tehran is a factor in the regime's calculation, but said: "But to be honest with you, it's very hard to know and understand exactly what Iran's thinking is, and I would say that's even been more manifest after the death of Qassem Soleimani. I think it's been harder for them to come to decisions and harder for them to decide on a clear path forward."
https://english.alarabiya.net/en/News/middle-east/2020/07/15/US-general-warns-Iran-of-cost-of-malign-actions-in-Gulf-reminds-of-Soleimani-killing.html
--------
Fire on US warship still burning as Iran warns of 'tough days' for America, Israel
16 July 2020
US firefighters are still battling the blaze through a fourth day from the air, land and water to save an American warship off California's coast as the number of sailors and civilians injured in the blaze has risen.
Helicopters have made more than 1,500 water drops to tame the flame onboard the USS Bonhomme Richard, which has been burning since Sunday morning at US Naval Base San Diego, the US Navy said in a statement on Wednesday.
Scores of American sailors and civilians have been injured in the massive fire and a large explosion accompanying it.
The cause of the fire is still unknown, but some reports said it broke out in a part of the ship where cardboard boxes were stored.
The origins of the massive blast that shook the ship some two hours after the blaze remain unknown as well.
"Going forward, the Navy will do a thorough investigation of the incident, to assess the cause of the fire [and] damage to the ship," said Sobeck, the commander of USN Expeditionary Strike Group Three.
"But right now ... my focus and our focus remains putting the fire out and keeping our ship base safe."
Asked whether the ship might be burned beyond repair, Rear Admiral Philip Sobeck said he was "hopeful" it could be spared.
The 22-year-old USS Bonhomme Richard, the Navy's nine big-deck amphibious assault warships, is designed to carry US Marine Corps attack helicopters and ground troops into battle. The vessel was stationed in Japan for years before being transferred back to San Diego for a major overhaul in 2018.
Iran: Tough days await America, Israel
As the US warship is still engulfed in flames, a top commander of Iran's Islamic Revolution Guards Corps (IRGC) said the incident has been the result of the US government's own crimes.
Brigadier General EsmailQa'ani, commander of the Quds Force of the IRGC urged the Americans "not to waste their time looking for a culprit or leveling accusations against others" over what happened to the navy ship off San Diego.
"This is a fire they (Americans) have lit themselves," he said.
"This incident is a response to your crimes, which has come about at the hands of your own elements. God uses your own hands to punish you."
What is unfolding in the US today, especially the warship incident "is the [direct] result of the US administration's [own] action, behavior, and atrocities," the general noted.
Qa'ani, who was assigned to the Quds Force after the US assassinated his predecessor top anti-terror commander Lieutenant General Qassem Soleimani in a Trump-authorized drone strike in Baghdad in January, said both the United States and its regional ally Israel were to wade into serious hardship and adversity.
Qa'ani warned that "very hard days and severe incidents" lie ahead for the US and the Zionist regime, adding, "The US army has become weary and exhausted, and its equipment has turned into scrap metal."
"You are still experiencing your halcyon days. You have very tough days and occurrences ahead of you," General Soleimani's noted.
Washington has to accept its dire conditions and stop oppressing the humanity and its own people, Qa'ani said.
https://www.presstv.com/Detail/2020/07/16/629714/Fire-US-warship-burning-Iran-warn-tough-days-America-Israel
--------
Europe
Why we need to stay alert to the terror threat as the UK reopens
July 14, 2020
The UK has faced a persistent threat from terrorism over the past decade, with recent attacks focusing on busy public spaces. In June 2020, this threat was highlighted once again by an attack in a public park in Reading. This was the first reported terrorist event in the UK since the beginning of the pandemic.
Until recently, the coronavirus had reduced opportunities for terrorism. The lockdown had seen UK high streets and public spaces almost deserted, with most non-essential businesses forced to close, lowering the number of potential terrorist targets.
However, lockdown and social distancing measures are now being relaxed, and the government is promoting greater use of open public spaces to try to kickstart the economy while keeping transmission of the virus low. Earlier this month, it announced new laws to relax outdoor drinking and dining rules. Bars, cafes, restaurants and entertainment venues can apply more easily for "pavement licences" to place tables and chairs in public spaces outside their premises.
While this response is likely to benefit businesses and the economy, there's a real risk these new outdoor arrangements may become attractive targets for terrorists. The UK's recovery strategy mentions redesigning public spaces to make them "secure", but only focuses on the risk of the virus itself. Security also needs to take into consideration the threat posed by terrorism.
Rather than relying on improvised explosive devices or firearms, recent terror attacks have often been "low-tech", requiring very little planning and featuring weapons that are easily accessible. For example, vehicles were used as weapons by driving them into crowded spaces in attacks in London, Barcelona, Berlin and Nice over the past few years.
The challenges of disrupting terrorist plots involving vehicles are considerable. Vehicles are common, inexpensive to obtain and easy to manoeuvre towards crowds. This attack method is likely to pose the greatest threat during the COVID-19 recovery.
Protecting public spaces
The government's new strategy highlights that the risk of infection outside is significantly lower than inside, which encourages people to use outdoor public spaces more. It's too early to know exactly what public spaces surrounding businesses will look like, but it's clear businesses will be making greater use of the open space around them.
For instance, shops have implemented queuing systems outside to prevent too many customers entering at the same time. And bars, cafes and restaurants will expand outside of their premises and use public spaces to set up tables and chairs for serving food and drink, supported by the government's relaxing of planning restrictions.
As well as being able to more easily get a pavement licence, "pubs and restaurants will be able to use car parks and terraces as dining and drinking areas, using their existing seating licenses," the government advice states. It adds: "Proposed planning freedoms will mean that outdoor markets, pop-up car-boot sales or summer fairs will not need a planning application, which will transform the way people shop and socialise."
As alfresco dining and shopping areas become the norm, businesses, local authorities and security professionals need to plan carefully how these areas can be protected from terrorist threats. The location of tables and chairs, their direction and positioning, and the length of queues all need to be considered and appropriately managed. What additional protection might be needed – if any – will also need to be contemplated, and this should form part of a business's overall risk assessment.
Police counter terrorism security advisers may recommend that local authorities and businesses introduce hostile vehicle mitigation (HVM) measures to protect spaces where tables, chairs and queues are likely to be. HVM measures are structures that are specifically designed to stop vehicle-based attacks. Traditional examples include bollards and security barriers.
However, local authorities and security professionals can get creative in how they protect areas too. Street furniture such as artwork, benches, cycle racks or planters can all be used as HVM measures, as can trees, landscaping, water features or ditches. However, landscaping may not be suitable for some urban public spaces due to development restrictions.
Policymakers, security professionals and local authorities will need to work with businesses to manage this security challenge. Crucially, it's important that businesses and local authorities know where to go to obtain protective security advice. The Centre for the Protection of National Infrastructure and police counter terrorism security advisers are two key sources that should be consulted.
The terrorist threat has not dissipated during the pandemic. Public spaces remain an attractive target. The current UK terrorism threat level is substantial, meaning an attack is likely. While it's acknowledged that any protective security needs to be proportionate to the threats faced, and carefully planned to avoid unnecessarily alarming the public, a balanced approach that takes all risks into account is needed.
https://theconversation.com/why-we-need-to-stay-alert-to-the-terror-threat-as-the-uk-reopens-141623?utm_source=iterable&utm_medium=email&utm_campaign=1361246_
--------
Azerbaijan president: Armenia is 'fascist state'
Ruslan Rehimov
16.07.2020
The president of Azerbaijan described Armenia as a "fascist state" Wednesday because of its recent attack on Azerbaijan's civilian settlements where one civilian was killed.
"Armenian forces could not enter Azerbaijan in one centimeter of soil and will never be able to do this," Ilham Aliyev said during a Cabinet meeting.
Stressing Armenia started clashes at the border Monday and attacked an Azerbaijan position in the Tovuz region, he said, "If we wanted to, we could control most of the land in that region of Armenia today. But we had no such purpose."
He said the Armenian army opened fire on civilian settlements of Azerbaijan and a 76-year-old civilian was killed.
"This reveals again that Armenia is a fascist state," he said and emphasized Azerbaijan is determined to ensure territorial integrity and will not take a step back in Upper-Karabakh.
Aliyev thanks Turkey, Turkish president, for support
The whole world saw again that people of Turkey and Azerbaijan are real brothers, said Aliyev as he thanked Turkey for its support and Turkish President Recep Tayyip Erdogan.
Aliyev criticized Foreign Minister Elmar Memmedyarov, who did not give an adequate response when clashes began at the border.
A total of 11 Azerbaijani soldiers have been martyred, including high-ranking officers, and another four wounded in fighting with Armenian forces since Sunday.
Nearly 100 Armenian soldiers have been killed during the period, according to KerimVeliyev, Azerbaijan's deputy defense minister. Azerbaijan earlier stated that Armenia hides its casualties.
On Tuesday, Turkish President Recep Tayyip Erdogan condemned the Armenian attack, adding that Turkey will not hesitate to stand against any kind of attacks against Azerbaijan.
Upper Karabakh, or Nagorno-Karabakh, an internationally recognized territory of Azerbaijan, has been illegally occupied since 1991 through Armenian military aggression.
Four UN Security Council resolutions and two UN General Assembly resolutions as well as decisions by many international organizations refer to this fact and demand the withdrawal of occupational Armenian forces from Upper Karabakh and seven other occupied regions of Azerbaijan.
https://www.aa.com.tr/en/world/azerbaijan-president-armenia-is-fascist-state/1912041
--------
UK stands in solidarity with Turkey on coup anniversary
Ahmet GürhanKartal
16.07.2020
LONDON
The UK continues to stand in solidarity with Turkey on the fourth anniversary of a defeated coup, a British minister said Wednesday.
"Four years on from the failed coup in Turkey, the UK continues to stand in solidarity with Turkey & in support of democracy," Minister for European Neighbourhood and the Americas, Wendy Morton, wrote on Twitter.
"Today we remember those who sadly lost their lives & their families," she said.
Morton's statement came on the day Turkey marked Democracy and National Unity Day with events nationwide to commemorate those who lost their lives beating back the putschists.
The Fetullah Terrorist Organization (FETO) and its U.S.-based leader Fetullah Gulen are accused of orchestrated the defeated coup, which left 251 people martyred and nearly 2,200 injured July 15, 2016.
Ankara also accuses FETO of being behind a long-running campaign to overthrow the state through the infiltration of Turkish institutions, particularly the military, police and judiciary.
Britain was one of the first countries to express solidarity with Turkey after the coup attempt.
Alan Duncan, then-minister who was responsible of Europe and the Americas was the first European politician to visit Turkey following the bloody coup attempt.
https://www.aa.com.tr/en/europe/uk-stands-in-solidarity-with-turkey-on-coup-anniversary/1912052
--------
UK defense chief: Turkish use of drones 'game-changing'
Karim El-Bar
15.07.2020
LONDON
Britain's defense secretary on Wednesday stressed the "game-changing" role of Turkish drones in modern warfare in the Middle East and North Africa.
"We need to look at the lessons of others. Look how Turkey has been operating in Libya where it has used Bayraktar TB-2 UAVs since mid-2019," Ben Wallace told a virtual gathering of the Air and Space Power Conference.
"Those UAVs have conducted intelligence, surveillance and reconnaissance and targeting operations against frontlines, supply lines and logistics bases."
"In July last year they struck the Libyan National Army-controlled Jufrah Airfield destroying several command and control nodes as well as two transport aircraft," he added, referring to a force under Khalifa Haftar, a renegade warlord fighting Libya's UN-recognized government.
Last year, Turkey and Libya signed a pact on defense cooperation.
On Turkey's counter terrorism operations in northern Syria, he underlined the success of lightly armed drones used there.
"Or consider Turkey's involvement in Syria and its use of electronic warfare, lightly armed drones, and smart ammunition to stop tanks, armored cars, and air defense systems in their tracks," he said.
"According to reports, the Assad regime suffered heavy losses '3,000 soldiers, 151 tanks, eight helicopters, three drones, three fighter jets vehicles and trucks, eight aerial defense systems and one headquarters among other military equipment and facilities'," he said.
"Even if only half of these claims are true, the implications are game-changing."
Also at the conference, Wallace announced that the UK had signed a £65 million ($81.8 million) contract to build the UK's first three Protector drones.
They will enter service by mid-2024 and will be the first British-operated system capable of strike missions anywhere in the world.
They have enhanced range and endurance and will replace the UK's current stock of Reaper drones.
https://www.aa.com.tr/en/europe/uk-defense-chief-turkish-use-of-drones-game-changing/1911719
--------
URL: https://www.newageislam.com/islamic-world-news/female-pakistani-lawmaker-seeks-ban/d/122388
New Age Islam, Islam Online, Islamic Website, African Muslim News, Arab World News, South Asia News, Indian Muslim News, World Muslim News, Women in Islam, Islamic Feminism, Arab Women, Women In Arab, Islamophobia in America, Muslim Women in West, Islam Women and Feminism