New Age Islam News Bureau
26 Oct 2018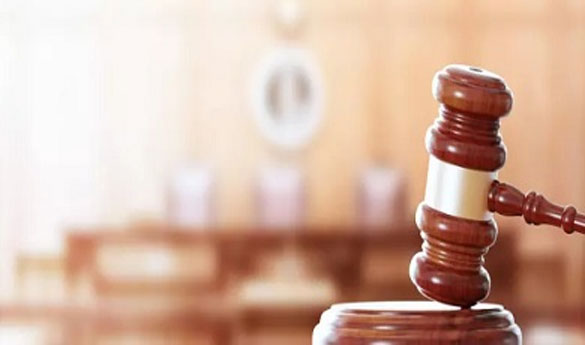 Photo: The decision by a seven-judge panel came after an Austrian national identified as Mrs. S. held two seminars in 2009 in which she insulted the prophet. (Shutterstock)
----------
• Maharashtra: Student leaves home 'to embrace Islam', police suspect radicalisation
• NACTA, HEC agree to include counter-terrorism in curriculum
• Genocide against Rohingya muslims still on in Myanmar, govt silent: UN investigator
Europe
• European court rules insulting Prophet Mohammed 'not freedom of expression'
• Tories select candidate embroiled in a series of Islamophobia rows
• Historical roots of 'European Islam'
• Open day draws 900 visitors to German mosques
• UK: Protest calls for end to arm sales to Saudi Arabia
• EU official praises Turkey on schooling Syrian children
• Muslims 'uneasy' with growing Islamophobia in Europe
• Saudi king 'will have crown prince replaced to restore the credibility of the monarchy': British colonel
• UK welcomes Palestinian ambassador expelled by Donald Trump
--------
India
• Maharashtra: Student leaves home 'to embrace Islam', police suspect radicalisation
• India, Myanmar discuss human trafficking with focus on Rohingya
• India-Pakistan dialogue freeze set to complete a decade
• Bengal Cong, Left hold talks with Muslim leaders
• 6 militants, 1 Indian soldier killed in Kashmir
• 80% of Wakf land in state lost in illegal deals: Ansari
--------
Pakistan
• NACTA, HEC agree to include counter-terrorism in curriculum
• Pakistan releases top Taliban commander 'at US request'
• Pakistan must make sincere efforts to curb terrorism on Afghan border: Pompeo
• Stop threatening opposition, Fazlur Rehman tells govt
• JuD, FIF no more on list of banned outfits, court told
• FIA sets up offices in Iran, Greece
• SC orders inclusion of 'Sikhism' in census form
• Pakistan frees two senior Taliban leaders: reports
• Key terrorist involved in DI Khan jailbreak killed
--------
South Asia
• Genocide against Rohingya muslims still on in Myanmar, govt silent: UN investigator
• US military asked to limit contacts with Afghan troops after 'insider' attacks
• NATO SG reaffirms the alliance's support to Afghan peace process
• U.S. airstrike leaves 3 ISIS IED planters dead in Nangarhar province
--------
Southeast Asia
• Stop politicalization of Islam: Yogyakarta Forum
• Mass rally to promote moderate Islam in Indonesia cancelled
• Muslims offer help to Indonesia's Catholic choristers
• Mat Sabu: Anti-terrorism policies, diplomacy must complement military action
• Muhammadiyah advises 'calm' in response to flag-burning incident
• Jokowi: Last year of his first term, will there be a second?
--------
Arab World
• More Civilian Corpses Discovered in Raqqa after US Attacks
• Jeish Al-Islam Terrorists Reinvigorate Positions in Turkey-Occupied Regions in Northern Syria
• Egypt plans relocating eight million citizens to Sinai
• Intense shelling around Syria truce zone despite deal
• Egyptian officials: Roadside bomb kills three workers in Sinai
• Saudi King Salman telephones Germany's Merkel to discuss improving relations
• Crown prince begins reform of Saudi intelligence services
• Jamal Khashoggi's murder: The US shouldn't distance itself from Saudi Arabia
• Serial Killings of US-Backed SDF Commanders Continue in Hasaka
• Journalists in the Muslim world speak out
• Ankara-Backed Commander Killed in Infighting in Afrin
• Syrian Army, Militants Engage in Heaviest Clashes in Demilitarized Zone after Sochi Agreement
--------
Mideast
• 5 Daesh-linked suspects arrested in southern Turkey
• Turkey to Saudi Arabia: Who gave order for Khashoggi killing?
• Saudi says Turkish probe shows Khashoggi murder 'premeditated'
• Iranian journalist arrested over 'insults' to Imam
• Israel extends detention without trial of female Palestinian lawmaker
• Report reveals role of foreign Daesh militants, including Europeans, in crimes against Izadis
• Netanyahu claims plot by Israeli president to topple him
• Sanders calls Saudi-led war on Yemen 'moral disaster' for Washington
• Israel seizes privately-owned Palestinian land for road expansion
--------
Africa
• Is Islamist terrorism starting to emerge in South Africa?
• Somali states to dedicate 1,000 soldiers each in Al-Shabaab combat
• Boko Haram: Army GOC harps on joint military cooperation with Cameroon
• Saudi Crown Prince sends condolences to Jordan's King on flood victims
• Key al-Shabaab commander killed in an ambush, says AU mission
--------
North America
• Pollster says anti-Muslim sentiment follows rhetoric of politicians
• US must stop helping Saudi Arabia in Yemen: Senator
• US' Pompeo congratulates Iraq's new FM
• Protesters gather for Khashoggi at Saudi embassy in US
• US military expert: Saudi Arabia is strategic security partner for Washington
• Muslims less likely to be considered 'real Americans,' says pollster
• Russia accuses US of drone attack on its Syria base
• Turkish envoy hails Canada for hosting Syrian refugees
• Trump signs new Hezbollah sanctions bill in anti-Iran push
• Haspel briefs Trump on Turkish evidence on Khashoggi's death
Compiled by New Age Islam News Bureau
URL: https://www.newageislam.com/islamic-world-news/european-court-human-rights-rules/d/116721
--------
European Court of Human Rights Rules Insulting Islam's Prophet 'Not freedom of Expression'
25 October 2018
The European Court of Human Rights (ECHR) ruled on Thursday that insulting Islam's Prophet Mohammed is not covered by freedom of expression.
Defaming the Prophet "goes beyond the permissible limits of an objective debate" and "could stir up prejudice and put at risk religious peace," the ruling stated.
The decision by a seven-judge panel came after an Austrian national identified as Mrs. S. held two seminars in 2009 in which she insulted the prophet.
The court said that the woman's comments could not be covered by the freedom of expression, stating that it had found that "the applicant's statements had been likely to arouse justified indignation in Muslims" and "amounted to a generalization without factual basis."
An Austrian court convicted her of disparaging religious doctrines in 2011 and fined her 480 euros (548 dollars), a judgment that was upheld on two appeals.
"Mrs. S. appealed but the Vienna Court of Appeal upheld the decision in December 2011, confirming, in essence, the lower court's findings. A request for the renewal of the proceedings was dismissed by the Supreme Court on 11 December 2013," it said.
"Relying on Article 10 (freedom of expression), Mrs. S. complained that the domestic courts failed to address the substance of the impugned statements in the light of her right to freedom of expression."
On today's ruling, the ECHR said it "found in particular that the domestic courts comprehensively assessed the wider context of the applicant's statements and carefully balanced her right to freedom of expression with the right of others to have their religious feelings protected, and served the legitimate aim of preserving religious peace in Austria."
https://english.alarabiya.net/en/features/2018/10/25/European-court-rules-insulting-Prophet-Mohammed-not-freedom-of-expression-.html
--------
Maharashtra: Student leaves home 'to embrace Islam', police suspect radicalisation
October 25, 2018
A 23-year-old student from Mumbai has left his home in a suspected case of radicalisation, according to the police which believes he may have gone to the Gulf. The family of Jagdish Dalaram Parihar, which has filed a missing complaint, told the police that he had called up his brother to say that he was going to embrace Islam as he "dislikes" Hinduism, a police official said.
The family has said that Parihar, a resident of suburban Mulund, used to chat on social media with a woman, suspected to be a Pakistani national, the official said. He took along with him all his documents, including his passport, before leaving his home on Tuesday and also withdrew money from his bank account, the official said.
Parihar called up his family members on Thursday morning, saying he was safe and that he would return home after one-and-a-half month, he said. Parihar, studying BCom through a correspondence course, lived with his parents and a younger brother, he said.
"After leaving home on Tuesday, he called his younger brother Bhavesh on his mobile phone and told him that he is going to embrace Islam as he dislikes Hinduism. After that, his family members approached Mulund police station and lodged a missing person's complaint," the official said. While tracing Parihar's last call location, the police found that it was made from near the Chhatrapati Shivaji Maharaj International Airport, he added.
"According to his brother, he used to chat with a woman, suspected to be a Pakistani national. His brother used to ask him not to chat with the woman, but he would just ignore," he said. Senior Inspector of Mulund police station, Shripad Kale, said a case of missing person has been registered based on the complaint.
Another official said the police suspect it to be a case of radicalisation of the youth and that he might have gone to a Gulf country. The local police as well as the Maharashtra Anti-Terrorism Squad (ATS) have launched an investigation into the case.
"We are analysing his social media chats with the woman," the official said.
https://indianexpress.com/article/india/maharashtra-student-leaves-home-embrace-islam-police-suspect-radicalisation-5418776/
--------
NACTA, HEC agree to include counter-terrorism in curriculum
Oct 26, 2018
ISLAMABAD: Keeping in view the rising incidents of extremism in the educational institutions, the Higher Education Commission (HEC) and National Counter Terrorism Authority (NACTA) have agreed to review the existing curriculum and include subjects being taught at the international level for combating terrorisms and extremism.
Both parties would work together to find ways and means to bring madrassah and university students closer to deal with the menace of extremism and terrorism, besides making recommendations for its improvement to counter extremism, hate material, radicalisation and terrorism.
In this regard, a Memorandum of Understanding (MoU) was signed here on Thursday to engage the faculty members and students from universities across Pakistan in developing a national strategy to counter the on-campus extremism.
The MoU was signed by NACTA National Coordinator Khaliq Dad Lak and HEC Acting Executive Director Lt Gen (r) Muhammad Asghar.
The purpose and scope of the MoU are to foster a partnership between the NACTA and HEC to establish a sustained and effective collaboration between the two in combating extremism and terrorism in the country through joint research, collaboration and by consolidating existing research work in the said areas.
This will help in promoting the research culture in the public sector as well as improving the policy-making process. Besides, it will help enhance awareness/prevention against extremist ideologies and mindset and to provide education on the topics of counter extremism and counter-terrorism through a participatory approach of the HEC and to increase awareness programs through the support of HEC.
Speaking on the occasion, Asghar said that HEC has been very actively promoting the cause of peace at universities.
"The HEC has heavily invested in security at universities," he stated. He observed that extremism is an international phenomenon which has impacted a major part of the world.
He hoped that the partnership between HEC and NACTA will help sensitise students, faculty and the entire academia on the menace of extremism and terrorism. He said the universities play a very vital role in training youth and inculcating a moderate approach to life in their minds.
He underlined that Islam is a religion of peace and there is a need for promoting the true teachings of Islam. "We hope HEC and NACTA will work very closely in the years to come to address the multi-dimensional causes of extremism," he concluded.
NACTA's Khaliq Dad appreciated HEC for partnering with NACTA in its efforts to counter extremism and terrorism. He said NACTA devises national anti-terrorism strategies, adding that it carries out research on various aspects of terrorism. He hoped that the HEC-NACTA partnership will help utilise the research conducted related to causes, threats and solutions of terrorism.
The HEC and NACTA will carry out research on topics relevant to terrorism and extremism. The HEC will give NACTA online access to research journals on topics pertaining to extremism and terrorism.
They with mutual collaboration and support will undertake awareness programs and activities for the students in the areas of counter extremism, de-radicalisation and counter-terrorism through seminars, workshops, essay competition, debates, sports events, dramas, cultural activities and social media etc.
They agreed on the point to utilise the FM radio channels of the universities to deal with the terrorism, besides sensitising teachers by undertaking workshops, seminars and discussions programs for teachers.
https://www.pakistantoday.com.pk/2018/10/25/nacta-hec-agree-to-include-counter-terrorism-in-curriculum/
--------
Genocide against Rohingya muslims still on in Myanmar, govt silent: UN investigator
October 25, 2018
Genocide is still taking place against Rohingya Muslims remaining in Myanmar and the government is increasingly demonstrating it has no interest in establishing a fully functioning democracy, U.N. investigators said Wednesday.
Marzuki Darusman, chair of the U.N. fact-finding mission on Myanmar, said thousands of Rohingya are still fleeing to Bangladesh, and the estimated 250,000 to 400,000 who have stayed following last year's brutal military campaign in the Buddhist-majority country "continue to suffer the most severe" restrictions and repression.
"It is an ongoing genocide that is taking place at the moment," he told a news conference Wednesday.
Darusman said the requirements for genocide, except perhaps for killings, "continue to hold" for Rohingya still in Myanmar's northern Rakhine state. These include causing serious bodily harm, inflicting conditions designed to destroy the Rohingya, and imposing measures to prevent births, he said.
Myanmar's U.N. ambassador, Hau Do Suan, called the fact-finding mission "flawed, biased and politically motivated" and said the government "categorically rejects" its inference of "genocidal intent."
Yanghee Lee, the U.N. special investigator on human rights in Myanmar, said she and many others in the international community hoped the situation under Myanmar leader Aung San Suu Kyi "would be vastly different from the past _ but it is really not that much different from the past."
Lee added later that she thinks Suu Kyi, the Nobel Peace Prize laureate and former political prisoner who now leads Myanmar's civilian government, "is in total denial" about accusations that the military in Buddhist-majority Myanmar raped, murdered and tortured Rohingya and burned their villages, sending over 700,000 fleeing to Bangladesh since August 2017.
"The government is increasingly demonstrating that it has no interest and capacity in establishing a fully functioning democracy where all its people equally enjoy all their rights and freedoms," Lee said. "It is not upholding justice and rule of law" that Suu Kyi "repeatedly says is the standard to which all in Myanmar are held."
If this were the case, she said, fair laws would be applied impartially to all people, impunity would not rein, "and the law would not be wielded as a weapon of oppression."
Suu Kyi's government has rejected independent international investigations into the alleged abuses of Rohingya and has commissioned its own probe. The government has also rejected the report by the fact-finding mission, which said some top military leaders should be prosecuted for war crimes, crimes against humanity and genocide against the Rohingya.
"The Myanmar government's hardened positions are by far the greatest obstacle," Darusman told reporters.
"Its continued denials, its attempts to shield itself under the cover of national sovereignty and its dismissal of 444 pages of details about the facts and circumstances of recent human rights violations that point to the most serious crimes under international law" strengthens the need for international action because "accountability cannot be expected from the national processes," he said.
Darusman and Lee spoke ahead of a Security Council meeting that began with a vote on whether Darusman should be allowed to brief members.
He was given a green light with the minimum nine "yes" votes from the U.S., Britain, France, Netherlands, Sweden, Ivory Coast, Kuwait, Peru and Poland. China, which is Myanmar's neighbor and ally, Russia and Bolivia voted "no" and Equatorial Guinea, Ethiopia and Kazakhstan abstained.
Russian Ambassador Vassily Nebenzia accused supporters of the briefing of "torpedoing consensus" in the council and forcing council members "to engage in loud-speaker diplomacy."
He said the fact-finding mission didn't go to Rakhine state, called its report "too biased," and said the international community should help Myanmar and Bangladesh resolve the Rohingya refugee problem.
Chinese Ambassador Ma Zhaoxu later echoed Nebenzia, calling the report's conclusions "lopsided" and "not credible" and saying the international community should work on returning the refugees.
Lee stressed that their "repatriation is not possible now."
"I will not encourage any repatriation," the U.N. envoy said. "Conducive conditions means they should not go back to … the oppressive laws, the discrimination. The minimum they need is freedom of movement, access to basic health services."
Lee said "there's been a lot of progress in terms of economic development and infrastructure but in the area of `democratic space' and people's right to claim back their land … there is no progress."
"Right now, it's like an apartheid situation where Rohingyas still living in Myanmar … have no freedom of movement," Lee said. "The camps, the shelters, the model villages that are being built, it's more of a cementing of total segregation or separation from the Rakhine ethnic community."
At the council meeting, Darusman said the fact-finding mission concluded that last year's events were "a human rights catastrophe that was foreseeable and planned," and it conservatively estimates there were "10,000 Rohingya deaths."
"Remaining Rohingya in Rakhine state are at grave risk," he said, and returning Rohingya from Bangladesh would be "tantamount to condemning them to life as sub-humans and further mass killing."
Darusman said the Security Council should the situation in Myanmar to the International Criminal Court or another international tribunal and also impose an arms embargo on Myanmar, a ban on transactions with all military-related enterprises and sanctions against those alleged to be most responsible for atrocities against the Rohingya.
"There can be no `moving on' from this crisis without addressing its root causes _ all of which continue to exist today, primarily the presence of an unaccountable military that acts with complete impunity," he said.
The Netherlands' deputy U.N. ambassador, Lise Gregoire Van Haaren, said her government will push quickly for a Security Council resolution that would refer Myanmar to the ICC.
But council action appeared highly unlikely because of its deep divisions and almost certain opposition from China and Russia, both veto-wielding council members.
"I'm very aware that there might be pushback, but having pushback is never a reason not to try," Van Haaren said. "So we are going to have a really ambitious aim for the negotiations" on a possible resolution "and let's see where we get."
Myanmar's Suan said the Independent Commission of Inquiry established by the government will investigate alleged human rights violations, and "we will never accept any calls for referral of Myanmar to the ICC."
https://indianexpress.com/article/world/genocide-against-rohingya-muslims-still-in-myanmar-govt-silent-un-investigator-5417928/
--------
Europe
Tories select candidate embroiled in a series of Islamophobia rows
26th Oct 2018
Harun Nasrullah
The Tories have selected Shaun Bailey, a man at the centre of a series Islamophobia rows as their candidate for the 2020 Mayoral election.
Bailey was forced to explain why he re-tweeted a tweet that referred to Labour's Sadiq Khan as "mad mullah Khan of Londonistan" following an investigation by the The Independent.
Bailey shared a post last year with an image of Khan and a caption which also branded Labour as "anti-British".
The Conservative Party defended Bailey. A spokesman for the party told The Muslim News that the "offensive words were not visible on the Tweet that Shaun Retweeted, nevertheless Shaun has apologised for not checking more closely what was shared."
A spokesman for Bailey said: "As The Independent's screenshot shows these grossly offensive words were in no way visible in the chain that was retweeted. Shaun was completely unaware of their existence, and as someone who has suffered racial abuse himself, there is no way on earth Shaun would ever knowingly have shared something so offensive."
The Tories also shifted the blame on Khan's team for "clearly running a negative campaign to attack Shaun."
London Labour MP branded the picture sent to more than 10,000 of Bailey's followers as "absolutely disgraceful" and accused the Tory politician of seeking to wage an Islamophobic campaign against Khan.
The row emerged on the eve of the party's conference and amid wider concern over Islamophobia in the party, which flared up in the wake of former Foreign Secretary, Boris Johnson's recent article suggesting Muslim women in burqas and niqabs look like "bank robbers" and "letterboxes".
In this latest incident, screenshots from Twitter show that the original offensive content was posted by one user and then shared in another post by a supporter of Bailey, who then re-tweeted his supporter's post.
Bailey did so in the summer of 2017 amid a row over the cancellation of a bus contract signed off by Khan's Conservative predecessor, though the original post containing the content has now been deleted.
The offensive message in the initial tweet showed an image of Khan, a bus and the caption "mad mullah Khan of Londonistan has cancelled production of British built Routemaster bus and handed the contract to Germans".
Then lower down it reads: "Yet another example of the anti-British Labour party putting the British worker last".
This is not the first time Bailey has been accused of spreading Islamophobia. In 2005 he penned 'no man's land' pamphlet for the think-tank Centre for Policy Studies in which he wrote that accommodating Muslims and Hindus 'robs Britain of its community' and risks turning the country into a 'crime-riddled cesspool' as a result.
Bailey voiced concerns about the marking of Muslim and Hindu festivals, claimed children were being taught more about Diwali than Christmas, and argued Britain 'removing the religion that British people generally take to' had allowed immigrants to bring their countries cultural problems with them.
However, the Conservative Party insist Bailey was not blaming "Muslims or any other group for criminal problems as described. Shaun was specifically talking about community breakdown. What he actually said was 'Without our community, we slip into a crime-riddled cesspool.'"
The new row has the hallmark of the 2016 Mayoral election, which saw Tory MP Zac Goldsmith wage what even some other Conservatives described as a "disgusting" campaign that portrayed Khan as closely linked to extremists.
Labour's Ilford North MP Wes Streeting warned Bailey against repeating "Zac Goldsmith's Islamophobic campaign for London Mayor". He added: "The picture he shared on Twitter is absolutely disgraceful."
Following the 2016 Mayoral campaign, Chair of the Conservative Muslim Forum, Mohammed Amin, joined other senior Tory figures in condemning the attacks on Khan by Goldsmith.
Bailey, a youth worker who became an adviser to David Cameron before being elected to the London Assembly is yet to go further than a joint statement issued by himself, Boff and the other hopeful Joy Morrissey, which said that they "support all efforts to keep our capital open and integrated between all our communities". He has also campaigned for and received political backing from, Goldsmith.
Former Co-chair of the Conservative Party, Baroness Warsi, said that Islamophobia is "very widespread" in the party and complained that it has been "ignored" by leaders.
She later joined others including the Conservative Muslim Forum and the Muslim Council of Great Britain in calling for an inquiry into the problem.
An internal Conservative process looking at Johnson's comparison of Muslim women in face coverings with "bank robbers" and "letterboxes" is underway after being automatically triggered after when the party received several complaints about his articles.
http://muslimnews.co.uk/newspaper/islamophobia/tories-select-candidate-shared-islamophobic-material/
--------
Historical roots of 'European Islam'
25.10.2018
By Taceddin Kutay
Narratives that date Europe's first real encounter with Islam to the 1950s with the arrival of the first group of migrant workers create the false impression that the continent was not familiar with Islam previously. The fact of the matter is, the city of Hajdúböszörmény, situated in the east of Hungary to the north of the town of Debrecen, tells us how far back Islam's European roots actually go.
When the great Hungarian king Saint Istvan accepted Christianity in the 10th century, his people were baptized en masse and the conversion to Christianity began. Nevertheless, not all Hungarians accepted Christianity. On the contrary, some Hungarians preferred to become Muslim. These Hungarians who embraced Islam came to be called "Böszörmény". Despite the claims that the Bözsörmény were not originally Hungarian and that they were Ismaili Shiite Turks who had emigrated from the banks of the Volga river and settled in Hungary, it is a historical fact that they spoke Hungarian. We know that, as early as the 10th century, Géza, the great Hungarian prince, had allocated areas for the Muslim Hungarians to live in. Furthermore, Gesta Hungarorum Géza, one of the most important inscriptions in Hungarian history, mentions even the capital Budapest among these lands bestowed by Géza. According to the same source, the Pest side of the city -- which consists of two parts, Budin and Pest -- was given to the Muslim Böszörmény by Géza, and therefore this particular part must have been founded by Muslims.
Bözsörmény
The Bözsörmény are recorded in the sources as a community that played important economic and military roles in Medieval Hungary. Engaging in trade took the members of this community as far as Austria and Germany. In addition, the Bözsörmény were known as reliable and capable soldiers; with their avoidance of alcoholic beverages, they stood out among Hungarian soldiers, who were given to drinking, and thus were able to surpass their non-Muslim peers in military discipline and prowess. The Bözsörmény were known as "those who don't drink wine". This quality that they were praised for also became the very source of the scorn poured on them. There was a smoldering grudge and anger, on the other hand, against these "freaks" who did not drink wine. These "weirdos" who drank yoghurt with meat and who had "no appreciation for wine" were eventually given the same status as Jews -- another hated community -- owing to the Hungarian King András (Andrew) II's famous Golden Bull, or edict, (Aranybulla) of 1222. This edict protected them while also placing them under certain obligations. Drinking was such a decisive determinant between Muslims and non-Muslims in the European mind that Gotthold Ephraim Lessing says the following in his poem entitled "Turks":
How beautiful are Turkish girls
Each one is a robust guardian of chastity
Those who wish could marry more than one of them
Hence my desire to become a Turk
How I would wish to indulge in love
And lead a life of peace in love
But Turks are not wine drinkers
Hence my desire not to become a Turk
We find the traces of the Bözsörmény as late as the 14th century, when the Ottomans first appeared in the Balkans. It seems that the "infidel Turks" making rapid advances into the European heartland put an end to the tolerance shown to this "infidel Hungarian" community, and the existence of the Bözsörmény was not tolerated for much longer. It is estimated that the Böszörmeny were forcibly Christianized. We do not have much information about how the Bözsörmény became Muslim, nor do we precisely know about their fate. However, it is not difficult to guesstimate that they wound up becoming "wine-drinking Hungarians" or they were simply made to disappear.
The Böszörmeny were, of course, not the first to introduce Islam to Europe. Karl Martell, the king of the Francs, who defeated the Umayyad army in the Battle of Poitiers (or Tours), rose to the status of the guardian of the continent by protecting it from this "malicious" mass. Martell's success was so overrated that the Francs began to be seen as the revivers of the devastated Rome, and the Pope gave them the title the 'Second Rome', and this was shortly followed by the foundation of the Holy Roman German Empire. On the other hand, we find the Bözsörmény as the first example of an Islamized local community living in the continent without being seen as foreign occupants.
Europe and culture of living with the 'other'
The 14th century, in which the Bözsörmény vanished from the stage of history, was when Europe was hit by great pogroms. Its population decimated by the plague, Europe began to seek the cause of this misfortune and had no difficulty finding it: the Jews living in the continent. They were prosecuted based on quite strange allegations, such as that they disrespected the holy bread, abducted Christian children and ate them, and raped the statues of the sacred virgin. As a result, Jews were slaughtered in many parts of the continent between 1348-1351. Jews were already a nation whose existence was only grudgingly tolerated, but King Karl IV showed zero tolerance in cases when they were subjected to any kind of persecution since he saw them as financiers. But the Jewish population had reached intolerable levels in certain regions. In particular, Speyer, Worms, and Mainz were cities where the Jewish population was a source of apprehension since in these cities the Jews had the upper hand in economy. These three cities -- whose initials, SWM, read "Shum" in Hebrew, meaning garlic -- had to be "cleaned" at all costs. For this reason, the crusades directed at the holy lands passed by these cities and a considerable number of the Jews were put to the sword and all their goods and belongings were looted. A part of the army, which had set out already with the intention of looting and plundering, returned home early because of these spoils they obtained in Speyer, Worms, and Mainz. And as soon as Karl IV began to obtain a greater income from the Christian population compared to what he got from the Jews, he gave the green light for the Jews of Nuremberg to be burned alive. A total of 562 Jews were burned outside the city walls. The square where the world-famous Nuremberg Christmas Fair is held today formed with the demolition of the neighborhood populated by these Jews.
'Whoever rules, his religion prevails'
The history of Europe is rife with stories of intolerance toward the existence of the "other". The Bartholomew Night Massacre was the result of intolerance to the Protestant presence in France. Thanks to the Catholics in France who slayed all the Protestants in the country to the point of completely exterminating them, today we are not able to speak of any French Hugenot Protestants, for example. The famous principle of cuius regio-eius religio (whoever rules, his religion prevails), which held sway during the sectarian wars, demonstrated that the existence of a group with a different sect would definitely not be tolerated in any given region. When Prussia founded the city of Berlin, nearly half of the city spoke French in addition to German, which they spoke with a southern accent. This is because the Protestants whose presence was not tolerated in France and in the Bavarian-Austrian regions, had emigrated there. The massacres and the exiles that took place in the Iberian Peninsula in the aftermath of the Reconquista against Muslims and Jews rendered that region a purely Christian one even though previously all three religions had peacefully co-existed there. The Portuguese boasted of being the first pure Christian kingdom purged of all religious minorities. Occasional exception: Habsburgs
The small space that we have here forces us to stop enumerating more of the massacres against the "other" that have taken place in Europe's last 1,500 years. But let us face the truth: Europe has always had a potential for bigotry with which it has refused to accept the "other" as a neighbor. It is because of this lack of enthusiasm for living with neighbors from different religions and cultures that no city in the continental Europe is a match for Istanbul, which has the famous quarter of Pera. The only state, however, that would constitute an exception to this argument was the Habsburg Austria. Such practices as Joseph II's Tolerance Edict and Franz Joseph's recognition of Islam as an official religion after the annexation of Bosnia require us to consider Austria differently in certain historical periods compared to the rest of Europe.
What Europe understands from religion
Christianity, which gives Europe its identity, has a character that is different from those of Judaism and Islam in that it takes a wholly different approach to the notion of religion. While Islam and Judaism are both legislative religions with sharia laws that interfere in the daily lives of individual believers, Christianity is not legislative and does not establish a sharia, that is, religious canonical law. In addition, the perception of revelation in these two religions is quite different from that in Christianity. Jesus Christ is a "divine word embodied in flesh" and the Church that he established through his apostle Peter is the only means of salvation. In this regards, the Bible for a Christian is not a book divinely revealed to Jesus Christ; it is rather a collection of books that contain testimonies on the life of Christ, who is himself the word of God. Religion is something established by the Church and it is very normal for the Church administration to transform it periodically. The most typical example of these transformations is Henry Tudor VIII's establishment of the Anglican Church. In keeping with the principle of "aggiornamento", the Church was formulated as a structure that could adapt itself to every historical era.
Europe's creedal basis for 'European Islam'
The relations between politics and the Church have varied in every period, and Christianity has undergone transformations in certain eras in line with the needs of the political establishment. While the Church was in a decisive position in the period of the Investiture Fights, after it lost this position, the political establishment prevailed over the Church. Unless we consider these very significant points, it is impossible to appreciate how the idea of "European Islam" emerged; the issue of how Europe arrived at the opinion that religion is something that can be transformed can be appreciated only when we fully understand what it is that a European learns about the concept of religion. The Enlightenment forced the Church to retreat from the areas in which it claimed to be the sole authority, confining it within the role of giving ethical guidance alone. One of the points that should be considered here is that Europe in the 19th century was the scene of a transformation, as part of which the "religion of miracles" was eradicated and the "religion of ethics" was instead established. The Church can only be tolerated as a socially responsible institution, which is responsible for providing moral advice limited by modern ethics. Today, all kinds of official statements by the Church about daily life is met with great reaction from the European public. Reactions it has shown, such as its attitude towards homosexuality and criticism of abortion, result in its being perceived as an institution that violates its borders, and therefore the deal that was made long ago. The Church should not have the luxury of creating problems regarding how modernity understands life; the Church is not to be allowed to interfere and create issues, and be a disruption to an already established order.
Will 'European Islam' banish social angst?
The fact that Christianity was "disciplined" so that it would not disrupt or disturb the usual flow of European social life, despite already not being a legislative religion, causes Islam to be viewed by the European as an increasingly bigger source of disturbance. Their numbers in the continent increasing by the day and their lives lived according to their faith, Muslims stir up Europeans' incorrigible hate of the "other". Every one of the integration issues raised by politicians stands before us as arguments that are used to portray all xenophobic tendencies as justifiable -- not to say, by the way, that every one of those issues is invalid. Every woman wearing the hijab encountered in the public sphere and every butcher selling halal meat angers the Europeans who do not like to live side by side with the "other".
In addition to all of these, every new mosque that these people, who want to have places of worship as a basic right, are planning to build, sparks off new debates in Europe. These anti-Islamic stances, like the ban on minarets imposed in Switzerland in 2009 as a result of a referendum, and the anti-mosque demonstrations planned to take place in Vienna's Birigittenau district, have now spread all over the continent. In various European countries, one bill follows another in order to make the daily lives of Muslims more miserable. Halal meat discussions, which have lasted for more than ten years already, began with the suggestions that Muslims should be denied their right to slaughter animals in an Islamic way. The presentation of the Jews' rights to "kosher" slaughtering as a precedent has temporarily halted these discussions. But immediately afterwards a legal debate was kicked off on circumcision. The bill, which argued that circumcising young children went against human rights and thus had to be banned, was prevented from coming up for a vote, again, with the presentation of the Jewish "khitan" (the circumcision of Jewish baby boys on the eighth day after birth) as an example. The fact that the basic rights of Muslims are tolerated as long as they are in parallel with Jewish practices naturally engenders open intolerance toward those that differ from Jewish practices. And in keeping with this trend, the recent moves against the wearing of hijab is increasing in severity with impunity since this particular practice has no equivalent in the Jewish religious law.
Ultimate goal of 'European Islam'
The most innocent of comments on this topic would be to say that what is intended by a "European Islam" is to create a kind of Islam that would not "act up" and would remain a docile part of the social fabric of Europe. Possessed of a culture in which it is perfectly okay to transform a religion so that it is more compatible with the current social trends, the European mind wants to perceive Islam as just another "convertible" faith, such as Christianity. Moreover, all objections that Islam does not have such a "convertible" nature are simply ignored. The intended result from a "European Islam" is to cripple Islam's legislative capabilities to the extent possible, thereby rendering Islam less visible in the public sphere. All in all, turning Islam into merely an institution of providing moral guidance, just like in the case of Christianity, stands before us as the ultimate goal that every demand pertaining to a European Islam wants to achieve. Similar to the creation of European Christianity, a European Islam will be one that will only give its adherents counsel on ethical issues and will no longer require anything of them in their daily lives. As a result, the ongoing efforts are directed at making Islam the same as Christianity apart from the name given to God.
Full report at:
https://www.aa.com.tr/en/analysis-news/opinion-historical-roots-of-european-islam-/1292952
--------
Open day draws 900 visitors to German mosques
26th Oct 2018
Aqila Mumthaz
Thousands of non-Muslims visited their local mosques across Germany on October 3 to encourage dialogue and overcome misunderstandings about Islam.
Burhan Kesici, spokesman for Germany's Muslim Coordination Council (KRM), said, "This day gives an opportunity for more than 100,000 visitors to learn more about Islam and get into conversation with Muslims."
"By opening our doors to the public, we want to show that we are transparent, we are open to dialogue, and we are also part of this society," Kesici explained.
"When people know less about something, then they have more concerns and fears about it. And such fears could be exploited by others with bad intentions. Having more transparency, enhancing dialogue and communication is an antidote to this," he told Anadolu Agency.
Hundreds of visitors came to see the Cologne Central Mosque, the most prominent place of Muslim worship in the country, run by the Turkish-Islamic Union for Religious Affairs (DITIB).
During the event, imams answered visitors' questions, gave speeches and made presentations about Islam and Islamic culture.
Nevzat Yaşar Aşıkoğlu the union's chair, told visitors that DITIB has promoted peace and tolerance since its foundation in 1984 and would continue to work with its German counterparts to enhance dialogue.
North Rhine-Westphalia's Integration Minister, Joachim Stamp, also visited the mosque.
Full report at:
http://muslimnews.co.uk/newspaper/world-news/33888-2/
--------
UK: Protest calls for end to arm sales to Saudi Arabia
25.10.2018
By Ahmet Gurhan Kartal
LONDON
Around 100 activists and protesters on Thursday gathered in front of the Saudi Embassy in central London to call on British government to end arm sales to the kingdom, following killing of journalist Jamal Khashoggi.
The protest organized by the Stop the War Coalition was also joined by members from the International Campaign for Justice group.
Jamal Khashoggi murder was a terrible act "conducted by a state that is totally out of control," Chris Nineham, vice chairman of the Stop the War Coalition said.
Speaking to Anadolu Agency, Nineham underlined the Saudi government is involved in the war in Yemen, which is on the brink of "one of the worst humanitarian catastrophes in the world since the second world war."
"Disgracefully, the British government is supplying a huge amount of weapons and diplomatic and political support to the Saudi regime. We believe that has to end," he said.
Nineham said they are protesting to "demand justice for Jamal Khashoggi and call for an end to aggressive war-like behavior from Saudi Arabia in the region."
Robert Andrews, a researcher from the Arab Organization for Human Rights in the U.K., said they were at the Saudi Embassy "to ask and demand for the body of Jamal Khashoggi" and an end to the war in Yemen.
'This must stop'
Andrews, who came with tens of other protesters to the Saudi embassy building by a bus carrying banners which read "Justice for Jamal", said: "Saudi Arabia has been carrying out international crimes."
Pointing out that the U.K. government has licensed for £4.7 bn ($6 bn) worth of arms to Saudi Arabia, Andrews said "this must stop."
Jay Ginn, a professor from London King's College, said she was at the protest because she was outraged with "the war against the Yemenis and the bombing of their cities, population, schools and hospitals and the killing of thousands of women and children."
"And we are implicated here in the U.K. because we supply aircraft and the bombs," Ginn said.
After days of denying any knowledge of his whereabouts, Saudi officials last week admitted that the journalist had been killed inside the Saudi Consulate in Istanbul.
Amid the ongoing furor over Khashoggi's death, Saudi King Salman has sacked the deputy head of the Saudi intelligence agency -- and a top aide -- while also ordering the arrest of 18 suspects in the case.
Meanwhile, world leaders continue to urge the Saudi authorities to clarify the circumstances of the journalist's killing.
Arms sales
British sales of arms and military equipment to Saudi Arabia reached to a volume of £1.1 bn ($1.4 bn) in the first half of 2018, according to official data.
The Department for International Trade (DIT) statistics show the sales of arms from the U.K. to Saudi Arabia increased by £280 million ($359 million) between January and March and reached £836 million ($1.71 billion), when compared with the sales in the same period last year.
Saudi Arabia was one of the first countries British Prime Minister Theresa May visited after triggering the Article 50 and officially starting the U.K.'s exit from the EU.
The arms and equipment sold to Saudi Kingdom by the U.K. include air-to-air missiles, aircraft components, sniper rifles, anti-riot gear, ballistic shields and body armor.
Full report at:
https://www.aa.com.tr/en/europe/uk-protest-calls-for-end-to-arm-sales-to-saudi-arabia/1293446
--------
EU official praises Turkey on schooling Syrian children
25.10.2018
An EU official on Thursday applauded Turkey's "fantastic" efforts for providing education to hundreds of thousands of Syrian refugee children in the country.
Christian Danielsson, director-general of EU Neighbourhood Policy and Enlargement Negotiations, attended an art event for Syrian children organized by UNICEF and Association for Solidarity with Asylum Seekers and Migrants (SGDD- ASAM), and supported by the EU.
Speaking to reporters at the event, Danielsson said Syrian refugee children are facing a challenge of becoming a lost generation.
"Turkey has made a fantastic effort in taking up that challenge [...] Now hundreds of thousands of Syrian children are in schools," Danielsson stressed.
He also commended Turkey's hospitality towards the Syrian refugees in general.
Danielsson said the EU is supporting these efforts and it has provided three billion euros in the first round and now another three billion euros will be provided to support Syrian refugees in Turkey.
Turkey hosts 3.5 million Syrian refugees, more than any other country in the world. The country has spent more than $33 billion from its own national resources for helping and sheltering refugees since the beginning of the Syrian civil war.
Full report at:
https://www.aa.com.tr/en/europe/eu-official-praises-turkey-on-schooling-syrian-children/1293412
--------
Muslims 'uneasy' with growing Islamophobia in Europe
25.10.2018
Muslims are annoyed by growing Islamophobia, especially in Europe, head of Turkey's Religious Affairs Directorate said on Thursday.
"The blaze of Islamophobia needs to be reduced especially in the European countries. As Muslims, we are uneasy with this," Ali Erbas said at a meeting with Vatican's Ambassador to Ankara Paul Fitzpatrick Russell.
Erbas said both Christian sphere and institutions under Vatican should work in this regard.
He also called on Christians to cooperate in the fight against terrorist organizations, which carry out their activities under the cover of Islam.
"Our struggle continues against organizations, which are turned into terrorist organizations and are active in Islamic world. Seeing or showing them as representative of Islam disturbs us," Erbas added.
Full report at:
https://www.aa.com.tr/en/europe/muslims-uneasy-with-growing-islamophobia-in-europe-/1293220
--------
Saudi king 'will have crown prince replaced to restore the credibility of the monarchy': British colonel
Oct 25, 2018
Saudi Arabia's King Salman could have his son, Crown Prince Mohammed bin Salman (MBS), replaced to restore the credibility of the monarchy which has faced global rebuke following the brutal murder of Saudi journalist Jamal Khashoggi, according to Colonel Brian Lees, Britain's former defense attaché to the kingdom and the author of a famous book on the Saudi royal family.
The crown prince is believed to have been ordered the assassination of the dissident journalist in the Saudi consulate in Istanbul, Turkey. The world has reacted angrily to the murder amid weeks of repeated denials from Saudi authorities that the kingdom had nothing to do with his disappearance.
Khashoggi – a US resident, The Washington Post columnist, and a leading critic of bin Salman -- entered the Saudi consulate in Istanbul on October 2 to obtain a document certifying he had divorced his ex-wife, but he did not leave the building.
Saudi officials originally insisted that Khashoggi had left the diplomatic mission after his paperwork was finished, but they finally admitted several days later that he had in fact been killed inside the building during "an altercation."
On Thursday, Saudi prosecutors said the murder was planned and suspects were being interrogated.
Several countries, including European ones, Turkey and the US, a major ally of Riyadh, have called for clarifications on the murder.
Colonel Lees, who once served as Britain's defense attaché to Saudi Arabia and Yemen, said in an interview on Wednesday that the crown prince's days as de facto ruler are numbered. He added that the 82-year-old monarch may now look to replace him.
"The Saudis will never admit that MBS was culpable but this does not mean that he is in the clear. I believe that the king – assuming he is in one of his 'clear' periods – will get rid of MBS by replacing him," noted Lees, the author of A Handbook of the Al Saud Ruling Family of Saudi Arabia.
"He cannot do so immediately, or even in the next few months, because that would look like bowing to foreign pressure. He may use the already established device of using the special advisory council within the family to appoint a successor. This would certainly restore the credibility of the monarchy," he stated.
US President Donald Trump, who first tried to downplay the importance of the ghastly incident and protect bin Salman, on Tuesday blasted Saudi Arabia's efforts to hide the killing of Khashoggi as the "worst cover-up ever."
On Wednesday, Trump went a step further and said the crown prince bore ultimate responsibility for the operation that led to the journalist's killing.
"The Saudi version is not credible in the least," said Colonel Lees. "The team visiting Istanbul were certainly not tourists and the person seen to leave the consulate in Khashoggi's clothes was obviously not him. Even Trump now admits that this was the most inept cover-up of all times."
"The international community's response has been stumbling," said Lees. "Trump has changed his mind daily but is likely to bow to Congressional pressure."
"Britain is sidelined but will hide under the European cloak. Russia and China hope to benefit, but they are not natural allies, although the Saudis will use them to threaten the West," he stated.
"The Saudis rely on the US and will continue to do so," Lees added.
'Crown prince will be replaced with his brother, Khalid.
Last week, the French newspaper Le Figaro citing a diplomatic source in Paris reported that Saudi Arabia's ruling family is looking to replace the young prince with his less ambitious brother, Prince Khalid bin Salman.
The source told the newspaper that the Saudi Allegiance Council had secretly met to discuss the issue of Khashoggi.
The council, which appointed bin Salman as the new crown prince last year by breaking the customary rules of succession, is now planning to appoint Khalid, the current Saudi envoy to the US, as deputy crown price.
One Saudi source explained to Le Figaro that if Khalid was appointed, it would mean that MBS will leave his position in the coming years. This way power stays in the Salman family, the report added.
Khalid, who is popular both at home and abroad, would gradually take over from his brother and replace him down the road.
Le Figaro noted that MBS had already made himself big enemies in the Allegiance Council by breaking an agreement among first-class princes from various branches of the royal family to hand the power to the last king's son.
MBS has also created a great deal of animosity towards himself from inside the Al Saud family, many of whose members he has arrested as part of his crackdown on corruption.
Full report at:
https://www.presstv.com/Detail/2018/10/25/578103/Saudi-king-will-have-crown-prince-replaced-to-restore-the-credibility-of-the-monarchy
--------
UK welcomes Palestinian ambassador expelled by Donald Trump
October 25, 2018
Britain's Minister for the Middle East has welcomed the new Palestinian Ambassador to London, weeks after he was expelled from Washington.
Husam Zomlot was head of the Palestinian mission in Washington DC until last month when the diplomatic mission was shut down by President Donald Trump. In an unprecedented step, Dr Zomlot's visa was revoked, as were the visas of his wife and two young children.
Alistair Burt, the Minister for the Middle East tweeted on Thursday: "A warm welcome to Dr Husam Zomlot as new Head of the Palestinian Mission to the UK. We'll be working together to further the relationship between the British and Palestinian people, strengthen cooperation, and continue efforts towards a two-state solution and a lasting peace."
Dr Zomlot's expulsion from the US was the latest in a string of diplomatic actions taken against the Palestinians by the Trump administration. Last month, President Trump announced a halt to US funding for UNRWA, the UN agency devoted to assisting millions of Palestinian refugees. Earlier this year, the US moved its Israel embassy to Jerusalem, a decision critics suggested would put an end to the two state peace process, as the Palestinians have long claimed East Jerusalem as the capital of a future state. Dr Zomlot replaces Manuel Hassassian, an academic who headed the Palestinian mission in the UK for almost 13 years.
Born in a refugee camp in the Gaza Strip, Dr Zomlot won a Chevening scholarship to study at the London School of Economics. He served as a diplomat at the Palestinian mission in London before going on to study at Harvard University.
Full report at:
https://www.thenational.ae/world/europe/uk-welcomes-palestinian-ambassador-expelled-by-donald-trump-1.784373
--------
India
India, Myanmar discuss human trafficking with focus on Rohingya
October 26, 2018
India and Myanmar on Thursday held deliberations in New Delhi on a proposal to sign a memorandum of understanding (MoU) on handling human trafficking, with a focus on Rohingya, who are also victims of trafficking.
The two-day discussion was led by Union Home Secretary Rajiv Gauba and a top Myanmar official. The two sides are learnt to have also discussed the sharing of intelligence on insurgent groups and smuggling of arms and drugs.
According to Home Ministry estimates, there are nearly 40,000 Rohingya Muslims spread across India, with the highest number in Jammu and Kashmir. They were forced to leave their homes after a crackdown by the Myanmarese Army in their home state of Rakhine, an official said, adding that a large number of Rohingya are also victims of human traffickers.
https://indianexpress.com/article/india/india-myanmar-discuss-human-trafficking-with-focus-on-rohingya-5419037/
--------
India-Pakistan dialogue freeze set to complete a decade
Oct 26, 2018
Rezaul Hasan Laskar
India and Pakistan are inching towards another milestone in their fraught relationship – 10 years without any structured or sustained dialogue aimed at addressing outstanding issues such as terrorism, Kashmir and humanitarian issues.
Within days of the Mumbai attacks carried out by operatives of Pakistan-based Lashkar-e-Taiba during November 26-29, 2008, India called off the more than a decade-old composite dialogue, with Indian diplomats saying it could no longer be business as usual.
To be sure, there have been several interactions in this period, but no composite dialogue. Terrorism emanating from Pakistani soil remains the central hurdle to New Delhi resuming talks with Islamabad. External affairs ministry spokesperson Raveesh Kumar said on October 18 there is currently "no proposal for a Track 1 or 1.5 dialogue or meetings between India and Pakistan."
"We have time and again very clearly mentioned talks and terror can't go together, that it was one of the reasons why the scheduled meeting in New York between the two foreign ministers (in September) was cancelled," he told a news briefing.
The spokesperson made it clear the "onus is on Pakistan to take credible steps to create conducive conditions" for talks, "which of course, means taking action against terrorist infrastructure which operates from its soil."
Pakistan, however, remains hopeful of some sort of breakthrough despite the cancellation of the meeting of the foreign ministers on the margins of the UN General Assembly, with information minister Fawad Chaudhry saying talks remain the only option.
"Pakistan and India have three options: We could have war, and we already had three… Follow the offensive defence policy of (Indian National Security Advisor) Ajit Doval and keep weakening each other from the inside, or let's try to talk to each other while softening our hardline positions and help each other in the economic and social sectors," Chaudhry said over phone from Islamabad
"We have tried the first two options for 70 years, let's try the third one for a change," he added.
In the decade since the Mumbai attacks, India and Pakistan have also held several one-off meetings to discuss matters such as trade or the repatriation of elderly and mentally ill prisoners, and their officials have met at multilateral forums such as various Saarc organisations.
India's former prime minister Manmohan Singh met his then Pakistani counterpart Yousaf Raza Gilani on the sidelines of a Non-Aligned Movement summit in Egypt less than eight months after the Mumbai attacks and made a significant concession on Balochistan, but the two sides were unable to resume dialogue.
More recently, Prime Minister Narendra Modi invited his then Pakistani counterpart Nawaz Sharif to his swearing-in in 2014 and even visited Sharif in Lahore in December 2015.
Modi's visit was preceded by external affairs minister Sushma Swaraj's trip to Islamabad the same month, during which the two sides agreed to launch what was called a "comprehensive dialogue" covering the eight topics as the composite dialogue along with some additional components.
But the proposal was junked following the Pathankot terror attack blamed on Pakistan-based terrorists.
Full report at:
https://www.hindustantimes.com/india-news/india-pakistan-dialogue-freeze-set-to-complete-a-decade/story-fpFQvDvcZcx9ZytSnnaGlO.html
--------
Bengal Cong, Left hold talks with Muslim leaders
26 October 2018
Saugar Sengupta
Both the Congress and CPI(M) leaders of Bengal have started holding "meaningful talks" with the Muslim religious and social leaders aheadof the 2019 general elections.
According to sources Bengal Pradesh Congress president Somen Mitra have held secret talks with select leaders of various minority organizations Furfura Mujaddedia Orphan Foundation and Minority Youth Federation. Though the leader would not dwell much on the points of references he said the Congress was indeed trying to wrest back the minority voters from Trinamool Congress.
The PCC president is known to have spoken to Muslim social andreligious leaders like Md Nuruddin the State president of Jamiat-i-Islami Hind, secretary of Mili Ittehad parishad Abdul Ajiz, Sarwar Hasan, Kamruddin Malik, Jahid Mahmood etc.
"The minorities had been traditionally with the Congress before they went to the Left Front. After the fall of the Left they are now backing the TMC. But there is no reason why they cannot still be brought back to our fold," Mitra said, adding the minorities were aware that only Congress could provide them a viable platform against the communal forces.
Mitra said the Muslim said the minorities wanted a viable force to beat the BJP. "They also know that only the Congress can beat the saffron forces. But simultaneously when they go to vote in Bengal they will naturally look for an opposition that can beat the BJP in this State. The Congress will have to strengthen its organsiation to fit into their imagination," he maintained.
Elsewhere CPI(M) politburo member Md Salim also held talks with Muslim leaders party sources said. While Mitra spoke to minority leaders on Tuesday Salim held discussions with them on Wednesday sources said.
Among those who held talks with Salim at the CPI(M) State headquarters at Alimuddin Street was Jamat-i-Islami leader Abdul Ajiz, party sources said.
"This is not new. Such talks are held as a routine process. Our party does not believe in sectorian politics. We hold talks with members of various social streams as a routine affair," Salim said adding "Muslims as such have no problem with the Left. The issue is different here. There is a polarization, thanks to the rise of the BJP which is again handiwork of Mamata Banerjee."
Full report at:
https://www.dailypioneer.com/2018/india/bengal-cong--left-hold-talks-with-muslim-leaders.html
--------
6 militants, 1 Indian soldier killed in Kashmir
25.10.2018
Six militants and one Indian army soldier were killed in three separate incidents in Jammu and Kashmir on Thursday, local media and police said.
"In the morning, two militants were killed in a gun battle in Kreeri in northern Kashmir. Later in the day four militants were killed in another gun battle in Arwani in Kashmir's south," police spokesman Manoj Pandita said.
Later in the evening, an Indian army soldier was killed and another injured when militants opened fire on an army camp in Tral in south Kashmir, local newspaper Greater Kashmir reported.
Police officials said the military started cordon and search operation soon after the attack to track the militants.
Jammu and Kashmir, a Muslim-majority Himalayan region, is held by India and Pakistan in parts and claimed by both in full. A small sliver of Kashmir is also held by China.
Since they were partitioned in 1947, the two countries have fought three wars -- in 1948, 1965 and 1971 -- two of them over Kashmir.
Also, in Siachen glacier in northern Kashmir, Indian and Pakistani troops have fought intermittently since 1984. A cease-fire came into effect in 2003.
Some Kashmiri groups in Jammu and Kashmir have been fighting against Indian rule for independence, or for unification with neighboring Pakistan.
Full report at:
https://www.aa.com.tr/en/asia-pacific/6-militants-1-indian-soldier-killed-in-kashmir/1293453
--------
80% of Wakf land in state lost in illegal deals: Ansari
Oct 26, 2018
Nagpur: Tehrik-e-Aukaf, a watchdog organization on Wakf properties, has alleged that 80% of the Wakf land in Maharashtra has been lost either to illegal transfers or encroachments. Its head Shabbir Ahmed Ansari has threatened to go to court if the government failed to take action against the current and ex-members of the State Wakf Board involved in illegal transfer of land.
Ansari, who is also chairman of All India Muslim, OBC Trust has been spearheading a movement against misuse of Wakf land for last two decades and is based in Mumbai. Addressing a press conference on Thursday, he said that despite several complaints against Wakf board member Asif Qureshi, the state government has failed to order his disqualification. "If FIR is not filed in the next eight days, we will have to knock at the court's door," said Ansari.
The activist said ever since the state Wakf board was established in 2002, those close to the then ruling Congress and NCP occupied posts of board members. "These members, some of then MLAs and MPs or highly influential politicians were involved in transferring of Wakf land to private parties or selling of the land which is not allowed as Wakf land is non-transferable as per law. In 2007, the government appointed Justice ATA Shaikh Commission to probe the matter. Its report submitted in 2011 found that thousands of acres of land changed hands illegally," said Ansari. At one time, the Wakf board had 92,000 acres and 1 lakh other assets under its control. Today 80% of the land has already gone," Ansari alleged.
Full report at:
https://timesofindia.indiatimes.com/city/nagpur/80-of-wakf-land-in-state-lost-in-illegal-deals-ansari/articleshow/66369406.cms
--------
Pakistan
Pakistan releases top Taliban commander 'at US request'
Oct 25, 2018
Pakistan has released Mullah Baradar, a senior Taliban commander, as a "confidence-building" measure requested by the US, which is engaged in so-called peace talks with the insurgents.
Abdul Ghani Baradar, the former right-hand man of Taliban founder Mullah Omar, had been held in Pakistani detention for over eight years, sources said Thursday.
The move is said to be aimed at aiding the so-called peace talks between the US and the militant group, after the two sides agreed in Doha, Qatar to continue the secretive negotiations.
Less than two weeks ago, US envoy Zalmay Khalilzad met with Taliban representatives in Qatar to discuss a "peace" deal.
"Baradar was freed yesterday afternoon and he joined his family," Taliban spokesman Zabihullah Mujahid told AFP in a WhatsApp message.
A Pakistani intelligence official also noted that Baradar was "released a couple of days ago".
Baradar was the most high-profile Taliban leader detained by Pakistan since the 9/11 attacks in 2001. He was arrested in the southern port city of Karachi in 2010, reportedly in an operation that was described as a huge blow to the militant group.
Apart from Baradar, several other senior Taliban leaders were freed this week following direct talks with Khalilzad on October 12, a senior Taliban official told AFP, adding that they believe the releases were made at US request.
According to the official, Baradar will likely stay in Pakistan and shuttle between the group's Doha office, Kabul and Islamabad.
The Taliban announced on October 13 that they would continue talks with the US, even though no tangible agreement was reached in the first round of meeting in Doha.
Washington's repeated outreach to the Taliban contradicts its efforts to link other countries, including Iran and Russia, to the militant group.
Early this week, the US Treasury Department blacklisted nine men, including two Iranian military officers, over allegations that they were "linked with the Taliban".
US Treasury Secretary Steven Mnuchin claimed that the Iranians were providing financial and material support to the Taliban.
Washington has a long history of liaison with the Taliban, starting with the militant group's years of war with the Soviets over their occupation of Afghanistan.
Following the Soviet withdrawal, the US saw the group as a counterbalance to Iran's Islamic Republic and maintained its links with the Taliban.
The Taliban government, however, was toppled during the US invasion of Afghanistan in 2001 because the group refused to expel the al-Qaeda which Washington blames for the 9/11 attacks.
Senior US politicians have said the CIA also created al-Qaeda with the help of British, Pakistani and Saudi intelligence agencies to counter Iran.
https://www.presstv.com/Detail/2018/10/25/578074/Pakistan-release-Taliban-commander-US-request
--------
Pakistan must make sincere efforts to curb terrorism on Afghan border: Pompeo
Oct 24, 2018
WASHINGTON: Pakistan will be held responsible if they do not make sincere efforts to curb terrorism on their western border with Afghanistan, US Secretary of State Mike Pompeo has said.
Talking to reporters Tuesday at the State Department's Foggy Bottom headquarters, Pompeo said this was the message he had delivered to the Pakistani leadership when he travelled to Islamabad in September, after Imran Khan became prime minister.
"We had made clear that the US policy with respect to south-central Asia has not changed, that our expectation is that Pakistan will not provide safe harbor to terrorists on their western border," he said in response to a question on AfPak.
On September 5, Pompeo met Khan and pressed him "to do more" to rein in the terror groups operating from Pakistan's soil.
"We couldn't make that message any more clear and that Pakistan will be held account if they don't see about it... If they're not sincere in that effort.
"We don't believe we can get to the place that everyone wants. Everyone wants reconciliation in Afghanistan, and to achieve that you can't have a safe harbor for Taliban - for Haqqani, and for others inside of Pakistan," Pompeo said.
The Pakistani government knows that "that's our review and this administration has already made significant efforts to hold them accountable and we hope that they'll achieve the goal that we have out for them", said the Secretary of State.
He indicated that there has been no change in the Trump administration's policy with regard to suspension of security aid to Pakistan unless it takes satisfactory measures to eliminate safe terrorist safe havens.
Full report at:
https://timesofindia.indiatimes.com/world/south-asia/pakistan-must-make-sincere-efforts-to-curb-terrorism-on-afghan-border-pompeo/articleshow/66345121.cms
--------
Stop threatening opposition, Fazlur Rehman tells govt
Oct 26, 2018
Jamiat-Ulema-e-Islam-Fazl (JUI-F) chief Fazlur Rehman on Thursday asked the ruling party to stop threatening the opposition, terming PM Imran Khan's mandate as "fake".
According to media reports, he said the government who got a stolen mandate should not make threats to the opposition, he said.
"Who has asked for NRO?" Fazl inquired in reply to PM Khan's Wednesday statement that his government will not any NRO to the politicians in graft cases.
He said those talking about accountability had themselves dissolves the Khyber Pakhtunkhwa Ehtesab Commission.
Commenting on the efforts to unite the opposition against the government, Fazl said that 75% of the work has been done and the opposition would unite to play a role in the parliament.
He said that Pakistan Muslim League-Nawaz (PML-N) supremo Nawaz Sharif has asked for three days before an all parties conference.
Fazl mocked the premier by saying that he's "aware of PM Khan's family who give up too easily."
Fazl and PPP co-chairman Asif Ali Zardari have met more than once in the past few days in an effort to unite the opposition and call an APC.
Zardari said Monday he was up for uniting the opposition parties against the government, saying the country does not seem to be running this way.
Full report at:
https://www.pakistantoday.com.pk/2018/10/25/stop-threatening-opposition-fazlur-rehman-tells-govt/
--------
JuD, FIF no more on list of banned outfits, court told
Malik Asad
October 26, 2018
ISLAMABAD: The Jamaatud Dawa (JuD) and Falah-i-Insaniyat Foundation (FIF) headed by Hafiz Mohammad Saeed are no more on the list of banned outfits after the presidential ordinance that proscribed them under a UN resolution lapsed.
During the hearing on Thursday of a petition filed by Hafiz Saeed, his counsel informed the Islamabad High Court that the presidential ordinance had lapsed and it had never been extended.
The petitioner had challenged the ordinance under which his organisations had been banned for being on the watch list of the United Nations Security Council.
In February this year, former president Mamnoon Hussain promulgated an ordinance amending the Anti-Terrorism Act, 1997, with regards to proscription of terrorist individuals and organisations to include entities listed by the UN Security Council — in a move to declare JuD and FIF as proscribed groups.
Hafiz Saeed's counsel Raja Rizwan Abbasi and Sohail Warraich appeared before Justice Aamer Farooq of the IHC. On a query, the counsel informed the court that the PTI government did not extend the ordinance or table it in parliament to convert it into an act.
Deputy Attorney General Raja Khalid Mehmood Khan confirmed that the ordinance had lapsed. He, however, declined the request of advocate Abbasi for giving a statement on behalf of the interior ministry regarding the lapse of the ordinance.
Mr Khan informed the court that since the petitioner did not cite the interior ministry as a respondent, he could not give a statement unless the petition was amended and the interior secretary added as a party in the petition.
Subsequently, Justice Farooq held that the petition became infructuous since the ordinance challenged by the petitioner had lapsed.
The judge disposed of the petition with an observation that in case the government renewed this ordinance, the petitioner was at liberty to file another petition against the promulgation of the law.
Hafiz Saeed contended in the petition that he established JuD in 2002 and cut off all ties with the banned Lashkar-i-Taiba, but India continued to malign JuD for its past association with the banned outfit.
The petitioner said he was kept in detention in 2009 and 2017 due to India's pressure. He added that the UN Security Council had passed a resolution against JuD after which the government of Pakistan put it on the watch list.
The JuD chief termed it against the sovereignty of Pakistan that an ordi­na­nce was issued to ban his organisation.
The petitioner claimed that the promulgation of the ordinance and addition of Section 11-EE were not only prejudicial to the sovereignty but also contradictory to the fundamental rights enshrined in the Constitution.
He said that any law which was violative of constitutional provisions was liable to be struck down.
The petitioner argued that under Article 199 of the Constitution, the court was competent to strike down any legislation which was beyond the scope of the Constitution or ultra vires. He requested the court that the vires of the ordinance and consequent amendment in sections 11 B and 11-EE of the ATA might be declared illegal.
Full report at:
https://www.dawn.com/news/1441375/jud-fif-no-more-on-list-of-banned-outfits-court-told
--------
FIA sets up offices in Iran, Greece
Mohammad Asghar
October 26, 2018
RAWALPINDI: The Federal Investigation Agency (FIA) has established its sub-offices in Greece and Iran to check increasing activities of organised criminal networks and illegal movements of Pakistani migrants.
A senior FIA official told Dawn that one sub-office each in Greece and Iran had been established and soon two deputy directors along with their subordinates would begin performing duties in these countries.
The official said that one deputy director along with his subordinates would be posted in each country to check legal or illegal movements of Pakistani migrants and to look after their other issues.
The FIA teams had already visited Turkey, Iran and Greece to finalise the setting up of sub-offices there. The plan to set up a sub-office in Turkey has been delayed due to financial difficulties.
The decision to establish FIA offices abroad was taken after a smugglers' boat with a majority of Pakistanis on board capsized off the coast of Libya on January 31 this year, leaving several people drowned.
The FIA official said the sub-offices in Greece and Iran would specifically look into the issues of Pakistanis, including those languishing in detention centres.
He said the most common land route chosen by human smugglers is from Pakistan to Turkey and then Greece.
Iran and Turkey, he said, served as transit countries where a network of human smugglers had been actively working and they had been in contact with their agents in Balochistan and other parts of Pakistan.
He said it was important to stop young people from going abroad, especially to Europe, by boat because sometimes their journey ends up in tragedy.
The FIA official said a campaign should be launched to tell youths not to go abroad illegally.
He said whenever illegal immigrants are caught and put in detention centres Pakistan's embassies make arrangements for their deportation and provide them required documents.
Full report at:
https://www.dawn.com/news/1441401/fia-sets-up-offices-in-iran-greece
--------
SC orders inclusion of 'Sikhism' in census form
Oct 26, 2018
The Supreme Court (SC) on Thursday ordered for proper representation of Sikhs in the in census form.
According to a report in the local media, a three-judge bench headed by Chief Justice of Pakistan (CJP) heard a case relating to the matter and ordered the inclusion of a column of "Sikhism" in the population census form.
The additional attorney general, during the hearing, informed the court that the overall record of "Sikhs" has been summoned from National Database Registration Authority (NADRA) and will be included in column six of the census form which includes a section depicting the citizens' religion.
Full report at:
https://www.pakistantoday.com.pk/2018/10/26/sc-orders-inclusion-of-sikhism-in-census-form/
--------
Pakistan frees two senior Taliban leaders: reports
Oct 26, 2018
An Afghan Taliban spokesperson in a statement to the media said that "their former deputy chief Mullah Abdul Ghani Baradar had been set free by Pakistani authorities".
According to a local media report, the statement did not say whether or not he had returned to Afghanistan but it noted that Mullah Abdul Ghani Baradar was "healthy" and that "no compromise had been made to secure his freedom".
Earlier, Pakistan had declined to comment on the alleged release as Foreign Ministry spokesman Dr Mohammad Faisal said that he would "not like to comment on media reports".
Security experts in Kabul said the move could be a result of talks launched by the US special representative Zalmay Khalilzad with the Taliban. Earlier this month Khalilzad met Taliban leaders in Qatar in an effort to find a way to end the 17-year-old war in Afghanistan.
Mullah Baradar was the deputy head of the Taliban movement in Afghanistan at the time of his arrest in a joint ISI-CIA raid in Karachi in February 2010 and was believed to have then been working for a political settlement. It was also reported that Mullah Abdul Samad Sani, another senior Taliban commander, was also released.
A senior official in Afghanistan told Reuters that Afghan authorities believe Islamabad this week released Baradar and Sani, along with Mullah Mohammad Rasul, a third Taliban figure. Rasul is the leader of the High Council of Afghanistan Islamic Emirate, a Taliban group in Afghanistan, the Afghan official added.
Full report at:
https://www.pakistantoday.com.pk/2018/10/26/pakistan-frees-two-senior-taliban-leaders-reports/
--------
Key terrorist involved in DI Khan jailbreak killed
Oct 26, 2018
DERA ISMAIL KHAN: Muhammad Abid, a most wanted terrorist involved in Dera Ismail Khan jailbreak and attack on police vehicle, was shot dead in a joint operation.
Counter Terrorism Department CTD and police in Bagowi North on the outskirts of Dera Ismail Khan conducted a joint operation on Wednesday which resulted in the killing of the key terrorist.
Abid was wanted to the district police in the central jailbreak and an attack on the police van at the Mission Mor.
The CTD and police personnel during the joint operation shot dead Abid while his accomplices fled. The shootout lasted for around 30 minutes before coming to an end with the killing of Muhammad Abid.
Two hand grenades, a pistol and ammunition were also seized.
The police took the action on a tip-off that five armed men had gathered in the area and they were planning some terrorist activity.
Full report at:
https://www.pakistantoday.com.pk/2018/10/25/key-terrorist-involved-in-di-khan-jailbreak-killed/
--------
South Asia
US military asked to limit contacts with Afghan troops after 'insider' attacks
October 26, 2018
MOSCOW - The US military serving in Afghanistan has been ordered to refrain from personal contacts with members of the Afghan security forces following two "insider" attacks, which targeted a member of the NATO-led Resolute Support Mission and an Afghan police chief, media reported, citing a senior Afghan officer and a spokesperson for the mission.
On Monday, a Czech soldier was killed while another two Czech soldiers were wounded in an attack reportedly perpetrated by a member of the Afghan security forces. Just four days prior to that, police chief in the southern Afghan province of Kandahar Gen. Abdul Raziq was shot dead while he was leaving the office of the regional governor. The governor's bodyguards were reportedly responsible for the attack.
An Afghan officer told The Washington Post newspaper on Wednesday that the US military "have been ordered not to visit the Afghan side of our base for a few days, but we can visit them on their side."
According to a spokesman for the Resolute Support mission, it is a "normal" practice after so-called insider attacks. He added that the US military officials were still keeping "regular contacts" with the Afghan security forces via email and telephone, the news outlet reported.
The United States and NATO initially launched their military operations in Afghanistan in 2001 after the 9/11 terror attacks. While most of the US troops had been withdrawn from the country by the end of 2014, NATO launched a new mission in 2015, called Resolute Support, to provide training and assistance to the Afghan security forces. A total of 16,000 soldiers from 39 NATO countries are currently serving in Afghanistan as part of the mission.
Over 2 dozen killed in 24 hours in Afghanistan
Xinhua adds: More than two dozen militants and security personnel have been killed for the control of the strategically important Kuran-o-Munjan district in northern Afghanistan's Badakhshan province over the past 24 hours.
Government forces had been fighting to evict the insurgents from the beleaguered district, provincial government spokesman Nik Mohammad Nazari said Thursday.
"A total of 24 insurgents and two security personnel have been killed and 12 others including 10 rebels and two security personnel injured in Kuran-o-Munjan district since Wednesday evening," Nazari told Xinhua.
Taliban militants, according to local officials, launched attacks on some security checkpoints in Kuran-o-Munjan district on Friday night and since then fighting continues between security forces and the militants in the strategically important district.
According to local observers, if the attacking militants were able to overrun Kuran-o-Munjan district, they could easily open their way to the neighboring Nuristan, Kunar and Panjshir provinces to expand their influence.
Taliban control over Kuran-o-Munjan district could facilitate the insurgent group to extend its control over Lapis stone mine in Badakhshan province, local observers say.
Since Taliban attack on Kuran-o-Munjan district on Friday night and launching counter-offensive, according to local officials, about 70 militants and some 10 security personnel have been killed.
Government forces, in a bid to mount pressure on militants in Kuran-o-Munjan district, launched airstrikes on Wednesday, killing at least four insurgents, an army spokesman Mohammad Hanif Rezai said.
Taliban militants who have stepped up attacks to gain more grounds and consolidate positions ahead of chilly winter in the mountainous country, are yet to make comment on the situation.
https://nation.com.pk/26-Oct-2018/us-military-asked-to-limit-contacts-with-afghan-troops-after-insider-attacks
--------
NATO SG reaffirms the alliance's support to Afghan peace process
Oct 25 2018
The NATO Secretary General Jens Stoltenberg reaffirmed the alliance's support to an Afghan-led and Afghan-owned peace process.
Speaking during a press conference in Brussels, Stoltenberg said "NATO supports efforts to find a political and peaceful solution to the conflict in Afghanistan."
Stoltenberg further added "We do that, not by participating directly in peace talks, that's not NATO's role, but we support them politically. NATO's Allies provide support, but our most important contribution to the peace process is to send a clear message to the Taliban and to other insurgents that they cannot win in the battlefield so we have to train, assist and advise the Afghan forces in a way that enables them to make it clear to the Taliban that they will not win on the battlefield, they have to sit down at the negotiating table."
This comes as efforts are underway to a find political solution to the ongoing conflict in Afghanistan.
The U.S. Special Envoy for Afghanistan Reconciliation Ambassador Zalmay Khalilzad met with the Taliban leaders in their political office in Qatar nearly two weeks ago to discuss the prospects for peace talks.
Full report at:
https://www.khaama.com/nato-sg-reaffirms-the-alliances-support-to-afghan-peace-process-02622/
--------
U.S. airstrike leaves 3 ISIS IED planters dead in Nangarhar province
Oct 25 2018
The U.S. forces in Afghanistan carried out an airstrike targeting a group of ISIS IED planters, leaving at least three of them dead.
The 201st Silab Corps of the Afghan Military in the East in a statement said a group of three ISIS militants were busy planting an Improvised Explosive Device (IED) in Payin area of Deh Bala district when they came under an airstrike of the coalition forces drone aircraft.
The statement further added that the airstrike left at least three ISIS militants dead.
The Taliban militants and other militants including ISIS often use improvised explosive device as the weapon of their choice to target the security forces and government officials.
However, in majority of such attacks the ordinary civilians are killed while in some cases the Taliban militants are themselves blown up in premature explosions.
Anti-government elements must immediately end the indiscriminate and disproportionate use of all improvised explosive devices (IEDs) in areas frequented by civilians, said UNAMA in a special human rights report released few days earlier.
Full report at:
https://www.khaama.com/u-s-airstrike-leaves-3-isis-ied-planters-dead-in-nangarhar-province-02621/
--------
Southeast Asia
Stop politicalization of Islam: Yogyakarta Forum
October 26, 2018
Sri Wahyuni
Participants of the Global Unity Forum (GUF) II, an international interfaith forum jointly hosted by Nahdlatul Ulama's youth wing GP Ansor and the Bayt Ar Rahmah da'wa movement, signed a joint statement on Thursday calling for all people to stop politicizing Islam.
The decree, called the "Nusantara Statement", calls on people of every faith and nation to curtail the spreading of hatred and start building relationships founded upon respect for equal rights and dignity.
"We want to convey to the world that religion should be used as a basis for better civilization and not as a weapon or even norm to engage in conflict," GP Ansor chairman Yaqut Cholil Qoumas told The Jakarta Post on the sidelines of the forum on Thursday. Dozens of delegates representing Muslims, Jews, Christians and Catholics from the United States, Europe and the Middle East joined the two-day forum held to coincide with Kirab Satu Negeri, a movement launched by GP Ansor on Sept. 16 to campaign for pluralism and tolerance.
Among the international delegates participating in the forum include Reverend Johnie Moore of the Commission on International Religious Freedom (US), head of the All-India Organization on Mosque Imams Maulana Umer Ahmed Ilyasi (India) and Imam Talib Shareef of The Nation's Mosque (US).
Yaqut said the forum was first initiated last year in Jakarta over concern about the endless conflicts, especially in Middle Eastern countries such as Libya and Syria, for which the fighting parties use religion as a basis.
"In fact we believe that none of the religions in the world, especially Islam, teach that religion can be used as a tool to engage in conflicts," Yaqut said. (wit)
http://www.thejakartapost.com/news/2018/10/26/stop-politicalization-of-islam-yogyakarta-forum.html
--------
Mass rally to promote moderate Islam in Indonesia canceled
October 26, 2018
JAKARTA, Indonesia (AP) — Organizers of an Indonesian movement to promote a moderate brand of Islam have canceled a mass rally after its youth supporters burned the flag of an outlawed hard-line Muslim group, sparking allegations of blasphemy.
Yahya Cholil Staquf, general secretary of Nahdlatul Ulama, Indonesia's largest Muslim organization, said Friday the rally in Yogyakarta, predicted to draw 100,000 people, was canceled to prevent violence.
Video of members of Nahdlatul Ulama's youth arm burning the flag of the outlawed group, Hizbut Tahrir, has stirred controversy in Indonesia because the flag is also emblazoned with the Islamic declaration of faith.
Staquf said Hizbut Tahrir "operatives" disrupted the youth wing's celebrations and exploited religious symbols, which led to the flag burning incident.
https://www.indiatvnews.com/ap/world-news-mass-rally-to-promote-moderate-islam-in-indonesia-canceled-476085
--------
Muslims offer help to Indonesia's Catholic choristers
October 25, 2018
Muslims on the Moluccas Islands are offering their homes to thousands of Catholics participating in Indonesia's first National Catholic Choir Festival if they need a place to stay, according to a prominent local Muslim leader.
More than 7,000 Catholics from all the country's 34 provinces are descending on Ambon, the capital of Maluku province, to take part in the festival, or Pesparani, which begins on Oct. 27.
The six-day festival is being organized by the Catholic National Pesparani Formation and Development Agency, known as LP3KN.
"If all hotels and lodgings in Ambon are fully booked, Muslims living in the town are willing to accommodate our Catholic brothers and sisters. Muslims here realize that the festival does not belong only to Catholics but also to all people in this province," Abdullah Latuapo, chairman of the provincial chapter of the Indonesian Ulema Council, told ucanews.com on Oct. 25.
Local Muslims will be on hand to help Catholic singers during the festival," said Latuapo, who is also a lecturer at the State Institute of Islamic Studies in Ambon.
Sacred Heart Bishop Petrus Canisius Mandagi of Amboina called the offer "a symbol of local Muslims' love and support for Catholics."
"It actually displays the true identity of Indonesian people. Indonesian people are open to all religions. It also shows that Indonesian people with their different religious backgrounds can live in harmony," said the prelate.
He felt the gesture also underscored how far the region had come after since sectarian unrest threatened to tear the region apart.
The province was the scene of sectarian violence around the turn of the millennium between Muslims and Christians that claimed around 5,000 lives. A clash in 2011 left at least five people dead.
Bishop Mandagi also expressed hope that President Joko Widodo would show his support by spending at least one day to in the town during the festival.
Full report at:
https://www.ucanews.com/news/muslims-offer-help-to-indonesias-catholic-choristers/83719
--------
Mat Sabu: Anti-terrorism policies, diplomacy must complement military action
25 October 2018
KUALA LUMPUR, Oct 25 — The world must not defeat terrorism solely through hard power policies, soft power applications in the form of good governance, practical diplomacy and civil participation, said Minister of Defence Mohamad Sabu.
In a statement here, he said these aspects must complement military actions in order to eliminate the root causes of terrorist appeal: injustice, unfairness and inequality.
"We must win hearts and minds, not just gun fights. Although today's terrorists do not differ significantly in terms of violent expressions and combative nature, their intentions and objectives have changed," he said during the 2nd plenary address titled 'Global Terrorism: Threats and Countermeasures' at the 8th Xiangshan Forum held at Beijing International Convention Centre, today.
He said Malaysia has been actively engaged in multilateral platforms to foster an understanding of a common strategy in combatting terrorism.
Mohamad said today's international system had reverted to its pre-9/11 ways which were devolving to interstate competition and regional conflicts rather than being focused on how to combat terrorism together.
He said the trans-border nature of terror, enabled by social media and the internet, made it much easier for terror groups to recruit members, gather support and sympathy, as well as accumulate funds from anywhere in the world.
Full report at:
https://www.malaymail.com/s/1686692/mat-sabu-anti-terrorism-policies-diplomacy-must-complement-military-action
--------
Muhammadiyah advises 'calm' in response to flag-burning incident
October 25, 2018
Indonesia's second largest Islamic organization, Muhammadiyah, has urged Muslims across the country to remain calm over the flag-burning incident that occurred on Monday at a National Santri (Muslim students) Day celebration in Garut, West Java.
In a press release provided on Thursday, Muhammadiyah central executive board chairman Haedar Nashir said he hoped all Muslims would refrain from engaging in public debate over the incident to avoid negative impacts to the nation.
"We believe that Muslims, and all Indonesians, can protect the national unity […]. We have learned a lot from many bitter experiences before this, and these spiritual lessons are more than enough to grow as a mature people and a nation. Don't let this flag-burning incident divide us and cause us to fight amongst ourselves," he said in the statement.
Haedar also asked everyone to forgive each other.
"We all love Indonesia and there is no party that claims they are the most nationalistic," he added.
Read also: Suspected HTI flag burning sparks controversy among Muslims
He advised Muslims, especially Muhammadiyah followers, not to respond en masse to the flag-burning incident.
"Instead, let's create an atmosphere of peace and togetherness," he stressed.
During Monday's event, three members of the Barisan Ansor Serbaguna (Banser) youth wing of Nahdlatul Ulama (NU), the largest Muslim organization, took down a black flag bearing an Islamic text in Arabic and burned it, believing that the flag represented the banned Hizbut Tahrir Indonesia (HTI) Islamic organization.
The incident raised tensions among Muslims. Many argued that the flag burning was offensive, since it was not an HTI flag and instead bore the Shahada, the Islamic creed declaring faith in God and Prophet Muhammad.
Full report at:
http://www.thejakartapost.com/news/2018/10/25/muhammadiyah-advises-calm-in-response-to-flag-burning-incident.html
--------
Jokowi: Last year of his first term, will there be a second?
Devina Heriyanto
October 26, 2018
With only one year left in office, many have begun to judge Jokowi's performance. With the election looming, President Joko "Jokowi" Widodo must defend his administration in an effort to seize another term. As the incumbent, everything he has done can be used to boost his profile, or be used against him.
The opposition camp has used shortcomings in Jokowi's programs as a basis for its attacks, from his policy on foreign workers, focus on infrastructure to, most recently, his plan to disburse subdistrict funds. Even seemingly mundane things such as the picture on government-issued sacks of rice and government-sponsored advertisement have sparked considerable friction on social media.
In April 2019, the nation will again have to choose between Jokowi with running mate Ma'ruf Amin and Prabowo Subianto with former Jakarta vice governor Sandiaga Uno. Here are some key questions leading up to the election:
Who's leading the polls so far?
Jokowi and Maruf are doing well in the polls, judged by five surveys conducted by the Indonesian Survey Circle (LSI), Alvara Research Center, Survey Y-Publika, Indikator Politik Indonesia and Saiful Munjani Research Center (SMRC). All surveys were conducted after both Jokowi and Prabowo had officially announced their running mate.
LSI's survey was conducted from Aug. 12 to 19 and polled 1,200 respondents about who they would vote for in the 2019 presidential election. Around 52.2 percent of the respondents chose Jokowi and running mate Ma'ruf Amin, while 29.5 percent chose Prabowo and running mate Sandiaga Uno. The remaining 18.3 percent were undecided or preferred not to answer.
Alvara Research Center conducted their survey from Aug. 12 to 18 with 1,500 respondents. The survey found that Jokowi-Ma'ruf's electability stood at 53.6 percent compared to Prabowo-Sandiaga at 35.2 percent. As many as 11.2 percent of the respondents were still undecided.
Survey Y-Publika involved 1,200 respondents from Aug. 13 to 23. Again, Jokowi-Ma'ruf lead with 52.7 percent against Prabowo-Sandiaga at 28.6 percent, with 18.7 percent undecided.
Indikator's survey ran from Sep. 1 to 6 and involved 1,220 respondents. Jokowi-Ma'ruf gained 57.7 percent and Prabowo-Sandiaga 32.3 percent, with 9 percent of respondents not answering and 1 percent choosing not to vote for either candidate.
SMRC surveyed 1,074 respondents from Sep. 7 to 24, finding that in a head to head scenario, Jokowi-Ma'ruf reaped 60.4 percent of the vote compared to Prabowo-Sandiaga at 29.8 percent. 9.8 percent did not answer.
What's the meaning of their running mate choices?
Jokowi's choice of Ma'ruf Amin means aligning himself with the conservative right, as Ma'ruf is currently one of the most powerful and influential Muslim figures in Indonesia. As the chairman of the Indonesian Ulema Council (MUI), Ma'ruf signed a document that became the basis for several anti-Ahok rallies in 2016. Jokowi has been attacked repeatedly for being anti-Islam, despite being a Muslim man himself.
Having Ma'ruf as a running mate is also necessary to maintain Jokowi's coalition. It was widely reported that Ma'ruf was the only figure that all parties in his coalition could support and had the least amount of resistance. By keeping the coalition intact, Jokowi avoided the risk of having a three-way race.
On the other hand, Prabowo's choice of Sandiaga shocked many, especially after speculation was rife that he would pick Agus Harimurti Yudhoyono (AHY) or a Muslim figure instead.
The budding coalition between the Democrats and Gerinda was feared to have collapsed when Democrat executive Andi Arief derided Prabowo as a cardboard general in a series of angry tweets, accusing Sandiaga of offering Rp 500 billion for the VP seat. The Democrats have stayed in the coalition, but have allowed some party members to continue supporting Jokowi.
Sandiaga is expected to bring young voters for Prabowo. Gerindra advisory council vice chairman Hashim Djojohadikusumo, also Prabowo's brother and his political financier, commented that Sandiaga was chosen because he was "healthy, young, smart and rich." Aside from his youthful image, Sandiaga is also making efforts to appeal to female voters. Some women are grouped under Emak-Emak Militan (militant moms) to attack Jokowi in economic issues. The LSI's survey found that Sandiaga slightly helped raise Prabowo's electability among women, millennials and educated voters.
How does having Ma'ruf affect the anti-Islam attack against Jokowi? How effective is the pro-Islam branding for Prabowo?
For one, Jokowi is considered to be more religious than Prabowo. In a survey by Indikator, 76 percent of the respondents considered Jokowi to be religious and pious, while 58 percent said Prabowo was religious and pious.
Since early last year, Jokowi has made many visits to pesantren (Islamic boarding schools), mostly across Java, and met with senior religious figures from various Muslim groups in different regions. In September, 400 grand kyai (Muslim elders) and leaders of pesantren across the country declared their support for Jokowi and Ma'ruf in the 2019 election.
Ma'ruf commented that the support from the pesantren was "more significant" than support from the National Movement to Safeguard the Ulema Fatwa (GNPF), which had declared itself for the Prabowo-Sandiaga ticket.
In contrast, Sandiaga's non-Arabic name and his history of formal education are regarded as not being advantageous for Prabowo, also known as being more secular than religious, in wooing conservative Muslims.
Sohibul Iman of the Prosperous Justice Party (PKS) said his formal education track record aside, Sandiaga was "a post-Islamist santri". Santri refers to students of pesantren. Sandiaga himself later admitted that he did not understand this term at first.
Will Sandiaga be a vote getter for Prabowo?
Despite Sandiaga's best efforts to hit the campaign trail, the latest polls show that most voters are not swayed by vice-presidential candidates and place more importance in the top of the ticket.
A poll conducted by SMRC between Sept. 7 to 14, for example, found that both Sandiaga and rival Ma'ruf Amin had yet to significantly boost support for their respective running mates.
The Prabowo-Sandiaga pair was supported by 29.8 percent of respondents, while Jokowi-Ma'ruf won support from 60.4 percent of respondents, not much different from the 28.7 and 60.2 percent support garnered by Prabowo and Jokowi on their own.
Paramadina University political observer Hendri Satrio said that while vice-presidential candidates could have a larger impact than reflected in recent polls, Prabowo still needed to take a more active hand in campaigning.
"Prabowo cannot just rely on Sandiaga because he could be in danger of being forgotten during the long campaign period," he said, adding that Prabowo's absence could fuel further speculation about the candidate's desire to win.
What has Jokowi done in four years? What are his achievements, especially in infrastructure?
Jokowi mainly focused on economic reforms and infrastructure development, aiming to boost foreign investment in the country. So far, Indonesia's ease of doing business (EODB) rank has improved from 106th in 2015 to 72nd in 2017, and its economy has been growing steadily at 5 percent on average. Still, this is below Jokowi's ambitious goal of placing 40th in the EODB list and having 7 percent annual growth.
A flagship program from Jokowi's administration is infrastructure development outside Java to reduce high logistics costs that hamper the economy. Aside from massive road construction projects in various parts of Indonesia, the government has so far opened several new Special Economic Zones (KEK), such as Mandalika in West Nusa Tenggara and Palu in Central Sulawesi.
One of the most challenging programs is perhaps the 35,000 MW electricity projects, which by early 2018 only reached 3.8 percent since its launch in May 2015. As a result of the weakening rupiah, the government also postponed the development of the electricity projects amounting to 15,200 MW.
One of the reports on Jokowi's four years in office is about human rights. What are his problems?
In its evaluation report, Kontras noted that Jokowi had failed to carry out most of his own 17 priority human rights programs.
Jokowi, it claimed, had yet to address the issues of extrajudicial killings, past human rights abuses and religious freedom. The remaining issues, including disability rights, had only been partially resolved, it added.
Earlier this year, Jokowi met with then-United Nations High Commissioner for Human Rights Zeid Ra'ad, but did not talk about unresolved serious human rights violation cases. Jokowi's administration has promised to settle at least seven cases of historic human rights violations, including the 1965 communist purge and the 1998 riots.
Last year, Kontras also criticized Jokowi's statement in an event commemorating International Human Rights Day, calling it "nothing more than diplomatic language and political communication aimed at winning public sympathy."
LGBT rights, the death penalty and the Blasphemy Law remain among Indonesia's biggest sources of criticism and are unlikely to change soon despite recommendations from the UN Universal Periodic Review (UPR).
Will the fall of the rupiah pose a major challenge for Jokowi? What has the government done?
Indonesian Institute of Sciences (LIPI) expert Siti Zuhro told Kompas.com that the fall of the rupiah would be a disadvantage and could be exploited by the opposition. Siti pointed out that the fall of the rupiah would lead to higher inflation.
In September, Jokowi stated that he gave the ministers a year to address Indonesia's current account deficit (CAD). Since then, the government has set B20 mandatory rules, restricted imports and called producers to increase local content.
Despite booking a surplus of US$230 million in September, the trade deficit stood at $3.78 billion from January to September.
BPS distribution and service deputy Yunita Rusanti said the impact of the government's move to reduce imports could be seen in October's trade balance, to be announced in November.
Indonesia's relationship with China has often been a major issue for anti-Jokowi groups. What is Jokowi's stance on China's Belt and Road Initiative (BRI)?
Jokowi has often grappled with anti-Chinese sentiment, such as the recurring rumor of millions of Chinese workers in Indonesia.
However, China's BRI can provide the necessary funding for Jokowi's infrastructure program. Last year, Jokowi attended the Belt and Road Forum in China and in April, Indonesia and China signed five contracts worth US$23.3 billion as part of the BRI.
Full report at:
http://www.thejakartapost.com/news/2018/10/26/jokowi-last-year-of-his-first-term-will-there-be-a-second.html
--------
Arab World
More Civilian Corpses Discovered in Raqqa after US Attacks
Oct 25, 2018
The Arabic-language al-Manar news channel reported on Wednesday that the dead bodies of over 15 people were unearthed from the rubbles of a building in al-Saknah district of Raqqa city.
It added that they belonged to the civilians who were attacked by the US fighter jets when the city was under the control of the ISIL terrorist group.
A Russian media outlet reported earlier this month that more than 1,500 victims killed in the US air raids and its allied militants were buried in the largest mass grave in Raqqa city in Northeastern Syria.
The Arabic-language website of Russia's state news agency, RT, reported that the largest mass grave of civilians is in Panorama in Raqqa city with over 1,500 bodies of victims killed in the US air raids or in the Washington-backed militants' attacks when the city was under ISIL's rule.
In the meantime, the Kurdish-language Hawar news reported that Raqqa Civil Team has thus far discovered 11 mass graves, adding that excavations had completed in 8 mass graves.
http://en.farsnews.com/newstext.aspx?nn=13970803000378
--------
Jeish Al-Islam Terrorists Reinvigorate Positions in Turkey-Occupied Regions in Northern Syria
Oct 25, 2018
The London-based pro-opposition Syrian Observatory for Human Rights (SOHR) quoted sources as saying on Wednesday that Jeish al-Islam has resumed rebuilding its military bases in Northern Syria and recruiting members.
It added that Jeish al-Islam has bought a number of new types of weapons, equipment and ammunition from a militant group affiliated to Turkey in al-Bab region in Northeastern Aleppo.
Meantime, the Arabic-language al-Watan newspaper reported that Jeish al-Islam commander Osam al-Bawizani and his deputy Ali al-Husseini have recently traveled to Turkey to meet with a number of Turkish officials in the Southern parts of the country, raising the possibility that the terrorist group aims to purchase more weapons and military equipment.
It added that Jeish al-Islam depended on Saudi Arabia while being deployed in the Eastern Ghouta of Damascus but they are now supported by Turkey since leaving the region and being deployed in regions occupied by the militants affiliated to the Turkish army.
The SOHR had also reported last month that Jeish al-Islam terrorist group had deployed its fighters at contact lines with the Syrian Army in Eastern Aleppo after coordination with Turkey-backed militants.
SOHR said that Jeish al-Islam had started deploying militants in more than ten contact points with the Syrian Army in Tadif in Northeastern Aleppo after coordination with Ankara-backed Ahrar al-Sharqiyeh.
It further said that Jeish al-Islam set up a large base in the town of Afrin after retreating from Eastern Ghouta, adding Jeish al-Islam stationed its fighters in Afrin base.
SOHR said that Jeish al-Islam has also set up several bases in Aleppo province.
In the meantime, the Syrian Army dispatched more troops and equipment to the contact lines with Tahrir al-Sham Hay'at (the Levant Liberation Board or the Al-Nusra Front) in a large region from Jam'iyat al-Zahra and al-Lairamoun industrial zone up to the small town of Kafr Hamra in Northwestern Aleppo and from al-Malah farms to the small towns of Haraytan, Hayan, Anadan and Bayanoun in Northern Aleppo.
Full report at:
http://en.farsnews.com/newstext.aspx?nn=13970803000267
--------
Egypt plans relocating eight million citizens to Sinai
25 October 2018
The Egyptian government has announced on Thursday that it will relocate eight million Egyptians to Sinai.
Dr. Mostafa Madbouly, prime minister of Egypt, said that Sinai's development is a strategic goal at the top of Egypt's priorities.
Madbouly also said on Wednesday night that the Northern Sinai area has many promising investment potential in the sectors of agriculture, pisciculture, and tourism, in addition to the availability of exporting ports and a network of tunnels which will connect Sinai to the delta.
He added that creating a well-developed environment will provide the locals in Sinai with more job opportunities and will prevent them from being victims of terrorist extremist group.
Egypt is keen on benefiting from the relevant international organizations' experience, and hence why it is currently working with the World Bank as the main funding source, the Egyptian prime minister said.
Madbouly also suggested forming a team that brings the representatives of the programs together to hold meetings with their Egyptian counterparts and look into the possibilities of the programs that the Egyptian government intends to execute in Sinai, saying that this would allow the immediate start of the cooperation between Egypt and the relevant international organizations.
Egypt had announced earlier a comprehensive plan to change life in Sinai, especially with the drawing end of the military operations "Sinai 2018".
The goal is to prevent terrorism from considering the peninsula its base, and to support the dimension of security and politics of the eastern borders of the country.
Full report at:
https://english.alarabiya.net/en/News/middle-east/2018/10/25/Egypt-plans-relocating-eight-million-citizens-to-Sinai.html
--------
Intense shelling around Syria truce zone despite deal
25 October 2018
Militants and extremists fighters traded fire with the Syrian regime forces in northern Syria overnight, their fiercest exchanges since a buffer zone deal was announced for the area last month, a monitor said Thursday.
A 15- to 20-kilometre wide "de-militarised zone" was announced by militants, backer Turkey and government ally Moscow on September 17 to separate government troops from militants fighters in their last major bastion in Idlib province and adjacent areas.
Shelling has continued intermittently, however, and escalated dramatically late Wednesday, the Syrian Observatory for Human Rights said.
"It was the fiercest bombing yet since September 17," said Rami Abdel Rahman, who heads the Britain-based monitoring group.
"Syrian government rocket and artillery fire killed one girl in Kafr Hamra," an Aleppo province town inside the declared buffer zone.
Militants shelling from inside the zone killed three civilians in government-held territory earlier this week.
Late on Wednesday, rocket fire by both extremists and Turkish-backed militants hit second city Aleppo, wounding 10 people, Abdel Rahman said.
State news agency SANA gave the same casualty toll and said the army responded against the sources of the fire north and northwest of the city.
The National Liberation Front, the Turkish-backed militant alliance which is the main armed group in that area, said it was responding to government violations of the truce deal with "light and medium weapons."
Under the deal agreed by Russia and Turkey, the rebels were supposed to have removed all heavy weapons from the buffer zone by October 10.
"Radical" fighters- taken to mean Hayat Tahrir al-Sham (HTS), the extremist alliance which is the dominant faction in Idlib, and other hardliners- were supposed to leave the zone by October 15.
But 10 days on there is still no sign of any pullout or of the planned monitoring patrols by the deal's co-sponsors, the Observatory said.
Syrian pro-government newspaper Al-Watan said the extremists' failure to withdraw "provides the justification for the Syrian army and Russian air force to start a military operation to oust (HTS) from the area."
Full report at:
https://english.alarabiya.net/en/News/middle-east/2018/10/25/Intense-shelling-around-Syria-truce-zone-despite-deal.html
--------
Egyptian officials: Roadside bomb kills three workers in Sinai
25 October 2018
Egyptian security officials say a roadside bombing has killed three workers contracted to build a security wall in the northern Sinai city of el-Arish.
The officials say another 10 workers were wounded in the explosion on Thursday.
The officials blamed an ISIS affiliate, which is active in that part of the Sinai Peninsula, for the bombing.
The officials spoke on condition of anonymity because they were not authorized to speak to the media.
Suspected ISIS militants on Sunday shot and killed three workers outside their homes in el-Arish.
Egypt has been struggling to contain an insurgency by extremist militants in northern Sinai.
Full report at:
https://english.alarabiya.net/en/News/middle-east/2018/10/25/Egyptian-officials-Roadside-bomb-kills-3-workers-in-Sinai.html
--------
Saudi King Salman telephones Germany's Merkel to discuss improving relations
26 October 2018
Saudi King Salman bin Abdulaziz Al Saud held a telephone call with German Chancellor Angela Merkel on Thursday and discussed discussed means of developing relations between the two countries in all fields.
King Salman "briefed the German Chancellor on the latest developments of investigation into the murder of Saudi national Jamal Khashoggi, and confirmed that what was done by those involved in this crime does not represent the principles and values of the Kingdom, stressing that justice will take its course fully and resolutely and that whoever found guilty will receive deterrent punishment," according to a statement on Saudi Press Agency.
For her part, the German Chancellor expressed the hope that the ongoing investigation will uncover all the circumstances of the incident.
https://english.alarabiya.net/en/News/gulf/2018/10/26/King-Salman-telephones-Merkel-to-discuss-improving-their-relations.html
--------
Crown prince begins reform of Saudi intelligence services
October 26, 2018
RIYADH: Saudi Crown Prince Mohammed bin Salman chaired the first meeting on Thursday of a special committee to reform Saudi Arabia's intelligence services.
The restructuring was ordered by King Salman after the murder in Istanbul of Saudi journalist Jamal Khashoggi.
The committee assessed the General Intelligence Presidency's current organizational structure and identified any gaps in its legal framework, policies and procedures. Khashoggi, 59, a Saudi journalist resident in the US, was killed in the Saudi consulate in Istanbul on Oct. 2, after he visited to complete paperwork related to his divorce.
Saudi Arabia has said his death was the result of a "rogue operation" by people acting beyond the scope of their authority, and 18 Saudis have been arrested.
As the investigation continues, the Saudi public prosecution said on Thursday the killing was premeditated.
"Information from the Turkish authorities indicates that the act of the suspects in the Khashoggi case was premeditated," Attorney General Sheikh Saud Al-Mojeb's office said.
"The public prosecution continues its investigation with suspects... to complete the course of justice."
The crown prince told the Future Investment Initiative in Riyadh on Wednesday "justice will prevail" in the Khashoggi case.
"The incident was very painful for all Saudis. It was a repulsive incident, and no one can justify it," he said.
Full report at:
http://www.arabnews.com/node/1394031/saudi-arabia
--------
Jamal Khashoggi's murder: The US shouldn't distance itself from Saudi Arabia
25th October 2018
So, Jamal Khashoggi, a prominent critic of Saudi Arabia's powerful Crown Prince Mohammad bin Salman (MBS), is dead. And, as presumed, the Saudis killed him in a premeditated murder -- most likely sanctioned by MBS himself.
However, to the chagrin of the Saudi leaders, the killing has sparked an international uproar. A number of politicians in the Western capitals are demanding that the Saudi government be held accountable.
Some in the US have gone as far as suggesting that Washington end its decades-long fruitful friendship with Riyadh.
"This guy (MBS) is a wrecking ball. He had this guy (Jamal Khashoggi) murdered inside a consulate in Istanbul and expect me to ignore it? I feel used and abused," US Senator Lindsey Graham said on Fox and Friends.
Likewise, Senator Rand Paul, a libertarian conservative, known for his isolationist foreign policy views, wrote an op-ed on Fox News' website, titled, "It's time to rethink America's relationship with Saudi Arabia -- It is not our friend."
Some of his arguments are relevant and worthy of consideration.
"It's a fact that the Kingdom of Saudi Arabia is the largest sponsor of radical Islam on the planet, and no other nation is even close," he writes.
Absolutely. The Saudis have poured hundreds of billions of dollars into spreading Wahhabism, a puritanical version of Islam that is blamed for the rise of some of the radical Islamists whom the US is currently battling.
Senator Paul also highlights Saudi's long record of human rights abuses. Yes, thousands of people, most of them dissidents, have been detained in the kingdom, often without a conviction or even a trial.
Based on these, he makes the case that the US reconsider its friendship with the kingdom. "We can start by cutting the Saudis off," he argues.
Senator Paul's is not an isolated voice. Today, there is a growing chorus echoing him. Many feel the US-Saudi alliance has run its course and that it's time to wrap it up. The New York Times has received a flurry of letters from its readers demanding that the US distance itself from Saudi over Khashoggi's killing.
So, should the Trump administration review Washington's ties with Riyadh? Or should it ignore the journalist's murder and continue engaging with its long-time ally?
After all, hundreds of innocent people, most of them poor and voiceless unlike Khashoggi, are killed each year in US bombardments in different parts of the third world. While licking the blood on its hands, what moral authority does the US have to discipline Saudi Arabia?
Morality or national interest?
Khashoggi's murder and the US options in dealing with the Saudis bring certain questions about foreign policy decision making to the fore.
First of all, should a country's international relations be guided by a set of moral principles? Can't ethics be sacrificed at the altar of national interest?
Realists would balk at the idea of using moral codes as signposts in international relations. Any foreign policy decision should be evaluated on the basis of just one parameter: to what extent does it advance a country's national interest.
For all countries, ensuring security, stability, and opportunities for economic growth constitute core national interests.
Idealistic objectives like spreading democracy, punishing human rights violators or supporting freedom movements abroad, come next.
Realists are not amoral people. Rather, they perceive the world as it is. The structural flaws of the international system have made it such that no country can be assured of its security.
Thus, to improve its chances of survival, realists would advise a country to follow policies that boost its security, no matter whether they are scrupulous or not.
This explains why the US, despite being a proud democracy, forged ties with friendly dictators and human rights abusers during the Cold War -- they helped Washington contain communism.
Saudi Arabia: America's friend in need
For more than seven decades now, Saudi Arabia has been a useful ally of the United States. Its alliance with Riyadh has served Washington's interests well and vice versa.
During the Cold War, the kingdom was a vital pillar of the US strategy to undermine the Soviet maneuvers in the Middle East. Without the Saudi support, the US would have lost the region to its arch-enemy, an outcome that would have greatly endangered its economic security, given the area's vast hydrocarbon reserves.
Not just the Soviet Union, Saudi Arabia has also helped the US crush local actors who were inimical to its interests - like Egypt's Gamal Abdel Nasser and Iraq's Saddam Hussein.
In 1991, when Iraq, led by Saddam, invaded and occupied Kuwait, thereby threatening the security and stability of the oil-rich Persian Gulf region, the US relied on the Saudi support to defeat him.
Riyadh, more perturbed than Washington by Saddam's aggressive moves, threw open its airspace to the US warplanes and even allowed the stationing of American troops on its soil (This turned out to be Osama bin Laden's top grievance).
Back then, Washington had pressing reasons to stop Sadam. Unlike the 2003 invasion and occupation of Iraq, the Operation Desert Storm was premised on reasonable grounds. The Iraqi forces had invaded and occupied Kuwait. Baghdad was clearly the aggressor.
More importantly, many in the US capital feared, and for good reason, the Iraqi strongman was poised to snatch the oil-rich regions of Saudi Arabia bordering Kuwait. Doing so would have given Saddam control over much of the Persian Gulf's oil reserves. That, in turn, would have let him sway the global crude prices, and by extension, impact the economic well-being of the West.
Today, Saudi Arabia is an important partner in America's war on terror. It might sound laughable given the support the radical Islamists have received from the kingdom's clerical establishment.
Nonetheless, without the backing of Riyadh, America's anti-terror campaign would yield no measurable outcome.
If Saudi Arabia is a part of the problem, it should also be a part of the solution.
In fact, in the years since 9/11, Riyadh, unlike Islamabad, has shown a greater willingness to work with Washington in combating terrorism. Acting on US advice, it has frozen the Saudi assets of a number of terror suspects, time and again.
In 2003, it implemented about 50 recommendations made by the G8's Financial Action Task Force (FATF) to curb money laundering and terror financing -- steps that Pakistan has, so far, refused to take.
Moreover, since 2004, the Saudis have been working with the US Treasury Department to clamp down on international financing of terror activities.
These may be small steps. But they are a testament to the kingdom's disposition to reign in on terror. After all, terrorist groups like Al Qaeda and ISIS also threaten Saudi security.
And the Saudis know too well that in the post-9/11 era, it can't maintain good ties with Washington while being in cahoots with terror groups.
So, what about Wahhabism? Since 9/11, Saudi Arabia's export of its austere brand of Islam has been a bone of contention in its ties with the West.
Wahhabism has been the Saudi kingdom's official ideology since its founding in 1744. However, its large-scale propagation began during the Cold War, in response to the spread of Soviet communism and Iran's threat to export its own Islamic revolution post-1979.
But, as Wahhabism spread, it aided the rise of radical Islamists, many of whom, after the demise of the Soviet Union, turned their weapons on the US and its allies.
However, one must understand that the Saudis did not preach Wahhabism with an intent to damage the American interests. It did so to secure itself from the menacing ideologies that were gaining currency in its backyard.
Moreover, as the crown prince said in a recent interview, the Saudis spread Wahhabism at the request of the West, which was, during the Cold War, obsessed with countering communism.
Marching to the post-Wahhabi era?
Today, it is encouraging to note Riyadh has taken steps to tame its demon. MBS has publicly talked about the need to reform Islam and acknowledged that Wahhabism has done more bad to his country than good. No previous Saudi ruler has done this.
More importantly, although in a bid to consolidate his own power, the crown prince has curbed the influence of the kingdom's hardline clerics - the chief purveyors of the Wahhabi ideology.
For centuries, the clerical class has exerted tremendous influence over the Saudi public life, chiefly as the guardians of morality and the enforcers of the Sharia law. By suppressing their authority, MBS is attempting to revamp the Saudi society in tune with his own vision for it, and also, the demands of the modern world.
And the results have been positive: The country's Islamists, who aid and abet terror, have begun to feel the heat. "We don't know what is happening. It's like we are becoming strangers in this country," a Saudi conservative told a Washington Post journalist, recently.
Writing in The New York Times, columnist Thomas Friedman recently observed, "He (MBS) seemed to be aiming to replace Saudi fundamentalist Islam, and its clerics, as the primary source of his regime's legitimacy with a more secular Saudi nationalism."
Praising the crown prince's gusto for reform, the Economist remarked, "His boldness could transform the Arab world for the better."
Those in Washington, who wants MBS sacked, are oblivious to the good he can do. What if he is replaced by a conservative-minded prince who would cuddle up to the hardliners to secure his throne?
Saudi's anxieties over Yemen
Saudis are locked in a bitter geopolitical tug of war with Iran. Riyadh's interference in Lebanese politics and its ongoing feud with Qatar are, to a great extent, products of the larger Riyadh-Tehran rivalry.
More importantly, the conflict in Yemen, in which the kingdom and its allies are up against the Houthi rebels, allegedly backed by Iran, have resulted in thousands of civilian casualties.
The war has put a spotlight on MBS's muscular foreign policy and earned him many brickbats. If today the number of Saudi haters in the West is growing, it's mainly because of the humanitarian consequences of the Saudi campaign in Yemen.
Yet, the Saudis have always been sensitive about who controls Yemen. During the 1960s, it supported a bloody war there in support of King Muhammad al-Badr, who was deposed by nationalist rivals, backed by Egypt's Gamal Abdel Nasser.
Back then, the Saudis feared that the contagious ideology of Arab nationalism would spread from Yemen to the kingdom and threaten the House of Saud's grip on power.
Therefore, before classifying the Saudi adventurism in Yemen as one of crown prince's amateur foreign policy decisions, one must keep in mind that Riyadh had previously intervened when inimical forces gained control of its southern neighbour.
It's not just the Saudis, enemy's influence reaching one's doorstep is not something countries throughout history have been comfortable accepting.
It's for this reason that India is today concerned about the growing Chinese presence in Sri Lanka. Likewise, the US was alarmed when the communists seized power in Cuba. Another example is China's anxiety over the continuing US influence in Taiwan.
Yes, it is not clear if the Houthis, in fact, receive any backing from Tehran. But nonetheless, they are Shiites, and therefore, the Saudi thinking goes, may sooner or later align with Iran.
What should America do?
Senator Rand Paul apparently believes Saudis are at America's mercy, that they will come begging if the US snap ties. For sure, the Saudis would make desperate bids to lure back Washington. But if the US starts attaching conditions to its ties with the kingdom, then the Saudis would be prompted to look elsewhere for comfort. After all, we no longer live in a unipolar world.
China and Russia would happily step in and make up for Riyadh's loss. After all, unlike the elites in Washington, those in Moscow or Beijing are the least perturbed about a prospective partner's negative human rights record.
Despite their differences (mainly over Syria and Iran) Saudis and Russians have worked together for years. Their cooperation has been a key to stabilising the global oil market. Also, Russia, a top exporter of arms, would be eager cash in on the kingdom's needs, which has grown substantially in recent years, and there is scope for extensive partnership between the two.
True that the Saudis have been trained on the US arms for over seven decades, and therefore, a sudden shift would be unthinkable. Yet, gradually they can wean themselves off their reliance on America weaponry. It may take time. But, it's not impossible.
Also, the Saudis have warned that if their ties with the US weaken, then Riyadh would even consider offering Russia a military base in the kingdom. It may be a threat without much substance. Yet, if the US cuts off Saudi Arabia, the Saudis would have no reason not to step up engagement with the Russians.
China, for its part, has also been eager to cultivate strategic alliances with Arab countries. Mindful of the opportunity, the Saudis have been receptive to overtures from Beijing. Foreign minister Adel Al Jubeir noted earlier this year, "Saudi-Chinese relations have been deepened by both countries' belief in key principles, notably respecting the sovereignty of states and non-interference in their affairs."
The message is clear: Russia and China are partners whose importance is growing by the day.
So, what should the US do? Well, ignore any suggestions about breaking ties, right away. Try to persuade the crown prince to moderate his policies, particularly his treatment of dissidents. However, understand that the US needs Saudi support to achieve many of its foreign policy goals-- be it containing Iran or fighting radical Islam.
Full report at:
http://www.newindianexpress.com/world/2018/oct/25/jamal-khashoggis-murder-the-us-shouldnt-distance-itself-from-saudi-arabia-1890025.html
--------
Serial Killings of US-Backed SDF Commanders Continue in Hasaka
Oct 25, 2018
Local sources in Northern Hasaka reported that one of the SDF commanders, namely Houkar Bakdash, was assassinated by unknown gunmen in the town of Qamishli.
They referred to the increased attacks by unknown assailants against the SDF in Northern Hasaka, saying that recently more than 18 Kurdish forces, including commanders, were assassinated.
Meantime, reports said that the Kurdish forces seized all medical centers and clinics in al-Nashweh, Qawiran, Tal Hajar and al-Naserah districts in Hasaka and expelled all their staff.
Also, media activists said that the Kurdish forces still continue closure of schools which use government curriculum, adding that civilians are strongly furious about their measures in Hasaka.
Tensions have recently heightened in Hasaka province after the SDF launched forced recruitment among civilians.
A senior commander of the SDF was also assassinated in the region on Monday.
The Arabic-language al-Manar news channel reported that one of the SDF commanders named Haji Dikiyeh was killed by unknown assailants in the town of Qamishli in Northeastern Hasaka.
According to the report, another member of the SDF forces was also severely wounded by unknown gunmen in Hasaka city's al-Nashwah district.
Full report at:
http://en.farsnews.com/newstext.aspx?nn=13970803000311
--------
Journalists in the Muslim world speak out
October 25, 2018
In the wake of the brutal murder of journalist Jamal Khashoggi, a Washington Post columnist who was tortured and killed due to his opposition to the Saudi monarchy, dissident journalists and writers from across the Muslim world are living in fear. If Saudi Arabia, a country which recently has been making numerous reforms such as enabling women to drive and curtailing the power of the religious police, can utilize its consulate in order to murder a critic on Turkish soil, then no writer or critic from any Muslim majority nation is safe.
Whether one agrees with the political views promoted by Mr. Khashoggi or not is irrelevant. No one deserves to have their fingers chopped off and to have their body chopped up like an apple. Saudi Arabia getting away with murdering and torturing him merely because his political opinions were not supported by his government, and it represents a clear and present danger to the plight of dissident writers and bloggers everywhere. For as President John F. Kennedy said, "The rights of every man are diminished when one man is threatened."
Iranian blogger and journalist Neda Amin was greatly influenced by the Khashaggi murder. She fears that she could share Mr. Khashoggi's fate should she ever enter inside the building of any Iranian consulate in order to renew her expired Iranian passport: "Iran would not kill in the Consulate itself like the Saudis did. However, they would move me to a governmental car and return me to Iran from where they will kill me." Ms. Amin noted that no local government would dare to check any car belonging to the Iranian Embassy, and for this reason they would be able to get away with such a crime. Furthermore, by moving her back to Iran and killing her there, she implied that the Iranians would be able to avoid the international scandal that the Saudis are presently experiencing.
Bangladeshi blogger Sazzadul Hoque, a prominent proponent of LGBT rights, women's rights and human rights who is a Muslim apostate, is living in fear in the wake of the Khashoggi murder for he is afraid that he could also be targeted. In Bangladesh, his entire family disowned him and he was expelled from university merely because of his political views. Like Mr. Khashoggi, the ruling government did not support his views and various Islamist groups in Bangladesh are threatening to murder him. He was forced to flee Bangladesh because of this.
"Yes, it is true that there is no Blasphemy Law in Bangladesh," Mr. Hoque noted. "But, the ICT act (Information and Technology Act) which has turned into Digital Security Act is just a de facto [representation] of blasphemy law. Bloggers, journalists, writers, online activists, human rights activists and LGBT activists have been under the microscope of the government and threats from Islamic fundamentalists for online materials that may have been perceived by some to have hurt their religious beliefs. As a result, peoples' freedom of thought and expression is being violated. The conscious people of Bangladesh are being restricted from speaking the truth."
While Ms. Amin has an Israeli visa that can be renewed every three months, Mr. Hoque does not even have that. He only has permission to remain in India for another two months unless a miracle occurs: "I am homeless for my writing, activism and for speaking for free thinkers. My life is in danger for speaking about humanism, secularism and LBGT rights. I have been living an inhumane life since May 2017." Following the Khashoggi murder, Mr. Hoque is scared that Bangladeshi Islamists can hunt him down in India just as Mr. Khashoggi was murdered while in Turkey.
Nevertheless, it is important to remember that Jamal Khashoggi was not a Western-style liberal. According to John R. Bradley, author of "Saudi Arabia Exposed: A Kingdom in Crisis," Mr. Khashoggi was a supporter of the utilizing democracy in order to help the Muslim Brotherhood gain power across the Middle East. This is why the Saudis wanted him eliminated for they consider the Muslim Brotherhood to be one of their main enemies. However, the brutal murder of any critic of any non-democratic state spreads fear among dissidents everywhere that they could also be killed. It has a domino effect especially since Saudi Arabia is not a country that limits its repression to those who write in support of radical Islam, as the fate of Saudi dissident blogger Raif Badawi and Saudi women's rights activist Loujain Al Houthlal demonstrates.
Given this, the horrific murder of Mr. Khashoggi is another sign that the repression of critics is alive and well in Saudi Arabia. Even though the present Saudi Arabian leadership is an ally in America's and Israel's struggle against the Iranian regime, they are still not a free country that respects human rights. Therefore, the murder of Mr. Khashoggi serves as a wake-up call for all of those who care about supporting journalists and dissidents in the wider Muslim world. We in the West must stand in solidarity with all dissidents from Muslim majority countries.
Full report at:
https://www.washingtontimes.com/news/2018/oct/25/journalists-in-the-muslim-world-speak-out/
--------
Ankara-Backed Commander Killed in Infighting in Afrin
Oct 25, 2018
The sources in Northwestern Aleppo reported on Wednesday that two groups of Faylaq al-Sham terrorists, affiliated to Ankara, engaged in heavy clashes over the olive products of the civilians in Afrin, adding that a number of militants, including one of the commanders of Faylaq al-Sham, namely Nayef Alavin, was killed in infighting.
Media activists in Afrin reported that the Ankara-backed terrorists prevent civilians from sending their olive products to other Syrian towns to force the farmers to sell them at lower prices to be dispatched to Turkey.
A Kurdish media outlet reported on Sunday that over 2,350 Syrian civilians were arrested, peoples' assets were looted and Northern Syria's infrastructures were massively destroyed since Ankara forces occupied Afrin region in Northwestern Aleppo almost 7 months ago.
The Kurdish language Hawar news reported that more than 2,350 civilians were arrested by the Turkish troops since they occupied Afrin region over 7 months ago, adding that the fate of a sum of 835 arrested civilians, including 139 women, was unknown.
Hawar news further said that the Turkish soldiers and their allied militants cut over 9,000 olive trees and set ablaze to over 5,000 hectares of forests, adding that Afrin's historical artifacts and sites had been plundered by the Ankara forces since occupation 7 months ago.
Full report at:
http://en.farsnews.com/newstext.aspx?nn=13970803000557
--------
Syrian Army, Militants Engage in Heaviest Clashes in Demilitarized Zone after Sochi Agreement
Oct 25, 2018
The Arabic-language website of Sputnik reported on Wednesday night that Tahrir al-Sham (the Levant Liberation Board or the Al-Nusra Front) launched over 40 missile strikes against the residential areas in Idlib province, including al-Khalediyeh, al-A'azamiyeh, al-Akramiyeh, al-Shahba, Seif al-Doleh, New Aleppo, al-Mothalaq and Shar'e al-Nil, as well as the army positions, killing and wounding several civilians.
It added that the Syrian army's missile and artillery units responded to the attacks by targeting the terrorists' positions in Western Aleppo, noting that heavy clashes are underway between the Syrian army forces and Tahrir al-Sham militants near Jamiyat al-Zahra region in Northwestern Aleppo.
Meantime, field sources reported that the terrorists in Western Aleppo have reinvigorated their positions in the region in the past few days and sent a large number of heavy weapons and military equipment to this front.
Also, the Arabic-language al-Watan newspaper reported that the terrorists continue offensives against the army points in Northern Hama, saying that the Syrian army units responded by attacks against the terrorists' moves in areas near al-Latamineh, the town of Murak, Wadi al-Dorat and Lahaya in Northern Hama and the village of Dawir al-Akrad and regions near al-Sarmaniyeh in Western Hama.
While the terrorists have intensified their attacks against the demilitarized zone in Northern Syria, the Turkish defense minister claimed on Wednesday that a large number of militants deployed in the region have withdrawn and violation of the ceasefire has decreased 90%.
But field reports show that after 10 days of implementation of the Sochi agreement, the terrorists have not left the region and even reinvigorated their positions.
Sputnik had also on Wednesday reported that the terrorist groups, deployed in Northern and Northwestern Syria continued attacking Damascus forces' strongholds in Idlib, Aleppo and Hama provinces in violation of the Sochi agreement.
It reported that terrorists of Horas al-Deen, deployed near Turkish monitoring posts in al-Sarman region in Eastern Idlib, targeted the army's positions in the town of Ajaz.
In the meantime, the army's artillery and missile units pounded terrorists' positons of Horas al-Deen in al-Sarman.
Meanwhile, Syria's al-Watan daily reported that the army has targeted terrorists' positions in Hama, Aleppo and Lattakia provinces after the terrorists opened fire at the government forces.
Full report at:
http://en.farsnews.com/newstext.aspx?nn=13970803000194
--------
Mideast
5 Daesh-linked suspects arrested in southern Turkey
26.10.2018
By Burak Milli
ADANA, Turkey
At least five people were arrested in southern Turkey early Friday for suspected links to the Daesh terrorist organization.
Police counter-terrorism squads carried out raids to apprehend the suspects in their homes in Adana province, said a security source, who asked not to be named due to restrictions on speaking to the media.
Security forces have been involved in a long-running campaign to clear Daesh terrorists from Turkey.
More than 300 people have lost their lives so far in Daesh-claimed attacks in Turkey, where the terror organization has targeted civilians in suicide bombings and rocket and gun attacks.
https://www.aa.com.tr/en/turkey/5-daesh-linked-suspects-arrested-in-southern-turkey/1293607
--------
Turkey to Saudi Arabia: Who gave order for Khashoggi killing?
Oct 25, 2018
Turkish Foreign Minister Mevlut Cavusoglu has urged Saudi Arabia to answer questions over the murder of dissident journalist Jamal Khashoggi in Istanbul.
"There are still questions that need answers" over the premeditated murder, Cavusoglu said on Thursday, asking Riyadh to explain "who gave them the orders" and "where the body is".
He pointed to an announcement by Saudi authorities that they had arrested 18 men in connection with the death, urging Riyadh to explain why they had been arrested.
"You admit they did it, but why are they not saying where?" Cavusoglu told a press conference in Ankara with Palestinian Foreign Minister Riyad al-Maliki.
'Turkey not taking Khashoggi case to international court'
Cavusoglu, however, noted Turkey had no intention of taking Khashoggi case to an international court, but was ready to share information if an international investigation was launched.
"We are already carrying out a probe ourselves. We are cooperating with anyone who wants to cooperate. Saudi Arabia had suggestions on this matter and we didn't say no to them, but for the moment taking the case to international court is not on the agenda," he said, adding, "For the moment, we don't have the intention to do that."
The Turkish foreign minister said, however, that "if international institutions or courts take initiative and start such an investigation, as Turkey, of course we will share the information and evidences we have as well as the results of our investigation. We are obliged to do that anyway."
Cavusoglu's comments came days after Turkish President Recep Tayyip Erdogan said all those behind the murder should be brought to justice and tried in Istanbul.
"My demand is that the 18 people be tried in Istanbul," Erdogan said in an address to lawmakers from his ruling party at the parliament in Ankara on Tuesday on the case of Khashoggi, who was murdered after entering the Saudi consulate in Istanbul on October 2.
Khashoggi murder premeditated: Saudi prosecutor
A joint Saudi-Turkish investigation shows that Khashoggi's murder was "premeditated," Saudi Arabia's public prosecutor said Thursday, dismissing an earlier account that the dissident journalist had died in a botched operation to "negotiate" his return to the kingdom.
"Information from the Turkish side affirms that the suspects in Khashoggi's case premeditated their crime," said a statement from the Saudi public prosecutor.
The statement said Saudi prosecutors were interrogating suspects on the basis of information provided by a joint Saudi-Turkish task force.
Ankara and Western allies of Riyadh have voiced deep doubts about Saudi explanations. Turkey has dismissed Saudi efforts to blame rogue operatives for the killing and urged the kingdom to search "top to bottom" for those responsible for the murder.
An adviser to Erdogan has said that Saudi Crown Prince Mohammed bin Salman has "blood on his hands" in the murder.
"It is a disgrace that reaches all the way to Crown Prince [Mohammed bin] Salman. At least five members of the execution team are [Mohammed bin] Salman's right hands and are people that wouldn't act without his knowledge," Ilnur Cevik, an adviser to Erdogan, wrote in a column in the Yeni Birlik newspaper.
"Even if US President Trump saves [Mohammed bin] Salman, in the eyes of the world, he is a questionable person with Khashoggi's blood on his hands," Cevik wrote.
Trump has stopped his initial support for the Saudi crown prince for now, saying bin Salman bore ultimate responsibility for the operation that led to Khashoggi's killing.
In his toughest comments yet, Trump told the Wall Street Journal he wanted to believe the prince when he said that lower level officials were to blame for the killing at the Saudi mission.
But he suggested responsibility lay higher up: "Well, the prince is running things over there more so at this stage. He's running things and so if anybody were going to be, it would be him."
Khashoggi's son leaves Saudi Arabia for US with family
Human Rights Watch reported later on Thursday that the eldest son of the murdered Saudi journalist and his family had left the kingdom after the Saudi government lifted a travel ban imposed on him.
"Salah and his family are on a plane to (Washington) DC now," Sarah Leah Whitson, HRW's executive director for the Middle East and North Africa, was quoted by AFP as saying.
A few hours later, two sources close to the family told Reuters that Salah and his family had arrived in Washington.
According to one source, Salah Khashoggi holds dual U.S.-Saudi citizenship.
Salah's departure came a day after a meeting at the al-Yamama Palace in Riyadh in which he and other family members received condolences from King Salman and Prince Mohammed bin Salman.
Germany's Merkel condemns Khashoggi's killing
Also on Thursday, German Chancellor Angela Merkel made a phone call to Saudi Arabia's King Salman, strongly condemning the killing of Khashoggi and vowing to take appropriate measures in response.
According to a statement issued by the German chancellery, Merkel "made clear that the exact course of events must be cleared up."
Full report at:
https://www.presstv.com/Detail/2018/10/25/578067/Turkey-saudi-khashoggi-murder
--------
Saudi says Turkish probe shows Khashoggi murder 'premeditated'
OCTOBER 26, 2018
Saudi Arabia said Thursday the murder of journalist Jamal Khashoggi appeared to have been premeditated, based on information from Turkey, backing away from an earlier claim that he was killed in a brawl.
It was the latest twist in the shifting official narrative of the October 2 killing inside the kingdom's consulate in Istanbul, which US President Donald Trump has derided as "one of the worst cover-ups" in history.
Saudi Arabia has sought to draw a line under the crisis, and a rights group said Thursday that authorities had allowed Khashoggi's eldest son Salah and his family to leave the country after lifting a travel ban.
But the kingdom still faces mounting pressure from sceptical world powers demanding answers and to know the whereabouts of Khashoggi's body.
The Saudi public prosecutor said he was making the latest assessment on the basis of evidence supplied by Turkey, which has been the source of a series of grisly revelations about the government critic's death.
After first insisting Khashoggi left the consulate unharmed, Saudi authorities said he was killed in an argument that degenerated into a brawl before finally accepting what Turkey had said virtually from the start — that he was killed in a premeditated hit.
"Information from the Turkish authorities indicates that the act of the suspects in the Khashoggi case was premeditated," the office of public prosecutor Sheikh Saud al-Mojeb said in a statement carried by the state-run Saudi Press Agency.
"The public prosecution continues its investigation with suspects… to complete the course of justice.
Khashoggi was the victim of an "extrajudicial execution" committed by the Saudi state, UN expert Agnes Callamard said Thursday, calling for an international investigation.
Separately, CIA Director Gina Haspel briefed Trump on the latest developments in the investigation of the killing after a fact-finding mission to Turkey.
Mohammed bin Salman has denounced the "repulsive" murder of Jamal Khashoggi and pledged that "justice will prevail"
As the new Saudi admission came on Thursday, Turkish Foreign Minister Mevlut Cavusoglu said Riyadh still needed to provide answers to remaining questions, such as who ordered the hit and what happened to Khashoggi's body.
"Where is (the body)? You admit they did it, but why are they not saying (where)?" Cavusoglu said at a press conference in Ankara.
"His family also wants to know and pay their final tribute."
– Slow drip of admissions –
The slow drip of Saudi admissions cast a pall over a showcase three-day investment forum that ended on Thursday, with organisers putting a brave face on the array of no-shows among big-name guests.
The Saudi energy minister said foreign companies which boycotted the Future Investment Forum (FII) had "apologised" and vowed to restore normal relations.
Jamal Khashoggi in Riyadh, shortly before lifting a travel ban and allowing them to leave Saudi Arabia
"Some companies abstained from the conference due to political pressure as a result of an odious campaign directed from outside the kingdom which has failed," Khalid al-Falih told state-run Al-Ekhbariya news channel.
"All the companies that abstained have been calling us during the past 48 hours to apologise," Falih said.
A long list of investors and international policymakers declined to attend the conference, nicknamed "Davos in the desert", amid growing outrage over the Khashoggi murder.
Siemens chief executive Joe Kaeser, corporate chiefs from JP Morgan, Ford and Uber, and media powerhouses like CNN and the Financial Times all scrapped plans to attend.
Ministers from Britain, France and the United States also stayed away.
– Travel ban lifted –
In his first public comments on the case on Wednesday, Saudi Arabia's powerful Crown Prince Mohammed bin Salman denounced the "repulsive" murder and pledged that "justice will prevail".
The departure of Khashoggi's son, Salah, for Washington came after he was photographed on Tuesday with Prince Mohammed during a condolence visit, staring coldly as the pair shook hands.
The photo went viral on social media, where rights activists demanded the immediate lifting of the travel ban.
There was no immediate comment from Saudi officials, but Human Rights Watch Middle East director Sarah Leah Whitson told AFP they were apparently allowed to leave after the ban was lifted.
Salah, a dual US-Saudi citizen, will be joined in the United States by his other siblings who are based there, friends of the family told AFP.
"Jamal's family needs a place to be together where they feel safe to mourn their beloved one," said Randa Slim, director of conflict resolution at the Washington-based Middle East Institute, who knew the slain journalist personally.
"It is tragic that it took his death to get the Saudi authorities to grant them the freedom to travel," Slim told AFP.
Full report at:
https://dailytimes.com.pk/314826/saudi-says-turkish-probe-shows-khashoggi-murder-premeditated/
--------
Iranian journalist arrested over 'insults' to Imam
25 October 2018
Iran's judiciary has arrested a journalist over "insults" to Imam Hussein, one of the most revered religious figures in the Shiite Islamic republic, its news agency reported on Thursday.
Pouyan Khoshhal, who was being prosecuted over insults to Imam Hussein and (other) Imams, was arrested last night as he was trying to exit the country," Mizan Online reported.
The official Shiite narrative says that Hussein, the grandson of Prophet Mohammed, was killed in the seventh century while refusing the Caliph Yazid's right to rule the Islamic world.
The annual commemoration of Ashura, which marks Hussein's death, is one of the holiest days in Shiite Islam.
Khoshhal worked at the reformist Ebtekar daily and wrote a report on October 21 referring to Imam Hussein's death as "passing away" instead of the officially accepted "martyrdom".
According to Mizan, this sparked "considerable outrage and criticism".
The judiciary also said that its investigations showed Khoshhal had repeatedly insulted Imams before on social media and that "reports by the people" drew its attention to the case.
Khoshhal's personal Twitter account has since been deleted and the phrase changed on Ebtekar's website.
Ebtekar's editor in chief, Reza Dehaki, apologized to all those offended and told a Mizan journalist that they have changed the report and cut ties with the author, the agency reported.
Another journalist, Mir Mohammad-Hossein Mir-Esmaili, was sentenced to 10 years in prison in August over "insulting" Imam Reza, one of the 12 revered figures of Shiite Islam.
Full report at:
https://english.alarabiya.net/en/News/middle-east/2018/10/25/Iranian-journalist-arrested-over-insults-to-Imam.html
--------
Israel extends detention without trial of female Palestinian lawmaker
Oct 25, 2018
Israeli authorities have extended the detention without trial of Khalida Jarrar, a prominent Palestinian legislator and senior member of the Popular Front for the Liberation of Palestine (PFLP), for the fourth time in a row.
The Arabic-language Palestinian Ma'an news agency reported that the detention was extended by another four months on Thursday.
A large number of Israeli troopers raided Jarrar's home in the central occupied West Bank city of Ramallah, located 10 kilometers north of Jerusalem al-Quds, on July 2 last year, and arrested her. Her husband, Ghassan, said Israeli forces seized computers during the raid.
Israel's internal spy agency, Shin Bet, later announced in a statement that Jarrar was arrested along with a Palestinian activist for "promoting terror activities," without providing any further information.
Jarrar is one of the most outspoken critics of the Israeli occupation and has repeatedly slammed the Tel Aviv regime's atrocities against Palestinians.
The Israeli regime has been denying the lawmaker the right to travel outside the occupied Palestinian territories since 1988. She campaigned for months in 2010 before receiving the permission to travel to Jordan for medical treatment.
In August 2014, Jarrar received a "special supervision order" from the Israeli military, which ordered her to leave Ramallah to live in the West Bank city of Ariha (Jericho).
However, Jarrar set up a protest tent outside the Palestinian Legislative Council in Ramallah, where she lived and worked, until the controversial order was overturned later in September that year.
Israeli forces last arrested the Palestinian lawmaker on April 2, 2015, after storming her house in Ramallah. She was released from prison on June 3, 2016 on a suspended sentence of 12 months within a five-year period.
Full report at:
https://www.presstv.com/Detail/2018/10/25/578088/Israel-extends-detention-without-trial-for-female-Palestinian-lawmaker
--------
Report reveals role of foreign Daesh militants, including Europeans, in crimes against Izadis
Oct 25, 2018
A recent report has disclosed that foreign militants, including many of European origins, were responsible for atrocities and acts of brutality carried out by the Daesh Takfiri terrorist group against members of the Izadi minority.
The Paris-based International Federation for Human Rights said in a report on Thursday that the extremist group's actions amount to genocide and crimes against humanity.
Nadia Murad, an Iraqi Izadi human rights activist and one of the 2018 Nobel Peace Prize laureates, confirmed the findings of the report.
Murad was kidnapped from her hometown of Kojo in the northern Iraqi province of Nineveh in 2014, and held by Daesh terrorists for three months.
Back in August, an official at the Endowments and Religious Affairs Ministry of the semi-autonomous Kurdistan Regional Government said more than 3,000 members of the Izadi minority remained unaccounted for ever since Daesh militants overran their hometowns in northern Iraq in 2014.
"The fate of 3,102 Izadis remain unknown since Daesh terrorists attacked our towns and cities in mid-2014," Khairi Bozarni said at a conference devoted to the "Izadi Genocide" in the Kurdish capital city of Erbil on August 15.
Bozarni added that more than 2,500 Izadi Kurds had lost their lives at the hands of Daesh Takfiris, while another 6,000 – mostly women and children – had been abducted.
He noted that 66 places of worship for Izadis had also been desecrated or destroyed by the terror group.
"What's more, more than 100,000 Izadis have fled Kurdistan region and Iraq in general since the summer of 2014," Bozarni said.
He went on to say that Kurdish Prime Minister Nechirvan Barzani had secured the release of more than 2,000 abducted Izadis.
Bozarni also called on the international community as well as the central government in Baghdad to discover the fate of missing Izadis as soon as possible.
Back in August 2014, Daesh terrorists overran the town of Sinjar, killing, raping, and enslaving large numbers of Izadi Kurds.
The region was recaptured in November 2015, during an operation by Kurdish Peshmerga forces and Izadi fighters.
The Office of Kidnapped Affairs in the northern Iraqi city of Dohuk said last year that around 3,500 Izadi Kurds were still being held captive by Daesh, adding that a large proportion of the abductees were women and children.
Full report at:
https://www.presstv.com/Detail/2018/10/25/578075/Foreign-Takfiris-mostly-European-directed-Daesh-atrocities-against-Izadi-Kurds-Report
--------
Netanyahu claims plot by Israeli president to topple him
Oct 25, 2018
Israeli Prime Minister Benjamin Netanyahu has accused the regime's president Reuven Rivlin and a former minister of conspiring to topple him.
According to Hebrew-language daily Israel Hayom, Netanyahu has been delaying a decision on bringing forward the 2019 elections, due to fears that Rivlin could task someone else with forming a cabinet.
Under the scheme, Rivlin would use his prerogative as the head of the Israeli regime to name an alternative Likud candidate to head a post-election cabinet.
Netanyahu told a gathering of his right-wing Likud party on Wednesday night that former Likud minister Gideon Sa'ar had sought to conspire with the president to compel him to step down from the premiership.
"I know that a former Likud minister has been holding discussions with the coalition and concocted a subversive plot, with me winning a large victory at the next elections and him making sure I am not prime minister," Netanyahu said.
Sa'ar, a former cabinet minister and a rising star within Likud, on Thursday publicly denied any such maneuvers, while Rivlin mocked the claim as "paranoia" on the premier's part.
Sources close to the prime minister have also claimed that Netanyahu had found out about a plot to oust him from power, even if Likud won the election.
It is the president, whose role is otherwise ceremonial, that decides following an election which member of the Knesset will be the next prime minister, should he or she successfully cobble together a viable ruling coalition.
Following the 2009 legislative election, Netanyahu's Likud was only the second largest Knesset faction with 27 seats to Kadima's 28. Nevertheless, then-president Shimon Peres tasked Netanyahu with forming the next cabinet.
Haaretz said, "If Netanyahu decided against moving up the elections it's not because President Rivlin or former Likud minister Sa'ar is out to get him, but rather to avoid coinciding with an indictment that might lose him the elections."
Netanyahu faces possible charges in separate corruption investigations, leading to speculation that he will eventually be forced to step down. On October 5, police quizzed him for a 12th time as a suspect in various cases.
The scandals resulting from accusations against Netanyahu and his inner circle have raised questions about his political survival.
Netanyahu, who maintains his innocence in several corruption cases, is not obliged to step down as prime minister even if he is formally charged.
Full report at:
https://www.presstv.com/Detail/2018/10/25/578073/Israel-Reuven-Rivlin-Netanyahu-Hayom-Gideon-Saar
--------
Sanders calls Saudi-led war on Yemen 'moral disaster' for Washington
Oct 25, 2018
US Senator Bernie Sanders has called the Saudi-led brutal war on the impoverished Yemen a "moral disaster" for Washington, saying the military aggression has undermined counter-terrorism operations against "violent extremists" such as the al-Qaeda and the Daesh Takfiri terrorist groups in Yemen.
In an article in The New York Times on Wednesday, the 77-year-old Vermont independent also said the White House must urgently redefine its relationship with Riyadh, considering the "brutal murder" and "likely assassination" of Saudi critic Jamal Khashoggi in the kingdom's consulate in Istanbul and the Saudi war on Yemen.
"Saudis do not have a blank check to continue violating human rights" said Sanders, adding that their war in Yemen, which started in 2015, has "created a humanitarian disaster in one of the world's poorest countries."
He also lambasted the involvement of the US in aggression against Yemen as "unconstitutional" since it has not been "authorized" by the Congress, calling for an immediate end to the US support for the Saudi war.
Saudi Arabia and some of its allies, including the United Arab Emirates, Morocco, and Sudan, launched a brutal war against Yemen in March 2015, code-named Operation Decisive Storm, in an attempt to reinstall Yemen's former president Abd Rabbuh Mansur Hadi and crush the country's popular Houthi Ansarullah movement, which has played a significant role, alongside the Yemeni army, in defending the nation and has been running state affairs in the absence of an effective government.
"The United States is deeply engaged in this war. We are providing bombs the Saudi-led coalition is using, we are refueling their planes before they drop those bombs, and we are assisting with intelligence," Sanders added.
The aggression initially consisted of a bombing campaign but was later coupled with a naval blockade and the deployment of ground forces to Yemen. More than 15,000 Yemenis have so far been killed and thousands more wounded.
Last month, the United Nations Committee on the Rights of the Child announced that at least 1,248 children had been killed and nearly the same number sustained wounds in airstrikes since the onset of the imposed war.
One of the worst and most tragic cases of targeting Yemeni children occurred on August 9, when Saudi-led warplanes hit a school bus as it drove through a market in the town of Dhahyan in the northern province of Sa'ada. The death toll included 40 children out of 51 people, while 56 of the 79 wounded were also kids.
"In far too many cases, the bomb's targets have been civilian ones," Sanders said, citing an exclusive report by CNN that US-made bombs had been used against civilian targets.
Another report by CNN also showed that what hit the school bus was a US-made laser-guided MK 82 bomb.
More than 2,200 other Yemenis have also died of cholera, and the crisis has triggered what the United Nations has described as the world's worst humanitarian disaster.
The Saudi-led war has also taken a heavy toll on the country's infrastructure, destroying hospitals, schools, and factories. The UN has already said that a record 22.2 million Yemenis are in dire need of food, including 8.4 million threatened by severe hunger. According to the world body, Yemen is suffering from the most severe famine in more than 100 years.
Elsewhere in the article, Sanders pointed to the fact that the chaos in Yemen, triggered by the Saudi-led military coalition, "provided fertile ground" for terrorist groups such as Daesh and al-Qaeda in the Arabian Peninsula (AQAP) to further grow in the impoverished country and "deepen" their presence there.
Full report at:
https://www.presstv.com/Detail/2018/10/25/578061/Yemen-Saudi-Arabia-US-Bernie-Sanders-Daesh
--------
Israel seizes privately-owned Palestinian land for road expansion
Oct 25, 2018
Israeli authorities have decided to confiscate thousands of square meters of private Palestinian land near occupied Jerusalem al-Quds to expand a settlement in blatant violation of international law and defiance of United Nations Security Council resolutions condemning the Tel Aviv regime's land expropriation and settlement expansion policies in the occupied territories.
The officials said they had approved the expropriation of 47 dunams (47,000 square meters) of private Palestinian land in al-Ram town, which lies northeast of Jerusalem al-Quds, adding that the move is aimed at constructing a new road to expand a military checkpoint installed on the main road of the town.
The mayor of al-Ram, Raqi Ghazawneh, said the land seizure is not the first of its kind, explaining that the checkpoint was originally established on illegally seized Palestinian land.
He said a meeting was held on Tuesday with the owners of the land, where they vowed to file an objection against the Israeli arbitrary measures.
Ghazawneh further noted that nearly 400,000 Palestinians are currently living in al-Ram, saying they are suffering from harsh economic conditions because of the separation wall that snakes across the occupied Palestinian territories and isolates large swathes of them from areas where Israeli settlers are concentrated.
Less than a month before US President Donald Trump took office, the United Nations Security Council adopted Resolution 2334, calling on Israel to "immediately and completely cease all settlement activities in the occupied Palestinian territories, including East Jerusalem" al-Quds.
About 600,000 Israelis live in over 230 illegal settlements built since the 1967 Israeli occupation of the Palestinian territories of the West Bank and East Jerusalem al-Quds.
Palestinians want the West Bank as part of a future independent Palestinian state with East Jerusalem al-Quds as its capital.
The last round of Israeli-Palestinian talks collapsed in 2014. Among the major sticking points in those negotiations was Israel's continued settlement expansion on the Palestinian territories.
Trump backtracked on Washington's support for a "two-state solution" earlier this year, saying he would support any solution favored by both sides.
Full report at:
https://www.presstv.com/Detail/2018/10/25/578060/Israel-seizes-privatelyowned-Palestinian-land-for-road-expansion
--------
Africa
Is Islamist terrorism starting to emerge in South Africa?
By Peter Fabricius
26 October 2018
Since the start of this year a number of violent incidents that could hint at Islamist extremism have occurred in South Africa. Some analysts suspect many of these episodes are connected, and that if one joins all the dots, they outline a disturbing picture. Others believe it's too early to detect a pattern. Yet some links are emerging more clearly.
The incidents include the murder of Rodney and Rachel Saunders, a couple of South African/British botanists in northern KwaZulu-Natal in February; two murderous attacks on mosques in KwaZulu-Natal and the Western Cape; the planting of several cellphone incendiary devices in KwaZulu-Natal; the arrests of the Thulsie twins in Johannesburg for allegedly plotting violence against Jewish and US interests; and the arrest of an Islamic State-linked extremist in the Netherlands.
Most activity has been in KwaZulu-Natal where several cellphone incendiary devices or bombs were planted in shopping centres around Durban and at the Durban July horse race.
A similar device was found among holy scripts in the Shi'a Imam Hussain mosque in Verulam, north-west of Durban, a few days after three men stormed the mosque and attacked mosque officials and worshippers. They slit the throat of one, who died, and seriously injured two.
On 23 October these incidents were formally connected when a Verulam magistrate denied bail to 11 men. They were charged with murder, attempted murder, extortion, kidnapping, arson and contraventions of the Explosives Act and terrorism act relating to both the Verulam mosque attack and the other bombings.
The state alleged the men, mostly South African but some Tanzanian, were following guidelines in an Islamic State newsletter on how to threaten and extort money from non-believers when they attacked the mosque and planted the cellphone incendiary devices. The investigating officer said a manual on how to make bombs and carry out home assassinations, Islamic State propaganda and eight Islamic State flags were found at the home of the group's ringleader in Durban.
Another international link surfaced when Dutch intelligence authorities in July arrested a man – identified as Mohammed Ghorshid – trying to buy bitcoins (the preferred currency of terrorist financing) with a credit card belonging to one of the murdered Saunders couple. Ghorshid was on the watchlist of Dutch intelligence because of his Islamic State links.
The credit card connected Ghorshid with Sayefudeen Del Vecchio, 38, and his wife Fatima Patel, 27, who were arrested at their home in northern KwaZulu-Natal in February this year. They were later charged in the same Verulam magistrate's court with murdering the Saunders couple and dumping their bodies in the uThukela River.
Police alleged that Del Vecchio and Patel had Islamic State links. Although some analysts believe it, no hard evidence links Patel to Brandon-Lee and Tony-Lee Thulsie, even though she was arrested in Johannesburg in 2016 at about the same time as them. The Thulsies remain in police custody. Patel was later released and moved to KwaZulu-Natal where she married Del Vecchio.
In June this year, a Somali national attacked worshippers in a mosque in Malmesbury in the Western Cape, also stabbing and slitting throats. One of the worshippers died and the Somali was shot dead while resisting police arrest.
Long before the alleged Islamic State links of the 11 men emerged in the Verulam court, terrorism expert Peter Knoope warned that 'the fingerprints of ISIS' were on many of the incidents. Knoope is an associate fellow of the International Centre for Counter-Terrorism in The Hague, and a senior visiting fellow at the Clingendael Institute in the Netherlands.
Knoope, then still in South Africa, suspected that someone was 'trying to create tensions between the Sunni and the Shi'a'. Islamic State is fanatically Sunni and regards the Shi'a as apostates who must be destroyed.
The attack on the Malmesbury mosque is more difficult to fit into this pattern as it is a Sunni mosque and the Somali attacker was also Sunni. However a prominent Muslim community leader has suggested that the mosque could have been targeted by extremists in the Western Cape because its leadership was regarded as too liberal.
Ebrahim Rasool, former Western Cape premier and former South African ambassador to the US, believes that possible links among the various incidents of violence shouldn't be ruled out.
Rasool founded and heads the World for All Foundation which propagates moderation and tolerance within all religions and communities. He has been alarmed by the rising intolerance and extremism in the once-tolerant Western Cape Muslim community in particular.
Rasool says various kinds of extremism around the world go along a "conveyor belt" that could end in violence. This might start with religious absolutism, which rejects anyone whose hair is too short, based on the Qur'an. Or extremists might hold that the right to bear arms is sacrosanct, based on the Second Amendment to the US constitution.
Rasool says such views might graduate to "inert extremism" such as one of the "preachers of hate" in the Muslim community saying women who want to go to mosque are prostitutes or lesbians. "There's nothing moderate about that. It's hate speech. But it's not yet beating up on women or throwing them out of mosques."
But the danger is that when society tolerates inert extremism, some extremists might take the next step of acting out their extremism.
The advocacy group CAGE Africa is wary of over-interpretation of the various episodes. Its spokesperson Karen Jayes says "any attempt to link recent incidents is highly speculative, as the evidence needs to be brought forward immediately and tested in court – as opposed to being hidden from legal scrutiny while giving outside parties the opportunity to join dots that may be tenuous. We are not aware of any links".
Cheryl Frank, head of the Transnational Threats and International Crime programme at the Institute for Security Studies in Pretoria, notes that the international intelligence community is concerned about the potential for violent extremism to spread in South Africa.
"However they understand the politics behind South Africa's traditionally cautious engagement with counter-terrorism, especially in the context of the Western-led global war on terror. But the perception from the South African side is starting to change as more incidents come to light."
Frank cites incidents going back to the arrest in South Africa of Khalfan Khamis Mohamed, one of the suspects in the 1998 al-Qaeda bombings of the US embassy in Nairobi, and the evidence that the so-called white widow, the British national Samantha Lewthwaite, an alleged member of al-Shabaab, had spent several years in hiding in South Africa.
However Frank says it's not quite clear if South Africa's intelligence authorities are ignoring evidence of current Islamist extremism or are just hiding it to avoid causing alarm. In any case there is no need to suspect Islamophobia, she says, noting that conditions are ripe in South Africa for extremism of various kinds.
These conditions include high levels of inequality and a strong sense of exclusion by several minority communities – including Muslims, but also white Afrikaners. Frank recalls that one of the most successful prosecutions by the Hawks investigation unit was that of the so-called Boeremag – a white right-wing extremist group.
Rasool characterises himself as 'cautiously worried'. "We need to be concerned but we also need to analyse the situation properly. We should neither be complacent nor alarmist," he says.
Rasool understands that organisations like CAGE must be wary about anyone stirring up Islamophobia over these incidents. On the other hand there's a need to be vigilant lest the inert extremism growing in the Muslim community becomes the precursor "of a form of extremism you don't want … It's better to err on the side of caution than to have full-blown extremism". DM
https://www.dailymaverick.co.za/article/2018-10-26-is-islamist-terrorism-starting-to-emerge-in-south-africa-2/
--------
Somali states to dedicate 1,000 soldiers each in Al-Shabaab combat
Oct 26, 2018
Federal Member States, FMSs, in Somalia have decided to create a new force to fight the activities of Al-Shabaab in the country. The move according to a communique issued on October 24 was to take control of securing the country.
"Within two months, the Council agreed to draw 1,000 soldiers from each FMS, integrate and train them together for smooth, seamless and unified offensive against terrorists," the communique read in part.
Somalia's Council of Interstate Cooperation, CIC, said it was pulling out of any security cooperation with the Federal Government of Somalia, FGS, because of failure to implement agreed upon security measures.
"… the security has fallen apart and the country is at the brink of falling into the hands of Al Shabab again. This has made abundantly clear that the FGS, FGS in its current form and behaviour cannot be trustsed with the security of the country," it added.
The CIC said it will also establish a Security Fund Account to cater for financing of the said forces. It said when a competent FGS was in place, the force will be handed over to the Somali National Army, SNA.
Somalia currently is divided into six proposed regional states. Puntland, Galmudug, Jubaland, South West State, Hirshabelle and Somaliland.
Leaders of the states were present at the five-day conference hosted in Puntland after which the communique speaking on security and politics was issued. Hirshabelle and Somaliland did not take part in the CIC meeting held in Garowe, capital of Puntland.
Full report at:
http://www.africanews.com/2018/10/26/somali-states-to-dedicate-1000-soldiers-each-in-al-shabaab-combat/
--------
Boko Haram: Army GOC harps on joint military cooperation with Cameroon
October 25, 2018
By Maina Maina
The armies of Nigeria and Cameroon have agreed to collaborate and synergise efficiently towards conducting sustained joint military operations to end insurgency within the fringes of their common borders in Borno State, north-east of Nigeria.
The plan of the Nigerian Army and Cameroon Defence Force (CDF) for sustained joint operations came to fore on Wednesday during the visit of the Acting General Officer Commanding 7 Division Nigerian Army, Brigadier-General Abdulmalik Bulama Biu to a CDF Batallion location in Wulgo, Borno State.
The GOC, who hinted that he was on routine operational visit to his Division's units sharing common flank with the CDF Battalion, charged CDF troops to be more decisive and not to relent in denying Boko Haram terrorists any freedom of action as the dry season approaches.
He enjoined the CDF troops to continue to collaborate and work assiduously with their Nigerian counterparts towards engaging and neutralising Boko Haram terrorists and other criminals in order to enhance the security of lives and properties as well as restore lasting peace within their common borders.
Biu conveyed the appreciation of the Chief of Army Staff, Lieutenant Tukur Yusufu Buratai to the Cameroon Defence Force, and commended the excellent cordial relationship between the two forces particularly those stationed at Wulgo in Gamboru Ngala Local Government Area of Borno State.
He applauded the CDF for their professional dexterity and fighting prowess demonstrated during operations jointly conducted with Nigerian troops to deal with the common enemy. He urged them not to relent in working jointly to achive their common goal. He expressed gratitude for the warm reception accorded him and his entourage.
Earlier, the CDF Battalion Commander, Robert Bokwe thanked the GOC for the visit and conveyed the appreciation of his Brigade Commander, Brigadier General Bouba who he said refer to the GOC as a strong friend and brother.
He expressed delight at the cordial relationship between the two armies and reeled out several joint military offensive clearance operations particularly Operation DEEP PUNCH 2, ALMINIFACAT undertaking by both armies to route Boko Haram terrorists from Sambisa and the Lake Chad region, that were hugely successful.
Commander Roberts reassured of CDF's cooperation and support to the Nigerian Army during military offensive operations planned towards ending the menace of Boko Haram.
Highlights of the visit include: operations brief by Commander Robert Bokwe, address to CDF troops and inspection of Guard of Honour by the Acting GOC 7 Division Nigerian Army, Brig Gen Bulama Biu.
Full report at:
http://dailypost.ng/2018/10/25/boko-haram-army-goc-harps-joint-military-cooperation-cameroon/
--------
Saudi Crown Prince sends condolences to Jordan's King on flood victims
25 October 2018
Prince Mohammad bin Salman Al Saud, Crown Prince of Saudi Arabia, sent a cable of condolences to Jordan's King Abdullah II, following the floods that swept through some parts of the Hashemite Kingdom, leaving behind tens of casualties.
The Crown Prince said: "We have learned the news of the floods that swept through some parts of the Hashemite Kingdom of Jordan, and the resulting deaths, injuries and missing persons, and we convey to your Majesty and to the families of the deceased our deepest condolences and sincere sympathy."
According to latest reports, at least 18 people, mainly schoolchildren and teachers, were killed on Thursday in a flash flood near Jordan's Dead Sea that happened while they were on an outing, rescuers and hospital workers said.
Full report at:
https://english.alarabiya.net/en/News/middle-east/2018/10/25/Saudi-Crown-Prince-sends-condolences-to-Jordan-s-King-on-flood-victims.html
--------
Key al-Shabaab commander killed in an ambush, says AU mission
OCTOBER 25 2018
A "chief finance controller" for extremist group al-Shabaab has been killed in an ambush on a meeting of its fighters in southern Somalia, the African Union peacekeeping mission announced Thursday.
The unnamed commander, the head of tax collection in Lower Shabelle region, was killed on Monday in Bariire, the AU mission said.
DEADLY ACTIVITIES
Al Shabaab funds its deadly activities by taxing the communities under its control. It also collects taxes on millions of bags of charcoal that make their way out of the country despite a ban on the exports, according to the latest report by UN sanctions monitors.
Another seven al-Shabaab fighters were killed Sunday when their attack on a forward operating base was "botched," the AU mission said.
HIGH PROFILE ATTACKS
The multinational AU force in the coming few years is expected to draw down and hand over responsibility for Somalia's security to the country's military, though US military officials and others have warned that Somali forces are not yet ready.
Full report at:
https://www.nation.co.ke/news/africa/Key-al-Shabaab-commander-killed-in-an-ambush--AU-mission/1066-4822952-ixqyy3z/index.html
--------
North America
Pollster says anti-Muslim sentiment follows rhetoric of politicians
10/26/2018
Pollster Dalia Mogahed said in an interview that aired Thursday on "What America's Thinking" that anti-Muslim sentiment takes a cue from elected officials' rhetoric.
"Anti-Muslim sentiment in the public follows the rhetoric of politicians," Mogahed, director of research at the Institute of Social Policy and Understanding (ISPU), told Hill.TV's Jamal Simmons on Wednesday.
Mogahed pointed specifically to the increase in anti-Muslim sentiment during George W. Bush's presidency.
"He [Bush] made the right statements, made responsible statements about a separation between these horrific attacks and a community of 1.7 billion people," she said, referring to Bush's response after the September 11 terror attacks.
"Unfortunately, his rhetoric very quickly changed in the run up to the Iraq War, and public opinion exactly followed his rhetoric," she said.
"So surprising to a lot of people, American public opinion improved slightly about Muslims right after 9/11 versus right before," she continued.
Seventy-eight percent of Muslims voted Republican in 2000, according to the Council on American-Islamic Relations (CAIR).
However, in 2004 Muslim Americans largely supported former Democratic presidential nominee John Kerry after the start of the Iraq War.
President Trump has faced backlash for his comments on Muslims, particularly in regard to his travel ban.
Research shows that Muslims appear less hopeful under the Trump administration than they have been under past administrations.
A study released by ISPU earlier this year found that 27 percent of Muslim Americans were satisfied about the direction the U.S. was headed, down from 41 percent in 2017, and 63 percent in 2016.
ISPU primarily works to empower Muslim-Americans to develop their communities and to take part in the electoral process.
https://thehill.com/hilltv/what-americas-thinking/413207-pollster-says-anti-muslim-sentiment-follows-rhetoric-of
--------
US must stop helping Saudi Arabia in Yemen: Senator
25.10.2018
The U.S. should urgently redefine its relationship with Saudi Arabia and halt support for the Kingdom in its war with Yemen, a leading senator said, citing the murder of Saudi journalist Jamal Khashoggi.
In an op-ed published Wednesday in The New York Times, Vermont Senator Bernie Sanders said the Kingdom needs to be shown it does not "have a blank check to continue violating human rights.
"One place we can start is by ending United States support for the war in Yemen," he said.
"Not only has this war created a humanitarian disaster in one of the world's poorest countries, but also American involvement in this war has not been authorized by Congress and is therefore unconstitutional."
In 2015, Saudi Arabia and its Sunni-Arab allies launched a massive air campaign aimed at rolling back Houthi gains in Yemen.
The violence has devastated Yemen's public infrastructure, including water and sanitation systems, prompting the UN to describe the situation as one of "the worst humanitarian disasters of modern times".
"The United States is deeply engaged in this war. We are providing bombs the Saudi-led coalition is using, we are refueling their planes before they drop those bombs, and we are assisting with intelligence," Sanders wrote.
He said in many cases, civilians were targeted by bombs.
"In one of the more horrible recent instances, an American-made bomb obliterated a school bus full of young boys, killing dozens and wounding many more," he wrote. "A CNN report found evidence that American weapons have been used in a string of such deadly attacks on civilians since the war began."
Stating the U.S. did not want to harm its arms sales with Saudi Arabia, he said U.S. President Donald Trump replied to a question about Khashoggi killing saying "the Saudis are spending "$110 billion" on military equipment.
Khashoggi, a Washington Post columnist, was last seen Oct. 2 when he entered the Saudi Consulate in Istanbul. After days of denying knowledge of his whereabouts, Saudi officials last week admitted that Khashoggi was killed in a "brawl" at the consulate.
Sanders said earlier this year, he urged Congress to end U.S. support in the Kingdom's was in Yemen.
"In February, along with two of my colleagues, Mike Lee, Republican of Utah, and Chris Murphy, Democrat of Connecticut, I introduced Senate Joint Resolution 54, calling on the president to withdraw from the Saudi-led war in Yemen," he said, adding the Senate delayed the consideration of the resolution with a 55 to 44 vote.
"Since then, this crisis has only worsened and our complicity become even greater," he added.
He also said he intended to bring the resolution back with more co-sponsors. "The brutal murder of Mr. Khashoggi demands that we make clear that United States support for Saudi Arabia is not unconditional."
Full report at:
https://www.aa.com.tr/en/americas/us-must-stop-helping-saudi-arabia-in-yemen-senator/1293428
--------
US' Pompeo congratulates Iraq's new FM
26.10.2018
By Safvan Allahverdi
WASHINGTON
U.S. Secretary of State Mike Pompeo congratulated Iraq's newly appointed foreign minister via telephone Thursday.
State Department spokeswoman Heather Nauert said Pompeo congratulated Mohammed Ali al-Hakim and said "he looked forward to working closely with him to help his government deliver stability, security, and prosperity for all Iraqis and to continue to improve Iraq's relations with the United States and Iraq's neighbors in the broader region."
As a result of elections in early October, Barham Salih was inaugurated as Iraq's president, Adil Abdul-Mahdi became prime minister and al-Hakim is the country's foreign minister.
https://www.aa.com.tr/en/americas/us-pompeo-congratulates-iraqs-new-fm/1293565
--------
Protesters gather for Khashoggi at Saudi embassy in US
25.10.2018
By Umar Farooq
WASHINGTON
Demonstrators protested outside of the Embassy of Saudi Arabia on Thursday demanding justice for Saudi journalist Jamal Khashoggi.
Organizers also announced the creation of the Khashoggi's Friends Around the World Association, which calls for justice for the journalist and his family.
"I want to ask the people in this building, and their bosses in Riyadh, why did they kidnap, torture, kill and dismember my friend Jamal Khashoggi," Safei-Eldin Hamed, president of the Center for Egyptian American Relations (CEAR), said at the rally.
Saudi officials last week said Khashoggi, a columnist for The Washington Post, was killed in a fist-fight at its consulate in Istanbul.
Protestors also shined light on Saudi crimes against Yemen they said far predated the killing of Khashoggi.
"Those people who are now crying, crocodile tears, over Jamal Khashoggi, many of them supported the Saudi starvation and killing of the Yemeni people and Yemeni children. We don't want to make this victim a political football," Institute of Gulf Affairs Director and Journalist Ali al-Ahmed told the crowd.
The crowd tried to deliver a letter to Saudi King Salman bin Abdelaziz but were intercepted by security guards before it reached the steps of the embassy, less than 100 feet (30 meters) from the entrance.
"The egregious murder of Khashoggi will leave a permanent stain on your good name and the Kingdom of Saudi Arabia's reputation," according the letter. "Act boldly dear King Salman, for your position on the throne of Saudi Arabia and the leader of the Muslim world may soon become a tenable one."
Full report at:
https://www.aa.com.tr/en/americas/protesters-gather-for-khashoggi-at-saudi-embassy-in-us/1293476
--------
US military expert: Saudi Arabia is strategic security partner for Washington
25 October 2018
While the calls on US President Donald Trump to withdraw from the US-Saudi arms deal continue, military experts emphasize that the arm deals was important for Washington and Riyadh since it is not limited to sales of big and sophisticated weapons.
It includes a series of small deals such as training programs and adopting an integrated communications network, which would make the weapons more efficient.
Former Director of the Arabian Peninsula at the US Department of Defense (DOD), David Des Roches, told Al Arabiya English that the United States aims is to have an effective security partner that is geographically close to Iran, could counter Iranian aggression alongside the United States.
"Anything degrades that goal, it would degrade the US security goals," Des Roches said.
Des Roches added that Kingdom of Saudi Arabia is the only country in the region that has a good combination of population, money and military capacity, pointing out that Saudi Arabia is the only country that really can stand up effectively to Iran.
"What we have is a partnership instead of an alliance. The United States gets significant benefits from the intelligence partnership. Saudis had passed us numerous tips over the years about attacks that are directed at the United States heartland," Des Roches said.
He added that the US and Saudi Arabia are both much larger than other armed forces in the Arabian Peninsula: "If we add all the other forces together, it would be smaller than the forces in the Saudi Ministry of the."
Des Roches underlined the Saudi king and crown prince's overall reform Vision 2030, saying: "The military components of the new vision are significant. The Saudis had realized that the development of the military capacities would not be achieved by purchasing equipment and getting the training to operate them only. The educational component is important for developing officers and non-commission officers who are capable of critical thinking, can assess situations, and diverge from a plan when the situation changes."
"The Combined Air Operations Center which is in Al Udeid Air Base in Qatar was originally in Saudi Arabia until 2003 when the Saudi government asked that it be moved out because they were concerned it was an Al-Qaeda cause of war," Des Roches said.
He added that Doha has no leverage over Washington, since the US has a constellation of bases around the world.
US midterm elections
According to the former DOD official, the US midterm elections played a role in the calls against the arms by the democrats who oppose Trump's policies.
"Once they are in power, they would realize the value of the strategic relationship between the two countries which would lead them to realized that the United States does not have a whole lot of effective security partners in the region," he added.
Full report at:
https://english.alarabiya.net/en/features/2018/10/25/US-military-expert-Saudi-Arabia-is-strategic-security-partner-for-Washington.html
--------
Muslims less likely to be considered 'real Americans,' says pollster
10/26/2018
Pollster Mallory Newall said in an interview that aired Thursday on "What America's Thinking" that fewer respondents view Muslim Americans as "real Americans," compared to members of other religions.
"We have done some research on what it means to be a 'real American,' in which we've asked an extensive list of everything from where you're from, your religious affiliation, your race, your partisan identity, and are those groups of people a real American or not?" Newall told Hill.TV's Jamal Simmons.
"What we found in our research is that fewer people say that Muslims are real Americans compared to Protestants, Catholics, or even Jews," she continued.
"So it's still a majority say yes ,they are real Americans, but in lower numbers than other religious groups around the country," she said.
President Trump has faced backlash for his comments on Muslims, particularly in regard to his travel ban. As a presidential candidate, Trump said that "Islam hates us" and called for a "shutdown" on all Muslims entering the U.S.
Research shows that Muslim Americans have felt less optimistic about the future of the U.S. in the years since Trump took office.
Full report at:
https://thehill.com/hilltv/what-americas-thinking/413218-fewer-americans-view-muslims-as-real-americans-says-pollster
--------
Russia accuses US of drone attack on its Syria base
25.10.2018
By Elena Teslova
MOSCOW
The U.S. was behind a drone attack on Russian military bases in Syria this January, Russia's Deputy Defense Minister Alexander Fomin said on Thursday.
On Jan. 6, thirteen drones attacked Russian-controlled Hmeimim airbase and Tartus naval base in Syria. Six drones were destroyed, while Russian forces got control of seven, landing them at Hmeimim for further examination.
The drones were moving in a common combat battle deployment while a U.S. Poseidon-8 military aircraft was loitering offshore near Syria, Fomin said, speaking at the plenary session of the Xiangshan security forum in Beijing.
"When the drones encountered the action of the Russian jamming system, they moved to manual control mode, which was done from the Poseidon-8," he said.
Full report at:
https://www.aa.com.tr/en/americas/russia-accuses-us-of-drone-attack-on-its-syria-base/1293193
--------
Turkish envoy hails Canada for hosting Syrian refugees
25.10.2018
Turkey's ambassador to Ottawa praised Canada's role in hosting Syrian refugees while saying many other countries have failed to respond to take similar steps.
In his article he wrote for the Canadian newspaper The Hill Times, Selcuk Unal said Turkey's open-door policy would continue for refugees fleeing their homes for various reasons including violence.
Unal emphasized that the Turkish people had welcomed migrants, refugees and asylum seekers with "tolerance and hospitality" throughout history, including Crimean Tatars, Poles, Swedes, Hungarians, Russians, Jews escaping from Inquisition or Nazi Germany, Afghans, Bosnians, Kosovars, Macedonians, Iraqis and Syrians.
"Those people belonged to many different ethnic and religious backgrounds; yet one thing they all shared was the trust they had for Turkey: a safe harbor," he added.
Having accepted more than 50,000 refugees from Syria while other countries were "sitting on the fences", Unal said Canada is one of the few countries who should be thanked in this regard.
"In that respect, like Canada, Turkey has become home to many peoples from different cultures living in harmony," he said.
Underlining Turkey's role as the largest refugee-hosting country in the world with nearly 4 million refugees from Syria and Iraq, Unal said Turkey was "shouldering more than its fair share" of responsibilities with almost $32 billion of expenditures so far.
"The two NATO Allies could have more avenues not only to meet needs, but to effectively reduce risks and vulnerabilities over time as well as to work on the humanitarian crises the humanity will be facing," he added.
Turkey hosts 3.5 million Syrian refugees, more than any other country in the world. The country has spent more than $32 billion from its own national resources for helping and sheltering refugees since the beginning of the Syrian civil war.
Full report at:
https://www.aa.com.tr/en/americas/turkish-envoy-hails-canada-for-hosting-syrian-refugees/1293149
--------
Trump signs new Hezbollah sanctions bill in anti-Iran push
26 October 2018
US President Donald Trump has signed legislation imposing new sanctions against Hezbollah, the Iran-backed terrorist group behind the 1983 Beirut barracks bombings.
Speaking Thursday at a White House event marking the 35th anniversary of the attack that killed 241 Marines, Trump said, "No terrorist group other than al-Qaida has more American blood on its hands."
Trump is also taking credit for reimposing sanctions on Iran after he pulled out of the 2015 Iran nuclear accord, in part by citing its support for international terrorist groups. Trump is promising even tougher actions against Iran after most sanctions against the country return to effect on Nov. 5.
Full report at:
https://english.alarabiya.net/en/News/middle-east/2018/10/26/Trump-signs-new-Hezbollah-sanctions-bill-in-anti-Iran-push.html
--------
Haspel briefs Trump on Turkish evidence on Khashoggi's death
Oct 25, 2018
CIA Director Gina Haspel has briefed US President Donald Trump after reportedly listening to "compelling" audio recording which captured the killing of Saudi dissident journalist Jamal Khashoggi.
Haspel made a secret visit to Turkey this week to check evidence of audio recordings provided by Turkey that it claims capture the murder, The Washington Post reported on Wednesday.
According to Turkish authorities, based on the evidence Saudi operatives had tortured, murdered, and dismembered Khashoggi at the monarchy's consulate in Istanbul.
Turkish media cited sources familiar with the audio recording of Khashoggi's death describing the evidence as "compelling".
Details of Haspel's briefing to Trump on her Turkey visit, however, have not been published.
Meanwhile, the killing of Khashoggi has sparked global condemnation and snowballed into a major crisis for the Saudi leadership.
'Khashoggi murder premeditated'
Khashoggi's murder was "premeditated," according to Saudi Arabia's public prosecutor.
"Information from the Turkish side affirms that the suspects in Khashoggi's case premeditated their crime," Saudi Arabia's public prosecutor stated on Thursday, giving the incident a new twist.
The latest announcement cancelled an earlier account that the dissident journalist died in a botched operation to "negotiate" his return to the kingdom.
MBS won't survive without US support
Ilnur Cevik, an adviser to Turkish President Recep Tayyip Erdogan has accused Saudi Crown Prince Mohammed bin Salman of having Khashoggi's "blood on his hands".
Trump has also blamed the Saudi de facto leader, who is known in media as "MBS", for the killing of Khashoggi.
However, Trump also said that he wanted to believe that rogue operatives were behind the Khashoggi killing.
Saudi Foreign Minister Adel al-Jubeir claimed the individuals who killed Khashoggi "did this outside the scope of their authority", calling it a "rogue operation".
"Even if US President Trump saves [Mohammed bin] Salman, in the eyes of the world, he is a questionable person with Khashoggi's blood on his hands," Cevik wrote.
Reports indicate that MBS would maintain a low profile henceforth.
'Bad deal, worst cover-up'
Khashoggi entered the Saudi consulate in Turkey's Istanbul on October 2 to obtain documentation for his upcoming marriage, but he never left the place.
Initially Saudi officials claimed Khashoggi had left the diplomatic mission unharmed; however, under Turkish pressure joined by the questions from the global community, it was forced to confess that he had been killed in a premeditated murder.
Trump described the plan to kill Khashoggi in the Saudi diplomatic mission in Istanbul, as well as the contrasting cover-up stories after it, as a "bad deal" and "the worst cover-up ever".
"They had a very bad original concept, it was carried out poorly and the cover-up was the worst in the history of cover-ups," Trump said on Tuesday. "They had the worst cover-up ever."
'We will decide what to believe'
Trump's son-in-law and senior adviser, Jared Kushner, told media that the Khashoggi case was still in the "fact-finding phase", and they would decide later on which facts to believe.
"We're getting facts in from multiple places.Once those facts come in, the secretary of state will work with our national security team to help us determine what we want to believe."
Meanwhile, Kushner, who has close ties with MBS, admitted that it was a serious situation.
Full report at:
https://www.presstv.com/Detail/2018/10/25/578102/US-Trump-CIA-Haspel-Turkey-Khashoggi-Audio-Recording
--------
URL: https://www.newageislam.com/islamic-world-news/european-court-human-rights-rules/d/116721
New Age Islam, Islam Online, Islamic Website, African Muslim News, Arab World News, South Asia News, Indian Muslim News, World Muslim News, Women in Islam, Islamic Feminism, Arab Women, Women In Arab, Islamophobia in America, Muslim Women in West, Islam Women and Feminism