New Age Islam News Bureau
5 Jun 2012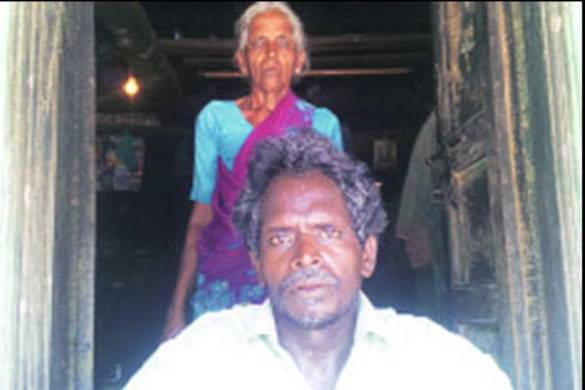 Arab World
• Enslaved in Saudi Arabia for 17 yrs, TN man back, wife remarried last year
• Violence Spreads in Struggle between Sunnis and Shiites for Baghdad Shrine
• Syria declares Western ambassadors unwelcome
• Iraq leaders call for calm after bombing kills 25
• New process of political competition in north Kurdistan
• Imam Khomeini´s leadership and the revolutions of the Arab Spring
• Bahrain says group follows violent Shi'ite cleric
• Iraqi Police Put Down Prison Riot in Baghdad
• Egyptian-American held in Cairo on eve of NGO trial
India
• Jamaat Hind launches campaign against Muslim Youths' Illegal arrest
• 'India's pact with Bangladesh proved symbiotic'
• Non-Muslim teacher helps Muslim student Ismat top CBSE exam
• India, Pakistan account for 71% of female migrants from South Asia
• India, Pak developing new systems for delivering nukes: SIPRI
• India, Pakistan nuke arsenal growing, evolving: Report
• Complaint against Prashant Bhushan over Kashmir remarks
• Amarnath Yatra: Protest continues, pilgrims court arrest
• J-K govt to recommend Gojri language for inclusion in Constitution
• Kashmiri Pandits demand proper implementation of PM's employment package
• Pak's 26/11 trial: Judge changed for 5th time
Pakistan
• Pak broadcaster turns to AIR for Jinnah's speech
• Top al-Qaida strategist likely killed in Pakistan
• US apology needed to re-open supply routes: Khar
• Four dead in incidents of violence in Karachi
• Documents show Rehman Malik no longer British
• Arms seized from US officials' cars in Pakistan
• Pakistan tests nuclear-capable Hatf VII cruise missile
South Asia
• Bangladesh issues arrest warrant over 'blasphemous' book
• WUC Condemns Death of Uyghur Youth in Detention
• Liberal blogger stabbed in the Maldives: police
• Sri Lanka: Islamic objection on establishing a Zionist embassy
• China, AfPak to figure in India-US defence and strategic cooperation talks
• Ramadan sugar demand eyed; premiums up
• Blasts Kill 4 Afghan Police, 1 Civilian
Central Asia
• Azerbaijan accuses Armenia of killing five soldiers
Mideast Asia
• Ahmadinejad warns of enemy plots to urge division among Muslim Ummah
• Israel asks Arab visitors to open emails for inspection
• Clashes in south of Yemen kill 23 Qaeda militants
• Israeli Leader Pledges Hard Line on Migrants
• Turkey Presses Case against Israeli Officers in Raid
Africa
Libyan militias clash at Tripoli's international airport, surround planes
S. Sudan asks officials to return stolen money
Nigeria crash toll 193, Indian co-pilot among the dead
North America
• Jordan Arrests Alleged 2 Militants Going to Syria
• Clinton says threats by Iran's Khamenei 'nothing new'
• Pentagon chief heads to India amid US focus on Asia
Europe
• Germany's Road to Islamophobia
• Hostility between Muslims and German Nationalists Rattles a Former Capital
• Kazakhstan court jails 13 over Zhanaozen riots
Compiled by New Age Islam News Bureau
Photo: Periyasamy with mother at his Perambalur home
URL: https://www.newageislam.com/islamic-world-news/new-age-islam-news-bureau/enslaved-in-saudi-arabia-for-17-yrs,-tn-man-back,-wife-remarried-last-year/d/7540
-----------
Arab World
Enslaved in Saudi Arabia for 17 yrs, TN man back, wife remarried last year
Gopu Mohan
Jun 04 2012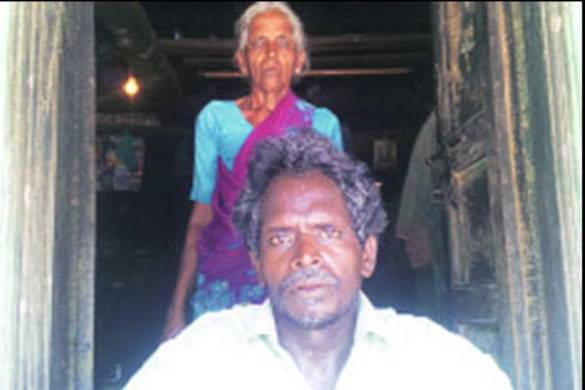 Karakkudi, Perambalur : His rescue from slavery in the Gulf was nothing short of a miracle. However, Periyasamy's tears haven't dried up. Seventeen years after he left to work in Saudi Arabia as a shepherd, only to be kept in confinement by his employer, he has returned to find that the woman he left as a new bride is married to another man.
Akila waited to hear from him for almost two decades before finally succumbing to family pressure and tying the knot again.
Now 45, Periyasamy was a young man in his late 20s, married for just a few months, when he received the offer to work as a shepherd, tending goats and camels in the Gulf, for 500 riyals a month in 1993-94 (he is no longer sure of the year). He had done a stint in the Gulf in the late '80s, and readily accepted the chance for a second.
It was when he reached Hial in Saudi Arabia that he realised that he had signed on for an agreement to work as a shepherd for 20 years. He was denied monthly salary by his employer, made to work from before daybreak till after midnight, given just one meal a day and beaten up for putting up any resistance.
"I am illiterate, so could not write any letter to my family to describe my struggles. Also, as the employer kept my passport and all other documents, it was impossible for me to escape," says Periyasamy, now sitting in the verandah of his modest house at Karakkudi village.
Even his family members were scared of his "tough" employer, he adds. "They were kinder to me, but there was little they could do."
As his watch stopped functioning after a while, he lost all perspective of time. Next to go were Periyasamy's memories of his village and family, but for disconnected bits that would suddenly strike him in the middle of a day. As he picked up Arabic, he believed he had also lost the ability to converse in Tamil.
Back home, as days, months and then years passed without any news from Periyasamy, his family feared the worst. His mother Alamelu was the only one who clung on to hope. "I believed he would come back. Astrologers too assured me that my son was alive," she says.
It was a neighbour who had been noticing Periyasamy's condition who finally informed the local police authorities about him. They came over to inspect the house even as officials at the Indian Consulate got wind of the matter. As the latter took it up with the Saudi authorities, Periyasamy was rescued from his employer's house and taken to a police station.
However, the authorities faced a major hurdle: Periyasamy had forgotten most things about his native place, making it difficult for them to trace his family in Tamil Nadu. Apart from remembering Perambalur, he had little recollection of his village.
Again, fate struck. Says younger brother Kannappa, a farm hand who has also worked in the Gulf briefly: "A person from our neighbouring village who was coming on leave was told by officials about the case. When he came here, he started asking around if anyone knew a person who had been missing in Saudi Arabia for years. Word spread and it finally reached us, after which we contacted the Indian officials there. It was a miracle."
Kannappa was a school student when Periyasamy had left home. Not surprisingly, the elder brother could not recognise the grown-up man waiting for him at the Chennai airport when he arrived home in April end.
Ironically, on the airport premises, a woman claimed Periyasamy was her missing husband Selvam. Her brothers had to pull her away. It was only when he reached home that it was finally revealed to Periyasamy that his own wife was now gone.
"We ran out of lies and he was adamant that he would go to her house to see her. So we had to tell him the truth," says Kannappa.
His family members say Periyasamy cried a lot and is trying still to get over her. He is also hoping to start a new life again, with the money that his Arab employer has been ordered to pay him. While 5,000 riyals were given to him to take care of his expenses till he reached home, he is yet to get the full amount. Officials at the Indian Consulate are making arrangements to transfer the money to his account in a local bank here.
Periyasamy hopes to marry again, raise a family of his own near his home. He wants to own a vehicle too if he can afford it — he used to drive tractors once. At other times, the long years of his lost life crowd in on him. "I think perhaps I should return to the desert. There is nothing much left for me here."
http://www.indianexpress.com/news/enslaved-in-gulf-for-17-yrs-tn-man-back-wife-remarried-last-year/957548/
-----------
Violence Spreads in Struggle between Sunnis and Shiites for Baghdad Shrine
By TIM ARANGO and YASIR GHAZI
Jun 5, 2012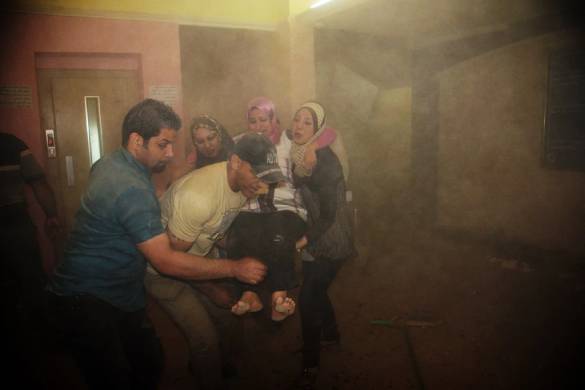 An attack on the Shiite Endowment office in Baghdad appeared to be linked to a dispute over the reconstruction of the Askariya Shrine in Samarra, to the north.Credit...Adil Al-Khazali/Associated Press
------------
BAGHDAD — A controversy over control of a religious shrine where a 2006 bombing set off waves of sectarian killings took a new violent turn on Monday morning when a suicide car bomber struck an important Shiite religious office in central Baghdad, leaving at least 18 dead and nearly 125 wounded.
The strike against the Shiite office was the deadliest single attack in the capital in nearly three months. It occurred as a dispute escalated between Sunnis and Shiites over control of the Askariya Shrine in Samarra, a largely Sunni city north of Baghdad.
Later on Monday a homemade bomb was discovered in the rear of the Sunni Endowment office in Adhamiya, a Sunni stronghold, and was detonated under the supervision of security officials.
The Shiite and Sunni endowment offices, which administer mosques and other religious and cultural sites around the country, are the competing authorities at the center of the dispute over the rebuilding of the shrine and the possible development of surrounding areas.
"Iraqis need to stop killing each other," said Sadeq al-Mousawi, who was nearby but unharmed when the suicide bomber struck. "What did the victims of today do to be killed? Sectarianism has no mercy against anyone, and there are groups of criminals and militias used by officials and politicians to achieve their specific agendas."
Though violence in Iraq has moderated in recent months, in the wake of the American troop withdrawal, the nature of Monday's attacks laid bare the sectarian disputes that still poison Iraqi society. Attacks on Shiite pilgrims are still common, and several days ago a series of explosions rocked Baghdad, killing at least 17, including more than a dozen in a single strike at a market in a predominantly Shiite neighborhood.
Some at the bombing scene on Monday said they believed the government was behind the attack, a sentiment expressed frequently by Iraqis who know too well that many of their elected officials have in the past been linked to militias.
At the Sunni Endowment in Adhamiya, where the roadside bomb was discovered, an employee complained that the Shiites "are trying to take everything from the Sunnis, and now they are taking our mosques, one by one."
The 2006 bombing of the Askariya Shrine, which is claimed as holy by both Shiite and Sunni Muslims and has been a source of pride and business for Samarra's Sunni citizens for centuries, escalated the vicious cycle of sectarian violence and dragged Iraq deeper into civil war.
That the shrine is still a locus for Iraq's sectarian divisions illustrates how far Iraq is from salving its psychic wounds. After the 2006 bombing, a special army brigade under the direction of the prime minister's officer took control of the shrine from Samarra's Sunni residents. The government had moved lately to shift control of the shrine to the Shiite Endowment, but Prime Minister Nuri Kamal al-Maliki intervened to halt the move, and the authorities in Salahuddin Province, where Samarra is, have said they will pursue a lawsuit to prevent the site from being taken over by the Shiite Endowment.
The American invasion upended generations of dominance over Iraq by its Sunni minority, leaving Shiites empowered and Sunnis feeling disenfranchised.
"They destroyed the Askariya Shrine before, and we don't want to see that happen again," said Hassan Jasim, a Shiite laborer in the southern city of Hilla, referring to the Sunnis. "I am amazed why they are making so much noise about it. They used to take everything under Saddam, and no one blames them for it." A takeover of the site by the Shiite Endowment would be "better for both sides," he said.
Even as the controversy loomed, developers and the Shiite authorities began rebuilding the shrine and its surroundings with the aim of making it a tourist destination, with new hotels and restaurants. The plan, which included offers to buy properties owned by Sunnis, has angered local residents, who bristled under an influx of Shiite pilgrims from Iran after the 2003 invasion. On the streets of Samarra on Monday, residents expressed anger and fear of a return to the days of sectarian carnage.
"There is a sectarian purpose behind the acts of the Shiite Endowment in Samarra," said Ahmad Riyadh, a Samarra resident. "The people of Samarra will not stand still while the Iranians occupy what has been ours for thousands of years."
Adnan Majed, another Samarran, worried that the attack on Monday would be used as a pretext by security forces. "They will accuse the Sunnis of blowing up the Shiite Endowment, and they will react by arresting more Sunnis," he said.
Still, the controversy is also about control over tourism — and the money that it generates.
Kamal Salih, a Shiite lawyer in Hilla, put it this way: "They are not fighting for the shrines; they are fighting for the money that these shrines can bring to them. It's just another way to play with people's emotions to gain advantages."
Employees of The New York Times contributed reporting from Baghdad and Samarra, Iraq.
http://www.nytimes.com/2012/06/05/world/middleeast/bombing-in-baghdad-linked-to-dispute-over-samarra-shrine.html?ref=middleeast&gwh=13278579580C5D928A21EFA936D1A122
-----------
Syria declares Western ambassadors unwelcome
Jun 5, 2012
Syria has declared as unwelcome the ambassadors of several Western states, a week after governments around the world expelled its top diplomats.
The envoys of the US, UK, France and Turkey were among the diplomats designated "personae non gratae".
President Bashar al-Assad blamed "foreign meddling" for Syria's divisions in a speech on Sunday.
The move came as activists said at least seven people had been killed in violence across Syria on Tuesday.
Four civilians were killed overnight in a "huge military operation" in Kafrouaid, a village in the Jabal al-Zawiya area of the northern province of Idlib, the UK-based Syrian Observatory for Human Rights said.
Troops and pro-regime militiamen backed by tanks were also reported to have stormed the town of Kfar Zita in the central province of Hama, and killed two rebel fighters in the Mediterranean port city of Latakia.
Several villages south-west of the central city of Homs earlier came under intense army artillery- and mortar-fire, leaving three people dead, according to the Local Co-ordination Committees, an activist network.
'Importance of dialogue'
Last week, at least 13 countries expelled top Syrian diplomats in protest at the massacre of more than 100 people, including 49 children, in the Houla area of Homs province. Turkey expelled all Syrian embassy staff.
In what it described as a reciprocal move on Tuesday, the Syrian government announced that 17 diplomats from the US, UK, Switzerland, France, Italy, Spain, Belgium, Bulgaria, Germany and Canada were now considered "personae non gratae".
All Turkish diplomatic staff were also declared unwelcome.
"The Syrian Arab Republic still believes in the importance of dialogue based on principles of equality and mutual respect," a foreign ministry statement said.
"We hope the countries that initiated these steps will adopt those principles, which would allow relations to return to normal again."
The BBC Jim Muir in Beirut says it will be a long time before the Western states are prepared to re-establish diplomatic ties.
Many have already withdrawn their ambassadors on security grounds or for political reasons, our correspondent adds.
US ambassador Robert Ford was called back to Washington in October over fears for his safety, while all British embassy staff were withdrawn in March on security grounds.
France also closed its embassy that month in protest at the "scandalous" repression of dissent by the government.
http://www.bbc.co.uk/news/world-middle-east-18330403
-----------
Iraq leaders call for calm after bombing kills 25
Jun 5, 2012
BAGHDAD: Iraqi leaders appealed for calm after a suicide bomber killed 25 people at a Shia foundation's offices in Baghdad, sparking fears of sectarian strife at a time of political crisis.
The attack in the centre of the capital on Monday, Baghdad's deadliest blast in over four months, was followed later by an explosion near a religious foundation's headquarters, causing no casualties.
Prime Minister Nuri al-Maliki and parliament speaker Osama al-Nujaifi both issued condemnations of the violence and appealed for calm, as did United Nations envoy Martin Kobler.
"We call on the people to be aware, and dismiss sectarianism and hold on to national unity," Maliki said, warning of "enemies who do not want citizens to live in safety, stability and unity."
Monday's first attack struck at 11:00 am (0800 GMT) outside the Shia endowment in Baab al-Muadham, in central Baghdad, and left at least 25 people dead and more than 65 wounded, medical officials said.
The bombing completely destroyed the endowment headquarters, its deputy chief, Sami al-Massudi, told AFP.
Full report at:
http://dawn.com/2012/06/05/iraq-leaders-call-for-calm-after-bombing-kills-25/
-----------
New process of political competition in north Kurdistan
By Mehmed Sabri Akgönül
04 June 2012
During these operations against Hezbollah, it was emerged that Hezbollah used brutal methods of killing and incredible torture techniques.
On May 27, 2012, thousands of people gathered in the center of Diyarbakir, the largest city in the north Kurdistan (Kurdistan of Turkey), in order to protest a Turkish court verdict that closed Mustazaf-Der, the Hezbollah (Arabic for "the Party of God") umbrella association. Mustazaf-Der (in English: Oppressed Association) was banned for having links with a "terrorist organization." During the last years, Mustazaf-Der organized more activities such as the celebrations of Prophet Muhammad's birth--also called Mawlid. Only in Diyarbakir, hundreds of thousands people have participated to these celebrations.
Kurdish Sunni Islamic organization Hezbollah (which has no official organic ties with the Lebanese Shia Islamic organization with the same name) was founded in the 1978 in Batman province by Huseyin Velioglu and its ultimate aim was to establish of an Islamic state based on Shari'a law. Under the leadership of Velioglu, who was inspired by the Iranian revolution of 1979, Kurdish Hezbollah started to become a mass movement in the mid-1980s. In those years, Kurdish Hezbollah has created strong bases in urban centers of north Kurdistan when the Kurdistan Workers' Party (PKK) carried out guerilla activities in rural areas. In the early 1990s Hezbollah took up arms and clashed with the PKK. In June 1992, the PKK killed ten Hezbollah members in the village of Yolac in Diyarbakir. Hence, a bloody fight started between two groups in many places such as Batman, Gercus, Mardin, Van, and Silvan. At this stage, Hezbollah avoided to clash with Turkish security forces and Turkish police turned a blind eye to the Hezbollah's illegal activities. Thus, some analysts and majority of Kurdish people firmly believe that Hezbollah was created and supported by the Turkish state in order to assist Turkish security force's intensive war with the PKK. Major confrontation between the Kurdish Hezbollah and the PKK resulted in the killing of at least 800 peoples. Hezbollah clashed not only secularist (this means anti-religious or atheist in the Hezbollah's mindset) PKK but it had also targeted traditional Sufi Kurdish networks, a group of Kurdish businessmen and rival Islamist organizations in north Kurdistan like Med-Zehra and Menzil religious communities.
Full report at:
http://www.kurdishglobe.net/display-article.html?id=7723E877898EAF512A852DC405C72265
-----------
Imam Khomeini´s leadership and the revolutions of the Arab Spring
Jun 04, 2012
In any revolution, the leadership plays a crucial role by inspiring and guiding the fight to assert and realize the revolutionary goals. The existence of a charismatic personality who leads the revolutionary masses and rallies their aspirations is very important in order to win support for the revolution.
The importance of this charismatic leader is also important in the post-revolutionary period in order to legitimate and consolidate the new revolutionary order and build the new state. This stage is certainly more difficult and complicate than the previous one.
There is no doubt that the triumph of the Islamic Revolution in Iran and the overthrow of the Shah Reza Pahvali in February 1979 and the subsequent creation the Islamic Republic were to a large extent the result of the guide and personality of Imam Ruhollah al-Khomeini. His religious wisdom, his political vision of the necessity of a change in Iran, his firm rejection to the Shah´s regime, his exceptional personal integrity and courage in the face of dangers and threats and his communication skills turned him into the natural leader of the Iranian revolutionary movement.
Full report at:
http://www.presstv.com/detail/2012/06/04/244557/imam-khomeini-leadership-revolutions-of--arab-spring/
-----------
Bahrain says group follows violent Shi'ite cleric
By Andrew Hammond
Mon Jun 4, 2012
(Reuters) - Bahrain justified moves to ban a small Islamist group on Monday by saying a radical Shi'ite cleric based abroad was its spiritual leader, while the move was seen by some as a renewed warning to leading Shi'ite opposition party Wefaq.
The U.S. ally has been in turmoil as democracy protesters from among the Arab state's Shi'ite Muslim majority continue with protests and civil disobedience while the Sunni ruling Al Khalifa family rejects demands for an elected government.
The justice ministry said the Islamic Action group, or Amal, committed administrative violations including holding meetings inside Shi'ite houses of worship against regulations, as well as "following a religious source of emulation who calls openly for violence and hatred", state news agency BNA reported.
The Iraq and UK-based cleric in question is Sayed Hadi al-Modarresi, an Iraqi who once lived in Bahrain before he was accusing of plotting a coup after the 1979 Iranian revolution.
Modarresi belongs to a school of thought within Shi'ism that believes that a group of clerical jurists should rule, rather than the single jurist who rules in Iran.
Amal says the government is trying to put pressure on the party to accept a national dialogue with the government aimed at ending the political crisis which grew out of protests that erupted 16 months ago.
Full report at:
http://www.reuters.com/article/2012/06/04/us-bahrain-party-cleric-idUSBRE8530QC20120604
-----------
Iraqi Police Put Down Prison Riot in Baghdad
Jun 5, 2012
BAGHDAD (AP) — Iraqi officials say police have fired in the air and beaten inmates with clubs to put down riots at two prisons in Baghdad.
Prison guards at the 4th Risafa Detention Facility and Baladiyat Prison says the unrest erupted Tuesday morning when prisoners loyal to radical Shiite cleric Muqtada al-Sadr protested government orders to send them to another prison.
Some set fire to tents, garbage and blankets.
Officials say security forces firing in the air stormed the two prisons, surrounded the rioters and beat them with clubs until they were subdued.
The officials say 12 prisoners suffered burns and one was shot in the leg.
All officials spoke on condition of anonymity because they were not authorized to speak to the media.
http://www.nytimes.com/aponline/2012/06/05/world/middleeast/ap-ml-iraq.html?ref=middleeast&gwh=08AC84630ED78C654AA90A9DDDC9FABE
-----------
Egyptian-American held in Cairo on eve of NGO trial
Jun 5, 2012
WASHINGTON: An Egyptian-American was arrested in Cairo as he returned from the US for a hearing in the case of democracy activists accused of operating unlicensed NGOs in Egypt, a US official confirmed Monday.
"Former Freedom House employee Sherif Mansour did return to Egypt and ... was arrested upon his arrival" late Sunday, a state department spokesman, Mark Toner, said.
Tuesday marks the next hearing in the case of the activists, launched earlier this year after Egypt's military council -- which took power following the uprising toppling veteran leader Hosni Mubarak -- accused foreign groups of funding street protests against them.
Egyptian authorities brought the case against 43 defendants -- 16 Egyptians and 27 foreign nationals, and at one point barred the foreigners from leaving the country.
After months of pressure from Washington, 13 of the foreign defendants -- including six Americans -- were allowed to fly out of Cairo airport in March after posting bail. Reports said a $5 million bail was paid for their release.
"We continue to make very clear our objection to what we view as these politically-motivated trials," Toner told journalists.
He added that Washington urged "the government to stop trying these individuals and instead resolve any outstanding issues that they may have on this matter in a government-to-government basis."
Full report at:
http://timesofindia.indiatimes.com/world/middle-east/Egyptian-American-held-in-Cairo-on-eve-of-NGO-trial/articleshow/13829610.cms
----------
India
Jamaat Hind launches campaign against Muslim Youths' Illegal arrest
2012-06-04
NEW DELHI: Maulana Syed Jalaluddin Umari, president of Jamaat-e-Islami Hind said in a press meet held today at its Headquarters that Jamaat has launched a country wide campaign against Muslim youths' illegal arrest and violation of their basic human rights.
Maulana Umari expressing great concern on it said, "even after 64 years of independence the situation of rule of law in the country is not satisfactory. Weaker sections especially the Muslims are continuously being
harassed by different government agencies. They are trying to tarnish the image of Muslims as a community.
The educated Muslim youths are being illegally kidnapped or arrested, tortured to accept the crimes they never
committed and dozens and false cases are being framed against them," a statement received here said on Sunday.
He quoted the example of the latest episode of Engineer Fasih Mahmood who was abducted or arrested on 13th May by representatives of some unknown Indian intelligence agency with the help of Saudi Arabian authorities.
Maulana Umari said, "this episode is under discussion in the media and being reviewed by the Supreme Court. For about 20 days neither the Home Ministry nor the External Affairs Ministry explained on whose order the
Engineer was arrested and for what allegation or what crime. Only on 31stMay the Home Minister Mr. P. Chidambaram declared that no Indian intelligence agency has detained Mr. Fasih."
He raised the questions, "Was it not the responsibility of our Home Minister to let the world know who detained Fasih? And on whose request the Interpol has issued a red corner notice to arrest him? During this period who kept him in its custody? "
He said, "such incidents are a source of mental torture for entire Muslim community and every peace loving citizen."
Citing another example of illegal arresting of Muslim youth, the President of Jamaat said, "on the morning of 24th May at Aligarh Railway station, two Kashmiri students Md. Waseem Bhat and Sajjad Ahmed Bhat who were students of the renowned and prestigious institute of higher Islamic learning Jamiatul Falah, Bilariaganj, Azamgarh were abducted by some government agency in the presence of thousands of eye witnesses from a general compartment of Kaifiyat Express."
He raised the question that had it been a legal arrest the students should have been presented before a court of law, within 24 hours? He stated, "it is yet not known under whose order and which law which ATS or special cell or agency conducted the arrest, which was nothing other than illegal abduction. No body or agency is ready to own this illegal act."
Maulana Umari said, "after widespread protests, demonstrations and pressure from Media the two students surfaced in Jammu and were taken to Sopore, and allowed to meet their fathers. If there had been no public pressures these youths could have been killed in some false encounter."
Required steps for Progress of Muslim Minority:
Maulana Syed Jalaluddin Umari said, "the government of India, in the light of Sachar Committee Report and under the Prime Minister's 15 Point Programme, made a special scheme for 90 selected districts for welfare and economic and educational progress of minorities. In this respect Mr. Harsh Mander, a prominent member of National Advisory Council (NAC) has submitted a report which states that the Muslim Community is not getting the benefit of this scheme.
The Multi-Sectorial Development Parliamentary Committee seized with this matter has approved this report. Therefore it has been recommended that this scheme should be made Muslim specific so that it may benefit Muslim community. Otherwise this scheme will fail in its objectives. This suggestion also has been given that this scheme should be extended to those districts where Muslims are 15%. During the last 3 years for the welfare of minorities Rs. 3780 Crore had been sanctioned out of which Rs. 840 Crore, about 25%, has been returned as unutilized."
Maulana Umari demands that this scheme should be made Muslim specific so that it may address the problem of Muslim Backwardness and the Ministry of Minority Affairs must spend the total amount of budget.
Back Breaking Inflation: The President of Jamaat expressing serious concern about ever-increasing and back-breaking inflation, said "a considerable part of the country's population is forced to lead its life below the poverty line.
They are not getting their share from the economic progress of the country. Large numbers of people lack basic facilities and are compelled to lead their lives without human dignity. In this situation a 10 per cent increase in the price of petrol will further fuel inflation. The price of cooking gas also has been steeply enhanced. These government moves are anti-people and smack of lack of sympathy on the part of the government.
He demanded that the government must roll back the increase in the petrol price.
Jamaat Condemns Riots in Kosi Kalan town of Mathura, demands appropriate actions for protection of Muslim minority *
Mr. Mohammed Ahmed, all India secretary of Jamaat, while giving details about the riot that erupted in Kosi Kalan town in Mathura district of Uttar Pradesh yesterday informed that at least three Muslim persons including a woman have been killed so far according to reports.
Mr. Ahmed said giving further details, "the dispute began on a minor matter that suddenly took the shape of dangerous riot nobody expected it. According to reports, Muslims arrange Sabeel (free cold drinks arrangements) in front of Mosque before every Friday prayer. Before the prayer this Friday, a person washed his hands with the cold drinks, this sparked a minor dispute. Later immediately some sensible men resolved it.
But when Muslims came out of Mosque after offering prayer they faced different situation. A big mob of Hindus has started attacking on the Mosques, houses and shops of Muslims and the mob has begun burning the houses and shops of the Muslims. The rioters were armed with homemade bombs, sharp weapons and wooden staffs. Local administration was playing the role of silent spectator.
Muslims were being attacked and their homes were burning while local administration was just watching it about 6 to 7 hours. After that, force and high rank police officials reached there and they could get control over the rioters' mob." He added, "it could have been averted in initial level if timely action was by the local police."
Mr. Ahmed said that Jamaat strongly condemned the whole incident and demanded paymemt of Rs. 20 lakhs per died person and 5 lakhs to each injured.
He also called for appropriate compensation to those persons whose shop or house was damaged, exemplary punishment to those who took part in the riots.
He demanded necessary action against those persons of local administration who did not take timely action.
He also called fpr protection to the life and property of the Muslims.
http://www.onlinenews.com.pk/details.php?newsid=194408&catname=World
-----------
'India's pact with Bangladesh proved symbiotic'
05 JUNE 2012
India's cooperation in trade, tourism and mutual agreement on security related matter with neighbouring Bangladesh has proved to be mutually useful to both the countries, India's High Commissioner to Bangladesh Pankaj Saran said on Monday.
"We enjoy good cooperation with Bangladesh and this is something that is proving to be useful to both of our countries," he said pointing out that the two nations are having cooperation in all sectors including militancy and anti-insurgency operations.
Saran who called on Governor R S Mooshahary is on a tour to north-eastern states which have borders with Bangladesh.
His visit came days after Meghalaya and Arunachal Pradesh chief ministers visited Bangladesh to attend the India-Bangladesh Trade Fair.
According to Pankaj, Mukul addressed the trade fair and even called on the Bangladesh Prime Minister Sheikh Hasina.
Elaborating on it, he said, "It was an excellent visit. They had very good meetings and a lot of ideas have emerged from those meetings".
The High Commissioner assured that the outcome of the meeting will be put into action in consultation with the Centre.
Stating that Meghalaya stands to derive the maximum benefit from the improved bilateral relations with Bangladesh, Pankaj said, "Meghalaya shares a very long border with Bangladesh. Many sectors including tourisms, education and even perhaps horticulture and agriculture produce could directly be exported".
http://www.dailypioneer.com/nation/70653-indias-pact-with-bangladesh-proved-symbiotic.html
-----------
Non-Muslim teacher helps Muslim student Ismat top CBSE exam
June 4, 2012
By A Farooq (NVOnews.Com)
Imphal: Mohd. Ismat of Manipur who is the topper of Central Board of Secondary Education (CBSE) exam after securing 99.6 percent marks wants to become an IAS officer. But right now his top priority is to get admission in St Stephen College in the national capital, Delhi. The poor Muslim student of class 12th couldn't even imagine to continue his education, not to talk of topping all India level exam without the help of his non-Muslim teacher
The student of Zenith Academy of Imphal, he has secured 495 marks out of 500. He got 100 marks in Maths, Home Science, Fine Arts and 97 and 98 in Physics and Chemistry respectively. Youngest of his brothers, Mohd. Ismat belongs to a very poor family. His father is a teacher in a local primary school. He was unable to admit Ismat in any top school of the city.
Ismat says the credit of his success goes to secretary of Zenith academy Mr. S. Maotun Singh who provided him financial assistance in pursuing his education. Besides Allah, he gives credit to his parents and teachers for his success. He wants to become a scientist or an IAS officer.
Maotun Singh has announced that his school will provide all types of financial assistance to Ismat for his future studies. "If a student of poor family wants to reach the height of success by his struggle, it is not impossible. Ismat has proved it." He said.
Manipur Minority Commission Chairman A Alim Chaudhury also has assured to provide all types of assistance to him. Minister for agriculture and Fisheries Abdul Nasir has announced a cash prize of rupees One lakh, 11 thousand, 111 to Ismat.
Ismat is very glad at his success and wants to get admission in St. Stephen College of Delhi and try his luck in Civil Services.
"Nothing is impossible in the world", Says Ismat. "If a person determines to achieve a target, no one can stop him. I always had a positive thinking" says Ismat. "A man should have belief in himself with hard struggle which is conditional" He goes on to add.
Replying to a query by this correspondent, Ismat says that the key to his success is consistency and strong will power. I had determined before the exams that I will secure distinction in the exams for which I struggled hard and Allah granted me this success. Firstly I thank Allah and then to my teachers whose teaching and sincerity led me to achieve this success.
Ismat belongs to a very poor family of a remote village Lilang of Imphal district in Manipur. His father Bashir Ahmad is a primary teacher in a local school.
There is long queue of congratulator at his home his phone hasn't stopped ringing since the results were announced. By his grand success Ismat has changed the fate of his village also which was once remembered only for terrorist activities on TV channels. This district has now become centre of focus for education at global level.
Various social organizations have offered him to bear his educational expanses. One ex MLA of this area has offered him twenty thousand rupees. Describing his social background, Ismat told this correspondent, "my financial condition was very poor when I was in 10th class. I wanted to get admission in a good college for better education but resources were not available. I got admission in Zenith Academy after many difficulties. Here I met my respected teacher S.M. Singh who judged me and realized my inner talents. He helped me by all possible means and never let me feel constrained by my poverty. Along with the teaching he bore the burden of my fees also. He has played most important role in my success. I can never forget his love and assistance in my life. "
S.M. Singh while reacting on the success of Ismat says "He is a very intelligent student and he has got this success by his utmost labor and intelligence. For this he deserves not only congratulation but salute to his grand achievement. He has all the qualities which are needed for achieving high goals. We teachers had already realized his abilities and therefore gave special attention to him for which all deserve congratulations.
"Along with his own name Ismat has raised the name of our school in whole country. I do not think that anything can stop him from becoming an IAS officer" says a very proud teacher.
http://nvonews.com/2012/06/04/non-muslim-teacher-helps-muslim-student-ismat-top-cbse-exam/
-----------
India, Pakistan account for 71% of female migrants from South Asia
Jun 5, 2012
NEW DELHI: India and Pakistan together account for 71% of international female migrants from South Asia. While 2.7 million were from India, about 1.9 million female migrants came from Pakistan.
Widespread poverty, unemployment at home and wage differences at the destination have triggered international labour migration from India to Gulf countries, according to a study 'Migration of Women Workers from South Asia to the Gulf'.
The study by UN Women and the V V Giri Labour Institute analyzed the current situation in five major sending countries of South Asia - Bangladesh, India, Nepal, Pakistan and Sri Lanka - and six major receiving countries of the Gulf region - Bahrain, Kuwait, Oman, Qatar, Saudi Arabia and the United Arab Emirates.
Women are half of international migrants, comprising 49.6% of 190 million migrant workers. A majority of these women migrate alone as domestic workers to make more money or to support their families with an ever-increasing proportion of migrants from South Asia migrating to the Gulf region, where the demand for domestic workers, especially female workers, is high.
In 2010, about 6.45 million international female migrants originated from South Asia. Of these, 71% came from India and Pakistan. Saudi Arabia was the Gulf country that received the highest proportion of Indian migrant workers.
"Most of the low-skilled women migrants are caught in a web of marginal existence, on account of being women and low-skilled migrants working in the confines of the households where the piercing eyes of labour law do not reach," Anne F Stenhammer, regional programme director of UN Women South Asia said.
The report recommended making policy discourse more sensitive to the needs of women migrant workers, coordinated regional interventions by sending countries and countries of employment, standard operating procedures for gender sensitive labour migration management and joint response by UN agencies and intergovernmental bodies.
"The impact of the migration of women workers is much broader than its immediate economic aspect. There is great potential of such migration to bring forth the social and political empowerment of women, and reshape gender power relations," Dr S K Sasikumar, V V Giri National Institute lead author, said.
http://timesofindia.indiatimes.com/world/south-asia/India-Pakistan-account-for-71-of-female-migrants-from-South-Asia/articleshow/13831960.cms
-----------
India, Pak developing new systems for delivering nukes: SIPRI
Jun 04 2012
London : India and Pakistan are continuing to work towards developing new systems for delivering nuclear weapons and are expanding their capacities to produce fissile material for military purposes, according to an international think tank report.
The Stockholm International Peace Research Institute (SIPRI) said Pakistan was developing a number of new short-range ballistic missiles which suggests that it may use `battlefield nuclear weapons resulting in these warheads being deployed on a "launch-ready posture".
"India and Pakistan are increasing the size and sophistication of their nuclear arsenals. Both countries are developing and deploying new types of nuclear-capable ballistic and cruise missiles and both are increasing their military fissile material production capabilities," the SIPRI yearbook said.
The report also claimed that in May last year, Prime Minister Manmohan Singh convened a meeting of the Nuclear Command Authority to assess progress towards the goal of achieving an operational triad including weapon delivery systems based in air, land and sea.
SIPRI claimed that the number of nuclear warheads with India and Pakistan have continued to be the same in comparison with last year with New Delhi having 80-100 such nukes in its arsenal while Islamabad has 90-110 of them.
Full report at:
http://www.indianexpress.com/story-print/957740/
-----------
India, Pakistan nuke arsenal growing, evolving: Report
Jun 5, 2012
LONDON: India and Pakistan are continuing to work towards developing new systems for delivering nuclear weapons and are expanding their capacities to produce fissile material for military purposes, according to an international think tank report.
The Stockholm International Peace Research Institute (SIPRI) said that Pakistan was developing a number of new short-range ballistic missiles which suggests that it may use 'battlefield nuclear weapons' resulting in these warheads being deployed on a "launch-ready posture".
"India and Pakistan are increasing the size and sophistication of their nuclear arsenals. Both countries are developing and deploying new types of nuclear-capable ballistic and cruise missiles and both are increasing their military fissile material production capabilities," the SIPRI yearbook said.
Full report at:
http://timesofindia.indiatimes.com/world/pakistan/India-Pakistan-nuke-arsenal-growing-evolving-Report/articleshow/13831568.cms
-----------
Complaint against Prashant Bhushan over Kashmir remarks
June 04, 2012
A complaint was on Monday filed in a Delhi court against key Team Anna member Prashant Bhushan for his comments on Kashmir. The complaint has been filed by Vibhor Anand, a law student, seeking directions to the police for registration of FIR against Prashant Bhushan for his alleged
remarks on status of Kashmir and withdrawal of Army from the region.
The complainant said Bhushan made the comments with "a malafide intention and sole motive to create panic among the masses and to disturb the Constitutional set up."
Terming as "offending" Bhushan's comment on plebiscite in Jammu and Kashmir, Anand has said the police should register an FIR against him for sedition.
Full report at:
http://www.hindustantimes.com/India-news/NewDelhi/Complaint-against-Prashant-Bhushan-over-Kashmir-remarks/Article1-865984.aspx
-----------
Amarnath yatra: Protest continues, pilgrims court arrest
Jun 05 2012
Jammu : Pilgrims protesting curtailment of Amarnath Yatra duration today burned effigy of Jammu and Kashmir Governor N N Vohra, who is also the chairman of Shri Amarnath Shrine Board (SASB).
Led by VHP leader Sunrinder Jain, the pilgrims burned Vohra's effigy and reiterated their demand that the government should extend the duration of the yatra to two months as against 39 days fixed by SASB.
Raising anti-government slogans, the agitators threatened to launch a nation-wide protest over the issue.
"This protest will not stop here, we will take it to the national level. We will appeal to the President, the Prime Minister, the Home Minister to resolve the issue. Vohra has lost his credibilty...we will seek his removal," Jain said.
The agitators later courted arrest in protest against curtailment of the yatra duration.
Due to inclement weather and lack of arrangement for the pilgrims, SASB has restricted pilgrimage to the cave shrine to 39 days, beginning from June 25.
Full report at:
http://www.indianexpress.com/story-print/958130/
-----------
J-K govt to recommend Gojri language for inclusion in Constitution
Jun 05 2012
Srinagar: Jammu and Kashmir government will soon recommend Gojri language for inclusion in the Eighth Schedule of the Indian constitution, a state minister has said.
"The state government has decided to recommend inclusion of Gojri in the Eighth Schedule of the country's constitution," State Forest Minister Mian Altaf said yesterday at a function here.
The Minister inaugurated a Gojri musical programme organised by Jammu and Kashmir Academy of Art, Culture and Languages at Lal Mandi here yesterday.
He said Gojri is an important tribal language which is spoken in different parts of the world.
"However, Jammu and Kashmir state is considered as its epicentre," he said.
Altaf said the state government headed by Omar Abdullah is committed to promote all regional languages including Gojri.
He said Gojri is one of the richest languages of the state in terms of modern and traditional literature.
The minister impressed upon the Academy to preserve the dying heritage of Gujjar and Bakerwal community and give a boost to the writers, artists and poets living in difficult conditions so that they may publish their work and explore their skills in a better way.
http://www.indianexpress.com/story-print/958109/
-----------
Kashmiri Pandits demand proper implementation of PM's employment package
Jun 05 2012
Srinagar: A Kashmiri Pandit group today staged a protest against delay in full implementation of the Prime Minister's employment package for youths of the community.
Carrying placards, members of Youth All India Kashmiri Samaj (YAIKS) gathered at Pratap Park area and demanded full implementation of the package, announced by Prime Minister Manmohan Singh in 2008.
YAIKS joint secretary Ajay Safaya alleged, "Of the 6,000 jobs announced under the package, only 1,442 posts have been filled so far...Ironically, 800 posts under the package have been reserved for Schedule Castes and Schedule Tribes but we do not have these categories, so we asked the government to shift these posts to open category which they did. But nothing has happened after that."
He claimed a list of selected candidates is pending with the state service selection board for 1,500 posts, which has not been filled yet.
http://www.indianexpress.com/story-print/958126/
---------
Pak's 26/11 trial: Judge changed for 5th time
Jun 05 2012
Islamabad: The judge conducting the trial of LeT commander Zakiur Rehman Lakhvi and six other Pakistani suspects charged with involvement in the Mumbai attacks was today changed for the fifth time, raising questions about progress in the case.
Anti-terrorism court Judge Shahid Rafique, who was hearing the matter, was transferred and posted as district and sessions judge in Jhang area of Punjab province, officials said.
No judge was named to replace Rafique.
Following the transfer, the case was adjourned till June 9.
Khwaja Haris Ahmed, the counsel for Lakhvi, the mastermind of the Mumbai attacks, expressed disappointment on yet another change in the judge conducting the trial.
"It is disappointing," Ahmed told PTI.
No reason was given for the judge's transfer but Ahmed said the move was "not unusual."
A prosecutor described the development as a routine transfer and posting.
"Some other judges of Rawalpindi were also transferred today," he said.
The prosecution was earlier scheduled to present its arguments on the report of a Pakistani judicial commission that had visited Mumbai to record the statements of key officials who probed the 2008 Mumbai attacks.
Full report at:
http://www.indianexpress.com/story-print/958173/
--------------
Pakistan
Pak broadcaster turns to AIR for Jinnah's speech
04 JUNE 2012
Pakistan's state-run broadcaster has turned to All India Radio for a copy of the historic 1947 speech by the country's founder, Mohammad Ali Jinnah, in which he had said people would be free to practice any religion without interference by the state.
Murtaza Solangi, the Director General of Pakistan Broadcasting Corporation, has written to his counterpart in All India Radio seeking a copy of Jinnah's address to the Constituent Assembly of Pakistan on August 11, 1947 – three days before the emergence of Pakistan as an independent nation.
Jinnah's speech, which includes a charter of rights of minority communities, was suppressed and even removed from text books during the regime of military ruler Zia-ul-Haq in the 1980s.
The current PPP-led government has commemorated August 11 as Minorities Day but no audio copy of the important speech is available in the country.
"This speech is very important for people who want to direct the country to the goal of a modern, pluralistic, democratic state," Solangi told PTI.
Solangi initially contacted the BBC for a copy of the speech but the British broadcaster was unable to locate it in its extensive archives. He then turned to All India Radio, which operated stations across the subcontinent before Partition. "I raised the matter at international forums like the Asia-Pacific Broadcasting Union. When I visited New Delhi in November last year, I learnt a copy of the speech was available with AIR's international division.
"After that, I wrote to the Director General of AIR, seeking a copy," Solangi said.
The issue was also raised with Lok Sabha Speaker Meira Kumar during her visit to Islamabad in February while former Pakistani High Commissioner Shahid Malik took it up with authorities in New Delhi. "I got a call from the Director General of AIR last week and he told me they were trying to locate the speech in their archives," Solangi said.
During the speech, Jinnah had famously remarked: "You are free; you are free to go to your temples, you are free to go to your mosques or to any other place or worship in this state of Pakistan.
"You may belong to any religion or caste or creed that has nothing to do with the business of the state".
The reason why Jinnah's speech is in AIR's archives is because radio stations in what is now Pakistan did not possess proper recording facilities in the era before Partition.
"In those days, only Lahore and Peshawar had what were known as 'Class B' radio stations and these had no recording facilities," Solangi said.
"So a team was sent from Delhi to record Jinnah's speech to the Constituent Assembly and the team took the recording back to Delhi," he said.
Since taking over Pakistan Broadcasting Corporation, Solangi has overseen efforts to digitise Radio Pakistan archives comprising 3.5 million minutes of recorded materials, including historic speeches by figures like Jinnah and President Ayub Khan. "So far, we have digitised about 300,000 minutes," he said.
Solangi has also gathered interesting facts about the history of Radio Pakistan's stations. For instance, he said, the first programme broadcast by the first station in Peshawar in 1936 – a programme on agriculture – featured the voice of Bollywood legend Prithviraj Kapoor.
http://www.dailypioneer.com/world/70604-pak-broadcaster-turns-to-air-for-jinnahs-speech.html
-----------
Top al-Qaida strategist Abu Yahya al-Libi likely killed in Pakistan
Jun 5, 2012
PESHAWAR/DERA ISMAIL KHAN: Abu Yahya al-Libi, one of al-Qaida's top strategists and seen as the most prominent figure in the network after leader Ayman al Zawahri, may have been killed in a drone strike in northwest Pakistan, Pakistani intelligence officials said on Tuesday.
If his death is confirmed it would be the biggest blow to al-Qaida since US special forces killed Osama bin Laden in a secret raid in Pakistan in May 2011.
US sources said Libi, a Libyan cleric with a degree in chemistry who has survived previous drone attacks, was a target of a strike early on Monday in the North Waziristan tribal region, home to some of the world's most notorious militant groups.
Some US officials describe Libi, whose real name is Mohamed Hassan Qaid, as number two to al Zawahri, the former Egyptian doctor who took over al-Qaida after bin Laden's death.
Pakistani intelligence officials told Reuters they believe Libi (which means Libyan in Arabic) may have been among seven foreign militants killed in Monday's strike.
One of the officials said Pakistani authorities had intercepted telephone chatter about Libi, an al-Qaida theologian and expert on new media whose escape from a US-run prison in Afghanistan in 2005 made him famous in al-Qaida circles.
"We intercepted some conversations between militants. They were talking about the death of a 'sheikh'," one of the Pakistani intelligence officials said, referring to the title given to senior religious leaders.
"They did not name this person but we have checked with our sources in the area and believe they are referring to al-Libi."
A militant commander in North Waziristan closely associated with foreign fighters however said: "He has not been killed. This is not the first time claims have been made about his death. The Americans are suffering heavy losses in Afghanistan so they have resorted to making false claims."
It can take months to confirm whether drone strikes have killed an Islamist militant leader because the area of the attack is often sealed off by the Taliban in the lawless northwest of Pakistan. Burials are quick in order to hide casualties and identities.
If a drone strike did kill Libi, it would bolster the American argument that drones are a highly effective weapon against militants.
The Pakistan government says that, while the CIA-run pilotless drone campaign has some advantages, it fuels anti-American sentiment in the country and is counterproductive because of collateral damage.
Drones are a sticking point in current talks between the United States and Pakistan aimed at repairing ties damaged by a series of events, including the recent imprisonment of the Pakistani doctor who helped the CIA hunt down bin Laden.
According to reports from North Waziristan, which American government sources did not contest, US-operated drones launched three attacks along Pakistan's border with Afghanistan between Saturday and Monday.
Reports from Pakistan said nearly 30 people were killed during the sequence of strikes, including four suspected militants on Saturday, another 10 on Sunday, and 15 people in the strike in which Libi was targeted.
Libi, reportedly born in 1963, made repeated appearances on al-Qaida videos and wrote prolifically, becoming one of the group's most prominent media warriors.
A biographer, Jarret Brachman, says Libi was seen as having made al-Qaida "cool" for a younger generation.
http://timesofindia.indiatimes.com/world/pakistan/Top-al-Qaida-strategist-Abu-Yahya-al-Libi-likely-killed-in-Pakistan/articleshow/13839397.cms
-----------
US apology needed to re-open supply routes: Khar
Jun 5, 2012
WASHINGTON: The United States should apologise for an air raid that killed 24 Pakistani soldiers if it wants Pakistan to reopen key supply routes into Afghanistan, Foreign Minister Hina Rabbani Khar said in an interview published on Monday.
Angered over the lethal November attack, Islamabad shut the supply routes vital for US and allied troops, forcing the alliance to rely on longer, more expensive northern routes through Russia and Central Asia.
"A representative parliament of 180 million people has spoken on one subject," Khar told Foreign Policy, referring to new guidelines for US-Pakistan ties approved by Pakistani lawmakers which call for an apology.
A US apology is "something which should have been forthcoming the day this incident happened and what a partnership not only demands, but requires," she said.
The on-again, off-again relationship between Islamabad and Washington is at a new low, and with US elections looming in November, President Barack Obama is unlikely to say sorry to Pakistan and make himself vulnerable to attacks from his Republican challenger, Mitt Romney.
A Nato summit in Chicago ended two weeks ago without a deal on the Nato supply lines.
Khar however said that despite the political challenges, the United States should live up to its principles of doing "what we consider to be right rather than what is more popular." She noted that Pakistan also has political obstacles of its own.
"For us in Pakistan… the most popular thing to do right now is to not move on Nato supply routes at all. It is to close them forever," she said.
"If I were a political advisor to the prime minister, this is what I would advise him to do.
But I'm not advising him to do that… because what is at stake is much more important for Pakistan than just winning an election."
The roads through Pakistan, now shuttered for over six months, are a crucial logistical link for Nato as it plans a large-scale withdrawal of combat troops and hardware by the end of 2014.
Yet US officials have so far rejected Pakistani proposals to charge steep fees of several thousand dollars for each alliance truck crossing the border.
Khar also criticised Washington's use of unmanned drones to target militants in Pakistan's lawless tribal area, a program Obama has accelerated.
"If you are creating 10 more targets for every target you take, are you doing a service or a disservice to your eventual goal of winning the war?" she asked.
Another thorn in the side of the contentious US-Pakistani relationship has been Shakil Afridi, the Pakistani doctor who helped the CIA find late al Qaeda leader Osama bin Laden by running a fake vaccination program, and who was sentenced to 33 years in prison for treason.
"Clearly, my advice at this point is that we don't need to blow this out of proportion at all," Khar said. "But I would certainly not want this particular issue to cast a shadow over the relationship."
The interview was conducted in Doha during the May 29-31 US-Islamic World Forum organised by The Brookings Institution.
http://dawn.com/2012/06/05/us-apology-needed-to-re-open-supply-routes-khar/
-----------
Four dead in incidents of violence in Karachi
Jun 5, 2012
KARACHI: Four people were killed in incidents of violence in Karachi on Tuesday, DawnNews reported.
A man's body bearing torture marks was recovered from Mauripur Road. The man had been shot dead.
In another incident near the old vegetable market, a CID police official was shot dead. The official was shot four times and had died instantly.
Moreover, a woman's beheaded body was found in Karachi's Surjani Town area.
Separately in the city's Garden area, gunmen opened fire on a decoration shop, killing one.
Earlier on Monday, five people, including three workers and a supporter of the Muttahida Qaumi Movement, were shot dead in targeted killings, police said.
http://dawn.com/2012/06/05/four-dead-in-incidents-of-violence-in-karachi/
-----------
Documents show Rehman Malik no longer British
Jun 5, 2012
KARACHI: Documents from the UK Border Agency (UKBA) showed that Interior Minister Rehman Malik had renounced his British citizenship, DawnNews reported.
According to documents received by DawnNews, the UKBA in a letter issued on May 29 informed the minister that his request to renounce his British citizenship had been granted.
The letter said that the British High Commission had also given its opinion on the matter and that Malik was no longer a British national.
Malik's Senate membership had been suspended on Monday by the Supreme Court for holding dual nationality.
The court had issued the order after Advocate Azhar Chaudhry, representing Malik, had shown reluctance to submit a declaration by the UKBA to establish that his client had surrendered the British nationality.
The court had also noted that the process of renouncing British citizenship had been started by the minister on May 29 much after the present proceedings and that he was a foreign national when he submitted his nomination papers to become PPP senator.
Therefore, the order said, Malik was not qualified to contest the Senate elections under Article 63(1 c) of the Constitution which disqualified a person as member of the parliament who ceases to be a citizen of Pakistan or acquires the citizenship of another country.
http://dawn.com/2012/06/05/documents-show-rehman-malik-no-longer-british-national/
-----------
Arms seized from US officials' cars in Pakistan
June 05, 2012
Two vehicles of US embassy officials were on Monday stopped in Pakistan's northwest tribal region, and pistols and automatic rifles were confiscated from them, a media report said.
The US embassy cars were stopped on the outskirts of Peshawar, capital of Khyber Pakhtunkhwa
province, Xinhua reported.
Police said the US officials did not have a permit for carrying any of the weapons.
US consul general Mary Richard reached the site, and said the weapons can be seized but the foreign nationals should not be taken into custody.
The government of Khyber Pakhtunkhwa had issued new instructions to the provincial administration last week that diplomats and members of diplomatic missions cannot carry weapons unless given permission by the government.
Xinhua said the US diplomats had been detained in the past for trying to illegally enter Peshawar, where all foreigners are required to get special permission to visit.
http://www.hindustantimes.com/world-news/Pakistan/Arms-seized-from-US-officials-cars-in-Pakistan/Article1-866187.aspx
-----------
Pakistan tests nuclear-capable Hatf VII cruise missile
Jun 5, 2012
ISLAMABAD: Pakistan on Tuesday tested a fifth nuclear-capable cruise missile since India launched last month a new long-range ballistic missile, Agni V, capable of delivering a one-ton nuclear warhead anywhere in China.
The statement issued by the military said that indigenously developed Cruise Missile Hatf-VII (Babur) having a range of 700 kilometers, is a low flying, terrain hugging missile with high maneuverability, pin point accuracy and radar avoidance features. It can carry both nuclear and conventional warheads and has stealth capabilities.
"It also incorporates the most modern cruise missile technology of Terrain Contour Matching (TERCOM) and Digital Scene Matching and Area Co-relation (DSMAC), which enhances its precision and effectiveness manifolds," the statement said.
Full report at:
http://timesofindia.indiatimes.com/world/pakistan/Pakistan-tests-nuclear-capable-Hatf-VII-cruise-missile/articleshow/13840385.cms
---------
South Asia
Bangladesh issues arrest warrant over 'blasphemous' book
Jun 5, 2012
DHAKA: A Bangladeshi court has issued an arrest warrant for the writer of a 2003 novel that allegedly contains insulting remarks against the Prophet Mohammed (pbuh), a lawyer said Tuesday.
The court in Dhaka issued the order in response to a petition from a Muslim activist accusing author Salam Azad of hurting religious sentiment in his banned book "Bhanga Math" ("Broken Temple").
"We told the court that the book contained slanderous remarks against the Prophet Mohammed (pbuh) and Islam. The judge accepted the petition and issued a warrant of arrest," the petitioner's lawyer Ekhlas Uddin told AFP.
Dhaka police confirmed the warrant.
Azad told AFP the case was part of a smear campaign against him launched by a senior official from the ruling Awami League party.
"I became his target after I protested his grabbing of Hindu property. He has already filed a case against me," he said.
Azad, 48, said the book, published in the eastern Indian city of Kolkata, was banned for blasphemy by the Bangladeshi government in 2004.
The book is alleged to contain insulting remarks about the Prophet Mohammed (pbuh) and the Quran.
In May Bangladesh banned a novel by popular writer Humayun Ahmed for allegedly distorting how the nation's first president and his family were murdered in 1975.
http://dawn.com/2012/06/05/bangladesh-issues-arrest-warrant-over-blasphemous-book/
-----------
WUC Condemns Death of Uyghur Youth in Detention
04 June 2012
The World Uyghur Congress (WUC) strongly condemns the abhorrent death of 12 year old Mirzahid whilst in police custody in Korla, East Turkestan. The case is riddled with many violations of fundamental international human rights law, as well as reminiscent of the persecution that Uyghurs face on a day-to-day basis and other deaths in detention of minors, such as that of Noor-ul-Islam Shebaz in November 2011.
Although the details surrounding his arrest are not quite clear due to the difficulties in obtaining information, according to the reputable Radio Free Asia (RFA – written in Uyghur) and other articles, a young Uyghur boy, Mirzahid, was arrested on 20 May 2012 while undertaking basic lessons in Islamic prayer and reading of the Qu'uran along with two other students and their teacher, whose fate remain unknown. The lesson was taking place at the home of their the student's teacher. Uyghurs have been forced to seek alternative ways to attain a basic religious education due to the severe religious restrictions imposed by the Chinese government. Only state sanctioned religious schools are legal, which have very limited places and notoriously difficult entry requirements, thus hindering access for many Uyghurs.
Mirzahid's mother reported to RFA that the police called to inform her that her son had committed suicide while in detention, and, when she went to retrieve his body, it became painfully clear that he had been tortured, with clear evidence of strangulation around the neck, beatings, among other signs. The police went on to tell her that she should not speak of his death and should also quietly bury Mirzahid's body immediately. He was subsequently buried with the presence of the police and without any reading of the Qu'uran being permitted on 22nd May 2012.
His death comes against the backdrop of increased presence of security forces in the region since a clash in Korla between young Uyghurs and police, in which time four Uyghurs were killed (in Turkish). In addition, Mirzahid's father has been living in exile for the past 11 years.
Speaking on the situation, WUC President, Rebiya Kadeer said: "Whilst the fact that many Uyghur adults are detained, tortured and, in cases, executed or die as a result of their treatment is utterly deplorable, the case of Mirzahid is particularly barbaric. Whatever his crime – indeed, precedents suggest that there was unlikely to be a crime – no child should be detained, moreover tortured to death. This incident is a flagrant abuse of the most basic international human rights law."
China has ratified the United Nations Convention against Torture and Other Cruel, Inhuman or Degrading Treatment or Punishment and is a signatory to the Convention on the Rights of the Child. Ms. Kadeer went on to say: "China must recognise the competency of the Committee against Torture, and undertake all measures so that this barbaric act does not repeat itself again. China must immediately cease its persecution of Uyghurs and the denial of their right to freedom of religion, especially for children for whom there should be no exception."
-----------
Liberal blogger stabbed in the Maldives: police
Jun 5, 2012
COLOMBO: An outspoken Maldivian blogger known for his liberal views on religion is in intensive care after being stabbed by an attacker outside his home in the capital Male, police said Tuesday.
Ismail Rasheed, who is better known as "Hilath," had his blog blocked late last year by the Maldivian telecommunications authorities who claimed it contained anti-Islamic material.
The 37-year-old, who has received death threats in the past, was later arrested following a rally he organised in support of religious tolerance in December and spent nearly a month behind bars.
"We don't know who attacked him. His condition is said to be stable now," police spokesman Hassan Haneef told AFP by telephone, adding that they were trying to establish a motive and arrest the attacker.
Rasheed has received support in the past from rights group Amnesty International and the Maldives Journalist Association over the blocking of his blog and threats to his life.
Under the 2008 constitution in the Maldives, a holiday paradise gripped by political unrest, Islam is the only religion its people can legally practice.
Hilath practises Sufi Islam, a moderate mystical form of the religion, and claimed his persecution was by Sunni hardliners who have been gaining in strength in the Indian Ocean archipelago.
http://dawn.com/2012/06/05/liberal-blogger-stabbed-in-the-maldives-police/
-----------
Sri Lanka: Islamic objection on establishing a Zionist embassy
Jun 04, 2012
(Ahlul Bayt News Agency) - The Islamic parties and associations in Sri Lanka denounced the act of establishing an embassy for the Israeli occupation in the country, knowing that the request of establishing such an embassy was declined by the government 20 years ago, following the rejection of the Muslim Sri Lankans at the time.
The embassy used to conduct its work from India; however, the current Sri Lankan government is making negotiations on account of establishing a Zionist embassy inside Sri Lanka.
The Islamic parties mentioned that they will submit their objection on this proposal in a letter that will be sent to the Sri Lankan President, Mahinda Rajapaksa.
The emergence of the Zionist entity constituted a catastrophe for the Arab and Islamic worlds; however, the Arab and Muslim peoples are starting to be aware of the enemy's schemes, goals and plots and its attempts to make negotiations and discussions with the Arab and Islamic regimes, paving the way for establishing complete diplomatic relations with the Zionists. Thus, the Muslims ought to resist and stand in the face of this threat and employ all their efforts to face it everywhere.
http://abna.ir/data.asp?lang=3&Id=319975
-----------
Blasts Kill 4 Afghan Police, 1 Civilian
Jun 5, 2012
KABUL, Afghanistan (AP) — Afghan authorities say two separate roadside bomb blasts have killed five people including four policemen in the east of the country.
Gen. Abdul Qayuem Baqizai, who is the provincial police chief in Wardak province, says four policemen were killed and another wounded Tuesday when their vehicle hit a bomb in Jelrez district.
In neighboring Ghazni province, deputy police chief Maj. Mohammad Hussian deputy says one Afghan civilian was killed and two others were wounded in a second explosion. They were traveling Tuesday from Khogyani district to Ghazni city when their vehicle hit the bomb placed along the route.
http://www.nytimes.com/aponline/2012/06/05/world/asia/ap-as-afghanistan.html?ref=global-home&gwh=5719CB1C1723ECEDC6745B4E5BB46EE0
-----------
China, AfPak to figure in India-US defence and strategic cooperation talks
Jun 5, 2012
NEW DELHI: China's growing assertiveness, especially in the contentious South China Sea, and the volatile AfPak region will figure high in the bilateral defence and strategic cooperation talks between India and the US on Tuesday and Wednesday.
India will also convey to US secretary of defence Leon Panetta, on his first visit to India after taking over from Robert Gates last year, that New Delhi is ready to seal more arms deals and boost defence cooperation with Washington but is not willing to ink the so-called foundational military pacts as of now.
Panetta, who will hold talks with PM Manmohan Singh, defence minister AK Antony, national security advisor Shivshankar Menon, has held that the US wants to "affirm" its interest in building "a strong security relationship" with India during the visit.
While Antony had expressed concern about China's huge military spending during last week's Shangri-La Dialogue at Singapore, Panetta too talked about shifting the bulk of the American naval fleet to the Asia-Pacific region by 2020.
In the backdrop of China's aggressive behaviour in South China Sea, impinging on the territorial claims of countries like Taiwan, Vietnam, the Philippines, Malaysia and Singapore, both Antony and Panetta also stressed the critical need to ensure the freedom of navigation and passage in international waters.
Full report at:
http://timesofindia.indiatimes.com/india/China-AfPak-to-figure-in-India-US-defence-and-strategic-cooperation-talks/articleshow/13832579.cms
-----------
Ramadan sugar demand eyed; premiums up
Jun 5, 2012
SINGAPORE: Thai white sugar premiums held steady this week but could strengthen on rising demand before the Muslim fasting month of Ramadan, while China and Malaysia are seen chasing raw sugar from Brazil, dealers said on Tuesday.
Thai whites were offered at premiums of $25 to $30 to front-month August contract, unchanged from last week.
A rise in the premiums between London white futures and New York raws to more than $100 also indicates strong demand for whites, they said.
"The one thing that stands out in the gloom is August whites, with the premium at $133 a tonne on Friday, up from $109.50 on May 1, or an increase of $23.50 over the month," said Tom McNeill, director of Green Pool, a commodities analyst based in Brisbane.
"White sugar has seen strength mid-year in the past 2-3 years, and the surprising thing is that would still occur in a year with a large surplus coming on line."
Dealers noted buying interest from the Middle East before Ramadan starts in July, when fasting in the day is followed by feasting in the evening, as refiners ramp up production to exploit the favourable whites-over-raw premiums – a measure of refining profitability.
"People are rushing to buy for Ramadan. But in raw sugar, you will see people comparing Thai and Brazilian raws. You can buy Thai raws at 195 points premiums now, but I don't see bids, even at 180 points," said a dealer in Bangkok.
Full report at:
http://dawn.com/2012/06/05/ramadan-sugar-demand-eyed-premiums-up/
---------
Central Asia
Azerbaijan accuses Armenia of killing five soldiers
Jun 5, 2012
The defence ministry of Azerbaijan has accused Armenia of shooting dead five of its soldiers on their border, a day after three Armenians were killed.
Armenian "saboteurs" killed four soldiers in one incident and a fifth Azerbaijani soldier was shot dead in another, the ministry said in Baku.
There was no immediate comment from Armenia, which fought a war with its fellow ex-Soviet state in the 1990s.
Visiting US Secretary of State Hillary Clinton has called for restraint.
She arrived in Georgia on Tuesday from Armenia, with a visit to Azerbaijan scheduled for Wednesday.
A formal ceasefire between Azerbaijan and Armenia since their war over the disputed region of Nagorno-Karabakh is looking increasingly fragile.
Fragile truce
Full report at:
http://www.bbc.co.uk/news/world-europe-18328690
----------
Mideast Asia
Ahmadinejad warns of enemy plots to urge division among Muslim Ummah
Jun 04, 2012
Iranian President, Mahmoud Ahmadinejad, warned here on Monday against the enemy plots to encourage division among Muslim nations.
(Ahlul Bayt News Agency) - He made the remarks in a meeting with Egyptian journalists and political activists, who were here to attend the 23rd anniversary of demise of Islamic Republic Founder late Imam Khomeini which was observed on June 3.
"Iran is ready to confer with the Arabic nations as brother counties on various regional and international issues; Muslim nations of the region are rich enough and their cooperation will boost their independence; Tehran is ready to extend its experience in all fields to all Muslim countries, including Egypt."
"Imam Khomeini believed that betterment of world affairs would be possible in light of betternment of each country's problems and all nations can lead peaceful co-existence if their governments are changed positively."
"All people form any background or color or region or races are regarded the same in Islam and it is a religion for all mankind."
President underlined that Iran's view toward recent regional Islamic Awakening is optimistic because it believes that these developments are rooted in the nations' desires.
"Iranian and Egyptian nations should work actively and closely to make a more just world and in the meantime, the global sovereignty of monotheism."
Ahmadinjead wished success for Egyptian nation, noting that no third party would be able to affect Tehran-Cairo constructive relations.
The president called Iran and Egypt relations "cultural and historical", adding that the two nations have been always inspiring for other nations of the world.
"Iran will resist hegemonic powers' demands which ask Tehran to halt its ideals in defense of the oppressed nations and groups and in the meantime, their calls for the halt of Tehran's peaceful nuclear activities," he underscored.
"Iran believes that the Syrian issue should be resolved through national talks and both sides should help the secure civilians' life; NATO and hegemonic powers' military interference will not bring peace and prosperity for the Syrian nation or any other one."
Syria has been experiencing unrest since mid-March with organized attacks by well-armed gangs against Syrian police forces and border guards being reported across the country.
Hundreds of people, including members of the security forces, have been killed, when some protest rallies turned into armed clashes.
The government blames outlaws, saboteurs, and armed terrorist groups for the deaths, stressing that the unrest is being orchestrated from abroad.
In October, calm was eventually restored in the Arab state after President Bashar al-Assad started a reform initiative in the country, but the US and Zionist regime plots could spark some new unrest in certain parts of the country.
In case of Iran nuclear dispute with the West it should be noted that Washington and its Western allies accuse Iran of trying to develop nuclear weapons under the cover of a civilian nuclear program, while they have never presented any corroborative evidence to substantiate their allegations. Iran denies the charges and insists that its nuclear program is for peaceful purposes only.
Tehran stresses that the country has always pursued a civilian path to provide power to the growing number of Iranian population, whose fossil fuel would eventually run dry.
Despite the rules enshrined in the Non-Proliferation Treaty (NPT) entitling every member state, including Iran, to the right of uranium enrichment, Tehran is now under four rounds of UN Security Council sanctions for turning down West's calls to give up its right of uranium enrichment.
Tehran has dismissed the West's demands as politically tainted and illogical, stressing those sanctions and pressures merely consolidate Iranians' national resolve to continue the path.
http://abna.ir/data.asp?lang=3&Id=319916
-----------
Israel asks Arab visitors to open emails for inspection
Jun 5, 2012
When Sandra Tamari arrived at Israel's international airport, she received an unusual request- A security agent pushed a computer screen in front of her, connected to Gmail and told her to "log in."
The agent, suspecting Tamari was involved in pro-Palestinian activism, wanted to inspect her private email account for incriminating evidence. The 42-year-old American of Palestinian descent refused and was swiftly expelled from the country.
Tamari's experience is not unique. In a cyber-age twist on Israel's vaunted history of airport security, the country has begun to force incoming travellers deemed suspicious to open personal email accounts for inspection, visitors say.
Targeting mainly Muslims or Arabs, the practice appears to be aimed at rooting out visitors who have histories of pro-Palestinian activism, and in recent weeks, has led to the expulsion of at least three American women.
It remains unclear how widespread the practice is.
Israel has a long history of using ethnic profiling, calling it a necessary evil resulting from its bitter experience with terrorist attacks. Arab travellers and anyone else seen as a risk are often subjected to intense questioning and invasive inspections, including strip searches.
The security procedures appear to be getting stricter. Recent searches of journalists at official events have been invasive enough to create a series of mini-uproars and walkouts, a situation that has dovetailed with increasing concerns that the government is trying to stifle dissent.
Diana Butto, a former legal adviser to the Palestinian Authority and a fellow at the Harvard Kennedy School of Government, said the policy of email checks, once used sporadically, appears to have become more widespread over the past year.
Butto said she has led three tour groups to the region over the past year, and in each case, at least one member of the group was asked to open their email. She said Muslims, Arabs and Indians were typically targeted, and in most cases, were denied entry.
Butto said agents typically want to see people's itineraries, articles they have written or Facebook status updates.
"The problem is there's no way to honestly say you're coming to visit the West Bank without falling into some type of security trap," she said. "Either you lie and risk being caught in a lie, or you tell the truth ... and it's not clear whether you'll be allowed in."
Tamari, who is from St. Louis, said she arrived in Israel on May 21 to participate in an interfaith conference. She described herself as a Quaker peace activist and acknowledged taking part in campaigns calling for boycotts and divestment from Israel.
Given her activism, Tamari said she expected some security delays. But she was caught off guard by the order to open her email account. She said the agents discovered her address while rifling through her personal papers.
"That's when they turned their (computer) screens around to me and said, 'Log in," she said. When she refused, an interrogator said, "'Well you must be a terrorist. You are hiding something.'"
Tamari said she was searched, placed in a holding cell and flown back to the U.S. the following day. "The idea that somebody my age, a Quaker, on a peace delegation with folks from the U.S., would be denied entry that never crossed my mind," she said.
Najwa Doughman, a 25-year-old Palestinian American from New York City, said she underwent a similar experience when she arrived for a one-week vacation on May 26.
A female interrogator ordered Doughman to open her Gmail account, threatening she would be deported if she didn't.
"She typed in gmail.com and she turned the keyboard toward me and said, 'Log in. Log in now,'" Doughman recounted. "I asked, 'Is this legal?' She said, 'Log in.'"
She said the agent searched for keywords like "West Bank" and "Palestine" and made fun of a chat in which Doughman talked of reading graffiti on Israel's West Bank separation barrier.
"After she read a bunch of stuff, humiliating and mocking me, I said, 'I think you've read enough,'" Doughman said, adding that agents jotted down names and emails of her friends as they inspected her chat history.
Doughman's traveling companion, Sasha Al-Sarabi, said agents pulled her aside and checked out her Facebook page.
Both women said they were approached because of their Arab family names, and were repeatedly asked about the nature of their visit, and whether they planned to go to the West Bank and participate in anti-Israel demonstrations.
While acknowledging she belonged to Palestinian activist groups when she was in college, Doughman said she insisted the one-week visit was purely for a vacation.
"The interrogator asked me, 'Do you feel more Arab or more American? ... Surely you must feel more Arab," Doughman said. "I told her I was born in the U.S. and studied there, but she didn't like my answer."
After hours of questioning, both women were told they would not be allowed in. They said they were subjected to strip searches, placed in a detention centre and sent back to the U.S. the following day. Doughman said they weren't allowed to call the U.S. Embassy.
American Embassy spokesman Kurt Hoyer said the embassy does not comment on specific cases. But he said the embassy is "usually" contacted whenever an American citizen is not allowed to enter Israel, or any other country.
The embassy typically remains in contact with local authorities throughout the process until a decision on entry is made.
Tamari and Doughman's cases were first reported on the left-wing blog Mondoweiss.
Israel has become increasingly strict following a series of run-ins with international activists in recent years, highlighted by a deadly clash two years ago between Israeli naval commandos and a flotilla trying to break Israel's naval blockade of the Gaza Strip. Both sides accused the other of provoking the violence in which nine Turkish activists were killed.
Since then, Israel has prevented international activists from arriving on similar flotillas as well as a pair of "fly-ins" by pro-Palestinian activists. Israeli officials acknowledge they used social media accounts, such as Facebook and Twitter, to identify activists ahead of time and prevent them from boarding flights to Israel.
Emanuel Gross, a law professor at Haifa University, said such a practice would seem to be illegal in Israel.
"In Israel, you need a search warrant to go into somebody's computer," he said. "I'm sceptical that the security guards asked a judge first for a warrant and I'm sceptical that a judge would give it."
http://www.thehindu.com/news/international/article3492905.ece
-----------
Clashes in south of Yemen kill 23 Qaeda militants
Jun 5, 2012
SANAA: Fierce clashes in the south of Yemen killed at least 23 al Qaeda militants, the Defence Ministry said.
Tuesday's statement from the ministry said fighting between government troops, backed by heavy artillery, and the militants intensified overnight in the northern part of Zinjibar, the provincial capital of Abyan.
The ministry said Pakistani and Somali nationals were among the slain militants.
Also, military officials said clashes erupted in the town of Jaar, another al Qaeda stronghold. The officials spoke on condition of anonymity.
On Monday, two suicide bombers tried to hit army barracks and checkpoints to the east of Zinjibar in an attempt to stop the military from advancing in the south.
http://dawn.com/2012/06/05/clashes-in-south-of-yemen-kill-23-qaeda-militants/
-----------
Israeli Leader Pledges Hard Line on Migrants
By ISABEL KERSHNER
Jun 5, 2012
JERUSALEM — Prime Minister Benjamin Netanyahu has promised to step up efforts to deter, detain and deport illegal migrants to Israel, as tensions mount over an influx of asylum seekers from Africa. His pledge came a day before an early morning fire, apparently set by arsonists, ravaged an apartment occupied by about 10 Eritrean migrants on Monday. Four people were injured.
Though there have been a number of firebomb attacks against migrants in south Tel Aviv in recent weeks, the fire was the first attack on migrants in Jerusalem, the police said.
Dozens of foreigners, including families with children, lived in the building where the fire broke out, on Jaffa Road, one of the city's central arteries. Four residents were taken to a hospital with burns to the hands and smoke inhalation. Graffiti sprayed on a stone wall by the entrance of the building read: "Get out of the neighborhood."
Mr. Netanyahu has condemned violence against illegal migrants, who are known here by the Hebrew word for infiltrators. But he has also expressed a policy of zero tolerance for the flow of Africans crossing surreptitiously into Israel from the Egyptian Sinai.
An estimated 60,000 Africans have entered Israel over the last few years. While Israel acknowledges that some may be genuine refugees from war-torn countries, it has no system for registering them as refugees; most of the border crossers, Israel says, are economic migrants seeking work in Israel.
Full report at:
http://www.nytimes.com/2012/06/05/world/middleeast/netanyahu-vows-crackdown-on-african-asylum-seekers.html?ref=global-home&gwh=14B514598577306C21EF3D642132DED8
-----------
Turkey Presses Case Against Israeli Officers in Raid
By SEBNEM ARSU
Jun 5, 2012
ISTANBUL — An effort by the Turkish authorities to prosecute four former Israeli military commanders over a raid on a Turkish ship moved forward on Monday when an Istanbul court ordered that Israel be formally notified of the charges.
No international arrest warrant has been issued, and the Israeli government has warned the four defendants not to travel to Turkey, so it appeared very unlikely that they will be present when the trial begins on Oct. 6. Instead, the trial is likely to serve as an opportunity for the 490 people listed in the indictment as direct and indirect victims of the raid to air their grievances and their version of events in detail, and for Turkey to keep the issue in the spotlight as it presses Israel for an apology and compensation.
The ship was part of a flotilla headed for Gaza in defiance of the naval blockade that Israel imposed on the territory. Israeli commandos boarded the ship, the Mavi Marmara, on May 31, 2010, and nine activists were killed in the ensuing fighting. A United Nations report concluded last September that Israel had been within its legal rights but had used excessive force in the action. Israel has refused to formally apologize, saying its commandos acted in self-defense during the raid, opening fire to save their own lives after they encountered tough resistance on the ship's deck.
Full report at:
http://www.nytimes.com/2012/06/05/world/middleeast/turkey-presses-case-against-israeli-officers-in-raid-on-ship.html?ref=middleeast&gwh=56E62A18C1FF23F530DBC588390215F9
----------
Africa
Libyan militias clash at Tripoli's international airport, surround planes
Jun 5, 2012
TRIPOLI: Clashes broke out between rival Libyan militias at Tripoli's international airport on Monday after gunmen drove armed pickup trucks onto the tarmac and surrounded planes, forcing the airport to cancel flights.
In a fresh challenge to the interim government's weak authority, members of the al-Awfea Brigade occupied the airport for several hours demanding the release of their leader whom they said was being held by Tripoli's security forces.
An Italian passenger who was due to fly out and later arrived at a Tripoli hotel described the situation as chaotic.
"There were about 200 of them who came into the airport, they were armed. We were waiting to board our flight and we could hear noises, people shouting," he said.
Leaders of militias which became part of the government's official security forces after the war which ousted Muammar Gaddafi said they had intervened to stop the fighting, in which they said 10 people were injured, without government leadership.
Government spokespeople were not available for comment much of the day but later said the situation had been resolved.
"The airport will resume operation within 24 hours. I heard there were some injured," government spokesman Nasser al-Manee told a late night press conference, without giving a number of those wounded in the clashes.
Weeks before a planned election, Libya's new rulers are struggling to assert control over an array of former fighters who still refuse to lay down their arms after last year's war.
STAND OFF AND NEGOTIATIONS
In a dramatic move, 60-to-70 armed militia vehicles from the al-Awfea Brigade ambushed the airport's tarmac from adjacent open fields. Surrounding the planes, the militiamen forced some passengers off the planes, a brigade fighter said.
A member of the Awfea militia, which came from the city of Tarhouna, 80 km southeast of Tripoli, said the militia believed their leader, Colonel Abu Oegeila al-Hebshi, had been detained by the Tripoli Security Committee on Sunday night.
"We are protesting his kidnapping by coming to this airport," Anas Amara said. "We have one tank outside the airport and our cars are surrounding the airplanes so they don't fly."
Violence later broke out when militia groups from Tripoli and the mountain town of Zintan arrived to try to get the Awfea militia to leave the airport.
Hakim Buhagir, leader of a Tripoli brigade, said they persuaded the Awfea fighters to hand over their weapons.
Full report at:
http://timesofindia.indiatimes.com/world/middle-east/Libyan-militias-clash-at-Tripolis-international-airport-surround-planes/articleshow/13830979.cms
-----------
S. Sudan asks officials to return stolen money
Jun 5, 2012
Dear government officials: South Sudan wants its stolen money back.
In a letter that reveals a shocking level of government corruption, South Sudan President Salva Kiir is asking more than 75 former and current senior government officials to return an estimated $4 billion in stolen funds.
Corruption has plagued South Sudan since the 2005 peace deal that ended more than 20 years of civil war with Sudan. The Auditor General reported that nearly $1.5 billion were unaccounted for from the 2005-06 fiscal year. "We fought for freedom, justice and equality," the President's letter reads. "Yet, once we got to power, we forgot what we fought for and began to enrich ourselves at the expense of our people."
The letter was dated May 3 and was obtained by AP over the weekend.
The President wrote that the citizens and the international community were "alarmed" by the levels of corruption and that "the credibility of our government is on the line." He promised amnesty for officials who return funds and to keep their identities confidential. Despite South Sudan's peaceful vote last year to break away from Sudan, tensions between the two sides remain, especially over what was once their shared oil industry. South Sudan this year shut down its oil industry after accusing Sudan of stealing its oil.
That decision has resulted in the loss of tens of millions of dollars for the government. Oil revenue last year accounted for about 98 per cent of the government budget before the shutdown.
Mr. Kiir has stepped up efforts to fight corruption this year
http://www.thehindu.com/news/international/article3490892.ece
-----------
Nigeria crash toll 193, Indian co-pilot among the dead
Jun 05 2012
Lagos : Nigeria plunged into a state of mourning on Monday after a horrific air tragedy saw a passenger plane crash into a residential area, killing all 153 people on board, including an Indian co-pilot, and over 40 others on the ground.
President Goodluck Jonathan declared three days of national mourning and ordered an investigation into the cause of the crash.
The pilot of the ill-fated plane had sent out emergency signals while nearing the runway indicating a technical problem but the Boeing MD-83 plane, belonging to Dana Air, an Indian-owned company, went down near the airport shortly afterwards.
Fears mounted on Monday that a large number of people may have been killed on the ground besides all 153 passengers and crew on board as rescuers still struggled to clear the massive wreckage and pull out all the bodies.
Full report at:
http://www.indianexpress.com/news/nigeria-crash-toll-193-indian-copilot-among-the-dead/957865/
----------
North America
Jordan Arrests Alleged 2 Militants Going to Syria
Jun 5, 2012
AMMAN, Jordan (AP) — Jordanian police have arrested two alleged militants on their way to Syria to fight against President Bashar Assad, security and Islamist officials said Tuesday.
It is the first time that Jordan has publicly stated that its own militants are joining other Arab fighters to support the Syrian opposition.
Last month, Syria said it arrested 26 alleged al-Qaida "foreign terrorists," including one Jordanian. But Jordan never commented on the allegation.
The Syrian uprising, which began in March 2011 with mostly peaceful protests calling for change, has turned into an increasingly militarized conflict. Activists put the death toll at over 13,000. One year after the revolt started, the U.N. put the toll at 9,000, but many more have died since.
Al-Qaida-style suicide bombings have become increasingly common, and Western officials say there is little doubt that Islamist extremists, some associated with the terror network, have made inroads in Syria as instability has spread.
The security official said the two Jordanians belong to a small extremist militant organization called the Salafi Movement. Authorities say the group numbers 800 activists, including many who fought alongside the al-Qaida in Iraq group.
"Salafi" is also a broader term used by a large movement of ultraconservative Muslims, militant and otherwise.
The official said the two were arrested Sunday near the Syrian border, but declined to provide other details. He insisted on anonymity, citing the ongoing investigation.
A Salafi Movement member confirmed the arrest in a telephone interview with The Associated Press.
He identified them as Omar Bazayaah and Khaled Khateeb, saying both were middle-aged men who hailed from prominent tribal Jordanian families.
He said the two confessed to police that they were on their way to Syria to "take part in the Jihad (holy war) against the Syrian regime and its sinful gang."
He insisted on anonymity, fearing police retribution.
http://www.nytimes.com/aponline/2012/06/05/world/middleeast/ap-ml-jordan-militants.html?ref=middleeast&gwh=58C55AA7C495CAE34E8242F97CFC30A3
-----------
Clinton says threats by Iran's Khamenei 'nothing new'
Jun 04 2012
Stockholm : US Secretary of State Hillary Clinton today dismissed Iran's latest threats against Israel as "nothing new", insisting she would judge Tehran by its actions at upcoming nuclear talks.
"We look forward to what the Iranians actually bring to the table in Moscow," she said.
"We want to see a diplomatic resolution. We now have an opportunity to achieve it, and we hope it is an opportunity that's not lost, for everyone's sake," she told reporters in Stockholm.
Iran's supreme leader, Ayatollah Ali Khamenei, cast a shadow over prospects of a resolution earlier today with a fiery speech that threatened to respond "like thunder" to any Israeli aggression.
He also accused the West of lying about Iran's nuclear programme.
The tone of his speech contrasted with optimistic statements by senior Iranian officials earlier this week about their expectations for the June 18-19 talks in Moscow between Iran and the major world powers.
The United States and other western countries suspect Iran of working to acquire a nuclear weapons capability, but Tehran insists its programme is for peaceful purposes and within its rights.
Clinton said she had not had an opportunity to study Khamenei's speech, but suggested it was for domestic consumption, telling reporters, "I think there is nothing new in what you've just reported."
"The best way for Iran to fulfill their obligations and to dismiss the worries the rest of the world has about their intentions and actions is to come to the table in Moscow in two weeks and begin the serious work that needs to take place in order to reach a diplomatic resolution," she said.
"We hope they will come prepared to offer very specific actions they are willing to take," she said.
http://www.indianexpress.com/story-print/957649/
-----------
Pentagon chief heads to India amid US focus on Asia
June 05, 2012
US Defence Secretary Leon Panetta flies to India on Tuesday for talks focusing on Washington's strategic shift towards Asia, as US officials eye New Delhi as a potentially pivotal partner.
Security ties to India have steadily improved in recent years but US officials have yet to
realise the goal of a game-changing alliance that could check China's role and empower the two countries' economies, analysts say.
During his two-day visit, Panetta is expected to discuss expanding defence ties, the NATO war effort in Afghanistan and China's increasing economic and military power in the region, US officials said.
Panetta is due to meet Prime Minister Manmohan Singh and National Security Adviser Shiv Shankar Menon on Tuesday afternoon along with other officials, before giving a policy speech on Wednesday, officials said.
In President Barack Obama's new strategy blueprint unveiled in January, India is the only country mentioned by name as a vital partner.
US officials say the two countries share democratic traditions and similar concerns about China's stance as well as the threat posed by Islamic extremists in South Asia.
"Strategically, we see India as a partner with a lot of common interests," a senior defence official said on condition of anonymity.
But both countries have been disappointed about a lack of progress on defence trade and other fronts.
Full report at:
http://www.hindustantimes.com/world-news/Americas/Pentagon-chief-heads-to-India-amid-US-focus-on-Asia/Article1-866144.aspx
----------
Europe
Germany's Road to Islamophobia
03 June 2012
CAIRO – Seeking to benefit from political gains of Europe's rightists, an anti-Islam German party has found Islamophobic cartoons the easiest and quickest way to gain votes in Germany's western state of North Rhine-Westphalia (NRW) regional elections.
"It is always difficult for small parties at election time," Pro-NRW head Markus Beisicht told Spiegel Online.
"We have a hard time competing with the larger parties. We had to find ways to have an effect with relatively small amounts of resources."
German Salafis Defend Prophet Protest
To win votes in NRW regional election, the far-right party had decided to center its electoral strategy on a contest to draw lampooning cartoons of Prophet Muhammad (peace and blessing be upon him).
The party also designed a cash prize for the "best" caricature, named after Danish cartoonist Kurt Westergaard, who was responsible for the 2005 cartoons which provoked anger in the Muslim world.
Despite warnings from Interior Minister Hans-Peter Friedrich of a possible confrontation between Muslims and right-wing extremists, Beisicht insisted on exhibiting the cartoons outside mosques.
Violence erupted last month Bonn's suburb of Mehlem when "Pro-NRW" supporters showed caricatures depicting a man said to be the prophet outside the Saudi Fahd Academy.
Hundreds of Salafi Muslims gathered in response to protest the rightist rally, which developed into clashes that left 29 policemen injured.
More than 100 Salafist protesters were briefly arrested to launch a flood of journalistic and political attention which suddenly focused on Salafists as an extremist Muslim group, demonizing the whole Muslim minority of four million, who lived peacefully for years in Germany.
For Beisicht, the Pro-NRW leader, police injuries made the best result of the caricature campaign.
"Up to that point, the election campaign in the state had been free of content and proposals," Beisicht says.
"We, on the other hand, were able to establish the terms of the debate."
Provocation
But the Islamophobic campaign by the far-right party has failed to win support, earning it only 1.5 percent of the vote in North Rhine-Westphalia, a mere 0.1 percent more than it received in state elections there two years ago.
"We have been stigmatized as though we have initiated a civil war," Beisicht said.
"We really didn't think there would be the kind of violence that erupted."
Other commentators accused Pro-NRW of being very much interested in an intense reaction as a way of drawing as much attention as possible
"With the display of Islamophobic caricatures, the Muslims were massively provoked," police spokesman Harry Kolbe said in a statement.
North Rhine-Westphalian Interior Minister Ralf Jäger walked a similar line.
While condemning the violence, he said "it makes me furious that police officers, who were there to protect the (right to) freedom of assembly, ended up in the hospital. The malicious provocation of Pro-NRW is to blame for the fact that our officers must suffer.
"The right-wing radicals of Pro-NRW are intentionally fomenting hate against 4 million Muslims who live peacefully among us here in Germany."
Participating in the anti-Islam contest, many cartoonists said they expected violence.
"I see things a bit differently than Mr. Beisicht," Sebastian Nobile, an unemployed Mormon trucker with an Italian father, who submitted several cartoons to the Pro-NRW contest, said.
"I expected there to be violence."
Admitting the fact that he has angered Muslims, he claimed that the caricatures had higher goals of democracy and freedom of expression.
"I see the common values of freedom and democracy as being of greater value than my life," says Nobile
In 2005, Denmark's Jyllands-Posten daily published 12 cartoons, including one showing a man said to be the Prophet wearing a tomb-shaped turban.
Another caricature showed the Prophet as a knife-wielding nomad flanked by shrouded women.
The cartoons, considered blasphemous under Islam, were later reprinted by European newspapers on claims of freedom of expression, straining relations between the Muslim world and the West.
The cartoon crisis, however, has prompted Muslims worldwide to launch campaigns to highlight the merits of the Prophet.
http://www.onislam.net/english/news/europe/457431-germanys-road-to-islamophobia.html
-----------
Hostility between Muslims and German Nationalists Rattles a Former Capital
By MELISSA EDDY
Jun 5, 2012
BONN, Germany, The people who live in the trim row houses with well-tended gardens that line the streets of this spa town along the Rhine like to boast of their city's tolerance, which dates to its time as the capital of West Germany and home to dozens of foreign embassies.
"We used to be a city of diplomats," said Christa Menden, who owns a flower shop.
But since 1999, when the central government moved to Berlin, the capital of the reunited Germany, the diplomats have gone. Now there is a growing population of Muslim immigrant families, many of whom have moved into the neighbourhood of Bad Godesberg, filling many of the houses left empty by the shift in capitals.
Today Bonn, once tranquil, is a volatile cocktail of social tensions between its Muslim newcomers, who include some German converts as well as immigrants from Arab-speaking countries, with some hard-core elements, and a far-right nationalist group that is mounting a growing campaign against them.
Last month, about 200 Muslims, many from other cities, gathered to defend the honor of the Prophet Muhammad after the far-right Pro-NRW party (for North Rhine-Westphalia) threatened to display caricatures of the Prophet during an anti-Muslim rally in front of the King Fahd Academy, an Islamic school built in 1995 by Saudi Arabia's government.
After the authorities tried unsuccessfully to win a court injunction preventing the display, they parked police vans to block the view of the offending cartoons. But after one of the 30 or so rightists climbed on the shoulders of another to flash the cartoon at the Muslims, who had just finished praying, a shower of rocks and shards from smashed flower pots flew at the police in response.
"They just exploded," said Robin Fassbender, a prosecutor in Bonn, who has begun an investigation that could yield attempted murder charges against a 25-year-old Muslim protester who sneaked through the police barrier and stabbed three officers, wounding two seriously.
By the time the rioting stopped on May 6, the police said, they had rounded up 109 Muslim protesters.
"They viewed the police as an organ of the state that wanted to insult Muslims by failing to prevent the caricatures from being shown," Mr. Fassbender said. "That is a different dimension of violence than these officers are used to. They are trained to regularly take stones and broken bottles, but not to be specifically attacked like this."
Days earlier the same far-right group held a similar protest in another city, Solingen, where the cartoons of Muhammad were also paraded. The police there detained 32 Muslim protesters after they clashed with officers, throwing stones and charging the barriers separating them from the far-right demonstrators.
The violence, which was preceded by a nationwide campaign by Salafists to hand out Korans in cities, has refocused the authorities' attention on what they call a threat from the conservative Salafist movement.
German's interior minister, Hans-Peter Friedrich, has vowed to take stronger action against the Salafists. While they account for a tiny fraction of the estimated 4.3 million Muslims living in Germany, he noted, nearly all Islamic extremists known to German security officials, including several charismatic preachers, have links to the movement. They have proved adept at using social media and Internet forums to attract young followers in Bonn and surrounding areas.
The King Fahd Academy, where the clashes with the police took place, stands incongruously in Bad Godesberg, its gold-topped minaret rising against the deep green bluffs of the Drachenfels crag, where legend has it that Siegfried slew the dragon.
The school was intended to offer a traditional Arabic curriculum to children of diplomats stationed in Bonn. The city authorities tried to close the school in 2003 after it emerged that it taught an extreme form of Islam that encouraged a violent rejection of the Western humanistic values enshrined in the German Constitution.
A compromise was reached, and the school has become a magnet for Muslim families. Several hundred move to Bonn each year, and Muslims now make up about 10 percent of the city's population. Many are wealthy Arabs attracted to Bonn's outstanding medical facilities.
The Bonn police spokesman, Harry Kolbe, said, however, that the influx had also brought young Muslims with no jobs or diplomas, who clashed with their wealthier peers.
Ms. Menden, whose flower shop sits on a corner opposite the King Fahd Academy, said she was traumatized by watching what had begun as a peaceful protest deteriorate into a street riot beneath her window. At first, Ms. Menden said, young men, many with long beards and traditional Arabic clothing, greeted her politely. She was impressed by how they had laid out their rugs in the center of the street and bent in unison to pray.
But at some point, she said, she noticed that several young men were stuffing their pockets with the small slate chips that lined the garden along her exterior wall. "I went over to fuss at them, and one turned and threw the stones back in my face," she said. Her husband pulled her inside to safety.
She said it still upset her to know that the stones from her garden were thrown at the police by the very people who moments earlier had greeted her politely. "I do not feel hate, I do not feel fear," Ms. Menden said. "I feel disappointment."
Other residents blame the city's own education system for the troubles. Classes are taught in Arabic at several elementary schools, part of an effort at integration begun in 2003, when several hundred students had to leave the King Fahd Academy.
"Years of work on integration were unraveled in that demonstration," said Annette Schwolen-Flümann, district mayor of Bad Godesberg.
Less than an hour after the disturbance, residents swept away the dirt and debris from the overturned flowerpots. Many were Muslims who had sought to keep the peace that Saturday afternoon and were themselves struggling to come to terms with the events.
A Muslim woman who gave her name only as Ms. Elbay because, she said, she did not feel comfortable being identified in media outlets, said she has lived behind the parking lot where the rightist group held its demonstration for the past 11 years without any trouble.
"It is difficult for us as Muslims," Ms. Elbay said. "Our image is always being destroyed. We do our best to try to live a normal life; we send our children to integrated play groups, we have German friends, and then these people come and destroy it," she said, referring to the Muslim demonstrators who had turned violent.
Ms. Menden insisted that now she struggled to fight back anger whenever a Muslim neighbor greeted her.
Another neighbor, Hans-Peter Weisz, who has lived on the street for 30 years, said his children were frightened that protests would recur there. "You can understand how a hate against foreigners can grow," Mr. Weisz said, "It's not good."
http://www.nytimes.com/2012/06/05/world/europe/hostility-between-muslims-and-nationalists-rattles-bonn-germany.html?ref=europe&gwh=CC4A5DDE37D935EC67CB81D96DFC66F1
-----------
Kazakhstan court jails 13 over Zhanaozen riots
4 June 2012
A court in Kazakhstan has jailed 13 people for their role in deadly riots last December in the remote desert oil town of Zhanaozen.
Thirty-seven defendants, mostly oil workers, were tried after seven months of industrial action ended in rioting.
At least 15 people were killed in the unrest and more than 100 injured.
The violence in Zhanaozen was the worst unrest seen in Kazakhstan since its independence from the Soviet Union more than 20 years ago.
The 13 defendants were given sentences of up to seven years; 16 others received conditional sentences and the remaining defendants were either given amnesties or acquitted.
The hearings were conducted at a youth centre that had been turned into a makeshift courtroom in the Caspian port city of Aktau, about 150km (96 miles) west of Zhanaozen.
'Bottles thrown'
The BBC's Central Asia correspondent Rayhan Demytrie says the scenes in the courtroom where chaotic.
Relatives of the defendants reportedly threw plastic bottles at the judge, amid claims those accused were tortured during the investigation.
Five policemen tried separately for their role in the violence were jailed last week for up to seven years for abuse of power.
Witnesses say that police fired on and beat unarmed protesters, leading to the deaths of at least 15 people.
Security officials maintain they were acting in self defence.
The workers had been striking to demanding better pay and conditions, but the oil company responded by sacking them.
Correspondents say the violence has tarnished the country's image of stability, which has been carefully cultivated by President Nursultan Nazarbayev over the past two decades.
Kazakhstan is Central Asia's largest economy and oil producer.
http://www.bbc.co.uk/news/world-asia-18323805
---------
URL: https://www.newageislam.com/islamic-world-news/new-age-islam-news-bureau/enslaved-in-saudi-arabia-for-17-yrs,-tn-man-back,-wife-remarried-last-year/d/7540