New Age Islam News Bureau
15 Apr 2012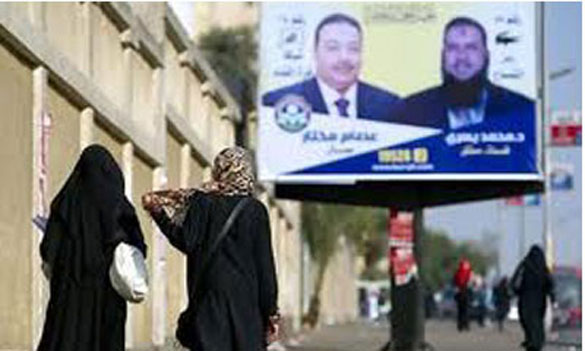 • Taliban launch raids on Kabul and other Afghan targets
• 'Let's Try to Love India' sentiment in Pakistan
• Around 2,000 signatures on the charter 'Say no to religious bigotry' in Pakistan
• Stop Shia Genocide in Pakistan and Gilgit: GBNC
• Khartoum forces 'bomb South Sudan town'
• Far-right anti-Muslim network on rise globally as Breivik trial opens
• Norway massacre survivors brace for killer's trial
• Muslims on Wall Street, bridging two traditions
• Gunmen target Hazara minority in Pakistan
• 'Turkey's human rights record is better than some in the EU'
• English test canceled in Iran due to banking sanctions
• Pakistan-India trade could touch $7bn
• India has finalised liberal visa regime with Pak: Indian Home Minister
• Nine Shias gunned down in Pakistan
• Shah Rukh victim of US random selection system
• Muslim Brotherhood candidate along with ten others barred from elections
• Iran, big powers agree to keep talking
• Taliban attack prison in Pakistan, free militants
• Pakistan Military set to expand media outreach across nation
• India-Pakistan Cooperation Key to Success in Afghanistan
• Difa-e-Pakistan Council rejects opening of NATO supplies, threatens to commence move through out Pakistan
• ICCI hails Indian govt's. decision to open FDI window for Pakistan
• Indian Sikh yatrees shower praise on Jang Group's 'Aman Ki Asha'
• PPP govt. believes in freedom of expression
• Taliban warn against opening Nato supply line
• Imran fears suicide attacks if Nato supply resumes
• More good news on India-Pakistan relations
• Pakistani people are with Syrian people for their rights, Jamaat e Islami Pakistan
• 'Iran spurns US request for bilateral N-talks'
• Iranian official calls for judicial cooperation with Pakistan
• Haj to be once in a lifetime affair only, Indian Govt. tells SC
• India: BJP appeals to government to intervene in Gilgit-Baltistan
• After Delhi's Shahi Imam's arm-twisting, other UP clerics elbow in
• Indian Union Muslim League: "Include Muslim MP in delegation to Sri Lanka":
• Models have fun as Pakistan fashion grows up
Complied by New Age Islam News Bureau
Photo: Egyptian Candidates Use Their Beards to Lure Votes
URL: https://newageislam.com/islamic-world-news/new-age-islam-news-bureau/egyptian-candidates-use-their-beards-to-lure-votes/d/7067
-----------------
Egyptian Candidates Use Their Beards to Lure Votes
Apr 15, 2012
CAIRO // Just before Khairat Al Shater declared his bid for the presidency, he shaved off his moustache.
It was perhaps the first explicit confirmation of a new era of beard politics dawning in Egypt, where candidates for political office use facial hair to subtly persuade voters of their character.
Mr Al Shater's gesture has positioned the Islamist as a man who straddles the divide between the moderate members of the Muslim Brotherhood - of which he is the deputy leader - and the more conservative Salafists, who often wear beards without moustaches in the belief that it is what the Prophet Mohammed wore in the 6th and 7th centuries.
Mr Al Shater, a prominent businessman who was arrested several times by the Hosni Mubarak regime for his work with the Muslim Brotherhood, remained as a behind-the-scenes power broker until his candidacy for president. He has now emerged as one of the front-runners in the elections scheduled for next month.
"Khairat Al Shater is a good merchant, a good businessman," said Mohamed Ashoub, the famed hairdresser and make-up artist for Egyptian cinema who had in the past prepared Mr Mubarak's hair and make-up for TV appearances. "He knows what sells."
A follicle-deep analysis of the 23 candidates for the presidency - several of whom may be disqualified pending lawsuits - reveals a spectrum of hairstyles. Mr Ashoub said each candidate's choice gave hints about their personality.
Omar Suleiman, the former intelligence chief of Mubarak who wears a thin moustache, is "stubborn and mysterious", he said. Amr Moussa's longer salt and pepper cut had the air of a "socialite". The closely trimmed white hair and shaved face of Mohammed Selim Al Awa, an Islamic constitutional scholar, "longs for power".
And Hazem Salah Abu Ismail, the Salafist lawyer who has by far the longest and whitest beard, wears a "mask of spirituality", Mr Ashoub said.
Whether Mr Al Shater purposely shaved his moustache to appear more palatable to the Salafist vote is up for debate. When his campaign posters debuted on March 31, an image of Mr Al Shater appeared with a wise grin and hairless upper lip, superimposed over an Egyptian flag. Before that, images showed a thin moustache.
Mr Al Shater did not respond to an inquiry sent to his email address about the trim.
H A Hellyer, a geostrategic analyst in Cairo, said it was "plausibly" a political move.
"Shater may have shaven his moustache to appeal to those Salafis who think to do so is religiously meritorious - even though there exists a difference of opinion among Salafis in general in that respect," he said.
Sameh El Shehat, an Egyptian who advises on brand identity as the president of the London- and China-based risk consultancy I-China Ltd, said piety is becoming a salient political issue in Egypt and "therefore an important factor in the image of politicians".
For Egypt's two largest political parties, religion is "their manifesto and coming across as devout is an important part of their image, if not the most important", Mr El Shehat said from London.
Striking a chord with voters on a personal level has become vital in the months of campaigning before the presidential elections expected to be held on May 23 and 24. The removal of the Mubarak regime left a "gaping vacuum of public and political identity" to be filled, said Charles Holmes, a consultant at the US-based political risk firm Marcher International who has done extensive work in Egypt.
What is clear is that there will be little time for extensive debate about the political platforms of each candidate, he said. The parliamentary elections that started last November and finished in February showed that candidates could still be successful, even if they were political novices without firm views on the most pressing issues for Egypt. The Salafist Al Nour Party, for instance, won about a quarter of the seats in the elections without a clear agenda.
In some ways, Mr Holmes said, the Islamists have the easiest job when it comes to connecting with voters because of their "ready-made identity", referring to the use of religious slogans and signs of piety through their appearance.
http://www.thenational.ae/news/world/egyptian-candidates-use-their-beards-to-lure-votes
------------
Taliban launch raids on Kabul and other Afghan targets
15 April 2012
Militants have been carrying out what they say are co-ordinated attacks on the Afghan capital Kabul and other targets in Afghanistan.
Foreign embassies, Nato's HQ and the Afghan parliament all came under attack in the first major attack on Kabul in more than six months.
The Taliban said "tens of suicide attackers" had struck in Kabul and Logar, Paktia and Nangarhar provinces.
Reports speak of least 24 people injured and seven militants killed.
Nato said it had reports of attacks in seven locations in Kabul.
The British embassy was one of the targets, with two rockets hitting a guard tower and a rocket-propelled grenade fired at a house used by British diplomats, but no staff were hurt, the Foreign Office later confirmed.
In Logar province, three suicide attackers were killed and nine members of the Afghan security forces were injured in heavy fighting, security officials told BBC News.
A medical source in Kabul told the Associated Press news agency five people had been wounded in the attacks, and at least two militants are reported dead in the city.
According to another unverified report, from Afghan broadcaster channel Shamshad TV, eight people were also wounded, and two militants killed, in an attack in the eastern city of Gardez, in Paktia.
Smoke billowing
In eastern Kabul, a French convoy and a Greek military base came under attack, an eyewitness said.
French troops returned fire with heavy machine-guns as did Greek troops inside the base.
The Taliban have said they are behind the attacks. Last week they warned that a new offensive would start soon. The last major attack in Kabul was last September when insurgents attacked.
This is a large-scale attack, right in the heart of Kabul. Many questions remain unanswered. How did a large group of heavily armed insurgents, with a huge amount of weapons, manage to get inside Kabul and inside the central district of Wazir Akbar Khan?
In their defence, Afghan intelligence officials say they did have prior intelligence about attacks on several locations in Kabul, which helped prevent bloodshed.
But today's attacks have shattered the confidence of Afghans once more. The insurgents have once more shown that they can strike right in the heart of Kabul.
Two attack helicopters were called in but did not use their weapons.
At least seven large explosions were heard during the day in central Kabul and gunfire erupted from various directions in the heavily barricaded diplomatic zone.
Residents were reportedly running for cover and sirens wailing in the Wazir Akbar Khan district.
Some explosions were also heard near the parliament building in western Kabul and police said it was under attack.
A number of MPs joined the fight against the insurgents, shooting at them as they tried to storm parliament, Kandahar lawmaker Naeem Hameedzai Lalai told reporters.
"I'm the representative of my people and I have to defend them," he said.
Rockets were reportedly fired at the Russian embassy and smoke was said to be billowing from the direction of the German embassy.
The US embassy confirmed there were attacks nearby. It said: "The embassy is currently in lockdown... all compound personnel are accounted for and safe."
AFP news agency reported that the newly built Kabul Star hotel was on fire.
Kabul resident Idris Ghairat, who lives near the hotel, told the BBC: "I can see the smoke rising. The fighting is around us and I have heard the blasts and gunfire. The security forces have taken position on top of all government buildings close to the hotel."
Another attack appeared to target a Nato base known as Camp Warehouse on the outskirts of the city, where Turkish and Greek Nato forces were trying to repel militants.
Provinces targeted
The BBC's Bilal Sarwary in Kabul says there are also reports of a suicide attack that has closed the centre of the eastern city of Jalalabad.
Police said suicide bombers had attacked the airport there.
Abdulhadi, who works for the World Food Programme in Jalalabad, told the BBC: "The US air base was under attack. We heard loud explosions and had to take cover in a bunker."
Militants also took over a government building in Pul-e-Alam, capital of Logar province, police said, and a gun battle was under way.
In Gardez, capital of Paktia province, militants took over a building where university students were staying.
In the city of Kundoz, 15 suspected militants were arrested over an alleged plot to launch attacks, an official told BBC News.
Mirwais Yasini, an MP from the eastern province of Ningarhar, told BBC News: ''This shows the Taliban don't want peace.
"They don't want to negotiate. They are not serious. They want to continue the killing of innocent people. But these attacks also show a clear intelligence failure. Where was the intelligence to prevent co-ordinated attacks?''
There is normally a surge in the number of Taliban attacks at this time of year following a relative lull in winter, when militants find it more difficult to move around.
http://www.bbc.co.uk/news/world-asia-17719956
------------
'Let's Try to Love India' sentiment in Pakistan
Chanakya, Hindustan Times
April 14, 2012
Did mine eyes and ears deceive me, or did the Pakistanis seem almost desperate to portray relations with India as being all sunshine and light? Their talking heads on television gushed about how "everyone was on board" the dargah diplomatic bus. How they didn't mind that we would probably swamp
them on the trade front. How about Kashmir? What a wonderful wool variety.
It says something about where India is and where Pakistan is going that this makes perfect sense. Set aside President Asif Ali Zardari, he's a good Sindhi businessman who's always preferred bottomlines to the Line of Control. One expects someone like him to visit Indian Sufi shrines, get excited about Manmohan Singh and push for most-favoured-nation status irrespective of what it translates into in Urdu.
Curiouser is that it seems this 'Let's Try to Love India' sentiment is even coming out of the Pakistani military. Still led, I might remind you, by General Ashfaq Parvez Kayani who believes his predecessor, Pervez Musharraf, conceded too much in the back-channel talks with India and who, foreign diplomats tell me, still "freezes up" whenever the word "India" is mentioned.
What has really happened is that even the most hard-nosed Pakistani policy-maker accepts that his country is spectacularly isolated. How doth the world despise me? Let me count the ways.
The biggest mistake was to pick a fight, and a big and continuing one, with the US. Abbottabad was the big US pivot away from Pakistan. If you were a Pak-o-phile in Washington, the Navy SEALs put a bullet in your credibility as effectively as they put a few in Osama bin Laden. The higher you go up the US system, the stronger the disbelief that Bin Laden's realtor was not a member of the Pindi Club brigade.
Most governments understood the enormity of Abbottabad. The world's only superpower (still) has just found you were harbouring its Enemy Number One. The response should be to grovel. Pakistanis did the opposite. More bizarrely, they thought they could find alternative backers. The Chinese sent them off with a flea in their ears. Islamabad then went off to Saudi Arabia and got the same response. All this only exacerbated two migraines that had been slowly building up for Islamabad over the past few years. One was Afghanistan. The other, the economy. Kayani's great hope has been, in effect, the reconquest of Afghan-istan. President Barack Obama had been loudly broadcasting his desire to pull US troops out of Afghanistan. Once they were gone, the Pakistani army was confident, Hamid Karzai would last a few months before the Taliban - their Taliban - stepped in. The Great Game would have been won.
By last year it was increasingly evident the US wasn't going to pull out lock, stock and barrel. Yes, it would give up on nation-building - Afghans themselves didn't seem interested. Yes, it would pull out thousands of troops and planes. What would remain, however, would be thousands of drones and commandos and billions in dollars for Karzai. And much of that would target Pakistan.
Then there's the Pakistani economy. All the GDP growth figures and so on are nice and round. Behind that, the rot has been evident. The private corporate sector is shrinking. The Pakistani elite aren't just sending their capital overseas, they were having it accompanied by their children and family retainers. Government bonds are so toxic that the only buyer they have is, hmm, the government.
Consider the brilliance of what Islamabad did in response. It threw out the International Monet-ary Fund. It picked a fight with the only country prepared to give you billions in aid and not ask too many questions about what you did with it. I could go on.
The only shining star in the gloom of Pakistan's economy has been exports: textiles, cotton, rice and so on. Put all these elements together and suddenly you realise why all the Pakistani talking heads on TV kept saying "everyone is on board" about keeping India smiling. Luxuriate in the irony: a Pakistan in multiple crises sees India as a solution.
With Afghanistan on the boil, relations with the US on ice and all-weather friends showing a fear of thunder, even a Kayani agrees on keeping at least one of Pakistan's borders quiet. One confidence-building measure, note senior Indian officials, that is paying dividends is that though Pakistan has shifted 150,000 troops to its western border New Delhi has not tried to take advantage, not even symbolically. And if exports are the saving grace of the economy, accessing one of the world's largest markets is a no-brainer. Anyway, refusing normal trade relations hasn't crimped India: all the $ 5 billion trade that goes through Dubai is Pakistan-bound.
Once urged by Nato officials to do something about his Afghanistan policy, Kayani responded, "I am India-centric." Today, all of Pakistan is India-centric but for different reasons. In a world of fickle friendships, Islamabad has discovered the benefits of having an enemy who knows you well.
http://www.hindustantimes.com/News-Feed/ColumnsOthers/The-dargah-diplo-bus/Article1-840655.aspx
------------
Around 2,000 signatures on the charter 'Say no to religious bigotry' in Pakistan
Our correspondent
Karachi, April 15, 2012: While religious leaders, the self-styled guardians of public morality, and self-seeking politicians may not spare even the least of opportunity to exploit religion, it has been clear that the supposedly uninitiated man on the street is just not in favour of religious bigotry and that he is very magnanimous towards and receptive to other religions.
This sentiment was amply conveyed on Saturday evening when the Citizens for Democracy, the Progressive Writers Association, and the Joint Action Committee organised a presentation and a signature drive at the Bagh Ibn-e-Qasim, Clifton, to condemn the present trend towards the institutionalisation of religious bigotry.
Around 2,000 signatures on the charter condemning religious bigotry were collected. They were random signatures, of passers-by, rickshaw/taxi drivers in the area, vendors, both optimally educated and less educated, and others.
The venue was bedecked with banners scrolled with slogans like "Stop violence in the name of religion". The participants and organisers comprised people from three communities — Muslims, Hindus, and Christians. Besides, there were participants from among the artistes, labour leaders, and human rights organisations.
The main item was a presentation by Sheema Kirmani and her street theatre group. The performance opened with a fiery presentation of the Quaid-e-Azam's speech to the Legislative Assembly on August 11, 1947: "In the new state of Pakistan, there will be no Hindus, no Muslims, no Parsis, but we shall all be Pakistanis… You are absolutely free to go to your mosques, your temples, your churches."
This was followed by a portrayal of the present-day Pakistan where religious intolerance is rife. The skit featured a Christian girl being killed by her landlord and his henchmen for asking for her right. Then a Hindu girl is killed resisting the advances and the mocking calls to convert her by a gang of ruffians who try to outrage her modesty.
Sheema had introduced choreographed movements to the accompaniment of the songs.
The street theatre tableaux ended with the cast singing songs oozing optimism in the future and the dawn of an era free of religious bigotry and dancing to the beat of the Bhangra, the Sindh Jhoomar, the Khattak from Khyber-Pakhtunkhwa, and the Leva Lyari. Others, including passers-by, also joined in.
Copies of the letter written by the Citizens for Democracy to Prime Minister Yusuf Raza Gilani, and Leader of the Opposition Chaudhry Nisar Ali Khan, condemning violence in the name of religion, were also distributed.
The letter lists all the incidents of religious bigotry ending in the deaths of individuals and destruction of the minorities' property, in the chronological order to date.
http://www.thenews.com.pk/Todays-News-4-103011-Say-no-to-religious-bigotry
-------------
Stop Shia Genocide in Pakistan and Gilgit: GBNC
Washington DC, April 15, 2012, On April 14, 2012, hundreds of Shias from all over the United States gathered in front of the Embassy of Pakistan to protest Shia and minority killings in the country. Members and supporters of Gilgit Baltistan National Congress also joined the protesters.
Presence of Malika Baltistani, the chairperson of Gilgit-Baltistan National Alliance, was a shot in the arm for the members of GBNC. She delivered an inspiring speech about the rights of the people of Gilgit-Baltistan and condemned Pakistani government for patronizing the terrorists. She lamented that even though Gilgit-Baltistan provides water, minerals and a safe route for Pakistan to China; yet, the native Shias are treated like captives. She said that Pakistan is pursuing the age-old Umayyad and Abbasid policy of Shia persecution. She said, "We are rebels and not traitors and Pakistani policies of alienation are responsible for this."
On the occasion, the president of Gilgit Baltistan National Congress, Imtiaz Hussain, issued a press release:
The United Nations universal declaration on human rights guarantees freedom of religious practice and expression as a birth right. However, the natives of Pakistan controlled Gilgit-Baltistan have failed to attain their basic rights in the last six decades. Gilgit-Baltistan is an UN-declared disputed area and remains outside the constitutional jurisdiction of Pakistan. Several resolutions passed by both UN Security Council and UN Commission on India and Pakistan (UNCIP) have asked Pakistan to guarantee genuine autonomy to the region which then ensures freedom of political, judicial and socio-economic rights. However, Islamabad's failures have caused an irreparable damage to the social fabric. Today, the urban parts of Gilgit-Baltistan present the picture of a war zone where natives live with fear and deprivation.
Gilgit-Baltistan is a Shia majority area with considerable populations of Ismailia, Nurbakhsia and Sunni Muslims. Akin to Parachinar, where native Shias have been converted into a minority in their homeland, people of Gilgit-Baltistan also face ethnic cleansing, as attacks on Shias have become a routine matter. In many cases, law enforcement personnel are found involved in attacks on the Shias. The Shia massacre of 1988, for instance, was sponsored by the regime of General Ziaul Haque. During the episode, which lasted for 16 days, military officials provided direct support to the Jihadi terrorists belonging to Waziristan, Mohmand, Kohistan, Bajor and Swat districts. The Mujahideen attacked fourteen villages and forced tens of thousands of Shias to flee. These IDPs have failed to return to their homes due to lack of governmental patronage.
Shia killings in Gilgit-Baltistan have a history that dates back to 1947, when Pakistani political agent, Sardar Alam Khan, engineered a series of sectarian conflicts to lengthen his autocratic rule. In 1972, the regime once again resorted to sectarianism to justify abrogation of State Subject Rule (SSR) which then culminated into arrival of thousands of illegal settlers in Gilgit-Baltistan. The move which was a violation of the UNO resolutions helped change local religious and ethnic demography and resulted into Shias becoming a minority in the capital city, Gilgit. Hundreds of Shias of Gilgit-Baltistan have lost their lives since then and the assailants remain at large under state protection.
In recent weeks, first on February 28 and then on April 3, terrorists attacked buses loaded with passengers of Gilgit-Baltistan and slaughtered more than 100 Shias. The unfortunate incidents occurred in broad daylight on the Karakoram Highway (KKH) which is dotted with police and military check posts. Eyewitnesses claim that police provided weapons to the assailants, who numbered in thousands. Following the Shia massacre, an indefinite curfew was imposed in Gilgit-Baltistan causing food and medicine shortages. As of now, the region is cut off from the rest of the world as traffic on KKH, the sole road linking Gilgit-Baltistan with Pakistan, remains unsafe and disrupted, and air travel is cost prohibitive for the vast majority.
Given that Gilgit-Baltistan is an UN-declared disputed area and that Pakistan lacks the constitutional capacity to ensure fundamental rights and protection to the natives of the region; we urge the UNO to make necessary arrangements to ensure safety of life, honor and property in Gilgit-Baltistan. At the same time, we urge the regime in Islamabad to implement the following on immediate basis
1. Respect UNO resolutions and reinstate State Subject Rule (SSR) to protect local ethnic, linguistic, religious and cultural demography
2. Ensure protection to local languages and religions
3. Resume trade and travel over Astore-Srinagar, Chorbat-Nubra, Marol-Khaltse, Drass-Gultari and Olding-Kargil roads to ensure travel safety on alternate routes
4. Withdraw paramilitary from urban areas of Gilgit-Baltistan and strengthen local police
5. Remove all militant hide outs and launch pads from Gilgit-Baltistan
6. Arrest and prosecute the militants and military personnel who are involved in Shia killings
7. Return control over natural resources and trade routes to Gilgit-Baltistan Legislative Assembly
8. Abolish Gilgit-Baltistan Council and Ministry of Kashmir and Gilgit-Baltistan Affairs (KGBA) to ensure genuine autonomy as recommended by the UNO
We once again urge the UNO to persuade Pakistan to comply with these just demands
Senge Sering
Institute for Gilgit Baltistan Studies
Washington DC, DC
202 689 0647
http://www.expertclick.com/NewsReleaseWire/Stop_Shia_Genocide_in_Pakistan_and_Gilgit_GBNC,201240073.aspx
-------------
Khartoum forces 'bomb South Sudan town'
14 April 2012
South Sudan has accused Sudan of launching further bombing raids on its territory and against its forces.
The governor of Unity state says several people were killed in its capital Bentiu when a plane dropped bombs on a market.
South Sudan also says its troops came under air attack in the oil-producing Heglig region which they have seized.
Sudan's ambassador to the UK, Abdullahi Al Azreg, said Sudan did not target civilians.
He insisted Khartoum had bombed military camps used by northern rebels supported by South Sudan.
"These people are occupying our land. Everybody is witnessing what they are doing. They have killed the civilians, they are doing very bad things. We will target the rebels as long as they are occupying our land," he told the BBC.
South Sudan said earlier on Saturday that it had repulsed an offensive on its positions near Heglig.
Vice-President Riek Machar said the ground fighting took place on Friday 30km (18 miles) north of Heglig.
South Sudan seized the oil field on Tuesday, sparking international condemnation and fears of a wider war with its northern neighbour.
South Sudan entered the oil field in response to what it said were attacks from north of the border.
Sudan's leaders are furious after its southern neighbour took over the Heglig oilfield, which is internationally recognised as Sudanese territory.
The African Union has demanded an unconditional withdrawal.
The South seceded nine months ago in a deal that ended decades of civil war, but there remain a number of major disputes, including oil.
'Good news soon'
Sudan's army confirmed on Friday it was launching attacks to retake Heglig after the Khartoum government vowed to react with "all means" against the offensive by South Sudanese forces.
And Sudanese army spokesman Col Sawarmi Khalid said on Saturday Heglig region was "100%" under their control.
"We are now inside Heglig and we can talk about a few kilometres separating us from the Heglig oilfield."
But Mr Machar told the BBC his country's soldiers had now pushed Sudanese troops back to Karasana, north of Heglig.
South Sudanese Information Minister Barnaba Marial Benjamin told Reuters on Saturday: "They tried to attack our positions north of Heglig last night but it was contained. Heglig is [still] under our control."
South Sudan's military spokesman, Col Philip Aguer, told Agence France-Presse two Sudanese tanks had been destroyed.
There is no independent confirmation of the South's claims.
'Deep alarm'
The BBC's James Copnall, in Khartoum, says it seems likely there will be further battles and what started out as a border skirmish now seems perilously close to becoming an all-out war.
Heglig is vital because it accounts for about half of Sudan's 115,000 barrel-a-day oil output and the fighting has stopped production there.
The African Union's Peace and Security Council has called the occupation of Heglig "illegal and unacceptable", but also condemned Sudan for carrying out aerial bombardments of South Sudan.
On Thursday, the UN Security Council called for an "immediate" ceasefire and expressed "deep and growing alarm at the escalating conflict".
http://www.bbc.co.uk/news/world-africa-17712848
------------
Far-right anti-Muslim network on rise globally as Breivik trial opens
Report highlights UK role in the growth of groups that inspired Norway's mass murderer
Mark Townsend, home affairs editor
14 April 2012
The international network of counter-jihadist groups that inspired Anders Behring Breivik is growing in reach and influence, according to a report released on the eve of the Norwegian's trial.
Far-right organisations are becoming more cohesive as they forge alliances throughout Europe and the US, says the study, with 190 groups now identified as promoting an Islamophobic agenda.
This week Breivik will appear on trial in Oslo after confessing to the murder of 77 people in Norway last July, killings that he justified as part of a "war" between the west and Islamists.
The report, by anti-racism group Hope Not Hate, states that since the 33-year-old's killing spree, the counter-jihad movement – a network of foundations, bloggers, political activists and street gangs – has continued to proliferate.
Campaigners cite the formation three months ago of the Stop Islamization of Nations (Sion) group, designed to promote an umbrella network of counter-jihad groups across Europe and the US, as evidence of a global evolution.
An inaugural Sion summit is planned in New York this year to coincide with the anniversary of 9/11. Speakers are set to include Paul Weston, chairman of the anti-Islamic British Freedom Party (BFP), which recently announced a pact with the English Defence League. In the manifesto that Breivik published online 90 minutes before his attacks, he cited blog postings by Weston which discussed a "European civil war" between the west and Islam.
Researchers at Hope Not Hate name the UK as one of Europe's most active countries in terms of counter-jihad extremism, with 22 anti-Islamic groups currently operating.
Full Report at:
http://www.guardian.co.uk/world/2012/apr/14/breivik-trial-norway-mass-murderer?newsfeed=true
-------------
Norway massacre survivors brace for killer's trial
Associated Press
Oslo: April 14, 2012, When Per Anders Langeroed heard about the bomb explosion in downtown Oslo, he wrote reassuringly to his Facebook friends that he was "safe on Utoya."
Moments later, even greater mayhem was unleashed on the island youth camp outside the Norwegian capital. Scores of mostly teenage victims were slaughtered as Langeroed and others fled into a frigid lake to escape the rampaging gunman.
Those who survived Norway's worst peacetime massacre on July 22 are bracing for the horror of Utoya island to return when the trial of confessed killer Anders Behring Breivik begins on Monday.
"I dread the trial," Langeroed, a 26-year-old master's student, told The Associated Press. "It will come back. Stories. Questions. Could I have saved others? Could I have done more? I survived by pure chance."
Breivik, a 33-year-old Norwegian, faces terrorism and premeditated murder charges for the bombing in Oslo's government district and the shooting spree at the governing Labor Party's annual youth camp on Utoya. Eight people died in Oslo and 69 were killed on the island, in a lake some 40 kilometers (25 miles) northwest of the Norwegian capital.
Breivik surrendered to a SWAT team on the island and confessed to both attacks, but rejects criminal guilt. The attacks, he claims, were necessary to protect Norway from being overrun by Muslims. The targets: members of Norway's left-leaning political establishment, which Breivik accused of destroying his country by allowing immigration from Muslim countries. Official statistics show about 2 percent of Norway's population of 5 million are now members of Islamic religious societies.
Breivik, who portrays himself as a modern-day crusader, is not likely to show any remorse during the trial. Even his defense lawyers say his only regret is that the death toll wasn't higher.
"It is difficult to understand, but I am telling you this to prepare people for his testimony," said Geir Lippestad, who heads Breivik's defense team.
The survivors and close relatives of those who died can take off from work or school to attend the trial, which is scheduled for 10 weeks. Some will testify as witnesses.
Langeroed will be in Berlin for the first two weeks, to get away from it all and to focus on his studies. In fact, he doesn't know if he will attend the trial at all.
Others feel the need to face the killer in court, even though they know it will be uncomfortable.
Full Report at:
http://www.ndtv.com/article/world/norway-massacre-survivors-brace-for-killer-s-trial-197669
------------
Muslims on Wall Street, bridging two traditions
NEW YORK TIMES
NEW YORK: 15 APR, 2012, Naiel Iqbal's co-workers couldn't figure him out.
He'd just started at a Midtown Manhattan hedge fund - the kind of elite enclave where overachievers in button-downs go to make a few hundred grand before heading off to Harvard Business School. But Iqbal, 27, a graduate of the Wharton School, wasn't acting like a typical finance guy. He didn't introduce himself around the office. Nor did he grab lunch with the other traders.
In fact, he didn't eat at all. Or drink. Not coffee, not soda, not even a sip of water from a Nalgene bottle on his desk. All day, he just sat there, staring into his Bloomberg terminal. Was he sick? Nervous? A modern Bartleby?
None of the above: It was Ramadan, and Iqbal, a Muslim, was exhausted from fasting daily till sundown.
"I'm actually a huge foodie," he recalls with a laugh. "When Ramadan ended, I was, like: 'Guys, let's go to this restaurant! Let's go to that one!' Nobody had seen that side of me."
Iqbal - who doesn't drink or smoke - is among a growing number of young Muslims who are disrupting Wall Street's old-boy culture. Seen from a certain angle, the Street can still look like a monolith - a cohort of white males with Ivy League degrees and Roman numerals attached to their names. (This is especially true the higher you look; there are, for example, no black, female or openly gay chief executives at the nation's largest banks.)
But as the Street adapts to greater regulation, lower profits and tighter costs, it is also experiencing change within its ranks. Among entry-level financiers, especially, a years-long recruiting effort at major banks has resulted in a diverse group of aspiring Masters of the Universe.
Young Muslims, one of the newest groups to make inroads in American finance, can face steep barriers to entry. Some obstacles are remnants of a less tolerant era. But prominent, too, are the limitations of Islam itself - a faith whose tenets, Muslim workers say, often seem at odds with Wall Street's sometimes bacchanalian culture.
"I'm always the one drinking Diet Coke at happy hour," Iqbal said.
Granted, for the many Muslims in New York and elsewhere who have made peace with a more secular culture, working on Wall Street may not pose any problem. And Muslims, of course, aren't the only ones whose values can clash with the ways of Wall Street. Orthodox Jews, conservative Christians and other faithful working in finance have all, at one point, had to square their beliefs and practices with an environment in which money, not God, is king.
But for observant Muslims hoping to keep the values and practices of Islamic law, known as Shariah, intact even as they climb the ladder, the calculus can be messy.
http://economictimes.indiatimes.com/news/news-by-industry/et-cetera/muslims-on-wall-street-bridging-two-traditions/articleshow/12672524.cms
------------
Gunmen target Hazara minority in Pakistan
Al Jazeera English Report
Gunmen have killed at least seven people identified as Hazaras , a mostly Shia ethnic minority, in three separate attacks in southwest Pakistan, police said, bringing the two-week death toll to over 30 people.
Senior police officer Shaukat Ajmad said on Saturday that assailants riding on a motorcycle opened fire on six people in a taxi in Quetta, the capital of violence-ridden southwestern Balochistan province.
The men were rushed to the hospital but died of their injuries.
Minutes later, two people, including a police offier, were shot and killed in a rickshaw in the same area. The attackers managed to flee after the incident.
Targeted violence against Shias, particularly the Hazara minority, has been on the rise.
In the span of a week, gunmen have opened fire on a shoe store, a tea shop, and a juice stand, all at the heart of some of Quetta's busiest areas.
The latest violence has triggered peaceful protests from the Hazara community, who accuse authorities of not doing enough to go after the perpetrators.
Speaking about the alarming rise in targeted violence, Zulfiqar Ali Magsi, the governor of Balochistan, warned on Friday of a risk of civil war in the province unless the security situation improved.
"The situation is slipping out of control. Target killings are happening on a daily basis despite the presence of paramilitary Frontier Corps (FC), Balochistan Constabulary and police," the governor said during a meeting with a delegation of the Hazara Democratic Party (HDP).
"We will be compelled to call out Pakistan's army… if the government does not check incidents of target killings," he said.
'Constant fear'
Full Report at:
http://hazaranewspakistan.wordpress.com/2012/04/14/gunmen-target-hazara-minority-in-pakistan/
-----------
'Turkey's human rights record is better than some in the EU'
By Kurt Sansone
April 15, 2012
The EU agreed to start membership negotiations with Turkey in 2004. Croatia, which applied after your country, will be joining the bloc next year. Do you feel Turkey has been left out in the cold?
I am trying to join the EU not a union of Christians
Turkey has not been treated objectively but I would not qualify the status quo as 'being left out in the cold'. So far we have opened 13 of the 33 chapters (of the EU acquis, the body of laws every prospective member state has to adopt before accession). From the remaining chapters, 17 are politically blocked.
However, if there were no political blocks we could easily become a member within two or three years because we have already completed 60 per cent of the integration process.
In a country where people were afraid to admit their ethnic identity such as the Kurds, we now have Kurdish broadcasting on state television and Kurdish departments at our universities.
The Turkish president has visited the Alawite community's place of worship and information about the Alawite interpretation of Islam is in school text books.
The Greek Orthodox community has held Masses at the historical St Simeon church for the first time in 88 years and the Armenian community started using the historical church of Aktaman after a gap of 112 years.
Recep Tayyip Erdogan is the first (Turkish) prime minister to visit the chief Rabbi at his office. These are important reforms.
Full Report at:
http://www.timesofmalta.com/articles/view/20120415/interview/-Turkey-s-human-rights-record-is-better-than-some-in-the-EU-.415454
-----------
English test canceled in Iran due to banking sanctions
By Associated Press
TEHRAN, Iran, April 14, 12 — Iranian media say a popular English-language test has been canceled because organizers in Iran were unable to pay their British partner due to banking sanctions against the Islamic country.
News websites say Iranian applicants were expected to take the International English Language Testing System exam April 12 and 14 but were told by organizers that the test has been canceled.
The independent news website, fararu.com, quoted Mohammad Hossein Sororeddin, a senior Iranian cultural official, as saying "technical problems regarding the transfer of money" caused the cancellation.
Iran is facing tough economic sanctions from the European Union over its controversial nuclear program.
The test is administered in more than 130 countries, according to the British company's website.
Copyright 2012 The Associated Press. All rights reserved. This material may not be published, broadcast, rewritten or redistributed.
http://www.washingtonpost.com/world/middle_east/report-english-test-canceled-in-iran-due-to-banking-sanctions/2012/04/14/gIQAFpRWHT_story.html
------------
Pakistan-India trade could touch $7bn
NEW DELHI: April 15, 12 India and Pakistan have agreed to work out a roadmap for allowing a whole spectrum of items for trade through the land route (Attari-Wagah) that could expand the volume of bilateral business up to $7 billion.
The products include pharmaceuticals and related products, cement, livestock, newsprint, petrochemicals, fabric and raw jute. At present, 150-odd items are allowed to be exported to Pakistan through the land route and trucks. After the pruning of the negative list by Pakistan last month, the number of items exported by India has gone up to nearly 7,800.
Commerce Minister Anand Sharma and Pakistan Trade Minister Makhdoom Amin Fahim held talks on Friday.
In a joint statement issued on Saturday, both sides agreed to take all further action to encourage greater trade through the newly inaugurated Integrated Check Post (ICP). "It was agreed upon that Pakistan would take necessary steps to remove extant restrictions on items permitted to be imported through the land route. The aim is to permit all items not in the Negative List to be traded across the land border at Attari-Wagah.
Full Report at:
http://www.thenews.com.pk/article-44444-Pakistan-India-trade-could-touch-$7bn
------------
India has finalised liberal visa regime with Pak:Indian Home Minister
Aseem Bassi, IANS
Attari , April 13, 2012, A view of the Integrated Check Post on the Indo-Pak border at Attari near Amritsar. (Munish Byala/HT photo)
Dedicating the newly-built Integrated Check Post (ICP) on Attari border to people on both sides of the divide, union home minister P Chidambaram said on Friday that to improve ties India had finalised a new liberal visa regime with Pakistan and he hoped Pakistan would reciprocate soon.
"We have already finalised a new liberal visa regime for Pakistan wherein easy visas will be given to businessmen, children, the elderly and spouses," the home minister, who inaugurated the ICP, said. "I have been told that before finalising their liberal visa regime, Pakistan has to take it up in its cabinet. I hope that it is through soon and in a couple of months both countries sign the liberal visa regime."
Stressing that wars divide while trade unites, Chidambaram said the ICP had the potential to boost trade between the two nations.
"I would like to ask the commerce ministers of both India and Pakistan to create such an environment that all barriers are removed," he said.
As Pakistan is still not using the new gate for its passengers, the home minister said, "I appeal to Pakistan that it must use the ICP for passengers as it offer better facilities."
He said there may be some hiccups in the smooth functioning of the ICP initially but he would come back in 6-8 weeks to take stock so that all issues are resolved.
On a question regarding cross-border narcotic smuggling, he said it was important to wean Indian and Pakistani youngsters from drugs. "Once there is no demand, the smuggling will also be curbed," he said. "However, vigil is high to curb the smuggling."
Pakistan commerce minister Makhdoom Amin Fahim applauded the manner in which both nations had shown the will to move forward on trade.
"This ICP is a new start and both nations can get an economic boost from this," Fahim said. "It is a trade route between both Punjabs (India and Pakistan) that can strengthen Delhi and Islamabad."
Commerce ministers of both countries have already decided in principle to give multiple visas to traders, he said.
India's commerce minister Anand Sharma stressed that it was time for both countries to move forward. "You take one step forward, we will take two steps," he said, looking at the Pakistani contingent.
Sharma said the restriction put by Pakistan that only 137 Indian items should be allowed through Attari border should be removed.
Terming the day as historic, Punjab chief minister Parkash Singh Badal said, "Both Punjabs have suffered a lot in the past and many lives were lost in Partition. But today this ICP has given new hope and we feel that trade is the only opportunity both Punjabs have for prosperity."
Besides trade, the ICP would also strengthen the countries' social and cultural ties, he said.
Full Report at:
http://www.hindustantimes.com/Punjab/Amritsar/India-has-finalised-liberal-trade-regime-with-Pak-PC/SP-Article1-840063.aspx
------------
Nine Shias gunned down in Pakistan
Islamabad, Apr 14 2012, At least nine people, reportedly Shia Muslims, were killed and eight others injured Saturday in three sectarian attacks in Pakistan's Quetta city, media reports said.
One incident took place around 9.20 a.m. at Brewery Road when four people riding two motorbikes opened fire at a car carrying six people, Xinhua reported citing local media.
All six people inside the car and one passerby were killed in the attack. Four other people were injured.
Local media said the people inside the car were Shias.
Another person was killed and two others were injured in a second firing incident in Sabzal Road.
The third firing incident was reported from Shalkot area, in which one policeman was killed and two civilians were injured.
Police said all three incidents took place in areas close to each other, and could have been conducted by the same people.
Hospital officials said all the injured people were Shias.
The three incidents sparked a protest from the local Shia community. Angry mobs gathered outside the hospital and protested over the sectarian attacks on their compatriots. The mobs also torched one vehicle.
http://www.prokerala.com/news/articles/a294005.html
-----------
Shah Rukh victim of US random selection system
IANS | Apr 15, 2012,
When India's star actor Shah Rukh Khan was detained and questioned for two hours at the Newark International Airport in August, 2009, the action could well have been a result of the random selection parameter built into the USA. immigration's security system rather than only racial profiling.
With Khan reliving that experience on Thursday at a small airport in New York state, the question whether that parameter was designed deliberately to focus on people of certain names, religion, background, nationality or race has cropped up again. The possible answer is unlikely to placate a certain segment of Indian population that feels outraged at the actor's treatment.
At some level it is understandable that the whole security apparatus has been designed to not just take out potential terrorists in their first attempt but to disrupt their operation at any and every stage. No one at the Department of Homeland Security (DHS) is likely to acknowledge that the system works the way it does because of a built-in combination of intelligent and brute logic as well as preordained bias.
Khan's name or one that closely resembles his appears to be on a list of over a million others that the Federal Bureau of Investigation (FBI) has compiled of people it thinks are, at the very least, of suspicious antecedents. Getting off that list for those like the actor who have absolutely nothing to do with terrorism has been known to be a nightmare in America. The list has been a subject of serious scrutiny and criticism by civil liberties groups which believe it is sweeping in its reach and more often than not throws up those who have absolutely nothing to do with any terrorist groups.
On the face of it, Khan may have been randomly picked out by the US Bureau of Citizenship and Immigration Services' database. The system at the White Plains, New York, airport threw up Khan's name for any number of variable reasons. It is hard to speculate on the algorithm that triggered it.
Someone might argue that the Khan = Muslim = possible terrorist = detention logic, although profoundly offensive, seems to have been built into the system with the rationale that it is better to humiliate a thousand innocent Khans than let a potential terrorist Khan enter the US. However, this explanation does not make sense because Khan has been visiting the US for many years.
With his 2009 detention and subsequent embarrassment for the US authorities, some effort ought to have been made to ensure that red flags do not go up against his passport number and fingerprint again. Every visitor to the US and even permanent residents are fully fingerprinted on arrival every time. It is hard to comprehend why specific names attached to specific fingerprints and passport numbers cannot be exempted.
This time around though, the explanation could be that he arrived at a much smaller airport and by a private jet and managed to trigger the same action. The officials at White Plains, which is also known as the Westchester County Airport, had no choice once the red flags went up but to subject him to the standard procedures.
On the face of it, it may be compelling to argue that even a simple Google search, which shows 43,700,000 results against Khan's name, should have at the very least made the detaining officer question his action and taken much less than nearly two hours to clear him. Such a Google search should have stopped any reasonable immigration officer in their tracks to wonder that for a terrorist, Khan has managed a fantastic cover of being one of the world's biggest movie stars.
Unfortunately though, the security parameters have been consciously designed not to adhere to standards of commonsense. They have been designed to be intrusive, as a result of which they do become excessive from time to time.
Perhaps behind creating a security system that depends as much on brute and random logic as intelligent sifting was the deeply embarrassing case of Mohammad Atta, the ringleader of the 9/11 terror attacks. In 2005, Navy Captain Scott J. Phillpott, who was in charge of the Pentagon's counterterrorism project codenamed 'Able Danger', created a stir when he said that in January 2000 his team had identified Atta as a member of a Al-Qaeda terror cell operating in Brooklyn, New York. And yet Atta was able to travel in and out of the US unmolested. Atta's lapse was attributed to the fact that he first went by part of his name as Mohamed el-Amir and eventually traveled to the US in June 2000 as Mohammed Atta.
Security experts say that the random selection parameter is designed to make preventive determination more effective. They acknowledge that one of the negative fallouts is that many innocent people get singled out because of this parameter.
http://timesofindia.indiatimes.com/entertainment/bollywood/news-interviews/Shah-Rukh-victim-of-US-random-selection-system/articleshow/12663655.cms
-----------
Muslim Brotherhood candidate alongwith Muslim Ten others rred from elections
14 April 2012
Muslim Brotherhood candidate Khairat al-Shater had been expected to do well at the polls
Egyptian election officials have barred 10 candidates from standing in upcoming polls, including former spy chief Omar Suleiman and the Muslim Brotherhood's Khairat al-Shater.
Ultra-orthodox Salafi Hazem Salah Abu Ismail and long-standing opposition leader Ayman Nour were also banned.
The banned candidates have 48 hours to appeal. Thirteen candidates remain.
Correspondents say the move comes as a surprise and looks set to dramatically alter the race.
Many of those banned and their supporters have expressed anger over the move and large demonstrations are expected in the capital, Cairo.
A first round of elections is due in May, more than a year after former President Hosni Mubarak was ousted.
Appeals expected
Mr Suleiman - a former ally of Mr Mubarak whose nomination has sparked protests - was apparently barred because he failed to get enough signatures to endorse his last minute candidacy, our correspondent says.
Meanwhile, the hopeful representing the hardline Islamists, Mr Abu Ismail, was ruled out because his mother has American citizenship.
Mr Shater, the leader of the powerful Muslim Brotherhood, was struck off the list because of a former criminal conviction. Ayman Nour, who challenged Mr Mubarak in 2005, was also banned under this rule.
The announcement comes after growing speculation over whether candidates would be disqualified. Rumours that Mr Abu Ismail would be barred has already led to protests, while questions over Mr Shater's eligibility caused the Muslim Brotherhood to enter a second, back-up candidate.
As a result, the Muslim Brotherhood are best covered, while the Salafists backing Mr Abu Ismail look to be the hardest hit, the BBC's Jon Leyne reports from Cairo.
Egypt is still governed by a military council, although parliamentary elections have taken place in the meantime. The Brotherhood-backed Freedom and Justice Party (FJP) became the largest party in parliament.
At least some of the candidates are expected to fiercely contest the election commission's ruling.
"We will not give up our right to enter the presidential race," said Murad Muhammed Ali, a spokesman for Mr Shater's campaign. "There is an attempt by the old Mubarak regime to hijack the last stage of this transitional period and reproduce the old system of governance."
The lawyer for Hamza Abu Ismail also denounced the decision.
Those said to remain include former Arab League chief Amr Moussa, moderate Islamist Abdul-Moneim Abulfotouh and former prime minister Ahmed Shafiq.
http://www.bbc.co.uk/news/world-middle-east-17717268
--------------
Iran, big powers agree to keep talking
Reuters
ISTANBUL, Apr 15, 2012: After a year of sanctions and sabre-rattling over Iran's nuclear programme, negotiators from Tehran and six world powers finally resumed talks and found at least enough common ground to agree to meet again next month.
With threats of war hanging over an already unsettled Middle East, U.S. and other Western diplomats welcomed an Iranian willingness in Istanbul on Saturday to discuss their nuclear activities - something they had refused since early last year.
But though they will meet again, in Baghdad on May 23, they remained poles apart. Iran called for a lifting of sanctions and recognition its uranium enrichment is for purely peaceful ends; the United States demanded urgent action to prove the Islamic Republic is not seeking the potential nuclear arsenal which Washington and ally Israel threaten to eliminate by force.
"While the atmosphere today was positive and good enough to merit a second round, we continue to stress ... that there is urgency for concrete progress and that the window for a diplomatic resolution is closing," said a senior U.S. official.
Over the past year, Israeli talk of "pre-emptive" strikes if Iran does not stop working on some aspects of nuclear technology have stoked fears of war - and lifted oil prices - especially since estimates of how much longer Tehran might need to build an atomic device, should it wish, have shortened to a year or two.
A resumption of dialogue may help dampen anxieties, although hawkish voices in Israel and Western states have long questioned Tehran's good faith and accuse it of using talks to buy time for its nuclear scientists - some of whom have been killed in what Iran says is a covert campaign by Israeli and Western agencies.
Publicly, negotiators on all sides emphasised the positive.
Full Report at:
http://timesofindia.indiatimes.com/world/middle-east/Iran-big-powers-agree-to-keep-talking/articleshow/12676290.cms
-------------
Taliban attack prison in Pakistan, free militants
Reuters
DERA ISMAIL KHAN: Apr 15, 2012, Nearly 400 prisoners escaped from a jail in northwest Pakistan early on Sunday after it was attacked by Islamist militants armed with guns and rocket propelled grenades, a senior police official said.
Some of those who fled the jail in the town of Bannu, near unruly ethnic Pahstun tribal areas close to the Afghan border, were militants, an intelligence official said.
Pakistan's al-Qaida-linked Taliban movement, which has close links to al-Qaida, said its fighters mounted the assault, which triggered clashes. Several people were wounded.
"We have freed hundreds of our comrades in Bannu in this attack. Several of our people have reached their destinations, others are on their way," a Taliban spokesman said.
The claim could not be immediately verified. If the al-Qaida-linked Taliban freed the prisoners, it could deal a psychological blow to Pakistani security forces following government assertions that security crackdowns have weakened the group.
While the Taliban in neighbouring Afghanistan have staged several jailbreaks, such operations are rare in Pakistan, one of the most unstable countries in the world.
Pakistan is seen as critical to US efforts to stabilise Afghanistan. Yet the South Asian nation faces its own major security challenges.
The Tehrik-e-Taliban Pakistan (TTP), or Taliban Movement of Pakistan, is seen as the biggest threat, staging suicide bombings and shootings in a drive to impose its harsh version of Islam in the nuclear-armed country.
Major suicide bombings have eased in recent months, but it is unclear whether that is due to military gains or a shift in Taliban tactics.
A loose alliance of a dozen groups, the TTP began its battle against the state in 2007, after a bloody army raid on Islamabad's Red Mosque, which was controlled by its allies.
Police and intelligence officials said only some of the prisoners who escaped were militants.
"Dozens of militants attacked Bannu's central jail in the early hours of the morning, and over 300 prisoners have escaped," senior police official Mir Sahib Jan told Reuters.
"There was intense gunfire, and rocket-propelled grenades were also used."
Paramilitary troops and security forces surrounded Bannu Central Jail. Of a total 944 prisoners in the jail, 384 escaped, said another police official.
Militants apparently targeted six jail blocks in the attack, he said.
The Pakistani Taliban are closely linked with the Afghan Taliban. They move back and forth across the porous border, exchange intelligence, and provide shelter for each other in a region US President Barack Obama has described as "the most dangerous place in the world".
http://timesofindia.indiatimes.com/world/pakistan/Taliban-attack-prison-in-Pakistan-free-militants/articleshow/12672310.cms
-------------
Pakistan Military set to expand media outreach across nation
By Our Correspondent
ISLAMABAD: .April 15, 2012, In order to expand media outreach throughout Pakistan, the army is planning to set-up a countrywide radio network parallel to Radio Pakistan and PTV to create what it calls 'social harmonisation' and to propagate 'state vision' in a 'vibrant manner.'
After the successful execution of FM radio projects in militancy-hit areas of Swat, Federally Administered Tribal Areas (Fata) and Balochistan, a nationwide network of FM radios with a proposed name 'Apna Pakistan' is on the cards.
The network will run under the banner of 96 International Radio Network, with the military pulling the strings from behind the scene. Though most of the employees working with the network are civilians, a serving army officer will be the chief executive officer (CEO).
Taliban militants had set up their own network after having destroyed the state media network in Malakand. When the army moved in, it uprooted the militant network and established FM96 Radio Swat which has now been renamed FM96 Radio Pakhtoonkhwa.
Headed by a serving colonel of Pakistan Army, the network has continued to extend its outreach further and another station with coverage in Waziristan and Fata was later established which is now working as FM96 Pakhtoonzar. Yet another one was established for Balochistan named FM96 Vash Noori.
Equipped with state-of-the-art digital technology, the first of its kind in Pakistan, these radio networks are running 'infotainment' programmes – mainly local and Indian music – to counter 'anti-state' propaganda, officials said.
When the first army sponsored FM radio was set up in Swat, the responsibility of broadcasting was shared by three state organisations. A studio facility was provided by the Pakistan Broadcasting Corporation (PBC), satellite uplink was made available by Pakistan Television (PTV), installation of transmitting stations with recurring expenditures were borne by the army, whereas the ministry of information and broadcasting remained a linchpin.
Set up on February 24, 2009, the network initially used the studios of PBC/Radio Pakistan and the satellite facilities of PTV, but it now has a separate set-up in Islamabad and goes under the name of 'Nine Six Media House' where the latest studio facilities are available. Programmes, mostly of an interactive nature, in different dialects of Pashto and Balochi are being broadcast from the newly established office.
Since the set-up was being run through state organs, it was not registered with the Pakistan Electronic Media Regulatory Authority (Pemra).
Last year, the CEO of 96 International Radio Network approached the PBC to incorporate the network as an independent subsidiary of the PBC, but with its own 'independent' media policy. However, the PBC administration declined the idea.
The PBC reportedly said that it would be appropriate if 96 International Radio Network applied to Pemra for an independent licence. The PBC also claimed that it was not authorised to grant permission to use its own frequency to a private person for a private purpose.
Under the law, only a state broadcaster is allowed to launch a broadcast network bypassing Pemra, but in this case 96 International Radio Network appears to be trying to dodge regulatory and financial oversight by entering into an agreement with an official media house.
The PBC refusal to accommodate did not deter sponsors and now a draft agreement is ready to be signed between Shalimar Recording and Broadcasting Company Limited (SRBC), itself a subsidiary of PTV. The 96 International Radio Network aims to register itself as SRBC's subsidiary.
However, both organisations will continue to be governed by their own rules and regulations.
ISPR, the media wing of the Pakistan Army, when approached for details of the proposed project, declined to comment. However, the CEO of 96 International Radio Network, during a candid interaction with The Express Tribune, said the network is being planned with the concept of 'socio-cultural broadcast' to bring social harmony to a society that has been radicalised. He said it is yet to be decided if the network will be a subsidiary of the PBC, SRBC or PTV.
Published in The Express Tribune, April 15th, 2012
http://tribune.com.pk/story/364901/apna-pakistan-military-set-to-expand-media-outreach-across-the-country/
-----------
India-Pakistan Cooperation Key to Success in Afghanistan
Sharon Behn, April 14, 2012
Pakistan and the United States are working to get their relations back on solid footing as Washington prepares for a military drawdown in neighboring Afghanistan. But some experts believe the more critical factor for peace in the region lies in ties between Pakistan and India.
Analysts in Washington say the relationship between Pakistan and India may turn out to be the most important factor in Afghanistan's future, and that Washington could play a greater role in encouraging the two nuclear-armed rivals to cooperate.
Hassan Abass is a professor of International Security at Washington's National Defense University. Abass said he thinks the area will be in for a difficult time if the United States pulls its military forces out of a politically and economically weak Afghanistan in 2014 without any strong regional consensus. "Leaving Afghanistan in this situation, without a regional or international understanding, means more war, more violence, at least it means continued instability," he said.
The key, Abass says, is collaboration between India and Pakistan. But Abass says despite recent improved ties, the two sides continue to try to influence the outcome in Afghanistan through different proxies.
Islamabad accuses New Delhi of conducting intelligence operations in the region, and India accuses Pakistan of turning a blind eye to armed militants operating out of its territory.
Shuja Nawaz, director of the South Asia Center at the Atlantic Council, says there is no simple solution. He says that while it makes sense for Pakistan to change its laws so that it can move against these groups inside Pakistan, politically it is a very difficult task for Islamabad. "Until now, they have had an extremely weak legal system and even weaker resolve to move against these groups for various political reasons," he said.
But the recent spillover of various insurgencies and militants' activity into Pakistan, Nawaz says, could force Pakistan's government to focus inward. "The realization, I hope, will grow not just within the government and the military establishment, but also in Pakistan society as a whole that this is a much more serious and immediate threat to Pakistan's stability and that it does Pakistan no good to allow the export of such activities either with or without the knowledge of the government," he said.
Moeed Yusuf, of the United States Institute of Peace, says persuading India and Pakistan to play a greater cooperative role could take on more importance for Washington, as a long-term US-Pakistan partnership, beyond that of counter-terrorism, may not work out. "I don't think the strategic interests match to the point where these two sides could become principle allies in South Asia," he said.
Relations between Islamabad and Washington have been rocky for years, and anti-terrorism cooperation between the two came to a halt over a NATO cross-border strike in November that killed 24 Pakistani military personnel.
While both sides have been working to restore positive ties, the United States has reacted coolly to conditions set out by Pakistan's parliament to reset relations and reopen NATO supply routes to Afghanistan.
The conditions include a stop to drone strikes in Pakistan and that Pakistani territory not be used for the transport of arms or ammunition into Afghanistan. Washington did not say whether it would abide by those recommendations, but said it would discuss the policy points with Islamabad.
Yusuf insists that peace and stability lie in the normalization of ties between India and Pakistan. "Afghanistan is important, but Pakistan-India is the key element to this," he said.
He says the more Washington can do to bring those two sides together, the better the outcome will be in neighboring Afghanistan.
http://www.voanews.com/english/news/asia/Analysts-India-Pakistan-Cooperation-Key-to-Success-in-Afghanistan-147450895.html
-----------
Difa-e-Pakistan Council rejects opening of NATO supplies, threatens to commence move through out Pakistan
RAWALPINDI: Difa-e-Pakistan Council (DPC) has rejected the decision to restore NATO supplies and announced to kick off countrywide protest campaign by saying that million of patriotic people would give sit-in on the supply route.
The Difa-e-Pakistan Council's Chairman Maulana Sami-ul-Haq said this during a press conference.
Maulana Sami-ul-Haq said that the USA had slapped on the face of the government by announcing not to stop drone attacks. He said that the strike would be observed on Friday (20 April), on which rallies would be held at every nook and corner of the country. Difa-e-Pakistan Council would also organize a conference at Ring Road Peshawar on Sunday (15 April). The next summit meeting of the council would be held on 22 April in Jhang.
"We do not believe in obliteration but we would not allow the rulers, who have gone forward in American slavery, to compromise on national interests. Islam also imparts teaching of not providing any kind of help to the killers of Muslim. The clerics and Islamic scholars are agreed on the point that opening of supplies would be against Islami Shariah", Sami added.
He said that Difa-e-Pakistan Council also appeal from the owners of containers, goods transport, drivers , helpers and even labourers that they should refuse to carry NATO supplies. He demanded that government should contact UNO on the drone attacks
He said that the resolution passed by the parliament is a try to murder the national aspirations and to pacify the USA. President and Prime Minister exploited Parliament and the parties inside the house tactfully for giving shelter the American interest. DPC not only terms the parliamentary recommendation a band of bondage, and document of American success but also call the political parties present in the parliament to join hand of DPC.
He said that the rulers could hold referendum on the question of opening the supplies, and the results would be an eye-opener for them. The restoration of NATO supplies would be as par with the providing oxygen to the USA, which was defeated in Afghanistan.
Earlier the meeting of Difa-e-Pakistan Council was held at the residence of Ijaz-ul-Haq under the chairmanship of Maulana Sami-ul-Haq. During the meeting the overall situation of the country, the resolution on national security adopted by the parliament recently, and mounting involvement of the USA and India in Pakistan's affairs came under discussion.
During the meeting special prayers were made for the soldiers and officers engulfed under the glacier at Giyari Sector, Siachen .They also offered the army manpower for the relief operation. They said that whole nation is in the state of shock and grieve on the sad tragedy.
http://www.onlinenews.com.pk/details.php?id=191414
------------
ICCI hails Indian govt's decision to open FDI window for Pakistan
ISLAMABAD, April 15, 12: The Islamabad Chamber of Commerce and Industry (ICCI) welcomed the resumption of Pak-India economic relations as Indian government has taken a decision in-principle to allow foreign direct investment (FDI) from Pakistan.
ICCI President Yassar Sakhi Butt chairing a meeting, welcomed the decision of Indian counterparts to open FDI gateway for Pakistan and termed it a highly positive step which could unleash many benefits for the people of both countries.
He was of the view that stronger economic relations between India and Pakistan would not only prove beneficial for both the countries, but would also contribute significantly in promoting regional integration and stability in South Asia.
The ICCI president said that huge potential exists for increasing economic relations from the current level of bilateral trade, which stands around $2.7 billion to more than $6 billion in coming years. He said that opening up of investment relations would likely cut down the illegal trade between the two sides, which was estimated to be worth billions of dollars.
Butt also appreciated the decision of granting a year-long multiple-entry visas for businessmen to enter and exit through different cities and said that the decision would shut trade through third countries and provide benefit to both countries in the long-run.
He said the people of both the countries share a common border that gives both countries additional advantage to enhance many times the current level of bilateral trade.
The ICCI president said that it is the era of economic collaboration and competition as many regions have already made big strides to promote trade by establishing regional block. However, South Asia was still considered a least integrated region due to which it was way behind in economic progress, he opinioned.
He said that the two countries should now focus on resolving other economic issues before moving on to more severe problems. The ICCI president stressed the need for bringing more tariff reforms and proactive steps for reduction in duty on export items to India so that bilateral trade relations could be normalised in real terms. staff report
http://www.dailytimes.com.pk/default.asp?page=2012%5C04%5C15%5Cstory_15-4-2012_pg5_5
------------
Indian Sikh yatrees shower praise on Jang Group's 'Aman Ki Asha'
Saeed Akhtar
NANKANA SAHIB, April 15, 2012: As many as 2,300 Indian Sikh yatrees reached Gurdwara Janamasthan by three special trains amid a downpour to participate in the 313th Baisakhi Festival late Friday night, The News reports.
Speaking to The News, Indian yatrees group leader and Shurumani Gurdwara Parbandhak Committee member Amrik Singh Vachoa as well as deputy group leaders Ameerjeet Singh and Balvinder Singh Chabhal appreciated the Jang Group for launching 'Aman Ki Asha,' adding that the first drop of rain would prove a milestone for peace in the region.
"Aman Ki Asha has played a vital role in making contacts between [the] two governments," Sikh representatives maintained Saturday. "The Jang Group's initiative to bring both nations closer will be written in golden words in the [relationship's] history," they added.
Deputy Secretary Shrines Syed Faraz Abbas, Anjuman-e-Tajran Secretary General Sheikh Mehmood and other citizens accorded a warm welcome to the yatrees upon their arrival.
Railway Road had been sealed and the yatrees were taken straight to Gurdwara Janamasthan by special buses. The city echoed with the traditional slogans of "Jo Bolay So Nehal, Sat Sri Akal" and "Wahay Guru Jee Ka Khalsa, Wahay Guru Jee Ki Fateh." The Health Department has also established a dispensary at the railway station to provide healthcare facilities to the yatrees. The police have made stringent security arrangements to avoid any untoward incident.
Following their arrival, the yatrees performed their religious rituals, including 'Matha Takki,' 'Bhog,' 'Ashnan' and 'Akhand Paat.'
During their discussions with The News, the yatrees maintained that Pakistan and India should spend their resources on the welfare of the masses instead of on lethal weapons. "The super powers like America do not want peace and cordial relations between India and Pakistan," they regretted.
They also appreciated the recent visit of President Asif Ali Zardari to India, suggesting that Indian Prime Minister Dr Manmohan Singh also visit Pakistan. They added that there would be surplus electricity in the Indian Punjab in 2014 as it had started four thermal power plants, including Goindwal, Rajpura, Bathinda and Tavinda, and suggested that Pakistan should purchase electricity from India as it would be cheaper. They welcomed the inauguration of the trade route at Wagah and said that both nations would come closer to each other and earn profit through trade.
The leaders also expressed their deep sorrow and grief over the Siachen tragedy in which 138 soldiers and civilians were buried by an avalanche. They paid tributes to the buried soldiers and prayed for their safe return. They were of the view that strict visa restrictions were the reason behind the failure of the Nankana-Amritsar Friendship Bus Service. They demanded that visa counters be established at Lahore and Amritsar.
The visiting pilgrims thanked ETPB Chairman Syed Asif Hashmi and Secretary Shrines Syed Faraz Abbas for renovating and looking after the gurdwaras in Pakistan. They said that the newly constructed Langar Hall and Dewan Hall at Punja Sahib and constructions at Gurdwara Janamasthan were marvellous and much better than the Gurdwaras in India. They alleged that minorities were enjoying complete religious freedom in Pakistan,a nd appealed to both governments to resolve long- standing issues including Siachen, Kashmir and Sir Creek through dialogue.
"We feel as if we are sitting in our homes. We will not forget the reception accorded to us,î they maintained. "Pakistan is a peaceful country and Pakistanis are a peaceful people," they affirmed.
http://www.thenews.com.pk/Todays-News-13-13950-Indian-Sikh-yatrees-shower-praise-on-Jang-Groups-Aman-Ki-Asha
-----------
PPP govt believes in freedom of expression
Our Correspondent
Hyderabad—Former minister of state and MNA Ms Shagufta Jummani has said that the government of Pakistan Peoples Party fully believes in freedom of expressions as well as an independent media and it is for first time ever in history that the media is enjoying liberty which it never experienced in the past. She expressed these views while speaking as chief guest at the inauguration ceremony of the newly constructed building of Matiari Press Club at Matiari near here on Saturday.
She said that under the dynamic leadership of President Asif Ali Zardari, the present government is striving to accomplish the vision of Shaheed Mohtarma Benazir Bhutto and provide all facilities to the people at their door steps. The government has initiated a number of projects for the development of downtrodden areas and uplift of the socio economic condition of the common people of the country, she said and added that provincial autonomy through amendments to the Constitution, NFC Award and development package for the people of Balochistan are also the major achievements of the present government.
MNA Shagufta Jummani said that despite hurdles, the present government is fully engaged in completing mega projects to address the issues of the common people particularly the power crisis. She said that construction of the new building of Matiari Press Club is also a part of the government's determination to provide maximum facilities to journalists community of the country.
She assured that maximum number of development schemes will be launched in Matiari district with provision of job opportunities to the unemployed youth.
http://pakobserver.net/detailnews.asp?id=150350
-----------
Taliban warn against opening Nato supply line
ISLAMABAD The Afghan Taliban on Saturday urged Pakistan not to restore the Nato supply line as the occupying forces in Afghanistan were there to destabilise the peace in the region.
Taliban spokesman Zabihullah Mujahid said that they had already asked the regional countries, especially the neighbours, not to cooperate with the foreign forces based in Afghanistan.
"The invaders are here to destabilise the whole region. Besides our country, Pakistan and its people have also been burning in the fire ignited by the occupation forces for the last 10 years. And it is necessary for Pakistan, keeping in view its interest and Islamic values not to allow the invaders to use their routes for logistic supplies. We should be treated as a neighbouring country," he said.
He also urged Pakistan's parliament to stand by their nation. "Our message to the Pakistan's parliament, its government and people is to stand by the people of both the countries," he said, adding they would continue their resistance as usual even if Pakistan reopened the Nato supply line.
He reissued warning to contractors and truckers against supplying goods to the Nato forces in Afghanistan. "There is no permission of movement to vehicles supplying goods to the occupation forces. There is no safety for them in Afghanistan," he cautioned.
JUI-F chief Maulana Fazlur Rehman said that the unanimous resolution adopted by parliament did not allow Nato supplies of any kind to pass through Pakistan.
On Saturday, Pakistan Tehrik Insaf (PTI) Chairperson Imran Khan said that the Nato supply has already been resumed in the name of so called national interest, DawnNews reported.
The PTI chief added that, as a response, if there is any suicide attack in the country, the common people would have to bear the cost of it.
Pakistan's insistence that no arms transit through its territory to Afghanistan is largely a gesture to quell domestic anti-US sentiment and will not hinder the resumption of Nato convoys, analysts said.
Analysts said this condition — missing from an earlier draft of the framework — would not hinder the reopening of Nato routes, as the convoys were mainly used to carry "non-lethal" supplies.
"There is no past evidence that weapons were transported via Pakistan ground routes," Pakistani political analyst Hasan Askari said.
"The US has other options to send weapons to Afghanistan — they can use the European channel, through Turkey and central Asia."
Political analyst and author Imtiaz Gul described the bar on transporting deadly weapons as "a gesture to address public opinion".
http://www.omantribune.com/index.php?page=news&id=116770&heading=Pakistan
--------------
Imran fears suicide attacks if Nato supply resumes
IANS
Islamabad, April 14, 2012
Pakistani cricketer-turned-politician Imran Khan on Saturday said he feared suicide attacks across the country following the reopening of the Nato supply routes to Afghanistan through Pakistani territory.
The Pakistan Tehreek-e-Insaf chairperson said that if, as a response to the
reopening of the Nato routes, there was any suicide attack in the country, the common people would have to bear the cost, Dawn News reported.
The routes were closed after a Nato air strike at a Pakistan Army border post in November last year killed 24 soldiers.
Imran's remarks came after the parliament reached a consensus not to allow arms to be supplied via Pakistan to Afghanistan, but gave a green signal for resumption of non-lethal supplies like food and medicine.
"How will this resolution benefit the people of Pakistan as over 40,000 Pakistanis have died in the US-led war on terror, while the country (Pakistan) incurred a loss of $50 billion during the last four years," Imran was quoted as saying by the Daily Times.
"The Pakistan Tehreek-e-Insaf will not accept restoration of Nato supply routes. It is not simply a matter of money. It is a matter of extricating Pakistan from this war which is not Pakistan's war at all and which has aggravated terrorism in Pakistan," he said.
http://www.hindustantimes.com/world-news/Pakistan/Imran-fears-suicide-attacks-if-Nato-supply-resumes/Article1-840657.aspx
----------
More good news on India-Pakistan relations
By Editorial
April 15, 2012
A Pakistani trade exhibition in New Delhi and the opening of an integrated trading check post at the Attari-Wagah Border (enough to handle 600 trucks a day) has been the occasion for announcing a breakthrough between Pakistan and India, including allowing Pakistani direct investment into India. Other agreements are significant and make clear the intent on both sides to "normalise" relations through crossborder economic activity: 1) a second integrated check post on the border at Attari connecting the two Punjabs (which was inaugurated on April 13. 2) Opening of each other's bank branches in their territories to facilitate financial transactions; 3) review by India of the sensitive list of tradable items from Pakistan; and 4) opening of negotiations in hospitality, education and tourism sectors. Of course, this will take time in reaching fruition as India is slow in opening itself up commercially and Pakistan slow in leashing its non-state actors as gestures of confidence-building. Another India-Pakistan get-together on the Punjab border was even more promising because it indicated a big green signal from the main opposition party that rules in Pakistani Punjab. Reopening Attari means an opportunity to overhaul the infrastructure for the easing trade and tourism that is on the cards as the two sides undertake liberalisation of the visa regime. Chief Minister Shahbaz Sharif who was at Attari said something revolutionary given his party's conservative leanings: "If Western Europe can have a single currency after decades of enmity, why is it impossible for India and Pakistan?"
It is the two currencies that will likely produce delays on the India side as far as the real free trade is concerned. The Indian rupee is almost double the value of Pakistani rupee which means a lot of Pakistani goods will find easy market in India and anything brought into Pakistan through normal channels will not sell easy, as we may discover during the negotiations over import of Indian electricity. Yet on the other hand, India is residually protectionist as far as the Indian bureaucratic instinct is concerned and there are other formidable non-tariff barriers as well. India's thinking about possible Pakistani investments into India is probably based on the Pakistani trend of seeking foreign safe havens after despairing over the future of law and order in the country. With the situation in Afghanistan far from certain, and with the Americans leaving in 2014, the expected blowback from the jihadi enthusiasm of Pakistan's non-state actors, it is possible that capital will flow out of the country.
But will India make itself as open to foreign direct investment (FDI) as China and other Asian economies? So far the picture is not promising. Last year, a report on FDI in India was very critical on the basis of what foreign companies came up against: corruption and bureaucracy, obtaining land, exclusion from railways, legal services, majority stakes, insurance, domestic airlines, retail business, etc. The big foreign complaint is about lack of complete ownership of businesses. But the Indian bureaucracy is said to be waking up from its introverted slumber as global realities dawn and India becomes aware of the benefits it will reap by becoming the central engine of growth of the South Asian market. India's neighbours, too, are waking up as well to all of this. Bangladesh has moved quickly to offer the infrastructure India needs to reach across Bangladesh. In Pakistan, both the PPP and the PML-N are in favour of opening up in the face of the activities of Pakistan's non-state actors.
India's energy crisis is going to stay as its economy requires steady growth and seeks to avoid the cycle of boom and bust, which means it will look to sources of energy in Central Asia with the help of territorially median Pakistan. On the other hand, Pakistan will have to learn to avoid jihad in neighbouring states or face a gradual failure of the state. It is already late given the dire state of Pakistan's economy. The real rulers of Pakistan must think of survival now. Of course, the non-state actors are beyond redemption but the Pakistan military, one hopes, is on board.
Published in The Express Tribune, April 15th, 2012.
http://tribune.com.pk/story/364671/more-good-news-on-india-pakistan-relations/
----------
Pakistani people are with Syrian people for their rights, Jamaat e Islami Pakistan
LAHORE: Ameer Jamaat e Islami Pakistan, Syed Munawar Hasan has expressed his deep concern over the prevailing law and order situation in Syria demanding of government to play its due role in bringing to an end the killing of innocent people in Syria.
He expressed his views while addressing a seminar "Solidarity with the Syrian People" held here at Mansoora on Friday.
Expressing solidarity with Syrian people he also demanded of the Syrian government to end its cruel activities against masses. He further demanded that the Syrian government should give freedom of expression to the people.
JI Ameer said Iran could play a significant role to bring peace and stability in Syria and must do it. "Iran alone can bring peace in Syria if it desired so," he added.
He said Pakistani people could not remain disengaged with their Syrian brethren and Pakistani people strongly condemned the brutalities in Syria.
Secretary General Pakistan Tehrik e Insaf, Arif Alvi was of the view that the change in Arab countries was not a sudden and incidental but was a reaction to the atrocities of the dictatorial regimes. "The Arabs had been facing brutalities and cruelties of their rulers for 40 years and ultimately they went burst out against it," he added.
He termed the Syrian situation a voice of democracy against prolonged dictatorship and Pakistani people were with the democracy and peace. Senior journalist Sajjad Mir suggested Pakistani people must get rid of their dictators or Pakistan might have faced the same situation as in Syria.
On the occasion, a documentary film was screened which highlighted the atrocities of the Syrian government on innocent people. After the address while talking to media persons, Ameer JI, Syed Munawar Hasan said Pakistan's President and the Premier were too weak to stay in power. "They are in power as long as get supported by the US," he added.
He said Ameer Jamaat ud Dawa, Hafiz Muhammad Saeed visited his office to chalk out a joint strategy in connection with the government's decision to restore the NATO supply. The future line of action would be sorted out in Difa e Pakistan Council session to be held today in Rawalpindi, he added. Senior Journalist Farrukh Sohail said Syrian president Bishar ul Asad was making brutalities in order to prolong his rule but would face the same fate as met by former Indian Premier Indra Gandhi.
http://www.onlinenews.com.pk/details.php?id=191429
---------------
'Iran spurns US request for bilateral N-talks'
Istanbul: April 15, 2012, Iran's delegation to crunch talks with world powers on its nuclear programme on Saturday turned down a US request for what would have been a rare bilateral meeting on the sidelines, a source said.
"Their request was presented numerous times but Iran has refused," said the source close to the Islamic republic's team at the talks with six world powers in Istanbul, which diplomats said were nonetheless going well.
Earlier diplomats at the talks had said that the US delegation led by Wendy Sherman, undersecretary for political affairs, had let Iran know she was ready for face-to-face discussions with her counterpart Saeed Jalili.
The message was passed to the Iranians by Catherine Ashton, the EU foreign policy chief, on the sidelines of the discussions between Iran and the United States, China, Russia, Britain, France and Germany, envoys said.
The last time that the US and Iran held bilateral talks about the nuclear issue was on the sidelines of a similar meeting in Geneva on October 1, 2009, when William Burns, the senior official leading Washington's delegation, met Jalili.
Despite the refusal, diplomats said that a positive new Iranian attitude in Istanbul raised the prospect for a second round of more in-depth discussions, with one envoy saying this should take place in less than four weeks.
Western powers suspect Iran's nuclear programme is a cover for a secret atomic weapons drive, a charge Tehran vigorously denies. The UN Security Council has passed four rounds of sanctions on the country.
The main concern of the international community, particularly for Iran's arch foe Israel, is Tehran's growing capacity to enrich uranium, which can be used for peaceful uses but when purified further for a nuclear weapon. (AFP)
http://zeenews.india.com/news/world/iran-spurns-us-request-for-bilateral-n-talks_770046.html
---------------
Iranian official calls for judicial cooperation with Pakistan
Political Desk
TEHRAN, 15 April 2012 – Iranian First Deputy Judiciary Chief Ebrahim Raeisi said on Friday that regular exchange of visits between judicial officials of Iran and Pakistan will definitely promote bilateral cooperation.
Raeisi, at the head of an Iranian delegation, arrived in Islamabad on Friday to participate in a three-day international judicial conference which started on April 13 and will run until April 15.
The conference is attended by jurists, judges, and legal experts from Afghanistan, South Africa, Australia, France, India, Maldives, the United States, and Britain as well as judges of Supreme Court of Pakistan, provincial high courts, and members of the Bar Council of Pakistan.
Speaking to the Persian service of IRNA, Raeisi said that the conference will discuss various issues including international campaign against terrorism and illicit drugs as well as cyber crimes.
He expressed hope that the Iranian delegation's trip would enhance cooperation between Tehran and Islamabad in judicial sector.
Raeisi described relations between the two countries as close and said that Iran and Pakistan are bound by historical ties and have common cultural roots.
http://tehrantimes.com/politics/96907-iranian-official-calls-for-judicial-cooperation-with-pakistan
-------------
Haj to be once in a lifetime affair only, Indian Govt. tells SC
PTI
NEW DELHI: Apr 15, 2012, The Centre has informed the Supreme Court that it has decided to restrict Haj pilgrimage at government subsidy to Muslims only as a "once in a lifetime" affair as against the existing policy of "once in five years".
In an affidavit filed before the apex court, the government said the new guidelines have been framed to ensure that priority is given to those applicants who have never performed Haj.
"This is a major change introduced for the first time. Restrict the number of pilgrimages to a Haj applicant through HCOI (Haj Committee of India) to 'once in a lifetime' as against the existing 'once in five years'. This will ensure that the Haji will benefit from government subsidy only once in his/her lifetime. It will also ensure that priority is given to those applicants who have never performed Haj," the Centre said.
The government, however, refrained from disclosing the amount of subsidy being incurred by it for 2012 saying, "The exact figure in respect of the travel subsidy to the pilgrims going through Haj Committee of India for 2012 will be known after the Hajis completed their Haj journey and return to India."
According to the government, priority will be given to those who are in the 70 plus category and those who had unsuccessfully applied thrice earlier for the subsidy.
The Centre's affidavit comes in the backdrop of certain searching questions raised by the apex court on February 24.
A bench of Justices Aftab Alam and Ranjana Prakash Desai had directed the Centre to provide details of subsidy given by it and criteria adopted for allocation of seats to state committees.
The apex court frowned at the practice of sending official delegations to accompany the pilgrims and had asked the Centre to furnish entire details regarding Haj subsidy, as also to the criteria adopted.
The apex court was hearing an appeal filed by the Centre challenging a Bombay high court judgement which had directed the Ministry of External Affairs to allow certain private operators to operate the services of 800 of the 11,000 pilgrims earmarked under the VIP quota subsidised by the government.
Earlier, the bench had pulled up the Centre's practice of "politicising" the annual Haj pilgrimage by permitting official delegations to accompany the pilgrims, for which the government offers huge subsidy, saying, "It's a bad religious practice."
http://timesofindia.indiatimes.com/india/Haj-to-be-once-in-a-lifetime-affair-only-Centre-tells-SC/articleshow/12672792.cms
--------------
India: BJP appeals to government to intervene in Gilgit-Baltistan
PTI
JAMMU, Apr 15, 2012: The BJP today appealed to the Centre and state government to intervene to stop the killings in Gilgit-Baltistan.
"The party has been closely watching the developments in Gilgit Baltistan and appeals to the Government of India and state government to intervene to stop bloodshed and killings in Gilgit Baltistan," J&K state BJP chief Shamsher Singh Manhas told media today.
He said the party will launch a country-wide campaign to make people aware of the state government and the UPA government's apethatic attitude towards people of Gilgit Baltistan.
"We will launch a country-wide campaign to make people aware of the apathy of Central and state governments," Manhas said.
He said the party extends its support to the people of Kargil, particularly the members of Anjuman-e-Jamiyatul Ulima Asna Ashriya (Kargil) in their peaceful agitation against bloodshed and killings in Gilgit Baltistan.
Manhas also announced party's decision to depute State General Secretary and Incharge Ladakh, Satish Sharma, to contact the local leadership in Kargil and device a plan to extend every possible co-operation to the people of Gilgit Baltistan.
Shia-dominated Kargil border town in Jammu and Kashmir yesterday observed a complete bandh in protest against the recent sectarian violence in Gilgit-Baltistan region of northern Pakistan.
http://timesofindia.indiatimes.com/india/BJP-appeals-to-government-to-intervene-in-Gilgit-Baltistan/articleshow/12677118.cms
-----------
After Delhi's Shahi Imam's arm-twisting, other UP clerics elbow in
Express news service
Lucknow, Sun Apr 15 2012, After Shahi Imam Syed Ahmed Bukhari succeeded in getting an MLC seat for son-in-law Umar Ali Khan, several Muslim groups and clerics are resorting to the same pressure tactics in Uttar Pradesh. Not just that, almost each one is seeking an MLC nomination if not a minister's status like the deal wrested by Bukhari.
Every one of them claims to be the sole representative of Muslims in the state and stresses that they were instrumental in the community supporting the Samajwadi Party in the elections.
Earlier, bowing to Bukhari, the SP leadership had announced that it would field a Muslim from the MLC seat falling vacant due to Mayawati's resignation.
On Friday, leaders of the Pasmanda Muslim Samaj — an organisation of backward members of the community — met Mulayam seeking "rewards" for supporting SP in the recent polls. Their chief Anees Mansoori said they were promised that backward Muslims would get fair representation. "Backward Muslims voted for SP and their problems should be attended to by SP leadership," he said.
When reminded that the SP had already made two backward Muslims, Mehboob Ali and Riyaz Ahmed, ministers, Mansoori said an MLC seat wasn't too much to ask.
Mansoori's close aide Ilyas Mansoori admitted that what they actually wanted was for the Pasmanda Samaj chief to get the ticket and eventually a ministerial berth. "If they nominate Anees Mansoori, all backward Muslims will be happy," Ilyas Mansoori said.
Similarly, All India Muslim Personal Law Board (AIMPLB) vice-president and Shia cleric Maulana Dr Kalbe Sadiq has written a letter expressing resentment that Shia Muslims had not got representation in MLC and Rajya Sabha nominations. He too claimed that the "whole Shia community" had voted for the SP and said they were asking him now as to why they were being neglected.
Incidentally, many of Kalbe Sadiq's family members had joined the Congress on the eve of the polls and even campaigned across the state. Only son Kalbe Hussain revived his membership of the SP just before the elections.
Sources claimed that Kalbe Sadiq's interest too was an MLC nomination, for his son. He claimed he wasn't interested in either MLC or Rajya Sabha ticket.
Maulana Kalbe Jawwad, for his part, had demanded that MLA Shadab Fatima should be given berth from the Shia quota. However Mulayam had ignored his request when several ministers were given independent charge.
http://www.indianexpress.com/news/after-shahi-imams-armtwisting-other-up-clerics-elbow-in/936882/0
-----------
Indian Union Muslim League : "Include Muslim MP in delegation to Sri Lanka":
SPECIAL CORRESPONDENT
State president of the Indian Union Muslim League K.M. Kader Mohideen has voiced concern over the exclusion of Muslim MP in the delegation to be led by Sushma Swaraj, Leader of the Opposition in the Lok Sabha, to Sri Lanka.
The MP team is expected to visit the areas where rehabilitation measures for the war displaced Sri Lankan Tamils are being implemented.
Mr. Mohideen who was here to attend the State executive committee meeting of the party on Saturday, told presspersons that to do justice to Tamil Muslims living in Sri Lanka it would be fair only to take on board a Muslim MP in the team.
He put the population of Tamil Muslims in Sri Lanka at 45,000. The MP team should also make it a point to visit the Muslim areas on the island and ascertain their views on the problems faced by them and to help them to find political solutions.
Welcoming the proposal to make it mandatory for all to register the marriages, Mr. Mohideen said that the jamaath was keeping a register on all marriages and this should be treated as the right record for the registration of Muslim marriages.
On the proposal to withdraw the subsidy for Haj pilgrimage, Mr. Mohideen said that it was a misnomer to call it a subsidy. Earlier, pilgrims to Haj used to undertake sea voyage but since it was a time-consuming affair former Prime Minister Indira Gandhi offered subsidy in air fares. It was only a concession in air fares and should, as such, be continued.
http://www.thehindu.com/news/states/tamil-nadu/article3315304.ece
------------
Models have fun as Pakistan fashion grows up
By Nosheen Abbas, BBC Urdu, Islamabad, 14 April 2012
Pakistan's fashion industry is trying to shed its image as entertainment for a gilded elite and instead get recognition for its business success.
The country's latest fashion show, held this week in Islamabad, was more about buyers and deals than hemlines and necklines.
Meanwhile, models say they are enjoying more freedom than ever to express themselves as the glamour scene grows.
The booming media industry has also given fashion a much larger audience in conservative Pakistan, where risque outfits and even moderate displays of bare flesh are often frowned upon.
While the world has focused on Pakistan's problems in recent years, many other areas of the country's life have gone unremarked.
Fashion shows have become commonplace in cities like Karachi and have even been held in conservative Peshawar, near areas where the Taliban hold sway.
But Pakistan's sedate and decidedly untrendy capital was holding its second Islamabad Fashion Week.
As techno music blasted through the speakers, slinky models paraded down the ramp in a hall packed full of people.
The designs ranged from Western pret-a-porter styles to elaborate bridal outfits to heavily embroidered formal wear suitable both for soirees in Islamabad and London.
Full Report at:
http://www.bbc.co.uk/news/world-asia-17715116
-----------
URL: https://newageislam.com/islamic-world-news/new-age-islam-news-bureau/egyptian-candidates-use-their-beards-to-lure-votes/d/7067