New Age Islam News Bureau
10 Jun 2020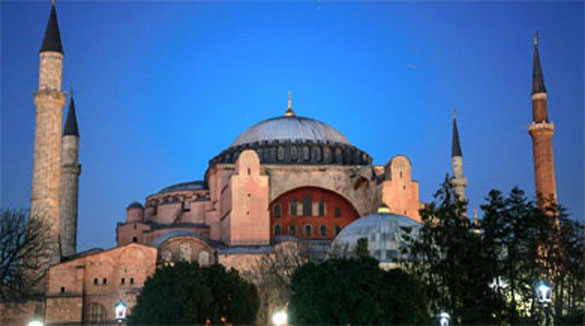 Hagia Sophia was converted into a mosque after the conquest of Istanbul by Mehmet the Conquerer in 1453 (AFP)
------
• Egypt Islamic Body Causes Uproar by Declaring Ottomans' Istanbul Seizure 'Occupation'
• Ulema To Approve Islam, History, Pak Studies Content in Textbooks
• American Mosques to Devote Jum'ahKhutbas To Racism and Police Brutality
• Removing Racist Remarks About Mosque on Westminster Planning Website Is "Like Painting the Forth Road Bridge" Because They Are Posted So Often
• Erdoğan Will Allow Court to Decide Fate of Hagia Sophia As Mosque or Museum
• Jama Masjid May Close Again, Says Shahi Imam, As COVID-19 Cases Soar in Delhi
• NATO Has Enabled Afghan Forces to Fight Terrorism Themselves: NATO Chief
• Perak Sultan Gives Nod to Congregational Prayers at Mosques, Suraus Starting June 12
--------
Arab world
• Egypt Islamic Body Causes Uproar by Declaring Ottomans' Istanbul Seizure 'Occupation'
• Hariri from Dar el-Fatwa: Coexistence is Key for Lebanon's Stability
• Dubai Islamic Bank closes landmark $1bn sukuk
• 71 mosques closed in Saudi Arabia over SOPs violations
• Carrefour raises QR350,000 for EAA Foundation during Ramadan
• Sayyed Nasrallah Condoles Islamic Jihad on Shallah's Demise
• Abu Dhabi's Al Hilal Bank sells its Islamic insurance subsidiary
• King Salman Approves Several Development Projects at Prophet's Mosque
-----
Pakistan
• Ulema To Approve Islam, History, Pak Studies Content in Textbooks
• Sindh health dept to set up five hospitals to handle critical Covid-19 situation, says minister
• Pre-arrest bail of former PM Abbasi extended in PSO appointments case
------
North America
• American Mosques to Devote Jum'ah Khutbas To Racism and Police Brutality
• Muslim World League Head Becomes First Recipient of Award Uniting Faiths
• U.S. Foreign Aid Agency Defends Political Appointees Who Wrote Anti-LGBT, Anti-Islam Posts
• Navy SEAL Who Oversaw Raid That Killed bin Laden Believes the US Must 'Move Forward Without' Trump — And He Isn't Alone
-----
Europe
• Removing Racist Remarks About Mosque on Westminster Planning Website Is "Like Painting the Forth Road Bridge" Because They Are Posted So Often
• Challenging time for Brighton's Alquds Mosque
• London's Muslim mayor seeks removal of slavery-linked statues amid BLM protests
• Churches, Synagogues and Mosques Can Reopen for Indoor Services With New Capacity Limits, Murphy Says
------
Mideast
• Erdoğan Will Allow Court to Decide Fate of Hagia Sophia As Mosque or Museum
• Hamas calls for Arab summit against Israel annexation bid
• Israeli Check Point Software Technologies party to Saudis' NEOM megacity project: Tweets
• Iran economy to return to positive growth zone in 2021: WB report
• Airbus, Boeing refuse to repair Iranian plane parts: Aviation chief
• Iran freed US navy veteran White on humanitarian grounds: Judiciary spokesman
• Iran rejects Turkey excuse with warning, expects gas flow to resume
-----
India
• Jama Masjid May Close Again, Says Shahi Imam, As COVID-19 Cases Soar in Delhi
• Covid-19: Residents of Nizamuddin Serve Legal Notice to Delhi Authorities For 'Targeting Muslims'
• HC Bail to Six Foreign Nationals Held from Markaz Mosque
• Delhi Violence: In One Charge Sheet, Police Claim Muslim Protestors Provoked Riots
• After Initial Concern, Mosques Open Doors InWest Bengal Amid Coronavirus Lockdown
• Unlock 1.0: Aligarh Muslim University to conduct online open book exams for final semester
• J-K: Three militants killed in Shopian encounter, third gunfight this week
------
South Asia
• NATO Has Enabled Afghan Forces to Fight Terrorism Themselves: NATO Chief
• Mosques Can Reopen for Indoor Services Within the Next Few Days, Says Tajik Grand Mufti
• An Afghan delegation will travel to Doha for Intra-Afghan talks preparations: Source
• Doves Starve At Famed Afghan Mosque Shuttered Due To Virus
• Amphan-Hit Sundarbans: Damage 3 times worse than Bulbul's
-----
Southeast Asia
• Perak Sultan Gives Nod to Congregational Prayers at Mosques, Suraus Starting June 12
• Ismail Sabri: M'sians under quarantine to continue isolating at home from June 10
• Despite Covid-19, China's love for Malaysian durian still strong
-----
Africa
• Churches, Mosques Should Remain Closed as Social Distancing Can't Be Enforced -Kemi Olunloyo
• Tunisian party calls for designation of Muslim Brotherhood as terrorist organization
• Sponsors of Miyetti Allah calling for war —Yoruba World Congress
------
New Zealand
• New Zealand Says Armed Police Patrols Initiated After Mosque Shootings Will End
Compiled by New Age Islam News Bureau
URL; https://www.newageislam.com/islamic-world-news/egypt-islamic-body-causes-uproar/d/122085
------
Egypt Islamic Body Causes Uproar by Declaring Ottomans' Istanbul Seizure 'Occupation'
9 June 2020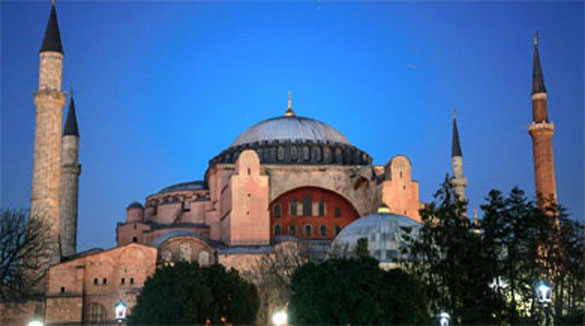 Hagia Sophia was converted into a mosque after the conquest of Istanbul by Mehmet the Conquerer in 1453 (AFP)
------
Egypt's top Islamic body has caused uproar by describing the Ottoman seizure of Istanbul as an "occupation" instead of a conquest, in a politically charged statement attacking Turkish President Recep Tayyip Erdogan.
"The Hagia Sophia was built as a church during the Byzantine period in AD537, and it remained for 916 years until the Ottomans occupied Istanbul in 1453, turning the building into a mosque," Egypt's Dar al-Ifta, the central authority for issuing religious rulings led by the Grand Mufti Shawki Allam, said on Sunday.
On Monday night, however, the Islamic body released another statement in which it seemed to backtrack on labeling the historical event as occupation, and instead glorified it as "a great Islamic conquest".
Sunday's statement accused Erdogan of politicising the religion with slogans and using Hagia Sophia's conversion into a mosque as an electoral weapon for his "soldiers" that would bring the topic to public attention whenever needed.
"Taking advantage of religious rhetoric … Erdogan aims to achieve internal stability and victory over his political opponents after the outbreak of the corona pandemic, unemployment and poverty, and his army's exhaustion in external conflicts."
Turkey and Egypt have been on bad terms since the 2013 military coup that toppled Egypt's first democratically elected president, Mohamed Morsi, a member of the Muslim Brotherhood.
Ankara has not dispatched an ambassador to Cairo since President Abdel-Fattah el-Sisi seized power. The Egyptian Islamic body's statements are seen as an extension of Sisi's policies in Turkey.
Sunday's statement seemed to have created a controversy on social media, with Sheikh Muhammad al-Sagheer, an imam and former member of Egypt's Shura Council, responding on Twitter: "The big fallacy in this statement is its description of the conquest of Constantinople as occupation."
Sagheer quoted hadiths, sayings by the Prophet Muhammad, that are well-known among the Turkish public and symbolise the charisma of Mehmet II's conquest: "Verily you shall conquer Constantinople. What a wonderful leader will he be, and what a wonderful army will that army be!" and "The first army that goes on expedition to Constantinople will be forgiven."
After a series of tweets condemning the statement, Dar al-Ifta released a correction on its official Facebook page on Monday night.
While the religious body insisted that it has repeatedly confirmed with documents and evidence that "Erdogan continues to use the fatwa weapon to reinforce his tyranny" in Turkey, it reversed its "occupation" comment.
"As for the opening of Constantinople, it is a great Islamic conquest that was preached by the Prophet (peace be upon him) and was carried out by the great Ottoman Sufi Sultan Mohammed Fatih, but Erdogan has nothing to do with Fatih," it said, using Mehmet II's title as the conqueror.
Public debates on the conversion of Hagia Sophia have been reignited as the Turkish government celebrated the 567th anniversary of the Ottoman conquest of Istanbul with an Islamic prayer at the former mosque last month.
Erdogan has been taking several steps to convert the Hagia Sophia, currently a museum, into a mosque since last year, when he declared his intention to change its current form during an election rally.
Erdogan asked his aides to conduct a comprehensive study on how to convert the Hagia Sophia landmark into a mosque at a party meeting last Friday. Several people close to the government said that Erdogan was considering the issue, something that could be very popular among his electorate and opposition parties.
In a televised interview on Monday, the Turkish president said that the government was waiting for a ruling from the Council of State on the issue to move forward.
Last year, the Council of State ruled that the Chora Church building in Istanbul was endowed as a mosque under special legal circumstances during the Ottoman Empire, and that it was the state's responsibility to preserve its intended form as a mosque. Hagia Sophia was also a foundation property under Mehmet II.
Hagia Sophia, a Unesco world heritage site, was originally built as a Greek Orthodox church. It was converted into a mosque after the conquest of Istanbul by Mehmet the Conquerer in 1453, celebrated on 29 May every year.
In 1935, Hagia was converted into a museum by the founder of the Republic of Turkey, Mustafa Kemal Ataturk, as part of his secularist reforms.
https://www.middleeasteye.net/news/turkey-egypt-islamic-body-ottoman-seizure-istanbul-occupation
-----
Ulema to approve Islam, History, Pak Studies content in textbooks
June 10, 2020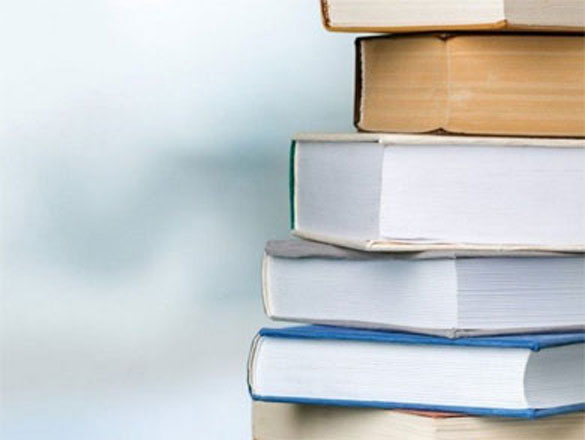 PHOTO: REUTERS
-----
LAHORE: The provincial assembly on Tuesday unanimously passed the Punjab Curriculum and Textbook Board (Amendment) Bill 2020, making approval of a board of Ulema compulsory for publishing content related to religion in textbooks.
Any textbook or part of curriculum with contents related to Islam in Islamiyat, history, Pakistan studies, Urdu literature or any other subject shall not be published before approval of the Muttahida Ulema Board, Punjab. The Punjab Curriculum and Textbook Board shall be bound to take the approval from the Ulema board.
The board of religious scholars is mandated to recommend ban on books which contain objectionable material. The bill stated that it would be advisable to get prior approval of the board instead of getting its recommendations afterwards.
The bill was move by PML-Q MPA Khadija Umar. The opposition and the treasury lawmakers congratulated each other over its adoption.
Speaker Chaudhry Pervez Elahi said the Punjab Assembly had closed the doors of wrong messages being spread in the name of Islam through different tactics in books. "We wanted to protect the coming generations. This country came into existence in the name of Islam and we cannot compromise on controversial content," he said.
Earlier, as the day's assembly proceedings started, the speaker expressed displeasure over Senior Food Minister Aleem Khan's absence from the session. He said he could not do anything if the minister was in Islamabad but he should have been in the House.
Speaker Elahi also appeared to be dissatisfied over the answers given by Parliamentary Secretary Rai Zahoor Ahmed. Finally, the speaker deferred all questions related to the ministry and said the minister concerned would reply properly to the queries.
Meanwhile, PML-N lawmakers walked out of the house in protest against the arrest of opposition leader.
https://tribune.com.pk/story/2239333/1-ulema-approve-islam-history-pak-studies-content-textbooks/
-----
American Mosques To Devote Jum'ahKhutbas To Racism And Police Brutality
10 June 2020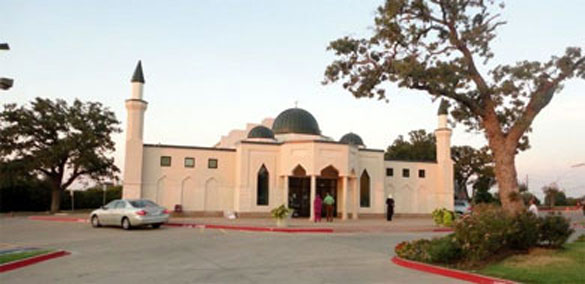 Mosques across America are being urged to dedicate their Jumu'ah khutbas to the subject of anti-black racism and police brutality.
------
A coalition of black Muslim leaders in California has demanded that Islamic organisations address racism in their Friday sermons which will be livestreamed in most cases because of coronavirus closures.
Led by Imam Jihad Saafir of inner-city community center Islah LA, the coalition is encouraging non-black Muslims to take a series of actions including:
The Islamic Association of North Texas has been holding a series of livestreamed conversations on race between local Muslim leaders. Its previous Friday sermon focused on racism, as will this week's.
The Northern California Islamic Council was one of the first Muslim organisations to publish a statement in "steadfast solidarity" with black Americans.
"We are all connected through the long, painful, and constant historical struggle for justice, fairness and equality for all," the group, led by Zaytuna College co-founder Hatem Bazian, wrote. "Let's be clear, State violence against Black Americans has gone on for far too long and without any accountability; the time to end it is NOW and calls for our urgent attention."
The Islamic Center of Naperville said in a statement: "Our African American brothers and sisters have been discriminated against and oppressed, and it is our collective responsibility to stand with them and make sure that any discrimination, racism, and prejudice is eliminated."
And the Islamic Society of Boston Cultural Center, which focused last week's Friday sermon on racism, said: "We ourselves affirm that we too are bound by the same standard of justice and equity that we expect others to abide by, for like the American community, the American Muslim community too holds justice as a virtue."
Black Muslims comprise around 20% of America's Muslim population, with Arabs and South Asians making up the majority of non-black Muslims.
https://5pillarsuk.com/2020/06/09/american-mosques-to-devote-jumuah-khutbas-to-racism-and-police-brutality/
-------
Removing racist remarks about mosque on Westminster planning website is "like painting the Forth Road Bridge" because they are posted so often
9th June 2020
By Julia Gregory
Politicians have condemned "unacceptable racist and homophobic" comments about a planning application for a mosque in the centre of London.
The issue was raised after a number of "racist remarks" were made about a planning application to transform part of the empty Trocadero at Piccadilly Circus into a mosque for up to 1,000 worshippers. The proposed mosque would be housed in the grade II-listed building's two underground levels, which were used as a cinema until 2006 if the application gets the go-ahead.
The issue of dealing with these comments was raised at Westminster City Council's community services, business and planning policy scrutiny committee (Monday June 8).
CouncillorTouazalle said he was concerned by some remarks about the mosque plan. He said: "Some of the comments that I've unfortunately had to read through were horrible, they really were. They were racist, they weren't aligned with any of our views."
CouncillorMatthew Green, who has responsibility for planning also condemned some of the comments. He said: "I unfortunately have had the great displeasure to have to go through those comments about the proposed mosque at the Trocadero and it was a horrible experience.
"Our policy is that if there are any offensive comments on there that we go through and remove them. Unfortunately it is the planning department's second time of doing this."
He said there were some offensive comments made about a planning application for a Holocaust Memorial in a park beside the Houses of Parliament.
Councillor Green added: "It is unfortunately rather like painting the Forth Bridge. Once we've gone through and taken out all those comments we have to start all over again. It is a horrible task for somebody but it absolutely needs to be done but those offensive comments must not be allowed to be left in public."
Westminster City Council said: "The opportunity for members of the public to comment on planning applications is an important part of the planning process. Your comments help us to reach informed decisions."
However a notice on the planning section of its website warned that "comments that are considered to be offensive or abusive may be taken down."
It added: "We understand that people often feel very strongly about development proposals but ask that you please ensure your comments remain respectful of others."
https://londonnewsonline.co.uk/removing-racist-remarks-about-mosque-on-westminster-planning-website-is-like-painting-the-forth-road-bridge-because-they-are-posted-so-often/
------
Erdoğan will allow court to decide fate of Hagia Sophia as mosque or museum
June 9, 2020
Turkish President Recep Tayyip Erdoğan has said he is waiting for a decision from the Council of State regarding the conversion of the historic Hagia Sophia museum to a mosque, saying the government will take the necessary steps if the court decides in its favor.
A Turkish association applied to the Council of State to change the status of Hagia Sophia a few months ago. The case will be settled by the 10th Chamber of the Council of State on July 2.
Speaking on a live TV program late Monday, Erdoğan rebuffed Greek officials who opposed the change to Hagia Sophia's status, claiming it was a domestic issue.
As President Erdoğan and his government officials have adopted a more Islamic tone since a 2016 coup attempt, the status of Hagia Sophia, a symbol of the conquest of İstanbul by the Ottomans, has been open to debate.
On May 29, the anniversary of İstanbul's conquest, the government organized a recital of the Quran, the Muslims holy book, in the museum garden.
"Reading of passages from the Quran inside Hagia Sophia, a global monument protected by UNESCO as a world heritage site that has functioned as a museum since 1935, is not only an unacceptable attempt to alter the site's designation as monument, but also an affront to the religious sentiment of Christians throughout the world," the Greek Foreign Ministry's May 31 statement said.
Meanwhile, on Tuesday the İYİ (Good) Party submitted a bill to parliament to convert the museum into a mosque; however, it was rejected by Erdoğan's ruling Justice and Development Party (AKP).
The 10th Chamber of the Council of State last year revoked a government decree changing the status of the Kariye (Chora) Mosque to a museum in 1945.
Kariye was also built as a church before the conquest of İstanbul by the Ottomans and then was converted to a mosque. Since 1945 it had served as a museum.
https://www.turkishminute.com/2020/06/09/erdogan-will-allow-court-to-decide-fate-of-hagia-sophia-as-mosque-or-museum/
-----
Jama Masjid May Close Again, Says Shahi Imam, As COVID-19 Cases Soar in Delhi
June 10, 2020
Delhi's Jama Masjid may have to be closed again after it opened on Monday in view of the "deteriorating" situation in the national capital due to the COVID-19 pandemic, the mosque's Shahi Imam Syed Ahmed Bukhari said on Wednesday.
The development comes after the Shahi Imam's secretary Amanullah died due to coronavirus at the Safdarjung Hospital on Tuesday night. Delhi recorded 1,366 fresh cases of COVID-19 on Tuesday, taking the tally to 31,309, while the number of deaths went up to 905, according to data released by ministry of health on Wednesday.
"He (Amanullah) had tested positive and was admitted to the Safdarjung Hospital on June 3, where he breathed his last yesterday," Bukhari said.
The Shahi Imam said the opinion of the people has been sought on closing the mosque again in view of the surge in the number of novel coronavirus cases in the national capital.
"People are giving their views through social media and other channels on closing the Jama Masjid. We may again shut it down for people and limit 'namaz' for a few people, in a day or two," he said
Delhi's Deputy Chief Minister Manish Sisodia on Tuesday said the number of cases in the national capital will soar to 5.5 lakh by the end of July, with around 80,000 hospital beds needed, even as the government warned that in around half the current cases, the source of infection is unknown. Delhi's COVID dashboard shows it has 8,975 beds across state-run, Centre-run and private hospitals, of which 4,840 are currently occupied. Another 11,259 patients are in home isolation.
https://www.thestatesman.com/india/as-covid-19-cases-soar-in-delhi-jama-masjid-may-close-again-says-shahi-imam-1502898348.html
-----
NATO has enabled Afghan forces to fight terrorism themselves: NATO Chief
09 Jun 2020
The NATO chief, Jens Stoltenberg said on Monday that NATO has focused on enabling the Afghans to fight the terrorism themselves and to establish their own country.
We have been in Afghanistan for almost 20 years, but I think what we have done over the last years has been to focus on enabling the Afghans to fight the terrorism themselves, to establish their own country. Said Stoltenberg.
There are so many problems, many reasons to be concerned about the situation in Afghanistan, but there is a huge achievement that we now have a strong Afghan security force which is able to fight terrorism themselves, he added.
Stoltenberg emphasized over the intra-Afghan negotiations saying that we can only have lasting peace in Afghanistan if there is an intra-Afghan negotiation, Afghan-owned and Afghan-led process and NATO will support that.
This comes as both the Taliban and the Afghan government are getting prepared for another phase of peace negotiations, the intra-Afghan talks which is said to held in Doha.
According to the US-Taliban peace deal signed in February 2020, the Afghan government must release 5,000 Taliban prisoners prior to commencing the Intra-Afghan talks.
https://www.khaama.com/nato-has-enabled-afghan-forces-to-fight-terrorism-themselves-nato-chief-987986/
-----
Perak Sultan gives nod to congregational prayers at mosques, suraus starting June 12
10 Jun 2020
KUALA LUMPUR, June 10 — The Sultan of Perak, Sultan Nazrin Shah, has given his consent to allow every obligatory (fard) prayers to be performed in congregation at all mosques and suraus in Perak beginning Friday (June 12).
Perak Islamic Religion and Malay Customs Council (Maipk) chief executive officer, Sharul Azam Shaari said the consent was given upon advice by the Perak Fatwa Council based on the guidelines set by the National Security Council (MKN) and the Ministry of Health (MOH).
"Starting Friday, June 12, Muslims in Perak are allowed to perform the five obligatory prayers in a congregation of not more than 40 people, excluding mosque officials and committee members," he said in a statement here today.
For Friday prayers, he said the number of people allowed in the congregation will also be increased from 12 to 40, excluding mosque officials and committee members.
For the time being, he said only Malaysian citizens are allowed to join the congregational prayers with their personal details to be recorded before being allowed to enter the mosques.
Meanwhile, Shahrul Azam said the Perak Religious Islamic Department (Jaipk) will issue the guidelines on the matter to all mosque and surau committee chairmen in the state who will also be entrusted to oversee and ensure that the guidelines were adhered to.
Apart from that, he said the mosques and suraus to be used for the congregational prayers must also adhere to the guidelines and the standard operating procedures prescribed by the MKN and the MOH to curb the transmission of the Covid-19 virus.
On May 14, Sultan Nazrin consented for Friday prayers to be performed in the state in a congregation of not more than 12 people including the imam and khatib. — Bernama
https://www.malaymail.com/news/malaysia/2020/06/10/perak-sultan-gives-nod-to-congregational-prayers-at-mosques-suraus-starting/1874133
-----
Arab world
Hariri from Dar el-Fatwa: Coexistence is Key for Lebanon's Stability
Jun. 10, 2020
Former Prime Minister Saad Hariri emphasized on Tuesday that coexistence in Lebanon is key for its stability despite the differences in opinion between various political parties, and also stressed the importance of unity among Muslims.
"I emphasize the unity of Muslims, and that coexistence is the only way for Lebanon to endure," said Hariri after meeting Grand Mufti of the Republic Sheikh Abdul Latif Deryan in Dar el-Fatwa.
He warned against "extremism, which is very common these days and only leads us to the unknown," said Hariri.
His remarks came after Saturday's clashes in Beirut that almost threatened to destabilize civil peace.
"I emphasize my adherence to moderation and to accept that there is another opinion in the country that must be heard, even if we disagree with it," he added.
On the politician's condemnation of the clashes, Hariri said: "Political leaders are aware that sects have sensitivities, and in my opinion they have demonstrated that in their statements and positions."
http://www.naharnet.com/stories/en/272435-hariri-from-dar-el-fatwa-coexistence-is-key-for-lebanon-s-stability
-----
Dubai Islamic Bank closes landmark $1bn sukuk
June 10, 2020
Dubai Islamic Bank (DIB), rated A3 by Moody's and A by Fitch (both stable), has closed a $1 billion long 5-year Sukuk with a profit rate of 2.95% per annum, which is equivalent to 245bps over the equivalent tenor mid swap rate.
DIB's $1 billion sukuk is a landmark transaction as it is the first public benchmark sukuk from a regional financial institution after the Covid-19 market disruption with the last sukuk issuance from GCC being in February 2020, said a statement.
As a leading bank, DIB has in effect reopened the international Islamic capital markets for FI issuers from the UAE in the post Covid-19 environment, it said.
The deal was priced intraday after completing a global investor call, which was attended by several local, regional and international investors. The sukuk attracted more than 170 high-quality investors reaffirming their commitment to UAE and DIB in particular. The success of DIB's offering can be gauged by the substantial international interest in the Sukuk as the orderbook rose to over $4.5 billion – with nearly 50% emanating from outside the Mena region, it said.
Dr Adnan Chilwan, the Group Chief Executive Officer, DIB, commented: "Despite the challenging global environment due to the Covid-19 pandemic, we are grateful for the positive response from the global investor community. With the issuance being subscribed nearly 4.5 times, DIB continues to remain an attractive credit in the capital market space. This transaction is a clear testament to the confidence the global markets place in the bank's robust fundamentals, as well as investor comfort in the broader Dubai and UAE economy. It also clearly points towards investors' appreciation of the economic measures and policy response of the UAE towards the pandemic."
The sukuk was issued as a drawdown under DIB's $7.5 billion Trust Certificate Issuance Programme which is listed on Euronext Dublin and Nasdaq Dubai.
Bank ABC, Dubai Islamic Bank, Emirates NBD Capital, First Abu Dhabi Bank, HSBC, ICBC, The Islamic Corporation for the Development of the Private Sector, KFH Capital, Sharjah Islamic Bank and Standard Chartered Bank acted as Joint Lead Managers and Bookrunners on this transaction.
http://www.tradearabia.com/news/BANK_368879.html
------
71 mosques closed in Saudi Arabia over SOPs violations
June 10, 2020
RIYADH: The Ministry of Islamic Affairs, Call and Guidance has closed 71 mosques in various regions of the Kingdom after recording cases of coronavirus infections inside the mosques.
Minister of Islamic Affairs Dr Abdul Latif Al-Sheikh attributed the closure of mosques to the lack of compliance to health precautions and preventive protocols by some of the worshipers. "This non-compliance resulted in the infection of the coronavirus in some mosques. The mosques that were closed as a precautionary measure are currently being sterilised," he added, reported foreign media.
The shutdown of such a number of mosques is the first since Saudi Arabia reopened on Sunday, (May 31), over 900,000 mosques across the kingdom, except in Makkah, in line with its plan to gradually return to normal life.
Meanwhile, the Uniform Communication Service Center (No. 1933) at the ministry had received 2,649 phone calls regarding requests, communications and suggestions for the precautionary procedures of the coronavirus pandemic during the period between May 24 and June 7 (Shawwal 8-15).
The center has issued as many as 1553 notifications, which were referred to the ministry's branches in all regions of the Kingdom for processing. It had also received 2101 inquiries for which answers were given after carrying out the necessary procedures. The team at the center works to follow up on the completion of processing these incoming communications with the competent authorities in the ministry.
The ministry's issuance of the report about the work of the center and its handling of communications during this period coincided with the reopening of mosques for congregational prayers. The center has given answers to 1529 inquiries related to mosques that included aberrations in implementing precautionary measures and clarifications about the services of employees and worshipers, as well as about maintenance and affairs of donors.
https://www.thenews.com.pk/print/670542-71-mosques-closed-in-saudi-arabia-over-sops-violations
------
Carrefour raises QR350,000 for EAA Foundation during Ramadan
June 09 2020
This Ramadan, Carrefour Qatar has donated QR350,000 to the Education Above All (EAA) foundation to provide underprivileged families with greater access to education.
Through a series of initiatives throughout the holy month, Carrefour has leveraged its vast reach to help strengthen the communities it serves through (EAA) Foundation's "Together" programme.
During the first week of the Holy month, Carrefour joined forces with its customers, matching each donation. In mid-Ramadan, Carrefour partnered with Unilever as the company donated QR1 to EAA, each time a customer bought a Knorr or Hellman's mayonnaise from Carrefour.
During Eid, Carrefour committed to donating QR1 each time a customer scanned their MyClub barcode at check-out, resulting in a total donation of QR54,000.
The series of on-going donation initiatives encouraged customers to continue donating throughout the month, with proceeds seeing a significant increase during Eid al-Fitr. This Ramadan marks one year of collaboration between Carrefour and EAA, resulting in total donations of QR4mn over the course of one year.
"Carrefour is highly committed to bringing hope to the youth by giving them access to quality education. We are strong supporters of education and believe it is a main pillar to develop the community. Our strong partnership with EAA is testament to this commitment. By joining forces, we are able to go the extra mile to provide all-important support to those that need it most, equipping the youth with the necessary resources to lead full, independent lives. In addition to our charity partners, we thank the hard work of our employees and customers for their generous donations, especially during this particular time of the year," Carrefour Qatar country manager Laurent Hausknecht said.
Moza al-Mansouri, Fundraising and Partnerships specialist of EAA Foundation, said: "EAA Foundation is proud to work alongside partners, like Carrefour Qatar. This donation will contribute to our mission that aims to quality education and learning prioritised for children and youth living in Qatar. We are committed to protecting every child's right to an education, now more than ever. Together, we are trying our best to ensure that there is no interruption to learning regardless of any new obstacles caused by the current situation. No matter what the challenge, EAA stands by its mission to continue empowering the children and youth through education".
https://www.gulf-times.com/story/665221/Carrefour-raises-QR350-000-for-EAA-Foundation-duri
------
Sayyed Nasrallah Condoles Islamic Jihad on Shallah's Demise
June 9, 2020
Hezbollah Secretary General Sayyed Hasan Nasrallah called Islamic Jihad Secretary General Ziad Nakhale to offer condolences over the death of former S.G. Ramadan Abdallah Shallah.
Hezbollah War Media Center reported on Tuesday that Sayyed Nasrallah called Nakhale late Monday to offer condolences on Shallah's demise.
Shallah died last Saturday at age of 62 following a long illness. He was laid to rest Sunday in the Syrian capital, Damascus.
Shallah was one of the founders of the Palestinian Islamic Jihad movement. He led the movement for more than 20 years, after its founder, FathiShaghaghi, was assassinated in Malta in 1995.
http://english.almanar.com.lb/1058796
-----
Abu Dhabi's Al Hilal Bank sells its Islamic insurance subsidiary
June 09, 2020
Dubai: Al Hilal Bank, a wholly-owned subsidiary of Abu Dhabi Commercial Bank (ADCB), has completed the sale of Al Hilal Takaful, its Islamic insurance subsidiary, to Siraj Holding.
The divestment was driven by Al Hilal Bank's strategic decision to focus on delivering "high-quality retail banking services, primarily through digital channels", the bank said in a statement.
Al Hilal Bank was acquired by ADCB in May last year, following the merger between ADCB and Union National Bank (UNB). Full integration of the three banks was completed last April.
Early this week, Dar Al Takaful confirmed it's buying Noor Takaful for Dh215 million.
https://gulfnews.com/business/company-releases/abu-dhabis-al-hilal-bank-sells-its-islamic-insurance-subsidiary-1.1591700338980
-----
King Salman Approves Several Development Projects at Prophet's Mosque
9 June, 2020
Custodian of the Two Holy Mosques King Salman bin Abdulaziz approved on Tuesday several development projects at the Prophet's Mosque in the holy city of Madinah.
In a tweet, the Emarat Al Madinah said King Salman approved projects to develop operation and electromechanical systems, and others.
These projects will be executed according to the highest global standards, it added.
https://english.aawsat.com/home/article/2325831/king-salman-approves-several-development-projects-prophet%E2%80%99s-mosque
-----
Pakistan
Sindh health dept to set up five hospitals to handle critical Covid-19 situation, says minister
June 10, 2020
Faiza Ilyas
KARACHI: As the Covid-19 situation gets critical in the country with a steep rise in the number of affected patients, the provincial health department announced on Tuesday a series of steps to tackle the emerging challenge.
"In an effort to provide treatment to Covid-19 patients, the government plans to set up five more hospitals with the help of the Frontier Works Organisation. High dependency units with 800 beds would be available by end of July while some 210 ventilators would be added into the system," said Health Minister Dr Azra Fazal Pechuho, adding that a 140-bed high dependency unit would also be set up at the Expo Centre field hospital.
She also talked about the challenges the government had faced in its fight against Covid-19 and said initially the procurement of ventilators had been difficult because of an embargo imposed internationally on their export.
"While we are continuously trying to facilitate patients, the first line of defence against the disease is precaution. I strongly urge the people to follow the precautionary measures."
Experts had warned the government in April not to relax the lockdown considering the fragility of the healthcare system. The relaxation of restrictions on May 1, followed by the lifting of the lockdown on May 22 has caused the rate of infections to increase multiple times across the country.
"The positivity rate is high, the surveillance system is weak, there is a limited capacity to provide for critical patients and the population is not ready to adapt to change in behaviour," says a June 7 letter penned by WHO country head for Pakistan Dr PalithaMahipala.
The letter states that the coronavirus has spread to almost all districts in the country, with major cities making up a majority of national cases.
In the case of Karachi, sources said, all major hospitals in the city were running out of capacity and no longer admitting critical patients suffering from any disease.
On Tuesday, 1,408 cases were reported in Karachi alone with 12 deaths, increasing the total number of coronavirus cases to 41,303 and deaths to 696 in the province.
Answering a question whether government initiatives were adequate to meet the growing patient needs, Dr Atif Hafeez, representing the Pakistan Islamic Medical Association, said: "It's not just insufficient but also ineffective as the government has no plan to meet the shortages in the number of health professionals urgently required to run the system."
According to him, hospitals are fast losing staff strengths as more and more professionals are contracting the virus while many lady doctors have abandoned their training for fear of the coronavirus.
"This problem could have been addressed by making use of medical professionals working in private healthcare facilities with insignificant patient burden and upgrading public sector hospitals functioning in areas such as Malir, Orangi Town and North Karachi."
Last but not the least, according to Dr Hafeez, the first major mistake the government made was not to take relevant experts from professional bodies and its own healthcare institutions on board.
Not a single doctor of the chest society, currently the most relevant experts, he pointed out, was included in the top decision-making committees (both at the federal and provincial levels). Also, the government ignored experts heading its own hospitals and medical universities.
https://www.dawn.com/news/1562454/sindh-health-dept-to-set-up-five-hospitals-to-handle-critical-covid-19-situation-says-minister
-------
Pre-arrest bail of former PM Abbasi extended in PSO appointments case
June 10, 2020
KARACHI: The Sindh High Court on Tuesday extended till Aug 27 the interim pre-arrest bail of former prime minister Shahid Khaqan Abbasi and former petroleum secretary Arshad Mirza in a case of alleged illegal appointments on two key posts of the Pakistan State Oil (PSO).
When the bail applications came up for hearing before a two-judge bench headed by Justice Omar Sial, the lawyer for the former prime minister, Khawaja Naveed Ahmed, informed the bench that his client had been tested positive for Covid-19 and moved an application to condone his absence.
The lawyer further submitted that the former prime minister was in quarantine in Islamabad and unable to appear before the court.
The bench extended the interim pre-arrest bail of both the petitioners till Aug 27 and directed them to appear before it on the next date of hearing.
Last month, the SHC had granted interim bail to the former premier and the then petroleum secretary against a surety bond of Rs500,000 each till June 9 and directed them to appear before the trial court.
The National Accountability Bureau (NAB) had filed a reference against Mr Abbasi of the Pakistan Muslim League-Nawaz and Mr Mirza for allegedly appointing Sheikh Imran-ul-Haq as managing director and Yaqoob Sattar as deputy managing director (finance) of the PSO in violation of rules and regulations.
The former PM and the secretary had obtained protective bail from the Islamabad High Court after an accountability court in Karachi had issued warrants for their arrest. Later, they approached the SHC for pre-arrest bail.
Pakistan Steel Mills (PSM) employees on Tuesday approached the SHC against a recent decision of the government to terminate their services.
The petitioners, through senior counsel Rasheed A. Razvi, challenged the government decision to retrench all the remaining employees of the PSM.
The SHC has allowed their application seeking urgent hearing of the petition and fixed the matter for hearing before a division bench for June 15.
Last week, the Economic Coordination Committee (ECC) of the cabinet had approved the retrenchment of all the 9,350 remaining employees of PSM with a one-time severance cost of about Rs20 billion.
The petitioners submitted that in 2006 the Supreme Court had issued some directions in the case of PSM, adding that the apex court ruled that before its privatisation, this issue should be brought before the Council of Common Interests (CCI).
They sought a restraining order for the federal authorities from taking any illegal action against the petitioners.
https://www.dawn.com/news/1562452/pre-arrest-bail-of-former-pm-abbasi-extended-in-pso-appointments-case
------
North America
Muslim World League head becomes first recipient of award uniting faiths
June 9, 2020
Secretary General of the Muslim World League Sheikh Mohammed Al-Issa was honored with an inaugural award at an online event for his contribution towards fighting anti-Semitism.
He is the first recipient of the prestigious annual award given by the Combat Anti-Semitism Movement and American Sephardi Federation to Muslim leaders engaged in the fight against anti-Semitism. Al-Issa was recognized for uniting people of all faiths, publicly condemning Holocaust denial, and for inspiring the next generation to tackle hate and promote peace.
In an address at the event, titled "How Muslims and Jews Can Combat Anti-Semitism Together," Al-Issa spoke passionately about the need for unity in order to overcome anti-Semitism and hatred.
Additional speakers at today's event included U.S. Special Envoy to Monitor and Combat Anti-Semitism Elan Carr, U.S. Ambassador-at-Large for International Religious Freedom Sam Brownback and U.N. Special Rapporteur on Freedom of Belief and Religion Ahmed Shaheed.
Al-Issa has consistently provided a powerful voice against extremist ideology and is considered the leading global voice for moderate Islam across the Sunni world. He has frequently condemned Holocaust denial, acts of anti-Semitism and the extremist distortion of religion. In January, he led the Muslim World League on a historic visit of senior Muslim leaders to the Auschwitz-Birkenau concentration camp.
Speaking from Saudi Arabia, Al-Issa encouraged communities to work together, saying, "Whereas Jews and Muslims lived centuries together, in these last decades we have sadly grown apart. Now, we must rebuild the bridges of dialogue and the bonds of partnership between our communities. … Since taking over the Muslim World League, it has been my mission to fight the forces of hatred and violence.
"Earlier this year, our efforts in particular to shatter the ideology of anti-Semitism culminated in a visit to the Auschwitz-Birkenau death camp, where I stood united alongside my Jewish brothers and said: Never again. Not for Jews, not for Muslims, not for Christians, not for Hindus, not for Sikhs. Not for any of God's Children. History's greatest horror, the Holocaust, must never be repeated."
Al-Issa reiterated his firm condemnation of Holocaust denial, stating, "There are those who still try to falsify history. Who claim the Holocaust, the most despicable crime in human history, is fiction. We stand against these liars, no matter who they are or where they come from. … True Islam deems any attempt to deny or underplay the brutal horrors of the Holocaust as the ultimate insult to the dignity of all those who perished."
He also condemned those using the current coronavirus pandemic to leverage hate, saying "Today, we all face a common enemy in the form of the coronavirus. It has spread to every corner of the globe, showing us that it does not care if a person is Muslim or non-Muslim, Jew or non-Jew, rich or poor, educated or non-educated. … Especially during times of economic challenge and social isolation, the danger of communities turning inward and rejecting the other is even greater. And we know that extremists of all type are seeking to exploit the current uncertainty to push an ideology of hatred and division."
Al-Issa condemed hate crimes across the world, including anti-Semitic attacks, saying, "Your community has tragically been the target of several terrorist attacks. In Pittsburgh; in San Diego; in Munsey, New York; in Halle, Germany. I condemned each and every one of these horrible assaults upon humanity. As if they were attacks on Muslims."
He concluded by saying that the Muslim World League is "ready for the fight" against "the scourge of Islamophobia and anti-Semitism and all hatred," adding, "We in the Muslim World League are proud to should to shoulder with our Jewish brothers and sisters to build understanding, respect, love and interreligious harmony."
https://www.jns.org/muslim-world-league-head-becomes-first-recipient-of-award-uniting-faiths/
-----
U.S. Foreign Aid Agency Defends Political Appointees Who Wrote Anti-LGBT, Anti-Islam Posts
by Yeganeh Torbati
June 9,2020
The top official at the U.S. foreign aid agency defended three political appointees whose past social media posts and writings include attacks on LGBT people and Muslims, saying they were "committed to enacting the policies of President Donald J. Trump."
ProPublica reported on Friday that Merritt Corrigan had recently taken up a prominent position at the U.S. Agency for International Development. Corrigan has a history of online posts denouncing liberal democracy and feminism, and she has said the United States is in the clutches of a "homo-empire" pushing a "tyrannical LGBT agenda."
News of Corrigan's appointment as deputy White House liaison sparked outrage among current and former USAID officials, as well as congressional inquiries and an online petition calling for her firing.
In addition, ProPublica reported that Bethany Kozma, previously an anti-transgender activist who wrote in 2016 that transgender girls are boys "claiming gender confusion," had taken a new position as USAID's deputy chief of staff. And The Washington Post reported last month that Mark Kevin Lloyd, a Tea Party activist with a history of making and sharing anti-Islamic comments on his personal social media profiles, would be the agency's new religious freedom adviser.
In a statement issued late on Monday, Barsa condemned what he called "unwarranted and malicious attacks" on the three officials, while also making clear they had been chosen by the White House.
"Political appointees are appointed at the discretion of the White House to carry out the President's foreign policy agenda at USAID," Barsa said. "USAID is honored to have Bethany Kozma, Merritt Corrigan, and Mark Lloyd serve at the agency. They are committed to enacting the policies of President Donald J. Trump."
https://www.propublica.org/article/u-s-foreign-aid-agency-defends-political-appointees-who-wrote-anti-lgbt-anti-islam-posts
-----
Navy SEAL who oversaw raid that killed bin Laden believes the US must 'move forward without' Trump — and he isn't alone
June 9, 2020
By Alex Henderson,
In recent weeks, some retired U.S. military commanders have been vehemently critical of President Donald Trump — from Gen. Colin Powell to Marine Gen. John Allen to Marine Gen. James Mattis (former secretary of defense in the Trump Administration). Another who is speaking out is Adm. Bill McRaven, the retired NAVY Seal who oversaw the raid in which al-Qaeda leader Osama bin Laden was killed in Pakistan nine years ago.
On orders from President Barack Obama, that raid was conducted on May 2, 2011— resulting in the death of the mastermind of the 9/11 terrorist attacks on the World Trade Center and the Pentagon. McRaven has been a frequent Trump critic, and according to a June 8 article by MSNBC reporter Steve Benen, McRaven believes that Trump is failing the U.S. miserably.
McRaven told MSNBC, "As we have struggled with the COVID pandemic and horrible acts of racism and injustice, this president has shown none of (the) qualities (of great leaders). The country needs to move forward without him at the helm."
The retired NAVY Seal is clearly hoping that Trump will be voted out of office in November. Benen quotes McRaven as saying, "This fall, it's time for new leadership in this country: Republican, Democrat or independent. President Trump has shown he doesn't have the qualities necessary to be a good commander in chief."
Benen stresses in his article that McRaven is by no means the only retired U.S. military commander who is speaking out against Trump. The MSNBC reporter notes that others who have been critical of Trump "over the last week" include "Gen. Tony Thomas, retired four-star Marine Gen. John Allen, retired three-star Lt. Gen. Russel Honore, retired four-star Gen. Michael Hayden, retired Maj. Gen. Steven Lepper, retired four-star Gen. Barry McCaffrey — and to a certain extent, even retired four-star Gen. John Kelly, who served as Trump's White House chief of staff."
"For those keeping score," Benen notes, "there are now four former chairmen of the Joint Chiefs who've publicly slammed Trump of late."
Benen also points out that the Washington Post recently published an anti-Trump op-ed that was "co-authored by 78 former Defense Department officials, including four former Pentagon chiefs — two Democrats and two Republicans. It coincided with a statement, calling on the president not to use the U.S. military for political ends, co-signed by more than 280 retired diplomats, generals, and senior national security officials. Among the 280 signatories were more than 20 retired generals."
https://www.rawstory.com/2020/06/navy-seal-who-oversaw-raid-that-killed-bin-laden-believes-the-us-must-move-forward-without-trump-and-he-isnt-alone/
----
Europe
Challenging time for Brighton's Alquds Mosque
10,June 2020
By Laurie Churchman
A MOSQUE is preparing to reopen amid conflicting advice and one of the most challenging periods in its history.
But it has been caught up in a dilemma since the Government announced that places of worship can open for private prayer from next week.
In Islam, communal worship is crucial and the chairman of the Mosques and Imams National Advisory Board has warned mosques should not open until it is safe to hold congregational prayers.
Meanwhile the secretary general of the Muslim Council of Britain has called for clarity from the Government on how the guidance can be implemented.
Group Friday prayers will be cancelled and organisers are working out how worshippers will be able to stand in a line, two metres apart, while the imam makes the shift from conducting prayers via Instagram video-link, as he has done amid the lockdown, to leading them in person.
"We will switch off the air conditioning and we are taking other things into consideration for a limited opening that falls in line with the new guidelines."
MrTakriti said it had been "exceptionally hard" for worshippers to go without the mosque during Ramadan and said the community had lost out as a result.
"Families come here with children, there are Arabic classes, Quaranic classes have had to stop and it's been really difficult for people to be without it. They're not used to it.
"Ramadan is a month about charity and it's been hard on those who would usually benefit from the community coming together to give donations.
Volunteers from the mosque have managed to keep up the deliveries of food they have been making to key workers at the city's Royal Sussex County Hospital during Ramadan.
Places of worship come under step three of the Government's road map to lift restrictions, and are not due to fully reopen until at least July 4.
Ministers had been warned that worshippers felt "disappointment and hurt" at not being able to visit places of worship, despite some shops being reopened.
https://www.theargus.co.uk/news/18505040.challenging-time-mosque/
-----
London's Muslim mayor seeks removal of slavery-linked statues amid BLM protests
10 June, 2020
London's Muslim mayor Sadiq Khan proposed the removal of statues and street names in the English capital linked to slavery, as anti-racism protests targeted a slave owner's statue.
On Tuesday, Khan said in a tweet that a new commission was unveiled to review and "improve the diversity" of London's public landmarks.
The mayor's move comes after Black Lives Matter protesters in Bristol dismounted and toppled a statue of slave trader Edward Colston in a video which went viral.
According to the BBC, the newly formed commission will review London's murals, street art, street names, statues and other memorials and make recommendations on which legacies should be kept.
Khan told the outlet that London had "an uncomfortable truth" with historical links to slavery. "Our nation and city owes a large part of its wealth to its role in the slave trade," he said.
Over a 100,000 people have signed online petitions calling for the removal of controversial statues and momuments around the capital.
The US-initiated Black Lives Matter protests were reignited globally following the death of George Floyd at the hands of Minneapolis police.
The BLM movement also prompted two of the UK's top tea brands to voice their support for anti-racism activism with the hashtag #solidaritea.
In a public remark, Yorkshire Tea responsed to a tweet from Yorkshire-based YouTuber, Laura Towler, who expressed satisfaction that the brand had not yet come out in support of the movement.
"Please don't buy our tea again. We're taking some time to educate ourselves and plan proper action before we post. We stand against racism," the company said. This comment was later joined with PG Tips which also voiced its stance against racism.
https://english.alaraby.co.uk/english/news/2020/6/9/londons-muslim-mayor-seeks-removal-of-slavery-linked-statues
------
Churches, synagogues and mosques can reopen for indoor services with new capacity limits, Murphy says
Jun 10, 2020
New Jersey churches, synagogues, mosques, and other houses of worship may reopen to indoor services with larger capacity limits after months of restrictions to slow the spread of the coronavirus, Gov. Phil Murphy announced Tuesday.
Religious institutions are included in a new executive order that increases the limits on indoor gatherings in the state from 10 to 50 people or 25% or a building's capacity — whichever is lower — effective immediately, Murphy said.
The order affects indoor gatherings broadly, but the governor specifically acknowledged the implications for religious institutions.
"Yes, this order will allow for greater indoor religious services," Murphy said at his daily coronavirus briefing in Trenton. "We have not only heard from our partners in our faith communities, but we have worked closely with many of them, and we believe this represents a responsible plan that ensures that religious services will be appropriately distanced and as safe as possible."
But Murphy said his order doesn't require houses of worship to open their doors, or discontinue outdoor services that some have adopted during the outbreak.
"This is not only directed at faith, but the big emphasis here — the big thrust — is faith," he added. "I hope we'll get to indoor dining sooner than later, but we're not there yet," he said.
He also increased the number of outdoor gatherings from 25 people to 100 people effective immediately — with "an exception explicitly allowing outdoor gatherings of more than 100 persons for First Amendment-protected outdoor activities," such as protests and religious events.
Murphy said he anticipates outdoor gatherings may be able to grow to 250 people on June 22 and to 500 people on July 3. The latter would permit large graduation ceremonies.
"However, as I have noted many times before, should we see any troubling signs in the data indicating a spike in cases, or a backslide in our fight against COVID-19, either or both of these steps may not happen," Murphy warned.
The changes come as Republican lawmakers continue to criticize him for attending a pair of Black Lives Matter protests Sunday in violation of his own executive order that limited public gatherings to 25 people.
"It is nothing short of complete hypocrisy to protest for equal protection under the law, but then as governor decide that people who hold views different from him are not equally protected," all of the 28 Republican members of the state Assembly said in a joint statement Tuesday.
Assemblyman Jay Webber wrote Monday in a letter to the acting Superintendent of the State Police, Col. Patrick Callahan, that Murphy should be held to the same standard as others who organized rallies protesting the restrictions the governor put in place amid the pandemic.
"As you yourself have warned, 'Because lives are at stake, enforcement action will be taken without hesitation against those who are blatantly placing the lives of others at risk,'" Webber wrote.
Murphy defended his decision to attend rallies in Hillside and Westfield. But he brushed off reporters' questions about why he and others weren't ticketed for violating his executive order despite people who protested his administration being issued citations in April during Trenton rallies.
"This may be one of the most profound moments in the history of our country," Murphy said on Monday. "This is the moment that I think is bigger than any of us right now."
Overall, the number of new coronavirus deaths, cases, and hospitalizations are down dramatically since peaking in April. Murphy has gradually peeled back his restrictions, with the state set to enter Stage 2 of its multiphase reopening June 15, when restaurants will be allowed to offer outdoor dining and nonessential retail will be permitted to welcome customers back inside, though at half capacity.
Meanwhile, hair salons and barbershops will reopen with restrictions June 22. Gyms, libraries, museums and some government offices are also expected to reopen during the stage, though there is no specific timeline yet for those.
Child daycare centers in New Jersey can reopen June 15, outdoor, non-contact organized sports can resume June 22, and youth day camps can operate beginning July 6, all with restrictions.
https://www.nj.com/coronavirus/2020/06/churches-synagogues-and-mosques-can-reopen-for-indoor-services-with-new-capacity-limits-murphy-says.html
-----
Mideast
Hamas calls for Arab summit against Israel annexation bid
09 June 2020
The Palestinian Hamas resistance movement has called on Arab countries to resort to urgent action, including a summit meeting, aimed at preempting Israel's plan to annex huge swathes of the occupied West Bank.
Head of Hamas' Political Bureau Ismail Haniyeh made the demand in separate letters to leaders of as many as 40 Arab countries on Tuesday, the Palestinian Information Center reported.
The official said the plan amounted to a move aimed at Judaization of the West Bank and the holy occupied city of Jerusalem al-Quds, which is partly located in the territory, and constituted a "real threat," whether now or in the future, to Palestine and the entire global Arab and Muslim nation.
He called the plan a new instance of Israeli aggression that follows in the footsteps of the other atrocious measures it has taken during its "black history" against the Palestinian and other regional nations.
Haniyeh called on the Arab rulers to hold a summit at the level of the heads of state in support of the Palestinians' uniform position against the annexation and Judaization scheme.
Hundreds rally in southern West Bank against a United States-backed Israeli plan to annex huge swathes of the occupied territory.
Israel's prime minister Benjamin Netanyahu has announced the plan to annex the areas upon which the regime has been building illegal settlements since its occupation of the territory in 1967, alongside the Jordan Valley. Over all, the areas that are subject to the scheme comprise some 30 percent of the West Bank.
Israel wheeled out the plan emboldened by a hugely-controversial plot that was detailed by US President Donald Trump on January 28, in which Washington supports Tel Aviv's annexation of the areas.
Haniyeh urged political, economic, and media support for the national Palestinian drive that pursues restoration of the Palestinians' legitimate rights, liberation of the occupied territories, and creation of an independent Palestinian state with al-Quds as its capital.
The US plot, ironically dubbed the "deal of the century," also re-endorsed Washington's incendiary recognition of al-Quds as Israel's "capital." The recognition that came during Trump's presidency flies in the face of Palestinians' age-old demand that the city's eastern part serve as the capital of their future state.
Palestinians stopped recognizing any intermediary role by the US in the Palestinian-Israeli conflict after Washington's unveiling of the plot.
Also on Tuesday, the West Bank-based Palestinian Authority's Prime Minister Mohammed Stayyeh said Palestinians had tried fighting off the Israeli intentions by preparing a response to the US scheme.
The "counter-proposal" proposes creation of a "sovereign Palestinian state, independent and demilitarized" that defies Trump's vision of such a state as a considerably reduced territory.
The official said copies of the counterplan have been sent to the United Nations, Russia, the European Union, and the United States as the parties that had mediated between Tel Aviv and the Palestinians in the past.
"For the first time, the European political allies are discussing sanctions against Israel because we asked for them," he added, referring to the European Union's objection to the prospect of annexation.
"The anger is there, the dissatisfaction is there, the frustration is there, and all that is a recipe for more problems," the PA premier noted in reference to the built-up Palestinian and international anger that the Israeli announcement has incurred.
https://www.presstv.com/Detail/2020/06/09/627099/Palestine-Israel-annexation-Hamas-letter-Arab-states-United-States-Trump-deal-of-century
------
Israeli Check Point Software Technologies party to Saudis' NEOM megacity project: Tweets
09 June 2020
An Israeli company closely intertwined with the Israeli military is said to be engaged in the development of Saudi Arabia's contentious NEOM megacity project initiated by Crown Prince Mohammad bin Salman.
Arabic-language Arabi 21 online newspaper, citing a post published on Arabia Now Twitter page affiliated to the Saudi Embassy in the United States, reported that Israeli Check Point Software Technologies was set to provide "cyber security solutions" to the project.
The post caused great controversy among Arab online users within hours before it was deleted. Later, the Saudi diplomatic mission issued a statement, trying to distance itself from the account.
"As for the tweets issued from this account (@ArabiaNow), we would like to make it clear that the account is not managed by the embassy, and this account has not been activated since 2018, and that the issuance of the last two tweets has not been approved," Saud Kabli, director of the media office of the Saudi embassy in Washington, claimed.
In turn, the US-based Qorvis Communications firm — which manages the account mentioned — claimed that the account had been hacked on Monday morning.
The report comes as a number of Check Point's directors have apparently worked in cyber-intelligence for the Israeli military before starting careers in the private sector.
Saudi Arabia calls on local construction companies to build five palaces for members of the royal family in a huge business zone in the northwest of the country,
The company works in partnership with some of Israel's biggest arms companies, including drone manufacturer Israel Aerospace Industries (IAI).
According to the Forbes business website, it is the fourth largest company in the Israeli-occupied territories in terms of revenue, net profits, total assets and market capitalization.
Bin Salman announced the massive tourism development project at an international conference in October 2017, which will turn 50 islands and other sites on the Red Sea into luxury resorts.
Critics say the project is wasteful and ineffective in addressing the problems of the Saudi economy, including unemployment and dependence on oil.
On April 13, Saudi regime forces killed dissident tribal activist Abdul-Rahim al-Howeiti was shot dead after regime forces raided al-Khuraybah area, located more than 1400 kilometers (869 miles) northwest of the capital Riyadh.
Saudi regime forces reportedly kill a tribal activist after he resisted demolition of his house for the sake of controversial NEOM megacity project.
The activist had censured the House of Saud over uprooting Saudi nationals for the sake of a project that runs counter to the history and traditions of the region.
https://www.presstv.com/Detail/2020/06/09/627083/Israeli-Check-Point-Software-Technologies-party-to-Saudis%E2%80%99-NEOM-megacity-project-Report
------
Iran economy to return to positive growth zone in 2021: WB report
09 June 2020
A new report by the World Bank Group has projected that Iran would be able to restore its positive economic growth next year despite pressures felt as a result of the spread of the new coronavirus pandemic and sanctions imposed by the United States.
The World Bank said in its June 2020 flagship report titled the Global Economic Prospect and published on Tuesday that Iran would see its gross domestic product (GDP) shrink again this year by 5.3 percent, up from minus 8.2 percent in 2019.
The report said, however, that the Iranian economy would return to the positive economic growth zone in 2021 by growing 2.1 percent.
The forecast is a revision of figures provided in January when the World Bank said that the Iranian economy would grow by 1.1 percent in 2021.
The report admitted that most of the economies around the world would experience a negative growth in 2020 mainly because of the spread of the new coronavirus pandemic which has led to long-run closures in key sectors of many economies.
It said Iran, the worst-hit country by the pandemic in the Middle East and North Africa region, would gradually emerge of the crises and would feel less of a pressure of the disease on domestic consumption and the services sector, including tourism, in 2021.
The report also pointed to the fact that Iran has managed to reduce its inflation rate on a year-by-year basis over the past few years despite problems faced because of the American sanctions and the spread of the coronavirus.
https://www.presstv.com/Detail/2020/06/09/627104/Iran-economy-positive-growth-2021-World-Bank
-----
Airbus, Boeing refuse to repair Iranian plane parts: Aviation chief
09 June 2020
Iran's civil aviation chief says major global plane manufacturers still refuse to do repair work on aircraft parts belonging to the Iranian airlines.
Ali Abezadeh, who leads Iran's Civil Aviation Organization, said on Tuesday that Iran had managed to attain the technology needed to repair the sensitive parts of engines of aircraft made by Boeing and Airbus as the two companies keep rejecting Iran's request for doing the repair work.
"... the domestic expert staff have reached good success in the field of engine repair and (they) have managed to repair the hot and complicated engine parts using the proper technology," said Abedzadeh.
The aviation official said that the United States had piled "huge pressure" on plane manufacturers to avoid handing over to Iran the technical and operational information needed to repair and overhaulits aircraft.
He said, however, that the pressure has backfired as Iranian suppliers are now capable of designing and manufacturing key plane parts.
The comments come as Iran has managed to get round a series of American sanctions that have sought to ground the aviation sector in Iran by imposing harsh sanctions on countries and entities that provide services to the Iranian airlines.
Those pressures even intensified during the spread of the new coronavirus pandemic in Iran when some European governments refused for a while to accommodate flights by Iranian airlines that were meant to evacuate nationals from Europe.
Abedzadeh said Iran would soon lift its own pandemic-related ban on international flight, adding foreign carriers would start their flights to Iran in a very near future.
https://www.presstv.com/Detail/2020/06/09/627088/Iran-aviation-sanctions-Boeing-Airbus-parts-repair
-----
Iran freed US navy veteran White on humanitarian grounds: Judiciary spokesman
09 June 2020
A senior Iranian judicial official says US navy veteran Michael White was freed and sent home "on humanitarian grounds" while taking the country's "general interests" into consideration, emphasizing that any decision-making about releasing prisoners lies with Iran's Judiciary.
Iran's Judiciary spokesman Gholam-Hossein Esmaeili made the remarks at a presser on Tuesday in response to a question about the role of Iran's judicial branch in White's case.
"Releasing this US national, who was imprisoned in the Islamic Republic of Iran, was a humanitarian measure taken within the framework of judicial regulations, while taking into consideration the country's general interests, and with the intervention of the Supreme National Security Council (SNSC)," he said.
"Of course, the Judiciary takes into account the national interests, as well as the expert views of the SNSC and the government's technical committees," he said.
White was freed last Thursday as part of a prisoner swap in which the United States released Majid Taheri, an Iranian scientist who had been imprisoned in the US on false charges, after spending over a year in jail.
Iranian judicial authorities have insisted that White was released from prison after he managed to get the consent of a private plaintiff.
The American national, who had been in jail because of security-related charges over his role in the spread of HIV/AIDS disease in Iran, was pardoned for his other crimes based on Islamic clemency.
Taheri's release came a day after Iranian scientist SirousAsgari, a professor of material sciences at Iran's Sharif University of Technology, returned home after spending about three years in detention in the United States.
Esmaeili further explained, "Our cooperation would help our compatriots get out of US prisons; therefore, the Judiciary agreed to release the American citizen in coordination" with the three branches of the government and the SNSC.
Elsewhere in his remarks, Esmaili said an Iranian citizen had been sentenced to death for providing information to US and Israeli spy services on the whereabouts of Major General Qassem Soleimani, the commander of the Quds Force of Iran's Islamic Revolution Guards Corps (IRGC).
"Mahmoud Mousavi-Majd had been connected to both Mossad and the CIA and provided the spy services with intelligence in security fields specially [Iran's] Armed Forces, including the Quds Force, in exchange for US dollars," he explained.
The Iranian Foreign Ministry says the US assassination of Iran's top anti-terror commander General Soleimani proved that the US is lading sponsor of terrorism.
"He has been sentenced to death by Iran's Revolution Court and the Supreme Court has upheld his death sentence. He will be executed soon," he said.
On January 3, the US assassinated General Soleimani, and Abu Mahdi al-Muhandis, the second-in-command of Iraq's Popular Mobilization Units (PMU), and a group of their companions in Baghdad. The operation was conducted with the authorization of US President Donald Trump.
In reference to the Ukrainian plane crash in January, Esmaeili said that Iran had detained about six people in connection with the incident, three of who had been released on bail.
He said the Judiciary itself and the Judiciary Organization of the Armed Forces, in particular, were in charge of following up on the plane crash case.
Iran says a Ukrainian plane which crashed outside Tehran this week had flown close to a sensitive military site and been brought down due to human error "at a time of crisis caused by US adventurism."
All 176 people on the Ukraine International Airlines (UIA) flight died in the crash just after take-off from Tehran on a flight to Kiev on January 8.
Iranian authorities acknowledged the plane had been downed due to human error at a time when Iran's air defenses were on high alert due to increased hostile American aerial activity in the aftermath of General Soleimani's assassination.
https://www.presstv.com/Detail/2020/06/09/627074/Iran-Judiciary-Michael-White-SNSC-
------
Iran rejects Turkey excuse with warning, expects gas flow to resume
09 June 2020
An Iranian energy official says he expects Turkey to resume gas imports from Iran by mid-July, putting an end to a relatively long gap which raised many eyebrows.
The gas flow has stopped since March 31 when an explosion blew up the pipeline through which Iran sells about 10 billion cubic meters (bcm) a year of gas to Turkey under a 25-year supply deal signed in 1996.
The pipeline has been the target of frequent attacks by PKK terrorists, but Turkey's apparent vacillation on repairing the damaged section has surprised Iran.
Interim caretaker of the Iranian Gas Transmission Company Mehdi Jamshidi-Dana said on Monday Turkey is not receptive to Iran's readiness to repair the pipeline.
Jamshidi-Dana, who was the former director for dispatching at state-owned National Iranian Gas Company, also dismissed Turkey's characterization of the pipeline explosion as a force majeure event which excused the country from paying for gas not taken during the halt.
"Iran has announced in writing that it does not accept this is a force majeure event. In several correspondences, we said Iran is ready to repair this pipeline within eight days but the Turkish side didn't welcome that," he said.
Jamshidi-Dana hoped Ankara would not go to such lengths which might force Tehran to take the issue to international arbitration – mirroring Turkey's own action in 2016 when it secured discounts for the gas supplied by Iran after going to a court of arbitration.
"We predict that the repair of the Iran-Turkey gas pipeline will end in the month of Tir (June 21-July 21) and gas flow will resume," he said.
Turkey is Iran's biggest gas client and a major trade partner, which has balked at the United States' unilateral sanctions on the Islamic Republic, but it also knows which side of its bread is buttered.
Iran's Minister of Petroleum Bijan Zangeneh has confirmed that Turkey was not showing interest despite the Islamic Republic's offer of help to repair the damaged section inside Turkish land.
Turkey is dragging its feet on repairing a pipeline which was hit by an explosion in late March, stopping Iran's gas exports to the country, the Fars news agency says.
According to S&P Global Platts, Turkey is delaying the completion of repairs to the gas pipeline in an apparent attempt both to curry favor with Washington and to pressure Tehran to further reduce its prices.
Turkey has taken 23 cargoes of US LNG already in 2020, compared with 13 for the whole of 2019 and just four in 2018, the commodity pricing agency said.
It imported 7.7 bcm of gas from Iran in 2019 or some 17% of its total gas imports, while their long-term contract allows Ankara to buy 9.6 bcm a year, the agency added.
Turkey's deputy energy minister AlparslanBayraktar left nothing to the imagination when he told a conference in Istanbul in February that Ankara planned to use the availability of US spot LNG to persuade its long-term gas suppliers to lower their prices.
Turkey's other major gas suppliers are Russia and Azerbaijan. Because of their cultural and linguistic closeness, Azerbaijan provides the cheapest gas among the suppliers, piping 6.6 bcm of gas annually from the Shah Deniz field in the Caspian Sea.
Russian gas supplies to Turkey declined by 35.3% to 15.51 bcm last year, Kremlin-controlled gas giant Gazprom said in February.
US inroads are in line with President Donald Trump's "energy dominance" agenda that seeks to advance diplomatic and policy objectives through rapidly expanding American oil and gas exports.
Turkey's relations with the US have been at a historic low for the past two years, but Trump and his Turkish counterpart Recep Tayyip Erdogan have spoken by telephone at least three times this year with the aim of patching up their divisions.
A key plank of their discussions is reportedly Trump's offer to sign a $100 billion trade agreement with Turkey, making US LNG a potential threat to piped gas from Iran and Russia.
Nevertheless, Iran's supply contract with Turkey runs until July 2026 and much of the knee-jerk reaction relates to long-term ramifications, including the prospect of losing an important regional market.
Iran may lose its biggest gas market to rivals, which could cost the country $150 million-$200 million in lost revenues a month, Fars news agency warned in an analysis last month.
Jamshidi-Dana said talks for an extension of the contract are underway, though progress is being impacted by the global pandemic situation.
"Negotiations to sign new contract are being carried out slowly because of the coronavirus outbreak. But our examinations show that imports of Iran's gas have advantages for them. It's still not clear what a new contract would be. But Turkey undoubtedly needs to import gas from Iran," he said.
https://www.presstv.com/Detail/2020/06/09/627073/Iran-gas-exports-to-Turkey-explosion-US-LNG-
-----
India
Covid-19: Residents of Nizamuddin serve legal notice to Delhi authorities for 'targeting Muslims'
09-06-2020
The district magistrate of South East Delhi on Tuesday was served a notice for pursuing a "conspiracy to defame the Muslim community" by arbitrarily keeping the Nizamuddin area in Delhi sealed for more than 65 days, even after no new cases of the coronavirus were reported, Bar and Bench reported. The area was declared a containment zone on March 30.
In March, Tablighi Jamaat, a multinational Muslim missionary movement, held a huge gathering of preachers in the Nizamuddin area. Thousands of Indians and hundreds of foreigners had attended the conference. The event later emerged as an infection hotspot. Soon after, police officers sealed the headquarters on all sides and the entire neighbourhood of the Nizamuddin Basti where the Markaz Masjid is located was declared a containment zone.
The notice by the president of the Hazrat Nizamuddin Village Residents Welfare Association, Yusuf Khan, said deployment of police and Central Reserve Police Force personnel in the area has "terrorized the Muslim youth of the area". Khan accused the authorities of targeting the Muslim community in the area "in pursuance of a deep rooted conspiracy to defame the Muslim community without any justified reason".
The notice claimed the containment restrictions have impaired the daily livelihood of people, which has left them on the verge of starvation and "[has led to the] destruction of their lives". It further referred to the demonising of Muslims, adding that the the residents of the area have been termed as "Corona spreaders" and are being "socially boycotted". "This is taking a toll on their livelihood and adding to their mental, emotional and financial trauma," the notice added.
He urged the district magistrate to show evidence that warrants the sealing of the area, failing which the area should be de-sealed.
Over the months, the government raced to track down anyone associated to the seminary and quarantined the congregants. Many participants returned home across the country while others travelled to meetings, raising concerns about the scale of the potential spread of infection. In April, the Centre estimated that more than a third of the country's cases at that time were connected to the group. Many members were placed in quarantine centres.
Muslims have been the target of hate crimes ever since the event took place.Fake videos on social media platforms have claimed to show Muslim men spitting on food, licking plates and sneezing in unison to spread the virus. Even the Bharatiya Janata Party's IT Cell has blamed Muslims for spreading the pandemic.
In several places, this has resulted in violence. On April 7, rumours about Muslim men intentionally spitting to spread the virus reportedly led to group clashes in Jharkhand's Gumla district. A youth was beaten to death and two others were injured in the incident.
Media Scanner, a fact-checking platform, compiled a list of at least 69 fake videos against Muslims and listed at least 28 attacks prompted by online abuse, until April 21.
India has faced severe backlash in international circles over the increasing number of crimes against Muslims amid the pandemic. The Organisation of Islamic Cooperation had urged the Indian government to take steps to protect Muslims who are being "negatively profiled". Last month, Prime Minister Narendra Modi had said that "unity and brotherhood" must be the response to the coronavirus, which does not see "race, religion, caste before striking".
https://scroll.in/latest/964211/covid-19-residents-of-nizamuddin-serve-legal-notice-to-delhi-authorities-for-targeting-muslims
------
HC bail to six foreign nationals held from Markaz mosque
Jun 10, 2020
LUCKNOW: The Lucknow bench of Allahabad High Court has granted bail to six foreign nationals booked during lockdown after being arrested in the Old City.
The court, however, set strict conditions including that they would not leave the country without permission of the court concerned and would remain present before the trial court to face further proceedings.
Passing the order, Justice Jaspreet Singh also directed the accused to deposit Rs 11,000 each in the CM Covid-19 Relief Fund. "The accused be released from jail on their furnishing personal bond of Rs 50,000 each and a solvent surety each to the satisfaction of the concerned court below", said the court.
While considering the plight of the foreign nationals, the judge said, "The efforts of the administration and the police establishment while dealing with containment of Covid-19 pandemic and enforcement of law and order has been praiseworthy. However, that in itself does not give a blanket clearance to all their acts, rather each case, as it comes before the court, has to be seen and judged on its own peculiar facts and circumstances and the material placed before it."
They were arrested on April 26 from Old City in connection with the offences registered underIPC, Epidemic Disease Act, Passport Act, Foreigners Act, and the Disaster Management Act, 2005 by the Kaiserbagh police.
https://timesofindia.indiatimes.com/city/lucknow/hc-bail-to-6-foreign-nationals-held-from-markaz-mosque/articleshowprint/76296818.cms
-------
Delhi violence: In one charge sheet, police claim Muslim protestors provoked riots
10 June 2020
SruthisagarYamunan
While Muslims and their properties were disproportionately targeted during the communal violence that engulfed India's national capital between February 25 and 28, a 700-page charge sheet filed by the Delhi Police in a case related to the murder of an Intelligence Bureau official attempts to create a different narrative: it suggests that Hindus were provoked to respond to Muslims.
Of the 53 people killed during the two-and-a half days of rioting, 38 were Muslim. Fourteen mosques and a dargah were attacked.
The Delhi police have told the courts that they have filed 751 cases related to the violence. Over the last two weeks, the Delhi Police has begun filing charge sheets in a number of these cases.
Scroll.in examined the charge sheet filed in the case relating to the killing of Intelligence Bureau officer Ankit Sharma. He was murdered in Chand Bagh Pulia in North East Delhi on February 25 and his body was dumped in a stream nearby. According to the police, Sharma was attacked by the mob when he tried to pacify two groups throwing stones and other missiles at each other.
In the charge sheet, the Delhi police has mentioned the names of high-profile activists as allegedly playing a part in instigating the violence, which followed nationwide protests against the Citizenship Amendment Act.
The charge sheet accuses human rights activist Harsh Mander of provoking violence with a speech at Jamial Milia Islamia, even though a clip of the event clearly shows him advocating a non-violent approach to fight injustice. Activist Umar Khalid is alleged to have been part of a meeting that planned a "big blast" in Delhi in January to shame India internationally.
At the same time, the Delhi Police is silent about the provocative speech made by Bharatiya Janata Party leader Kapil Mishra in Delhi's Jaffrabadneighbourhood on February 23. In a video of the speech, Mishra can be heard giving the Delhi Police an ultimatum to clear roads of people peacefully protesting against the Citizenship Amendment Act, failing which his supporters would take up the task.
In this case, the police have listed Tahir Hussain, a municipal councilor of the AamAadmi Party, as the prime accused. He was removed from the party after the February violence.
In a video released just after the riots, Hussain said that a mob had broken through the gate of his office in Main Karwal Nagar on February 24 and climbed onto the roof of the building to attack their opponents. He said that he left the building that day. When he returned the next morning at around 8.30 am, he was greeted with hostile slogans. Paramilitary forces in the area advised him to leave. After this, his lawyers maintain he had not been at the site of the violence.
The police claim that Hussain's home, which is also in Main Karwal Nagar, was used as a launch pad for attacks on Hindus and that he instigated the mob directly to commit violence. The police say they have found CCTV footage showing some people dumping Ankit Sharma's body in a stream, but added that cameras that could have captured footage of the actual attack were damaged or unavailable. The police claim that Sharma's murder was the result of Hussain encouraging Muslim mobs to attack Hindus.
Ironically, the charge sheet it states that despite calls from Hussain on the afternoons of February 24 and 25, the police were unable to reach the spot in time. This inadvertently exposes the inefficiency of the Delhi Police in controlling the riots.
The overall premise of the conspiracy suggested by the Delhi Police in the charge sheet is that the riots were planned to coincide with the visit of United States President Donald Trump to Delhi in the last week of February.
In its summary on the background of the case in relation to the Ankit Sharma's murder, the Delhi Police has claimed that the foundations to the violence were laid with the sit-in at the Jaffrabad Metro station by Muslim women and children on February 22. This, the police said, was a response to a nationwide bandh called by Bhim Army chief Chandrashekar Azad.
The next day, the Delhi police claimed, they received information that "some people" would assemble at around 3 pm in MaujPur Chowk, about 750 meters from the station, to demand that the protestors be removed so that traffic could flow down 66-Foot Road near the Jaffrabad Metro station.
The police failed to mention that Bharatiya Janata Party leader Kapil Mishra was leading the crowd. In a video of his speech that has been widely circulated, Kapil Sharma, flanked by a senior police officer, told the authorities that if the police failed to dislodge the protestors, the crowd would do so itself.
While the protests against the Citizenship Amendment Act has been cited as a provocation and Sharma's speech is conspicuously missing from the charge sheet, the sequence of events points to the fact that violence erupted only after the BJP leader addressed his supporters near the Jaffrabad Metro station.
However, the Delhi Police charge sheet presents Kapil Mishra and his supporters as victims of Muslim mobs, who, it is claimed, came "pre-determined for violence". This is what the charge sheet claims was the point when the violence exploded:
"Thereafter [after the crowd led by Kapil Sharma demanded clearing of the protest site at Jaffrabad Metro station], all residents from the areas of Jaffrabad and Kardampuri (who had been supporting the blockade of the metro station) numbering thousands gathered and started stone pelting from both sides on the crowd which was demanding re-opening of carriageway of 66-Foot Road and the Jaffrabad Metro station."
The charge sheet claimed that the police dispersed this crowd, but soon the violence spread to many areas of North East Delhi, with protesters opposing the citizenship initiatives pelting stones. While the document blamed these protestors for several incidents of arson and violence, there is no violence attributed to government supporters defending the Citizenship Amendment Act.
The Delhi Police has filed charge sheets in at least 10 cases related to the riots by last week. Scroll.in was unable to ascertain if Kapil Mishra's speech was mentioned in any of the others as having been a provocation for the violence. However, media reports in March on an internal note of the Delhi Police suggested that the violence was sparked by an attack by supporters of the Citizenship Amendment Act on a Bhim Army vehicle on February 23, prompting a retaliation.
The charge sheet then goes on to list the various events of rioting till February 26, before discussing the alleged role of Tahir Hussain in the general violence and in the murder of Ankit Sharma on February 25 between 5 pm and 5.30 pm.
Under the head "conspiracy angle", the police claim that the planning went back to January, when a meeting was held between Hussain and Umar Khalid at Shaheen Bagh, the neighbourhood on the banks of the Yamuna where a protest against the Citizenship Amendment Act and National Register of Citizens started in December:
"During the investigation, it was also revealed that the accused Tahir Hussain was in touch with Khalid Saifi who is connected with Unite Against Hate Group. Tahir Hussain was also connected to Umar Khalid of JNU through Khalid Saifi.
Khalid Saifi had arranged Tahir's meeting with Umar Khalid on 08.01.2020 at Shaheen Bagh. In that meeting, it was decided to have a big blast so that the Central Govt. could be shaken on the issue of CAA/NRC and so as to defame the country in the international arena. In the meeting, Umar Khalid had assured not to bother about the money as PFI [Popular Front of India] organisation would be ready to provide money and logistical support for these riots."
A flow chart included in this section of the charge sheet purports to connect Tahir Hussain to several other people, including activists of the Pinjra Tod students' group, two of whose members have been arrested by the Delhi Police in the riots cases.
The lawyers of these activists have vehemently denied that they had played any role the violence, adding that the women participated in peaceful protests. However, the Delhi Police have arrested them several times, including under the Unlawful Activities Prevention Act.
The charge sheet claims that weapons, including firearms, stored in Tahir Hussain's house were used by mobs to attack Hindus from his terrace and that he personally instigated the mobs by telling them that Hindus had killed several Muslims. In particular, the charge sheet cites the decision of Hussain on February 22 to take back from the police the licensed pistol that he had deposited with them in January. This was just days before the riots and, say the police, is clinching evidence that he was planning the violence.
The charge sheet claims Hussain was unable to account for missing cartridges from the 100 bullets that was issued to him along with the pistol under the licence.
"Witnesses have categorically stated that Tahir Hussain was present at the spot [of violence]," the document said. "He was leading the mob present at Chand Bagh Pulia [in North East Delhi] and kept on moving from Chand Bagh Pulia to his house."
According to the charge sheet, the Delhi Police have obtained CCTV footage from several cameras near the scene Ankit Sharma's murder.
The Delhi Police obtained a piece of CCTV footage in which three persons were seen throwing the Sharma's body into the stream near Chand Bagh Pulia. This video, the police stated, came from an unknown source.
However, the police seemed to have been unable to obtain video clips of the actual murder. Discussing Tahir Hussain's role in the incident, the charge sheet claimed that the camera installed at a shop near the scene of crime was burnt by the rioters. In some other shops, the direction of the cameras were allegedly changed by the rioters to ensure there was no recording.
On one such camera, the police said: "The available footage in the hard disk for February 25 from the period between 3 pm and 8 pm was checked and it was found that the faces of the camera had been covered or turned down by the rioters/accused persons to restrict capture of the incidents."
The Delhi Police has constructed the sequence of events based on the video showing the disposal of the body, certain call records in which the accused discuss the crime with friends and family and the statements of the accused.
Accused number two in the case is Haseen alias Mullaji alias Salman. According to the police, Salman has confessed to the crime. In the video showing three persons disposing the Sharma's body in the stream, one is seen wearing a red shirt. The police claimed that this red shirt was recovered from Salman's home, based on his own statement.
Curiously, the charge sheet states that Hussain had made several calls to the police control room on the afternoons of February 24 and 25.
Four calls from Hussain from near his house on February 24 between 2.50 pm and 6 pm were connected to the control room. The Delhi Police claimed that they could not reach the site immediately as large crowds had gathered on the Main Karwal Nagar Road leading to Chand Bagh Pulia, near Hussain's home. When a police team finally reached the place "late in the night", they found that homes and shops near Hussain's home burn but his home was unscathed. Neither he nor his family members were injured, leading the police to conclude that Hussain was known to the rioters.
However, it is not clear why the police did not detain Hussain immediately. The Delhi Police claimed in the charge sheet that the calls to the control room by Hussain were deliberately made to "save his skin from legal complications in the future".
On February 25, Hussain again made several calls from around Chand Bagh Pulia to the control room between 3.50 pm and 4.35 pm. It is not clear from the charge sheet how the police responded. Ankit Sharma, the police has claimed, was murdered by the accused at around 5 pm on February 25 using sharp and blunt objects that led to 51 injuries.
Hussain's lawyer Javed Ali told Indian Express that there was "no connection between Hussain and the rioters which has been established by police. There are no call records to connect him with the rioters. Also, when the incident took place, he was not at the spot and was in fact rescued by the Delhi Police."
Lawyer Abdul Gaffar, who is representing several other accused people in the case, told Scroll.in that there were several illegalities in the arrests and the investigation and the Delhi Police has tried to make connections where none exist.
https://scroll.in/article/964042/delhi-violence-in-one-charge-sheet-police-claim-muslim-protestors-provoked-riots
-------
After initial concern, mosques open doors in West Bengal amid coronavirus lockdown
09th June 2020
KOLKATA: Several mosques in West Bengal have opened their premises to the faithful over the past few days, after initially having expressed apprehensions over their safety, amid the rise in COVID-19 cases in the state, a member of the imams' association said.
The government has granted permission to all places of worship to unbolt their doors to the devotees from June 1, while stressing that safety protocols have to be strictly followed at all shrines.
Prominent temples, gurdwaras, and churches, in keeping with the government guidelines, have thrown open the gates since the beginning of the month, while some religious places have sought time to ensure that all safety protocols were in place, before allowing the devotees inside.
Centuries-old Dakshineswar Kali Temple, which is yet to unlock the gates of the shrine, said it would do so after conducting a trial with a few members of the management before taking a decision.
The administration at the Kalighat temple in the city said it was chalking out a plan to ensure that devotees face no problems during entry or exit.
At least 50,000 mosques across the state have been asked to conduct prayers inside the compound, with not more than 10 people at a time, a member of the Wakf Board said.
Shafique Qasmi, the imam of Nakhoda Masjid in the city, said, "We opened the mosque a few days ago, allowing up to 25 persons during prayer."
The imams had earlier asked the devout to refrain from crowding at the mosque and had written to Chief Minister Mamata Banerjee, seeking clarifications with regard to the implementation of the safety protocol.
A spokesperson of the Bengal Imams' Association said most mosques, especially the ones with limited space, were not allowing more than five to 10 people during namaz.
"To our knowledge, mosques are allowing up to 10 people during prayers. I don't think the numbers will increase further for now," the spokesman said.
https://www.newindianexpress.com/nation/2020/jun/09/after-initial-concern-mosques-open-doors-in-west-bengal-amid-coronavirus-lockdown-2154452.html
------
Unlock 1.0: Aligarh Muslim University to conduct online open book exams for final semester
June 9, 2020
The Aligarh Muslim University (AMU) has decided to conduct online open book exams for all final semester papers of undergraduate and postgraduate courses, according to a spokesman of the university. However, a section of the teaching staff has voiced concern over the idea of online exams, contending that the method is "discriminatory and flawed".
The AMU's decision follows the Delhi University's move to hold open book exams.
An AMU spokesman said, "Final semester examinations for UG and PG classes will be held after July 10 and the schedule will be announced shortly. It has also been decided that those papers of the first semester which had not been held earlier will also be conducted through the same manner between July 5 and 10".
Following the decision, a section of teachers have written a letter to the Vice Chancellor.
In the letter, teachers' elected representative to the university's executive committee, Prof Aftab Alam, said the decision to hold online exams violates the statutes of the institution and any decision to hold online exams has to be preceded by certain mandated procedures. The letter points out that all students may not have proper access to Internet facilities in the present scenario.
Meanwhile, all university offices, which reopened on Monday, reported full attendance. Employees, who are senior citizens or those who reside in coronavirus containment areas, have been exempted from attending office.
https://www.businesstoday.in/current/economy-politics/unlock-10-aligarh-muslim-university-to-conduct-online-open-book-exams-for-final-semester/story/406365.html
------
J-K: Three militants killed in Shopian encounter, third gunfight this week
June 10, 2020
Three militants were killed in a gunfight between militants and security forces in South Kashmir's Shopian on Wednesday morning. This is the third operation in Shopian since Sunday in which 12 militants have been killed so far.
The encounter broke out in Sugoo area of Shopian this morning, the police said.
On Sunday, five Hizbul militants were killed in a gunfight with security forces in the district's Reban area. On Monday, four other Hizbul militants were killed in the Pinjoora area of Shopian, about 15 km from Reban.
After Monday's encounter, IGP (Kashmir) Vijay Kumar told The Indian Express, "In another successful operation, we have killed four more terrorists in Shopian today. In less than 24 hours, we have killed nine terrorists, including two commanders, in South Kashmir. I congratulate Shopian Police for generation of specific intelligence and for prompt action by police and security forces which further resulted into these successful operations."
Sources said one of the militants killed has been identified as Omar Dhobi, who was active since September 2018.
Major General A Sengupta, General Operation Commanding of south Kashmir-based Victor Force, told the media that the four militants killed were local residents. "Last night again, we received a specific input from the J&K police. This was in the village of Pinjoora near Shopian with the presence of some notorious terrorists, who were harassing the civilians… in a four-hour operation which began at 3 in the morning, we neutralised four local terrorists in that area," he said.
https://indianexpress.com/article/india/shopian-encounter-jammu-and-kashmir-live-updates-6451546/
-----
South Asia
Mosques can reopen for indoor services within the next few days, says Tajik grand mufti
10-06-2020
Mosques in Tajikistan may reopen for indoor services within the next few days, Tajik grand mufti SaidmukarramAbduqodirzoda told Asia-Plus Tuesday (June 9) afternoon.
"The next meeting of the Shuroi Ulama (Council of Ulema -- (Tajikistan's highest Islamic institution) that will take place in the near future will discuss the issue of reopening mosques. In the meantime, I can't say definitely whether the mosques will reopen or not. We are waiting for information from the Health Ministry about the epidemiologic situation in the country.
Recall, several mosques in Dushanbe in early March asked worshippers to not attend Friday Prayers as a precaution against the spreading of the coronavirus in the country. The move by some mosques to suspend mass prayers was based on a recommendation from the Tajik Islamic Center.
The proper appeal was published on the website of the Islamic Center. "In order to prevent infection and the spread of the virus among the inhabitants of the country, it was decided to temporarily refuse to perform collective prayers, except for performing janaza", the statement said.
In April, the Council of Ulema told mosques to suspend public gatherings, including Friday prayers, beginning on April 18 to protect against the coronavirus.
A decision adopted by the Council of Ulema on April 17 also imposed suspension on performing Taraweeh (additional ritual prayers performed by Muslims at night after the Isha prayer during the holy month of Ramadan) and public gathering such as iftar and others.
https://asiaplustj.info/en/news/tajikistan/society/20200610/mosques-can-reopen-for-indoor-services-within-the-next-few-days-says-tajik-grand-mufti
-----
An Afghan delegation will travel to Doha for Intra-Afghan talks preparations: Source
09 Jun 2020
A delegation of 6 or 7 members will travel to Doha to discuss the Intra-Afghan peace talks preparations with the Taliban, a source close to the peace reconciliation members told Khaama Press.
The delegation will discuss the talks platform, structure, agenda and theme, the source said.
The source further added that the process of the Taliban prisoners identification has been completed by the Afghan government and the Intra-Afghan peace talks will kick-off after the prisoners are released.
This comes as the United States is pushing for a speedy release of the prisoners and the commencement of the talks.
Zalmay Khalilzad, the U.S peace envoy for Afghanistan and General Scott Millar, the commander of foreign troops met with the Mullah Brother, the Taliban deputy leader on Sunday, Suhail Shaheen, a spokesperson for Taliban said.
Both sides have discussed the release of the Taliban prisoners and inception of the next phase of the peace talks.
According to the US-Taliban peace deal signed on the 29th of February 2020, Afghan government must release 5,000 Taliban prisoners ahead of the Intra-Afghan peace negotiations.
Afghanistan government has so far released over 2,700 Taliban prisoners and the other side has also freed 458 Afghan soldiers who were in their custody.
https://www.khaama.com/a-delegation-will-travel-to-doha-for-intra-afghan-walks-preparations-978987/
-----
Doves starve at famed Afghan mosque shuttered due to virus
9 June 2020
"We will buy them bird food," said Munir Farhad, spokesman to the governor of Balkh province.
The mosque, which is adorned with intricate hand-painted tiles, was destroyed by Genghis Khan and his army in the 13th century, but was rebuilt and has emerged as a major pilgrimage centre for Muslims.
Afghanistan's coronavirus crisis is worsening by the day, with authorities reporting 21,459 confirmed cases so far, though the real number is thought to be much higher.
Experts say the country has one of the highest rates of tests coming back positive -- about 40 percent, indicating high levels of undetected infections.
Officials have warned the country faces a "disaster," with hospitals running short of beds as suspected cases surge.
https://www.dailymail.co.uk/wires/afp/article-8403601/Doves-starve-famed-Afghan-mosque-shuttered-virus.html
------
Amphan-Hit Sundarbans: Damage 3 times worse than Bulbul's
June 10, 2020
Dipankar Roy
The lush green banks of the Shibsa river winding through the Sundarbans, once outlined by the beautiful keora and golpata trees, have turned all grey and pale yellow.
The devastation of the world's largest mangrove forest by the super cyclone Amphan became increasingly visible as the boat carrying this correspondent sailed a few kilometres down the Shibsa in the Khulna Range of West Sundarbans on May 29.
It looked like a graveyard of trees, many uprooted, broken, and leafless, blown and smashed into the forest floor. Even the gewa trees, that grow away from the shore, are standing like skeletons.
According to the Forest Department, Amphan's damage to the Sundarbans on May 20 is three times bigger than that of cyclone Bulbul's on November 10 last year.
During Amphan, around 12,358 forest trees have been broken and uprooted. The damage to the forest department's infrastructure is assessed at Tk 2.15 crore.
A compilation of the reports submitted by the committees to the Conservator of Forests in the Khulna region, showed around 12,332 trees have been broken and uprooted by Amphan in Khulna and Satkhira ranges of West Sundarbans.
Only 26 trees in the Sharankhola and Chadpai range of the eastern part of the forest were damaged. However, timber worth Tk 7,06,830 recovered from smugglers was washed away by the tidal waters in East Sundarbans.
The report also mentioned that damages to infrastructures including jetties, wooden trails and watchtowers in the western and eastern part were Tk 47.50 lakh and Tk 1.8 crores, respectively.
Regarding the fauna, Modinul Hasan, Khulna divisional forest officer, said harm to wildlife did not come to their notice during the survey.
The compiled report also mentioned that 40 out of around 100 freshwater ponds were contaminated with saline water by tidal waves during Amphan.
"As the salt water entered the ponds, the forest animals as well as the forest guards are having some problems. Now, under the pond re-excavation project, rain water will be preserved by removing the saline water from the contaminated ponds," said Md Moyeenuddin Khan, conservator of forest of the Khulna region.
He assured that with time the Sundarbans will be able to overcome the loss caused by Amphan just like it recovered after Sidr, Aila and Bulbul.
Md Bashirul Al Mamun, divisional forest officer (DFO) of West Sundarbans, told The Daily Star that the worst-affected areas of the forest are by the Rayamangal and Hariabhanga rivers near the Indian border.
"The storm damaged several stations, outposts, jetties and watch towers. However, we got an immediate allocation of Tk 16 lakh for repair," said the DFO.
https://www.thedailystar.net/backpage/news/amphan-hit-sundarbans-damage-3-times-worse-bulbuls-1911837
------
Southeast Asia
Ismail Sabri: M'sians under quarantine to continue isolating at home from June 10
10 Jun 2020
PUTRAJAYA: The 8,831 Malaysians who are still undergoing mandatory quarantine at government gazetted facilities will continue the process at home, says Senior Minister (security) Datuk Seri Ismaili Sabri Yaakob (pic).
He said Tuesday (June 9) was the last day that quarantine centres at hotels would be in operation, adding that the people at these facilities will undergo the remainder of their quarantine at home as they have tested negative for Covid-19.
He said if the outcomes of the swab tests could not be obtained within a few hours, the returnees would be sent to quarantine centres while waiting for the results.
Ismail also reminded Malaysian returnees that they must download the MySejahtera application for monitoring purposes before they were allowed to go home and be quarantined.
"Those who fail to observe the mandatory quarantine and standard operating procedures can be compounded or be taken to court, " he added.
Since April 3,51,422 Malaysians returning from abroad have been sent for mandatory quarantine at gazetted facilities, including hotels.
https://www.thestar.com.my/news/nation/2020/06/10/ismail-sabri-m039sians-under-quarantine-to-continue-isolating-at-home-from-june-10
-----
Despite Covid-19, China's love for Malaysian durian still strong
10 Jun 2020
KUALA LUMPUR (Bernama): Malaysian durian continue to be a hit in China, driven by strong demand and consumption there for the "King of Fruits".
Commercial Counsellor at the Embassy of the People's Republic of China in Malaysia, Shi Ziming, said the interest from Chinese consumers for the fruit has not waned although the supply chain for Malaysian durian was affected early 2020 due to the Covid-19 pandemic, with demand quickly picking up once the pandemic in the republic was successfully controlled.
"The texture and taste of the Malaysian durian is second to none in the world. It is often bought as gifts for families and friends, " said Shi in an email interview with Bernama.
The Chinese's insatiable fondness for the King of Fruits, known for its distinctive smell and thorn-covered rind, is evident in China's total import of 600,000 tonnes of durian worth US$1.7bil (RM7.24bil) in 2019.
According to the Embassy's statistics, China imported 3,200 tonnes of frozen durian pulp and paste from Malaysia, which amounted to US$41mil (RM175mil) in 2018.
The approval for the transport of whole durian starting mid-2019 led to a surge in the export of the fruit, amounting to 7,700 tonnes (including pulp and paste) in 2019 worth some US$67mil (RM286mil).
Despite the Covid-19 pandemic and the off-season period, Malaysia's export of durian to China in the first quarter of 2020 was equivalent to the previous one – US$22mil (RM94mil), said Shi, adding that "this showed that Malaysia's durian export to China was not affected during this off-season (period)".
Shi also said sales in China of durian from Malaysia increased tenfold towards the end of March following promotions by Chinese e-commerce fresh fruit platform FreshHema, and hit RMB4.35mil (RM2.62mil) on takeaway food platform MeituanWaimai on May 20.
The president of the Malaysia Food Farmers Association (Youth Chapter), Francis Hong, said durian export from Malaysia to China has resumed to almost 80 per cent, and supply – with the arrival of the new season (May to July or August) – is expected to increase and be able to meet the demand from China's market.
"Like any other sectors, we are also affected by the Covid-19 (pandemic). But now, the situation is slowly improving; and with the new season having just started, we are hopeful for a good harvest, but this (production) of course is very much depending on the weather as well, " he told Bernama.
Hong, who also exports durian to China, said Malaysia's durian market share in China is only about 10 per cent – mainly sold in Shanghai, Guangzhou, Guangdong and Beijing.
Another entrepreneur, Fred Lim, said although his durian production and sales were badly affected by the pandemic, he remained optimistic that the situation will recover soon.
He said the Covid-19 outbreak early this year and the movement control order (MCO) to contain it had caused his durian business to drop by 50 per cent, while revenue had been slashed from RM5mil monthly previously to RM2.5mil now.
"I also hope that the International Trade and Industry Ministry and Agriculture and Food Industries Ministry will organise trade missions to China soon so we can participate and tap into the bigger market there, " he said.
Meanwhile, Shi said she hoped that Malaysian suppliers and exporters can launch more market promotion activities so that Malaysian durian can be savoured by more people in China.
She also encouraged Malaysian entrepreneurs to introduce more varieties of durian-based food products – such as pastries – to the Chinese market.
"As the Malaysian durian's fame continues to expand in China, the potential is endless, " Shi said. – Bernama
thestar.com.my/news/nation/2020/06/10/despite-covid-19-china039s-love-for-malaysian-durian-still-strong#cxrecs_s
-----
Africa
Churches, Mosques Should Remain Closed As Social Distancing Can't Be Enforced -Kemi Olunloyo
JUN 09, 2020
Nigerian journalist, Kemi Olunloyo, in an exclusive interview with SaharaTV, shared her views on the COVID-19 pandemic, rape issue in Nigeria, and police brutality movements currently going on around the world.
http://saharareporters.com/2020/06/09/churches-mosques-should-remain-closed-social-distancing-cant-be-enforced-kemi-olunloyo
-----
Tunisian party calls for designation of Muslim Brotherhood as terrorist organization
Jun 09 2020
The Tunisian Free Constitutional Party bloc has called on parliament to designate the Muslim brotherhood as a terrorist organization, Saudi-owned news outlet Al-Sharq al-Awsat reported on Tuesday.
A petition has been submitted to the Tunisian parliament to this end by head of the Tunisian opposition figure and President of the Free Destourian Party (PDL) AbirMoussi, it said.
"Today we want a clear political position. Political parties and politicians who want to openly dissociate themselves from the Muslim Brotherhood organization must prove so and vote in favor of this draft motion," it quoted Moussi as saying.
Moussi also added that belonging to the Muslim Brotherhood and receiving funding from the organization is a "threat to national sovereignty."
The Muslim Brotherhood's activity in Tunisia is linked to the political party Ennahda.
The Turkish-backed Islamist Ennahda party has been accused of working in support of the Muslim Brotherhood in western Libya.
https://ahvalnews.com/muslim-brotherhood/tunisian-party-calls-designation-muslim-brotherhood-terrorist-organization
------
Sponsors of Miyetti Allah calling for war —Yoruba World Congress
June 10, 2020
By Ripples Nigeria
The leader of the Yoruba World Congress (YWC), Emeritus Professor BanjiAkintoye, has warned that no part of the Southwest will be ceded to the Fulani.
Akintoye was reacting to a recent statement credited to the National President of Miyetti Allah KautalHore, Bello Bodejo, describing it as filthy vituperations which should be ignored by any Nigerian with a sense of decency.
Akintoye, in a statement issued on Tuesday by YWC's Director of Communications, Moses Jolayemi, also insisted that the sponsors of Miyetti Allah KautalHore were calling for war.
"Ordinarily, the YWC would not respond to such imbecilities but considering the fact that the fellow in question may not be acting alone, we have decided to send him back to his masters that no part of Yorubaland will be ceded to any Fulani marauders under any guise and for any reason," the statement said.
YWC leader also reiterated the readiness of the Yoruba nation to resist every attempt by "a small, ignoble clique of feudal jingoists" to foist themselves on the rest of the country or annex the Southwest.
"If other tribes so desire, they can allow their inheritance and indeed their ancestry to be obliterated by these elements who are clandestinely carrying out a carefully mapped ethnic cleansing agenda. But for the Yoruba, such ambition can only remain a mere dream", he said.
https://www.ripplesnigeria.com/sponsors-of-miyetti-allah-ae-calling-for-war-yoruba-world-congress/
-----
New Zealand
New Zealand says armed police patrols initiated after mosque shootings will end
06/09/20
New Zealand is dropping a trial of armed police patrols proposed after last year's mosque shootings in Christchurch, police commissioner Andrew Coster announced Tuesday.
"It is clear to me that these response teams do not align with the style of policing that New Zealanders expect," Coster said in a statement.
New Zealand Green Party co-leader Marama Davidson has been one of the main voices in opposition to the Armed Response Teams, claiming the move will lead to U.S.-style militarized police force.
In a blog post, Davidson used the death of George Floyd, an unarmed black man who died during a Minneapolis police arrest May 25, as an example of the dangers of overly arming police.
"We only have to look to the United States to see how violent things can get under a militarized police force," she said in an open letter to Coster, according to CBS News. "This is especially so for minorities and communities of color."
The U.S. system of policing has come under scrutiny again after Floyd's death. Instances of police violence have been documented at multiple demonstrations protesting police brutality in the last two weeks.
The self-avowed white supremacist involved in the March 2019 mosque shootings in Christchurch pleaded guilty to 51 charges of murder and 40 of attempted murder and one of terrorism this year.
https://thehill.com/policy/international/501802-new-zealand-says-armed-police-patrols-initiated-after-mosque-shooting
-----
URL: https://www.newageislam.com/islamic-world-news/egypt-islamic-body-causes-uproar/d/122085
New Age Islam, Islam Online, Islamic Website, African Muslim News, Arab World News, South Asia News, Indian Muslim News, World Muslim News, Women in Islam, Islamic Feminism, Arab Women, Women In Arab, Islamophobia in America, Muslim Women in West, Islam Women and Feminism