New Age Islam News Bureau
2 Jul 2018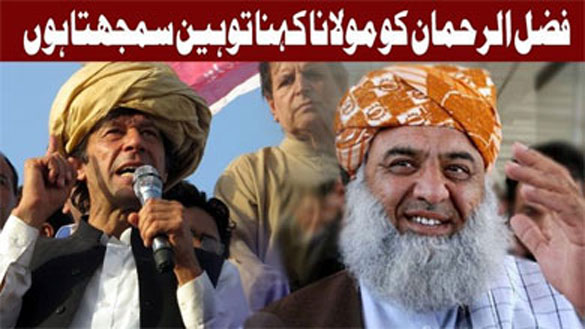 Imran calls Fazl-ur-Rehman a 'magnet drawn to power' | Express News
------
Arab World
• US-Backed Militias Continue Looting People's Assets in Northeastern Syria
• Takfiri Militants Resume Talks With Russia in Southern Syria
• Syrian Army Grants Amnesty to Tens of Militants in Dara'a Province
• UAE halts attack on Yemen port city to help UN negotiator
• Suicide bombing wounds 19 at Iraq ballot warehouse
• Rebels, Russia pursue talks over battered south Syria
• Northern Syria: Turkish Army Keeps Forces on Alert after Huge Blasts in Afrin
• Russian-Syrian Reconciliation Talks with Militants Fail in Dara'a Province
• Iraq begins building border fence with Syria to block Daesh entry
--------
Southeast Asia
• Laments Racism And Extremism Permeating Islam
• PH will win over Umno, PAS supporters, says Mujahid
• Maldives opposition names backup candidate
--------
South Asia
• 63 Insurgents Killed In ANSF Operations: Afghan Ministry
• Unilateral Decisions Regarding War, Peace Not To Have Tangible Outcome: Jamiat
• Taliban Reiterates Longstanding Demand For Peace Deal With Afghan Government
• 19 Killed In Afghanistan Suicide Bombing: 17 Sikhs, Hindus, Among Dead; Islamic State Claims Responsibility
• 'Taliban problem' should be resolved with Pakistan's assistance: Afghan president
• BNP Fears Losing Ties with Islamic Parties
• A lost generation: Rohingya children face bleak future
• US conduct over 20 airstrikes in support of nationwide resumption of ANDSF operations
• Myanmar still unsafe for return of Rohingya: Red Cross
--------
North America
• Muslim Candidates Rise Above Trump Hostility to Focus on Issues
• Tim Robbins Slams Trump Immigration Policies, Muslim Travel Ban
• Saudi king said will boost oil output if needed: White House
• Why Ayatollah Khamenei will not negotiate with Trump
• Trump: US will sanction European companies in business with Iran
--------
Pakistan
• Hekmatyar Suggests Extending Olive Branch to Taliban
• Shamshad renews govt pledge to rout terror financing
• PPP chairman Bilawal Bhutto's convoy attacked in party stronghold Lyari
• Pakistan hands India list of 471 Indian prisoners in Pakistani jails
--------
India
• Mandsaur Rape Case Spurs Protests by Hindu, Muslim Groups; Lawyers Refuse to Represent Accused
• Indian Embassy in Afghanistan Condemns Deadly Attack on Hindus, Sikhs
• No Big Communal Riot in India in Last Four Years, Says Mukhtar Abbas Naqvi
• BJP accused of fanning tensions in Jammu and Kashmir
• PM Modi condemns terrorist attack in Afghanistan
• Godhra: Muslims Gift Bikes To Councillors Who Didn't Back BJP in Municipality Polls
--------
Mideast
• President Hadi: Houthis Must Surrender Weapons, Withdraw For Peace In Yemen
• Assault on Yemen's Hodeida Halted As UN Pursues Talks
• UAE claim of halt in offensive against Hudaydah not true: Yemen's Ansarullah
• Israeli military sends tank, artillery to Syrian front 'as precaution'
• UN's Griffiths 'heading to Sanaa' to convince Houthis to withdraw from Hodeidah
• Arab Coalition: Seven ships unload their cargo at Hodeidah port
• Israel deploys more artillery, armored reinforcements in occupied Golan
• UAE suspends offensive against Yemen's Hudaydah
--------
Africa
• French, Malian Forces Attacked In Northern Malian Town of Gao
• 10 Soldiers Killed, Four Missing In Boko Haram Attack in Niger
• 4 civilians killed, soldiers wounded in Mali attack on French troops
• Mali car bomb kills two civilians
• Jordan seeks ceasefire for southwest Syria after army gains
--------
Europe
• UN Terror List Implicates Turkey in Jihadist Enterprise
• Pope Francis decries new attacks in Syria's Daraa province
• 'Charlie Hebdo terror mentor' may return to family in Britain on release
--------
Compiled by New Age Islam News Bureau
URL: https://www.newageislam.com/islamic-world-news/egypt-delivers-friday-sermons-english/d/115708
----
Egypt Delivers Friday Sermons In English, French
Ahmed Fouad
July 1, 2018
CAIRO — Egypt's Minister of Awqaf Mohamed Mokhtar Jumaa announced June 24 a reward of 60,000 Egyptian pounds ($3,355) for those who pass the foreign-language program exam organized by the Egyptian Ministry of Awqaf. This comes in the framework of the ministry's efforts to expand French and English teaching programs targeting mosque preachers.
Also, on June 21, the Ministry of Awqaf gave renewed support to Ismail al-Rawi as director of the Awqaf Department of the South Sinai governorate given his great efforts in spreading the moderate religious discourse adopted by the Ministry of Awqaf and Al-Azhar in Egypt.
Under the ministry's language program, imams and preachers attend as many sessions as their assessment exam results require. These sessions range between two weeks and a year depending on the preachers' level. And the courses are given by language and translation professors from Al-Azhar University. Once the sessions are over, the ministry selects those with the highest grades and sends them to deliver sermons in French and English in tourist areas such as South Sinai governorate, where the city of Sharm el-Sheikh is located, and the Red Sea governorate, where the city of Hurghada is located.
The Ministry of Awqaf said June 9 that 22 imams had been selected to deliver sermons in English and French in cities and governorates that have major tourism.
In order for tourists to attend the Friday sermon and learn about the moderate and tolerant teachings of Islam, the South Sinai Awqaf Department has allocated a changing room for tourists in the Sahaba Mosque, the largest mosque in Sharm el-Sheikh.
Egyptian newspapers such as Albawabh News and Sada El Balad praised the ministry's plan, as it allows tourists who listen to such sermons to learn about and spread moderate Islamic teachings in their own countries.
The newspapers that praised the experiment said attempts aimed at spreading such Islamic thought and teachings through foreign languages help bolster the image of Islam and confront what is known in Western societies as "Islamophobia" due to the spread of terrorism across the world by extremist Islamic organizations such as the Islamic State (IS) and al-Qaeda.
The appointment of foreign-language-speaking preachers in governorates that get a lot of tourists is an extension of the Ministry of Awqaf's policy to spread a unified foreign-language Friday sermon in Egyptian mosques through the official website of the ministry. Imams currently deliver unified sermons in Arabic, English and French across Egypt.
Sermons have been condensed so as to be delivered in the three languages in one hour only.
Momen Sobhi, the imam of the Sahaba mosque in Sharm el-Sheikh, told Al-Monitor, "We started delivering the Friday sermon in English and French in March 2017, just as the Ministry of Awqaf inaugurated the Sahaba Mosque. The sermon is now initially preached in Arabic, then in English and French. We gradually started to implement the system and sent more preachers who are fluent in foreign languages to several mosques around Sharm el-Sheikh. The imams of the Sharm el-Sheikh and Hurghada mosques speak English, and some of them speak French as well."
Sobhi praised the Ministry of Awqaf's efforts and pointed out that the experiment has been possible because the Ministry of Awqaf managed to establish language centers in governorates that draw a lot of tourists, especially in South Sinai.
He stressed that the experiment will gradually help change the Western perception of Islam and Muslims and show Westerners that Muslims are people of peace, not war and terrorism. This is especially true because the plan coincided with the efforts of tourism companies and the Ministry of Tourism to turn the Sahaba mosque, which has a distinguished architecture characterized by a number of decorated domes and minarets, into an attraction where tourists can take pictures.
Sobhi added that the efforts of the Ministry of Awqaf have not been limited to foreign-language sermons alone. During the celebration of the birth of the Prophet Muhammad in November 2017, the ministry organized around mosques several artistic events that included religious songs, Sufi whirling and the distribution of sweets. Many newspapers, he said, reported the influx of tourists who came to attend this celebration proves Islam's respect for the arts.
Abdel Motleb Abdel Hamid, a professor of public relations at the Sadat Academy for Administrative Sciences, praised the Ministry of Awqaf's plan in an interview with Al-Monitor. "The most sincere activities that can change Western societies' perception of Islamic societies are the activities that are naturally and spontaneously practiced by Muslims," he said.
While these, he added, reflect Muslim refinement, the Friday sermons affirm the tolerance of Islam and come to respond to extremist fatwas and acts.
"Allowing tourists to put on decent clothes and enter the mosque during the Friday sermons also conveys a positive image of Islam. It shows tourists that had Islam been really calling for the killing of non-Muslims, then tourists would not have been allowed in mosques. This also allows tourists to convey a positive image of Islam and Muslims to their families and society as a whole. What's more, the artistic activities organized around mosques convey the true spirit of Islam and help tourists associate Islam with the arts," Abdel Hamid added.
In contrast, Mohamed El-Sakhawy, a marketing consultant who worked for some of the largest tourism agencies in Egypt such as Travco Travel Company of Egypt, dismissed the efforts of the Ministry of Awqaf as useless.
He told Al-Monitor, "Tourists do not care about whether or not Muslims are people of peace. Tourists look for secure, clean and regulated countries. And Egypt lags behind in this area. This has nothing to do with Islam. The evidence is the booming tourism sector in Turkey, Malaysia, Indonesia and Morocco, all of which are Muslim countries."
Sakhawy continued, "The efforts of the Ministry of Awqaf will not be of any benefit to the Egyptian tourism sector, even if their mere purpose was to improve the image of Islam. This is not an effort that the Egyptian state should bear alone but jointly with all the countries of the Organization of Islamic Cooperation and all the Muslims residing in Western societies. The state should not focus on activities that improve the image of Islam but on ones that promote tourism and establish security."
https://www.al-monitor.com/pulse/originals/2018/06/moderate-islam-tourists-friday-sermons-french-english-awqaf.html
--------
Ratifying Convention against Torture Not Against Islamic Law, Forum Told
02 July 2018
KUALA LUMPUR, July 2 — Panellists at a human rights forum said discouraging the use of torture or cruel punishment by public officials is wholly in line with Islamic principles and laws.
During the workshop on the United Nations' Convention against Torture and Other Cruel, Inhuman or Degrading Treatment or Punishment (Uncat) panellist and Universiti Malaya law lecturer Prof Siti Zubaidah Ismail said a holistic view of the Shariah permitted sentences that were not punitive in nature.
Siti noted that Article One of the convention that defines torture also does not include legally-valid punishments by public officials.
"There is open room for interpretation, but I believe further discussion is needed to see if our society can tolerate the notion of not using physical punishment (when sentencing crimes)" she said, adding that it is also important to observe trends in other Islamic countries that have ratified the UNCAT, including Tunisia, Turkey, Morocco, and Egypt, among others.
Jointly organised by the Human Rights Commission of Malaysia and the Centre For Human Rights Research and Advocacy, the panel also included Uncat committee member Abdelwahab Hani, from Tunisia.
When asked how long it would take for the Muslim world to transition from punishments deemed torture, Abdelwahab said three factors have to be considered.
"Firstly is torture by public officials, such as to extract information or confessions, which from my experience most Islamic countries totally agree (should be stopped) as it is a sign of an authoritarian state,
"Second is the cultural aspect, which includes caning children at home or in school. I think this will take more time but it is possible to convince the wider society that one can uphold Islamic values without the use of violence," he said.
Abdelwahab said the third involves the punishment of criminals, which he said varies greatly among Muslim nations.
"Globally there are 73 different ways of interpreting Islamic law, subject to the school of jurisprudence (madhab), or whether one is Sunni or Shia. Malaysia's interpretation itself is but one of the 73 ways,
"By and large there are discussions among religious scholars who are considering the possibility of moving to replace corporal or even capital punishment with longer prison sentences or fines. So we have to wait and see what the outcome is," he said.
https://www.malaymail.com/s/1647796/ratifying-convention-against-torture-not-against-islamic-law-forum-told
--------
Three Afghans Beheaded, School Torched In Suspected Islamic State Attack
Jul 01, 2018
Three men were beheaded and a boys' school was torched by unidentified gunmen in Nangarhar province in eastern Afghanistan on Saturday, in an attack officials blamed on Islamic State militants.
"They brutally beheaded three attendants and set fire to the school building," Mohammad Asif Shinwari, spokesman for the education department said, adding that the administrative offices and the school library were completely burnt.
So far no group has claimed responsibility for the attack, which came after warnings from Islamic State last month of attacks on schools in Nangarhar, on the border with Pakistan, where the militants have established their main stronghold.
In a statement, the provincial governor blamed the incident on Islamic State, which has conducted a series of brutal attacks in the province and other areas, regularly beheading victims they accuse of cooperating with the government.
https://www.hindustantimes.com/world-news/three-afghans-beheaded-school-torched-in-suspected-islamic-state-attack/story-oxlLxShZPLEN01tIlfZjCL.html
--------
US Criticises Taliban, Pakistan over Peace Talks
July 02, 2018
KABUL: The United States has said the Taliban's failure to engage in talks to end Afghanistan's nearly 17-year conflict is "unacceptable" and called on Pakistan to exert more pressure on the militants.
US envoy Alice Wells made the remarks during a visit to Kabul on Saturday, two weeks after an unprecedented ceasefire triggered spontaneous street celebrations involving Taliban fighters and security forces.
"I think it [the ceasefire reaction] creates this impulse for everyone to renew their efforts to find a negotiated political solution," Ms Wells, the principal deputy assistant secretary for the State Department's Bureau of South and Central Asian Affairs, told reporters in remarks embargoed until Sunday.
"Increasingly I think it's becoming simply unacceptable for the Taliban not to negotiate." The Taliban have so far ignored President Ashraf Ghani's offer of peace negotiations. Instead, they have insisted on direct talks with the United States, which Washington has repeatedly refused.
One of the Taliban's key demands for engaging in talks is the complete withdrawal of foreign troops from Afghanistan.
Ms Wells said that since the Afghan government and United States were willing to start talking without preconditions, the onus was now on the Taliban to respond. "Right now it's the Taliban leaders... who aren't residing in Afghanistan, who are the obstacle to a negotiated political settlement," she said.
Ms Wells, who is due to hold talks in Pakistan on Monday, said Islamabad needed to do more to pressurise the Taliban and bring them to the negotiating table.
"Pakistan has an important role to play... but we have not yet seen that sustained and decisive action on the part of Islamabad," she said. "It's going to be very hard for us to achieve our objectives... if Pakistan isn't working with us." — AFP
President Ghani has said that Afghanistan and Pakistan have forged a unique deal to root out terrorism from their region, Anwar Iqbal in Washington adds.
Mr Ghani's statement — made at a Saturday afternoon event in Kabul — came a day after the Afghan government formally ended the Eid ceasefire, allowing Afghan forces to resume fighting after more than two weeks of unprecedented peace.
"It has been agreed on paper for the first time. The Afghanistan-Pakistan negotiations framework is now on paper. Now, serious actions are required," Mr Ghani said.
Afghanistan's Tolo news agency reported that the Afghan president also talked about "some recent improvements" in counter-terrorism cooperation between Afghanistan and Pakistan but did not explain what those improvements were.
Mr Ghani insisted that "the issue of Taliban should be solved in our relations with Pakistan," said the Tolo report. "Some things have been done in this respect and some things are still needed to be done," he added.
The report — reproduced by some US media outlets — also included a quote from Zahid Nasrullah, Pakistan's ambassador to Kabul, pointing out that Pakistan had strongly supported the Eid ceasefire.
"Pakistan's President Mamnoon Hussain was in China when he announced that Pakistan is strongly supporting the ceasefire. Pakistan knows its role well in peace and reconciliation in Afghanistan and we will fulfil our role very well," he said.
https://www.dawn.com/news/1417350/us-criticises-taliban-pakistan-over-peace-talks
--------
Imran calls Maulana Fazl-ur-Rehman a 'magnet drawn to power'
JULY 2, 2018
Pakistan Tehreek-e-Insaf (PTI) Chairman Imran Khan on Sunday said that JUI-F chief Maulana Fazl-ur-Rehman is just like a magnet which is drawn to power as he becomes coalition partner with every ruling party.
"Fazl-ur-Rehman is the magnet who sticks to anybody who gets into power," the PTI chief said while addressing a public gathering in Bannu. He asked if the JUI-F chief who has long been chairman of the Kashmir committee with different governments had done anything for the Kashmiris.
Imran also berated Akram Khan Durrani, JUI-F MNA from Bannu, along Fazl for being part of the government of former prime minister Nawaz Sharif, who is accused of billions of rupees embezzlement in the public exchequer. "When Akram Durrani asks you for votes you need to ask him questions. You ask Akram Durrani what did they do about the power projects they announced here? Ask him about where the allocated money was spent," he said, adding that the PTI government built four micro hydel power projects in Bannu district and 300 micro hydel power projects in the areas where there was no electricity.
Imran, who will be contesting elections from NA-35 Bannu against Durrani, said that he would be contesting a 'Pharaoh'. "The condition of Fazl and Durrani improved but Bannu's condition is deteriorating," he said.
Imran lamented that the condition of entire country has worsened as the US dollar has risen to Rs125."When dollar rises against rupee, petroleum and electricity become expensive too. At this time in the sub-continent, electricity is most expensive in Pakistan," he claimed.
Citing example of the education system in England, he narrated a story saying, "I want to tell you a story today, so listen to me carefully. I called on Aneel Musarrat, a young man from England. He was seven when his father died but he studied free in public schools there. Today despite having lost his father as a young child, he is one of the biggest tax paying businessmen of UK. Why? Because the UK government took his responsibility. This is the kind of system I want for Pakistan where even an orphan who has no support, when given an opportunity, should be able to reach the maximum of his potential." Imran said for that reason he wanted to boost the status of government schools and that's what the PTI did in KP in its government. "Pakistan's system should be such that anyone who works hard should be able to get opportunities and grow in life," he said.
The PTI chief said for the first time ever, a government thought about the next generations instead of next election and planted one billion trees in KP. "I'm contesting election with you, you make me win and I will not disappoint you. You pray to Allah that may the party that can eradicate poverty and bring respect to the green passport win," he said.
https://dailytimes.com.pk/261113/imran-calls-maulana-fazl-ur-rehman-a-magnet-drawn-to-power/
--------
Arab World
US-Backed Militias Continue Looting People's Assets in Northeastern Syria
Jul 01, 2018
Locals from Albu Sha'aban tribe hoisted the Syrian government flag in several regions, including over the Governorate Building, Municipality Sports Stadium and Ferdows Grand Mosque, on Sunday.
In the meantime, the SDF attacked the villages of Khaniz al-Kasha, Khaniz al-Salman and al-Rahyat in Northern Raqqa and closed off entrances to the villages.
The SDF further embarked on destroying and looting residential units in the villages and arrested a number of young men, accusing them of cooperating with Liwa al-Thowar of Raqqa rival group.
The SDF later gathered the villagers and threatened them not to cooperate with Liwa al-Thowar.
In a relevant development but in Hasaka province, the SDF embarked again on cracking down people's residential units in the villages and towns in Southeastern Hasaka, including al-Dashisha, Albu Hasoun, al-Hassan al-Ali and al-Hendisin and looted civilians' properties and assets.
In the meantime, a local sources said that US-led coalition warplanes pounded al-Dashisha and Tal al-Shayer regions in Hasaka, killing and wounding tens of people and forcing hundreds more to leave their region.
Meanwhile, the SDF claimed that its militants managed to impose full control over the villages of Jadideh and al-Zibeh in Southeastern Hasaka.
The SDF continued forced recruitment of young men in Southeastern Deir Ezzur and arrested several more in the small town of al-Shahil in Deir Ezzur.
http://en.farsnews.com/newstext.aspx?nn=13970410000727
--------
Takfiri militants resume talks with Russia in southern Syria
Jul 1, 2018
Foreign-sponsored Takfiri militants have re-launched peace negotiations with the Russian military in a bid to reach a ceasefire in southwestern Syria as government troops and allied fighters from popular defense groups are making territorial gains there.
"The talks have resumed this morning between the Russian side and the opposition in southern Syria under Jordanian auspices," Ibrahim al Jabawi, the spokesman for the Turkish-backed Free Syrian Army (FSA) negotiators, said on Sunday.
The development came a day after talks between Russian negotiators and the team representing Takfiri militants in the town of Busra al-Sham of the southern province of Dara'a broke down, after the latter demanded a complete surrender and the former refused to hand in heavy arms.
Also on Sunday, Syrian army soldiers raised the national flag over a number of buildings in the town of Dael, located approximately 14 kilometers north of Dara'a, after declaring the area safe and free from terrorists, who had earlier turned themselves in and handed over their munitions.
Syria's official news agency SANA reported that hundreds of locals gathered in the town's main square, and praised the sacrifices and heroism of Syrian army troopers in the fight against terrorism.
Syria's southwest is strategically sensitive because of its proximity to the frontiers with both Jordan and the Israeli-occupied Golan Heights.
The recapture of Dara'a is highly important because it borders the occupied Golan Heights which Israel has used to treat wounded militants for years.
The territory's return to the Syrian government control would cut the much-reported collaboration between Israel and militants and deal a blow to Tel Aviv's plans to annex the Golan Heights.
Syria has been gripped by foreign-backed militancy since March 2011. The Syrian government says the Israeli regime and its Western and regional allies are aiding Takfiri terrorist groups that are wreaking havoc in the country.
Russia has been helping Syrian forces in an ongoing battle in the province of Dayr al-Zawr as the Daesh terrorist group struggles to keep its last positions in eastern Syria.
The Russian military assistance, which began in September 2015 at the official request of the Syrian government, has proved effective as the Syrians continue to recapture key areas from Daesh and other terrorist groups across the country with the backing of Russian air cover.
On May 21, the General Command of the Syrian Army and Armed Forces announced in a statement that complete security was restored to Damascus and its countryside after al-Hajar al-Aswad district and al-Yarmouk camp had been totally purged of Daesh terrorists.
The development was preceded by flushing the Takfiris out of the towns of Yalda, Babbila and Beit Sahem on the southern outskirts of Damascus.
http://www.presstv.com/Detail/2018/07/01/566689/Foreignbacked-Syria-militants-resume-peace-talks-with-Russia
--------
Syrian Army Grants Amnesty to Tens of Militants in Dara'a Province
Jul 01, 2018
The Russian center said that a sum of 250 militants that had laid down their weapons and surrendered to the army received government amnesty in Dara'a province.
The center further said that the militants handed over 118 personal weapons, three military vehicles and a large volume of ammunition to the army.
The army gained control over 10 villages and settlements in Dara'a after the terrorists joined the reconciliation plan on Saturday.
Battlefield sources said on Saturday that the representatives of the militants in the towns of Tayebeh, Saida, Um al-Mayazin, Ibta, Da'el and Nasib endorsed the peace agreement with the army.
Meantime, citizens in the town of Um Walad in Eastern Dara'a staged protests against the terrorists and hoisted the Syrian government's flag, calling for the Syrian troops.
The sources said that the terrorists' lines in the remaining regions have collapsed, adding that infighting among militants has intensified over surrendering the regions under their control to the Syrian government.
Meantime, tens of residents of Dara'a managed to escape to the areas under the Syrian army's control through human corridors determined by the army.
http://en.farsnews.com/newstext.aspx?nn=13970410000635
--------
UAE halts attack on Yemen port city to help UN negotiator
July 02, 2018
ABU DHABI: The United Arab Emirates on Sunday announced it had halted the offensive it was backing against Houthi rebels in Yemen's port city of Hodeida to give a chance to UN diplomatic efforts.
In a series of tweets, UAE Foreign Minister Anwar Gargash said the pause was aimed at pursuing negotiations for an unconditional rebel withdrawal from the port but warned that full military action could resume.
The weeks-long offensive on Hodeida — Yemen's main port — has raised fears of further suffering and deprivation in a country already deeply shaken by years of war between the Iran-backed Houthis and President Abedrabbo Mansour Hadi's Gulf-backed government.
Pointing to a renewed push for a negotiated settlement by UN envoy Martin Griffiths, Mr Gargash said: "We have paused our campaign to allow enough time for this option to be fully explored. We hope he will succeed."
He said the pause had been in effect since June 23 and while there was continued "pressure on the parameter", pro-government forces were awaiting the results of an upcoming visit by Mr Griffiths to the rebel-held capital Sanaa.
Mr Griffiths met Mr Hadi in the southern city of Aden on Wednesday and is reported to be pushing for the Houthis to cede control of Hodeida to the United Nations.
In a speech published by the state-run Saba news agency, Hadi on Sunday hailed the military for its "great victories" in the face of "the most dangerous project of Iranian expansion" Yemen faced.
The rebels, Shia tribes with ties to Iran, have said they may be willing to share control of Hodeida's port with the UN but say their forces must remain in the docks and the rest of the Red Sea city.
The Houthis have controlled Hodeida and its port since 2014, when they also drove the Hadi government out of the capital and seized large swathes of northern Yemen. On June 13, the UAE and its allies, including Saudi Arabia, launched a massive military operation — dubbed "Golden Victory" — to drive the rebels out of the port.
Pro-government forces managed to seize control of Hodeida's airport in mid-June after days of heavy fighting but did not immediately push forward into the city, home to some 600,000 people and about 150 kilometres west of Sanaa.
The fighting has claimed 429 lives, according to military and medical sources.
There are no confirmations of civilian casualties, although the UN has documented thousands of residents fleeing combat zones.
Mr Gargash said the operation had succeeded in "forcing the Houthis to make concessions", but it remained to be seen "whether the Houthis are engaging seriously with this process or using it as a tactic to buy time".
"Failing these patient efforts we believe that continued military pressure will ultimately bring the liberation of Hodeida and force the Houthis to engage seriously in negotiations."
Analysts have ruled out major concessions by the rebels in Hodeida without talks on the rest of Yemen's territory. "The Houthis will not make concessions unless they are guaranteed the upper hand in central and northern Yemen," said Yemeni analyst Najib Ghallab.
The regional pro-government alliance on Sunday accused the Houthis of "holding hostage" ships docked in the Hodeida port.
Riyadh and its allies earlier imposed a major blockade on the port after a series of rebel missiles were fired from Yemen into Saudi Arabia.
The coalition accuses Iran of smuggling weapons to the Houthis through Hodeida port, a charge Tehran denies.
Oman talks
Mr Griffiths was in the Gulf sultanate of Oman on Thursday, where he met top rebel negotiator Mohammed Abdulsalam, UN radio reported.
Mr Griffiths spoke of progress on the radio and said a proposal to grant the UN a major role in managing the Hodeida port was being studied.
Both the UAE and the Hadi government have held firm to their refusal of anything short of a full withdrawal of the Houthi rebels from Hodeida.
The UN has not publicly commented on Mr Griffiths' talks on the Hodeida conflict.
A source close to the Yemeni president said Mr Griffiths was expected to return to Aden, where the Hadi government is temporarily based, for another round of talks.
Some 70 per cent of imports to Yemen, where eight million people face imminent famine, flow through the port of Hodeida.
Nearly 10,000 people have died in the Yemen war since 2015, when Saudi Arabia and its allies joined the government's fight against the Houthis.
The United Nations has called Yemen the world's largest humanitarian crisis.
https://www.dawn.com/news/1417346/uae-halts-attack-on-yemen-port-city-to-help-un-negotiator
--------
Suicide bombing wounds 19 at Iraq ballot warehouse
July 02, 2018
Kirkuk - A suicide bombing Sunday targeting a warehouse in Kirkuk where ballot boxes from Iraq's May elections were stored wounded 19 people, days before a vote recount, a security source said. "Nine policemen, six members of a counter-terrorist unit and four civilians were wounded when a car bomb driven by a suicide bomber exploded at the main gate of the warehouse," the source said. The building was damaged by the blast but the ballot boxes were unaffected, said Rakan al-Juburi, the governor of Kirkuk north of Baghdad.
Iraq's supreme court has ordered a manual vote recount in polling stations where results from the May legislative elections were contested following allegations of fraud. The ballot was won by populist Shiite cleric Moqtada Sadr's electoral alliance with Communists, as long-time political figures were pushed out by voters seeking change in a country mired in conflict and corruption.
The vote recount is expected to begin on Tuesday in the Kurdish provinces of Arbil, Sulaymaniyah and Dohuk, as well as in Kirkuk, Nineveh, Salaheddin and Anbar, the spokesman of the electoral commission said on Saturday.
Members of the Iraqi Counter-Terrorism Service (CTS) arrive at the scene of a suicide car bombing outside awarehouse where ballots boxes from the May legislative polls were stored in the northern multi-ethnic city of Kirkuk on July 1, 2018
https://nation.com.pk/02-Jul-2018/suicide-bombing-wounds-19-at-iraq-ballot-warehouse
--------
Rebels, Russia pursue talks over battered south Syria
July 02, 2018
Beirut - Syrian rebels and local officials pursued talks with regime ally Russia on Sunday over the fate of a key southern region facing a government offensive, a Britain-based monitor said.
The Jordan-backed talks came as a tentative calm reigned over most fronts in the southern province of Daraa, the Syrian Observatory for Human Rights monitoring group said.
A "ceasefire has largely held since Saturday at 7:00 pm (1600 GMT) to facilitate the ongoing negotiations," Observatory chief Rami Abdel Rahman said.
Since June 19, Russia-backed regime forces have ramped up bombardment against opposition fighters in southern Syria as Damascus pushes to retake the area.
The region borders Jordan and the Israeli-occupied Golan Heights and is considered to be the cradle of the uprising against President Bashar al-Assad seven years ago that sparked the civil war.
The regime has chipped away at rebel-held territory in Daraa since the escalation began almost two weeks ago.
Most fronts were quiet Sunday with the exception of areas near Tafas in Daraa's northwest hit by regime air strikes, the Observatory said.
Clashes between rebels and regime forces in the same area killed four opposition fighters, it said.
Russia is seeking the rebel handover of heavy and medium-sized weapons, and the deployment of Russian military police and Syrian police into towns retaken by government forces, Abdel Rahman said. Damascus and Moscow are pushing for a deal that would see regime forces take over the Naseeb border crossing with Jordan and deploy along the frontier with the Golan Heights, he said.
An AFP correspondent outside Daraa city - part of which is held by rebels - said Saturday night had been quiet, with only intermittent bombardment.
After retaking control of eight towns under Russia-mediated deals on Saturday, Assad's regime now controls more than half of Daraa province, up from just 30 percent before the escalation, according to the Observatory.
State news agency SANA said Sunday the national flag had been hoisted in one of these towns, Dael, while Syrian state television showed images of people celebrating.
Regime forces have retaken large parts of the country lost to rebels since Russia intervened on its behalf in 2015.
The conflict has killed more than 350,000 people and displaced millions since it started in 2011.
A handout picture released by the official Syrian Arab News Agency (SANA) on June 30, 2018, shows Syrian government soldiers in the town of Western Ghariyah, about 15 kilometres (9 miles) east of Daraa city
https://nation.com.pk/02-Jul-2018/rebels-russia-pursue-talks-over-battered-south-syria
--------
Northern Syria: Turkish Army Keeps Forces on Alert after Huge Blasts in Afrin
Jul 01, 2018
Hawar news reported that two bombs went off in the town of Afrin in Central Garage near Ashiyeh Petrol Station leaving a number of casualties among the Ankara-backed militants.
In the meantime, the Turkey-backed gunmen engaged in fierce clashes in the Central part of the town of Afrin and also in Jandaris region.
Local sources reported that the Turkish army has placed its troops on alert in Afrin and closed off all roads to the town after the blasts.
Sources in the Turkey-controlled town of al-Bab also reported that the Ankara-backed militant front seems to feel deep concerns after their comrades sustained heavy casualty in Afrin.
In a relevant development on Saturday militants of al-Shamiyeh Front and al-Moatasem Brigade affiliated to the Free Syrian Army (FSA) engaged in tough battle in downtown Afrin which resulted in the death of 7 terrorists from both sides and injury of many more, battlefield sources said.
The sources noted that al-Shamiyeh Front and al-Moatasem Brigade were holding a meeting to put an end to their differences at the presence of a peace committee, but the clashes erupted between them and three members of the peace committee were also killed.
Several militants from both sides were killed and wounded during the clashes.
Meantime, Hawar news reported that 36 civilians were killed and 58 others were wounded in a series of explosions in Afrin.
http://en.farsnews.com/newstext.aspx?nn=13970410000946
--------
Russian-Syrian Reconciliation Talks with Militants Fail in Dara'a Province
Jul 01, 2018
A Russian delegation, affiliated to the Syrian Army, along with Russian military police entered the town of Busra al-Sham in Eastern Dara'a on Saturday to talk with militants over the reconciliation plan in Southern Syria.
The militants refused to accept the Syrian Army's conditions to hand over their weapons and position, pushing the talks into failure.
In the meantime, a field commander said that the talks were the last Russian-Syrian attempts before military operation to take back the remaining regions that are still under militants' control in Dara'a province.
The army has recently earned control over vital regions in militant-held lands in Southern Syria.
Field sources reported on Saturday that the army forces strengthened their military positions in Western Dara'a after imposing full control over the strategic al-Zamitiyeh heights.
They said that the army forces could cut off the road used by the terrorists to transfer military equipment between Eastern and Western Dara'a to the borders with Jordan.
Reports also said that terrorists in the two towns of Tafas and al-Mazirib in Western Dara'a have laid down their arms and surrendered to the Syrian army forces.
Meantime, other army units operating in Eastern Dara'a liberated the town of al-Jizeh and the villages of al-Sahweh and Kahil after heavy clashes with the terrorists.
http://en.farsnews.com/newstext.aspx?nn=13970410000696
--------
Iraq begins building border fence with Syria to block Daesh entry
Jul 1, 2018
Iraq has embarked on a project to erect a fence along its border with Syria as it seeks to block any attempt by Daesh Takfiri militants to enter the country.
A border guards spokesman said Sunday that the new fence, which includes a six-meter-wide trench and involves thermal cameras and drones scanning the border, will cover an area of about 600 kilometers starting from the town of al-Qaim in Anbar Province.
"Ten days ago we started to set up a barbed wire security fence with surveillance towers along the border with Syria," said Anwar Hamid Nayef, adding that some 20 kilometers of the fence had already been installed north of al-Qaim.
The official said if experts from Iraq's Ministry of Defense and officials from a coalition of foreign forces approve of the fence and its specifications, the frontier barrier will stretch to the whole border separating Iraq and Syria.
"If they approve the installations, we will continue along the whole border with Syria," said Nayef, adding that experts would come "to evaluate the effectiveness of the fence".
After fighting a fierce battle against Daesh that lasted more than three years, Iraq declared a complete victory over the group late last year, meaning that militants had been purged of their main bastions in west and north of the country.
However, Daesh still holds pockets of land in Iraq and in neighboring Syria and its forces still carry out frequent bomb attacks on places of gathering in large Iraqi cities.
In a bid to further push back the militants, Iraq has also expanded its military operations to target Daesh hideouts inside Syria.
Iraqi authorities said this week that they had found bodies of eight captives killed by Daesh along a highway north of Baghdad.
http://www.presstv.com/Detail/2018/07/01/566698/Iraq-border-fence-Syria-Daesh
--------
Southeast Asia
DPM laments racism and extremism permeating Islam
01 July 2018
KUALA LUMPUR, July 1 — Islam today faces a crisis due to multiple interpretations, including racism and extremism, Datuk Seri Dr Wan Azizah Wan Ismail said today.
Speaking at a Hari Raya Aidifitri open house organised by Gabungan Dakwah Malaysia, the deputy prime minister said the crisis had implications, such as people who reject extremism being labelled as liberal Muslims instead.
"When we look at the Prophet PBUH and how he united the peoples of Medina into one community where everyone had the same rights and responsibilities, we see an inclusive society in which Muslims and non-Muslims living together is nothing extraordinary.
"Islam will not expand if its proponents continue to spread division and discord among humankind, nor will others be attracted to its beauty if these same proponents remain confused in the struggle to perfect their faith and unity," she said.
Dr Wan Azizah said it was crucial for Muslims to remember their flaws and strive to rectify them, reminding everyone that life must be experienced by supporting and counselling one another.
"Let us follow Islam in the vein of the Prophet PBUH, not Islam based on rituals or the customs of any certain group or race.
"I am pleased to see people and leaders of other faiths on this occasion. This inclusiveness that transcends racial limits should be our approach in Malaysia, as how the Prophet PBUH and the al-Quran commands," she said.
https://www.malaymail.com/s/1647544/dpm-laments-racism-and-extremism-permeating-islam
--------
PH will win over Umno, PAS supporters, says Mujahid
Predeep Nambiar
July 1, 2018
BUTTERWORTH: A Pakatan Harapan (PH) leader is confident the ruling pact will win over the Malay electorate in the next few years through targeted plans to improve business opportunities and reforms in Islamic development.
Amanah vice-president Mujahid Yusof Rawa said while the lion's share of the Malay votes were still with Umno and PAS, he believed PH would win over their support.
He said PH would implement comprehensive economic policies for the Malays and push for a progressive Islamic agenda.
Mujahid said while the prime minister had lined up "entrepreneurship programmes" for Malays, a new Islamic affairs portfolio in the government would see a change in the national policy on Islam.
"We will win them over in the next few years. It might be sooner, just like how we did in Penang.
"Our target is to reform and mould progressive Malays who embrace multiculturalism so that in the end, we will have Malays who identify themselves as Malaysians first, rather than Malays first.
"The key is to break that Umno dogma. Give us time, they have been around for over 60 years and insyaAllah we will prevail," he said after hosting a Hari Raya lunch at Sungai Dua here today.
Mujahid was responding to a question on Umno's Khairy Jamaluddin claiming that the party still had the majority of Malay votes in the May 9 general election.
Khairy had said on Friday that Umno had 60% of the Malay-Muslim votes in the country with 50-odd seats in Parliament and Umno members ought to feel proud and not dejected by its electoral losses.
"KJ (Khairy) can keep on dreaming while holding on to that statistic that Umno holds more sway over the Malays. Anyway, we are very excited to see him as an opposition member in Parliament," Mujahid said.
Meanwhile, commenting on the Umno polls, Mujahid said he was shocked at Ahmad Zahid Hamidi's victory as party president, as he was expecting a major change in leadership.
He said that when a party suffered a major electoral defeat, it was normal to resort to new faces, but in the case of Umno, they had stuck with the old leaders.
"I am stunned and shocked over Zahid winning. It appears Umno members are still stuck in the old Umno mindset. How can a member who is being investigated (by the Malaysian Anti-Corruption Commission) be elected," he said.
In a brief message, Amanah president and Defence Minister Mohamad Sabu said he hoped Umno, under Zahid's leadership, would play the important role of check and balance in Parliament.
"His party should criticise us, whenever they feel something is not right, through democratic means in Parliament. They should be responsible opposition members," he said.
http://www.freemalaysiatoday.com/category/nation/2018/07/01/ph-will-win-over-umno-pas-supporters-says-mujahid/
--------
Maldives opposition names backup candidate
July 01, 2018
AA UKULHAS, Maldives: The opposition alliance in the Maldives has named a backup candidate for the presidential election later this year, in the event the exiled former president is unable to contest due to legal obstacles.
Ibrahim Mohamed Solih, a lawmaker from the main opposition Maldivian Democratic Party, was named the backup candidate at the party congress late Saturday.
The party congress approved a resolution saying that former President Mohamed Nasheed would be the party's preferred candidate, but that if he fails to secure the candidacy, Solih will contest in his place.
Nasheed had earlier announced that he will not contest the September election because the election commission had refused to recognize his victory in a recent party primary.
Nasheed has been sentenced to 13 years in prison, making him ineligible to contest the election. The verdict was widely criticized as politically motivated, and the Supreme Court earlier this year ordered Nasheed's release and retrial, which the government refused to implement.
President Yameen Abdul Gayoom was preparing to contest the upcoming election virtually unopposed, with all of his potential opponents either in jail or forced into exile. Following the Supreme Court order to release and retry Nasheed, the government arrested the chief justice and another judge. The remaining three Supreme Court justices then reversed their order.
Solih, a 25-year lawmaker, has worked closely with Nasheed in transforming the Maldives into a multiparty democracy.
The Indian Ocean archipelago nation had its first multiparty election in 2008, with Nasheed defeating 30-year autocrat Maumoon Abdul Gayoom.
Nasheed resigned in 2012 amid public protests over his order to the military to detain a sitting judge. He lost the 2013 election to Gayoom's half brother, Yameen, who has reversed many of the country's democratic gains.
Gayoom is now an ally of the pro-Nasheed coalition and was jailed by his half brother.
Yameen's administration has also jailed his former vice president, two defense ministers, the chief justice and a Supreme Court judge, as well as many other politicians and officials.
http://www.arabnews.com/node/1331566/world
--------
South Asia
63 insurgents killed in ANSF operations: Afghan ministry
July 01, 2018
Afghanistan Ministry of Defense (MoD) said in a statement on Sunday that at least 63 insurgents were killed in the past 24 hours during clearance operations by the Afghan National Security Forces (ANSF) across the country, reported Tolo news.
According to the statement in the past 24 hours, the forces conducted 13 joint operations and 13 airstrikes against enemy hideouts.
The ministry claims that during the operation 33 insurgents were also wounded.
The operations were conducted in the Ghazni, Khost, Maidan Wardak, Pakita, Uruzgan, Badghis, Farah, Faryab, Takhar, Kunduz, Nimroz and Helmand provinces, MoD said.
The ministry said that during the operations weapons caches and hideouts were destroyed.
The ministry did not provide further information regarding casualties among security forces or civilians.
The Taliban has also not commented on the operations.
This comes after President Ashraf Ghani on Saturday announced the end of the ceasefire and ordered security forces to resume operations across the country.
Speaking at a press conference at the Presidential Palace in Kabul, Ghani said: "The ceasefire has ended, our security and defence forces are allowed to carry out operations".
https://nation.com.pk/01-Jul-2018/63-insurgents-killed-in-ansf-operations-afghan-ministry
--------
Unilateral decisions regarding war, peace not to have tangible outcome: Jamiat
Jul 01 2018
The Jamiat-e-Islami Party led by Salahuddin Rabbani has warned that the unilateral decisions regarding peace and war with the militant groups will not have a tangible outcome.
"In all countries, war and peace are issues on which all peoples, particularly influential political movements, must decide on. Legitimacy and success of both are contingent on national consensus," the party said in a statement.
The statement further added that "Unilateral decisions on such matters by a select group in the NUG means ignoring the will of the people and will not result in a tangible outcome."
This comes as the Taliban group has so far refrained to respond positively to the ongoing peace efforts despite the Afghan government extended the ceasefire originally declared from 27th of Ramadan to 5th day of Eid.
In the meantime, President Mohammad Ashraf Ghani has said that certain developments have been made in the ongoing peace efforts with the Taliban group.
Speaking to a gathering of people in Nangarhar province, President Ghani said developments have been made in peace sector as he expressed hopes regarding the return of a lasting peace in the country.
He did not disclose further information in this regard but emphasized that one of his main duties is to ensure the end of war in Afghanistan.
President Ghani once again reiterated the government's stance regarding the ceasefire and said he is prepared for further ceasefire with the Taliban group.
https://www.khaama.com/unilateral-decisions-regarding-war-peace-not-to-have-tangible-outcome-jamiat-05476/
--------
Taliban reiterates longstanding demand for peace deal with Afghan government
Jul 01 2018
The Taliban militants group has reiterated its longstanding demand in a bid to reach to a peace deal with the Afghan government as efforts are underway to revive peace talks with the group.
The group published an article in response to the ongoing efforts and demands for reconciliation, stating that if the Kabul government has interests and belief in peace and wants true reconciliation, then it should end the security agreement with the foreigners.
Taliban says peace efforts should only a motive for peace and such efforts should not have a motive for instrumental use to achieve victory in the war.
The group went on to claim that slogans for peace will result into elimination of reconciliation and further escalation of war.
Taliban also accused the government and supporters of Afghanistan for not having tendency towards peace and for hostage taking of reconciliation and erecting walls on the way of peace.
This comes as President Mohammad Ashraf Ghani on Saturday said the nation demands peace and an end to the conflict and the government has positively responded to the demands, emphasizing it is the time that the Taliban should also respond positively.
Announcing the end of the extended ceasefire with the Taliban, President Ghani said the Taliban group is facing the nation, religious scholars of the country as well as Indonesia, Pakistan, Saudi Imams and the clerics of the Islamic world.
He said such pressures existed on the government as well which have been sidelined responsibly and the time has come that the Taliban should also prove their responsibility and decide on how they are going to face the pressures.
President Ghani once again called on Taliban to reconcile as he emphasized that the existing pressures are domestic and have no links with the outside.
https://www.khaama.com/taliban-reiterates-longstanding-demand-for-peace-deal-with-afghan-government-05471/
--------
19 killed in Afghanistan suicide bombing: 17 Sikhs, Hindus, among dead; Islamic State claims responsibility
Jul 02, 2018
Jalalabad: A suicide bomb attack in a city in eastern Afghanistan where President Ashraf Ghani was visiting, killed at least 19 people including the only Sikh candidate in upcoming legislative elections, officials said Sunday.
The attacker struck a market located hundreds of metres from the provincial governor's compound where Ghani was holding meetings, governor spokesman Attaullah Khogyani told AFP.
Of the 19 killed, 17 were Sikhs and Hindus, provincial health director Najibullah Kamawal told AFP. Another 20 people were wounded in the attack.
Avtar Singh, the only Sikh candidate running in the 20 October parliamentary and district council elections, was among the dead, an Indian embassy official said. In a statement the embassy condemned the "cowardly terrorist" attack.
The attack was claimed by the Islamic State group.
There were scenes of anguish at the hospital where grieving relatives wept and hugged each other as they waited for news of their loved ones.
"It is over for us, we are finished, they have massacred us, at least 10 of us," a man told AFP, too upset to give his name.
Small communities of Sikhs and Hindus reside in what is otherwise an overwhelmingly Muslim nation. It is not clear if they were the intended target of the attack.
Interior ministry spokesman Najib Danish confirmed a suicide bomber carried out the attack - the latest in a series of recent deadly assaults in the restive province.
Ghani's spokesman said the president was still in Nangarhar but was "away from danger".
Ghani arrived in Jalalabad earlier Sunday to open a hospital, part of a two-day visit to the province bordering Pakistan.
Ceasefire ends
The attack came a day after Ghani ordered Afghan security forces to resume offensive operations against the Taliban following the expiry of the government's 18-day ceasefire.
The government's unilateral truce overlapped with the Taliban's three-day ceasefire for Eid, but the militants refused to prolong it.
The unprecedented ceasefire over the holiday capping Ramzan triggered spontaneous street celebrations involving Taliban fighters, security forces, and war-weary civilians.
But it was marred by two suicide attacks in Nangarhar that killed dozens of people and were claimed by Islamic Sstate, which has a smaller but relatively potent presence in Afghanistan.
Islamic State was not part of the ceasefire.
The attack comes as US envoy Alice Wells visits Kabul as part of efforts to ratchet up pressure on the Taliban to engage in peace talks.
The Taliban have so far ignored Ghani's offer of peace negotiations. Instead, they have insisted on direct talks with the United States, which Washington has repeatedly refused.
Wells said that since the Afghan government and United States were willing to start talking without preconditions, the onus was now on the Taliban to respond.
"Right now it's the Taliban leaders... who aren't residing in Afghanistan, who are the obstacle to a negotiated political settlement," Wells said in remarks embargoed until Sunday.
Wells, who is due to hold talks in Pakistan on Monday, said Islamabad also needed to do more to squeeze the Taliban and get them to the negotiating table.
"Pakistan has an important role to play... but we have not yet seen that sustained and decisive action on the part of Islamabad," she said.
https://www.firstpost.com/world/19-killed-in-afghanistan-suicide-bombing-17-sikhs-hindus-among-dead-islamic-state-claims-responsibility-4643891.html
--------
'Taliban problem' should be resolved with Pakistan's assistance: Afghan president
Jul 02, 2018
A day after Afghan security forces resumed offensive operations after the government declared an end to the government's unilateral ceasefire with the Taliban, President Ashraf Ghani elaborated breakthroughs achieved in finding solutions to the 'Taliban problem' in Afghanistan with the help from Pakistan, Tolo News reported.
"The issue of Taliban should be solved in our relations with Pakistan. Some things have been done in this respect and some things are still needed to be done," he said at an event in Kabul.
He added: "It has been agreed on paper for the first time. The Afghanistan-Pakistan negotiations framework is now on paper. Now, serious actions are required."
Ghani also revealed 'improvements' in countering terrorism. "We should clearly agree on this, on how we will work with each other in the future and how we will prevent other movements."
Although the Afghan president did not clarify on details of the written agreement, the two countries recently agreed on key principals to operationalise the working groups for counter-terrorism during in a meeting between former prime minister Shahid Khaqan Abbasi and Ghani held under Afghanistan Pakistan Action Plan for Peace and Solidarity (APAPPS).
APAPPS provides for a framework to strengthen mutual trust and deepen interaction in all spheres of bilateral engagements. It is also a mechanism for finding solutions to bilateral areas of concern.
Meanwhile, Pakistan's Ambassador to Kabul Zahid Nasrullah also stressed on strengthening ties between the two neighbours. "We welcome the ceasefire and strongly supported it. Pakistan's President Mamnoon Hussain was in China when he announced that Pakistan is strongly supporting the ceasefire," he said.
"Pakistan knows its role well in peace and reconciliation in Afghanistan and we will fulfil our role very well."
The ceasefire kicked in on Eid. The three days of no fighting were unprecedented in the nearly 17-year conflict and triggered jubilant scenes across the war-weary country.
Taliban fighters and security forces spontaneously celebrated the holiday that caps the holy month of Ramazan, hugging each other and taking selfies.
The militants were also mobbed by relieved civilians, who have borne the brunt of the war, raising hopes of a renewed push for peace talks.
The insurgents returned to the battlefield last week after refusing a government request to extend their ceasefire, launching attacks across the country that have seen scores killed or injured.
The renewed violence has poured cold water on hopes the truce would provide a clear path to peace talks, with the Taliban refusing to bow to pressure to lay down their arms until foreign forces withdraw from Afghanistan.
The truces did not extend to the so-called Islamic State group, which has a relatively small but potent presence in Afghanistan, and launched two deadly attacks on ceasefire revellers during Eid.
https://www.pakistantoday.com.pk/2018/07/01/taliban-problem-should-be-resolved-with-pakistans-assistance-afghan-president/
--------
BNP fears losing ties with Islamic parties
July 2nd, 2018
Party leaders are still in the dark about how to lure Islamic parties to the alliance for contesting the upcoming election
With BNP out of power for more than a decade, Islamic parties are now showing less interest in forming alliances with the party.
There was a time when BNP was the harbour for the Islamic parties. In the current scenario, only a few unknown and breakaway Islamic parties are components of the BNP–led 20-party alliance.
Since BNP's arch political rival, Awami League, has been in power for about 10 years, most Islamic parties are trying to build good relations with the ruling party, which is worrying the BNP.
According to BNP top brass, Awami League is attempting to take away Islamic parties from their alliance.
But they are still in the dark about how to lure the Islamic parties in the alliance for contesting the upcoming national election, scheduled for December.
Leaders of Islamic parties think if they form alliance with the Awami League then their interest will be served better than joining with BNP.
However, BNP leaders said that though there are many Islamic parties in the country, they have few votes. Forming alliance with Islamic parties will not make a lot of impact in the upcoming election.
BNP chief's media wing member Shamsuddin Didar told the Dhaka Tribune that Awami League is playing games with Islamic parties. On one hand, it has developed ties with Hefazat-e-Islam and on the other hand it is also courting non-believers.
"The Awami League-led government is saying that Islamic parties are the main source of fundamentalist and extremist forces, and they are also trying to build good ties with them for the sake of votes," he said.
After the crackdown on Hefazat's procession on May 5, 2013, Awami League developed ties with the organization, aiming to get their vote.
According to BNP leaders, several Islamic parties are going to form alliance with the incumbent opposition Jatiya Party. During the election Jatiya Party always serves Awami League's purposes.
"We are observing Awami League's moves regarding Islamic parties," said BNP Standing Committee Member Nazrul Islam Khan.
He said nearly a dozen Islamic parties are active in Bangladesh's politics and 10 of them are registered with the Election Commission.
Among those parties, only a faction of Islami Oikya Jote, Khelafat Majlish and Jamiat Ulema-e Islam and few unregistered parties are now members of the BNP-led 20-party alliance, the senior BNP leader added.
He hoped few other Islamic parties will join their alliance before the election but refused to disclose the names of those parties.
https://www.dhakatribune.com/bangladesh/2018/07/02/bnp-fears-losing-ties-with-islamic-parties
--------
A lost generation: Rohingya children face bleak future
July 01 2018
Seventeen-year-old Mohamed Zubayer once dreamed of finishing school and getting a government job so he could help his Rohingya community in Myanmar's Rakhine State.
But today he's a refugee living in Bangladesh, where the government bars formal education in the crowded camps, leaving a generation of young people like Mohamed out of school and stuck in limbo.
"I wanted to be smart by studying," said Mohamed, who completed the eighth grade in Myanmar before fleeing to Bangladesh last year. "I wanted to be a scholar to help the Rohingya community. But kids who want to study are not getting the chance."
Some 700,000 Rohingya refugees poured into Bangladesh after Myanmar's army launched a violent crackdown in northern Rakhine State last August following a series of attacks by a Rohingya rebel group.
The Rohingya have found safety here, as well as food and healthcare. But formal education is out of reach for 530,000 school-age refugees, including the children of Rohingya who fled earlier waves of violence, because Bangladesh's government does not want the Rohingya to stay long-term. Only a quarter of the school-age Rohingya have access to any kind of instruction, through informal classrooms set up in the camps – but even this is only for kids up to 14 years of age, and the level of the teaching itself doesn't go past the second year of primary school.
The government of Myanmar, for its part, won't allow its Burmese-language curriculum to be used in Bangladesh's refugee camps. That means the same government responsible for forcing the Rohingya out of Myanmar has effectively blocked Rohingya children from continuing their education in exile.
"The next generation, they have no dreams," said Serazul Mustafa, a refugee leader in Kutupalong camp, the largest in Bangladesh. "If you have graduated from fifth grade in Myanmar, you need to go to sixth grade. But there's no sixth grade, so what do we do? They can't continue their studies. They have no lives."
Without formal schools, "temporary learning centres" operated by NGOs like Save the Children and BRAC, a Bangladeshi aid group, allow some children to attend classes for about two hours per day, but there's no certification to show they've completed a grade level.
The age and grade-level restrictions mean that the temporary centres aren't open to the majority of school-age Rohingya. Just one quarter of school-age youth – about 130,000 children – attend the classes, meaning that around 400,000 refugees who should be learning receive no education.
"They only educate the small kids," said Kushida Begum, a refugee mother whose three children attended fourth, fifth, and sixth grades in Myanmar before the family fled to Bangladesh last year. "They say there is no school for big kids here. I am dying by thinking about the kids' future."
Mohamed Abul Kalam, who leads Bangladesh's Office of the Refugee Relief and Repatriation Commission in Cox's Bazar, said, "It is the general understanding within the government that Rohingya repatriation will begin soon, so formal schooling is not necessary (or) cost effective."
But multiple waves of Rohingya have sought safe haven in Bangladesh over decades. A plan to begin sending recent refugees back to Myanmar fizzled earlier this year.
Kushida's youngest, a daughter, has enrolled in one of the camp's learning centres, even though the classes are not advanced enough for her. The two older children, both boys, don't attend classes.
"When I remember about the school (in Myanmar), I feel sad, because now I can't study anymore," said Kushida's younger son, Forizul. His brother, Mohamed, added, "Now we're just sitting and doing nothing."
In Myanmar, education was never a given for Rohingya children. Rohingya girls were often not sent to school, in part due to deep conservatism within the community. But apartheid-like restrictions imposed on the minority group meant all Rohingya children had spotty access to education. And once in school, Rohingya children reported discrimination from teachers and classmates of other ethnicities.
That means education levels among the Rohingya children attending the camps' temporary classrooms vary greatly: for some young children, classes at the learning centres are the first education they've ever received. For others, like Mohamed Zubayer's younger brothers, aged nine and 11, they merely cover old ground.
"They only teach A, B, C. They just make them sit and sing songs," said their father, Rahim Ullah, who had sent the younger boys to an NGO-run learning centre next to his hut. "I said, 'I don't approve (of) this kind of education'."
Rahim said he bought Burmese-language books to supplement the boys' studies. But, after two months, he pulled his sons out of the centre. Now, they attend one of the madrassas, which have proliferated in the camps along with the new refugees' makeshift tents. Some madrassas offer a secular education alongside religious schooling, but Rahim says the classes there are still subpar.
"Education is a right," Rahim said. "If we don't find a way to teach our kids, what will we do?"
Money is one hurdle to providing education to more refugee children. Donors have committed only 14% of the $47.3mn needed to fund education in the camps, aid groups say.
A lack of space and proper facilities is also a problem. The learning centres, like most of the structures in the teeming camps, are flimsy shelters made of bamboo and plastic sheets. Of the 1,179 centres in the refugee settlements, 350 are threatened by floods or landslides in the coming monsoon season.
Then there's the fact that last year's refugee influx was so large and so sudden that Bangladesh's government and aid groups struggled to feed and house the new arrivals, let alone provide emergency schooling.
Any wider education programme must be designed "in an organised way", said Pawan Kucita, the Unicef education chief in Bangladesh. "That means we have a proper curriculum, proper teachers, proper materials. Otherwise, education for the children will not be meaningful."
But the governments of both Myanmar and Bangladesh have balked at establishing a formal education system in the Rohingya camps.
There's no Rohingya-language curriculum because the language has no widely used script. Myanmar's government won't approve the Burmese-language curriculum for use in Bangladesh, said Risto Ihalainen, the co-ordinator for aid groups working on education in the camps. And the Bangladeshi government won't allow Rohingya refugee children to learn in Bangla, Bangladesh's official language. That means the host country's curriculum is also off limits.
"That is the fear that the government has: If they have education in Bangla, (the Rohingya) might try to be Bangladeshi (citizens), and they will feel comfortable staying here rather than going back to Myanmar," said Nazrul Islam, education co-ordinator for BRAC, which runs 200 learning centres in the camps. "The textbook that we have in Bangladesh, we could use it if the government allowed us to use Bangla. As long as it is not allowed, we need to develop learning materials, which will take time."
In the absence of an official curriculum, aid groups submitted alternative education guidelines covering basic literacy and numeracy skills to the government in February. Although the authorities have not approved these guidelines, some learning centres have based their lessons around them anyway, since children are showing up.
In the hope of educating more children in the future, aid groups are developing guidelines to teach up to a Grade Eight level. But even if the government approves this, the fundamental problem of the ban on formal education remains.
"We are calling on the government of Bangladesh to recognise the right of refugee children to education," said Beatriz Ochoa, humanitarian advocacy manager for Save the Children's Rohingya response. "All education sector partners should be given the authorisation from relevant authorities to set up classrooms, organise learning activities, or, where feasible, expand temporary learning activities to ensure all refugee children can access education and develop their minds."
http://www.gulf-times.com/story/598070/A-lost-generation-Rohingya-children-face-bleak-fut
--------
US conduct over 20 airstrikes in support of nationwide resumption of ANDSF operations
Jul 01 2018
The US forces in Afghanistan have conducted more than twenty airstrikes in support of the Afghan national defense and security forces who resumed operations against the Taliban at the end of the extended ceasefire announced by the government.
"Elsewhere in the nation, U.S. forces have conducted more than 20 strikes targeting selective Taliban irreconcilables in Ghazni, Helmand and Uruzgan provinces in support of the nationwide Afghan-led offensive," according to a report by Resolute Support Mission.
The report further added "In addition, the Afghan Air Force conducted at least two independent strikes in Uruzgan province."
"Multiple Afghan National Army Corps and Afghan Special Forces also began operations around the country, demonstrating the full and extensive capabilities of the Afghan National Defense Forces. It is from this position of strength that the Afghan National Defense and Security Forces maintained a unilateral ceasefire for more than two weeks," the report added.
In the south of the country, U.S. Army Brig. Gen. John W. Lathrop, Train, Advise, and Assist Command-South (TAAC-South) commander, met, June 27, with Rahmatullah Yarmal, Zabul Province provincial governor, to discuss the offensive there, according to Resolute Support Mission.
"The outcome of the operation will have a big impact on Zabul," said Yarmal. "We need to make sure the Government of Afghanistan is in control."
"The Taliban should heed the calls of the Afghan people, the international community, and the Islamic world, and respond positively to their request to end the violence and start the peace process. In fact, some have already responded to the social and diplomatic pressure," said U.S. Army Lt. Col. Martin L. O'Donnell, Resolute Support and U.S. Forces-Afghanistan spokesman. "The alternative for those that cast-off peace is defeat through relentless military pressure."
https://www.khaama.com/us-conduct-over-20-airstrikes-in-support-of-nationwide-resumption-of-andsf-operations-05475/
--------
Myanmar still unsafe for return of Rohingya: Red Cross
Jul 1, 2018
The International Committee of the Red Cross (ICRC) says it is not yet safe for thousands of Rohingya Muslims living in overcrowded refugee camps in Bangladesh to begin returning to their homeland of Rakhine state in Myanmar.
Peter Maurer, the ICRC president, said on Sunday that a lot more was needed to improve the situation he witnessed in Rakhine during an official visit recently.
"What I've seen in terms of destruction of villages, abandonment of situations, disruptions in markets, of livelihood, of communities, I don't think the present moment is an ideal condition to return," Maurer said in Chakmakul camp for Rohingya refugees in southeast Bangladesh.
"We need to prepare the ground for returns for those who wish to return."
Maurer toured strife-torn western Myanmar before visiting refugee camps over the border in neighboring Bangladesh.
UN Secretary-General Antonio Guterres, who discussed the issue of Rohingya with Bangladeshi Prime Minister Sheikh Hasina in the Bangladeshi capital, Dhaka, on Sunday, will make his first visit to the Rohingya camps on Monday.
Guterres is to study the prospects of "a safe, voluntary and dignified return" of the refugees to Myanmar.
Relief agencies, however, have warned that conditions in Rakhine remain too unsafe to consider repatriating the Rohingya.
More than 700,000 members of the Rohingya minority have fled the state-sponsored violence in Myanmar to Bangladesh over the past ten months.
Bangladesh and Myanmar agreed in November last year to begin repatriating the Rohingya but the process has stalled. The vast majority refuse to contemplate returning until their rights, citizenship and safety are assured.
A delegation of the UN Security Council visited Rakhine in early May. The group met with refugees who gave detailed accounts of killings, rape and torching of villages by Myanmar's military.
The United Nations says it has strong suspicions that "acts of genocide" have taken place against the Rohingya, who have lived in Myanmar for generations but are denied citizenship and are branded illegal immigrants from Bangladesh, which likewise denies them citizenship.
http://www.presstv.com/Detail/2018/07/01/566708/Myanmar-Rohingya-ICRC
--------
North America
Muslim candidates rise above Trump hostility to focus on issues
1 Jul 2018
Deedra Abboud, an attorney, is competing for the Democratic nomination for the US Senate in Arizona. She has never sought public office before. But she has become a fixture in national headlines – in part because of online vitriol generated by the fact she is a Muslim.
Abboud wears a headscarf. Slurs against her have included calling her a "towel head" and suggestions that Muslims should not serve in the US government.
Abboud told the Guardian she saw a "silver lining" in finally being noticed. But she also felt a familiar frustration. She is from Little Rock, Arkansas, as evidenced by her southern twang. Nonetheless, she has had to settle for being known as "the Muslim candidate".
"I wear a scarf, I don't want to hide it," she said. "It's something I want to take head-on. It's just sometimes I think it's relegated to only that."
Abboud is one of a wave of Muslim candidates seeking elected office in Donald Trump's America, many spurred into action by the president's anti-Muslim rhetoric and policies.
"We're trying to change what leadership and power look like in this country," said Fayrouz Saad, a 34-year-old from Michigan who if elected would become the first Muslim woman in the House of Representatives.
Nearly 100 Muslims are running for office at state and federal levels. Almost all are Democrats, few have held office before. Several who were interviewed by the Guardian said they did not want a disproportionate focus to be placed on their faith. Much like their opponents, they said, they wished to talk about the issues.
"I'm not really interested in being the first Muslim anything," said Abdul El-Sayed, another political newcomer who is seeking the Democratic nomination for governor in Michigan. "I know that my constitution does not care how I pray or if I pray, but if I care about the same ideals expressed in the constitution."
El-Sayed spoke at length about income inequality; he has prioritized access to clean water in a state still feeling the effects of governmental failures that led to a water crisis in the city of Flint. Saad, who likes to refer to herself as "unapologetically progressive", emphasized the need for "Medicare for All" and raising the minimum wage. Abboud backed net neutrality and voiced support for universal healthcare and affordable public education.
"We are very much American," Saad said. "We care about this country and it's more than just about being Muslim, it's more than about Muslim issues. It's about protecting what is American and diversifying our elected officials."
'The American Dream was being threatened'
The rise of Trump is, however, an unavoidable reality. Muslims voted overwhelmingly in favor of Hillary Clinton; few thought a candidate who vowed to bar an entire religion from entering the US would be elected. They also recall his flirtation with the idea of a Muslim registry and pronouncements that included "Islam hates us".
From the White House, Trump has picked a fight with the Muslim mayor of London and retweeted Islamophobic propaganda videos by a far-right fringe group, Britain First. But the most substantive blow to the Muslim community was arguably dealt by the supreme court this week.
In one of the most highly anticipated decisions from the bench since Trump took office, the court ruled in favor of the travel ban on several Muslim-majority countries. Although the administration argued the policy was not motivated by animus toward any religion or nationality, civil rights groups roundly condemned it as an unmistakable attempt by the president to make good on his promise to suspend Muslim immigration.
"If Donald Trump were president when my parents were immigrating here, there's a very realistic chance my whole life could have gone differently," said Saad. "Donald Trump getting elected was honestly the first time in my life that I felt the American Dream was being threatened."
Public perception of Muslims remains distinctly negative. A recent survey found that Americans believe only 51% of Muslim Americans respect the ideals and laws of the land. One in five favored denying Muslim Americans the right to vote. The study found a sharp partisan split, with Republicans holding overwhelmingly unfavorable views of Islam and its followers.
Abboud said she had been asked if she pledges allegiance to the flag, if she considers herself "American or Muslim first", and whether she believes in gay rights.
"It's these simple ideas that Islam is not compatible with the constitution," she said. "And even if it isn't, who cares? I want separation of religion and state. I'm standing very strongly, vocally, and publicly about where I stand on the issues."
There are at least 3.3 million Muslims living in the US, according to recent estimates, and well over 1.5 billion worldwide. The current crop of US congressional candidates are largely the American-born children of immigrants.
"I actually usually just put it right out there in the beginning," said El-Sayed, of his faith and background. "It becomes an elephant in the room if you don't address it. Then you can put it to the side and talk about issues."
He pointed out that voters' curiosity swiftly dissipates when they realize his priorities are the same as those of the average American.
"I care about being the best governor for my state," he said. "And I also happen to be Muslim."
https://www.theguardian.com/us-news/2018/jul/01/midterms-muslim-candidates-trump-hostility-democrats
--------
Tim Robbins Slams Trump Immigration Policies, Muslim Travel Ban
Jul 02, 2018
Speaking at the Karlovy Vary Film Festival Saturday, Tim Robbins expressed outrage and shame at U.S. immigration policies and the Supreme Court's new ruling allowing President Trump's travel ban on some predominantly Muslim countries to stand. "That Supreme Court decision will be remembered as a disgrace," he told journalists, building on comments at the fest opening that had galvanized the black tie audience.
Robbins recently staged with The Actors' Gang theater ensemble in L.A. a play called "The New Colossus," inspired by hundreds of immigrants' stories and by the plaque at the base of the Statue of Liberty professing to welcome the world's teeming masses.
At Karlovy Vary he is screening a film he wrote and directed that celebrates working-class artists, "Cradle Will Rock," and another that sends up dishonest, populist political candidates, "Bob Roberts." He admitted he is still surprised at how accurate the latter film from 1992 turned out to be.
A polemic about a sleazy conservative candidate who is "a big fan of beauty pageants and was also formerly in a military school and avoided service," the film proved to be chillingly prophetic, Robbins said.
"I had no idea we would ever elect Bob Roberts as president of the United States."
Asked whether his outspoken beliefs on progressive causes have harmed his career, the actor-director admitted he wasn't sure. But, he added, if he didn't speak up when he encountered injustice, "I don't know that I would like myself very much. To know something and to not say anything, to me, is a betrayal of what a democracy is."
Seeming to take pride in having once been banned from the Oscars ceremony for condemning, along with then partner Susan Sarandon, the Guantanamo detentions of HIV-positive Haitian refugees in 1993, Robbins said he worries that filmmakers too often avoid dealing with controversial subjects for fear of endangering their careers.
Robbins is currently in development on an original script that explores "faith versus hypocrisy," he said, among three figures who either believe they personify the second coming of Christ or are mistaken for the messiah.
"So you can imagine how producers would be hesitating," he said with a grin.
The market dominance of more profitable action film fare represents the spread of "dangerous" messages for young audiences, he said, citing the popularity of films in which a lone hero takes the law into their own hands.
What's more, Robbins argued, such fantasies divert audiences from thinking about real issues.
"We're so guided by distraction now. They have this condescending attitude. Like everyone has ADD [Attention Deficit Disorder] – explosion, fight, murder…yay! Naked, yay!"
Films such as Ava DuVernay's docu on the roots of Jim Crow laws in the U.S. Constitution, "13th," and "I Am Not Your Negro," Raoul Peck's account of the life and work of James Baldwin, offer far more meaning, Robbins said.
"The best films are about truth – something about the human condition, vulnerability, inner strength that we want to tell a story about. We should respect our audiences more."
Powerful, honest films, Robbins argued, can awaken audiences to important issues – something he learned after "Dead Man Walking," which he directed in 1995, helped draw crowds of thousands to the lectures of Sister Helen Prejean, a death penalty opponent played by Sarandon. The film was able to drive debate, he said, by the granting to universities the rights to perform the story on stage as long as they agreed to teach students about capital punishment and study Prejean's book. "Ten years later we had been in 260 universities across the United States."
Studio politics can be just as detrimental, Robbins said, recalling how his 1999 ode to folk music artists "Cradle Will Rock" was given zero promotion despite glowing reviews, audience response and an all-star cast.
"They dumped that movie. And that was heartbreaking, quite frankly, because it was a passion project for me and I knew that film was great."
https://variety.com/2018/film/global/tim-robbins-trump-immigration-policies-muslim-travel-ban-1202862824/
--------
Saudi king said will boost oil output if needed: White House
July 02, 2018
The leader of Saudi Arabia promised US President Donald Trump that he can raise oil production if needed and the country has 2 million barrels per day (BPD) of spare capacity, the White House said on Saturday, rowing back on an earlier Trump tweet that appeared to suggest the Saudis had agreed to boost output by that amount.
Trump told King Salman bin Abdulaziz Al Saud that the oil market could need more supply when the men spoke on Friday, the White House said. The Saudi leader said he was ready to raise output if needed, the White House said in a statement.
"King Salman affirmed that the Kingdom maintains a two million barrel per day spare capacity, which it will prudently use if and when necessary to ensure market balance," read the statement.
However, a source familiar with Saudi Arabia's production plans told Reuters earlier in the week of the kingdom's intention to increase output by 200,000 BPD this month.
Saudi Arabia along with other Organization of Petroleum Exporting Countries (OPEC) and non-OPEC nations, including Russia, had agreed on June 22 to boost production by a combined 700,000 to 1 million barrels a day, so any 2-million-BPD increase would be at least double market expectations.
The White House statement undercut a tweet by Trump earlier in the day when he wrote that Saudi Arabia had definitely agreed to produce more oil.
"Just spoke to King Salman of Saudi Arabia and explained to him that, because of the turmoil & disfunction in Iran and Venezuela, I am asking that Saudi Arabia increase oil production, maybe up to 2,000,000 barrels, to make up the difference ... Prices to high! He has agreed!" Trump tweeted.
In the tweet, Trump said the extra Saudi oil would help offset a decline in supply from Iran, after the US pulled out of the Iran nuclear deal in May and moved to reimpose oil sanctions.
Trump was not specific on whether the additional 2 million barrels was a per-day figure — but worldwide daily demand is nearing 100 million BPD.
The two-million barrel question
Saudi state media reported that during the call, the Saudi king and Trump emphasised the need to preserve oil market stability and efforts of oil-producing countries to compensate for any potential shortage.
The statement reported by Saudi media did not mention any intention by Saudi Arabia to raise production by 2 million BPD. Saudi oil officials did not comment.
The source familiar with the kingdom's plans told Reuters last week that Riyadh plans to boost output in July to 11 million BPD, the highest in its history, up from 10.8 million in June.
Saudi Arabia has a maximum sustainable capacity of 12 million BPD, but it has never tested that level of production.
"We will be in uncharted territory. While Saudi Arabia has the capacity in theory, it takes time and money to bring these barrels online, up to one year," said Amrita Sen of consultancy Energy Aspects.
Benchmark Brent crude was trading around $79 a barrel on Friday, and a Reuters poll showed prices look to remain strong for the rest of this year due to supply disruptions in countries including Libya and Venezuela and as the extra oil from OPEC fails to meet rising demand.
Saudi Energy Minister Khalid al-Falih met with US Secretary of State Mike Pompeo in Washington on Thursday to discuss energy security.
The Trump administration is pushing countries to cut all imports of Iranian oil from November when the US re-imposes sanctions against Tehran after Trump withdrew from the 2015 nuclear deal agreed between Iran and six major powers, against the advice of allies in Europe and elsewhere.
US officials are pressing allies in Europe, Asia, and the Middle East to adhere to the sanctions once they are re-imposed, with the aim of pressuring Iran into negotiating a new agreement.
State Department officials said this week the United States is prepared to work with countries on a case-by-case basis to help them reduce imports of Iranian oil and suggested some exemptions were possible.
Iran's Supreme Leader Ayatollah Ali Khamenei on Saturday accused Washington of trying to turn Iranians against their government.
"They bring to bear economic pressure to separate the nation from the system ... but six US presidents before him tried this and had to give up," Khamenei was quoted as saying on Saturday by his website Khamenei.ir, referring to Trump.
Iran's rial currency has lost up to 40 per cent of its value since last month, when Trump pulled out of the nuclear deal.
Iran's OPEC governor, Hossein Kazempour Ardebili, accused the United States and Saudi Arabia of trying to push up oil prices and said both countries are acting against the foundation of OPEC.
"If this happens, (it) means Trump is asking Saudi Arabia to walk (away) from OPEC," he told Reuters.
"The market will go up to $100 I am sure as Saudi Arabia said they will plan an increase for July. ... This was managed between the two to rob the pocket of rest of the world," he said.
https://nation.com.pk/02-Jul-2018/saudi-king-said-will-boost-oil-output-if-needed-white-house
--------
Why Ayatollah Khamenei will not negotiate with Trump
July 02, 2018
Saeid Golkar - In a June 13 Washington Post article, former US ambassador to the UN Zalmay Khalilzad argued that the Trump administration's approach towards Iran - withdrawing from the nuclear deal and imposing crippling sanctions - has a reasonable chance of bringing its leadership to the negotiating table.
The logic behind this idea is that imposing "the highest level" of economic sanctions will not only prevent Iran from supporting its proxies and destabilising the Middle East, but will also lead to economic hardship and possibly mass discontent, which could shake the regime's stability.
This approach was tested under the Obama administration and eventually resulted in Iran sitting down for talks in 2013 and signing a nuclear deal in 2015 under President Hasan Rouhani.
But the idea that this could happen again in the aftermath of US President Donald Trump withdrawing from the nuclear deal is not just optimistic - it is flawed. It is not in the interest of the hardliner leadership in Iran to sit down for direct talks with the Trump administration.
Unlike North Korean leader Kim Jong-un, Ayatollah Ali Khamenei does not need the US to legitimise his regime and, in fact, negotiating with the Americans might have the exact opposite effect. It would not only delegitimise his domestic rhetoric, but also push away supporters at home and abroad.
Ayatollah Khamenei has always expressed suspicion about the US and its foreign policies. Even after the 2015 deal was signed, he warned against and blocked any further negotiations. The US withdrawal from the nuclear deal was the ultimate proof he needed for his claim that Washington could not be trusted.
Khamenei's anti-Americanism is the central component of his political appeal. Resisting the Western attempts to overthrow the Islamic Republic, dominate Iran and colonise the region is one of the main pillars of his politics. In his speeches and statements, the ayatollah constantly refers to the so-called "axis of resistance", which includes Iran, its proxies, and even sometimes Venezuela and which is tasked with resisting the US and its allies.
Khamenei's rhetoric has been based on the belief that US policies towards Iran have always aimed at regime change, not "behaviour change" since the inception of the Islamic Republic in 1979. In this logic, any concession in the face of US intimidation would inevitably inspire the US to increase its pressure.
This idea of "the axis of resistance" against American imperialism seems to be the biggest hallmark of Khamenei's 30 years as supreme leader. At age 79 and in poor health, he wants to leave a lasting legacy. Iran's nuclear programme, which could have brought Iran into the nuclear powers club under his leadership, was disbanded after the signing of the 2015 deal.
Hence, his only legacy is his "anti- American" and "anti-imperialist" agenda. He would rather stick with it and die as an anti-American anti-imperialist than succumb to US pressure and be delegitimised in the eyes of his supporters.
With the failure of the talks, he is able to rally even more support for his regime and continue previous policies that helped Iran survive international pressure for decades. As a country accustomed to sanctions, Iran has learned how to bypass them and it's much easier to start employing these strategies again.
Khamenei is already stirring Iran back to "resistance economy", a term he coined to refer to a form of economic nationalism, in which the country strives to decrease imports and increase domestic production, substituting local products for imported ones. The idea is to shield in this way Iran's economy from the risks of international sanctions and global financial crises.
Politically, Khamenei has also made it clear that direct negotiations with Trump are not being considered. After the US president withdrew from the nuclear deal, the supreme leader proclaimed, "I said many times from the first day: don't trust America. I don't trust these three countries," referring to the UK, France and Germany.
And when a group of Iranian political activists and reformists signed a letter asking the regime to directly negotiate with the US, resolve the conflicts between the two countries, and save Iran from the damage of sanctions, the response from his supporters was immediate.
Almost all Iranian hardliners, and many reformists, attacked the idea of direct talks between the two countries. Major General Mohammad-Ali Jafari, a commander of the Revolutionary Guard, Iran's most powerful military organisation, accused these activists of being American agents and traitors. Seyed Hossein Mousavian, close adviser to the Rouhani administration and former member of Iran's nuclear negotiating team, also rejected direct talks between Iran and the US, as did Seyed Mohammad Khatami, the former reformist president, who said such negotiations would hurt Iranian dignity. While there is part of the Iranian society that wants engagement with the US and an end to the debilitating sanctions, their voices will be muffled and the will of the ayatollah will be done. There will be no direct talks with Donald Trump.
Ayatollah Khamenei wants to leave a lasting legacy behind and submitting to the US cannot be part of it
https://nation.com.pk/02-Jul-2018/why-ayatollah-khamenei-will-not-negotiate-with-trump
--------
Trump: US will sanction European companies in business with Iran
1 July 2018
President Donald Trump accused OPEC of manipulating world oil markets and warned it to stop, while also saying the United States will sanction European companies that do business with Iran.
Asked on Fox News' "Sunday Morning Futures with Maria Bartiromo" if someone was manipulating oil markets, Trump said, "OPEC is and they better stop it because we're protecting those countries, many of those countries. OPEC is manipulating."
Trump also was asked on the news program that aired on Sunday if he will sanction European companies if they do business with Iran. He said, "Yep, of course. That's what we're doing, absolutely."
https://english.alarabiya.net/en/News/world/2018/07/01/Trump-US-will-sanction-European-companies-that-do-business-with-Iran.html
--------
Pakistan
Hekmatyar suggests extending olive branch to Taliban
Tahir Khan
JULY 2, 2018
Hizb-e-Islami Afghanistan's chief Gulbuddin Hekmatyar has urged the Taliban and the Afghan government to settle on an arrangement where peace zones are declared in specific areas of the war-torn country. This will enable the exiled leadership of the militia to return to Afghanistan and the peace process to continue.
The Afghan leader was speaking to Daily Times during the visit of a Pakistani delegation to his residence in Kabul on the sidelines of the Pak-Afghan track-II dialogue, 'Beyond Boundaries'.
Hekmatyar had returned to Kabul in May 2017, after spending nearly 20 years in hiding, after he struck a landmark peace deal with Ashraf Ghani's government that paved the way for HIA's participation in the political process.
During the interview, Hekmatyar argued that peace zones could enable the Taliban to return to the country and there would be no need for them to maintain offices either in Qatar or any other country.
Hekmatyar went as far as to suggest that the Taliban may have their own system of governance in the the peace zones where there will be no deployment of foreign or Afghan forces. "There will be no war and foreigners will not stay there. This will pave the way for trust building and ultimately for peace negotiations," the Hizb chief said.
Hekmatyar said he had shared his proposal with President Ghani, 'who was very positive'.
Sections of the Afghan media have also reported that the suggestion is under consideration by the government. However, Afghan Chief Executive Dr Abdullah Abdullah has opposed it in his recent comments to the media.
Speaking further during the interview, Hekmatyar said that at the moment the government, political leaders and groups did not have any plan to encourage the Taliban to join the peace process. He said he had suggested to President Ghani to not talk about war from his palace, and instead speak of peace and reconciliation with the Taliban.
"I have urged President Ghani to propose effective peace plans to the Taliban. He has sent positive messages to the Taliban since he unveiled his peace initiative at the meeting of Kabul Process in February this year," he said.
Ghani had offered the Taliban to open office anywhere in Afghanistan, adding that the militia would be recognised by the government as a legitimate political movement, their prisoners would be freed and names of top Taliban leaders removed from UN sanctions lists.
Taliban have yet to respond to Ghani's offer; they insist on direct talks with the United States – considered a major party to the conflict.
Hekmatyar recognised that Pakistan had suffered a lot because of the war in Afghanistan, losing markets in Afghanistan. He said Pakistan was the only neighbour, that suffered the most among Afghanistan's neighbouring countries. "Others have got benefits from the war in Afghanistan. Iran has invested in the war for its own interests and economic benefits."
"We still have war and there is a need for Pakistan and Afghanistan to work for peace," the Hizb chief said, adding, "We support the engagement between Pakistan and Afghanistan. Gap between Pakistan and Afghanistan will harm both countries. Continuation of war will badly affect people in both countries."
When asked about the continuation of the war, Hekmatyar said he had always urged the Taliban to join the political process like Hizb-e-Islami.
"I have also asked the U.S. former and the incumbent ambassadors to consider what have they achieved by spending billions of dollars. There has been no military and political success so far," he said.
He said last year the war killed 36,000 people and there were only six foreigners among the dead, all others were Afghans.
"So there is no justification of this war which only kills Afghans and destroys our country," Hekmatyar said, adding that he is satisfied with the Hizb-e-Islami peace deal with the government of President Ghani.
Hekmatyar was confident that his candidates will win in the upcoming parliamentary elections scheduled to be held in October this year. He called for fair and transparent elections on the basis of proportional representation and under the supervision of political parties.
To a question about Daesh presence in Afghanistan, he said Daesh was not a major issue. "Their presence has always been exaggerated."
Hekmatyar did not agree with the notion that the US is behind Daesh in Afghanistan and said the US would not use thousands tons of bombs against Daesh in Afghanistan, Iraq and other countries.
https://dailytimes.com.pk/261133/hekmatyar-suggests-extending-olive-branch-to-taliban/
--------
Shamshad renews govt pledge to rout terror financing
June 30, 2018
ISLAMABAD - Finance Minister Dr Shamshad Akhtar reiterated the government's strong resolve to strengthen measures against terrorism and terrorism financing, and to implement the Action Plan by adopting a "whole-of-government" approach during FATF Plenary meetings held in OECD, Paris, from June 24 to 29, 2018, to discuss issues relating to security and integrity of the global financial systems.
This opportunity was instrumental in ensuring Pakistan's commitment to the world for compliance of international standards and increasing effectiveness of regulatory and enforcement regimes for its own benefit.
The meetings were attended by delegates from several countries as well as the UN, IMF, World Bank and other multilateral institutions.
Pakistan delegation was led by Finance Minister, Dr. Shamshad Akhtar along with officials from Ministry of Finance, Ministry of Foreign Affairs, State Bank of Pakistan and Financial Monitoring Unit, said a press release issued here Friday.
On the sidelines of FATF and ICRG meetings, the Pakistani delegation held bi-lateral meetings with several FATF members to ensure their support for Pakistan in the FATF process. FATF members were informed that the government of Pakistan already sent its commitment letter to the FATF President on the Policy Action Plan on 22 June 2018.
A special intervention to FATF/ICRG was made by Dr. Shamshad Akhtar. She emphasized that Pakistan was steadfast in upgrading the AML/CFT standards and ensuring their enforcement.
Extensive preparation in consultations with all the concerned authorities and initiating some actions prior to the Paris meetings was helpful in strengthening Pakistan's case. The FATF/ICRG group supported Pakistan's proposition on keeping the timeframe realistic for implementation of policy actions.
Further to the decision already made at the FATF Plenary held in February 2018, the FATF Plenary of June 2018 approved the Action Plan for Pakistan and placed Pakistan on its Public Statement in the Ongoing Compliance section.
Moving forward, the government of Pakistan is putting in place a strategy to implement the Action Plan in the next 15 months.
Given the complexity and size of the action plan, the minister for finance has established a high-powered, inclusive and robust institutional coordination and monitoring mechanism to ensure that the Action Plan is implemented within time and the country is brought out of FATF's Public Statement the soonest.
https://nation.com.pk/30-Jun-2018/shamshad-renews-govt-pledge-to-rout-terror-financing
--------
PPP chairman Bilawal Bhutto's convoy attacked in party stronghold Lyari
Jul 2, 2018
KARACHI: Angry protesters attacked the convoy of Pakistan Peoples Party (PPP) chairman Bilawal Bhutto in the party's traditional stronghold Lyari, leaving two people injured and vehicles damaged, police said.
The incident took place on Sunday when Bhutto was campaigning in Baghdadi area of Lyari here for upcoming elections, they said, adding that around 100 protesters shouted slogans of "go Bilawal go" and pelted stones at the convoy.
A truck and a car were damaged during the violence, officials said, and added that the PPP chairman was unhurt.
The PPP has traditionally won from Lyari and Bilawal is contesting from the NA-247 constituency in the July 25 general elections in Pakistan.
Bilawal, the only son of slain former prime minister Benazir Bhutto and grandson of PPP founder Zulfiqar Bhutto, is contesting the general elections for the first time.
An eye witness claimed that Bilawal left the area as the protests began.
With violent gang wars becoming commonplace, Lyari residents have often accused the party of doing nothing to improve the situation.
Party leader Saeed Ghani said two workers were injured in the attack and accused other parties like the Pakistan Tehreek-e-Insaaf and the Mutthaida Qaumi Movement for the violence.
A statement issued in the evening quoted Bilawal Bhutto as saying that he would not be deterred by the violence.
"Lyari is in my blood. I will go to every nook and corner of the country with my party manifesto. We have to defeat these violent elements; not give in to them. I will not be scared into submission by such forces," the PPP chairman said, according to a spokesperson.
https://timesofindia.indiatimes.com/world/pakistan/ppp-chairman-bilawal-bhuttos-convoy-attacked-in-party-stronghold-lyari/articleshow/64821437.cms
--------
Pakistan hands India list of 471 Indian prisoners in Pakistani jails
Jul 1, 2018
ISLAMABAD: Pakistan on Sunday handed over a list of 471 Indian prisoners lodged in Pakistani jails to the Indian High Commission here.
Pakistan's Foreign Office (FO) said in a statement that the list was consistent with the provisions of the Consular Access Agreement between Pakistan and India signed on May 21, 2008.
It said the list included 418 fishermen and 53 other prisoners arrested for illegally entering Pakistani waters.
Under the agreement, both countries are required to exchange lists of their nationals in each other's custody twice a year, on January 1 and July 1, respectively.
India is also expected to hand over a list of Pakistani prisoners in Indian jails to the Pakistan High Commission in New Delhi, the FO said.
https://timesofindia.indiatimes.com/world/pakistan/pakistan-hands-india-list-of-471-indian-prisoners-in-pakistani-jails/articleshow/64815315.cms
--------
India
Mandsaur rape case spurs protests by Hindu, Muslim groups; lawyers refuse to represent accused
Pallavi Rebbapragada
Jul 01, 2018
The rape of an 8-year-old girl in Mandsaur, Madhya Pradesh on 26 June has galvanised the entire region to agitate, bringing together groups that are normally seen as holding antithetical ideologies. This, according to residents and activists, is primarily because Mandsaur is quick to organise politically aggressive movements, and has had a poor record of women's safety. The brutal nature of the crime has provided an additional impetus to the protesters.
"On the evening of 26 June, when the girl was waiting for her family members to take her back home, Irfan, the prime accused, abducted her. He took her to the bus stand area and allegedly raped her in the bushes quite close to the Laxman Darwaja," Manoj Kumar Singh, Superintendent of Police, Mandsaur, told Firstpost. The accused allegedly lured the girl with laddoos, and later took her to the deserted crime scene.
"What has happened is wrong. However, this does not take away from the fact that if the parents were getting late to pick her up, they should have informed school authorities," said Kumar, who has served as a Gender Advisor to the United Nations.
He added that as soon as the police made the photos of the accused public, they received nearly 1,000 phone calls from locals, thanks to which the prime accused were arrested quickly.
Mukesh Kumar Patidar, a local from Mandsaur, has been part of the protests that have been taking place every day in the district, in places such as Sitamau, Malhargarh and Neemuch. He said that thousands marched the streets of Mandsaur on Friday and Saturday. "The issue is being politicised now. But the larger problem is that the state is failing to deal with anti-social elements, who are a result of unemployment and poverty. There was a case registered against Irfan under Section 25 of the Arms Act. He, along with the other accused, had a history of alcohol abuse and complaints were often registered against them," he said. Patidar added that the police should monitor those with criminal records. A 7-year-old boy, who was the first to spot the little girl while walking down kaanta gali (a deserted area near Laxman Darwaja, an old fort in Mandsaur), said she was badly injured and asked him to take her home to her parents.
On 27 June, when news of the incident spread like wild fire, there was a complete lock down in Mandsaur. Patidar is also the prakhand sanyojak of the Vishwa Hindu Parishad. On Sunday, he said that Hindu groups: Rashtriya Swayamsevak Sangh, the Vishwa Hindu Parishad, the Durga Vahini, Ram Sena and Bajrang Dal have consolidated as one entity, the samast Hindu samaj, to take up the cause of women's safety in the state. "We demand fast-tracking of justice. The chief minister has already given a commitment that it will happen. But this is not a political issue, it's about human rights and we want every girl to feel safe in Madhya Pradesh."
Amit Gupta, rashtriya adhyaksh, Bajrang Sena, told Firstpost the Hindu group has condemned the incident and staged protests in Gujarat, Bihar, and Madhya Pradesh. Its main demand is that if the accused are found guilty, they should be hanged near India Gate."We are not agitating because the accused happen to be Muslim. We would have made the same noise if they were Hindu. When Lord Ram was attempting the cross the ocean to wage war with Ravana, he narrated the shloka 'bhay bin preet na hoye gopala' which means even love doesn't happen without fear. We want the government to instill in the minds of people that they cannot get away with rape," Gupta explained.
Meanwhile, members of the Sampurna Muslim Samaj, a consolidation of Muslim groups have written a letter to the Madhya Pradesh governor Anandiben Patel and the district collector of Mandsaur, stating that they strongly condemn the monstrous act alleged to have been committed by the accused. The members of the Sampurna Muslim Samaj have stressed the need for fast-tracking justice and stronger laws that instill fear in anti-social elements and enable girls and women to walk on the streets fearlessly.
Babu Salim, former chairman of the Waqf board in Neemuch district, told Firstpost the Muslims in the region have two broad demands: That Irfan be hanged immediately and second, that he be denied space in any graveyard in Mandsaur or Neemuch.
Hanif Sheikh, a councillor from ward no. 34, where the incident occurred, told Firstpost that members of the Anjuman Muslim Welfare Committee and the MEW Welfare Society came together to unite Muslims against what occurred on 26 June. "Irfan's family is known to me. They are simple people who were constantly troubled with their son's wayward nature. Irfan was into drugs and alcohol and used to go missing from home for long stretches of time," Sheikh added that the people of Mandsaur have united against him and will do anything to ensure that the matter isn't politicised. "It's about us and our people. A rapist is a rapist, and not Hindu or Muslim," he remarked.
Mohammad Asgar, the president of the MEW Welfare Society, said that when the Muslims came forward to condemn the rape, they didn't even know what religion the accused belonged to. Even after they found out, their sentiments remained the same. "Our reaction would have been the same had the man hailed from a Hindu family. This is a crime against humanity and we must rise above religious differences," he stated.
MS Sisodiya from the Madhya Pradesh Crime Branch told Firstpost that the accused, who are from Mandsaur, are in police custody. He said that although Mandsaur is a largely peaceful place, it has in recent times become a symbol of rage and injustice.
Meanwhile, local lawyers have refused to represent the accused. Dashrath Singh Jhala, an advocate based in Mandsaur and member of the Mandsaur District Bar Association (MDBA,) a body comprising 622 lawyers, said no attorney in Mandsaur will represent the accused, and that this is a unanimous decision of the district Bar.
He told Firstpost that the accused are in police custody till 5 July, and the police will record the statement of the survivor once she's a little better and is able to speak. "The people are not furious at the police per se, they're enraged over the thought that the case will move ahead at a snail's pace, and the accused will live comfortably in the meanwhile," Singh said. He added that public anger has been fuelled because the prime accused previously molested a woman and a case was lodged against him. Singh claimed Ifran was let go by the police after a warning.
Mahesh Patidar, another advocate from Mandsaur, said be it the deaths of farmers or the rape of a little girl, the people of Mandsaur have risen above caste and communal barriers to fight for human rights. He added it will be difficult for parties to woo locals unless women are safe and people from every single community are economically empowered.
https://www.firstpost.com/india/mandsaur-rape-case-spurs-angry-protests-by-hindu-muslim-organisations-lawyers-refuse-to-represent-accused-4641781.html
--------
Indian Embassy In Afghanistan Condemns Deadly Attack On Hindus, Sikhs
July 02, 2018
The Indian Embassy in Kabul condemned the deadly attack by a suicide bomber that targeted a group of Hindus and Sikhs in the eastern Afghan province on Nangarhar.
"The attack underlines the need for a united global fight against international terrorism without discrimination and accountability of those who support terrorists in any manner," the Indian Embassy wrote on Twitter following the attack that killed at least 20 people on July 1.
Afghan officials said a suicide bomber targeted a group of Hindus and Sikhs on their way to meet the Afghan President Ashraf Ghani, who was visiting the provincial capital, Jalalabad.
Nangarhar health officials said that 17 of 20 dead in the attack are from the minority Hindu and Sikh community.
Embassy officials confirmed that Awtar Singh Khalsa, a longtime leader of the Sikh community who had planned to run in the parliamentary elections set for October, was killed in the attack.
The Islamic State (IS) extremist group, which is active in the area, claimed responsibility for the attack.
More than 20 people were injured and were receiving treatment in at a hospital in Jalalabad. Officials say some of the wounded are in critical condition.
Narendr Singh, a Sikh who was wounded in the attack, told the Associated Press by phone from the hospital that the attackers had targeted their convoy near the president's compound.
Afghanistan's tiny Hindu and Sikh minority has endured decades of discrimination in the war-torn country. Members have been targeted by Islamic extremists in the past.
The community numbered more than 80,000 in the 1970s, but today only around 1,000 remain in the predominantly Muslim nation.
Most have moved to India, which is considered their spiritual homeland.
Ghani's spokesman said the president was still in Nangarhar but was "away from danger." Ghani arrived in Nangarhar earlier on the day, with a two-day visit to the province.
RFE/RL correspondents in Jalalabad say police cordoned off the city center after the deadly attack. Officials said that several shops and vehicles caught fire in the aftermath of the blast.
It was the second attack reported in Nangarhar Province over a 24-hour period.
On June 30, militants targeted a boys school in Khogyani district, beheading three workers and setting fire to the school building.
The attacks come as Afghan forces were ordered to resume operations against Taliban fighters after Ghani announced an official end to the government's unilateral cease-fire.
Ghani declared an end to the truce, but he also called on the Taliban to resume peace negotiations. IS was not part of the cease-fire.
The cease-fire lasted 18 days in all, after it was extended once and coincided with a three-day Taliban truce.
U.S. envoy Alice Wells is visiting Kabul as part of efforts to raise pressure on the Taliban to enter peace talks.
Wells, who is scheduled to hold talks in Pakistan on July 2, said Islamabad must do more to pressure the Taliban and urge them to negotiate.
The Western-backed government in Kabul has been fighting Taliban militants since they were driven from power in 2001. IS and other militants have also struck at Afghan and international targets, both government and civilian, in a campaign of terror.
https://www.rferl.org/a/afghanistan-india-hindu-sikh-suicide-attack-pakistan/29331403.html
--------
No big communal riot in India in last four years, says Mukhtar Abbas Naqvi
Jul 02, 2018
Union minister for minority affairs Mukhtar Abbas Naqvi is the BJP's senior most Muslim leader in the Rajya Sabha. He spoke to Hindustan Times about the central government's track record on minorities, the perception of his party as anti-minority, on elections, and the working of Parliament. Edited excerpts:
The BJP has been perceived as anti-minority. Has this deepened in the last four years in power?
The BJP did not create that perception. It was made by our political opponents for vested political interest. This perception will not change in their mind. They will not let it change. In the last four years, the Modi government has done development without discrimination and empowerment without appeasement. So far, the minority communities were given "lollipop" without any honest effort for their socio-economic empowerment. Consider this. Scholarship has been distributed to 2 crore 66 lakh students from minority communities in 48 months of Modi government. 60% of them are girls and drop-out rate has dropped from 73-74% to 43-42%. Only 3 crore students got such scholarship in 48 years preceding the Modi government. Employment opportunities for minorities, too, have grown from 20,164 in 48 years before 2014 to 5,43,594 in the 48 years of Modi government. We didn't seek credit. We have performed and also did reform. We allowed women to go for Haj without a male companion. More than 1400 women are going this time. 1.75 lakh persons are performing haj, without subsidy. 48% of them are women. This is a record in independent India.
Let us then examine the specific reasons why the perception exists. Would you agree the BJP does not give political representation to the Muslims?
Giving poll tickets alone cannot be the parameter for political representation. Several factors, such as winnability, are considered while giving election ticket. But, we have given them representation even when we did not have elected representatives. UP has two Muslims in the legislative council, one of them is a minister. MJ Akbar and I are in the government in Delhi. Our effort is to give them representation in government. It is more important than representation in tickets.
But even in government, isn't there under-representation?
We must think about political empowerment. Those who were in power on the basis of Muslim votes were miserly in terms of empowering Muslims politically.
But there was at least some symbolic representation in the past; the BJP is now accused of political repression.
Symbolism will not work now. The BJP does not believe in symbolism. Modi has changed one thing. He hasn't bracketed the problems of SCs, Muslims, farmers and deprived communities. He has treated them as the country's problem. 37-38% of MUDRA yojna benefits have gone to minorities.
But have these measures brought the minority community any closer to the BJP?
The gap has narrowed. The poor and minorities know that only Modi can do their honest upliftment and empowerment; 162 candidates from minority communities got selected in UPSC last year, 52 were Muslims. About 170 of them got selected this year, and 58 or 59 of them are Muslims. We have ended discrimination. Muslims had 4.8% share in central government services when we came to power (in 2014). Today, their share is 10.9%.
Another reason perception exists is because of provocative statements, incidents like cow lynching, open expression of prejudice. Isn't this leading to insecurity among minorities?
The BJP or the government is not doing it. These are done by the fringe and criminal elements. The day Modi became PM, there was a cry that Arab countries and Christian countries will end relationship with India. What happened? From the US to Arab countries and Australia to Africa, they all trust the leadership of this country. There was award wapsi (returning of awards) on charges of intolerance. Has there been one big communal riot in last four years? But Modi government's commitment is towards peace and prosperity. Even if there is a small incident, the centre sends a strong and clear advisory to the state governments. Whether it is Rajasthan, Haryana or Uttar Pradesh – FIR was lodged within 24 hours, and accused persons were arrested. Many have not got bail yet. But remember, this is the social media era. There were no social media in Maliana and Bhagalpur (when the riots happened there in the past). There is a need to be cautious. Those who do this, they want that hate message to reach people and become viral.
Do you think the anti-Muslim prejudice in society has increased?
No. Did a common Hindu ever ask to make this country a Hindu Rashtra ? Did the majority community ever demand to end secularism in this country? This country is secular because the majority community of this country wants it to be secular. There was a dangerous situation during the Partition. There were murders, riots and arson. Pakistan declared itself an Islamic nation. But, majority of this country said no and that India will remain a secular nation. No one ever questioned that concept of secularism.
So has the expression of prejudice become more public?
It is because of technological advancement. Our mentality has not changed or degenerated. There are only a handful of such people.
Are these people encouraged because of the perception that this government encourages this prejudice?
They are discouraged. They know that government agenda is clear - to deal with them strongly. PM Modi said it in Parliament and outside. BJP chief Amit Shah has spoken on this. All have one message. Violence and hate activities are unacceptable. The fringe elements are getting isolated. When they are isolated then they try to magnify their conduct, they will make fake videos, edit some portion and do such things.
Is there fringe within the RSS too?
No. There can never be a fringe in the Sangh parivar. They have focused work. They believe in uniting – and not breaking – the society.
Let us move to elections. Your rivals believe that polarising society on religious lines and garner the maximum vote of Hindus is a conscious strategy.
2014 election was an exceptional election. After the election was over, we sat down to analyse voting patterns. There were cases where we polled 15-20% votes in polling station with less than 2% non-Muslim voters. This was despite the kind of campaign that was unleashed against Modi in the run up to election. Despite this, Muslims voted for Modi. I am sure, more than 30% of Muslims will vote for the BJP (in 2019). There are more than two dozen prime ministerial candidates roaming in the country. They know there is no vacancy for the PM's post in 2019.
But the results of the bypoll in recent months have shown that a united Opposition can spring a surprise on the BJP...
Before 2014 general election, Congress and allies won most of the bypolls. Let us not predict general elections on the basis of bypoll. There are several local factors that come into play during a bypoll.
Won't the coming together of the Samajwadi Party and Bahujan Samaj Party in Uttar Pradesh make a solid social combination against you?
Have we lost the bypoll with a 4-5 lakh margin? We lost by a few thousand votes. It becomes easier to fight if you know the strategy of the rival. The by-poll results are in a way good for the BJP. It will help us formulate our strategy better.
Why are then issues such as Ram Temple and Jinnah portraits in Aligarh Muslim University being highlighted? Is it an exercise to polarise votes?
We want polarisation on development and Modi's work.
Then why is there talk of Ayodhya and AMU?
Ayodhya issue is an ideological issue for us. It is in court. Everybody wants that matter to be decided at the earliest. Development and good governance will be our political agenda.
The Ayodhya judgment may come soon. Do you think it will have a bearing on the communal situation in the country?
People have made up their mind. Each community will accept whatever judgment is delivered. When there was a high court judgment, people accepted it. Please remember, outfits such as Al-Qaeda and the IS have not been able to develop roots in India, except for some small portion in Kashmir. If there has been some such isolated activities, the Muslim community itself has isolated them. Unity and harmony is in our DNA.
How do you respond to demands for SC/ST reservation in minority institutions such as AMU?
AMU and other minority institutions must think over it. SCs are weaker sections, and door should not be shut on them.
Will your government bring the required legislative changes?
It will be better if these institutions come forward and consider these suggestions positively.
Your government brought a bill banning triple talaq. It is stuck in Parliament. Do you expect its passage in this session?
There have been several reforms in this country. When it was the matter of Sati, there was a section which claimed it was interference in matter of faith. Triple talaq is not a religious matter but a social ill that demolishes the concept of gender equality. The Lok Sabha has passed a bill. The Congress, which supported it in the LS, got a different view on it in the Rajya Sabha. We request them to make suggestion for changes, if any...Doing politics outside will serve no purpose.
The Opposition alleges that government hardly reaches out to it for smooth conduct of Parliament.
We talk to every political party. Their grudge would be considered genuine only when the government is not ready to debate any issue. When we are saying "yes" - without delay - to any issue of the Opposition, even then there is disturbance.
Give that you admit that this is election year, how legitimate is your expectation about Parliament functioning in monsoon session?
Debate is the only solution. When there is no issue, you disturb the House.
https://www.hindustantimes.com/india-news/no-big-communal-riot-in-india-in-last-four-years-says-mukhtar-abbas-naqvi/story-6rFbli692M8OmgtJoioRwN.html
--------
BJP accused of fanning tensions in Jammu and Kashmir
July 2, 2018
India's pro-Hindu Bharatiya Janata Party (BJP), after toppling the coalition government in Muslim-majority Jammu and Kashmir state, now stands accused of trying to widen local social, religious and political divisions.
Observers say the BJP's aim is to secure a political advantage ahead of next year's national elections.
BJP president Amit Shah told a June 24 gathering that the party withdrew from the state coalition led by the Muslim-based People's Democratic Party (PDP) partly because of its focus on Muslim-majority Kashmir while ignoring the Hindu Jammu and Buddhist-dominated Ladakh areas.
Shah's statement, made at a political rally in Jammu, signaled the BJP's intention to increase tensions between communities, Irfan Yasin, a political commentator, said.
"This is what the BJP is famous for doing across the country," Yasin added.
However, treating Muslim, Hindu and Buddhist areas differently in order to galvanize political support would be disastrous, he predicted.
On June 19, BJP leaders in New Delhi announced that the coalition government deal it stitched together with the PDP in March 2015 had broken down.
Apart from regional bias, another stated factor influencing the decision was that the PDP had been demanding talks with separatist groups, as well as Pakistan, to end the six-decade-long Kashmir conflict.
"The PDP-led government ignored the interests of Jammu and Ladakh," Shah said while addressing the rally in Jammu.
Development in both these regions, which voted overwhelmingly for the BJP during the last parliamentary and state polls, had lagged.
"So we decided to quit the government," Shah said.
Intellectuals such as Manish Gupta, a Jammu-based writer, told ucanews.com that the BJP would be biased against the Muslim-dominated Kashmir Valley as it had no hope that Muslims there would vote for it.
However, such a move would create communal rifts.
Gupta said that BJP chief Amit Shah had used the Jammu rally to poison people's minds by telling them Muslims in Kashmir were given the lion's share of resources and benefits by the PDP while Hindus and Buddhists were left in the lurch.
Sibat Aara, a social activist based in Kashmir, described the BJP's strategy to engineeer schisms as dangerous.
"There is already a spike in violence being witnessed on the ground," Aara said.
"Does the BJP want more trouble by dividing the state on religious lines? This is something really unacceptable."
The state has 12.5 million people, 68 percent of them Muslims and 28 percent Hindus.
However, most Hindus are in Jammu area, where they constitute some 63 percent and Sikhs constitute about four percent, making Muslims a minority.
In the Ladakh area, bordering China, 40 percent are Buddhists and Hindus are 12 percent. The rest are Muslims.
In contrast, 96.4 percent of the people in Kashmir valley are Muslim, where Hindus constitute only 2.5 percent.
The state has seen widespread violence since Islamic groups took up arms against Indian rule.
https://www.ucanews.com/news/bjp-accused-of-fanning-tensions-in-jammu-and-kashmir/82704
--------
PM Modi condemns terrorist attack in Afghanistan
Jul 2, 2018
NEW DELHI: Prime Minister Narendra Modi on Monday termed the terror strike in Afghanistan as an attack on the nation's multicultural fabric.
"We strongly condemn the terror attacks in Afghanistan yesterday. They are an attack on Afghanistan's multicultural fabric," he wrote on Twitter.
He said India stands ready to assist the Afghanistan government "in this sad hour".
"My thoughts are with the bereaved families. I pray that the injured recover soon. India stands ready to assist the Afghanistan government in this sad hour," Modi said.
At least 19 people, including Hindus and Sikhs, were killed in a blast in Afghanistan's Jalalabad on Sunday.
https://timesofindia.indiatimes.com/india/pm-modi-condemns-terrorist-attack-in-afghanistan/articleshow/64821684.cms
--------
Godhra: Muslims Gift Bikes To Councillors Who Didn't Back BJP in Municipality Polls
July 2, 2018
The 14 Independent councillors who did not side with the BJP in the elections to the post of president and vice-president in the Godhra municipality were felicitated by the local Muslims on Sunday.
Each of the 14 councillors — 13 Muslims and one Hindu — were given a two-wheeler from the money collected from the community at a function held at Polan Bazaar under the banner of Muslim Ghanchi Samaj. The event was attended by nearly 3,000 people.
"These councillors have always shown solidarity towards our minority community and have never been communally biased towards us. All the community members came together today to thank them and vowed to reduce crime, improve girl child education and work towards communal harmony," said Firdos Kothi, president of Muslim Ghanchi Samaj.
One of the 14 councillors, Sanjay Soni, returned the two-wheeler and donated Rs 11,000 in a fund for education for children.
In the 44-member Godhra municipality, BJP has 18 councillors, while 25 are Independents and one from the Congress. In the last month's election for the posts of president and vice-president, 12 Independent councillors from the minority community had backed the BJP, helping the latter to win both the posts. On the eve of the elections, people from the minority community had protested over reports that seven Independent Muslim councillors have sided with the BJP and have gone incommunicado.
https://indianexpress.com/article/cities/ahmedabad/godhra-muslims-gift-bikes-to-councillors-who-didnt-back-bjp-in-municipality-polls-5241881/
--------
Mideast
President Hadi: Houthis must surrender weapons, withdraw for peace in Yemen
July 02, 2018
DUBAI: President Abdrabbuh Mansur Hadi reiterated his previous comments regarding the Houthi militias handing over their weapons and withdrawing from cities under their control.
During his meeting at the presidential palace in Aden with the minister of defense and other military officials, he said: "any negotiation or political process requires the application of the provisions of UN resolution No. 2216, which calles on the Houthi militias to withdraw from state institutions and surrender their weapons."
President Hadi said, according to the Yemen news agency, that the Yemeni people can no longer tolerate this absurd war any further.
The Yemeni president said that the Houthi militia and their supporters in Tehran must implementing the requirements of the UN resolution or bear the consequences of their intransigence.
He stressed that the goal of eradicating Iran's dangerous expansion project is close to being achieved, adding that Iran's attempts to expand its influence "threatens the present and future of Yemen and its people, who reject sectarianism and Iranian ideas executed through the Houthi militia"
http://www.arabnews.com/node/1331726/middle-east
--------
Assault on Yemen's Hodeida halted as UN pursues talks
July 02, 2018
Hodeida - The United Arab Emirates on Sunday announced it had halted the offensive it is backing against Huthi rebels in Yemen's port city of Hodeida to give a chance to UN diplomatic efforts.
In a series of tweets, UAE Minister of State for Foreign Affairs Anwar Gargash said the pause was aimed at pursuing negotiations for an unconditional rebel withdrawal from the port but warned that full military action could resume.
The weeks-long offensive on Hodeida - Yemen's main port - has raised fears of further suffering and deprivation in a country already deeply shaken by years of war between the Iran-backed Huthis and President Abedrabbo Mansour Hadi's Gulf-backed government.
Pointing to a renewed push for a negotiated settlement by UN envoy Martin Griffiths, Gargash said: "We have paused our campaign to allow enough time for this option to be fully explored. We hope he will succeed."
He said the pause had been in effect since June 23 and while there was continued "pressure on the parameter", pro-government forces were awaiting the results of an upcoming visit by Griffiths to the rebel-held capital Sanaa.
Griffiths met with Hadi in the southern city of Aden on Wednesday and is reported to be pushing for the Huthis to cede control of Hodeida to the United Nations.
Hadi demanded a full rebel withdrawal from the city, which has been the target of a weeks-long military offensive by the Yemeni government and its regional allies, led by the UAE on the ground.
The rebels have said they may be willing to share control of Hodeida's port with the United Nations but say their forces must remain in the docks and the rest of the Red Sea city.
The Huthis have controlled Hodeida and its port since 2014, when they drove the Hadi government out of the capital and seized large swathes of northern Yemen.
On June 13, the UAE and its allies, including Saudi Arabia, launched a massive military operation - dubbed "Golden Victory" - to drive the rebels out of the port.
Pro-government forces managed to seize control of Hodeida's airport in mid-June after days of heavy fighting but did not immediately push forward into the city, home to some 600,000 people and about 150 kilometres (90 miles) west of Sanaa.
The fighting has claimed 429 lives, according to military and medical sources.
There are no confirmations of civilian casualties. The UN, however, has documents thousands of residents fleeing combat zones.
Gargash said the operation has succeeded in "forcing the Huthis to make concessions" but said it remained to be seen "whether the Huthis are engaging seriously with this process or using it as a tactic to buy time".
"Failing these patient efforts we believe that continued military pressure will ultimately bring the liberation of Hodeida and force the Huthis to engage seriously in negotiations."
Griffiths was in the tiny Gulf sultanate of Oman on Thursday, where he met top rebel negotiator Mohammed Abdul Salam, UN radio reported.
Griffiths told the radio a proposal to grant the UN a major role in managing the Hodeida port was under study and spoke of progress.
Both the UAE and the Hadi government have held firm to their refusal of anything short of a full withdrawal of the Huthi rebels from Hodeida.
Griffiths is expected in Aden, where the Hadi government is temporarily based, in the coming days for another round of talks, according to a source close to the president.
Some 70 percent of imports to Yemen, where eight million people face imminent famine, flow through the port of Hodeida. Nearly 10,000 people have died in the Yemen war since 2015, when Saudi Arabia and its allies joined the government's fight against the Huthis.
The United Nations has called Yemen the world's largest humanitarian crisis.
Yemeni pro-government forces backed by the Saudi-led military alliance advance during their fight against Huthi rebels in the area of Hodeida's airport on June 19, 2018 Map of the Hodeida district in Yemen showing population movements instigated by fighting between rebels and government forces
Martin Griffiths (C), the UN special envoy for Yemen, disembarks from a plane upon his arrival at Sanaa international airport on June 16, 2018 for talks on the key port of Hodeida where Huthi rebel fighters are battling a regional coalition
https://nation.com.pk/02-Jul-2018/assault-on-yemens-hodeida-halted-as-un-pursues-talks
--------
UAE claim of halt in offensive against Hudaydah not true: Yemen's Ansarullah
Jul 1, 2018
Yemen's Houthi Ansarullah movement says the United Arab Emirates (UAE) continues with its weeks-long offensive against the port city of Hudaydah, stressing that its recent claim of a halt in the offensive has only been made in an attempt to "deceive public opinion."
Mohammed Abdul-Salam, the movement's spokesman, made the remarks in a statement carried by Yemen's Arabic-language Ansarullah news portal on Sunday. He said the UAE's offensive against the Yemeni city had not been stopped.
Abdul-Salam's comments came just a day after UAE Minister of State for Foreign Affairs Anwar Gargash announced a pause in the offensive against the city, saying that the halt was meant to give a chance to UN efforts aimed at resolving the conflict.
On June 13, Emirati forces and militia loyal to former Yemeni President Abd Rabbuh Mansur Hadi launched a major offensive to take Houthi-held Hudaydah, a densely-populated city and the war-torn country's most vital port, which is the entry point for 70 percent of the impoverished country's imports.
The offensive, however, has so far failed to achieve its goal, thanks to firm resistance mounted by Yemeni troops and Houthi fighters in defense of the city. The attack was also launched despite warnings that it would compound the impoverished nation's humanitarian crisis.
Elsewhere in his remarks, Abdul-Salam said that the UAE's declared ceasefire was in fact an attempt to whitewash its failure in occupying Hudaydah. He said although the Houthi movement accepted the UN's technical and managerial roles in Hudaydah, it would not accept the world body's observatory role in the city.
The Houthi movement, which is a significant aid to the Yemeni army in defending the country against the invading forces, has been running state affairs in the absence of an effective administration during the past three years.
Meanwhile, Dhaifallah al-Shami, a member of the political bureau of the movement, said the UAE, the most significant ally of Saudi Arabia in the so-called military coalition led by the regime in Riyadh, is trying hard to pull itself out of a bog it created in Hudaydah and the western coast.
He added that the Emirati troops had a hard time in the area and that Abu Dhabi was desperately seeking a way out of the deadlock in the Yemeni province.
Saudi Arabia and some 20 of its allies, including the United Arab Emirates, Morocco and Sudan, launched a brutal war, code-named Operation Decisive Storm, against Yemen in March 2015 in an attempt to reinstall Hadi, a staunch ally of Riyadh, and crush the popular Ansarullah movement.
The imposed war initially consisted of a bombing campaign but was later coupled with a naval blockade and the deployment of ground forces into Yemen.
The Yemeni Ministry of Human Rights announced in a statement on March 25 that the war had left 600,000 civilians dead and injured until then. The war and the accompanying blockade have also caused famine across Yemen.
The Saudi-led aggression has also taken a heavy toll on the country's infrastructure, destroying many hospitals, schools, and factories. The United Nations has already said that a record 22.2 million Yemenis are in need of food aid, including 8.4 million threatened by severe hunger.
A number of Western countries, the United States and Britain in particular, are also accused of being complicit in the ongoing aggression as they supply the Riyadh regime with advanced weapons and military equipment as well as logistical and intelligence assistance.
http://www.presstv.com/Detail/2018/07/01/566705/Yemen-Hudaydah-UAE
--------
Israeli military sends tank, artillery to Syrian front 'as precaution'
1 July 2018
Israel's military said it deployed additional tank and artillery forces on the Syrian front on Sunday as a precaution given intensified fighting over the border between Damascus's troops and rebels.
"The forces deployed this morning as part of preparations and readiness in light of developments on the Syrian Golan Heights," the military said on Twitter, adding that Israel was holding to a policy of non-intervention in Syria's civil war.
https://english.alarabiya.net/en/News/middle-east/2018/07/01/Israeli-military-sends-tank-artillery-reinforcements-to-Syrian-front-as-precaution-.html
--------
UN's Griffiths 'heading to Sanaa' to convince Houthis to withdraw from Hodeidah
2 July 2018
Yemeni Foreign Minister Khalid al-Yamani said that there is no way to achieve any progress in the initiative regarding Hodeidah without the full and unconditional withdrawal of the Houthi militias from the strategic coastal city.
This comes after Yemeni sources confirmed that the UN Envoy to Yemen Martin Griffiths is said to be travelling to Sanaa, and not Aden, on Monday to talk with the militias.
Presidential sources in Aden said that Griffiths would visit the Yemeni capital to deliver a message to the Houthis that they should withdraw fully and not conditional from Hodeidah or else they would be held accountable.
Yemeni President Abed Rabbo Mansour Hadi stressed during a meeting of military leaders on their insistence that the Houthis abide by the three terms conditions set by them and UN Resolution 2216 and the withdrawal of the militias of Houthi and their complete surrender of arms and state institutions.
Some 70 percent of imports to Yemen flow through the port of Hodeidah.
https://english.alarabiya.net/en/News/gulf/2018/07/02/UN-s-Griffiths-heading-to-Sanaa-to-convince-Houthis-to-withdraw-from-Hodeidah.html
--------
Arab Coalition: Seven ships unload their cargo at Hodeidah port
1 July 2018
The Arab Coalition backing the Yemeni legitimate government confirmed on Sunday that it issued seven entry permits for ships heading toward Hodeidah port while seven other vessels were awaiting permission to enter the port.
The coalition added that a ship in al-Salif port is currently unloading its cargo of wheat.
In another development, the coalition confirmed that the Houthi militias have now been holding the "G Muse" vessel in Hodeidah's port for two months for unknown reasons.
https://english.alarabiya.net/en/News/gulf/2018/07/01/Arab-Coalition-Seven-ships-unload-their-cargos-at-Hodeidah-port.html
--------
Israel deploys more artillery, armored reinforcements in occupied Golan
Jul 1, 2018
Israel has beefed up its military presence in the occupied Golan Heights by deploying additional tanks and cannons in the vicinity of the Syrian border, cautioning Damascus to keep its forces away from the frontier as Syrian troops continue sweeping militant-held areas over the border.
In a statement released on Sunday, the Israeli military said that it had deployed artillery and armored reinforcements to the area, saying that the move was the result of a situation assessment "in light of developments on the Syrian Golan Heights."
The statement also claimed that the Israeli military would adhere to its "non-involvement principle" regarding the Arab country. Tel Aviv, the statement added, would also continue to respond "decisively" to any infringement upon the Israeli regime and settlers in the occupied Palestinian territories.
On Friday, Israel's military said it had mounted a nighttime operation across the armistice line with Syria.
Syrian government troops have managed to liberate a string of towns and villages in southern and southwestern regions of the country from the clutches of militant outfits in recent weeks.
Syria, which has been gripped by foreign-backed militancy since March 2011, has time and again said that the Israeli regime and its Western and regional allies have been aiding Takfiri terrorist groups.
The Daesh Takfiri terrorist group, which once held large swathes of land in Syria, is no longer in control of any urban center. Following its crushing defeat against Syrian government forces late last year, Daesh is only active through its remnants, sparsely based in some rural areas. Other Takfiri outfits are either significantly weakened or increasingly losing ground to the advancing government troops.
The Syrian government also strongly seeks to regain its share of the mountainous plateau of the Golan Heights from the Israeli regime, which waged a full-scale war against Arab territories in 1967, occupying a large swathe of the Syrian Golan Heights. It annexed that territory in 1981, a move never recognized by the international community.
Six years later, another war, known as the Arab-Israel War or the Yom Kippur War, broke out between the Israeli regime and a coalition of Arab states led by Egypt and Syria.
In 1974, however, a United Nations-brokered ceasefire came into force, according to which the Israeli regime and the Syrian government agreed to separate their troops, creating a buffer zone patrolled by the UN Disengagement and Observer Force (UNDOF).
Earlier in the day, Israeli Prime Minister Benjamin Netanyahu, alluding to the so-called truce, told the Israeli cabinet that "we will demand strict adherence to the 1974 disengagement deals with the Syrian army." He also said that he was in constant contact with Washington and Moscow on the matter.
Over the past few years, Israel has frequently attacked military targets in Syria in what is considered an attempt to prop up terrorist groups that have been suffering heavy defeats against Syrian government forces. It has also been providing weapons to anti-Damascus militants as well as medical treatment to the Takfiri elements wounded in Syria.
Back on May 10, Israel conducted what it called its most intensive airstrikes on Syria in decades. According to Russia's Defense Ministry, Israel had used 28 warplanes in its airstrikes on Syria and fired 70 missiles. Both Damascus and Moscow said that the Syrian army managed to shoot down over half of the missiles.
The Tel Aviv regime, at the time, claimed that its assault was a response to a barrage of 20 rockets fired from Syria at Israeli military outposts in Golan.
http://www.presstv.com/Detail/2018/07/01/566686/Israel-Golan-Syria
--------
UAE suspends offensive against Yemen's Hudaydah
Jul 1, 2018
The United Arab Emirates has announced a pause in its weeks-long military campaign on Hudaydah amid reports that the Saudi-led push has hit a brick wall in the face of stiff resistance from Yemen's Houthis.
In a post on his Twitter account on Sunday, UAE Minister of State for Foreign Affairs Anwar Gargash said that the halt in the offensive was meant to give a chance to UN efforts aimed at resolving the conflict.
"We welcome continuing efforts by UN Special Envoy, Martin Griffiths, to achieve an unconditional Houthi withdrawal from Hudaydah city and port," he said.
"We have paused our campaign to allow enough time for this option to be fully explored. We hope he will succeed."
Backed by Saudi-led airstrikes, Emirati forces and militants loyal to the former Yemeni government launched the Hudaydah assault on June 13 despite warnings that it would compound the impoverished nation's humanitarian crisis.
Malaysia said on Thursday it was pulling its troops out of the Saudi-led military coalition that has been bombing Yemen over the past three years.
"The Cabinet made the decision (to bring soldiers home) last week. We are waiting for the preparations carried out by the Armed Forces," Malaysia's Defense Minister Mohamad Sabu said.
The Houthis and allied armed forces have managed to inflict heavy losses on the invaders.
UN envoy to Yemen Martin Griffiths on Thursday expressed hope that a new round of peace talks between major warring sides of the country could begin this month.
The UN envoy said the warring sides had announced readiness to engage in the renewed peace initiative.
"Both parties have confirmed to me their willingness to come to the table to restart negotiations. I think it's long overdue that that should take place. It's been about two years since the last talks on Yemen," said Griffiths in an interview.
The Saudi-led coalition, which has been waging a war against Yemen since early 2015, claims that the Houthis are using Hudaydah for weapons delivery, an allegation rejected by the fighters.
Saudi Arabia has also imposed a blockade on Yemen, which has smothered humanitarian deliveries of food and medicine to the import-dependent state.
Several Western countries are supplying the Riyadh regime with advanced weapons and military equipment.
http://www.presstv.com/Detail/2018/07/01/566660/Yemen-UAE-Hudaydah
--------
Africa
French, Malian forces attacked in northern Malian town of Gao
1 July 2018
French and Malian forces came under attack on Sunday in the northern Malian town of Gao, with local residents and security sources saying some French soldiers were wounded and another saying some were killed.
One local source said a car bomb was detonated targeting a French and Malian patrol which them came under fire. France's regional Barkhane force confirmed there had been an incident in Gao, but declined to give details.
"There were several wounded among the French soldiers who were in two vehicles that were completely destroyed by the explosion. They were evacuated to their base," a local army source said.
https://english.alarabiya.net/en/News/north-africa/2018/07/01/French-Malian-forces-attacked-in-northern-Malian-town-of-Gao.html
--------
10 soldiers killed, four missing in Boko Haram attack in Niger
2 July 2018
NIAMEY, Niger - Ten soldiers were killed and four were missing on Sunday after an attack blamed on the jihadist group Boko Haram on a military position in southeast Niger, near the border with Nigeria, the defence ministry said.
"We have a provisional toll of 10 dead, four missing and three wounded," defence ministry spokesman Abdoul-Aziz Toure told AFP, nearly a month after the last attacks attributed to the group killed six, shattering several months of calm in the troubled region.
The attack by "Boko Haram" had targeted Niger's "army positions in Bla Brin, a village not far from the Lake Chad area, 40 kilometres (25 miles) from the town of N'Guigmi", he added.
The last attacks attributed to Boko Haram took place in early June.
Three suicide bombers killed at least six people in separate attacks in the southeastern Niger city of Diffa.
In late April, Niamey announced a military operation against Boko Haram in the region of Lake Chad, which links Niger, Chad, Nigeria and Cameroon.
The group, which is seeking an Islamic state based on Sharia law, has caused the deaths of at least 20,000 people since it took up arms in 2009 in Nigeria.
Some 2.4 million people have been displaced in northern Nigeria, Cameroon, Chad and Niger, according to the UN refugee agency UNHCR.
https://www.enca.com/africa/10-soldiers-killed-four-missing-in-boko-haram-attack-in-niger
--------
4 civilians killed, soldiers wounded in Mali attack on French troops
02 JULY 2018
Bamako, Jul 2 French soldiers on patrol in troubled northern Mali were targeted in a "terror" attack in which four civilians were killed and dozens wounded, including four soldiers, Malian and French officials said.
Citing hospital sources, Malian authorities said the attack in Gao yesterday left four civilians dead and 23 others injured in an apparent car bombing.
In Paris late last night, the French army chief told AFP that four soldiers with the Barkhane force in Mali were wounded in the attack and that there were at least two civilians dead.
"Terrorism has again hit Mali in a cowardly way," the French army minister Florence Parly said in a tweet.
According to a Western military source, "some French soldiers with the Barkhane force leaving the city fell into an ambush set up by terrorists on the road that leads toward Bourem." Gao resident Fatouma Wangara said the French patrol was deliberately targeted by a suicide car bomb.
"An armoured vehicle blocked the way and the car blew up," she said.
Meanwhile in a separate incident on Sunday, a vehicle of the Movement for the Salvation of Azawad (MSA), an armed group of former Touareg rebels which often operates alongside French and Malian forces in Mali's north, hit a landmine in Talataye village in the Gao region.
That blast killed four people and injured three, the group said in a statement.
The attacks, coming in the wake of two others on Friday and Saturday, highlighted the fragile security situation in the West African nation as it prepares to hold elections on July 29.
Yesterday's attacks occurred as an African Union summit opened in neighbouring Mauritania, with security crises on the continent, including unrest in the vast Sahel region, high on the agenda.
On Friday, a suicide bombing hit the Mali headquarters of the five-nation force known as G5 Sahel, adding to concerns about how it can tackle the jihadist groups roaming the region.
Mauritanian President Mohamed Ould Abdel Aziz, whose country is part of the G5 and is hosting the two-day African Union summit, warned that Friday's attack on the Sahel force HQ had exposed regional security failings.
He said the blast "hit the heart" of the region's security and lashed out at a lack of international help, saying the doors of the United Nations were "closed". "It was a message sent by the terrorists at this precise moment when we are getting organised to stabilise and secure our region," Aziz told France 24 television.
"If the headquarters was attacked, it is because there are so many failings we need to fix if we want to bring stability to the Sahel." The Al-Qaeda-linked Support Group for Islam and Muslims, the main jihadist alliance in the Sahel, claimed Friday's bombing in a telephone call to the Mauritanian news agency Al-Akhbar.
And on Saturday, four Malian soldiers were killed when their vehicle drove over a landmine in the central Mopti region.
The G5 aims to have a total of 5,000 troops from five nations -- Burkina Faso, Chad, Mali, Mauritania and Niger -- but has faced funding problems and accusations of human rights abuses.
French President Emmanuel Macron will meet G5 leaders in Nouakchott on today to focus on progress made by the force.
G5 operates alongside France's 4,000 troops in the troubled "tri-border" area where Mali, Niger and Burkina Faso meet, and alongside the UN's 12,000-strong MINUSMA peacekeeping operation in Mali.
Mali votes on July 29 in a presidential election in which incumbent President Ibrahim Boubacar Keita will face more than a dozen challengers.
Thousands of people have taken to the streets in banned opposition protests.
Mali's unrest stems from a 2012 ethnic Tuareg separatist uprising, which was exploited by jihadists in order to take over key cities in the north.
The extremists were largely driven out in a French-led military operation launched in January 2013.
But large stretches of the country remain out of the control of the foreign and Malian forces, which are frequent targets of attacks, despite a peace accord signed with Tuareg leaders in mid-2015 aimed at isolating the jihadists.
https://www.outlookindia.com/newsscroll/4-civilians-killed-soldiers-wounded-in-mali-attack-on-french-troops/1341707
--------
Mali car bomb kills two civilians
July 02, 2018
BAMAKO - An attack on a military patrol in northern Mali killed two civilians and wounded up to eight French soldiers on Sunday, Mali's defence ministry said.
The attack comes two days after Islamist militants killed at least six people during a raid on a military headquarters in central Mali, a country where French troops are helping combat jihadists across its vast desert reaches.
"I confirm that it was a car bomb that drove into a joint Barkhane/Malian army patrol," defence ministry spokesman Boubacar Diallo said. Barkhane is the name of the near 4,000-strong French force stationed in its former colonies across the Sahel region. About a dozen people were wounded in Sunday's attack, including four to eight French Barkhane troops, Diallo said. France's army spokesman, Patrik Steiger, confirmed that civilians had been killed in an attack in Gao and the army was assessing the state of the 30-strong French patrol that came under attack.
He said the explosion happened near three French vehicles.
Photos posted on social media showed an armoured vehicle on a sandy road surrounded by black smoke.
No one has claimed responsibility for the attack, which occurred a month before presidential elections scheduled for the end of July.
But violence by Islamist militants has proliferated in the sparsely-populated Sahel in recent years, with groups linked to al Qaeda and Islamic State using central and northern Mali as a launchpad for attacks across the region.
Western powers have provided significant funding to a regional force made up of soldiers from Mali, Niger, Burkina Faso, Chad and Mauritania combating jihadists. But the so-called G5 force has been hobbled by delays disbursing the money and poor coordination between the five countries.
French President Emmanuel Macron, who last year complained that G5 was taking too long to set up, is due in Mauritania on Monday to discuss security in the region.
https://nation.com.pk/02-Jul-2018/mali-car-bomb-kills-two-civilians
--------
Jordan seeks ceasefire for southwest Syria after army gains
July 02, 2018
AMMAN: Jordan stepped in to try to avert further violence and stem another wave of displacement across its border with Syria on Sunday, mediating new talks between fighters and the government's main ally Russia for a truce in the southwest.
Talks in the town of Bosra Al-Sham on Saturday broke down as the army seized more ground in its offensive, with insurgent lines in some areas collapsing, and a string of towns and villages accepting the return of government rule after intense bombardment. Fighting and bombardment calmed overnight, the Syrian Observatory for Human Rights said, but reignited on Sunday around Tafas, northwest of Daraa, along with heavy airstrikes.
Syrian Bashar Assad's offensive in the southwest aims to reclaim one of two remaining opposition strongholds in Syria, the other being Idlib and adjacent areas in the northwest. Assad's forces captured the last enclaves near Damascus and Homs earlier this year.
Southwest Syria is a "de-escalation zone" of reduced warfare and bombardment agreed by Russia, Jordan and the US last year. Washington warned it would respond to violations of this agreement, but has done nothing so far.
Last week, fighters said the US had told them not to expect any American military support.
The opposition's chief negotiator in wider UN peace talks, Nasr Al-Hariri, last week accused the US of complicity in Assad's southwest offensive, saying American silence could only be explained by "a malicious deal."
Peace talks in the town of Bosra Al-Sham, home to a UNESCO world heritage site, failed on Saturday when insurgents rejected Russian terms for their surrender, but began again on Sunday under the auspices of Jordan, opposition spokesman Ibrahim Al-Jabawi said.
Jordan's Foreign Minister Ayman Safadi said the kingdom was engaged in intensive diplomacy with all parties in the conflict to help broker a cease-fire that would ease plight of displaced civilians.
"We are moving in all directions and with all the parties to bring a cease-fire and protect civilians," he said in a Tweet on Saturday.
Airstrikes
Airstrikes have pounded the region since the offensive ramped up two weeks ago, causing at least 160,000 people to flee their homes according to the UN.
On Saturday at least 10 civilians were killed when bombs were dropped on the opposition-held village of Ghasam, relief workers said. The Observatory says more than 100 civilians have been killed since an escalation in fighting on June 19.
Many who fled have sought refuge along the borders with Jordan and the Israeli-occupied Golan Heights. Both Jordan, which already hosts more than half a million Syrian refugees, and Israel, have said their borders will stay shut.
Both countries' militaries have distributed aid supplies to the people seeking shelter near the borders.
On Sunday, Israel also said it had deployed more tanks and artillery to the Syrian front as a precaution because of the fighting there.
An Israeli army commander told Reuters that it was hard to quantify how many people had sought shelter in the area immediately across the border, but that it was in the thousands and there were hundreds more arriving each day.
Southwest Syria was an early hotbed of the uprising against Assad in 2011 that morphed into the seven-year conflict that has cost over half a million lives and pushed half the country's pre-war population from their homes.
Until Assad's offensive began this month, its front lines had been mostly stable. However, the army has now taken much of the eastern side of the opposition territory there and forced two large towns on the western side, Dael and Ibta, to accept deals to come back under state rule.
That pattern of local groups in towns and villages agreeing deals with the government independently of the main opposition factions has been repeated in locations across the southwest.
http://www.arabnews.com/node/1331596/middle-east
--------
Europe
UN terror list implicates Turkey in jihadist enterprise
July 1, 2018
By Abdullah Bozkurt
The United Nations' (UN) growing sanctions list of terrorists reveals the terrible fact that the permissive and encouraging environment for the radicalization of Turks including those living in the diaspora by the current governing Islamist party in Turkey has taken a toll on global security, creating spillover risks for Turkey's allies and partners as well.
Among the names cited in the UN's Consolidated Sanctions List, which uncovers how foreign nationals used Turkey as a conduit to conduct terror operations, get logistical supplies and run a jihadist highway to move extremist figures to/from conflict areas in neighboring Syria and Iraq and was last updated on June 18, 2018, are around a half dozen Turks, some from the Turkish diaspora in Germany. Encountering the names of Turkish nationals or Turkey as a hub in such terror designations used to be quite a rare occurrence and suggests that a pattern is already developing. Unfortunately, the government of President Recep Tayyip Erdoğan, which has ruled Turkey for the last 16 years, has offered a fertile environment for all sorts of Islamist groups, including violent ones, that are connected to al-Qaeda and the Islamic State in Iraq and the Levant (ISIL) to organize, train and move around within Turkish borders.
Based on dozens of hushed-up cases and scores of leaked confidential documents, it is pretty clear that the Erdoğan government has been pursuing an undeclared revolving door policy for jihadist figures who were caught up in the criminal justice system in Turkey. Most, if not all, were detained only to be released quickly with no punishment or with a slap on the wrist after indictments and trial proceedings that laid bare serious charges and incriminating evidence. The only time we see the Turkish government cracking down of radical networks is when the pressure on Ankara at the international or bilateral level reaches a critical point. Even then, the clampdown quickly fades when attention is turned elsewhere.
Behind this risky policy lies Erdoğan's motivation to use radical groups as trump cards against domestic opposition in Turkey, especially the Kurdish political movement, and intimidate critics and opponents while tapping on proxies' destructive potential to gain leverage in regional and global politics. The ideological commitment of Erdoğan and his associates to religious zealotry is also a contributing factor that drives this Caliphate-like ambition harbored by Turkey's strongman Erdoğan. Let's look at some of the names listed by the UN sanctions committee to gain better insight into what is going on with Erdoğan's Turkey. Not surprisingly, many, if not all, of this radical bunch have some sort of links to the Turkish intelligence agency, which is now run by Erdoğan confidante Hakan Fidan.
Adem Yılmaz, a 39-year-old German-born resident of Turkey's Black Sea province of Bartın, was listed as member of the Islamic Jihad Group for participating in such activities as recruitment of new members, financing, planning and facilitating terror acts. Yılmaz had reportedly worked for Turkey's notorious National Intelligence Organization (MİT) according to a Der Spiegel report that published summary of a testimony by his associate Atilla Selek, who talked to German authorities in a terror investigation. The Islamic Jihad Group is an offshoot of the al-Qaeda-linked Islamic Movement of Uzbekistan. Yılmaz attended a terrorist training camp in South Asia in 2006 where he received instruction in explosives and later set up a cell in Germany to carry out bomb attacks against American citizens and entities in Germany. Investigators discovered his group had acquired a hydrogen peroxide solution and electrical devices for triggering detonation as well as several detonators. He was arrested on Sept. 4, 2007 in the German city Medebach and was sentenced on March 4, 2010 to 11 years in prison.
Yılmaz's associate Mevlüt Kar, a dual Turkish-German national, was also listed by the UN as a terrorist on January 25, 2012. He had been living in Turkey since 2002 after leaving Germany. While he was in Turkey, Kar arranged the shipment of detonators for explosives to be used in an attack in Germany. Like Yılmaz, he is also linked to the Turkish intelligence agency and worked for MİT as an informant for an unspecified amount of time. When he was detained at İstanbul Atatürk Airport on August 8, 2002 on a warrant from German authorities, he was quickly released without even a referral for an arraignment hearing, suggesting that he had big brother looking out for him in Turkey. The US Treasury listed Kar as a Specially Designated National on an anti-terror designation list on January 26, 2012.
Maghomed Maghomedzakirovich Abdurkhmanov (aka Abu Banat), an al-Qaeda suspect and Russian national, listed on October 2, 2015 by the UN, travelled to Syria through Turkey to join jihadists and has led the Jamaat Abu Banat terrorist group, now part of ISIL. According to the UN file, he operates on the outskirts of Aleppo and Idlib. The group is made up of militants from Turkey, Pakistan, Morocco, Russia and other countries. It is involved in kidnappings and public executions of local Syrians including Christian priests. He had long operated inside and outside of Turkey and was detained, arrested, tried and released by Turkish authorities. He admitted during court proceedings that he worked with Turkish intelligence, which provided him with weapons, funds and vehicles. He was most likely released in 2017 in Turkey although he is wanted by both Russia and the US.
Tarad Mohammad Aljarba, a 39-year-old Saudi Arabian national, has worked as the emir for borders and logistical support of ISIL. He facilitated the travel from Turkey to Syria of prospective ISIL fighters from Australia, Europe and the Middle East. Aljarba was put on the terror list by the UN on September 29, 2015. Shane Dominic Crawford, a citizen of Trinidad and Tobago, is listed as member of ISIL who works as an English language propagandist for ISIL in print and video media. He had stayed in the Turkish border town Reyhanlı for some time in 2014. He is believed to still be in Syria and also engaged in armed conflict as a sniper. He was featured in a story in ISIL's Dabiq online magazine in which he called on ISIL supporters to attack interests in the US and European countries, citing various attacks in California and Orlando in the United States, and Nice, France, as examples.
Morad Laaboudi, a 29-year-old Moroccan national and listed on February 29, 2016 by the UN as an ISIL suspect, is a foreign terrorist fighter facilitator. He operated on a base in the Turkish border province of Gaziantep and served as a liaison for ISIL's outreach to armed opposition groups. Kevin Guiavarch, a 25-year-old French national, left France for Syria in 2012 and joined Nusra Front fighters and later hooked up with ISIL. He and his wife, Salma Oueslati, were actively involved in luring more fighters from France. Like many jihadists he had been operating inside and outside of Turkey with authorities looking the other way and hoping they would help topple Bashar al-Assad, the archrival of President Erdoğan in Syria. Although his name was listed by the UN on September 23, 2014 and he was facing a fresh arrest warrant issued by French authorities the same year, Guiavarch continued to operate freely across the Turkish-Syrian border. It was not until June 2016, when Turkey came under intense pressure from the US and EU, that he was arrested along with other jihadist figures. He was expelled from Turkey in January 2017 and placed in pretrial detention in France.
Emrah Erdoğan, 30-year-old dual Turkish-German national, was listed in the UN terror list on November 30, 2015 as an al-Qaeda suspect who was trained in North Waziristan, Pakistan, engaged in suicide bomb planning and raised funds in Germany for Tehrik-e Taliban Pakistan, also listed as a terrorist group. He brought his brother Bünyamin from Germany to Pakistan to join al-Qaeda, but the latter was killed in a drone attack on October 4, 2010. Emrah moved Somalia in 2011 to join al-Shabab, working as a point man for foreign fighters who wanted to join the terror group. He also acted as propagandist for al-Shabab. On June 10, 2012 he was arrested in Tanzania and deported to Germany, where he was sentenced to seven years' imprisonment on terror charges, on Jan. 23, 2014, by the Higher Regional Court in Frankfurt am Main. On Dec. 9, 2015 the US State Department designated Erdoğan a Specially Designated Global Terrorist.
These names are just the tip of the iceberg and do not reflect the whole picture as it takes a long time to compile the names, obtain the supporting evidence and get the names published by the UN. The horrifying picture of how the Erdoğan government has long allowed, facilitated and helped the proliferation of radical figures will be exposed when the Syrian crisis is resolved and the conflict is stabilized to some extent. The Erdoğan government's incitement of Turkish as well as non-Turkish Muslim diaspora groups, especially in Europe, continues unabated. The divisive religious discourse we saw during the campaign before the June 24 elections has taken a further toll on expat communities abroad, creating fertile ground for the nurturing of all sorts of extremist ideas. The Austrian government decision to shut down Turkey-backed mosques and expel Turkish imams from the country must also be assessed from this perspective. (turkishminute.com)
https://stockholmcf.org/commentary-un-terror-list-implicates-turkey-in-jihadist-enterprise/
--------
Pope Francis decries new attacks in Syria's Daraa province
Jul 1, 2018
VATICAN CITY: Pope Francis has decried intensified attacks in southern Syria, asking that people there be spared more suffering.
In remarks Sunday at the Vatican, Francis cited Syria's Daraa province, where a government offensive that began June 19 has killed scores of people and forced 50,000 to flee.
Francis lamented that "the military actions of recent days have struck even schools and hospitals and triggered thousands of new refugees."
He renewed his appeal for peace so that Syrians, after years of fighting, could be "spared further suffering."
The pope noted that Saturday he will make a "pilgrimage of peace and unity" to Bari in southern Italy. There he'll pray and reflect with the heads of Christian churches and communities from the Middle East, a region where "so many brothers and sisters in the faith continue to suffer."
https://timesofindia.indiatimes.com/world/europe/pope-francis-decries-new-attacks-in-syrias-daraa-province/articleshow/64815524.cms
--------
'Charlie Hebdo terror mentor' may return to family in Britain on release
1 JULY 2018
The alleged mentor of one of the Charlie Hebdo terrorists is set to be released from jail amid questions over whether he will be allowed back into Britain.
The Al-Qaeda terrorist mastermind, jailed in France for terrorism offences in 2005, is about to be released from prison and may seek to return to his family in Britain.
The British government banned Beghal from entering the UK in 2009, but his family have been fighting to clear his name through the Supreme Court and the European Court of Human Rights. The Telegraph understands the ban remains in place and Beghal will be stopped from entering the UK after his release if the Home Office decision is not overturned.
Djamel Beghal, 52, is reaching the end of his combined sentences for a series of crimes, including planning to blow up the American Embassy in Paris. His wife, Sylvie, a French citizen, and their four children live in Leicester, where Beghal became radicalised in the late 1990s and early 2000s.
Whilst in prison, Beghal is considered to have mentored Cherif Kouachi, who carried out the murderous attack on the offices of the Charlie Hebdo satirical magazine with his brother, Said Kouachi, in January 2015. He also has links with Amedy Kouachi, the Islamic State terrorist who shot dead four Jewish shoppers at a Kosher supermarket just after the Hebdo atrocity.
France wants to deport Beghal on August 5, the day when he comes out of Vezin prison, in Rennes. His lawyers insist his life would be in danger if he returns to Algeria.
'This sets up the prospect of a legal challenge to the British decision to ban him,' said a source close to the case. 'Beghal will be a released prisoner and reformed character who has every right to begin a new life with his loved ones in any country he chooses.'
Born in Algeria, Beghal settled in France in 1987 and married Sylvie in 1990. Seven years later, he moved his family to Leicester. While in the UK, Beghal made at least one trip to Afghanistan to receive orders from the late Al-Qaeda chief, Osama Bin Laden. British and French intelligence operatives saw Beghal as one of Al-Qaeda's leading recruiters in Europe.
In 2000 the family moved to Jalalabad in Afghanistan. After his arrest at Dubai airport in 2001 for carrying a false passport, Beghal was discovered to have organised an Al-Qaeda cell during his time in the Midlands. Investigators found he had quietly built up a network of supporters among foreign émigrés, who used the Indian and Pakistani communities as cover.
Nazir Okhai, a spokesman for the Memon Association, a Muslim community group based in Leicester, told the Telegraph Beghal's views are no longer tolerated in the city. "Our mosques teach that we should not judge from one side of an argument only; you can only clap with two hands."
If he has not changed his opinions, the muslim society would be apprehensive, Mr Okhai said. "Once bitten, twice shy."
https://www.telegraph.co.uk/news/2018/07/01/charlie-hebdo-terror-mentor-may-return-family-britain-release/
--------
URL: https://www.newageislam.com/islamic-world-news/egypt-delivers-friday-sermons-english/d/115708
New Age Islam, Islam Online, Islamic Website, African Muslim News, Arab World News, South Asia News, Indian Muslim News, World Muslim News, Women in Islam, Islamic Feminism, Arab Women, Women In Arab, Islamophobia in America, Muslim Women in West, Islam Women and Feminism