New Age Islam News Bureau
25 Sept 2018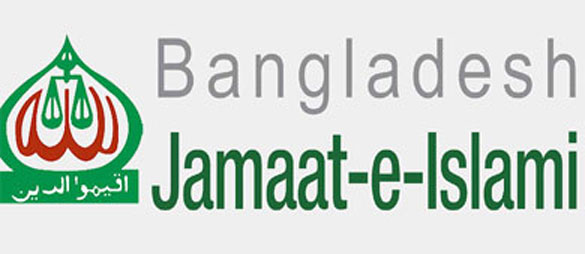 Jamaat-e-Islami Bangladesh
-------
• Dubious Activities of Jamaat-e-Islami Bangladesh in the US
• Pak Info Minister Defends Postage Stamp Commemorating Burhan Wani
• Finally, SIS' Challenge to Selangor Fatwa to Be Heard
• Arab League Hails Spain's Plan to Recognize Palestine
• Ayodhya Reference Verdict Likely On September 28
South Asia
• Dubious Activities of Jamaat-e-Islami Bangladesh in the US
• Afghan Forces Rescue 8 Soldiers from the Taliban Captivity in Wardak
• Ghani orders the upgrade of Ghazni's administrative formation to first degree
• Taliban Commander blown up by own explosives in Nangarhar province
• Gen. Murad demands international pressure on countries supporting terrorism
• US documents systematic violence against Myanmar Rohingya
--------
Pakistan
• Pak Info Minister Defends Postage Stamp Commemorating Burhan Wani
• Questions Raised in Senate over Imran's Talks Offer to India
• Pak court summons Nawaz Sharif in treason case over Mumbai terror attack remarks
• Indo-Pak trade potential stands at $37 billion: World Bank
• US, China both important to Pakistan, Qureshi tells press in DC
--------
Southeast Asia
• Finally, SIS' Challenge to Selangor Fatwa to Be Heard
• Hadi: Stand Firm against LGBT
• Come Clean About Mass Muslim Detentions, Amnesty Tells China
• Zakir Naik's Combative Style of Spreading Islam Not Suitable For Malaysia, Says Mujahid Rawa
• Suspected pro-Syiah leaflets at MRT in KL are illegal, being monitored, says Jawi
--------
Europe
• Arab League Hails Spain's Plan to Recognize Palestine
• Up To 150 Islamic Extremists Living Here, Claims 'Irish Jihadi'
• Iran sues London-based TV channel at Ofcom for supporting Ahvaz attack terrorists
• First White Helmets family resettled in the UK
• Britain condemns Houthi persecution of Baha'i in Yemen
• Turkey's new Dutch envoy vows to play 'positive role'
• Norway: Number of converted Muslims increases recently
--------
India
• Ayodhya Reference Verdict Likely On September 28
• Yameen's Loss Puts India Back in the Strategic Game in Maldives
• Kartarpur Gurdwara: SAD Wants Centre to Negotiate Land Swap with Pakistan
• J&K: Jawan, three militants killed in anti-infiltration operation in Kupwara
--------
Arab World
• Israel Seeks To Split Middle East Region, Lebanon's President Says
• Turkey-Backed Militants Suffer More Defeats in Clashes with Kurds in Northern Syria
• US-Led Militants Suppress Popular Uprising in Deir Ezzur
• Hashd al-Sha'abi accuses US-led forces of attacking its base in Iraq's Anbar
• Muslim World League chief meets Lebanese religious leaders
--------
North America
• Iran in the Spotlight as Trump, Rouhani Set for UN Clash
• US demonizing Iran to prepare Americans for more wars: Activist
• Trump's Iran policy of regime change 'wishful thinking': US national security leaders
• UN postcard: Political solution to end war in Syria rests on the UN and Arab nations playing a bigger role
--------
Mideast
• Erdoğan Receives Warm Welcome from Palestinians, Muslims in US
• Iran's Politicians under Pressure, 40 Years after Revolution
• After Idlib deal, Turkey faces tough task to oust militants
• Iran Captures Several Affiliates to Terrorists in Ahwaz Attack
• Coalition announces opening of humanitarian corridors in Yemen
• One killed, dozens injured as Israeli forces fire on protesters
• Yemeni forces shoot down Saudi reconnaissance drone in Hudaydah
• Turkish authorities order to arrest 61 soldiers over affiliation to Gulen movement
• World Bank report warns Gaza Strip economy is in 'free fall'
--------
Africa
• AU, Somali Forces Kill 35 Al-Shabaab Militants
• Nigerian forces rescue 73 from Boko Haram captivity
• In Nigeria, fears that a crackdown on Muslim group will court another Boko Haram
• France seeks tougher sanctions on Libyans who block political solution
Compiled by New Age Islam News Bureau
URL: https://www.newageislam.com/islamic-world-news/dubious-activities-jamaat-e-islami/d/116483
--------
Dubious activities of Jamaat-e-Islami Bangladesh in the US
September 25, 2018
Abha Shankar & Sam Westrop
From October 9 to 12, London-based barrister Abdur Razzaq will visit Washington, D.C. to meet with White House officials, legislators, House committee staffers and analysts at a number of think tanks. That a lawyer is speaking with politicians is not particularly worrying. But the fact that Razzaq is also an assistant secretary general of the violent South Asian Islamist group, Jamaat-e-Islami (JI), is an enormous problem. Are D.C. officials aware of who exactly they are meeting?
Founded in Lahore (then British India) in 1941 by the Islamist theorist Abul Ala Maududi, JI has established branches in countries all around the world, including a substantial network in the United States. JI came to prominence in 1971 after its operatives assisted in the murder of hundreds of thousands of Bangladeshis fighting for freedom from Pakistani rule. Three million people reportedly died in the catastrophic war and millions fled to neighboring India as refugees.
In the decades since the 1971 war, JI has committed violent acts all across South Asia and, today, the Bangladeshi branch is closely involved with Islamist terror in both Bangladesh and India. JI leaders have openly expressed support for Taliban terrorists and mourned their deaths. And in 2017, the U.S. government designated Hizbul Mujahideen, a Kashmiri jihadist group and JI Pakistan's "militant wing," as a terrorist organization.
Over the last decade, a war crimes tribunal has tried a number of the 1971 JI operatives for their role in the genocide, which included establishing and leading killing squads to slaughter innocent men, women, and children. Some of those convicted were executed.
The lead defense counsel for these war criminals was none other than Abdur Razzaq.
In America, JI operatives have their own prominent institutions, which pose as representative bodies of American Muslims. These institutions and their officials have served as vocal supporters of JI in Pakistan and Bangladesh, helped coordinate protests against the War Crimes Tribunal in Bangladesh, and organized lobbying and PR efforts in D.C.
In fact, one of the JI war criminals tried in absentia in Bangladesh, Ashrafuzzaman Khan, fled to the U.S. and helped establish and lead one of these American JI organizations: the Islamic Circle of North America (ICNA). Testimony and evidence showed that Khan served as the "chief executor" of a JI killing squad, named Al-Badr. The war crimes tribunal concluded that he had carried out the abduction and murder of 18 Bangladeshi intellectuals. "They killed top professors, journalists, and doctors to make the nation devoid of any talent," senior prosecutor M.K. Rahman said immediately following the guilty verdict against Khan.
ICNA does not hide its JI affiliations, and is openly identified as a JI proxy within Islamist circles. ICNA's educational programs have featured staunch hardline ideologues, and JI founder Maududi's books have been promoted on the website of ICNA's youth division, Young Muslims. In fact, JI leader Yusuf Islahi, a leader of JI's Indian affiliate (JI Hind), has spoken at ICNA conventions and is a chief patron of an ICNA proselytizing project named "WhyIslam." At a 2001 JI Hind event hosted in the Indian city of Aligarh, Islahireportedly blamed Jews for the 9/11 attacks, which he nevertheless described as a befitting response to American arrogance.
ICNA operates an international relief arm named Helping Hand for Relief and Development, a 501(c)(3) which raised an astonishing $40 million in 2016. Despite its position as one of the wealthier charities in America, Helping Hand organized a conference in Pakistan last December with the Falah-e-Insaniat Foundation, which was designated as a terrorist organization by the State Department in 2010 because of its function as the charitable wing of the Pakistani terrorist network Lashkar-e-Taiba, which helped mastermind the 2008 Mumbai attacks.
Helping Hand chairman Mohsin Ansari (also the former chairman of ICNA Relief) openly identifies as a JI member, and refers to the convicted 1971 killers as "heroes" whom the "Pakistani nation will remember… for centuries to come." He praises Islamist politicians who are elected in spite of efforts by "anti-Muslim media headed by jews [sic]." And in 2016, Ansari revealed that ICNA was asked to arrange funeral prayers for one of the executed war criminals, Motiur Rahman Nizami, the founder of the Al Badr killing squad. Ansari praised Nizami and noted that his son had "has worked in USA (sic) tirelessly for years to help relieve the victimization of Jammat workers in Bangladesh."
Terror ties have dogged American JI groups for years. One of the two women indicted for their role in a 2015 Islamic State bomb plot lived in an ICNA-run shelter and appeared in ICNA promotional material. And just the other week, on Sept. 6, an ICNA official in Connecticut, Fareed Khan, was indicted by a grand jury after lying to the FBI about his involvement with ICNA and Helping Hand. An FBI affidavit revealed that Khan had been questioned on suspicion of financing terror in Pakistan through the purchase and sale of medical supplies.
Razzaq's visit to the U.S. — to woo administration and legislative officials who will likely never have heard of JI — is just the latest in a long campaign by JI's senior leaders. They seek to persuade American policymakers that JI is a benign force, while neatly avoiding mention of its long history of theocratically driven violence and ties to terror.
In 2011, a senior JI leader, Mir Quasem Ali, and his U.S.-based brother reportedly spent over $300,000 to hire a top lobbying firm to influence American lawmakers against the war crimes tribunal. Quasem Ali was hanged in September 2016 following his conviction on eight charges by Bangladesh's International Crimes Tribunal, including the abduction and killing of a teenager who had dared to support Bangladeshi independence.
The brother, Mir Masum Ali, serves on the executive board of the JI-tied Muslim Ummah of North America (MUNA), another prominent American JI outpost. In 2010, MUNA organized a picnic, at which Muhammad Kamaruzzaman, JI's then-assistant secretary general, was the guest of honor. In 2013, the war crimes tribunal sentenced Kamaruzzaman to death for his role in the murder of 120 unarmed farmers.
JI is an extremist minority movement. In South Asia, it has never achieved significant electoral success. In America, a 2011 Gallup poll revealed that a mere 2% of American Muslims thought ICNA best represents their interests.
JI has no mandate, advocates hardline Islamism, and has engaged in brutal violence for decades. Policymakers should not be placing its operatives on guest lists; they belong on terror lists.
Abha Shankar is the Senior Intelligence Analyst at the Investigative Project on Terrorism, and Sam Westrop is the Director of Islamist Watch, a project of the Middle East Forum.
https://www.weeklyblitz.net/politics/dubious-activities-of-jamaat-e-islami-bangladesh-in-the-us/
--------
Pak Info Minister Defends Postage Stamp Commemorating Burhan Wani
September 25, 2018
Federal Information Minister Fawad Chaudhry on Monday stated that postal stamp of Burhan Wani indicated Pakistan's narrative that considers him a freedom fighter.
The information minister stated this during his address to the Senate. He maintained that all Kashmiris martyred in the Indian-occupied Kashmir (IoK) are freedom fighters, as they gave their lives in the battle against Indian aggression.
The information minister said that Pakistan's heart beats and bleeds for Kashmiris, adding that India should review its oppressive policies and admit that Kashmir doesn't want to be affiliated with the state.
Chaudhry said that Pakistan will not be affected by the internal situation of India.
"We know appropriate response if India continues the same attitude," he said. "Entire nation is united for national security," he mentioned.
Chaudhry said that Kashmir dispute is the prime contention between Pakistan and India, and there will be no dialogue without taking the issue into consideration.
The information minister said that Prime Minister Imran Khan's vision is to raise the living standards of people of South Asia living below the poverty line.
Chaudhry said India Prime Minister Narendra Modi is in the line of fire for his alleged involvement in a multi-billion graft scandal hence the Indian ruling elite desires to deflect the attention of their masses from the issue.
The statements came in the backdrop of cancellation of the proposed meeting of foreign ministers at the sidelines of United Nations General Assembly (UNGA) by India on the excuse of the alleged killing of his BSF soldiers and issuance of postal stamps of Burhan Wani.
Prime Minister Imran Khan reacted on the response by saying that he was disappointed at India's arrogant and negative response to his call for the resumption of the peace dialogue between the two countries.
"Disappointed at the arrogant and negative response by India to my call for the resumption of the peace dialogue," PM Imran tweeted. "However, all my life I have come across small men occupying big offices who do not have the vision to see the larger picture," he added.
https://www.pakistantoday.com.pk/2018/09/24/info-minister-defends-postage-stamp-commemorating-burhan-wani/
--------
Finally, SIS' challenge to Selangor fatwa to be heard
September 25, 2018
PUTRAJAYA: Muslim NGO Sisters in Islam (SIS) and two others will have their day in court after four years, with the High Court to hear their challenge to revoke a fatwa issued by the Selangor religious authorities in 2014.
The Federal Court today remitted the matter for hearing to determine the merit of the case after receiving consent to the action from all relevant parties.
A seven-member bench chaired by Chief Justice Richard Malanjum also set aside a Court of Appeal ruling made on March 2 last year.
The consent allowed the religious authorities to raise any issue, including whether the High Court has jurisdiction to adjudicate the judicial review brought by SIS, the group's co-founder Zainah Mahfoozah Anwar and former federal minister Zaid Ibrahim.
Their action was triggered in 2014 after the Selangor Islamic Religious Council (Mais) issued a fatwa that SIS subscribed to liberalism and religious pluralism, thus deviating from the teachings of Islam.
The bench today was scheduled to hear the appeal by the Selangor Fatwa Committee, Mais and the state government on whether the civil court had jurisdiction to hear the case.
However, lawyer Malik Imtiaz Sarwar urged the court to strike out the appeal as the Federal Court had held in the case of M Indira Gandhi earlier this year that the civil court had the authority to hear disputes when Islamic religious authorities act beyond their powers.
"This court is reminded not to depart too soon from that ruling," said Malik who is appearing for SIS, Zainah and Zaid.
He added that the appeal had also become academic.
But counsel Sulaiman Abdullah, who is representing the fatwa committee, said the appeal could be heard as leave on legal questions had been given.
He said the Court of Appeal, which allowed the appeal by SIS, Zainiah and Zaid last year, had not made a decision on the issue of jurisdiction.
"It merely said that jurisdiction could not be raised again as the High Court had been given leave to hear the judicial review," he said.
The bench reconvened after a short break, with Richard saying its members had decided to send the case for hearing.
The parties then drafted a consent order for the court's approval.
On March 2, a three-member Court of Appeal bench chaired by Tengku Maimun Tuan Mat said the civil court had jurisdiction to hear the trio's complaint.
Tengku Maimun also ordered for the merit of the case to be heard before a new judge.
This was against the ruling by justice Hanipah Farikullah on June 24, 2016 that the civil court had no power to hear cases pertaining to religious matters such as fatwa.
She said the civil court had no jurisdiction to grant the remedies sought by the NGO as fatwas came under the exclusive jurisdiction of the shariah court.
The confusion over jurisdiction arose when Asmabi Mohamad, who first heard the case, gave SIS the green light for judicial review.
On Dec 10, 2014, Asmabi ruled that SIS had proven its application was not frivolous and that its arguments should be heard in full.
However, Hanipah who took over from Asmabi, reversed the findings after a preliminary objection raised by the state religious authorities.
https://www.freemalaysiatoday.com/category/nation/2018/09/25/finally-sis-challenge-to-selangor-fatwa-to-be-heard/
--------
Arab League hails Spain's plan to recognize Palestine
24.09.2018
The Arab League on Monday welcomed Spain's willingness to recognize the state of Palestine.
The Spanish move reflects the deep attachment the people and government of Spain have toward the Palestinian cause, the league's Secretary-General Ahmed Aboul Gheit said in a statement.
On Wednesday, Spanish Foreign Minister Josep Borrell announced his country's intention to officially recognize the state of Palestine, saying Madrid was now awaiting a unanimous EU resolution in this regard.
According to Borrell, his government plans to set a deadline by which the EU should reach consensus on the issue.
If the deadline passes without consensus being reached, the foreign minister said, Madrid will unilaterally acknowledge the state of Palestine.
"The current U.S. administration policies starting with the transfer of its embassy to Jerusalem last May unveiled its complete prejudice to the Israeli agenda. Those policies require all the peace-loving powers to stand by the Palestinians in their legitimate peaceful struggle," the Arab League's secretary general said.
Gheit noted that "such a step will encourage other European countries to follow suit."
Palestine embarked on its current strategy of seeking international recognition as an independent state in 1988 with its declaration of independence.
In 2009 and 2010, a second phase of this strategy began, during which a number of capitals formally recognized Palestine as a country.
In 2012, the UN General Assembly voted to upgrade Palestine's status at the world body to a "non-member observer state".
https://www.aa.com.tr/en/europe/arab-league-hails-spain-s-plan-to-recognize-palestine/1263636
--------
Ayodhya reference verdict likely on September 28
SEPTEMBER 24, 2018
Plea on 1994 judgment on role of mosques as places of prayer in Islam
The Supreme Court is likely to pronounce its judgment on September 28 on whether to refer the question if a "mosque as a place of prayer is an essential part of Islam" in the Ramjanmabhoomi-Babri Masjid appeals to a Constitution Bench.
The petitions are seen listed in the advance causelist for September 28.
A three-judge Bench of Chief Justice of India Dipak Misra and Justices Ashok Bhushan and S. Abdul Nazeer had taken up the long-pending Ayodhya land title appeals against the Allahabad High Court judgment of 2010, which had ordered a three-way partition of the disputed land.
'As a civil suit'
Chief Justice Misra had in the beginning observed that the appeals would be decided like any other civil suit, shorn of any "religious sentiments" displayed by the parties.
However, as the hearings progressed in the appeals, the Muslim appellants pressed that the place of a mosque in Islam and the importance of the practice of offering prayers inside a mosque should be first decided by a five-judge Bench. They said this question should be answered before the court goes into the main title dispute.
Ismail Farooqui case
The bone of contention here is an observation made in a 1994 judgment of the Supreme Court in the Ismail Farooqui case that "a mosque is not an essential part of the practice of the religion of Islam and namaz (prayer) by Muslims can be offered anywhere, even in open".
Senior advocate Rajeev Dhavan, for the Muslims appellants, argued that the observation has affected the status of mosques in Islam.
"If [the] congregation part of Islam is taken away, a large part of Islam goes worthless. Mosques are meant for congregation and prayer," Mr. Dhavan had argued on why mosques are "essential".
Susceptible for acquisition
Senior advocate C.S. Vaidyanathan, appearing for one of the contesting Hindu bodies, had countered that the observation in the 1994 judgment, read in its entirety, only points to the fact that all places of worship are equally susceptible for government acquisition.
In fact, the particular paragraph in the judgment reads that "a mosque is not an essential part of the practice of the religion of Islam, and namaz (prayer) by Muslims can be offered anywhere, even in open. Accordingly, its acquisition is not prohibited by the provisions in the Constitution of India. Irrespective of the status of a mosque in an Islamic country for the purpose of immunity from acquisition by the State in exercise of the sovereign power, its status and immunity from acquisition in the secular ethos of India under the Constitution is the same and equal to that of the places of worship of the other religions, namely, church, temple etc. It is neither more nor less than that of the places of worship of the other religions".
https://www.thehindu.com/news/national/ayodhya-reference-verdict-likely-on-september-28/article25030592.ece
--------
South Asia
Afghan forces rescue 8 soldiers from the Taliban captivity in Wardak
Sep 25 2018
The Afghan forces have rescued eight soldiers from the Taliban captivity during an operation conducted in central Maidan Wardak province of Afghanistan.
The 203rd Thunder Corps of the Afghan Military in the Southeast in a statement said the operations were conducted in the vicinity of Daid Merdad district.
The statement further added at least 65 militants were killed and at least 15 others sustained injuries during the operations.
The Afghan forces also arrested three militants during the same operations, the 203rd Thunder Corps added in its statement.
In the meantime, the Thunder Corps says at least eight Afghan soldiers who were kept as hostages by the Taliban militants were also rescued during the operations.
The anti-government armed militant groups including Taliban have not commented regarding the report so far.
Maidan Wardak is among the relatively volatile provinces in Central parts of the country where the Taliban militants are actively operating in some of its districts.
This comes as the Afghan armed forces are busy conducting counter-terrorism operations in Maidan Wardak and other restive parts of the country.
https://www.khaama.com/afghan-forces-rescue-8-soldiers-from-the-taliban-captivity-in-wardak-06027/
--------
Ghani orders the upgrade of Ghazni's administrative formation to first degree
Sep 25 2018
President Mohammad Ashraf Ghani has ordered the upgrade of administrative formation of Ghazni province to first degree, the Office of the President, ARG Palace said.
According to a statement released by ARG Palace, a meeting was organized in the Presidential Palace on Monday to review the security situation and administrative formation of the province.
He also added that another administrative complex should be constructed for the secondary units as the current complex is not having the capacity for the first degree administrative units.
President Ghani further added that the recent conflict in Ghazni has inflicted heavy losses on Ghazni and its residents, emphasizing that the immediate steps should be taken regarding the administrative units of the province and to fulfill the commitments which have been made to the people of the province.
President Ghani also added that Bala Hesar area should turned into a landmark place and work opportunities and safe environment must be established for the residents of the province, including women.
Full report at:
https://www.khaama.com/ghani-orders-the-upgrade-of-ghaznis-administrative-formation-to-first-degree-06026/
--------
Taliban Commander blown up by own explosives in Nangarhar province
Sep 24 2018
A local Taliban Commander was blown up by own explosives in eastern Nangarhar province of Afghanistan, the Afghan Military in East said Monday.
According to a statement released by 201st Silab Corps of the Afghan Military, the incident took place on Sunday in the vicinity of Ghani Khel district.
The statement further added that a local Taliban commander identified as Ahmadshah was transporting an improvised explosive device in a vehicle when the explosion took place.
The Taliban commander and his comrades were looking to plant the improvised explosive device on Jalalabad-Torkham highway, the 201st Silab Corps said, adding that two Commander Ahmadshah's comrades were wounded in the explosion.
Taliban and other militants often use IED as the weapon of their choice to target the security forces and government but in majority of such attacks ordinary civilians are targeted, besides such attacks often claims the lives of the militants as well.
The UN Assistance Mission in Afghanistan (UNAMA) in its latest report stated that 1,692 civilians were killed in the first six months of 2018.
According to UNAMA, the use of improvised explosive devices (IEDs) in attacks by Anti-Government Elements remained the leading cause of civilian casualties.
Full report at:
https://www.khaama.com/taliban-commander-blown-up-by-own-explosives-in-nangarhar-province-06025/
--------
Gen. Murad demands international pressure on countries supporting terrorism
Sep 24 2018
The Commander of Kabul Garrison Command General Murad Ali has urged the international community to increase pressures on countries which are supporting terrorism.
Speaking during a press conference in Kabul, Gen. Murad said terrorism is a regional and international phenomenon, emphasizing that the international community should unite in the fight against terrorism and increase pressures on countries supporting the terror groups.
Gen. Murad further added that the ongoing conflict has been imposed on Afghanistan and the Afghans are in the frontline of the fight against terrorism.
This comes as the Afghan and U.S. officials have long been claiming that the militant and terrorist groups, particularly the Taliban and the notorious Haqqani terrorist network, use their safe havens in Pakistan to plan and coordinate attacks in Afghanistan.
However, the Pakistani officials have repeatedly rejected the claims of the Afghan and U.S. officials.
In the meantime, Gen. Murad hailed the national defense and security forces for their efforts in maintaining better security during the Day of Ashura.
Full report at:
https://www.khaama.com/gen-murad-demands-international-pressure-on-countries-supporting-terrorism-06024/
--------
US documents systematic violence against Myanmar Rohingya
September 25, 2018
The United States said Monday it had found evidence of systematic violence by Myanmar's military against the Rohingya minority, including widespread killings and rape.
The State Department released the report just as the United States announced $185 million in new funding for Rohingya refugees during a meeting at the United Nations on Myanmar.
The State Department study, based on interviews in April with 1,024 Rohingya adults who have taken refuge in neighboring Bangladesh, provided accounts consistent with reports from human rights groups but kept largely to dispassionate descriptions of events.
The report notably did not use the terms genocide or ethnic cleansing to describe the mass killings of the Rohingya, a mostly Muslim group concentrated in Rakhine state that is despised by many in Buddhist-majority Myanmar and who are not considered citizens.
"The survey reveals that the recent violence in northern Rakhine State was extreme, large-scale, widespread and seemingly geared toward both terrorizing the population and driving out the Rohingya residents," said the report by the State Department's Bureau of Intelligence and Research.
"The scope and scale of the military's operations indicate they were well-planned and coordinated," it said.
"In some areas, perpetrators used tactics that resulted in mass casualties, for example, locking people in houses to burn them, fencing off entire villages before shooting into the crowd or sinking boats full of hundreds of fleeing Rohingya."
- Most see killings, rape -
The report said that 82 percent of the interviewed refugees personally witnessed killings, with 51 percent also reporting sexual violence.
The State Department said that witnesses hailing from multiple villages reported similar rapes, in which military men would force all the women to leave their homes.
"They would then choose a smaller number of women -- often four or five, but some refugees reported up to 20 -- whom as many 15 soldiers would then take to fields, forests, houses, schools, mosques or latrines to gang rape," it said.
"Many victims were reportedly killed afterward, though not in all cases," it said, adding that soldiers in some cases would go door to door to find the "'prettiest' girls" to gang-rape.
In an overwhelming 88 percent of cases, the witnesses said that the military was behind atrocities. Few said they saw attacks against them by the Arakan Rohingya Salvation Army (ARSA), the Islamic militant group whose assaults on military posts in October 2016 triggered the crackdown.
The violence in Myanmar, formerly known as Burma, was unleashed soon after the country transitioned to democracy, undermining what Western governments had hailed as a triumph of engagement.
The campaign against the Rohingya has especially tarnished the reputation of Aung San Suu Kyi, the long-detained democracy advocate and Nobel laureate who has been reticent in addressing the violence.
- Help for refugees -
More than 700,000 Rohingya took refuge in Bangladesh, fearful of returning to Myanmar despite a repatriation deal between the two countries.
Meanwhile, Britain hosted a meeting of about a dozen foreign ministers that was also attended by Myanmar's state counselor Kyaw Tint Swe and International Cooperation Minister Kyaw Tin, although Suu Kyi did not come to New York.
Fresh from a visit to Myanmar, British Foreign Secretary Jeremy Hunt warned that military leaders must answer for any atrocities committed against the Rohingya, a foreign office spokesperson said.
"If, in a year's time, we have not made a meaningful difference to the lives of the million or more people affected, then we have failed as an international community," Hunt told the closed meeting, according to the spokesperson.
US Ambassador Nikki Haley announced the $185 million for food, water, health care and other critical aid to the refugees, even as the United States dramatically scales back its admission of refugees.
Full report at:
http://www.thejakartapost.com/news/2018/09/25/us-documents-systematic-violence-against-myanmar-rohingya.html
--------
Pakistan
Questions raised in Senate over Imran's talks offer to India
Iftikhar A. Khan
September 25, 2018
ISLAMABAD: Senators belonging to the opposition benches on Monday questioned the dialogue offer made by Prime Minister Imran Khan to India at a time when Indian forces had intensified brutalities in held Kashmir.
Raising the issue in the House, Senate's former chairman Mian Raza Rabbani of Pakistan Peoples Party said that Indian forces continued to perpetrate atrocities on Kashmiris who were struggling to achieve their cherished goal, adding that given the situation in held Kashmir the PM's offer for talks to India was incomprehensible.
He said Indian Prime Minister Narendra Modi's letter to Mr Khan was ceremonial in nature, but an offer of dialogue was made in the letter written in response to it. He also objected to the language used in the letter that "we are ready to discuss terrorism". He said it was known to all what India's position was on the issue of terrorism.
See: What the Indian media is saying about Modi govt's cancellation of UNGA meeting with Pakistan
He also referred to Commerce Minister Abdul Razak Dawood's remarks that "let the CPEC projects be put on hold for one year" and said a clarification just said he had been quoted out of context, leaving people to wonder what he had actually said.
Mr Rabbani also expressed his concerns over reports that Saudi Arabia had been offered to build a city of oil in Gwadar. "Is it the singular superpower you are trying to please? Do you want to realign the foreign policy?" he questioned and said it could not be done by off-the-cuff actions and statements. He stressed that parliament was the forum to take such decisions.
Senator Abdul Ghafoor Haidri of the Jamiat Ulema-i-Islam-Fazl questioned as to how a single individual could offer dialogue to India. He criticised PM Khan for writing a letter to his Indian counterpart without taking parliament into confidence. He advised Mr Khan to tread carefully, saying that the PM was taking decisions in haste which lacked vision.
PM's vision
Information Minister Fawad Chaudhry explained that Mr Khan's letter to the Indian prime minister was a response to a communication he received from him. He said Pakistan wanted to find a solution to all bilateral disputes with India, including the core issue of Jammu and Kashmir.
"The two countries have been fighting for seventy years and we can continue to fight for another seventy years if India wants," he remarked and warned that a nuclear war — if it broke out — would mean devastation of the subcontinent.
Mr Chaudhry said PM Khan's vision was to alleviate sufferings of the millions of people living below the poverty line in the region. He said Pakistan would be in the middle of two big international markets if its relations with India were normalised.
Faisal Javed of the Pakistan Tehreek-i-Insaf regretted that efforts were being made for point-scoring on the issues which required a complete unity in the ranks of the political class. "We need to project Pakistan's narrative," he stressed.
Debt rescheduling
Earlier taking part in the debate on the recently announced mini budget, Senator retired Gen Abdul Qayyum called for immediate efforts for the debt rescheduling as was done in 2002 with 15 countries, the World Bank, International Monetary Fund and Paris Club which offered $12 billion with zero interest payments for initial 15 years. He also asked the government to unfold a long-term economic policy and macro-economic strategy to implement the evolved policy, besides immediately privatising state owned enterprises constantly adding to financial burden or evolving a system of their effective governance.
He also suggested effective checks on leakages and pilferage in the energy sector to put a stop to circular debts once for all.
https://www.dawn.com/news/1434779
--------
Pak court summons Nawaz Sharif in treason case over Mumbai terror attack remarks
Sep 24, 2018
LAHORE: The Lahore high court on Monday summoned Nawaz Sharif on October 8 during the hearing of a petition seeking action against the deposed prime minister for claiming that those involved in the 2008 Mumbai terror attack belonged to Pakistan.
Sharif, for the first time in May, publicly acknowledged in an interview to Dawn that terrorist organisations are active in Pakistan and questioned the policy to allow the "non-state actors" to cross the border and "kill" people in Mumbai.
In the exclusive interview, he had also criticised the apparent delay in the conclusion of the Mumbai attack trial.
The Lahore high court's three-member bench headed by Justice Syed Mazahar Ali Akbar Naqvi also issued non-bailable arrest warrants for Dawn journalist Cyril Almeida and ordered placing his name on the Exit Control List.
"Justice Naqvi expressed anger over non-appearance of Almeida in the court, directing the Deputy Inspector General of the Police Punjab to present him in the court on next hearing (October 8)," a court official told reporters.
The judge, before summoning Sharif on October 8, also inquired from Sharif's counsel advocate Naseer Bhutta as why his client did not appear before the court on Monday.
Advocate Bhutta said Sharif would appear in the next hearing as he was mourning the death of his wife Begum Kulsoom Nawaz. She died of throat cancer on September 11 in London.
Former prime minister Shahid Khaqan Abbasi, however, appeared before the court.
Petitioner Amina Malik said Sharif, who was disqualified by the Supreme Court in the Panama Papers case in July 2017 and subsequently jailed for 10 years in Avenfield corruption case, in an interview to Dawn made the remarks that those involved in the Mumbai attack case actually belonged to Pakistan, thus he committed treason.
The petitioner said the "anti-state" statement of Sharif — a three-time prime minister — could be used against Pakistan by its enemies.
She said a meeting of the National Security Council was held to discuss the 'misleading' statement of the disqualified premier and later then prime minister Abbasi met Sharif and conveyed to him the concerns of the military leadership on his statement.
"The act of Abbasi was also a clear violation of his oath as he was bound not to allow his personal interest to influence his official conduct," the petitioner said.
The court adjourned the hearing till October 8.
Sharif, 68, resigned as Pakistan prime minister last year after the Supreme Court disqualified him from holding public office and ruled that graft cases be filed against the beleaguered leader and his children over the Panama Papers scandal.
The Avenfield case was among the three corruption cases filed against the ex-premier by the National Accountability Bureau on the Supreme Court's orders in the Panama Papers case.
Sharif, his daughter Maryam Nawaz and son-in-law Mohammad Safdar were released last week following the suspension of their sentences by the Islamabad High Court in the Avenfield properties corruption case.
Full report at:
https://timesofindia.indiatimes.com/world/pakistan/pak-court-summons-nawaz-sharif-in-treason-case-over-mumbai-attack-remarks/articleshow/65934110.cms
--------
Indo-Pak trade potential stands at $37 billion: World Bank
Amin Ahmed
September 25, 2018
ISLAMABAD: India and Pakistan have merely scratched the surface of their bilateral trade potential, as a World Bank report released on Monday estimates that trade between the two countries today is a mere $2 billion whereas without trade barriers, this could reach $37bn.
The report, "A Glass Half Full: The Promise of Regional Trade in South Asia" says the lack of normal bilateral trade relations between the two countries affects the formation or deepening of regional value-chains in various high-value trading sectors.
The reports has highlighted among key factors, the long list of product restrictions in bilateral trade. India and Pakistan continue to maintain long, sensitive lists of items on which no tariff concessions are granted.
Pakistan has a list of 936 items and almost 17.9pc of tariff lines that apply to imports from all Safta countries. India maintains a list of 25 items (0.5pc of tariff lines), which includes goods such as alcohol, firearms, etc.
However, it has a much longer, 64-item list, (almost 11.7pc of tariff lines) for Pakistan and Sri Lanka, but which effectively applies only to Pakistan, because India applies a smaller sensitive list to Sri Lanka as part of a separate India-Sri Lanka Free Trade Agreement.
Items on the Indian sensitive list can be imported at the most-favoured-nation tariffs from any Safta country, including Pakistan, because India accorded Pakistan the status in 1996, soon after the accession of the two countries to the World Trade Organisation. However, Pakistan has not granted India the most-favoured-nation's status or non-discriminatory market access.
In addition, the preferential access granted by Pakistan on 82.1pc of tariff lines under Safta is partially blocked in the case of India because Pakistan maintains a negative list comprising 1,209 items that cannot be imported from India. In practice, many of these items are exported from India to Pakistan through a third country, usually the United Arab Emirates.
The report says another barrier to bilateral trade is the proliferation of NTMs (non-tariff measures), some of which take the form of non-tariff barriers, such as port restrictions.
Pakistan allows only 138 items to be imported from India over the Attari-Wagah land route. Furthermore, cargo trucks from either side cannot move beyond their border zones, which means that goods must be transloaded at the border, adding to the time and cost of trading.
Another factor impeding bilateral trade in goods and services, as well as FDI, is the encumbered visa regime that India and Pakistan have created for each other, which restricts the mobility of people between the two countries.
Full report at:
https://www.dawn.com/news/1434829/indo-pak-trade-potential-stands-at-37-billion-world-bank
--------
US, China both important to Pakistan, Qureshi tells press in DC
Muna Habib
SEPTEMBER 25, 2018
The United States and China are equally important to Pakistan, said Foreign Minister Shah Mahmood Qureshi while speaking at the Pakistani embassy in Washington D.C. on Sunday.
He was responding to a media questions on the Pakistan Tehrik-e-Insaf led government's foreign policy ahead of his participation at the United Nations 73rd General Assembly.
Qureshi will address the Assembly on the Sept 29, and will hold meetings with US officials including, Secretary of State Michael Pompeo on October 2.
He highlighted that Pakistan considers China as an 'important and reliable friend', while referring to the China- Pakistan Economic Corridor (CPEC). He also stressed, "America is also important to Pakistan."
Speaking on the restoration of US security assistance, he commented that the US had suspended financial assistance earlier too, in order to apply pressure on Pakistan, but it proved futile.
Commenting on the cancellation of training opportunities for Pakistani soldiers in the US, Qureshi explained, "Direct face to face connections lead to trust and confidence, established through a personal understanding of one another. Suspension of military assistance for Pakistani officers to train in the US has spoiled the chance for the US and Pakistani officers to establish personal relationships, trust and shared goals."
However, he said the two administrations are now exploring ways to re-establish confidence in one another. He continued, "Pakistan had a fractured relationship with the US, but we are working on ways to improve it."
"We need to look for convergence and see how we can better manage that convergence," he said.
Qureshi emphasized the importance of the US-Pakistan relationship, highlighting previous collaborations. He said, "the US has benefited from its relationship with Pakistan during the Cold War, the hunt for Al- Qaida, and now again in the War On Terror." Speaking on the US demand for Pakistan to exert influence on the Taliban to participate in the Afghan peace process, Qureshi said, "We will use whatever influence we have. Our intentions are positive. We have a clear conscience."
Describing the recent US delegation visit to Pakistan that included Pompeo, and Chairman Joint Chief of Staff General Joseph Dunford, Qureshi said, "we held very frank, candid and honest discussions about the bilateral relationship." He continued, "the US delegation also viewed the discussions positively, and as a step in moving the relationship forward."
The US delegation's next stop after Pakistan was India, where Qureshi said it was, "understood and a forgone conclusion that terrorism as an issue of discussion would be raised by India." However, he stressed this was not something that concerned Pakistan. Speaking about the flourishing US- India relationship Qureshi said, "Pakistan has no issue with that."
On India's recent refusal to meet on the sidelines of the U.N. meetings in New York, he said that though he was dismayed at India's vacillation, the door for negotiations remained open for resumption of talks. "We will not abandon our efforts for peace he said."
But he also stressed that although peace and stability is essential for the region, 'It is not just Pakistan's responsibility'. He encouraged all countries in the region to actively engage in efforts to achieve peace and stability.
He reiterated Pakistan's offer to open Kartarpur border crossing for Sikh pilgrims to attend Baba Guru Nanak's anniversary this year. "Although India appears reluctant, we will not close our doors," he said, describing Pakistan's willingness to improve relations.
He added, "not addressing the issues will not resolve them and neither will it improve the situation in Kashmir."
Qureshi unequivocally rejected India's concerns regarding a Pakistani postal stamp depicting Kashmiri freedom fighter, Burhan Wani. "Thousands of people are fighting for freedom in Kashmir, not all of them are terrorists," he said.
Speaking on the Pakistani delegation's recent visit to Saudi Arabia and the UAE, he said, "We made it clear we were not asking for money." He continued the relationship with Saudi Arabia is very important to Pakistan. "The purpose of the visit was to reconnect with reliable allies who have remained with us and supported us during difficult times."
Full report at:
https://dailytimes.com.pk/302431/us-china-both-important-to-pakistan-qureshi-tells-press-in-dc/
--------
Southeast Asia
Hadi: Stand firm against LGBT
25 September 2018
KUALA LUMPUR, Sept 25 — PAS president Datuk Seri Abdul Hadi Awang lauded unnamed leaders today for remaining steadfast in their opposition of lesbian, gay, bisexual, and transgender (LGBT) proclivities.
He likened such non-heterosexual tendencies to a "dangerous disease" and against nature.
In his column on Harakah Daily, he also cautioned the people to be wary of leaders who have supported the LGBT community in return for popular support. He did not name these leaders.
"Well done to the leaders who realise the dangers of the disease that is misguided and against nature, and be wary of the leaders who have slipped only to get support in the general elections, to the point they too had thought against what is natural," he wrote in his column.
He expressed concern that Islamic principles would be eroded by those advocating the LGBT and their call for non-discrimination.
Hadi said such views came from the West and were deviant.
"Those who are sympathetic are also misguided despite having the ability to think rationally.
"This is what happens when they are influenced by the non-Islamic thinking that is most ignorant and had caused many problems in the country," he said.
He said one must not champion for what goes against nature.
Those who do are acting out of ignorance, he added.
"It is the stupidest (thing) when one does not realise that they are being stupid.
"Islam has set a heavy punishment for wrongdoings that goes against nature, which can bring a negative impact on the individuals," he said.
https://www.malaymail.com/s/1676117/hadi-stand-firm-against-lgbt
--------
Come clean about mass Muslim detentions, Amnesty tells China
September 25, 2018
BEIJING: China must come clean about the fate of an estimated one million minority Muslims swept up in a "massive crackdown" in its far western region of Xinjiang, Amnesty International said Monday.
Beijing has tightened restrictions on Muslim minorities to combat what it calls Islamic extremism and separatist elements in Xinjiang.Critics say the drive risks fuelling resentment towards Beijing and further inflaming separatist sentiment.
In a new report, which included testimony from people held in the camps, the international rights group said Beijing had rolled out "an intensifying government campaign of mass internment, intrusive surveillance, political indoctrination and forced cultural assimilation". Uighurs and other Muslim minorities are punished for violating regulations banning beards and burqas, and for the possession of unauthorised Korans, it added.
Up to a million people are detained in internment camps, a United Nations panel on racial discrimination reported last month, with many detained for offences as minor as making contact with family members outside the country or sharing Islamic holiday greetings on social media. "Hundreds of thousands of families have been torn apart by this massive crackdown," said Nicholas Bequelin, Amnesty International's East Asia director, in a statement.
"They are desperate to know what has happened to their loved ones and it is time the Chinese authorities give them answers."Beijing has denied reports of the camps but evidence is mounting in the form of government documents and escapee testimony.
These suggest that Chinese authorities are detaining large groups of people in a network of extrajudicial camps for political and cultural indoctrination on a scale unseen since the Maoist era.Amnesty's report interviewed several former detainees who said they were put in shackles, tortured, and made to sing political songs and learn about the Communist Party.
The testimony tallies with evidence gathered by foreign reporters and rights groups in the past year. Amnesty also called on governments around the world to hold Beijing to account for "the nightmare" unfolding in Xinjiang. Last week, US Secretary of State Mike Pompeo denounced "awful abuses" of Uighur Muslims detained in re-education camps. "Hundreds of thousands and possibly millions of Uighurs are held against their will in so-called re-education camps where they're forced to endure severe political indoctrination and other awful abuses," Pompeo said in a speech.
However Pakistan, China's biggest Muslim ally, quickly denied reports last week that it had criticised Beijing — which is pouring billions in infrastructure investment into the country — over the issue.
Religious affairs minister Noorul Haq Qadri told AFP China has agreed to exchange delegations of religious students to help promote "harmony" between Muslims and Chinese authorities. China's top leaders recently called for religious practices to be brought in line with "traditional" Chinese values and culture, sparking concern among rights groups.
Full report at:
https://www.thenews.com.pk/print/372839-come-clean-about-mass-muslim-detentions-amnesty-tells-china
--------
Zakir Naik's combative style of spreading Islam not suitable for Malaysia, says Mujahid Rawa
24 Sep 2018
KUALA LUMPUR: The combative style of propagating Islam, which puts down other beliefs, as practised by Dr Zakir Naik (pic), is not suitable for Malaysia said Datuk Dr Mujahid Yusof Rawa.
The Minister in the Prime Minister's Department in charge of religious affairs hit out at the controversial preacher from India who has a penchant for insulting other religions.
Zakir has sought refuge in Malaysia amid an investigation for fostering terrorism by authorities in his home country.
"We don't want a debate that ridicules others. We need a more intellectual and composed method of Islamic propagation without the need to ridicule other religions," he was reported as saying on Free Malaysia Today in his speech to launch a seminar today on Islam and the challenges in a multiracial society.
They have also pointed out that he is wanted by the authorities in his homeland of India due to allegations involving terrorism and financial irregularities.
The 52-year-old televangelist, who was close to leaders of the previous Barisan Nasional government and was granted Malaysian permanent resident status, is fighting attempts to have him deported back to India.
Dr Mujahid said he was also responsible for defending the rights of other religions.
He said Islamic missionary work in the past was successful because it did not attack other beliefs.
Full report at:
https://www.thestar.com.my/news/nation/2018/09/24/zakir-naiks-combative-style-of-spreading-islam-not-suitable-for-malaysia-says-mujahid-rawa/
--------
Suspected pro-Syiah leaflets at MRT in KL are illegal, being monitored, says Jawi
24 Sep 2018
PETALING JAYA: Only one school of Muslim thought is allowed in Malaysia and the propagation of anything other than the Sunni Islam teachings known as "ahli Sunnah Wal Jamaah" is forbidden, said Federal Territory Islamic Religious Department (Jawi) director Mohd Ajib Ismail.
This is following the distribution of doughnuts and leaflets believed to be by the pro-Syiah "Who is Hussain?" movement at the Bukit Bintang monorail station in Kuala Lumpur. (The Muslim world is split into Sunni and Syiah schools of thought, and the latter is illegal in Malaysia.)
Mohd Ajib said that Jawi was aware of the uneasiness of the Muslim community concerning the programme which was organised on Sept 22.
"Regarding the matter, Jawi will continue to monitor the development based on the public report received through social media," it said in a statement.
Sunni or Sunnah Wal Jamaah, means "followers of the Prophet's teachings who are the righteous majority in the Muslim community".
According to its YouTube page, the programme is a global movement and a charitable organisation aimed to inspire individuals from different backgrounds based on the characteristics of Hussain, who is the grandson of the Prophet Muhammad and the son of Saidina Ali. (Hussain is a central figure for the Syiah school of Islam.)
Mohd Ajib said based on the fatwa made by The Islamic Legal Consultative Committee under the Administration Of Islamic Law (Federal Territories) Act 1993 - Act 505, it is affirmed that the teachings other than the Sunni school of thought known as "ahli Sunnah Wal Jamaah" is illegal.
Therefore the spread of any other teachings to Muslims besides Sunni Islam in the Federal Territories is forbidden.
"We urge that any parties who have additional information on such matters to come forward and report it to Jawi for further action.
"At the same time, we urged all parties to calm down and let the authorities handle any matter that arises from it," he said.
Apart from the Federal Territories, Syiah Islam is also illegal nationally.
A 1996 fatwa or decree by the Fatwa Committee of the National Council of Islamic Religious Affairs stated that Muslims in Malaysia must only follow the teachings of Islam "based on the doctrine of the Ahl al-Sunnah wa al-Jama'ah on creed, religious laws and ethics".
Full report at:
https://www.thestar.com.my/news/nation/2018/09/24/suspected-pro-syiah-leaflets-at-mrt-in-kl-are-illegal-being-monitored-says-jawi/
--------
Europe
Up to 150 Islamic extremists living here, claims 'Irish jihadi'
Fiona Dillon
24 September 2018
An Irish woman who admits she was radicalised after converting to Islam has claimed that there are up to 150 Islamic extremists living in Ireland.
A Virgin Media One documentary with Paul Williams called Ireland's Jihadis, to be broadcast on Wednesday night, lifts the lid on the presence of Islamic extremism in Ireland and questions whether it poses a threat to national security and to our neighbours in Europe.
The programme focuses on the dramatic claims made by 'Aaliyah' - not her real name - who converted to Islam when she moved to live in the UK, claiming to have been influenced by the 9/11 attacks, before being radicalised there.
Mr Williams also interviews leading Irish and UK experts and survivors of the London Bridge attack, which happened on June 3 last year and claimed the lives of eight innocent people.
During the frenzied Saturday night attack, which left a further 48 people seriously injured, a van ploughed through pedestrians walking on the bridge before three terrorists - Khuram Butt, Rachid Redouane and Youssef Zaghba - ran through the nearby Borough Market randomly stabbing people out socialising.
The three attackers were shot dead by armed police eight minutes after the incident began.
The programme will tell how the follow-up investigation uncovered evidence which, for the first time, established a direct link between Ireland and IS-inspired terrorism in the UK, when it was discovered that one of the attackers, Rachid Redouane, had been living in Ireland.
Redouane, a Moroccan-born pastry chef, had been denied asylum in the UK multiple times and had been arrested in 2009 boarding a ferry to Belfast using a false passport and name.
Despite his record, Redouane was able to move to Ireland in 2012, where he married his English partner and was granted residency status - which meant he could live in the UK.
The programme will examine how Islamist terrorists are using Ireland as a safe haven where they can hide out, radicalise recruits and raise funds through criminal rackets.
It also suggests Ireland is being used as a back door into the UK and Europe.
The programme hears from a number of international security experts, a former spy and a leading Muslim cleric.
Haven
Irish academic Dr Ed Burke, who specialises in insurgency, terrorism and security at the University of Nottingham, also believes that Ireland is seen as a safe haven for terrorists.
"I think once they get to Dublin there's a sense and awareness among Islamist extremists that the heat is off to some extent," he said.
"The awareness that Ireland isn't a first-class security infrastructure State is known by Islamist extremist networks, that we are stretched and don't have the same type of intelligence capability as other European countries."
https://www.herald.ie/news/up-to-150-islamic-extremists-living-here-claims-irish-jihadi-37346810.html
--------
Iran sues London-based TV channel at Ofcom for supporting Ahvaz attack terrorists
Sep 24, 2018
The Iranian embassy in London has filed a lawsuit against the London-based TV channel Iran International at the UK's communications regulator Ofcom over the channel's support for a terrorist group involved in the Saturday attack on a military parade in Iran's Ahvaz.
"The Iranian embassy in London has taken its official lawsuit to 'Ofcom' [asking it] to investigate the Iran International TV channel's illegal move to broadcast an interview with the spokesman of the [al-Ahwaziya] terrorist group," Iranian ambassador to London Hamid Baeidinejad said in a Monday tweet.
"It [the embassy] has separately requested the UK government to identify members of the terrorist group, ban their activity, and expel them from the country," he went on to say.
The "al-Ahwaziya", which receives backing mainly from Saudi Arabia, is the terrorist group which claimed responsibility for the Saturday attack on the military parade in Ahvaz, southwest of Iran, killing at least 25 and wounding over 60 innocent people.
Shortly after the attack, the London-based TV channel Iran International allowed the terrorist group's spokesman to go live on air to justify their heinous crime.
The move was strongly criticized by Baeidinejad on Saturday. "Iran International has shamefully broadcast an interview with the spokesperson of the terrorist group behind today's terrorist attack in Ahwaz. We condemn this heinous act and will pursue formally with Ofcom to investigate it as an act in supporting terrorism and violence," he said in a tweet.
The Iranian foreign ministry also conveyed the country's strong protest to the interim British chargé d'affaires in Tehran, who was summoned in the absence of British ambassador.
It was stressed to the UK envoy that in the eyes of the Islamic Republic of Iran, it is not acceptable, whatsoever, for the spokesperson of the al-Ahwaziya terrorist group to be allowed to claim responsibility for this terrorist act via a London-based TV network," Foreign Ministry Spokesman Bahram Qassemi said on Saturday.
In addition to al-Ahwaziya, the Daesh terrorist group also claimed it was behind the attack and published online purported footage of the assailants.
Three of the four assailants involved in the attack were killed by Iranian security forces, and a fourth one was arrested but later died of the wounds he had sustained during a security chase.
'Terrorists hideout found, 22 arrested'
In a Monday statement, Iran's Intelligence Ministry announced its forces have found the hideout of the terrorists involved in the Saturday attack, and arrested 22 elements in connection with the incident.
According to the statement, the ones arrested provided support for the foreign-backed terrorists.
Full report at:
https://www.presstv.com/Detail/2018/09/24/575128/Iran-embassy-London-Ofcom-terrorism
--------
First White Helmets family resettled in the UK
Taylor Heyman
September 25, 2018
Britain will resettle up to 100 people linked to Syrian volunteer group the White Helmets, the government announced on Monday
A rescue mission led by the United Kingdom, Canada and Germany in July, and carried out by the Israel Defence Forces, evacuated 98 White Helmets and their families, a total of 422 people, to Jordan via the Golan Heights in July. Now the British government has announced its willingness to resettle some of the families in the UK under the Vulnerable Persons Resettlement Scheme.
The White Helmets, named for the distinctive white hard hats they wear, operate in rebel-held areas of Syria, acting as an emergency response service.
According to The Telegraph, the first family has already moved to the UK and the rest are due to move by the end of the month. This includes 29 White Helmets members and around 70 of their family members.
"The actions of the White Helmets demonstrate true modern day heroism. They are rightly respected for their courageous, life-saving work and have previously been nominated for the Nobel Peace Prize," foreign secretary Jeremy Hunt said in a statement.
"We welcome the first White Helmets to be resettled in the UK."
Unfortunately, not all members of the civil defence group escaped from Syria, and they now face an uncertain future.
President Bashar Al Assad issued a warning to the remaining White Helmets in the wake of the evacuation.
He told Russian media, "The fate of the White Helmets will be the same as that of any terrorist. They have two paths: either lay down their arms and take advantage of amnesty, or be liquidated, like other terrorists".
Full report at:
https://www.thenational.ae/world/europe/first-white-helmets-family-resettled-in-the-uk-1.773652
--------
Britain condemns Houthi persecution of Baha'i in Yemen
September 24, 2018
Britain has condemned the mistreatment of the Baha'i community by Houthi rebels in Yemen, after a court under the Iran-backed rebels' control began prosecuting 24 members of the religious minority.
Defendants in the mass trial, which includes eight women and one child, are accused of atheism and spying for Israel and the United States, charges which could lead to death sentences.
"The persecution of members of the Baha'i community in areas of Yemen under Houthi control due to their religious beliefs is a serious violation of international human rights law, Britain's special envoy for freedom of religion and belief, Lord Ahmad of Wimbledon, said on Monday.
"New cases of arbitrary detention and continuing reports of the abuse of detainees by the Houthis are deeply concerning, and we wholly condemn this mistreatment."
Lord Wimbledon added: "We are working closely with our partners to raise these concerns directly with the Houthi authorities and press for the release of detained individuals. We also call on our partners to take a strong stance on this matter during the Human Rights Council next week."
The Baha'i faith originated in Iran in the 19th century and advocates universal peace and acceptance of all religions as manifestations of one God.
Many of the 2,000 Baha'i live in the Yemeni capital Sanaa, which was taken by Houthi rebels in 2014.
Full report at:
https://www.thenational.ae/world/europe/britain-condemns-houthi-persecution-of-baha-i-in-yemen-1.773605
--------
Turkey's new Dutch envoy vows to play 'positive role'
24.09.2018
The Netherlands' newly appointed ambassador to Turkey on Monday expressed hope to play a positive role in Turkey-Netherlands relations.
"I am happy to be here [in Turkey]. This is a very important moment. I hope to play a positive role in Turkey-Netherlands relations," Marjanne de Kwaasteniet told reporters upon her arrival at Ankara's Esenboga airport.
Appointed as ambassador to Turkey on Sept. 7, Kwaasteniet previously served as the Netherlands' Permanent Representative to NATO.
Relations between the two countries plunged ahead of the April 16, 2017 presidential referendum in Turkey, when Dutch authorities canceled the flight permit of a plane carrying Foreign Minister Mevlut Cavusoglu on March 11 last year.
The Dutch government also expelled the then Family and Social Affairs Minister Fatma Betul Sayan Kaya from Rotterdam, blocking her from addressing the Turkish community in the Netherlands ahead of the referendum.
Full report at:
https://www.aa.com.tr/en/europe/turkeys-new-dutch-envoy-vows-to-play-positive-role/1263545
--------
Norway: Number of converted Muslims increases recently
24.09.2018
By Atila Altuntas
STOCKHOLM
The number of converted Muslims in Norway increased to at least 3,000 in the recent years, a researcher at Oslo University's Department of Culture Studies and Oriental Languages said.
Norway's leading Verdens Gang newspaper reported on Sunday that the number of Norwegians choosing to become Muslim since 1990s have increased.
The report said the number of converted Muslims in the country during 1990s were around 500 while this number has reached around 3,000 in the recent years.
Noting that previously Norwegian women used to convert to Islam as a result of marrying Muslim men, Vogt said: "This trend has now changed drastically. Now, women are choosing Islam after reading and researching about Islam."
Monica Salmouk, a converted Muslim, told the newspaper that she chose Islam 4 years ago after researching and reading number of books about the religion.
Salmouk said she visited the Islamic Cultural Center (ICC) mosque in Greenland, Oslo and chose to adopt Islam as her religion.
Full report at:
https://www.aa.com.tr/en/europe/norway-number-of-converted-muslims-increases-recently/1263382
--------
India
Yameen's loss puts India back in the strategic game in Maldives
Sep 24, 2018
NEW DELHI: India was first off the bat to welcome the results of the presidential election in the Maldives, which threw up yet another surprise as the incumbent president Abdulla Yameen+ lost to a unified opposition candidate, Ibrahim Solih+ .
With only early provisional results in, the foreign office said in an early morning statement that said, "We heartily congratulate Ibrahim Mohamed Solih on his victory and hope that the Election Commission will officially confirm the result at the earliest." After two years of tetchy relations between India and its Indian ocean neighbour, the elections have opened a new chapter in bilateral ties. According to the final tally put out by the Maldives Election Commission, Ibu Solih got 134616 votes compared to Abdulla Yameen who got 96132 votes, out of a total of 230748 votes cast. Yameen got 41.7 per cent of the vote, well behind Solih on 58.3 per cent. Over 89 per cent of eligible voters came out to vote, even waiting hours to cast their vote.
India was quickly followed by Sri Lanka and US in welcoming the election and the results. The action was more to remind Yameen that the world stood behind the process and its outcome than anything else. The elections surprised people yet again since it had become virtually accepted wisdom that Abdulla Yameen would be using the elections to merely consolidate his already overwhelming power. In the past year, Yameen has not only thumbed his nose at India but was well on his way to becoming a security threat for New Delhi, by allying too closely with Beijing. Given Maldives' strategic location in the Indian Ocean, India had been feeling the heat for some time. Sources in Male said Yameen invited the president-elect to the presidential palace after conceding defeat, although the final results will take a week. The inauguration of the new president will take place in November after Yameen's term ends on November 17.
Describing the atmosphere in Male, Masood Imad, media secretary to former president Waheed said "There is jubilation. There is no violence or animosity. President Yameen said he will hand over power to Ibu and continue to stay in the Maldives to serve the people. He has urged the public to cooperate with the new government."
The Maldives ambassador to India, Ahmed Mohamed said to TOI, "History has proved that although we may be accused of all sorts of things, we do practice democracy, irrespective of what the results may be. President Maumoon Abdul Gayoom ruled for 30 years, but it was he who opened Maldives to elections and multi-party rule." Mohamed, who is close to outgoing president Yameen, said he would go back to join the opposition in his country.
India played a waiting game since February 5, when Yameen upended the judicial system by jailing Supreme court judges, which he followed in the following weeks by throwing into prison almost all other political leaders, including his half-brother and former president Maumoon Abdul Gayoom. At times, India seemed almost ineffectual or helpless, as Yameen demanded that India remove its helicopters, cut visas for Indian workers etc.
India's non-kinetic approach to Maldives was offset by US and EU, both of whom threatened to put Maldives under sanctions if the election process was tampered with.
A couple of things went against Yameen- his arbitrary style made him deeply unpopular though he did not start out that way.
Second, the economy started to show strains. With tourism flows down as a consequence of a slew of travel advisories, the Yameen government's room for manoeuvre was constrained. Second, a divided opposition would not have achieved success, particularly as most of their leaders were in jail. The fact that they were persuaded to come together to put up a unified single candidate, consolidated the anti-Yameen vote.
Yameen moved Maldives from its India moorings to assiduously courting China and Saudi Arabia. China built infrastructure, resorts and reports said, deepened its presence in at least seven of the important islands. Slowly, Yameen began to edge India out, which became a problem as India found China was trying to take over the southern atolls which are crucial for India's Indian ocean security_ in particular, China was trying to take control of the one-and-half degree channel which would allow its submarines unimpeded access into the Indian ocean.
Ibu Solih is likely to correct this tilt and be more accommodating of India's security interests. He has already said he would remove the draconian defamation laws. But it would be foolish to believe that China would be out of the Maldives. With 70 per cent of Maldives' external debt to China, and Maldives'continuing demand for infrastructure, China is not going anywhere, as has been seen in neighbouring Sri Lanka. What the elections have done is to put India back in the strategic game in Maldives.
In the past eight months, India has come under pressure domestically to act against Maldives, either militarily or by squeezing the island country. No military option was on any table after the first 24 hours of the crisis breaking out. However, the Indian government also refused to repeat its experience of the 2015 blockade in Nepal, saying India would never "win" in Maldives, if the common people were put at risk. Maldives uses India for almost all its essential commodities and a blockade or anything like it would be terrible for the people.
However, as the crisis unfolded and Maldives began to be seen as a security challenge, it was India that led the way in crafting the international response. Both US and EU looked to India to lead the way — but India played it very quiet, but urged them to take diplomatic steps against Maldives. That may have irritated them but it ensured that India was not a factor in the Maldives election campaign which could have gone against India.
In the coming months, India will completely recast its approach to Maldives. Male will find India to be a generous neighbour again, with New Delhi moving quickly to recover lost ground in the island nation. South Block will get to work soon to set out a high-level visit before India's own election season gets underway. Modi has not yet travelled to Maldives in four-and-half years.
China would have been unpleasantly surprised by the outcome today. As in Pakistan and Sri Lanka, China prefers to deal with dictators and arbitrary rulers, by weaponizing its capital in the form of generous infrastructure projects and resultant debt, leading to greater Chinese control — that model came apart today. Again.
https://timesofindia.indiatimes.com/india/india-welcomes-maldives-presidential-election-result/articleshow/65937820.cms
--------
Kartarpur gurdwara: SAD wants Centre to negotiate land swap with Pakistan
September 25, 2018
By Navjeevan Gopal
SAD wants the government to negotiate a land swap with Pakistan so that Gurdwara Darbar Sahib in Kartarpur becomes part of India in exchange for a mutually agreed piece of land to Pakistan elsewhere along the border. SAD patron and former Punjab chief minister Parkash Singh Badal on Monday said the party's core committee had passed a resolution to that effect in its meeting in Badal village on Sunday.
According to the resolution, the SAD core committee has decided to "approach the Union Government to request to approach its Pakistani counterpart in order to secure the inclusion of Kartarpur Sahib shrine into India in exchange for a mutually agreed piece of land elsewhere along the border".
Badal, however, defended the Centre's decision to call off the meeting between foreign ministers of India and Pakistan on the sidelines of the United Nations General Assembly, saying it was "difficult to hold talks in the backdrop of recent incidents of brutal killings by Pakistani armymen [and terrorists]"
Full report at:
https://indianexpress.com/article/india/kartarpur-gurdwara-sad-wants-centre-to-negotiate-land-swap-with-pakistan-5372603/
--------
J&K: Jawan, three militants killed in anti-infiltration operation in Kupwara
September 24, 2018
A soldier was killed and three militants were gunned down Monday by security forces in an ongoing anti-infiltration operation in Kupwara district of Jammu & Kashmir along the Line of Control (LoC). Two militants were killed last night in the same operation.
"Three more terrorists have been killed today as the Army foiled an infiltration attempt along the LoC in Tangdhar sector (in north Kashmir's Kupwara district)," PTI quoted an Army spokesman as saying. "One gallant soldier has been martyred in the operation," the spokesman said, adding the operation is in progress.
The anti-infiltration operation was launched by security forces after they noticed suspicious movement along the LoC on Sunday. The infiltration bid comes at a time of increasing tensions along the LoC with India rejecting Pakistan's proposal for holding talks along the sidelines of UNGA.
Just days ago, the Indian Army chief issuing a stern message to Pakistan, said it is time to avenge the kind of barbarism meted out by the neighbouring country to ensure the "other side feel the same pain". "We need to take stern action to avenge the kind of barbarism that terrorists and the Pakistan Army have been carrying against our soldiers. It is time to give it back to them in the same coin but not by resorting to similar kind of barbarism. I think the other side must also feel the same pain," he told reporters in Jaipur.
Full report at:
https://indianexpress.com/article/india/indian-army-kupwara-infiltration-pakistan-5371895/
--------
Arab World
Israel seeks to split Middle East region, Lebanon's president says
Sep 24, 2018
Lebanese President Michel Aoun says the Tel Aviv regime is attempting to create division in the Middle East, and split the region along social and religious fault lines.
"In the Middle East Israel is trying to carve up the region into a patchwork of secular and religious entities, quasi-states, in a bid to put together a sectarian puzzle," Aoun said in an exclusive interview with French daily newspaper Le Figaro published on Monday.
He then described the Israeli regime as a threat to his country's sovereignty and blamed it for continuously violating Palestinian rights.
The Lebanese president also urged Europe to "support Lebanon's effort to ensure the safe return of Syrian refugees to their homes," and to "contribute more to the United Nations Relief and Works Agency for Palestine Refugees in the Near East (UNRWA)."
Aoun further noted that the Lebanese Hezbollah resistance movement has weapons in its possession due to the ongoing Syrian crisis and the status quo of the Middle East region.
"Hezbollah doesn't play any military role inside Lebanon, and doesn't carry out any act of provocation along the border with occupied lands. The party's arms ownership is linked to the situation in the Middle East and the Syrian conflict," he pointed out. Aoun also dismissed allegations that Hezbollah had a veto on strategic decisions on the national Lebanese level.
"Lebanon is a consensus system and expressing an opinion has nothing to do with using the veto right," he said.
Aoun highlighted that the international pressure on Hezbollah isn't something new and is in fact on the rise.
The Lebanese president said some sides are seeking political revenge against Hezbollah after the resistance movement defeated Israel in several occasions.
"Hezbollah's popular base constitutes more than a third of the Lebanese society. Unfortunately, some foreign outlets insist on portraying it as an enemy," Aoun said.
On September 13, Hezbollah Deputy Secretary General Sheikh Naim Qassem said the ongoing developments in the Israeli-occupied territories do not allow the Tel Aviv regime to launch new military aggression against Lebanon.
He, however, noted that Hezbollah is ready for any possible military confrontation.
Addressing his supporters last month via a televised speech marking the 12th anniversary of Hezbollah's victory in the 2006 Israeli war on Lebanon, Hezbollah Secretary General Sayyed Hassan Nasrallah stressed that the movement is not scared of a potential war with Israel.
"No one should threaten us with war and no one should scare us by war... We are not scared or worried about war and we are ready for it and we will be victorious," he said on August 14.
"The resistance in Lebanon today, in its possession of weapons and equipment and capabilities and members and cadres and ability and expertise and experience, and also of faith and determination and courage and will, is stronger than at any time since its launch in the region," Nasrallah pointed out.
https://www.presstv.com/Detail/2018/09/24/575112/Israel-seeks-to-split-Middle-East-region-Lebanons-president-says
--------
Turkey-Backed Militants Suffer More Defeats in Clashes with Kurds in Northern Syria
Sep 24, 2018
Hawar news reported that the Kurds targeted the positions of the Ankara-backed Ahrar al-Sharqiyah in a region between Rajou and Jandaris, killing and wounding three militants.
In the meantime, one of the gunmen of the Ankara-backed Faylaq al-Sham was killed after other units of the Kurdish militias attacked the militants.
A T55 tank of Faylaq al-Sham was destroyed and a militant was killed in the Kurds' attack on the Ankara forces between the villages of Qazawi and Iska in Jandaris.
Meanwhile, other units of the Kurdish militia targeted a vehicle of Faylaq al-Sham along a road connecting Kavandi to Qazi in Mobata region, killing four militants and wounding two more.
On Saturday, Hawar news reported that the Kurdish units targeted a vehicle of the Turkish troops along a road between the villages of Khaletah and Koblah in Shera region in Afrin, killing two Turkish soldiers and injuring several more.
Full report at:
http://en.farsnews.com/newstext.aspx?nn=13970702000832
--------
US-Led Militants Suppress Popular Uprising in Deir Ezzur
Sep 24, 2018
Field sources reported on Monday that a large number of residents in the town of Sweidan in Southeastern Deir Ezzur rallied against the SDF.
They added that the SDF forces fired live rounds at the protestors and surrounded the town, detaining several civilians.
The sources said that the protest rallies were held after the SDF militants destroyed the trade centers of the town, adding that a child was killed and a number of other civilians were wounded in the SDF attack.
In a relevant development earlier this month, heavy clashes were reported between the SDF and civilians in Eastern Deir Ezzur.
Local sources in Eastern Deir Ezzur said that the SDF forces fired at the residents of the town of al-Sajar, and wounded several people, adding that a number of them were also detained by the US-backed militants.
They noted that the incident happened after residents of the town attacked one of the SDF commanders, namely Damhat.
Full report at:
http://en.farsnews.com/newstext.aspx?nn=13970702001063
--------
Hashd al-Sha'abi accuses US-led forces of attacking its base in Iraq's Anbar
Sep 24, 2018
Iraqi Popular Mobilization Units have accused the US-led coalition purportedly fighting the Daesh Takfiri terrorist group of attacking its base in the country's western province of Anbar as government troops and their allies are seeking to purge the war-ravaged Arab country of remnants of the Daesh Takfiri terrorist group.
Commander of the volunteer forces – better known by the Arabic word Hashd al-Sha'abi – in Western Anbar, Qassim Mosleh, told the Arabic-language al-Forat news agency that Danish forces launched eight artillery rounds at a base belonging to the pro-government fighters in the Sa'ada area of al-Qa'im district, located nearly 400 kilometers northwest of the capital Baghdad, on Sunday evening.
Mosleh added that the projectiles slammed into an area close to the base, describing the incident as a "deliberate attack." No Hashd al-Sha'abi fighter was dead or injured as a result.
Meanwhile, six Daesh terrorists were killed when Iraqi fighter jets carried out an airstrike against a militant position in the eastern province of Diyala.
Commander of the Tigris Operations Command, Mazhar al-Izzawi, told Arabic-language al-Sumaria television network that the military aircraft struck an area on the outskirts of Khanaqin district, emphasizing that the assault was mounted following accurate intelligence reports.
Separately, four Iraqi army troopers lost their lives when they engaged in an exchange of gunfire with Daesh Takfiris northwest of Mosul.
Lieutenant General Hazem Tawfiq told Arabic-language Basnews news agency that government forces launched a large-scale counter-terrorism operation in Badush Mountains, combing the area for Daesh remnants.
Tawfiq added that the offensive led to skirmishes with a group of extremists who had been hiding in a tunnel. The militants managed to flee after the clashes.
Iraqi Prime Minister Haider al-Abadi, who is also the commander-in-chief of Iraqi forces, pledged on June 30 to hunt down Daesh terrorists across Iraq after a series of attacks and abductions carried out by the terrorist group.
"We will chase the remaining cells of terrorism in their hideouts and we will kill them, we will chase them everywhere, in the mountains and the desert," Abadi said.
Abadi declared the end of military operations against Daesh in the Arab country on December 9, 2017.
On July 10 that year, the Iraqi prime minister had formally declared victory over Daesh in Mosul, which served as the terrorists' main urban stronghold in the conflict-ridden Arab country.
In the run-up to Mosul's liberation, Iraqi army soldiers and volunteer Hashd al-Sha'abi fighters had made sweeping gains against Daesh.
Iraqi forces took control of eastern Mosul in January 2017 after 100 days of fighting, and launched the battle in the west on February 19 last year.
Full report at:
https://www.presstv.com/Detail/2018/09/24/575077/Hashd-alShaabi-accuses-USled-forces-of-attacking-its-base-in-Iraqs-Anbar
--------
Muslim World League chief meets Lebanese religious leaders
September 24, 2018
JEDDAH: The secretary-general of the Muslim World League (MWL) met with religious leaders during his official visit to Lebanon.
Muhammad bin Abdul Karim Al-Issa started his visit by meeting with Lebanon's Grand Mufti Sheikh Abdullatif Durian.
Al-Issa also met with Maronite Patriarch Bechara Boutros Al-Rahi. During the meeting, the secretary-general stressed the importance of dialogue in order to promote common values based on love, respect and cooperation, and to confront hatred.
He visited Elias Audi, Metropolitan bishop of the Greek Orthodox Church of Antioch. They discussed bilateral cooperation and coordination.
Al-Issa also met with the president of the Supreme Islamic Shia Council, Sheikh Abdul Amir Qabalan.
The secretary-general met with Druze spiritual leader Sheikh Al-Aql Naim Hassan. They discussed bilateral cooperation and coordination.
Full report at:
http://www.arabnews.com/node/1377171/middle-east
--------
North America
Iran in the spotlight as Trump, Rouhani set for UN clash
September 25, 2018
A showdown looms at the United Nations over Iran on Tuesday as President Donald Trump and Iranian leader Hassan Rouhani are set to square off during the world´s biggest diplomatic gathering.
On the opening day of the General Assembly debate, Trump and Rouhani are to take their turn at the podium four months after the US president ditched the Iran nuclear deal.
The five remaining parties to the agreement — Britain, China, France, Germany and Russia — announced Monday plans to keep business ties alive with Iran, staring down Washington´s move to impose sanctions.
Eyeing his second summit with North Korean leader Kim Jong Un, Trump will also tout his diplomacy with Pyongyang as a win, even if the North has taken little concrete action to dismantle its missile and nuclear programs.
Trump withdrew from the nuclear deal in May, to the dismay of European allies, Russia and China which had invested years in negotiations to achieve a milestone agreement on keeping Iran´s nuclear ambitions in check.
In his address, Rouhani will stress that Iran continues to stick to the 2015 deal and portray the United States as a pariah for breaking its international commitments.
Trump used his UN address last year to bash the nuclear deal as "an embarrassment", signaling that the United States was ready to walk away from the agreement.
After its exit, the United States maintains that it is seeking to ramp up pressure on Iran which it accuses of sowing chaos in Iraq, Syria, Yemen and Lebanon.
"As I have said repeatedly, regime change in Iran is not the administration´s policy," Trump´s national security adviser John Bolton told reporters.
"We´ve imposed very stringent sanctions on Iran, more are coming, and what we expect from Iran is massive changes in their behavior," he said.
After a late meeting on Monday, EU foreign policy chief Federica Mogherini announced that a new legal entity would be set up to preserve oil and other business links with Iran.
"This will mean that EU member-states will set up a legal entity to facilitate legitimate financial transactions with Iran and this will allow European companies to continue to trade with Iran," Mogherini told reporters, flanked by Iranian Foreign Minister Mohammad Javad Zarif.
No Trump-Rouhani meeting
Rouhani has said he has no plans to meet Trump while in New York during the marathon of meetings and slammed the offer of talks as "not genuine".
As a precondition for any dialogue, Rouhani said Trump would need to repair the damage done by exiting the nuclear deal. "That bridge must be rebuilt," he told NBC news.
On Wednesday, Trump will for the first time chair a meeting of the Security Council on non-proliferation that will give him a fresh opportunity to make the case for a tougher international stance on Iran.
"The Trump administration´s approach toward Iran seems to boil down to: squeeze and let´s see what will come," said Robert Malley, president of International Crisis Group.
Malley warns that "rising tensions between the US and Iran in the absence of diplomatic channels is a recipe for an accidental, perilous clash."
U-turn on North Korea
With only six weeks to go before key midterm US elections, Trump will be seeking to appeal to his hard-right voter base from the dais of the General Assembly.
Trump used his debut address 12 months ago to threaten to "totally destroy" North Korea and belittled its leader as "rocket man," prompting Kim to respond by calling the US president "mentally deranged."
But returning to New York, Trump hailed "tremendous progress" to halt Pyongyang´s nuclear and ballistic missile tests and said that a year later it was a "much different time."
"Chairman Kim has been really very open and terrific, frankly, and I think he wants to see something happen," Trump said after meeting South Korean President Moon Jae-in.
Also making his second address at the General Assembly, French President Emmanuel Macron is expected to take issue with Trump´s America-First policy and make the case for strengthening the rules-based multilateral order.
Macron is championing the Paris climate agreement on reducing greenhouse gas emissions that Trump ditched in June, arguing it would harm the US economy.
https://nation.com.pk/25-Sep-2018/619220
--------
US demonizing Iran to prepare Americans for more wars: Activist
Sep 24, 2018
The administration of US President Donald Trump is attempting to "demonize" Iran in order to prepare Americans for another possible war in the Middle East following Washington's failed invasion of Iraq, says an American political activist.
The rhetoric against Iran coming from hawkish US officials resembles the language used against Iraq before the 2003 military intervention, said Media Benjamin, best known for co-founding Code Pink, a grassroots anti-war and social justice movement.
"It's very scary what the US administration is doing; I've seen this before prior to the invasion of Iraq where they kept making up lies and distortions to paint Iraq as a threat to the United States; to prepare us for a military intervention," Benjamin said in a phone interview with Press TV.
"It's important for the American people to know what this administration is up to and to counter the attacks against Iran," she added.
On Wednesday, Benjamin disrupted an event at the Hudson Institute, a Washington-based think tank where the US special envoy to Iran, Brian Hook, was speaking.
At the end of the first part of Hook's speech, Benjamin stepped on the stage and protested America's anti-Iran policy by shouting "No more war. Peace with Iran."
"You're doing exactly the same thing we did in the case of Iraq. We don't want another war in the Middle East...how did Iraq turn out? How did Libya turn out?" she yelled while being removed by security guards.
During his speech at the Hudson Institute, Hook repeated false claims that Iran is the "world's leading state sponsor of terror" and said Washington sought a treaty with Tehran over its ballistic missile program and its influence in the Middle East.
He also said that the Iran nuclear deal, officially called the Joint Comprehensive Plan of Action (JCPOA), lacked support among members of the Republican-held Congress, when it was clinched under former US President Barack Obama.
Full report at:
https://www.presstv.com/Detail/2018/09/24/575105/US-Iran-medea-benjamin
--------
Trump's Iran policy of regime change 'wishful thinking': US national security leaders
Sep 24, 2018
More than 50 prominent US foreign policy, intelligence and national security figures have urged the administration of President Donald Trump to change its strategy toward Iran, saying any desire for "regime change" in the country is "wishful thinking."
In a statement released on Sunday, the national security leaders said that the current administration's strategy of pressure campaign against the Islamic Republic could lead to military conflict.
"The Trump Administration's Iran strategy is to assert maximum economic, political and military pressure to change Iran's behavior and threaten, if not cause, collapse of the regime. But since it has not undertaken diplomatic engagement on any of its twelve demands on Iran, the Administration has left Iran the option of either capitulation or war," the authors wrote.
The signatories of the letter, which include former Secretary of State Madeleine Albright, former Director of National Intelligence James Clapper and former Senators Richard Lugar and Carl Levin, asserted that President Trump's decision in May to withdraw the US from the 2015 Iran nuclear deal "does not advance the achievement of any of the U.S.'s objectives."
They further argued that the "suggested policy of regime change reflects wishful thinking and a flawed interpretation of intelligence about Iran's vulnerability."
While Iran's economy is under pressure and there are some signs of discontent among its population, the country "remains strong, well-armed and united against outside threat," the security experts noted.
They cautioned the White House that the 2003 US invasion of Iraq served as "a striking reminder of our inability to estimate accurately the long-term impact of U.S. actions."
The letter, however, is not entirely critical of the Trump administration's approach and the signatories offer support for some of the administration's objectives.
The message comes ahead of President Trump's appearance at the United Nations General Assembly on Tuesday, where he is set to deliver a speech dominated by Iran and North Korea.
The US president will also chair a Security Council meeting on the nonproliferation of weapons of mass destruction on Wednesday. Observers expect him to use the opportunity to again attack Iran.
Secretary of State Mike Pompeo said that Trump was open to holding talks with Iranian President Hassan Rouhani during this week's General Assembly gathering.
"I think the president's been pretty clear about that. He's happy to talk with folks at any time," Pompeo said on NBC on Sunday. "If there's a constructive dialogue to be had, let's get after it."
Trump entered the White House promising to take a more aggressive approach to Iran than his predecessor, Barack Obama, whose administration negotiated the landmark nuclear deal with Tehran along with Britain, France, Russia, China and Germany.
Since then, he has surrounded himself with known Iran hawks like John Bolton, and reimposed many of the sanctions that were lifted as part of the 2015 deal.
On Saturday, Trump's attorney, Rudolph Giuliani, told members of an exiled anti-Iran group that the administration sympathized with their efforts to overthrow the government in Tehran.
"So I say to the Iranian government, you must truly be afraid of being overthrown," Giuliani told members and supporters of the National Council of Resistance of Iran (NCRI).
The NCRI comes to New York annually during the gathering of world leaders at the UN General Assembly, staging protests outside the world body against Iran's leaders.
Full report at:
https://www.presstv.com/Detail/2018/09/24/575078/Trump-regime-change-Iran
--------
UN postcard: Political solution to end war in Syria rests on the UN and Arab nations playing a bigger role
Mina Al Oraibi
September 24, 2018
With the escalation in Syria over the summer, there were fears that world leaders would be meeting in New York as a full-scale military assault on Idlib was raging. However, days before the United Nations General Assembly came into session, Russia and Turkey struck a deal to avert a military confrontation.
This week, diplomats are seizing upon this deal as a new opportunity to restart a political process that can end the war. While the Russians have pushed the Astana process, restricted to Iran, Russia and Turkey, key Arab countries and the United States are reasserting the importance of the UN's role in bringing about a peaceful resolution to the seven-year war.
That role is enshrined in UN Security Council resolution 2254 – the main internationally-agreed upon document on how to end the Syria war based on a political transition. After largely being ignored for the past two years, Resolution 2254 is back on the table and diplomats in New York are finding ways to revive it.
With the High Level General Debate coming to a close at the end of the week, all eyes will be on how the UN can regain its place as the convener of peace efforts in Syria. The constitutional committee being set up by UN Envoy to Syria Staffan de Mistura is being touted in diplomatic circles as the next step in getting a political solution on track. De Mistura is in town this week holding meetings with officials on how to make the constitutional committee and Geneva process the main engine for change in Syria.
In conversations with senior Arab and Western officials about Syria, the issue of refugees comes up repeatedly. Six million Syrian refugees, and close to six million internally displaced, need to return home.
However, that issue cannot be disentangled from the wider political issues in Syria. While Russia and supporters of the Syrian regime wanted to tout reconstruction as the way forward, an emerging consensus among Arab and American officials is that this cannot precede a viable political solution. And that rests largely on the UN.
In his interview with The National in New York, UAE Minister of Foreign Affairs Dr Anwar Gargash highlighted the need for a greater Arab role, saying its marginalisation "has not been good for Syria".
Russian, European and World Bank officials are trying to encourage Arab Gulf states to get involved in Syria by pledging money to the reconstruction efforts – expected to come with a multi-billion dollar bill.
Dr Gargash said that any reconstruction support must be linked to the wider political issues around Syria, explaining "you can't expect someone who doesn't have an influence on the political process to basically help with reconstruction. The Arab role should display its return politically over the whole issue, on the issue of refugees, on Iranian presence and reconstruction".
While those issues are all interconnected, developments on the ground can overtake any talks at the UN.
Full report at:
https://www.thenational.ae/world/mena/un-postcard-political-solution-to-end-war-in-syria-rests-on-the-un-and-arab-nations-playing-a-bigger-role-1.773584
--------
Mideast
Erdoğan receives warm welcome from Palestinians, Muslims in US
September 25, 2018
President Recep Tayyip Erdoğan received an enthusiastic welcome from hundreds of Turks, Palestinians and other Muslims living in the U.S., when he attended a meeting organized by the Turkish-American Steering Committee (TASC) in New York on Sunday.
Erdoğan was greeted by cheers, as 200 people in the meeting room and more than a thousand waiting outside carried signs and banners reading, "We love Erdoğan" and "We love Turkey."
One Palestinian, Abubakir Serag, overcome with emotion upon seeing the Turkish president, threw his arms around Erdoğan's neck in a warm hug.
"I'm so happy, this is more than a dream for me. I can't even believe this really happened. I'm 78 years old, and I've loved Erdoğan as I never loved any other leader. If I could, I would wholeheartedly give my life for his safety and well-being," Serag said after meeting the president.
"I gave him a three-page letter and told him that the whole community is behind him," he added.
Speakers at the event applauded Erdoğan's leadership and humanitarian efforts around the globe.
"We are witnessing that some states openly support the killing of Muslims as well as crimes against humanity in the name of political interests and global problems," TASC Co-Chairman Halil Mutlu said in a speech.
"Mr. President, at this very moment, you have gained the respect and love of 100 million people worldwide, especially in the Muslim world, through your truthfulness and out-of-the-box stance that protects justice and human dignity," he said.
U.S. Council of Muslim Organizations (USCMO) Secretary-General Osama Gamal said Erdoğan is writing "his own modern history" through humanitarian support to Rohingya Muslims, in Yemen and in Syria.
"The five superpowers of the world cannot find a solution to the crisis in Idlib. You have shown that the world is really greater than five," Gamal said.
He added that Muslims in the U.S. are praying for an agreement to be reached between Turkey and the U.S. to resolve the two countries' recent tensions.
Chairman of Majlis Ash-Shura of New York, Abdel Hafid, said Muslim Americans, who continue to oppose Islamophobia and the persecution of Muslims, will take Turkey as an example on this issue.
"Turkey is the brother of all Muslims in the world," he said.
Erdoğan will be in New York until Thursday for the 73rd General Assembly of the United Nations.
https://www.dailysabah.com/diplomacy/2018/09/24/erdogan-receives-warm-welcome-from-palestinians-muslims-in-us
--------
Iran's politicians under pressure, 40 years after revolution
Sep 24, 2018
TEHRAN : Hard-liners batter President Hassan Rouhani over his faltering nuclear deal, sending his popularity plummeting. Women in the streets film themselves removing their mandatory headscarves, or hijabs, in protest.
Meanwhile, state television airs moments from a major corruption trial.
Welcome to the tops and turvy world of Iranian politics.
Ahead of the 40th anniversary of Iran's Islamic Revolution, the country's government is allowing more criticism to bubble up to the surface.
Analysts say that may serve as a relief valve in this nation of 80 million people, which already has seen widespread, leaderless protests rock the country at the start of the year.
But limits still clearly exist in Iran's Shiite theocracy, ensnaring lawyers, activists and others in lengthy prison terms handed down in closed-door trials. And the frustration people feel may not be satiated by complaining alone, especially as US sanctions on Iran's oil industry take effect in November.
"If we continue like this, the situation will be more complicated, because people are very tired and they have less tolerance, '' Faezeh Hashemi, the activist daughter of Iran's late President Akbar Hashemi Rafsanjani, told The Associated Press. ``I don't think that the majority of people are after regime change . because everybody is worried what may happen next. But people are after their demands.''
Perhaps the person in the biggest lurch in Iran now is Rouhani. America appears poised to further sanction Iran despite Tehran abiding by Rouhani's nuclear deal with world powers, which saw Iran limit its enrichment of uranium in exchange for sanctions being lifted.
In response, Rouhani has slowly replaced his message of rapprochement with the West with hard-line hints about Iran's ability to close off the Strait of Hormuz, through which a third of all oil traded by sea passes.
Part of that may be a hedge over his political future. The 69-year-old Rouhani, himself a Shiite cleric, could potentially be considered when Iran picks its third-ever supreme leader. It isn't out of the realm of possibility: Iran's current supreme leader, Ayatollah Ali Khamenei, served two four-year terms as president before becoming leader after the death of Ayatollah Ruhollah Khomeini, the Islamic Republic's founder.
"From (Rouhani's) perspective, the most important thing is to come through the presidency in one piece and keep himself in the running for the ultimate job, the supreme leadership, which will be up for grabs the day the 79 year-old Khamenei dies, '' recently wrote Alex Vatanka, an analyst at the Washington based Middle East Institute.
But popular anger continues to rise against Rouhani, threatening whatever mandate he could claim in the future.
Telephone surveys by IranPoll, a Toronto-based firm, also have seen a precipitous drop in Rouhani's popular support. After scoring a high of 89 percent popularity in August 2015 in the wake of the nuclear deal, Rouhani is now polling at an "all-time low'' of around 20 percent, said Amir Farmanesh, the CEO of IranPoll . The margin of error for the firm's polls was around 3 percentage points.
"A president whose election slogan was the `Government of Prudence and Hope' will be hard-pressed in the next three years of his term to bring back the promised hope, '' Farmanesh told the AP.
There are signs, however, that the Iranian government recognizes the growing anger. Iranian broadcasters, all state run, have been airing major corruption trials in recent weeks. They've also allowed skeptical reporting by local newspapers on some cases, like mobile phone importers abusing their foreign currency privileges and another where an alleged "Sultan of Coins'' somehow hoarded two tons of gold coins.
At the same time, social media photos of children of the country's elite enjoying luxuries the average Iranian can't have similarly sparked outrage.
"Such stories suggest that the Islamic Republic may be approaching an existential crisis, where its core values such as adopting a simple lifestyle and observing Islam strictly are widely promoted by the establishment but not necessarily followed by the elite, '' analyst Sara Bazoobandi recently wrote for the Arab Gulf States Institute in Washington. "The hypocrisy of the elite that has become apparent through these scandals has prompted widespread public anger in Iran.''
Iran saw nationwide protests in late December and early January over its worsening economic situation, which resulted in nearly 5,000 reported arrests and at least 25 people being killed. Iran's economy only has gotten worse since President Donald Trump withdrew America from the nuclear deal, with the rial going from 62,000 to $ 1 US to as low as 1,50,000 rial to $1.
Also, an attack by Arab separatists Saturday on a military parade in the country's southwest killed at least 25 people.
Meanwhile, social change can be seen on any street in Tehran, as some young women wear their state mandated hijabs loosely over their hair. Some even shrug it down to their shoulders while driving. An image of a young woman, her head uncovered and waving her hijab like a flag in Tehran's main Enghelab Street while standing on a telephone junction box, became famous during the economic protests.
In the time since, authorities have welded slanted roofs over such junction boxes to stop women from carrying out similar protests. Tehran's police meanwhile have said they won't arrest women for not observing the Islamic dress code. However, online videos of women being harassed continue to circulate on social media.
A public referendum on the hijab and other issues, such as whether Iran should re establish relations with the US, could be one way to address the public's concerns, said Hashemi, who learned politics from her father while growing up in a home only steps away from Khomeini's own.
Noting nearly 40 years have passed since the Islamic Revolution, she added: "The world and the situation have changed.''
Full report at:
https://timesofindia.indiatimes.com/world/middle-east/irans-politicians-under-pressure-40-years-after-revolution/articleshow/65930595.cms
--------
After Idlib deal, Turkey faces tough task to oust militants
September 25, 2018
A Russia-Turkey deal may have stopped a regime assault on Syria's Idlib for now, but analysts are sceptical that rebel backer Ankara can impose it on the militants who dominate the area.
Under the agreement announced Monday, a demilitarised zone is to be set up around Idlib, one of the country's last major militant and rebel bastions on the border with Turkey.
For now, that averts a Russia-backed military offensive on the region, currently hosting some three million people, which many had feared would spark a humanitarian catastrophe. But the deal hands Turkey the near-impossible mission of ensuring that battle-hardened militants and heavy weaponry are removed from the u-shaped zone in just a few weeks.
"I don't see how Turkey will be able to impose its will on militants," Syria expert Fabrice Balanche said. "Implementing the deal will be very difficult," he warned, adding that it would likely result in "a failure of the ceasefire and a Syrian army offensive in the coming months".
Under the agreement, "radical" groups - seen as meaning the militant-led Hayat Tahrir al-Sham alliance and fellow hardliners - must pull out of the planned buffer zone by October 15.
All fighters in the area, including some pro-Ankara rebels, have until October 10 to hand over their heavy weapons. Almost 70 percent of the planned zone is controlled by either HTS, which is dominated by Syria's former Al-Qaeda branch, or other militants, according to the Syrian Observatory for Human Rights.
The Britain-based Observatory says some factions in the buffer area have actually begun reinforcing their positions instead of withdrawing from them. An AFP correspondent in Idlib said there had been no sign so far of hardliners or heavy weapons being pulled out.
'Weak position'
On Saturday, Hurras al-Deen, a smaller Al-Qaeda-linked group in the planned buffer area, rejected the agreement.
HTS has not officially responded to the deal, but its propaganda channel Ebaa cast doubts on Turkey's intentions.
The group has spent months cracking down on anyone willing to negotiate with the regime, and its chief Abu Mohammad al-Jolani has previously warned rebel weapons were a "red line".
"If (HTS) abandoned its defence lines, it would find itself in an extremely weak position as no one would protect it in the case of a Syrian army offensive," Balanche said. He said he expected Turkey would even have trouble convincing its own proxies in the town of Qalaat al-Madiq and the region of Sahl al-Ghab to relinquish their heavy arms.
Pro-Ankara rebels tentatively accepted the deal in a statement on Saturday, but said they remained wary of "betrayal by the Russians, the regime or the Iranians". Persuading militants to leave the buffer area is just one step towards ousting them from the larger region partly encircled by the zone. HTS controls more than half of that territory too, while rival Turkey-allied rebels hold sway over most of the rest.
Hurras al-Deen and the Turkestan Islamic Party, a Uighur militant group close to HTS, also have a small presence.
Analyst Aron Lund said Turkey faced the unenviable task of "dismantling, destroying, or displacing some of Idlib's most powerful extremist factions in the coming weeks". "I suspect Ankara will use every instrument in its toolbox to persuade HTS to dissolve, split, rebrand, or just move out of the way - whatever works," he said.
Turkey might, for example, attempt to influence some HTS elements, or allies like the Uighur militants, said Lund, a fellow with The Century Foundation.
'Carrot and stick?'
Turkey may be partly successful. "With the right mix of carrot and stick, it's likely they could peel away sympathetic factions to weaken the hard core that remains," said Lund. Then, Ankara may try to remove some of the more irreconcilable extremists from Syria. "But it's unclear where they'll drop them next - no one wants these guys in their own country," he told AFP.
More than 360,000 people have been killed and millions displaced since Syria's war started in 2011 with the brutal repression of protests against President Bashar al-Assad.
With Monday's deal, Turkey - which already hosts three million Syrian refugees - has averted more violence on its doorstep and a further influx of people across its border. "Despite this success, Turkey is still in a predicament," said Nicholas Heras, a fellow at the Center for a New American Security. "The Russians want the Turks to provide unmistakable proof of Turkey's successful completion of this task in a month," he said.
Full report at:
https://nation.com.pk/25-Sep-2018/after-idlib-deal-turkey-faces-tough-task-to-oust-militants
--------
Iran Captures Several Affiliates to Terrorists in Ahwaz Attack
Sep 24, 2018
"The terrorists who carried out the attack were killed; their backup lines will be identified to the last person by the intelligence ministry, Armed Forces, Law Enforcement Police forces, security and judiciary forces, Islamic Revolution Guards Corps (IRGC) and Army forces and the political apparatus of the country," Alavi said, addressing the funeral ceremony of the people martyred in the Saturday terrorist attack in Ahwaz.
"A major part of them have been captured and they will be identified to the last person," he vowed, stressing that conspirators and culprits behind the terrorist attack will be severely punished.
29 people were killed and 70 were injured in the Saturday morning attack by al-Ahwaziya terrorist group during the nationwide military parades in Iran's Southwestern city of Ahwaz.
The terrorists attacked the bystanders watching the annual Armed Forces' parades, marking the start of the Sacred Defense Week, commemorating Iranians' sacrifices during the 8 years of the Iraqi imposed war on Iran in 1980s, in disguise of the Islamic Revolution Guards Corps (IRGC) and Basij (volunteer) forces, killing and wounding several people, including innocent women and children.
None of the officials participating in the military parades in Ahwaz city in Khouzestan province was injured in the attack.
Spokesman of the Iranian Armed Forces Brigadier-General Abolfazl Shekarchi told FNA that 4 terrorists carried out the attack during military parades in Ahwaz, noting that three of them were killed and the last one was captured by security forces.
He added that none of the terrorists could escape, noting that other reports about the details of the attack are not confirmed.
Meantime, Head of the Islamic Revolution Guards Corps Public Relations Department and IRGC Spokesman General Ramezan Sharif said that the terrorists who attacked people during the Armed Forces' parades in Ahwaz were affiliated to al-Ahwaziya stream which is nourished by Saudi Arabia.
He added that the terrorists aimed to overshadow the magnificence of the Iranian Armed Forces' parades.
General Sharif said that people were also invited to watch the parades and the terrorists both fired at people and the Armed Forces.
Full report at:
http://en.farsnews.com/newstext.aspx?nn=13970702000432
--------
Coalition announces opening of humanitarian corridors in Yemen
24 September 2018
Arab Coalition spokesperson, Turki al-Maliki, has announced the opening of humanitarian corridors between the Yemeni capital Sanaa and the port of Hodeidah to secure humanitarian passage via al-Mahwit, Hajjah, and Bajil.
Al-Maliki said that the Yemenis are still suffering from the coup staged by Houthi militia, which took place on the 21st of September 2014.
He also highlights that there are regimes in the region that sponsor terrorist groups by providing them with weapons, missiles, drones, and speedboats.
https://english.alarabiya.net/en/News/gulf/2018/09/24/Saudi-led-coalition-announces-opening-of-humanitarian-corridors-in-Yemen.html
--------
One killed, dozens injured as Israeli forces fire on protesters
Sep 25, 2018
One man was killed and scores were injured by live ammunition and tear gas used by Israeli security forces on Palestinian protesters gathered along the Israeli-Gaza border on Monday.
Several fishing boats carrying Palestinian flags participated in the protest just off the shoreline, before being forced to head back to shore.
Palestinians have been holding regular protests along the Israeli-Gaza border since March, as part of the Great March of Return. 136 protesters are reported to have been killed by Israeli fire since the protests began.
https://www.presstv.com/Detail/2018/09/25/575132/Palestine-One-killed-dozens-injured-as-Israeli-forces-fire-on-protesters
--------
Yemeni forces shoot down Saudi reconnaissance drone in Hudaydah
Sep 24, 2018
Yemeni army forces, supported by allied fighters from Popular Committees, have intercepted and targeted an unmanned aerial vehicle, belonging to the Saudi-led military coalition, as it was flying in the skies over the country's strategic western province of Hudaydah.
An unnamed Yemen military source said Yemeni air defense forces and their allies shot down the drone as it was on a reconnaissance mission north of the al-Durayhimi district on Monday afternoon.
Three Saudi soldiers slain in clashes with Yemeni forces
Meanwhile, Saudi authorities have confirmed the loss of three servicemen during clashes with Yemeni troopers and Popular Committees fighters in Yemen's northern province of al-Jawf.
The pro-government Shohada al-Vajeb (Martyrs of the Military Service) group, which keeps track of Saudi military personnel killed since 2009, identified the trio as Lieutenant Nader bin Hamad bin Dhafer al-Ayadhah al-Ajami as well as Conscripts Yousef bin Sa'ad bin A'edh al-Fahad al-Wa'la and Hussein bin Maraei Alwan Mubaraki.
The group, in a post published on its Twitter page, said the three Saudi soldiers were killed during an operation in the al-Hazm district of the Yemeni province.
Scores of Saudi mercenaries killed in Yemeni bomb attack
Later on Monday, scores of Saudi-sponsored militiamen loyal to Yemen's former president Abd Rabbuh Mansur Hadi were killed and injured, when Yemeni army soldiers and fighters from Popular Committees detonated two roadside bombs as the former were travelling along a road in the al-Maton district of Jawf province.
Two Yemeni civilians also lost their lives and three others sustained injuries when Saudi warplanes bombarded an area of the Zabid district in Hudaydah province.
Yemeni ballistic missile targets Saudi-backed militiamen in Asir
Moreover, Yemeni army forces and their allies fired a domestically-designed and -developed Zelzal-1 (Earthquake-1) ballistic missile coupled with a salvo of Katyusha rockets and mortar shells at the positions of Saudi mercenaries at the al-Alab border crossing of the kingdom's southern region of Asir, leaving a number of them killed and injured.
Saudi Arabia and a number of its regional allies launched a devastating military campaign against Yemen in March 2015, with the aim of bringing the government of Hadi back to power and crushing the country's popular Houthi Ansarullah movement.
Some 15,000 Yemenis have been killed and thousands more injured since the onset of the Saudi-led aggression.
Full report at:
https://www.presstv.com/Detail/2018/09/24/575094/Yemeni-forces-shoot-down-Saudi-reconnaissance-drone-in-Hudaydah
--------
Turkish authorities order to arrest 61 soldiers over affiliation to Gulen movement
Sep 24, 2018
Turkish authorities have ordered the arrest of 61 soldiers from the navy and land forces, including senior officers, on suspicion of affiliation to a movement led by US-based opposition cleric Fethullah Gulen, whom Ankara accuses of having masterminded and orchestrated the mid-July 2016 coup attempt against President Recep Tayyip Erdogan.
According to a report by Turkey's state-run Anadolu news agency on Monday, 18 of those ordered to be detained were on active duty as part of a probe into the Turkish Land Forces Command and the Turkish Naval Forces Command.
Ankara Chief Public Prosecutor's Office issued the arrest warrants on Monday as part of a probe into the Turkish Land Forces Command and the Turkish Naval Forces Command, the state-run Anadolu news agency reported.
It also said that 18 of those suspects were on-duty servicemen, adding that the total number of those ordered to be detained included 13 majors and 12 captains from the land forces and 24 first lieutenants from the navy.
In a separate report on Monday, Anadolu said that Istanbul police detained 21 people, who were accused of using an encrypted messaging application, known as ByLock, allegedly used by members of the Gulen movement.
It added that the arrests were made after police forces conducted anti-terror raids at 54 locations in 24 districts of the city.
According to Istanbul police, most of those detained were teachers who formerly taught at the network's schools or public institutions.
During the attempted coup, a faction of the Turkish military declared that it had seized control of the country and the government of Erdogan was no more in charge. The attempt was, however, suppressed a few hours later.
Gulen has denounced the "despicable putsch" and reiterated that he had no role in it.
Turkish officials have frequently called on their US counterparts to extradite Gulen, but their demands have not been taken heed of yet.
Turkey has been engaged in suppressing the media and opposition groups suspected to have played a role in the failed coup.
Tens of thousands of people have been arrested in Turkey on suspicion of having links to Gulen and the failed coup. More than 110,000 others, including military staff, civil servants and journalists, have been sacked or suspended from work over the same accusations.
Full report at:
https://www.presstv.com/Detail/2018/09/24/575086/Turkey-soldiers-arrests-Gulen-Erdogan
--------
World Bank report warns Gaza Strip economy is in 'free fall'
September 25, 2018
JERUSALEM: The Gaza Strip's economy is in "free fall," a report from the World Bank warned Tuesday, calling for urgent action by Israel and the international community to avoid "immediate collapse."
According to the report, Gaza's economy contracted by 6 percent in the first quarter of 2018. It said unemployment is now over 50 percent — and over 70 percent among Gaza's youth.
The World Bank cited various factors, starting with Israel's decade-long blockade against the territory's militant Hamas rulers, for the precarious downturn. It also cited budget cuts by the rival Palestinian Authority and a reduction in international aid to the Palestinians, particularly from the United States.
"A combination of war, isolation, and internal rivalries has left Gaza in a crippling economic state and exacerbated the human distress," said Marina Wes, the World Bank's director for the region.
The report was released ahead of a high-level meeting of the bank's Ad Hoc Liaison Committee, responsible for coordinating development assistance to the Palestinians, on September 27.
Wes said the increasingly dire economic situation in Gaza "has reached a critical point."
"Increased frustration is feeding into the increased tensions which have already started spilling over into unrest and set back the human development of the region's large youth population," she added.
Gazans have staged near weekly demonstrations along the border with Israel since late March, in part to protest the blockade enforced by Israel and Egypt since 2007, when the militant group Hamas seized the territory. Hamas has led and organized the protests, but turnout has also been driven by growing despair over blockade-linked hardship, including lengthy power cuts and soaring unemployment.
Israeli soldiers have killed at least 136 Palestinians during the weekly protests since March, including 27 minors, according to Gaza's Health Ministry. A Palestinian sniper also fatally shot an Israeli soldier. Israel contends it's defending its border and accuses Hamas of using the protests as a screen for attempts to breach the border fence to attack civilians and soldiers. Human rights groups have accused Israel of excessive and unlawful use of force against unarmed protesters.
Full report at:
http://www.arabnews.com/node/1377461/middle-east
--------
Africa
AU, Somali forces kill 35 Al-Shabaab militants
September 25, 2018
At least 35 Al-Shabaab militants have been killed and several others injured after an exchange of fire between Somali national army, backed by African Union forces, and the militants in Somalia's Qoryoley town.
One Somali soldier was killed and two others injured during heavy fighting with the militants overnight, Qoryoley Deputy Governor Abdi Ahmed Ali told reporters on Monday.
"Our forces killed 35 Al-Shabaab militants and injured several others after defeating the enemy who attacked the town," Ali said, Xinhua news agency reported.
"We have collected their bodies to bury now."
"We had prior intelligence that the terrorists are going to attack us and this caused more casualties on the enemy side," he said.
Al-Shabaab has not yet commented on Ali's statement.
The group, however, claimed to have carried out mortar attacks on bases of the Somali national army and the African Union Mission in Somalia (AMISOM) near Barawo, a town in the same region.
https://www.business-standard.com/article/news-ians/au-somali-forces-kill-35-al-shabaab-militants-118092500058_1.html
--------
Nigerian forces rescue 73 from Boko Haram captivity
24.09.2018
No fewer than 73 people have been freed from Boko Haram captivity in Nigeria's northeast Borno state as troops intensified operations in the region, an army spokesman said on Monday.
Texas Chukwu, the army spokesman for the counterinsurgency operation, said in a statement the captives were freed in two different operations in Sirdawala and Valley of Gwoza local government area of Borno state.
Chukwu said seven militants were also killed in the operations.
"Regrettably an officer sustained injury during the operation and is receiving treatment in a military […]," he added.
https://www.aa.com.tr/en/africa/nigerian-forces-rescue-73-from-boko-haram-captivity/1263644
--------
In Nigeria, fears that a crackdown on Muslim group will court another Boko Haram
September 24, 2018
ABUJA, Nigeria (RNS) — Two years ago, Modu Bukar, a local leader of the Islamic Movement of Nigeria, was gunned down in Potiskum, a city in northeastern Nigeria.
"We spoke only about five minutes before," said Mala Mohammed, a 24-year-old student at Bayero University Kano and a member of the Movement, led by Sheikh Ibrahim Zakzaky, a radical Shiite cleric who has called for an Iranian-style Islamic revolution in Africa's most populous country. "He had just said the late evening prayer and was just chatting with some people outside when gunmen shot and killed him."
Authorities investigated the shooting. But Mohammed and others believe it was an extrajudicial killing — a security officer executing the religious leader without due process.
Analysts worry that killings such as Bukar's in recent years could convince the Islamic Movement of Nigeria to follow in the footsteps of the Boko Haram, the militant group that has wrought havoc in Nigeria for years, killing people indiscriminately, kidnapping girls and displacing thousands.
It was the alleged extrajudicial killing of Boko Haram founder Mohammed Yusuf in 2009 and other leaders that led to that group's full-scale uprising in northern Nigeria.
In 2015, Nigerian security forces arrested Sheikh Zakzaky, also known as Ibrahim Yaqoub El Zakzaky, after 350 of his followers clashed with Nigerian troops in Zaria in northwestern Nigeria. Two of Zakzaky's sons were killed in the fracas. Another Islamic Movement leader, Sheikh Umar Sokoto, was shot and killed by police during a protest in January.
Since the 2015 arrest, Zakzaky and his wife have been in detention on charges of murder and the government has refused to let him go, despite a December 2016 court order for his release.
"It is quite possible for the Islamic Movement of Nigeria to transform into militancy like the Boko Haram," said professor Ishaq Akintola, director of the Muslim Rights Concern, an advocacy group for Nigerian Muslims. "There is a serious security implication for the continued detention of Zakzaki."
Muslims make up about half of Nigeria's almost 200 million people but suffer discrimination, according to the Nigerian Supreme Council for Islamic Affairs, as a legacy from the colonial era, when Christian missions established Nigeria's educational institutions, including the Muslim north. The country won independence from Britain in 1960.
"We have been maltreated, oppressed," said Abdullahi Musa, secretary of the Academic Forum of the Movement, a branch of the group based at universities. "And many of us have been killed by the police."
Sidi Sani, a longtime disciple of Zakzaky who lost two brothers in the Zaria violence, said: "Our struggle was not built on the foundation of militancy. Even our leader said members will not carry arms."
After the court order to end Zakzaky's detention, the sheikh's only surviving son, Mohammed Ibrahim Zakzaky, petitioned the Nigerian Bar Association to compel the government's justice minister to advise President Muhammadu Buhari to release his parents.
In an apparent response, Buhari, in a speech to the bar association, urged the country's legal practitioners to seek to prioritize national security above the rule of law.
"The rule of law must be subject to the supremacy of the nation's security and national interest," said Buhari, who ruled the country as a military dictator in the 1980s but calls himself "a converted democrat."
"The individual rights of those allegedly responsible must take second place in favor of the greater good of society."
In June, the Middle East Institute, a nonpartisan think tank in Washington, D.C., claimed that members of the Islamic Movement of Nigeria have received military training from Hezbollah, the Shiite Islamist political party and militant group based in Lebanon.
"Tall men, in long, traditional African garb specific to northern Nigeria are sometimes spotted in Dahieh, a predominantly Shiite suburb south of Beirut where Hezbollah runs a cultural center," wrote the institute in an analysis. "The Shiite Nigerians initially receive a religious training before a military one that is provided in two camps in the Lebanese Bekaa."
Akintola, at Muslim Rights Concern, said his group initially defended Zakzaky after the 2015 incident, but he and his organization have pulled back.
"The Movement has become a huge security threat, the cause of discomfort, with bullies intimidating fellow Muslims," said Akintola. "For these reasons, we found that in good conscience, we could not continue fighting their cause."
Meanwhile, fears continue to mount over the group's activities in Nigeria even as the crackdown continues.
In April of this year, authorities sought to prevent the group from using the Unity Fountain in Abuja as a venue for sit-ins to protest the detention of their leader. A fight erupted and police killed a Movement follower.
Full report at:
https://religionnews.com/2018/09/24/in-nigeria-fears-that-a-crackdown-on-muslim-group-will-court-another-boko-haram/
--------
France seeks tougher sanctions on Libyans who block political solution
24 September 2018
France on Monday called for stronger UN sanctions on Libyans who stand in the way of a political solution in the conflict-ridden country.
The current situation "forces us to show greater firmness toward those who want to insist on the status quo for their sole benefit," French Foreign Minister Jean-Yves Le Drian told reporters at the United Nations.
"The sanctions recently imposed by the Security Council against a number of traffickers should be followed by further sanctions, especially, I think, against militia members who threaten Tripoli," he said.
The UN Security Council in June slapped sanctions against six human smugglers amid outrage over slavery in Libya, which has become a major transit point for migrants heading into Europe in the chaos since the Western military campaign that helped topple dictator Muammar Qaddafi in 2011.
Last week the internationally recognized government in Tripoli called on the United Nations to do more to protect civilians and end fighting near the capital that has claimed more than 100 lives since August.
Cash flow control
Le Drian, whose government has been pushing a peace plan that includes elections by the end of the year, also called for stricter control of the cash flow from sales of Libyan oil to prevent funding of hostile groups.
The feuding militias come mostly from Libya's third city Misrata and the town of Tarhouna to the southeast of the capital, with fighting flaring despite a ceasefire reached on September 4.
Le Drian, speaking on the eve of the annual General Assembly, also urged countries to mobilize to end the war in Syria, which has claimed more than 360,000 lives since 2011.
Full report at:
https://english.alarabiya.net/en/News/north-africa/2018/09/24/France-seeks-tougher-sanctions-on-Libyans-who-block-political-solution.html
--------
URL: https://www.newageislam.com/islamic-world-news/dubious-activities-jamaat-e-islami/d/116483
New Age Islam, Islam Online, Islamic Website, African Muslim News, Arab World News, South Asia News, Indian Muslim News, World Muslim News, Women in Islam, Islamic Feminism, Arab Women, Women In Arab, Islamophobia in America, Muslim Women in West, Islam Women and Feminism