New Age Islam News Bureau
11 January 2021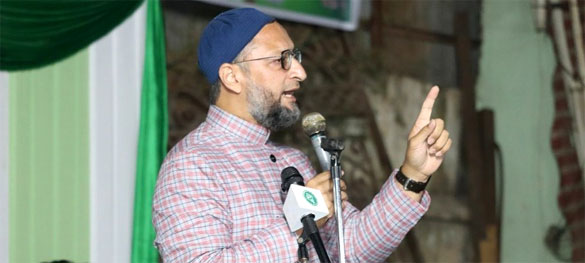 Asaduddin Owaisi, Chairman AIMIM
----
• Israeli Rights Groups Demand Inoculation of Palestinian Prisoners against Coronavirus
• Taliban 'Battered' Across Afghanistan, 'IEDs Defused'
• A Malaysian High Court to Decide If Members of Ahmadiyya Are Muslims or Otherwise
• Only Iran Stood By Iraq in Difficult Times of Anti-Daesh Fight: Politician
• Mine-Free River Jordan Shrine Ends 50 Year Wait for Epiphany Procession
• Pompeo Says US Designating Yemen's Huthis A Terrorist Group
• Saudi Arabia's Crown Prince, Italy's Foreign Affairs Minister Discuss Ties in AlUla
India
• Don't Vote for Owaisi's Party: Head of Bengal Imam Association Made a Public Appeal to Voters
• Delhi Riots, Tablighi Jamaat Vilification Leave African Muslim Refugees in India Shaken
• J&K witnessed 63.93% decrease in terrorist incidents in 2020: MHA
• 26/11 Mumbai attacks: India awaits Pakistan response on witness testimony
• India Could Boost Military Assistance To Afghanistan, As Taliban Peace Talks Resume In Doha
--------
Mideast
• Israeli Rights Groups Demand Inoculation of Palestinian Prisoners against Coronavirus
• Israeli bulldozers raze Palestinian lands south of al-Aqsa Mosque
• Pakistan's Imran Khan: Iran capable of turning into regional economic power
• Turkey urges citizens to abandon WhatsApp over privacy concerns
--------
South Asia
• Taliban 'Battered' Across Afghanistan, 'IEDs Defused'
• Afghan forces remove Taliban 'checkpoints' from Baghlan-Balkh highway
• Afghanistan Investigates Civilian Deaths in Air Strike against Taliban in Nimroz Province
• Afghanistan investigating if civilians killed in strike against Taliban
• Ex-journalist among three killed in Kabul blast
--------
Southeast Asia
• A Malaysian High Court to Decide If Members of Ahmadiyya Are Muslims or Otherwise
• Indonesia Potentially Set To Take On China and Claim Leadership of 'Moderate' Islam
• Indonesia green-lights emergency use of Chinese vaccine
--------
Arab World
• Only Iran Stood By Iraq in Difficult Times of Anti-Daesh Fight: Politician
• Israeli jets flying low over Lebanon airspace daily as tensions run high
• Iraq 'surprised' at US sanctions for top PMU militia leader
• Bahrain to reopen airspace to Qatar after reconciliation
• Lebanon's biggest Christian political bloc rules out joining Hariri government
• Saudi Arabia's KSrelief distributes winter kits to over 100,000 families in Lebanon
• Policeman shot, dozens wounded in protests in Iraq's Nasiriyah
• Syrian protesters call for withdrawal of Turkish, SDF forces from Qamishli
• Drone attack hits oil refineries in militant-held northern Syrian: Reports
• US shelling in Dayr al-Zawr kills Syrian child, injures mother: SANA
--------
Africa
• Mine-Free River Jordan Shrine Ends 50 Year Wait for Epiphany Procession
• US envoy visits Western Sahara after Morocco-Israel normalization deal
• Ethiopia says TPLF members killed, captured in fresh Tigray operation
• France sends warplanes to Central African Republic as rebels attack another city
• UNICEF condemns terrorist suicide attack in Cameroon
• Libyan official hopes US' Biden will back stability
• Cameroon: 18 dead, 4 injured in terror attacks
--------
North America
• Pompeo Says US Designating Yemen's Huthis A Terrorist Group
• US soldiers recall devastation as Iran pounded Ain al-Assad air base in Iraq
• US to designate Yemen's Ansarallah as 'terrorist' group: Reuters
• Pope urges Americans to shun violence, seek reconciliation in wake of Capitol riot
• Top Pentagon policy official in Riyadh, meets Saudi Dpty. Defence Min.
--------
Europe
• Saudi Arabia's Crown Prince, Italy's Foreign Affairs Minister Discuss Ties in AlUla
• Second Australian arrested over Iraqi Unaoil scandal
• Pope condemns US violence, calls for reconciliation
• Top Turkish diplomat looking for progress in EU ties
• Germany cancels Assad-supporter's asylum status
• EU has priority in Turkey's agenda: President Erdogan
Compiled by New Age Islam News Bureau
URL: https://www.newageislam.com/islamic-world-news/dont-vote-owaisis-party-head/d/124042
--------
Don't Vote for Owaisi's Party: Head of Bengal Imam Association Made a Public Appeal to Voters
Jan 11, 2021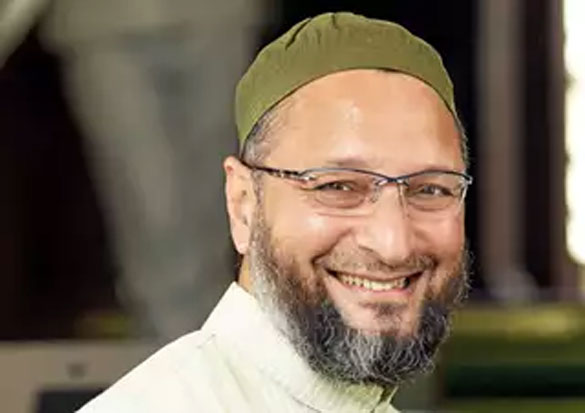 Asaduddin Owaisi, Chairman AIMIM
----
KOLKATA: The head of Bengal Imam Association, Mohammad Yahya has made a public appeal to voters in poll-bound West Bengal not to exercise their franchise in favour of any outfit backed by Asaduddin Owaisi, chief of AIMIM. "Every vote to them is a vote for BJP. Why does a Hyderabadi politician become active in states only where BJP faces tough opposition in winning elections?" he said last week.
Several senior clerics, civil society groups and youth forums have started cautioning people that radical minority political formations have no place in West Bengal.
Last week, clerics met under the leadership of Qari Fazlur Rahman, who said, "People are free to vote for anybody they want and we don't want to influence that decision. But do remember, this time the vote will not only decide the future of the state but of millions of people staying here. There are forces that want to disturb the peace and drive a wedge among people, sowing seeds of hatred. Many people may be targeted for their religious beliefs. We must arrive at a consensus and vote responsibly."
https://timesofindia.indiatimes.com/india/dont-vote-for-owaisis-party-bengal-imams/articleshow/80205526.cms
--------
Israeli Rights Groups Demand Inoculation Of Palestinian Prisoners Against Coronavirus
10 January 2021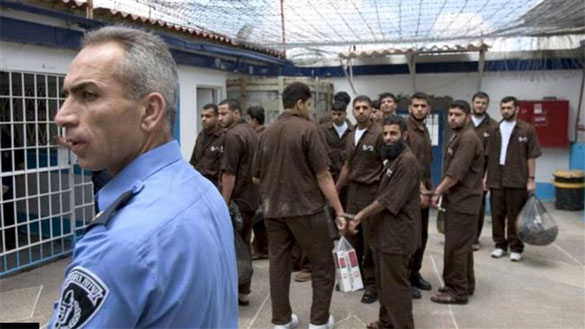 This file picture shows Palestinian prisoners at an Israeli detention facility in the occupied territories.
------
Five human rights organizations based in occupied Palestinian territories have called for the COVID-19 vaccination of Palestinian prisoners against the backdrop of a statement by Israeli Public Security Minister Amir Ohana, who has said inoculation of the inmates was "not a priority."
On Sunday, the Association for Civil Rights, Physicians for Human Rights, Adalah, the Center for the Defense of the Individual, as well as Rabbis for Human Rights submitted a petition to the Israeli Supreme Court.
The five organizations asked the court to order the Israel Prison Service (IPS) to vaccinate all prisoners, not least those over the age of 60.
Adalah said the Israeli minister's stance violates the medical rights of prisoners, and contradicts the guidelines of the Israeli Health Ministry as well as professional medical ethics that guarantee equal treatment for all.
Late last month, Israeli prison authorities closed down the Ramon prison after detecting several coronavirus infections among prisoners and guards.
The Palestinian Prisoner Society (PPS) said on December 27 that the closure was "a serious indication of a possible wide outbreak of the pandemic among the detainees."
On Friday, Ohana reiterated that he would not back down on his decision to deny the vaccine to Palestinian prisoners.
The minister insisted that the shots would only be considered after all prison staff members are vaccinated as well as the "general population of Israelis who are not incarcerated."
Earlier this month, Palestinian Health Minister Mai al-Kaila warned about an imminent outbreak of the virus in Israel's densely crowded detention centers.
Kaila said in a statement on January 3 that Israeli prisons are potential epicenters of the pandemic, which means the lives of many prisoners, particularly the elderly and the sick, are at high risk.
The minister held Israeli authorities responsible for the lives of Palestinian prisoners, especially those incarcerated in Ktzi'ot Prison, where more than 1,200 inmates are currently held.
More than 7,000 Palestinian prisoners are currently behind bars in some 17 Israeli jails.
https://www.presstv.com/Detail/2021/01/10/642691/Israeli-rights-groups-Palestinian-prisoners
--------
Taliban 'Battered' Across Afghanistan, 'IEDs Defused'
By Mohammad Haroon Alim
10 Jan 2021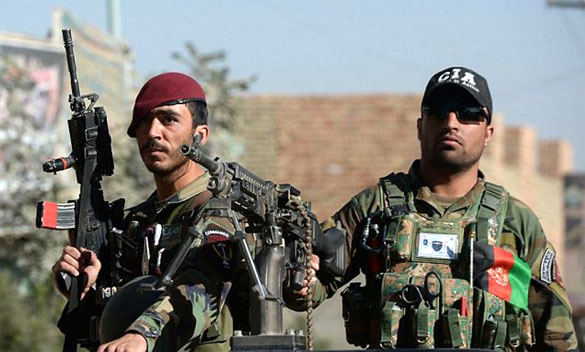 Image Source: AFP/ Getty Images
------
The Ministry of Defense said on Saturday, that three Taliban insurgents had been killed in an Airstrike by Air Force in Wardak province.
Details from the Investigations showed, that the incident took place in the 'Nirkh' and 'Sayedabad' districts of Wardak province.
According to the report, three Taliban fighters were killed during incident.
Incident inquiries indicate that the insurgents were targeted while planting mines through Defense air raids in the regions.
In another incident, 23 Taliban militants were killed and five others were wounded during the clashes in Arghandab district of Kandahar province.
MoD tweeted, that the Taliban were targeted before they could initiate their offensives on ANDSF positions.
During the operations, Afghan security force members defused 113 IEDs, which were planted by the Taliban insurgents on the public roads in the Zherai, Arghandab, and Maiwand districts of Kandahar province.
The roadside bombs were discovered and safely removed by the Afghan National Army, and dozens of civilian lives were saved before the mines could inflict massive casualties.
Meanwhile, Taliban attacks have been augmented in Kabul and some other provinces.
This comes as 17 Taliban insurgents were killed by the ANDSF on Saturday, further seven of the militant members were reported wounded in two separate districts of Herat province.
A spokesman for the Ghazni police chief, Ahmad Khan Sirat said, the Taliban had attacked a security checkpoint in the Rowza area of the province, resulting in the fall of the outpost to the militants.
He added that three security personnel were captured alive by the Taliban during the attack and two of the security members successfully escaped for safety.
Some members of the Ghazni provincial council have reportedly criticized security officials in the province, accusing them of negligence in managing the conflict.
https://www.khaama.com/taliban-battered-across-afghanistan-ieds-defused/
--------
A Malaysian High Court to Decide If Members of Ahmadiyya Are Muslims or Otherwise
V Anbalagan
January 11, 2021
SHAH ALAM: The High Court here has fixed March 19 to determine whether 39 individuals, including foreigners, who professed the Ahmadiyya belief are Muslims or otherwise.
Lawyer Hasnan Hamzah said judge Vazeer Alam Mydin Meera fixed the date after meeting parties in his chambers for case management.
"The parties have also been requested to file further affidavits , if required, within two weeks from today," he told FMT.
Hasnan represented the Selangor shariah chief enforcement officer and prosecution officer, state legal officer Muhammad Haziq Hashim appeared for the Selangor government and Selangor Islamic Religious Department (JAIS), and lawyer Michael Cheah for the individuals.
On Aug 27 last year, a three-member Court of Appeal bench chaired by Badariah Sahamid sent back the case and ordered the High Court to ascertain the religious beliefs of the individuals.
Badariah, who has since retired, had said if they were Ahmadiyya by original faith, then the Selangor shariah court had no jurisdiction over them in the state.
She said should it be proven that they were following the faith after converting out of Islam, then the religious court had authority over them.
Badariah, who sat with Zabariah Mohd Yusof and Nor Bee Ariffin to hear appeals from the Selangor government and the religious authorities, said the information on the identity cards on the religious status of Malaysians was not conclusive proof of which faith one belonged to.
On July 6, 2018, Vazeer had ruled that the Selangor religious authorities had no right to stop religious activities of the Ahmadiyya community, who follow a sect which Muslims generally regard as being outside the fold of Islam.
The judge also ruled that JAIS had no right to bring charges against members of the sect for violating a state fatwa against Ahmadiyya teachings.
The group, including 20 Malaysians, eight Pakistani asylum seekers, two Indian nationals and an Indonesian, who were performing Friday prayers on April 11, 2014 at the community centre at Batu Caves, Selangor, had challenged JAIS for trying to charge them with shariah offences, on the basis that Islamic authorities in Selangor do not recognise Ahmadiyya as Muslims.
They were informed that they had not obtained written permission to use the premises – a shoplot at Dolomite Park, Batu Caves – for purposes which may only be carried out on, in or by a mosque, contrary to Section 97 of the Administration of the Religion of Islam (State of Selangor) Enactment 2003.
https://www.freemalaysiatoday.com/category/nation/2021/01/11/court-to-decide-if-members-of-ahmadiyya-are-muslims/
--------
Only Iran stood by Iraq in difficult times of anti-Daesh fight: Politician
10 January 2021
An Iraqi politician has appreciated the role played by top anti-terror commander Lieutenant General Qassem Soleimani in the fight against the Daesh terrorist group, saying only Iran supported the Iraqi nation in its difficult times.
Hadi al-Amiri, the head of Fatah (Conquest) Alliance at the Iraqi parliament, made the remarks during a ceremony in the holy city of Najaf on Saturday to mark the first anniversary of the US assassination of General Soleimani and his Iraqi trenchmate Abu Mahdi al-Muhandis, the deputy head of the Popular Mobilization Units (PMU).
He said the two commanders played a significant role in stabilizing Iraq and confronting occupation and terrorism.
Both were assassinated along with their companions in a US drone strike authorized by President Donald Trump near Baghdad International Airport on January 3, 2020.
"During the difficult situation in Iraq, it was only the Islamic Republic of Iran that stood by us and supported our nation in the fight against the Daesh terrorist group," Amiri said.
"We thank Martyr Qassem Soleimani for his role in supporting the Iraqi nation in difficulties and hardships."
In 2014, when Daesh unleashed its campaign of terror in Iraq, Iranian military advisers rushed to the aid of Iraqi armed forces on Baghdad's request, helping them reverse Daesh's gains and ultimately liberate their entire homeland from the terrorist outfit some three years later.
According to Iraqi leaders, the crucial aid came just as Daesh had reached the gates of Baghdad and Iraq's desperate pleas for help from the US and other countries had gone unanswered.
Amiri said, "The Daesh sedition had international backing, but the fatwa (religious decree) issued by the Iraqi religious authority thwarted and defeated it."
He was referring to a June 2014 fatwa issued by Iraq's most prominent Shia cleric Grand Ayatollah Ali al-Sistani, who called on all Iraqi citizens to take arms and defend their homeland against Daesh.
The fatwa gathered Shia fighters, Sunni tribesmen as well as Christian and Izadi volunteers under the umbrella of the PMU, commonly known as Hashd al-Sha'abi, to prevent Daesh's advances.
In his remarks, Amiri stressed that Iraq's stability only relies on the withdrawal of foreign forces.
"Our first demand is the pullout of American troops and the handover of Iraq's affairs to the Iraqis, because they are able to provide security and build their country by themselves."
Two days after Washington's assassination of General Soleimani and Muhandis, Iraqi lawmakers approved a bill, demanding the withdrawal of all foreign military forces led by the United States from the country.
Amiri emphasized that the parliamentary resolution as well as the million-strong rallies, which were held in commemoration of the anti-terror commanders across Iraq, served as a referendum underlining the need for foreign forces' withdrawal.
https://www.presstv.com/Detail/2021/01/10/642672/Iraq-Hadi-Amiri-Iran-Daesh-fight
--------
Mine-free River Jordan shrine ends 50 year wait for Epiphany procession
10 January 2021
A shrine near the traditional site of Jesus' baptism on the River Jordan hosted an Epiphany procession for the first time in more than 50 years on Sunday after it was declared free of landmines.
Father Francesco Patton, the custodian of the Holy Land for the Roman Catholic church, led Franciscan friars towards a shrine in what was once a war zone between Israel and Jordan.
Although the two countries have been at peace since 1994, seven churches laid abandoned for more than 50 years in the area of de-mining operations. The area lies about a kilometer from the Qasr al-Yahud baptism site in the Israeli-occupied West Bank, which is a major draw for Christian pilgrims.
"Today, we are back to pray," Father Ibrahim Faltas, one of the clergymen at the ceremony, said. Attendance at the procession, which commemorates the baptism of Jesus by John the Baptist, was capped at 50 due to COVID-19 restrictions.
Israeli de-mining efforts began in 2018 and included support from the Halo Trust, a Scottish-based mine clearance group, an Israeli official said.
As of 2021, "the danger has been completely removed," a branch of Israel's defense ministry said.
After visiting the shrine, the friars passed fading signs reading "DANGER - MINES!" in English, Arabic and Hebrew as they went down to the river to pray.
https://english.alarabiya.net/en/News/middle-east/2021/01/10/Mine-free-River-Jordan-shrine-ends-50-year-wait-for-Epiphany-procession
--------
Pompeo says US designating Yemen's Huthis a terrorist group
Jan 11, 2021
WASHINGTON: The United States will designate Yemen's Huthi rebels as a terrorist group, Secretary of State Mike Pompeo said Sunday, a late-term move that aid groups fear will worsen a humanitarian crisis.
With just 10 days left before President-elect Joe Biden takes office, the action could complicate the new administration's efforts to restart diplomacy with Iran, which has ties to the Huthis, and to reassess the US relationship with Saudi Arabia, which has led a brutal offensive in Yemen.
"The designations are intended to hold Ansar Allah accountable for its terrorist acts, including cross-border attacks threatening civilian populations, infrastructure and commercial shipping," Pompeo said in a statement, using the official name of the Huthi movement.
It has led a brutal campaign that has "killed many people, continues to destabilize the region and denies Yemenis a peaceful solution to the conflict in their country," he added.
Pompeo pointed to a December 30 attack on an airport in Yemen's second city Aden, which killed 26 people and was blamed by the Saudi-backed government on the Huthis.
The rebel group controls much of Yemen and is already under US sanctions.
But a designation as a terrorist group is expected to scare away outside actors from many transactions with Huthi authorities, including bank transfers and buying food and fuel.
Aid groups as well as members of Biden's Democratic Party have warned that the move will severely impede efforts to address what the United Nations calls the world's largest humanitarian crisis.
Pompeo insisted that the designations -- which will come into effect a day before Biden takes office on January 19 -- will not impact relief work.
"We are planning to put in place measures to reduce their impact on certain humanitarian activity and imports into Yemen," Pompeo said.
"We have expressed our readiness to work with relevant officials at the United Nations, with international and non-governmental organizations and other international donors to address these implications."
https://timesofindia.indiatimes.com/world/us/pompeo-says-us-designating-yemens-huthis-a-terrorist-group/articleshow/80208843.cms
--------
Saudi Arabia's Crown Prince, Italy's Foreign Affairs Minister discuss ties in AlUla
Rawad Taha
Jan 11, 2021
Saudi Arabia's Crown Prince Mohammed bin Salman met with the Italian Minister of Foreign Affairs and International Cooperation Luigi Di Maio on Sunday in AlUla, the official Saudi Press Agency reported.
Saudi Press Agency added that during the meeting, the two reviewed aspects of the Saudi-Italian relations, and ways of enhancing them in various fields. They also discussed a number of regional and international issues.
The meeting was attended by a number of senior officials from both sides.
https://english.alarabiya.net/en/News/gulf/2021/01/11/Saudi-Arabia-s-Crown-Prince-Italy-s-Foreign-Affairs-Minister-discuss-ties-in-AlUla
--------
India
Delhi Riots, Tablighi Jamaat Vilification Leave African Muslim Refugees in India Shaken
Tarushi Aswani
Jan 11, 2021
New Delhi: When the foreign attendees of the Tablighi Jamaat event organised at Delhi's Nizamuddin Markaz in March were vilified throughout the pandemic-effected lockdown in 2020 as 'super spreaders' of the novel coronavirus, referred to variously by a section of the Indian media as "warriors of COVID-19" (ABP News Hindi),"suicide bombers" and "corona jihadis" (Zee News), and "Corona Bombs" (India TV), Somali and Ethiopian refugees in Delhi suffered just as badly, afraid of being accused of being jamaatis by a volatile section of society.
Even now, although a Delhi court acquitted the 36 foreign attendees of the Tablighi Jamaat on December 15, 2020, and other courts around the country have done the same, the Somali and Ethiopian refugees, many of whom live in Delhi's Khirki Extension, Malviya Nagar, Bhogal, Jungpura and Wazirpur areas, remain wary.
"During the month of March, it wasn't just COVID-19 keeping us inside; we were scared of being linked with the Tablighi preachers," said Khadra, a 42-year-old refugee from Somalia. Her daughter, 17-year-old Amira, added: "For weeks we did not step out. We made do with whatever leftovers we had at home."
'They were killing their own kind'
Khadra and her twin daughters, Amira and Samira, currently live in a shared apartment with two other Somali refugee families in a crowded South Delhi neighbourhood. When civil war tore their country apart, they fled to India in 2014, arriving in Delhi with the hope of living a life free of bloodshed, Amira told The Wire.
But between the racist nature of many Indians, the Delhi riots in February 2020 and the vilification of the jamaatis in March the same year, Khadra and her family have not had the kind of peace they sought.
"In our six years in Delhi, we have been called names due to our race. Now our religion has increased our vulnerability," said Khadra. The fear of being linked with the 'super-spreaders' stopped her from leaving her home in March to obtain her rations from the United Nations High Commissioner for Refugees (UNHCR) centres, which added food insecurity to her fear of racism and her diffidence as a Muslim refugee in India.
Mustaf Abdullahi Ahmed, a 29-year-old refugee from Somalia, was also terrified during the Tablighi Jamaat row. A member of a minority community called Banadiri Bandabow Bahar Sufi, which is often the target of rape, torture, abduction and murder in Somalia, Mustaf escaped Mogadishu, Somalia's capital city, in late 2007 after his house was captured by a majority militia clan called Habar Gidir and his father murdered. During his stay at a displacement camp near Mogadishu in early 2007, Mustaf, like many other young men, was abducted by Al Shabaab, an extremist organisation, but finally made it to India in late 2007. In 2012 in Mysore, when he resisted the racist taunts and jabs of a crowd of men, he was beaten with a cricket bat with such intensity that he needed maxillofacial surgery to reconstruct his face.
"We locked ourselves up and limited our movements even though I live in a neighbourhood where people know me," said Mustaf. "The Delhi riots had already made us insecure. We thought: when people are killing their own kind, why would they spare foreign Muslims?"
'We should go to Yemen'
Ethiopian refugee Hanan Ali, who arrived in India in 2014 with her family, remembers being subject to racist taunts as a student at a government-run school in Delhi, not only instigated by her classmates but also her teachers. When she was in class VI, a teacher asked her, 'What will you achieve by studying?', so Hanan left the school and joined the National Institute of Open Schooling instead. Already fearful of racist behaviour, the Tablighi Jamaat incident added to her fears.
"This piece of cloth [her hijab] has suddenly become problematic for us," Hanan said. "I had never felt conscious of it, but now the stares we receive are full of unspoken taunts that not only involve our race, but also our religion."
Hanan's younger sisters and her mother, Amina, have serious health issues. But they delayed refilling their medical prescriptions in March 2020 when they saw the news media portraying the maulvis as COVID-19 super-spreaders. Amina had already lost her home and husband to communal hatred in Ethiopia. She did not want to lose her family to the same thing again.
Nineteen-year-old Farhiya Ibrahim's family has been in Delhi since 2015. They escaped Somalia in 2011 to seek refuge in Yemen, where they lost their father and brother amid the crises in Aden and eventually left for India. The Ibrahims had just begun to feel at home after the years of bloodshed and trauma that forced them to move from place to place, when the riots in Delhi and the Jamaat incident set them trembling again.
"We were really afraid during the riots and when they ended we thought things would get better in some time," said Farhiya. "But with the Tablighi Jamaat, the hatred only escalated. Imagine! My mother wanted to go back to Yemen!"
Somalia has been ravaged by civil war and is still a place of so much conflict that it topped the list of failed states in the Fragile State Index (2020).
UNHCR figures reveal that India hosted 41,000 refugees and asylum seekers from countries such as Afghanistan, Myanmar, Tibet, Sri Lanka and Somalia in 2019.
Tarushi Aswani is a freelance journalist based in Delhi. She tweets at @tarushi_aswani.
https://thewire.in/communalism/african-muslim-refugees-india-riots-tablighi-jamaat
--------
J&K witnessed 63.93% decrease in terrorist incidents in 2020: MHA
Jan 11, 2021
NEW DELHI: The number of terrorist incidents in 2020, up to November 15, decreased by 63.93 per cent as compared to the corresponding period in 2019 in Jammu and Kashmir, according to the Ministry of Home Affairs (MHA).
The Ministry informed that there was also a decrease in fatalities of Special Forces Personnel by 29.11 per cent and a decrease in casualties of civilians by 14.28 per cent in 2020 (up to November 15, 2020) as compared to the corresponding period in 2019.
The home ministry while giving a brief about annual achievements also said that Adaptation of Central Laws and State Laws in the Union Territory of Jammu and Kashmir and the Union Territory of Ladakh is one of the key achievements of the Central government.
"Orders were notified for adaptation of 48 Central Laws and 167 State Laws in respect of UT of J&K. Orders relating to adaptation of 44 Central Laws and 148 State Laws in UT of Ladakh were also notified," MHA said.
"The Jammu and Kashmir Reorganisation (Removal of Difficulties) Order, 2020 was notified on 31.03.2020. It removes difficulties with regard to section 75 of the Jammu and Kashmir Reorganisation Act, 2019 for administering oath to new judges appointed to the common High Court for Jammu and Kashmir and Ladakh. A Bench of Central Administrative Tribunal was established at Jammu on 08.06.2020," MHA has said.
The MHA also said that one-time financial assistance of Rs 5.5 lakh per family provided to 36,384 displaced families from Pakistan occupied Jammu and Kashmir and Chhamb under the Prime Minister Development Package.
One-time financial assistance at the rate of Rs 5.5 Lakh per family for the 5,764 families of West Pakistan Refugees (WPRs) in Jammu and Kashmir is also being provided at par with displaced persons of PoJK and Chhamb, it said.
In 2019, the Central government revoked Article 370 which gave special provisions to the erstwhile state of Jammu and Kashmir. The government bifurcated Jammu and Kashmir into two Union Territories- Jammu and Kashmir and Ladakh
https://timesofindia.indiatimes.com/india/jk-witnessed-63-93-decrease-in-terrorist-incidents-in-2020-mha/articleshow/80208995.cms
--------
26/11 Mumbai attacks: India awaits Pakistan response on witness testimony
Jan 10, 2021
NEW DELHI: In the middle of Islamabad's apparent clampdown on UN designated terrorists, the Mumbai attacks trial in Pakistan seems to have hit another roadblock with the Imran Khan government not responding to India's offer to host a judicial commission for examining witnesses in Mumbai.
Official sources said Pakistan had ignored India's offer to facilitate the questioning of remaining 27 witnesses in the case either through video conferencing or by sending a team to examine witnesses. Pakistan has instead attributed the delay in trial to India's refusal to send witnesses to Pakistan.
As first reported by ToI on August 18 last year, the government offered to host a judicial commission after Pakistan approached India saying that the witnesses needed to testify within 90 days as per a court directive. This had raised hopes of some progress finally in the 11-year-old trial that has been marred by repeated transfer of judges and prosecution lawyers. India had later also asked Pakistan to prosecute Pakistani-American David Headley for his role in the Mumbai attacks.
With individuals like Zaki-ur-Rehman Lakhvi and Hafiz Saeed still not brought to justice for their role in the Mumbai attacks, India has described as farcical recent actions against these designated international terrorists. Pakistan has also refused to allow video conferencing with witnesses saying that they could be intimidated by Indian authorities while they are examined.
The Mumbai trial was initiated after Pakistan in 2009 arrested 7 men said to be directly involved in the terror attack. Apart from Lakhvi, Abdul Wajid, Mazhar Iqbal, Hamas Sadie, Shahid Jameel Riaz, Jamil Ahmed and Younis Anjum are facing charges of abetment to murder, attempted murder, planning and executing the 2008 attacks. Pakistan hasn't booked Saeed, described by India as the mastermind, saying there isn't enough evidence against him.
Lakhvi too got bail in 2015 after the prosecution apparently failed to present before court the evidence against him. The LeT commander has now been arrested and sentenced to 15 years in jail for terror-financing but this has nothing to do with his role in the 26/11 attacks.
The US also asked Pakistan Saturday to hold Lakhvi accountable for his involvement in 26/11 attacks.
Pakistan is currently under pressure from global terror watchdog FATF to demonstrate "effective implementation" of targeted financial sanctions against all UN 1267 and 1373 designated terrorists and those acting for or on their behalf. The Paris-based FATF will review Pakistan's case next month and decide if it has done enough to avoid being black listed.
Raising questions about the timing of Pakistan's actions, India had said last week that UN proscribed entities and designated terrorists were acting as proxies for Pakistani establishment to fulfill its anti-India agenda. "It is for the international community to hold Pakistan to account and ensure that it takes credible action against terror groups, terror infrastructure and individual terrorists," said the foreign ministry in its response.
https://timesofindia.indiatimes.com/india/mumbai-india-awaits-pakistan-response-on-witness-testimony/articleshow/80201611.cms
--------
India could boost military assistance to Afghanistan, as Taliban peace talks resume in Doha
NAYANIMA BASU
10 January, 2021
New Delhi: India could ramp up its military assistance to Afghanistan as US troops began drawing down, and talks between the Asian nation's administration and the Taliban resume in Doha, Qatar.
During a recent phone-call between External Affairs Minister S. Jaishankar and Afghanistan Foreign Minister Mohammed Haneef Atmar, New Delhi is believed to have assured Kabul of greater military assistance in times to come as the US begins the process to bring down its troop presence to 2,500 by February, from about 5,000 troops at present, sources told ThePrint.
According to sources, as Afghanistan now actively seeks to forge national as well as international consensus on the Taliban peace talks, it wants to reassure itself of the support it can seek from some of its "age-old friends" like India.
"A great pleasure to talk to my friend Indian EAM HE @DrSJaishankar. We discussed resumption of #AfghanPeaceTalks in Doha & garnering regional and intl support for a ceasefire leading to a political settlement in AFG. Congrats excellency on Covid vaccine roll out in India," Atmar tweeted Friday.
"They (Jaishankar and Atmar) also discussed reduction of violence, the need for the establishment of a meaningful ceasefire, preserving the gains of the past 19 years, addressing issues related to the Afghan refugees in India, and expansion of bilateral cooperation," added a statement issued by the Ministry of Foreign Affairs of Afghanistan.
Taliban peace talks, and India's role in Afghanistan
February will mark the first anniversary of the signing of the 'peace deal' between the US and the Taliban that formally put an end to the 18-year war in Afghanistan, the US' longest ever. The deal was signed in Doha on 29 February 2020 between US Special Representative for Afghanistan Reconciliation Zalmay Khalilzad and Taliban political chief Mullah Abdul Ghani Baradar, with US Secretary of State Mike Pompeo as a witness.
Khalilzad, who was appointed as President Donald Trump's key negotiator with the Taliban, is now back in Doha for the resumption of the peace talks. However, he has expressed America's concern over the growing incidents of violence in Afghanistan, including targeted killings.
"The current levels (sic) of violence, including targeted killings, is unacceptable. Those perpetuating the violence seek to undermine the peace process and the country's future. They do not reflect the will of the Afghan people, who yearn for peace," he said in a tweet last week.
Since the Afghan government and the US decided to bring the Taliban back to mainstream politics, India has maintained that it supports a peace and reconciliation process which is Afghan-led, Afghan-owned and Afghan-controlled. Last year, during the visit of top Afghan leader Abdullah Abdullah, who is now chairman of the High Council for National Reconciliation (HCNR) that's overseeing the Afghan government's talks with the Taliban for a power-sharing deal, New Delhi had assured Kabul of its "active involvement" in the peace talks.
India has played a key role in the restoration of peace and stability in Afghanistan, having invested $2 billion in aid and reconstruction activities in the country, which is facing a conflict for the past 19 years.
Since 2016, India has quietly been scaling up its military assistance to Afghanistan. It has already supplied four attack helicopters, and there are talks of more such assistance as the US troops completely exit the in the "coming months", sources said.
However, they added, it remains to be seen how the peace talks play out under the new US administration under President-elect Joe Biden, which is yet to spell out its Afghanistan policy.
https://theprint.in/diplomacy/india-could-boost-military-assistance-to-afghanistan-as-taliban-peace-talks-resume-in-doha/582991/
--------
Mideast
Israeli bulldozers raze Palestinian lands south of al-Aqsa Mosque
10 January 2021
The Israeli authorities have confiscated a vast tract of private Palestinian land as the Tel Aviv regime presses ahead with expansionist land-grab policies in violation of international law and UN Security Council resolutions.
The Palestinian Information Center, citing local sources reported on Sunday that Israeli forces carried out large-scale bulldozing activities in the Palestinian neighborhood of Wadi Rababa in Silwan district, south of the al-Aqsa Mosque in the occupied holy city of Jerusalem al-Quds.
They also chopped down hundreds of olive trees belonging to Palestinians.
Video footage recorded by local residents showed bulldozers under the Israeli protection leveling swathes of lands and uprooting the trees in the area.
Israeli authorities usually demolish Palestinian homes in the occupied West Bank, claiming that the structures have been built without permits. They also sometimes order the Palestinian owners to demolish their own homes or pay the demolition costs to the municipality if they do not.
Israeli Prime Minister Benjamin Netanyahu has announced that he would start plans for annexing more areas in the occupied West Bank, in accordance with US President Donald Trump's "deal of the century" scheme, further infuriating Palestinians.
Trump officially unveiled his scheme in January last year at the White House with Netanyahu on his side, while Palestinian representatives were not invited.
The proposal gives in to Israel's demands while creating a Palestinian state with limited control over its own security and borders, enshrining the occupied Jerusalem al-Quds as "Israel's undivided capital" and allowing the Tel Aviv regime to annex settlements in the West Bank and the Jordan Valley.
Trump's highly provocative scheme, which further denies the right of return to Palestinian refugees, is also in complete disregard of UN Security Council resolutions and rejected by the vast majority of the international community.
Israel's unlawful annexation push has drawn widespread criticism from the entire international community, including the regime's closest allies.
Palestinian officials and resistance groups have also attributed increasing settlement activities in occupied Jerusalem al-Quds to normalization agreements between some Arab countries and Israel, emphasizing that such accords have emboldened the regime to annex more Palestinian lands.
The Palestinians have also censured the Israeli regime over attempts to change the geographic and demographic character of occupied Jerusalem al-Quds, saying such bids are doomed to failure.
More than 600,000 Israelis live in over 230 settlements built since the 1967 Israeli occupation of the Palestinian territories of the West Bank and East Jerusalem al-Quds.
All Israeli settlements are illegal under international law. The UN Security Council has condemned Israel's settlement activities in the occupied territories in several resolutions. Palestinians want the West Bank as part of a future independent Palestinian state with East Jerusalem al-Quds as its capital.
Israeli forces abduct several Palestinians in overnight raids
Separately, Palestinian media reported on Sunday that Israeli soldiers detained several Palestinians, including two lawyers, during overnight and predawn raids across the occupied lands.
The abductees were arrested from Jerusalem al-Quds, West Bank cities of Ramallah and al-Khalil (Hebron) Nablus and Jenin, the report further said, adding that a number of Palestinian homes and stores were also raided and damaged during the arrests.
The Israeli troops also snatched surveillance cameras and looted precious items across the region.
According to the Palestinian prisoners' rights group Addameer, there are 5,580 Palestinian prisoners being held in Israeli prisons.
In recent months, Israeli forces have frequently raided the houses of Palestinians in the West Bank, arresting dozens of people, who are then transferred to Israeli prisons, where they are kept without any charges.
The Israeli settlers also launched a series of attacks in different parts of the occupied West Bank.
According to B'Tselem, an Israeli rights group, Israel has clearly allowed its settlers to assault Palestinians for years and inflict damage on their property as one of its policies.
This has included provision of military protection for the attackers, and in some cases the soldiers' active participation in the assault.
https://www.presstv.com/Detail/2021/01/10/642703/Palestine-Israel-Aqsa-Mosque-al-Quds-West-Bank
--------
Pakistan's Imran Khan: Iran capable of turning into regional economic power
11 January 2021
Pakistan's prime minister has expressed hope that the sanctions against Tehran will be lifted, saying the Islamic Republic of Iran has the capacity to turn into an economic power in the region.
At a recent meeting with top Pakistani media figures and researchers, Imran Khan lamented the impact of the US sanctions on Iran, which were imposed after President Donald Trump withdrew from the historic Iran nuclear agreement in May 2018.
He said the bans have hampered the development of trade ties between Pakistan and Iran, IRNA reported on Monday.
The Pakistani prime minister has on several occasions called for the lifting of US sanctions on Iran.
In March 2020, he urged Trump to lift the unilateral bans, in the midst of Iran's fight against the spread of the coronavirus, until the pandemic is over.
"I want to appeal to President Trump on humanitarian grounds to lift the sanctions against Iran till the COVID19 pandemic is over," Khan said.
He added that at a time when "the people of Iran are facing untold suffering" the brutal US sanctions on the Islamic Republic "are crippling Iran's efforts to fight COVID-19."
During the meeting, Khan said a good understanding has been established in recent years to expand Pakistan's relations with the Islamic Republic of Iran.
"At the time of the start of the Movement for Justice government, bilateral relations with Iran may not have been satisfactory, but today I can say that there are excellent relations between the two countries," Khan said when asked to comment on his administration's foreign policy and relations with neighboring countries.
Iran and Pakistan enjoy cultural, religious and political relations in addition to close cooperation in security and economic sectors.
Last month, the two states opened a border crossing point to bolster their bilateral economic and trade ties.
The Rimadan-Gabd border gateway was officially opened on December 19, becoming the second border crossing between Iran and Pakistan.
"The construction of this border gateway between the two friendly and neighboring states and the recent inauguration of Khaf-Herat railway project show that the Islamic Republic of Iran attaches special priority to interaction and cooperation with its neighbors," Iranian Foreign Ministry spokesman Saeed Khatibzadeh said before the inauguration ceremony.
https://www.presstv.com/Detail/2021/01/11/642750/Khan-Iran-able-become-regional-economic-power
--------
Turkey urges citizens to abandon WhatsApp over privacy concerns
11 January 2021
The Turkish government has urged its citizens to quit WhatsApp and use local messaging services amid concerns over the application's new controversial privacy policy.
Whatsapp on Thursday asked its users to agree to its new privacy policy, which would allow it to share more data with parent company Facebook, or lose access to the app.
The update sparked criticism as it forces the messaging app's nearly two billion users to agree to the breach of their private and possibly sensitive data.
In reaction to the new privacy terms, the Turkish government's Presidential Communications Directorate on Sunday said it would quit WhatsApp and would, instead, use BiP, a local app developed by the country's leading mobile phone operator Turkcell, to brief journalists.
The hashtag #WhatsAppSiliyoruz (We Are Deleting WhatsApp) has been trending on Twitter in Turkey in the past few days.
Ali Taha Koc, head of the Turkish Presidential Digital Transformation Office, on Saturday decried the new terms of services as well as the announced exemption of users in the UK and EU from the new data-sharing changes.
"The distinction between EU member countries and others in terms of data privacy is unacceptable! As we have cited in the Information and Communication Security Guideline, foreign origin applications bear significant risks regarding data security," he tweeted.
"That's why we need to protect our digital data with local and national software and develop them in line with our needs. Let's not forget that Turkey's data would stay in Turkey thanks to local and national solutions."
He urged Turks to use "national and local" apps, including BiP and Dedi.
In July, the Turkish parliament passed a law that required social media giants such as Facebook and Twitter to ensure they have representatives in Turkey or face fines and a reduction of internet bandwidth.
Turkey fined companies, including WhatsApp owner Facebook, Twitter, Instagram, and TikTok, in November and December for not complying with the law.
https://www.presstv.com/Detail/2021/01/11/642746/Turkey-abandon-WhatsApp-privacy-concerns
--------
South Asia
Afghan forces remove Taliban 'checkpoints' from Baghlan-Balkh highway
JAN 11, 2021
Afghan commando forces have removed all Taliban "checkpoints" from the Baghlan-Balkh highway as they were being used to extort money from the passersby.
Tolo News quoted the security officials as saying on Sunday that the Taliban was extorting people on the highway, "earning millions of Afghanis" a day.
"Over the last two days, we had successful operations in 'Highway No. 1' as well as in Kelagai area (in Baghlan). The enemy's outposts have been removed and at least 17 of them have been killed," said Mohammad Ali Yazdani, Commander of 217 Shaheen Corps.
"The enemy has been dispersed. The enemy's ability has been reduced in Baghlan," said Mujib Rahman, a commando officer.
Tolo News quoted Firoz, a Baghlan resident as saying, "Their 'customs' of Afs15,000 to Afs20,000 from every vehicle had negatively impacted the prices (of goods)."
It is to mention that the Baghlan-Balkh highway is one of the key routes connecting the northern part of the country with Kabul and other provinces in the centre and east.
https://www.hindustantimes.com/world-news/afghan-forces-remove-taliban-checkpoints-from-baghlan-balkh-highway-101610357858393.html
--------
Afghanistan Investigates Civilian Deaths in Air Strike Against Taliban in Nimroz Province
JANUARY 11, 2021
The Afghan government is investigating an air strike by its military in the southern province of Nimroz that local officials say resulted in the deaths of 14 civilians, as local residents brought their bodies to the provincial capital in protest.
Government officials confirmed the Saturday night strike, but said on Sunday that initial information showed the deaths were all of Taliban insurgents fighting Afghan security forces.
The clashes came just as representatives of the Afghan government and the Taliban kicked off the second round of peace talks in the Qatari capital Doha on Saturday.
"An air strike in Khashrod district has resulted in heavy casualties for the Taliban, and investigations into allegations that civilians have been killed are ongoing," the Afghan Ministry of Defence said in a statement on Sunday.
A local government official told Reuters, on condition of anonymity, that the Afghan air force targeted a residential house where it suspected Taliban were present.
The official said the 14 killed were all from one family.
Local residents told Reuters by phone that people from the area where the strike took place had brought the bodies to the centre of Nimroz's capital, Zaranj, to prove that the deceased were not Taliban fighters.
Taliban spokesman Qari Muhammad Yousuf Ahmadi also denied those killed were its own combatants, saying they were civilians, all members of one family, and included women and children.
Continued violence has hastened international calls for a ceasefire between the Afghan government and the Taliban, whose representatives met on Saturday for a first session in a second round of peace talks, where contentious issues such as a ceasefire and power-sharing are expected to be discussed.
Both sides, in separate statements on Saturday, said they discussed the agenda and that the meeting took place in a positive and amicable atmosphere.
https://www.news18.com/news/world/afghanistan-investigating-if-civilians-killed-in-strike-against-taliban-3269747.html
--------
Afghanistan investigating if civilians killed in strike against Taliban
Jan 10, 2021
The Afghan government is investigating an air strike by its military in the southern province of Nimroz that local officials say resulted in the deaths of 14 civilians, as local residents brought their bodies to the provincial capital in protest.
Government officials confirmed the Saturday night strike, but said on Sunday that initial information showed the deaths were all of Taliban insurgents fighting Afghan security forces.
The clashes came just as representatives of the Afghan government and the Taliban kicked off the second round of peace talks in the Qatari capital Doha on Saturday.
"An air strike in Khashrod district has resulted in heavy casualties for the Taliban, and investigations into allegations that civilians have been killed are ongoing," the Afghan Ministry of Defence said in a statement on Sunday.
A local government official told Reuters, on condition of anonymity, that the Afghan air force targeted a residential house where it suspected Taliban were present.
The official said the 14 killed were all from one family.
Local residents told Reuters by phone that people from the area where the strike took place had brought the bodies to the centre of Nimroz's capital, Zaranj, to prove that the deceased were not Taliban fighters.
Taliban spokesman Qari Muhammad Yousuf Ahmadi also denied those killed were its own combatants, saying they were civilians, all members of one family, and included women and children.
Continued violence has hastened international calls for a ceasefire between the Afghan government and the Taliban, whose representatives met on Saturday for a first session in a second round of peace talks, where contentious issues such as a ceasefire and power-sharing are expected to be discussed.
Both sides, in separate statements on Saturday, said they discussed the agenda and that the meeting took place in a positive and amicable atmosphere.
https://www.tribuneindia.com/news/world/afghanistan-investigating-if-civilians-killed-in-strike-against-taliban-196573
--------
Ex-journalist among three killed in Kabul blast
January 11, 2021
KABUL: An Afghan journalist-turned spokesman for the country's public protection force was killed along with two colleagues on Sunday by a bomb targeting their vehicle, officials said.
The murder of Zia Wadan, who previously worked for several media networks, appeared to be the latest in a series of targeted killings that have rocked Afghanis­tan, especially Kabul.
Wadan and his colleagues were killed in morning rush-hour traffic in an eastern part of the capital, interior ministry spokesman Tariq Arian told reporters.
"A vehicle carrying Zia Wadan was targeted with an IED... as a result, Wadan and two of his colleagues were killed," Arian said, adding that another person was wounded.
No group immediately claimed responsibility for the attack, but President Ashraf Ghani blamed it on the Taliban.
"The spike in violence by the Taliban is against (the) spirit of commitment for peace and indicates the group still pursues their hawkish attitude to take innocent lives and damage public facilities," the presidential palace said on Twitter, quoting President Ghani.
Wadan was a spokesman for a security service under the interior ministry that deploys guards to international organisations across Afghanistan.
https://www.dawn.com/news/1600872/ex-journalist-among-three-killed-in-kabul-blast
--------
Southeast Asia
Indonesia potentially set to take on China and claim leadership of 'moderate' Islam
James M. Dorsey
January 9, 2021
Singapore: President Joko Widodo's recent cabinet reshuffle suggests that Indonesia may adopt a more critical attitude towards China and reinforce government support for efforts by Nahdlatul Ulama (NU), the world's largest Muslim movement, to reform Islam and position the Southeast Asian state as a key player in a battle with Middle Eastern rivals for the soul of Islam.
Mr Widodo signalled his potential policy moves with the appointment of ambassador to the United States Muhammad Lutfi as trade minister and prominent Nahdlatul Ulama official Yaqut Cholil Qoumas as minister of religious affairs.
Mr Lutfi's appointment came two months after a visit by Mike Pompeo to Jakarta in October at the invitation of Nahdlatul Ulama during which the Secretary of State extended Indonesia's access to a preferential tariff arrangement and opened the door to a free trade agreement with the United States.
Mr Pompeo emphasized in talks with Mr Widodo and in an address to a Nahdlatul Ulama conference the need to challenge China's territorial claims in the South China Sea as well as its brutal crackdown on Turkic Muslims in the People's Republic's north-western province of Xinjiang.
Indonesia, the world's largest Muslim-majority democracy, extradited to China three Uyghurs, the dominant Turkic ethnic group in Xinjiang, just days before Mr Pompeo's arrival.
Mr Qoumas' appointment is significant not only because of his prominent Nahdlatul Ulama background but also given the fact that he is one of the leaders of the movement's most influential wing that has adopted a tough position on China's repression of the Uyghurs.
Indonesia has to date sought to walk a fine line in escalating tensions between the United States and China, including its refusal to speak out on the plight of the Uyghurs. Indonesia has further sought to balance rejection of Chinese maritime claims in Indonesian waters with a desire to attract Chinese investment.
An Islamic scholar and leader of Nahdlatul Ulama's GP Ansor Youth Movement, Mr Qoumas, alongside his brother, Yahya Cholil Staquf, NU's secretary general, has been a driving force in the promotion of the movement's concept of Humanitarian Islam, based on principles of tolerance, pluralism and the embrace of the Universal Declaration of Human Rights.
Nahdlatul Ulama's government-backed promotion of the concept has put it in direct competition with major efforts by Saudi Arabia, the United Arab Emirates, Turkey, and Iran to garner religious soft power by propagating a statist interpretation of the faith.
It is an interpretation that in the case of the kingdom and the UAE professes adherence to tolerance and inter-faith dialogue but demands absolute obedience to the ruler. Turkey and Iran push interpretations of the faith that embrace elements of political Islam as well as authoritarian governance.
In one of his early statements as minister, Mr Qoumas appeared to be challenging more traditional wings of Nahdlatul Ulama by declaring in remarks during a visit to a Protestant church that he would protect the rights of Shias and Ahmadis, two minorities that have been on the defensive amid concerns of mounting intolerance in Indonesia.
Senior figures within Nahdlatul Ulama continue to view Shias, who constitute a mere 1.2 per cent of the Indonesian population, as one of the foremost domestic threats to Indonesian national security and an Iranian fifth wheel. Similarly, many in Nahdlatul Ulama reject Ahmadis identifying themselves as Muslims because the sect refuses to acknowledge the finality of the Prophet Mohammed.
"I don't want members of Shia and Ahmadiyya displaced from their homes because of their beliefs. They are citizens (whose rights) must be protected. The Religious Ministry will facilitate a more intensive dialogue to bridge differences," Mr Qoumas said, referring to attacks on minorities.
Mr Qoumas' Nahdlatul Ulama youth wing, together with its five-million strong militia, has played a key role in confronting militant Islamic groups, like Hizb ut-Tahrir and the Islamic Defenders Front (FDI).
GP Ansor officials take pride in have engineered situations that in 2017 led to the banning of Hizb ut-Tahrir, a controversial global movement that calls for the restoration of the Caliphate.
The government last month banned FDI, established as a vigilante group that was a major organizer of mass protests in 2016 that led to the defeat of Basuki Tjahaja Purnama, a Christian of Chinese descent better known as Ahok, in mayoral elections in Jakarta and his subsequent sentencing on blasphemy charges.
The ban came weeks after the return to Indonesia from self-exile in Saudi Arabia of FDI leader Rizieq Shahib. Mr Shahib was arrested for allegedly violating coronavirus restrictions.
The outlawing of Hizb ut-Tahrir and FDI on the basis of a presidential decree that enables the government to bypass legal procedures and fast-track the banning of groups it considers security threats prompted human rights groups to warn that Indonesia was undermining rights of freedom of association and expression.
Deputy justice minister, Edward Omar Sharif Hiariej, told reporters that FPI was outlawed because some 30 members of the group had been convicted on terrorism charges and because the group defied Indonesia's state ideology, Pancasila, which stresses unity and diversity.
The banning of FDI followed the election in November of Miftachul Akhyar, a Nahdlatul Ulama cleric, as head of the influential Indonesian Ulama Council (MUI) to replace Ma'ruf Amin, Mr Widodo's vice-president who in the past took a hardline against minorities and advocated Orthodox Sunni Muslim positions. Mr Akhyar is Nahdlatul Ulama's spiritual guide.
The election further removed from the council's leadership several clerics who had backed the anti-Ahok demonstrations. They were replaced by at least one supporter of Humanitarian Islam, Masdar Masudi, as well as scholars from Muhamadiyya, Indonesia's second largest Muslim movement, viewed as progressives.
Nonetheless, some analysts suggest that the council, in apparent contradiction to Mr Qoumas, will not break its discriminatory attitude towards minorities.
Said Alexander R. Arifianto, an Indonesia scholar at Singapore's S. Rajaratnam School of International Studies: "When it comes to marginalized minorities, we can expect the new MUI leadership to retain their conservative standing. Mainstream Islamic clerics—including those within MUI—tend to share a conservative orthodoxy in their religious interpretation toward these groups."
Dr James M. Dorsey is an award-winning journalist and a senior fellow at Nanyang Technological University's S. Rajaratnam School of International Studies in Singapore and the National University of Singapore's Middle East Institute.
https://www.sundayguardianlive.com/world/indonesia-potentially-set-take-china-claim-leadership-moderate-islam
--------
Indonesia green-lights emergency use of Chinese vaccine
11 JANUARY 2021
Jakarta, Jan 11 (AP) Indonesia''s Food and Drug Authority on Monday green-lighted emergency use of the COVID-19 vaccine produced by China-based Sinovac Biotech Ltd., with vaccinations of high-risk groups expected to start later this week.
Conditional vaccination of healthcare workers and other civil servants using the vaccine, called CoronaVac, is expected to begin this week.
"Based on the data and considering the guidance from (the World Health Organization), CoronaVac has met the requirements to get the permit to use the vaccine," the chief of Indonesia Food and Drug Monitoring Agency, Penny Lukito, said at a news conference.
Indonesian President Joko Widodo said he would be the first person to receive the vaccine.
"Why is the President first? It''s not about putting myself first, but to ensure everyone that this vaccine is safe and halal," Widodo said on social media.
The vaccine was cleared for emergency use after Indonesian authorities reviewed clinical trial data from Brazil, Turkey and Indonesia, which are all taking part in Phase III clinical trials of the vaccine.
Brazil''s Instituto Butantan said last week that the vaccine was 78% effective in mild cases and 100% effective against severe and moderate infections based on 220 COVID-19 cases from 13,000 volunteers.
In December, Turkish authorities announced an efficacy rate of 91.25% from interim analysis of 29 cases in a trial with 7,371 volunteers. Some 12,450 volunteers, including 1,500 healthcare workers, are involved in the Phase III clinical trials. Further results have not been made publicly available.
Indonesia conducted its own Phase III clinical trials of the vaccine with 1,620 volunteers. Results announced at Monday''s news conference said the efficacy rate was 65.3 per cent.
Indonesia''s highest Islamic body, the Indonesian Ulema Council, announced last week that the COVID-19 vaccine is halal, or fit for consumption by Muslims, further paving the way for use and distribution in the world''s most populous Muslim country.
But some experts have said they would prefer more data from the clinical trials. Griffith University epidemiologist Dr. Dicky Budiman said that many people have questioned and expressed doubt about the vaccine, as the data Indonesia used for emergency authorisation is only preliminary.
Research into the vaccine is not completed yet and will still take some time, he said.
Sao Paulo''s Butantan Institute, Sinovac Biotech Ltd.''s partner in Brazil, did not disclose data such as results by age and gender or the number of asymptomatic volunteers in the sample, which many epidemiologists require to assess whether the shot complies with safety standards. Officials in Brazil said details would be published after Brazil''s health regulatory agency approves the vaccine.
Authorities in China and Bolivia have both issued emergency authorization for the CoronaVac vaccine. Chinese health officials have said that some 9 million doses have been administered in China, though the number of people being vaccinated with the Sinovac vaccine has not been disclosed. Bolivia has yet to start vaccinations with the CoronaVac vaccine.
Several other countries that were not involved in clinical trials have signed agreements or are in negotiations to secure doses from Sinovac Biotech Ltd., including the Philippines, Singapore, Ukraine, Bolivia and others.
Indonesia has recorded more than 828,000 cases of the virus, including over 24,000 deaths. (AP) RS RS
https://www.outlookindia.com/newsscroll/indonesia-greenlights-emergency-use-of-chinese-vaccine/2008155
--------
Arab World
Israeli jets flying low over Lebanon airspace daily as tensions run high
10 January 2021
Israeli military jets carried out several low flying flights over Beirut as reconnaissance drones also buzzed overhead Sunday in what has become a daily occurrence.
Israel regularly violates Lebanon airspace, often to carry out strikes in neighboring Syria. On Christmas Eve, Israeli jets flew low late into the night, terrorizing Beirut residents who are no strangers to such flights. They were followed by reported Israeli strikes in Syria.
The frequency of low flying warplanes over the capital has intensified in the last two weeks, making residents jittery as tensions run high in the region on the final days of President Donald Trump's administration.
Israel rarely comments on these reports.
Many fear conflict may erupt in the area before Trump leaves office in retaliation for the US killing of Iranian commander Qassem Soleimani in Iraq last year, or to scuttle efforts by the incoming administration of Joe Biden to negotiate with Iran.
On Friday, the Lebanese army recorded an Israeli flight that lasted nearly six hours in the country's south.
A Twitter account that tracks aircraft movement in the Middle East, #Intel_Sky, has recorded dozens of Israeli jets flying over Lebanon, including mock raids, since the start of the year. #Intel_Sky called Sunday's flights "mock raids."
At one point this summer, the Lebanese army said Israel violated its airspace nearly 30 times in two days, flying reconnaissance drones and jets into Lebanese territory.
The United Nations Interim Force in Lebanon says Israel enters Lebanese airspace on a daily basis in violation of UN resolutions and the country's sovereignty.
Between June and October 2020, UNIFIL recorded a daily average of 12.63 airspace violations, totaling 61 hours and 51 minutes in flight time, a significant increase from the previous four months. Drones accounted for approximately 95 percent of the violations, UNIFIL said.
Israel and Lebanon are technically at war. Hezbollah, the powerful Lebanese militant group backed by Iran, is a sworn enemy of Israel and the two have had a series of confrontations, including a full-scale war in 2006.
Hezbollah's leader, Hassan Nasrallah, in a year-end interview, said Israel's efforts to curb his group's ability to acquire precision-guided missiles have failed. He boasted that Hezbollah now has twice as many such missiles as it had last year.
Israel has in recent months expressed concern that Hezbollah is trying to establish production facilities to make precision-guided missiles.
https://english.alarabiya.net/en/News/middle-east/2021/01/10/Israeli-jets-flying-low-over-Lebanon-airspace-daily-as-tensions-run-high
--------
Iraq 'surprised' at US sanctions for top PMU militia leader
09 January 2021
Iraq voiced surprise Saturday after the US Treasury imposed "unacceptable" sanctions against Falih al-Fayyadh, leader of the state-sponsored Popular Mobilization Unit (PMU) militia, a powerful pro-Iranian paramilitary network.
Fayyadh is one of the most senior Iraqi state officials to be placed on the US sanctions blacklist.
Washington has been threatening for months to impose sanctions on Iraqis with close ties to Iran or accused of human rights violations, and the US Treasury said Fayyadh was responsible for brutal attacks on protesters in October 2019.
Fayyadh's former deputy, Abu Mahdi al-Muhandis, was killed in US drone strike a year ago alongside Iranian General Qassem Soleimani.
But Iraq's foreign ministry called the blacklisting "surprising and unacceptable," and said it would "work to rectify" similar US moves against Iraqis, whether by outgoing President Donald Trump or his successor, Joe Biden.
The sanctions, announced Friday, seek to freeze any assets a designated person has under US jurisdiction and bans American firms – including banks and other companies with US branches – from doing business with them.
It poses a thorny problem for Fayyadh, an international businessman who has also been sent by Baghdad as an envoy to the US, Iran and the Gulf.
Iraqi national security adviser Qassem al-Araji said sanctions targeting a senior government official were an "error."
But several pro-Iran groups, including Lebanon's Hezbollah movement congratulated Fayyadh for the "honorary badge" of sanctions, saying it signaled his services to the "resistance."
https://english.alarabiya.net/en/News/middle-east/2021/01/09/Iraqi-militias-Iraq-surprised-at-US-sanctions-for-top-PMU-militia-leader
--------
Bahrain to reopen airspace to Qatar after reconciliation
11 January 2021
Bahrain's civil aviation affairs authority says the country will open its airspace to Qatar as of Monday, following a deal to end the Saudi-led Persian Gulf row with Doha.
The announcement was made on Sunday, a few days after a reconciliation agreement was reached between Qatar and the Arab quartet — Saudi Arabia, the United Arab Emirates, Bahrain, and Egypt.
In 2017, the four countries severed diplomatic ties and transport links with Qatar.
The Saudi-led quartet accused Qatar of supporting terrorism, presented it with a list of demands and gave it an ultimatum to comply with them or face consequences.
Doha, however, denied terrorism charges and refused to meet the conditions laid out by the boycotting bloc, stressing that the country would not abandon its independent foreign policy.
The reconciliation deal was signed at a summit in Saudi Arabia's city of al-Ula on January 5.
Saudi Arabia and the UAE have already announced reopening their airspace, land and maritime borders to Qatar.
Saudi Arabia's foreign minister had said at the summit that the four states agreed to restore all relations with Doha.
However, Emirati Minister of State for Foreign Affairs Anwar Gargash said that while the UAE could re-open trade and travel links with Qatar within a week, some issues would take a longer time to fix.
1st Qatar-Saudi flight to take off
On Monday, direct flights between Qatar and Saudi Arabia were to resume.
A Qatar Airways flight would take off from Doha at 1045 GMT and land in Riyadh at 1210 GMT, according to the airline's timetable.
It marks the first commercial flight between the two countries in three and a half years.
Meanwhile, Saudi Airlines flight would depart at 1340 GMT from Riyadh to Doha, according to its online schedule.
https://www.presstv.com/Detail/2021/01/11/642756/Bahrain-reopen-airspace-Qatar-reconciliation
--------
Lebanon's biggest Christian political bloc rules out joining Hariri government
10 January 2021
The leader of Lebanon's largest Christian bloc, the Free Patriotic Movement (FPM), has ruled out joining a new government led by embattled Prime Minister-designate Saad al-Hariri.
Gebran Bassil, leader of the FPM and son-in-law of President Michel Aoun, said in a televised speech on Sunday that his movement would not join the cabinet as long as Hariri insisted on choosing all the ministers.
"We don't entrust Hariri alone with reform in Lebanon," Bassil said. "In short we don't want to take part in this government."
Politicians have been at loggerheads over the shape of a new administration since the last one quit in the aftermath of the August 4 Beirut port explosion.
Hariri was named premier for a fourth time in October, promising to form a cabinet of specialists to enact sweeping reforms in the country, which is grappling with its worst economic crisis in decades.
Bassil, however, said Hariri did not appear to be serious about forming a government.
"Every time he meets the president, he takes a different line-up with him," Bassil said of Hariri. "Someone who does that is serious and wants to form a government? Or is wasting time?" he asked.
Efforts to form a new government in Lebanon have hit an impasse over the past few months.
The resistance movement of Hezbollah and its parliamentary bloc has denounced the United States and some other western countries over blocking efforts to establish a new government in the Arab country.
Bassil was placed under sanctions in November by the administration of outgoing US President Donald Trump.
The leader of the FPM has denounced the sanctions, saying the "unjust" and "politically motivated" action stems from his refusal to sever ties with Hezbollah.
The FPM has a political alliance with Hezbollah, which, in Bassil's words, has been a pillar of Lebanon's national unity and stability.
Hezbollah has said that sanctions on Bassil amount to a flagrant intervention in the domestic affairs of Lebanon.
President Aoun has already warned that Lebanon's new prime minister would have to work towards reforms and fighting corruption.
Lebanon is grappling with its worst economic crisis in decades and still reeling from the colossal port explosion that claimed the lives of 203 people and ravaged large parts of Beirut in early August.
https://www.presstv.com/Detail/2021/01/10/642721/Lebanon-Gebran-Bassil-Hezbollah-Saad-al-Hariri-Free-Patriotic-Movement-(FPM)-
--------
Saudi Arabia's KSrelief distributes winter kits to over 100,000 families in Lebanon
Tamara Abueish
Jan 11, 2021
The King Salman Humanitarian Aid and Relief Center (KSrelief) distributed winter kits to 117,000 vulnerable families in Lebanon, the humanitarian center said on Sunday.
The families included Syrian and Palestinian refugees located in several areas around the country, KSrelief said on Twitter.
The kits comprised of winter bags, blankets, and clothes.
Saudi Arabia has set up 37 humanitarian projects in Lebanon through KSrelief, including ones focused on food security, health, and education.
Last month, KSrelief announced it would be rebuilding the Syrian refugee camp that was set on fire in northern Lebanon following a fight between members of the camp and a local Lebanese family.
Hundreds of Syrian refugees were forced to flee the makeshift camp after their tents were torched.
While volunteers rebuild the camp, KSrelief said it would be offering those affected secure housing in the meantime.
Saudi Arabia regularly offers aid to the Lebanese people and vulnerable groups living in the country. Following the aftermath of the deadly Beirut port explosion, KSrelief sent thousands of aid packages to victims of the blast.
The packages included medicines, burn treatment supplies, intravenous fluids, masks, sanitizers, and surgical sutures, as well as food baskets, flour, dates, and shelter kits.
https://english.alarabiya.net/en/News/middle-east/2021/01/11/Lebanon-crisis-KSrelief-distributes-winter-kits-to-over-100-000-families-in-Lebanon
--------
Policeman shot, dozens wounded in protests in Iraq's Nasiriyah
11 January 2021
A policeman was killed Sunday in Iraq, the army said, as security forces fired to disperse a third consecutive day of protests in the city of Nasiriyah, according to medics.
The policeman was "killed by a bullet to the head," a medic in the city 300 kilometers (190 miles) south of the capital Baghdad said.
The army confirmed the death. "Thirty-three other policemen were wounded in the events of the day," the military added, without elaborating.
Medical sources said several protesters were wounded.
Witnesses said security forces opened fire to disperse demonstrators – including some throwing stones – from a city square that served as an epicenter of a widespread protest movement that began in October 2019.
A sprawl of tents in Habbubi Square had remained in place until November 2020, when eight people were killed in clashes between anti-government protesters and followers of the Shia leader Moqtada Sadr.
Anti-government protesters reoccupied the square on Friday, demanding the release of peers who have been arrested in recent weeks.
Security forces repeatedly fired in the air and launched smoke grenades towards the protesters, whose movement for the first time penetrated other parts of the city.
A spokesman for the protesters told AFP that 13 demonstrators who had been arrested were released, adding that authorities had promised other detainees would be released the next day.
Iraq's protests fizzled out last year due to the COVID-19 pandemic and a crackdown that left nearly 600 dead and 30,000 wounded.
But kidnappings, targeted killings and arrests of protest leaders have continued.
Alongside demanding an end to political corruption, protesters want jobs and improved public services.
But the state's ability to finance these demands is hamstrung by an economic crisis, including a yawning fiscal deficit.
https://english.alarabiya.net/en/News/middle-east/2021/01/11/Policeman-shot-dozens-wounded-in-protests-in-Iraq-s-Nasiriyah
--------
Syrian protesters call for withdrawal of Turkish, SDF forces from Qamishli
10 January 2021
Hundreds of people in Syria's northeastern province of Hasakah have staged separate demonstrations to denounce the Turkish military deployment to their area, in addition to the presence of the Syrian Democratic Forces (SDF) and arbitrary practices of the US-backed militants.
On Sunday, residents of Halkou neighborhood in the Kurdish-majority city of Qamishli demonstrated against poor living conditions.
The SDF militants have had the area under siege for a week, preventing the entry of food supplies for the locals.
The protesters demanded an immediate end to criminal actions by the militants in addition to their withdrawal.
Security conditions are reportedly deteriorating in the areas controlled by the SDF in Hasakah and Dayr al-Zawr provinces.
Locals argue that the SDF's constant raids and arrest campaign have generated a state of frustration and instability, severely affecting their businesses and livelihood.
Residents accuse the US-backed militants of stealing crude oil and failing to spend money on service sectors.
Local councils affiliated with the SDF have also been accused of financial corruption. They are said to be embezzling funds provided by donors, neglecting services and not meeting the people's primary needs.
A protest was also held in Tayy neighborhood of Qamishli on Saturday, where participants expressed resentment over the deteriorating living conditions in their region.
On October 9, 2019, Turkey launched a cross-border invasion of northeastern Syria in an attempt to push Kurdish militants affiliated with the so-called People's Protection Units (YPG) — which Ankara views as a terror outfit — away from its borders.
Two weeks later, Russia and Turkey signed a memorandum of understanding that forced the YPG militants to withdraw from the Turkish-controlled "safe zone" in northeastern Syria, after which Ankara and Moscow began joint patrols around the area.
Turkey has since wrested control of several areas in northern Syria in addition to other Kurdish-controlled areas.
Damascus views the Turkish military presence on Syrian soil as an attack on the Arab country's sovereignty.
https://www.presstv.com/Detail/2021/01/10/642701/Syrian-protesters-Qamishli-SDF
--------
Drone attack hits oil refineries in militant-held northern Syrian: Reports
10 January 2021
An unidentified drone has reportedly bombed oil refineries in northern Syria, an area which is controlled by Turkish-backed armed militants, causing explosions and fire.
The refineries targeted on Sunday are situated in the countryside of al-Bab city in Syria's Aleppo Province.
The so-called Syrian Observatory for Human Rights (SOHR) confirmed a large blaze at the oil facilities near Tarhin village.
No group has claimed responsibility for the drone strike and its possible casualties are not known yet.
The Syrian army has been fighting a host of foreign-backed terrorist groups, which have been wreaking havoc in the country since 2011.
The Damascus government has managed to win back control of most regions held by takfiri elements. Syria is now engaged in an operation to liberate Idlib Province and the small remaining parts of Aleppo.
Syrian army gains have changed conditions on the ground, enraging the foreign sponsors of anti-Damascus militants, among them the US which is occupying some swathes of Syrian land dotted by oil fields in the north.
US military build-up in Dayr al-Zawr
On Saturday, US occupation forces brought in additional military and logistical reinforcements to their illegal bases on the countryside of Syria's eastern province of Dayr al-Zawr.
Quoting civil sources, Syria's official SANA news agency reported that a 30-vehicle convoy, including trucks loaded with heavy weapons, cannons and tanks, headed from Hasakah Province to Dayr al-Zawr.
The convoy, escorted by American helicopters, moved on the al-Khurafi road.
US shelling kills Syrian child
Additionally on Saturday, US troops targeted Dayr al-Zawr's al-Azba village with mortar shells, killing a Syrian child and injuring his mother, SANA reported.
https://www.presstv.com/Detail/2021/01/10/642678/Syria-drone-attack-Aleppo-oil-refineries
--------
US shelling in Dayr al-Zawr kills Syrian child, injures mother: SANA
09 January 2021
A Syrian child has been killed and his mother wounded in the US shelling of Al-Azba village in Dayr al-Zawr province, east of Syria.
According to Syria's official news agency SANA, the US occupation forces deployed in the northern countryside of Dayr al-Zawr killed the child by targeting al-Azba village with mortar shells.
The Saturday attack came shortly after several mortar shells hit the military base occupied by US forces in Dayr al-Zawr.
The so-called Syrian Observatory for Human Rights reported on Friday that the projectiles landed on the US base at al-Omar oil field in eastern countryside of the province on Thursday evening. There was some material damage but no casualties.
The report added that the US forces and allied militants from the Kurdish-led Syrian Democratic Forces (SDF) launched a manhunt later on to arrest those responsible for the assault.
No group or individual has so far claimed responsibility for the attack on the occupied base, which comes as a wave of anti-US protests sweeps across northern and eastern Syria.
Earlier on Thursday, dozens of people in the same Syrian province staged a demonstration in protest at the deployment of US-sponsored and Kurdish-led SDF militants and their arbitrary practices.
SANA, citing local sources, reported that residents of Abu Hamam town in the Abu Kamal district blocked the main roads with burning tires, demanding the immediate release of all abducted locals and people from various areas of the Jazira region in the neighboring Hasakah province.
Security conditions are reportedly deteriorating in the areas controlled by the SDF in Hasakah and Dayr al-Zawr provinces amid ongoing raids and arrests of civilians by the US-sponsored militants.
Locals argue that the SDF's constant raids and arrest campaigns have generated a state of frustration and instability, severely affecting their businesses and livelihoods.
https://www.presstv.com/Detail/2021/01/09/642655/US-shelling-Syria-dayr-zawr
--------
Africa
US envoy visits Western Sahara after Morocco-Israel normalization deal
09 January 2021
A top US envoy visited contested Western Sahara on Saturday, after Washington recognized Morocco's sovereignty there in exchange for Rabat normalizing ties with Israel.
Western Sahara is a disputed and divided former Spanish colony, mostly under Morocco's control, where tensions with the pro-independence Polisario Front have simmered since the 1970s.
Last year Morocco joined the United Arab Emirates, Bahrain and Sudan in agreeing to normalize ties with Israel under US-brokered deals.
In return, US President Donald Trump fulfilled a decades-old Moroccan goal by backing its contested sovereignty over the barren but phosphate-rich region, which lies next to rich Atlantic fishing zones.
The US Embassy in Rabat called the trip by David Schenker, Assistant Secretary of State for Near Eastern Affairs, and the highest-ranking US diplomat for North Africa and the Middle East, "a historic visit."
Morocco's official news agency MAP reported that Schenker had visited Laayoune, the capital of Moroccan-controlled Western Sahara.
Schenker, who is on a regional tour including Algeria and Jordan, also visited a United Nations base in the region, MAP said.
UN peacekeepers in the Western Sahara are mandated to organize a referendum on self-determination for the region, and despite Washington's move, the UN insists its position is "unchanged."
Schenker's visit comes ahead of the expected opening of a provisional US consulate in the desert region on Sunday, according to diplomatic sources in Rabat.
Last month the US State Department announced it would open a "virtual" diplomatic post in Western Sahara before building a consulate, slated for the southern fishing port of Dakhla.
Joe Biden, who will replace Trump as president on January 20, has not publicly commented on Western Sahara.
https://english.alarabiya.net/en/News/north-africa/2021/01/09/US-envoy-visits-Western-Sahara-after-Morocco-Israel-normalization-deal
--------
Ethiopia says TPLF members killed, captured in fresh Tigray operation
11 January 2021
The military confrontation in Ethiopia's Tigray seems far from over two months after a violent conflict erupted in the northern region, with government forces now saying they have killed more than a dozen members of the former ruling party in the restive region.
State-run TV cited a military source as saying on Sunday that 15 TPLF members had been killed and eight other party members captured.
Citing a brigadier-general from the National Defense Force, the state-run Ethiopian Broadcasting Corporation (EBC) said the region's former president Abay Weldu, also a former chairman of TPLF, was among those captured.
The region's former deputy police commissioner was among those killed by government forces, EBC added.
In late November after weeks of fighting, Ethiopia declared victory against the Tigray People's Liberation Front (TPLF), a political party that previously governed the province and enjoyed huge political clout in Addis Ababa.
Prime Minister Abiy Ahmed announced on November 28 that the federal government was "fully in control" of the regional capital Mekelle, and was clearing the surrounding areas of hostile rebel forces.
Fugitive leaders of the TPLF pledged back then to resist and continue to fight the federal government from their mountain hideouts.
The latest announcement about fresh killings and detentions comes after the military said on Friday that it had captured Sebhat Nega, a founding member of the TPLF.
On Saturday, he was transported to the capital Addis Ababa, state TV reported, adding the region's former vice president, Abraham Tekeste, was also captured.
However, the whereabouts of TPLF's current leader, Debretsion Gebremichael, and other members of the party's central committee and many high-ranking former military officers, remained unknown.
The armed confrontation in the region has resulted in a serious humanitarian crisis for the local population.
Many of the hospitals in Tigray have been struck by artillery fire during the two months of fighting, according to a humanitarian assessment of the devastation as aid begins to arrive with desperately needed supplies.
The humanitarian assessment, which was prepared by a joint mission of Ethiopia's government, UN agencies and aid groups that traveled to Mekelle and the surrounding communities, did not say who fired shells at hospitals.
The assessment cited regional authorities as saying over 4.5 million people, more than two-thirds of the population, were in need of humanitarian assistance including food, medical supplies and other basics.
"The little food stock the affected communities had have either been looted, burned, or damaged," the assessment said, adding that a locust outbreak has worsened the situation. "Living conditions for both recently displaced people and host communities remain very critical."
"As a result of the conflict, many houses, shops, and private stores were burned or damaged." Schools, health centers, shops and other buildings were looted. Transportation and communications links were damaged, as well, it added.
To make matters worse, the United Nations warned that millions of people in the region were susceptible to a "massive" coronavirus outbreak after access was restricted by the government due to the conflict.
The TPLF had dominated Ethiopian politics for nearly three decades; however, the group's political clout declined after Abiy rose to power in 2018.
Since then, the government has introduced a number of reforms. Many senior Tigrayan officials, who resisted the reforms, were either detained, fired, or sidelined, in what the federal government called a clampdown on corruption.
The Tigrayan forces have been accused of creating fresh tensions with the intent of dragging neighboring countries into an international conflict.
https://www.presstv.com/Detail/2021/01/11/642748/Africa-Ethiopia-Tigray-UN-Crisis
--------
France sends warplanes to Central African Republic as rebels attack another city
09 January 2021
France has dispatched warplanes to fly over the Central African Republic (CAR) in support of the government troops on the ground, for the first time since violence hit the nation following the disputed December election.
President Emmanuel Macron's office said in a statement on Saturday that Paris had received a request from President Faustin-Archange Touadera and that the dispatch has been made with the permission of a UN peacekeeping mission there.
On Friday, Macron once again denounced attempts by armed groups "and certain political leaders" to disrupt the electoral process.
Six armed groups, controlling two-thirds of the country altogether, announced an alliance against the central government in November, ahead of the presidential election.
After the election in December, which declared Touadera the winner with almost 54 percent of the votes, fighting continued in towns nationwide.
So far, the United Nations peacekeepers, CAR's armed forces and hundreds of troops from Russia and Rwanda have managed to keep the rebels away from the capital.
On Saturday, the rebels launched another attack on government troops in the western city of Bouar, UN peacekeepers said.
The city, which came under attack by "armed elements," is the base for the Leclerc camp, the army's headquarters in the western region.
UN peacekeepers, who came to the aid of the government troops had themselves come under fire, said MINUSCA spokesman Abdoulaziz Fall.
The United Nations and Touadera accuse former President Francois Bozize of leading the armed groups to seize the country's fourth largest city briefly before the election.
The African country with a population of 4.7 million, has endured waves of violence since 2013 that has killed thousands of people and forced more than a million from their homes.
The UN refugee agency said on Friday the violence has so far forced over 30,000 people to flee to neighboring countries of Cameroon, Chad, the Democratic Republic of Congo (DRC), and the Republic of Congo.
Tens of thousands more have been displaced inside the country, the UNHCR said.
https://www.presstv.com/Detail/2021/01/09/642641/Central-African-Republic-CAR-France-warplanes
--------
UNICEF condemns terrorist suicide attack in Cameroon
Rodrigue Forku
10.01.2021
UNICEF has condemned a terrorist Boko Haram suicide attack in the Central African country of Cameroon that killed at least 15 civilians, including five children ranging from age 3 to 14.
"I condemn this horrific act and call for the immediate cessation of attacks against children, their families and communities. There is absolutely no justification for the targeting or use of children to carry out attacks," UNICEF Executive Director Henrietta Fore said in a statement late Saturday.
The attack took place Friday in the village of Mozogo in Cameroon's Mayo Tsanaga department, Midjiyawa Bakari, governor of the Far North Region, told Anadolu Agency.
Boko Haram terrorists stormed the village, firing shots in the air. Villagers fled to a park, where the terrorists brought a girl strapped with explosives, according to Bakari. At least 15 people, including children, were killed in the suicide blast.
"I continue to be deeply concerned about the increasing number of attacks against civilians in the Far North, North-West and South-West regions of Cameroon. The rise in violence has exacerbated a national humanitarian crisis and there are now an estimated 3.2 million children in need across the country," Fore said.
"Conditions for vulnerable children and families have only been made worse by mass school closures, disease outbreaks and the socioeconomic consequences of the COVID-19 pandemic."
Based in Nigeria near the Cameroonian border, Boko Haram terrorists regularly attack civilians and military posts in northern Cameroon.
Boko Haram launched a bloody insurgency in 2009 in northeastern Nigeria but later spread its atrocities to neighboring Niger, Chad, and Cameroon, prompting a military response.
More than 30,000 people have been killed and nearly 3 million displaced in a decade of Boko Haram's terrorist activities in Nigeria, according to the UN Office for the Coordination of Humanitarian Affairs.
Violence committed by Boko Haram has affected some 26 million people in the Lake Chad region and displaced 2.6 million others, according to the UN Refugee Agency.
https://www.aa.com.tr/en/africa/unicef-condemns-terrorist-suicide-attack-in-cameroon/2104691
--------
Libyan official hopes US' Biden will back stability
09.01.2021
Libya's interior minister voiced hopes that incoming US President Joe Biden will support efforts to achieve stability in his war-torn country.
"We hope that the new administration has a major role in Libya's stability and reconciliation," Fathi Bashagha said in an interview with the Associated Press published on Friday.
Biden is due to take office on Jan. 20.
Bashagha noted that the US played an important role in 2016 in the fight against the terror group Daesh/ISIS in the coastal city of Sirte.
He said his government has told Russia that Libya is ready for talks if Russian-supervised mercenaries leave, likely referring to the Wagner Group.
Bashagha also said his government is planning a crackdown on militants and human smugglers in western Libya in cooperation with Turkey. He also invited the US to help.
The Libyan government has been battling the militias of Khalifa Haftar since April 2019 in a conflict that has claimed thousands of lives.
Under a security pact signed in fall 2019, Turkey has aided Libya's legitimate government in its struggle.
On Oct. 23, the warring parties agreed on a cease-fire under UN mediation to pave the way for a political dialogue and settlement. However, Haftar militias have regularly breached the cease-fire.
https://www.aa.com.tr/en/africa/libyan-official-hopes-us-biden-will-back-stability/2104132
--------
Cameroon: 18 dead, 4 injured in terror attacks
Aurore Bonny
09.01.2021
Eighteen people were killed, including civilians, in two separate terror attacks Friday in Cameroon, the government said in a statement.
The attacks were carried out in the Mayo-Sanaga department in the far north and in western Cameroon.
"At about half past midnight, an incursion by a group of heavily armed individuals belonging to the Boko Haram sect," launched a suicide bomber attack and shots that killed 12 people after "laying mines at the entrance of the village Mozogo," according to Minister of Communication Rene Emmanuel Sadi.
In Matazem. in the West, four national defense and security forces personnel and two civilians were killed in a "terror attack" carried out by "secessionist rebels, unidentified individuals also armed with weapons of war," he said in a statement.
Four people were also wounded in the attack.
The government "strongly" condemned the attacks and launched an immediate investigation.
The attacks were the latest in a series to hit Cameroon. A convoy in Momo department's prefect in the northwestern region was targeted Tuesday by another group of separatists.
Four soldiers and a journalist were killed in that attack, according to Sadi.
The Boko Haram terror group has carried out attacks in northern Cameroon since November 2016, as the country is experiencing a socio-political crisis in the northwest and southwest --its two English-speaking regions.
Demands for federalism and secession are led by separatist groups that have been the source of several attacks.
https://www.aa.com.tr/en/africa/cameroon-18-dead-4-injured-in-terror-attacks/2103832
--------
North America
US soldiers recall devastation as Iran pounded Ain al-Assad air base in Iraq
11 January 2021
American soldiers stationed at the Ain al-Assad air base in Iraq have recalled the misery they went through when the base was targeted with a barrage of missiles by Iran's Islamic Revolution Guards Corps (IRGC) early last year in retaliation for the assassination General Qassem Soleimani.
According to The Washington Post, the soldiers, some of whom were briefly knocked unconscious, scrambled from one bunker to the next as the missiles landed in the base in what became known as the most powerful attack against US forces in decades.
"I still have anxiety," said Maj. Alan Johnson, who struggled to focus after absorbing the monstrous blast waves of several explosions.
"I still have recurring nightmares of incoming — just that sound of those things coming in," Johnson said.
On January 3 last year, US President Donald Trump directly ordered drone strikes that killed Lieutenant General Soleimani - who was in Baghdad on an official visit - and his Iraqi trenchmate Abu Mahdi al-Muhandis, the deputy commander of Iraq's Hashd al-Sha'abi anti-terror force.
Five days later, Iran retaliated by firing dozens of missiles at Ain al-Assad air base in al-Anbar Governorate, western Iraq, as well as another US air base in Erbil, declaring that the attacks were part of its promised "tough revenge" for the assassination.
According to Pentagon, over 100 American soldiers suffered traumatic brain injuries as a result of the missile strike against Ain al-Assad.
"I can't think that anyone has walked away from this without some sort of effects, psychologically or emotionally, because of how traumatic the event was," said Lt. Col. Johnathan Jordan, the operations officer for an Air Force unit present that night.
Jordan said that a day before the attack, he and his commander, Lt. Col. Staci Coleman, had drawn up a plan. She decided that half of the 160 airmen they oversaw would leave on a C-130 with Jordan leading them, while the other half would stay with Coleman, hunkering down in bunkers.
"We were expecting just total devastation at that point," Jordan recollected.
Staff Sgt. Drew Davenport, another US soldier, said the first missile exploded at 1:34 a.m. about 100 yards from a mine-resistant vehicle, casting debris on the hood. The reinforced doors were blown open by the concussive blast of missiles, which landed about 300 yards away but sounded much closer, Davenport recalled.
While no one was killed during the attacks, the Pentagon finally disclosed over a month later that 110 troops had suffered traumatic brain injuries, after initially saying that there were no casualties.
"All is well!" Trump tweeted after the attack.
Speaking the following morning, the US president insisted that "no Americans were harmed in last night's attack."
"We suffered no casualties, all of our soldiers are safe, and only minimal damage was sustained at our military bases," he added.
However, 29 soldiers, including Johnson, were in fact injured seriously enough to receive Purple Hearts, which are awarded in the name of the US president to those wounded or killed while serving.
"I didn't even have time to be scared," Davenport recalled the attack. "I was just so pumped full of adrenaline. I remember that mushroom cloud and that bright red, orange color vividly. It was one of the wildest things I've ever seen."
Johnson said soldiers who had survived in bunkers were hesitant to leave them, even after an "all clear" message went out, with some whimpering and others vomiting.
Among many others, Johnson was later diagnosed with a brain injury. He spent weeks receiving physical therapy, speech therapy, occupational therapy, ocular motor therapy and psychiatric care in Germany.
Johnson, a flight surgeon, asked whether anyone needed medical attention. No one said yes, prompting the initial report to the Pentagon of zero injuries that later was announced by Trump.
"The fact was, everyone had these symptoms of traumatic brain injury," Johnson said. "But those symptoms were insignificant compared to what we went through all night."
"The attack left some with feelings of anger and helplessness. Survivors are still pondering a night that increasingly seemed overlooked in a year that went on to include the coronavirus pandemic, a fraught national conversation about race and one of the most contentious presidential elections in American history," the Post article reads.
https://www.presstv.com/Detail/2021/01/11/642742/US-troops-recall-misery-under-Iran-missile-attack
--------
US to designate Yemen's Ansarallah as 'terrorist' group: Reuters
11 January 2021
The United States plans to designate Yemen's Houthi Ansarullah movement as a foreign "terrorist" group on Monday, three sources have told Reuters.
According to two of the sources quoted by Reuters, the decision to blacklist the Yemeni group could be announced as soon as Monday.
The move comes as the administration of US President-elect Joe Biden prepares to take over from the Trump administration on January 20.
Saudi Arabia and a number of its regional allies launched the war on Yemen in March 2015, with the goal of bringing the government of former president Abd Rabbuh Mansur Hadi back to power and crushing the popular Ansarullah movement.
The US-based Armed Conflict Location and Event Data Project (ACLED), a nonprofit conflict-research organization, estimates that the war has claimed more than 100,000 lives.
The Houthi Ansarullah movement, backed by armed forces, has been defending Yemen against the Saudi-led alliance, preventing the aggressors from fulfilling the objectives of the atrocious war.
Diplomats and aid groups worry the US designation of Ansarullah could threaten peace talks and complicate efforts to combat the world's largest humanitarian crisis caused by the Saudi-led coalition's aggression against the Yemeni nation, Reuters reported.
"This serves no interest at all," Ryan Crocker, a retired US ambassador who served in the Middle East, said of the designation.
"The Houthis are an integral part of Yemeni society. They always have been. This is making a strategic enemy out of a local force that has been part of Yemen for generations," he added.
In November UN Secretary-General Antonio Guterres said Yemen was in "imminent danger of the worst famine the world has seen for decades," warning against any unilateral moves as the United States threatened to blacklist the Houthis.
The designation has been the subject of weeks of fierce debate within the Trump administration and internal disagreements over how to carve out exceptions for aid shipments held up a final decision on the blacklisting, which has been in the works for weeks, multiple sources have said.
However, international relief officials have said such measures have often failed to unblock the flow of aid because banks and insurance companies are worried about running afoul of US sanctions, and that this could also be the case with Yemen.
https://www.presstv.com/Detail/2021/01/11/642738/Yemen-ansarullah-us-designation
--------
Pope urges Americans to shun violence, seek reconciliation in wake of Capitol riot
10 January 2021
Pope Francis has called on Americans to avoid violence, seek reconciliation and "protect democratic values," days after thousands of angry protesters laid a deadly siege to the US Capitol in support of outgoing President Donald Trump.
"I repeat that violence is self-destructive, always. Nothing is gained by violence and so much is lost," the 84-year-old pontiff said in his Sunday address.
On Wednesday, Trump's supporters stormed the US Congress building, as members were carrying out the ceremonial count of Electoral College votes to certify President-elect Joe Biden's election victory.
Capitol police were overwhelmed and House members and senators fled the scene as shots were fired to disperse the crowd. Police later cleared the Capitol of the rioters, enforced a curfew, and arrested dozens of people.
Five people, including a police officer who later succumbed to his wounds, were killed in the unpreceded violence.
"I appeal to the authorities of the country and to the entire population to maintain a lofty sense of responsibility in order to calm things down, promote national reconciliation and protect democratic values that are rooted in American society," Francis further said.
In the wake of the riot, dozens of people have been charged, with the FBI asking the public to help identify those involved in the storming of the Capitol, as footage of the riot have circulated online.
The Pope also said that he wanted to send "an affectionate greeting" to all Americans, noting that the country was "shaken by the recent siege on Congress."
The pontiff also said that he was praying for those who lost their lives "in those dramatic moments" and prayed that all Americans would "keep alive a culture of encounter, a culture of caring, as the master way to build together the common good."
After two months of refusing to concede defeat in the November 3 election, Trump goaded his supporters to march from the White House to the Capitol, calling on them to "fight like hell."
The breach prompted calls from some members of Congress, including House Speaker Nancy Pelosi and Senate Democratic Leader Chuck Schumer, for the urgent removal of Trump from power.
https://www.presstv.com/Detail/2021/01/10/642696/Pope-Francis-US-Capitol-Trump-violence
--------
Top Pentagon policy official in Riyadh, meets Saudi Dpty. Defense Min.
10 January 2021
US Defense Department's acting policy chief Anthony Tata has met with Saudi regime's deputy defense minister in Riyadh as the out-going US President Donald Trump pushes last minutes weapons sales to the regime before handing power over to President-elect Joe Biden, who opposes major arms transfers to the despotic kingdom.
The recently appointed Tata, a Trump loyalist, held talks with Prince Khalid bin Salman – the younger brother of the kingdom's notorious Crown Prince Mohammed bin Salman – and discussed a "shared vision of stability for the region," said the younger bin Salman in a Twitter post as cited in Friday report by the Washington-based al-Monitor news outlet.
Details of the meeting on Thursday were not immediately unveiled by either side, according to the report, which emphasized that the visit in waning days of Tata's short tenure at the Pentagon came as the Trump administration tries to press through more weapons sales to the Saudi regime before the January 20 inauguration of Biden.
This is while Biden has pledged to adopt a tougher stance towards the Persian Gulf state, threatening to halt US arms sales to the regime and end Washington's backing of its military aggression on neighboring Yemen.
Tata's visit to Riyadh also came as the US military dispatched yet another pair of nuclear-capable B-52 Stratofortress bombers to the Middle East -- the fourth such mission in just two months – after taking off from Minot Air Force Base in North Dakota for Jordan on Wednesday before linking up with Saudi F-15s war planes.
The re-dispatch of B-52 bombers -- which coincided with the redeployment of aircraft carrier USS Nimitz to the region, in addition to the arrival of guided-missile submarine USS Georgia to the Persian Gulf – marked persisting fears of the US military and its regional collaborators that Iran may still carry out its vow of revenging the Trump-ordered terror assassination of it Quds Force commander Lt. Gen. Qassem Soleimani in Baghdad last January.
The move came just days after the Acting US Defense Chief Chris Miller ordered the Nimitz back to its home port just after the first anniversary of the terrorist attack that killed Soleimani along with other senior Iraqi and Iranian military officers, in hopes of removing American forces and military assets from the risk of being targeted by reprisal attacks.
Miller's decision was heavily criticized by top US military commanders and other officials who highlighted persisting fears that Iran and its allied forces in the region may still launch avenge attacks against American military targets there in the waning days of Trump administration.
According to al-Monitor report, Saudi Arabia and the Israeli regime "have both contributed to the [US-led] show of force, which followed calls for revenge by the Islamic Republic's supreme leader, Ali Khamenei, over the [terror] assassination of a senior Iranian nuclear scientist in November."
Tata, the report added, also visited the Maldives earlier in the week to build on a joint military cooperation agreement signed last September.
Hawkish Tata, a former general, was nominated to be the Pentagon's policy chief last year but was never confirmed by the US Senate. He was appointed by Trump to perform that role anyway amid a White House shake-up of Pentagon leadership that saw political allies of Trump installed in senior policy-making positions in November.
https://www.presstv.com/Detail/2021/01/10/642658/US-Pentagon-policy-chief-Anthony-Tata-Saudi-Arabia-Riyadh-meeting
--------
Europe
Second Australian arrested over Iraqi Unaoil scandal
11 January 2021
Australian police on Monday charged former Leighton Holdings executive David Savage for allegedly being involved in the Unaoil scandal for paying US$78 million in bribes to secure lucrative Iraqi oil contracts.
The man, who was not named by police, was identified in media reports as former Leighton Holdings COO, David Savage.
Police said a 60-year-old was charged with two counts of knowingly providing misleading information contrary to the Corporations Act.
He was arrested on his release from 14 days in hotel quarantine after returning to Australia from France.
Investigators allege Leighton Offshore, an international arm of Leighton Holdings, funnelled bribes through contractors including Monaco-based Unaoil to secure two oil pipeline construction contracts worth almost US$1.5 billion.
In 2019, two former senior Unaoil executives pleaded guilty to being part of a scheme to bribe foreign government officials in several countries including Azerbaijan, Syria and Iraq.
The latest Australian arrest comes two months after a 54-year-old man was charged with foreign bribery offences in connection to the Leighton allegations.
The Australian Federal Police said Iraqi Ministry of Oil officials and government officials within the South Oil Company of Iraq were targeted in the scheme.
Their nine-year investigation, working with US and UK police, has also resulted in an arrest warrant for a third man who is believed to be overseas.
https://english.alarabiya.net/en/News/world/2021/01/11/Second-Australian-arrested-over-Iraqi-oil-bribes-scandal
--------
Pope condemns US violence, calls for reconciliation
Giada Zampano
10.01.2021
ROME
Pope Francis called on the people of the US to reject violence and promote national reconciliation, condemning the dramatic assault on the US Congress during his Sunday Angelus.
Francis extended his "loving greeting" to all US citizens who are "shaken by the recent siege at the Congress," and said he is praying for the five people who lost their lives "in those dramatic moments."
The pontiff spoke just a few days after President Donald Trump's supporters stormed the Capitol Hill in Washington DC and clashed with police, as Congress met to validate Joe Biden's presidential win against Trump.
"Reject violence. It's time for healing," the pope said. "I reiterate that violence is always self-destructive. Nothing is gained by violence and so much is lost."
He then urged US authorities and the entire population to maintain "a high sense of responsibility in order to soothe tempers, promote national reconciliation, and protect the democratic values rooted in American society."
In a separate TV interview with Italian news channel Canale 5 – which will be aired on Sunday evening – Pope Francis said he was "astonished" by the Congress attack, especially because the US people are "so disciplined in democracy."
But he also noted that even in the most "mature" societies, there are violent minorities who act against democracy and the common good.
"But thank God this erupted and people could see it well. That way it can be remedied," he said, stressing that "we must always learn from history."
During the interview, the pope also spoke of the choice of being vaccinated against COVID-19, an option that he described as "ethical," since it also involves other people's lives.
Francis said he had already signed up to be vaccinated as the Vatican kicks off its vaccination campaign starting from Jan. 11.
https://www.aa.com.tr/en/europe/pope-condemns-us-violence-calls-for-reconciliation/2105135
--------
Top Turkish diplomat looking for progress in EU ties
Sena Guler
10.01.2021
In a visit with EU leaders set for later this month, Turkey's top diplomat is looking to talk with an eye on results.
"Looking forward to visiting Brussels for a sincere and result oriented dialogue," Foreign Minister Mevlut Cavusoglu said on Twitter in response to a tweet by EU foreign policy chief Josep Borrell.
Cavusoglu is expected to visit Brussels, the de facto EU capital, to hold talks with Borrell on Jan. 21.
On Saturday, Borrell tweeted after taking part in a "useful" videoconference call on Turkish-EU relations between Turkish President Recep Tayyip Erdogan and Ursula von der Leyen, the head of the European Commission.
"We stand ready to continue working on dialogue with Turkey," he wrote. "I look forward to welcoming Mevlut Cavusoglu in Brussels to pursue the tasking received by leaders at EUCO [European Council meeting] in December."
After a year of ups and downs in Turkish-EU ties, including a push by some member states to impose sanctions on Turkey over bilateral issues, Turkish leaders have said they hope for progress in ties this year, and expect the EU to take steps toward this end.
Turkey has been an official candidate for EU membership since 2005, but progress towards its accession has been stalled for years.
https://www.aa.com.tr/en/europe/top-turkish-diplomat-looking-for-progress-in-eu-ties/2104888
--------
Germany cancels Assad-supporter's asylum status
Cuneyt Karadag
10.01.2021
BERLIN
Germany revoked asylum status of Armenian origin Syrian regime supporter Kevork Almassian, local media reported.
The Die Welt newspaper, citing the immigration authority, BAMF, said the status of Almassian was revoked. Almassian has been in Germany since 2015.
The reason for the move was being a supporter of the Bashar al-Assad regime and is not under political pursuit in Syria, the newspaper reported.
Almassian could face deportation but the uncertainty could remain for some time as the case was taken to court, according to the newspaper
Die Welt also reported that Almassian was working for an MP of the far-right Alternative for Germany.
https://www.aa.com.tr/en/europe/germany-cancels-assad-supporters-asylum-status/2104586
--------
EU has priority in Turkey's agenda: President Erdogan
Berk Ozkan
09.01.2021
The Turkish president and the European Commission head on Saturday held a videoconference call to discuss Turkey-EU relations, Turkish authorities said.
Recep Tayyip Erdogan and Ursula von der Leyen discussed the ways to develop relations between Turkey and the EU and addressed regional developments, Turkey's Communications Directorate said in a statement.
Erdogan told von der Leyen that the EU has priority in Turkey's agenda. He reiterated that Turkey sees its future in Europe.
He also pointed out the importance of resuming regular Turkey-EU summits and high-level dialogue meetings.
Turkey wants to open a new page in relations with the EU in the new year, Erdogan said, adding that 2020 could not have been made use of enough due to the whims and artificial problems that some EU members produced, according to the statement.
He added that this situation was not sustainable not only in terms of the future of relations but also in terms of the broad common geography.
The Turkish president also said that updating the 2016 refugee deal would be the first step for a positive agenda on Turkey-EU relations.
Turkey and the EU signed a refugee deal in 2016, which aimed to discourage irregular migration through the Aegean Sea by taking stricter measures against human traffickers and improving the conditions of nearly four million Syrian refugees in Turkey.
Erdogan pointed out that the year 2021 offers a productive environment for new cooperation to be initiated in the field of migration.
The Turkish president also said that the Customs Union agreement between Turkey and EU should be updated, Turkish nationals should be allowed visa-free travel within the Schengen area and steps should be taken in talks on Turkey's EU accession.
He also mentioned re-establishing mutual trust and rerunning the consultation mechanism.
Erdogan underlined the need for an end to "exclusionary and discriminatory rhetoric" against Turkey.
Von der Leyen, for her part, said on Twitter: "Good exchange with Turkish President @RTErdogan. We exchanged on the #COVID19 situation, the economic recovery and the implementation of tasking of the European Council of December 2020."
On Friday, Turkish Foreign Minister Mevlut Cavusoglu said that Turkey is working to turn new chapters in its relations with the EU.
The top Turkish diplomat is expected to visit Brussels to hold talks with the EU's foreign policy chief Josep Borrell on Jan. 21.
https://www.aa.com.tr/en/europe/eu-has-priority-in-turkey-s-agenda-president-erdogan/2104437
--------
URL: https://www.newageislam.com/islamic-world-news/dont-vote-owaisis-party-head/d/124042
New Age Islam, Islam Online, Islamic Website, African Muslim News, Arab World News, South Asia News, Indian Muslim News, World Muslim News, Women in Islam, Islamic Feminism, Arab Women, Women In Arab, Islamophobia in America, Muslim Women in West, Islam Women and Feminism