New Age Islam News Bureau
21 April 2022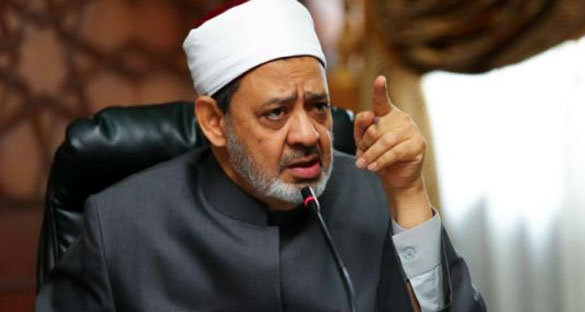 Al-Azhar Grand Sheikh Ahmed al-Tayyeb
-----
• Boko Haram Perversion Of Islamic Ideology, Buhari Tells ICC Prosecutor
• US Rep Ilhan Omar's Meeting With Imran Khan in Pakistan Stirs Controversy
• Macron Warns Le Pen She Risks 'Civil War' By Banning Headscarf In Public Spaces
• At Kannur Church Event, Union Minister Said Islamic Terrorism Has Caused Much Loss To Christian Churches Citing Examples Of Iraq, Syria And Sri Lanka
Arab World
• Al-Azhar Muslim Council Of Elders To Curb Anti-Muslim Hate Crimes In The West Amid Unrest
• Cheap Indian Wheat Faces Quality Checks, High Freight Cost For Egypt Export
• Erdogan claims that Iraq backed Turkey's push against Kurdish militants
• YPG/PKK terrorists set fire to office of Kurdish opposition group in Syria
• Ezidis in Iraq want terrorist group PKK to leave Sinjar so they can return home
• OIC urges action against 'barbaric' Israeli attacks on Palestinians
• Twin attack kills 3 Hashd Shaabi fighters in Iraq
--------
Africa
• Images of Sudan's Bashir in hospital draw anger on social media
• Blast at bar in Nigeria kills 7, injures 19
• Tunisian parties warn country heading towards dictatorship
-------
North America
• US Muslims Call Out Double Standard After Video Of Christians Singing On Plane Over Easter Weekend Goes Viral
• US-Saudi relationship 'historic and remains strong': Saudi Embassy in Washington
• US Treasury Secretary reiterates importance of ties with Saudi Arabia
--------
Europe
• Turkey's FM says some NATO allies want 'longer' Ukraine war to weaken Russia
• Peace process between Israel, Palestine must resume: EU official
• Muslim worshippers attacked outside East Ham mosque
--------
India
• Hindu Migrant Workers In Hyderabad Opt For Muslim Names For 'Safety' Because Of Issues Pertaining To Muslims In UP
• Indian American Muslim Council Condemns Vandalism Of Indian Muslim Properties During Ramzan
• Muslim Innovator's Magic Hands Help India's Troubled Farmers Of Karnataka And Outside
• Kerala: CPM Pulls Up Former MLA George M Thomas For Embarrassing 'Love Jihad' Quip
• Top LeT commander among 2 terrorists killed in encounter in Jammu and Kashmir's Baramulla
• Terrorism biggest form of human rights violation: Amit Shah
• Hyderabad: Congress' Dharna Calls On Muslims To Boycott CM's Iftar Party
-------
Southeast Asia
• If It's Haram To Defend Criminals, There Will Be No Malay Muslim Lawyers, Says Minister in PMO
• Desecration Of Holy Quran: Respect Religious Beliefs Of Muslims, China To Sweden
• SIS study: Communication failure now main cause of marriage breakdowns in Malaysia, above domestic violence
• Hijrah24 able to revive Tabung Haji's businesses, investments, says PM Ismail Sabri
--------
South Asia
• 'Hindus, Muslims Live Peacefully In Bangladesh But Some Elements Try And Create Conflict': • US Ambassador For International Religious Freedom
• World Bank to Resume Three Major Projects in Afghanistan
• Taliban flouting basic human rights in Afghanistan: Report
• Afghan refugee gunned down in mosque attack
• Criminal Flogged in Taliban's Supreme Court
--------
Pakistan
• 'Criminal Cabinet' Has Defaced Democracy: Pakistan Tehreek-I-Insaf Chairman Imran Khan
• In A Veiled Attack, Imran Khan Blames Pakistan Army Chief Bajwa For His Ouster
• Pakistan-Taliban ties sour over rise in terror attacks, border incidents
• 'Exiled' Nawaz Sharif to be back in Pakistan after Eid, face the courts
• PM Sharif meets President Alvi; discusses Pak's evolving political and economic situation
• Finance Minister Miftah leaves for US to meet IMF officials for revival of loan facility
• Petition against acceptance of Buzdar's resignation withdrawn after LHC's rebuke
--------
Mideast
• Gaza Militants, Israel In Biggest Exchange Of Fire Since 2021 War
• Iranian President: Foreign Meddling, Terrorism Root Cause of Instability in Afghanistan
• Iran Raps Britain for Forceful Deportation of Asylum-Seekers
• WFPIST Urges Int'l Organizations, Officials to Bring to Justice Perpetrators of Blasphemy of Islamic Sanctities
• At least 80 Iran-backed Houthi violations reported since ceasefire: Yemen Army report
• Iran says 'technical issues' in nuclear talks complete
• Israeli Nationalists To March In Jerusalem's Palestinian-Majority Areas Despite Ban
• Iran says 3 Mossad agents arrested for transferring 'classified info'
• Turkish president launches intense diplomatic push for Palestine
Compiled by New Age Islam News Bureau
URL: https://newageislam.com/islamic-world-news/ramazan-azhar-grand-sheikh-non-muslims/d/126835
--------
Discouraging Non-Muslims To Eat During Ramazan Is 'Absurdity' That Does Not Suit And Does Not Relate To Islam, Says Al-Azhar Grand Sheikh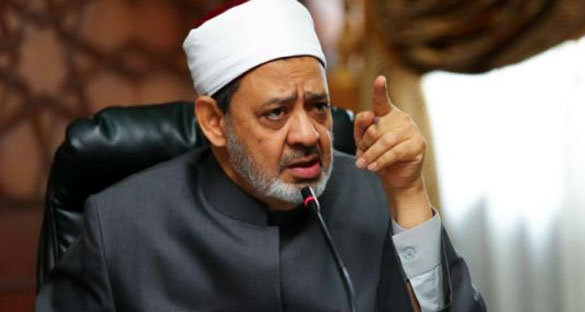 Al-Azhar Grand Sheikh Ahmed al-Tayyeb
-----
April 20, 2022
Al-Azhar Grand Sheikh Ahmed al-Tayyeb said that the sheikhdom cherishes the relationship between Egyptians, Muslims and Christians, which stems from a correct understanding of religion.
In remarks to the "Sout (voice of) Al-Azhar" magazine, Tayyeb added: "Restricting non-Muslims in their food and drink during the day in Ramazan on the pretext of fasting is an absurdity that does not suit and does not relate to Islam."
Tayyeb stressed that "A Muslim who cannot stand seeing his Christian colleague at work eating or drinking, or seeing Christian citizens in restaurants during the day of Ramazan, how can he stand seeing his own kids eating during the day in Ramazan? Or is he restricting his children and forbidding them to eat and drink?!"
"Congratulating Christians on holidays is not out of courtesy or formalities, but rather comes from our understanding of the teachings of our true religion, and the relationship between Muslims and Christians is a true embodiment of unity and brotherhood, and that this brotherhood will always remain the solid bond that strengthens the country against difficulties and challenges."
Tayyeb said that Al-Azhar sees absolutely nothing wrong with building churches as there is nothing in the Quran or the Prophetic Sunnah that forbids this matter and therefore Al-Azhar cannot interfere to prevent the building of a church.
The Grand Sheikh of Al-Azhar described the harassment that happens in some villages and hamlets when building any church as an inherited customs and traditions that people passed on, and it has no origin in Islam.
Source: Egypt Independent
Please click the following URL to read the text of the original story:
https://www.egyptindependent.com/discouraging-non-muslims-to-eat-during-Ramazan-is-absurdity-says-al-azhar/
--------
Boko Haram Perversion Of Islamic Ideology, Buhari Tells ICC Prosecutor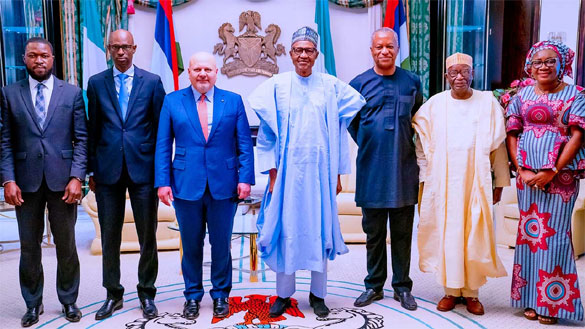 Adviser, International Criminal Court (ICC) Prosecutor, Mamadou Racine (left); ICC Chief Prosecutor, Karim Ahmad Khan; President Muhammadu Buhari; Foreign Affairs Minister, Geoffrey Onyeama; Chief of Staff to the President, Prof. Ibrahim Gambari and Nigerian Ambassador to the Netherlands, Dr. Eniola Ajayi when Buhari received Khan in audience, at State House, Abuja…yesterday. PHOTO: PHILIP OJISUA
-----
21 April 2022
President Muhammadu Buhari, yesterday, declared that the Boko Haram insurgency has neither religious nor ethnic underpinning, adding that majority of Nigerians now know the truth.
While receiving Karin Ahmad Khan, Chief Prosecutor of the International Criminal Court (ICC), at State House, Abuja, Buhari said that with concerted public enlightenment, it has become clear to people that Boko Haram is a perversion of religion, rather than an Islamic ideology.
He said: "God is justice. You can't kill innocent people and shout, Allahu Akbar (God is great). It's either you don't know that God at all or you are simply being stupid.
"To say Western education is unacceptable (Haram) is very fraudulent. That is why we are fighting them, and educating the people.
"And we are succeeding a lot. We came to office when things were very bad. But we are educating the people. Education is fundamental. Religion and ethnicity are out of it. Some people have just made it a lifestyle to cause confusion, destruction and death."
The ICC prosecutor likened extremism to cancer, which spreads and can also recede. He noted that what Boko Haram does, in collaboration with Islamic State of West Africa Province (ISWAP), "is perversion of religion."
He said ICC believes in complementarity, "which promotes collaboration, as against confrontation."
He counselled Nigeria, in concert with other Sahel/Lake Chad basin countries, to get the United Nations Security Council to refer atrocities committed by terrorist groups operating in the region to ICC for investigation and subsequent trial.
EARLIER, on Tuesday, Vice President Yemi Osinbajo also received Khan at the Presidential Villa.
Osinbajo noted that the proposal to reform the international justice system would "reassure African countries that there is room for negotiations and that the ICC is not just out to witch hunt any individual or organisation."
He stressed the importance of creating a system that builds relationships and credibility among member states, "creating a sense that everyone can be treated fairly."
Commending the Court for making the bold move, the Vice President said: "The steps you are taking are very crucial. For Nigeria, you will get all the cooperation, and at the end of the day, people must feel that the system is just and fair to all."
In his remarks, Khan expressed excitement at the visit, noting: "It comes at a critical time in the history of the continent."
He explained that the Court, through the proposed roadmap for reforms, would help African countries achieve justice, applying the principle of complementarity.
He pledged the commitment of the Court to work with local authorities to encourage domestic jurisdictions to investigate and prosecute perpetrators of core international crimes.
Osinbajo also received the Egyptian Ambassador to Nigeria, Mr. Ihab Awad, who came to brief him on the next meeting of the United Nations Framework Convention on Climate Change to be hosted in Sharm El-Sheikh, Egypt, later in November.
Source: Guardian Nigeria
Please click the following URL to read the text of the original story:
https://guardian.ng/news/boko-haram-perversion-of-islamic-ideology-buhari-tells-icc-prosecutor/
--------
US Rep Ilhan Omar's Meeting With Imran Khan in Pakistan Stirs Controversy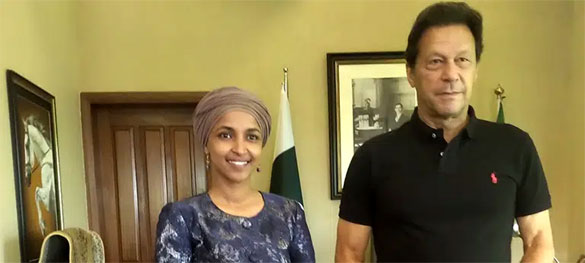 US Congresswoman Ilhan Omar meets Imran Khan
------
Baqir Sajjad Syed
April 21, 2022
ISLAMABAD: US Rep Ilhan Omar's visit to Islamabad — the first by an American legislator since the new government took office last week — was dominated by a controversy over her meeting with ex-premier Imran Khan who claims Washington had conspired to dislodge his government.
Ms Omar met a range of Pakistani leaders, including President Arif Alvi, Prime Minister Shehbaz Sharif, Minister of State for Foreign Affairs Hina Khar and National Assembly Speaker Raja Pervaiz Ashraf, but it was her meeting with Mr Khan that hogged the spotlight.
Former human rights minister in Khan's cabinet, Dr Shireen Mazari, tweeted about the meeting. "US Congresswoman Ilhan Omar called on Chairman PTI in Bani Gala. They discussed Islamophobia & related issues. @Ilhan expressed her admiration for @ImranKhanPTI & his position on & work against Islamophobia globally. IK appreciated her courageous & principled position on issues," Dr Mazari said.
Social media immediately questioned Mr Khan about the meeting with the American legislator and reminded him of his criticism of US officials meeting opposition figures.
US congresswoman also meets president and PM
Not only journalists, ordinary tweeples and users of other social media platforms asked for the justification of the meeting, government functionaries also jumped into the debate and could not resist criticising Mr Khan over it.
Interior Minister Rana Sanaullah led the charge by asking Mr Khan if his meeting with Ms Omar was "a conspiracy or interference".
"Which conspiracy is being hatched?" he asked while recalling Mr Khan's stance that opposition's meetings with the American officials were conspiratorial. Warning of an investigation into the meeting, the interior minister said that if Mr Khan did not himself divulge the details, he (as the minister) "will investigate since the nation should know the truth, lest Imran Niazi, according to his tradition, brings out another letter a few days later".
Omar, a Somali-American lawmaker representing Minnesota in the US House of Representatives, is not new to controversies. This time it has got more to do with the timing of her visit, which took place when Mr Khan has crafted a narrative of conspiracy by the US around his removal from office through a vote of no-confidence in the National Assembly. Besides taking a hardline on the private interactions between politicians and US officials, he has in his speeches at public rallies vowed no subservience to the US while accusing his opponents of toeing Washington's line.
In background discussions with US officials, it transpired that Ms Omar was on a "personal trip", which had not come through the administration. The trip had been arranged in her personal capacity as the congresswoman, one official explained.
Her meeting with Mr Khan had been directly scheduled by her office through a US-based Pakistani businessman, a PTI leader said.
There have been several explanations about her trip, even though she has in the past never shown any interest in Pakistan. One of the more plausible ones is that her constituency has a sizeable Muslim population and she has herself worked extensively on Islamophobia and may have wished to connect with the PTI chairman, who had highlighted the issue leading to UN designating March 15 as the international day to combat Islamophobia.
Meanwhile, President Alvi, while talking to Ms Omar, called for "constructive engagement between the two countries" and emphasised the need for strengthening bilateral ties.
Ms Omar highlighted the potential for improving and strengthening ties between the two countries and "appreciated the role played by Pakistan in combating Islamophobia".
She also met Prime Minister Shehbaz Sharif, who told her that Pakistan "wanted to further deepen bilateral cooperation based on mutual respect, trust and equality".
In her meeting with Ms Omar, Minister of State for Foreign Affairs Hina Khar said: "Pakistan is committed to further strengthening bilateral relations with the United States and advancing bilateral cooperation in various fields of mutual interest."
Source: Dawn
Please click the following URL to read the text of the original story:
https://www.dawn.com/news/1686052/ilhan-omars-meeting-with-imran-stirs-controversy
--------
Macron Warns Le Pen She Risks 'Civil War' By Banning Headscarf In Public Spaces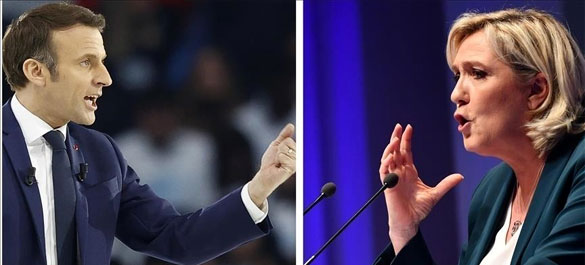 Photo: aa.com
-----
Shweta Desai
21.04.2022
PARIS
Outgoing President Emmanuel Macron warned his far-right challenger Marine Le Pen on Wednesday that she will bring France to the brink of a civil war if she imposes a ban on the Islamic headscarf, or hijab, if she claims victory in France's presidential election.
"With me, there will be no ban on headscarves, yarmulkes and religious signs," Macron said during a widely televised debate which was a make-or-break moment for the finalists to convince the millions of electorates to vote in their favor in the second and final round of the election on April 24.
The extreme right discourse which has dominated the campaign also prevailed at the debate.
Le Pen said she intends to liberate Muslim women from the uniform imposed by "the Islamists" by banning the veil in public spaces. Macron opposes the proposed ban, saying it is unconstitutional and will create a "civil war." He said the 1905 law on secularism was not about "fighting a religion."
Le Pen in turn attacked Macron for creating disunity and dividing the French society during his five years in power. She insisted that her project is about "giving priority to the French in their own country," which she aimed to achieve by introducing a citizens' initiative referendum and other reforms to improve the daily lives of people. She spoke of establishing a public referendum on the subject of immigration to solve the problem of "anarchy and massive immigration" and of creating a European Google for data privacy.
For Macron, this election is crucial, not only as it is a fight of ideologies, but as a "referendum on what the French are deeply for or against." He deemed it as a vote on whether to stay or leave the European Union, France's relations with Germany, environmental issues, fraternity, and secularism.
Divisions on Europe
Le Pen, the National Rally party's candidate opened the debate, assuring to restore the harmony between all French and attacked Macron on his economic failures during the five-year term, focusing on purchasing power, unemployment, the fuel hike tax that spurred the Yellow Vest protests and incurring 600 million euros ($651 million) in debt through the recovery package for businesses during the coronavirus pandemic.
"I've only seen French people tell me that they can't do it anymore, that they can't make ends meet anymore," she said, calling Macron "the Mozart of finance who has a very bad economic record."
Macron in return counter-attacked Le Pen's weak positions -- Russia and the European Union -- and accused her of depending on Russia and President Vladimir Putin for financing her party through a multi-million euro loan from a Czech-Russian bank in 2017.
He said he wanted to ensure that the Ukraine war did not spread and that this was only achievable by a "strong Europe" which could bring "Russia to its senses," noting "we are no one's vassals."
Le Pen contested Macron's pitch to strengthen Europe and claimed France is unable to defend its interests by being part of the European Union's policies. While Le Pen has hinted at leaving certain EU treaties and giving preference to French laws, Macron has promised to work alongside the EU.
The two candidates also clashed on the retirement age. Macron wants to extend it from 62 to 65 to finance social security and health care measures for the elderly.
On renewable energies, meanwhile, Le Pen wants to dismantle all wind turbines.
The event was organized by the TF1 and France 2 channels. The latest Ipsos poll has predicted a lead for Macron with 56% against 44% for Le Pen.
Source: Anadolu Agency
Please click the following URL to read the text of the original story:
https://www.aa.com.tr/en/europe/macron-warns-le-pen-she-risks-civil-war-by-banning-headscarf-in-public-spaces/2568918
--------
At Kannur Church Event, Union Minister Said Islamic Terrorism Has Caused Much Loss To Christian Churches Citing Examples Of Iraq, Syria And Sri Lanka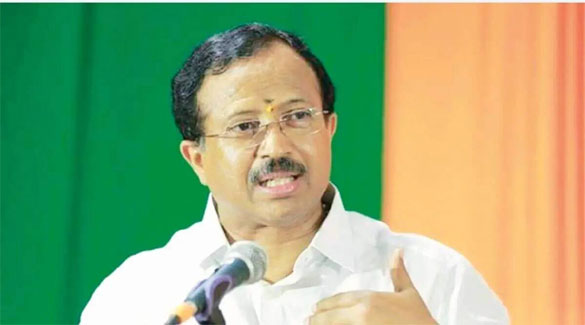 BJP leader and Union minister V Muraleedharan
-----
April 21, 2022
SENIOR BJP leader and Union minister V Muraleedharan on Wednesday said Islamic terrorism has caused much loss to Christian churches across the world as he gave the examples of Iraq, Syria and Sri Lanka.
"Much Christian blood has flowed in Iraq, Syria and even in India's neighbouring country Sri Lanka. Christians were massacred in Sri Lanka on Easter day in 2018 by Islamic extremists at a time when Pope Francis exhorts to love everyone," said the Minister of State for External Affairs.
He was addressing a felicitation event held after the consecration of Archbishop Joseph Pamplany at Thalassery in Kannur.
Muraleedharan said there is nothing unusual if the Church leadership has concerns about Islamic terrorism. The Narendra Modi government sees the anxiety of the Church with great concern, he said, adding that the Centre would not adopt a negative approach towards the issues raised by it.
Muraleedharan also took a dig at the Left, saying that CPI(M) leader George M Thomas and Left ally Kerala Congress (M) chairman Jose K Mani had shared their concerns over "love jihad" as well but had to retract their statements.
"It is a matter of concern that cases are registered against bishops if they use the word jihad. Who else other than the Church leadership can say that there is a planned attempt to convert Christian women? There are lot of evidences about trapping Christian women in love jihad," the minister said.
CPI(M) MP John Brittas, in his address, hit back without naming either the minister or the BJP. "Beware of the wolves in sheep's clothing," he said.
The Union minister's remarks at a Church event assumes significance against the backdrop of the state BJP's move to start a campaign against "religious terrorism". Recently, state BJP president K Surendran announced that Union Home Minister Amit Shah would attend a state leadership meeting of the party on April 29 and chalk out the action plan against countering "religious terrorism".
Source: Indian Express
Please click the following URL to read the text of the original story:
https://indianexpress.com/article/cities/thiruvananthapuram/at-church-event-union-minister-raises-islamic-terror-love-jihad-7879265/
--------
Arab World
Al-Azhar Muslim Council Of Elders To Curb Anti-Muslim Hate Crimes In The West Amid Unrest
20 April ,2022
The Muslim Council of Elders, under the Chairmanship of the Grand Imam of al-Azhar Dr. Ahmed al-Tayeb, has launched an initiative to counter anti-Muslim hate crimes in the West, a statement released on Wednesday said.
The Council strongly condemned the burning of the Holy Qur'an by far-right extremists in Sweden over the weekend in what it described as a "deliberate attempt to offend Muslims around the world."
The violence in Malmo, Sweden began on Thursday after a demonstration organized by Rasmus Paludan, leader of Danish far-right political party Hard Line.
"The Council reaffirms that such desecrations of the Holy Qur'an are initiated by certain groups from time to time with the sole purpose of provoking Muslims. Likewise, they are being deliberately carried out during the holy month of Ramazan, in a clear violation of the values of human fraternity and coexistence," the statement read.
"Through the assistance of legal and human rights experts, the Council is in the process of publishing a legal guideline on managing Islamophobia in the West," said Judge Mohamed Abdelsalam, Secretary-General of the Council.
The initiative will be inspired by the historic Document on Human Fraternity for World Peace and Living Together which was signed by Head of The Catholic Church Pope Francis and the Grand Imam of al-Azhar on 4 February 2019. The Document advocates for world peace and peaceful interfaith coexistence.
Source: Al Arabiya
Please click the following URL to read the full text of the original story:
https://english.alarabiya.net/News/gulf/2022/04/20/Muslim-Council-of-Elders-to-curb-anti-Muslim-hate-crimes-in-the-West-amid-unrest
--------
Cheap Indian wheat faces quality checks, high freight cost for Egypt export
20 April ,2022
Indian wheat could offer a cheaper option for top importer Egypt but will have to overcome quality controls set by the country's agriculture ministry as well as higher freight costs.
Last week, Egypt's agriculture ministry announced it had approved India as a wheat import origin but has placed several conditions including inspection for pests prior to export and the use of only a specific pesticide, according to a ministry document seen by Reuters.
"Just because we approved the origin doesn't mean we accept anything. There are technical conditions set by the plant quarantine department," Ahmed El Attar, the department's head, told Reuters.
Quality concerns linked to the fungal disease Karnal Bunt and the overuse of pesticides have previously plagued wheat exports from India, with some suppliers receiving complaints a few years ago.
Traders and government officials in India, however, have said it had not received any complaints when exporting large quantities this year to countries such as Bangladesh, South Korea, Sri Lanka, Oman and Qatar and others.
Traders also said freight costs would be a challenge for Indian suppliers, adding that the lowest freight cost on Tuesday stood at $70 a ton.
"The freight cost for India's wheat to Egypt would be around $70 a ton against $30-$40 a ton for the supplies from the Black Sea region," said Rajesh Paharia Jain, a leading New Delhi-based trader.
India's wheat exports hit 7.85 million tons in the fiscal year to March, an all-time high and a sharp increase from 2.1 million tons in the previous year.
News of India's addition as an approved import origin by Egypt has been welcomed by both countries. India is trying to cash in on its production surplus and Egypt is looking for lower prices after Russia's invasion of Ukraine disrupted its purchases, some 80 percent of which came from Russia and Ukraine last year.
Recent export deals from India have been signed at between $330 and $335 a ton free-on-board, more than $100 cheaper than European offers purchased by state grains buyer the General Authority for Supply Commodities (GASC) in its latest tender.
Source: Al Arabiya
Please click the following URL to read the full text of the original story:
https://english.alarabiya.net/business/economy/2022/04/20/Cheap-Indian-wheat-faces-quality-checks-high-freight-cost-for-Egypt-export
--------
Erdogan claims that Iraq backed Turkey's push against Kurdish militants
20 April ,2022
Turkish President Recep Tayyip Erdogan on Wednesday said the central government in Baghdad supported Turkey's latest offensive against outlawed Kurdish militants in northern Iraq.
The Turkish leader's comments came a day after Iraq summoned Turkey's ambassador to Baghdad to lodge a formal protest against Erdogan's latest military campaign.
Turkey's armed forces have reported the death of two soldiers and dozens of Kurdish militants since the launch Sunday of their third offensive in northern Iraq since 2020.
Erdogan told a parliamentary meeting of his ruling party that both Baghdad and the leaders of the autonomous Kurdish region based in Erbil supported Turkey's ground and air assault.
"I thank the central government in Iraq and the regional administration for their support to our fight against terror," Erdogan said.
"I wish success for our heroic soldiers involved in this operation, which we are carrying out in close cooperation with the central Iraqi government and the regional administration in northern Iraq."
Some analysts believe that Iraqi leaders -- while lodging formal protests -- are privately happy that Turkey is trying to punish fighters from the Kurdistan Workers Party (PKK).
The group is recognized as a terrorist organization by both Ankara and its Western allies.
The PKK has been waging an insurgency against the Turkish state since 1984 that has claimed tens of thousands of lives.
But officials in Baghdad are publicly voicing displeasure over the Turkish military push into the mountains of northern Iraq.
Source: Al Arabiya
Please click the following URL to read the full text of the original story:
https://english.alarabiya.net/News/middle-east/2022/04/20/Erdogan-claims-that-Iraq-backed-Turkey-s-push-against-Kurdish-militants
--------
YPG/PKK terrorists set fire to office of Kurdish opposition group in Syria
Ethem Emre Özcan
21.04.2022
AL-HASAKAH, Syria
The YPG/PKK terrorist group raided and set fire to an office of a Kurdish opposition group in Syria's Al-Hasakah province Wednesday.
In a statement, the Kurdish National Council (ENKS) said a group affiliated with the PYD/YPG/PKK terror group raided the office of the Kurdistan Democratic Party of Syria (KDP-S), a member of the Kurdish National Council in Syria, in al-Darbasiyah subdistrict.
The office of the KDP-S was set on fire with Molotov cocktails, it said.
The ENKS also noted that it was not the first such instance and that the offices of the member parties of the ENKS had been subjected to similar attacks before.
"The terrorization policy of the PYD against our people and the burning of the offices of the ENKS and its member parties are happening in front of the coalition forces and the USA, which supports that organization that uses force against us," the statement said.
The Kurdish opposition group urged the US to put pressure on the YPG/PKK terror group to put an end to such raids and attacks on offices.
YPG/PKK terrorists burned the ENKS office in al-Darbasiyah on Dec. 17, 2021 and attacked two offices of the ENKS and the office of a media organization in Qamishli district of al-Hasakah on Sept. 28, 2021 with Molotov cocktails.
Source: Anadolu Agency
Please click the following URL to read the full text of the original story:
https://www.aa.com.tr/en/middle-east/ypg-pkk-terrorists-set-fire-to-office-of-kurdish-opposition-group-in-syria/2568946
--------
Ezidis in Iraq want terrorist group PKK to leave Sinjar so they can return home
20.04.2022
DUHOK, Iraq
Iraqi Ezidis have been waiting to return to their homes ever since they had to leave due to Daesh/ISIS attacks in 2014 in the Sinjar district of Mosul.
They want the terrorist group PKK to leave Sinjar so they can return from camps where they lived as refugees for eight years.
The Ezidis from Sinjar, who have been staying in tents at refugee camps in Duhok, told Anadolu Agency that they could not return to their homes due the presence of the terrorist PKK in the district.
The situation in Sinjar is very complicated and there is no security, said camp resident Halil Resho.
He said that they stayed in canvas tents in the camp at Duhok and that one burns every day. Everyone in the tent has a relative who was kidnapped or killed by Daesh/ISIS, he added.
Ali Goro from Sinjar, also staying at a camp in Duhok, said that those in Mosul returned to their homes, but no one helped them to return.
Goro said the people of Sinjar cannot return to their homes due to the presence in the region of the PKK and Hashd al-Shaabi militia (popular mobilization forces).
He said that even if they dared to return under these conditions, there is no infrastructure, water, electricity, school, or hospital.
"So it's better for us to stay in tents than return," he said.
In an Aug. 3, 2014 attack on the Sinjar district, where Ezidis live, Daesh/ISIS kidnapped and killed thousands of people, including women and children, or detained them in areas they hold.
Some 300,000 people lived in Sinjar before the attacks, two-thirds of them Ezidis and the rest Sunni Kurds and Arabs.
Daesh/ISIS has been active in the Iraqi provinces of Salahuddin, Anbar, Kirkuk, and Diyala, at a time when the federal government is struggling to contain attacks by the terrorist group by launching security and military operations in the country's northern, western, and eastern regions.
In 2017, Iraq declared victory over Daesh/ISIS by reclaiming all territories the terrorist group controlled since the summer of 2014, estimated to be about one-third of the country's territory.
Source: Anadolu Agency
Please click the following URL to read the full text of the original story:
https://www.aa.com.tr/en/middle-east/ezidis-in-iraq-want-terrorist-group-pkk-to-leave-sinjar-so-they-can-return-home/2568659
--------
OIC urges action against 'barbaric' Israeli attacks on Palestinians
Ibrahim Mukhtar
20.04.2022
The Organization of Islamic Cooperation (OIC) on Wednesday called for international action to end "barbaric" Israeli attacks against Palestinian worshippers as tension continues to flare up in occupied East Jerusalem.
In a statement, the pan-Muslim grouping said Secretary-General Hissein Brahim Taha has "dispatched identical letters to several international actors about the ongoing Israeli violation of the blessed Al-Aqsa Mosque through incursion, closure of the Mosque's gates and barbaric attacks against innocent worshipers, leading to hundreds of them being injured and arrested."
The 57-member state body said the letters were sent to the permanent members of the United Nation Security Council – the US, UK, Russia, France and China – as well as the UN secretary-general and the EU high representative for foreign affairs.
Taha warned that the "dangerous escalation of Israel's aggression against the Al-Aqsa Mosque is an attack on the religious rights and sensibilities of the entire Islamic ummah (nation)," adding that it constitutes "a flagrant violation of the relevant international resolutions and instruments that may stoke religious war and violence in the region and beyond."
The OIC chief urged all international actors to act swiftly to pressure Israel "to guarantee the rights of Muslims to pray freely in the Al-Aqsa Mosque and to preserve the existing historical and legal status of the holy sites in occupied Al-Quds."
He also called for intensifying "international efforts to revive the political track that will end the Israeli occupation" and lead to the establishment of an independent State of Palestine.
Tensions have been running high across the Palestinian territories since the beginning of April amid repeated Israeli arrest campaigns in the occupied West Bank.
Dozens of Palestinian worshippers were injured Friday when Israeli forces stormed the flashpoint Al-Aqsa Mosque compound in Jerusalem.
Daily settler incursions into the site to celebrate the week-long Jewish Passover holiday have further inflamed the situation.
Al-Aqsa Mosque is the world's third-holiest site for Muslims. Jews call the area the Temple Mount, claiming it was the site of two Jewish temples in ancient times.
Source: Anadolu Agency
Please click the following URL to read the full text of the original story:
https://www.aa.com.tr/en/middle-east/oic-urges-action-against-barbaric-israeli-attacks-on-palestinians/2568533
--------
Twin attack kills 3 Hashd Shaabi fighters in Iraq
Ali Jawad
20.04.2022
BAGHDAD
Three members of the pro-government Hashd al-Shaabi militia (Popular Mobilization Forces) were killed in a twin attack on Wednesday in eastern Iraq, according to a local military officer.
Daesh/ISIS terrorists attacked with machineguns a security checkpoint of the Hashd al-Shaabi in Kashkul area in Diyala province, the officer said on condition of anonymity because he was not authorized to speak to media.
A bomb blast struck when Hashd fighters and civilians gathered at the scene of the attack, the source said.
Eight people were injured, including five civilians, he added.
Daesh/ISIS has been active in the provinces of Salahuddin, Anbar, Kirkuk, and Diyala, at a time when the federal government is struggling to contain the attacks of the terrorist group by launching security and military operations in the northern, western and eastern regions of the country.
In 2017, Iraq declared victory over Daesh/ISIS by reclaiming all territories the terrorist group controlled since the summer of 2014 which was estimated to be about a third of the country's territory.
Source: Anadolu Agency
Please click the following URL to read the full text of the original story:
https://www.aa.com.tr/en/middle-east/twin-attack-kills-3-hashd-shaabi-fighters-in-iraq/2568223
--------
Africa
Images of Sudan's Bashir in hospital draw anger on social media
20 April ,2022
Many Sudanese social media users have reacted angrily to a video that emerged of deposed President Omar al-Bashir walking around a hospital ward where he was moved on the grounds he was too ill for prison, although some voiced support for the ex-general.
Bashir, deposed just over three years ago by a military coup after months of protests, has been held in Kober Prison while on trial on charges of leading the 1989 army takeover that brought him to power, as well as on corruption and human rights charges.
Reuters could not independently confirm the authenticity of the video, which emerged this week and whose origin is unclear. But the footage has not been disputed by Bashir's lawyers, one of whom confirmed he is currently staying at the hospital.
For the latest headlines, follow our Google News channel online or via the app.
In the video, Bashir can be seen greeting visitors outside his hospital room, smiling, and walking around within the hospital ward, dressed in casual clothing and wearing a watch.
They are the first publicly-available images of Bashir outside of courtroom coverage.
In another video he can be seen visiting a fellow patient in another room.
"The former president's presence in the hospital is based on court-approved medical reports that advised hospital treatment for his condition," said Abdelrahman Alkhalifa, one of the defence lawyers on the coup case.
Bashir's lawyers have at times requested his transfer to the private military-owned hospital where he is currently staying because of COVID-19 infections as well as high blood pressure.
While some on social media prayed for Bashir's recovery and release, others were angered by what they said was lax treatment.
"It's clear now that the martyrs of the revolution died for nothing," said one user.
"Let him visit whoever he likes, and walk through every hospital in the country, what's important is he will never rule this country again, and his judgement will be with god," said another.
Source: Al Arabiya
Please click the following URL to read the full text of the original story:
https://english.alarabiya.net/News/middle-east/2022/04/20/Images-of-Sudan-s-Bashir-in-hospital-draw-anger-on-social-media
--------
Blast at bar in Nigeria kills 7, injures 19
Ibrahim Garba Shuaibu
21.04.2022
KANO, Nigeria
At least seven people are dead and 19 seriously injured after an explosive device went off at a bar in Nigeria's northeastern Taraba state.
An eyewitness, Fanen James, said Wednesday that they counted seven bodies before they were transported to a hospital.
The police said earlier that three people were dead and 19 others injured
The incident occurred in the village of Iware in the Ardo-Kola Local Government Area.
Police spokesman Usman Abdullahi confirmed the incident to Anadolu Agency, saying the command received a report from the divisional police officer in the nearby town of Sunkani.
Abdullahi, a deputy superintendent of police, said the bomb blast occurred at midnight Tuesday.
He said the injured were taken to Federal Medical Center in the state capital, Jalingo, where they were receiving treatment.
He added that no arrests have been made so far, but an investigation has begun.
Another eyewitness, James Bulus, said someone threw an object into the bar and immediately fled the scene.
Source: Anadolu Agency
Please click the following URL to read the full text of the original story:
https://www.aa.com.tr/en/africa/blast-at-bar-in-nigeria-kills-7-injures-19/2568937
--------
Tunisian parties warn country heading towards dictatorship
Adel Al-Thabti
20.04.2022
TUNIS, Tunisia
Tunisia is taking "resolute steps" towards dictatorship amid a deep political crisis in the North African nation, three political parties warned on Wednesday.
In a joint statement, the Coordination of Social Democratic Forces, which brings together the Democratic Current, the Republican Party, and the Democratic Bloc for Labor and Freedoms, cited "the frequency of security and judicial abuses against protesters and opposition, the repetition of divisive rhetoric of (President) Kais Saied's speech, and the authorities' continuous ignorance of the severe social and economic crisis" as examples to back their claim.
The parties accused Saied of using the security and judiciary "to harass the opposition" and ignoring the economic and social challenges facing Tunisians. They also renewed their commitment to confront what they termed as a "creeping dictatorship" in the country.
On Monday, the Tunisian president said he was working to "enable the people to express their will," while warning those who allege the country of descending towards dictatorship as "dancing on the ropes."
Tunisia has been in the throes of a deep political crisis since July 25, 2021 when Saied dismissed the government, suspended parliament, and assumed executive authority, in a move decried by opponents as a "coup."
The North African country is also going through a severe economic crisis aggravated by the coronavirus pandemic amid the ongoing Russian war on Ukraine.
Source: Anadolu Agency
Please click the following URL to read the full text of the original story:
https://www.aa.com.tr/en/africa/tunisian-parties-warn-country-heading-towards-dictatorship/2568595
-------
North America
US Muslims Call Out Double Standard After Video Of Christians Singing On Plane Over Easter Weekend Goes Viral
By Zainab Iqbal
20 April 2022
US Muslims have called out a double standard after a video of a group singing Christian hymns and playing the guitar on a plane over Easter weekend went viral.
Footage from the flight, believed to have occurred around 9 April, showed Christians singing gospel music '30,000 feet in the air' in a video that has sparked debate about the nature of worship on flights.
US Congresswoman Ilhan Omar, a Democrat and one of a handful of Muslims in the US Congress, reshared the video on her personal Twitter account on Easter Sunday and posed the question about how her own family would be received if they decided to hold a "prayer session" while flying.
"I think my family and I should have a prayer session next time I am on a plane," the Minnesota lawmaker said in a tweet. "How do you think it will end?"
Several conservatives hit back, accusing the Democrats of hating Christians.
Royce White, a Republican challenger to Omar's Minnesota seat, wrote: "I'm coming for your seat. Don't disrespect Christianity!" and added, "The Democrats you serve don't believe in God. Their platform is openly anti-God. Minneapolis will not become Mogadishu. We will not bend the knee."
Vernon Jones, a Democrat-turned-Republican politician and staunch supporter of former US President Donald Trump, slammed Omar over the tweet, asking: "Why do you hate Christians, Ilhan?"
Jalal Suleman, a New Jersey resident, told Middle East Eye that he didn't understand why Omar and other Muslims were facing criticism "for calling out the hypocrisy".
"Flying while Muslim is a real thing and unless you are a Muslim, you won't know how difficult it actually is.
"We have all gotten looks from strangers on a plane. My beard is apparently a cause for concern. I don't think that is something that will end any time soon. But the double standard must stop," he said.
What about singing nasheeds?
Shazia Mumtaz, a Pennsylvania resident, told MEE that she wrote "What is this hypocrisy?" in the video's comments section when she saw the video.
"I am someone who flies often. I wear a hijab and wear an abaya. I worry about my safety every single time I travel. I call and speak to my family before boarding the plane just so no one can hear me speaking another language. I don't make eye contact with anyone. I don't text. Heck, I don't even read," she told MEE.
"I take the most precautions but I still have people staring at me. Once someone requested to change their seat when I sat next to them. I didn't make a big deal out of it, but seeing things like that is extremely hurtful," she said.
"Imagine a Muslim group getting up and singing nasheeds (hymns) on a plane? There would have been a totally different reaction."
In 2006, six imams were taken off a US Airways flight in Minneapolis and were detained for several hours after some passengers and crew members complained of what they felt was suspicious behaviour.
The imams were going home after attending a conference of the North American Imams Federation. The New York Times reported that one passenger had slipped a crew member a note which said: "6 suspicious Arabic men on a plane, spaced out in their seats. All were together, saying 'Allah… Allah' cursing US involvement with [Saddam Hussein] before flight."
More recently, in 2020, two men were taken off a flight for texting in Arabic. They had been taking a business trip when another passenger saw their text messages and reported them as suspicious even though the person didn't speak the language, Complex reported.
Imraan Siddiqi, the executive director at the Council on American-Islamic Relations Washington, told MEE that some Muslims had faced a torrent of abuse in recent years while flying across the US.
"The aeroplane for Muslims has become a place where you have to be on your best behaviour… don't say Insha'Allah, don't text in Arabic; don't read that book - or else someone may report you."
Source: Middle East Eye
Please click the following URL to read the full text of the original story:
https://www.middleeasteye.net/news/us-muslims-call-out-double-standard-after-video-christians-singing-hymns-plane-goes-viral
--------
US-Saudi relationship 'historic and remains strong': Saudi Embassy in Washington
21 April ,2022
An official at the Saudi Embassy in Washington said Wednesday that ties between the US and Saudi Arabia were "historic and remain[ed] strong," following an article that depicted the relationship as "reaching its lowest point in decades."
Ties between Washington and Riyadh have soured since the Biden administration took office and made several foreign policy moves seen as targeting Saudi Arabia. But disagreements do not mean that both countries will stop looking at ways to bolster bilateral ties, the official said.
For the latest headlines, follow our Google News channel online or via the app.
"Over the course of the last 77 years of Saudi-US relations, there have been many disagreements and differing points of view over many issues, but that has never stopped the two countries from finding a way to work together to achieve the best interests of both nations," the official said in an e-mailed statement.
The Wall Street Journal published an article earlier this week titled "How US-Saudi Relations Reached the Breaking Point," citing US and Saudi officials.
The article also referred to meetings between senior Biden administration officials and Saudi officials in recent months as being tense, with some including "shouting."
Two specific meetings mentioned in the article were between National Security Advisor Jake Sullivan and Crown Prince Mohammed bin Salman last year and another between Secretary of State Antony Blinken and Saudi Deputy Minister of Defense Prince Khalid bin Salman.
The Saudi official said the meeting between the crown prince and Sullivan was "cordial and respectful," while they described the meeting between Blinken and Prince Khalid as "fruitful."
A White House National Security Council spokeswoman later told the Journal that "there was no shouting" during Sullivan's meeting with the crown prince.
The Saudi Embassy official said: "Contrary to this report on the state of affairs between the Kingdom and the United States, the relationship is historic and remains strong.
"There is daily contact between officials on an institutional level and there is close coordination on issues ranging from security, defense, counterterrorism, to strengthening economic cooperation and investments, to working together on climate and energy security."
The Journal's article also mentioned a claim that the Saudi Crown Prince wanted US President Joe Biden to recognize "his legitimate claim to inherit the throne."
The Saudi official said this was "nonsensical."
"This story is riddled with fallacies," the official added.
As for the Yemen war, where the Biden administration has been trying to help mediate a peaceful solution, the Saudi official said the US and Saudi Arabia were coordinating closely to bring peace to the war-torn country through diplomacy.
Source: Al Arabiya
Please click the following URL to read the full text of the original story:
https://english.alarabiya.net/News/gulf/2022/04/21/US-Saudi-relationship-historic-and-remains-strong-Saudi-Embassy-in-Washington
--------
US Treasury Secretary reiterates importance of ties with Saudi Arabia
20 April ,2022
US Treasury Secretary Janet Yellen reiterated the importance of US-Saudi bilateral ties during a virtual meeting with her Saudi counterpart, the Treasury Department said Wednesday.
Yellen met with Saudi Arabia's Minister of Finance Mohammed Al-Jadaan where she welcomed the continued partnership between the two countries in combatting terrorist financing in the region, according to a readout of Tuesday's meeting.
"The Secretary and Minister Al-Jadaan discussed the global economy, including the impact from Russia's invasion of Ukraine on the region, as well as energy markets and food security," the Treasury Department said.
Source: Al Arabiya
Please click the following URL to read the full text of the original story:
https://english.alarabiya.net/News/gulf/2022/04/20/US-Treasury-Secretary-reiterates-importance-of-ties-with-Saudi-Arabia
--------
Europe
Turkey's FM says some NATO allies want 'longer' Ukraine war to weaken Russia
20 April ,2022
Some NATO countries want Russia's war on Ukraine to last longer to weaken Moscow, Turkish Foreign Minister Mevlut Cavusoglu told CNN Turk on Wednesday.
"There are countries within NATO that want the Ukraine war to continue. They see the continuation of the war as weakening Russia. They don't care much about the situation in Ukraine," Cavusoglu said without naming countries in the North Atlantic alliance.
Turkey enjoys good relations with both Kyiv and Moscow and has been mediating for an end to the war. It hosted direct negotiations between the two countries last month.
But the Turks shied away from sanctioning the Russians alongside their Western allies, preferring not to jeopardize their ties with Moscow.
For the latest headlines, follow our Google News channel online or via the app.
"We disagree with the sanctions. It is important here that we continue our diplomatic contacts with both sides. Turkey is needed here. We are in a country where both sides trust," the Turkish foreign minister said.
Ankara had offered to host a summit between Russian President Vladimir Putin and Ukrainian President Volodymyr Zelenskyy.
Source: Al Arabiya
Please click the following URL to read the full text of the original story:
https://english.alarabiya.net/News/world/2022/04/21/Turkey-s-FM-says-some-NATO-allies-want-longer-Ukraine-war-to-weaken-Russia
--------
Peace process between Israel, Palestine must resume: EU official
Agnes Szucs
20.04.2022
BRUSSELS
The recent upsurge of violence in West Bank underlines the immediate need to reopen the peace process between Israelis and Palestinians, an EU official said on Tuesday.
The European Union follows the recent flare of violence in the West Bank "with great concern," said Peter Stano, the European Commission's lead spokesperson on foreign policy.
The EU calls on all parties "to exercise maximum restraint to refrain from violence and to avoid all forms of provocations," he stressed.
The latest events underline "again the need to restore the political horizon and to open the path towards the relaunch of the peace process as soon as possible between the Israelis and Palestinians."
He added that the bloc works with both sides, as well as international partners to support the relaunching of these negotiations.
Tensions have been running high across Palestinian territories since the beginning of April amid repeated Israeli arrest campaigns in the occupied West Bank.
Dozens of Palestinians were injured Friday in clashes with Israeli forces in the flashpoint Al-Aqsa Mosque compound in Jerusalem.
Daily settler incursions into the site to celebrate the week-long Jewish Passover holiday have further inflamed the situation.
Al-Aqsa Mosque is the world's third-holiest site for Muslims. Jews call the area the Temple Mount, claiming it was the site of two Jewish temples in ancient times.
Source: Anadolu Agency
Please click the following URL to read the full text of the original story:
https://www.aa.com.tr/en/middle-east/peace-process-between-israel-palestine-must-resume-eu-official/2568403
--------
Muslim worshippers attacked outside East Ham mosque
21 APR 2022
Police are investigating allegations of a racially aggravated assault after a group of worshippers were injured in an attack outside a mosque in East Ham.
Officers were called at about 21:00 BST on Tuesday to reports a number of men, armed with bottles and hockey sticks, had attacked members of the Masjid Bilal and Islamic Centre.
A bin containing paper was set on fire outside the building on Pilgrims Way.
A number of people had minor injuries, but did not require treatment.
The Met Police said officers searched but found no trace of the suspects and no arrests have yet been made.
Source: BBC News
Please click the following URL to read the full text of the original story:
https://www.bbc.com/news/uk-england-london-61168457
--------
India
Hindu Migrant Workers In Hyderabad Opt For Muslim Names For 'Safety' Because Of Issues Pertaining To Muslims In UP
Shaista Khan
20th April 2022
Hyderabad: In the labyrinth like lanes of the Old City, Manoj (27), a native of Gorakhpur in Uttar Pradesh moves, around selling Pani Puri on an old pushcart every evening. His business continues till late nights and the man mainly goes around Muslim dominated areas of GM Chawni, Al Jubail colony, Phoolbagh and nearby places in Chandrayangutta.
Ask him his name, and he will introduce himself to you as "Rashid". Ask him why he hides his real identity; he replies "Kya Kareh, Darr Lagta Hain, Koi Pakad Kar Peet Na Deh. Hamare Yaha Thoda Gadbadh Chalta Hain Na Musalman Ko Lekar, (What to do? I am scared that someone will beat me up. Back home there are issues pertaining to Muslims)" he says with a sense of fear.
Manoj migrated to Hyderabad six years ago and since then he has been selling pani puri in the older areas of the city. "I stay at Sultan Shahi along with my friends who are from UP while our families stay in our hometown and we send them money every month," he says.
Scores like Manoj migrate to the different cities across India every day in search of decent livelihood means and do odd jobs. A lot of them land in Hyderabad too, and are settled in Sultan Shahi, Nashemannagar, Bhavaninagar and other areas in the south of the city.
"Our priority is to earn and sustain. We are away from all politics, hatred and violence. Some people in our native states are doing nonsense which does not benefit anyone. See because of them we stay in fear elsewhere, they should understand repercussions of their acts," said Rakesh, who sells ice cream at Hafeezbabanagar road till late at night. For most however, he goes by the name.
Both the migrants are facing the repurcussions of anti-muslim violebce and hate speeches that are a common recurrence back home. More recently, the violence following Ram Navami and Hanuman Jayanthi thar has gripped states like Madhrya Pradesh, Karnataka, Delhi, Gujarat and other places has instilled a fear among non-Muslim migrants who work in the Muslim dominant areas, even though there is no such cause for worry.
Their pprehension comes from a perceived fear in Hyderabad, where they feel that the anti-Muslim violence back in their home states will become a social burden on them. (It may be be however noted that Karnataka, a state in the south, has now become the new communal ground in India off-late).
His colleague Ram adds due to the recent instances of communal disturbances in India, his family warned him to be careful. " Wven our elders staying here ask us not to hang around till late nights on roads. We do not tie any lemon or mirchi to the cart, nor do we wear a thread in our hands or apply tilak for fear of being identified. Basically avoid things that help anyone identify our religion, these are just precautions," he said.
Hyderabad is no less than Dubai for the people in UP, Bihar, MP and Jharkhand. "There are several rags to riches stories. People came empty handed to the city and returned with bags full of money in a short period. Lot of job opportunities, low rents and cheap food are advantages. Moreover there is peace here," says Babuloo, a native of Varanasi.
According to them, there is a lot of poverty in Madhya Pradesh, Uttar Pradesh, Jharkhand and Bihar because of which they come here to take up odd jobs and sustain. "Basically many are craftsmen engaged in vocations like hand embroidery, saree printing, chappal making etc. Because of COVID-19 the industry is down so we took up small jobs and earn about Rs. 8,000 to Rs. 10,000 a month," said Ajay, a native of Ghaziabad.
After the COVID-19 pandemic, many landed in financial distress, and after the lockdowns were lifted, new communal disturbances in other states amidst rising inflation is another big point of worry for them. "Kitna bhi kamao, kamhi padtha hain," says Ajay.
Source: Siasat Daily
Please click the following URL to read the full text of the original story:
https://www.siasat.com/hyderabad-hindu-migrant-workers-opt-for-muslim-names-for-safety-2312555/
--------
Indian American Muslim Council Condemns Vandalism Of Indian Muslim Properties During Ramzan
20th April 2022
Washington DC: The Indian American Muslim Council (IAMC), an advocacy group dedicated to safeguarding India's constitutional, on Wednesday condemned the large-scale violence against Muslims across several Indian states during Ramzan.
In a report published by IAMC, they invoke news reports and videos circulating on different social media platforms, which clearly suggest that the violence was orchestrated by the Rashtriya Swayamsevak Sangh (RSS), the Hindu supremacist paramilitary organization and its militant affiliates like Vishwa Hindu Parishad (VHP) and Bajrang Dal. The RSS is the ideological parent of Prime Minister Narendra Modi's Bharatiya Janata Party (BJP).
Further, the report illustrates the violence which took place across the states in India in April.
States where vandalism took place:
Muslim homes, businesses, mosques and shrines were attacked, vandalized and burnt in the BJP ruled Madhya Pradesh and Gujarat. In Madhya Pradesh's Khargone city, the epicenter of violence, the local administration demolished Muslim homes and shops, doubly victimizing them after Hindu extremist mobs had terrorized and targeted them. In Gujarat's Himmatnagar, the Hindu extremists set fire to a Muslim shrine.
Delhi:
In Delhi's Jahangirpuri, VHP and Bajrang Dal militants, armed with swords, tridents and guns, took out a rally on Hanuman Jayanti and tried to hoist saffron flag and pelted stones at a mosque. The ruling Aam Aadmi Party (AAP) government in Delhi has blamed the BJP for instigating the violence, stating that the AAP's Hanuman Jayanti procession had been entirely peaceful.
Uttarakhand:
In Roorkee, Uttarakhand, Muslims reported that Hindu extremist mobs stormed Muslim dominated areas of the city, petling stones at properties, attempting to break into homes, and chanting hateful slogans. Hindu extremists threatened to bulldoze Muslim-owned homes and forced several Muslim families to flee.
Telangana:
Raja Singh, a BJP leader from Telangana state, was booked by Hyderabad police for leading a Hindu extremist rally and delivering an anti-Muslim hate speech. Singh had claimed that Uttar Pradesh Chief Minister Yogi Adityanath, a close ally of Prime Minister Modi, would "use a bulldozer to clean the country" and "turn it into a Hindu Rashtra (nation) very soon."
Instead of holding the Hindu extremists accountable, the police in the states ruled by the BJP have arrested Muslims on false and fabricated charges of violence.
IAMC's appeal:
"Every religious group has a right to celebrate their festivals. However, it is shameful and despicable that Hindu extremists in India are using their festivals to terrorize Indian Muslims with physical assaults, vandalism, and arson. It is alarming that these acts of large-scale violence are being committed in the presence of the police," said Rasheed Ahmed, Executive Director of IAMC.
IAMC urges the international human rights organizations & civil society groups to take note of the deteriorating situation in India, which has a potential to turn into a full-blown Muslim and Christian genocide in the coming months
Source: Siasat Daily
Please click the following URL to read the full text of the original story:
https://www.siasat.com/iamc-condemns-vandalism-of-indian-muslim-properties-during-ramzan-2312116/
--------
Muslim Innovator's Magic Hands Help India's Troubled Farmers Of Karnataka And Outside
Ahmad Adil
21.04.2022
NEW DELHI
A septuagenarian Muslim innovator's magic touch is transforming the lives of thousands of distressed farmers in India's southern province of Karnataka and outside.
Even as 70% of people depend upon agriculture directly or indirectly in India, the spate of suicides by farmers due to indebtedness and crop losses has been testing the nerves of successive governments.
Over 17,000 farmers have committed suicide over the past three years due to indebtedness and crop losses, according to figures presented in parliament earlier this year.
Farm scientist and innovator Abdul Khader Nadakattin, 73, has been designing unique ways and equipment to help farmers to increase their productivity through skill development and counseling.
Speaking to Anadolu Agency coinciding with the World Creativity and Innovation Day, which is being observed on Thursday, Nadakattin said his last wish is to stop farmers from committing suicides due to distress. He is setting up a charitable trust to help farmers financially as well as to provide them counseling.
"Everyone helps the farmer's family when he commits suicide, but, no one makes effort to save his life, before the suicide. Through the trust, our focus would remain to prevent people from committing suicide and farmers would be provided help financially," he said.
Recognizing his contribution, the Indian government conferred the fourth highest civilian award Padma Shri to Nadakattin earlier this year for helping the farmers.
"All his innovations demonstrate principles of sustainability, cost-effectiveness, eco-friendliness, and most importantly social acceptance. His in-depth knowledge of agro-climatic conditions and soil characteristics has made him an inspiration to other farmers in the country," said the government statement, while announcing the award.
Experts say that the machines devised by Nadakattin have been helping farmers to save millions of rupees.
Dedicated innovator
To continue innovations, Nadakattin had to sell his property worth millions and at a time had got so distressed that he thought of committing suicide.
"There was a time and owned property worth millions. But, then for the research and work, I sold everything. When the situation was very difficult for me, at one point in time, I even thought of committing suicide. So, I always want farmers should get help as much I can through my research and innovation," he said.
The septuagenarian innovator said that he urged Prime Minister Narendra Modi during the award ceremony to support people who are in the research activity.
Tracing his journey of innovation, Nadakattin said he had first invented a water alarm when he was still studying in school. He soon moved to work on farms and focused on working for farmers.
"I used to be in the fields, so I would think about the problems a farmer is facing. Then my work in the agriculture field started," he said.
According to Nadakattin, he is currently in the final stages of rolling out pathbreaking innovations.
"My first innovation was a sowing machine which become popular among the farmers across the country. I am working on two more innovations," he said.
Source: Anadolu Agency
Please click the following URL to read the full text of the original story:
https://www.aa.com.tr/en/asia-pacific/muslim-innovator-s-magic-hands-help-india-s-troubled-farmers/2569003
--------
Kerala: CPM Pulls Up Former MLA George M Thomas For Embarrassing 'Love Jihad' Quip
Apr 21, 2022
KOZHIKODE: CPM has publicly censured Kozhikode district secretariat member and former MLA George M Thomas for warning about the threat of 'love jihad', a phenomenon that the party refuses to even acknowledge.
In the CPM's list of disciplinary measures, 'public censure' is more than a rap on the knuckles but stops short of something more severe like suspension from the party. The decision was taken at a party district committee meeting on Wednesday afternoon.
Thomas, who represented Thiruvambady constituency twice in the assembly, sparked a row by stating that 'love jihad' was taking place in Kerala, albeit rarely, and even party documents had mentioned that it was a reality.
CPM's Kozhikode secretary P Mohanan said though Thomas accepted his mistake, the party found it necessary to publicly censure him as he had made a public statement that went against the party's stand. "Comrades should voice their opinion on issues in line with party policy and stand. The decision was taken unanimously with the approval of George M Thomas," he said.
Thomas had voiced his opinion on April 12 while talking to the media on the interfaith marriage of local DYFI leader MS Shejin (born in a Muslim family) and Joisna Joseph (a Christian) in Kodenchery panchayat. Thomas said though their decision to get married didn't fall under love jihad, Shejin's act to marry Joisna without informing the party was wrong.
Mohanan had rejected his remarks the next day by saying that CPM's stand on the matter was 'love jihad was a term contrived by RSS and Sangh Parivar to target, attack and insult minorities'. Though he tried to put a lid on the matter by terming George's remarks as a slip of the tongue, CPM's state leadership took a serious view as the leader had voiced an opinion that contradicted the party stand. Also, his remarks that party documents had mentioned that love jihad was a reality was pointed out as a mistake as there had not been a mention of it in party documents in that sense.
Thomas was purportedly referring to the in-house party note of September 2021. It said that 'deliberate attempts are being made to lure youth into communalism and extremist ideologies. Conscious efforts are on to make educated young women in professional colleges to think that way'.
Source: Times Of India
Please click the following URL to read the full text of the original story:
https://timesofindia.indiatimes.com/city/kozhikode/kerala-cpm-publicly-censures-ex-mla-for-love-jihad-remarks/articleshow/90969662.cms
--------
Top LeT commander among 2 terrorists killed in encounter in Jammu and Kashmir's Baramulla
Apr 21, 2022
SRINAGAR: A top Lashkar-e-Taiba (LeT) commander, Yousuf Lattoo, and one more were killed in an encounter with security forces in Baramulla district of Jammu and Kashmir on Thursday, the police said.
Three soldiers were injured in the initial exchange of fire between the two sides, they said.
Based on inputs about the presence of terrorists in Baramulla's Malwah in north Kashmir, security forces launched a cordon and search operation, a police official said.
The search operation turned into an encounter after the terrorists fired upon the forces, who retaliated.
"Top LeT terrorist Commander Yousuf Kantroo has been killed in the Baramulla encounter," Inspector General of Police, Kashmir zone, Vijay Kumar said, adding that Kantroo was involved in killings of civilians and security personnel.
"Kantroo was also involved in the recent killing of a special police officer and his brother, a soldier and a civilian in Budgam district," the IGP said, adding that the LeT commander's killing is "a big success for us".
Source: Times Of India
Please click the following URL to read the full text of the original story:
https://timesofindia.indiatimes.com/india/top-let-commander-killed-in-encounter-in-jammu-and-kashmirs-baramulla/articleshow/90974492.cms
--------
Terrorism biggest form of human rights violation: Amit Shah
Apr 21, 2022
NEW DELHI: Union Home Minister Amit Shah on Thursday said terrorism is the biggest form of human rights violation, and it is absolutely necessary to root out the menace to protect people's rights.
Addressing the 13th foundation day of the National Investigation Agency (NIA) here, Shah said the cases registered against terror funding in Jammu and Kashmir have helped to a great extent in curbing terrorism in the union territory.
"I believe there can't be more human rights violation than terrorism. Terrorism is the biggest form of human rights violation. It is absolutely necessary to root out terrorism to protect human rights," he said.
The home minister said the Narendra Modi government has adopted a zero-tolerance policy towards terrorism and was working to root out the menace from India.
Because of the terror funding cases of Jammu and Kashmir registered by the NIA, it has become very difficult now to provide funds for terror acts there, Shah said.
Source: Times Of India
Please click the following URL to read the full text of the original story:
https://timesofindia.indiatimes.com/india/terrorism-biggest-form-of-human-rights-violation-amit-shah/articleshow/90973621.cms
--------
Hyderabad: Congress' Dharna Calls On Muslims To Boycott CM's Iftar Party
21st April 2022
Hyderabad: The Congress on Wednesday held a massive dharna in Hyderabad reiterating its call for boycott of Iftar party to be hosted by Chief Minister K. Chandrashekhar Rao and demanded that the TRS government provide jobs and loans to the minority communities.
Led by Hyderabad City Congress Committee (HCCC) Minorities Dept Chairman Sameer Waliullah, Congress senior leaders, including TPCC spokesperson Syed Nizamuddin and others, held the dharna at Masab Tank on Wednesday after Zohar prayers.
"This is apparent for the first time in history that Muslims are holding a protest during Ramzan. This is not politics. This is a fight for justice. We are being denied jobs and loans by the TRS government. The chief minister was trying to lure the poor Muslims with a pack of Biryani and khajoor once a year. This has been going on for the last eight years and now the community got tired of such cheap tactics," Sameer Waliullah said while speaking to the media at the dharna in Masab Tank.
Sameer Waliullah said the previous Congress government ensured educational, economical and political empowerment of poor Muslims through 4% reservation and other measures. However, KCR, who came to power on the promise of giving 12% Muslim reservations cheated the community on multiple fronts.
"The annual Iftar party is a major tool used by CM KCR to cheat the Muslims. This event has nothing to do with Iftar, which is an auspicious occasion to break the Roza. CM KCR and his home minister Mahmood Ali are trying to pollute the spirit of Ramzan by using occasions like Iftar to humiliate the entire community.
By offering a meal once a year, they are giving the wrong message that Muslims don't need jobs or loans for self-employment. The Sherwani-Biryani combo will not impress the minorities anymore," he added.
Speaking to media persons on the occasion, TPCC Spokesperson Syed Nizamuddin accused the TRS Govt of maligning the image of Muslims of Telangana. "Instead of providing education, jobs, loans, and other opportunities on par with other citizens, the TRS Govt was humiliating the poor Muslims every year by giving them a gift pack of about Rs 200."
The Congress activists were holding a long banner with the hashtag #BoycottKCRIftarParty. The slogans on the other placards read "Mr. KCR, Where is 12% Muslim Reservation? TRS implementing RSS Agenda; KCR is Modi Agent; Poor Muslims Needs Jobs & Loans, Not Alms."
Source: Siasat Daily
Please click the following URL to read the full text of the original story:
https://www.siasat.com/hyderabad-congress-stages-dharna-calling-muslims-to-boycott-cms-iftar-party-2312773/
--------
Southeast Asia
If It's Haram To Defend Criminals, There Will Be No Malay Muslim Lawyers, Says Minister in PMO
20 Apr 2022
KUALA LUMPUR: If it is sinful for lawyers to receive payments from those who had committed a crime, then there would be no Malay Muslim lawyers in the country, said Minister in the Prime Minister's Department Datuk Seri Wan Junaidi Tuanku Jaafar (pic).
Wan Junaidi was referring to remarks made by Perlis mufti Asri Zainul Abidin, who recently said Islam forbade Muslim lawyers from protecting wrongdoers or sinners, and it was sinful to accept service payment from offenders.
Wan Junaidi said a clarification on the matter should be given by Malaysian Bar, as it was the regulating body for the lawyer profession in Malaysia.
"Lawyers have to pay salaries (to their workers) too. So, I'm asking the Malaysian Bar to make a decision, otherwise all Malay Muslims cannot serve as lawyers," he said.
Wan Junaidi was speaking to reporters during press conference after a ministerial breaking fast event at the Berjaya Times Square hotel on Wednesday (April 20).
"Imagine this, if I lose my case and I'm not allowed to collect fees because it's illegal. No on would want to be a lawyer," added the Santubong MP.
Wan Junaidi also said according to the rule of law, an individual was considered innocent until proven guilty.
"Only the courts can decide who is guilty or not," said Wan Junaidi, adding that lawyers have no power to decide if an individual is guilty or not.
On Tuesday (April 19), Asri said lawyers must evaluate the kind of cases they choose to defend in court.
Source: The Star
Please click the following URL to read the full text of the original story:
https://www.thestar.com.my/news/nation/2022/04/20/if-its-haram-to-defend-criminals-there-will-be-no-muslim-lawyers-says-wan-junaidi
--------
Desecration Of Holy Quran: Respect Religious Beliefs Of Muslims, China To Sweden
April 21, 2022
BEIJING: China on Wednesday criticised Sweden after a recent incident took place involving desecration of copies of Holy Quran, foreign media reported.
"Freedom of speech cannot be a reason to incite racial or cultural discrimination and tear society apart," said Wang Wenbin, spokesperson of China's Foreign Ministry, referring to the incident that triggered widespread condemnation across the Muslim world.
"We hope Sweden can earnestly respect the religious beliefs of minority groups, including Muslims," Wang said, according to the Chinese daily, Global Times. Last week, Rasmus Paludan, the leader of the far-right Stram Kurs (Hard Line) group, desecrated a copy of the Muslim holy book in Sweden's southern Linkoping city. He also threatened to do so in future rallies.
Source: The News
Please click the following URL to read the full text of the original story:
https://www.thenews.com.pk/print/952067-respect-religious-beliefs-of-muslims-china-to-sweden
--------
SIS study: Communication failure now main cause of marriage breakdowns in Malaysia, above domestic violence
20 Apr 2022
BY SHAHRIN AIZAT NOORSHAHRIZAM
KUALA LUMPUR, April 20 — The number one cause of separated marriages in Malaysia last year was communication breakdowns, according to a study released today by women's advocacy group Sisters In Islam (SIS) that is behind the legal aid clinic dubbed Telenisa.
The study noted that domestic violence has fallen to second place for the first time in three years, after topping the list from 2018 until 2020.
"Communication breakdown was the most stated reason for divorce recorded, at 25 per cent. Domestic violence fell as the second most reason for divorce in 2021, at 23 per cent, and it has remained as the top four recorded reasons for seeking divorce since 2018.
"The third most recorded reason for divorce in 2021 at 20 per cent was a situation when the husband fails to provide maintenance, an increase from 18 per cent in 2020. Infidelity was the fourth most recorded reason at 11 per cent, followed by polygamy at eight per cent," it was announced during the study findings revelation breaking fast event at Grand Millennium Hotel here.
SIS senior legal officer Ireeny Muzammel told Malay Mail their clients said that they no longer shared the same mindsets with their partners.
"Every single time they try to have a conversation or a sound discussion with their partner, it always ends up with them arguing even more and making things worse than it already was," she said.
Additional Ta'liq still taboo among Muslim couples
At the same event, SIS also said the Ta'liq, a marriage agreement between Muslim couples, remained underused in the country.
The Ta'liq could be interpreted as a "safety net" for the wife, and is meant to be recited by the husband during marriage solemnisation (akad nikah), in which he makes vows to her.
These vows include not mistreating her, not abandoning her for four consecutive months, not failing to provide financial support for the same period, and not causing any harm or abuse to her. A breach of these vows would entitle the wife to seek a divorce.
Ireeny said the Ta'liq remained underused despite there being standard texts for recital in all of the country's states.
"The most highly requested additional conditions or ta'liq are the husband must not be allowed to enter polygamous marriage without consent, the second is the husband must not hinder the wife's right to continue her education or go to work," she said.
She said Telenisa clients have complained that marriage registrars often ridiculed and rejected the additional ta'liq, even when the groom and the bride agreed to include these before entering their marriage.
"The marriage registrar or the religious authority officers would insinuate that there are complicated procedures for this to be done, i.e. it needs to get approval and registration from the Syariah Court.
"The truth is, there is no such requirement under the law for such application to be done first prior to the registration of additional ta'liq. It is clear under the law that the marriage registrar has a duty to register any other additional provisions that are already agreed by both bride and groom," she added.
Source: Malay Mail
Please click the following URL to read the full text of the original story:
https://www.malaymail.com/news/malaysia/2022/04/20/sis-study-communication-failure-now-main-cause-of-marriage-breakdowns-in-ma/2054688
--------
Hijrah24 able to revive Tabung Haji's businesses, investments, says PM Ismail Sabri
20 Apr 2022
KUALA LUMPUR, April 20 — The Hijrah24 Plan that was launched today is believed to be able to revive the business and investment activities of Lembaga Tabung Haji (TH) to ensure the continuity and excellence of TH.
Prime Minister Datuk Seri Ismail Sabri Yaakob said he was told that the plan was developed in line with the values and characteristics of Keluarga Malaysia (Malaysian Family), which inculcated the values of inclusiveness, togetherness and gratitude.
According to the Prime Minister, Hijrah24 is TH's 2022-2024 Strategic Transformation Plan to drive the organisation forward for the next three years, especially in facing future challenges.
"I was informed that this plan covers 24 strategic initiatives to achieve TH's aspirations, with focus on strengthening the structure of corporate governance, operations as well as being driven by the digitalisation initiative," he said when launching the Hijrah24 plan here today.
Also present were Minister in the Prime Minister's Department (Religious Affairs) Datuk Idris Ahmad, TH chaimanTan Sri Azman Mokhtar as well as TH Group managing director and chief executive officer Datuk Seri Amrin Awaluddin.
Through Hijrah24, TH has set several main targets, namely increasing the size of the fund to RM100 billion by 2024 and increasing the number of depositors to cover more than 50 per cent of Malaysia's Muslim population.
Also targeted are the distribution of profits to depositors at a rate in excess of 0.75 per cent of the Islamic rate of return, an increase in users of THiJARI to more than four million, Customer Satisfaction Index exceeding 90 per cent and Member Engagement Index exceeding 75 per cent.
"I wish to congratulate Tabung Haji for its efforts to ensure this Islamic institution, which is an icon of national pride, continues to be competitive and remain relevant.
"I pray that Hijrah24 can deliver come the end of the 2024 period as planned. Congratulations also to Tabung Haji for always being ready to carry out transformation to be effective," he said.
The Prime Minister said the government placed high hopes on Tabung Haji and would continue to provide assistance for its efforts and initiatives for the interests of haj pilgrims and Muslims.
Meanwhile, Ismail Sabri said TH was one of the largest syariah-compliant investment management groups in Malaysia, with assets worth RM87.3 billion and deposits totalling RM86.5 billion from 8.4 million depositors.
The Prime Minister said that from 1986 to last year, TH had distributed profits worth RM35.6 billion to its depositors.
"From 2001 onwards, TH has provided haj financial assistance amounting to RM2.02 billion to ease the financial burden of Keluarga Malaysia pilgrims," he said.
Source: Malay Mail
Please click the following URL to read the full text of the original story:
https://www.malaymail.com/news/malaysia/2022/04/20/hijrah24-able-to-revive-tabung-hajis-businesses-investments-says-pm-ismail/2054645
--------
South Asia
'Hindus, Muslims Live Peacefully In Bangladesh But Some Elements Try And Create Conflict': US Ambassador For International Religious Freedom
Apr 20, 2022
The US is encouraged to see that people from different faith groups live together peacefully in Bangladesh, but there are some elements who divide and create conflicts, said US Ambassador-at-Large for International Religious Freedom Rashad Hussain today.
"By and large, from my observation, for example, I see Hindus and Muslims are living together peacefully," he said after holding a meeting with the State Minister for Foreign Affairs Shahriar Alam at the foreign ministry today.
Asked about his statement on the violence against the Hindu community during Durga Puja celebration last year, he said he was very concerned about that.
However, he said, "We were also very encouraged to see strong statement from the government."
He said he visited some people of the Hindu communities this morning and their own assessment was that Hindus and Muslims are living together largely peacefully.
"But, there are some people who are coming from the outside and trying to create conflicts so we must not allow those that are trying to divide us and create that type of division," Rashad Hussain told journalists.
Asked who were the outsiders trying to create division, he said that's a question for the law enforcement agencies to investigate.
"We must encourage those who are trying to bring people together and condemn those who are trying to divide us."
He said the US believes in religious freedom of all --Christians, Buddhists, Muslims and Hindus.
"We want to see religious freedom for all people everywhere in the world. Whether it is Pakistan, Bangladesh, India or the United States. That's our message here."
Hussain, the first Muslim-American ever to hold the title of ambassador-at-large for Religious Freedom, was also President Obama's special envoy to the Organisation for Islamic Cooperation (OIC). He began his four-day visit to Bangladesh on April 17.
Source: The Daily Star
Please click the following URL to read the full text of the original story:
https://www.thedailystar.net/news/bangladesh/rights/news/hindus-muslims-live-peacefully-bangladesh-some-elements-try-and-create-conflict-3008741
--------
World Bank to Resume Three Major Projects in Afghanistan
20 Apr 2022
World Bank is all set to resume three major projects worth $450 million in Afghanistan after being halted in reaction to the closure of girls' schools by the Islamic Emirate of Afghanistan.
Reuters has cited its anonymous sources in the bank saying that the projects are in the sectors of health, agriculture, and livelihood but the one in the educational sector is yet to get started.
Officials of the bank have decided to resume preparation for the projects after Afghanistan's economic crisis deepened even further.
The four projects worth $600 million were the money that was released by the bank from Afghanistan's Reconstruction Trust Fund (ARTF).
The educational sector of Afghanistan was allocated $150 million.
Aimed at discussing Afghanistan's economic and security situation, the US state Treasury has announced that the ARTF's donors will meet on Friday, April 22, 2022.
UNAMA, IMF, and Islamic Development Bank are also supposed to take part in the meeting.
Source: Khaama Press
Please click the following URL to read the full text of the original story:
https://www.khaama.com/world-bank-to-resume-three-major-projects-in-afghanistan-7496757656/
--------
Taliban flouting basic human rights in Afghanistan: Report
21 April, 2022
Kabul [Afghanistan], April 21 (ANI): Ever since the Taliban took control of Kabul in mid-August last year, the right to education, especially for girls, has been a major concern as the Islamic outfit has time and again flouted the basic human rights in Afghanistan.
The Taliban have issued a decree banning female students above grade six from attending their classes in schools. The girls were further told to stay home until the Islamic Emirate announces its next decision.
The decision by the Islamic Emirate has drawn severe backlash across the world with the Foreign Ministers of Canada, France, Italy, Norway, the United Kingdom, the United States of America, and the High Representative of the European Union issuing a joint statement to condemn the Taliban's decision to deny Afghan girls the opportunity to go back to schools.
The envoys and representatives of the European Union, US, and the European countries in a recent joint statement have also said that the international aid to Kabul will depend on Afghanistan's ability to ensure access to education for girls at all levels
Although the first Taliban regime [1996-2001] remained a pariah state, the international law obligations of Afghanistan were not extinguished merely on account of that fact. The Islamic Republic of Afghanistan, during its 20 years of existence from 2001 onwards, was the legitimate vessel for the exercise of Afghanistan's sovereignty, assuming all attendant rights and obligations, Global Watch Analysis said in its report.
Taliban's U-turn on girls' education is most disconcerting. The decision, sudden and unexpected even for the executing officials, suggests that it might have been the whims of hardliners that prevailed over any step that returns the country to normalcy, the report said.
The order was not accompanied by any reasoning. There is no mention of any timeline by which schools shall once again be opened for girls, according to the report.
The system does not provide for any judicial remedy against such a drastic and draconian move. All these factors taken together, it is evident that the Taliban regime in Afghanistan does not follow the rule of law, however conservative, Global Watch Analysis reported.
Source: The Print
Please click the following URL to read the full text of the original story:
https://theprint.in/world/taliban-flouting-basic-human-rights-in-afghanistan-report/924454/
--------
Afghan refugee gunned down in mosque attack
April 21, 2022
HARIPUR: An Afghan refugee was gunned down in a targeted attack during Traveeh prayers in the limits of Khalabat Township Police Station. However, other people in the mosque escaped unhurt, police said.
The motive behind the murder was said to be an old blood feud. Khalabat Township police said that Haji Sakhi Muhammad, 60, a refugee of Afghan camp No 5, was offering
Traveeh prayer close to the window of the mosque of Muhallah Kheewa when two unidentified motorcyclists came and targeted him from the window with pistol firing, killing him on the spot.
The police said the deceased had earlier escaped a murder attempt a
couple of years ago when two groups of Afghan nationals clashed, leaving five dead in the Chandani Chowk of Khalabat Township.
Source: The News
Please click the following URL to read the full text of the original story:
https://www.thenews.com.pk/print/952080-afghan-refugee-gunned-down-in-mosque-attack
--------
Criminal Flogged in Taliban's Supreme Court
21 Apr 2022
Seven Afghan men were flogged and were given different prison terms in the supreme court of the Islamic Emirate of Afghanistan after they confessed their crimes, Bakhtar News Agency reported.
The flogging that is also called (Hodood) is the first time that is being applied in Afghanistan since the Taliban's takeover.
The seven men were accused of selling and consuming alcohol and also stealing cars.
The reports added, two of the criminals were lashed 35 rounds and were given six months prison terms each for stealing cars and consuming alcohol, the other couple was lashed 35 rounds for consuming alcohol, and the remaining three wrongdoers were lashed 35 rounds and given six months imprisonment each for selling and consuming alcohol.
It comes after the Deputy Chief of the spying agency (General Directorate of Intelligence) of the IEA announced that they will start applying "Hodood".
Source: Khaama Press
Please click the following URL to read the full text of the original story:
https://www.khaama.com/criminal-flogged-in-talibans-supreme-court-486576/
--------
Pakistan
'Criminal Cabinet' Has Defaced Democracy: Pakistan Tehreek-I-Insaf Chairman Imran Khan
Ikram Junaidi
April 21, 2022
ISLAMABAD: Pakistan Tehreek-i-Insaf (PTI) Chairman Imran Khan said on Wednesday the face of democracy had been defaced by the inclusion of "criminals" in the federal cabinet and renewed his call for early elections, because an "imported government cannot run the country".
He also claimed that the PTI jalsa at Minar-i-Pakistan, to be held on Thursday (today), would make history.
While chairing the meeting of PTI's central leadership, former prime minister Imran Khan said several members of the newly announced federal cabinet were facing different cases.
An "imported government" could not run the country and the economy would suffer due to the ongoing uncertainty, he said, and insisted that general elections should be announced without any delay.
Country on verge of civil war, PTI govt-establishment ties strained months ago: Fawad
Meanwhile, Azad Jammu and Kashmir (AJK) Prime Minister Sardar Tanveer Ilyas and Awami Muslim League (AML) head Sheikh Rashid Ahmed also held separate meetings with Mr Khan.
Mr Ilyas in his meeting with Mr Khan thanked him for his support to become the AJK's premier.
In a separate development, PTI leader and former information minister Fawad Chaudhry said the country was on the verge of civil war and continuously moving towards the situation similar to that of Sri Lanka.
Commenting on Jamhoori Watan Party's chief Shahzain Bugti becoming the federal minister for anti-narcotics, Mr Chaudhry suggested that the word "anti" should be removed from his portfolio.
He said it was also unfortunate that Health Minister Abdul Qadir Patel had replaced Dr Faisal Sultan.
The former information minister claimed that the country was on the verge of civil war but it could not start just because of Imran Khan as he was speaking with responsibility in public meetings.
Separately, Mr Chaudhry admitted during an interview on a private TV channel on Wednesday that the previous government would continue to have been in power if relations with the establishment had not been strained.
He agreed that relations with the establishment had been strained for several months.
"We tried hard to mend fences with the establishment while former prime minister Imran Khan never thought of appointing Lt Gen Faiz Hameed as the army chief," he said.
Meanwhile, AML chief and former interior minister Sheikh Rashid Ahmed reached Bani Gala to have a one-on-one meeting with Mr Khan.
Source: Dawn
Please click the following URL to read the full text of the original story:
https://www.dawn.com/news/1686065/pti-govt-would-have-been-in-power-if-relations-with-the-establishment-had-not-been-strained-fawad
--------
In a veiled attack, Imran Khan blames Pakistan Army chief Bajwa for his ouster
APRIL 21, 2022
Imran Khan said that all institutions are not corrupt but some "elements indulge in bad practices"
In a veiled attack on Pakistan's Army chief General Qamar Javed Bajwa, former prime minister Imran Khan has alleged that "some elements" in the powerful establishment who indulged in "bad practices" were responsible for his unceremonious ouster from power.
According to experts, Mr. Khan, who was ousted from power on April 10 after the National Assembly passed a no-confidence motion against him, had apparently lost support of the Army after he refused to endorse the appointment of the ISI spy agency chief last year. Finally, he agreed but it soured his ties with the Army.
Addressing party workers on Twitter at night, Imran said: "There are also humans in institutions. If one or two individuals do something wrong, the entire institution is not responsible. If one person (in an apparent reference to Army chief Gen. Bajwa) makes a mistake, this does not mean that the whole institution is at fault."
Former information minister Fawad Chaudhry told a news channel on Wednesday that relations between the establishment and Khan's Pakistan Tehreek-e-Insaf (PTI) government had strained for months.
"We tried our best, including myself, to remove misunderstandings with the establishment but could not succeed," he said.
The Pakistan Army, which has ruled the coup-prone country for more than half of its 73 plus years of existence, has hitherto wielded considerable power in the matters of security and foreign policy.
Mr. Khan (69) is the only Pakistani prime minister to be ousted in a no-confidence motion in Parliament. He was replaced by Shehbaz Sharif of the Pakistan Muslim League-Nawaz's (PML-N).
He called on his supporters to reach Minar-i-Pakistan in Lahore on Thursday to make it the biggest-ever rally in the country's history.
The cricketer-turned-politician said that all institutions are not corrupt but some "elements indulge in bad practices".
Mr. Khan then said "Pakistan needs the Armed forces more than Imran Khan. Had the strong Army not been here, Pakistan might have been dismembered into three pieces."
Since his ouster, there have been anti-Bajwa and anti-judges trends on social media, forcing the Army chief and the chief justice of Pakistan to condemn the smear campaign.
Both the Inter-Services Intelligence (ISI) and Federal Investigation Agency launched a crackdown on PTI social media activists and arrested 15 people.
Mr. Khan said that his party lawmakers turned against him when they were not allowed to carry on with "corruption", in a reference to the Jahangir Tareen and Aleem Khan groups that left him.
On the possible return of three-time premier and PML-N supreme leader Nawaz Sharif in the wake of his party's return to power, Imran said: "If Nawaz Sharif comes back and gets another 'NRO' (National Reconciliation Ordinance deal), it will make a mockery of the justice system in Pakistan."
Nawaz Sharif (72) who is entangled in a number of corruption cases, has been in London since November 2019 after the Lahore High Court granted him permission to go abroad for four weeks for medical treatment.
Unlike his brother Nawaz, newly-elected prime minister Shehbaz enjoys cordial relations with the powerful Army, according to experts.
Source: The Hindu
Please click the following URL to read the full text of the original story:
https://www.thehindu.com/news/international/in-a-veiled-attack-imran-khan-blames-pakistan-army-chief-bajwa-for-his-ouster/article65340831.ece
--------
Pakistan-Taliban ties sour over rise in terror attacks, border incidents
Apr 20, 2022
NEW DELHI: Is Taliban-Pakistan ties on a downward spiral?
Pakistan, still seen as the chief patron of the Islamic hardliners over the years. Many from the Taliban top leadership took refuge in Pakistan after US forces landed in Afghanistan in 2001. Since the Taliban's takeover of power in 2021, Islamabad has led the way in lobbying to get recognition for the new regime in Kabul.
But an uptick of militant attacks within Pakistan and on the Afghan border is causing frictions in the relation. Border skirmishes, cross-border airstrikes and allegations of sheltering hostile elements have further complicated the relationship.
Terrorist attacks surge in Pakistan
Militant attacks in Pakistan have been accelerating since the Taliban took power in Afghanistan last August. So far this, 155 people have been killed in such attacks.
Similarly, compared with 2020, 2021 witnessed a more than 57 per cent increase in militant attacks and almost 49 per cent more deaths, according to Pakistan Institute for Conflict and Security Studies (PICSS), an Islamabad-based independent think tank.
Interestingly, the trend of militant attacks in Pakistan in 2021 was closely shadowing the trend of violence in Afghanistan- with the Taliban increasing their offensive in May 2021, a further push in July and capture of provincial capitals and seizing power in August, says PICSS.
Most of the attacks have been claimed by Tehreek-e-Taliban Pakistan (TTP) who want to establish an Islamic caliphate in Islamabad. Pakistani forces on the Afghan border have also been targeted.
Pakistan's foreign office said the attacks were being carried out "with impunity" and that Islamabad had repeatedly asked Afghan authorities to act against anti-Pakistan forces operating from within Afghanistan, but to no avail.
It said seven Pakistani soldiers were killed in the border area of North Waziristan last week.
Pakistan airstrikes kill many in Afghanistan
Afghan media reported that Pakistani aircraft last Friday carried out bombing raids in Afghanistan's eastern Khost and Kunar provinces, killing many civilians. Some reports have put the toll at 41, including women and children.
On Saturday, the Taliban foreign ministry called in Pakistan's ambassador and lodged complaints about the civilian deaths in the airstrikes. Taliban spokesman Zabihullah Mujahid warned Pakistan "not to test the patience of Afghans on such issues and not repeat the same mistake again otherwise it will have bad consequences."
Pakistan has so far refused to comment on the Afghan allegations.
The Pak-Afghan border dispute and the Durand Line
The border between the two countries, known as the Durand Line, runs the length of the 2,670 kilometer. The line, established in the late 19th century during the British rule in India, runs through the region's ethnic Pashtun population, often dividing tribes and families.
Successive Afghan rulers have refused to recognize it as the official border, laying claim instead to Pakistani territory known as Khyber Pukhtunkhwa Province where ethnic Pashtuns dominate.
Durand.
Since taking power in Kabul, Taliban fighters have clashed on several occasions with Pakistan over a border fence Islamabad is building. Reports and pictures emerged of Taliban forces destroying recently constructed fences along the border.
'Allies' getting cold?
The Pakistani Army and its intelligence wing the ISI's support for the Taliban is no secret. There are allegations that they covertly supported the hardline Islamists, often sabotaging American interests, while accepting American funds to aid the 'War on Terror.'
Pakistan was among the handlful of countries to recognise the first Taliban regime that was ousted in 2001. It is now seen actively lobbying for internaional recognition for the current regime in Kabul.
In fact, erstwhile ISI chief Faiz Hameed had flown to Kabul to 'handpick' the current Taliban cabinet, it is widely believed.
Faiz was instrumental in sidelining the more moderate voices within the Taliban, like Mullah Baradar and Sher Mohammad Stanikzai, while ensuring de facto control for the likes of Hasan Akhund and Sirajuddin Haqqani, a UN-designated terrorist. The ISI's close links to the Haqqani network is no secret.
It's not clear, however, whether Pakistan's new Prime Minister Shehbaz Sharif will be as supportive of the Afghan Taliban as was his predecessor Imran Khan.
Will Taliban act against its offshoot, the TTP?
The current tensions between Pakistan and Taliban is about the latter's cold feet in reining in the TTP, responsible for majority of terror attacks in Pakistan over the years.
It has killed more than 70,000 people over the past few decades and engineered some of Pakistan's worst terrorist attacks, including one on an army school that killed 150 people in Peshawar in 2014.
Source: Times Of India
Please click the following URL to read the full text of the original story:
https://timesofindia.indiatimes.com/world/pakistan/pakistan-taliban-ties-sour-over-rise-in-terror-attacks-border-incidents/articleshowprint/90961526.cms?val=1728
--------
'Exiled' Nawaz Sharif to be back in Pakistan after Eid, face the courts
Apr 21, 2022
ISLAMABAD: Pakistan's former three-time PM Nawaz Sharif is returning to the country after Eid to voluntarily face the judicial process in all cases against him, federal minister and PML-N leader Javed Latif said on Wednesday. He also revealed that PPP had named the party's chairperson Bilawal Bhutto-Zardari for the vacant foreign minister's berth and that he would take the oath for the office after returning from London.
Nawaz, whose third term as PM ended in 2017 when he was forced to resign in accordance with the Supreme Court's decision in the Panama papers case, flew to London in November 2019 to seek treatment for various ailments.
"Nawaz Sharif will be seen in Pakistan after Eid," Latif said in a video statement a day after new PM Shehbaz Sharif's 37-member cabinet took the oath of office.
On the cases as pending against Nawaz, the minister said PML-N believed in the sanctity of the legal process and would accept whatever verdict the courts gave.
Farhatullah Babar, PPP's secretary-general, said party chief Bilawal was visiting London primarily to meet Nawaz and congratulate him on the new coalition government.
Source: Times Of India
Please click the following URL to read the full text of the original story:
https://timesofindia.indiatimes.com/world/pakistan/exiled-nawaz-sharif-to-be-back-in-pakistan-after-eid-face-the-courts/articleshow/90965667.cms
--------
PM Sharif meets President Alvi; discusses Pak's evolving political and economic situation
Apr 20, 2022
ISLAMABAD: For the first time after assuming the prime minister's office, Shehbaz Sharif on Wednesday met President Arif Alvi and discussed the evolving political and economic situation in Pakistan following the ouster of the Imran Khan-led government through a no-confidence motion.
The meeting came a day after Alvi, a member of Khan's Pakistan Tehreek-e-Insaf (PTI) party, excused himself from the oath-taking ceremony of Sharif's 34-member Cabinet. In Alvi's absence Senate Chairman Sadiq Sanjrani administered the oath to new ministers.
The oath-taking ceremony was scheduled to be held on Monday, but Alvi that time also refused to administer the oath to the lawmakers, compelling the government to postpone it. The president also skipped the oath-taking ceremony of Prime Minister Sharif on health grounds after which Sanjrani had taken over the responsibility.
During the meeting held at Aiwan-e-Sadr (President's house), Alvi and Sharif discussed issues related to the evolving political and economic situation in the country, according to a statement issued by the President's Secretariat.
According to sources, Sharif inquired about Alvi's health.
The meeting lasted only for 15-17 minutes, Geo News reported.
The sources said Alvi and Sharif discussed various political issues, especially the note sent by the Prime Minister's Office (PMO) to remove Punjab Governor Umar Sarfraz Cheema, who on certain legal grounds refused to give oath to chief minister-elect Hamza Shehbaz.
Hamza Shehbaz is the son of Prime Minister Shehbaz Sharif.
On April 19, President Alvi had instructed Punjab Governor Cheema to continue to hold office despite the summary moved by the PMO seeking his removal.
The meeting between Sharif and Alvi was also a deliberate effort by the new prime minister to reduce the bitterness and the political tensions that have enveloped Pakistan after Khan's unceremonious ouster, the News International reported.
Khan, Chairman of the PTI, has become the only Pakistani prime minister to be ousted in a no-confidence motion in Parliament.
Source: Times Of India
Please click the following URL to read the full text of the original story:
https://timesofindia.indiatimes.com/world/pakistan/pm-sharif-meets-president-alvi-discusses-paks-evolving-political-and-economic-situation/articleshow/90962524.cms
--------
Finance Minister Miftah leaves for US to meet IMF officials for revival of loan facility
April 21, 2022
Newly-appointed Finance Minister Miftah Ismail said on Thursday that he was leaving for Washington, where he was expected to meet International Monetary Fund (IMF) officials for the revival of a loan facility that was stalled following the premature end of the Imran Khan government earlier this month.
Ismail, who has replaced Shaukat Tarin in the role of the country's finance czar in the new coalition setup, tweeted before leaving for Washington that the purpose of the visit was to "put back on track our IMF program that PTI and IK (Imran Khan) derailed, thus endangering our economy".
He added that he would travel to London on the way, where he would meet PML-N supremo Nawaz Sharif.
On Wednesday, Ismail told media persons during a press conference in Islamabad that his priority was to secure one tranche of $1bn from the IMF and prepare for the coming budget and not to club two quarterly reviews.
He further said he was expecting to meet the IMF managing director, chief executive officer of the World Bank, executive directors of the G-7 nations, ministers of Turkey, Saudi Arabia and China and the IMF mission chief to Pakistan.
IMF's conditions
In the same press briefing, Ismail revealed that the IMF wanted Pakistan to do away with subsidies extended by the previous government, including those on fuel prices and power tariffs — two relief measures that former prime minister Imran Khan had announced right before the filing of a no-trust motion against him. The move had invited criticism with many describing it as going against Pakistan's commitments to the IMF for the $6 billion Extended Fund Facility.
The IMF had set a series of prior conditions involving steep fiscal adjustment close to Rs1.3 trillion, Ismail said, adding that the IMF wanted an increase in fuel prices to breakeven and taxes restored, amnesty scheme discontinued for industries, circular debt reduced, power rates raised and fiscal savings ensured in order to completely reverse the PTI government's February 28 relief package.
The previous government had a commitment to have a primary balance of Rs25bn which was now in deficit at Rs1.3 trillion. "We have heard their (IMF) position but have not made any commitment yet," Ismail said.
The PML-N led coalition government, which had severely criticised the previous Imran-led government for first failing to control fuel prices in the country and later for "derailing" the IMF programme through fuel and electricity subsidies, is yet to reverse the measure of reducing petrol prices with Prime Minister Shehbaz Sharif last week rejecting the Oil and Gas Regulatory Authority's (Ogra) proposal in this regard.
Assuring that no burden would be passed on to the people in the process to meet the IMF's conditions, Ismail added, "But something would have to be done because the IMF programme is inevitable."
The government would ensure fiscal discipline and tighten its own belt to restore the IMF programme and no extra burden would be put on the people, he said.
Ismail further said the government would ensure a "gentle landing" of the unwinding of the PTI's "unscrupulous" relief package that had put the country's economic stability at stake.
The minister also hinted at doing away with tax amnesty for industries at the outset and added that the IMF's greater focus was on ending fuel subsidy because it was creating a fiscal hole while power tariff could somehow be delayed because its direct bearing on the budget was not immediate.
He said about Rs100bn saving could be made by cutting the development budget to Rs600bn instead of Rs900bn, which might not be spent in any case by the ministries.
Source: Dawn
Please click the following URL to read the full text of the original story:
https://www.dawn.com/news/1686096/miftah-leaves-for-us-to-meet-imf-officials-for-revival-of-loan-facility
--------
Petition against acceptance of Buzdar's resignation withdrawn after LHC's rebuke
Rana Bilal
April 21, 2022
The Lahore High Court on Thursday dismissed a petition challenging the acceptance of former Punjab chief minister Usman Buzdar's resignation by ex-governor Chaudhry Mohammad Sarwar after the chief justice berated the petitioner for having no locus standi in the case.
The constitutional petition, a copy of which is available with Dawn.com, was filed by Advocate Nadeem Sarwar. The petitioner had contended that Sarwar had accepted Buzdar's resignation even though it was addressed to ex-PM Imran and not him, which was a violation of Article 130(8) of the Constitution that stated: "The chief minister may, by writing under his hand addressed to the governor, resign from his office."
The petition had called on the court to declare Sarwar's acceptance of Buzdar's resignation to be without lawful authority. It also called on the court to restrain Hamza from taking charge as the chief minister till the petition is decided.
Hearing the plea today, LHC Chief Justice Muhammad Amir Bhatti asked the petitioner what his connection with the case was. Advocate Sarwar responded that it was necessary for the resignation [submitted by Buzdar] to be handwritten.
The chief justice expressed his resentment, saying the petition was tantamount to making a joke out of the court. "Is this a democratic system? ... The whole of Pakistan is in turmoil ... no one has patience," he said.
The LHC chief justice said he was dismissing the petition with a fine of Rs1 million. At this, the petitioner urged the judge to allow him to withdraw his plea.
The court then dismissed the petition as withdrawn without the imposition of a fine.
Buzdar had presented his resignation to former premier Imran on March 28 after a delegation of senior lawmakers had submitted a no-trust motion against him with Punjab Assembly secretariat the same day.
Following Buzdar's resignation, the PTI had announced the PML-Q's Chaudhry Pervaiz Elahi as its candidate for Punjab chief minister.
The move had come as the ruling party had stepped up efforts to ensure the support of its allies ahead of a no-trust vote against Imran, against the backdrop of multiple PTI allies joining the opposition.
On April 1, Sarwar had formally accepted Buzdar's resignation and summoned a session of the Punjab Assembly for the election of a new provincial chief executive. Two days later, Sarwar was removed from the post and replaced with Cheema.
Over the weekend, Hamza was elected the new chief minister after garnering 197 votes during a Punjab Assembly session marred by violence.
Source: Dawn
Please click the following URL to read the full text of the original story:
https://www.dawn.com/news/1686097/petition-against-acceptance-of-buzdars-resignation-withdrawn-after-lhcs-rebuke
--------
Mideast
Gaza militants, Israel in biggest exchange of fire since 2021 war
April 20, 2022
Palestinian militants fired volleys of rockets from Gaza into Israel, which responded with air strikes in the early hours of Thursday in the biggest escalation since an 11-day war last year.
A rocket from Gaza on Wednesday evening fell harmlessly in a garden in the southern Israeli city of Sderot, police said.
Israel struck back in central Gaza after midnight, witnesses and security sources said, prompting further launches of at least four rockets by militants in the besieged territory.
Israel said its jets had targeted a military post and a tunnel complex "containing raw chemicals used for the manufacturing of rocket engines".
Hamas, the Islamist movement which rules the Gaza Strip, said it had fired surface-to-air rockets at Israeli planes.
The exchanges come after nearly a month of deadly violence in Israel and the Palestinian territories, focused on Jerusalem's flashpoint Al-Aqsa Mosque compound, known to Jews as the Temple Mount.
Israeli police said Thursday that dozens of rioters had thrown stones and petrol bombs from the mosque.
"A violent splinter group is stopping Muslim worshippers from entering the mosque and causing damage to the site," the police alleged.
Seven Palestinians, all residents of Israeli-annexed east Jerusalem, had been arrested on suspicion of taking part in "violent incidents" on Wednesday, it added.
- 'Death to the Arabs' -
Hours earlier, Israeli police had blocked crowds of Jewish ultra-nationalist protesters from approaching the Muslim quarter of Jerusalem's Old City, aiming to head off an escalation after four weeks of violence that have left at least 36 people dead.
Last year, a similar ultra-nationalist march had been scheduled in the Old City when Hamas launched a barrage of rockets towards Israel, sparking the 11-day war.
Early Wednesday evening, more than 1,000 ultra-nationalist demonstrators waving Israeli flags had gathered, some shouting "death to the Arabs", but police blocked them from reaching Damascus Gate and the Old City's Muslim quarter.
Far-right lawmaker Itamar Ben Gvir, a controversial opposition politician, led the protest after being barred from the Damascus Gate area earlier in the day by Prime Minister Naftali Bennett.
"I'll say it clearly, I'm not going to blink, not going to fold," Ben Gvir told AFP, as his supporters chanted "Bennett go home!"
"I'm not allowed to enter Damascus Gate," the former lawyer said. "Based on what law?"
Bennett said earlier that he had blocked the rally for security reasons.
"I have no intention of allowing petty politics to endanger human lives," he said.
"I will not allow a political provocation by Ben Gvir to endanger IDF (Israeli army) soldiers and Israeli police officers, and render their already heavy task even heavier."
Ben Gvir retorted Thursday that "some Jews don't surrender to Hamas".
- 'Deeply concerned' -
Tensions are high as the Jewish Passover festival coincides with the Muslim holy month of Ramazan.
Palestinians and Israeli Arabs carried out four deadly attacks in Israel in late March and early April that claimed 14 lives, mostly civilians.
A total of 23 Palestinians have been killed since March 22, including assailants who targeted Israelis, according to an AFP tally.
On Tuesday, Israel carried out its first strike on Gaza in months, in response to the first rocket since January from the Palestinian enclave.
UN chief Antonio Guterres said he was "deeply concerned by the deteriorating situation in Jerusalem".
He added that he was in contact with the parties to press them "to do all they can to lower tensions, avoid inflammatory actions and rhetoric".
Bennett, himself a right-winger and a key figure in Israel's settlement movement, leads an ideologically divided coalition government.
His coalition this month lost its majority in the 120-seat Knesset, Israel's parliament, after a member left in a dispute over the use of leavened bread products in hospitals during Passover.
Then on Sunday, the Raam party, drawn from the country's Arab-Israeli minority, suspended its support for the coalition over the Al-Aqsa violence.
Source: Al Monitor
Please click the following URL to read the full text of the original story:
https://www.al-monitor.com/originals/2022/04/gaza-militants-israel-biggest-exchange-fire-2021-war
--------
Iranian President: Foreign Meddling, Terrorism Root Cause of Instability in Afghanistan
2022-April-20
In addition to the terrorists, the responsibility for these attacks in Afghanistan lies with the countries that with their irresponsible interventions under the pretext of establishing security have played the biggest role in destabilizing the country in recent years, Rayeesi said on Wednesday.
He condemned the terrorist attacks in the Afghan capital of Kabul which led to the killing of more than 26 people, mostly students, and offered condolences to the families of the victims.
Rayeesi also called on the Afghan governing body to make its utmost efforts to prevent the recurrence of such incidents, in which the majority of victims are innocent children and students.
The Iranian foreign ministry had also on Tuesday condemned the terrorist attack in Kabul.
Iranian Foreign Ministry Spokesman Saeed Khatibzadeh deplored the terrorist attack in Dasht-e-Barchi neighborhood in the Afghan capital which led to the killing of over 26 people, mostly students.
In a post on his twitter page, he called on the Afghan authorities to identify and punish the perpetrators of the terrorist act.
At least 26 people, including students, were killed and tens of others wounded after two blasts targeted a boys' school in Kabul's Dasht-e-Barchi neighborhood.
Two improvised explosive devices (IEDs) blew up outside the Abdul Rahim Shahid high school in Western Kabul.
Source: Fars News Agency
Please click the following URL to read the full text of the original story:
https://www.farsnews.ir/en/news/14010131000704/Iranian-Presiden-Freign-Meddling-Terrrism-R-Case-f-Insabiliy-in
--------
Iran Raps Britain for Forceful Deportation of Asylum-Seekers
2022-April-20
"The British government's plan to forcefully transfer asylum seekers is a breach of its international commitments and responsibilities," Qaribabadi wrote on his twitter page on Tuesday.
"The move entirely neglects human and ethical considerations. The UK's dark human rights record speaks for itself!" he added.
Earlier, Iranian Government Spokesman Ali Bahadori Jahromi had also rapped Britain for its decision, saying that Iran has been for years hosting the Afghan refugees without international assistance.
"Britain plans to send asylum seekers to Rwanda under human rights pretexts. That's while Iran has for years hosted Afghan refugees and asylum seekers, even when it was under sanctions and without receiving international assistance," Bahadori Jahromi said on Saturday.
Also on Saturday, the Iranian foreign ministry lashed out at Britain for forced deportation of asylum-seekers to Rwanda, calling the move a violation of the international laws.
"This British plan to put its responsibility toward refugees on the shoulder of a third country exposes the refugees to violations of the rights mentioned in conventions on refugees and human rights agreements and completely ignores human and moral considerations," Foreign Ministry Spokesman Saeed Khatibzadeh said.
He rejected the objectification of refugees, the use of violence, and humiliating acts that violate human dignity, and reminded that Iran is hosting millions of refugees.
"The British government's plan to deport refugees comes while this country and other Western states always ignore the Islamic Republic of Iran's efforts to manage and deal with millions of migrants and refugees."
"The Islamic Republic of Iran has been hosting millions of refugees, especially from the neighboring country of Afghanistan, while observing human and humanitarian considerations and receiving minimum foreign aid, which has been repeatedly recognized and commended by international institutions related to the affairs of the refugees," Khatibzadeh concluded.
Britain announced a deal with Rwanda on Thursday to send some asylum-seekers thousands of miles to the East African country.
Source: Fars News Agency
Please click the following URL to read the full text of the original story:
https://www.farsnews.ir/en/news/14010131000489/Iran-Raps-Briain-fr-Frcefl-Deprain-f-Asylm-Seekers
--------
WFPIST Urges Int'l Organizations, Officials to Bring to Justice Perpetrators of Blasphemy of Islamic Sanctities
2022-April-20
The WFPIST said in a statement that the "regrettable" attempt to set fire to the divine book in Sweden and Denmark was an insult by extremist and racist elements that hurt the feelings of the followers of different religions, including around two billion Muslims.
The sacrilegious move, it added, was rooted in the "ignorance" and "authoritarianism" of the perpetrators and had the support of the powers seeking sedition among followers of Abrahamic religions.
Nevertheless, such actions, which have many precedents, have failed to divide the world's freethinkers and supporters of unity among monotheists, the statement said.
It called on relevant international and local officials to take "swift and decisive" action within the framework of existing regulations and punish the perpetrators and sponsors of the blasphemous attempt in order to prevent its repetition.
In relevant remarks on Monday, Iran's Judiciary Deputy Chief and Secretary-General of Iran's Human Rights Headquarters Kazzem Qaribabadi also condemned blasphemy of the holy Quran in Sweden, saying that the European country has turned into a prison for Muslims.
"Sacrilege to religious sanctities is under no circumstances whatsoever acceptable," Qaribabadi wrote on his twitter page.
He added that as religious intolerance rages across Europe "Sweden is morphing into a prison for Muslims with the support of the government".
"Seems they've missed Medieval Inquisition!" Qaribabadi said.
Rasmus Paludan, the Danish leader of Sweden's far-right Stram Kurs (Hard Line) party tried to burn a copy of the Qur'an in a heavily-populated Muslim area on Saturday.
Paludan, accompanied by police, went to an open public space in the southern Swedish city of Linkoping and reportedly placed the Muslim holy book down and tried to set it on fire while ignoring protests from onlookers.
On Sunday, Iranian Foreign Ministry Spokesman Saeed Khatibzadeh denounced the desecration of the Holy Qur'an by the Swedish far-right group, saying the blasphemous act is a clear example of hatemongering and in contravention of speech freedom.
Khatibzadeh said Iran "strongly condemns the burning of the Holy Qur'an by an extremist racist Danish element in the Swedish city of Linkoping, which took place under the pretext of freedom of expression and under the auspices of the Swedish police".
Also, the chargé d'affaires of Sweden to Tehran was summoned to the Iranian foreign ministry on Sunday to convey Iran's protest at the desecration of the Holy Quran by a Swedish far-right group to his government.
Head of the Iranian Foreign Ministry's Third Western Europe Bureau summoned the Swedish envoy.
The Iranian official expressed Iran's strong protest at the sacrilege of Islam's holy book by the leader of a far-right group under the protection of Sweden's police and on the pretext of the freedom of expression.
The Iranian foreign ministry official strongly condemned the sacrilege of the Qur'an, reminding the Sweden's government of its responsibility in this regard.
He also called on Sweden to take an immediate and categorical step to end desecration of the Holy Qur'an and guarantee that such acts will not be repeated in the future.
The Iranian foreign ministry official added that insulting the sanctities of more than two billion Muslims of the world and hurting their feelings is the worst possible abuse of freedom of speech.
"This regrettable incident, which was carried out under protection of the Swedish police has marred the image of Sweden among Muslims of the world," he said.
Source: Fars News Agency
Please click the following URL to read the full text of the original story:
https://www.farsnews.ir/en/news/14010131000855/WFPIST-Urges-In%E2%80%99l-Organizains-Officials-Bring-Jsice-Perperars-f
--------
At least 80 Iran-backed Houthi violations reported since ceasefire: Yemen Army report
21 April ,2022
Yemen's Iran-backed Houthis have reportedly launched attacks on the southern front of Marib, a Twitter account associated with the Yemeni Army media center reported on Thursday.
At least 80 violations were reported on April 19 despite a UN-brokered truce that went into effect early April, including in Hodeida.
The Yemeni army's air-defense also reportedly shot down a Houthi drone in western Saadah.
Under the terms of the truce, shipments of fuel are allowed to arrive in Yemen's key port city of Hodeida and passenger flights to resume from the airport in Sanaa. Both Hodeida and Sanaa are held by the Houthis.
Earlier on April 8, there were further reports of truce violations after the UN Special Envoy for Yemen Hans Grundberg urged warring parties to exercise "restraint" after they traded accusations of violations.
"The Houthis are taking advantage of the ceasefire to strengthen their military presence" around the strategic city, said a Yemeni military source, speaking on condition of anonymity to AFP.
Meanwhile, Yemen's new leaders took a ceremonial oath of office under tight security on Tuesday, completing a major shake-up aimed at ending seven years of war with the Iran-backed Houthis.
The newly formed, eight-man leadership council performed a largely symbolic swearing-in in Aden in front of members of a parliament elected in 2003, as hundreds of soldiers patrolled the southern city, a government official told AFP.
Yemen's President Abed Rabbo Mansour Hadi handed over his "full powers" to the new council in a televised address on April 7.
Saudi Arabia also sent Yemen a total of 15,400 tons of diesel as part of the Saudi Development and Reconstruction Program for Yemen (SDRPY), the official Saudi Press Agency (SPA) reported on Monday.
The fuel was delivered to the ports of al-Mahra and Hadhramaut and is expected to nourish power plants.
Other developments including ridding the Houthi ranks of children soldiers were announced by the Iran-backed group, according to a United Nations claim on Monday.
Source: Al Arabiya
Please click the following URL to read the full text of the original story:
https://english.alarabiya.net/News/middle-east/2022/04/21/At-least-80-Iran-backed-Houthi-violations-reported-since-ceasefire-Yemen-Army-report
--------
Iran says 'technical issues' in nuclear talks complete
20 April ,2022
Iran said Wednesday that "technical issues" in the now-paused negotiations to restore its 2015 nuclear agreement with world powers have been resolved, but "political" issues persist ahead of concluding any deal.
Iran has been engaged for a year in negotiations with France, Germany, Britain, Russia and China directly, and the United States indirectly, to revive the 2015 deal, known formally as the Joint Comprehensive Plan of Action (JCPOA).
The US unilaterally withdrew from the agreement in 2018 and reimposed sanctions on Iran, prompting Tehran to step back from nuclear commitments.
Negotiations in the Austrian capital Vienna aim to return the US to the deal, including through Washington lifting sanctions, and to ensure Tehran's full compliance with its commitments.
"Technical issues and discussions in the Vienna talks have been completed," Mohammad Eslami, head of Iran's Atomic Energy Organisation, was quoted as saying by state news agency IRNA.
"Only political issues remain," he added.
Foreign ministry spokesman Saeed Khatibzadeh said early this month that Iran will only return to Vienna to finalize an agreement, not to hold new negotiations.
The talks have been paused since March 11 after Russia demanded guarantees that Western sanctions imposed against Moscow after its February 24 invasion of Ukraine would not damage its trade with Iran.
Days later, Moscow said it had received the necessary guarantees.
Among the key remaining sticking points is Tehran's demand to delist the Revolutionary Guards from a US terror list.
That sanction, imposed by former US president Donald Trump after he withdrew from the nuclear agreement, is officially separate from the atomic file.
"If Iran wants sanctions-lifting that goes beyond the JCPOA, they'll need to address concerns of ours that go beyond the JCPOA," US State Department spokesman Ned Price said Monday.
Source: Al Arabiya
Please click the following URL to read the full text of the original story:
https://english.alarabiya.net/News/middle-east/2022/04/20/Iran-says-technical-issues-in-nuclear-talks-complete
--------
Israeli nationalists to march in Jerusalem's Palestinian-majority areas despite ban
20 April ,2022
A group of Israeli ultra-nationalists said it is determined to go ahead with a flag-waving march around predominantly Palestinian areas of Jerusalem's Old City later Wednesday, brushing aside a police ban of an event that served as one of the triggers of last year's Israel-Gaza war.
Israeli police said a large number of officers were deployed around Jerusalem's historic Old City, home to religious sites for Jews, Christians and Muslims, out of concern that confrontations could further ignite an already tense atmosphere in the city during the Jewish holiday of Passover and the Muslim holy month of Ramazan.
For the latest headlines, follow our Google News channel online or via the app.
Palestinian groups said Tuesday evening that they were "raising the state of general alert" and warned against Israeli radicals holding a flag march in Jerusalem.
"At this stage the police are not approving the protest march under the requested layout," the authorities said in a statement, without elaborating.
They could not be reached for comment Wednesday on whether the march would be banned altogether, or just on the proposed route past the Damascus Gate.
In a similar situation last May, Palestinians in the Gaza Strip fired rockets toward Jerusalem as Israeli nationalists holding a flag march were making their way to the Old City.
The events set off an 11-day war between Israel and the Palestinian militant group Hamas.
Israeli-Palestinian tensions have surged in recent weeks after a series of deadly attacks inside Israel, followed by military operations in the West Bank.
On Monday, Palestinian militants fired a rocket from the Gaza Strip into southern Israel for the first time in months, and Israel responded with airstrikes.
These followed days of clashes between Israeli police and Palestinians at a flashpoint holy site in Jerusalem.
Noam Nisan, one of the organizers of the planned march, told Kan public radio that it would proceed as planned on Wednesday. "A Jew with a flag in Jerusalem is not a provocation," he said.
Source: Al Arabiya
Please click the following URL to read the full text of the original story:
https://english.alarabiya.net/News/middle-east/2022/04/20/Israeli-nationalists-to-march-in-Jerusalem-s-Palestinian-majority-areas-despite-ban
--------
Iran says 3 Mossad agents arrested for transferring 'classified info'
Syed Zafar Mehdi
21.04.2022
TEHRAN, Iran
Iran's Intelligence Ministry claimed Wednesday to have arrested three people working for the Israeli spy agency Mossad in the southeastern province of Sistan-Baluchestan.
In a statement, the ministry's local branch in the border province said the three "Mossad agents" were involved in transferring classified information and documents from Iran.
The statement, however, did not specify the nationalities of the accused men, who it said had been arrested with a court order.
The Israeli spy agency's footprint has dramatically increased in the Islamic Republic in recent years with a series of sabotage incidents at key nuclear facilities and targeted killings of top nuclear scientists.
According to security observers, a vast network of spies exists in Iran today who covertly work for Mossad.
Last month, Iran's Islamic Revolutionary Guard Corps (IRGC) claimed to have thwarted a sabotage plot at the Fordow nuclear facility and arrested the saboteurs.
It came a day after the IRGC claimed responsibility for an attack on what it said was an Israeli "strategic center" in Iraq's northern Kurdish capital Erbil.
The attack involved a dozen ballistic missiles and was in retaliation for the killing of two IRGC members in an Israeli airstrike on the outskirts of Damascus, Syria.
Tensions between the two arch foes have escalated since the killing of Iran's top nuclear scientist Mohsen Fakhrizadeh in November 2020 on the outskirts of Tehran, which Iran blamed on Israel.
A number of security-related incidents have been reported across Iran since then, including at the underground Natanz nuclear facility in central Iran's Isfahan province, which has been targeted many times.
At an event to mark National Army Day on Monday, Iran's President Ebrahim Raisi warned that his country would strike "at the heart" of Israel if it makes the "slightest move" against Tehran.
The remarks came as Iran exhibited a range of homegrown weapons, including missile systems, drones, tanks and other military equipment.
Source: Anadolu Agency
Please click the following URL to read the full text of the original story:
https://www.aa.com.tr/en/middle-east/iran-says-3-mossad-agents-arrested-for-transferring-classified-info/2568938
--------
Turkish president launches intense diplomatic push for Palestine
Zafer Fatih Beyaz
20.04.2022
ANKARA
Turkiye's president has been making a flurry of phone calls amid ramped up diplomatic efforts to stop Israel's attacks on the occupied city of Jerusalem and Al-Aqsa Mosque.
Recep Tayyip Erdogan first got in touch with Palestinian President Mahmoud Abbas on Sunday, conveying his condolences for those killed in the Israeli attacks and get well wishes for the injured.
During the call, Erdogan strongly condemned Israel's actions against the worshipers in the Al-Aqsa Mosque, adding that Turkiye would stand against the provocations and threats against the status and spirituality of Al-Aqsa Mosque.
Erdogan reiterated Turkiye's support for Palestine, saying, "the events remind us of the necessity for all Palestinian groups to work towards unity and reconciliation."
The president also he expressed his gratitude to his Palestinian counterpart both for urging restraint and his prudent leadership for unity.
'Unacceptable' move
On the same day, Erdogan also discussed recent tensions in Jerusalem with UN Secretary-General Antonio Guterres in another phone call.
He told Guterres that Ankara strongly condemns interventions against worshipers at Al-Aqsa Mosque and finds them "unacceptable."
They also discussed joint steps that could be taken to achieve peace in the region.
Besides, the Turkish leader spoke by phone on Monday with Jordan's King Abdullah II, saying Israel's intervention in Palestine during the Muslim holy month of Ramazan was regrettable and worrying.
During the call, the two leaders agreed to cooperate on steps to help bring peace to the region.
Phone call with Israeli president
On Tuesday, Erdogan held a phone call with his Israel's President Isaac Herzog, to discuss the recent incidents caused by Israeli radical groups and security forces in Palestine.
After the call, Erdogan said on Twitter that he voiced his sadness on the injury of over 400 Palestinians and the death of 18 people, including children, in the events that took place in the occupied West Bank and Al-Aqsa Mosque since the beginning of the month of Ramazan.
Expressing grief over early-morning raids launched on the Al-Aqsa Mosque by fanatic groups on Sunday and Monday, Erdogan repeated his call for "everyone to make the utmost effort to preserve the spirituality and sanctity of this blessed place and these (blessed) days."
"While the holidays (Eid al-Fitr) should be held in a festive mood, these images, which are encountered every year because of some radicals, hurt the consciences and caused justifiable reactions across the entire Islamic world," he said.
Source: Anadolu Agency
Please click the following URL to read the full text of the original story:
https://www.aa.com.tr/en/middle-east/turkish-president-launches-intense-diplomatic-push-for-palestine/2568382
--------
URL: https://newageislam.com/islamic-world-news/ramazan-azhar-grand-sheikh-non-muslims/d/126835
New Age Islam Islam Online, Islamic Website, African Muslim News, Arab World News, South Asia News, Indian Muslim News, World Muslim News, Women in Islam, Islamic Feminism, Arab Women, Women In Arab, Islamophobia in America, Muslim Women in West, Islam Women and Feminism