New Age Islam News Bureau
12 February 2021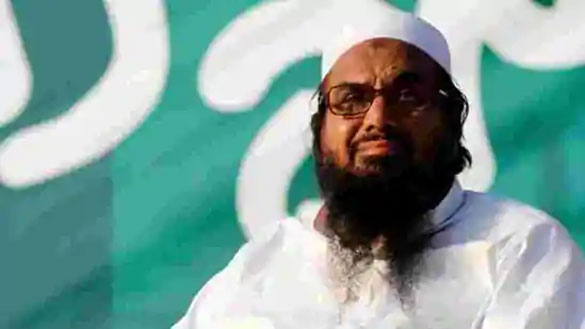 Hafiz Saeed will have to undergo collective imprisonment of over 36 years in five terror financing cases at the Kot Lakhpat Jail in Lahore.(REUTERS)
-----
• Jamaat-e-Islami Emir Calls for Ban on Dowry, Un-Islamic Traditions in Pakistan
• ISIS Could Regain Capacity to Orchestrate Attacks in 2021: UN Official
• Saudi Arabia Is a Key Partner in the Fight Against Terrorism: Pentagon
• UN Rapporteur Calls on UAE to Release Jailed Human Rights Advocates, Mohammed al-Roken, Ahmed Mansoor and Nasser bin Ghaith
• Report: Israel Plans To Build New Settlement in Central Jerusalem Al-Quds
• President Ghani Spoke to Tajik, Kazakh leaders over bilateral relations
• 'Credible' Case Of Chinese Government Genocide Against Uighur Muslims, Say Lawyers
• Sudan Cracks Down On Dissolved National Congress Party After Violent Protests
India
• Delhi Court Issues Non-Bailable Warrant against Lashkar-e-Taiba Chief Hafiz Saeed for Money Laundering
• Very Difficult for a Young Muslim Leader to Aspire to Be India's Prime Minister: Congress Leader Ghulam Nabi Azad
• 'Dalit Converts to Christianity or Islam Won't Get Quota': Union Law Minister
• AIADMK True Guardian of Muslims, Says EPS; Explains Alliance Compulsions
• 23 Cases in As Many Days under 'Love Jihad' Law In MP
• Haryana Will Bring 'Love Jihad' Law 'As Soon as Possible': Haryana Home Minister
• BJP Picks 31 Muslim Candidates in Bharuch, Its Highest In District
--------
Pakistan
• Jamaat-e-Islami Emir Calls for Ban on Dowry, Un-Islamic Traditions in Pakistan
• Spokesman: Muslim youth kills Ahmadi physician in Pakistan
• Court orders SBP to unfreeze Mullah Mansour's assets deposited in bank
• Pakistan Successfully Test Fires Surface-To-Surface Missile
• Iran Slams Pak For Harbouring Terrorists After Outfit Kidnaps Iranian Soldiers
• Pakistan: 5 New Educational Boards Established For Seminaries
• Supreme Court restrains Justice Isa from hearing PM's cases
• 4 soldiers martyred after terrorists attack army check post in South Waziristan: ISPR
--------
Europe
• ISIS Could Regain Capacity to Orchestrate Attacks in 2021: UN Official
• EU lawmaker: EU silent on ongoing Saudi-led 'genocide in Yemen
• EU Parliament calls for ban on arms sale to Saudi, UAE
• UN: Bring home kids from Syria with possible extremist links
• 'Turkey is part of Europe and will be part of new EU'
--------
North America
• Saudi Arabia Is a Key Partner in the Fight Against Terrorism: Pentagon
• US, Turkish navies conduct joint exercises in Black Sea
• Yellen: Use of Cryptos for Terrorism Growing Problem
• Biden Govt Supports Repatriating Jihadists: US Diplomat
--------
Arab World
• UN Rapporteur Calls on UAE to Release Jailed Human Rights Advocates, Mohammed al-Roken, Ahmed Mansoor and Nasser bin Ghaith
• Oman content with current Israel relationship in terms of dialogue: Foreign minister
• Arab Coalition intercepts Houthi ballistic missile, 2 drones targeting Saudi Arabia
• Yemeni forces launch retaliatory missile attack on airbase in southwestern Saudi Arabia
• Three Turkish soldiers killed in northern Iraq
• Roadside bomb hits US-led coalition convoy south of Iraq's capital
• Local Officials Say Iraq's Kakais, Fearing IS, Are Fleeing Their Villages
--------
Mideast
• Report: Israel Plans To Build New Settlement in Central Jerusalem Al-Quds
• Israeli settler runs over, kills Palestinian man, injuries two others in occupied West Bank
• Hamas Lauds Iranian Leader for Unchanged Position on Palestine
• Houthi leaders will be removed from list of US-designated terrorists: Sources
• Turkey arrests Iranian diplomat over killing of dissident in Istanbul: Daily Sabah
--------
South Asia
• President Ghani Spoke to Tajik, Kazakh leaders over bilateral relations
• Petition urges UN to prevent Myanmar coup from worsening Rohingyas plight
• Biden facing 'serious dilemmas' on Afghan troop withdrawal: US official
• Malaysia to hand 1,200 Myanmar detainees to country's navy
• 'UN convoy' ambushed on Kabul-Jalalabad highway
• String of IED blasts claim 2 civilians in Nangarhar
--------
Southeast Asia
• 'Credible' Case Of Chinese Government Genocide Against Uighur Muslims, Say Lawyers
• Yearning for 'Golden' Malaysia of the 60s And 70s
• Report: Former air steward files complaint to prosecute two for insulting the Hindu faith
• Former BN party Gerakan joins Malaysia's ruling Perikatan Nasional coalition
--------
Africa
• Sudan Cracks Down On Dissolved National Congress Party After Violent Protests
• US President Extends National Emergency for Libya
• Libya: New Presidency Council head visits Benghazi
• Ethiopia Killed 83 Civilians in Tigray: Rights Group
• Insecurity threatens Somalia humanitarian work: UN
• Sudan declares state of emergency in Sennar state
• Boko Haram reportedly abducts three Nigerian customs officers
Compiled by New Age Islam News Bureau
URL: https://www.newageislam.com/islamic-world-news/delhi-court-issues-non-bailable/d/124286
--------
Delhi Court Issues Non-Bailable Warrant against Lashkar-e-Taiba Chief Hafiz Saeed for Money Laundering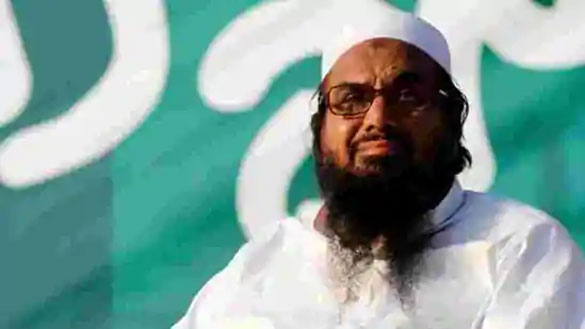 Hafiz Saeed will have to undergo collective imprisonment of over 36 years in five terror financing cases at the Kot Lakhpat Jail in Lahore.(REUTERS)
-----
FEB 06, 2021
A Delhi court on Saturday issued non-bailable warrants (NBWs) against Lashkar-e-Taiba (LeT) chief Muhammad Hafiz Saeed, Kashmiri businessman Zahoor Ahmad Shah Watali, separatist Altaf Ahmad Shah alias Funtoosh and businessman from the UAE Naval Kishore Kapoor while taking cognisance of the Enforcement Directorate's money laundering charges in Jammu and Kashmir terror-funding case.
Watali's company M/s Trison Farms and Construction Pvt Ltd has also been arrayed as accused by the court while issuing the NBWs.
While Hafiz Saeed, who is also the mastermind of 26/11 Mumbai attacks, roams freely in Pakistan and enjoys patronage of its spy agency – Inter-Services Intelligence (ISI), Watali, Funtoosh and Kapoor are lodged in Tihar jail.
The ED's Special Public Prosecutor, Nitesh Rana, submitted in the court of Special Judge National Investigation Agency (NIA), Praveen Singh, at Patiala House Courts that, "Watali was receiving money from Hafiz Saeed (founder of Jamaat-ud-Dawa, its military arm LeT, the ISI as well as Pakistan High Commission in New Delhi, which was further remitted to the Hurriyat leaders, separatists and stone-throwers in the Kashmir valley".
Naval Kishore Kapoor, mobilised funds from unknown sources in Dubai and remitted the same to Watali and his company Trison Farms and Construction Pvt Ltd, according to Rana.
The anti-money laundering probe agency had launched an investigation under the Prevention of Money Laundering Act (PMLA) in Jammu and Kashmir terror-funding case on the basis of an NIA charge sheet against Saeed and others in 2018. It has already attached properties close to worth ₹8 crore belonging to Watali so far.
In its charge sheet in 2018, the NIA had claimed that a former Pakistani prime minister (without naming) wrote a letter to Watali, which was recovered from the latter's residence during the raids. Not just that, it said that the NIA had recovered from his place a list of ISI officials.
Both the NIA and the ED have claimed in their official court documents, reviewed by HT, that Hafiz Saeed, another UN listed terrorist, Syed Salahuddin (Hizbul Mujahideen chief), Pakistan and its agencies provided funds via Dubai route by using bogus transactions carried out in several companies for terror activities in J-K.
Subsequently, funds came through legitimate transfers from bank accounts of certain individuals, hawala, LoC (Line of Control) barter trade by under-invoicing of goods and bogus companies floated abroad, it stated.
The NIA has said, "a threadbare scrutiny and analysis of documents and digital devices seized by it established that the Hurriyat leaders, terrorists and stone-pelters were carrying out terrorist attacks, orchestrating violence, stone pelting and other subversive and secessionist activities in the state as part of a well-planned criminal conspiracy hatched with the active support, connivance and funding from terrorist organisations based in Pakistan and its agencies to achieve their objective of secession of the state of Jammu and Kashmir by waging war against the Government of India".
"The secessionist leaders belonging to All Parties Hurriyat Conference have established a network of cadres throughout Kashmir valley who incite the youth to attack all symbols of Indian sovereignty, especially Indian security forces. Acting under the overall guidance of and instructions from Hafiz Saeed and Salahuddin and their 'Pakistani handlers', the separatists form strategies and action plans to launch violent protests and communicate the same to the masses in the form of 'protest calendars', released through newspapers, social media and religious leaders, creating an "atmosphere of terror and fear in J-K," it added.
HT could not locate the legal representatives of Watali and other accused.
https://www.hindustantimes.com/india-news/delhi-court-issues-non-bailable-warrant-against-hafiz-saeed-for-money-laundering-101612618120278.html
--------
Jamaat-e-Islami Emir Calls for Ban on Dowry, Un-Islamic Traditions in Pakistan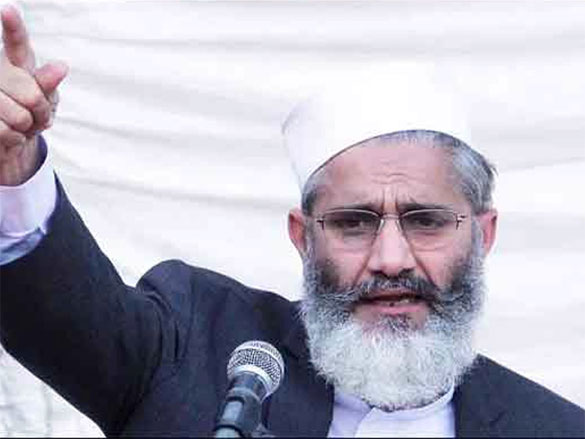 Jamaat-e-Islami Emir Senator Sirajul Haq
------
12 Feb 2021
LAHORE: Jamaat-e-Islami Emir Senator Sirajul Haq has demanded complete ban on dowry and other un-Islamic and anti-constitutional traditions in society and also called for ensuring protection of women at workplaces and educational institutions.
While taking to journalist on occasion of launching "Istehkam-e-Khandan- Protection of Family Institution" campaign at Mansoora on Thursday, he said the practices of displaying dowry articles and its demand from the groom family, depriving women from inheritance, marriage of a woman with Quran, honor killing, wani and others were still intact in the society despite legislation against them.
"Islam strictly prohibits these corrupt practices. The JI has decided to thwart the attacks on Islamic society."
The Istehkam Khandan campaign would continue for a month- Feb 11 to March 11. Rallies and conferences will be organized during the campaign to create awareness among the public about how the planned attacks are being launched to destroy sanctity of the institution of family and how to cope with the challenge. The JI would mark February 14 as Youm-e-Haya and also JI women wing has decided to hold marches in all major cities on International Women Day on March 8 with the demands from the government to implement Article 35 and 37G of the constitution providing protection to women.
Answering questions from the journalists, he said video scandal of the members of the assembly posed a bigger question that how an elected member could protect the rights of the people who offered his loyalties against money. This was a biggest tragedy that horse-trading became a common culture in the country, he said, the PTI failed to curb the practices which continued in the past too.
He demanded the government to fulfill the promises it made with the youth and women for providing them interest free loans and jobs.
https://www.brecorder.com/news/40063198
--------
ISIS Could Regain Capacity To Orchestrate Attacks In 2021: UN Official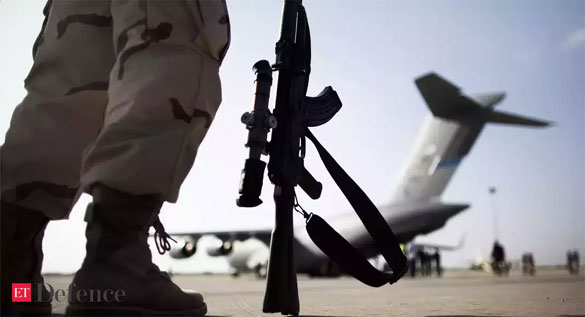 ISIS remains resilient in South-East Asia, with a number of factions. The involvement of women in suicide bombings has continued. (Representative image)
-------
11th February 2021
UNITED NATIONS: The threat posed by ISIS to international peace and security is on the rise again and the terror group could regain the capacity to orchestrate attacks in different parts of the world in 2021, the UN counter-terrorism chief has warned the Security Council.
In a briefing to the Security Council on Wednesday, Under-Secretary-General of the United Nations Office of Counter-Terrorism Vladimir Voronkov cautioned that the world must be prepared to disrupt such new attacks.
"The threat posed by ISIS to international peace and security is on the rise again.
It is crucial that Member States remain focused and united to counter it, despite the strains and competing priorities brought by the COVID-19 pandemic," he said on the '12th Report of the Secretary-General on the threat posed by ISIS (Daesh) to international peace and security'.
Voronkov said while the dreaded terror group has not developed a purposeful strategy to exploit the pandemic, its efforts to regroup and to reinvigorate its activities gained further momentum in the second half of 2020.
"Its core in Iraq and Syria and its affiliates in other conflict zones have continued to take advantage of the disruption caused by the virus to step up their operations, with a number of high-profile attacks," he said, adding that ISIS fighters have maintained the ability to move and operate, including across unprotected borders.
As ISIS's regional affiliates entrench themselves and gain autonomy and strength, they could provide the group new capabilities and options to conduct external operations, he said.
"Member States warn that ISIS could regain the capacity to orchestrate attacks in different parts of the world in the course of 2021," Voronkov said, adding that ISIS's primary focus remains resurgence in Iraq and Syria, where the international community continues to grapple with the legacies of the group's so-called 'caliphate'.
Voronkov said that about 10,000 ISIS fighters, including foreign terrorist fighters in the low thousands, remain active in the region, the majority of them in Iraq, pursuing a protracted insurgency.
"These sizable remnants are assessed to pose a major, long-term and global threat.
They are organised in small cells hiding in desert and rural areas and moving across the border between the two countries, waging attacks," he said.
The UN official underscored the need to end the "scourge of terrorism" by defeating ISIS in cyberspace, disrupting new attacks globally and tackling the threat posed by its regional affiliates, especially in Africa.
"We must urgently solve the protracted issue of ISIS members--lest our failure enables the group's resurgence," he said, assuring that through the Global Counter-Terrorism Coordination Compact, the UN system will continue to "stand by Member States as they rise to these challenges".
According to a report, ISIS is currently assessed to have between 1,000 and 2,200 fighters in Afghanistan spread across several provinces and is expected to continue to target Kabul and provincial capitals in future attacks.
Shihab al-Muhajir, announced as the group's new leader in June 2020, reportedly heads ISIS operations in Afghanistan, Bangladesh, India, Maldives, Pakistan, Sri Lanka and States in Central Asia.
He is said to have had an earlier affiliation with and to maintain familial ties to the Haqqani Network.
Turning to Asia, the UN official said ISIS's affiliate in Afghanistan is assessed to still have between 1000-2200 fighters spread across several provinces.
"Despite degraded military capabilities, it has continued to exploit difficulties in the Afghan peace process, and claimed a number of high-profile attacks," he said.
ISIS also remains resilient in South-East Asia, with a number of factions.
The involvement of women in suicide bombings has continued, with two such attacks in the Philippines in August 2020.
Noting that 2021 is the 20th anniversary of resolution 1373, which the Security Council adopted on countering terrorism in the wake of the 9/11 attacks in the US, Voronkov urged Member States to recommit themselves under UN auspices to "multilateral action against terrorism".
UN Counter-Terrorism Committee Executive Director (CTED) Head Michele Coninsx updated on the Secretary-General's 12th strategic-level report along with the UN's work in addressing ISIS during the COVID-19 pandemic.
She pointed to the current "volatile and complex" security environment, which she maintained is highlighted by "generational challenges" from terror groups.
"The COVID-19 pandemic is the most urgent challenge," Coninsx said, noting that it has accelerated many underlying issues that are fuelling various threats and "leaving us in a precarious situation." Among other things, it has diverted attention and resources away from combatting the spread of violence and extremism by terror groups and created obstacles for Member States to repatriate their nationals from Syria and Iraq, Coninsx said.
The UN remains "deeply concerned at the dire situation" faced by mostly women and children in camps that have no access to medicine, hygiene or shelter, which has been exacerbated by the pandemic's restrictions on humanitarian aid," she said.
https://www.newindianexpress.com/world/2021/feb/11/isis-could-regain-capacity-to-orchestrate-attacks-in-2021-un-official-2262764.html
--------
Saudi Arabia is a key partner in the fight against terrorism: Pentagon
Joseph Haboush & Pierre Ghanem
11 February ,2021
Saudi Arabia is a key partner in the fight against terrorism and in ensuring regional stability, a Pentagon official said Thursday.
"Saudi Arabia is a pillar of regional security architecture, and they're a core stakeholder in the threat against terrorism and countering Iran's destabilizing activities," Pentagon Press Secretary John Kirby said in response to a question from Al Arabiya at the Pentagon.
Kirby added that the US was committed to assisting Saudi Arabia with the defense of its borders "in light of emerging and credible threats."
The Iran-backed Houthi militia has continuously targeted civilians and targets inside Saudi Arabia.
On Wednesday, the Houthis claimed a drone attack on a civilian airplane at Saudi Arabia's Abha airport.
The Pentagon official also reaffirmed that there was no change in US policy toward helping Riyadh defend itself from attacks.
Asked if the US had enough assets in the region to defend its interests as well as Saudi Arabia, Kirby said he would not talk about future or potential operations.
"Nothing has changed with our policy and commitment to helping Saudi Arabia defend its borders."
https://english.alarabiya.net/News/gulf/2021/02/11/US-foreign-policy-Saudi-Arabia-is-a-key-partner-in-the-fight-against-terrorism-Pentagon
--------
UN Rapporteur Calls on UAE to Release Jailed Human Rights Advocates, Mohammed al-Roken, Ahmed Mansoor and Nasser bin Ghaith
11 February 2021
A United Nations expert says three human rights advocates serving 10-year prison sentences in the United Arab Emirates are being mistreated in conditions that may amount to torture, calling on authorities in the Persian Gulf country to release them.
"Issuing long-term prison sentences to human rights defenders, in connection to their human rights work, is a practice that cannot continue, and is an issue I will be prioritizing during my mandate" UN Special Rapporteur on the situation of human rights defenders, Mary Lawlor, said on Wednesday.
She added that Mohammed al-Roken, Ahmed Mansoor and Nasser bin Ghaith have been criminalized and imprisoned for their "non-violent and legitimate calls for respect for human rights" in the UAE, noting that they have been subjected to "ill-treatment in prison."
Lawlor said, "Reports I have received indicate that the conditions and treatment that these human rights defenders are subjected to, such as prolonged solitary confinement, are in violation of human rights standards and may constitute torture."
Roken, prominent for his human rights work, has been imprisoned since 2012 on charges of "plotting against the government."
He was convicted during a controversial mass trial known as the "UAE 94," during which 94 people were charged with trying to overthrow the Emirati government – a charge they denied.
Last year, the International Campaign for Freedom in the UAE (ICFUAE) called on Emirati officials to release Roken and five others that it said should have been released on July 16, 2019.
In 2013, the UN's Working Group on Arbitrary Detention (WGAD) found Roken's detention to be arbitrary and requested his immediate release.
According to Lawlor, the rights advocate has endured intermittent periods in solitary confinement during his imprisonment, purportedly without justification or explanation.
Mansoor has also been held in solitary confinement since his detention in 2017. He was convicted in 2018 on charges of insulting the "status and prestige of the UAE and its symbols," including its leaders, and of "seeking to damage the relationship of the UAE with its neighbors by publishing false reports and information on social media."
"The human rights defender has been serving his 10-year sentence in al-Sadr prison, where he is reportedly confined to a cell measuring four square meters with no mattress, and limited or no access to sunlight, a shower or potable water," the special rapporteur said.
Lawlor highlighted that Mansoor's health "has significantly deteriorated" after he went on hunger strike on two occasions to protest his treatment and conditions in prison.
Last month, Human Rights Watch (HRW) released a damning report that detailed the first public account of Mansoor's closed trial and of his subsequent appeal.
The UN expert highlighted that Bin Ghaith, arrested in 2015 on charges relating to social media posts criticizing human rights violations and political leaders, has also been reportedly subjected to ill-treatment in al-Sadr prison and then al-Razeen prison.
The WGAD issued an opinion on bin Ghaith's detention, finding it arbitrary and requesting his immediate release.
https://www.presstv.com/Detail/2021/02/11/645066/UN-rapporteur-calls-on-UAE-to-release-jailed-human-rights-advocates
--------
Report: Israel plans to build new settlement in central Jerusalem al-Quds
11 February 2021
Israel plans to build a new settlement in the central area of the occupied Jerusalem al-Quds, despite international condemnation, a report says.
Israeli newspaper Calcalist reported on Thursday that the new settlement, to be built near Malha Mall in central Jerusalem al-Quds, will include hundreds of settler units and offices as well as other facilities.
According to the report, Israel seeks to build sports facilities, several 24-story apartment buildings, 250 protected housing units, and hundreds of offices and commercial facilities and stores in the new neighborhoods.
The plan will be referred for approval to the so-called district planning and building committee in Jerusalem al-Quds soon.
Earlier this week, reports said Israeli authorities planned to expand the settlement of Pisgat Ze'ev in Jerusalem al-Quds, and to build 900 new settler units.
More than 600,000 Israelis live in over 230 settlements built since the 1967 Israeli occupation of Palestinian territories of the West Bank and East Jerusalem al-Quds.
All Israeli settlements are illegal under international law. The UN Security Council has condemned Israel's settlement activities in the occupied territories in several resolutions.
Palestinians want the West Bank as part of a future independent state with East Jerusalem al-Quds as its capital.
Israel to raze more Palestinian structures in West Bank
Also on Thursday, the Israeli army threatened to demolish three Palestinian homes, a water tank and other structures in Ain Shibli village, east of Nablus City, in the occupied West Bank.
According to local official Ghassan Daghlas, Israeli forces stormed the village and delivered the demolition orders to local residents.
The orders come a few days after the European Union called for an end to demolitions and settlement expansion.
The call was made by EU spokesman Peter Stano on Tuesday after Israel demolished 46 structures belonging to Palestinian families in Hamsa al-Foqa in the Jordan Valley in the occupied West Bank earlier this week.
"The EU recalls its firm opposition to Israel's settlement policy and actions taken in that context, such as forced transfers, evictions, demolitions and confiscations of homes, which it sees as illegal under international law and as an impediment to a viable two-state solution," said Stano.
Israeli authorities usually demolish Palestinian homes in the occupied West Bank, claiming that the structures have been built without permits, which are nearly impossible to obtain. They also sometimes order Palestinian owners to demolish their own homes or pay the demolition costs to the municipality if they do not.
https://www.presstv.com/Detail/2021/02/11/645051/Israel-plans-build-new-settlement-al-Quds
--------
President Ghani Spoke to Tajik, Kazakh leaders over bilateral relations
11 Feb 2021
President Ghani said in a telephone conversation with Tajik President Emomali Rahmon on Thursday has discussed the Afghan peace process, bilateral relations, and regional cooperation.
Presidential Palace stated, during the conversation, both leaders stressed the expansion of bilateral relations, regional cooperation and they also discussed the Afghan peace process.
The president of Tajikistan expressed his full support for the views and plans of the Republic government on regional connectivity and the Afghan-led-owned peace process, the statement said.
According to the statement, the two leaders also stressed economical and trade expansions and border cooperation.
Meanwhile, Rahmon invited President Ghani to attend the 20th Anniversary of the Shanghai Cooperation Organization, the event is scheduled to be held in Tajikistan by March 2021.
Since the fall of the Taliban regime, Afghanistan and Tajikistan have close economic and trade ties.
Earlier on Wednesday President Mohammad Ashraf Ghani and Kassym-Jomart K. Tokayev President of the Republic of Kazakhstan had a conversation.
During the conversation, both sides talked over the expansion of bilateral relations, trade relations, economic cooperation, regional issues, and the Afghan peace process.
Both of the leaders focused on working together to find an immediate solution for the Afghan students in Kazakhstan.
https://www.khaama.com/president-ghani-spoke-to-tajik-kazakh-leaders-over-bilateral-relations-223322/
--------
'Credible' case of Chinese government genocide against Uighur Muslims, say lawyers
Tom Batchelor
Accusations levelled at the Chinese government of genocide against the Uighur Muslim minority in the far western Xinjiang region are "very credible", according to a formal legal opinion produced in the UK.
The text published by London-based Essex Court Chambers states there is a "plausible" argument that the country's president, Xi Jinping, is himself responsible for the action, which has seen more than a million people, including Uighurs and other mostly Muslim ethnic groups, imprisoned in a vast network of concentration camps, human rights groups say.
Commissioned by the Global Legal Action Network (GLAN), the World Uighur Congress and the Uighur Human Rights Project, the legal opinion – first reported by the BBC – describes how the minority group has been subject to "enslavement, torture, rape, enforced sterilisation and persecution".
Victims have been "forced to remain in stress positions for an extended period of time, beaten, deprived of food, shackled and blindfolded", it said.
"On the basis of the evidence we have seen, this Opinion concludes that there is a very credible case that acts carried out by the Chinese government against the Uighur people in Xinjiang Uighur Autonomous Region amount to crimes against humanity and the crime of genocide.
"China as a State may be accused of being criminally responsible for genocide. There would be a high threshold for establishing such responsibility. The most significant barrier will be proving the requisite special intent."
The legal team state they have seen "prolific credible evidence" of sterilisation procedures carried out on women, including forced abortions, saying they "clearly constitute a form of genocidal conduct". They also found evidence of children being placed in orphanages or boarding schools without parental consent.
And the text says there is a "credible case" against President Xi as well as Chen Quanguo, party secretary in Xinjiang, and Zhu Hailun, the deputy secretary of Xinjiang's people's congress.
"Mr Xi controls the overall direction of state policy and has made a range of speeches exhorting the punitive treatment of the Uighurs," the opinion states.
"Mr Chen and Mr Zhu have acted upon that overall policy by devising and implementing the measures ... including mass detention and surveillance.
"We consider that there is a credible case against each of these three individuals for crimes against humanity.
"China is a tightly controlled single-party state. It is therefore highly unlikely that an attack on the scale of that which the evidence reveals, and especially systematic detention on such a scale, would be carried out by state authorities other than on the orders of senior state officials."
The opinion, which took six months to produce and considered a vast array of evidence including from survivors and leaked government papers, could be used by British judges in any future case relating to the treatment of Uighurs in China.
Siobhan Allen, legal officer with GLAN, said: "This ground-breaking legal opinion concludes that the atrocities occurring in XUAR [Xinjiang Uyghur Autonomous Region] credibly reach the level of severity and systematicity required to constitute crimes against humanity and genocide.
"Governments and businesses can no longer stand back and avoid taking action to ensure that they are not complicit in allowing these horrific crimes to continue."
Rahima Mahmut, UK director of the World Uighur Congress, called the text a "landmark moment" for Uighurs. "The finding is clear: there is an intent to destroy Uighurs," she said.
Peter Irwin, of the Uighur Human Rights Project, added: "This finding makes it impossible for responsible governments to continue treating China as a normal member of the international community."
The outgoing Trump administration ruled last month that China's policies on Muslims and ethnic minorities in Xinjiang constituted a "genocide" and introduced further sanctions.
Last week the State Department – this time under the Biden administration – said it was "deeply disturbed" by reports of sexual abuse against women in internment camps in Xinjiang.
People have been subjected to torture, sterilisation and political indoctrination in addition to forced labour as part of an assimilation campaign in a region whose inhabitants are ethnically, religiously and culturally distinct from the Han Chinese majority.
China has denied all the charges and says the camps are for "re-education" purposes, to promote economic and social development in the region and to stamp out radicalism.
In May, an independent tribunal will be held in the UK to establish whether the Chinese government's alleged rights abuses against Uighur Muslims constitute genocide.
Researchers for the tribunal have been sifting through 1,500 documents and pieces of evidence ahead of a public hearing set to begin on 7 May in central London.
Organisers said they had written to the former and current Chinese ambassadors to London to request the Chinese government's presence and cooperation, but so far received no response.
https://www.independent.co.uk/news/world/asia/china-uighhur-muslims-genocide-legal-opinion-b1799057.html
--------
Sudan cracks down on dissolved National Congress Party after violent protests
11 February ,2021
A committee tasked with dismantling the government of toppled former president Omar al-Bashir has issued a wide-ranging order to prosecute members of Sudan's ex-ruling party following days of violent protests across the country.
Posted early on Thursday, the decree directed state governors to take action through the public prosecutor against "all leaders of the dissolved National Congress Party, and its active cadres and the leaders of its facades".
Military generals ousted hardline Islamist Bashir in April 2019 and now rule in a fragile transitional arrangement with political parties that were part of the uprising against him.
Over the past few days, protests by Bashir-era loyalists have taken a violent turn in major cities across Sudan, with government buildings and vehicles set on fire and property pillaged.
Markets were looted in several cities, and a spokesman for the committee described the situation as an "economic war" against Hamdok's government, which has struggled with price hikes and fuel and bread shortages.
While the NCP was formally dissolved after the coup, former Bashir supporters have led unrest in Khartoum and other cities, and the transitional period has seen reported coup plots and a botched assassination attempt on Prime Minister Abdalla Hamdok.
On Thursday the public prosecution issued an order for the arrest of eight men including well-known Bashir allies suspected to have gone into hiding.
Hamdok on Wednesday swore in a new cabinet and formed a working group of ministers to monitor the aftermath of the protests.
The committee tasked with dismantling Bashir's repressive ruling apparatus said it had received information about activities by former NCP members "to organize arson and looting and terrorize unarmed citizens".
Governors of several states said the protests were distinct from other, peaceful demonstrations held in protest against a worsening economic crisis.
"It was not isolated, nor was it a sudden act or reaction, but rather an arranged and politically planned action by the former regime," said North Darfur Governor Mohamed Hassan al-Arabi.
https://english.alarabiya.net/News/middle-east/2021/02/11/Sudan-cracks-down-on-dissolved-National-Congress-Party-after-violent-protests
--------
India
Very Difficult for a Young Muslim Leader to Aspire to Be India's Prime Minister: Congress Leader Ghulam Nabi Azad
FEB 12, 2021
Congress leader Ghulam Nabi Azad has said it is very difficult for a young Muslim leader to aspire to be the Prime Minister of India. "I do not foresee it in the near future; maybe a few decades," Azad said in an interview to HT days after he made an emotional farewell speech in Rajya Sabha saying if any Muslim should feel proud in the world, it should be the Indian Muslim.
Azad's comments in Rajya Sabha came over two years after he spoke about the vitiated atmosphere in the country in a speech at the Aligarh Muslim University (AMU) in 2018. In his address to AMU alumni, Azad had said the number of even Hindu Congress candidates inviting him to campaign for them in elections has reduced drastically as people were "afraid".
When asked why he referred to the Indian Muslim after his comments in 2018, Azad said he had said in AMU that the atmosphere in the country is so vitiated that contrary to the past where 99% of Hindu candidates would invite him to campaign for them to get the Muslim vote, the number of invitations has gone down to 40%. Azad added his message was also to the AMU alumni gathered there that it is their job to be ambassadors, and to bring that India back. He said it was that India where he contested the 1979 national election from Maharashtra with a 95% Hindu electorate and won. "There was a Janata Party Hindu candidate against me, but I still won."
https://www.hindustantimes.com/india-news/very-difficult-for-a-young-muslim-leader-to-aspire-to-be-india-s-prime-minister-azad-101613106145298.html
--------
'Dalit Converts To Christianity or Islam Won't Get Quota': Union Law Minister
Feb 12, 2021
NEW DELHI: Dalit converts to Islam or Christianity will not be eligible for contesting parliamentary or assembly elections from constituencies reserved for Scheduled Castes (SC), and cannot claim other reservation benefits, law minister Ravi Shankar Prasad said in response to a question in Rajya Sabha on Thursday.
However, those adopting Hindu, Sikh and Buddhist faiths would be eligible for contesting from SC reserved seats and getting other reservation benefits, Prasad clarified in response to a question from BJP member G V L Narasimha Rao.
Speaking on eligibility to contest from reserved constituencies, the minister said, "Para 3 of the Constitution (Scheduled Castes) Order outlines that... no person who professes a religion different from Hindu, Sikh or Buddhist religion shall be deemed to be a member of a Scheduled Caste."
The minister's statement makes a clear distinction between Dalits adopting Islam and Christianity with those choosing to adopt Hinduism, Sikhism or Buddhism.
The Union law minister, however, clarified that there was no proposal to bring in any amendment in the Representation of the People Act to debar SCs/STs converting to Islam or Christianity from contesting parliamentary or assembly elections.
https://timesofindia.indiatimes.com/india/dalit-converts-to-christianity-islam-wont-get-quota/articleshow/80871535.cms
--------
AIADMK true guardian of Muslims, says EPS; explains alliance compulsions
12th February 2021
TIRUPUR: The Muslim community need not fear about the AIADMK's alliance with a particular party, Chief Minister Edappadi K Palaniswami said on Thursday while touching upon a rarely-addressed topic. He was speaking at a marriage function in Kangeyam, Tirupur.
"The AIADMK is the true guardian of minority communities," he said. "Be it MG Ramachandran or J Jayalalithaa, former supremos of the AIADMK, neither of them ruled the State on the basis of caste or religion. Following in their footsteps, I have ensured that there aren't any caste or communal conflicts in the State in my tenure," he said.
Alliances for political reasons: EPS
Palaniswami said that his government takes steps to ensure "minor" issues are immediately addressed. "Even in the Mettupalayam incident, the person was immediately arrested." The Chief Minister was referring to an alleged inflammatory statement made by a BJP functionary in the recent past, sparking communal tension in the region.
"TN is the most peaceful State, and AIADMK has implemented several schemes for Muslims – Khabristan in Nachipalayam, increase in Hajj and Ulema pension, construction of hostels for Muslim women in Chennai, and allocation of 5.145 metric tonnes of rice for 3,000 masjid every year for Ramzan." W e will never discriminate people on the basis of religion, the CM said. "Alliances, on the other hand, are formed for political reasons. It is different from the basic policy of party.
You need not fear just because we formed alliance with another political party. Personally, I feel that God is common for all religions." Taking a dig at opponents, Palaniswami said there may be others who claim to be guardians, but real work is done only by AIADMK.
DMK cadre only care for free biryani, says CM
A ddressing a rally in Dharapuram area of Tirupur, Palaniswami said the DMK was only hungry for power. "In 2006, DMK election manifesto promised to give two acres of land to landless farmers. Did the people from this region get the farm land?," he asked. "Thank goodness that they did not grab land from farmers. Since they haven't been in power for 10 years, they think they can promise anything under the sun and come back to power.
They are a party of cadres who fight for free biryani, and the party president MK Stalin does Katta Panchayat for such issues." "When J Jayalalithaa was the leader of Opposition in Tamil Nadu Assembly in the late 1980s, M Karunanidhi was the Chief Minister of Tamil Nadu. A group of members belonging to DMK attacked J Jayalalitha inside the facility," he recalled and added, "When the leader of the Opposition party faced such an attack, think about the status of common women during DMK rule." He then mocked at the DMK promise to resolve all grievances within 100 days and said, "even to lay a road, there are procedures like floating tenders and making Budget estimates.
It cannot be done overnight." Later, Palaniswami interacted with the IT wing of the party in Madathukulam. L ater, speaking in the Tirupur city, he said, "Within a few days, we will be launching the public grievance number 1100. MK Stalin can just make announcements of the schemes, but the AIADMK government alone implements the schemes." Terming the DMK as a corporate party created for the welfare of a single family, Palaniswami said, "During their rule, there was severe power failure throughout the State.
But, the AIADMK government removed the severe problem within three years. AIADMK government is a role model for best governance. On the other hand, MK Stalin is claiming that he will become Chief Minister within three months. The Chief Minister post is not a product that can be bought from the shop." Palaniswami said a Bronze statue of 'Kangeyam' bull will be installed in the Kangeyam town.
https://www.newindianexpress.com/states/tamil-nadu/2021/feb/12/aiadmk-true-guardian-of-muslims-says-eps-explains-alliance-compulsions-2262865.html
--------
23 cases in as many days under 'love jihad' law in MP
Feb 12, 2021
Bhopal: Madhya Pradesh averaged one case a day under the Freedom of Religion Ordinance 2020 — commonly called the 'love-jihad' law — in the first month of its inception.
"Twenty-three cases were registered under the newly passed Freedom of Religion Ordinance 2020 in January in Madhya Pradesh," home minister Narottam Mishra said on Thursday. The ordinance came into force on January 9.
Bhopal, with seven cases, tops the list, followed by five in Indore Range, four each in Jabalpur and Rewa and three in Gwalior.
"We maintain that this is a serious issue and such forces are active across the country. An effort has been taken in Madhya Pradesh to stop them," Mishra said.
The first case under the new law was registered on January 17 in Palsud police station of Barwani district. A married man, Sohail Mansiri alias Sunny, was arrested for allegedly sexually abusing a girl of another community for four years by hiding his original name.
Three days later, the state capital had its first 'love jihad' case, and clocked six more in the next 11 days.
In Mandleshwar of Khargone district, a 21-year-old college girl complained that a man named Sahil Qureshi had posed as a Hindu and when his true identity was revealed, started pressuring her to change her religion. Sahil has since got bail.
https://timesofindia.indiatimes.com/city/bhopal/23-cases-in-as-many-days-under-love-jihad-law-in-mp/articleshow/80869469.cms
--------
Haryana Will Bring 'Love Jihad' Law 'As Soon as Possible': Haryana Home Minister
Feb 12, 2021
New Delhi: Haryana is planning to join the host of BJP-ruled states to have so-called anti-'love-jihad' laws. The state's home minister Anil Vij said on Thursday that the state wants to bring a law "as soon as possible" against religious conversion through force or fraudulent means, directing officers to prepare a draft Bill.
Presiding over a meeting of a "drafting committee", the home minister said the "enactment of this law will prevent any attempt to get religious conversion by force, inducement, bluff of marriage or by any other unethical methods by anyone in the state".
"Strict action will be taken against the culprits," he said in an official statement.
During the meeting, all aspects of the preliminary draft brought by the committee were carefully considered, it said.
Laws made on this subject in other states are also being studied, Vij added, according to news agency PTI.
In November last year, Vij had announced the setting up of a three-member committee to draft a law against "love jihad", a term used by BJP leaders and the Sangh parivar to describe an imagined conspiracy to 'convert' Hindu women to Islam.
The announcement had come days after the Uttar Pradesh government cleared a draft ordinance against conversion through force or fraudulent means.
Vij had earlier said that the "drafting committee formed to frame anti-conversion law" in Haryana comprised T.L. Satyaprakash, Navdeep Singh Virk and Deepak Manchanda.
The home minister had then told the Haryana assembly that the state government was considering a law against "love jihad" and had sought information from Himachal Pradesh.
The Himachal Pradesh assembly had passed a Bill in 2019 against conversion by force, inducement or through a marriage solemnised for the "sole purpose" of adopting a new religion.
Replying to a calling attention motion in the Haryana assembly on the murder of a young woman in Ballabhgarh, the home minister had said, "Anyone can marry anyone, anyone can fall in love with anyone. But if there is a conspiracy for changing religion by trapping someone in love, then it is very important to stop that conspiracy. We will take whatever steps are required."
Madhya Pradesh and Karnataka have also passed similar laws, while the BJP government in Gujarat recently decided not to introduce a Bill in the upcoming assembly session.
Though the laws are ostensibly against forced conversion, several instances have given credence to the fear that they would be used to target inter-faith couples. In some of the cases registered in UP, police have admitted that there is no proof of forced conversion or that the accused were falsely framed.
https://thewire.in/government/haryana-love-jihad-law-as-soon-as-possible-home-minister-anil-vij
--------
BJP picks 31 Muslim candidates in Bharuch, its highest in district
by Kamaal Saiyed
February 12, 2021
The Bharatiya Janata Party (BJP) has chosen 31 candidates from the Muslim community in Bharuch district for the district, taluka panchayats and municipality elections scheduled to be held on February 28.
This is the highest number of tickets given to Muslims in this district by the BJP so far, says district unit president Marutisinh Atodariya. Some of the nominees were with the Congress earlier.
The district has a sizeable number of Muslim votes apart from tribal votes. The Congress was in power the district panchayat with its ally founded by Chhotubhai Vasava, the Bharatiya Tribal Party (BTP), which has now allied with the Asaduddin Owaisi led All-India Majlis-e-Ittehadul-Muslimeen (AIMIM). Owaisi held his first public meeting in Bhar-uch on February 7 where he called upon Muslims, Dalits, tribals and OBC voters to support the BTP.
On Wednesday night, state BJP released the names of 320 candidates of the nine taluka panchayats, four nagar palikas, and the district panchayat of Bharuch district, in south Gujarat. Among the 31 Muslim candidates, which includes 17 women, the highest number of eight tickets is for Bharuch taluka panchayat elections.
A few days ago, Congress leader from Vagra in Bharuch, Imran Bhatti, joined the BJP along with 200 supporters and they were felicitated by Atodariya and BJP MLA from Vagra Arunsinh Rana. Bhatti is among those who is contesting on a BJP ticket from one seat in the Vagra taluka panchayat.
Atodariya told The Indian Express, "This time AIMIM has also entered the poll fray but people will not give them votes. Even when senior Congress leader Ahmed Patel was around, we did not face any problems… this time, we will win by a bigger margin. BTP has only presence in few areas… We are confident of gaining power in Bharuch district panchayat."
Ahmed Patel, who was three-time Lok Sabha MP from Bharuch and five-time MP in the Rajya Sabha, belonged to Piraman village in Bharuch, passed away in 2020 due to Covid-19 complications.
While the Congress was in power in the Bharuch district panchayat, BJP ruled the Bharuch Nagarpalika, Ankleshwar Nagarpalika, and Jambusar Nagarpalika. The Congress was in power in the Amod Nagarpalika. Out of nine taluka panchayats in the district, BJP ruled six , while BTP ruled on three — Netrang, Walia and Zaghadia.
Atodariya said, "Earlier we had fewer Muslim candidates but in the past five years, a large number of Muslim people have turned BJP supporters… so this time, the party has given tickets to 31 Muslim candidates — the highest so far. We will definitely get benefit from them and even the party will also get good leader among the Muslims in Bharuch."
Talking to The Indian Express, Imran Bhatti said, "I was with the Congress for long but was not not given a ticket. On January 27, I joined the BJP that has shown faith in me by giving me a ticket. I belong to Vasti Khandali village, which has 2,000 voters… I will convince the people that if they want roads, water and drainage, they have to vote for BJP. I became an orphan at the age of 15 and was raised by these villagers… they give me great respect… not just Muslims but tribals and Hindus."
https://indianexpress.com/article/india/bjp-picks-31-muslim-candidates-in-bharuch-its-highest-in-district-7185052/
--------
Pakistan
Spokesman: Muslim youth kills Ahmadi physician in Pakistan
12 February 2021
Peshawar, Feb 11 (AP) A Pakistani Muslim youth shot and killed an Ahmadi homeopathic doctor at his clinic in the northwestern city of Peshawar on Thursday, the police and a spokesman for the minority group said.
The attacker on Dr Abdul Qadir, 65, was immediately caught by residents and handed over to the local police.
Saleem Uddin, a spokesman for Ahmadi community, released a statement condemning the attack and saying that members of their community were being constantly targeted because of their faith.
Raiz Khan, a police official, said they were still questioning the man who shot and killed the physician. The motive behind the killing was still not known.
The Ahmadi faith was established on the Indian subcontinent in the 19th century by Mirza Ghulam Ahmad, whose followers believe he was the messiah that was promised by the Prophet Muhammad.
Pakistan''s parliament declared Ahmadis non-Muslims in 1974. An Ahmadi can get 10 years in prison for claiming to be a Muslim.
Since then, members of the community have repeatedly been targeted by Islamic extremists in the Muslim-majority nation. (AP)
https://www.outlookindia.com/newsscroll/spokesman-muslim-youth-kills-ahmadi-physician-in-pakistan/2028297
--------
Court orders SBP to unfreeze Mullah Mansour's assets deposited in bank
Naeem Sahoutara
February 12, 2021
KARACHI: An antiterrorism court on Thursday directed the State Bank of Pakistan (SBP) to refund (unfreeze) the 'unclaimed' money deposited in a private bank by slain Afghan Taliban leader Mullah Akhtar Mansour in order to start the process of transferring the funds to the government treasury.
The Taliban leader was killed in a US drone attack in 2016.
The judge of the ATC-II issued this direction on a request made by the relevant officials at the Allied Bank Limited, Quetta branch, seeking the court's direction for refund of the money lying in the slain Afghan Taliban leader's account, which had been frozen on the court's order.
The judge was hearing a case against Mullah Akhtar Mansour, alias Mohammad Wali, alias Gul Mohammad and his two alleged absconding accomplices — Akhtar Mohammad and Amaar — regarding generating funds through purchase and sale of properties in Karachi using fake identities to fund terrorist activities in the country.
The Federal Investigation Agency had lodged a case under relevant sections of the law in July 2019.
On Thursday, assistant attorney general Waseem Akhtar, who has been appointed as special public prosecutor in the case by the federal government, appeared along with investigating officer Rehmatullah Domki and additional director (legal) of the FIA's counter-terrorism wing Khalid Hussain Sheikh.
During the hearing, Syed Samiullah, tehsildar of district Quetta and Sheharyar, tehsildar (of Shah Alam) district Peshawar also appeared before the court in response to non-bailable warrants issued for their arrest by the court.
Both the revenue officers submitted their respective reports, as ordered by the court under Section 88 of the Criminal Procedure Code (CrPC) regarding seizure of the property, if any, owned by the Taliban leader and his accomplices in both provinces.
In the reports, the officials mentioned that no properties were found in the name of Mullah Mansour and his absconding accomplices in both the provinces.
Samiullah also submitted reply to a show-cause notice issued to him by the court, offering an unconditional apology to the court for not appearing before it.
The judge accepted his apology with a caution that the officer would work seriously and attend the issues.
Sheharyar also submitted a reply to the show-cause notice issued to him by the court and requested for release of his salary.
The judge ordered the authorities concerned to release his salary.
IO Domki requested for next date for recording his statement of oath. Allowing the request, the judge fixed the matter on Feb 23 for recording his statement regarding compliance with the court's directives for proclamation of the absconding suspects and attachment of their properties.
In response to a letter sent by the court, officials at the Allied Bank Limited's Satellite Town Branch in Quetta sent an information copy seeking a direction for the director, banking conduct and customer protection department of the SBP to refund unclaimed money deposited in the bank account by Mullah Akhtar Mansour, alias Gul Mohammad. The judge directed the office to write a letter to the SBP with direction to release the unclaimed amount lying in the bank account of Mullah Mansour. The judge also directed the banks to submit compliance reports.
https://www.dawn.com/news/1606842/court-orders-sbp-to-unfreeze-mullah-mansours-assets-deposited-in-bank
--------
Pakistan successfully test fires surface-to-surface missile
Feb 11, 2021
ISLAMABAD: Pakistan's military on Thursday successfully test-fired a short range surface-to-surface ballistic missile capable of hitting land and sea targets with 'high precision' up to 490 kilometers (about 280 miles) away, the military said.
In a statement, it said the Babur cruise missile was "launched from a state-of-the-art Multi Tube Missile Launch Vehicle."
According to the statement, Pakistan's President Arif Alvi, Prime Minister Imran Khan and the country's military leadership congratulated scientists and engineers over successful launch of the missile.
Pakistan's nuclear and missile program is primarily targeted at India, which also routinely conducts missile tests.
Both nations have nuclear arms and have fought two of their three wars over Kashmir since gaining independence from Britain in 1947.
https://timesofindia.indiatimes.com/world/pakistan/pakistan-successfully-test-fires-surface-to-surface-missile/articleshow/80847570.cms
--------
Iran Slams Pak For Harbouring Terrorists After Outfit Kidnaps Iranian Soldiers
12 February, 2021
Tehran [Iran], February 12 (ANI): Iran has slammed Pakistan for harbouring terrorists and terror outfits after Jaish ul-Adl, a Pakistan-based terrorist group, claimed responsibility for kidnapping Iranian soldiers.
Iran shares a nearly 1,000 km border with Pakistan. In recent years, Iran has witnessed several cross-border attacks carried out by Jaish al-Adl and other affiliated groups, which Iran considers as a terrorist group.
On February 5, the Iranian security forces conducted a surgical operation across the Pakistan border and rescued two of its soldiers from a terror camp, Greek City Times reported.
In October 2018, the Jaish ul-Adl, a Salafi jihadist terrorist organisations, kidnapped 12 Iran's elite Revolutionary Guards (IRGC).
The group is also mentioned in the Pakistan's National Counter Terrorism Authority (NACTA) list, in which the organisations considered to be terrorist by Islamabad are inserted and many of them are used to operate near the Iran-Pakistan border, Greek City Times reported.
The Jaish ul-Adl organisation operates in the Sistan-Baluchestan region, divided between Iran, Pakistan and Afghanistan.
In spite of the redaction of the NACTA, Pakistan has seen itself involved in supporting extremist outfits and their camps for over three decades - first to secure its turn in the Cold War days, and later to influence the security dynamics in South Asia. However, neighbouring India, Iran and Afghanistan have borne the brunt of cross-border actions.
After the terrorist attack, by Jaish ul-Adl which took place in 2019, killed 27 military personnel, Mohammad Bagheri, chief of general staff of the Iranian Armed Forces, said, "If, for whatever reason, the activities of the training centres and shelters of terrorist groups in Pakistan continue, Iran has the right to fight these centres based on the UN charter and will adopt related decisions if required."
Moreover, Major General Mohammad-Ali Jafari said: "The Government of Pakistan knows the location of these elements that are dangerous to Islam and should be accountable for the crimes the terrorists have committed".
Meanwhile, this tension led Iran seeking India's help in combating terrorism in the region.
Both India and Iran saw similar suicide attacks targeting their respective paramilitary forces. However, following India's footstep, Iran began carrying out surgical strikes to finish off the terrorists inside Pakistan's territory.
On February 14, around 40 CRPF personnel were killed in Jammu and Kashmir's Pulwama district after a suicide bomber rammed his explosive-laden vehicle into their convoy. The attack was orchestrated by Pakistan-based Jaish-e-Mohammed (JeM) outfit.
Notably, both Jaish al-Adl and Jaish-e-Mohammed groups are based in Pakistan.
This group is officially banned in Pakistan but it still operates and raised funds in the country.
Masood Azhar, JeM commander, is responsible for carrying out many attacks in India, yet pakistan denied to extradite him claiming the lack of evidence.
Moreover, thanks to its affinity with China, Pakistan could block this Indian request at UN level too, Greek City Times reported.
India responded it with a cross-border air strike killing over 300 terrorists after the terrorist outfit claimed the responsibility for the attacks.
Citing the report by United Nations Security Council (UNSC), Greek City Times reported that around 6,000- 6,500 terrorists belonging to Pakistan-supported Tehrik-e-Taliban (TTP) were present in Afghanistan in 2020.
The report mentioned that the TTP is linked with the Afghan-based affiliate of the Islamic State Group and that some of its members have joined the IS.
The TTP terrorists represent a threat both for Afghanistan and Pakistan, because they are responsible for many horrific attacks in both countries.
Last year in the month of August, Afghanistan accused Islamabad's border forces of killing at least 15 Afghan civilians in a border crossing point.
Afghanistan's Foreign Ministry called for a serious investigation and Pakistan blamed Afghan security forces for starting the clash at the border. According to Islamabad, security forces responded in self-defence only.
The UNSC report came soon after India urged Pakistan to contemplate why it is universally acknowledged as the "international epicentre" of terrorism and the "best safe haven for terrorists", reported Greek City Times.
Despite calls and pressures from the international community to take sustained, verifiable and irreversible actions against such outfits operating from its soil, Pakistan is yet to act. (ANI)
http://www.businessworld.in/article/Iran-slams-Pak-for-harbouring-terrorists-after-outfit-kidnaps-Iranian-soldiers-/12-02-2021-376661/
--------
Pakistan: 5 new educational boards established for seminaries
February 11, 2021
Zubair Qureshi
Islamabad: The Pakistan government has decided to set up five new educational boards for religious seminaries representing various schools of thought of Islamic Shariah in the country.
According to the Education Ministry, these boards will not only issue certificates/degrees to the passing out students, they will also assist in the seminaries' registration process.
The registration was earlier halted after existing boards boycotted it in the past.
Five boards
The five Wafaq or Boards have been notified by Ministry of Education after approval by the Higher Education Commission (HEC).
The new boards are Ittehad Madaris Al-Arabia Pakistan for Deobandi school of thought, Ittehad Madaris Al-Islamia Pakistan for Ahle-Hadith, Nizam-ul-Madaris Pakistan for Barelvi-Minhaj-ul-Quran), Majma-ul-Madaris Taleem ul Kitab Wal Hikmat for Ahle-Tashee and Wafaq-ul-Madaris Al-Islamia Al-Rizvia Pakistan for Barelvi.
Minister for Education Shafqat Mahmood and Minister for Religious Affairs Pir Noorul Haq Qadri awarded registration certificates to the representatives of the new boards at a ceremony.
Addressing the participants of the ceremony, Shafqat Mahmood said the gulf between the state and the religious seminaries has been filled.
He announced establishment of 16 offices across the country to facilitate registration of the seminaries and said the Federal Board of Intermediate Education would provide 20 scholarships to seminary students.
"The government wants to promote education as much as possible and we will always take the centres of religious education on board," he added.
Currently, there are five education boards for religious seminaries, one each for four mainstream schools of thought in the country – Shia, Barelvi, Deobandi, Ahle Hadith, while the fifth board belongs to the madaris managed by Jamaat-i-Islami.
These boards have been functioning since 1960s and the decision to introduce new boards was earlier opposed by seminaries, which termed it as an act to reduce the stature of religious education in the country.
Religious education
Jamiat Ulema-e-Islam-Fazl (JUI-F) Chief Maulana Fazlur Rehman who is also head of the 11-party opposition alliance Pakistan Democratic Movement (PDM) while reacting to the establishment of new boards dismissed the government's move saying it would undermine status of religious education.
"These are our 'wafaq' not the government's and we don't need any government's approval to manage affairs of these boards," said Fazlur Rehman in a statement.
The new seminary boards are under the regulatory ambit of Directorate General of Religious Education (DGRE) a subordinate department of the education ministry.
Special Assistant to the Prime Minister on Middle East (ME) and Interfaith Harmony Hafiz Tahir Mahmood Ashrafi also termed setting up of new boards a landmark step in ensuring interfaith harmony in the country.
https://gulfnews.com/world/asia/pakistan/pakistan-5-new-educational-boards-established-for-seminaries-1.77126671
--------
Supreme Court restrains Justice Isa from hearing PM's cases
Hasnaat Malik
February 12, 2021
ISLAMABAD:
In an unprecedented move, the Supreme Court has ruled that Justice Qazi Faez Isa should not hear cases involving Prime Minister Imran Khan.
"The Hon Chief Justice of Pakistan, therefore, observed that in these circumstances it would not be proper for the Hon Judge to hear the matter considering that he had already filed a petition against the Prime Minister of Pakistan, in his personal capacity. Therefore, to uphold the principle of un-biasness and impartiality, it would be in the interest of justice that the Hon Judge should not hear matters involving the Prime Minister of Pakistan," says a five-page written order of Chief Justice Gulzar Ahmed.
A five-judge larger bench of the Supreme Court led by the CJP and comprising Justice Mushir Alam, Justice Umar Ata Bandial, Justice Qazi Faez Isa and Justice Ijaz ul Ahsan on Thursday disposed of a case related to news report citing him as announcing allocation of Rs500 million to all lawmakers ahead of the Senate polls.
The written order states that one of the bench member, Justice Qazi Faez Isa, sought to place on record photocopies of certain documents statedly received by him from some anonymous source through a WhatsApp message.
It further states that the copies of such documents were handed over by the judge to other members of the bench. A copy was also handed over to Attorney General for Pakistan Khalid Jawed Khan. Justice Isa also stated that he was unsure if the documents were genuine.
The AGP submitted that since the authenticity of the documents was questionable, these might not be taken on record. He further submitted that in any event, the judge would become a complainant in the matter and in that capacity it would not be appropriate for the judge to hear the matter.
After the issuance of the order, a debate has started whether Justice Isa is eligible to hear cases related to the government affairs.
A 12-judge full court of the Supreme Court had held in 1989 that "one set of judges of a constituted Bench of Supreme Court, cannot issue a direction to the other set of Judges or any of the Judges of the Bench, not to associate themselves or himself in hearing of a matter".
Likewise, the Supreme Court in another order ruled that only judge himself can decide about allegations of biasness against him.
However, former attorney general Anwar Mansoor Khan in a TV talk show stated that in view of the order, Justice Isa could not hear cases related to the federal government, adding that this order should have been passed earlier.
However, one section of lawyers considers this order as a big relief for the prime minister.
Previously, the Pakistan People Party (PPP) had raised objections of biasness against then chief justice Iftikhar Muhammad Chaudhry. Likewise, allegation of bias was levelled by the Pakistan Muslim League Nawaz (PML-N) against then chief justice Mian Saqib Nisar. However, both parties could not succeed in recusing them from hearing cases related to them.
On the last date of hearing on Wednesday, when the chief justice was dictating order, Justice Isa requested him to add that the finance ministry's report should be duly signed by prime minister. Upon this, the same order was passed.
However, when the bench resumed the hearing on Thursday, Justice Bandial asked Attorney General Khan whether the prime minister was personally answerable on such matters. Referring to Article 248 of Constitution, he asked as to why the attorney general did not raise objection in this regard.
The apex court judge wondered as to how the court could go against the prime minister if he was not personally responsible, adding that according to the rules of business, the secretary was the government, and not the prime minister.
"Do not cause us, which is illegal and unconstitutional," Justice Bandial further observed. Upon this, the attorney general agreed and stated that the question related to immunity under Article 248 could be raised at any time.
Justice Isa, however, responded that it is unclear at this time if there is any constitutional cover to the prime minister on his political actions. However, in the past courts have been known to summon the prime ministers, he added.
"We are not the enemy, we are the protectors of the people's money and the Constitution," he stated.
About measures to curb corruption in the country, Justice Isa said: "Is it not the responsibility of the Election Commission of Pakistan (ECP) to take action against corrupt practices?" He also stated that the prime minister had criticised the five-year term for the government as being too short.
Earlier, the bench disposed of the development fund case after finance ministry's report, signed by the prime minister as well.
"In view of the above position on record, it appears that the queries raised by this court in the order dated 03.02.2021 have been responded/addressed by all the respective Governments and thus, we see no reason to further proceed with the matter. Accordingly, the Civil Miscellaneous Application No.490 of 2021 in Constitution Petition No.20 of 2013 is disposed of," says the order.
The prime minister in the report stated that no public funds are being distributed to the parliamentarians by the federal government and any report to the contrary in the media is incorrect. "No money will be handed over to the legislatures to carry out the development schemes," says the statement.
The report further states that the finance division has not allocated or handed over money to any legislature or any person nor has it intended to do so. There is no such provision in the public finance management system, the undertaking added.
"The finance division has not received any direction or request from any quarter to allocate these funds or any other funds to any specific project or any project identified by a legislature or any other person," it further added.
The report says that there is no discretionary allocation at the disposal of the prime minister, federal minister, parliamentarian, or any other person, under the existing budgetary system. As such, expenditures incurred are never person-specific. "Rather they are Demand-specific, duly approved by the National Assembly."
It further states that none of the development funds shall be handed over to any of the federal ministers, parliamentarians or any other person under the existing budget and that whatever budgetary provisions have been made in the annual budget, the same will be utilised in the manner, as provided in the Constitution and other applicable laws and regulations.
The reports of the government of the Punjab and, also the government of Sindh, in specific terms, have responded that no development fund is going to be given to any of the MPAs/ministers/notables of their respective provinces and that the development funds shall be used and spent as per the constitutional mandate and the applicable rules framed by the respective governments for utilisation of the development funds provided in the annual budget
The apex court, the other day, had sought written undertaking from the federal government, signed by the prime minister, that the development funds would not be given to any lawmaker in violation of the Constitution.
The attorney general had submitted a report signed by the Principal Secretary to the prime minister Azam Khan that no fund would be given to any lawmaker in violation of the SC judgment.
This came after a two-judge bench, comprising Justice Isa and Justice Baqar, took notice of a news report and an editorial published respectively on January 28 and February 1 in a newspaper about the development grants.
The court directed its office to issue notices to the federal government through the cabinet secretary or the principal secretary to the prime minister, secretary of the finance ministry and all provincial governments through their respective chief secretaries and finance secretaries.
The bench had asked them to submit their respective responses and replies with regards to the prime minister alleged announcement. The court also issued notices to the AGP Khalid Javed Khan and all provincial advocates general.
The written order is unsigned. So, it is clear that whether Justice Isa will agree with order or not.
https://tribune.com.pk/story/2283653/supreme-court-restrains-justice-isa-from-hearing-pms-cases
--------
4 soldiers martyred after terrorists attack army check post in South Waziristan: ISPR
Naveed Siddiqui
February 12, 2021
Four soldiers were martyred after terrorist's opened fire on a security forces post in Makeen, South Waziristan, late Thursday night, the military's media affairs wing said on Friday.
In a statement, the Inter-Services Public Relations (ISPR) said that troops responded promptly and killed four terrorists. "During the exchange of fire, four soldiers embraced shahadat," the statement added.
The martyred officials were identified as Lance Naik Imran Ali, Sepoy Atif Jahangir, Sepoy Aneesur Rehman and Sepoy Aziz.
"Area sanitisation in progress," the ISPR statement said.
President Dr Arif Alvi condemned the terrorist attack and expressed grief over the martyrdom of army personnel. He also sympathised with the bereaved families and prayed for their strength so they can bear the loss with fortitude.
PPP Chairman Bilawal Bhutto-Zardari offered condolences for the martyred officials and expressed solidarity with their families.
"The sacrifices of our martyrs will not be forgotten," he said, adding that implementation of the National Action Plan was essential for rooting out terrorists and their facilitators.
Earlier this month, four terrorists were killed during an exchange of fire with security forces in the Mir Ali area of North Waziristan tribal district.
According to the ISPR, security forces observed presence of terrorists in a compound in Mir Ali. As soon as the troops cordoned off the area, terrorists opened fire. During the intense exchange of fire, four terrorists were killed.
The ISPR said that these terrorists were involved in kidnapping for ransom, extortion, raids on security forces and IED explosions.
During the conduct of the operation, Naib Subedar Amin Ullah, 42, a resident of Chitral, and sepoy Sher Zamin, 24, a resident of Landi Kotal, embraced martyrdom. Four other soldiers were injured, the ISPR said.
https://www.dawn.com/news/1606940/4-soldiers-martyred-after-terrorists-attack-army-check-post-in-south-waziristan-ispr
--------
Europe
EU lawmaker: EU silent on ongoing Saudi-led 'genocide in Yemen
11 February 2021
An independent member of the European Parliament (EP) from Ireland says Saudi Arabia and its allies continue their genocide in Yemen without a word of protest from the European Union or the so-called human rights defenders.
Addressing an open session of the EP on Wednesday, Mick Wallace said Saudi Arabia launched its war on the Yemeni people at a time when the Ansarullah movement was trying to get the country out of an economic crisis caused by the former Yemeni government's subservience to the International Monetary Fund (IMF) and the World Bank.
Wallace said, "Foreign powers have been trying to carve up, exploit, and pauperize Yemen and its people" for years, adding that former Saudi-backed Yemeni president, Ali Abdullah Saleh, "dutifully followed the IMF and World Bank reform programs for two decades until the people of Yemen had enough."
Saleh stepped down after months of protests and handed power to his deputy, Abd Rabbuh Mansour Hadi, as part of a deal backed by the US and Saudi Arabia.
"[Former US President Barack] Obama helped install the puppet Hadi, promised change and elections. What Yemen got was more austerity, privatization and land grabs by foreign investors," Wallace said.
During his three years in office, Hadi was constantly under fire from opposition groups for widespread corruption in his administration and also for failing to thwart the rising threat of the Yemen-based al-Qaeda in the Arabian Peninsula (AQAP).
"Ansarullah put a stop to the plunder in 2014. They negotiated a deal with Hadi and others, making elections the top priority, but the Saudi-led coalition went to war to stop the prospects of peace, power-sharing and independence in Yemen," the EU lawmaker added.
In September 2014, Ansarullah and Hadi's former regime signed a UN-brokered power sharing agreement. In early 2015, Hadi resigned and later fled to Aden and then to Saudi Arabia. However, he rescinded his resignation one month later.
Then, he fled to Saudi Arabia along with most of his officials and declared Aden as their new capital. However, they have spent most of their time in the Saudi capital, Riyadh.
The Ansarullah movement took over state matters after the resignation and escape of Hadi, which had thrown the country into a state of uncertainty and threatened a total security breakdown in Yemen amid rising AQAP insurgency.
Saudi Arabia and a number of its regional allies -- including the United Arab Emirates (UAE) -- launched their brutal war against Yemen in March 2015 to eliminate the Ansarullah movement and restore Hadi to power in Yemen.
Wallace noted that the Saudi-led aggressors have killed tens of thousands of Yemenis and committed brutal crimes with Western help.
The #Saudi led Coalition, with Western support, went to War to stop Peace, Power Sharing + Independence in #Yemen - With hardly a word from #EU or usual 'Human Rights defenders', they began a Genocide on the people of Yemen.They're still at it - But Yemen is not for lying down... pic.twitter.com/qdzW33i2aO
— Mick Wallace (@wallacemick) February 10, 2021
"You say you care about democracy, why don't you stop the genocide? Stop the plundering of Yemen. And allow elections to take place. Who'd win? Well that's non of our business, it's for the people of Yemen to decide that, not the EU, Saudi Arabia or the UAE, not the US,… or anyone else," he said.
"It's justice they need more than aid."
The US and European countries are major suppliers of weapons in the Saudi-led aggression against Yemen.
According to independent estimates, the Saudi war has claimed more than 120,000 lives.
The UN says more than 24 million Yemenis are in dire need of humanitarian aid, including 10 million suffering from extreme levels of hunger. The world body refers to the situation in Yemen as the world's worst humanitarian crisis.
The Saudi war has also taken a heavy toll on the country's infrastructure, destroying hospitals, schools, and factories.
https://www.presstv.com/Detail/2021/02/11/645059/EU-lawmaker-Saudis-committing-genocide-Yemen-
--------
EU Parliament calls for ban on arms sale to Saudi, UAE
Omer Tugrul Cam
11.02.2021
BRUSSELS
The European Parliament on Thursday called on EU member states to ban arms sale to Saudi Arabia and the UAE over violations of human rights in Yemen.
A joint motion adopted by the European Parliament recalled Germany's arms sale ban to Saudi Arabia and Italy's ban to UAE and Saudi Arabia. Lawmakers said some EU countries are also planning to join the ban while others continue arms sale to these countries and violate the common stance of the EU Council.
The European Parliament also welcomed the US decision to halt arms sales to Saudi Arabia and to suspend the transfer of F-35 jets to the UAE.
Lawmakers also called on "EU and its Member States to use all the tools at their disposal to hold all perpetrators of severe human rights violations to account" and called "for the EU Global Human Rights Sanctions Regime to be deployed in order to impose targeted sanctions."
Vredesactie, a Belgian non-government organization, presented new evidence on Wednesday that arms produced in Belgium were being used by Saudi forces in Yemen.
After analyzing video footage, satellite images and photos, the NGO found that weapons manufactured in Belgium's Wallonia region by arms companies FN Herstal and Mecar were used in the battle of the Jabara Valley in North Yemen in 2019.
The investigation also refuted the Wallonian government's argument that the Saudi National Guard was only operating in Saudi Arabia and was not involved in foreign military conflicts.
Yemen has been beset by violence and chaos since 2014, when Iran-backed Houthi rebels overran much of the country, including the capital, Sana'a, forcing President Abdrabbuh Mansour Hadi to flee the country the following year.
The crisis escalated in 2015 when a Saudi-led military coalition launched a devastating air campaign aimed at rolling back Houthi territorial gains.
Tens of thousands of Yemenis including civilians are believed to have been killed in the conflict, which has led to one of the world's worst humanitarian crises with 3.65 million people internally displaced and 15 million in need of immediate humanitarian aid.
https://www.aa.com.tr/en/europe/eu-parliament-calls-for-ban-on-arms-sale-to-saudi-uae/2142020
--------
UN: Bring home kids from Syria with possible extremist links
By EDITH M. LEDERER
11 February 2021
UNITED NATIONS -- The U.N. counter-terrorism chief on Wednesday urged the repatriation of tens of thousands of women and children suspected of links to the Islamic State extremist group, warning that many are being radicalized in deteriorating detention camps in Syria and Iraq.
Vladimir Voronkov told the U.N. Security Council that nearly two years after the defeat of the militant extremists on the ground "some 27,500 foreign children are still in harms way" in camps in northeastern Syria, including about 8,000 from some 60 countries other than Iraq. He said 90% of them are under age 12.
Tragically, Voronkov said, the international community has made "hardly any progress" in addressing the issue of these children and women even though the "challenges and risks are growing more serious with neglect, and could have a long-term impact not just in the region but globally."
His call for action was echoed by Jeffrey DeLaurentis, an acting U.S. deputy ambassador who spoke on behalf of President Joe Biden's new administration. He said Biden is committed to working with the international coalition that the U.S. established in 2014 to rout the Islamic State group from Iraq and Syria, "to ensure this terrorist group is defeated on a lasting and comprehensive basis."
"We watch with concern as women and children languish in camps in dire conditions with little access to education, increasing the potential for their radicalization," DeLaurentis said.
He warned that the global threat from Islamic State extremists "will grow if the international community does not repatriate their citizens."
Voronkov said that "the already dire humanitarian and security situation in the detention facilities and displacement camps is deteriorating even further, especially in Al-Hol camp" in northeastern Syria.
"The most basic of human rights are undermined," he said. "Many instances of terrorist radicalization, fund-raising training and incitement have been reported."
According to a report last week from U.N. experts monitoring sanctions against the Islamic State group, there are approximately 65,000 residents in Al-Hol, vastly more than its intended capacity, but the number of guards fell from 1,500 in mid-2019 to 400 in late 2020.
The panel of experts said some 10,000 foreign women and children are in an Al-Hol annex, where some minors "are reportedly being indoctrinated and prepared to become future ... operatives" for the Islamic State group.
At another camp in northeastern Syria called Roj, where the conditions are more comfortable but security is "more intrusive and effective," the panel said the cost of being smuggled out "to a safe destination has been reported at approximately $14,000 compared with between $2,500 and $3,000 from Hol."
Voronkov told the Security Council that in October the Islamic State group reiterated "that orchestrating jailbreaks and assisting escapees was a priority."
He commended Kazakhstan, Russia and Uzbekistan for bringing home hundreds of children from Syria. He urged other countries, especially in Europe, that have carried out fewer repatriations, to "actively step up their efforts."
Voronkov also warned that some 10,000 Islamic State fighters, "including foreign terrorist fighters in the low thousands, remain active in the region, the majority of them in Iraq, pursuing a protracted insurgency."
The panel of experts said an unidentified country estimated in November that there were approximately 11,000 male IS fighters detained in northeastern Syria, including 1,700 from foreign countries, 1,600 Iraqis, 5,000 Syrians and 2,500 "of unknown nationality." They said 100 male minors were held at the Houri camp.
https://abcnews.go.com/US/wireStory/bring-home-kids-syria-extremist-links-75817098?utm_source=iterable&utm_medium=email&utm_campaign=1992299_
--------
'Turkey is part of Europe and will be part of new EU'
Metin Mutanoglu
11.02.2021
A senior Turkish expert on EU affairs on Wednesday expressed his confidence that Turkey will be part of variable-geometry European Union -- a method of integration acknowledging irreconcilable differences.
It has been 62 years since Turkey's membership application by Adnan Menderes, modern Turkey's first democratically elected prime minister, to the EU in 1959. Despite the best efforts of Prime Minister Turgut Ozal in 1980s and other Turkish leaders from 1990s onwards, no concrete result has come out yet.
Negotiations for full membership that started in 2004 seem to have frozen after the defeated coup of July 15, 2016 in Turkey.
Turkey, however, has been trying to revive the relations since then.
Turkish President Recep Tayyip Erdogan's statement that Turkey's future lies in Europe during his video conference on Jan. 9, 20201 with Ursula von der Leyen, president of the EU Commission, is hailed as a significant step.
EU, on the other hand, seeks its new direction post-Brexit and amid the refugee crisis.
On behalf of Anadolu Agency, Metin Mutanoglu, the deputy director-general and editor-in-chief, interviewed Irfan Kayar Ulger, a senior scholar on Turkish-EU relations at Kocaeli University in northwestern Turkey.
AA: Ulger, as you might recognize starting the accession negotiation on Oct. 3, 2005, was a profound step in Turkish-EU relations like the Customs Union was. However, we couldn't proceed as we wished in the last 60 years. So, could you please inform us of the latest situation?
ULGER: Let us start then by recalling recent decades of the Turkish-EU relations.The accession negations started on Oct. 3, 2005, five years after the Helsinki Summit of 1999 in which Turkey was officially designated as a candidate country.
The screening process, during which the combability of the EU's 'Acquis Communautarie' with the Turkish law and regulations was examined, lasted one year. And then the issue of negotiation chapters came to the agenda. By then, Turkish public was strongly pro-EU and had high expectations over the country's membership in the Union. Unfortunately, within the first couple of years, we started to experience frustrations.
The first surprise came in 2006 when the Council of the EU vetoed eight of 35 negotiation chapters by using the dispute between Turkey and the EU over the inclusion of the Southern Cyprus Administration to the first protocol as pretext. This was followed by then French President Sarkozy vetoing five negotiation chapters, and the Southern Cyprus administration vetoing six negotiation chapters in 2009.
Presently, 16 out of 35 negotiation chapters are opened. Fourteen negotiation chapters remain blocked. Since 2016, no new chapter was opened for negotiations. As such, accession negotiations are stalled in practice even though they are still underway legally.
Against this background, it would be right to claim that legal and technical problems derived from the EU's Negotiation Framework, which entails each member states' approval for new chapters to be opened with a negotiating state, are profound obstacles.
That is to say, Turkey's keen historical support to Turkish Cypriots and the EU member Southern Cyprus administration block Turkey's path to EU membership.
AA: All things considered, would you share with us your perspective on Turkey's EU membership?
ULGER: In my opinion, Turkey's ambition for EU membership is right. Historically speaking, the West has been influential in the improvement of democracy and basic rights and freedom in Turkey.
For instance, Turkey's transformation to a multi-party regime in 1946 occurred under the pressure of the European Council.
Likewise, the increase in Turkey's prosperity also became possible thanks to its close ties with the EU. Custom Union Treaty of 1996 between Turkey and EU boosted the flow of foreign direct investment to Turkey and hence increased the per capita income.
Turkey is right in thinking that the EU wouldn't allow it in anyways. Uncertainty on Turkey's membership seems to have been derived from the EU. Yet, the situation is a bit more complicated.
It has something to do with disagreements between EU member states regarding which direction the EU should follow after the enlargements which incorporated former Eastern Bloc countries.
Secondly, after the rejection of the draft for the EU Constitution by France and the Netherlands in 2005, further integration of the Union stalled.
Thirdly, we presently witness emergence of Islamophobia and Xenophobia, and populist ultra-nationalistic parties. This, combined with the flow of refugees to Europe from the Middle Eastern countries after the Arab Spring, negatively influenced the European public view of Turkey.
There are countries such as Spain, Italy, and Malta which support Turkey's membership. They, however, are not able to convince others to allow Turkey in.
AA: As you might have followed, Erdogan held a video call with Ursula von der Leyen on Jan.9, and Foreign Minister Cavusoglu met EU foreign policy chief Josef Borrell in Brussels. Under the light of these recent developments, do you think problems between Turkey and the EU will be solved sometime soon?
ULGER: In my view, there are now three options ahead for Turkish-EU relations.
First, the EU accepting its mistakes and developing a positive, constructive attitude toward Turkey. This, nevertheless, seems not so likely.
The second, Turkey cutting its ties with Europe and aligning itself with Russia, China, and Iran, and focusing on the East. I consider this extreme and unlikely.
And the third option is redefining the Turkish-EU relations by taking into consideration the historical context. What I mean is an agreement like the European Free Trade Agreement (EFTA) which would allow the free flow of goods, services, capital, and people between Turkey and the EU.
I believe through such agreement, which I see likely, Turkey will fortify its position in Europe and the world.
AA: What would you suggest to the Turkish public? Shall we stay frustrated or develop a rational approach on Turkish-EU relations?
ULGER: Historically speaking, Turks have been a part of European history. Hence, it is only normal for Turkey to take its place in the European Union. Owing to human potential and the spirit of entrepreneurship it has, Turkey potentially can fill the vacuum left by Brexit. In this regard, I see the recent reform push mentioned by the government as an important chance to restore Turkey's image in Europe.
AA: Lastly, contemplating the economic and political developments produced by the pandemic and Brexit, I would like to ask you what kind of future you predict for the EU?
ULGER: I am convinced that the Union will include a different, variable structure in the future. At the core, there will be states which attained the highest level of integration. The second circle will consist of the Eurozone countries. The third circle will be the EFTA-like zone. And the last circle will be a custom union zone. Turkey is currently in the fourth circle.
Yet, I believe it will be possible for Turkey to take place in the third or even the second circle.
I would suggest being pragmatic toward the EU rather than over-pessimistic or optimistic.
https://www.aa.com.tr/en/europe/turkey-is-part-of-europe-and-will-be-part-of-new-eu/2141014
--------
North America
US, Turkish navies conduct joint exercises in Black Sea
Dilara Hamit
12.02.2021
The US ambassador to Turkey welcomed the holding of joint drills Thursday by American and Turkish forces.
"We welcome this opportunity for American Navy ships USS Donald Cook and USS Porter to conduct exercises with the Turkish armed forces in the Black Sea," said David Satterfield in a statement.
"As NATO allies, we share a commitment to peace and stability in Europe and the Middle East. Joint exercises build confidence, improve communications and reinforce our already strong security partnership in the Black Sea and the wider region," he added.
According to the statement, the Arleigh Burke-class guided-missile destroyers USS Donald Cook, USS Porter and a US Navy P-8A from Patrol Squadron 46 participated in the joint air and surface exercises with Turkish frigates TCG Orucreis and TCG Turgutreis and two Turkish F-16 fighters alongside reconnaissance aircraft. USS Donald Cook,
"The four surface ships met in the Black Sea early in the morning to prepare for a full day of interoperability, demonstrating the US Navy's continued commitment to Turkey and NATO cooperation in the region," the statement said.
Vice Adm. Gene Black also said that Turkey was a highly valued ally and NATO maritime partner whose joint operations with the US Navy in the Black Sea reinforce the asymmetric advantage of the NATO alliance.
https://www.aa.com.tr/en/americas/us-turkish-navies-conduct-joint-exercises-in-black-sea/2142199
--------
Yellen: Use of cryptos for terrorism growing problem
Ovunc Kutlu
11.02.2021
US Treasury Secretary Janet Yellen said the misuse of cryptocurrencies, like Bitcoin, for terrorism is a growing problem.
"I see the promise of these new technologies, but I also see the reality: cryptocurrencies have been used to launder the profits of online drug traffickers; they've been a tool to finance terrorism," she said Wednesday at the Treasury's inaugural US Financial Sector Innovation Policy Roundtable.
"We're living amidst an explosion of risk related to fraud, money laundering, terrorist financing, and data privacy ... By working together, we can better stem the flow of dark money from organized crime and terrorist financiers," she added.
US Congress passed in December the Anti-Money Laundering Act and gave the Treasury a mandate to renovate combating illicit finance framework, which was initially designed during 1970s, and has not been updated since.
The Act is part of the National Defense Authorization Act that requires anti-money laundering and countering the financing of terrorism laws to be updated.
Yellen stressed that the update would be able to spot criminals who want to sell weapons of mass destruction in the black market.
While Yellen was the Federal Reserve Chair, she was skeptical of Bitcoin and other cryptocurrencies and said she was "not a fan" in 2017.
This has become the third time Yellen has spoken about cryptocurrencies this year. During her confirmation hearing for Treasury Secretary in January, she told the Senate Finance Committee that use of cryptos in terrorism was "a particular concern." She softened her stance later in written remarks saying cryptocurrencies could be beneficial to the existing financial system as well.
Although cryptocurrencies make it easier for users to move liquidity between countries, crypto markets and service providers have made it mandatory to record users' identities, and blockchain technology keeps massive information on money actions.
https://www.aa.com.tr/en/americas/yellen-use-of-cryptos-for-terrorism-growing-problem-/2141289
--------
Biden Govt Supports Repatriating Jihadists: US Diplomat
10/02/2021
President Joe Biden's administration believes countries should repatriate jihadists and their families to counter the threat from the Islamic State group, an American diplomat told the United Nations on Wednesday.
"The global threat from Isis will grow if the international community does not repatriate their citizens," said Jeffrey DeLaurentis, the acting US ambassador for special political affairs.
Former president Donald Trump's government also supported the repatriation of fighters who went to fight abroad, mainly in Syria and Iraq.
Several European countries -- including France -- refuse to repatriate adults, believing they should be tried in countries where they are accused of committing crimes.
They only accept the return of their children on a case-by-case basis.
"Beyond being the best option from a security standpoint, repatriation is also simply the right thing to do," said DeLaurentis during a Security Council video conference dedicated to the threat of terrorism.
"It is estimated that 90 percent of children in the camps are under 12 and 50 percent under five."
"We watch with concern as women and children languish in camps in dire conditions, with little access to education, increasing the potential for the radicalization," he added.
DeLaurentis warned that the IS group "remains a serious threat."
The group exploits instability in Iraq and Syria, demonstrates intentions to "execute attacks abroad and continues to inspire terrorist attacks from sub-saharan Africa to the Asia-Pacific theater," he told diplomats.
He said there were tens of thousands of suspected foreign terrorist fighters in conflict zones.
Beyond those areas "there is a surge in the threat posed by Isis affiliates around the world, especially on the African continent," DeLaurentis said.
"It is alarming but not unexpected to see these affiliates across Africa, working together. This poses a danger to us all," he explained.
https://www.france24.com/en/live-news/20210210-biden-govt-supports-repatriating-jihadists-us-diplomat?utm_source=iterable&utm_medium=email&utm_campaign=1992299_
--------
Arab World
Oman content with current Israel relationship in terms of dialogue: Foreign minister
11 February ,2021
Oman is satisfied with its current relationship with Israel, the foreign minister said on Thursday, even after two fellow Gulf Arab states normalized ties with Israel and raised US hopes others would follow suit.
"As regards Israel we are content so far with the level of our current relations and dialogue, which involves the appropriate channels of communication," Foreign Minister Badr al-Busaidi said. Oman, he added, was committed to peace between Israel and the Palestinians based on a two-state solution.
Gulf neighbors the United Arab Emirates and Bahrain normalized relations with Israel last year, becoming just the third and fourth Arab states to do so in more than 70 years. The administration of then-US President Donald Trump had hoped other Gulf states would also establish formal ties.
Away from the Gulf, Morocco and Sudan have also since normalized relations with Israel.
Busaidi also said Oman was ready to help with rescuing Iran's 2015 nuclear deal, fraying since 2018 when Trump withdrew the United States from the pact, but felt that existing US communication lines with Tehran could suffice.
Asked at an online event about the chance of Oman mediating in new efforts to restore the deal Iran signed with world powers, Busaidi said Muscat has a very good relationship with both Tehran and Washington and was ready to assist if needed.
"I believe the channels are open directly between the foreign policy teams in Washington and Iran. I see no reason why those channels can't be reactivated," Busaidi told the Atlantic Council event.
The 2015 Joint Comprehensive Plan of Action (JCPOA) deal limited Iran's uranium enrichment activity to make it harder for Tehran to develop nuclear arms, if it so chose, in return for the easing of US and other sanctions.
Trump exited the deal, calling it too lenient on Iran, and reimposed sanctions that have crippled the Iranian economy.
New US President Joe Biden has said Washington will rejoin the JCPOA if Iran stops breaching limits on enrichment and returns to full compliance with the deal.
Busaidi, who was appointed in August after Oman's new Sultan Haitham delegated this position away from his own portfolio, reiterated Oman's longstanding policy of neutrality in a turbulent region.
"Omani foreign policy has always sought to maintain and encourage dialogue between as wide a number of parties as possible," he said.
https://english.alarabiya.net/News/gulf/2021/02/11/Israel-relations-Oman-content-with-current-Israel-relationship-in-terms-of-dialogue-Foreign-minister
--------
Arab Coalition intercepts Houthi ballistic missile, 2 drones targeting Saudi Arabia
11 February ,2021
Ismaeel Naar
The Arab Coalition said it has intercepted and destroyed a ballistic missile fired by the Iran-backed Houthi militia targeting Khamis Mushait in Saudi Arabia. Hours later, the coalition said it had intercepted a second attack of an explosives-laden drone launched by the Houthis.
"The Houthis are deliberately targeting civilians and we will firmly hold to account the planners and perpetrators of terrorist attacks in accordance with international law," the Arab Coalition says after a missile targets Khamis Mushait.
Early on Friday, another bomb-laden drone was launched by the Houthi militia to target civilians and civilian objects in the southern region.
"The Houthis are deliberately targeting civilians and we will firmly hold to account the planners and perpetrators of terrorist attacks in accordance with international law," the Arab Coalition says after intercepting the missile target targeting Khamis Mushait.
The latest attack on Thursday comes a day after the Houthis targeted Abha International Airport with a drone. A plane that was on the ground at the time caught on fire.
The Houthis later claimed the attack.
Yemen's Houthi movement regularly launches drones and missiles into Saudi Arabia, many of which Riyadh says it intercepts. Some have previously hit Abha International Airport which is about 120 kilometers from the border with Yemen.
https://english.alarabiya.net/News/gulf/2021/02/11/Arab-Coalition-intercepts-destroys-Houthi-ballistic-missile-targeting-Khamis-Mushait
--------
Yemeni forces launch retaliatory missile attack on airbase in southwestern Saudi Arabia
12 February 2021
The spokesman for Yemeni Armed Forces says army troops and allied fighters from Popular Committees have launched a missile attack on an airbase in Saudi Arabia's southwestern region of Asir, in retaliation for a devastating war led by the kingdom against the impoverished country.
Brigadier General Yahya Saree said the missile struck with precision the designated targets in King Khalid Air Base, which lies 884 kilometers south of the Saudi capital Riyadh, late Thursday.
Saree said the surface-to-surface ballistic missile used in the operation is of a new generation, which has not been unveiled yet.
The senior Yemeni official warned Saudi Arabia that retaliatory attacks will continue as long as the Riyadh regime continues its military aggression, all-out siege and relentless raids against the war-ravaged Arab country.
Saudi reconnaissance drone shot down
Yemeni army forces also intercepted an unmanned aerial vehicle of the Saudi military flying over Yemen's central province of Ma'rib.
Brigadier General Saree said Yemeni air defense forces shot down the CH-4 combat drone with a surface-to-air missile over the Medghal district early on Friday.
The CH-4 drone has a 3,500- to 5,000-kilometer range and a 30- to 40-hour endurance. It is capable of carrying six missiles and a payload of up to 250 to 345 kilograms.
The unmanned aerial vehicle can fire air-to-ground missile from an altitude of 5,000 meters, staying outside the effective range of most anti-aircraft guns.
Yemeni forces seize strategic base
Yemeni further captured a strategic base in Mar'rib from Saudi-sponsored militants loyal to former pro-Saudi president, Abd Rabbuh Mansur Hadi.
Lebanon-based al-Mayadeen television news network reported that Yemeni troops and their allies took control of the Koufel military base on Thursday.
Military sources, speaking on condition of anonymity, said scores of Hadi loyalists were killed or wounded.
Heavy fighting has continued between Yemeni forces and Hadi loyalists in Haylan and Makhdarah areas of the Sirwah district over the past few days.
Saudi Arabia launched the war on Yemen in March 2015, with the aim of bringing Hadi back to power and crushing the popular Ansarullah movement.
According to the UN, 80 percent of Yemen's 30 million people need some form of aid or protection. About 13.5 million Yemenis currently face acute food insecurity, UN data shows.
The European Parliament (EP) on Thursday called on EU member states to ban arms sales to Saudi Arabia and the United Arab Emirates.
In a resolution, European lawmakers welcomed a US decision to suspend arms sales to Saudi Arabia and defer the transfer of F-35 fighter jets to the UAE.
https://www.presstv.com/Detail/2021/02/12/645088/Yemeni-forces-launch-retaliatory-missile-attack-on-airbase-in-southwest-Saudi-Arabia
--------
Three Turkish soldiers killed in northern Iraq
11 February 2021
At least three Turkish soldiers have been killed during a new offensive against the outlawed Kurdistan Workers' Party (PKK) in northern Iraq, Turkey's Defense Ministry says.
The ministry said on Thursday that two Turkish soldiers were killed and two others injured Wednesday in clashes with the terrorists.
Another soldier was killed on Thursday, said the ministry, without providing casualty figures for the PKK.
Turkey on Wednesday launched operation "Claw-Eagle 2" against the PKK militants holed up in the northern Iraqi region of Dohuk.
The country launched its first "Claw-Eagle" operation in June.
Last month, Turkish Defense Minister Hulusi Akar visited the Iraqi capital Baghdad and northern Iraq where he said Turkey intended to eliminate PKK attacks in the region to ensure border security.
The Turkish army regularly conducts cross-border operations and air raids on PKK bases in Iraq's northern semi-autonomous Kurdistan region.
In recent years, Turkish ground and air forces have been carrying out vast operations in northern Iraq, southeast Turkey and northern Syria. The attacks have triggered protests from Baghdad and Damascus which consider them a violation of their sovereignty.
The US has been arming and training Kurdish militants under the banner of helping them fight Daesh terrorists.
Syria and several other countries see ulterior motives behind the US support.
Turkey, a key US ally in the region, has repeatedly questioned Washington's arming and training of the Kurds.
The PKK, listed as a terror group by Turkey and much of the international community, has for decades used Iraq's mountainous areas as a springboard for attacks on Turkish troops.
PKK militants also regularly clash with Turkish forces in the Kurdish-dominated southeast of Turkey attached to northern Iraq.
The militant group has been seeking an autonomous Kurdish region since 1984.
More than 40,000 people have been killed in the decades-long conflict between Turkey and the Kurdish militant group.
A shaky ceasefire between the PKK and the Turkish government collapsed in July 2015. Attacks on Turkish security forces have soared ever since.
https://www.presstv.com/Detail/2021/02/11/645057/Turkey-Claw-Eagle-2-Iraq-Syria-PKK-US-Daesh-
--------
Roadside bomb hits US-led coalition convoy south of Iraq's capital
11 February 2021
A roadside bomb explosion has hit a convoy of trucks carrying equipment belonging to the US-led military coalition south of the Iraqi capital, Baghdad.
The blast took place Thursday afternoon when the convoy was moving along a highway in the town of Latifiya, situated 40 kilometers (25 miles) south of Baghdad, the Arabic-language al-Sumaria television network, reported, citing an unnamed security source.
The report added that the blast did not cause any casualties.
No group has claimed responsibility for the attack yet, which is the latest in a series of explosions that have targeted US occupation forces over the past few months amid growing anti-American sentiments in Iraq.
On Wednesday, a roadside bomb exploded in the al-Youssoufia neighborhood of southern Baghdad, targeting a US-led coalition's logistics convoy. The blast damaged a vehicle, but left no injuries.
An explosion occurred two days earlier in the southern city of al-Diwaniyah when a roadside bomb went off near a vehicle belonging to the US-led military coalition. The attack apparently did not cause any casualties.
Anti-US sentiments have been running high in Iraq since the assassination of top Iranian anti-terror commander Lieutenant General Qassem Soleimani, the commander of the Quds Force of Iran's Islamic Revolution Guards Corps, and his Iraqi trenchmate Abu Mahdi al-Muhandis, the deputy head of the Popular Mobilization Units, along with their companions in a US assassination drone airstrike authorized by former US president Donald Trump near Baghdad International Airport on January 3 last year.
Iraqi lawmakers approved a bill two days later, demanding the withdrawal of all foreign military forces led by the United States from the country.
Currently, there are approximately 2,500 American troops in Iraq.
https://www.presstv.com/Detail/2021/02/11/645056/Roadside-bomb-hits-US-led-coalition-convoy-south-of-Iraq%E2%80%99s-Baghdad
--------
Local Officials Say Iraq's Kakais, Fearing IS, Are Fleeing Their Villages
February 10, 2021
RIZGARI, IRAQ - What stood out about a seminar recently held in this northern Iraqi village was that it was largely attended by men wearing noticeably large mustaches.
The facial hair is a feature distinguishing pious followers of the Kakai, a small religious group that has in recent years become a top target for the Islamic State (IS) terror group in Iraq.
The seminar, titled "Kakais in the time of Corona," was meant to shed light on the culture and history of the group, as well as the challenges they face in the predominantly Muslim nation.
Followers of the religion say their unique mustache style, which they keep for both traditional and religious reasons, has in recent years meant certain death for their fellow men as IS used it to identify them.
The group, which believes in reincarnation, is estimated to have as many as 75,000 followers in Iraq.
"Al-Qaida and Islamic State terror have taken the lives of 450 members of our people since they came to the area," Kwekha Aziz, a Kakai community leader, told VOA.
"You can see all our martyrs buried in the graveyard over there. … They hate our religion. They hate it that we don't fast or we don't pray like them," he added.
Most Kakais live in more than a dozen villages dotting oil-rich Kirkuk province, a part of the northern "disputed territories" where experts say the Iraqi government is struggling to contain a rising IS threat. That area is contested between Baghdad and the autonomous Kurdistan Regional Government (KRG) in the north.
Last year, a suspected IS attack left at least seven Kakai men dead near Iraq's northern border with Iran.
Kurdish officials say increased IS attacks and activities in the region have in recent days caused many Kakais to abandon their villages.
"People in the area are panicking and many people in the predominantly Kakai villages have vacated their homes fearing [IS] attacks," Hiwar Rashid, a local Kurdish official in Kirkuk, said Tuesday in an interview with Iraqi Kurdish news site Bas News.
Last week, Sarbast Lazgin, deputy minister of the KRG's peshmerga forces in northern Iraq, told VOA the jihadists were already exploiting a "security vacuum" in the disputed territories, and he called for stronger cooperation between federal and regional security forces.
In 2015, the KRG created a military unit whose members were all Kakai followers to protect their own areas from IS. Local media reports say the unit has been severely weakened by partisan infighting between the dominant Kurdish parties.
Kakais also complain of lack of political representation in Iraq.
"We don't have the size to be able to win parliamentary seats, and other political parties have not attempted to provide a quota for us, like they have done for other groups," activist Ziyad Kakai said.
While it might be easier for IS to recognize Kakai men, the religion's female followers say they face their own unique challenges that go beyond terror threats in the conservative society they live in.
"Kakai women have many grievances," Samira Kakai, a women's rights activist, told VOA.
"They are not allowed [by their families] to go outside on their own. They are allowed to take pictures of themselves but cannot post them [online]. They are allowed to sing only in private," she added.
Kakais are also known as Yarsanis. Most of them identify as being ethnically Kurdish and speak both the Sorani and Gorani dialects of the Kurdish language.
https://www.voanews.com/extremism-watch/local-officials-say-iraqs-kakais-fearing-are-fleeing-their-villages?utm_source=iterable&utm_medium=email&utm_campaign=1992299_
--------
Mideast
Israeli settler runs over, kills Palestinian man, injuries two others in occupied West Bank
12 February 2021
A Palestinian man has lost his life and two others sustained injuries after an Israeli settler ran over them in the northeastern part of the occupied West Bank.
Mu'taz Besharat, an officer in charge of monitoring settlement activities in Tubas district, said a group of Palestinians were hiking on a trail between the villages of Ein al-Beida and Bardala on Friday morning, when the Jewish extremist rammed his car into them, the official Palestinian Wafa news agency reported.
The report identified the victim as 52-year-old Bilal Bawatneh from the city of al-Bireh, located 15 kilometers (9.3 miles) north of Jerusalem al-Quds, adding that the injured Palestinians were residents of al-Bireh and Israeli-occupied Jerusalem al-Quds.
Palestinian witnesses said they were shocked to see the speeding vehicle veering off its course, and hitting the three hikers.
The Palestine Red Crescent Society said its medics arrived at the scene and received Bawatneh's body. Israeli medics have reportedly evacuated the injured Palestinians to a hospital in the city of Afula.
There have been scores of similar incidents, in which Palestinians have been targeted in different parts of the West Bank. Most of the cases go uninvestigated by Israeli authorities. Some of such events have resulted in fatalities.
On December 14 last year, an Israeli settler ran over a Palestinian woman and her child as they were crossing the main road in Huwara town of the northern West Bank.
Witnesses said Israeli forces showed up and escorted the settler away from the scene.
The injured mother and child were rushed to a nearby hospital.
Palestinian Prime Minister Mohammad Shtayyeh denounced on January 21 the rise in Israeli settler attacks against Palestinians in the West Bank, and described them as organized terrorism.
He called on the administration of new US President Joe Biden to put an end to the crimes, saying the policies of former president Donald Trump have led to an upsurge in the Tel Aviv regime's illegal settlements construction and expansion activities as well as settler attacks against Palestinians and their property.
More than 600,000 Israelis live in over 230 settlements built since the 1967 Israeli occupation of the Palestinian territories of the West Bank and East Jerusalem al-Quds. All Israeli settlements are illegal under international law.
According to human rights groups, acts of violence by Israeli settlers against Palestinians and their property are a daily occurrence throughout the occupied West Bank.
https://www.presstv.com/Detail/2021/02/12/645104/Israeli-settler-runs-over,-kills-middle-aged-Palestinian-man-in-occupied-West-Bank
--------
Hamas Lauds Iranian Leader for Unchanged Position on Palestine
2021-February-11
In his message on Wednesday, Haniyeh said Hamas along with the Palestinian people share the joy of Iranians on the auspicious occasion of the anniversary of the victory of the Islamic Revolution.
He expressed the Palestinian nation's deep appreciation to Ayatollah Khamenei for his "honorable and unchanging" position on standing by the Palestinians and backing their just cause and courageous resistance in defending their legitimate rights.
He added that Hamas was looking forward to Iran and the Leader's continued support for the Palestinian people and their just cause so that will continue to put up resistance and defend their legitimate rights.
Back in July 2020, Ayatollah Khamenei in a letter to Haniyeh had assured Palestinian resistance fighters that as ever, Iran always has their back and will not forsake its duty of confronting the occupying Israeli regime's evil nature.
"The Islamic Republic, as before, does not stint on any effort to support the oppressed Palestinian people, redress their rights, and also fight off the bogus and usurping Zionist regime's evil," the Leader said.
https://www.farsnews.ir/en/news/13991123000289/Hamas-Lads-Iranian-Leader-fr-Unchanged-Psiin-n-Palesine
--------
Houthi leaders will be removed from list of US-designated terrorists: Sources
Joseph Haboush
11 February ,2021
The US State Department intends to remove both the Houthi militia and three of its senior leaders from a terrorism list, according to a document obtained by Al Arabiya English on Thursday.
Houthi leader Abdul-Malik al-Houthi, Abd al-Khaliq Badr al-Din al-Houthi, and Abdullah Yahya al Hakim will have their designations as Specially Designated Global Terrorists (SDGT) revoked, according to the announcement attributed to Secretary of State Antony Blinken.
"I hereby revoke the designations of the following persons as Specially Designated Global Terrorist, pursuant to section 1(a)(ii) of Executive Order 13224: Ansarallah, Abdul Malik al-Houthi, Abd al-Khaliq Badr al-Din al-Houthi, Abdullah Yahya al Hakim, and their respective aliases. This determination shall be published in the Federal Register," the document said.
Sources familiar with the move told Al Arabiya English that Blinken would make an announcement soon.
Last week, Blinken notified members of Congress of his intent to remove the Iran-backed Houthis from the US list of terrorist organizations.
But no mention was made concerning the Houthi leadership at the time.
According to sources, leaders of a group can not be designated without the entire group being designated.
But sanctions from the Treasury Department on Abdul-Malik al-Houthi will remain in effect, the sources said.
The Treasury Department sanctioned the Houthi leader in 2015 for "being a political or military leader of a group that has engaged in acts that directly or indirectly threaten the peace, security, or stability of Yemen and for engaging in such acts, respectively."
Earlier Thursday, State Department Spokesperson Ned Price said the revocation of the Houthis had still not gone through, and it was still under Congressional review. Asked about the document on the US Federal Register titled, "Designation as a Foreign Terrorist Organization; Revocation: Ansarallah (and Other Aliases)," Price said there had been an "administrative error."
An editorial note was placed on the Federal Register website stating, "An agency letter requesting withdraw of this document was received after placement on public inspection."
https://english.alarabiya.net/News/gulf/2021/02/12/US-intends-to-remove-senior-Houthi-leaders-from-terrorism-list-Document
--------
Turkey arrests Iranian diplomat over killing of dissident in Istanbul: Daily Sabah
Yaghoub Fazeli
February 12, 2021
Turkish authorities have arrested a staff member of the Iranian consulate in Istanbul for his role in the killing of an Iranian dissident in 2019 in the city, a Turkish daily reported on Thursday.
Mohammad Reza Naserzadeh, 43, was arrested earlier this week, the Daily Sabah reported. He is accused of forging travel documents for Ali Esfanjani – the alleged mastermind of the killing of Masoud Molavi Vardanjani – to smuggle him to Iran.
Naserzadeh claimed in his testimony that he was not in Turkey at the time of the killing and was not acquainted with Esfanjani or other suspects in the case, according to the report.
Vardanjani was shot dead in November 2019 in Istanbul.
Last year, Turkish officials concluded that the Iranian consulate in Istanbul was behind the killing.
A Turkish police report into the killing published in March 2020 said Vardanjani had worked in cyber security at Iran's defense ministry and later became a vocal critic of the Iranian regime.
A Twitter account attributed to Vardanjani included posts criticizing Iran's Revolutionary Guards months before he was killed.
https://english.alarabiya.net/News/middle-east/2021/02/11/Turkey-arrests-Iranian-diplomat-over-killing-of-dissident-in-Istanbul-Daily-Sabah
--------
South Asia
Petition urges UN to prevent Myanmar coup from worsening Rohingyas plight
11 February 2021
A prominent London-based Islamic human rights group has launched a petition urging the United Nations to prevent the plight of Myanmar's Rohingya Muslims, already the world's most persecuted minority, from worsening as a result of a fledgling coup in the Southeast Asian country.
The Islamic Human Rights Commission (IHRC) published the petition addressed to UN High Commissioner for Human Rights, Michelle Bachelet Jeria, on its website on Thursday.
It highlighted the Muslim community's decades-long bloody persecution at the hands of Myanmar's forces and Buddhist extremists, warning about escalation of their plight now that the military has ousted de facto ruler Aung San Suu Kyi in a February 1 coup.
"It is estimated that more than 20,000 people were killed, with thousands of Rohingya internally displaced, accompanied by rapes, looting, torture, and beatings," the body said.
It was referring to the high point of the persecution, namely a brutal crackdown by Myanmar's army and Buddhist mobs against Rohingyas in the country's Rakhine State many years ago. The campaign that the UN has termed as "genocide" also displaced hundreds of thousands of the Muslims.
Suu Kyi, a hugely Western-supported and promoted political figure, did not intervene at all to prevent the ethnic cleansing. During a hearing at the International Court of Justice in 2019, she even defended the military against the reports of bloodshed and suppression.
Underlining the dire situation that faced the Muslims in their homeland, the IHRC said that Rohingya refugees in Bangladesh were "refusing early repatriation due to fear for their lives." Bangladesh had, meanwhile, "forcefully moved around 1,600 Rohingyas" to the Bhasan Char island in the Bay of Bengal, the organization added.
"The Bhasan Char Island is 36 miles (57 kilometers) from the mainland and known to be a low-lying island; vulnerable to cyclones and flooding. Therefore, it is not suitable for hosting vulnerable Rohingya refugees," the body wrote.
"The United Nations should take necessary measures to alleviate the Rohingya refugees' sufferings due to the coup and be vigilant about the future deterioration of the Rohingya refugees' situation," it concluded.
https://www.presstv.com/Detail/2021/02/11/645080/Myanmar-coup-Rohingya-petition-United-Nations-IHRC
--------
Biden facing 'serious dilemmas' on Afghan troop withdrawal: US official
Feb 12, 2021
KABUL: US President Joe Biden faces "serious dilemmas" in Afghanistan as a deadline to withdraw troops nears and the Taliban show no sign of ending their bloodshed, a top US official warned.
The new US leader has ordered a review of the deal Washington cut with the Taliban last year, which promised the withdrawal of all foreign forces by May 1 in return for security guarantees from the militants and a commitment to peace talks with the Afghan government.
The talks are progressing painfully slowly, but scarcely a day goes by without a bomb blast, attack on government forces, or a targeted assassination somewhere in the country.
"Violence level remains very, very high... which is shocking and deeply disappointing," a senior US State Department official told AFP this week on condition of anonymity.
"It is unquestionably damaging the atmosphere for any kind of a settlement of Afghanistan's conflict."
The Taliban routinely deny responsibility for the attacks -- and many are claimed by the rival jihadist group Islamic State -- but Washington has no doubt who is to blame.
"In our view, the Taliban are responsible for the vast majority of the targeted killings that we have seen," the official said, adding they had created "an ecosystem of violence".
"It is clearly intended, I think, to demoralise citizens... to add to doubts that people have about their government and to add to the aura of inevitability of (a Taliban) victory," he added.
The new Biden administration, he said -- which was committed to upholding the deal despite the review -- now faced "serious dilemmas".
If Washington decided to keep troops on after the deadline, US forces faced coming under attack once again -- following a year without a single American death in combat.
But if the US pulls out as scheduled, it leaves the fragile Afghan government at the mercy of a determined insurgent force that could result in fresh carnage that would be impossible for the world to ignore.
The Pentagon has over the past year reduced the number of US troops in Afghanistan to 2,500, while NATO defence ministers will later this month discuss the fate of their 10,000 personnel in the country -- most in backroom support roles.
Any risk to the lives of "American and coalition forces... is going to be very, very high on our priorities", the US official warned.
Afghan President Ashraf Ghani has urged Biden to avoid rushing the withdrawal, and wants the new US President to put more pressure on the Taliban to make concessions at ongoing peace talks in Doha, Qatar.
"The Islamic Republic (government) side is anxious and ready to negotiate. They went to Doha prepared... and they got nobody to meet with and that's disappointing," the US official said.
The Taliban were winning few friends with its approach, he added.
"What they miscalculate is that it grotesquely misshapes the battlefield in terms of world opinion and in terms of the support that this country has."
https://timesofindia.indiatimes.com/world/south-asia/biden-facing-serious-dilemmas-on-afghan-troop-withdrawal-us-official/articleshow/80877696.cms
--------
Malaysia to hand 1,200 Myanmar detainees to country's navy
11 Feb 2021
Malaysia will deport 1,200 detained Myanmar nationals after the Myanmar military government, which took over in a Feb. 1 coup, offered to send three navy ships to pick them up, officials from both countries and two sources told Reuters.
Myanmar, via its embassy in Kuala Lumpur, made the offer to take back its citizens held in Malaysian immigration detention centres last week, according to two sources familiar with the matter.
The detention centres typically hold asylum-seekers and refugees, along with others who are in Malaysia without proper documents. Malaysia does not formally recognise refugees, regarding them as illegal migrants.
The officials did not respond to queries as to whether those being repatriated included refugees.
Detainees have in the past included members of the Chin, Kachin and the Muslim Rohingya communities fleeing ethnic conflict and persecution by the military in Myanmar.
Malaysia is home to more than 154,000 asylum-seekers from Myanmar, according to the UN refugee agency UNHCR. There are also thousands of migrant workers.
The sources said Myanmar had offered to take back only its citizens. Myanmar recognises over 100 ethnic groups but not the Rohingya, who are seen as illegal migrants from Bangladesh.
The sources, who requested anonymity, said the navy ships were expected to arrive in Malaysia on Feb. 21 and leave two days later.
Malaysia's Director-General of Immigration Khairul Dzaimee Daud confirmed the details, adding that authorities had agreed to hand over the detainees to Myanmar's navy.
"Yes we have agreed. All of them are from immigration depots," he said in a text message, without elaborating.
Win Min Soe, a labour attache at the Myanmar embassy, also confirmed Myanmar's offer.
Spokesmen for the Malaysian prime minister's office and foreign ministry did not respond to requests for comment.
James Bawi Thang Bik, of the Kuala Lumpur-based Alliance of Chin Refugees, said that while Malaysia has regularly deported Myanmar nationals, this was the first time Myanmar's navy had offered to help repatriate its citizens.
He called on Malaysian authorities to work with the UNHCR to determine whether those to be deported included undocumented refugees.
"Refugees are in danger of being sentenced to jail and persecuted if they are sent back to Myanmar," he said.
The coup and the detention of elected leader Aung San Suu Kyi along with scores of others have prompted the biggest demonstrations in Myanmar since a 2007 "Saffron Revolution" that ultimately became a step towards democratic reforms.
In 2017, Myanmar's army drove more than 730,000 Rohingya Muslims to neighbouring Bangladesh in an operation that the United Nations has said was carried out with "genocidal intent".
Myanmar denies the accusation.
https://bdnews24.com/world/2021/02/11/malaysia-to-hand-1200-myanmar-detainees-to-country-s-navy
--------
'UN convoy' ambushed on Kabul-Jalalabad highway
11 Feb 2021
Five members of the Afghan Directorate of Protection Service were killed when they were escorting a UN envoy on the Kabul-Jalalabad highway.
"The UN family in Afghanistan mourns the loss of five Afghan Directorate of Protection Service personnel in an incident today in Surobi District of Kabul. No UN personnel were hurt or vehicle affected in an attack which hit a DPS vehicle that was escorting a UN convoy," the United Nations Assistance Mission in Afghanistan tweeted.
According to reports, the incident happened at around 10 a.m on Thursday security officials told the media.
Ramiz Alakbarov, UN Secretary General's Deputy Special Representative for Afghanistan, also tweeted his condolences "My thoughts and prayers are with families of officers who died offering protection (to) our staff, as they do on so many days. The UN has expressed its deepest condolences to Govt of Afghanistan … Violence in Afghanistan must end,".
In another incident in Nangarhar province, two Afghan security members were injured when a roadside bomb targeted a National Directorate of Security convoy.
This comes as First vice president Amrulah Saleh said Thursday that all the freed prisoners as part of the US-Taliban peace deal are playing a major role in the rising insecurity across Afghanistan.
Saleh expressed his confidence in proving the case-by-case involvement of the released prisoners in the current violence.
The first vice president previously had claimed that the majority of the released Taliban prisoners have returned back to the battlefields.
According to Saleh behind the recent spate of Targeted attacks on workers of Ministries of Foreign affairs, rural rehabilitation, and agriculture are the spared Taliban prisoners, and that the Afghan government will no longer release more Taliban members from the jails in good faith.
Saleh posted at his Facebook that " We are ready to prove case by case that the 5500 Taliban prisoners release for the sake of peace, are involved in the escalation of violence and murders of the people, this was a blindfolded trust, and we will not repeat it again"
https://www.khaama.com/un-convoy-ambushed-on-kabul-jalalabad-highway-334433/
--------
String of IED blasts claim 2 civilians in Nangarhar
11 Feb 2021
Reports indicated, Two civilians were killed and five others were injured in Two separate explosions in Nangarhar on Thursday.
In the first incident, a vehicle was targeted by an IED in the Kama district of the province in which one civilian was killed and one individual ware wounded.
Another incident happened in Behsud district when a vehicle carrying passengers hit a Roadside bomb, killing 1 person and wounding four others.
No group including the Taliban has claimed responsibility for the incidents.
This comes as Amrullah Saleh, the first vice president says that we might ask taxi drivers in Kabul to do a physical inspection of their passengers.
He also called on Jamshid Tutakhel, the new Kabul police chief, not to waste his time on celebrating his post over gifts and congratulation ceremonies.
Referring to the explosion of a magnetic mine on a taxi in the Forosh-Gah area of Kabul, he said that the driver of the taxi was alive.
Reports indicate two of his passengers planted the mine into the vehicle.
He added, "We may now have to ask taxi drivers to physically inspect their passengers", or to carefully inspect their vehicle when the ride is down, to prevent such cruel acts from happening again.
https://www.khaama.com/string-of-ied-blasts-claim-2-civilians-in-nangarhar-334433/
--------
Southeast Asia
Yearning for 'golden' Malaysia of the 60s and 70s
A. Kathirasen
February 12, 2021
With the country ravaged by the Covid-19 pandemic, the economy sliding into recession and the nation swept about in political uncertainty, many Malaysians are worried. Many are also very concerned about the direction the nation has been taking in recent times.
Some old-timers tell me they cannot recognise the Malaysia they spent their youth in. Racial and religious divisions, they say, are worsening, with opportunistic politicians and others fuelling the fire.
Today, we have leaders who cannot hold a candle to Tunku Abdul Rahman and our founding fathers. The nation is drowning in a flood largely caused by some powerful politicians and religious bigots.
Many yearn for the old days when racial and religious differences did exist but were never a problem; a time when people saw each other as humans and Malaysian citizens instead of as Malays and non-Malays, as Muslims and non-Muslims, as Christians, Buddhists, Hindus and Sikhs.
That is one reason, I believe, an article I wrote for the Lifestyle section of FMT was read and commented upon copiously. When I wrote about Mohamed Jamil Ahmad, an unassuming associate professor (industrial) at Universiti Malaya and his broad-mindedness and embrace-all-races philosophy, I didn't expect it would receive such an enthusiastic reception.
The article received 18,000 shares and was read by thousands more, many of whom praised Jamil's sense of Malaysianess and respect for all races. Three readers even proposed Jamil for prime minister. Behind their words I could sense a yearning for a return to the "good old days" when no one went through your every utterance or action with a racial or religious comb and lodged police reports against you or demonised you.
As Malaysians of Chinese descent celebrate Chinese New Year, and as other Malaysians share in the joy, I thought it might be an appropriate time to talk about this yearning and nostalgia for racial and religious understanding, for a happy Malaysia.
Many Malaysians above 60 will recall the 60s and 70s as a time when Malaysians considered each other as Malaysians and not as Malays, Chinese, Indians and others; when citizens were proud to be Malaysians first.
I don't wish to give the idea that everything was hunky dory, for it was not; but interracial relations were certainly much, much better than they are today.
Jamil knows this, of course. He was my classmate at King Edward VII School (KE VII) in Taiping. I was in KE VII from Standard One but Jamil joined in Standard Two and we were classmates till Form Six. KE VII was a huge influence on us.
Unlike today, KE VII Secondary School then had a good mix of students of various races. Every sports team, every school society had a healthy mix. The teachers too were of various races and they never showed any racial or religious bias; they did not wear their religion on their sleeves.
We had exemplary models to emulate in our teachers, especially our principal the irreplaceable Mr Long Heng Hua who would organise or encourage us to mix well. The school would organise gotong-royong events and other activities, including during Merdeka Day celebrations, when there would be a concerted move to make everyone understand that although Malaysians were of diverse origins, they were a united whole.
I still have a photograph that was taken during Merdeka Day celebrations in 1970 when we were in Form Five. Each class was to organise activities for that day and Mr Long and the school's board of governors would visit to assess the work. Our class, Five A1, decided, among other activities, to have three students dress up in the traditional attire of the three main races.
And so it came to pass that Jamil sat in class dressed in the baju Melayu and songkok, I was in the vesti and jippa while Lim Yu Chai was in traditional Chinese attire.
Today, if an Indian were to call out to a Malay "Oi Melayu" or if he were to call a Hindu chap "Oi Hindu", it could lead to a heated argument, even police reports and clashes. In those days, I could tell my classmate Aziz Salleh, "Eh Melayu balik kampung lah" and he could tell me, "Oi you balik India dulu lah" and neither of us would get angry.
In Form Five, Aziz taught me some Jawi words, including kap alif ta ya, which spells out the first half of my name. I remember a few to this day.
Today, Muslim students go for Islamic lessons and non-Muslim students go for Moral Studies – that itself separates them; that itself builds a sense of "we are different from them" in the young minds. Policymakers during my schooldays were smart: they made all of us attend the same classes so that we would not feel any difference. Islamic classes were held in the afternoons or just after the regular school periods were over. Students knew that this was an extra class; they didn't feel they were separate.
Aziz and I were classmates from Standard One to Form Six and we would visit each other's house frequently. Whenever there is a Hindu festival, Aziz still sends me greetings with pictures of Hindu deities because he knows that does not make him any less a Muslim.
On the field, we'd all be Edwardians or Tigers (as we were known) – not Malays, Chinese or Indians.
It was not just the school environment that nurtured the togetherness; our parents too were broad-minded and embraced everyone. My parents always encouraged me to mix with everyone so that I could learn from them too.
Outside school, I had a mixed bag of friends including Malays, Chinese, Indians, and one guy who was of Thai descent. We called ourselves Les Gurus, and we still keep in touch. I picked up a smattering of Hokkien from my many Chinese friends.
In those days, nobody would raise an eyebrow if a non-Muslim entered a mosque or a Muslim entered a temple. Today, all hell may break loose.
I have been to all the major houses of worship. When I was ill on one occasion, my father took me to the mosque where a pious-looking man chanted some verses from the Quran in a glass of water and gave it to me to drink. My father was a real Malaysian for he took me to see a Chinese medium on a couple of occasions, too.
I visited mosques in my youth and later in the course of my work.
In my teens, I went carolling with my friend Raymond Edwards and once acted as one of the three wise men in a play on the birth of Jesus Christ on Christmas Eve. I have sat in silence at Buddhist temples and I have prayed to Chinese gods at Chinese temples. I have joined my schoolmates Ranjit Singh and Tanvanth Singh to serve chapatti in the Gurdwara and I have bowed before the Guru Granth Sahib.
I believe most people of my generation were and are like that too. That is why there is a yearning for the "good old days", the days of Tunku Abdul Rahman, our first prime minister.
We all want a nation where we can live in peace and harmony. A nation we can be proud of. I hope our political leaders are aware of this and will act more responsibly.
https://www.freemalaysiatoday.com/category/highlight/2021/02/12/yearning-for-golden-malaysia-of-the-60s-and-70s/
--------
Report: Former air steward files complaint to prosecute two for insulting the Hindu faith
11 Feb 2021
BY ASHMAN ADAM
KUALA LUMPUR, Feb 11 — A former air steward has filed a complaint with a magistrate here to initiate a private prosecution against two Muslim converts for allegedly insulting non-Islamic faiths and their religious practices.
Free Malaysia Today (FMT) reported that S. Shashi Kumar will appear before Mohamad Redza Azhar Rezali for an inquiry on March 12 at 2.30pm.
He initiated the action against Firdaus Wong Wai Hung, who is the president and founder of the Multiracial Reverted Muslims (MRM), and Zamri Vinoth Kalimuthu, both said to be associated with controversial preacher Dr Zakir Naik.
Shashi's lawyer T. Gunaseelan said his client made the complaint under Section 133 of the Criminal Procedure Code.
"Redza will serve a notice to the deputy public prosecutor informing him that a complaint has been received," Gunaseelan was quoted saying.
According to the FMT report, Firdaus is to have insulted the Hindu faith on his Youtube and Facebook pages — to which Shashi made a police report in January 2018 after having seen the contents on both the social media platforms.
"The contents have given rise to hatred and insults toward non-Muslims in Malaysia, and are likely to cause breach of peace," he said, adding that many others had also made similar reports.
Shashi also lodged a police report against Zamri in June 2020 for allegedly insulting the rituals and practices of Hinduism on his Facebook account which had gone viral.
"His posting is likely to cause hatred and upset the religious harmony among the people of different faiths," he was quoted as saying.
Lawyer Gunaseelan added that should the magistrate find basis for the reports lodged, charges could be brought under the Sedition Act, the Penal Code and the Communications and Multimedia Act.
"In the past, magistrates have allowed individuals to conduct prosecution for certain offences," noted Gunaseelan.
He added his client would leave it to the prosecution to act on the police reports if the Deputy Public Prosecutor was willing to take it up. Otherwise, Shashi will ask the magistrate to give him the authority to prosecute the duo.
Both Firdaus — who is the president and founder of the Multiracial Reverted Muslims (MRM) — and Zamri are said to be associated with controversial preacher Dr Zakir — who has been accused of denigrating other faiths and being a threat to Malaysia's multi-ethnic and multicultural harmony.
https://www.malaymail.com/news/malaysia/2021/02/11/report-former-air-steward-files-complaint-to-prosecute-two-for-insulting-th/1949008
--------
Former BN party Gerakan joins Malaysia's ruling Perikatan Nasional coalition
February 12, 2021
PUTRAJAYA (THE STAR/ASIA NEWS NETWORK) - Malaysia's ruling Perikatan Nasional (PN) coalition has welcomed Gerakan as its newest member and believes the move will strengthen the alliance.
Gerakan was formerly in Barisan Nasional (BN) but exited the coalition in June 2018 after the pact was ousted from power following a stunning loss in Malaysia's general election that year.
Prime Minister Muhyiddin Yassin, who is also PN chairman, said Gerakan's admission received unanimous endorsement from the coalition's supreme council.
"I believe this move will strengthen Perikatan as a coalition of parties that represents all races and regions in Malaysia.
"Perikatan will remain committed towards building Malaysia into a peaceful, developed, prosperous and stable nation," he said in a Facebook post.
Gerakan joins Parti Pribumi Bersatu Malaysia (Bersatu), Parti Islam SeMalaysia (PAS), Sabah STAR and the Sabah Progressive Party (SAPP) as members of the coalition.
Tan Sri Muhyiddin had a ceremony on Thursday (Feb 11) with Gerakan president Dominic Lau to formally accept the party as a member of Perikatan.
In the 14th General Election in 2018, Gerakan lost all the 11 parliamentary and 31 state seats it contested.
As Pakatan Harapan (PH) took over the Federal Government after the watershed election, Gerakan decided to quit BN in June 2018 to become an opposition party.
The PH government however collapsed in February 2020, which led to the formation of the PN government.
In a separate statement, Datuk Lau said Gerakan would become the voice of moderation and multiracialism in PN.
"I am confident that this coalition will prioritise unity and understanding. As a mulitracial party, Gerakan promises to be the voice of moderation and pluralism within Perikatan.
"Gerakan is always prepared to represent the ordinary folk regardless of their racial, linguistic, ethnic or regional backgrounds for the sake of the Malaysian agenda," he said.
Among Gerakan's main tasks as a new member of PN, said Mr Lau, was to work with the government to tackle Covid-19 issues including preparing a post-pandemic recovery plan.
"In my discussions with Bersatu and PAS leaders, it is clear that their political agenda is based on the welfare of the people.
"This is clear through the economic stimulus package plans announced by the Prime Minister.
"Billions of ringgit were handed out as assistance to help the people face the Covid-19 pandemic," he added.
https://www.straitstimes.com/asia/se-asia/former-bn-party-gerakan-is-now-part-of-perikatan-nasional
--------
Africa
US president extends national emergency for Libya
Servet Günerigök
12.02.2021
US President Joe Biden on Thursday extended the national emergency with respect to Libya by one year, according to the White House.
The first emergency was declared on Feb. 25, 2011 during the era of Muammar Gaddafi, whose government was accused of using violence against civilians and misappropriating Libyan state assets.
"The situation in Libya continues to pose an unusual and extraordinary threat to the national security and foreign policy of the United States, and measures are needed to protect against the diversion of assets or other abuses by members of Qadhafi's family, their associates, and other persons hindering Libyan national reconciliation," said Biden in an executive order, using another spelling for the late Libyan leader.
Biden also notified House of Representatives Speaker Nancy Pelosi and the Senate leadership in a letter, saying he has determined it is necessary to continue the national emergency.
Libya has been torn by civil war since the ouster of Gaddafi in 2011.
https://www.aa.com.tr/en/africa/us-president-extends-national-emergency-for-libya/2142239
--------
Libya: New Presidency Council head visits Benghazi
Walid Abdullah
11.02.2021
TRIPOLI
Newly elected head of the Libyan Presidency Council Mohammad Menfi on Thursday visited Benghazi, a city under the control of warlord Khalifa Haftar, a diplomatic source said.
Menfi arrived in the city on his way back from Greece, the source said on condition of anonymity due to restrictions on speaking to the media.
"In the name of God, we begin the journey of work for the sake of the nation, its unity, and its territorial integrity and the reunification of our people throughout Libya. We are today guests of our city, Benghazi," Menfi said in an earlier statement on Thursday.
"Our goal is the unity of the country, true reconciliation and cooperation with everyone to alleviate the suffering of the citizens [...] We call on everyone to assume their responsibilities and rise to the level of challenges," he went on to say.

Later, Menfi held a meeting with Haftar, according to a written statement by Haftar's press office.
During the meeting, Haftar expressed support for the new Presidency Council and the National Unity Government, which create an environment of political dialogue for the unification of political institutions in the country and for the elections.
Meanwhile, Chairman of Libya's High Council of State Khalid al-Mishri rejected and condemned Menfi's visit to "war criminal" Haftar.
"This visit sends a negative message that has nothing to do with ensuring the harmony and unity of Libyans after all the destruction and tragedies caused by Haftar," al-Mishri said on social media.
Last Friday, Libya's rival political groups agreed to form an interim unity government to lead the country to elections this December.
Mohammad Younes Menfi was elected head of the Presidency Council, with Al-Koni and Al-Lafi as the members, while Abdul Hamid Dbeibeh was chosen as the prime minister.
Menfi's visit to Benghazi is the first after his election as the head of the Presidency Council.
https://www.aa.com.tr/en/africa/libya-new-presidency-council-head-visits-benghazi/2141742
--------
Ethiopia killed 83 civilians in Tigray: Rights group
Andrew Wasike
11.02.2021
NAIROBI, Kenya
Last November the Ethiopian army shelled hospitals, schools and homes in the northern Tigray region, killing 83 civilians, including children, according to a new Human Rights Watch (HRW) report.
The report released in the Kenyan capital Nairobi on Thursday said Ethiopian forces carried out indiscriminate shelling in urban areas in the Tigray in violation of the laws of war
Laetitia Bader, Horn of Africa director at Human Rights Watch, said Ethiopian federal forces fired artillery into urban areas indiscriminately, causing civilian casualties and property damage.
She added: "These attacks have shattered civilian lives in Tigray and displaced thousands of people, underscoring the urgency for ending unlawful attacks and holding those responsible to account."
According to the group, more than 200,000 people have been displaced in the Tigray region, with most of them fleeing to neighboring Sudan.
She called on the Ethiopian government to allow UN investigators into Tigray to document the conduct of warring parties in a conflict that has devastated the lives of millions of people.
On Nov. 3, TPLF forces attacked the Ethiopian National Defense Forces, killing soldiers while they were sleeping and looting military hardware, prompting the Ethiopian government to launch a sweeping law-enforcement operation.
On Nov. 28, Prime Minister Abiy Ahmed declared the operation complete, saying what remained was apprehending the TPLF leadership and their militants, reconstruction and rehabilitation in the restive region, and putting in place the structures of an interim administration for Tigray.
https://www.aa.com.tr/en/africa/ethiopia-killed-83-civilians-in-tigray-rights-group/2141656
--------
Insecurity threatens Somalia humanitarian work: UN
Mohammed Dhaysane
11.02.2021
MOGADISHU, Somalia
Growing insecurity in Somalia poses grave threats to humanitarian operations in the country, a UN body said on Thursday.
There were 255 incidents against humanitarian agencies recorded in 2020, a rise of 59%, in which 15 aid workers were killed, the UN Office for the Coordination of Humanitarian Affairs (UNOCHA) Somalia said on Twitter.
"Insecurity remains a major challenge to humanitarian operations in Somalia," the global body said.
However, it stressed that all of its partners "delivered assistance to all regions" despite the prevalent risks.
According to the UN Assistance Mission in Somalia, at least 12 humanitarian workers in Somalia were injured, 24 abducted, and 14 detained or temporarily arrested over the course of 2020.
https://www.aa.com.tr/en/africa/insecurity-threatens-somalia-humanitarian-work-un/2141344
--------
Sudan declares state of emergency in Sennar state
Adel Abdelrahim
11.02.2021
Sudan's Sennar imposed a state of emergency on Thursday, becoming the fifth state to do so in the past few days due to violent protests.
In a statement, Governor Al-Mahi Muhammad Suleiman said security forces will be monitoring "movements and meetings of the remnants" of deposed president Omar al-Bashir.
Curfews have been announced in many regions to contain demonstrations amid worsening economic conditions characterized by inflation and shortage of basic commodities.
Law enforcers have been on high alert to protect both private and public properties, the state-run Sudanese News Agency said.
The former president is serving a prison sentence after being found guilty of corruption. He ruled Sudan for three decades and was removed from power by the military in April 2019 following mass protests.
Sudan's economy has suffered due to years of US sanctions, mismanagement, and civil war.
Earlier this week, Prime Minister Abdalla Hamdok announced a new Cabinet following a peace deal in October aimed at ending decades of war.
https://www.aa.com.tr/en/africa/sudan-declares-state-of-emergency-in-sennar-state/2141265
--------
Boko Haram reportedly abducts three Nigerian customs officers
February 10, 2021
Boko Haram terrorists on Tuesday reportedly abducted three officers of the Nigeria Customs Services during an attack on Geidam, a town in Yobe State near the Nigerian border with Niger Republic.
The insurgents had attacked the town late Tuesday evening.
Security sources told PREMIUM TIMES that they took away the officers after driving into the town through the Geidam -Maine–Sorowa road.
The officers were stationed at a checkpoint on the road when the insurgents swooped on them, a source said.
The source revealed that the officers were posted from the zonal command of the Customs in Bauchi to Yobe at the border.
"What happened is very unfortunate because some of our personnel got the information of the attack and left the area but those three officers we learnt did not get the information early," the source told PREMIUM TIMES.
"By the time they were trying to leave, the insurgents had closed in on them and took them away," the source, a Customs officer, told our correspondent but asked not to be named because he was not authorised to speak to journalists.
The police spokesperson in the state, Dungus Abdulkarim, confirmed the Tuesday attack on Geidam.
Mr Abdulkarim said no casualty was recorded in the attack but the terrorists burnt an ambulance of the General Hospital, Geidam, and looted a shop.
Asked about the abduction of the three Customs officers, Mr Abulkarim said "you can crosscheck the information with the Customs, please. I have no comment on that."
He said police officers informed him that the insurgents were engaged in a gun battle by Nigerian ground and air forces who deployed a fighter jet to repel the insurgents.
The customs service has not spoken on the abduction and its spokesperson could not be reached at the time of this report.
Dangote adbanner 728x90_2 (1)
The attack came less than 24 hours after the new Chief of Army Staff, Ibrahim Attahiru, visited troops of Operation Lafiya Dole on Monday.
During the visit, Mr Attahiru, a major-general, promised to boost the morale of the soldiers with improved welfare and more equipment to end the over one decade insurgency in the region.
A resident of Geidam, Idris Modu Geidam, told PREMIUM TIMES that the insurgents entered Geidam from the northern axis and started shooting sporadically.
"They came from the Maine Sorowa road from the northern part of the town and started shooting heavily. Everybody ran into their houses or into the bush," Mr Idris said.
Maine–Sorowa is on the Nigeria-Niger Republic border and is about 45km from Geidam town.
Geidam has been a recurrent target of the insurgents. In January, they attacked the town and abducted the District Head, who is still in their custody. They also looted foodstuff, burnt shops and took away medical drugs from the main hospital in the town.
https://www.premiumtimesng.com/news/top-news/441985-boko-haram-reportedly-abducts-three-nigerian-customs-officers.html?utm_source=iterable&utm_medium=email&utm_campaign=1992299_
--------
URL: https://www.newageislam.com/islamic-world-news/delhi-court-issues-non-bailable/d/124286
New Age Islam, Islam Online, Islamic Website, African Muslim News, Arab World News, South Asia News, Indian Muslim News, World Muslim News, Women in Islam, Islamic Feminism, Arab Women, Women In Arab, Islamophobia in America, Muslim Women in West, Islam Women and Feminism