New Age Islam News Bureau
25 Jan 2017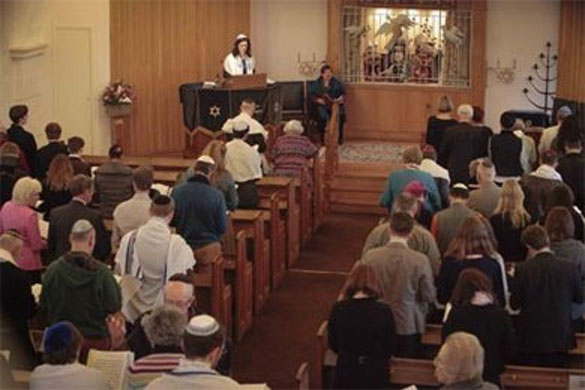 The refugee family will be housed in a converted teaching room with its own private entrance South London Liberal Synagogue
-----
• Deemed Too 'Atheistic,' Bangladeshi Textbooks Tilt Toward Radical Islam
• The Jewish Synagogue Seeking To House Muslim Refugees on Its Premises
• US Embassy Move To Quds, War on Islam: Top Iraqi Cleric
• Nigeria Suicide Bomber 'Had Baby Strapped To Her Back'
South Asia
• Deemed Too "Atheistic," Bangladeshi Textbooks Tilt Toward Radical Islam
• Bangladesh Official Voices Regret over Report on Rapes of Rohingya Women
• Al-Qaeda militants among 31 killed in Zabul airstrikes
• Germany deport more Afghan refugees after asylum rejection
--------
Europe
• The Jewish Synagogue Seeking To House Muslim Refugees on Its Premises
• Building Bridges: Russia Encourages Traditional Islam to Combat Extremism
• Grand Mosque of Paris Pulls Out Of France-Sponsored Muslim Foundation
• Goldmoney Adds Shariah-Compliant Methods to Boost Investment from Islamic Markets
--------
Arab World
• US Embassy Move To Quds, War on Islam: Top Iraqi Cleric
• Nusra Engages in Fierce Clashes with Rival Terrorists in Idlib, Aleppo
• ISIL Leadership Appoints Foreign Terrorists to Key Posts in Raqqa
• Donald Trump to sign Mideast immigration ban
• Saudi Arabia shuts down six explosives factories in 28 months
• Saudi Arabia captures 14 extremists
Abadi: Eastern Mosul fully liberated from Daesh terrorists
--------
Africa
• Nigeria Suicide Bomber 'Had Baby Strapped To Her Back'
• Swaziland Orders Schools to Teach Only Christianity
• Kenyan soldiers kill 7 al-Shabaab militants in Somalia
• Jordanian King to visit Russia to discuss counter-terrorism - Kremlin
• Suspected militant attack kills UN peacekeeper in Mali
• Al-Shabab bombing near Mogadishu kills 4, injures 5 Somali troops
--------
Pakistan
• LeJ Is 'More Lethal Outfit' Than TTP: ex-ISI chief
• Federal Government Decides To Merge FATA into Khyber Pakhtunkhwa
• Man shot dead in Karachi 'sectarian attack'
--------
India
• Ministry Of External Affairs Grants Visas to Pakistani Actors
• Terrorist killed in encounter in Kashmir
• Crown Prince Arrives, Talks in New Delhi Today: India to Raise OIC on Kashmir with UAE
• Goldmoney Adds Shariah-Compliant Methods To Boost Investment From Islamic Markets
• No proof of JuD's involvement in Mumbai attacks, claims ex-ISI chief
--------
Mideast
• Supporting Palestine, fighting Israel Muslims' top priorities: Iran
• European group slams Israel for 'systematic killings' of Gazans
• UN commends Iran, Turkey, Russia over trilateral Syria mechanism
• Kuwait to deliver message to Iran on dialogue with Gulf Arab states
• 40 dead in battle for Yemen port
• Russia, Iran, Turkey agree 'mechanism' to ensure Syria truce
• Saudi FM claims distortion of realities in Middle East: Iran
• Astana talks bolster Syrian government's legitimacy: Iran
--------
North America
• Activists Poke Trump to Move Faster On Muslim Crackdown
• International Community Must Support Religious Leaders' Peacemaking, Told Senior UN Official
• Trump: Hindu, Muslim And Sikh Supporters, Now 'Power Brokers'
• Trump consults Egypt, Israel on embassy shifting
• Donald Trump expected to order Mexican border wall and temporarily ban refugees
• Canadians Reportedly Turned Away From U.S. Border on Inauguration Day
• Report: Trump to restrict immigration from some Muslim countries
--------
Southeast Asia
• Positioning Malaysia as hub for Islamic funds
• Islamic Authorities Win Bid to Contest Hizbut Tahrir's Review Filing
• Malaysia keen to adopt system from British Muslim School
• Rohingya refugees in Indonesia worried by Trump presidency
Compiled by New Age Islam News Bureau
URL: https://www.newageislam.com/islamic-world-news/new-age-islam-news-bureau/deemed-too-'atheistic,'-bangladeshi-textbooks-tilt-toward-radical-islam/d/109846
--------
Deemed Too 'Atheistic,' Bangladeshi Textbooks Tilt Toward Radical Islam
Jan 25, 2017
Bangladesh may be shifting towards an embrace of radical Islam, based on the removal of 17 poems from standard Bengali textbooks. The poems in question were removed after being deemed "atheistic" by right-wing Islamic theologians, according to a report Sunday by the New York Times.
The removal of the poems was not the only indication that things were changing, as studies of the alphabet also shifted in a more overtly religious direction. According to the NYT report, students were taught that the letter "O" stands for "Orna," a scarf worn by young Muslim girls.
Secularism was one of the four fundamental principles of the 1972 Constitution of Bangladesh, though the principle was removed in 1977 by President Ziaur Rahman, and Islam was declared the state religion.
Revisions to the country's textbooks were called for in 2013 by Hefazat-e-Islam, an Islamist pressure group.
"We went to the higher-ups in the government," Hefazat-e-Islam joint secretary general Mufti Fayez Ullah said. "The government realized, 'Yes, the Muslims should not learn this.' So they amended it. I want to add that all the political parties, they consider their popularity among the people."
The organization's claims of responsibility for the textbook revisions were vaguely addressed by National Curriculum and Textbook Board chairman Narayan Chandra Saha.
"If Hefazat claims the changes were made per their demand, I have nothing to say in this regard," Saha said.
Saha, is Hindui, was in turn criticized by Ullah.
"I would like to raise the question — and I am not saying I am against him — but is there not any Muslim that can be a chairman of the textbook board in this country?" Ullah asked, saying Saha should be replaced with "a patriot who understands the sentiment and spirit of the population of Bangladesh," i.e., someone more in line with Hefazat-e-Islam's agenda.
http://jpupdates.com/2017/01/24/deemed-too-atheistic-bangladeshi-textbooks-tilt-toward-radical-islam/
--------
The Jewish Synagogue Seeking To House Muslim Refugees on Its Premises
Jan 25, 2017
A London synagogue is raising money so it can house a Syrian refugee family, who are likely to be Muslims, on its premises.
Members of the South London Liberal Synagogue in Streatham, south London, are hoping to raise £50,000 to convert a former religious studies teaching room into a two-bedroom flat so a family of refugees can move in.
Alice Alphandary, the synagogue chair, told The Independent that the project was proving so popular with the congregation that two architect members had already agreed to work for free on the conversion.
"It really is lovely," she said. "It is a project where everybody is pulling together. It's really touched people."
Ms Alphandary, 31, whose own father came to Britain from Egypt as a refugee in the 1950s, said her community's awareness of how often Jews had needed to flee persecution or war had played a "massive" part in the enthusiasm for the project.
"Within the Jewish community," she said, "You get varying levels of religious observance, but so many have got stories … It really is, if we are not the children of refugees, we might be the grandchildren of refugees. It's such a part of our collective identity."
She added that the Abraham's Tent project – named after the open-sided tent created by Abraham to welcome strangers – will be officially launched on Saturday February 25, the day of Shabbat Shekalim, which commemorates a census of the Jews taken following their Exodus from Egypt.
With news of the project spreading online, however, some in the wider Jewish diaspora have appeared critical of the project.
Michael Burd, a presenter at a Jewish radio station in Melbourne, Australia, who has also called "divisive, progressive Democrats" "the new fascists", left a message on the synagogue's Facebook page claiming: "We in Australia are forced to engage armed guards at our synagogues specifically because of fear of attack from extremist Muslims including Syrian, Palestinian and other Muslims.
"In fact, due to increased Muslim immigration some of our Jewish day schools and Jewish community centres are in the process of erecting bomb-proof walls in the event of Muslim-related attacks, deranged lone wolves etc.
"Jews in London must be very lucky and the only Jews in Europe not living under siege."
Ms Alphandary, however, said she had no such fears about a Syrian, possibly Muslim family living in the converted flat, which will have its own private entrance.
"It's very important to remember that we are talking about human beings," she said. "There are more things that unite us than divide us.
"It's very easy for religion and politics to get confused, and I think it is very important to recognise our common humanity and to help challenge perceptions slightly. We have a good relationship with our local inter-faith communities."
She added: "If you look at the rhetoric that was in the press maybe 150 years ago when there was a lot of Jewish immigration coming into the country, it's not dissimilar to the language used today towards immigrants and refugees.
"It's also important to distinguish between what is at the heart of a religion and what isn't."
Lambeth, the synagogue's local London borough council, had committed to housing 20 families as part of the Government promise issued under David Cameron to receive 20,000 refugees by 2020. But Ms Aplhandary said the council was finding it difficult to find landlords willing to take in refugees at the local authority housing rate, which was usually well below market rents – especially in areas like Brixton which have in recent years gone from deprived to highly desirable.
It is thought that so far only six Syrian families have been housed in Lambeth, including a family of six who are now living in a cottage in the grounds of Lambeth Palace, the official residence of Justin Welby, the Archbishop of Canterbury.
Ms Alphandary said the Abraham's Tent project therefore represented an opportunity for the synagogue congregation to make a telling contribution.
She said: "For so many people, it's the chance to make a bit of a difference. It's hard to make great change in life, but if you can just take one small positive action, it's a good place to start."
http://www.independent.co.uk/news/uk/home-news/south-london-liberal-synagogue-to-house-syrian-muslim-refugee-family-refugees-islamophobia-islam-a7543761.html
--------
US embassy move to Quds, war on Islam: Top Iraqi cleric
Jan 24, 2017
On Monday, the White House said that the US government was "at the very beginning stages of even discussing" the embassy relocation.
Palestinians seek to establish a sovereign state with East Jerusalem al-Quds as its capital.
Palestinian Authority chief, Mahmoud Abbas, has warned that relocation of the US diplomatic mission would kill off the so-called Middle East peace process.
On January 14, a spokesman for Abbas's Fatah Party warned that if the Trump administration goes ahead with the embassy move, it will "open the gates of hell," Israeli media reported.
Osama Qawasmeh said Trump's campaign promise, if implemented, would kill any chance for peace and stability in the region, and "the Palestinian people won't allow that to happen."
Iraq's prominent Shia cleric, Muqtada al-Sadr, has slammed the potential relocation of the US embassy from Tel Aviv to Jerusalem al-Quds as a "declaration of war on Islam."
"Transferring the US embassy to Jerusalem [al-Quds] would be a public and more-explicit-than-ever declaration of war against Islam," Sadr said in a Tuesday statement.
Touching on US President Donald Trump's pledges to recognize Jerusalem al-Quds as the capital of the occupied territories, Sadr called for the "formation of a special division to liberate Jerusalem [al-Quds]."
Sadr urged the Cairo-based Arab League as well as the Organization of Islamic Cooperation (OIC) to either take a decisive stand on the issue or be dissolved.
The Shia cleric also called "for the immediate closure of the US embassy in Iraq" if Washington goes ahead with the plan to move its embassy to Jerusalem al-Quds.
http://www.presstv.ir/Detail/2017/01/24/507603/Iraq-Palestine-Israel-alQuds-Jerusalem-US-embasy-Sadr
--------
Nigeria suicide bomber 'had baby strapped to her back'
Jan 25, 2017
KANO - A female suicide bomber who attacked a town in northeast Nigeria earlier this month was carrying a baby at the time, the country's main relief agency said on Tuesday.
But the National Emergency Management Agency (NEMA) said it was unclear whether this was a new tactic on the part of Boko Haram militants to allow would-be bombers to evade detection.
"From the report we got after the Madagali attack (on January 13), one of the female suicide bombers had a baby strapped to her back," said the NEMA coordinator for Adamawa state, Saad Bello.
"However it is not clear whether it was a coincidence or a strategy they employed to avoid detection by security personnel. "This was one isolated case and it will be premature to arrive at a definite conclusion that the use of babies in suicide attacks has become a trend."
At least two people were killed and 15 others injured in the explosions in Madagali at a checkpoint manned by local hunters, at a military post and a bus station.
Police said four female bombers were responsible while the state government blamed Boko Haram, which has frequently targeted Madagali, including in December, when some 45 people were killed.
Boko Haram, which has been fighting to create a hardline Islamic state in northeast Nigeria since 2009, began using suicide bombers in mid-2014.
Women and girls, some reportedly aged 10 and younger, have been used to target checkpoints, bus stations, mosques, churches, schools and markets to inflict maximum civilian casualties.
Last week, the group's leader Abubakar Shekau admitted for the first time they had used women in the conflict.
Experts studying suicide bombings have said children are likely to be unaware they are being used as human bombs but that women using children and babies as cover for suicide attacks was rare.
In 2008, US investigators suggested a blast blamed on Al-Qaeda which killed at least 35 at a wedding reception north of Baghdad may have been carried out by a bomber pretending to be pregnant.
Two years earlier in Sri Lanka, another woman believed to be feigning pregnancy carried out a suicide bomb attack that killed 11 and wounded the country's army chief. Tamil Tiger separatists were blamed.
http://nation.com.pk/international/25-Jan-2017/nigeria-suicide-bomber-had-baby-strapped-to-her-back
--------
South Asia
Bangladesh Official Voices Regret Over Report on Rapes of Rohingya Women
2017-01-24
A Bangladeshi minister who oversees humanitarian relief efforts expressed sadness upon learning of allegations that one in three Rohingya women interviewed at refugee camps had reported being raped by Myanmar security forces before fleeing to Bangladesh.
Minister of Disaster Management Mofazzel Hossain Chowdhury Maya said that he and other officials had no direct knowledge of such abuses, but assured that he would look into these claims.
"If it has happened, then it is really pathetic and inhuman. But we are not aware about this condition/experience of Rohingya women," the minister told BenarNews, an RFA-affiliated online news service, on Tuesday.
In an article published last week by BenarNews, 17 of 54 recently arrived Rohingya women who were interviewed by a correspondent at refugee camps in southeastern Bangladesh, reported that Myanmar security personnel had raped them during a military crackdown in Myanmar's Rakhine state.
Widespread allegations have emerged since the crackdown began in early October that Myanmar government forces have sexually assaulted Rohingya woman and carried out targeted killings and other atrocities against members of the country's stateless Muslim minority. The BenarNews report marked the first time that specific numbers of rapes were cited based on random surveys of refugees. The government in Naypyidaw has refuted these allegations.
"We will try to [find out] about this and will discuss this among ourselves to determine what is doable on this issue from our end," the minister said, adding that Bangladesh was "trying to draw the attention of the international community regarding the disaster created by Myanmar."
Myanmar 'solely responsible'
An official who chairs Bangladesh's Human Rights Commission blamed Myanmar for allowing atrocities in Rakhine, but he did not say whether his agency would investigate claims that Rohingya women had been raped.
"Whatever happened with Rohingya, Myanmar is solely responsible for all those incidents. Rohingya who entered into Bangladesh, if they were in Myanmar, then they would have died," Kazi Reazul Haq, chairman of the autonomous government-appointed commission, told BenarNews.
He said the government should treat the refugees on "humanitarian grounds within our capacity," adding, "the government is already trying to do so accordingly."
At least 65,000 Rohingya have crossed the border into the Cox's Bazar district of southeastern Bangladesh since the Myanmar military launched a crackdown in Rakhine following the killings of nine policemen by suspected militants, according to U.N. figures. The new Rohingya arrivals add to a refugee population in Cox's Bazar that totals at least 300,000, according to Bangladeshi government estimates.
"The international community should come forward to solve this issue," Haq added, saying it should put pressure on Myanmar to acknowledge the rights of Rohingya to citizenship in their home country.
OIC meeting
Delegates from 57 member-nations of the Muslim world's largest inter-governmental body, the Organization of Islamic Cooperation (OIC) last week held a special meeting in Kuala Lumpur, where they called on predominantly Buddhist Myanmar to end the violence against the Rohingya in Rakhine and hold perpetrators of alleged human rights abuses accountable.
Shahriar Alam, Bangladesh's state minister for Foreign Affairs, headed his country's delegation at the extraordinary meeting of the OIC's Council of Foreign Ministers.
He told BenarNews that Bangladesh reported to the OIC "that we are trying to increase bilateral relationship with Myanmar, and we have also offered them our eagerness to support Myanmar in solving Rohingya crisis. But we did not get any positive response from them."
He also told that "based on recommendations from all member countries, a resolution has also been agreed in the OIC meeting, which will be conveyed to Myanmar authority."
The OIC meeting followed a series of bilateral talks in Dhaka between Bangladesh and Myanmar officials earlier this month, in which both sides agreed to hold further discussions about the fate of the 65,000 newly arrived Rohingya refugees. Bangladesh has asked that Myanmar take them back.
Meanwhile, representatives of the Dhaka office of the International Organization for Migration (IOM), an international humanitarian body that runs camps for unregistered Rohingya refugees in Cox's Bazar, did not respond to questions sent by BenarNews via email on Monday.
Reported by Jesmin Papri from Dhaka, Bangladesh, for BenarNews, an RFA-affiliated online news service.
http://www.rfa.org/english/news/myanmar/bangladesh-rohingya-01242017164805.html
--------
Al-Qaeda militants among 31 killed in Zabul airstrikes
Jan 24 2017
At least 31 militants including members of the Al-Qaeda terrorist network were killed in a series of airstrikes in southern Zabul province of Afghanistan.
Local officials said Tuesday that the airstrikes were carried out in Khak-e-Afghan district targeting the hideouts of the militants.
Provincial governor's spokesman Gul Islam said the airstrikes were carried out by the US forces based in Afghanistan.
He said at least 19 militants were also wounded in the airstrikes.
The anti-government armed militant groups including the Taliban insurgents have not commented regarding the report so far.
Zabul is among the relatively volatile provinces in south of Afghanistan where the Taliban insurgents and militants belonging to foreign terrorist networks are active in some of its districts.
Full report at:
http://www.khaama.com/al-qaeda-militants-among-31-killed-in-zabul-airstrikes-02743
--------
Germany deport more Afghan refugees after asylum rejection
Jan 24 2017
Another group of Afghan refugees have arrived to Afghanistan from Germany after they deported following the rejection of their asylum application.
According to reports, the group, consisting 26 rejected asylum seekers left Frankfurt Germany late on Monday night.
The group consisted of convicted criminals and single men, who had been living mainly in Bavaria, Baden-Württemberg and North Rhine-Westphalia, Deutsche Welle reported.
Germany started the deportation process of the rejected asylum seekers in mid-December last year amid reports that the country is due to send back 11,900 migrants back to Afghanistan.
According to Deutsche Welle, around 250,000 Afghan asylum seekers are living in Germany currently.
Earlier, a group of at least 50 asylum seekers whose applications were rejected by the authorities in Germany.
Hundreds of thousands of Afghans left for Europe last year amid deteriorating security situation in the country.
Scores of the migrants lost their lives on the way to Europe by going through the most dangerous routes, including the Iranian land route and the Turkish waters.
Full report at:
http://www.khaama.com/germany-deport-more-afghan-refugees-after-asylum-rejection-02742
--------
Europe
Building bridges: Russia encourages traditional Islam to combat extremism
January 24, 2017
"Traditional Islam is an inalienable part of the spiritual life of our country," said Russian President Vladimir Putin in Sept. 2015 at the opening of the Moscow Cathedral Mosque, one of the largest mosques in Europe. According to Putin, the "traditions of enlightened Islam" developed in Russia over the course of hundreds of years, and the state will continue to aid the development of Islamic theology.
Putin's statement reflects the official position of the Russian authorities: Islam is a peaceful and friendly religion that has nothing in common with the twisted interpretations put forward by radicals and terrorists. At a press conference on Dec. 23, 2016, Putin said he opposes conflating the words "Islam" and "terror."
A multifaceted religion
Both secular authorities and Russian Muslim clerics draw a distinction between "radical Islam," which has a dangerous tendency to provoke terrorism, and "traditional Islam," which is tolerant and based not only on the Koran but also on the customs of Muslim peoples and support for the peaceful coexistence of religions.
"In every Russian region traditional Islam is going to be understood differently," argues Igor Zagarin, an expert on religion and associate professor at the Russian Presidential Academy of National Economy and Public Administration [RANKhiGS]. Different "indigenous local traditions evolved in Tatarstan, Bashkiria, the Caucasus and so on." Furthermore, Muslim culture in Russia lacks a single spiritual center to provide unity, such as the Russian Orthodox Church does for Christians. Instead, different regions have their own Muslim leaders and clerical administrations, which are not always recognized beyond a particular republic or region. "Russia has several dozen spiritual centers and organizations that compete with one another," Zagarin told RBTH.
At the same time, there are, according to Zagarin, some common features in the Russian model of traditional Islam. The majority of Russian Muslims adhere to the Sunni branch of Islam and belong to schools of Islamic thought that draw inspiration both from the Koran and from historically established customs. This is a more moderate interpretation of Islam than the conservative principles that are dominate in countries such as Saudi Arabia.
"Traditional" versus "pure" Islam
A key challenge to "traditional Islam" is posed by Salafists—Islamists who call for the "purification" of Islam, a return to rules from the period of the Prophet Muhammad (7th century AD) and a strict subordination of daily life to Sharia law, according to Zagarin.
Salafi Islam is considered "not entirely acceptable" in Russia, Zagarin says. In one notable example of this, an Islamic conference held in Grozny in Aug. 2016 issued a fatwa (a religious ruling) that Salafists, Wahhabists and any other radicals were to be regarded as "sectarians" and "undesirable elements on the territory of Russia."
At the same time, the Salafi community is not officially banned and continues to exist in the North Caucasus. The moderate branch of Salafism is loyal to the state and opposes violence, according to a report by human rights organization Memorial on the situation in the North Caucasus in 2015-2016. At the same time, the report states that the authorities put pressure on Salafists, keeping a close eye on them and frequently attempting to shut down their mosques. "The authorities a priori treat the Salafists as disloyal or as persons who could become disloyal at some point," Ilshat Sayetov, academic supervisor at the Islamic Studies Center of the Mardjani Foundation, told RBTH.
Steering clear of politics
Unlike Salafists, some other Islamic organizations found on lists of terrorist and extremist organizations are banned outright in Russia. In addition to obvious terrorist organizations such as ISIS or Al-Qaeda, these lists include movements that have not displayed open aggression toward Russia, such as Hizb ut-Tahrir and the Muslim Brotherhood (both of which have been on the list of terrorist organizations since 2003).
The reason behind the ban on such organizations, according to Sayetov, is that the authorities take a negative view toward religion interfering in politics (in Russia it is prohibited to establish political parties on the basis of religion). Sayetov notes that the ideology of Hizb ut-Tahrir calls for the establishment of a caliphate, while the Muslim Brotherhood is attempting to create a synthesis between democracy and Sharia. This is why the state regards these organizations as hostile.
"Attempting to cast doubt on the legitimacy of the state from a religious fundamentalist standpoint with an orientation towards Sharia law rather than the constitution would arouse hostility in any state," says Sayetov. He notes that for all the diversity in Russian Islam, the state looks favorably on manifestations of Islam that operate exclusively in cultural and social arenas without attempting to get involved in politics.
http://rbth.com/politics_and_society/2017/01/24/loyal-muslims-how-russian-authorities-work-with-islam_687648
--------
Grand Mosque of Paris pulls out of France-sponsored Muslim foundation
January 24, 2017
PARIS (RNS) The powerful Grand Mosque of Paris will pull out of a new, state-sponsored Muslim foundation, criticizing "interference" in how Islam is exercised, at a time of simmering tensions surrounding France's second-largest faith, its spokesman said.
The mosque, which represents some 250 Muslim associations, called in a statement for other Muslim groups to follow suit and "reject all attempts of stewardship" by the state.
Officially launched in December, the Foundation for Islam in France has a purely cultural aim, while a separate body linked to it is tasked with raising funds for mosque construction and training of imams. But the selection of a 77-year-old Catholic and former interior minister, Jean-Pierre Chevenement, to head the body has stirred controversy.
Chevenement has opposed efforts to ban the Muslim burkini on beaches and the veil in universities, but he has also stirred opposition by calling on Muslims to be more discreet.
"We're happy to have the state create a foundation, but the president must be Muslim and it must be done in collaboration with Muslims; we don't want it imposed," said Slimane Nadour, the mosque's communications director.
But Abdallah Zekri, secretary-general of the French Council of the Muslim Faith, an umbrella body, suggested the mosque was peeved that its head, Dalil Boubakeur, was not tapped as foundation president.
"We need a foundation," he said, suggesting Chevenement played a useful role in fundraising. Others are not so sure.
Full report at:
http://gazette.com/grand-mosque-of-paris-pulls-out-of-france-sponsored-muslim-foundation/article/1595077
--------
Goldmoney Adds Shariah-Compliant Methods To Boost Investment From Islamic Markets
January 24, 2017
As more and more businesses look to tap demand from Islamic investors, Toronto-based Goldmoney Inc, a financial technology company that operates the world's largest 100 percent-reserved gold-based savings and payments network, said on Monday that its network accounts and wealth holdings have been endorsed as Shariah-compliant by the Shariah Supervisory Board of Amanie Advisors.
RBI-appointed panel wants Indian commercial banks to look at Islamic banking
The Shariah Supervisory Board had earlier issued a fatwa in accordance with the Shariah standard on gold set by the Accounting and Auditing Organization for Islamic Financial Institutions (AAOIFI) and developed in cooperation with the World Gold Council. The move by Goldmoney now paves the way for Islamic investors to instantly purchase, save and transact in gold globally on its platform through the Shariah-compliant window.
"Our platform democratizes access to 100% reserved and allocated gold-based savings, payments, and investment solutions, and provides citizens worldwide with the choice to save and transact in a global money that protects their purchasing power and safeguards their wealth," said Josh Crumb, chief strategy officer of Goldmoney.
According to Goldmoney, it has more than 1.3 million users across 150 countries and the company administers approximately $1.7 billion in assets.
"As a company with an increasingly global client base, our compliance with Shariah law is an important step in our growth, enabling us to expand our offerings to the Islamic market," Goldmoney CEO Roy Sebag said.
Islamic finance does not allow gambling and outright speculation and also discourages paying interests, which is prohibited under Islam.
Full report at:
http://www.ibtimes.co.in/goldmoney-adds-shariah-compliant-methods-boost-investment-islamic-markets-713394
--------
Arab World
Nusra Engages in Fierce Clashes with Rival Terrorists in Idlib, Aleppo
Jan 24, 2017
Fatah al-Sham launched the attacks on the positions of other terrorist groups after accusing them of treason in Aleppo battles and penetration of corrupt members into these two groups.
Fatah al-Sham stormed al-Shamiyeh Front's positions in the towns of Anadan, Hayan and Kafr Hamra in Northern Aleppo and drove them out of their bases.
Fatah al-Sham also laid siege on rival terrorists in al-Dana town in Idlib, and has meantime blocked other terrorist groups' access to all civil services and internet across its territories in Aleppo and Idlib.
Some sources close to the terrorist groups disclosed that Nouralddeen al-Zinki also has helped Fatah al-Sham fighters in their attacks against other rival militant groups.
Meantime, the operation Room of Jeish al-Mujahedeen affiliated to the Ankara-backed Free Syrian Army deployed in Western Aleppo announced that all its ranks and files have joined Ahrar al-Sham after Fatah al-Sham started attacking militants' positions in the towns of Ma'ar Shourin, Hazanu and Batbu.
In the meantime, al-Shamiyeh Front announced that all its positions in al-Tamoureh, near Jam'iyat al-Zahra and in al-Rashedeen are now under the imminent threat of the Syrian Army attacks as Fatah al-Sham has cut off al-Shamiyeh Front's supplying lines in these battlefields.
Fatah al-Sham Front announced in a statement on Tuesday that Jund al-Aqsa, another militant group, has been taken off the list of its rebel allies.
Fatah al-Sham's statement said that it has cut relations with Jund al-Aqsa due to the militant group's non-compliance with the agreement signed between the two sides and intensification of clashes between Jund al-Aqsa militants and other rivals in the provinces of Idlib and Hama.
The statement further added that infighting between Jund al-Aqsa and Ahrar al-Sham paved the way for the Syrian Army to take control over vast regions while Fatah al-Sham was getting ready to take part in the second phase of lifting the army siege on Aleppo.
http://en.farsnews.com/newstext.aspx?nn=13951105001263
--------
ISIL Leadership Appoints Foreign Terrorists to Key Posts in Raqqa
Jan 24, 2017
The sources said that Abu Saraqib al-Maqrebi from Morocco has been appointed as the security chief of al-Tabaqa town in Western Raqqa.
Al-Maqrebi was replaced with a Syrian member of ISIL that was already arrested on charges on financial corruption.
Abu Jandal al-Mesri from Egypt was also appointed as ISIL's Intelligence Chief, the sources said adding that al-Mesri replaced Abu Ahmad al-Souri.
Abu Mohammad al-Jazrawi from Algeria was appointed as ISIL's Hasaba (monitoring) Chief while the previous chief was also a Syrian.
Syrian analyst Javad al-Ala said that these changes have roots in ISIL's distrust in its local forces, adding, "ISIL is carrying out preemptive measures to prevent any leak in its security structure. Separating Syrian forces from non-Syrians will possibly end in severe internal crisis in the group."
Reports said earlier today that the Kurdish-led Syrian Democratic Forces (SDF) launched a massive offensive against ISIL's positions North of al-Tabaqa Dam and seized control of the most important base of the ISIL in Western Raqqa, killing or wounding almost 110 militants.
The SDF that had repelled several attacks of ISIL in the Western parts of Raqqa province started a large-scale offensive within the framework of the Euphrates Rage Operation and entered the town of al-Sweidiyeh al-Kabireh from its Western outskirt and later won full control over the town.
The ISIL further attacked SDF's positions in the Eastern outskirt of al-Sweidiyeh al-Kabireh to recapture the town, but failed.
ISIL suffered 110 casualties and its military hardware also sustained major losses in the battle.
Al-Sweideh al-Kabireh is 33 km away from Raqqa and 8 km far from al-Tabaqa town.
Al-Sweideh al-Kabireh was used by ISIL as their most important base to repel attacks, dispatch forces and equipment to nearby battlefields.
Also, a high-ranking Syrian military official disclosed on Monday that the country's government troops were on the verge of entering the countryside of the city of Raqqa.
"The Syrian government forces have taken control over the mountains in the Western part of Raqqa province and are now very close to pave their way into the Raqqa city countryside," a Syrian army general revealed.
The Syrian general said that the government troops have blocked the supply lines between Southwestern Raqqa and the ISIL-controlled areas in the Eastern and Southeastern parts of Aleppo province.
Full report at:
http://en.farsnews.com/newstext.aspx?nn=13951105000983
--------
Donald Trump to sign Mideast immigration ban
25 January 2017
President Donald Trump is expected to sign executive orders starting on Wednesday that include a temporary ban on most refugees and a suspension of visas for citizens of Syria and six other Middle Eastern and African countries, according to several congressional aides and immigration experts briefed on the matter.
Trump, who tweeted on Tuesday night that a "big day" was planned on national security on Wednesday, is expected to order a multi-month ban on allowing refugees into the United States except for religious minorities escaping persecution, until more aggressive vetting is in place.
Another order will block visas being issued to anyone from Syria, Iraq, Iran, Libya, Somalia, Sudan and Yemen, said the aides and experts, who asked not to be identified.
In his tweet late on Tuesday, Trump said: "Big day planned on NATIONAL SECURITY tomorrow. Among many other things, we will build the wall!"
The border security measures likely include directing the construction of a border wall with Mexico and other actions to reduce the number of illegal immigrants living inside the United States.
The sources have said the first of the orders will be signed on Wednesday. With Trump considering measures to tighten border security, he could turn his attention to the refugee issue later this week.
Stephen Legomsky, who was chief counsel at U.S. Citizenship and Immigration Services in the Obama administration, said the president had the authority to limit refugee admissions and the issuance of visas to specific countries if the administration determined it was in the public's interest.
"From a legal standpoint, it would be exactly within his legal rights," said Legomsky, a professor at Washington University School of Law in St. Louis. "But from a policy standpoint, it would be terrible idea because there is such an urgent humanitarian need right now for refugees."
The Republican president, who took office last Friday, was expected to sign the first of the orders at the Department of Homeland Security, whose responsibilities include immigration and border security.
On the campaign trail, Trump initially proposed a temporary ban on Muslims entering the United States, which he said would protect Americans from jihadist attacks.
Both Trump and his nominee for attorney general, U.S. Senator Jeff Sessions, have since said they would focus the restrictions on countries whose migrants could pose a threat, rather than placing a ban on people who follow a specific religion.
Many Trump supporters decried former President Barack Obama's decision to increase the number of Syrian refugees admitted to the United States over fears that those fleeing the country's civil war would carry out attacks.
Full report at:
https://english.alarabiya.net/en/News/middle-east/2017/01/25/Trump-to-sign-Mideast-immigration-ban-.html
--------
Saudi Arabia shuts down six explosives factories in 28 months
24 January 2017
Saudi Arabia has confirmed that six explosives factories were found and destroyed after multiple operations were conducted in the past 28 months.
Saudi Arabia Interior Ministry General Bassam Attiyah confirmed the news on Tuesday when further details were revealed on the operations that killed two ISIS extremists in Jeddah last week.
When asked about the improvement of Mohamed Bin Nayef Center for Counseling and Care, General Attiyah said that all the experience and expertise are the result of the establishment of this center, pointing out that counseling has nothing to do with extremist attacks or the reoccurrence of terror activities after the counseling period.
"The center is an extra effort supporting the counter-terrorism authorities. Those who are charged after trials will serve their prison sentence and then be released. So which is better, to release them directly or to send them to the counseling center to treat them and rearrange their lives?" he said.
"The program is fulfilling its duties and we will not give up on it. It has become one of the most important programs to combat extremism in the Saudi Kingdom.
"It's hard to be sure that all those who get enrolled in the center will come out 100% clean, similarly to those who go to hospitals. You cannot guarantee that you will get out of the hospital and be 100% healthy. We are deploying all our efforts to improve the center and we will certainly keep it open," Major General Mansour Al-Turki said at a press conference on Tuesday.
As for combating the funding of terror activities, Turki said that Saudi Arabia is doing all the necessary to prevent the exploitation of charity works that are being exploited to raise money to support extremism.
Full report at:
https://english.alarabiya.net/en/News/gulf/2017/01/24/Saudi-Arabia-shuts-down-six-explosives-factories-in-28-months.html
--------
Saudi Arabia captures 14 extremists
24 January 2017
Saudi Arabia's Interior Ministry has captured 14 extremists involved in terror activities.
The ministry announced that two of those arrested were Saudi nationals while the rest came from Pakistan.
Further details were announced on the recent security operation that led to two ISIS extremists suicide bombers detonating themselves in the Harazat area of Jeddah last Saturday.
Both men were identified as Ghazi Hussain al-Sarwani and Nadi Marzooq al-Medhiani after forensic tests were conducted on their remains.
Tests also proved that there were others involved in that operations, with their remains still unidentified pending further investigations.
Full report at:
https://english.alarabiya.net/en/News/gulf/2017/01/24/Saudi-Arabia-s-Interior-Ministry-captures-14-extremists.html
--------
Abadi: Eastern Mosul fully liberated from Daesh terrorists
Jan 24, 2017
Iraqi Prime Minister Haider al-Abadi has confirmed reports of the complete recapture of eastern Mosul as a large-scale operation goes on to rid the whole city from the Daesh Takfiri terrorists.
In comments broadcast live on state TV on Tuesday, Abadi also stressed the non-participation of foreign troops in the fight against Daesh terrorists in the Arab country.
The Iraqi premier said the liberation of eastern Mosul was made possible through the "unmatched heroism of all security forces factions" and the public support for the operation.
He further called on the security forces to swiftly begin the operation to recapture other Mosul areas, especially those on the city's right bank.
Asked how long it would take to wrest control of Mosul's western side, Abadi told The Associated Press, "I can't tell now, but we are capable of doing so and we will do."
He also dismissed as untrue claims about civilians going missing in the city of Fallujah.
On Tuesday, the commander of Nineveh Liberation Operation, Lieutenant General Abdul Amir Rasheed Yarallah, announced the liberation of four villages in northern Mosul.
The Iraqi national flag was hoisted over buildings in the villages of Bawira, lower and upper Sharikhan and Bisan, he said.
Additionally, Adnan al-Tamimi, the head of Muqdadiyah City Council, said security and popular forces were carrying out a joint operation from three fronts in northeastern Baqubah, Diyala's provincial capital.
Tamimi further stressed that the campaigns were aimed at preventing any Daesh infiltration into 40 already liberated villages nearby.
Meanwhile, Iraq's Popular Mobilization Units said 17 terrorists had been killed and four of their vehicles destroyed in the Sakariyat area in the northwest of Salahuddin Province.
Furthermore, Iraq's Arabic-language al-Sumaria TV network reported that the Daesh militants had withdrawn from their positions in central Tal Afar in western Mosul and burned their documents.
Full report at:
http://www.presstv.ir/Detail/2017/01/24/507599/Iraq-Mosul-Haider-Abadi
--------
Africa
Swaziland orders schools to teach only Christianity
Jan 25, 2017
MBABANE - Swaziland's schools opened for the new academic year on Tuesday under new government orders to teach only Christianity, a move criticised by opponents as fuelling intolerance of Muslims.
Officials said that old text books were being replaced with new ones that mention only the Bible, and that schools were required to submit a list of qualified religious studies teachers ahead of the start of term. "Other religions will not be offered at primary and high school level," said Pat Muir, a top education ministry official, adding that the policy sought to avoid confusing pupils.
"At tertiary level they will be able to make a decision to learn about other religions," he said. Some surveys put Swaziland's Muslim population as high as 10 percent, but the US Department of State in 2015 put the figure at about two percent. Many Swazis combine Christianity with indigenous beliefs, and religious freedoms are written into the country's 2005 constitution.
The education ministry last week instructed all head teachers to ensure that the syllabus would not mention any religion other than Christianity, including Islam and Judaism. Sahid Matsebula, a Swazi-born Muslim who works for a mosque near the capital Mbabane, said the government's policy could worsen religious friction in the southern African nation.
"What plan does the government have in place for our children who are not Christian?" he told AFP. "They will be taught one thing at home and taught something else at school."
The US State Department's International Religious Freedom Report said some schools have long sought to prevent Muslim pupils from leaving early for Friday prayers.
It also said some Christian groups "discriminated against non-Christian religious groups, especially in rural areas where people generally held negative views on Islam."
The new education policy comes after public complaints over Asian and Muslim migration into the country led parliament to set up a commission of enquiry last year.
Some illegal migrants have since been deported, and Minister of Commerce and Trade Jabulani Mabuza told parliament that a law making it harder for foreigners to set up businesses in Swaziland was in the pipeline.
Church leaders in Swaziland welcomed the Christianity-only syllabus.
"Christianity is the bedrock religion on which this country was built," said Stephen Masilela, president of the Swaziland Conference of Churches.
Swaziland, with a population of about 1.2 million, has been ruled by King Mswati III, Africa's last absolute monarch, since 1986.
The country suffers dire poverty and has struggled to lift its economy, and has faced international criticism that the government stifles dissent, jails its opponents and denies workers' rights.
http://nation.com.pk/international/25-Jan-2017/swaziland-orders-schools-to-teach-only-christianity
--------
Kenyan soldiers kill 7 al-Shabaab militants in Somalia
24.01.2017
Working under a UN mission, Kenyan soldiers Tuesday killed seven al-Shabaab militants in a southern region of Somalia, near Kenya's border, also liberating a mosque and police station from militant control, said a military official.
Kenya military spokesman Lt. Col. Paul Njuguna said in a media statement that the dawn attack was planned and executed by Kenyan soldiers under the African Union Mission in Somalia (AMISOM).
"Today, 24 January 2017, at dawn, Kenya Defence Forces (KDF) soldiers operating under AMISOM, while on routine pacification operations in the general area of Badhaadhe, successfully launched an offensive operation on al-Shabaab terrorists who had taken control of a mosque and police station," Njuguna said.
"KDF – Kenya Defence Forces – soldiers overwhelmed the terrorists, killing seven (7). Following the engagement, eight (8) AK-47 rifles and ammunition were captured," he added.
The Kenyan military official added that Kenyan soldiers also recovered al-Shabaab flags, magazines, IED cables, machetes, and two 81mm bombs.
He added that Kenyan soldiers will remain vigilant and continue to pursue the terrorists to ensure peace and security in Kenya, and that Kenya's support for AMISOM operations to stabilize Somalia remain unwavering.
Full report at:
http://aa.com.tr/en/africa/kenyan-soldiers-kill-7-al-shabaab-militants-in-somalia/734079
--------
Jordanian King to visit Russia to discuss counter-terrorism - Kremlin
Jan 25, 2017
Jordan's King Abdullah will visit Moscow on Jan. 25 and discuss steps to combat terrorism in the Middle East and North Africa with Russian President Vladimir Putin, the Kremlin said on Tuesday.
Full report at:
http://nation.com.pk/international/25-Jan-2017/jordanian-king-to-visit-russia-to-discuss-counter-terrorism-kremlin
--------
Suspected militant attack kills UN peacekeeper in Mali
Jan 24, 2017
A United Nations peacekeeping soldier has been killed and two others have been wounded in an attack by suspected militants in Mali.
The UN peacekeeping force in Mali, known as MINUSMA, said in a statement on Tuesday that the attack targeted the camp of troops near the Algerian border.
"Mortar fire targeted the MINUSMA camp in Aguelhok... it took the life of a peacekeeper and seriously wounded two others," said the statement.
There was no claim of responsibility for the attack, although it had the hallmarks of attacks by militants loyal to al-Qaeda.
MINUSMA did not elaborate on the nationalities of the troops. Most of the soldiers in the mission, considered one of the deadliest in peacekeeping in the world, are from Chad.
The mission has deployed 13,000 soldiers to Mali, a country that has been grappling with rampant militancy in its north for the past years. Two militant groups razed parts of the desert north in 2012, prompting France to intervene militarily. A peace accord signed in 2015 has yet to be implemented as militants, both from al-Qaeda-linked groups and Tuareg-led forces, are still active across large parts of the region.
Full report at:
http://www.presstv.ir/Detail/2017/01/24/507602/Mali-attack-MINUSMA
--------
Al-Shabab bombing near Mogadishu kills 4, injures 5 Somali troops
Jan 24, 2017
At least four Somali soldiers have been killed and five more injured outside a military base near the capital, Mogadishu, in a roadside bombing claimed by the al-Qaeda-linked al-Shabab terrorists.
The Tuesday explosion took place as authorities in Kenya announced that Kenyan troops serving with the African Union Mission in Somalia, known as AMISOM, had killed seven al-Shabab militants in a border district inside Somalia.
According to a statement by Kenyan Defense Forces, the al-Shabab militants were killed during an operation to flush them out of the southern town of Badhaadhe, where the group had taken over a police station and a mosque. It added that the troops recovered rifles, ammunition and two bombs among other items.
The bombing was carried out in the town of Afgoye, nearly 30 kilometers southwest of Mogadishu, one day after the terrorist group attempted an armed attack on the town that was repulsed by government soldiers, said police officer Major Osman Abdulle.
"We planted the bomb last night. At least seven soldiers died," said Sheikh Abdiasis Abu Musab, the military operations spokesman of al-Shabab. The group has been waging an insurgency and terror campaign across the African country, aiming to overthrow the Western-backed government in the capital.
Full report at:
http://www.presstv.ir/Detail/2017/01/24/507594/Somalia-bombing-Mogadishu-Shabab
--------
Pakistan
LeJ Is 'More Lethal Outfit' Than TTP: ex-ISI chief
January 25, 2017
ISLAMABAD - Former spymaster Lt-Gen (r) Zaheerul Islam has drawn a parallel between Lashkar-e-Jhangvi (LeJ) and Tehreek-e-Taliban Pakistan (TTP), calling the former as 'more lethal group'.
"Lashkar-e-Jhangvi is a more lethal outfit than TTP because it has taken the fight into the cities," said the former Inter-Services Intelligence (ISI) chief in his first interview since his retirement.
"When you provide weapon to ideology, it cannot be turned on and off at will," Zaheer told Center for Development – Pakistan.
He said there was no proof of Jamaat-ud-Dawa's involvement in the 2008 Mumbai attacks that led to the killings of over 150 people.
Replying to a query about end to conflicts in the region, the former ISI chief said a third party intervention is needed to bring Pakistan and India to agreeable formula on Kashmir dispute.
About geo-strategic implication of CPEC for Pakistan and region, he said: "There is no free lunch in this world." "We have to be very careful in our minds that they are going to earn far more from us," a private television channel quoted him as having said.
Zaheer stressed upon the balancing of relationship between the two countries. He believed that the CPEC was a small part of China's strategy of South Asia and Middle East.
"Traffic will flow all around, from Russia, Afghanistan, Iran and China will connect to all these countries".
He exemplified that China was not only investing in Pakistan, but it was investing in the whole of the region as well.
http://nation.com.pk/islamabad/25-Jan-2017/lej-is-more-lethal-outfit-than-ttp-ex-isi-chief
--------
Federal Government decides to merge FATA into Khyber Pakhtunkhwa
January 24, 2017
As the federal cabinet managed to woo both the opposition and allies over the merger plan, the process of bringing Fata under the administrative control of the KP government will begin after Parliament's approval.
Fata is being governed by the British-era law called Frontier Crime Regulation (FCR) Act which legal experts say is a violation of universal human rights and contradicts the 1973 Constitution.
The Jamiat Ulema-i-Islam (JUI-F) and Pakhtunkhwa Milli Awami Party (PkMAP) had expressed their reservations over the merger, but the Pakistan Muslim League-Nawaz government managed to persuade the two parties for the plan. PML-N, Pakistan People's Party, Pakistan Tehreek-i-Insaf and Jamaat-i-Islami have demanded immediate merger of Fata with KP.
Imran Khan's Pakistan Tehreek-e-Insaf, which runs the KP government with the support of Jamaat-e-Islami, mainly supports the merger. "The best option is to become part of KP," Imran said in December during a meeting with the tribal elders and politicians from Fata at the Chief Minister House, Peshawar.
On Dec 15, the Khyber-Pakhtunkhwa Assembly also adopted a resolution in favor of Fata's merger into the province. The resolution, moved by PTI lawmaker Dr Haider Ali, was adopted by a majority vote.
"The house calls upon the federal government to merge the tribal areas into K-P according to the wishes of people, so that the area can reap the benefits of development," it stated.
However, the PTI chairman warned against taking hasty decisions and said changes should be made in phases. "The change in the administrative setup during the merger of Swat and Buner with K-P caused the birth of the Tehreek-e-Nafaz-e-Shariat in the region," he reminded.
Full report at:
https://en.dailypakistan.com.pk/headline/pakistan-decides-to-merge-fata-with-khyber-pakhtunkhwa/
--------
Man shot dead in Karachi 'sectarian attack'
IMTIAZ ALI
Jan 25, 2017
A man was gunned down on Tuesday night in suspected sectarian attack in Gulistan-i-Jauhar area of Karachi, police said.
Mohammed Kazim Raza, 39, was riding a motorcycle when unknown pillion riders targeted him from behind near Mir Munawar Chowrangi, said a police official, adding that he sustained critical bullet injuries and died on the spot.
"It appeared to be a targeted killing incident linked with sectarianism," opined Superintendent Police Dr. Fahad Ahmed.
Full report at:
http://www.dawn.com/news/1310496/man-shot-dead-in-karachi-sectarian-attack
--------
India
Ministry of External Affairs grants visas to Pakistani actors
Jan 24, 2017
NEW DELHI: Despite ongoing tensions with Pakistan, the Indian government issued visas to Pakistani actors Adnan Siddiqui and Sajal Ali, a report in the Mumbai Mirror said.
Ever since the Uri attack last September, Indo-Pakistan relations have deteriorated due to incendiary statements and cross-border firing by Pakistan. Many Pakistani artists were forced to leave India, after chauvinistic parties like the MNS threatened them. Actors Fawad Khan and Mahira Khan were unable to promote their films and had to return to their country in the face of threats from far-right political party Shiv Sena.
However, the Ministry of External Affairs on Saturday granted visas to Pakistani actor Adnan Siddiqui and actress Sajal Ali so they can complete the filming of their movie in the country.
"In September, following the Uri attacks and the surgical strikes, Sajal and Adnan's visas were rejected several times. Now they have obtained a visa for a month and will be flying to Delhi to shoot the final scenes and a song in February," the Mumbai Mirror said citing a source in the film crew.
Sajal and Adnan will shoot for Mom, a woman-centric film produced by Bollywood diva Sridevi. The actress will also portray the film's titular character.
According to media reports, Adnan will play the role of Sridevi's husband while Sajal will play her daughter.
http://timesofindia.indiatimes.com/india/ministry-of-external-affairs-grants-visas-to-pakistani-actors/articleshow/56754976.cms
--------
Terrorist killed in encounter in Kashmir
Jan 24, 2017
SRINAGAR: An unidentified terrorist was killed in an encounter with security forces in Ganderbal district of central Kashmir on Tuesday, police said.
Security forces launched an anti-militancy operation in Hadoora area of Ganderbal district, 25km from here, following information about presence of terrorists in the area, a police official said.
He said as the security forces were closing in on the position of the terrorists, the latter opened fire which was retaliated by the troops.
Full report at:
http://timesofindia.indiatimes.com/india/terrorist-killed-in-encounter-in-kashmir/articleshow/56753443.cms
--------
Crown Prince Arrives, Talks in New Delhi Today: India to raise OIC on Kashmir with UAE
by Shubhajit Roy
January 25, 2017
AS PRIME Minister Narendra Modi received visiting Crown Prince of Abu Dhabi Sheikh Mohammed bin Zayed Al Nahyan at the airport on Tuesday — for the second time in less than a year, signalling warmth in ties — New Delhi is looking to raise the issue of Organisation of Islamic Cooperation (OIC)'s repeated statements on Kashmir with the visiting leader.
Sources in the government told The Indian Express that UAE is an influential voice in OIC, and India wants to impress upon the country's top leadership that its statements on Kashmir are "counter-productive" and boosts morale of terror groups and pro-militant elements in the Valley.
"We want to impress upon them during the visit that the same elements which were responsible for killing five of their (UAE's) diplomats in Kandahar on earlier this month (January 10) are (also) responsible for the violence and terrorist activities in Kashmir," a top government source said. "Through our conversations, we will tell them that such OIC declarations only strengthen the hands of those forces, which disrupt peace in the country.
"We understand some of these diplomats were friends and relatives of some of the members of the delegation…we hope they will be receptive to our concerns." India had last year raised the issue of OIC's stand on Kashmir when Egypt's President Abdel Fattah Al Sisi, whose country is also a key OIC member, visited India. But there has not been any visible change in Egypt's stance at the OIC so far, officials said.
New Delhi's public position has been that OIC countries had no locus standi in Kashmir, and senior officials have said there was a gap between what some of these countries convey to India in private and the stance of the organisation as such. Pakistan has been using the OIC to mobilise international opinion against India on the Kashmir issue.
Sources indicated that the UAE, among the first countries to have condemned the Pathankot terror attack last year, will make common cause once again on the terror attack at Uri in Jammu & Kashmir. A mention of the Kandahar terror attack, in which UAE diplomats were killed, is "highly expected" along with the Uri attack, a source privy to the drafting of the joint statement said.
There is a distinct possibility of a reference to the "surgical strikes" in Pakistan-occupied Kashmir along the LoC, sources said.
Full report at:
http://indianexpress.com/article/india/crown-prince-sheikh-mohammed-india-to-raise-oic-on-kashmir-with-uae-4490166/
--------
Goldmoney adds Shariah-compliant methods to boost investment from Islamic markets
January 24, 2017
As more and more businesses look to tap demand from Islamic investors, Toronto-based Goldmoney Inc, a financial technology company that operates the world's largest 100 percent-reserved gold-based savings and payments network, said on Monday that its network accounts and wealth holdings have been endorsed as Shariah-compliant by the Shariah Supervisory Board of Amanie Advisors.
RBI-appointed panel wants Indian commercial banks to look at Islamic banking
The Shariah Supervisory Board had earlier issued a fatwa in accordance with the Shariah standard on gold set by the Accounting and Auditing Organization for Islamic Financial Institutions (AAOIFI) and developed in cooperation with the World Gold Council.
The move by Goldmoney now paves the way for Islamic investors to instantly purchase, save and transact in gold globally on its platform through the Shariah-compliant window.
"Our platform democratizes access to 100% reserved and allocated gold-based savings, payments, and investment solutions, and provides citizens worldwide with the choice to save and transact in a global money that protects their purchasing power and safeguards their wealth," said Josh Crumb, chief strategy officer of Goldmoney.
According to Goldmoney, it has more than 1.3 million users across 150 countries and the company administers approximately $1.7 billion in assets.
"As a company with an increasingly global client base, our compliance with Shariah law is an important step in our growth, enabling us to expand our offerings to the Islamic market," Goldmoney CEO Roy Sebag said.
Islamic finance does not allow gambling and outright speculation and also discourages paying interests, which is prohibited under Islam.
Full report at:
http://www.ibtimes.co.in/goldmoney-adds-shariah-compliant-methods-boost-investment-islamic-markets-713394
--------
No proof of JuD's involvement in Mumbai attacks, claims ex-ISI chief
January 24, 2017
A former spy chief has said claimed there is no proof of Jamaat-ud-Dawa's involvement in the 2008 Mumbai attacks that led to the killings of over 150 people.
"When you provide weapon to ideology, it cannot be turned on and off at will," former Inter-Services Intelligence (ISI) chief Zaheerul Islam told Center for Development – Pakistan.
Islam also drew parallel between Lashkar-e-Jhangvi (LeJ) and Tehreek-e-Taliban Pakistan (TTP), calling the former a 'more lethal group'.
"Lashkar-e-Jhangvi is a more lethal outfit than TTP because it has taken the fight into the cities," said the former ISI chief in his first interview since his retirement.
Replying to a query about end to conflicts in the region, Islam said a third party intervention is needed to bring Pakistan and India to agreeable formula on Kashmir dispute.
About geo-strategic implication of CPEC for Pakistan and region, he said, "There is no free lunch in this world. We have to be very careful in our minds that they are going to earn far more from us."
The former ISI chief stressed balancing of relationship between the two countries.
Full report at:
http://www.pakistankakhudahafiz.com/news/no-proof-juds-involvement-mumbai-attacks-claims-ex-isi-chief/
--------
Mideast
Supporting Palestine, fighting Israel Muslims' top priorities: Iran
Jan 24, 2017
During the meeting, which was also attended by Iran's Ambassador to Beirut Mohammad Fat'hali, the two sides discussed the latest political developments in the region, particularly in Lebanon.
Heading a delegation, Amir-Abdollahian arrived in Beirut on Monday to hold talks with the Lebanese officials on key regional and international issues.
The Muslim and Arab world must give the highest priority to supporting Palestine and confronting the Israeli regime, the Iranian Parliament speaker's special advisor on international affairs, Hossein Amir-Abdollahian, says.
"The prime minister of the Zionist regime [of Israel], Benjamin Netanyahu, must never be allowed to…take advantage of the regional and international conditions to target the Palestinian people and the sanctities in Palestine and to increase its oppression and crimes against the Palestinian people," Amir-Abdollahian told reporters in Beirut on Tuesday after a meeting with Lebanese Foreign Minister Gebran Bassil.
Amir-Abdollahian, who is also the secretary general of the International Conference in Support of the Palestinian Intifada, emphasized that the just cause of Palestine must always be the leading and focal issue of the Muslim and Arab world.
The senior Iranian official said he had held "good and constructive" political talks with the Lebanese foreign minister about the current developments in the region, particularly in Syria and Palestine.
He added that Iran had full confidence in the political wisdom of the Lebanese authorities in all fields such as the fight against terrorism and extremism.
On October 31, Lebanese legislators elected Michel Aoun as president, ending a 29-month presidential vacuum. The Maronite Christian founder of the Free Patriotic Movement succeeded Michel Sleiman.
Lebanon announced the formation of a new 30-minister cabinet led by Prime Minister Saad al-Hariri on December 18, 2016, bringing together the country's whole political spectrum except for the Christian Phalangist party.
Amir-Abdollahian further pointed to the nearly six-year crisis in Syria and said Iran had concentrated all its efforts on the full settlement of the conflict through political approaches and the campaign against terrorist and extremist groups.
He added that the Islamic Republic pursues a "fixed" policy on the diplomatic settlement of crises in the region, including Syria and Iraq, and spares no efforts to support bids to solve the conflicts through diplomacy.
Amir-Abdollahian, Nasrallah discuss Mideast issues
The Iranian official also on Tuesday held a meeting with Seyyed Hassan Nasrallah, the secretary general of the Lebanese resistance movement, Hezbollah.
http://www.presstv.ir/Detail/2017/01/24/507587/Iran-Lebanon-Syria-Hezbollah-Hossein-AmirAbdollahian-Gebran-Bassil-Seyyed-Hassan-Nasrallah
--------
European group slams Israel for 'systematic killings' of Gazans
Jan 25, 2017
The Council of Europe's parliamentary arm has approved a resolution, slamming the regime in Tel Aviv for "systematic unlawful killings" of Palestinians in the so-called buffer zone between the blockaded Gaza Strip and Israel.
The Council's Parliamentary Assembly passed the resolution on Tuesday with 46 votes in favor, 12 against and two abstentions during a session at its headquarters in Strasbourg, France.
The resolution had been drafted based on a report compiled by Swedish politician and Assembly member Eva-Lena Jansson.
The report charged Israel with "excessive and intentional force without justification against Palestinian civilians in the buffer zone, including against farmers, journalists, medical crews, and peaceful protesters, [which] runs blatantly counter to human rights principles and the international law-enforcement standards."
"Cases of the deliberate fatal shooting of individuals who posed no imminent danger to life amounts to an appalling pattern of apparently systematic unlawful killings," it added.
Citing data gathered by a Palestinian NGO, the report said Israeli forces had killed 136 Palestinians in the area, including 20 children, since 2010.
Elsewhere, the unwarrantable shootings against Gaza fishermen -- which regularly damage their equipment -- have reduced the people of the profession "to severe poverty and unemployment," the report added.
The report also pointed to Israel's 50-day war against the besieged coastal enclave in 2014, saying the military offensive left a "huge number of people" dead and heavily destroyed civilian structure there.
"It is estimated that over 12,620 houses were totally destroyed [in Gaza] and 6,455 severely damaged. 17,650 families or about 100,000 persons were displaced," the report said.
Since then, the report added, Gaza has become so uninhabitable that many of its residents have joined the influx of refugees into Europe.
Full report at:
http://www.presstv.ir/Detail/2017/01/25/507659/Israel-Gaza-Council-of-Europe-Parliamentary-Assembly
--------
UN commends Iran, Turkey, Russia over trilateral Syria mechanism
Jan 24, 2017
UN Special Envoy for Syria Staffan de Mistura has lauded Iran, Russia, and Turkey for the establishment of a trilateral mechanism to support the ceasefire in Syria.
De Mistura made the remarks on Tuesday after Syrian peace talks wrapped up in Kazakhstan's capital of Astana, with the three countries agreeing to work out a trilateral accord with the goal of supervising the ceasefire in the Arab country to guarantee all parties' commitment to the truce and prevent possible violations of the ceasefire.
After thanking the government of Kazakh President Nursultan Nazarbayev for hosting the talks, de Mistura went on to express his gratitude to the sponsors of the meeting, "Iran, the Russian Federation and Turkey, for their determination to build on their achievements of last month when they assumed the responsibility of guarantors of a ceasefire regime in Syria."
The three countries also stressed that there was no military solution to the crisis in Syria, and it can be only resolved through a political process based on full implementation of the United Nations Security Council Resolution 2254.
De Mistura also stated that the UN is prepared to help the parties to develop the trilateral mechanism, and ensure that it moves towards bolstering the quality of the ceasefire.
From L: Turkish Foreign Ministry Deputy Undersecretary Sedat Onal, Russia's special envoy on Syria Alexander Lavrentiev, Kazakh Foreign Minister Kairat Abdrakhmanov, UN Syria envoy Staffan de Mistura and Iran's Deputy Foreign Minister Hossein Jaberi Ansari pose after the announcement of a final statement following Syria peace talks in Astana on January 24, 2017.
"Let me commend Russia, Turkey and Iran for their decision to establish a trilateral mechanism to observe and ensure full compliance with the ceasefire," he added.
Russia hands Syria militants draft constitution
After the talks came to an end, Russia announced that it had given the militants a draft version of a new constitution compiled by Moscow to speed up talks towards ending the conflict.
Full report at:
http://www.presstv.ir/Detail/2017/01/24/507626/un-iran-turkey-russia-syria-astana-ceasefire
--------
Kuwait to deliver message to Iran on dialogue with Gulf Arab states
Jan 25, 2017
Kuwait's foreign minister will make a rare visit to Tehran on Wednesday to deliver a message to President Hassan Rouhani on a "basis of dialogue" between Gulf Arab states and arch-rival Iran, Kuwait's state news agency reported.
The visit comes days after Rouhani said countries including Kuwait had offered to mediate in the escalating feud between Shi'ite Muslim Iran and Sunni power Saudi Arabia.
Kuwaiti news agency KUNA quoted Foreign Minister Sheikh Sabah Khaled al-Sabah as saying relations between Iran and the Gulf Cooperation Council (GCC) of six Arab states "must be based on the UN Charter and principles of international law".
Iran and Saudi Arabia, the dominant member of the GCC, back opposite sides in civil wars in Syria and Yemen.
Riyadh and some other members of the GCC accuse Tehran of using sectarianism to interfere in Arab countries and build its own sphere of influence in the Middle East.
Iran, set to benefit from an easing of international sanctions after its nuclear deal with world powers in 2015, denies interfering in Arab countries.
Tensions in the Gulf have reached levels unseen since the 1980s, when Iraq received Gulf Arab funding for its 1980-88 war against Iran in a pan-Arab effort to stem the influence of its 1979 Islamic revolution.
Saudi Arabia and Bahrain in January 2016 cut diplomatic relations with Iran and some other Gulf states recalled their ambassadors in solidarity with the oil-rich kingdom after its embassy in Iran was torched by protesters.
But long-standing trade links and shared access to oil and gas fields have stopped many Gulf states from shutting the door on Iran.
Kuwait, which has a sizeable Shi'ite Muslim minority, is seen as a potential mediator. When Kuwait's emir visited Iran in 2014 it was the first by a ruler of the U.S.-allied Gulf Arab state since the 1979 revolution.
Full report at:
http://nation.com.pk/international/25-Jan-2017/kuwait-to-deliver-message-to-iran-on-dialogue-with-gulf-arab-states
--------
40 dead in battle for Yemen port
Jan 25, 2017
ADEN - Fighting for a key port city on Yemen's Red Sea coast has left at least 40 rebel and pro-government fighters dead, military officials said Tuesday.
Loyalist forces said Monday they had captured the port of Mokha, almost three weeks into an offensive to oust Shiite Huthi insurgents and their allies from Yemen's southwestern coast. But they exchanged fire overnight with rebels still holed up in the port on Mokha's southwestern edge.
Clashes continued Tuesday on the southern and eastern outskirts of the city. "Despite the significant human toll, the Huthis are still in the centre of Mokha," a military official told AFP. Rebel snipers were reported to have slowed the loyalist advance.
At least 28 rebels and 12 pro-government fighters have been killed in fighting in the past 24 hours, military and medical sources said Tuesday. That brought to nearly 200 the number of deaths on both sides since the offensive began.
Huthi forces had controlled Mokha since they overran the capital Sanaa in September 2014 and advanced on other regions aided by troops loyal to former president Ali Abdullah Saleh.
Forces supporting President Abedrabbo Mansour Hadi, backed by a Saudi-led coalition, launched a vast offensive on January 7 to retake the coastline overlooking the Bab al-Mandab strait.
The strait is a strategically vital maritime route connecting the Red Sea and the Indian Ocean.
Military sources said fighter jets and Apache attack helicopters from the coalition have been pounding the Iran-backed rebels and their allies.
But despite the coalition's superior firepower, rebels and their allies still control the capital Sanaa, much of the central and northern highlands, and most of the 450-kilometre (280-mile) Red Sea coast.
Government forces say they want to oust rebel forces from the entire coastline, including the town of Midi near the Saudi border.
A government official said the rebels had brought reinforcements to Mokha from neighbouring Ibb province, and that the fight for the town would take time.
Full report at:
http://nation.com.pk/international/25-Jan-2017/40-dead-in-battle-for-yemen-port
--------
Russia, Iran, Turkey agree 'mechanism' to ensure Syria truce
Jan 25, 2017
ASTANA - Russia, Iran and Turkey agreed to bolster a fragile truce in Syria Tuesday but a lasting political solution to the conflict appeared distant after two days of talks between Damascus and rebels.
The three main sponsors of the negotiations in Astana announced the creation of "a trilateral mechanism to observe and ensure full compliance with the ceasefire" in place since late December.
The three powers also agreed armed rebel groups should take part in a new round of peace talks set to be hosted by the United Nations in Geneva next month.
"There is no military solution to the Syrian conflict and... it can only be solved through a political process," said the final statement by Russia, Iran and Turkey, read out by Kazakh Foreign Minister Kairat Abdrakhmanov.
The two days of meetings in Astana - which have left the West sidelined - were mainly a Kremlin initiative and come as Russia has made itself the main powerbroker in Syria with its gamechanging military support for leader Bashar al-Assad.
- 'No notable progress' -
The meeting was expected to see the first face-to-face negotiations between the regime and the armed opposition since Syria's conflict erupted in 2011, but the rebels backed out and mediators were forced to shuttle between the two sides.
Rebel negotiator Mohammad Alloush told AFP the "intransigence of Iran and the regime" was responsible for "no notable progress" in the negotiations.
The latest diplomatic initiative to end the bloodshed in Syria that has cost 310,000 lives comes one month after regime forces, aided by Russia and Iran, dealt a crushing blow to the rebels by retaking full control of the country's second city Aleppo.
A ceasefire brokered by Russia and rebel-backer Turkey has been in place since late December but both rebels and Damascus have complained of repeated violations.
The rebels - who insisted they would use the Astana talks to push Damascus to respect the truce - refused direct talks with the regime on Monday because of its continued bombardment and attacks on a flashpoint outside the Syrian capital Damascus.
Regime negotiator Bashar al-Jafaari said after the end of the talks that the meeting "succeeded in achieving the goal of consolidating the cessation of hostilities for a fixed period paving the way for dialogue between Syrians."
There were, however, no concrete details given immediately on the three-way mechanism to strengthen the ceasefire and how it would resolve the thorniest hotspots.
UN Syria envoy Staffan de Mistura said his organisation was ready to assist in developing the mechanism and "ensure that it helps strengthen the quality of the ceasefire." The rebels have called for a halt to regime attacks on Wadi Barada, an area 15 kilometres (10 miles) northwest of Damascus, but Jafaari insisted operations would continue there.
There was profound rancour and mudslinging between the delegations from Damascus and the rebels.
Full report at:
http://nation.com.pk/international/25-Jan-2017/russia-iran-turkey-agree-mechanism-to-ensure-syria-truce
--------
Saudi FM claims distortion of realities in Middle East: Iran
Jan 24, 2017
The Iranian Foreign Ministry has dismissed the recent "insulting" claims by Saudi Foreign Minister Adel al-Jubeir against the Islamic Republic, saying such allegations are aimed at distorting the existing realities in the Middle East.
"It is Saudi Arabia, which has been the breeding ground for the emergence and growth of terrorism in the region over the past years," Iran's Foreign Ministry Spokesman Bahram Qassemi said on Tuesday.
He added that Saudi Arabia has been carrying out an inconclusive act of military aggression against Yemen and committed war crimes against the defenseless people of the impoverished country for nearly two years.
Jubeir's justifications for Al Saud's brutal attacks against Yemeni women, children and civilians show that Riyadh has suffered a heavy defeat against the Yemenis' strong determination to advance their objectives in the region.
Qassemi emphasized that the Saudi foreign minister's ceaseless blame games cannot erase the history of creation and spread of extremism and deviant schools of thought in Saudi Arabia with the support of Al Saud.
He added that Takfiri terrorism, which is inspired by Saudi Wahhabism, has resulted in the loss of countless innocent lives and huge destruction of property in West Asia and North Africa.
The Iranian spokesperson reiterated the Islamic Republic's principled policy on good neighborliness in the region and said the improvement of relations with neighboring states has always been among Iran's priorities.
"We have taken appropriate steps over the recent years to normalize and improve relations with our neighbors and regard Saudi's overt and covert acts of obstructionism as the main obstacle in the path of establishing a secure and stable region," Qassemi pointed out.
Speaking at a joint press conference with French Foreign Minister Jean-Marc Ayrault in Riyadh on Tuesday, Jubeir claimed that Iran's meddling in the internal affairs of the countries in the Middle East was the root cause of regional distress and instability.
He also claimed that Iran was planting terrorist cells in Saudi Arabia and the region in spite of Riyadh's efforts to establish good relations with Tehran.
The Saudi minister further pointed to Riyadh's war on Yemen and said the Saudi military aggression against the impoverished country had been in response to a request by the former Yemeni government.
Saudi Arabia has been engaged in the deadly campaign against Yemen since March 2015 in an attempt to bring back Yemen's former president, Abd Rabbuh Mansur Hadi, a staunch ally of Riyadh, to power and undermine the popular Houthi Ansarullah movement.
Full report at:
http://www.presstv.ir/Detail/2017/01/24/507623/Iran-Saudi-Arabia-France-Yemen-Bahram-Qassemi-Adel-alJubeir
--------
Astana talks bolster Syrian government's legitimacy: Iran
Jan 24, 2017
At the end of the Syrian peace talks in Astana, Iran, Russia and Turkey agreed to establish a trilateral mechanism to support the ceasefire in the country and monitor possible violations.
A final joint statement also underlined the importance of maintaining the national sovereignty of Syria.
Last month, Iran, Russia, and Turkey worked out a deal enabling the evacuation of civilians and militants from Aleppo as the Syrian forces were about to retake the northwestern city from Takfiri militants. The deal also paved the way for a ceasefire applying to the entire country, which has been largely holding.
A senior Iranian official says the recent Syria peace talks in Kazakhstan's capital city of Astana have bolstered the legitimacy of the Arab country's government.
Ali Akbar Velayati, a senior adviser to Leader of the Islamic Revolution Ayatollah Seyyed Ali Khamenei on international affairs, made the remarks while speaking to reporters in Tehran on Tuesday in reference to the two-day Astana talks, which concluded earlier in the day by issuing a final statement.
"The Astana meeting showed that all sides, including Turkey and those groups, which follow this country and even countries not present there (in Astana), have acknowledged the Syrian government's legitimacy either directly or indirectly," Velayati said.
The peace talks started in Astana on Monday in the presence of representatives of the Syrian government and opposition groups to explore whether or not they can find a mutually-acceptable solution to the almost-six-year conflict in their country.
Iran, Russia, and Turkey organized the Astana talks. The three also played intermediary roles at the talks, where the United Nations envoy for Syria, Staffan de Mistura, was also present.
Velayati further assessed as positive the fact that representatives of the Syrian government and the opposition, except the Takfiri terrorist groups of Daesh and al-Nusra Front, had agreed to accept a nationwide ceasefire and operate under the Syrian government in the future.
Full report at:
http://www.presstv.ir/Detail/2017/01/24/507565/Iran-Syria-Russia-Astana-Ali-Akbar-Velayati
--------
North America
Activists poke Trump to move faster on Muslim crackdown
By NAHAL TOOSI
01/24/17
Conservative and far-right activists devoted to battling "radical Islam" may feel empowered now that Donald Trump is president, but they are already impatient he hasn't yet delivered on their controversial agenda.
Less than a week after Trump took office, such activists and like-minded affiliates are hectoring him to immediately restrict immigration from Muslim countries. They are calling for an end to the resettlement of Syrian refugees. They're insisting he designate the Muslim Brotherhood a terrorist group.
And they don't understand why it's taking him so long.
"He said he would do it on day one. No sign of anything happening today, on day 4, and it sure looks like his White House doesn't even have refugees on its radar," activist Ann Corcoran wrote about Trump's proposed Syrian refugee ban on the website Refugee Resettlement Watch.
Since taking office Friday, Trump has issued several executive actions, including ones that pull the U.S. out of the Trans-Pacific Partnership trade deal and institute a hiring freeze on much of the federal workforce. A source familiar with the matter said late Tuesday that Trump plans to issue several executive actions on immigration on Wednesday, including one related to sanctuary cities. It was not clear whether any of the actions would deal with Trump's pledges to crack down on Muslim immigration, and even if they do, it remains to be seen whether the details will satisfy the anti-Islamist crowd.
White House press secretary Sean Spicer, when pushed Tuesday on the question about Muslims and immigration, suggested Trump may hold off on any moves until his nominee for secretary of state, Rex Tillerson, is confirmed and weighs in. However, liberal and American Muslim networks are preparing for worst-case scenarios, including all-out prohibitions on entry from visitors based on nationality, a full ban on Syrian refugees, and a possible halt to the resettlement of all refugees.
"Given what Donald Trump said throughout his campaign about his plans to put a halt to all Muslims entering the country, we have to be realistic about the kinds of proposals that could be on the table right now," said Tom Jawetz, vice president of immigration policy at the Center for American Progress.
Democratic lawmakers on the Hill, too, are awaiting the specifics of whatever Trump may propose. A Senate Democratic aide said the minority party would likely back lawsuits over any action that appears to single out a religious group, even if it's not formally stated as doing so, and especially if it could entangle U.S. citizens.
"We are hearing the concerns and rumors from advocates, and are taking them very seriously," the aide said in an email. "Since it sounds like this is treading into religious territory and the administration has been less than unequivocal about whether any Americans might get caught up in any of this, outside groups could likely make equal protection or establishment clause (religious freedom) claims."
Stopping the spread of radical Islamism was one of the dominant themes of Trump's presidential campaign. Not only did he promise to eradicate the Islamic State terrorist group — an issue on which he has bipartisan support — he also vowed to crack down on the spread of Islamist ideology within the United States.
As refugees escaping the turmoil in Syria flowed into Europe in 2015, Trump insisted that the United States could not admit any such Syrians because they might be terrorists. After terrorist attacks in Paris and California later that year, Trump proposed an all-out ban on Muslims entering the United States, a proposal he later tweaked to "extreme vetting" of immigrants from countries affected by terrorism.
Trump also has floated the idea of reestablishing a registry of U.S.-based foreigners that largely targeted Muslims. While he hasn't said much about the Muslim Brotherhood per se, some of his aides have floated the theory that the decades-old Islamist group has already infiltrated the U.S government.
Trump has also surrounded himself with aides who have spoken out so harshly against Islamist-inspired extremism that Muslim-American leaders have cast them as "Islamophobes" bigoted against Muslims in general. Those advisers include Michael Flynn, Trump's national security adviser; Steve Bannon, his chief strategist in the White House; and Mike Pompeo, the new CIA director.
But the presence of such advisers in Trump's orbit has elated anti-Islamist activists — many of whom were seen as fringe figures even during the Republican administration of George W. Bush. Such activists were disappointed that Bush did not speak out more forcefully against ideological extremism within the religion of Islam itself. Bush and former President Barack Obama also both opted to avoid using the label "Islam" when discussing terrorism, arguing that casting the fight as a religious war would merely boost terrorist outfits' ability to recruit disaffected young Muslims.
Now, U.S.-based anti-Islamist activists see the Trump era as a way to gain credibility and followers.
One such organization is ACT for America, which bills itself as a grass-roots network dedicated to protecting American culture. The Southern Poverty Law Center has branded ACT for America an anti-Muslim hate group. Flynn, the man tasked with overseeing Trump's National Security Council, has served on ACT for America's board of advisers, and other Trump administration officials are affiliated with the group.
In an email to supporters in the weeks after Trump's stunning win on Nov. 8, the network's leader, Brigitte Gabriel, boasted that, "ACT for America has a direct line to Donald Trump, and has played a fundamental role in shaping his views and suggested policies with respect to radical Islam."
Many of the anti-Islamist activists, however, are not content to simply hope that Trump will keep his campaign promises.
The day before Trump's Jan. 20 inauguration, a freshly formed alliance of anti-Islamist religious figures calling themselves "Faith Leaders for America" held a launch event in which they repeatedly called on Trump to designate the Muslim Brotherhood a terrorist organization.
"We'd be very disappointed if they don't do it," Jerry Johnson, a member of the Faith Leaders' steering team, told POLITICO. "We're getting signals that they will do it. What we wanted to do is fortify them. We want to encourage them that they are actually faith leaders out there, pastors, rabbis, who would support that kind of decision."
Branding the Muslim Brotherhood a terrorist group, however, is exactly the type of move that is easier said than done, and which Muslim-American activists fear could have dangerous consequences for ordinary people.
The Brotherhood, which began in Egypt, disavowed violence decades ago. However, its ideology has inspired a range of other organizations, some of which, such as Al Qaeda, have turned to terrorist tactics. Some U.S. lawmakers are promoting legislation pushing a terrorist designation for the Brotherhood, although such determinations are usually made by the State and Treasury departments with strong input from lawyers.
The United States has generally refrained from using the terrorism designation on ideological grounds, and the financial links that groups such as the Faith Leaders have tried to draw between the Brotherhood and more radical groups are often thin. Still, during his Senate confirmation hearing, Tillerson, Trump's pick for secretary of state, mentioned the Brotherhood as a threat to the U.S. in the same breath as Al Qaeda. Tillerson's pronouncement led Frank Gaffney, a longtime anti-Islamist activist considered a bit of a gadfly in D.C., to declare: "It's morning in America."
Liberal activists fear the Brotherhood-related push is really a cover for a longer-term crackdown on the Muslim community in the United States. If any U.S. Muslim organization is suddenly accused of being affiliated with the Brotherhood, it could face serious repercussions, even if the allegations are false.
The terror-designation push "will inevitably target domestic Muslim civil society organizations," said Robert McCaw, government affairs director for the Council on American-Islamic Relations, one of the groups anti-Islamist activists frequently allege is a pawn of the Brotherhood. "It also diverts our essential national security resources away from true threats like [the Islamic State] and Al Qaeda."
The Faith Leaders have not been shy about attacking American Muslims. The group expressed its anger that Imam Mohamed Magid, a top official with the All Dulles Area Muslim Society, was allowed to participate in the National Prayer Breakfast attended Saturday by Trump. The group alleges Magid is a member of the Brotherhood.
"Faith Leaders of America urges President Trump to make this the last event in which he is put in such company," the group chided the new president.
Magid, who is known for his interfaith work, denied any ties to the Brotherhood and told POLITICO that he was alarmed by what the future holds under a Trump administration, especially if it is influenced by groups like the Faith Leaders.
How, Magid wondered, amid the potential onslaught of anti-immigrant, anti-refugee and anti-Islamist activity, will he and other Muslims ever prove their innocence to such critics?
"I want to ask them the question: Who is not Muslim Brotherhood? Who is a good Muslim in America?" Magid asked. "Trump said he would like to be president for all Americans. He said also he would like to heal the divide. We would like to see how he would like to heal the divide."
http://www.politico.com/story/2017/01/trump-muslim-crackdown-234128
--------
International community must support religious leaders' peacemaking, told Senior UN official
Jan 25, 2017
Religious leaders and faith-based organizations have a responsibility to contribute to peaceful societies and the international community must support these grassroots peacemakers in their daily activities, the United Nations official mandated to fight genocide told an international meeting on religion.
Addressing the third annual symposium on "The Role of Religion and Faith-Based Organizations in International Affairs," now under way at UN Headquarters in New York, Adama Dieng, the UN Special Adviser for Genocide Prevention and the Responsibility to Protect, said that religious leaders "have a responsibility to contribute to the building of peaceful, inclusive and cohesive societies that are resilient to conflict, violent extremism and atrocity crimes".
The Office of Dieng is one of the sponsors of the symposium, along with the UN Inter-agency Task Force for Engagement with Faith-based Organizations and the Committee of Religious NGOs at the UN. This year's thematic focus is on just, inclusive and sustainable peace.
Dieng, who is currently in Doha participating in a meeting on the responsibility to protect, delivered his address via a video message. He said the primary responsibility for creating sustained peace lies with States, who must promote the values of diversity and manage diversity constructively however,collaboration with religious leaders remains vital.
"They can reach out to and influence large numbers of people," Dieng. He added that religious leaders "provide support during emergencies, respond to the needs of marginalized communities, as well as address grievances as soon as they emerge and advocate for the rights of their communities".
Last year, the UN Security Council passed resolution 2282 (2016) , which calls for a comprehensive approach to transitional justice and accountability to consolidate peace, reduce poverty and prevent countries from relapsing into conflict.
In his video message, Dieng discussed his recent work with religious leaders on the Fez Plan of Action on the role of religious leaders and actors in preventing incitement to violence that could lead to atrocity crimes. The Plan was named after the Moroccan city where the first steps on a strategy on the role of religious leaders were taken in 2015.
According to Dieng, the Plan will be launched in New York during the first quarter of this year, followed by meetings on its implementation.
Full report at:
http://nation.com.pk/international/24-Jan-2017/international-community-must-support-religious-leaders-peacemaking-told-senior-un-official
--------
Trump: Hindu, Muslim and Sikh supporters, now 'Power Brokers'
January 25, 2017
Washington: Many disparaged Indian-American industrialist Shalabh "Shalli" Kumar when he donated close to a million dollars to the Trump campaign.
However, today, Mr. Kumar is a power broker not just for Indian-Americans chasing opportunities in the new administration but apparently for the Indian officials seeking contacts with Trump aides.
Whilst, NDTV introduced him as "The man with a direct line to Trump" Diaspora website, The American Bazar, called him "The most influential Indian-American power broker" in DC.
"I would like to be the bridge between the two sides," Kumar said.
"I have arranged two big meetings between Indian officials and leading figures in the Trump team."
Kumar says he and his Republican Hindu Coalition mobilized Hindu Indian-Americans votes in swing states like Florida.
They believed Trump was the anti-terrorism candidate, and would help India and US see greater collaboration in defense, energy and manufacturing.
Muslim Supporter – Sajid Tarar:
Apart from Sikh-American Jesse Singh, Pakistani-American Muslim Sajid Tarar also sided with Mr. Trump at the peak of his anti-Muslim barbs. Their own communities pilloried them for doing so. One Exit Poll suggested more than three-quarters of Muslims voted for Clinton.
Mr Tarar's Facebook inbox was overloading with negative messages, calling him a "disgrace to Pakistan and Islam".
However, on the morning of 9 November, his phone would not stop ringing. Mr. Tarar had more than 80 messages congratulating him on Mr. Trump's victory and how he had made Pakistan proud.
"Pakistan embassy reached me to facilitate a call between Pakistani Prime Minister Nawaz Sharif and the President-elect," he said.
"I sent out a few emails and the call happened," says Mr Tarar, a real estate businessperson.
"The ambassador later called to thank me."
Mr Singh was labelled a "traitor" for supporting Trump and claims to have been subjected to "personal attacks at community gatherings".
"I was always confident that he would win. I also realised that when he wins, our community will be nowhere on his radar.
"So, despite all the hate messages I decided to stick with him," says Mr Singh.
Community members with resumes, looking for jobs in the new administration, have approached both Mr Tarar and Mr Singh.
On Saturday, they were also part of the group leading the prayers at the National Cathedral as part of Mr Trump's inauguration celebrations.
The question, which now arises, is with the need for photo-ops gone; will there still be a role for them in the coming days?
Mr. Kumar, who was part of the transition team on finance, says he is working to triple the amount of trade between the US and India and create jobs in both countries.
He says he has always been a strong advocate for "establishing a Hindu-American voice on public policy".
Does that mean seeking a position in the Trump administration?
Full report at:
http://www.siasat.com/news/trump-hindu-muslim-sikh-supporters-now-power-brokers-1117096/
--------
Trump consults Egypt, Israel on embassy shifting
ANWAR IQBAL
Jan 25, 2017
WASHINGTON: US President Donald Trump spoke by phone on Monday to Egyptian President Fattah al Sisi, a day after a similar call to Israeli Prime Minister Benjamin Netanyahu.
US media reported that the calls were part of the new president's consultations for a proposed shifting of the United States embassy in Israel from Tel Aviv to Jerusalem.
The White House, which confirmed the two calls, did not give a readout.
The calls were Mr Trump's first to foreign leaders as president, as the new administration considers the pros and cons of moving the embassy to the city disputed between the Israelis and Palestinians.
The media noted that while the change would please several American Jewish groups, it would have a negative reaction among the country's Arab allies.
Egypt is one of just two Arab countries that have signed a peace treaty with Israel and the Trump administration believes that Cairo's support could be very useful in persuading others not to oppose the proposed move.
A US law, passed in 1995, suggests shifting the embassy to Jersusalem but leaves it to the president to determine when is the right time to do so. The president, however, has to send a certificate to the Congress twice a year that the proposed move does not serve US interests. The next certification is due in May.
The US media noted that Mr Trump had cordial relations with Mr Sisi who praised him after he was elected in November. The Egyptian president also expressed hope that Mr Trump would mend ties with Arab states that frayed under former president Barack Obama.
The White House said President Trump was also expected to sign a host of executive orders on Monday and Tuesday, including one that would give more powers to the US military to combat the militant Islamic State group (IS).
Another order will authorise the administration to start building a wall on the US border with Mexico, a major election promise that helped Mr Trump win much support from rural America where anti-immigration sentiments are high.
The media reported that President Trump would also make full use of his executive authority to halt work on former president Obama's health and trade policies.
On Friday, Mr Trump signed an order to minimise the financial support to Mr Obama's healthcare policy — known as Obamacare — that the former president wanted to continue as his legacy. But more action is needed to undo the law.
The new president is also expected to sign orders to start undoing foreign trade agreements initiated by the Obama administration, slapping a lobbying ban and prohibiting non-governmental organisations from receiving foreign aid if they perform abortions. Another order would authorise his administration to begin a 90-day review of alleged Russian hacking and cyber security vulnerabilities within the government.
Full report at:
http://www.dawn.com/news/1310399/trump-consults-egypt-israel-on-embassy-shifting
--------
Donald Trump expected to order Mexican border wall and temporarily ban refugees
Jan 25, 2017
Donald Trump is expected to sign executive orders this week to prevent Syrian refugees and Muslim immigrants from entering the United States. He's also expected to order the construction of his infamous, Mexican border wall on Wednesday.
The president is preparing to restrict access to the country from immigrants, refugees, some visa holders from Iraq, Iran, Libya, Somalia, Sudan, Syria, and Yemen, Reuters reports, citing congressional aides briefed on the orders.
President Trump's restrictions will likely include a multi-month ban on admitting immigrants from all countries until the State Department and Department of Homeland Security finalize an "extreme vetting" process.
Nihad Awad, the national executive director at the Council on American-Islamic Relations, condemned the initial media reports of President Trump's immigration orders.
"These [executive orders] will not make our nation safer," he tweeted Tuesday night, "rather they will make it more fearful and less welcoming."
In addition to the ban, the president will begin rolling out executive actions that include preparations for his wall on the US-Mexico border along with other enforcement plans, according to two administration officials who spoke to The Associated Press.
On the campaign trail, Mr Trump pledged to tighten US immigration policies, including a complete ban on Muslim immigrants from entering the states. He also promised to strengthen border security by building a wall while basically forcing the Mexican government to pay for it. The promise became one of the earliest policies and staple of his campaign.
He eventually softened his stance on both policies while promising to implement a process of extreme vetting for immigrants leaving countries in the Middle East. Come January, the newly elected president's transition team began asking Congress to push funding for the wall through the country's appropriations budget.
On Wednesday afternoon, the president will travel to the Department of Homeland Security to direct the agency begin construction on the wall and repair fencing along the border. The executive order will also increase the staff at the Customs and Border Protection agency by hiring an additional 5,000 employees.
A second order seeks to eliminate sanctuary cities where governments refuse to hand over undocumented immigrants to federal authorities. CNN reports that it will triple resources for Immigration and Custom Enforcement and direct the feds to identify illegal immigrants in the states.
White House press secretary Sean Spicer told reporters Monday that President Trump would be making his immigration policies a priority in the coming weeks.
Full report at:
http://www.independent.co.uk/news/world/americas/donald-trump-immigration-refugees-muslim-countries-sign-executive-orders-iraq-iran-libya-restrict-a7544566.html
--------
Canadians Reportedly Turned Away From U.S. Border on Inauguration Day
Bethania Palma
Jan 24, 2017
A group of people traveling into the United States from Canada on Inauguration Day for the Women's March on Washington have reported that U.S. border agents wouldn't let them into the country.
Sasha Dyck, a nurse from Montreal, said that he had no problem coming into the United States for the inauguration of former President Barack Obama but a very different experience when he was traveling to the 20 January 2017 Donald Trump inauguration. He told Reuters:
It seems to me that they just weren't interested in having us in the country for the inauguration... I hope it doesn't represent a closing down or a firming up of the border, or of mentalities south of the border.
Joseph Decunha, a physics student also from Montreal, said he was asked point-blank if he supported Trump before he was turned back, telling reporters: "We were forthcoming and explained we were quite vehemently anti-(Trump)."
U.S. Customs and Border Protection would only tell the news agencies that they were not at liberty to discuss individual cases.
Joe Kroese, a 20-year-old British man studying in Canada, told the Independent that he was traveling to the U.S. with a Canadian and two American friends, and planned to attend the women's march on 21 January 2017. Instead, he reported being questioned for three hours by U.S. security officials, then fingerprinted and photographed. He and his Canadian friend were told not to return to the U.S. for "several months":
They took my phone and started going through my texts. There was another group of Canadians there that were also going to the march and were being refused entry. They searched the car and then they asked the driver if he practised Islam and if he spoke Arabic. They wanted to spook us a bit. It felt like a kind of intimidation.
Mandi Morgan told CTV News that she had never had a problem crossing the U.S.-Canada border but when she tried to cross to attend the march, she was told it was "not a good enough reason to be allowed into the United States of America."
She also reported having her photograph and fingerprints taken:
Full report at:
http://www.snopes.com/2017/01/24/canadians-border-inauguration-day/
--------
Report: Trump to restrict immigration from some Muslim countries
25/01/17
U.S. President Donald Trump is expected to sign several executive orders on Wednesday restricting immigration from Syria and six other Middle Eastern or African countries, Reuters reported on Tuesday.
Details of the executive orders were disclosed to the news agency by several congressional aides and immigration experts briefed on the matter.
In addition to Syria, Trump's orders are expected to temporarily restrict access to the United States for most refugees, according to Reuters. Another order will block visas from being issued to Iraq, Iran, Libya, Somalia, Sudan and Yemen, said the aides and experts, who asked not to be identified.
Trump's restrictions on refugees are likely to include a multi-month ban on admissions from all countries until the State Department and the Department of Homeland Security can increase the intensity of the vetting process.
Trump is expected to sign the orders at the Washington headquarters of the Department of Homeland Security, whose responsibilities include immigration and border security.
During the election campaign, Trump caused an uproar when he called for a temporary ban on Muslim entry to the United States in order to prevent terrorism.
The call was made in the wake of the December 2015 terror attack in San Bernardino, California, in which two terrorists who had been in contact with overseas terrorist organizations killed 14 people at an office Christmas party.
Trump also promised during the campaign to institute "extreme vetting" of immigrants to protect the nation from radical Islamic terror.
"We should only admit into this country those that share our values and respect our people. We will be tough, and we will be even extreme," Trump said in a speech in August, three months before he was elected.
Former President Barack Obama's decision to increase the number of Syrian refugees admitted to the United States was widely criticized, due to fears that those fleeing the country's civil war would carry out attacks.
24 states announced in late 2015 they would block the program to resettle Syrian migrants within their borders due to security concerns, leading to the introduction of a Republican-sponsored bill which would curb the flow of Syrian and Iraqi refugees into the United States in order to prevent terrorists from slipping in.
The bill passed the House with broad bipartisan support but was subsequently blocked by Senate Democrats.
Full report at:
http://www.israelnationalnews.com/News/News.aspx/223817
--------
Southeast Asia
Positioning Malaysia as hub for Islamic funds
BY MUSHTAK PARKER
25 JANUARY 2017
The Securities Commission Malaysia (SC) launched its latest Islamic capital market (ICM) initiative with the unveiling of a five-year Islamic Fund and Wealth Management Blueprint, which vision is for Malaysia to be a leading international centre for Islamic fund and wealth management (IFWM) and to drive further development and growth of the ICM. IFWM, despite having a longer history than sukuk and banking in general, continues to be the Cinderella of the ICM. This is despite the fact that there are almost 1.5 billion Muslims in the world and the size of the Muslim professional and middle classes with an increasing amount of disposable income and affluence, continues to grow both at home and in the diaspora. Wealth management in the form of estate planning, inheritance and pension provision in old age is vital both for investment and social security reasons. It is set to proliferate, especially following the launch in January of the dedicated RM100 billion Islamic pension fund, Simpanan Syariah, by the Employees Provident Fund (EPF), which has confirmed its plan to increase the fund by an additional RM50 billion next year. But, why has IFWM been slow to take off as the industry enters its fifth decade in its contemporary history? The reasons are manifold. The three main asset classes in investment portfolios are usually gilts (bonds and certificates of various sorts including sukuk), real estate and equities. While in the conventional system, all the above asset classes are tried and tested and culturally accepted, the same is not true of Muslim markets. The old adage that Arabs (and many Muslims) prefer to invest in bricks and mortars because they are tangible and can be "felt" is still having a psychological impact in the investment psyche of some Muslims, including high net worth (HNW) ultra-conservative ones. This despite the fact that the real estate sector, especially in the Gulf Cooperation Council countries, has seen several bubbles over the last few decades which has seen market collapses and affected ordinary investors badly. Governments have lowered the ceiling of exposure to real estate of banks and also banned gearing — stopping individuals borrowing money to speculate in property. In the equities market, Saudi Arabia and Malaysia are the two largest ICM markets by far, accounting for most of the estimated US$70 billion to US$80 billion (RM310 billion to RM354 billion) global Islamic equities market, of which the kingdom accounts for an estimated US$30 billion to US$40 billion and Malaysia RM132.4 billion. But, they pale in insignificance compared with the conventional counterpart, which has assets under management (AUM) in excess of a few trillion dollars. The sudden proliferation of the sukuk market over the last decade has detracted from the development of the equities market as financial institutions spent more resources in innovating sukuk structures as opposed to equity offerings, which on the whole remain vanilla. These asset classes, of course, are subject to the vagaries of economic cycles. Even global sukuk issuances in 2016 for instance is set to top US$80 billion, way below the US$130 billion in the halcyon days of 2012. IFWM, like most of the direction of investment financing in the industry has traditionally been geared towards HNW people. The Islamic finance industry has failed to democratise the syariah-compliant investment space, in particular access to capital markets. How many sukuk are aimed at retail and ultra-retail investors? Here Malaysia has set the standard with Dana Infra, which has issued retail sukuk to part fund the LRT expansion in Kuala Lumpur. Given that sukuk is now a globally acceptable investment asset class, it is not unusual to see the Californian State Pension Fund as an investor in such certificates. At least, in the equities side, Malaysia's Islamic unit trusts and the Saudi National Commercial Bank (NCB's) Al Ahli Islamic equity fund suite have pioneered access to syariah-compliant products. But, whether they have enjoyed the same government support in terms of tax and other incentives is a moot point. It is against the above challenging background that Second Finance Minister Datuk Johari Abdul Ghani launched the SC Blueprint on behalf of Prime Minister Datuk Seri Najib Razak. Malaysia has an impressive record of launching blueprints and master plans for the various segments of the Islamic finance industry, backed by the requisite legal, regulatory and enforcement frameworks. This is because it is the only country where Islamic finance has been treated in a holistic, systemic way. The Islamic asset and wealth management blueprint is the latest and, perhaps, belated manifestation. Najib in his message in the blueprint was to the point: "The IFWM Blueprint is a further demonstration of the country's continuing leadership in Islamic finance as we seek to develop yet another new growth driver for the industry to enhance its value proposition and ensure its sustainability." The three strategic thrusts of the blueprint are predictable — strengthening Malaysia's positioning as a global hub for Islamic funds; establishing Malaysia as a regional centre for syariah-compliant sustainable and responsible investment; and developing Malaysia as an international provider of Islamic wealth management services. Similarly, the 11 recommendations of the blueprint, once again, feigns ambition than substance. There are interesting themes, including enhancing market access and international connectivity; promoting the growth of private equity; facilitating new digital business models, products and services for IFWM; and providing targeted incentives to strengthen international competitiveness. SC chairman Tan Sri Ranjit Ajit Singh reiterated at the launch: "As part of the holistic development of Malaysia's Islamic markets and consistent with the Capital Market Masterplan II, the blueprint will also drive greater internationalisation of the Islamic fund and wealth management industry through enhanced cross-border capabilities and connectivity." The reality, unfortunately, is that the Malaysian IFWM industry and institutional investors have been frustrating, parochial and ultra-conservative in their cross-border activities save for a few forays in Asean and Australia. For the blueprint to realise its potential, a mindset change by Malaysian asset managers is similarly required! Mushtak Parker is an independent London-based economist and writer
http://www.nst.com.my/news/2017/01/207067/positioning-malaysia-hub-islamic-funds
--------
Islamic authorities win bid to contest Hizbut Tahrir's review filing
BY MELATI A. JALIL
January 25, 2017
SHAH ALAM, Jan 25 — The Shariah High Court today allowed three Islamic entities to file preliminary objections to Hizbut Tahrir Malaysia's (HTM) application for judicial review of a Selangor Fatwa.
The three are Selangor Mufti Datuk Seri Mohd Tamyes Abd Wahid, Selangor Fatwa committee and the state's Islamic Religious Department (Jais) were represented by lawyer Wan Aiza Wan Abdullah.
The pro-Caliphate movement's spokesman, Abdul Hakim Othman, said one of the grounds raised by the respondents is the court has no power to hear the case.
"Among other reasons are Mufti doesn't have locus standi and Fatwa Committee has no legal entity, so both cannot be the respondents for this case," he said.
Last month, another respondent, the Selangor Islamic Religious Council (Mais) also sought to set aside the application by claiming that Abdul Hakim has no legal standing to file the action as a representative of an unregistered group.
Datuk Zainul Rijal Abu Bakar, who represented Mais, said while the Shah Alam Shariah High Court has jurisdiction, it cannot hear and decide the judicial review because the fatwa that declared Hizbut Tahrir as "deviant" was decreed before the amendment of the Administration of Islamic Law Enactment.
The court fixed February 24 for all respondents to file the preliminary objection, and March 24 for Hizbut Tahrir to respond.
Hizbut Tahrir had filed the judicial review last year, seeking for the fatwa to be retracted, among others.
Full report at:
http://www.themalaymailonline.com/malaysia/article/islamic-authorities-win-bid-to-contest-hizbut-tahrirs-review-filing
--------
Malaysia keen to adopt system from British Muslim school
January 25, 2017
PUTRAJAYA: Malaysia is keen to adopt the early childhood and primary school education implemented at the Iqra Primary VA School in Clapham, south London, United Kingdom (UK).
Education Minister Mahdzir Khalid, who visited the school on Monday, said four factors implemented at the school had the potential to improve the quality of early childhood education in Malaysia.
The factors were the school management's strong leadership, complete infrastructure, dedicated teachers, and, cooperation between the school and the University College London (UCL), he said.
"The teaching methods, learning environment and attractive surroundings result in children enjoying to come to school and they are taught to be bold and express themselves, be creative and communicate well from an early age," he said in a statement issued here yesterday.
Mahdzir is currently on a working visit to the UK, as well as to attend the Education World Forum (EWF) 2017 at the Park Plaza Westminster Bridge Hotel.
According to the minister, Iqra Primary VA School is a government assisted kindergarten and primary school with 100% Muslim students from Year One to Year Six.
The school that has 240 pupils aged three to 11, offers Islamic education, according to the UK school curriculum, to the Muslim community in Brixton and other areas in London.
"The school provides a playground for pre-school children as well as complete infrastructure for the primary school, such as a library and laboratory.
"UCL also contributes a lot in terms of academic experience, providing information to the teachers in the school," Mahdzir said.
He also noted that the school had a teacher and three teaching assistants in each classroom.
Full report at:
http://www.freemalaysiatoday.com/category/nation/2017/01/25/education-minister-keen-to-adopt-system-from-uk-school/
--------
Rohingya refugees in Indonesia worried by Trump presidency
Apriadi Gunawan
January 25, 2017
One month has passed, but Jamal Husein has not received the results of his interview with the team from the United States government.
Jamal is one of the hundreds of Rohingya refugees from Myanmar being accommodated in Medan, North Sumatra, who are seeking asylum status and resettlement in the US.
"We are anxious because there is no announcement on the result as of today and I am worried that the plan to send us to the US could fail to materialize," he told The Jakarta Post on Monday.
Jamal was about to leave the Pelangi Hotel in the provincial capital with his child to attend a government-sponsored immunization program. The hotel has served as a temporary residence for Rohingya refugees brought to Medan from Aceh and Pangkalan Berandan, Langkat regency.
Jamal said the refugees had hoped the outcome of the interviews could be announced before the succession of the US presidency.
Now, after the inauguration of US President Donald Trump on Jan. 20, they have become worried their hopes of setting foot on US soil might have been thwarted.
Husein said the refugees' anxiety was aggravated by Trump's campaign, which was strong on anti-immigration rhetoric indicating Trump's immigration policy will be less welcoming of refugees compared to that of former president Barack Obama.
"We don't understand politics but we fear President Trump will not allow us to enter the US," he said. "I am looking forward to staying and living in the US."
The US, he said, was the preferred asylum destination for a large number of Rohingya refugees sheltered in Indonesia.
"There were 270 Rohingya refugees sent to Medan to take part in the interviews," he said.
Those who have not been interviewed are scheduled for February, including Mohd. Mas'ud, a Rohingya who entered Indonesia in 2015.
He was optimistic his dream of starting a new life in the US would not be shattered by Trump's presidency. "A promise has been made and I don't think the US government will reject us," he said.
Even if that dream fails to come true, Mas'ud said he would refuse to be deported back to his home country especially after President Joko "Jokowi" Widodo signed a 2016 presidential regulation that could allow them to stay in Indonesia.
Another Rohingya refugee, Sofih Alam, however, offered a different view. He said he would be ready to be deported back to Myanmar if the Australian government rejected his asylum.
"As long as the Indonesian government could guarantee my safety in Myanmar, I would not mind being deported back. If there is no guarantee, I'd prefer to stay here," Sofih said.
The spokesperson of the United Nations High Commissioner for Refugees (UNHCR) in Indonesia, Mitra Salima Suryono, stated that not all refugees would get resettlement as a solution. Asylum requests submitted by several refugees had been rejected by the destination countries, she revealed.
"We will find alternative solutions for those whose asylum requests are denied, such as by searching for resettlement in other countries," she said.
Separately, US vice consul for Sumatra, Tamara Greig, stated that the resettlement of Rohingya refugees in the US was organized by the International Organization for Migration (IOM).
Full report at:
http://www.thejakartapost.com/news/2017/01/25/rohingya-refugees-in-indonesia-worried-by-trump-presidency.html
--------
URL: URL: https://www.newageislam.com/islamic-world-news/new-age-islam-news-bureau/deemed-too-'atheistic,'-bangladeshi-textbooks-tilt-toward-radical-islam/d/109846
New Age Islam, Islam Online, Islamic Website, African Muslim News, Arab World News, South Asia News, Indian Muslim News, World Muslim News, Womens in Islam, Islamic Feminism, Arab Women, Womens In Arab, Islamphobia in America, Muslim Women in West, Islam Women and Feminism, Moderate Islam, Moderate Muslims, Progressive Islam, Progressive Muslims, Liberal Islam