New Age Islam News Bureau
13 Jun 2020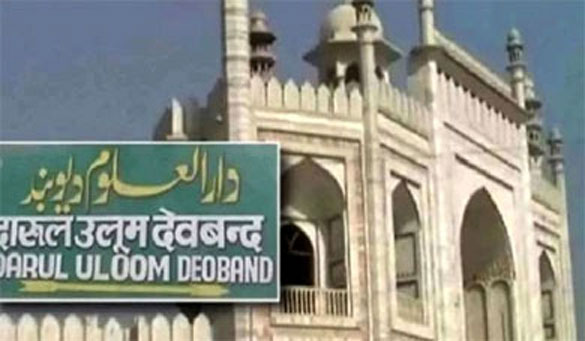 Darul Uloom, Deoband
-------
• Saudi Cleric Says Combating Anti-Semitism As A Religious Duty
• Banning Foreigners, Refugees from Mosques Against Islam, Say NGOs
• Yemen Calls for International Pressure Against Houthi Recruitment of Child Soldiers
• UK's Most Senior Church Officials Oppose Israel's Annexation Plans of West Bank Territory
• 'Capture Not Possible': France's Desert Operation Against Al-Qaeda Chief
• Pakistan Muslim League-Nawaz Chief Shehbaz Sharif Tests Positive For COVID-19
• Afghan Leader Vows Taliban Prisoner Release to be Completed
• Muslim Groups Call for MUN To Take Action Against 'Islamophobe' Doctor and Systemic Racism
--------
India
• Darul Uloom, Deoband, Allows Use of Alcohol-Based Sanitizers on Mosque Premises
• Islamophobia: Bengali School in Indore Forces Muslim Students to Write Class 12 Board Exam Outside Hall Due to COVID-19 Scare
• No Entry For Public During Friday Prayers At Mecca Masjid, Hyderabad
• Uttar Pradesh, Bareilly, Dargah Opposes Alcohol-Based Sanitizer, Says 'Mosque Will Become Impure'
• Faulty data push Aligarh Muslim University down in national rankings
• Muslim Youths Came Forward To Help Cremate The Body Of An 80-Year-Old Woman in Bengal
• Give arms training, weapons to minority Hindus, vulnerable Muslims in Kashmir: Former J&K DGP Vaid
• Two terrorists killed in encounter with security forces in J&K's Kulgam
• J&K woman killed, 2 injured as Pak violates ceasefire along LoC
• Student Who Shouted 'Pakistan Zindabad' During Anti-CAA Stir Gets Default Bail
--------
Arab world
• Saudi Cleric Says Combating Anti-Semitism As A Religious Duty
• Saudi Arabia Signals Inclination to Resume Ties with Syria
• New US sanctions set to hit Syria likely to have knock-on effect in Lebanon
• Baghdad, Washington affirm commitment to US troop withdrawal, Iraqi premier says
• Missiles used in attacks on Saudi Arabia are of 'Iranian origin': UN
• In Damascus, people condemn US anti-Syria sanctions
• US ramps up Syrian oil plunder, dispatches 50 tankers to Hashakah
--------
Southeast Asia
• Banning Foreigners, Refugees from Mosques Against Islam, Say NGOs
• Religious communities join fight against COVID-19
• Indonesia turns to Muslim scholars in Covid-19 fight
• Minister Says Sorry Foreigners Barred from Malaysian Mosques, Insists Not An Excuse To Discriminate
• Malaysia bars its citizens from Hajj over coronavirus fears
--------
Mideast
• Yemen Calls for International Pressure Against Houthi Recruitment of Child Soldiers
• FM Calls on Global Community to Give Up Pleasing US
• Rouhani Urges CBI to Take Action to Unfreeze Assets Withheld by Seoul
• Rouhani: Iran, Russia Share Common Regional Security Interests
• Spokesman: US to Kneel Down before Iranian Nation
• Iran Calls for End to Israel's Tyranny over Western Halls of Power
• Iran Warns against Anti-Iran Obstructionism by US, Allies in Upcoming IAEA Meeting
• Turkey arrests prominent journalist on alleged espionage charges: Anadolu
• Palestinians welcome opposition to Israel's West Bank annexation plan
• Iran Urges Broadening of Ties with Russia
-------
Europe
• UK's Most Senior Church Officials Oppose Israel's Annexation Plans of West Bank Territory
• Denmark summons Saudi envoy over Riyadh's support for anti-Iran terror group
• EU calls on warring sides in Libya to stop fighting, join peace efforts
• Senior Iranian judge who travelled to Germany for treatment faces arrest
• French Muslims asked to postpone their Hajj
• 'Rule on UK bases in Cyprus ignores Turkish Cypriots'
• 'Greece ready to discuss maritime borders with Turkey'
--------
Africa
• 'Capture Not Possible': France's Desert Operation Against Al-Qaeda Chief
• Libyan army arrests 10 Haftar militants
• Flight arrives in Libya from Turkey with 126 fighters onboard: Report
• Libya's GNA and LNA engage in UN-supported 5+5 joint military talks: UNSMIL
• France launches coalition to fight extremism in the Sahel
--------
Pakistan
• Pakistan Muslim League-Nawaz Chief Shehbaz Sharif Tests Positive ForCOVID-19
• Opposition rebuffs budget, terms it 'disappointing'
• Support package for health workers announced
• Budgetary targets 'ambitious' but achievable amid Covid-19 uncertainty, says Hafeez Shaikh
• SC rubbishes impression judges are not accountable
• Opposition in Senate vows to defeat 'secured transactions' bill
• 1 dead, 12 injured in explosion in Rawalpindi's Saddar area
--------
South Asia
• Afghan Leader Vows Taliban Prisoner Release to be Completed
• Malaysia, Thailand urged to rescue stranded Rohingya Muslims
• The chances of ending the war and rebuilding Afghanistan
• Taliban Issues Warning To Orchestrators Of Recent Deadly Bombings In Kabul
• Deadly blast in a Kabul mosque kills a prominent religious cleric
• Four killed in Kabul mosque explosion: Official
--------
North America
• Muslim Groups Call for MUN To Take Action Against 'Islamophobe' Doctor and Systemic Racism
• US looks to expand ties with Iraq beyond military presence: State Department official
• Trump authorizes sanctions over ICC Afghanistan war crimes case
• New US lawsuit alleges Qatar secretly funded terror attacks that killed US citizens
• Canada doubles arms sales to Saudi Arabia despite dire rights record: New figures
• US withdrawal from Syria will be 'political decision'
• Trump, Egyptian leader discuss Libya: White House
• US general: Afghan Taliban have not yet met conditions for full US withdrawal
Compiled ByNew Age Islam News Bureau
URL: https://www.newageislam.com/islamic-world-news/darul-uloom-deoband-allows-use/d/122115
--------
Darul Uloom, Deoband, Allows Use of Alcohol-Based Sanitizers on Mosque Premises
Jun 13, 2020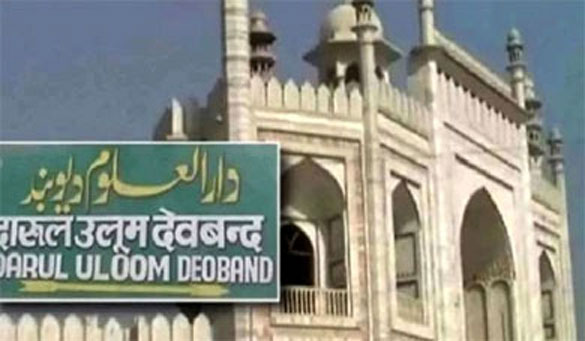 Darul Uloom, Deoband
-------
MUZAFFARNAGAR: Islamic seminary Darul Uloom, Deoband has issued a fatwa saying alcohol-based sanitizers can be used to clean the mosque premises. "There is nothing wrong in using alcohol-based sanitizers in mosques. Even it can be spread on mosque's walls and floors to sanitize the place of worship," read the fatwa (edict) issued by Darul Uloom on Thursday evening. It has come as a reply to a query made by a resident of Karnataka.
"The alcohol which is used in medicine and sanitizers is produced from vegetables, sugarcane juice etc. So it can be used. Even if the sanitizer has a high quantity of alcohol it is also valid. It can be used to sanitize mosques and also after the Vazu-- the practice of washing one's face, hand and feet before Namaz-- this sanitizer can be applied on hands," the fatwa read.
A Deoband-based senior cleric, Mufti Asad Qasmi, also said, "There are two types of alcohol. One is used for making medicines or sanitizers while the other is used to make liquor which is not allowed in any manner." Spokesperson of Darul, Ashraf Usmani, said, "Several mosques are reopening now. So the fatwa was issued to dispel any doubt."
It comes just three days after Dargah Aala Hazrat – a revered Barelvi shrine -- asked followers and mosque heads to avoid using alcohol-based sanitizers.
"A mosque will become impure if alcohol-based sanitizer is used for cleaning the premises. We cannot make God's home impure. Namaz cannot be offered at an impure place. I have appealed to Imams of mosques and mosques' committees to refrain from using alcohol-based sanitizer," Mufti Nashtar Farooqi of Sunni Markaz Darul Ifta, Dargah Aala Hazrat has said.
Farooqi also gave an alternative to save the followers from the "sin". "Muslims should properly wash their hands and mosque campus with soap, detergent powder and shampoo," the cleric said.
In its guidelines, the government had asked all the religious places to sanitize the premises with alcohol-based sanitizers. Some temples in Mathura had also objected to it.
https://timesofindia.indiatimes.com/city/meerut/darul-uloom-allows-use-of-alcohol-based-sanitizers-on-mosque-premises/articleshow/76349841.cms
--------

Saudi Cleric Says Combating Anti-Semitism As A Religious Duty
June 11, 2020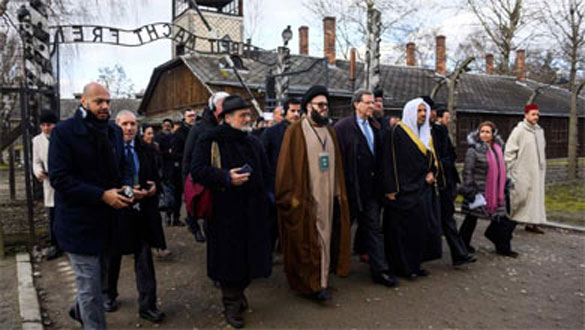 Saudi cleric Mohammad al-Issa, who heads the Saudi-funded Muslim World League, called the fight against anti-Jewish hatred 'a religious obligation and a moral obligation'
------
Saudi cleric Mohammad al-Issa sees combating anti-Semitism as a religious duty, an approach which saw the head of the Muslim World League awarded this week by Jewish groups.
Issa was given a prize by the Combat Antisemistism Movement and the American Sephardi Federation, in a virtual ceremony on Tuesday celebrating Muslim leaders tackling anti-Semitism and racism.
"Fighting antisemitism is a religious obligation and a moral obligation," Issa told AFP from the Saudi capital Riyadh.
The former justice minister vowed that the Muslim World League would "keep on until there is no more antisemitism and racism."
The organization is financed by Saudi petrodollars and is seen as a diplomatic arm of the kingdom, as well as an instrument of Wahhabism, the austere Sunni Muslim doctrine.
Political conflicts have led to tensions between Islam and Judaism, Issa said, calling on people to put such differences aside.
"Political outlooks change over time but our values, our morals should never change," he said.
The Saudi cleric was praised in January by Israeli Prime Minister Benjamin Netanyahu, for traveling to Poland for events marking 75 years since the Nazi death camp Auschwitz was liberated.
"This is another sign of change in the attitude of Islamic bodies and, of course, the Arab states toward the Holocaust and the Jewish people," Netanyahu said at the time.
Visiting the World War II extermination camp, where the majority of more than a million people killed were Jews, marked a turning point for Issa.
"We went to Auschwitz to tell the world that we are against these crimes and they will not be repeated," he said.
Riyadh has no formal diplomatic ties with Israel, but the two have a common enemy in Iran.
Both countries accuse Tehran of wanting to broaden its influence in the Middle East and develop nuclear weapons.
While Egypt and Jordan have relations with their neighbour Israel, other Arab states have set a peace deal with the Palestinians as a condition for normalising ties.
But Netanyahu's government has sought to improve ties with Gulf nations in particular, including Israeli officials appearing at sport events in the United Arab Emirates.
The administration of US President Donald Trump has argued that further diplomatic ties between Israel and Arab nations would improve prospects for peace with the Palestinians.
https://www.thejakartapost.com/news/2020/06/11/saudi-cleric-says-combating-anti-semitism-a-duty.html
--------
Banning foreigners, refugees from mosques against Islam, say NGOs
June 11, 2020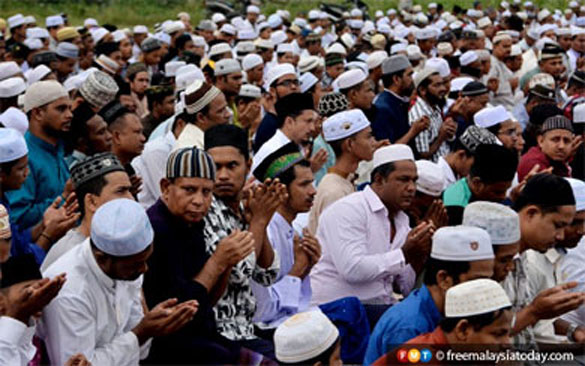 Foreigners are currently prohibited from joining congregational prayers at mosques due to fears of Covid-19 infections.
----
PETALING JAYA: Three Muslim NGOs have criticised the government's move to ban foreigners from mosques as houses of worship gradually reopen to the public, saying it is against Islam to prohibit them from entering solely because they are "refugees and outsiders".
In a statement, the Malaysian Consultative Council of Islamic Organizations, Alliance of World Mosque in Defence of Al Aqsa and Ulama Assembly of Asia also spoke against the hostility towards Rohingya refugees.
This includes reports of banners in a district in Johor rejecting the presence of Rohingya at mosques and suraus, the eviction of Rohingya tenants by landlords in Perak and the barring of foreigners from mosques.
They voiced regret that refugees had been treated with "a great deal of negativity, animosity and unreasonable assumptions by some members of the Muslim community".
"It is unacceptable to ban them from entering mosques due to the Covid-19 outbreak because the issue is to ensure that no Covid-19-positive individuals are at gatherings in mosques, either nationals or non-nationals.
"To single out a community from one ethnicity is discriminatory," they said. "The principle of Islam is to protect the oppressed, regardless of religion or race."
The government's move to allow only locals to pray at mosques due to the high numbers of Covid-19 cases among foreigners and to prioritise locals had also drawn criticism from Muslim activist Dr Ahmad Farouk Musa, who warned that it could border on xenophobia.
The NGOs urged Muslim scholars to speak up and educate the public on the responsibilities of Muslims and Muslim governments to defend the oppressed.
"They need to write and discuss with the government how Islamic principles should be applied in addressing refugee issues, especially in defending the rights of the oppressed people.
"We urge the authorities to curb the spread of hatred and actions against the oppressed refugee community which goes beyond the laws of the country," they said.
https://www.freemalaysiatoday.com/category/nation/2020/06/11/banning-foreigners-refugees-from-mosques-against-islam-say-ngos/
--------
Yemen calls for international pressure against Houthi recruitment of child soldiers
June 13, 2020
DUBAI: Yemen has urged countries to pressure Houthi militants to stop recruiting children as soldiers in areas they control, the state news agency Saba New has reported.
Yemen's Information Minister Muammar Al-Eryani led the call on Friday, during the World Day Against Child Labor.
"In this World Day Against Child Labor, we remember tens of thousands of Yemeni children that the militia has recruited, brainwashed their minds with sectarian terrorist ideology, subjected them to military training and deployed them to the warfronts as a service to the Iranian regime," he said.
Al-Eryani noted the Houthis have replaced mainstream education with "radicalization courses" imposed on "hundreds of thousands of children" to push them into battlefields.
https://www.arabnews.com/node/1689116/middle-east
--------
UK's Most Senior Church Officials Oppose Israel's Annexation Plans of West Bank Territory
12 June 2020
The two most senior church officials in the United Kingdom Friday expressed their opposition to any Israeli move to annex West Bank territory in separate letters to the British prime minister and Israel's envoy in the UK.
"The Archbishop of Canterbury and the Cardinal Archbishop of Westminster wrote to both the Israeli Ambassador, Mark Regev, and the British Prime Minister, Boris Johnson, expressing their opposition to any move by the Government of Israel to annex West Bank territory after 1 July 2020," according to the joint statement released by both churches.
Archbishop Justin Welby and Cardinal Vincent Nichols said their opposition followed warnings from the leaders of Churches in the Holy Land that pushing ahead with the annexation would "bring about the loss of any remaining hope for the success of the peace process."
Although the letters penned by the church officials stated their support to the right of Israel's citizens to live in peace and safety, this would only be possible through negotiation and not annexation, Welby and Nichols said.
"It is essential that both Israelis and Palestinians may live without violence or the threat of violence from each other or other armed groups, the Cardinal and Archbishop emphasized," the joint statement read.
The Israeli government intends to begin debating annexation on July 1. While the move won support in US President Donald Trump's Middle East plan, an Israeli minister on Thursday said there were gaps with Washington on the issue and that the two allies had yet to agree on a map of territorial lines.
Palestinians want the West Bank, Gaza and East Jerusalem – territory Israel captured in the 1967 Middle East war – for an envisaged future independent state.
They say annexation would make that impossible, and have called for international sanctions against Israel.
Arab and European countries have voiced concern over unilateral territorial moves that could jeopardize a two-state solution to the conflict.
On Friday, UAE ambassador to Washington, Youssef Al Otaiba, wrote an op-ed published in Hebrew in one of Israel's most prominent newspapers.
In it, Otaiba warned that "annexation would – certainly and immediately – upend all Israeli aspirations for improved security, economic and cultural ties with the Arab world and the UAE."
Although Israel has no diplomatic relations with Gulf Arab countries, common concerns over Iran's regional influence have led to a limited thaw in ties.
In May, Abu Dhabi-based Etihad made the first known flight by a UAE carrier to Israel, carrying coronavirus aid for the Palestinians.
https://english.alarabiya.net/en/News/world/2020/06/12/UK-s-most-senior-church-officials-oppose-Israel-s-annexation-plans.html
--------
'Capture not possible': France's desert operation against Al-Qaeda chief
Jun 11, 2020
In a desert wilderness in Mali, close to the Algerian border, pitted with isolated rocks and weighed by oppressive heat, French special forces and combat helicopters begin an operation.
At its climax, they claim one of the greatest successes of France's deployment in the Sahel region of north Africa -- the killing of the head of Al-Qaeda in the Islamic Maghreb (AQIM) Abdelmalek Droukdel.
The French military, for the first time, provided details on Thursday of how late last week it "neutralised" the man it has called "the third deputy" of Al-Qaeda's leader, Ayman al-Zawahiri.
Officials describe the death of the Algerian Droukdel as the fruit of meticulous intelligence work.
This was concluded by a military intervention in broad daylight, about ten kilometres (6.2 miles) from the Algerian border, east of the Malian town of Tessalit.
A source close to the operation said about fifteen French special forces were dropped by at least two transport helicopters, as well as a Tiger combat helicopter and a Gazelle multipurpose helicopter, with a drone in support.
"The capture of Droukdel was not possible," said the source, who asked not to be named.
"The goal is not necessarily to kill," said the official. But "in combat, the men see just rocks" with combatants cowering behind them. "They don't know who is behind the gun". The source added: "This type of individual does not surrender".
- 'Building intelligence' -
The army is not giving details of the exchanges that took place during the operation, merely confirming that fighting took place at close quarters.
"We knew that there was a target of interest in the region for two days. After that, it was all a work of mutual support, between the different sources of intelligence," said the source.
"It is a case of building it up," said the official, without revealing the origin of the information but confirming the help of the United States.
Once the objective was identified and located, conditions in northern Mali at the beginning of the rainy season slowed down the progress of forces on the ground.
In the operation, one individual was captured and handed to the Malian authorities after being interrogated by the French forces.
But the soldiers also seized important digital material, including phones, cards and computers. Analysing them may help explain what Droukdel, who was usually very discreet, was doing in the region.
- 'Buried at the scene' -
There has for some time been major fighting between groups affiliated with Al-Qaeda with those of Islamic State in the Greater Sahara (IS-GS).
These have been "violent" fights with "losses on both sides", according to the French source.
It is has not been ruled out that this could have prompted Droukdel's presence in the area.
"It's a real question," said the source, expressing hope that analysis would shed more light on this.
The IS-GS was designated in January as the number one enemy of France's 5,000 strong anti-jihadist force Barkhane and its G5 Sahel allies of Mauritania, Chad, Mali, Niger, Burkina Faso.
But, in the end, it was an Al-Qaeda figure who was killed in this operation.
"The fact that today we have focused a certain number of our forces on the most virulent and urgent threat has not distracted us from the surveillance of other branches", said the source.
Once the operation was finished, the special forces "applied the standards of armed conflict: the enemy combatants were buried at the scene".
Meanwhile the prisoner taken "will answer for his actions before the courts", said the source.
The official praised the operational efficiency of the French forces on the ground and in the air, saying they were capable of deploying in a clandestine situation in full gear in temperatures of 45 degrees Celsius (113 degrees Fahrenheit).
In military terms, these are "extremely rustic conditions", said the source.
https://www.hindustantimes.com/world-news/capture-not-possible-france-s-desert-operation-against-al-qaeda-chief/story-vzpJ6fu8hprp43qAvfwZKI.html?utm_source=iterable&utm_medium=email&utm_campaign=1283343_
--------
Pakistan Muslim League-Nawaz chief Shehbaz Sharif tests positive for COVID-19
11th June 2020
ISLAMABAD: Shehbaz Sharif, chief of the opposition Pakistan Muslim League-Nawaz (PML-N), has tested positive for the coronavirus, becoming the latest top politician to be infected by the deadly virus on a day when the number of COVID-19 cases in the country touched 119,536.
PML-N leader Ataullah Tarar confirmed on Thursday that Shehbaz, 68, has been infected with the virus.
He claimed that Shehbaz contracted the virus as he had to appear before the National Accountability Bureau (NAB) on June 9 in a money laundering case.
"NAB was informed multiple times in writing that Shehbaz Sharif has suffered from cancer and compared to other people, his immunity system is weak," Tarar said.
He said Shehbaz was already living in quarantine due to the threat of virus and had to leave home to appear before NAB.
"Imran Niazi (Pakistan prime minister) and NAB will be responsible if something happens to Shehbaz Sharif," he said.
Earlier, in a statement submitted to NAB, Shehbaz, who is the younger brother of Nawaz Sharif, said, "It has been widely reported in the media that some NAB officials have tested positive for COVID-19. Please appreciate (that) I am a cancer survivor and 69 years old. I have been advised limited exposure on account of the peculiar background of low immunity."
Shehbaz has added to the list of top leaders in the country who have contracted the virus, including former prime minister Shahid Khaqan Abbasi and incumbent Railways Minister Sheikh Rashid Ahmad.
At least four lawmakers, including a provincial minister, have died due to coronavirus in Pakistan.
The Ministry of National Health Service said that 5,834 new cases were reported in the last 24 hours, taking the total number of infections in the country to 119,536.
The total number of fatalities reached 2,356 after 101 patients died during the period.
Punjab has so far detected 45,463 patients, Sindh 43,790, Khyber-Pakhtunkhwa 15,206, Balochistan 7,335, Islamabad 6,236, Gilgit-Baltistan 1,018 and Pakistan-occupied Kashmir 488.
It said that 38,391 people have so far fully recovered.
A total of 26,573 tests were conducted in the last 24 hours, taking the total number to 780,825.
Meanwhile, the Asian Development Bank (ADB) announced a USD 500 million loan to help Pakistan to combat the challenges arising out of the COVID-19 pandemic.
"COVID-19 hit Pakistan at a critical point in its ongoing economic recovery program. ADB's loan will help deliver programs for the poor & vulnerable, strengthen the health sector, & deliver a pro-poor stimulus to boost growth & jobs," the bank tweeted.
https://www.newindianexpress.com/world/2020/jun/11/pakistan-muslim-league-nawaz-chief-shehbaz-sharif-tests-positive-for-covid-19-2155206.html
--------
Afghan Leader Vows Taliban Prisoner Release to be Completed
By Ayaz Gul
June 11, 2020
ISLAMABAD - Afghan President Ashraf Ghani announced Thursday that his government will soon release remaining Taliban prisoners to help a U.S.-led peace process remain on course. 
Ghani told a forum hosted jointly by the Washington-based Atlantic Council's South Asia Center and the United States Institute of Peace that 3,000 insurgent inmates have already been set free.
"My colleagues and I have made the decision to release an additional 2,000 prisoners within a very short period. We will announce the date soon," the Afghan president said.
Ghani noted that Taliban members were in Kabul identifying their prisoners being released from jails in exchange for 1,000 Afghan security personnel being held by the insurgents. 
The prisoner swap, stipulated in the agreement the U.S. sealed with the Taliban in February, must be completed for building mutual confidence before Afghanistan's warring sides open long-awaited peace talks.
"I think now we are on course, and next week we should be able to inform the world of the next step," said Ghani, who started his second term in March after a controversy-marred presidential election. 
The Taliban have so far released about 550 detainees from jails under insurgent-controlled areas in Afghanistan.
'Positive step'
A spokesman for the insurgency hailed Ghani's announcement as a "positive step" and marked good progress. It would pave the way for commencement of intra-Afghan negotiations, tweeted Suhail Shaheen. 
Shaheen said the Taliban are also committed to the prisoner exchange and underlined his group's "preparedness to start intra-Afghan negotiations within [a] week as soon as the process of 5,000 [Taliban] prisoners' release is completed in line with the [insurgent] list already delivered."
U.S. envoy for Afghanistan reconciliation Zalmay Khalilzad, who negotiated and signed the deal with the Taliban, hailed the progress in the prisoner swap. In a series of tweets, Khalilzad also welcomed the Taliban's announcement that they were ready to enter into peace talks, saying it was a commitment outlined in the agreement.
"We are closer to the goal of IAN [intra-Afghan negotiations] than ever before. All sides must work to get to the negotiations table ASAP and prevent spoilers from undermining the process & betraying the hopes and yearning of Afghan people for peace," said the U.S. envoy.
Ghani said, however, that the Taliban have not been transparent about how many Afghan prisoners they still hold.
"The number keeps shifting. We need clarity regarding the fate of those that are with them and assurance that the last person remaining with them is released," he said.
The Afghan president also expressed concerns over heightened insurgent violence and again called on the Taliban to declare a "humanitarian cease-fire" to allow health workers to deal with the coronavirus outbreak in Afghanistan.
Late last month, the two adversaries observed a temporary cease-fire during the three-day annual Eid al-Fitr festivities marking the end of the fasting month of Ramadan. Ghani, however, said insurgent violence has since intensified. 
"The casualty figures still average around 60 to 70 a day. The number of fatalities unfortunately are averaging 30," Ghani noted. He did not elaborate.
The Taliban have carried out major attacks against Afghan security forces in recent weeks, killing dozens of them. The stepped-up violence has also caused hundreds of civilian casualties. 
Taliban officials argue, however, that a cease-fire will be on the agenda when intra-Afghan talks begin to discuss internal political disputes.
The U.S.-Taliban agreement requires all American and coalition forces to leave Afghanistan by July 2021, ending America's longest overseas military intervention. In return, the pact outlines the Taliban's counterterrorism assurances and political reconciliation with other Afghan factions.
https://www.voanews.com/south-central-asia/afghan-leader-vows-taliban-prisoner-release-be-completed?utm_source=iterable&utm_medium=email&utm_campaign=1283343_
--------
Muslim Groups Call for MUN To Take Action Against 'Islamophobe' Doctor and Systemic Racism
Jun 12, 2020
A letter signed by four provincial and national Muslim associations says a doctor accused of making racist comments violated several professional standards, and criticizes Memorial University's response to the incidents.
Zachary Kuehner, a second-year resident at the school, came under fire for his use of the word "Islamophobe" in his Twitter bio, and for arguments about the Black Lives Matter movement.
A group of undergraduate medical students wrote a letter to the school to express their dismay. Now the National Council of Canadian Muslims has spearheaded a letter to the dean of medicine, Margaret Steele.
"Given the circumstances, it is clear that Dr. Kuehner does not meet the professional standards of training as a family physician," says the letter. "His blasé and clear identification of himself as an Islamophobe leads to a reasonable apprehension of bias against members of the Canadian Muslim community."
The letter is co-signed by the Muslim Medical Association of Canada, the Muslim Association of Newfoundland and Labrador, and Addressing Islamophobia NL.
In messages to CBC News earlier this week, Kuehner denied being racist or bigoted in his views, and said his comments were taken out of context. He declined an invitation to provide context, saying he would have no further comment until an investigation had been completed.
The MMAC letter highlights specific policies at Memorial University and the province's college of physician and surgeons that the groups say were violated by Kuehner's comments.
Those guidelines include regulations on social media that state a physician cannot post things online that could be harmful to patients or co-workers, or be deemed unprofessional.
The full letter can be viewed here:
The letter also takes issue with Memorial University's response to the students' letter and media requests that followed.
Nowhere in Steele's initial response to CBC News did she mention racism or bigotry. When asked why, a spokesperson for the dean said it was because she couldn't comment on this specific case.
MMAC asked MUN to issue a followup statement condemning all forms of racism, commit to zero tolerance of "explicit or implicit racism," and a commitment to mitigate further racism through facultywide training.
"Given the situation, systemic change is needed," the letter states. "Such change could perhaps be accomplished through collaboration with groups that have built longstanding relationships at MUN in this space like Addressing Islamophobia in NL project or through the Muslim Association of Newfoundland and Labrador."
Steele did release a public statement on Friday, condemning racism of all kinds — namely against Black, Indigenous and Muslim learners.
"We value every individual regardless of race, color, gender, religion or ethnicity. This includes Black, Indigenous, people of color and Muslims. We have been committed to and have prioritized a culture of excellence which respects and values everyone," the statement reads.
"Regarding the issue raised this week with respect to one of our learners, the faculty of medicine is dealing with this issue in accordance with its policies and procedures."
Steele reiterated the school cannot comment on an individual case and must respect the privacy and complainants and the recipients of complaints, but said it was "active within university procedures."
https://www.cbc.ca/news/canada/newfoundland-labrador/zachary-kuehner-islamaphobia-mun-muslim-groups-1.5609284
--------
India
Islamophobia: Bengali School in Indore Forces Muslim Students to Write Class 12 Board Exam Outside Hall Due to COVID-19 Scare
June 12, 2020
Seeding communal discords, another case of Islamophobia emerged in the country, this time from Indore where a Bengali school located at Naulakha forced Muslim students to not enter the exam hall and take their Class 12 Board examination in the verandah outside. Despite the blazing June heat, the school, which has been made a centre for the 12th class examination, discriminated with the students of Islamia Karimiya School on June 9. Also Read - Coronavirus: India Records Over 11,000 Cases a Day For First Time; Registers Worst Spike of 11,458
When the victimised Muslim students protested, the administration made them sit outside the exam hall where a make-shift arrangement was made for them in the veranda, despite extreme hot weather and turned a blind eye to their parents pleas. According to a report published in Hindi daily Dainik Jagran, the incident took place due to the vile image of the community painted by the mainstream media in the name of coronavirus scare. Also Read - 'Insanity is Doing Same Thing Over And Over Again', Rahul Gandhi Launches Veiled Attack on Govt Over Rising COVID Cases
The Centre superintendent of the school justified the discrimination saying that those Muslim students had come from red zone hence, this was done as a preventive measure. However, the daily quoted several people at the exam centre who claimed that many Hindu students from red zone were allowed to enter and write the examination, sitting inside the hall. Also Read - Coronavirus: Global Death Toll Crosses 4.25 Lakh-Mark; US, Brazil And UK Emerge as 'Top 3'
Expressing his concern over the matter, Congress MLA from the Central region of Bhopal, Arif Masood, wrote to Madhya Pradesh Chief Minister Shivraj Singh Chouhan. His letter read, "Where communal harmony should be taught, hatred is being spread. Action should be taken against those who are found guilty."
Several incidents of Islamophobia have been reported across the country in the past three months where members of the Muslim community were portrayed as super-spreaders of COVID-19. These stemmed after the Tablighi Jamaat incident in New Delhi's Nizamuddin area in March.
It is interesting to note that at a time when Indians are staunching supporting protests against racial discriminations in the West, the crippled state of affairs back home have become normal.
https://www.india.com/viral/islamophobia-bengali-school-in-indore-forces-muslim-students-to-write-class-12-board-exam-outside-hall-due-to-covid-19-scare-4055939/
--------
No Entry For Public During Friday Prayers At Mecca Masjid, Hyderabad
Syed Mohammed
JUNE 12, 2020
Jumma Namaz had only five people including the Maulana
Friday prayers at the Mecca Masjid were off limits for the public and the congregation at Shahi Masjid was restricted.
This is the first Friday since the State government permitted re-opening of all places of worship as part of 'Unlock - 1'.
"The Jumma Namaz had only five people at Mecca Masjid this Friday. Apart from Maulana Rizwan Qureshi, who led the prayers, there were staff members. Entry was barred for outsiders for the prayers. Following the directions of Muslim scholars and the State government, physical distancing was maintained. On regular Fridays, over 5,000 people would have gathered," said an official who works at the Mecca Masjid.
Security personnel were posted at the gate to stop the entry of outsiders.
A person, who was part of the congregation at Shahi Masjid, said that the number of people there was minuscule compared to other days. Social distancing norm was maintained here also, the person said.
Meanwhile, several other mosques in the city saw a dip in the number of devotees, while others like the Mecca Masjid, remained closed for public.
The management of those that had thrown their gates open to the public said that all efforts were made to abide by the rules prescribed by GO 76. However, continuous disinfection and procurement of sanitisers continues to remain an expensive proposition.
https://www.thehindu.com/news/cities/Hyderabad/no-entry-for-public-during-friday-prayers-at-mecca-masjid/article31816475.ece
--------
Uttar Pradesh, Bareilly, Dargah Opposes Alcohol-Based Sanitizer, Says 'Mosque Will Become Impure'
Jun 12, 2020
Bareilly: A Muslim cleric in Bareilly has issued an advisory that cleaning of mosques should not be done with an alcohol-based sanitizer.
Maulana Shahabuddin, the General Secretary of All India Tanzeem Ulama E Islam issued an advisory to all the mosques under its wing against the use of alcohol-based sanitizer for cleaning the holy place.
"The cleanness of the mosques hold great importance for us. Government has issued a guideline to sanitize the place. Sanitization means washing. With respect to the order we have issued advisory to ensure the cleanliness of the mosques using surf (detergents) and other means," said General Secretary of All India Tanzim Ulema E Islam.
"Cleaning of mosques should be done using products like detergents, shampoos, certain chemicals etc. as the use of alcohol (alcohol-based products like sanitiser) is forbidden in Islam," Shahabuddin said, adding that people who are coming to mosques should take all precautions for the prevention against coronavirus, he added.
"Alcohol is prohibited in Islam. Muslims should not use alcohol-based sanitizers. A mosque will become impure if alcohol-based sanitizer is used for cleaning the premises. We cannot make God`s home impure. Namaaz cannot be offered at an impure place. If the mosque is made impure knowingly, it will be a sin. I have appealed to Imams of mosques and mosques' committees to refrain from using alcohol-based sanitizer," Mufti Nashtar Farooqi of Sunni Markaz Darul Ifta, Dargah Aala Hazrat, said.
This comes just a day after priests of some prominent temples in Mathura refused to use the sanitizer with alcohol content.
https://zeenews.india.com/india/uttar-pradesh-dargah-opposes-alcohol-based-sanitizer-says-mosque-will-become-impure-2289425.html
--------
Faulty data push Aligarh Muslim University down in national rankings
JUNE 13, 2020
Higher ranking attracts better talent among both students and faculty and motivates alumni to contribute more vigorously: Vice-Chancellor
Aligarh Muslim University (AMU) has 2,911 full-time research scholars. According to the Centre's National Institutional Ranking Framework (NIRF), however, it only has 33. The faulty data resulted in AMU slipping from 18th to 31st place in the rankings released on Thursday.
"This gross discrepancy in the number of overall PhD students enrolled at AMU has resulted in a false steep decline in our ranking," Vice-Chancellor Tariq Mansoor said in a letter to the National Board of Accreditation and Human Resource Development Minister Ramesh Pokhriyal Nishank on Friday.
"A higher NIRF ranking not only translates into better employment opportunities for students graduating from the university, but it also forms an important basis for future funding, infrastructure support and other assistance by various government and other agencies."
He added that a higher ranking attracts better talent among both students and faculty and motivates alumni to contribute more vigorously, and urged the HRD Ministry to rectify the miscalculation immediately.
NIRF sources much of the data for its metrics from institutions themselves. Prof. Mansoor said the correct data, sent by email in March 2020 and also uploaded on the AMU website, showed that the number of full-time PhD graduates over the last three years ranged from 312 to 387. However, the document accompanying the ranking on the NIRF website shows only 8-10 doctoral graduates each year.
The faulty data led to a sharp fall in AMU's score for the parameter of graduation outcomes. In 2019, it scored 85 points under that parameter, leading to an overall ranking of 18. In 2020, AMU's graduation outcomes score fell to 55, resulting in a ranking of 31. Its performance under the other four parameters was largely unchanged.
https://www.thehindu.com/news/national/faulty-data-push-aligarh-muslim-university-down-in-national-rankings/article31817481.ece
--------
Muslim Youths Came Forward To Help Cremate The Body Of An 80-Year-Old Woman in Bengal
Jun 13, 2020
Malda: Four Muslim youths came forward to help cremate the body of an 80-year-old woman who passed away at Nayabazar in Panchanandapur here on Friday morning.
Anjali Saha, who had been suffering from various age-induced ailments, breathed her last around 11am. Bereaved son Ratan couldn't find anyone to take his mother's body to the crematorium. Being the only Hindu family in the area, they had no relatives nearby either.
Help came from unexpected quarters when local panchayat member Daud Islam, along with Sajjad Sk, Asgar Ali and Rabiul Islam, offered to make all preparations for the cremation. They made the macha (a bamboo bed), decorated it and carried the body to the banks of Ganga.
"These youths blurred barriers of religion to stand beside us in the time of grief," Ratan said. Mourning women of the Saha family said they too would never forget how their Muslim neighbours took care of their children in trying times. Daud said they did what their conscience told them to do. "We have lived here together for many years. It is a common practice to stand beside neighbours in the time of crisis. What we did today was nothing extraordinary," he added.
Asgar and Rabiul chorused that religion should never come in the way of helping those in need. "In fact, religion teaches us to help others. It is quite natural," stressed Asgar.
https://timesofindia.indiatimes.com/city/kolkata/muslim-youths-help-man-cremate-mothers-body/articleshow/76349529.cms
--------
Give arms training, weapons to minority Hindus, vulnerable Muslims in Kashmir: Former J&K DGP Vaid
Sunil Bhat
June 13, 2020
Days after the assassination of Kashmiri Pandit Sarpanch, Ajay Pandita Bharti, in South Kashmir's Anantnag district, former DGP of J&K Police Shesh Paul Vaid has favoured arming the minority Hindus and vulnerable sections among the Muslim community in the Kashmir Valley so that they can protect themselves from terror attacks.
Speaking exclusively to India Today TV at his Jammu residence, the former J&K top cop said that all options must be explored for instilling a sense of security among the minority community of Kashmiri Hindus.
He also said that weapons should be provided to the members of the community and arms training should be given to them so that they can take protect themselves from the terror attacks. "There is no harm in giving arms training and providing weapons to the minority Hindu community as well as to the vulnerable section of the Muslims in the Kashmir valley," said former DGP Vaid.
He added, "Village Defence Committees (VDCs) can be constituted in the Valley. However, this formula requires detailed planning. Forming VDCs in the Kashmir Valley is difficult, but not impossible."
Since the brutal killing of Kashmiri Hindu Sarpanch Ajay Pandita Bharti, many displaced Kashmiri Pandits have demanded that government must arm the Hindus in the valley as they are soft targets for the terrorists.
The former top cop recalled how he as the SSP of Udhampur in 1995 was instrumental in forming the first VDC in Bagankote village which was part of Udhampur district at that time. The village is now part of Reasi district carved out of Udhampur in 2007.
The area was infested with terrorism in the early 90s. SP Vaid said that later VDCs were formed through a formal J&K government order in Chenab valley region of Jammu division where Hindus are in minority.
"After the mass exodus of Kashmiri Pandits from the Kashmir valley, the terrorists then started targeting the minority Hindus in Chenab valley region of Jammu division. Many massacres of minority Hindus were carried out by the terrorists in the Chenab valley. But soon VDCs were constituted and people were given arms training. Muslims were also made part of the VDCs as they also faced terror attacks. This formula proved to be very successful and the mass exodus of Hindus was prevented," SP Vaid told India Today TV.
https://www.indiatoday.in/india/story/give-arms-training-weapons-to-minority-hindus-vulnerable-muslims-in-kashmir-former-j-k-dgp-vaid-1688502-2020-06-13
--------
Two terrorists killed in encounter with security forces in J&K's Kulgam
Jun 13, 2020
SRINAGAR: Two terrorists were killed in an encounter with security forces in Jammu and Kashmir's Kulgam district in the early hours of Saturday, police said.
Security forces launched a cordon and search operation in the Nipora area of Kulgam in south Kashmir following specific information about the presence of terrorists there, a police official said.
He said the search operation turned into an encounter after terrorists fired at security forces, who retaliated.
In the ensuing gunfight, two terrorists were killed, the official said.
He said the identity and group affiliation of the slain ultras was being ascertained.
https://timesofindia.indiatimes.com/india/two-terrorists-killed-in-encounter-with-security-forces-in-jks-kulgam/articleshow/76351090.cms
--------
J&K woman killed, 2 injured as Pak violates ceasefire along LoC
Jun 12, 2020
SRINAGAR/JAMMU: A 40-year-old woman was killed while two others were injured after Pakistan violated ceasefire for the fifth consecutive day along the Line of Control (LoC) in Uri and Hajipeer sectors of north Kashmir's Baramulla district on Friday. Later in the evening, Pakistan breached truce along the LoC thrice in Poonch and once in Rajouri districts.
Pakistani troops resorted to unprovoked firing of small arms and heavy mortar shelling targeting forward Indian posts and villages near the border at Uri. "A resident of Batgran village, Akhter Begum, was killed in the shelling while two other residents sustained minor injuries," Uri SDPO Junaid Wali said. The wounded were taken to the sub-district hospital where they are under treatment. Officials said "numerous shells" landed in Nambla, Saidpora, Thajal, Silikote and adjoining villages.
The heavy cross-border fire exchange — coupled with Pakistan's indiscriminate, intense mortar shelling in civilian areas — triggered panic among residents who fled seeking safer refuges. At least five families were evacuated in Silikote. Dread also gripped the inhabitants of Charunda, Hathlanga, Soura, Mothal, Balakote and Tilawari, sources said.
Uri sub-divisional magistrate Reyaz Ahmad Malik said that people fleeing from the LoC are being sheltered at the Government Girls HS School. "If needed, we will also vacate the Government Boys' HS School and NHPC government quarters at Uri's Bandi area," Malik added.
Pakistan yet again breached the truce thrice on Friday evening. "Around 4.15pm, Pakistan initiated the firing of small arms and intense mortar shelling along the LoC in Poonch's Kirni and Qasba sectors, followed by Shahpur, Kirni and Qasba sectors around 7.15pm; and once again in Poonch's Balakote and Rajouri's Manjakote sectors around 7.50pm. The Indian Army effectively retaliated," Jammu-based spokesperson Lt Col Devender Anand said.
In the past 10 days, two soldiers have lost their lives in similar ceasefire violations by Pakistan.
https://timesofindia.indiatimes.com/india/jk-woman-killed-2-injured-as-pak-violates-ceasefire-along-loc/articleshow/76347735.cms
--------
Student Who Shouted 'Pakistan Zindabad' During Anti-CAA Stir Gets Default Bail
Jun 12, 2020
Student Amulya Leona, arrested on sedition charges after she raised pro-Pakistan slogans at an anti-CAA event here in February, has been granted default bail by a court here on grounds that the police did not file charge sheet within the stipulated period.
The development came on Wednesday shortly after the city civil and sessions court dismissed her plea for regular bail, holding that the investigation has not been completed.
The fifth Additional City Civil Metropolitan Magistrate granted the default bail.
Earlier, rejecting her regular bail plea, the 60th additional city civil and sessions judge Vidyadhar Shirahatti said: "If the petitioner is released on bail, she may abscond or she may be involved in a similar offence, which affects the peace at large."
A student activist, the 19-year-old Amulya had shouted "Pakistan zindabad" during the protest meeting against Citizenship Amendment Act and National Register of Citizens organised by Hindu Muslim Sikh Isaai Federation at the Freedom Park here on February 20.
AIMIM chief Asaduddin Owaisi was present at the event and had tried to stop her from raising the slogan.
"Because the police failed to file a charge sheet within the stipulated 90 days, we moved the application for default bail, which the court granted on Wednesday itself," advocate R Prasanna, defending Amulya Leona, said.
According to him, she will be released in a day or two after completion of the bail formalities.
He said the charge sheet was filed on June 3.
https://www.hindustantimes.com/india-news/student-who-shouted-pakistan-zindabad-during-anti-caa-stir-gets-default-bail/story-qj6azDAbJY7fibbxPwHfrK.html
--------
Arab world
Saudi Arabia signals inclination to resume ties with Syria
12 June 2020
Saudi Arabia has signaled its inclination to restore ties with Syria as years-long anti-Damascus policies spearheaded by the regime in Riyadh and its regional allies have fallen flat.
The permanent representative of Saudi Arabia to the United Nations, Ambassador Abdullah Bin Yahya al-Muallami, said in an interview with Russia Today that the relations between Riyadh and Damascus could be restored simply on any day and any moment "if the Syrian crisis ended and the Syrian factions agreed on the future directions in the country."
The Saudi diplomat also said that Syria must "one day" return to the Arab League.
The 22-member regional organization suspended Syria's membership in November 2011, citing alleged crackdown by Damascus on opposition protests. Syria denounced the move as "illegal and a violation of the organization's charter."
Asked on the possibility of reopening the kingdom's embassy in Damascus alongside the United Arab Emirates (UAE), al-Muallami said, "There is currently no similar step in the near future because the time has not come yet."
Syrian media announced in January that Saudi Arabia intended to restore relations with the government of Syria's President Bashar al-Assad, with reports indicating that al-Muallami had officially invited his Syrian counterpart, Bashar al-Jaafari, to attend a special ceremony ahead of Riyadh's presidency of the G20 Summit in December last year.
Saudi Arabia's main regional ally, the UAE declared the re-opening of its embassy in the Syrian capital Damascus in December 2018. Bahrain said shortly after that its embassy there and the Syrian diplomatic mission in Manama had been operating "without interruption."
The UAE, Bahrain, and Oman also resumed flights to Damascus last January.
The restoration of the Arab League's diplomatic ties with Damascus comes at the time of widening rift between the member states as the war in Syria winds down with the army capturing most of the territory that was once lost to Takfiri terrorists.
The Syrian military is now engaged in a months-old operation to liberate the last major terrorist-held areas in the country.
Idlib province, home to Turkish-backed elements, and the neighboring Aleppo province are the only large areas in the hands of terrorists after the Syrian military managed to undo the militant gains and bring back almost all of Syrian soil under government control.
Syria has been gripped by foreign-backed militancy since March 2011. The Syrian government says the Israeli regime and its Western and regional allies are aiding the Takfiri terrorist groups that are wreaking havoc in the country.
https://www.presstv.com/Detail/2020/06/12/627275/Saudi-Arabia-ties-Syria-Ambassador-Abdullah-Bin-Yahya-al-Muallami
--------
New US sanctions set to hit Syria likely to have knock-on effect in Lebanon
12 June 2020
Lebanon's frail economy now faces another potential blow from the implementation of wide-reaching US sanctions targeted at the Syrian regime set to take effect next week.
The Caesar Act will begin to take effect on June 17, threatening sanctions against all those who "provide significant support or engage in a significant transaction with the Syrian government or those acting on behalf of Syria, Russia, or Iran," the legislation says.
The Lebanese government, which currently faces a collapsing currency and dire economic situation, has not yet taken an official stance on the act, with a government committee set to meet Monday to discuss it.
Lebanon and Syria's economies are inextricably linked, with money and goods moving across the border – legally and illegally – and Lebanon's political class is divided between pro- and anti-Syrian regime camps.
"Lebanon and Syria are very much hooked at the waist when it comes to the impact of these sanctions," Firas Maksad, a Washington-based consultant on Middle East policy and adjunct professor at George Washington University's Elliot School for International Affairs, told Al Arabiya English. That opens up the potential that "the impact Caesar will have on Syria will pull Lebanon down with it," he said.
Some analysts linked the sudden acceleration in the devaluation of the Lebanese currency on the black market over the past few days to anxieties about the upcoming Caesar implementation, as Syrians worried about an impending squeeze on foreign currency have been buying up dollars in Lebanon.
"Panic is now rife now because of the impending implementation of the Caesar Act. People are trying to hedge against inflation and the depreciation of the Syrian pound," economist and former Minister of Economy and Trade and Minister of Industry of Lebanon Nasser Saidi told Al Arabiya English.
The Lebanese lira, officially valued at around 1,500 to the dollar, had been going at around 4,000 to the dollar on the black market, when suddenly the rate spiked to above 5,000 Thursday.
Maksad noted that, in addition to the fluctuations of Lebanese and Syrian currencies impacting each other, the smuggling of imported commodities like fuel and wheat from Lebanon to Syria has put further pressure on Lebanon's dollar reserves.
More electricity shortages could be on the horizon
The threat of sanctions could also impact Lebanon's power supply. With long running chronic shortages in its own electricity system, Lebanon imports up to 276 megawatts of power from Syria.
Without that potential supply, Lebanon would have to rely more heavily on the diesel generators that provide power for most of the country when state-provided electricity is cut, noted Marc Ayoub, a researcher in the energy policy and security program at the American University of Beirut's Issam Fares Institute for Public Policy and International.
During the summer, when demand usually spikes, Ayoub said, the country might see an additional 100- to 150-megawatt power deficit if the option to import from Syria is not there. As of now, there is no option to fill that gap apart from relying on costly generators.
"And if there is another problem with the fuel and diesel imports because of the financial situation, this means that we will be facing a very bad situation in terms of supply," he said. "…We will be having more electricity shortages and cutoffs, etc., because the diesel generators will not be able to supply this unmet capacity."
The sanctions could also halt plans to reactivate a gas pipeline running from Egypt to Syria and then to Lebanon, Ayoub noted.
It remains unclear whether the electricity sector might be exempted from the Caesar sanctions.
A US State Department spokesperson declined to comment on the question but said in an emailed statement that the law "seeks to deny the Assad regime the financial resources that his regime uses to fuel its campaign of violence and destruction that has killed hundreds of thousands of civilians, and is meant to send a clear signal that no external actor should enter into business with or otherwise enrich such a regime."
Maksad said any proposed exemption would likely be reviewed by attorneys before a political decision was made but added, "I'd have to say that the political climate in DC is not conducive for trying to help the Lebanese government out."
Increasing hardline on Hezbollah
The US has taken an increasingly hard line on Hezbollah, an ally of the Syrian regime which, along with its allies in government, including the Free Patriotic Movement headed by former Foreign Minister Gebran Bassil, has been pushing for Lebanon to normalize political relations with the Syrian regime. With the Caesar Act now in play, that looks less likely, analysts said.
"I think politically this will make it incredibly difficult now for Hezbollah, or Gebran Bassil, for that matter, to continue pushing for normalization with Syria," said Maha Yahya, director of the Carnegie Middle East Center.
She noted that the sanctions will also stymie Lebanese businessmen who had set up companies in hopes of profiting from the post-war rebuilding of Syria.
Nasser Yassin, interim director of AUB's Issam Fares Institute, said while the Lebanese government may be reluctant to announce that it will cooperate with the Caesar Act in practice, "they have no choice."
"I think they're going to come up with the usual gray language about 'we take note of it,' but deep inside, I guess they have to [comply]."
Meanwhile, given Hezbollah's ties to Syria and Iran, there are questions as to whether the sanctions might be applied to politicians and government ministries controlled by Hezbollah and allies.
When asked about the potential for sanctions against party members, the State Department spokesperson said Hezbollah's actions "demonstrate that it is more concerned with its own interests and those of its patron Iran, than what is best for the Lebanese people," adding, "US sanctions targeting Hizballah and other corrupt actors are undertaken in solidarity with the Lebanese people who since October of last year have called for leaders to implement reforms and to fight corruption." 
The mass protests initially brought together people of all sects and political leanings, but since then, tensions between protesters and counter-protesters have taken on a sectarian element at times. Last week, after a protest in which some groups participating called for Hezbollah to be disarmed, clashes broke out between protesters and supporters of Hezbollah and allied groups and later between Sunni and Shia youth in some Beirut neighborhoods, raising fears of an escalation of sectarian violence.
While on Thursday night, Hezbollah supporters joined protesters from other groups expressing outrage over the currency crisis, Yassin said that the Caesar Act could play into increased tensions in the future.
"With all this pressure, the economic pressure, with all this political instability…and an inability to come up with something, a way out from this big hole we are in, I'm sure it's going to be translated on the streets," he said, with potential outbursts of localized violence.
But he added, "I don't see a fullscale civil war. Civil war needs money, it needs financing. We don't have the recipe for a civil war. Or we have it – all the elements are there, sadly – but we don't have the means."
https://english.alarabiya.net/en/features/2020/06/12/New-US-sanctions-set-to-hit-Syria-likely-to-have-knock-on-effect-in-Lebanon.html
--------
Baghdad, Washington affirm commitment to US troop withdrawal, Iraqi premier says
12 June 2020
Iraq's Prime Minister Mustafa al-Kadhimi says Baghdad and Washington have affirmed their commitment to the withdrawal of US troops from the Arab country, months after Iraqi lawmakers passed a resolution calling on the government to end all foreign troop presence.
Kadhimi, however, did not give any timeline for the troop pullout.
The prime minister said the US-Iraq Strategic Dialogue by video conference discussed the future of the presence of American forces, and recognized the Iraqi parliament's decision on the pullout of foreign troops from the country.
A joint statement said the United States promised to reduce troops from Iraq over the coming months.
"The two countries recognized that in light of significant progress towards eliminating the ISIS threat, over the coming months the US would continue reducing forces from Iraq," it said, without giving figures.
"The United States reiterated that it does not seek nor request permanent bases or a permanent military presence in Iraq," it said.
Iraq, in turn, promised to protect bases housing US troops after a series of rocket attacks blamed on pro-Iranian paramilitary groups, the statement added.
'Sovereignty of Iraq red line in Baghdad-Washington talks'
Iraqi legislator Abbas al-Zameli has described the country's sovereignty as the red line in negotiations between Baghdad and Washington.
"We have a fundamental and major point as regards Iraq-US talks. Anything can be negotiated except for the country's sovereignty and independence, as they are considered as a red line," Zameli said in an exclusive interview with Arabic-language al-Maalomah news agency.
He added, "We support the prime minister in his efforts to safeguard the sovereignty of Iraq and remove all foreign forces from the country. We cannot comprise on the withdrawal of all foreign forces, including Americans, from the country."
'US military presence in Iraq source of concern for regional states'
Hassan al-Fadam, a lawmaker from the National Wisdom Movement political coalition, said the presence of US forces in Iraq has become a source of concern for many regional countries, emphasizing that the parliament is closely monitoring the course of dialogue between Washington and Baghdad.
"The Council of Representatives supports the dialogue between the United States and Iraq, and is keeping an eye on the outcomes of the talks. It is necessary to review the strategic agreement with the US and expedite the departure of the (American) forces, which has become a source of concern and annoyance for many countries in the region," Fadam told al-Maalomah news agency.
He added, "Our security forces and the Popular Mobilization Units are able to score territorial gains without the need from any foreign forces. The dialogue should be within the context of Iraq's need to keep some of the trainers, and that their presence should be under the supervision of the Iraqi government."
Iraqi lawmakers unanimously approved a bill on January 5, demanding the withdrawal of all foreign military forces led by the United States from the country following the assassination of Lieutenant General Qassem Soleimani, the commander of the Quds Force of Iran's Islamic Revolution Guards Corps, along with Abu Mahdi al-Muhandis, the deputy head of Iraq's PMU, and their companions in a US airstrike authorized by President Donald Trump near Baghdad International Airport two days earlier.
Later on January 9, former Iraqi prime minister, Adel Abdul-Mahdi, called on the United States to dispatch a delegation to Baghdad tasked with formulating a mechanism for the move.
The 78-year-old politician said Iraq rejected any violation of its sovereignty, particularly the US military's violation of Iraqi airspace in the assassination airstrike.
https://www.presstv.com/Detail/2020/06/12/627280/Baghdad,-Washington-affirm-commitment-to-US-troop-withdrawal,-Iraqi-premier-says
--------
Missiles used in attacks on Saudi Arabia are of 'Iranian origin': UN
12 June 2020
Cruise missiles used in several attacks on oil facilities and an international airport in Saudi Arabia last year were of "Iranian origin," UN Secretary-General Antonio Guterres told the Security Council in a report seen by Reuters on Thursday.
Guterres also said several items in US seizures of weapons and related materiel in November 2019 and February 2020 were "of Iranian origin."
For all the latest headlines follow our Google News channel online or via the app.
Some have design characteristics similar to those also produced by a commercial entity in Iran, or bear Farsi markings, Guterres said, and some were delivered to the country between February 2016 and April 2018.
Guterres reports twice a year to the Security Council on the implementation of an arms embargo on Iran and other restrictions that remained in place after the deal.
The UN chief said the United Nations examined debris of weapons used in attacks on a Saudi oil facility in Afif in May, on the Abha international airport in June and August and on the Saudi Aramco oil facilities in Khurais and Abqaiq in September.
"The Secretariat assesses that the cruise missiles and/or parts thereof used in the four attacks are of Iranian origin," Guterres wrote. Guterres also said that drones used in the May and September attacks were "of Iranian origin."
He also said the United Nations had observed that some items in the two US seizures "were identical or similar" to those found in the debris of the cruise missiles and the drones used in the 2019 attacks on Saudi Arabia.
Guterres said that "these items may have been transferred in a manner inconsistent" with a 2015 Security Council resolution that enshrines Tehran's deal with world powers to prevent it from developing nuclear weapons.
Iran's mission to the United Nations in New York did not immediately respond to a request for comment on the UN report.
Washington is pushing the 15-member council to extend an arms embargo on Iran that is due to expire in October under the nuclear deal. Council veto-powers Russia and China have already signaled their opposition to the move.
Guterres said that in a May 22 letter, Iran's UN envoy said, "it has not been the policy of Iran to export weapons in violation of relevant arms embargoes of the Security Council" and that it will "continue to actively cooperate with the United Nations in this regard."
The Security Council is due to discuss Guterres' report later this month.
US Ambassador to the UN Kelly Craft has said she will circulate a draft resolution to extend the arms embargo on Iran soon. If Washington is unsuccessful, it has threatened to trigger a return of all UN sanctions on Iran under the nuclear deal, even though it quit the accord in 2018. Diplomats say Washington would likely face a tough, messy battle.
Iran has breached parts of the nuclear deal in response to the US withdrawal and Washington's reimposition of sanctions.
"I call upon all Member States to avoid provocative rhetoric and actions that may have a negative impact on regional stability," Guterres wrote in the 14-page report.
https://english.alarabiya.net/en/News/gulf/2020/06/12/Missiles-used-in-attacks-on-Saudi-Arabia-are-of-Iranian-origin-UN.html
--------
In Damascus, people condemn US anti-Syria sanctions
12 June 2020
Syrians have staged a large protest in the capital Damascus against Washington's sanctions targeting businesses and economic institutions that support the government of President Bashar al-Assad.
The event on Thursday in an area west of the city saw thousands of demonstrators chanting slogans against the United States while waving Syrian flags and images of Assad in a show of support for his government.
The protest came days before new US sanctions targeting Syria and its regional allies would come into effect in the United States as part of the so-called Caesar Act, an American piece of legislation which alleges to support the Syrian people by protecting them against the Syrian administration's way of governance.
The people who attended the Thursday demonstration condemned the Caesar Act as a harsh measure against the very people of Syria who have suffered as a result of a conflict that was triggered in early 2011 and has led to the death of thousands.
"Caesar's sanctions affect the financial health of the citizens, unlike all global sanctions. They affect even civilians, meaning the punishment is against the people specifically," said Yaroub Kheirbeik, a journalist attending the protest in Damascus.
Some say the sanctions would deny the Syrian people access to key medicine and other vital goods and services.
Other cities of Syria saw a similar protest on Thursday. The official SANA news agency said thousands gathered in Sweida, a city near the Jordanian border in the southwest, to express support for the Assad government and his regional allies.
Experts believe the new US sanctions targeting Syria, which will be implemented on June 17, is a fresh attempt by Washington to pile pressure on Iran, a main supporter of the Syrian government in its nine years of war against foreign-backed militants.
Anti-sanctions protest in Syria also come in the wake of sporadic protests in some areas against a 'lack' of government action in the face of the deteriorating economic situation.
The government insists the economic situation in Syria will improve as the country is emerging from years of devastating militancy.
https://www.presstv.com/Detail/2020/06/12/627300/Damascus-US-anti-Syria-sanctions
--------
US ramps up Syrian oil plunder, dispatches 50 tankers to Hashakah
12 June 2020
The United States has reportedly deployed dozens of tankers to Syria's energy-rich northeastern province of Hasakah as Washington is fiercely vying with some of its regional allies to seize oil reserves in the war-battered country and plunder natural resources.
Syria's official news agency SANA, citing local sources requesting not to be named, said a convoy of 50 tankers rumbled through the Waleed border crossing and entered the Jazira Region on Thursday.
The sources added that the vehicles later headed toward the Iraqi territory.
Since late October 2019, the United States has been redeploying troops to the oil fields controlled by Kurdish forces in eastern Syria, in a reversal of President Donald Trump's earlier order to withdraw all troops there.
The Pentagon alleges that the move aims to "protect" the fields and facilities from possible attacks by Daesh, ignoring the fact that Trump had earlier suggested that Washington sought economic interests in controlling the oil fields.
Syria, which has not authorized the presence of the US military in its territory, says Washington is "plundering" the country's oil.
The presence of US forces in eastern Syria has particularly irked the civilians, and local residents have on several occasions stopped American military convoys entering the region.
Earlier this week, the US military sent a new convoy of trucks carrying military and logistical equipment to the northeastern province of Hasakah.
Unnamed local sources in the town of Yaarubiyah told SANA at the time that a convoy of about 50 vehicles had crossed the al-Walid border crossing into Syrian territory on June 7.
https://www.presstv.com/Detail/2020/06/12/627286/US-dispatches-50-tankers-to-Syria%E2%80%99s-Hashakah-as-plunder-of-country's-oil-underway
--------
Southeast Asia
Religious communities join fight against COVID-19
Abdul Mu'ti
June 12, 2020
President Joko "Jokowi" Widodo invited leaders of Indonesia's religious organizations to discuss government policies for easing the COVID-19 pandemic on June. He specifically appreciated the roles and contributions of religious communities.
Within the context of a religiously diverse Indonesia, the pandemic is connected to religions. Fundamentalists argued that COVID-19 was destined to emerge and required mankind to simply seek divine protection through prayer and repentance. The pandemic is believed to be punishment from God for the sings people have committed.
On the other hand, the progressive groups hold a view that the pandemic is a consequence of human's harmful behavior to the nature. It is a man-made disaster. According to the progressive, overcoming COVID-19 pandemic is possible through sciences, behavioral changes, medical treatment and spiritual endeavors.
My observation of COVID-19 demonstrates how religious beliefs and understanding contributes to the spread of the pandemic. Though the numbers are relatively small, cases of COVID-19 were found within clusters of fundamentalist religious communities, such as members of churches in Bogor and Bandung in West Java and in the conservative Muslim group Jamaah Tabligh in West Jakarta, South Sulawesi and East Java.
On the contrary, progressive groups have made serious efforts to contain COVID-19 transmission. They have significantly contributed to the fight against the pandemic in at least three fields.
First, they built a constructive understanding or world view of COVID-19. As theories of religions, a world view is a very central aspect or even a locus of religious behavior.
The progressive groups argue that what happens in the universe follows sunnatullah (the laws of nature) and mankind is the main actor responsible for its own deeds and the sustainability of life and nature. They do not condemn either the government or other countries as agents of COVID-19 but accept the pandemic as a reality that calls for action and solutions.
Such a view differs from that of fundamentalists who tend to blame others based on conspiracy theories.
Second, religious communities issue fatwas that are instrumental in the efforts to combat the pandemic. Most of the fatwas consist of guidance and advice for rituals and worship at home. These fatwas did not come out because of the government's orders or intervention.
Fatwas reflect a comprehensive, deep and contextual understanding of Islam and responsibility to solve problems. COVID-19 is not exclusively the government's duty. It is a national call for every citizen to contribute accordingly.
The pandemic is not the mistake of the government but a global disaster. It is clear how religious communities share a preventive contribution through religious public education. Compared to other public venues, places of worship are less likely to become epicenters of the virus' spread.
Progressive religious communities also play a role as bridgebuilders between the government and fundamentalist communities who oppose physical distancing rules and the closure of places of worship like mosques and churches. The fundamentalists have claimed that shutting down mosques while opening shopping malls are deliberate attempt to promote secularization and weaken the Muslim movement.
Third, religious communities' contribution to medical services cannot be disregarded. Having spiritual, national and social motives and responsibility, religious communities organize and serve people to save many lives from COVID-19. As part of its response to the pandemic, Muhammadiyah, the country's largest progressive Islamic movement, set up the Muhammadiyah COVID-19 Command Center (MCCC).
Muhammadiyah has allocated more than Rp 249 billion (US$18 million) for the fight against COVID-19. More than 60,000 medical, psychological and social volunteers participated in the program, and 77 Muhammadiyah and Aisyiah hospitals have become centers for COVID-19 patients. Services Muhammadiyah is providing also include medical care, as well as psychological, social and religious consultations.
Likewise, the Indonesian Communion of Churches (PGI) formed Churches Fight Against Corona (GMC), which also serves people with aid and medical care. These are just examples of the contributions of religious communities to COVID-19 mitigation programs.
Further remarkable contributions have also come from the Humanitarian Forum of Indonesia (HFI). This interfaith humanitarian organization has participated in relief and rehabilitation programs. The HFI shows empirical evidence for how religions could unite people from different faiths to cooperate in meaningful ways.
Undeniably, there are theological differences between religions. However, there are also common religious teachings and values on humanity. It is beautiful sight when Muslims clean churches and Christians heal Muslims suffering from COVID-19.
Instead of wasting time on theological debates, this pluralist movement offers a living example of how religions become a uniting factor of people. Indonesia has a lot to share about how religious tolerance and cooperation can become social and spiritual modalities for national unity. It brings the message of the importance of strengthening religious dialogue and partnership in action.
Another message is that religious communities do not simply contribute to the battle against COVID-19 through prayers and fatwas but more importantly, these communities serve as agents of development, social health, political stability and economic sustainability.
https://www.thejakartapost.com/academia/2020/06/12/religious-communities-join-fight-against-covid-19.html
--------
Indonesia turns to Muslim scholars in Covid-19 fight
Katharina Reny Lestari
June 10, 2020
Indonesian authorities have decided to work with Muslim scholars, or ulemas, in battling the continuing spread of the coronavirus and other disasters.
National Disaster Mitigation Agency (BNPB) chief Doni Monardo and the deputy chairman of the Indonesian Ulema Council (MUI), Muhyiddin Junaidi, signed a memorandum of understanding (MoU) on disaster management, including the pandemic, on June 8.
As a non-ministerial institution, the BNPB has agreed to distribute information on disaster mitigation from an Islamic perspective drafted by the MUI in disaster-prone areas.
Meanwhile, the MUI, as an organization contributing to national development, must draft fatwas (religious edicts) regarding disasters and provide Islamic teachers.
"We need a collective awareness so that we can do something together to strengthen us in facing disasters, particularly at this moment when Indonesia is not only highly prone to natural disasters but also the Covid-19 pandemic," Monardo said.
Such collective awareness can be achieved with the contribution of religious leaders, he said.
"The MoU … is expected to bridge BNPB efforts to strengthen society through an Islamic perspective," he said.
Speaking to UCA News on June 9, Junaidi said the MUI will hold awareness programs, particularly on discipline among Muslims.
"Discipline is one of the weaknesses faced by the Indonesian nation. We want Muslims to be disciplined in terms of, among others, maintaining cleanness," he said.
Quran readings, study groups, discussions and lectures can be used as mediums for awareness programs, he said.
Meanwhile, Muhammad Cholil Nafis, secretary of the MUI's anti-Covid-19 body, said the BNPB acknowledged that religious leaders can play a significant role in fighting the virus.
"That is why Doni Monardo contacted us — to discuss how our respective Covid-19 task forces can work together," he told UCA News.
The MUI formed a Covid-19 task force in mid-April to help the government fight the pandemic.
Nafis, who is also head of the MUI's Islamic Preaching Desk, said religious leaders are "the only ones who can make people more aware of the pandemic."
"Religious leaders' role, in this case, is needed. It is because religious leaders can embrace their followers without any coercion," he said.
As of June 9, Indonesia had recorded 33,076 Covid-19 cases and 1,923 deaths. The country recorded its highest one-day rise with 1,043 new confirmed cases on June 9, the day after the government started easing large-scale social restrictions in several provinces.
https://www.ucanews.com/news/indonesia-turns-to-muslim-scholars-in-covid-19-fight/88344
--------
Minister says sorry foreigners barred from Malaysian mosques, insists not an excuse to discriminate
11 Jun 2020
BY JERRY CHOONG
PUTRAJAYA, June 11 — Minister Datuk Zulkifli Mohamad has expressed his sympathy for Muslim foreigners in Malaysia who up until now are not permitted to attend Friday and daily prayers in mosques and suraus despite the reopening in stages of places of worship here.
The religious affairs minister said the concept of caste or social standings does not exist within Islam, and insisted the government never had any intention to deny foreigners their right to worship alongside Malaysian adherents.
"On behalf of the Malaysian government, there was never any intention for us to deny you the right to pray alongside us, since we are all believers. Clearly this was the case before the pandemic erupted, when foreigners were free to pray at any mosque or surau," he said in a special press conference.
"But as mentioned the opening of mosques and suraus is in stages, since it first began on May 15. Therefore, the government has considered that for the time being it should be limited to Malaysian citizens first," he said.
The minister in the Prime Minister's Department affirmed the decision to prioritise Malaysian citizens to pray in mosques or suraus first as a precautionary measure due to Covid-19, before they can be fully reopened for everyone in the later stages.
"Nonetheless, this should not be used as an excuse [by the Malaysian public] to behave rudely or roughly towards foreigners, nor should they be shunned as a result," Zulkifli said.
"Islamic law upholds the principles of human rights, as well as the concept of fraternity, justice and tolerance among all humankind.
"Lessening the suffering of others, assisting and guaranteeing protection to those who need it, even if they are enemies, is an important part of the law," he added.
On Sunday, Senior Minister Datuk Seri Ismail Sabri Yaakob said only Malaysians are allowed to attend congregational prayers including Friday prayers in local mosques, even as the movement control order (MCO) has entered the recovery phase.
He said the decision was made due to the alleged higher number of cases of Covid-19 among foreigners.
The decision was panned by Malaysians and Muslims nationwide for its perceived xenophobia, exacerbated by a viral photo of an anti-Rohingya banner hung nearby a surau in Masai, Johor.
Zulkifli had earlier today announced that mosques and suraus located in Covid-19 "green zones" within the Federal Territories are now allowed to fill one-third of their congregational capacity for Friday and obligatory prayers.
https://www.malaymail.com/news/malaysia/2020/06/11/minister-says-sorry-foreigners-barred-from-malaysian-mosques-insists-not-an/1874579
--------
Malaysia bars its citizens from Hajj over coronavirus fears
11 Jun 2020
Malaysia will not allow its citizens to make the Hajj pilgrimage this year due to concerns over the coronavirus.
Every year, Malaysia sends tens of thousands of pilgrims to Saudi Arabia, home of Islam's two holiest sites, Mecca and Medina, for the annual event.
Malaysia decided to bar citizens from making the trip this year due to the risks of contracting COVID-19, the respiratory disease caused by the coronavirus, and the lack of a vaccine to treat it, said Religious Affairs Minister Zulkifli Mohamad Al-Bakri, following in the steps of neighbouring Indonesia, which is also a Muslim-majority nation.
"I hope the pilgrims continue to be patient and accept the decision," Zulkifli told a news conference broadcast on national television.
Saudi Arabia has suspended the Hajj and Umrah pilgrimages until further notice in an effort to curb the spread of the coronavirus.
Malaysian pilgrims can wait up to 20 years to make the trip due to a quota system negotiated with Saudi Arabia.
In a separate statement, the Tabung Haji board - which manages savings plans for prospective pilgrims - said the decision would affect approximately 31,600 people selected to make the trip this year.
Malaysia has reported 8,369 coronavirus cases so far, with 118 fatalities.
Last week, Indonesia - the world's most populous Muslim-majority nation - announced it would not be sending its citizens for the pilgrimage this year.
Some 2.5 million pilgrims from around the world go to Mecca and Medina for the week-long ritual scheduled to begin in late July this year.
The pilgrimage is also a significant source of income for Saudi Arabia.
https://www.aljazeera.com/news/2020/06/malaysia-bars-citizens-hajj-coronavirus-fears-200611102426334.html
--------
Mideast
FM Calls on Global Community to Give Up Pleasing US
Jun 12, 2020
"International Criminal COURT now blackmailed by lawless gang posing as diplomats," Zarif tweeted on Thursday.
"What else will it take for the global community to wake up & smell the consequences of appeasing the bully?" Zarif added.
"And who else should the US terrorize before appeasers realize EVEN they might be next?," he noted.
According to the reports, US Secretary of State Mike Pompeo, Defense Secretary Mark Esper, and Attorney General Willian Barr informed on Thursday of Washington's decision to impose economic sanctions against members of the ICC who target US officials and allies.
The order follows an ICC decision for an inquiry into the war crimes committed by the US personnel in Afghanistan.
In a relevant development in early March, appeals judges at the International Criminal Court (ICC) gave the green light to prosecutors to open an investigation into war crimes and crimes against humanity by the US in Afghanistan.
"The prosecutor is authorized to commence an investigation into alleged crimes committed on the territory of Afghanistan since May 1, 2003," ICC judge Piotr Hofmanski said in a ruling on March 5, World News reported.
"It is for the prosecutor to determine whether there is a reasonable basis to initiate an investigation" under the court's statutes, the judge added.
The court upheld an appeal by prosecutors against a pretrial chamber's rejection in April last year of Chief Prosecutor Fatou Bensouda's request to open a probe in Afghanistan.
In 2006, the ICC's prosecutors opened a preliminary probe into possible war crimes and crimes against humanity committed in the Asian nation since 2003. In 2017, prosecutor Bensouda asked judges to allow a full-blown probe, not only into Taliban and Afghan government personnel but also international forces, US troops and members of the Central Intelligence Agency (CIA).
Bensouda's move angered Washington, which in April last year revoked the Gambian-born chief prosecutor's visa as part of broader restrictions on ICC staff probing American or allied personnel.
Former National Security Adviser John Bolton warned in 2018 that the US would arrest ICC judges if the court pursued an Afghan probe.
New York-based Human Rights Watch (HRW) and other international rights bodies on March 5 hailed the decision to uphold the prosecutions' appeal.
"The decision also sends a much-needed signal to current and would-be perpetrators of atrocities that justice may one day catch up to them," HRW's Param-Preet Singh stated.
The US invaded Afghanistan to overthrow a ruling Taliban regime in 2001. American forces have since remained bogged down in the country through the presidencies of George W. Bush, Barack Obama, and Donald Trump.
About 2,400 US soldiers have been killed, along with unknown tens of thousands of Afghan troops, Taliban militants and Afghan civilians. America has spent more than $1 trillion in fighting in Afghanistan.
Fighting has continued ever since - last year more than 3,400 civilians were killed and almost 7,000 injured, according to data provided by UN agencies. Over 100,000 Afghans have also been killed or injured since 2009, when the UN Assistance Mission in Afghanistan began documenting casualties.
The direct US-Taliban talks were launched in 2018 as part of a push by Trump's administration to strike a deal with the militant group.
Trump has long expressed eagerness to bring US soldiers home and to end the country's longest war as he seeks re-election in 2020.
After nearly two decades of war, the United States and the Taliban signed an agreement in late April aimed at paving the way for complete withdrawal of American forces from Afghanistan.
About 14,000 US troops and approximately 17,000 troops from NATO allies and partner countries are stationed in Afghanistan.
The Taliban now control or hold influence over more Afghan territory than at any point since 2001.
Experts say, however, that it is the Afghan government and the Taliban, rather than the US and the militant group, who should address important questions on the future of Afghanistan.
https://en.farsnews.ir/newstext.aspx?nn=13990323000082
--------
Rouhani Urges CBI to Take Action to Unfreeze Assets Withheld by Seoul
Jun 12, 2020
Rouhani made the remarks in a phone talk with the Governor of CBI Abdolnasser Hemmati, adding that blocking CBI's resources by South Korea has been carried out in obedience to the anti-humane policies of the US government and within the framework of maximum pressure against the Iranian nation.
He ordered the CBI to follow up the issue in cooperation with the foreign ministry through bilateral political means and legal course of financial institutions and international communities.
"South Korea's prevention of Iran's access of CBI assets for purchasing basic commodities, medicine and humanitarian items is never acceptable," President Rouhani underlined, and added, "And we expect the South Korean government to remove this limitation soon."
In a relevant development on Wednesday, the CBI censured South Korea over illegally keeping the country's funds, and stressed that it could resort to legal moves to get back the money.
Governor of CBI Abdolnasser Hemmati said that the South Korean banks have prevented Iran's access to the money to purchase foods and medicines, while these are exempt from US sanctions.
It is terrible to see the South Korean banks ignoring their commitments, common international financial agreements, and deciding to politicize the issue in a obedience of US illegal sanctions, Hemmati added.
Iran's chief banker said that Tehran and Seoul have worked on a special commercial vehicle, similar to what has been agreed upon with the EU, which would allow Iran to complete humanitarian dealings using the money locked in South Korean banks.
"Should Korean banks not abide by their international agreements with us, we reserve our right to take legal actions under international laws," Hemmati noted.
https://en.farsnews.ir/newstext.aspx?nn=13990323000491
--------
Rouhani: Iran, Russia Share Common Regional Security Interests
Jun 12, 2020
"I am confident that relying on the valuable experiences of the past, the relations between the two countries will expand more and more in line with the common interests and with the aim of increasing the welfare of the two nations," President Rouhani said in a congratulatory message to President Putin on the occasion of Russia's National Day.
He reiterated that Iran and the Russian Federation hold common responsibilities and interests over the regional security, and said, "Therefore, it is imperative to continue the ongoing talks and negotiations between the Tehran and Moscow on different levels."
"I would like to offer my sincerest congratulations to Your Excellency and the people of that country on the Russian Federation's National Day," the Iranian president added.
He, meantime, hailed the remarkable developments and deepening of the ties between Iran and Russia over the past years.
Russia Day, called Day of adoption of the declaration of state sovereignty of Russian Soviet Federative Socialist Republic (RSFSR) before 2002, is the national holiday of the Russian Federation. It has been celebrated annually on June 12 since 1992.
https://en.farsnews.ir/newstext.aspx?nn=13990323000319
--------
Spokesman: US to Kneel Down before Iranian Nation
Jun 12, 2020
A government with a policy of 'pressure on the neck' – whether on its own people or the world people – should be glad with economic terrorism and pressure on civilians, Mousavi tweeted on Friday.
"You saw that not the neck of the Iranian nation but your own knee was crushed," he noted, adding, "You will soon kneel before the Iranian people, too."
The US State Department's hawkish special representative for Iran, Brian Hook, said on Thursday that he was satisfied with the result of US sanctions against Iran, claiming that US policy has weakened the country.
In relevant remarks on Wednesday, Rouhani described the "knee on neck" as the policy of the entire US administration, saying that Washington had attempted to implement the same policy about Iran, but failed.
"The knee on neck is not the policy of a police but it is the policy of the US. They wanted to do the same thing about Iran in the (Iranian) year 1397 (March 21, 2018-March 20, 2019); they brought their knee near the neck of the Iranian nation but our dear nation broke their knee with the sledgehammer of national unity and they no more have any knee to pressure the Iranian nation," President Rouhani said, addressing a cabinet meeting in Tehran.
He warned of the US continued plots against Iran, and said based on the resolution 2231, the arms embargos against Iran will be removed in fall but the Americans have plotted to prevent it by issuing a new resolution at the UN Security Council.
"We expect the four other members of the UNSC, specially two friendly states of Russia and China, to stand against this plot for the interests and stability of the world," President Rouhani said.
Reports said last month that Washington was planning to use a threat to trigger a return of all UN sanctions against Iran as leverage to get the 15-member Security Council to prolong the arms embargo on Tehran.
The removal of Iran's arms embargo is based on the nuclear deal between Tehran and major world powers, officially known as the Joint Comprehensive Plan of Action.
https://en.farsnews.ir/newstext.aspx?nn=13990323000306
--------
Iran Calls for End to Israel's Tyranny over Western Halls of Power
Jun 12, 2020
"If there were ever any question of WHO dictates the US and the Western policy in the Middle East, this headline screams it loud & clear," Mohammad Javad Zarif wrote on his Twitter account on Thursday while referring to a news report a UK-based newspaper.
The UK-based newspaper Jewish News on Wednesday reported that "the leading pro-Israel lobby in the United States (AIPAC) is telling lawmakers that they are free to criticize Israel's looming annexation plans — just as long as the criticism stops there."
"#AIPAC has poisoned US politics for years, overtly giving instructions to Congress," Zarif said.
"Time to end #APARTHEID Israel's tyranny over Western halls of power," he reiterated.
The Jewish News had reported that so far, the group has remained publicly silent. But in private, AIPAC is telling lawmakers that as long as they don't push to limit the United States' aid to Israel, they can criticize the annexation plan without risking future support from the lobby group.
In relevant remarks in late May, Supreme Leader of the Islamic Revolution Ayatollah Seyed Ali Khamenei said that the Zionist Virus as the record holder of human evil will soon be eliminated like the coronavirus.
Addressing the worldwide Muslims in a live televised speech on the occasion of the International al-Quds Day, Ayatollah Khamenei considered the dawn of the Islamic Revolution in Iran and the subsequent emergence of the Resistance Front to be factors that have impeded the "Zionist virus".
He stressed the fact that the Zionist regime, the worst human evil, will be uprooted from the Middle East despite being supported by the United States and its minions, in the not-too-distant future. Without a doubt, the Zionist virus, which is the record holder of human evil, won't last long, and it will be uprooted.
https://en.farsnews.ir/newstext.aspx?nn=13990323000125
--------
Iran Warns against Anti-Iran Obstructionism by US, Allies in Upcoming IAEA Meeting
Jun 12, 2020
The United States has always been seeking to undermine the mechanism and methods adopted by various international organizations including the IAEA, Qaribabadi said through an Instagram post on Friday
He added that the IAEA Board of Governors will hold its June 15 meeting online due to conditions caused by coronavirus epidemic.
At the meeting, IAEA Director General Rafael Mariano Grossi will give report on verification of implementation of the July 2015 Joint Comprehensive Plan of Action (JCPOA) by Iran, the envoy reiterated.
He stressed that the US and some Western countries are keen to get an online voting procedure if necessary; although some other member states including Russia are opposed to such a measure.
In a relevant development on June 9, Qaribabadi in a letter to Director-General of the International Atomic Energy Agency (IAEA) Rafael Mariano Grossi warned that the new nuclear sanctions against Tehran are aimed at preventing the country and other signatories of the JCPOA from implementing their undertakings.
"Against this backdrop, on 27 May 2020, the United States announced that it would unilaterally sanction all remaining JCPOA-originating nuclear projects in Iran — the Arak reactor conversion, the provision of enriched uranium for the Tehran Research Reactor, and the export of Iran's research reactor fuel," the letter said on Tuesday, days after U.S. Secretary of State Mike Pompeo announced that the sanctions waivers that allowed other countries to work on Iran's civil nuclear projects without penalties would not be renewed.
"This action together with the previous malign policies and conducts of the United States against the nuclear cooperation and activities in accordance with the JCPOA and UNSCR 2231 (2015) - in particular designation of the Atomic Energy Organization of Iran and its Head Dr. Ali Akbar Salehi (31 January 2020)[1] as well as sanctioning the cooperation and activities between Iran and other countries regarding transfer of enriched uranium out of Iran in exchange for natural uranium and providing the storage for Iran of heavy water (3 May 2019)[2] and also Fordow facility (18 November 2019)[3] is intended to substantially prevent Iran, other participant and the international community from implementing their commitments under the JCPOA," it added.
https://en.farsnews.ir/newstext.aspx?nn=13990323000163
--------
Turkey arrests prominent journalist on alleged espionage charges: Anadolu
12 June 2020
A Turkish court has jailed a prominent opposition journalist from an online news outlet pending trial on alleged "military and political espionage" charges, the state-run Anadolu news agency said on Friday.
Muyesser Yildiz, the Ankara news editor for the OdaTV online news portal, was detained on Monday. She was formally arrested on Thursday following her questioning.
For all the latest headlines follow our Google News channel online or via the app.
Ismail Dukel, Ankara representative of broadcaster TELE1, who was also detained along with Yildiz and questioned, was released, Anadolu said. An army sergeant detained with them was also jailed, it said without elaborating.
A lawyer for Yildiz was not immediately available to comment.
OdaTV, an online news outlet, has been critical of President Tayyip Erdogan's government. Turkey ranks among the top jailers of journalists across the world.
More than 120 journalists are still being held in Turkey's jails, a global record, and the situation of the media in the country has not improved since the lifting of a two-year state of emergency in 2018, a global press watchdog said last year.
Since a failed coup attempt in July 2016, Ankara has cracked down on suspected members of US-based cleric Fethullah Gulen's network, which it accuses of orchestrating the putsch. More than 77,000 people have been jailed and some 150,000 civil servants, military personnel and others have been sacked or suspended.
Critics say Erdogan has used the failed coup as a pretext to clamp down on dissent and strengthen his grip on power, a charge Ankara denies. It says the measures are necessary to safeguard national security.
https://english.alarabiya.net/en/News/middle-east/2020/06/12/Turkey-arrests-prominent-journalist-on-alleged-espionage-charges-Anadolu.html
--------
Palestinians welcome opposition to Israel's West Bank annexation plan
June 13, 2020
AMMAN: Palestinian officials have welcomed the international community's opposition to Israel's West Bank annexation plans, but want the pressure to be permanent.
Israeli Prime Minister Benjamin Netanyahu has announced that he will annex parts of the West Bank, including the strategic Jordan Valley and dozens of Jewish settlements, in line with President Donald Trump's Middle East peace plan. Netanyahu has signaled he will begin moving forward with annexation next month.
The Trump plan envisions the creation of a Palestinian state, but on reduced territory and without meeting the key Palestinian demand of having its capital in east Jerusalem.
Hanan Ashrawi, a member of the PLO's executive committee, said there needed to be a complete stop to the annexation policy.
"What we need is nullifying the policy of annexation and undoing earlier annexation both de facto and de jure," he told Arab News.
Ashrawi said that Palestinians accepted the compromise of the two-state solution, but that the international community had yet to apply any serious pressure in that direction.
"Recognizing the Palestinian state is neither punishment for Israel or reward for Palestinians. They should have recognized Palestinians on the '67 borders long ago because that is the fulfillment of international law, the right of self-determination and their own people's decisions in their respective parliaments."
The PLO official argued that it had taken Palestinians a lot of effort and persuasion to reach this position, and warned that Israel might expect rewards if it walked back on its actions.
"There is another problem looming now, that Israel might reduce its annexation to settlement clusters or decide to postpone its actions and will want the world to reward them. The question is not the size or location of the annexation but the very concept of annexation of someone else's land, which is contrary to international law and an affront to the will of the international community which Israel so far has treated with utter contempt."
The escalation of opposition to Israel's annexation plans have come from different quarters.
Germany, which sent its foreign minister to meet with leaders of Israel, Jordan and Palestine, has talked about the possibility of sanctions if the Israelis act unilaterally against international law.
The ambassador of the UAE to Washington, Yousef Al-Outaibi, wrote to the Israeli people in the Yediot Aharonot newspaper and recorded a video calling on them not to support annexation.
"For years, the UAE has been an unfailing supporter of Middle East peace," he said. "We have consistently and actively opposed violence on all sides: We designated Hezbollah a terrorist organization, condemned Hamas incitement and denounced Israeli provocations. I was one of three Arab ambassadors in the East Room of the White House when President Trump unveiled his Middle East peace proposal in January."
More recently Saudi Arabia's Foreign Minister Prince Faisal bin Farhan, said the annexation plans were a "dangerous escalation" that threatened the peace process, while the World Council of Churches called on the EU to impose sanctions if Israel violated international law and annexed Palestinian territory.
Senior Fatah leader Jibril Rajoub said that Palestinians would fight annexation on all fronts, but that their opposition would be done in a principled way.
"We are approaching a turning point and we need to put aside all our differences and work on all fronts," he told Arab News. "This must be a priority for all. We need to focus attention on stopping this grave violation of our rights. With all humility, we are ready to lead in a principled way. We want to apply the techniques of the popular struggle, to begin with protests and end with civil disobedience. We need to be unified, we want to change the reality and we want to live in our own state and we want the world to be with us."
Rajoub, a leader of the Palestinian intifada, said there would be no rush to any action that could affect the global consensus that was forming in support of an independent Palestinian state. "We lived both intifadas and we have been struggling to end the Israeli occupation," he added.
Some have said that it is possible that Netanyahu might opt to annex one or more of the settlements near the greenline that once separated Israel from the occupied West Bank.
Lawyer and human rights specialists Dalia Qumsieh told Arab News that Israel was expanding Highway Number 60, which connects West Jerusalem to the Gush Etzion settlement. It could be one of three settlements, in addition to Maaleh Adumim and Ariel, that Israel might annex as a first step starting July 1.
https://www.arabnews.com/node/1688981/middle-east
--------
Iran Urges Broadening of Ties with Russia
Jun 12, 2020
"Fortunately, in the light of the determination of the leaders and high-ranking officials of the two countries, the bilateral relations have been growing in line with ensuring the common interests and preserving the regional and international stability and security," Zarif said in his congratulatory message to Lavrov on the occasion of Russia's National Day.
"I hope that such cooperation will continue and deepen in the future," he added.
Zarif felicitated the Russian nation and government on that country's national day.
The Iranian foreign minister is scheduled to pay a visit to Russia next week to hold talks with Lavrov and other senior Russian officials.
Russia Day, called Day of adoption of the declaration of state sovereignty of Russian Soviet Federative Socialist Republic (RSFSR) before 2002, is the national holiday of the Russian Federation. It has been celebrated annually on June 12 since 1992.
Earlier in the day, President Hassan Rouhani, Vice President Es'hagh Jahangiri and Parliament Speaker Mohammad Bagher Ghalibaf, in separate messages to their Russian counterparts extended congratulations on the country's national day.
https://en.farsnews.ir/newstext.aspx?nn=13990323000397
--------
Europe
Denmark summons Saudi envoy over Riyadh's support for anti-Iran terror group
11 June 2020
Denmark has called in the Saudi ambassador to Copenhagen to protest the kingdom's support for a notorious terrorist group behind a 2018 deadly attack in Iran's southwestern city of Ahvaz, among its other terrorist crimes against Iranians.
Riyadh's envoy was summoned to the Danish Foreign Ministry on Wednesday after terrorism charges were leveled against three leaders of the anti-Iran al-Ahvaziya terror group based in Denmark.
Danish police said they were prosecuting "three people for financing and promoting terrorism in Iran, including in collaboration with a Saudi intelligence service."
The suspects are believed to have received funds from Riyadh, which has been pursuing a highly hostile Iran policy under Crown Prince Mohammed bin Salman.
Meanwhile, Danish Security and Intelligence Service (PET) stressed that the trio worked for the Saudi regime between 2012 and 2018.
PET chief Finn Borch Andersen said it is "completely unacceptable" that Denmark is used "as a starting point to finance and support terrorism."
"We will not accept such activities under any circumstances and our ambassador in Riyadh has repeated the same message directly to the Saudi authorities," Danish Foreign Minister Jeppe Kofod said in a statement.
In February, Denmark said its intelligence service had arrested and charged three members of the Saudi-backed terror group for spying on behalf of the kingdom in the Scandinavian country.
Al-Ahvaziya has committed numerous crimes against Iranian targets over the past decades, among them bomb attacks in public places, abductions, assassinations, kidnapping for ransom, shooting at tourists and blowing up oil pipelines.
Formed a few years after the 1979 Islamic Revolution in Iran, the terror group was inspired back then by the Baath regime of Iraq's ex-dictator Saddam Hussein.
Al-Ahvaziya has been after separating the southwestern province of Khuzestan — home to the country's Arab population — from the rest of Iran through engaging in armed conflict against the Iranian government.
In September 2018, the Saudi-backed terror outfit claimed responsibility for a deadly attack on military parade in Ahvaz, Khuzestan's provincial capital. The assault killed 25 people, including members of Iran's Islamic Revolutionary Guard Corps (IRGC) and civilian bystanders, and injured 70 others.
Shortly after the attack, the London-based "Iran International" television channel funded by Saudi Arabia allowed the al-Ahvaziya spokesman to go live on air to defend the bloodshed.
In parallel, the Daesh Takfiri terrorist group also claimed responsibility for the Ahvaz attack.
In response, Iran launched missiles on gatherings of the ringleaders of the terror attack Ahvaz based in an area east of the Euphrates in Syria, killing and injuring a number of them and inflicting heavy losses on their stronghold.
Riyadh is widely viewed as a key sponsor of Takfiri terrorists, who are inspired by Wahhabism, an extremist ideology preached by Saudi clerics.
https://www.presstv.com/Detail/2020/06/11/627195/Denmark-Saudi-Arabia-Ahvaz-terrorist-attack
--------
EU calls on warring sides in Libya to stop fighting, join peace efforts
10 June 2020
The European Union (EU) has called on all warring parties in Libya to instantly halt military operations there and take part in constructive peace talks.
In a joint statement released on Tuesday, EU foreign policy chief Josep Borrell and the foreign ministers of Germany, France, and Italy urged all sides to the conflict in Libya to immediately agree on a truce deal and withdraw all foreign forces, mercenaries, and military hardware.
The statement followed intensified diplomatic activity by Germany to press for a political solution to the Libyan conflict, with Chancellor Angela Merkel raising concerns in a Tuesday phone call with Russian President Vladimir Putin over the recent escalation of fighting around the Libyan capital of Tripoli.
The German leader had also on Monday discussed Libya with Egyptian President Abdel Fattah el-Sisi.
Libyan rebels under the command of a military strongman, named Khalifa Haftar, have been fighting to overtake Tripoli and unseat the internationally-recognized government of Libya for over a year. Haftar receives backing from Egypt, the United Arab Emirates (UAE), Jordan, and Russia.
The Libyan government receives backing from Turkey.
Berlin has insisted that a peace process for Libya launched in Germany on the auspices of the United Nations (UN) be solely pursued. Egypt has unilaterally proposed a parallel process.
Haftar has rejected several attempts at bringing about peace in Libya, including at the Berlin Conference. The presence of foreign patrons with competing regional interests has only compounded the conflict.
Recent weeks have seen a turning point in the fighting, with the Libyan government achieving the upper hand against the rebels on several fronts.
Haftar falls from grace?
Meanwhile, "informed sources" cited by The New Arab (al-Araby al-Jadeed) have said Haftar currently remains in the Egyptian capital of Cairo and although he is not yet under arrest, his state sponsors have come to the final conclusion that he should no longer play a role in Libya's affairs.
The sources said that the renegade general would have little role in the next phase of Libyan developments and would gradually fade away from news headlines in the countries that have supported him.
According to the sources, following Haftar's recent battleground setbacks, Egypt, France, and the UAE forged a consensus on ending his role, noting that Russia and the US were also on board.
They said no positive outcome for regional stability could be anticipated with Haftar's presence since he was not bound by the commitments he made to the countries that backed him.
Turkish President Recep Tayyip Erdogan had said on Monday that he and US President Donald Trump had come to unspecified agreements about the Libyan conflict in a phone conversation. "A new era between Turkey and the US may start after our phone call," Erdogan had said.
Libya plunged into chaos in 2011, when a popular uprising and a NATO intervention led to the ouster of long-time dictator Muammar Gaddafi.
https://www.presstv.com/Detail/2020/06/10/627129/Libya-EU-Borrell-Khalifa-Haftar-fall-from-grace
--------
Senior Iranian judge who travelled to Germany for treatment faces arrest
June 12, 2020
LONDON: Iranian exiles are trying to get one of the country's most prominent judges arrested after he traveled to Germany to receive medical treatment.
Gholamreza Mansouri was a prosecutor based at Tehran's notorious Evin Prison where many political prisoners are held. He went on to become a judge overseeing the press court.
Mansouri was rumored to have fled Iran after being accused of corruption and taking €500,000 ($565,121) in bribes, The Times reported. He is receiving medical treatment at a clinic run by a neurosurgeon of Iranian origin named Majid Samii.
The judge has issued a statement saying he intends to return to Iran, which has caused protests outside the clinic, The Times said.
A UK-based Iranian exile lawyer says he is in contact with German prosecution authorities with a view to arresting Mansouri for human rights abuses, the British newspaper added.
Kaveh Moussavi told The Times that Mansouri had overseen the torture of suspects and had jailed dozens of journalists during his tenure as a judge.
"We have managed to secure two witnesses whose credibility I have thoroughly checked," Moussavi said.
The lawyer has previously brought charges against other regime officials in Europe.
Moussavi said he would initiate proceedings in Germany, as well as Sweden and Norway, where the two witnesses live. All three countries have laws that allow extraterritorial jurisdiction for cases involving crimes against humanity.
Mansouri led a crackdown on newspapers and jailed 20 journalists on one day in 2013, according to the US-backed opposition station Radio Farda. He became influential after the 2009 Iranian Green Movement against the re-election of Mahmoud Ahmadinejad as president.
https://www.arabnews.com/node/1688796/world
--------
French Muslims asked to postpone their Hajj
June 12, 2020
PARIS: The president of the French Council of the Muslim Faith (CFCM), Mohamed Moussaoui, called on Muslims in France to postpone their Hajj pilgrimage until next year.
The CFCM discussed the issue at a virtual conference on Wednesday. This year, Hajj would take place between the last week of July and the first week of August 2020.
Given the spread of the coronavirus (COVID-19) pandemic, the CFCM asked those wishing to perform their pilgrimage to be extremely vigilant. It also strongly advised them not to engage any agent who requires a deposit. Furthermore, it noted that, in the current context, taking out insurance will have no effect in the event of a cancellation.
Given all the unknowns over the opening of international borders (dates, quarantine, etc.), the CFCM strongly recommended that Muslims in France postpone their pilgrimage until next year.
The CFCM called on the organizers of Hajj trips to forsake the pilgrimage for this year, "in order to preserve the lives of their people, many of whom are old and are therefore more vulnerable to COVID-19 infection."
Despite the decline in the number of COVID-19 infections in certain regions of the world, no medical authority is able to reassure pilgrims on the risks they face during a trip to the holy sites.
Many Muslim countries have announced the suspension of the Hajj season for their citizens, and many Muslim scholars have welcomed this decision, which is justified by the fundamental principle of life preservation.
https://www.arabnews.com/node/1688766/world
--------
'Rule on UK bases in Cyprus ignores Turkish Cypriots'
Burak Bir
12.06.2020
Turkey said on Friday that the regulation regarding the use of privately owned property within the British Sovereign Bases in Cyprus, "ignored the Turkish Cypriots once again."
In 2014, a regulation regarding the use of privately owned property within the British Sovereign Bases was signed between the Greek Cypriot administration and the UK, and it has entered into force.
"As we mentioned at the time of signing of this agreement, it is unacceptable that Turkey as a guarantor and the Turkish Cypriot side that signed the 1960 Treaties were not consulted timely on the content of this regulation, which entails a change of status in the base areas," Hami Aksoy, a spokesman for the Foreign Ministry, said in a statement.
"The United Kingdom, who is a guarantor, has ignored the Turkish Cypriots once again with the implementation of this regulation and damaged the balance between the parties on the island, the principle of political equality and therefore efforts towards the settlement of the Cyprus issue," he added.
Britain operates two military outposts -- called Sovereign Base Areas -- in Southern Cyprus at Akrotiri and Dhekelia.
In these areas, not only Greek Cypriots but also Turkish Cypriots have immovable properties, as well as indispensable rights and interests, Aksoy stressed, and expressed Turkey's support for the statements of the Turkish Republic of Northern Cyprus (TRNC) authorities on this matter.
In 1974, following a coup aimed at the annexation of Cyprus by Greece, Ankara had to intervene as a guarantor power. In 1983, the TRNC was founded.
The decades since have seen several attempts to resolve the Cyprus dispute, all ending in failure. The latest, held with the participation of the guarantor countries -- Turkey, Greece and the UK -- came to an end without any progress in 2017 in Switzerland.
https://www.aa.com.tr/en/europe/rule-on-uk-bases-in-cyprus-ignores-turkish-cypriots/1874401
--------
'Greece ready to discuss maritime borders with Turkey'
Mehmet Hatipoglu
12.06.2020
KOMOTINI, Greece
Greek Prime Minister Kyriakos Mitsotakis expressed his readiness Thursday to discuss the delimitation of maritime zones with Turkey.
"Greece is always open to a dialogue with Turkey to delimitate the maritime zones," Mitsotakis told an economic forum in the capital Athens.
"We can discuss [it] openly, and if we finally confirm that we cannot agree, there are always ways to refer the issue to the International Court [of Justice] in The Hague on how to solve the problem, but always with absolute respect for international law," he said.
Mitsotakis said it was not an era of gunboat diplomacy and such understandings belong to other centuries.
Noting that Ankara and Athens have "complex" relations, he mentioned Turkey's maritime zone delimitation agreements with Libya, claiming they were "invalid."
In November, Turkey and Libya signed a memorandum of understanding on the delimitation of maritime jurisdiction areas.
The pact asserted Turkey's rights in the Eastern Mediterranean in the face of unilateral drilling by the Greek Cypriot administration, clarifying that the Turkish Republic of Northern Cyprus (TRNC) also has rights to the resources in the area.
Mitsotakis also defended an accord his country signed Tuesday with Italy on maritime boundaries to establish an exclusive economic zone (EEZ) between the two countries, stressing it was valid.
He said "if Turkey attempts to violate our sovereignty rights, it will see a response from not only Greece but also Europe."
He added that it was not the way he wished to follow, but "if such thing happens, it will have serious consequences."
Turkey is a guarantor nation for the TRNC and has consistently contested the Greek Cypriot administration's unilateral drilling in the Eastern Mediterranean, asserting that the TRNC also has rights to the resources in the area.
In 1974, following a coup aimed at the annexation of Cyprus by Greece, Ankara had to intervene as a guarantor power. In 1983, the TRNC was founded.
The decades since have seen several attempts to resolve the Cyprus dispute, all ending in failure. The latest, held with the participation of the guarantor countries -- Turkey, Greece and the UK -- came to an end without any progress in 2017 in Switzerland.
https://www.aa.com.tr/en/europe/greece-ready-to-discuss-maritime-borders-with-turkey/1874071
--------
Africa
Libyan army arrests 10 Haftar militants
Walid Abdullah
11.06.2020
TRIPOLI
The Libyan army on Thursday arrested 10 militants affiliated with warlord Khalifa Haftar in the outskirts of Tarhuna city.
The militants were arrested during a security operation, the Press Office of the Libyan government's Burkan Al-Ghadab (Volcano of Rage) Operation said in a statement.
Meanwhile, the Libyan army awaits government orders to start an operation to liberate Sirte city from Haftar's militia.
The army's Sirte Al-Jufra Operations Commands asserted its readiness saying it has received all required reinforcements, ammunition and logistics equipment.
The Libyan government launched Operation Peace Storm in March to counter attacks on the capital, and recently repelled the 14-month assault. It also regained strategic locations, including Al-Watiya airbase and the city of Tarhuna.
Following the ouster of late ruler Muammar Gaddafi in 2011, Libya's new government was founded in 2015 under a political deal led by the UN
https://www.aa.com.tr/en/africa/libyan-army-arrests-10-haftar-militants/1873986
--------
Flight arrives in Libya from Turkey with 126 fighters onboard: Report
12 June 2020
More than 10,000 Syrian fighters have been sent to Libya by Turkey, and 300 have been killed, the head of a war monitor told Al Arabiya English.
The latest batch of fighters landed onboard a flight from Turkey on Friday, carrying more than 126 fighters, Al Arabiya reported, according to an anonymous source.
The head of Britain-based Syrian Observatory for Human Rights, Rami Abdel Rahman, said Turkey transferred 13,000 Syrian mercenaries to Libya since it began intervening.
"There is no cooperation from the international community on the transfer of mercenaries and the crimes that are taking place in Libya, which resembles [what took place] during the Syrian revolution at the end of 2011. The same scenario is [taking place] in Libya today," Abdel Rahman told Al Arabiya English.
https://english.alarabiya.net/en/News/north-africa/2020/06/13/No-cooperation-from-int-l-community-on-transfer-of-mercenaries-to-Libya.html
--------
Libya's GNA and LNA engage in UN-supported 5+5 joint military talks: UNSMIL
10 June 2020
The United Nations support mission in Libya (UNSMIL) said in a tweet on Wednesday that both Libya's Government of National Accord (GNA) and the Libyan National Army (LNA) are engaged in the third round of 5+5 joint military commission talks.
The mission convened a meeting with the LNA delegation on June 3 and another meeting with the GNA delegation June 9, according to statement posted by the mission.
"The Mission is particularly concerned by reports of escalation and mobilization in and around the city of Sirte," statement added.
UNSMIL
✔
@UNSMILibya
UNSMIL is pleased to announce that both, Government of National Accord (GNA) and the Libyan National Army (LNA) delegations, are fully engaged in the third round of talks of the (5+5) Joint Military Commission (JMC). https://unsmil.unmissions.org/statement-unsmil-joint-military-commission-5-5-meetings-and-developments-sirte …
View image on Twitter
103
11:11 PM - Jun 10, 2020
Twitter Ads info and privacy
98 people are talking about this
"Both meetings - which were conducted virtually - were productive and enabled UNSMIL to discuss with the delegations the latest developments on the ground and to receive their comments on the draft ceasefire agreement, as presented by the Mission to the parties on 23 February 2020," said the statement.
On Sunday, the UN said it was encouraged by calls to resume talks on ending the conflict in Libya, a day after Egypt announced a unilateral peace initiative supported by the eastern Libyan camp.
Egyptian President Abdel Fattah al-Sisi announced Cairo's plan for a ceasefire in Libya, beginning June 8, after meeting with the LNA's Gen. Khalifa Haftar.
Oil-rich Libya has been in turmoil since 2011 when a civil war toppled longtime dictator Muammar Gaddafi, who was later killed.
Last year, Haftar launched a campaign to capture Tripoli from the UN-recognized government of National Accord (GNA) headed by Fayez al-Sarraj. After months of stalemate, the clashes intensified as foreign backers of both sides increasingly intervened.
https://english.alarabiya.net/en/News/north-africa/2020/06/10/Libya-s-GNA-and-LNA-engage-in-UN-supported-5-5-joint-military-talks-UNSMIL.html
--------
France launches coalition to fight extremism in the Sahel
June 12, 2020
France has launched a coalition of European and West African allies to fight rising extremism in the Sahel region in an attempt to boost political co-operation and secure more special forces support for military operations.
Countries, including Saudi Arabia and the United Arab Emirates, will also provide extra financial aid to the revamped coalition.
French forces first intervened in Mali in 2014 to fend off an insurgency threatening the stability of its former colonies. But several extremist groups, including some tied to Al Qaeda and ISIS, have continued to push out across a belt of northern Africa running from the Atlantic to the Red Sea.
Paris, which now has more than 5,000 troops stationed in the arid region south of the Sahara, has long sought greater input from other European countries and better co-operation between states in the region.
French Foreign Minister Yves Le Drian hailed the launch as "a good example of the new multilateralism that the world needs today".
The coalition, first announced at a January summit after a series of attacks killing over 200 soldiers, was ratified during virtual meetings of more than 40 defence and foreign ministers.
Niger's Foreign Minister Kall Ankourao said: "We can now hope that the setbacks suffered by our armies during the second half of 2019 and the difficulties implementing our development projects are behind us."
The new structure brings the so-called G5 Sahel states of Mali, Burkina Faso, Chad, Niger and Mauritania, plus French forces and any future troops under a single command, and also coordinates development, governance and humanitarian work.
Paris has long sought more support from other European countries and cooperation between Sahel states.
Ahead of the launch at the French president's office, a senior official said: "Today in the Sahel, victory is possible. Our partners are becoming aware of that."
Despite recent successes, including the killing of Al Qaeda's North Africa chief, Abdelmalek Droukdel, near Mali's border with Algeria, violent Islamist groups continue to carry out devastating attacks.
Militants are increasingly active in the region's southern frontier. Earlier this week, at least 10 soldiers were killed and six others wounded when extremist fighters attacked at an Ivory Coast outpost near the border with Burkina Faso.
Britain said on Friday that it was extending its military deployment in Mali in support of counter-terrorism operations.
The UK contributes three Chinook transport helicopters as well as some 100 personnel to support the French-led operation Barkhane, which aims to deny a safe haven for Islamist groups in the region planning attacks on Europe.
The Armed Forces Minister, James Heappey, said: "Combating extremism in the Sahel is vital for the security of the wider region and the UK will play its part tackling the declining security situation.
"West Africa is as important to the United Kingdom as it has ever been and we have many friends and allies in the region who share our desire to promote peace and prosperity."
British troops arrived in Mali in 2018 and, though they have only been deployed in non-combat roles, have provided logistical support to French forces.
Later this year, an additional 250 British personnel are due to be deployed to the United Nations peacekeeping mission in Mali, which Britain says will bolster the authority of the Malian government.
https://www.thenational.ae/world/africa/france-launches-coalition-to-fight-extremism-in-the-sahel-1.1032649
--------
Pakistan
Opposition rebuffs budget, terms it 'disappointing'
By Rizwan Shehzad
June 13, 2020
ISLAMABAD: The opposition parties on Friday rejected the federal budget 2020-21 presented by Industries Minister Hammad Azhar, terming it "people's enemy", "disappointing" and lacking motivation for growth.
As per the parties' statements, the Pakistan Muslim League-Nawaz (PML-N), Pakistan Peoples Party (PPP), Jamiat Ulema-e-Islam-Fazl and others came down hard on the Centre for calling it a "relief budget". "This budget will increase unemployment and inflation, which is a punishment for the entire nation," they said.
PML-N President and Leader of the Opposition in the National Assembly Shehbaz Sharif said, "The budget is not only anti-poor but will also result in increasing inflation and unemployment."
The PML-N president, who did not attend the budget session because he was tested positive for Covid-19, said: "The government has tried to hide its incompetence by affixing the blame on the PML-N and coronavirus."
Shehbaz said that inflation, unemployment and the downfall of business have set historical records, adding that the incumbent government's "budget is a recipe for disaster".
The PML-N leader said that his fears came true word-by-word, adding that the nation was being punished for the "government's incompetence".
For the first time in 68 years, he said, the country's GDP has turned negative. "Is this the performance of the current government?"
He said that the budget and its goals were unrealistic and problems and public difficulties were likely to increase, adding that hiding behind coronavirus won't work as economic devastation before the pandemic was enough evidence of government's failures and misguided policies.
"If this is the budget then the nation should be ready for mini budgets," he said. "Where are those creative thinking, export increasing, developing agriculture and industry and people-friendly budget measures?"
PPP Chairperson Bilawal Bhutto Zardari also rejected the budget, saying the PTI-led government presented a disappointing budget. "The PTI government has presented a traditional budget. It is an anti-people budget of 'PTIMF' and will only hurt the common man."
Bilawal urged the masses to reject the budget, announcing to hold an all-party conference on the budget.
On no increase in salaries and pensions, Bilawal said that the government should have given relief to the elders by increasing their pensions and provided protection to every Pakistani worker, poor and farmer in the budget.
He said, "We had hoped that a special health package would be provided in the budget for each province to combat coronavirus, but this did not happen."
During a press conference, PML-N leaders Khawaja Asif, Rana Sanaullah, Murtaza Javed Abbasi and Shazha Fatima Khawaja said that the government has tried to put everything on Covid-19 in an attempt to hide its "incompetence". They said that they would respond to the budget in parliament.
JUI-F's Maulana Asad Mahmood slammed the budget, saying "this budget is not the budget of Pakistan but that of the IMF".
https://tribune.com.pk/story/2241574/1-opposition-rebuffs-budget-terms-disappointing/
--------
Support package for health workers announced
Ikram Junaidi
June 13, 2020
ISLAMABAD: With the number of coronavirus cases and deaths increasing day by day across the country, the government on Friday announced a comprehensive support package for frontline healthcare workers (HCWs).
The country reported 5,689 Covid-19 cases and 86 deaths during the past 24 hours, taking the national tally of cases to 129,182 and fatalities to 2,495. A record number of 28,344 Covid-19 tests were conducted across the country in a single day.
The support package has been announced following a hue and cry raised by health professionals as hundreds of HCWs have been infected with the deadly virus and several have sacrificed their lives.
Special Assistant to the Prime Minister (SAPM) on Health Dr Zafar Mirza said during a media talk that there were seven areas of the package, including fina­ncial, training, healthcare and recognition at the national level.
He said there would be tax exemption for the front line health workers and a Shuhada package from Rs3 million to Rs10m would be offered to all HCWs who had and would sacrifice their lives in the fight against Covid-19.
Dr Mirza said that a number of incidents of violence had taken place in healthcare facilities and, therefore, arrangements would be made to provide security to the HCWs treating Covid-19 patients.
"Adequate personal protective equipment (PPE), including N-95 masks, will be provided to all frontline healthcare workers. Pakis­tan Electro­nic Media Regu­latory Authority and other stakeholders will lay down a code of conduct for print/electronic media to restrain them from character assassination of HCWs," he added.
The SAPM said that training of frontline HCWs in critical care management of Covid-19 was imperative and, therefore, staff of both public and private hospitals would be trained. He said National Helpline 1166 was being configured to address concerns of all HCWs on a fast track basis.
"Moreover, it has been decided that when needed, testing of HCWs will be prioritised and provision of specialised medicines for treatment of all infected HCWs will be ensured. Families of healthcare workers will be treated [free of cost] in hospitals on panel," he added.
Dr Mirza said interest-free loans would be offered to private hospitals to ensure payment of salaries to their employees, adding that special tax exemptions would be given for import of equipment and accessories required for establishment of critical care facilities. Moreover, he said, the HCWs would be recognised and awards would be announced for them on National Days.
Meanwhile, according to data released by the National Command and Operation Centre (NCOC), there was no patient on ventilators in Azad Kashmir and Balochistan on Friday. A total of 25,610 beds have been allocated for Covid-19 patients across the country, including 5,954 with oxygen facility.
Out of 1,400 ventilators allocated for Covid-19 patients across the country, 375 were occupied on Friday.
As many as 25 portable ventilators were dispatched to Karachi by the National Disaster Management Authority on Thursday.
Meanwhile, more than 11,231 violations of health guidelines/instructions were observed across the country on Friday due to which 1,325 markets/shops and 17 industries were sealed and 1,437 impounded, besides imposition of fines.
According to the NCOC, 1,279 smart lockdowns were enforced in different parts of the country under the tracing, testing and quarantine (TTQ) mechanism.
https://www.dawn.com/news/1563188/support-package-for-health-workers-announced
--------
Budgetary targets 'ambitious' but achievable amid Covid-19 uncertainty, says Hafeez Shaikh
June 12, 2020
Adviser to the Prime Minister on Finance and Revenue Dr Abdul Hafeez Shaikh on Friday described the budget for the next fiscal year as "ambitious", but admitted that whether the government achieves its targets would depend on the fallout from the Covid-19 pandemic.
"Our targets are ambitious. But there's a lot of uncertainty. If the coronavirus [outbreak] gets out of hand and lockdowns are imposed again, we will have another situation on our hands," he said.
He expressed these views while speaking to Geo News host Shahzeb Khanzada.
He said that tax collection wasn't the government's priority right now due to the economic impact of the coronavirus outbreak. "Our priority is to provide relief to people. That's why we didn't impose any new taxes."
Shaikh said, however, that he was confident that if the coronavirus situation "worked out well", the government will be able to achieve its targets for the next fiscal year.
"If our economy picks up after two months, we can expect to achieve our targets," he said, adding that improvements in the agricultural and manufacturing sectors would enable the government to "do well overall".
Shaikh also pointed out that uncertainty in other global economies also have an impact back home. "If their economies improve, our exports will rise which will also impact our economy."
Commenting on the government borrowing money, the PM's aide said: "We will try to borrow as less as possible, that's primarily why we have been reducing our expenditures since day one.
"But you must understand that some things are out of our hands. We need to repay the loans that were taken by previous governments."
He also elaborated on the government's development budget. "When we were finalising it, the premier instructed us to cut current expenditures, and I agree with his point of view.
"I think that our immediate focus should be to invest in projects that do two things: create jobs and yield results in the short term."
Touching upon the government's credibility after its failure to meet economic targets, the PM's aide reasoned that the figures were provided by the Pakistan Bureau of Statistics (PBS).
"They are an independent organisation. The government on its own has got nothing to do with the gross domestic product (GDP) and other estimates. We want to give more independence to bureau."
Stating that it was a "good thing" to acknowledge one's shortcomings, he added: "Now our job as the government is to increase the technical qualification at PBS."
https://www.dawn.com/news/1563072/budgetary-targets-ambitious-but-achievable-amid-covid-19-uncertainty-says-hafeez-shaikh
--------
SC rubbishes impression judges are not accountable
Nasir Iqbal
June 13, 2020
ISLAMABAD: In a clarion call, the Supreme Court on Friday rubbished the impression being created that judges are not accountable but explained that such an exercise should be done in accordance with laws through proper machinery and forum.
"There is a need to clarify since unfortunately an impression is being created as if judges are not accountable," Justice Maqbool Baqar observed, saying no one was stopping anybody to conduct the accountability of judges.
"We are a little more accountable than ordinary persons and on behalf of my brother judges I declare that we are very much amenable to accountability and not above the law," he said, but emphasised that the process of accountability should be done in accordance with law.
While pointing towards counsel for the federal government Dr Farogh Nasim, Justice Baqar highlighted the need to demonstrate before the 10-judge full court infractions on part of the petitioner judge (Justice Qazi Faez Isa) so that he could be amenable to the scrutiny by the Supreme Judicial Council (SJC).
PBC vows to strongly oppose presidential reference against Justice Isa
The government could not hold two simultaneous and parallel proceedings — one under the tax regime and another through SJC — especially when there was a perception that the reference smacked or tainted with mala fides and initiated without jurisdiction, Justice Baqar remarked.
About the impression being created regarding the accountability of judges, Dr Nasim clarified that the impression, if any, was not from the government's side and that no one was saying the judges were not accountable since many judges had set high traditions.
On Friday, the counsel focused his arguments on the relationship of husband and wife, arguing that the judge's failure to give a money trail of the accounts of his wife amounted to misconduct. In order to establish his point, Dr Nasim referred to the Holy Quran's verse about fasting and intimacy between husbands and wives and also referred to an interpretation by the Federal Shariat Court in 2015 in this regard.
"This should apply to everybody and not only to judges," Justice Syed Mansoor Ali Shah observed.
Dr Nasim then contended that fundamentally the reference against Justice Isa was not about Section 116 of the Income Tax Ordinance (ITO), though it was just a point in the reference and therefore what relevant was to read the show cause notice issued by the SJC to the petitioner judge.
At this, Justice Sajjad Ali Shah intervened by reminding the counsel that the "context of what you cited from the Holy Quran" was "totally different".
Justice Qazi Amin Ahmed also reminded the counsel that the Holy Book was referring to the biological relationship between the husband and wife and that the counsel was pushing the Supreme Court to a very dangerous area.
The counsel, however, retorted that the code of conduct for the judges was based on high principles of the sacred trust and the proximity rule created a class of its own since the office of the judge was like a public servant because the judge and his wife were politically exposed persons. He said the tax proceedings as well as the disciplinary proceedings before the SJC were entirely exclusive.
While referring to the 2015 FSC judgement and Article from the Qanoon-i-Shahadat, Dr Nasim emphasised that the marriage contract between husband and wife was a long commitment to protect the life, honour and property of each other from any harm. "This argument supports the petitioner judge," Justice Shah reminded the counsel.
Justice Umar Ata Bandial, who is leading the full court, also reminded the counsel that he should inform the court what argument he was building upon and emphasised that verses from the holy Quran be read with due respect. "The garment theory of the counsel would not be applicable here," Justice Bandial added.
Justice Qazi Amin asked the counsel whether the concept he was proposing also applied to non-Muslims.
At this, the counsel cited the example from the Hindu religion where the wives used to "Sati" (self-immolation at the incremation of husbands).
Why the government was shy from asking the wife of the judge about the source of the three offshore properties and then wait for the response she made, Justice Baqar observed, emphasizing that the fundamental point in the case was that every single action of the government should be founded under the law but the abstract concept the counsel was introducing would not be of much help to him.
Justice Shah also wondered whether the wife of the petitioner judge was a tax assessee under the ITO and if someone was assessee then how he could be called a dependent.
Till date no money trail regarding the properties had been given, the counsel argued, before Justice Baqar reminded him that the question of money trail would emerge only when the judge agreed that the source of those properties emanated from him.
"How many wives, no matter how educated they are, know about the financial dealings of their husbands," Justice Baqar wondered, while explaining that in many cases they were not even aware of the second marriage of their husbands.
Dr Nasim then cited the example of the chief justice of Gibralter who had to go when proceedings initiated against him after his wife – a solicitor by profession – wrote a letter to the bar in 2009 saying the relationship between husband and wife brought the chief justice into the ambit of the proceedings.
Justice Shah said this citation would apply in case the husband hid any wrongdoings of his wife, but in the present case, the counsel had to establish if a wife did something wrong.
"We do not know the facts of the case the counsel was citing," Justice Baqar remarked, saying Dr Nasim was an outstanding counsel of high calibre and the bench expected assistance of that level from him.
The counsel further argued that an Indian judge had to resign, because he failed to justify the properties of his wife in 2011. But in that case, Justice Shah recalled, it was established that he was the benamidar and beneficiary of the property.
PBC resolve
Meanwhile, Pakistan Bar Council vice chairman and newly elected chairman of PBC Executive Committee Azam Nazeer Tarar expressed the bar's resolve to strongly oppose the presidential reference filed against Justice Isa and to fully support and defend his petition before the Supreme Court for protecting the greater cause of the independence of the judiciary and the rule of law.
In a statement, they also assured that the legal fraternity would never disappoint the people of Pakistan and would not hesitate in rendering any sacrifice, to protect the cherish goals.
The PBC leaders strongly condemned the increasing tendency of surveillance and harassment of judges of the superior judiciary by the establishment in their efforts to subdue the judiciary in maintaining their independence while discharging their judicial responsibilities.
The bar leaders also expressed their grave concern on the alleged continued victimization of the political leadership of mainstream political parties, especially those in the opposition, by the government through National Accountability Bureau, by involving them in politically motivated cases. They highlighted the need for consolidation of the democratic process in the country and therefore called upon the democratic forces across the country to play their effective role in this regard.
https://www.dawn.com/news/1563184/sc-rubbishes-impression-judges-are-not-accountable
--------
Opposition in Senate vows to defeat 'secured transactions' bill
June 13, 2020
ISLAMABAD: The opposition criticised the government in the Senate on Friday for what it called relying on ordinances and announced that it would initiate a process for rejection of the Financial Institutions (secured transactions) (Amendment) Ordinance after Information Minister Syed Shibli Faraz laid a copy of the bill in the house.
Sherry Rehman, the Peoples Party's parliamentary leader in the Senate, said the ordinance had already lapsed upon completion of 120 days.
Senate Chairman Sadiq Sanjrani, however, said it was not so since the ordinance had been promulgated on April 29 — only 45 days ago.
Government assailed for working through ordinances
Ms Rehman hit back, saying she wanted to move a resolution to get it rejected.
The chairman asked her to submit a resolution to the secretariat. The PPP leader did so after the session was over.
NFC Award
Earlier, copies of the first two reports on bi-annual monitoring of the implementation of NFC Award (July-December 2018 and January-June 2019) were laid before the house. The exercise is required under clause 3B of Article 160 of the Constitution.
Speaking on the occasion, former Senate chairman Mian Raza Rabbani termed the National Finance Commission's composition illegal, saying there was no room under the Constitution for inclusion in NFC of Dr Hafeez Shaikh, Adviser to the Prime Minister on Finance, as its member.
"It is not within the competence of the President to authorise a non-elected member, i.e. adviser to the prime minister on finance and revenue, to preside over the meetings of the NFC in the finance minister's absence," he said.
Mr Rabbani said Article 160 (1) of the Constitution provided that the President shall constitute a National Finance Commission, consisting of the federal finance minister and the provincial finance ministers.
He contended that in the absence of a finance minister, the portfolio lies with the prime minister and no outsider can be appointed in his place. "The May 12 notification is in flagrant violation of the Constitution."
Mr Rabbani recalled that the Sindh chief minister had written a letter to the prime minister to express his concern over the "unconstitutional" move, but there had been no reply so far.
Petitions challenging the notification have already been filed in the Sindh and Islamabad high courts.
Senator Mushtaq Ahmad of Jamaat-i-Islami endorsed Mr Rabbani's observation, saying Article 160 (1) of the Constitution used the words 'finance minister', which cannot be changed through an executive order.
He criticised the government for laying before the upper house of parliament reports pertaining to the years 2018 and 2019, calling for submission of recent bi-annual reports.
Senator Javed Abbasi termed the issues raised by Sherry Rehman and Raza Rabbani highly important.
Turning to the coronavirus issue, he blamed the government's "flawed policy" for the surge in infections, calling for "tough decision before it is too late".
Taking a dig at the prime minister for his aversion to lockdown, the senator said: "If it is a matter of your ego, coin some other word to satisfy it."
He warned of a disaster if no urgent steps were taken to check the spread of the virus. "People will forget Barcelona, New York and London."
Dr Shahzad Waseem, Leader of the House in the Senate, in turn, accused the opposition of doing politics over the pandemic to "pursue its agenda".
He said the government had unveiled a national action plan to fight Covid-19 just days after the first case was detected in the country. "The strategy has won praise from around the world."
The house will start its budget discussion on Monday.
https://www.dawn.com/news/1563170/opposition-in-senate-vows-to-defeat-secured-transactions-bill
--------
1 dead, 12 injured in explosion in Rawalpindi's Saddar area
Tahir Naseer
June 12, 2020
One person died while 12 others were injured in an explosion in Rawalpindi's Saddar area on Friday.
However, Deputy Commissioner retired Capt Anwarul Haq told Dawn.com that 15 people including two children were injured. He added that two of the injured were taken to Cantonment General Hospital while 13 were shifted to District Headquarter Hospital.
He said that the nature of the blast has not been ascertained yet. However, police spokesperson Sajidul Hassan said initial reports suggested that the explosive material was planted in a nearby electric pole.
He added that City Police Officer (CPO) Rawalpindi Ahsan Younis reached the area and obtained CCTV footage of the site at the time of the blast. Investigative teams and people from the forensics science lab were collecting evidence from the area, he said.
The spokesperson said that the blast was an "attempt at organised terrorism but those playing with the lives of the public would not be able to escape the law".
Properties around the site of the explosion were also been badly damaged.
https://www.dawn.com/news/1563066/1-dead-12-injured-in-explosion-in-rawalpindis-saddar-area
--------
South Asia
Malaysia, Thailand urged to rescue stranded Rohingya Muslims
12th Jun 2020
By Riyaz ul Khaliq
(AA): Malaysia and Thailand were urged on Friday to rescue the stranded Rohingya Muslims with immediate aid and access to asylum.
In a statement, the Human Rights Watch (HRW) said Malaysian authorities had detained 269 Rohingya refugees who arrived on a damaged boat off Malaysia's coast at Langkawi last Monday.
Similarly, another second boat with an estimated 300 Rohingya is stuck at sea near Thailand's Koh Adang island.
"Malaysia and Thailand should urgently rescue Rohingya refugees stranded at sea and provide them with assistance and access to asylum," the HRW said.
"Both boats left from Bangladesh in February, meaning that the hundreds of ethnic Rohingya on board have been at sea for four months without access to adequate food and water," the rights group said.
The statement said nearly 100 Rohingya may have died on board a boat bound for Malaysia due to the deplorable conditions, but was rescued by the Bangladesh coast guard.
"Southeast Asian governments are callously passing the buck on protecting Rohingya refugees desperate for sanctuary and a future after Myanmar's military drove them from their homes with mass atrocities," said Brad Adams, HRW's Asia director.
"While Myanmar remains ultimately responsible for the Rohingya refugees' plight, Malaysia and Thailand should stop wearing blinders about the immediate risks and suffering that they face at sea," he said.
In the latest incident, the rights group said, Malaysian officials "intended to return it [boat with Rohingya] to international waters, but a damaged engine prevented the pushback".
"Approximately 50 refugees jumped off the boat and swam to shore, where they were detained, while the boat with the remaining passengers was towed to Langkawi. The Malaysian Maritime Enforcement Agency arrested them on arrival and has detained them at the Nation Building Camp center," the rights group said.
Only 70% of the detained Rohingya were able to walk when they arrived due to the harsh boat conditions and lack of adequate food and water, according to the HRW.
http://muslimnews.co.uk/news/south-east-asia/malaysia-thailand-urged-rescue-stranded-rohingya-muslims/
--------
The chances of ending the war and rebuilding Afghanistan
13 Jun 2020
War and violence are the two most destructive phenomena that have been taking people's lives and annihilating Afghanistan's beauties, material and spiritual wealth from many years ago. In the last decades, besides war and violence, political instability is also among the most important factors. On one hand, these factors have prevented Afghanistan from rebuilding its infrastructure and economic development, and on the other hand, have made it one of the most corrupt and poorest countries in the world. Not long back, this country was once one of the strongest political powers in central Asia 40 years ago. Now the question is that, isn't it the time now to end war and violence, and return the country's previous political authority and power?
The collapse of the Taliban government in 2001 was seen as a golden chance in the transition from war and violence to peace and the re-establishment of new governance in Afghanistan. Over time, with the formation of the Afghan Interim Administration (AIA) in December 2001, and later the establishment of the government of the Islamic Republic of Afghanistan under the leadership of Hamid Karzai, their aspirations were not fulfilled, because, by the time, Taliban, Al- Qaeda and other terrorist groups reopened footprint in some parts of the country and rekindled the half-extinguished flames of war, which spread throughout the country.
Despite millions of dollars were donated to Afghanistan after the Bonn Conference by the international community for the purpose of rebuilding the country and thousands of foreign troops flocked all over to fight and eliminate the terrorism which was a serious threat to the region and the world, but still, the Afghan government leaders were not only able to use these aids properly but also due to their failed leadership trends, the country soon became embroiled in corruption and war with various other terrorist groups.
Taliban were after taking revenge from foreign troops and the newly formed Afghan National Security Defence Forces (ANSDF). But this time, the Taliban insurgence were emerged more equipped and powerful than before, they were backed by some other countries in the region. Besides international troops, Afghan National Security Defence Force has been fighting against terrorist groups including the Taliban with the suffering of many casualties from 2001 to date.
After years of a failed administration by Hamid Karzai, he handed over an immersed government in corruption and war to Mohammad Ashraf Gani, who became the president of Afghanistan after signing a political agreement in 2014 forming a National Unity Government (NUG) with Abdullah Abdullah. At that time, it was hoped that Ashraf Ghani might have brought the key to peace, reconstruction and economic development and he can be a cure for the country's pain, which unfortunately never happened during the last five years.
After the formation of the National Unity Government (NUG), which led by Ghani and Abdullah, the people came to this conclusion that instead of solving the people's problems, they (the two leaders) are one of the biggest problems themselves. Even their conflicts created a political crisis in the country.
Despite all the above-mentioned problems in the Afghan administration, some efforts were made during the NUG times to end the war and enter into peace deals with different terrorist groups. For instance, Gulbuddin Hekmatyar, the head of an anti-government militant group who fought against the Afghan National Security Defence Forces for many years, was the first who signed a peace agreement with the government and his fighters and militants put down the guns and joined the peace process.
The United States which is one of the prime supporters of the Afghan government agreed to initiate face-to-face peace negotiations with the Taliban for the first time. The peace talks between the Taliban leaders and the U.S special envoy for the Afghan peace process, Zalmay Khalilzad run over a year which had many ups and downs and eventually concluded with the signing of a peace deal between the U.S and the Taliban in late February 2020.
The agreement which was signed between the two parties focused on the following four points:
Taliban agreed that the Afghanistan territory will not be used against U.S. security and its allies.
The international troops will pull in 14 months
An Intra-Afghan talk to begin between Afghan leaders and the Taliban.
The ceasefire, to be discussed during the intra-Afghan talks.
This historic peace agreement between the United States and the Taliban was signed at a time when the political tensions between Ghani and Abdullah were at its peak. Political tensions boosted when the Afghan Independent Election Commission announced Ashraf Ghani as the winner but Abdullah did not accept the results and claimed victory.
After months of political controversy, Afghan political leaders mediated between the two sides for weeks and eventually, Ghani and Abdullah signed a power-sharing deal based on which Abdullah will lead the reconciliation process and his running mates will be considered in the cabinet.
The political tensions ended at a very good point and now it is time that the Afghan government gets ready for the Intra-Afghan negotiations with the Taliban. Both the Taliban and the Afghan government have shown eagerness in the commencement of the talks by initiating the prisoners' release process. The Afghan government has so far released 3,000 Taliban detainees and the Taliban has freed over 500 Afghan armies who were at their custody.
The pro-Afghan countries' efforts for peace have given this hope to the Afghans that they will reach to peace and end their long war. People also expect that the Afghan government must use this unique chance to end violence and rebuild the country.
https://www.khaama.com/the-chances-of-ending-the-war-and-rebuilding-afghanistan-897897/
--------
Taliban issues warning to orchestrators of recent deadly bombings in Kabul
13 Jun 2020
The Taliban group issued a warning to the orchestrators of the recent deadly bombings which specifically targeted the mosques including a bombing which targeted a mosque in Kabul city on Friday.
Blaming the 'enemy intelligence organs' for the attacks, the group in a statement said "The martyrdom of the Imam of Wazir Muhammad Akbar Khan mosque, the late Muhammad Ayaz Niyazai, the attacks on people inside mosques during Ramadhan, bomb blast at a funeral, attack on a maternity ward, destruction of power pylons and damage to public infrastructure are all part of enemy designed malicious plans that are being executed at this sensitive juncture to spread fear, terror and disappointment and to hamper the peace process."
The statement further added "The Islamic Emirate warns perpetrators behind these attacks that you cannot hide from the Afghan nation and the day is not far when you shall be held to account for each crime, Allah willing."
In the beginning of its statement, the group claimed that "Such systematic killings have begun taking place as the Afghan people have started taking steps towards peace."
However, the group did not elaborate further and it was not clear which intelligence organs the group was blaming for the recent attacks.
This comes as a bomb ripped through a mosque in Kabul city during the Friday prayers on Friday, killing Azizullah Mofteh, the prayer leader of Shir Shah Suri Mosque in Karte-4 part of Kabul city.
The explosion also 3 others and wounded several others, an incident which took place days after a similar bombing killed a prominent prayer leader in diplomatic part of Kabul city.
https://www.khaama.com/taliban-issues-warning-to-orchestrators-of-recent-deadly-bombings-in-kabul-08894/
--------
Deadly blast in a Kabul mosque kills a prominent religious cleric
12 Jun 2020
A deadly blast on a mosque in Kabul during the Friday prayers killed 4 including a prominent religious cleric, the Ministry of Interior Affairs said.
According to the Ministry, the explosives were placed inside the mosque that killed Azizullah Mofleh, the Imam of Shir Shah Souri Mosque in Karte 4 area of Kabul and three others.
This comes as 10 days ago, in a separate IED explosion, Mawlawi Ayaz Niazi, another prominent religious cleric was killed, the ISIS claimed the responsibility.
Stefano Pontecorvo, the new NATO SCR for Afghanistan reacted and condemned the mosque attack.
I strongly condemn the attack on Sher Shah Suri mosque. The perpetrators must be brought to justice. As we face a historical opportunity for peace, spoilers can't be allowed to disrupt it. We stand with Afghanistan in the fight against terror, Stefano tweeted.
https://www.khaama.com/deadly-blast-in-a-kabul-mosque-kills-a-prominent-religious-cleric-8798765/
--------
Four killed in Kabul mosque explosion: Official
12 June 2020
A bomb exploded Friday inside a mosque in west Kabul killing at least four people, including the prayer leader, and wounding an unknown number of others, an Afghan government official said.
Interior Ministry spokesman Tariq Arian said a bomb had been placed inside the mosque but had no additional details. Police cordoned off the area and helped move the wounded to ambulances and nearby hospitals.
For all the latest headlines follow our Google News channel online or via the app.
No one took immediate responsibility but a mosque attack earlier this month was claimed by the Islamic State group affiliate.
Mofleh Frotan was among the city's more prominent prayer leaders.
Violence has spiked in recent weeks in Afghanistan with most of the attacks claimed by the ISIS affiliate, headquartered in eastern Afghanistan's Nangarhar province. Earlier this month, an ISIS suicide bomber attacked a mosque in Kabul's posh Wazir Akbar Khan neighborhood, killing the prayer leader and wounding eight others.
The United States blamed the ISIS affiliate for a horrific attack last month on a maternity hospital in the capital that killed 24 people, including two infants and several new mothers. The hospital was located in the city's Shia dominated area of Dasht-e-Barchi.
The ISIS group has declared war on the country's minority Shia Muslims but has also attacked Sunni Muslim mosques. The mosque targeted Friday is Sunni.
The ISIS affiliate also took responsibility for an attack on a bus carrying journalists in Kabul on May 30, killing two. Also, it claimed credit for an attack on the funeral of a warlord loyal to the government last month that killed 35 people.
Washington's peace envoy Zalmay Khalilzad was in the region earlier this week trying to resuscitate a US peace deal with the Taliban, which is expected to eventually be enlisted in the fight against the IS affiliate.
The peace deal signed in February to allow US and NATO troops to leave Afghanistan includes a commitment by the Taliban to fight terrorism and a vow that Afghanistan would not be used to attack the United States or its allies.
Washington previously said the Taliban have been instrumental — along with Afghanistan's National Security and Defense Forces and US air strikes — in reducing the IS's strength in eastern Afghanistan.
https://english.alarabiya.net/en/News/world/2020/06/12/Four-killed-in-Kabul-mosque-explosion-Official.html
--------
North America
US looks to expand ties with Iraq beyond military presence: State Department official
12 June 2020
The United States is looking to expand its relationship with Iraq beyond just a military presence and Washington will work with Prime Minister Mustafa al-Kadhimi to make this happen, a State Department official said Friday.
US-Iraq Strategic Dialogue began earlier in the week, one day after a rocket attack inside Baghdad's Green Zone, near the US Embassy.
A joint statement was released after the first meeting between American and Iraqi officials late on Thursday. Both countries agreed that "in light of significant progress towards eliminating the ISIS threat, over the coming months the US would continue reducing forces from Iraq." The statement added that talks would be held over developing a bilateral security relationship "based on strong mutual interests."
On Friday, State Department spokeswoman Morgan Ortagus said that the US is looking to have that political, economic, diplomatic, financial relationship that America has with many countries throughout the world.
"The purpose of this strategic dialogue is … just the first step toward normalization in ties where we don't need to treat Iraq as sort of this warzone country anymore," Ortagus told Al Arabiya.
"We are looking at not just our troop presence there," she added.
In the joint statement, the US "reaffirmed" its respect for Iraq's sovereignty.
Asked how this would be possible with such influence by Iran and its militias inside Iraq, Ortagus said the US has been able to "greatly impair" Iran's ability to fund its militias.
"Iran has nefarious intentions in Iraq," she said.
Citing the US as the largest humanitarian donor to Iraq, Ortagus said Washington was encouraged that Kadhimi's new government is listening to the people of Iraq in their calls for reform, transform and accountability.
"So we will continue to do what we can do to support the sovereignty of Iraq, the Iraqi government and their people to make decisions that best support the people … and that democracy," she said.
And on the economic front, US companies offer a standard of accountability and are backed by the rule of law. "There's not the same level when you're doing business with an Iranian company or a Chinese company and that's fundamentally why we think supporting this democracy is so important," Ortagus said.
Nevertheless, the Strategic Dialogue will continue and Ortagus said she hopes the coronavirus pandemic will subside so that discussions can be held in person.
"We hope to have another [dialogue session] this summer, whether it's virtual or in-person, depending on the pandemic."
https://english.alarabiya.net/en/News/middle-east/2020/06/13/US-looks-to-expand-ties-with-Iraq-beyond-military-presence-State-Department-official.html
--------
Trump authorizes sanctions over ICC Afghanistan war crimes case
11 June 2020
President Donald Trump on Thursday issued an executive order authorizing US sanctions against International Criminal Court employees involved in an investigation into whether American forces committed war crimes in Afghanistan.
A senior Trump administration official, without providing details, said the investigation is "being pushed forward by an organization of dubious integrity" - referring to the Hague-based ICC - and accused Russia of having a role.
For all the latest headlines follow our Google News channel online or via the app.
The order authorizes Secretary of State Mike Pompeo, in consultation with Treasury Secretary Steven Mnuchin, to block assets in the United States of ICC employees involved in the probe, according to a letter sent by Trump to US House of Representatives Speaker Nancy Pelosi accompanying the order.
It also authorizes Pompeo to block entry into the United States of these individuals.
ICC prosecutor Fatou Bensouda wants to investigate possible crimes committed between 2003 and 2014 including alleged mass killings of civilians by the Taliban, as well as the alleged torture of prisoners by Afghan authorities and, to a lesser extent, by US forces and the CIA.
Trump has assailed the ICC, which was established in 2002 by the international community to prosecute war crimes, genocide and crimes against humanity. It has jurisdiction only if a member state is unable or unwilling to prosecute atrocities itself.
The US action is the latest under Trump taking aim at an international body. Trump, who has promoted an "America First" policy during his presidency, last month said he would end the US relationship with the World Health Organization.
Afghanistan is a member of the ICC, though Kabul has argued that any war crimes should be prosecuted locally. The US government has never been a member of the court. The Trump administration imposed travel restrictions and other sanctions against ICC employees a year ago.
"The International Criminal Court's actions are an attack on the rights of the American people and threaten to infringe upon our national sovereignty," said White House Press Secretary Kayleigh McEnany in a statement.
"The International Criminal Court was established to provide accountability for war crimes, but in practice it has been an unaccountable and ineffective international bureaucracy that targets and threatens United States personnel as well as personnel of our allies and partners," McEnany added.
The ICC decided to investigate after a preliminary examination by prosecutors in 2017 found reasonable grounds to believe war crimes were committed in Afghanistan and that the ICC has jurisdiction.
The senior Trump administration official, describing the order to a group of reporters on a conference call, said the directive authorizes sanctions against any individual directly engaged in any effort by the ICC to investigate US personnel without American consent.
The official said that while the ICC was established to provide accountability, "in practice the court is an
unaccountable, ineffective and out-of-control international bureaucracy that threatens American service members and intelligence officers and those of our allies."
"We have reason to believe there is corruption and misconduct at the highest levels of the ICC's office of prosecutor, calling into question the integrity of this investigation into American personnel. We are concerned that Russia may be manipulating the ICC by encouraging these allegations into US personnel," the US official said.
https://english.alarabiya.net/en/News/world/2020/06/11/Trump-authorizes-sanctions-over-ICC-Afghanistan-war-crimes-case.html
--------
New US lawsuit alleges Qatar secretly funded terror attacks that killed US citizens
11 June 2020
Qatar secretly funded Hamas and the Palestinian Islamic Jihad (PIJ) groups with millions of dollars who carried out terror attacks that killed US citizens, according to a new lawsuit filed in New York seeking compensation for the victims' families.
The new lawsuit was filed in a New York court on Wednesday, a copy of which was obtained and first reported by the Washington Free Beacon.
For all the latest headlines follow our Google News channel online or via the app.
"Qatar coopted several institutions that it dominates and controls to funnel coveted U.S. dollars (the chosen currency of Middle East terrorist networks) to Hamas and PIJ under the false guise of charitable donations," the lawsuit read.
The lawsuit was filed by US attorney Steven Perles, who has prosecuted notable cases involving terrorism and terror-financing on behalf of families and victims seeking compensation of past terror attacks.
The new lawsuit alleges that Qatar used its charitable institutions to funnel illegal funds to terror groups, namely Hamas and the PIJ, using the US banking system. That money was then later used by the groups – both designated as terrorist organization by the United States – to carry out attacks that killed US citizens.
Perles specifically alleges that the money used by Hamas and PIJ were used to carry out at least six attacks between 2014 and 2016. The new lawsuit said that between March and September 2015, Qatar Charity gave $28 million to groups in the Palestinian territories that may have been then transferred to Hamas and PIJ.
https://english.alarabiya.net/en/News/gulf/2020/06/11/New-US-lawsuit-alleges-Qatar-secretly-funded-terror-attacks-that-killed-US-citizens.html
--------
Canada doubles arms sales to Saudi Arabia despite dire rights record: New figures
10 June 2020
Newly-released figures have revealed that Canada's sales of military hardware to Saudi Arabia hit a record in 2019, despite a moratorium that was in place on approval of new arms exports to the kingdom due its poor human rights record.
Citing figures released by Canada's department of Global Affairs, the Globe and Mail newspaper reported on Tuesday that Canadian shipments of military goods to Saudi Arabia doubled in 2019, compared to the previous year.
Canada, it added, sold almost $2.2 billion worth of military equipment to Saudi Arabia in 2019 – more than double $950 million recorded in 2018 – with light armored vehicles (LAVs) comprising the bulk of the exports.
More than 30 large-caliber artillery systems and 152 heavy machine guns were also sold to Riyadh.
The sales were part of a $10-billion contract Canada signed in 2014 to export LAVs made by the Ontario-based General Dynamics Land Systems to Saudi Arabia, according to the report.
This is while the government of Canadian Prime Minister Justin Trudeau had, in 2018, frozen all new export permits and begun a review of the LAVs deal with Riyadh after reports emerged that the Saudi government was behind the brutal killing of dissident journalist Jamal Khashoggi in Turkey.
Trudeau said at the time that Canada "was looking for a way out of the Saudi arms deal."
The Guardian cited Mark Kersten, deputy director of the Wayamo Foundation as criticizing the 2019 exports, which had taken place when the moratorium was still in place before being removed earlier this year.
"I struggle to know what 'moratorium' means to this government, because to me, when there's a moratorium on something, you can't increase the sales of that thing. And exactly what seems to have happened," he said.
"I can't understand for the life of me, why the government wouldn't say anything about it, unless it just simply didn't want the public to know, because it looks awful," Kersten added.
In April 2020, Foreign Minister Francois-Philippe Champagne and Finance Minister Bill Morneau announced that Canada was lifting the moratorium on new export permits to Saudi Arabia and that it had renegotiated the 2014 deal.
The "significant improvements" to the contract would secure the jobs of thousands of Canadians, "not only in Southwestern Ontario but also across the entire defense industry supply chain, which includes hundreds of small and medium enterprises," they said in a joint statement.
Canada's refusal to fully scrap that deal drew sharp criticism from human rights campaigners and other governments.
Opponents argue that the Saudi government has violated the very basics of the human rights by killing tens of thousands of civilians in its prolonged war on Yemen besides its other rights violations against its own citizens.
Canada's decision to keep the deal and lift the moratorium came despite calls for the North American state to follow the example of Germany and Sweden, which both cancelled arms contracts with Saudi Arabia following Khashoggi's murder.
The Trudeau government had long portrayed itself as a critical voice against Saudi human rights violations both at home and abroad. Ottawa, in 2018, engaged in a severe diplomatic dispute with Riyadh for speaking against the regime's shameful rights record.
https://www.presstv.com/Detail/2020/06/10/627125/Canada-Saudi-Arabia-arms-export
--------
US withdrawal from Syria will be 'political decision'
Beyza Binnur Dönmez
11.06.2020
The US withdrawal from Syria will ultimately be a "political decision," said the US Central Command top general, who warned that terrorist threats from ISIS/DAESH are not over.
"I don't know how long we're going to remain in eastern Syria," Kenneth McKenzie said Wednesday during a Middle East Institute event, cited by the Defense One news site. "At some point, we're going to come out, and that's a political decision and we'll be ready to execute those orders when that time comes."
US President Donald Trump expressed eagerness to leave Syria since late 2018, however, those attempts did not completely bear fruit.
McKenzie said CENTCOM should be taken into account as part of the 2017 US National Defense Strategy, which prioritizes "great power competition" over counterterrorism with China and Russia in the Middle East.
McKenzie said he worries about China "quite a bit" in the region.
"We see China moving in, principally economically, but not completely, to establish a beachhead. The fact of the matter is China gets over 50 percent of their oil through the Strait of Hormuz. There are mass mineral and other deposits in the theater that China would like to have access to.
"They would prefer to do it under somebody else's security auspices, but who knows what their design will be in the long term," he said, adding it is a "significant factor" the US needs to confront.
Taking a swipe at Russia, he said although Moscow lacks the economic resources Beijing possess, "where they are, it's pretty high intensity," referring to Russia's support to the Bashar al-Assad regime.
Russia's intervention in Syria is an "opportunistic" effort to damage US ambitions in the region, McKenzie said in downplaying the threat.
"I am not one of those people that thinks the Russians are master chess players," he said.
He also underlined that the threat from terrorist groups such as ISIS/DAESH continues.
"Even the brightest possible future is not going to be a bloodless future," the general said.
Syria has been mired in a vicious civil war since early 2011, when the Assad regime cracked down on pro-democracy protests.
Since then, hundreds of thousands of people have been killed and more than 10 million displaced, according to UN figures.
https://www.aa.com.tr/en/americas/us-withdrawal-from-syria-will-be-political-decision/1873589
--------
Trump, Egyptian leader discuss Libya: White House
Michael Gabriel Hernandez
11.06.2020
WASHINGTON
US President Donald Trump and Egyptian President Abdel Fattah al-Sisi discussed the situation in Libya on Wednesday, according to the White House.
During their telephone call, "President Trump praised President El-Sisi's efforts last weekend to promote political reconciliation and de-escalation in the Libyan conflict," the executive mansion said in a statement.
The two leaders also discussed UN-led efforts to resume ceasefire talks as well as "the departure of all foreign forces from Libya," it added.
Turkish Foreign Minister Mevlut Cavusoglu earlier Wednesday said a recent call by Egypt for a cease-fire in Libya was "stillborn."
Speaking to local media in Turkey, Cavusoglu doubted the "sincerity" and "convincingness" of the so-called Cairo Declaration, citing recently intensified aggression against Libya's UN-recognized government by renegade general Khalifa Haftar, who is supported by Egypt.
"A cease-fire call to save Haftar is not sincere or convincing to us," he said.
Following the ouster of late Libyan ruler Muammar Gaddafi in 2011, the country's new government was formed in 2015 under a political deal led by the UN.
The Libyan army has made significant military gains against renegade General Khalifa Haftar's militias in recent days, capturing all of the country's western cities to the Tunisian border.
Libya's internationally-recognized government has been under attack by Haftar's forces since April 2019, with more than 1,000 killed in the violence.
Additionally, Trump "reiterated the commitment of the United States to facilitating a fair and equitable deal among Egypt, Ethiopia and Sudan on the Grand Ethiopian Renaissance Dam," the White House said.
It was referring to the contentious $5 billion hydro dam Ethiopia is building along the Blue Nile River.
Egypt maintains it has an "historic right" to the Nile waters, a claim Ethiopia vehemently challenges, saying that such a notion would legitimize Egypt's resource hegemony in a basin that incorporates 10 countries.
Tensions escalated after US-sponsored talks on the project between Ethiopia, Egypt and Sudan broke down in February. Ethiopia accuses the US of openly siding with Egypt.
Last week, Egypt said it accepted a Sudanese proposal on the resumption of trilateral talks after Sudanese Prime Minister Abdalla Hamdok spoke by phone with Ethiopian Prime Minister Abiy Ahmed.
Ethiopia said it would start the first-phase filling of the dam this July.
https://www.aa.com.tr/en/africa/trump-egyptian-leader-discuss-libya-white-house/1872784
--------
US general: Afghan Taliban have not yet met conditions for full US withdrawal
June 11, 2020
Afghanistan's Taliban insurgents have not yet met the conditions for a complete withdrawal of US troops from the country under the deal they signed with Washington, the commander overseeing US forces there said.
Gen Frank McKenzie, head of US Central Command, said the US was ahead of schedule for an initial drawdown to 8,600 troops by July. Another US official, who spoke on condition of anonymity, said troop levels were now below 9,000, compared with about 12,000 in February.
The US-Taliban deal signed in February envisions all American troops leaving Afghanistan by May 2021, but Gen McKenzie stressed that this was dependent on conditions.
"Those conditions would be: can we be assured that attacks against us will not be generated there? And as of right now ... frankly, if asked my opinion, those conditions have not been fully met," he said in a video conference hosted by the Middle East Institute in Washington. The Centcom chief spoke from his headquarters in Florida.
Gen McKenzie's scepticism comes as President Donald Trump focuses on an early troop exit that would fulfill his frequent promise to get the United States out of Afghanistan. Mr Trump has said US troops are acting as police in Afghanistan and should get out of a conflict that is now almost two decades old.
In late May, Mr Trump called for a quick return of American soldiers and urged Afghan forces to step up in the defence of their country. He tweeted: "Bring our soldiers back home but closely watch what is going on and strike with a thunder like never before, if necessary!"
Mr Trump has often complained about the enormous cost of the war, which began in October 2001 with a US invasion to topple the Taliban from power. The president's impatience, and speculation that he may order that all US troops leave by the November election, has caused some angst on Capitol Hill.
Four members of the Senate Intelligence Committee, including the panel's vice chairman, Democrat Mark Warner of Virginia, wrote on Tuesday to the director of national intelligence, John Ratcliffe, asking that he provide an update on intelligence planning for Afghanistan if a decision is made to pull out by November.
"A rushed and premature withdrawal would also risk losing the gains we have achieved in Afghanistan, not only in counterterrorism but also in building Afghan governance and military forces," they wrote. "Our nation's intelligence professionals have spent nearly two decades establishing security arrangements with our Afghan partners. Now it is incumbent upon our government to give them the time and space to prepare for an orderly, conditions-based drawdown, in conjunction with military and diplomatic counterparts."
The Taliban had provided sanctuary for Al Qaeda, which used Afghanistan as a base for plotting the 9/11 attacks.
"The threat to the United States is not the Taliban. It has never been the Taliban," Gen McKenzie said. "It's the entities that they allow to live in Afghanistan that threaten us." He mentioned the Afghan affiliate of ISIS and Al Qaeda.
"We believe the Taliban actually are no friends of ISIS and work against them," he said. "It is less clear to me that they will take the same action against Al Qaeda."
Gen McKenzie said the Trump administration was engaged in "very robust dialogue" internally and with Nato and coalition partners "as we evaluate the way forward" in Afghanistan.
https://www.thenational.ae/world/the-americas/us-general-afghan-taliban-have-not-yet-met-conditions-for-full-us-withdrawal-1.1032194
--------
URL: https://www.newageislam.com/islamic-world-news/darul-uloom-deoband-allows-use/d/122115
New Age Islam, Islam Online, Islamic Website, African Muslim News, Arab World News, South Asia News, Indian Muslim News, World Muslim News, Women in Islam, Islamic Feminism, Arab Women, Women In Arab, Islamophobia in America, Muslim Women in West, Islam Women and Feminism