Complied by New Age Islam News Bureau
Photo: Pakistani religious students attend class at an Islamic seminary in Okara. An Islamic school in the country is trying to counter violent extremism, and the U.S. has a unit in Pakistan that boosts such efforts. / December photo by K.M. CHAUDARY/Associated Press
URL: https://www.newageislam.com/islamic-world-news/countering-violent-islamist-extremism-in-pakistan--moderate-muslim-us-backed-effort/d/6271
-------------
Trying to Unteach Extremism in Pakistan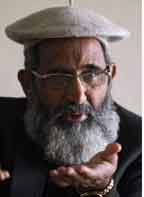 OKARA, Pakistan, Jan. 1, 2012 -- Sultan Mehmood Gujar was a solid supporter of Islamist militants fighting in Pakistan, Afghanistan and India and even donated money to them -- until he attended an innovative 40-day lecture series by a moderate cleric aimed at countering violent extremism.
The course was offered to the public at an Islamic school, or madrasa, in a hotbed of militancy in Pakistan. It had a profound effect on the 46-year-old property dealer. He became convinced that the militants were wrong to claim they were waging holy war, or jihad, justified by the Quran.
"I was shocked to discover that what the militants were doing was against Islam," said Gujar, sitting on the floor at the madrasa in Okara city where the lectures were delivered. "Now I call them terrorists, not jihadis."
Fazal ur Rehman, the cleric who runs the 400-student madrasa, recorded each of the two-hour lectures he and others gave this past summer and would like to distribute the DVDs to reach a wider audience.
The U.S. has created a unit in Pakistan that aims to leverage such grassroots efforts by working with local moderates to counter violent extremism -- the first of its kind set up by an American embassy anywhere in the world, according to U.S. officials in the country. The existence of the unit had never been reported.
The U.S. chose Pakistan as the site for its new venture because it is home to a vast network of Islamist militants who have been fighting U.S.-led troops in neighboring Afghanistan for more than a decade and have even organized attacks on American soil.
The three-person unit in the U.S. Embassy public affairs section was established in July. It plans to work with local partners, including moderate religious leaders, to project their counter-extremist messages and push back against the militants' extensive propaganda machine, U.S. officials said.
It will use TV shows, documentaries, radio programs and posters. It also intends to ramp up exchange programs for religious leaders and public outreach to conservative Muslims who previously had little contact with U.S. officials.
"There are a lot of courageous voices speaking out against extremism here in Pakistan," said Tom Miller, head of public affairs at the U.S. Embassy. "Our job is to find out how we can amplify those narratives."
The militants are likely to strike back, as indicated by a recent trip U.S. Ambassador Cameron Munter made to a madrasa in Faisalabad city to attend a meeting of moderate religious leaders who denounced violence.
Militants responded the next day by calling the Muslim cleric who hosted the event, Yasin Zafar, and warning he could be killed. The call was from a member of Jamaat-ud-Dawa, widely believed to be a front group for Lashkar-e-Taiba, an anti-India militant organization, Zafar said.
"I was taunted for becoming a U.S. supporter," Zafar said. "I was told that I should be cautious because I may have provoked the Taliban."
Photo: Cleric Fazal ur Rehman runs the school in Pakistan and gives lectures. He wants to distribute DVDs to reach a wider audience.
http://www.freep.com/article/20120101/NEWS07/201010553/Trying-to-unteach-extremism-in-Pakistan
---------
Afghan teen bride tortured, burned with cigarettes
AFP
An Afghan child bride on Saturday spoke of how she was tortured by her mother-in-law who locked her in a toilet for six months, beat her, pulled out her fingernails and burned her with cigarettes.
Sahar Gul, 15, is recovering in hospital in Kabul, her face bruised and swollen, her skin still bearing the marks of her ordeal, barely able to speak. Her brother had sold her to her husband about seven months ago for $5,000. "For several months I was locked up in toilet by my in-laws and particularly my mother-in-law," she managed to tell media in a frail voice during a visit from Afghan health minister Dr Suraya Dalilo. "I was denied food and water.
I was tortured and beaten." The minister said it was an example of "increased cases of violence against women in Afghanistan".
http://epaper.asianage.com/PUBLICATIONS/ASIAN/AAGE/2012/01/01/ArticleHtmls/AFGHAN-TEEN-BRIDE-TORTURED-BURNED-WITH-CIGARETTES-01012012008002.shtml?Mode=1
----------
52 killed in ethnic clashes in Nigeria
PTI
PAUL OHIA ABUJA: Jan 1, 2012, At least 52 people, including women and children, have been killed in clashes between two rival ethnic communities in southeastern Ebonyi state of Nigeria, as President Goodluck Jonathan declared a state of emergency in parts of the country hit by a violent Islamist insurgency.
A spokesman for Ebonyi state government said the clashes erupted between the Ezza and Ezillo people of Ishielu district, the two groups that are often in conflict, yesterday.
Local media said that 52 two people, including women and children, were killed in the resurgence of the Ezza/Ezillo inter-communal strife in Ebonyi that had reared its head in 2008 and was contained in 2010.
It said a divisional police officer, children and women were among those killed.
Governor Martin Elechi visited the region along with state Commissioner of Police Adeniji Adeleke.
The Governor urged the villagers to remain calm, promising that the government would use every means to trace the perpetrators of the heinous crime.
In another development, Nigerian President Goodluck Jonathan declared a state of emergency in regions bedevilled by attacks carried out by radical Muslim sect Boko Haram and ordered all land and sea borders closed in most of the affected areas.
During a nationwide broadcast, he declared a state of emergency in parts of Borno, Yobe, Plateau and Niger states.
He said the chief of defence staff and the inspector general of the police force would take necessary actions concerning the affected areas and announced setting up of a counter-terror group within the armed forces to handle the issues of terrorism.
http://timesofindia.indiatimes.com/world/rest-of-world/52-killed-in-ethnic-clashes-in-Nigeria/articleshow/11324509.cms
----------
The Banning Of the Ahmadiyah In Indonesia
By Tri Susdinarjanti
December 31, 2011, Mirza Ghulam Ahmad founded the Ahmadiyah movement in India in 1889, and his teachings gradually spread to different parts of the world. The teachings of Ahmad gradually spread to different parts of the world. In Indonesia, there are two groups of the Ahmadis. One is the Gerakan Ahmadiyah Indonesia or Indonesian Ahmadiyah Movement founded in 1930, which puts forward only Ahmad as the Mujaddid or reformer, and not as a messiah. The other is Jemaah Ahmadiyah, founded in 1953, which believes that Ahmad is a messiah who came after Prophet Mohammad. The presence of both groups in Indonesia created controversy, particularly among other Islamic groups, resulting in the expulsion of the leader of the Indonesian Ahmadiyah Movement from Muhammadiyah – one of the larger Islamic groups in Indonesia. Jamaah Ahmadiyah has also been targeted recently, either by Islamic hardliners, or the state through regulations. In 2011, the group suffered from various violent attacks carried out by Indonesian paramilitary groups and was not granted any protection by the state apparatus.
Moreover, the sect was officially banned through a Joint Decree signed on 9 June 2008. The decree severely curtails the freedom of the sect and its members. For instance, the second point of the Decree prohibits Ahmadiyah members from the interpretation and practice of activities that deviate from the fundamental teachings of Islam. The decree also states that those who ignore the warning would be punishable under law. As a result of the decree, local authorities have tried to limit the Ahmadiyah's activities in several areas in Indonesia. They have ordered the Ahmadis to take down signs that indicate their mosques and schools and encouraged other Islamic groups to re-educate and re-integrate the Ahmadis within mainstream Islam. Local authorities have also notably encouraged other people in the area to monitor the activities of the Ahmadis.
The Decree has provided justification for the misconduct of the state apparatus towards the Ahmadiyah, especially at the time of its implementation. The failure of the state to protect the Ahmadis from violence reflects its failure to protect the religious freedom of its citizens. The current situation has been relegated to one of state-sponsored violence against the Ahmadis. The strong influence of the Islamic hardliners on the Ministry of Religion and its policies and actions has contributed immensely towards this. As far back as 1980, the Majelis Ulama Indonesia (MUI) or Indonesian Ulema Council issued a fatwa against the Jamaah Ahmadiyah denouncing them for deviating from fundamental Islamic teachings. The fatwa was reinforced in 2005, and the MUI officially asked the government to ban the spreading of Ahmadiyah's teachings, freeze the organization and close all the Jamaah's activities.
The use of violence, especially one that is state-sponsored, against the Ahmadis, is a very recent trend. It raises several questions: Why is the Jamaah Ahmadiyah being targeted right now? And in comparison to other sects, what makes the Ahmadiyah more politically important for it to be banned? In the Indonesian political context, the New Order (1966 to 1998) predominantly targeted two groups – the communists (left wing) and Islamic groups (right wing). It was only in the 1990s that Suharto as president during the New Order started to engage with the Islamic groups. The growing influence of the ICMI (Indonesian Moslem Scientist Association) on the government can explain this development. The influence stayed strong when BJ Habibie took over as president from Suharto after the 1998 political reforms. However, their influence has faded substantially and unfortunately replaced by the presence of some hard-line groups such as the FPI or Islamic Defender's Front.
The FPI was accused of being responsible for the violent attacks on Jamaah Ahmadiyah. The group reportedly has links with the military and this is a worrying development for the society due to the FPI's tendency for perpetrating violence. The FPI has, in fact, become a major threat to the practice of multiculturalism and religious freedom in Indonesia. For example, in June 2008 the group also carried out attacks against supporters of multiculturalism during a campaign organized by the National Alliance towards Religious Freedom and Belief. Despite the 1998 political reforms, it seems that the Indonesians (still) have to bear with paramilitary groups that are used by certain groups to further their political interests. And unfortunately, it is the fate of Jamaah Ahmadiyah to be used as a political scapegoat.
http://www.eurasiareview.com/31122011-the-banning-of-the-ahmadiyah-in-indonesia-analysis/?utm_source=feedburner&utm_medium=email&utm_campaign=Feed%3A+eurasiareview%2FVsnE+%28Eurasia+Review%29
--------
Hindu statesman Zed welcomed at Darul Uloom Islamic University
ANI
Nevada (US), 01 Jan 2012): In a remarkable interfaith gesture, distinguished Hindu statesman Rajan Zed was welcomed at Darul Uloom Deoband (Uttar Pradesh, India), a highly respected religious and academic center of the Islamic world.
Zed, who is President of Universal Society of Hinduism, was presented a shawl by its Vice Chancellor Abul Qasim Nomani and was later taken on a tour of the institution, including its internationally known library, mosque, classrooms, etc.
He also briefly met other Islamic scholars on the campus.
Rajan Zed and Nomani had interfaith dialogue over cup of tea.
Islamic university Darul Uloom Deoband, whose history goes back to 1866, is said to be a great religious teaching institution of the Muslims of Asia, working in religious sciences like Tafsir, Hadith, Fiqh, Kalam, culture, morality, etc. It runs 32 departments/offices and teaching here includes Islamic jurisprudence, Quran, Arabic, Persian, Islamic studies, calligraphy, etc. Its library has about 200,000 volumes in 25 languages and 100 broad subjects and includes many rare books and manuscripts. It also has "Centre for Study of Christianity"; runs Islamic Madrasa Board and Computer Training Department; teaches English Language and Literature, handicrafts, and journalism; and publishes Arabic and Urdu magazines. Besides India, students from many other countries also study here. It has produced large number of notable scholars spread throughout the world. (ANI)
http://www.newstrackindia.com/newsdetails/257254
---------
Human Rights Commission of Pakistan warns of rise in forced conversions of Hindus
KARACHI: Jan1, 2012, The increase in the number of reports of Hindu girls being kidnapped or made to convert to Islam has sparked concern from the Human Rights Commission of Pakistan (HRCP).
At the launch of its report on minorities in Pakistan titled 'Perils of Faith', HRCP's Amarnath said minor girls and married women are kidnapped and then converted to Islam. "They kidnap girls who are younger than 15 but they say they are adults and that the girls have accepted Islam and been married of their own free will", he said. He also pointed out that no one is supporting the Hindu community on the issue. "We are Pakistanis first, and then Hindu. We earn enough and have food to eat but this conversion issue is not acceptable, it has discouraged Hindus in Pakistan."
HRCP chairperson Zohra Yusuf noted that the "situation of religious minorities in Pakistan has grown worse over the last year. The government has not taken steps which could improve the status of minorities."
Yusuf also highlighted the condition of the Hazara community in Balochistan, who are targeted and killed or kidnapped for ransom. "Minorities are not considered equal citizens in Pakistan. Some incidents that happened in 2011 have increased their vulnerability", she said, citing the assassinations of former Punjab governor Salmaan Taseer and the ex-federal minister for minorities affairs, Shahbaz Bhatti.
Yusuf also pointed out that the curriculum taught in schools, only teach children about "Islamic and Pakistani heroes. Other communities including Parsis have a role in the development of Pakistan."
http://tribune.com.pk/story/314731/perils-of-faith-hrcp-warns-of-rise-in-forced-conversions-of-hindus/
---------
President Of Pakistan's She-Male Association, Presses For Transgender Rights, Representation
12/31/11
Though transgender citizens in Pakistan celebrated recent victories when the country's Supreme Court ordered the federal government to register them as voters and issue them identity cards noting their "third gender," it seems that many are not satisfied with the progress that is being made regarding trans rights.
Shahana Abbas Shani, President of the country's She-male Association, has announced she will contest recent elections as an independent candidate for the Muzaffargarh PP-254 constituency of the provincial assembly reports The Express Tribune.
"Now that the Supreme Court has allowed us to have an identity card; we will fight for our rights. There is no other way to effectively address the concerns of the third gender without our having representation in Parliament," she told the paper, adding, "I hope to stand and serve as a representative of all under represented communities in our society."
SDGLN.com notes that the recent floods in Pakistan were especially devastating for transgender citizens as they "were left out of the aid efforts and denied access to IDP camps because of general prejudice, their non-conforming appearance, and their lack of proper identification documents."
Bindiya Rana, of Gender Interactive Alliance, told SDGLN.com that so far no third-gender ID cards have been distributed. As a result "a lot of transgenders get separated from their parents from a very young age and are unable to get their parents' ID cards and other supporting documents which are required to get an ID."
The Express Tribune reports that in November several transgender groups protested in Multan against the NATO attack and the killing of army personnel of Pakistan. The protests included a burning of an effigy of President Obama.
"We are just as involved in the politics of this country as anyone else. This is our land too and we have a right to stand for its concerns," Shani says. "We will fight at our country's borders if the forces need us."
http://www.huffingtonpost.com/2011/12/31/shahana-abbas-shani-pakistan-transgender-rights_n_1177683.html
----------
Arab Spring becoming an Islamic Revolution
By Jonathan Manthorpe,
Vancouver, December 31, 2011, Muslim political parties will dominate future paths in Arab and North African countries implementing democratic reforms
The Jasmine Revolution that swept across the Arab Middle East and North Africa in 2011 toppled three despots and has left two more clinging to power with every ounce of cunning and military might at their disposal.
But the overall picture is very different from the promise of the Arab Spring, which saw hordes of educated young people organizing themselves through social media links and taking to the streets demanding western-style democratic reforms.
What has emerged in all the countries where there have been preliminary elections or other selections of transitional authorities is the knowledge that Islamist parties will dominate the charting of the future.
This was always the fear, especially after the 1979 revolution in Iran when the Shah was ousted and replaced by a stern theocracy overseen by a council of religious conservatives led now by Supreme Leader Ayatollah Ali Khamenei.
For years western governments used the spectre of rule by religious fanatics such as happened in Iran to justify their support or tolerance for dictatorships in Egypt, Yemen, Tunisia and more recently Libya, or for absolute monarchies in Saudi Arabia and the Gulf sheikdoms.
Full Report at:
http://www.vancouversun.com/news/Arab+Spring+becoming+Islamic+Revolution/5932491/story.html
--------
Controversial 'All-American Muslim' has its 9/11 moment
WASHINGTON: Jan 1, 2012, A controversial reality TV show about Arab Americans tackles 9/11 in its penultimate episode this weekend, with its stars seething anger at Osama bin Laden and Al Qaeda for upending their lives.
Since it premiered on the TLC cable channel, "All-American Muslim" the first series of its kind on US television has lifted a veil on the lives of five middle-class families of Middle Eastern heritage in the Detroit area. But it has been shunned by some big-name advertisers, notably the Lowe's chain of home improvement superstores, amid pressure from a born-again Christian activist in Florida who claims it has ducked the issue of extremism.
When episode seven airs on Sunday, that will no longer be the case. It finds glamorous party planner Nina Bazzy lashing out at Bin Laden, slain in a May 2 assault by US commandos: "He ruined it for us. He ruined it for our kids. He made us scared in our own homes."
It sees Wayne County deputy sheriff Mike Jaafar almost in tears before joining colleagues in solemnly carrying "the beautiful American flag" for a moment of remembrance at a Detroit Tigers baseball game.
Full Report at:
http://www.dailytimes.com.pk/default.asp?page=2012\01\01\story_1-1-2012_pg7_18
---------
Shia leader killed in attack in Karachi
KARACHI:Jan. 1, 2012, A Shia leader was killed and his companion injured in an assault on Rashid Minhas Road within the limits of Gulshan-e-Iqbal police station here on Saturday evening, while two armed attackers were also wounded after the Shia leader's companions opened fire on them in retaliation. The injured leader of the Pasban-e-Jaffaria, Askari Raza, 42, and Ali Mehdi, 30, were shifted to a private hospital near National Stadium Road where Raza succumbed to his injuries. Mehdi sustained a bullet injury in his leg. Police officials said that the armed assailants targeted the victims when they were passing from Gulshan-e-Iqbal Chowrangi in a car No AQK-010, resultantly both of them got injured, while their other companions who were sitting in the back seat of the car also opened fire at the culprits, as a result, both suspects were wounded but they managed to escape from the scene under the cover of firing. Shia leaders and scholars have strongly condemned the incident and blamed the rival religious group for the attack. staff repor
http://www.dailytimes.com.pk/default.asp?page=2012\01\01\story_1-1-2012_pg7_12
---------
32 killed in Syria mass protests
Damascus, January 1, 2012, Syria's Opposition, hoping to topple President Bashar alAssad, has charted a transitional period, as more civilians died in a regime crackdown despite the presence of peace monitors.
Meanwhile, the rebel Free Syrian Army said it is suspending operations against regime forces during the one-month renewable mission of monitors deployed in Syria to implement an Arab League peace plan.
At least 32 civilians were killed on Friday, including 25 who were shot dead by Syrian forces who opened fire on massive protests that rocked the country while the monitors toured flashpoints, a watchdog said.
The Syrian Observatory for Human Rights also reported that Syrian forces used "nail bombs" to disperse anti-regime rallies, and fired live ammunition, tear gas and stun grenades at tens of thousands of pro-democracy protesters.
Funerals for several victims were held Saturday across Syria, the watchdog said, including in the northern city of Idlib where mourners called for revenge, a YouTube footage showed.
Security forces also fired warning shots into the air as thousands of people began pouring into a square in the restive Damascus suburb of Douma for a funeral cere
mony, the Britain-based Observatory said.
In Cairo, headquarters of the Arab League, the Opposition Syrian National Council (SNC) and the National Coordination Body for Democratic Change in Syria (NCB) inked a deal late Friday as they eye a post-regime transition.
Full Report at:
http://epaper.asianage.com/PUBLICATIONS/ASIAN/AAGE/2012/01/01/ArticleHtmls/32-killed-in-Syria-mass-protests-01012012009029.shtml?Mode=1
-----------
Hindi is a foreign language for Gujaratis, says Gujarat high court
TNN
AHMEDABAD:Jan 1, 2012, The Gujarat high court has said that Hindi is a foreign language for Gujaratis. Even the state government-run primary schools teach in Gujarati, the court said.
The high court made the observations in a case filed by farmers from Junagadh objecting to the National Highways Authority of India (NHAI) publishing a notification in Hindi. In 2006, the NHAI planned to widen the existing two-lane national highway 8D to four lanes. The alignment of the bypass was changed last year on various grounds.
This hurt farmers in Junagadh and Rajkot. Farmers from Junagadh's Saraghvada village moved the HC as their land would be acquired. They alleged the plan was changed to benefit influential people. As per Section 3(A) 3 of the National Highways Act, notification about a change in plan should have been published in Gujarati. NHAI though published it only in Hindi and English.
Justice V M Sahai, who heard the case on December 29, concluded that by not publishing the notification in Gujarati, NHAI committed an error. He quashed last year's notification and declared the process as null and void. The court, however, refused to cancel the project.
The judge upheld the petitioners' argument that Hindi is not understood by the residents of Junagadh. "The language used by the petitioners in this area is Gujarati and Hindi language used in the notification is a foreign language for them. The normal spoken language in the region is Gujarati and not Hindi. Similarly, government imparts education in primary school level in Gujarati," the court observed.
http://timesofindia.indiatimes.com/city/ahmedabad/Hindi-is-a-foreign-language-for-Gujaratis-says-Gujarat-high-court/articleshow/11321862.cms
--------
Candlelight vigil in memory of terrorism victims held
LAHORE: Jan 1, 2012,The Bulley Shah Foundation and Home-Based Workers Unity Punjab held a candlelight vigil in front of the Lahore Press Club, on Saturday, in memory of the victims of terrorism and the martyrs who sacrificed their lives while fighting the menace.\ The foundation wanted to attribute the last evening of the year 2011 to these victims and martyrs who were the real heroes, Bulley Shah Foundation President Shamim Akhtar said. Talking to media persons, she added that a total 2,500 innocent civilians were killed in terror related violence across Pakistan in 2011. staff report
http://www.dailytimes.com.pk/default.asp?page=2012\01\01\story_1-1-2012_pg13_7
--------
India, Pakistan exchange nuclear and prisoners lists
January 1, 2012
Neighbouring countries Pakistan and India exchanged lists of nuclear installations and facilities as well as of the prisoners jailed across the borders on Sunday, reported Express News.
Diplomatic sources informed that both the countries exchange these lists every year on January 1 and July 1 in Islamabad and New Dehli simultaneously. During the exchange, both sides also inform of nuclear installations and facilities that are changed during the year.
This time, a list of prisoners jailed across was also exchanged. An agreement between the two countries states that a counsel would be provided to the person jailed in the neighbouring country within 90 days of arrest.
According to the diplomatic sources, India has claimed that around 350 Pakistani prisoners are jailed in Indian jails currently, while 254 Pakistanis are present in jails in Indian-held Kashmir.
http://tribune.com.pk/story/314990/india-pakistan-exchange-nuclear-and-prisoners-lists/
----------
Pakistan joins UNSC
INP
UNITED NATIONS, Jan 1, 2012 - Five new countries on Sunday joined a UN Security Council driven by one of the biggest international splits in years on how to handle the Arab Spring uprisings.
Pakistan, Azerbaijan, Guatemala, Morocco and Togo start two-year terms on the council which has been wounded by air strikes in Libya and is battling over President Bashar al-Assad's deadly crackdown in Syria. Growing tensions around Iran add to the nerves on the 15-member body.
"It is like the Cold War," said one Western diplomat.
Russia's UN envoy Vitaly Churkin said the council's work could be "seriously hurt" if the tensions persist.
Security Council resolutions 1970 and 1973, passed in February and March, and which ordered sanctions and allowed air strikes to protect Libyan civilians sparked the hostilities.
UN leader Ban Ki-moon called the resolutions "historic."
Russia, China and a group of council allies including South Africa, India and Brazil, which has just left the council, say NATO exceeded the UN mandate with the air strikes and pursued "regime change" against Muammer Gaddafi.
Britain, France and the United States say their action saved tens of thousands of lives.
Russia and China vetoed a European resolution condemning the violence in Syria, saying it would be the first step toward Libya-style military action against Assad. Western nations say those who blocked the resolution share responsibility for the 5,000-plus deaths in Syria estimated by the UN.
Full Report at:
http://www.pakistantoday.com.pk/2012/01/pakistan-joins-unsc/
---------
Ceasefire violation: BSF lodges protest with Pak Rangers
PTI
JAMMU, January 1, 2012, The Border Security Force has lodged a strong protest with Pakistan Rangers over ceasefire violation in forward areas along the India-Pak border in Samba sector in which one Indian jawan was injured.
In the fourth ceasefire violation this month, Pakistani troops opened fire along Samba district of Jammu and Kashmir on December 30, 2011 injuring the BSF jawan.
"We have lodged a strong protest with Pakistan Rangers over firing and ceasefire violation at a flag meeting on International Border (IB) in Samba sector yesterday," a senior BSF officer said.
"Pakistan Rangers denied their involvement in firing during the meeting when the BSF raised the issue with them," he said, adding "this is their usual reply that they do not know about the incident".
A team of BSF officers led by the Commandant of 82 Battalion S.C. Yadav had held a flag meeting with Pak Rangers led by Commander Lt. Col. Raja Shahid at Khowara Post along the IB in Samba district.
On December 22, 2011 Pakistani troops had targeted Indian posts with over 700 rounds of small arms fire to give cover to a group of infiltrating militants along the Line of Control in Nangi Tikri-Krishna Gati area of Poonch district.
On December 14, troops foiled an infiltration bid by a group of militants along the LoC in Tarkundi forest belt of Bhimbergali sector in Poonch district.
Pakistanis troops indulged in small arms fire and rocket attacks on Indian Posts in Krishnagati sub-sector along the LoC in Poonch district on December 5, 2011. Pakistan troops had also fired at Indian posts in Kupwara district on December 4, 2011.
http://www.thehindu.com/news/national/article2766158.ece
----------
Pakistan parliamentary panel to summon ISI chief in memo case
Islamabad, Dec 31 (IANS) A Pakistani parliamentary committee, investigating the memo allegedly sent to US authorities saying that Zardari feared a coup after Osama bin Laden's May 2 killing, will summon the chief of the ISI spy agency and the former envoy to the US for their statements.
Former Pakistani ambassador to Washington Husain Haqqani quit in November over the secret memo.
Pakistani-American businessman Mansoor Ijaz, who has also been summoned, alleged that a 'senior Pakistani diplomat' asked for help in getting a message from Zardari to the then chairman of the US Joint Chiefs of Staff, Admiral Mike Mullen.
Zardari added fuel to fire when he abruptly left the country for medical treatment in Dubai, giving rise to speculation that he feared a coup.
The 17-member Parliamentary Committee on National Security tasked to investigate the matter decided Friday to summon Inter-Services Intelligence (ISI) director-general Lt. Gen. Ahmed Shuja Pasha, Husain Haqqani and Mansoor Ijaz, Dawn News reported.
The committee has already held a couple of meetings and has been briefed by officials from the defence and foreign ministries.
Committee chairman senator Raza Rabbani said: 'Everybody required in the probe will be called individually.'
http://www.inewsone.com/2011/12/31/pakistan-parliamentary-panel-to-summon-isi-chief-in-memo-case/99405
----------
Two Yemeni soldiers killed in clashes with Al Qaeda suspects
ADEN:Jan 1, 2012, Two Yemeni soldiers and two suspected Al Qaeda militants were killed in clashes overnight near the restive southern city of Zinjibar, a military source said on Saturday.
Three soldiers and four members of the Partisans of Sharia, an Al Qaeda-linked insurgent group that took over most of Zinjibar earlier this year, were wounded in the fighting, the source said.
Zinjibar is the capital of the southern Abyan province, a stronghold of Al Qaeda, and has been the scene of frequent fighting between army troops and militants since May.
Meanwhile, thousands of Yemenis marched on Zinjibar on Saturday to protest months of violence that has seen most of its residents, an estimated 100,000, to abandon the city and seek shelter elsewhere.
http://www.dailytimes.com.pk/default.asp?page=2012\01\01\story_1-1-2012_pg7_16
---------
Five alleged terrorists arrested in Karachi
By Muhammad Ejaz
KARACHI - 31st December 2011, The CID Police arrested five alleged terrorists of banned Punjabi Taliban group and recovered weapons from their possession in Karachi on Saturday.
According to SP CID Mazhar Mashwani, those arrested were identified as Awal Deen, Farhan Khan, Amir Shahzad, Mufti Mohammad and Shah Jahan.
The CID police seized two suicide jackets, nine MM pistol, 45kg of explosive material and other weapons on their possession.
http://www.aaj.tv/2011/12/five-alleged-terrorists-arrested-in-karachi/
----------
Quetta blast death toll reaches 16
QUETTA: Jan 1, 2012, The death toll in a car bomb blast in Quetta rose to 16 on Saturday as rescuers found seven more bodies in the rubble, DIG (Investigation) Nazir Ahmed Kurd said.
Talking to reporters, Kurd said that seven hand grenades were recovered from the crime scene. He said that the blast that took place near the residence of former state minister Naseer Mengal on Friday, left 35 injured.
Balochistan Home Minister Zafar Zehri and police officers visited the site. "Around 70 kilogrammes explosive material was used in the blast that left a four-feet deep crater," Nazir Kurd said, adding that the Bomb Disposal Squad defused a powerful time bomb a minute before the blast.
"The attacker used the same brand of car with same number plate that was in use of Shafiq Mengal who was suspected to be the main target. The guard did not recognise the suspected car which hit the house," Kurd said, adding that it would be premature to say that it was a suicide attack because eyewitnesses gave different accounts. staff report/app
http://www.dailytimes.com.pk/default.asp?page=2012\01\01\story_1-1-2012_pg7_3
---------
Israeli raid kills Gaza militant
#0th Dec 2011
An Israeli air strike to the east of Gaza City has killed the leader of an Islamic militant group, the Israeli military says.
Muman Abu Daf led the Army of Islam, one of the small Palestinian groups that profess allegiance to or inspiration from al-Qaeda.
Five others were wounded in the strike, medical officials told the BBC.
The raid was aimed at a group of Palestinian militants preparing to fire rockets into Israel.
A spokeswoman said two short-range rockets were launched from Gaza on Thursday and five on Wednesday. There were no casualties or damage from the missiles.
On Tuesday, Israel jets struck Gaza twice, targeting an Islamic Jihad operative in the northern Strip. Ten people were wounded in the strikes.
Reporting from Jerusalem, the BBC's Kevin Connolly says many of the rocket attacks from Gaza appear to be the work of small factions of Salafists - puritan Islamic fundamentalists - but Israel continues to hold the Hamas government in Gaza responsible for any anti-Israeli violence which emanates from the territory.
http://www.bbc.co.uk/news/world-middle-east-16361869
-------
Fatality closes second-deadliest year for NATO troops in Afghanistan
By Associated Press
KABUL, Afghanistan, December 31, 2011 — NATO says one of its service members has died in an incident that did not involve combat.
The statement said the incident occurred on Saturday, but provided no further details.
The death, the 28th in December, brought to 544 the number of NATO troops who died in Afghanistan in 2011.
The yearly total is considerably lower than for 2010, when more than 700 troops died. The numbers of wounded have remained consistently high, dipping only slightly from last year's total of more than 5,000 service members.
Despite the drop in the numbers of deaths, 2011 is the second-deadliest for NATO troops in the 10-year war.
http://www.washingtontimes.com/news/2011/dec/31/fatality-closes-second-deadliest-year-nato-troops-/
-----------
US suspends all sort of aid to Pakistan: FO
ISLAMABAD - US has suspended all sort of financial assistance to Pakistan unannounced, says Foreign Office (FO) sources.
Foreign Office told that last tranche of Coalition Support Fund was paid to Pakistan in 2010. Only 450 million dollars were released to Pakistan under Kerry Lugar Bill in 2011 and these were also not given to government of Pakistan.
Foreign Office sources said US had not announced to suspend aid to Pakistan but the pledges of aid made with Pakistan were not being delivered.
Under Kerry Lugar Bill assistance is not being disbursed to Pakistan directly and 450 million dollars were provided for education and energy projects under US aid. 1.5 million dollar out of this aid has not been disbursed to Pakistan so far. US has also stalled 700 million dollar military assistance to Pakistan.
On the other hand spokesman of US embassy in Pakistan Mark Straw said US aid to Pakistan was not discontinued. Over 5 billion dollars have been disbursed to Pakistan from 2001 till now under head of civilian aid.
Contradicting this report on the other hand, US embassy spokesman said it could not remember when the last tranche of Coalition Support Fund was released to Pakistan.
http://www.pakistantoday.com.pk/2011/12/us-suspends-all-sort-of-aid-to-pakistan-fo/
--------
US sets up new grassroots counter-extremism unit in Pakistan
By Associated Press,
OKARA, Pakistan, December 31 2011, — Sultan Mehmood Gujar was a solid supporter of Islamist militants fighting in Pakistan, Afghanistan and India and even donated money to them, until he attended an innovative 40-day lecture series by a moderate cleric aimed at countering violent extremism.
The course, given to the public at an Islamic school in a hotbed of militancy in Pakistan, had a profound effect on the 46-year-old property dealer, convincing him the militants were wrong to claim they were waging holy war, or jihad, justified by the Quran, the religion's holy book.
"I was shocked to discover that what the militants were doing was against Islam," said Gujar, sitting on the floor at the madrasa in Okara city where the lectures were delivered. "Now I call them terrorists, not jihadis."
Fazal ur Rehman, the cleric who runs the 400-student madrasa, recorded each of the 2-hour lectures he and others gave this past summer and would like to distribute the DVDs to reach a wider audience. But he lacks the money.
Full Report at:
http://www.washingtonpost.com/world/asia-pacific/ap-exclusive-us-sets-up-new-grassroots-counter-extremism-unit-in-pakistan/2011/12/31/gIQAx08RSP_story.html
--------
Afghan forces take control in former Taliban hotspots
KABUL/LONDON: Jan 1, 2012. NATO-led forces have handed over responsibility for security to Afghan control in three former Taliban strongholds in the restive Helmand province, the provincial governor's office said on Saturday. Afghan security forces took control of Nad Ali, Nawa and Marjah, on Friday, as part of the second wave of security transition announced by President Hamid Karzai at the end of November. British forces have been operating in Nad Ali, a farming community, since 2006 and recently said the joint security effort had led to an 86 percent drop in violence in 2011 compared to 2010. But the insurgent threat in the district remains underlined two days ago when 10 Afghan police were killed after their vehicle struck a roadside bomb. And locals say that while security may have improved in some areas, Taliban continue to operate and they still suffer from intimidation. There are about 130,000, ISAF troops fighting alongside government forces in Afghanistan. The transition process is intended to allow all foreign combat troops to leave Afghanistan in staged withdrawals by the end of 2014. afp
http://www.dailytimes.com.pk/default.asp?page=2012\01\01\story_1-1-2012_pg7_19
-------
Karzai welcomes US remarks on Taliban
KABUL: Jan 01 2011, Afghan President Hamid Karzai on Saturday welcomed US Vice President Joe Biden's remarks that the Taliban "per se is not our enemy".
Biden's comments to Newsweek magazine last week caused uproar in the US, which has been fighting a 10-year war against the Taliban-led insurgency, but reflected an increasing focus on finding a political settlement.
"We are very happy that America has announced that Taliban are not their enemy. This will bring peace and stability to the people of Afghanistan," Karzai said during a ceremony in Kabul. Karzai has agreed that if the United States wants to set up a Taliban address in Qatar to enable peace talks he will not stand in the way, as long as Afghanistan is involved in the process. The September assassination of Karzai's peace envoy, former president Burhanuddin Rabbani, appeared to have derailed any prospects of progress in talks.
Full Report at:
http://www.dailytimes.com.pk/default.asp?page=2012\01\01\story_1-1-2012_pg7_2
----------
218 Iranian inmates abroad released over past 3 months
Political Desk
TEHRAN, 01 January 2012 – Two hundred and eighteen Iranian nationals held in jails abroad have been freed or transferred to Iran's jails over the past three months, the director of the Foreign Ministry department for Iranian expatriates affairs announced on Saturday.
Following intensive diplomatic efforts the nationals were released from prisons in the United Arab Emirates, Iraq, Japan, Greece, China, Thailand, Ukraine, Oman, Armenia, Afghanistan, Georgia, Turkmenistan, Serbia, Malaysia, Indonesia, Poland and Spain, Hamid Reza Shakeri-Niasar told the Fars news agency.
http://www.tehrantimes.com/politics/94090-218-iranian-inmates-abroad-released-over-past-3-months
---------
`Tehran to propose new nuke talks'
Tehran, Dec. 31: Iran's ambassador to Germany says his country will propose a new round of talks with the six world powers, following the latest sanctions imposed by the West over Tehran's controversial nuclear programme. Ambassador Ali Reza Sheikh Attar said Iran's top nuclear negotiator, Saeed Jalili, is to send a letter soon to EU's foreign policy chief Catherine Ashton to arrange a new round of negotiations.
Mr Attar didn't say when the letter would be sent. His comments were reported by the semi-official Mehr news agency on Saturday.
The last round of negotiations between Iran and the six powers, the US, Russia, China, Britain, France and Germany, in January in Istanbul, Turkey, ended in failure.
The West fears Iran's nuclear programme is geared towards making atomic weapons, a charge Tehran denies.
Meanwhile, a total 5,395 people, including 428 women, have registered as would-be candidates for Iran's parliamentary elections scheduled for March 2, the interior ministry said on Saturday in a final tally. — AP,AFP
http://epaper.asianage.com/PUBLICATIONS/ASIAN/AAGE/2012/01/01/ArticleHtmls/TEHRAN-TO-PROPOSE-NEW-NUKE-TALKS-01012012008007.shtml?Mode=1
--------
Dispute among Arab League observers over Syria snipers
31 December 2011, Arab League observers in Syria have given apparently conflicting accounts of an incident said to have involved snipers in the restive city of Deraa.
Footage posted online appears to show one official saying he had seen government snipers on rooftops and calling for them to be withdrawn.
However in a BBC interview, the chief of the Arab League mission later denied that the official had seen the snipers.
Violence in Syria has continued unabated despite the monitors' mission.
The latest footage posted on the internet cannot be verified, but it shows what appears to be an Arab League observer complaining about snipers shooting at demonstrators in Deraa.
Full Report at:
http://www.bbc.co.uk/news/world-middle-east-16372833
---------
Iran ex-President Rafsanjani's website blocked
Dec 30, 2011
The website of Iran's influential ex-President Akbar Hashemi Rafsanjani has been shut down, his brother has said.
Mohammad Hashemi said the firm hosting the site had been ordered to take it down by unknown officials.
He said a request from Iran's internet watchdog to remove material critical of the government had been ignored.
Mr Rafsanjani is head of an advisory body to Supreme Leader Ayatollah Ali Khamenei but has been openly critical of President Mahmoud Ahmadinejad.
Mr Rafsanjani's political power has been in decline lately, say analysts. Earlier this year he lost his position as head of Iran's highest clerical body, the Assembly of Experts.
In 2009, during mass street protests that followed President Ahmadinejad's controversial re-election, Mr Rafsanjani angered hard-liners by calling for the release of detained opposition members.
Mr Rafsanjani was then barred from leading Friday prayers in Tehran.
Vetting candidates
Analysts consider Mr Rafsanjani a conservative pragmatist who played an important role as an intermediary between the dissident Green Movement that protested against the 2009 election results and the political establishment.
His family has been hit by legal action. His daughter was detained in a February street protest and last week was summoned by a Tehran court to answer charges of making anti-government propaganda, AFP news agency says.
One of his sons has resigned as chief of the Tehran Metro while another lives abroad for fear of a political trial.
Mr Rafsanjani's website was closed as registration ended for next year's parliamentary elections.
Reuters news agency says more than 4,500 candidates registered. They must now be vetted by the conservative-dominated Guardian Council, which has the power to bar candidates.
http://www.bbc.co.uk/news/world-middle-east-16368472
----------
Wise Leadership Exchanges New Year Greetings with Arab and Islamic Leaders
Manama-31/12/2011, (BNA) His Majesty King Hamad bin Isa Al-Khalifa today exchanged cables of congratulations marking the advent of the New Year 2012 with leaders of the Arab and Islamic countries.
HM King Hamad wished them all health and happiness and their countries further progress and prosperity, praying Allah Almighty for 2012 to be a year of security, stability, progress and prosperity for all countries in the world.
His Royal Highness Prime Minister Prince Khalifa bin Salman Al-Khalifa and His Royal Highness Prince Salman bin Hamad Al-Khalifa, Crown Prince and Deputy Supreme Commander, also exchanged similar cables.
AHN
http://www.bna.bh/portal/en/news/487245
URL: https://www.newageislam.com/islamic-world-news/countering-violent-islamist-extremism-in-pakistan--moderate-muslim-us-backed-effort/d/6271