New Age Islam News Bureau
21 March 2020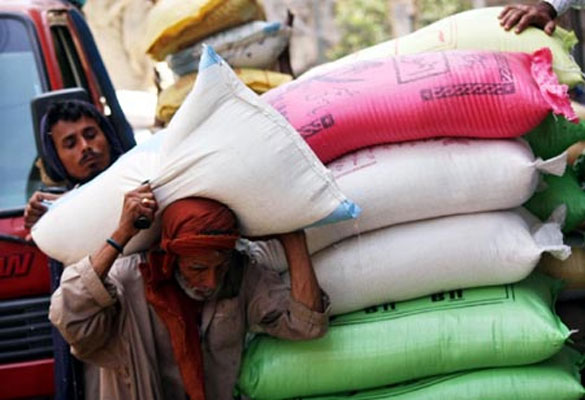 • Pakistan's Religious Leader Terms Corona Pandemic Wrath of Allah
• Jihad Is As Contagious As Covid-19 in the Maldives
• Few Hundred Pray Outside as Virus Shuts Revered Jerusalem Mosque
• Kenyans Livestream Friday Prayers Because Of COVID-19
• 'We See This as Our Responsibility': Muslims Fundraise For Americans Impacted By Coronavirus
• 'God's Punishment': Muted Nowruz in Afghanistan over Coronavirus
• 'Legal Loophole' Could Let Jihadi Brides Dodge Justice, Says Watchdog
• Syrian Refugees in Lebanon Face Coronavirus Threat without Soap or Sanitizer
• In Kerala, Friday Prayers Cut Short; Mosque Panel Booked For Allowing 500 Odd Crowd
Pakistan
• Council of Islamic Ideology, Pakistan, Urges Early Distribution of Zakat amidst Coronavirus Slowdown
• Pakistan's Religious Leader Terms Corona Pandemic Wrath of Allah
• Pakistan PM Urges US to Halt Sanctions on Coronavirus-Hit Iran
• Pakistan's coronavirus cases rise to 453
• Pharmacies In Karachi Run Out Of Chloroquine Tablets After Positive Outcome Of COVID-19 Clinical Tests
• PM Imran hopeful Pakistan's 'hot and dry' weather will mitigate virus threat
• Aid from Pakistan, Turkey and others strengthened hope: Iranian embassy
--------
Southeast Asia
• Jihad Is As Contagious As Covid-19 in the Maldives
• Ignoring Covid-19 Warnings, Indonesian Muslims Crowd Mosques For Friday Prayers
• Police investigating Facebook post deemed offensive to Christians, Muslims: Shanmugam
• Chinese and Muslim business chambers back stricter enforcement of Covid-19 restrictions
• Malaysia: COVID-19 Puts Scrutiny on Tablighi Jamaat
• Malaysia seeks 2,000 Rohingya Muslim for coronavirus testing
• Islamic preacher Ebit Lew treats medical staff fighting Covid-19 to KFC
• Travel bans leave migrant workers hungry, stranded and broke
--------
Mideast
• Few Hundred Pray Outside as Virus Shuts Revered Jerusalem Mosque
• Arrival of Coronavirus in Bethlehem Increases Palestinian Fear
• Coronavirus: Iran death toll rises to 1,433, almost 20,000 cases
• Iranian Health Ministry to Share Experience with World in Fight against Coronavirus
• Int'l Red Crescent Underlines Iran's Need to More Anti-Coronavirus Support
• Iran Voices Preparedness to Help US in Anti-Coronavirus Battle
• President Rouhani Congratulates Leader on New Year, Voices Hope for Uprooting Coronavirus
• Coronavirus in Turkey: death toll in rises to nine, 670 confirmed cases
• Khamenei addresses Iranians for Persian New Year amid coronavirus outbreak
• Former Iran MP Hamid Kahram dies from coronavirus
--------
Africa
• Kenyans Livestream Friday Prayers Because Of COVID-19
• Jordan imposes strict 4-day curfew after citizens ignore virus warnings
• KDF troops kill 12 suspected Al-Shabaab in Boni Forest raid
• Militant attack kills 29 Malian soldiers - army
• Coronavirus: Jordan blows sirens at start of nationwide curfew
• Coronavirus: Tunisia orders lockdown, postpones loan repayments for poor
--------
North America
• 'We See This as Our Responsibility': Muslims Fundraise For Americans Impacted By Coronavirus
• Pakistani Doctor, Arrested in Minneapolis, Is Accused of Plan to Join ISIS
• Trump refuses to suspend Iran sanctions amid coronavirus outbreak
• US 'enormously disappointed' with Iraq's failure to protect American troops
--------
South Asia
• 'God's Punishment': Muted Nowruz in Afghanistan over Coronavirus
• Afghan forces ramp up defence options as Taliban attacks continue
• Taliban should agree ceasefire to stop virus: Afghan minister
• Rab arrests three Ansar-Al-Islam members
• Sadis and Qari Ghani among 12 killed in Balkh clash
• Hospitals in Iran refuse to treat Afghans amid coronavirus pandemic
• MoD confirms deadly Taliban insider attack in Zabul, saying probe is underway
• Rohingya refugees sought after taking part in Islamic meeting where at least 665 people were infected
• Taliban 'infiltrators' kill dozens of Afghan troops, policemen in attack on army base
--------
Europe
• 'Legal Loophole' Could Let Jihadi Brides Dodge Justice, Says Watchdog
• Uneven 'Extremism' Justice in Kyrgyzstan
• Iran releases French national after France frees Iranian engineer
• Just one in ten returning foreign fighters face prosecution in UK
--------
Arab World
• Syrian Refugees in Lebanon Face Coronavirus Threat without Soap or Sanitizer
• Saudi King's Speech 'Reflects His Desire to Ensure Safety of All'
• Saudi Arabia total coronavirus cases at 344, with 70 new cases in 24 hours
• Syria's Baghouz, one year after last IS flag came down
• Coronavirus: Lebanese Hezbollah members join the fight in Iran
• UAE reports its first coronavirus deaths: 78-year-old Arab and 58-year-old Asian
• Coronavirus: UAE suspends issuing all types of labor permits until further notice
• Qatar reports 10 new coronavirus cases, total at 470
• Coronavirus: Kuwait confirms 11 new cases, total now 159
--------
India
• In Kerala, Friday Prayers Cut Short; Mosque Panel Booked For Allowing 500 Odd Crowd
• Over 250 Indians still stuck in Kuala Lumpur
• Coronavirus: Stranded in Iran, Indian fishermen await rescue
• CAA Protest: Azamgarh Court Rejects Bail Plea of 19 Accused Of Sedition
Compiled By New Age Islam News Bureau
URL: https://www.newageislam.com/islamic-world-news/council-islamic-ideology-pakistan-urges/d/121373
--------
Council of Islamic Ideology, Pakistan, Urges Early Distribution of Zakat amidst Coronavirus Slowdown
Mar 21, 2020
With the slowdown in local and global economic activity triggered by the coronavirus outbreak expected to impact the most vulnerable sections of society, Islamic scholars are now urging for the early distribution of zakat to support the destitute.
In a statement issued on Friday, the Council of Islamic Ideology (CII) has urged that all zakat and dues owed to labourers ought to be cleared before the Islamic year ends.
In view of the present situation, it is better to distribute zakat earlier than usual, the statement adds.
The vulnerability of daily wagers and labourers has been weighing heavily on the political leadership as well.
All provinces and the centre have announced economic packages to absorb the impact of partial and full lockdowns necessitated by the spreading coronavirus, which will adversely impact economic activity.
https://www.pakistantoday.com.pk/2020/03/20/cii-urges-early-distribution-zakat-amidst-coronavirus-slowdown/
--------
Pakistan's Religious Leader Terms Corona Pandemic Wrath Of Allah
March 21, 2020
LAHORE: Tanzeem-e-Islami (TI) Ameer Hafiz Aakif Saeed said the scare and panic across the world in the wake of coronavirus was no doubt a kind of the wrath of Allah Almighty, befalling largely on the developed world and their oppressor rulers who had subjected innocent Muslims to persecution and genocide over the last 50 years.
In a statement on Friday, he said the developed world had kept silence over USA, Israel, India and Europe committing atrocities against Muslims. Now those subjecting Muslims to curfews were being forced to lock down their own countries. Their streets and markets are vacant like those of a ghost town.
The European countries that had made laws to prohibit Muslim women from covering their faces with veils have been subdued by Allah Almighty in such a way that not only their women, but men, too, have been forced to cover their faces with masks.
https://www.thenews.com.pk/print/632269-religious-leader-terms-corona-pandemic-wrath-of-allah
--------
Jihad is as contagious as covid-19 in the Maldives
Mar 19th 2020
The arrival of covid-19 in the Maldives was hardly surprising, since 1.5m tourists from all around the world visit the Indian-Ocean archipelago every year. By March 18th 13 foreigners had been declared infected, although there have not yet been any confirmed cases among locals.
But a no less dangerous contagion—Muslim extremism—is also afflicting the islands. On February 4th three foreigners were stabbed in a suburb of Malé, the capital. (They survived.) Muslim militants claimed responsibility. It was the first incident of religious violence against foreigners since 2007, when jihadists set off a bomb in a park in Malé, injuring 12 tourists. Days after the stabbing, footage of a belligerent British visitor being manhandled by the police for dressing too scantily went viral, neatly illustrating the devoutly Muslim country's awkward reliance on bikini-clad sun-worshippers for its prosperity.
https://www.economist.com/asia/2020/03/19/jihad-is-as-contagious-as-covid-19-in-the-maldives
--------
Few hundred pray outside as virus shuts revered Jerusalem mosque
March 20, 2020
Just a few hundred faithful attended the main weekly prayers in Jerusalem's Al-Aqsa mosque compound Friday, compared with the 30,000 who usually attend, as coronavirus prevention measures kept most away.
The Jordanian religious authorities who run the compound closed the mosque itself, leaving worshippers to pray in the plaza outside, while Israel limited access to residents of Jerusalem's Old City, an AFP correspondent reported.
The Al-Aqsa mosque is Islam's third holiest site and a national symbol for Palestinians, making it a frequent flashpoint.
The whole of Israeli-annexed east Jerusalem has been cut off from the rest of the occupied West Bank by an
indefinite closure aimed at stemming the spread of the virus and movement within it has been restricted.
Authorities around the world have moved to restrict large gatherings, including religious ones.
Synagogues in Israel were allowed to remain open with the chief rabbinate limiting the number of participants in prayers to 10, and many local religious authorities instructing believers to pray at home.
The Israeli health ministry said Friday it had confirmed 705 cases of coronavirus, while the Palestinian Authority said it had registered 48 cases in the West Bank.
https://www.al-monitor.com/pulse/contents/afp/2020/03/health-virus-israel-palestinians-conflict-religion.html
--------
Kenyans livestream Friday prayers because of COVID-19
Andrew Wasike
21.03.2020
NAIROBI, Kenya
At the Kariobangi slums here in Kenya's capital city, Abdirizak Noor just had a bath.
There is no running water where he lives so he showers using a basin, brushes his teeth and prepares for Friday prayers.
Instead of going to the mosque, Noor lies a prayer mat on the floor of his one-roomed unit. Having prepared like he would on a normal Friday, he performs prayers following the guidance of an imam, or spiritual leader.
"Friday prayers are supposed to be congregational; I am alone but I am not," Noor said, referring to a livestream video on his laptop with more than 3,500 viewers.
Muslims in Kenya held prayers Friday via online portals set up by mosques. In Nairobi, the largest mosque in East Africa, Jamia Mosque, announced it officially closed its doors due to COVID-19.
Other mosques in Nairobi also closed after a series of consultations with the Kenya Muslim Medical Professionals.
"The spread of the virus has derailed prayers for us Muslins," Noor said. "Other mosques have ignored government appeals and continued with Friday prayers but my masjid in Kariobangi Nairobi is part of Jamia Mosque. We don't want to spread the disease."
Kenya suspended all communal religious activities after seven cases of the virus was recorded.
"Many mosques have followed the governments appeal in order to stop the spread of this disease. We urge those that have not to do so if they love their loved ones," Issa Rashid, an Imam at Kariobangi Masjid told Anadolu Agency.
"Other mosques have asked their members to bring their own prayer mats, this according to the government is not the solution for us we have decided to livestream everything and by the numbers, you can see we are a congregation," he said. "Islam in no way permits us to engage in practices that can jeopardize and put people at risk of losing their lives."
Halima Osman, who frequents Jamia Mosque told Anadolu Agency that worshippers were encouraged to use technology.
"So we have been advised to livestream on their websites and social media networks, the Friday prayers…that is today so... we are all advised to go to their websites or their social media and follow the prayers online," she said.
Churches also informed their congregations they will have services online.
The Central Bank of Kenya released $70 million Friday to support government efforts to contain the spread of the virus.
Kenyan President Uhuru Kenyatta said the money will "help our health facilities and our health workers, that again is something we appreciate and this is what I mean when I say Kenyans working together can achieve miracles."
The government also said it released 400,000 liters of ethanol, impounded multi-agency teams on contraband goods, to oil companies for the blending of hand sanitizers to be distributed free of charge to the public.
https://www.aa.com.tr/en/africa/kenyans-livestream-friday-prayers-because-of-covid-19/1773746
--------
'We see this as our responsibility': Muslims fundraise for Americans impacted by coronavirus
By Umar A Farooq
20 March 2020
The coronavirus pandemic has devastated global financial markets and sent shockwaves through the US economy with analysts expecting massive job losses in the coming months.
According to a recent poll, a staggering 18 percent of American households reported either being laid off or being forced to reduce their working hours amid the pandemic.
With economists expecting more people to lose their jobs in the coming weeks and months, several Muslim organisations are stepping in to ensure some of America's most vulnerable are getting what they need to survive.
Penny Appeal USA and CelebrateMercy are working with the Islamic Center of New York University to ensure struggling families, regardless of their religious affiliations, are able to ride out the crisis.
"This is a core aspect of our faith - to be a mercy to everyone," Tarek el-Messidi, the founder of CelebrateMercy, told Middle East Eye.
"One of the prophetic traditions that really inspired this campaign is the one that says the most beloved people for God are those who benefit people the most."
Many Americans can't afford to stay indoors
Since the first case of the coronavirus was reported in the US in late January, more than 15,000 Americans have been infected with the disease, officially known as Covid-19, and there have been more than 120 reported deaths.
The White House has announced an economic stimulus package that offers paid sick leave, and the Trump administration said it is working on delivering direct payments to taxpayers to ease their burdens.
Still, the payments have not yet been approved and many Americans have complained of struggling to make ends meet.
"Experts are recommending that people avoid large crowds, maintain a reasonable supply of shelf-stable foods in case they end up quarantined, and stay home from work if they feel unwell," Penny Appeal USA said on its fundraising page.
"However, heeding this advice is a privilege that many Americans cannot afford, especially low-income families, contractors, self-employed individuals and the elderly."
In less than a week, the organisations said they were able to raise more than $270,000 after receiving more than 600 financial aid applications from vulnerable Americans who need help paying for their rent, utilities and food.
As of Friday, the three organisations said they had distributed 82 financial aid checks, reaching a total of 274 individuals.
Muslim-led, open to all
Some mosques and Islamic centres across the US have already taken the initiative to help the most needy in society.
MakeSpace, a non-profit, has begun gathering volunteers to deliver groceries, help with child care and provide other community needs.
"Our organisation was started to serve the community's needs through spiritual guidance and service," Omar Nassimi, the program manager at MakeSpace, told MEE.
"So when this crisis broke out, we knew that so many people were going to be negatively affected. We started this service to bring the community together in order to help each other in this difficult time. We see this as our responsibility according to our faith."
The Dar al-Hijrah mosque is conducting a similar initiative for those in the Virginia area, beginning a weekly food bank service. The mosque has also set up a drive-through service to protect the sick, elderly and immunocompromised from directly contacting others.
Still, as schools across the country close for weeks, activists told MEE that the need for these types of services was increasing.
The Trump administration has offered new measures to help combat the economic crisis, but has also said the virus may remain a threat for the next 18 months.
Messidi said he hopes that the fundraising campaign will continue for as long as the pandemic continues, and that the organisations are able to continue to provide services to the needy.
"We're definitely leaving the door open," he said. "The partners have left the door open to extend it if needed."
"It could go into Ramadan, and a lot of Ramadan giving could apply to this too." Ramadan will begin about 23 April this year.
https://www.middleeasteye.net/news/coronavirus-us-muslim-help-vulnerable-impacted-covid19
--------
'God's punishment': Muted Nowruz in Afghanistan over coronavirus
Mar 21, 2020
Herat, Afghanistan - A small crowd gathers around the rickshaw of Abdulrazaq, a 73-year old-resident of Herat, on Nowruz, the Persian New Year that also marks the first day of spring. Bright rays of sun fall on the man's white beard as he carries his message to the world through loudspeakers attached to his vehicle.
"God told me through his holy book, Quran, to urge people to refrain from sin. Our bad deeds will be punished. The coronavirus is God's punishment," he said.
Every year on Nowruz, one of the most important festivals in Afghanistan, residents in Herat and other cities organise picnics or gather in large numbers around the city's landmark sites to celebrate the day with their families and friends.
However, Nowruz this year was unusually quiet in Herat due to the coronavirus pandemic, with the city's popular sites seeing no festivities and even the green areas on the outskirts remaining deserted.
The western Afghanistan city, close to the country's border with Iran, has been on the front line of the pandemic and saw its first coronavirus case towards the end of February.
Since then, people in the city have mostly kept to their homes.
Coronavirus in Iran has so far killed more than 1,400 people and infected nearly 20,000, making it the worst-hit country in the Middle East.
Meanwhile, each of the 24 people infected with COVID-19 in Afghanistan arrived in recent weeks from Iran, and each of them had passed through Herat, according to Herat's Governor Abdul Qayum Rahimi.
While 22 cases might not seem like a crisis, officials fear the real number of infections could be much higher. Every day, thousands of Afghans return from Iran via Herat, escaping the pandemic.
The only certified laboratory that could conduct coronavirus tests is located in Afghan capital, Kabul. It takes time for authorities in Herat to confirm each diagnosis.
While a new laboratory in under construction in Herat, the city is far from ready to confront the looming crisis.
"The coronavirus is not under control, neither in Afghanistan nor in many other countries. Every day, about 11,000 migrants are coming to Herat from Iran, half of whom might be virus carriers," Rahimi told Al Jazeera.
"Weddings and large gatherings have stopped, hammams [bathhouses] are closed, most governmental departments with a large number of employees have stopped working ... we have only kept some of them to provide services. This began a month ago," he said, adding that all Nowruz celebrations were also cancelled.
'Most important day'
Guzara district outside Herat city also welcomed Nowruz with empty streets and parks.
Apart from Abdul Qayum, 45-year old psychiatrist from Herat, and his friends playing boule, the only people present in the area were the street vendors, strolling around with products that no one was there to buy.
"Nowruz is one of the most important days in our country because the nature is coming back to life. The government said people should stay home and forget about large Nowruz celebrations this year. People are afraid of the coronavirus and prefer to stay home," Qayum said.
"We came here to have a small get together. Herat's nature is so beautiful that we had to celebrate the new year. We're planning to stay here till the evening, we will prepare some food, eat it together and enjoy our time. There is no coronavirus out in nature."
The coronavirus panic has also affected the already-fragile Afghan economy. While Nowruz is usually the time when Afghans visit shopping malls and markets around the city in search of new clothes, business had been slow this year.
Edris, a 19-year-old working in a shoe shop in Bazar-e-Malik since he was 13, does not remember such low sales on Nowruz.
"Usually people buy a lot of shoes for Nowruz, but this year because of the coronavirus, they didn't come to the shop. We have noted a 50 percent drop in sales. It has had a great effect on our business, but we can't do anything about it," he told Al Jazeera.
"I am afraid of the coronavirus and I make sure that I wash my hands frequently, use sanitiser and take care of my health. Most of the time I use the mask. But after lunch, I will close the shop and go outside the city to celebrate."
Shrines empty
The Sultan Agha shrine in central Herat is one of the main destinations for Nowruz festivities. Usually, large crowds gather around the Afghan flag fluttering in the wind and sit at the gravesite in the shrine's yard.
This year, the shrine's surroundings were as quiet as the rest of the city.
Some people strolled around the graves in small groups, while others rested under the trees, contemplating the unusual quietness of the holy site.
Among them was Hessam, 25, a dark-haired man who tested negative for coronavirus in recent days.
He came to the shrine to visit the graves of his family members and celebrate the new year.
"This year is different from the previous ones. Usually this place is crowded with a 1,000, maybe 1,500 people. But due to the coronavirus pandemic, the shrine is empty," Hessam told Al Jazeera.
"We have to be concerned about the virus. It is a huge threat to our community. Most people in Herat think this way. Our life is in God's hands."
https://www.aljazeera.com/news/2020/03/punishment-muted-nowruz-afghanistan-coronavirus-200320143643578.html
--------
'Legal loophole' could let Jihadi brides dodge justice, says watchdog
Mar 21, 2020
Jihadi brides who have given moral support to Islamic State fighters could escape prosecution because of a potential gap in the law, Britain's terrorism watchdog warned today.
Jonathan Hall QC said the "culpability of those who travel to Syria or Iraq" to provide "intangible" help to banned organisations such as IS was not covered by existing terrorism legislation.
He added that some, such as "girls who are groomed in the UK and persuaded to go out to join Daesh", might be able to argue for lenient treatment.
But he warned that their role in helping terrorists remained "real" and that there was a potential hole in the law that might let them avoid justice. The warning by Mr Hall, the independent reviewer of terrorism legislation, came in his annual report published in Parliament today.
The issue of women and girls who join extremist groups was highlighted by the case of Shamima Begum, the former Bethnal Green schoolgirl who travelled to Syria with two of her friends, to live under IS control and marry. She has been stripped of her citizenship and barred from returning to Britain.
Her activities in Syria have been unknown. But footage of female IS supporters in detention camps, coupled with evidence of some jihadi women's involvement in the conflict, has emphasised that aggression is not restricted to male Islamists.
Mr Hall warns that "the culpability of those who travel to Syria or Iraq and provide only moral support to proscribed organisations such as Daesh is not directly addressed in the criminal offence provisions under the Terrorism Acts 2000 and 2006".
He highlights that "the importance of 'emotional help' and 'mental comfort' to groups who derive encouragement from the fact that they have the support of others … is real". He also points out that "under current law, it is an offence to invite such support, but not an offence actually to provide it".
The report raises concerns about one of the Government's flagship measures for controlling extremist suspects — Terrorism Prevention and Investigation Measures (Tpims) — which Mr Hall says are being used in a newly weakened form. He says he intends to monitor whether the power is being "insufficiently used" because of an "overly defensive approach".
He also calls for independent oversight of the Government's power to strip British citizenship from those of dual nationality.
https://www.standard.co.uk/news/crime/legal-loophole-could-let-jihadi-brides-dodge-justice-says-watchdog-a4391966.html
--------
Syrian Refugees in Lebanon Face Coronavirus Threat without Soap or Sanitizer
20 March 2020
Syrian refugee Mohamed al-Bakhas is doing his best to protect his family from coronavirus by keeping their camp as clean as he can. But without enough soap or the money to buy sanitizer or face masks, there is only so much he can do.
"They gave us an awareness session and one bar of soap each, but this is not enough," said Bakhas, 40, referring to aid workers who visited his camp in northern Lebanon this week.
"We ask for disinfectants, sanitizers for the camp. We are a big group," said Bakhas, who fled to Lebanon from Homs in Syria eight years ago and lives with his wife and child.
Visit our dedicated coronavirus site here for all the latest updates.
Lebanon has recorded 149 cases of coronavirus. Four people have died from the virus so far.
No cases have been recorded yet among Syrian refugees, who number around 1 million of Lebanon's population of 6 million.
As Lebanon's public health system struggles with the outbreak, the government is worried about the virus spreading to camps for both Syrian and Palestinian refugees.
Health Minister Hamad Hassan said refugee health care was a responsibility shared by the state and United Nations agencies but he said the international community had been slow to react to the crisis.
"The international community with its U.N. agencies is a bit late in putting plans, thinking about establishing a field hospital or supporting the health ministry so that it can carry out its obligations towards its people: Lebanese society in addition to the Palestinian and Syrian brothers," Hamad said.
The UNHCR refugee agency said efforts to fight the spread of coronavirus to refugee communities had started early on.
Awareness campaigns and the distribution of hygiene materials were underway and preparations were being made for additional hospitalisation capacity that may be needed.
"We are all working around the clock," said Lisa Abou Khaled, communications officer at UNHCR in Lebanon.
Given the high population density of the camps, Hamad noted the difficulties of maintaining personal hygiene and said the spread of coronavirus was a real danger.
Field hospitals would allow for the isolation and treatment of the infected.
"The international community and U.N. institutions must without delay prepare the ground to save these communities in case the virus spreads among them," he said.
Lebanon was grappling with a financial and economic crisis before coronavirus hit. The government is appealing for foreign aid for its public health system.
Coronavirus poses a host of new difficulties to refugees who have been struggling in poverty for years in Lebanon.
With water mostly trucked to their camps, refugees do not have enough for regular handwashing, relief workers say.
As it currently stands, accessing health care can also be a big problem: if refugees need to go to hospital, they cannot afford the ride or pay for treatment.
"We are exploring all options including setting up additional facilities in existing hospitals or separate field hospitals...its likely that a combination of both will be needed," Abou Khaled said.
https://english.alarabiya.net/en/News/middle-east/2020/03/20/Syrian-refugees-in-Lebanon-face-coronavirus-threat-without-soap-or-sanitizer.html
--------
In Kerala, Friday prayers cut short; mosque panel booked for allowing 500 odd crowd
Mar 20, 2020
There was lesser attendance than usual at mosques for Friday congregational prayers following sermons by top clerics urging people to offer only obligatory prayers in mosques and rest in their homes.
In Kerala, the police registered a case against a mosque committee in Kannur for allowing mass prayers attended by over 500 people. Mass prayer was also held in Pilathara Juma masjid flouting the directive of the district administration, police said.
Elsewhere in the state, most mosques were deserted as people offered prayers from their homes following the Kerala government holding a meeting with many religious bodies requesting them not to hold gatherings in the wake of the Covid-19 virus.
At the historic Mecca Masjid in Hyderabad, little impact of Covid-19 threat was seen, as usual, Muslims turned up for prayers in large numbers.
"There were at least 4,000 to 5,000 people who offered Namaz at Mecca Masjid as was the case with every Friday. However, there were no Jummah Urdu sermons by the religious heads after the prayers and the people dispersed quietly," Mohammad Shafeeq, who offered the prayers at the mosque said.
At the other major mosques in Hyderabad, however, Friday prayers were cut short and ended quickly without any further speeches. The prayers were restricted to within the mosque and the Muslims did not spill over to the roads which happen on normal Fridays.
The J&K government had expanded the restrictions to more areas and rural towns to prevent people from moving out as a precautionary measure on Wednesday. On Friday, there were more restrictions on ground and people were not allowed to move on the roads. At many places, police had sealed roads leading towards the main markets and only government employees and people associated with essential services were allowed to move on the roads, officials said.
Prominent mosques in Uttar Pradesh known for holding massive congregations wore a deserted look on Friday as the majority of Muslims preferred to offer 'namaaz' either at the smaller mosques near their homes or stay at home. Some prominent mosques also remained shut while others reduced the 'namaaz' timings.
This break with the tradition was an outcome of the appeals which Shia and Sunni clerics made a day before, asking the 'namazis' to cooperate in keeping a check on the coronavirus outbreak in Uttar Pradesh.
"It was a general appeal which we made in the public interest. I am happy that the 'namaazis' listened and offered 'namaz' in the mosques closer to their houses or at their homes," said Maulana Khalid Rasheed Farangi Mahali, a Sunni cleric and Imam of Eidgah, the most preferred place among Sunni Muslims to offer 'namaz'.
Being Friday, the mosque close to the Patna Junction and elsewhere in Bihar also witnessed a good gathering of devotees, though the number reduced from earlier.
Anisur Rahman Qasmi, Nazim of Imarat Shariah, Phulwarisharif said that instructions had been issued to devotees to maintain distance at the time of prayer and maintain hygiene. "Many people offer prayers at home. We also educate those who come about preventive steps in view of coronavirus. We tell them to perform 'wuzu' at home, carry own carpet and maintain a safe distance while offering namaaz," he added.
Friday prayers were offered in all parts of West Bengal but with precautions in regard to Jamaat. The Bengal Imams Association announced on Thursday that prayers will be held at mosques as usual.
Pirzada Jiauddin Siddiqui of the famous Furfura Sharif shrine in Hooghly district, said, "People offering prayers maintained a distance from each other although the Quran say that Jamaat brings blessing upon us. The imams have asked people to pray from home."
In Durgapur town of West Burdwan, where there is a high concentration of Muslims, people kept a distance of one metre from each other while offering prayers, said Dr A F Azizur Rahaman, president, Durgapur Muslim Welfare Society.
The Karnataka State Board of Auqaf had also directed all mosques in the state that Jamath Salah (Friday special prayers) shall be offered in minimum time and (people) disbursed at the earliest. In Goa also, shorter prayers were offered at local mosques.
https://www.hindustantimes.com/india-news/in-kerala-friday-prayers-cut-short-mosque-panel-booked-for-allowing-500-odd-crowd/story-webUkrxD5TnPEDHMzxaM9I.html
--------
Pakistan
Pakistan PM urges US to halt sanctions on coronavirus-hit Iran
by Usaid Siddiqui
Mar 21, 2020
Pakistani Prime Minister Imran Khan has called on the US to lift "unjust" sanctions on Iran so its western neighbour can focus on winning the battle against the coronavirus pandemic.
"I would stress and insist to the international community to lift the sanctions on Iran," Khan said at a press conference on Friday regarding the coronavirus outbreak.
"It is very unjust they are dealing with such a large outbreak on one side, and on the other they are facing international sanctions," Khan told reporters in Islamabad.
Aisha Farooqui, a spokesperson for Pakistan's Ministry of Foreign Affairs, told Al Jazeera that Iranian President Hassan Rouhani had earlier sent a letter to Khan requesting Islamabad's help amid the coronavirus outbreak.
"Pakistan has a principled position that unilateral sanctions against Iran should be lifted. PM Imran Khan and Foreign Minister Mahmood Qureshi both have publicly stated this," she added.
Iranian Foreign Minister Mohammad Javad Zarif tweeted on Friday that the US policy towards the Islamic Republic would live in "infamy" and that his country "won't break".
This week, the US imposed fresh sanctions on Iran, arguing that they did not limit the flow of aid to the country in its time of need.
Javad Zarif
✔
@JZarif
US administration gleefully takes pride in killing Iranians citizens on #Nowruz—our New Year.
The White House takes its "maximum pressure" to a new level of inhumanity with its utter contempt for human life.
Iran to US: Your policy will live in infamy. But Iran won't break.
View image on Twitter
3,955
8:39 PM - Mar 20, 2020
Twitter Ads info and privacy
2,150 people are talking about this
Iran has almost 20,000 confirmed cases of coronavirus, with 1,433 deaths.
The COVID-19 outbreak there is one of the deadliest outside China, where the disease originated.
So far, the US has refused to lift the sanctions against Iran, with Secretary of State Mike Pompeo criticising Tehran for a "lack of transparency" amid the coronavirus pandemic.
Arif Rafiq, president of Vizier Consulting, a New York-based political risk advisory company, told Al Jazeera: "It is almost certain that Washington will ignore Khan's advice on lifting the sanctions on Iran.
"This is ultimately a US-Iran bilateral issue, and Pakistan has little influence over American policy toward Iran."
Rafiq said Washington was more likely to ease sanctions on Tehran in exchange for the release of Western prisoners.
The US has warned that Iran would be directly responsible for the deaths of any Americans held by Tehran.
Tensions escalated in January after US President Donald Trump ordered the killing of revered Iranian general Qassem Soleimani, prompting Iran to retaliate against US forces in Iraq days later.
Following Soleimani's assassination, Khan urged both the US and Iran to avoid further escalation and offered to mediate.
Iran's economy was battered after Trump withdrew the US from the Joint Comprehensive Plan of Action (JCPOA, a multilateral nuclear deal), reimposing severe sanctions that curb oil and gas exports on which the government in Tehran is heavily dependent for revenues.
https://www.aljazeera.com/news/2020/03/pakistan-pm-urges-halt-sanctions-coronavirus-hit-iran-200320155952750.html
--------
Pakistan's coronavirus cases rise to 453
Mar 20, 2020
ISLAMABAD: Pakistan's coronavirus cases sharply rose to 453 on Thursday, as the military said measures are being taken to make the armed forces' medical facilities available for an "extreme emergency" situation.
Pakistan on Wednesday reported its first two casualties due to the coronavirus that has spread to more than 160 countries, killing over 9,000 people.
On Thursday, maximum new cases were recorded in Balochistan where the number of infected people rose to 81 from 23. Punjab was the next where the number rose from 33 to 78, the Dawn reported.
But the worst-hit Sindh province was still on the top with 245 confirmed cases, while Khyber-Pakhtunkhwa had 23, Islamabad 2 and Pakistan-occupied Kashmir and Gilgit-Baltistan 24, the paper said.
Army spokesman Major General Babar Iftikhar told the media that army was fully geared up to support the civil administration in fighting coronavirus.
"Medical facilities of armed forces will be available in case of emergency," he said.
Pakistan also announced on Thursday to close down Wagah border with India for two weeks.
The interior ministry through a notification said that it closed the key border point with India "for an initial period of two weeks (14 days) with immediate effect".
It said the measure was taken to "prevent the spread of COVID-19, in the best interest of both countries."
Pakistan's western border with Iran and Afghanistan had already been closed to curb the spread of the deadly virus.
"Pakistan was taking measures to stop the spread of the infection," the Prime Minister's Advisor on Health Dr Zafar Mirza told the media.
He said that Pakistan would learn from China's experience. "Our doctors will be trained by Chinese doctors through video conferences," he said.
Mirza asked people to practice social distancing which will help to reduce the infections.
Religious affairs minister Noor ul Haq Qadri said that training programs for Haj pilgrims were suspended as part of the preventive measure.
In Karachi, which is one of worst-hit areas, Christian leaders suspended Church services.
The Foreign Office announced to hold indirect press conference as a precautionary measure to control the spread of coronavirus.
Foreign Office spokesperson Aisha Farooqui said that reporters can submit questions through email and answers will be published on the ministry's website.
Majority of Pakistan's COVID-19 cases are linked to those who went on pilgrimage to Iran, one of the countries hardest-hit by the disease, while less than half a dozen are locally transmitted.
Pakistan shares a 960-kilometre border with Iran, with the main crossing point at Taftan in Balochistan province.
The Taftan border has been closed since March 16, but thousands of Pakistan Shia pilgrims who were visiting religious sites in Iran have been allowed to return subject to two weeks' quarantine.
Full report at:
https://timesofindia.indiatimes.com/world/pakistan/pakistans-coronavirus-cases-rise-to-453/articleshow/74723857.cms
--------
Pharmacies in Karachi run out of chloroquine tablets after positive outcome of COVID-19 clinical tests
Muhammad Omer Hayat
March 20, 2020
Pharmacies in Pakistan's major cities of Karachi and Lahore have run out of medicines having hydroxychloroquine phosphate, also known as cholroquine, it emerged on Friday, after news began circulating on social media that the drug was effective in treating patients who test positive for the novel coronavirus.
Several pharmacy chains in Karachi including Bin Hashim Pharmacy, Kausar Medicos, Nice Pharmacy and Newway Pharmacy confirmed they had run out of chloroquine drugs after a rush of customers in the past two days asking for either Plaquenil or Resochin – both of which are medicines available over the counter, include the said ingredient and are normally used to treat malaria.
"We are out of stock since yesterday," said a sales person at Bin Hashim Pharmacy in the Federal B area of Karachi, when asked about the availability of Resochin – a drug manufactured by renowned pharma giant Bayer AG.
According to the salesman, there had been a surge in customers coming in to buy Resochin, which was being sold at Rs25 per packet (10 tablets) at the pharmacy before stocks ended. He said they were not selling Plaquenil at Bin Hashim.
A customer service employee at Kausar Medicos on Karachi's MA Jinnah road said they were out of both Resochin and Plaquenil.
In Lahore, renowned pharmacist Fazal Din and Sons were also out of stock. So was Mahmood Pharmacy in Defence Housing Authority.
Meanwhie, the Drug Regulatory Authority of Pakistan (DRAP) issued a notification on Friday evening, banning the sale of chloroquine medicines without prescription, while also directing that these be sold only by licensed pharmacies and drug stores.
The federal authority said it had received reports of hoarding of the said drugs by certain "elements".
It also asked all pharmacies to maintain records of prescriptions of the said drugs and to note down the dosages prescribed by the physicians against which the medicines are sold.
When contacted, Sindh Health Department's media coordinator, Meeran Yousuf, said the issue of pharmacies running out of chloroquine medicines was brought to the government's notice today.
Advising against bulk buying and use of the medicine without consulting a doctor, Yousuf said there were side effects associated with the use of these drugs which could exacerbate existing health conditions in some patients.
She said the issue will be discussed during today's task force meeting of the Sindh virus response team, which is headed by Chief Minister Murad Ali Shah.
Does it really work?
The success of hydroxychloroquine in treating patients with the novel coronavirus is not completely unfounded. Recent studies have shown two drugs, remdesivir and chloroquine phosphate, efficiently inhibited the coronavirus in an experimental setting.
An article published on Feb 4, 2020 in the Cell Journal – a prestigious international journal in life sciences with a current Impact Factor of 17.848 – confirmed that both remdesivir and chloroquine had some success in treating the novel virus.
The research did emphasise that an overdose of chloroquine can cause acute poisoning and death.
A recent article, published on March 12 in the The Chinese Journal of Tuberculosis and Respiratory Diseases found that treating patients diagnosed as having the novel coronavirus pneumonia with chloroquine "might improve the success rate of treatment, shorten hospital stay and improve patient outcome".
After these findings, a group of researchers of the Department of Science and Technology in China's Guangdong Province in consultation with the province's health commission developed "expert consensus in recommending chloroquine phosphate tablet, 500mg twice per day for 10 days for patients diagnosed as mild, moderate and severe cases of novel coronavirus pneumonia".
Meanwhile, the University of Minnesota said on March 17 it was launching a clinical trial to test hydroxychloroquine as a "post-exposure treatment for coronavirus COVID-19 disease" because "recent work shows that hydroxychloroquine is active in a laboratory setting against" the novel coronavirus.
The trial is designed to see if it translates into benefits for people, the university said.
On Thursday, United States President Donald Trump said the country is fast-tracking the drug for treating coronavirus.
During a White House press conference, Trump said: "[Chloroquine or hydroxychloroquine] has shown very encouraging early results [...] and we're going to be able to make that drug available almost immediately."
'Buy it now, people don't know yet'
Umar, a resident of Karachi's Defence area, rushed to the nearest pharmacy around midnight on Thursday, hoping to get his hands on Plaquenil.
He said a close friend had forwarded him a message on WhatsApp, which said the anti-malarial medicine Plaquenil "effectively kills" coronavirus. "He [the friend] then called me and said 'buy it now; people don't know yet'," Umar said.
But he was was disappointed when two pharmacies sent him back. They were out of stock.
"No one knew about Plaquenil till a couple of days ago," a salesperson at a pharmacy in DHA's Seher Commercial area told him. "But so many have come to buy it in the last two days that we are out."
A screenshot of the message Umar received.
Full report at:
https://www.dawn.com/news/1542391/pharmacies-in-karachi-run-out-of-chloroquine-tablets-after-positive-outcome-of-covid-19-clinical-tests
--------
PM Imran hopeful Pakistan's 'hot and dry' weather will mitigate virus threat
March 20, 2020
Prime Minister Imran Khan on Friday expressed the hope that Pakistan's "hot and dry" weather will help to mitigate the coronavirus outbreak, urging citizens to exercise social distancing and self-discipline.
Speaking to senior journalists in Islamabad, the premier said: "We can manage [the outbreak]. There is a difference of opinion, but some doctors say that the type of heat Pakistan experiences, that makes the virus lose its effectiveness [to spread]."
If we exercise discipline for the next month-and-a-half, and avoid going to public places, and if those showing symptoms self-quarantine, then the spread of the virus can be be controlled, he said.
According to the premier, Pakistan faces two major issues if the situation continues to worsen.
"If the number of cases in the country spike, then at least four to five per cent [of the patients] will need intensive care. This can become a serious problem for us [...] we do not have the necessary facilities to deal with this."
The second thing, according to the premier, was panic spreading among the people.
"Panicking is more dangerous for us than coronavirus," he said, adding that the government will not be able to do anything if people start panic-buying.
'Pakistan's situation not comparable to Italy'
However, despite the number of coronavirus cases in the country skyrocketing on a daily basis, the premier ruled out a country-wide lockdown.
"For now we have enforced a ban on all public gatherings. But we are one step behind imposing a total lockdown like in Karachi," Imran said.
"There is a reason for this. Our situation cannot be compared to, for example, Italy; their per capita income and their [economic] situation are much better than ours.
"If we impose a nationwide lockdown, we fear for our daily wage workers and labourers. What will they do for the next [few] weeks?"
Keeping these things in mind, the prime minister said, the government has decided to introduce incentives for the construction industry that will be announced next week, on Tuesday.
"The objective of this is to provide people with employment and to keep the economy running. We do not have the means during this lockdown [....] we don't want that we try to save people from corona but they end up dying due to hunger and poverty."
The second con of a nationwide lockdown, is its effect on the healthcare sector, potentially disrupting supplies and affecting front-line healthcare workers, he said.
Therefore, we are not quite at the point of a total lockdown, and are instead urging our citizens to practice discipline and realise the gravity of the situation, he expressed.
"We are currently in the process of finalising a package, to give incentives to industries [which will be announced on Tuesday]. We will try our best to protect our economy, as well as the labour class, from the negative impact of corona."
'Govt working on compiling accurate data'
Responding to a question from a journalist, the premier said: "Reporting the accurate number of cases in the country, is in our interest."
Because it is in our interest, the government will give daily briefings to the public to make people aware of our "actual position", the premier said.
"My biggest reason for opposing a total lockdown is that the country's common man is the one most at risk. That is why we do not want construction to stop; through this, people will at least earn an income."
He went on to say that the priority of all the countries around the world was to provide a cushion to their people.
"Countries are introducing stimulus packages because they have realised that [the virus] is going to impact their people. We have started brainstorming and will introduce a package by Tuesday to cushion our people in some way."
'Enforcing total lockdown difficult task'
Questioned by journalists about the similarity between the coronavirus situation in the United Kingdom and Pakistan, the premier reiterated that enforcing a lockdown was a difficult task.
"You need to have a lot of other [resources]. Suppose you impose a total lockdown and the virus continues to spread, what options will you have left?"
That is why we have thought about looking for and following clusters, and imposing a lockdown in those specific places, he said.
"The scenario here is completely different."
We are following the situation and taking it step by step, he said, reiterating that the government needed to strike a balance between protecting the people and monitoring the economy.
PM Imran calls for sanctions on Iran to be lifted
During the meeting, Imran also called on the international community to lift the sanctions imposed on Iran during the coronavirus outbreak.
He said Iran is dealing with a difficult time and the lifting of sanctions will help it tackle the outbreak.
Earlier in the day, Foreign Minister Shah Mehmood Qureshi had also called for sanctions on Iran to be lifted so that the country can fight the coronavirus outbreak that has caused life in the Islamic Republic to come to a halt.
Full report at:
https://www.dawn.com/news/1542413/pm-imran-hopeful-pakistans-hot-and-dry-weather-will-mitigate-virus-threat
--------
Aid from Pakistan, Turkey and others strengthened hope: Iranian embassy
Mar 21, 2020
ISLAMABAD: The Iranian Embassy in Pakistan, in a statement on Friday, said that the aid from Pakistan and Turkey strengthened hope as the country battled to contain the coronavirus outbreak.
The embassy, in its statement, said that Pakistan and Russia took notice of the negative impact of sanctions on the virus-hit Iran.
It further said that the unilateral action and sanctions from the US have endangered not only Iran but the entire region.
The Iranian government and people have been deprived of financial resources and imported goods, it said, adding that Iran is taking measures to curb the spread of the novel infection.
The embassy expressed fear that Iranian paramedical staff and doctors have been infected as others are at a risk due to lack of medical equipment and special suits.
It said that more than 150 countries are battling the pandemic, and some inhuman measures against Iran have affected the struggle globally.
Calling the behavior of the US administration irresponsible and prejudiced, the embassy said that the sanctions violate international fundamental rights.
Earlier on Friday, Foreign Minister Shah Mehmood Qureshi urged the international community to lift sanctions from coronavirus-battered Iran on a humanitarian basis.
Full report at:
https://www.pakistantoday.com.pk/2020/03/20/aid-pakistan-turkey-others-strengthened-hope-iranian-embassy/
--------
Southeast Asia
Ignoring Covid-19 warnings, Indonesian Muslims crowd mosques for Friday prayers
March 20, 2020
DEPOK, Indonesia: While many Muslims in Indonesia's capital accepted advice to avoid religious gatherings and prayed at home on Friday, elsewhere in the world's most populous Muslim country, people ignored the risk of Covid-19 coronavirus and crowded into their mosques.
A religious gathering in Malaysia late last month attended by some 16,000 people generated about 670 coronavirus cases across the region, including 576 in Malaysia, 61 in Brunei and 22 in Cambodia. At least 13 Indonesians were also infected.
Indonesia has reported 309 cases in all, but the figure is rising and medical experts warn the number of infections is likely to be higher. Twenty-five people have died in Indonesia.
But some Muslims trusted in their faith to keep them safe.
"Allah is protecting those who abide by their obligations," said Aswin Jusar, 76, in the town of Depok, south of Jakarta, as he prepared to attend Friday prayers as usual despite a call from the mayor for religious activities to be suspended.
Depok has recorded several coronavirus cases and Yunizar, 65, the caretaker of the mosque, said while he was worried, he decided to go ahead with prayers anyway. The mosque had some extra cleaning and more soap was provided, he said.
In the teeming capital of Jakarta, the governor has suspended all religious activities for two weeks while President Joko Widodo has spoken of a "need to evaluate religious events that involve many people."
At Southeast Asia's biggest mosque, the Istiqlal in Jakarta, Friday prayers were off. Its imam, Nasaruddin Umar, cited an edict from the Indonesian Council of Ulama stressing the need for social distancing.
"There's enough of a reason to avoid such religious gatherings," Umar told a news conference.
A rally of Muslim pilgrims in South Sulawesi province was cancelled on Thursday, but only after thousands had already attended.
At a mosque in Tangerang, west of Jakarta, one worshipper said he was worried about the virus but still went out for Friday prayers because authorities had not imposed a ban.
"I hope Allah still protects me. I brought my own mat," the man, who identified himself as Achmad, told Reuters.
"I don't know if we'll stand close to each other or not, it's quite crowded here."
In Malaysia, still reeling from the explosion of cases at the recent religious gathering, weekly prayers were called off.
"When we mention Friday prayers, please abide by the instructions," Minister of Religious Affairs Datuk Seri Dr Zulkifli Mohd Al-Bakri said on Thursday.
It was vital to break chains of coronavirus infections and people should pray at home with their families, he said. - Reuters
https://www.nst.com.my/world/world/2020/03/576524/ignoring-covid-19-warnings-indonesian-muslims-crowd-mosques-friday
--------
Police investigating Facebook post deemed offensive to Christians, Muslims: Shanmugam
Tee Zhuo
MAR 20, 2020
SINGAPORE - Access to a post deemed offensive to Muslims and Christians has been disabled by Facebook, and the police are now investigating the issue, said Home Affairs and Law Minister K. Shanmugam on Friday (March 20).
Describing the post as "very offensive" to the two religious communities, Mr Shanmugam said in a Facebook post that the authorities asked Facebook to disable access to the post in Singapore.
"We take a serious view of these type of statements... We highlighted how such offensive remarks have no place in multi-racial and multi-religious Singapore," he said.
On Wednesday, the Facebook page named NUS Atheist Society had posted an image of the Bible and the Quran, which are holy texts in Christianity and Islam respectively.
An accompanying caption read: "For use during toilet paper shortages."
Separately on Friday, the page posted an image of what appears to be a message from Facebook sent at about 10.40am, indicating that access to the page's offending post had been limited in Singapore due to "local legal restrictions".
In a statement the same day, the Ministry of Home Affairs (MHA) said it has received a number of complaints about the post.
"(Police) would like to remind members of the public to be mindful when participating in online discussions, and not post any remarks which are prejudicial to the maintenance of racial and religious harmony in Singapore," MHA said.
"Online hate speech on race and religion has no place in Singapore."
In a statement posted on its official Facebook page, the National University of Singapore (NUS) said it is not linked to the NUS Atheist Society or its Facebook page, and the page's contents "do not represent the views, opinions and position" of the university.
NUS added that it had asked Facebook to look into the account's legitimacy on Thursday, as well as last year.
"Facebook has responded to say that the content on the reported site does not appear likely to confuse people as to source, sponsorship or affiliation, and they are unable to act on our report at this time," said NUS, adding that it would continue pressing Facebook to get the page to drop all references to NUS.
Before it was blocked to Singapore users, the offending post was criticised by several people on Facebook in their comments.
User Christopher Njo said the page had crossed a line with something that many people treat as holy and sacred, and said he hoped Facebook would remove the post.
"It is ignorant and insensitive people like you who cause unnecessary tensions and problems," he said.
Another commenter Alex Lin said the post was inciting hatred.
In a statement on its website, the Humanist Society (Singapore) said the post was "neither reasoned nor compassionate" and unhelpful given the ongoing Covid-19 situation, which it said affects all regardless of race or religion.
"We would like to encourage productive and rational dialogue during this crisis. We should focus on disseminating facts, providing comfort, and promoting public unity amidst the pandemic," it said.
In a post providing more information on the group dated December 2015, the page, which has about 1,000 followers, said there is no official atheist group in NUS.
It also made reference to Christopher Hitchens, the late prominent British-American intellectual who wrote, among other works, the book God Is Not Great.
The page's Facebook post also said: "We are open to all who do not profess any belief in gods, as well as to those who are uncertain about their beliefs in the supernatural and wish to hear our side of the argument."
This is not the first time Mr Shanmugam or his ministry has taken groups professing links to NUS to task for Facebook posts on religious issues.
Full report at:
https://www.straitstimes.com/singapore/courts-crime/police-investigating-facebook-post-deemed-offensive-to-christians-muslims
--------
Chinese and Muslim business chambers back stricter enforcement of Covid-19 restrictions
March 20, 2020
PETALING JAYA: Two bodies representing Chinese and Muslim businesses have backed stricter enforcement of the movement control order (MCO), as they warn of a major economic downturn brought upon by the Covid-19 pandemic.
"The outbreak is a more destructive crisis than the 1997-8 East Asian Financial Crisis," the Malaysia-China Chamber of Commerce (MCCC) and the Malaysian Islamic Chamber of Commerce (MICC) said in a joint statement.
They called on all parties to act responsibly and strategically, and urged the government to ensure safety nets for workers, families and businesses.
The two groups also warned that any extension of the MCO, which expires March 31, could hit businesses hard.
"If the virus continues to spread, a wider lockdown could be called which would drive companies to bankruptcy and increase unemployment and plunge society into chaos," they said.
The statement comes amid reports that many Malaysians have not been strictly adhering to MCO requirements, including a directive to stay indoors.
MCCC and MICC said state and local authorities must come up with clear, consistent and compatible guidelines on the MCO to prevent confusion.
"There should be strict enforcement with more road blocks and legal consequences for violators," they said.
They also called for financial and social assistance for vulnerable groups including B40 households, single parents, foreign workers and refugees, as well as easing Employees Provident Fund (EPF) withdrawal rules for contributors.
"This will be especially vital for those whose main income source is commission."
Financial institutions in recent days have agreed to allow delayed loan repayments.
Full report at:
https://www.freemalaysiatoday.com/category/nation/2020/03/20/chinese-and-muslim-business-chambers-back-stricter-enforcement-of-covid-19-restrictions/
--------
Malaysia: COVID-19 Puts Scrutiny on Tablighi Jamaat
2020-03-20
A conservative Islamic movement has come under international scrutiny after a mass gathering it organized in Malaysia emerged as a source of hundreds of coronavirus infections in more than half a dozen countries grappling with a global pandemic.
Malaysian officials on Friday reported that 624 of the nation's 1,030 COVID-19 cases were linked to the gathering organized by the India-headquartered Tablighi Jamaat missionary movement at a mosque outside of Kuala Lumpur.
Two of the three COVID-19 deaths reported in Malaysia involved participants of the packed event at the Sri Petaling mosque from Feb 27 to March 1.
Authorities have been able to screen at least 10,553 of the estimated 16,000 attendees after news broke about the outbreak, according to Noor Hisham Abdullah, the country's health director general.
Some 1,500 foreigners from a dozen countries had attended the gathering and many of them were found to be infected by the COVID-19 virus, including from Indonesia, the Philippines, Singapore, Brunei, Cambodia, Thailand and Vietnam, according to reports.
Malaysian officials are desperately trying to identify thousands of local participants who have not come forward.
"I understand the concern regarding the Tabligh group, there are over 4,000 of them yet to be identified," Defense Minister Ismail Sabri Yaakob told reporters on Thursday. "While police said they will take up the search effort, I hope those who went for the event voluntarily get themselves tested."
Malaysia has the highest number of COVID-19 cases in Southeast Asia. It has overtaken Japan to become the Asian country with the third highest number of cases, after China and South Korea, according to data compiled by infections disease experts at Johns Hopkins University in the United States.
The Malaysian chapter of Tabligh Jamaat, which began in India in the 1920s, is apolitical and accepted by the local Muslim community but the reluctance by members to answer government calls to undergo COVID-19 screening has smeared its image, some say.
"Nothing bad happened before. Only this time they got entangled with COVID-19," Ahmad el-Muhammady of the International Islamic University of Malaysia told BenarNews.
Ahmad said the government should take hardline stance against those who refuse to be tested.
"It is an irresponsible act," he said.
Prominent Islamic jurist and scholar Mohd Asri Zainul Abidin questioned the apparent lackadaisical attitude among Tablighi Jamaat members toward coming forward to be tested for the COVID-19 virus, suggesting that some of them may have deviated from the teachings of Islam.
"The reason Allah sends his religion is for the well-being of the human being. The religion does not teach its followers to self-destruct," he told BenarNews.
"There is nowhere in the religion's teachings that teaches about harming ourselves. (But) some members seemed to have failed in understanding this," he said.
The Malaysian chapter of Tablighi Jamaat is based at the Sri Petaling Mosque and has organized various programs involving local and international participants.
Indian Muslim migrants launched the Malaysian chapter in the 1960s, especially in Malay-majority areas including Kedah, Perak and Terengganu, according to Khairin Sharep, an academic in the history department at the University Pendidikan Sultan Idris.
"The introduction of the Malay language and local preachers in the Tabligh movement at that time showed the start of a strategy to introduce a Malay Tablighi Jamaat," he said.
By 1970 the movement was using the Ar-Rahman Mosque at the University of Malaya to attract new members, he said, adding it operated as a loose organization and focused on preaching missions.
"This lack of specific organizational structure is so that Tabligh followers only focus their efforts to their preaching missions while [not giving emphasis to] positions or titles," Khairin said.
A Tablighi Jamaat member who asked to be identified as Zakariya called the COVID-19 outbreak a test from Allah.
"We don't fulfill the obligations to continue Prophet Muhammad's work fully and Allah wants us to repent and to be more diligent in the future," said Zakariya, 49, a clerk from Kota Kinabalu, Sabah.
He apologized for those who have failed to be tested.
"Because of the actions of a few, all tabligh members are seen in a bad light by others. In Islam, the teachings are simple: Obey your government as long as they aren't asking you to do haram or bad things," he said.
'Renounce all things'
Farish A. Noor, an academic based in Singapore who spent seven years studying Tablighi Jamaat, said it "has laid enormous emphasis on the need for individual believers to leave their comfort zones, go out into the world to face challenges and hardship, and to renounce all things worldly and materialistic."
In an Op-ed in The Straits Times of Singapore, Farish, an associate professor at the S. Rajaratnam School of International Studies, said the movement is largely benign.
"It has never sought out confrontation with other faith communities (as it largely confines its activities to other fellow Muslims) and it has never had any political ambitions (for it regards politics as something worldly and therefore a distraction from faith and love for God)," he wrote.
The Tablighi Jamaat movement is not limited to India and Malaysia.
It organizes an event each year, normally in January as was the case in 2020, on the Bishwa Ijtema ground about 18 miles north of Bangladesh's capital Dhaka.
Organizers claim the annual Bangladesh event draws more than 5 million Muslims and is second only to the Hajj in Mecca in terms of crowd size.
A much smaller event had been planned to run in Indonesia through Sunday, but was cancelled at the last minute on Thursday over COVID-19 concerns.
On Thursday, Tablighi Jamaat spokesman Ali Yubra Kamaruddin said about 8,000 pilgrims who had already arrived for Indonesia's gathering in South Sulawesi province were being quarantined.
"This need to travel – which some of the members described to me as being on a state of permanent pilgrimage – lies at the core of what the Tabligh is as a movement of faith renewal," Farish wrote.
Full report at:
https://www.benarnews.org/english/news/malaysian/conservative-group-03202020181010.html
--------
Malaysia seeks 2,000 Rohingya Muslim for coronavirus testing
March 20, 2020
Malaysian authorities are scrambling to track down about 2,000 Rohingya men who attended a religious gathering that has led to a big spike in coronavirus cases across Southeast Asia, according to a security source and two other people, Reuters reported yesterday.
More than 100,000 Rohignya Muslims have been living in Malaysia after fleeing from Myanmar government's discrimination and threats, but they are still considered illegal immigrants.
Their status would likely make them reluctant to identify themselves to get tested for COVID-19 even if they showed symptoms, Free Malaysia Today news outlet reported.
The United Nations High Commissioner for Refugees (UNHCR) in Malaysia said it was working with the Ministry of Health to ensure that all refugee and asylum-seeking communities were included in government response measures.
UNHCR Malaysia has set up a Rohingya language hotline for COVID-19.
Malaysia's search for the Rohingya highlights the challenge for governments trying to track the virus among communities living without official papers and wary of authorities.
According to local sources, the religious gathering was attended by some 16,000 people. As well as the Rohingya and other refugees and undocumented migrants, about 1,500 Muslims from across Asia attended.
Full report at:
https://www.middleeastmonitor.com/20200320-malaysia-seeks-2000-rohingya-muslim-for-coronavirus-testing/
--------
Islamic preacher Ebit Lew treats medical staff fighting Covid-19 to KFC
By Nuradzimmah Daim
March 21, 2020
KUALA LUMPUR: Touched by the sacrifices made by Malaysian medical staff in battling the Covid-19 outbreak in the country, Muslim preacher Ebit Lew joined others on social media in expressing gratitude for the work of medical frontliners.
"(I) went out to buy KFC to treat the Sungai Buloh Hospital staff. I really love them. I also heard about friends who are being screened here. (We) can only pray (for them) from afar," he said in a Facebook post on Friday, which has garnered over 35,000 likes and 3,200 shares.
Lew said it is disheartening to see staff manning the counters at the emergency and Covid-19 screening rooms.
"I felt nervous upon seeing the counters. I feel scared to even leave home. But what they are doing is sheer bravery due the call of duty and they know this is jihad (a fight). Only Allah can repay them (for their deeds). They must be feeling worried, scared and have many thoughts (on the situation).
"They will not spare any effort to protect themselves with masks and special attire. And leave their (trust in) and surrender to Allah. That is the 'remedy' (ubat) for fighters like them," he said in the post.
Lew said the public could also play their part in helping medical workers by staying at home for the next two weeks (during the Movement Control Order (MCO) period) and only leave for emergency reasons or to fulfil important responsibilities.
"Allah, there are a lot of people I love here who are being quarantined. Please protect them. Please cure them. Please eradicate Covid-19 from Malaysia and the world," he added.
Stories of medical staff working long hours, with some of them not able to spend time with their families since the first case was reported here in January, have made their rounds on social media.
Full report at:
https://www.nst.com.my/news/nation/2020/03/576725/islamic-preacher-ebit-lew-treats-medical-staff-fighting-covid-19-kfc
--------
Travel bans leave migrant workers hungry, stranded and broke
Thomson Reuters Foundation
March 20, 2020
KATHMANDU: Dinesh Bhandari spent two days travelling by bus from his village in rural Nepal to Kathmandu to get a permit to take up the factory job he had been promised in Malaysia.
When he reached the Nepali capital, he found the door to the recruitment agency was locked. A note on it read: "No labour permits will be issued by the government until further notice due to the coronavirus."
The 22-year-old is one of a growing number of migrant workers hit by a wave of travel bans from Asia to the Middle East aimed at combating the virus.
"I am shocked. I don't know what to do now," said Bhandari, who had been promised work at a Malaysian glove manufacturer on a monthly wage of nearly US$300.
"I have no other plans … and I have to send money to my parents who have no other source of income."
About 1,500 Nepali migrants leave every day for the Middle East, Malaysia and South Korea to work mainly as domestic and construction workers, and remittances – the money they send back – make up about a quarter of Nepal's gross domestic product.
Remittances are a crucial lifeline for families in Nepal and other countries in the region, including Bangladesh and India, which currently has more than 30 million people in jobs overseas, according to the International Labour Organization.
But travel restrictions aimed at slowing the spread of coronavirus, which has infected more than 245,000 people globally and killed more than 10,000, threaten to leave millions of South Asian migrant labourers without work.
Nepal has suspended all permits for migrant workers as part of a programme of travel restrictions that also bars its own citizens from entering the country from Europe, the Middle East and Japan until April 15.
Malaysia, where many South Asian workers go for jobs, has shut its borders to travellers and restricted internal movement until March 31.
Qatar, which relies on about 2 million mainly Asian migrant workers for the bulk of its labour force, has banned foreigners from entering the country until the end of this month and Saudi Arabia has suspended all international flights for two weeks.
For the hundreds of thousands of families that depend on remittances for everything from rent, school tuition and transport to groceries and utility bills, the fallout will be harsh, said Ganesh Gurung of the Nepal Institute of Development Studies.
"Lower-middle-class families will grow poorer and poverty will rise," he predicted.
In limbo
More than 7.5 million Bangladeshis work outside the country, paying up to US$8,500 to go abroad, the United Nations says. Saudi Arabia is the most popular destination, according to government data.
Jahirul Islam, 30, has been in limbo since the Abu Dhabi sports academy where he worked shut down temporarily and his boss said he would not be paid for at least two months, advising him to go back to Bangladesh.
But with the Bangladeshi government this week telling workers to remain where they are and fears over whether his work visa would be renewed if he leaves, Islam is staying put.
With no wages, he is unable to send money back to his wife, brother and parents back home, and is also feeling the pinch in the oil-rich capital of the United Arab Emirates.
"I am surviving on borrowed money at the moment … It's a really sad situation," he told the Thomson Reuters Foundation by phone.
Bishnu Prasad Gaire, president of the Nepal Association of Foreign Employment Agencies, said up to 43,000 Nepalis were immediately affected by the bans.
Some of those unable to return home under the ban face scarce food supplies and higher costs as demand spikes, said Yubraj Nepal of the Centre for Migration and International Relations.
"The government of Nepal should think in the line of citizens' safety not only in Nepal but also those who are working abroad," he said.
A labour ministry spokesman said it was too early to assess the impact but the government was monitoring the situation and working on possible relief measures.
No food, no passports
Despite money worries, most families said their main concern was the health of relatives working in virus-affected countries.
"Hope he remains safe and doesn't get the virus," said Bangladeshi mother of three Rojina Akter, whose husband works at a ship recycling firm in Singapore, where 266 people have been infected by the coronavirus.
In India, the families of about 750 fishermen stranded in Iran – one of the countries worst hit by the epidemic – are demanding that the government bring them home.
The men have said the Gulf fishing firms that hired them confiscated their passports and then transferred them to the Iranian coast from the UAE.
Fishermen largely from southern India have traditionally migrated to Bahrain, Saudi Arabia and the UAE for lucrative jobs on fishing vessels, but have sometimes been accused by Iranian officials of trespassing.
And despite repeated assurances from Indian authorities, the men say they have been left stranded and without food.
Full report at:
https://www.freemalaysiatoday.com/category/world/2020/03/20/travel-bans-leave-migrant-workers-hungry-stranded-and-broke/
--------
Mideast
Arrival of coronavirus in Bethlehem increases Palestinian fear
HAZEM BALOUSHA
March 20, 2020
GAZA CITY: The arrival of the coronavirus in Bethlehem has alarmed Palestinians. They have become more cautious and aggressive toward any movement by people who they think should be in quarantine.
Mohammed Al-Mashaikh, 25, was one of the victims of such fears when he tried to meet his fiancée at her home. Her neighbors surrounded him for four hours until the arrival of the representatives of the Ministry of Health and police.
Al-Mashaikh works as a chef in a restaurant next to the Angel Hotel in Bethlehem, where the first coronavirus cases in Palestine were discovered.
"I shook hands with one of the staff at the Angel Hotel, who was declared infected. A sample was taken from me and tested, and the result was negative, but they asked me to stay in quarantine at home for 14 days," Al-Mashaikh told ArabNews.
He said: "It was 14 days since I shook hands with the infected person, but the calculation of the Ministry of Health was based on when they took the sample from me, and I had 4 days left."
Mohammed proposed to his cousin Azhar on Feb. 23 and intended to hold the engagement party in April before the marriage in the summer.
"I fell in love with Azhar a year and a half ago, and we intended to get married in the summer, but in these circumstances I don't think our plans will remain the same," he said.
"On that day, I went by the car from my home in Aida camp in Bethlehem to my fiancée's house in Al-Aroub camp, north of Hebron. When I arrived, my fiancée was not at home, and I waited for her there after I phoned her."
"The neighbors gathered near my fiancée's house when they learned that I was visiting, and locked me in a room inside the house for four hours until midnight, when the Ministry of Health allowed me to return to my house by car with a request to stay in isolation," he added.
President Mahmoud Abbas declared a state of emergency in the Palestinian territories, and restaurants, cafes and wedding halls were closed, and schools and universities were suspended.
Al-Mashaikh does not believe that he made a mistake when he left the house to meet his fiancée, who on the previous day told him not to come to visit her.
The Palestinian Ministry of Health recorded 48 cases of coronavirus, most of them from the city of Bethlehem in the south of the West Bank, which prompted them to put a bar on all entry and exit from the city.
Experts are not able to estimate the losses inflicted on the Palestinian economy by the coronavirus pandemic, but they expect the worst.
The Palestinian economy suffered as a result of the closure of tourist establishments in several cities, such as Bethlehem, Ramallah and others, as the government was forced to close hotels, restaurants and public places, creating temporary unemployment for thousands of workers.
Abdel-Ghani Al-Atari, head of the Ramallah Chamber of Commerce, said that the decision to close tourist establishments affects traders in general, noting that purchases had shrunk by 60 percent.
Al-Mashaikh is no longer working or getting paid, and he does not know how long this situation will continue.
"The circumstances are exceptional; I do not know when I will return to work, and when the situation will return to normal. All I am looking for now is to leave the house like any normal person and to meet my fiancée," he said.
https://www.arabnews.com/node/1644486/middle-east
--------
Coronavirus: Iran death toll rises to 1,433, almost 20,000 cases
20 March 2020
Iran's death toll from the new coronavirus outbreak rose by 149 to 1,433 on Friday, a health ministry official tweeted, adding that that total number of confirmed infections had increased by 1,237 to 19,644.
Iran is one of the countries outside China most affected by the pandemic.
https://english.alarabiya.net/en/News/middle-east/2020/03/20/Coronavirus-Iran-death-toll-rises-to-1-433-almost-20-000-cases.html
--------
Iranian Health Ministry to Share Experience with World in Fight against Coronavirus
Mar 20, 2020
"A highly valuable scientific file which is the result of the dear Iranian physicians' efforts across the country will be presented to the world in the near future," Health Minister Saeed Namaki said.
He added that Iran has also used the experiences and information of other countries' medical communities in treatment of its coronavirus patients.
His remarks came as Iran's efforts to fight against the coronavirus epidemic continues in different parts of the country.
Spokesman of Tehran city's Firefighting Organization Seyed Jalal Maleki told FNA that new equipment has been delivered to the firefighters to disinfect the public places.
"6 new sterilizing systems mounted on vehicles joined the firefighting organization's specialized equipment on Thursday," he added.
Maleki said that 500 firefighters in Tehran city disinfect 200 public places every day.
Meantime, reports from different provinces of Iran say that the number of coronavirus patients who are recovering from the disease is increasing.
Medical officials in the two Northwestern provinces of East Azarbaijan and West Azarbaijan said that over 500 patients infected by the COVID-19 virus have been treated and discharged from hospital.
The coronavirus COVID-19 is affecting 170 countries and territories around the world. The virus was first reported in the central Chinese city of Wuhan late last year. It has so far killed more than 10,200 people and infected over 250,000 others globally.
Iran reported on Friday 1,433 fatalities and 19,644 cases of infection. Meanwhile, 6,745 people have recovered.
The Iranian foreign ministry declared that despite Washington's claims of cooperation to transfer drugs to Iran via the new Swiss-launched payment mechanism, the US is troubling the process amid the coronavirus outbreak in the country.
Although US claims that medicines and medical equipment are not under sanctions, they have practically blocked the transfer of Iran's financial resources in other countries into the Swiss Humanitarian Trade Arrangement (SHTA), Iranian Foreign Ministry Spokesman Seyed Abbas Mousavi said.
As the death toll from the virus surges, Iran intensifies its preventive safety measures. Closures of schools and universities have been extended for the next two weeks.
The government also imposed travel restrictions, specially on Iran's north, which is among the red zones. The country has also adopted strict digital health control procedures at airports to spot possible infections.
Health Minister Saeed Namaki announced earlier this month that a new national mobilization plan would be implemented across the country to fight against the coronavirus epidemic and more effectively treat patients.
Namaki said that the plan will include all the 17,000 health centers and the 9,000 medical and clinical centers in all cities, suburban areas and villages.
He added that the plan will include home quarantine, noting that infected people will receive the necessary medicines and advice, but they are asked to stay at home.
Namaki said that people with a more serious condition will stay at the hospitals, adding that the public places will be disinfected, the entries of infected towns and cities will be controlled to diagnose and quarantine the infected cases.
He added that the necessary equipment and facilities have been provided, expressing the hope that the epidemic would be curbed.
Namaki said that the number of medical laboratories to test coronavirus infection has reached 22, and will increase to 40 soon.
The World Health Organization (WHO) says Iran's response to the virus has so far been up to the mark. Still, it says the US sanctions are a big challenge, and Washington would be complicit in the rising death toll in Iran if it would not remove its sanctions.
Full report at:
https://en.farsnews.ir/newstext.aspx?nn=13990101000443
--------
Int'l Red Crescent Underlines Iran's Need to More Anti-Coronavirus Support
Mar 20, 2020
"The COVID-19 is having a massive impact on Iran and its population," Deputy Regional Director of the ICRC for Near and Middle East Cardon Christian wrote on his Twitter page.
"In last years, Iran went through earthquakes, floods and epidemics... Efforts should be stepped-up asap to support their health actors/system dealing yet again with an unprecedented challenge," he added.
The coronavirus COVID-19 is affecting 170 countries and territories around the world. The virus was first reported in the central Chinese city of Wuhan late last year. It has so far killed more than 10,200 people and infected over 250,000 others globally.
Iran reported on Friday 1,433 fatalities and 19,644 cases of infection. Meanwhile, 6,745 people have recovered.
The Iranian foreign ministry declared that despite Washington's claims of cooperation to transfer drugs to Iran via the new Swiss-launched payment mechanism, the US is troubling the process amid the coronavirus outbreak in the country.
Although US claims that medicines and medical equipment are not under sanctions, they have practically blocked the transfer of Iran's financial resources in other countries into the Swiss Humanitarian Trade Arrangement (SHTA), Iranian Foreign Ministry Spokesman Seyed Abbas Mousavi said.
As the death toll from the virus surges, Iran intensifies its preventive safety measures. Closures of schools and universities have been extended for the next two weeks.
The government also imposed travel restrictions, specially on Iran's north, which is among the red zones. The country has also adopted strict digital health control procedures at airports to spot possible infections.
Health Minister Saeed Namaki announced earlier this month that a new national mobilization plan would be implemented across the country to fight against the coronavirus epidemic and more effectively treat patients.
Namaki said that the plan will include all the 17,000 health centers and the 9,000 medical and clinical centers in all cities, suburban areas and villages.
He added that the plan will include home quarantine, noting that infected people will receive the necessary medicines and advice, but they are asked to stay at home.
Namaki said that people with a more serious condition will stay at the hospitals, adding that the public places will be disinfected, the entries of infected towns and cities will be controlled to diagnose and quarantine the infected cases.
He added that the necessary equipment and facilities have been provided, expressing the hope that the epidemic would be curbed.
Namaki said that the number of medical laboratories to test coronavirus infection has reached 22, and will increase to 40 soon.
The World Health Organization (WHO) says Iran's response to the virus has so far been up to the mark. Still, it says the US sanctions are a big challenge, and Washington would be complicit in the rising death toll in Iran if it would not remove its sanctions.
Full report at:
https://en.farsnews.ir/newstext.aspx?nn=13990101000457
--------
Iran Voices Preparedness to Help US in Anti-Coronavirus Battle
Mar 20, 2020
"Iran is ready to help the US control coronavirus," Rayeesi said on Thursday.
"The US health care system is incapable of controlling the coronavirus epidemic," he noted, adding, "Not that we take delight in the US incompetence [in the area]. As a Muslim country, we do not take delight in anyone's ailment."
Rayeesi said that if there is anywhere in the world, where information related to the pandemic is being covered up, "that would be the US".
He regretted that US President Donald Trump's administration had monopolized release of information about the new virus, barring all other parties from announcing statistics and reporting on the matter while the statistics pointing to the extent of the outbreak in Iran is on the World Health Organization's website for all to see.
The coronavirus COVID-19 is affecting 170 countries and territories around the world. The virus was first reported in the central Chinese city of Wuhan late last year. It has so far killed more than 10,200 people and infected over 250,000 others globally.
With more than half of US states reporting deaths from coronavirus, state leaders are grappling with how to keep residents apart -- and the virus from spreading.
As thousands more Americans are getting tested, the number of reported coronavirus cases has climbed to more than 14,366. At least 217 people have died.
Iran reported on Friday 1,433 fatalities and 19,644 cases of infection. Meanwhile, 6,745 people have recovered.
The Iranian foreign ministry declared that despite Washington's claims of cooperation to transfer drugs to Iran via the new Swiss-launched payment mechanism, the US is troubling the process amid the coronavirus outbreak in the country.
Although US claims that medicines and medical equipment are not under sanctions, they have practically blocked the transfer of Iran's financial resources in other countries into the Swiss Humanitarian Trade Arrangement (SHTA), Iranian Foreign Ministry Spokesman Seyed Abbas Mousavi said.
As the death toll from the virus surges, Iran intensifies its preventive safety measures. Closures of schools and universities have been extended for the next two weeks.
The government also imposed travel restrictions, specially on Iran's north, which is among the red zones. The country has also adopted strict digital health control procedures at airports to spot possible infections.
Health Minister Saeed Namaki announced earlier this month that a new national mobilization plan would be implemented across the country to fight against the coronavirus epidemic and more effectively treat patients.
Namaki said that the plan will include all the 17,000 health centers and the 9,000 medical and clinical centers in all cities, suburban areas and villages.
He added that the plan will include home quarantine, noting that infected people will receive the necessary medicines and advice, but they are asked to stay at home.
Namaki said that people with a more serious condition will stay at the hospitals, adding that the public places will be disinfected, the entries of infected towns and cities will be controlled to diagnose and quarantine the infected cases.
He added that the necessary equipment and facilities have been provided, expressing the hope that the epidemic would be curbed.
Namaki said that the number of medical laboratories to test coronavirus infection has reached 22, and will increase to 40 soon.
The World Health Organization (WHO) says Iran's response to the virus has so far been up to the mark. Still, it says the US sanctions are a big challenge, and Washington would be complicit in the rising death toll in Iran if it would not remove its sanctions.
Full report at:
https://en.farsnews.ir/newstext.aspx?nn=13990101000381
--------
President Rouhani Congratulates Leader on New Year, Voices Hope for Uprooting Coronavirus
Mar 20, 2020
In his phone conversation in the early hours of Friday, President Rouhani offered congratulations to the Supreme Leader on Nowruz, voicing hope that problems would be solved, more great projects would be launched, economy and culture sectors would experience more prosperity and good developments would occur in people's lives.
He also expressed the hope that with the support of the nation, the country would overcome bitter and difficult days and conquer over the lethal coronavirus outbreak in the country.
During the conversation, Ayatollah Khamenei congratulated the President and the large family of the Iranian nation on the New Year, wishing the government more success in serving the country and people.
Nowruz, which coincides with the first day of spring on the solar calendar, is mostly celebrated in Iran, Afghanistan, Azerbaijan, India, Kyrgyzstan, Tajikistan, Pakistan, Turkey and Uzbekistan.
The International Day of Nowruz was registered on the UNESCO List of the Intangible Cultural Heritage of Humanity on February 23, 2010.
For Iranians, Nowruz is a celebration of renewal and change, a time to visit relatives and friends, and pay respect to senior family members.
Full report at:
https://en.farsnews.ir/newstext.aspx?nn=13990101000367
--------
Coronavirus in Turkey: death toll in rises to nine, 670 confirmed cases
21 March 2020
The death toll in Turkey due to the coronavirus rose to nine, Health Minister Fahrettin Koca said late on Friday, after five elderly patients died of the highly contagious respiratory illness.
The number of confirmed cases in the country has surged since the first case was announced last week, reaching 670 on Friday. The cases have roughly doubled every day since Sunday.
Koca said 3,656 tests had been conducted in the past 24 hours, 311 of which came back positive.
Separately, the Turkish health ministry said all hospitals, including private ones, will have to admit and treat suspected patients of new coronavirus.
The ministry also declared any hospital with at least two specialists in infectious diseases, pulmonology or internal diseases as a coronavirus pandemic hospital in order to ease the burden on health institutions and personnel.
Ankara has suspended flights to 20 countries, closed schools, cafes and bars, banned mass prayers and indefinitely postponed matches in its main sports leagues.
Full report at:
https://english.alarabiya.net/en/News/middle-east/2020/03/21/Coronavirus-in-Turkey-death-toll-in-rises-to-nine-670-confirmed-cases.html
--------
Khamenei addresses Iranians for Persian New Year amid coronavirus outbreak
20 March 2020
In a televised message on the occasion of the new Persian year, Supreme Leader Ayatollah Ali Khamenei named the upcoming year the year of "surge in production."
Iranian channels broadcasting the speech did not say they were broadcasting live, and the message may have been pre-recorded. One Tehran-based journalist said the speech was pre-recorded.
Abas Aslani
@AbasAslani
#Iran's leader in his pre-recorded #Nowruz message, broadcasted on state TV, vowed on Thursday to boost production in the country by choosing the slogan of "Jump in Production" for new Iranian year. He said "the sanctions will be in Iran's interests" if production is boosted.
Embedded video
32
9:52 AM - Mar 20, 2020
Twitter Ads info and privacy
See Abas Aslani's other Tweets
Khamenei described the previous year as "tumultuous" for the Iranian people.
"The past year began with floods and ended with coronavirus, and during the year, we had earthquakes and sanctions, but the peak of last year's events was America's terrorist crime of killing [Qassem] Soleimani," he said.
Islamic Revoulationary Guard Corps commander Qassem Soleimani was killed on January 3 in US drone strike at Baghdad International Airport.
"The past year was a difficult year, and the suffering of the people was not minor, but besides the hardships, there were some unprecedented highs, and the Iranian nation really shined," added Khamenei.
Khamenei thanked all Iranians involved in combating the spread of coronavirus in the country, saying "divine awards" awaits them.
As well as drawbacks, sanctions haven't had only negative consequences for Iran, said Khamenei.
"Sanctions have had benefits too," he said. "They have forced us to turn to domestic facilities to provide the country's needs."
The focus in the new year will be on increasing production, following last year, which was the year of "boosting production."
Full report at:
https://english.alarabiya.net/en/News/middle-east/2020/03/20/Khamenei-names-the-new-year-the-year-of-Surge-in-production-.html
--------
Former Iran MP Hamid Kahram dies from coronavirus
20 March 2020
Former Iranian lawmaker Hamid Kahram has died from coronavirus, state media reported on Thursday.
Kahram represented the city of Ahwaz in the Iranian parliament between 2000 and 2004.
He was also the head of current Iranian president Hassan Rouhani's campaign in Khuzestan province during the 2017 presidential election.
At least 16 Iranian regime figures have died from coronavirus and several others have been infected since the beginning of the outbreak in the Islamic Republic.
As of Thursday, 1,284 in Iran have died from the virus and there are 18,407 confirmed cases.
IRANIAN RELIGIOUS FANATICS PROTEST CLOSURE OF SHIA SHRINES DUE TO CORONAVIRUS
https://english.alarabiya.net/en/News/middle-east/2020/03/20/Former-Iran-MP-Hamid-Kahram-dies-from-coronavirus.html
--------
Africa
Jordan imposes strict 4-day curfew after citizens ignore virus warnings
March 20, 2020
AMMAN: Jordan will impose a strict curfew from 7 a.m. on Saturday until Tuesday, March 24 after citizens ignored government warnings over the coronavirus outbreak to stay at home.
Prime Minister Omar Razzaz's order followed his declaration of martial law in the country on March 18.
Col. Basheer Al-Daaja, former spokesman for the Jordanian police, told Arab News that the premier's curfew decision should have come as no surprise.
"The prime minister had warned that if undisciplined people would not stay home, he would be obliged to use his authority and place the country under lockdown.
"This curfew applies to persons walking or in their vehicles and means that many important private and public institutions will not be guarded. I expect that the security forces will be deploying troops to guard these locations," he said.
The Jordanian army would be unlikely to show any tolerance toward anyone violating the curfew, the colonel added.
On Friday, military vehicles were being stationed on streets to enforce the lockdown and provide medical care and emergency assistance where needed.
Amman resident Mohammed Abu Safieh told Arab News that grocery shops and bakeries in the east of the capital were packed on Friday evening as residents flocked to buy supplies. "This caused massive crowding which in itself defeats the idea of social distancing," he said.
Jordanian security experts said that the pre-curfew rush had mostly involved people who had failed to heed government warnings about virus measures over recent days.
Razzaz said a crisis committee established on Jan. 24, had taken 132 decisions aimed at protecting Jordanians from the coronavirus outbreak which has so far infected 69 people in the country.
Amjad Adaileh, Jordan's minister for media affairs, said that 4,892 people who had recently arrived in the country from abroad were under mandatory 14-day quarantine in 34 hotels in Amman and around the Dead Sea coast.
Adnan Abu Odeh, adviser to the late King Hussein and King Abdullah II, praised Razzaz and the Jordanian leadership for their handling of the ongoing crisis.
"Prime Minister Razzaz has done the logical work that should be done in such a circumstance. He and his team have followed the WHO (World Health Organization) protocols very closely. So far so good," he said.
In an address to Jordanians, Razzaz said: "If the government errs, we will have the courage to make the needed corrections."
https://www.arabnews.com/node/1644361/middle-east
--------
KDF troops kill 12 suspected Al-Shabaab in Boni Forest raid
By MOHAMED AHMED
MARCH 19 2020
Kenya Defence Forces (KDF) troops on Thursday killed 12 suspected Al-Shabaab militants in a raid at their camp inside the vast Boni Forest in Lamu County.
KDF's special operations team ambushed the terrorists at their Korisa Kotile camp, which has been their hideout for long.
The camp is located at Nginda, between Korisa and Bargoni.
BIG BLOW
Among those killed was a notorious local commander from the Coast region who had been providing intelligence and logistical support to terrorists hiding in the forest.
Sources told the Nation that a suspect armed with an AK-47 rifle and four magazines was captured.
The KDF soldiers found weapons, including three AK-47 rifles, seven magazines, more than 1,000 bullets, pouches and a water carrier.
The raid comes a week after special forces killed six militants and captured one in Garissa County.
This is a big blow to the extremist group as militants holed up in the forest may starve for lack of food supplies and ammunition.
The camp was the group's only remaining one in Kenya, which it used to coordinate their activities.
INTENSIFIED OPERATIONS
The raid was part of ongoing KDF operations in pursuit of terrorists who took part in a botched attack at Kotile Special Operations Group Camp on March 13.
Since the attack, security teams in the region have intensified operations, tracking the assailants in Lamu West and the lower parts of Tana River.
The operations have significantly degraded Al-Shabaab's operations.
They have led to the killing of those attempting to conduct small-scale attacks in Kenya and left others terrified.
Reached for comment by the Nation, Coast Regional Commissioner John Elungata said: "There has been a continuous operation by the KDF. This is commendable."
LONG BATTLE
The army has been fighting the terrorists, both locally and across the border under the African Union Mission in Somalia (Amisom).
As a result of operations in Somalia since 2011, the Al-Qaeda-linked terror group has carried out many attacks in Kenya, targeting both security agents and civilians.
The Coast and North-Eastern regions have borne the brunt of these attacks.
Key among raids by the terrorists are the September 21, 2013 Westgate Mall attack in Nairobi, the April 2, 2015 killing of 148 students at Garissa University College and the January 5 incident at the Manda Bay army base.
Attacks on quarries, schools and buses in North-Eastern have also raised serious concerns, with many teachers opting to leave the region, precipitating a crisis in the education sector.
Full report at:
https://www.nation.co.ke/news/KDF-kill-12-suspected-Al-Shabaab-in-Lamu/1056-5497376-12v9t6ez/index.html
--------
Militant attack kills 29 Malian soldiers - army
MARCH 20, 2020
BAMAKO (Reuters) - Suspected Islamist militants killed 29 Malian soldiers on Thursday in an attack on a base in the country's northeast, the army said.
There was no immediate claim of responsibility for the attack in the town of Tarkint, which is about 125 km (78 miles) north of the city of Gao. Mali's army has repeatedly suffered heavy casualties from jihadist fighters active in the area with links to al Qaeda and Islamic State.
The army said earlier in the day that just two soldiers had died but tweeted later that the death toll had "heavily evolved" to 29 killed and five wounded.
Vast swathes of central and northern Mali are effectively lawless, used by the jihadists as a base for attacks in Mali and into neighboring Niger and Burkina Faso, where security has deteriorated markedly over the past year.
Former colonial power France has had thousands of troops across the semi-arid band beneath the Sahara Desert known as the Sahel, but French officials acknowledge they have failed to slow the violence.
French army chief Francois Lecointre told senators last month that the Malian, Nigerien and Burkinabe armies were losing the equivalent of one battalion per year to the militants' attacks.
https://www.reuters.com/article/us-mali-security/militant-attack-kills-29-malian-soldiers-army-idUSKBN2163WS?il=0
Friday prayer at home for most but some risk infection at mosques
The coronavirus stopped communal Muslim prayers for the first time in living memory in many mosques from Indonesia to Morocco on Friday, but in some places, believers defied medical advice to join together in worship.
In Islam's holiest sanctuary in Mecca, the usually crowded courtyard around the Kaaba in the Grand Mosque, towards which all Muslims pray, was silent and empty.
At Riyadh's Al Rajhi Grand Mosque, only the imam, the muezzin who sings the call to prayer, and other staff were praying inside instead of the thousands who normally attend.
"This feeling is indescribable ... the minarets are crying. The mosques were once full of worshippers," said the muezzin, Nasser Mohammed, weeping.
The Blue Mosque of Istanbul, with its pencil minarets and cascading domes, Jerusalem's Dome of the Rock under its gilt roof, and the huge Hassan II Mosque in Casablanca with its ornate square minaret had all shut their doors.
But in Karachi, Pakistan's biggest city, mosques were crowded as a religious scholar told his congregation via loudspeaker: "We are not too weak to let this one virus empty our mosques."
Shazziya Mehmood
@shaziyaaM
🤦♀️🤦♀️ M speechless
This is Faisal Mosque #Islamabad during Jummah prayer.... @dcislamabad kindly arrest all of them they put everyone on risk .... #CoronaVirusPakistan
View image on Twitter
9
4:54 PM - Mar 20, 2020
Twitter Ads info and privacy
See Shazziya Mehmood's other Tweets
Elsewhere, Muslims flocked to mosques from Cairo to Mogadishu, whatever the risks.
"I am not telling you to reject the preventive measures, but there is too much exaggeration of coronavirus," Sheikh Abdi Hayi in Mogadishu said in his sermon, as people prayed on the street, unable to join the throng within.
Prayer is one of the "five pillars" of Islam, performed five times a day by the devout, but enjoined as a communal activity only at noon on Fridays.
But as the pandemic spread, some governments suspended communal prayers or closed mosques entirely, leaving many of the world's 1.6 billion Muslims to pray at home, at work, in parks or in the street.
A religious gathering in Malaysia last month, attended by 16,000 people, generated 670 cases of COVID-19, the disease caused by the coronavirus, in four countries in Southeast Asia. Weekly prayers were later called off in Malaysia.
Crowded shrines in Iran, drawing pilgrims from that country and Shia Muslims from other nations, helped accelerate the spread of one of the largest outbreaks of the coronavirus so far.
'I'm not running away from corona'
Many Muslims in the Indonesian capital Jakarta prayed at home, and Southeast Asia's biggest mosque, the Istiqlal, stopped prayers.
Its imam, Nasaruddin Umar, cited an edict from the country's clerical council. "There's enough of a reason to avoid such religious gatherings," he told a news conference.
However, elsewhere in the world's most populous Muslim country, people crowded into their mosques.
"Allah is protecting those who abide by their obligations," said Aswin Jusar, 76, in the town of Depok, south of Jakarta, as he prepared to attend a Friday prayer despite a call from the mayor for religious activities to be suspended.
Guz Khan
✔
@GuzKhanOfficial
Why are so many Masaajid still open for Jummah?
You are literally playing with people's lives!
Even if you feel impervious, the way we live, in extended families, taking care of our elderly, your actions are putting them in mortal danger!
Please take heed uncles!
Madness 😱
1,818
6:34 PM - Mar 20, 2020
Twitter Ads info and privacy
376 people are talking about this
Outside the Fatih Mosque in Istanbul, named after the 15th century Ottoman sultan who captured the city from the Byzantine empire, 85-year-old Mustafa Emin Ozbakan stood bereft.
He has been praying there since 1941. "I'm not running away from corona. Even if I ran, if death is in your destiny, you can have a traffic accident or die some other way," he said.
'Islam promotes life, not death'
In Cairo, where mosques stayed open, religious authorities urged imams to shorten sermons and prayers and said the faithful should perform their ritual ablutions at home.
But Mohamed Mosleh, a 31-year-old praying at the Al-Azhar Mosque, said he was not concerned.
"Why should I be afraid to go out, shop, work, pray or go anywhere else? But only after taking precautions, taking care of my hygiene, and all those rules that Islam dictates," he said.
But from Morocco to Libya, governments have shut mosques, a step never taken before even in times of war or revolution.
Some mosques broadcast an altered version of the call to prayer, exhorting the faithful to stay at home.
An Algerian expert in Islamic law, Mohamed Mouloudi, said it was the right decision: "Islam promotes life, not death."
Hikmet Karcic
@hikmet_karcic
Televised friday jummah khutbah sermon by Grand Mufti Kavazovic in empty Gazi Husrev-bey Mosque. Proud of our community. Stay strong and safe.
View image on Twitter
63
4:48 PM - Mar 20, 2020
Twitter Ads info and privacy
See Hikmet Karcic's other Tweets
In Jerusalem, where the Dome of the Rock and the neighbouring al-Aqsa have closed, scholars allowed prayer in the sacred compound that contains the two mosques. Some worshippers scuffled with Israeli police, who tried to limit the numbers.
In Syria, already stricken by war, the Ummayad Mosque in Damascus closed for the first recorded time in more than 1,000 years.
Buthaina, 44, who had prayed there for years, felt as if she had lost her home. "I don't want to leave. I just want to sit here a bit," she said after praying outside.
In Nairobi, Kenya's biggest mosque was also closed.
Full report at:
https://www.aljazeera.com/news/2020/03/friday-prayer-home-risk-infection-mosques-200320152315576.html
--------
Coronavirus: Jordan blows sirens at start of nationwide curfew
21 March 2020
Jordan blew sirens at the start of a nationwide curfew on Saturday, limiting the mobility of its 10 million citizens indefinitely to combat the spread of
coronavirus, witnesses and officials said.
Anyone violating the curfew, which severely restricts movement beyond emergencies and essential services, would be
jailed up to a year, the army said.
The curfew, in which thousands of soldiers have been deployed inside cities and on main highways across the country, is in place until further notice.
Jordan has closed land and sea border crossings with Syria, Iraq, Egypt and Israel, and suspended all incoming and outgoing flights since Tuesday.
Abdalkareem Abdo
@AbdAbdo92
الله يحمي الوطن وشعبه وقيادته 😍😢😷
صافرات الانذار تعلن الآن بدء حظر التجوال في الأردن حتى اشعار اخر#Corona #Covid_19 #Jordan #jo #Amman #حظر_تجول_اجباري_ينقذنا #حظر_التجول
Embedded video
9
10:46 AM - Mar 21, 2020
Twitter Ads info and privacy
See Abdalkareem Abdo's other Tweets
King Abdullah enacted an emergency decree giving the government sweeping powers to enforce an army-imposed curfew and other measures that restrict civil and political liberties.
The curfew came after officials criticized the presence of many people on the streets even after warnings to stay at home, a ban on gatherings and public worship, and suspension of work for civil servants and private companies.
Full report at:
https://english.alarabiya.net/en/News/middle-east/2020/03/21/Coronavirus-Jordan-blows-sirens-at-start-of-nationwide.html
--------
Coronavirus: Tunisia orders lockdown, postpones loan repayments for poor
21 March 2020
Tunisia's president on Friday ordered a general lockdown, limiting citizens' free movement in an effort to curb the spread of the coronavirus.
The government later said in a statement the lockdown would come into force on Sunday and last until April 4.
Visit our dedicated coronavirus site here for all the latest updates.
The North African country, which has already shut down cafes, restaurants and mosques, has so far reported 54 confirmed cases of coronavirus and one death.
Tunisian banks will postpone the repayment of loans by poorer citizens by six months to help alleviate the social and economic impact of the crisis, banking sources said.
"There is no need for fear or panic, the state will be with you," President Kais Saied said in a televised broadcast.
"I call on Tunisians to stay at home and to go out only to meet the most urgent needs... The state will provide food and vital services such as health and security."
Tunisia now expects an economic recession, prompting the central bank on Tuesday to cut its key interest rate by 100 basis points.
Full report at:
https://english.alarabiya.net/en/News/north-africa/2020/03/21/Coronavirus-Tunisia-orders-lockdown-postpones-loan-repayments-for-poor.html
--------
North America
Pakistani Doctor, Arrested in Minneapolis, Is Accused of Plan to Join ISIS
By Neil Vigdor
March 19, 2020
A Pakistani doctor who the F.B.I. said was intent on joining the Islamic State, either on the battlefield in Syria or as a "lone wolf" in the United States, was arrested on Thursday before boarding a flight at Minneapolis-St. Paul Airport.
The doctor, Muhammad Masood, 28, had been en route to Los Angeles to try to travel to the Middle East by cargo ship, the authorities said. He had initially bought a plane ticket from Chicago to Jordan, but officials said the flight was canceled because of the coronavirus outbreak.
Mr. Masood, who most recently worked as a research coordinator at a medical clinic in Rochester, Minn., was charged with one count of attempting to provide material support to a designated foreign terrorist organization.
The charge carries a penalty of up to 20 years in prison.
Mr. Masood spent the past two years in the United States on a temporary visa, known as a H-1B, that is issued to skilled workers from abroad, a criminal affidavit said.
Law enforcement officials said they began their investigation of Mr. Masood in January, after he posted on an encrypted social media platform asking for help making "hijrah," the Arabic word for migration. The Federal Bureau of Investigation said the word was widely used by those seeking to join ISIS.
Mr. Masood then used the same social media platform to correspond with two informants about his plans, according to the affidavit.
He told one, "I want to fight on the front line as well as help the wounded brothers," Carson Green, an F.B.I. special agent, wrote in the affidavit.
Mr. Masood was kept in custody after a brief appearance in U.S. District Court in Minneapolis on Thursday.
Manny Atwal, an assistant federal public defender who accompanied Mr. Masood in court, said in an email on Thursday that he could not comment on the case.
In a message exchange, Mr. Masood told one of the informants that, as a doctor, "I want to help mujahedeen on the ground," Mr. Green wrote in the affidavit. Mr. Masood also told the informant that he sometimes wanted to carry out a terrorist attack in the United States because not many fighters could "reach here to attack," the affidavit said.
"Masood further explained that he will need weapons training when he joins ISIS, and he discussed the use of small drones that can be purchased online and turned into 'istishhaddi' (meaning martyr or suicide) drones for use in Syria or in America," Mr. Green wrote.
Mr. Masood is due back in court on Tuesday.
https://www.nytimes.com/2020/03/19/us/minnesota-doctor-isis.html
--------
Trump refuses to suspend Iran sanctions amid coronavirus outbreak
21 March 2020
The administration of US President Donald Trump has said it would not suspend sanctions against Iran as the country is battling the deadly coronavirus outbreak.
Iran has said the international community should push the United States to immediately lift all "illegal" sanctions it has imposed on the Islamic Republic amid a national endeavor to contain the coronavirus pandemic.
"The inhumane and illegal US sanctions will jeopardize the health and lives of Iranians and other nations through impeding our capabilities to prevent further spread of the coronavirus to other countries," said the permanent mission of the Islamic Republic of Iran to the United Nations in a statement on Thursday.
"While the United States ties to contain the virus inside the country, it helps the outbreak overseas by undermining professional capabilities of some affected countries which are trying to battle the disease," it added.
No country, the statement added, can tackle the global health issue on its own, a challenge that knows no boundaries.
US Secretary of State Mike Pompeo briefing reporters with President Donald Trump at the White House on Friday claimed, "The whole world should know that humanitarian assistance to Iran is wide open, it's not sanctioned."
"We are doing everything we can to facilitate the humanitarian assistance moving in and to make sure that the financial transactions connected to that can take place as well. There is no sanction on medicines going to Iran, there is no sanctions on humanitarian assistance going into that country. They've got a terrible problem there and we want that humanitarian, medical assistance to get to the people of Iran," he said, pedaling a series of outright lies.
When asked again whether the US would remove sanctions against Iran during the Covid-19 crisis, Trump said, "They know the answer, the leaders of Iran, they know the answer to your question."
This comes as the US imposed new sanctions this week. The Trump administration blacklisted five companies based in the United Arab Emirates, three in mainland China, three in Hong Kong and one in South Africa for doing business with Iran.
Pompeo, the hawkish secretary of state and former CIA chief, accused Tehran of "violent behavior."
Iranian President Hassan Rouhani on Friday called on Americans to urge the US government to lift sanctions against Iran.
"US government sanctions have led to many ordinary Iranians losing their health, jobs and income," Rouhani said in a statement. "Now is the time for the American people to shout loudly at the US government to demand an answer ... and not allow the US history to be blackened further."
The illegal actions were announced amid Tehran's call on world states to defy US sanctions in the midst of Iran's fight with the coronavirus pandemic.
Washington has been urged by China and Russia, along with others, not to impede Iran's efforts to contain the Covid-19 outbreak in the country.
On Friday, Pakistan's Prime Minister Imran Khan called for the lifting of "unjust" US sanctions on Iran.
"I would stress and insist to the international community to lift the sanctions on Iran," Khan said at a press conference in Islamabad.
"It is very unjust they are dealing with such a large outbreak on one side, and on the other they are facing international sanctions," he added.
The Trump administration, however, insists on keeping up with its "maximum pressure" campaign as the country itself struggles with the fast growing coronavirus pandemic.
Trump reinstated US sanctions on Iran in May 2018 after he unilaterally left the 2015 nuclear deal, known as the Joint Comprehensive Plan of Action (JCPOA), signed between Iran and major world powers.
Full report at:
https://www.presstv.com/Detail/2020/03/21/621283/Trump-refuses-to-suspend-Iran-sanctions
--------
US 'enormously disappointed' with Iraq's failure to protect American troops
March 21, 2020
The Trump administration voiced an "enormous disappointment" in Iraq's caretaker government on Friday, following attacks on US coalition troops that killed at two American soldiers this month.
US Assistant Secretary of State for Near East Affairs David Schenker said the situation is "a high point of contention" between the two countries.
Speaking from the State Department, he said "it's no secret that we've been, I think, enormously disappointed with the performance of the Government of Iraq in fulfilling its obligations to protect coalition forces, particularly American forces, who are in Iraq at the invitation of the government."
He warned that "the Iraqi Government is at a decision point. If it doesn't take steps to hold accountable those responsible for the attacks on coalition forces, which are there at the invitation of the Iraqi Government, the US will be forced to continue to protect our forces proactively".
Asked what he means by proactive, Mr Schenker referenced airstrikes carried by US against former Iranian General Qassem Suleimani and other targeting militias that Washington holds responsible for the attacks.
"We can go out and be proactive about our defense, in defense of our people and our facilities, whether it's military or diplomatic" he said.
The Iraqi parliament voted in January in favour of the government expelling thousands of US troops from the country, but since then two prime ministers have resigned including Adil Abdul Mahdi, and Mohammed Allawi.
Last week Adnan Al Zurfi was selected as a Prime Minister designate.
Mr Schenker said Al Zurfi is someone that the US "knows well". But he argued that "it is far from certain, given the nature of Iraqi politics whether Mr Zurfi will be able to form a government.
"His predecessor, Mohammed Tawfiq Allawi, tried very hard to do so and wasn't able to," the US official said.
As far as US demands, Mr Schenker said the US is looking to "hold those accountable in Iraq who have killed over 600 protesters, but also be interested in [a PM] putting Iraq first and demonstrating that they are an Iraqi patriot and wanting to have Iraq be a sovereign nation rather than a vassal state of Iran".
But if he succeeds in forming a government, Mr Schenker said "the new prime minister-designate, Adnan Zurfi, has an opportunity to meet the many challenges facing Iraq."
He added that US won't base its decision on individuals but on principles.
He once again criticised Iranian meddling in neighbouring Iraq. "This is a fractious country with divided politics, and there's an enormous amount of Iranian meddling and threats that is just counterproductive," Mr Schenker said.
Full report at:
https://www.thenational.ae/world/the-americas/us-enormously-disappointed-with-iraq-s-failure-to-protect-american-troops-1.995191
--------
South Asia
Afghan forces ramp up defence options as Taliban attacks continue
Abdul Qadir Sediqi
MARCH 19, 2020
KABUL, March 19 (Reuters) - Afghanistan said on Thursday it was ordering its forces to switch to an "active defence posture" as the Taliban continued to attack even after the militant group signed a deal with the United States.
"The Taliban continued high level of violence despite the peace agreement," acting defence minister Asadullah Kalid said in a video statement.
"An active defence posture will reduce the restrictions on ANDSF (Afghan National Defense and Security Forces) and it will allow them to carry out operations against the Taliban plotting attacks against ANDSF," he added. Afghan government forces had previously been able to fight back only when under direct attack.
The United States in February signed a deal with the Taliban aimed at paving the way for them to negotiate with the Afghan government, including an agreement on withdrawing foreign troops.
The Taliban say they have held back from attacking international forces since then but have continued to attack Afghan forces, with U.S. and Afghan officials calling for a reduction in violence.
Kalid also proposed a full ceasefire with the Taliban "to help the fight against the coronavirus".
The Taliban did not immediately respond to a request for comment.
https://www.reuters.com/article/afghanistan-taliban/afghan-forces-ramp-up-defence-options-as-taliban-attacks-continue-idUSL4N2BC4K1
--------
Taliban should agree ceasefire to stop virus: Afghan minister
19/03/2020
The Taliban should commit to a ceasefire as a way of tackling the novel coronavirus, Afghanistan's defence minister said Thursday, while also vowing that security forces would respond to continued insurgent attacks.
"Our proposal is that to prevent this plague, a ceasefire should come, so that we would be able to prevent it and treat people in every corner of the country," Defence Minister Asadullah Khalid said in a televised statement.
Khalid's remarks come as Afghanistan grapples with multiple crises: an increase in Taliban violence that has thrown a supposed peace process into turmoil, mounting coronavirus cases, and a political feud that has seen two men claim the presidency.
Health officials have confirmed 22 cases of the novel coronavirus, but only about 300 people have been tested in the country of some 35 million people that neighbours Iran, where more than 1,000 people have died from the highly contagious virus.
Afghanistan's porous borders, a lack of medical facilities, a culture of hand shaking and hugging, and large illiterate populations in urban centres mean containing the outbreak could be a huge challenge.
The US and the Taliban last month signed a deal under which all foreign forces are supposed to leave Afghanistan within 14 months, but only if the insurgents begin peace talks with the Kabul government and stick to various security commitments.
However the Taliban have stepped up attacks on Afghan forces since the February 29 signing, even though Afghan troops had unilaterally cut offensive operations.
Khalid said security forces should now assume a more aggressive "active defence" posture, meaning that "wherever the enemy is planning to target us, we will have the right to defend ourselves."
The Taliban did not immediately comment.
The US-Taliban deal said the Afghan government, which was not a signatory, should release 5,000 Taliban prisoners before "intra-Afghan" talks start.
President Ashraf Ghani had agreed to release 1,500 captives with the remaining 3,500 to be freed as negotiations begin.
But the Taliban rejected the offer and the government's release of prisoners did not begin as decreed on Saturday.
Zalmay Khalilzad, the US negotiator who brokered the Taliban deal, on Wednesday pressed the Afghan government and Taliban to move ahead with the delayed plan to free prisoners, saying the coronavirus crisis created urgency.
Ghani has seen a challenge mounted to his presidency by Afghanistan's former chief executive Abdullah Abdullah, who declared himself president following a bitterly contested poll that was marred by fraud allegations.
Taliban spokesman Suhail Shaheen on Monday tweeted that the insurgents would "cooperate and coordinate" with health organisations working to stop the coronavirus.
Full report at:
https://www.france24.com/en/20200319-taliban-should-agree-ceasefire-to-stop-virus-afghan-minister
--------
Rab arrests three Ansar-Al-Islam members
March 20, 2020
Rapid Action Battalion arrested three suspected Ansar-Al-Islam members, who used to look after the finances of the banned militant outfit, from Dhaka and Sylhet in the last two days, the elite force said today.
The arrestees are Motahar Hossain alias Jamil Hasan, 34, Murshidul Alam alias Shihad alias Murshid, 33, and Saifur Rahman, 22.
Motahar and Murshid were arrested from the capital's Darussalam on Wednesday while Saifur was arrested from Jaintapur in Sylhet on Thursday, said Mohammad Sajedul Islam Sajal, senior assistant director of Rab-4.
After primary interrogation, the Rab official said Motahar is an Ameer level member of Ansar-Al-Islam's Narsingdi unit.
The elite force said that for the last two years, Motahar has been depositing money collected from other members in a bank and then sending the funds abroad to a person named Abu Jandal for the last two years. He has sent Tk 4 to 5 lakh using three bank accounts, the Rab official said.
Motahar became acquainted with top leaders of Ansar-Al-Islam through an online platform and has been regularly communicating with them, the official added.
Murshid was in charge of collecting money from other members of the outfit, Rab said.
Saifur is the brother-in-law of Lokman Ahmed alias Abu Jandal, 42,and he was also involved in sending money to Jandal, who lives abroad and maintains regular contact with top leaders of Ansar al-Islam, Rab said.
Full report at:
https://www.thedailystar.net/city/news/rab-arrests-three-ansar-al-islam-members-1883431
--------
Sadis and Qari Ghani among 12 killed in Balkh clash
21 Mar 2020
The Afghan security forces killed 12 Taliban militants including two key commandes of the group by retaliating to an attack in northern Balkh province, the Afghan military said.
The 209th Shaheen Corps in a statement said the Afghan forces responded to a coordinated Taliban attack on security posts in Dawlatabad district of Balkh.
The statement further added that the security forces killed 12 Taliban militants including Hamidullah alias Sadid, the shadow deputy district chief of Taliban for Dawlatabad.
The security forces also killed Qari Ghani, one of the key commanders of Taliban who was in charge a group of 12 militants, the 209th Shaheen Corps added.
The 209th Shaheen Corps also added that clash continued for several hours during which another Taliban commander, Mawlavi Noor Mohammad, sustained injuries together with 4 other Taliban militants.
The Taliban group has not commented regarding the clash so far.
https://www.khaama.com/sadis-and-qari-ghani-among-12-killed-in-balkh-clash-04534/
--------
Hospitals in Iran refuse to treat Afghans amid coronavirus pandemic
21 Mar 2020
The hospitals in Iran are refusing to treat the Afghan nationals amid coronavirus (COVID-19) pandemic, it has been reported.
Hosting around 3 million Afghan refugees and migrants, the country witnessed the worst outspread of the disease where 14,991 cases of coronavirus have been reported while the disease has reportedly killed 853 people.
Recalling the ordeal of his family in Tehran, the 26-year-old Rafih, who works as a waiter Kabul, told The Middle East Eye that the Iranian doctors refused to admit his 60-year-old grandmother who was suffering from coronavirus disease.
"We can't treat her … we have too many of our own [Iranian] patients … don't bring Afghans to us," the Iranian doctors said, according Rafih.
Adding further to Rafih's ordeal, three women from his family also developed the symptoms of coronavirus as his father was already recovering from open-hurt surgery and was told that he would not survive if he catches the disease.
This comes as thousands of Afghans living in Iran were forced to return to Afghanistan after facing discrimination and prejudice when seeking health services.
Citing the International Organization for Migration (IOM), The Middle East Eye reported that more than 19,000 Afghans left Iran and entered the Western Afghan provinces of Herat and Nimroz during the first week of March.
There are concerns that the massive return of the Afghan refugees and migrants from Iran could further result into the outbreak of the disease in Afghanistan.
Full report at:
https://www.khaama.com/hospitals-in-iran-refuse-to-treat-afghans-amid-coronavirus-pandemic-04533/
--------
MoD confirms deadly Taliban insider attack in Zabul, saying probe is underway
21 Mar 2020
The Ministry of Defense (MoD) confirmed a deadly insider attack in southern Zabul province, saying the ministry has launched a probe and will share its findings soon.
According to a statement released by MoD, the Taliban militants launched the attack in security posts with the help of their infiltrators in the center of Zabul province.
The statement further added that 11 army soldiers and 6 policemen lost their lives in the attack.
Meanwhile, the Zabul Provincial Council officials have said a group of 8 Taliban infiltrators launched the attack, killing at least 37 army and police personnel.
The Taliban group has not commented regarding the incident so far.
The latest insider attack in Zabul takes place amid ongoing efforts to end the ongoing violence in Afghanistan.
The U.S. and Taliban signed a peace deal in Qatari capital of Doha late last month after almost 18 months of negotiations aimed at finding a political solution to end the conflict in Afghanistan.
On the other hand, there are concerns that the ongoing violence in certain parts of the country could derail the peace process as the Taliban militants sporadically continue to their attacks in remote parts of the country.
Full report at:
https://www.khaama.com/mod-confirms-deadly-taliban-insider-attack-in-zabul-saying-probe-is-underway-04532/
--------
Rohingya refugees sought after taking part in Islamic meeting where at least 665 people were infected
03/20/2020
Kuala Lumpur (AsiaNews) – Malaysian authorities are trying to track down hundreds of Rohingya refugees who attended an Islamic religious gathering held on the outskirts of Kuala Lumpur from 27 February to 1 March, after a large number of participants contracted the coronavirus.
The UN refugee agency and Rohingya community leaders in Malaysia are stepping up efforts to get refugees who attended the event to come forward for COVID-19 testing, after cases linked to the event jumped across Southeast Asia.
The religious gathering (tabligh) was held in Sri Petaling's Jamek mosque, attracting some 14,500 Malaysians and 1,500 foreigners (pictures). Up to 700 cases across the region have been attributed to the event.
Overall,, Malaysia has reported 900 coronavirus cases so far, but 576 of them are linked to the mosque event. In Brunei 61 of its 73 cases are also connected to the religious gathering. Singapore has confirmed five, Cambodia 22 and Thailand at least two.
Malaysian authorities have identified most of the people who attended the tabligh, but some 4,000 are still unaccounted for.
Participants spent most of their time in the crowded mosque, but some went to restaurants, shopping malls and visited Kuala Lumpur's famous Petronas towers. Others engaged in door-to-door activities.
More than a hundred thousand Rohingya refugees from Myanmar are believed to live in Malaysia, where they are considered illegal immigrants. For activists, this status is making many of them reluctant to come forward for coronavirus testing when they show flu-like symptoms.
"We have increased awareness and have advised the Rohingya to get tested," said Bo Min Naing, president of the Rohingya Society in Malaysia. He estimates that 400 to 600 Rohingya attended the gathering.
Human rights activist Lilianne Fan said that the refugees "do fear arrest and other repercussions". The UN High Commissioner for Refugees (UNHCR) said on its website that it had requested the government not to arrest any refugee or asylum seeker without documents or with expired papers.
For its part, the agency has postponed all appointments, amid two-week movement curbs in the country, to contain the spread of the virus.
Rohingya community leaders said that UNHCR wrote to them, urging them to convince all refugees who attended the Jamek mosque to immediately contact health authorities without fear of arrests.
Despite the precedent in Kuala Lumpur, another tabligh was set to take place yesterday in Indonesia. About 9,000 people from Southeast Asia, South Asia and the Middle East travelled to Gowa Regency, Malassar province (South Sulawesi Island), ignoring the requests of the authorities to postpone the event.
At the last minute, organisers cancelled the event. But about 83 Malaysians who had planned to go to the gathering, did so violating the government's decision to close the country's borders. Now there are fears about them infecting others once they are back.
Lina Soo, a member of the People's Aspiration Party, a Sarawak State-based political party, criticised her compatriots' behaviour, calling it a "suicide mission".
"The COVID-19 crisis is a life and death matter," she said. "In Malaysia, the infection has already advanced to 'community transmission' with clusters around church groups and Muslim gatherings".
In her view, "Any Malaysian who visited the aborted Sulawesi gathering must be quarantined for three weeks as the incubation period for this virus can be as long as 20 days."
Full report at:
http://www.asianews.it/news-en/Rohingya-refugees-sought-after-taking-part-in-Islamic-meeting-where-at-least-665-people-were-infected-49614.html
--------
Taliban 'infiltrators' kill dozens of Afghan troops, policemen in attack on army base
20 March 2020
At least two dozen Afghan security forces and policemen have been killed and several others are missing after "Taliban infiltrators" attacked them in an army base in southern Afghanistan.
The attack on a joint police and army headquarters near Kalat, the provincial capital, killed at least 14 Afghan army forces and 10 policemen, Zabul provincial council chief Ata Jan Haq Bayan said on Friday.
Four other members of the Afghan security forces were also missing, he added.
Bayan said that the attackers, who "had connections with the Taliban," fled in two military Humvee vehicles, along with a pickup truck, weapons and ammunition.
Zabul governor Rahmatullah Yarmal, who also confirmed the death toll, described the attackers as "infiltrators."
The attack has become the deadliest since the Taliban signed a deal with the United States in the Qatari capital, Doha, late last month.
Under the deal, the Taliban have agreed to sever ties with al-Qaeda and other terror groups and sit down for peace talks with the Afghan government. In return, Washington will start a phased withdrawal of troops.
The Afghan government was a party neither to the negotiations nor to the deal that was primarily aimed at reducing violence in the war-torn country.
Full report at:
https://www.presstv.com/Detail/2020/03/20/621251/Afghanistan-violence-Taliban
--------
Europe
Uneven 'Extremism' Justice in Kyrgyzstan
Laura Mills
March 19, 2020
Each week, a young man who sells shoes at a market in southern Kyrgyzstan loses a day of work to travel to the open prison where he is serving a three-year sentence. But the crime for which he was convicted, possession of "extremist" material, no longer exists.
When Kyrgyzstan overhauled its criminal code in January 2019, it decriminalized the possession of videos, pamphlets, songs, and other material the authorities label extremist. The charge had been widely used to imprison people for nonviolent behavior, such as practicing fundamentalist interpretations of Islam, or for even more innocuous legitimate activities. Since then, possession of such material can be treated as a crime only if the accused disseminated it or showed an intent to do so.
Kyrgyzstan has stepped up efforts to counter violent extremism in recent years in response to hundreds of its citizens joining extremist armed groups in Iraq, Syria, and Afghanistan. But its crackdown has led to serious abuses. The country's overly broad definition of "extremism," for example, includes acts of "hooliganism" and "vandalism," allowing it to be misused against political and other targets.
In 2018, Human Rights Watch found that Kyrgyzstan's offense of "possession" in particular resulted in hundreds of people being convicted and imprisoned for up to five years for possessing material that contained no call for ideologically or politically motivated violence. Many of those convicted said they were unaware that they were committing a crime. Human rights law incorporates the principle of legal certainty, which requires defining a criminal offense clearly enough that a person would know when they are violating it.
While overhauling the criminal code in 2019 was a positive move, there is clear cause for concern about how the changes are being carried out. A colleague and I examined the cases of eight people, including the young shoe salesman. We concluded they did not receive a fair review of their cases after the possession of extremist materials was decriminalized.
The shoe salesman's saga with law enforcement began a week after his wedding, in June 2017. The police seized his phone during a house search, and said they found songs on it from two groups banned as terrorist, which contained lyrics deemed extremist. The songs were in Arabic — a language the shoe salesman says he does not understand. "I spent my honeymoon in pretrial detention," he said. He was sentenced to three years in a minimum-security prison that allows prisoners to live at home for purposes of employment, as long as they pay a monthly fee to the penitentiary system and check in once a week.
In early 2019, he learned from prison officials that possession of extremist material was no longer a crime. They told him he could write a letter asking a judge to review his case and that he would be assigned a state lawyer.
After writing the letter, he said: "I never saw this lawyer… (Prison officials) said it will happen, wait, it's being reviewed."
Only six months later, when he sought help from an independent lawyer, did he learn that a regional court had rejected his petition. In October, Kyrgyzstan's Supreme Court rejected his appeal. The judge ruled that he showed intent to disseminate the materials even though there was no mention of this in his 2017 conviction. People have a right to a fair trial, and the prohibition of double jeopardy guarantees that nobody should be tried or punished again for an offense for which they were already convicted. But in cases like this, in addition to reviewing cases without even notifying the person involved, Kyrgyzstan's courts appear to be retroactively substituting a conviction for one offense with another, completely flouting fair trial standards.
In January, we requested information from the Justice Ministry, the Supreme Court, the General Prosecutor, and the State Penitentiary Service of Kyrgyzstan asking how many people were still serving sentences exclusively for possession of extremist material. We also asked why courts can substitute a conviction and sentence for a cancelled offense with another one for an offense still on the books, but did not receive a response.
Continuing to serve a sentence for an act that is no longer a crime can result in severe hardship even for those who are serving sentences in open prisons. Five people we interviewed who were still serving sentences said they had to spend anywhere from four hours to a day each week to check in. They were paying monthly fees into the penitentiary systems of around 2,000 soms ($28), a burden to a family earning only 10,000 soms ($140) per month. One man, a builder, said he had gone into debt to keep up with payments.
Under Kyrgyzstan's law, people serving prison sentences for terrorism or extremism offenses can also be added to a blacklist that effectively freezes their assets, and several people we interviewed said they had struggled financially as a result. They all were barred from traveling abroad, limiting their ability to seek employment or visit relatives, and all said they were emotionally burdened by the criminal convictions still hanging over their heads. They feared that they could be charged again at any time —this time as repeat offenders with heftier sentences.
One single mother, whose 2017 sentence for possession of a video deemed extremist was postponed because she has young children, has yet to serve time in prison. But her conviction was upheld by a regional court last year, and unless she is vindicated by the Supreme Court, she will go to jail as scheduled, when her oldest child (now 8) turns 14. "The sentence is hanging over me — I feel it, my children feel it, [the fact] that I could go to prison."
New cases brought since the January 2019 criminal code reforms suggest some questionable practices continue. Specifically, lawyers expressed concerns that courts are adopting an overly elastic interpretation of "intent to distribute" material they deem extremist to circumvent the 2019 decriminalization of possession alone.
Kyrgyzstan should ensure that anyone serving a sentence for possession of extremist material has an effective and prompt review of their conviction, with the assistance of legal counsel. The review needs to be fair, and courts cannot be allowed either to retroactively change the offense for which a conviction was handed down, or to place the person in double jeopardy. It should also narrow the definition of extremism to ensure that those exercising their right to freedom of expression, as protected under international law, do not become victims of these overbroad measures.
Kyrgyzstan's partners should ensure that their security and counterterrorism cooperation is not marred by a partner's abusive practices. International organizations including the UN and the Organization for Security and Cooperation in Europe (OSCE), as well as the European Union and its member states, in their dealings with Kyrgyzstan, should require measurable improvements in the country's protection of people's rights in cases of suspected extremism.
People serving sentences for the defunct offense of possessing extremist material should not continue to pay for a crime that never should have been on the books to begin with. Rather than perpetuate this abuse, Kyrgyzstan should fix its system, and not just on paper.
https://www.hrw.org/news/2020/03/19/uneven-extremism-justice-kyrgyzstan
--------
Iran releases French national after France frees Iranian engineer
21 March 2020
Iran has agreed to conditional release of a French national, who was jailed in the country, after Iranian engineer Jalal Rouhollahnejad was freed by France despite frequent requests from Washington for extradition of the Iranian national extradited to the United States over accusations of violating anti-Iran sanctions.
According to Mizan news agency, the French national, Roland Marchal, was released on Friday after his jail sentence was commuted by Iran's Judiciary, and was subsequently handed over to the French embassy in Tehran.
Roland Marchal, who had been detained by Iran's law enforcement forces on security grounds in June 2019, was tried by a branch of Iran's revolutionary court and subsequently sentenced to five years in prison.
Earlier on Friday, the Iranian engineer released from custody in France arrived in the capital Tehran.
Rouhollahnejad, 41, had been in detention since February 2, 2019 after being arrested at Nice airport as he got off a plane coming from Tehran via Moscow.
Later in May, a French court in Aix-en-Provence, southern France, rejected a bail request by the Iranian engineer and approved his extradition to the United States to face charges of attempting to illegally import US technology for military purposes on behalf of an Iranian company.
Recently, France's Supreme Court upheld his extradition but negotiations between Tehran and Paris led to his release.
US judges accused the Iranian engineer of acting on behalf of a company linked to Iran's Islamic Revolutionary Guard Corps.
Full report at:
https://www.presstv.com/Detail/2020/03/21/621281/Iran-release-French-national-engineer
--------
Just one in ten returning foreign fighters face prosecution in UK
Paul Peachey
March 19, 2020
Britain has prosecuted just ten per cent of foreign terrorist fighters who have returned from Iraq and Syria, highlighting the difficulty of securing battlefield evidence of crimes, a UK terrorism watchdog said.
The UK government estimates that a fifth of the 900 people who travelled from the UK to join the ranks of ISIS in Syria were killed while another two-fifths remain in the region.
But only about 40 of the 360 who have returned to the UK have been prosecuted, said Jonathan Hall, the independent reviewer of terrorism legislation.
"The dog that did not bark was the return of foreign terrorist fighters," Mr Hall said in his first report published on Thursday. "Prosecutions remain the exception" for those who have returned from ISIS-controlled areas, he said.
Analysis of prosecutions suggested that only two returning fighters were successfully prosecuted in each of three years to 2018.
The low rates of prosecutions were partly because a large number who returned were in the earliest stages of the Syrian war and were not considered to be national security concerns.
Those who remain outside the UK includes "many of the most dangerous" who had been trained, indoctrinated and had a network of terrorist contacts, the report found.
The numbers of those prosecuted has led to disquiet among the allies of the UK.
The former US Attorney General Jeff Sessions told a Senate panel in 2018: "I have been disappointed, frankly, that the British are not willing to try the cases but intend to tell us how to try them and they have certain evidence we need."
Mr Hall said the greatest challenge was to collect battlefield evidence, including forensic evidence from homemade bombs. Evidence collection was also hampered by the lack of infrastructure and police forces.
Full report at:
https://www.thenational.ae/world/europe/just-one-in-ten-returning-foreign-fighters-face-prosecution-in-uk-1.994935
--------
Arab World
Saudi king's speech 'reflects his desire to ensure safety of all'
March 21, 2020
JEDDAH: Saudi Arabia's King Salman gave a televised speech regarding the coronavirus outbreak. A number of Saudi officials, ministers, Shoura Council members and citizens praised the speech and said that the words reflect the king's appreciation of the efforts made by everyone to handle the pandemic.
Minister of Foreign Affairs Prince Faisal bin Farhan said that King Salman's words had come at a time during when the Kingdom was doing its best to avoid the global pandemic.
He noted that the Kingdom is working through international contacts and consultations with other G20 members to strengthen cooperation in battling the pandemic.
He said that the ministry's employees were striving tirelessly to ensure the safety of citizens everywhere.
Makkah Gov. Prince Khaled Al-Faisal described the king's speech as sublime, sincere, and very touching, reflecting his auspicious desire to ensure the safety of the people of Saudi Arabia.
He said that the king's words depict, first and foremost, strong belief in Allah and secondly, it displays the determination of Saudis in overcoming this difficult phase in human history.
Prince Turki bin Mohammed bin Fahd bin Abdul Aziz, minister of state and member of the Cabinet, said that the king's words have reassured citizens and residents alike over the precautionary measures taken by the Kingdom to protect them from coronavirus and recent developments.
He affirmed that the Kingdom's level of transparency and direct communication with the public only depicts the utmost concern for humanity.
Dr. Awwad Al-Awwad, president of the Saudi Human Rights Commission, said that the king's words expressed sentiments addressing the entire world.
He praised the Kingdom's efforts and said that the continuous precautionary measures only prove that human health and sustainability are at the forefront of its concerns.
The president of the Saudi Red Crescent Authority, Mohammed Al-Qasem, praised the efforts to provide the necessary medicine, food and living necessities, as well as the support for various health sectors by ensuring all preventive measures are taken to halt a coronavirus outbreak.
Deputy Minister of Health Fahad Al-Jalajel praised the king's words. He said they would be our guide and help us overcome these trying times.
He affirmed that the king's support for what governmental sectors are doing to combat the pandemic display his wisdom and concern for the public.
The editor of YOU newsletter, Jawahir Zahran, told Arab News: "I think the king's speech was quite touching. Despite his warning that the next period will even be more difficult, he made the point that the Kingdom and government are making all the effort needed to overcome this pandemic — making citizens' health a priority and treating us as his offspring."
Dr. Sami Zaidan, a member of the Saudi Shoura Council, said: "There were no justifications or excuses, the speech was very transparent. As he is the head of the country it was very reassuring for the people, and it gave everybody a sense of comfort that the state and the government are keen on keeping everybody safe. Also, the fact that we are putting human lives before anything else."
Zaidan said that the government is sacrificing a lot in terms of resources and monetary revenues, and that the king was directing us to value human lives: "Saudi Arabia has also shown to the people who have been criticizing us that we value human lives, instead of world leaders telling their people that a lot of their loved ones are going to die."
"If it is of any value, I urge the citizens and anyone listening to adhere to the precautionary measures that the Ministry of Health has given us. It will take all of us to defeat this problem," he added.
Dr. Alia Al-Dahlawi, a member of the Shoura Council and the professor of immunology at King Abdul Aziz University, also commented on the speech saying, "It's the speech at the right time because of the crisis we are facing; it is an emergency phase in the country and all over the world. If our leader is talking about it, it does mean that it is important."
Al-Dahlawi said that it gave everyone confidence and encouraged the people working during this crisis in the health, education and security sectors all around the country.
"He made it clear that the situation was not to be taken lightly, and we need to cooperate altogether. The speech made me feel like it was intended for me, the information that there are people working for my health, security and financial situation. It comforts me that our country is keen to take all measures to protect not only Saudis but all residents living here," A-Dahlawi concluded.
Malika Al-Hussaini, a private sector worker, told Arab News: "His speech reassured us that even if the world faces more difficulties we will be able to solve it and stand for our citizens."
https://www.arabnews.com/node/1644531/saudi-arabia
--------
Saudi Arabia total coronavirus cases at 344, with 70 new cases in 24 hours
20 March 2020
Saudi Arabia confirmed 70 new coronavirus cases, raising the total number of cases in the Kingdom to 344, the health ministry said on Friday.
The ministry said 11 cases came from Morocco, India, Jordan, Philippines, UK, UAE, and Switzerland, and were directly taken from the airport to quarantine.
There's one case of infection in a female medical practitioner in Riyadh city.
The ministry added that the rest of the 58 cases were people who had come into contact with previously infected individuals, and some were related to attending social gatherings such as weddings, funerals and family occasions.
The 70 cases are geographically divided as follows: 49 in Riyadh, 11 in Jeddah, two in Mecca, and one case in each of Medina, Dammam, Dhahran, Qatif, Al Bahah, Tabuk, Bisha, and Hafr Al Batin.
Full report at:
https://english.alarabiya.net/en/News/gulf/2020/03/20/Saudi-Arabia-confirms-70-new-coronavirus-cases-total-at-344.html
--------
Syria's Baghouz, one year after last IS flag came down
20/03/2020
A year after the last black flag of the Islamic State group was lowered in the Syrian village of Baghouz, local farmer Hamad al-Ibrahim is trying to restore his damaged land.
But traces of the jihadist group are still all around him in this small and remote village near the Iraqi border, where Kurdish fighters and the US-led coalition declared the IS proto-state defeated in March 2019 after a blistering months-long assault.
At the foot of a craggy hill, 75-year-old Ibrahim spots discarded explosives belts and tattered military vests crumpled in the dust.
Nearby, an empty bullet casing rusts and the mangled remains of charred vehicles dot the fields.
"We are fixing the wreckage so we can sow this land with wheat for bread," says the man who heads an extended family of 75 people.
"We want to revive this plot and plant crops we can eat," he tells AFP.
The farmer returned to Baghouz a few months ago, having fled to other parts of Deir Ezzor province and later to the northern province of Raqa as the fight against IS raged.
In a battered encampment on the edge of the village, once crammed with thousands of IS jihadists and their relatives, Ibrahim's family now works to clean up the detritus of war.
They have found landmines planted where Ibrahim hopes his wheat crops will grow and, on some occasions, weapons buried beneath the ground.
"When we came back and saw what had happened to our land, my son was going to go mad. I was scared he was going to have a stroke," Ibrahim says.
"This wreckage feels like a wound in my body."
- IS guerrilla –
The churned-up wasteland Ibrahim must now tend to is all that remains of the cross-border proto-state that the extremist group declared in 2014 across large swathes of Syria and neighbouring Iraq.
At its height, the group inflicted its brutal interpretation of religion on some seven million people and launched deadly attacks against the West.
While the so-called caliphate is now dead, fears of attacks by IS remnants are still very much alive among residents and Kurdish-led security forces.
At the entrance to Baghouz, fighters of the Syrian Democratic Forces verify identity papers and conduct foot patrols at strategic points.
A spokesman for the Deir Ezzor Military Council, a body affiliated with the SDF, says Baghouz is secure, but IS cells "continue to operate in nearby villages such as al-Shaafa and al-Sousa."
Despite the defeat in Baghouz, IS has maintained a presence in SDF-held areas, where it claims near-daily attacks.
The Kurdish-led fighters and their coalition allies have since last year been on the hunt for such jihadist remnants.
In October, a US raid in northern Syria killed IS leader Abu Bakr al-Baghdadi, before the group announced his successor as Abu Ibrahim al-Hashimi al-Quraishi.
But Baghdadi's killing has only spurred more sleeper cells into action, says the spokesman for the Deir Ezzor Military Council, who asked to be identified as Haroun.
"IS is seeking revenge," he tells AFP.
- 'Living in hell' -
Despite the looming threat of attacks, half of Baghouz's residents have returned in recent months, bringing a semblance of normal life with them.
In the main market, women clad from head to toe in black stroll along the street, IS insignia still painted on surrounding walls.
Vendors sell fruit and vegetables from small roadside carts beneath listing balconies.
Many war-battered apartment blocks are abandoned, while those inhabited lack running water and electricity.
Amid the devastation, an outbreak of leishmaniasis -- a skin disease caused by a microscopic parasite spread by sandflies –- has gripped the village.
The illness is endemic in Syria but has become more prevalent during the nine-year civil war, especially in areas rocked in recent years by clashes to expel IS jihadists.
Baking flatbread on a rudimentary stove, Faten al-Hassan says the outbreak of the disfiguring disease in Baghouz is significant.
"All my kids have leishmaniasis, and it's not just them. Most residents suffer from this illness too," the 37-year-old tells AFP.
But at least, "we are living inside our home, and for now, this is enough," she adds.
Nearby, Hashem Raafat, 20, is not as lucky.
Full report at:
https://www.france24.com/en/20200320-syria-s-baghouz-one-year-after-last-is-flag-came-down
--------
Coronavirus: Lebanese Hezbollah members join the fight in Iran
20 March 2020
Members of the Lebanese Hezbollah group participated in the fight against coronavirus in Iran by sterilizing the city of Qom on orders from leader Hassan Nasrallah, according to a video circulating on social media.
"These are our Lebanese friends, Hezbollah's guys who are based in Iran. They are sterilizing people's homes across the city," one man is heard saying.
The video showed two men sterilizing the entrances to homes in Qom. One of the men is seen carrying a Hezbollah flag.
"These friends are here sterilizing the city of Qom on orders from Hassan Nasrallah," the man added.
Full report at:
https://english.alarabiya.net/en/News/middle-east/2020/03/20/Coronavirus-Lebanese-Hezbollah-members-join-the-fight-in-Iran.html
--------
UAE reports its first coronavirus deaths: 78-year-old Arab and 58-year-old Asian
21 March 2020
The United Arab Emirates reported the country's first deaths due to the coronavirus, two men, a 78-year-old Arab and a 58-year-old Asian, the ministry of health said early Saturday.
The ministry said the 78-year-old Arab man had come to the country from Europe and died due to a heart attack which coincided with being infected with the coronavirus. The 58-year-old Asian man was a resident who suffered from several chronic diseases such as heart disease and liver failure.
The ministry expressed its sympathies and condolences to the families of the deceased. It also stressed that both cases received the required medical care in the country's hospitals.
It also added that the current studies about the coronavirus shows that the percentage of fatalities may reach up to 3.6 percent and increases amongst the elderly and people suffering from chronic diseases.
Full report at:
https://english.alarabiya.net/en/News/gulf/2020/03/21/UAE-reports-its-first-coronavirus-deaths-78-year-old-Arab-and-58-year-old-Asian.html
--------
Coronavirus: UAE suspends issuing all types of labor permits until further notice
21 March 2020
The United Arab Emirates suspended issuing all types of labor permits as part of the country's efforts to contain the spread of the coronavirus.
"The Ministry of Human Resources and Emiratization has suspended the issuance of all types of labor permits, including for drivers and domestic workers, effective Thursday, March 19th until further notice," the ministry of foreign affairs and international cooperation said in a statement.
The decision exempts intra-corporate transfer and EXPO 2020 permits.
Visit our dedicated coronavirus site here for all the latest updates.
The UAE has also suspended the entry of GCC nationals into the country starting from Midnight Saturday until the approval of the pre-examination mechanism for the coronavirus.
On Wednesday, the UAE banned its citizens from traveling abroad and had previously called for UAE nationals traveling abroad to return home. It also ordered a 14-day quarantine for anyone returning to the country.
The number of confirmed coronavirus cases in the UAE stood at 140 as of Thursday.
Full report at:
https://english.alarabiya.net/en/News/gulf/2020/03/21/Coronavirus-UAE-suspends-issuing-all-types-of-labor-permits-until-further-notice.html
--------
Qatar reports 10 new coronavirus cases, total at 470
20 March 2020
Qatar confirmed 10 new coronavirus cases raising the total number of cases in the country to 470, the ministry of health said on Friday.
The ministry added that most of the new cases were related to travelers who recently came to Qatar from UK and Switzerland and were placed in quarantine. Five of the cases were Qatari nationals.
https://english.alarabiya.net/en/News/gulf/2020/03/20/Qatar-reports-10-new-coronavirus-cases-total-at-470.html
--------
Coronavirus: Kuwait confirms 11 new cases, total now 159
20 March 2020
Kuwait reported 11 new coronavirus cases on Friday, bringing the total to 159, according to the health ministry.
Of the 11 new cases, ten are Kuwaiti nationals associated with travel to the United Kingdom, one is a Lebanese resident also associated with UK travel.
The eleventh case is a Kuwaiti national associated with travel to Switzerland.
There are 137 people currently receiving medical treatment for the infection and five are in the intensive care unit.
The health ministry also said 22 people have recovered and 574 have been discharged from quarantine as of Friday.
https://english.alarabiya.net/en/News/gulf/2020/03/20/Coronavirus-Kuwait-confirms-11-new-cases-total-now-159.html
--------
India
Over 250 Indians still stuck in Kuala Lumpur
Mar 21, 2020
NEW DELHI: More than 250 Indians remained stranded at airports in Malaysia's Kuala Lumpur as the country observes a lockdown and India prepares to suspend all international arrivals starting March 22. Malaysia is looking to deploy the military from Sunday to ensure that people remain at home as the number of coronavirus infections shoot up.
"I returned to my accommodation in Nilai after we didn't hear from the Indian mission about any evacuation plan. There are 300 people stuck at the airports . It's only some NGOs who are providing us food," said Mahima Gupta, a medical student. Gupta traveled to Malaysia for an internship. Her return was scheduled for April but said she was now desperate to return home .
Official sources said India was trying to work out the logistics for evacuation. Indian high commissioner Mridul Kumar interacted with some of the stranded Indians at the main KL airport. Tnn
https://timesofindia.indiatimes.com/india/over-250-indians-still-stuck-in-kuala-lumpur/articleshow/74740507.cms
--------
Coronavirus: Stranded in Iran, Indian fishermen await rescue
by Arun Janardhanan
March 21, 2020
More 700 Indian fishermen in coronavirus-hit Iran are desperately seeking a flight home as Covid-19 cases have begun spreading to the ports where they are stranded, said a representative of a fishermen's body here.
The fishermen, who were sent food and provisions by the Indian embassy in Iran on Friday, hail from Gujarat, Tamil Nadu, Kerala and Karnataka. "They are stranded at smaller places… They have no clear information except that many (Iran) government officials have been affected in the outbreak. Now they fear getting affected by the virus. They want to come back," said Justin Antony of the International Fishermen Development Trust, who is in touch with the fishermen.
Antony said the fishermen are stranded in different parts of Iran such as Kish, Kangam, Lavan, Mogham, Zero, Chiruyeh, Bhuskar, Sharak and Alshoor. "They were all working on boats owned by Dubai-based and Iranian owners. The owners had threatened them against abandoning the boats on the Iranian coast. The provisions they received on Friday will last for a maximum of two days. These small pockets of Iran, too, have now started reporting coronavirus cases. The government should take immediate steps to bring them back," Antony said.
A senior government official in Tamil Nadu said the Chief Minister's office was in touch with the Ministry of External Affairs to provide food and provisions for 721 stranded men. "We will raise it with Delhi again if they want to come back," said a senior government secretary.
Full report at:
https://indianexpress.com/article/india/coronavirus-stranded-in-iran-indian-fishermen-await-rescue-6324566/
--------
CAA protest: Azamgarh court rejects bail plea of 19 accused of sedition
by Apurva Vishwanath
March 20, 2020
A district and sessions court in Azamgarh has rejected the bail pleas of 19 people accused of sedition, who were arrested on February 5 in the wake of protests against the new citizenship law and the NRC.
"Considering all aspects of the case and keeping in view the seriousness of the crime", there is no basis for granting bail, District and Sessions Judge Pramod Kumar Sharma ruled.
The 12-page order noted the sequence of events leading to arrests and recounted the contents of the FIR. However, the grounds for rejecting bail are noted in the last two sentences of the order.
The Uttar Pradesh Police has accused 19 people of raising "anti-national" slogans and rioting, among other offences, during a protest at Jauhar Ali Park in Bilariyaganj police station area. Among those arrested is Rashtriya Ulema Council general secretary Tahir Madni (65). According to the FIR, the 35 persons named in the FIR "raised slogans against Prime Minister Narendra Modi and Chief Minister of Uttar Pradesh Yogi Adityanath", and also verbally abused Hindus.
The 19 were arrested on February 5 and the bail application moved the next day. The pleas were heard on March 12 and the order was reserved.
They were charged under IPC Sections 124-A (sedition), 147 (rioting), 153-A (promoting enmity between different groups), 504 (insult with intent to provoke breach of the peace), 307 (attempt to murder), 120-B (criminal conspiracy), among others, and under Sections of the Prevention of Damage to Public Property Act and The Criminal Law Amendment Act.
Full report at:
https://indianexpress.com/article/india/caa-protest-azamgarh-court-rejects-bail-plea-of-19-accused-of-sedition-6322798/
--------
URL: https://www.newageislam.com/islamic-world-news/council-islamic-ideology-pakistan-urges/d/121373
New Age Islam, Islam Online, Islamic Website, African Muslim News, Arab World News, South Asia News, Indian Muslim News, World Muslim News, Women in Islam, Islamic Feminism, Arab Women, Women In Arab, Islamophobia in America, Muslim Women in West, Islam Women and Feminism