New Age Islam News Bureau
26 May 2022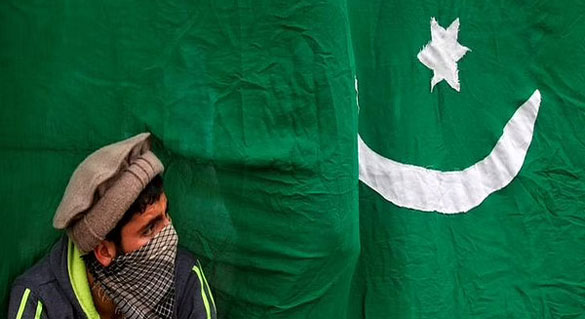 Representative image (file photo)/ The Print
----
• Terrorism Is a Political Phenomenon, Not a Religious One: El-Tayyeb, Al-Azhar Grand Imam
• Tajikistan Outstanding Shiite Figure Assassination Sounds Alarm About Wahhabi And Takfiri Leeway
• Human Rights Watch to Reinstate Travel Ban on Senior Taliban Officials
• Evidence through Maps: How Gyanvapi Mosque Was Built Atop Vishveshwar Temple
Pakistan
• Imran Khan Gives 6-Day Ultimatum to Pakistan Govt To Announce Fresh Polls
• Pakistan's use of religion to establish legitimacy for state power takes centre stage during webinar
• SC dismisses govt's petition for contempt proceedings against Imran
• Senators condemn action against PTI leaders, TV channel
• TTP member involved in kidnap, murder cases held in Gujarat
• Current situation unprecedented: Institutions should join hands to find solution, says Chaudhry Shujaat
--------
Arab World
• Turkish Forces 'Neutralize' 8 PKK Terrorists In Northern Iraq, Syria
• Saudis, Emiratis Stress Kingdom's Rise Creates More Opportunities For Region
• Iraqi boy, 10, eludes security to board Iran-bound plane
• Erdogan's vowed military operation returns spotlight to Syrian border towns
• Lebanon's intel chief meets top US officials, CIA head for talks on hostages in Syria
--------
Europe
• Al Noor, Linwood Mosques to Be Recognised In New Zealand Police Awards Ceremony
• Turkiye's talks with Sweden, Finland on NATO bids end in Ankara
• Swedish state TV interviewed terror leader amid row with Turkiye
• Sweden eager to sort out any issues with Turkiye over NATO bid: Premier
• Syrian refugee puts medical skills to use in Ukraine
• France Charges 18-Yr-Old Over Daesh Attack Plot: Judicial Source
--------
South Asia
• Islamic State Claims Responsibility for Attack In Afghan City of Mazar-i-Sharif
• Blasts in Kabul Mosque, Northern Afghanistan Kill at Least 14
• Taliban unlikely to curb Afghanistan's drug trade: Report
• About 5,000 Afghan Citizens Await German Family Reunification Visas
• The Taliban Announces the Printing of 3 Million Passports to Arrive in Kabul in Two Weeks
• Taliban Gov't Persuades India to Reopen Embassy in Kabul
• The EU Ambassadors Hold a Meeting on the Situation in Afghanistan
• Death toll from Afghanistan bomb attacks rises to at least 16: Officials
--------
India
• Big Gatherings Banned Near Mangaluru Mosque after Claim of Temple Remains
• Karnataka's 'Gyanvapi': Hindu groups perform rituals near disputed mosque in Mangaluru
• Plea for Nod to Prayers at Shivling in Gyanvapi Mosque Complex Transferred To Fast-Track Court
• Gyanvapi row: Muslim side cites 1937 suit to claim mosque as Waqf property
• Gyanvapi: Plea on Muslims' entry bar in fast-track court
• Karnataka: Muslim students are particular about hijab
• 3 LeT terrorists killed in encounter in J&K's Kupwara
• JKLF's Yasin Malik gets 2 life terms in terror funding case
• 'Garlanded, not punished': Mehbooba Mufti draws comparisons between judiciaries of India, Pakistan
• No Urgency in Challenging Practice of Talaq-e-Hasan: SC
• Bengaluru Police Launch New 'Anti-Bangladeshi' Drive, Creating Panic for Bengali Muslims
• Will Land Donated By Tipu Sultan To Temples Be Given Back If Muslims Ask? JDS Leader HD Kumaraswamy
--------
Southeast Asia
• Appointment of Politician in MACC Dented Its Image, Says Ex-CJ
• RM13mil Was To Build Mosques and Religious Schools, Not a Bribe, Zahid Tells Court
• Malaysian halal players should seize business opportunities in the Netherlands
• Mamak association denies claim some outlets operate like cartel
• Sabah-born Penny Wong to become Australia's foreign minister
• Zuraida episode a 'lesson for traitors', says PKR's Saifuddin
--------
Mideast
• Israeli Appeal Court Quashes Ruling on Jewish Prayer at Al-Aqsa Compound
• Turkey says warming Israel ties will help Palestinians
• Israel rejects severely burned prisoner's demand to undergo operation
• Turkish top diplomat pays visit to Al-Aqsa Mosque in East Jerusalem
• Deputy FM: Sustainable, Reliable Ties between Iran, EU Necessary
• Qalibaf Reinstated as Iranian Parliament Speaker
• Iran Dismisses Exchange of Spy with Ex-Official
• New US sanctions on Quds Force network that smuggled millions of dollars to Hezbollah
• Talks begin between Yemeni government and Houthis over reopening of Taiz road
--------
Africa
• Islamic State Terrorists Kill More Than 70 People in 72 Hours in Nigeria
• Tunisian president decrees a referendum for new constitution
• Dozens missing after migrant boat sinks off Tunisia
• Libyan premier proposes holding parliamentary elections at end of 2022
--------
North America
• US Has Not Been Asked to Help in Probe of Shireen Abu Akleh's Killing
• Supreme Court to rule on constitutionality of life without parole in case of Quebec City mosque shooter
• 'High-level ISIS member' from Brooklyn convicted of recruiting for Islamic state, smuggling guns
• US pushing Israel to reroute controversial Jerusalem march away from Muslim Quarter
• Former Brooklyn resident convicted in U.S. of aiding Islamic State
Compiled by New Age Islam News Bureau
URL: https://newageislam.com/islamic-world-news/islamism-human-rights-pakistan-extrajudicial-minorities/d/127097
--------
Conference on "Islamism and Human Rights in Pakistan" In Brussels Slams Pakistan for 'Extrajudicial Killings of Minorities'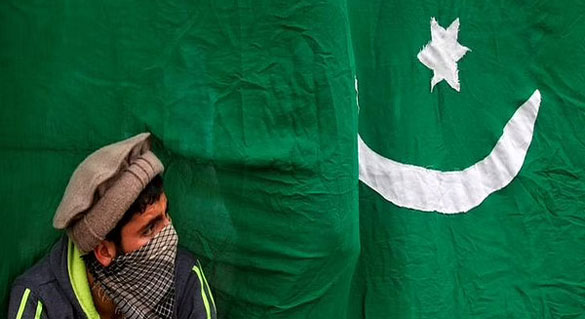 Representative image (file photo)/ The Print
----
25 May, 2022
Brussels [Belgium], May 25 (ANI): A conference on "Islamism and Human Rights in Pakistan" was held in Flemish Parliament at Leuvenseweg in Brussels on Tuesday.
The conference was attended by Sardar Shaukat Ali Kashmiri, exiled chair of the United Kashmir People's National Party(UKPNP), Sardar Nasir Aziz Khan, central spokesperson of UKPNP, Sardar Amjad Yousaf, President of UKPNP Europe, and Sikandar Abbas, Vice President of UKPNP a mong others.
At the press conference, Jamil Maqsood, Central Secretary of the commitee on foreign Affairs of UKPNP spoke that instead of framing a Constitution, all Pakistan did was adopt resolutions. However, although a Constitution was framed in 1973, Pakistan continued to exploit minorities due to which their population in the country has dipped to three per cent.
Maqsood further added that when Pakistan introduced the Blasphemy Law in 1973, it was used against Hindus, Sikhs, and Christians. Hindu women were abducted and married off to Muslims. Recently, two Sikh youths were killed in Peshawar. There are laws which are used against minorities to threaten and usurp their property, he alleged.
Faza ur Rehman, President of the Institute of Research and Strategic Studies, stated that Pashtuns were used as sacrificial goats in Pakistan. They were being forced to fight other people's wars in Afghanistan. Rehman claimed that thousands of extrajudicial killings of the Pashtun and Baloch people were conducted by the Pakistan Army as means of eliminating terrorists and the Taliban.
Rehman condemned Pakistan for using radical Islam ideology to target its adversaries in the Pashtun community.
Sardar Nasir Aziz Khan said that Pakistan was using PoK as a terror launchpad. Jehadi organizations are being trained in these areas while Pakistan is aiding them in terrorism in the name of fighting terror, he said, adding that the Taliban takeover in Afghanistan proves this fact.
Further, the UKPNP Central spokesperson stated that presently women madrassas are being financed, promoted and even encouraged where the female population is being radicalized paving the way for a larger impact on the whole generation of radicals in the coming years. He urged the people living in the PoK, not to fall prey to Pakistan's tool of radical Islam ideology. (ANI)
Source: The Print
Please click the following URL to read the text of the original story:
https://theprint.in/world/conference-in-brussels-slams-pakistan-for-extrajudicial-killings-of-minorities/970373/
--------
Terrorism Is a Political Phenomenon, Not a Religious One: El-Tayyeb, Al-Azhar Grand Imam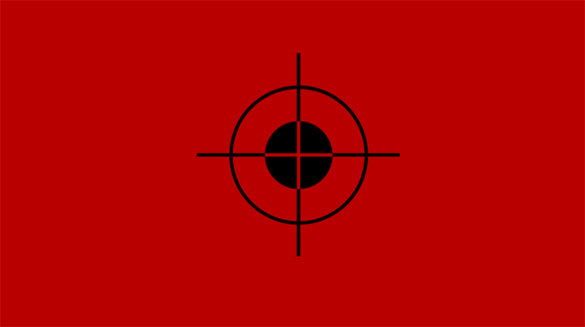 Illustration: The Wire
----
25 May 2022
Ahram Online, Wednesday 25 May 2022
Grand Imam of Al-Azhar Sheikh Ahmed El-Tayyeb said on Wednesday that terrorism is a political phenomenon created by some Western political regimes and then attached to Judaism, Christianity and Islam for political gains and agendas.
El-Tayyeb made the comments in a meeting with the representatives of 11 countries and a delegation from the Royal College of Defense Studies in the United Kingdom, where they discussed counterterrorism and radicalism.
El-Tayyeb said that Al-Azhar – which is the world's most prominent institution of Sunni Islamic learning – has included in its university's syllabuses subjects like counterterrorism and counter radicalism.
The grand imam also said that Al-Azhar established the Egyptian Family House along with the Egyptian Coptic Orthodox Church in 2011 to promote good relations between Muslims and Christians in Egypt.
Source: Ahram
Please click the following URL to read the text of the original story:
https://english.ahram.org.eg/News/466840.aspx
--------
Tajikistan Outstanding Shiite Figure Assassination Sounds Alarm About Wahhabi and Takfiri Leeway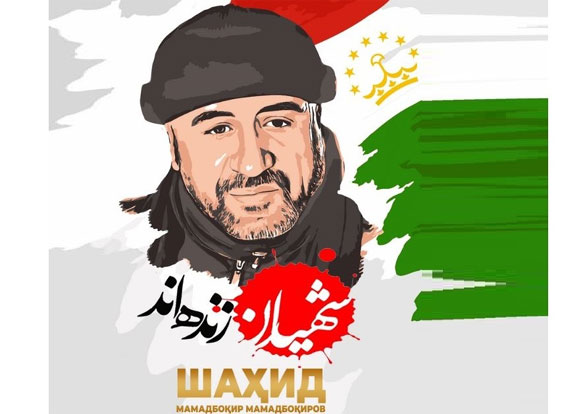 Photo: enabna,com
----
May 26, 2022
Tajikistan sources reported that outstanding Shiite figure Mamadbakir Mamadbakirov was killed in the capital of Goro-Badakhshan autonomous region Khorog by gunmen. The senior Shiite figure's assassination comes a few days after unrest in the city for which the government held Mamadbakirov responsible.
He was reportedly assassinated by gunmen but official resources have so far declined to react and so it is not clear who ordered the assassination.
Kharog has seen protests over the past few weeks against the dismissal of the city's governor, but government forces have cracked down on protesters, killing and injuring dozens. The Gorno-Badakhshan autonomous region witnessed a five-year civil war after the collapse of the Soviet Union, but it is mostly calm now.
Mamadbakirov's assassination came exactly a week after dozens of youths in Goro-Badakhshan stormed with arms a courthouse, and the interior ministry confirmed that one was killed and three police officers were injured in the unrest. The intriguing point about the unrest is that the security officials blamed Mamadbakirov for the incident and described him as the leader of the Khorog "criminal group", but he called the charges against him "baseless." Therefore, if the involvement of the security forces in his assassination is proven, this not only will not help resolve the disputes between the two sides but also deteriorate the security situation in the region.
In Gorno-Badakhshan autonomous region, also known as Pamir and has a predominantly Pamiri-speaking ethnic group, special conditions are dominant. This region has its own language, which is different from the Tajik language, and most of its population are Shiites. The region has been witnessing disputes with the central government for years with occasional clashes between the two sides, to an extent that the government declared the region the most disputed part of the country, with highest possibility of sliding in conflicts. This pessimistic attitude of the government towards this region caused discontentment of the Shiites.
Shiites of Tajikistan
Tajikistan's Shiites make up a very small population in the country. All of them live in Badakhshan province and this shows that the central government has concentrated all Shiites in order to control them. Decades-long conflict with the central government also confirms that the country's Shiites are in dire straits. According to Tajik observers, it bears bad consequences for people to publicize their Shiite faith in Tajikistan. That is why they mostly hide their faith.
Wahhabism also poses dangers to the Shiites in Tajikistan and as they say, they have no life and financial security. The Wahhabis mainly go among public as Hanafi Sunnis and when they gain public trust, they attack the Shiite Muslims. They also infiltrate the Shiites and locate their workplaces. They mainly look for their leaders and assassinate them. That is why most of the Shiites hide their religious identity and conduct their religious rituals secretly for the fear of the Wahhabis radicalists who toughly deal with them and even kill them.
However, despite the great influence of the Wahhabis, their propaganda against the Shiites and their inhuman actions have caused the people to become more curious and inclined towards the Shiite faith.
"Tajikistan does not accept us as Shiites and rejects us, so when we do cultural and propaganda work, we face many difficulties. It is easy for friends, family and relatives to speak freely," a senior Tajik expert said of the hardships for Shiites, adding:" But for others, we must introduce ourselves as followers of the Hanafi faith, otherwise we will be slandered and accused, and life becomes really hard and unbearable for us."
Wahhabism influence in Tajikistan
Tajikistan is like many other Muslim countries grappling with the Wahhabism dangers. Saudi Arabia invests to spread Wahhabism among the Muslim nations, and to this end, they try to exploit all cultural, economic, and political grounds. The Central Asian states are in the spotlight of the Saudis because the majority of their population is Sunni. Tajikistan is one of the countries with the most radical tendencies, and because of its border with Afghanistan, there is a greater risk of extremist infiltration than other Central Asian countries. Given the fact that the radical and extremist groups do not have a specific understanding of Islam, their superficial religious knowledge facilitates the spread of Wahhabi thoughts among them.
In recent decades, Saudi Arabia has exploited Wahhabi missionaries in various ways, including publishing Wahhabi religious books, providing financial assistance to loyalist movements in Tajikistan, establishing Wahhabi mosques and missionaries, and sending Wahhabi missionaries to Tajikistan. It also takes advantage of the poverty in Tajikistan to recruit people for extremist militant groups. Syria war apparantly showed that the Wahhabi and takfiri thought is deeply ingrained among the youths in the country. Hundreds of youths traveled to Syria with Saudi funding for the so-called implementation of the sharia law and establishment of caliphate and fought within ISIS ranks against the Syrian government.
The presence of thousands of Tajik youths in Syria and Iraq drew concerns of Tajikistan officials who feared the security risks they could pose once they are back home, as the extremists in the war-hit countries could easily proselytize the young fighters and strengthen takfiri groups in Tajikistan. A few years ago, an agreement was reached between Saudi Arabia and Tajikistan to open eight secondary schools in Tajikistan, on Saudi funding. The agreement reflected a Saudi hope to advance their future plans using brainwashed Wahhabi students. Since Saudi Arabia is a major supporter of Salafi and takfiri groups in the region and does not provide any assistance to any country without considering long-term goals, including the spread of Wahhabi thought, Tajikistan would see the catastrophic results of the Saudi cultural and religious investments in the future.
Tajikistan Shiite leader's assassination demonstrates the heavy price, sometimes with life, one must pay in Tajikistan if they publicize their Shiite faith. Such actions by the security forces reopen old wound of multi-decade disputes and paves the way for terrorist groups watching for an opportunity to flex their muscles.
Source: ABNA24
Please click the following URL to read the text of the original story:
https://en.abna24.com/news//analysis-tajikistan-outstanding-shiite-figure-assassination-sounds-alarm-about-wahhabi-and-takfiri-leeway_1260977.html
--------
Human Rights Watch to Reinstate Travel Ban on Senior Taliban Officials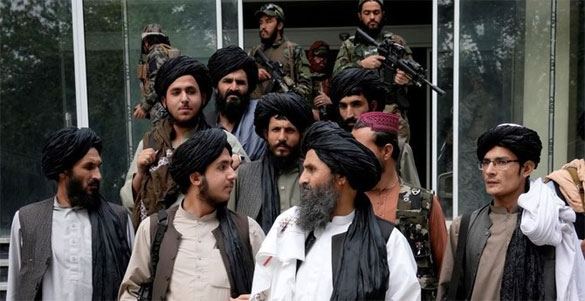 Photo: Khaama.com
----
By Saqalain Eqbal
25 May 2022
In response to United Nations Security Council concerns over Afghanistan's human rights situation, Heather Barr, Co-director of the Women's Right Division at Human Rights, called for the reinstatement of travel bans on senior Taliban officials.
"This urgent UN Security Council statement is good news, at a time when Afghanistan risks being forgotten." Heather Barr tweeted last night, Tuesday 24th May.
Referring to the UN Security Council's late statement on the situation of Afghanistan, Barr commented that "there have been 9 [months] of 'deep concern'" and called for re-imposition of travel bans on senior Taliban officials as taking more practical steps.
"It's time for much more active and practical steps, including reinstating the travel ban," she added.
The Security Council called on the Taliban in its recent statement to "swiftly reverse" their policies restricting human rights and women's and girls' freedoms.
It has also expressed "deep concern" and called on the Taliban to reopen the schools for all female students "without further delay".
The Security Council stressed the importance of women's full, equal, and meaningful participation, stating that these restrictions run contrary to international expectations and the Taliban's commitment to the Afghan people.
Source: Khaama Press
Please click the following URL to read the text of the original story:
https://www.khaama.com/human-rights-watch-to-reinstate-travel-ban-on-senior-taliban-officials47459/
--------
Evidence Through Maps: How Gyanvapi Mosque Was Built Atop Vishveshwar Temple
The Gyanvapi Masjid in Varanasi, Uttar Pradesh.
-----
Tejshree Purandare
New Delhi
May 26, 2022
As the debate over the Gyanvapi mosque-Shringar Gauri complex continues in the courts, some new and old facts have come to the fore. 19th century English author James Prinsep, during his stint as illustrator and traveller, decoded the present Gyanvapi mosque way back in 1831 as he travelled across the length and breadth of the city of Varanasi.
Prinsep, in his book 'Benares Illustrated, A Series of Drawings', discussed the architecture of the old Vishveshwar temple, the present Gyanvapi mosque and how Mughals under Aurangzeb converted the original structure into a capacious masjid to establish their religious hegemony.
The technique he used for this was lithography.
James Prinsep used lithography techniques to present information with evidence. Since paintings and artifacts were not used at that time, he used lithography to engrave every scene on paper.
To understand lithography, India Today TV spoke to renowned lithography expert Bobby Kohli. Kohli explains that lithography is a printing technique that is widely used around the world. Most books, newspapers and magazines are made using lithography. It is fast, efficient, cheap and relatively easy.
The first step in lithography is creating a plate with the image to be printed. If the image is in black and white, only one plate is needed, as the plate can only be inked with black ink. Colour images are produced using a four-colour separation process, with four separate plates for cyan, magenta, yellow and key (black) inks. When plates are printed, the colours visually blend together, forming a colour image.
Kohli explains that although there are many types of lithography, Prinsep used metal lithography in his book. He explains that for metal lithography, metal plates are used. An encryption is made on metal, the remainder process is the same as in normal lithography.
OLD TEMPLE OF VISHVESHWAR
Talking about Gyanvapi mosque in his book, James Prinsep said the view was taken from the south-west corner of what was then called as Jumma Musjid or the principal mosque of the city.
He illustrated that the dome and minaret surmounting the "Hindoo walls" were the work of Mughal emperor Aurangzeb, and the tombs were of the same date.
Prinsep wrote that Muslims (Mughals), in their zeal for the triumph of their own religion, discovered a method of converting the original structure into a capacious masjid, without destroying above one half of its walls -- so that not only the ground plan, but the entire architectural elevation, may still be traced out. A specimen of the order has been lithographed to show the proportions of the different moldings.
In his work, Prinsep wrote about his findings: "Part of one of the Hindoo domes also remains: it is not formed on the principle of the arch, but by the successive protrusion of the courses of stone, and by cutting off the angles laterally, so as to change the square into a polygot, and thence gradually into a circle; the under edges of the courses are neatly worked up into rosettes and pannels, and present a not inelegant appearance."
In his book, Prinsep categorically pointed out that due to a power struggle between the Mughals under Aurangzeb and rulers of Kashi, the Hindu temples were ordered to be destroyed. "The bigotry of Aurungzeb did not allow many vestiges of this more ancient style to remain. In 1660, for some trifling resistance to the imposition of a capitation tax, he took occasion to demolish the principal Shiwalas, and constructed Masjids or mosques with the same materials and upon the same foundations, leaving portions of the ancient walls exposed here and there, as evidences of the indignity to which the Hindoo religion had been subjected."
Historian and researcher Dinesh Kapoor says, "Mughal emperor Aurangazeb in 1669 destroyed the temple of Vishveshwar on which the mosque was built and still remain as it is. He further says that three domes are built over the two Shiva Mandaps and the central Mahadeo Shrine which existed in the center before."
VISHVESHWAR TEMPLE PLAN
In his book, James Prinsep explained the plan of Vishveshwar temple through a map. In the plan, it can be seen that the Shivling is placed in the sanctum. The temple had an entry from all four sides. The north-south linear axis had two small porches (Shiva Mandap) for the visitors. In the longitudinal east-west axis were the entrance halls surrounded by 'dwarapalas' (gatekeepers) in the center. At the corners, four small cenotaphs for the deities Tarakeswara, Mankeshwar, Bhairon - the forms of Shiva -- his son Ganesha were placed. Thus, the plan was based on a 3×3 grid with the presiding deity in the center.
Lithography expert Bobby Kohli told India Today TV that the images in Prinsep's book are all made by lithography. "These litho arts are absolutely correct. It seems to have been made in the 19th century. The nature of the art shows that these are the ones made in the 19th century. The image that depicts old temple of Vishveshwar is made by the metal lithography. It has minute details of the old stone in the disturbed structure," he said.
Notably, there are two lines in the scheme which demarcates the present occupation of the temple by the mosque. If one looks at the present mosque built by demolishing a part of the temple in relation to this plan, it can be seen that the three domes are built on top of the two Shiva mandapas and the central Mahadeva shrine, which was there.
"The map is made by using metal lithography where metal plate was used with greasy litho crayon or a greasy black ink to make it," Kohli said.
MYSTERY OF NANDI AND SHIVLING AND EVIDENCE OF HINDU SYMBOL
Historian Dinesh Kapoor says that James Prinsep had written that there are many such evidences on the wall of the building which are related to Hindu culture.
The Kashi Vishwanath temple was rebuilt in 1776 by Ahilyabai Holkar - the Maratha queen of Malwa. Historian Dinesh Kapoor said Nandi's picture is from the same temple.
Prinsep in his book wrote, "The darkly shaded part shows the figure and foundation of the principal dewul: the fainter, those of the outer dewulee. The whole must have formed, when complete, a picturesque group of 9 spires around a central pyramid. The heights diminishing from the centre towards the corners in the proportions of sixteen, eight, and six as seen by the ground plan."
Dinesh Kapoor said, "The dotted line in the semi upper part of the map shows the present day occupation made by the Masjid on the temple."
Studying about the elevation of Hindu temples, Prinsep wrote, "... Architecture like every other branch of arts among the Hindus is an hereditary occupation. The head masons or rajmistries employed in the construction of temples and edifices of a super description have generally in their position a number of plans and elevations. These plans along with a variety of designs for mouldings, scrolls, let's work supply material for all modern buildings of the pure or Hindu taste but many builders have ventured to engraft the Muslim style upon the letter and your skill-fully combined the mixture has a good effect, frequent examples of it have occur in the following sketches; the present temple is however essentially Hindu."
After analysing the image, Dinesh Kapoor said, "The elevation of a Hindu temple drawn here fairly depicts the then Vishveshwara Temple." He highlights the fact that, "Prinsep in his Litho art has also sketched a Nandi in extreme right of the temple which resembles the present Nandi. The history says that the extreme right of the temple was destructed by the Muslims and the Extreme right where Nandi is worshipped was left as it is."
MADHORAY MOSQUE
Among other Shivalas and temples destroyed by Aurangzeb, one such was Madhoray Mosque. Prinsep illustrates, "The Madhoray Musjid (Mosque) was erected by Aurungzeb on the site and with the materials of the temple of Bindh Madho or Vishnu".
The temple of Bindh Madho or Vishnu as described by Tavernier, was located on the ground from Punchgunga to Ram Ghat, including within its walls the temples of Ram and Mungula Gouree, and numerous houses of the priesthood.
Prinsep wrote that the mosque and minarets around the Madhoray mosque built as a method of perpetuating the insult most offensive to their habits and feelings, by carrying his minarets to such a height as to overlook the privacy of their houses, the upper apartments and terraced roofs of which are always tenanted by the females of the family. The mosque has little architectural beauty to boast about, but the minars have been deservedly admired for their simplicity and boldness of execution.
Prinsep also quoted two of the travellers and illustrators of the Tavernier and Heber era, who travelled to Varanasi at different times and compared their findings. "Amongst others of less note, the descriptions of Tavernier and Heber will long continue to he read with interest;— the former, as a lively picture of Benares in 1608, before the prostration of its temples by Aurungzebe, and while there yet remained some vestiges of the splendor of its idolatries; the latter, as introducing the reader, in the amiable prelate's agreeable and instructive manner, to Benares, as it appeared to him on his visit in 1825," Prinsep said.
While illustrating the common houses of Varanasi, Prinsep mentioned the usage of tree carvings in the houses of that time as a remembrance of the forest. He wrote, "They even now point out trees built into the walls of houses, as veterans of the original forest. Many of the title deeds of houses in the same neighborhood date from the first "clearing of the land."
Source: India Today
Please click the following URL to read the text of the original story:
https://www.indiatoday.in/india/story/gyanvapi-mosque-vishveshwar-temple-james-prinsep-book-1954245-2022-05-26
--------
Pakistan
Imran Khan gives 6-day ultimatum to Pakistan govt to announce fresh polls
May 26, 2022
ISLAMABAD: Ousted prime minister of Pakistan Imran Khan on Thursday gave a six-day deadline to the Shehbaz Sharif government for dissolving provincial assemblies and announcing fresh general elections, warning that if the "imported government" failed to do so, he would return to the capital with the "entire nation".
Addressing a rally of thousands of protesters of the 'Azadi March' at Jinnah Avenue here on Thursday morning, Khan lashed out at the government for using "tactics" like raids and arrests to stop his party's march, even as he thanked the Supreme Court (SC) for taking notice of the matter.
"Government has tried every method to crush our Azadi March, they used teargas on peaceful protest, our homes were raided and privacy of the homes were violated, however, I have seen the nation free itself of fear of slavery," he said.
"My message for the imported government is to dissolve assemblies and announce elections, otherwise, I will come back again to Islamabad after six days," he was quoted as saying by the Geo News.
Noting that there was a "huge responsibility" on the Supreme Court judges, Khan asked where in a democracy peaceful protests were not allowed and demonstrators had to face tear-gas shelling, police raids and arrests.
"I had decided that I will sit here until the government dissolves assemblies and announces elections, but of what I have seen in the past 24 hours, they (govt) are taking the nation towards anarchy," he said, claiming that the government was also trying to create a divide between the nation and police.
Khan said the government would be happy if he staged a sit-in in Islamabad as it would lead to clashes between the people and police and the army, the Dawn newspaper reported.
He claimed that five protesters from his Pakistan Tehreek-e-Insaf (PTI) were killed in clashes after the party's march, saying that one had fallen off the Attock bridge amid tear-gas shelling and the other was pushed into the Ravi river.
He said he had also received information that three were killed in Karachi.
"I am again asking the judiciary to save your FIA (Federal Investigation Agency). In the future, no FIA officer will investigate the powerful if he will meet the same end as Dr Rizwan and Asghar," he said.
The PTI chief said he and the entire nation were looking towards the judiciary after what had happened during the past 48 hours.
He said he had reached Islamabad after 30 hours of travelling from Khyber Pakhtunkhwa. Following his six-day deadline announcement, ex-premier Khan left for Bani Gala, leaving behind his supporters who marched for hours in anticipation of a major public gathering and sit-in.
Khan had entered Islamabad in the early hours of Thursday and marched towards D-Chowk, while the federal government authorised the deployment of the army in the Red Zone to "protect important government buildings".
Interior Minister Rana Sanaullah tweeted a notification saying the government was "pleased to authorise the deployment" of the army in the Red Zone under Article 245 of the Constitution.
Among the buildings that will be protected are the Supreme Court, Parliament House, Prime Minister House, Presidency, Pakistan Secretariat and Diplomatic enclaves," the notification said.
Khan, who was ousted from power last month through a no-trust vote, had apparently lost support of the Army after he refused to endorse the appointment of the ISI spy agency chief last year.
He has been claiming that the no-trust motion against him was the result of a "foreign conspiracy" because his independent foreign policy and funds were being channelled from abroad to oust him from power. He has named the US as the country behind the conspiracy, a charge denied by Washington.
Addressing his supporters in Khyber-Pakhtunkhwa on Wednesday, Khan earlier said the "thieves and the servants of America were ruling in Islamabad".
Prime Minister Sharif's coalition government initially allowed the protest, but on Tuesday refused to give permission, fearing violence and lawlessness in the wake of the march.
Source: Times Of India
Please click the following URL to read the full text of the original story:
https://timesofindia.indiatimes.com/world/pakistan/imran-khan-gives-6-day-ultimatum-to-pakistan-govt-to-announce-fresh-polls/articleshow/91804973.cms
--------
Pakistan's use of religion to establish legitimacy for state power takes centre stage during webinar
26 May, 2022
New Delhi [India], May 26 (ANI): Pakistan's systemic use of religion to establish legitimacy for state power was a key talking point at The Democracy Forum's on Wednesday's virtual seminar, 'Making sense of Pakistan's Islamophobia syndrome', at which a panel of experts gathered to discuss, among other ideas, the concept and definition of Islamophobia, and how it manifests both within and outside Pakistan.
Introducing the event, TDF President Lord Bruce said the webinar had been convened to consider the contradictory attitudes to Islamophobia that have come to define the Pakistani state.
In reference to the sanctity for religious tolerance in Pakistan claimed by former PM Imran Khan and the country's founder, Mohammed Ali Jinnah, Lord Bruce argued that the founding principles of theological tolerance and religious pluralism expressed by Jinnah have, unfortunately, 'never been given a chance to take root in Pakistan', and that 'intolerance has been pursued by the state in a deliberately divisive political strategy, with the intention of undermining the security of sub-state and minority groups'.
He also highlighted how intolerance and persecution of minority Muslim groups has continued unabated for almost as long as Pakistan has existed, and spoke of how the sectarian conflict between different Muslim sects has been instrumentalized by the Pakistan state, thus exacerbating Shia-Sunni differences.
Furthermore, sub-state nationalism has continued to plague relations between the Pakistan government and its peripheral regions of Baluchistan and NWFP, while the strategic imperative of retaining a territorial interest in Jammu and Kashmir condemns India and Pakistan never to find a solution to this conflict.
The creation of a 'fundamental dichotomy' at the base of Pakistan's statehood, concluded Lord Bruce, sustains its political instability, justifies the dominance of its military interests and consequently stifles the growth of its democratic institutions.
It is important to separate Islamophobia from Muslim-phobia, insisted nuclear physicist and activist Dr. Pervez Hoodbhoy. Discrimination against or mistreatment of Muslims will not raise resentment to the level that criticism of Islam will invoke, as Islam is said to be perfect, whereas Muslims, as people, can be imperfect. Protests against critiques of Islam do happen in other Muslim nations such as Iran and Indonesia, said Hoodbhoy, but not to the same extent as in Pakistan, where rioting has taken place in reaction to provocations such as the Charlie Hebdo case.
This, he believed, is because in Pakistan there has been a systemic use of religion to achieve legitimacy for political power and individual acceptance into society. A consequence has been a seepage of religious indoctrination into the entire education system, which has led to a charged populace that will react very readily to the slogan that Islam has been insulted.
This, said Hoodbhoy, is qualitatively different from elsewhere in the world, and the use of religion in Pakistan has become elevated to a point where it has become virtually impossible to act against forces that claim to be Islamic forces.
The kind of teaching that happens in Pakistani schools, he added, reflects what is taught in madrassas, which has led to the elevation of religion as a major force in Pakistani politics. Concluding with a warning that Imran Khan, in seeking to return to power, is using symbols of religion, as well as western conspiracy, Hoodbhoy said the future of Pakistan is 'in the clouds', with unprecedented levels of tension, as even the army is split into pro- and anti- Khan camp.
Arguing that the term 'Islamophobia' is itself problematic was Kunwar Khuldune Shahid, a correspondent for The Diplomat, who said this was because it placed the focus on Islam, not Muslims. The vast majority of the Muslim world seems to be more interested in shielding Islam from critique than in protecting Muslims from persecution, he said, with Pakistan, for example, remaining silent about what is happening in China to the Uyghur Muslims.
Indeed, the term 'Islamophobia' is used more frequently about France's satirical Charlie Hebdo publication than about the Communist Party of China, which is incarcerating Uyghur Muslims in concentration camps. Shahid considered how the global 'Islamophobia' narrative has failed to discuss this, and how it has been co-opted by progressives, to leave dissenters at the mercy of Islamists in the Muslim world, more specifically Pakistan.
In highlighting Pakistan's draconian blasphemy laws, which have been 'weaponised', Shahid said these make it perfectly rational to fear Islam, as there is no other country in the world where you can be put to death or imprisoned for critiquing Islam. And no Muslim country treats its Muslims as Pakistan treats its Ahmadis – only China, in its treatment of the Uyghurs, comes close. How, then, asked Shahid, can Pakistan take any kind of moral high ground about religious discrimination when it behaves as it does, and is a microcosm of the ailment affecting the Muslim world?
Jocelyne Cesari, J. Dermot Dunphy Visiting Professor of' Religion, Violence, and Peacebuilding at Harvard Divinity School, and Professor of Religion and Politics at the University of Birmingham outlined Pakistan's legislative trajectory from a state aimed at being a shelter for Muslims into an Islamic state and reflected on the root causes of the country's homegrown Islamophobia.
Speaking of 'hegemonic Islam', she examined the nationalization of Islamic institutions, and the Islamicisation of both the law – whereby the State 'brings the existing laws into conformity with the injunctions of Islam as set out in the Qu'ran and Sunnah', with no law contradictory to such injunctions to be enacted – and the national narrative. She considered the state of the public education system, with low literacy rates, and the growing influence, since the 1980s, of Saudi-funded madrassas, where Wahabi and Deobandi teachings merge.
For Fareed Ahmad, National Secretary for External Affairs of the Ahmadiyya Muslim Community UK, problems faced by Ahmadi Muslims in Pakistan show how calls to tackle Islamophobia (Pakistan was a key actor in the adoption of the UN resolution in March this year) are undermined by the country's own worsening track record, which damages it in many ways.
While Ahmad welcomed Pakistan's call for less hatred and greater social harmony, he stressed that the country needs to lean towards greater self-reflection and to lead by example. One cannot, after all, ignore internal persecution while calling for an end to international religious hatred.
He pointed to the suffering of Pakistan's minority religious communities as a stark case in point, none more so than the Ahmadiyya Muslim Community, which faces institutional discrimination 'from cradle to grave'. When federal laws target a religious community to deny them their religious and civic rights, Ahmad argued, it undermines the very cause Pakistan is seeking to champion overseas. Far better to build cohesion at home and show in practice how Islam means and brings peace.
That in itself, he concluded, will be the best tool to challenge Islamophobia and all forms of religious hatred around the world.
Source: The Print
Please click the following URL to read the full text of the original story:
https://theprint.in/world/pakistans-use-of-religion-to-establish-legitimacy-for-state-power-takes-centre-stage-during-webinar/971231/
--------
SC dismisses govt's petition for contempt proceedings against Imran
Haseeb Bhatti
May 26, 2022
The Supreme Court on Thursday dismissed a petition filed by the federal government, seeking contempt proceedings against PTI Chairman and former prime minister Imran Khan for "violating" the apex court's orders with regard to the party's Azadi March.
A five-member bench, headed by Chief Justice Umar Ata Bandial, and comprising Justice Ijazul Ahsan, Justice Munib Akhtar, Justice Yahya Afridi and Justice Sayyed Mazahar Ali Akbar Naqvi, heard the petition which was filed by Attorney General Ashtar Ausaf. The reasons for the decision will be given in a detailed judgement to be issued later.
The bench said that the apex court's orders from Wednesday would remain in place.
A day earlier, the Supreme Court ordered the federal government and the PTI to constitute respective negotiating committees and meet at 10pm on Wednesday to finalise modalities for a peaceful and safe conduct of the party's long march to the capital.
However, negotiations were not held as both sides claimed the other had not shown up.
The committees were to meet at the Islamabad chief commissioner's office. It also ordered the government to designate a spot in H-9 where the protesters could rally. However, protesters converged on D-Chowk instead.
The same bench will also resume hearing a petition filed by Islamabad High Court Bar Association president Muhammad Shoaib Shaheen that sought removal of blockades set up to stop the PTI's Azadi March.
Meanwhile, Interior Minister Rana Sanaullah said Imran had "misled" the Supreme Court by taking permission for holding the rally at a specific place in the capital (sector H-9) but later announcing it would be held at D-Chowk.
"Imran kept defying the SC orders and committing contempt of court from his container all night," he added.
Sanaullah called on the apex court to give clear directions for establishing the writ of the state and the Constitution so the "chaotic group" could be expelled from Islamabad.
The SC's order on Wednesday came on Shaheen's petition which was heard by a three-judge bench consisting of Justice Ijazul Ahsan, Justice Munib Akhtar and Justice Sayyed Mazahar Ali Akbar Naqvi.
The authorities were also told to release the PTI workers and supporters arrested in the last 48 hours but not involved or accused in any heinous crime. The court also restrained the authorities from midnight raids at residences, offices and private properties for rounding up PTI workers till further orders.
Federal ministers Azam Nazeer Tarar and Ayaz Sadiq, in a press conference held later on Wednesday, claimed that the PTI team did not negotiate with the government.
However, PTI leader Babar Awan on his part claimed he had reached the chief commissioner's office at exactly 10pm but found no one from the other side there. He said he had then left the venue, as he could not wait for the other team.
Sources in the capital administration told Dawn the PTI leadership was displeased over the arrests of its leaders, including two who were supposed to be part of the negotiating team.
Source: Dawn
Please click the following URL to read the full text of the original story:
https://www.dawn.com/news/1691577/sc-dismisses-govts-petition-for-contempt-proceedings-against-imran
--------
Senators condemn action against PTI leaders, TV channel
Iftikhar A. Khan
May 26, 2022
ISLAMABAD: Warning against bringing the system under threat, PPP Senator Raza Rabbani urged the government and the opposition on Wednesday to exercise restraint.
Speaking in the Senate on the current political situation, he said anarchy would only put the country's territorial integrity at stake.
He said he was not talking about the third party as there were only two parties in the political system, but added that unfortunately both the parties appeared to be looking towards the third party.
He said although he was a staunch opponent of fascist policies and politics of PTI, being a democrat he could not condone the treatment being meted out to political workers of PTI.
Award of life imprisonment to Yasin Malik deplored
"While the protest is a democratic and political right of any party, it must be within parameters of law, peaceful and must not infringe upon fundamental rights of citizens," the PPP leader said.
Mr Rabbani also condemned the life imprisonment awarded to iconic Kashmiri leader and JKLF chief Yasin Malik by an Indian court.
He said that all political parties and the military establishment must be clear on the Kashmir policy.
He said there could be no trade with India unless it reversed its steps taken against held Kashmir and stopped human rights abuses there.
Another member of the ruling coalition, Mr Mushahid Hussain Sayed, was more vocal in condemning some acts of the government, especially about the government decision to take a private TV channel off air.
"We had condemned action taken against Geo in the past and if it is happening with the ARY, it should also be condemned," Mr Sayed said.
He also talked about cases registered against some journalists and said "it should not happen in a democracy".
The PML-N senator said arrest of political activists and lawmakers without any legal recourse was wrong and not in the national interest.
"Pakistan is facing challenges and this kind of polarisation is against the country and democracy," he warned.
Meanwhile, the treasury and the opposition benches continued to trade charges, with PTI members slamming the government for crackdown it launched against its leaders and workers, and the government insisting that it could not allow armed mobs to invade the capital.
Law Minister and Leader of the House in the Senate Azam Nazeer Tarar said that former prime minister Imran Khan was ousted by parliament in accordance with the Constitution and not through the use of force.
….."Politicians should solve their problems in parliament. Imran was sent home through votes. The country's problems can be collectively resolved on the floor of the House," he emphasised while speaking in the Senate.
He made it clear that the law would take its course if the writ of the state was challenged.
PTI Senator Dr Humayun Mohmand said the government was stopping them from exercising their constitutional and democratic rights and that the result could be very dangerous.
"Those, I mean the establishment, which had installed these corrupt people on the nation, should not put at stake their own respect, as once it is lost, it is hardly regained. Don't spoil yourself for the most wanted criminals," the PTI senator said.
One of the lawmakers went to the extent of calling the interior minister a murderer, prompting Mr Tarar to explain that Mr Sanaullah had been acquitted by an anti-terrorism court after recording numerous statements of witnesses and the verdict had been upheld by the Lahore High Court.
PML-Q Senator Kamil Ali Agha and PTI's Dost Mohammad also castigated the government and the police for trampling sanctity of the houses of PTI leaders and workers, particularly the grandson of Dr Allama Iqbal, Senator Walid Iqbal.
Source: Dawn
Please click the following URL to read the full text of the original story:
https://www.dawn.com/news/1691552/senators-condemn-action-against-pti-leaders-tv-channel
--------
TTP member involved in kidnap, murder cases held in Gujarat
May 26, 2022
GUJRAT: The Counter Terrorism Department (CTD) claims to have arrested a proclaimed offender belonging to the outlawed Tehreek-i-Taliban Pakistan (TTP) wanted in three cases of kidnap for ransom and murder of a doctor.
A spokesman for CTD said the law enforcers had arrested Malik Zahid who kidnapped and killed people in Lalamusa. Zahid of Gujrat belongs to TTP's Asmatullah Muawiyah Group and he, along with other members of his group, was carrying out terrorist activities.
He said the suspects kidnapped Dr Naqi Hussain Shah, a resident of Hirapur area in the Lalamusa Saddar police precinct, when he was on his way to the clinic from his house in 2009 and kept him in custody for eight to 10 days.
The suspects demanded ransom from Shah's family and later killed him. Police registered a case under sections 302/365 A /201 of PPC.
The same year, this terrorist group kidnapped Mubarak Ahmad Bajwa in Toba Tek Singh for ransom and brought him to Gujrat and killed him.
In 2011, the criminal, along with his accomplices, kidnapped Afaq Ahmed, 10, and his driver Mian Jamshed for ransom in Mauza Khokhar Gharbi. They left the hostages when their car rolled upside down on the way and fled. The Kunjah police registered a case.
Source: Dawn
Please click the following URL to read the full text of the original story:
https://www.dawn.com/news/1691490/ttp-member-involved-in-kidnap-murder-cases-held-in-gujrat
--------
Current situation unprecedented: Institutions should join hands to find solution, says Chaudhry Shujaat
May 26, 2022
LAHORE: Pakistan Muslim League-Quaid President and former prime minister Chaudhry Shujaat Hussain has said the current situation in the country is unprecedented.
Talking to the media here on Wednesday, he said the direction in which government forces and political parties were moving would only increase chaos and lawlessness in the country. The institutions should work together to find a permanent solution to problems, so that Pakistan could be protected from internal and external conspiracies.
He said the economic situation in Pakistan had become very serious. It was already difficult for the common man to live with rising prices. "It could be even difficult for them to die. Due to the closure of the whole country, there was a danger of severe shortage of food items, transportation system was paralysed, there was no access to ambulances and people were forced to carry funerals on foot.
Source: The News Pakistan
Please click the following URL to read the full text of the original story:
https://www.thenews.com.pk/print/960805-current-situation-unprecedented-institutions-should-join-hands-to-find-solution-says-shujaat
--------
Arab World
Turkish forces 'neutralize' 8 PKK terrorists in northern Iraq, Syria
Ali Murat Alhas
25.05.2022
Turkish army "neutralized" three PKK terrorists in northern Iraq and five others in northern Syria, the National Defense Ministry said on Wednesday.
The Turkish Armed Forces targeted the terrorist in northern Iraq with fire support elements, the ministry said on Twitter, referring to the artilleries.
"Our fight against terrorism will continue with determination," the statement added.
Turkish authorities use the term "neutralize" to imply the terrorists in question surrendered or were killed or captured.
Turkiye has launched successive operations against the PKK in northern Iraq since 2020, most recently Operation Claw-Lock in April to target PKK hideouts in Iraq's Metina region.
It was preceded by operations Claw-Tiger and Claw-Eagle, which were launched in 2020 to root out terrorists hiding in northern Iraq and plotting cross-border attacks in Turkiye.
In a separate statement, the ministry said five YPG/PKK terrorists were neutralized in northern Syria as they were preparing to target the regions cleared of terrorists with Turkiye's counter-terrorism operations.
Since 2016, Ankara has launched a trio of successful anti-terror operations across its border in northern Syria to prevent the formation of a terror corridor and enable the peaceful settlement of residents: Euphrates Shield (2016), Olive Branch (2018), and Peace Spring (2019).
Source: Anadolu Agency
Please click the following URL to read the full text of the original story:
https://www.aa.com.tr/en/middle-east/turkish-forces-neutralize-8-pkk-terrorists-in-northern-iraq-syria/2597521
--------
Saudis, Emiratis stress Kingdom's rise creates more opportunities for region
May 25, 2022
DAVOS: Over the past decade, Saudi Arabia and other Gulf countries have been steadily diversifying their economies away from oil, offering incentives to attract capital and talent, encouraging small businesses and start-ups, and trying to give their young citizens exciting new career paths in the private sector.
As the largest economy in the Middle East, with ties to both China and the US, Saudi Arabia is well-positioned to use its strategic relationships and hydrocarbon resources to stabilize volatile energy markets and advance economic recovery. Predictably, the Kingdom's priorities and its response to today's turbulent geopolitical context are in the limelight as it continues with its reform agenda.
The pace of economic diversification by the Kingdom has quickened greatly since the unveiling of Saudi Vision 2030 in 2016 by (then Deputy) Crown Prince Mohammed bin Salman. The accent is now on business growth, tourism, education, manufacturing, entertainment, health care and other sectors.
This has given rise to speculation among economic analysts as to whether the development can be a win-win for Saudi Arabia and the other Gulf countries, particularly the UAE. The question was put to the speakers in a panel discussion entitled "Saudi outlook" on Wednesday at the World Economic Forum's annual meeting in Davos.
Offering to answer the question first, Saudi Minister of Finance Mohammed Al-Jadaan said: "When a country like Saudi Arabia moves, others up their game. We are seeing that in action today. So, it is in the interest of the whole region and not only Saudi Arabia."
Al-Jadaan's view was echoed by the other speakers, starting with Khalid Al-Falih, the Saudi minister of investment, who said: "A rising tide lifts all boats. Regional integration is more important to the smaller but very important economies next to us than it is to Saudi Arabia.
"So, I believe the Kingdom's rise in its economic and competitive performance actually helps their competitiveness. It allows companies and enterprises and the governments of those countries to integrate with the larger global economy in Saudi Arabia."
Speaking from the perspective of the Saudi Ministry of Tourism, Haifa bint Mohammed Al-Saud, assistant minister for strategy and executive affairs, said: "Competition is critical. We create competition within Saudi Arabia for different destinations because what it does is increase quality. And it's very healthy because they start complementing each other."
More broadly, she said: "The region in its entirety is a hub, so once you arrive in the region, it becomes more appealing to visit different destinations. So, (competition is) absolutely to our benefit."
Faisal Al-Ibrahim, Saudi minister of economy and planning, said: "For me, competition and competitiveness are essential for us to raise the bar higher. But collaboration is also necessary.
"There is a lot of coordination and collaboration that happens behind the scenes. There is a lot of camaraderie between policymakers within the region that gives us these assurances."
Last year, Saudi Arabia set certain rules for companies seeking to take advantage of the $3 trillion investment opportunities identified for international investors under the Vision 2030 strategy. The government said it would no longer sign contracts with foreign companies without a regional headquarters inside the Kingdom starting from 2024.
The new arrangement is thought to have aroused a sense of competition between Saudi Arabia and the UAE. Talk of unspoken economic rivalry has continued to make global headlines as both announce aggressive initiatives to attract or deploy investment.
However, Hussain Sajwani, chairman of Damac, the Dubai-based Emirati property development company, thinks Saudi Arabia and Dubai are completing each other in terms of growth, rather than competing with each other.
"I think they completing each other in two different economies, two different outlooks," he told Arab News on the sidelines of the Davos summit on Tuesday.
"Dubai is a connecting point for businesses for travelers, tourism, Saudi Arabia is very different. So Dubai companies help and complete the growth of Saudi Arabia," he said.
Similar sentiments have been expressed by other Emirati businessmen and government ministers over the past year, with the general consensus being that the two GCC members are independently adjusting their social and economic policies as part of their economic diversification strategies.
In comments to Arab News last November, Badr Al-Olama, an executive director at Abu Dhabi sovereign fund Mubadala, dismissed the idea that Saudi Arabia and UAE's economic progress is a zero-sum game.
"What many people try to interpret as competition is completely wrong because the market is so large," he said. "The fact that we are close neighbors means we are able to complement each other with certain capabilities to compete on a global scale."
In an interview with Arab News in December, Khalifa Shaheen Al-Marar, UAE minister of state, said that the two countries have adopted policies that benefit the entire Arab region and contribute to better outcomes for global peace and human welfare.
"The UAE and Saudi Arabia maintain a close and complementary relationship that benefits the two countries and the wider region, which includes economic and developmental integration," he said.
"We believe that healthy economic competition in the region is important, and the UAE always views it as an opportunity to generate new prospects and adopt policies that benefit the region as a whole.
Source: Arab News
Please click the following URL to read the full text of the original story:
https://www.arabnews.com/node/2089726/business-economy
--------
Iraqi boy, 10, eludes security to board Iran-bound plane
25 May, 2022
Iraqi aviation authorities have been left red-faced after a 10-year-old boy on his own boarded an Iran-bound plane from the international airport in Najaf city after several security checks.
The airport authorities said Wednesday they would review security after the boy passed under the radar of seven checks, mixing in with large crowds of travelers.
The child was only intercepted after boarding an Iran Air-chartered aircraft, airport manager Hikmat Ahmed told AFP.
About five hours after his arrival at the airport on Monday night, "the plane crew contacted us about him," he said.
"Anyone who failed in their duties will be sanctioned, fired or transferred" after an investigation, the official said.
According to a security source, his parents who live in a district near the airport had informed police of his disappearance.
Iraq's civil aviation authority said a private firm had since 2019 been in charge of security at Najaf airport, which receives hundreds of thousands of pilgrims a year.
Source: Al Arabiya
Please click the following URL to read the full text of the original story:
https://english.alarabiya.net/variety/2022/05/25/Iraqi-boy-10-eludes-security-to-board-Iran-bound-plane
--------
Erdogan's vowed military operation returns spotlight to Syrian border towns
25 May ,2022
President Recep Tayyip Erdogan's pledge to carry out a new military incursion on Turkey's southern borders has triggered speculation about potential targets, with the Syrian town of Tal Rifaat emerging as a primary goal of any operation.
Two days after Erdogan announced the plan, the pro-government Yeni Safak newspaper said on Wednesday preparations had been made for a new operation to expand "safe zones" already set up in northern Syria, with several goals identified.
"Among the probable targets of the Turkish Armed forces and the (Turkey-backed) Syrian National Army, are Tal Rifaat, Ain al Arab (Kobani), Ain Issa and Manbij," the paper said.
Turkish control of the towns, which lie on or close to a central stretch of the 911-km-long border with Syria, could extend and deepen its military presence from near the Mediterranean coast along nearly three-quarters of the frontier.
So far, there have been few signs of military movements that preceded Turkey's last four incursions into northern Syria.
Erdogan has said decisions on military operations would be made at a National Security Council meeting on Thursday.
The potential target areas are controlled by the US-backed YPG, which Ankara views as an extension of the PKK, a Kurdish militant group waging an insurgency in southeast Turkey since 1984. Turkey designates both as terrorist organizations.
YPG targeted
The YPG has been the main target of several incursions which Turkey has carried out in northern Syria since 2016, seizing hundreds of kilometers of land and pushing some 30 km (20 miles) deep into the country.
YPG spokesman Nuri Mahmoud told Reuters the group took Erdogan's threats very seriously: "The international coalition, America, and Russia should commit to the pledges that they made to this region. Their presence in our areas must be meaningful, in the sense that it stops the repeated attacks on our people."
The Yeni Safak newspaper said the most critical target of the latest operation would be Tal Rifaat, some 15 km (9 miles) from the Turkish border, which it said Kurdish fighters used as a base from which to launch attacks in the Afrin, Azaz and Jarablus areas controlled by Turkey and Ankara-backed Syrian fighters.
Tal Rifaat is located north of Aleppo city and just south of Azaz. An operation there alone would not represent a widening of Turkey's "safe zones" along the border, but would push its forces deeper into Syria.
Dareen Khalifa, an analyst on Syria at the International Crisis Group, said it was unclear whether Erdogan was talking about an operation in Tal Rifaat or further east, but she highlighted the role of the town.
"Tal Rifaat, if anything, can get him what he wants and it would avoid triggering a huge headache. I don't think the Americans care about Tal Rifaat," she said.
Most US forces in northern Syria are based further east.
She said Russia, which has forces deployed in the region, had not been addressing his concerns on militant attacks on Turkish-controlled areas from Tal Rifaat, and that Erdogan has been saying for years that Tal Rifaat needs to be captured.
Kobani?
The predominantly Kurdish town of Kobani was touted as another potential target. The YPG's defeat of ISIS militants there in 2015 helped turn the tide against the group.
"Kobani represents the value of a global victory in the war against terrorism," YPG spokesman Mahmoud said. "There's no doubt that our forces will do what is needed to defend" the area.
The YPG, or People's Defense Units, are a key element of the Syrian Democratic Forces (SDF), the coalition which the United States largely relied on to fight ISIS.
However, Khalifa played down the prospects of Turkey targeting Kobani.
"I don't think there's any interest in getting stuck in Kobani," she said, pointing to the major demographic changes and reaction that would ensue if the Kurdish population fled.
She said that while United States forces were not in Manbij physically, it is a US zone of influence, so "I expect it to also trigger a US reaction."
Any attack on Kobani would also risk triggering a strong reaction from Turkey's Kurds, who make up some 20 percent of the country's population.
The ISIS attack on Kobani in 2014 led to protests in which dozens died in Turkey.
Mithat Sancar, joint head of Turkey's pro-Kurdish Peoples' Democratic Party (HDP), warned about the consequences of Erdogan's plans for fresh military operations.
"We must all see that this will lead again to a bloody vortex in this region and country," he told HDP lawmakers.
Erdogan's talk of a military operation has also raised the stakes in Turkey's row with NATO partners over Finland and Sweden joining the alliance, with Turkey accusing both of harboring people linked to the PKK.
Analysts said the incursion plans reflected his belief that the West would not oppose such operations when it needs Ankara's support for the Nordic countries' bid to join NATO.
Source: Al Arabiya
Please click the following URL to read the full text of the original story:
https://english.alarabiya.net/News/middle-east/2022/05/25/Erdogan-s-vowed-military-operation-returns-spotlight-to-Syrian-border-towns
--------
Lebanon's intel chief meets top US officials, CIA head for talks on hostages in Syria
25 May, 2022
Lebanon's powerful intel chief said Tuesday that he was working to mediate between the US and Syria on the release of at least six American hostages, including Austin Tice.
Maj. Gen. Abbas Ibrahim, the head of Lebanon's General Security, also warned that the situation in his country could further deteriorate following the outcome of the recent parliamentary elections.
US hostages in Syria
Speaking to Al Arabiya during a trip to Washington this week, Ibrahim said talks on a deal to free the hostages were almost completed under the Trump administration. "But circumstances [put the deal on hold]. I believe we need to restart from where we ended the talks last time," Ibrahim said.
Ibrahim was invited to Washington by the Biden administration, where he met with several senior American officials.
On Sunday, the Lebanese official met with White House Coordinator for the Middle East and North Africa Brett McGurk and others from the National Security Council. He also met with CIA chief Bill Burns during his trip.
Ibrahim has made similar trips on a routine basis since his role in mediating the release of Western hostages has proven successful in recent years.
"The purpose of the trip was to discuss the situation in Lebanon and the region, in addition to the missing Americans in Syria," Ibrahim said, revealing that there were six US hostages believed to be in Syria.
In 2020, Ibrahim helped secure the release of US citizen Sam Goodwin and Canadian citizen Kristian Lee Baxter from the Syrian regime's custody in separate operations. He has also been working with the US to find out the fate of missing journalist Austin Tice, who was kidnapped by the Syrian regime in 2012. Ibrahim also shuttled back and forth in 2019 between Beirut and Tehran to help facilitate the release of Nizar Zakka, a Lebanese citizen who was also a permanent US resident at the time. Iran's Islamic Revolutionary Guards Corps (IRGC) kidnapped Zakka in 2015 in Tehran after receiving an official invite from the state for a conference.
Asked if there was a renewed push for him to help mediation efforts, Ibrahim said: "If there is no movement on this front, we need to create it. This is a solely humanitarian subject and needs to be discussed away from any political differences."
The US and Syria currently have no diplomatic relations. The Czech Republic serves as the protecting power for US interests in Syria, according to the State Department's website.
One of the most high-profile cases of missing Americans has been journalist, Austin Tice.
At an event in Washington on Tuesday, Tice's mother struck a positive tone. "I am always hopeful that today is the day my son will call and say I am on the way home," Debra Tice told Al Arabiya English.
She also praised Ibrahim as being respected and "successful in bringing people home."
Ibrahim did not elaborate on Tice's case or any of the other five hostages, but he also met with Roger Carstens, the special presidential envoy for Hostage Affairs at the State Department.
Sources have told Al Arabiya English that Carstens was in Lebanon at the end of March to discuss the file of US hostages.
Ibrahim sounded upbeat about the potential for a breakthrough on the hostages. "Both sides [Syria and the US] don't oppose mediation efforts to solve this," he said.
Worrying situation in Lebanon
Last week, Lebanese voters went to the polls to vote for new members of parliament. The results saw the election of more than a dozen candidates from the civil society and several other new faces in the 128-member chamber.
While Hezbollah and its Shia allies, the Amal Movement, maintained their grip on the Shia lawmakers, their parliamentary bloc was stripped of its majority.
Political tensions escalated, as is the case generally around the globe during elections, but there is an unprecedented financial and economic collapse in Lebanon.
And despite the elections being held without major security incidents, the Lebanese intelligence head sounded the alarm. Ibrahim said there was a wait-and-see approach as to how new political blocs will be formed. "But what we saw, and speeches from politicians, even post-elections, does not signal a positive outlook, unfortunately," he said, before adding that there is "always light after dark."
The World Bank has said Lebanon's financial crisis is one of the worst the world has seen in over 150 years.
Lebanon has struggled to cope with this crisis since nationwide anti-government protests in 2019 and the coronavirus pandemic. The Beirut blast exacerbated the country's problems.
Ibrahim said the only way to climb out of the situation was for the Lebanese government to implement reforms requested by the International Monetary Fund (IMF) and the World Bank.
These reforms include increasing taxes, among other measures, that would impact ordinary civilians more than the political elite.
"There is bad, and there is worse. If we don't carry out the reforms, we will reach worse, so we need to accept bad to not reach worse in the future," Ibrahim said when asked if the Lebanese population could afford such austerity measures.
Iran-Israel tensions won't spill over
Ibrahim was in the US this week when senior member of the Islamic Revolutionary Guards Corps (IRGC) Col. Hassan Sayyad Khodaei was shot and killed inside Iran.
Tehran has promised a response and has accused Israel of being behind the assassination.
Hezbollah, one of Iran's most powerful proxies abroad, is looked at by some as potentially working to carry out or help with the response.
But Ibrahim said this was farfetched and that he didn't believe there would be security repercussions inside Lebanon. "The conflict space is outside of Lebanon. Iran and Israel are carrying out operations against each other outside of Lebanon, and I don't think they will spread to areas outside of where they are currently taking place."
When asked if Tehran or Beirut decided not to involve Lebanon, he said it was "solely a Lebanese decision."
Beirut blast
The shocking explosion that took place at the Port of Beirut on August 4, 2020, is still under investigation by the Lebanese courts.
The Federal Bureau of Investigation has not released a full version of its findings and Ibrahim referred questions on why to Washington.
But he later said the Lebanese authorities had the report and that it was up to them to release it. "I am positive it will be released at the right time," he said.
Political bickering and interference have stymied multiple judges from completing their investigations, including the refusal of several lawmakers and prime ministers to testify.
"Everything gets politicized in Lebanon. So don't be surprised that [the investigations] have taken a political turn," he said.
Lebanese-Israeli maritime border
Besides his work as a mediator and intel chief, Ibrahim has been dispatched as an envoy to represent Lebanese officials in different capitals.
Among the political missions he's also worked on is the Lebanese-Israeli maritime border dispute, which multiple US administrations have tried to help with.
The State Department's Senior Advisor for Energy Security, Amos Hochstein, took the lead in mediating efforts under the Biden administration.
During his last trip to Beirut, he reportedly submitted written questions to the Lebanese government.
Hochstein's last trip with stops in Lebanon and Israel came in February. Lebanon has yet to respond, and the US diplomat warned that he wanted to help but would not have an open-ended timeline to try to help resolve the yearslong dispute.
According to Ibrahim, the Lebanese elections and their preparations delayed the response to Hochstein.
Source: Al Arabiya
Please click the following URL to read the full text of the original story:
https://english.alarabiya.net/News/middle-east/2022/05/24/Lebanon-s-powerful-intel-chief-in-US-for-talks-on-hostages-regional-developments
--------
Europe
Al Noor, Linwood Mosques to be recognised in New Zealand police awards ceremony
May 26, 2022
New Zealand Police are recognising 59 staff for their involvement in Operation Deans, following the 2019 mass shooting at two mosques that left 51 people dead.
Muslim community members, civilians, and other organisations will be also be recognised.
Al Noor Mosque Imam Gamal Fouda told Morning Report both himself and the Linwood Mosque Imam will be receiving an award.
It's difficult for the Muslim community to attend events like the awards ceremony, he said.
"The 15 March changed our lives forever but ... it shouldn't change the way we act, the way we think and the way we work together.
"We will continue working together and we will not let hate divide our nation."
Fouda says the way the members of the Muslim community acted after the 15 March terrorist attacks comes from their faith - "the most misunderstood faith around the world".
"...People assume ISIS represents Muslims which in fact is a misconception. They are a very very small number and they do not represent us.
"The rise of white supremacy and the far right wing is so alarming to our world, not only New Zealand but around the world so the police actually is doing a great job for our country."
He says the Muslim community will continue its message of love.
"This actually doesn't come from our cultures first of all, it comes from our faith which calls for the mutual understanding and the cooperation between people of different race and colours."
Source: ABNA24
Please click the following URL to read the full text of the original story:
https://en.abna24.com/news//al-noor-linwood-mosques-to-be-recognised-in-new-zealand-police-awards-ceremony_1260988.html
--------
Turkiye's talks with Sweden, Finland on NATO bids end in Ankara
Jeyhun Aliyev
25.05.2022
With a proposed NATO expansion in the balance, consultations on Sweden and Finland's applications to join the alliance hosted by Turkiye ended on Wednesday in the capital Ankara.
After the Turkish delegation met separately with the Finnish and Swedish delegations, the three sides came together for the discussions.
The close-door meeting at the presidential complex lasted nearly five hours.
The Turkish delegation at the meeting was headed by presidential spokesman Ibrahim Kalin and Deputy Foreign Minister Sedat Onal.
The visitors include Oscar Stenstrom, Swedish state secretary for foreign affairs and security, and Jukka Salovaara, Finnish permanent foreign ministry state secretary, along with their delegations.
Sweden and Finland formally applied to join NATO last week – a decision spurred by Russia's war on Ukraine, which began on Feb. 24.
Source: Anadolu Agency
Please click the following URL to read the full text of the original story:
https://www.aa.com.tr/en/europe/turkiyes-talks-with-sweden-finland-on-nato-bids-end-in-ankara/2597578
--------
Swedish state TV interviewed terror leader amid row with Turkiye
Atila Altuntas
25.05.2022
STOCKHOLM
Despite Turkiye's repeated calls for Sweden to decisively cut off its links with terror groups, Stockholm continues abetting PKK/YPG terrorists, as the country's state-run broadcaster recently posted an interview with a terrorist ringleader.
As Turkiye's objection to Sweden's NATO bid continues, in an interview with Swedish public broadcaster SVT, Salih Muslim, a ringleader of the terrorist PKK/YPG, said that his group trusts Sweden.
He also claimed that the Nordic country would never accept the YPG as a terrorist group for the sake of NATO membership, and would not respond positively to Turkiye's demands for NATO membership.
He avoided responding to a question on whether the YPG is affiliated with the PKK or not, an affiliation that Turkiye has well documented.
In the footage shown by SVT during the interview, photos of PKK terrorist leader Abdullah Ocalan could be seen hanging in many places.
Sweden and Finland formally applied to join NATO last week – a decision spurred by Russia's war on Ukraine, which began on Feb. 24.
But Turkiye, a longstanding member of the alliance, has voiced objections to the membership bids, criticizing the countries for tolerating and even supporting terrorist groups.
On Wednesday Swedish Prime Minister Magdalena Anderson said: "We do not send money to the terrorist organization of course nor weapons."
Source: Anadolu Agency
Please click the following URL to read the full text of the original story:
https://www.aa.com.tr/en/europe/swedish-state-tv-interviewed-terror-leader-amid-row-with-turkiye/2597512
--------
Sweden eager to sort out any issues with Turkiye over NATO bid: Premier
Beyza Binnur Donmez and Faruk Zorlu
25.05.2022
Sweden is "eager to sort out" any issues that may block its bid to join the NATO alliance, the nation's prime minister said Wednesday.
We have bilateral and trilateral discussions with Turkey right now and of course, we are eager to sort out any questions or issues that are at hand from the Turkish side," Magdalena Andersson told a joint press conference in the capital Stockholm with her Estonian counterpart Kaja Kallas.
"So, I look forward to continuing this dialogue," she added.
Asked if Sweden has any intention of changing its stance and acknowledging groups such as the YGP/PKK – the Syrian offshoot of the terrorist PKK – as a terrorist group, Andersson said: "There is one Kurdish organization that is listed as a terrorist organization in Sweden and in the European Union, and that is the PKK."
Consultations on Sweden and Finland's applications to join the alliance, hosted by Turkiye with the participation of senior diplomats from all three countries, began Wednesday in the capital Ankara.
On Turkiye's stance against Sweden and Finland's NATO bid, Kallas said: "In NATO, we have 30 allies, and different allies have different times to reflect and address the concerns that they have."
Countries can only join NATO with agreement from all 30 of its members, effectively giving Turkiye a veto.
"For us, the accession process was approximately 10 years, for you (Sweden) it's going to be much much shorter," Kallas said. "So I am certain that we will overcome all the obstacles on the way."
Ankara meeting
Earlier, speaking on Turkiye's possible demands at a joint press conference with European Council President Charles Michel in Stockholm, Andersson said: "We will, of course, go through and discuss the list but also try to sort out some ambiguities that have been written in the media and also statements that come from different sources."
Besides, it is of course easy for us to clarify where we send aid money and weapons from the Swedish side," she said, adding: "We do not send money to the terrorist organization of course nor weapons."
Sweden looks forward to strengthening its bilateral relations with Turkiye, including on peace, security, and the fight against terrorists, she said.
Michel avoided commenting on the ongoing talks between Sweden and Turkiye, saying only that the possible membership is a "new chapter for the future of the EU because of this war launched by Russia against Ukraine."
NATO membership for Sweden and Finland will make Europe safer, she added.
Sweden and Finland formally applied to join NATO last week – a decision spurred by Russia's war on Ukraine, which began on Feb. 24.
But Turkiye, a longstanding member of the alliance, has voiced objections to the membership bids, criticizing the countries for tolerating and even supporting terrorist groups.
Source: Anadolu Agency
Please click the following URL to read the full text of the original story:
https://www.aa.com.tr/en/europe/sweden-eager-to-sort-out-any-issues-with-turkiye-over-nato-bid-premier/2597424
--------
Syrian refugee puts medical skills to use in Ukraine
May 26, 2022
LONDON: A Syrian refugee who traveled to Britain almost a decade ago and trained as a doctor has provided volunteer medical treatment in Ukraine for war victims, The Independent reported on Wednesday.
In 2013, Dr. Tirej Brimo left Syria amid the country's brutal conflict. He was in his final year of medical school. In 2017, he graduated as a doctor in London.
Five years later, Brimo, now an emergency doctor in Cambridge, put his skills to use in Ukraine.
In order to make the trip to the Ukraine-Poland border and the city of Lviv, Brimo used up seven weeks of his work leave.
"In Syria I ran away. I was a student and felt helpless. In Ukraine, I chose a different destiny. I chose to be there and stand up for what I believe in," he said.
He helped launch a makeshift medical center in Lviv that treated hundreds of Ukrainian refugees as they fled eastward.
Back in Cambridge after his trip, Brimo said: "At Lviv train station, the situation was horrid. Every day we got dozens of trains from eastern Ukraine — trains full of injured people, and trains full of refugees who just wanted to flee and leave everything behind.
"In my very first week, a paramedic and I saw 339 patients. It only took a few seconds into the consultation for these emotions to come out. They had been through a lot and they had seen a lot.
"Some of them lost their loved ones, some of them left everything behind, and some of them were so in shock that they were not aware of what was happening around them."
The experience brought back painful memories for Brimo. "Sadly, the atrocities of war are similar. The horror in peoples' faces, backpacks that have been filled in a rush, and children who have lost their spark, are some of the images that stay with me," he said.
"War is like a nightmare you can't wake up from while praying for a miracle that just doesn't happen.
"As a doctor in the humanitarian world, our fight is different. We look after those wounded by all kinds of trauma, those who have been forgotten about, those who feel rejected by life and its atrocities.
"We hope that these few minutes of care will one day be remembered as a small light in our patients' journey. Their journey to heal from all that happened."
Source: Arab News
Please click the following URL to read the full text of the original story:
https://www.arabnews.com/node/2089856/world
--------
France charges 18-yr-old over Daesh attack plot: judicial source
May 25, 2022
PARIS: French authorities have charged an 18-year-old man on suspicion of planning an imminent terror attack with a knife in the name of Daesh militants, a judicial source said on Wednesday.
Initial investigations indicated that he planned to carry out a terror attack "in the name of Daesh, to which he had pledged allegiance," said the source, who asked not to be named.
The source added that the man had been detained in the Drome region of southeast France and charged in Paris.
The man, from a Muslim family, had adopted extremist views and was considered a threat, sparking France's anti-terror prosecutors office (PNAT) to open an investigation on May 19, a source close to the case said.
Police arrested him on Friday and a video of him swearing allegiance to Daesh was found in his possession.
The source did not say whom he was planning to target in the attack or in which location.
France saw a wave of militant attacks from 2015 that left hundreds dead and pushed the country to its highest level of security alert.
Source: Arab News
Please click the following URL to read the full text of the original story:
https://www.arabnews.com/node/2089656/world
--------
South Asia
Islamic State claims responsibility for attack in Afghan city of Mazar-i-Sharif
May 26, 2022
CAIRO, May 25 (Reuters) - Islamic State claimed responsibility for an attack in the northern Afghan city of Mazar-i-Sharif, the militant group said on its Telegram channel on Wednesday.
Three blasts tore through passenger vehicles in Mazar-i-Sharif on Wednesday, killing at least nine, a provincial commander spokesman said, as authorities confirmed another blast in Kabul, the Afghan capital
Source: Reuters
Please click the following URL to read the full text of the original story:
https://www.reuters.com/world/middle-east/islamic-state-claims-responsibility-attack-afghan-city-mazar-i-sharif-2022-05-25/?rpc=401&
--------
Blasts in Kabul Mosque, Northern Afghanistan Kill at Least 14
May 25, 2022
ISLAMABAD —
A series of explosions shook Afghanistan on Wednesday, the Taliban said, including a blast inside a mosque in the capital of Kabul that killed at least five worshippers and three bombings of minivans in the country's north that killed nine passengers.
The Kabul Emergency Hospital said it received 22 victims of the mosque bombing, including five dead. There were no further details on the blast that struck the Hazrat Zakaria Mosque in the city's central Police District 4, according to Khalid Zadran, a Taliban police spokesman in Kabul.
"The blast took place while people were inside the mosque for the evening prayers," Zadran said, adding that they were waiting for an update.
The minivans were targeted in the northern city of Mazar-e-Sharif after explosive devices were placed inside the vehicles, according to Mohammad Asif Waziri, a Taliban-appointed spokesman in Balkh province. He said the explosions killed nine and wounded 15.
All the victims in Mazar-e-Sharif were from the country's minority Shiite Muslims, according to a police official who spoke on condition of anonymity as he was not authorized to give details to the media.
No one immediately claimed responsibility for the explosions, but they had the hallmarks of the regional affiliate of the Islamic State group, known as Islamic State Khorasan Province, or ISIS-K.
Source: VOA News
Please click the following URL to read the full text of the original story:
https://www.voanews.com/a/blasts-in-kabul-mosque-northern-afghanistan-kill-at-least-14-/6589365.html
--------
Taliban unlikely to curb Afghanistan's drug trade: Report
May 26, 2022
KABUL: The Taliban through tactical declarations have been pretending to halt production of narcotics in Afghanistan to evade close international scrutiny on opium cultivation in the country.
However, the Taliban run a taxation system to conduct their insurgent operations, which include the illegal drug trade, reported a Canada-based thinktank, International Forum for Rights and Security (IFFRAS).
Taliban's involvement with the illicit drug economy has brought revenues for the insurgent group. According to a study conducted in the year 2018, out of the total annual income of the Taliban of USD 1.5 billion, the drug trade is estimated to contribute about USD 420 million a year.
Afghanistan is the world's largest opium producer, which is refined to produce heroin. Afghanistan will soon turn out to be a major supplier of heroin owing to the estimated annual export value of USD 1.5 to USD 3 billion. Opium harvesting in the country has led to 120,000 jobs in the year 2019, reported IFFRAS.
Further, according to the European Monitoring Centre for Drugs and Drug Addiction (EMCDDA), synthetic drugs are estimated to contribute over 46.8 million euros to local wages every year.
The production of heroin in Afghanistan using oven-dried opium is estimated to be around 6,000 tons. After the production, a levy is imposed on the opium transportation that travels from production locations to their user units, reported IFFRAS. Transportation levies account for almost USD 750,000 in income per year.
Topped by opium production, there is another source of income for the Taliban which is protection money. Charges are applied for armed protection of transported opiates. Some of the Taliban commanders also run drug labs themselves as an overseeing force.
Increased facilities for the storage and stock of opium have further driven Afghanistan and its labour towards the production of methamphetamine. The methamphetamine industry has provided job opportunities to more than 20,000 persons out of which 5000 are employed in methamphetamine labs.
However, owing to the indicated bans on the cultivation of opium, accompanied by an uncertain upcoming season, raw opium rates have almost tripled from USD 70 to USD 200. reported IFFRAS. Nevertheless, crops in the new season might stabilize the new season.
Source: Times Of India
Please click the following URL to read the full text of the original story:
https://timesofindia.indiatimes.com/world/south-asia/taliban-unlikely-to-curb-afghanistans-drug-trade-report/articleshow/91802687.cms
--------
About 5,000 Afghan Citizens Await German Family Reunification Visas
25 May 2022
Thousands of Afghan citizens are reportedly waiting for the appointment date to apply for a German visa under the family reunification program, according to German media.
The inability to leave Afghanistan under Taliban authority, according to Deutsche Welle, is one of the issues.
Approximately 5,000 Afghan citizens are reported to be registered at the German embassies in Islamabad and New Delhi's visa offices.
According to the German government, 3,455 people in Islamabad and nearly 1,500 in New Delhi have registered and are awaiting their turn.
Afghan citizens must apply for family reunification visas through the German embassies in New Delhi and Islamabad after the German embassy visa office in Kabul closed in 2017.
The German government has said that in order to facilitate this process, visa offices have been directed to "make full use of their authority".
The time-consuming document evaluation will be suspended, and the German Ministry of Foreign Affairs will begin processing the applications, according to reports.
The difficulty of leaving family reunification visa applicants out of Afghanistan, particularly women who desire to travel alone, has been noted by the German government as a key impediment to the procedure.
Source: Khaama Press
Please click the following URL to read the full text of the original story:
https://www.khaama.com/about-5000-afghan-citizens-await-german-family-reunification-visas84043/
--------
The Taliban Announces the Printing of 3 Million Passports to Arrive in Kabul in Two Weeks
By Saqalain Eqbal
25 May 2022
According to the Taliban Ministry of Interior's General Directorate of Passports, three million passport booklets have been printed and is expected to arrive in Kabul in two weeks.
The passport office's primary challenge, according to the passport office itself, is due to the large number of passport booklets' printing, which will be resolved once the newly printed passports arrive in Kabul and the passport offices will resume operating in the capital and provinces.
The General Directorate of Passport also stated that the passport applicants' documents, which had already been processed by the provincial passport offices will be printed and ready in two weeks.
People have been complaining to the Passport Office about their passports not being printed.
A Ghazni province local, who wished to remain anonymous, told Khaama Press that he and his family had completed registering their biometrics on 8th of Dalw, 1400 (22nd of January 2022), and that their passports had not been printed in nearly four months.
He stated that he had visited the passport office multiple times but that no one had been held accountable, and he is yet to receive the passports.
He further asserts that they went to the Afghan Post office in Ghazni province and were told that the Ghazni passport office had not yet sent them their passports.
Source: Khaama Press
Please click the following URL to read the full text of the original story:
https://www.khaama.com/the-taliban-announces-the-printing-of-3-million-passports-to-arrive-in-kabul-in-two-weeks437638/
--------
Taliban Gov't Persuades India to Reopen Embassy in Kabul
By Arif Ahmadi
25 May 2022
Kabul, Afghanistan – Head of the Islamic Emirate political office in Qatar Suhail Shaheen encourages India to reopen its embassy in Kabul, according to reports, saying the caretaker Afghan government will provide "full security" to all its diplomats in the country.
He made the remarks during an interview with The Print, an Indian media outlet, saying "we have announced time and again that it is our commitment to provide security to all diplomats working in Kabul."
Backing its security measures to all foreign diplomats in the country, Shaheen said "it is our responsibility and we have proved that" support to diplomats of other countries and that it will do the same to all Indian officials.
"There are many embassies working in Kabul and we have provided full security to them. That also includes India if they want to open their embassy," Shaheen said, as quoted by The Print.
Shaheen said India should establish ties based on national and mutual interest with the current Afghan government and should cut relations with the officials of the former Afghan officials.
"They (India) are welcome if they want to complete their projects or to initiate new ones," Shaheen told the The Print.
Meanwhile, analysts believe that India's relations with the Islamic Emirate will benefit Delhi, suggesting unofficial ties with the group to secure economic interests.
"India is keen to have at least unofficial relations with the Taliban to secure its economic interests and to monitor the situation in Afghanistan," said Noorullah Raghi, a former diplomat.
"India is a country which has had influence in the economic and underground development of Afghanistan since the time of Zahir Shah," said Walif Frozan, an analyst of international relations.
This came after some Indian media outlets recently reported that Delhi is seeking to reopen its embassy in Kabul, as the country bids to maintain economic relation and regional trade and transits.
India and Afghanistan have a strong relationship based on historical and cultural links. The relationship is not limited to the governments in New Delhi and Kabul, but has its foundations in the historical contacts and exchanges between the people.
On 4 June 2016, Prime Minister Narendra Modi and Afghanistan's President Ashraf Ghani formally inaugurated the $290-million Salma Dam with a capacity of 42 MW power generation.
Water from the dam will also serve irrigation purposes. The dam is expected to help Afghanistan capitalize on opportunities that will open up once the India backed Chabahar project, linking the port in Iran to Central Asia's road and railway networks, is completed.
Source: Khaama Press
Please click the following URL to read the full text of the original story:
https://www.khaama.com/taliban-govt-persuades-india-to-reopen-embassy-in-kabul/
--------
The EU Ambassadors Hold a Meeting on the Situation in Afghanistan
By Saqalain Eqbal
25 May 2022
According to EU Ambassador to Afghanistan Von Brandt, the EU ambassadors met virtually to discuss the situation in Afghanistan.
On Tuesday night, ambassador Brandt tweeted that the meeting also discussed finding a safe approach to help Afghan people.
He did not go into detail about the meeting.
The meeting was held virtually, and a number of other countries' representatives were present, in addition to the European Union's ambassadors.
Concerns about Afghanistan's "worsening political" situation are increasing.
It should be noted that the Taliban's human rights violations and restrictions on women and girls in Afghanistan have long been a subject of concern for the world and international organizations.
Women must cover their faces when appearing television, according to the Taliban's latest directive following making hijab mandatory.
Source: Khaama Press
Please click the following URL to read the full text of the original story:
https://www.khaama.com/the-eu-ambassadors-hold-a-meeting-on-the-situation-in-afghanistan37483/
--------
Death toll from Afghanistan bomb attacks rises to at least 16: Officials
26 May ,2022
The death toll from four bombs that ripped through minibuses and a mosque in Afghanistan has risen to at least 16, officials said Thursday, with some of the attacks claimed by ISIS.
While the number of bombings has dropped across the country since the Taliban seized power last August, several deadly attacks rocked the country last month during Ramadan.
On Wednesday, at least 10 people were killed when three bombs placed on separate minibuses exploded in the northern city of Mazar-i-Sharif, a health official and police said.
"The bombs were placed on three minibuses in different districts of the city," Balkh provincial police spokesman Asif Waziri told AFP, adding that 15 other people were wounded.
Najibullah Tawana, head of the Balkh health department, said three women were among the 10 killed in the blasts.
Hours after the explosions, ISIS claimed responsibility for the minibus attacks on social media.
It said on Telegram its "soldiers" were behind the three bombings.
Another bomb exploded inside a mosque in the capital Kabul late Wednesday.
Early on Thursday, Kabul police spokesman Khalid Zadran tweeted that six people had been killed in that blast and another 18 wounded.
In the immediate aftermath of the mosque attack, the interior ministry had said two people were killed and 10 wounded.
The ministry also said the bomb was placed inside a fan in the mosque.
It was still unclear whether Wednesday's bombings targeted any specific community.
Dozens of civilians were killed in Kabul and other cities in primarily sectarian attacks during the holy month of Ramadan, which ended on April 30 in Afghanistan, with some claimed by ISIS.
On April 29, at least 10 people were killed in a Sunni mosque in Kabul in an attack that appeared to have targeted members of the minority Sufi community who were performing rituals.
On April 21, a bomb at a Shiite mosque in Mazar-i-Sharif killed at least 12 worshippers and wounded scores more.
Source: Al Arabiya
Please click the following URL to read the full text of the original story:
https://english.alarabiya.net/News/world/2022/05/26/Death-toll-from-Afghanistan-bomb-attacks-rises-to-at-least-16-Officials
--------
India
Big Gatherings Banned Near Mangaluru Mosque After Claim Of Temple Remains
May 25, 2022
Bengaluru: Large gatherings have been banned near a mosque in Karnataka's Mangaluru amid protests by a rightwing Hindu group that claims that remains of a temple were found during its partial demolition.
The restrictions have been imposed till 8 am tomorrow within a 500-meter area of Malali Juma Masjid.
According to the Vishwa Hindu Parishad (VHP), a temple-like architectural design was discovered during digging at the old mosque on the outskirts of Mangaluru on April 21.
This morning, the outfit performed rituals that it claimed "would prove whether a temple existed at the spot".
A court had put the renovation of the mosque on hold after reports of a temple-like structure being found.
Deputy Commissioner KV Rajendra said the veracity of the claims made by VHP would be verified after reports were taken from the Endowment Department and the Waqf Board on the ownership of the land.
The VHP has said it will approach the court if its rituals confirm temple remains.
Source: ND TV
Please click the following URL to read the full text of the original story:
https://www.ndtv.com/india-news/big-gatherings-banned-near-mangaluru-mosque-after-claim-of-temple-remains-3007755
--------
Karnataka's 'Gyanvapi': Hindu groups perform rituals near disputed mosque in Mangaluru
Karthik K
Mangaluru
May 25, 2022
After a Hindu temple-like architectural design was found underneath an old mosque on the outskirts of Mangaluru in Karnataka, local people and Hindu groups performed a ritual called 'Thamboola prashne' near the location. According to local BJP MLA Bharat Shetty, the ritual will reveal if there is any power in the mosque.
Talking to the media, Bharat Shetty said, "During the demolition of the mosque, a temple-like structure was found visible. This created aspirations among the local people."
"Hence, Vishva Hindu Parishad (VHP) and Bajrang Dal leaders asked for a proper investigation into the same and an archaeological survey. As a local MLA, I too want a proper investigation by the Archaeological survey of India using the best technology," said Bharat Shetty.
The MLA urged a thorough checking of the disputed mosque in Karnataka's Mangaluru by a competent authority.
Meanwhile, local people organised a ritual called Thamboola prashne. This was not conducted on the disputed site, but near and around the place. The MLA said that according to the ritual, any power inside the mosque would be revealed.
"However, the court will only ask for documents, and so I am asking for an archaeological survey. That's what I demand," said MLA Bharat Shetty.
Stating that most of the mosques in the region were built over temples, the BJP MLA said that the current generation needed to know what was happening, adding "We don't want to claim the mosque land or structure. We want the truth to come out."
The MLA further said, "We have nothing to hide, but it's not appropriate that every time Muslims hide behind the Places of Worship Act, 1991. Let us conduct a survey on all mosques, as we have nothing to hide or suppress."
MUSLIM REACTIONS
Meanwhile, Maulana Maqsood Imran Rashidi reacted to the Mangaluru mosque issue and urged VHP and other groups to maintain peace.
"Malali Masjid or temples, our culture is entwined with love and brotherhood. It was earlier decided that any structure that was a temple, church or mosque should be allowed to remain the same," said Rashidi.
He opined that no one would benefit from this row and that people must work together to strengthen the nation.
"The British thought of dividing us but we fought against them united, which is why we gained freedom. Such issues have become old, and I thank our Hindu brothers who have joined hands and ensured that the issue does not escalate," said Rashidi.
'BOTH PARTIES AGREED TO BE PEACEFUL'
Commissioner of Police, Shashi Kumar, said that all the security measures were in place and both parties had agreed to be peaceful.
Source: India Today
Please click the following URL to read the full text of the original story:
https://www.indiatoday.in/india/story/karnataka-gyanvapi-hindu-groups-perform-rituals-disputed-mosque-mangaluru-1953869-2022-05-25
--------
Plea For Nod To Prayers At Shivling In Gyanvapi Mosque Complex Transferred To Fast-Track Court
25 MAY 2022
A district court here on Wednesday transferred a petition seeking permission to worship a "Shivling" claimed to have been found in the Gyanvapi complex during a videography survey to a fast-track court for hearing on May 30.
District court judge A K Vishevesh ordered the transfer of the suit to a fast-track court, government counsel Rana Sanjeev Singh said.
The plea was filed on behalf of the Vishwa Vedic Sanatan Sangh.
The petition filed by Kiran Singh, wife of Sangh president Jitendra Singh Bisen and its general secretary, on Tuesday sought a ban on the entry of Muslims into the complex, handing over the complex to it and permission to offer prayers at the "Shivling".
On a request by the plaintiffs, the court had agreed to hear the third aspect -- permission to offer prayers at the Shivling -- on Wednesday.
Source: Outlook India
Please click the following URL to read the full text of the original story:
https://www.outlookindia.com/national/plea-for-nod-to-prayers-at-shivling-in-gyanvapi-complex-transferred-to-fast-track-court-news-198508
--------
Gyanvapi row: Muslim side cites 1937 suit to claim mosque as waqf property
25th May 2022
New Delhi: The Varanasi district court will hear the civil suit on the Gyanvapi mosque-Kashi Viswanath temple complex dispute on May 26. The Muslim side has challenged the maintainability of the civil suit by Hindu parties under Order 7, Rule 11 (maintainability) of the Civil Procedure Code (CPC).
The district judge has outlined the sequence of hearing — he would first decide the sequence in which additional pleas, objections, and add-ons would be taken up.
Speaking to IANS Mohammed Tauhid Khan, representing the Anjuman Intezamia Masjid Committee, said, "The suit is barred by law and not maintainable…"
Khan cited the 1937 suit filed by one Deen Mohammed, where it was settled that the mosque, courtyard, and the land on which the mosque exists is a property of waqf. He emphasised that issues which have been settled should not be raised again. The masjid management has claimed that the civil suit seeking unrestricted access for daily worship of Goddess Shringar Gauri and other deities on the premises violates Places of Worship (Special Provisions) Act 1991. However, the Hindu parties had contended that the survey report should be considered.
The Varanasi court started hearing the case on Monday after the Supreme Court order on May 20. "Civil Suit No 693 of 2021 shall stand transferred from the file of the Civil Judge, Senior Division, Varanasi to the court of the District Judge, Varanasi for trial and all interlocutory and ancillary proceedings in the suit shall be addressed to and decided by the court of the District Judge," said the apex court.
The present local commissioner is appointed in a fresh suit filed in 2021. The August 8, 2021 order (allowing inspection), April 5, 2022 order (allowing videography), and April 8, 2022 (appointing commissioner) are under challenge before the Allahabad High Court in this case.
Another counsel, familiar with developments in the matter, said on September 9, 2021, the high court had stayed the Archaeological Survey of India survey, and the proceedings were in relation to an earlier suit already filed in 1991, and the stay continued to operate.
The main contentions in Order VII Rule 11: Proceedings in the 1991 suit are already stayed by the high court and the present suit is barred by Places of Worship (Special Provisions) Act 1991, which has received approval of a 5-judge bench of the Supreme Court in the Ayodhya judgment. It is claimed that the 2021 suit is filed as a via media to skirt the stay, already operating in the 1991 suit.
The present civil suit has been filed by five plaintiffs — Rakhi Singh, Laxmi Devi, Sita Sahu, Manju Vyas, and Rekha Pathak — seeking worship at the place and seeking appointment of local commissioner to conduct an inspection.
Source: Siasat Daily
Please click the following URL to read the full text of the original story:
https://www.siasat.com/gyanvapi-row-muslim-side-cites-1937-suit-to-claim-mosque-as-waqf-property-2334243/
--------
Gyanvapi: Plea on Muslims' entry bar in fast-track court
May 26, 2022
VARANASI: The Varanasi district judge's court that took over the Shringar Gauri worship case from the civil judge (senior division) transferred to a fast-track court on Wednesday a fresh petition seeking a ban on the entry of Muslims into the Gyanvapi mosque complex.
District judge Ajay Krishna Vishvesha, who is scheduled to start proceedings on Thursday by taking up mosque management's challenge to maintainability of plaintiffs' original plea for daily worship of Hindu deities in mosque complex, designated the fast-track court of civil judge (senior division) Mahendra Kumar Pandey to simultaneously hear the new petition filed on Tuesday by Vishwa Vedic Sanatan Sangh (VVSS).
Besides a ban on the entry of Muslims into the Gyanvapi premises, VVSS has asked for the complex to be handed over to the Hindu side along with permission to worship the shivling that was purportedly found in the ablution pond of the mosque during the court-mandated survey.
The petition was received by the court of civil judge (senior division) Ravi Kumar Diwakar. VVSS chief Jitendra Singh Visen and and his wife Kiran Singh, who is the main plaintiff in this petition, reached the fast-track court soon after the district judge issued the order.
"As the judge was not present, the court fixed the next hearing on May 30," Visen said.
Source: Times Of India
Please click the following URL to read the full text of the original story:
https://timesofindia.indiatimes.com/city/varanasi/gyanvapi-plea-on-muslims-entry-bar-in-fast-track-court/articleshow/91799489.cms
--------
Karnataka: Muslim students are particular about hijab
May 26, 2022
MANGALURU: Several principals of pre-university colleges have said that in the new academic session, several Muslim girls, along with their parents, asked if they would be allowed to wear the hijab on campus and in classrooms.
Only some colleges run as Muslim minority institutions allow the hijab on the campus and in classrooms.
"We have told them the management has not taken any decision yet. Secondly, the hijab related matter is in the Supreme Court. Therefore, if they want admission in the college, they should be prepared to abide by the management's decision taken after the SC verdict. In case the verdict goes against them, the candidates should follow it religiously and not make a ruckus," a principal of a prominent PU college, who requested anonymity, said.
Eight per cent of the girls in this college are Muslim.
A principal of a private PU college in Bantwal said the first question asked by Muslim girl candidates was about the hijab. "We have told them that students can cover their heads using a uniform shawl but no hijab is allowed. They are happy with the decision," the principal said.
Sister Ujwala, the principal of Lady Hill Pre-University College, said the college told Muslim girls that no hijab was allowed on the campus. "They are free to take admission if they agree to the terms and conditions. If not, they can seek admissions elsewhere," she said.
Source: Times Of India
Please click the following URL to read the full text of the original story:
https://timesofindia.indiatimes.com/city/mangaluru/karnataka-muslim-students-are-particular-about-hijab/articleshow/91806059.cms
--------
3 LeT terrorists killed in encounter in J&K's Kupwara
May 26, 2022
NEW DELHI: Security forces neutralised three terrorists affiliated to terror outfit Lashakar-e-Taiba in an encounter in Jammu and Kashmir's Kupwara district on Thursday.
The encounter took place in the Jumagund village, confirmed Vijay Kumar, Inspector General of Police (IGP) Kashmir.
The police recovered incriminating materials including arms and ammunition from the encounter site.
"All three terrorists killed, affiliated with proscribed terror outfit LeT. Identification is being ascertained. Incriminating materials including arms and ammunition recovered," Kashmir Zone Police quoted IGP Kashmir in a tweet.
#KupwaraEncounterUpdate: All three #terrorists killed, affiliated with proscribed #terror outfit LeT. Identificatio… https://t.co/4B4ZmSsuei
— Kashmir Zone Police (@KashmirPolice) 1653530876000
The encounter began early on Thursday morning based on the specific input developed by Kupwara police regarding the infiltration attempts of terrorists in Jumagund village.
Earlier on Wednesday, three terrorists of the Pakistan-based terror group Jaish-e-Mohammed were also killed during an encounter in Baramulla.
Source: Times Of India
Please click the following URL to read the full text of the original story:
https://timesofindia.indiatimes.com/india/3-let-terrorists-killed-in-encounter-in-jks-kupwara/articleshow/91801749.cms
--------
JKLF's Yasin Malik gets 2 life terms in terror funding case
May 26, 2022
NEW DELHI: A special NIA court in Delhi on Wednesday handed concurrent life terms to Kashmiri separatist and JKLF chief Yasin Malik for funding terror in J&K and waging war against the state, rejecting his contention that he had adhered to the Gandhian principle of non-violence and spearheaded "a peaceful struggle" since giving up armed militancy in 1994.
"The convict may have given up the gun, but he never expressed any regret for the violence he committed prior to the year 1994," special judge Parveen Singh said. Referring to the prosecution's case for the death penalty to Malik for his alleged role in the "genocide and exodus of Kashmiri Pandits", Singh said the issue "is neither before this court, nor has been adjudicated upon and thus the court cannot allow itself to be swayed by this argument". He also mentioned that the crime for which Malik had been convicted didn't fall in the realm of "rarest of rare", as outlined by the SC, and hence this wasn't a fit case for the capital punishment.
Malik has no right to invoke Gandhi: Court
Sentencing JKLF chief Yasin Malik on Wednesday, NIA court special judge Parveen Singh said, "When he (Malik) claimed to have given up the path of violence after 1994, the government of India took it at face value and gave him an opportunity to reform, and, in good faith, tried to engage in a meaningful dialogue with him, and, as admitted by him, gave him every platform to express his opinion."
Malik betrayed "the good intentions of the government" and "took a different path to orchestrate violence in the guise of political struggle", the special judge said, mentioning how funds mobilised by the JKLF chairman "were used to create unrest" in the form of "paid terror activities of stone-pelting and arson on a mass scale".
"Therefore, in my considered opinion, it is high time that it is recognised that terror funding is one of the gravest offences and has to be punished more severely," the judge observed.
The court chose the maximum sentence of life imprisonment for Malik under Section 17 of the Unlawful Activities (Prevention) Act, noting that "financing is the backbone of any operation, including terrorist activities". The court handed him a concurrent life term under Section 121 (waging war against the state) of the IPC.
Malik had pleaded guilty to all charges and was convicted last week.
"These crimes were intended to strike at the heart of the idea of India and intended to forcefully get J&K to secede from the Union of India. The crime becomes more serious as it was committed with the assistance of foreign powers and designated terrorists. The seriousness of the crime is further increased by the fact that it was committed behind the smokescreen of an alleged peaceful political movement," states the court's order.
Standing in court on Thursday, Malik said, "I don't want anything in charity… have interacted with seven Prime Ministers — V P Singh, Chandra Shekhar, H D Deve Gowda, I K Gujral, P V Narasimha Rao, Atal Bihari Vajpayee and Manmohan Singh".
He wondered why would former PM Vajpayee give him a passport and let him travel and speak all over the world if he was involved in terrorism.
The JKLF chief also contested intelligence the agencies' claim about his continued involvement in terrorism, saying they couldn't prove his involvement in any terror-related activity or violence in the last 28 years.
The special judge then reminded Malik that he had already pleaded guilty to the charges drawn up against him by the National Investigation Agency.
Singh said Malik "cannot invoke the Mahatma and claim to be his follower because in Mahatma Gandhi's principles, there was no place for violence, howsoever high the objective might be".
He observed that it only took "one small incident of violence at Chauri Chaura for the Mahatma to call off the entire non-cooperation movement, but the convict, despite large-scale violence engulfing the Valley, neither condemned the violence nor withdrew his calendar of protest that led to the said violence".
Source: Times Of India
Please click the following URL to read the full text of the original story:
https://timesofindia.indiatimes.com/india/jklfs-yasin-malik-gets-2-life-terms-in-terror-funding-case/articleshow/91797629.cms
--------
'Garlanded, not punished': Mehbooba Mufti draws comparisons between judiciaries of India, Pakistan
May 25, 2022
Former Jammu and Kashmir chief minister and Peoples' Democratic Party (PDP) president Mehbooba Mufti on Wednesday drew comparisons between the "judiciaries of India and Pakistan" saying six people accused in a lynching case were sentenced to death, while people accused of the same crime in India are "garlanded, not punished".
"A man was lynched in Pakistan, they sentenced 6 people to death by hanging and 12 others to life imprisonment. Several Akhlaqs have been lynched here (India) after 2015. They are garlanded, not punished. That's the difference between their judiciary and this judiciary," news agency ANI quoted Mufti as saying.
The PDP president was referring to the recent incident in Pakistan where an anti-terrorism court in Pakistan sentenced six people to death and nine others to life imprisonment for their involvement in the lynching of a Sri Lankan national over alleged blasphemy.
"Forget about being punished, the accused are garlanded. That is the difference between this judiciary and that judiciary," she said.
Interacting with the media, the former chief minister of Jammu and Kashmir said the BJP has nothing to give to the people of the country except stoking communal sentiments.
When asked about Kashmiri separatist leader JKLF chief Yasin Malik - who later has been awarded life imprisonment in a terror funding case by a special NIA court in Delhi later in the day - the former chief minister said Jammu and Kashmir is a "political issue" and such incidents in the past have been unable to resolve the problem.
"People (from Kashmir) have been hanged before as well but it has not resolved the issue. It has only become more complex. I think the consequences and results of adopting a muscular policy will not be good. It will be contrary to expectations," she added.
Source: Hindustan Times
Please click the following URL to read the full text of the original story:
https://www.hindustantimes.com/india-news/garlanded-not-punished-mehbooba-mufti-draws-comparisons-between-judiciaries-of-india-pakistan-101653489333009.html
--------
No Urgency In Challenging Practice of Talaq-e-Hasan: SC
25th May 2022
New Delhi: The Supreme Court on Wednesday said that there is no urgency in hearing the plea challenging the practice of Talaq-e-Hasan and asked the petitioner to bring up the matter next week.
Talaq-e-Hasan is the procedure of divorce to be followed by men mentioned in the Quran.
A vacation Bench of Justices DY Chandrachud and Bela M Trivedi said there is no urgency in this matter.
Senior Advocate Pinky Anand, appearing for the petitioner, mentioned the plea challenging the practice of Talaq e Hasan and said that two notices have been sent to a Muslim woman.
The Court said, "There is no urgency in this and let us have this after vacations."
Senior Advocate Anand persisted that everything will be over.
Senior Advocate Anand apprised the court that Talaq E Hasan has three notices. The first notice was on April 19 and the last one was on May 19, she said.
Thereafter the Court asked her to mention it again next week then.
A plea has been moved in the Supreme Court seeking to declare that Talaq-E-Hasan and all other forms of Unilateral Extra-Judicial Talaq as unconstitutional and sought to issue direction to the Centre to frame guidelines for Gender Neutral Religion Neutral Uniform Grounds of Divorce and Uniform Procedure of Divorce for all.
The practice of Talaq-E-Hasan and other forms of unilateral extra-judicial talaq is neither harmonious with the modern principles of human rights and gender equality, nor an integral part of the Islamic faith.
"Many Islamic nations have restricted such practice, while it continues to vex the Indian society in general and Muslim women like the Petitioner in particular, " the petitioner submitted.
The petitioner further submitted that the practice also wreaks havoc on the lives of many women and their children, especially those belonging to the weaker economic sections of society.
A petition has been moved in the Supreme Court seeking to declare that "Talaq-E-Hasan and all other forms of Unilateral Extra-Judicial Talaq" are void and unconstitutional.
The petition has been filed by one Muslim woman, who claimed to be a journalist as well as a victim of Unilateral Extra-Judicial Talaq-E-Hasan. The woman has filed the petition through advocate Ashwani Kumar Dubey.
The petitioner was married to a man as per Muslim rites on December 25 2020 and has a male child from wedlock. Petitioner claimed that her parents were compelled to give dowry and later she was tortured for not getting a big dowry.
Petitioner also claimed that her husband and his family members tortured her physically-mentally not only after the marriage but also during the pregnancy which made her seriously ill.
When Petitioner's father refused to give dowry then her husband gave her Unilateral Extra-Judicial Talaq-E-Hasan through a Lawyer, which is totally against Articles 14, 15, 21, 25 and UN Conventions, the petitioner's lawyer said.
The petitioner has urged to direct and declare the practice of "Talaq-E-Hasan and all other forms of unilateral extra-judicial talaq" is void and unconstitutional for being arbitrary, irrational and violative of Articles 14, 15, 21, 25.
The petitioner also sought to direct and declare Section 2 of the Muslim Personal Law (Shariat) Application Act, 1937 is void and unconstitutional for being violative of Articles 14, 15, 21, 25, in so far as it validates the practice of "Talaq-E-Hasan and other forms of unilateral extra-judicial talaq".
It also sought to declare the Dissolution of Muslim Marriages Act, 1939, is void and unconstitutional for being violative of Articles 14, 15, 21, and 25 in so far as it fails to secure for Muslim women the protection from "Talaq-E-Hasan and other forms of unilateral extra-judicial talaq".
Source: Siasat Daily
Please click the following URL to read the full text of the original story:
https://www.siasat.com/no-urgency-in-challenging-practice-of-talaq-e-hasan-sc-2334582/
--------
Bengaluru Police Launch New 'Anti-Bangladeshi' Drive, Creating Panic for Bengali Muslims
Sudipto Mandal
26th May 2022
After a lull of over two years during the pandemic, the police have launched a fresh drive to identify and extradite undocumented Bangladeshi migrants in the outskirts of Bengaluru. Reports came in about raids over the past weekend on shanty settlements in Sarjapura, Anugondanahalli and Hebbagodi police limits, which fall under the Bengaluru Rural police limits.
As with previous such crackdowns, the exercise got complicated by the fact that it is virtually impossible to distinguish a Bangladeshi from an Indian Bengali hailing from the regions along the international border. Bengali speaking Muslim migrants who were rounded-up over the past weekend complained that the police resorted to unprovoked violence, damage to property and segregated suspects based on religion. These claims were however categorically refuted by the police.
"Around two dozen policemen suddenly barged into our camp and attacked us with batons on Saturday (May 21). It was around 4 pm and we had just finished our day's work when they came and started roughing us up. They wanted us to pack-up and leave immediately," said Tubar Seikh (34) who lives in a settlement of 30 Bengali Muslim families that collect and segregate garbage for a living. In a serious charge, he also said that there were only male police personnel during the raid in which women too were frisked and asked to produce their documents.
Meanwhile, news of the drive has spread and reportedly caused panic among the thousands of Bengali speaking Muslims, who majorly make a living from collecting and segregating the city's garbage. R Khaleemulah, a human rights activist, said that he has been receiving numerous calls from frantic labourers who wanted to know if it was safe to continue living in the city. The last major police crackdown was in 2019 and had led to a mass exodus of these workers from the city.
Refuting allegations of religious profiling, Bengaluru Rural Superintendent of Police (SP) Kona Vamsi Krishna insisted that the objective is only to identify illegal migrants, "Not at all…no way; there is absolutely no question of us targeting people on the basis of religion. We are conducting preliminary identification drives, only asking questions."
Seikh also claimed that the Anagondanahalli police who conducted the raid did not relent and ordered them to leave the city even after they produced their Aadhaar cards and other documents establishing their Indian identity. He said that all the families in the settlement are part of the same clan and hail from the Malda-Murshidabad region of West Bengal, which is close to the Bangladesh border. "Of the 100 people in our camp, half are involved in door-to-door collection of garbage for the BBMP (Bruhat Bengaluru Mahanagara Palike). We have been doing this work in the city for more than a decade, we have all the documents," he said.
SP Vamsi Krishna, however, expressed scepticism about the migrants' claims about their documents. He said that the police are verifying documents but would employ other means to establish nationalities as it is "easy to get local documents." Asked how the department intended to establish identity when documents weren't reliable, he said, "It is too early in the process to answer these questions."
However, the police action appears to have been quite different in one of the shanties in Dommasandra occupied by Bengali Hindus, which was also raided on Saturday. Ajith Majumdar (40) lives in the Dommasandra camp along with 25 other Hindu Bengali families who are all into garbage segregation. "The police first barged in aggressively mistaking us to be Muslim," he told TNM on Monday, "They calmed down when we said we are all Hindus. They saw our documents and left."
Majumdar also confirmed that the police had not been so kind to neighbouring shanties where Bengali Muslims live. "We also come from the Malda-Murshidabad region just like the others. Our language, food, dressing is all very similar and we all do the same work," said Majumdar , who belongs to the Dom community in West Bengal that is categorised as a Scheduled Caste (SC). "They also work hard like us, it is not like they are criminals so I don't understand why the police should bother them," he said, expressing solidarity with his Muslim neighbours.
Hindus like Majumdar are rare in the extremely hazardous industry around the garbage collection and segregation in the greater Bengaluru metropolitan region. A bulk of the workforce is made up of Bengali speaking Muslims. They are a source of raw material for recycling companies and also form the backbone of the BBMP's doorstep-to-dumpyard operation across the city.
"These Bengali migrants are an endless source of highly subsidised labour. The profits they generate through garbage result in thousands of crores of rupees for people at the top of the supply chain. This money is shared by civic officials, recycling companies and politicians," said R. Kaleemullah, who has been providing legal assistance to these communities ever since the anti-Bangladeshi drives started a few years ago.
Anand Reddy has been renting out a one acre plot for more than a decade to a group of Bengali Muslim families in his village Muthusandra in Hoskote Taluk outside the city. "The police came and tried to chase them away last weekend. They warned me that I should not employ Bengali Muslims as they could be Bangladeshi," he told TNM. Reddy runs a recycling unit that produces plastic granules. "The raw material comes from the Bengalis and we have a good working relationship. They don't cause trouble to anybody," he said, "These police raids happen because the politicians make an issue out of it. But the fact is that all politicians benefit from the garbage business which cannot run without Bengali Muslims."
Source: The Wire
Please click the following URL to read the full text of the original story:
https://thewire.in/communalism/bengaluru-police-launch-new-anti-bangladeshi-drive-creating-panic-for-bengali-muslims
--------
Will Land Donated By Tipu Sultan To Temples Be Given Back If Muslims Ask? JDS Leader HD Kumaraswamy
26th May 2022
MYSURU: At a time when the Srirangapatna Jamia Masjid issue is on the boil, and reclaiming of temples has taken the front seat, senior JDS leader HD Kumaraswamy on Wednesday asked if the land donated by Tipu Sultan to temples will be returned if Muslims demand it.
On the JDS stand in the Jamia Masjid controversy, he said, "Instead of worrying and reclaiming these temples, the focus must be on people's welfare and livelihood."
Responding to Tambula Prashne in Mangaluru after finding a temple-like structure inside a mosque, he said that more than the result of the ritual, the message from 'Keshava Krupa' (BJP head office) will be taken into consideration.
Source: New Indian Express
Please click the following URL to read the full text of the original story:
https://www.newindianexpress.com/states/karnataka/2022/may/26/will-land-donated-by-tipu-sultan-to-temples-be-given-back-if-muslims-ask-hdk-2458015.html
--------
Southeast Asia
Appointment of politician in MACC dented its image, says ex-CJ
Faisal Asyraf
May 24, 2022
PUTRAJAYA: The appointment of a politician as the chief commissioner of the Malaysian Anti-Corruption Commission (MACC) had cast doubt on its credibility, said former chief justice Mohamed Raus Sharif.
"The MACC officers must carry out their duties without fear or favour. Most importantly, it must be free of political interference," Raus said at the third Malaysia Anti-Corruption Forum here today.
He claimed that certain events over the last four years have brought the independence and impartiality of the commission into question.
"It started with the appointment of an active politician as the chief commissioner of MACC," he said.
While he did not name the person, it is believed that he was referring to PKR's Latheefa Koya, who helmed MACC as the fifth chief commissioner from June 2019 to March 2020.
Raus said the appointment had led to widespread perception that actions taken by MACC were politically motivated.
"Not surprisingly, there were allegations of selective investigations, selective prosecutions.
"There were also allegations of improper withdrawal of charges. To top it all, issues on the integrity of a few MACC officers started to surface," he said.
Raus said present MACC chief Azam Baki now had to shoulder the responsibility of restoring the public trust in the agency, and this was not an "overnight" task.
"I implore all of you to contribute your skills and expertise, and lend a hand to make MACC great again," he said.
He also advised the public to be responsible when criticising MACC.
Source: Free Malaysia Today
Please click the following URL to read the full text of the original story:
https://www.freemalaysiatoday.com/category/nation/2022/05/24/appointment-of-politician-in-macc-dented-its-image-says-ex-judge/
--------
RM13mil was to build mosques and religious schools, not a bribe, Zahid tells court
05- 25- 2022
KUALA LUMPUR: Datuk Seri Dr Ahmad Zahid Hamidi told the High Court today that a RM13 million contribution given by a businessman to Yayasan Akalbudi (YAB) was not a bribe but was for building a mosque and tahfiz school in Bagan Datuk, Perak.
Ahmad Zahid, 69, said he had never promised any MyEG projects to the businessman, textile wholesaler Junaith Asharab Md Shariff, as an inducement for the contribution because MyEG did not come under the Home Ministry but was under the Finance Ministry.
The former deputy prime minister said the contribution, made in 23 cheques from Mastoro Kenny IT Consultant & Services, was deposited into the client account of Lewis & Co, a fact which was confirmed by Junaith Asharab when he testified as the 36th prosecution witness.
"The prosecution never submitted any evidence in court to show there was any proposal or proof suggesting I promised these projects to Junaith Asharab.
"In fact, Junaith Asharab's testimony itself clearly showed that these cheques were his contribution for the construction of a mosque and tahfiz school in Bagan Datuk," he added.
He said this when reading out his witness statement when making his defence against 47 charges - 12 on criminal breach of trust, eight on corruption and 27 on money laundering - involving millions of ringgit of YAB funds.
The Bagan Datuk Member of Parliament said Junaith Asharab had earlier testified in court, saying, "I am from well-known family. My in-law family is wealthy (sic) rich."
"I also learnt that Junaith Asharab is an Indian Muslim from a very rich family and his financial means exceed those of ordinary people. I was also given to understand that he had a facility in ringgit to be donated to any party he desired.
"I was also told that Junaith Asharab also contributed to the construction of a mosque in India where the writings of 30 juzuk (parts) of the Quran in the mosque were made of gold and the word 'Bismillah' at the start of each surah (chapter) was made of diamond," he said.
Apart from this, Ahmad Zahid also denied receiving a RM250,000 bribe from Junaith Asharab, saying the money was a loan given to his younger brother Datuk Seri Nasaee.
"Based on the testimony of Junaith Asharab during the prosecution stage in court, the cheque was a loan given to my younger brother (Nasaee). I had nothing to do with the cheque, and I had no knowledge that this cheque was a loan to my brother.
"I had no personal knowledge of this loan and had nothing to do with this cheque. I also did not know that this cheque was a loan to my younger brother," said Ahmad Zahid, who first knew Junaith Asharab in 2016 through Nasaee.
On the corruption charges, Ahmad Zahid is charged with eight counts of receiving bribes from three companies, namely Mastoro Kenny IT Consultant & Services, Data Sonic Group Berhad and Profound Radiance Sdn Bhd, as an inducement for him as then Home Minister to help these companies obtain MyEG projects, supply passport chips and be appointed to handle the one-stop migrant visa centre, in Pakistan and Nepal respectively.
Source: The Sun Daily
Please click the following URL to read the full text of the original story:
https://www.thesundaily.my/home/rm13mil-was-to-build-mosques-and-religious-schools-not-a-bribe-zahid-tells-court-AY9247561
--------
Malaysian halal players should seize business opportunities in the Netherlands
05- 26- 2022
KUALA LUMPUR: Malaysian halal players should seize business opportunities in the Netherlands where the halal sector is booming, said Malaysia External Trade Development Corporation (MATRADE) trade commissioner Emeliana Zainol.
She encouraged Malaysian halal companies to focus on emerging trends in Europe, such as functional food, food categories like gluten-free, sugar-free or lactose-free, vegan or vegetarian food, plant-based food, and sustainable food.
"Additionally, modest fashion is also showing great potential among the Muslim youths in Europe," she said in a statement today.
Emeliana said the Netherlands -- known as a gateway to the European market -- is a perfect springboard to access other European countries, with a market size of 500 million consumers.
She added that halal is fast becoming a preferred value proposition, even among non-Muslims.
Meanwhile, the Malaysian ambassador to the Netherlands, Datuk Nadzirah Osman said the halal industry in Europe has developed significantly, especially in the food sector.
"We can see numerous halal products available on the shelves of mainstream supermarkets, which shows the heightened interest of consumers in the Netherlands in halal products.
"We believe Malaysian companies in this sector can opt for the Netherlands as their launching pad into the European market," she said.
MATRADE, through its office in Rotterdam -- the commercial section of the Malaysian Embassy in the Netherlands -- had organised a networking session with the Dutch halal industry players on May 25, 2022, in the Hague.
The event attracted 30 representatives from food and beverages, modest fashion, cosmetics, halal consultancy and training industries.
The Netherlands is Malaysia's second-largest trading partner in Europe, with total trade of RM36.01 billion in 2021.
Source: The Sun Daily
Please click the following URL to read the full text of the original story:
https://www.thesundaily.my/home/malaysian-halal-players-should-seize-business-opportunities-in-the-netherlands-FN9249645
--------
Mamak association denies claim some outlets operate like cartel
May 26, 2022
PETALING JAYA: A restaurant association has denied a report by a local daily claiming that several mamak restaurants were operating as a cartel.
The Malaysian Indian Muslim Restaurant Owners Association (Presma) has also threatened legal action against the daily.
Presma president Jawahar Ali Taib Khan said the association would be lodging police reports nationwide and demand a probe against the daily for tarnishing the industry's image.
"Presma strongly denies the allegations that mamaks run a cartel-like operation by providing capital to entrepreneurs to set up shops.
"Such claims are baseless," he said in a statement.
Jawahar, however, did not identify the daily.
On May 24, Kosmo! ran an editorial titled "Ramai jadi mangsa kartel mamak" (Many fall victims to the mamak cartel).
Source: Free Malaysia Today
Please click the following URL to read the full text of the original story:
https://www.freemalaysiatoday.com/category/nation/2022/05/26/mamak-association-denies-claim-some-outlets-operate-like-cartel/
--------
Sabah-born Penny Wong to become Australia's foreign minister
May 22, 2022
PETALING JAYA: Sabah-born Penny Wong is expected to be sworn in as Australia's foreign minister tomorrow after the Labor party ousted the Liberal-National conservative coalition after nine years in opposition.
Currently a senator representing South Australia since 2002, she has been the shadow foreign minister since 2016 and is one of three key members of incoming prime minister Anthony Albanese's cabinet.
The Australian Financial Review (AFR) newspaper said Wong had emerged as the second-most-powerful member of Albanese's team. "Tough, cerebral and sometimes self-righteous, she's forged a close friendship with Albanese," the AFR said.
She has a high profile in Australian politics with a reputation for plain language and maintaining composure during heated debates.
In a 2021 speech, she said Australia faced unprecedented challenges including "a more assertive China" and called for an overhaul of foreign policy with "the key task of maximising our influence in the reshaping of the region".
Wong was born in Kota Kinabalu in 1968 to an Australian mother and a Malaysian father, and moved to Australia as a child after her parents separated.
She became the first Asian-born person to hold an Australian cabinet position when she became minister for climate change after Labor came to power in 2007, and later became finance minister.
In 2013, she became Australia's first female government leader in the Senate. Since 2016 she has been the shadow foreign affairs minister.
Source: Free Malaysia Today
Please click the following URL to read the full text of the original story:
https://www.freemalaysiatoday.com/category/nation/2022/05/22/sabah-born-penny-wong-to-become-australias-foreign-minister/
--------
Zuraida episode a 'lesson for traitors', says PKR's Saifuddin
'Ainin Wan Salleh
May 26, 2022
PETALING JAYA: PKR secretary-general Saifuddin Nasution Ismail has described Ampang MP Zuraida Kamaruddin's exit from Bersatu to join Parti Bangsa Malaysia (PBM) as "a lesson for traitors".
"This Zuraida episode is a lesson that traitors will not be safe in politics. She now has no value," he told FMT.
Zuraida, a former PKR vice-president, had joined Bersatu after being sacked from the Anwar Ibrahim-led party in the wake of the Sheraton Move in 2020.
Saifuddin said the only logical step for Bersatu now was to ask Prime Minister Ismail Sabri Yaakob to remove her from the Cabinet since her ministership was based on the party's quota.
He said Ismail could not afford to keep Zuraida in the Cabinet as it could affect Bersatu's support for him, adding that the prime minister "cannot afford to make any mistakes".
Earlier today, Zuraida announced that she was quitting Bersatu to join the newly formed PBM and said she would be meeting Ismail soon to discuss her resignation from the Cabinet.
PKR communications director Fahmi Fadzil said Zuraida's move may be disastrous for her political career, and that she would face a tougher time seeking reelection.
Nonetheless, he was not surprised by her departure from Bersatu, saying she was sidelined by her party colleagues, so much so that she was apparently kicked out of the leadership WhatsApp group.
Meanwhile, PKR vice-president Tian Chua said Zuraida's exit from Bersatu was expected "from day one".
"She would not have survived (any longer) in Bersatu anyway," he told FMT, citing the party's culture and political direction.
He also said it was widely known that PBM was Zuraida's initiative when the party was launched, and that she had different political inclinations compared to Bersatu, a Malay-Muslim party.
Source: Free Malaysia Today
Please click the following URL to read the full text of the original story:
https://www.freemalaysiatoday.com/category/nation/2022/05/26/zuraida-episode-a-lesson-for-traitors-says-pkrs-saifuddin/
--------
Mideast
Israeli appeal court quashes ruling on Jewish prayer at al-Aqsa compound
26 May, 2022
An Israeli appeal court overturned on Wednesday a ruling by a lower magistrate who had stirred Palestinian anger by questioning the legality of barring Jewish prayer at a contested Jerusalem shrine.
Al-Aqsa mosque compound, which Jews revere as a vestige of their two ancient temples, is at the heart of the Israeli-Palestinian conflict. Under a decades-old "status quo" arrangement with Muslim authorities, Israel allows Jews to visit only if they refrain from religious rites.
Three Jewish youths who received a restraining order after praying at the site successfully challenged the police decision at Jerusalem Magistrates Court, which ruled on Sunday that their actions had not constituted a breach of the peace.
That prompted protests from the Palestinian leadership, threats from Palestinian militants and a pledge from Israel that the status quo would be preserved.
The state filed a counter-appeal on Wednesday with Jerusalem District Court, which found in favor after nightfall.
"The special sensitivity of the Temple Mount cannot be overstated," Judge Einat Avman-Moller said in her ruling, using the Hebrew name for a site Muslims know as the Noble Sanctuary.
A right to freedom of Jewish worship there "is not absolute, and should be superseded by other interests, among them the safeguarding of public order," she said.
In a statement to Reuters before Wednesday's ruling, Nati Rom, a lawyer for the defendants, said: "It is strange and regrettable that, in the 21st century, in a Jewish and democratic country, the basic human rights of Jews would be so harmed."
With Jewish visits increasing in number, including over the Muslim fasting month of Ramadan that coincided this year with the Jewish Passover festival, Palestinians have cried foul.
Jordan, a US-backed Israeli security partner that serves as custodian of al-Aqsa, has also voiced concern.
Source: Al Arabiya
Please click the following URL to read the full text of the original story:
https://english.alarabiya.net/News/middle-east/2022/05/26/Israeli-appeal-court-quashes-ruling-on-Jewish-prayer-at-al-Aqsa-compound
--------
Turkey says warming Israel ties will help Palestinians
May 25, 2022
JERUSALEM: Turkey's diplomatic thaw with Israel will help the Palestinians, Foreign Minister Mevlut Cavusoglu said on Wednesday during the first trip to Israel by Ankara's top diplomat in 15 years.
Cavusoglu, who met Palestinian officials in the occupied West Bank on Tuesday, was in Jerusalem as Turkey and Israel seek to mend ties which began to fray following an Israeli military operation in the Gaza Strip in 2008.
Ties fully collapsed in 2010 when Israeli forces stormed a Turkish aid ship bound for the blockaded Gaza Strip, in a botched operation that claimed the lives of 10 Turks.
Cavusoglu and his Israeli counterpart Yair Lapid stressed economic ties had continued to grow, despite years of acrimony between the two countries.
"We won't pretend that our relationship has not seen its ups and downs", Lapid said.
"Even in times of political tension, economic cooperation between our countries has been constantly on the rise".
Addressing the Israeli-Palestinian conflict, Cavusoglu voiced hope Turkey and Israel could "address our disagreements in a more constructive manner".
"Turkey is ready to take responsibility to continue the efforts towards (Israeli-Palestinian) dialogue", he said.
After meeting Lapid, Cavusoglu visited the Al-Aqsa mosque compound in Israeli-annexed east Jerusalem, Islam's third holiest site and the scene of repeated clashes between Palestinians and Israeli police during the Muslim fasting month of Ramadan.
More than 200 people, mostly Palestinians, have been wounded at the site in the past few weeks. One man died this month from injuries suffered as he was caught up in unrest at Al-Aqsa.
Yad Vashem visit
Cavusoglu's visit, which passed without incident, saw him pray at the Al-Aqsa mosque and meet with Azzam al-Khatib, head of Jerusalem's Waqf Islamic affairs council, which administers the site.
Cavusoglu had earlier said dialogue between Turkish President Recep Tayyip Erdogan and his Israeli counterpart Isaac Herzog helped "maintain calm" during Ramadan.
Last month, Erdogan called his Israeli counterpart amid clashes at Al-Aqsa, known to Jews as the Temple Mount and the holiest site in Judaism.
The massive deployment of police as well as increasing presence of observant Jews at the site have been widely perceived as a "provocation" by Palestinians and several Muslim countries.
Erdogan remains a vocal supporter of the Palestinian cause but analysts say he wants improved relations with Israel to bolster Turkey's struggling economy, including through joint gas initiatives.
At his meeting with Lapid, Cavusoglu noted Turkey was a top 10 trading partner for Israel and a major destination for Israeli tourists, voicing hope deepening ties could yield benefits for Palestinians.
"We believe that normalisation of our ties will have a positive impact on peaceful resolution of the conflict", he said.
Israel and Turkey hailed a new era in relations when Herzog met with Erdogan in Ankara in March.
Source: Times Of India
Please click the following URL to read the full text of the original story:
https://timesofindia.indiatimes.com/world/rest-of-world/turkey-says-warming-israel-ties-will-help-palestinians/articleshow/91795252.cms
--------
Israel rejects severely burned prisoner's demand to undergo operation
May 26, 2022
The Israeli prison authority has rejected Palestinian prisoner Israa Jaabis's renewed demand to undergo an operation to help her breathe.
Muhjat Al-Quds Foundation said in a press statement on Wednesday that Israel must be held responsible for the repercussions of rejecting Jaabis's demand.
For his part, the spokesman of the Palestinian Movement Al-Ahrar, Yasser Khalaf, told Quds Press that rejecting Jaabis's demand and neglecting her desperate need to undergo an operation to help her breathe reflects Israeli brutality.
The 38-year-old Jaabis is serving an 11-year sentence in Israeli prison after she was "convicted of attempted murder", while in fact a gas cylinder in her car accidentally blew up near an Israeli military checkpoint in 2015. The incident was considered by the Israeli army as an attempted murder.
Source: ABNA24
Please click the following URL to read the full text of the original story:
https://en.abna24.com/news//israel-rejects-severely-burned-prisoner%e2%80%99s-demand-to-undergo-operation_1261000.html
--------
Turkish top diplomat pays visit to Al-Aqsa Mosque in East Jerusalem
Enes Canli and Mucahit Aydemir
25.05.2022
JERUSALEM
Turkish Foreign Minister Mevlut Cavusoglu on Wednesday visited Al-Aqsa Mosque in the occupied East Jerusalem.
He also visited the Jerusalem Islamic Waqf and met with its Director Azzam al-Khatib.
The Al-Aqsa Mosque is managed by the Jerusalem Islamic Waqf – a religious trust affiliated with the Jordanian Ministry of Awqaf Islamic Affairs and Holy Places.
According to diplomatic sources, during his meeting with al-Khatib, Cavusoglu said: "Al-Aqsa Mosque is in the prayers of the Turkish nation. We have openly expressed Turkiye's sensitivity toward Jerusalem and Masjid al-Aqsa to the Israeli side."
After meeting with the Waqf authorities, he also visited the Dome of the Rock.
Earlier in the day, Cavusoglu visited the Holocaust Remembrance Museum "Yad Vashem" in West Jerusalem and laid a wreath in the museum hall.
Cavusoglu also met his Israeli counterpart in West Jerusalem. The two emphasized the importance of durable bilateral relations and cooperation in a joint press conference.
His engagements in West Jerusalem were followed by a visit to Palestine on Tuesday, where he met President Mahmoud Abbas and Foreign Minister Riyad al-Maliki in the West Bank city of Ramallah.
Source: Anadolu Agency
Please click the following URL to read the full text of the original story:
https://www.aa.com.tr/en/middle-east/turkish-top-diplomat-pays-visit-to-al-aqsa-mosque-in-east-jerusalem/2597513
--------
Deputy FM: Sustainable, Reliable Ties between Iran, EU Necessary
2022-May-25
Baqeri Kani made the remarks on Tuesday in a meeting with Deputy Foreign Minister and Secretary-General of the Italian Foreign Ministry for Political Affairs Ettore Francesco Sequi in the 3rd round of Iran's diplomatic talks with Italy in Tehran.
During the meeting, he referred to the economic cooperation and amicable bilateral ties between Tehran and Rome, arguing that the history of Iran-EU relations during the past few decades proves the necessity of Europe's greater efforts aimed at improvement of relations back to an acceptable, sustainable level.
Baqeri Kani said that there are important factors in Iran and Europe that necessitate sustainable and reliable relations, but there are external factors, specially beyond the Atlantic Ocean, that keep on promoting instable and shattered relations.
He added that the international conditions, specially the big threats against the energy and food security, are in need of continued interactions and moving towards sustainable cooperation between Iran and the EU.
Baqeri Kani emphasized that there is no doubt about the necessity of joint efforts against terrorism, meantime, noting that Iran and the EU have different viewpoints about the issue, as well as the different regional and international issues, and this is a reality.
He said that the differences of opinion and viewpoints can turn into an issue at the service of improvement of mutual understanding and cooperation, and this is also a reality.
There are joint paths for consultations and cooperation on regional issues, he said, asking for practical moves aimed at establishment of peace and stability in Afghanistan and Yemen.
The Iranian diplomat said that the most important historical lesson of the western countries and NATO presence in Afghanistan during the past 20 years is that the regional stability and world peace cannot be achieved through unilateralism and militarism.
Sequi, for his part, expressed delight for being in Tehran, and said the move is a sign of Rome's interest in broadening cooperation with the Islamic Republic of Iran.
He said that ignoring the factors contributing to commercial and economic cooperation are not in line with the national interests of the two countries.
The Italian diplomat welcomed Iran's proposal for broader consultations in various fields, stressing that Italy, too, favors continued talks with Iran.
He also praised the Islamic Republic of Iran's humanitarian moves, including in hosting the refugees from Afghanistan and expressed hope for stronger shared efforts aimed at restoration of stability and security in that country.
Last September, Iranian President Seyed Ebrahim Rayeesi said that Iran wants improvement of relations with the European states without the influence of unilateralist powers, specially the US.
"The Islamic Republic of Iran is willing to develop relations with the EU and the European countries in areas of mutual interest," Rayeesi said in a phone conversation initiated by President of the European Council Charles Michel at the time.
Source: Fars News Agency
Please click the following URL to read the full text of the original story:
https://www.farsnews.ir/en/news/14010304000420/Depy-FM-Ssainable-Reliable-Ties-beween-Iran-EU-Necessary
--------
Qalibaf Reinstated as Iranian Parliament Speaker
2022-May-25
During an open session of the parliament on Wednesday, Qalibaf received 194 from a total number of 290 votes cast by the lawmakers.
Moteza Aqa Tehrani and Fereidoon Abbasi Davani were the other two candidates for the post.
Ali Nikzad and Abdolreza Mesri were also elected as the first and second vice-speakers.
Qalibaf, 58, replaced Ali Larijani after the parliamentary elections on February 21, 2020. Over 24 million people took part in the polls with the overall turnout of more than 42 percent.
Source: Fars News Agency
Please click the following URL to read the full text of the original story:
https://www.farsnews.ir/en/news/14010304000588/Qalibaf-Reinsaed-as-Iranian-Parliamen-Speaker
--------
Iran Dismisses Exchange of Spy with Ex-Official
2022-May-25
Speaking to reporters in a press conference in Tehran on Tuesday, Setayeshi ruled out any prisoner exchange in the cases of Ahmad Reza Jalali and Hamid Nouri, two individuals imprisoned in Iran and Sweden respectively, saying an investigation into Jalali's charges has been completed and the death sentence handed down to him would be carried out in due time.
He said although Jalali is kept in solitary confinement, his condition meets all human rights principles, contrary to the case of Nouri, whose health has been deteriorating behind bars.
Nouri's imprisonment was politically motivated and took place under the influence of the anti-Iran Mujahedin-e-Khalq Organization (MKO) terrorist group, he said.
The spokesman said Nouri had been denied the right to access a lawyer and had not been able to contact his family for the past 20 days.
Nouri was arrested upon arrival in Sweden at Stockholm Airport in November 2019 and was immediately imprisoned. He has been held in solitary confinement for over two years.
According to the latest reports, the judicial officials in Sweden have changed his cell, but his conditions have not improved and he is still kept in a solitary cell despite grave concerns about his health.
Jalali, a resident of Sweden, was arrested in 2016 while visiting Iran. Based on his confession, he was convicted of spying for Mossad and complicity in the assassination of Iranian scientists.
Iran's Supreme Court upheld his death sentence in December 2017.
In late February 2018, Stockholm confirmed that Jalali had been granted Swedish citizenship.
The judiciary spokesman further pointed to the situation surrounding the imprisonment of Iranian diplomat Assadollah Assadi in Belgium on false terror-related charges and said his arrest and prosecution process as well as the verdict issued in his case were unlawful.
The detention of a diplomat of the Islamic Republic is against international law, Setayeshi added.
He slammed Assadi's "unfair" trial in Germany and Belgium, saying he is denied the most basic rights, just like Nouri.
"We will actively use our legal and diplomatic capacities for the release of Assadollah Assadi," the judiciary official said.
In June 2018, Belgian authorities said that the Belgian police had intercepted a car carrying homemade explosives and a detonation device, claiming that Assadollah Assadi had handed the materials to two people in Belgium earlier. Assadi, himself, was apprehended in Germany the next day and told that he could not apply his diplomatic immunity.
A Belgian court then sentenced the diplomat, who serves as the third counselor at Iran's Embassy in Vienna, to 20 years in prison after accusing him of plotting an alleged attack against the MKO.
Iran says the process of detention and trial of Assadi has been flawed and in violation of the 1961 Vienna Convention on Diplomatic Relations.
Elsewhere, Setayesh told reporters on Tuesday that Iran will decisively take revenge on those terrorists who assassinated a member of the Islamic Revolution Guards Corps (IRGC) in Tehran, stressing that the Islamic Republic will never retreat from its ideals.
Once again, the sworn enemies of Iran's Islamic establishment have revealed their evil nature, he added, stressing that the Islamic Republic will punish the terrorists behind the assassination with "determination" and "accuracy".
He, however, added that it is necessary to adopt measures to prevent a recurrence of such bitter incidents in the future.
Addressing the "fake" defenders of human rights, he said, "I have a message for these people and all those who claim to be fighting terrorism, and that is the perpetrators will be punished."
Setayesh said the Islamic Republic had suffered from such crimes for four decades, adding, "The inwardly blind make attempts to block the movement of the [Iranian] establishment and people forward, but they should know that we will not surrender."
The attack on Colonel Hassan Sayyad Khodayee, which claimed his life, happened in Tehran at around 4 p.m. local time (1130 GMT) on Sunday when two motorcyclists shot him five times while he was in his car, and fled the scene.
Source: Fars News Agency
Please click the following URL to read the full text of the original story:
https://www.farsnews.ir/en/news/14010304000322/Iran-Dismisses-Exchange-f-Spy-wih-Ex-Official
--------
New US sanctions on Quds Force network that smuggled millions of dollars to Hezbollah
25 May, 2022
The Biden administration announced new sanctions on Wednesday against an international oil smuggling and money laundering network allegedly led by Iran's Quds Force, involving Hezbollah, Chinese and Russian companies.
The network allowed for the flow of hundreds of millions of dollars' worth of Iranian oil for Lebanon's Hezbollah and the Quds Force.
"This network is backed by senior levels of the Russian Federation government and state-run economic enterprises," Secretary of State Antony Blinken said.
Blinken said Iran's Quds Force and their proxies continue to perpetuate conflict and suffering throughout the region.
In a statement from the Treasury Department, Under Secretary of the Treasury for Terrorism and Financial Intelligence Brian Nelson said Washington was "fully committed" to holding the Iranian regime accountable for its support for terrorism in the Middle East. "While the United States continues to seek a mutual return to full implementation of the [JCPOA], we will not hesitate to target those who provide a critical lifeline of financial support and access to the international financial system for the Quds Force or Hezbollah," he said.
Source: Al Arabiya
Please click the following URL to read the full text of the original story:
https://english.alarabiya.net/News/middle-east/2022/05/25/New-US-sanctions-on-Quds-Force-network-that-smuggled-millions-of-dollars-to-Hezbollah
--------
Talks begin between Yemeni government and Houthis over reopening of Taiz road
May 26, 2022
NEW YORK: Negotiations began in Amman on Wednesday between Yemen's government and the Iran-backed Houthi militia over the reopening of roads in Taiz and other governorates.
The talks are taking place under the auspices of the UN. Hans Grundberg, the organization's special envoy for Yemen, said that they are part of a two-month truce that was agreed in April at the start of Ramadan. He added that it is due to expire on June 2 but he is working with all parties to extend it.
Grundberg called on all of those involved to negotiate "in good faith" and take urgent action to reach an agreement on restoring freedom of movement and improving the living conditions of the people of Yemen.
"Yemenis have suffered for too long from the impact of road closures," he said. "Opening roads in Taiz and elsewhere is a crucial element of the truce that will allow families divided by front lines to see each other, children to go to school, civilians to go to work and reach hospitals, and essential trade to resume."
He added that also as part of the truce, important progress has been made in efforts to agree the resumption of commercial flights to and from Sanaa airport. More than 1,000 passengers have flown so far and the frequency of flights is increasing. Preparations are now under way to resume flights between Sanaa and Cairo, Egypt.
"This will allow more Yemenis to travel abroad to access medical care, educational and trade opportunities, and to visit family," said Grundberg, who thanked the Egyptian government for its help arranging the flights and its "active support to the UN's peace efforts."
Although fighting has abated in Yemen since the truce began, with a significant reduction in civilian casualties, Grundberg raised concerns about reports of continued fighting and civilian casualties in some parts of the country in recent weeks.
"I call on the parties to exercise maximum restraint to preserve the truce and to fulfill their obligations under international law to protect civilians," said the envoy, who vowed to continue to work with all involved under the terms of the truce to "prevent, deescalate and resolve incidents."
He added: "We have seen the tangible benefits the truce has delivered so far for the daily lives of Yemenis. The parties need to renew the truce to extend and consolidate these benefits to the people of Yemen, who have suffered over seven years of war.
"The truce has presented a window of opportunity to break with the violence and suffering of the past and move toward a peaceful future in Yemen. The parties need to seize this opportunity by implementing and renewing the truce and negotiating more durable solutions on security, political and economic issues, including revenues and salaries, to support a comprehensive political settlement of the conflict.
Source: Arab News
Please click the following URL to read the full text of the original story:
https://www.arabnews.com/node/2089881/middle-east
--------
Africa
Islamic State Terrorists Kill More Than 70 People In 72 Hours In Nigeria
MAY 25, 2022
Terrorists belonging to Islamic State West Africa Province (ISWAP) killed 30 men in a revenge attack days after their top commanders were killed in military air strikes in Nigeria's northeast Borno state.
Militia leaders speaking to news agency AFP said that the terrorists seized the men from Mudu village of Nigeria's Dikwa earlier on Saturday.
A militia leader, Babakura Kolo told AFP, that most of the men were slaughtered by the ISWAP but many who tried to flee were shot.
Kolo who is stationed in Maiduguri said that the men were metal scrap scavengers who were in the area in search of burnt vehicles which are now common in villages in northern Borno following the Islamist violence in the region.
Militia leader Umar Ari said that the ISWAP killed the men after accusing them of passing information on their positions to the military in the area.
Another report by Nigerian news agency Vanguard.ng said that terrorists also attacked Gakurdi village in Jibia Local Government Area of Katsina State, killing 12 residents.
The region recently saw heavy clashes between the terrorists and the army.
Last week, Top Boko Haram leader Abubakar Sarki who wielded huge control in Sambisa Forest was eliminated in the Operation Hadin Kai launched by the Nigerian military.
While clashes between the army and the ISWAP are common, the group also faces attacks from Boko Haram of which it was a part of until 2016.
On Tuesday, Boko Haram fighters of the Jama'at Ahl as Sunnah lid-Da'wah wa'l-Jihad (JAS) six ISWAP fighters in the Sambisa forest.
These two Islamist jihadist terror groups fight among themselves regularly to gain control while also fighting the military.
But recently these groups are targeting civilians - mostly poor people who live collecting firewood and scrap items and farmers and herders - accusing them of spying on ISWAP.
At least two million people in the region were displaced and the jihadist violence has killed more than 40,000 people.
Source: News18
Please click the following URL to read the full text of the original story:
https://www.news18.com/news/world/islamic-state-terrorists-kill-more-than-70-people-in-72-hours-in-nigeria-5243575.html
--------
Tunisian president decrees a referendum for new constitution
26 May, 2022
Tunisian President Kais Saied issued on Wednesday a decree to call voters to a referendum on a new constitution on July 25, the official gazette said, ignoring the opposition's calls to reverse the controversial move.
Saied last week named law professor Sadok Belaid to head an advisory committee that included law and political science deans, to draft a new constitution for a "new republic," excluding political parties from restructuring the political system.
The main political parties have said they will boycott the unilateral restructuring of politics.
The powerful UGTT union also refused to take part in a limited dialog proposed by the president as he rewrites the constitution. The union said it would hold a national strike at state firms and public services.
Belaid said earlier on Wednesday he would go ahead with whomever participates in the panel after prominent academics refused to join it, raising fears the restructuring of the political system would not have a broad consensus.
The only question on the referendum will be: "Do you agree the new constitution?" the gazette said.
The gazette added that polling will start at 6 a.m. and end at 10 p.m. on July 25.
Saied, who took executive power and dissolved parliament to rule by decree, has since said he will replace the democratic 2014 constitution with a new constitution via referendum and hold new parliamentary elections in December.
Source: Al Arabiya
Please click the following URL to read the full text of the original story:
https://english.alarabiya.net/News/north-africa/2022/05/26/Tunisian-president-decrees-a-referendum-for-new-constitution
--------
Dozens missing after migrant boat sinks off Tunisia
Bassam bin Daw
25.05.2022
SFAX CITY, Tunisia
Seventy-five migrants were missing on Wednesday after a boat sank off Tunisia, a Tunisian security source told Anadolu Agency.
"A boat crowded with nearly 100 migrants headed to Europe sank off the coast of the southern city of Sfax," the source said on condition of anonymity because he was not authorized to speak to the media.
He said the coast guard had recovered the body of one migrant, while 24 others had been rescued.
According to preliminary information, the boat had sailed from Zuwara, Libya Sunday night with nearly 100 people on board.
The cause of the incident remains unclear.
In 2021, Tunisian authorities arrested 20,616 illegal migrants, including 10,371 from sub-Saharan countries, according to official statements.
Source: Anadolu Agency
Please click the following URL to read the full text of the original story:
https://www.aa.com.tr/en/africa/dozens-missing-after-migrant-boat-sinks-off-tunisia/2597528
--------
Libyan premier proposes holding parliamentary elections at end of 2022
Ebu Bekir Aşkın
26.05.2022
TRIPOLI, Libya
Libyan Prime Minister Abdul Hamid Dbeibeh on Wednesday suggested holding parliamentary elections at the end of 2022 and to start preparations for polls in June.
"After the parliamentary elections are held and the new government is formed, I will not stay in office even for a minute," said Dbeibeh in a speech on social media.
Dbeibeh noted that he spoke to officials of the Supreme Election Commission about the elections and that if the commission does not stand by the people, they should look for alternative solutions.
Saying he expected reactions from different circles against him and his government after the announcement of the election calendar, Dbeibeh said "the United Nations and Stephanie Williams should hear the voice of the people," referring to the UN Secretary-General's Special Adviser on Libya.
"No solution will be found without the wishes of the Libyans," he added.
For more than two months, there have been two governments in Libya: the national unity government led by Dbeibeh and the one granted confidence in early March by the Tobruk-based House of Representatives.
Source: Anadolu Agency
Please click the following URL to read the full text of the original story:
https://www.aa.com.tr/en/middle-east/libyan-premier-proposes-holding-parliamentary-elections-at-end-of-2022/2597835
--------
North America
US has not been asked to help in probe of Shireen Abu Akleh's killing
25 May, 2022
Neither Israel nor the Palestinian Authority has formally requested US assistance in investigating the killing of a Palestinian-American reporter during an Israeli raid in the occupied West Bank, the State Department said Wednesday.
An AP reconstruction of the May 11 killing of Al Jazeera reporter Shireen Abu Akleh lends support to Palestinian witnesses who say she was shot by Israeli soldiers. But Israel and the PA each have sole possession of potentially crucial evidence needed for any final conclusion.
Israel says Abu Akleh was killed during a complex shootout between soldiers and Palestinian militants, and that only ballistic analysis of the bullet — which is held by the PA — and the soldiers' guns, can determine if one of them fired the fatal shot.
The involvement of a third party could overcome the severe distrust between the sides, allowing for a full and impartial account of what happened.
But there's no sign either is willing to cede control over its own investigation.
Israel has publicly called for a joint investigation with the PA, with US participation.
But this week, State Department spokesman Ned Price said he was "not aware of any request for assistance" from either side. When asked during a press briefing Wednesday — two weeks after Abu Akleh's death — if the US had been asked to participate or act as an observer, he stood by his previous answer.
"We have made clear to both Israeli and Palestinian authorities that we expect the investigations to be transparent and impartial, a full, thorough accounting into the circumstances of the killing of Shireen Abu Akleh," Price said.
Any American involvement would require a request from both Israel and the PA, which administers parts of the occupied West Bank.
Israeli Foreign Ministry spokesman Lior Hayat said "Israeli officials publicly invited the United States to be part of the inquiry." He added that "similar messages were passed on official channels" but declined to elaborate.
The Palestinian Authority says it is carrying out its own investigation and will share the results with international parties. It has refused to hand over the bullet or cooperate with Israel in any way, saying it doesn't trust Israel to investigate itself.
Within hours of her death, both the PA and the Qatar-based Al Jazeera accused Israel of deliberately killing Abu Akleh, but provided no specific evidence for the claim, which Israel strongly denies.
Ballistics analysis could potentially match the bullet to a specific firearm, but only if investigators have access to both. Israel and the Palestinians are unlikely to accept any conclusions reached by the other side.
Source: Al Arabiya
Please click the following URL to read the full text of the original story:
https://english.alarabiya.net/News/middle-east/2022/05/25/US-has-not-been-asked-to-help-in-probe-of-Shireen-Abu-Akleh-s-killing
--------
Supreme Court to rule on constitutionality of life without parole in case of Quebec City mosque shooter
26.05.2022
The toughest punishment in Canada's criminal-justice system could be shut down by the Supreme Court on Friday, leaving Alexandre Bissonnette, who killed six Muslim worshippers at a Quebec City mosque, and Alek Minassian, who killed 10 pedestrians in Toronto, eligible for a parole hearing after 25 years.
The punishment is life without parole, in common use in the United States, but unknown in Canada until 2011, when the Conservative government led by prime minister Stephen Harper gave judges the authority to extend the wait for parole beyond the human life span.
Since 1976, when Canada banned the death penalty, first-degree murder has meant a mandatory life sentence, with a wait of 25 years for a parole hearing. (A hearing at 15 years was possible for some murderers, but that ended, also in 2011.) The Harper government allowed judges to add the 25-year periods together, one for each planned, deliberate killing. The government said that each life lost deserved recognition.
The court heard a constitutional challenge to whole-life sentences in Mr. Bissonnette's case just two months ago; on average, rulings arrive 6.7 months after hearings. The prompt scheduling suggests the nine judges did not find such sentences to pose a difficult legal question. The sentencing of Mr. Minassian in a lower court has been delayed pending this week's Supreme Court decision on whether life without parole violates the Charter of Rights and Freedoms. Both were in their 20s when they committed multiple murders.
The question for the Supreme Court is whether stacking parole waiting periods together is cruel and unusual punishment – not merely excessive, but grossly disproportionate in a way that shocks the conscience of Canadians. A second constitutional question is whether it violates the basic principles of the criminal-justice system protected by the Charter's section on life, liberty and security of the person. A parole hearing does not necessarily mean release; decisions are based on perceived dangerousness.
"This is really not a case about what an offender deserves, it is a case about the legal limits on state punishment," Lisa Kerr, a law professor at Queen's University in Kingston, told The Globe and Mail.
Family members of sex-killer Paul Bernardo's victims urged the court to look at it from another viewpoint. "It is indescribable to explain the pain and anguish victims experience when they learn that the period of parole ineligibility for an offender convicted of multiple murders is the same as an offender convicted of one murder," said lawyer Tim Danson, who intervened in the case on behalf of relatives of homicide victims and police groups.
In Mr. Bissonnette's case, the Quebec attorney-general initially asked for 150 years. Mr. Minassian would be ineligible for up to 250 years for his 2018 rampage in a van. Judges have stacked parole periods in at least 18 cases of mass killings, with the longest period being 75 years. Mr. Bissonnette's case was the first one in which an appeal court ruled the law unconstitutional. Quebec prosecutors appealed that ruling to the Supreme Court.
The judge who presided over Mr. Bissonnette's trial, Quebec Superior Court Justice François Huot, found the law unconstitutional in 2019 and gave him a 40-year wait. The Quebec Court of Appeal said the law allowed only for increments of 25 years and ruled it unconstitutional. It said even international law for war crimes provides for the possibility of parole after 25 years. (Canada is a signatory to this law, known as the Rome Statute.)
The vehemence of the appeal court's 3-0 ruling in 2020 would be hard to overstate. "Odious and degrading," "absurd," "an attack on human dignity" were among its descriptions. It likened life without parole to torture, the death penalty or the lash, as punishments that are beyond the pale in Canada.
Four provinces asked the court to uphold the law. So did the federal justice department, under the Liberal government. All argued that the law should be upheld because it allows judges the discretion to use it in the appropriate cases.
But several Supreme Court judges challenged that notion during the hearing in March. Adding even one extra 25-year increment means no release for 50 years. Chief Justice Richard Wagner said long-term offenders tend to die around 60. He called the law "a death sentence by incarceration."
Justice Huot said the date of the mosque attack, Jan. 29, 2017, "will forever be written in blood in the history of this city, this province and this country." Mr. Bissonnette was 27, on leave from work because of anxiety and immersing himself in terrorism and gun websites. A federal announcement that it would increase the number of refugees admitted into Canada prompted him to act. Moments after, according to the appeal court, he began to doubt the legitimacy of his actions and called 911.
He pleaded guilty to the attempted murder of 35 people, in addition to the six he killed. Experts in forensic psychiatry testified he was not a psychopath and his risk of reoffending was either not significant or moderate. A Crown expert said his potential for rehabilitation was difficult to assess and he suspected a borderline personality disorder. With a great deal of effort and therapy, he could one day re-enter society without posing a risk, the Crown expert said.
Source: The Globe And Mail
Please click the following URL to read the full text of the original story:
https://www.theglobeandmail.com/canada/article-supreme-court-quebec-city-mosque-shooter/
--------
'High-level ISIS member' from Brooklyn convicted of recruiting for Islamic state, smuggling guns
May 25, 2022
ABrooklyn man who became a high-level ISIS fighter was convicted of providing support for the terrorist group by recruiting members, smuggling weapons into Syria and pushing propaganda.
Mirsad Kandic, 40, faces up to life in prison after he was found guilty of six counts related to his involvement in ISIS.
"According to the testimony of 36 witnesses and evidence drawn from six continents, Kandic attempted to leave the United States to fight jihad as early as the summer of 2012," a Department of Justice press release stated on Wednesday
Kandic then went to Turkey to "to take up the role of smuggling foreign fighters and weapons into Syria from abroad, and to serve as an emir for ISIS media," the DOJ stated. He spread gruesome ISIS propaganda and recruitment messages through more than 120 Twitter accounts at this point.
A "dedicated and prolific recruiter of foreign fighters," Kandic notably recruited 18-year-old Australian Jake Bilardi to Syria in 2014 to join ISIS. Less than a year later, he went on to become a suicide bomber and killed more than 30 Iraqi soldiers, the DOJ stated.
Source: Just The News
Please click the following URL to read the full text of the original story:
https://justthenews.com/nation/crime/high-level-isis-member-brooklyn-convicted-recruiting-islamic-state-smuggling-guns
--------
US pushing Israel to reroute controversial Jerusalem march away from Muslim Quarter
By JACOB MAGID
25 May 2022
WASHINGTON — The Biden administration has been pushing Israel to re-route the controversial Jerusalem Day Flag March away from the Damascus Gate and Muslim Quarter of the Old City, an Israeli official told The Times of Israel on Wednesday.
The rally of religious nationalists is scheduled to take place on Sunday, with Public Security Minister Omer Barlev green-lighting the traditional route from Safra Square to the Western Wall via the Muslim Quarter.
Palestinians have long deemed the event as a provocation. Palestinian shop owners in the Old City are forced to close down early on the day of the march to make way for the right-wing marchers. Supporters of the rally view it as an integral part of their celebration of the anniversary of the reunification of Jerusalem in 1967.
US efforts to sway Israeli decision-makers have yet to bear fruit, even though both Defense Minister Benny Gantz and Foreign Minister Yair Lapid agree that the rally has "combustible" elements, the Israeli official said. Terror groups Hamas and Palestinian Islamic Jihad in Gaza have issued warnings to Israel against allowing the march to go through.
Prime Minister Naftali Bennett and Barlev have held their ground, noting that this route is not anything new. They also point to the decision last month to bar a similarly routed rally of religious nationalists and far-right MK Itamar Ben Gvir, and suggested that allowing the Jerusalem Day march on Sunday was "somewhat of a tradeoff" for that decision, which was also made following US pressure, the Israeli official said, adding that additional security assessments will be held in the days leading up to the Flag March.
Asked for comment, a State Department spokesman said "the US has repeatedly expressed its concern regarding the recent violence in Jerusalem and across Israel and the West Bank. We continue to call on all sides to do their utmost to exercise restraint and avoid provocative actions and rhetoric."
A similar dynamic unfolded last year ahead of the Jerusalem Day Flag March with the Biden officials pressing the Israeli government, then led by Benjamin Netanyahu, to move it away from the Damascus Gate and Muslim Quarter.
Jerusalem was unmoved until the day of the rally, when it announced a reroute amid threats of escalation from Hamas. Organizers then declared the cancellation of the event, though hundreds of participants streamed into the Old City. Shortly thereafter, Hamas launched a barrage of rockets toward Jerusalem in what ended up kicking off an 11-day Gaza War.
Organizers of that interrupted march announced its rescheduling a month later, after the new Israeli government had been sworn in. Barlev allowed it to go forward but agreed with organizers that the route would only pass next to the Damascus Gate, rather than going through it. The march went ahead, and included scenes of dozens of participants shouting "Death to Arabs," "Shuafat is on fire," referring to the East Jerusalem neighborhood, and "Jerusalem is ours."
This year, march organizers decided to limit the number of participants to traverse the Old City to the Western Wall to 16,000 people, citing concerns about overlarge corwds in the wake of 2021's Mount Meron Lag B'Omer deadly crush. Half the group will march through the Old City via the Damascus Gate, while the other half will go through Jaffa Gate, likely only skirting the Muslim Quarter. Police will deploy 3,000 officers to secure the rally.
Israel has reportedly passed along messages to Hamas via Egypt and Qatar, warning that it will strike Gaza if the enclave-ruling terror group fires rockets at Israel because of the Flag March.
On Wednesday, the US Embassy in Jerusalem issued a warning, barring its employees from entering the Old City at any time on Sunday.
The embassy said that US government employees may not be in the Old City after dark or on Fridays, may not use Damascus, Herod's, and Lions' Gate, and may not enter the Old City "at any time on Sunday, May 29."
It also called on US citizens to remain vigilant and exercise caution. "The security environment is complex and can change quickly depending on the political situation and recent events."
Also Wednesday, the Israel Police Commissioner Kobi Shabtai ordered the readiness alert level to be ratcheted up in Jerusalem and so-called mixed Jewish and Arab cities throughout the country ahead of the march.
A major concern is rocket fire from the Gaza Strip, the Kan public broadcaster reported, citing police plans that include arranging for the thousands of participants to be quickly evacuated if the country comes under attack.
Shabtai held a situational assessment Wednesday with top officials from the police, Border Police, intelligence officers, the Shin Bet security service, the Foreign Ministry, and others, police said.
Source: Times Of Israel
Please click the following URL to read the full text of the original story:
https://www.timesofisrael.com/us-pushing-israel-to-reroute-controversial-jerusalem-march-away-from-muslim-quarter/
--------
Former Brooklyn resident convicted in U.S. of aiding Islamic State
May 25, 2022
NEW YORK, May 25 (Reuters) - A former New York resident has been found guilty in Brooklyn federal court of traveling to the Middle East to recruit Islamic State fighters and obtain weapons for the militants which U.S. authorities brand a terrorist group.
Mirsad Kandic, 40, will face up to life in prison at sentencing in November. Prosecutors said he was a "high-ranking member of ISIS" who traveled to Syria to join the group in 2013.
He then helped other volunteer fighters from Western countries travel to Syria, including a fellow New Yorker and an 18-year-old Australian, prosecutors said.
Court records showed a jury on Tuesday convicted him on six counts including providing material support to ISIS.
"Kandic's actions were directly linked to attacks and significant loss of life," Breon Peace, the top federal prosecutor in Brooklyn, said in a statement on Wednesday.
Lawyers for Kandic did not immediately respond to a request for comment.
Kandic, who was a legal permanent resident of the United States, was arrested in Bosnia and extradited to the United States in 2017.
Source: Reuters
Please click the following URL to read the full text of the original story:
https://www.reuters.com/world/us/former-brooklyn-resident-convicted-us-aiding-islamic-state-2022-05-25/?rpc=401&
--------
URL: https://newageislam.com/islamic-world-news/islamism-human-rights-pakistan-extrajudicial-minorities/d/127097
New Age Islam Islam Online, Islamic Website, African Muslim News, Arab World News, South Asia News, Indian Muslim News, World Muslim News, Women in Islam, Islamic Feminism, Arab Women, Women In Arab, Islamophobia in America, Muslim Women in West, Islam Women and Feminism